New Rolex Submariner versus Vinatge Big Crown Bevels
56  years of difference, the ultimate Rolex Big Crown ref 6538 made in 1956 next to the new Maxi Cased 2012 Ceramic Submariner Ref 114060, alias Sub non date. Although my great friend Bernhard is very enthusiastic about the new look, ( same like me after seeing it at baselworld 2012 as Rolex best newcomer) i'm still puzzled about the Maxi step the lugs make to the bracelet, why  I ask myself? To make it look bigger then it is?? New lugs appear raw & almost unfinished, gone is the elegance shape of a nice bevel Rolex taught us during their 'tool watch' evolution as a most have..
When you for instance look at below picture and focus on the size of both the bracelets, the MAXI lugs miss the harmony we see in any other Submariner Rolex made before. The end links of the new ref 114060 Sub are as wide as it's 56 year old brother but the case is now bigger, therefore the new Sub becomes almost square and due to the 'fragile' look the bracelet gives now, proportion wise a design flaw, loosing at the same time it's historical classic line ;-(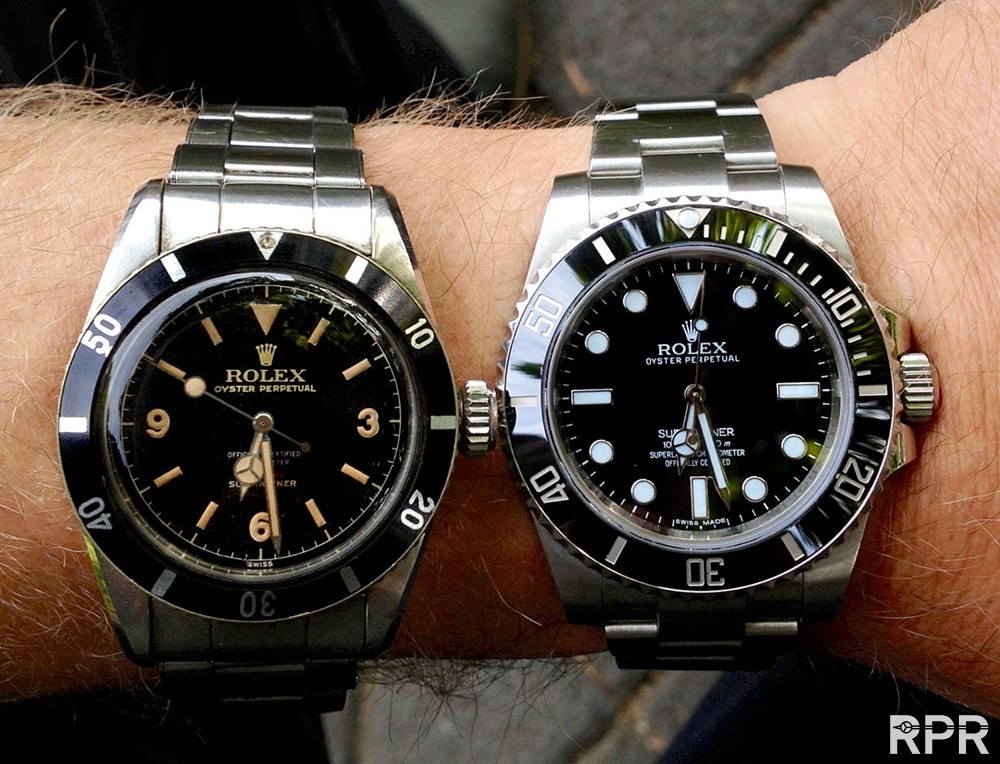 A simple solution could be adding a wider bracelet & en links, breaking the effect of the step the Maxi lug does, making it more look like we how Rolex did with 42 mm new Explorer II where we see harmony for even a 2 mm bigger case….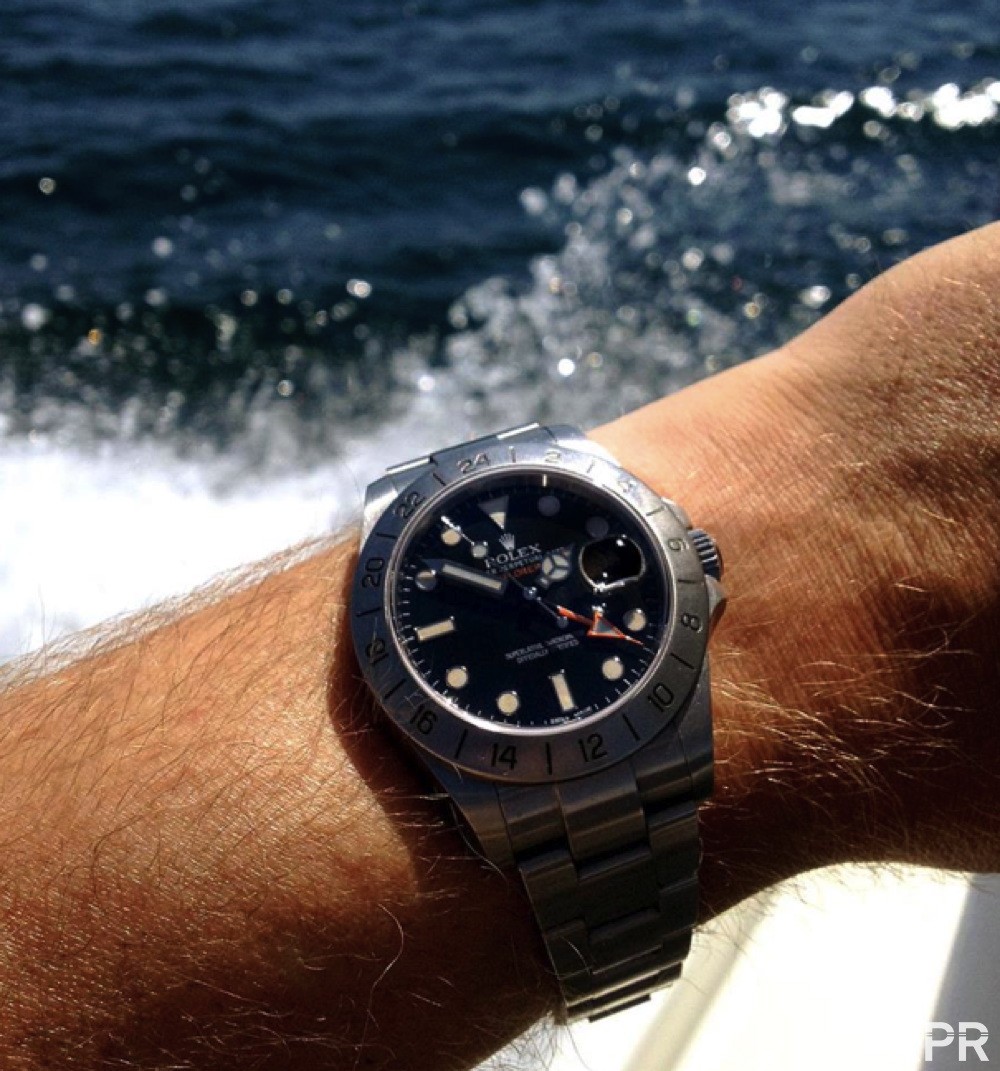 From the side it's even more visible that the New Maxi Lugs ruin the slick design of a true classic….Amen.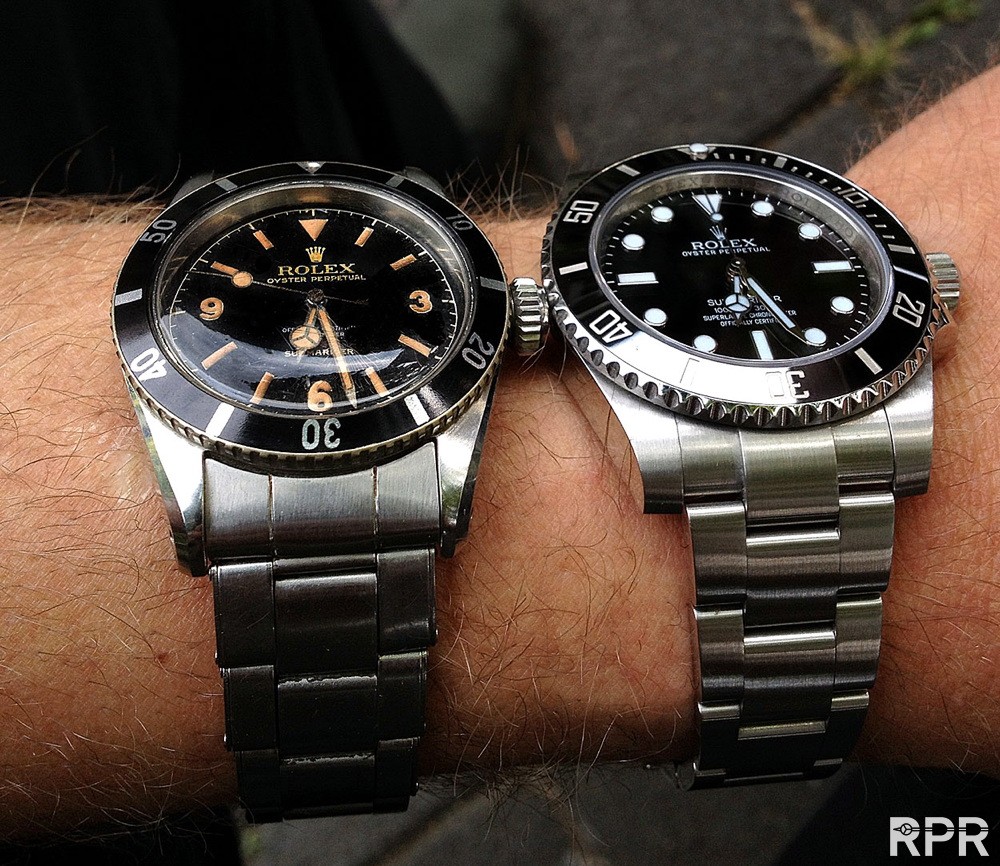 Another solution to 'break down' and 'add some decent Heritage' is by sending the new Sub to Rolex Bexley Service in UK and let them add their famous fat bevel polish on the Maxi lugs instead and it will look like the Big Crown 😉
Why is here's NO bevel on the new Submariner Ref 114060 ? Add a fat bevel and you've a winner! Ohh wait… we also need a bigger second hand, it's to small to get noticed now. Heritage / history wise we vintage guys call it a "lolli pop', a big bubble luminous bubble second hand, would be much better as the new index are also maxi size but somebody (probably the same person that forgot to resize the hands of the new 39 mm Explorer I ref 114270 where the bubble of the second hand didn't grow when Rolex enhanced from 36mm to new 39mm Explorer I size) also forgot to add a bigger bubble on the new Sub seconds. Modern Rolex can become as beautiful as the old ones are, it's just a matter of detail….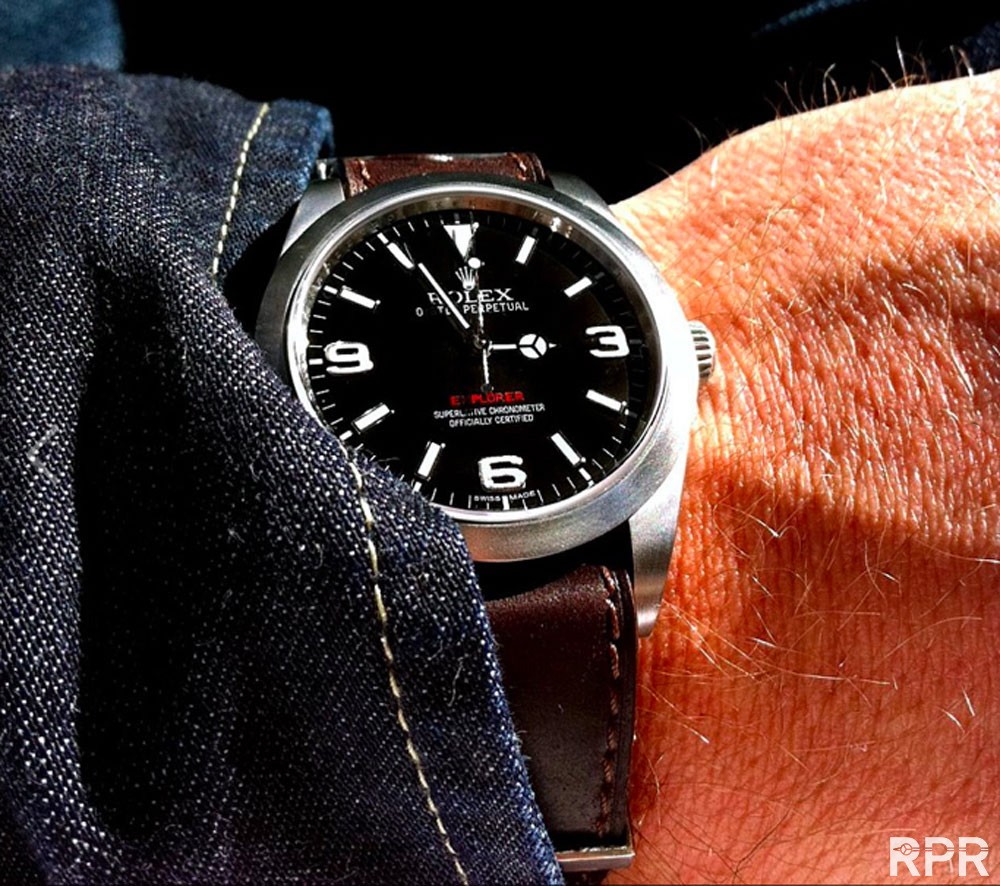 Evolution of the Rolex Submariner by crown guard, bevel, lugs, bezel and tropic…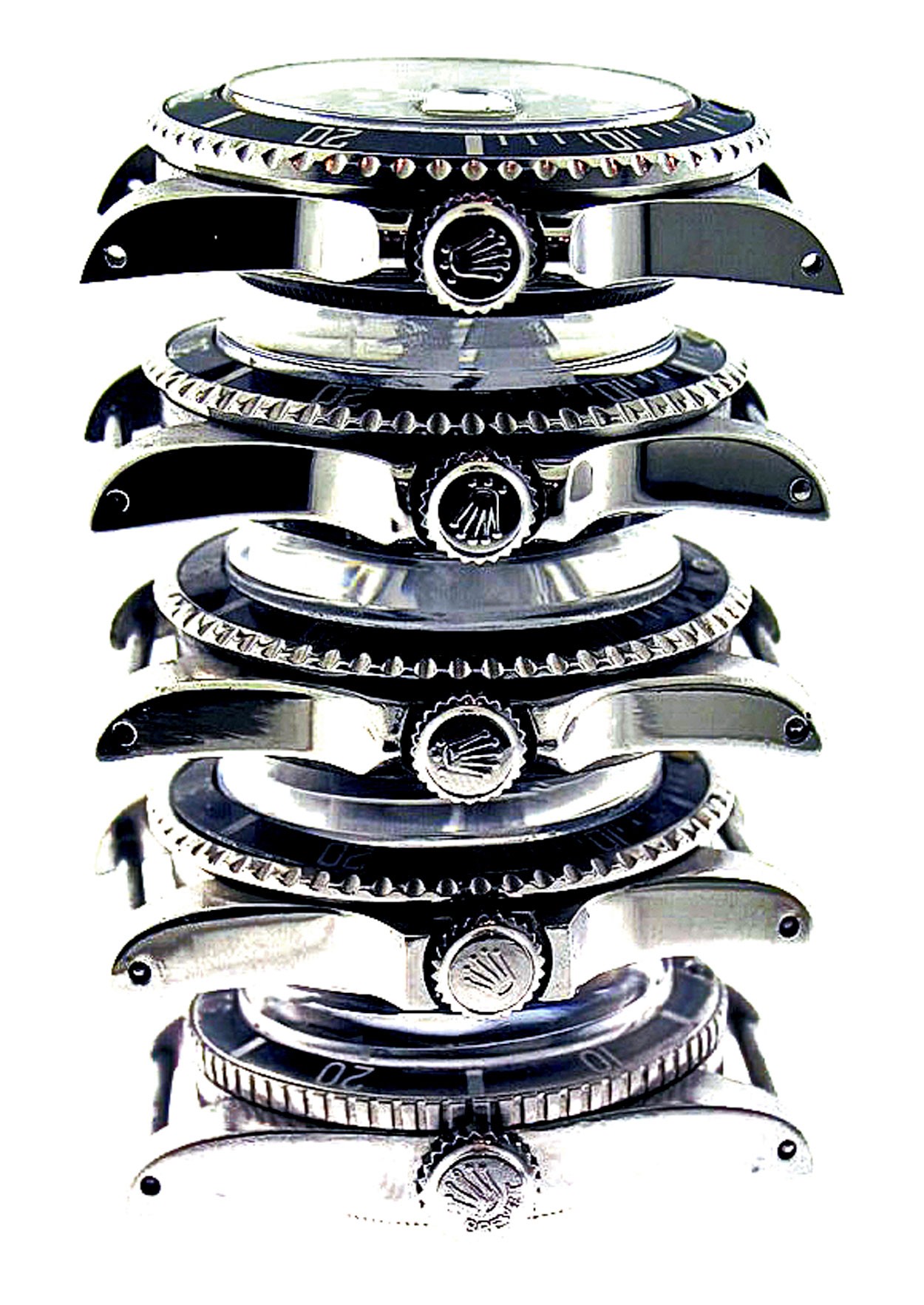 Brevet Big Crown Bevel Tower 😉