Life is beautiful in Italia, we all know that food, women & watches are of the finest quality. This time I first went to Bologna to meet up with my good friend Peppo. After a very relaxing morning downtown, we drove together to see what would be on show this time at the Parma exhibition. Espresso & Daytona ref 6263 UAE..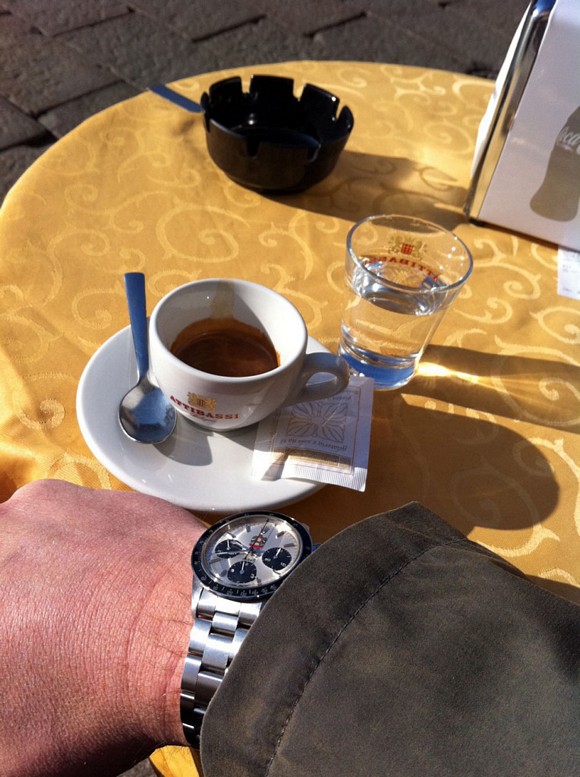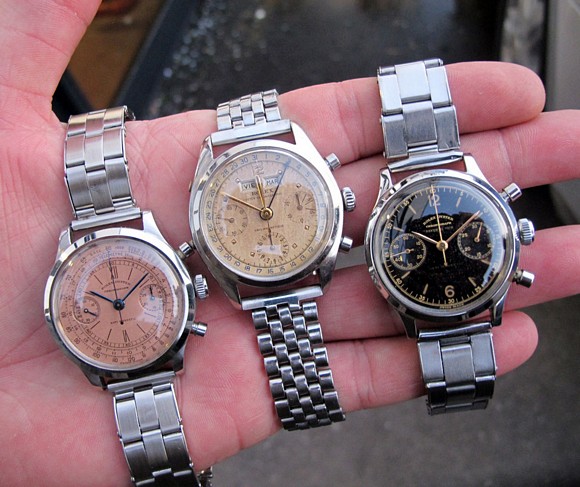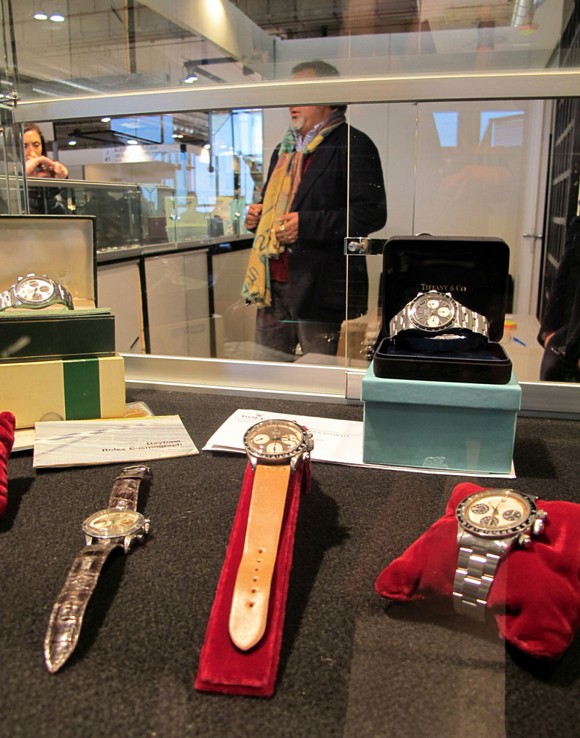 New Maserati Quattroporte got "Iced"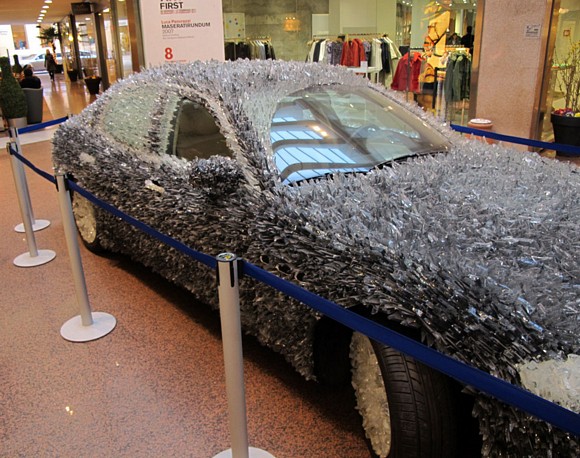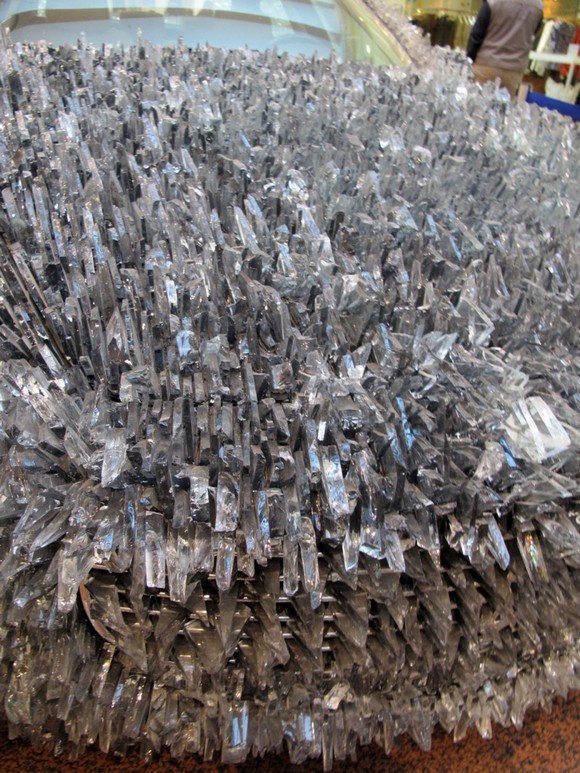 Before continuing my journey, I would like to THANK all my italian friends for their super attitude!! Everywhere I came only friendly faces welcomed me willing to share their best passion & showing their latest stunners. Every vintage watch lover should go to Parma to see the enormous variety of perfect watches on display, it's become a absolute must. Besides that, the people behind the watches, are as always as interesting as the amazing details of their dials.
MANY thanks to Gilberto for organising the magnificent dinner & BIG respect to Francesco for paying for all of us!!! It was simply great to see the restaurant getting filled with one BIG happy family that normally 'fights' for the best deal. So, respect to you all, especially as Bas, Detlev, Alex and me where the only non Italians to join you. It was for me a big honour again to party with you guy's !!
Back to the show, it presented even more rare & interesting Rolexes then last edition. Never seen so many Big Crowns and I lost the count of the Daytona's in all variety, some with rare double name I've never seen before. Happy faces everywhere, vintage is more then alive, much better then the last Parma edition. Rare quality sells in a second, prices are again strong but stable. Perfect to see so much positive passion for our beloved brand!
Time to show some watches, here we go, fasten your seatbelts for the rollercoaster ride my camera had… Rolex ref 5510 Big Crown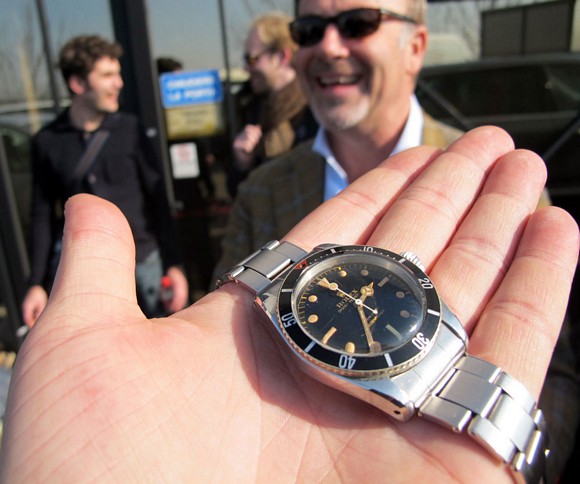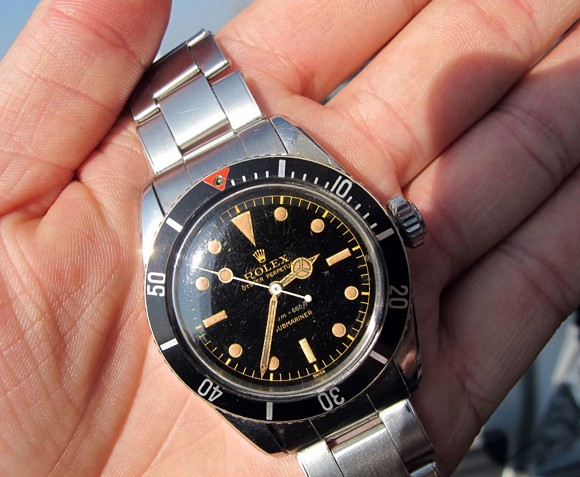 Tropical Daytona 6239 and tropical gold Submariner ref 1680/8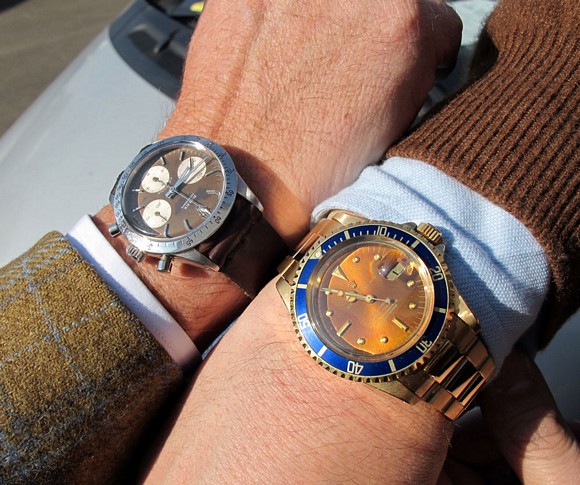 Rolex Cosmograph ref 6238 black dial..
Tropical Omega Speedmaster Pre Moon..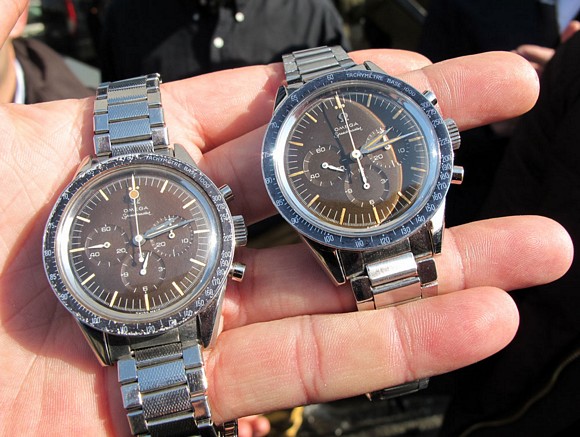 Rolex James Bond, Big Crown, ref 6538..
2 stunning Milgauss ref 6541..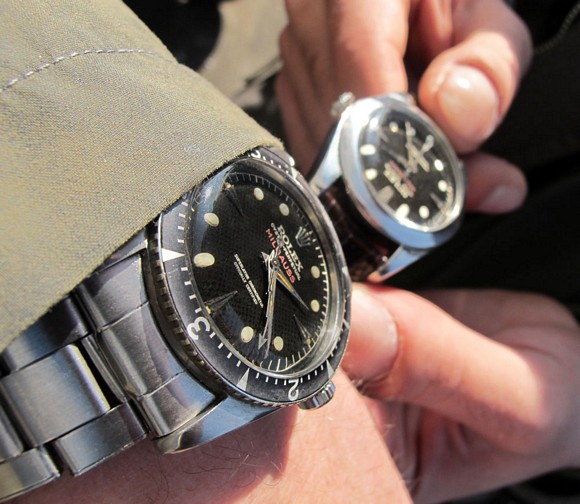 Elegant early black dialed DayDate..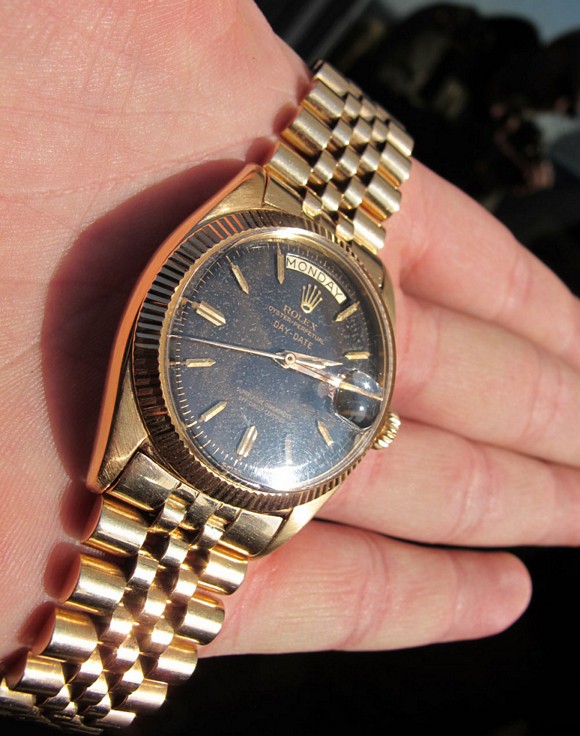 Best salami i've eaten, thanks to the postman…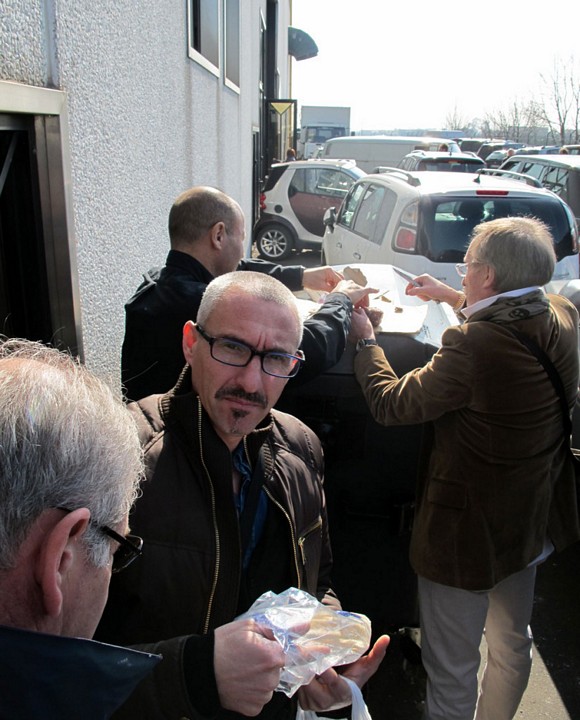 Lucky shot of the ruler of Parma, haha, grande Davide & his brown Oysters! Rolex Daytona Paul Newman ref 6263 RCO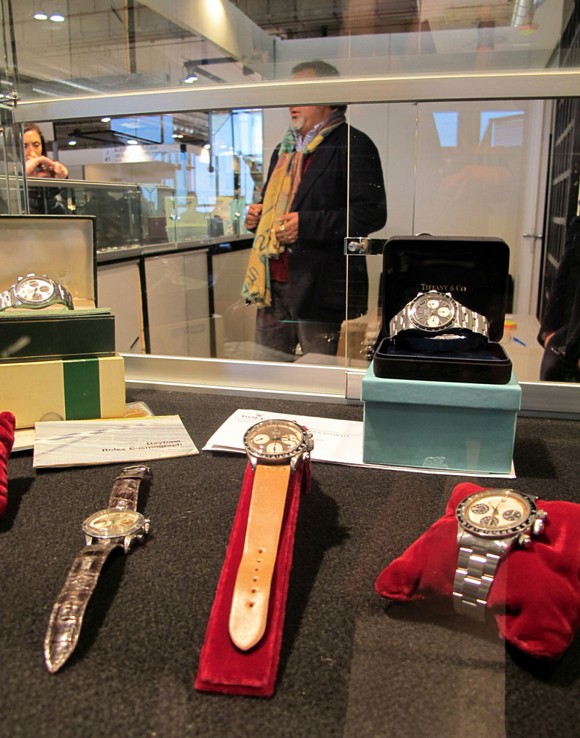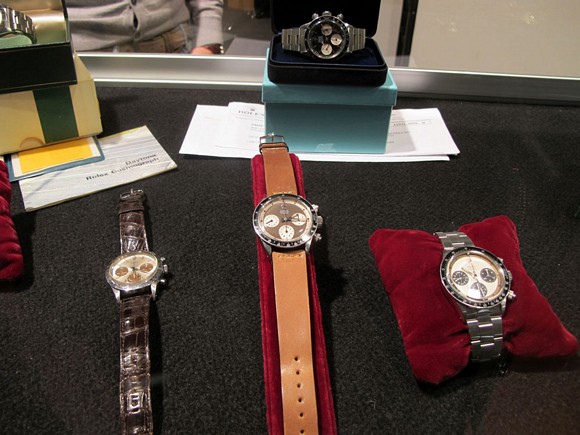 Rolex Submariner ref 6200…the ultimate Submariner!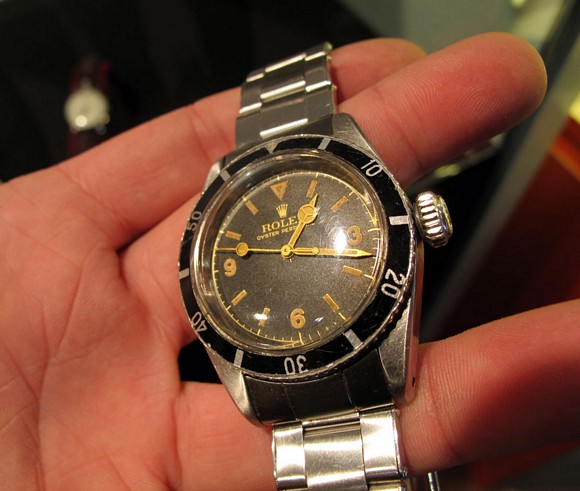 Gold ref 1675 GMT Master..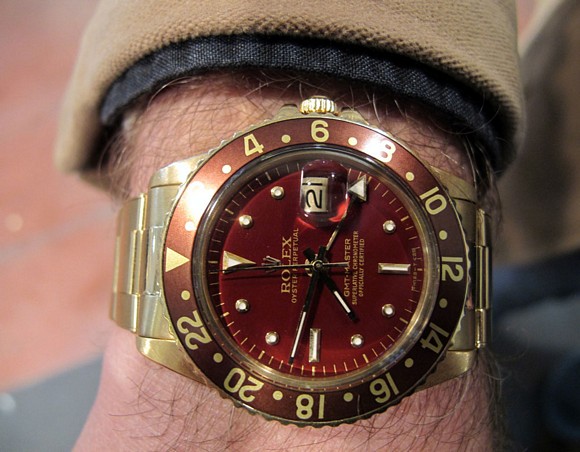 Gold Rolex Cosmograph…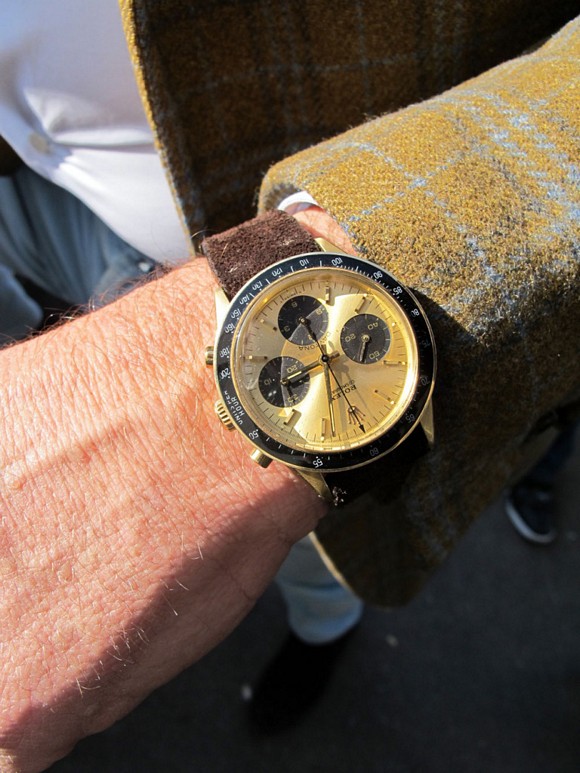 Stunning gilt gold printed ultra rare black dialed pre daytona..
Bas checking out detail…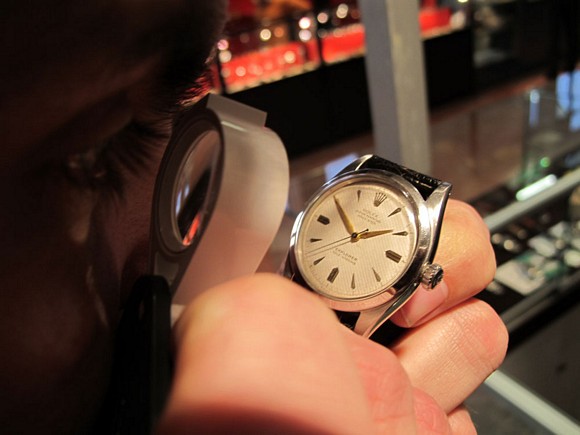 And his new stunner he picked up…mint Longines mono block military chrono..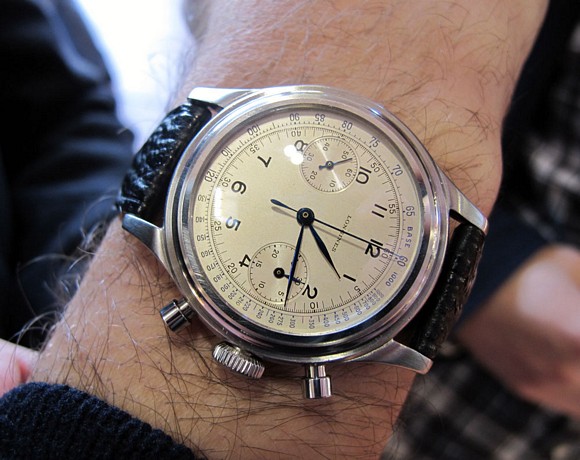 Caramba!! va fan cuolo how beautiful Luciano's taste is! Respect!! ref 3525 Monobloc in pink & black dial and early Rolex Killy in the middle..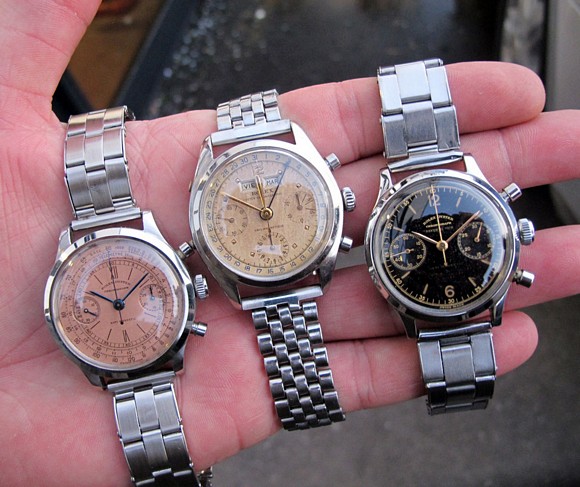 Too small for you Peppo?!? salm colored Ref 3525 mono block chronograph..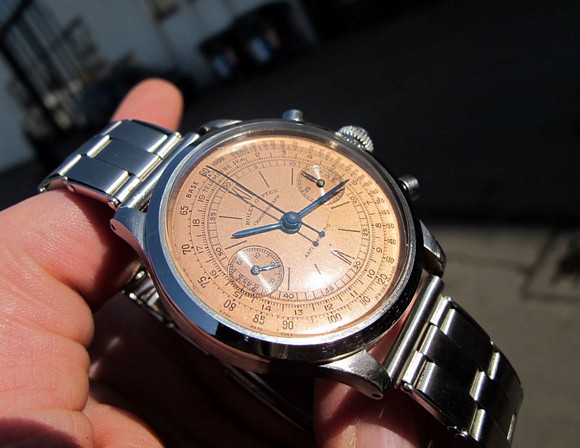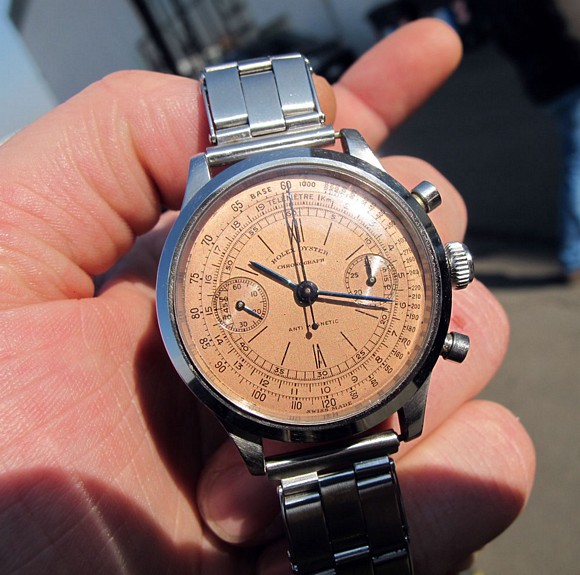 I LOVED this one!! check double name, Rivera, the indexes and the special rim for the crown!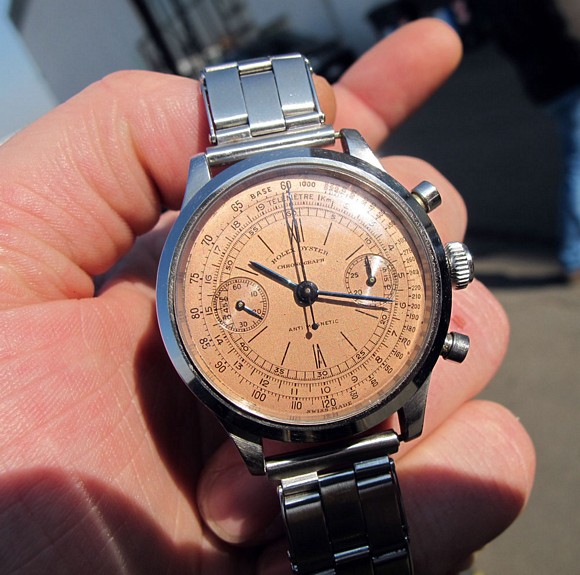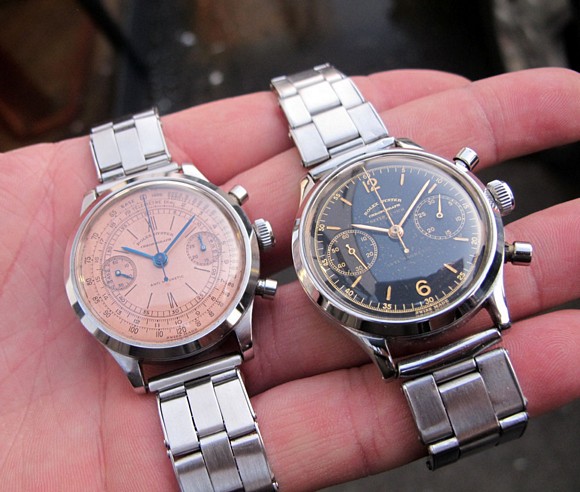 It doesn't stop…i almost got crazy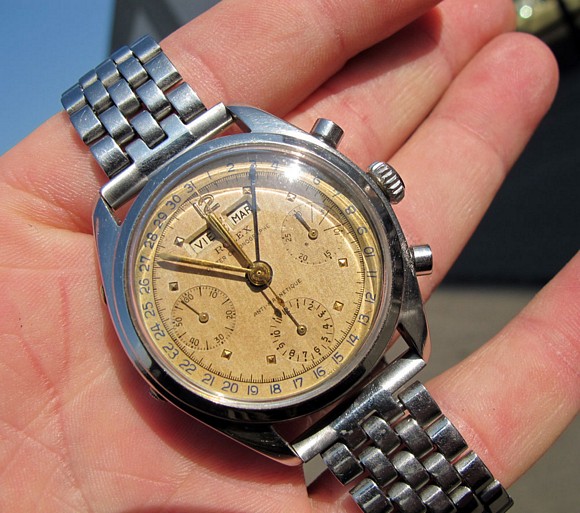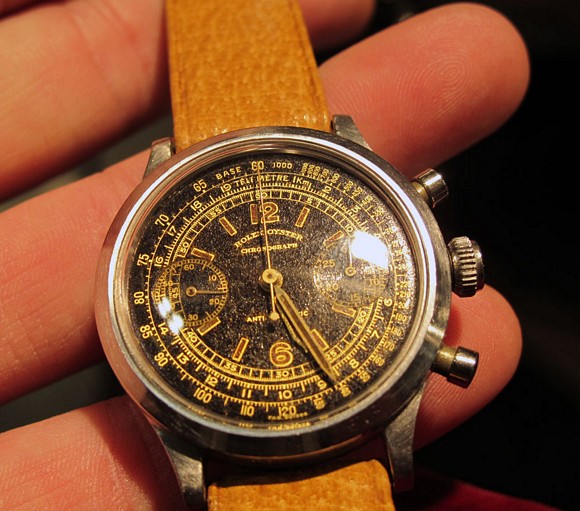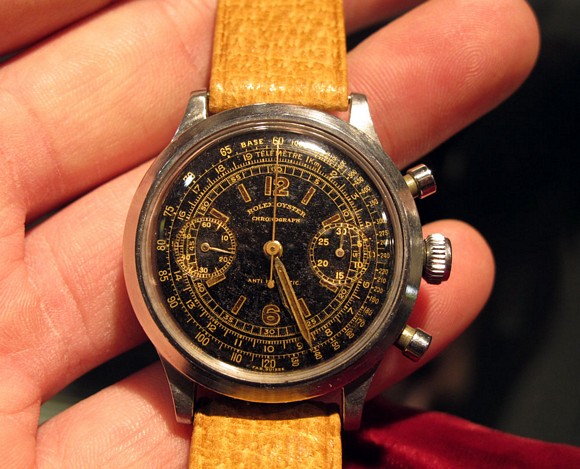 Pfffffff, just recovered, then this breathtaking stunners from Allesandro & Gilberto…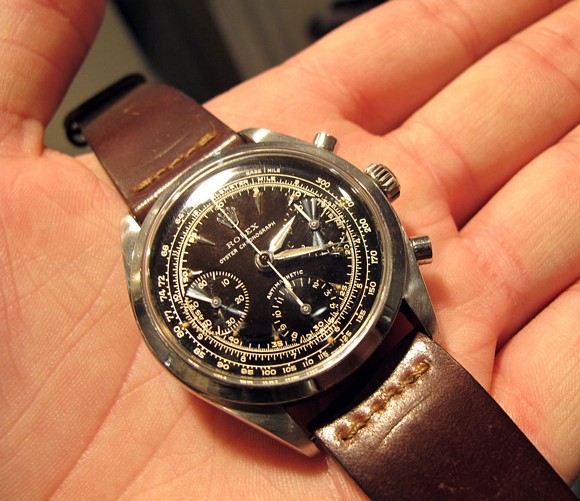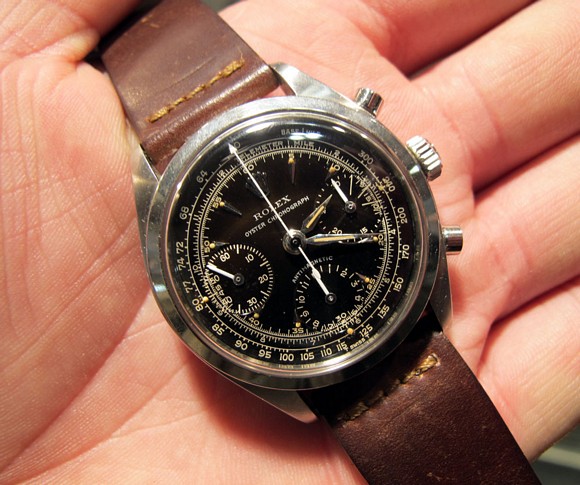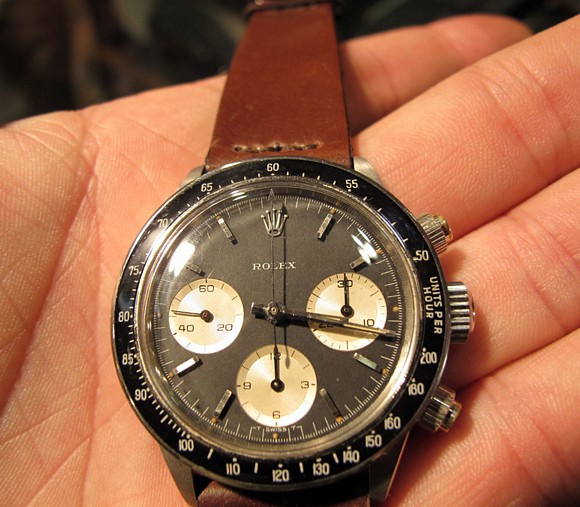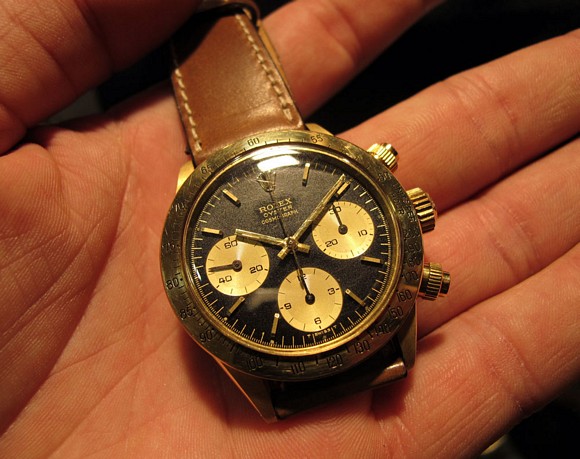 Corrado's steel ref 6062, whaoo!…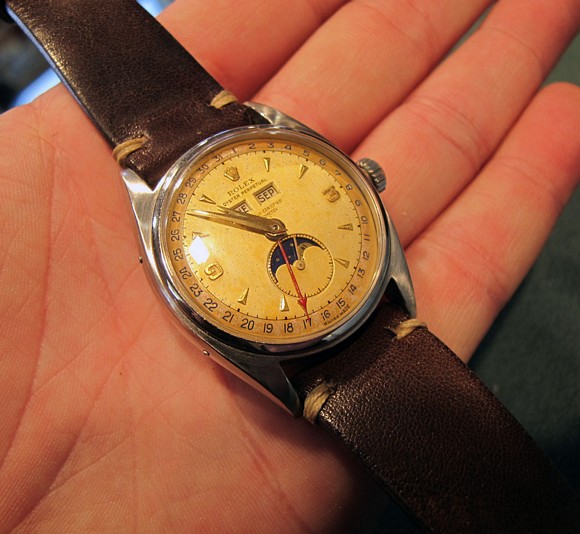 I think i've counted at least 5-6 all brown Oyster Daytona's!!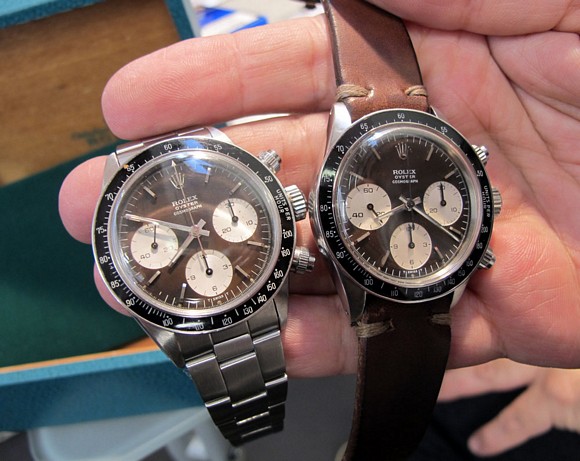 And amazing complete daytona Fuerza de Peru with Maurizio & sons…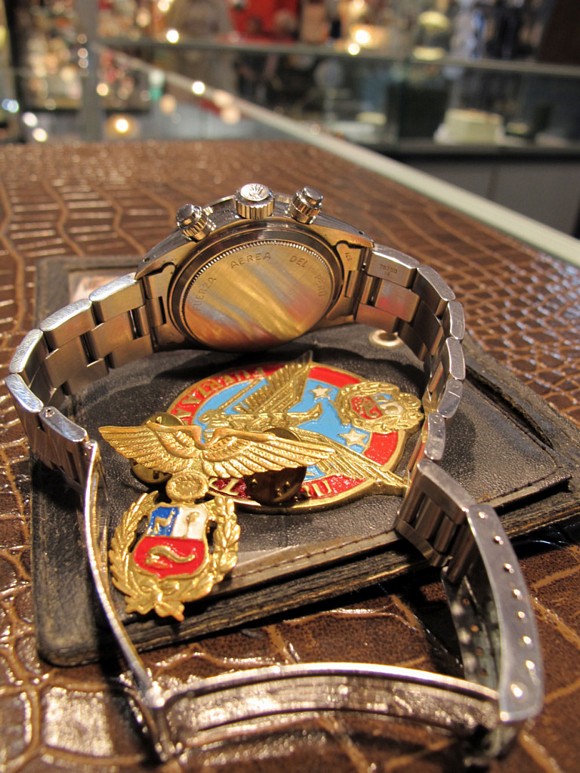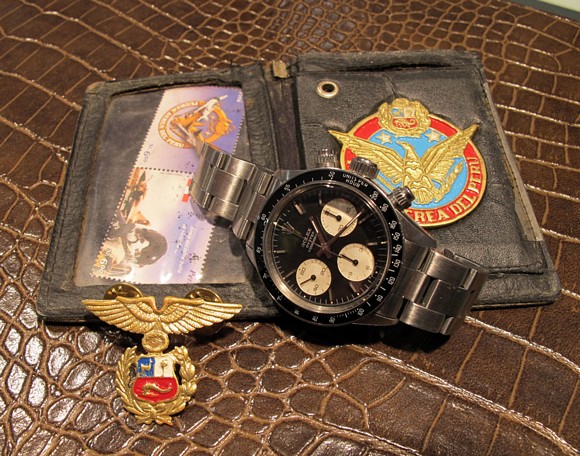 Allthough it was very hard for me, I could resist the unspoiled condition of this ref 6204 Submariner 😉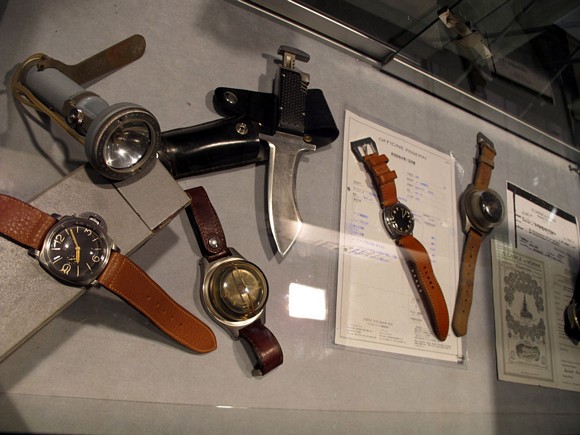 and his bigger brother from Oren/ Paris…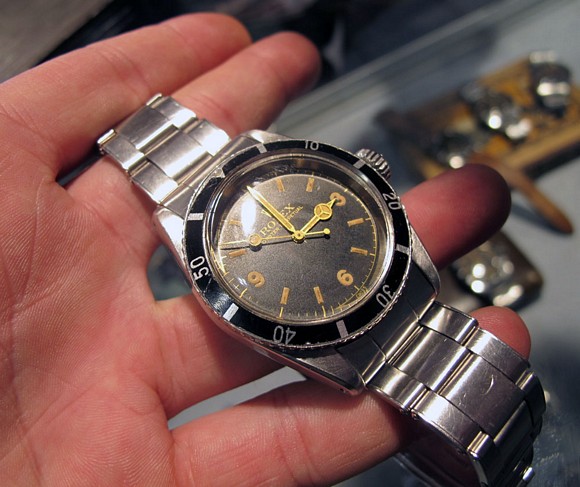 To end my report, we see the difference between, nice & perfect…it's + 50%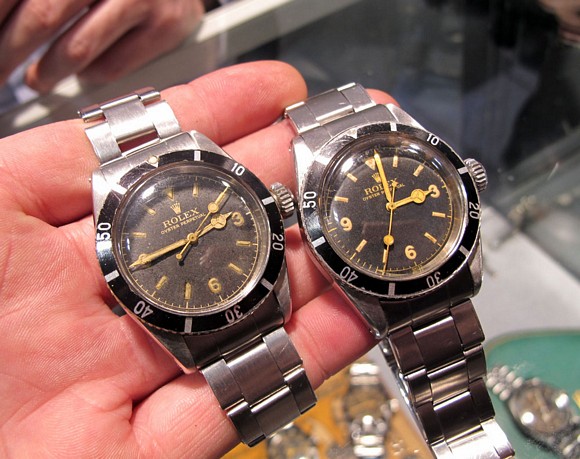 Again, MANY thanks to you all!!! See you soon & as I told you all, you're invited to come to the Maastricht Event on 19 March, or if that doesn't work out, come to the Geneva Event on 14 May instead.
Back in rainy Holland the only thing I'm thinking of today is, why am I not in Parma?!?!
Best regards,
Philipp