After a quick stop in Geneva this week, I went up to the watch show in Parma to meet and greet with the many Italian Rolex lovers. So much passion is there around at the dealers day,  it's always wonderful to be part of and see up close all the rare treasures that are present at the booths but also on the wrist. Many thanks my dear friends, you all are so enthusiastic about collecting vintage Rolex! Besides the italians there where many friends from US, Germany, France, Holland and Asia. It was great to see you all again and meet some new guys! I noticed that all the offered watches where of high quality this edition, no rubbish or put together, only top is good enough, many pieces in great condition where lying around at the displays of the dealers on the show. For the seasoned Rolex collector Parma is still one of the best places to go to, small and compact but with many great Rolex.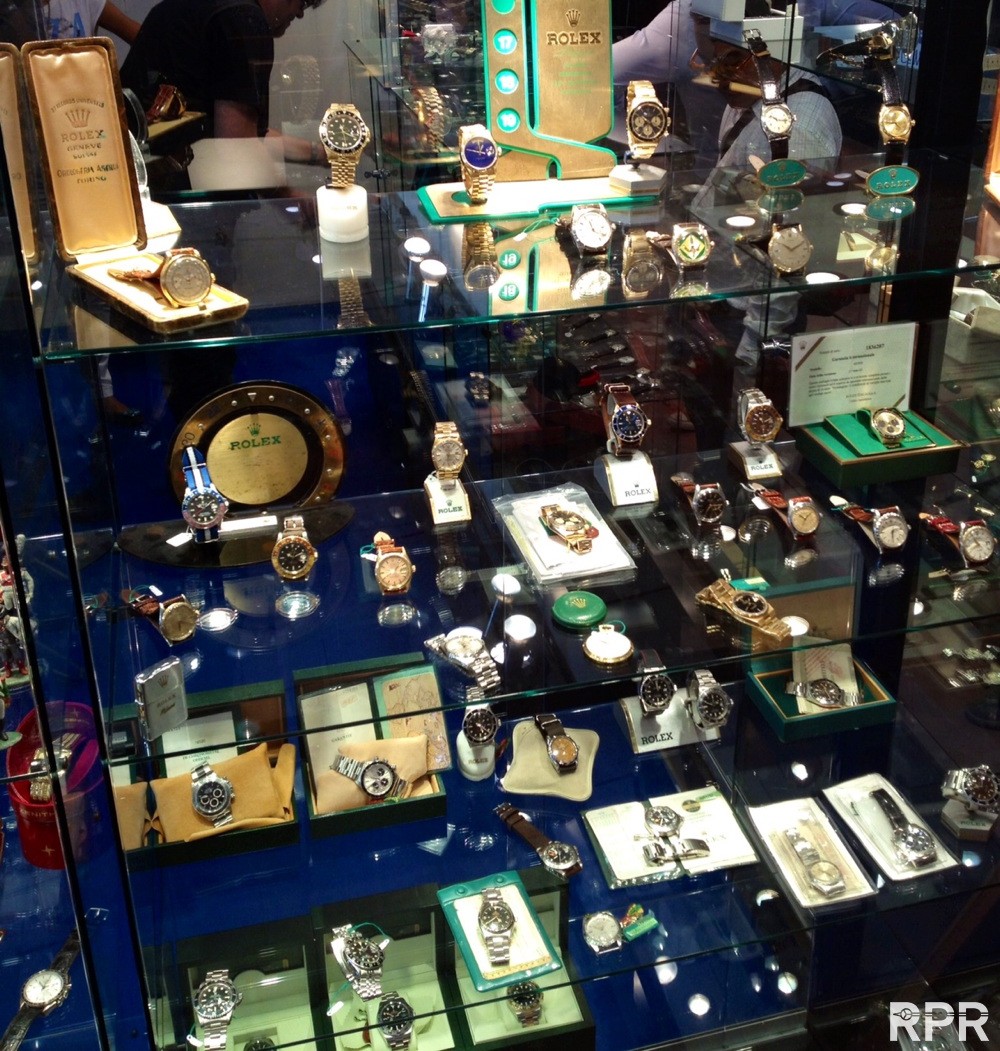 We had a very long nice dinner with some great guys together talking about our recent experiences and enjoying the seafood. As one has to be extra careful these days in general, everybody is aware about the risk of attending a public watch section of this mainly bric & brac furniture and curiosa show, yet another good friend of mine, Stefano Mazzariol, got robbed outside at the parking ;-( Let's hope he gets his pieces back! As I said after my first visit to the Fiera di Parma many years ago, I still think the dealers should set up their own, separate show outside the main event, fully secured  from in and outside for the safety of all of us. Anyways, maybe one day we'll see this happen as now the contrast between the offered rare watches and whats on display at the rest of the show, is totally different, attracting 'strange' people  to say the least once the show opens for the public. Something to improve for next years show I would say. Anyways, let's have a look from that my eyes have seen there that I can & are allowed to show you here online at RPR…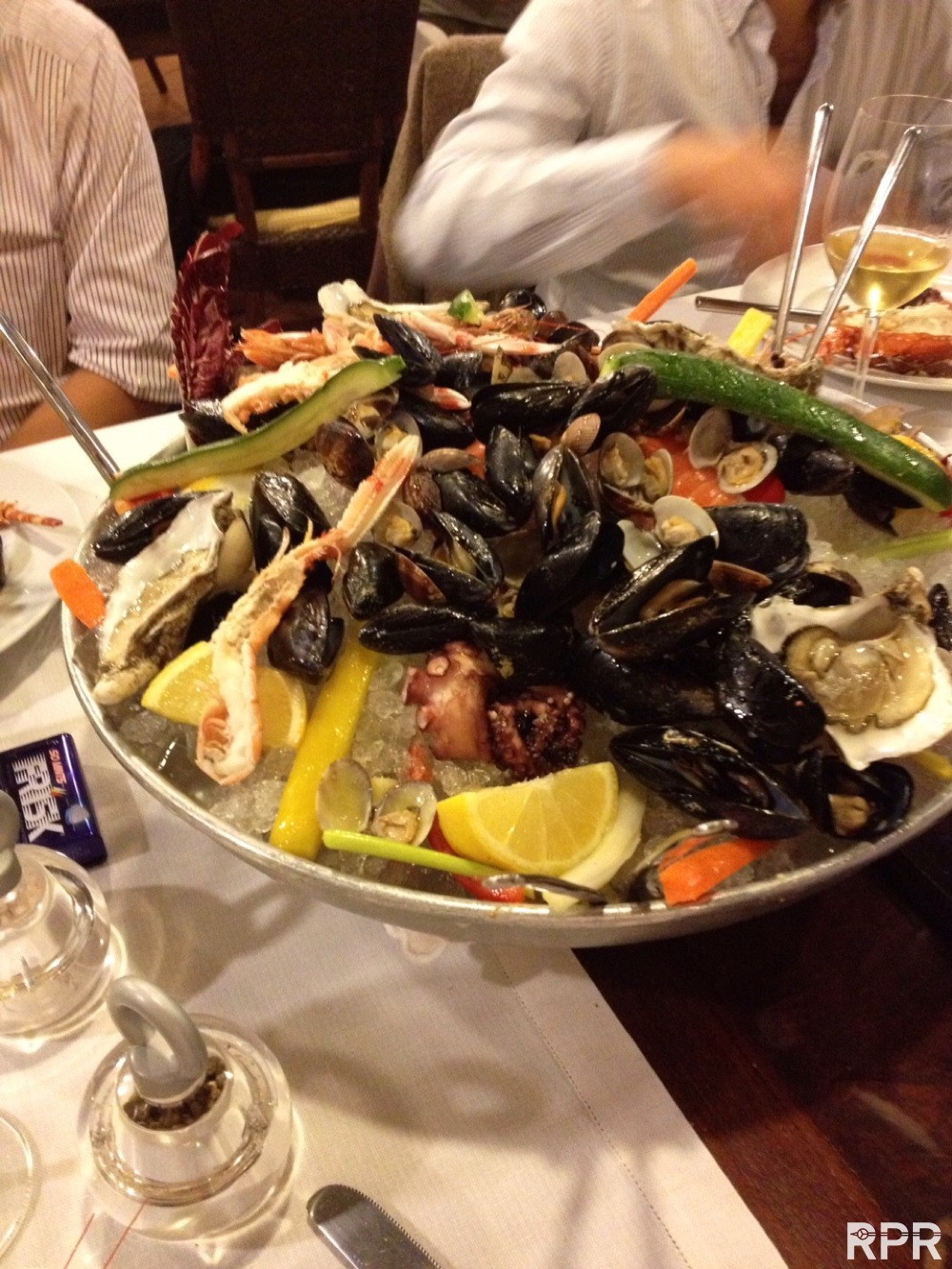 Ref 6541 Milgauss & Ref 6200 Big Crown..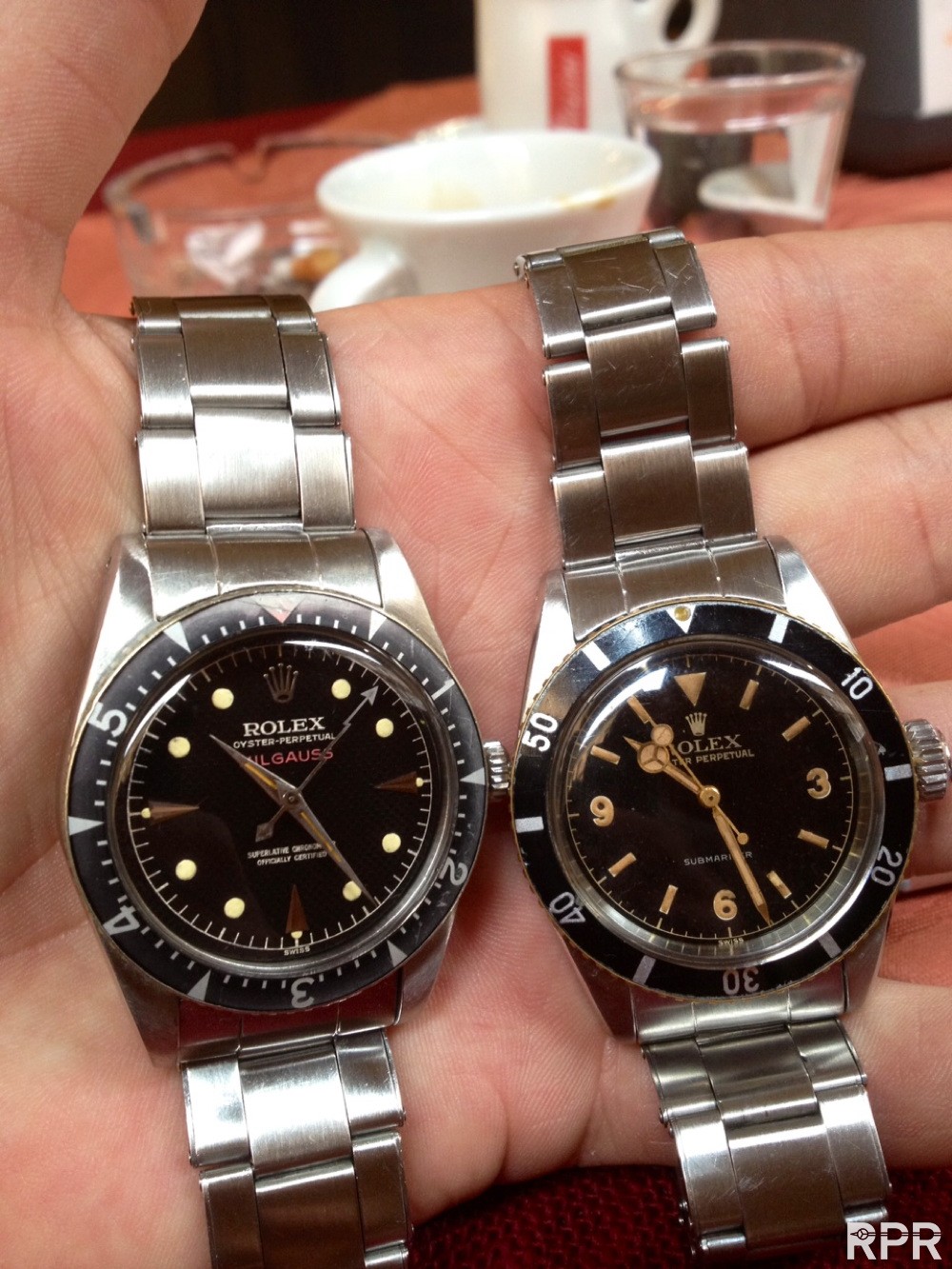 Steel & Gold ref 6062 Stelline and steel Killy Chrono..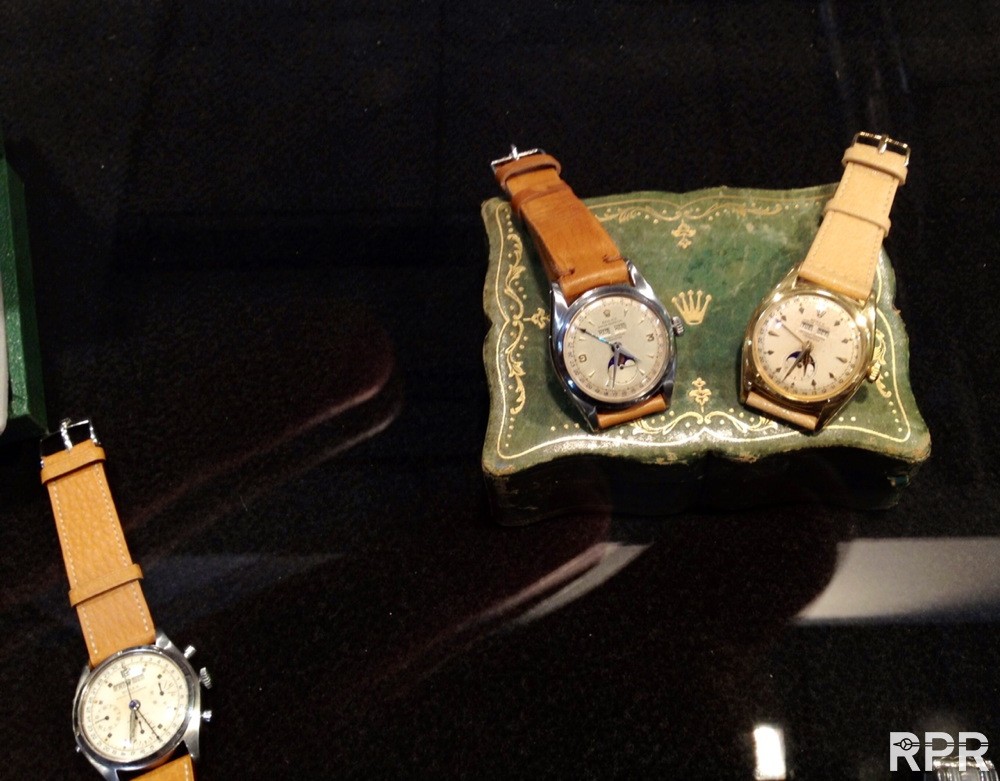 2 perfect Milgauss meeting each other..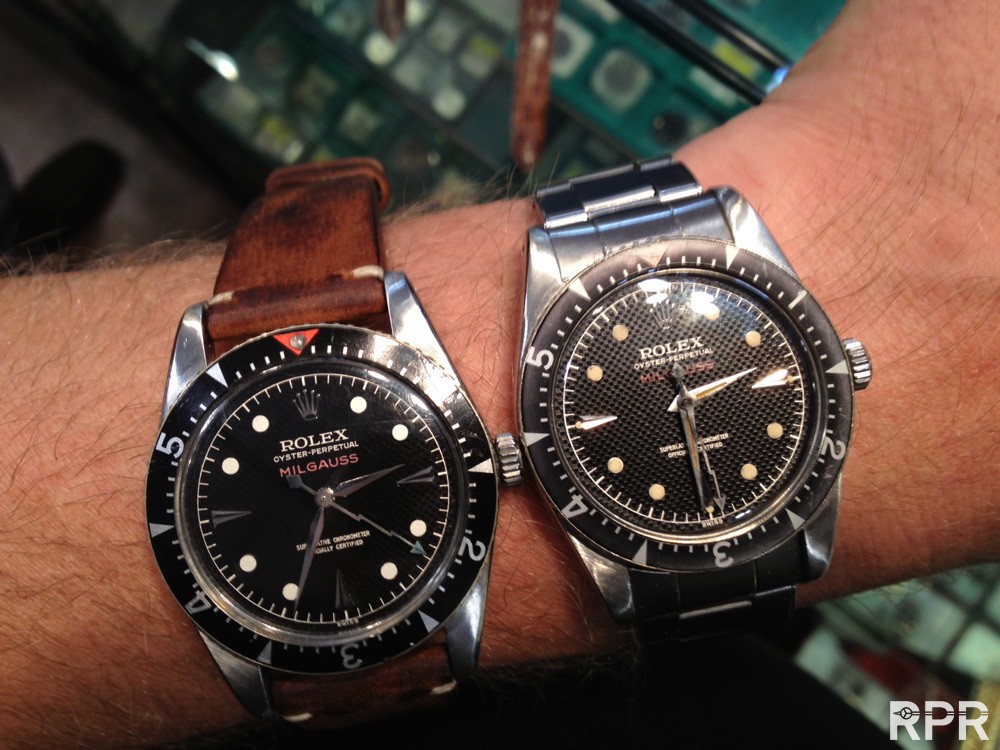 Rare early GMT bakelite with Red GMT Master & additional depth rate 50m = 165 ft..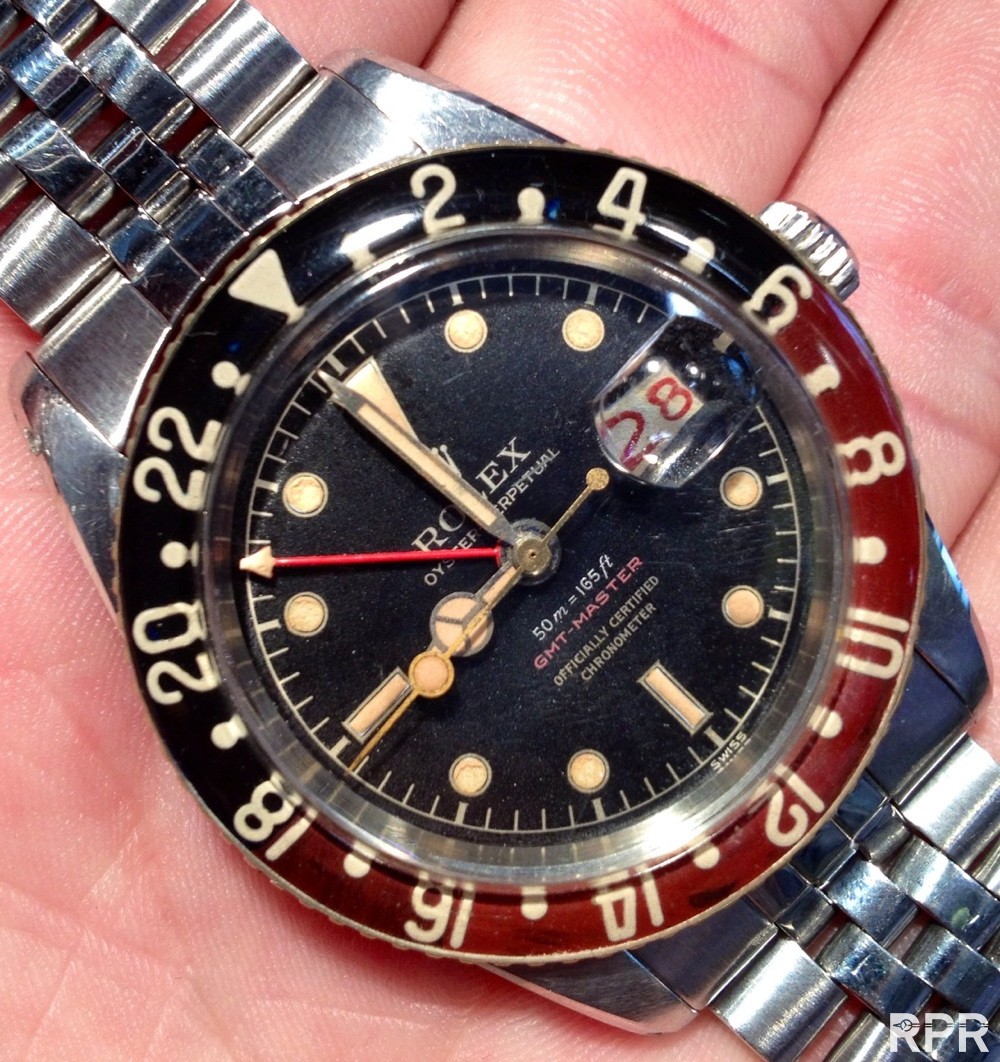 Black dialers Red Oman Daytona..
Black dialed green Oman Daytona..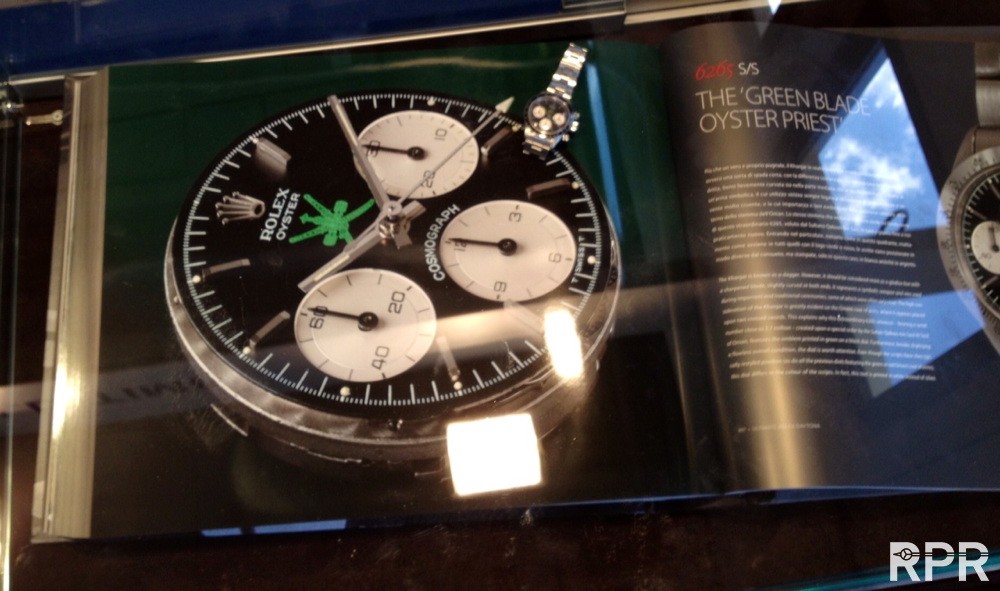 Diamond Oman Daytona..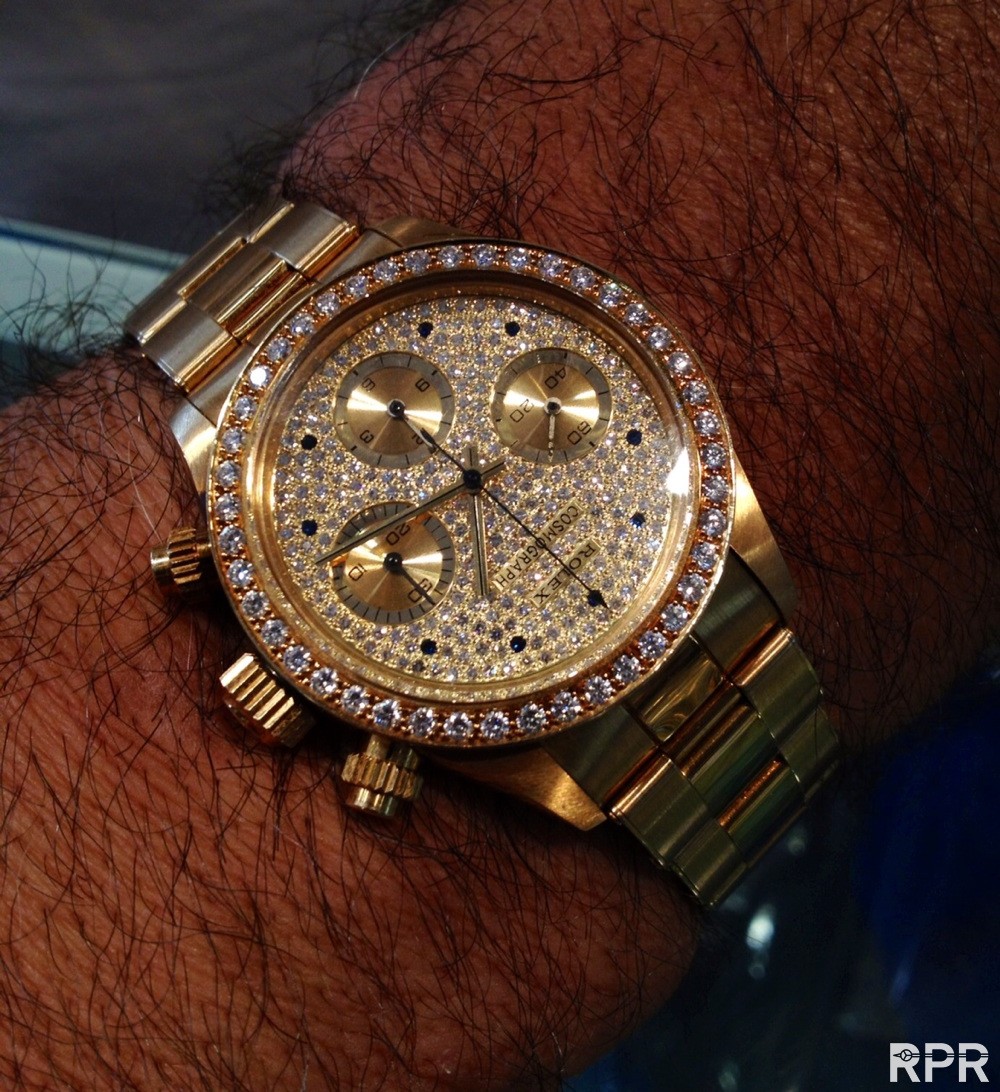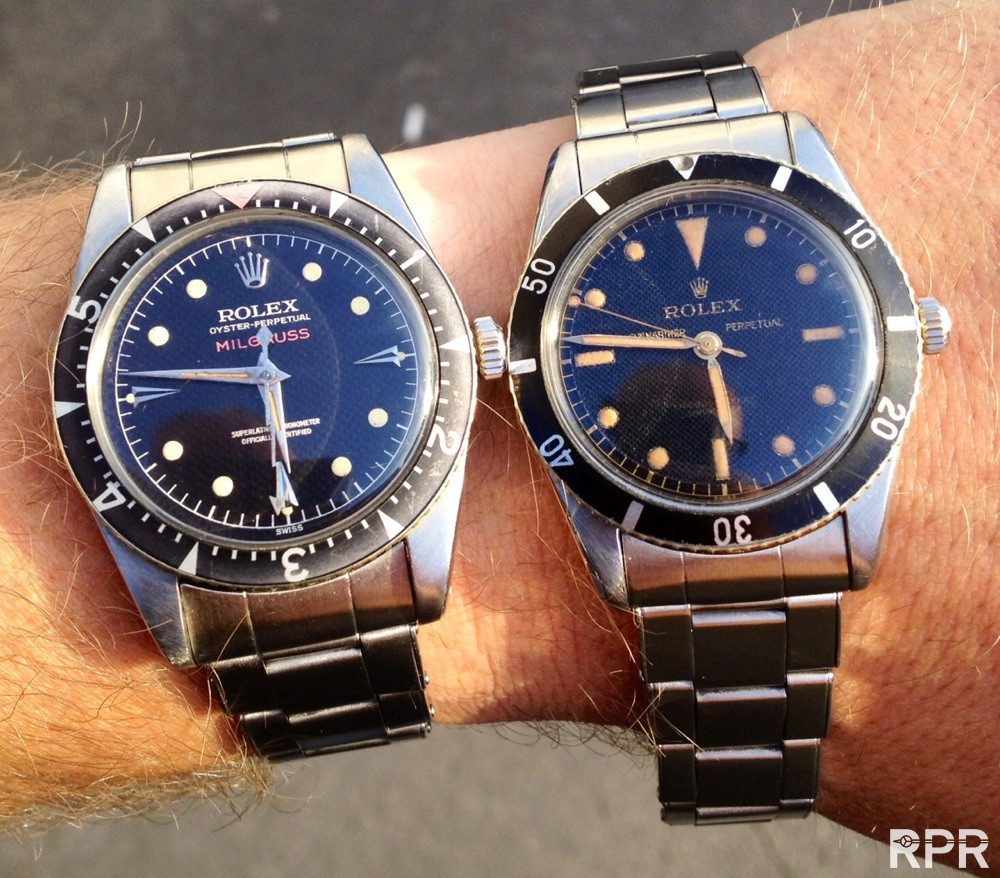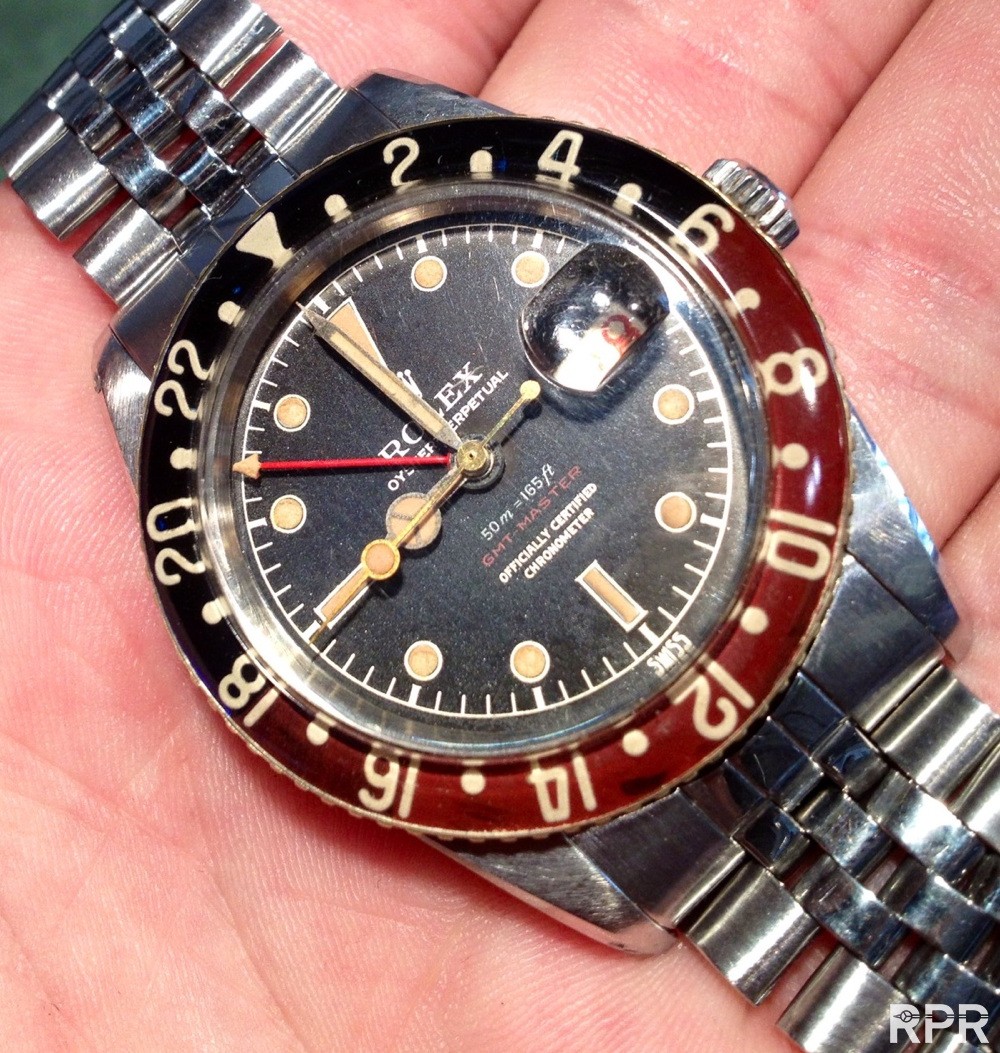 Nicely aged tropical index..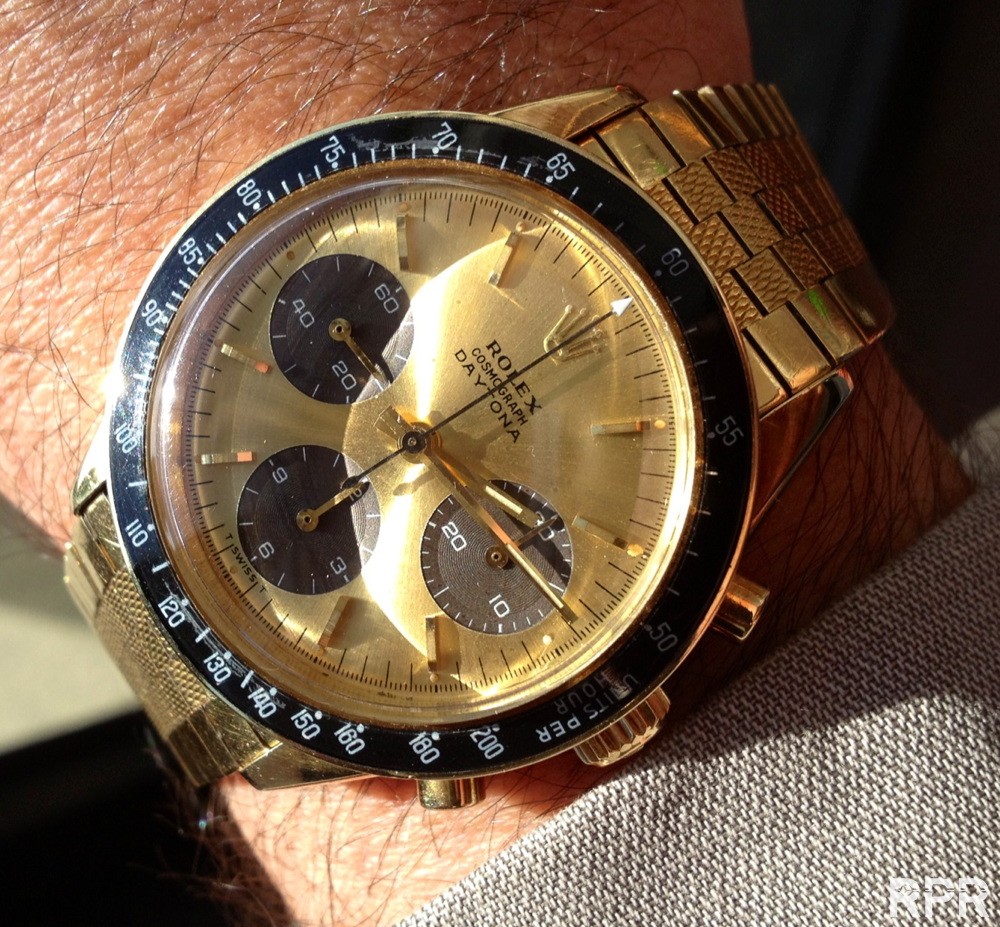 Stella DD's where everywhere..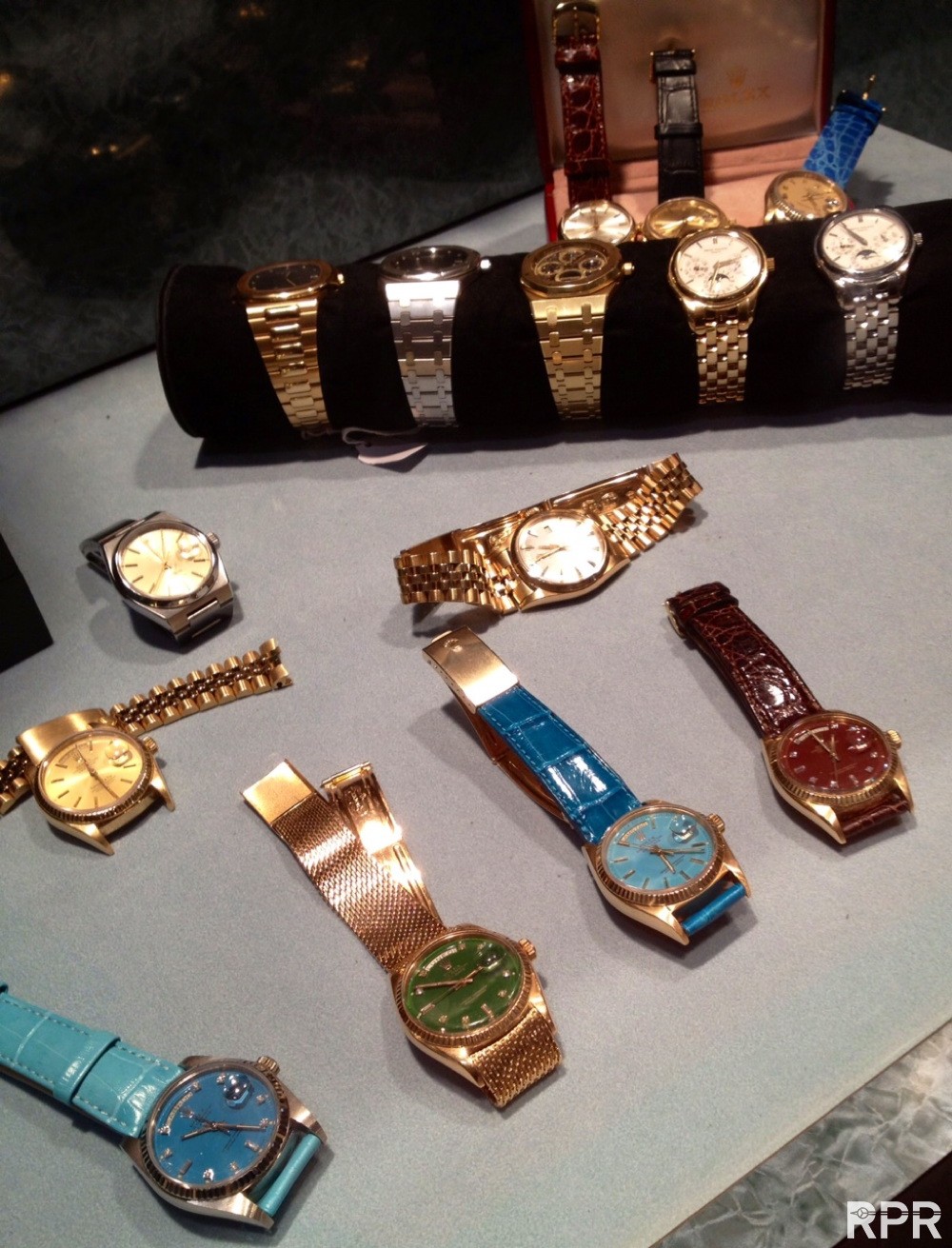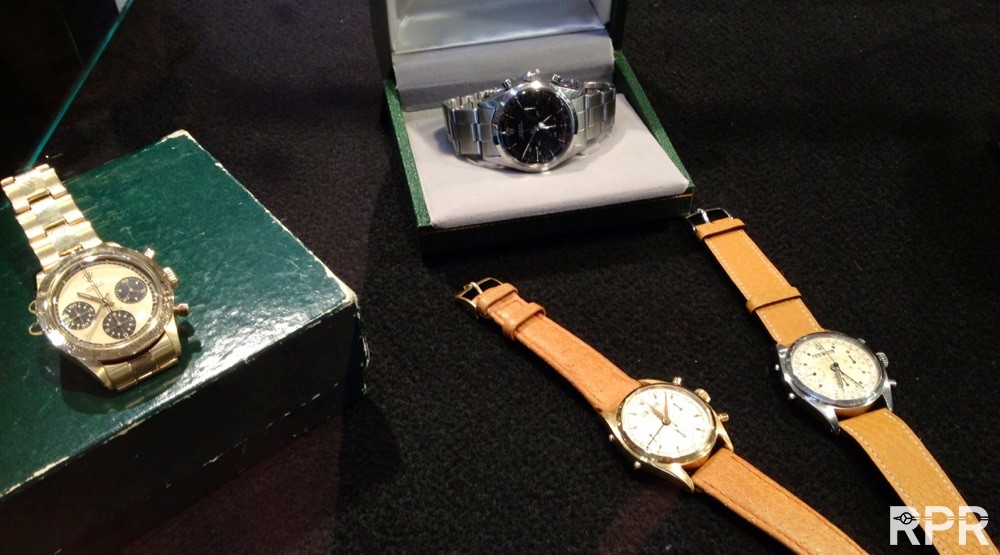 Steel Killy on the wrist..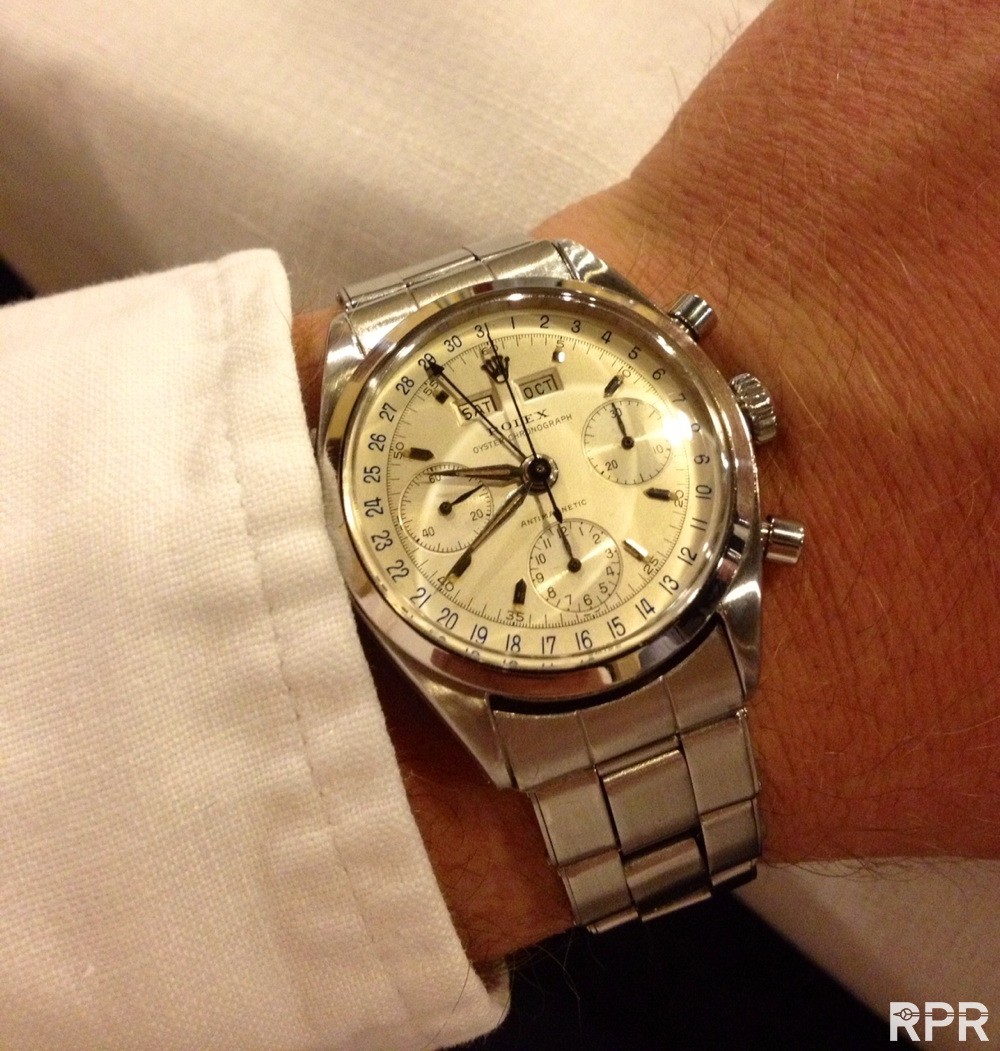 A orgy of early Sub & Qaboos DD..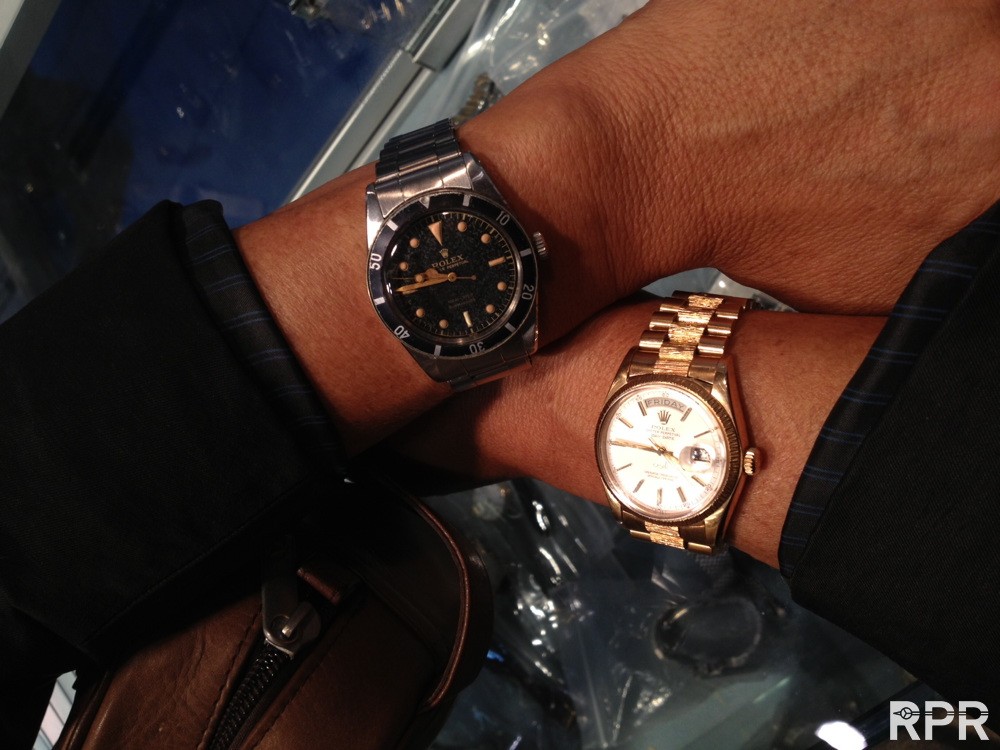 Very tropical Tudor ref 7928..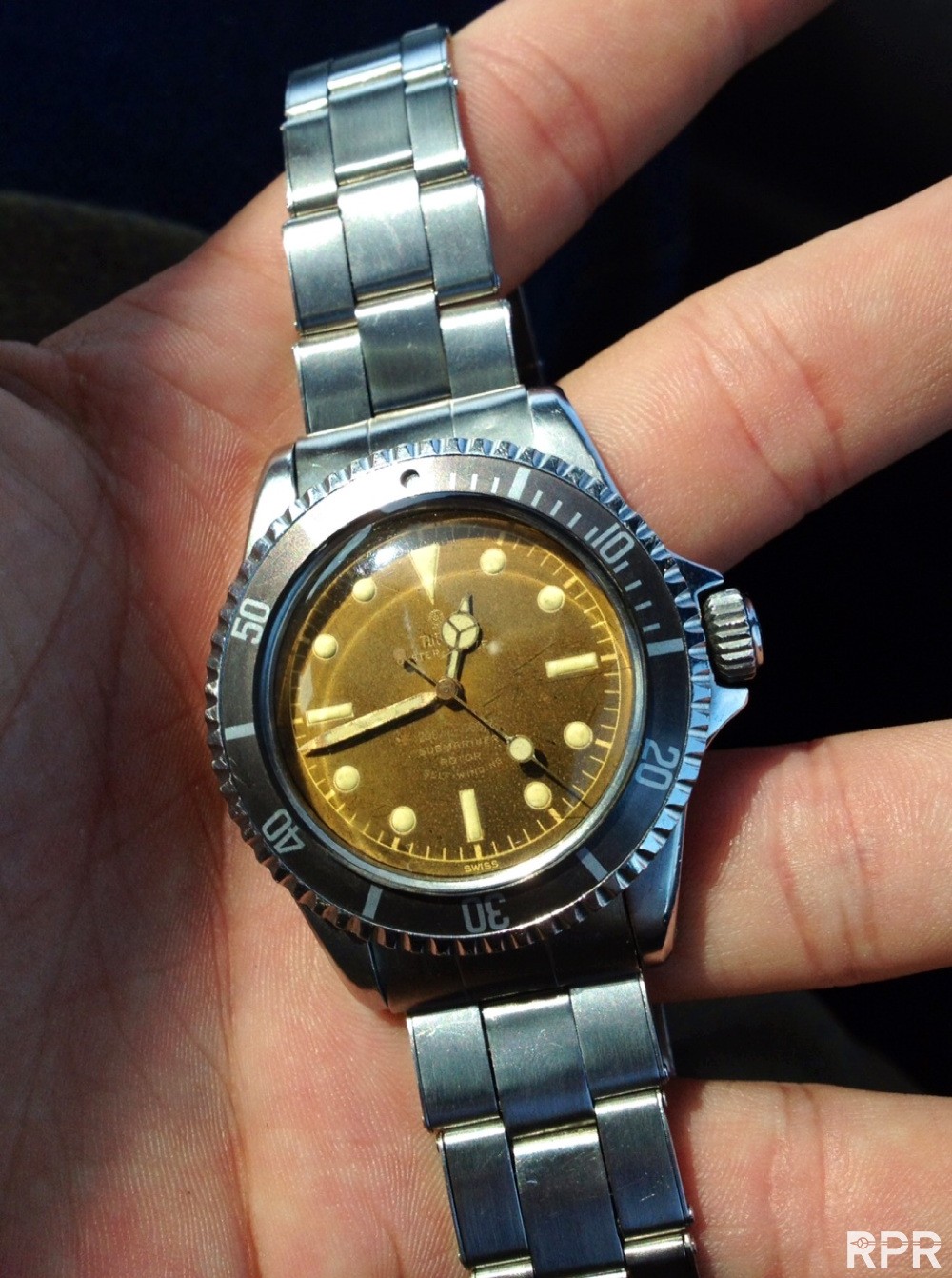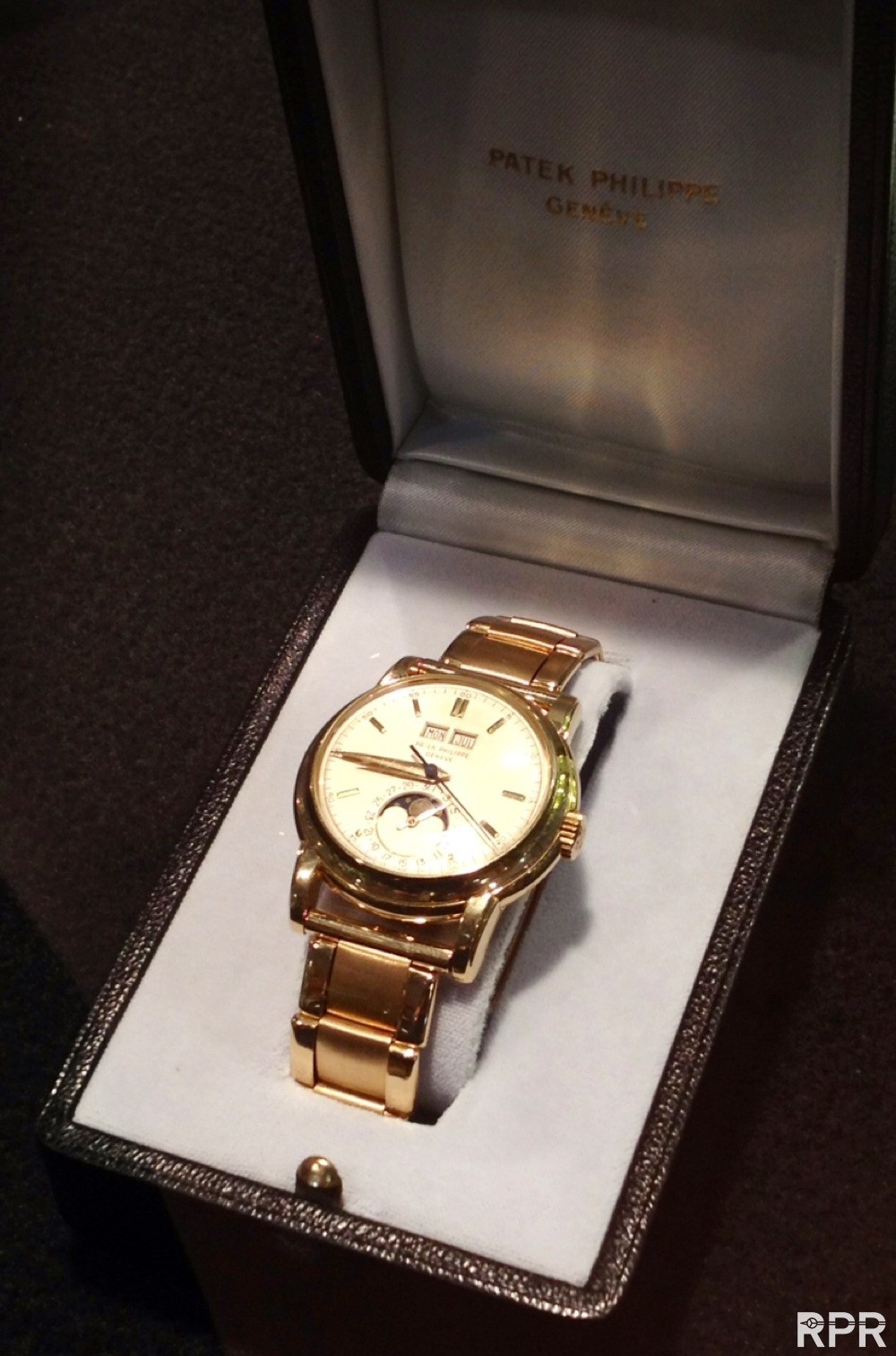 Steel Killy Datocompax..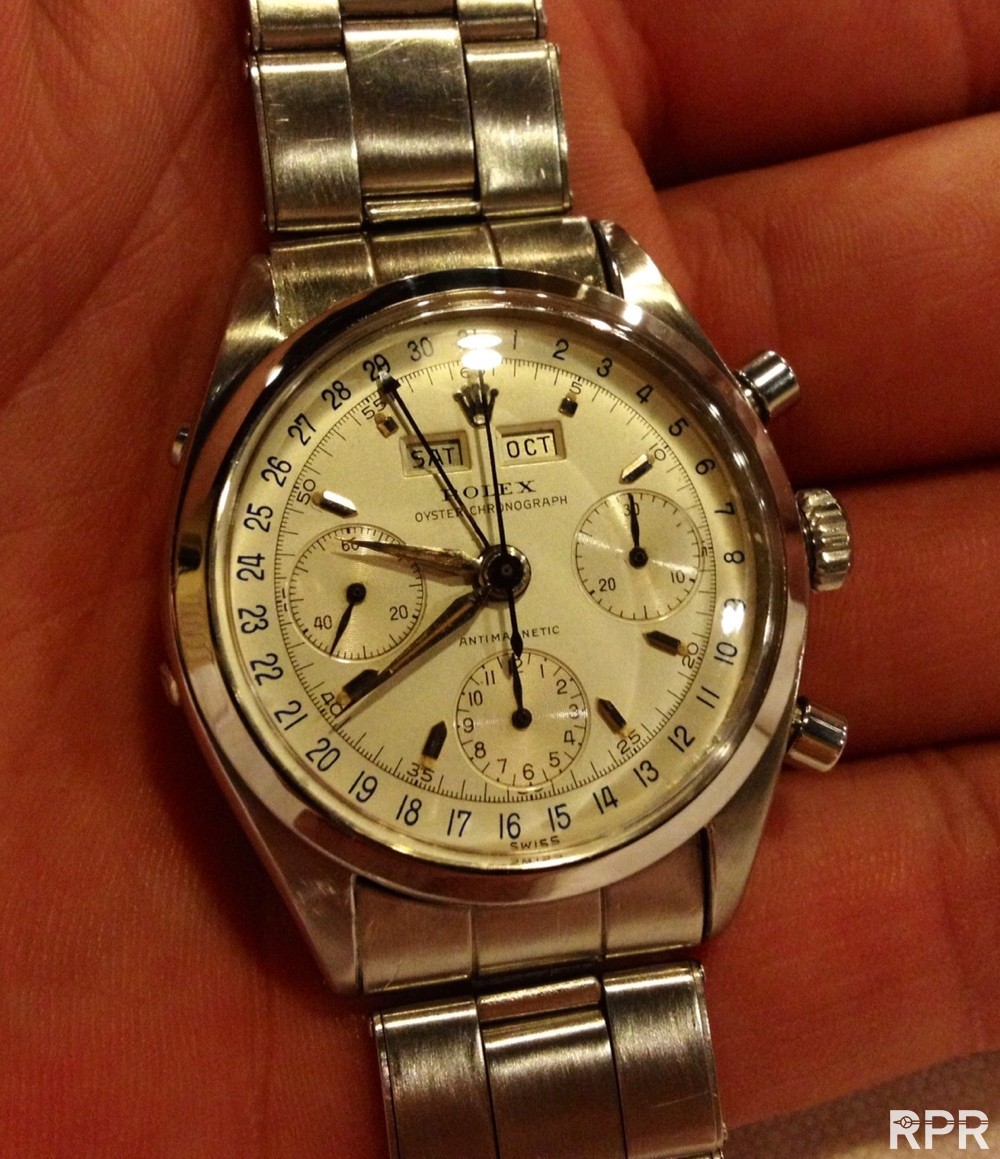 Tropical brown  2 liner Big Crown ref 6538..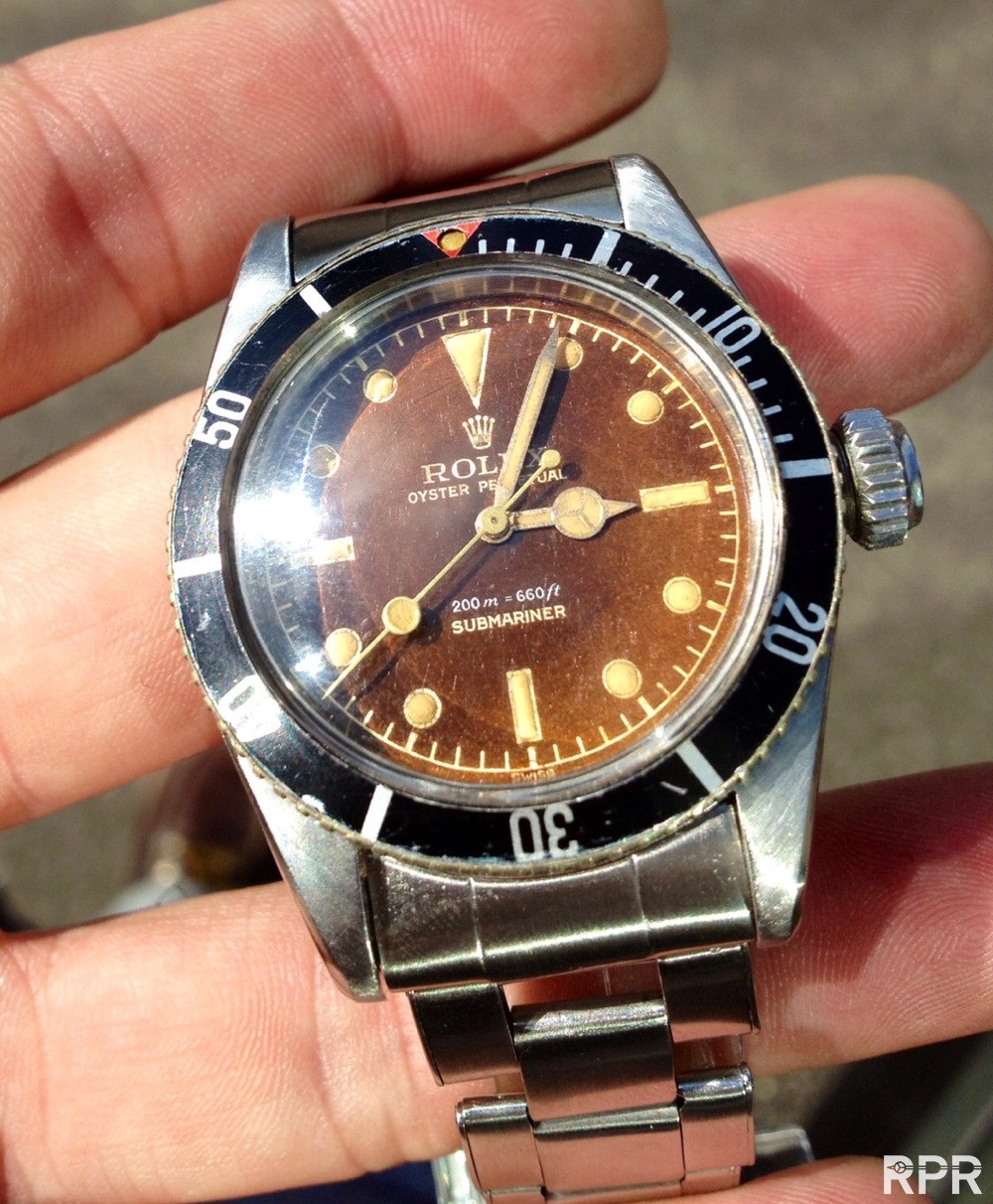 Rare early pink gold ref 6511/B  Note the early crown..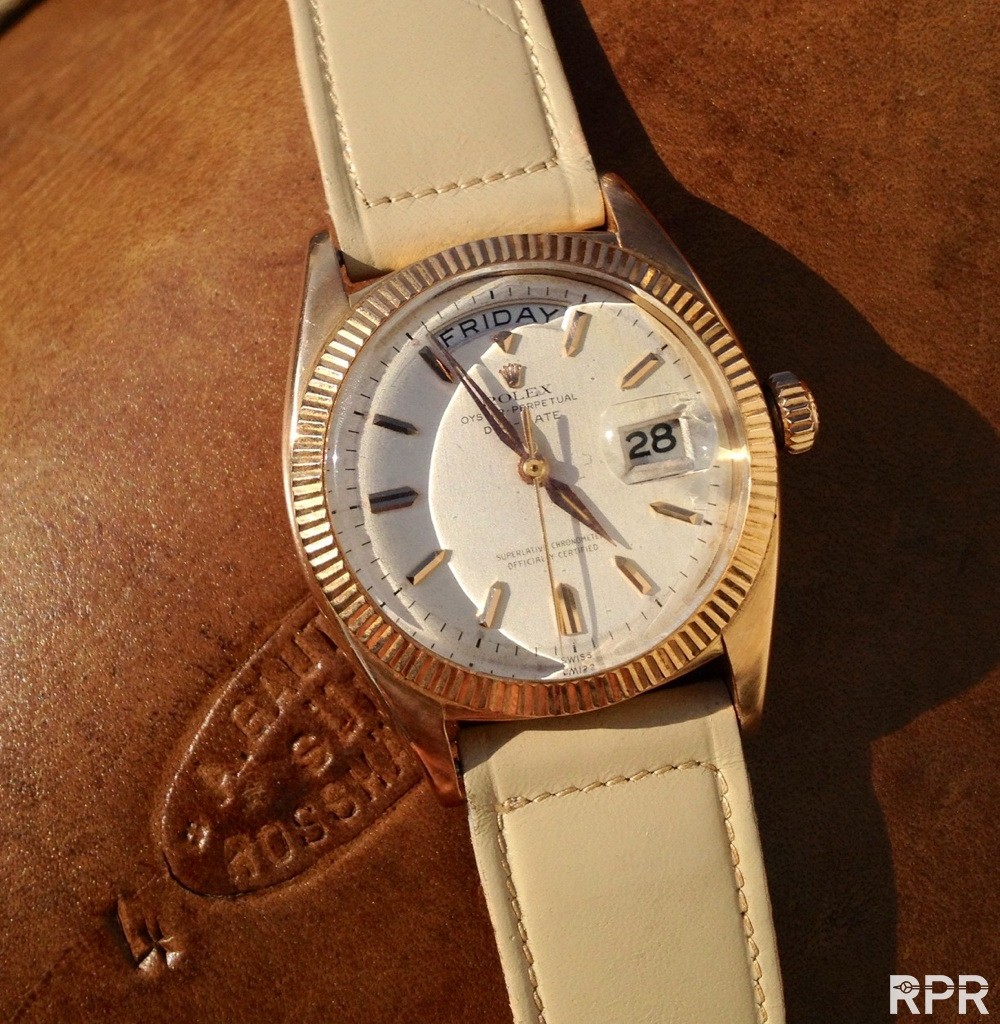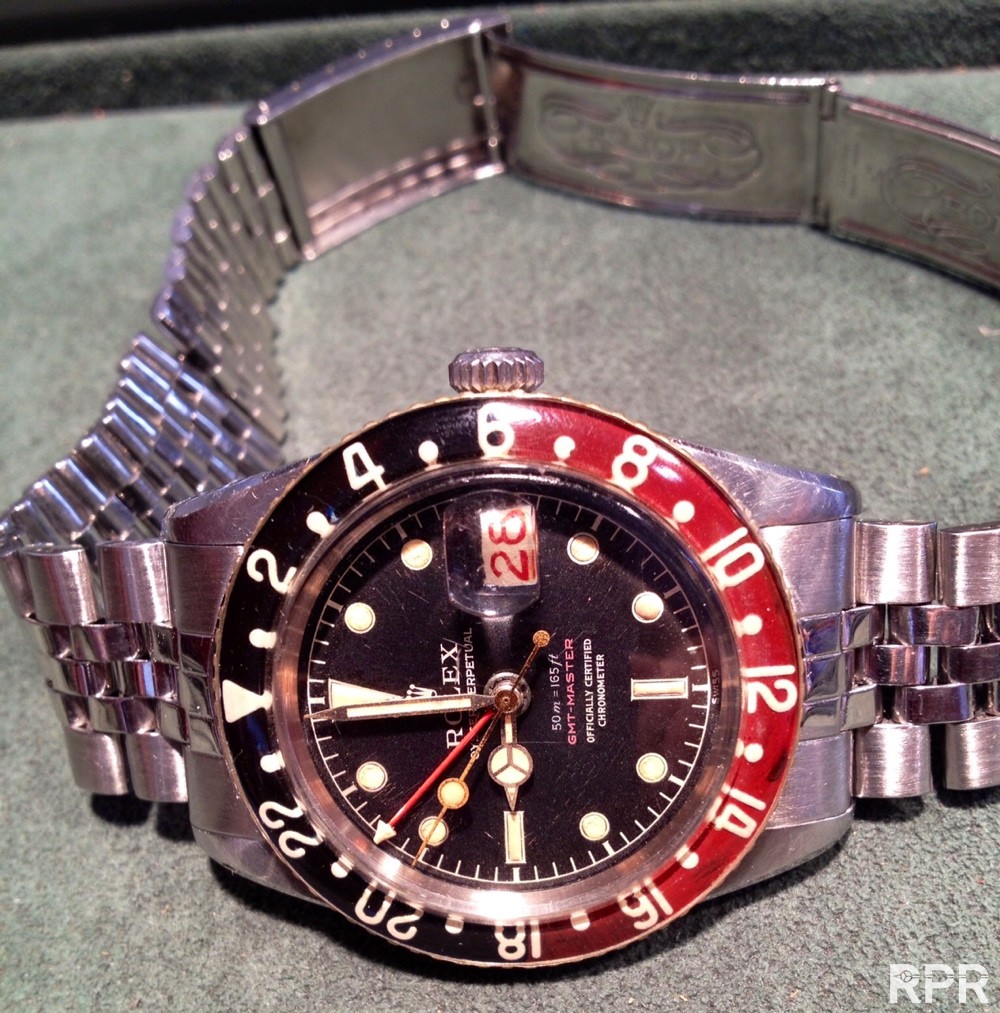 Checkered dials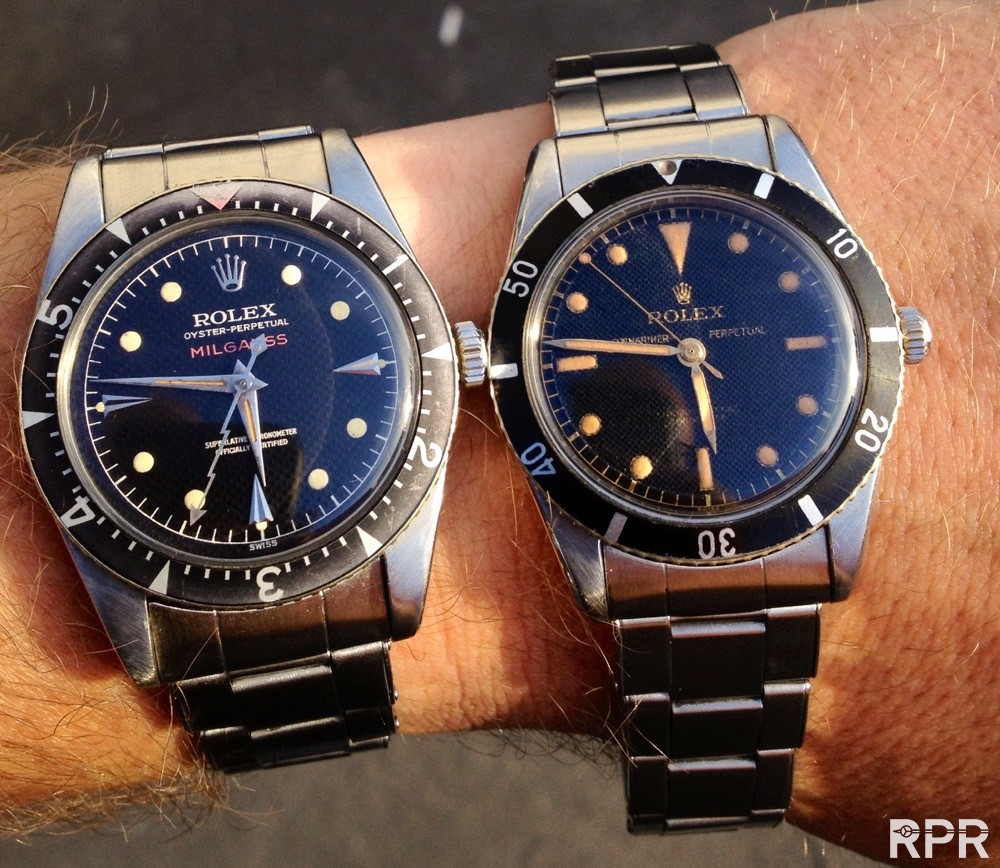 Mint 6204 early Sub up close..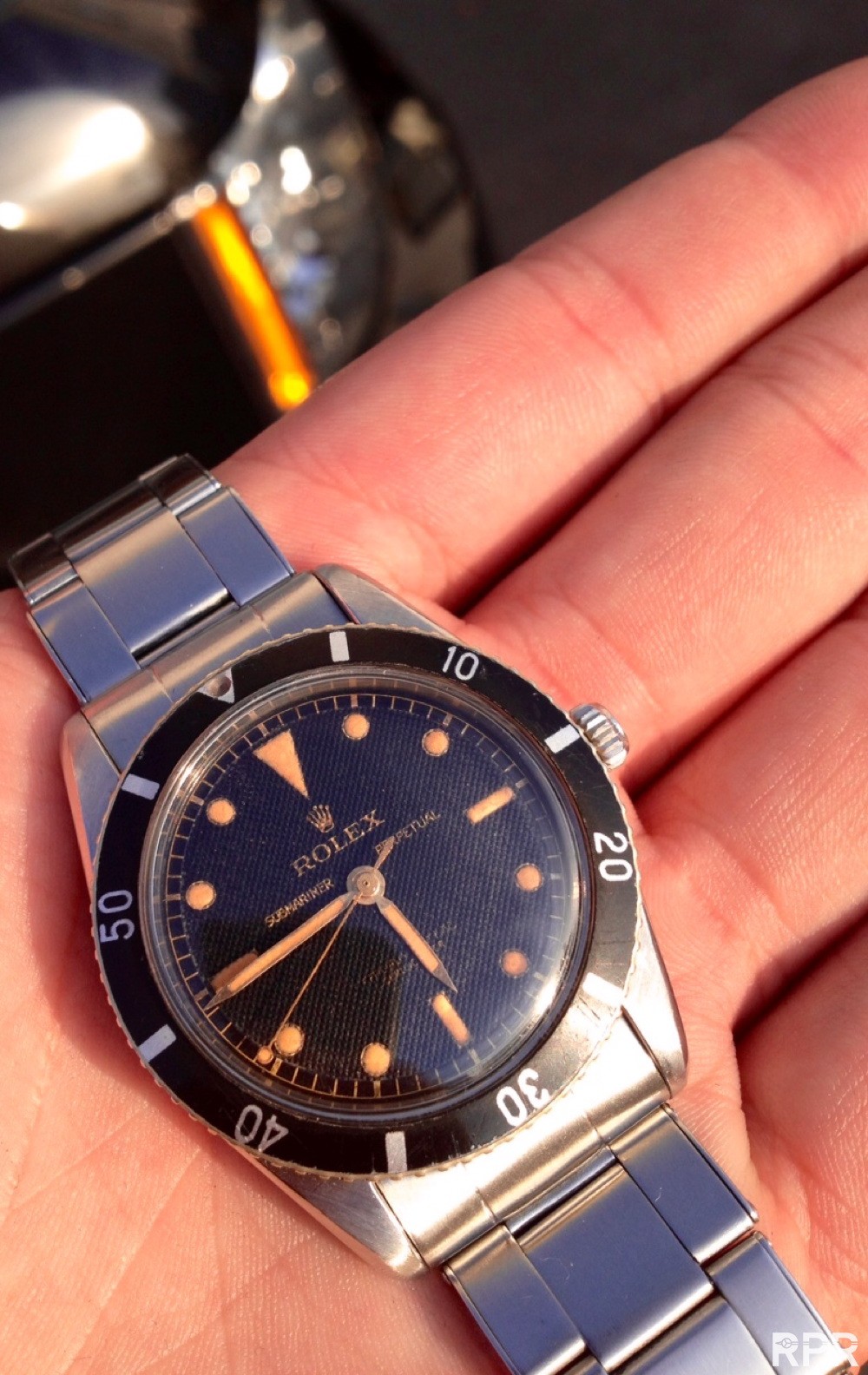 Breakfast 😉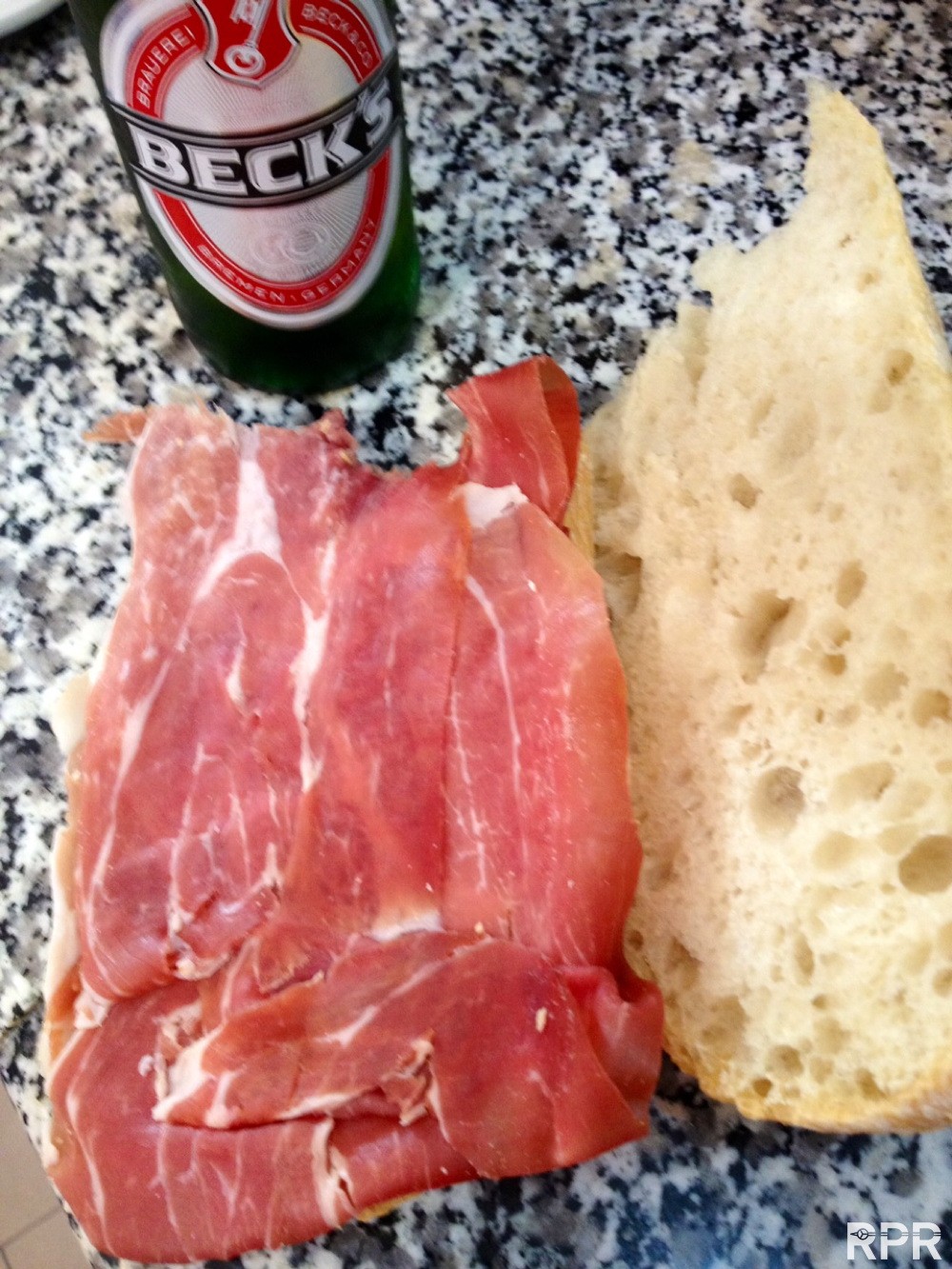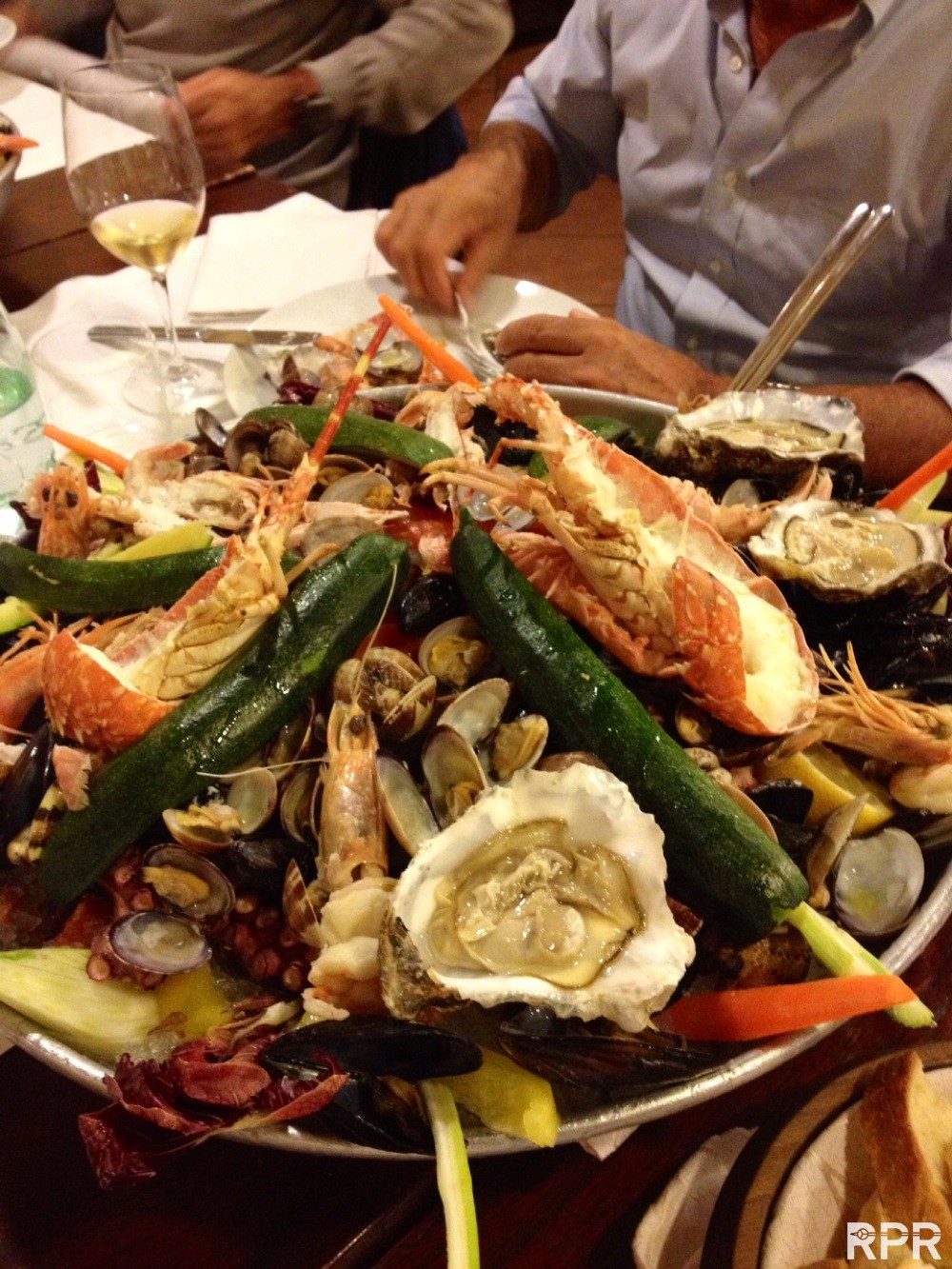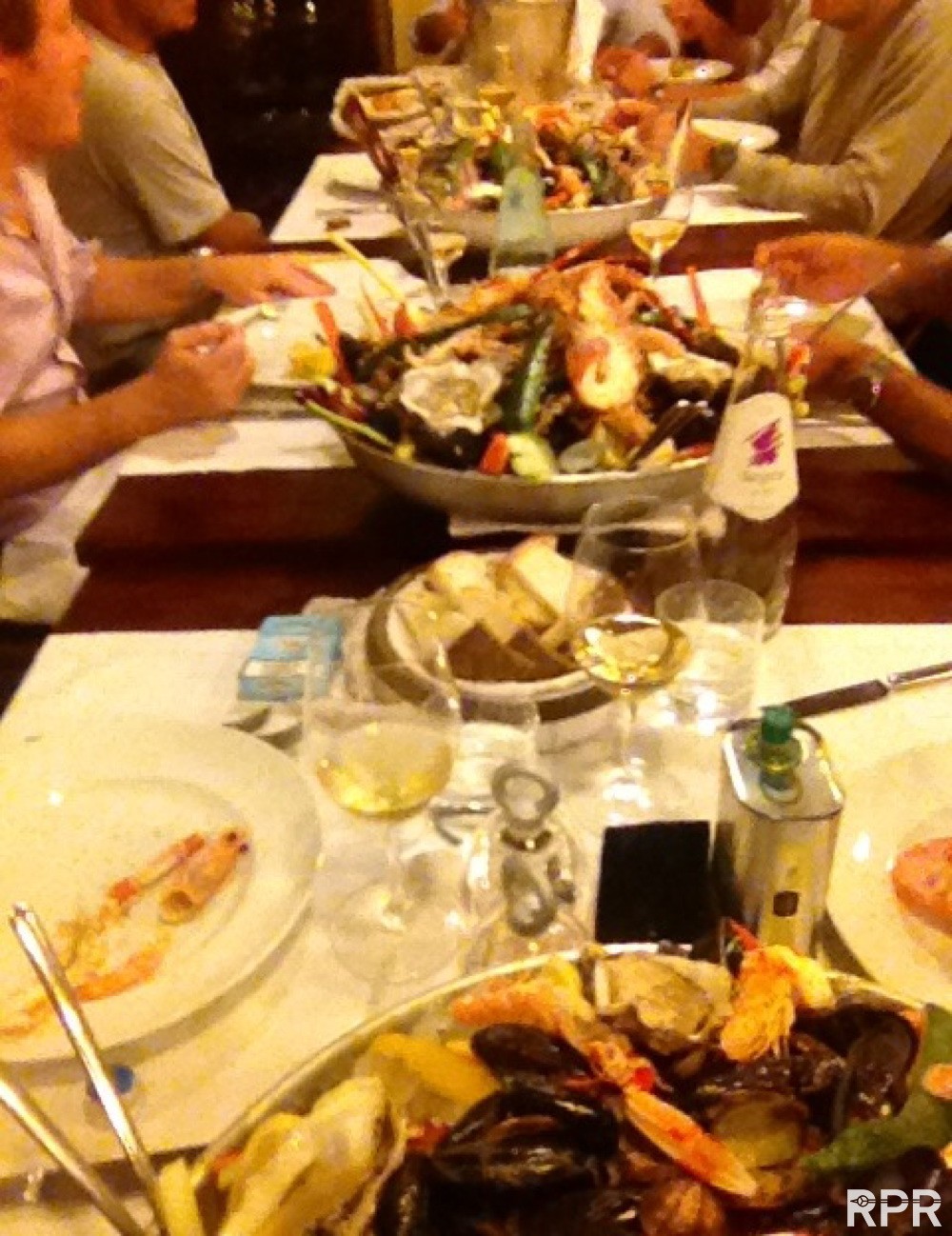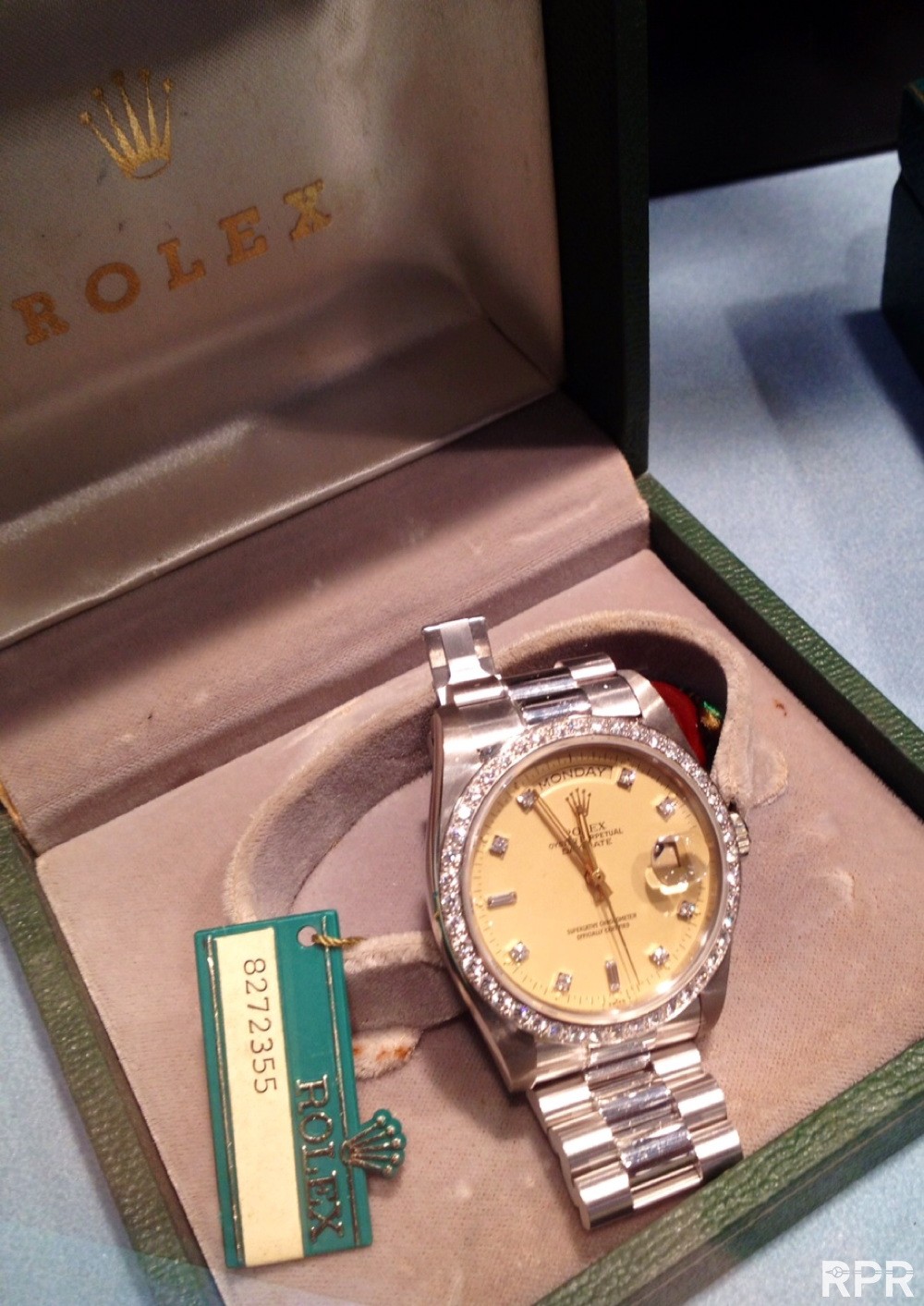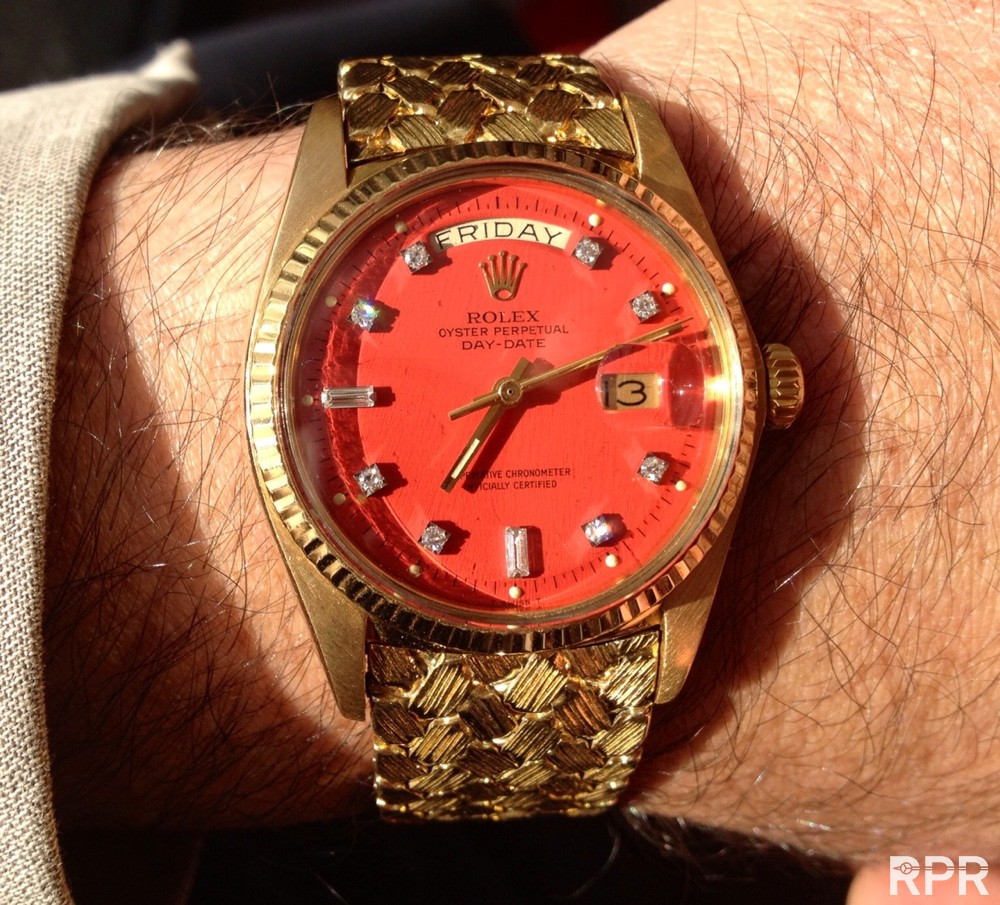 Chess Game..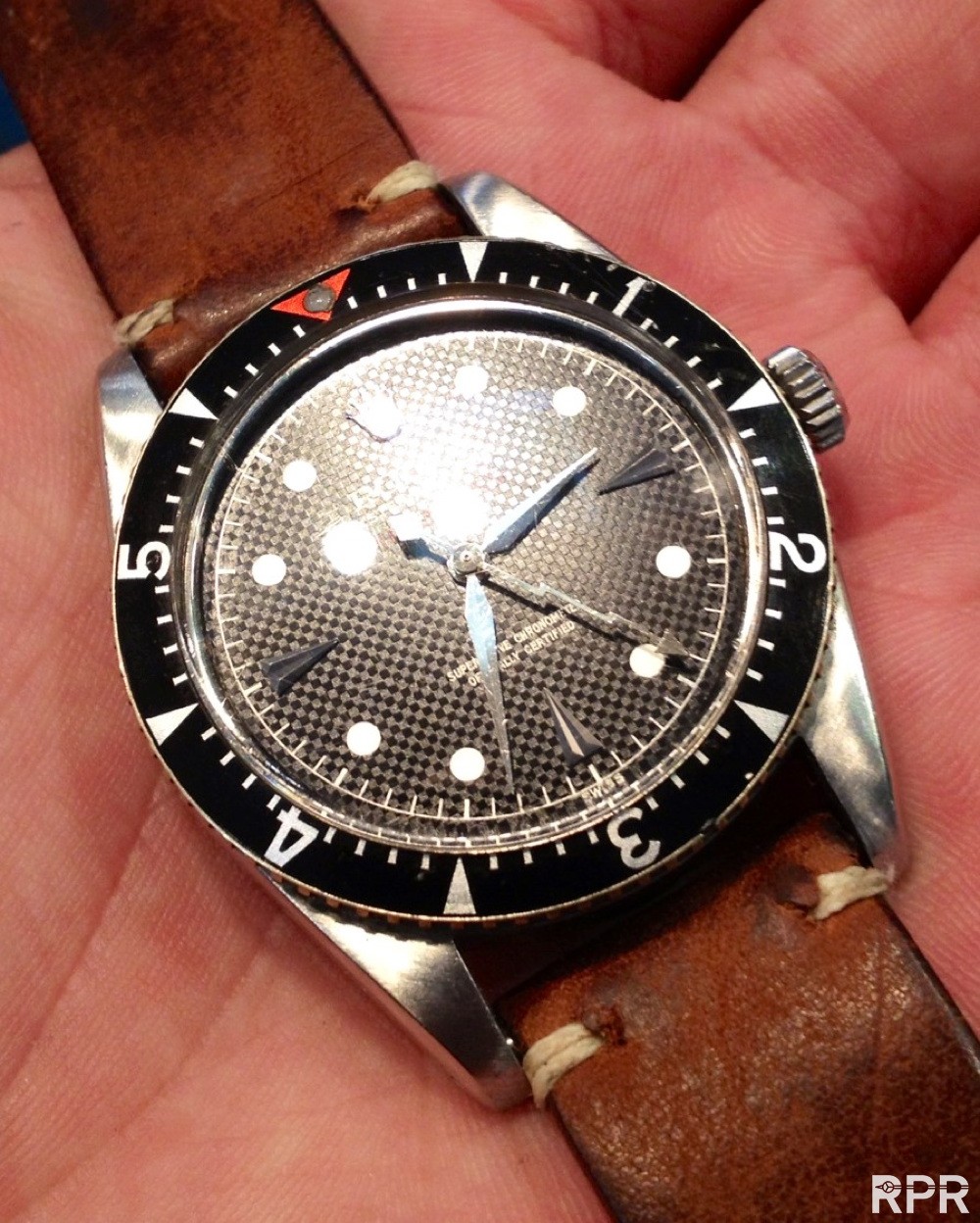 Passionated Zenith Daytona collector, bravo!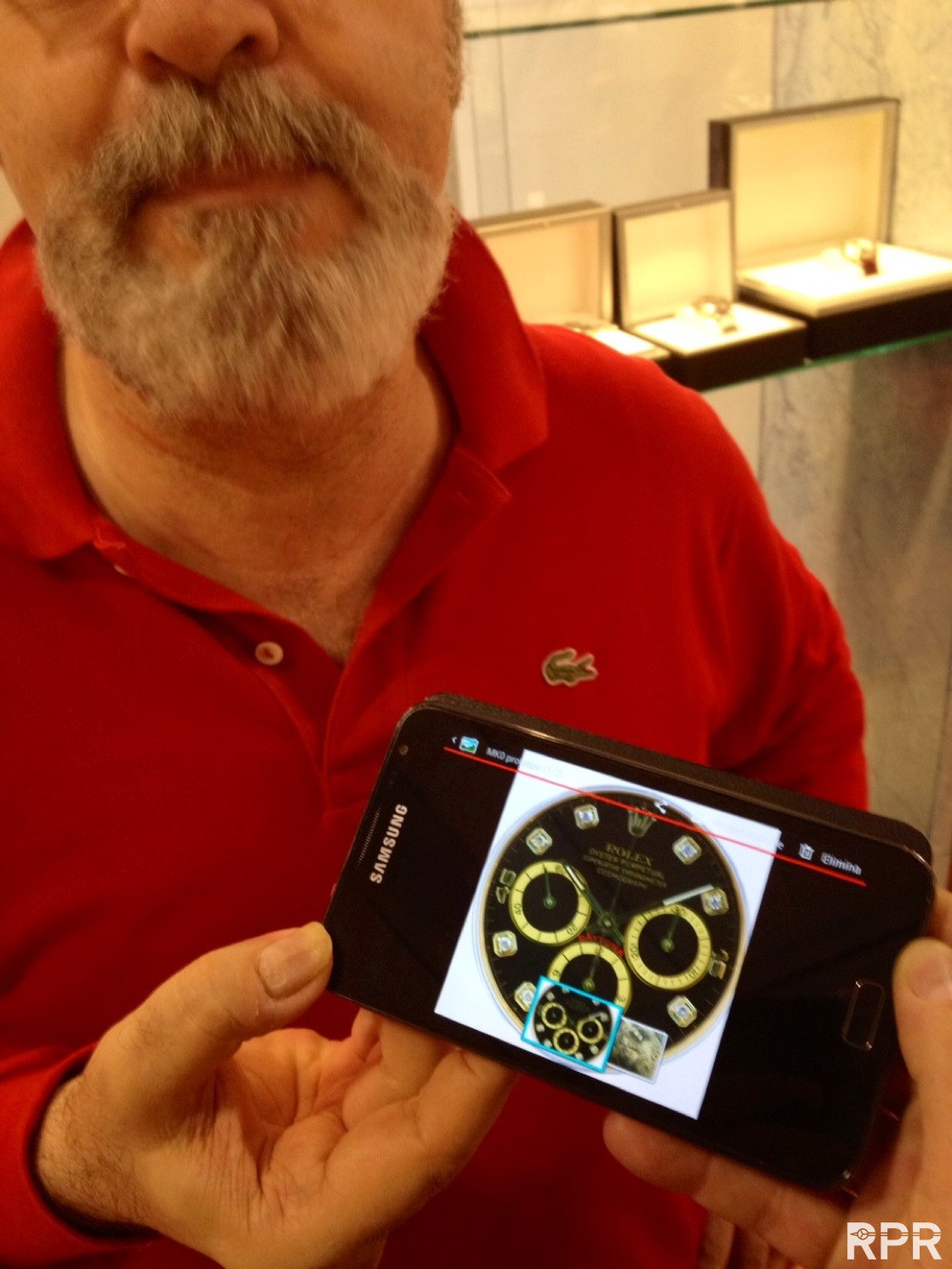 Whitegold Datejust with magic tropical dial I like!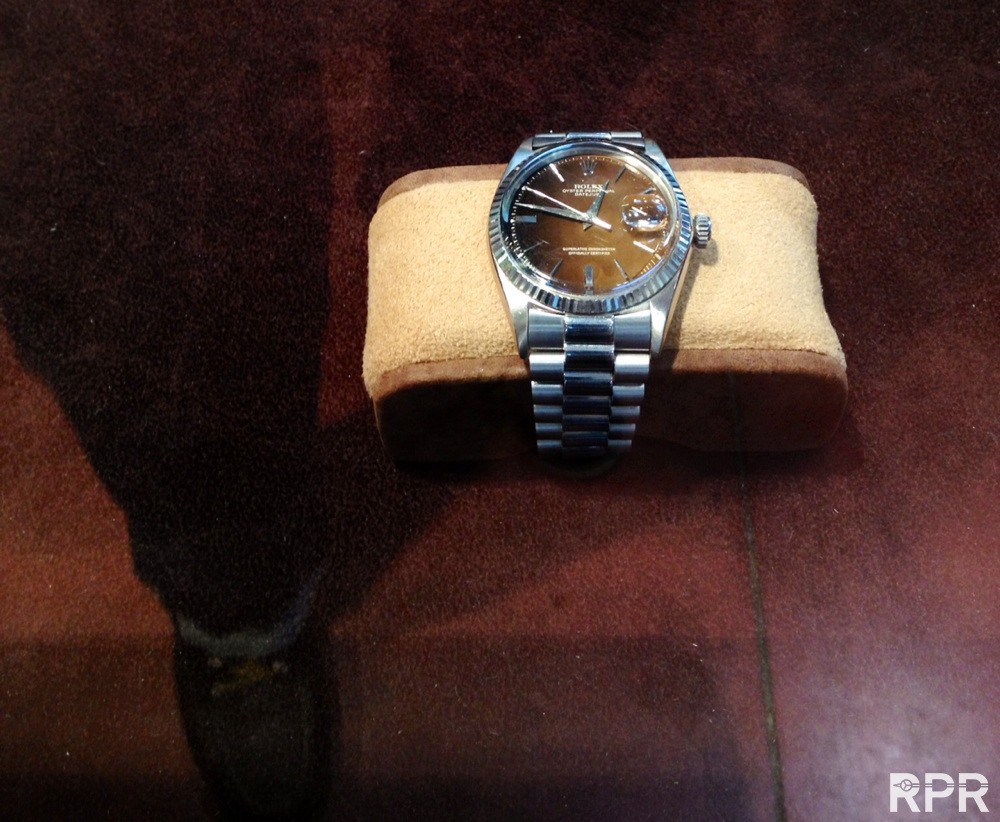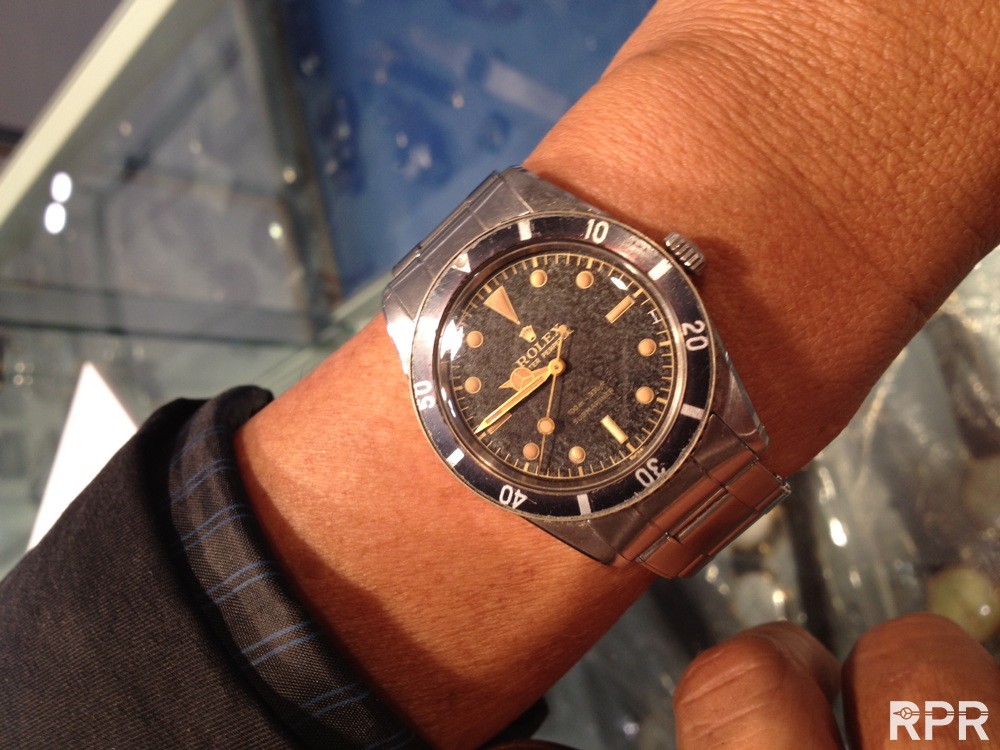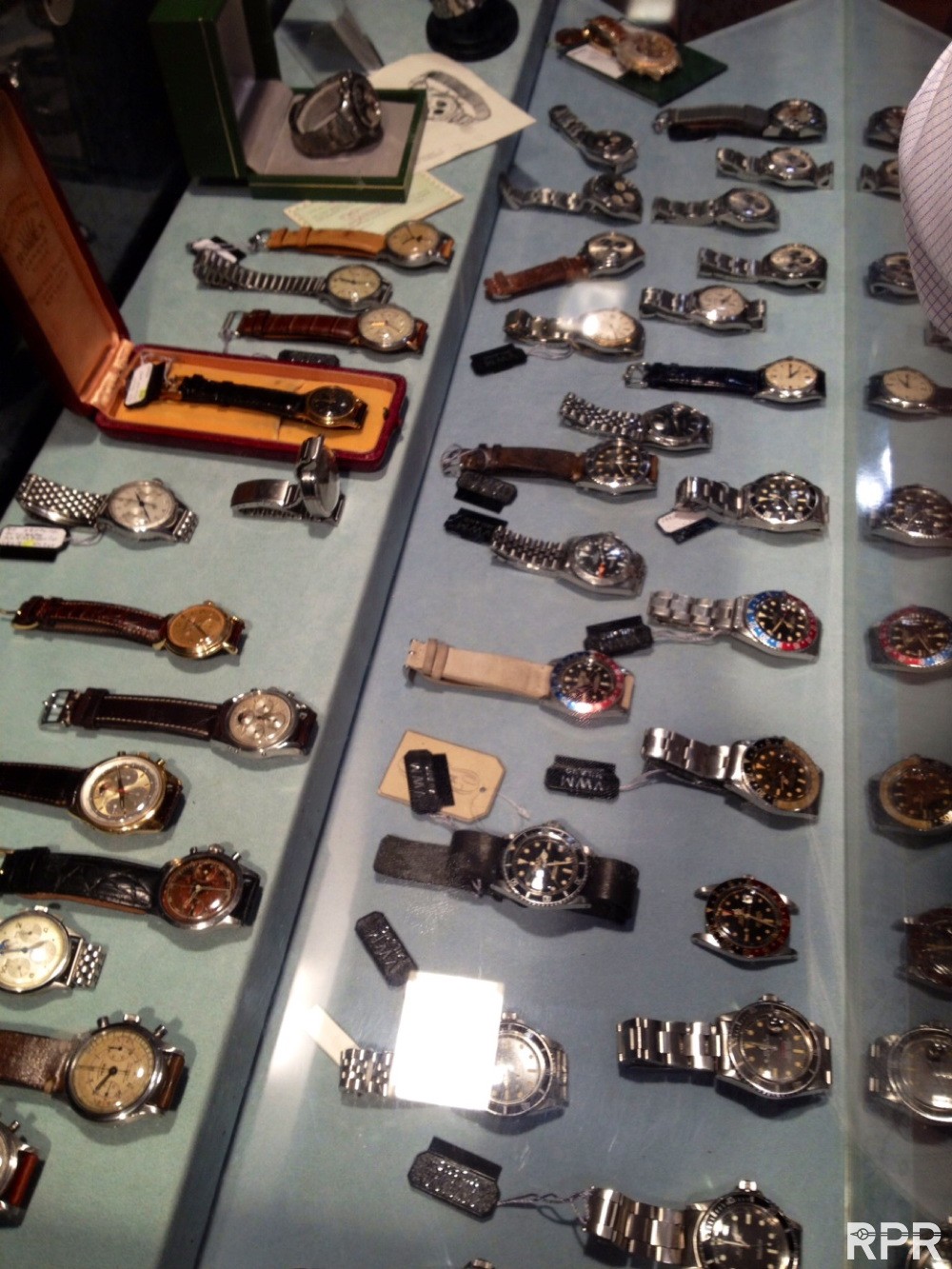 Lunch 😉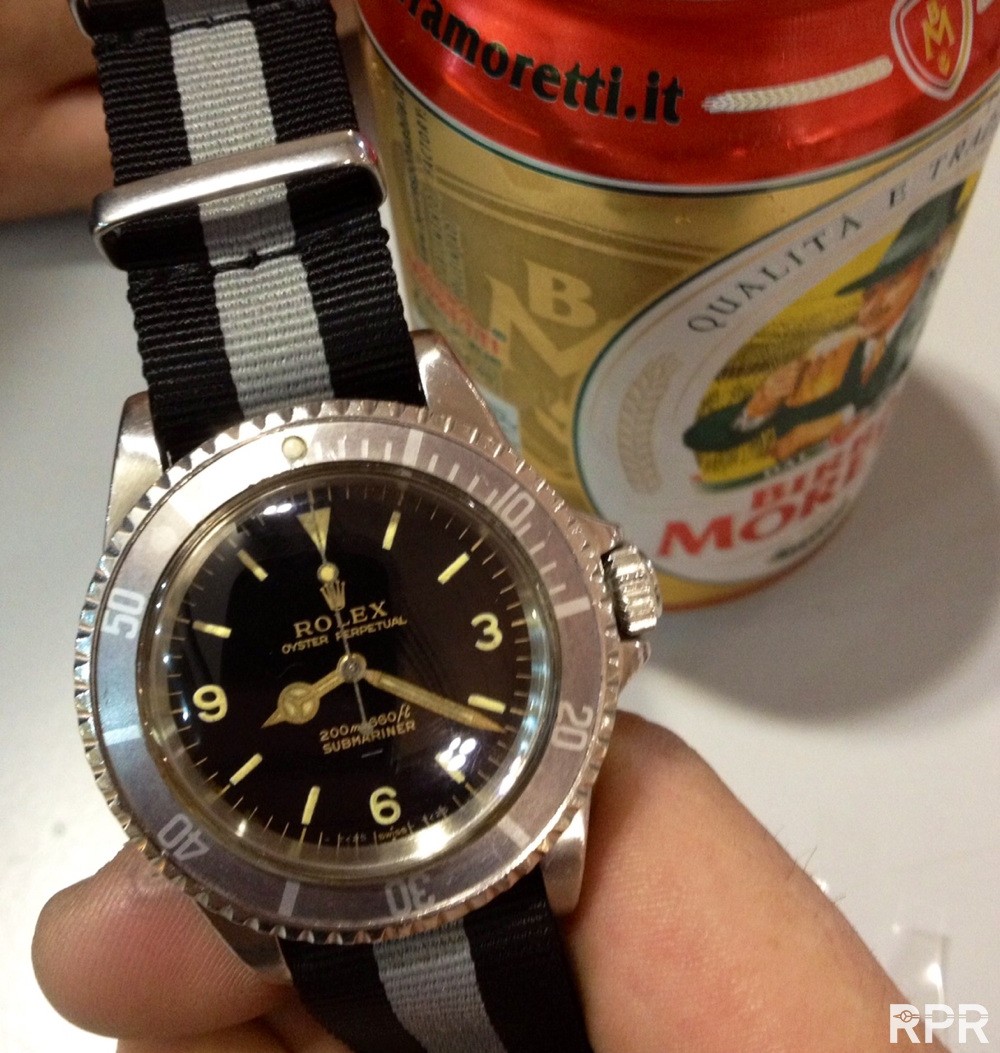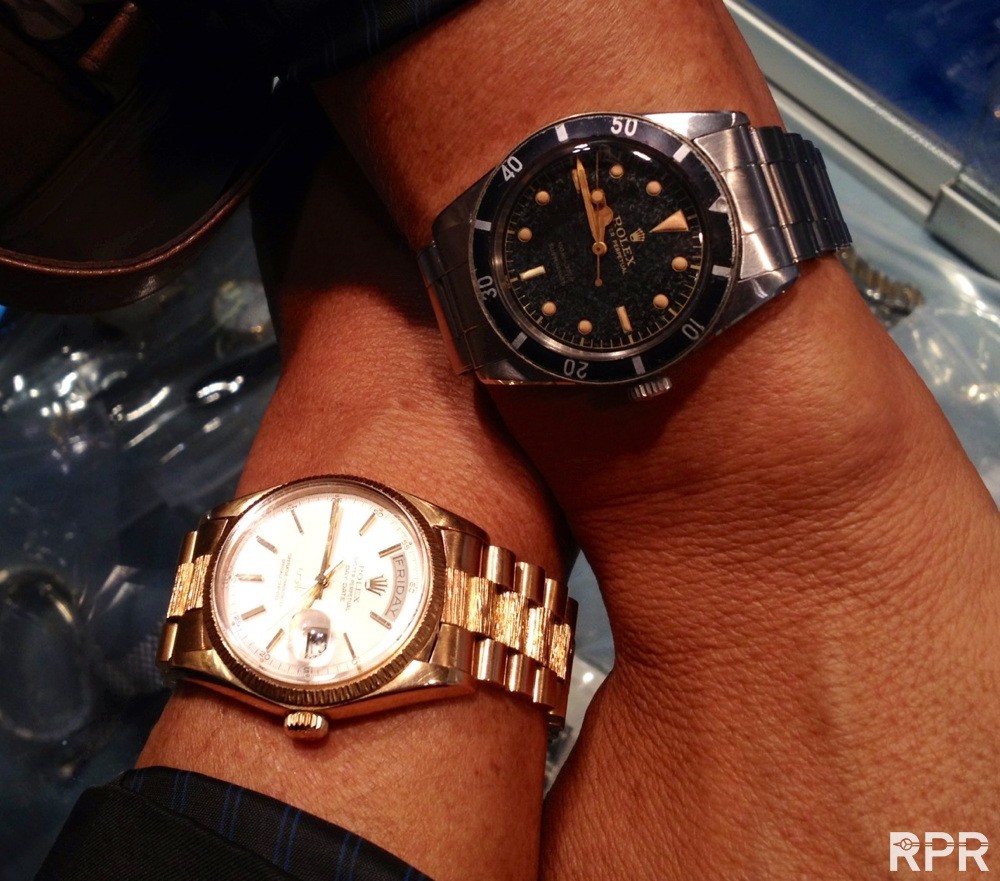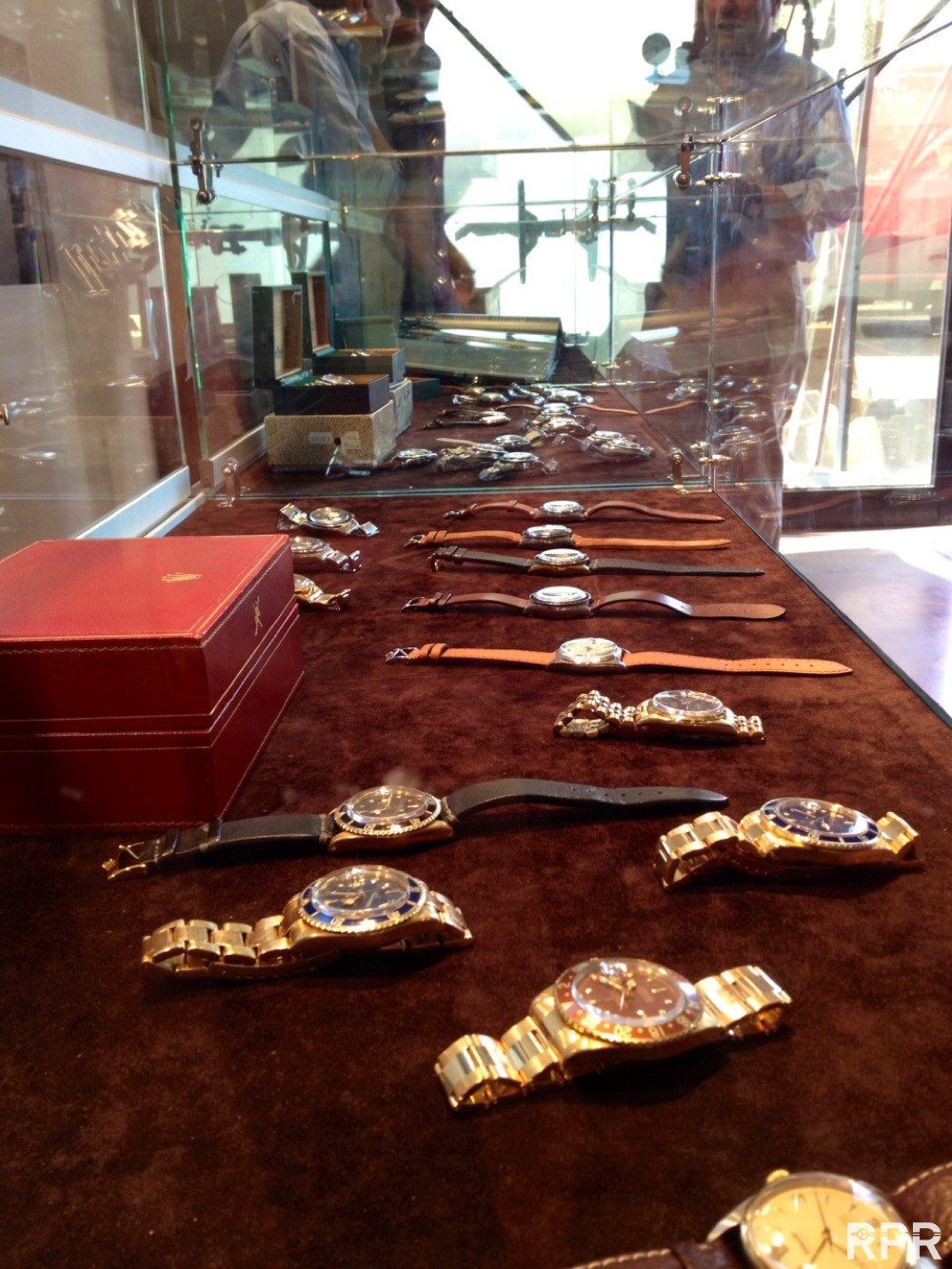 Nice early pushers and typical 'italian' bracelet..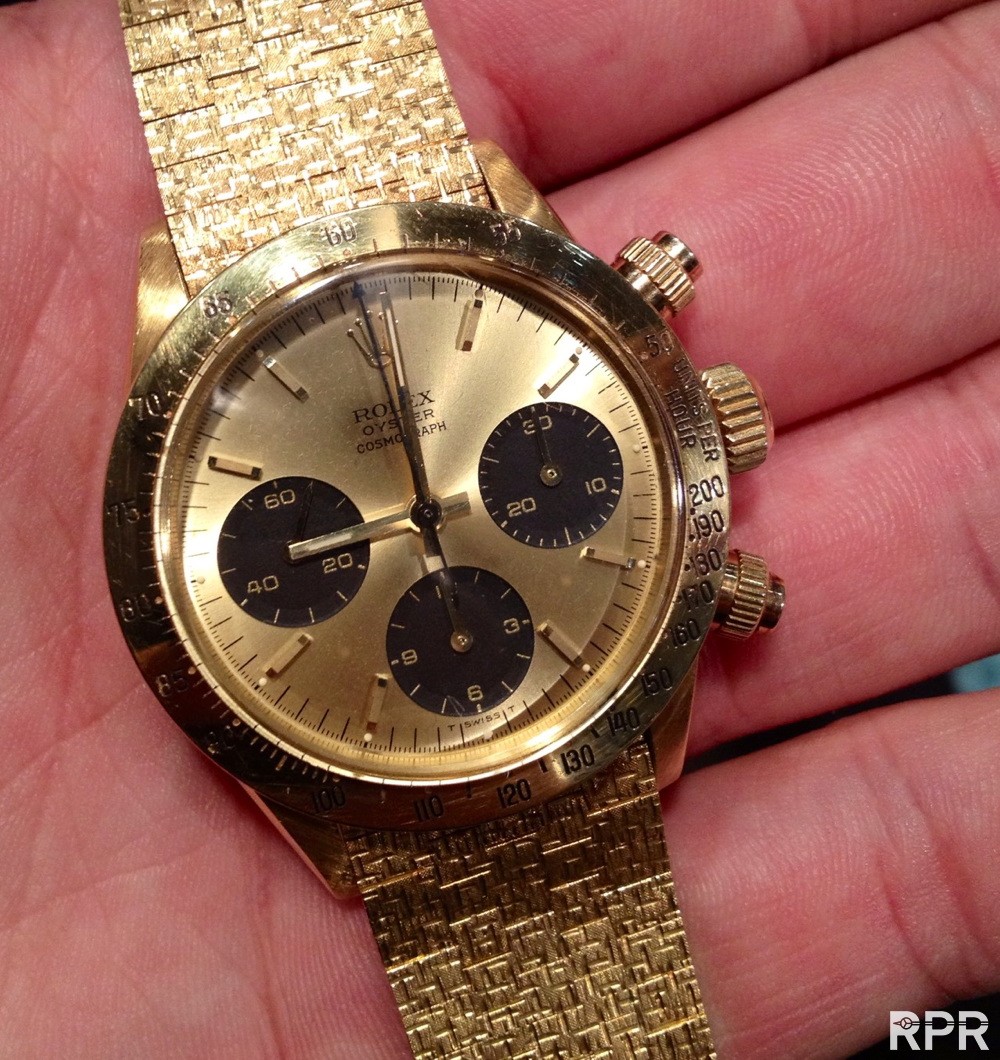 Dolce..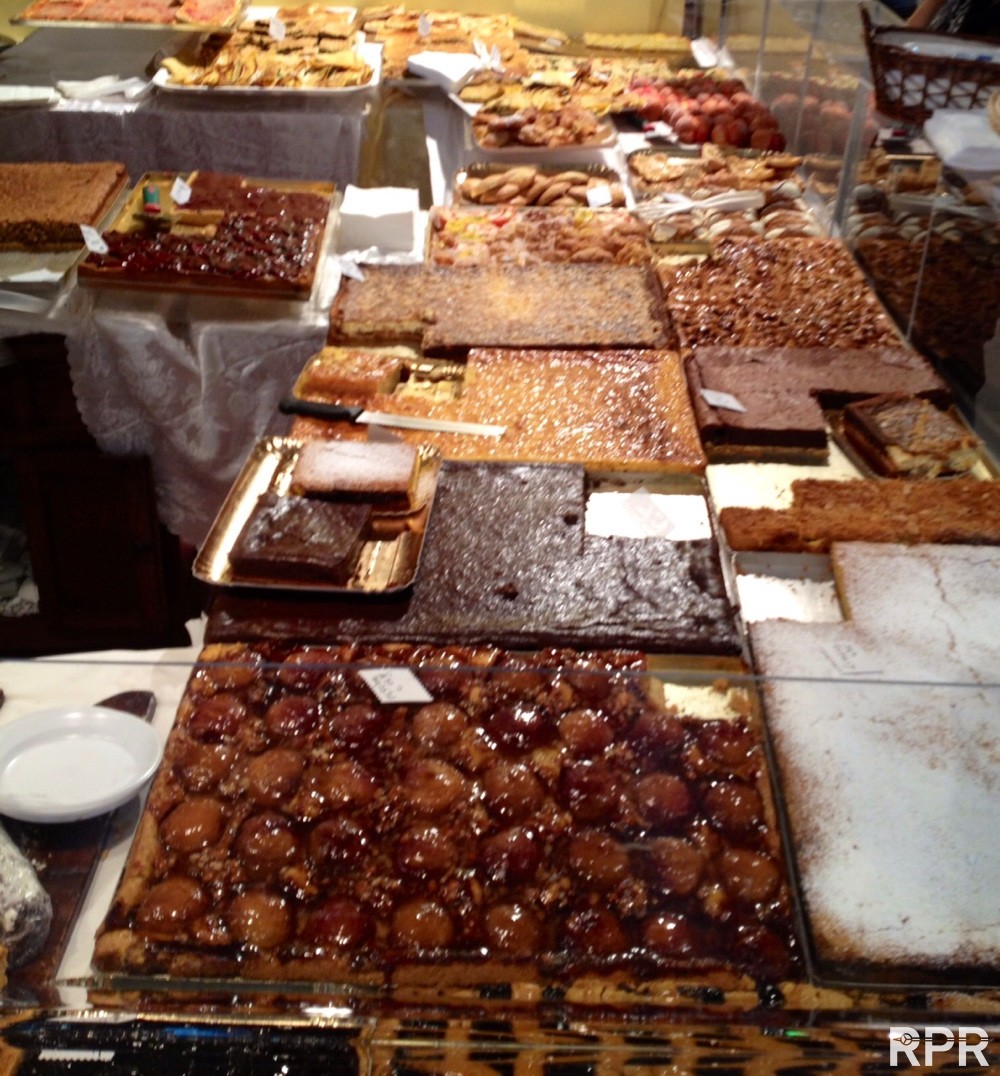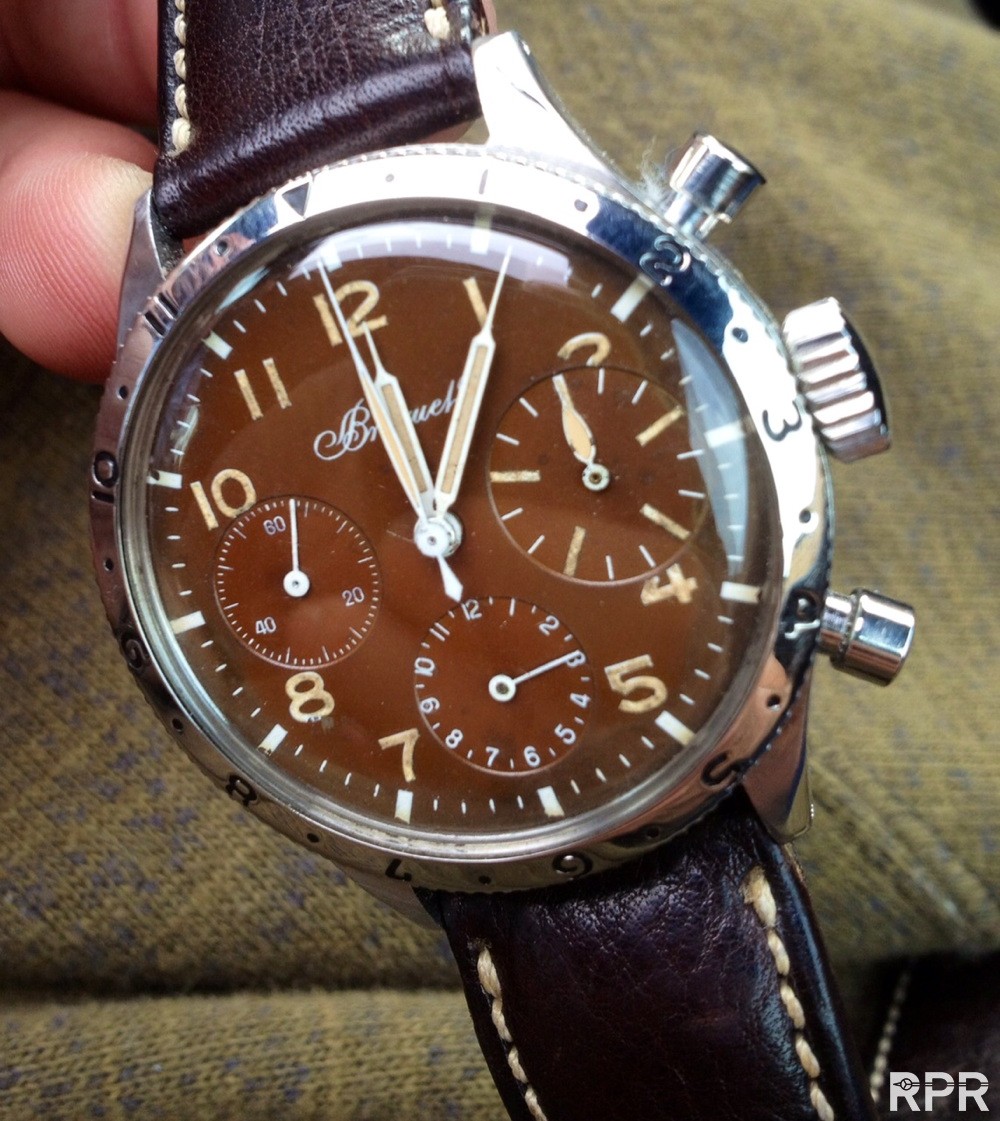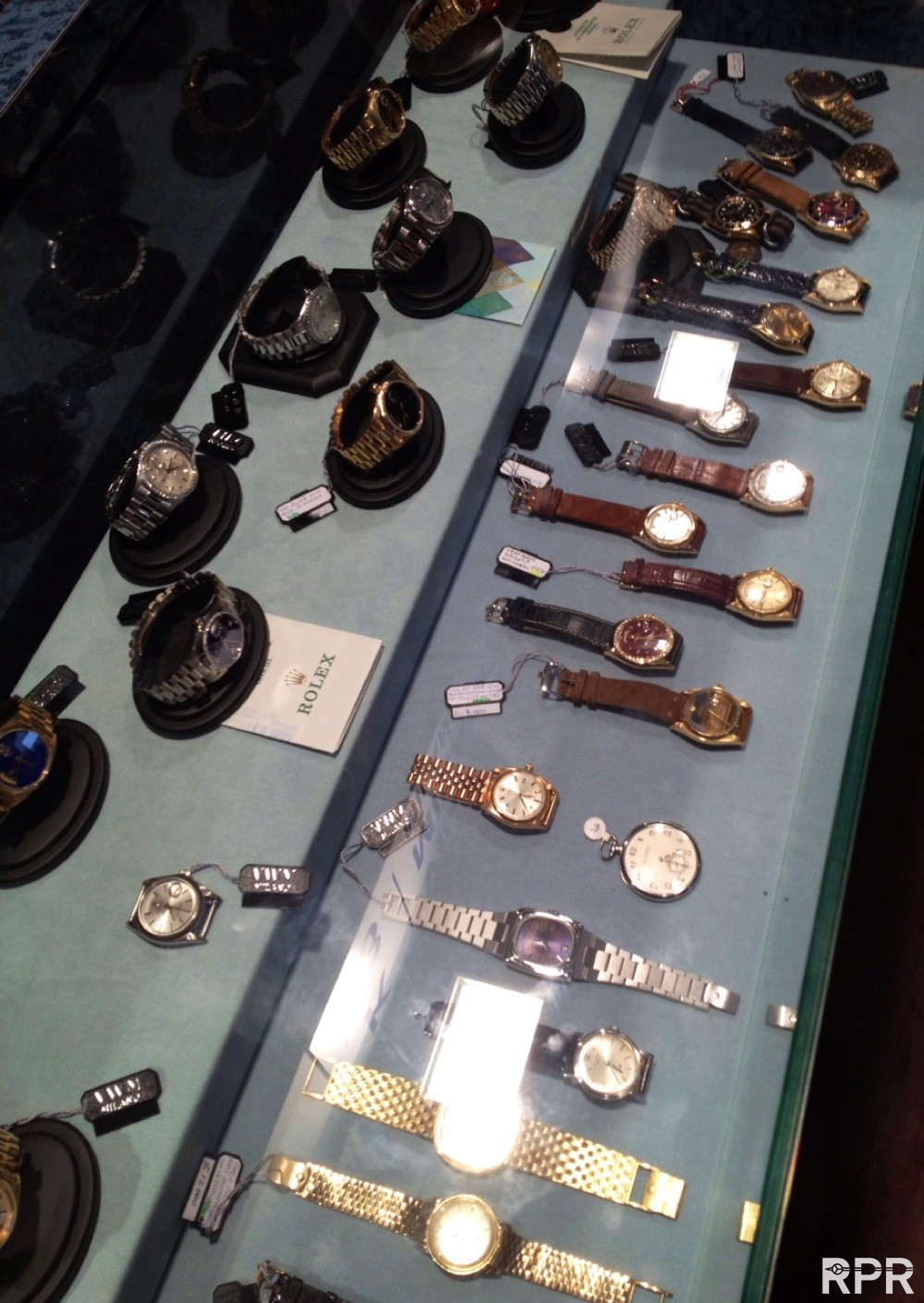 Parma's pride..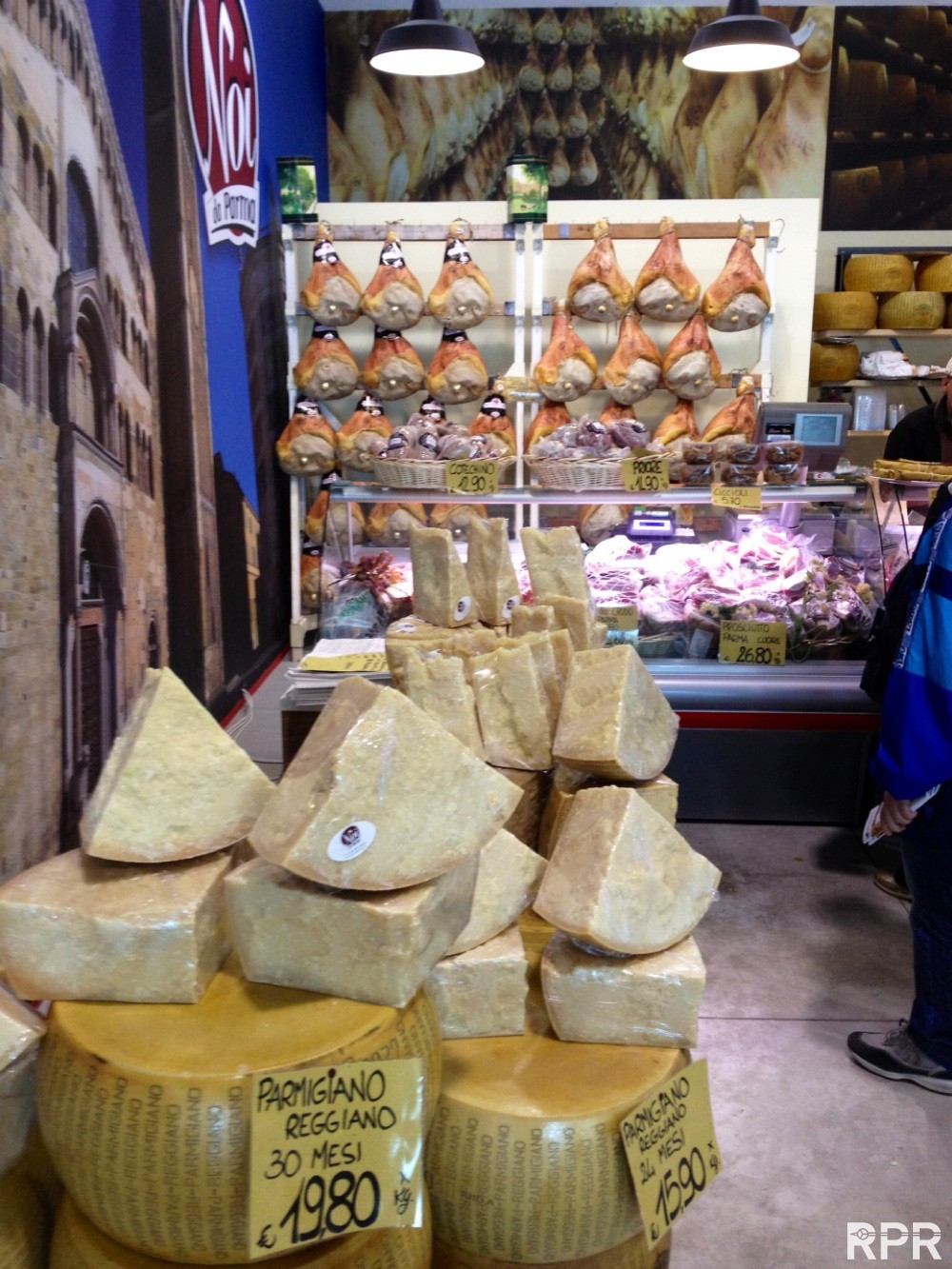 Porcelain Daytona Zenith..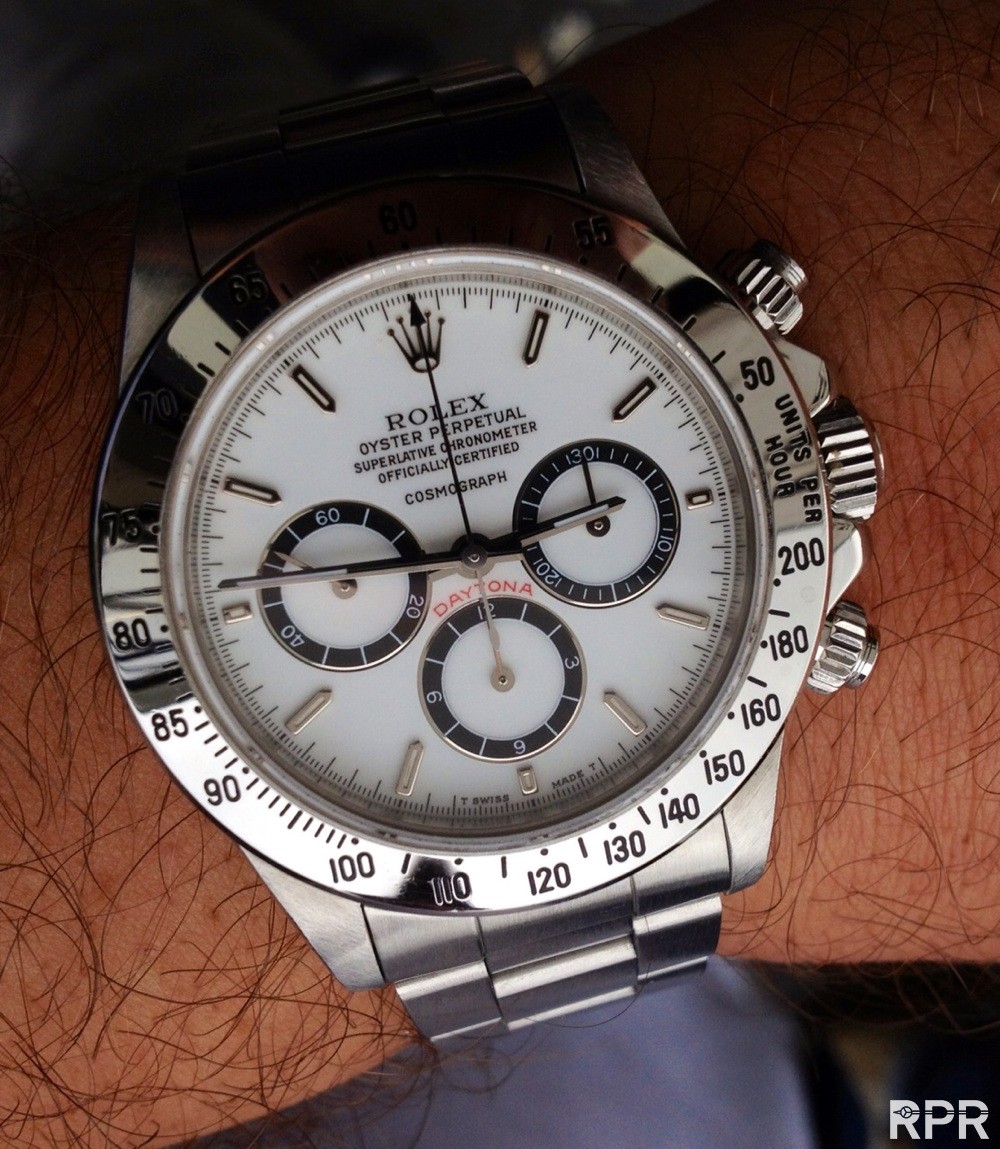 Stunning vintage Patek Philippe..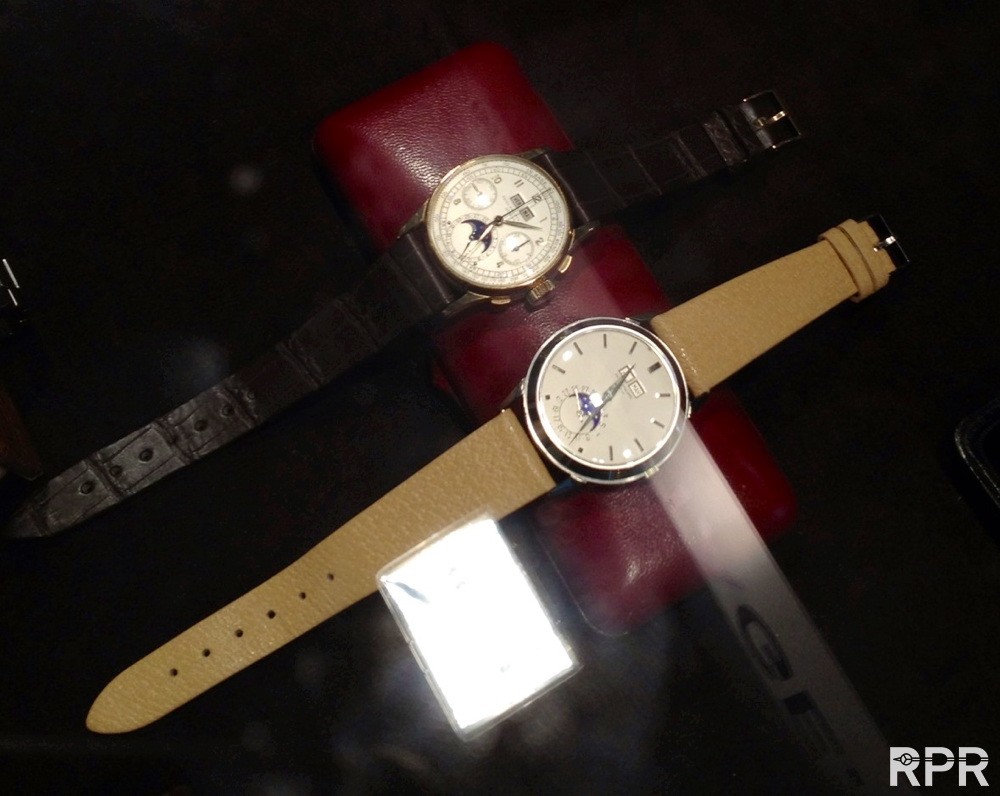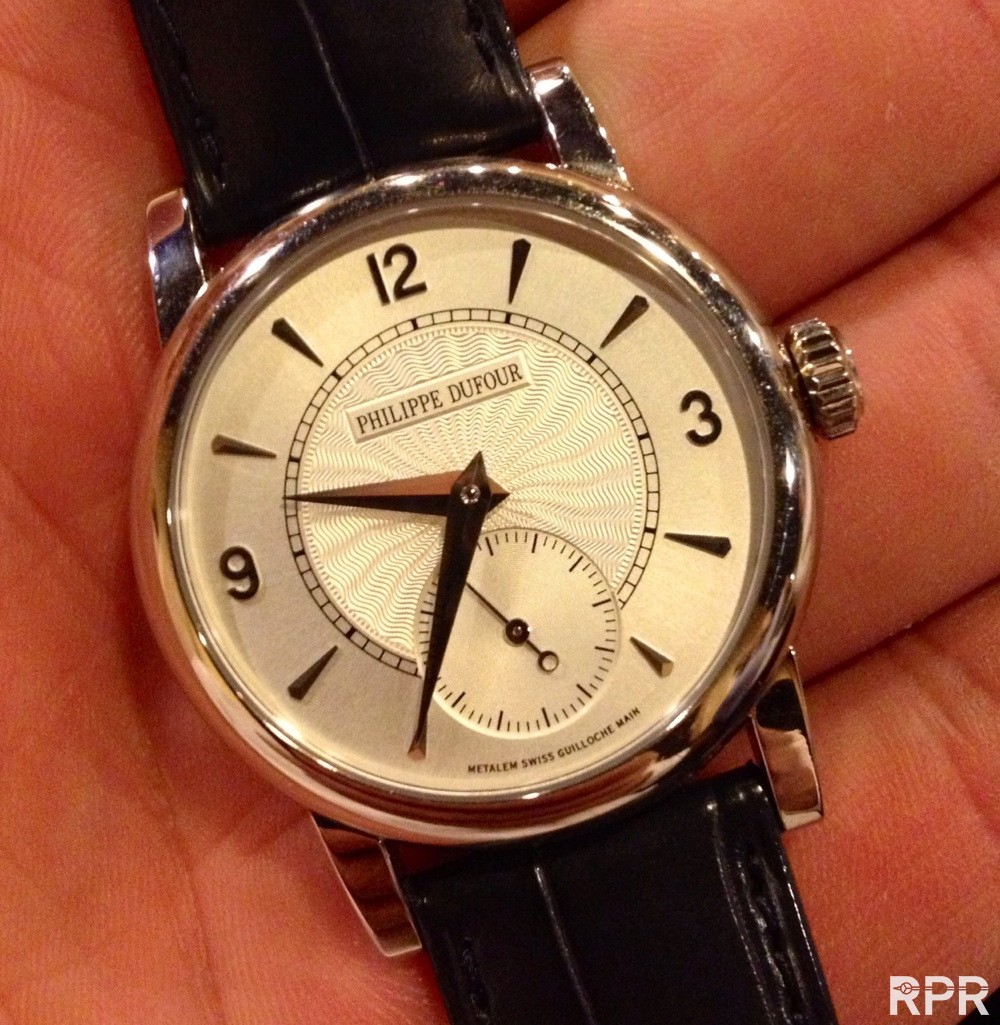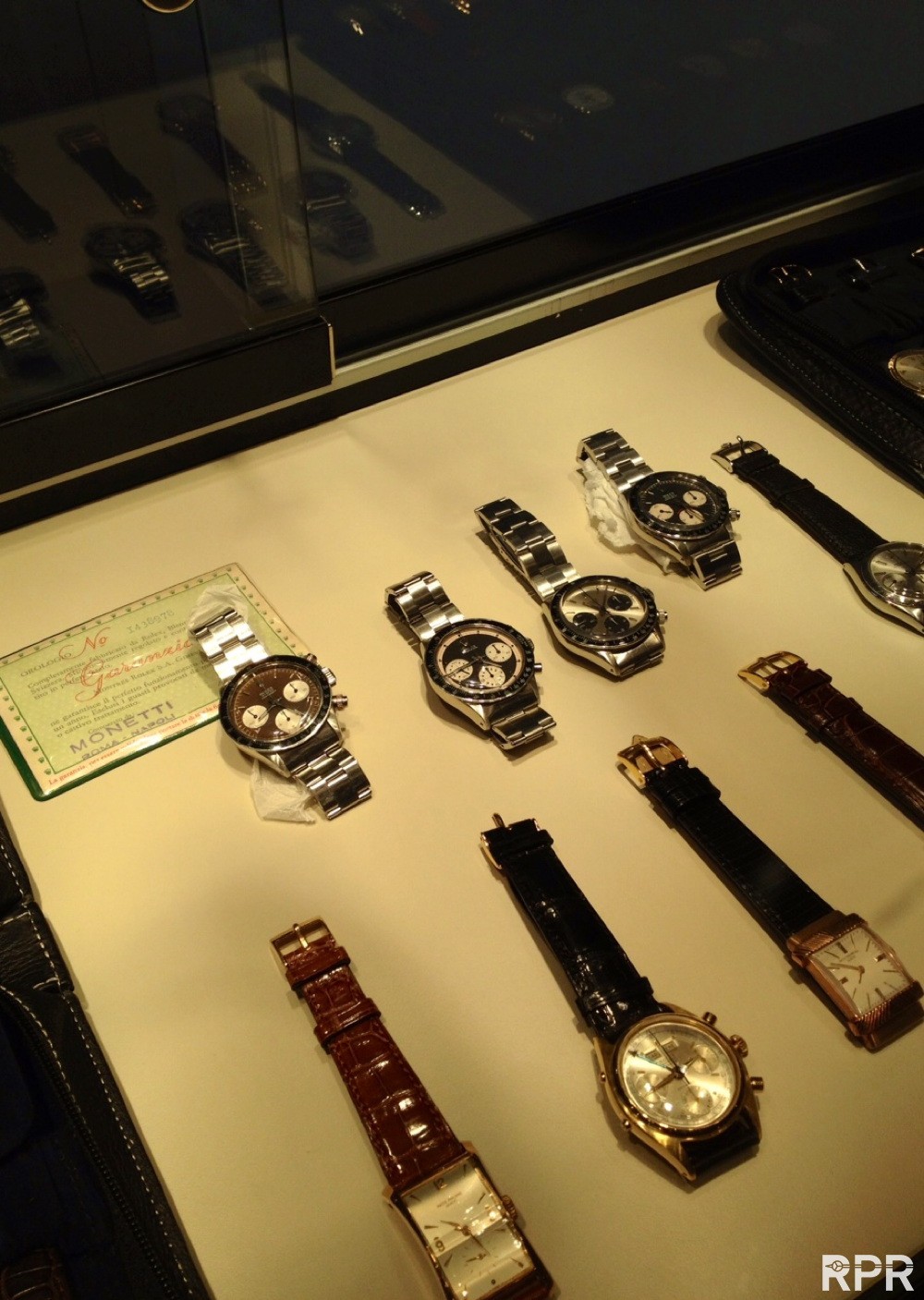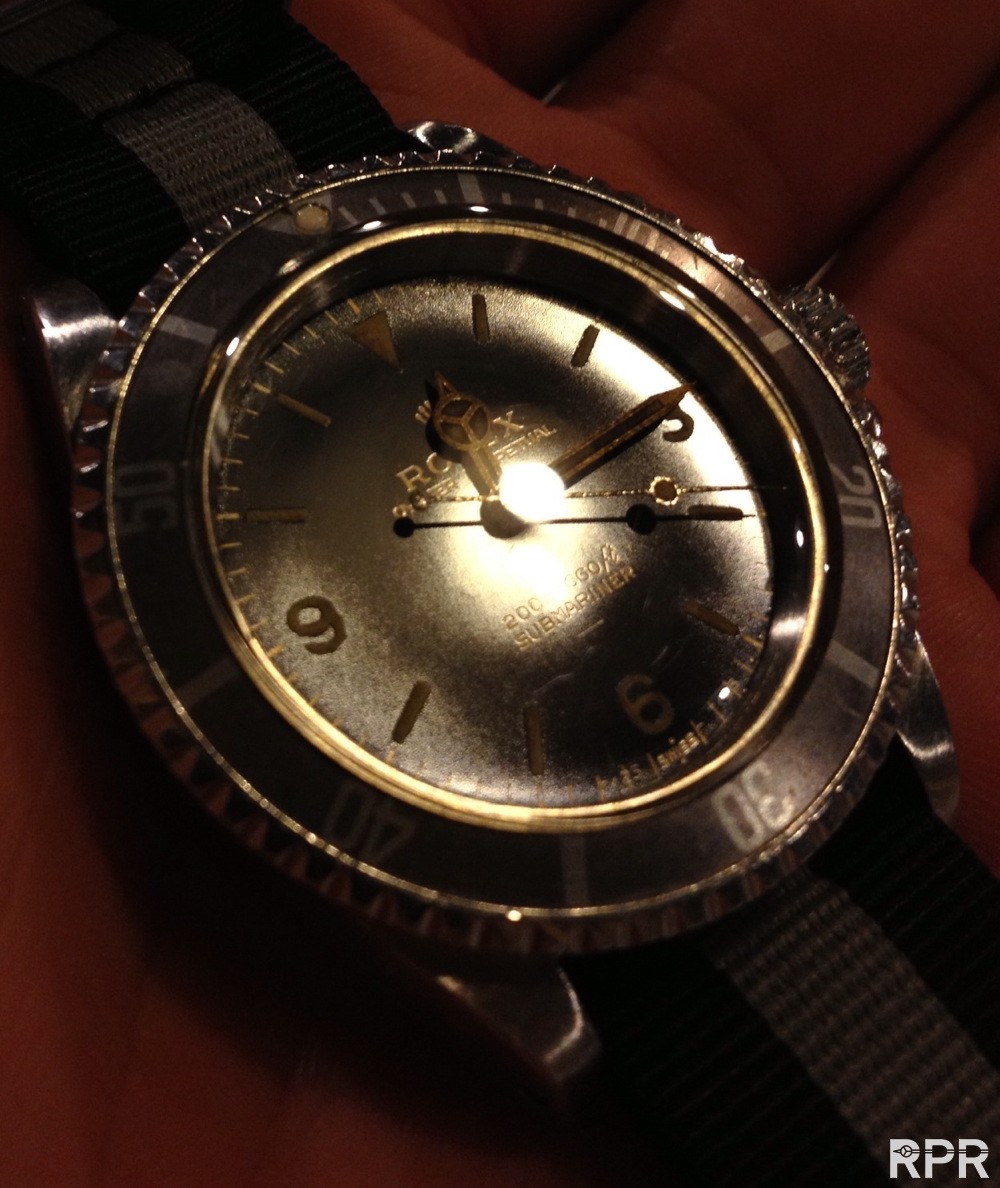 Oyster Paul Newman ref 6263..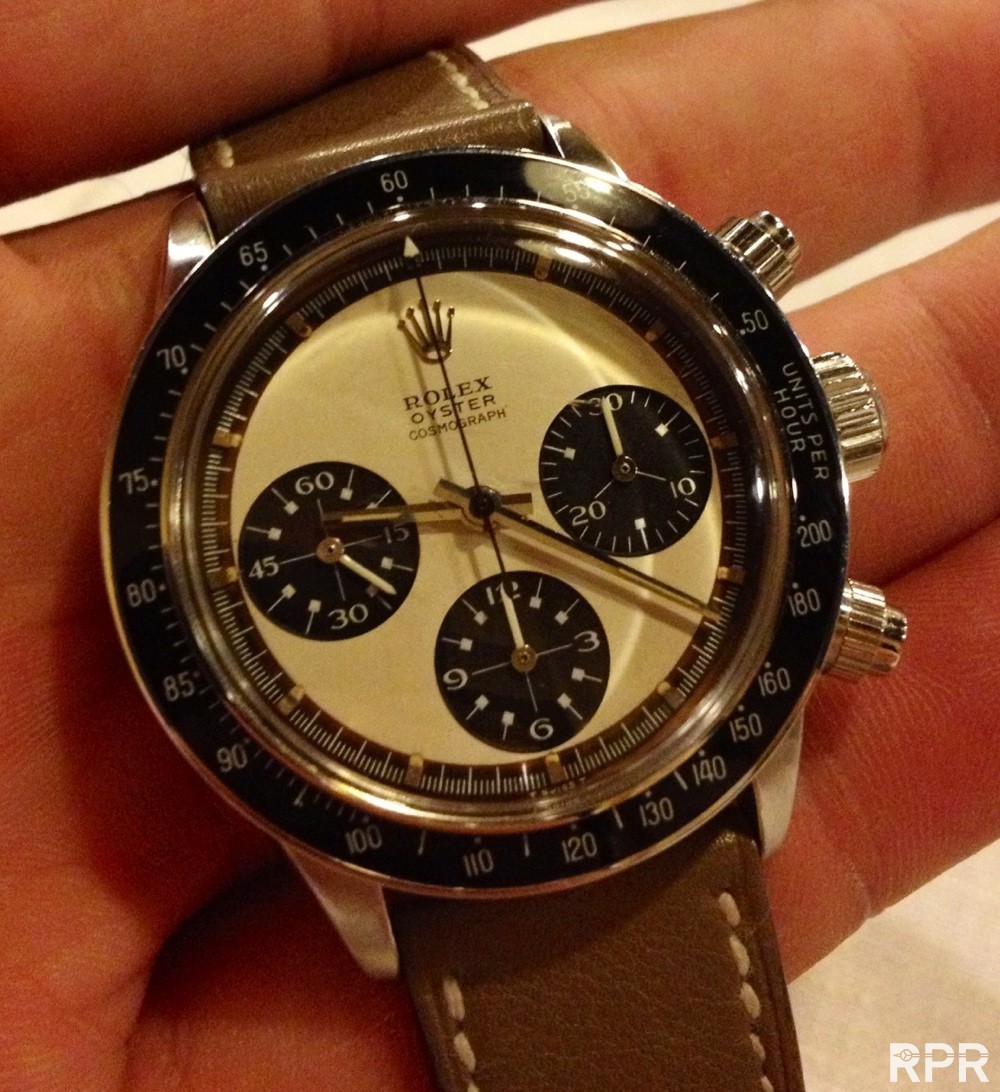 Rare day Date's..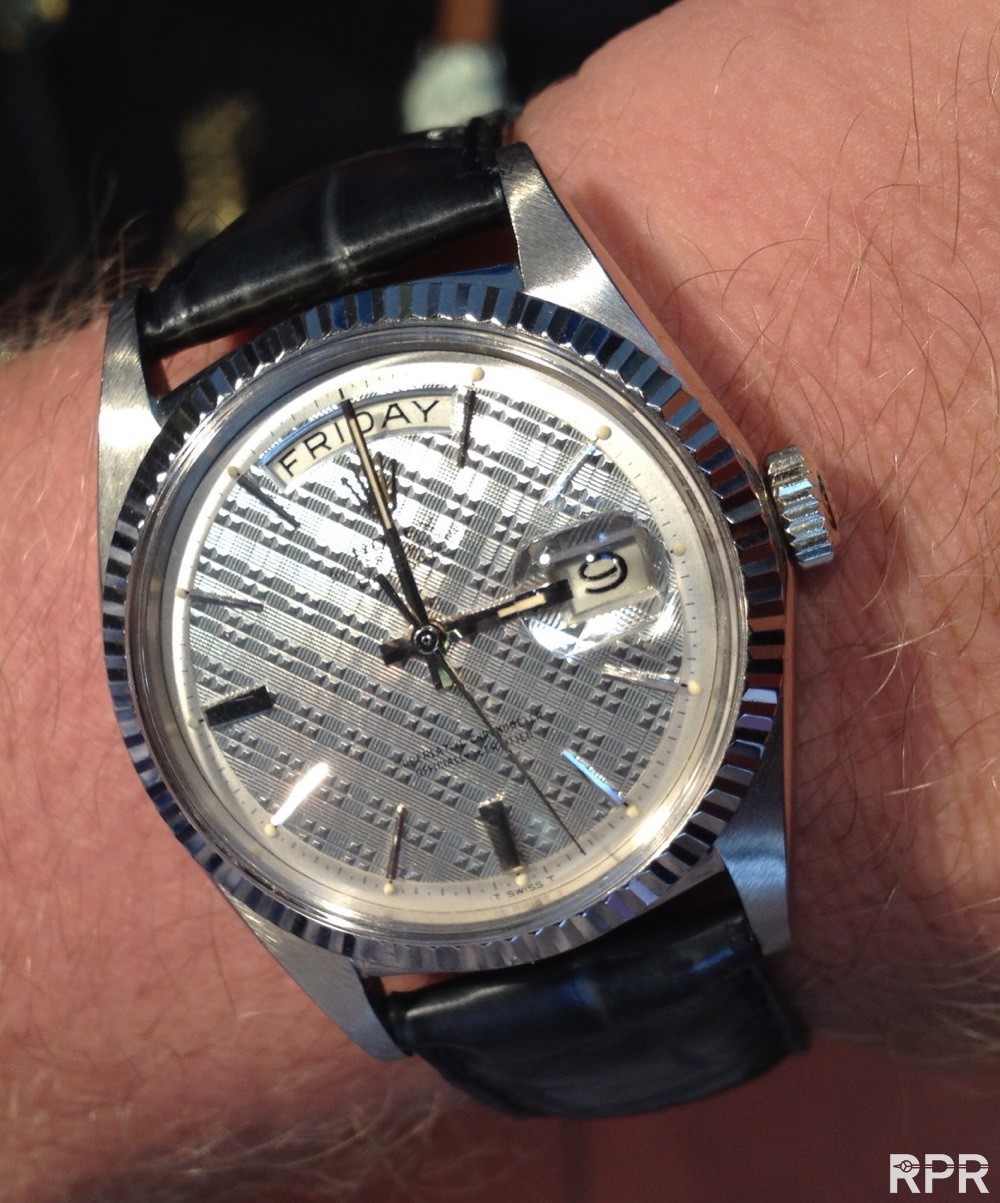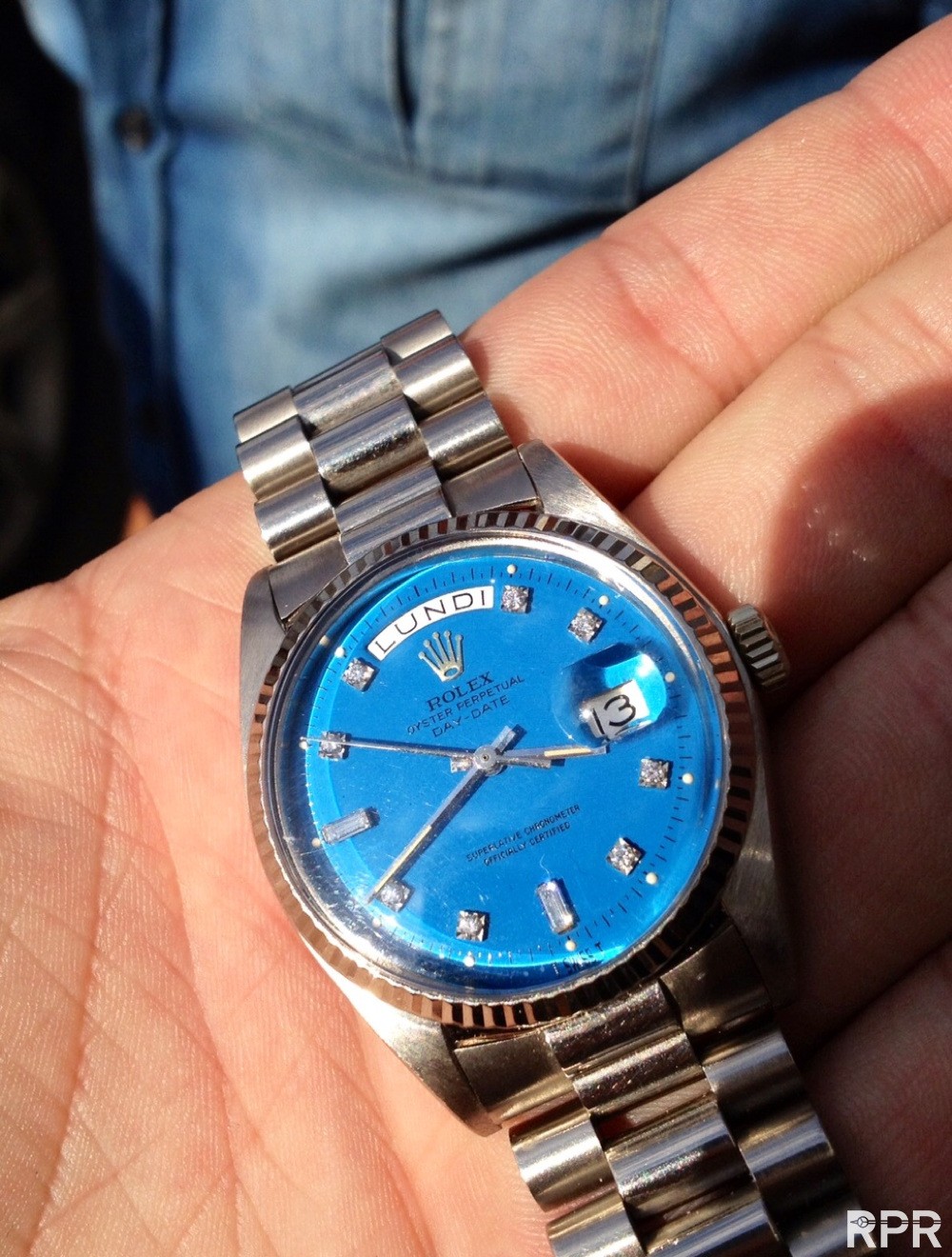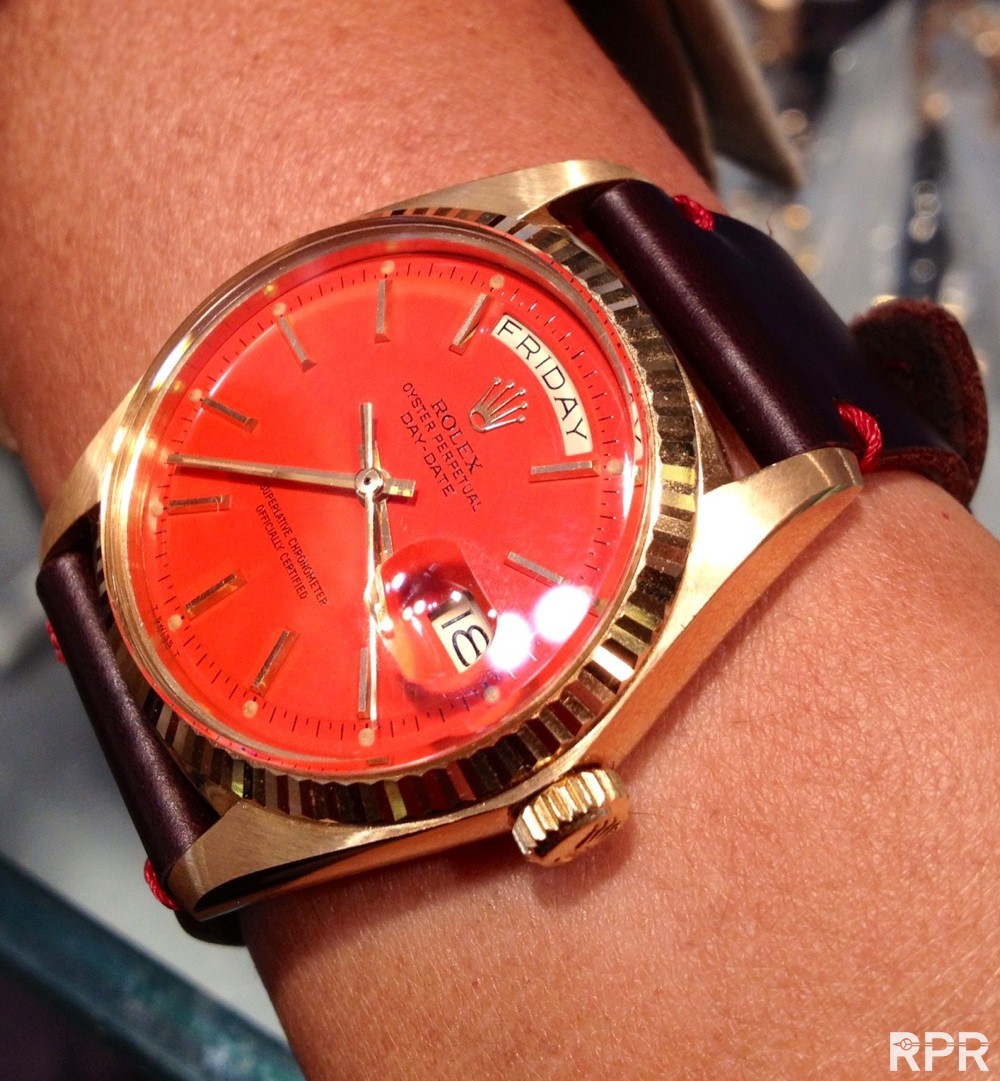 Honest patina..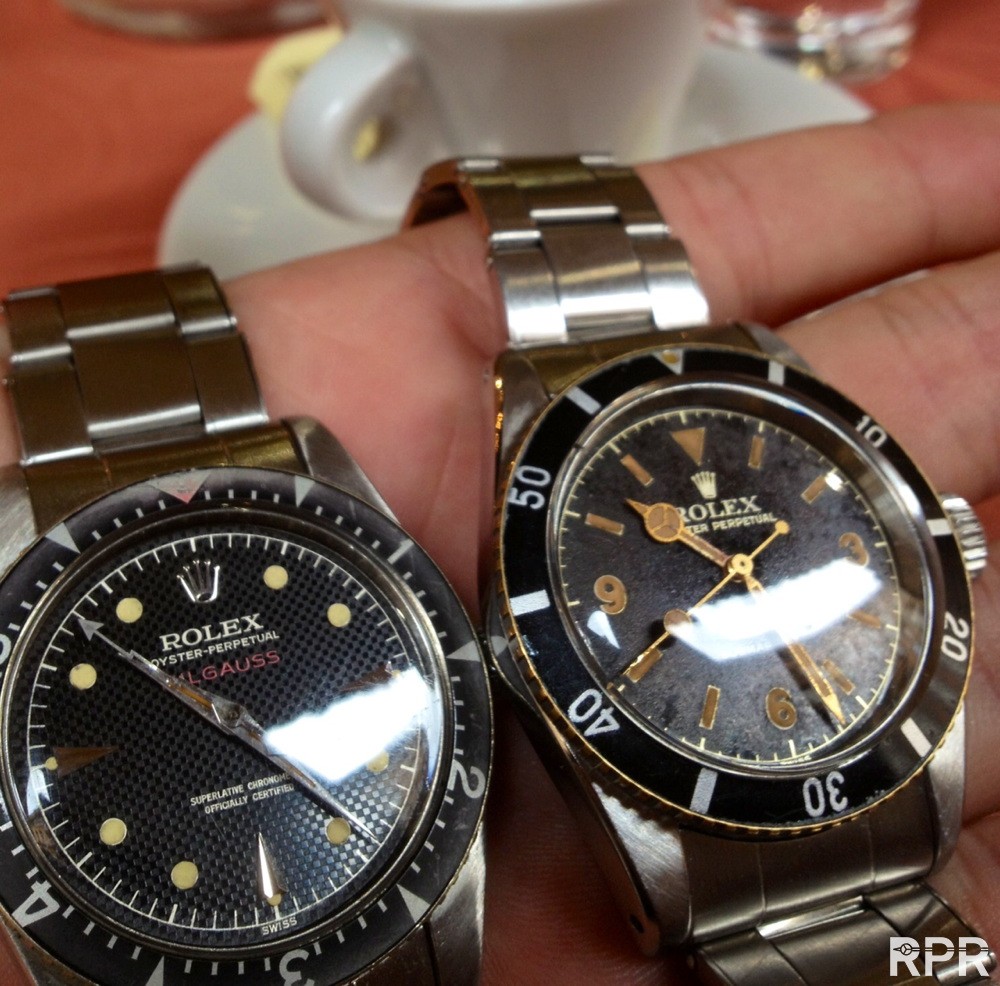 Early pushers..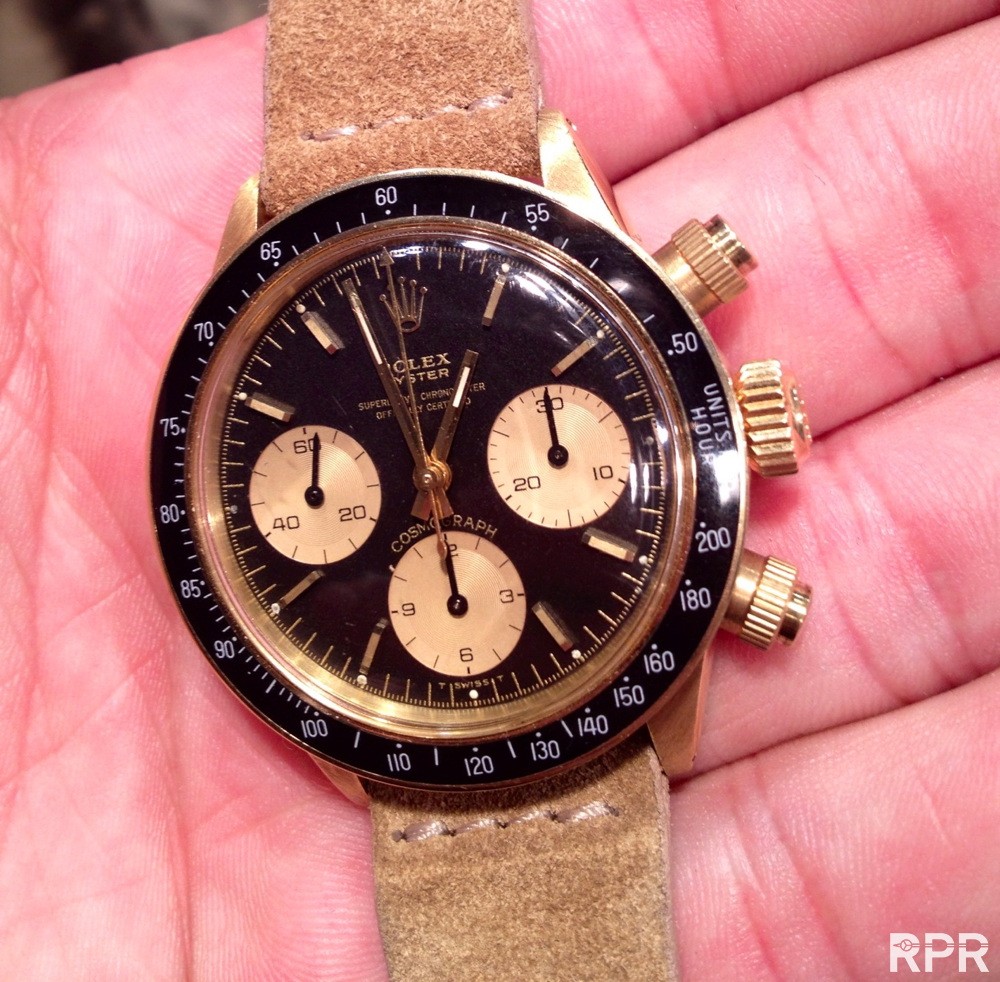 Square Crown ref 5512..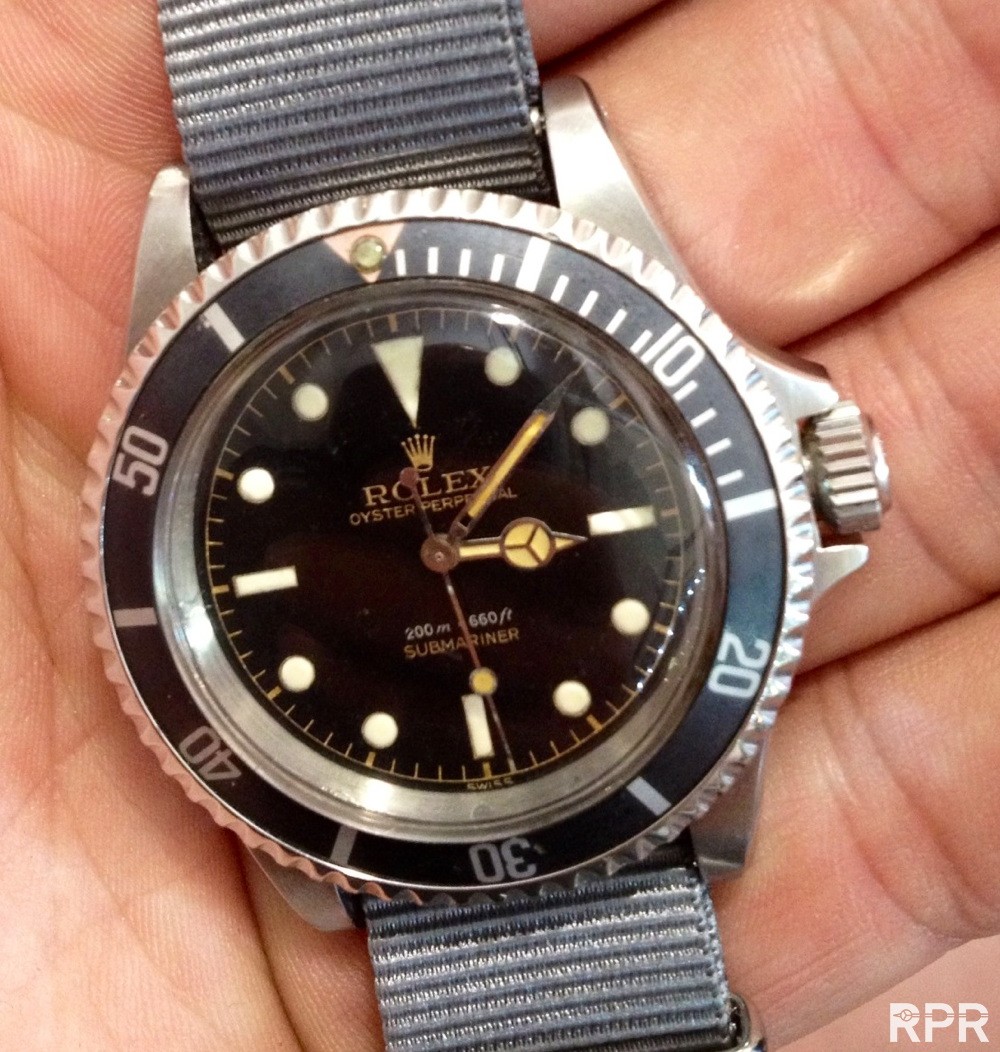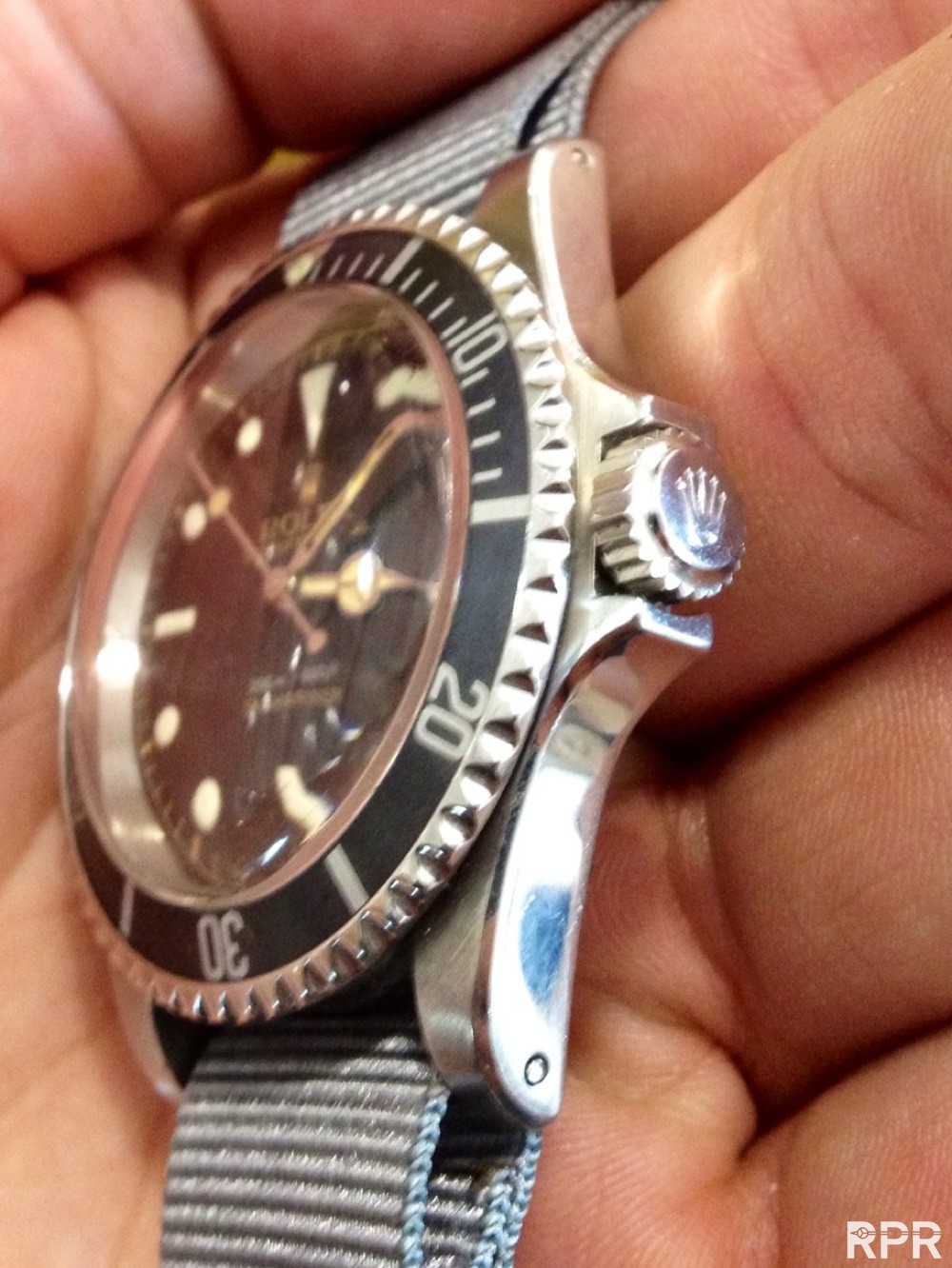 4 line Sub ref 6538..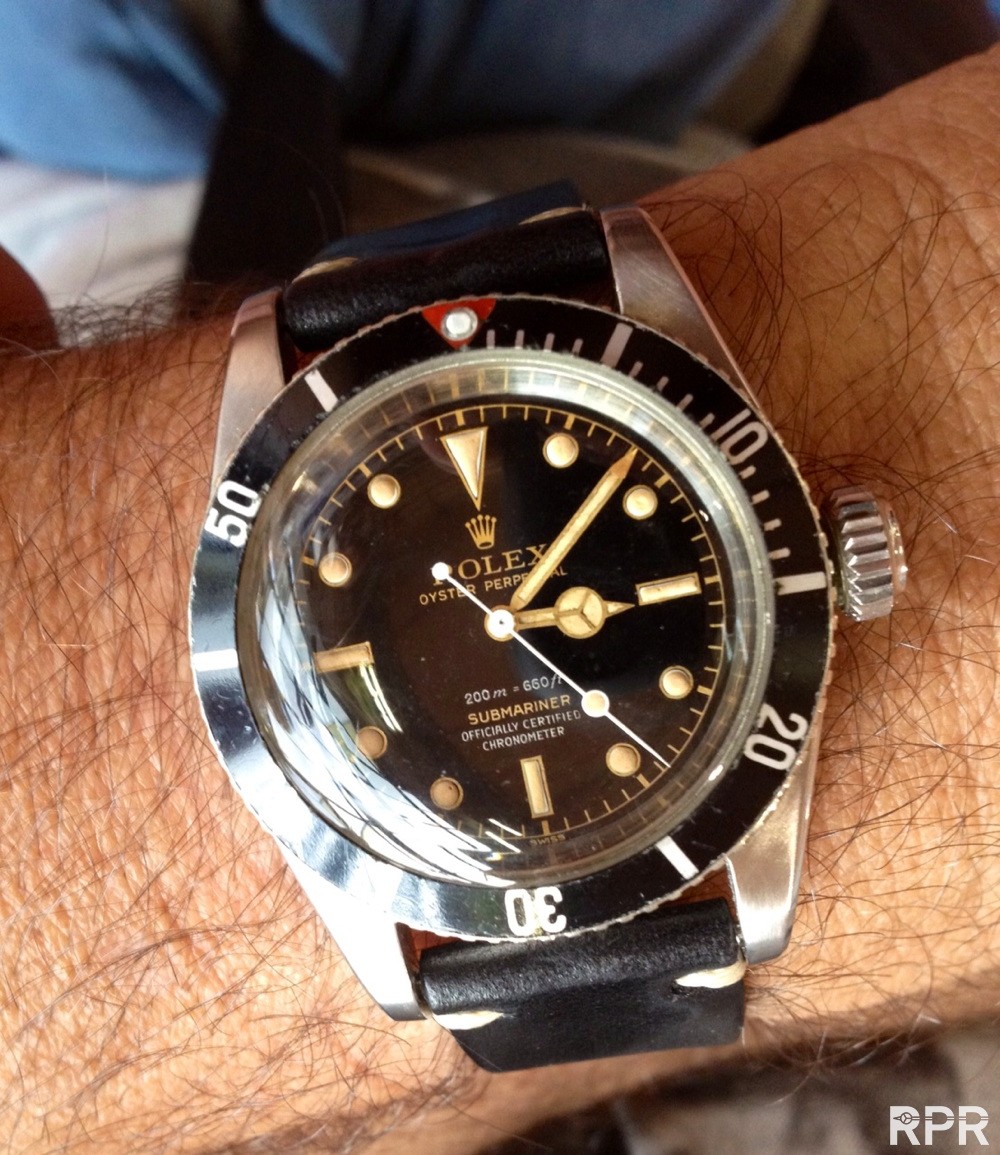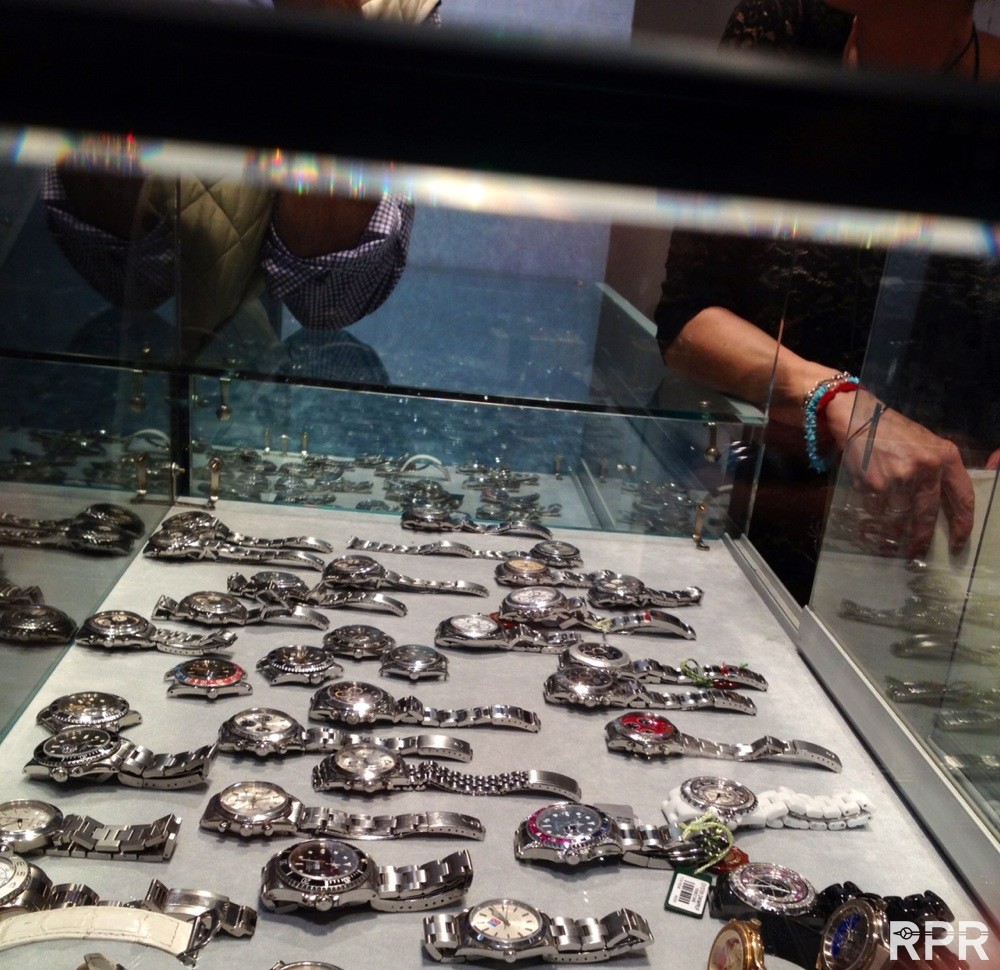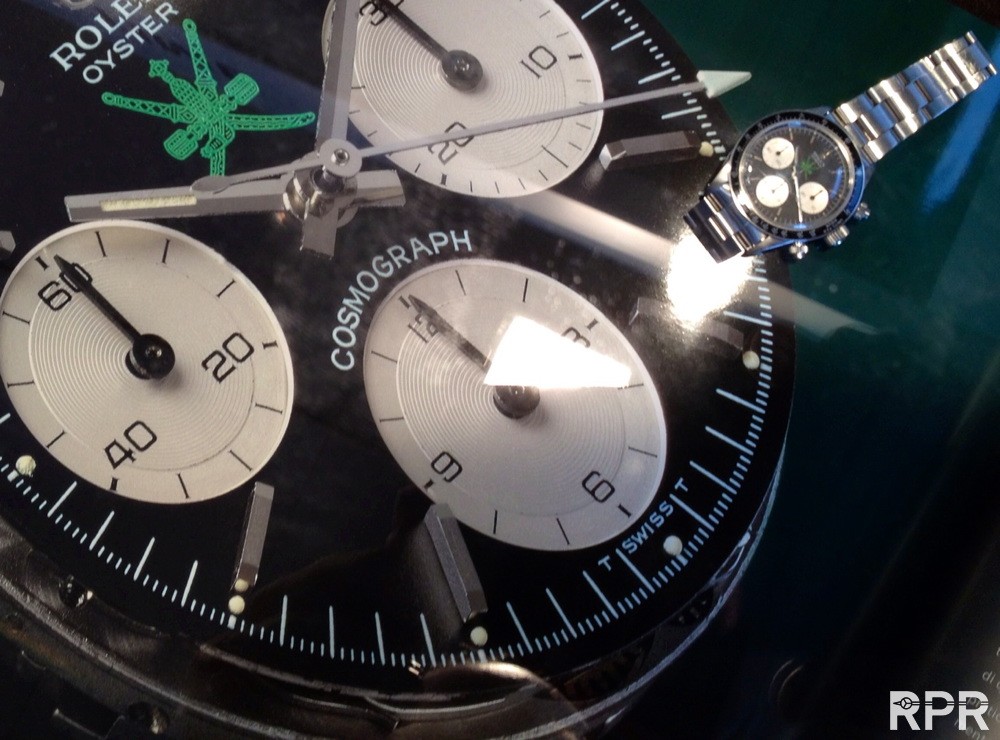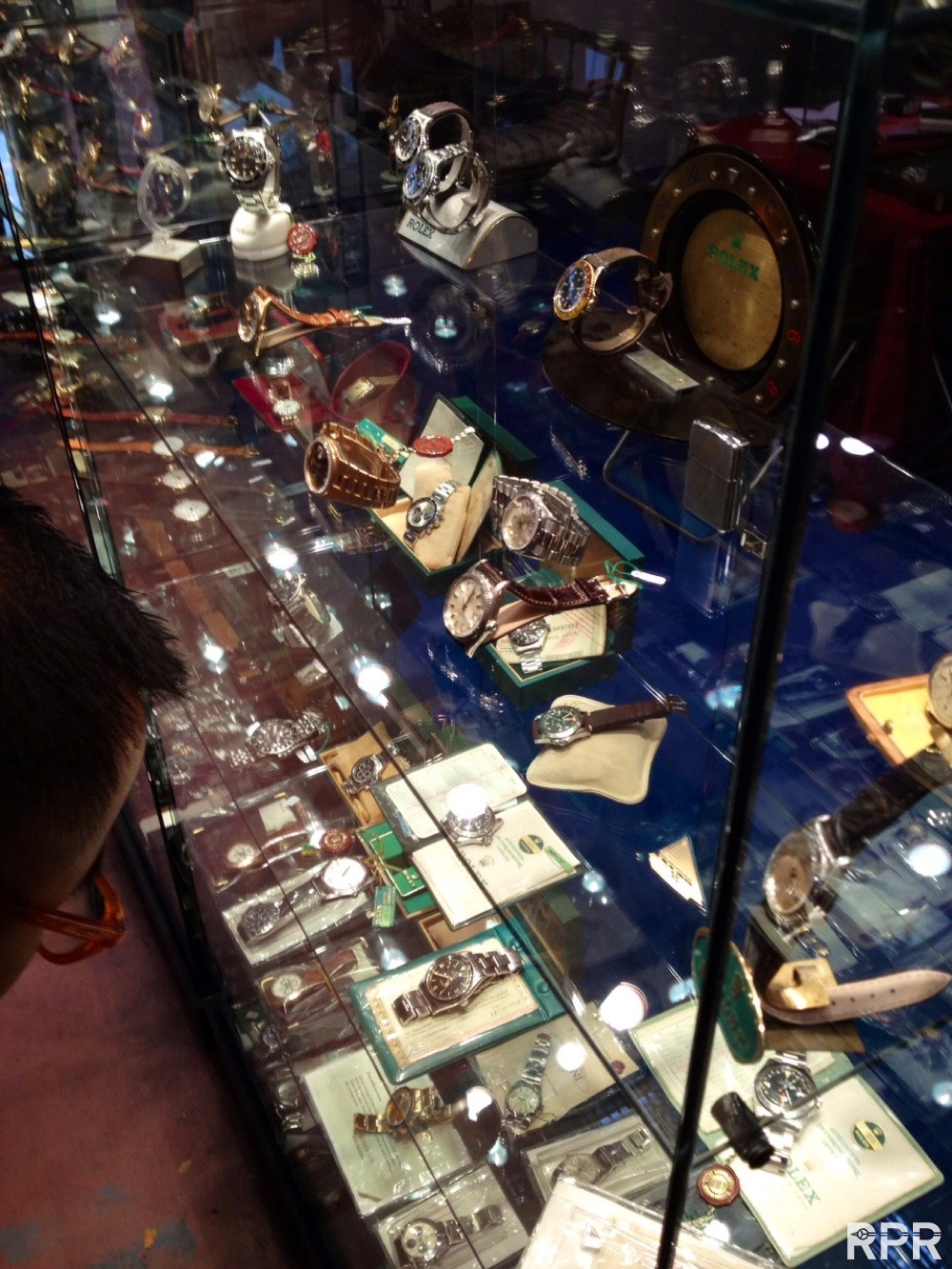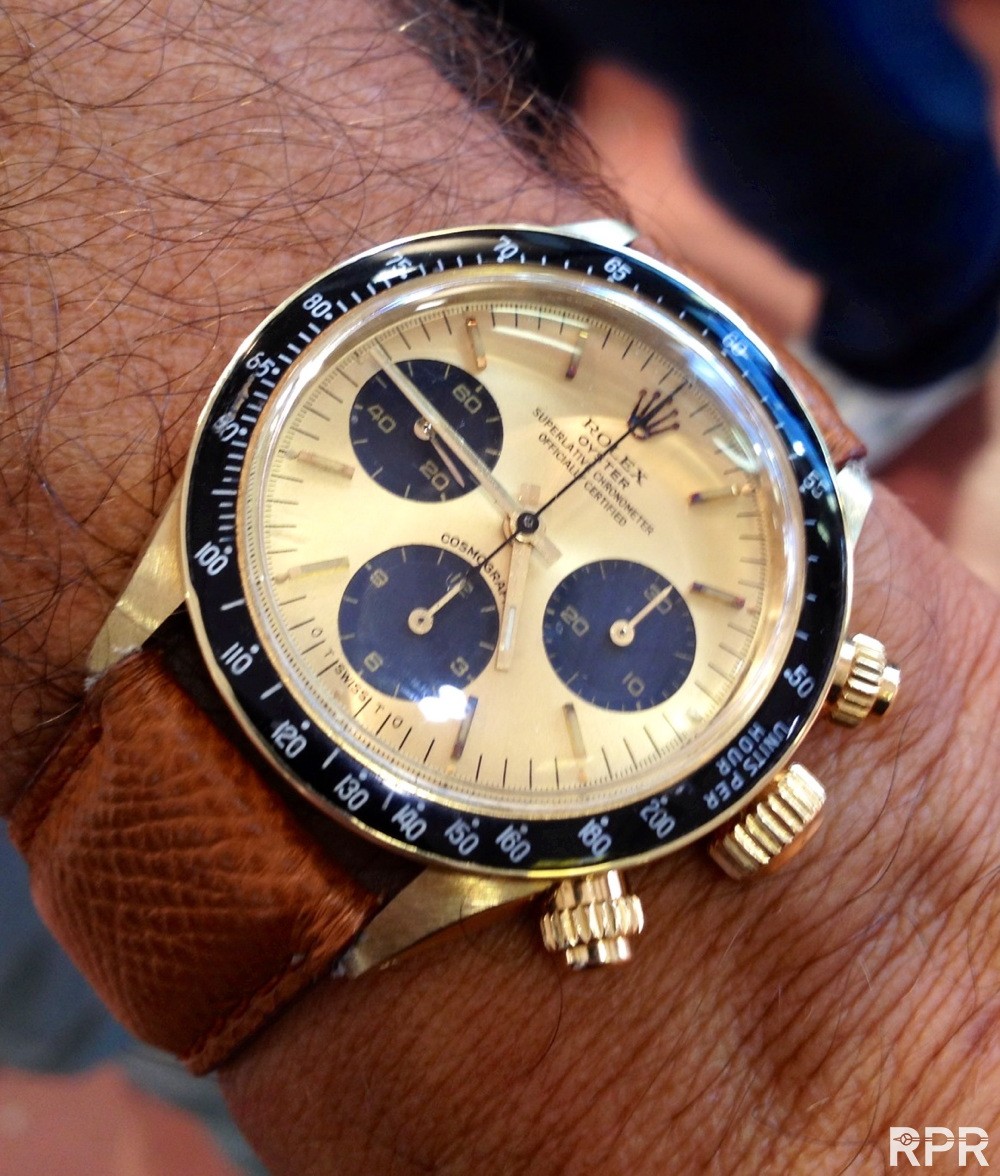 Bologna where my good friend Peppo was waiting for me..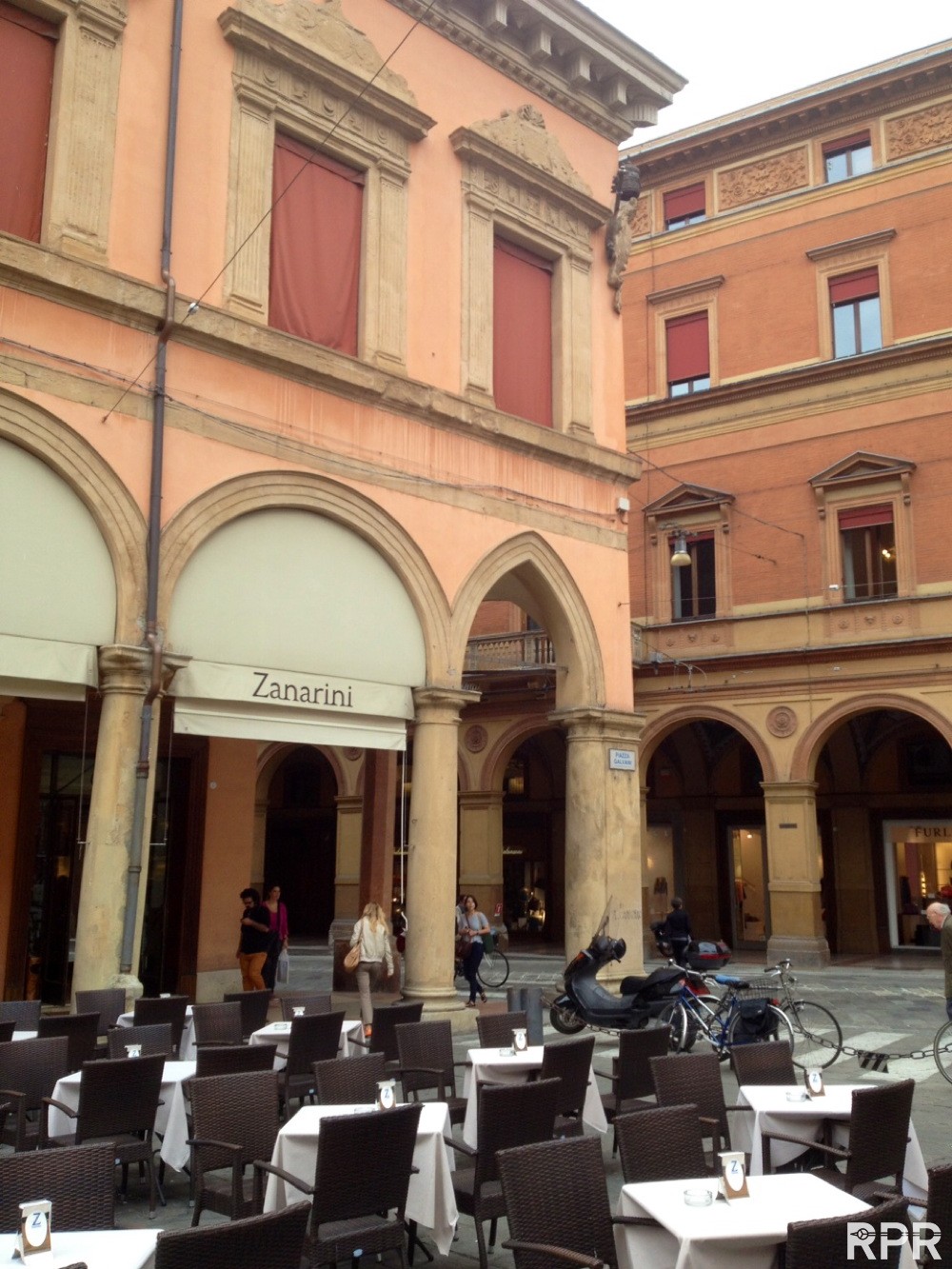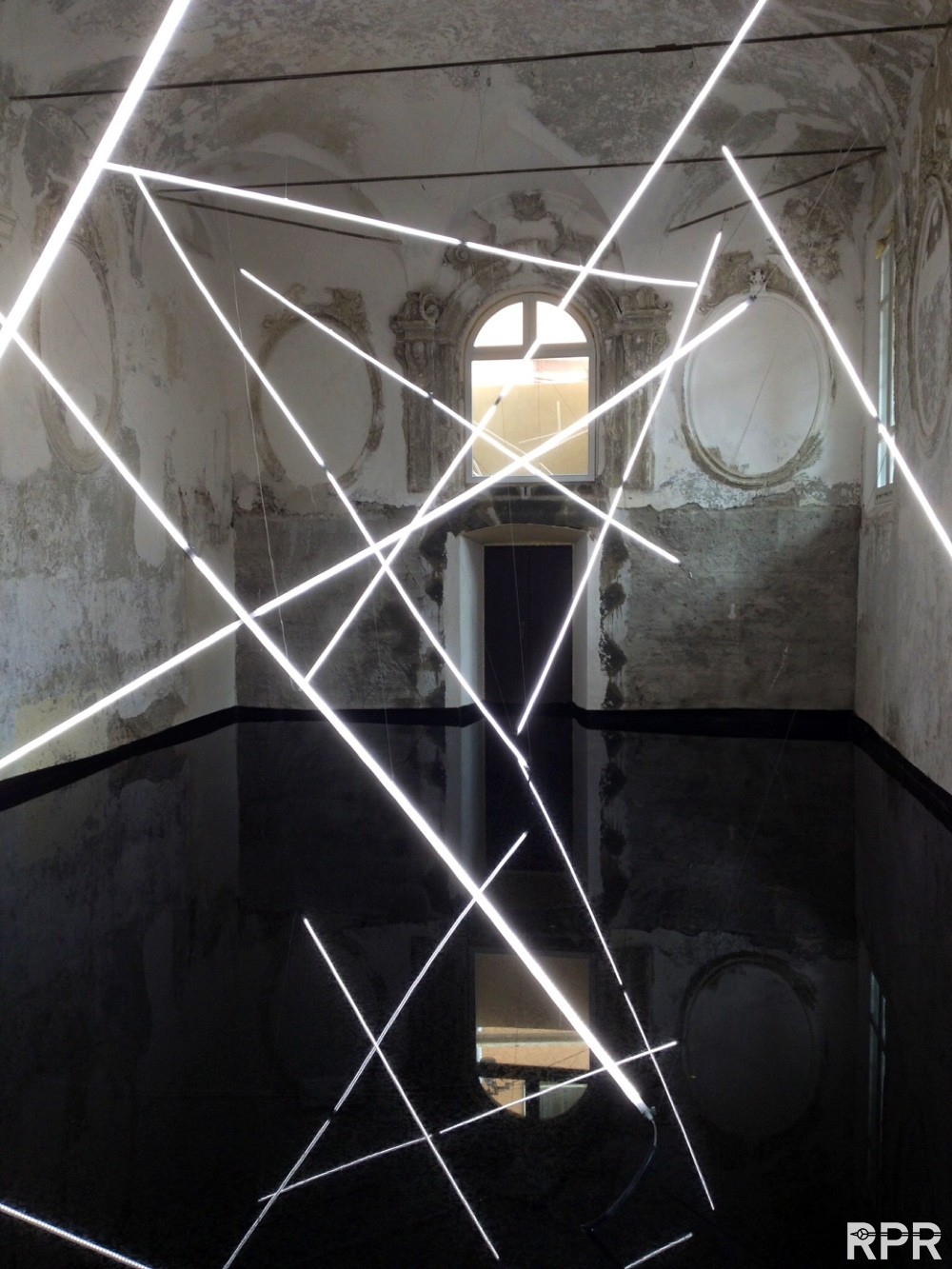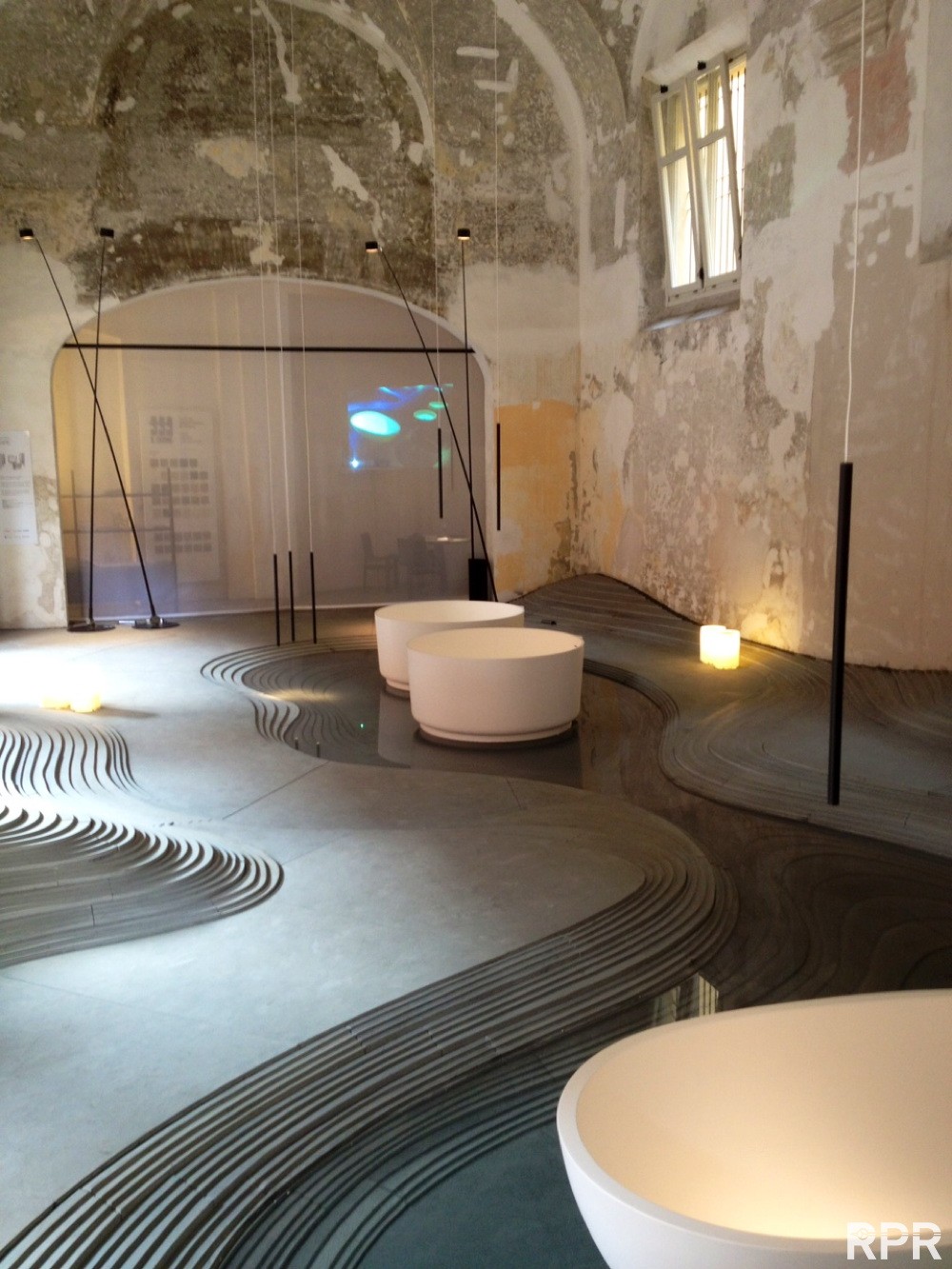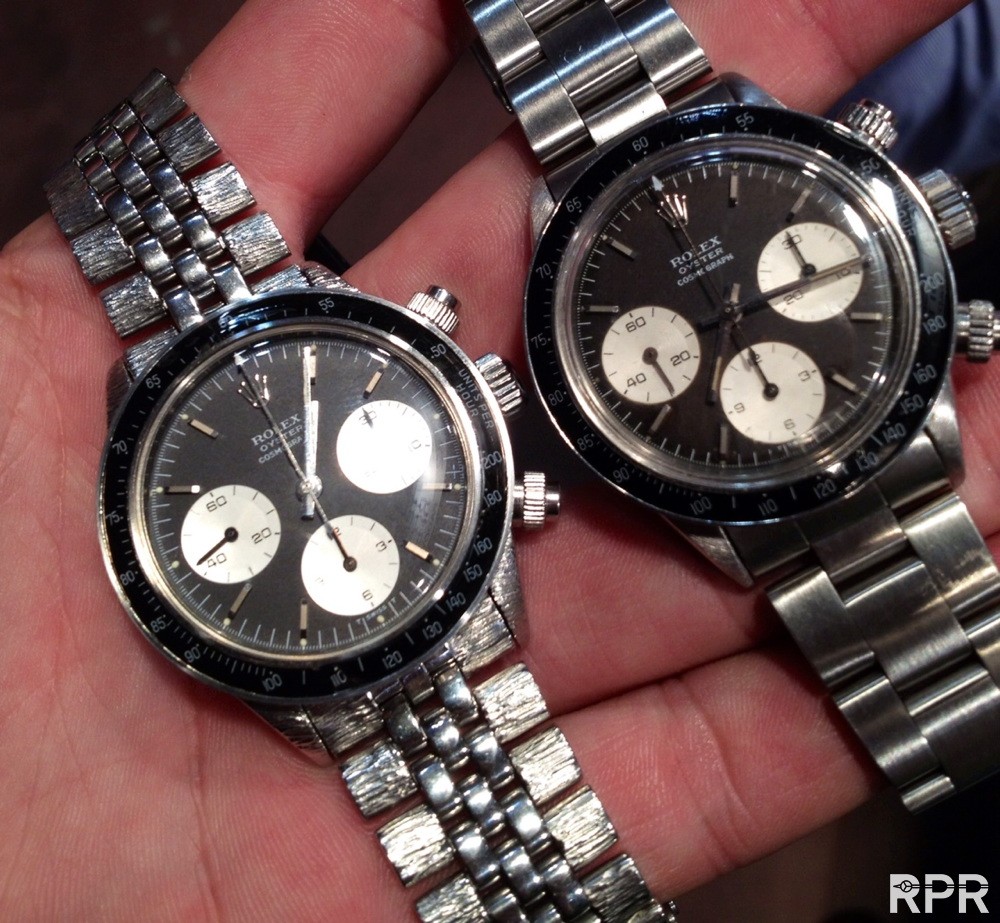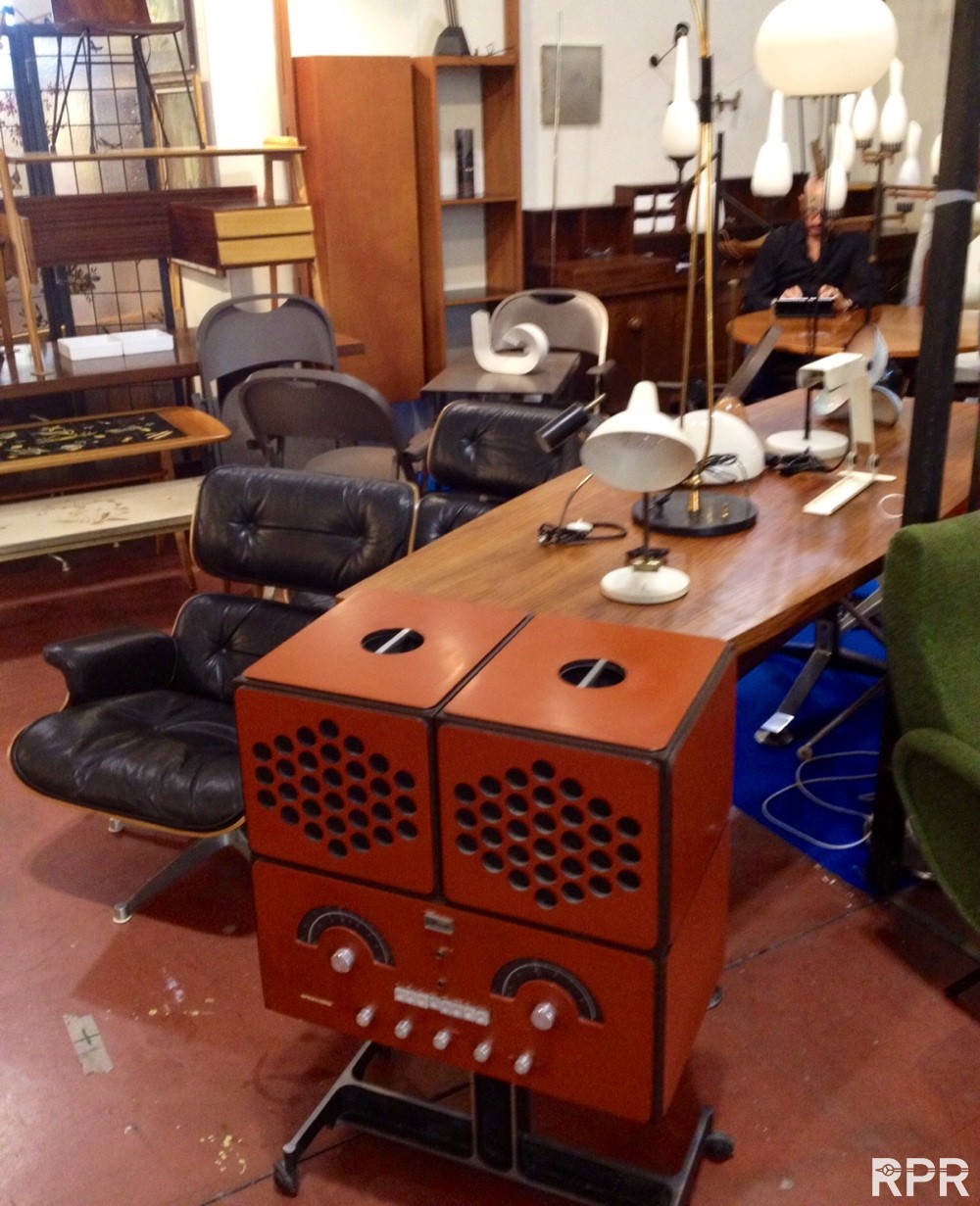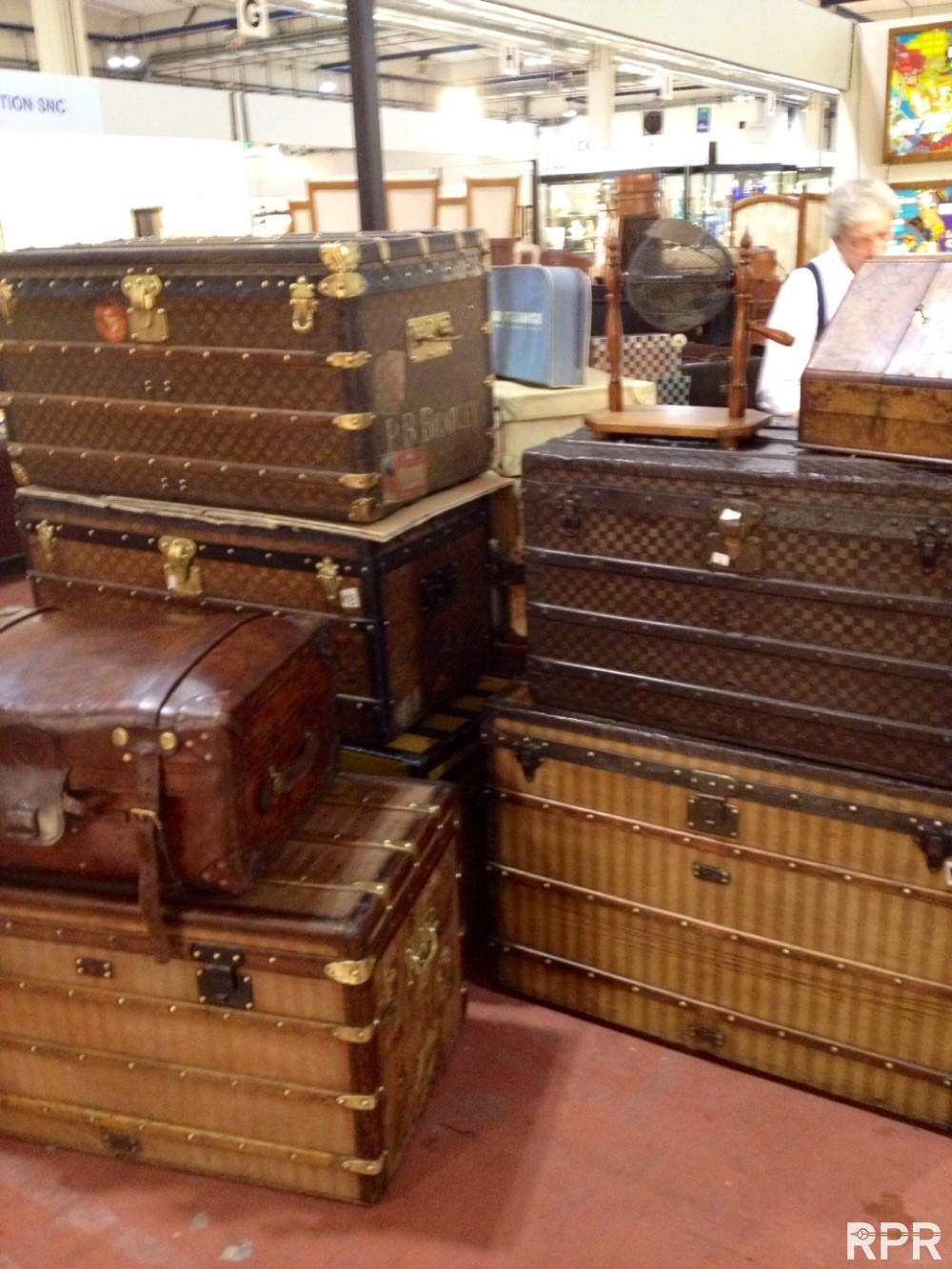 Great color combination..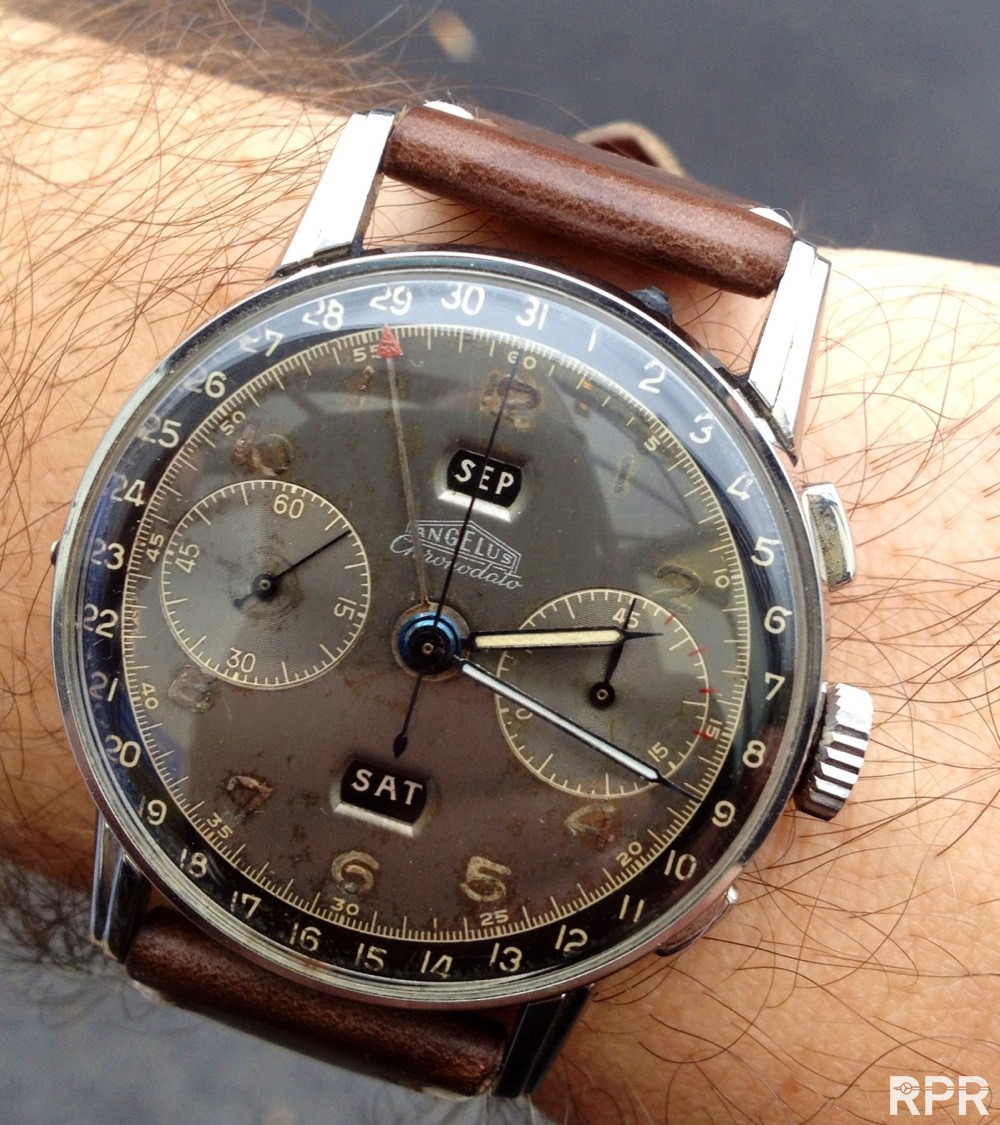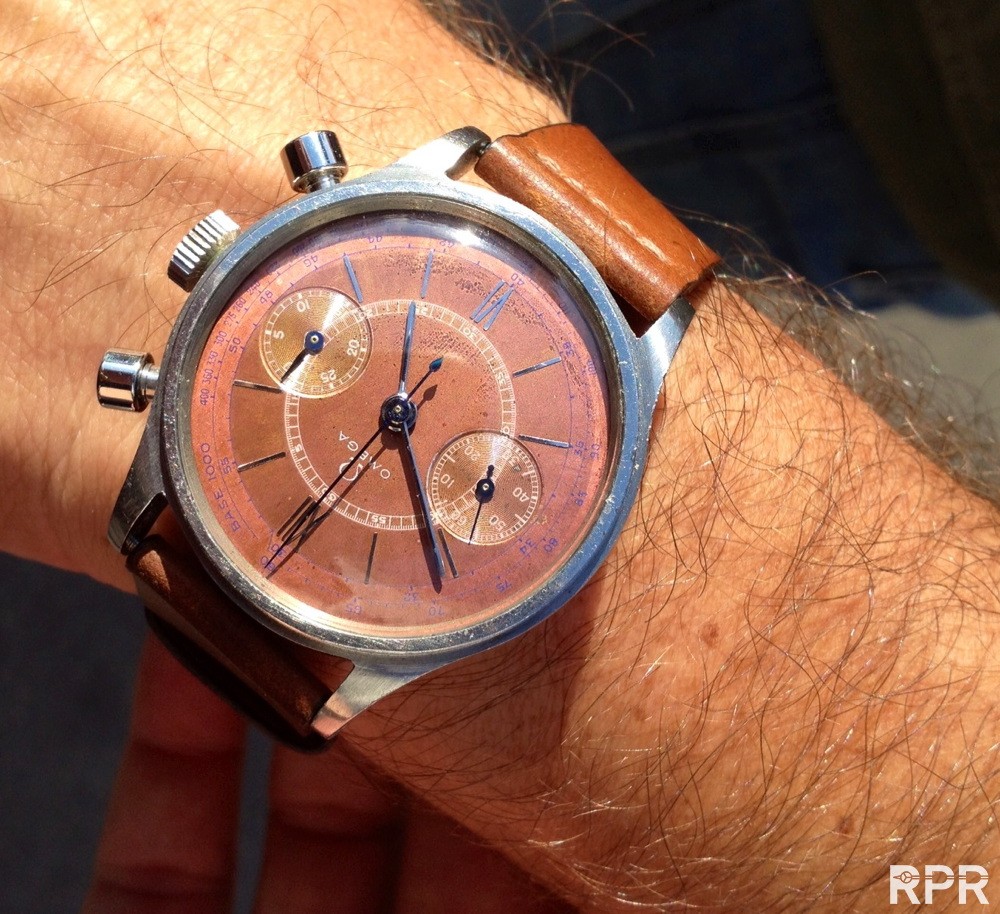 Vintage Heuer on display..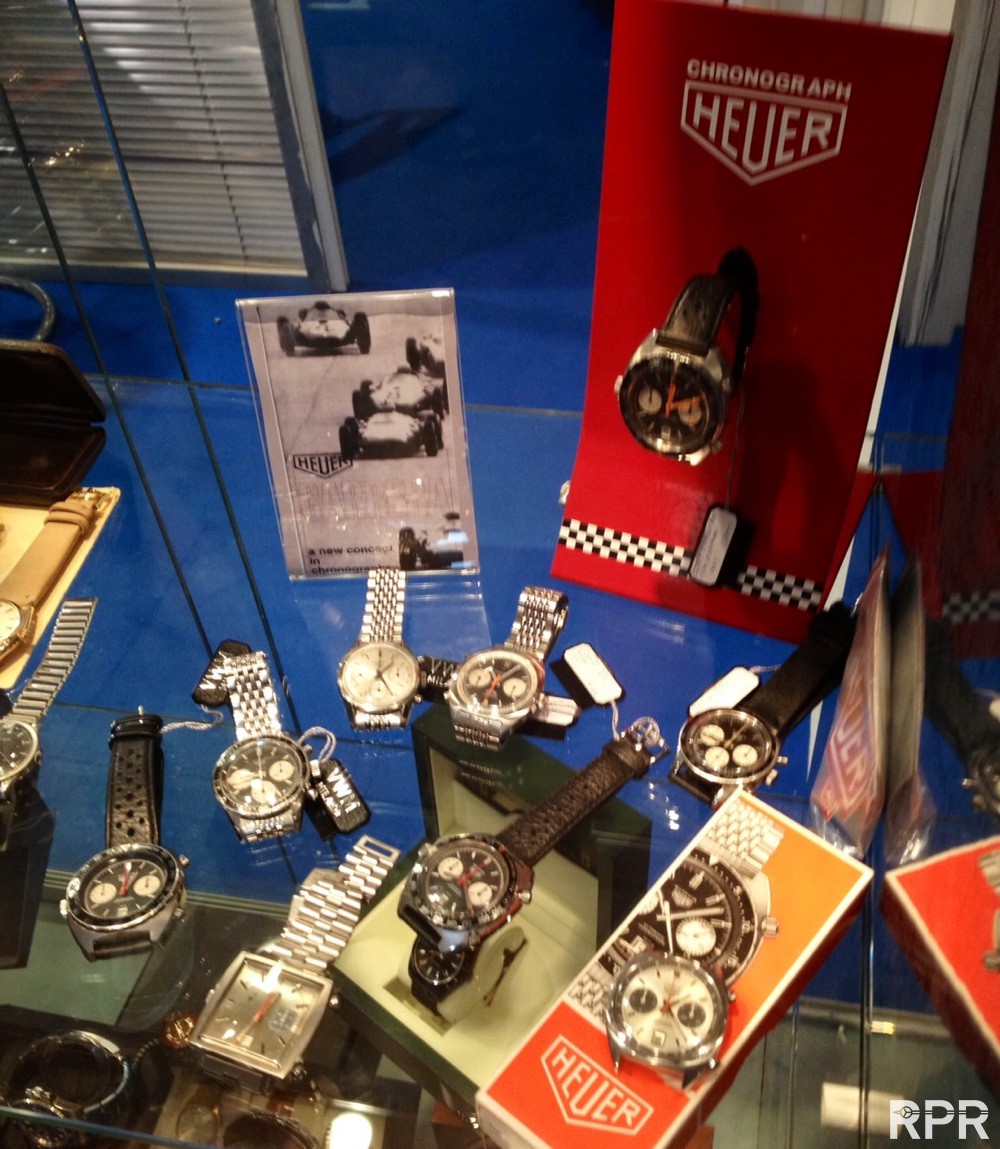 Home made creativity… funny!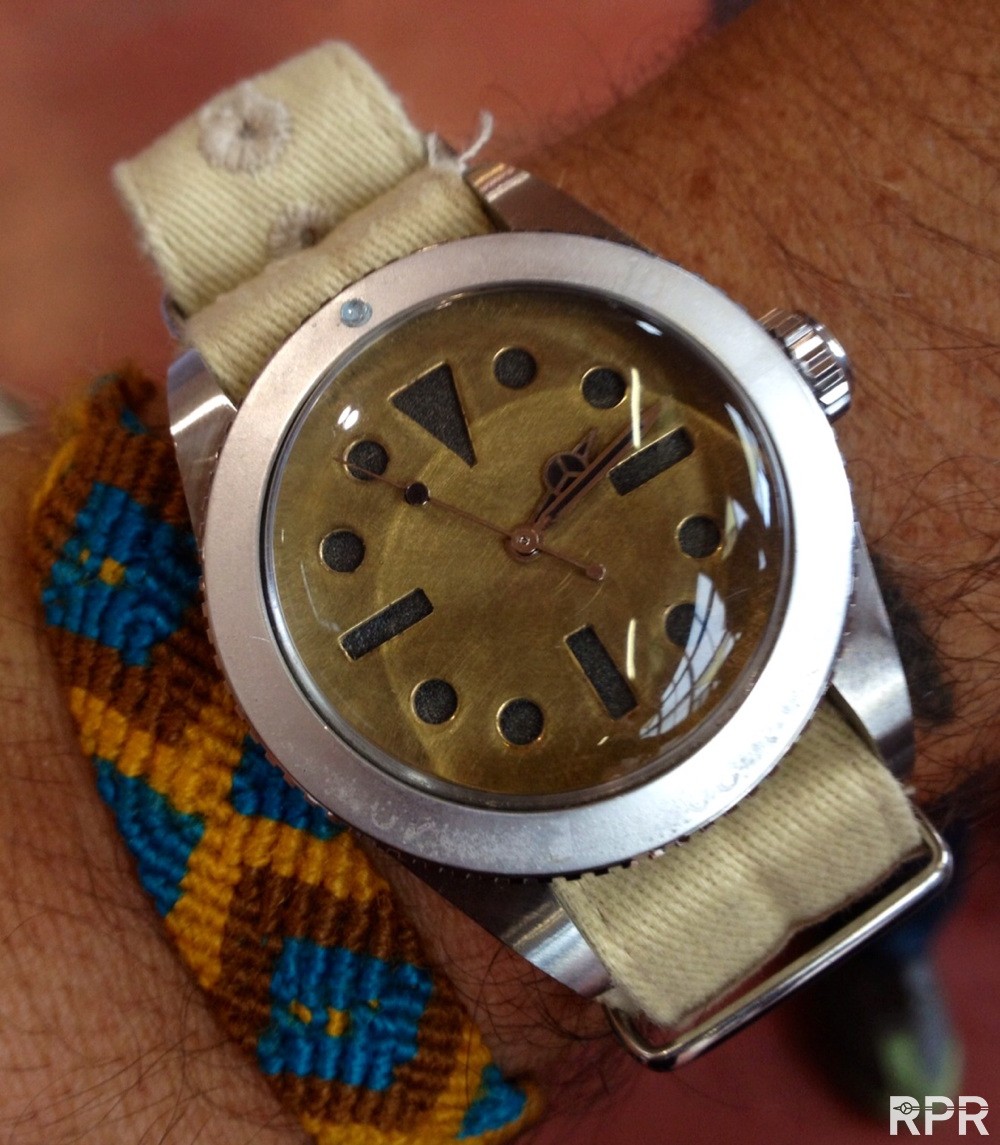 I had a wonderful time, MANY thanks again for the hospitality! The Fiera di Parma is still going on till October 7th