Rolex Christies Watch Auction November 2012
With here beautifull smile Dr. Nathalie Monbaron ( Christie's Associate Specialist, Watch Department) made my day today by announcing the Christie's Watch Auction in Geneva November 12th. Aurel Bacs & his team are offering some rare vintage Rolex for sale at Des Bergues on their traditional Monday sale. Check out the catalogue online here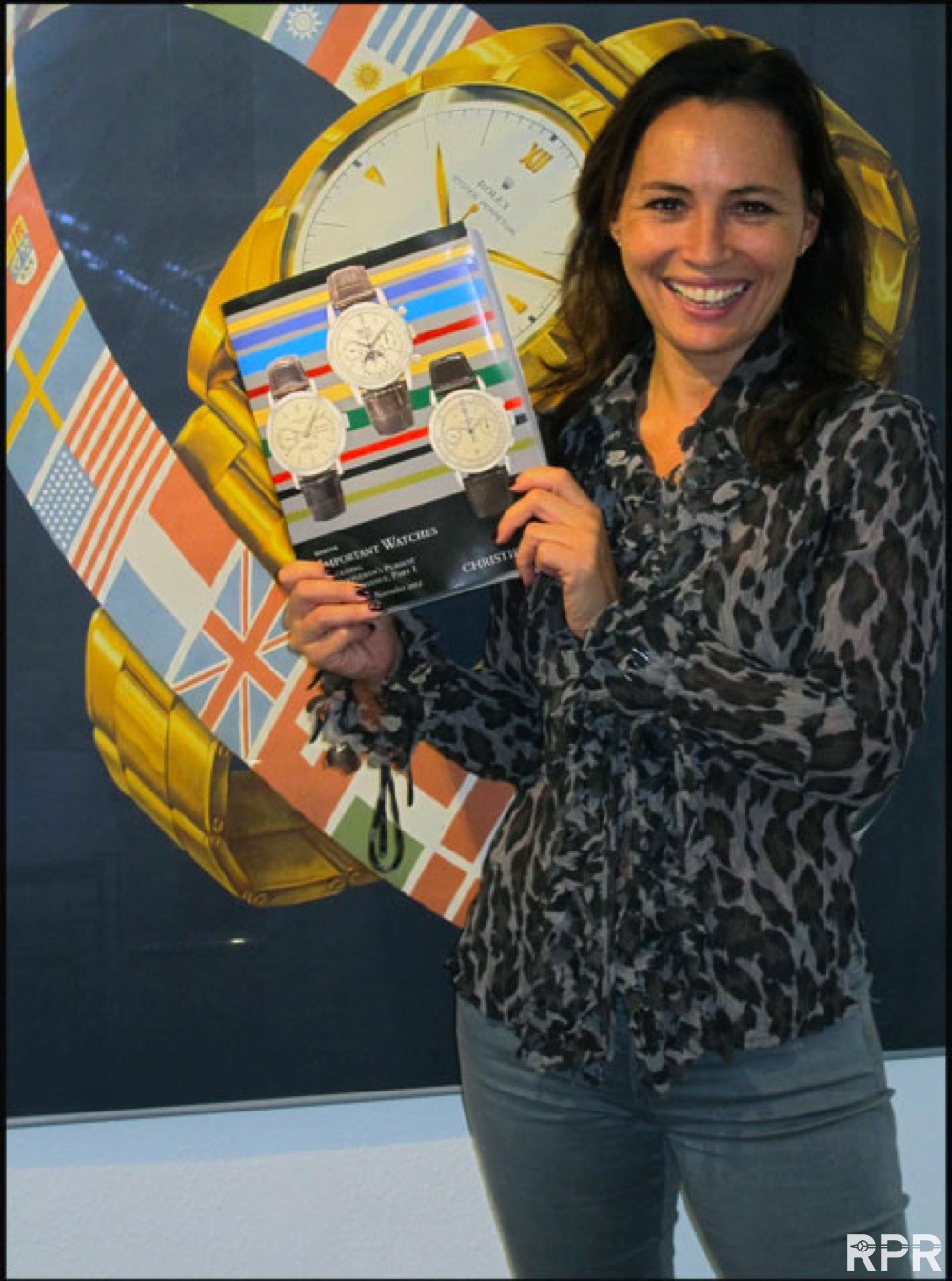 Rolex Red GMT Master ref 6542 from 1955 for imho low estimated € 40-64.000,=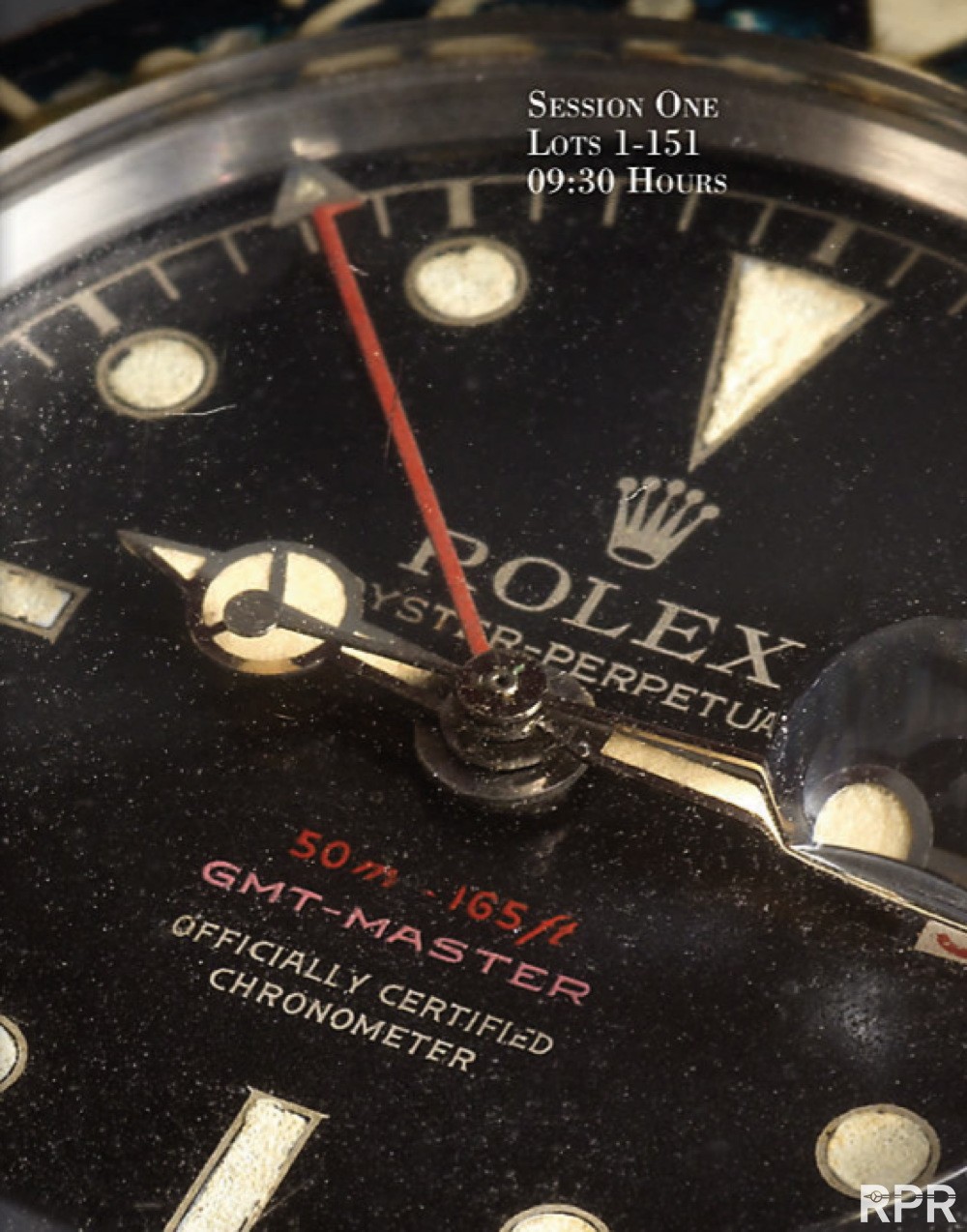 Here's a selection of vintage Rolex Nathalie already made to show us all, let start with Lot 211 Rolex. A very fine and rare 18K gold chronograph wristwatch ref. 4537, manufactured in 1945 and estimated CHF 60.000-90.000,=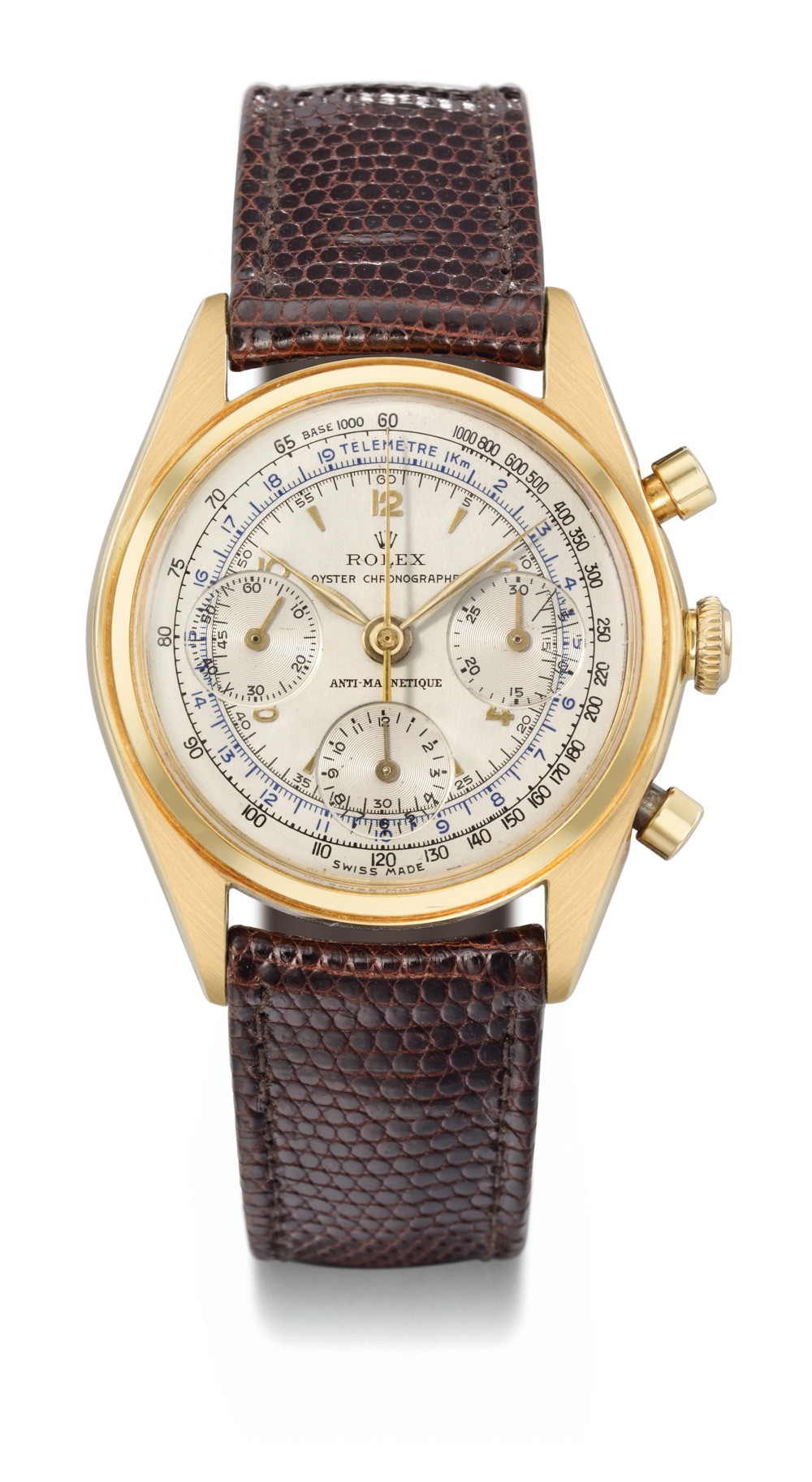 Ref 6238 Black estimated € 40-64.000,=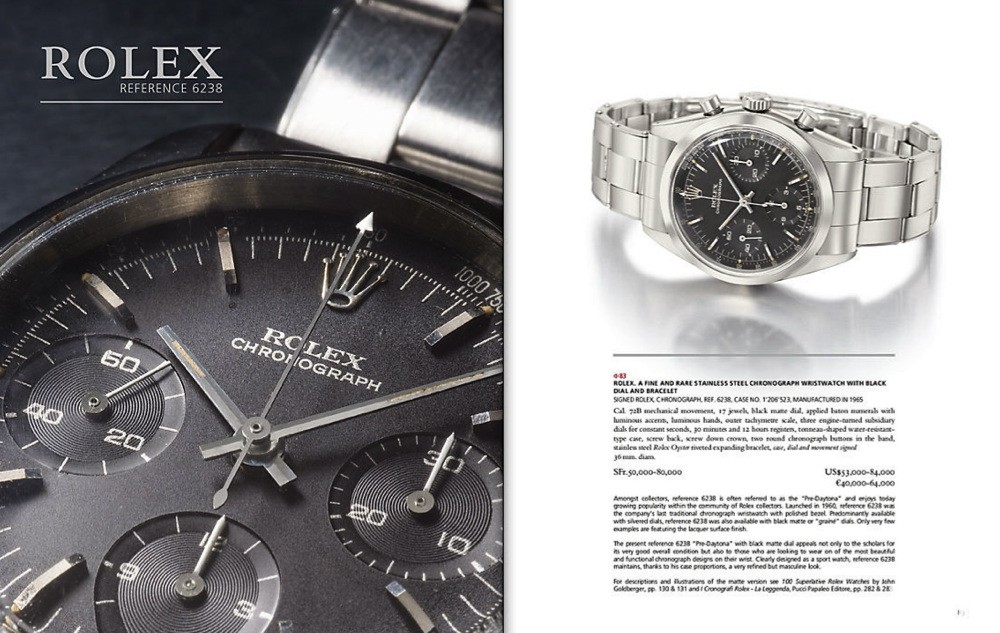 VERY nice PPC ref 2526 black estimated €64- 96.000,=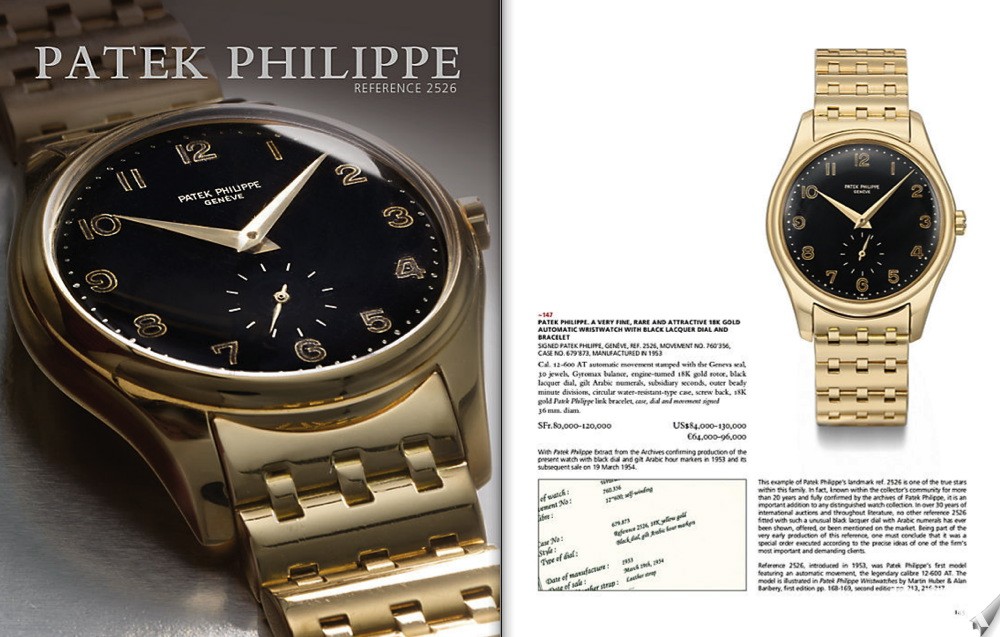 Unique platinum Observatory Chronometer PPC ref 2458 estimated for 1.6 – 3.2 million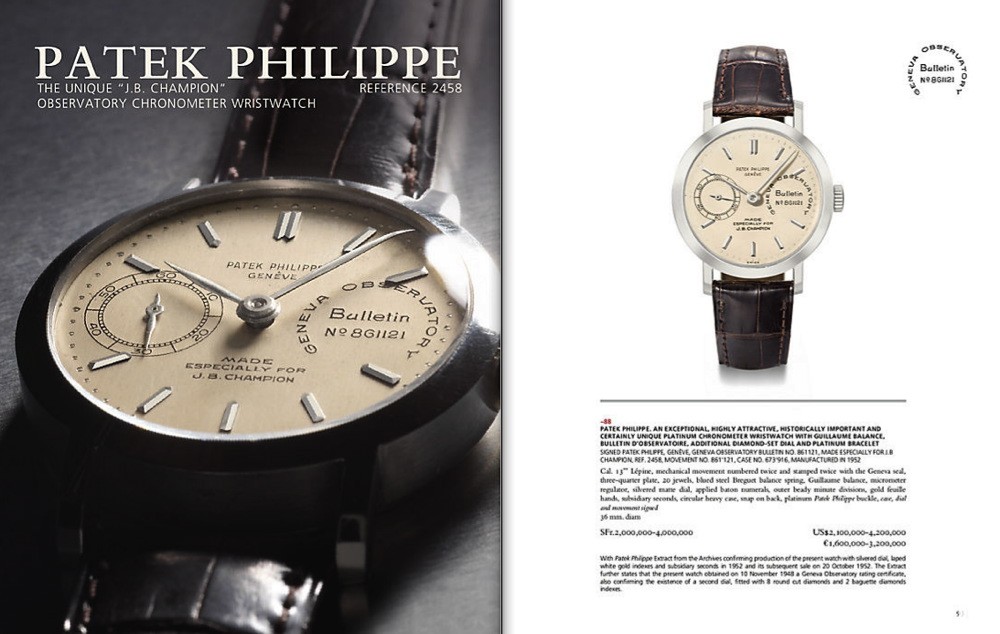 Next is a crisp early ref 4099. Lot 166 Rolex. A fine and rare stainless steel chronograph wristwatch, manufactured in 1947 estimated CHF 30.000-50.000,=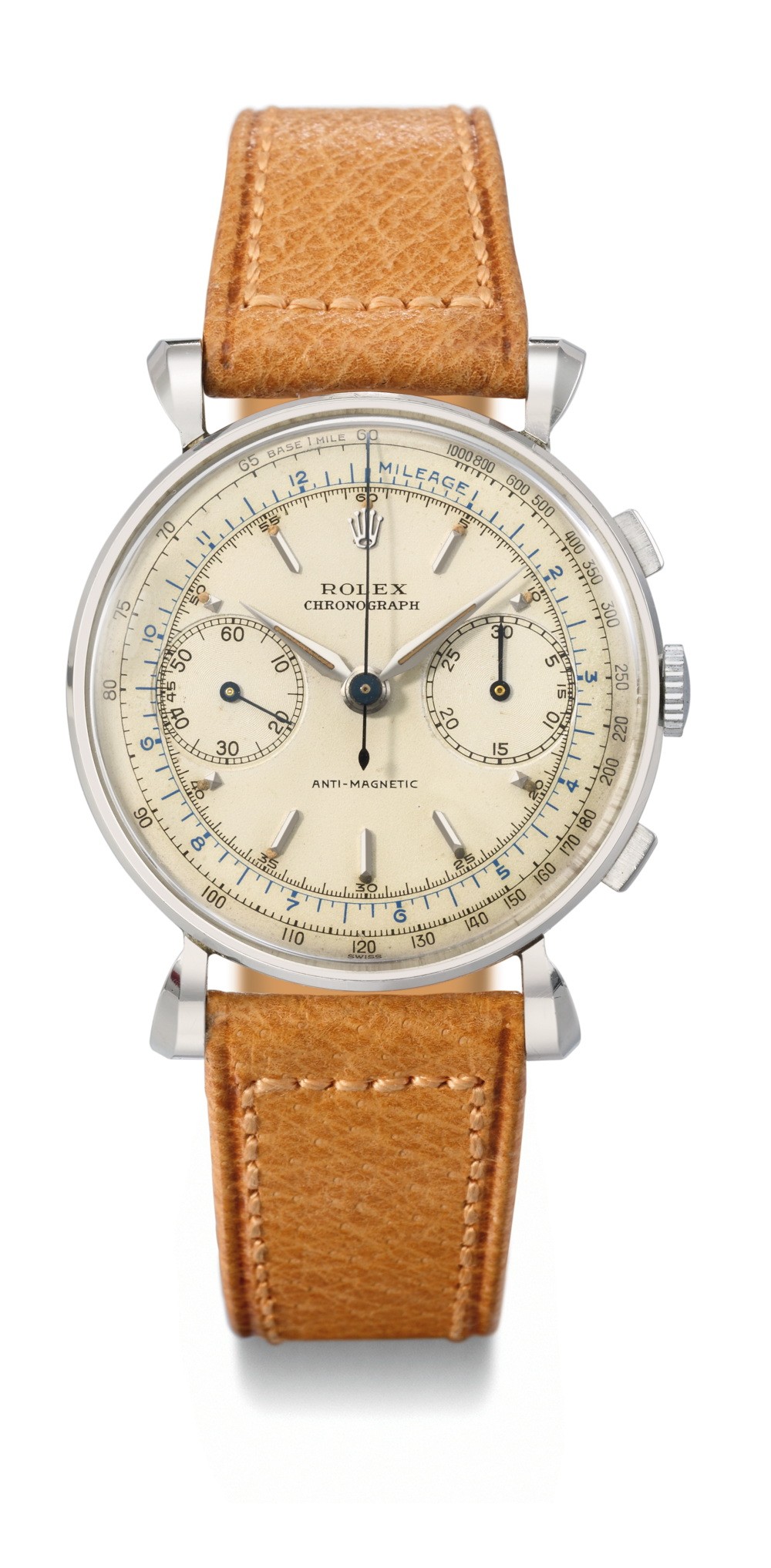 Lot 19 Rolex. A fine, rare and attractive stainless steel chronograph wristwatch with bracelet, ref. 6263/6239, manufactured in 1971 estimated CHF 60.000-90.000,=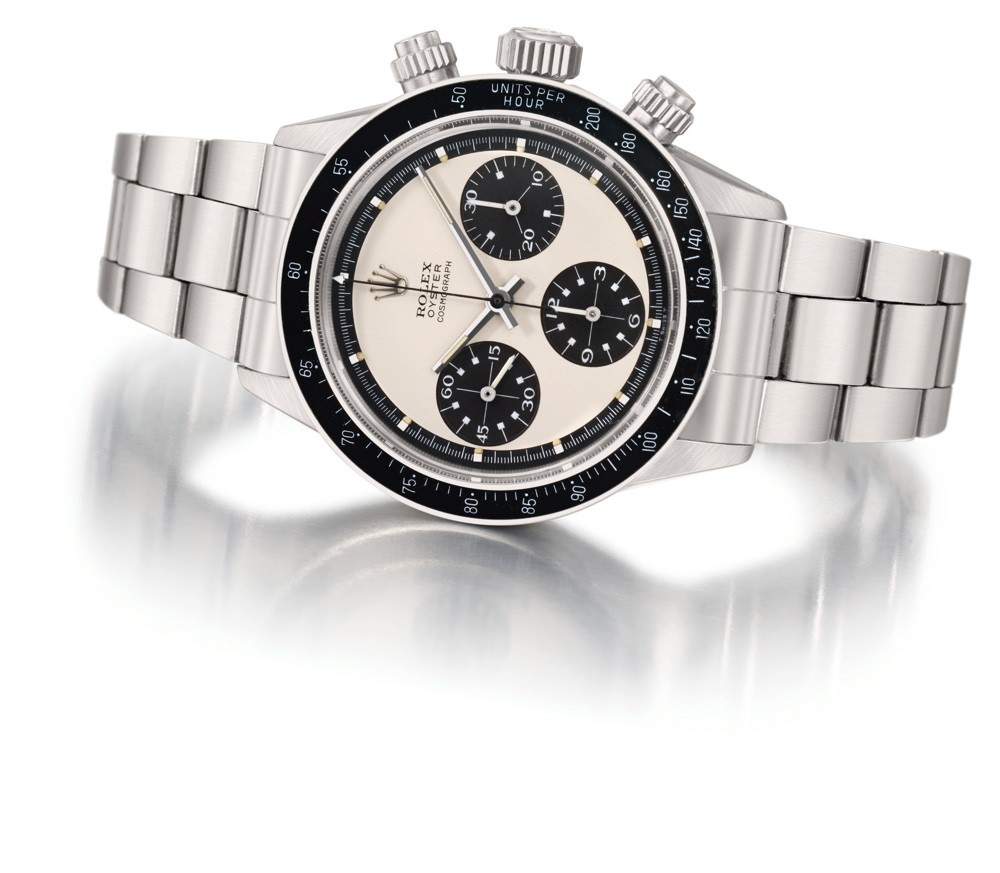 Interesting Milgauss with rare reference 6543 and 145.xxx serial…Lot 136 Rolex. A very rare stainless steel automatic amagnetic wristwatch with sweep centre seconds, honeycomb dial and bracelet, ref. 6543, manufactured in 1955 estimated conservative at CHF 40.000-60.000,= With Rolex after-sale service invoice dated 21 December 1981 and presentation box. The present watch is an exceedingly rare and early example of the Milgauss model introduced in themid-1950s. It stands out by virtue of its beautiful and rare honeycomb dial and red-tipped sweep center seconds hand.
Reference 6543 was the very first Milgauss to be launched, but was very soon replaced by reference 6541, which features the famous flash sweep center seconds hand. The main two elements which differentiate reference 6543 from its successor are the width in between the lugs, here 19mm and then later changed to 20mm, and the soft case back which one can only feel when gently pressing on it. Furthermore, the reference number inside the case back is not stamped but rather engraved. The hands on the present were most likely replaced during a servicing in 1981 and were taken from the reference 1019 Milgauss series- the model which was then in production. This example here has survived in otherwise incredibly original condition and impresses its beholder with sharp case lines, crisp numbers in between the lugs and an untouched dial. Today, only a handful examples of this rare model are known amongst collectors and examples coming in such unspoilt condition are amongst the rarest finds for collectors says Nathalie.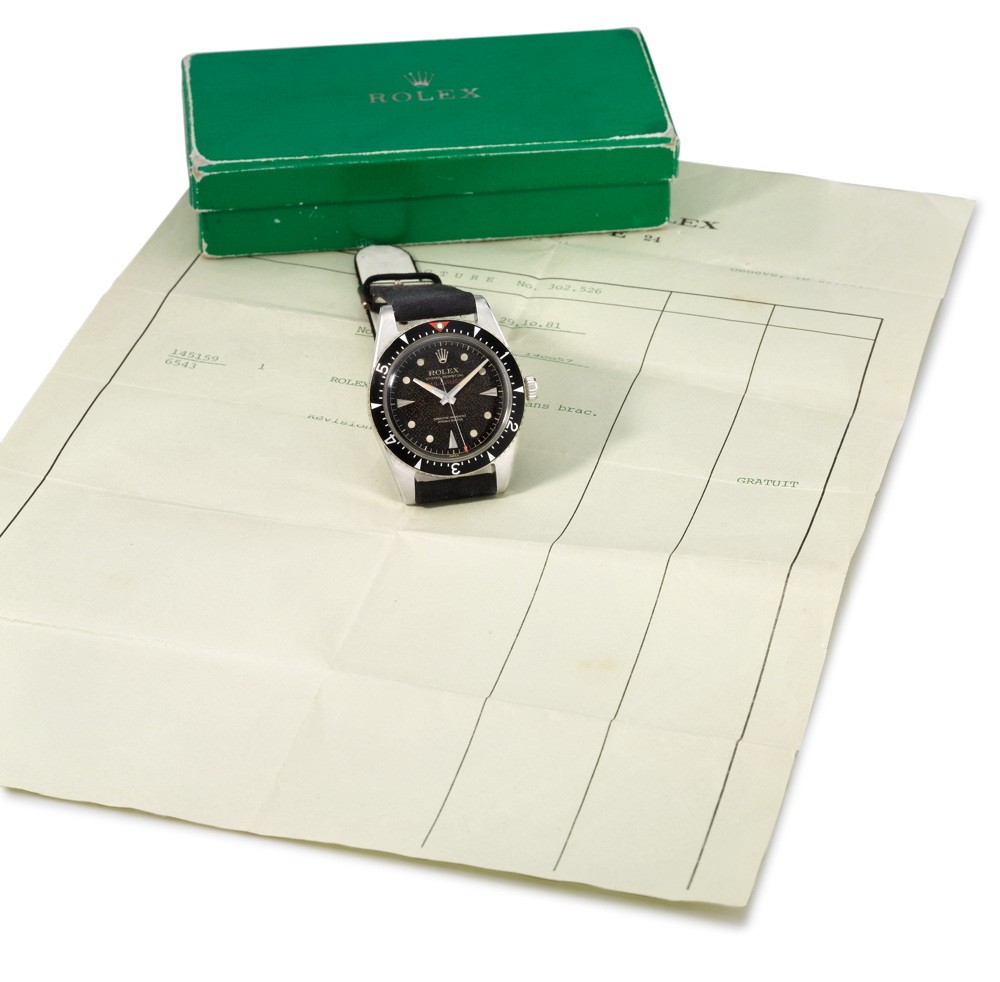 It's only a couple of numbers away of mine below, having same typical 6543 batch serial 145.xxx…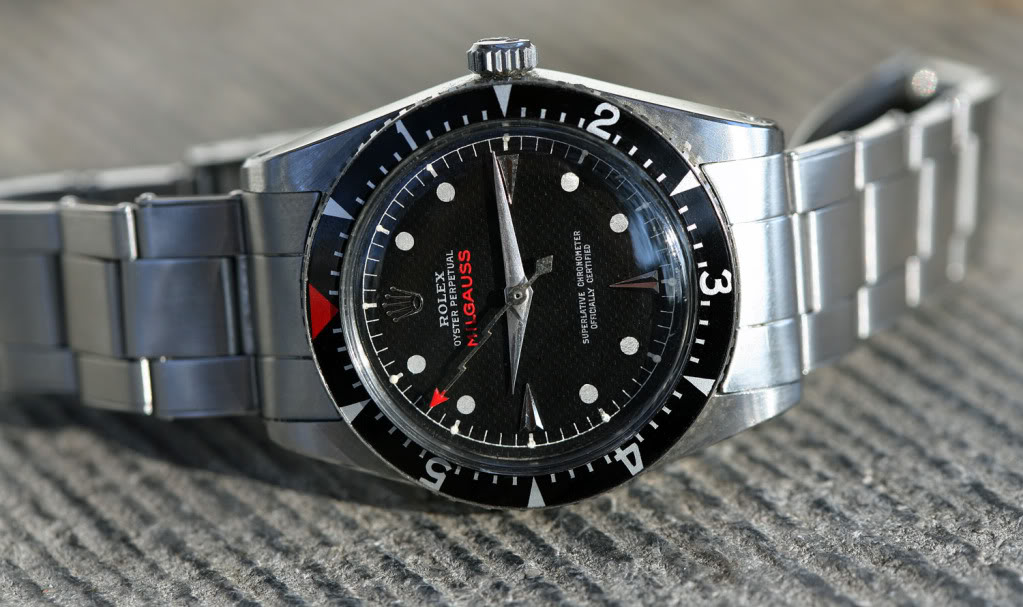 Next a hard to find, extra large Prince; Lot 167 Rolex. A very fine and extremely rare stainless steel oversized rectangular-shaped doctor's wristwatch with two-tone silvered dial, Ref. 1960UF, circa 1935 estimated CHF 20.000-30.000,=

The double Red GMT Master ref 6542 with conservative estimate of € 40-64.000,=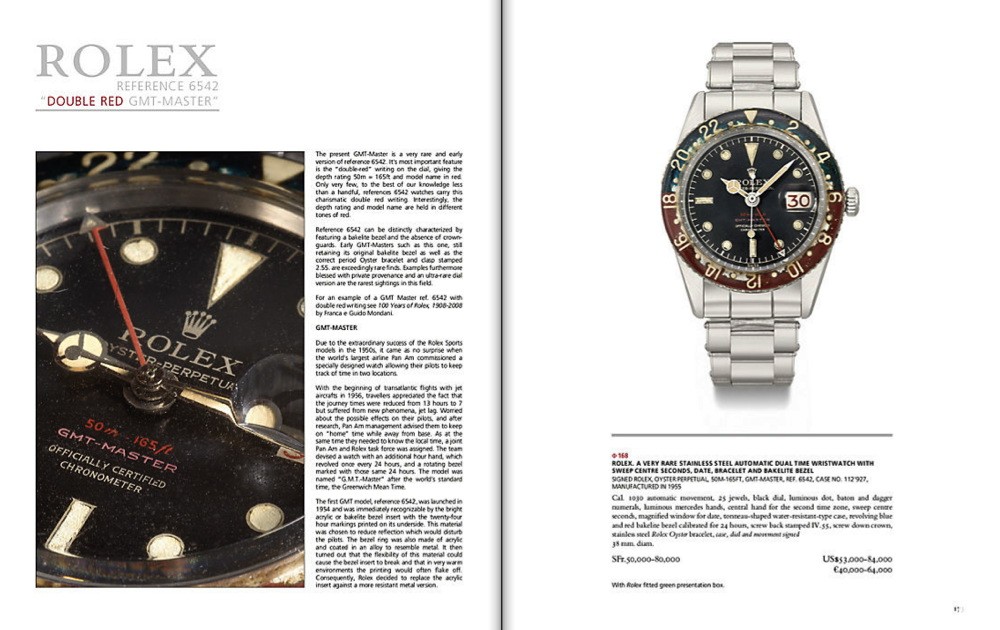 Compared to the single Red GMT mAster ref 6542 I recently saw in Parma..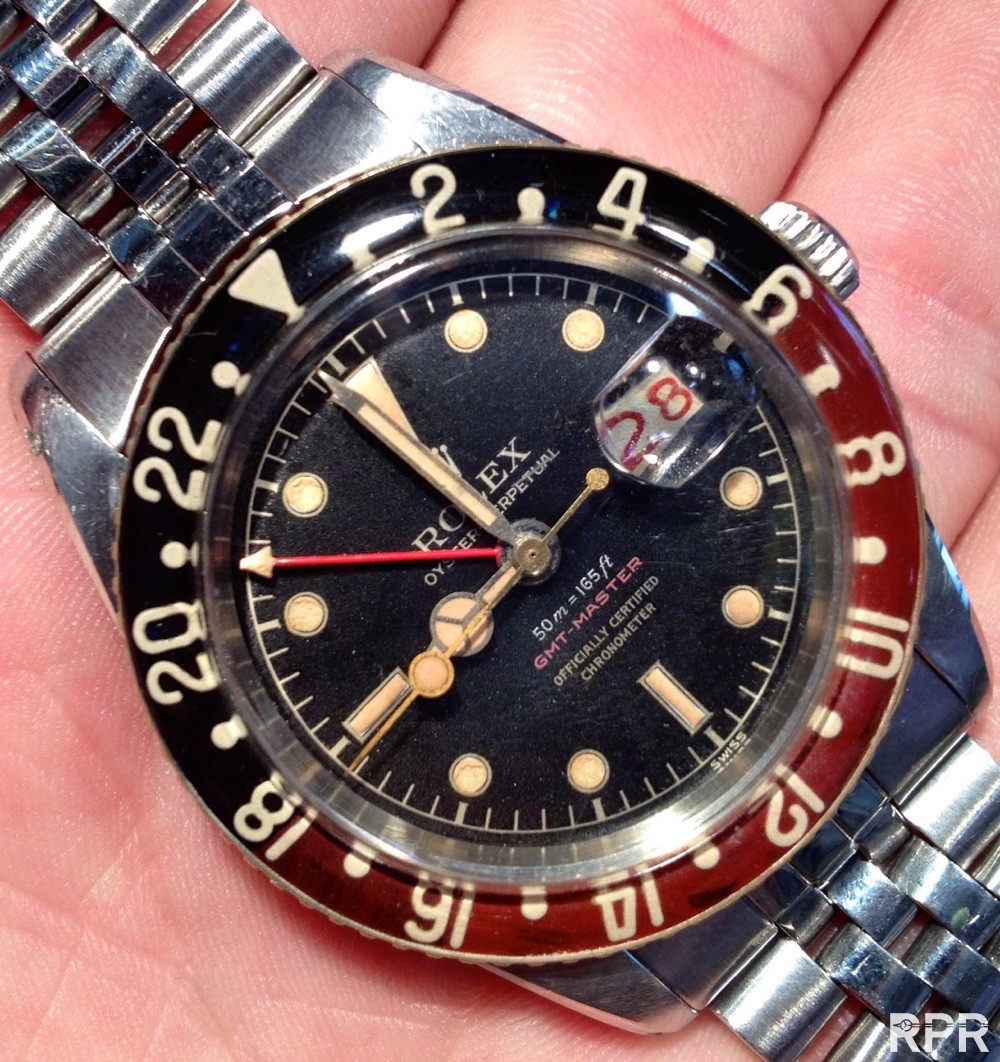 Single Red next to Double Red GMT print..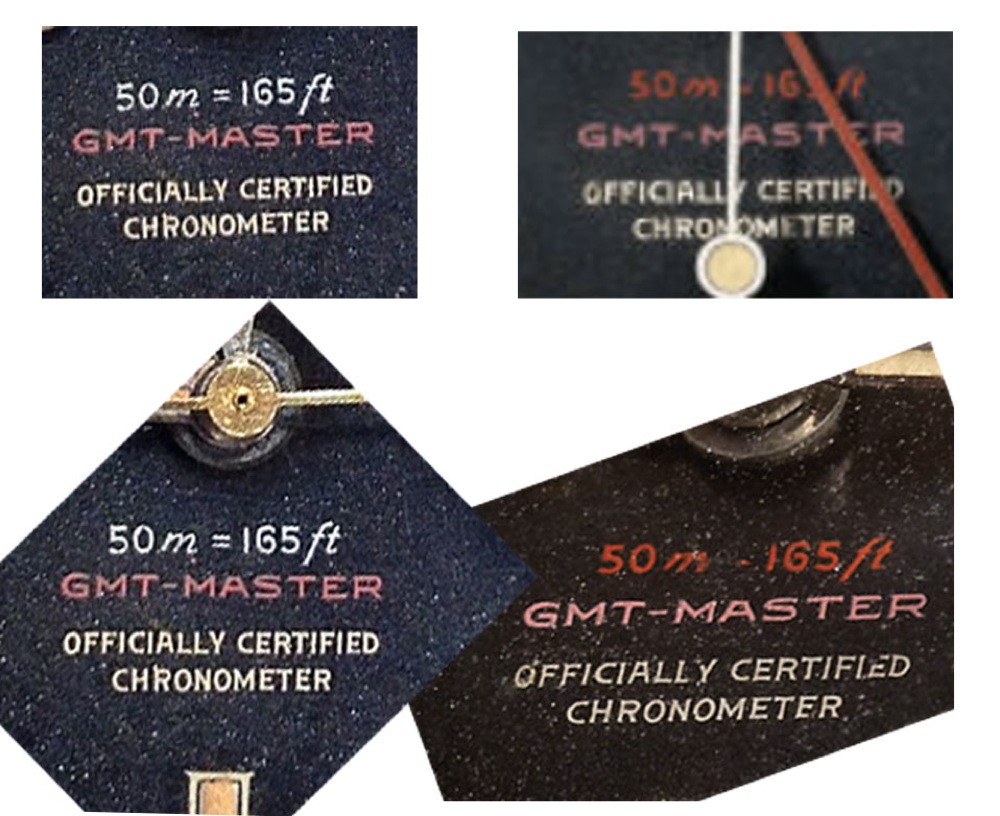 Rare dial with depth rating; Lot 20 Rolex. An attractive and unusual stainless steel automatic wristwatch with sweep centre seconds and bracelet, ref. 6569, manufactured in 1955 estimated CHF 4.000-6.000,=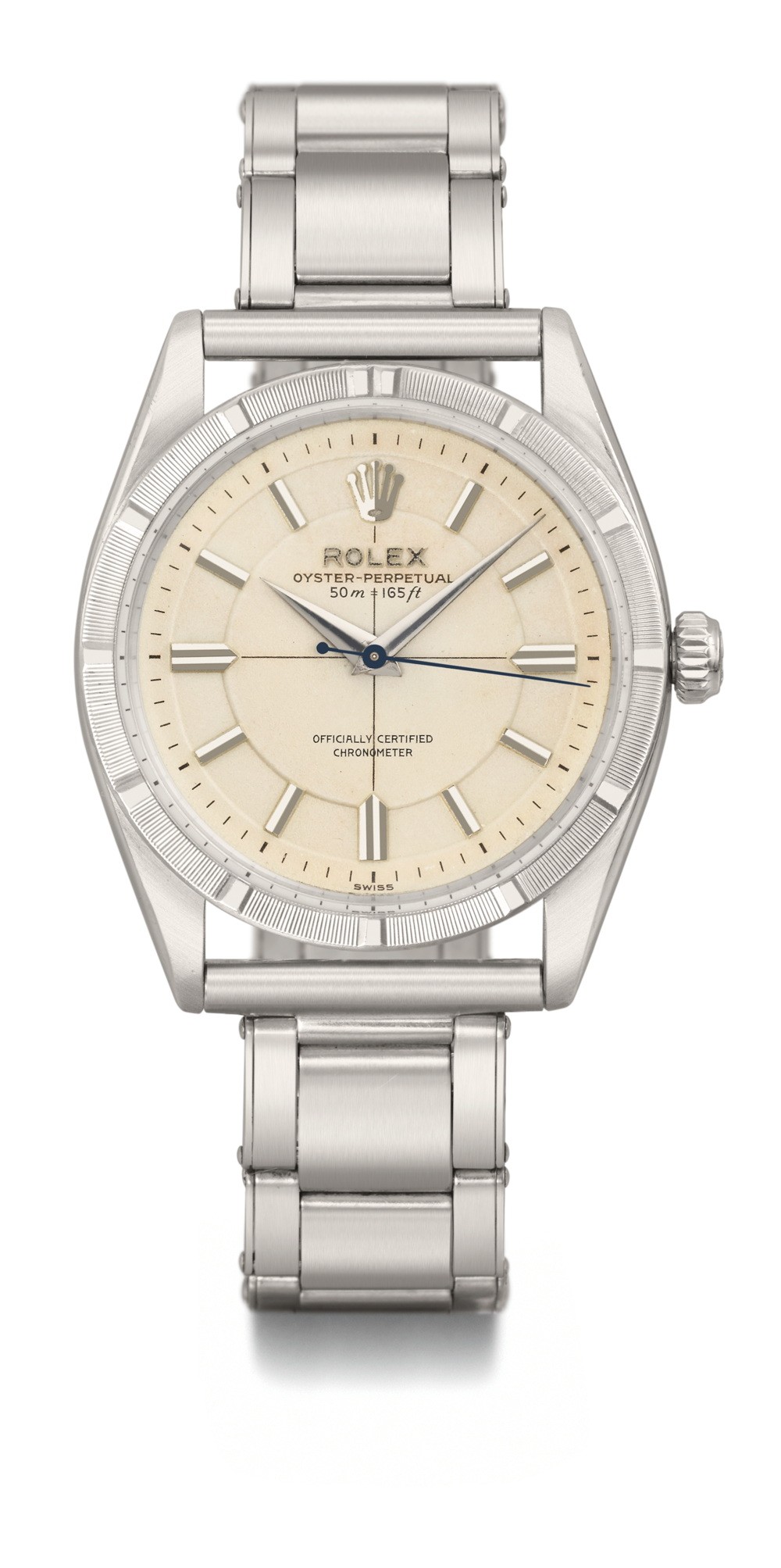 Black Cali dial; Lot 207  Rolex. A rare and attractive stainless steel automatic wristwatch with unusual black gloss "California" dial and sweep centre seconds ref. 3548, manufactured in 1941, estimated CHF 10.000-15.000,=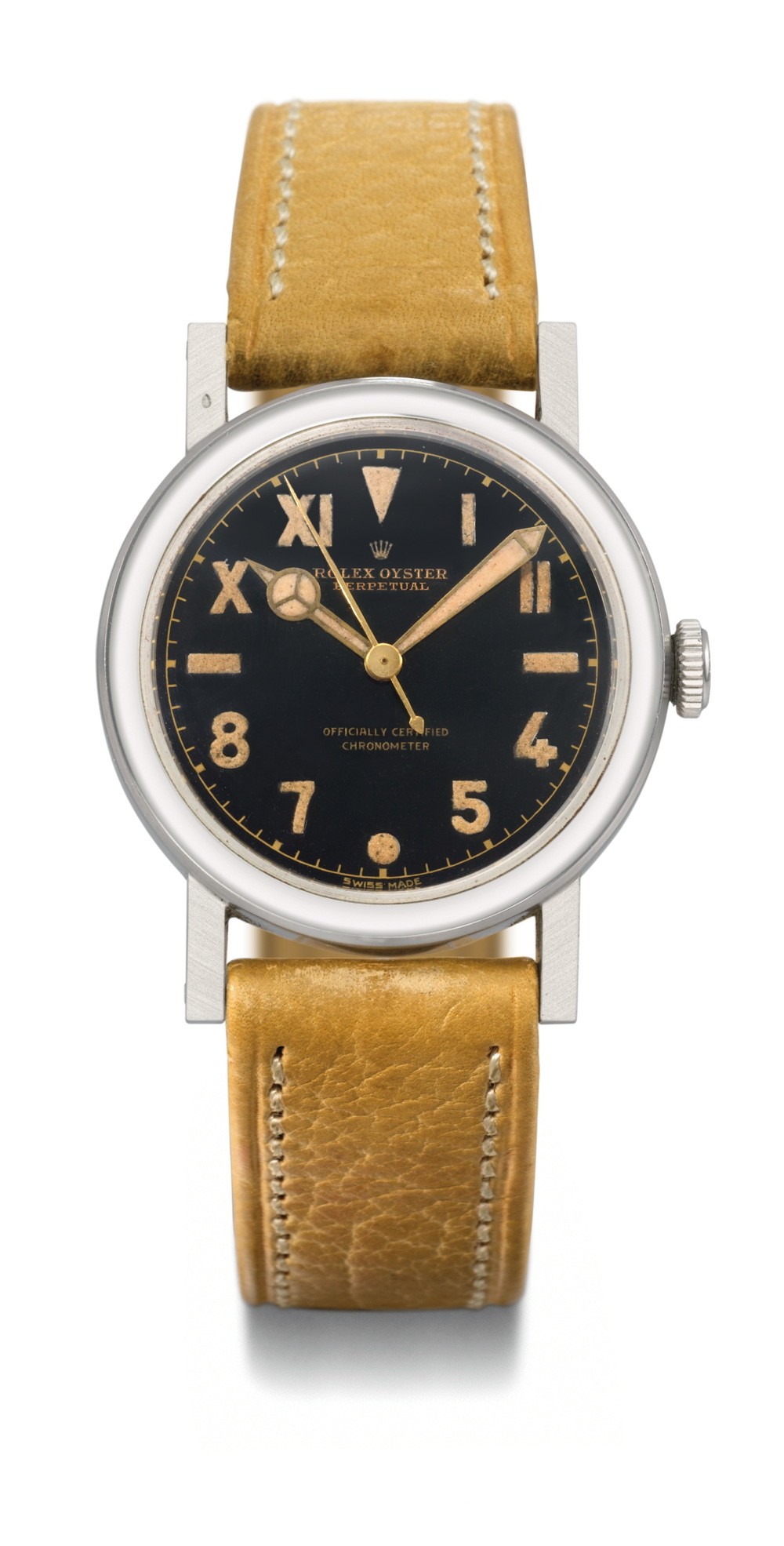 Crisp gold Oyster Daytona; Lot 209 Rolex. A fine 18K gold chronograph wristwatch with champagne dial, ref. 6265, circa 1970, estimated on NOS condition CHF 60.000-80.000,=
Up to the popular Day Dates; Lot 165 Rolex. An 18K gold automatic calendar wristwatch with sweep centre seconds, bracelet and rare "tapisserie" dial ref. 1803, manufactured in 1976, estimated CHF 8.000-12.000,=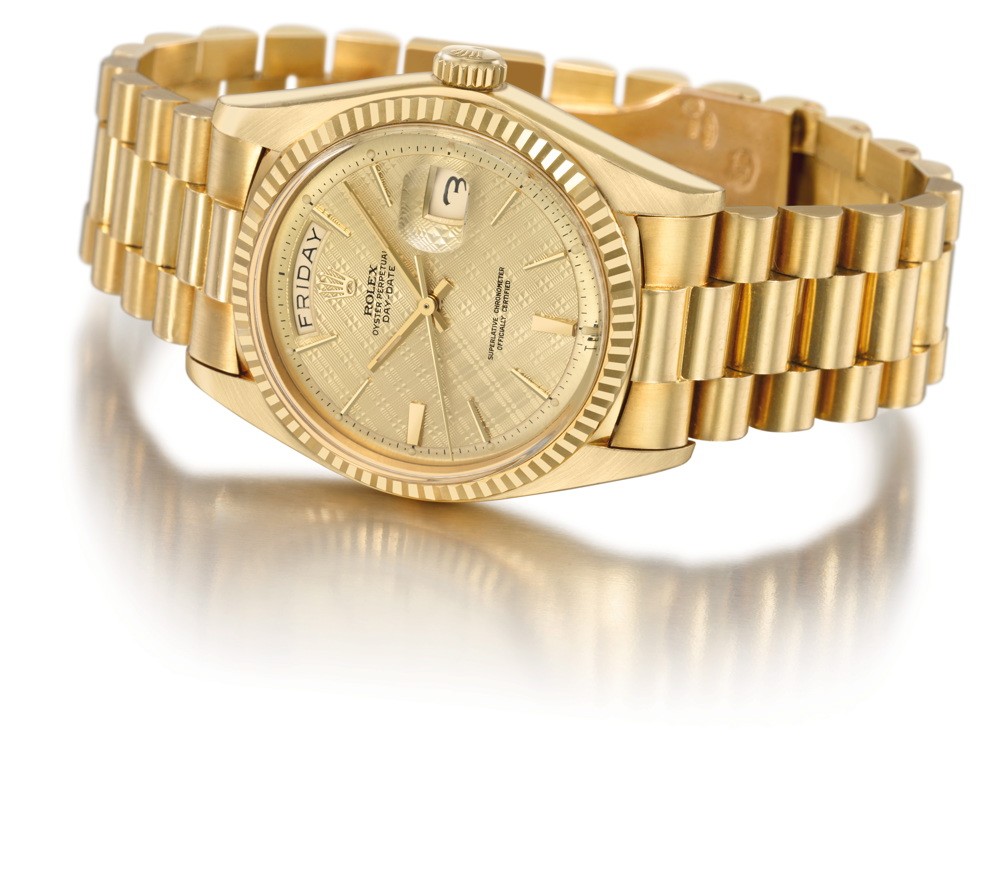 Yellow sapphire set beset; Lot 133 Rolex. A fine, rare and unusual 18K gold and sapphire-set calendar wristwatch with sweep centre seconds, bracelet and burr wood dial, ref. 19018, manufactured in 1981, estimated CHF 6.000-9.000,=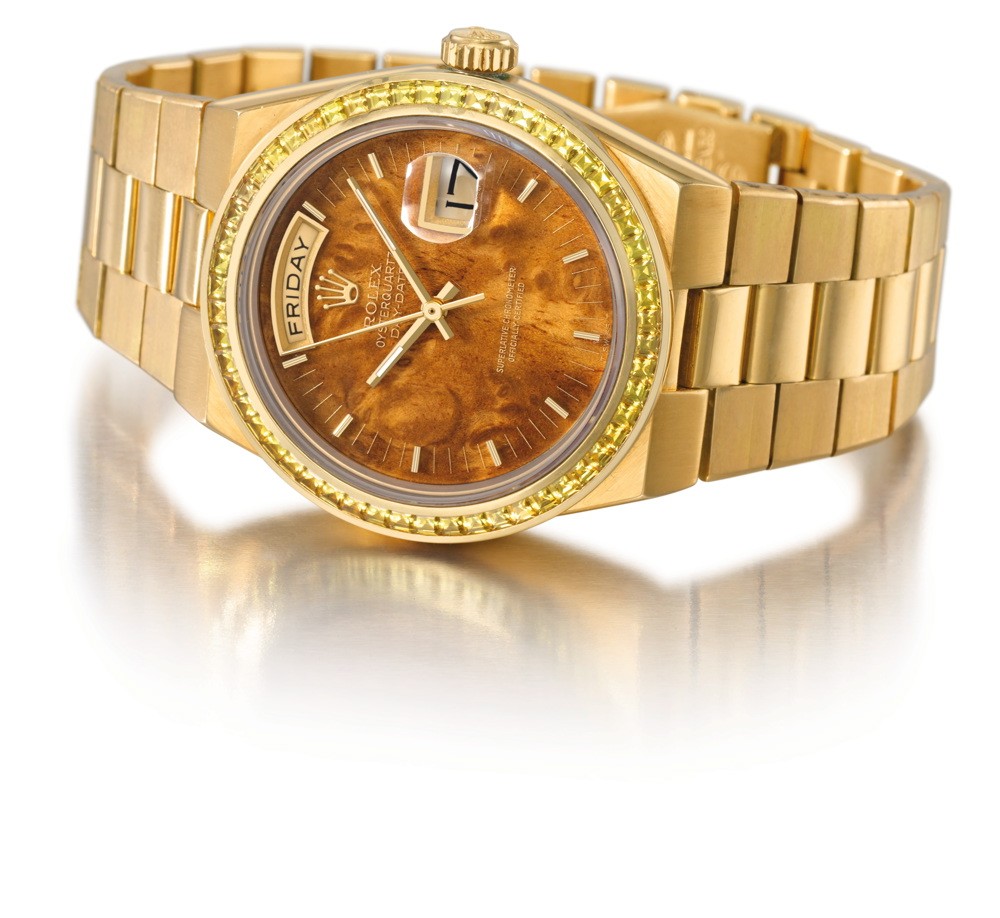 And a immense popular blue Stella dialed white gold DD; Lot 265 Rolex. A very fine platinum and diamond-set automatic calendar wristwatch with sweep centre seconds, turquoise lacquered dial and Bracelet, ref. 18206, manufactured in 1999, estimated already for CHF 20.000-30.000,= I year ago these would be 1/2 price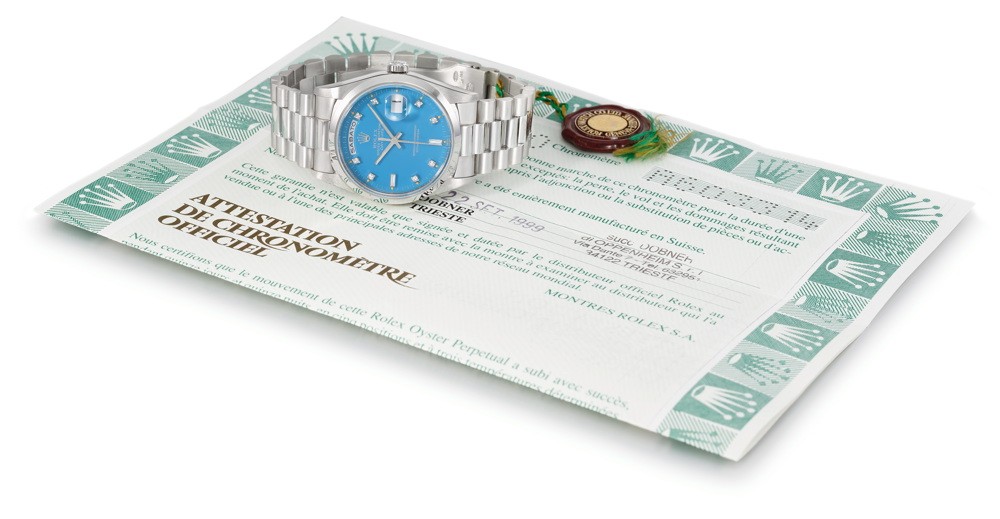 We will come on Tour to New York, Hong Kong, Shanghai, Beijing and Dubai in the near future with a great selection of Rolex and we very much look forward seeing you on these occasions. The dates of our viewings are as follow :
NEW YORK 13-14 October, 10am-6pm and 15 October 10am-2pm 20 Rockefeller Plaza New York, NY-10020
HONG KONG 19-20 October, 10am-6pm and 22 October, 10am-5.30pm Christies, 22nd Floor, Alexandra House,18 Chater Road, Central
DUBAI 21-22 October, 2pm-10pm,23 October, 10am-1.30pm and24 October, 10am-2.30pm Jumeirah Emirates Towers Hotel, Godolphin ballroom
SHANGHAI 24-25 October, 10am-6pmThe Peninsula, No. 32, The Bund,32 Zhongshan Dong Yi Road,Shanghai 20002, China
BEIJING 27-28 October, 10am-6pm Great Hall, 2nd floor of Hotel,The St. Regis Building,21 Jianguomenwai Dajie,Beijing 100020, China
Dr. Nathalie Monbaron
Associate Specialist, Watch Department
CHRISTIE'S
8 Place de la Taconnerie
CH 1204, Geneva
Switzerland
Officiale Press Release: