Rolex Deep Sea Challenge at Salon Nautico in Genova Italia
The new Rolex Deep Sea, built on occasion of the Deep Sea Challenge in with Mr. James Cameron reached -10898 meters in the Mariana Trench was exposed for the first time at the Salone Nautico di Genova in Italy. Read the whole article on Demotix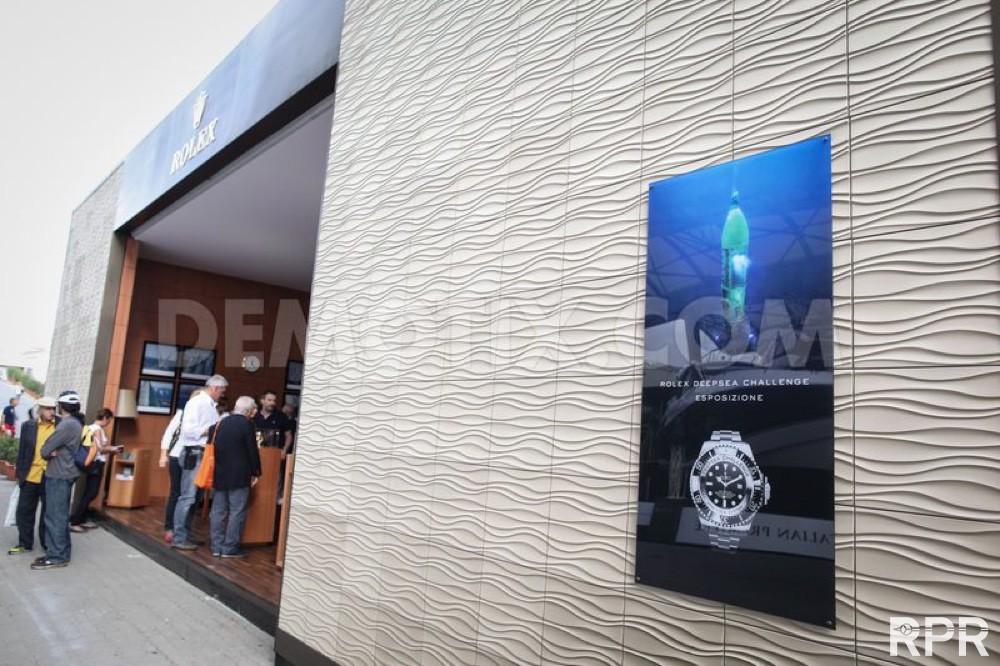 Rolex made a special booth at the Boot Show in Genova to honor Mr Cameron's achievements. Interesting move of Rolex to get more public awareness of the revival of their heritage! Well done Rolex, although you doesn't make much 'noise' about this great news, it's become more like a 'surprise' for those that visit the boot show but I really like it!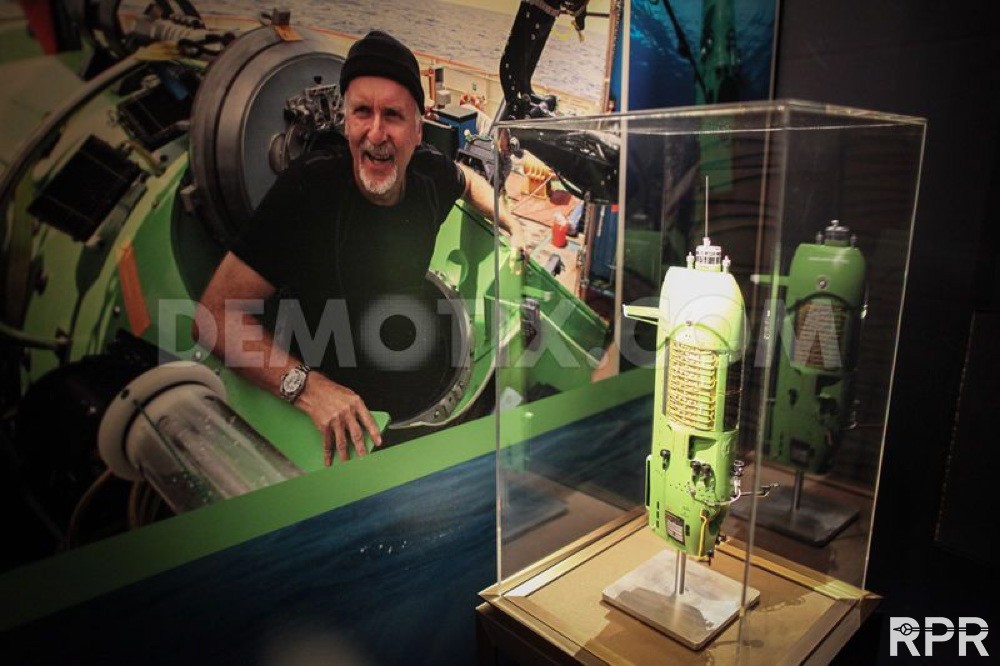 With the Rolex Deep Sea Challenger on public display, for the first time ever Rolex presents their specially for Mr Cameron's deepest dive designed Rolex. Chapeau 😉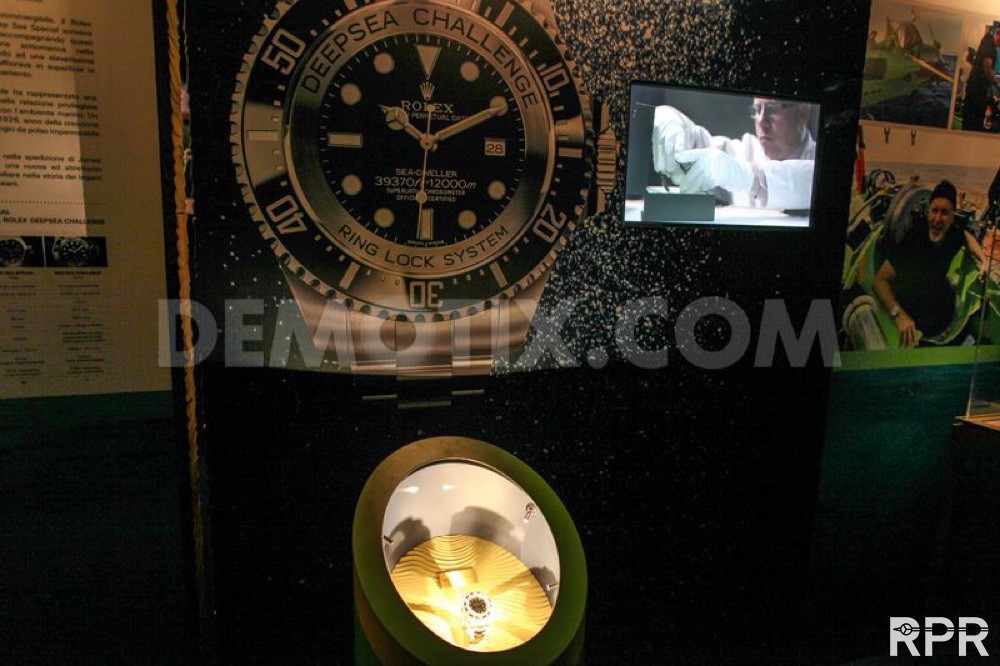 The impressive  Rolex Deep Sea Challenger experience I wrote about earlier..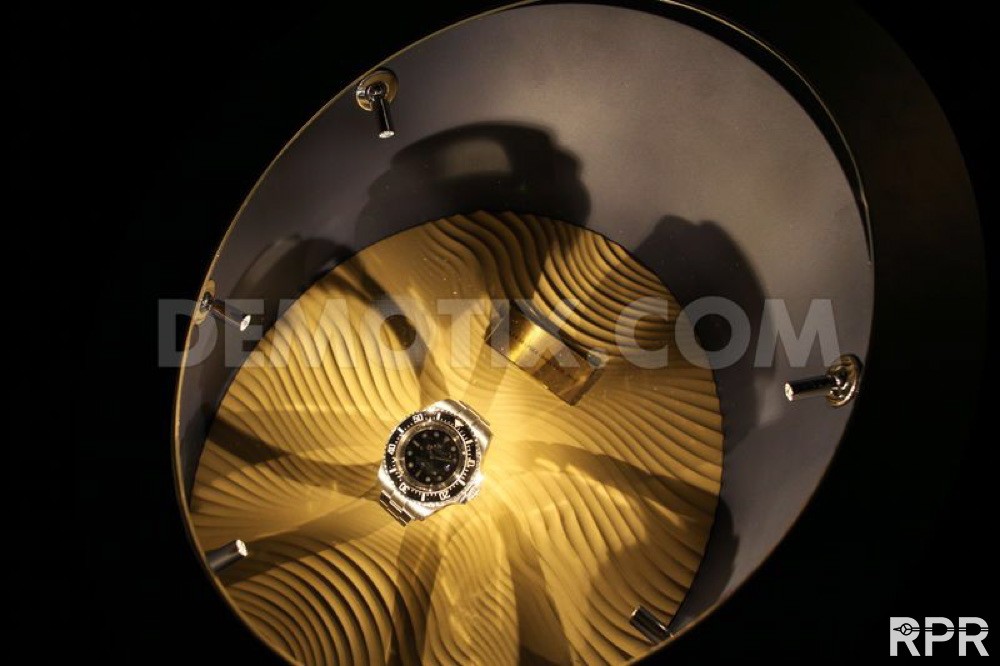 The cool Rolex Exposition Booth @Salon Nautico in Genova Italia..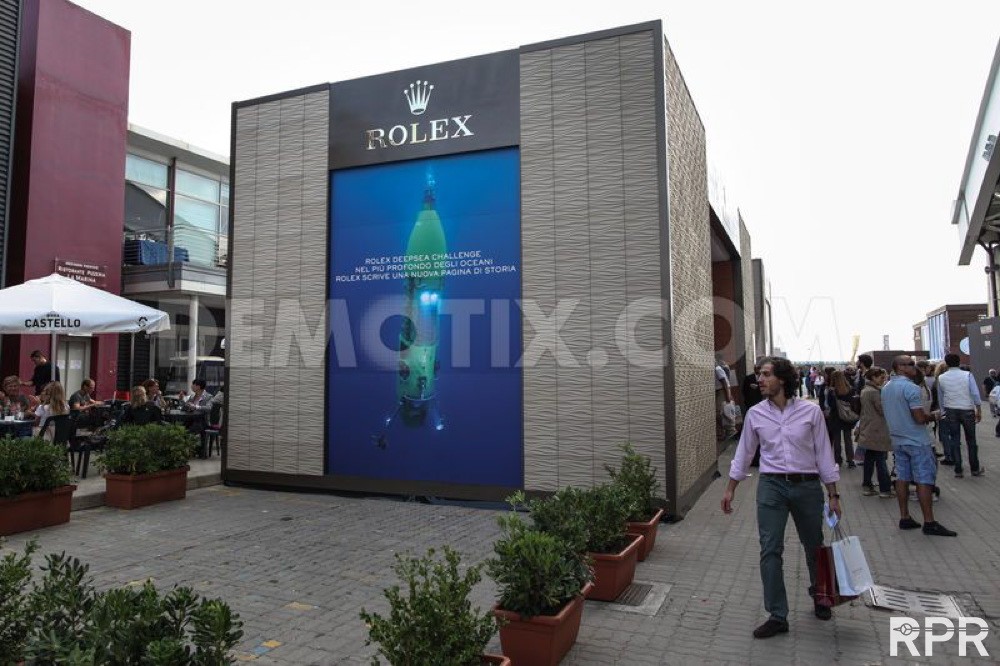 Off course the old Lady, Deep Sea Special Display model Rolex made after the successful '60 Piccard & Walsh dive they made to 7 miles down was present. More info about their journey you can read here on RPR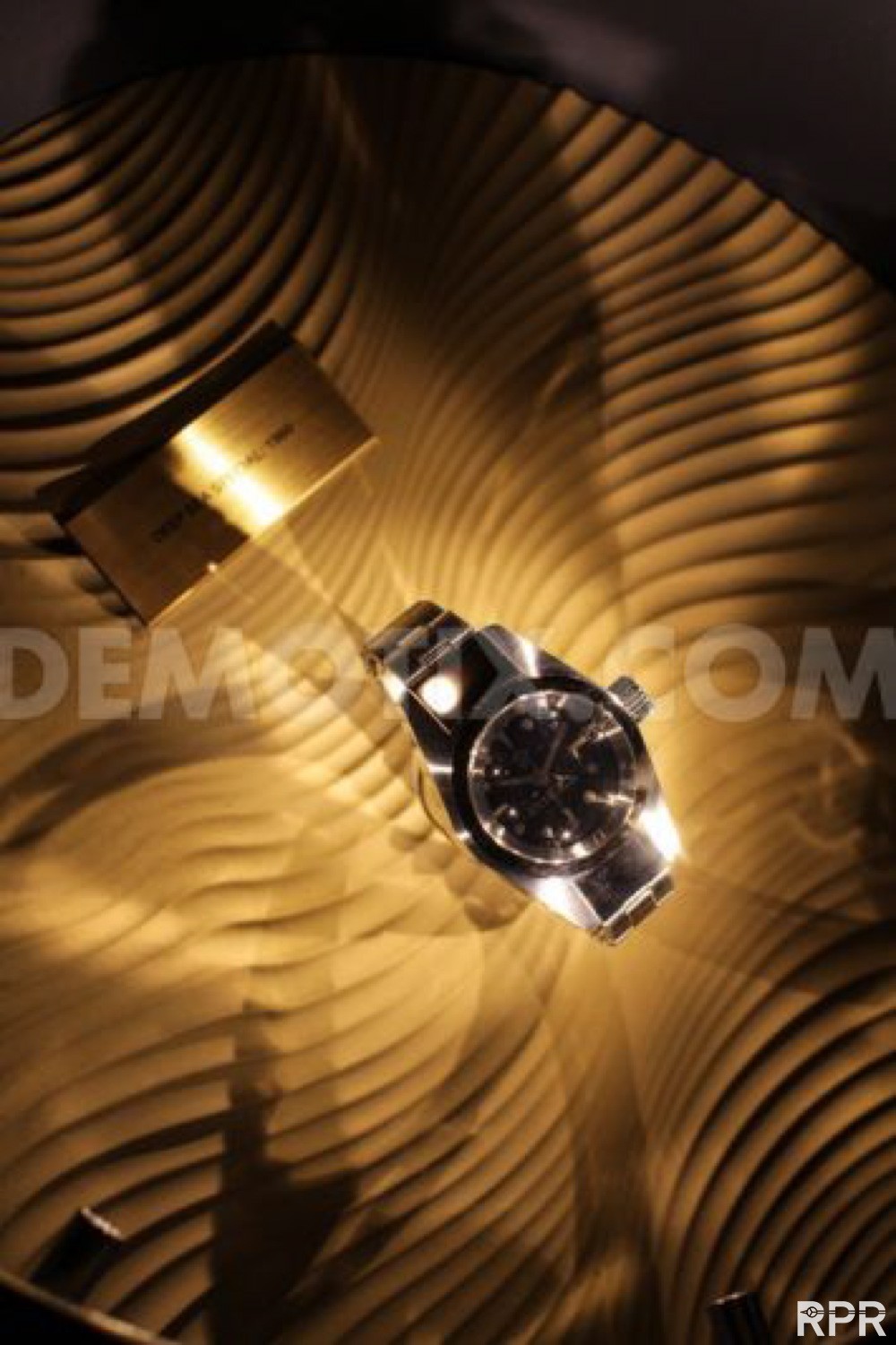 The 2012 DS Challenger  is a lot bigger then the Rolex 1960 example Read more on RPR here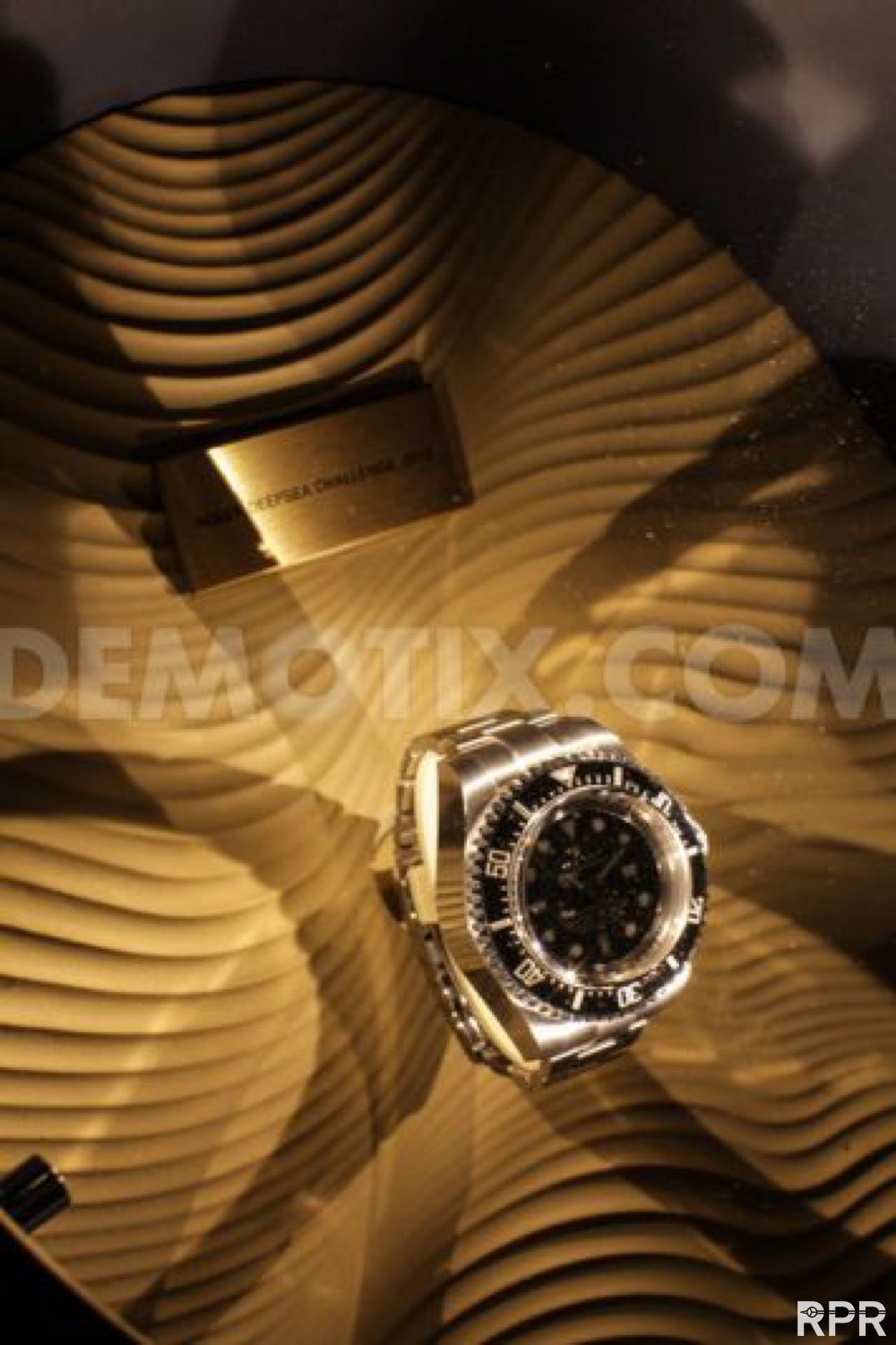 Rolex did a great job by showing all the details of the new Deep Sea Challenger, that already made history with James Cameron & Don Walsh. You can read more about their adventure on RPR over here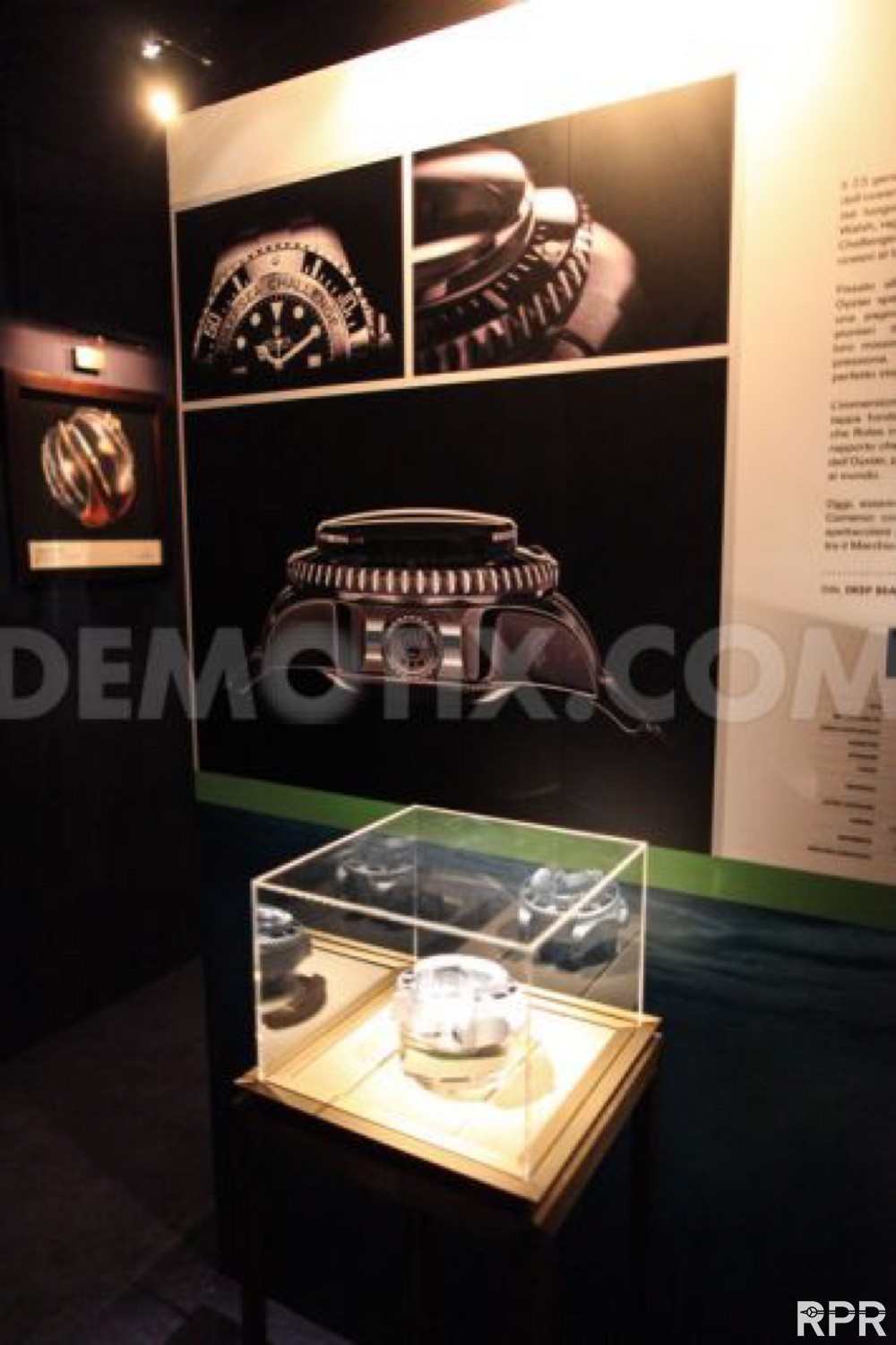 I would love to see the Challenger in real life myself! All pictures shown here are taken from Demotix. We see that besides the Deep Sea Challenger, Rolex has it's regular collection on display in Genova.