Trusted Vintage Rolex Marketplace RPM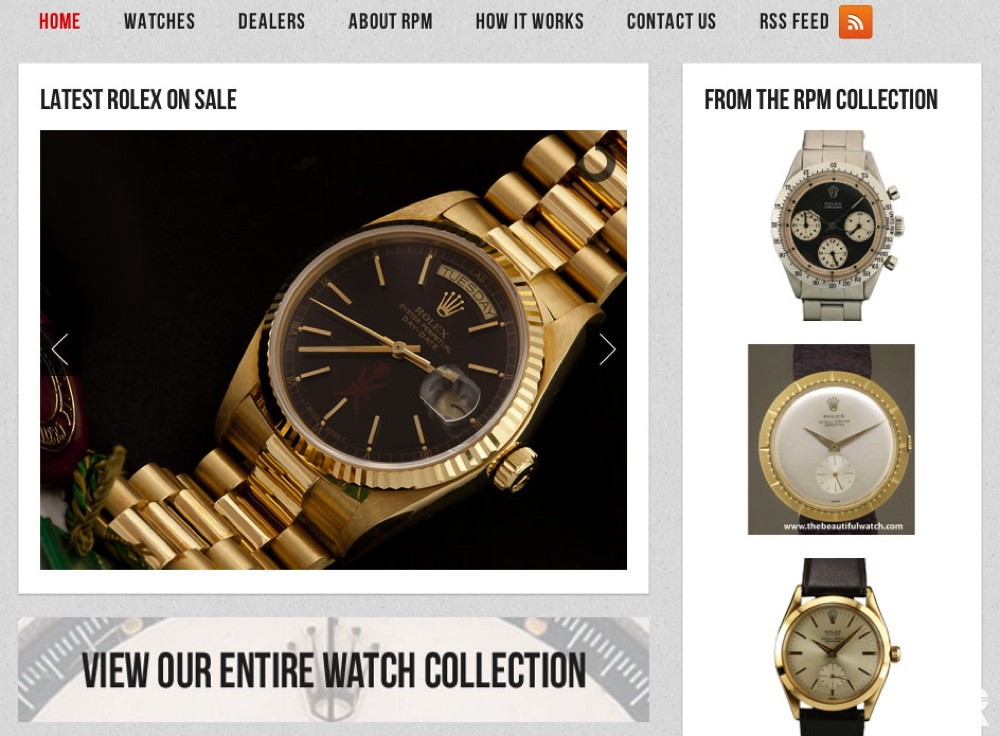 Finally, after months of hard work the day has come we are LIVE with RPM – Rolex Passion Market. Its a big honor to me that the best vintage Rolex dealer friends from around the world support RPM, together we can make this vintage Rolex marketplace successful !! Many thanks to you all!! In the meantime we are uploading more rare Rolex, have fun browsing around searching for your new Vintage Rolex grail.
If you have any questions, don't hesitate to ask us. I will do all my best to help you with your questions. My aim now is to show you as much as possible the prices, in the meantime, for a indication use only, you can use the "PRICE RANGE" button on the right under ALL WATCHES. Have fun browsing!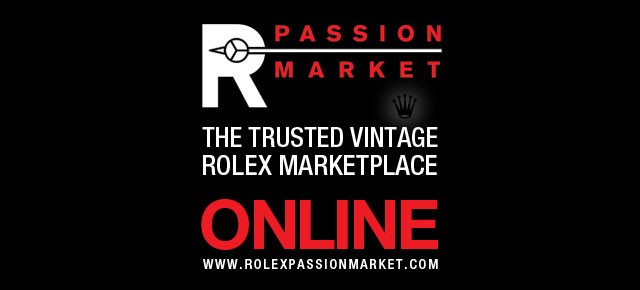 About RPM – Rolex Passion Market
Stop wondering, start knowing
There are many ways to buy or sell a vintage Rolex watch. No matter how you
trade, there is always this nagging question about trust. Not just about the
originality of the watch, but also about the person you are dealing with. Initiator
Philipp Stahl and a team of selected dealers acknowledged the growing need for
a trusted vintage Rolex marketplace and founded Rolex Passion Market.
At Rolex Passion Market, we want to put an end to your trading headache. As
seasoned vintage Rolex experts, we guarantee authentic watches and match
trustworthy sellers with buyers. What does this mean for you? Every watch
offered at Rolex Passion Market is 100% genuine in terms of condition, quality
and provenance. Our thorough investigation makes Rolex Passion Market your
first stop when buying vintage Rolex.
Call us crazy, but we don't charge any fee for linking you with available
sellers. Why? Because our aim is to create a community of true vintage Rolex
aficionados. A network where passion for Rolex unites, and friendships are
made.
We take pride in our no regrets approach. As buyer, you will have ease of mind
and can stay focused on your dream: building up your desired vintage Rolex
collection.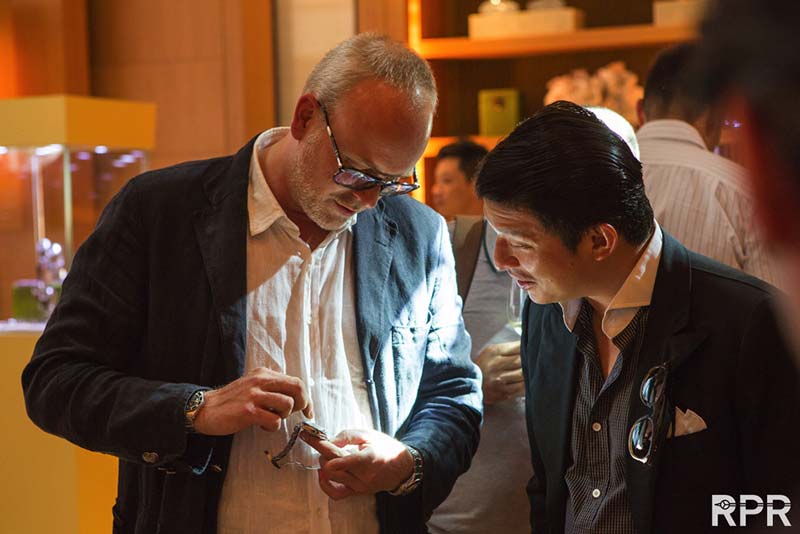 How it works
Trusted collection
The watches on display at Rolex Passion Market all come from trusted dealers
and collectors. A select group of passionate people we know personally through
our extensive vintage Rolex network. We screen every watch on authenticity and
check all claims concerning watch service and accompanying papers, before we
publish it on Rolex Passion Market. Our extensive knowledge and worldwide
reputation is your guarantee.
Contact us
Send us a message via our contact form on Rolex Passion Market, if you are
interested in buying a particular watch or would like more information. Our
expertise is your knowledge base for all your vintage Rolex queries, so feel free
to ask any questions.
Link
We will respond after receiving your message, to verify your interest. Once
contact has been established, we will liaise you with the seller of your preferred
watch.
The process in a nutshell:
Browse Rolex Passion Market for your preferred watch
Select your watch(es)
Contact us for more information or purchase
Link, we will link you with seller
Buy your preferred watch via Rolex Passion Market or directly with seller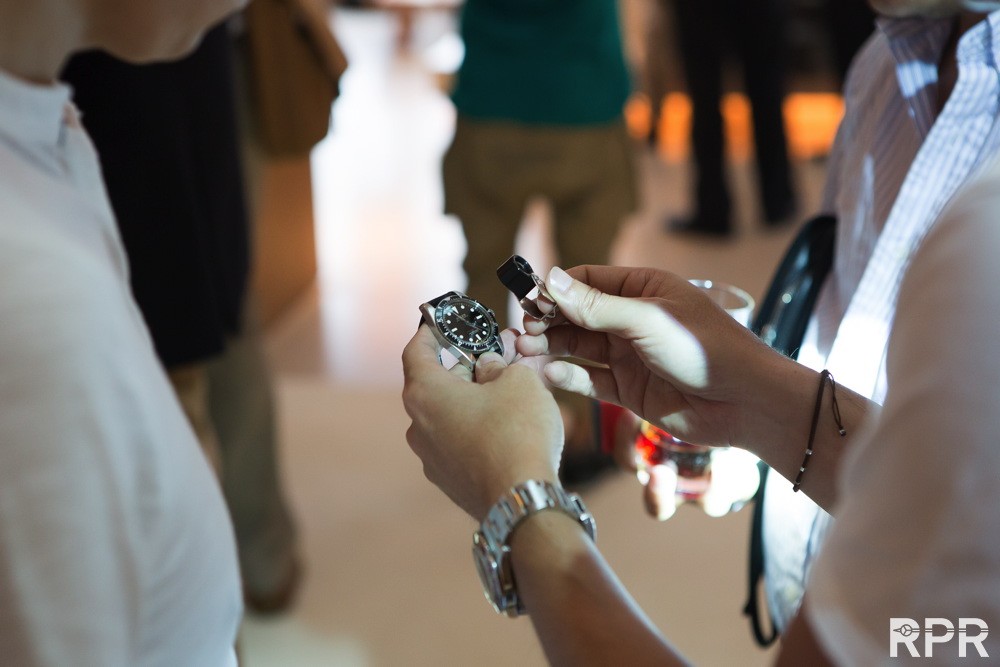 Here is the link to the first trusted RPM dealers and great friends we kick off with, soon more will follow!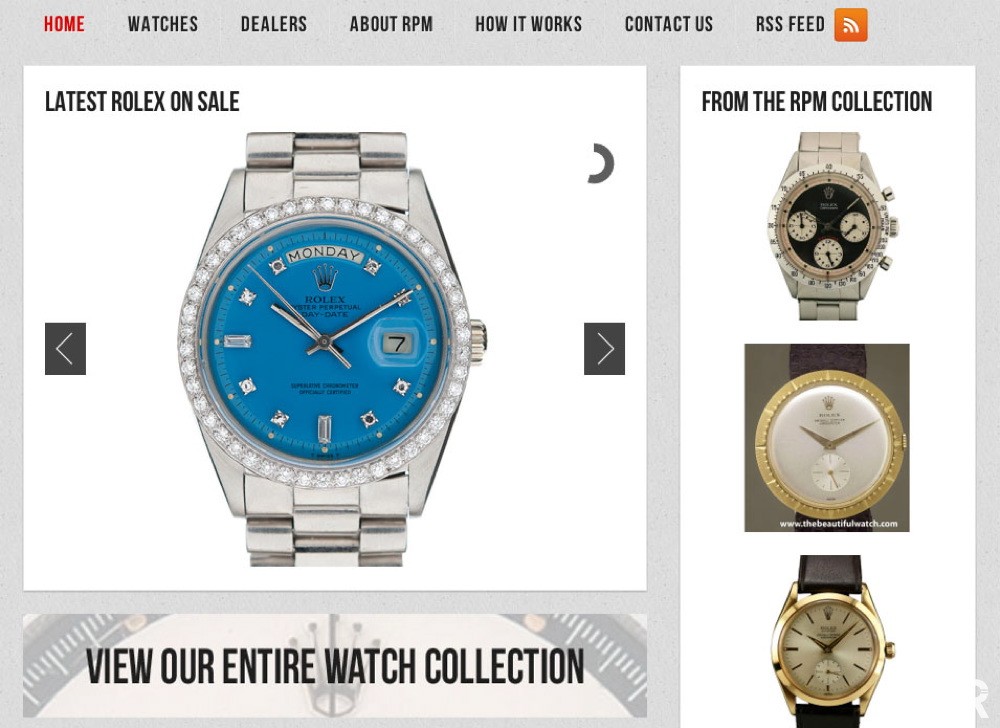 UPDATE: The new RPM 2.0 website is online since November 2015 with more trusted dealers and more trusted vintage Rolex for sale! Go check it out at www.RolexPassionMarket.com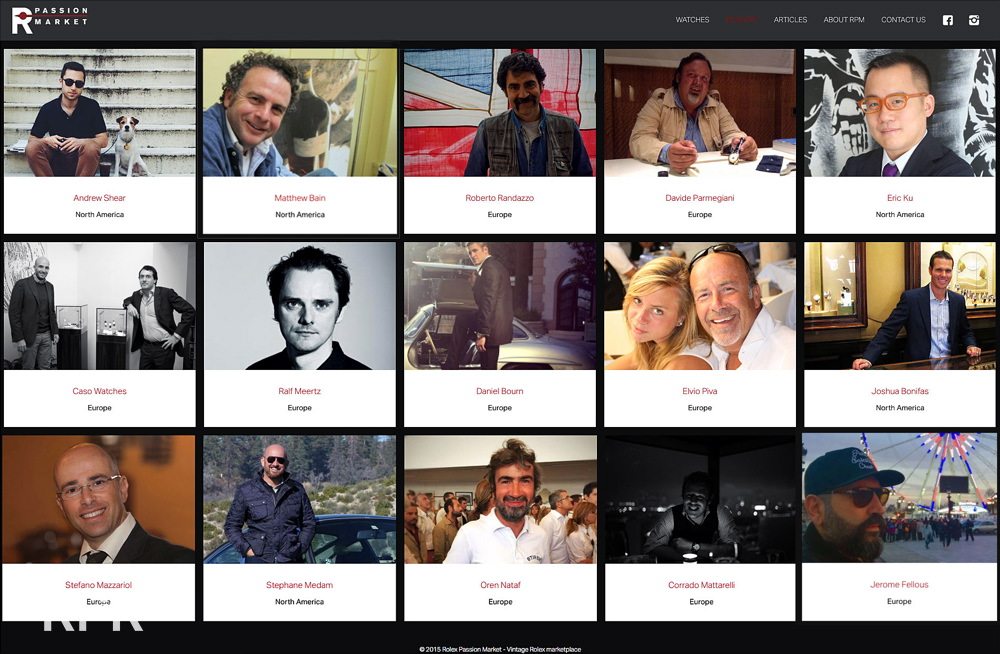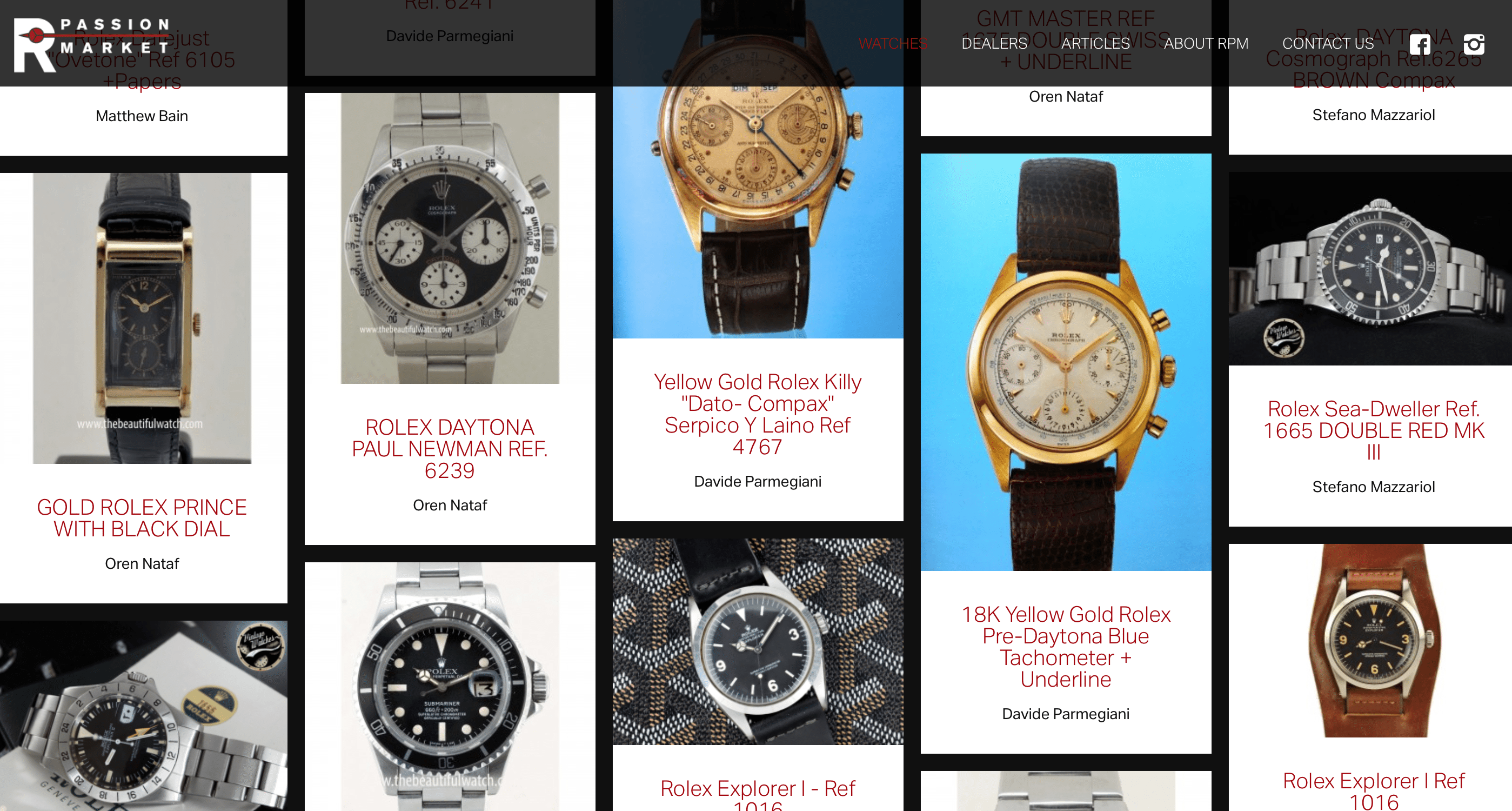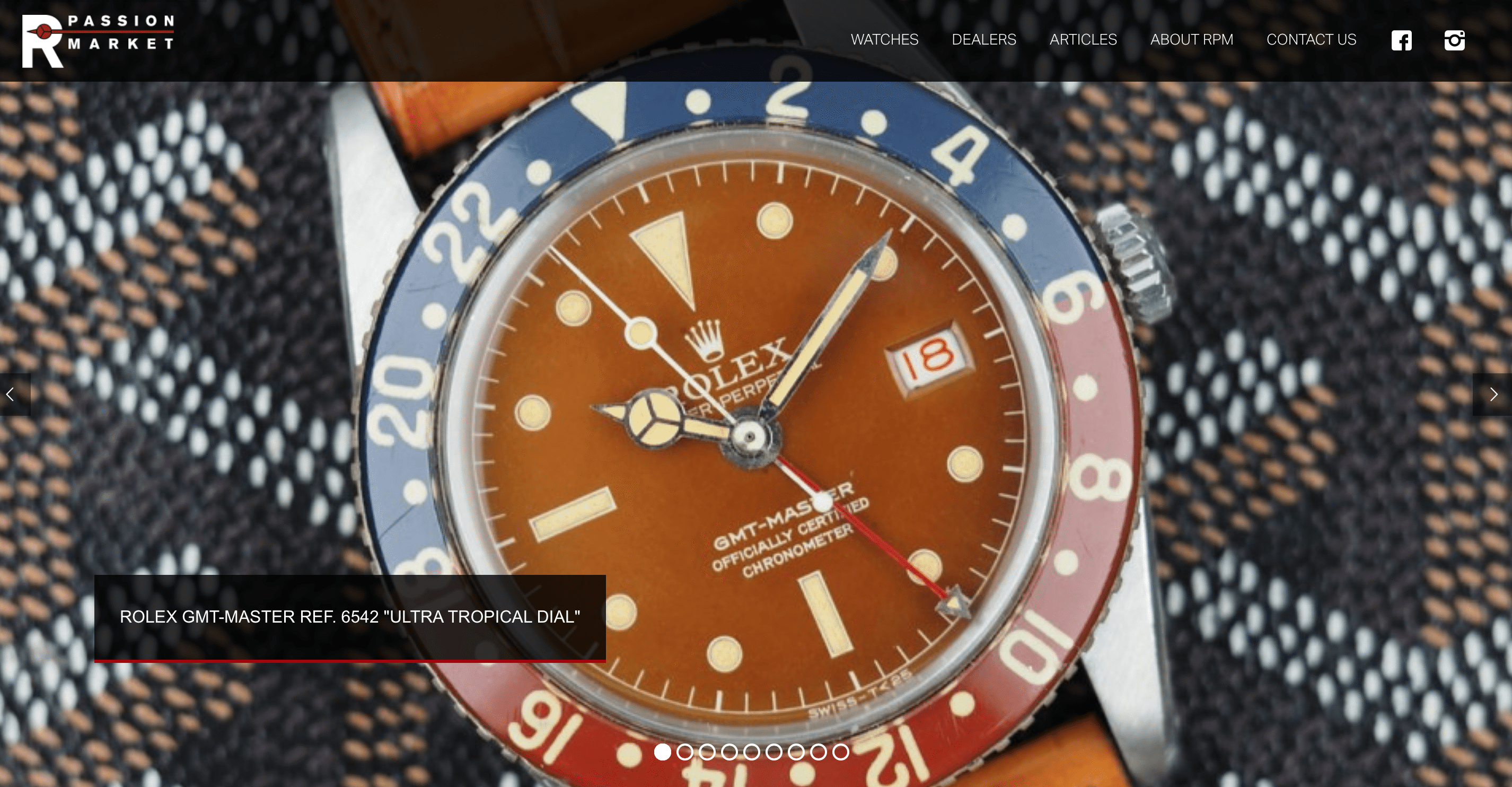 Now also on Instagram: –> https://www.instagram.com/rolexpassionmarket/