My Vintage Rolex Geneva Auction Report – Hillary Tenzing Edition Charity auction at Christie's Geneva..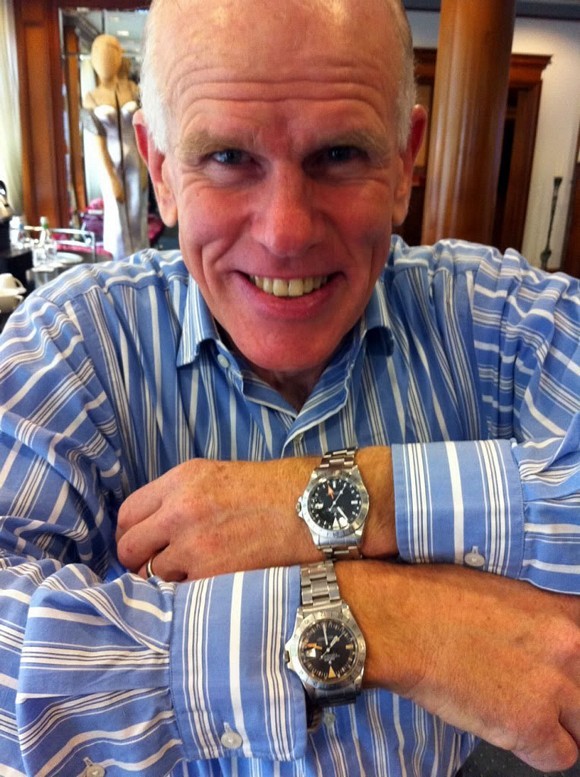 Sir Edmund Hillary's Rolex ref 1655 Orange Hand…now in my collection! 😉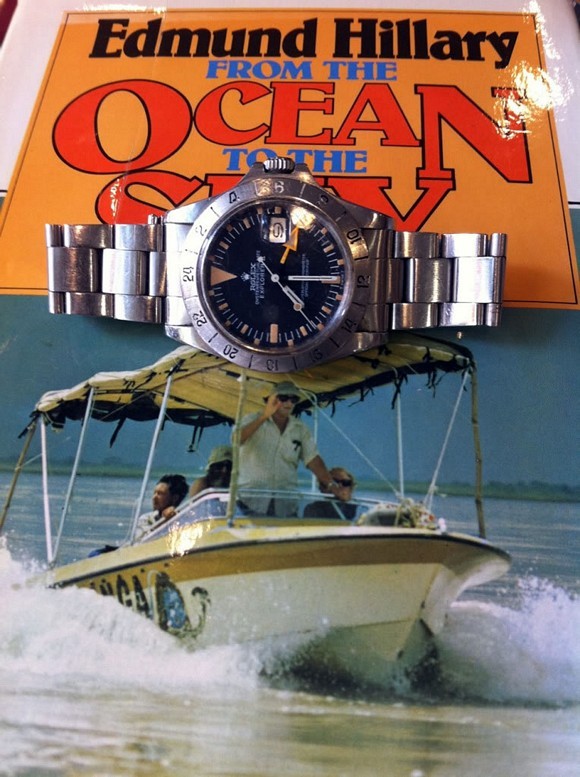 Whaooo, what a trip!! I never have been more nervous about going to Geneva auctions!
It was super cool to see so many passion friends joining me on Saturday's HTE lecture!!
Normally I'm all relaxed, enjoying everybodys new stunners, discovering interesting details or discussing vintage Rolex. This time the pressure was on me, and my team of great friends that helped me achieving the fabulous result for the Hillary & Tenzing Foundations. I loved checking out the watches for preview with Peter & Jamling, trying to explain what exacly is going on in Geneva during the auction weekend. They both where astonished seeing somebody bid 2,7 million for a watch for instance and enjoyed watching everybody. Special thanks to Aurel Bacs & Nathalie Monbaron of Christie's for making it all happen!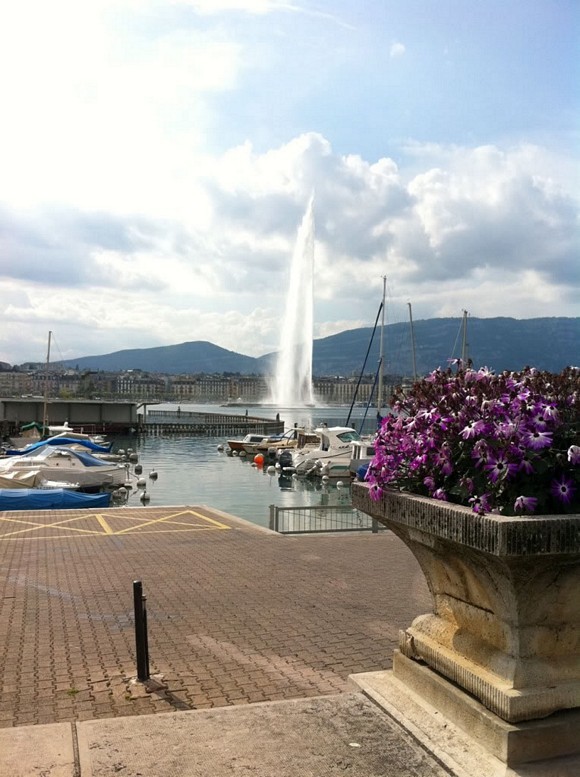 As it was quite hectical, I didn't make as much picture as normally. I was enjoying all the special moments with my close friends but finally had time after the lecture to talk to all. So here are some impressions…
Wonderful weather when I arrived at the auction venue, Four Seasons Hotel Des Bergues…
Peter Hillary arrived from New Zealand after 40 hours flight all bright and shiny. Next to his Explorer II he was wearing an unrestored & still all original ref 1655 Rolex Orange Hand, given to his father Sir Edmund Hillary by Rolex Geneva that was used during their Ocean to Sky Expedition.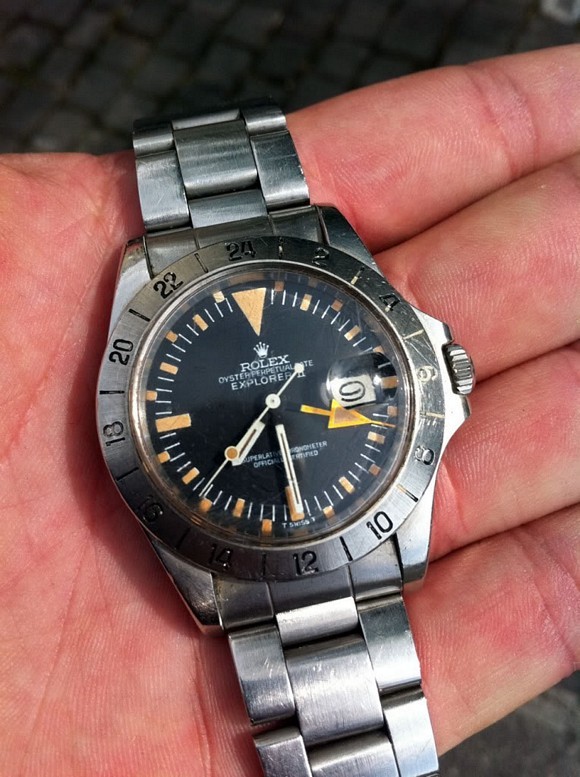 Checking out some detail with Cortez Ramon & Milos during preview looking at a Patek Philippe ref 1518..
Best part is always meeting new stunners I've not seen yet…Tropical ref 6541 Milgauss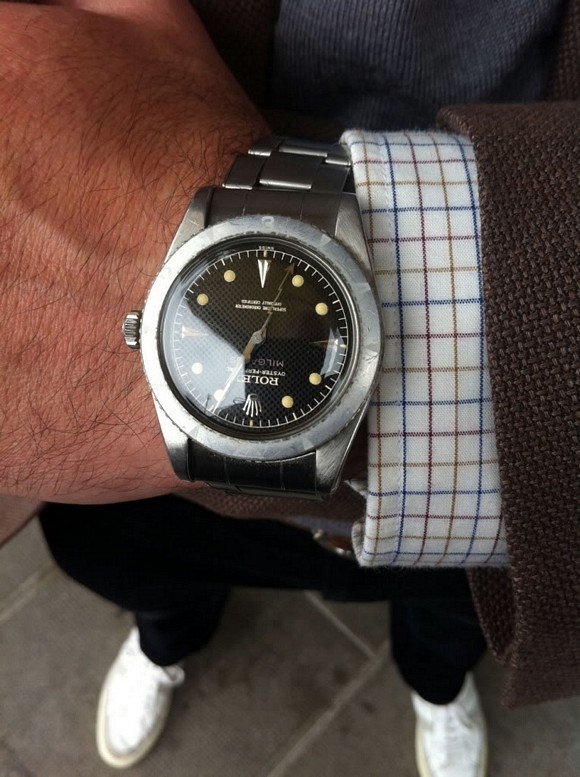 This one, the big split second Rolex ref 4113, hit me so hard in the face that I all forgot about making a descent front scan… Bellisimo & Big respect!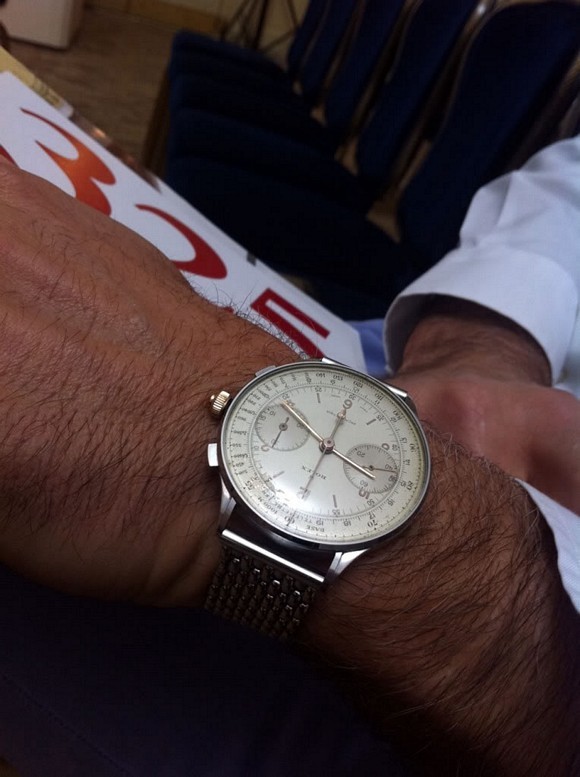 The 369  Rolex Submariner ref 5513 that's soon to be sold in London with ultra rare dialversion…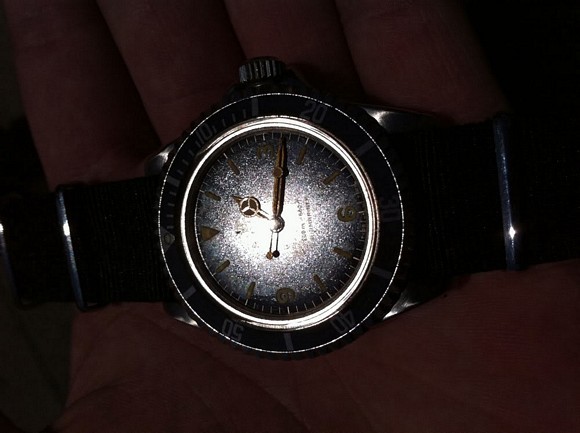 Coffee @ Starbucks… Ultra rare set of Rolex tool watches; Rolex 6538 with 369 and red depth, Rolex 6538 with tropical 4 line OCC dial and tropical Panerai 6154..
Patek Philippe whitegold single pusher chronograph hit high price…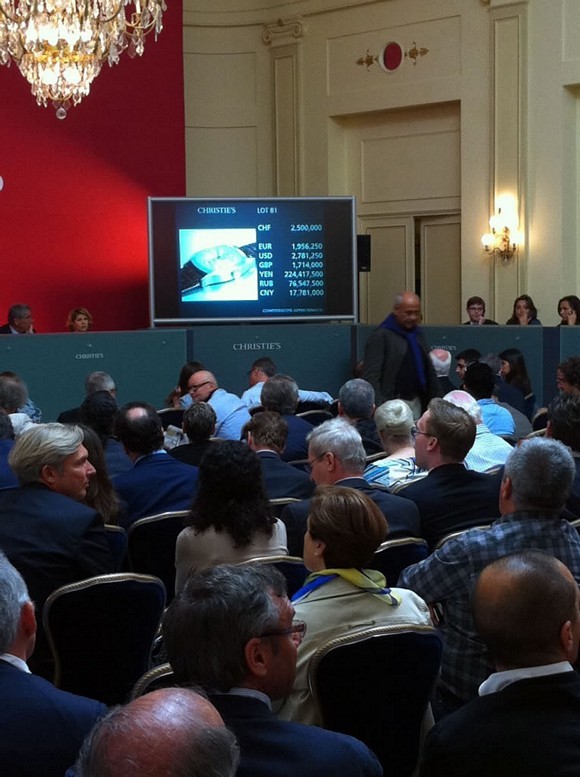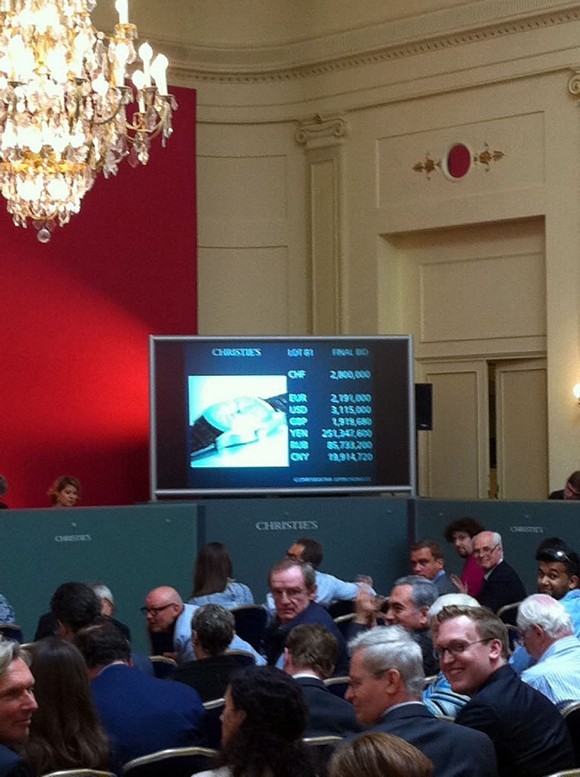 And one that's still on my list…Rolex Cosmograph ref 6238 with rare black dial..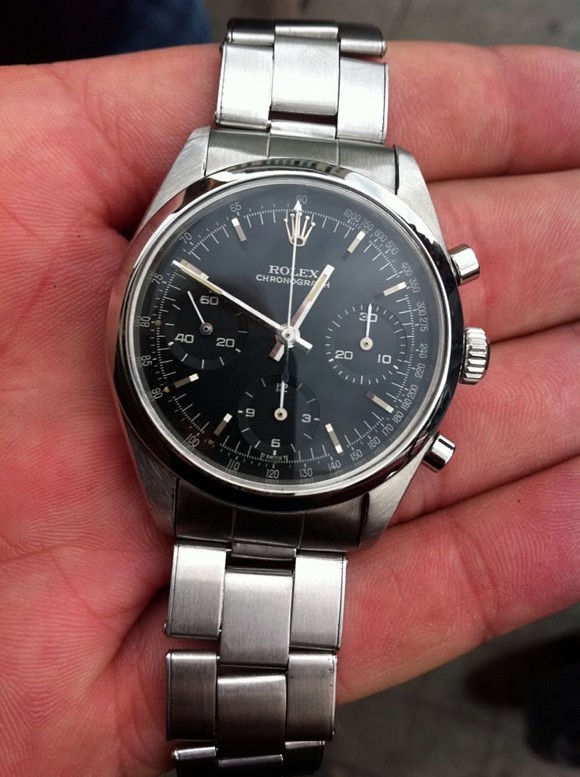 Earliers Tudor Homeplate ref 7031 that went to a very happy friend…
And a new dutch tropical 🙂 GMT ref 1675 with pointed crown guards..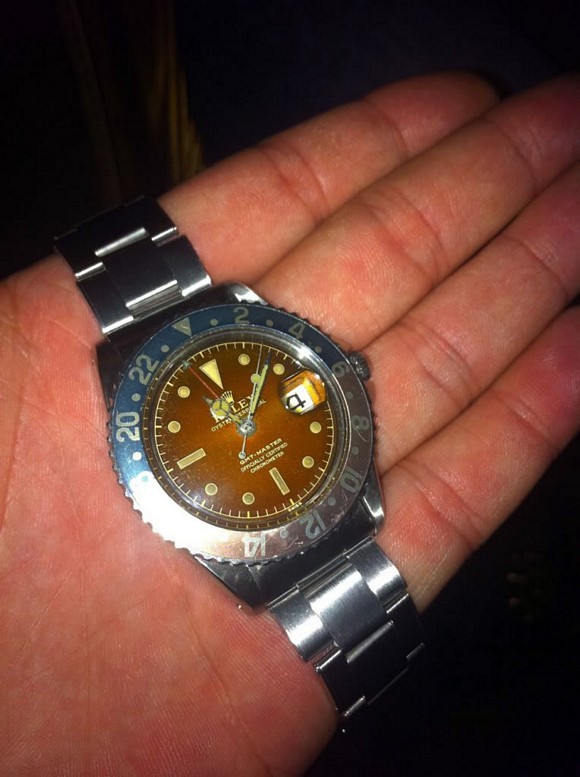 Nice duo… James Bond Submariner ref 6538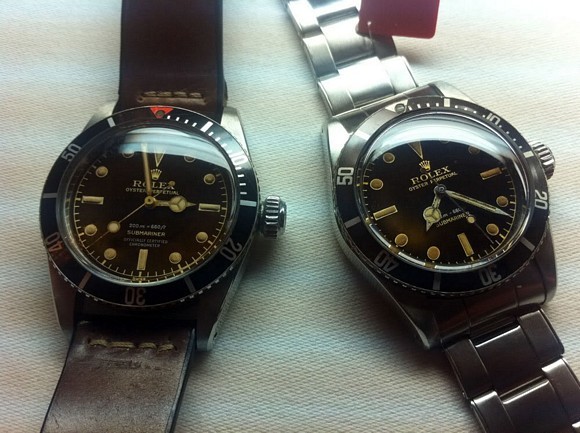 Only a hand full are known of this rare Rolex Oyster Daytona RCO Paul Newman with 3 color dial..
it went for near sfr 200.000,= to a italian dealer after a strong battle..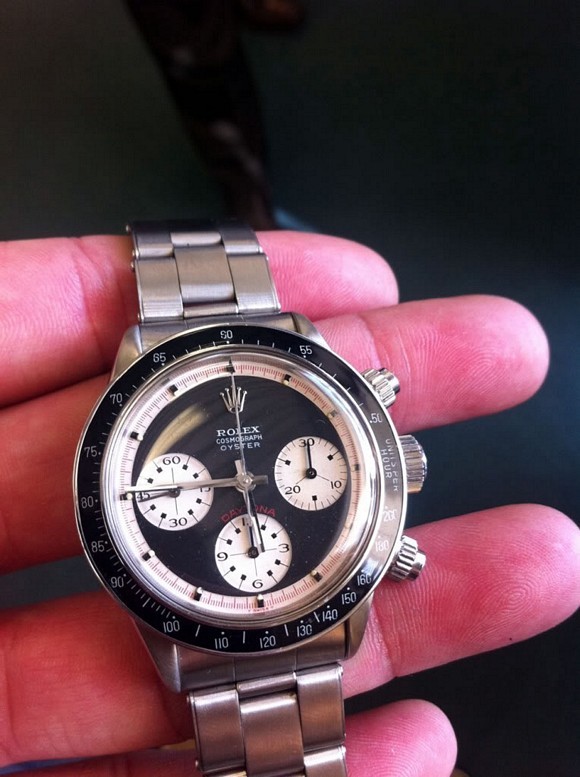 Personally I don't think orange & red go well together… a nice white faded or red 24hand would be cool.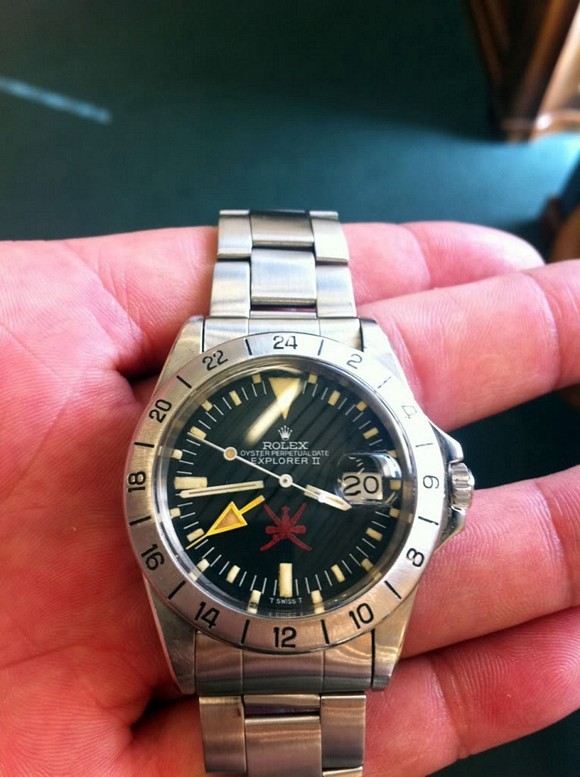 Simply perfect in design…Breguet Military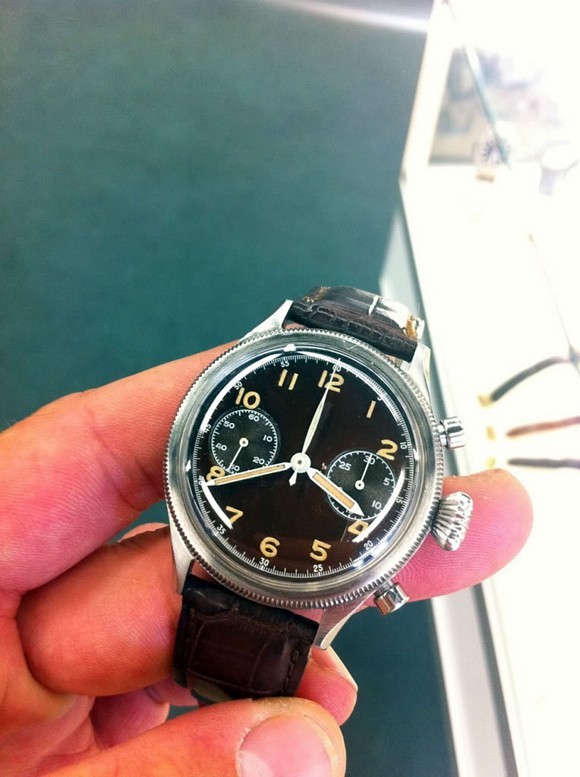 The pre-auction lecture by Peter Hillary & Jamling Tenzing Norgay on Saturday evening at Christie's…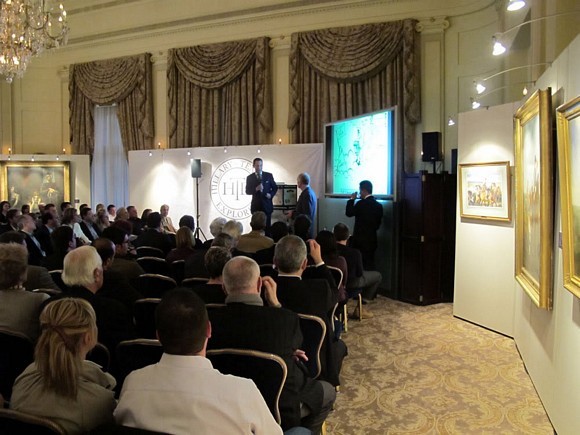 Peter Hillary during his impressive lecture..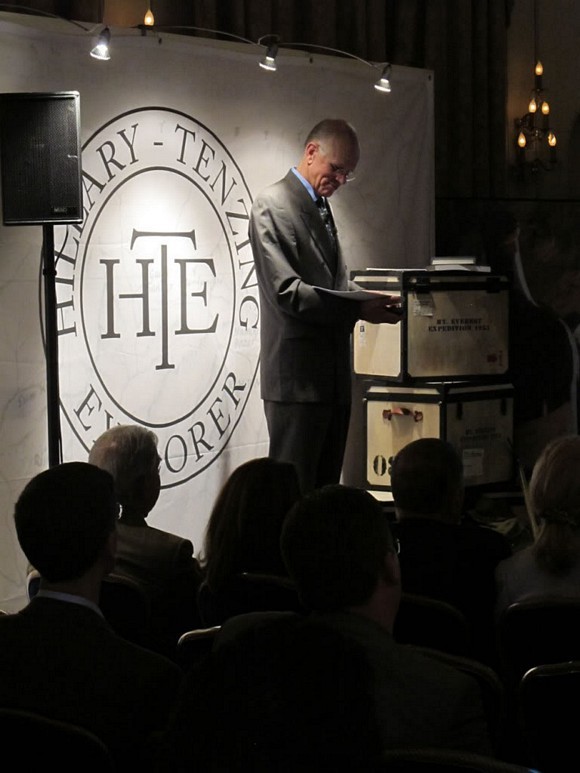 Peter Hillary & Jamling Tenzing Norgay together with another great explorer Yves Lambert, son of Raymond Lambert, team member of the 1952 Swiss (Rolex) expedition to Mt. Everest. Very cool picture I'm proud of!
Jamling Tenzing Norgay's father always stayed at the Lambert family when he was in Switzerland. A reunion for Jamling together with Raymond Lambert's widow and their children.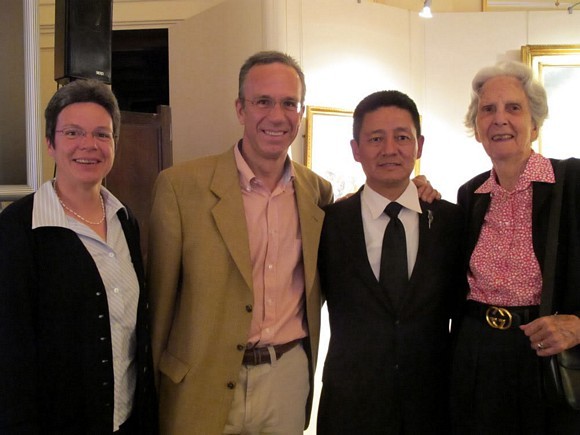 Yves Lambert was wearing 2 Rolex, one belonged to his father, Raymond Lambert..
and the other one was given to him for his Swiss Mt.Everest expedition 50 years later (1952-2002)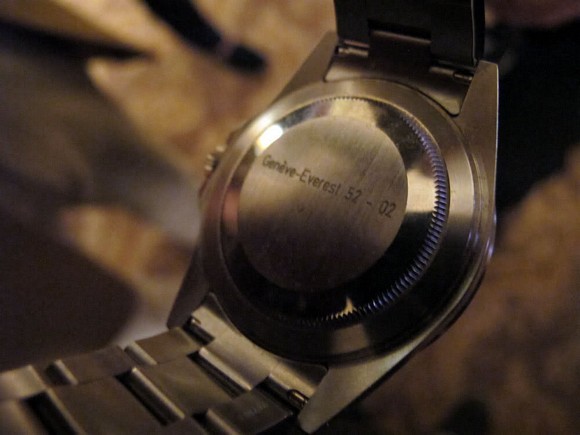 Peter Hillary relaxing from his jet lag next to the charity HTE lot before the auction…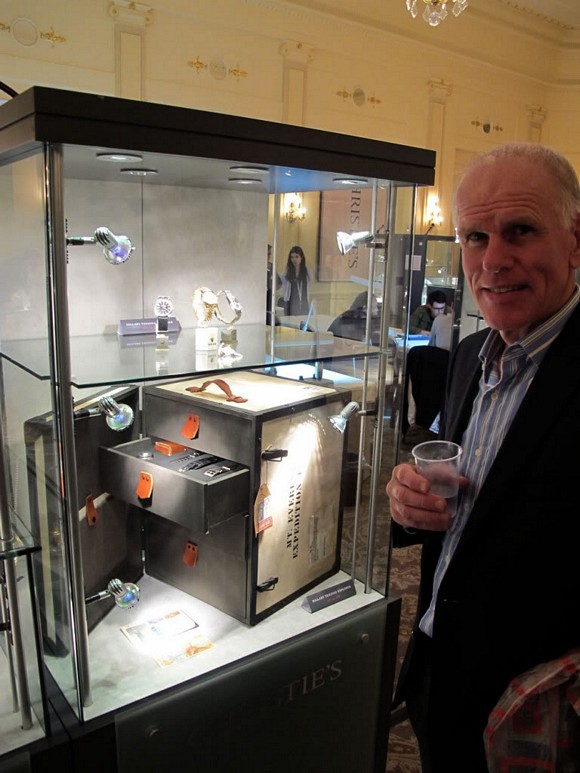 First edition book of Tenzing Norgay signed by himself and Sir Edmund Hillary.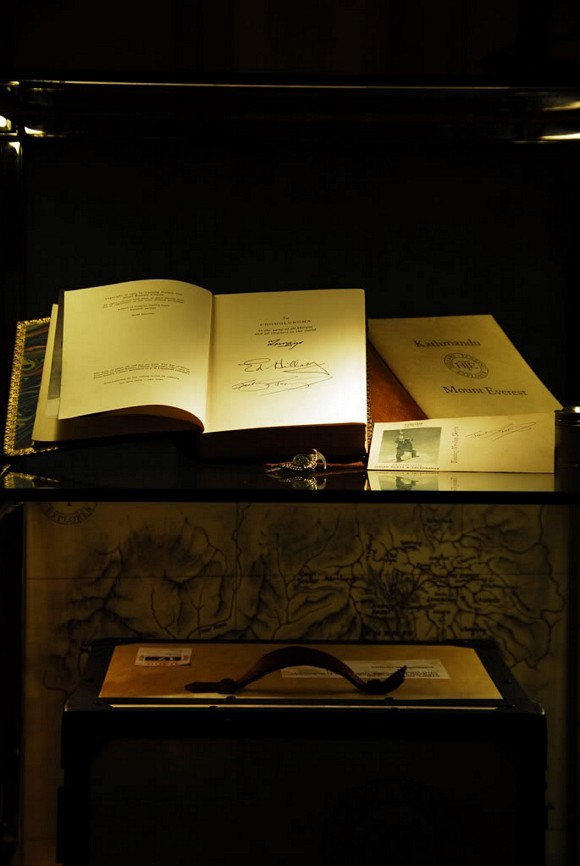 The special Hillary Tenzing Edition No.88/88 up close..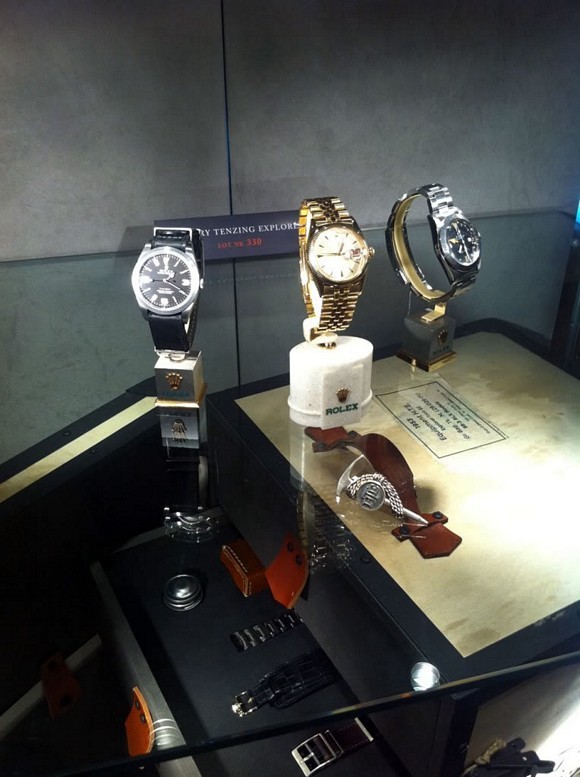 The HTE 88/88 lot was sold for over $ 100,000,- !! A fantastic result for the Hillary and Tenzing family foundations.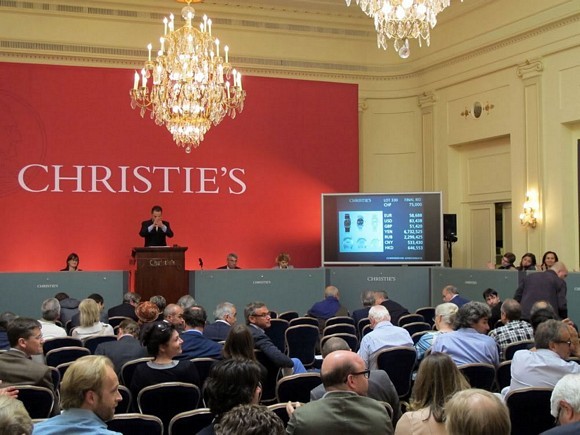 Happy faces everywhere , big smiling Aurel Bacs just after the auction 🙂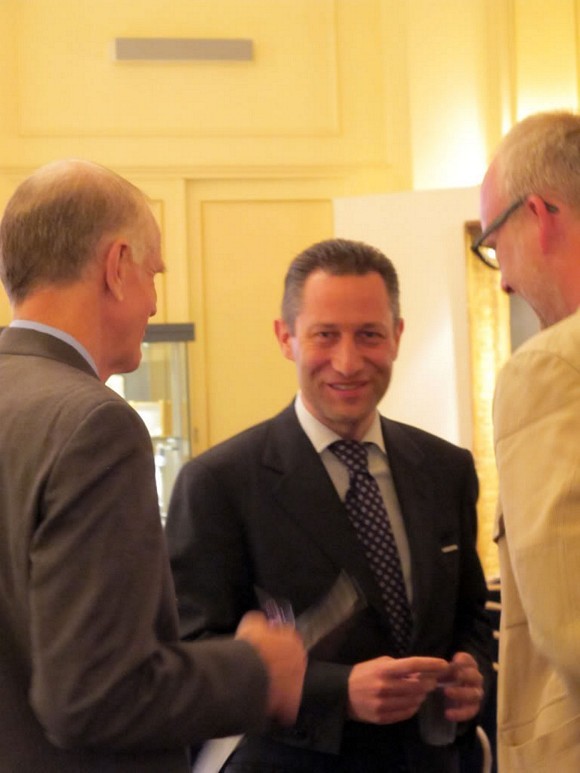 Back home, I got a real surprise from my buddies..
Many thanks to all those that helped me achieve this great result!!
Take care,
Philipp Stahl