Paul Newman Vintage Rolex Daytona Strap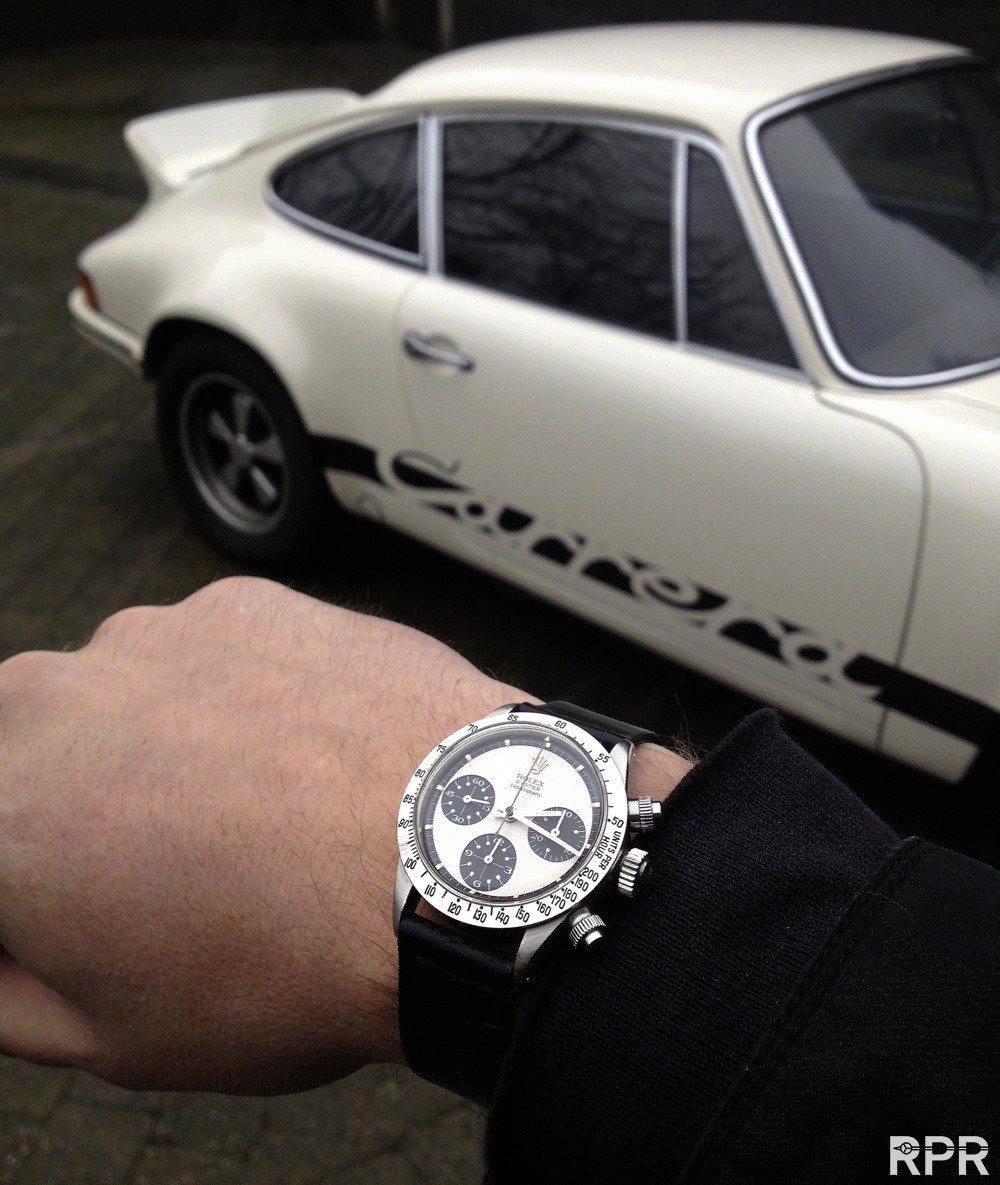 My new Paul Newman straps are ready, specially made to fit all ref.62xx's and Rolex clasp. Experimenting with all colors shell cordovan and croco, I choose the make the part under the watch to be smaller so the crown & pushers stick out, rounded the edges at the end and made strap longer to fit all sizes and to get a elegant look. Result is a easy to wear, light and very comfortable classic fit to show off your vintage Daytona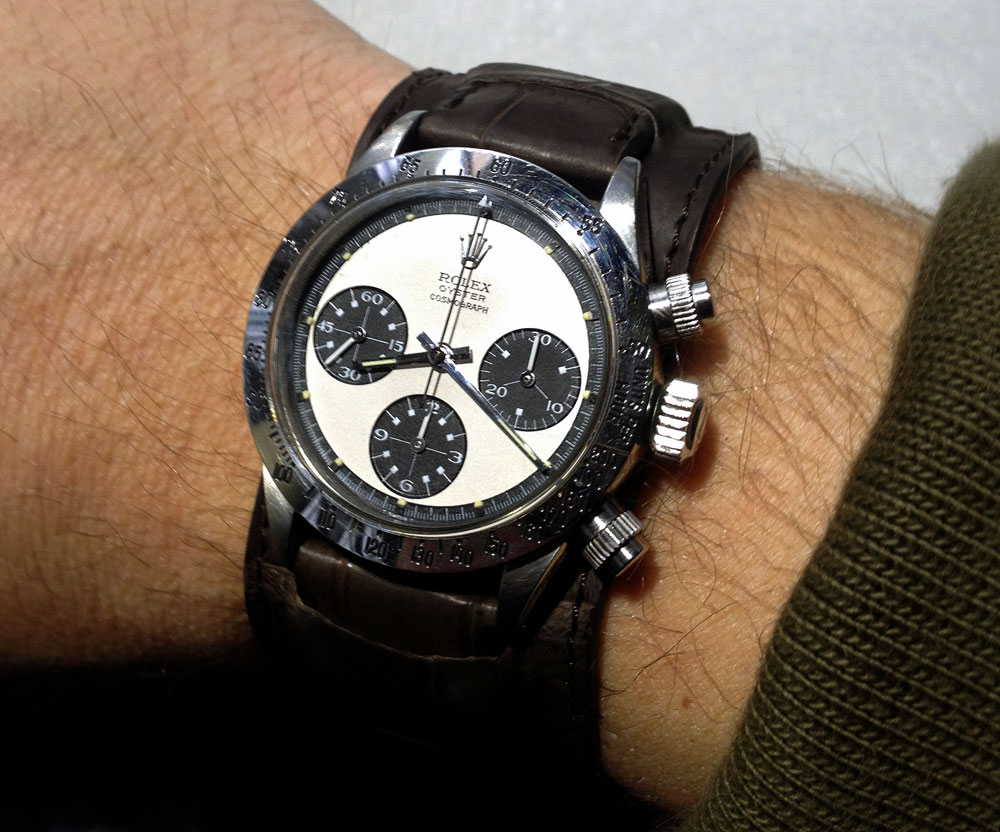 Very elegant and rich look with the original Rolex clasp, i really love the result!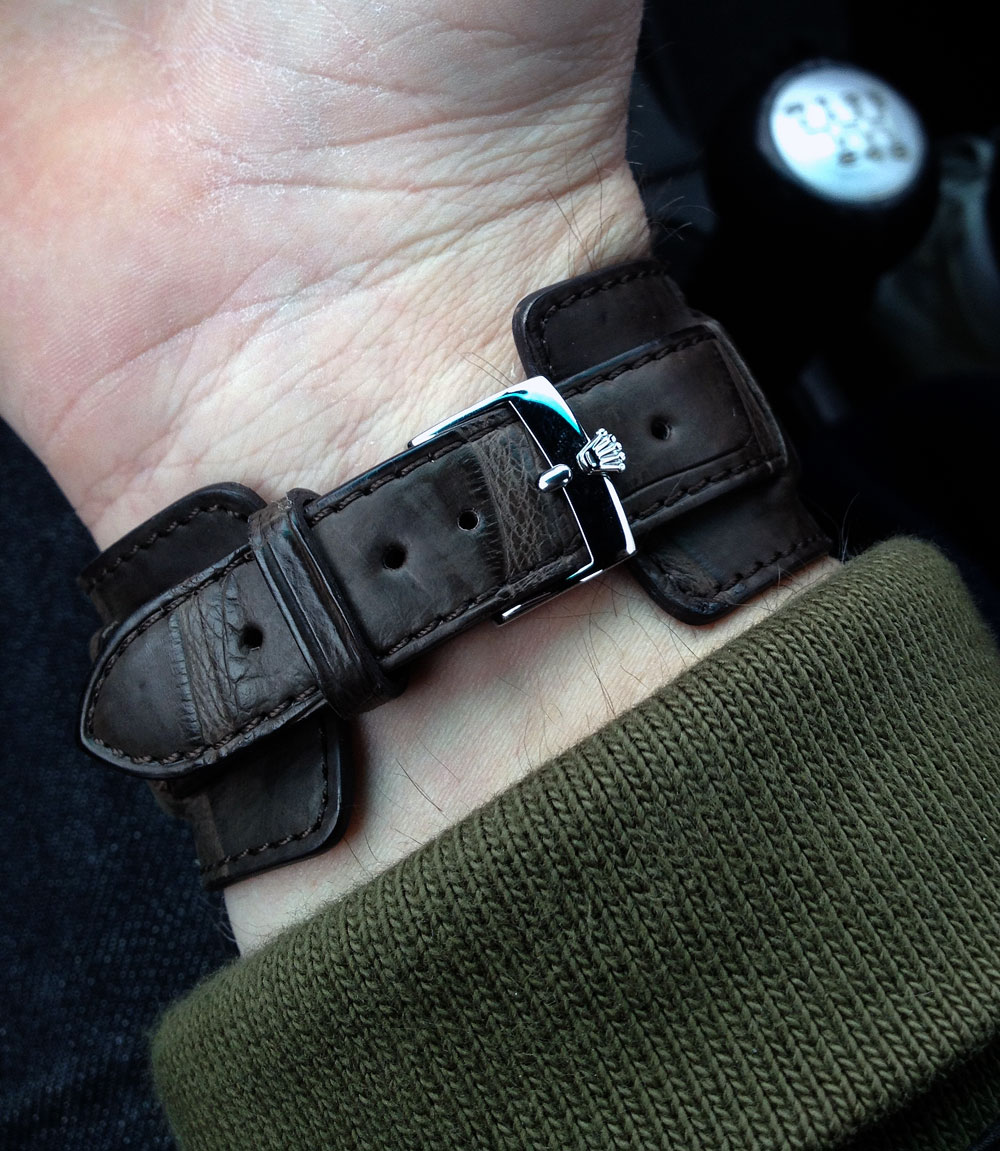 Without Bund strap but with RS ;-)…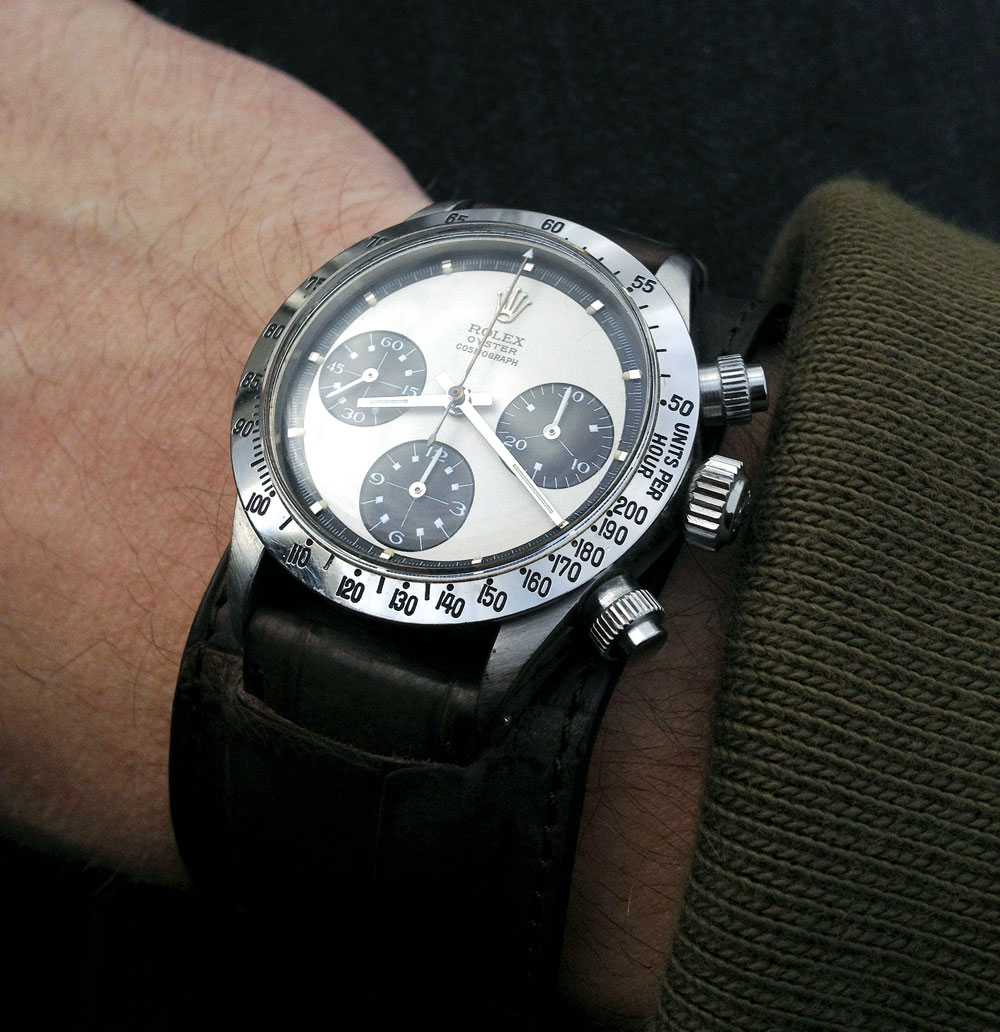 They come in all different colors Shell Cordovan & Crocodile. Specially made  handmade to fit for 19 mm vintage Daytona and Rolex clasp size. Got them now also to fit the 20 mm vintage automatic Rolex Sports tool watches like the Submariner, GMT, Seadweller, Explorer etc. for steel or gold clasp, many options thus!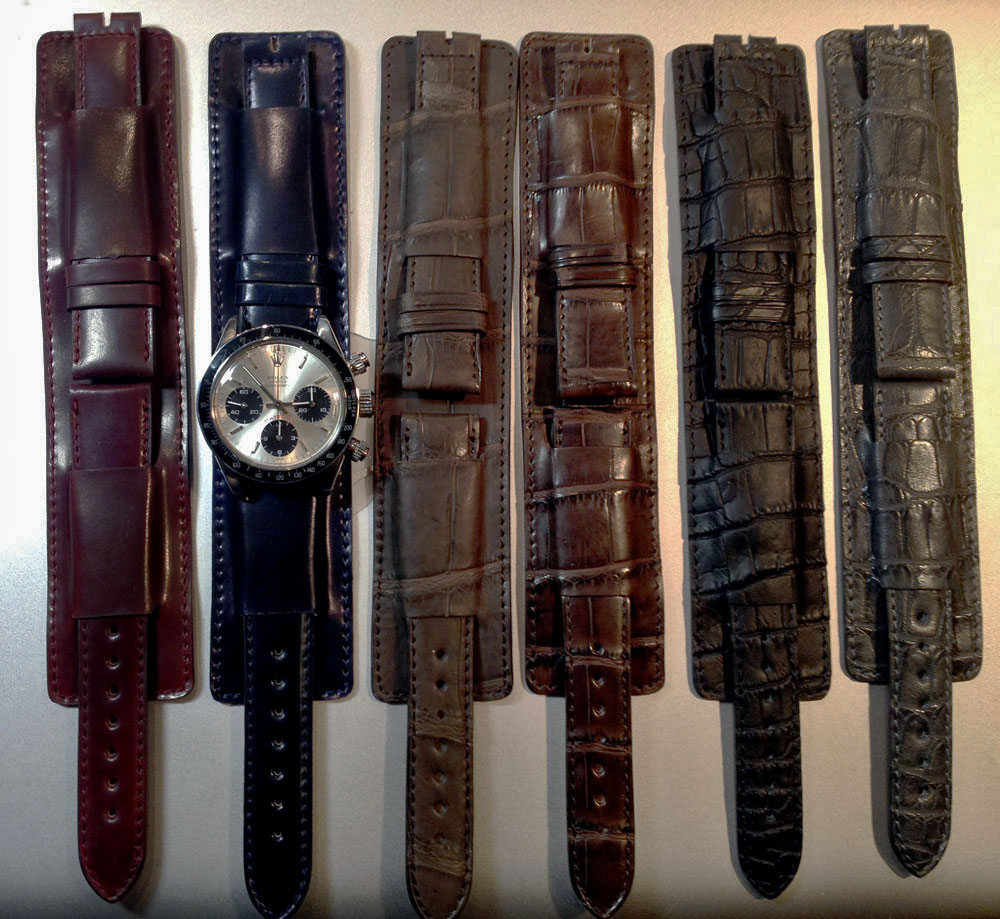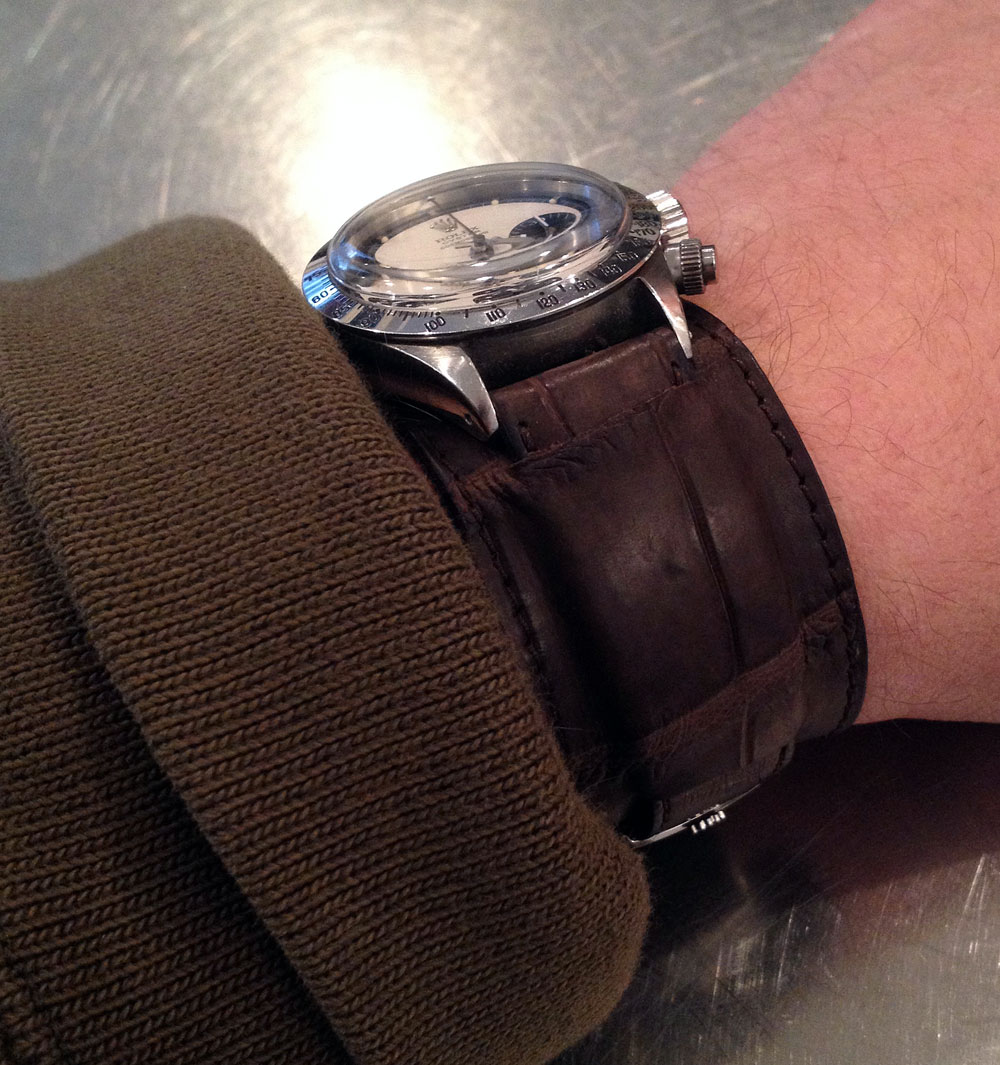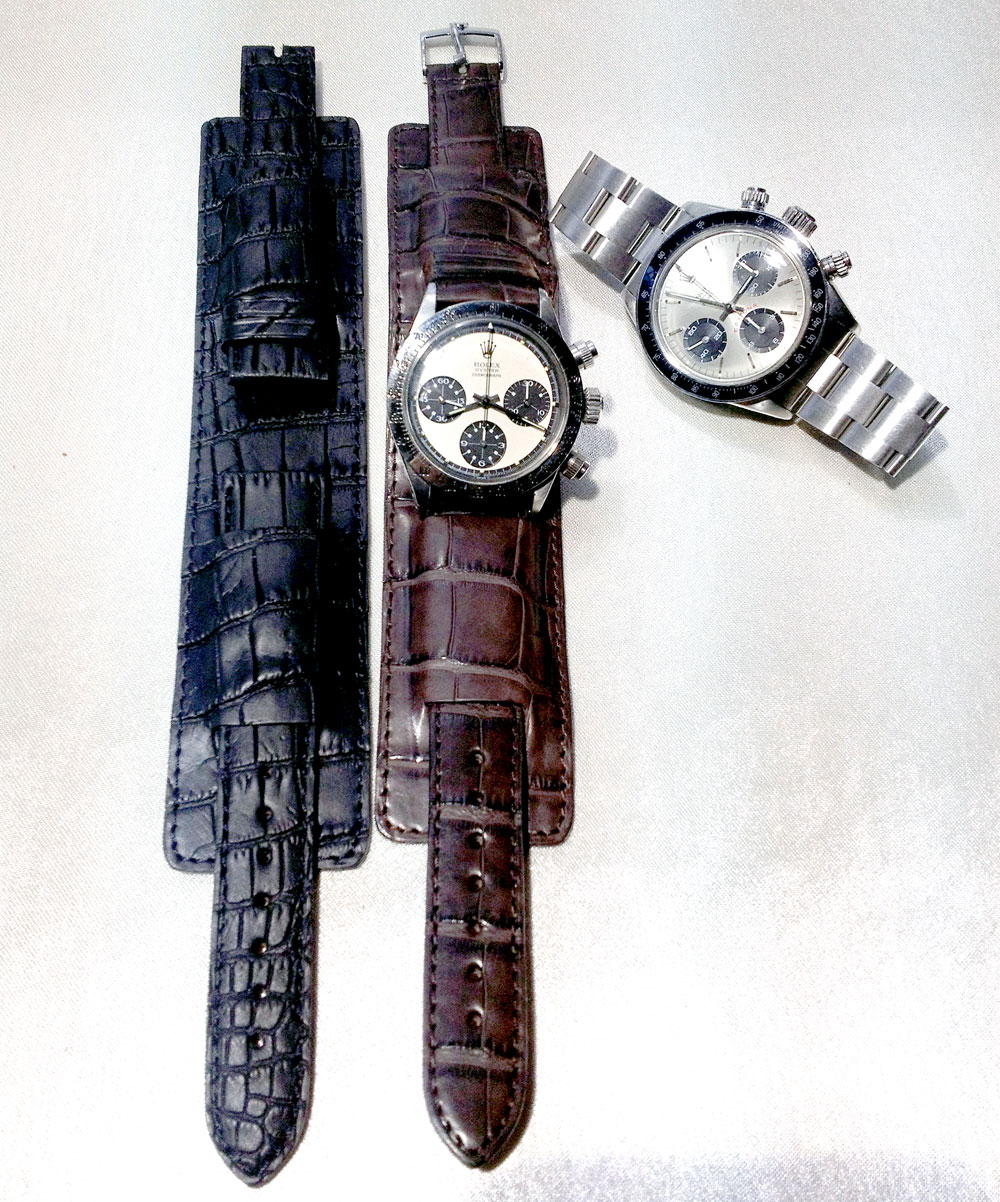 Please contact Jean Paul Menicucci directly if you are interested in these straps. I do NOT sell them!
Thanks,
Philipp