World Record Prices for vintage Rolex in Geneva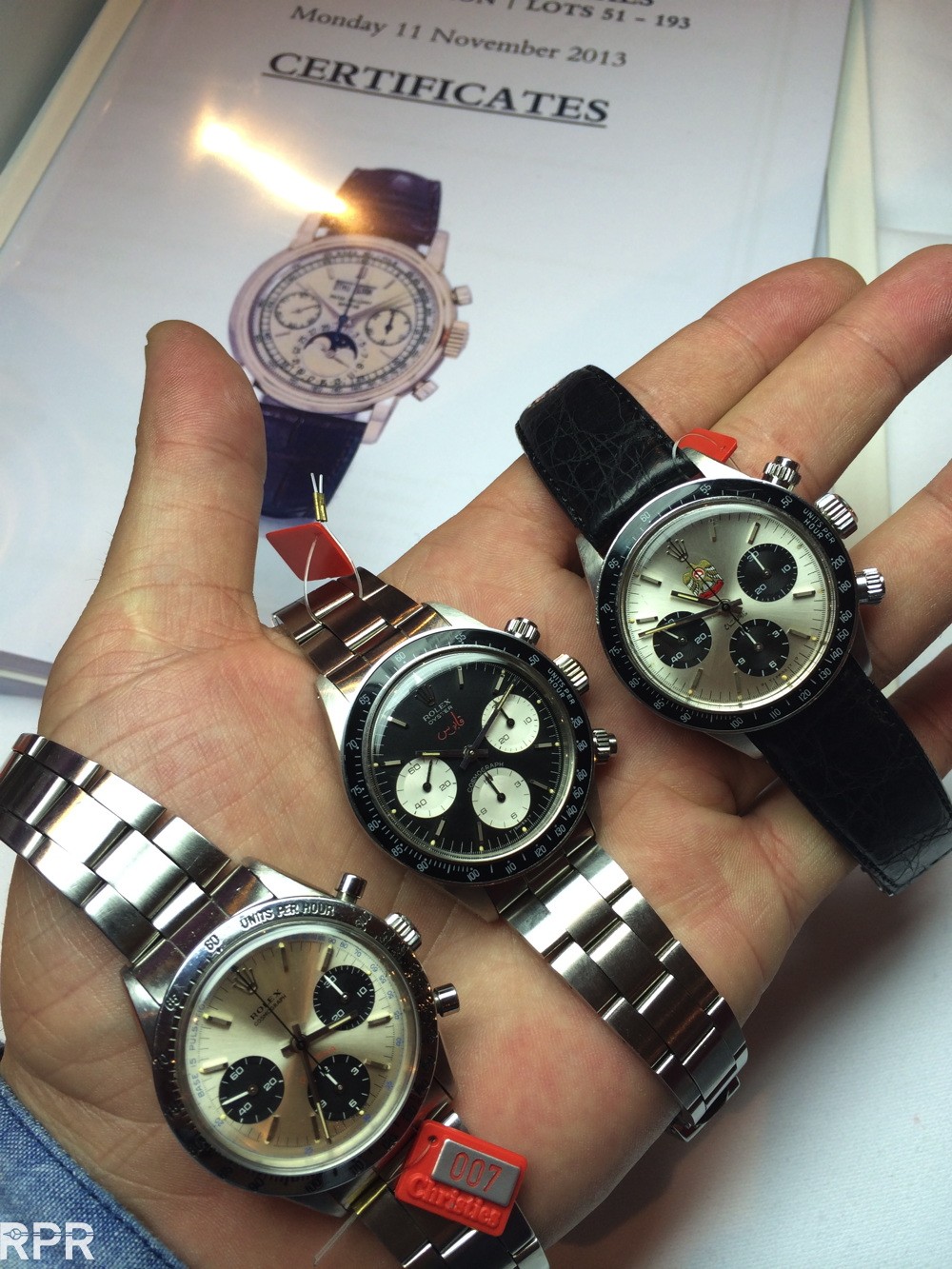 Finally the collectors watch market realized what I was telling you all since many years, best and rarest quality vintage Rolex will go sky high one day! Last Sunday night that day became reality when during the Christie's sale of 50 exceptional Rolex Daytona's put together so brilliantly by my dear friend Pucci, Aurel Bacs and his wonderful team, everybody in the room got flabbergasted by the astonishing results. Insiders knew that this sale will become a new benchmark for rare Daytona's but that it would go so high, nobody expected. We can only conclude that the efforts of many years of collecting, discussing, researching, meeting etc came together that night to achieve magic prices. It's not like we normally see with 'theme auctions' that the brand behind it was pushing the results, it's due to the passion of the vintage Rolex community that the results went through the roof. Rolex themselves have played no role in this succes, they didn't push the prices as we have seen Omega do for marketing reasons for instance some years ago.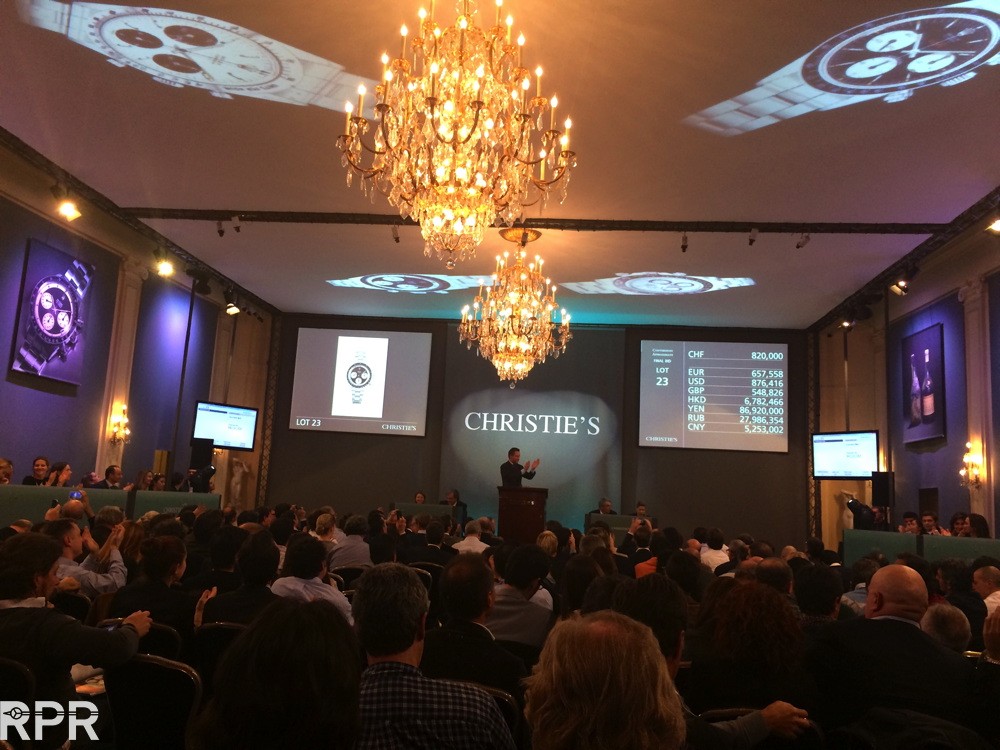 Another important fact I like to add for those out there that read the results full of unbelief is, that it wasn't the international top dealers that got the winning bids we normally see so often. Most lots, as I heard afterwards, went to private phone bidders from around the world, mainly US and europeans Christie clients and not to Asia as some guessed logically before. The victory continued the next day during Christie's monday sale where the incredible yellow gold and steel Padellone 8171 & Stelline 6062, the Submariner 6200 OCC, Milgauss 6541, Killy 6236, Panerai and square crown Sub and GMT's all set new higher results the market was used to before. It all looks quit obvious that the 'rich are getting richer' have found their way to vintage watches for alternative assets, after vintage car & art boom with 145 million for a Francis Bacon today, the watch market for best pieces got what it deserved, an steady increase in value and international exposure..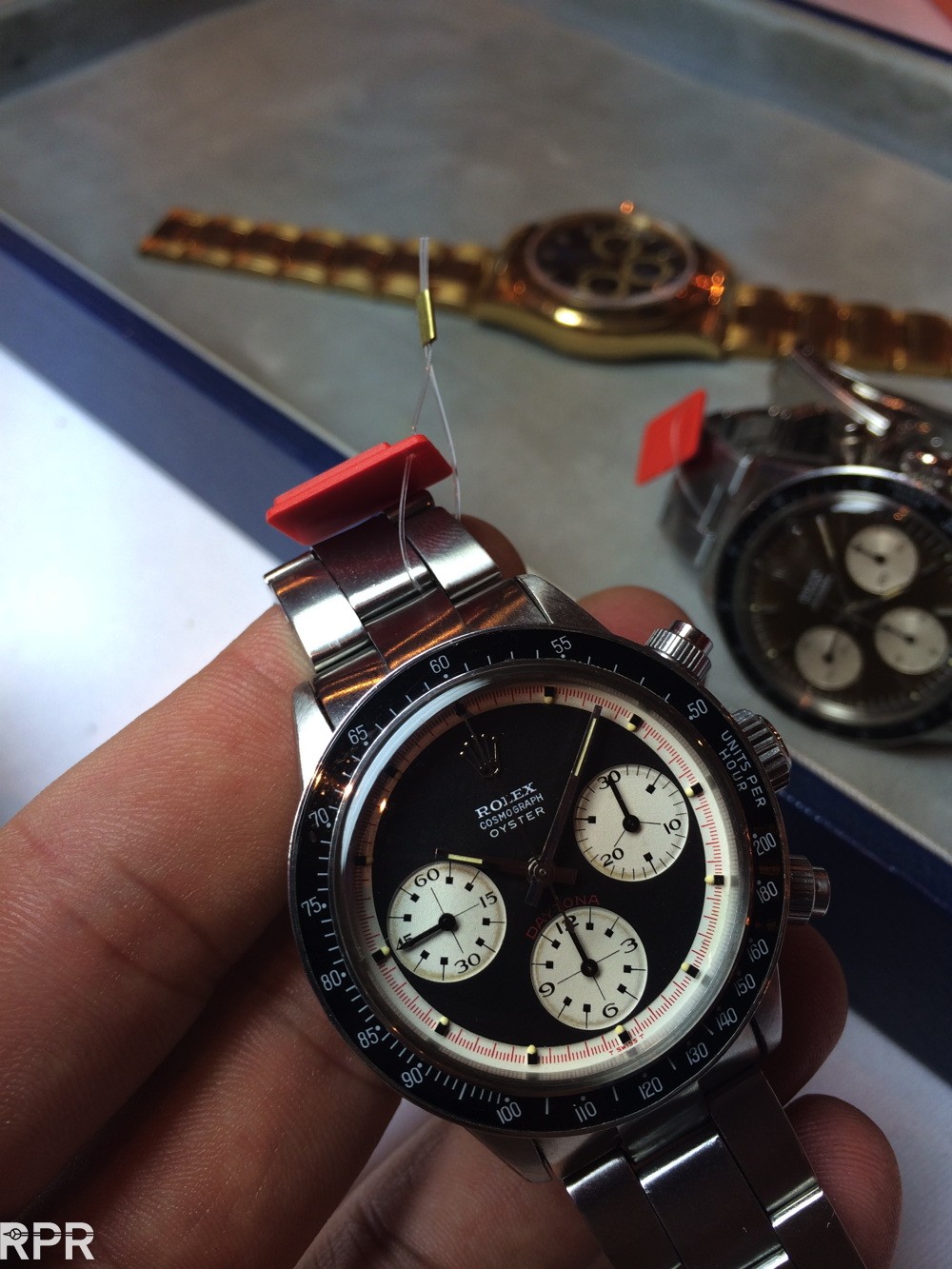 Rolex has finally reached the record prices Patek Philippe fetch, a 'Doctor Love' alias blue Pulsometer with red Daytona, the arabic Qaboos or the black RCO became as expensive as a unique PPC ref. 2499 made for Cartier or the unique two tone dialed pink gold ref 1518!! Incredible when you consider that the Daytona's are from regular production, just having special dials made in small amounts nobody cared about for many years compared to the ultra high complicated Patek Philippe movements that where already priceless for the happy few when they where specially made, back in the good old days.
Like many of us, Mr. Paul Newman still can't believe it himself, look…..!  😉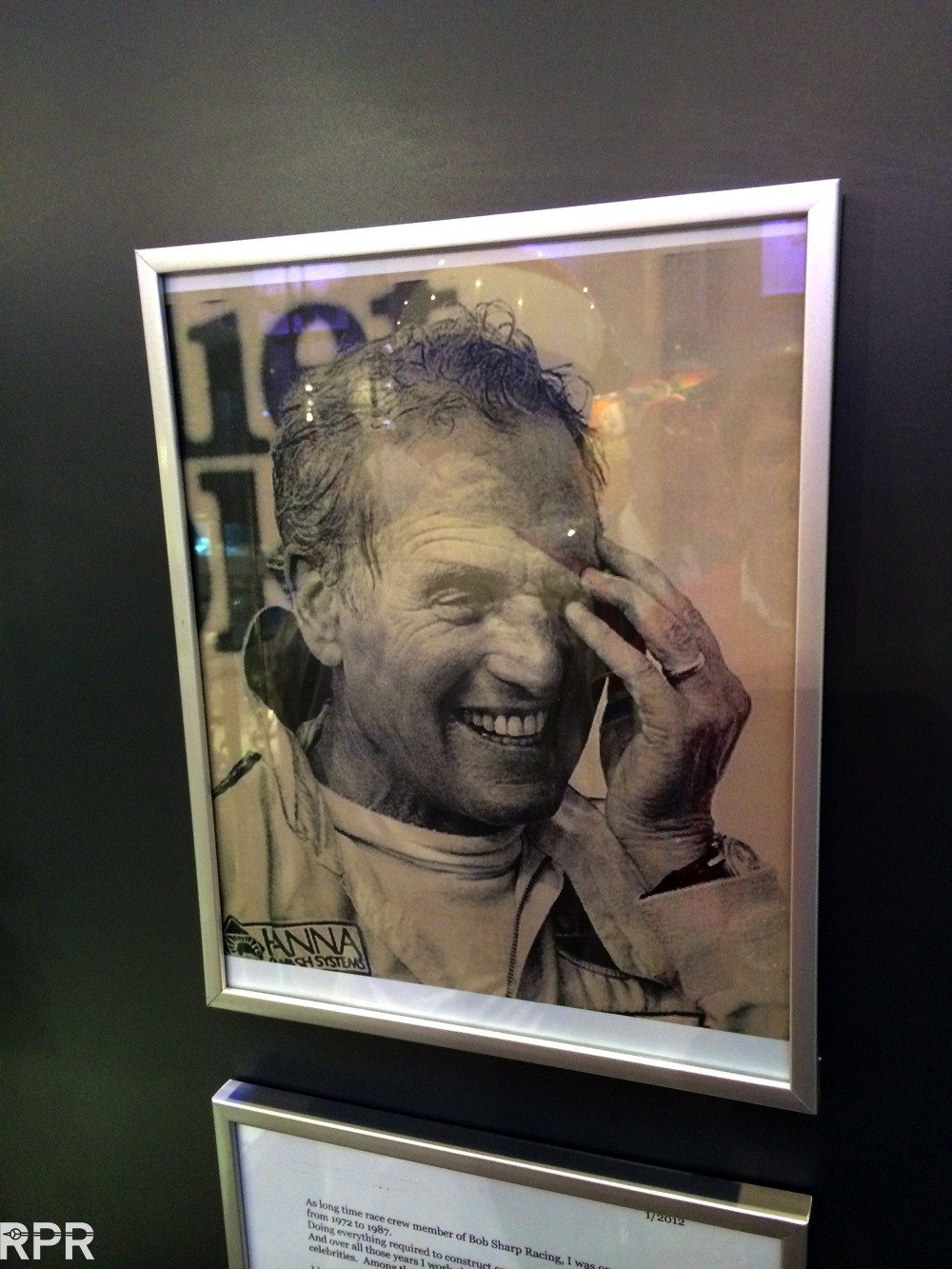 1 million including auction Christie's fee, the Rolex Daytona Paul Newman "Oyster Soto"..
Further I  want to add again that the record prices vintage Rolex achieve now are not the effort of the Rolex company. No, instead of having a museum like Patek Philippe displaying their history in every detail, a heritage service department that will help you archive your beloved Rolex with a official certificate or the vintage exhibitions around the world Patek did recently in München. Still now it's due to the passion of the international watch community, vintage Rolex has become magic. I therefor strongly advise Rolex to go the same path as all serious watch brands do, honor the history of your heritage properly. Once this will happen in the, I still hope in the near future, we all will be amazed again what the results will be by then! The current vintage Rolex market deserves a official Rolex approvement, IMHO!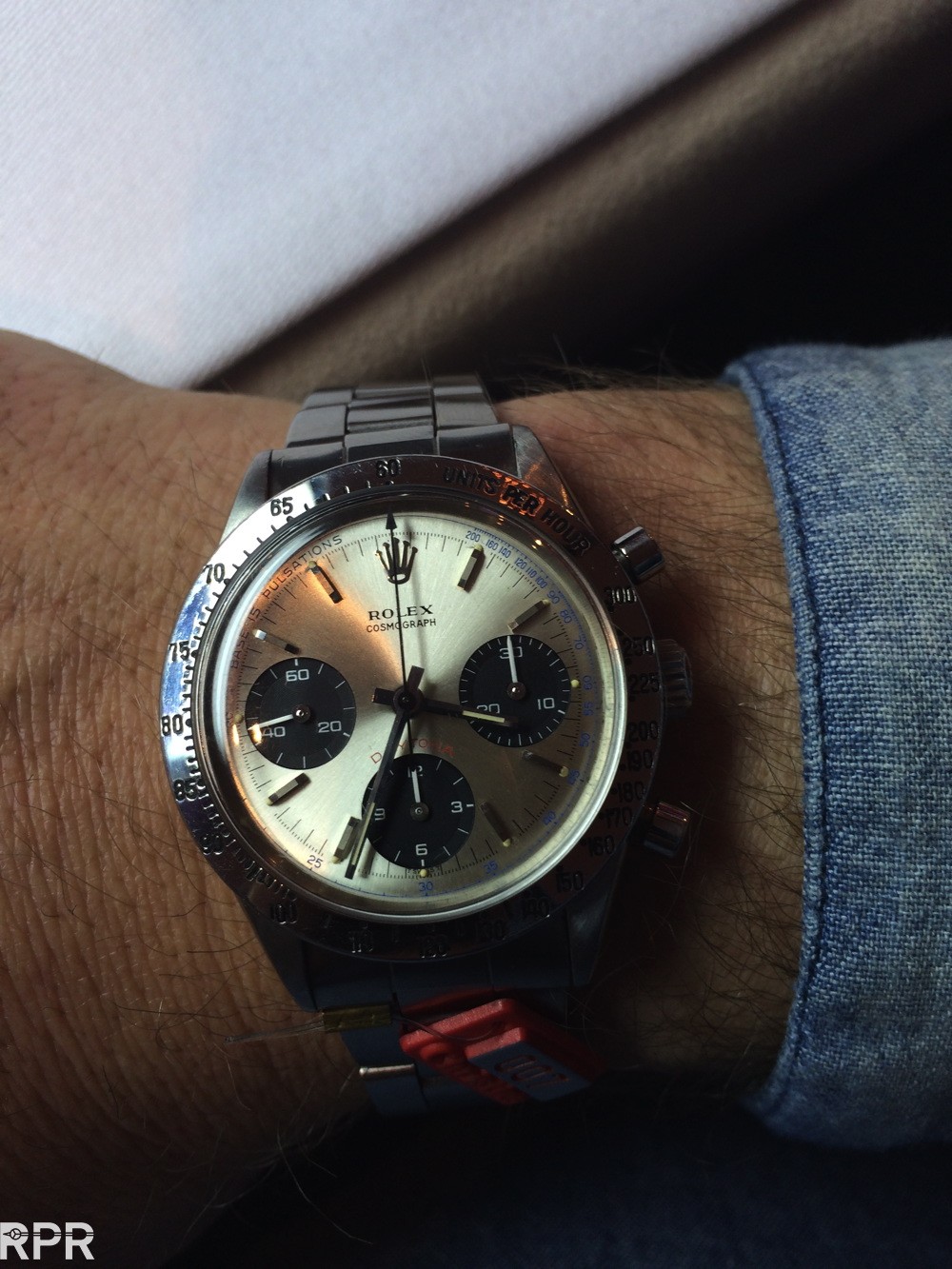 So what are the consequences for the vintage Rolex market in general many are asking themselves? In my humble opinion I think that the hunt is on for any references that is still in it's all original unmolested condition. After we have seen the many restored, laser welded and artificial added patina came to the market, serious collectors want a really mint piece rather then a well know reference that's destroyed for ever after enhancing it's look. The 'Oyster Sotto' alias RCO ( black 3 color Rolex Cosmograph Oyster) that fetched a million franks wasn't even the best example around, imagine yourself when the perfect brown RCO, that got sold by Sotheby's 2 years ago for half of that comes now for auction, what the result could be! Therefor think the current record prices are just the beginning of international acknowledgment for top vintage Rolex by serious connoisseurs now we reached this level.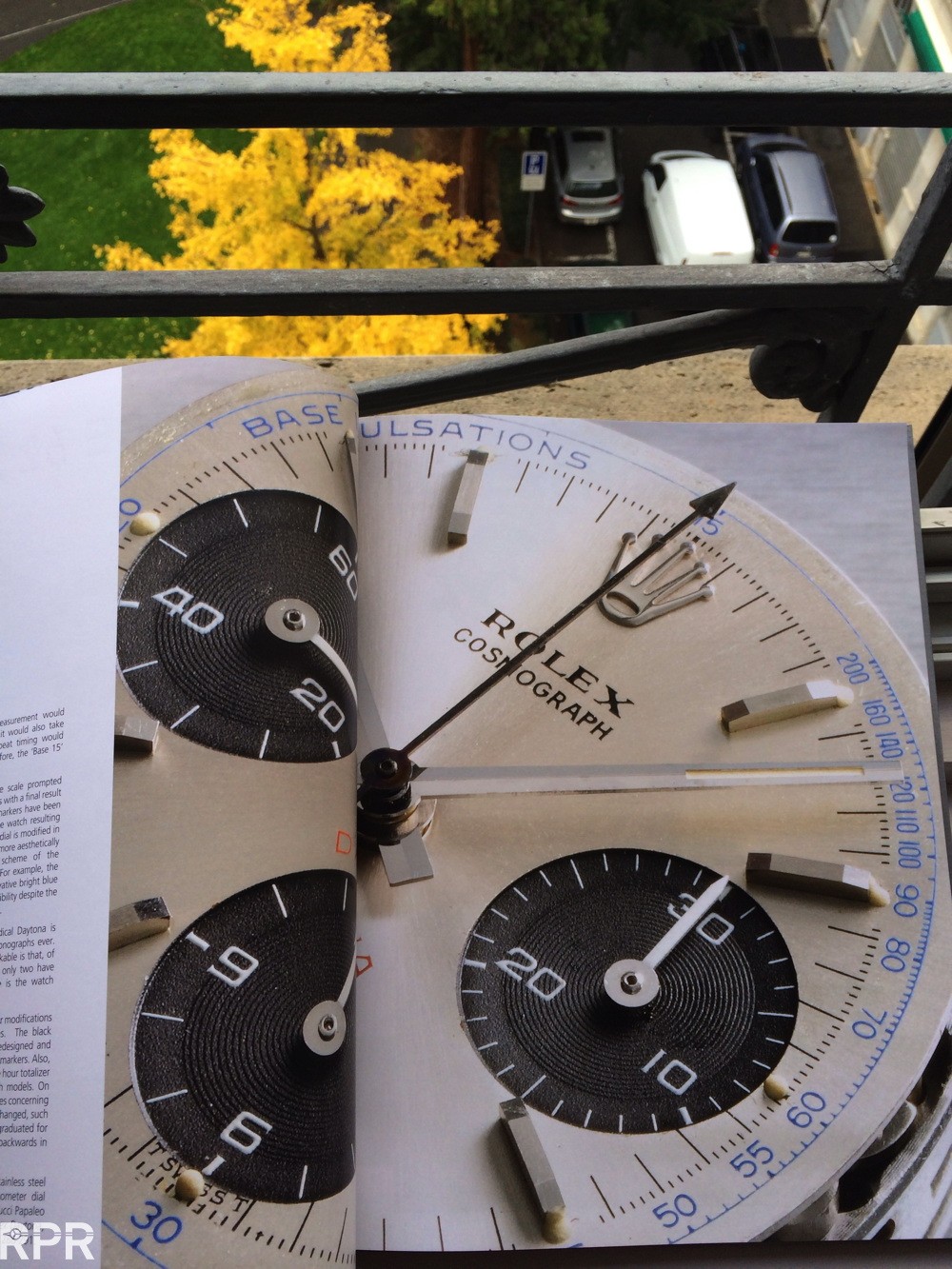 With other words, all great Rolex, no matter which reference, that are in unpolished honest condition have become 'priceless' due to the fact the market don't find these 'fresh' so often anymore. Let me explain for instance some 2 months ago at Parma show a great Oyster Newman 6263 sold for maximum 150K, last weekend at a local Swedish auction and with Sotheby's similar examples sell easily for 200K euro now, becoming the new price standard for all original greatest condition for this iconic Rolex. Same for a honest and pure pump pusher Paul Newman's where 100K + will be a regular price price soon and fine gold examples at 200+. This means the market is getting much more mature in a very short time. Off course buyers need to be aware about all little details that make a vintage Rolex become really collectable, look through the micro restoration or the photoshop pictures published in most auction catalogues. But once you set your standards high, a vintage top rolex won't disappoint you. That has become clear to everybody since last weekend!
Below, the Untouched Qaboos Daytona ref 6263 and UAE Daytona reaching same together…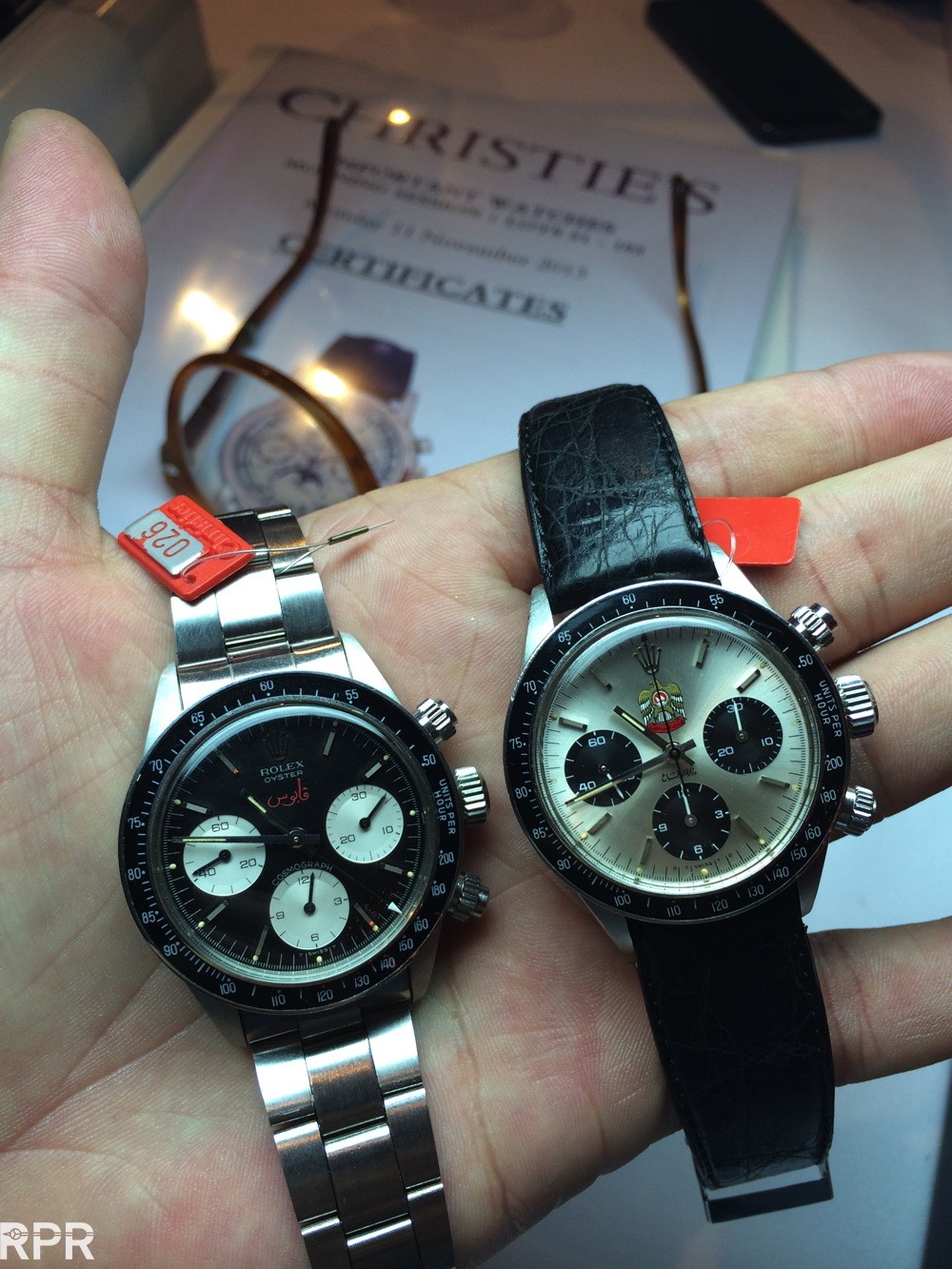 Display @Christie's Geneva during their preview…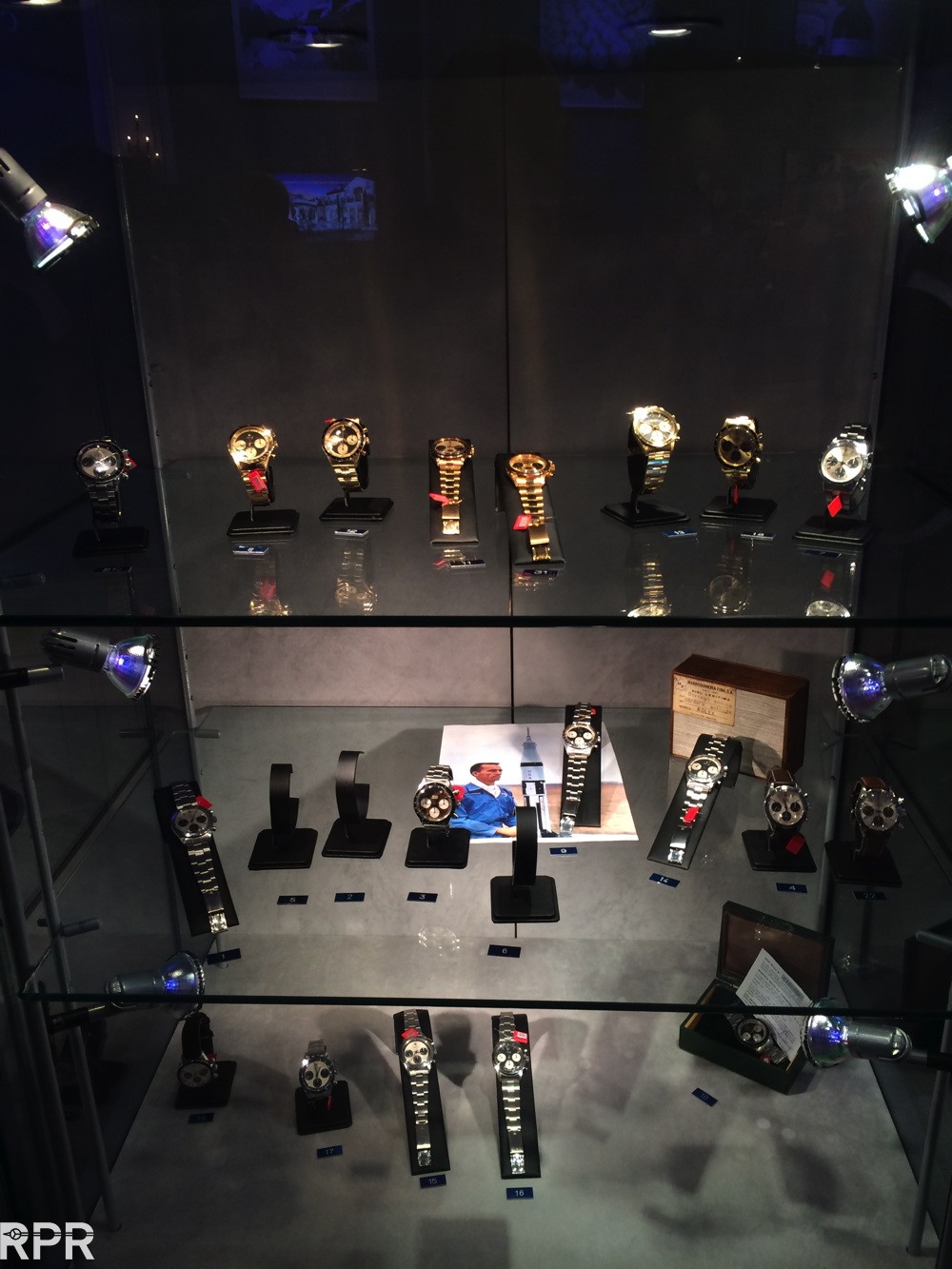 Mind blowing 8171 yellow gold that kind of surprised me as I thought it would go higher, specially as the day before the sky was the limit, this Padellone was so fresh, it's impossible not to adore it…Congrats to the new owner!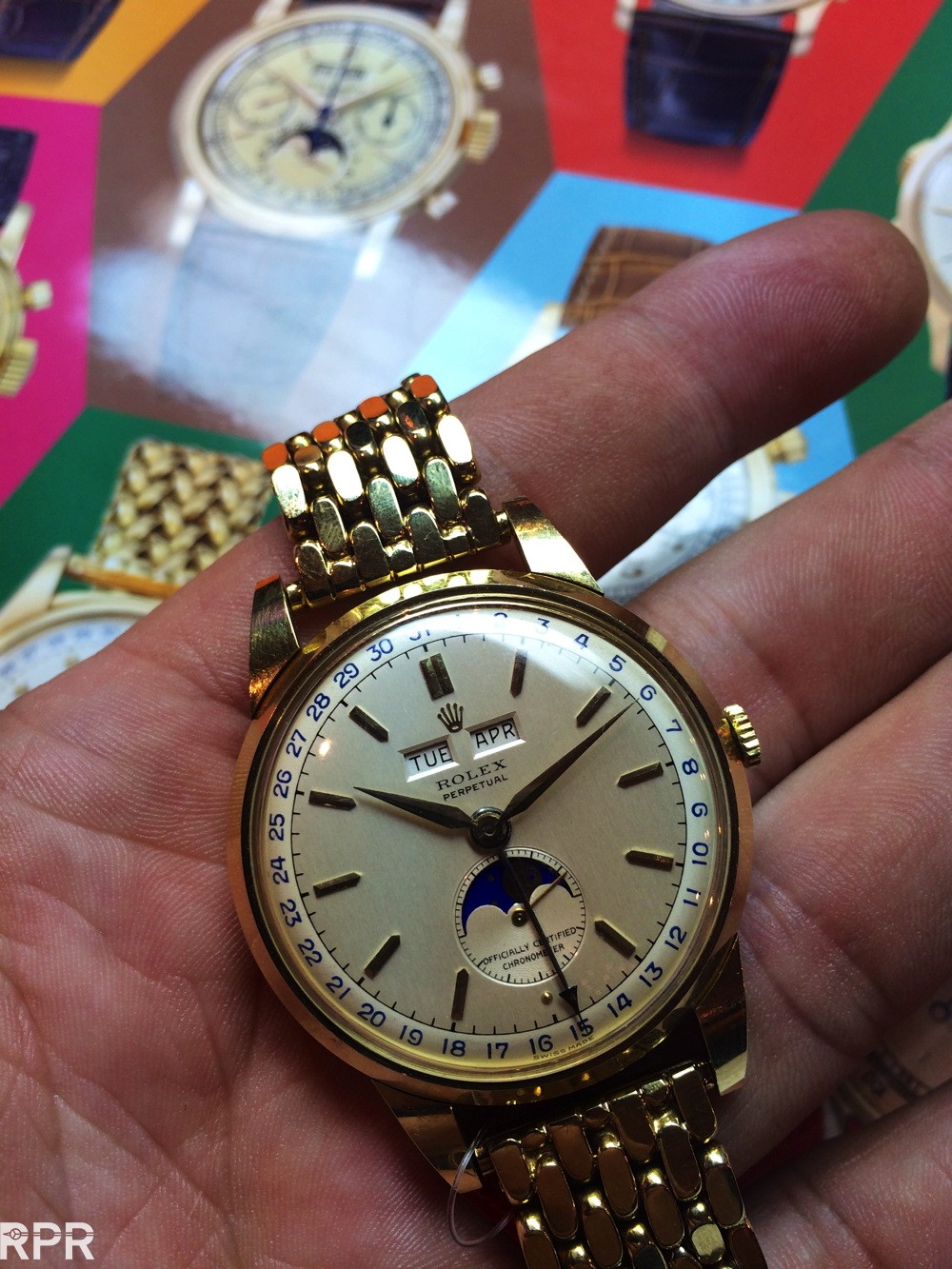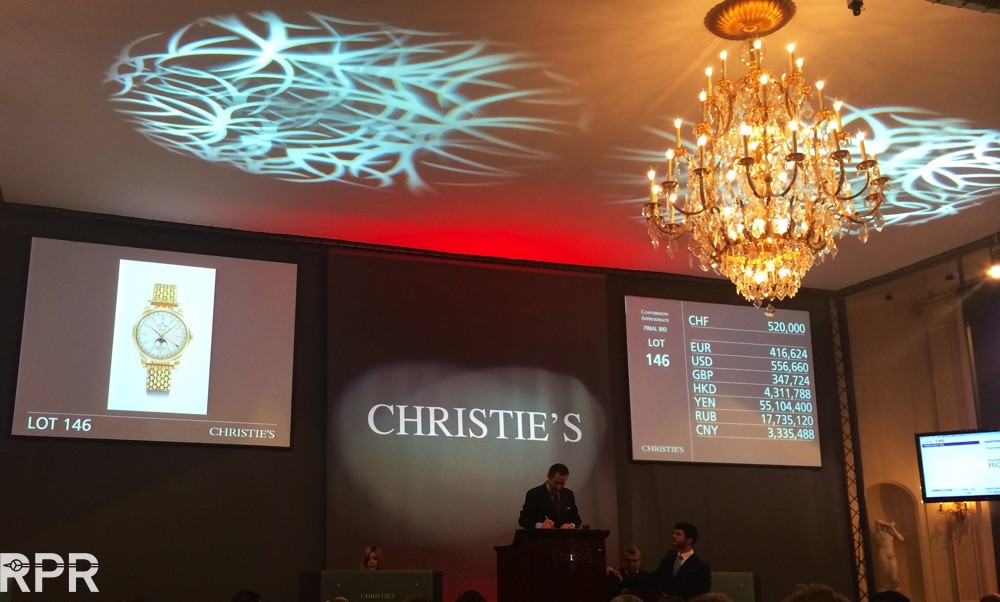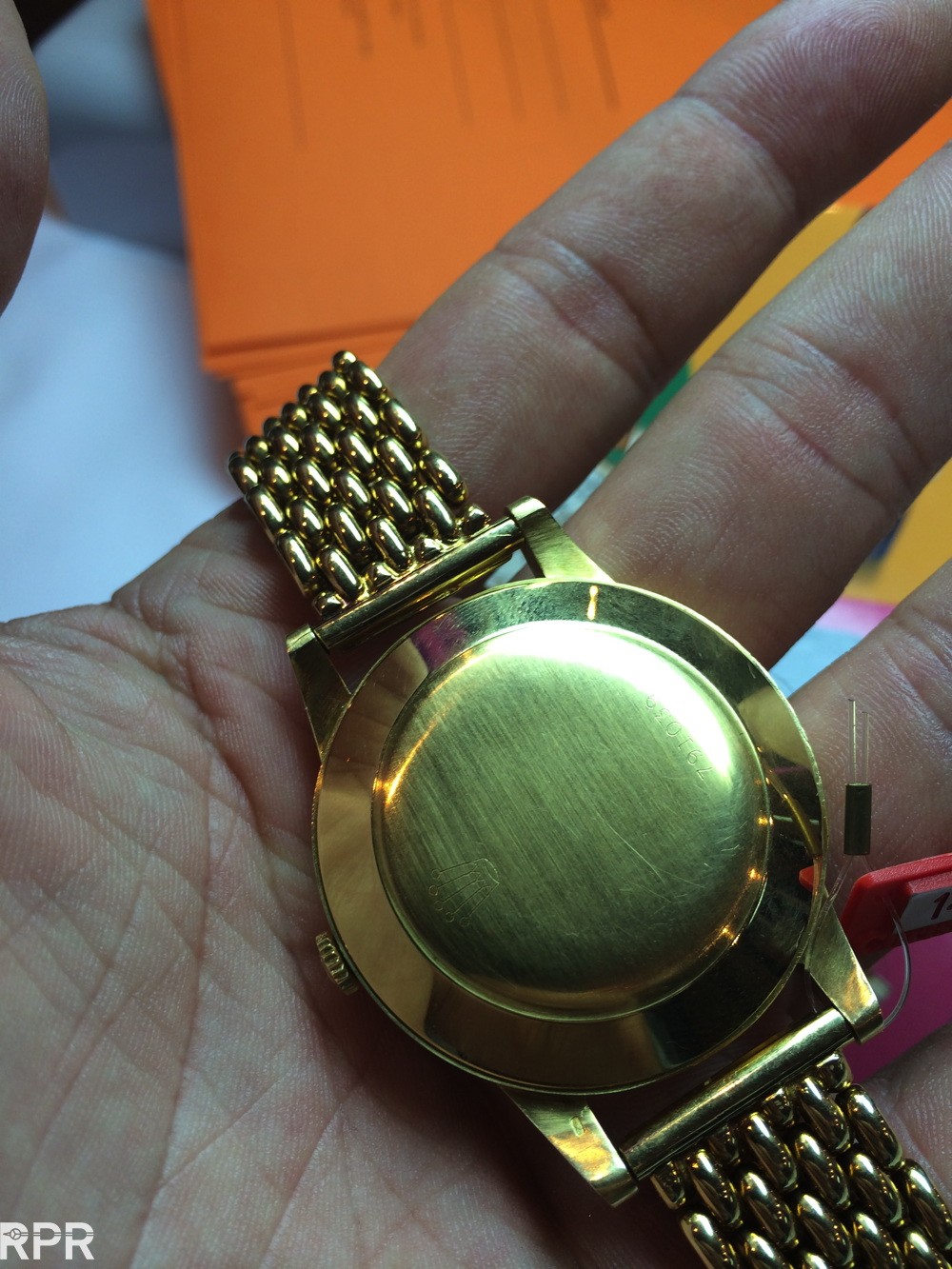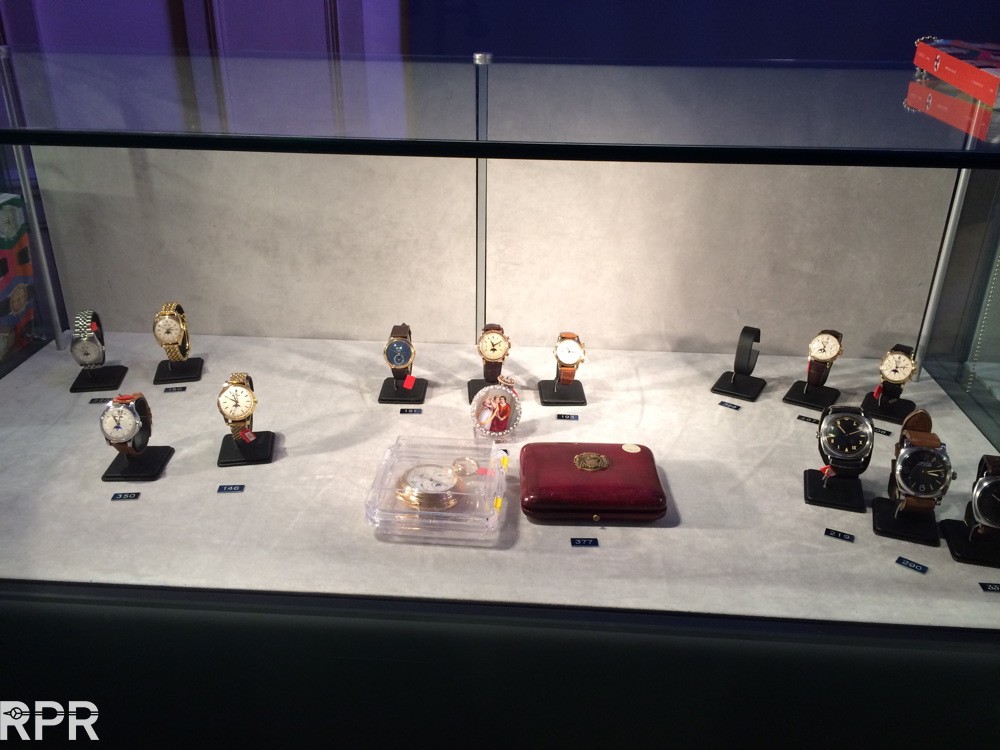 Yellow luminous gold Star dialed ref. 6062 with impressive bracelet…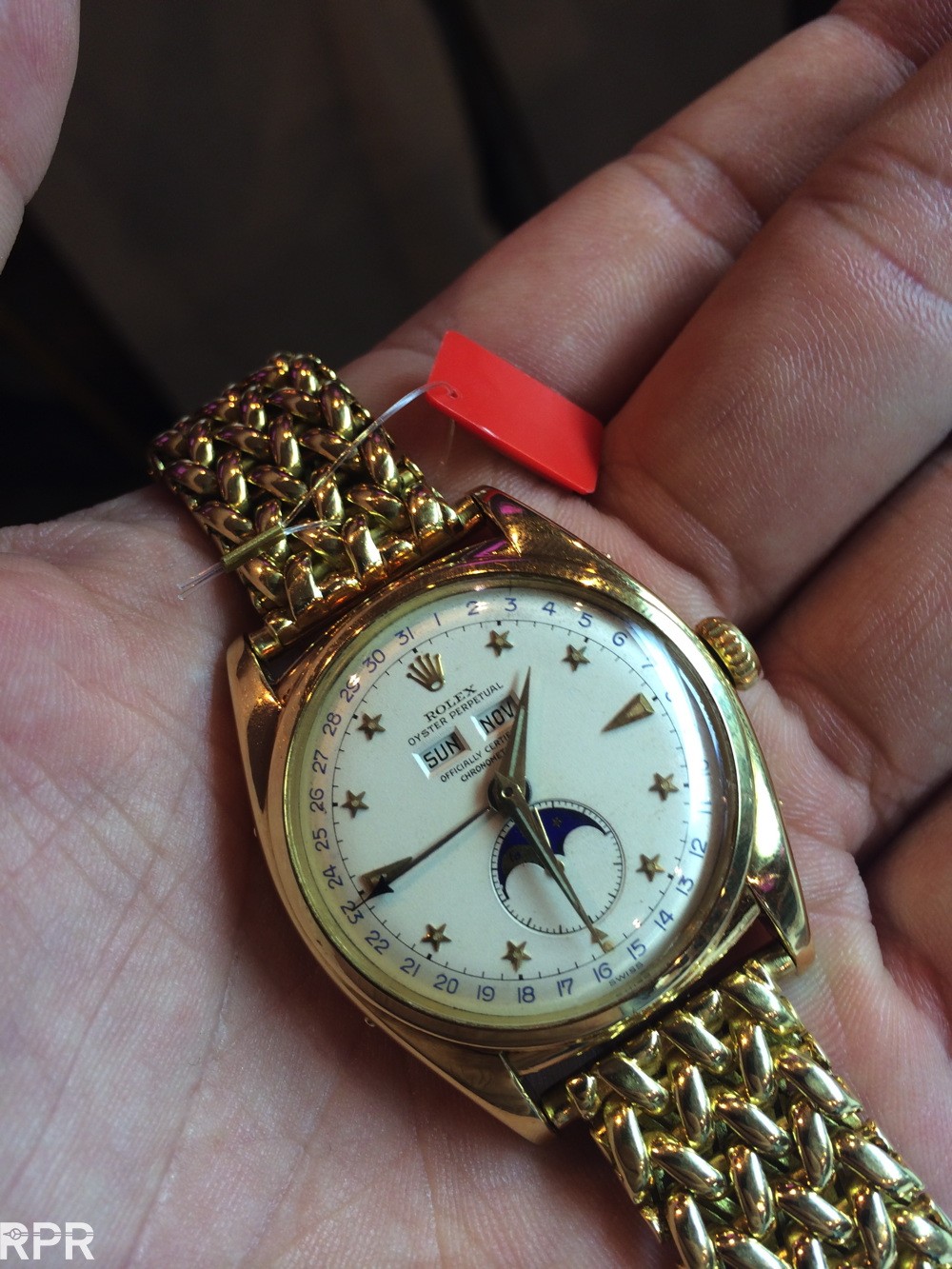 Steel ref 6062 with steel index and hands…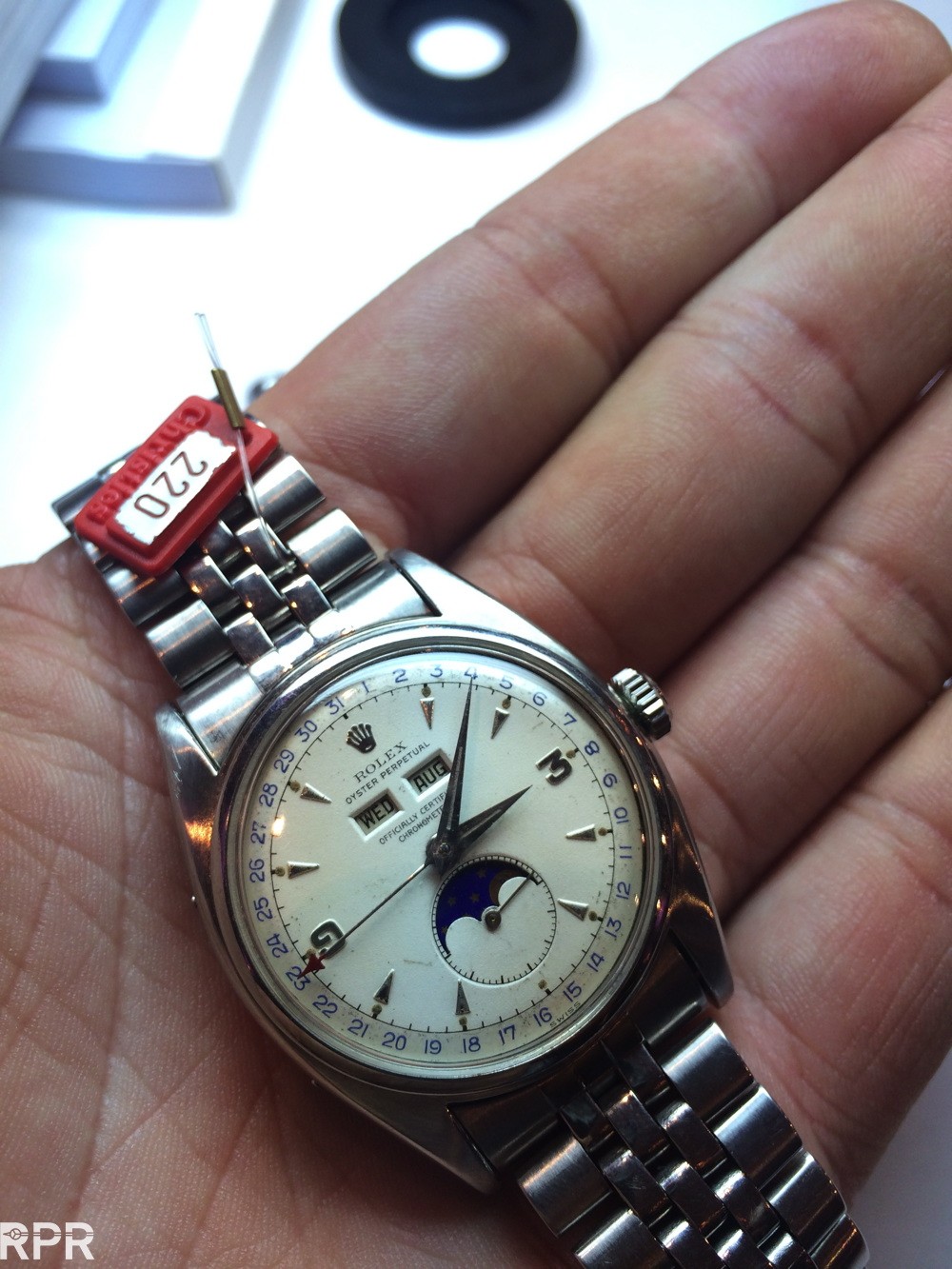 Unpolsihed, Oman Seadweller 1665 while sunbathing in Geneva..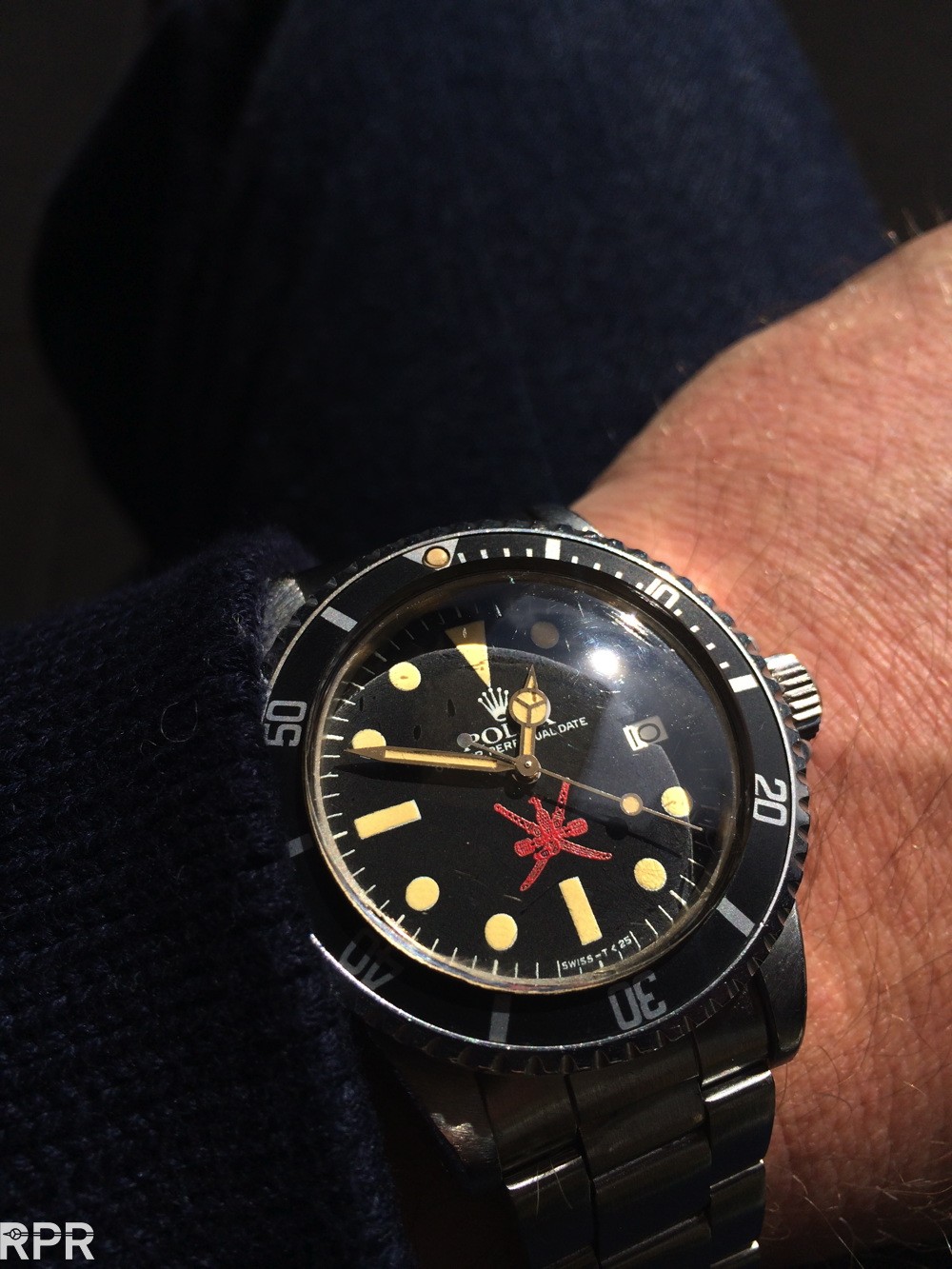 Oman Seadweller 1655 with Asprey case back & Double Red Datejust ref 6305 with honey comb radium dial 50m = 165 ft..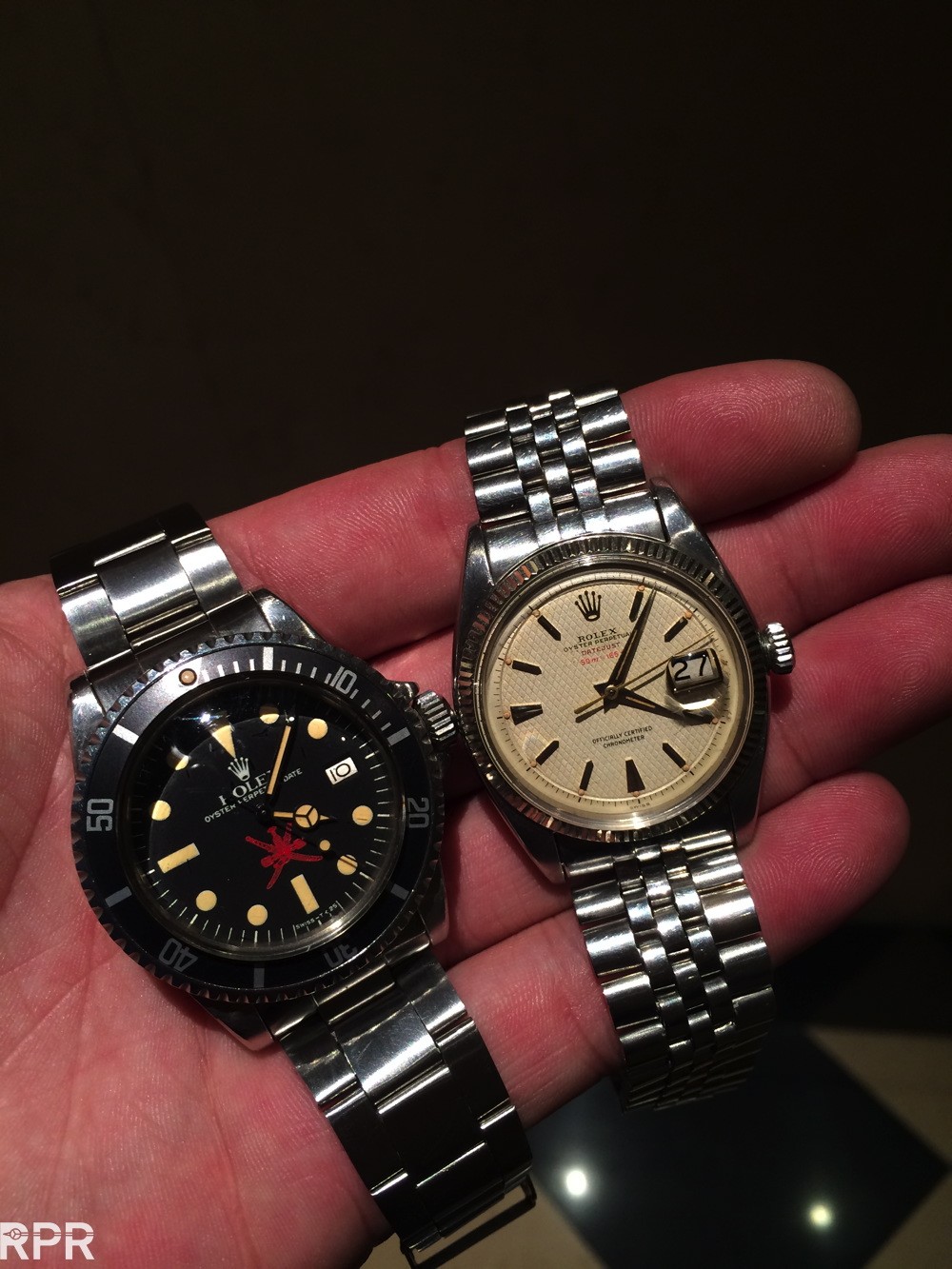 Tropical brown Rolex 2508 at Les Bergues 😉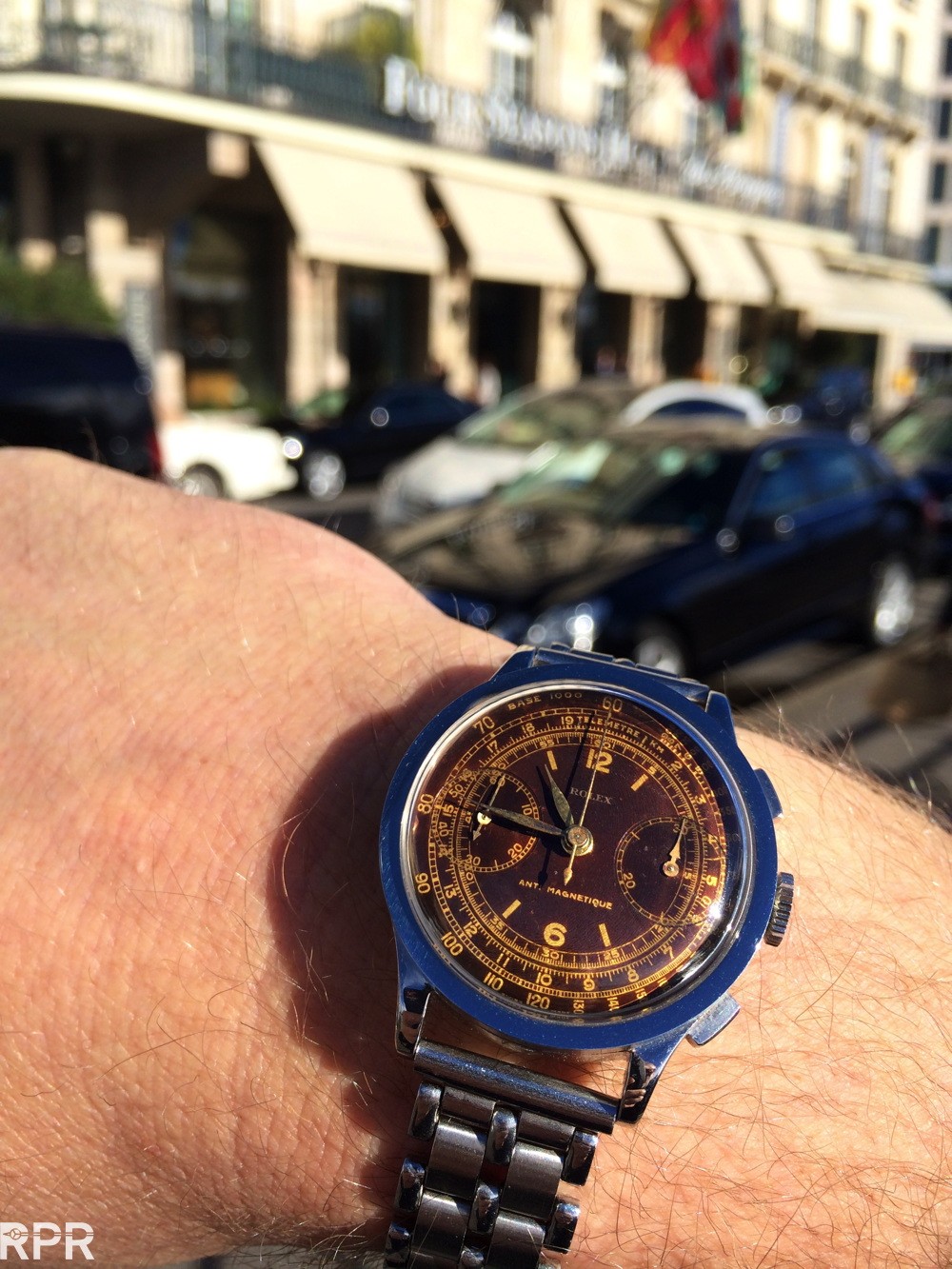 Exceptional combination between elegant, sportive and fine complication by Patek Philippe!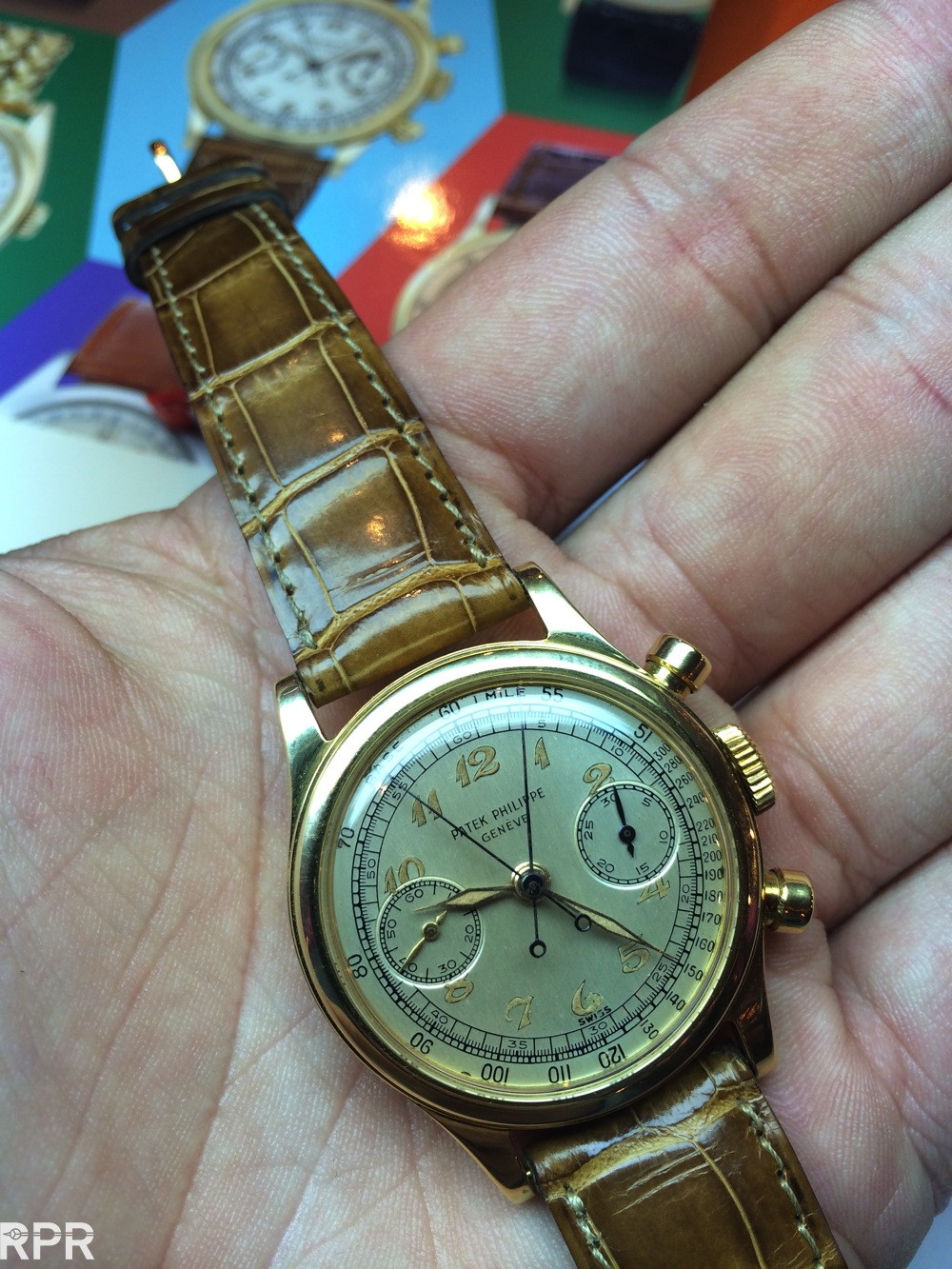 Nice Submariner 6204 that got a hit during viewing at Christie's. I advise to handle the watches with more care by having them always in the plastic covers. It takes maybe a bit longer but who cares..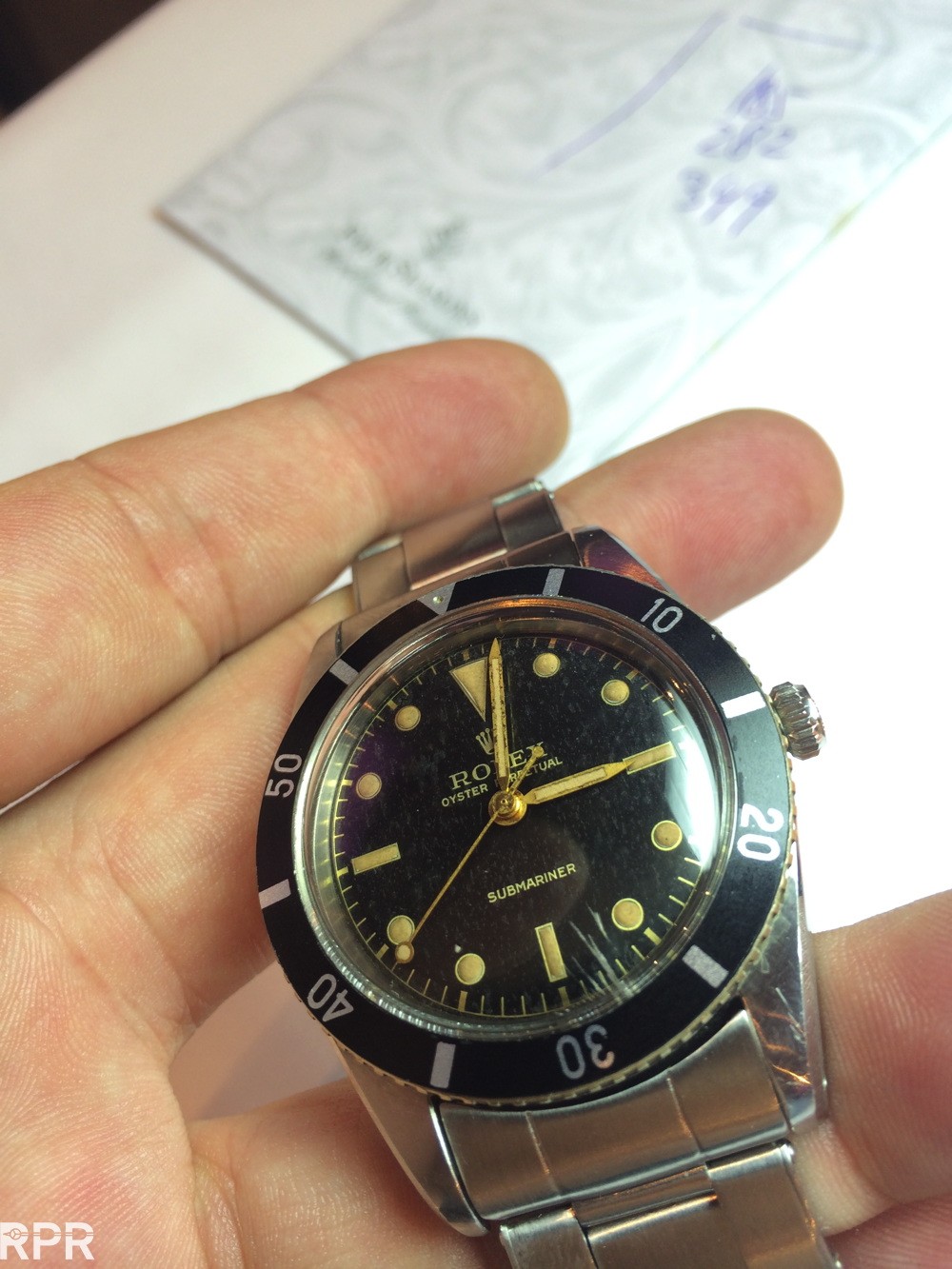 Auro's magnificent tropical Panerai 6152/1 with Hermes strap by John Goldberger 😉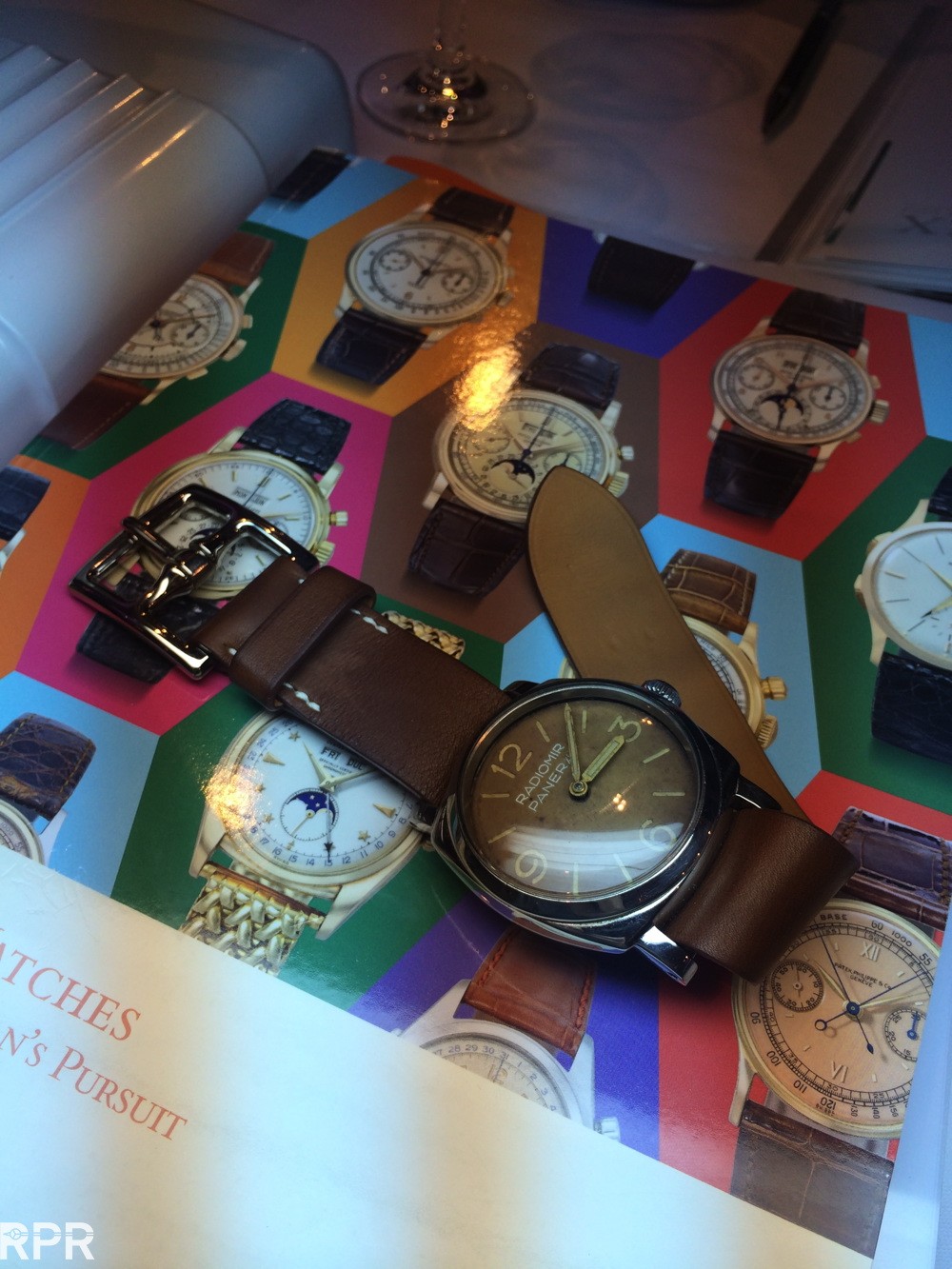 Steel Patek Philippe Ref 130..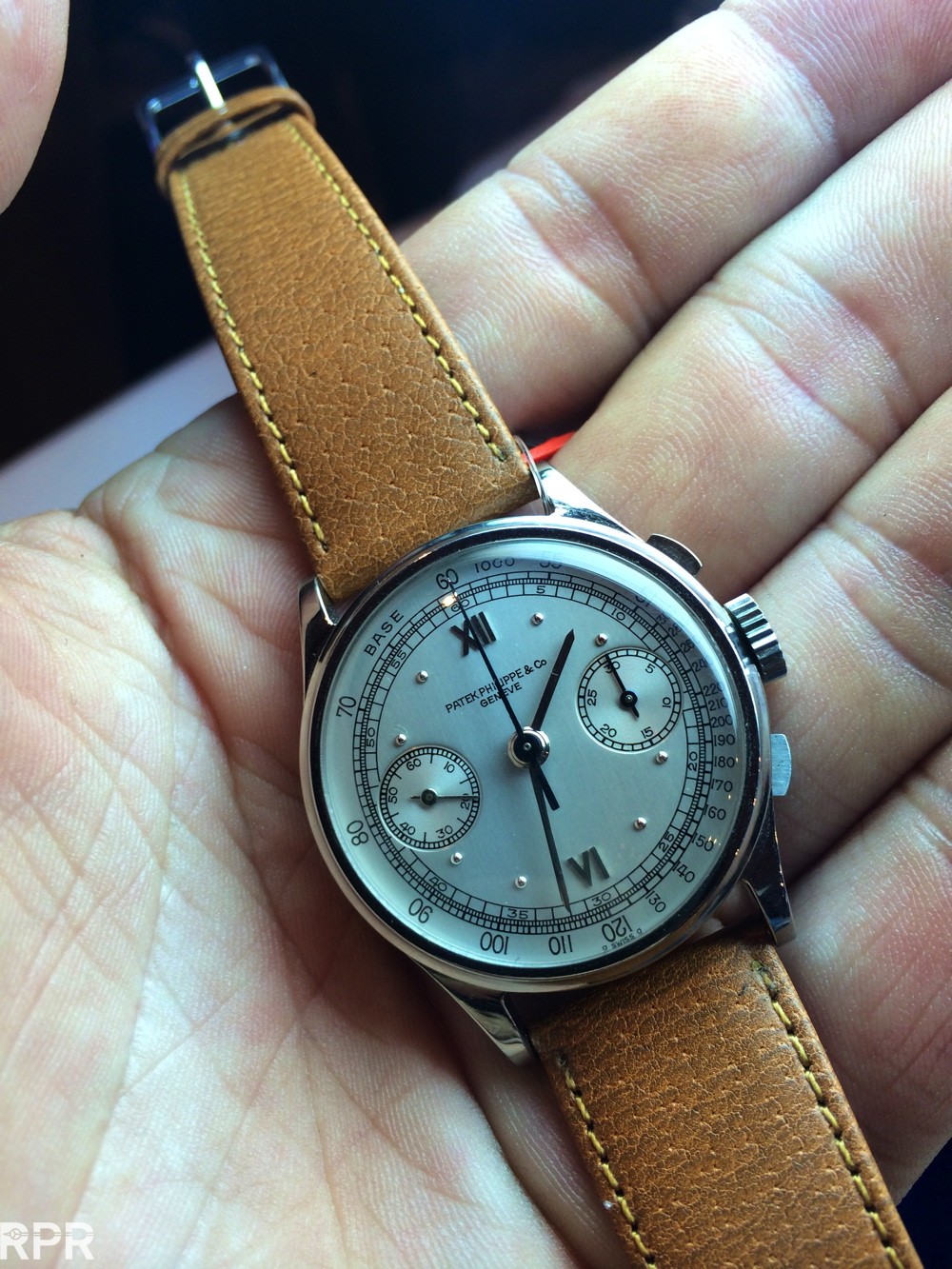 Very nice and fresh Panerai – Rolex ref 3646 California dial that went up to 300..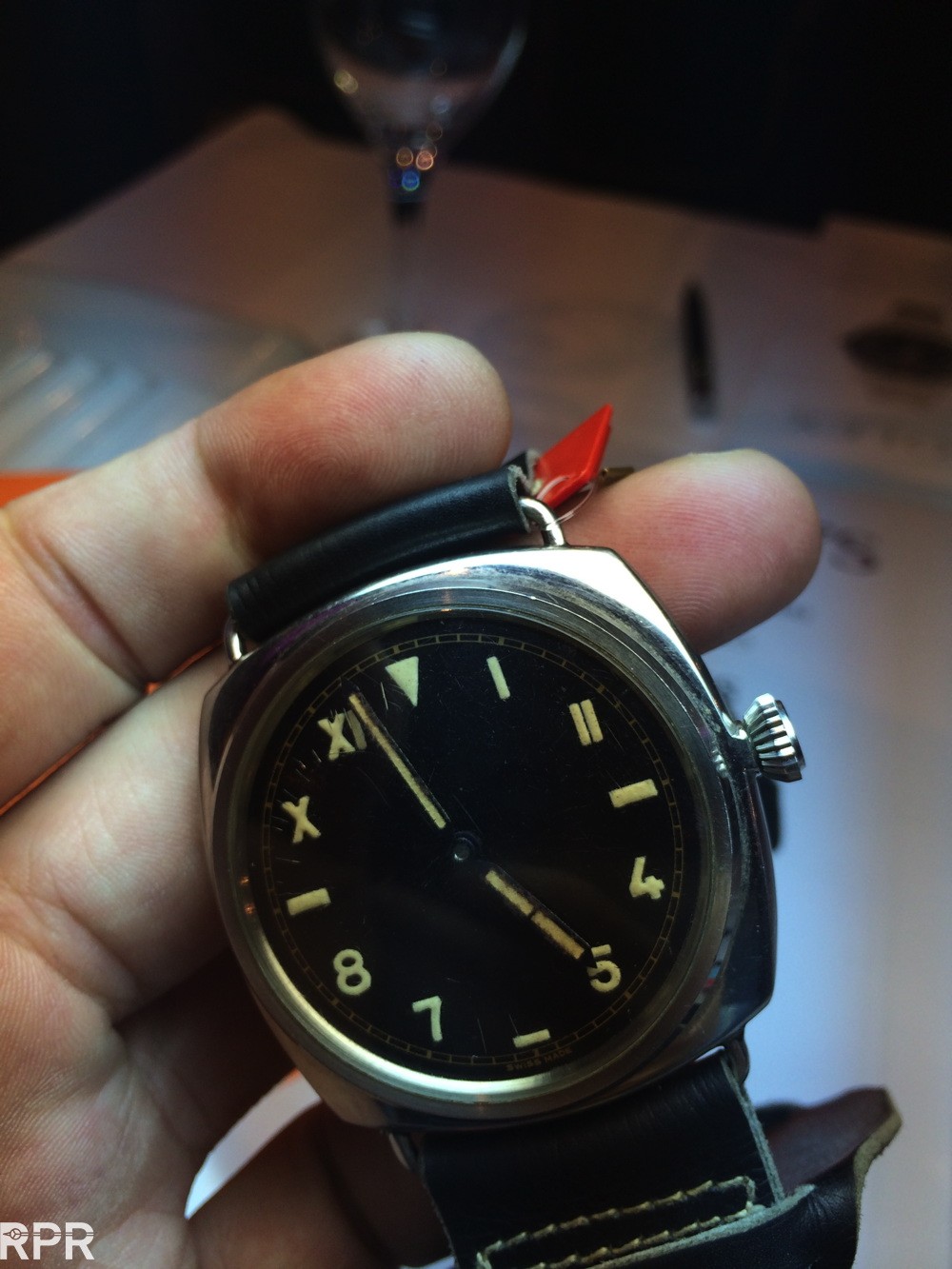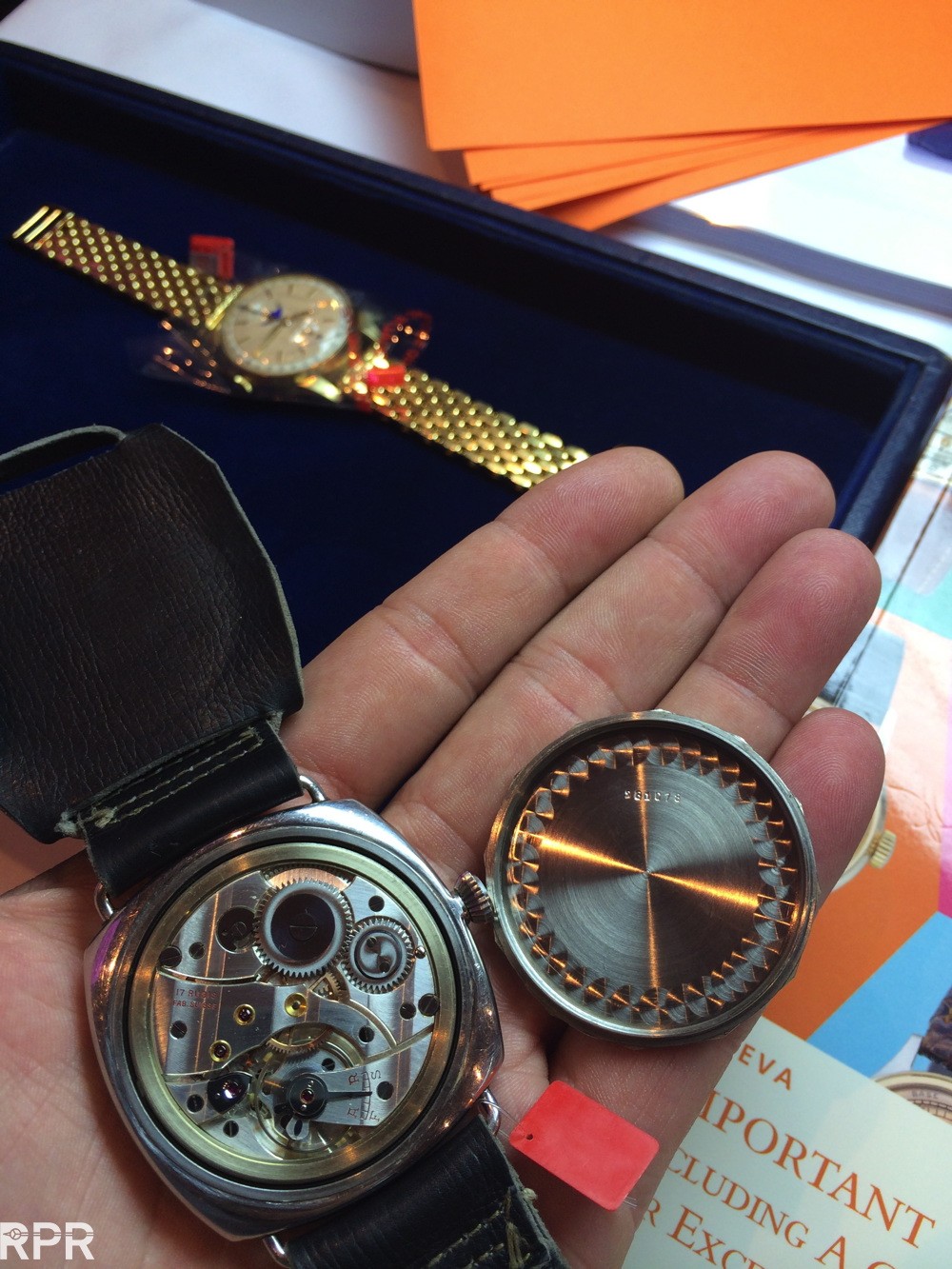 Idem in price as above, this Milgauss 6541.. crisp quality will find higher bids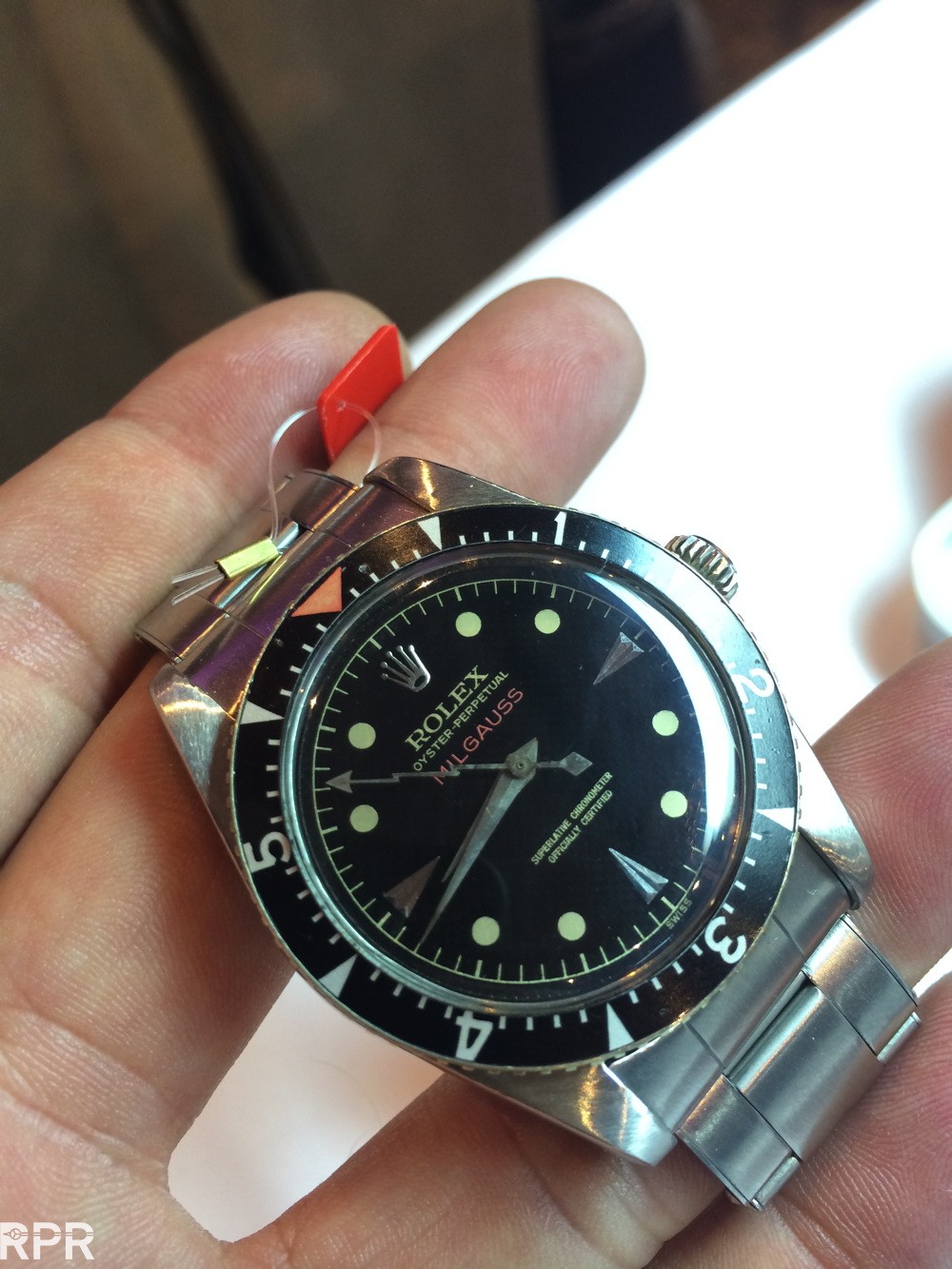 Nice dial..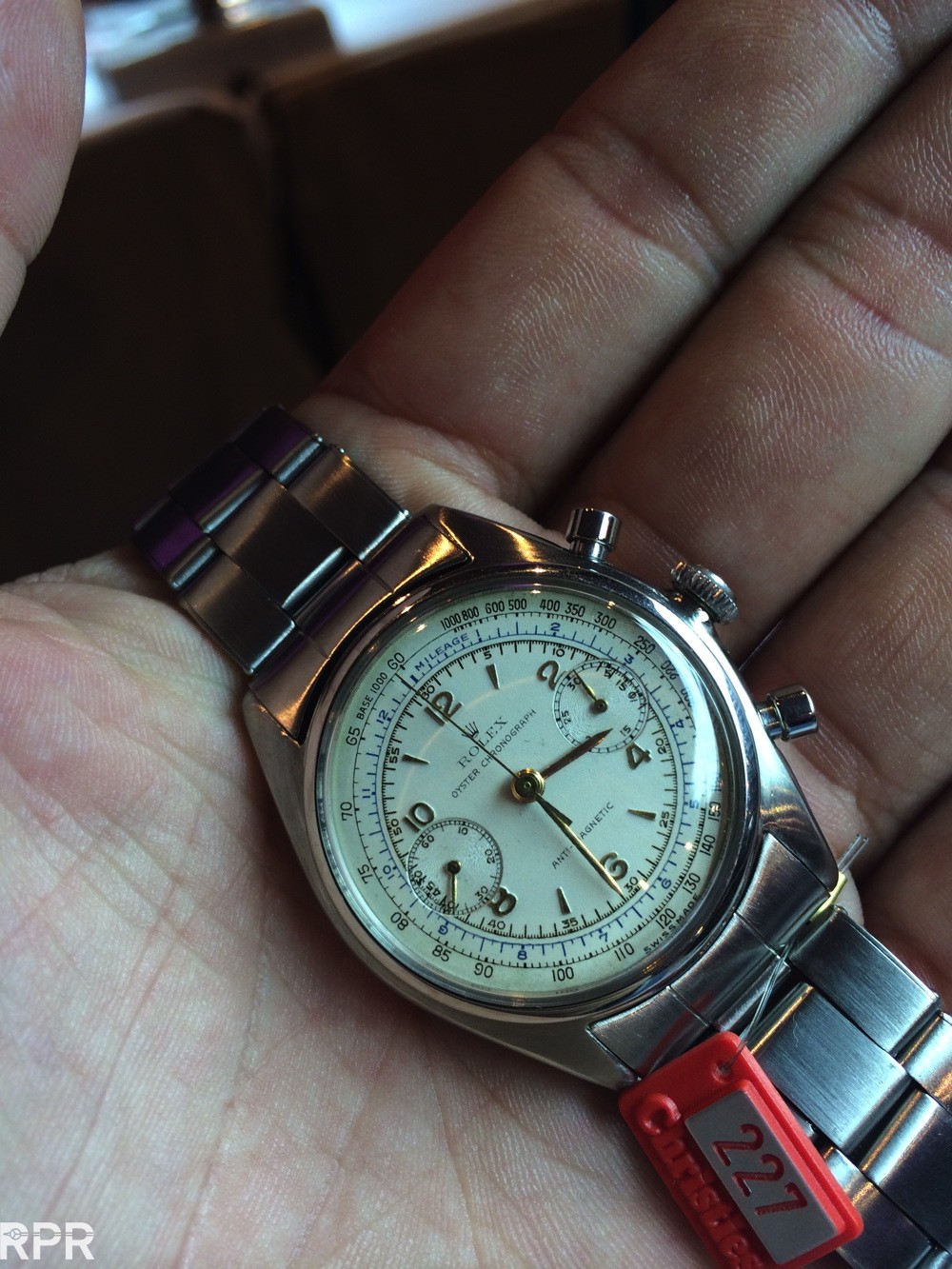 5512 Square crown..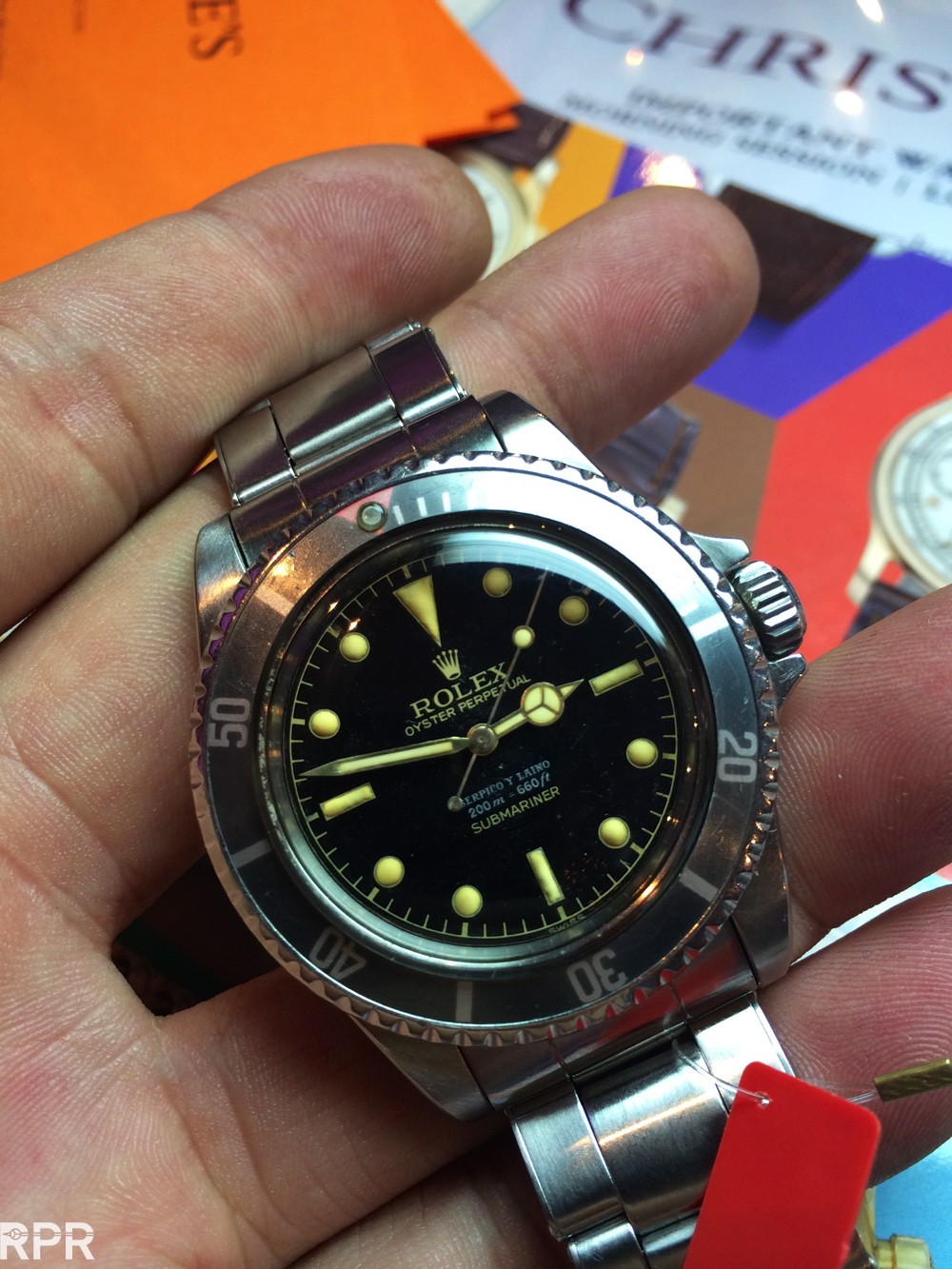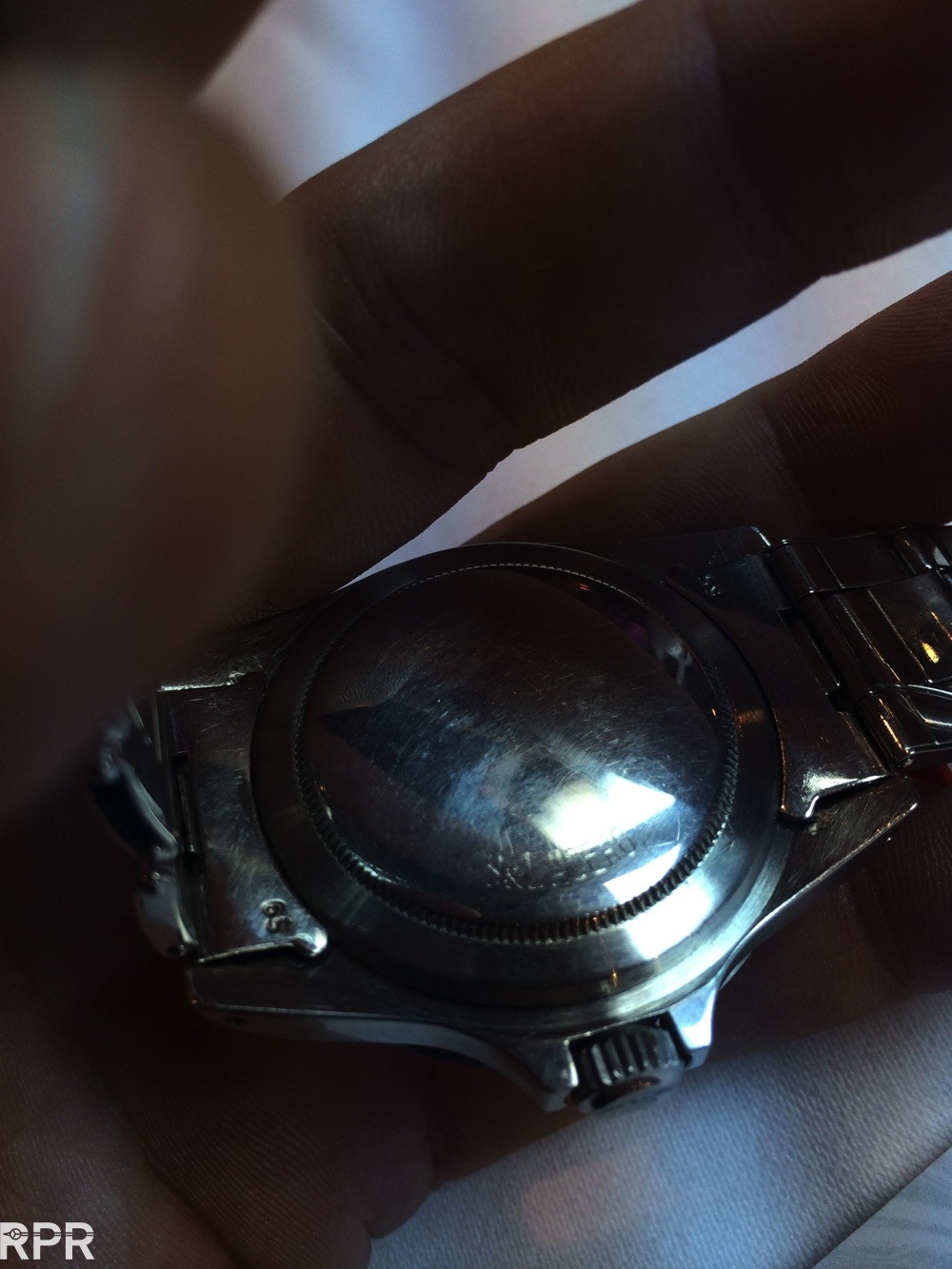 Again, nice dial..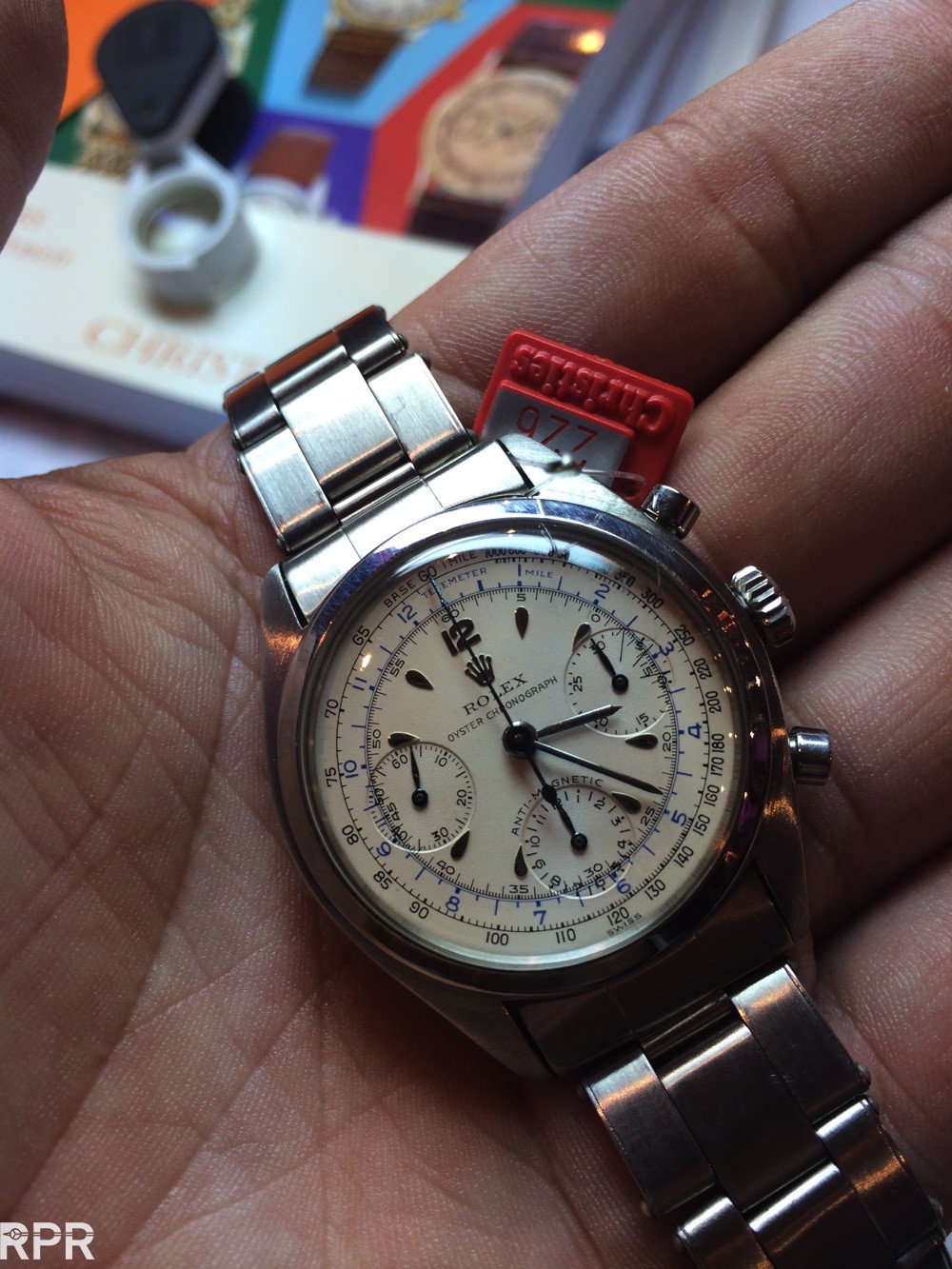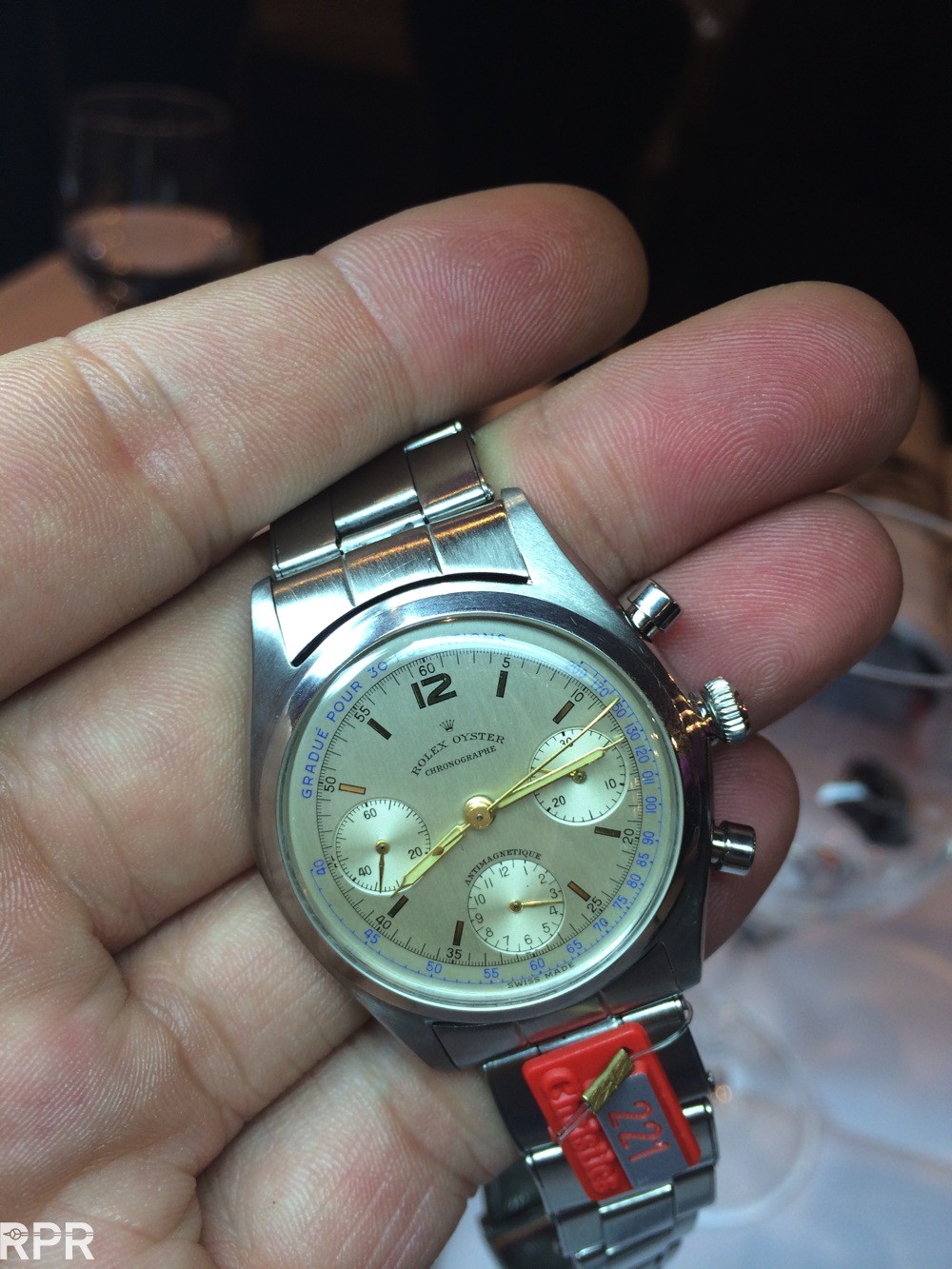 Elegant, light brown tropical Daytona from 50 years Daytona sale by Pucci..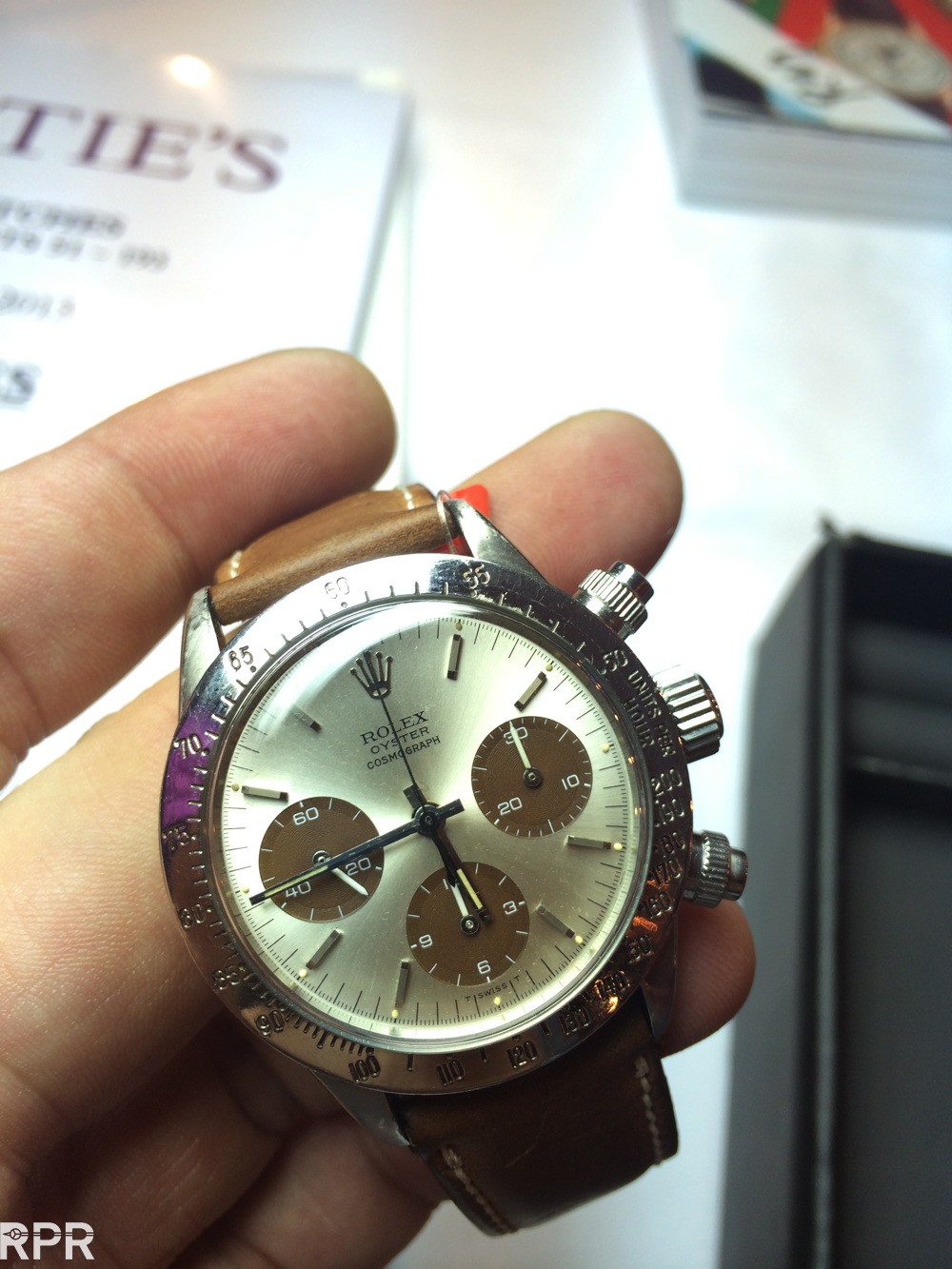 8171 Padellone in steel with steel hands and index..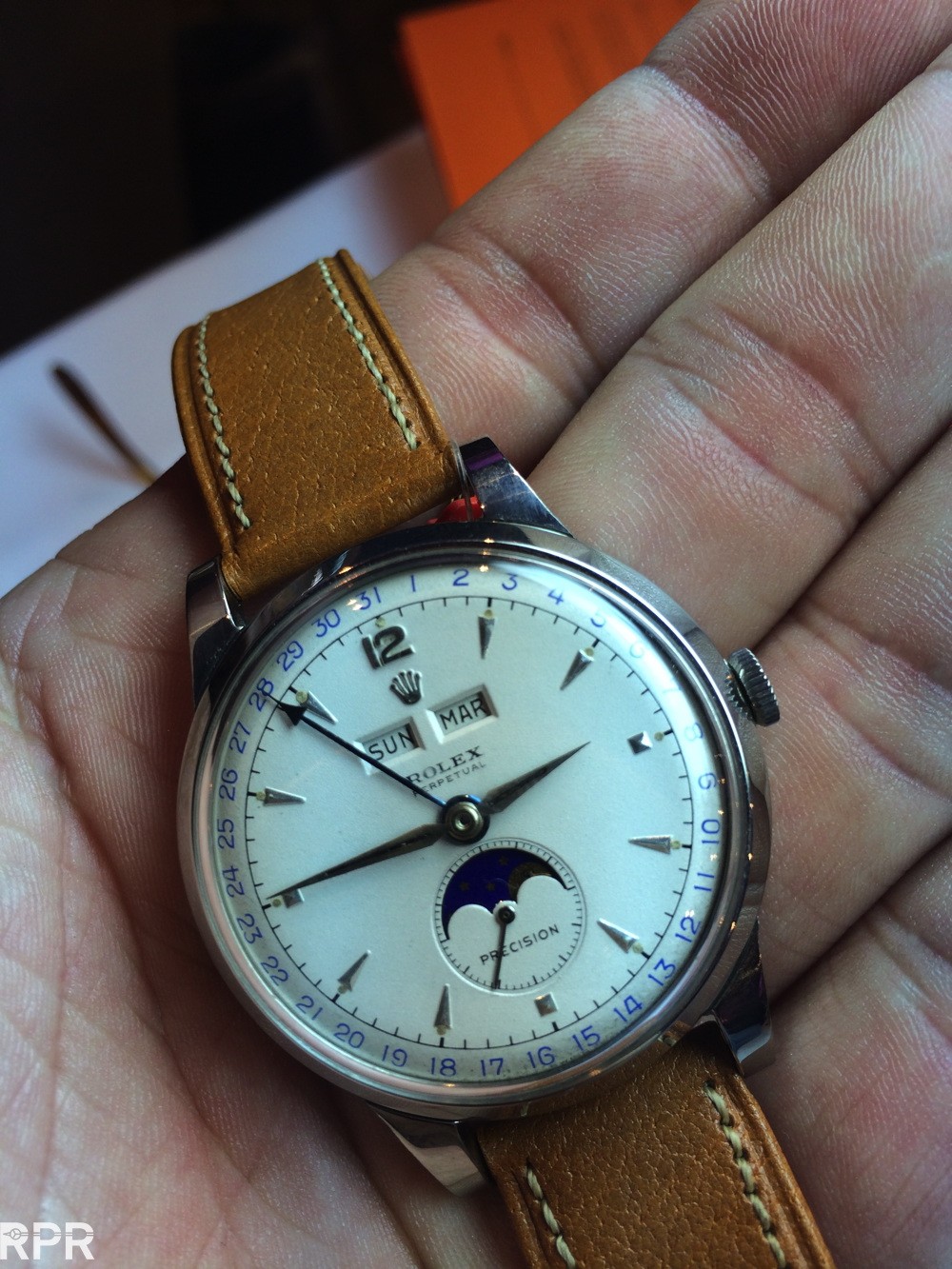 Vintage passion..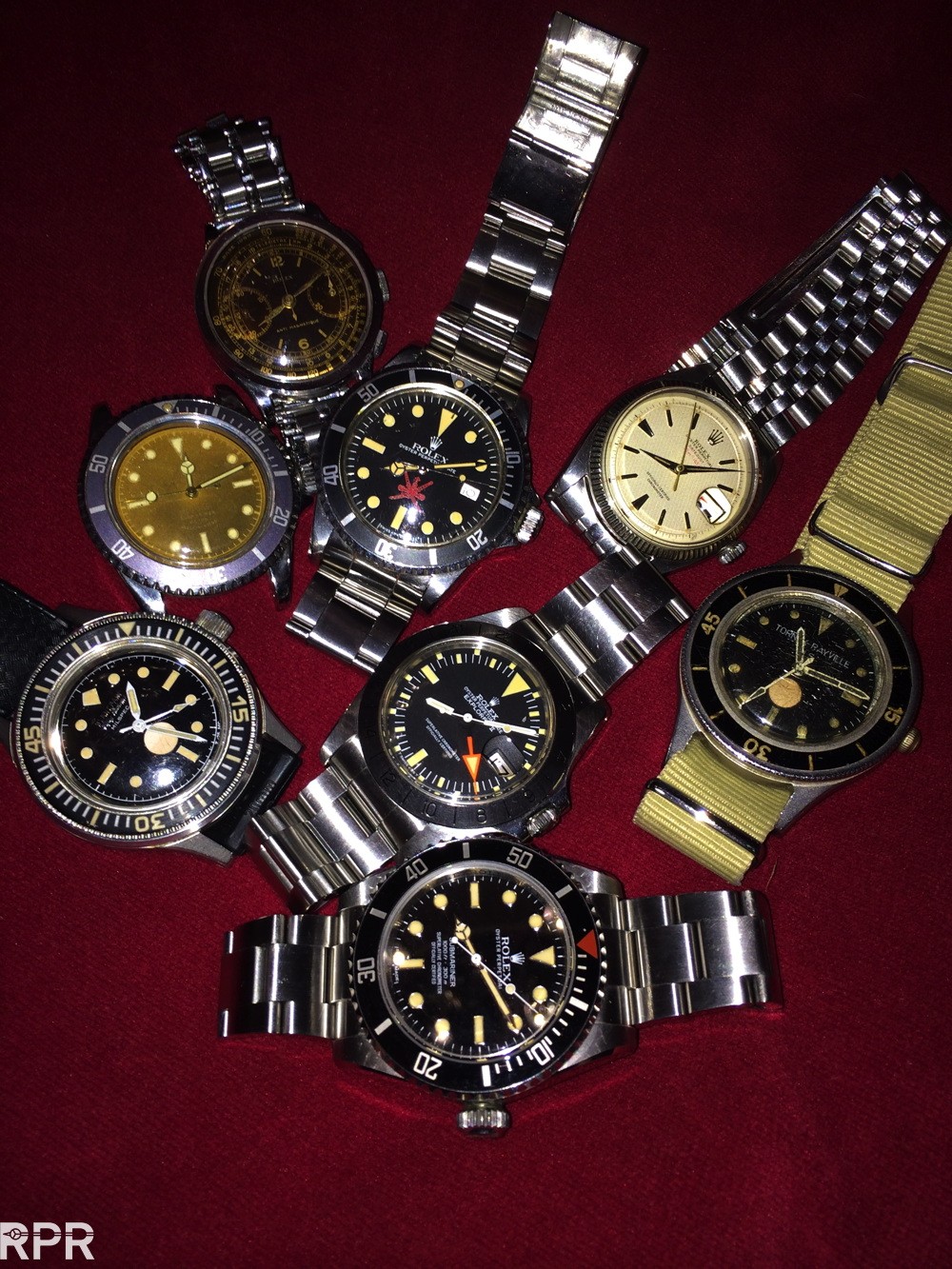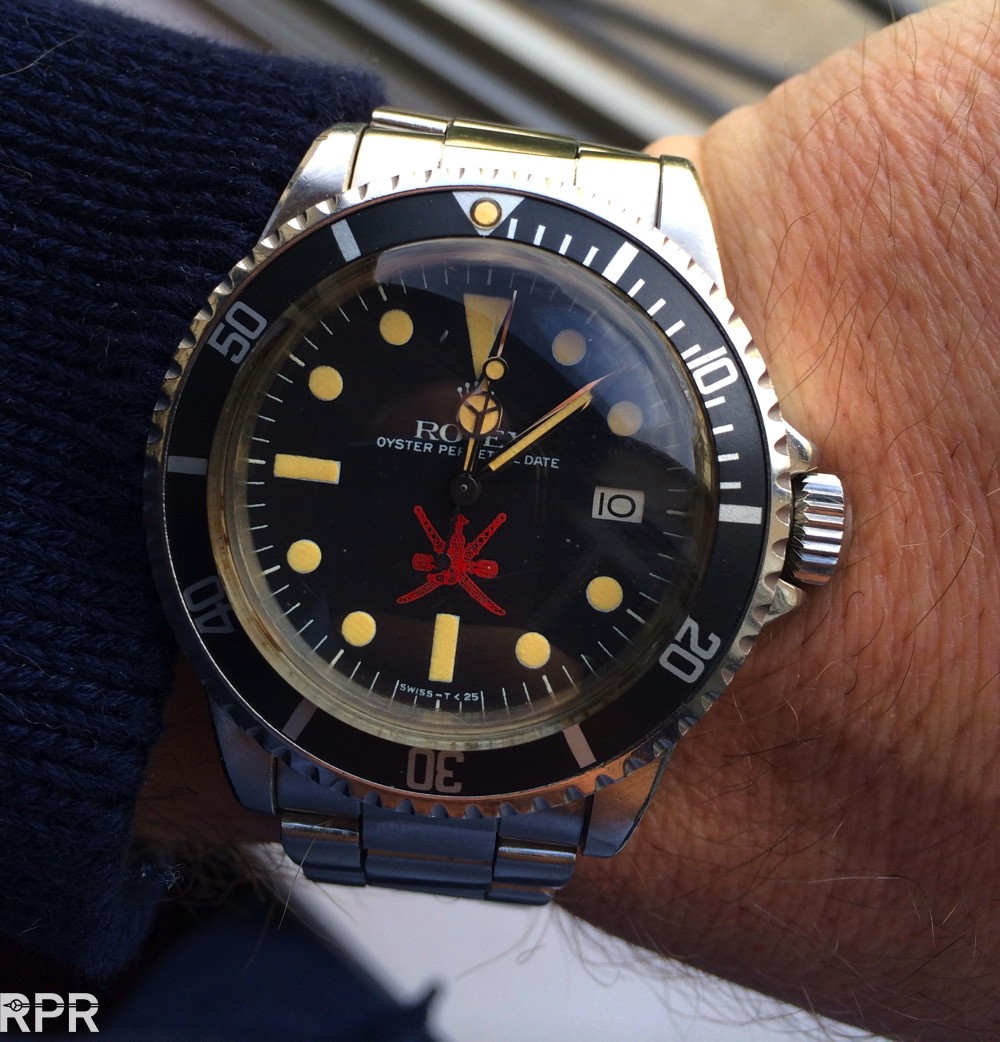 Paul Newman's racing gear with helmet…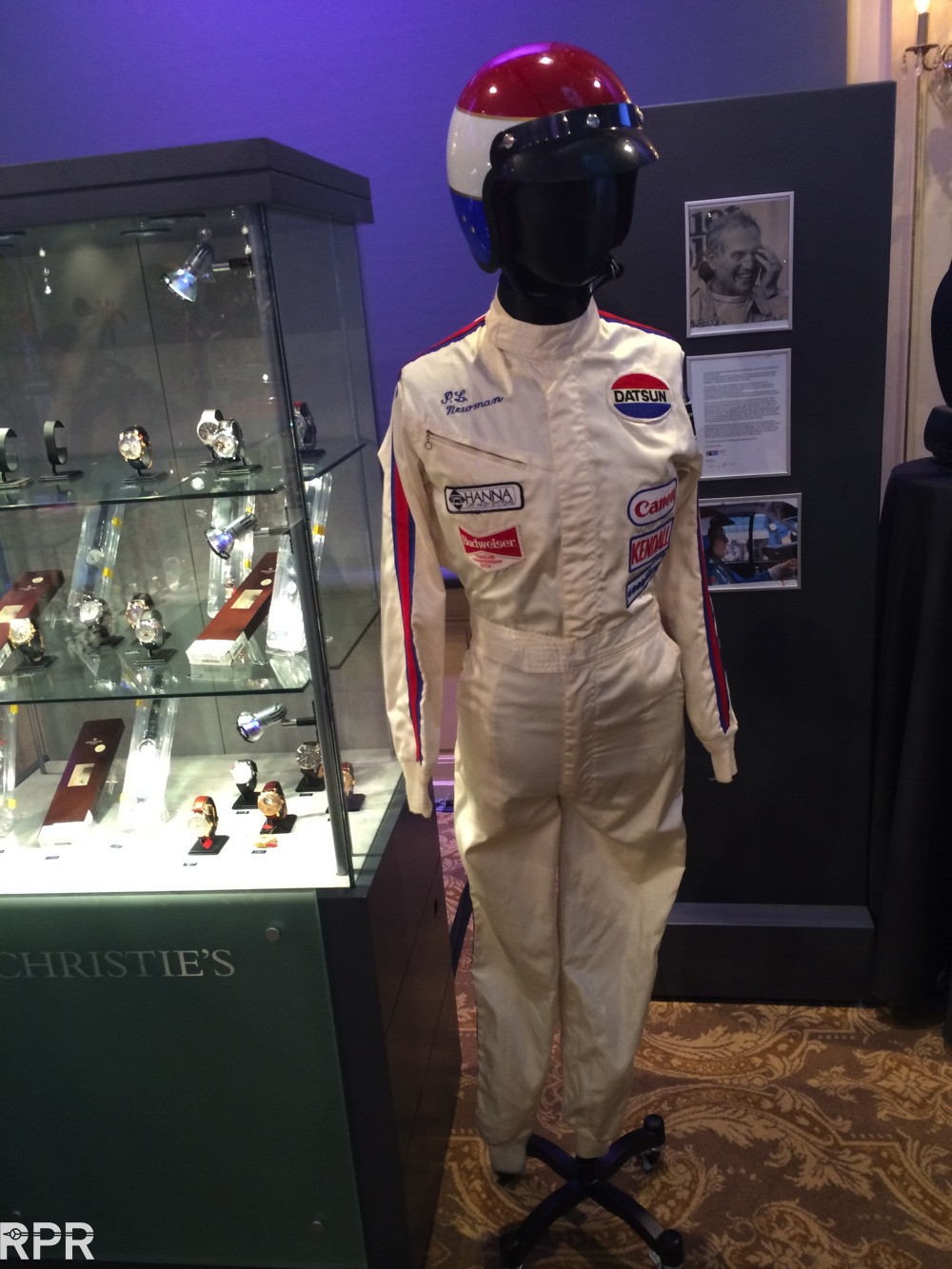 Special red box for each of the 50 Daytona's that have been made in Pucci's roman ateliers..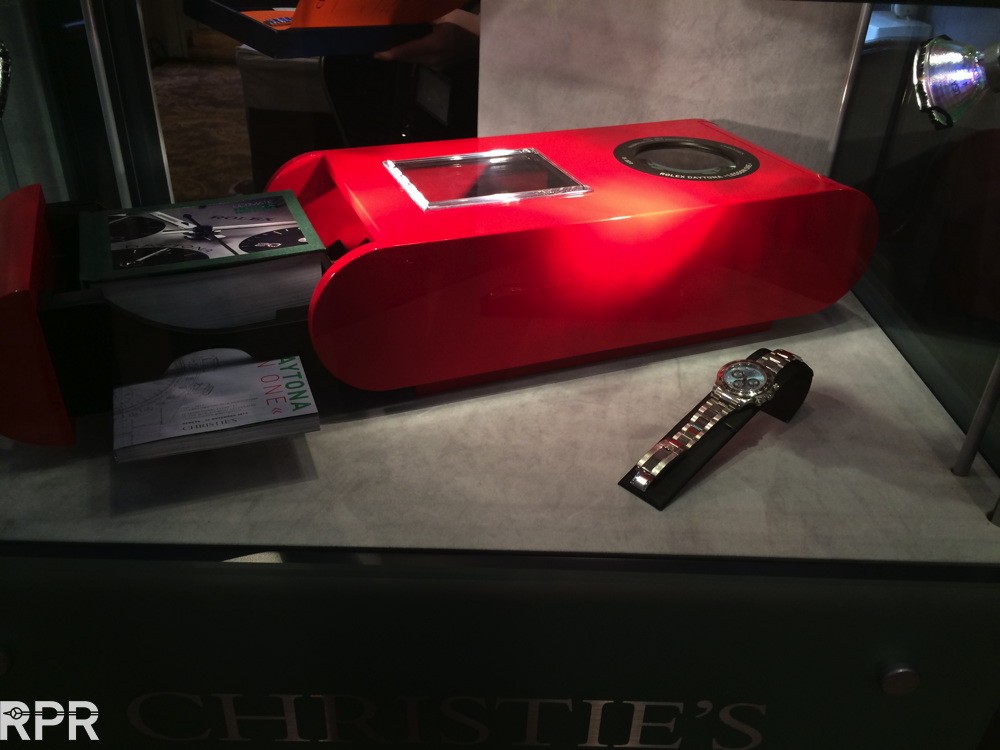 With hand painted sides tyne master himself busy arranging the light..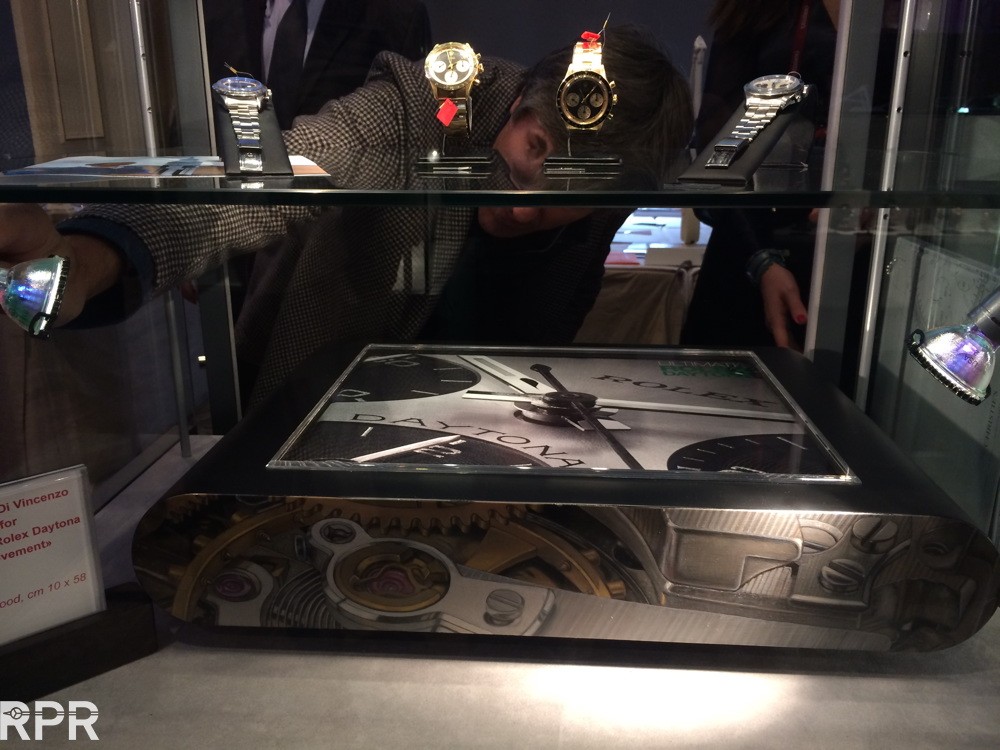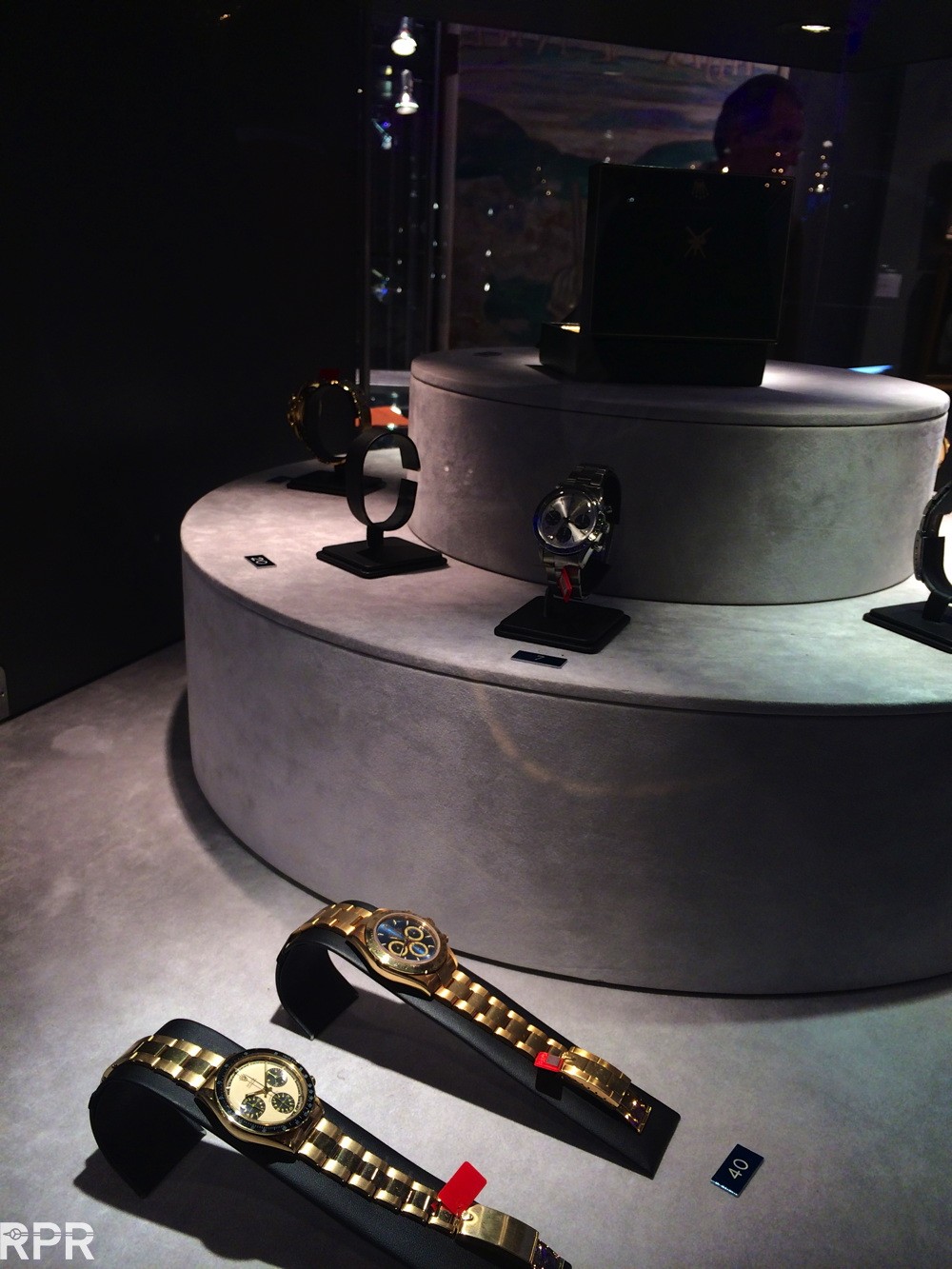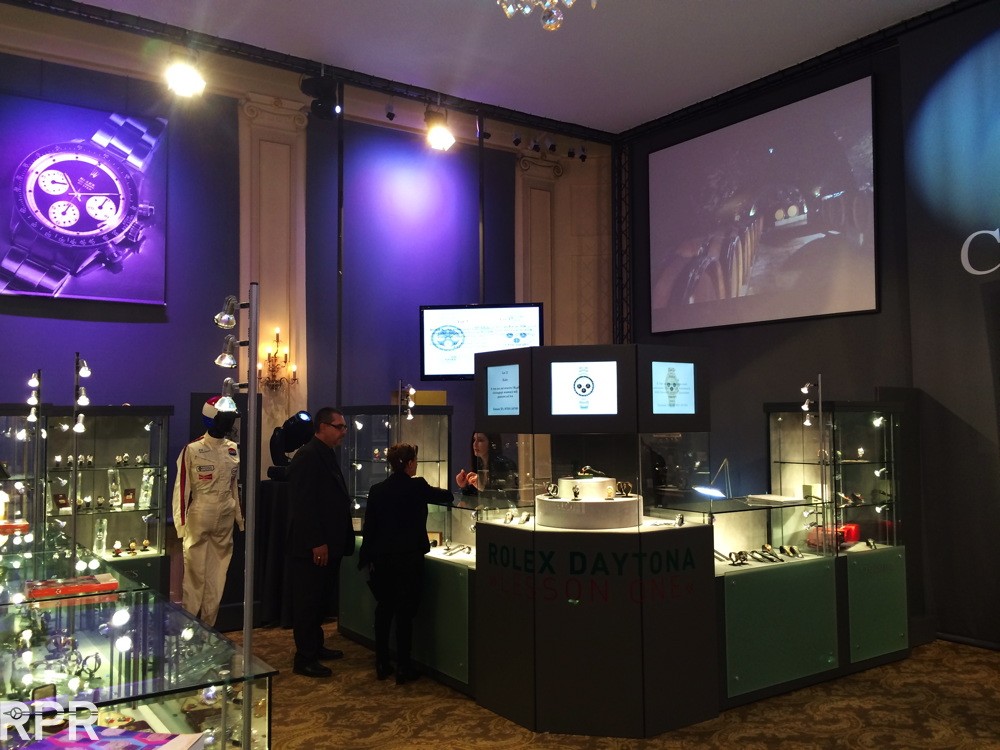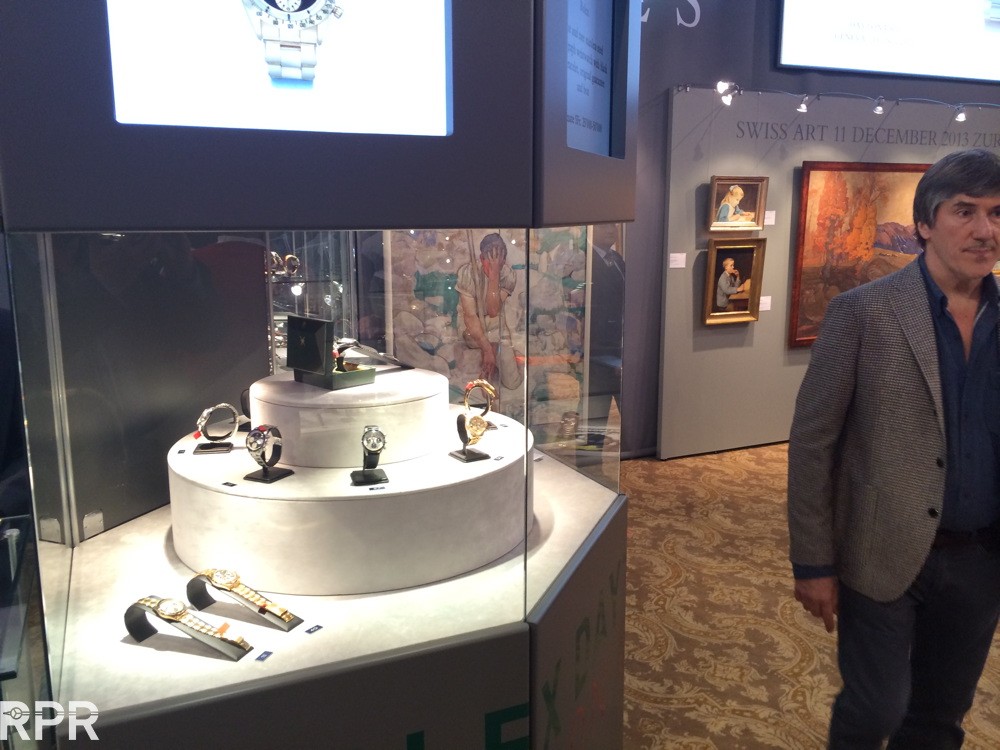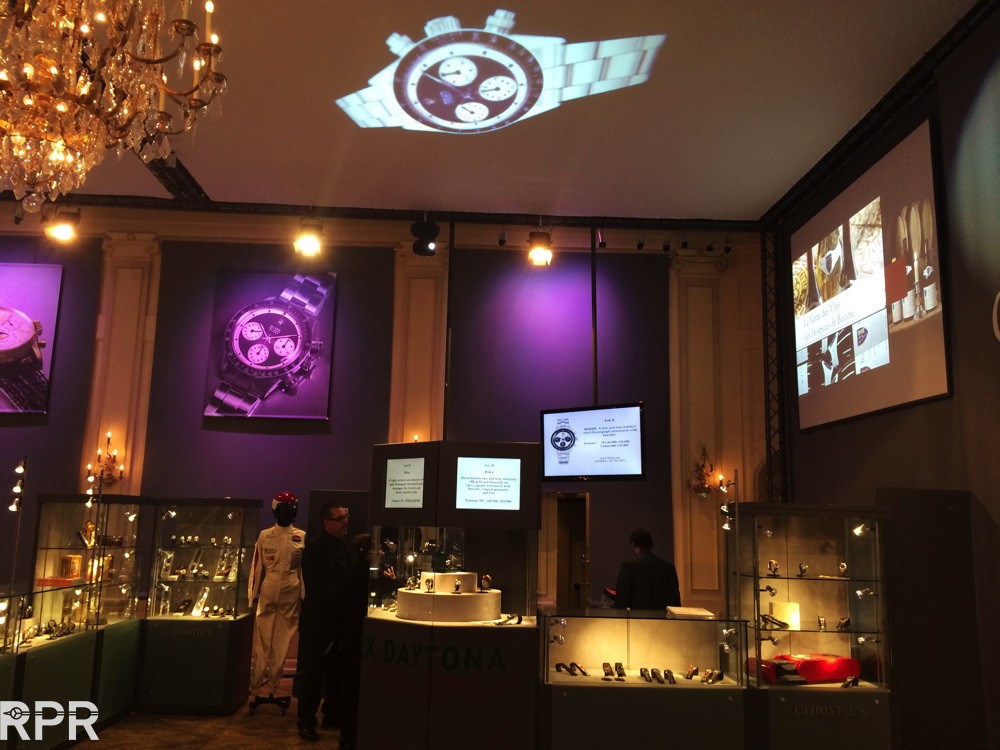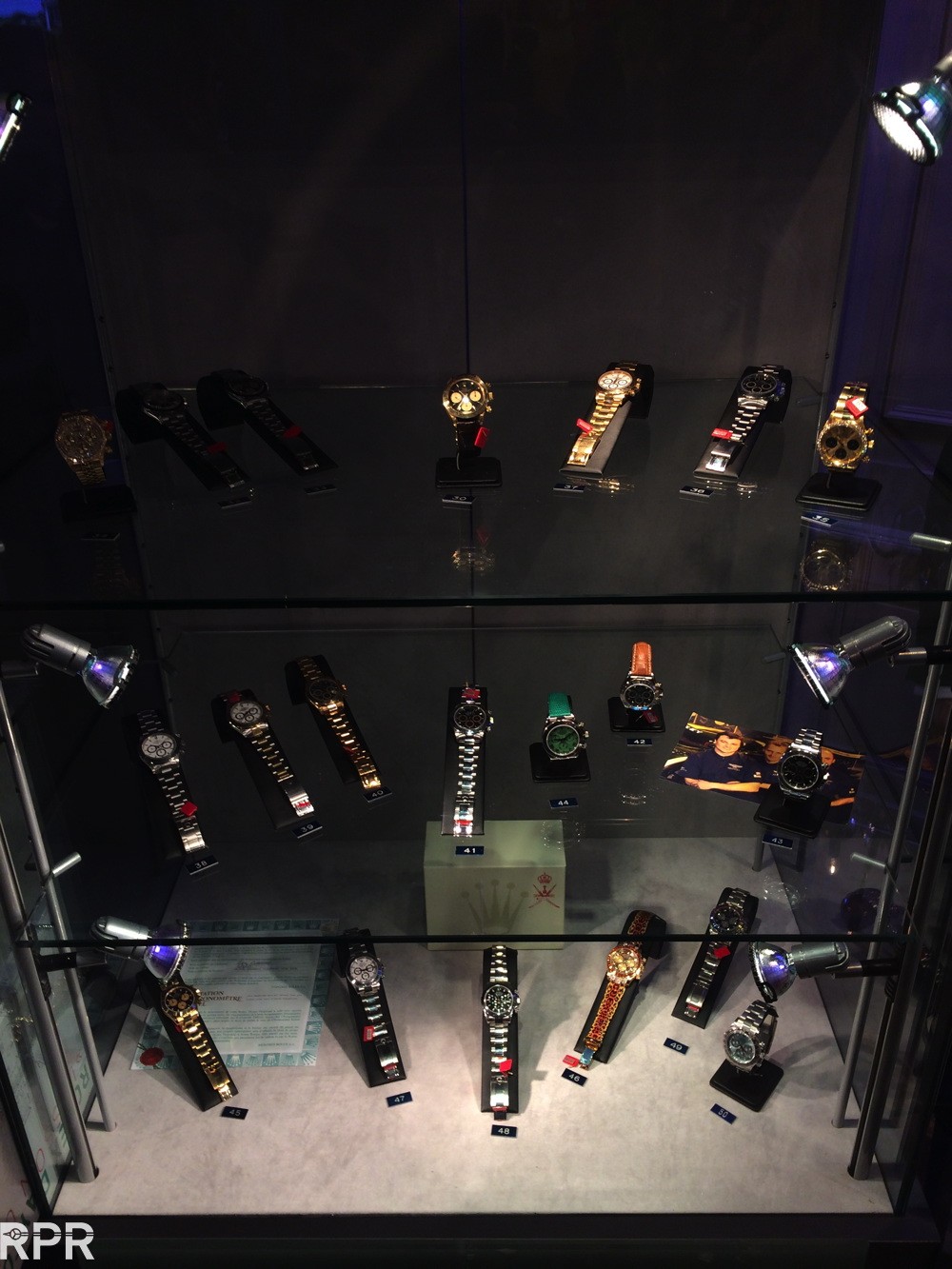 Tropical bakelite gmt master 6542 hammering at 200..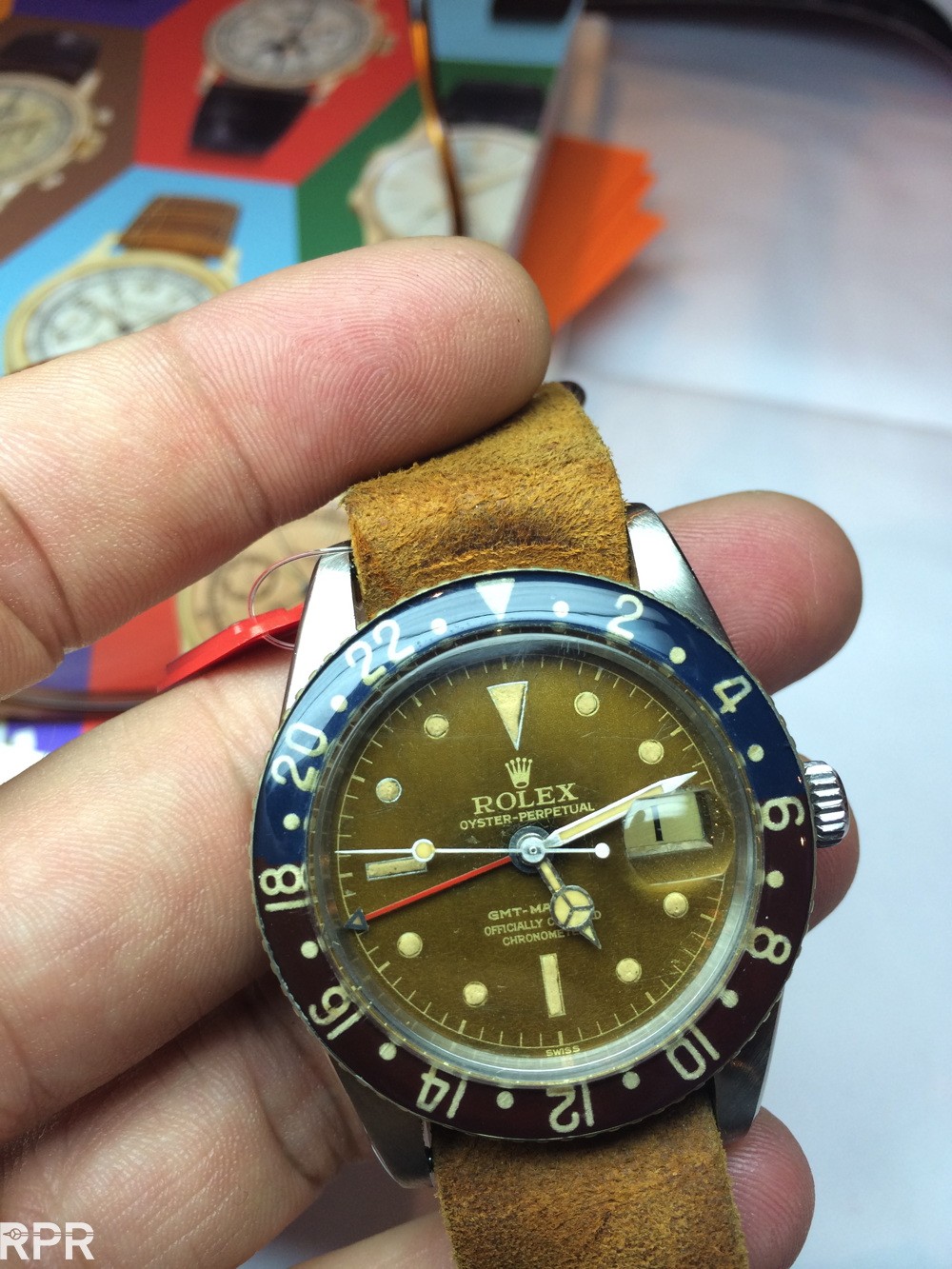 Split chrono Breitling..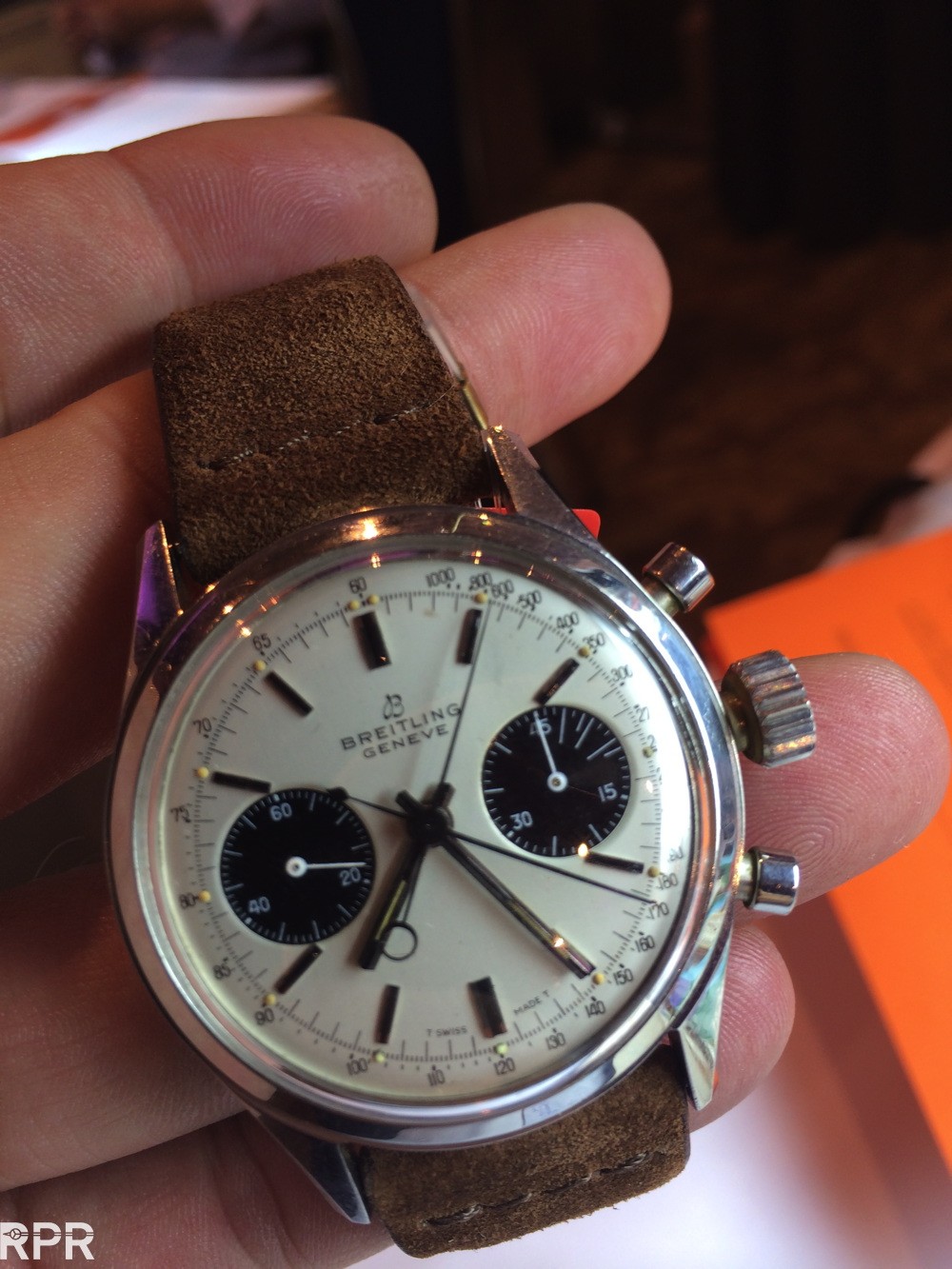 Submariner 6200 OCC fetching 500..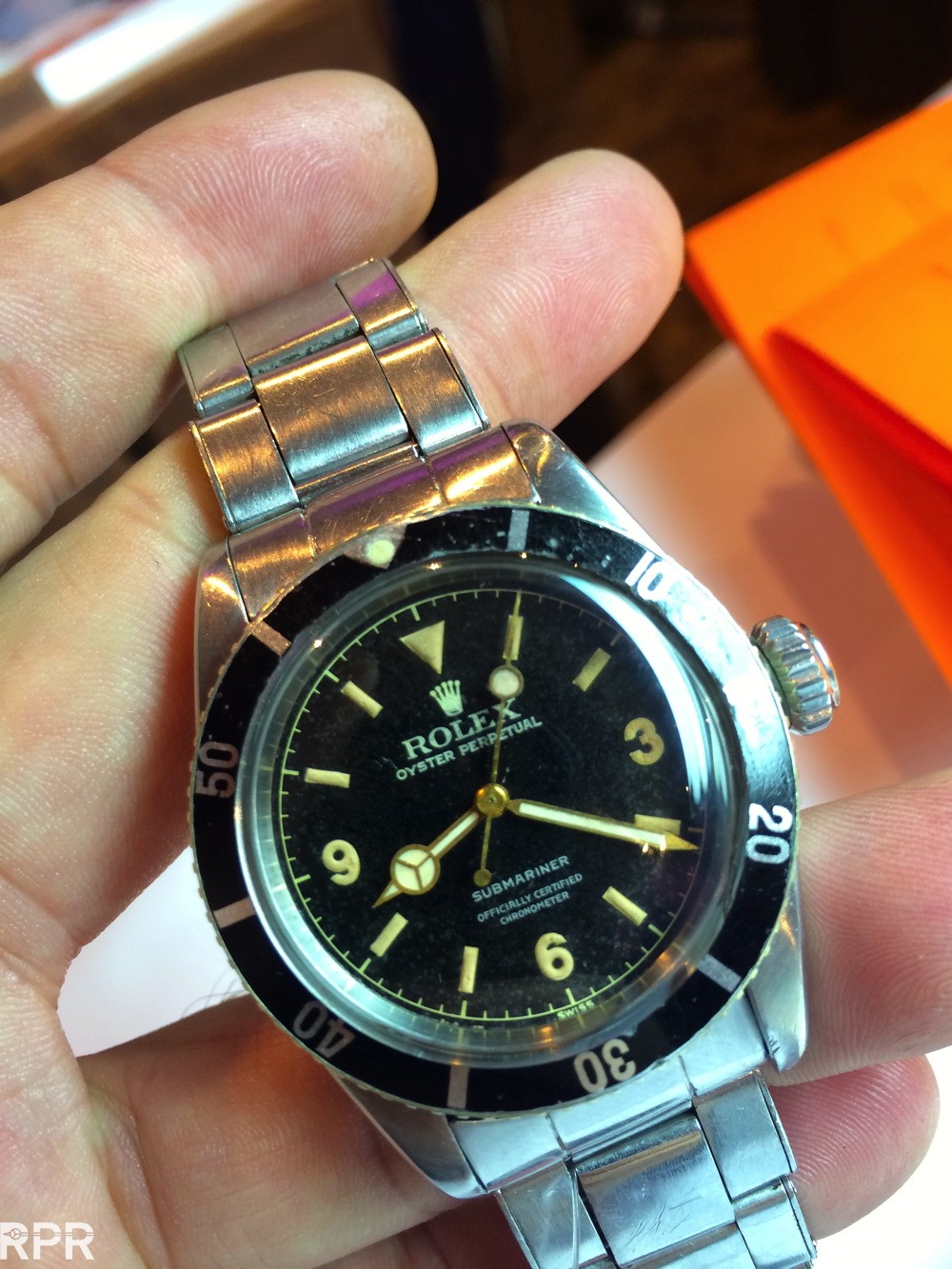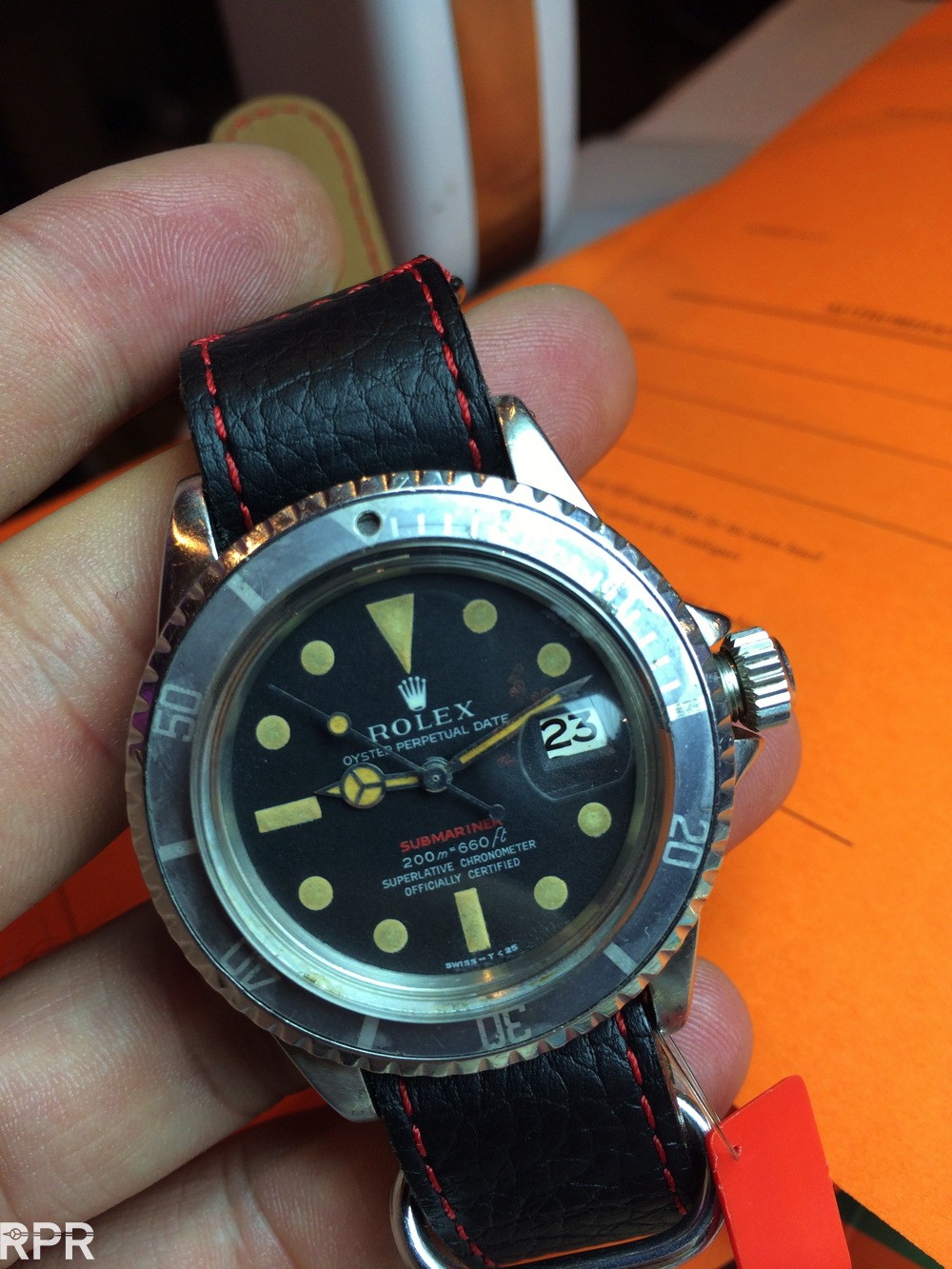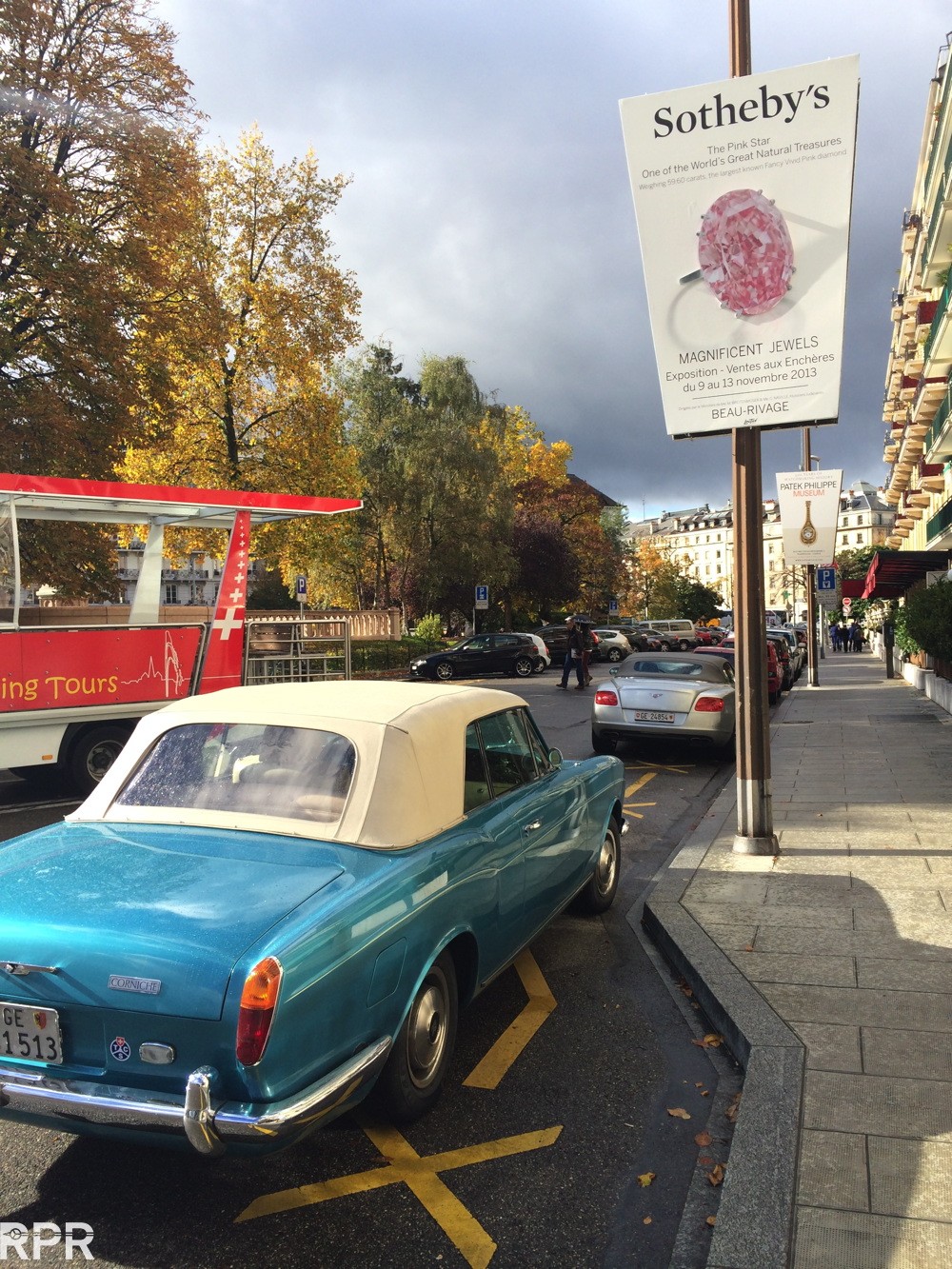 Nice dial, @185 at Sotheby's..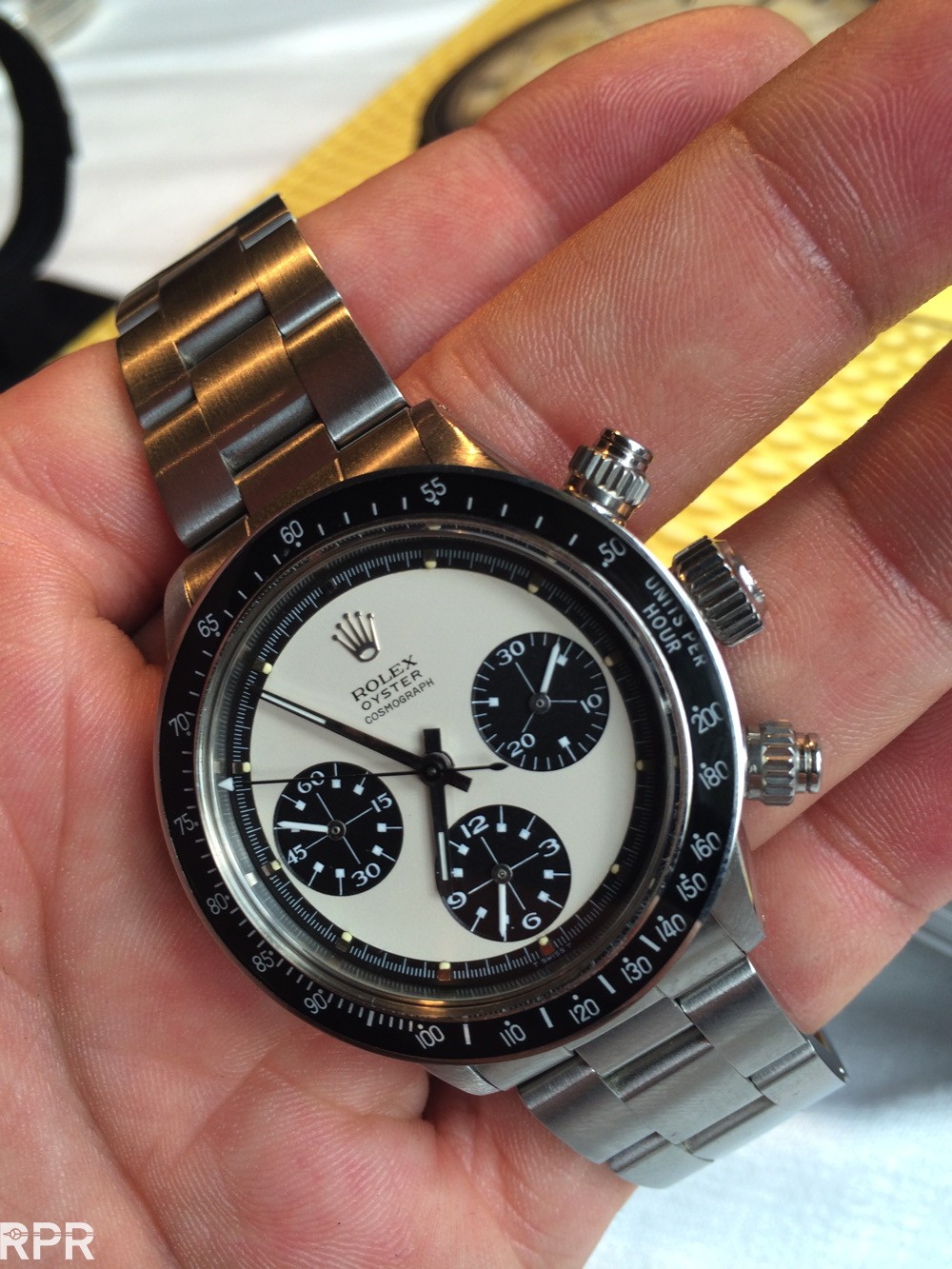 nice gold @160..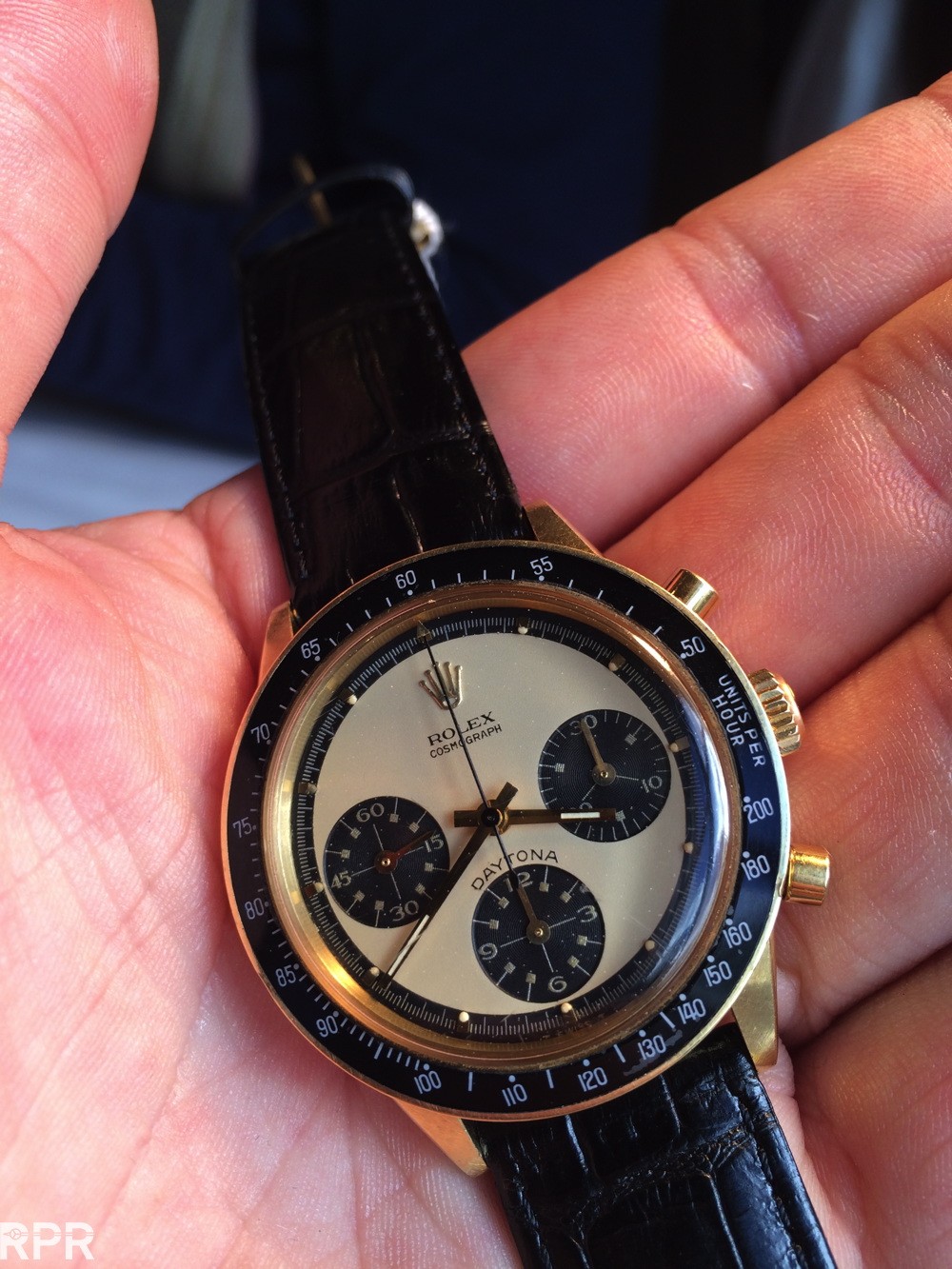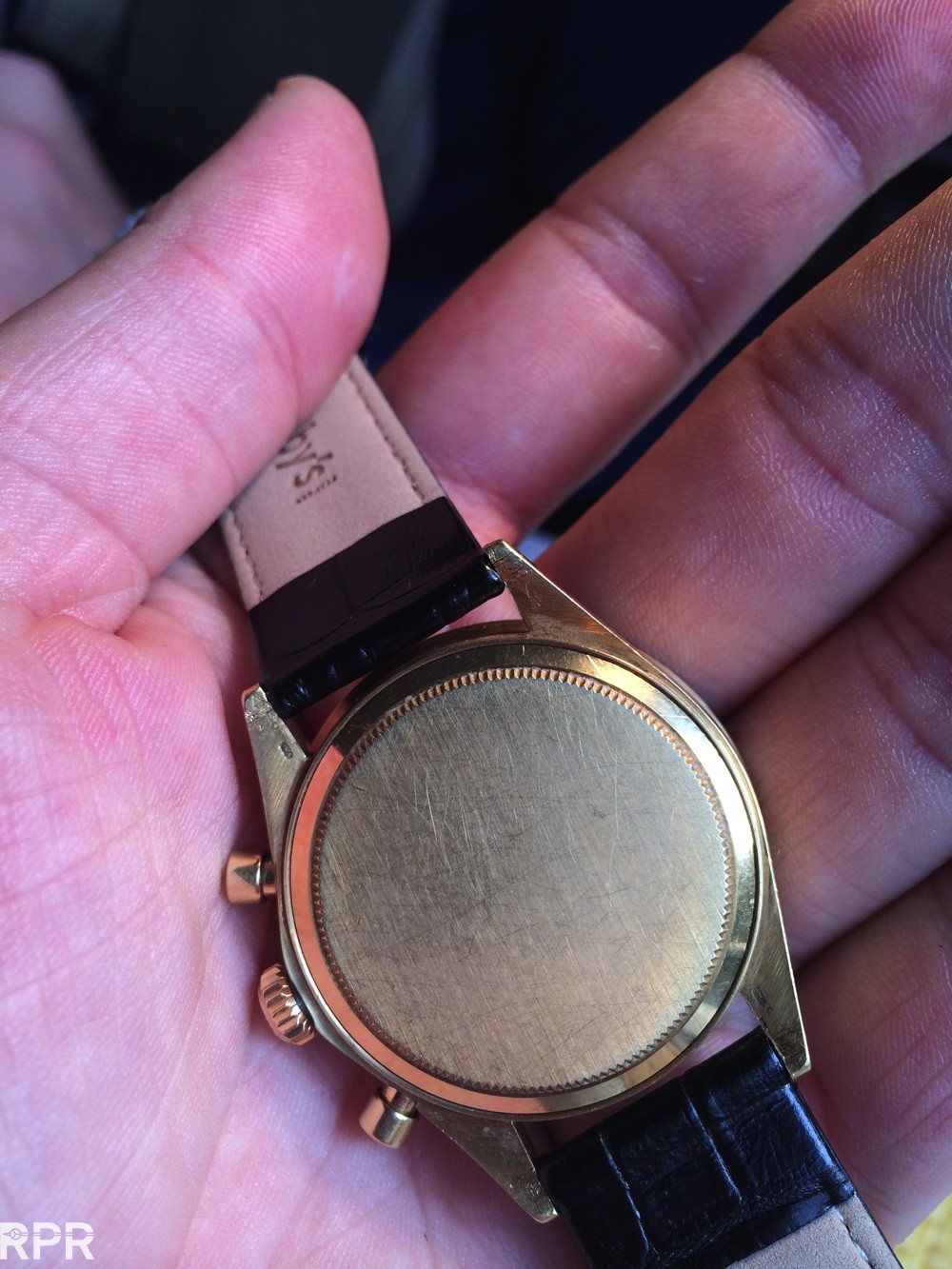 Brillant Rolex chronograph with pink dial, blue telemeter and sharp steel case, ref 3666 at Sotheby's going for hammer 135..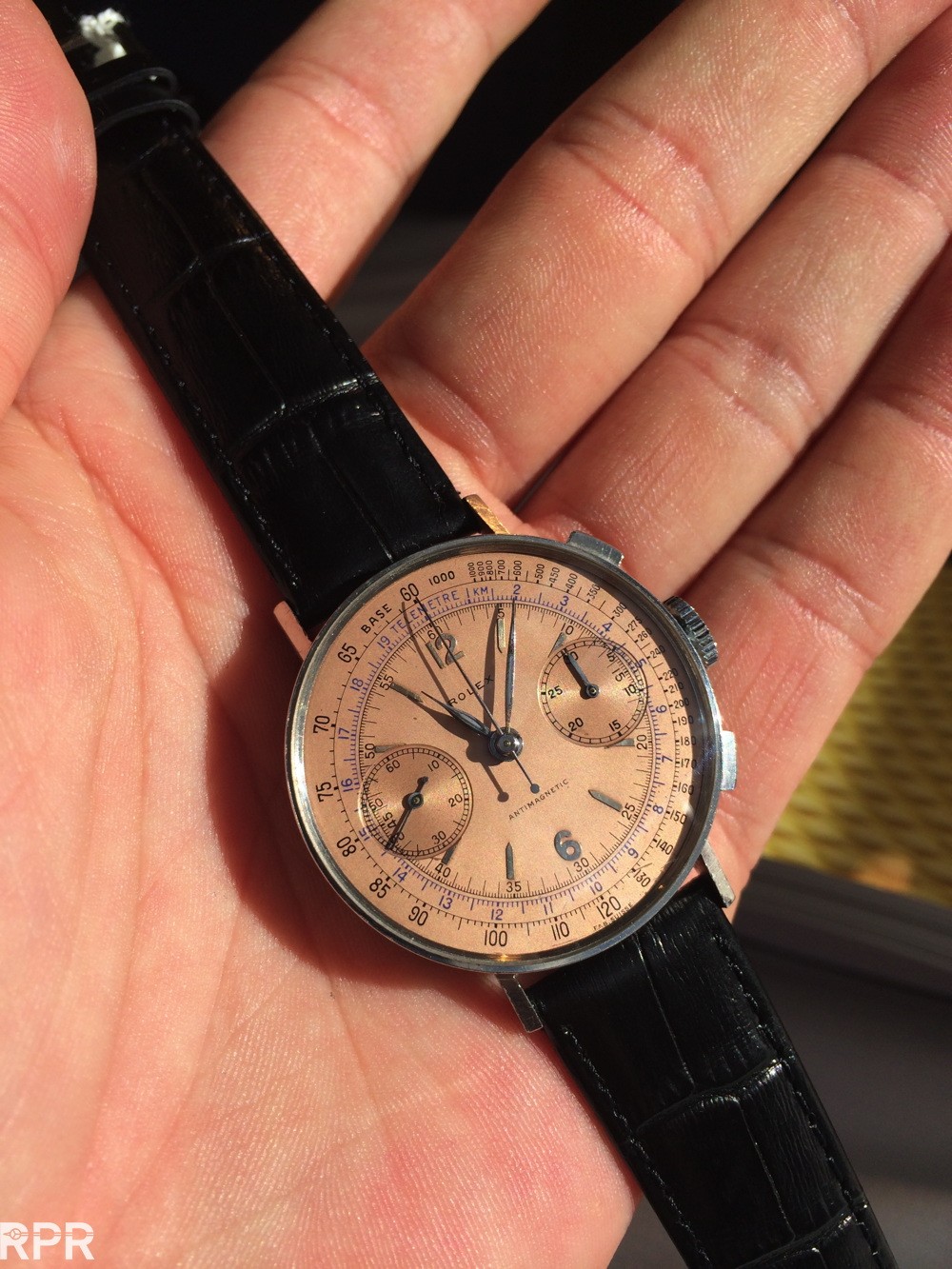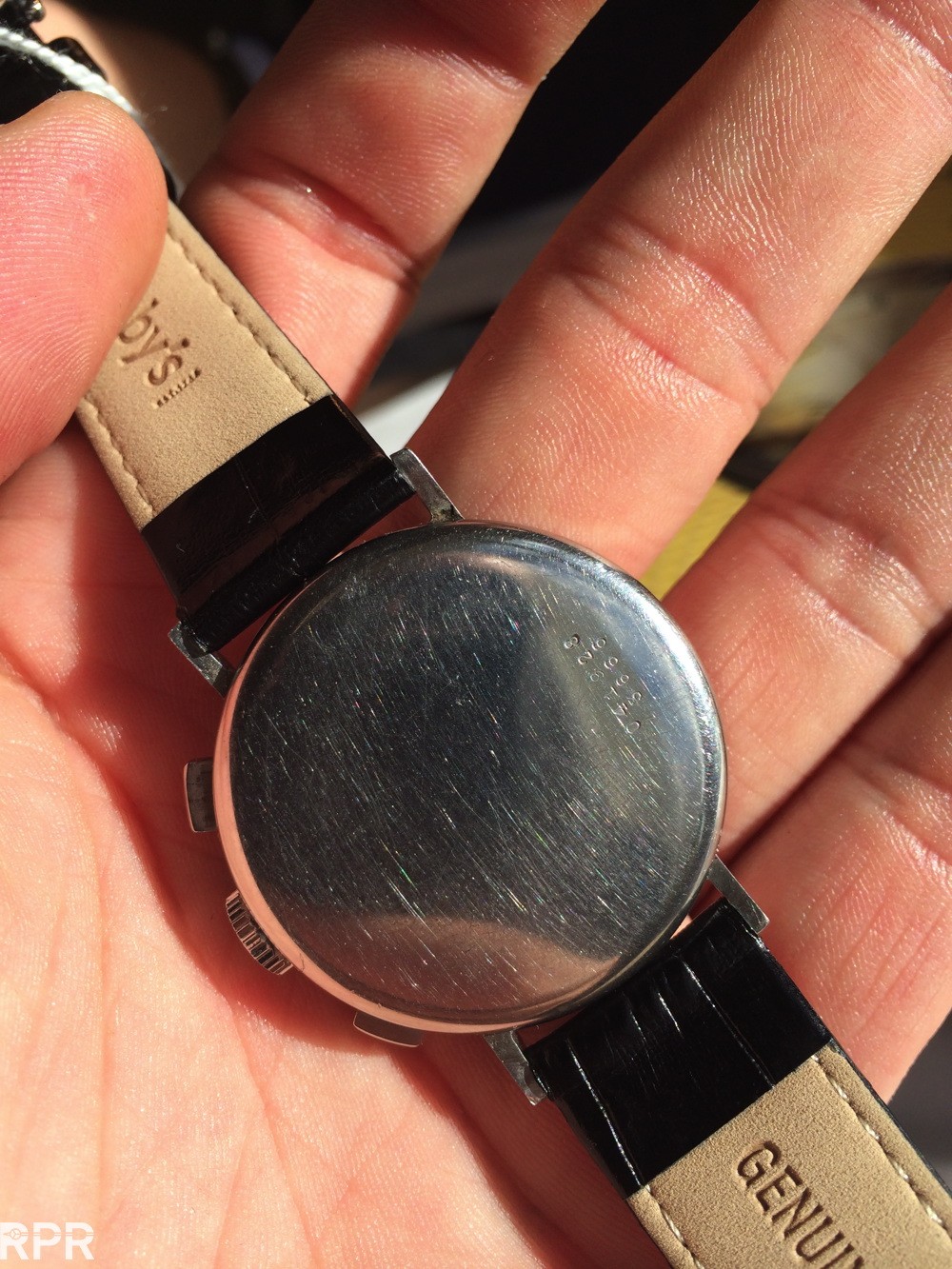 Panerai 3646..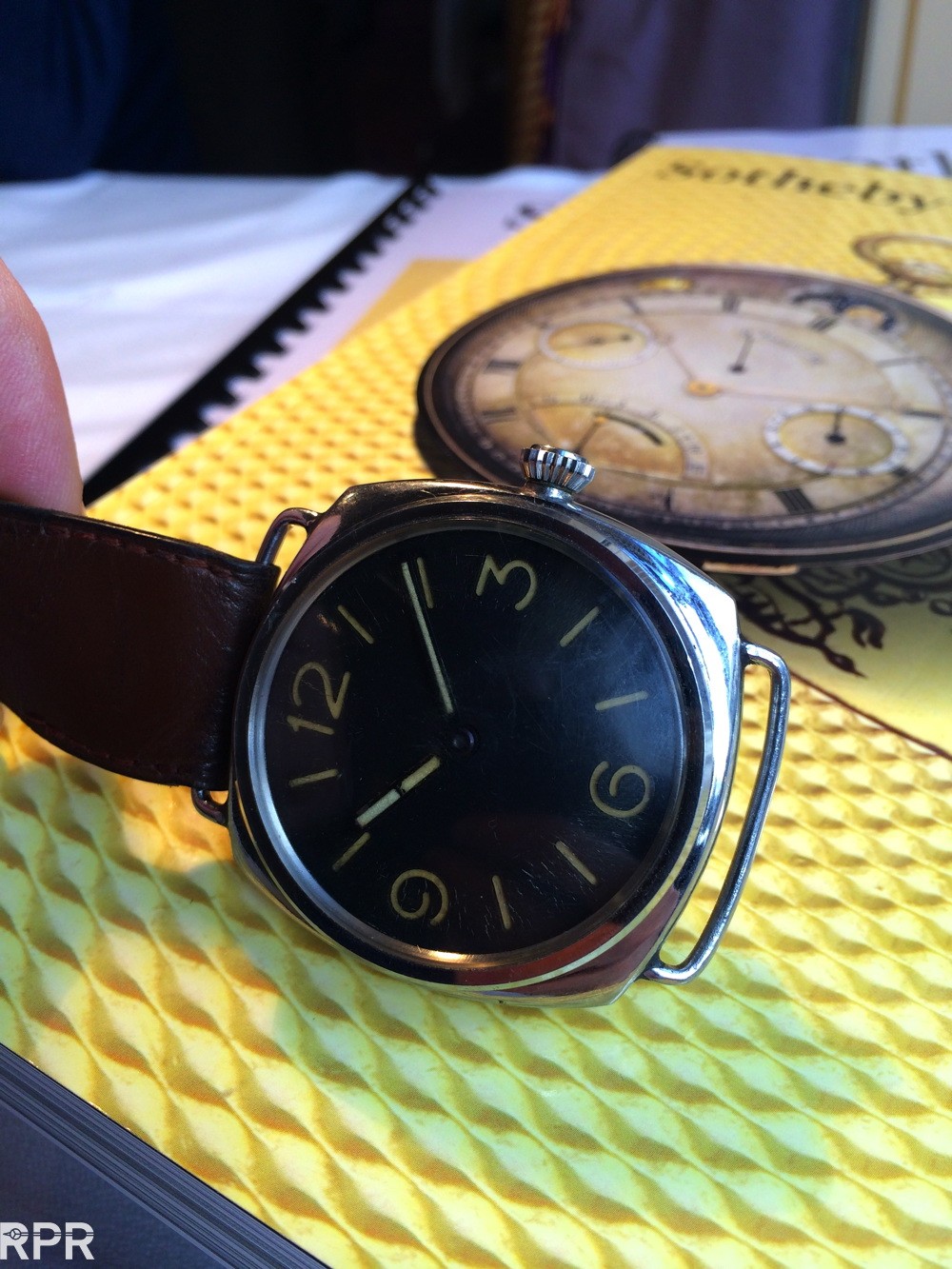 With rolex case and movement… off course!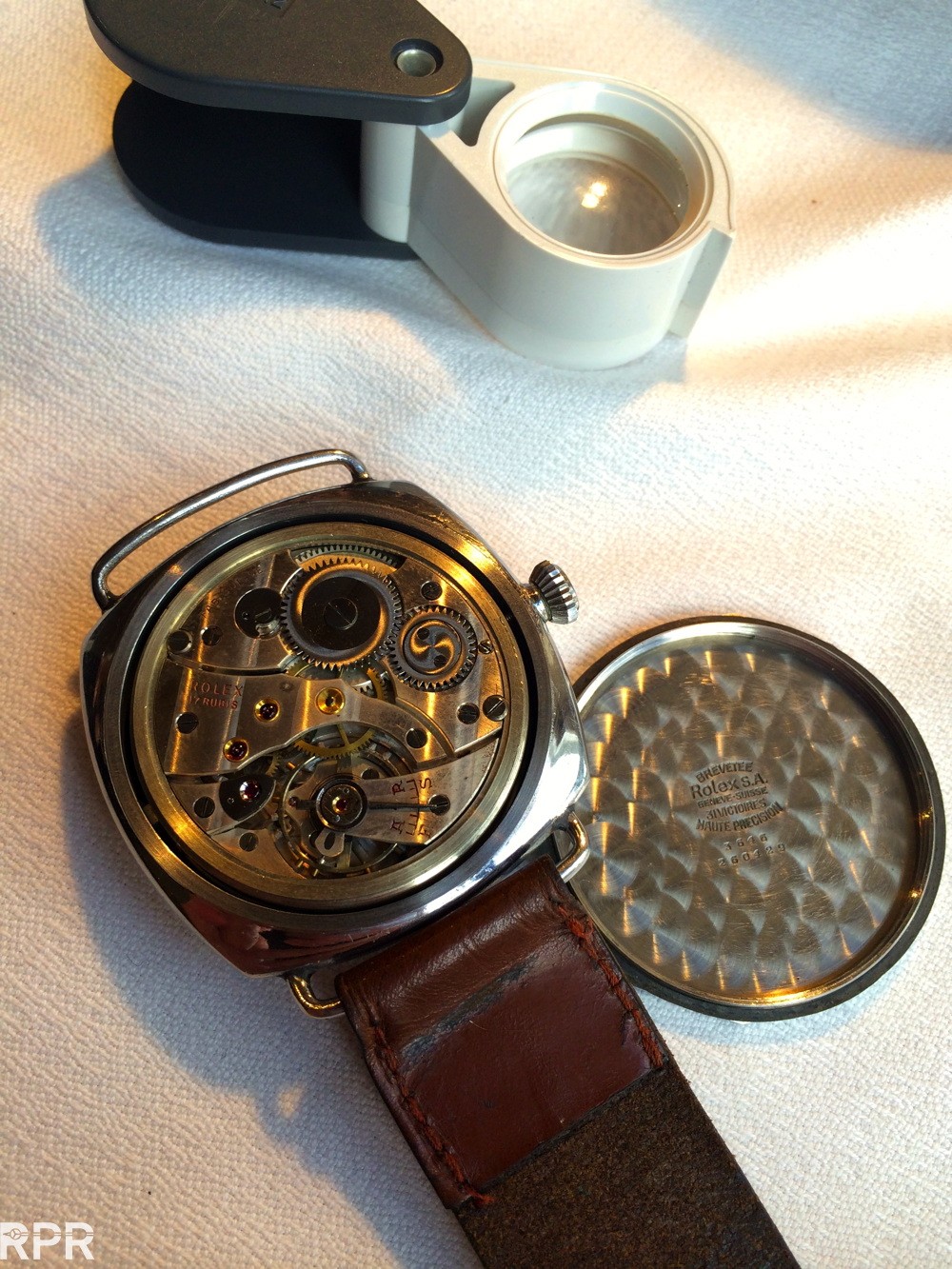 Big Cock 😉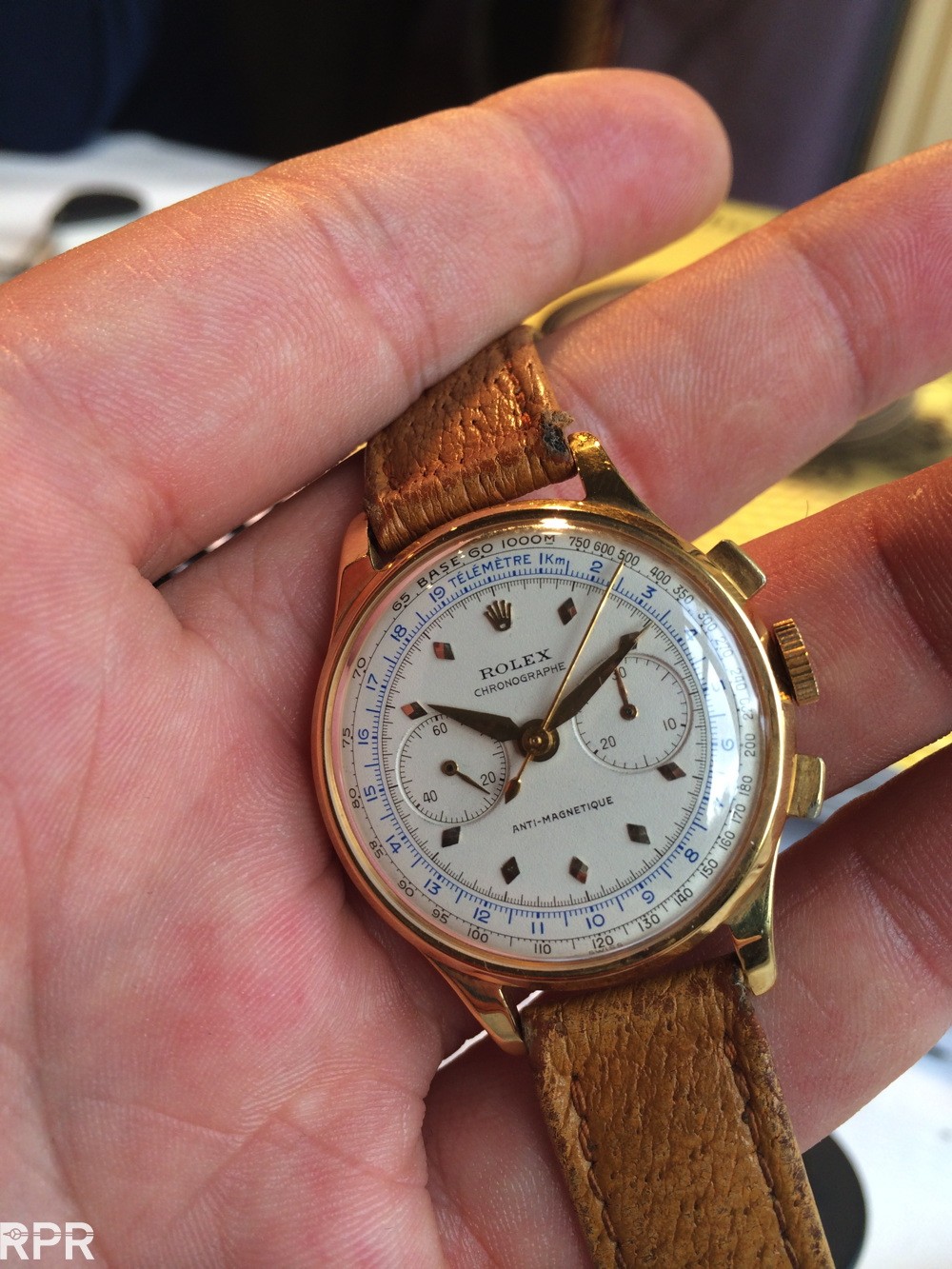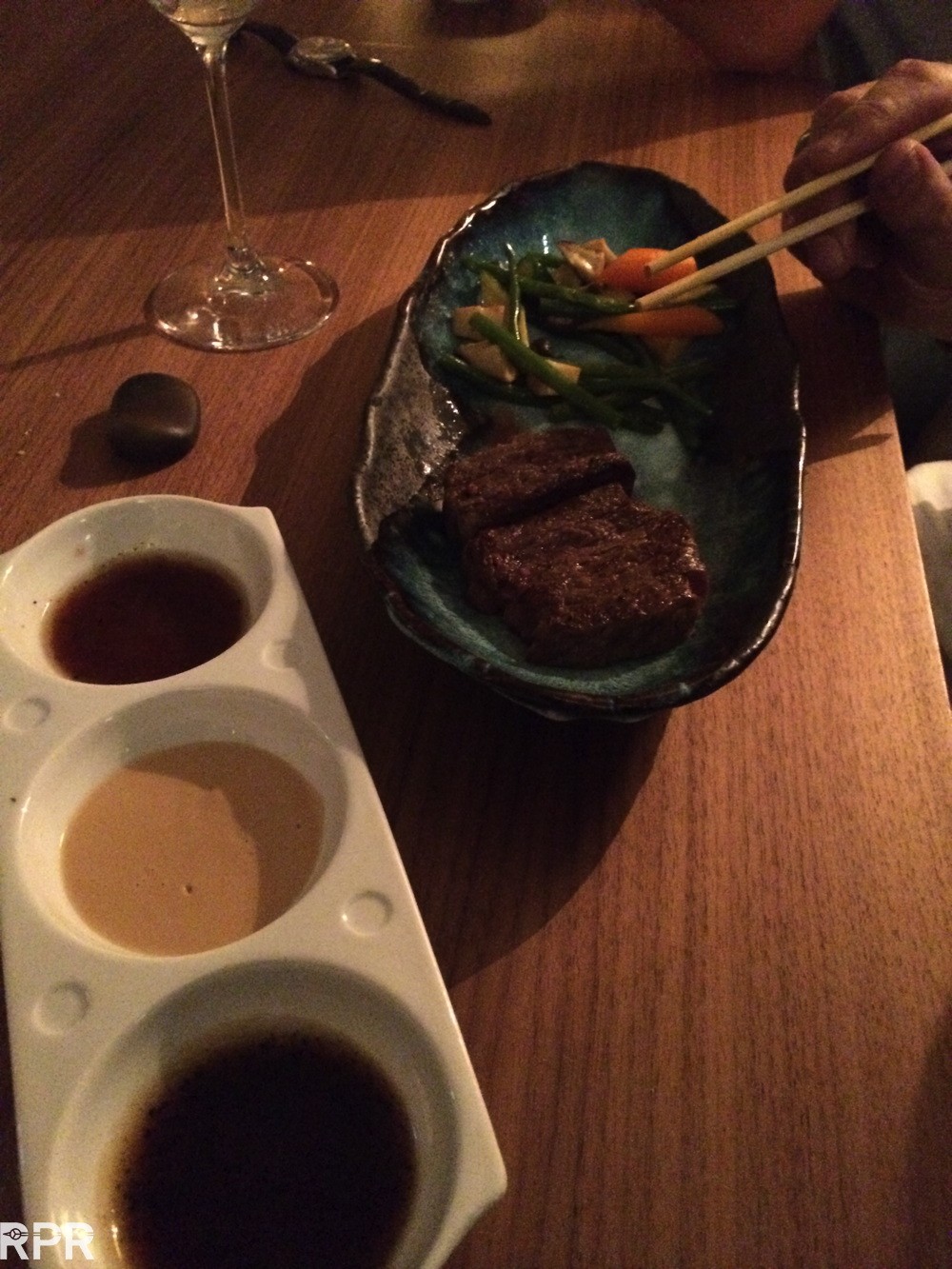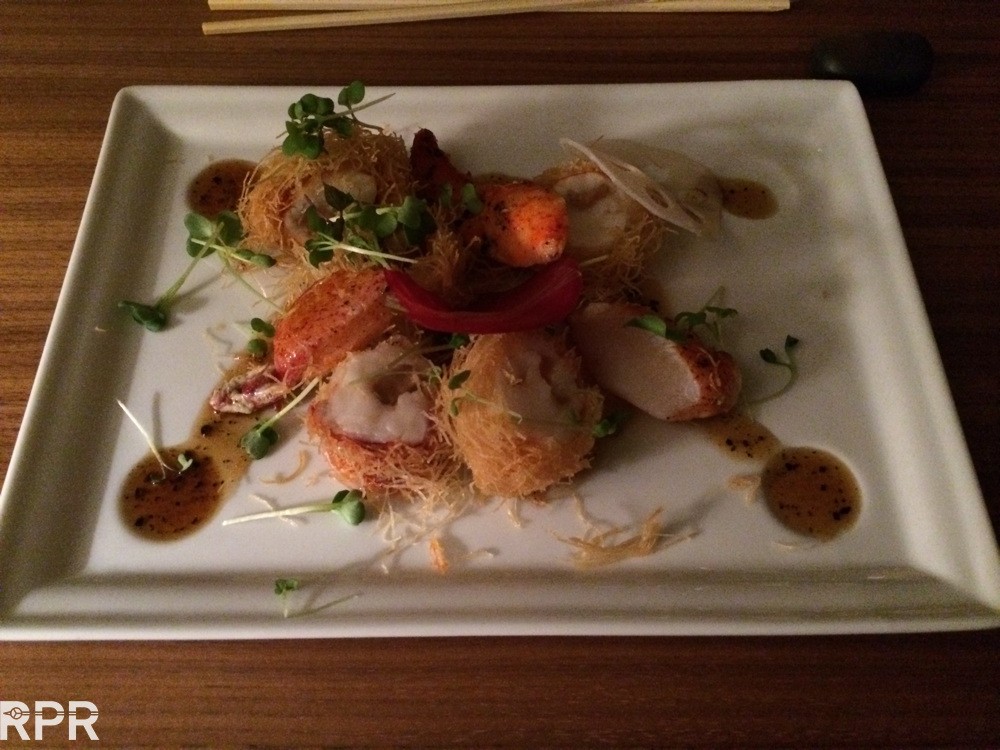 Friends!..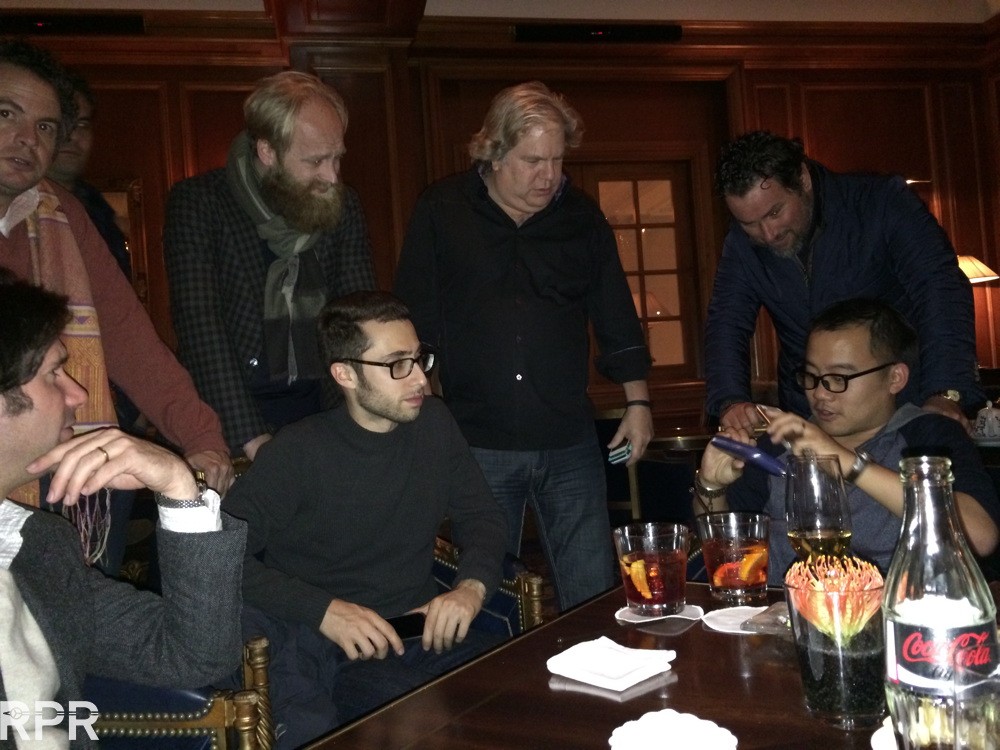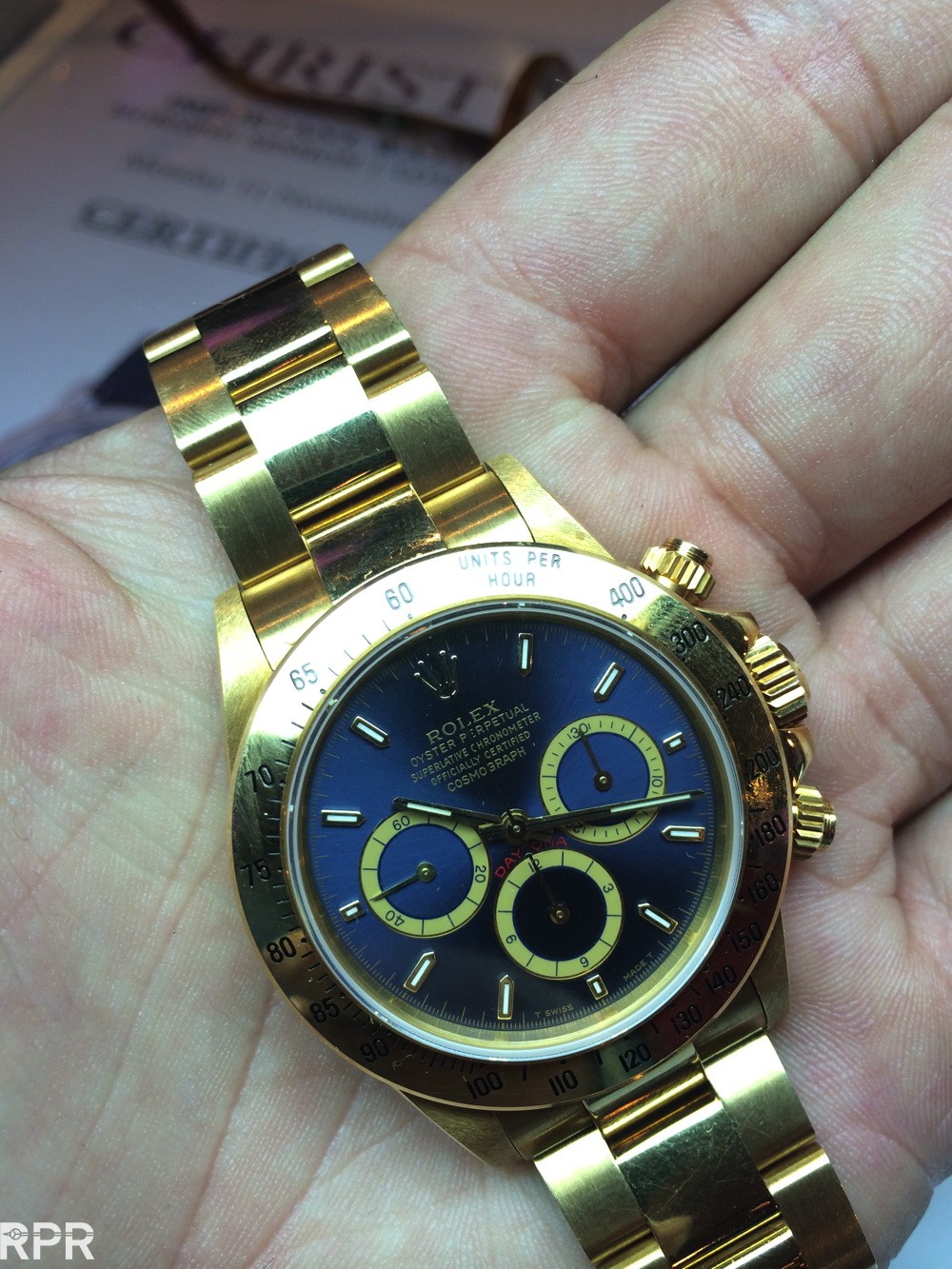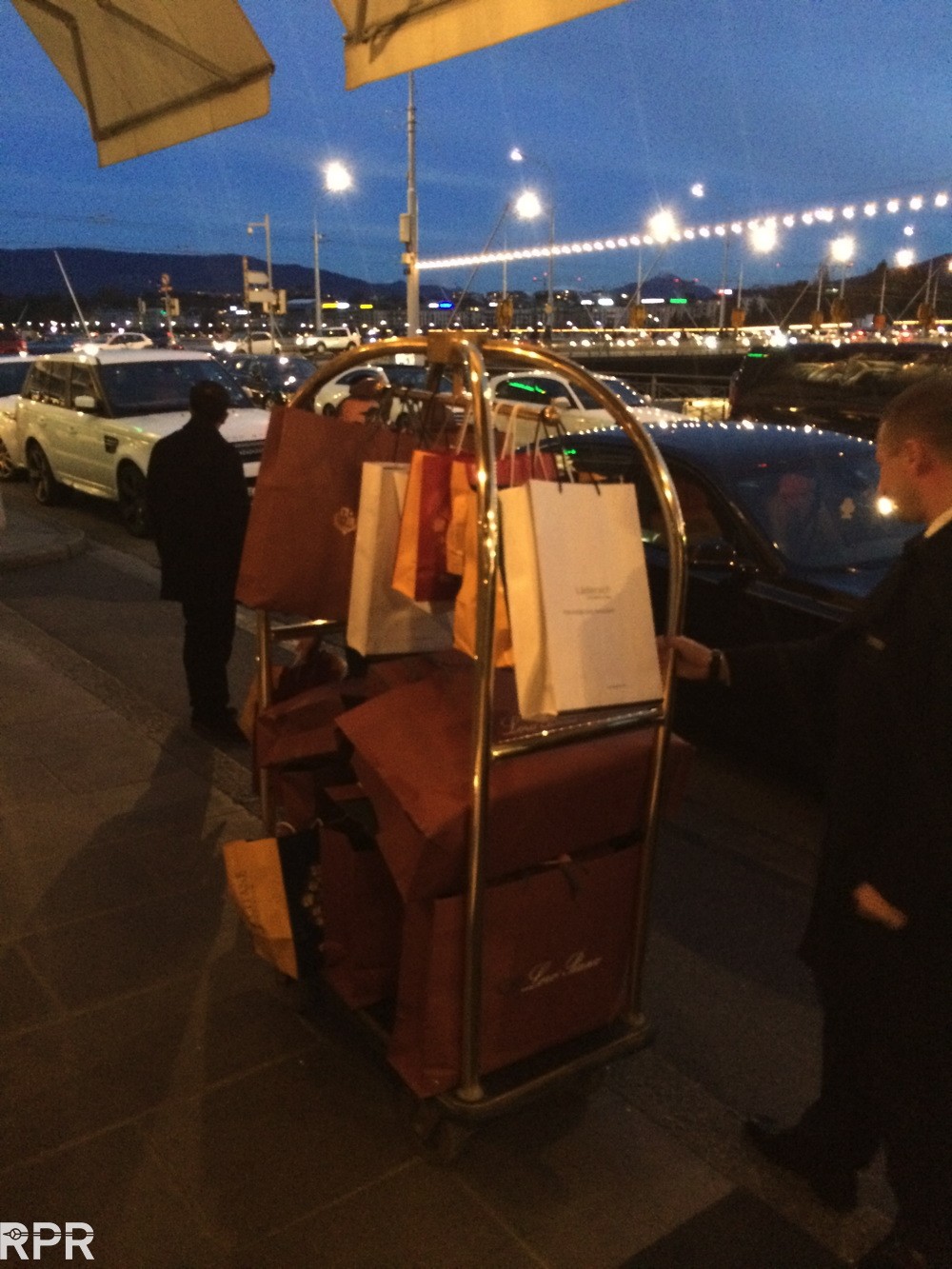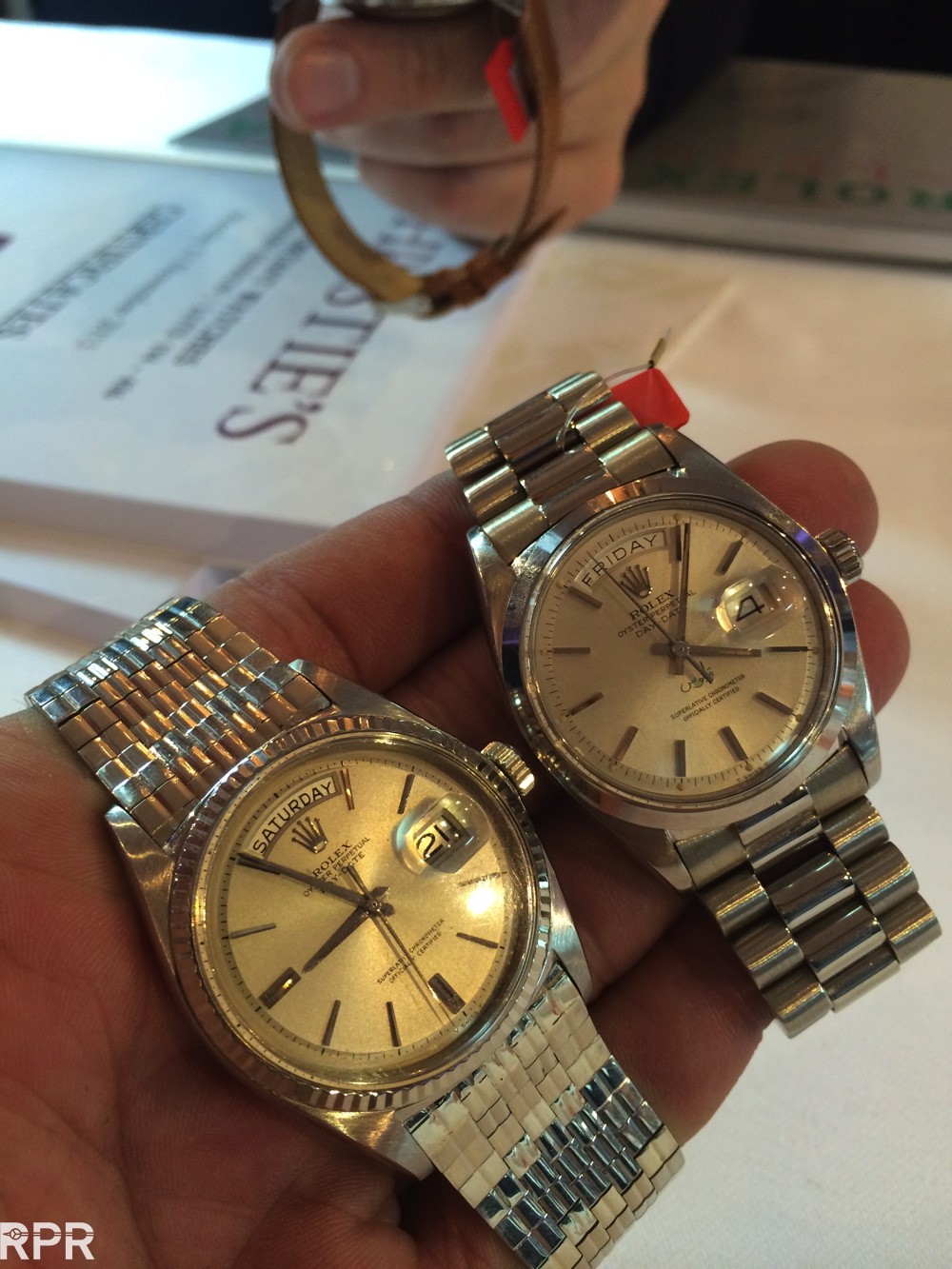 570 Patek Philippe..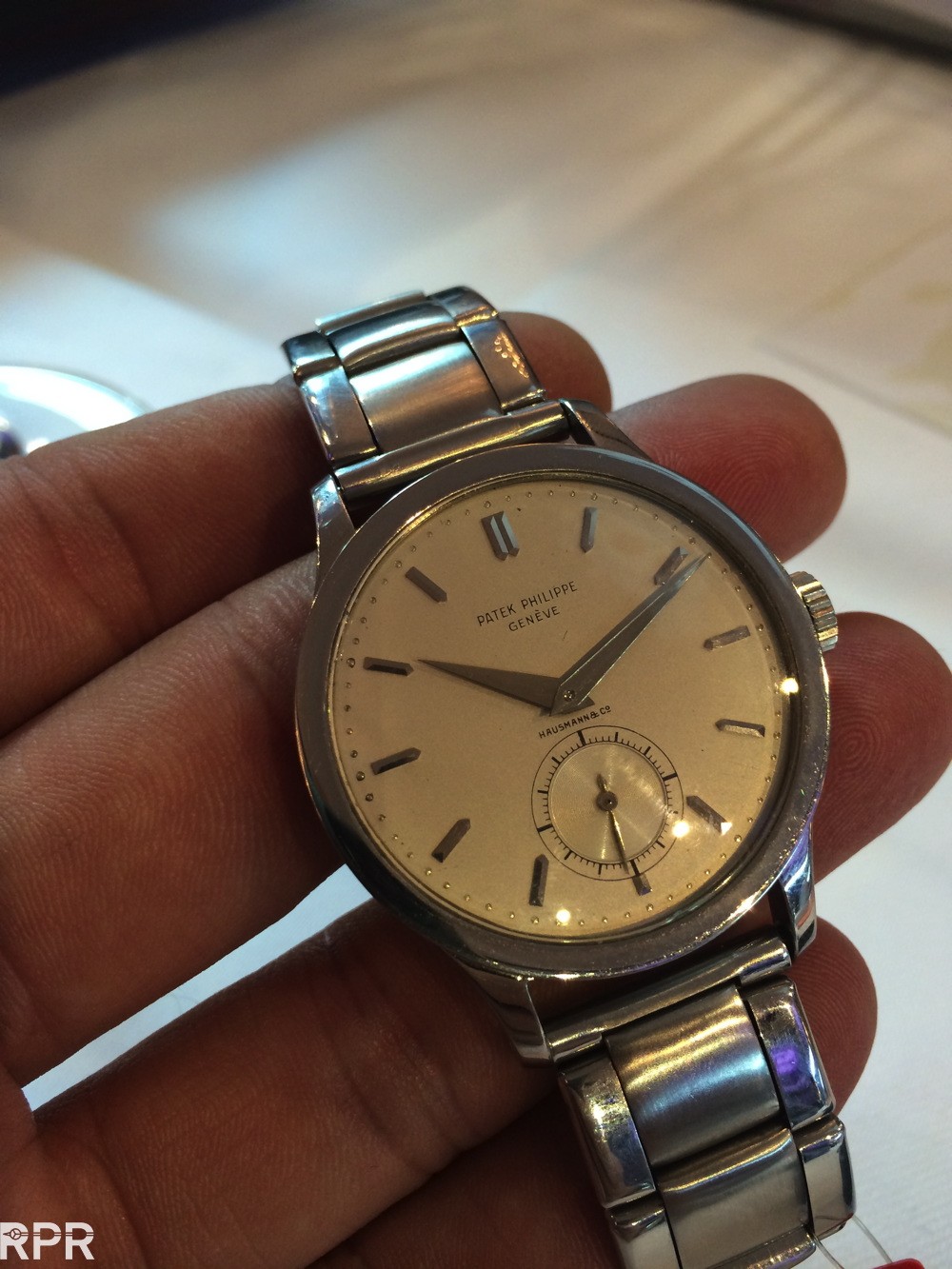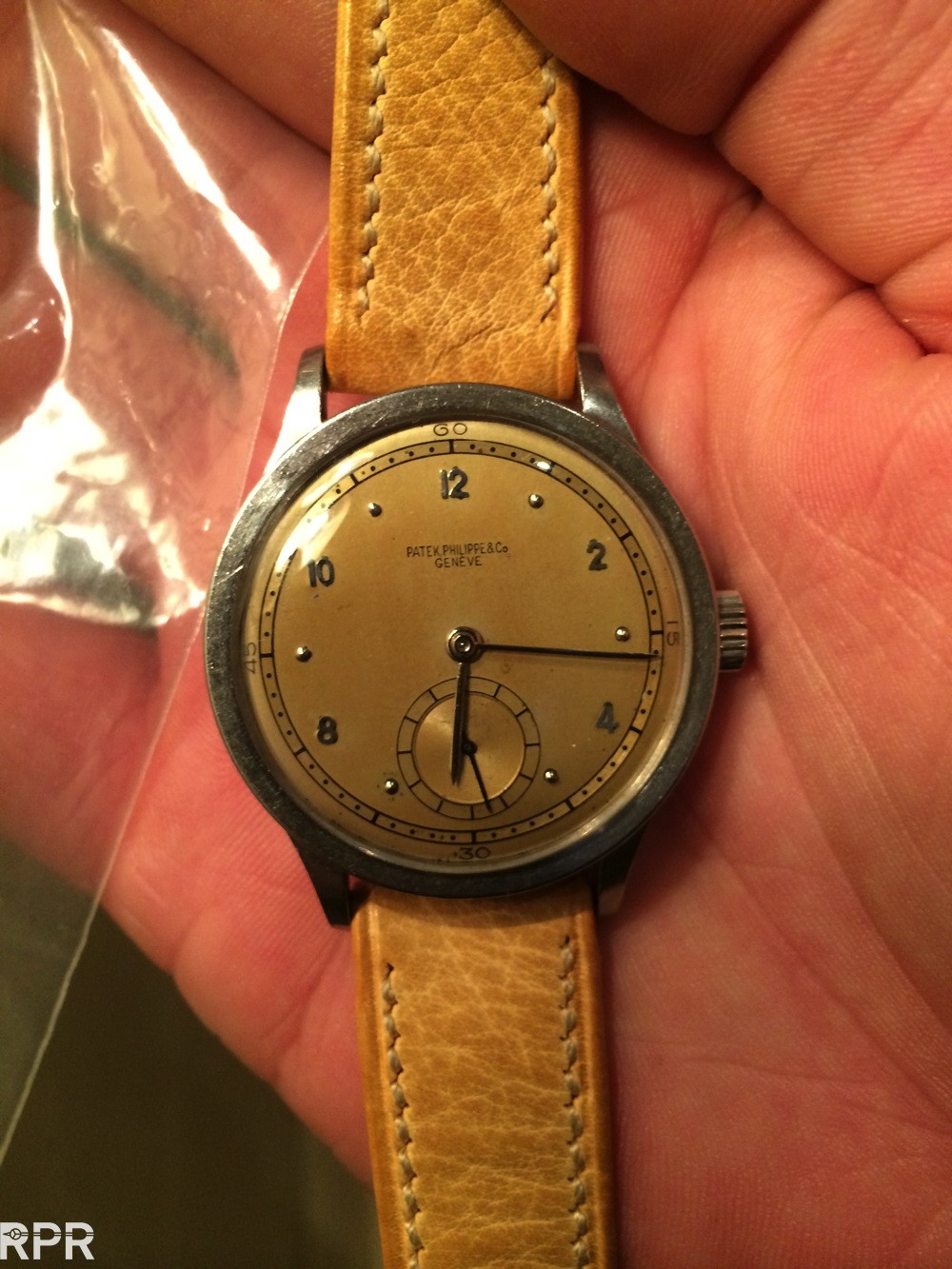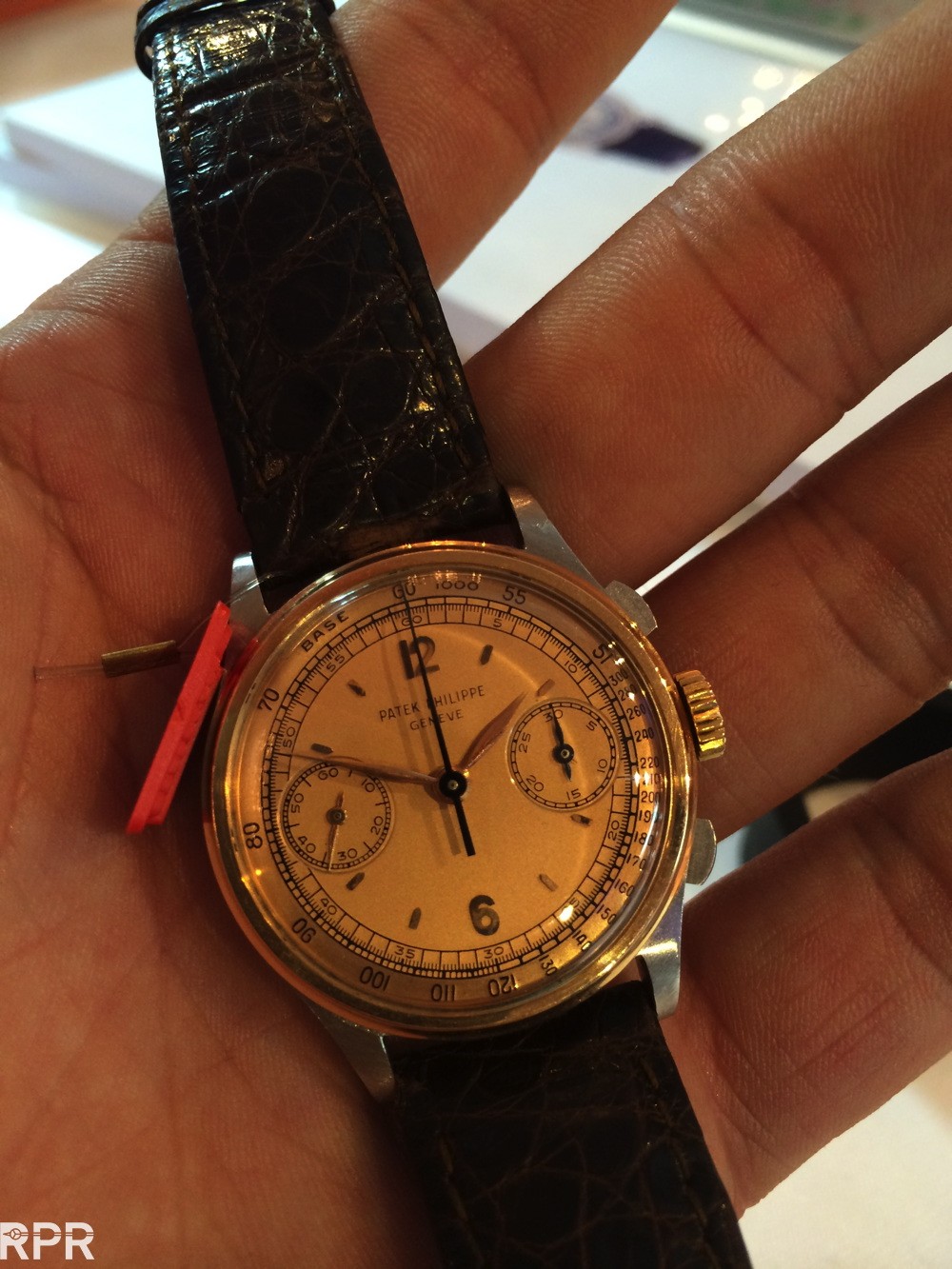 Super elegant sporty Brequet… Use to one of Kennedy's!..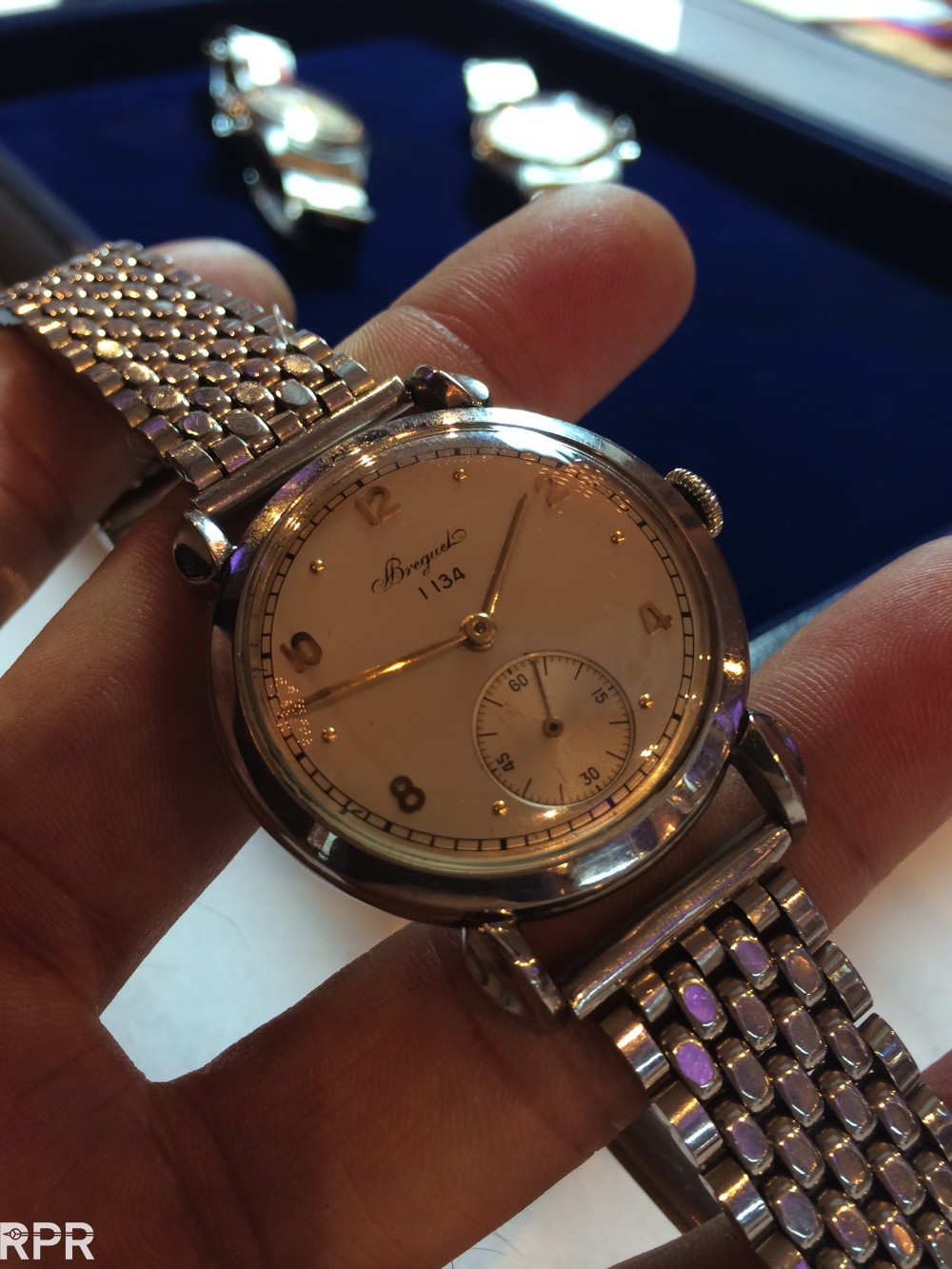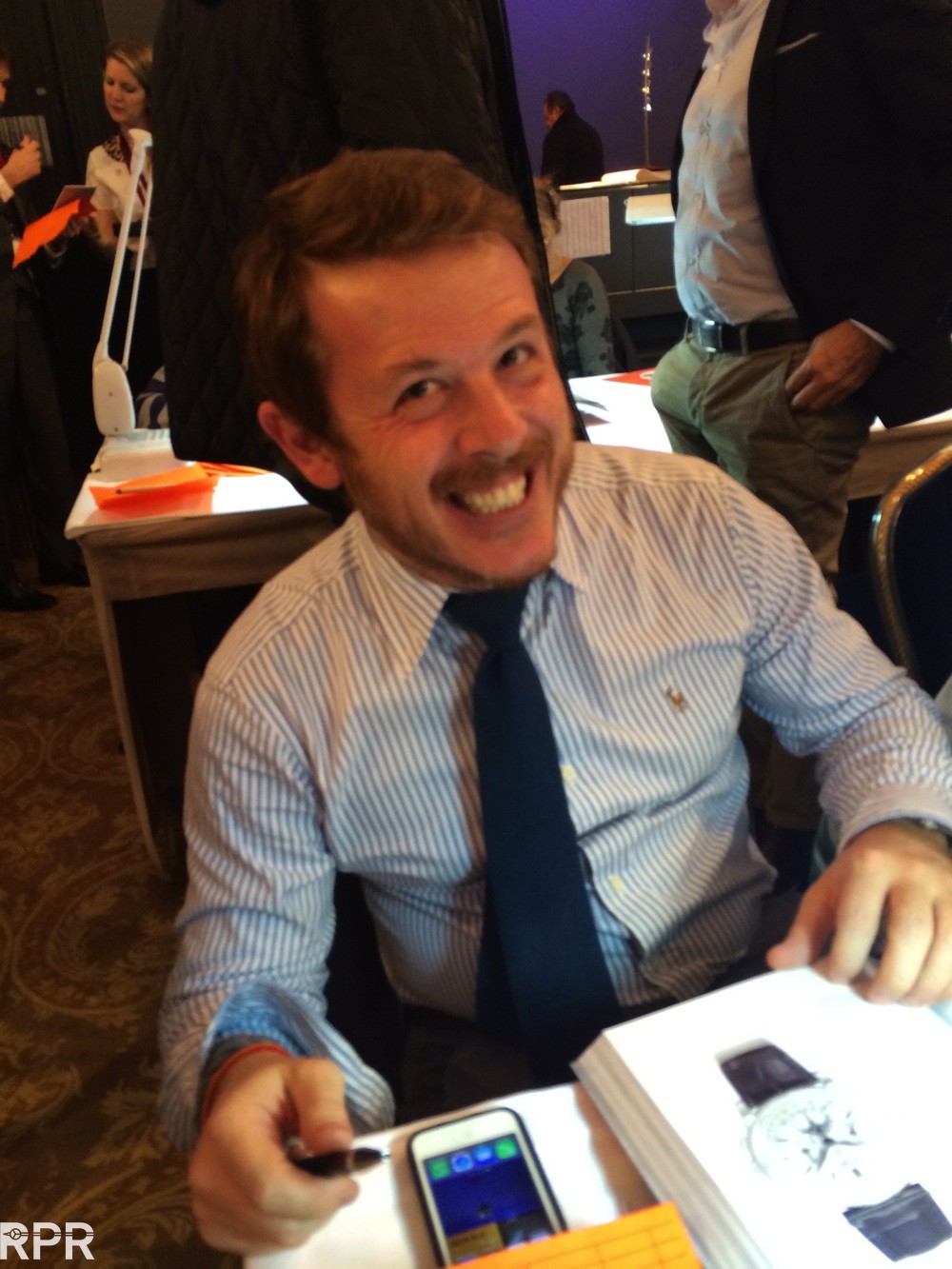 Breguet that sold some years ago for 3.5 million going for 1 million now..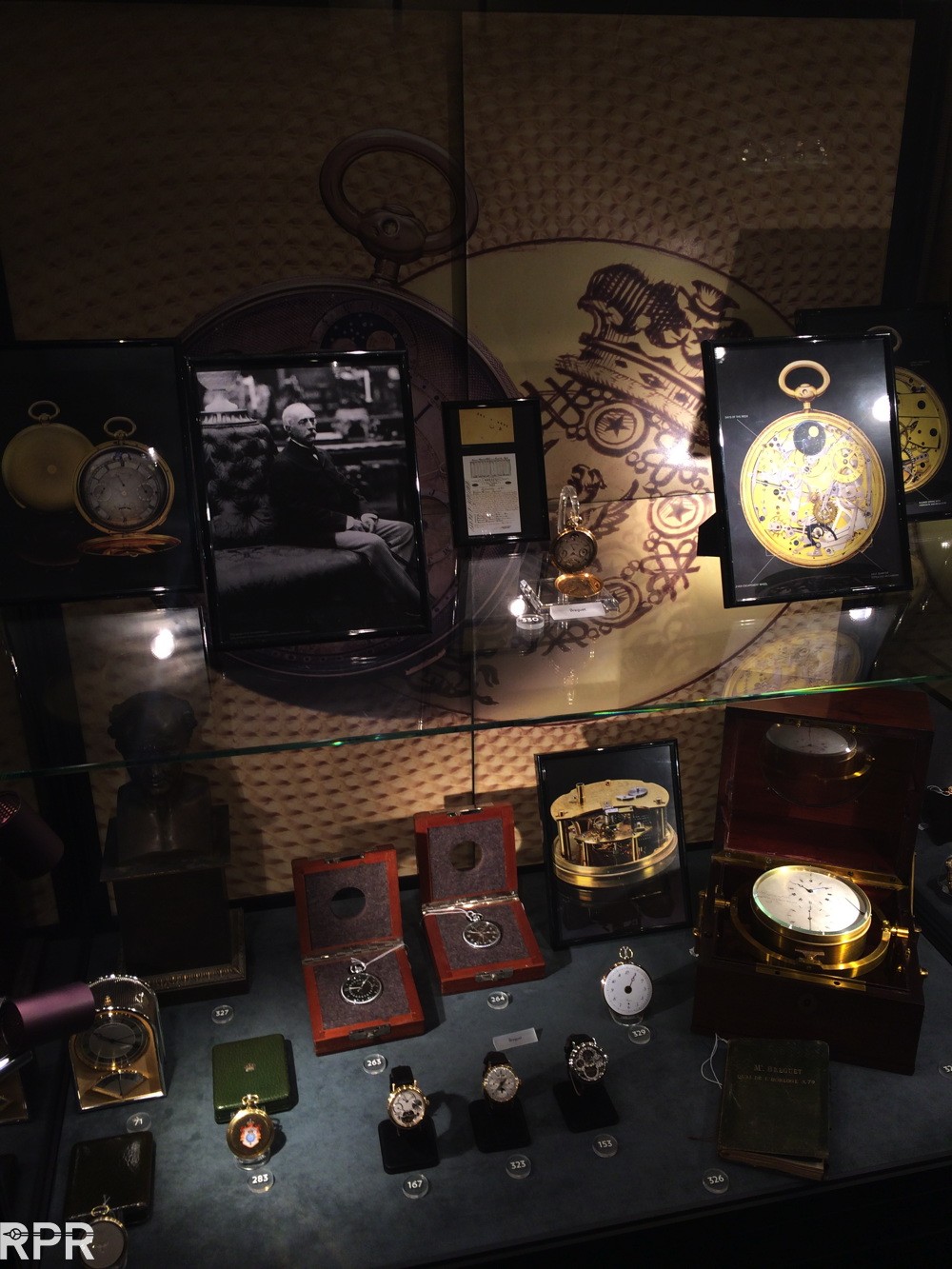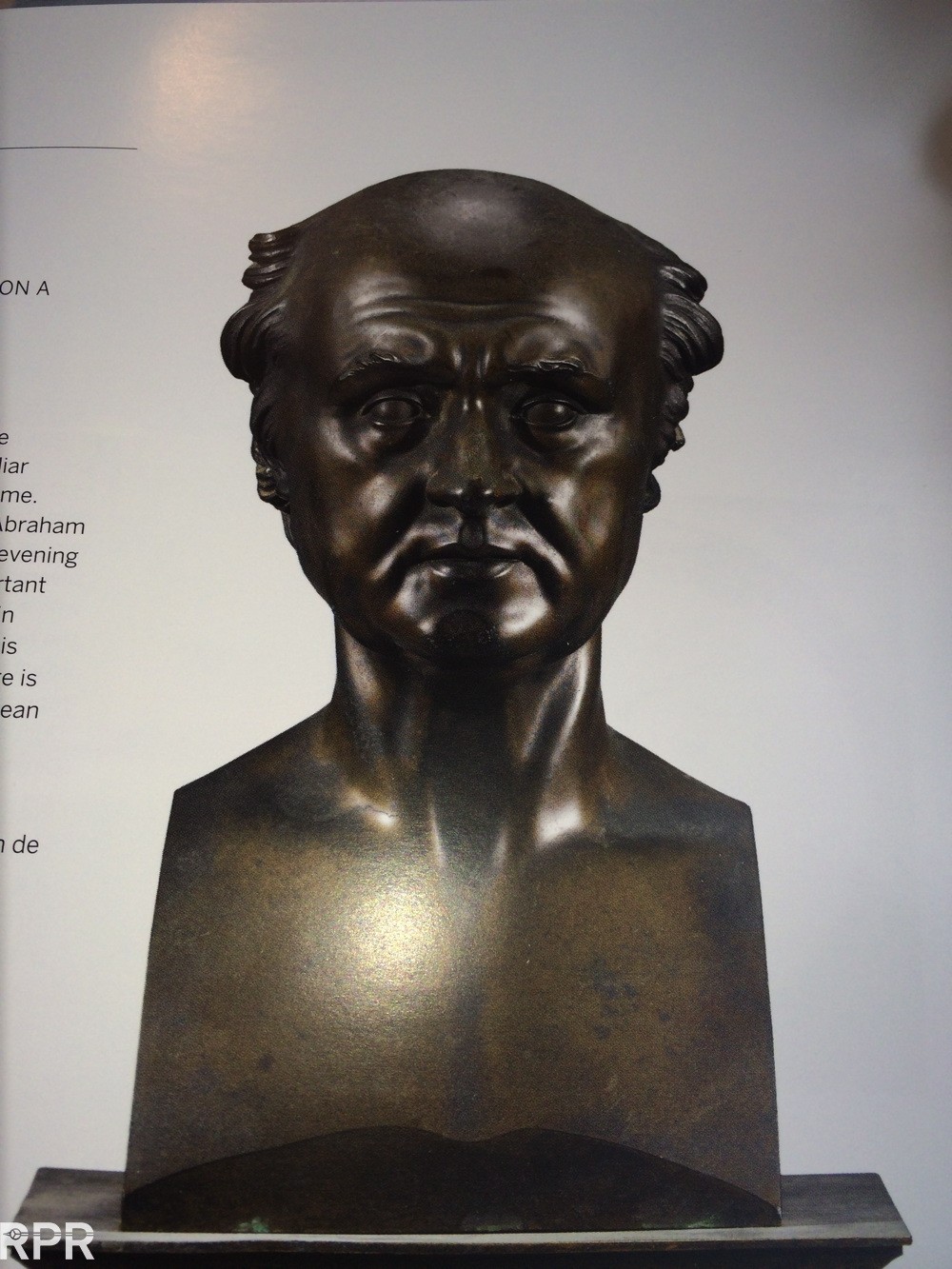 Very elegant pink gold Rolex chronometer, sold by Philippe Reguin from Geneva going to a crazy roman friend! Happy for you, what a steal 😉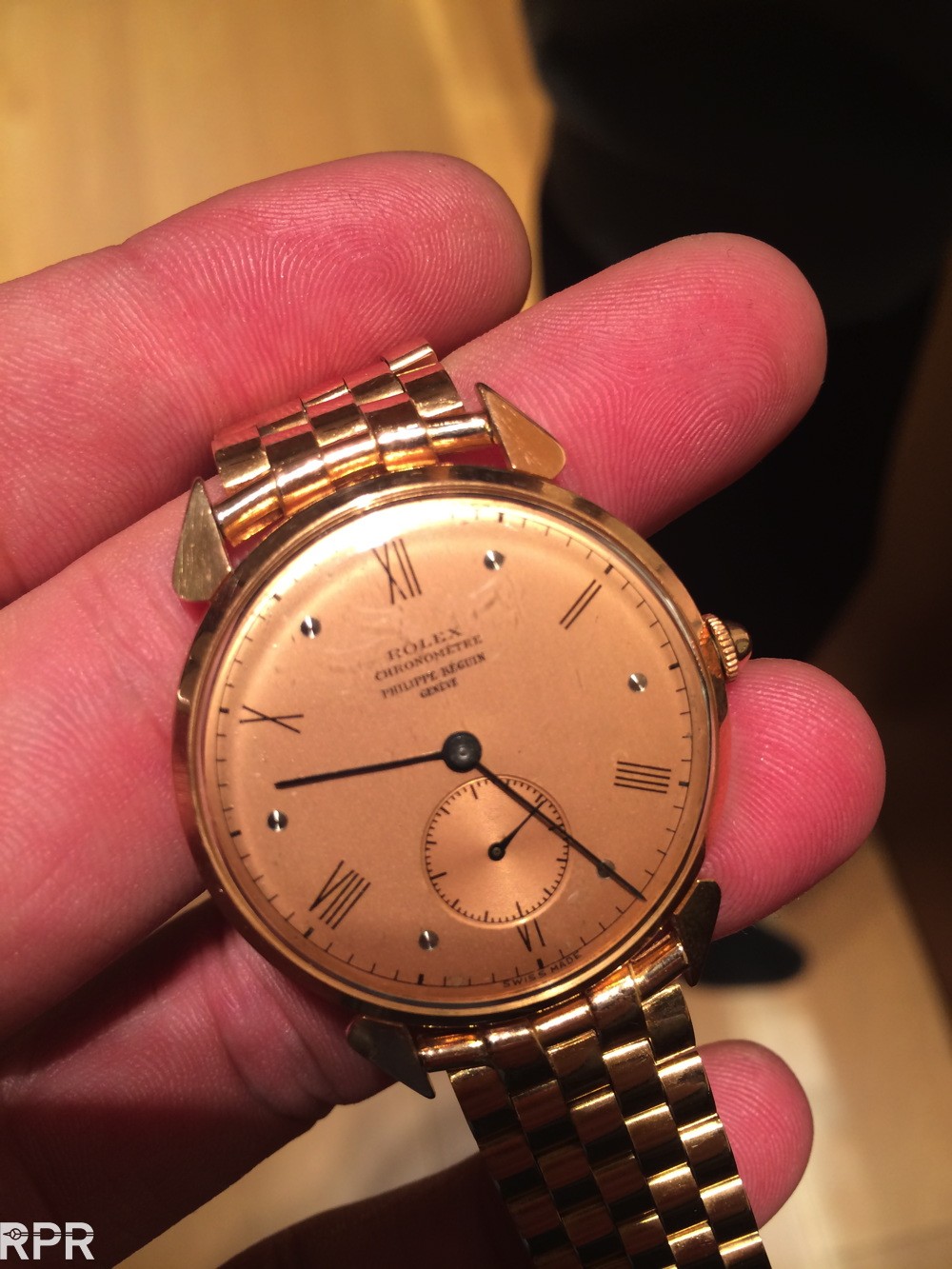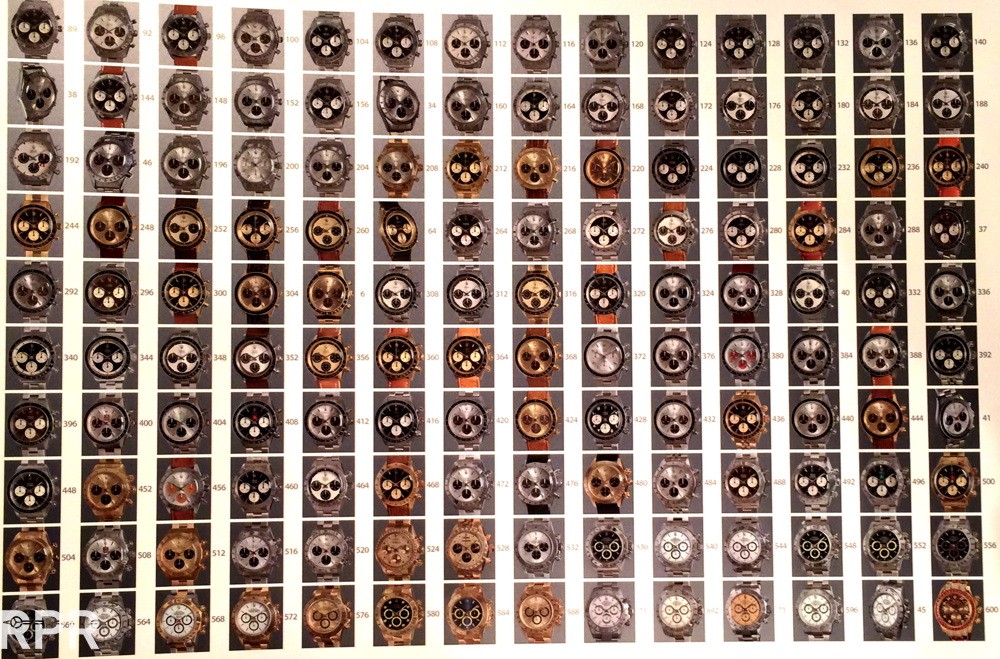 Coming up for sale in HK with Sam.. Congrates again for your move up!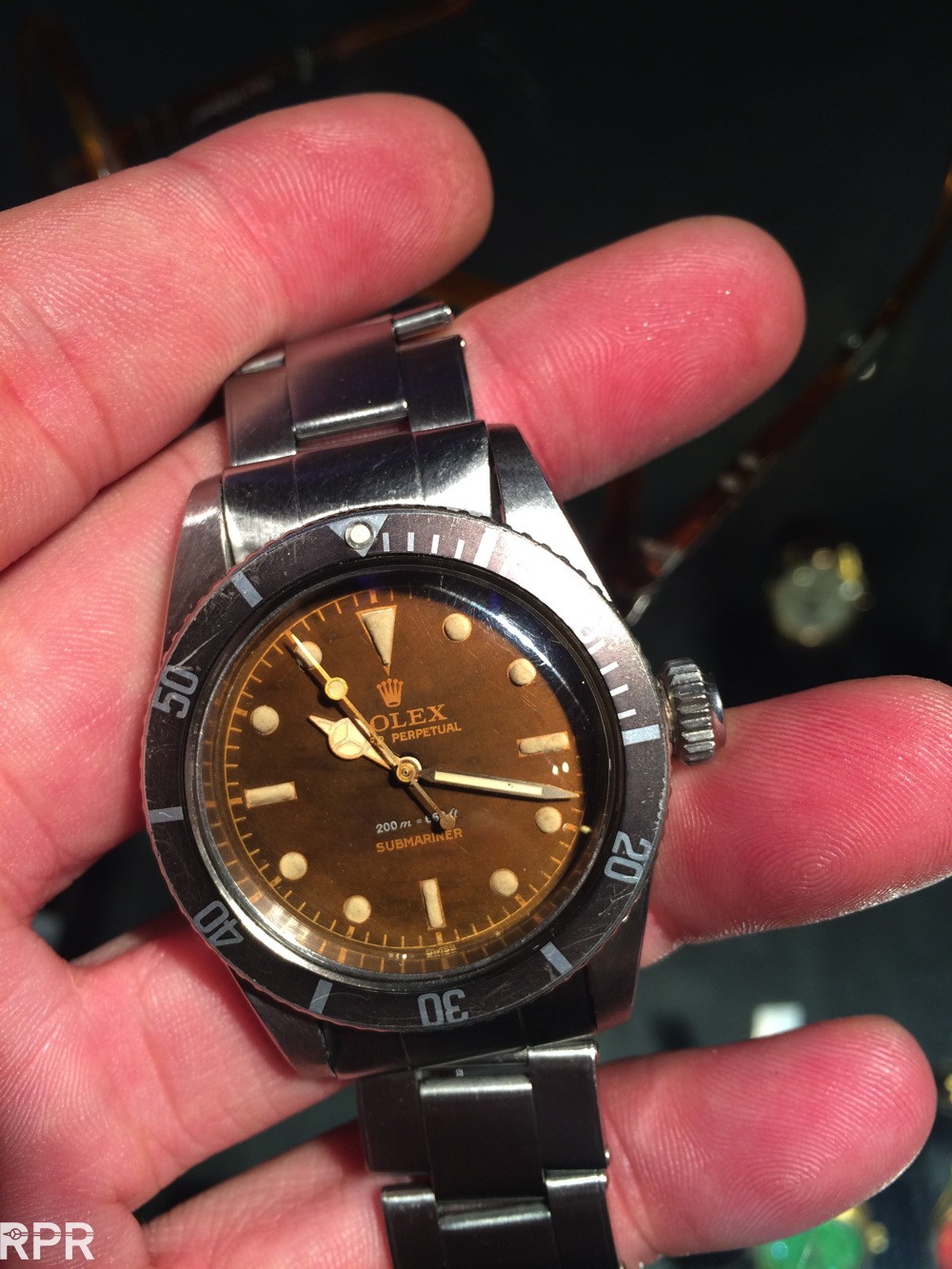 Stella collection for sale also at HK soon..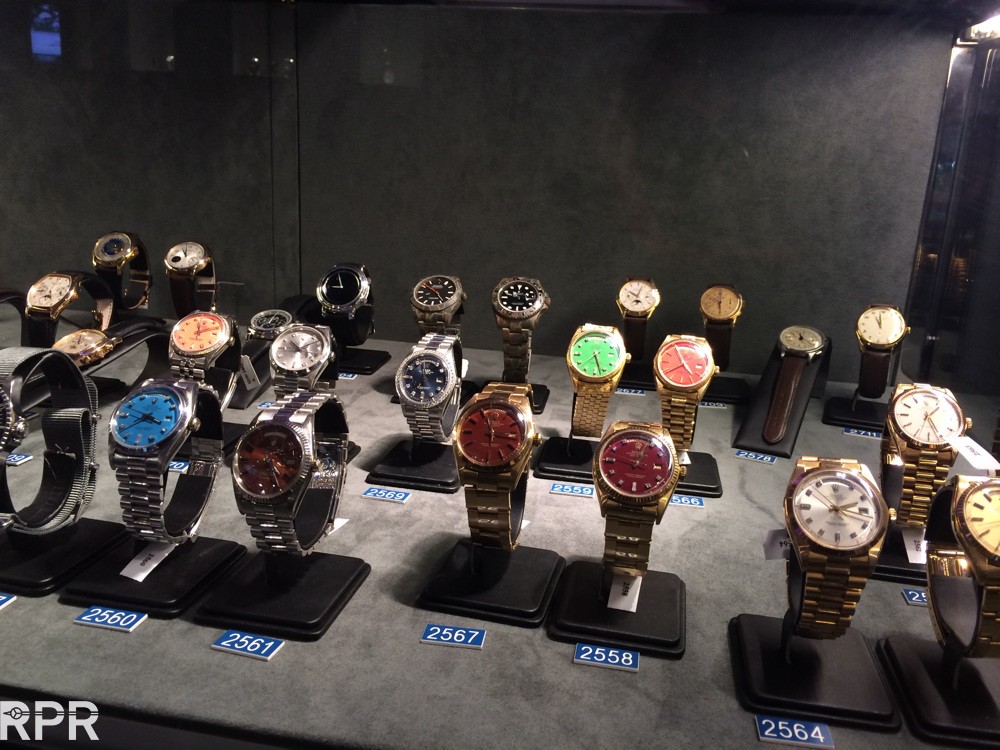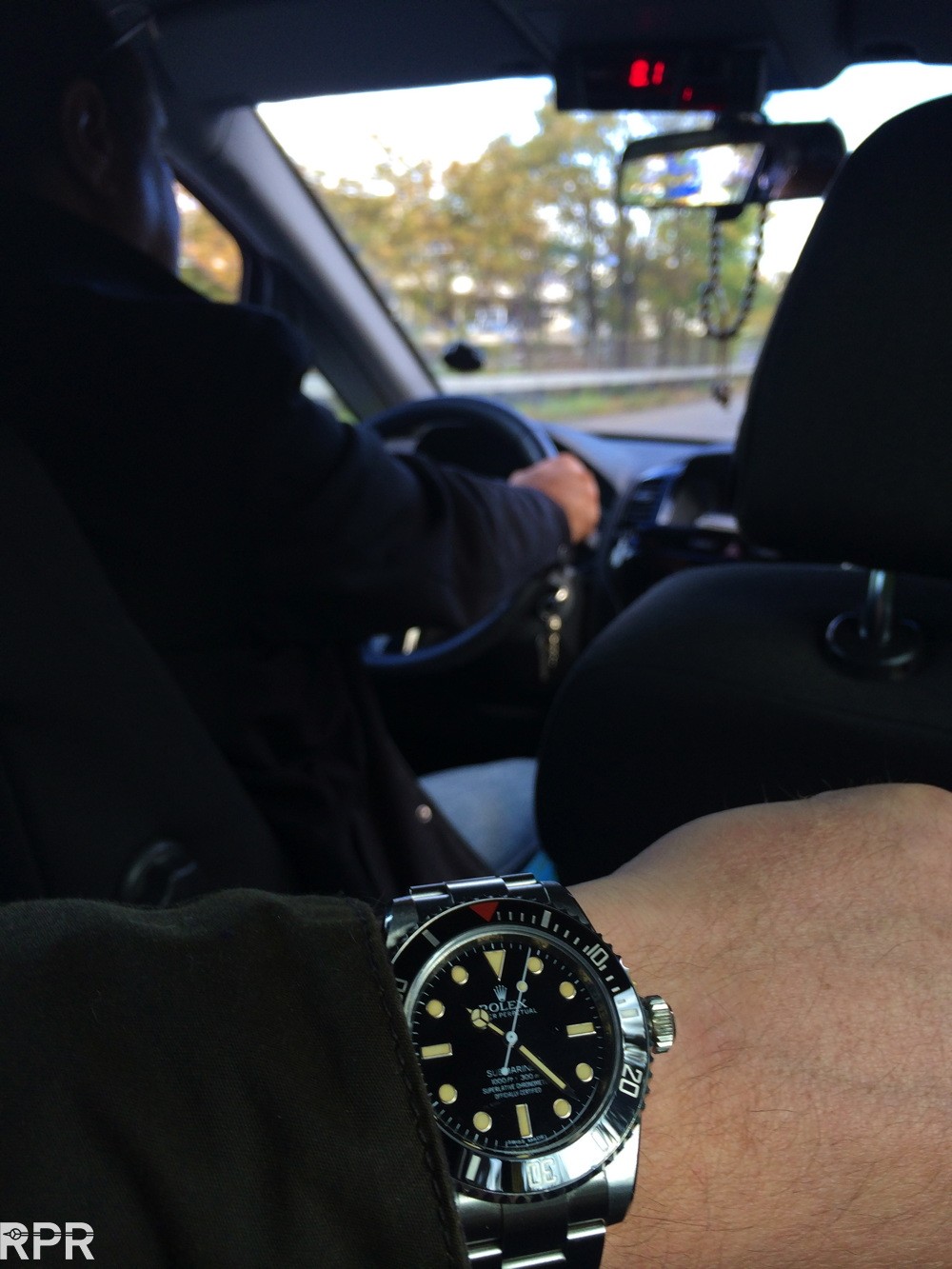 Steel !! Lange & Sohne Double Split Flyback from former Lange Ceo, cool!!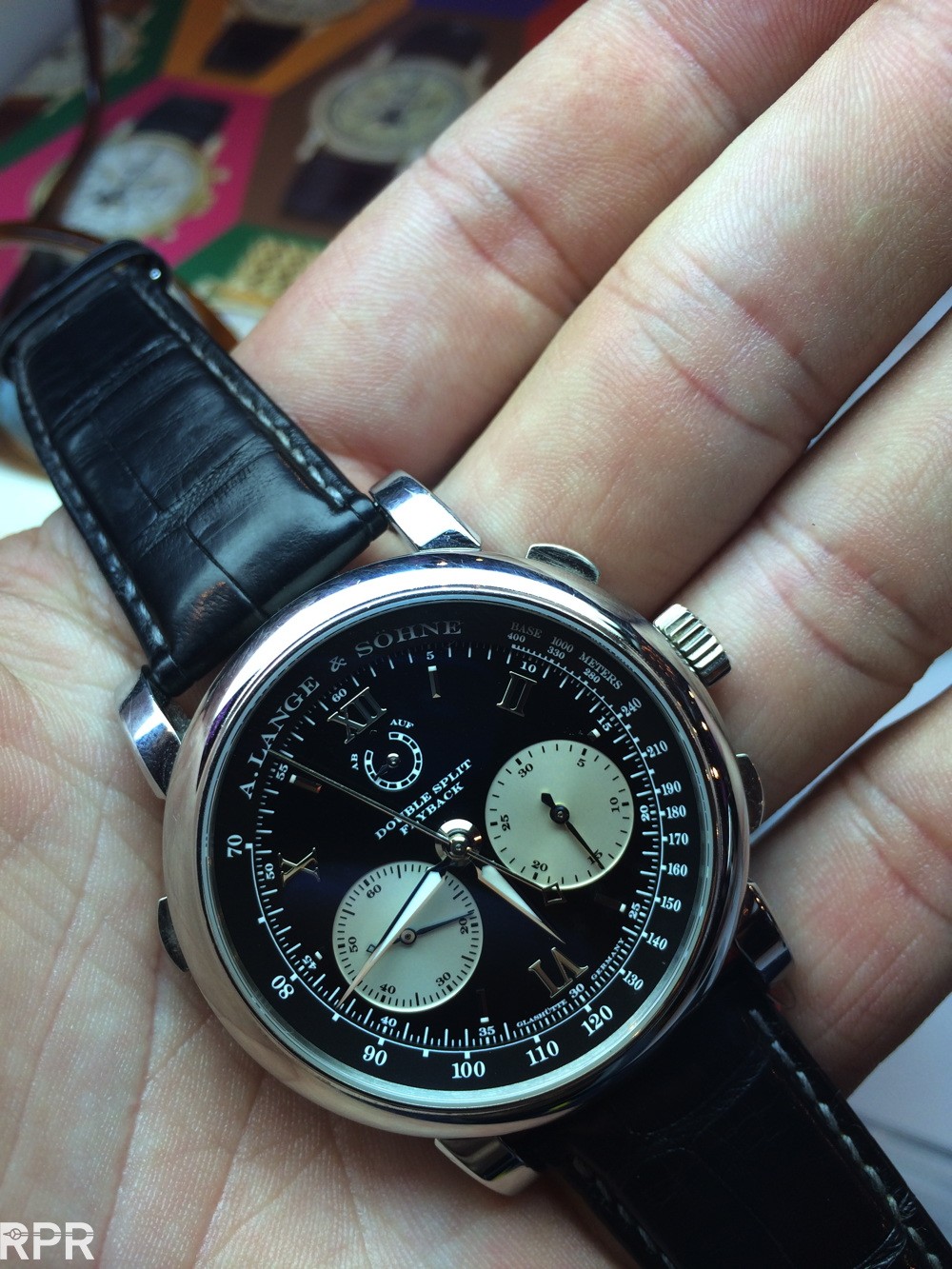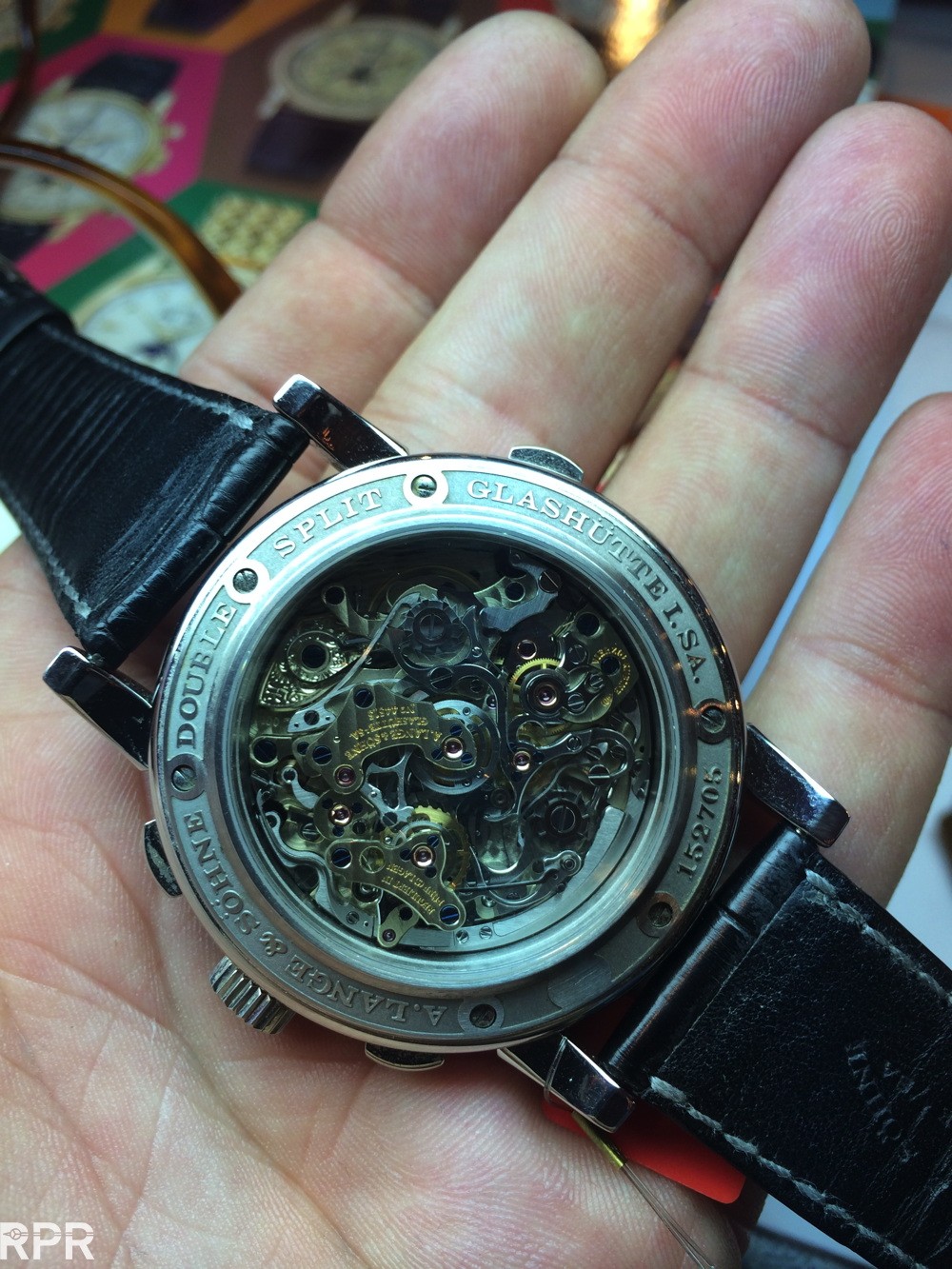 Very interesting Rolex I still can't believe I missed it. If the owner reads here, please contact me!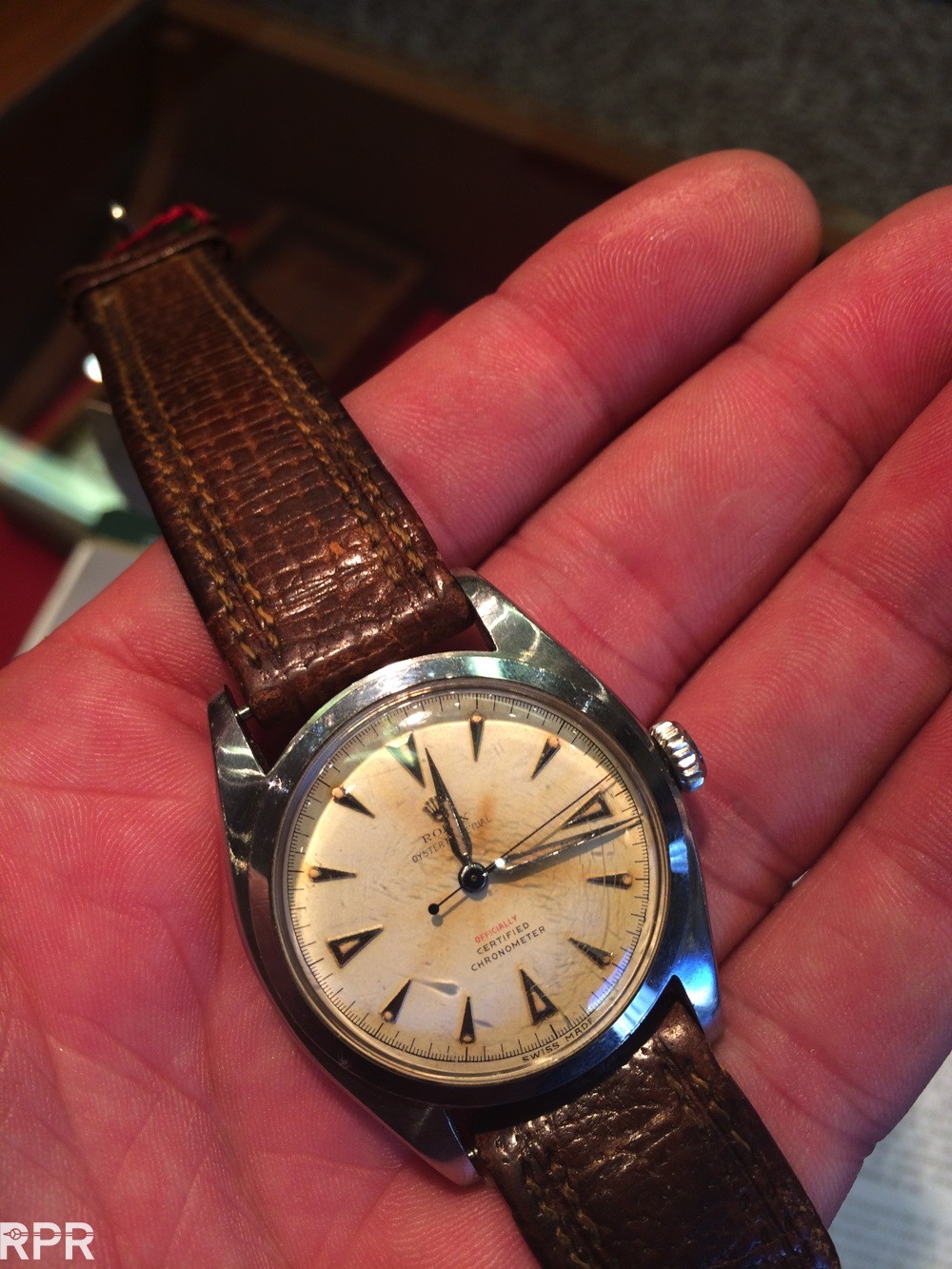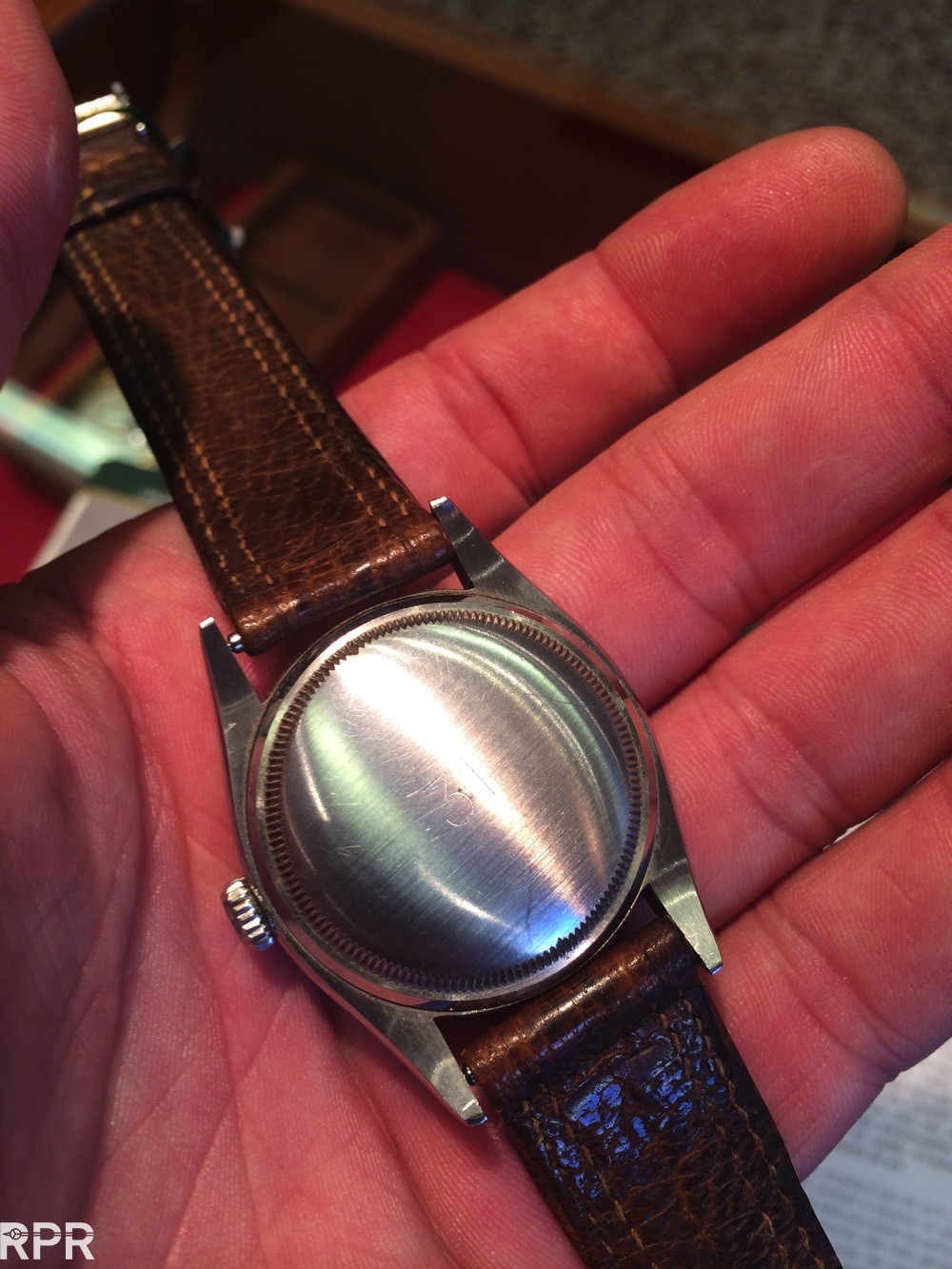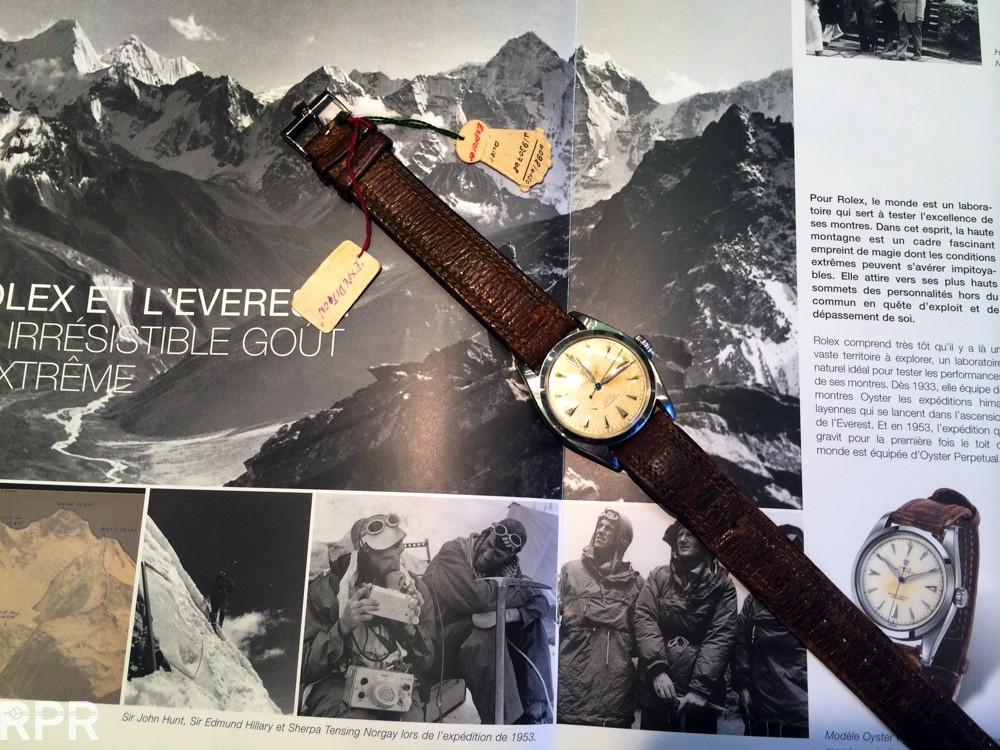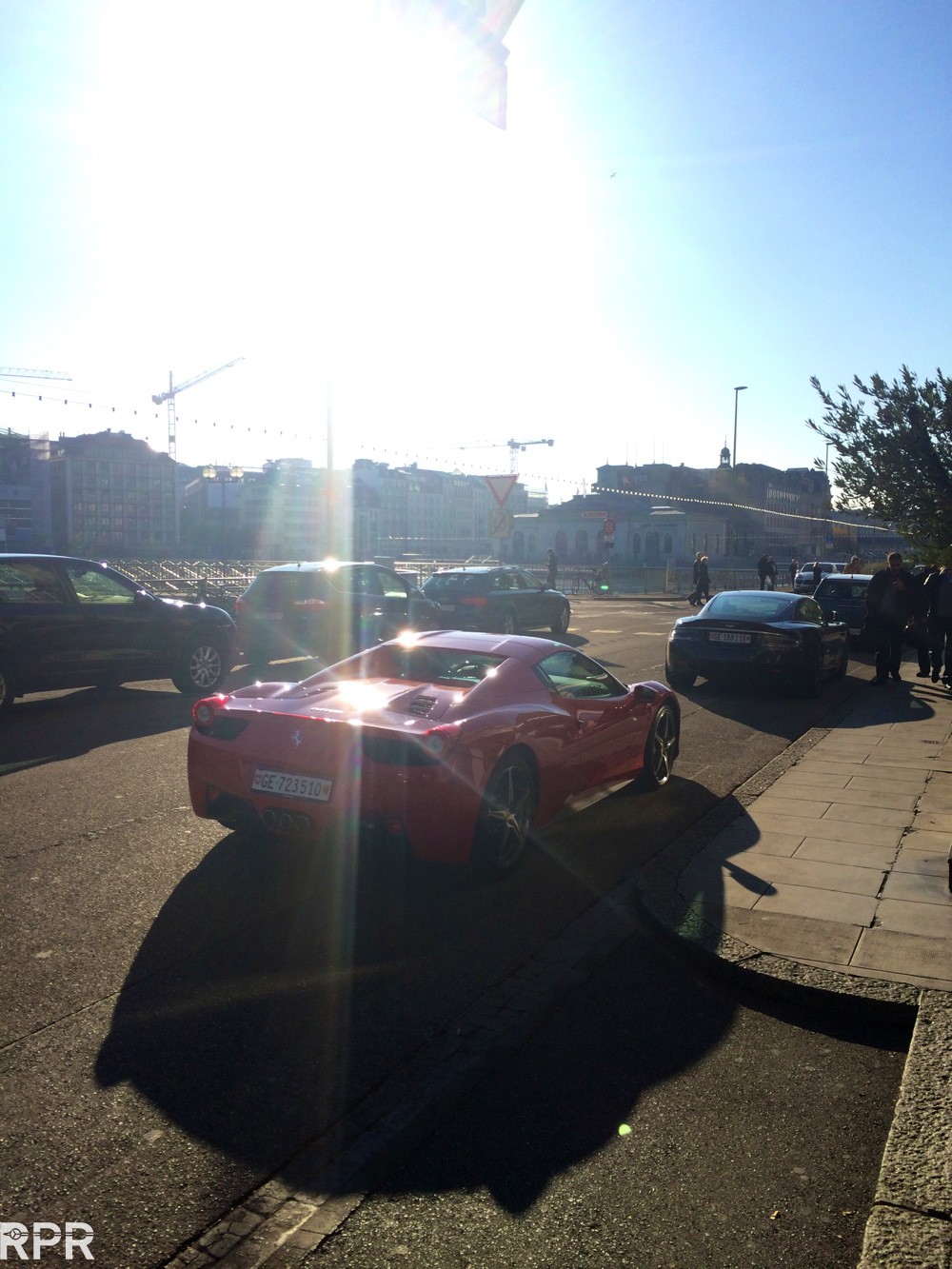 Sharp ref 2508 early Rolex Chronograph in rarely seen brown..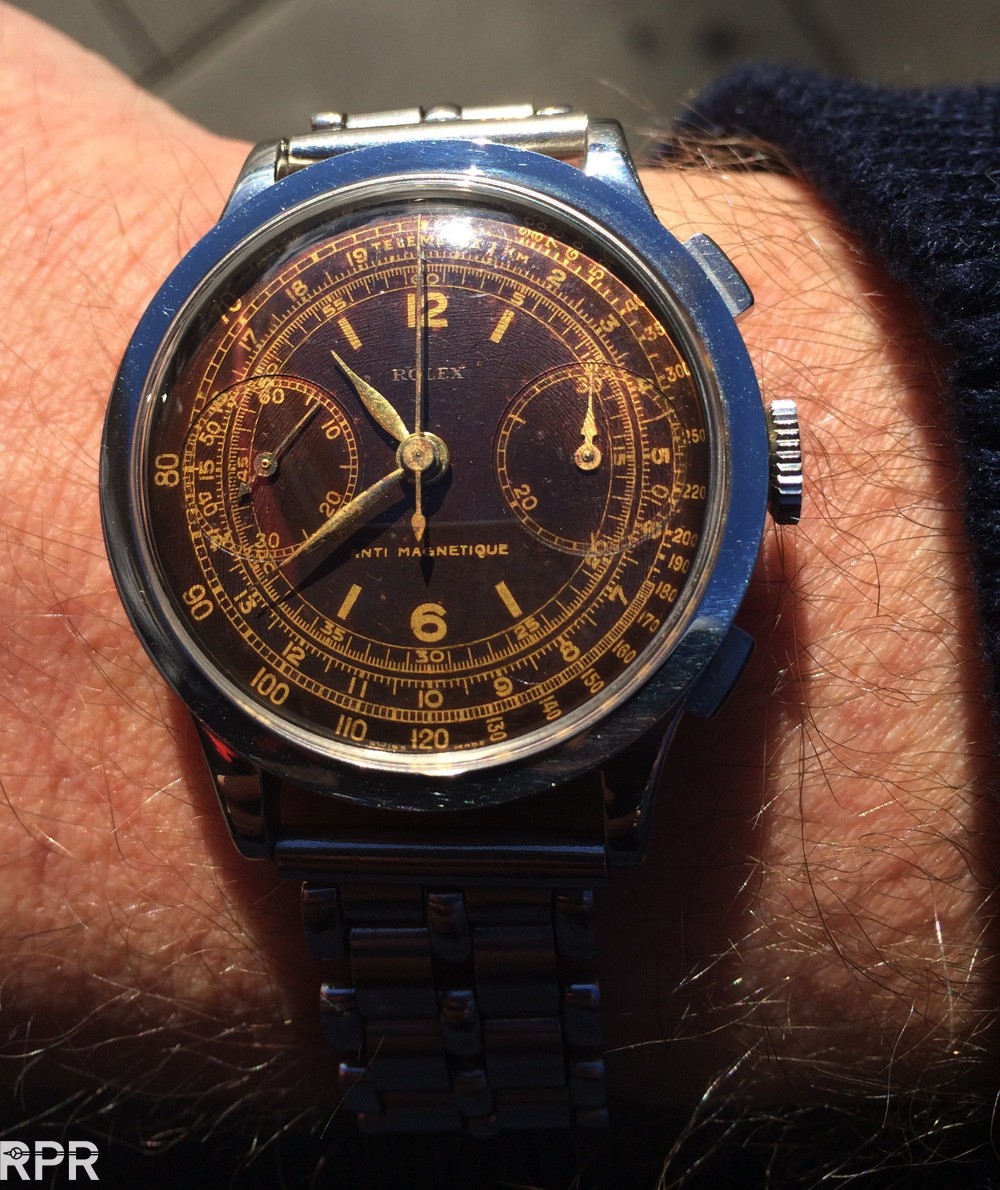 1.650.000 hammer for the pink gold 2499..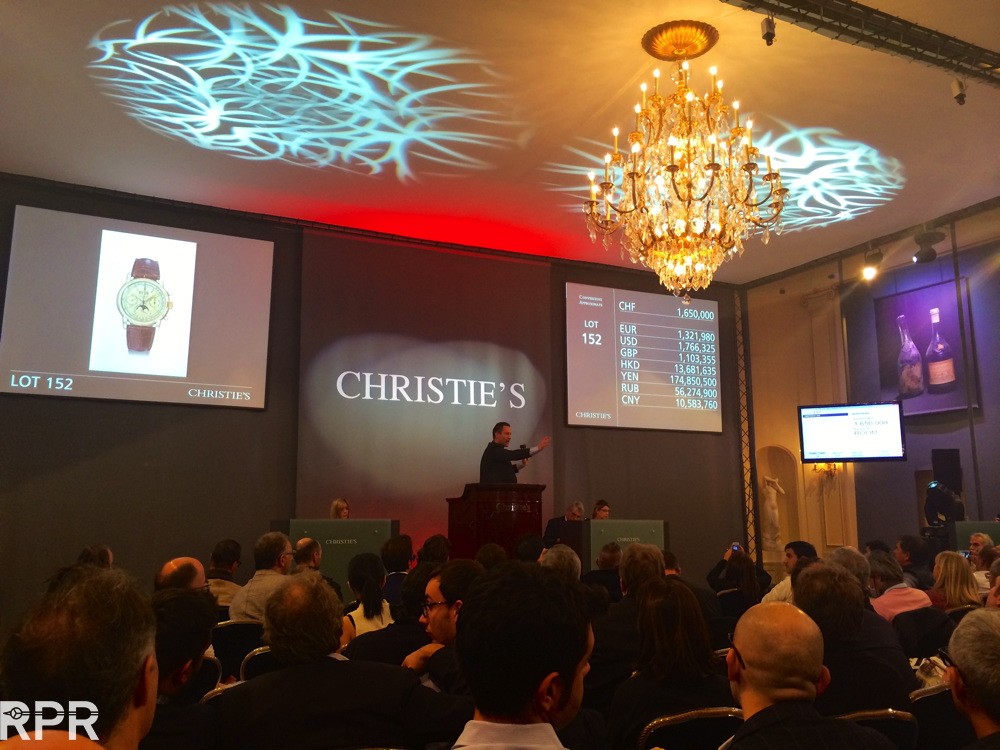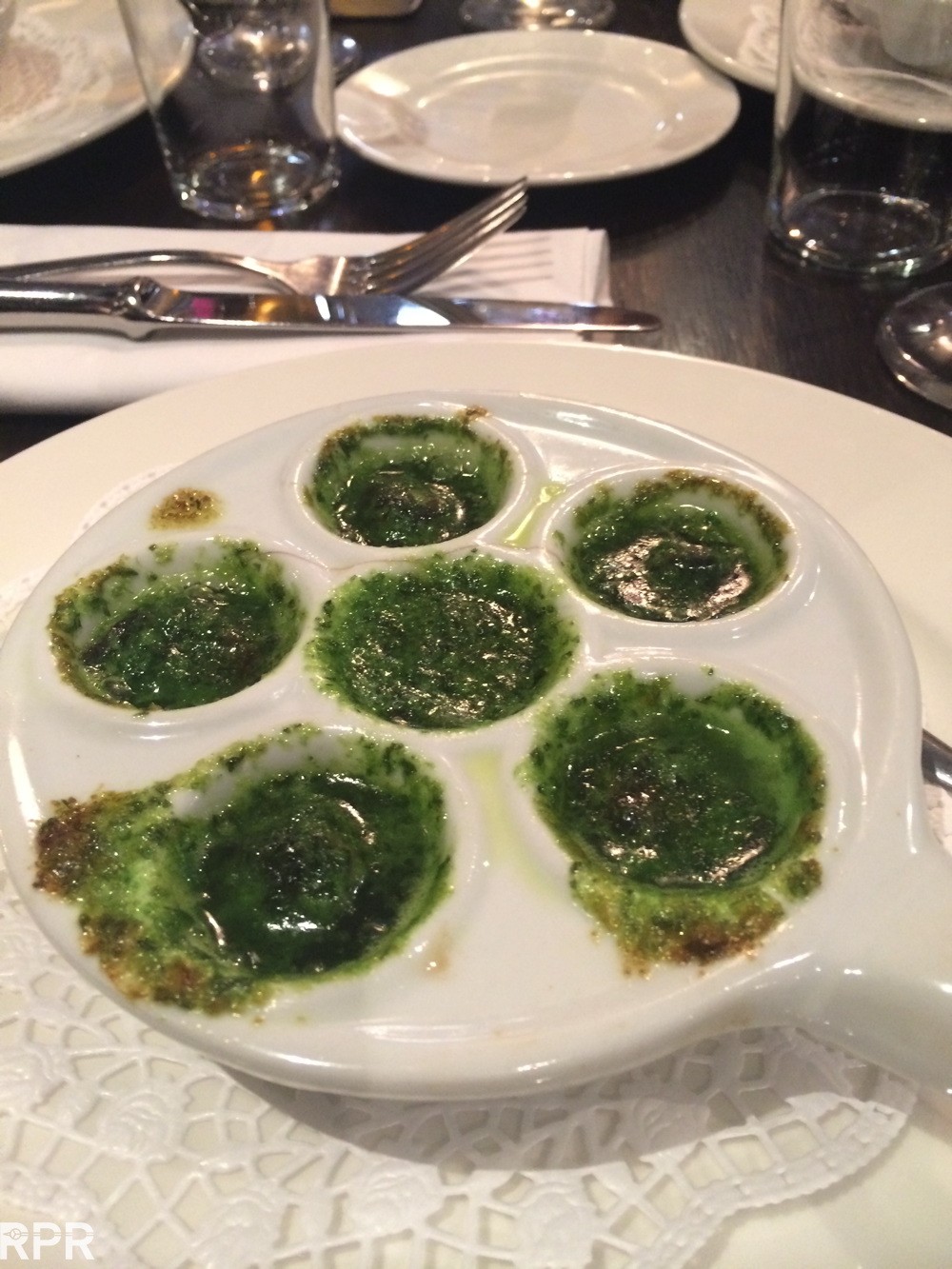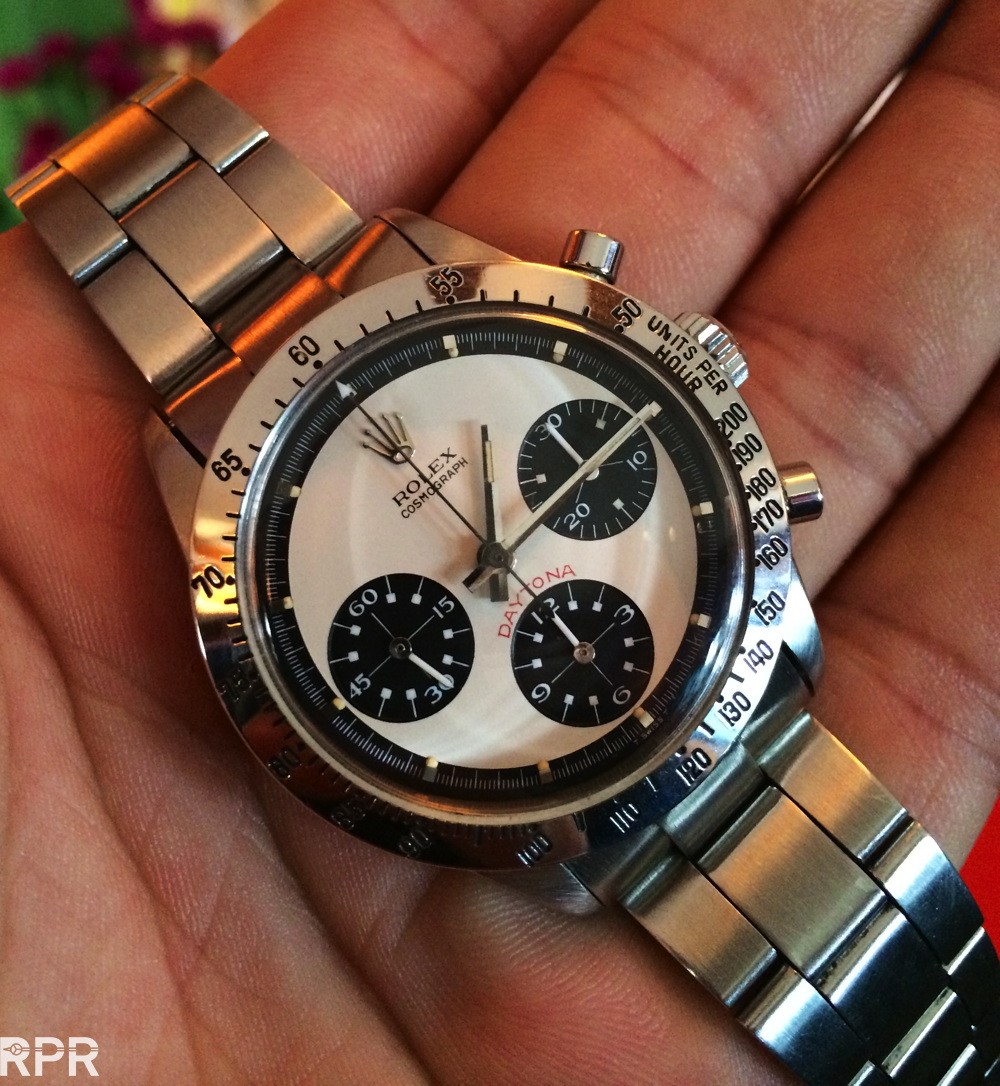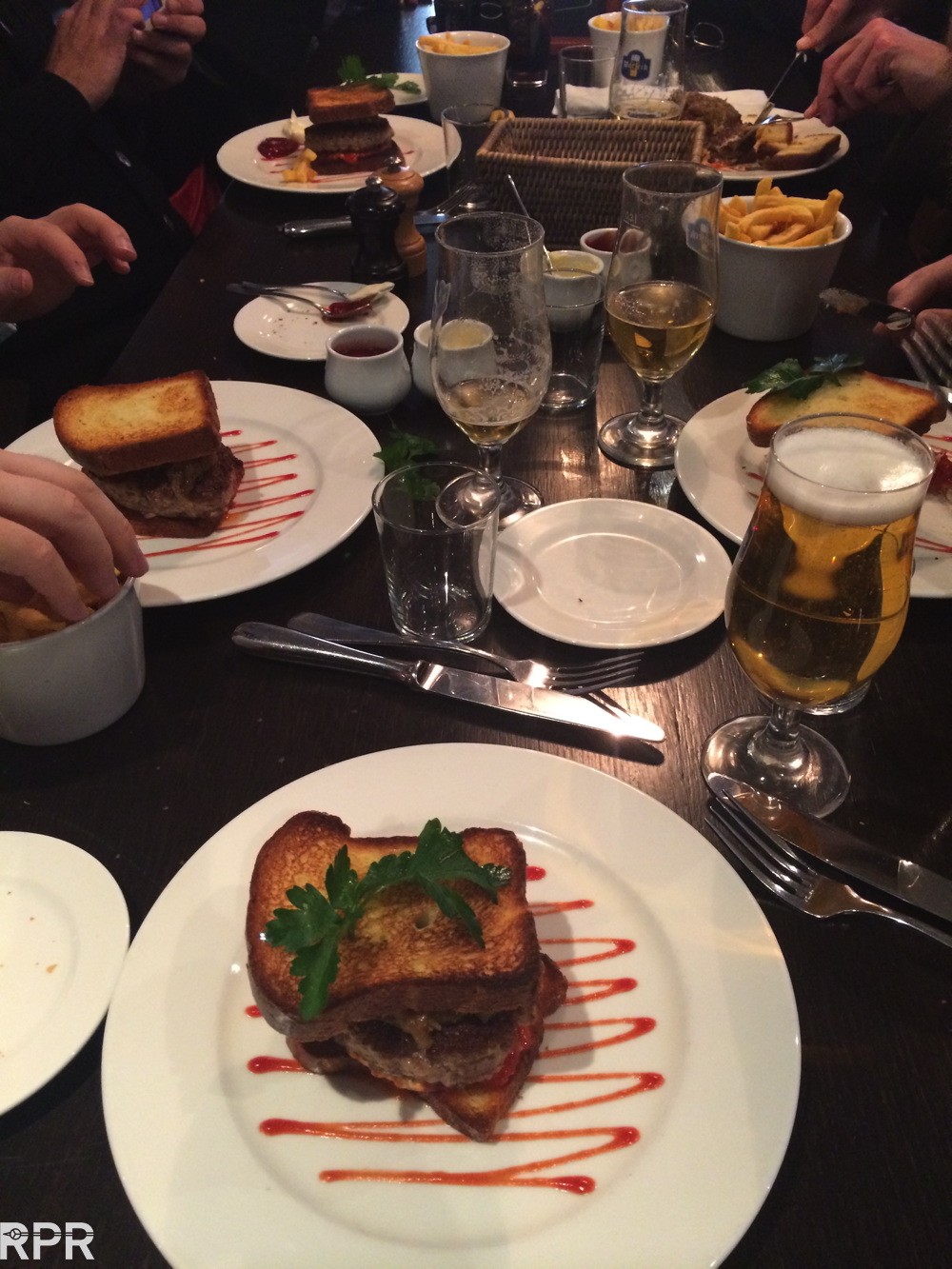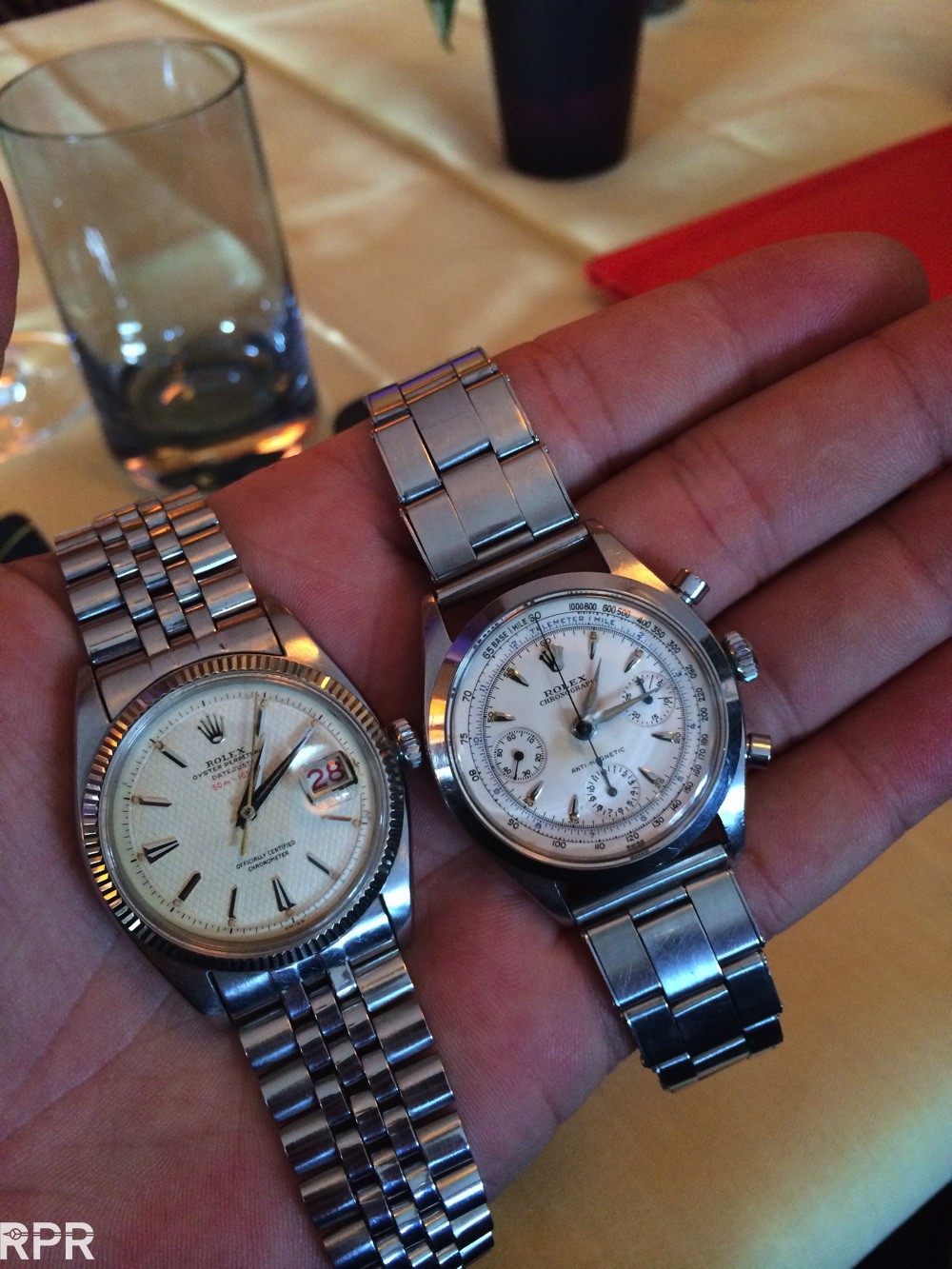 Emotional night at Christie's super party with dinner at La Reserve. Aurel Bacs and his lovely wife Livia told us they will stop their adventure with Christie's. After yet another record sale he arranged for 10 years, the maestro will leave Christie's at the end of this year…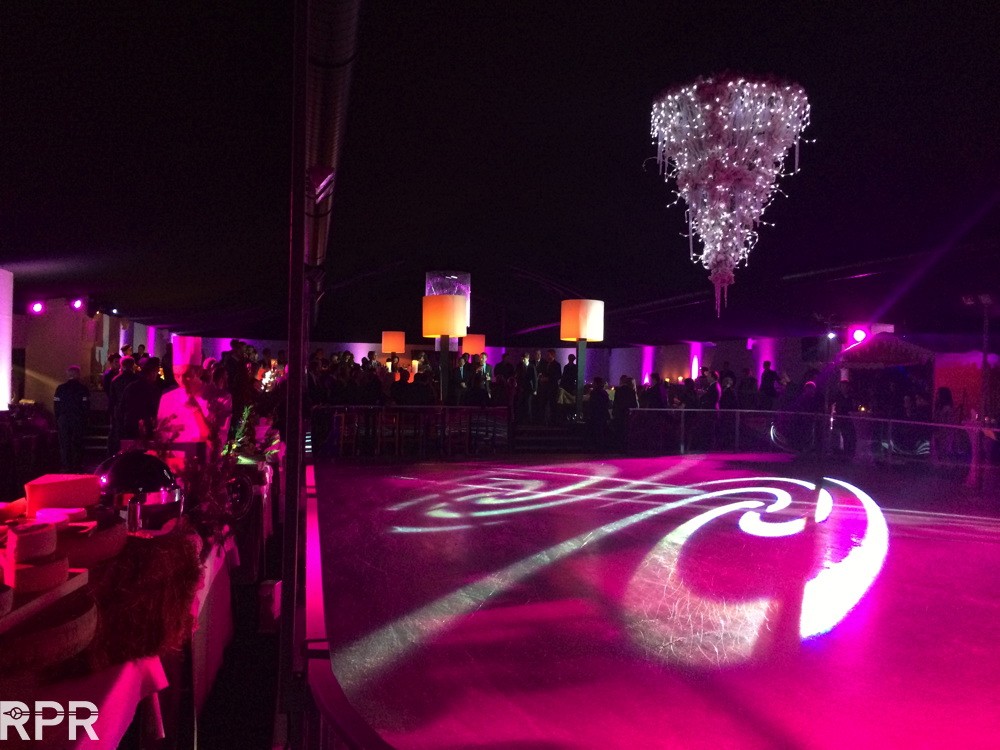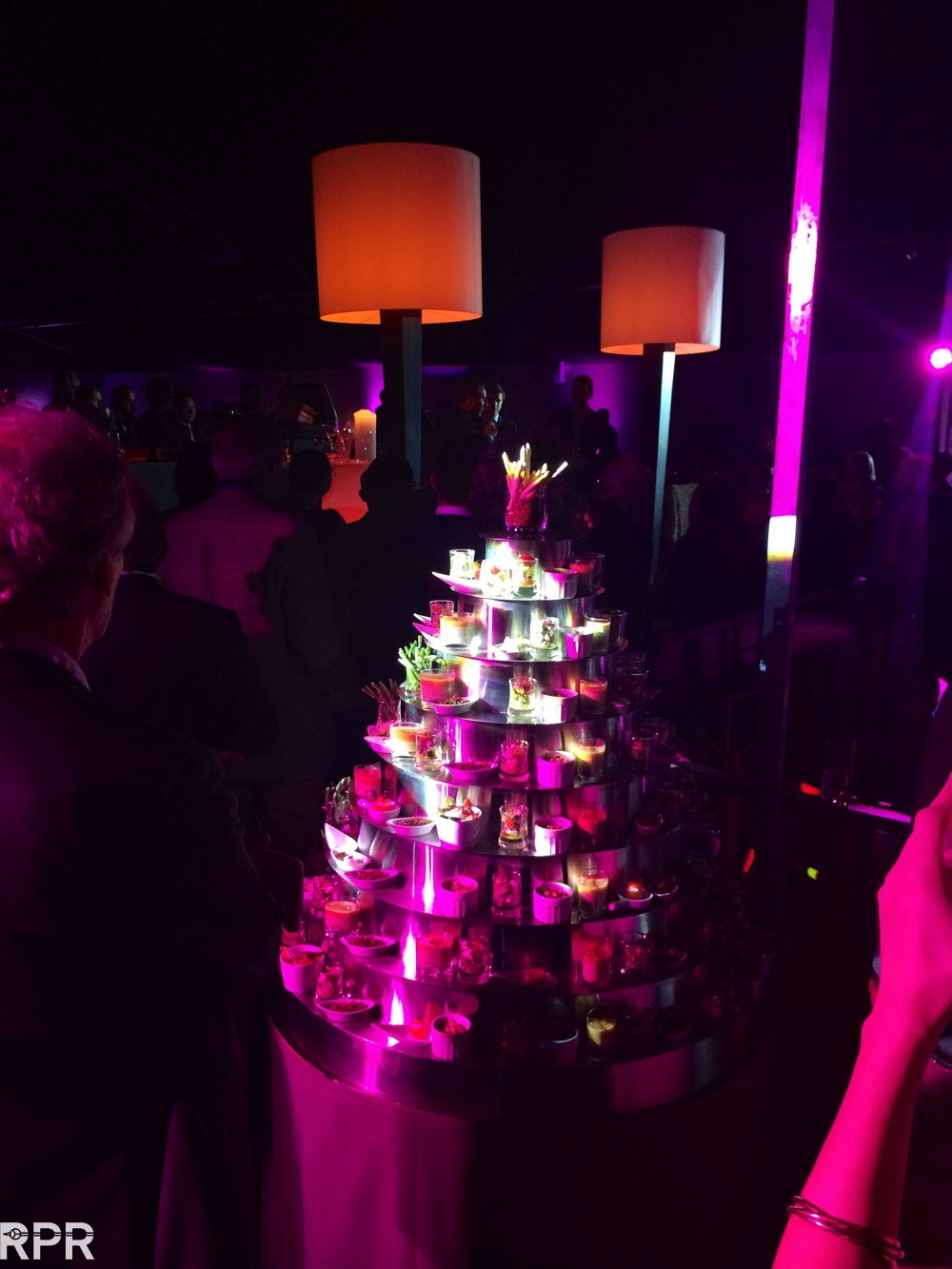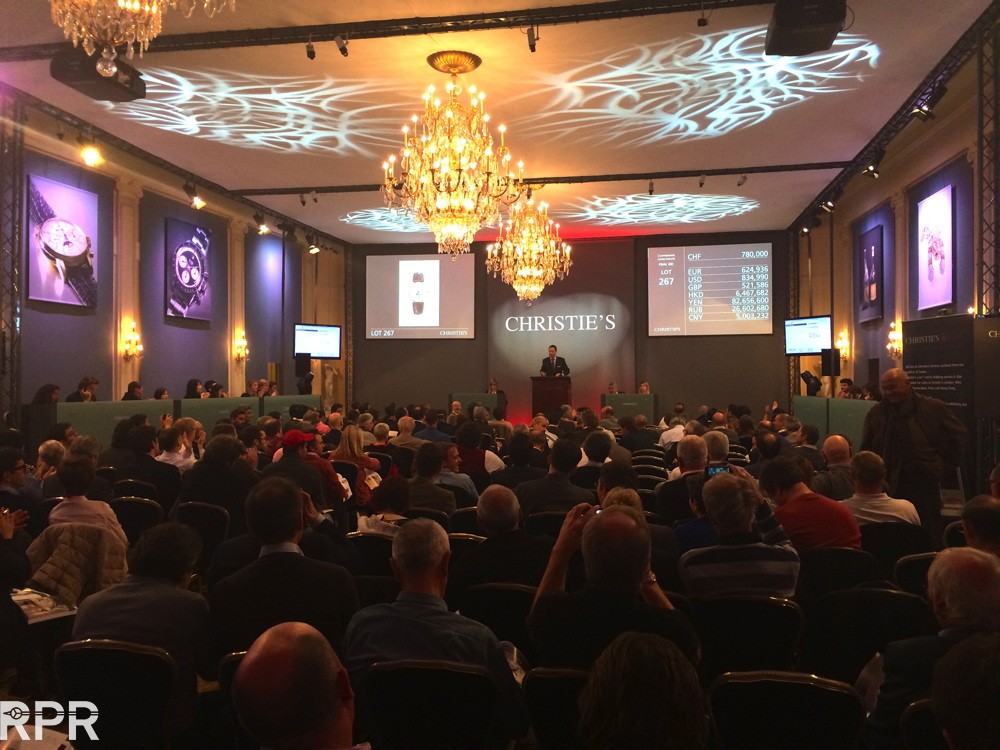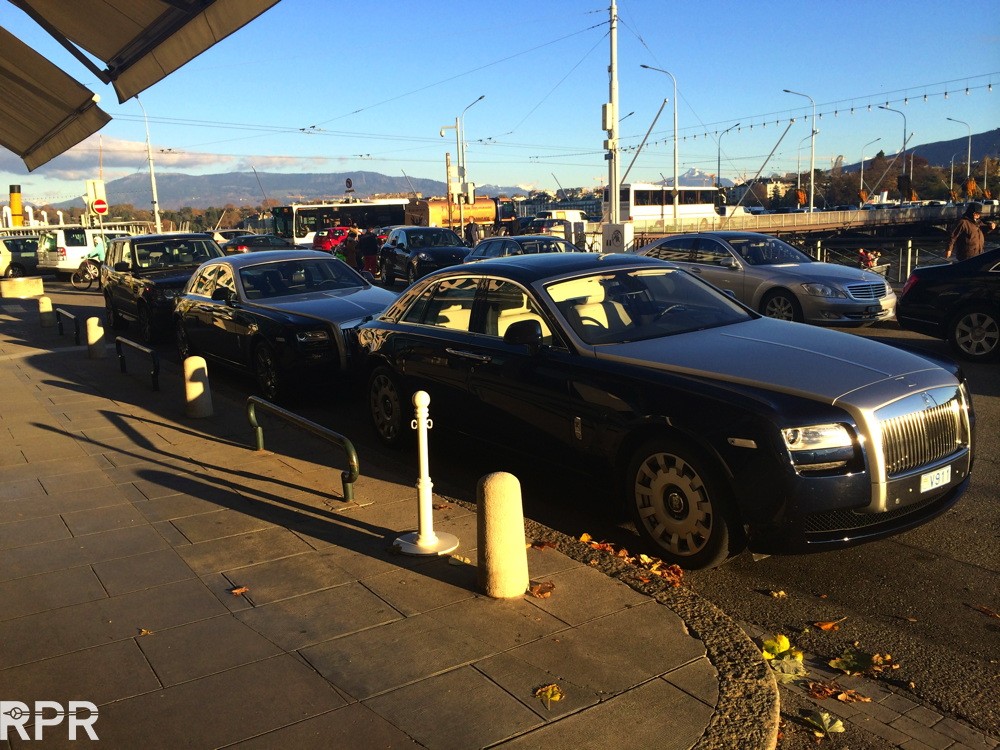 The victory of vintage Rolex has overshadowed the traditional Patek Philippe collectors world. Finally top examples of vintage Rolex can withstand the record prices for PPC. See below a exceptional combinations of 2 worlds come to gather; Above a unique dialed Sky Moon from a dear friend & below a until now also unique Rolex Arabic Daytona dialed Cosmograph. Question has become, which one would you choose? 😉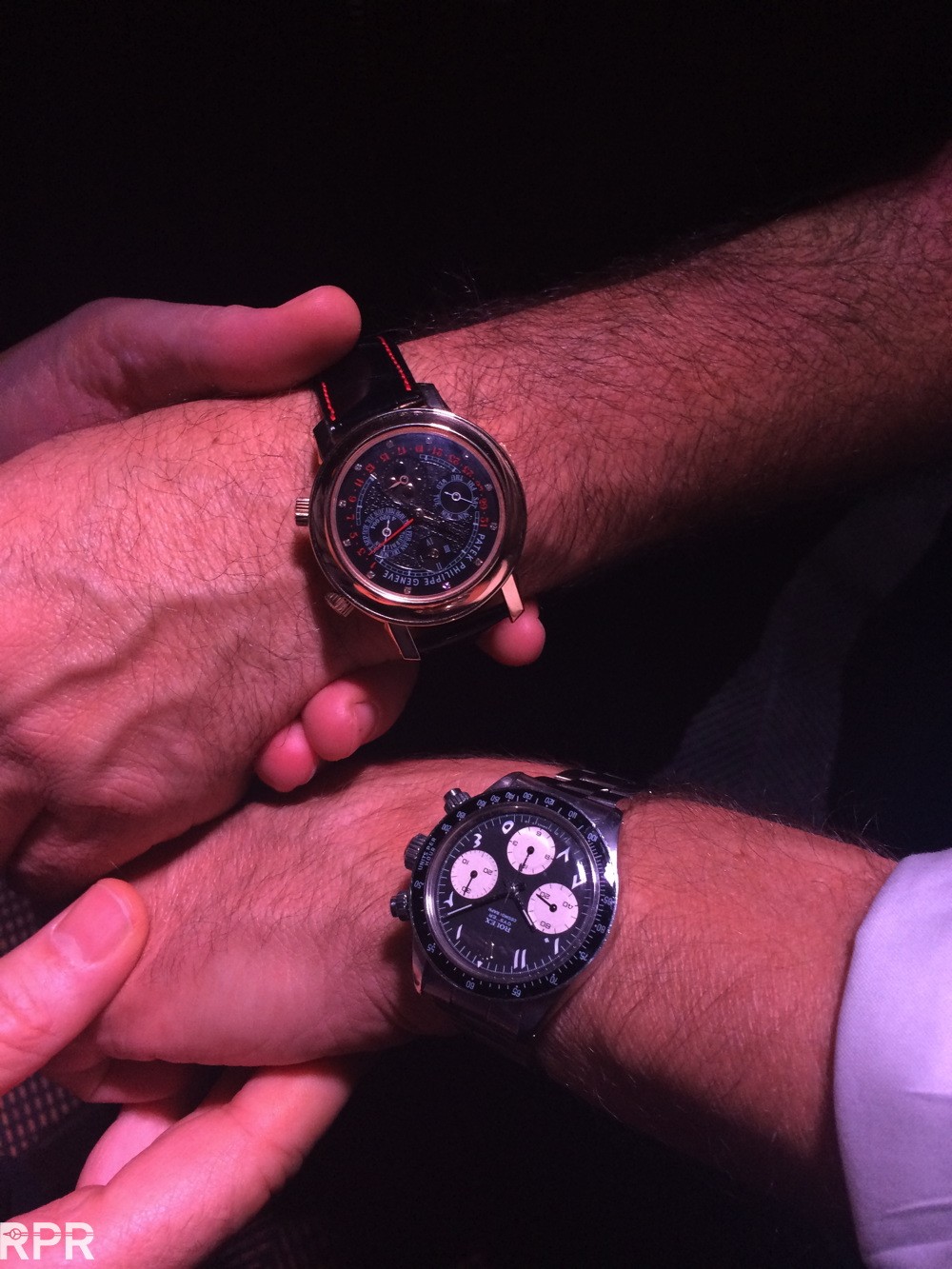 The Arabic Daytona Oyster Cosmograph, featured in Pucci's Ultimate Daytona book …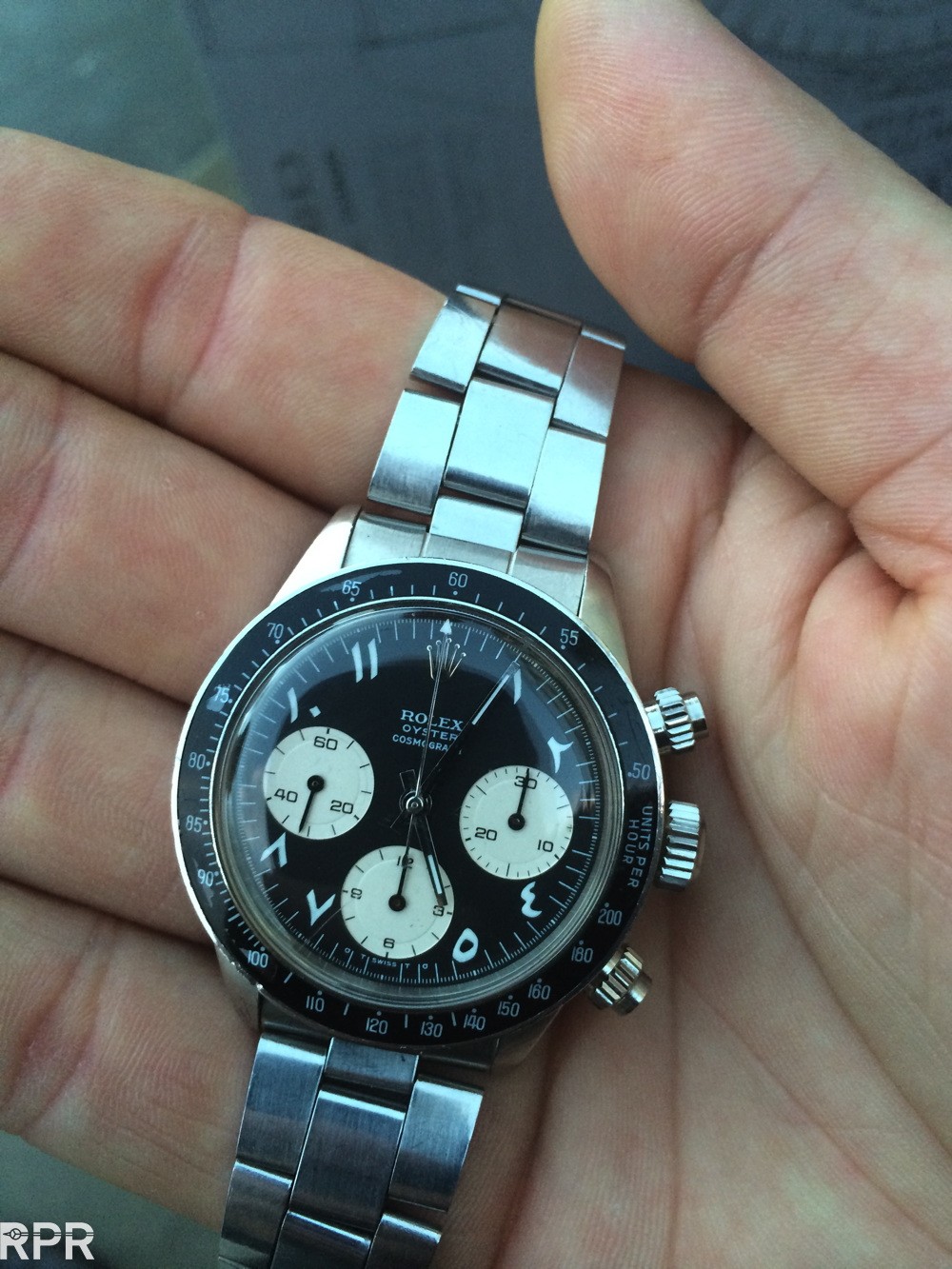 Elephant ear @Brasserie Lipp…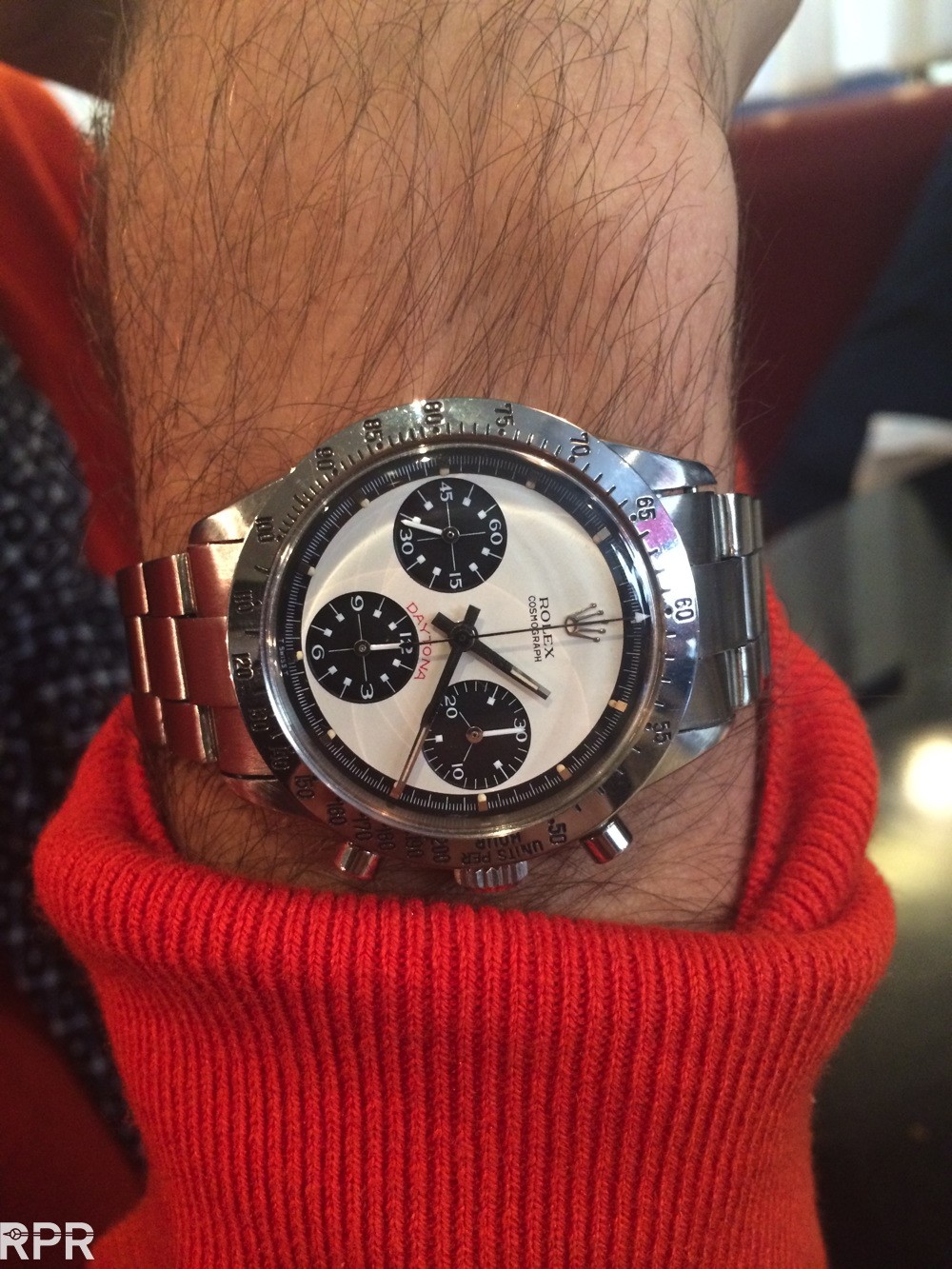 Oysters… 😉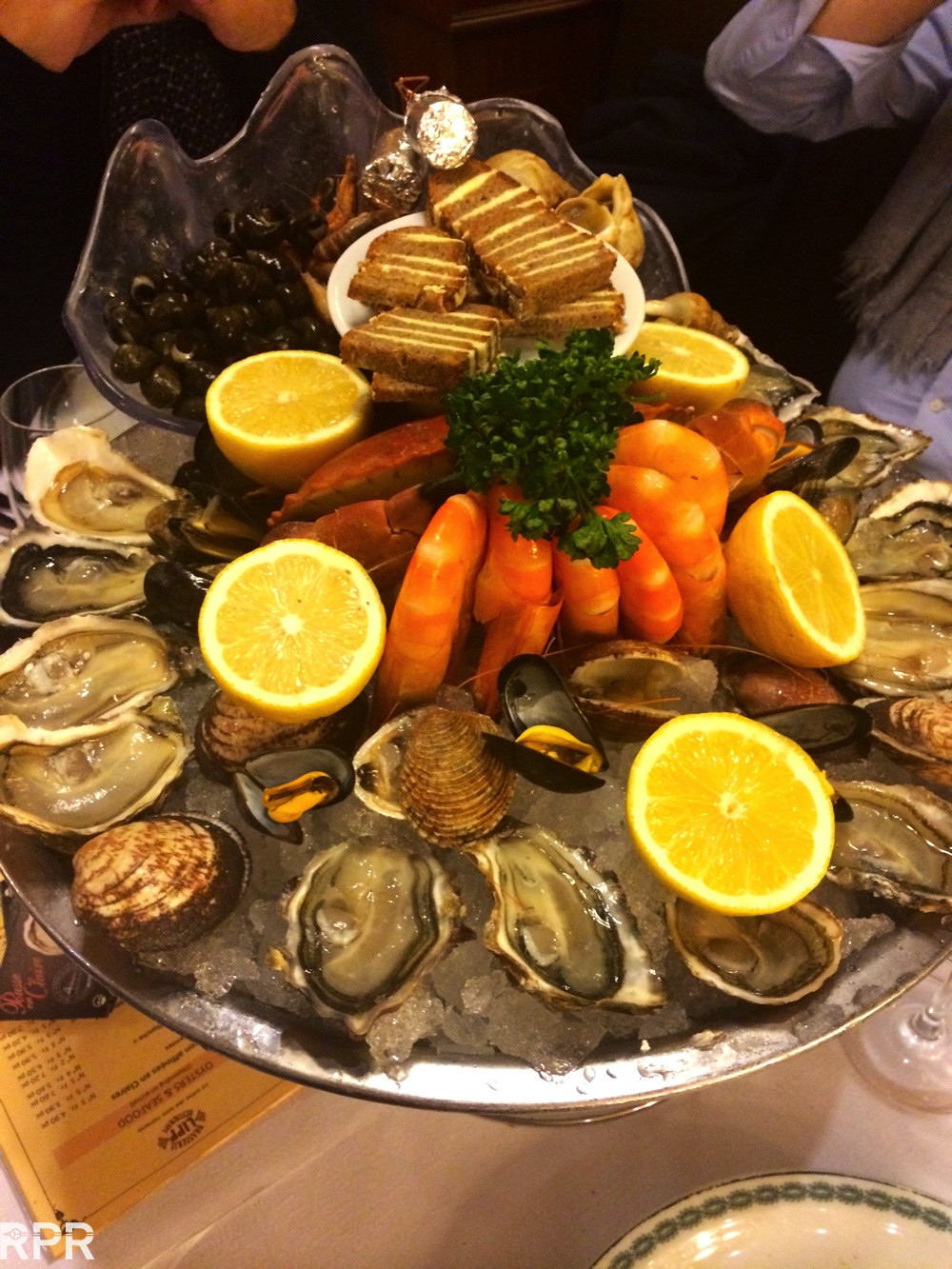 Oyster Paul Newmans… 😉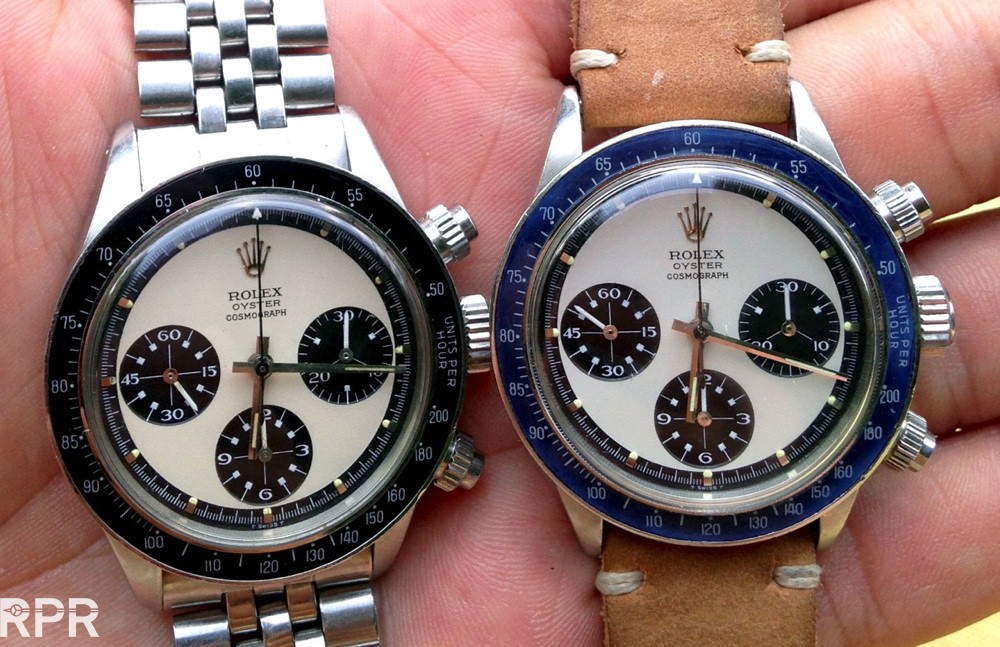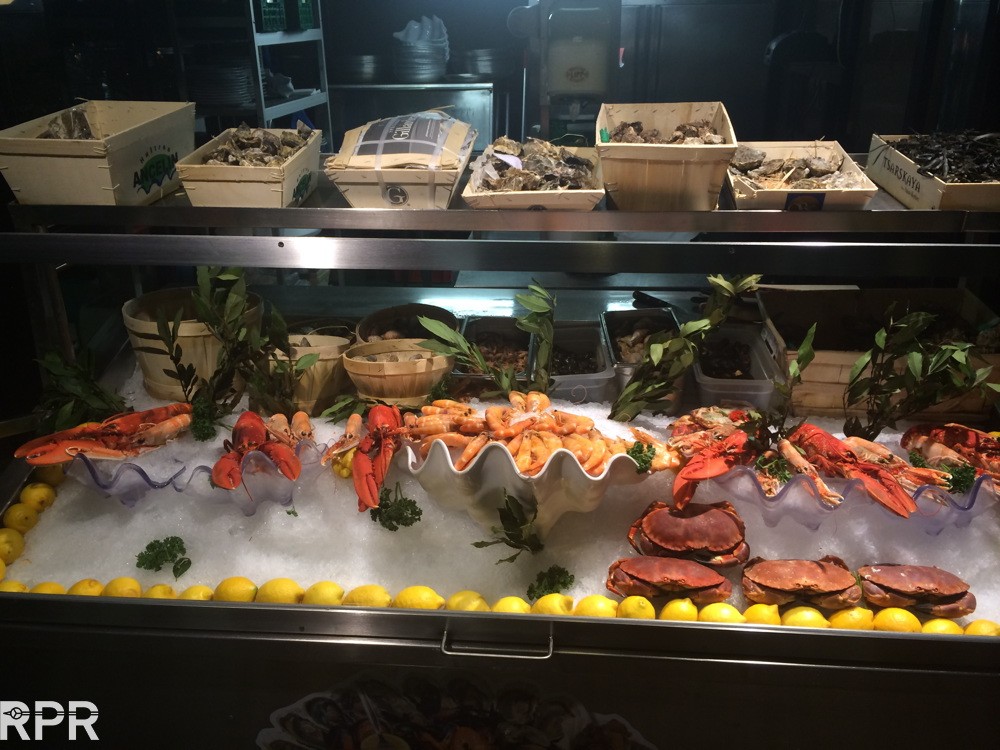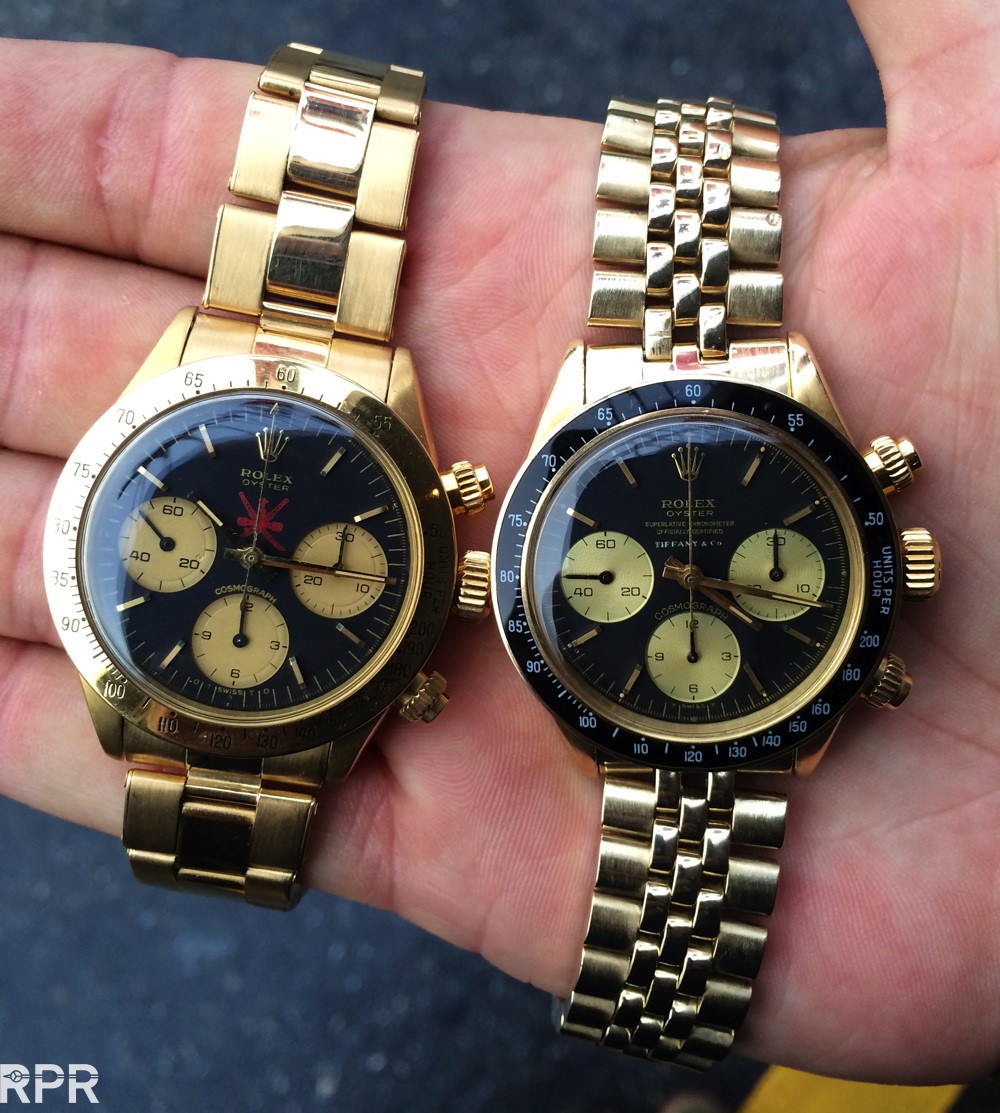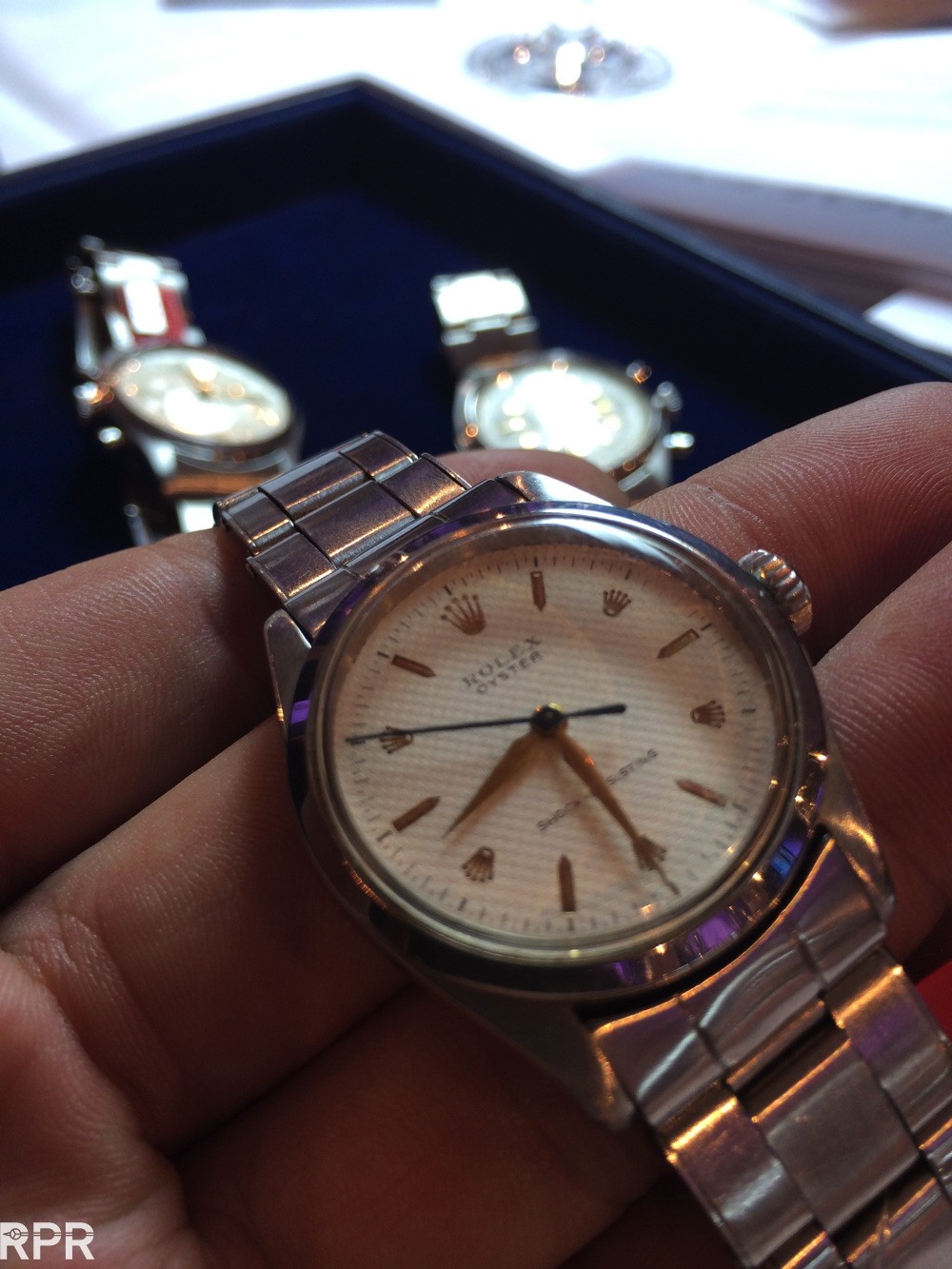 Panerau 6152/1 of John Goldberger, check his brilliant interview with Ben from Hodinkee over here..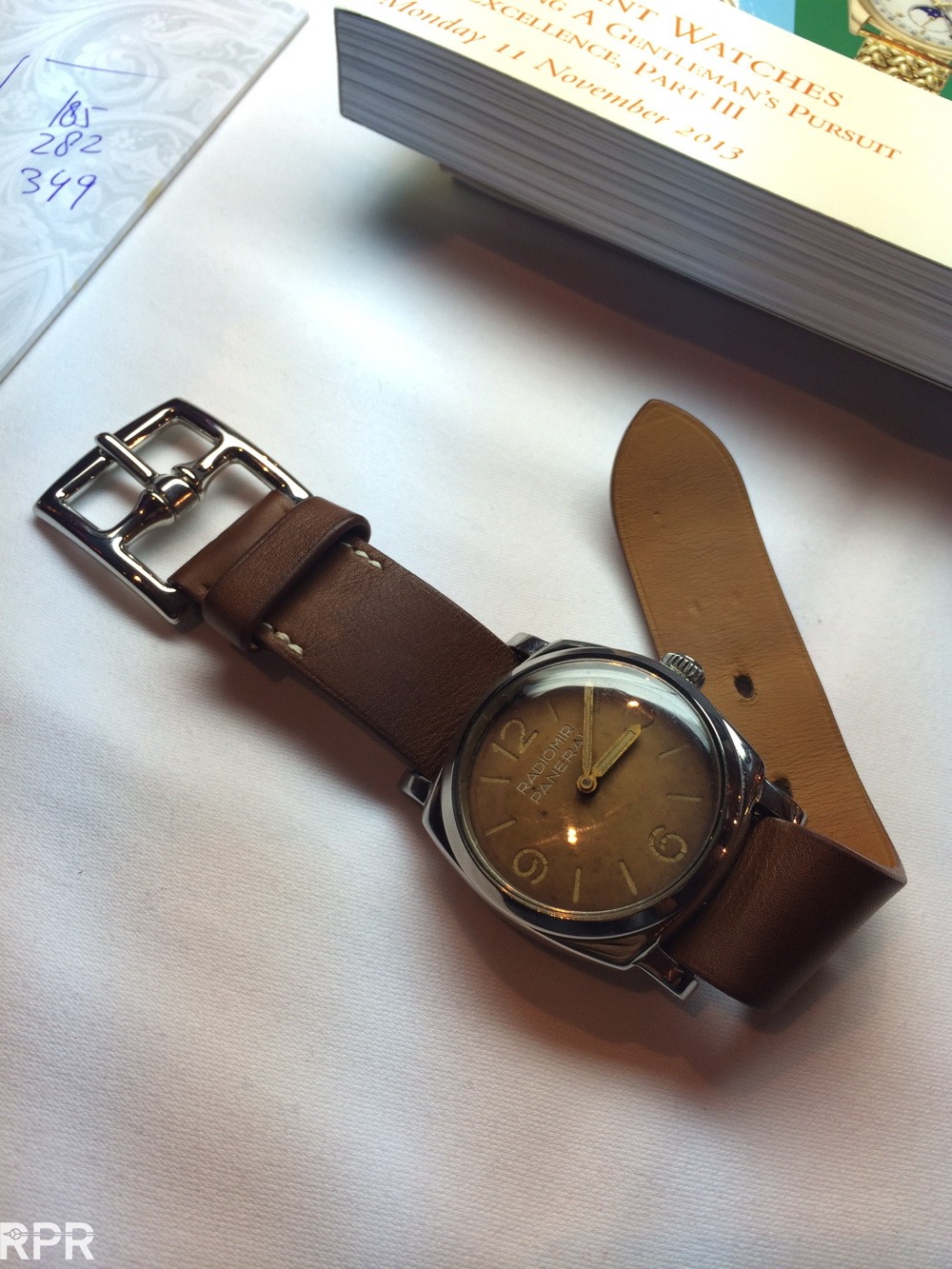 Back home, it was super cool seeing so many of you all! I hope you have safe travels and i'm as usual looking forward to see you again soon! This was a very important weekend for vintage Rolex and I wish to thank you all for the effort to make it this special. It's because of you all this weekend became mythical!! I've said it so many times already but due to our mutual passion we have, I find it always really great to be around my friends to discuss and share our thought what going on together!! Have fun and enjoy your vintage Rolex!