London Issued Vintage Rolex & Tudor Meeting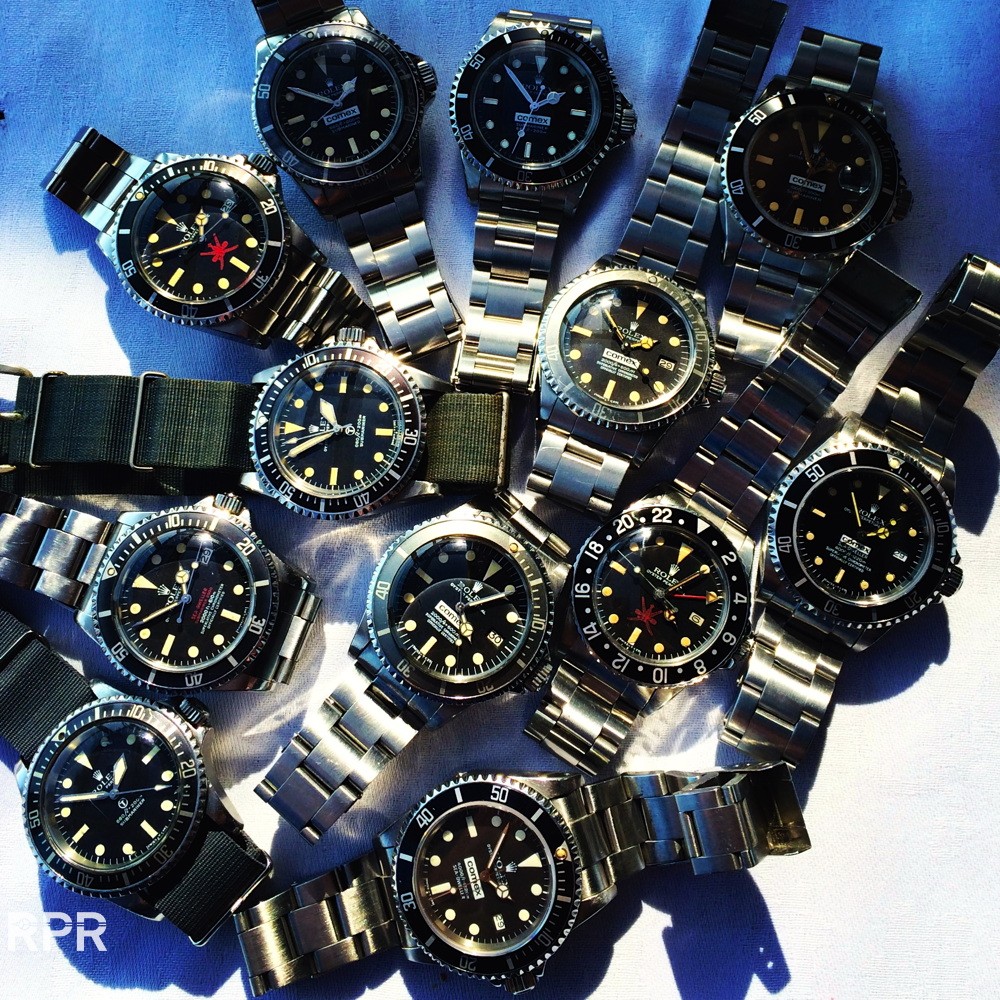 I just got back from yet another memorable vintage Rolex Meeting in London this time. Dear friends Mike, Jed and Paul organized a "Issued Rolex GTG" where the focus of this incredible meeting was on Comex, Military, Oman, Marine National, FAP etc. Vintage Rolex, Tudor, Panerai and some other brands that where 'issued' for a specific purpose. Besides the fantastic weather, the 40+ collector friends and their nicest watches that where present, made last weekend to yet another great meeting hard to forget. Thank YOU all VERY much, i absolutely enjoyed your dedicated passion and your company in Soho, on the privat boot up the Thames to Greenwich where we got a excellent tour through The Royal Observatory back to privat dinner and late night drinks! Here are some picture impressions for you…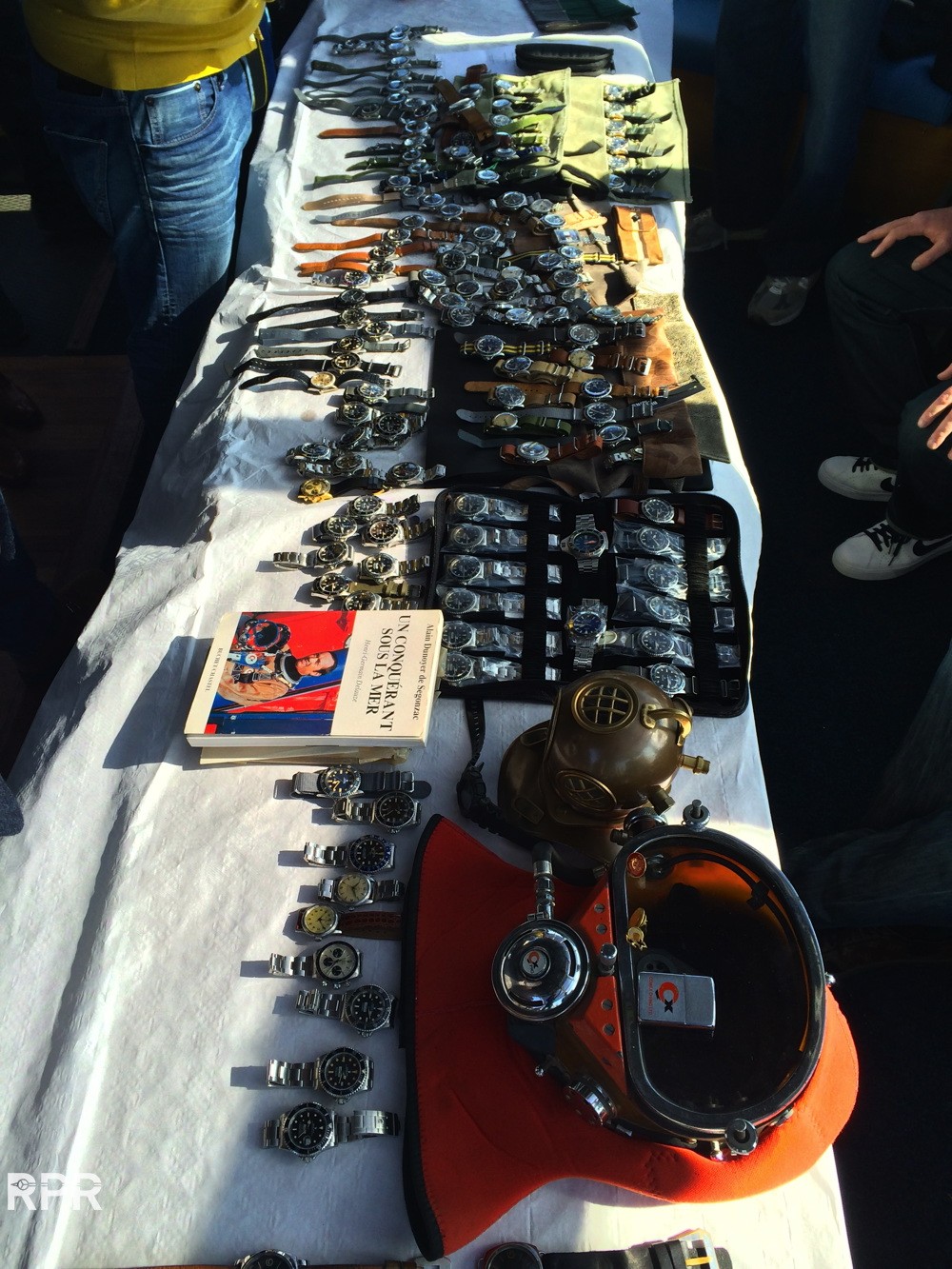 Comex Seadweller 1665, Submariner 5514, 16800 and Military Issued case backs below & Obligatory table shot above..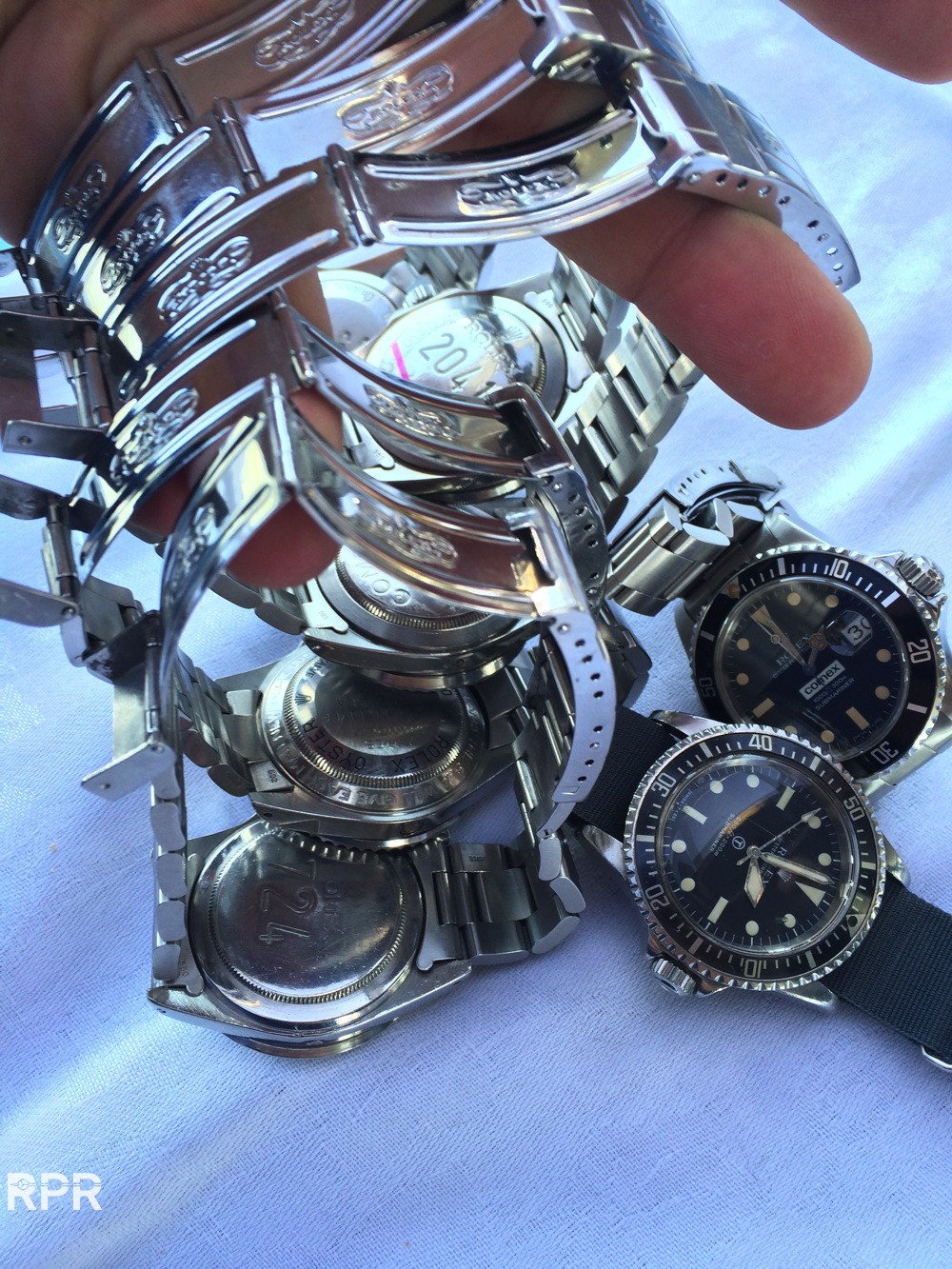 Heritage Rolex, Tudor, Panerai, Omega…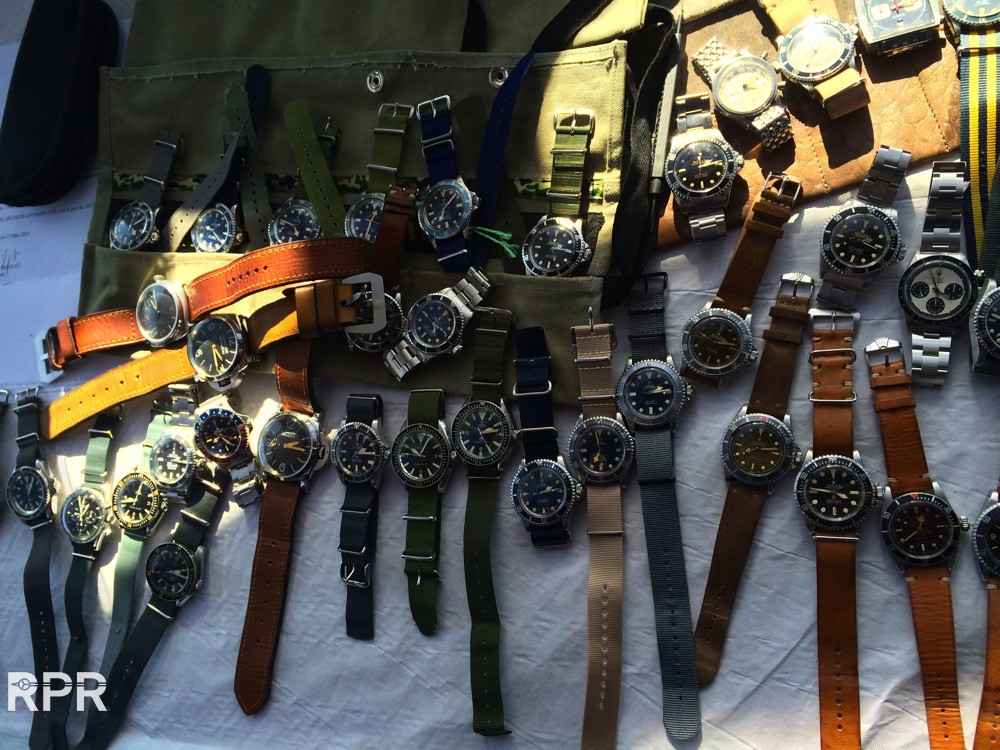 Exxceptional GTG of 4 Oman Seadwellers, 2 x first serie with red Oman logo and 2 x second serie with gold logo…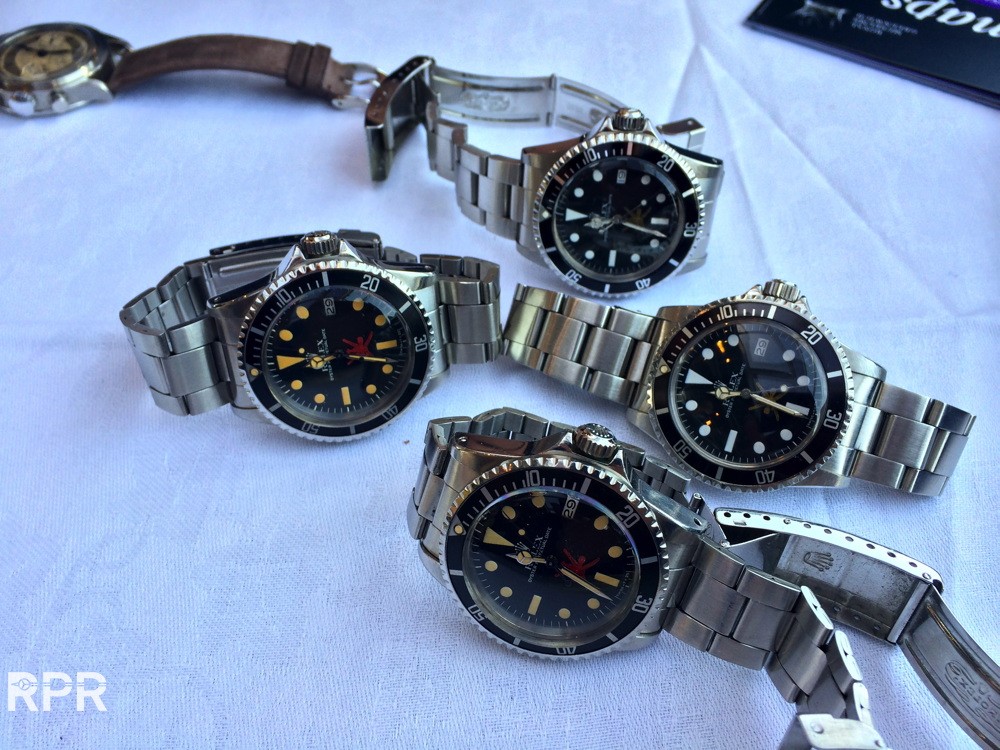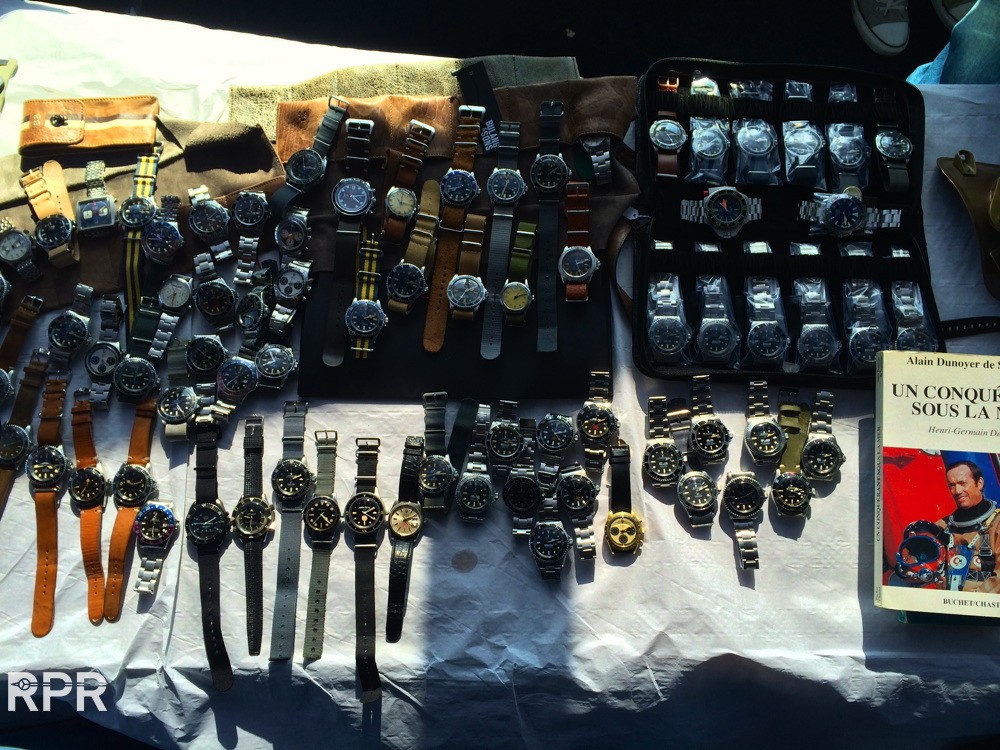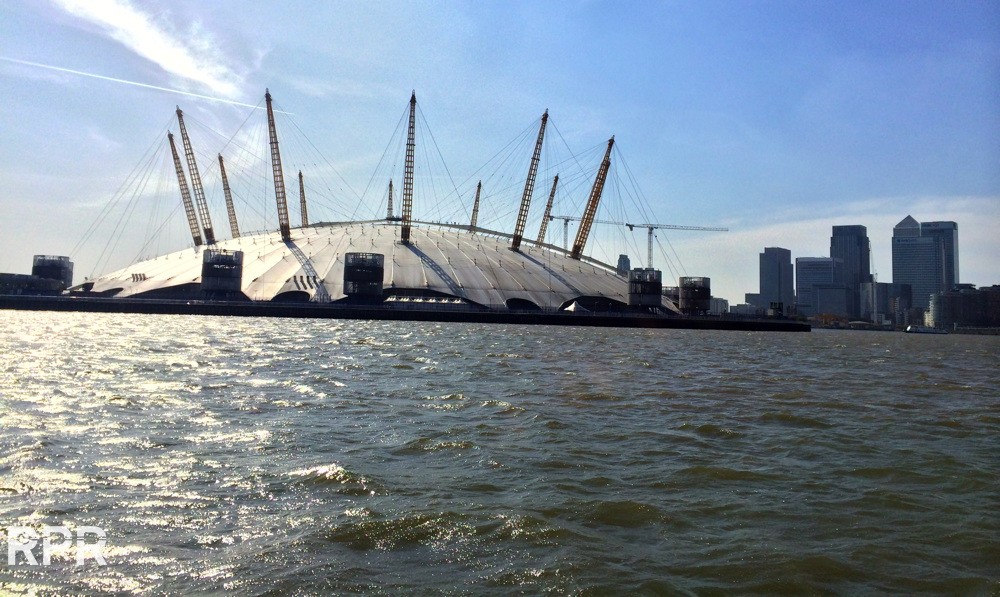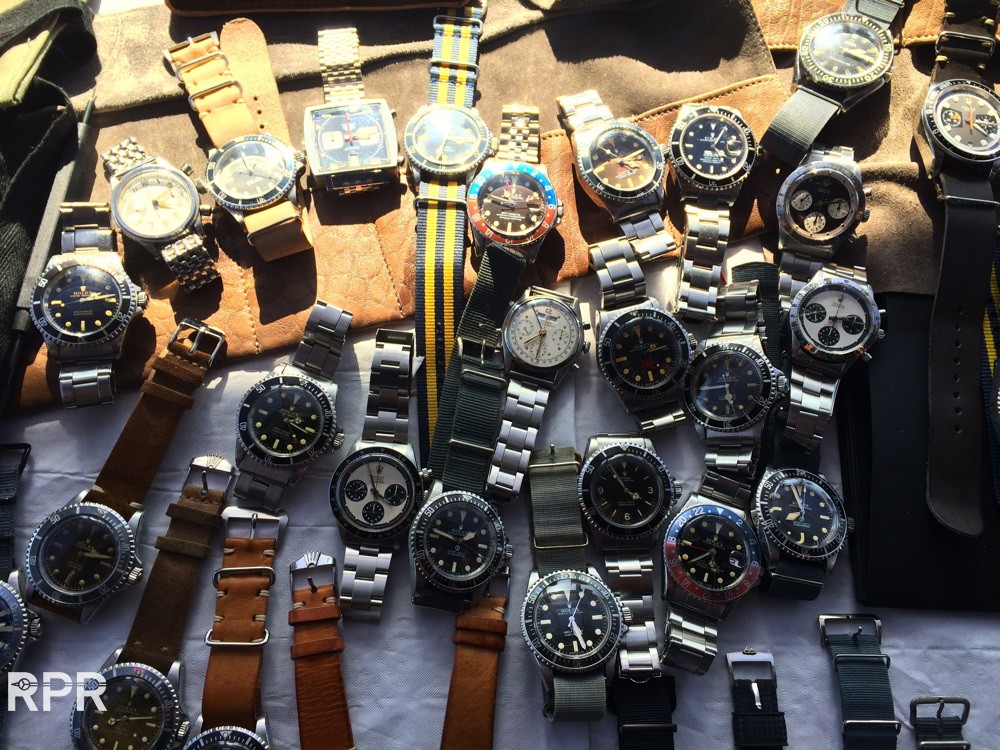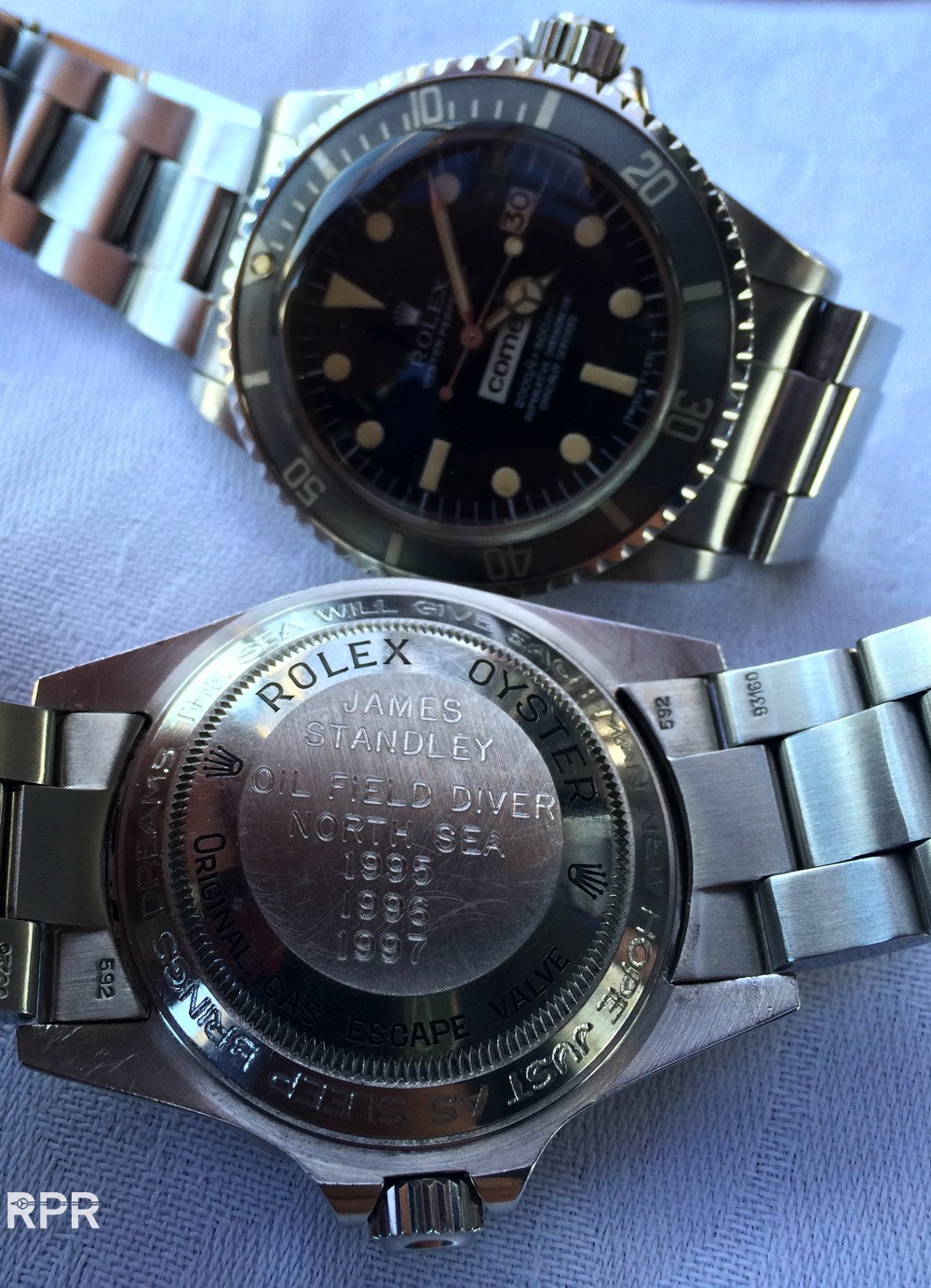 Yet another vintage Rolex traveling box with Killy, Military, Oman, MK2 DRSD, 369 Explorer, Military, PPDRSD, Comex and some regular subs..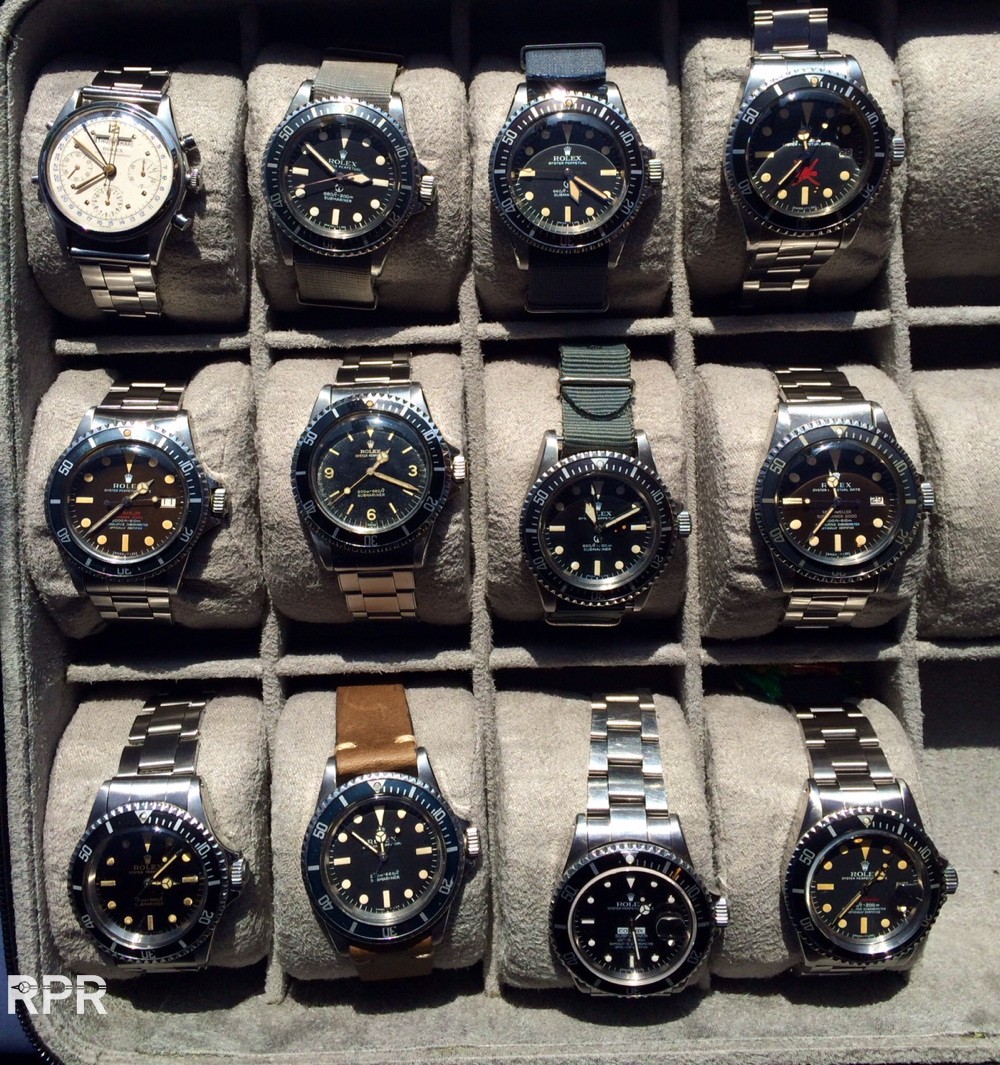 Rolex ref 6200 Big Crown..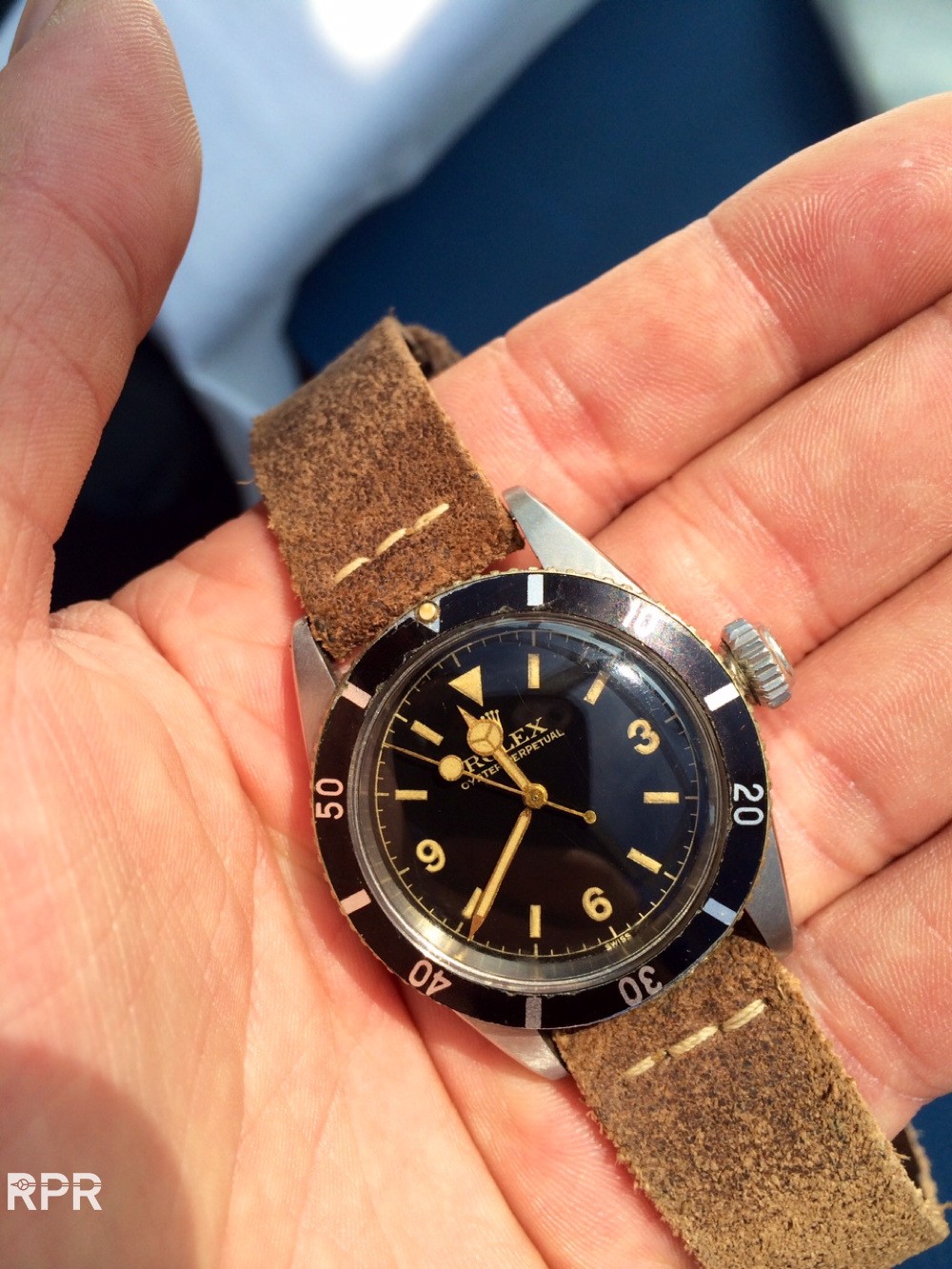 Comex lighter and 5514 Comex Rolex, Blue GMT, DRSD, Panda 6263..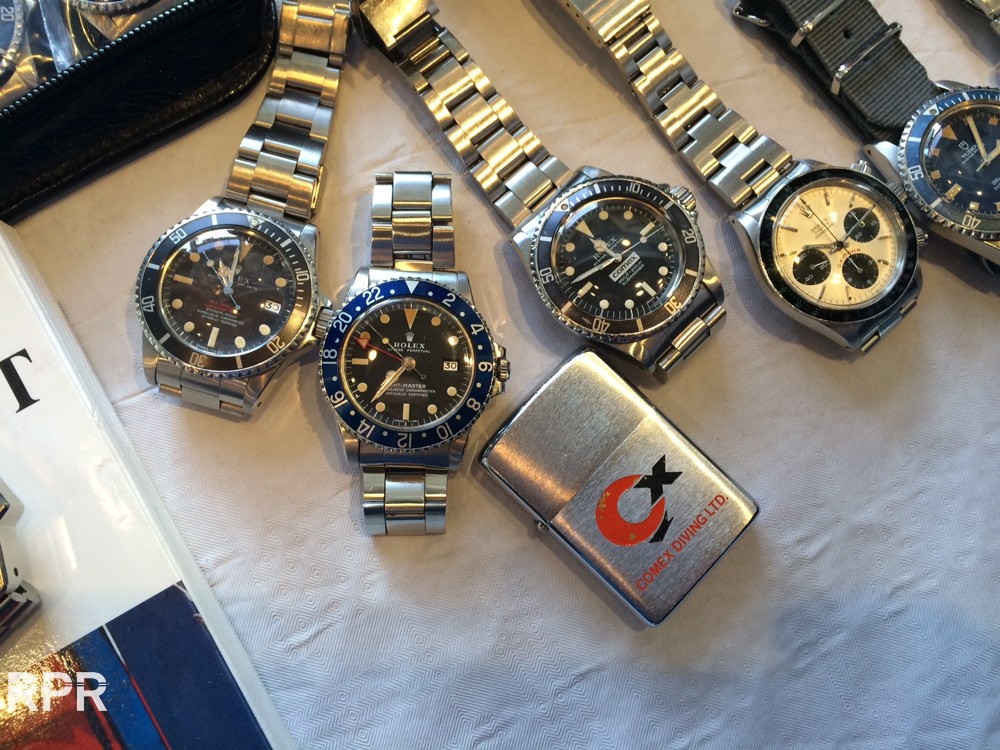 North Sea oil field divers engraved Comex case back  & below tropical 5512 Eagle beck & square crown Submariner…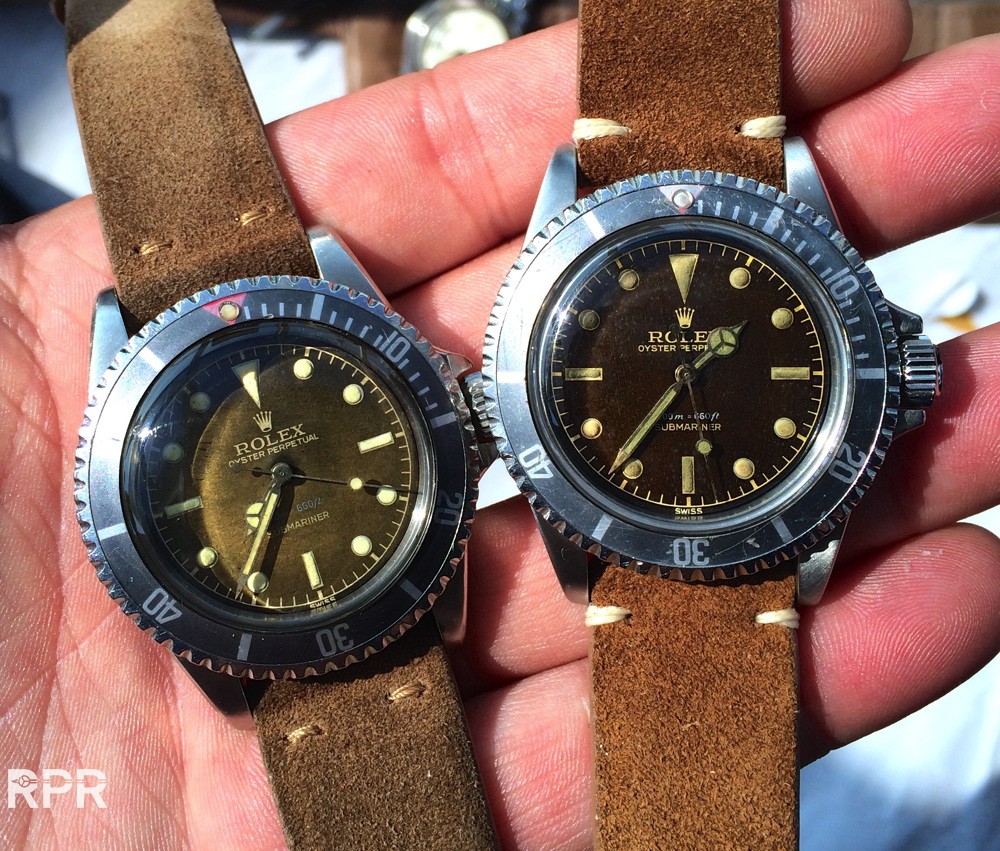 together with Explore 369 Sub, 5510 Big Crown and Military Submariner…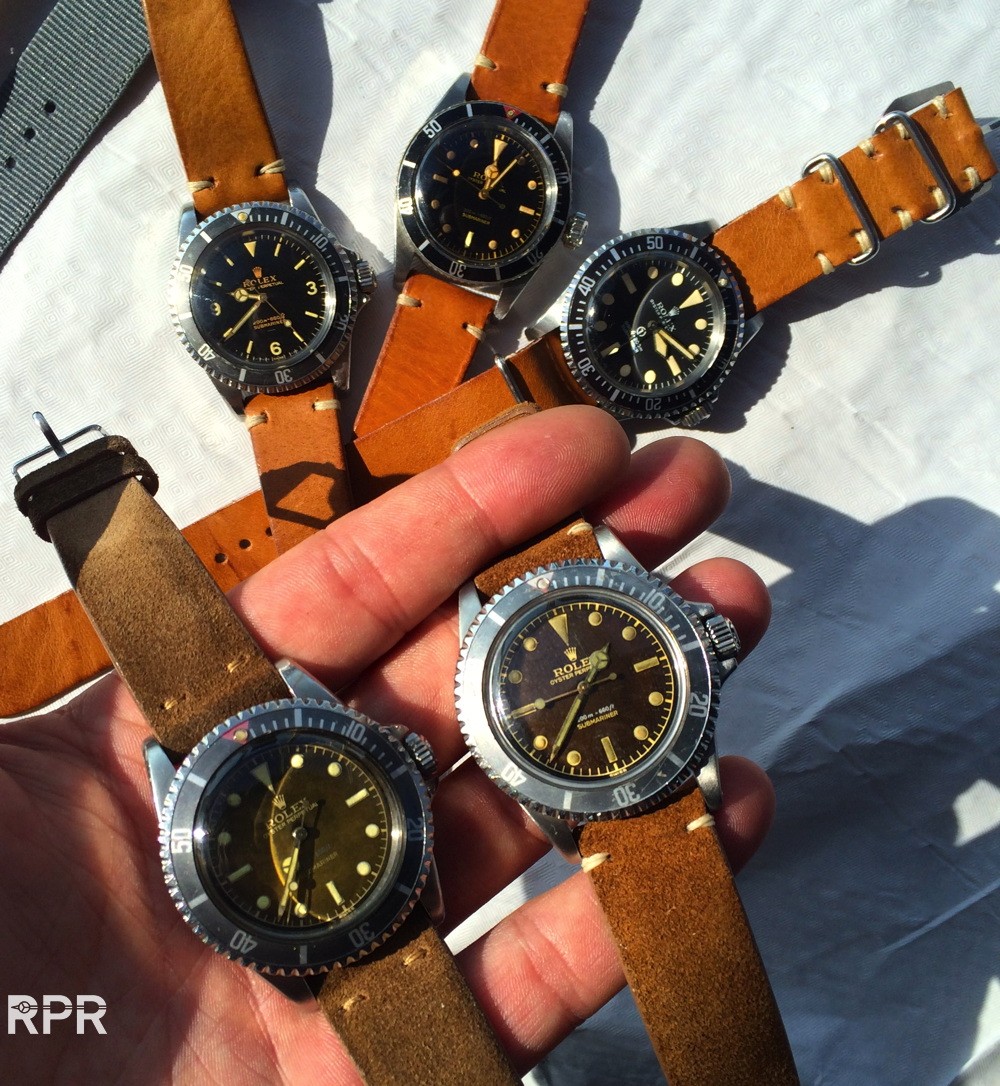 Fresh "Aprey" Oman caseback…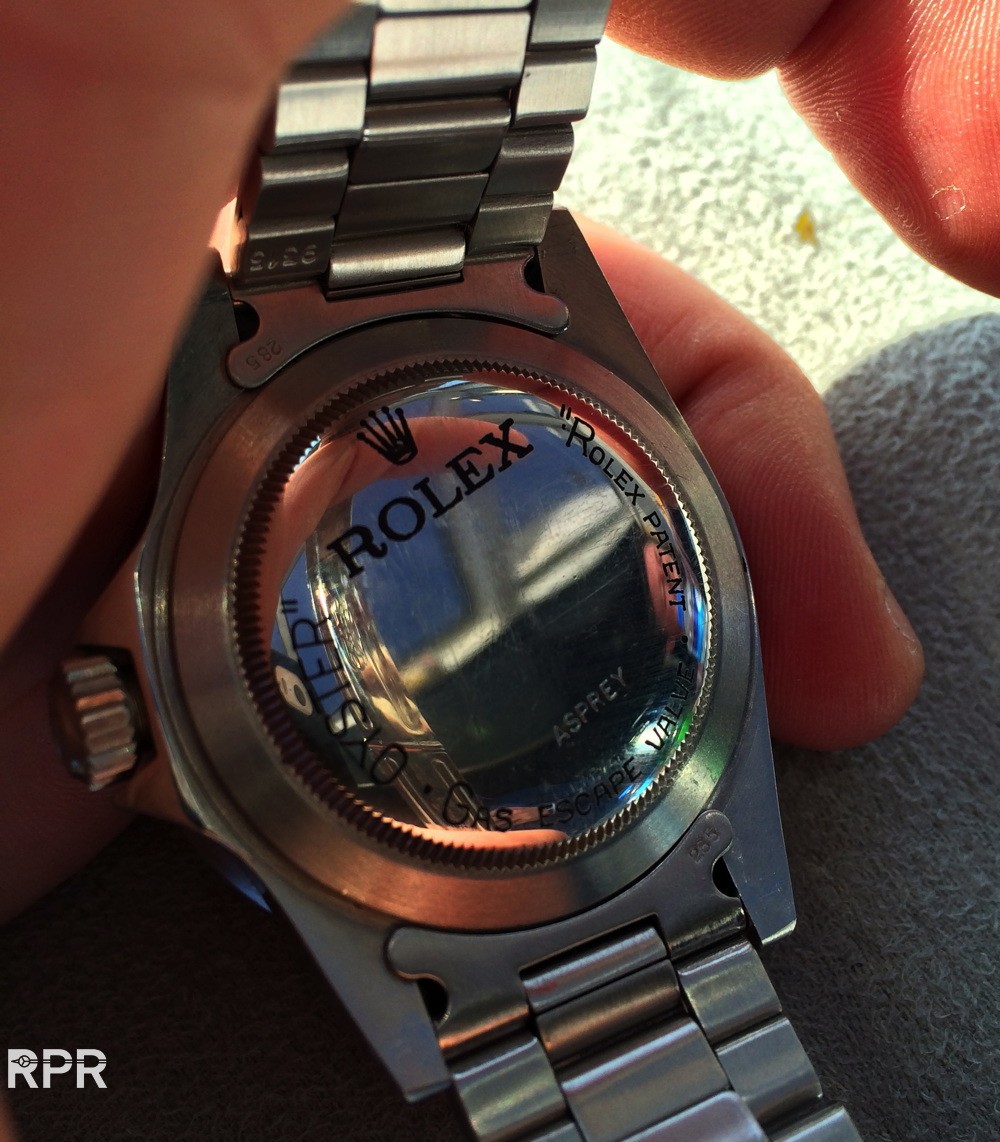 Tudor Marine National, Pepsi GMT master, Double Red Seadweller, Military and Comex 5514…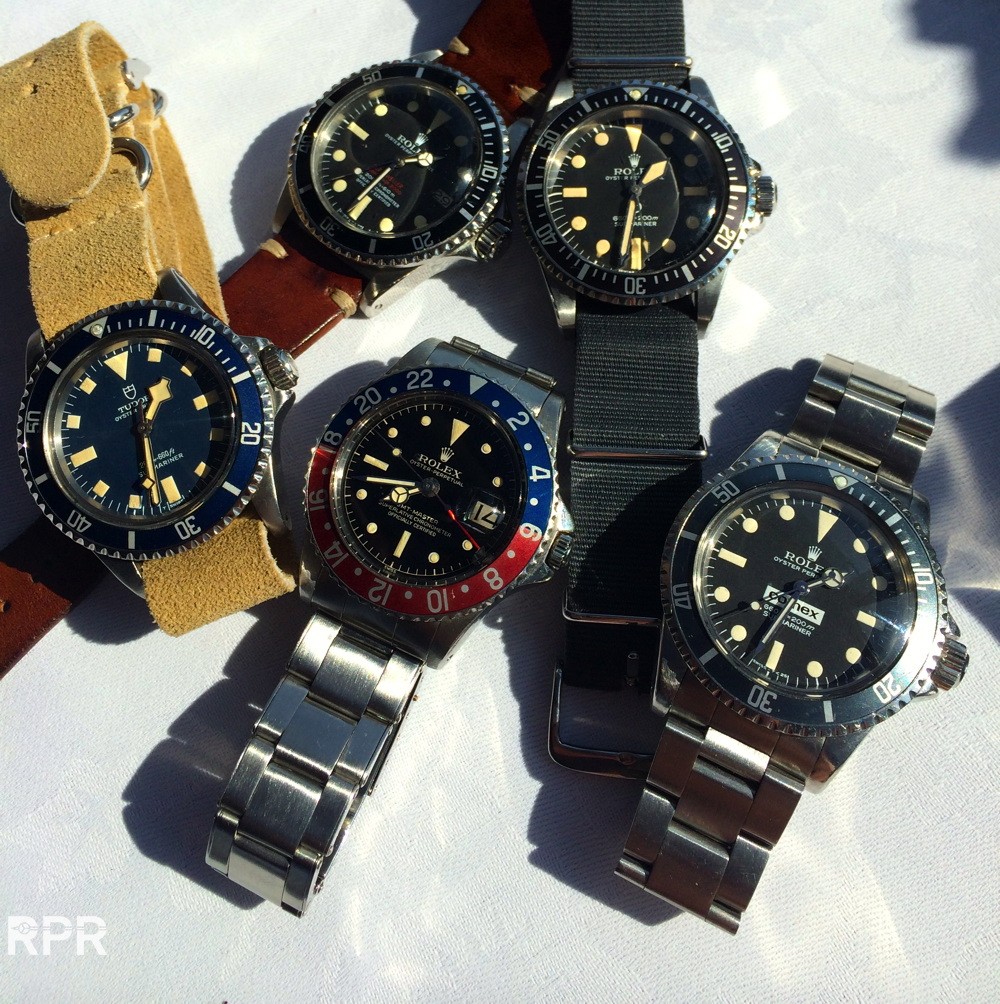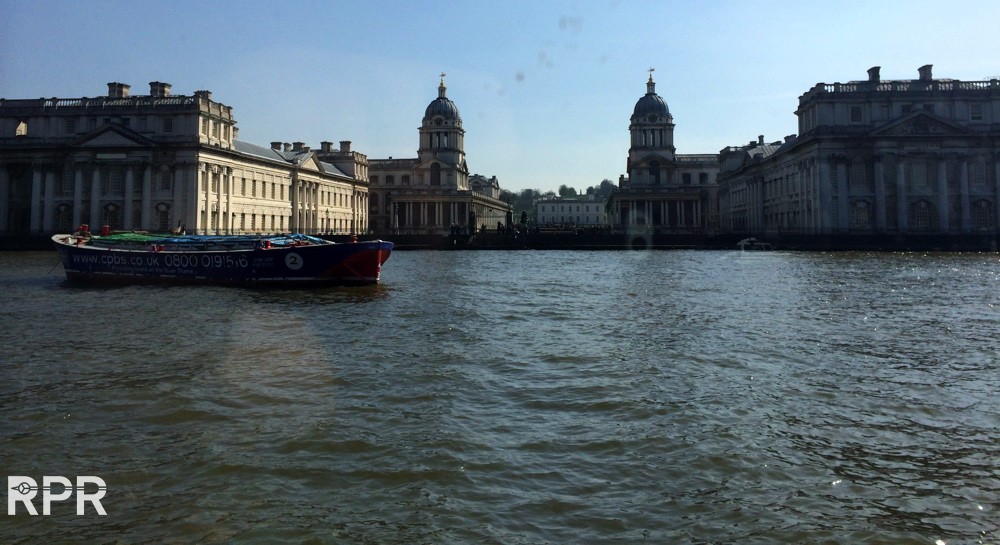 Comex issued double red divers Rolex that  worked total of like 100.000 meter in all individual dives, amazing!..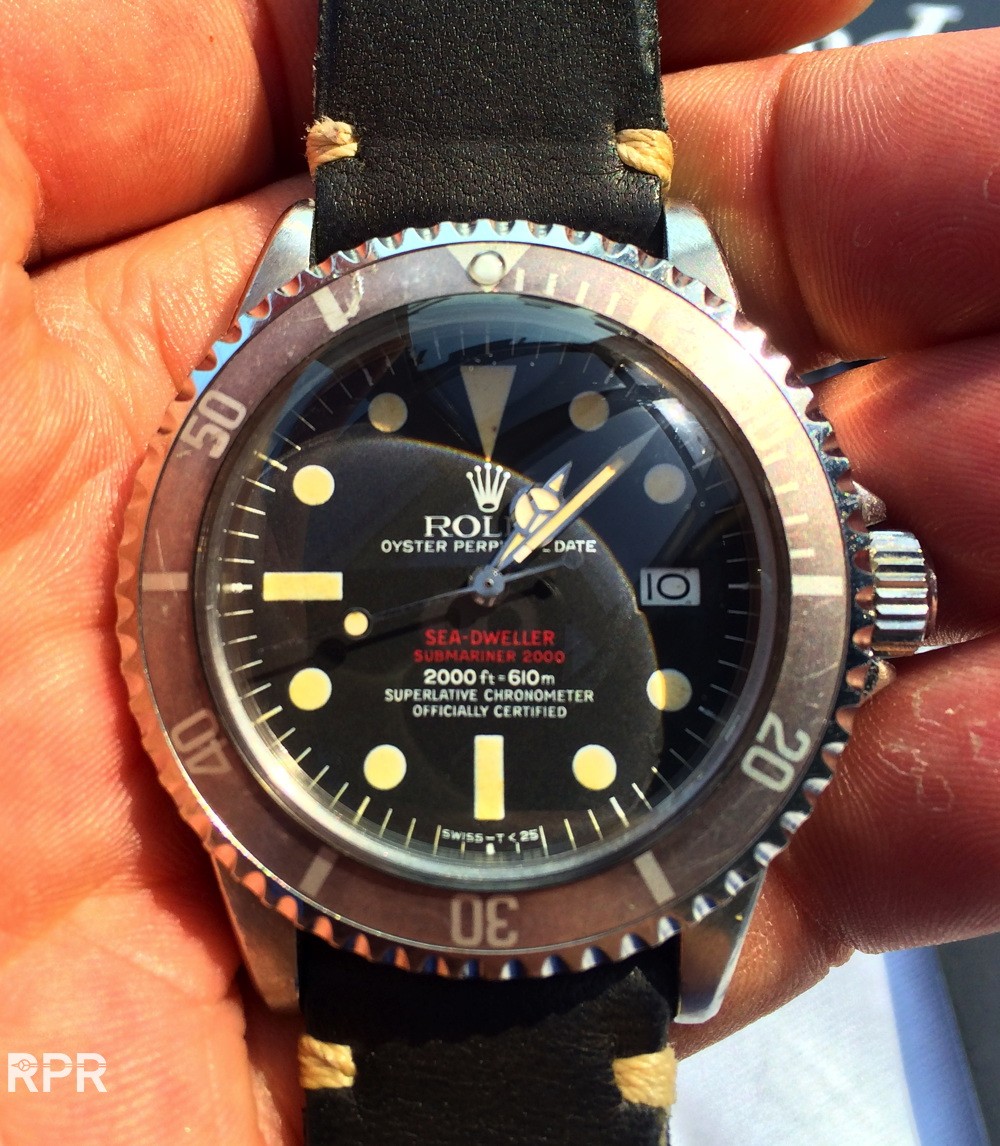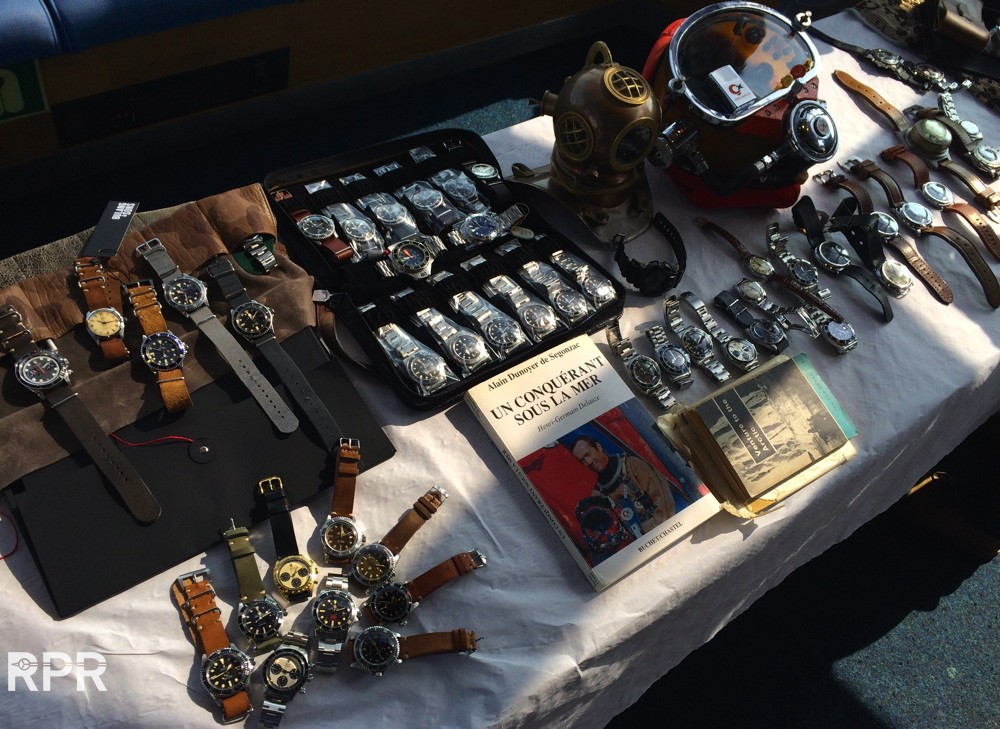 Nice food & vintage Rolex & sunny day & great friends!…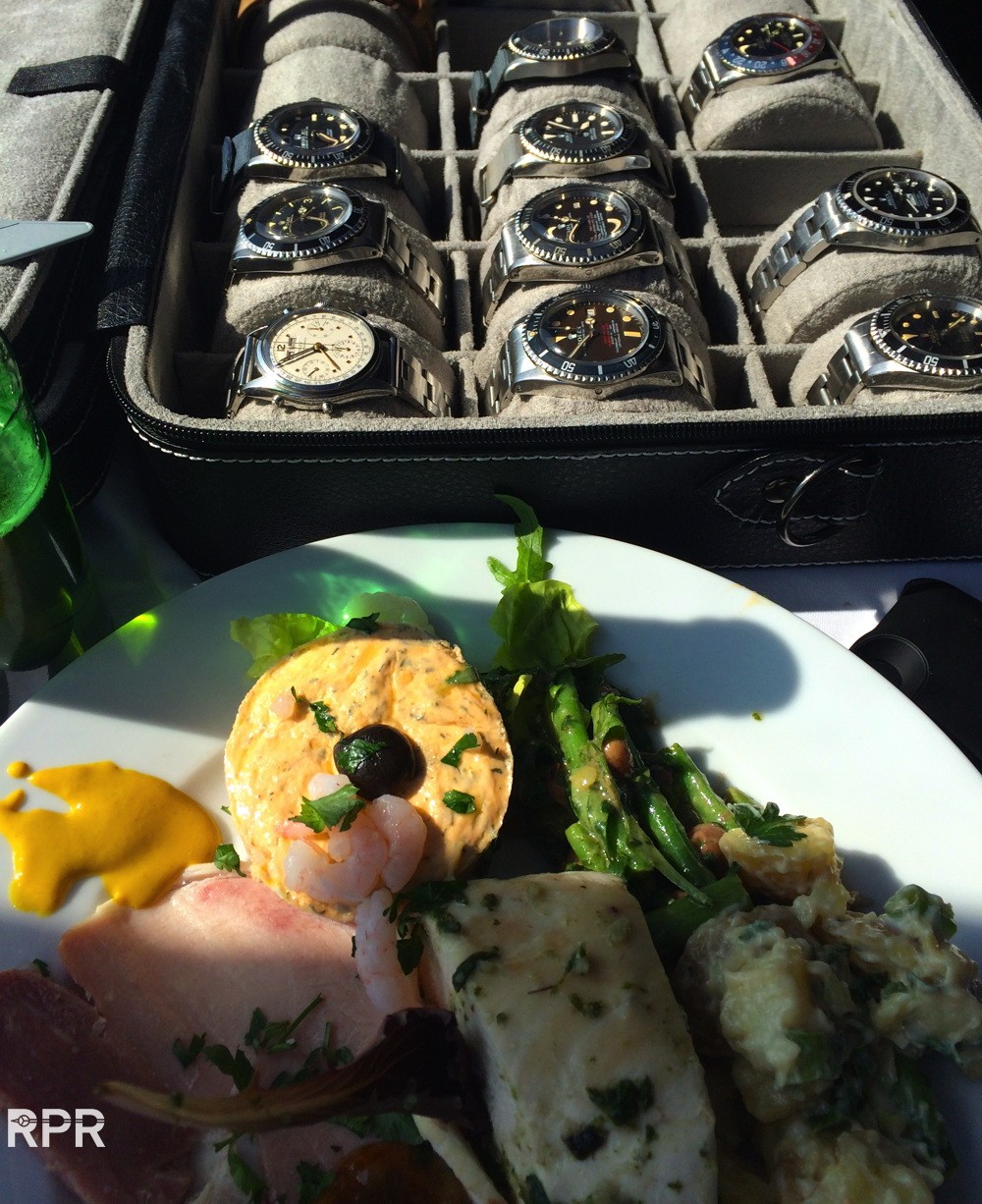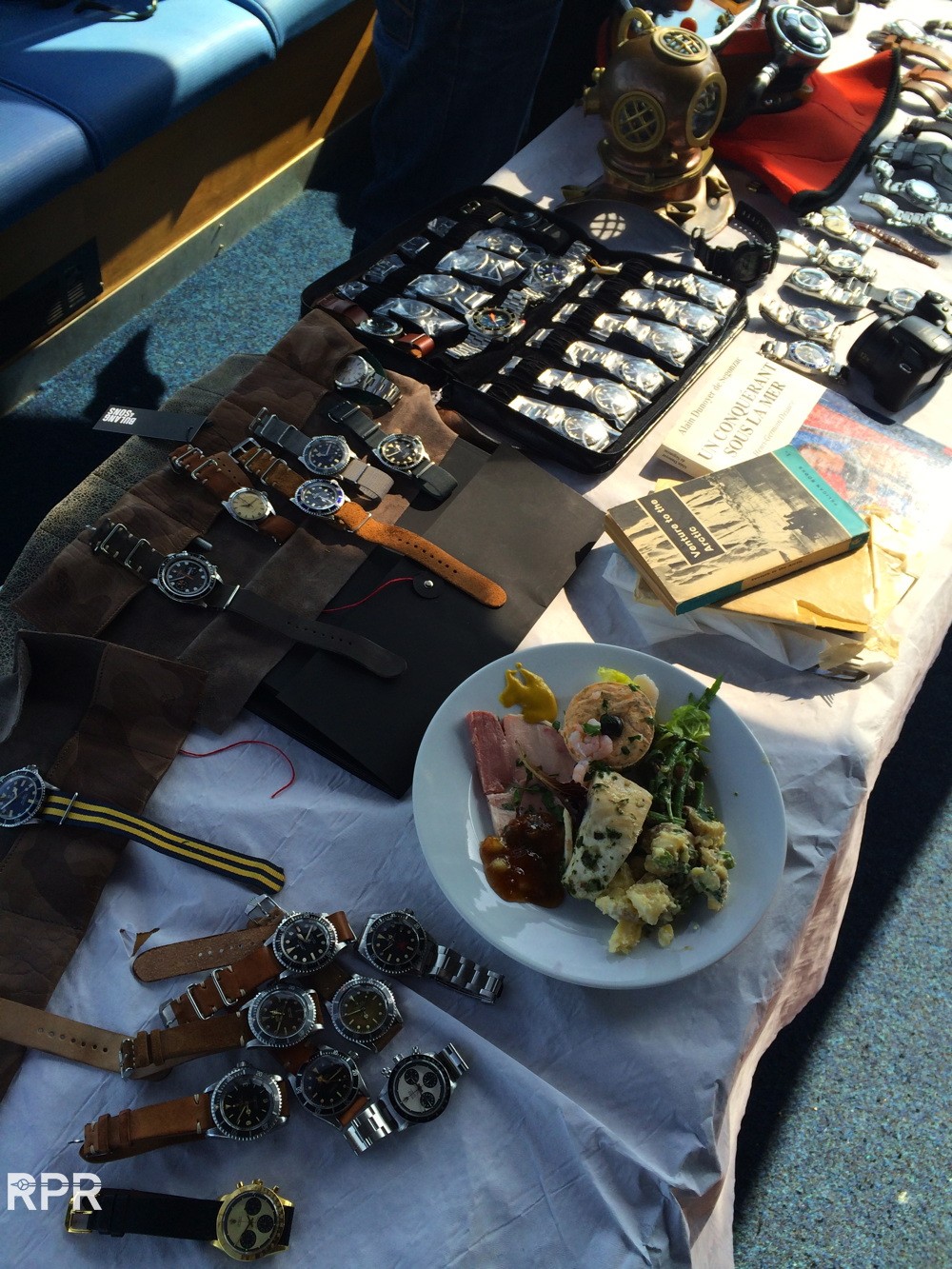 A bit of everything, rare and iconic vintage Rolex collectables..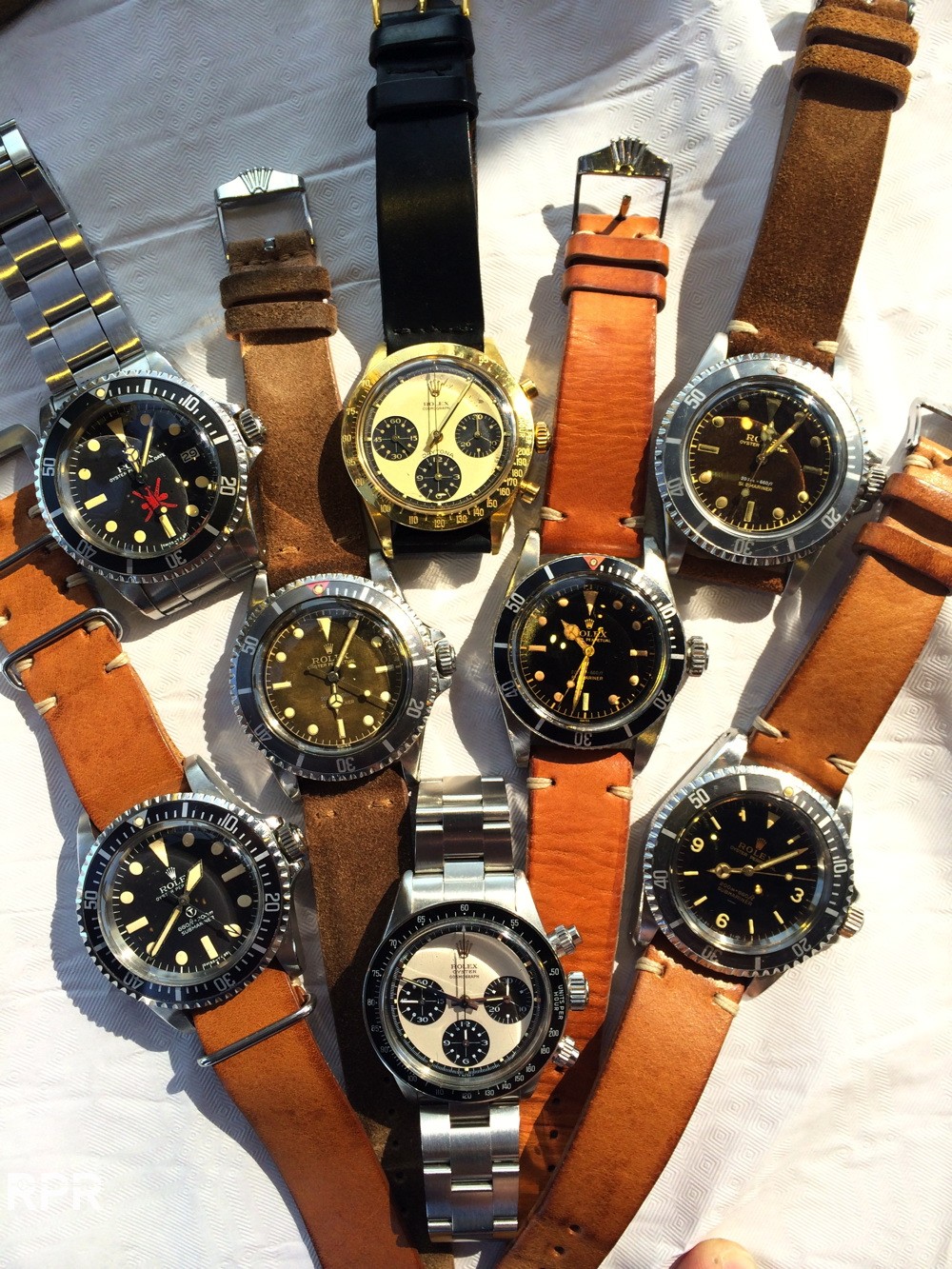 Panerai toolwatches, made by Rolex…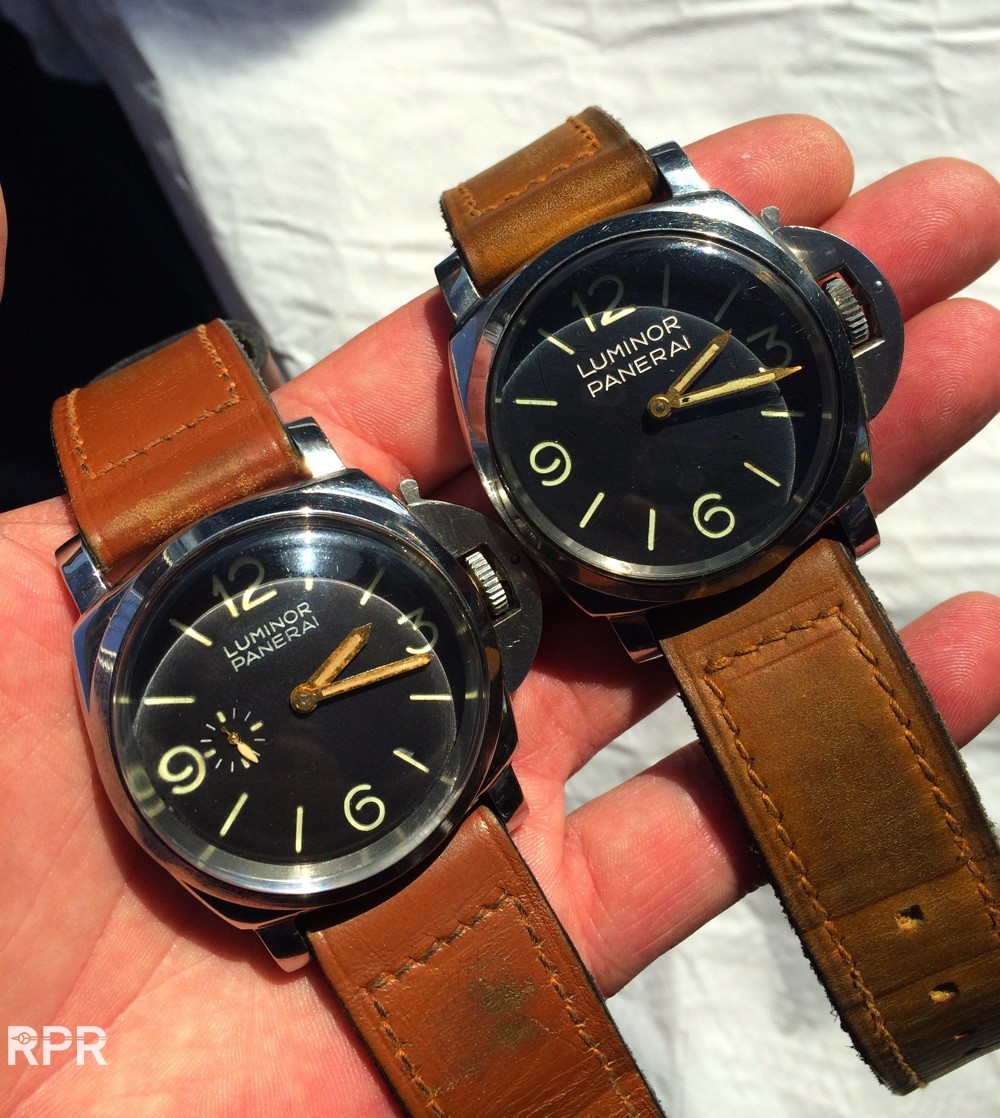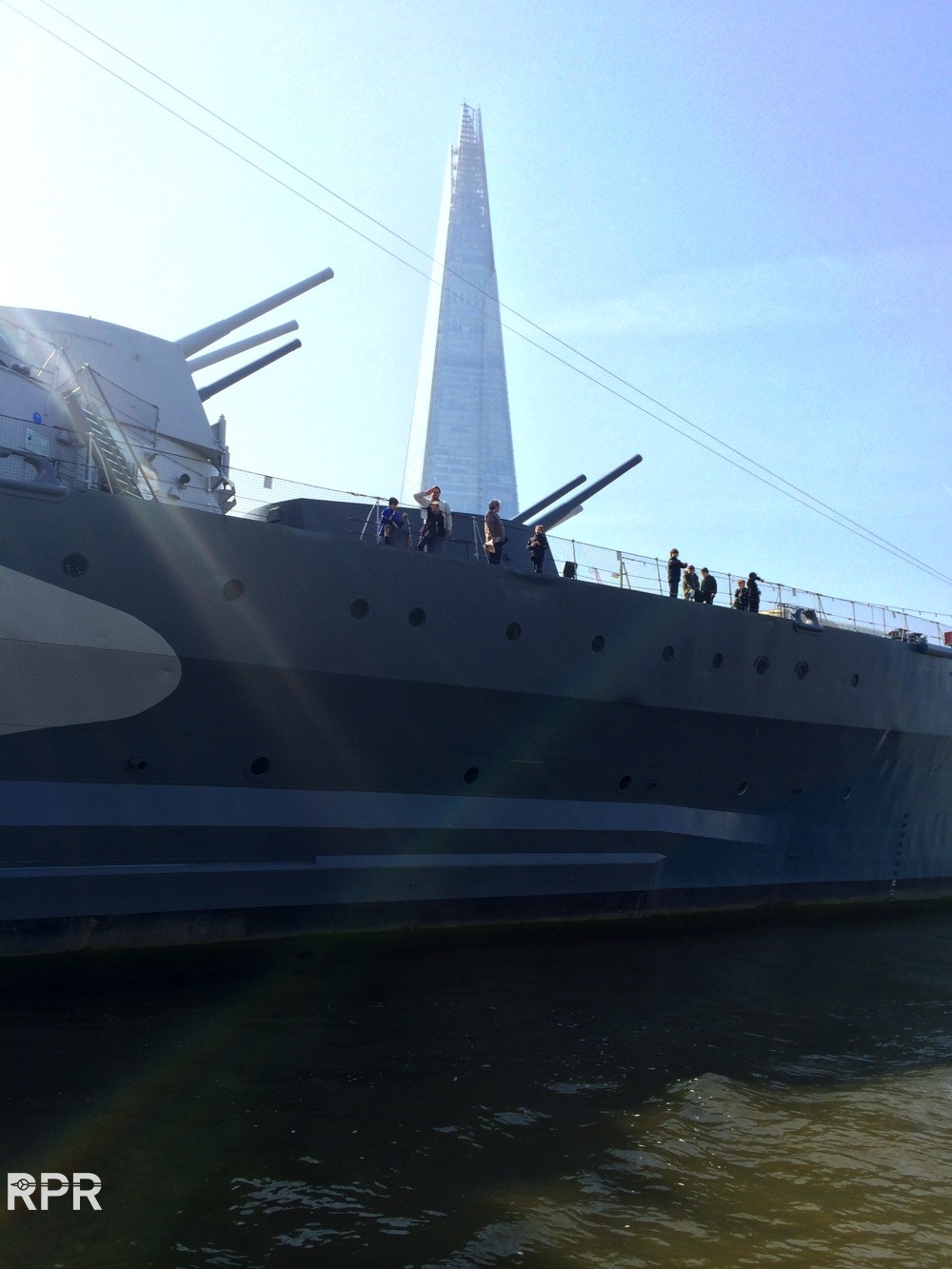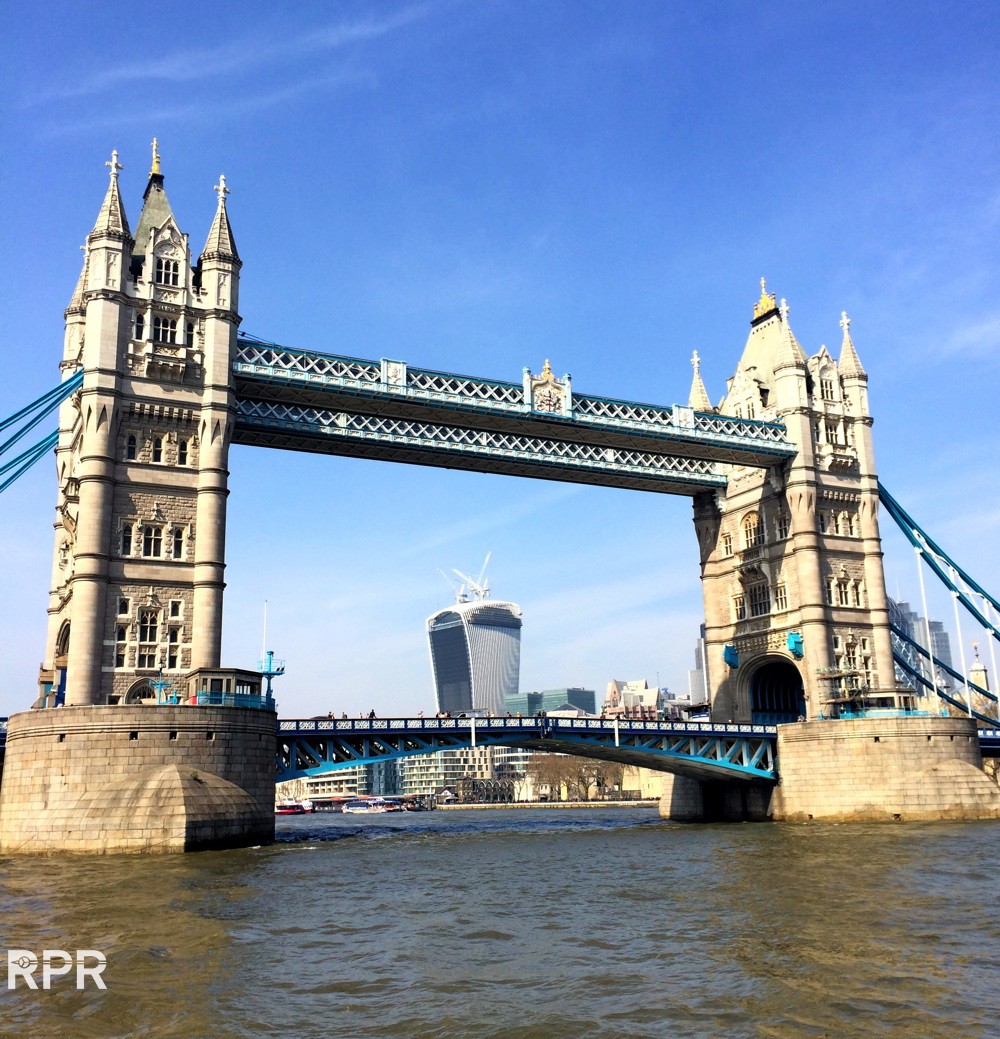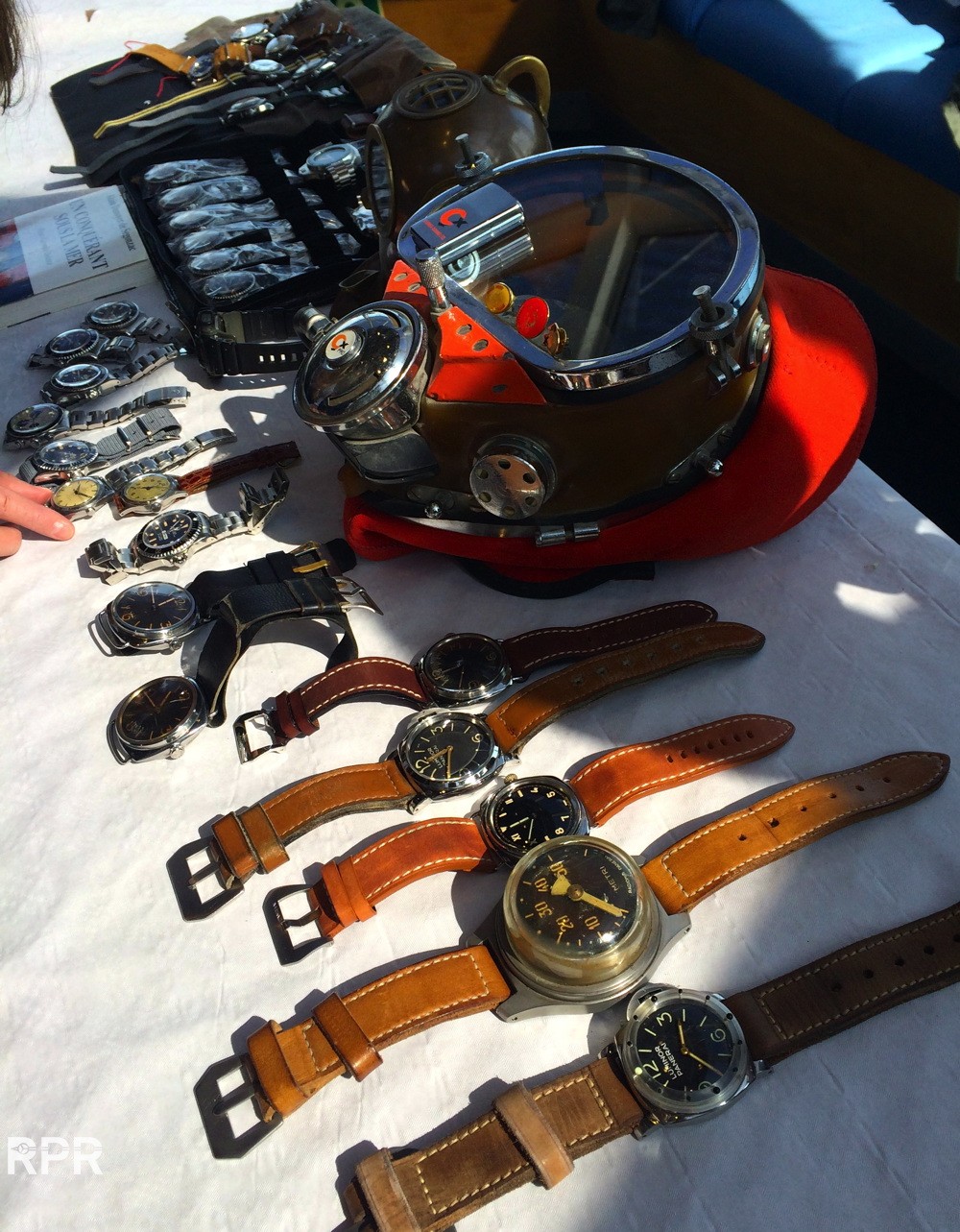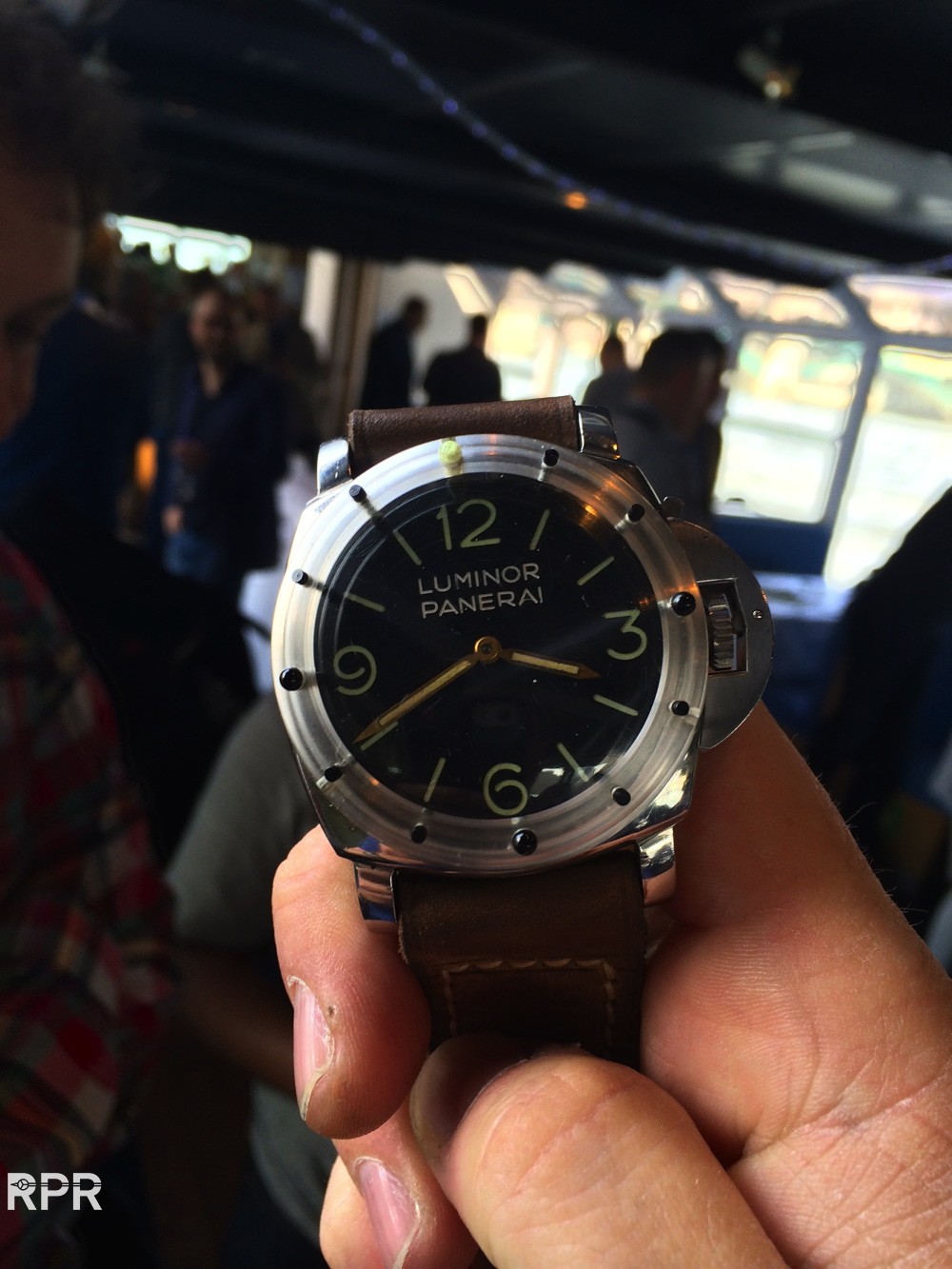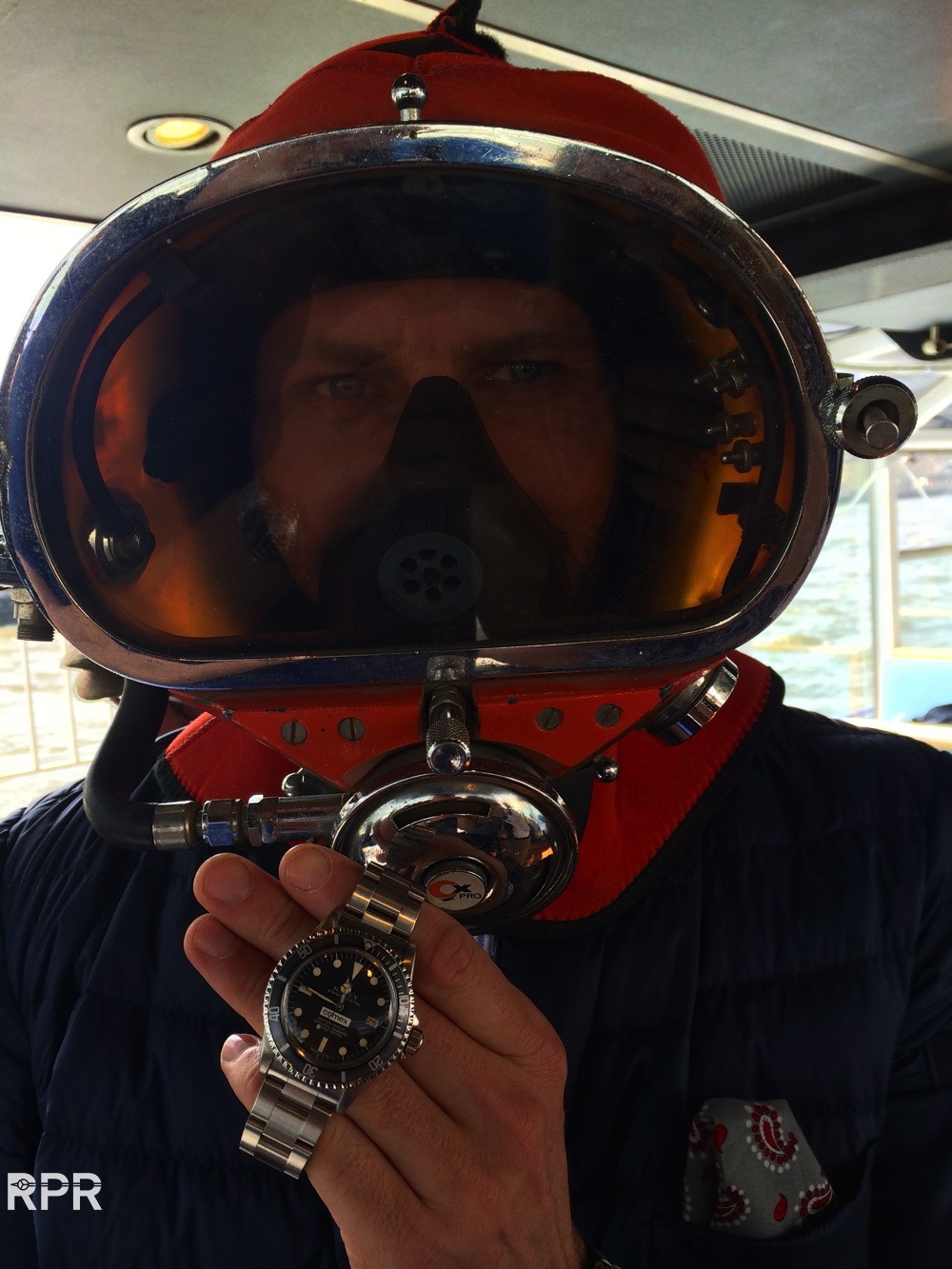 Picture above capture our passion from last weekend the best & all blue bezeled GMT master…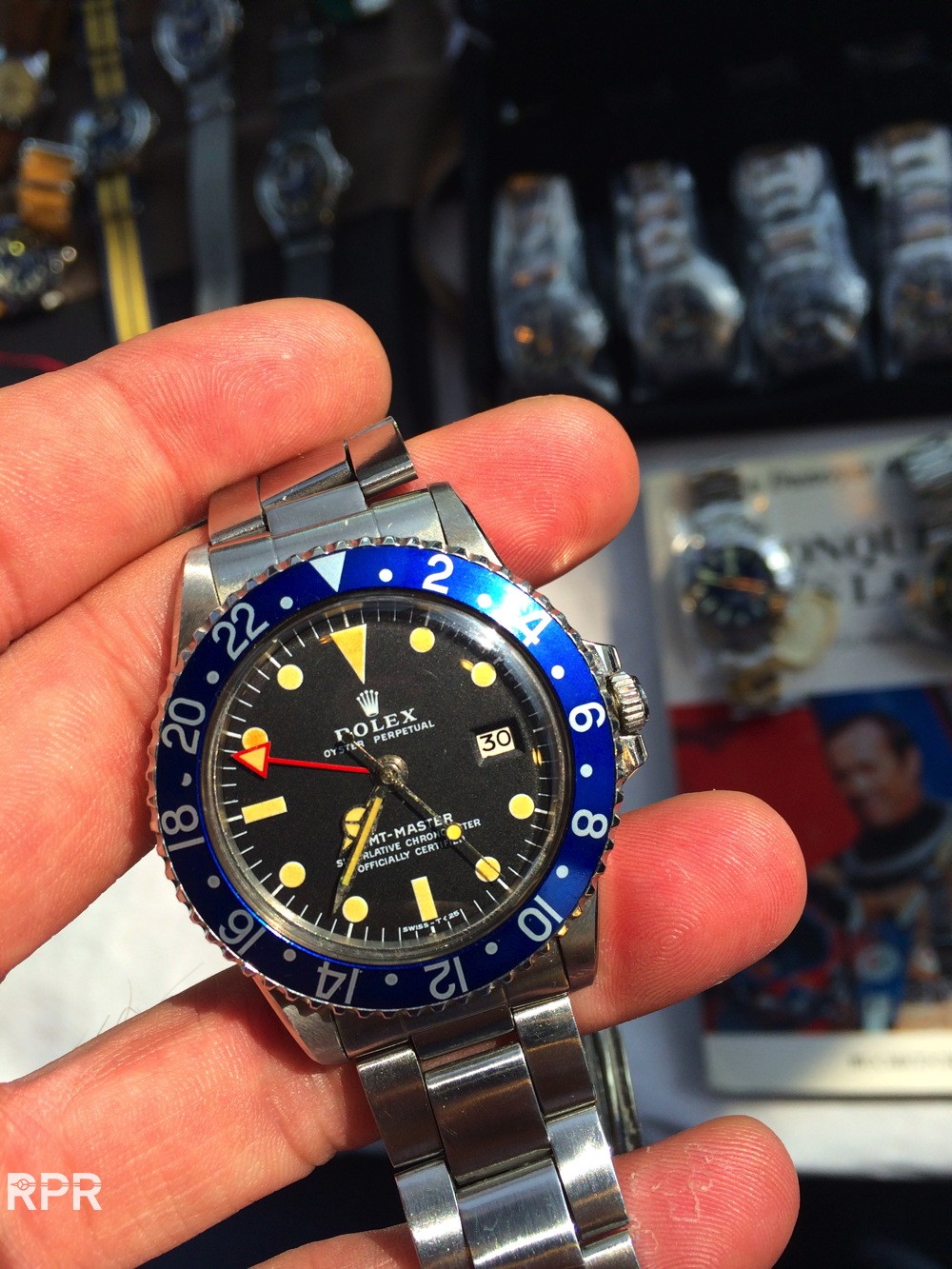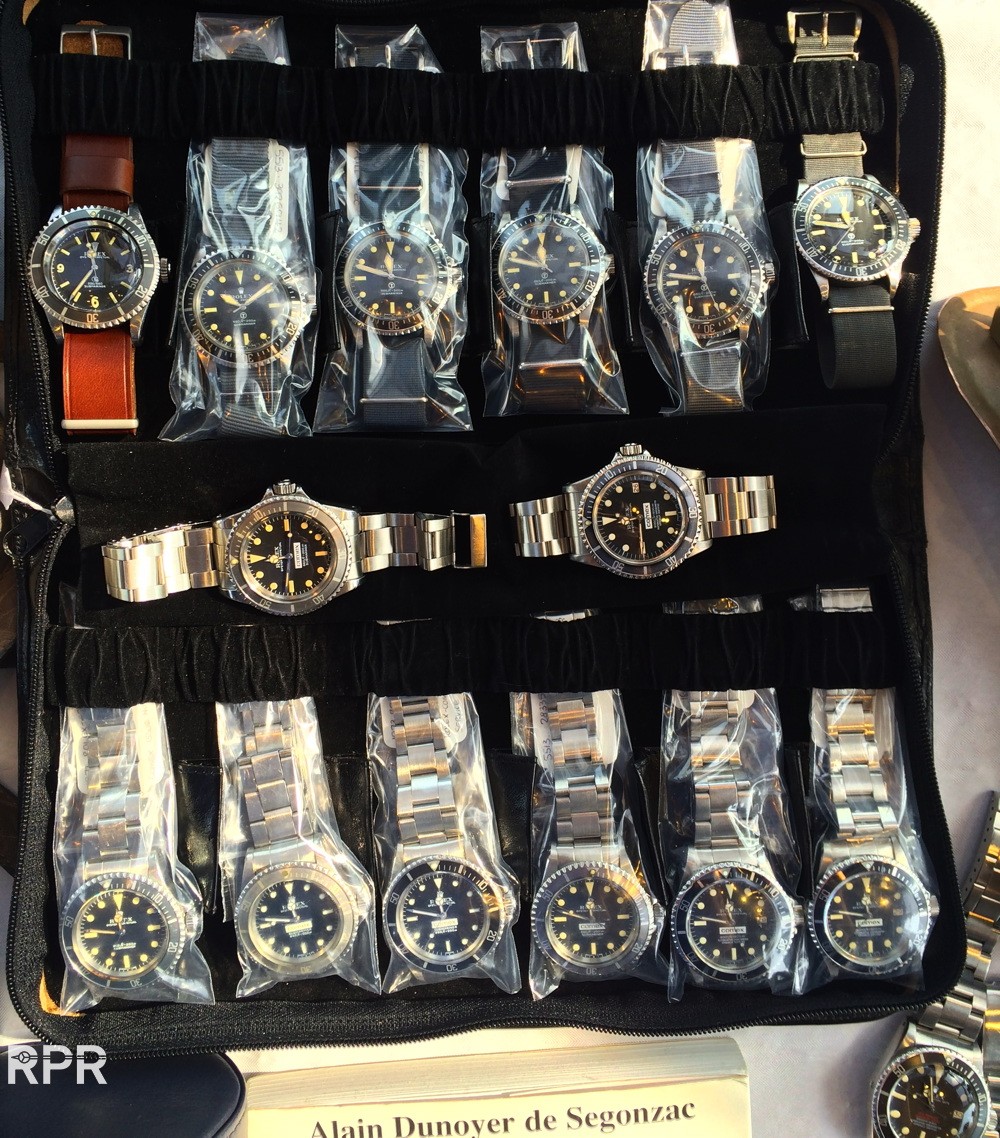 Mike Wood's Comex & Military armada & below tropical DRSDPP…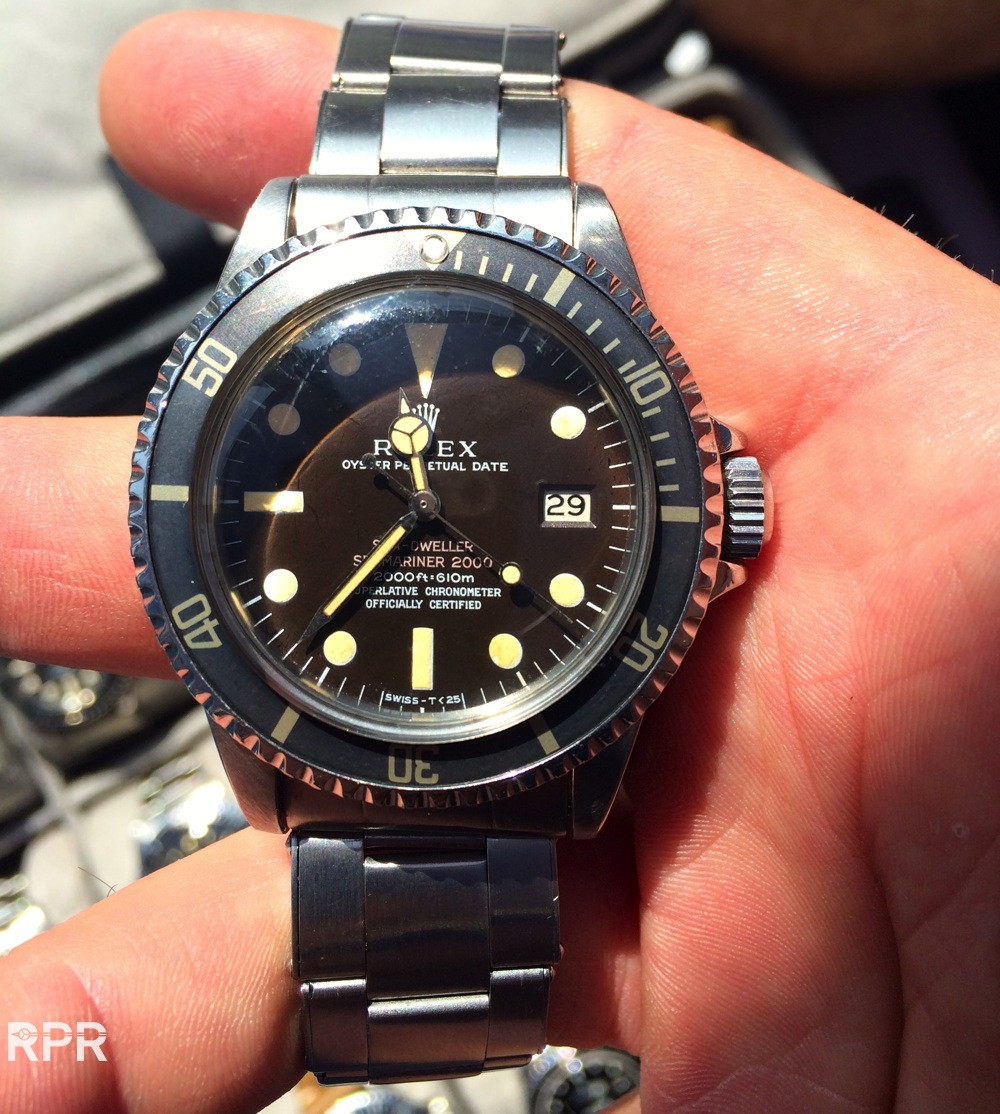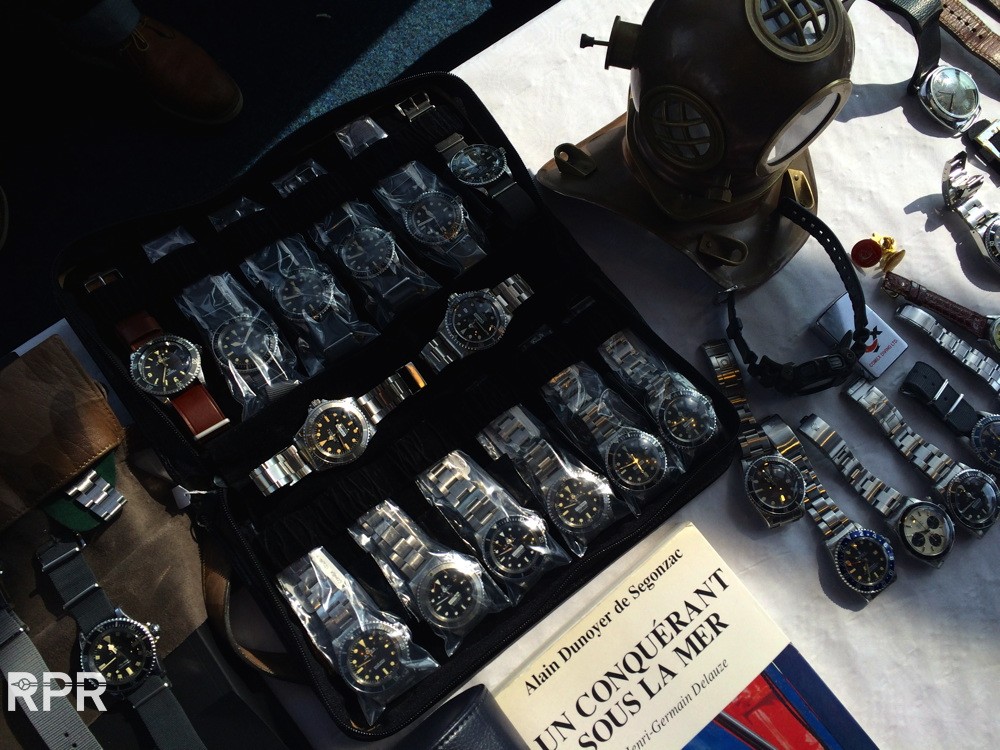 Excellent spread of Marine National collection by über cool buddy Graham..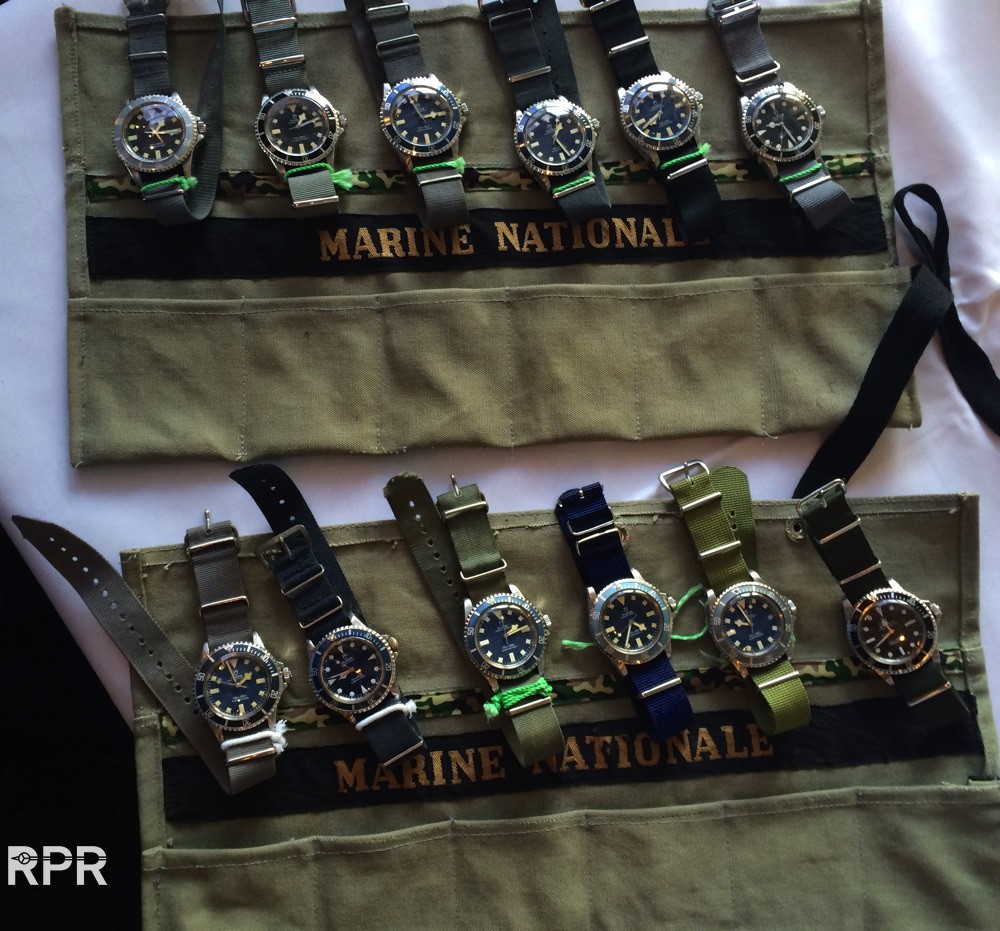 Ultra rare Brequet ( 60 pieces only been made) & DeepSea by JLC…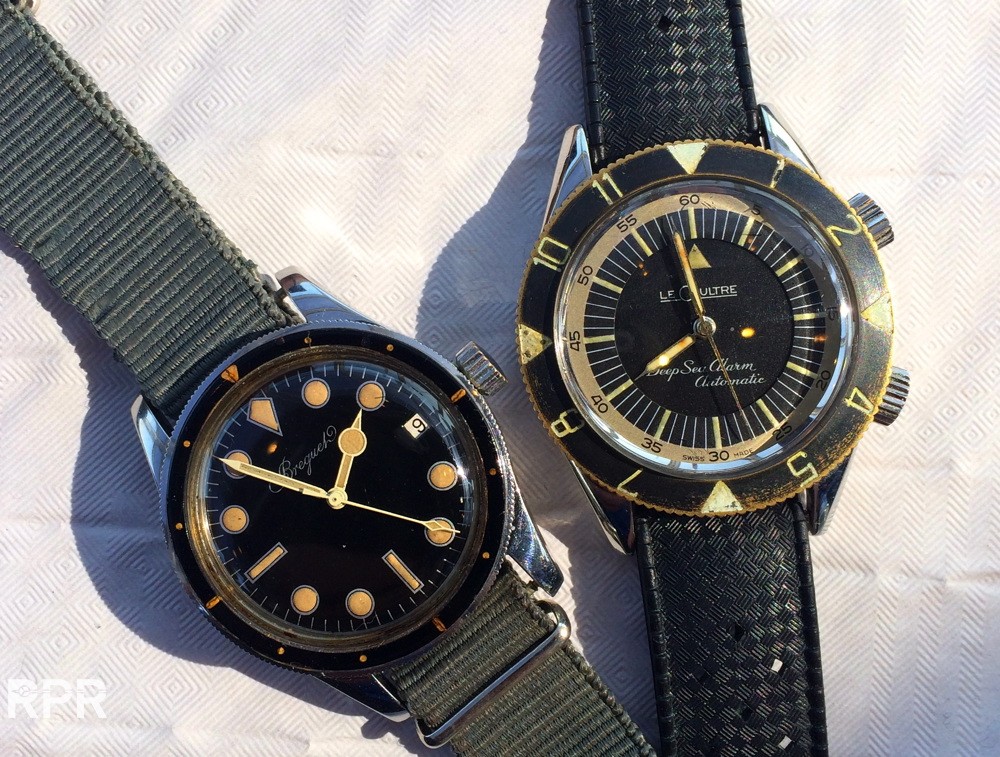 Issued Oman trio..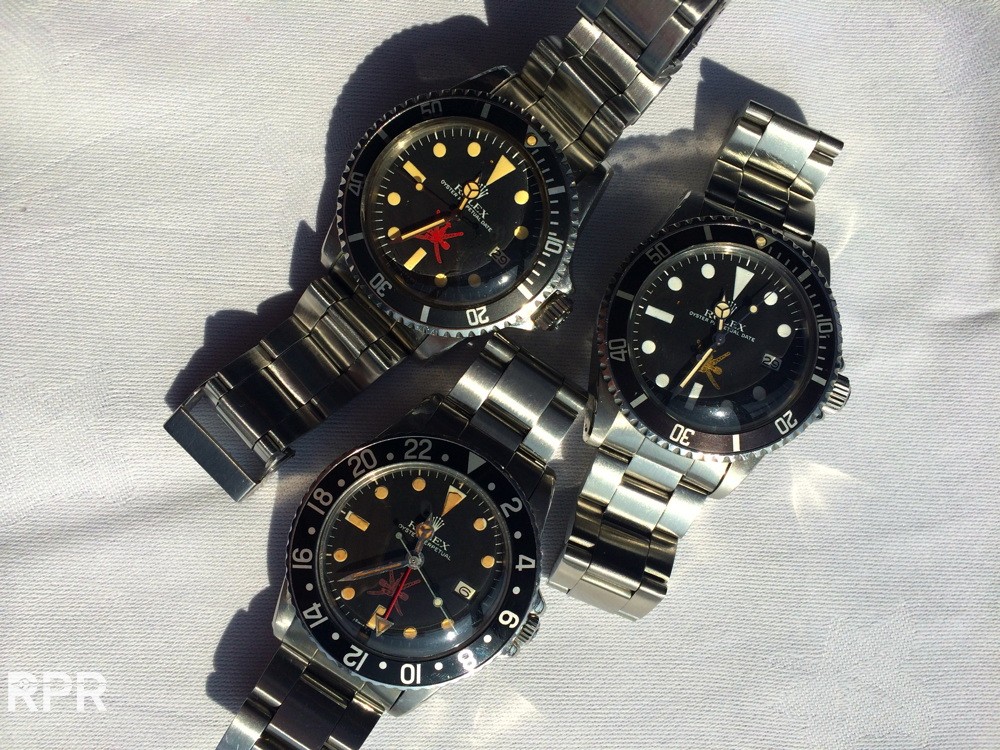 Vintage Panerai 6152/1's  and 3646…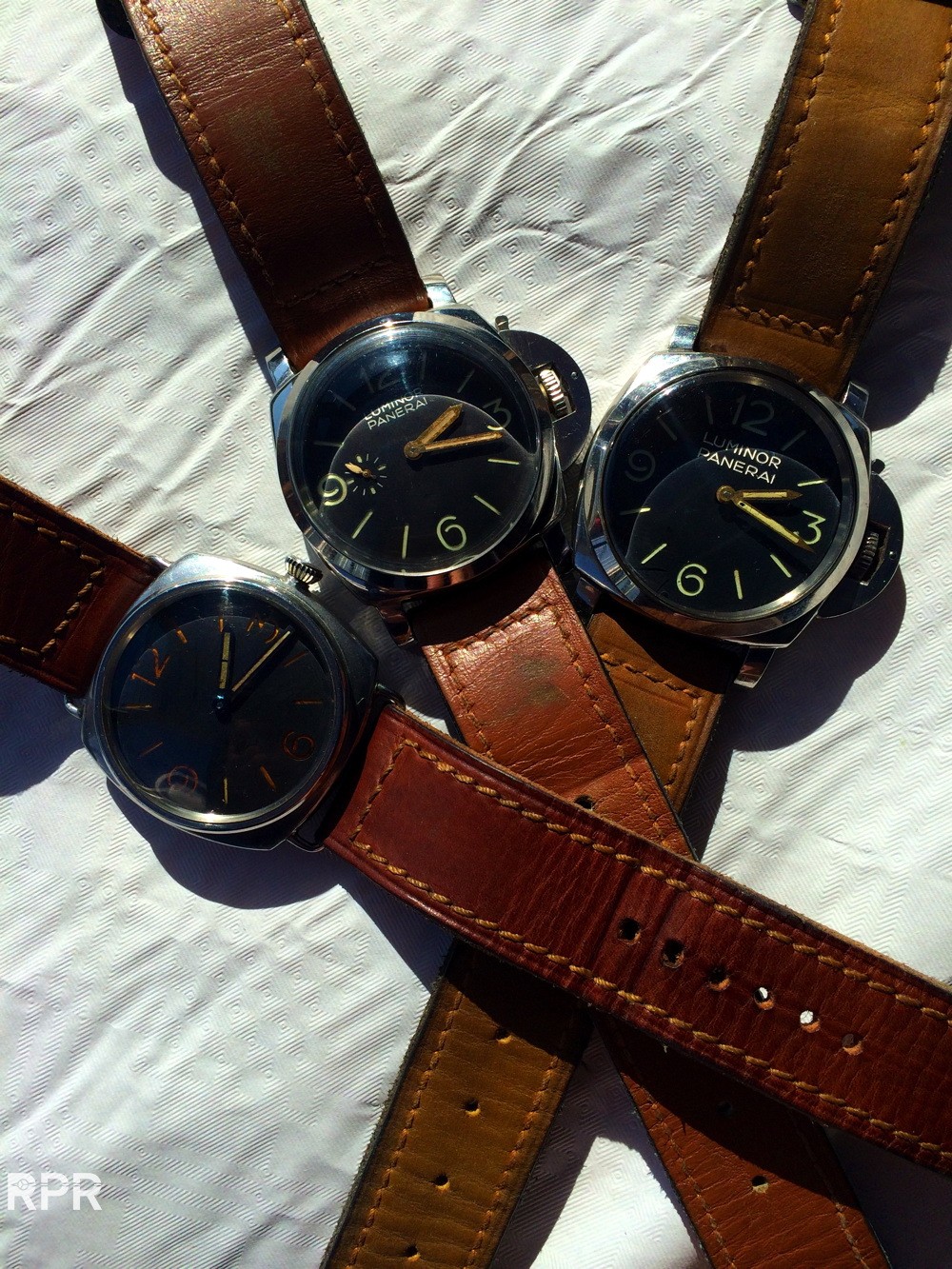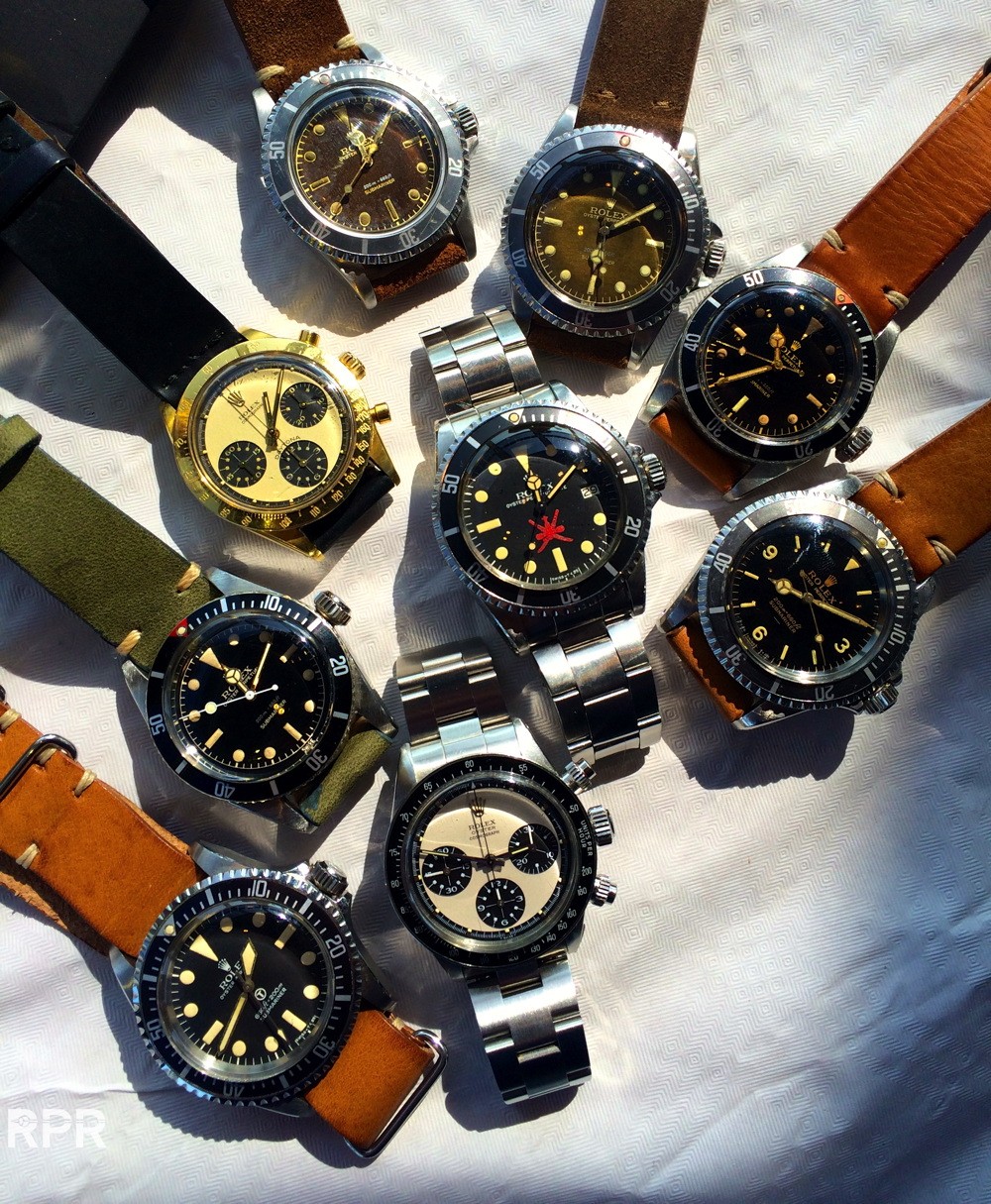 Brillant Tornek – Rayville with it's original strap!..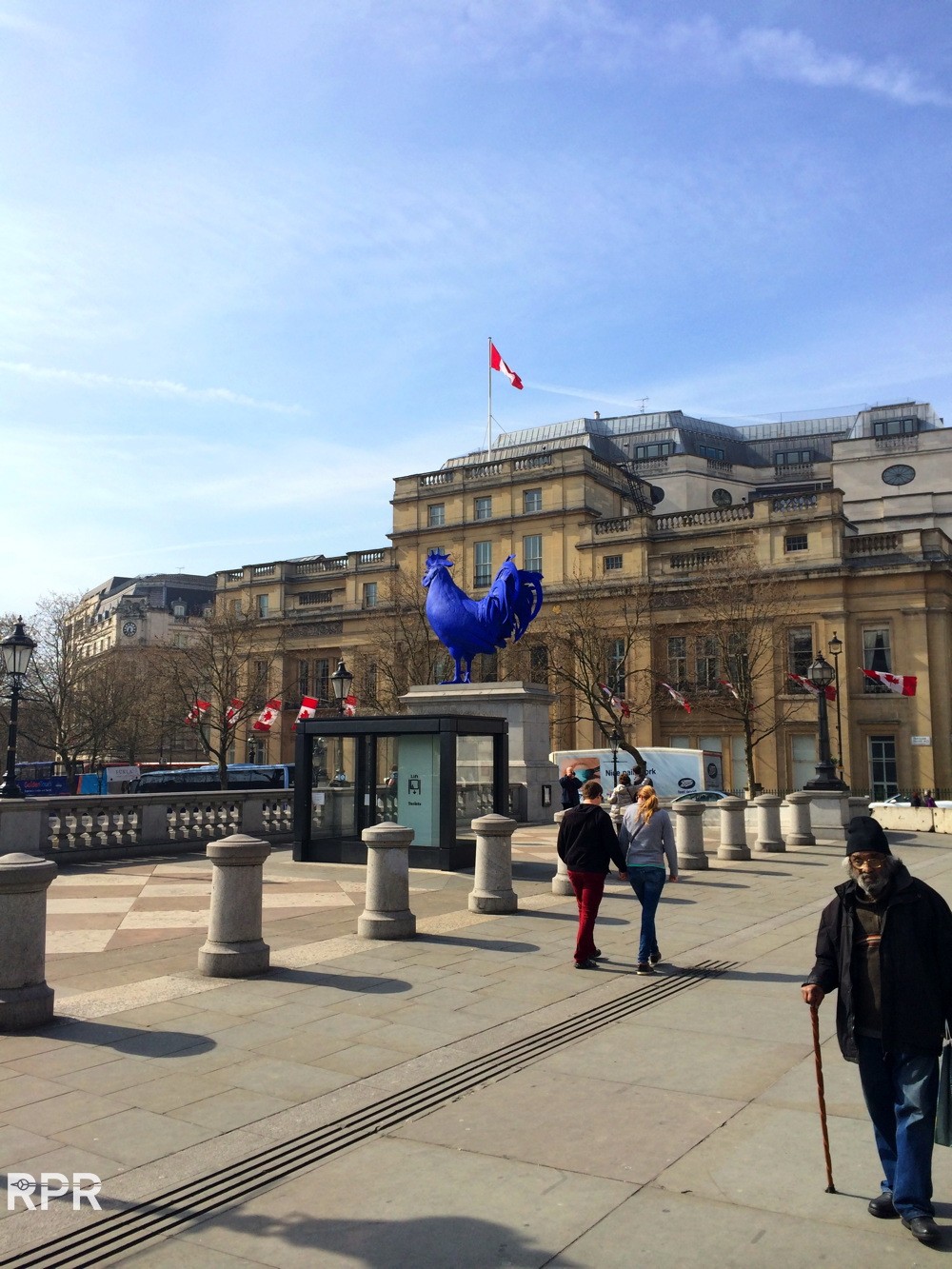 Early 1938 monobloc Longines & Underline Big Crown, by Rolex..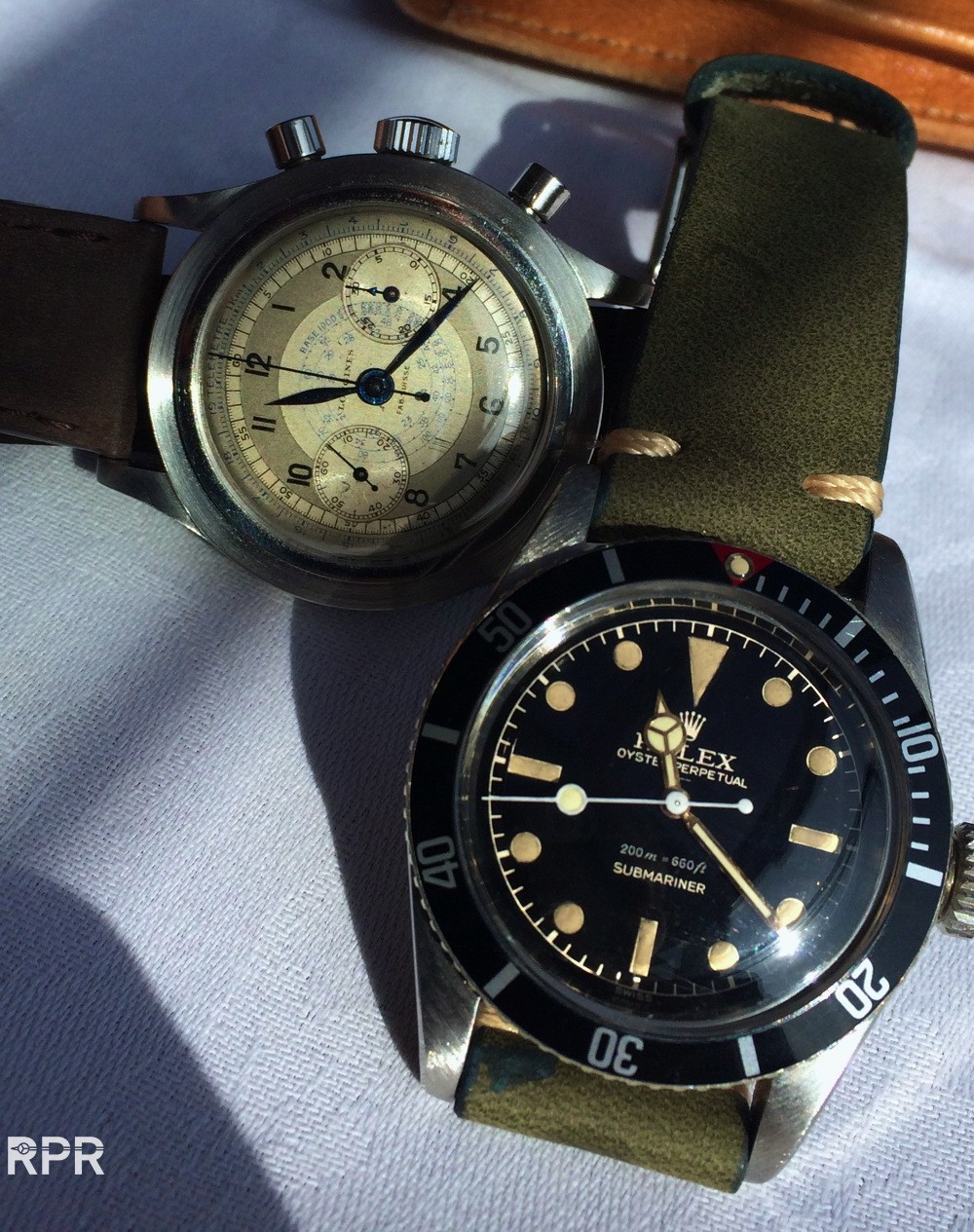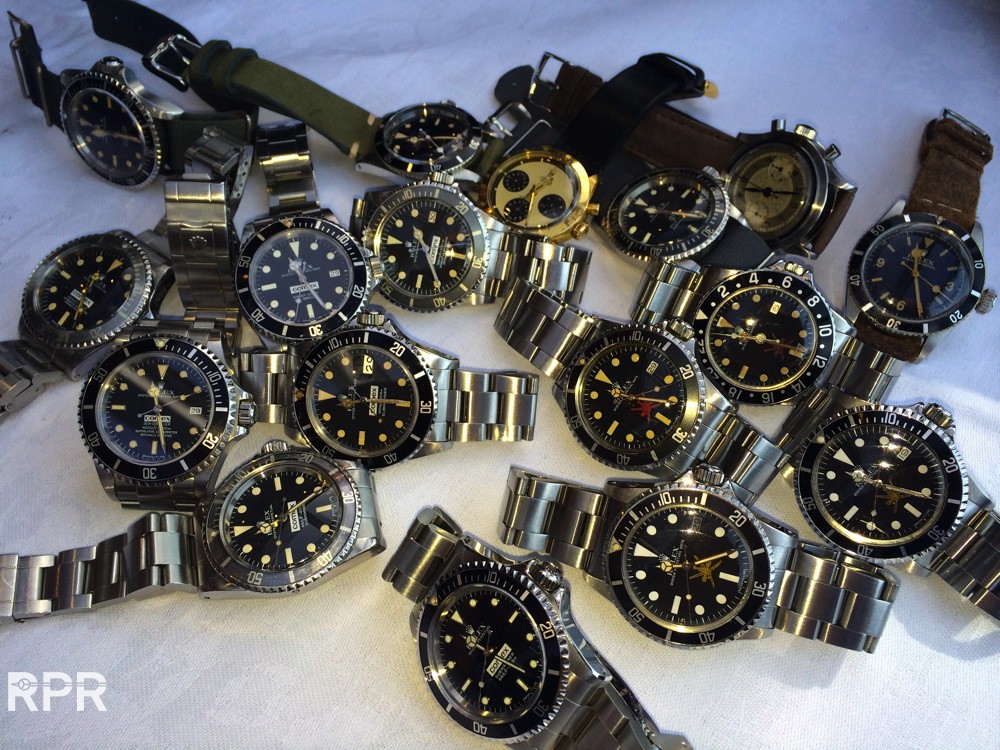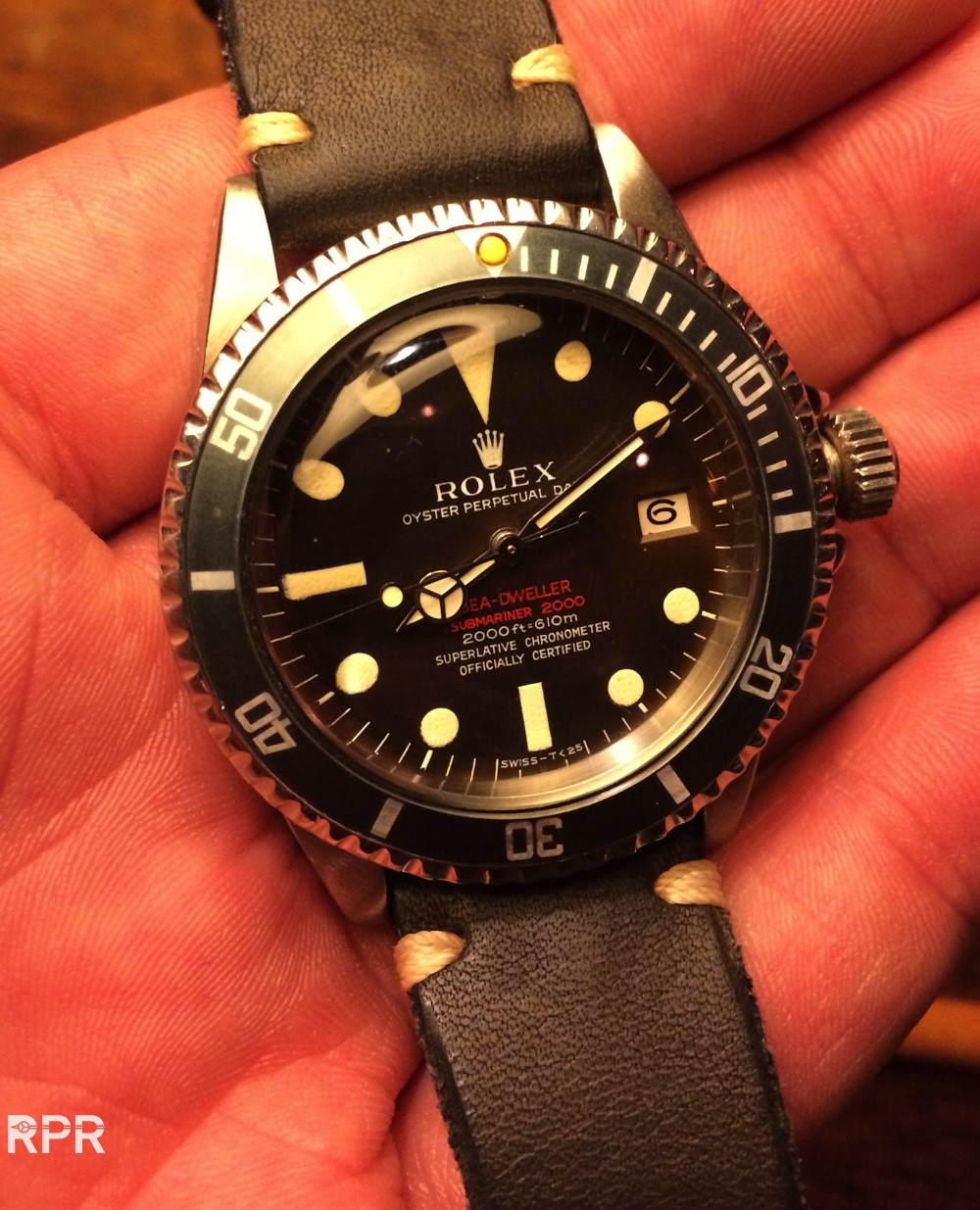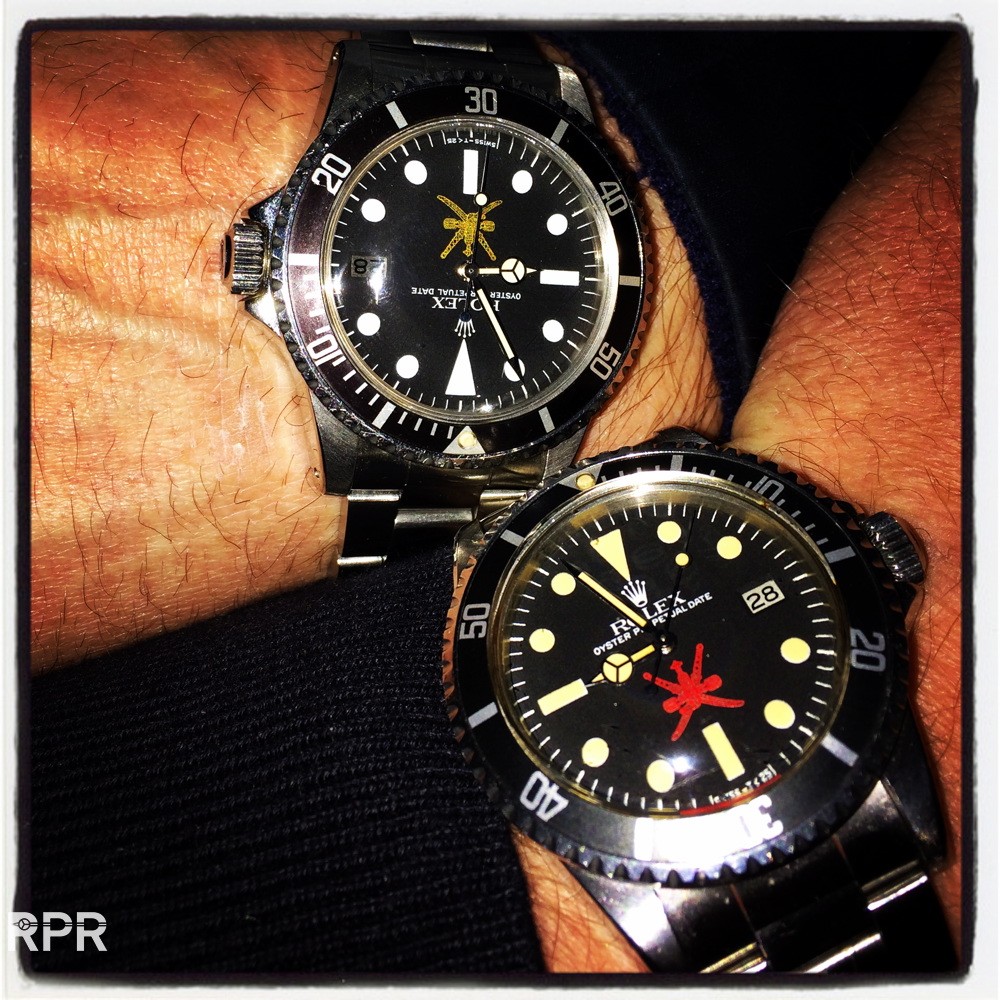 Emotional GTG of red & gold Rolex special order rarities..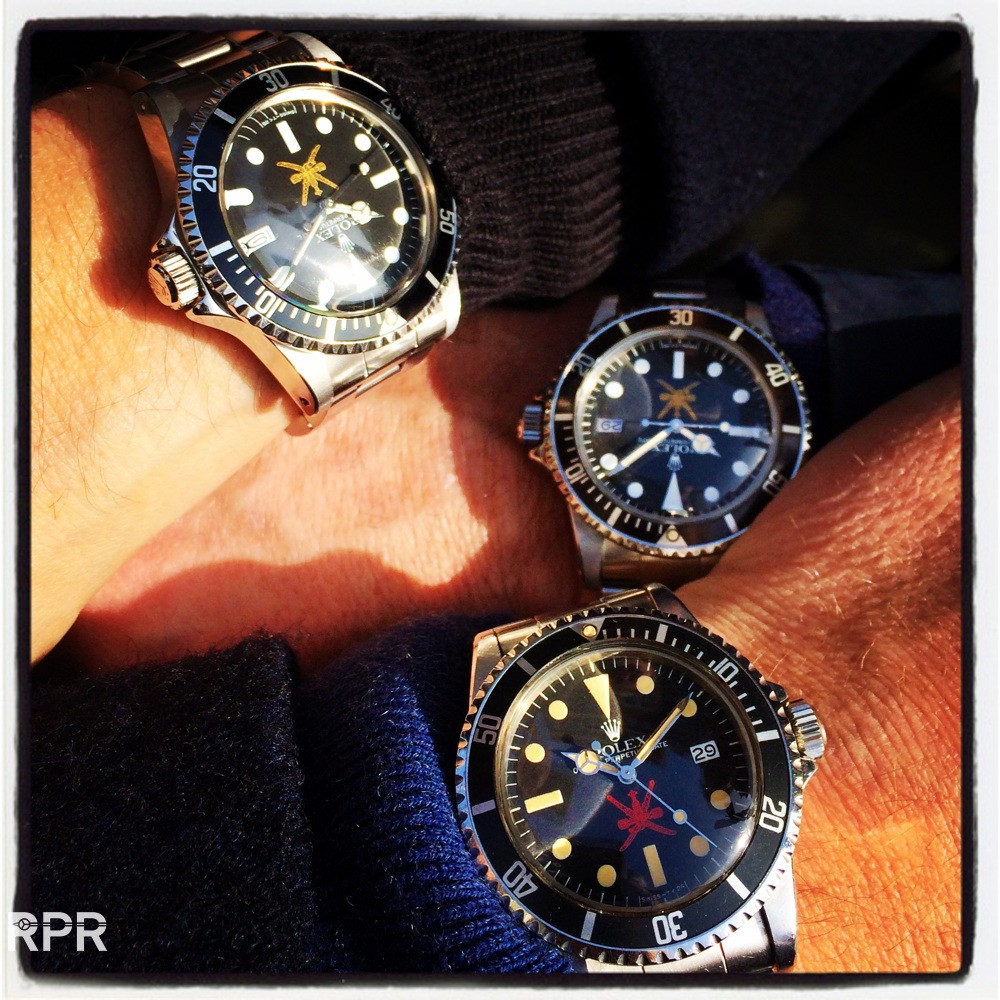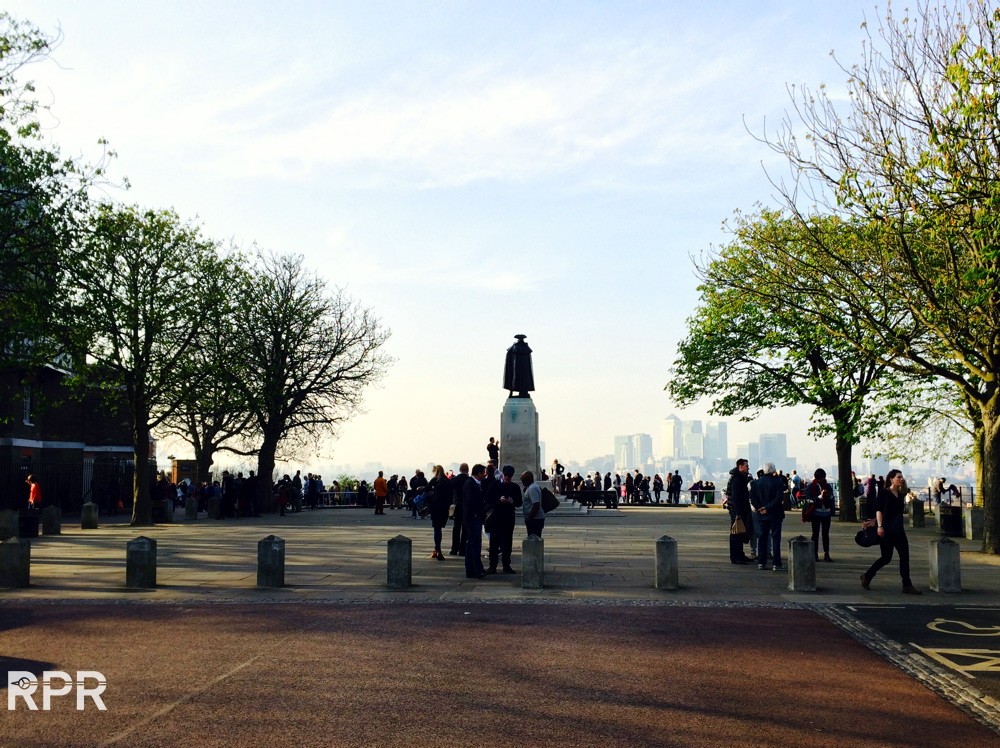 Comex collectors travel box..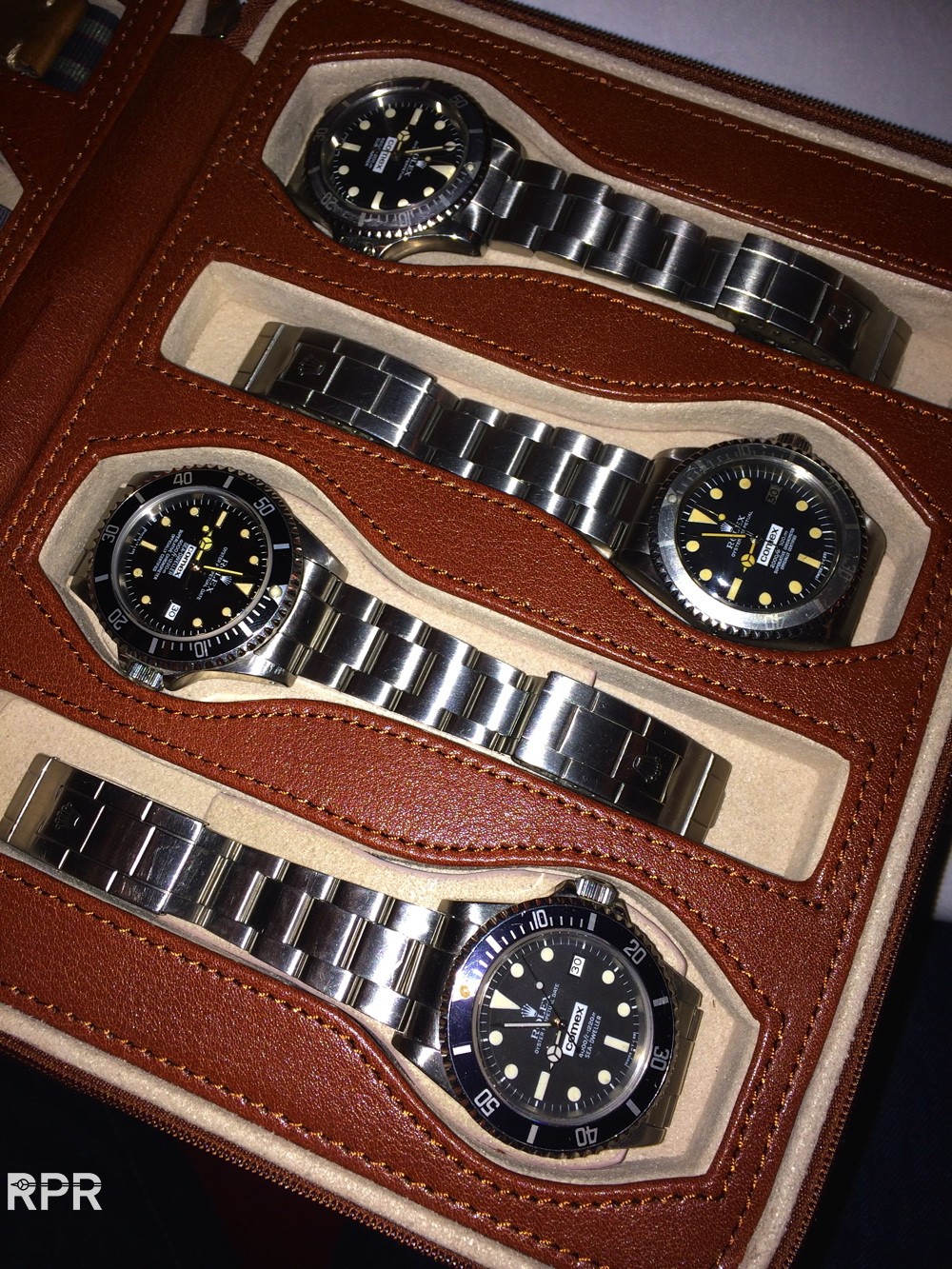 and their issued case backs…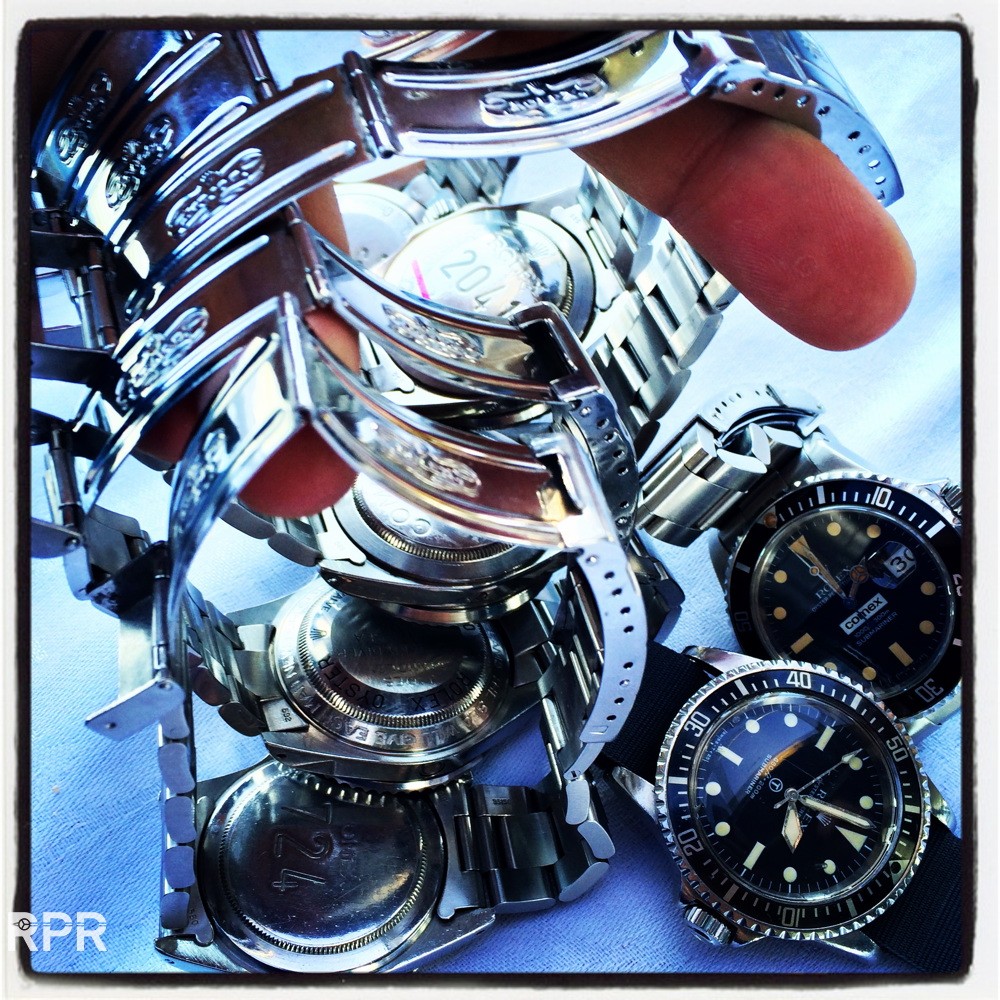 Following pictures are taking during our Royal Observatory in Greenwich tour organized by Mike, Jed and Paul, super interesting guys!!..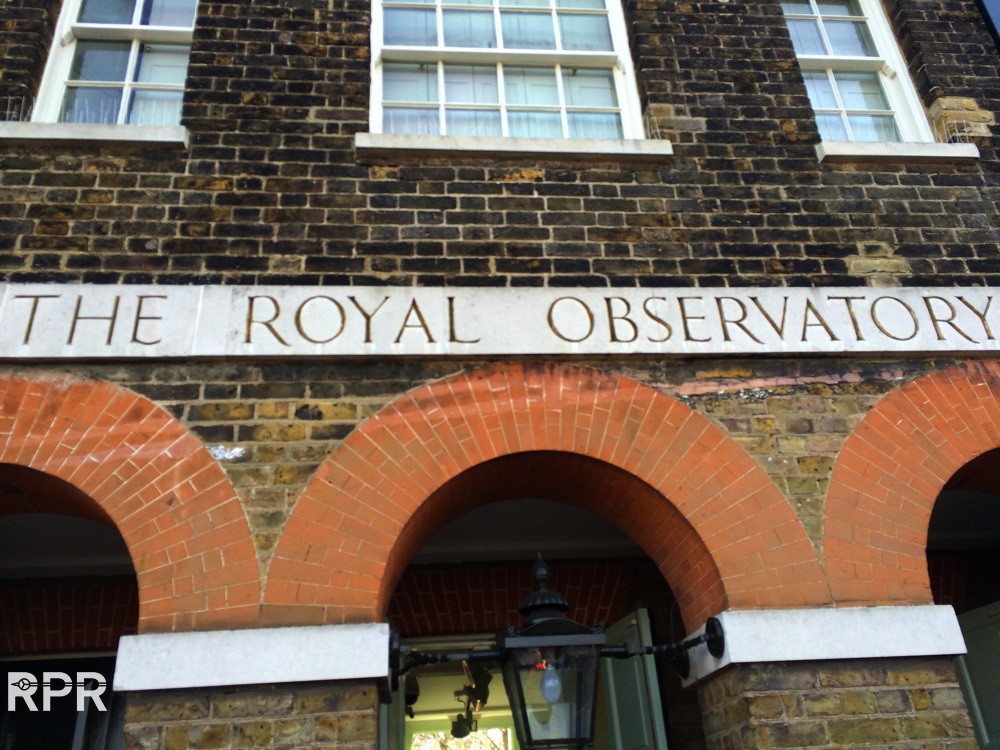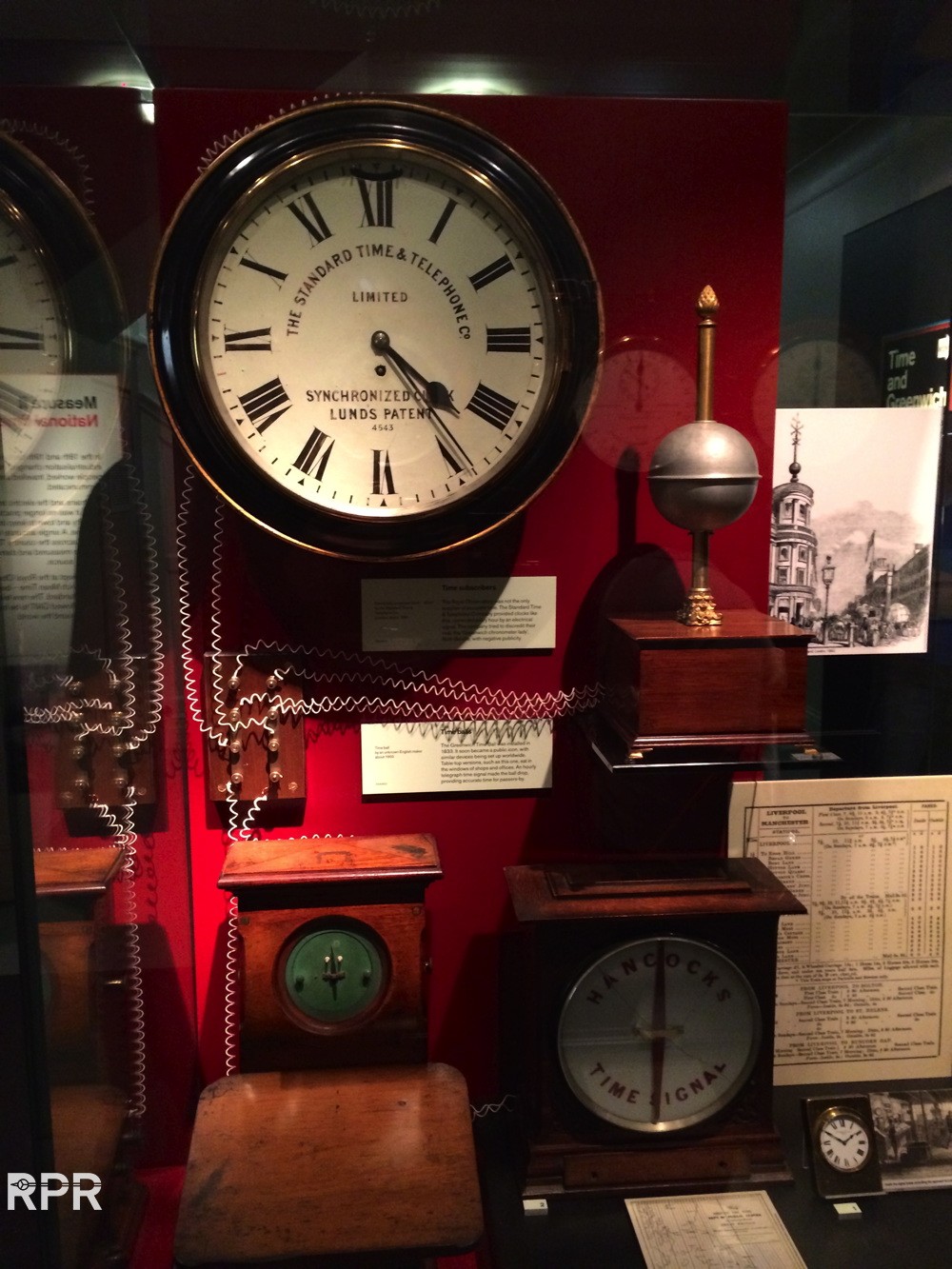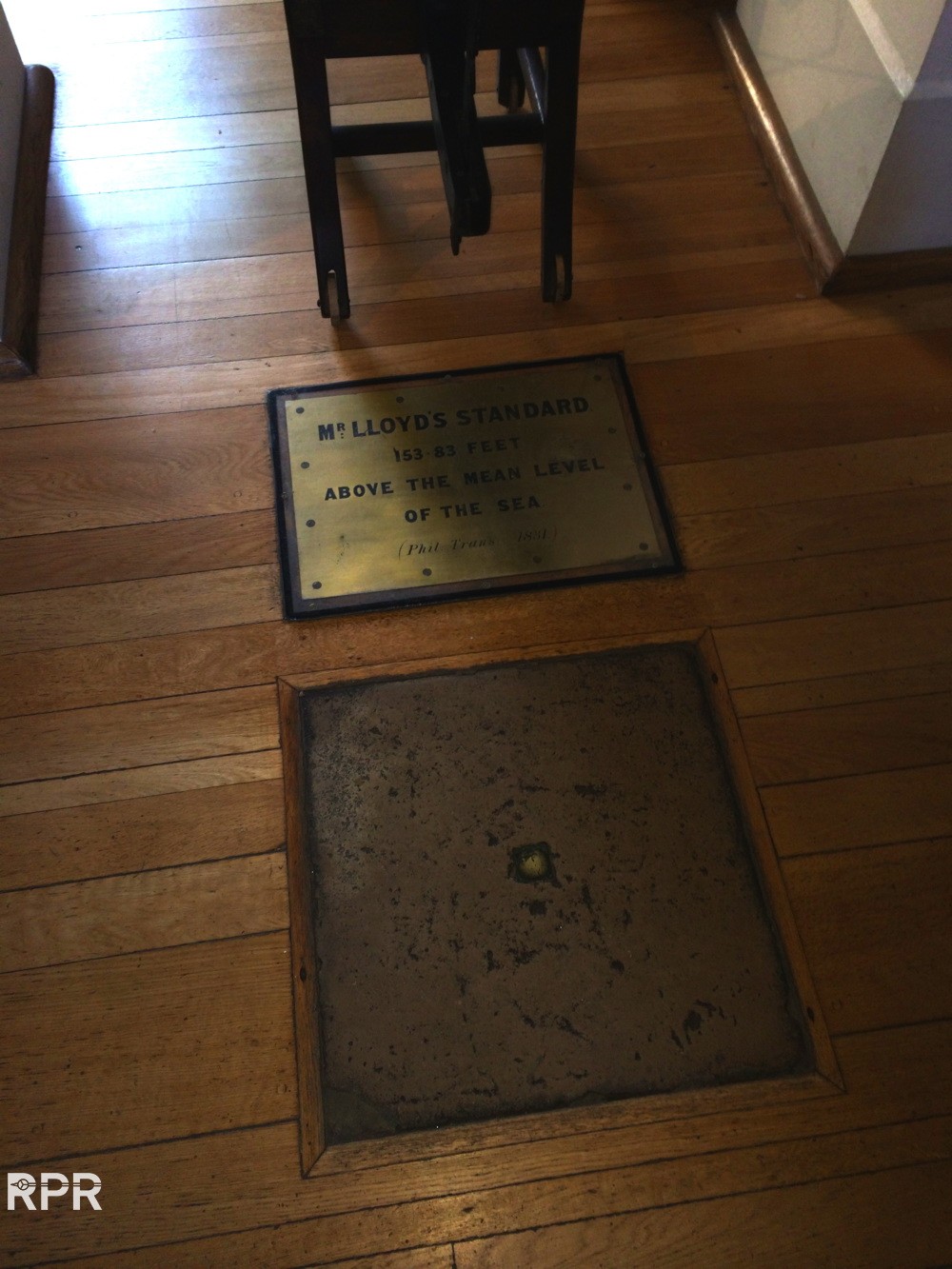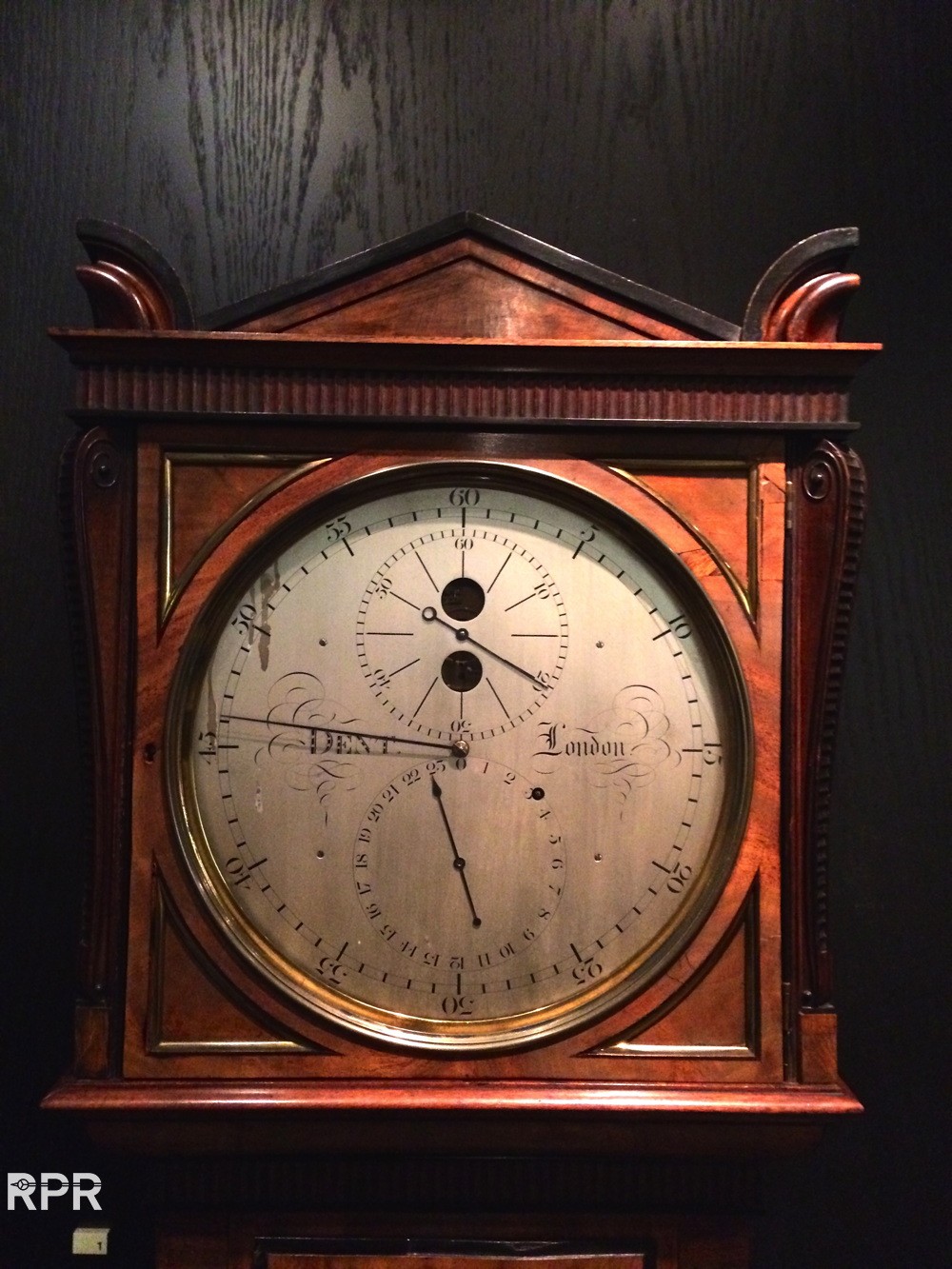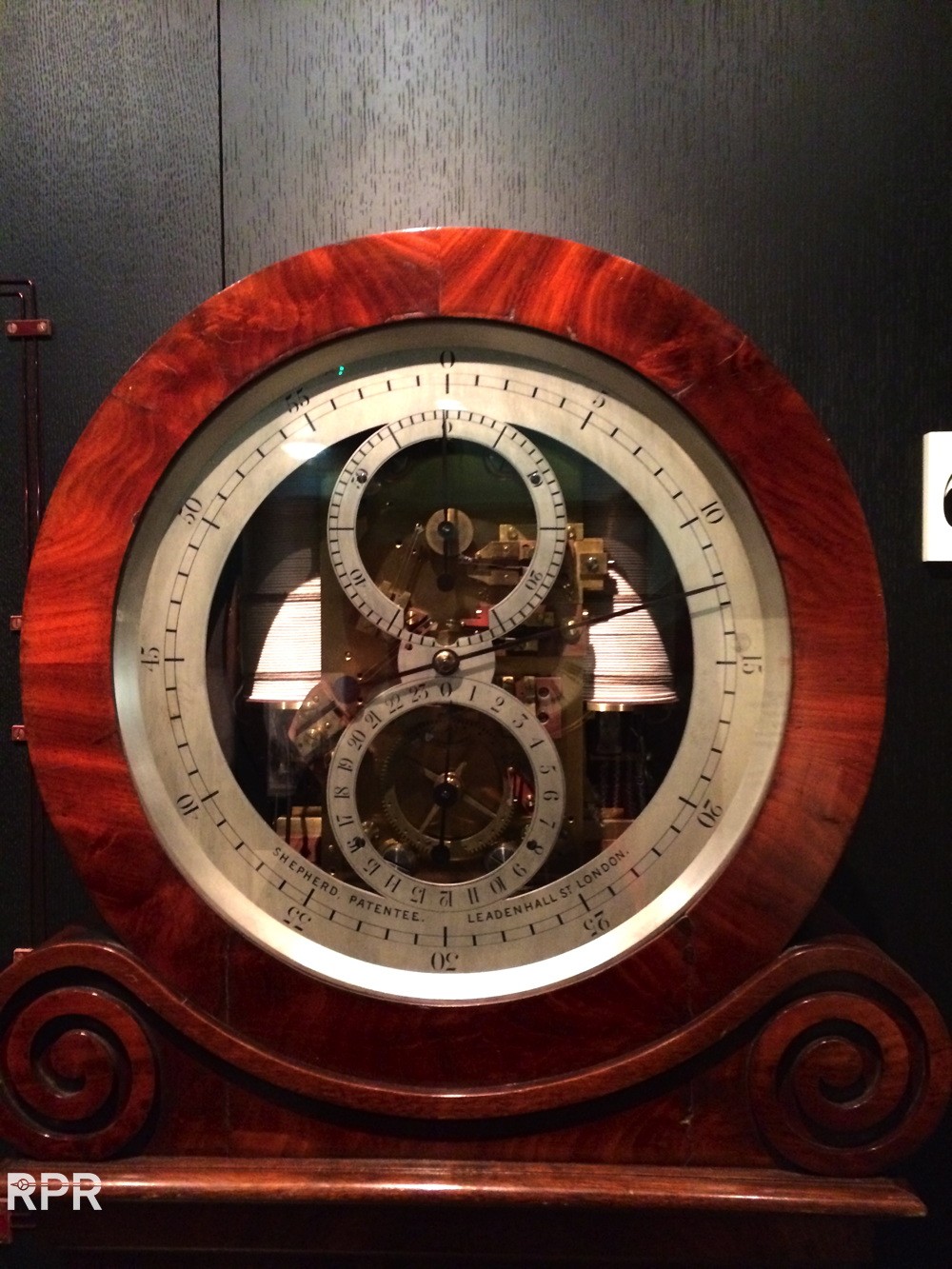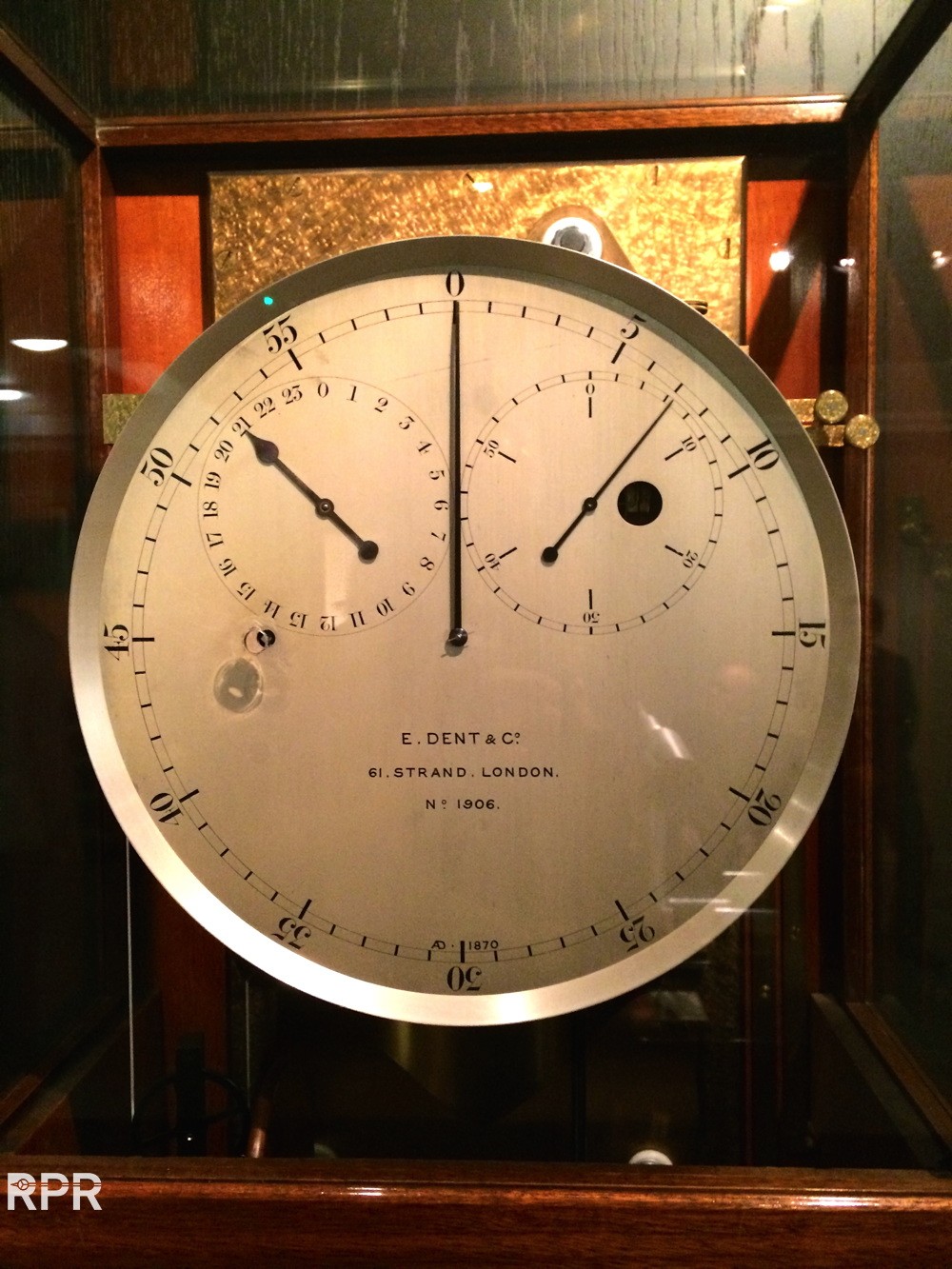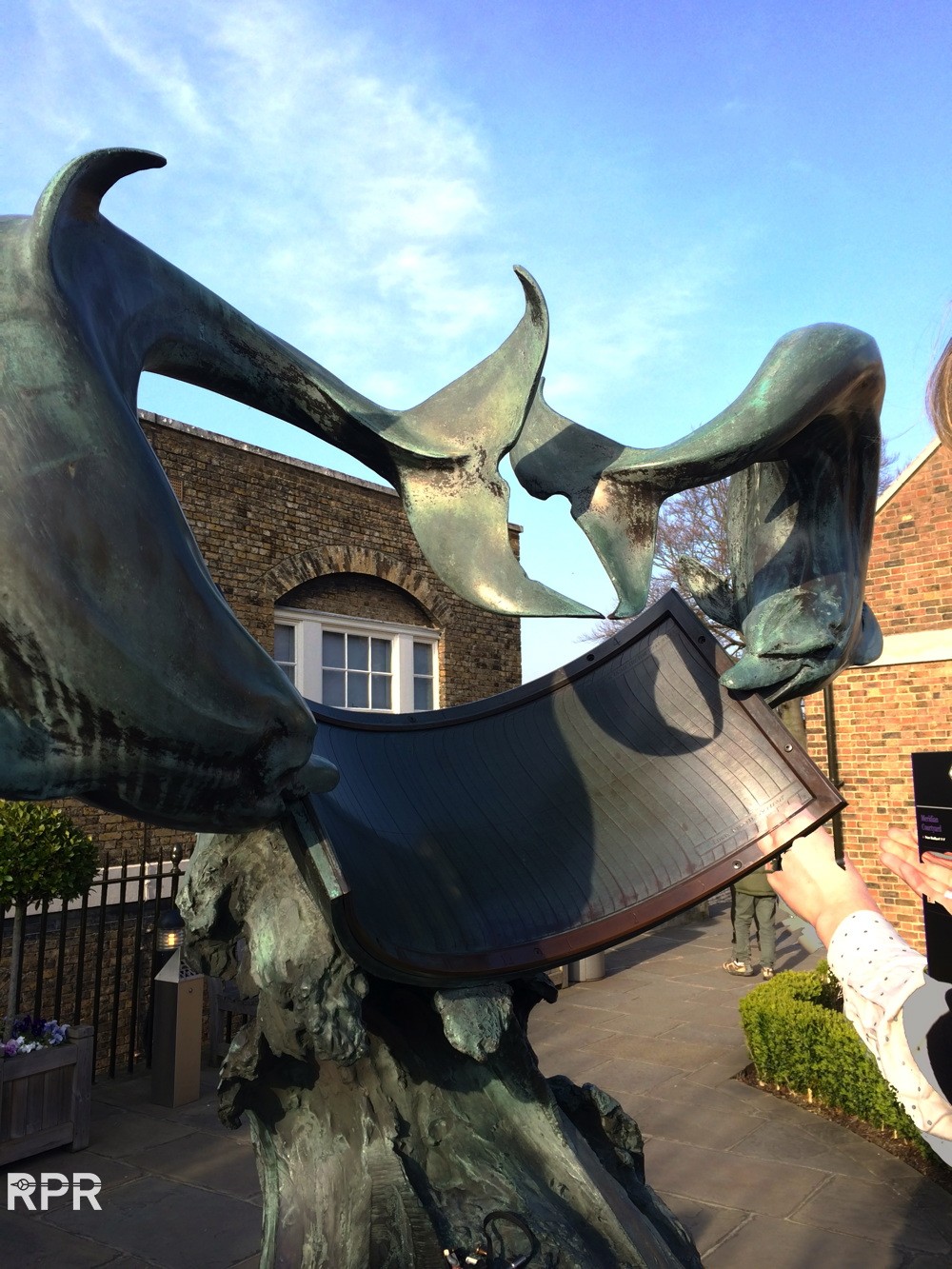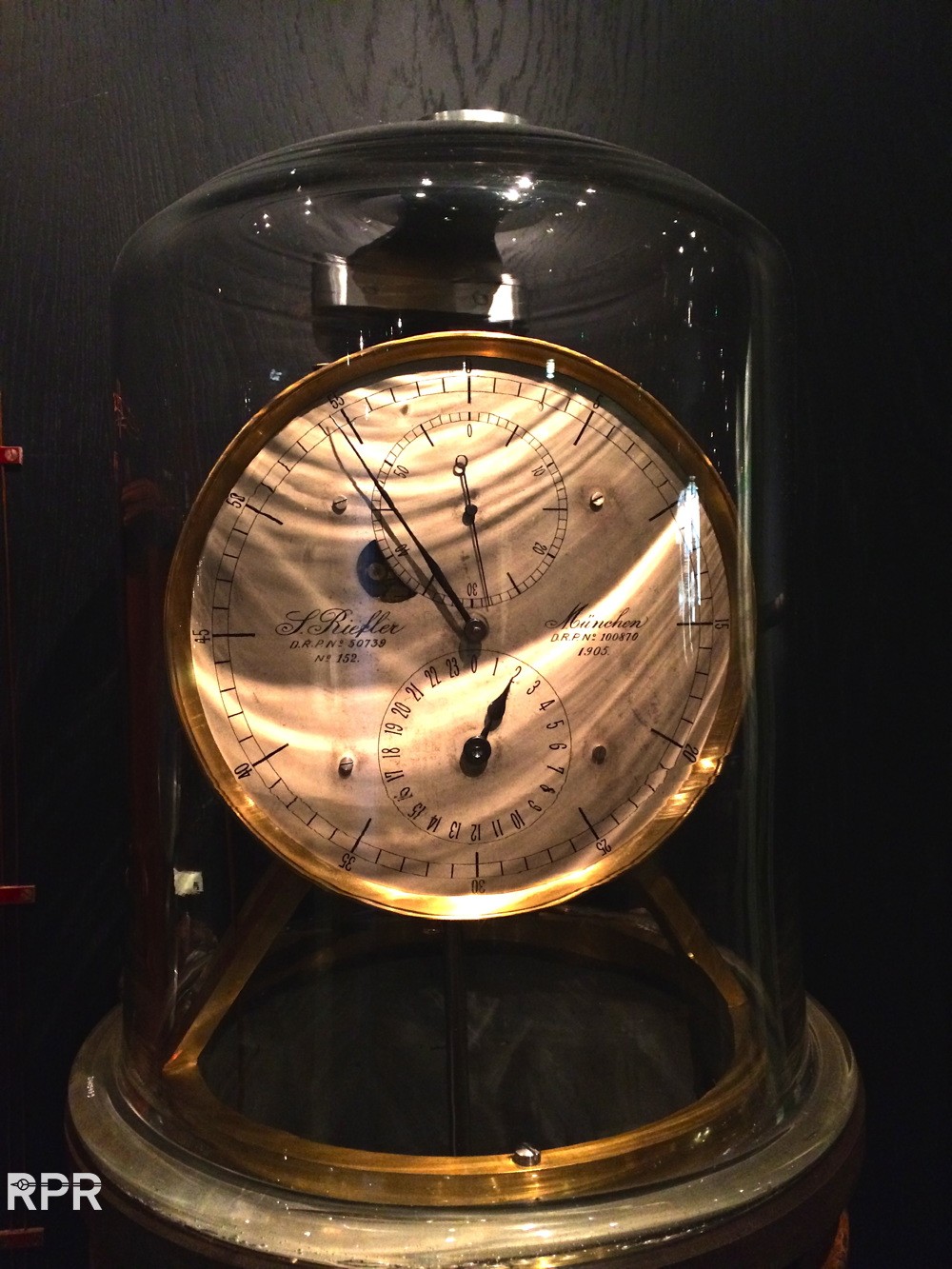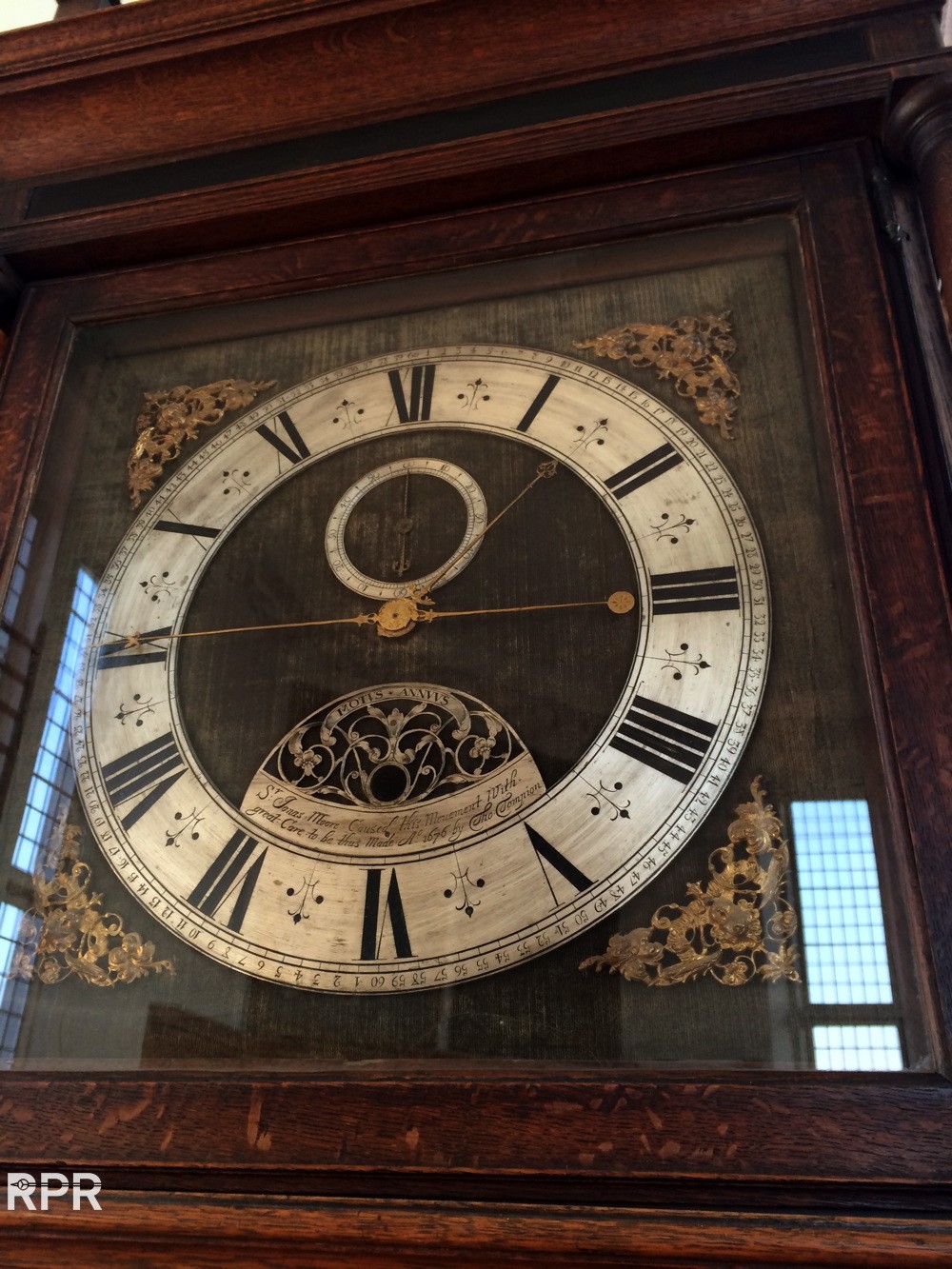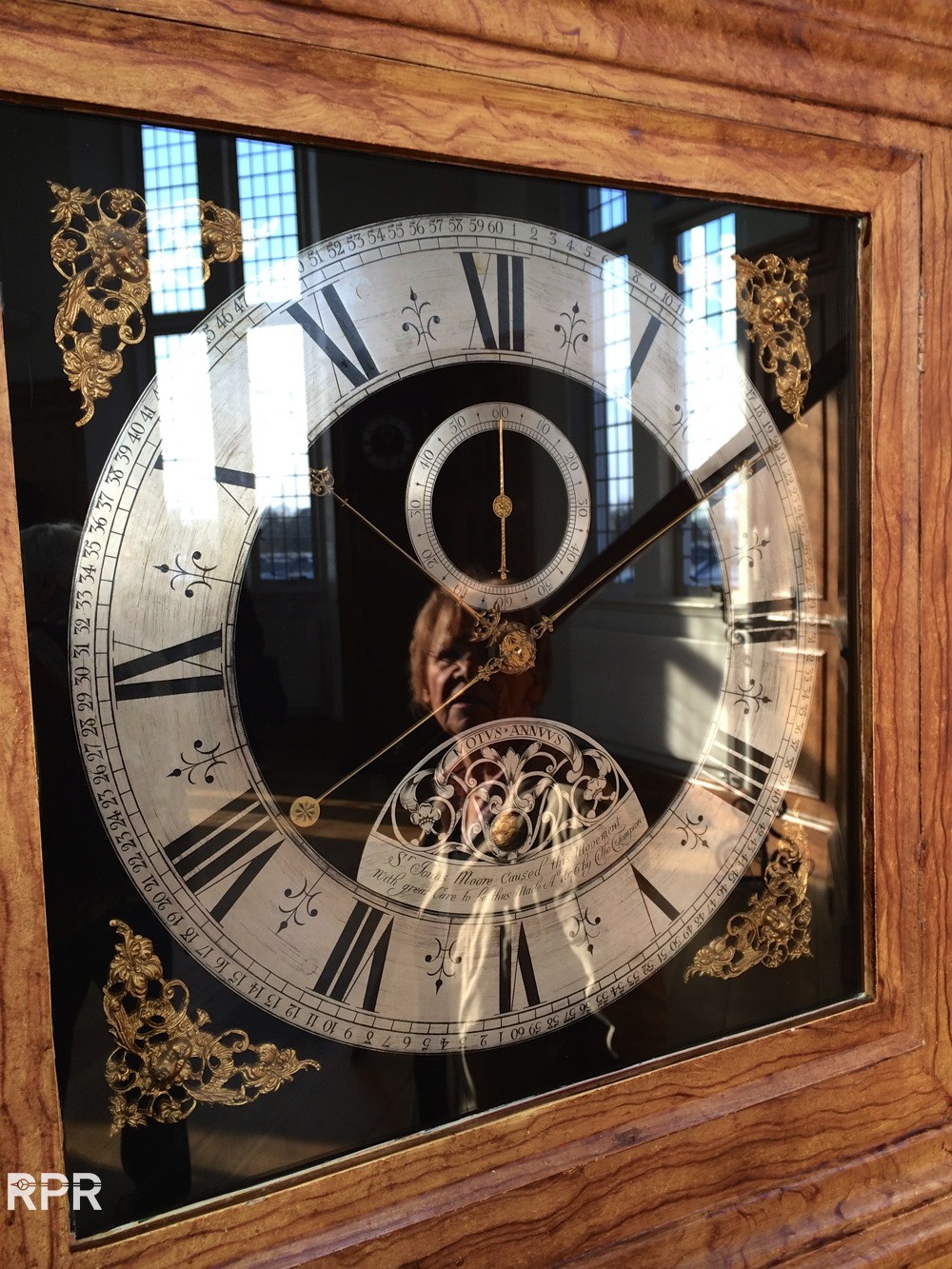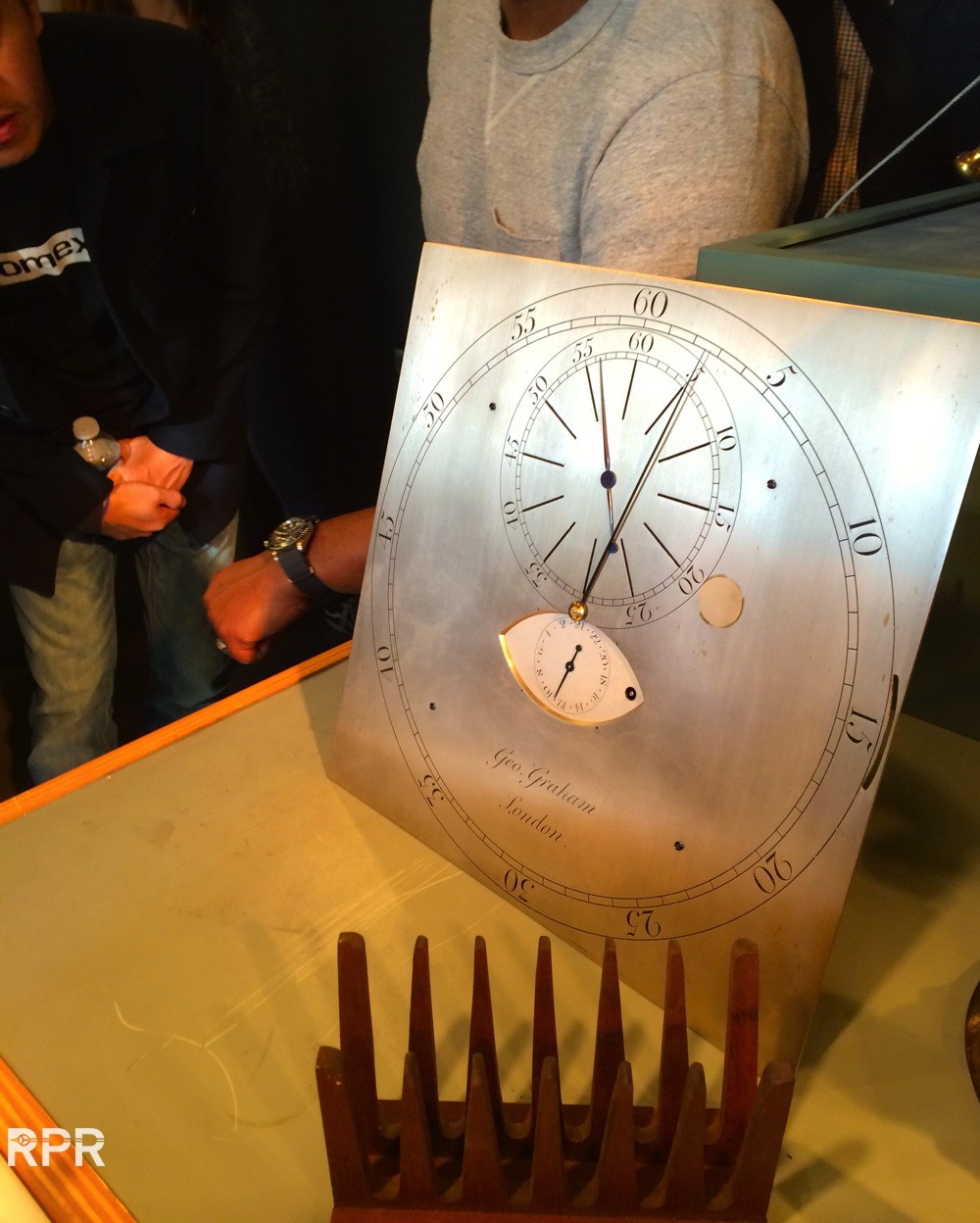 John Harrison's H-1…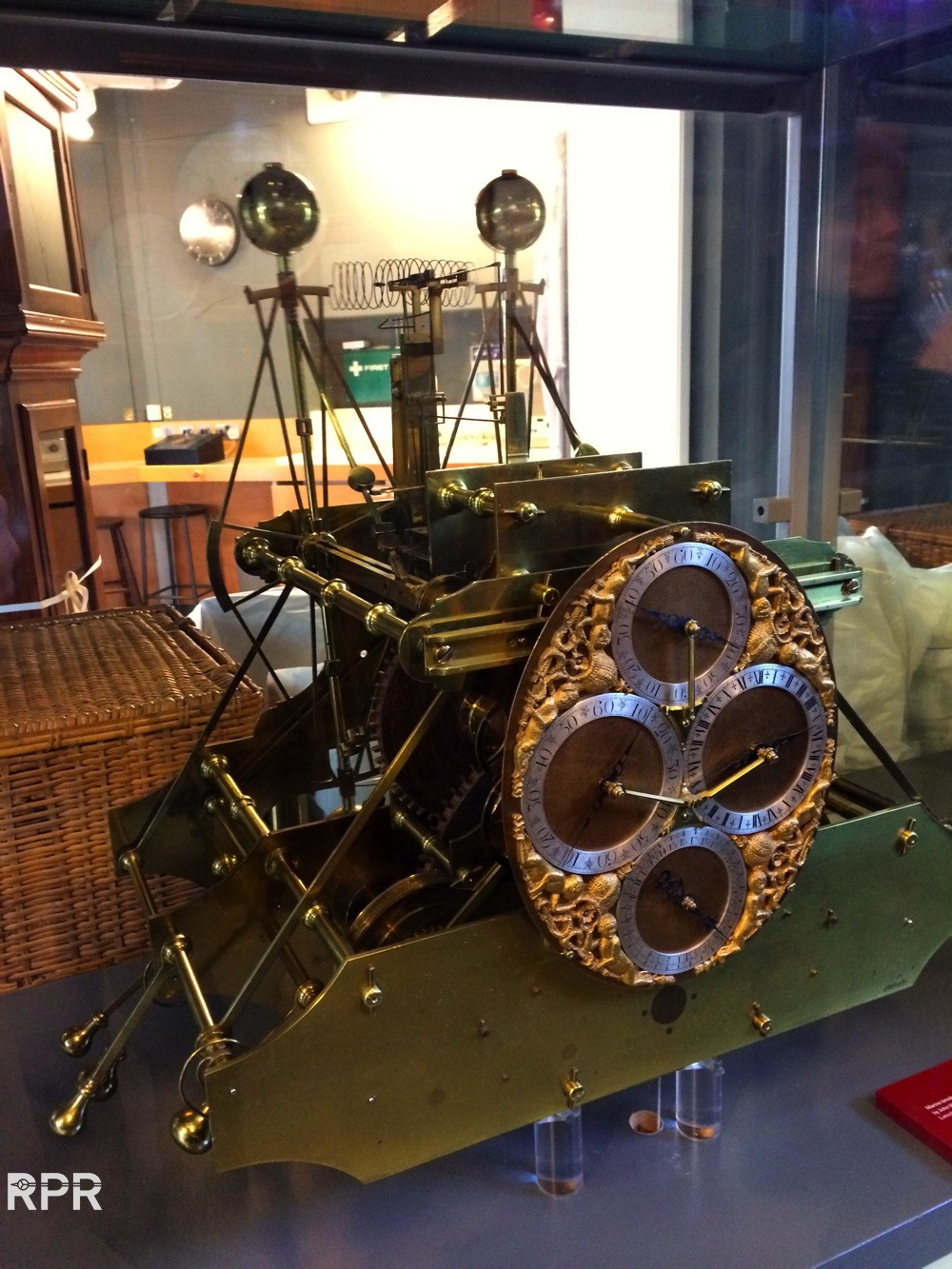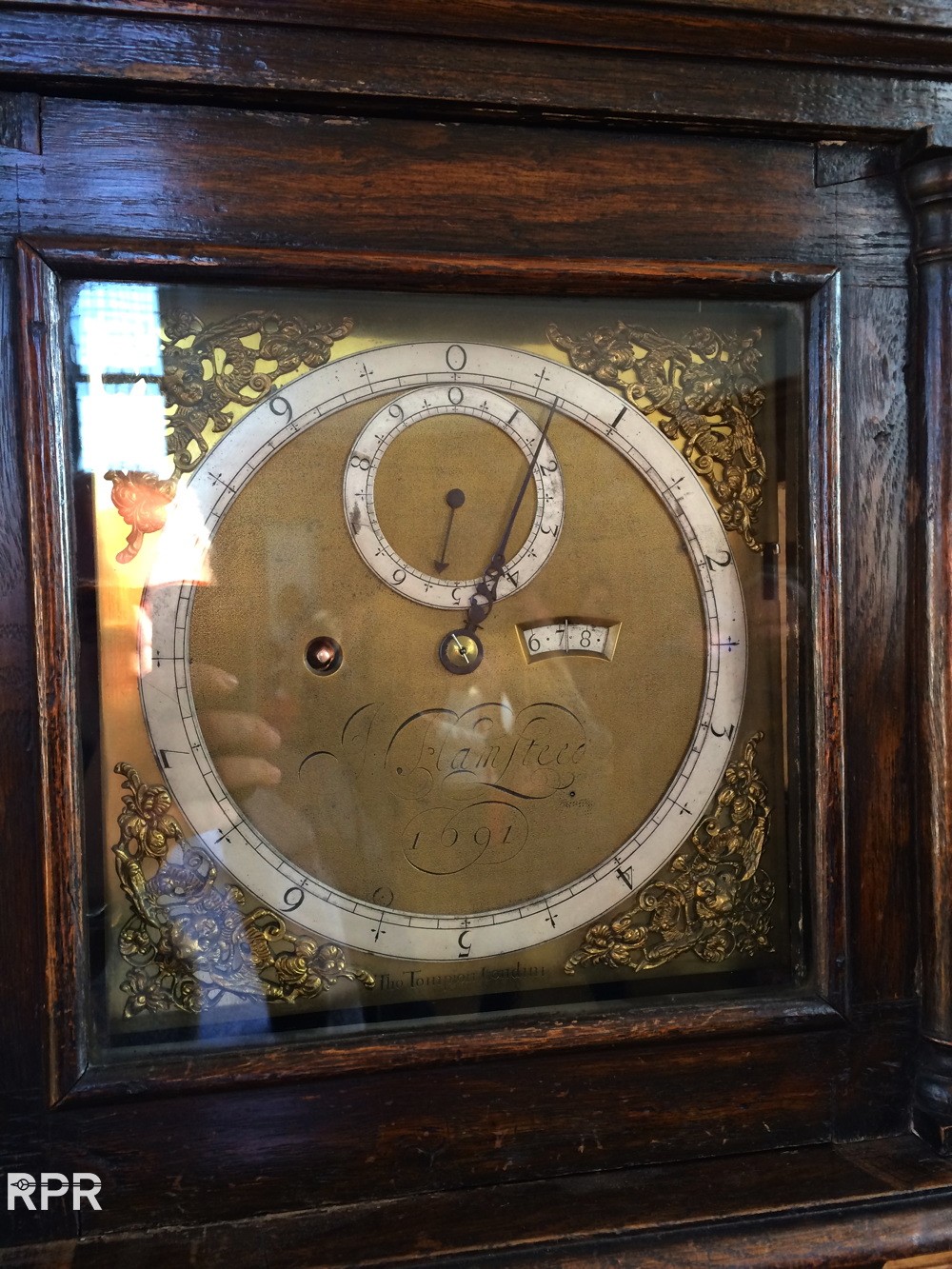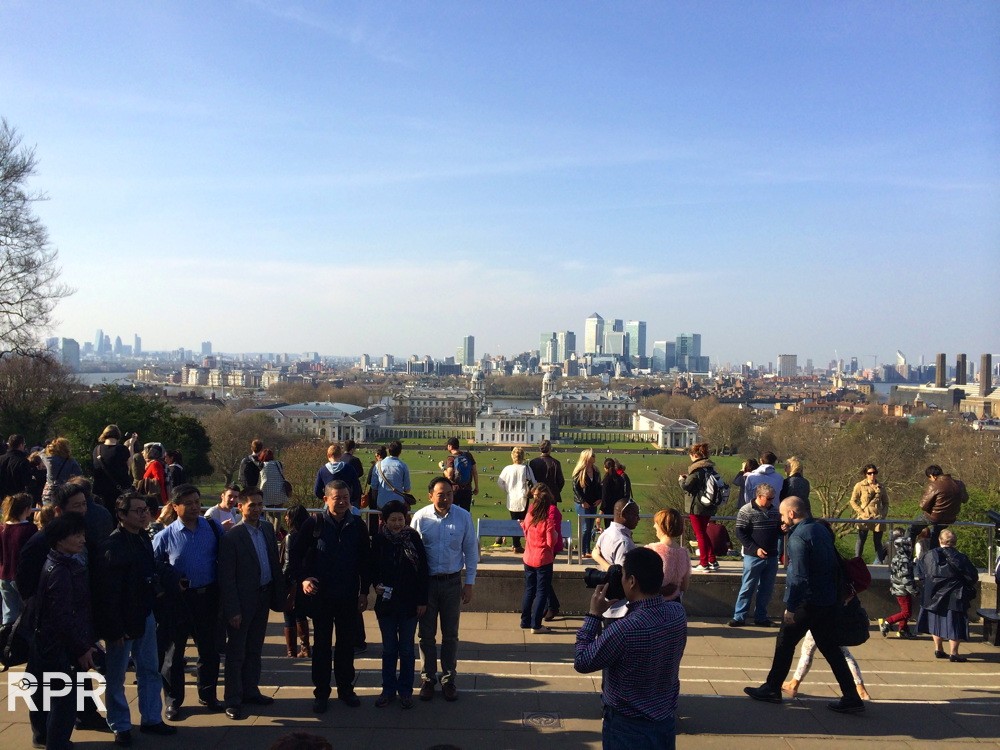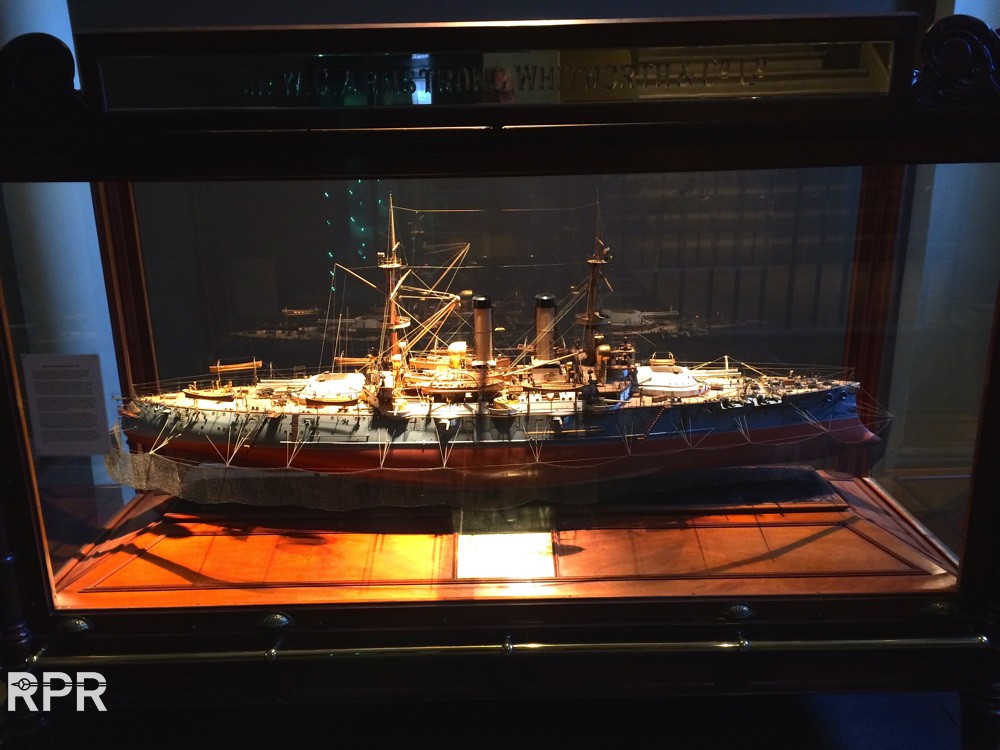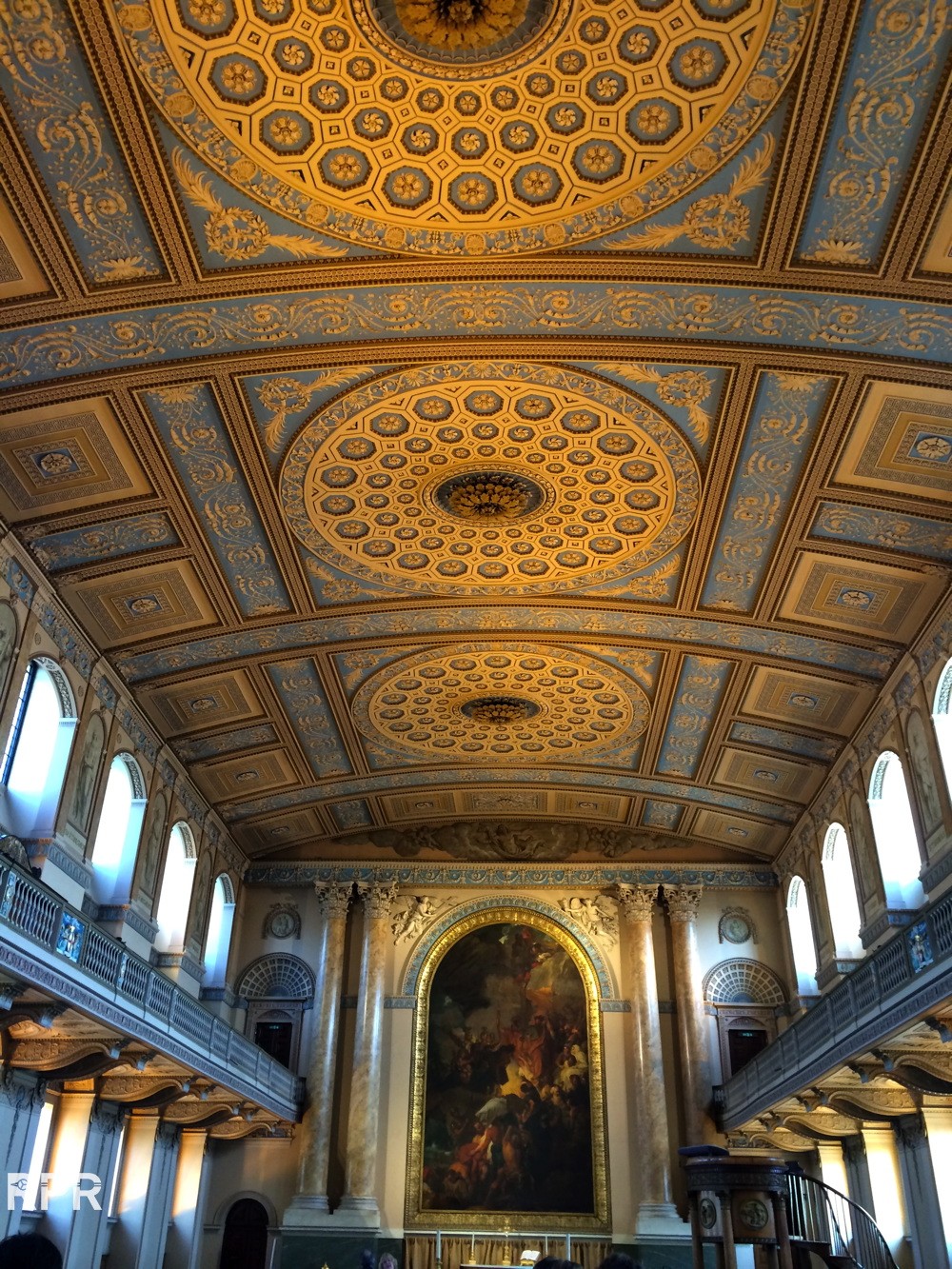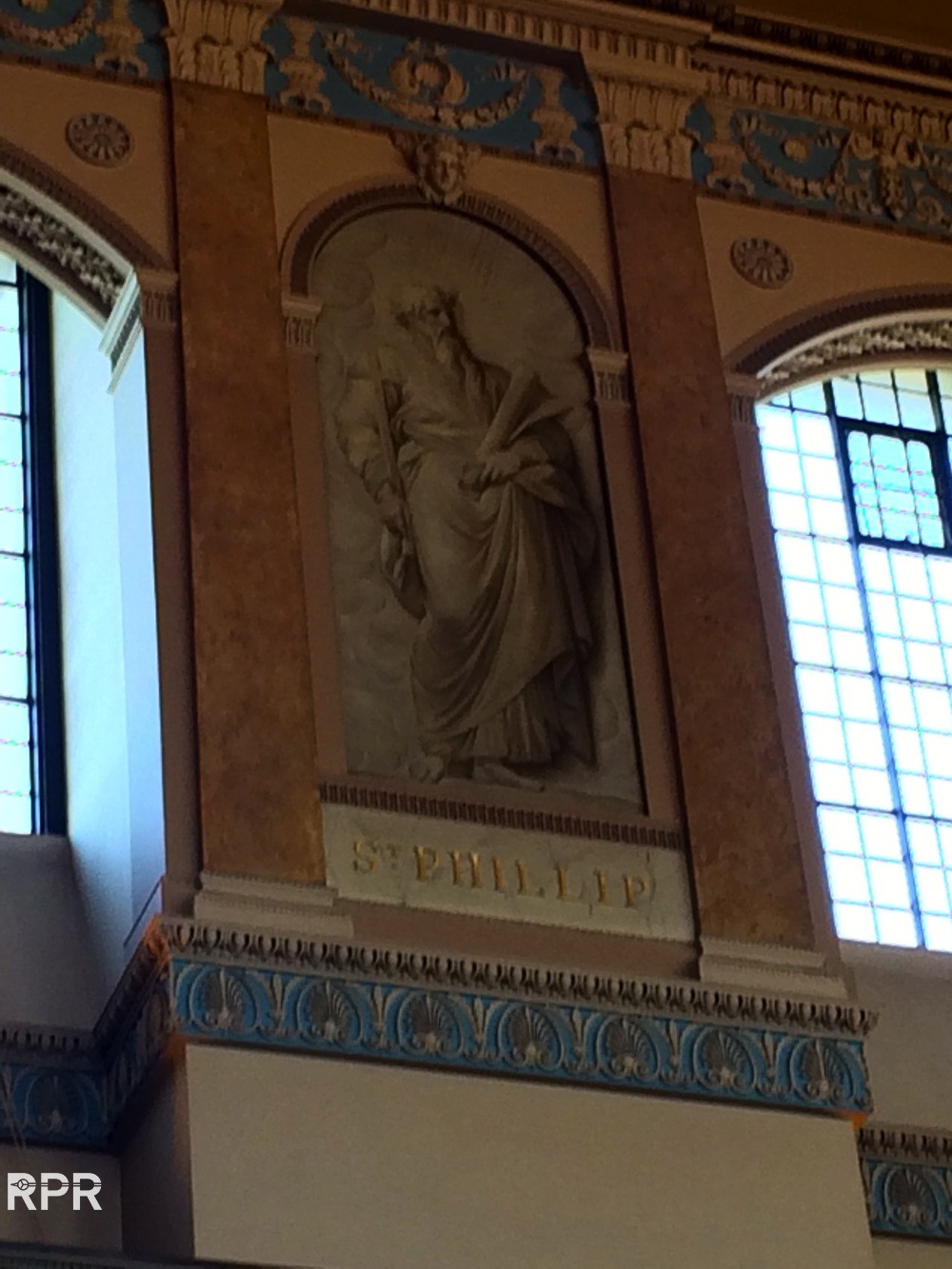 Tudor..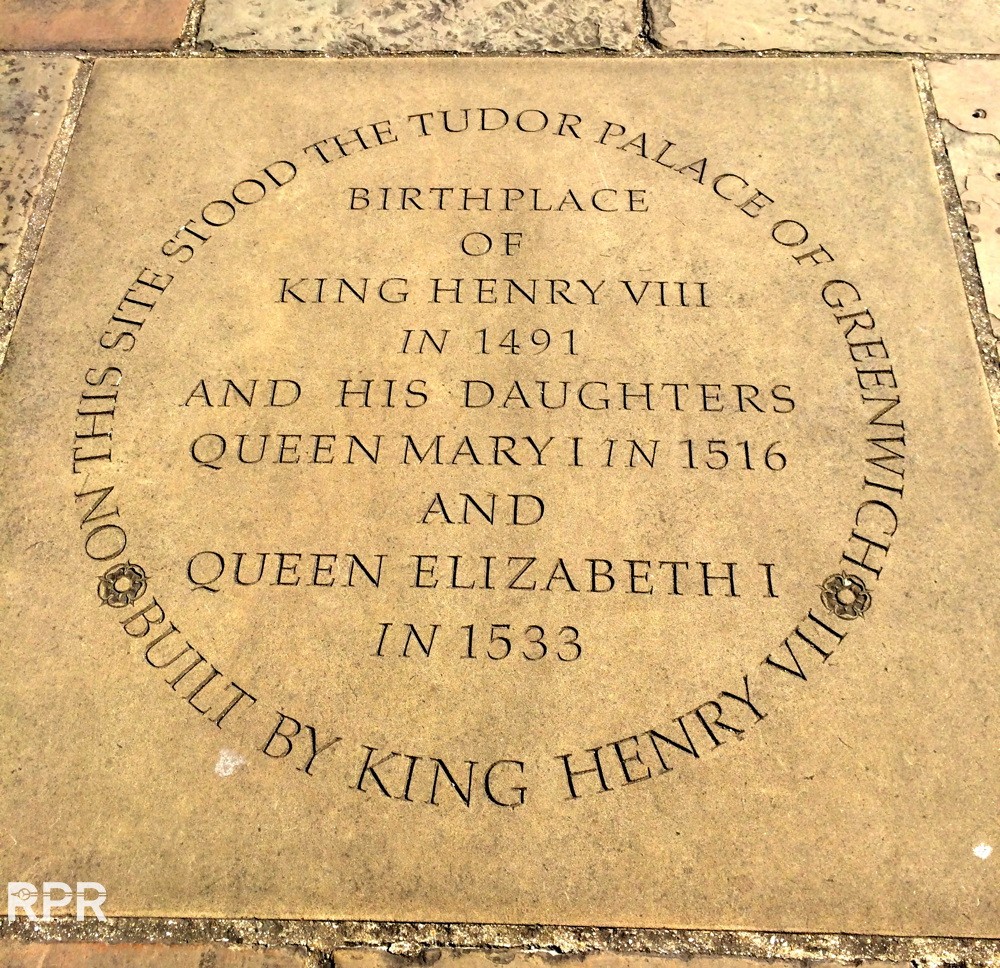 Tudor Rose..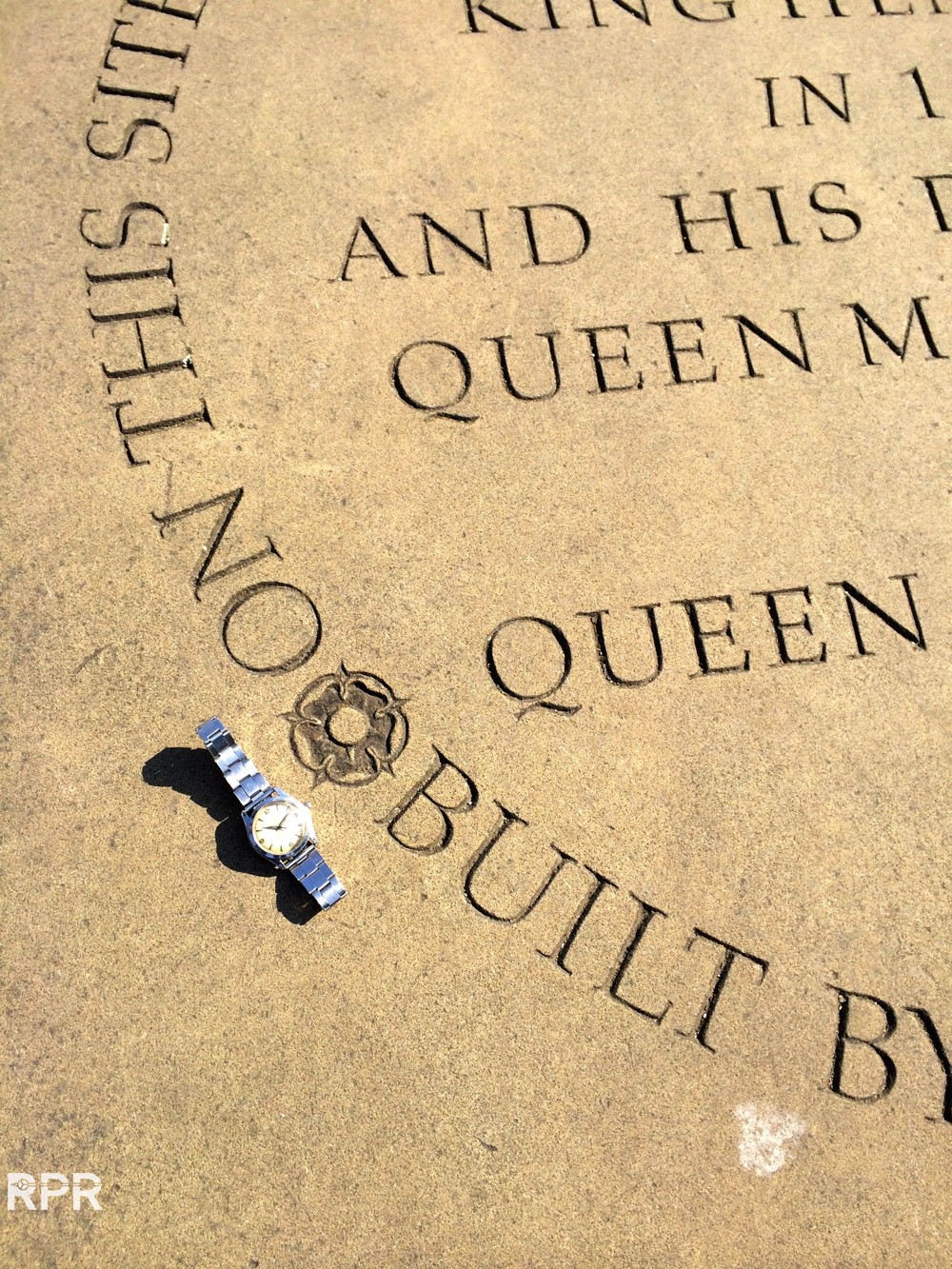 Up close, Tudor Rose..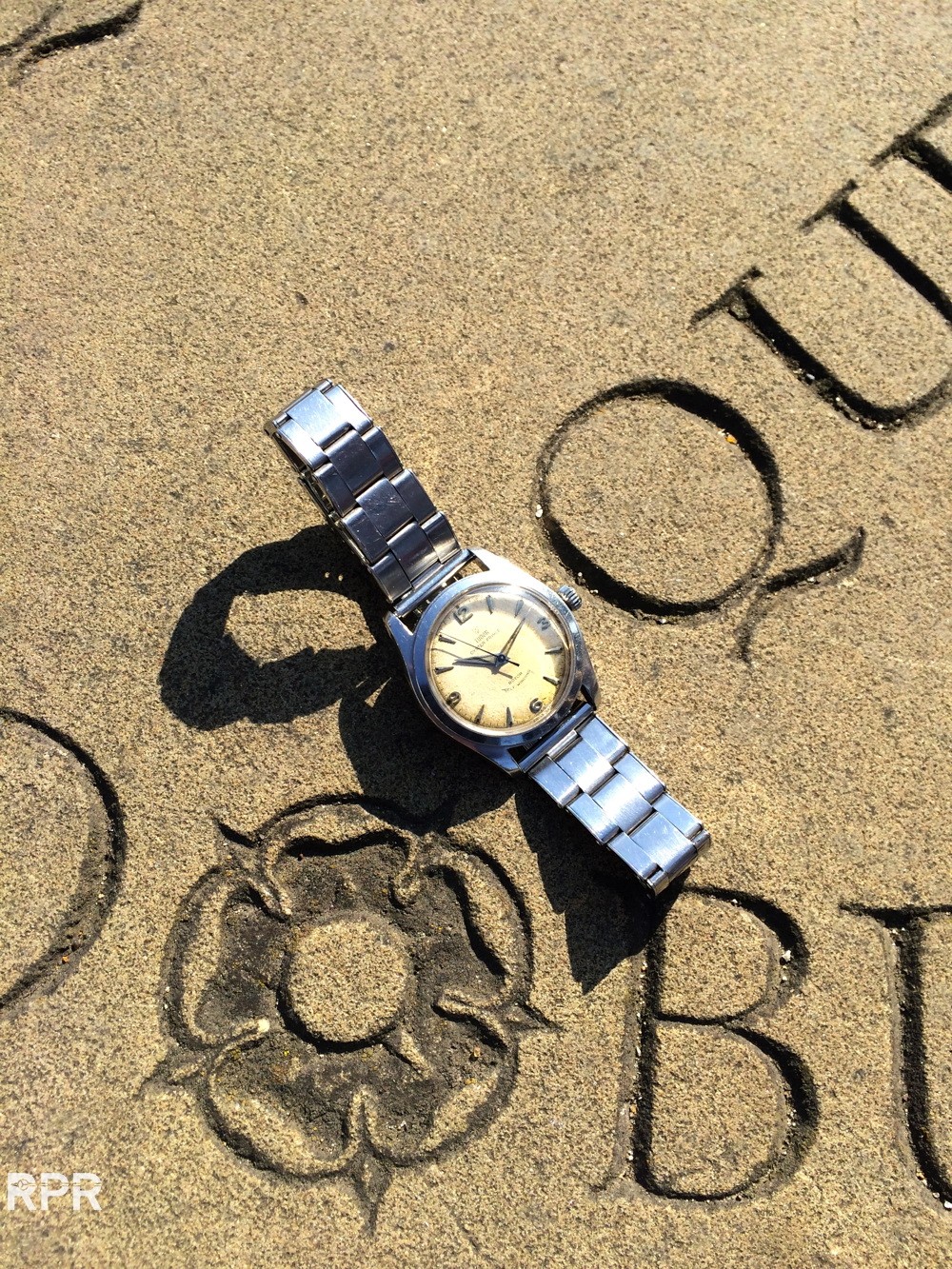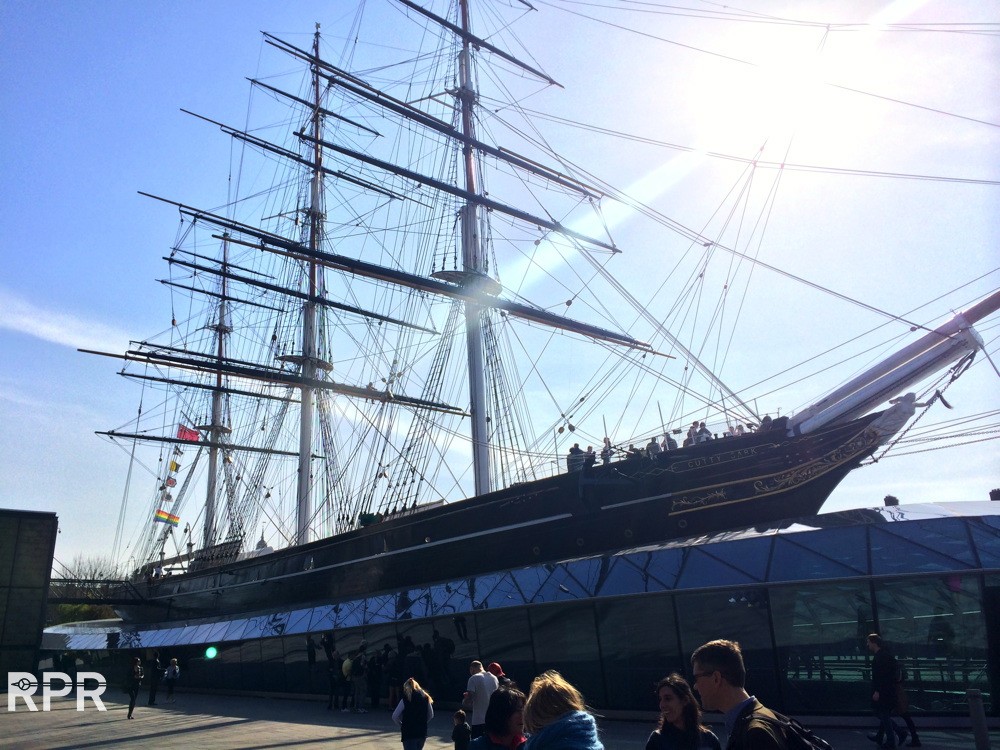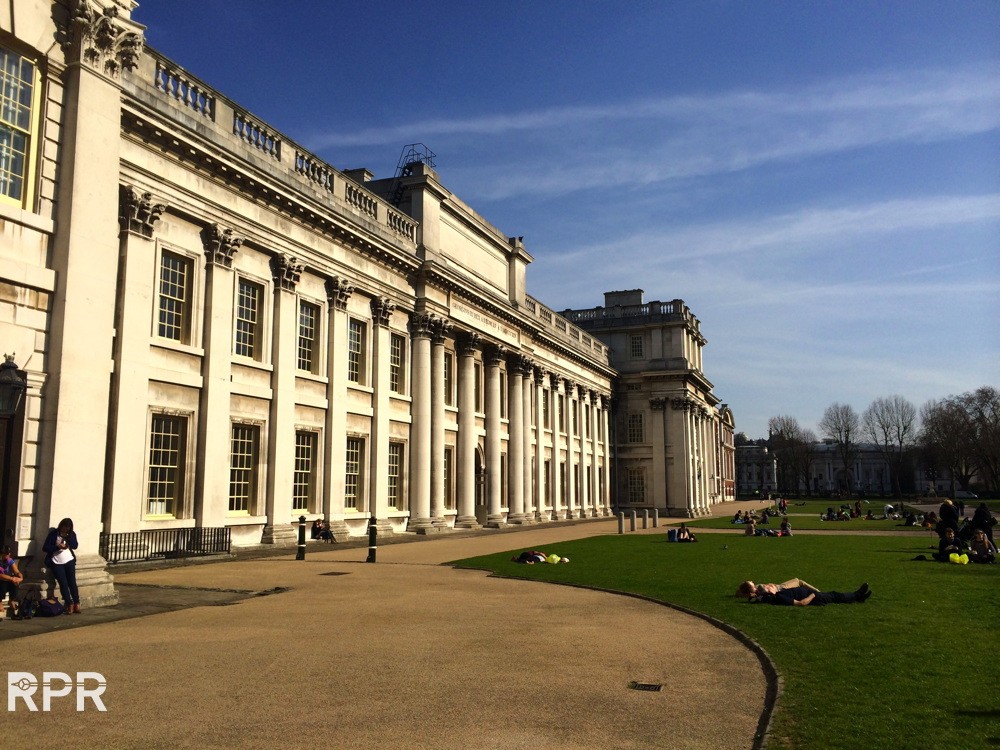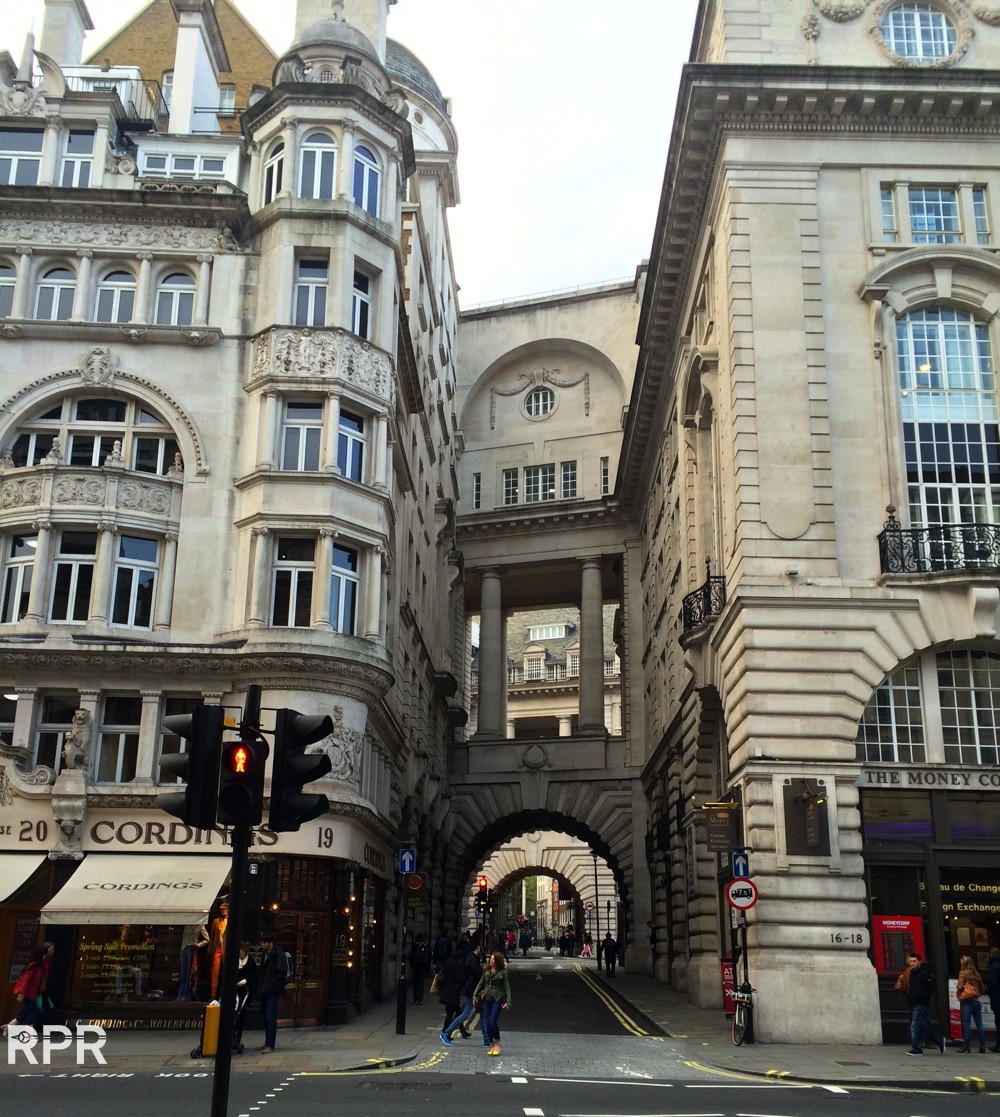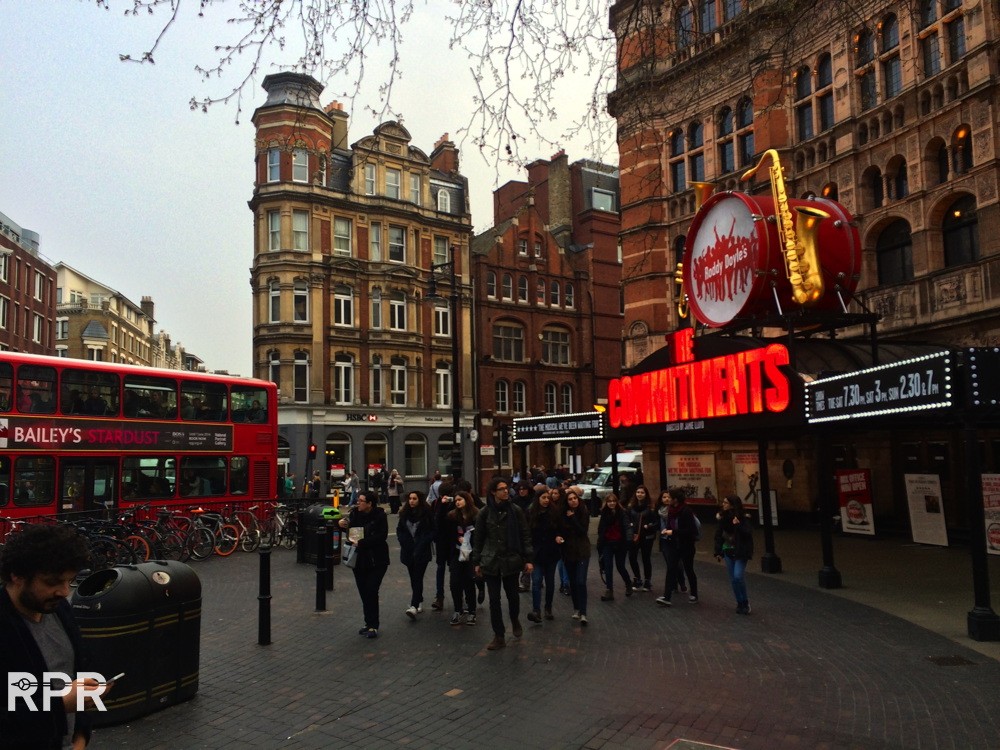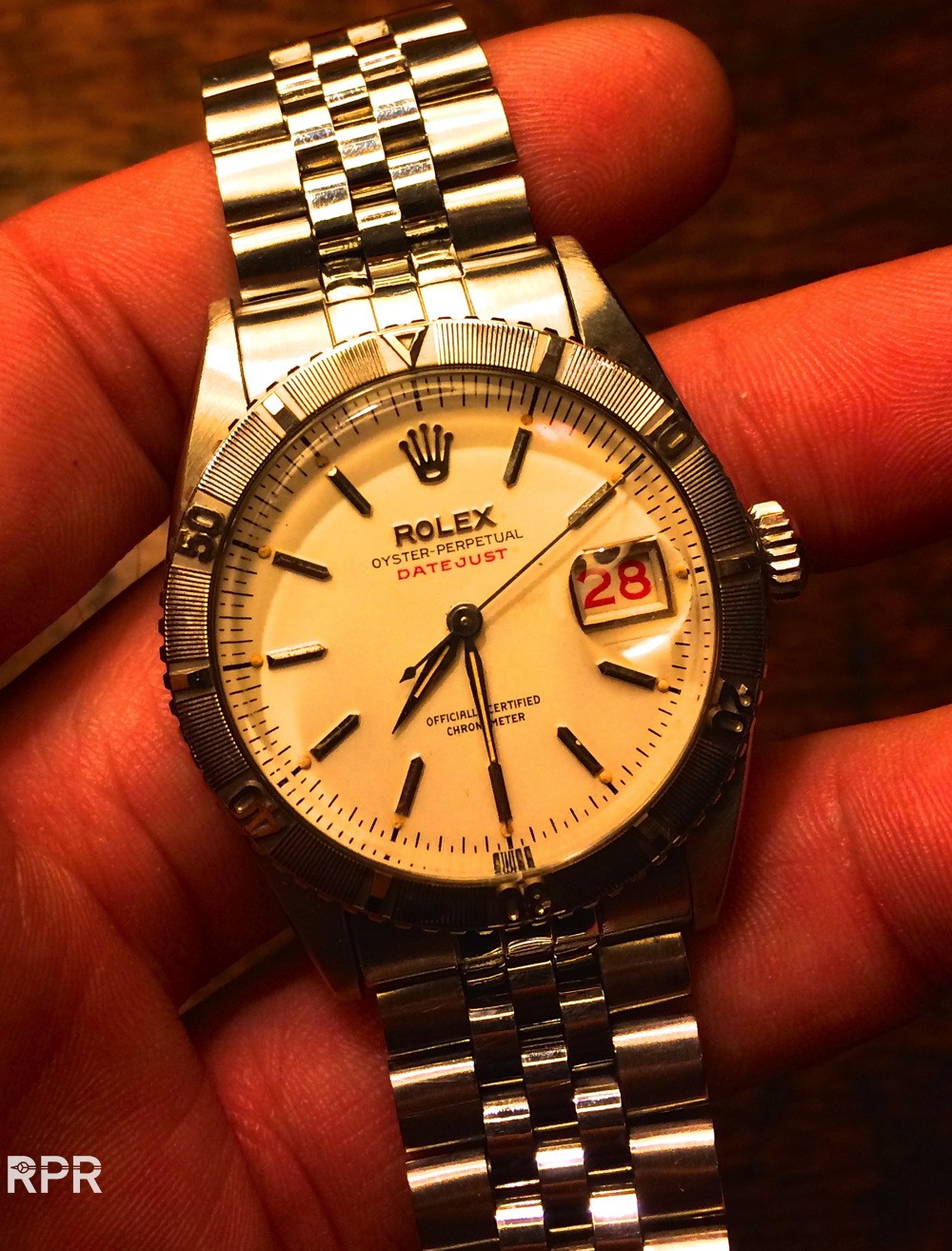 Some vintage Rolex that will be for sale in June at Bonhams new flagship auction building in Bond Street, contact Paul Maudsley for more information..
Over complete diving records Rolex Seadweller double red..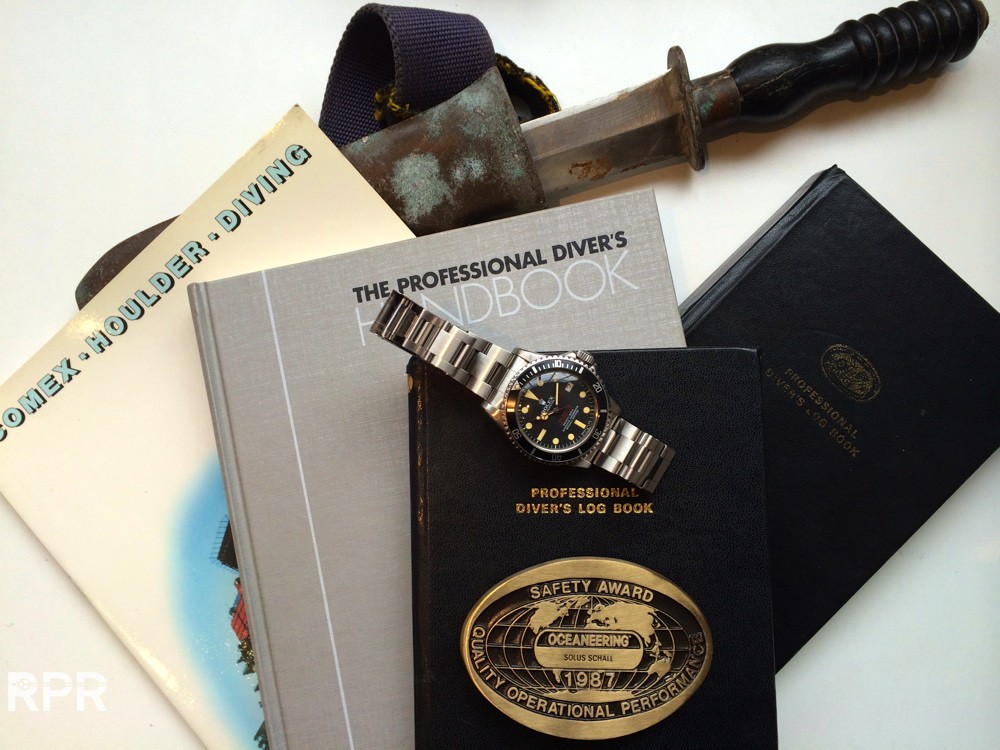 Special issued modern Rolex..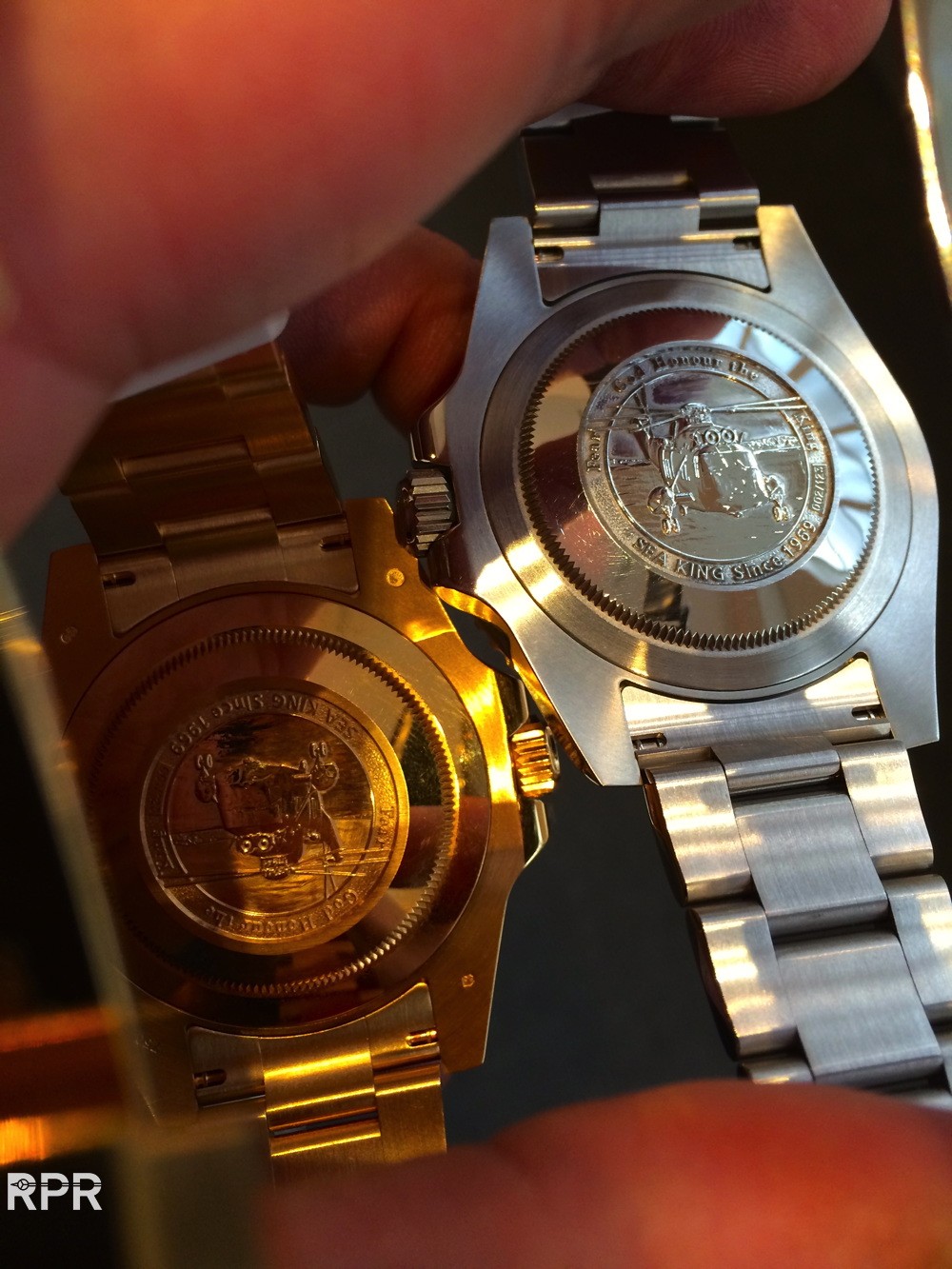 Paul Newman, fresh from first owner..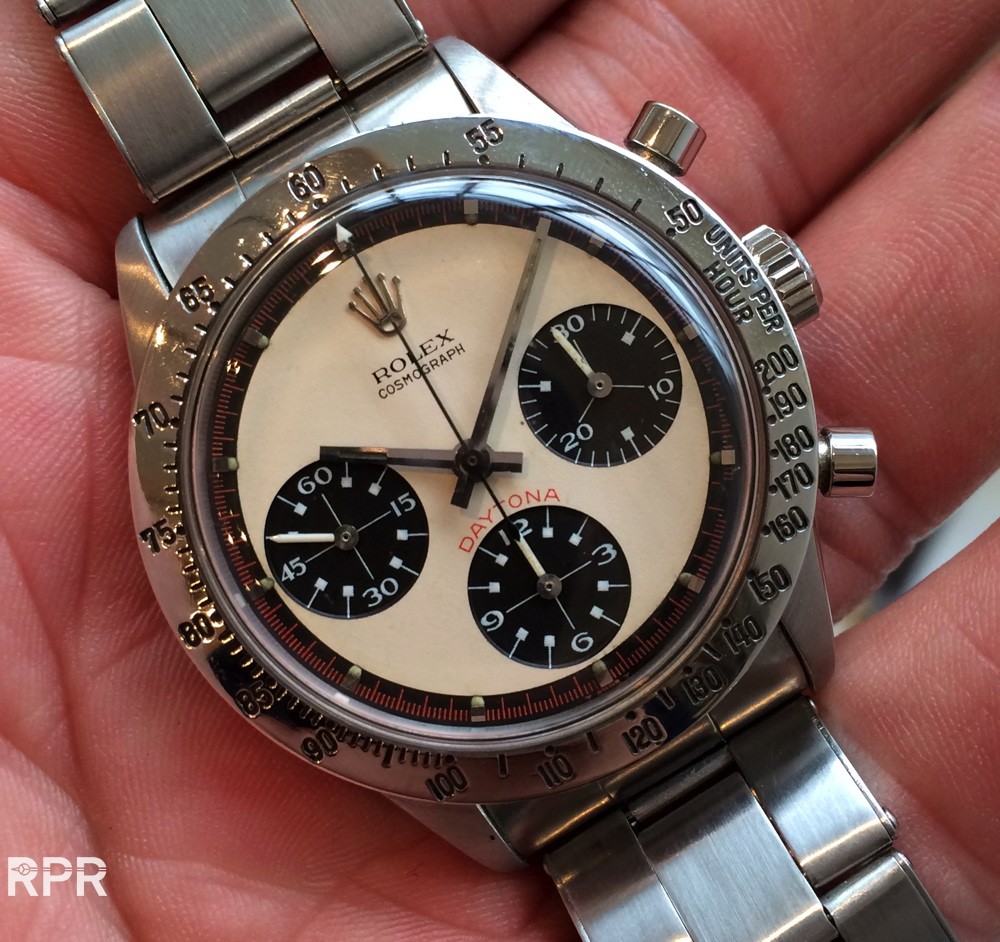 New entrance Bonhams in Bond Street in London..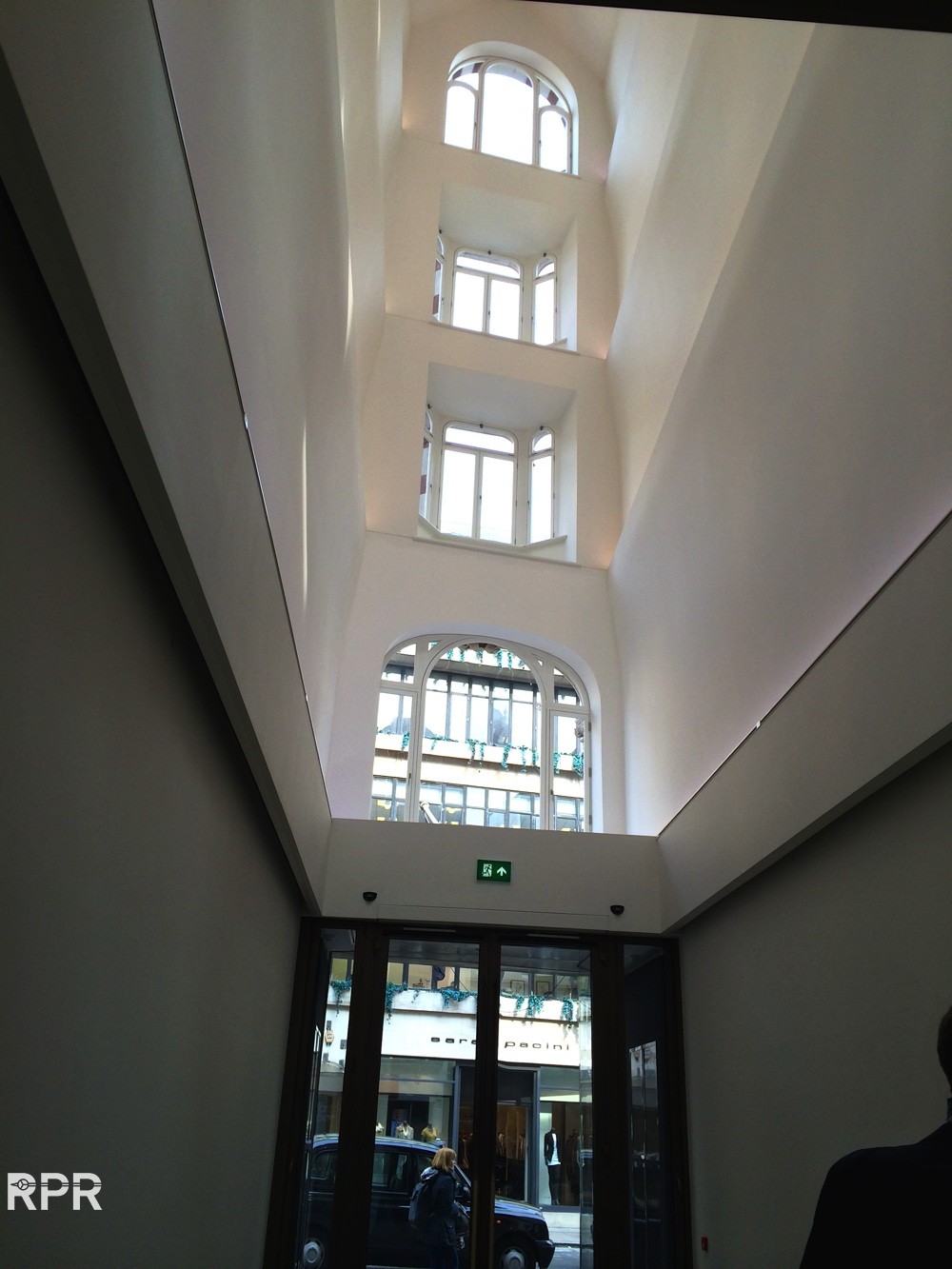 MANY thanks again to everybody whom I met last weekend. I absolutely enjoyed your company, hope to see most of you again!