Our Rolex Passion Meeting 2014 was just brilliant, Thank YOU Guys!!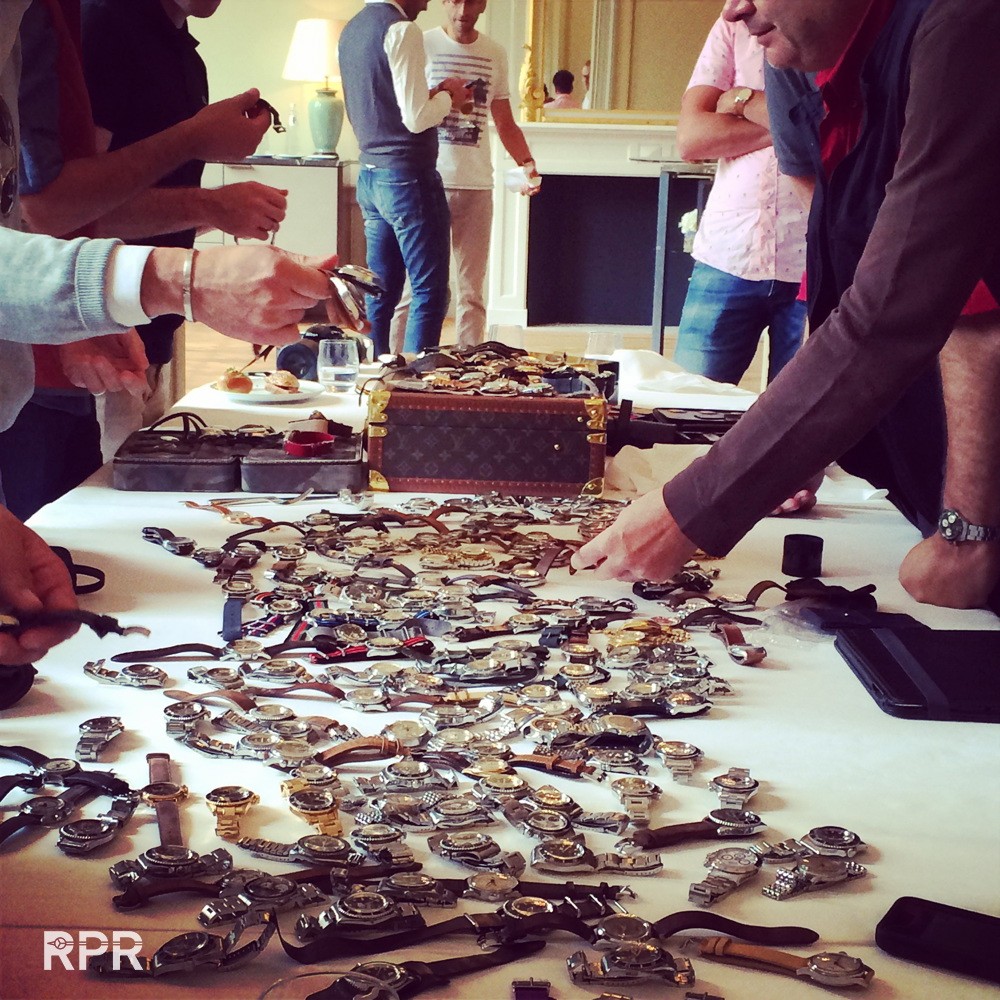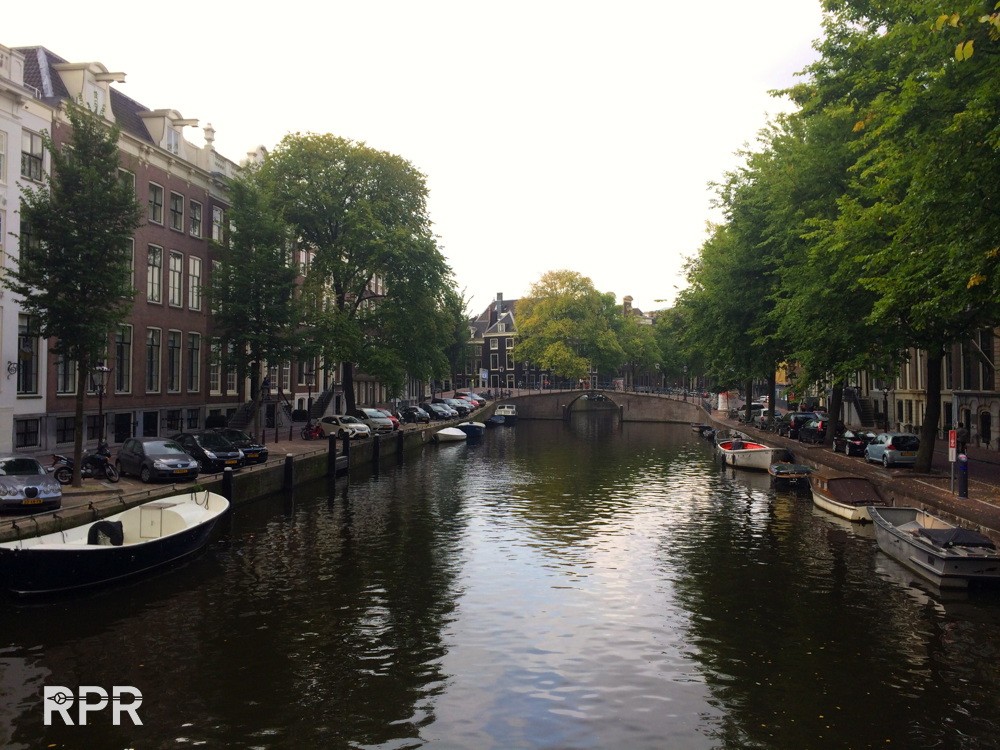 Back home, with a hangover, rethinking how fabulous Passion Meeting 2014 was, I come to the conclusion that this one might have been the most relaxed GTG so far!  Everybody was totally into enjoying the watches and the friends that came in from everywhere to catch up with each other since the last time they met. Thank YOU guys VERY much for doing your effort to come to Amsterdam with us!!  It was already the 7th year me and Bernhard organise this hardcore vintage Rolex fest for fellow aficionado's and it so much fun meeting new guys, seeing old ones and meeting the usual diehards that are always at the party!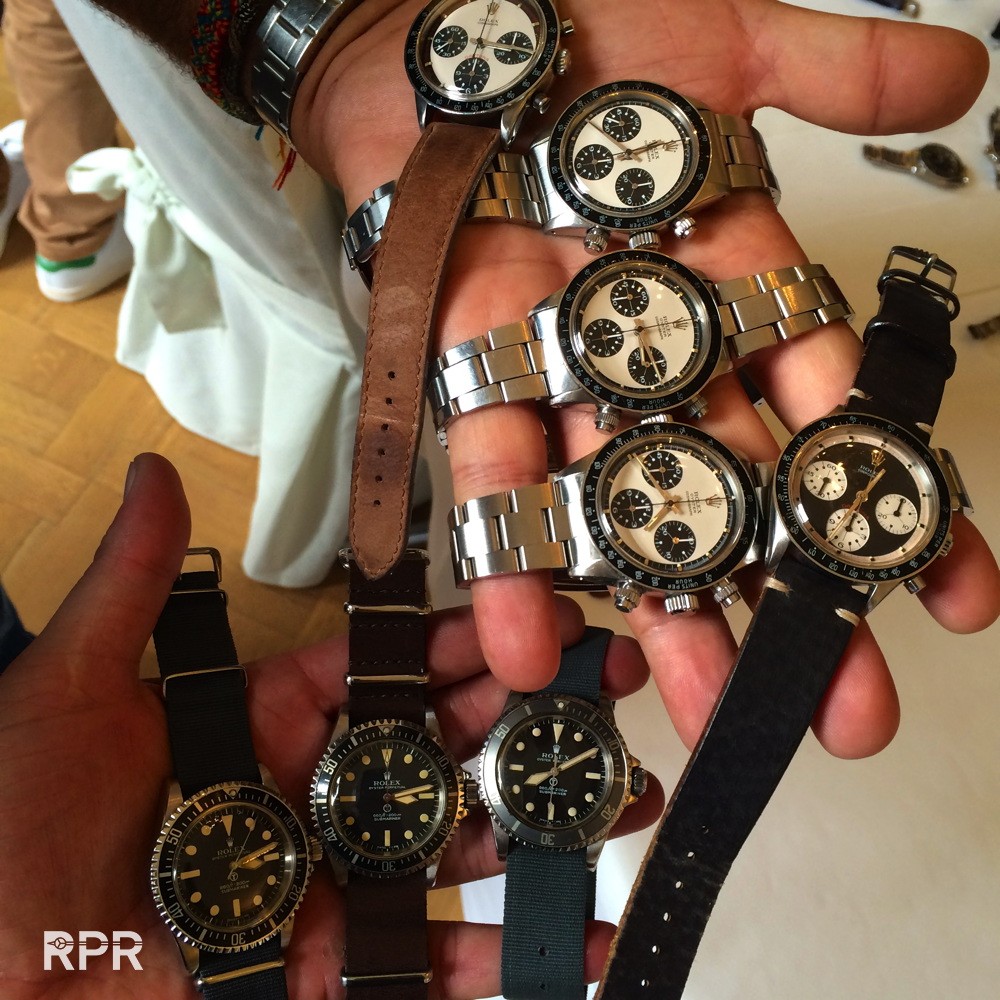 A friend send me "Passion, Love, Unity and Fun" to describe the weekend and exactly that's it, the unity of each others passion and the love for detail while having fun is precisely why we organise this for all of us. A uncomplicated weekend with friends in a exciting city called Amsterdam. The wonderful historic locations where they served us great food & drinks gave us plenty of time to enjoy each others beauties. Again I was impressed by the many incredible vintage Rolex, Tudor, Patek Philippe, Longines etc that have gone through my hands. The pleasure in sharing details each owner has, is what makes the meeting so unique!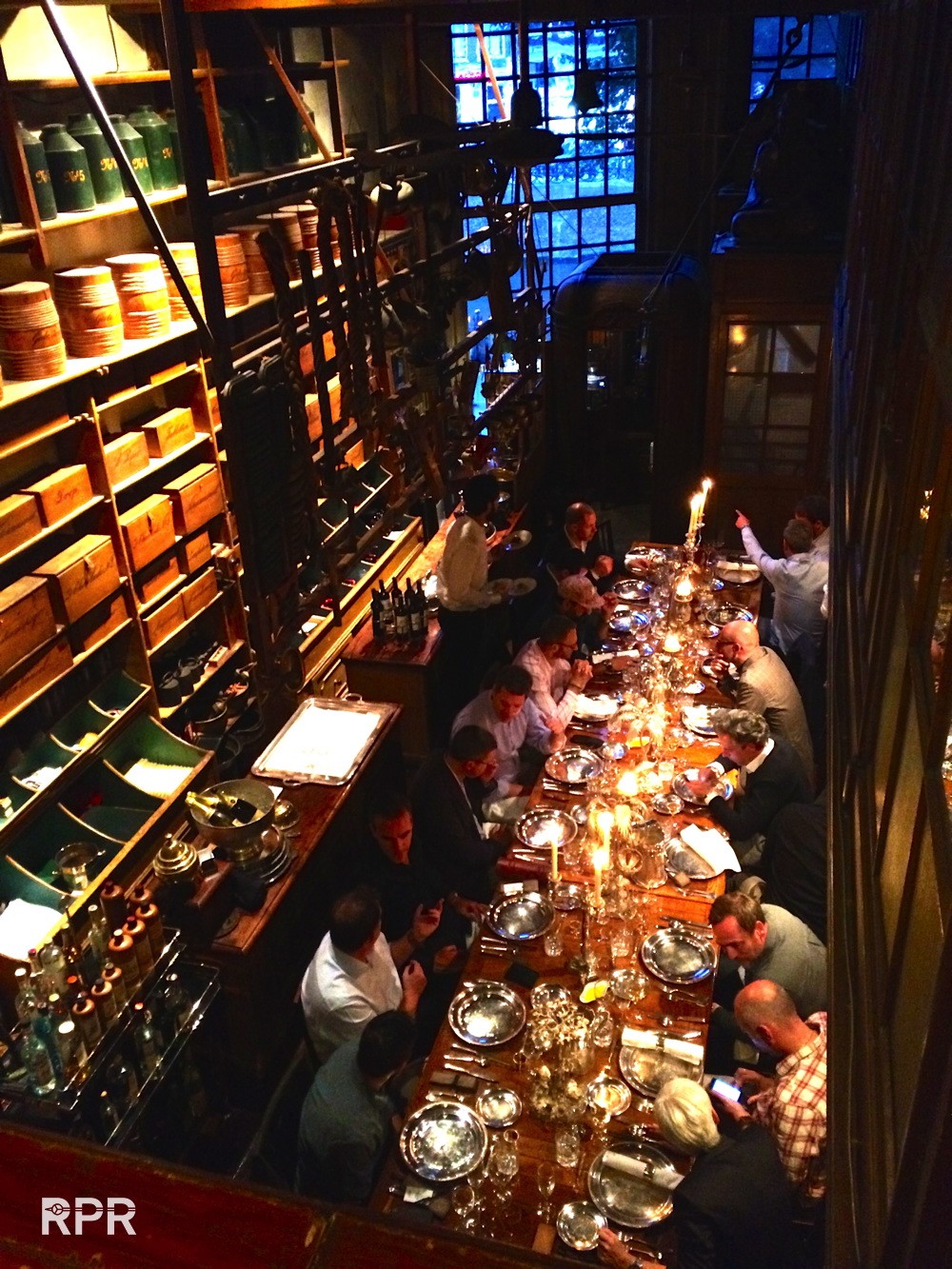 I'm very pleased to call you my friends and it's a huge honor to me to see you all together having a great time! For those that are still traveling to get back home, have a safe trip! I bet you won't sleep in the plain from all the impressive memories that are in your mind. Thank you again for making it possible!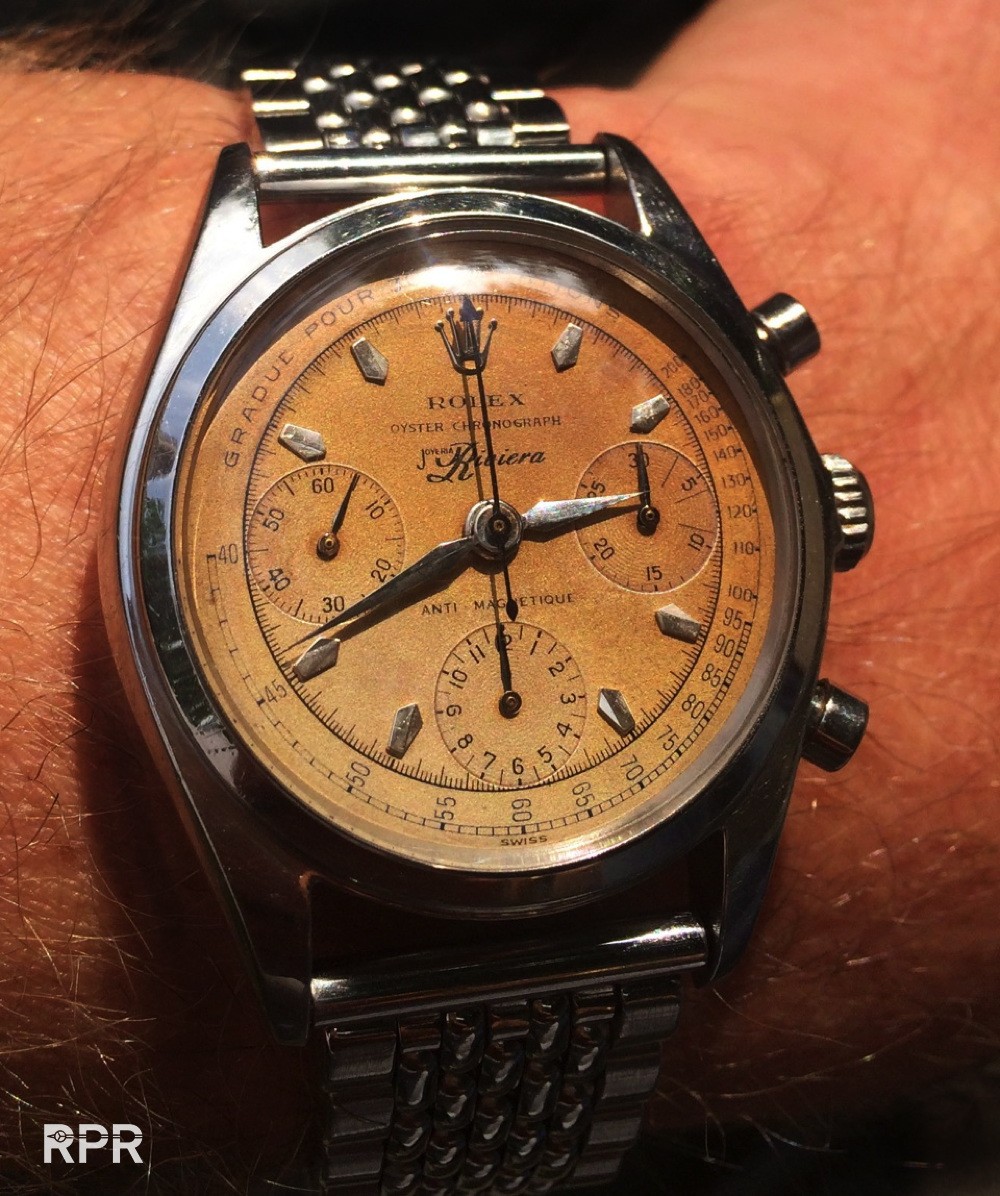 Here some of my images that capture the atmosphere quick well. In the next days I will add some more as plenty of pictures have been made by everybody.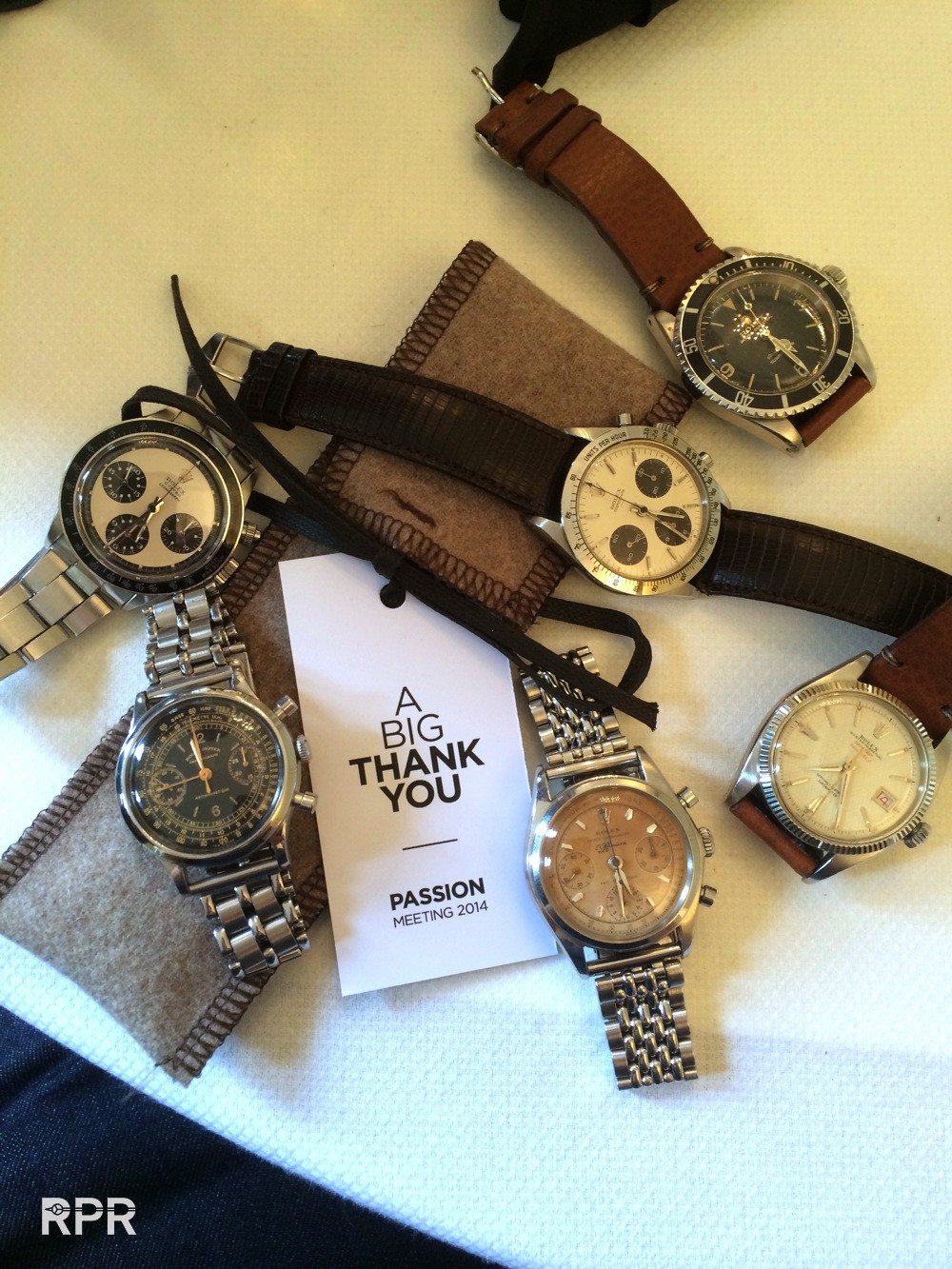 Where's my Rolex?!? Maybe it's that one 😉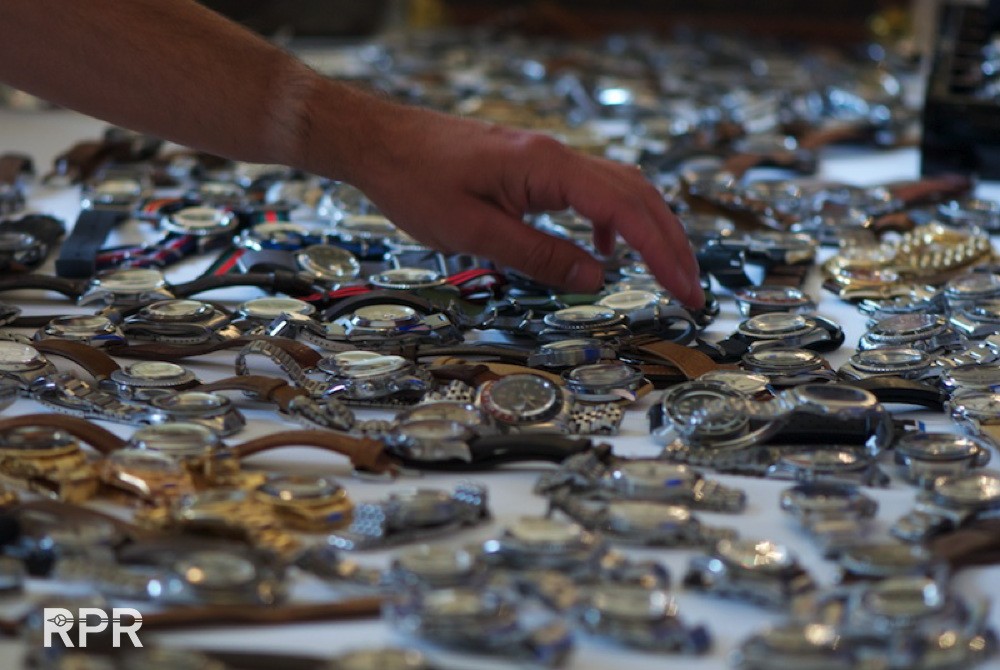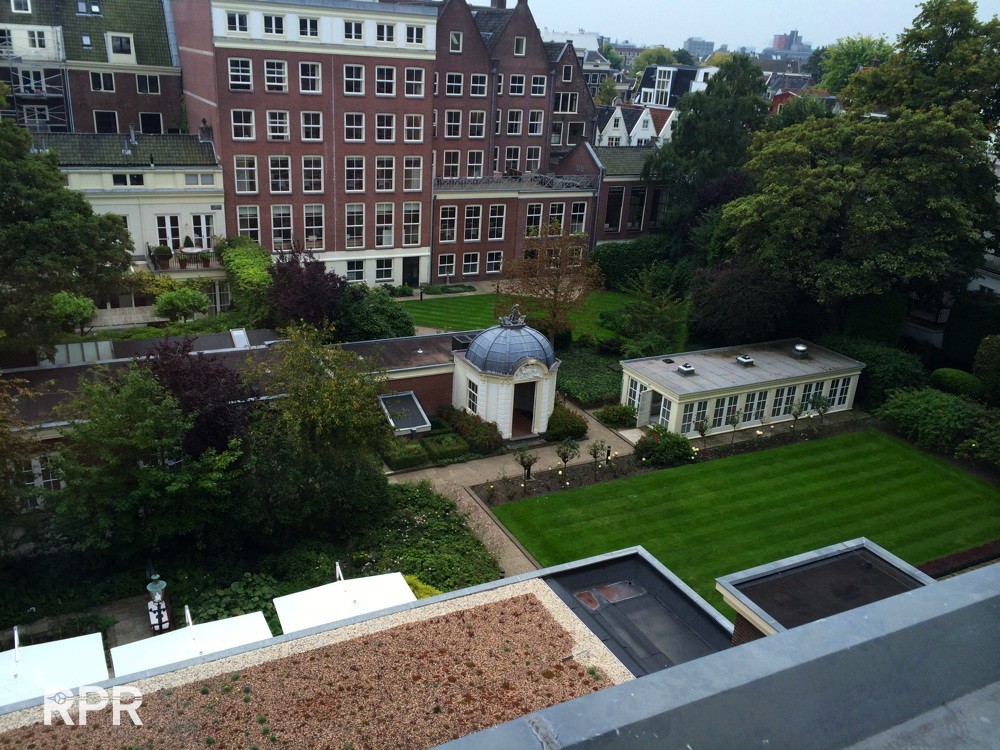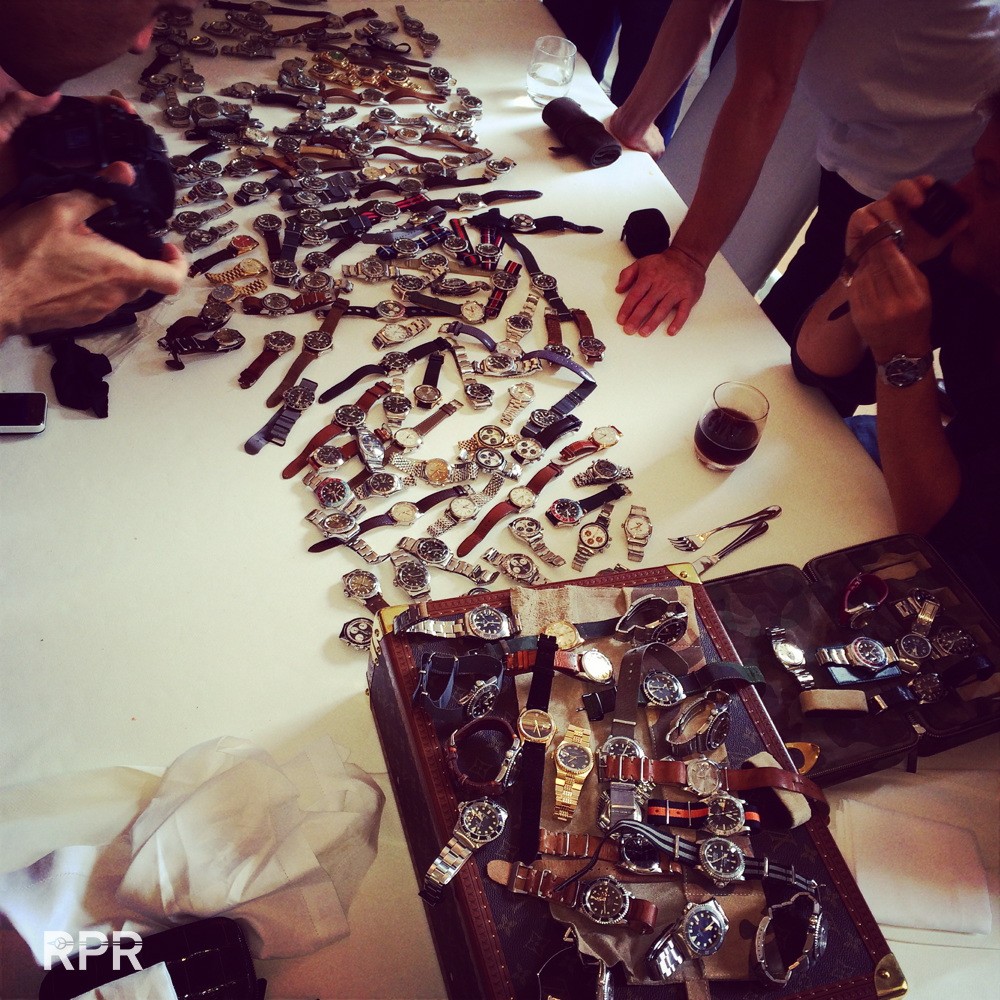 Explorer 3-6-9 Submariner's…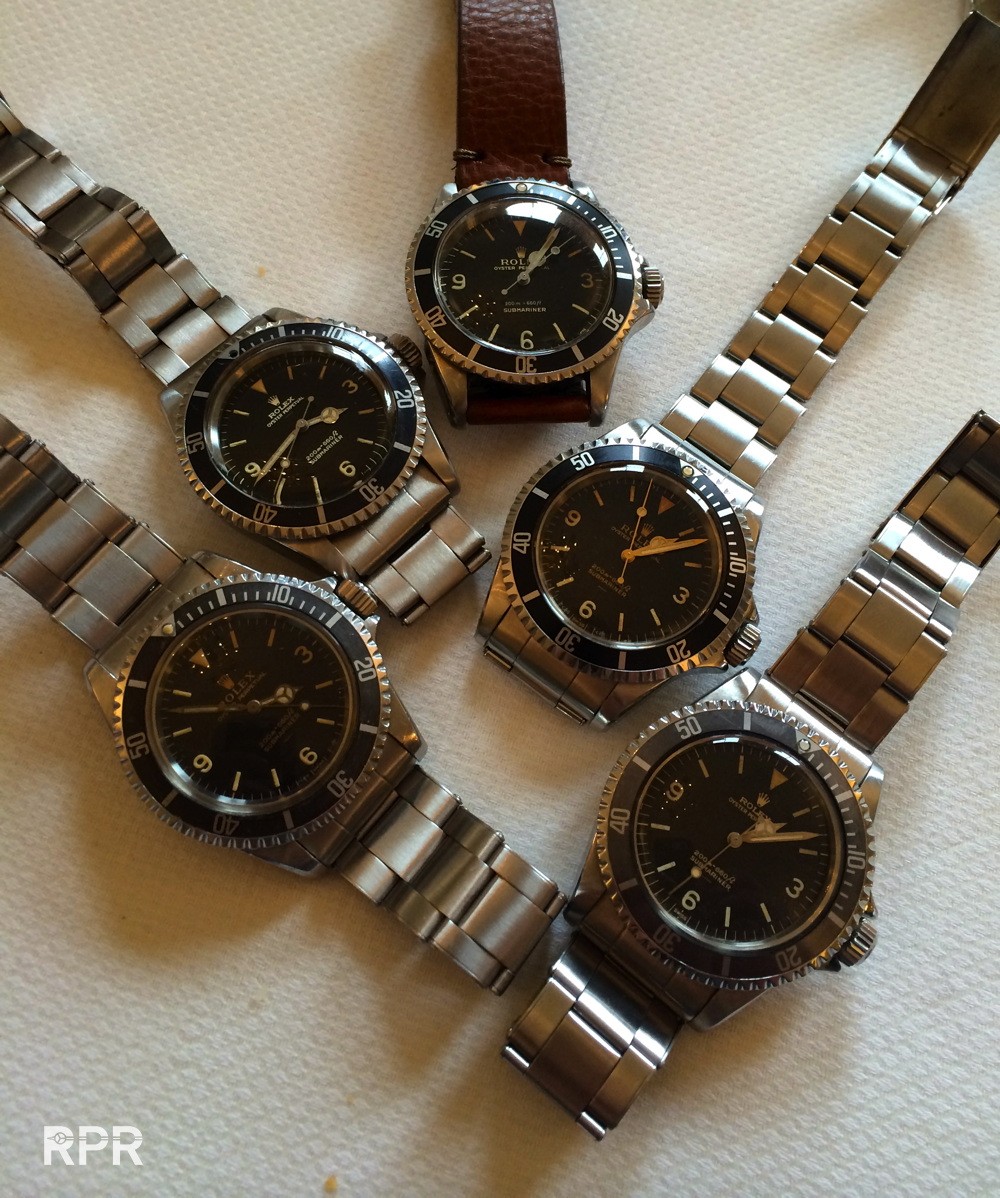 Daytona tableshot..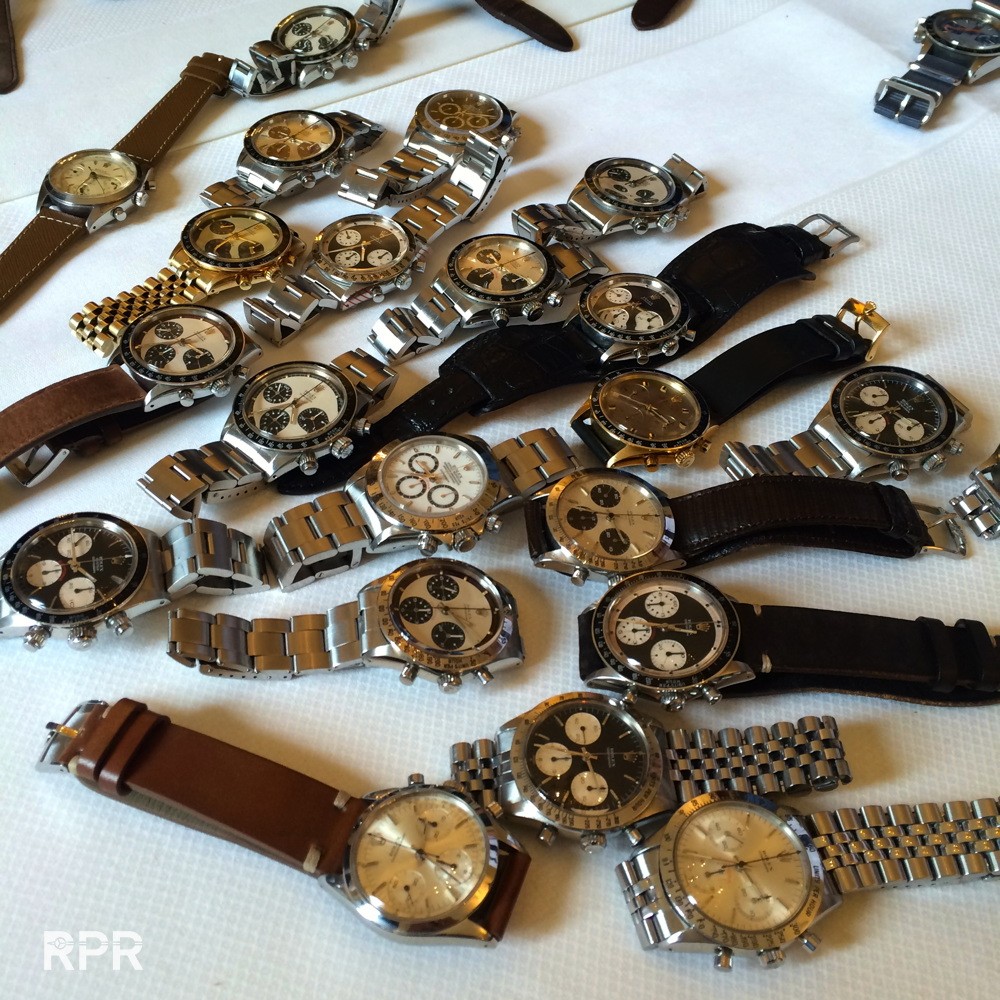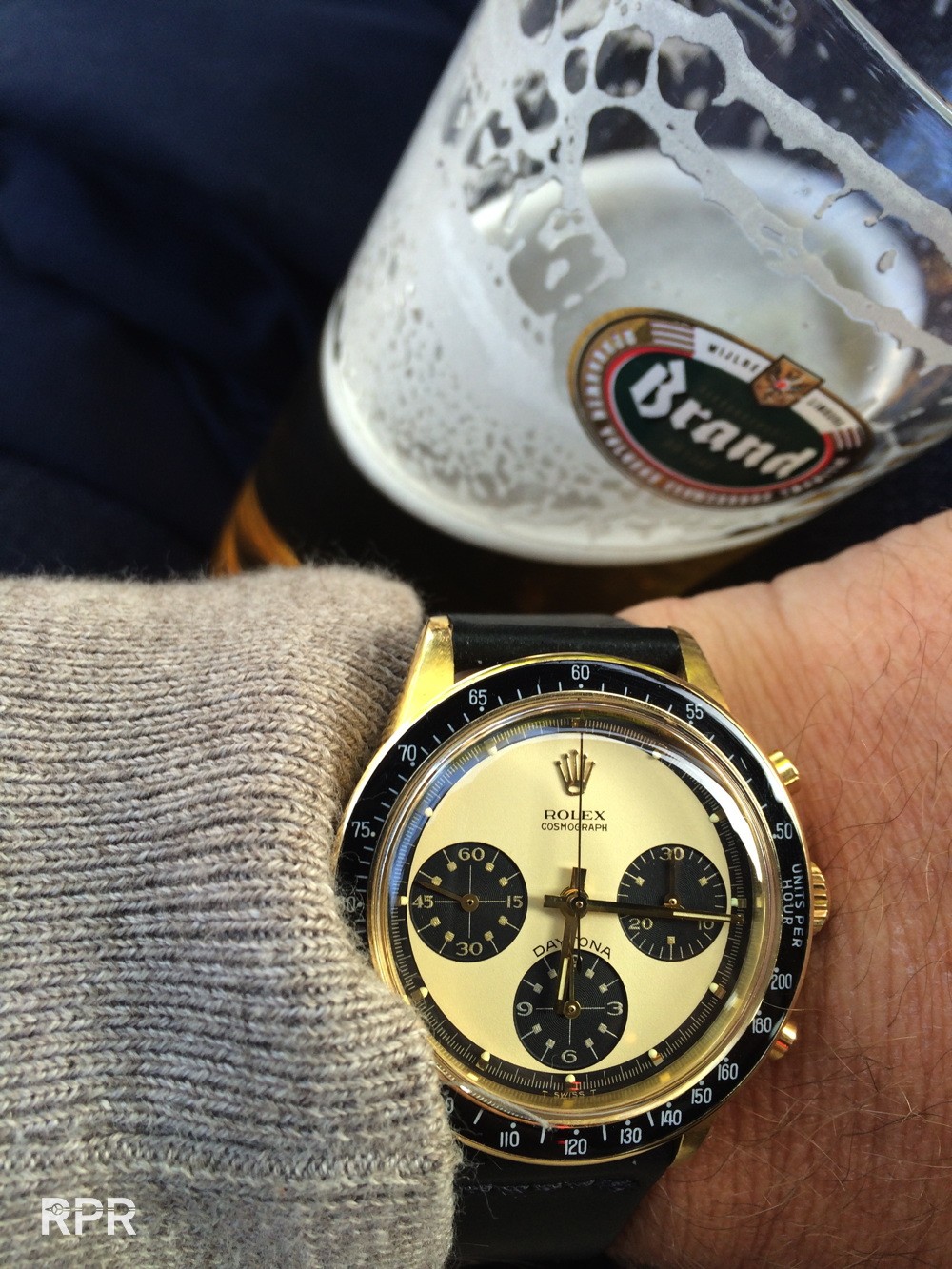 Black glossy vintage Rolex at it's best..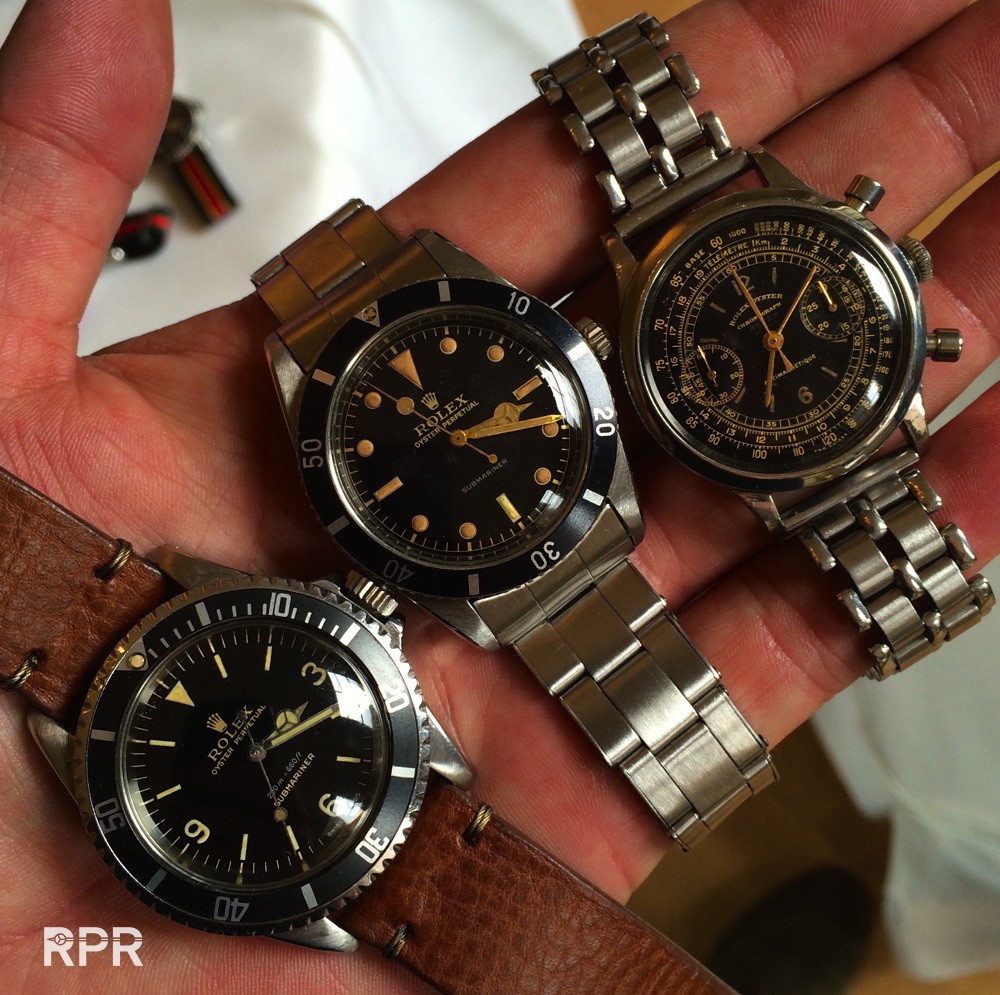 "SOLO" Rolex…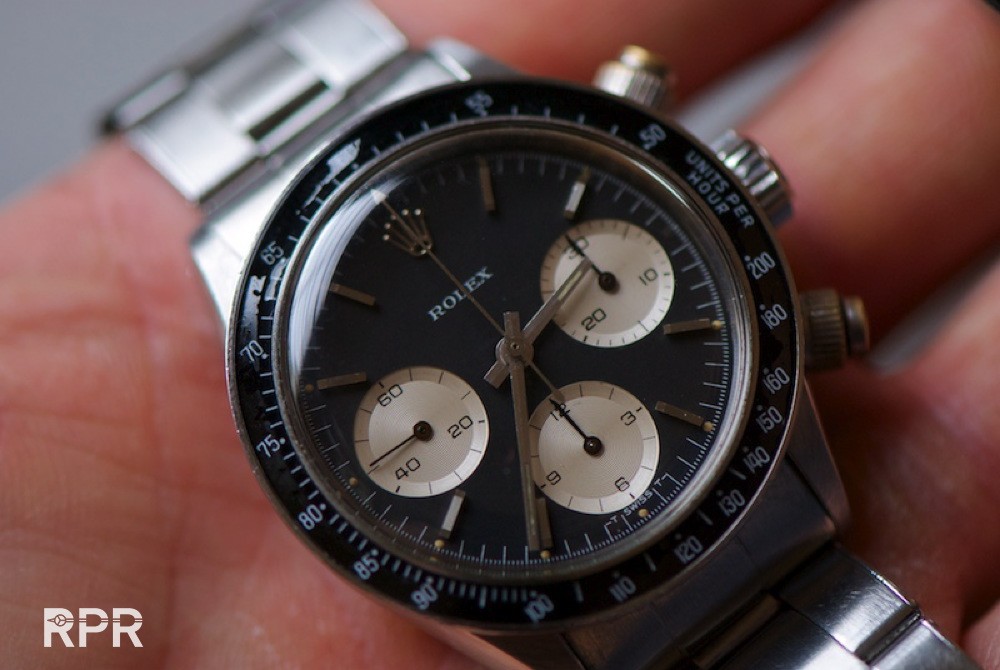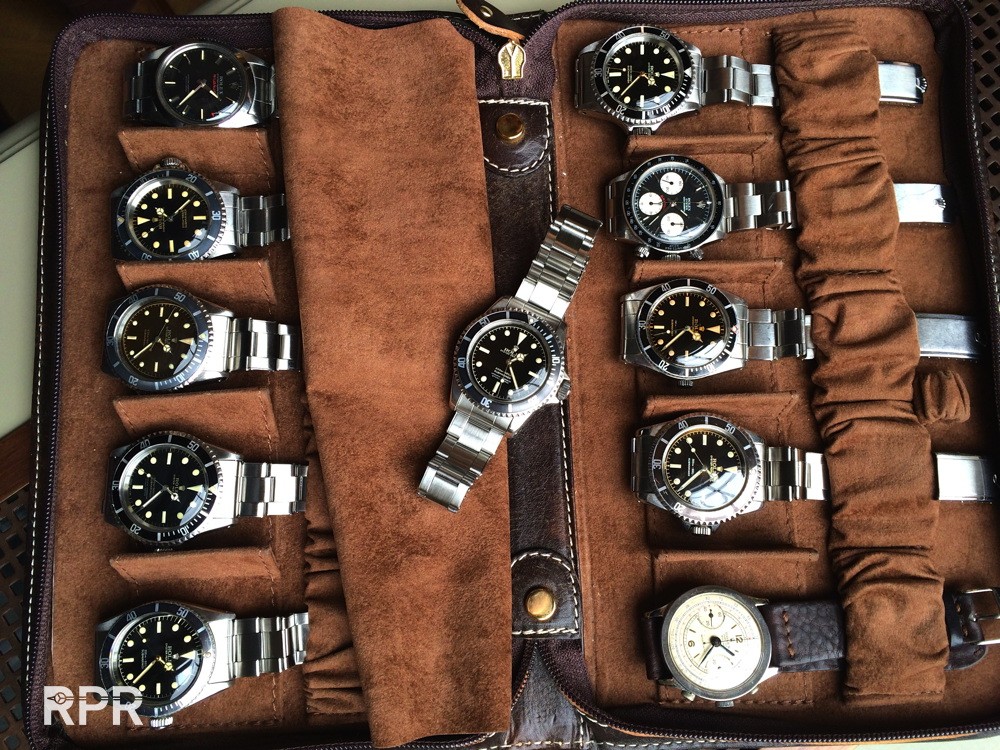 Some Rolex Big Crown Submariners…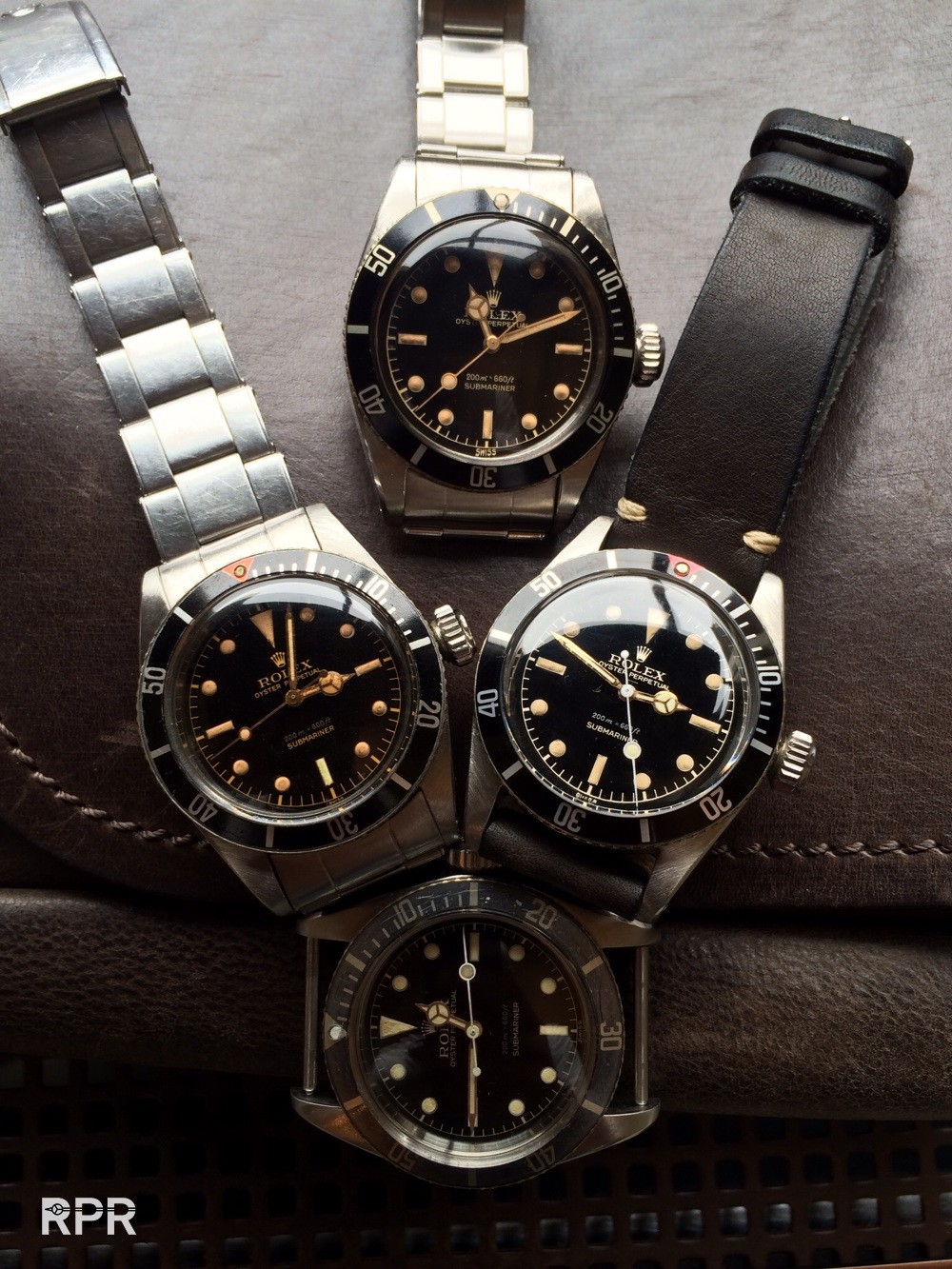 GMT 1675 UAE, 4 line Sub and 5512 exclamation mark…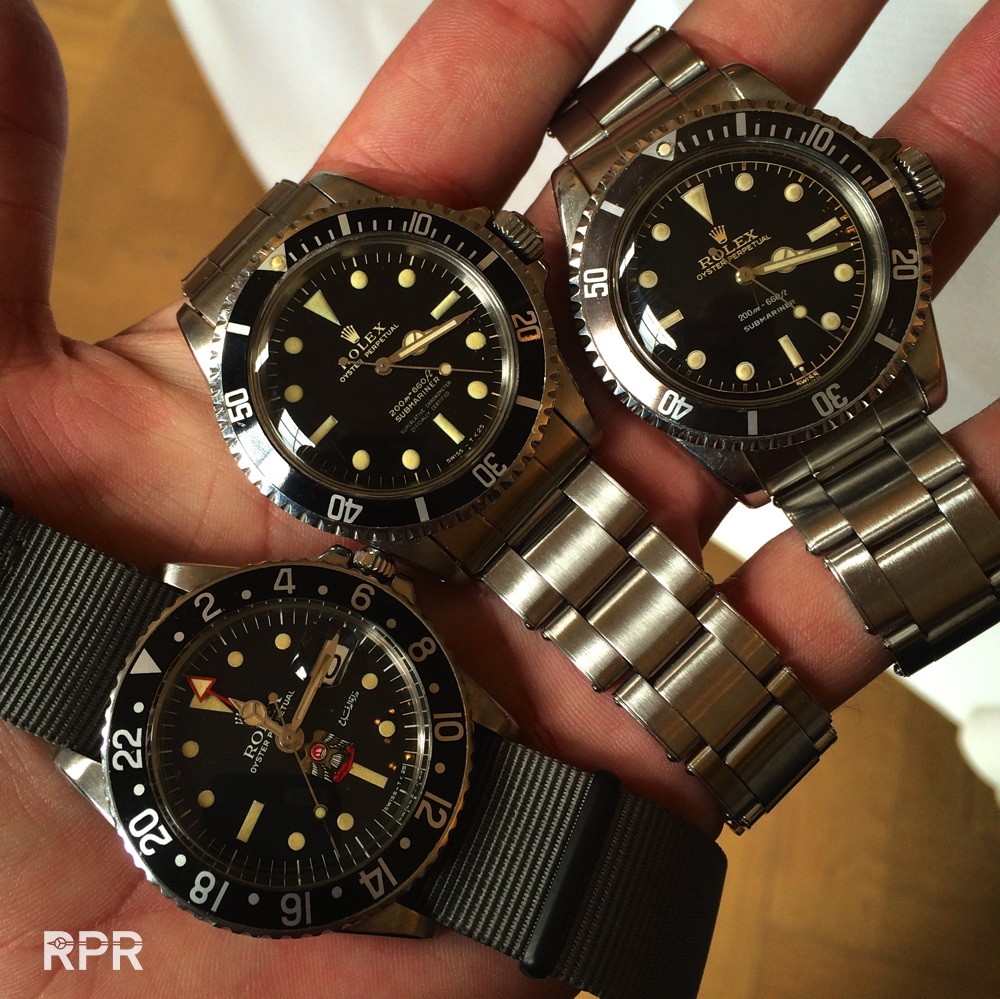 Tropical brown Seadweller's…  Paten Pending MK1 and 2 x MK2's…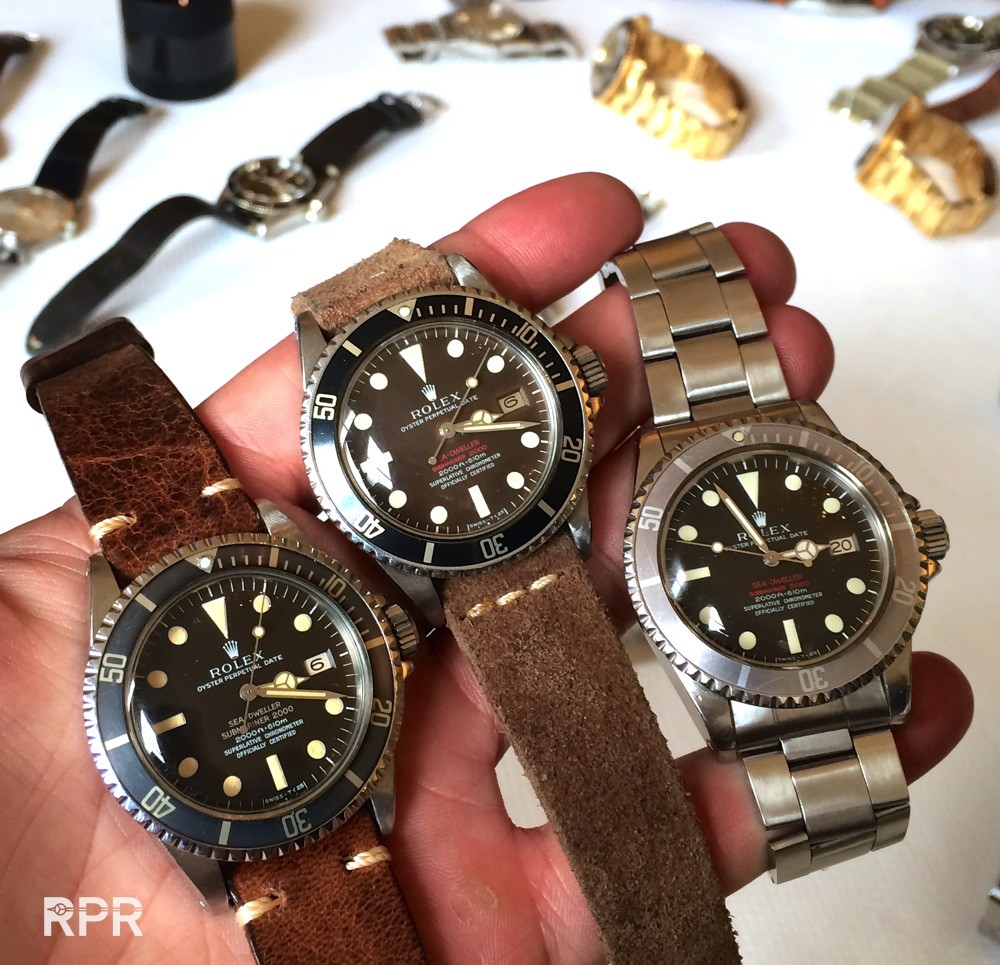 Caramel Daytona…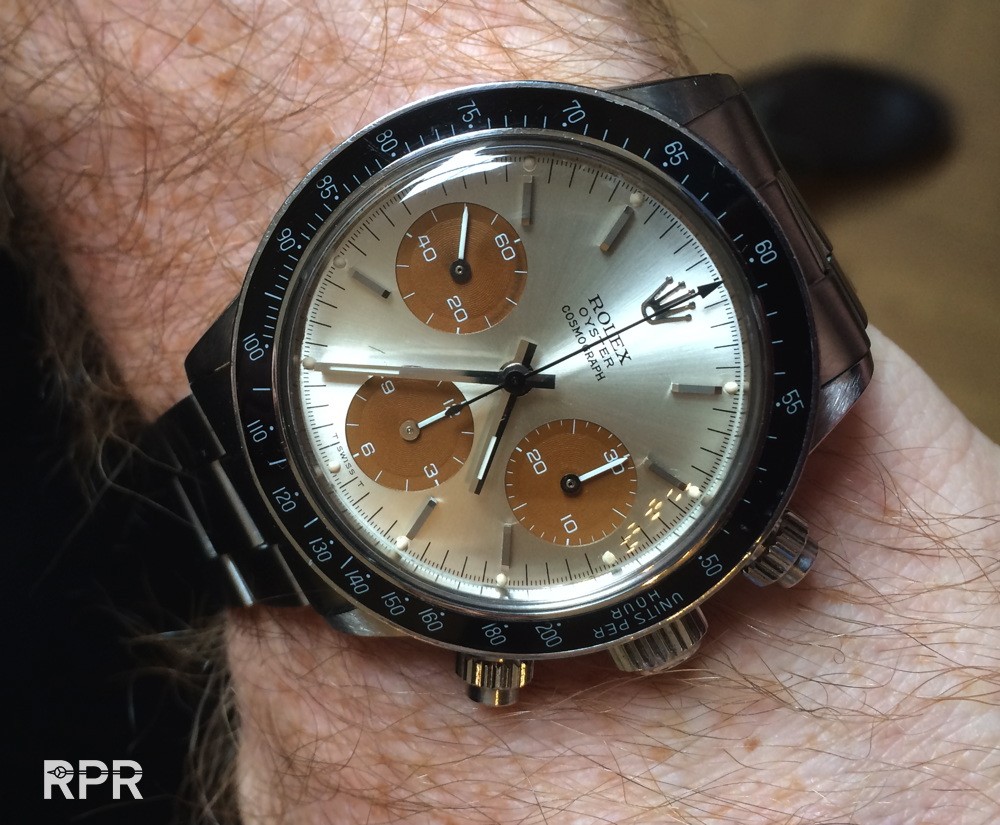 3 x unique Rolex. 2 times "Singer" Prototype and 1 time "Albino". It was very nice the have legendary Pucci & Giorgio in da house for the first time!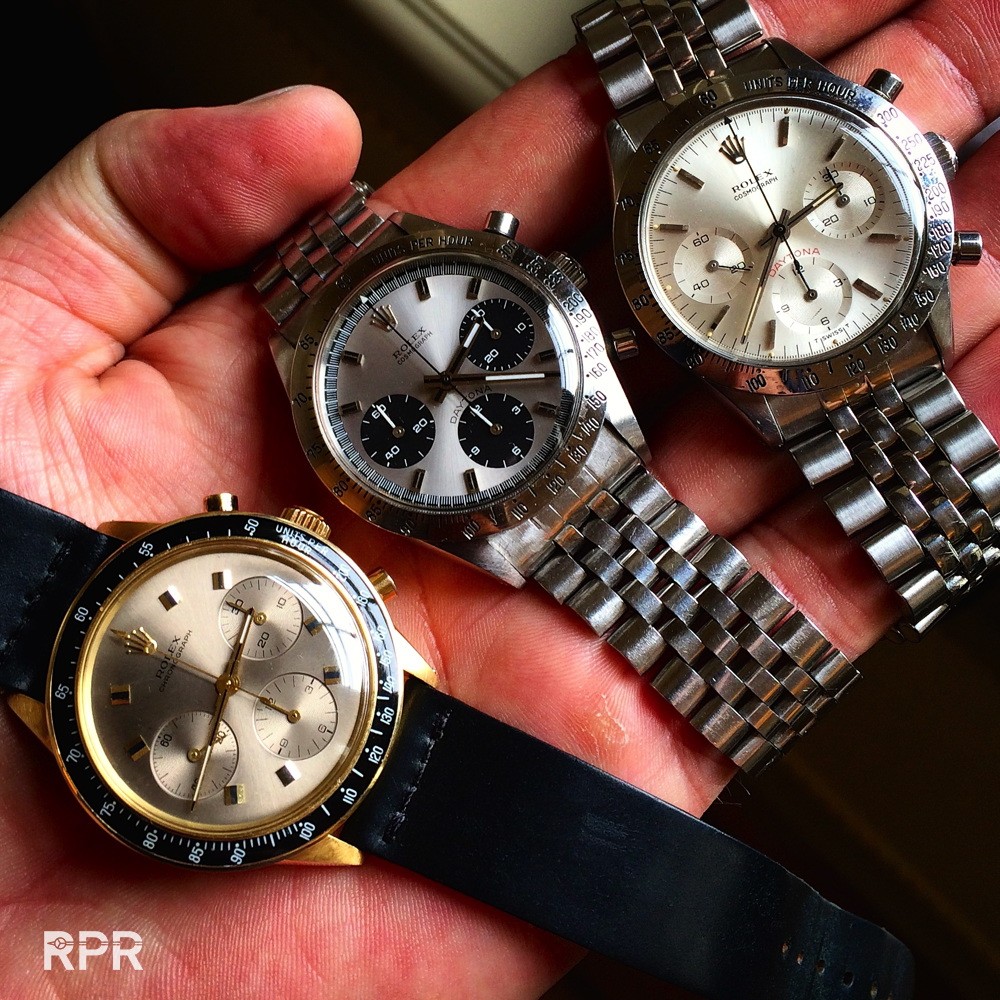 Tropical Submariners..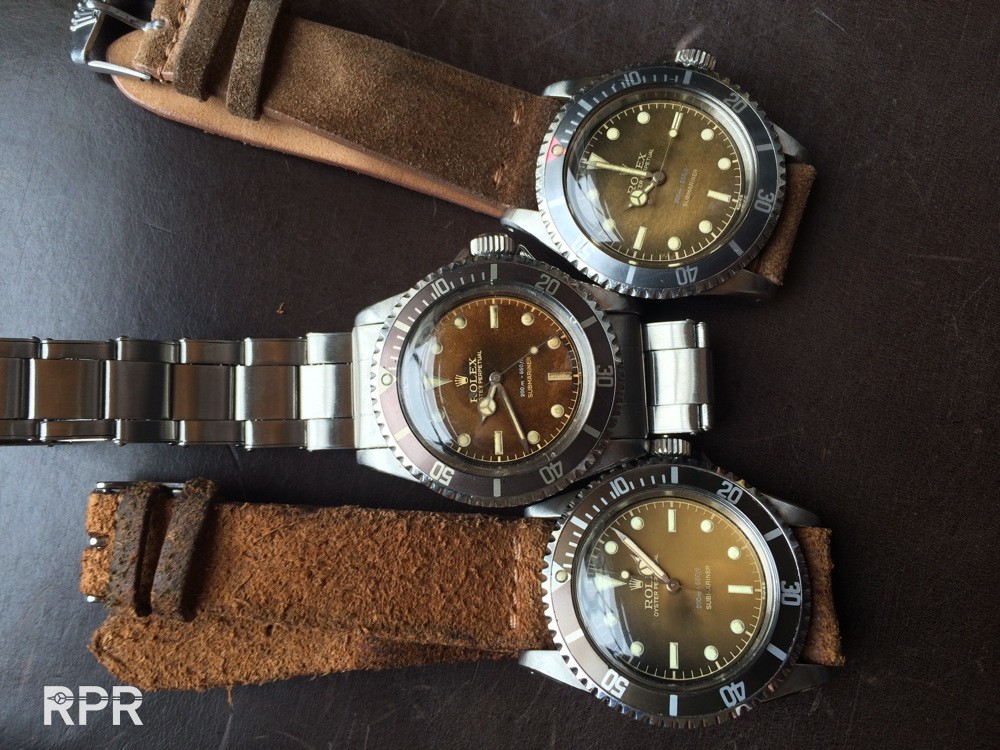 Military Submariner, great seeing you with us for the first time Paul!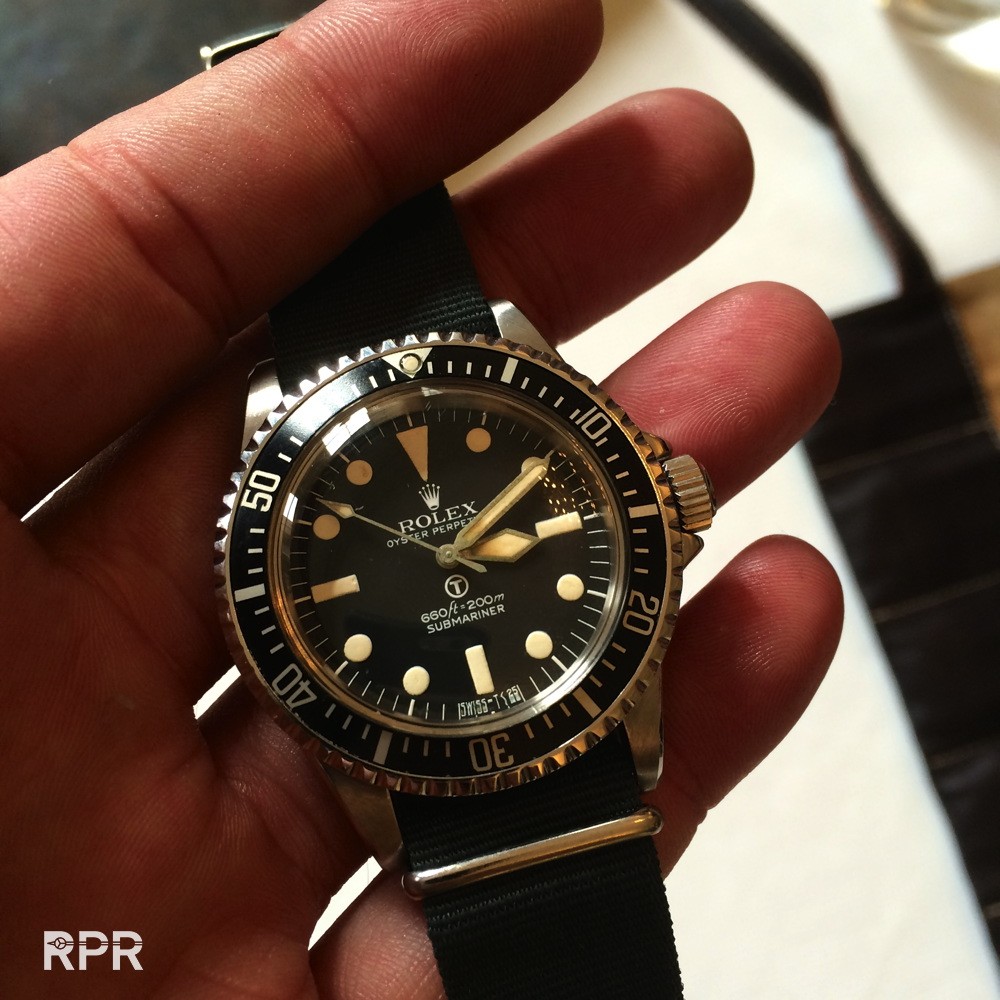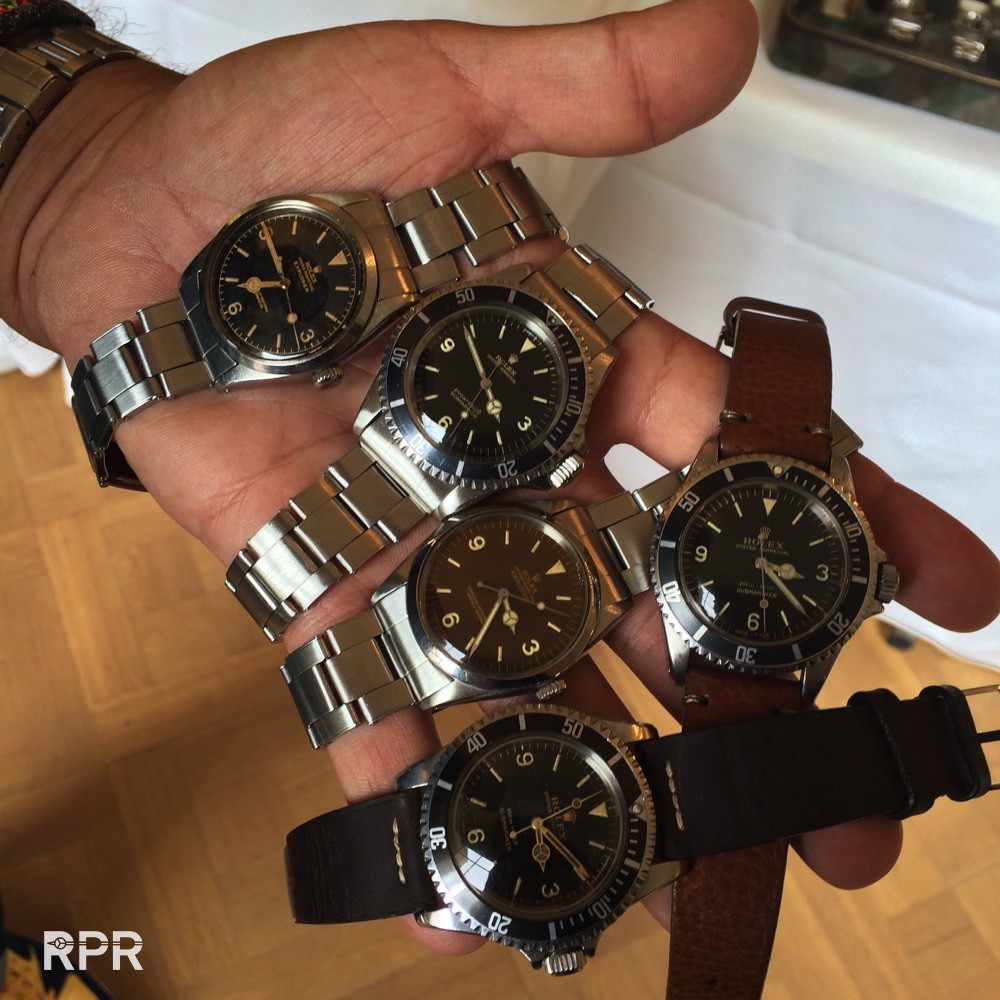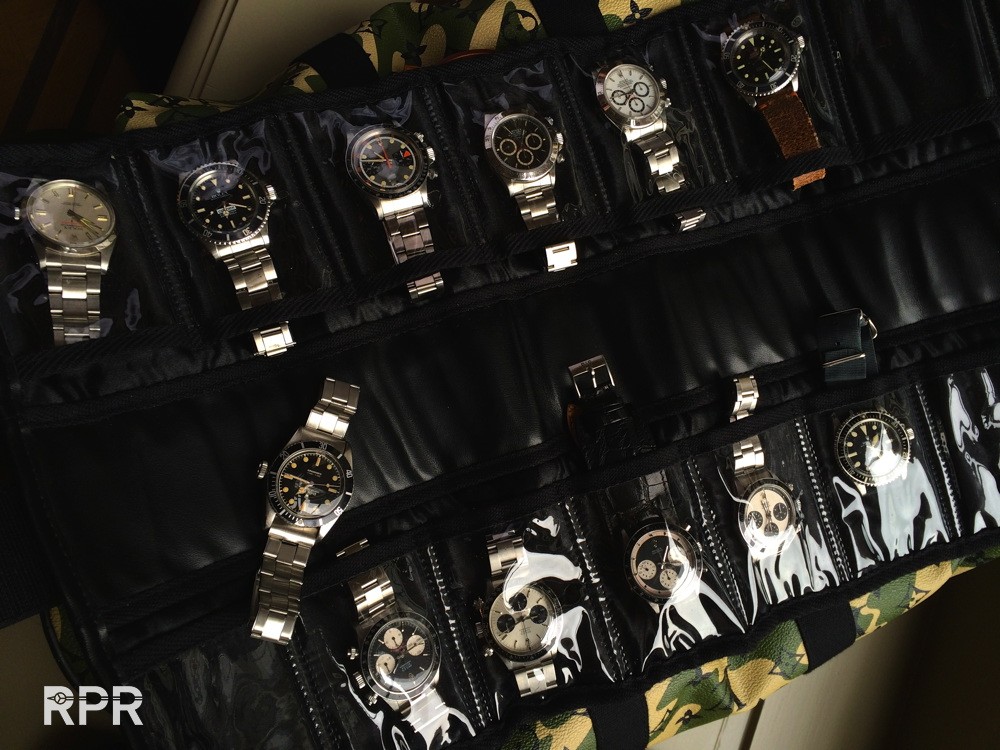 Bron Eagle Beck Submariner, waterproof PPC sold by Gubelin and early 6034 first serie "Riviera" Pulsometer chronograph…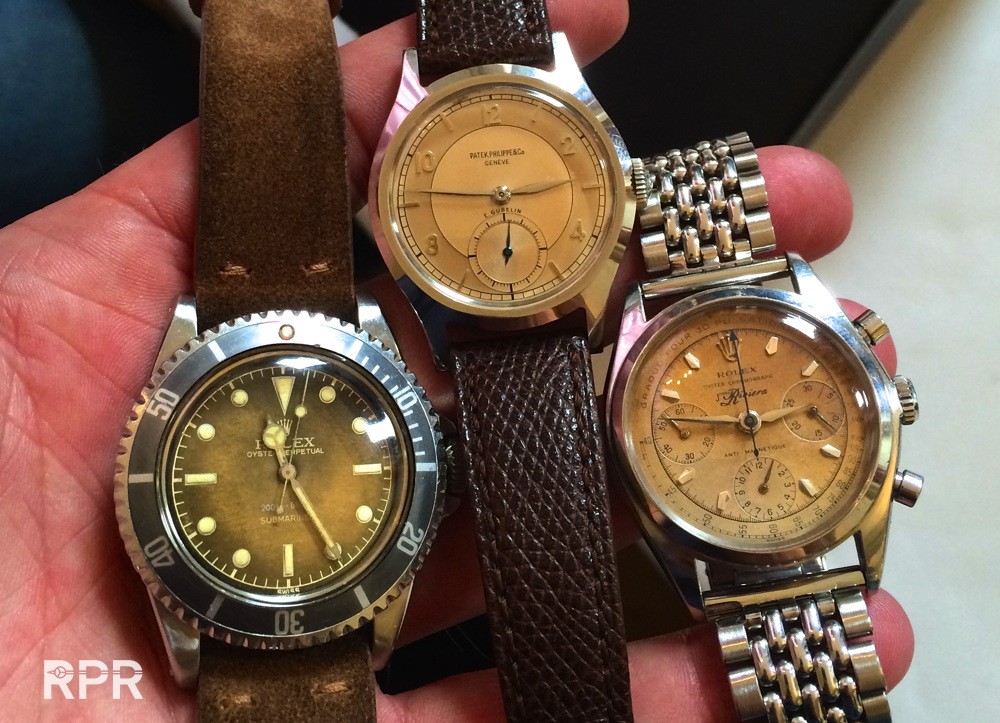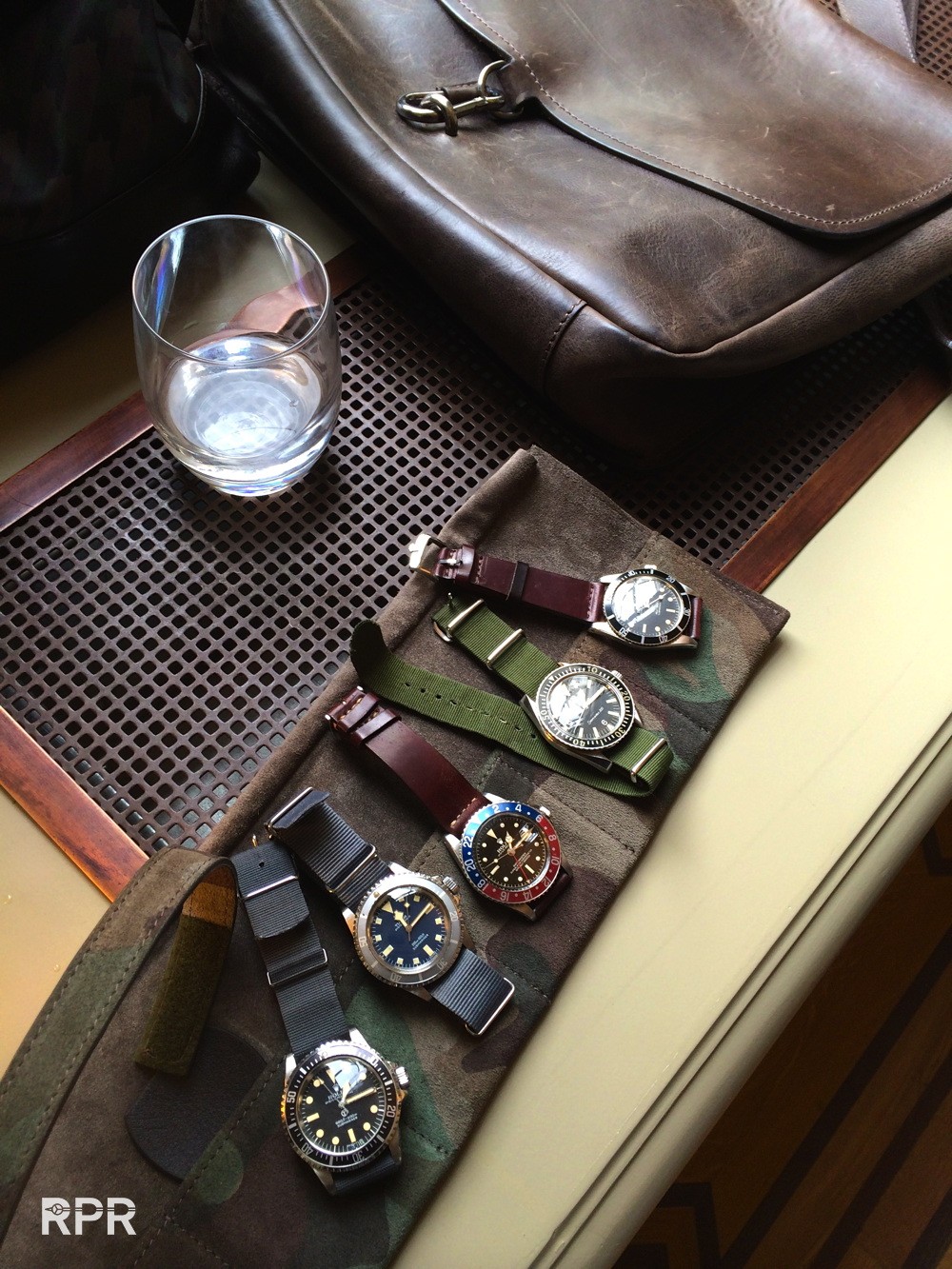 The Albino close up…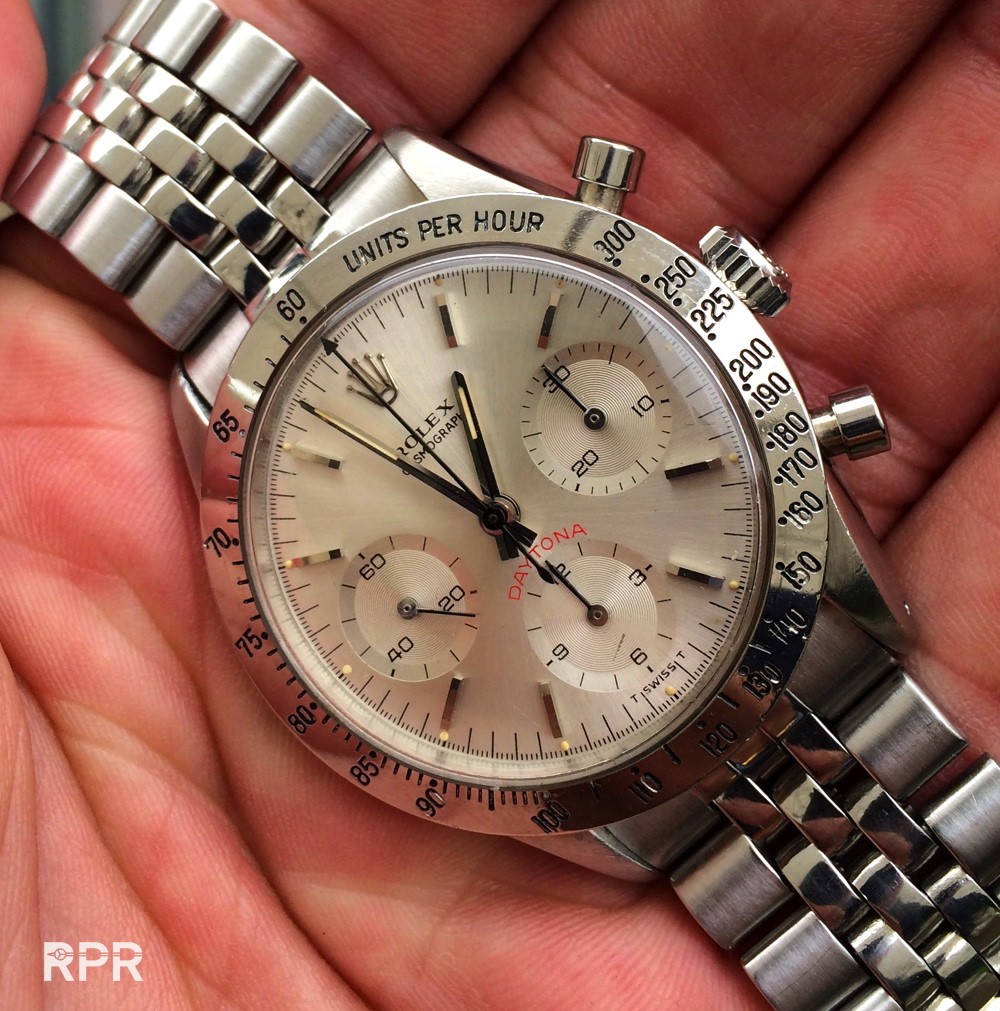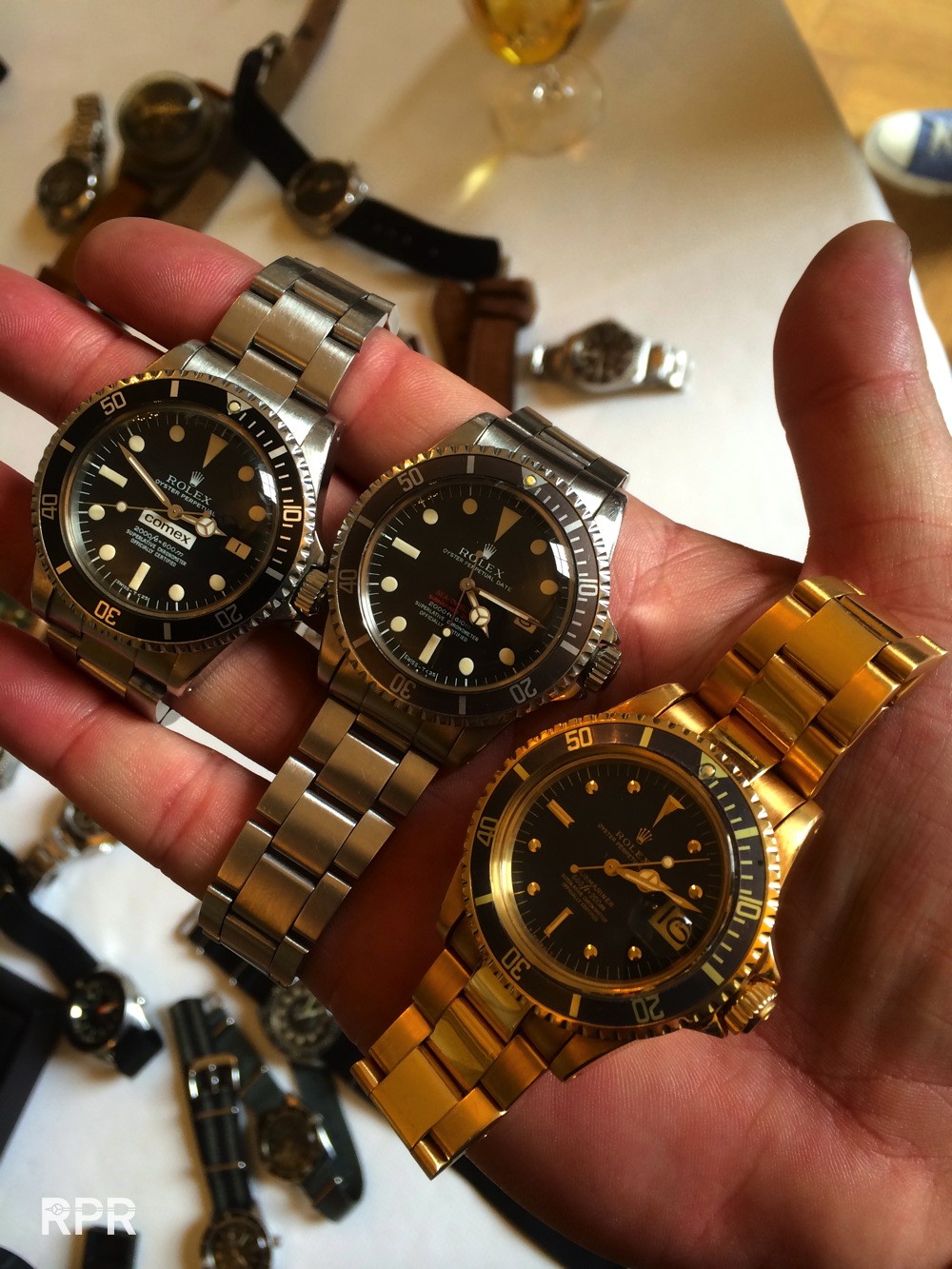 The first 6240 made by Rolex, special in all it's details!..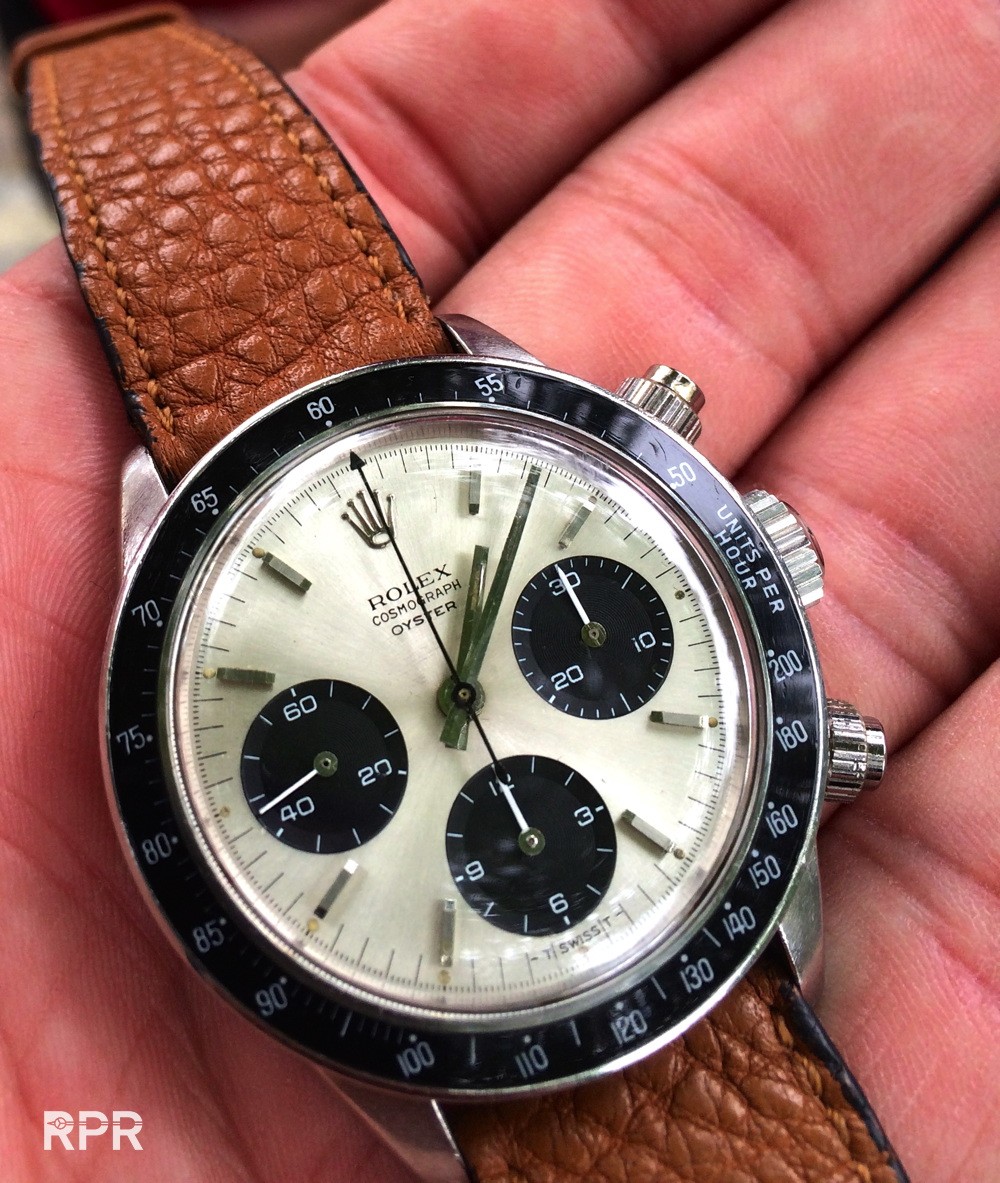 Some Crisp GMT – Masters…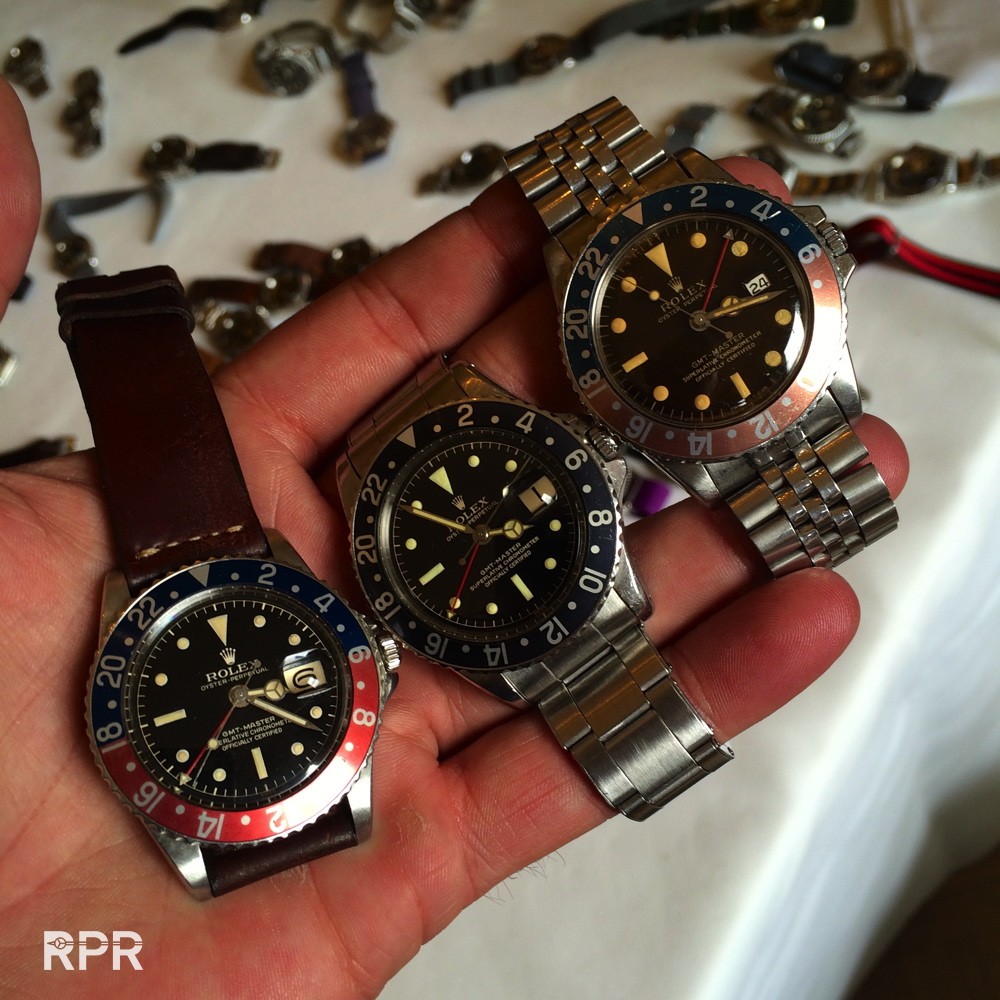 Vintage Rolex patina…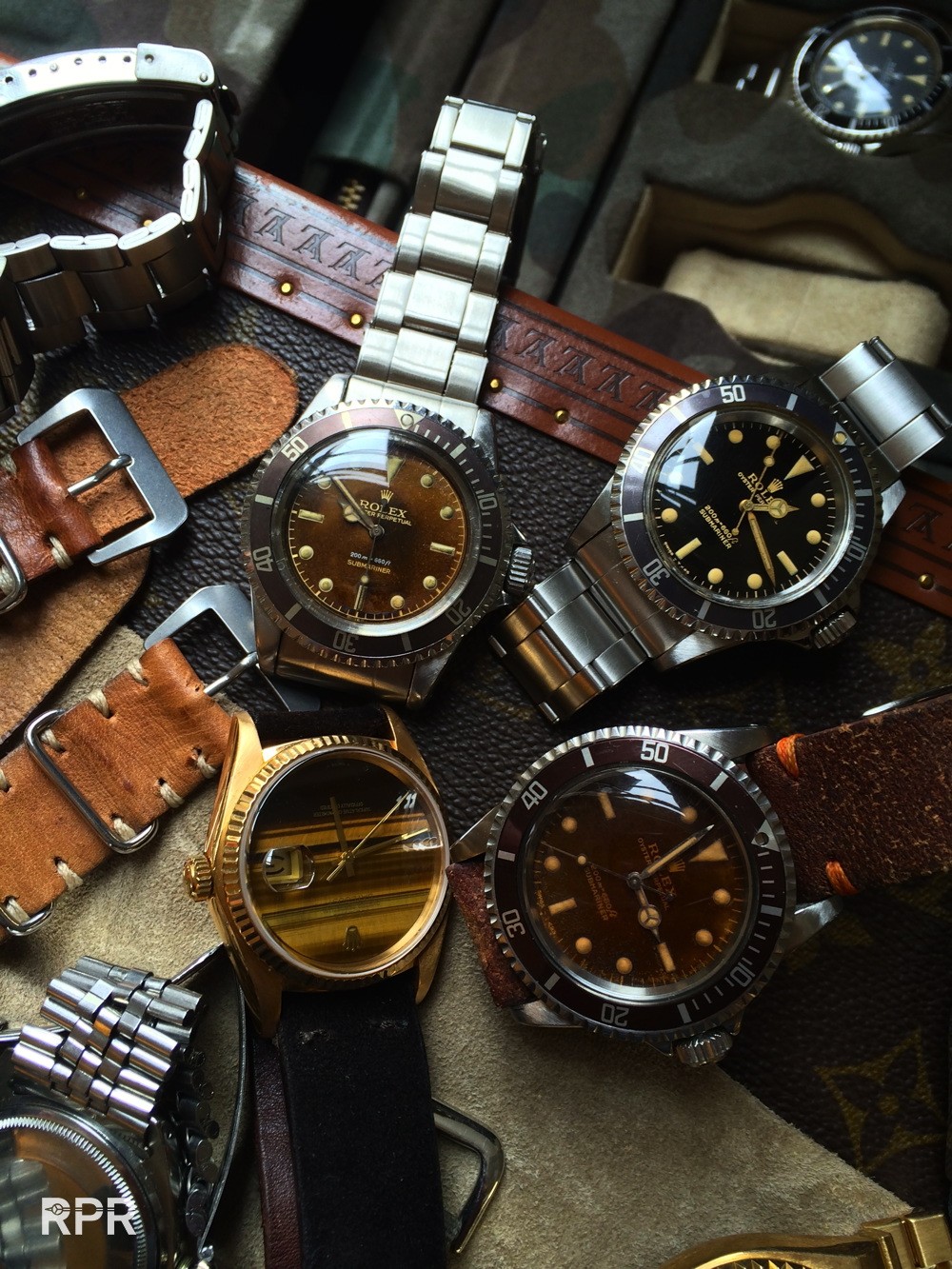 Very early gold connaisseurs Daytona…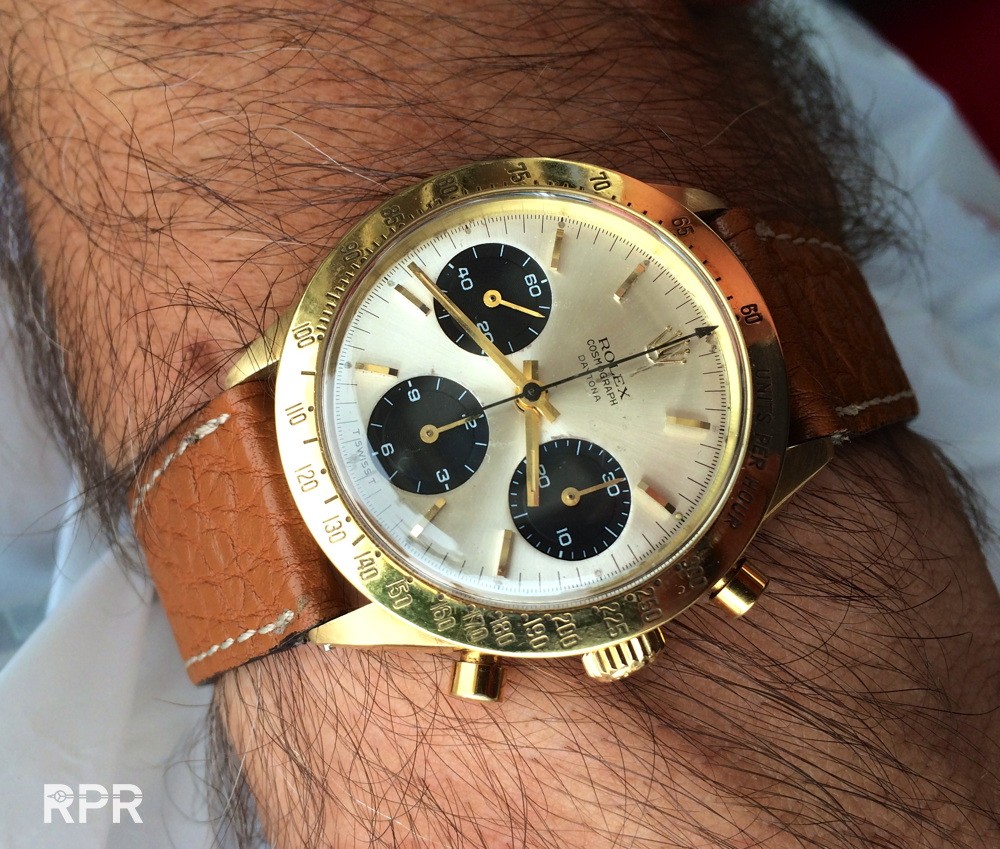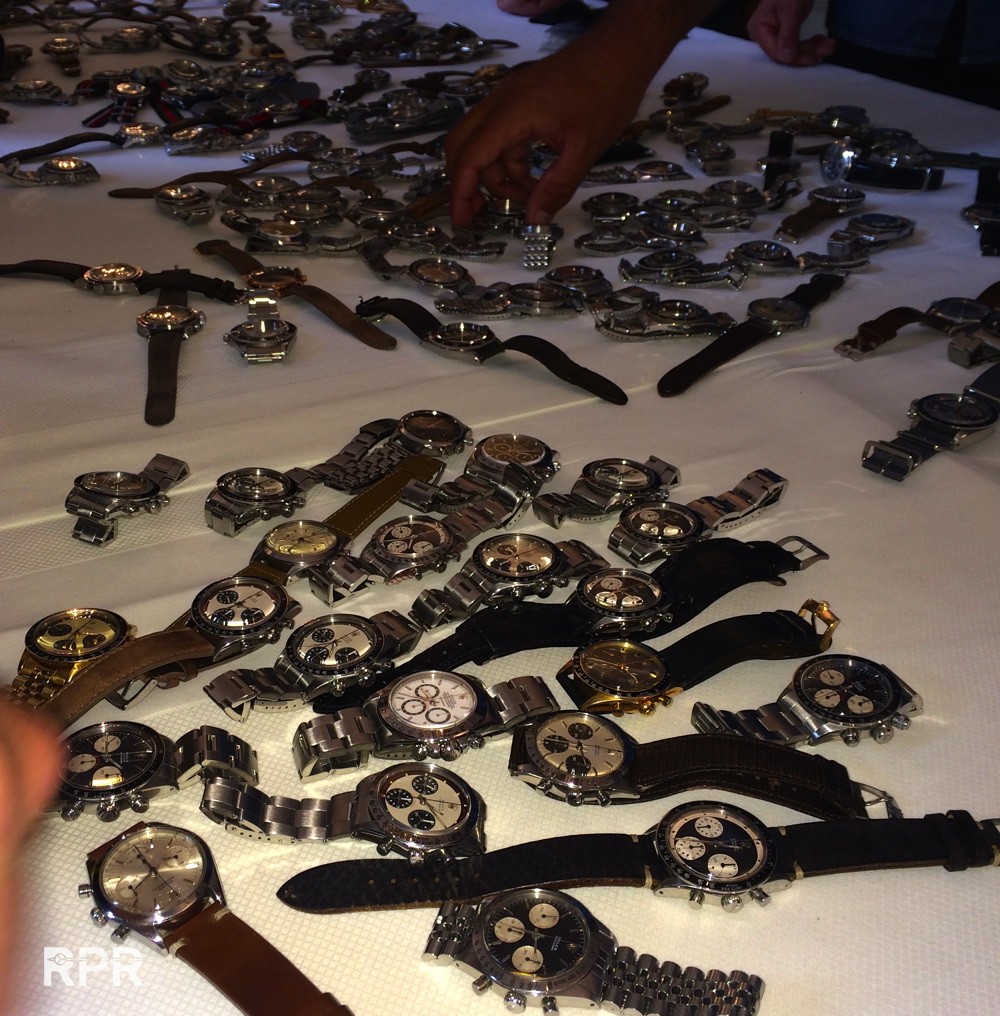 Traveling Rolex..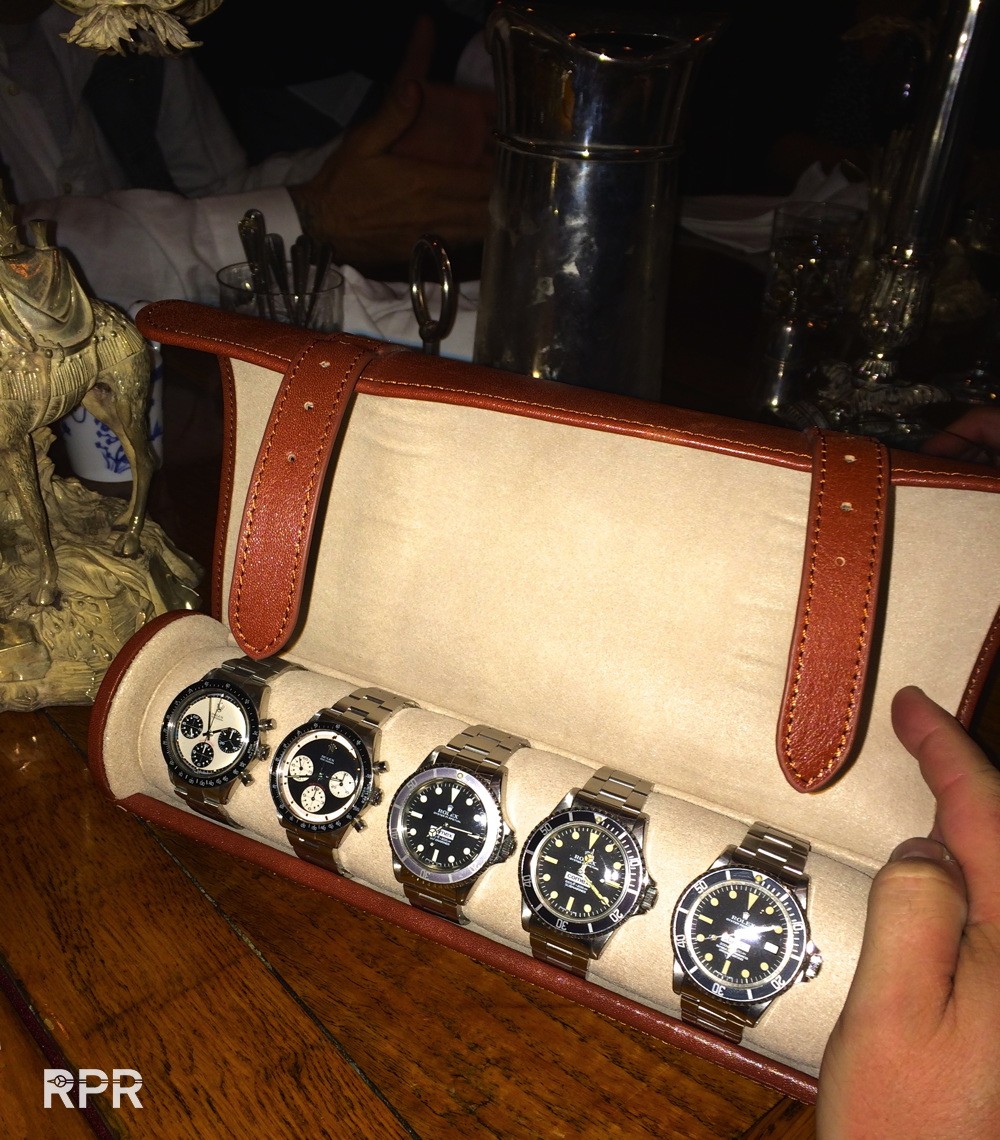 Early Datejust Waffle dials..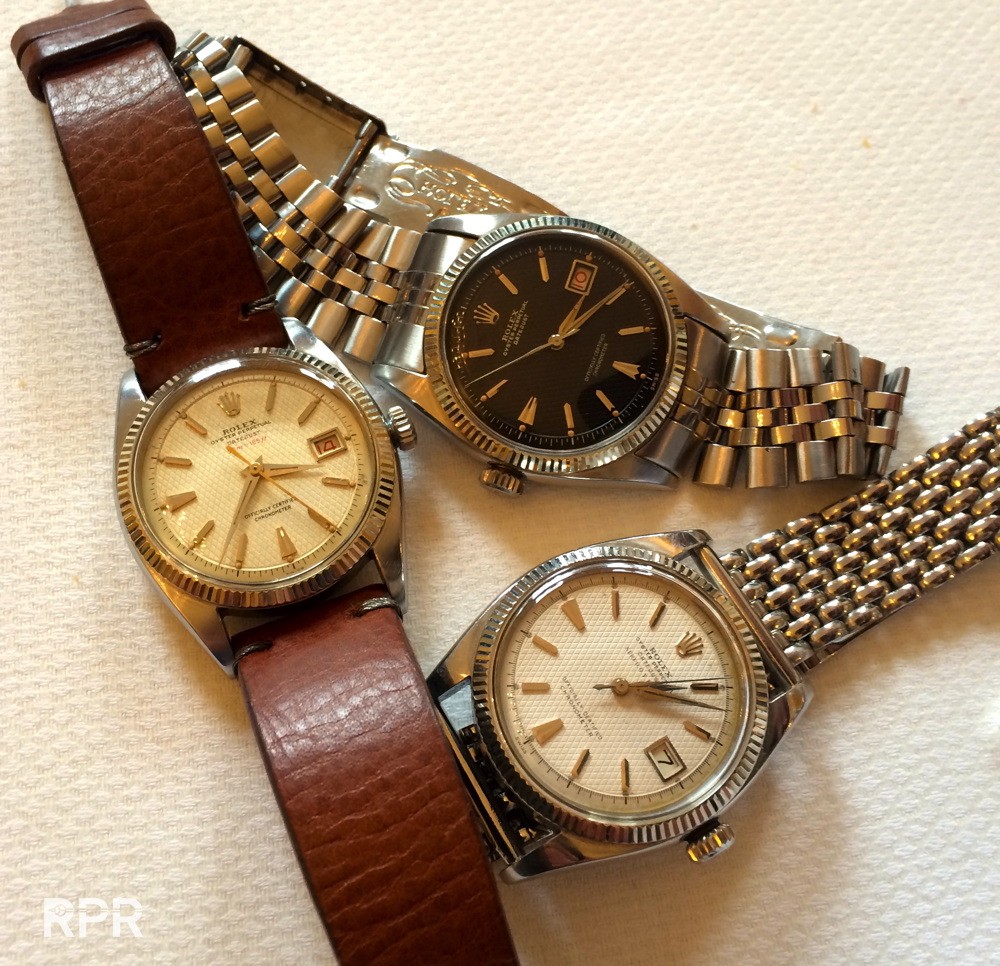 Early Monobloc 3525 Oyster Chronograph…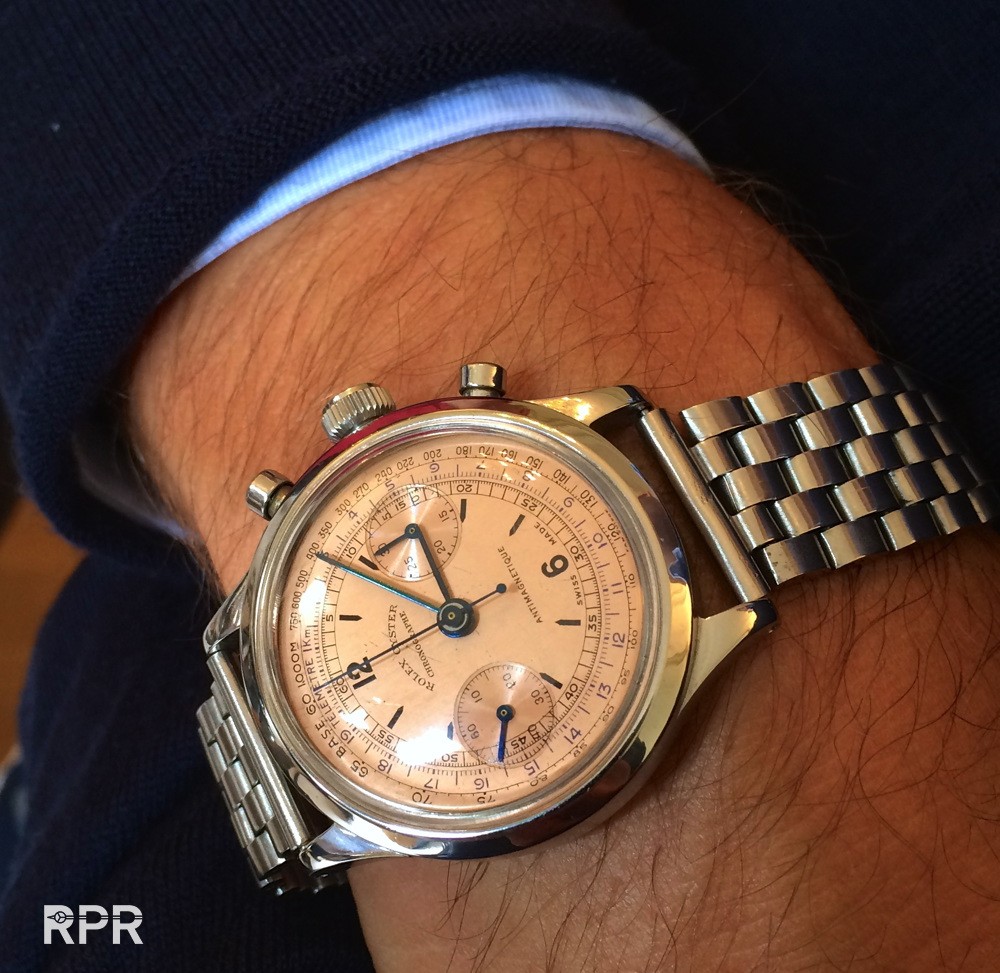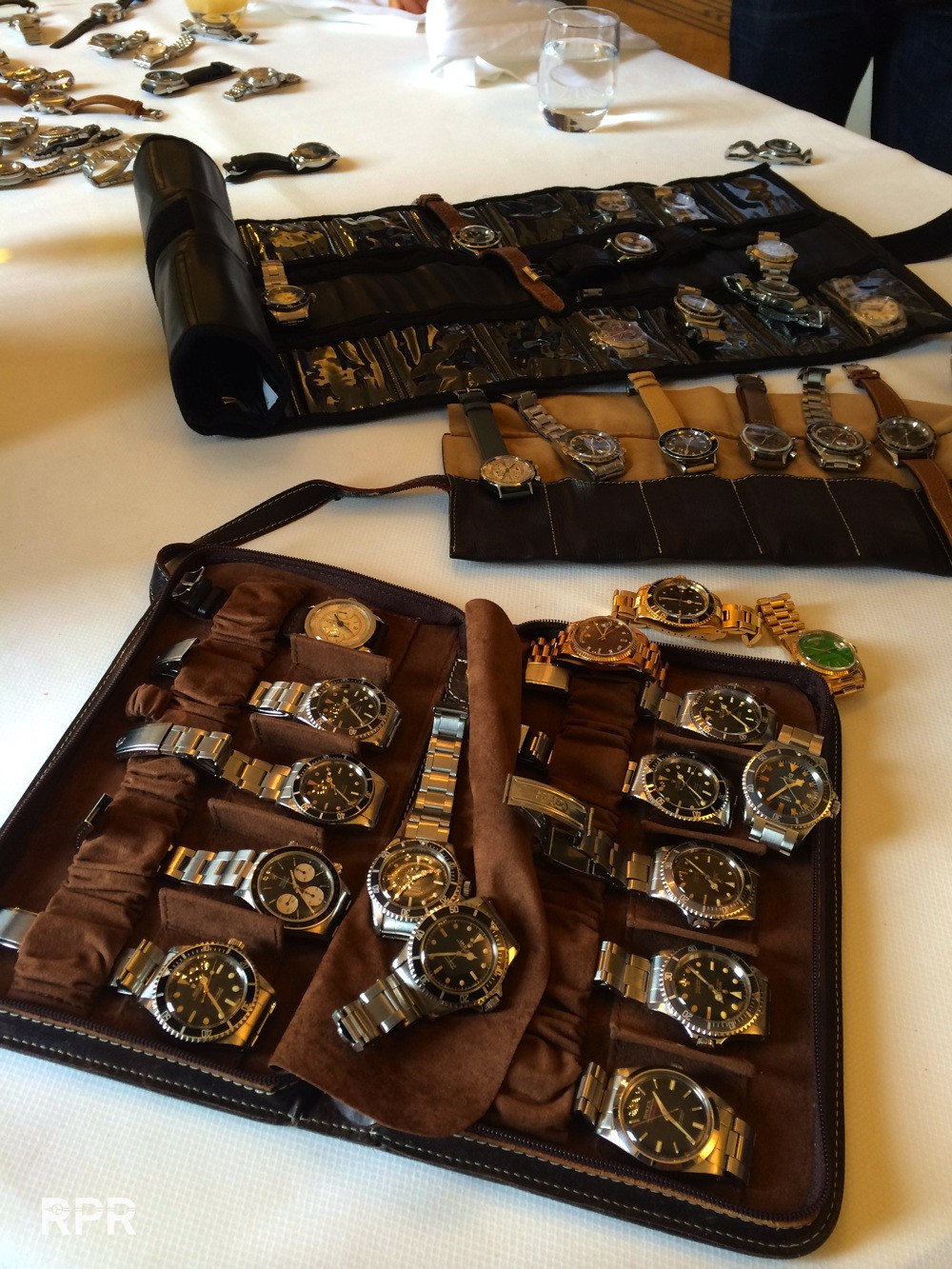 One of the first Daytona's next to each other: White & black Double Swiss & Underline…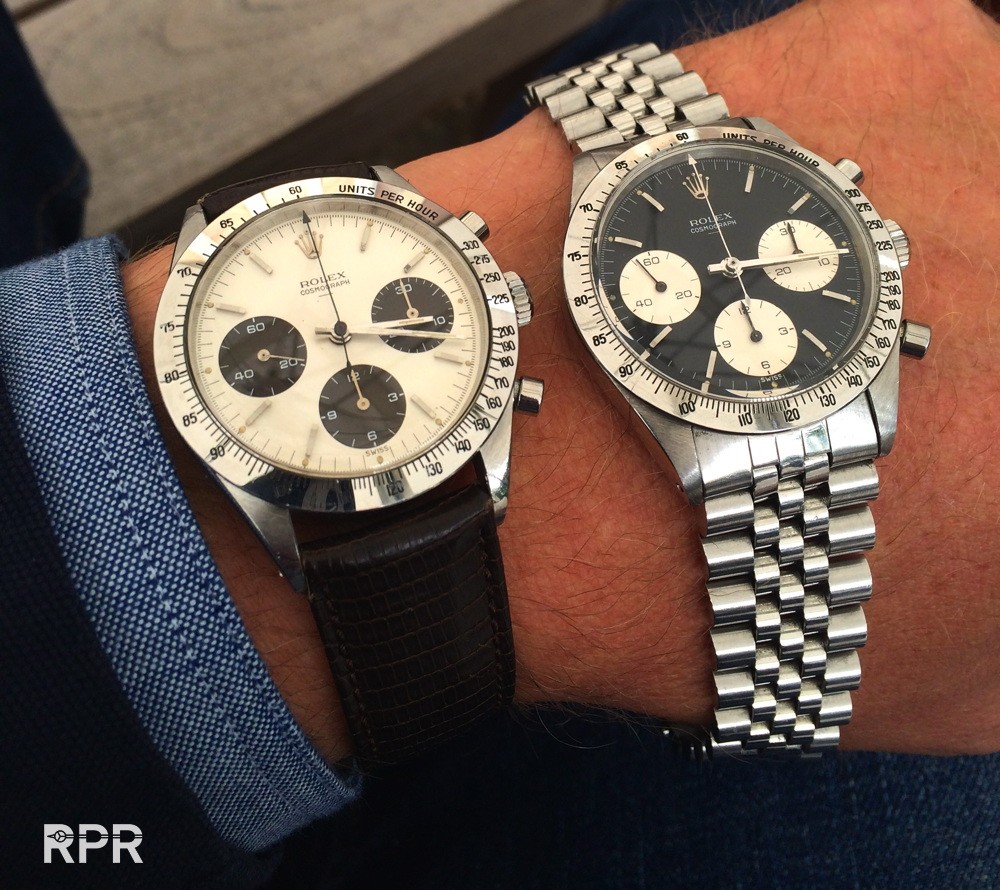 Milgauss Evolution, from flat bezel 6541 to 1019's…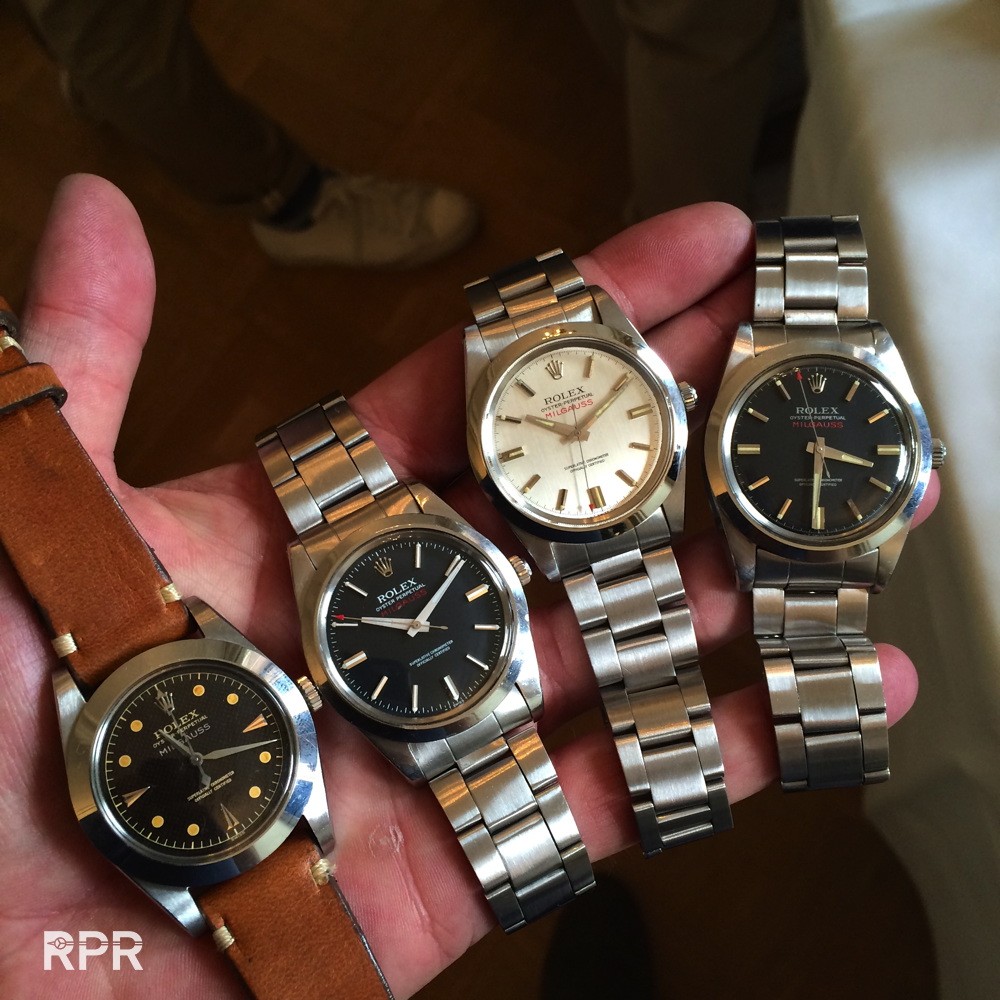 Comex Submariner..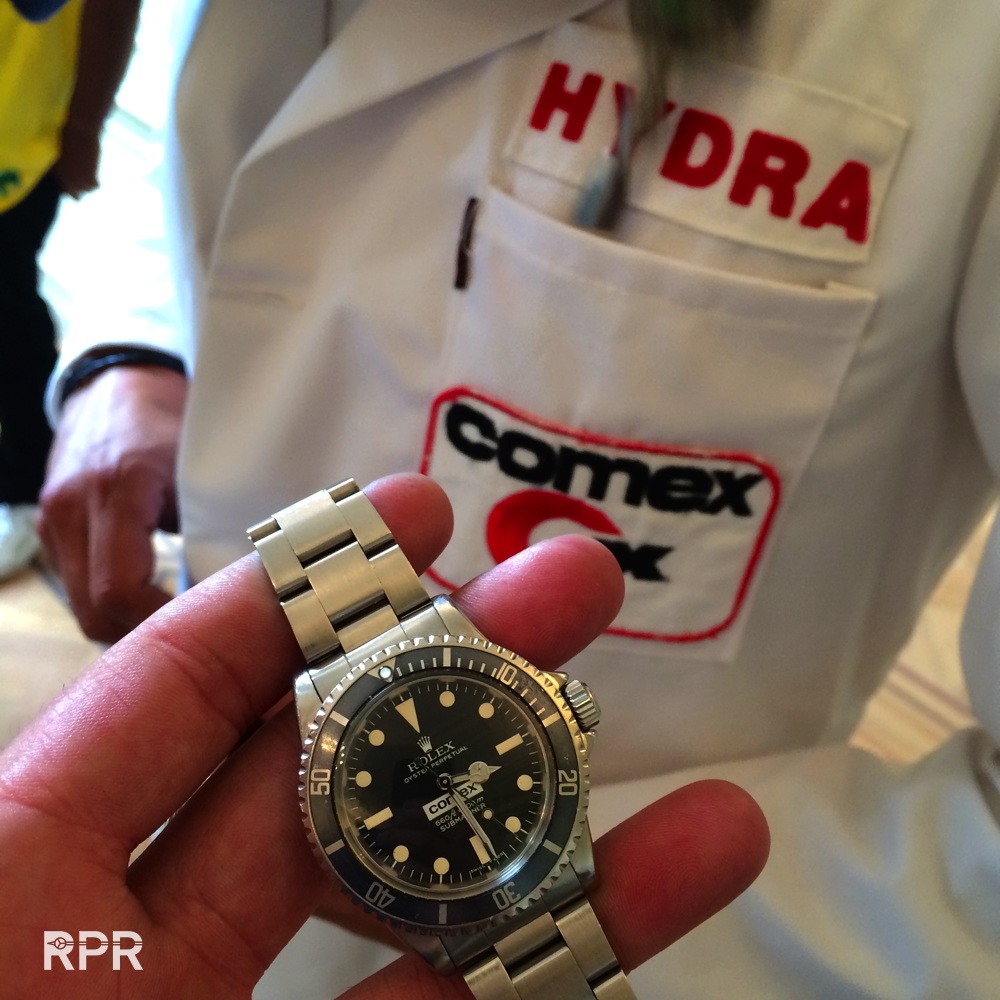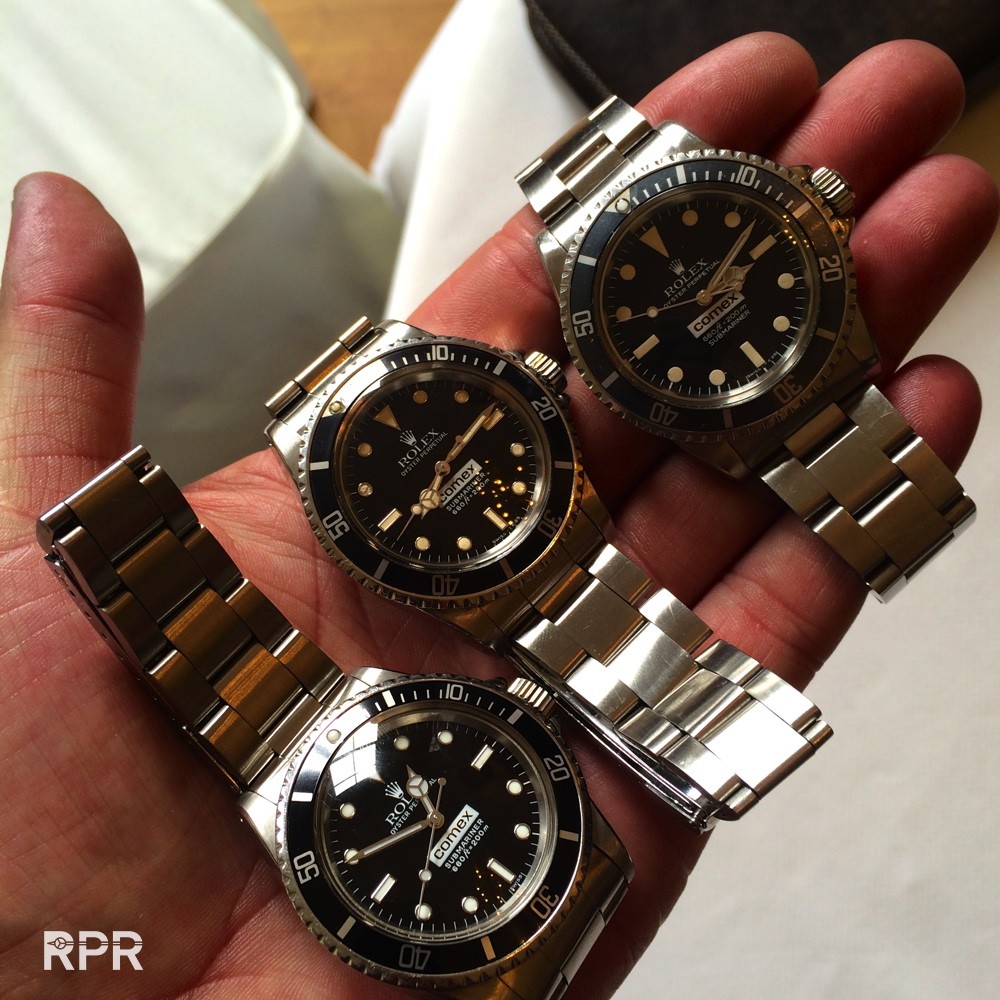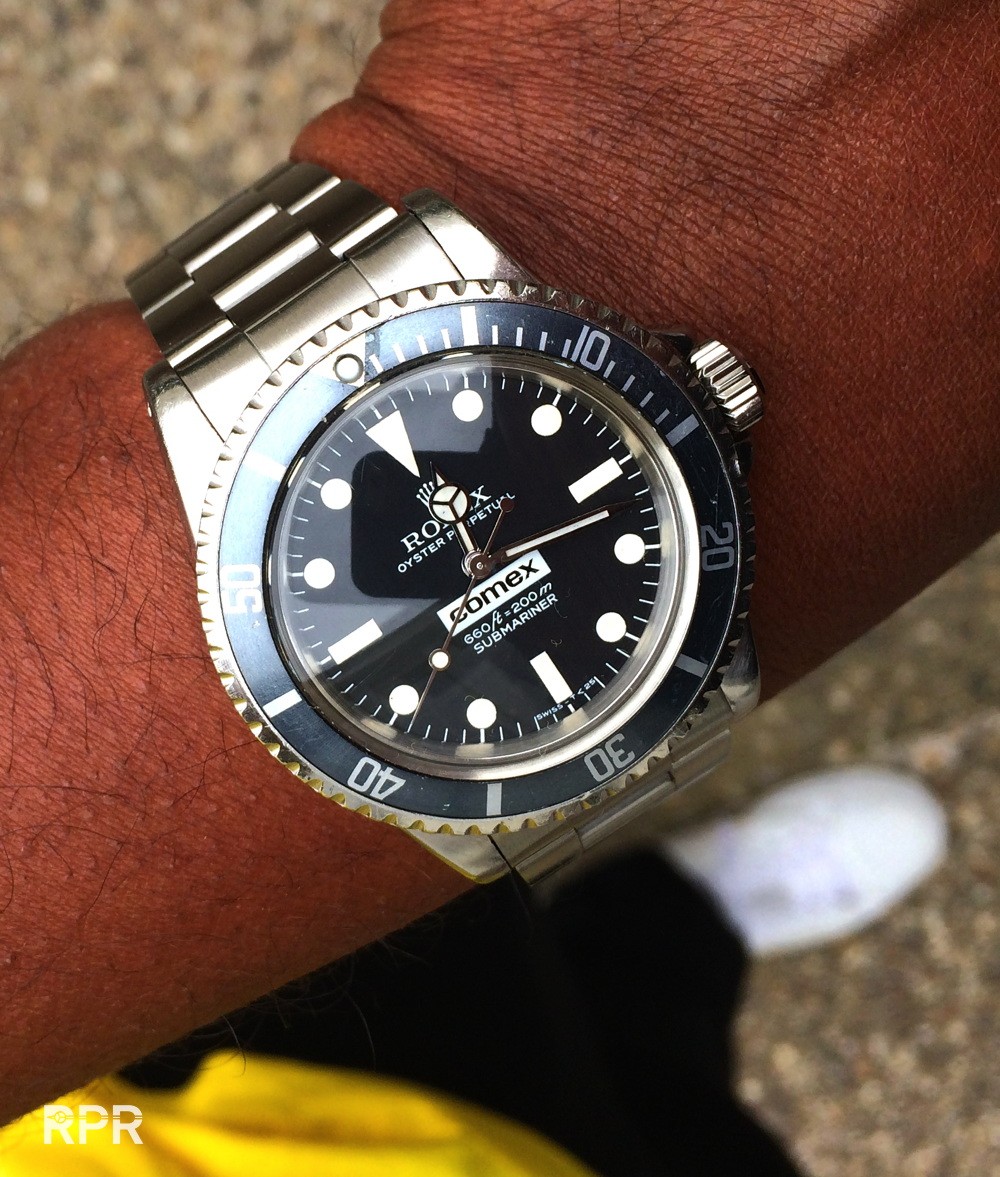 Military Submariner…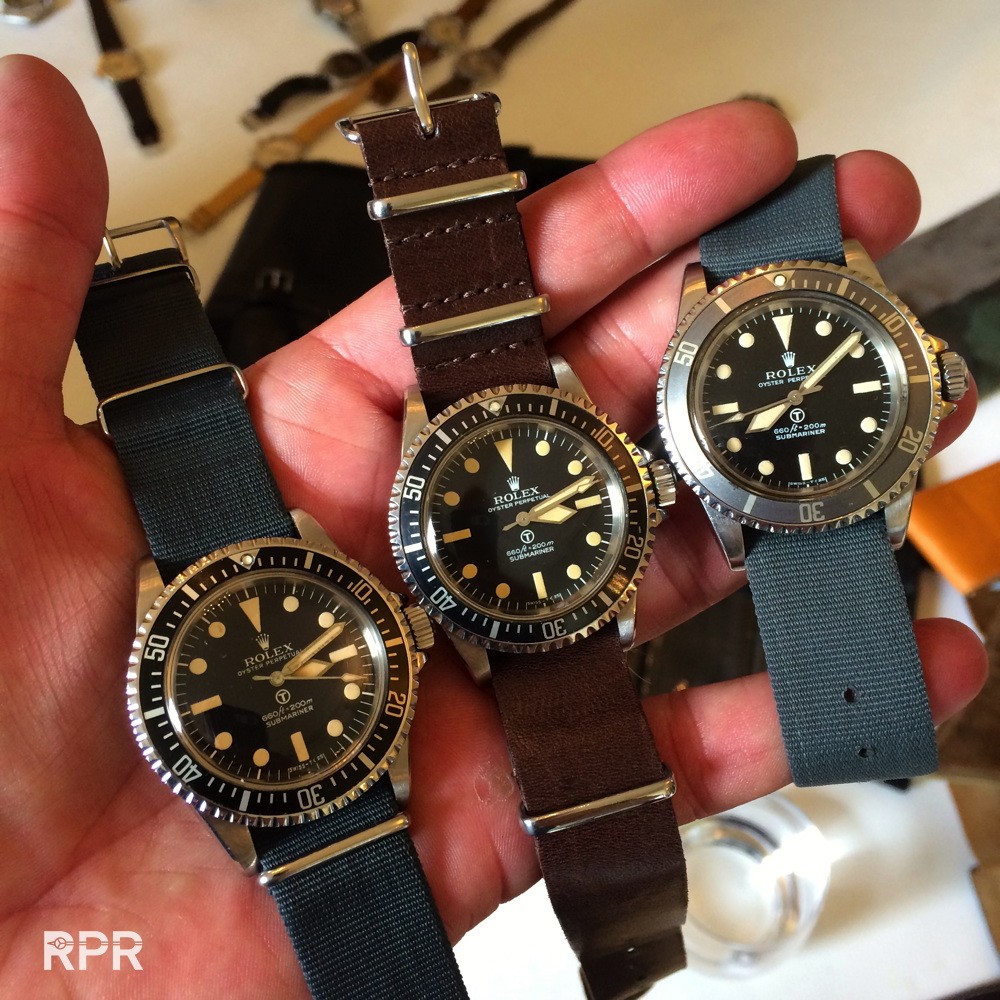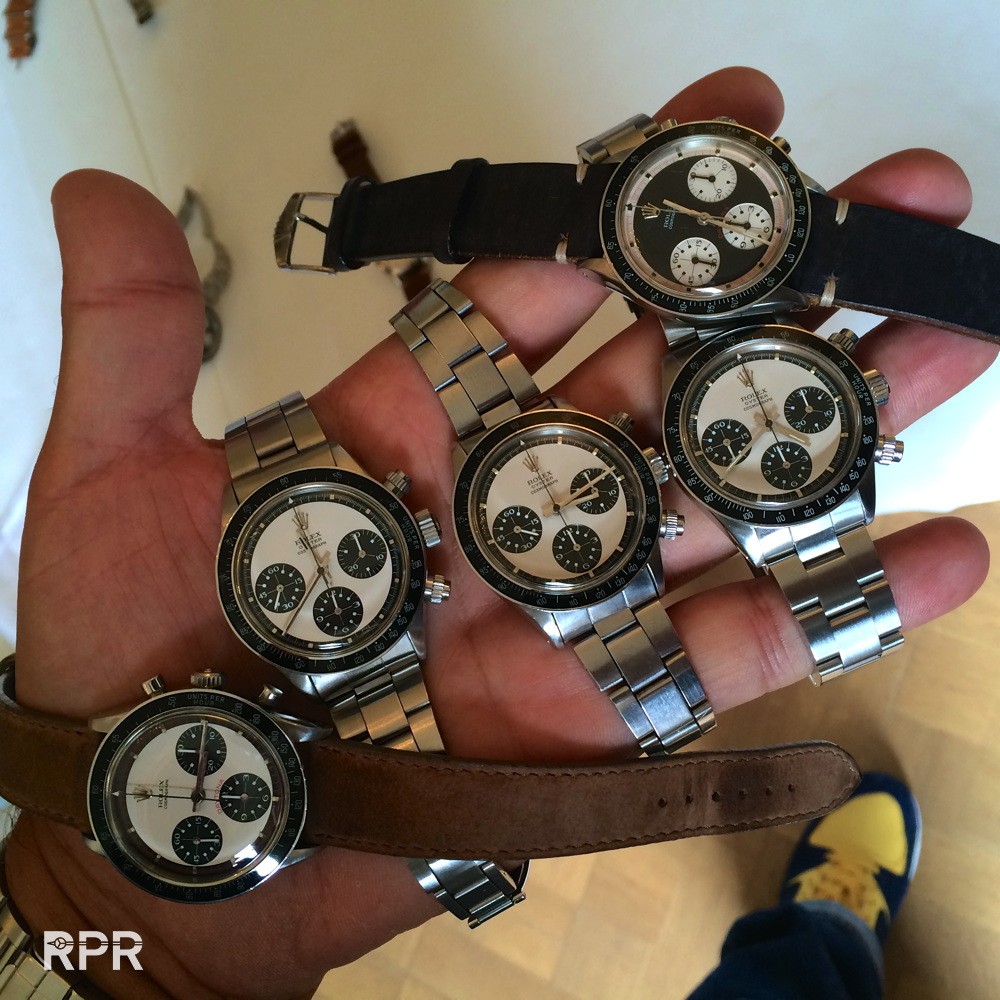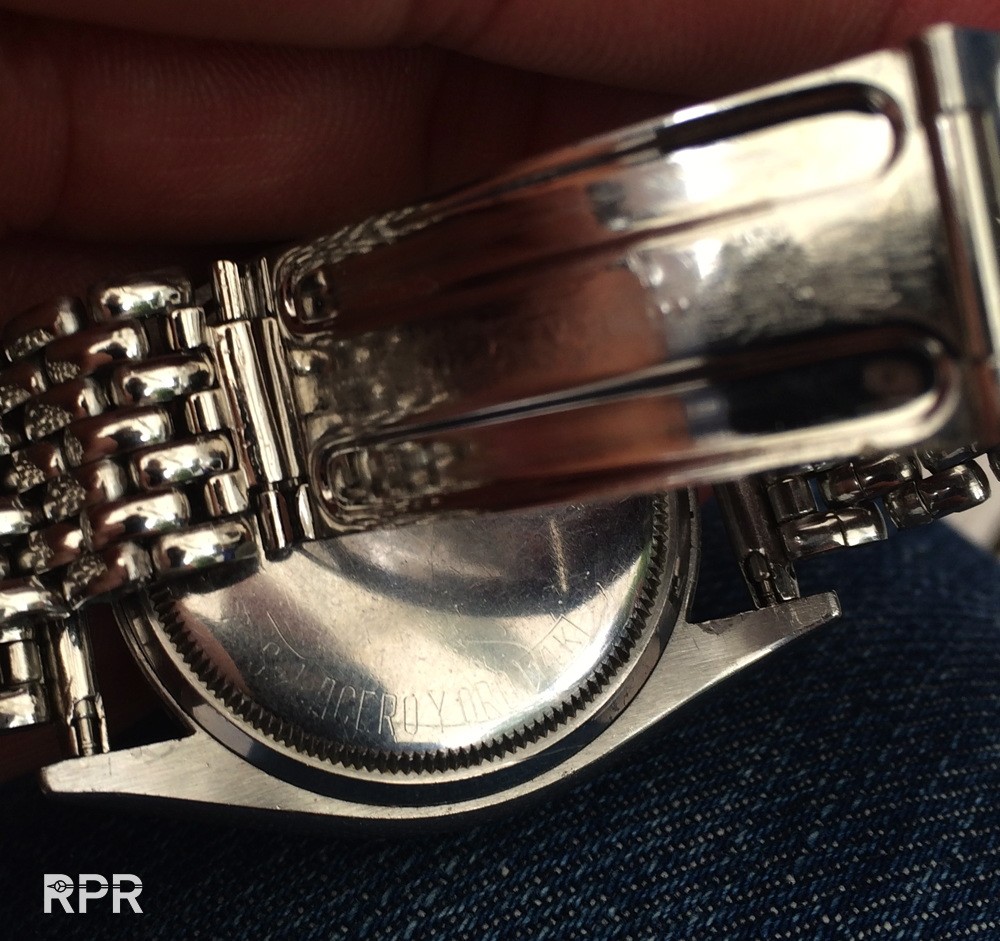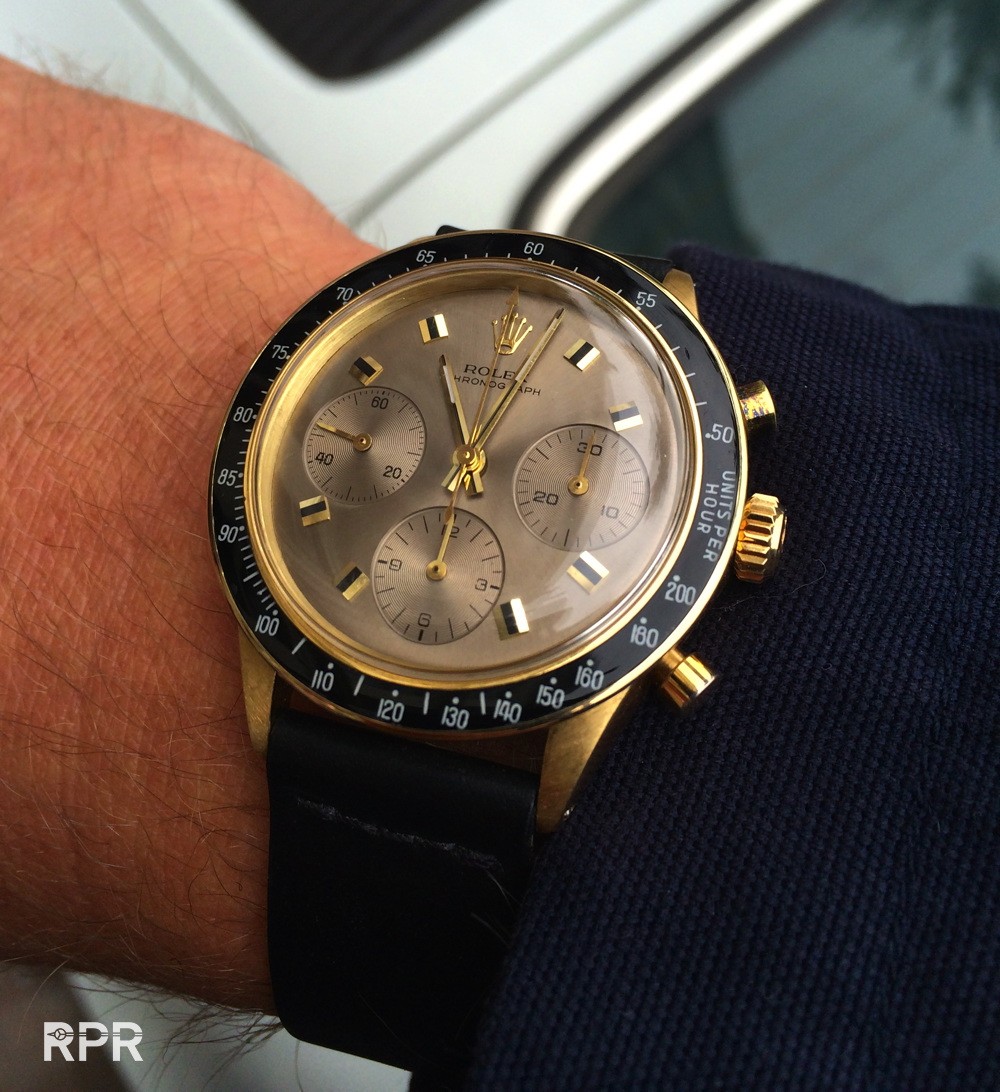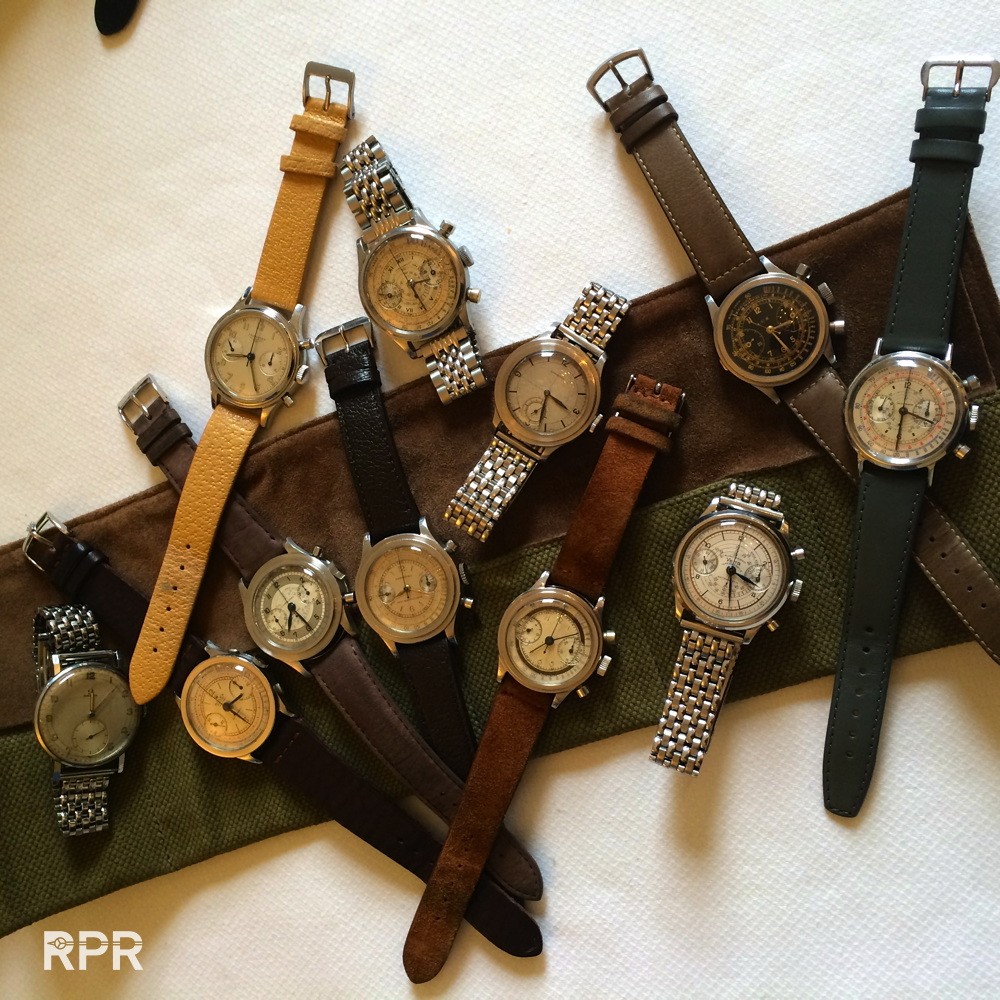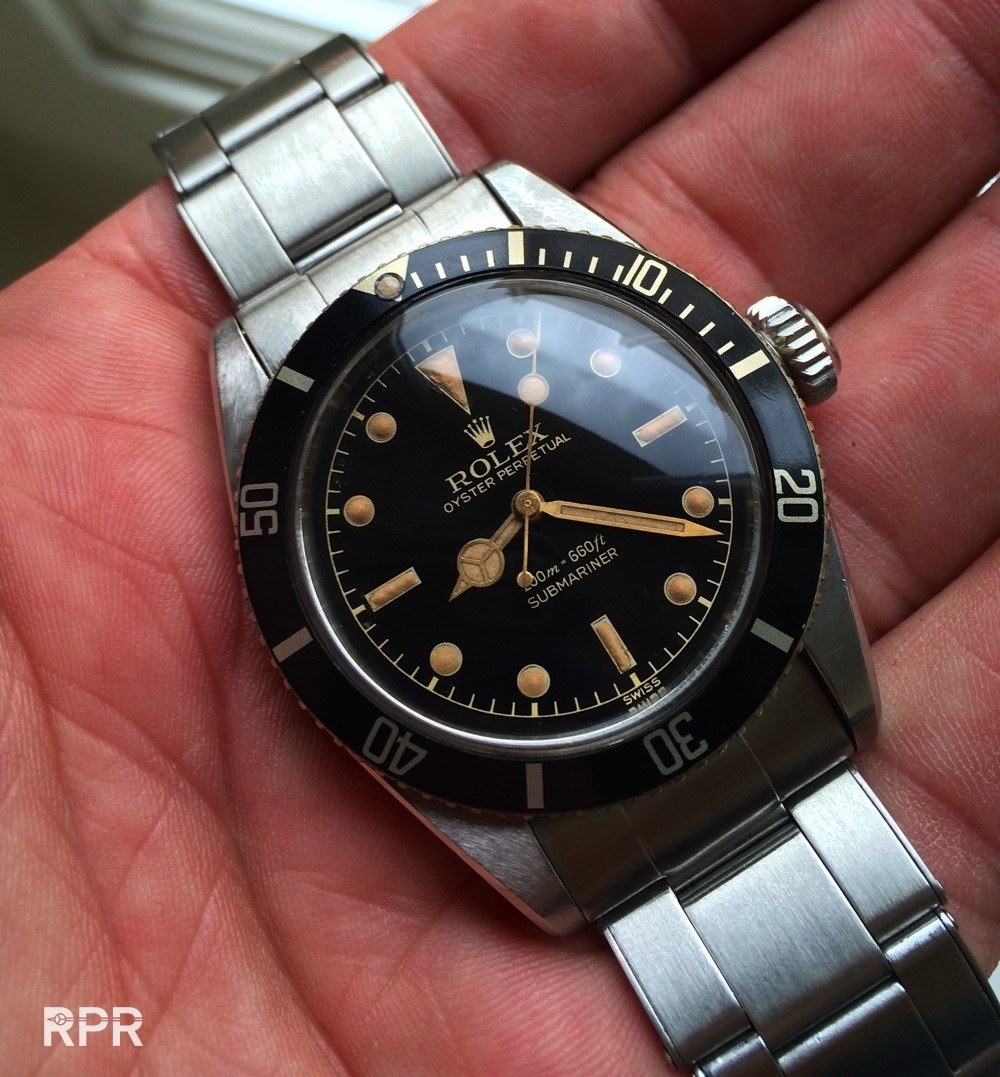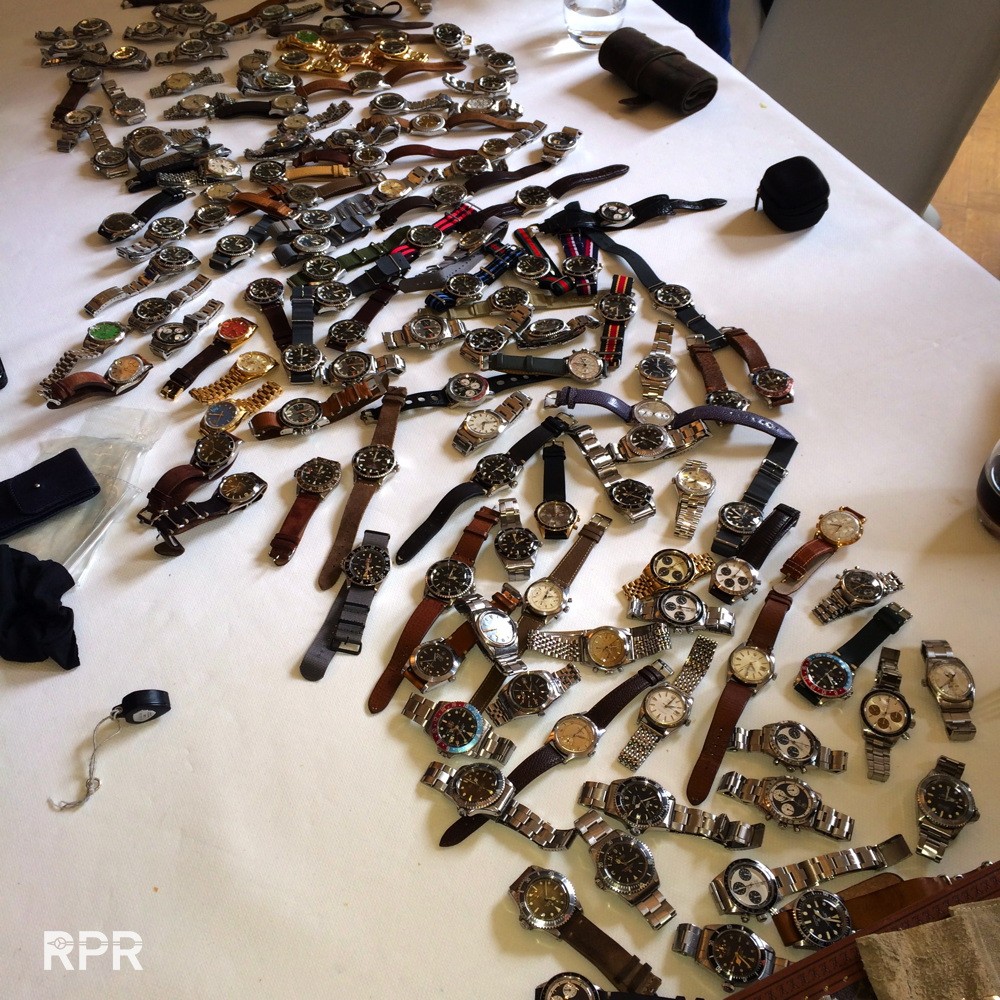 Early Submariner..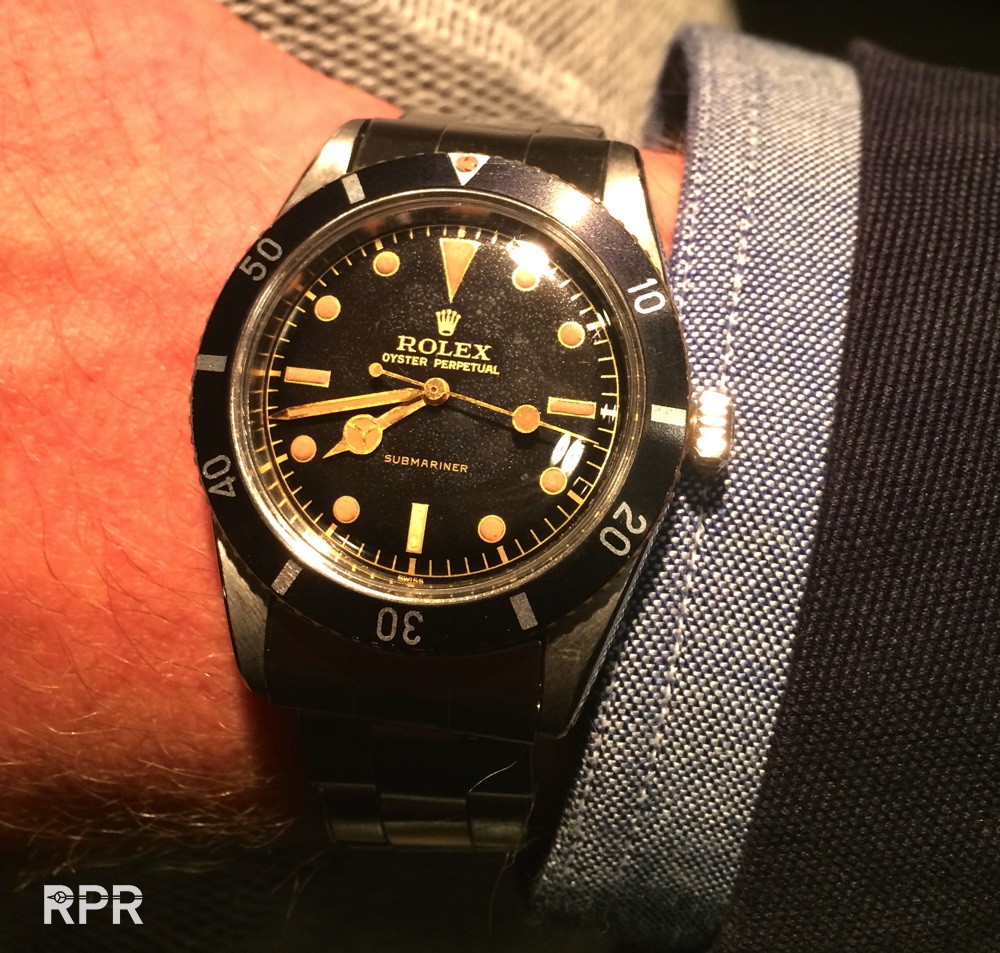 28 made, Key A Certified…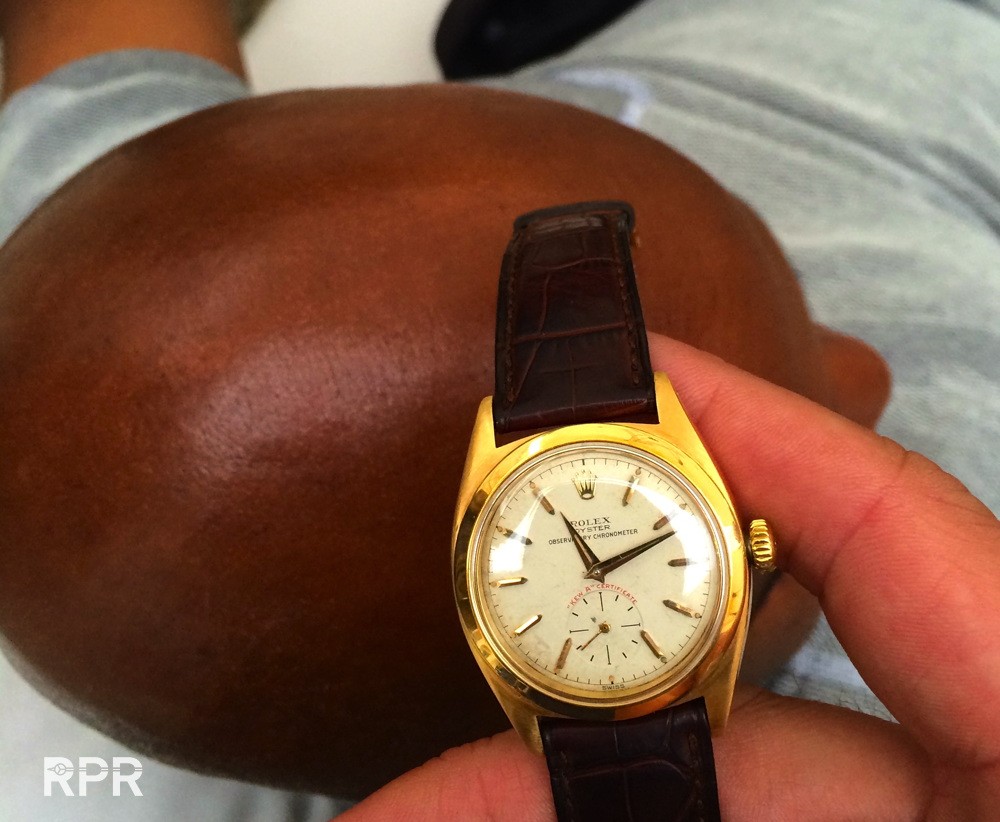 Red depth Explorer with it's hangtag..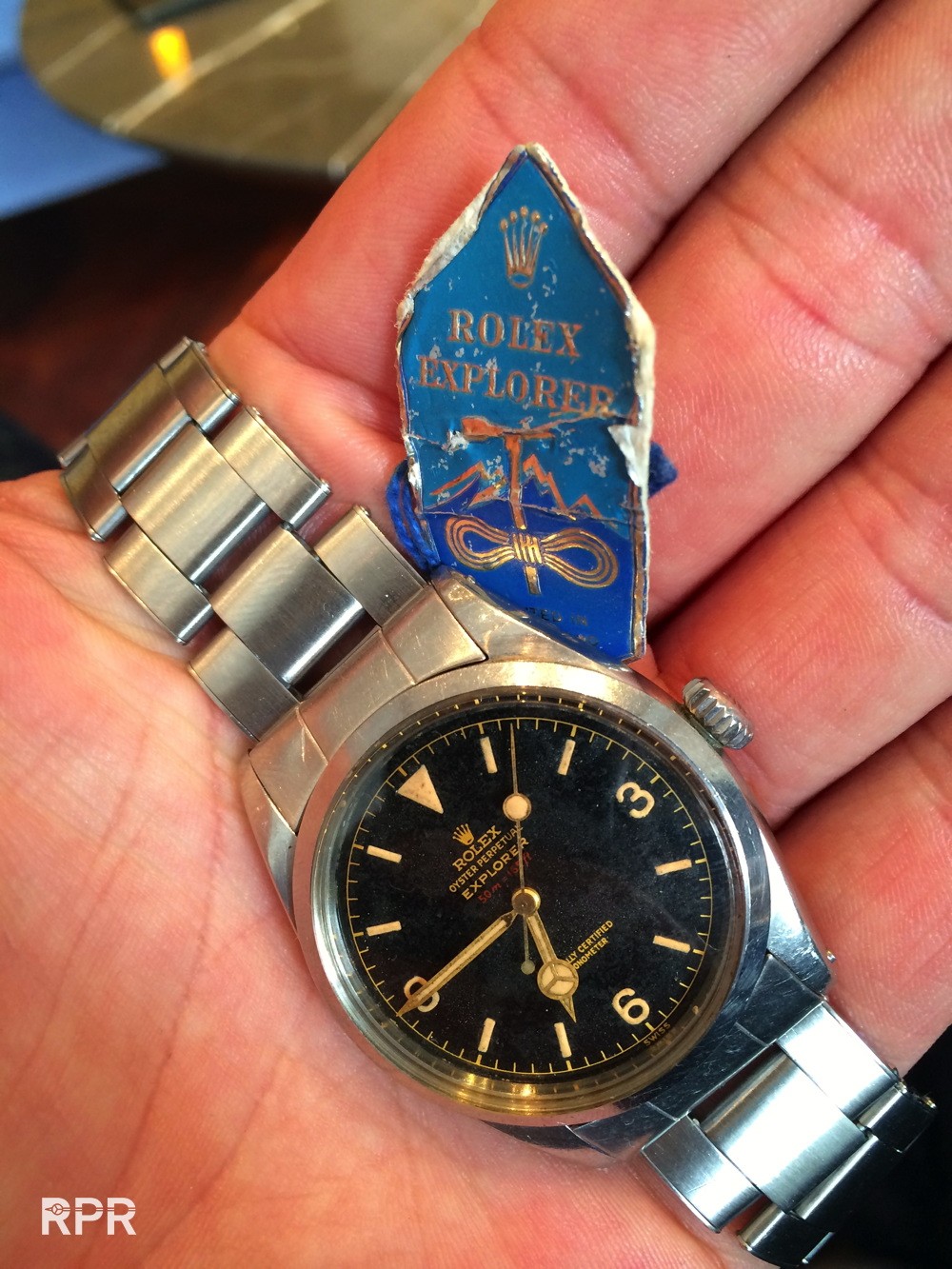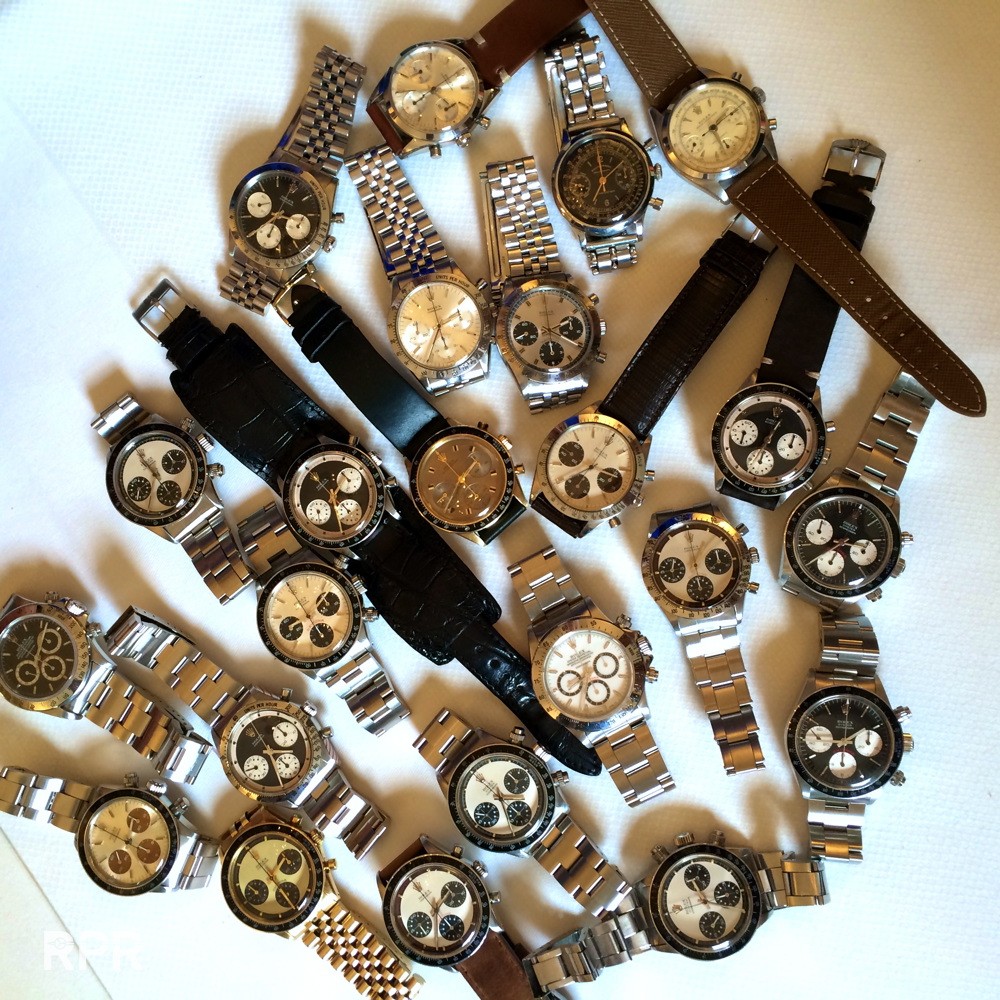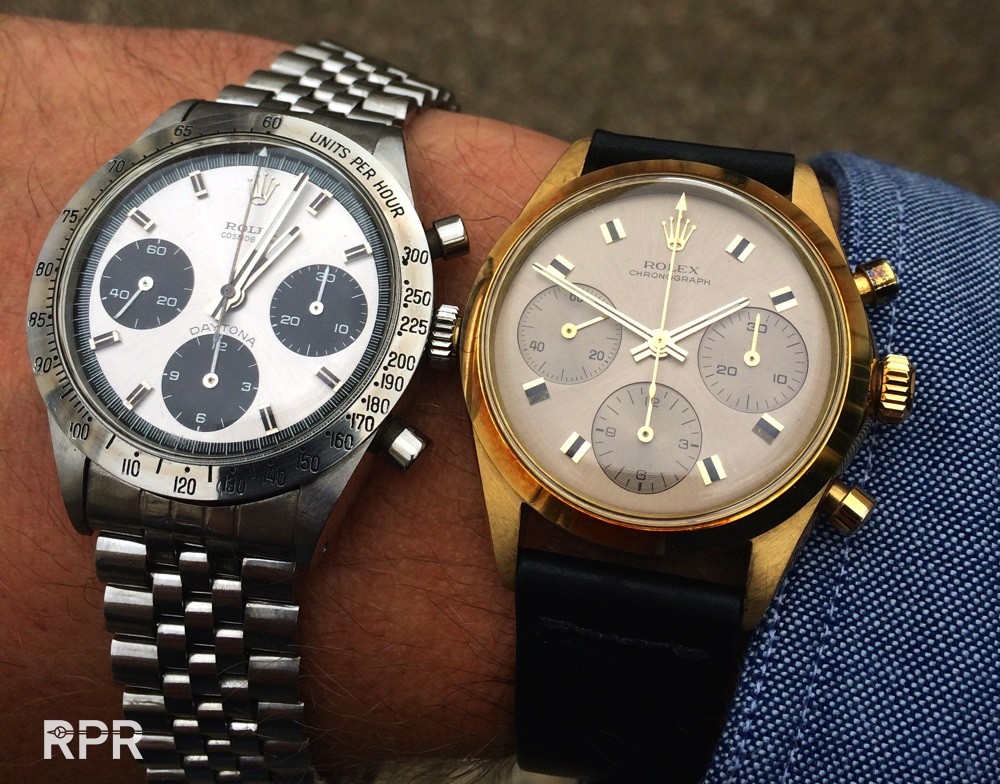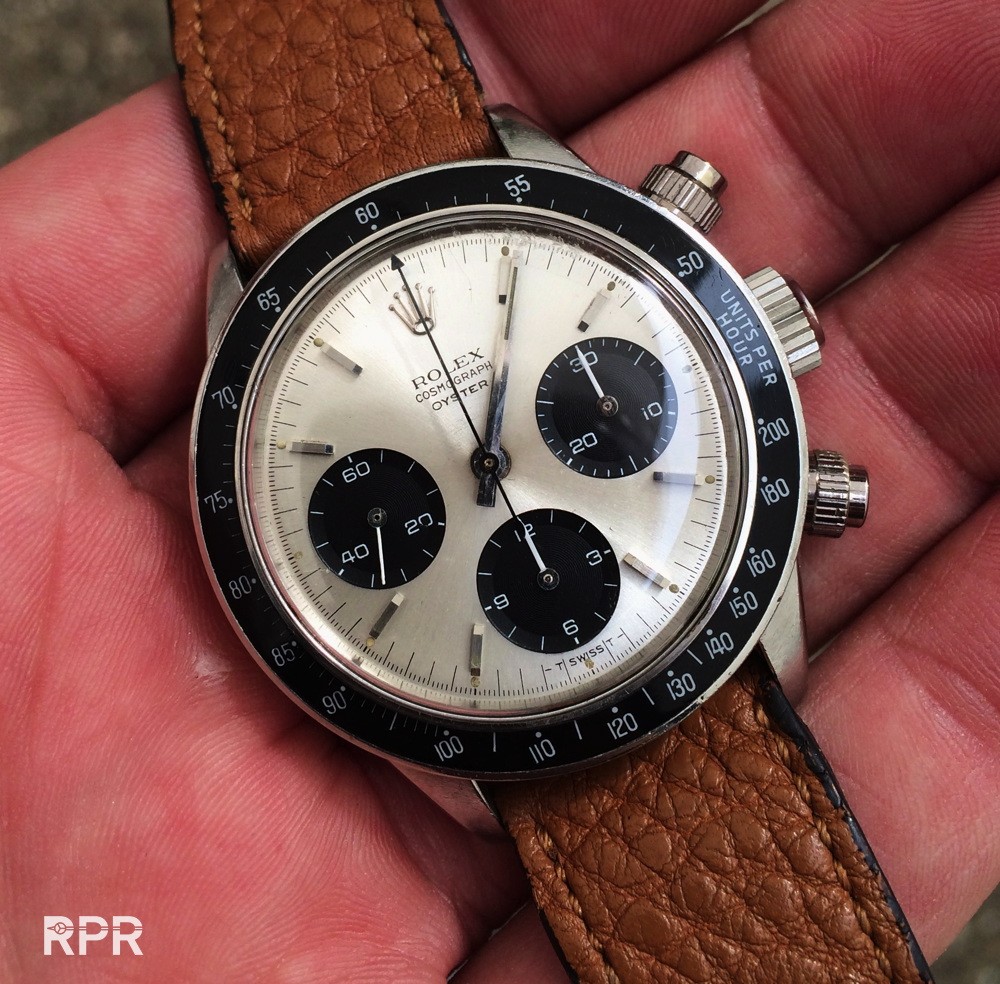 Now check these pushers!!…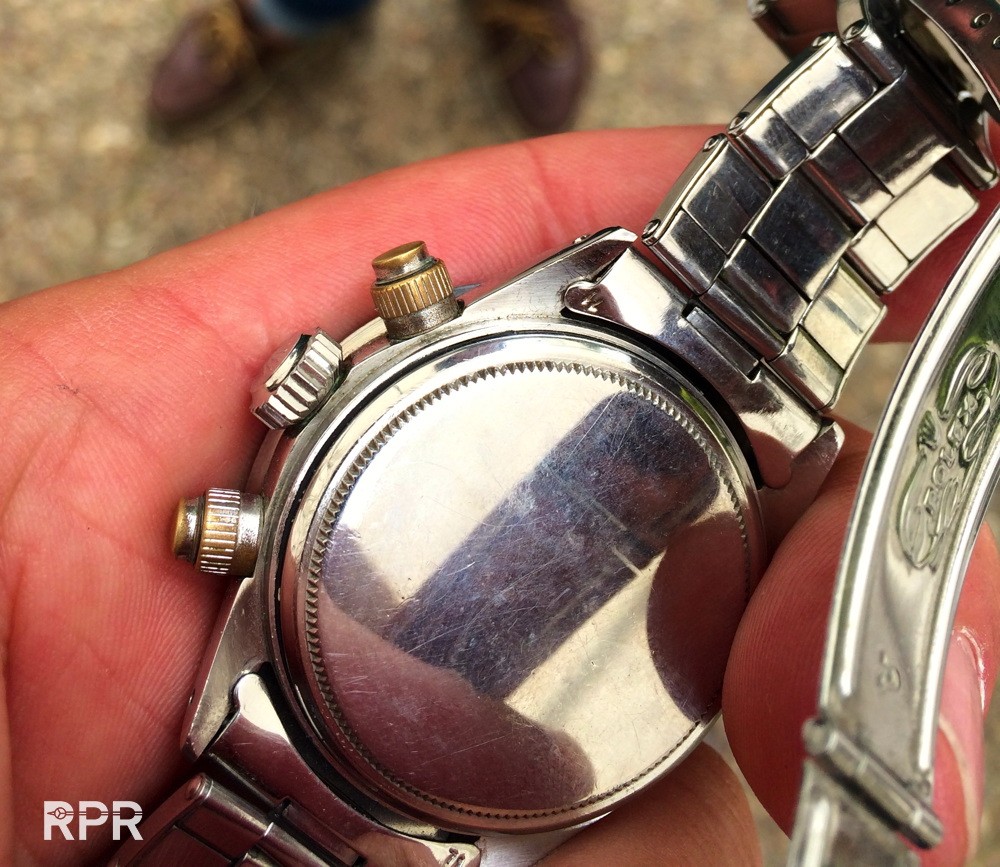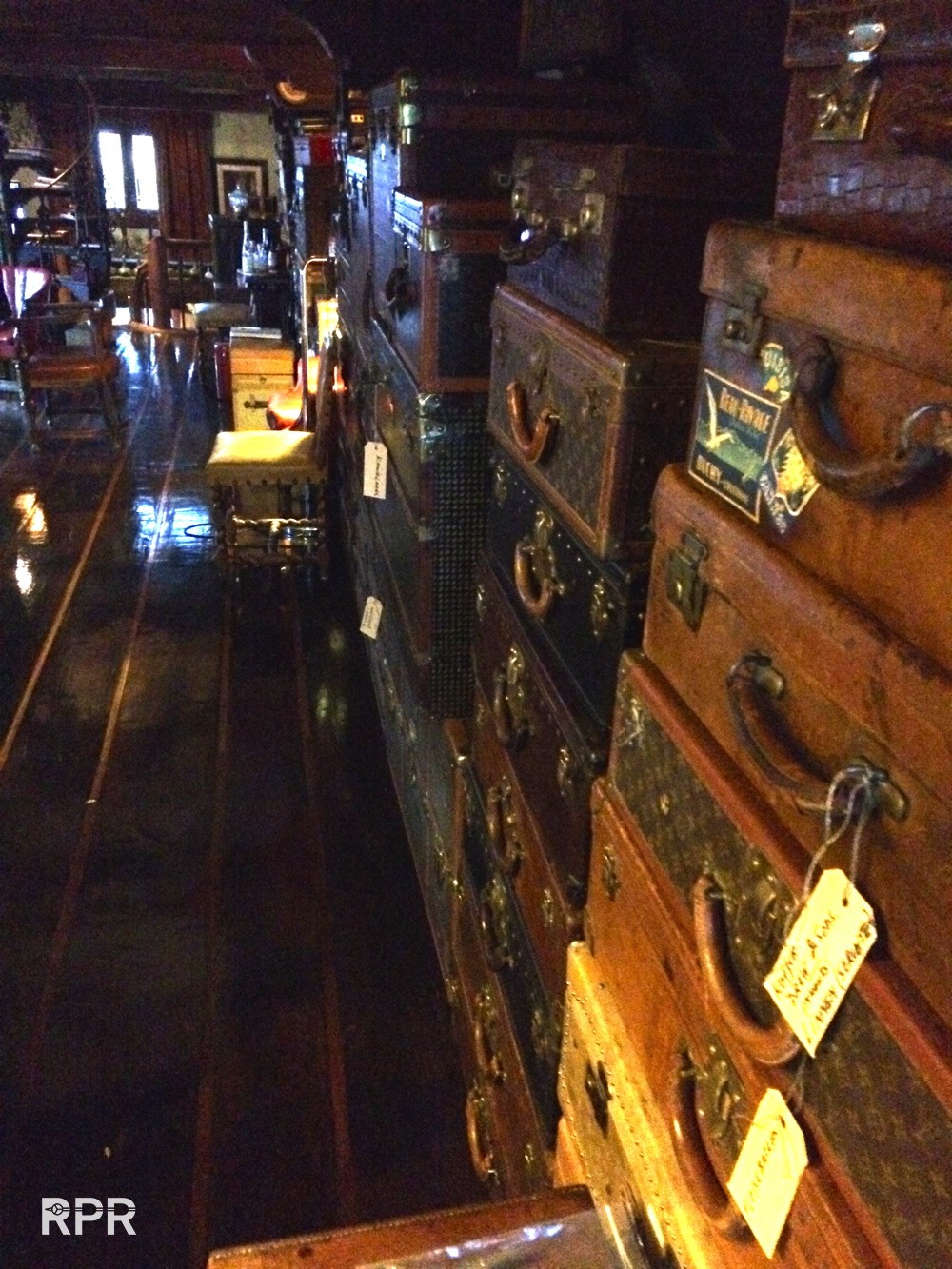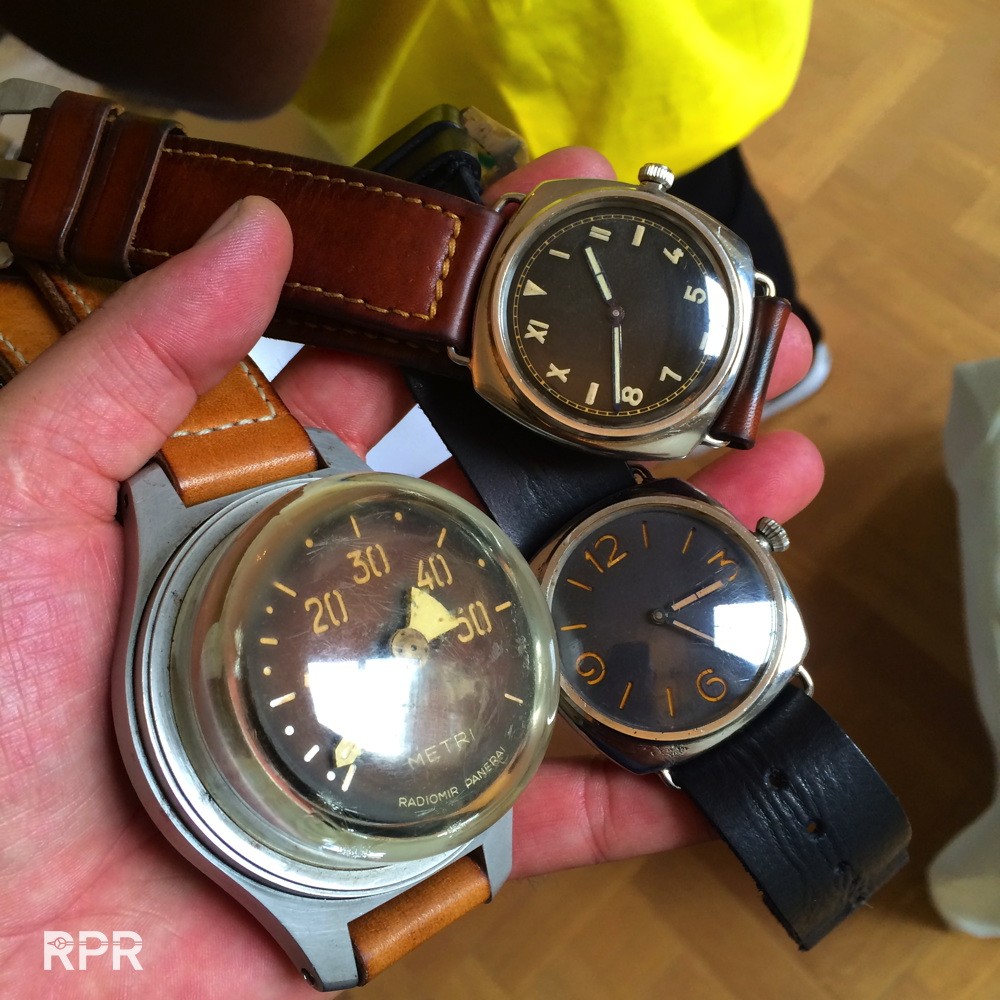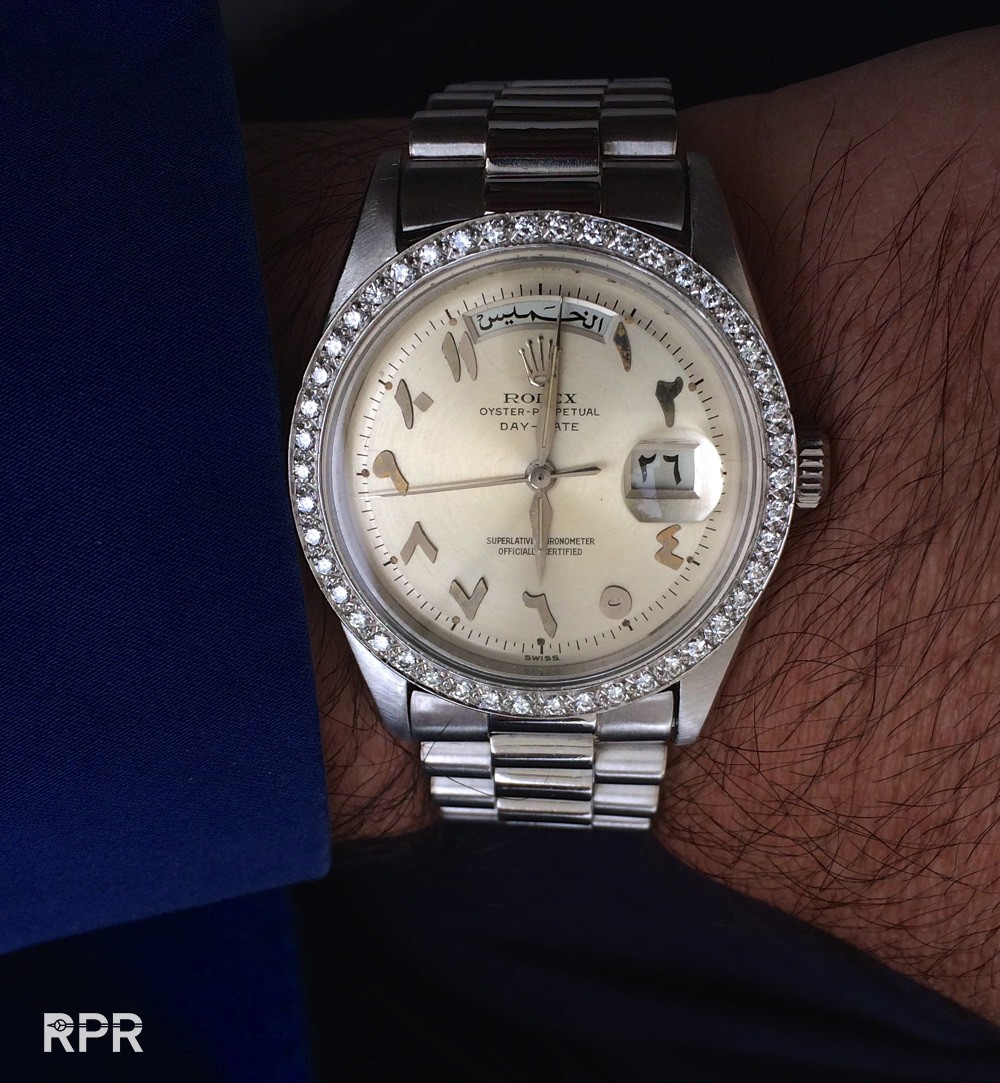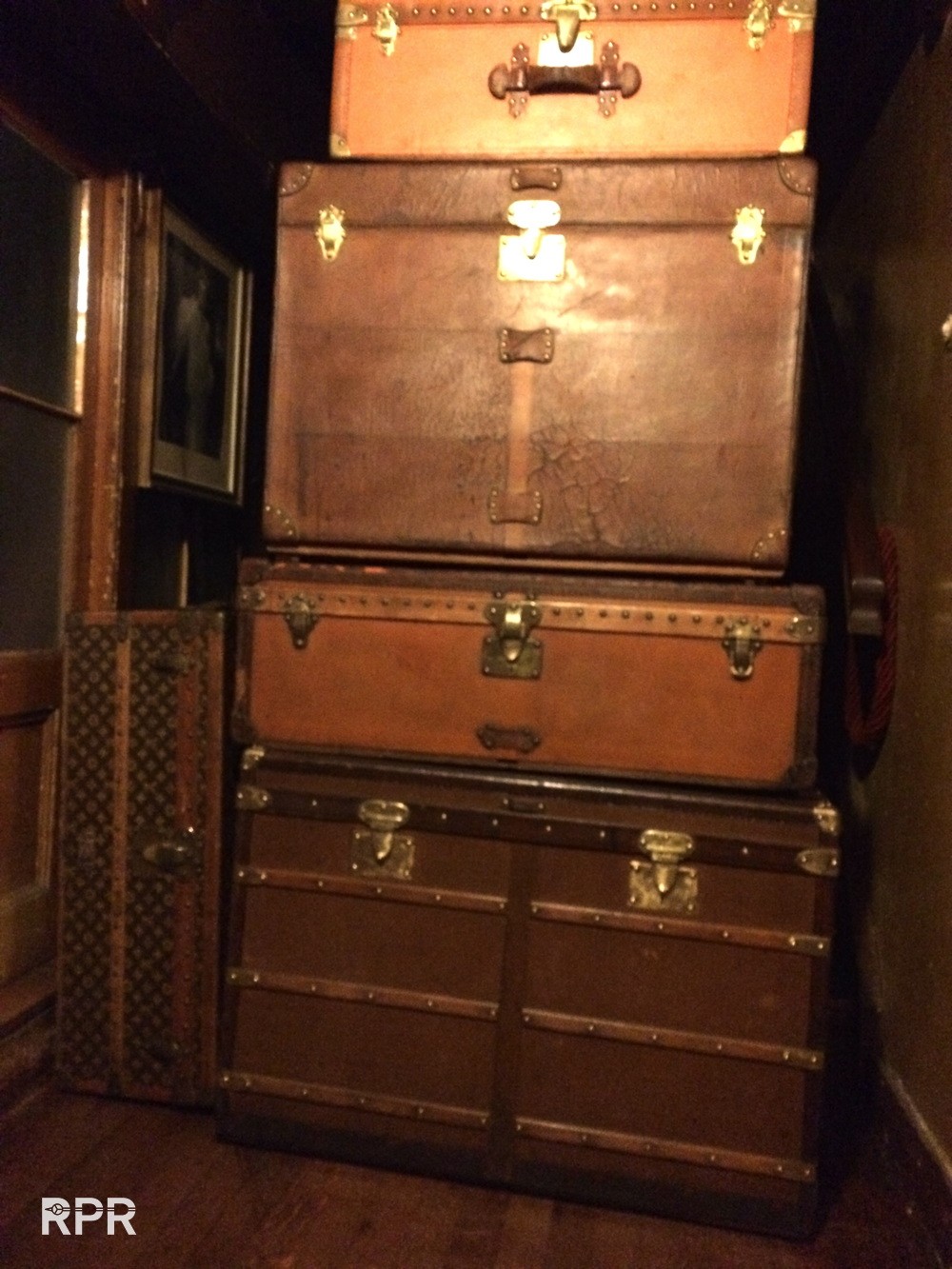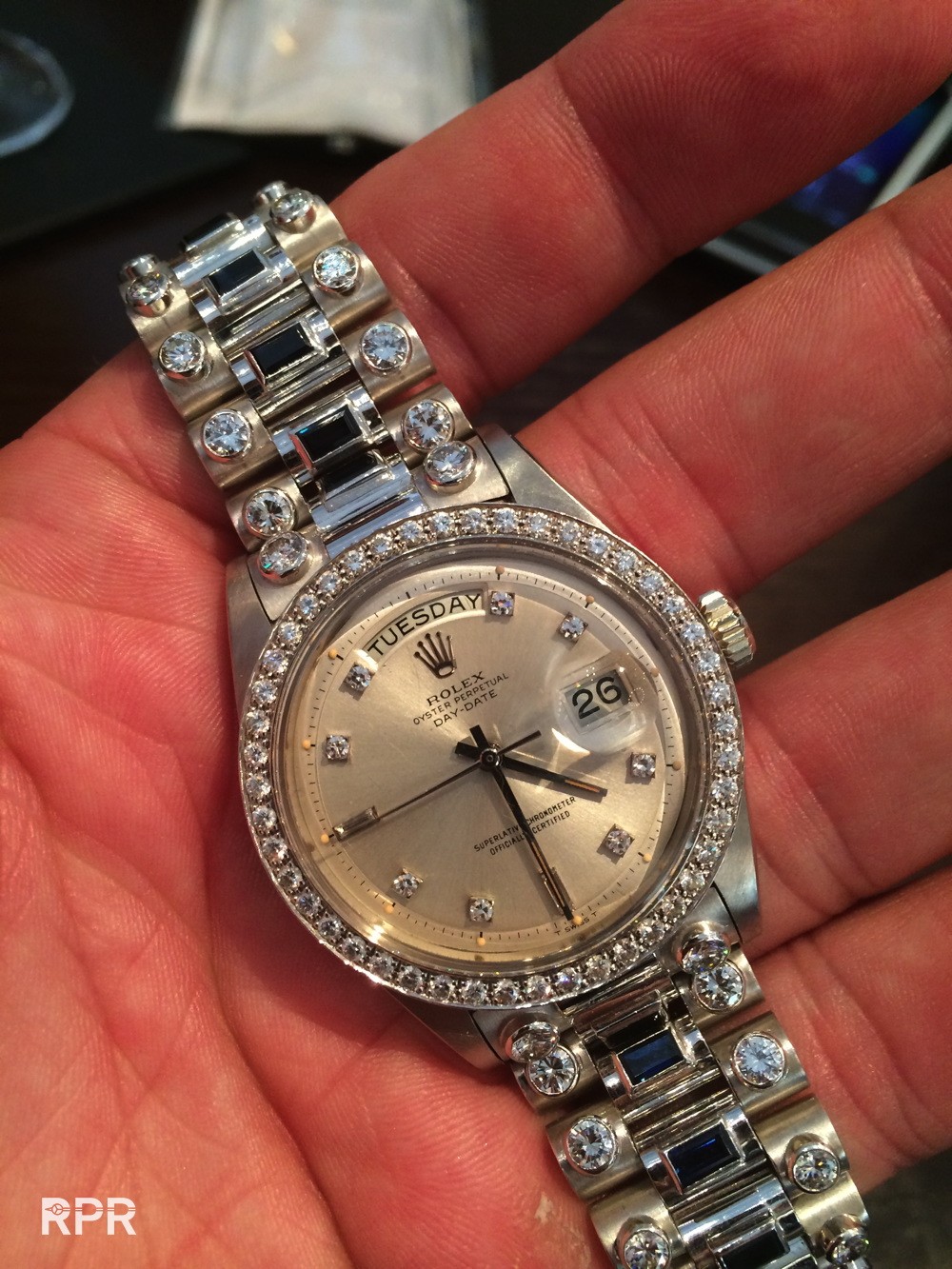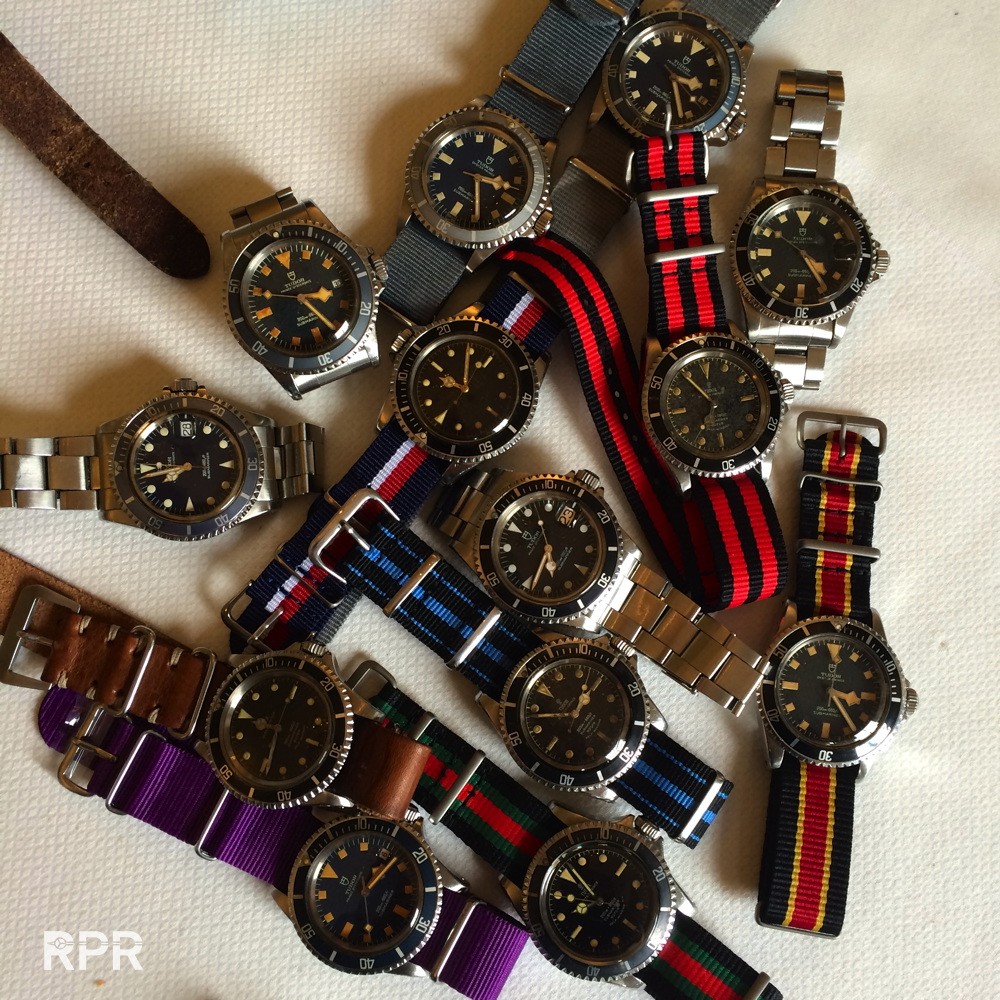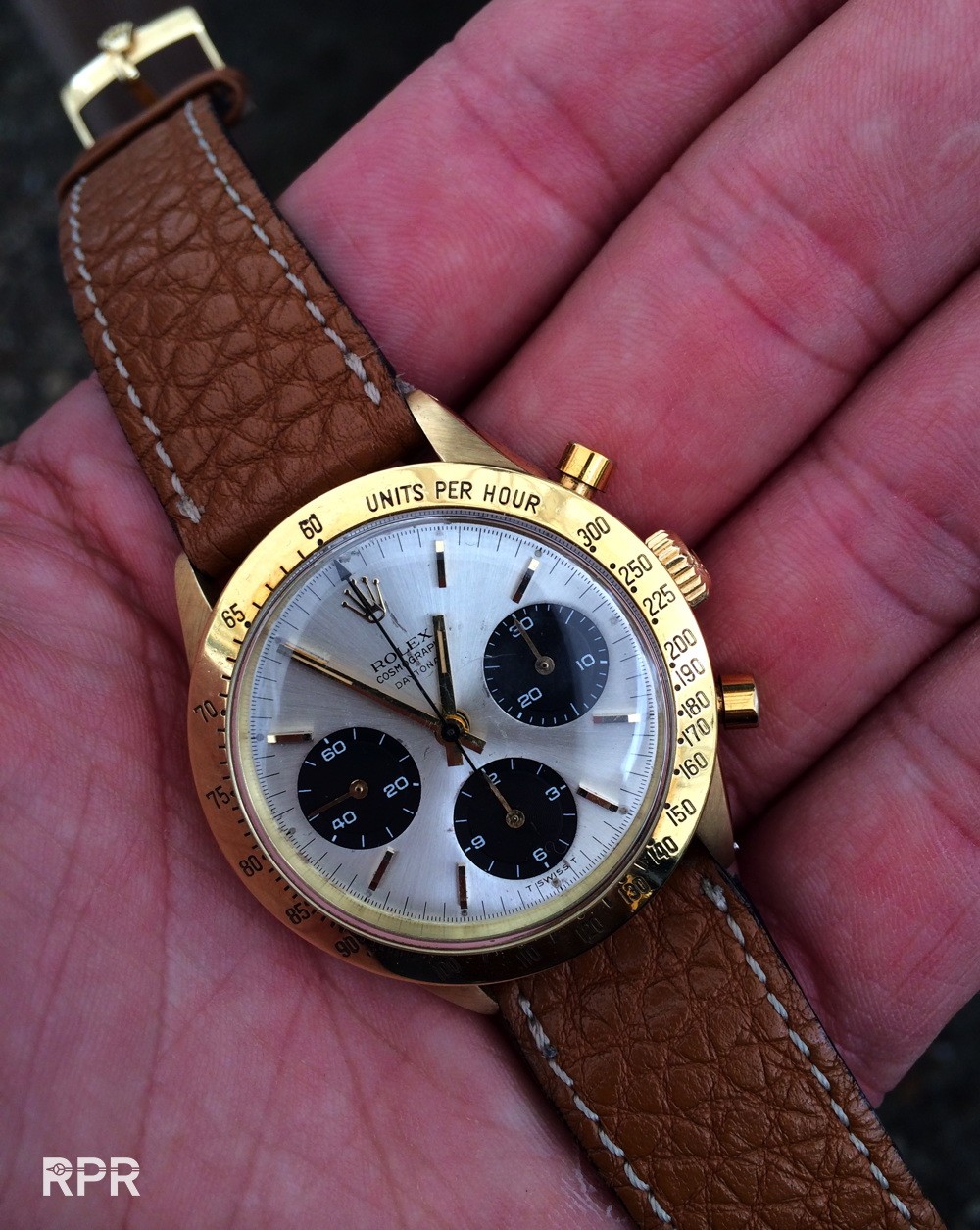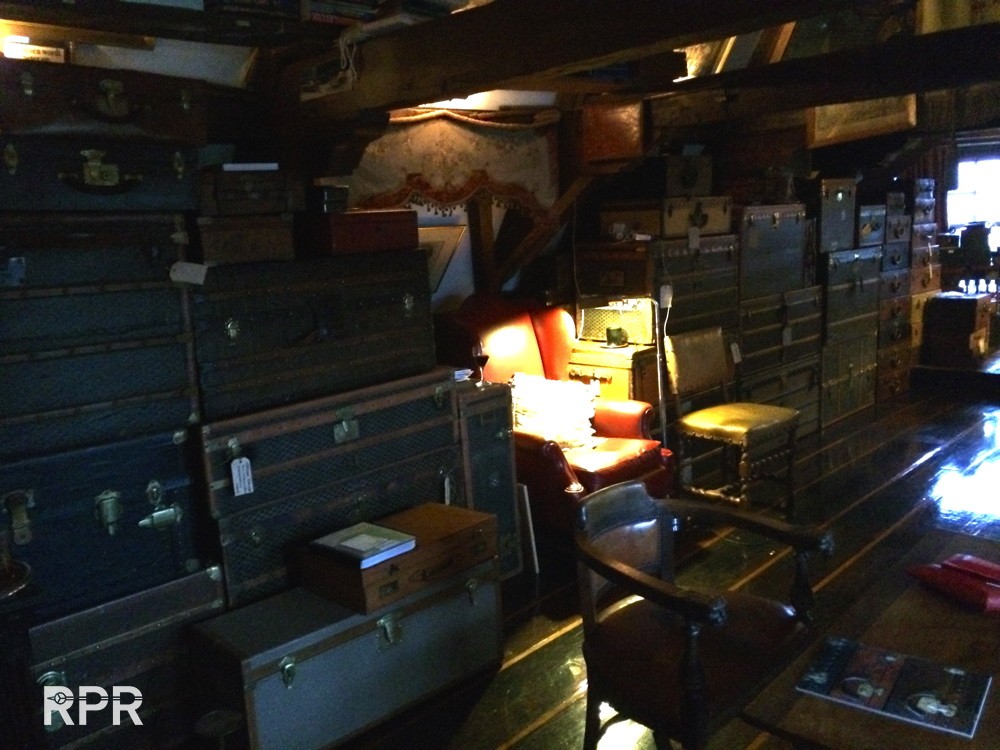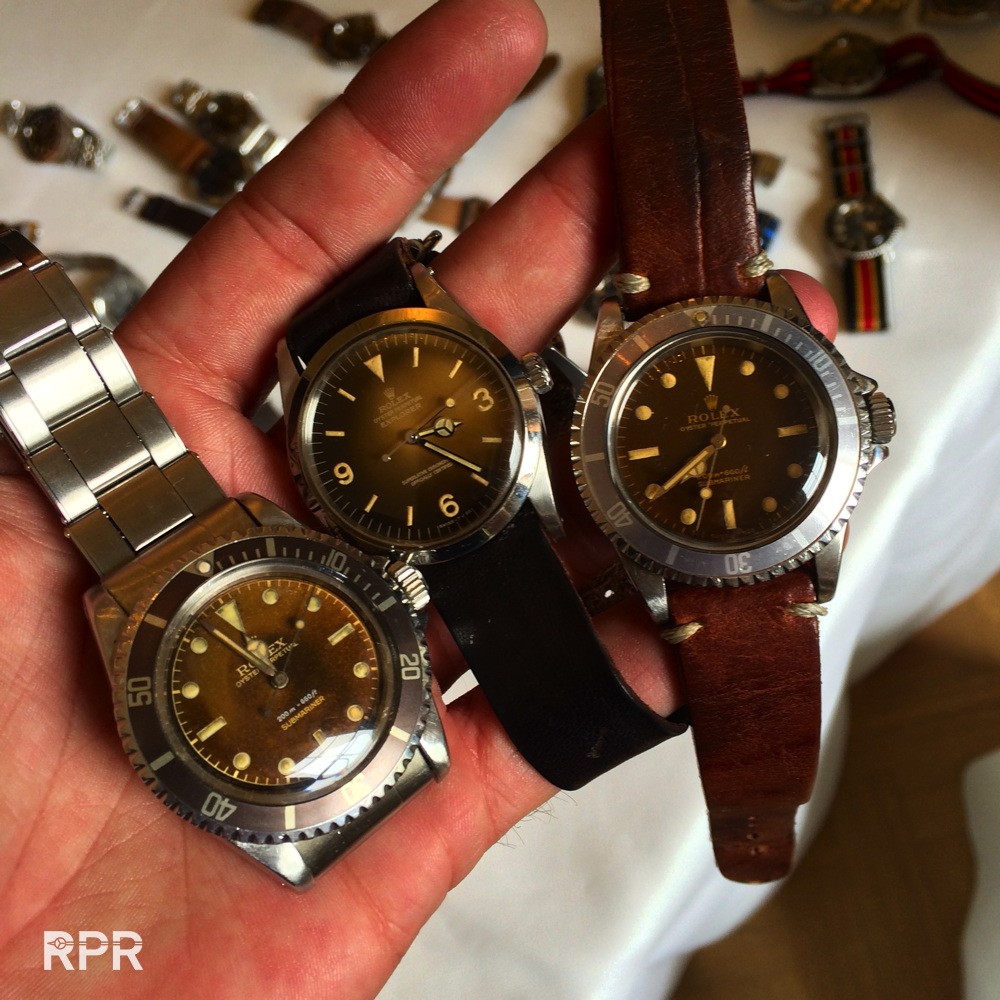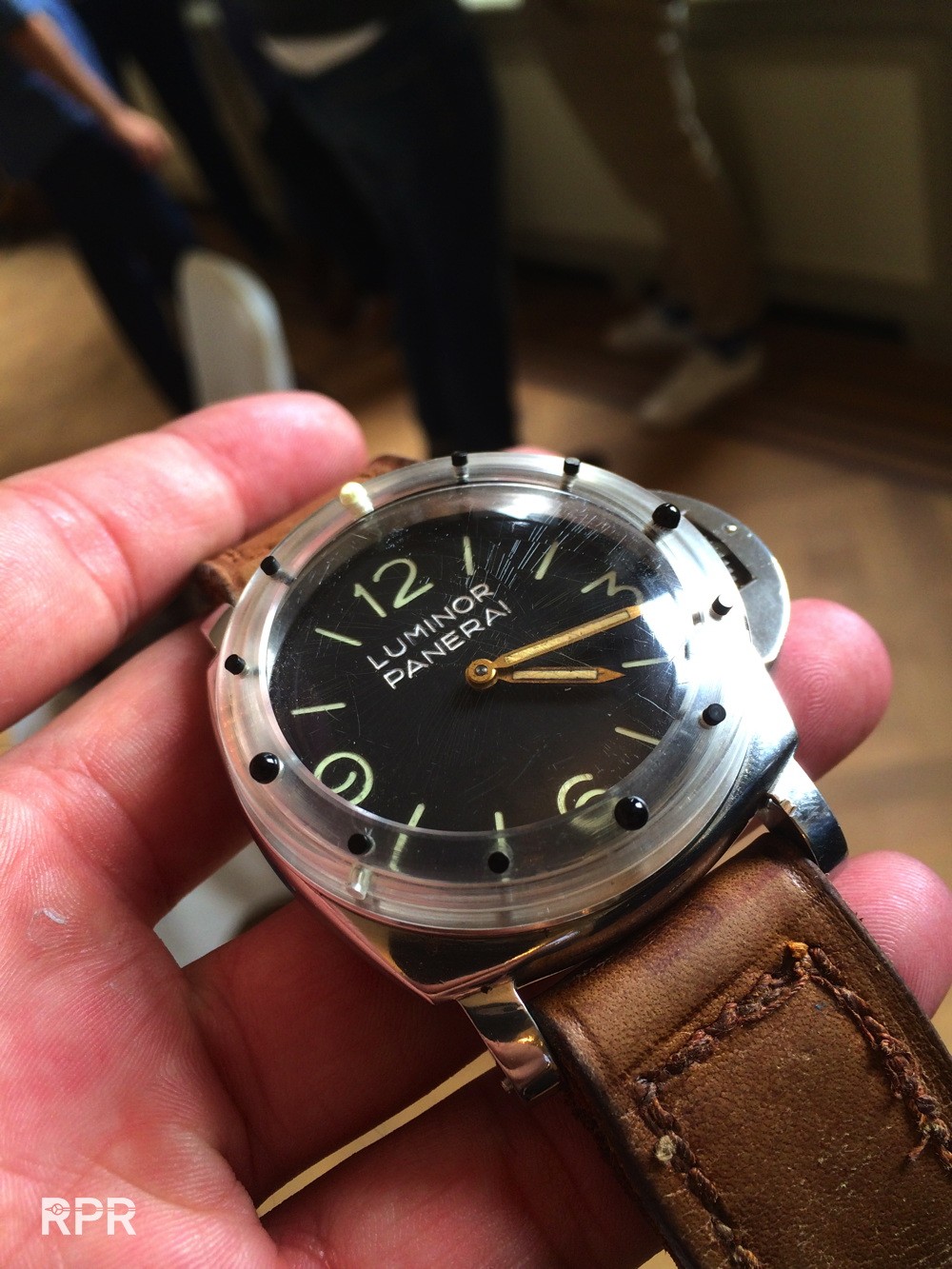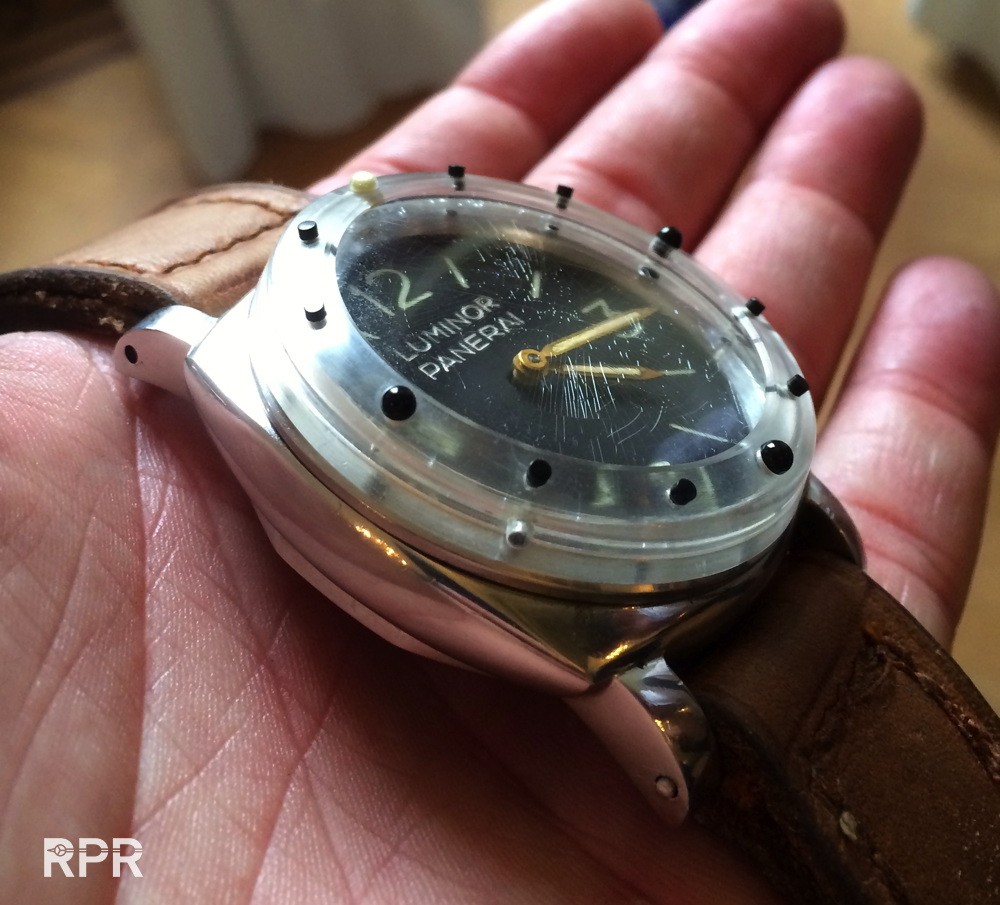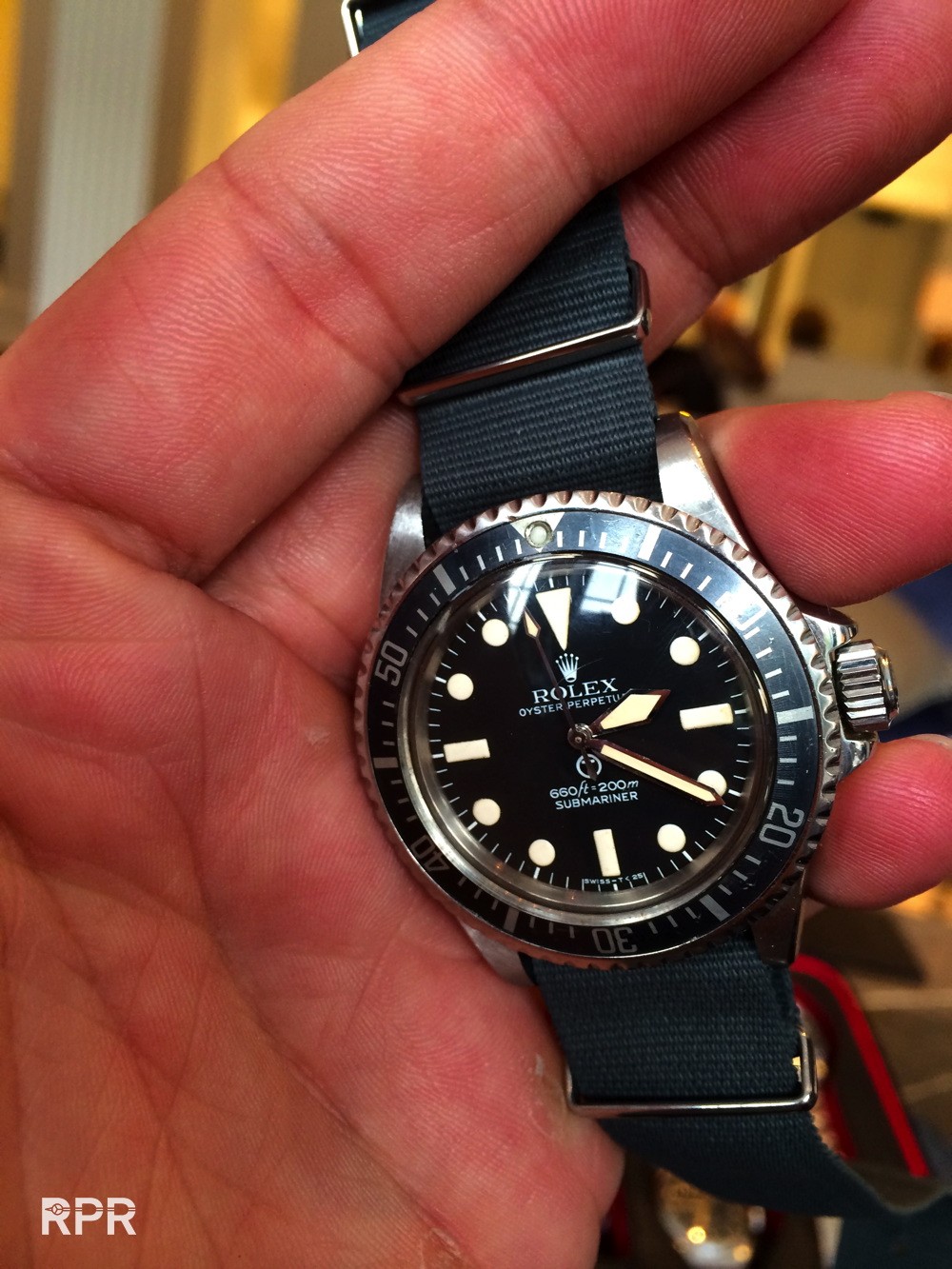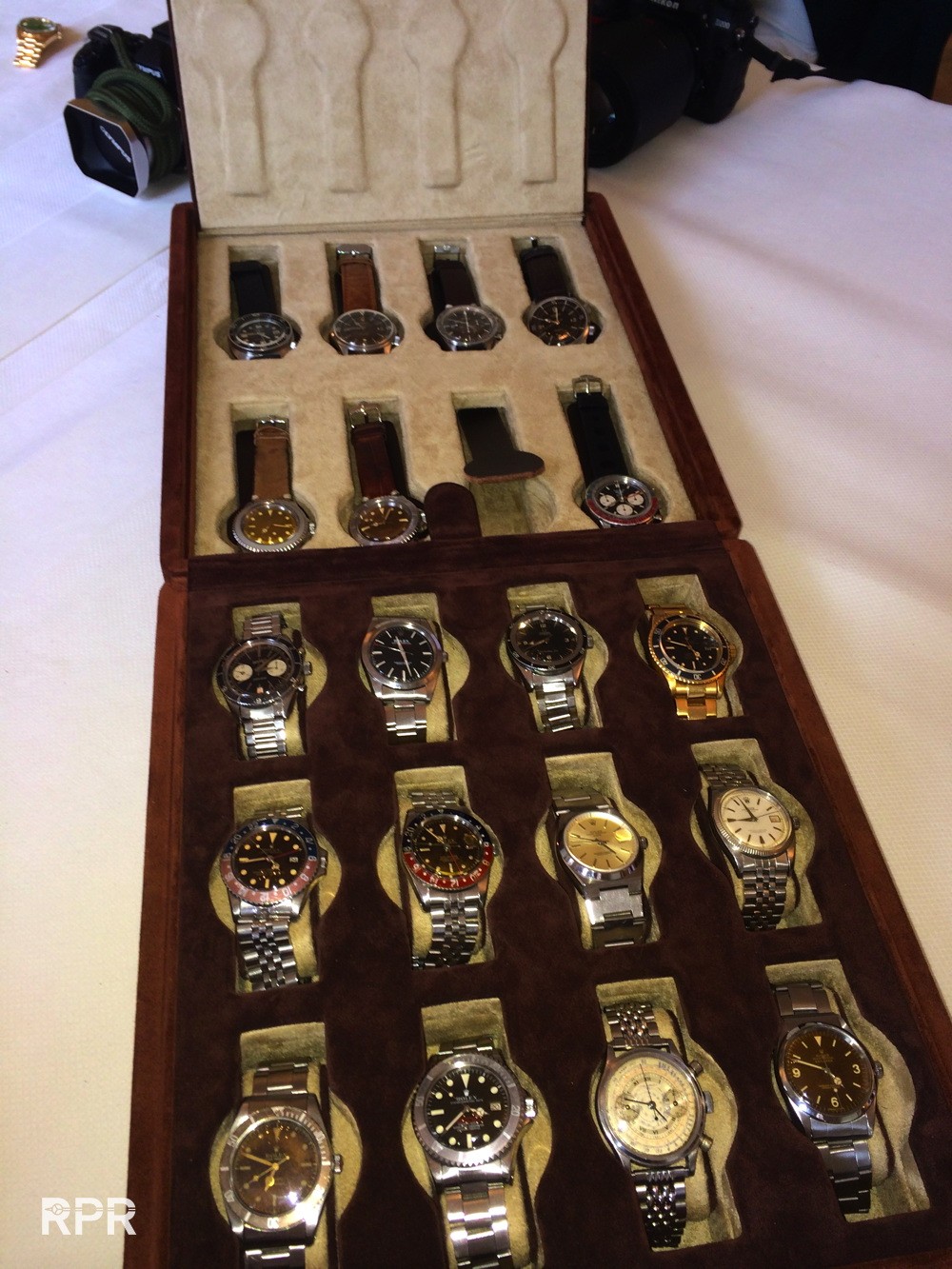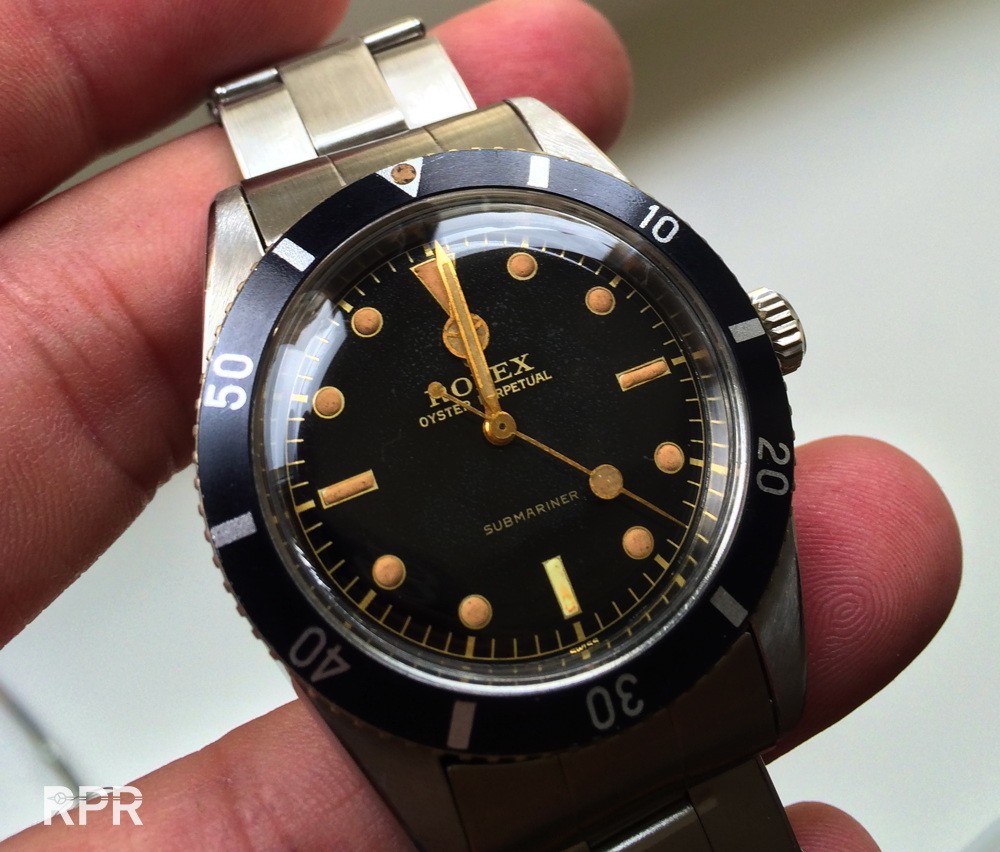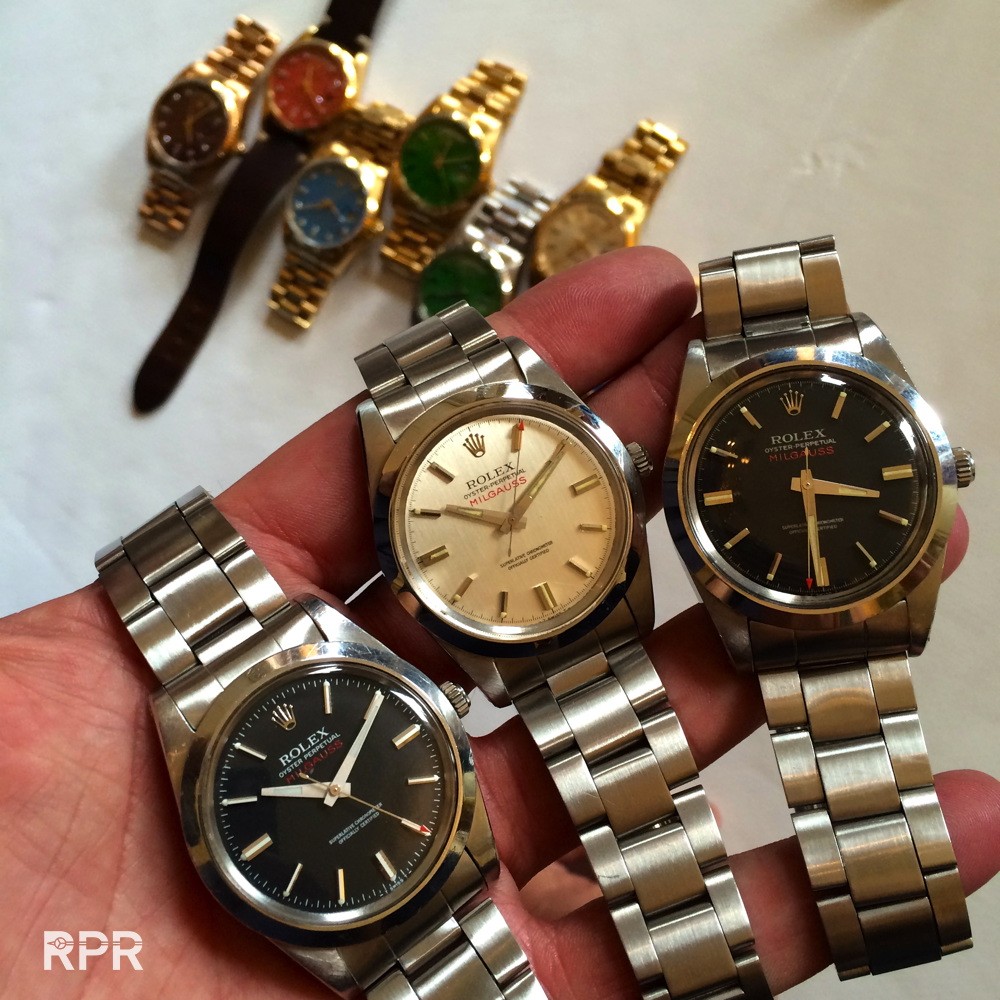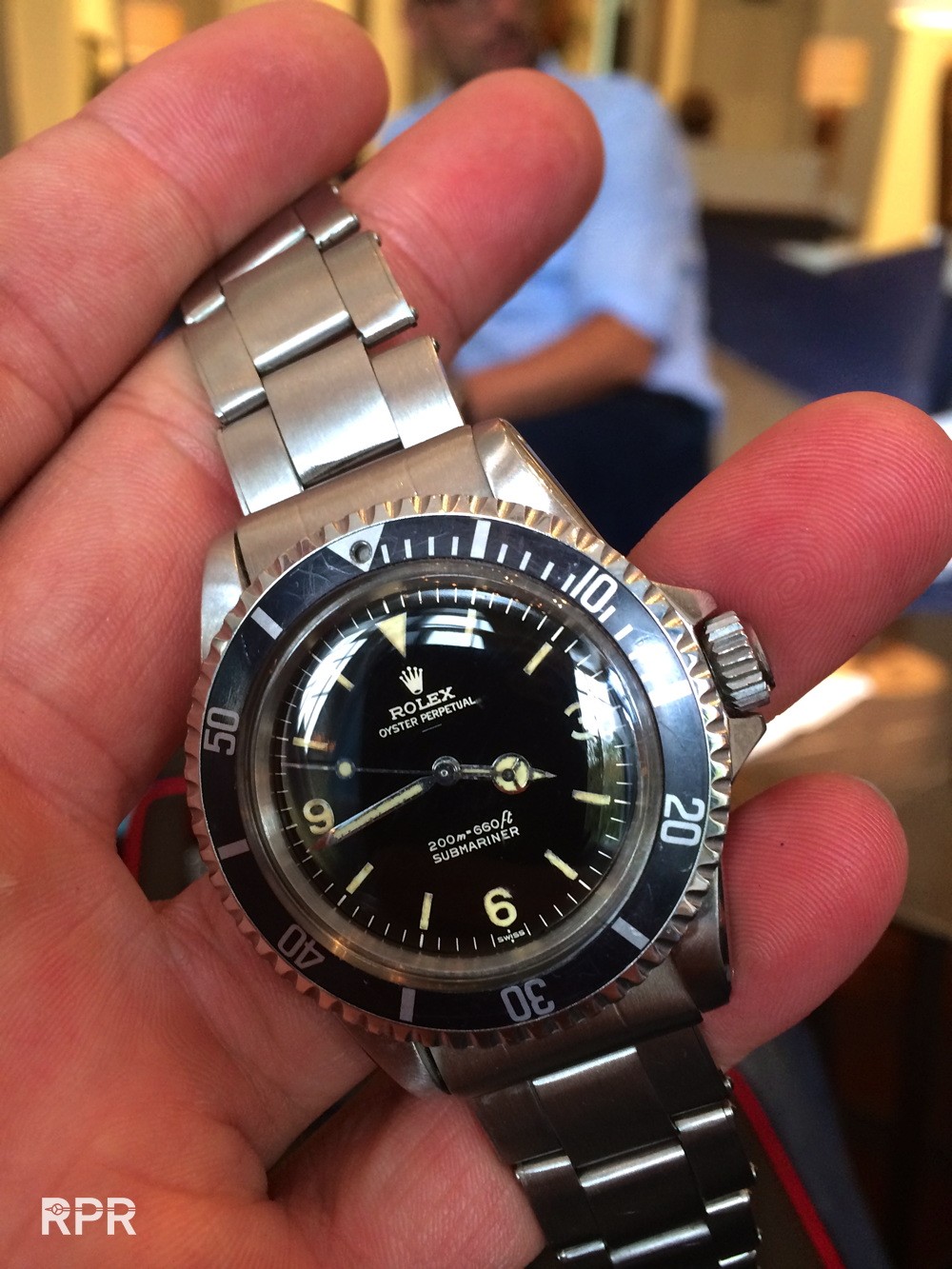 Colorful Stella's…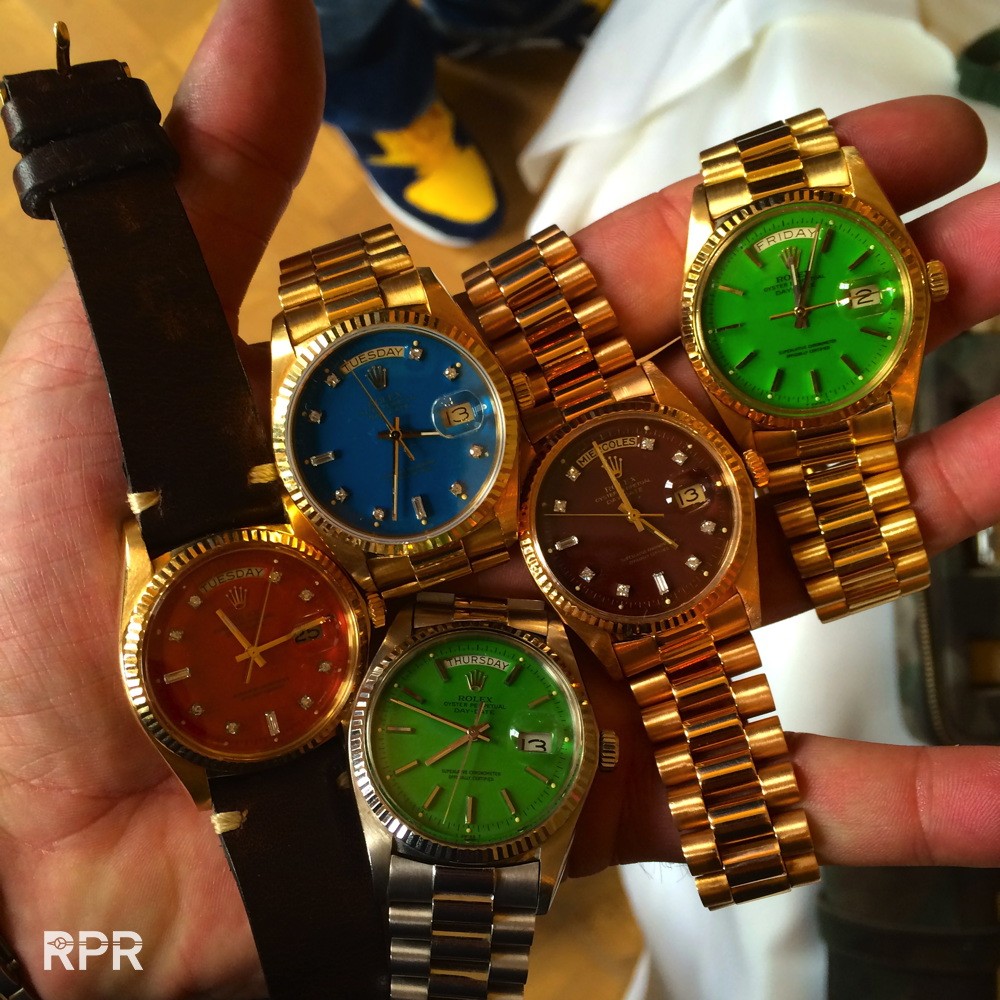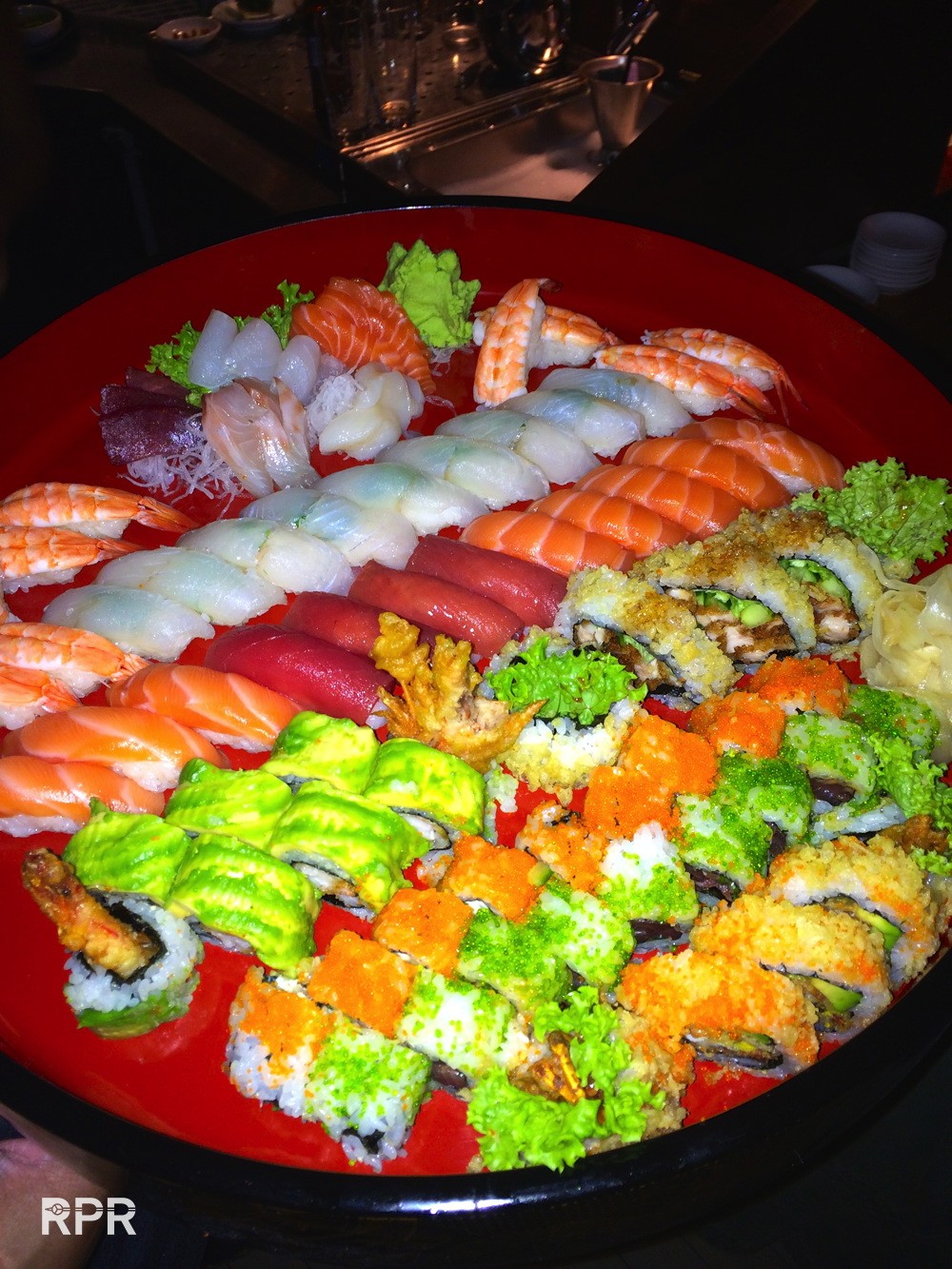 Some marvelous Step-cases..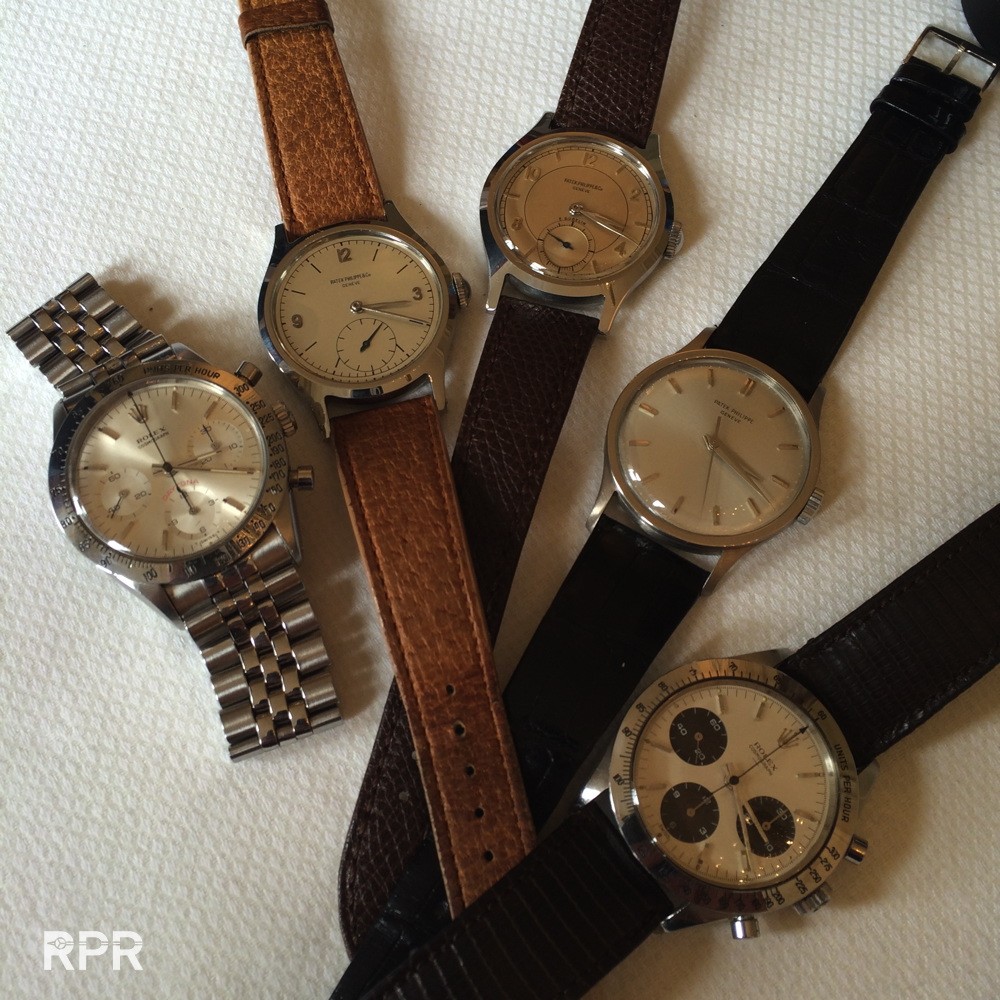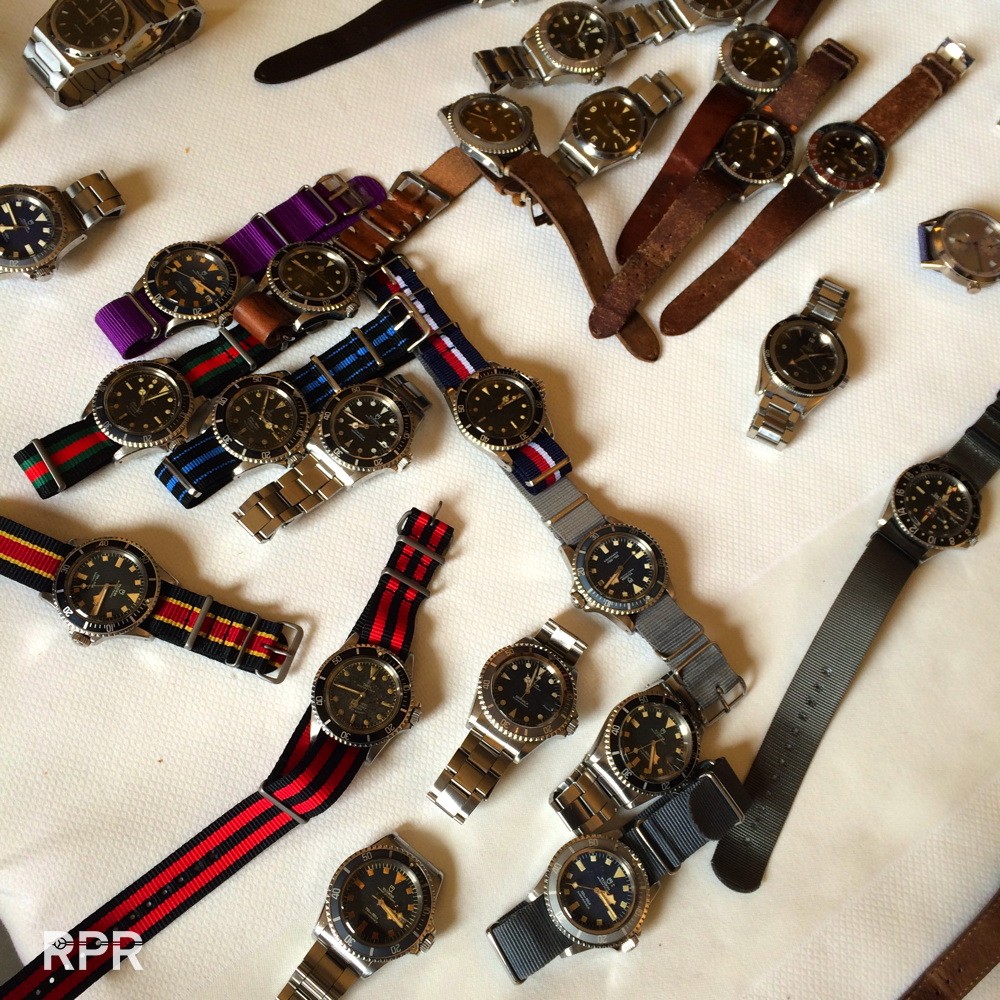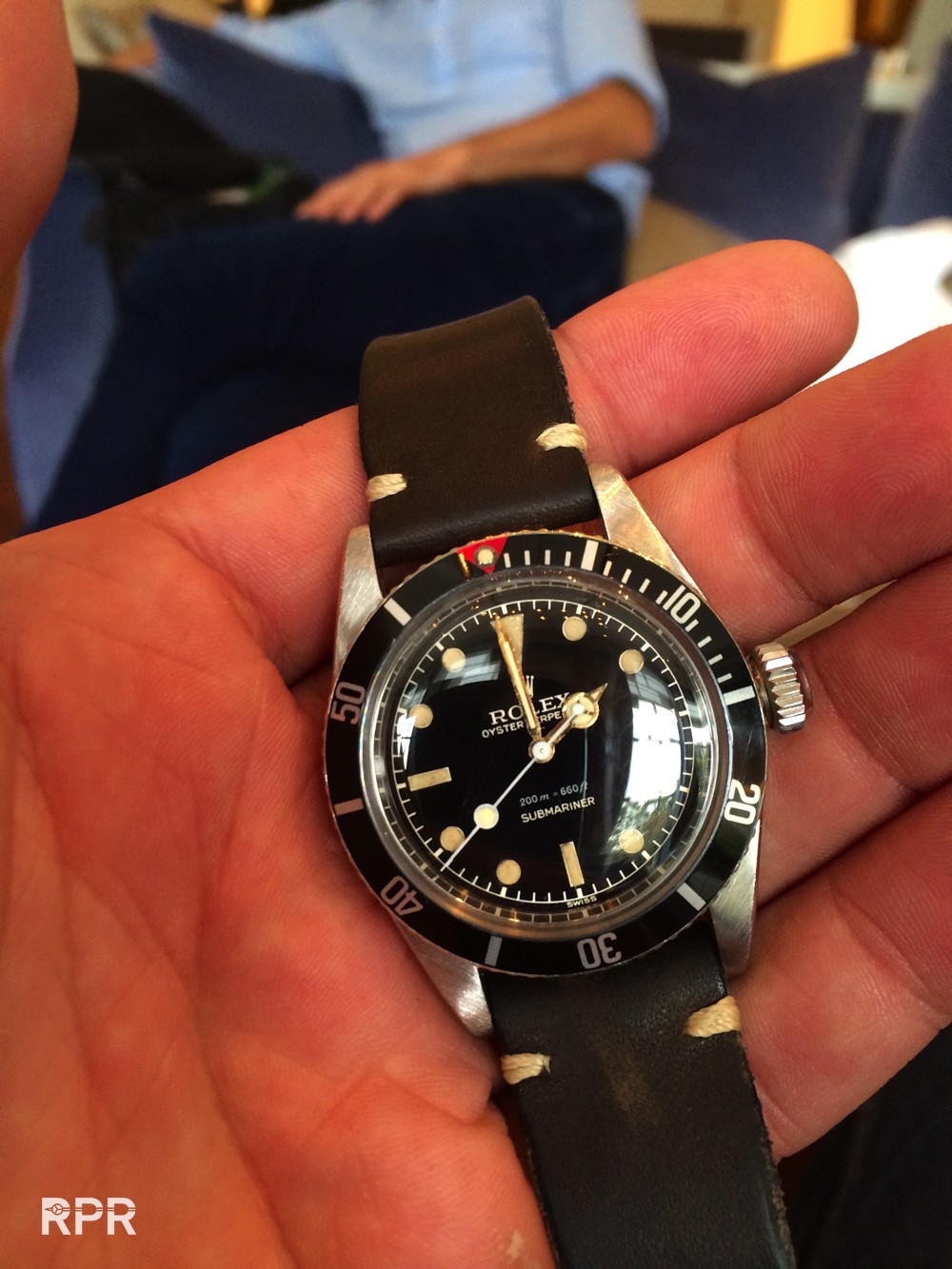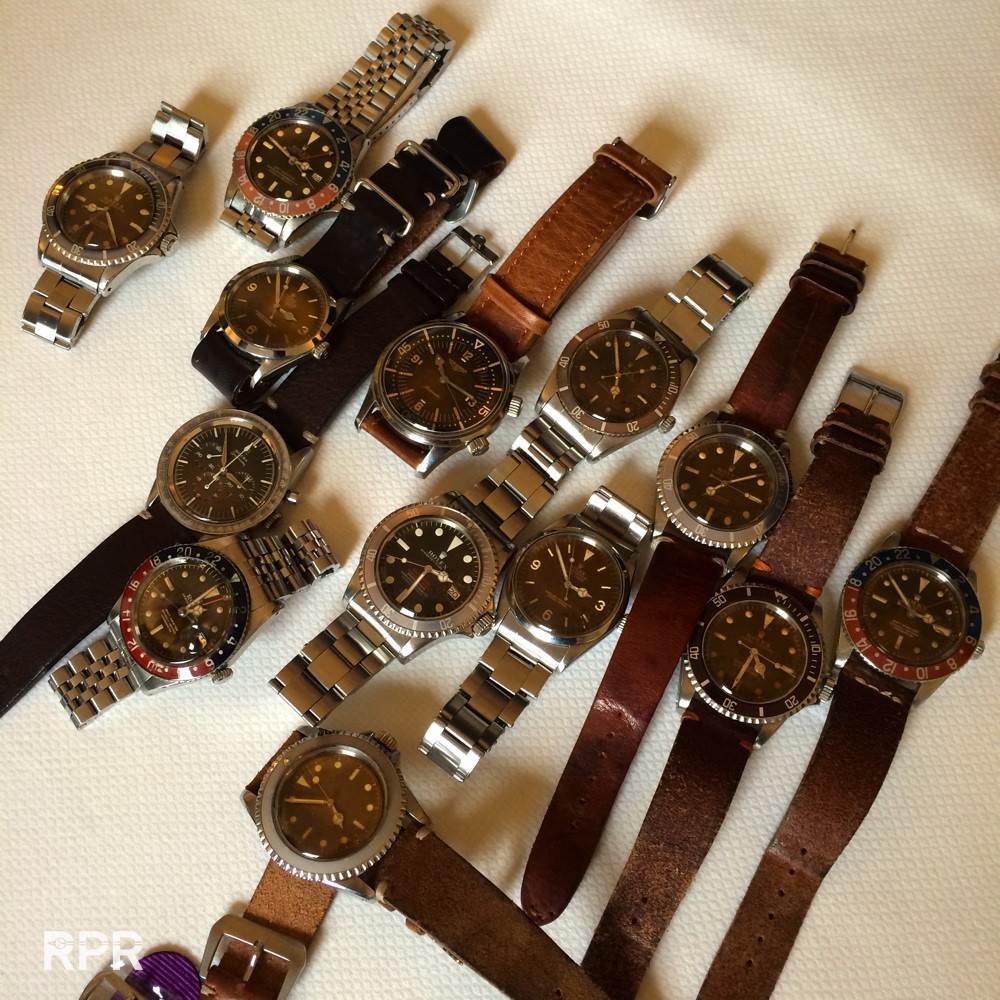 The Seiko from Castro..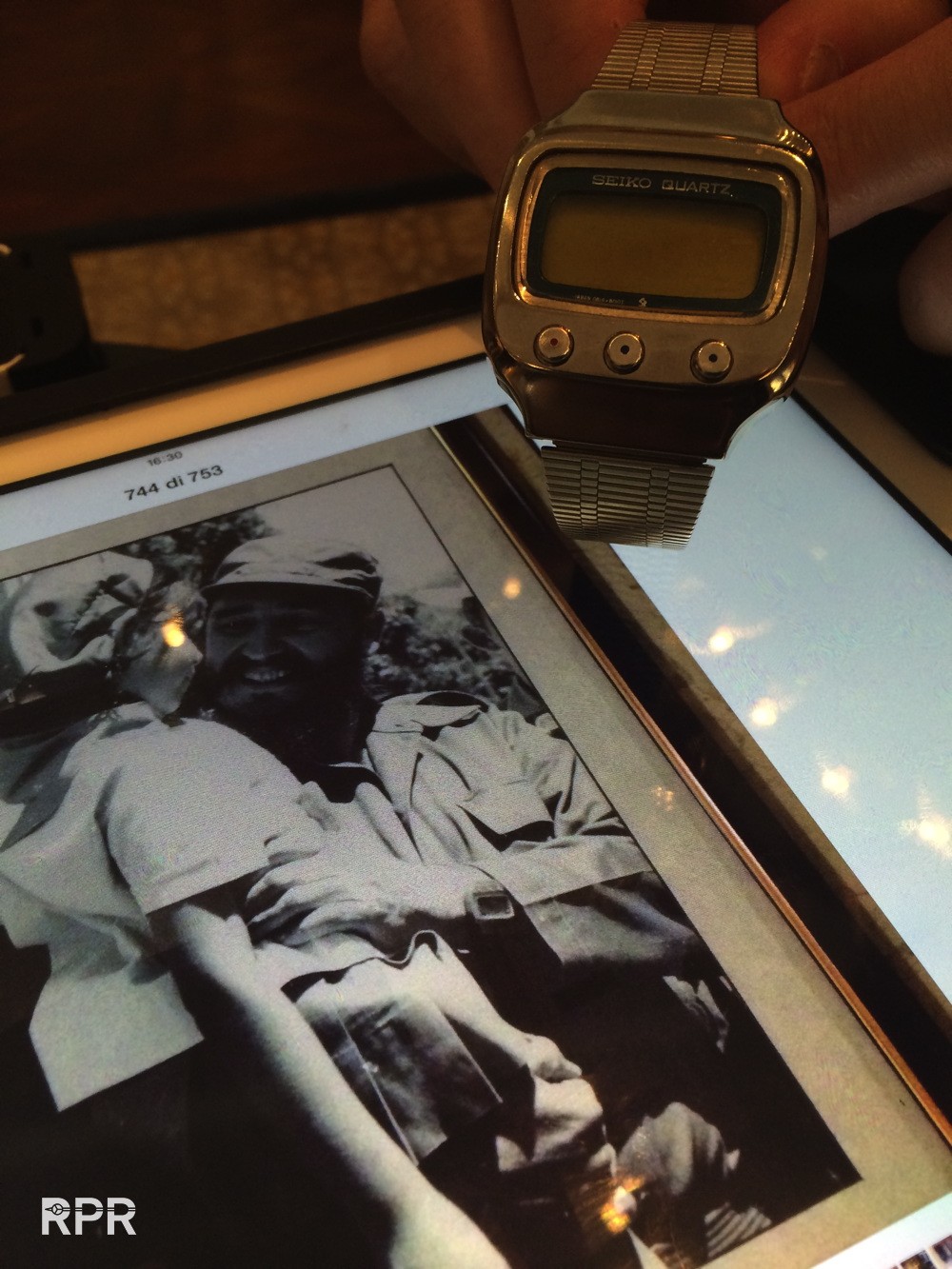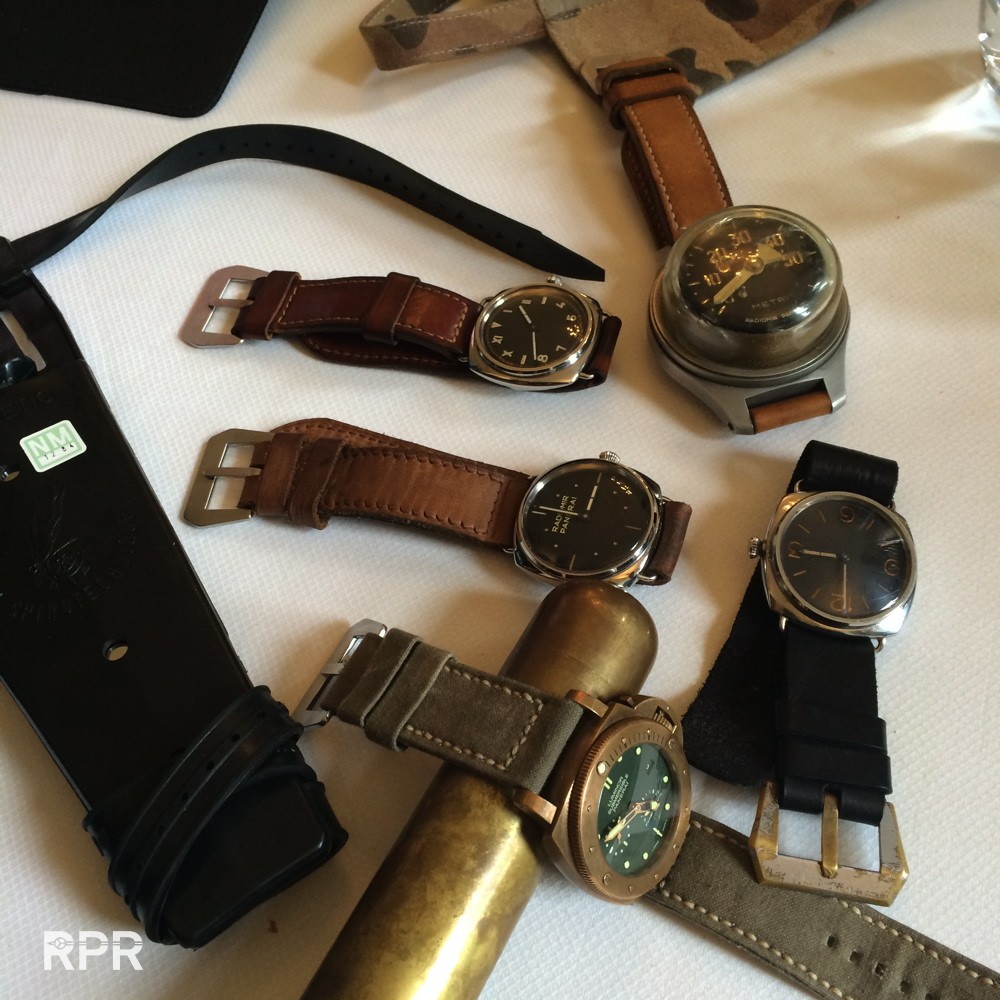 Longines sandwich dial..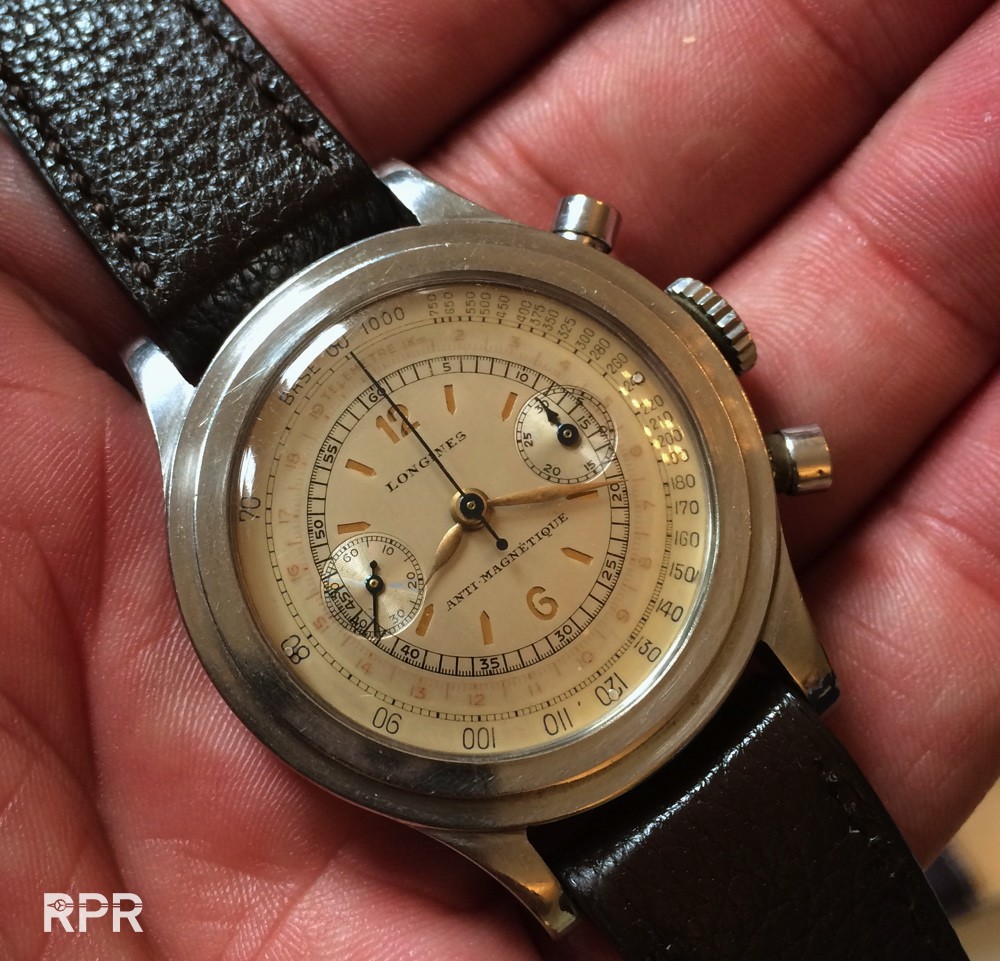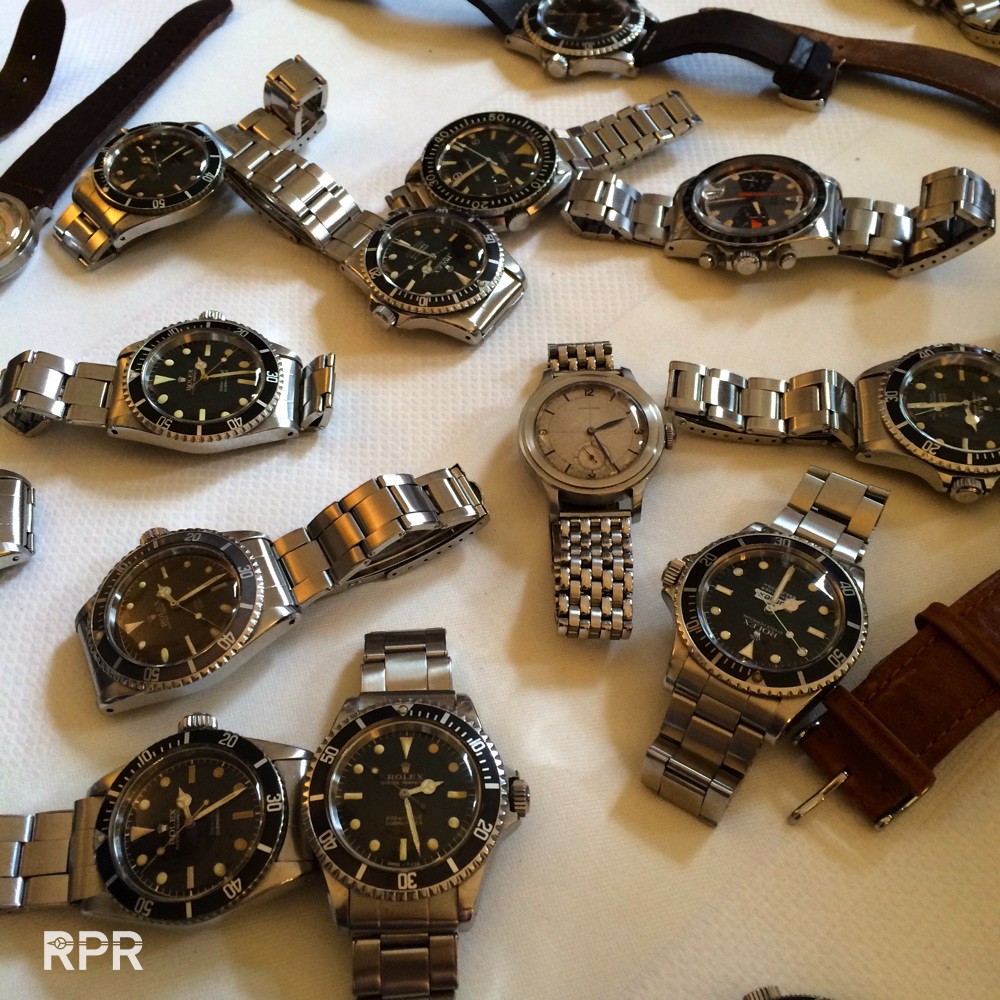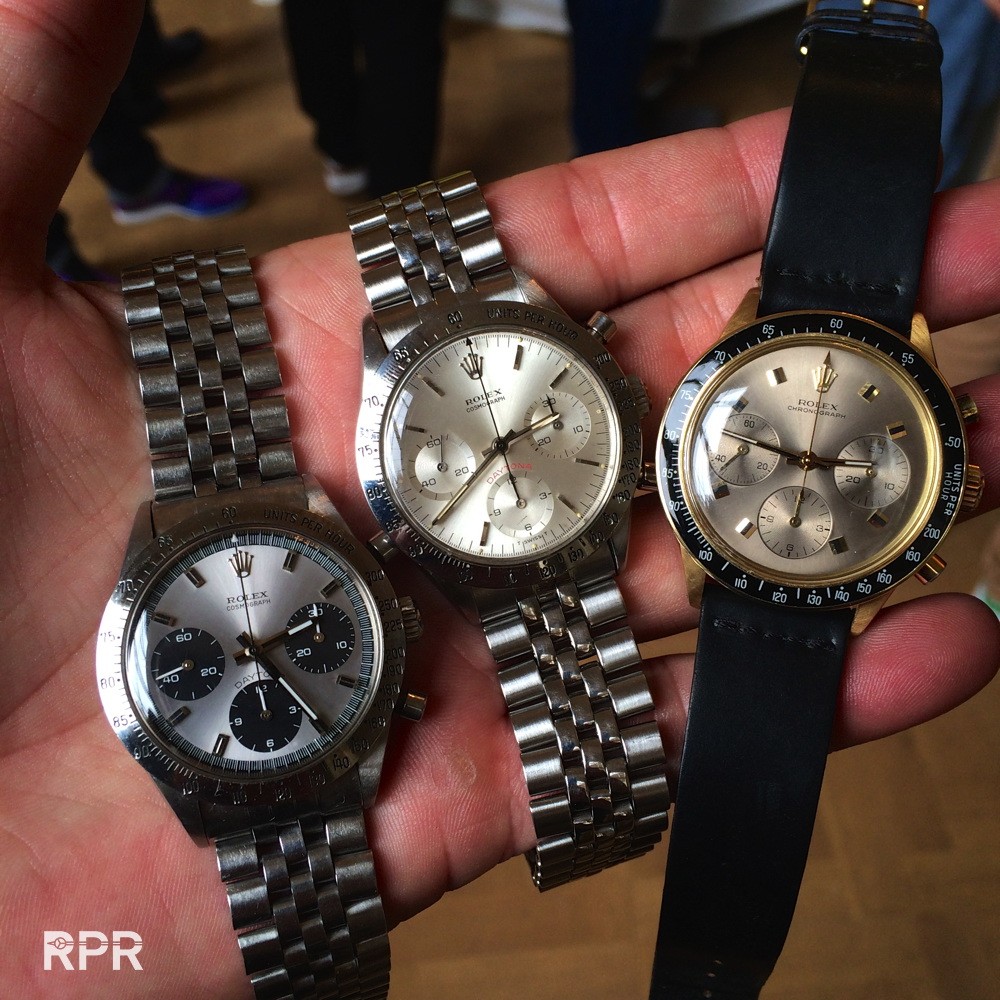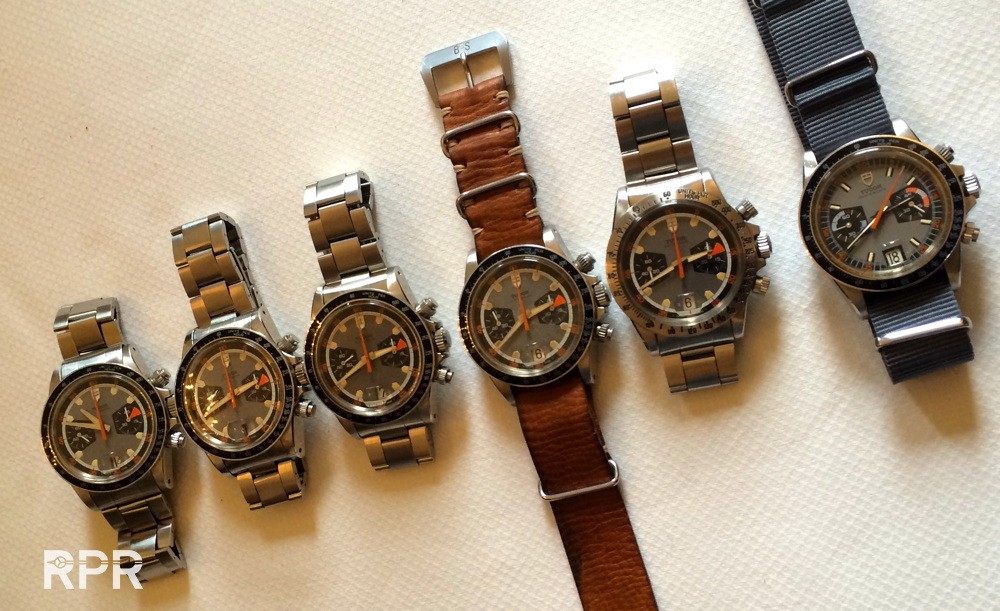 Mike Wood's Rolex silver tree…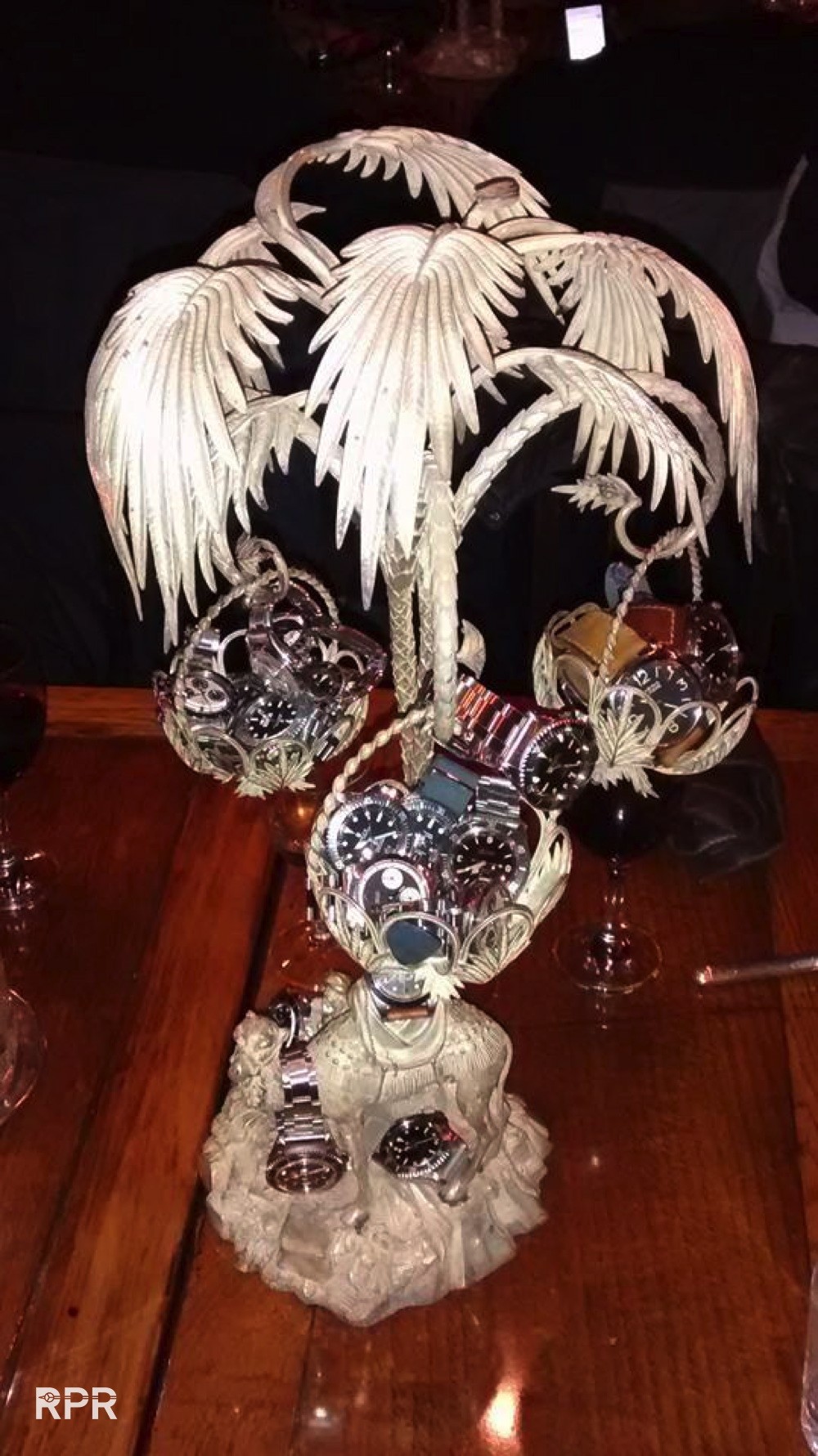 There's only 1 guy so crazy to fill a basket very carefully like this… It looks it's smashed in there but in contraire it's taken Mike some time to arrange this gently..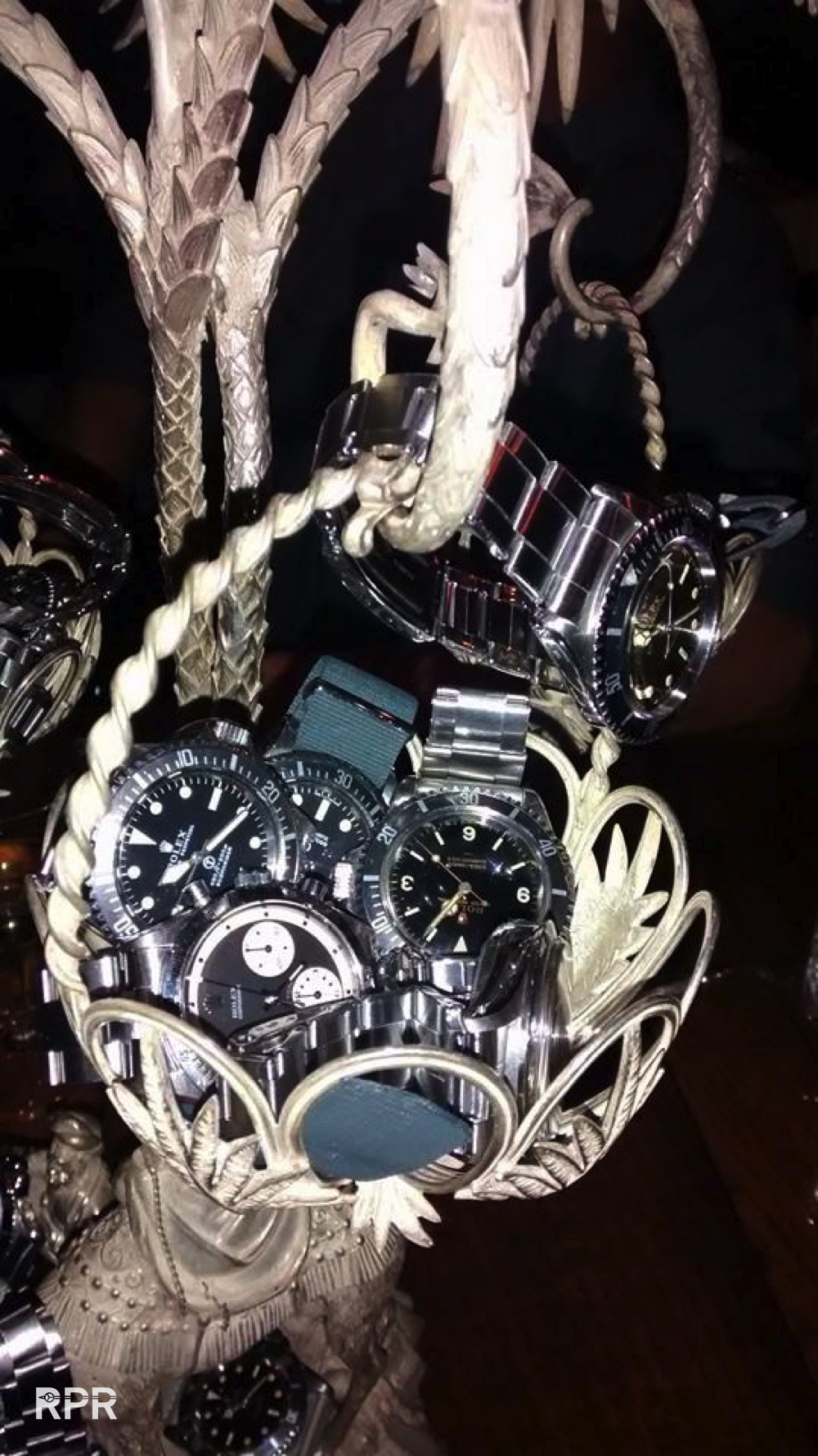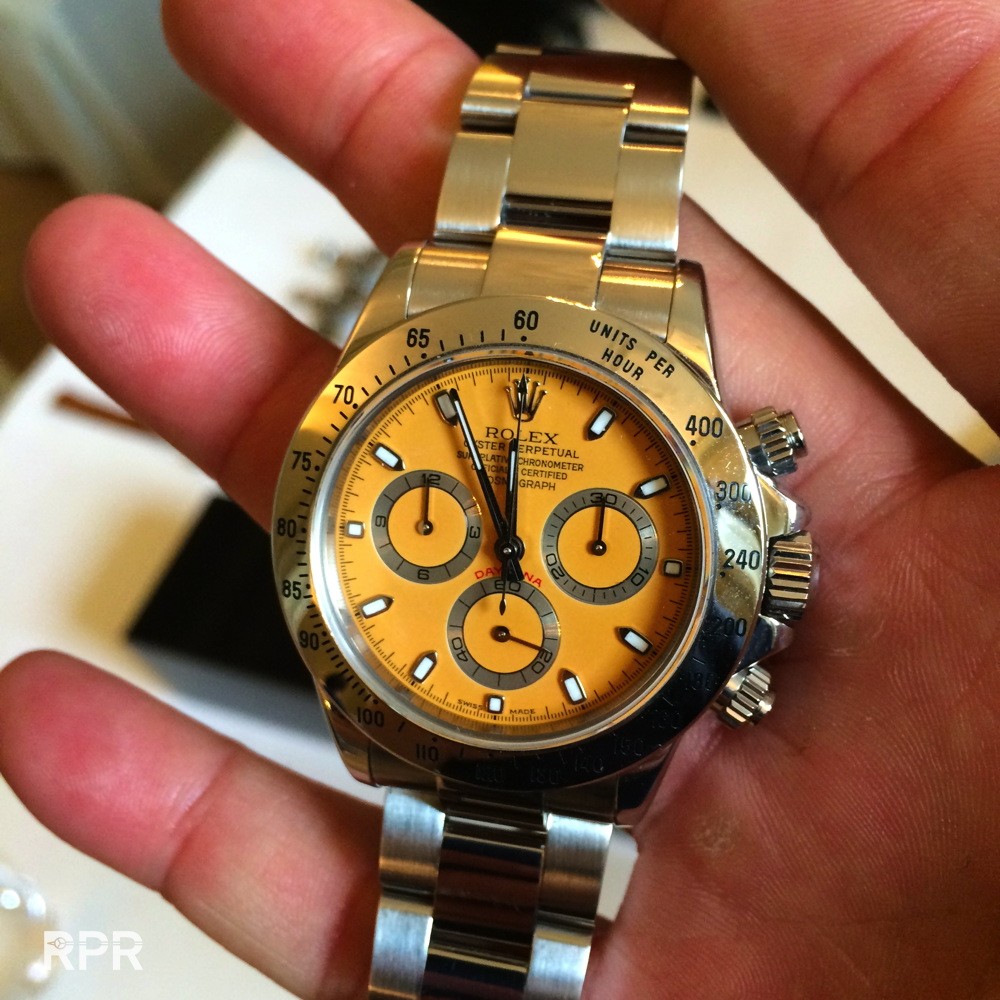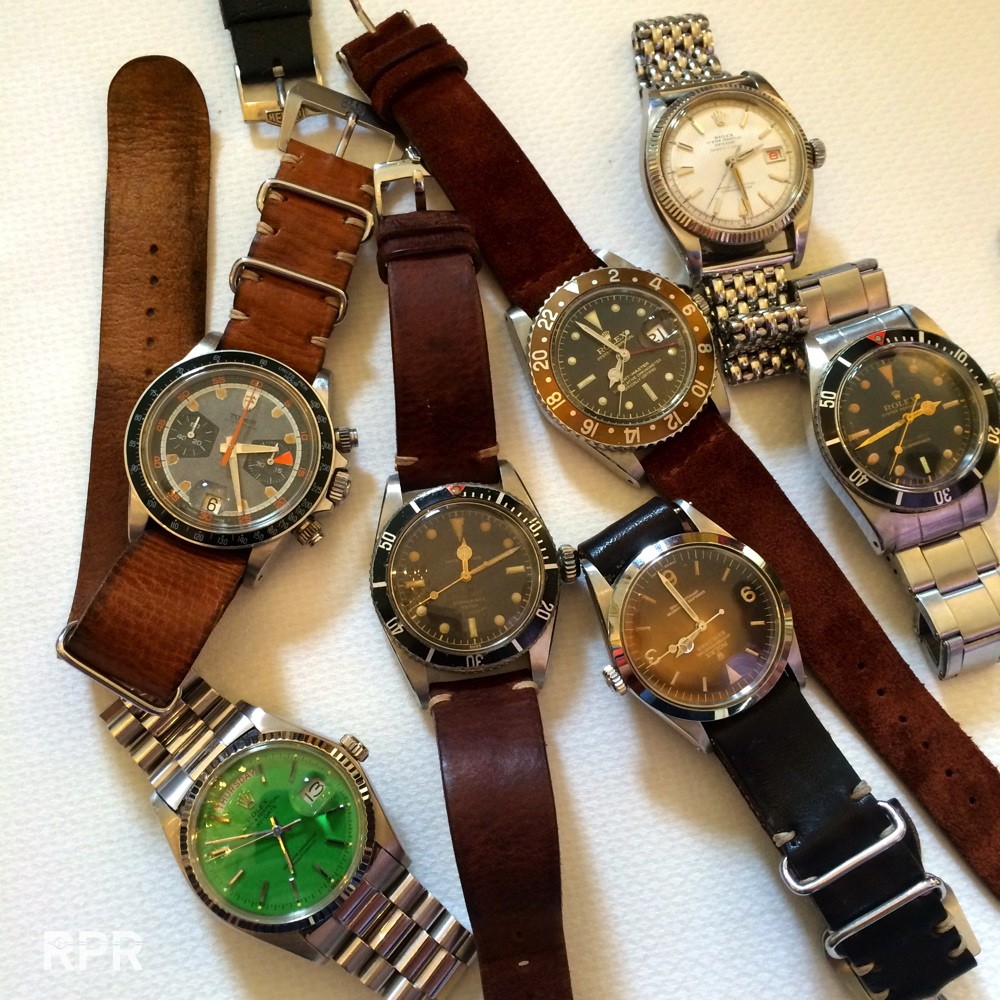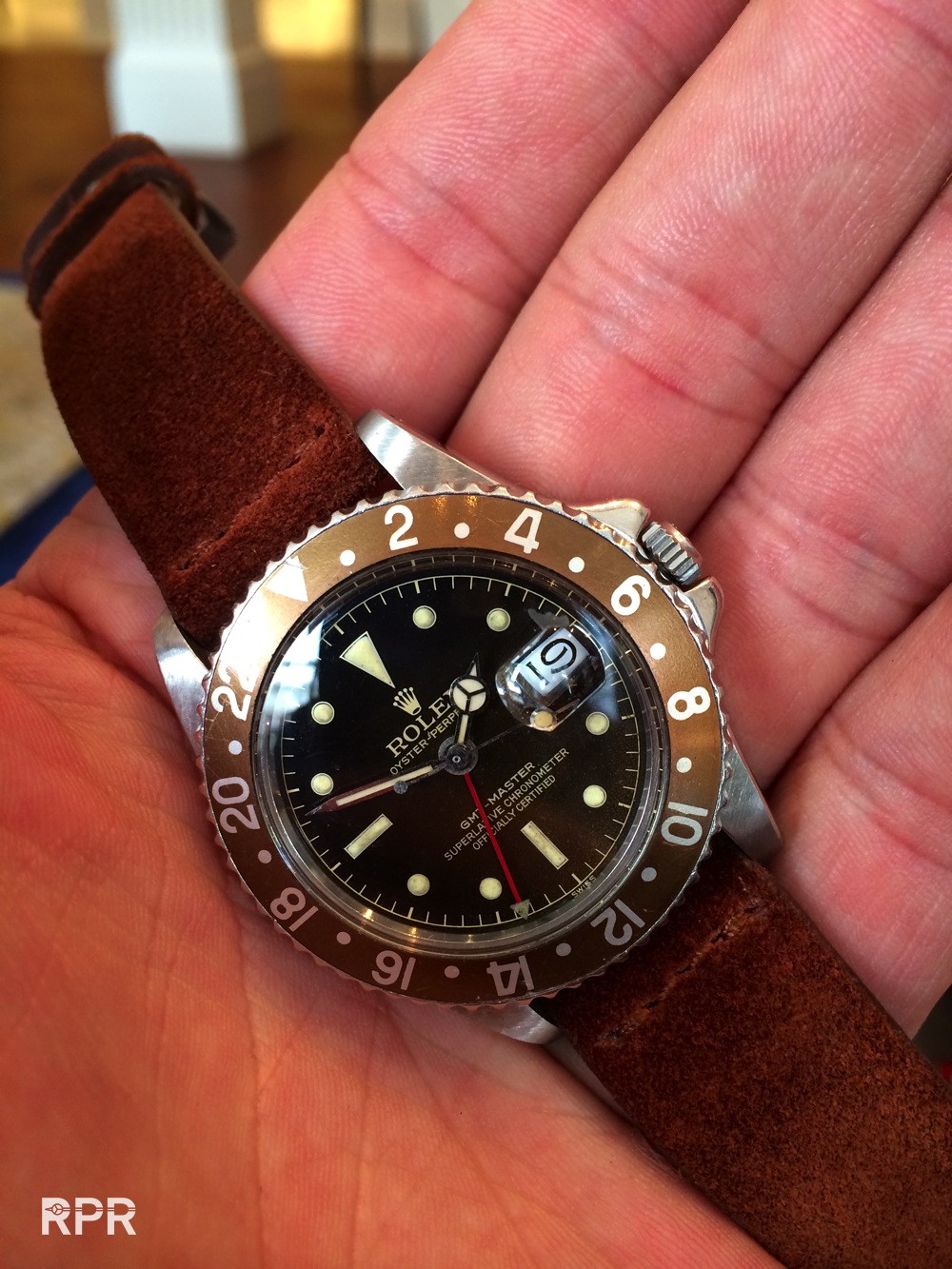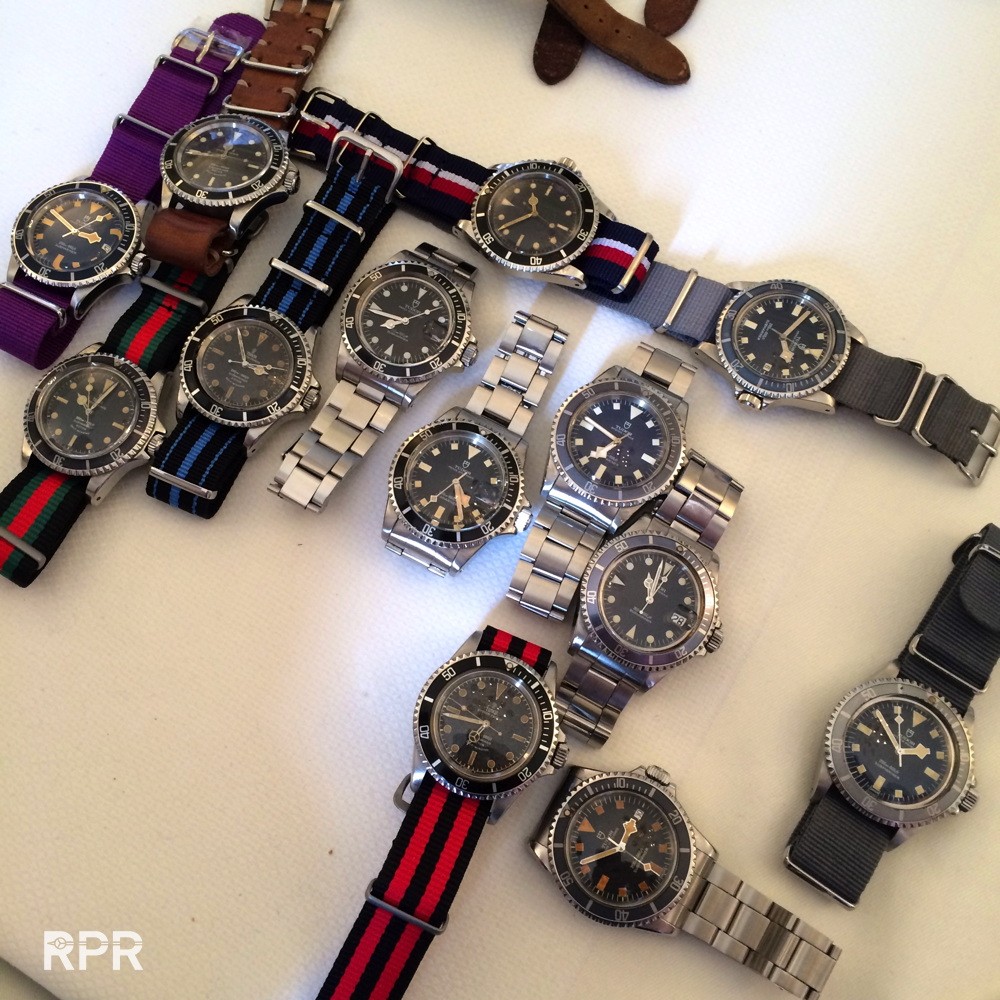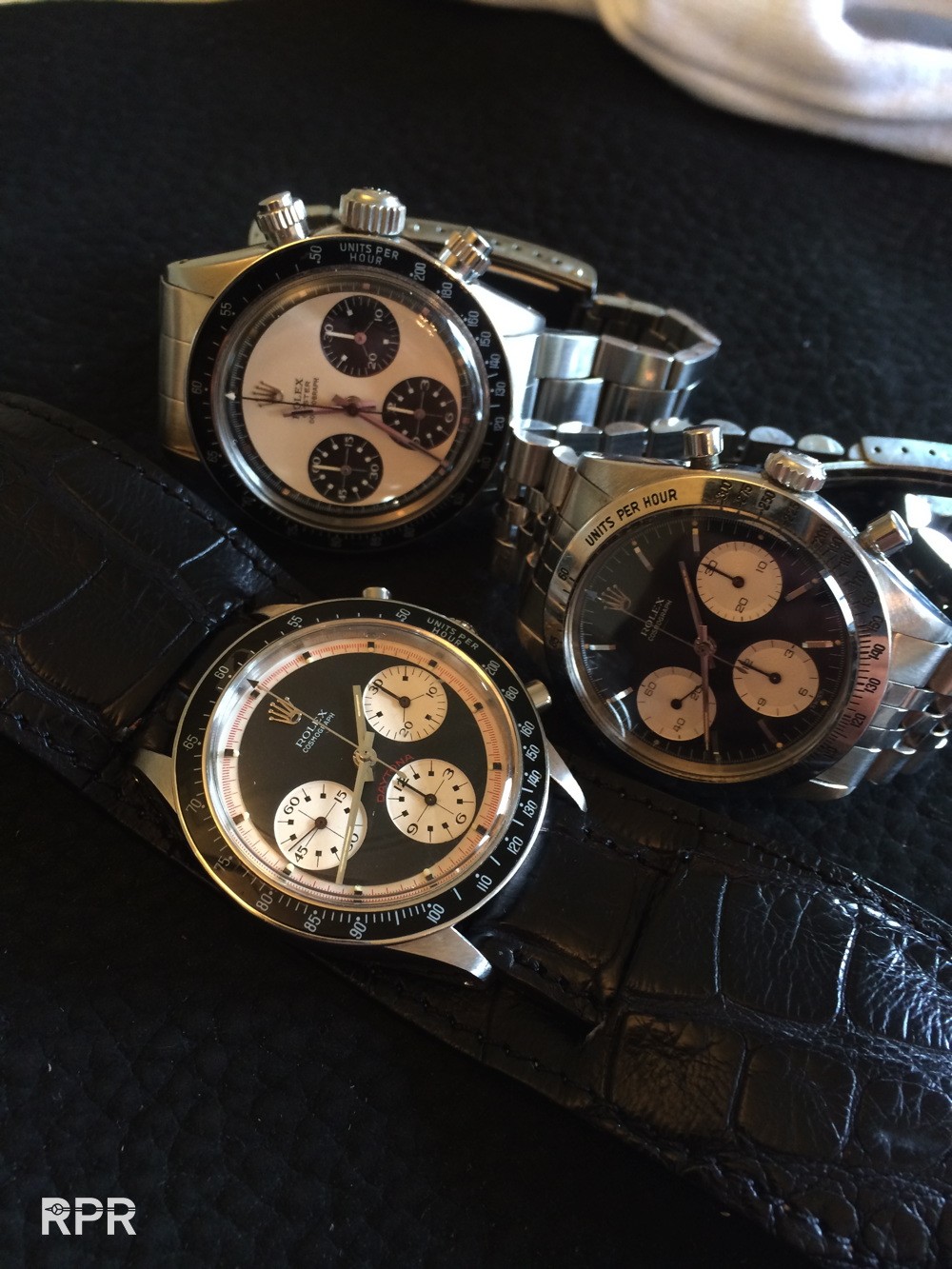 Thanks Petja for the following additional pictures you made! Really nice!!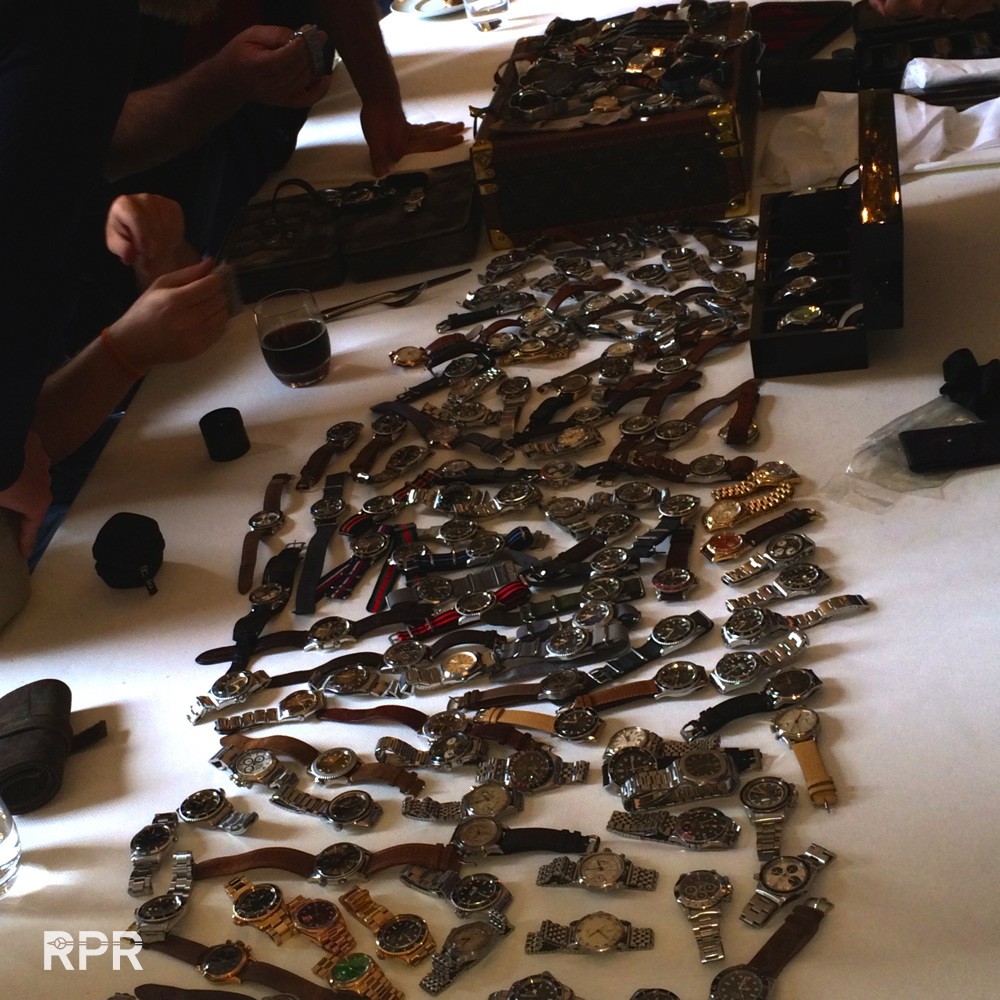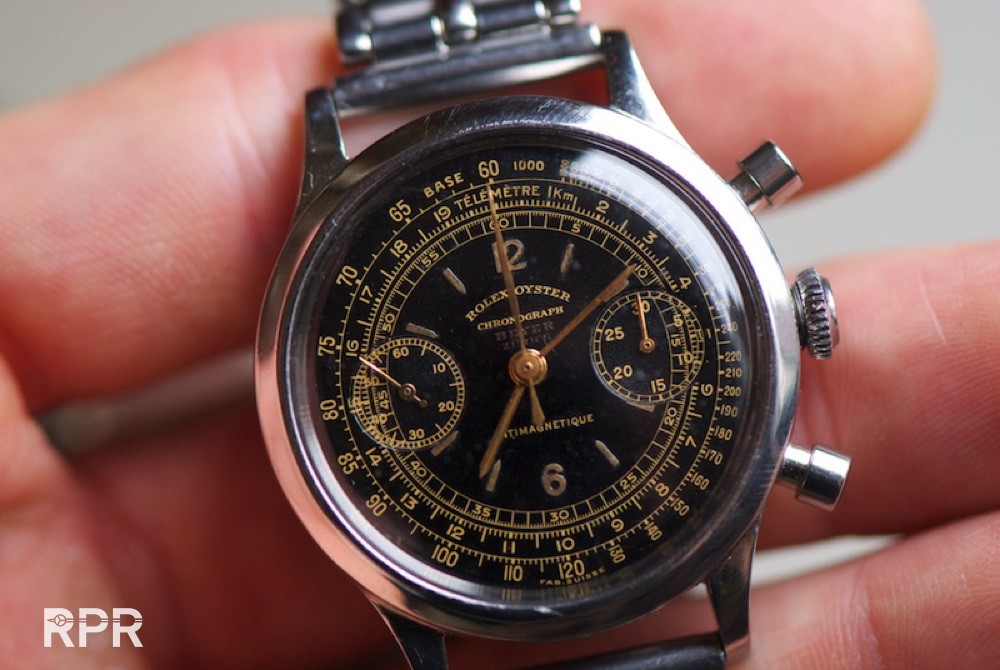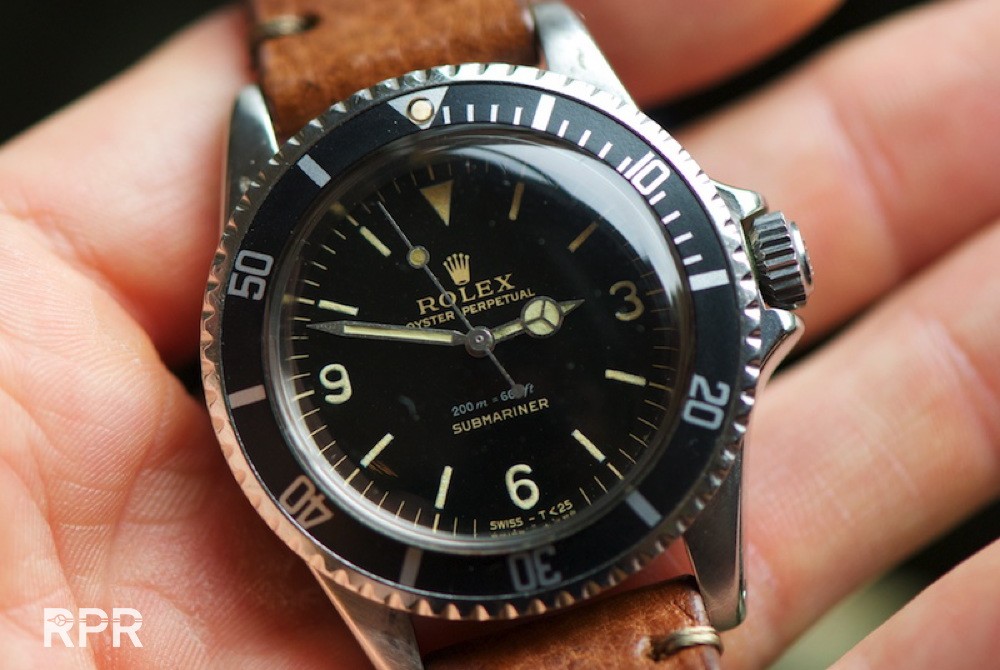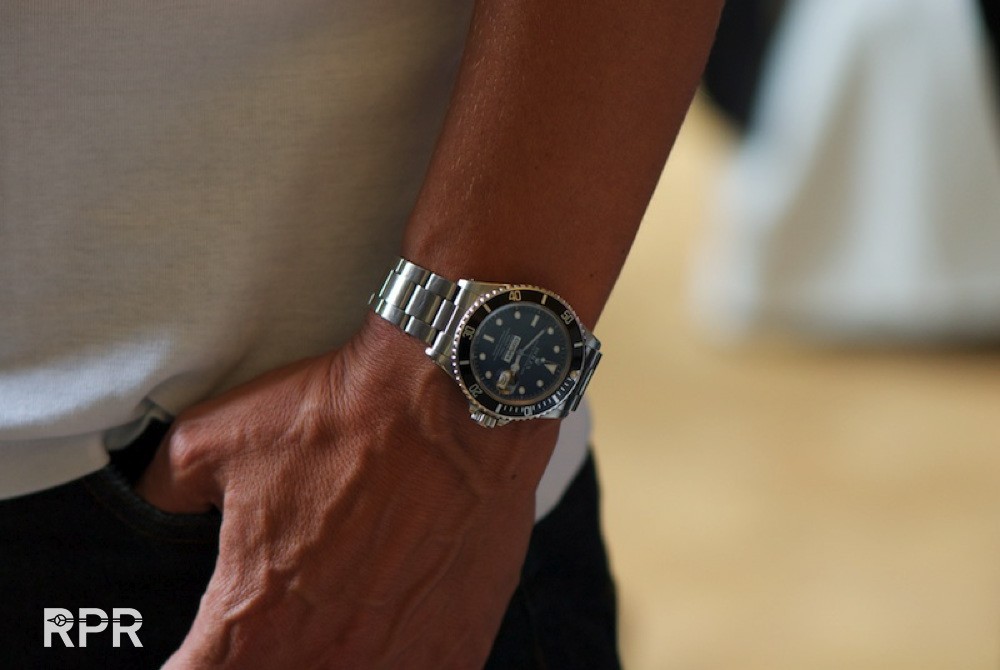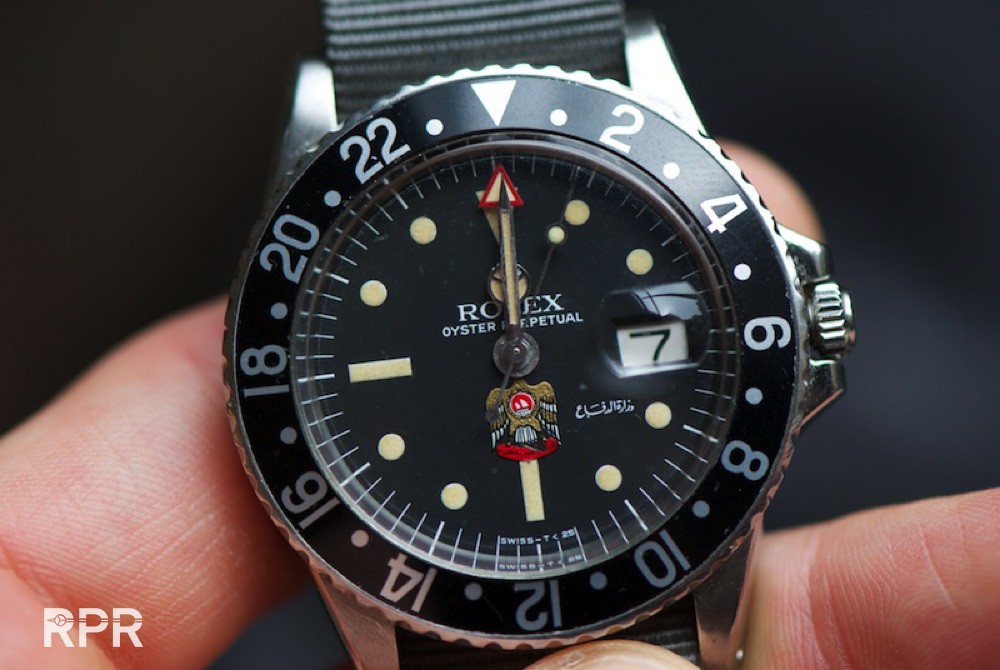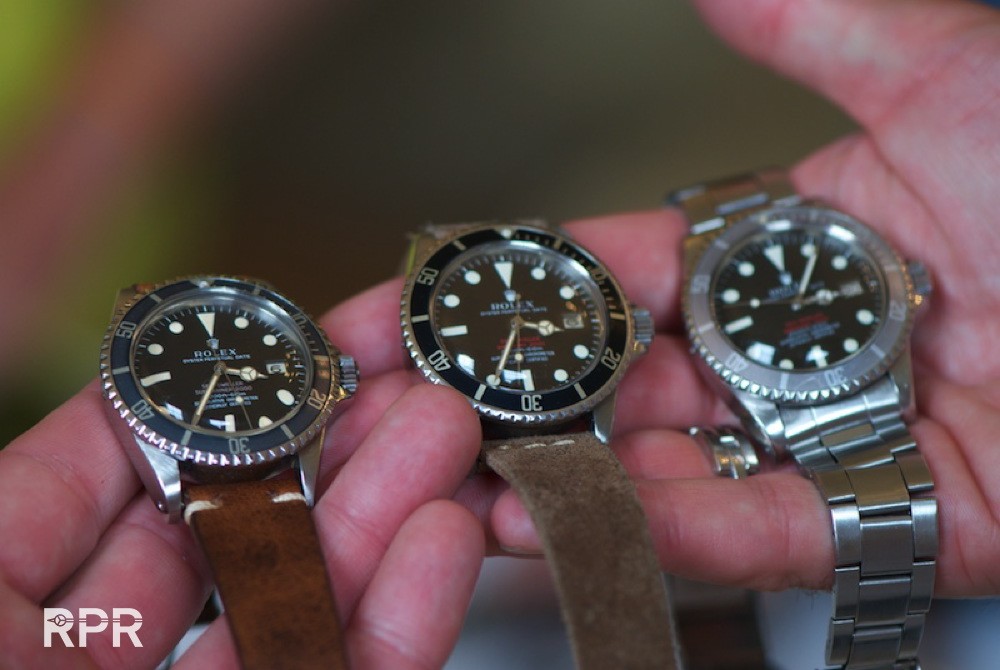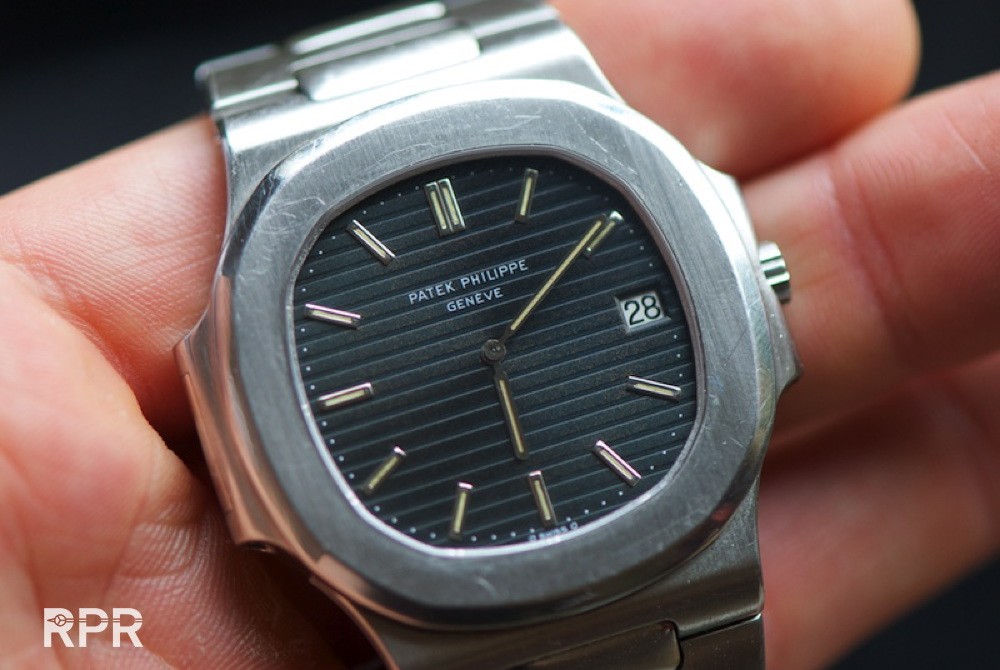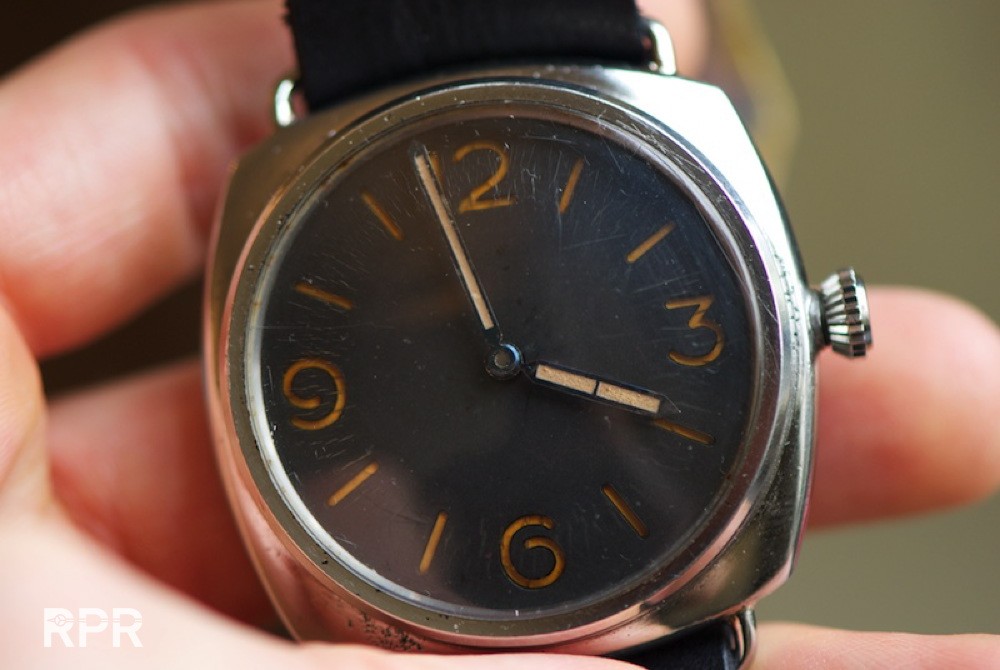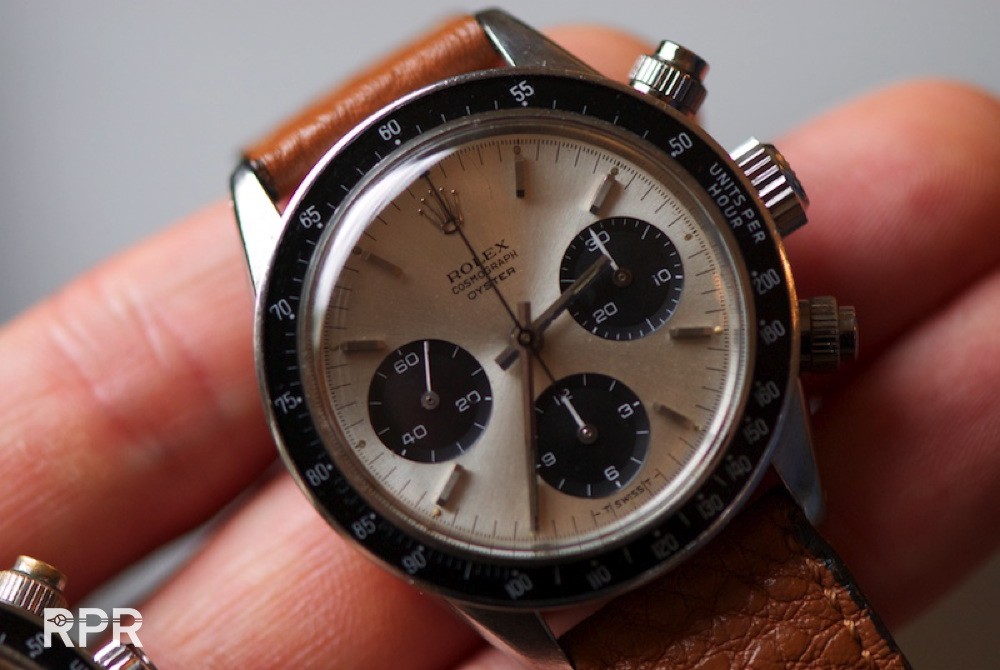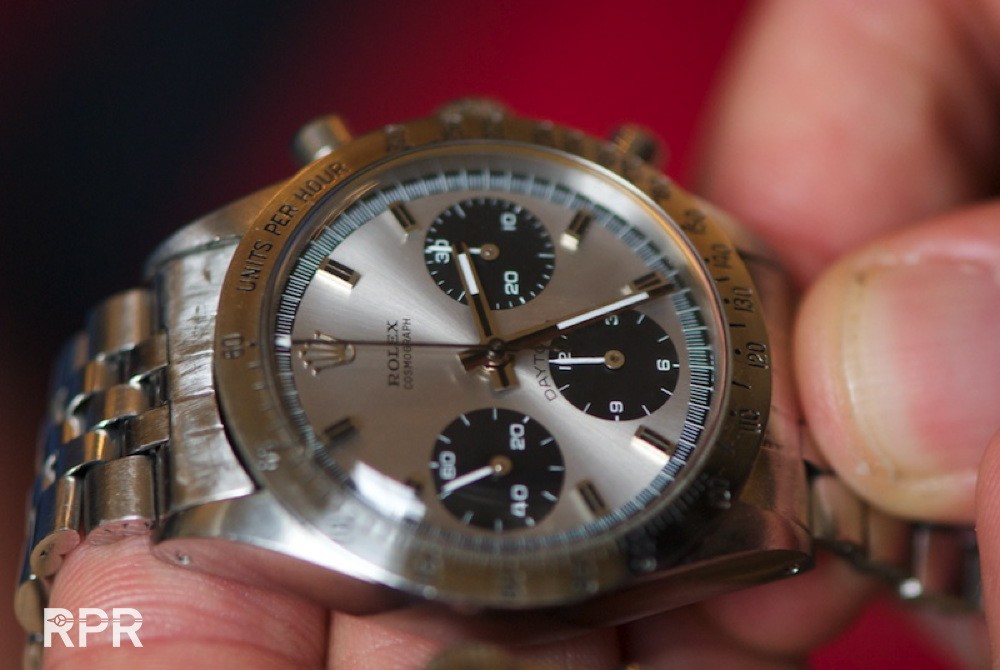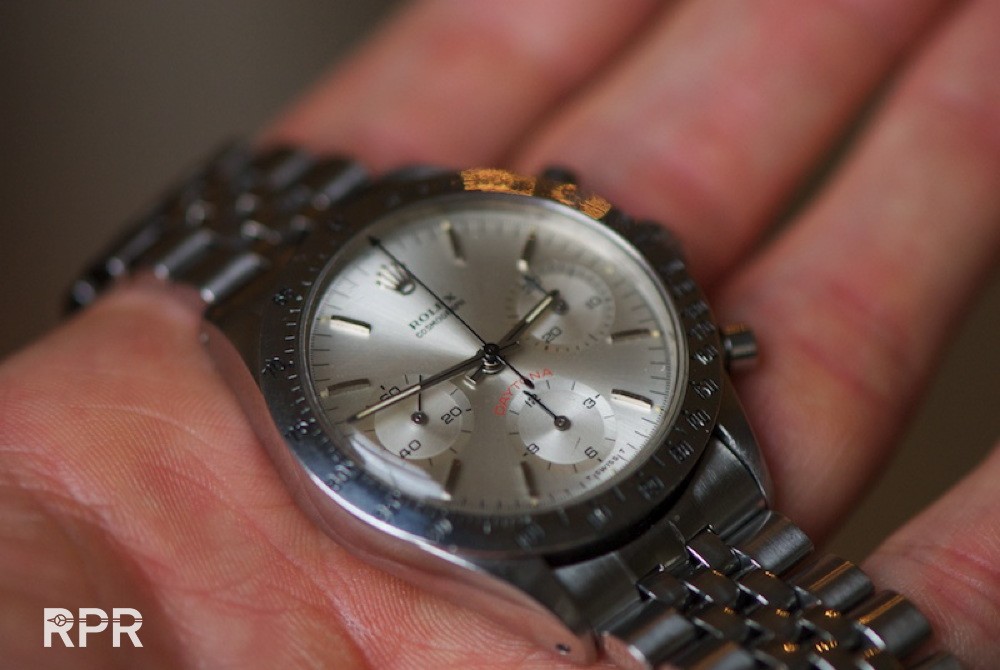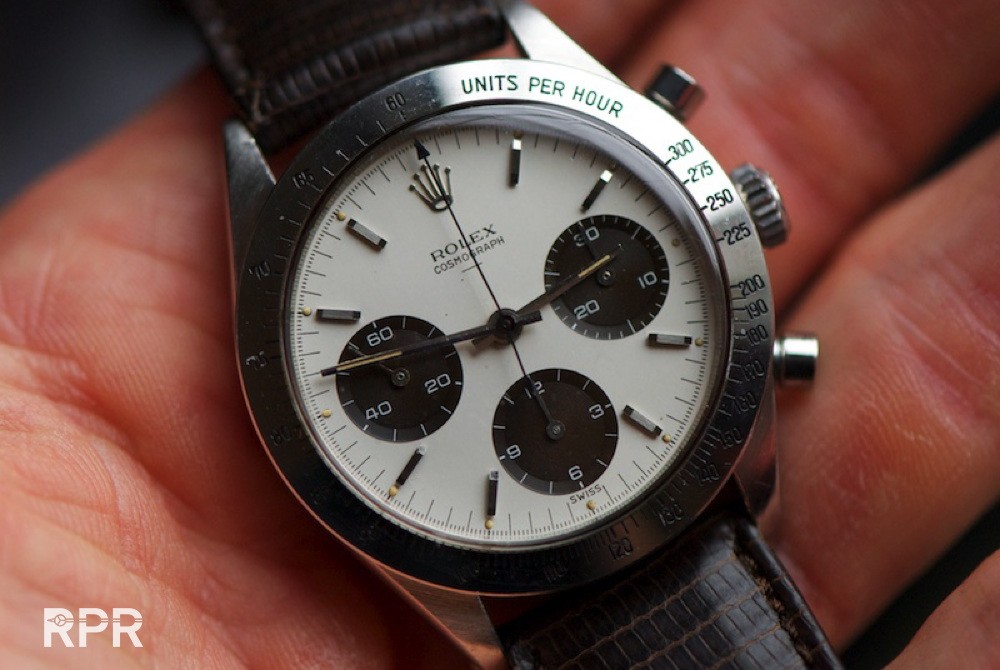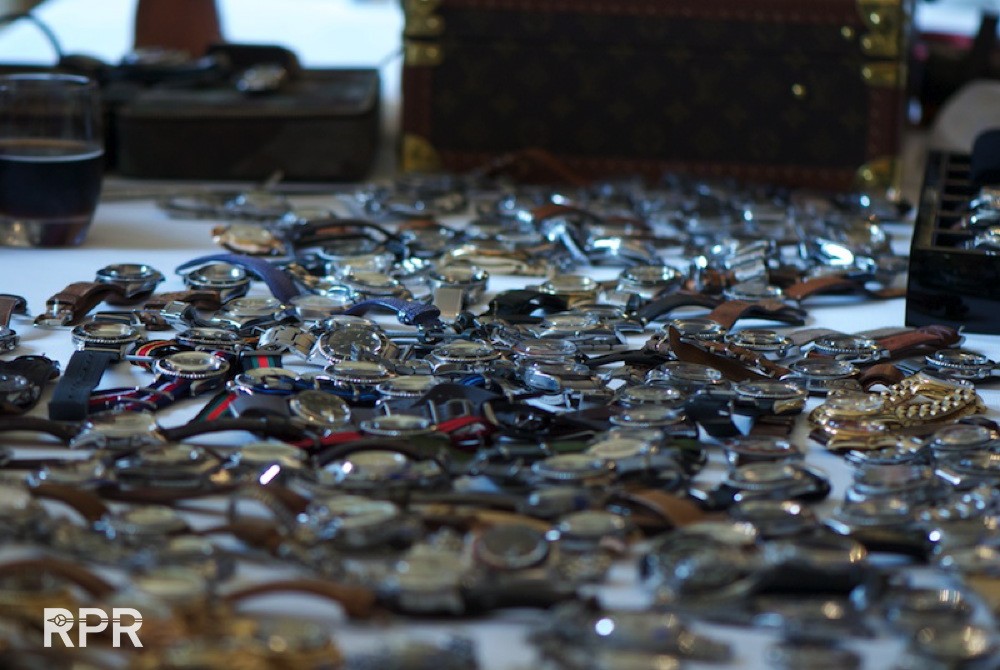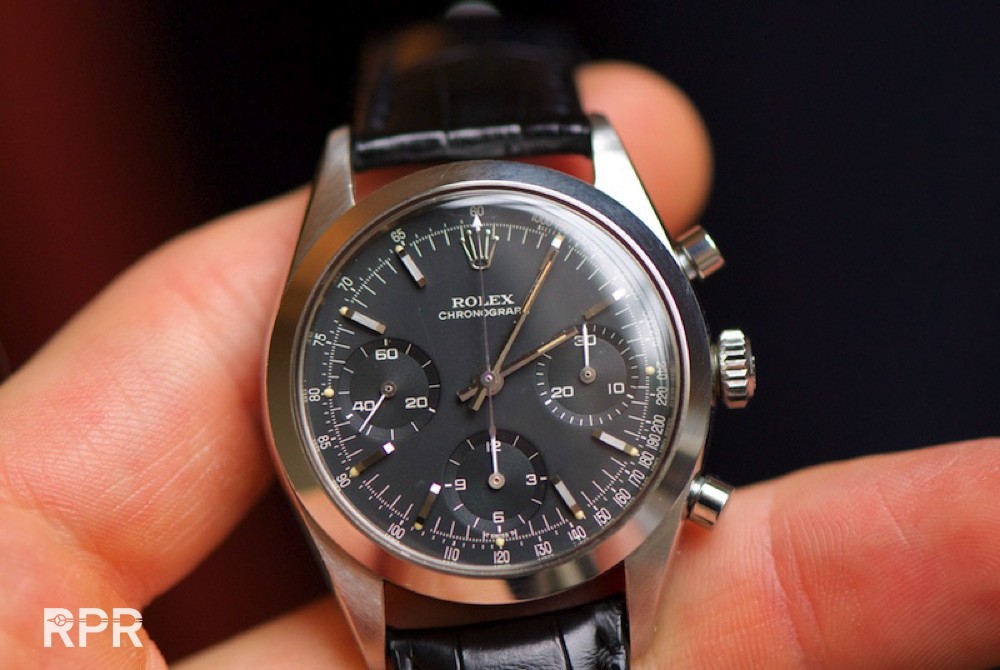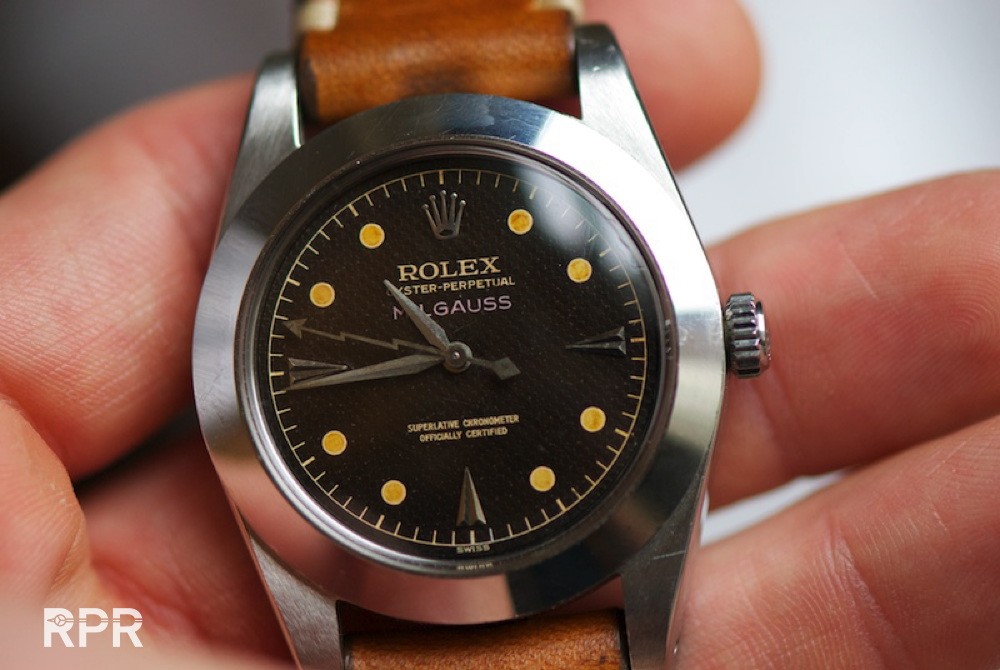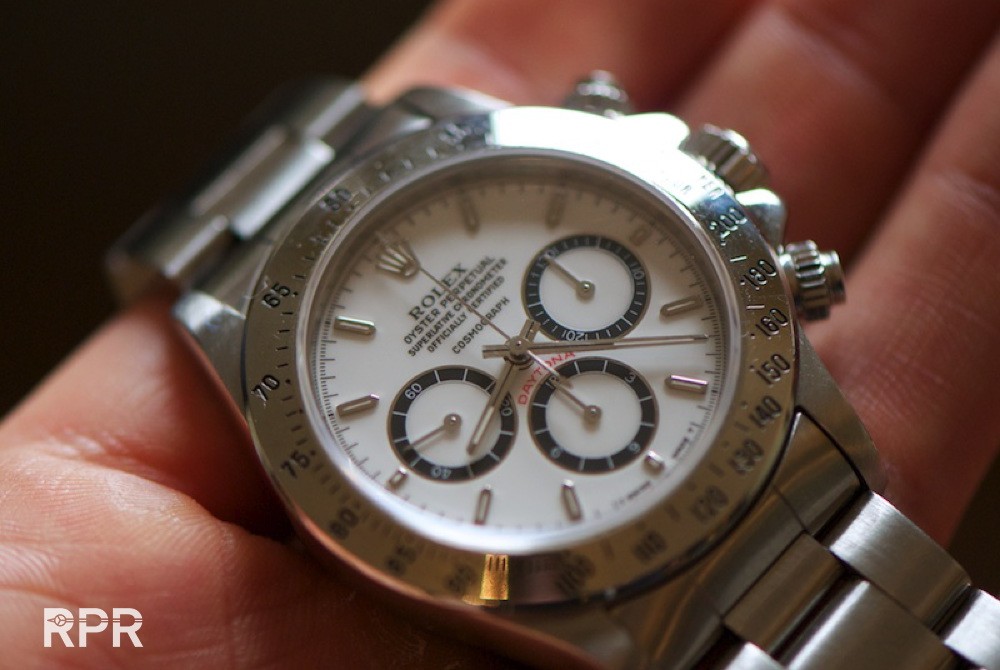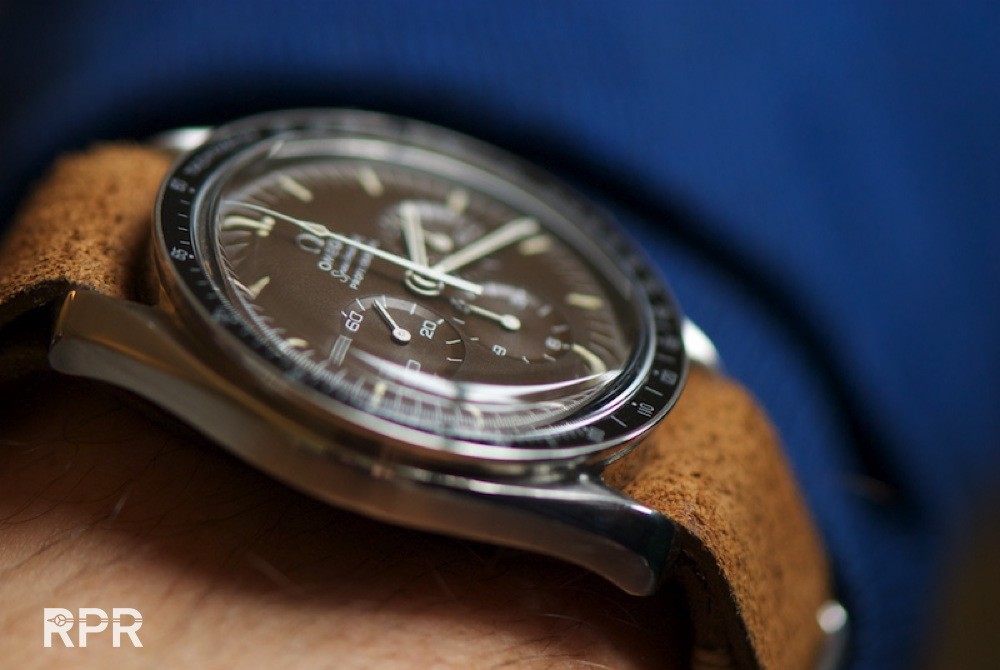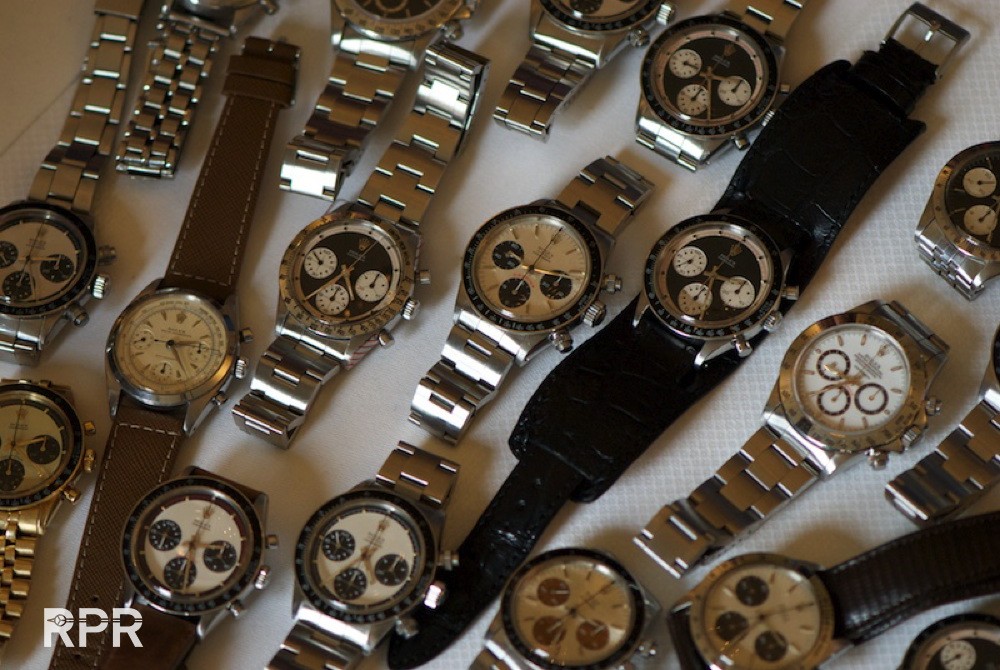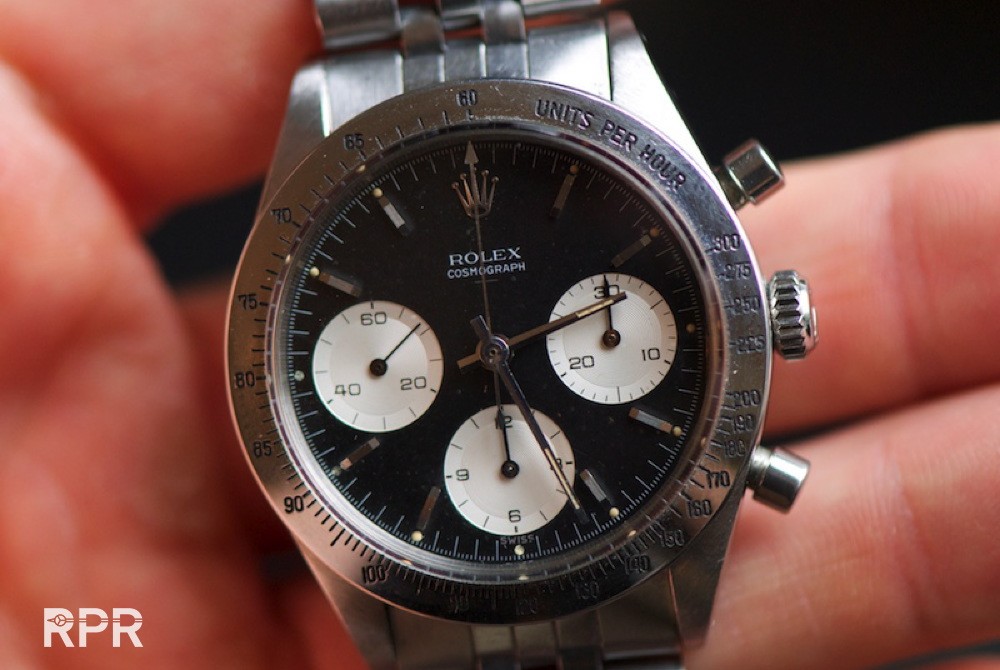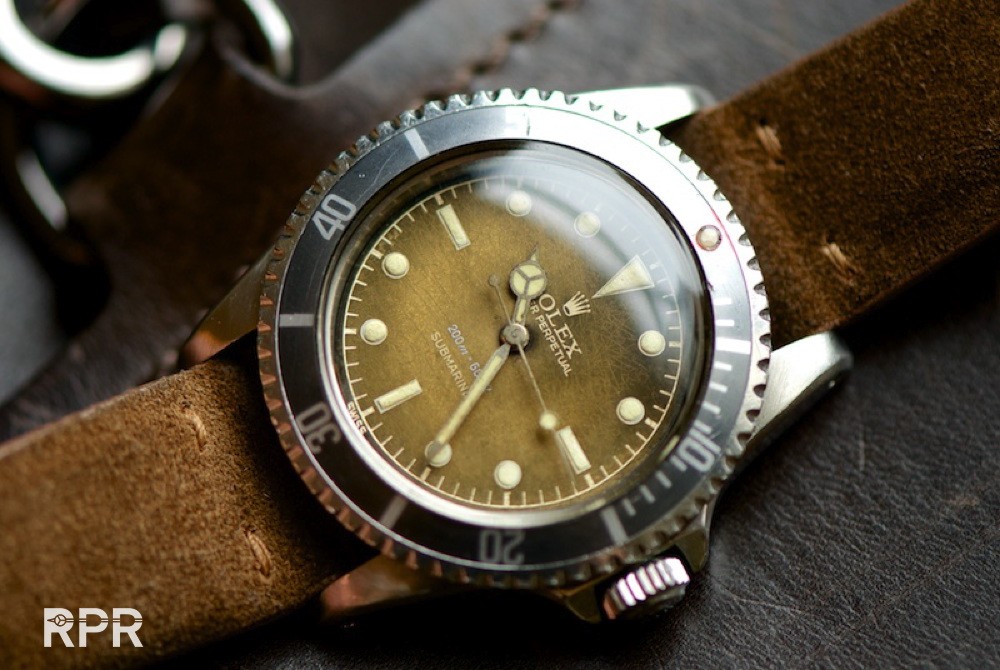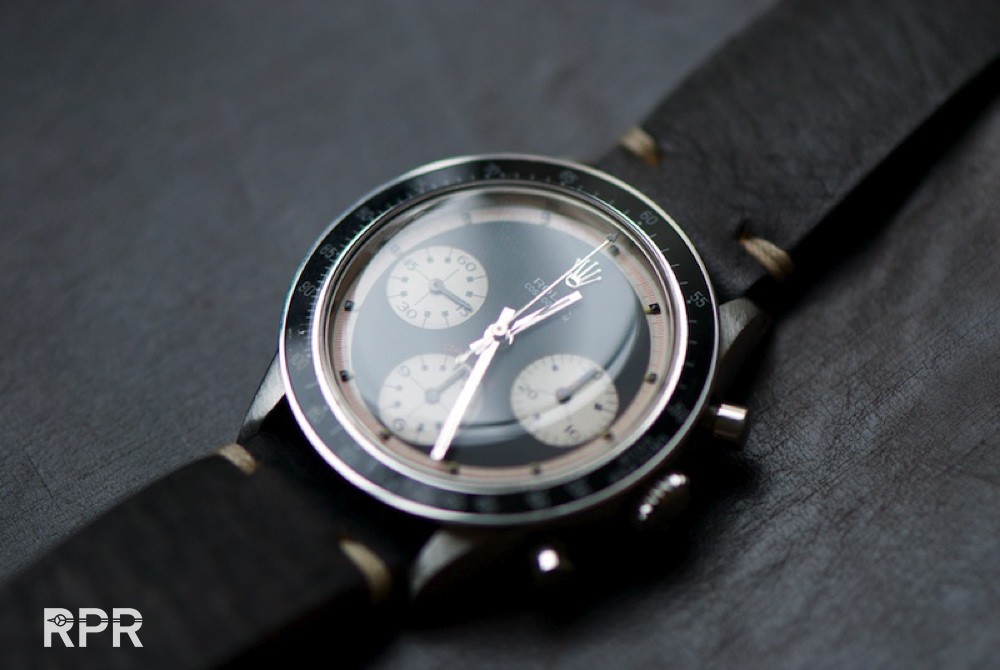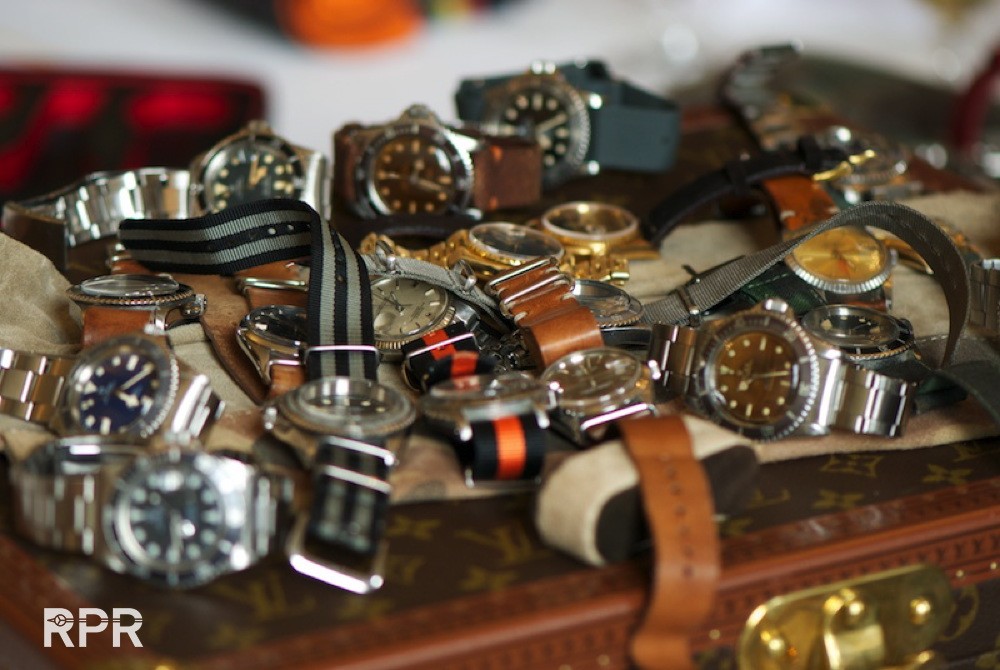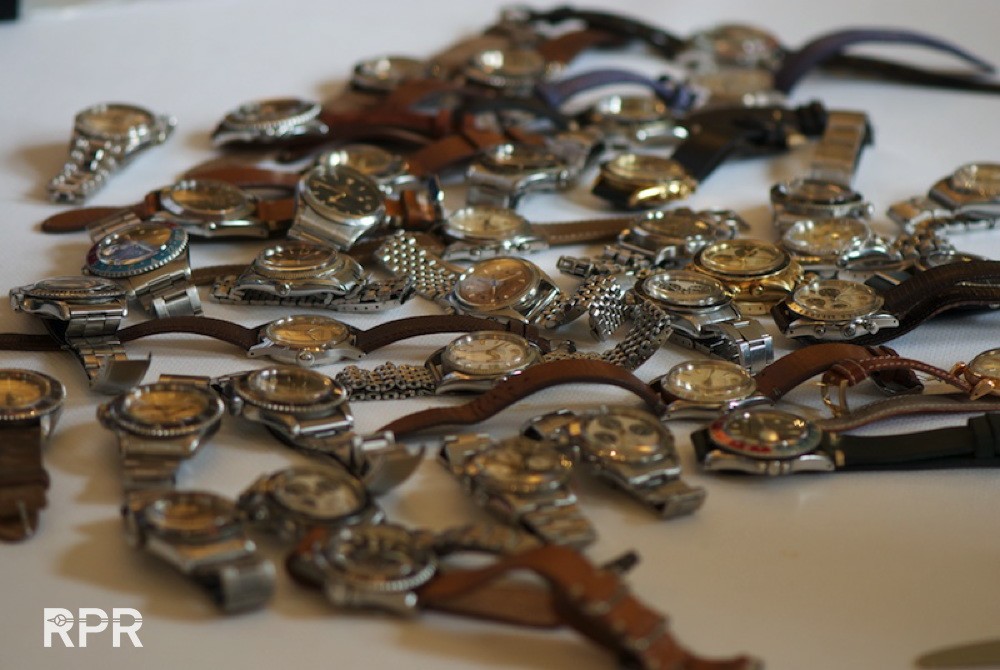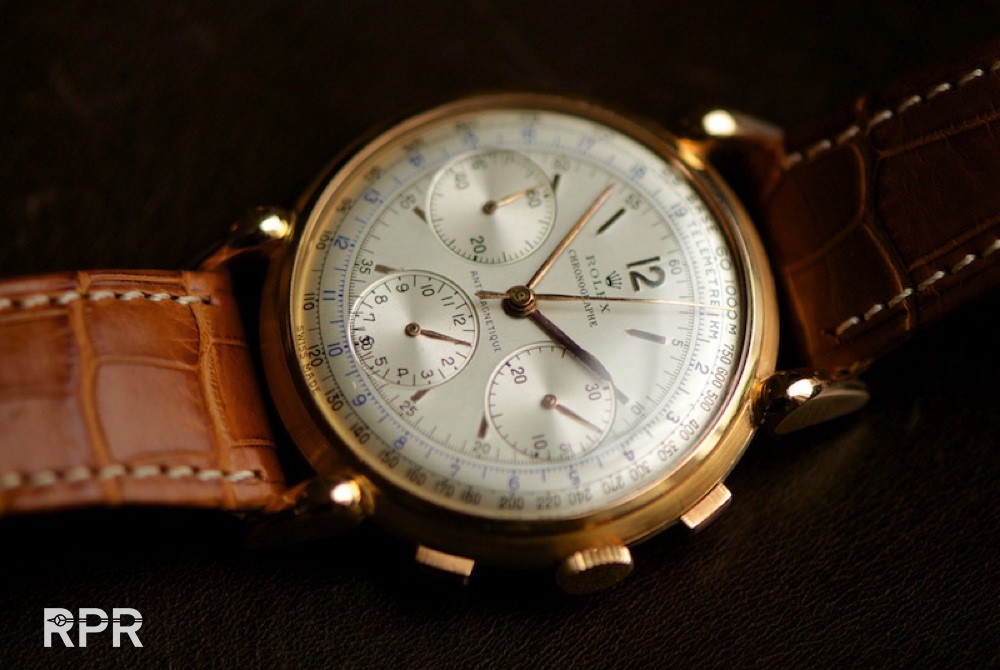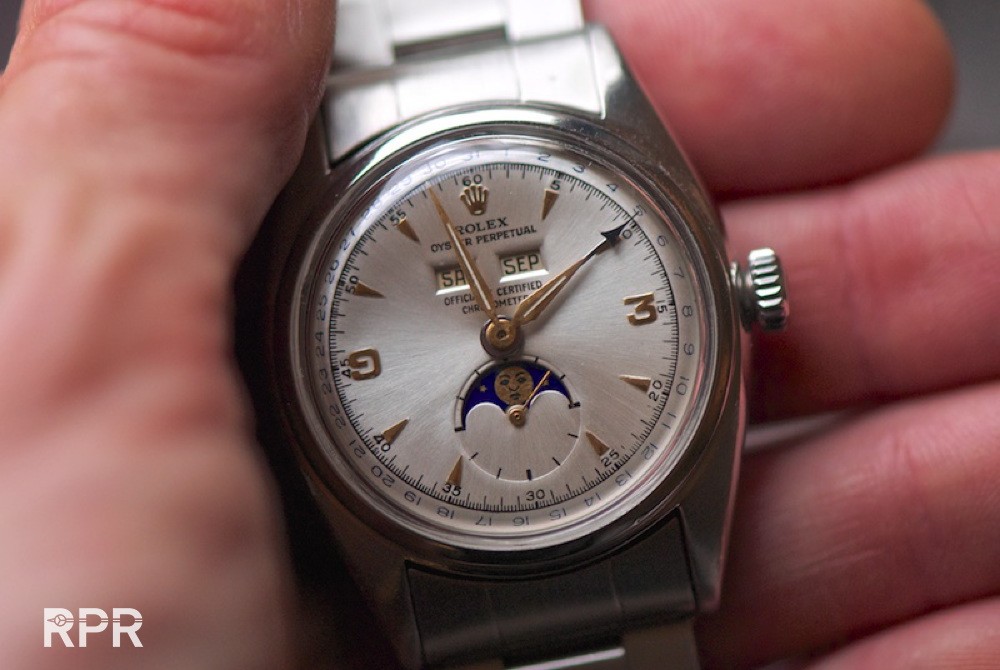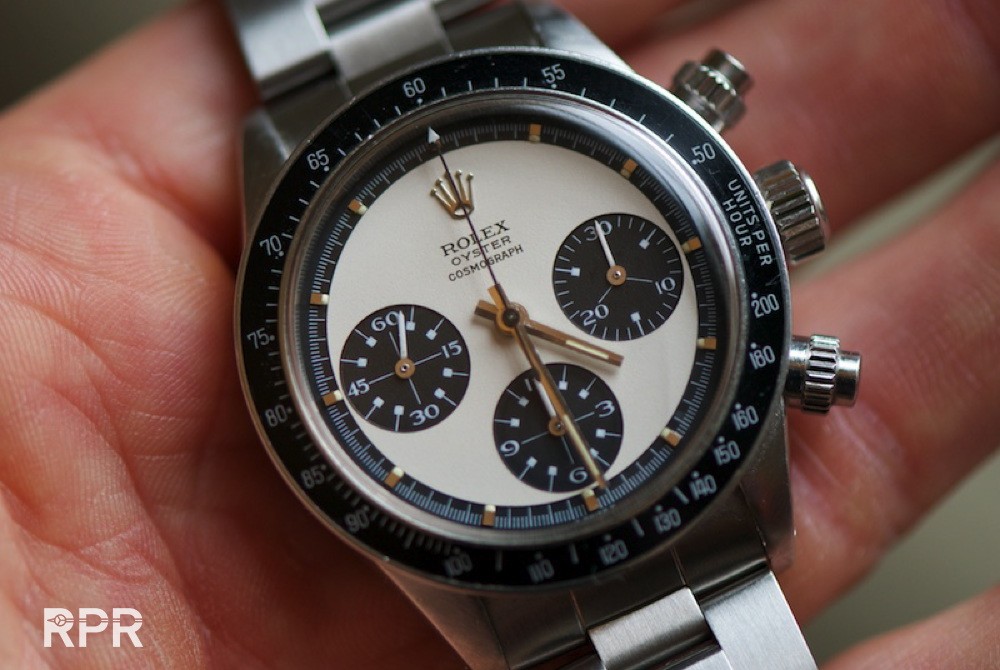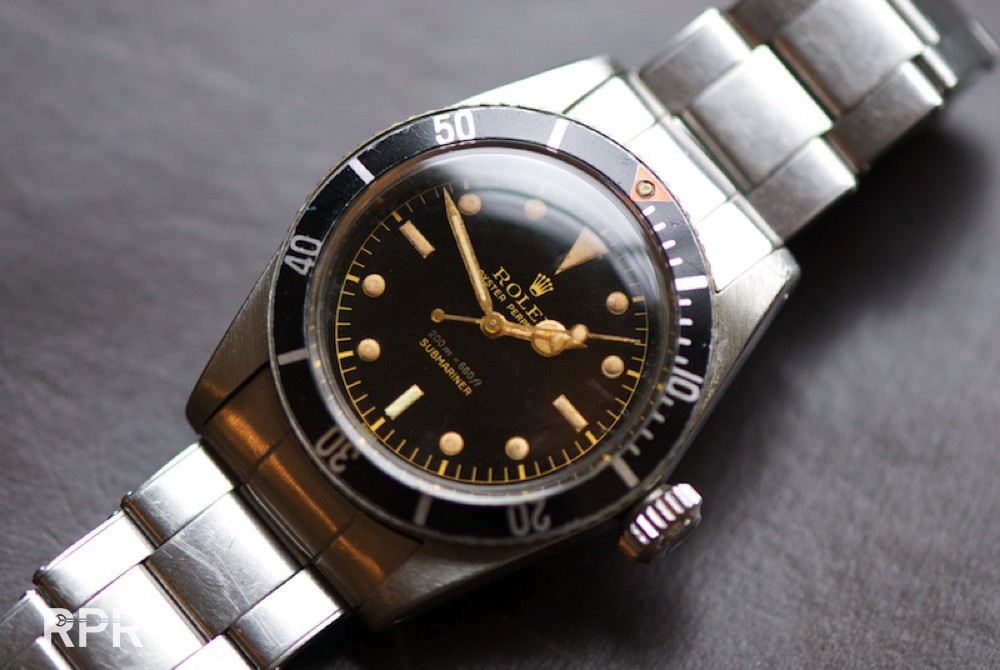 And some more PM2014 pictures from Florian, many thanks!!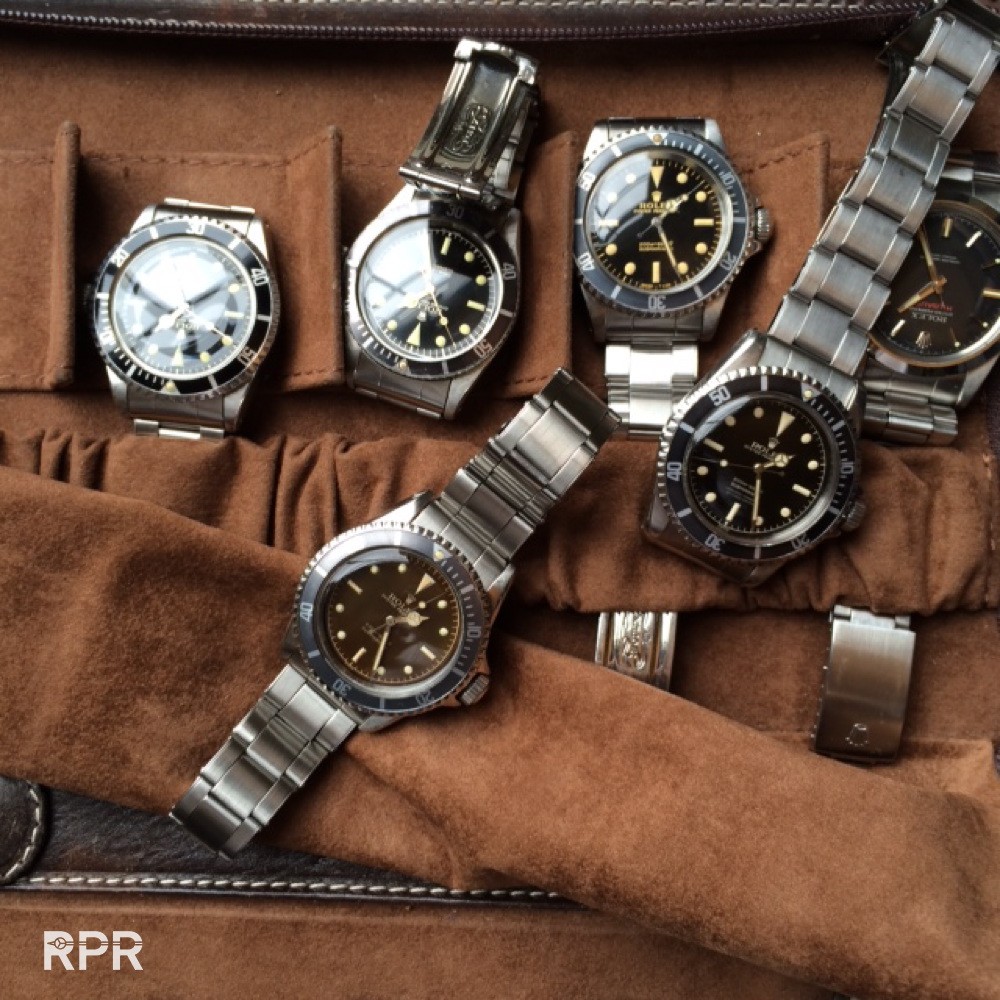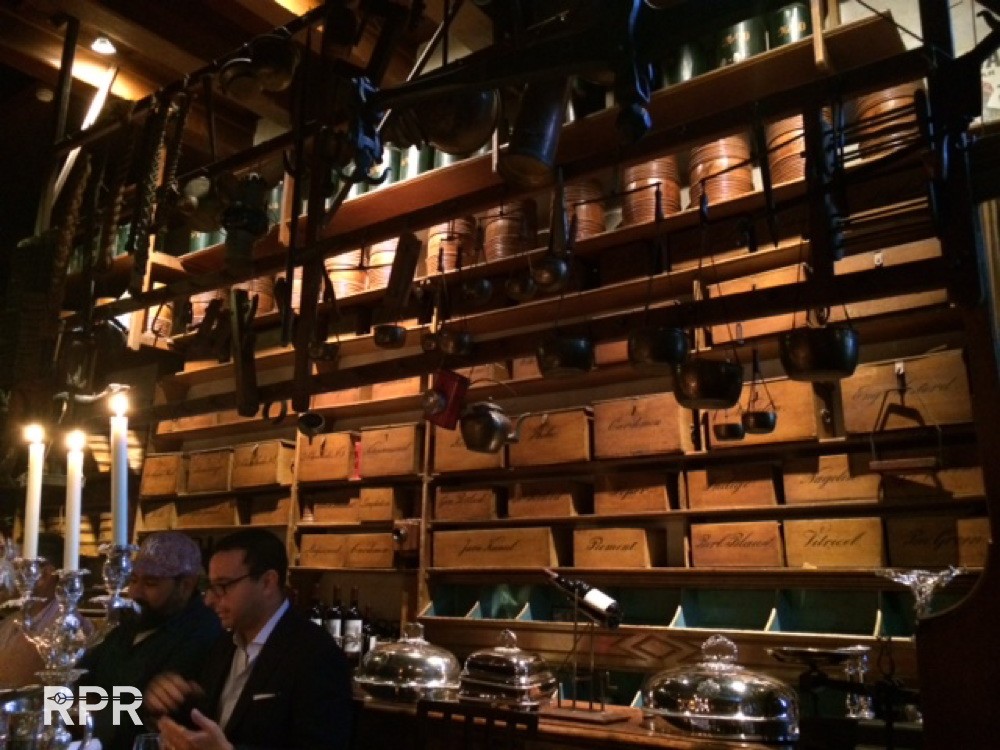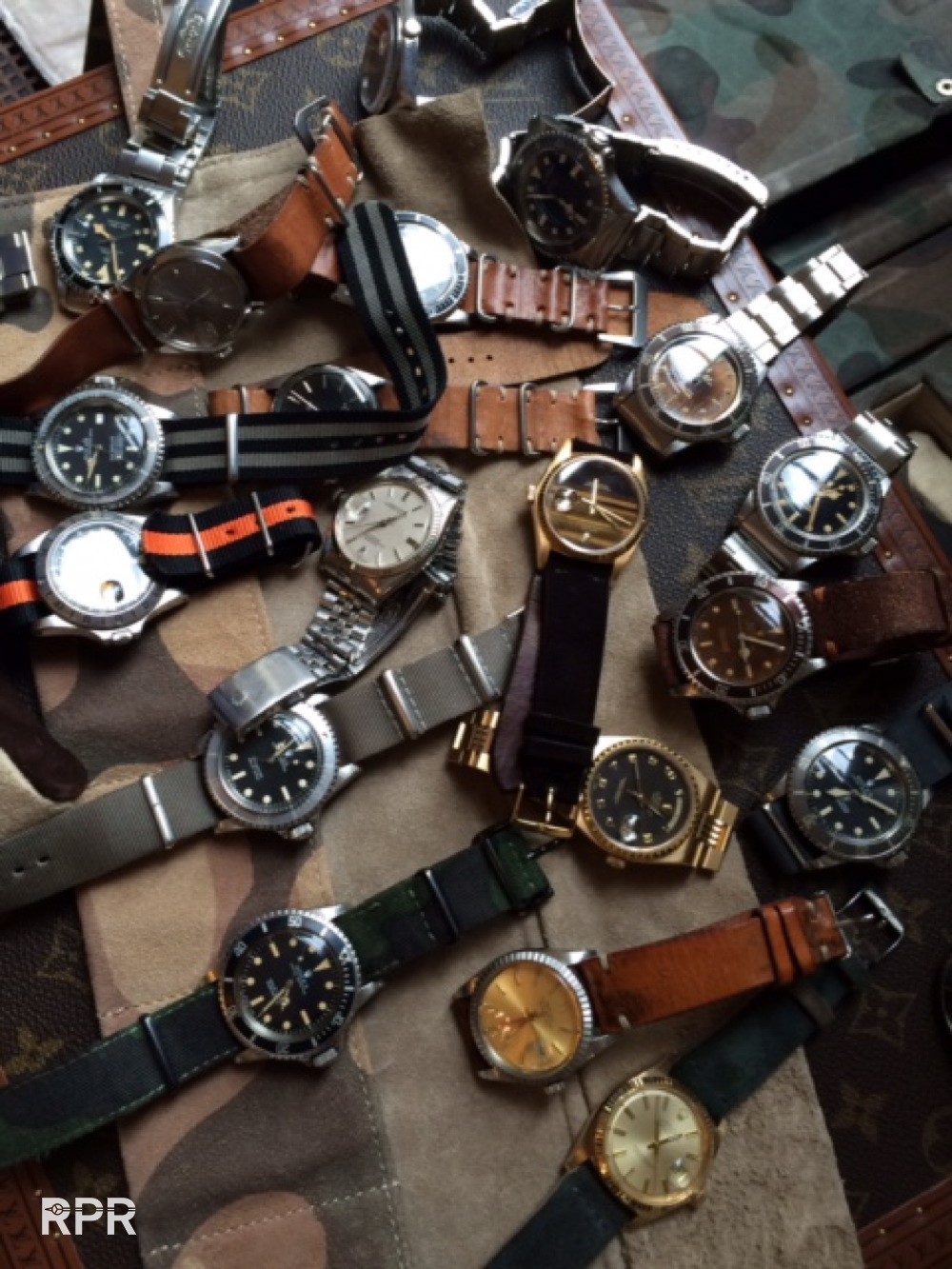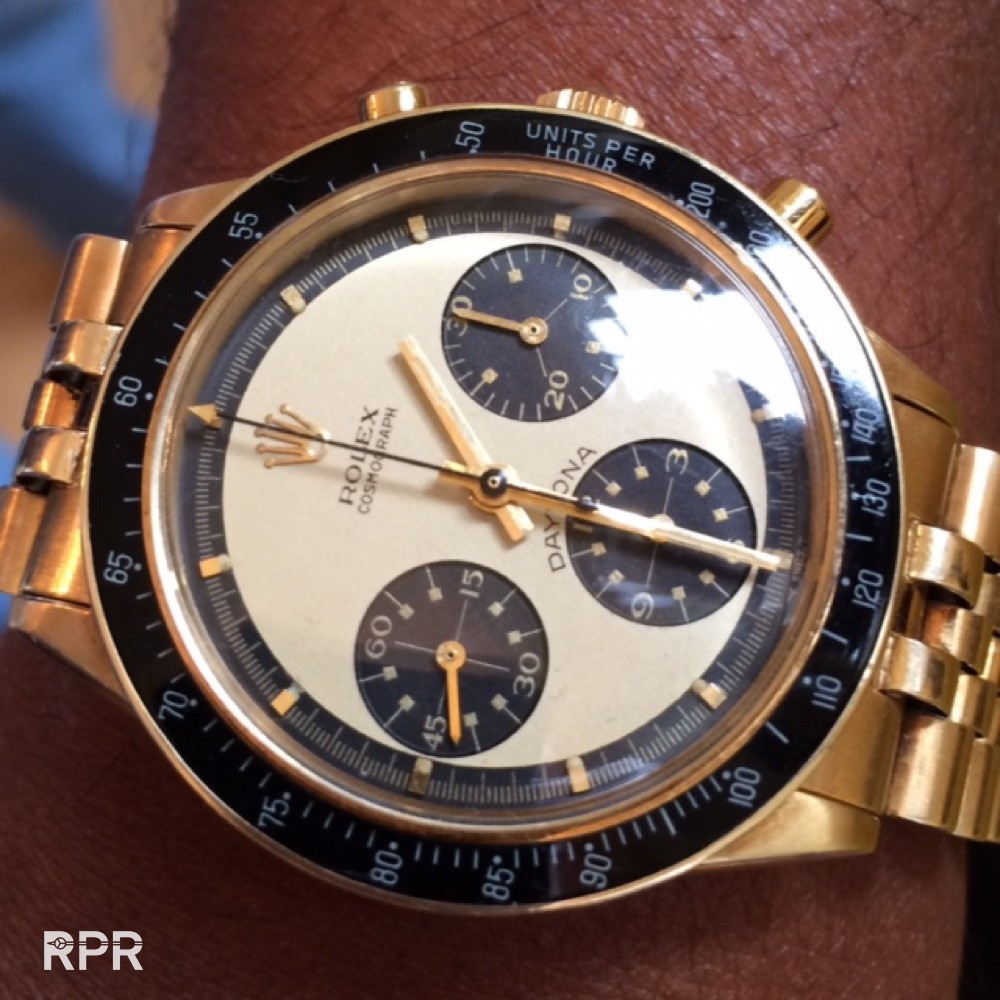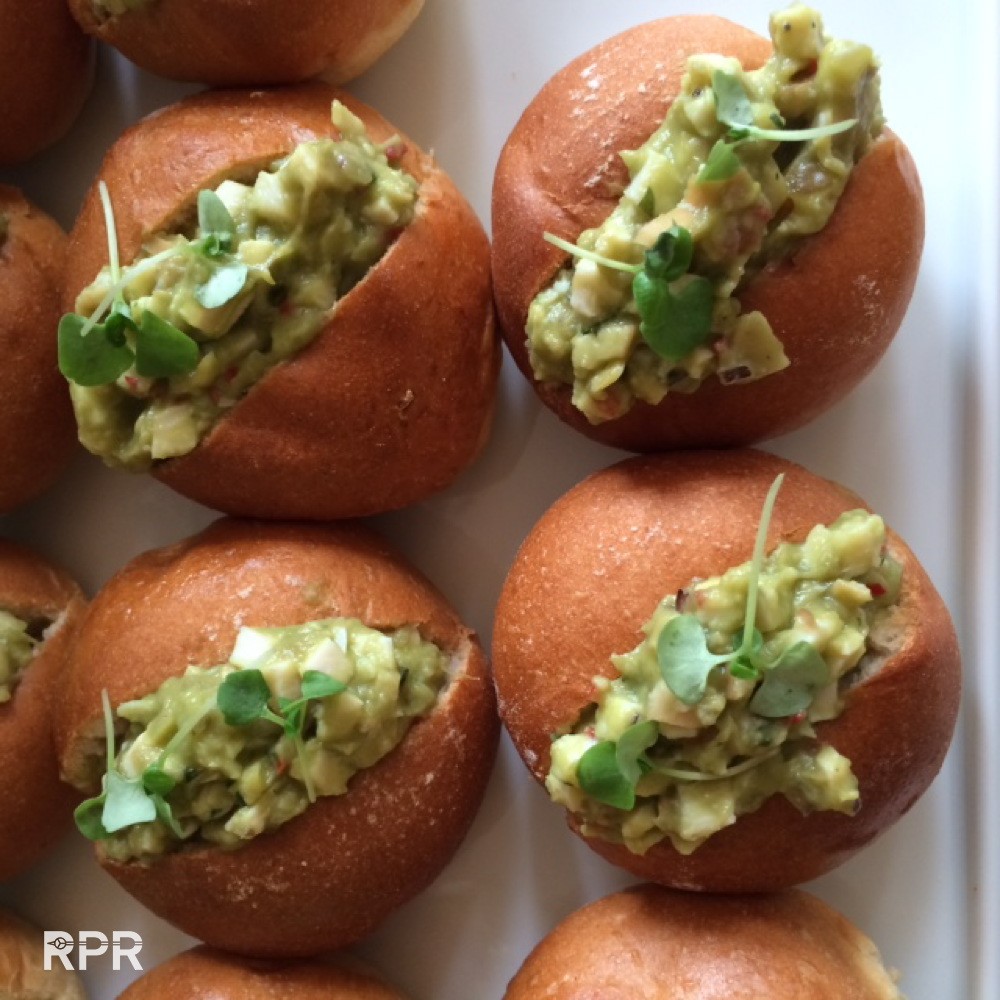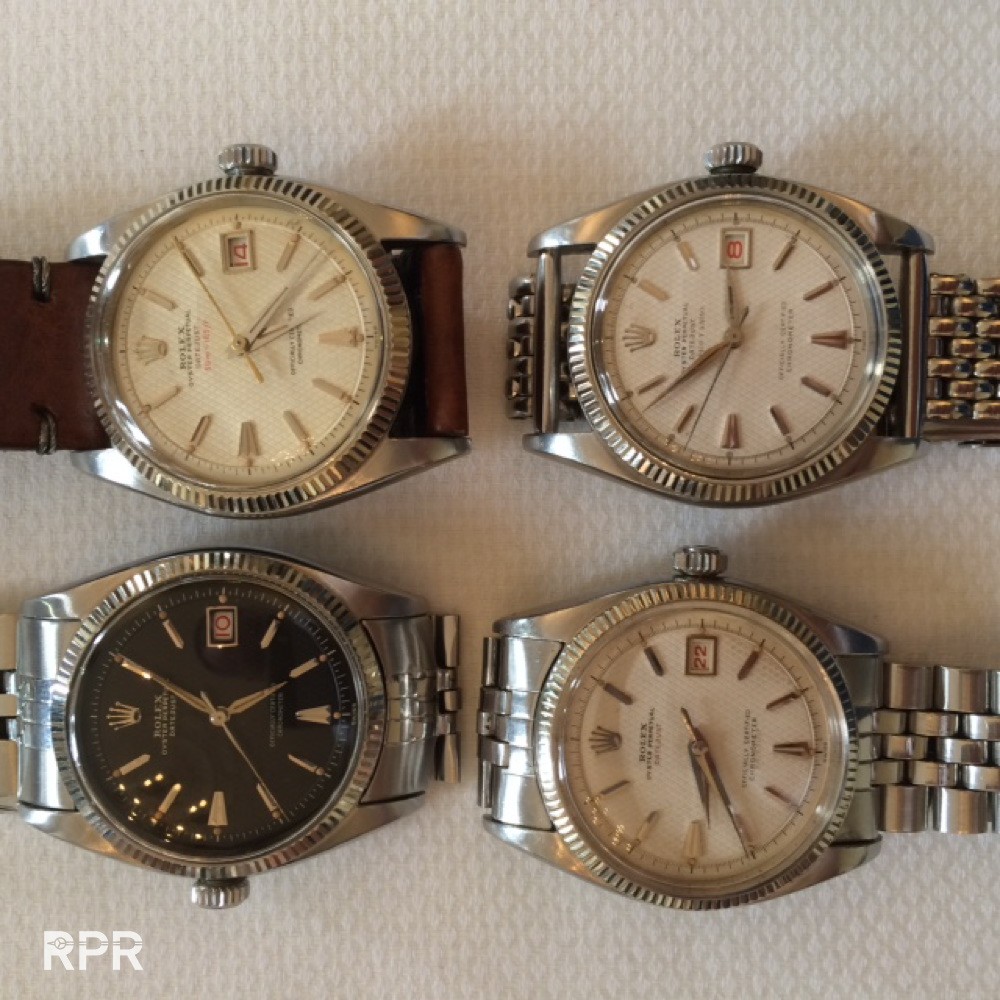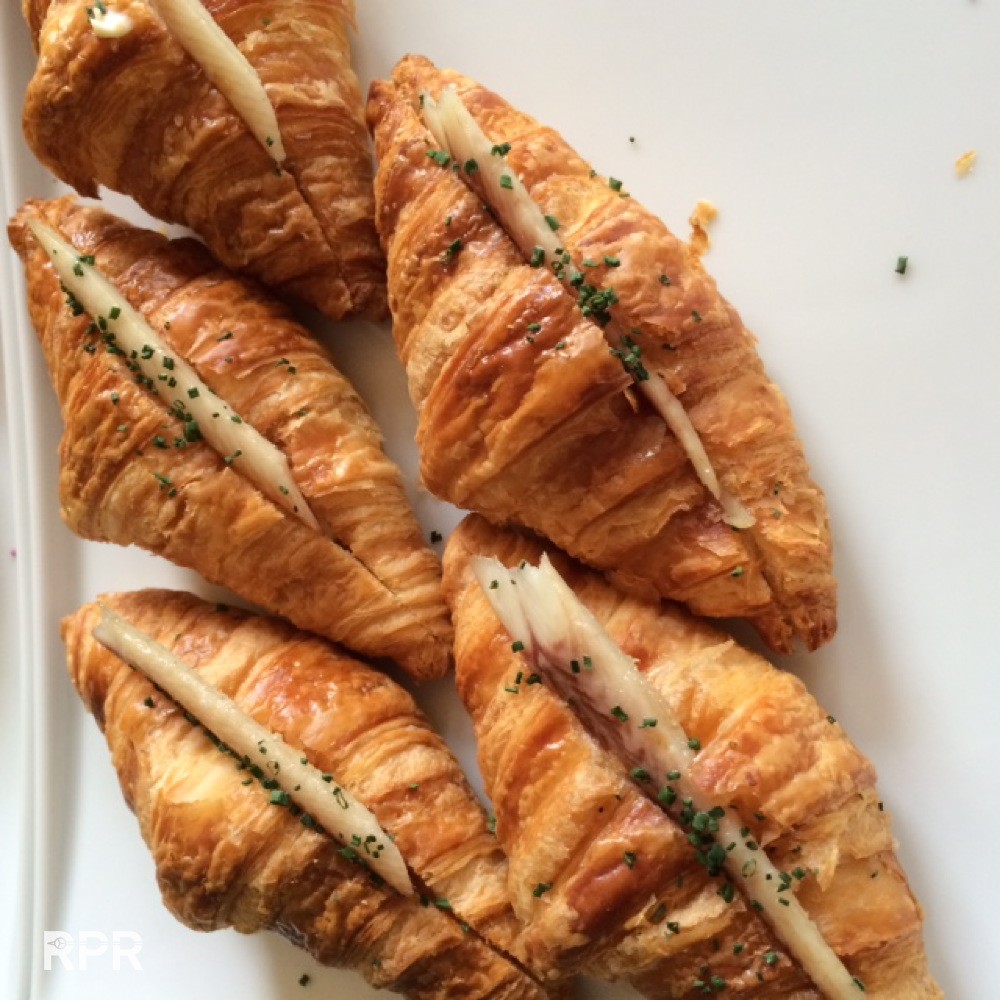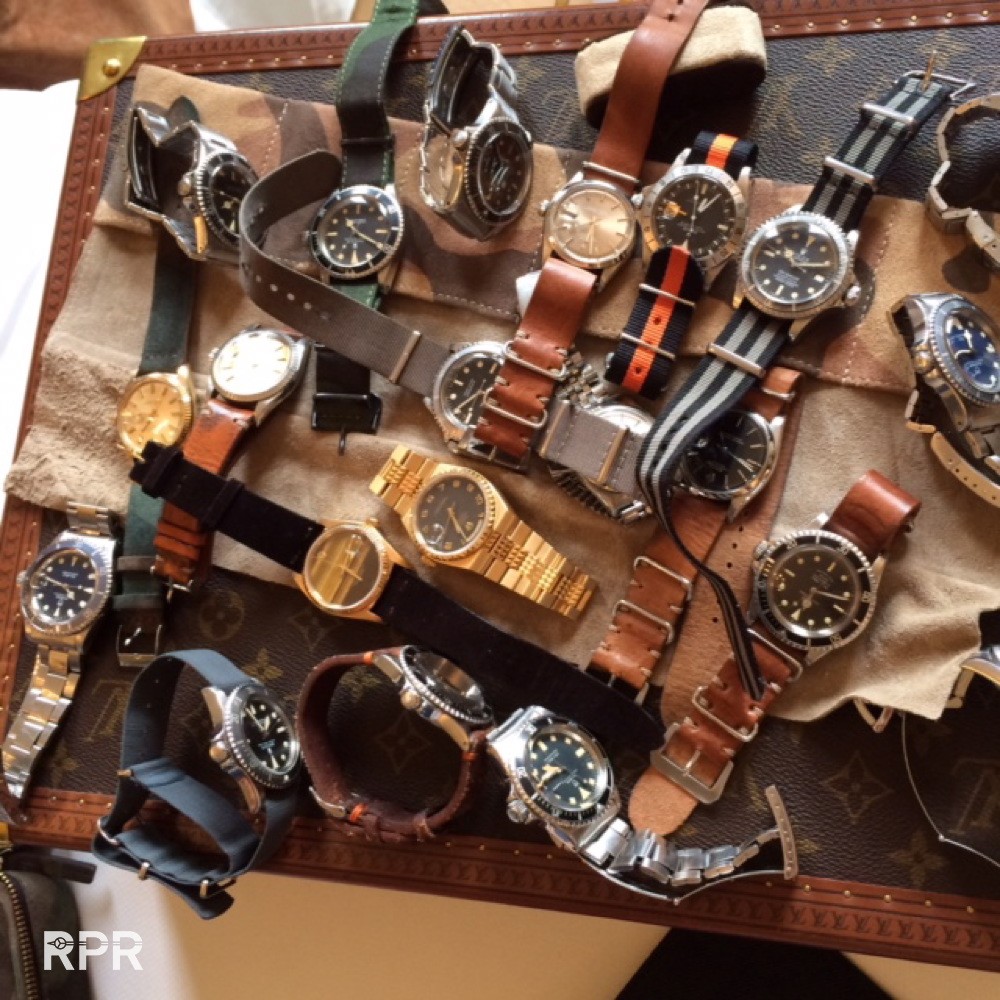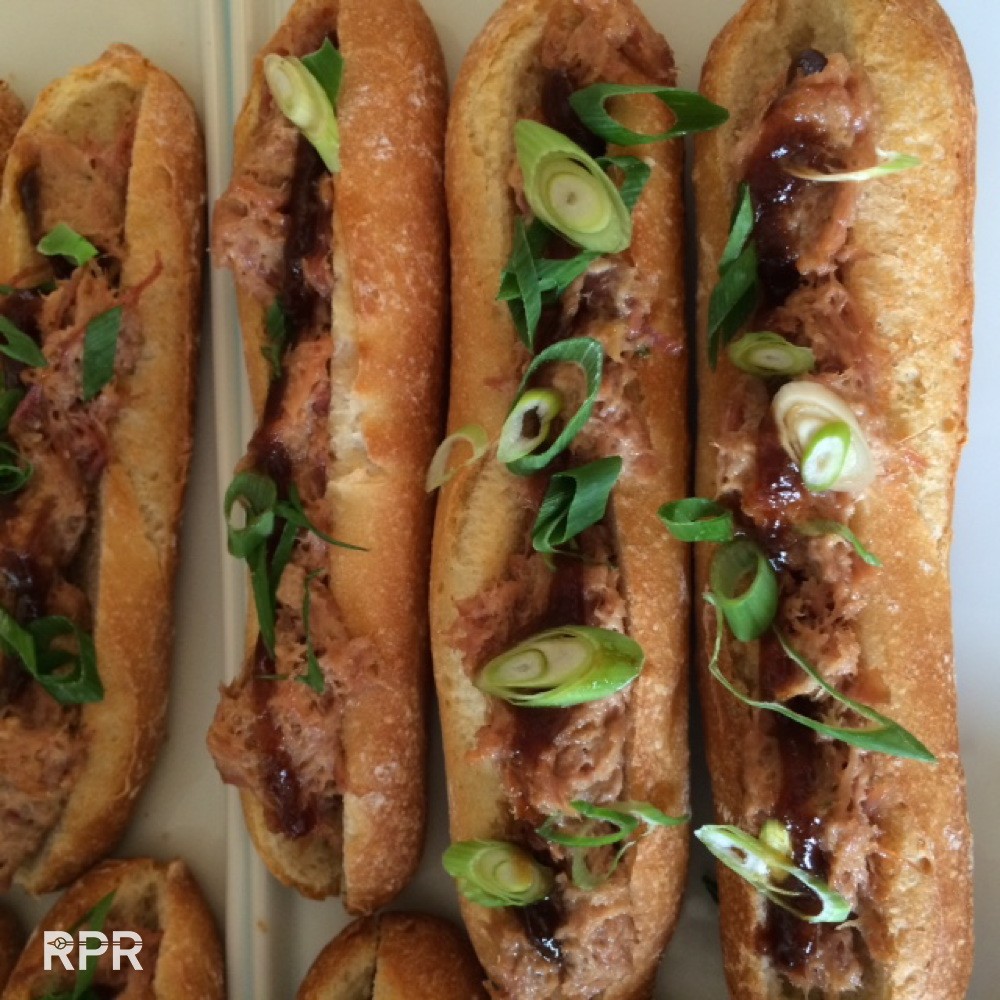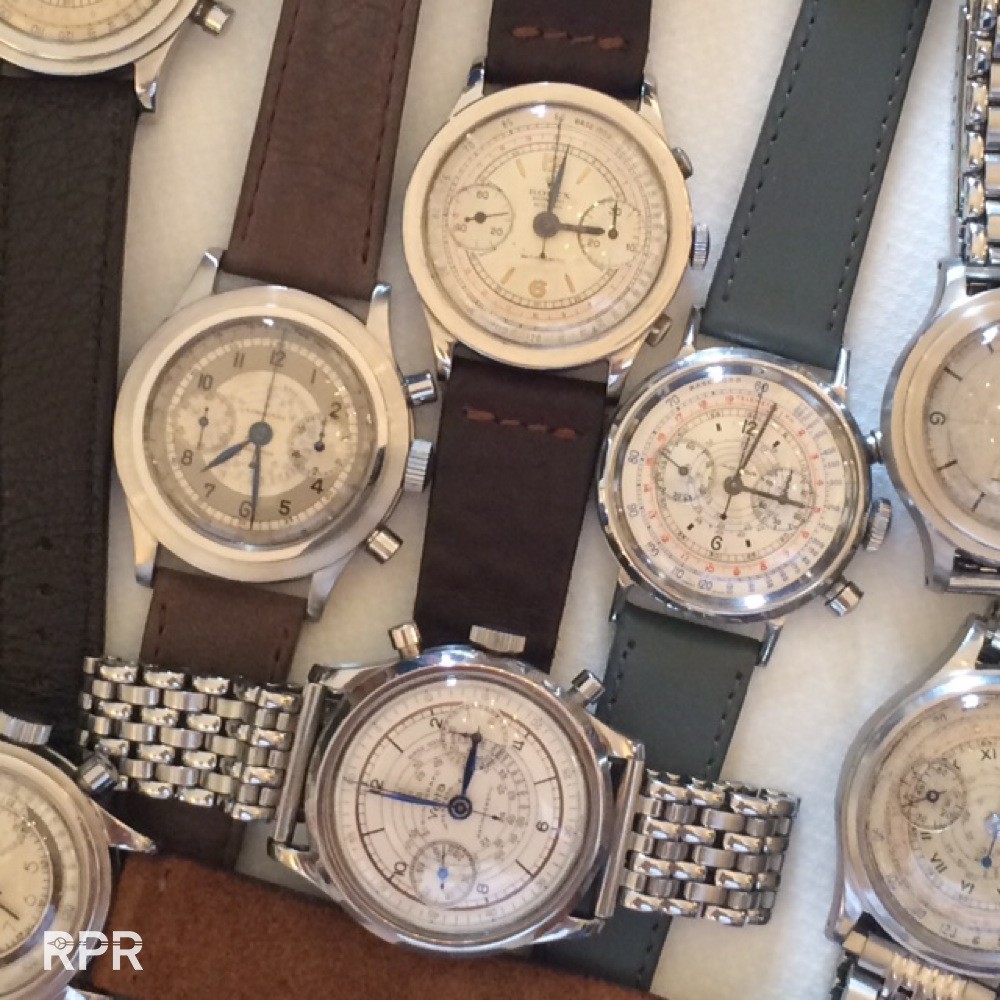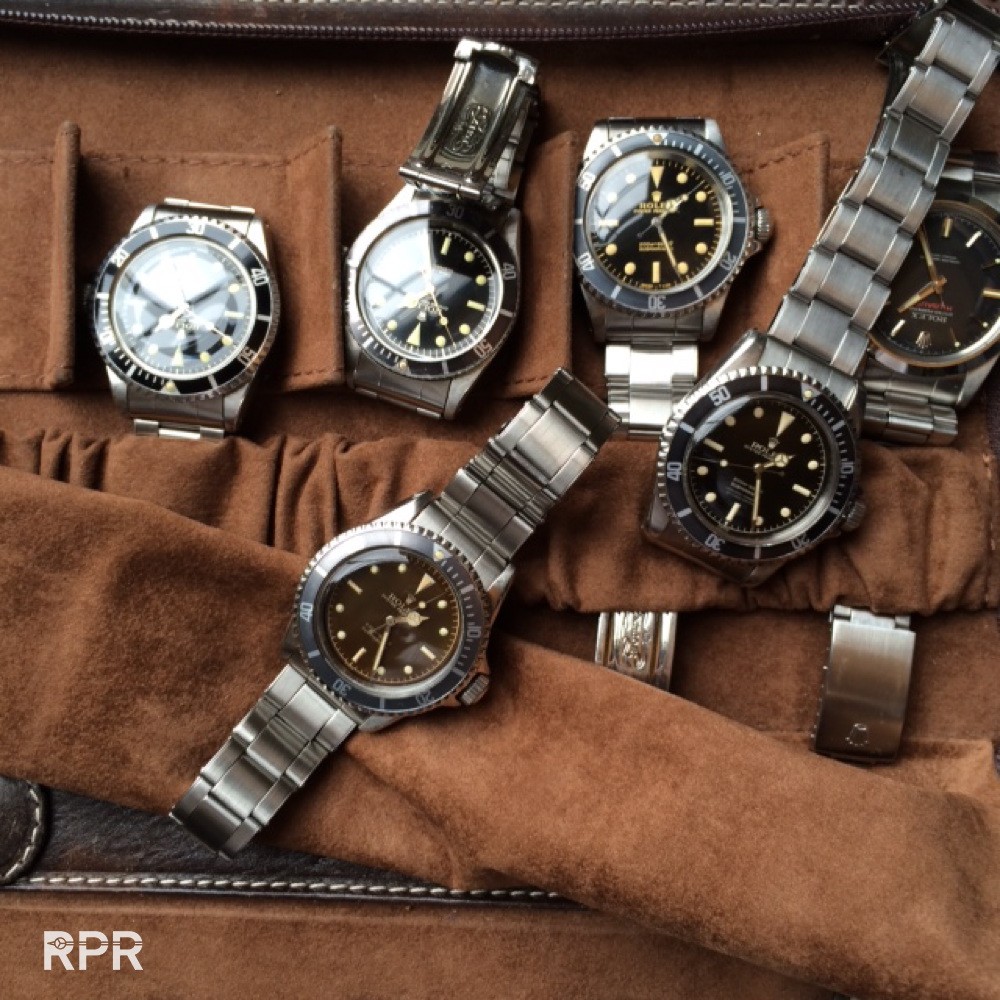 And some more impressions by Peter, many thanks!!
Thanks YOU all for making it to yet another brilliant experience!!! For those I don't see soon again, we will meet up in 2015 😉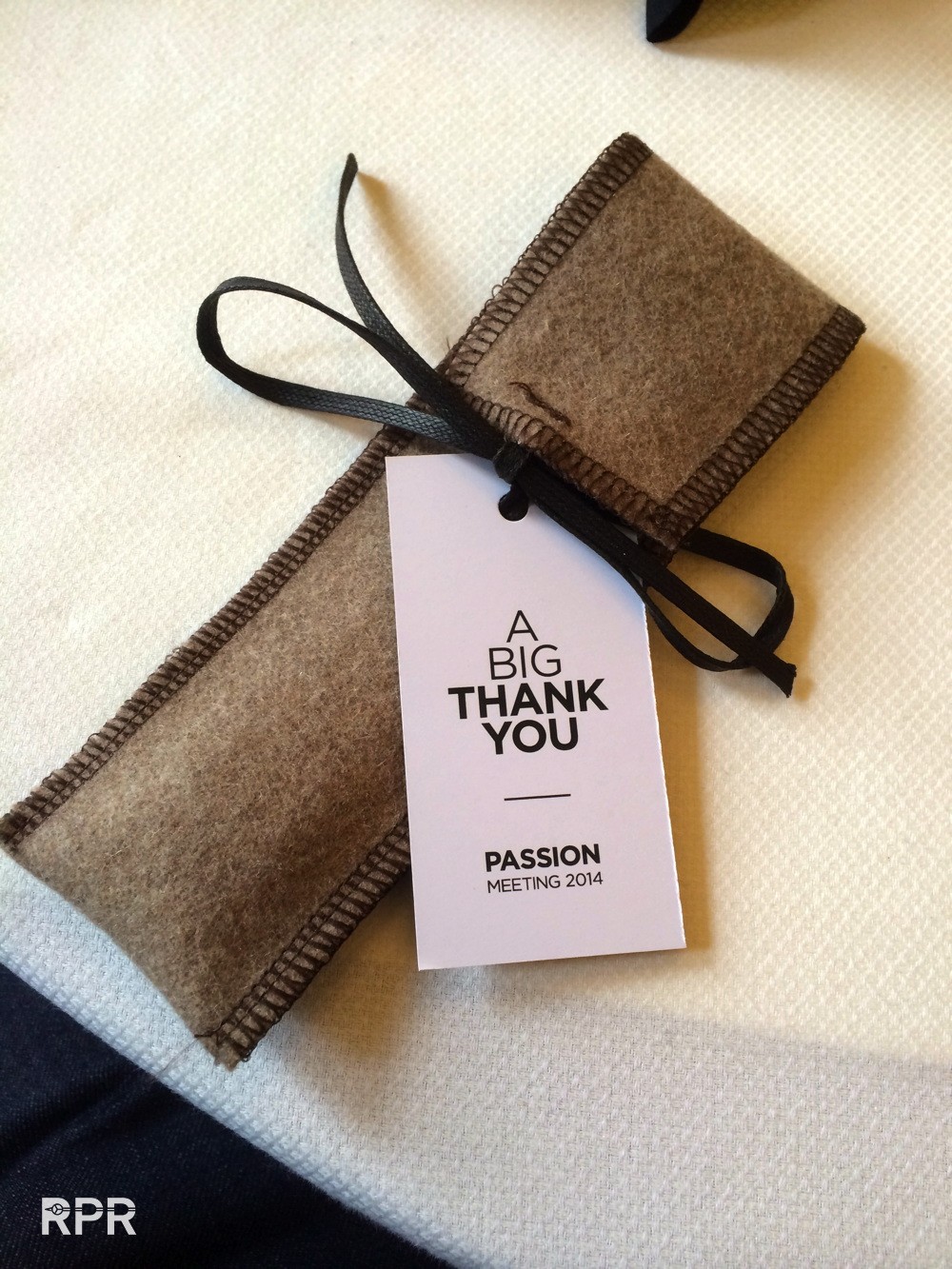 And many thanks to our photographer Rob Truijen for being so dedicated in making exceptional close up pictures the afternoon during our meeting!!!!!