Rolex Parma Passion Show 2015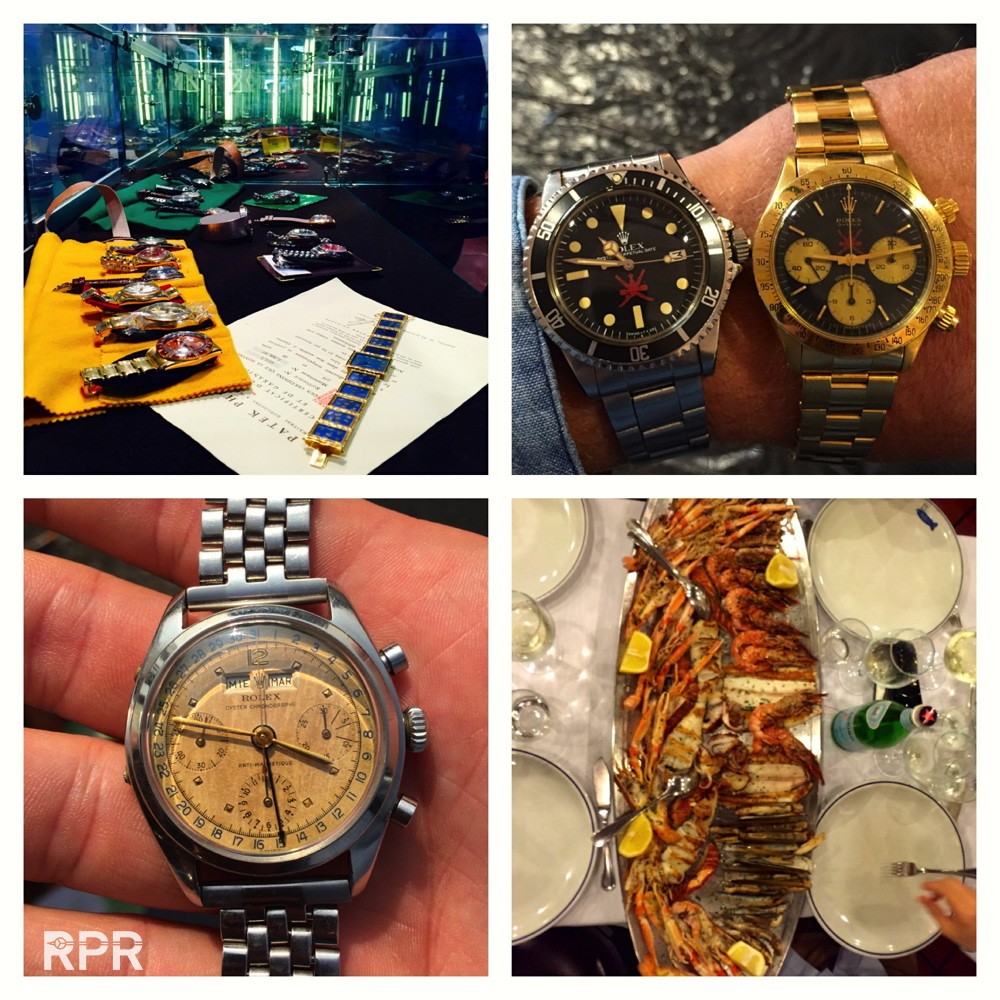 2 times a year the vintage watch dealers and collectors come together in Italia, to be precise in Parma at the Mercante in Fiera. The show is still on till 12th October. It's a feast of wonderful watches, exceptional food and meeting friends from all over the world. As usual I stop in Milano before the show to see buddy's like Davide Parmigiani and Max Bernadini, the later organized a cocktail party at his wonderful vintage store and a privat dinner at a marvelous place with many watch nuts.  Then day after we go to the show in Parma for dealers day, pre opening. Many great watches around, specially in medium price range! The über rare references in particular nice condition, the blue chips,  i'm always looking for where hardly around. Yes, on the wrist of collectors but not for sale. Again, like almost every time when I make a report of a watch show in general, it seems that the top market is drying up with occasional a fresh find that comes in the market. Meaning that the vintage watch market won't get any bigger by quantity and therefor the prices will only go up strongly for crisp quality. My quote of "If it's easy, everybody would be doing it" will become the rule rather then exception, the differences are getting small for most to recognize but in detail make a big difference in price. Our market has become very mature during the last 3-5 years of global awareness. Looking forward to next edition!!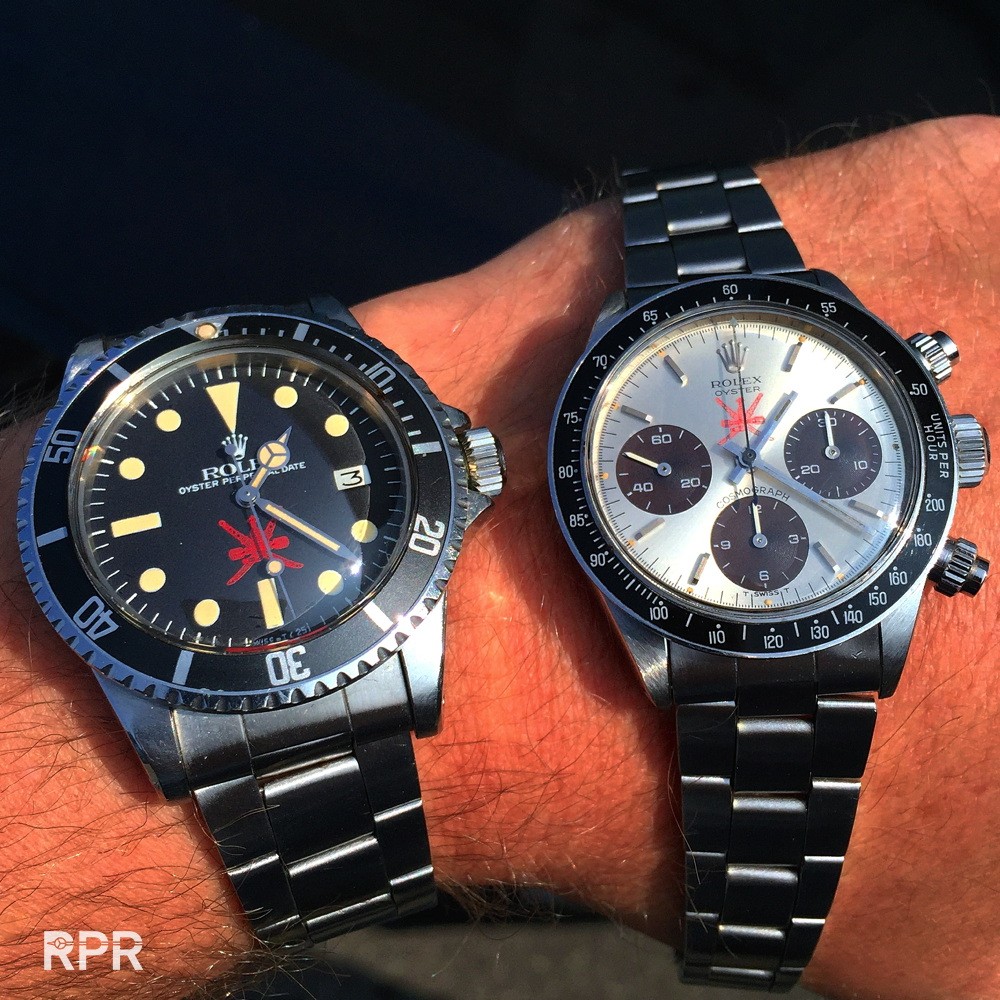 Oman Seadweller ref 1665 & Oman Daytona ref 6263 big eye with brown index and below a tropical minute track Oyster Paul Newman ref.6263..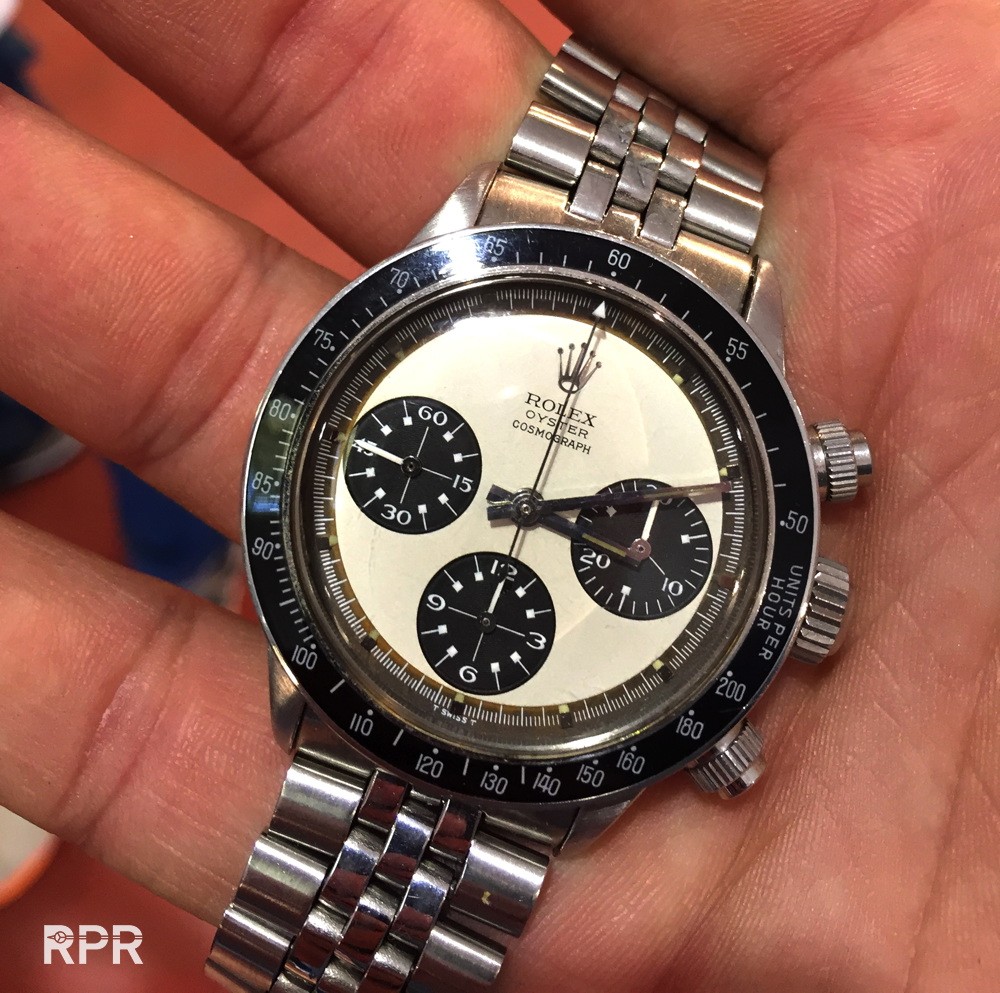 Crisp Rolex Ref 6541, both watches the Newman and Milgauss doubled in price in about 1 years time!!..
Patinated Rolex Killy ref 6036..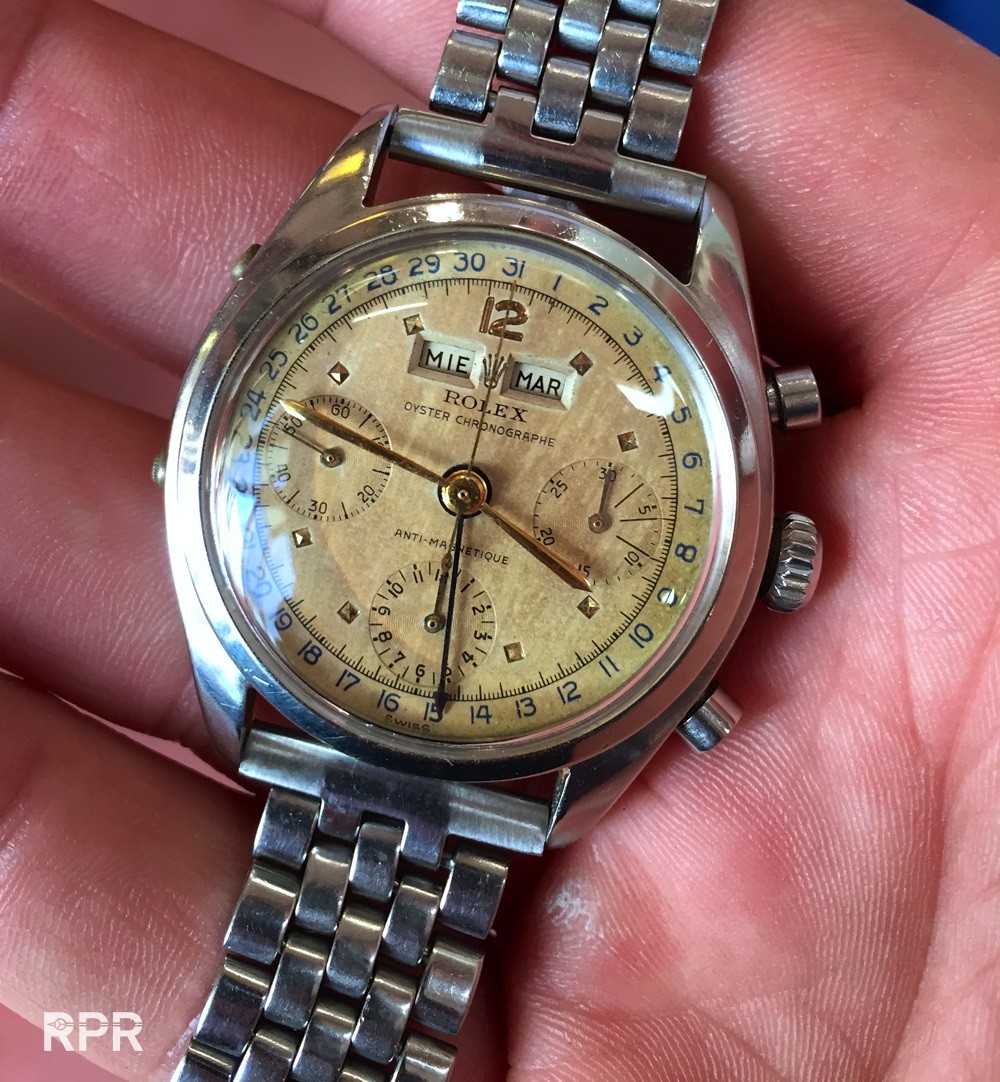 Buddy Roberto from NewOldTime 😉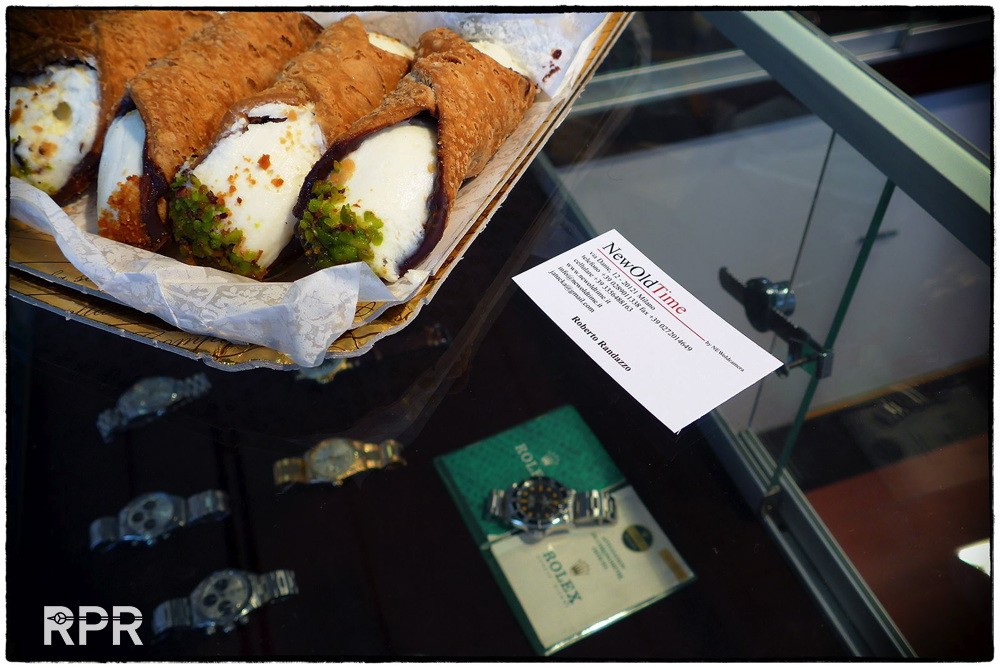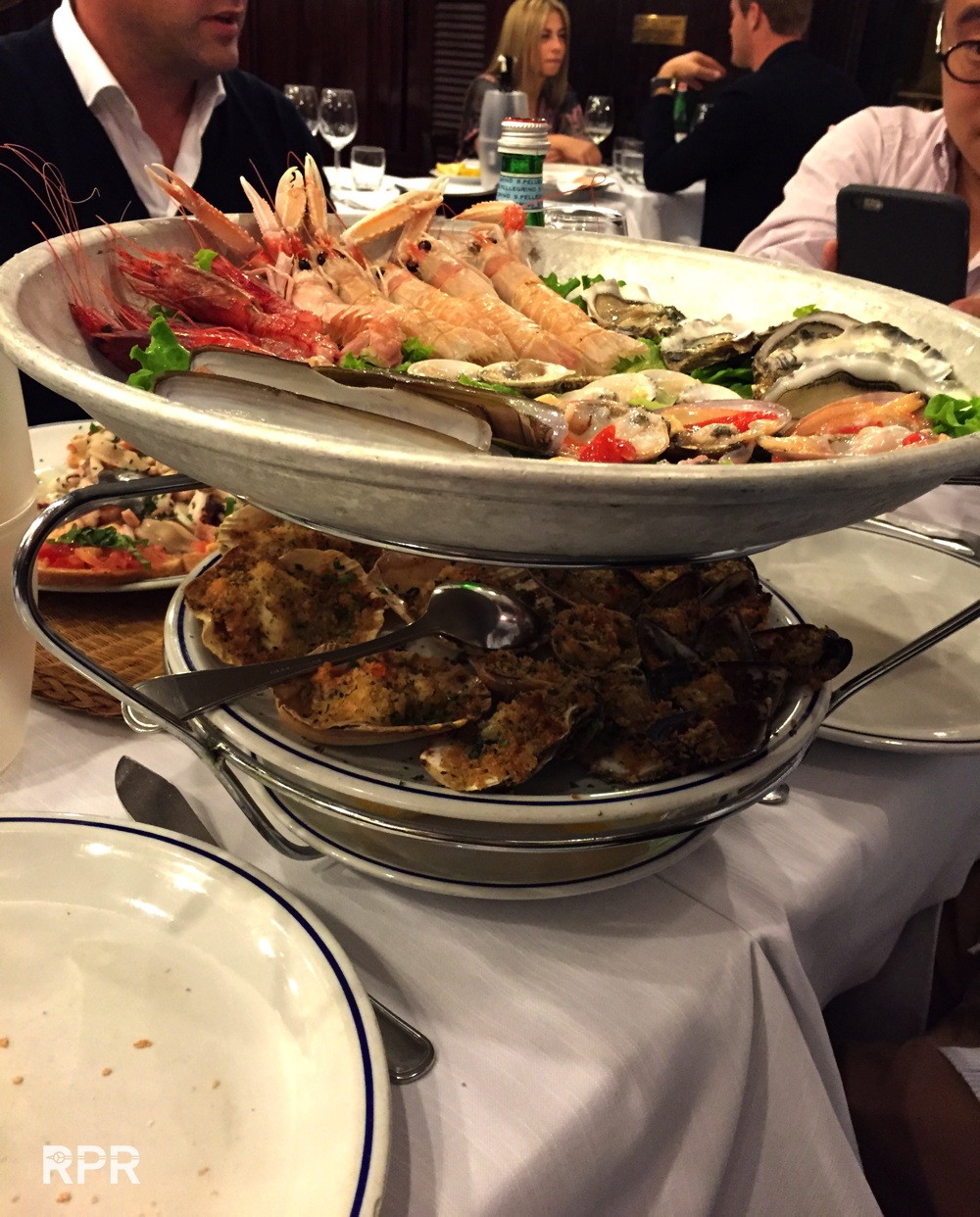 Oman Seadweller & gold Daytona GTG..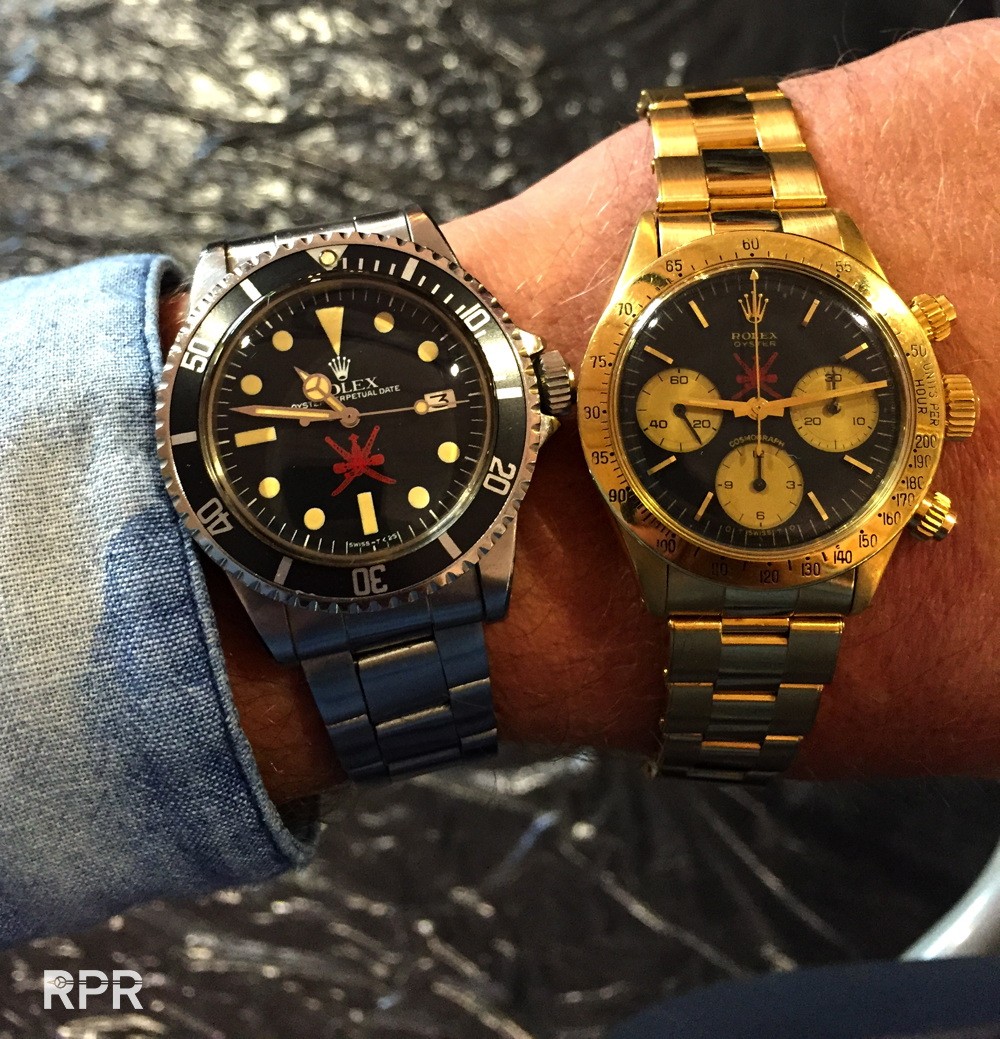 Submariner 3-6-9 for sale at Corrado & Luca from OnlyVintage in Roma..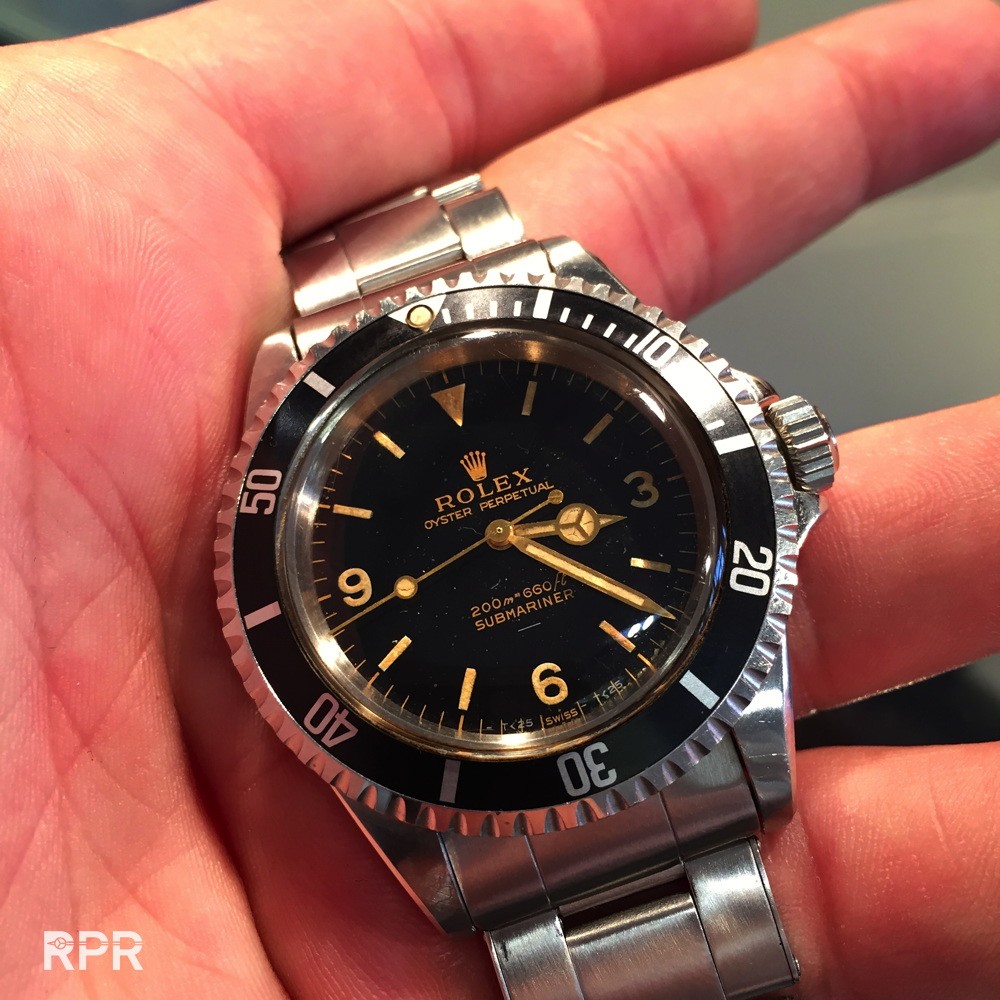 Wide Sport Rolex collection Luca Musumeci from Vintage Watches Milano
Eric Ku, from 10 Past Ten,  found a crisp Datejust with cool case back gravure…
The below unusual clean black Daytona dial has been found together with a white version and is from pre production of the automatic Daytona..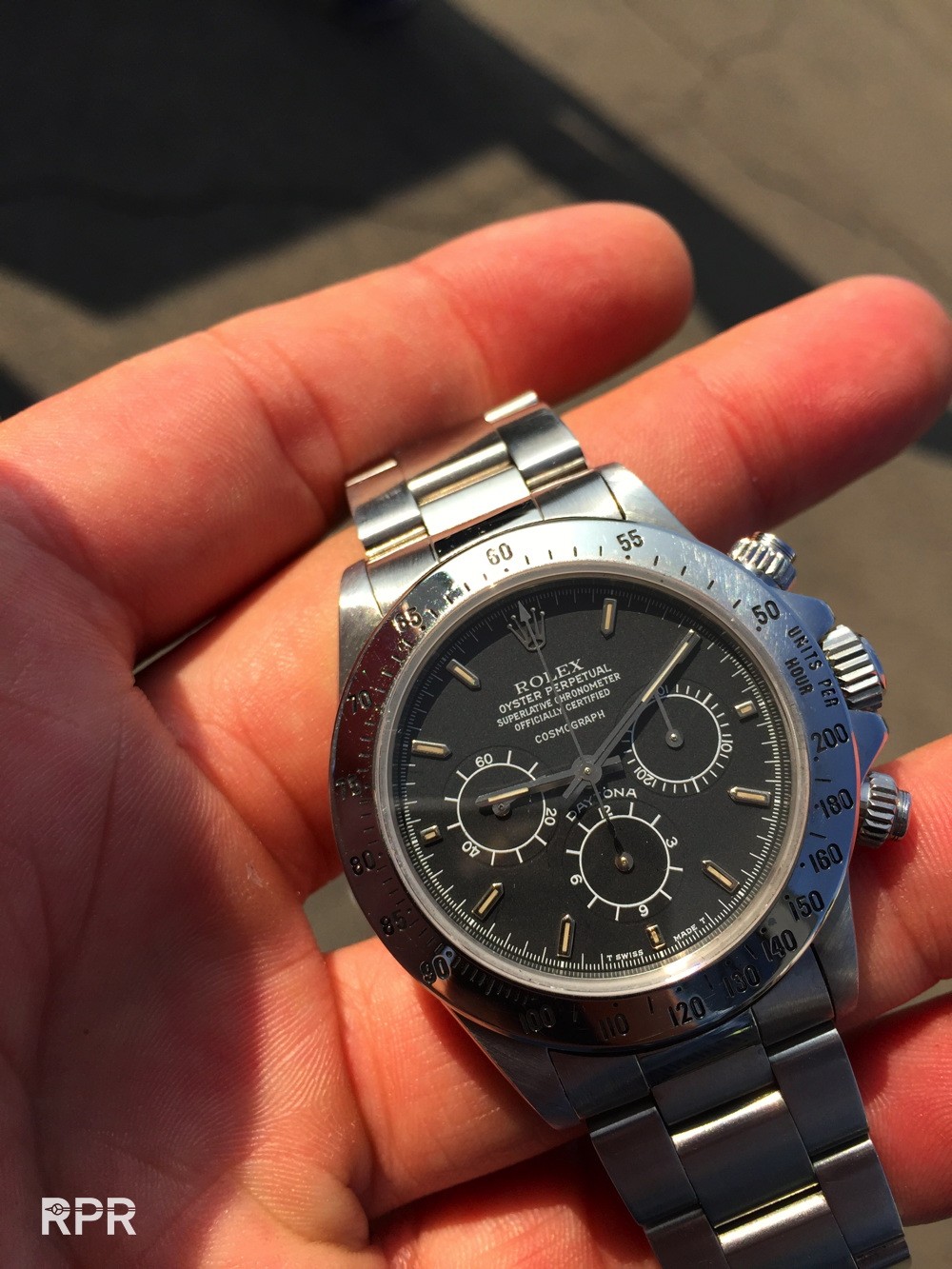 Tempus Elvio showed me a unusual gold Daytona…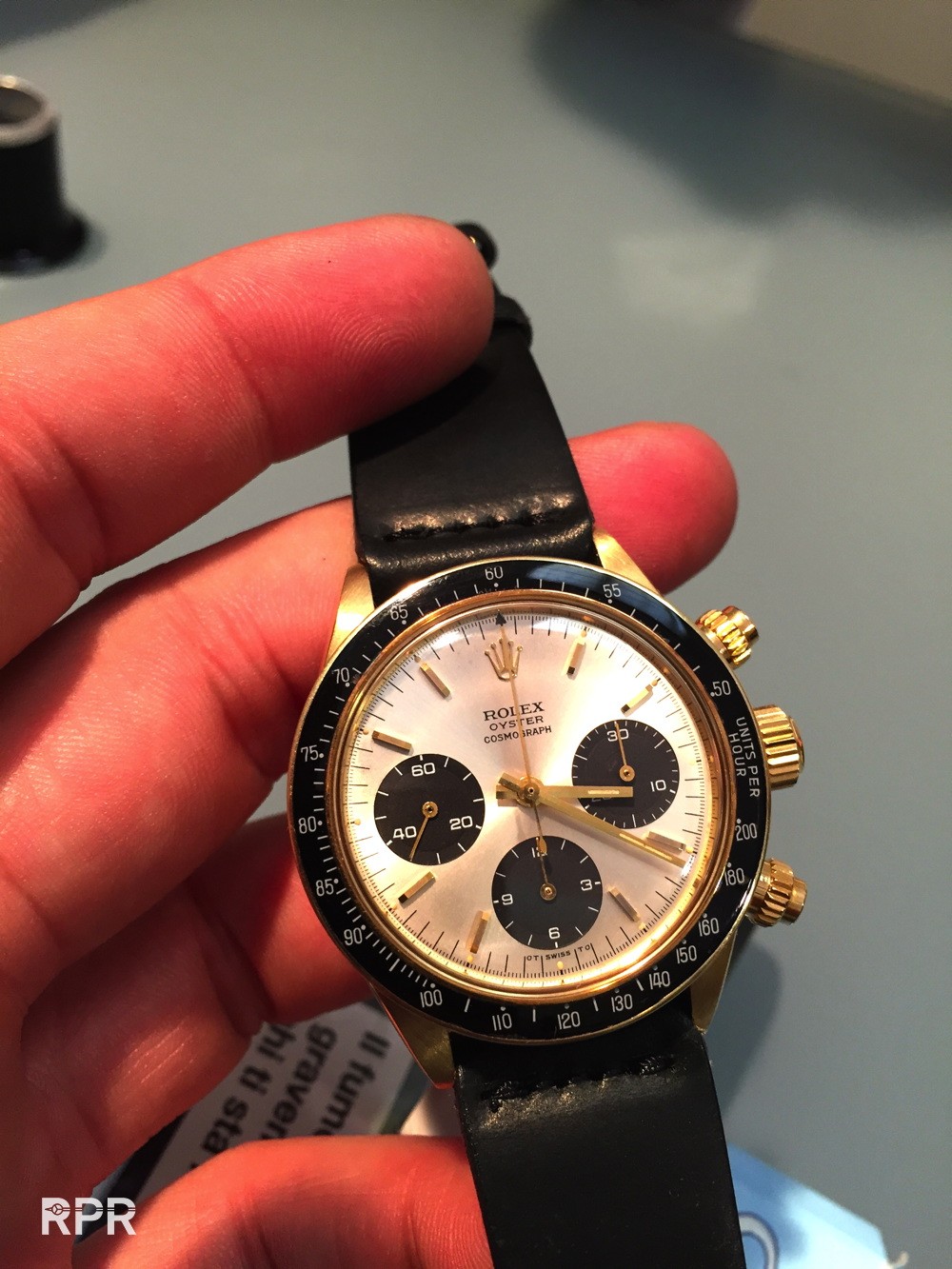 On the wrist of a charming collector, ghost Daytona..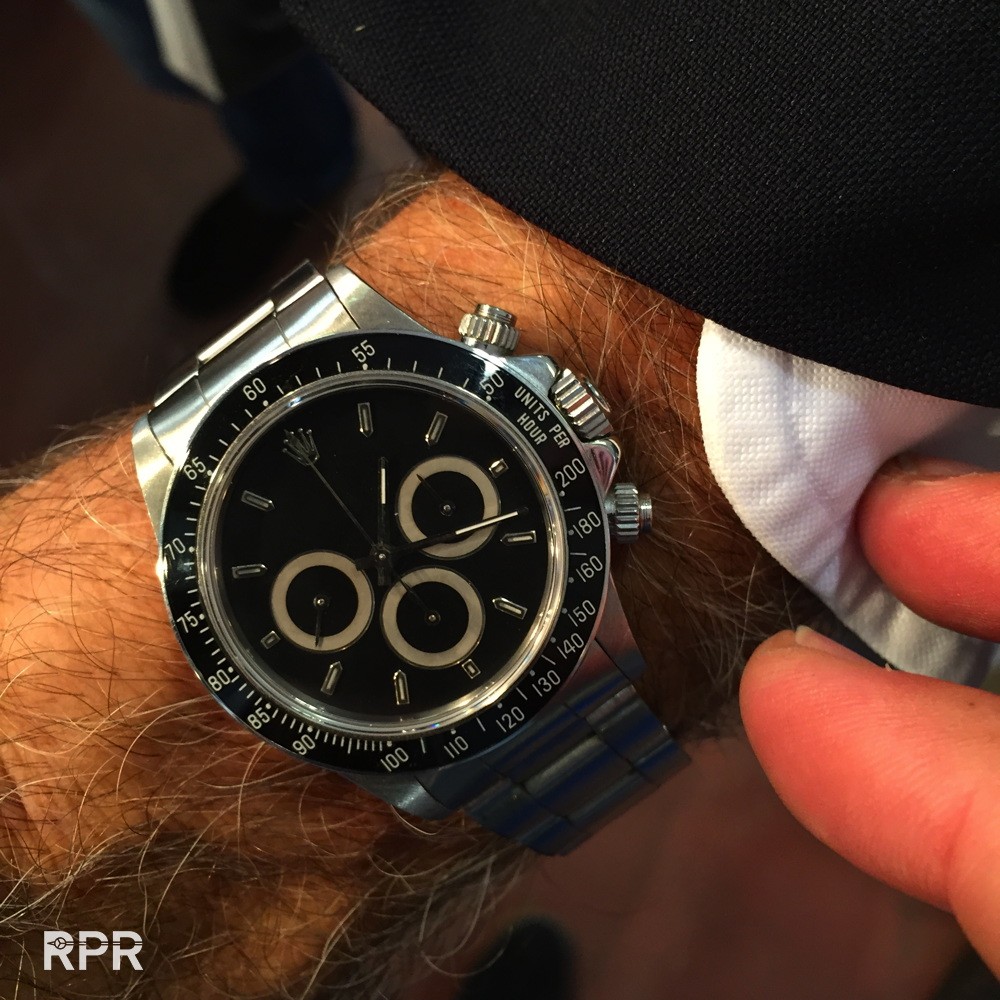 Yet another wrist shot of a italian collector who always has the same taste as I do, 4 silver lined glossy minute track 5512..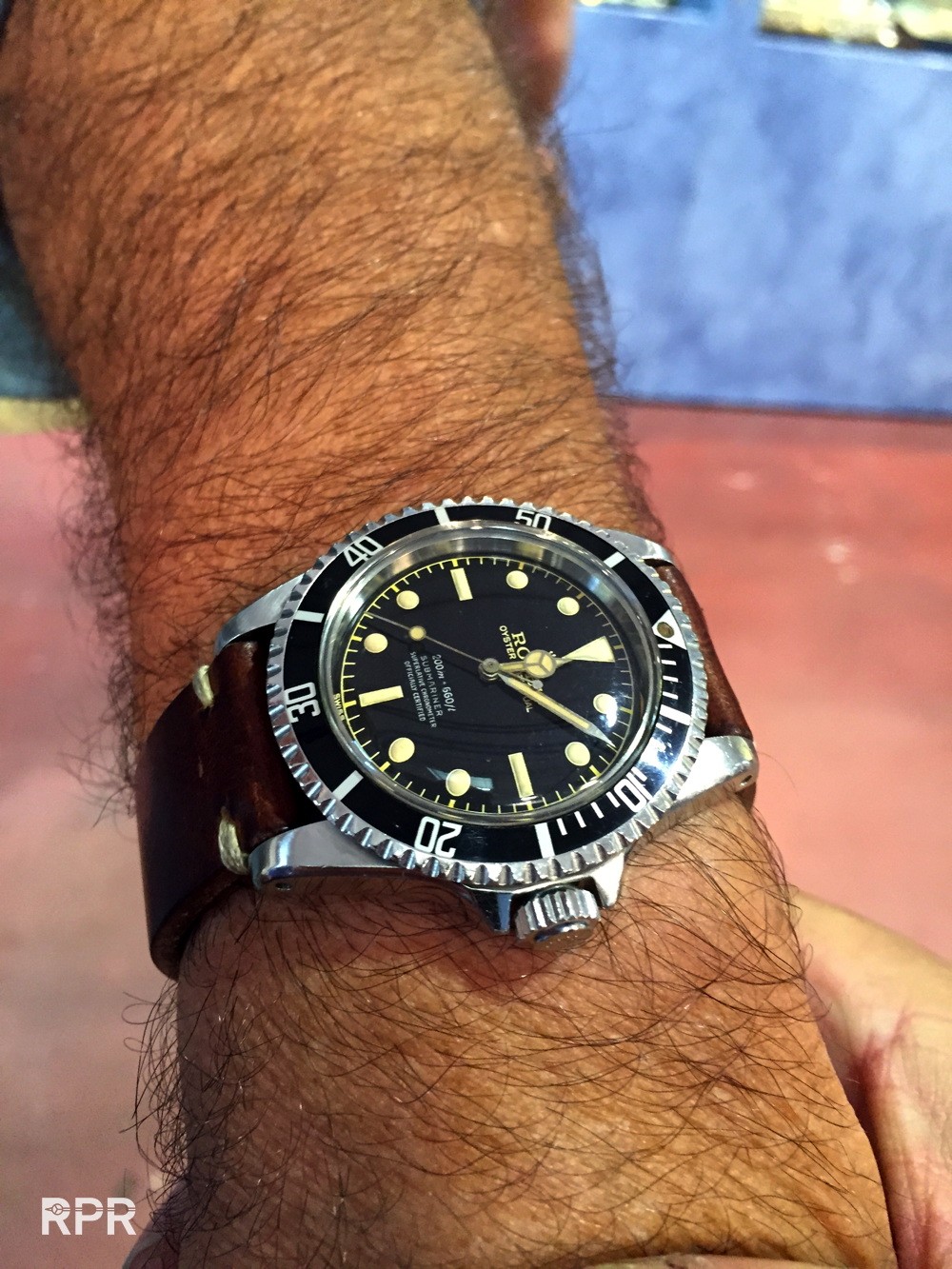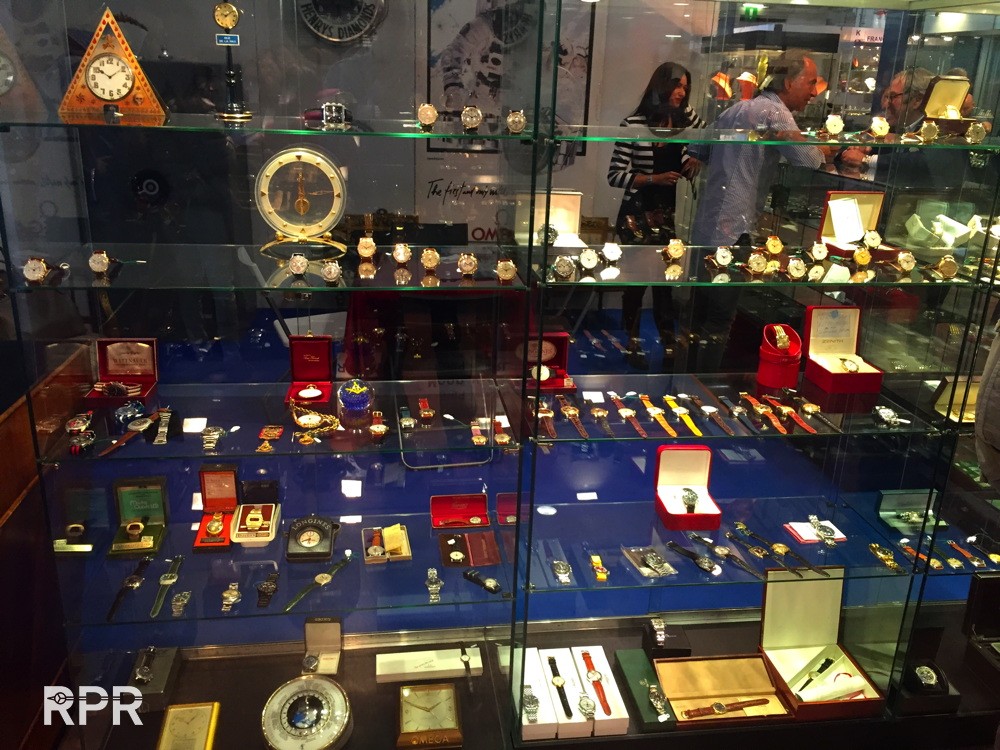 Steel Rolex Killy…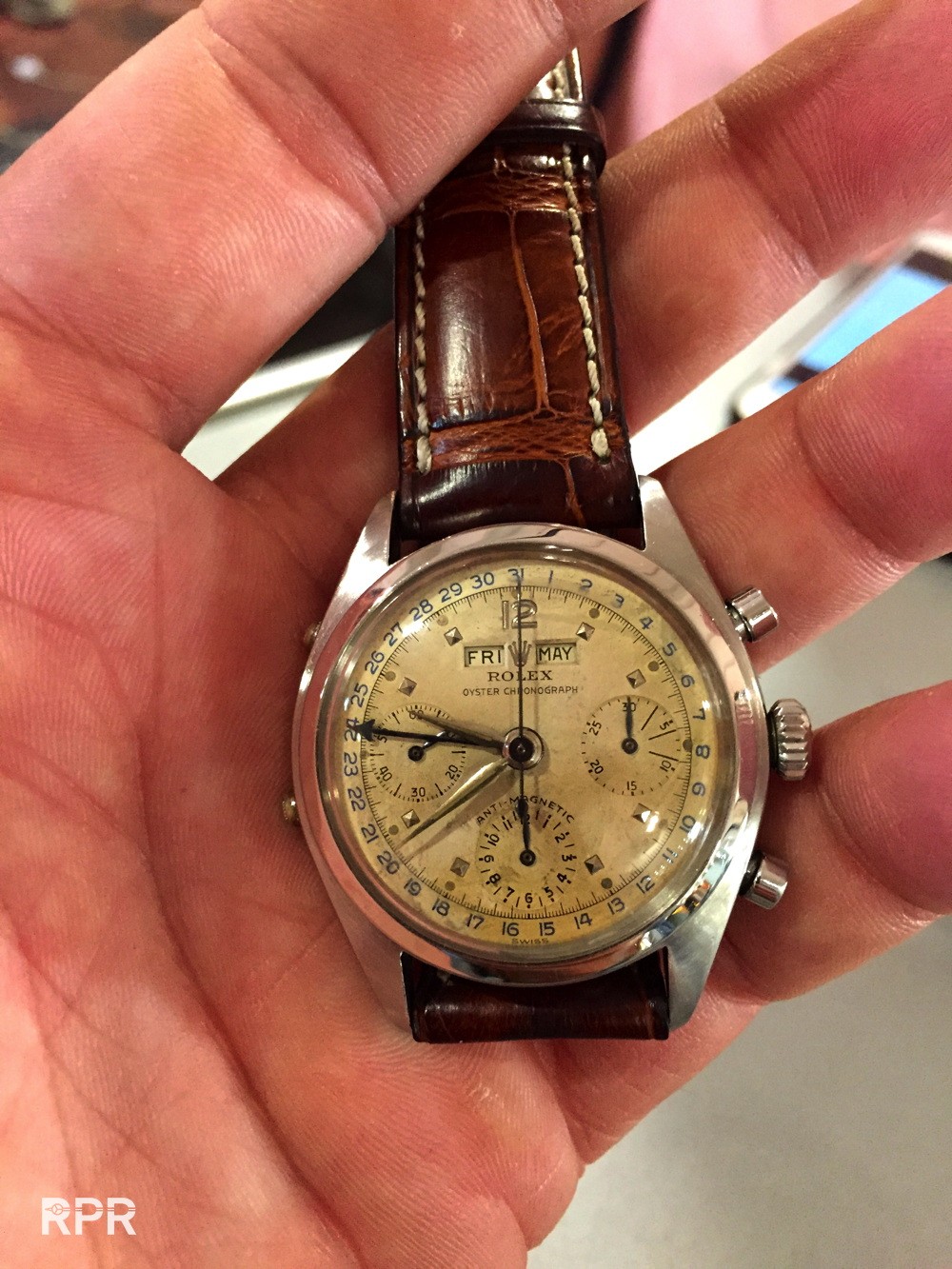 Exceptional vintage watches are always found at Davide Parmigiani's stand..
Davide also introduced a book of 100 fine watches that are for sale and are distributed with the OM magazine from lovely Francesca & Fabiana Romano sisters..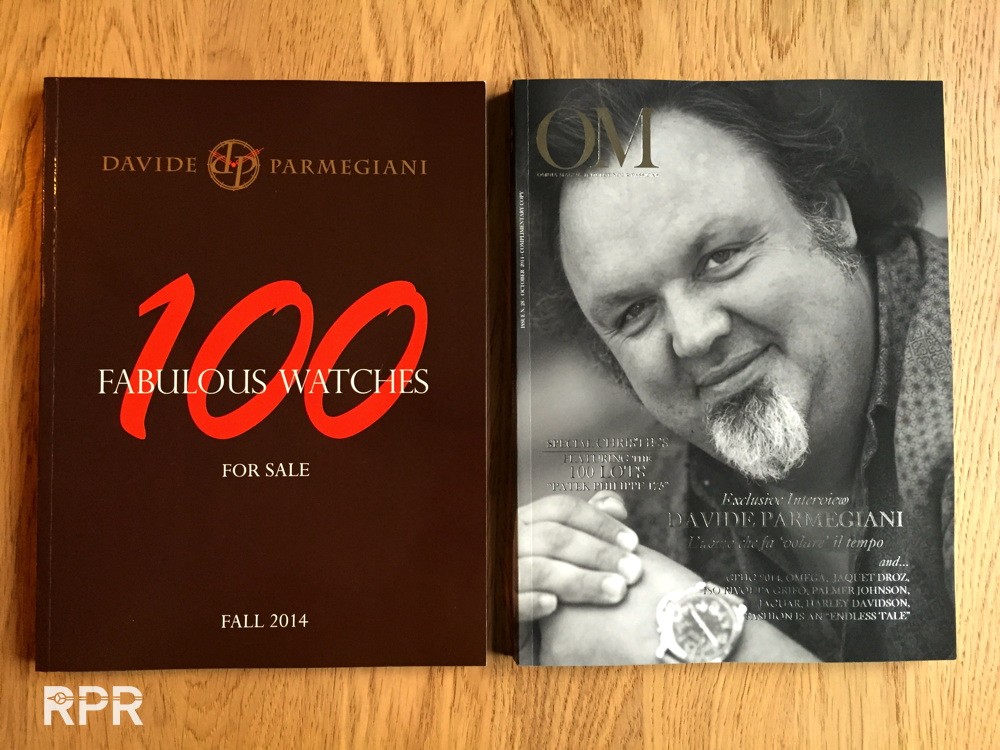 I like these early Daytona's, somehow still very undervalued although they are very hard to find..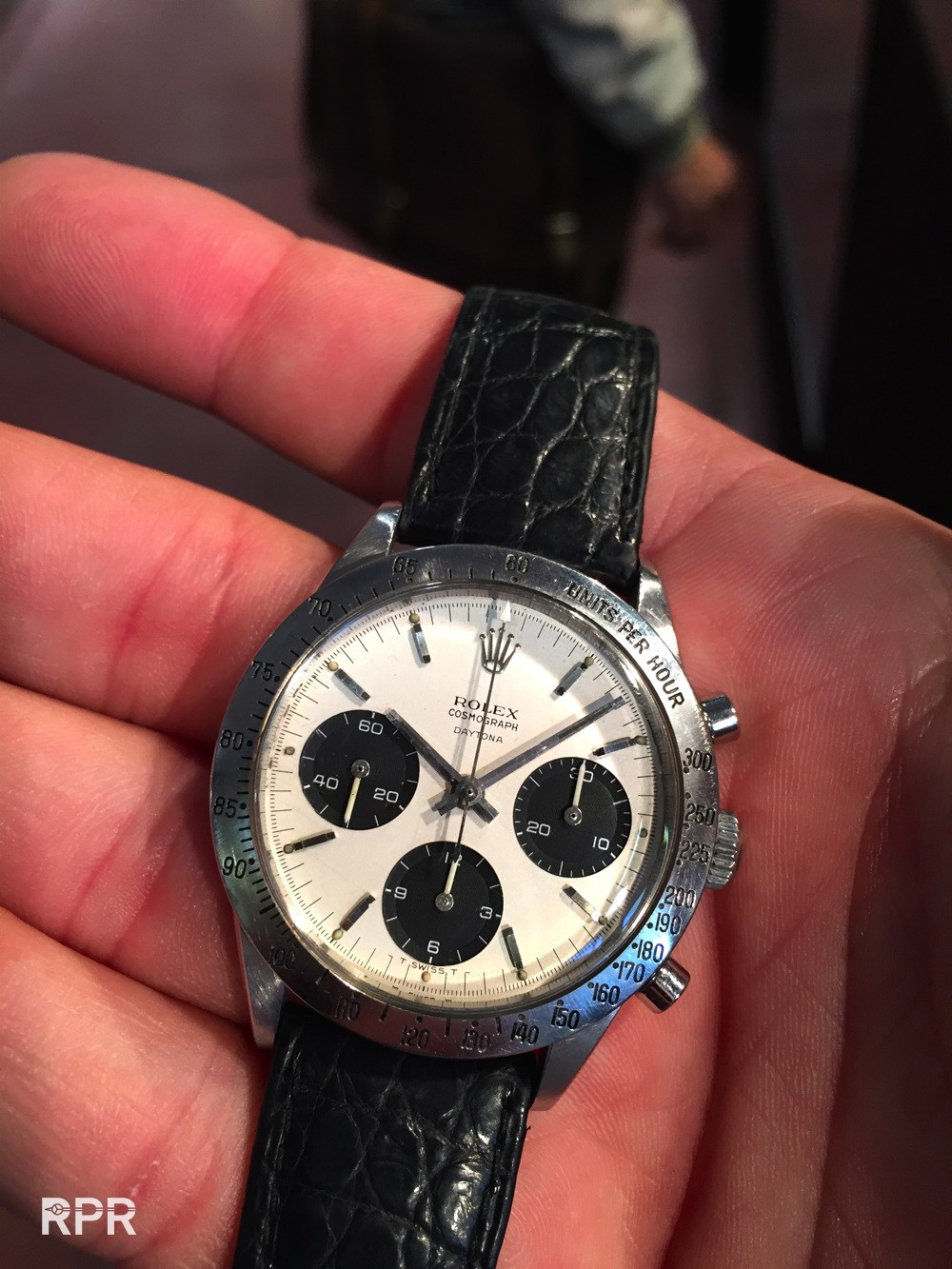 Rolex GMT master ref 6542..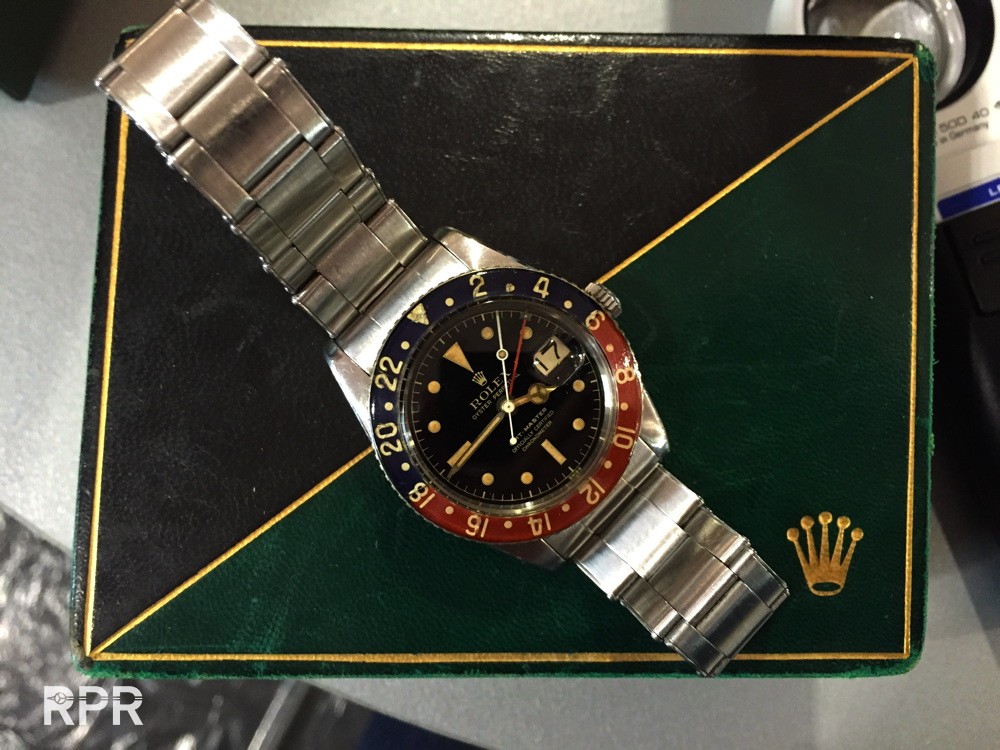 Omega Speedmaster with a very faded dial..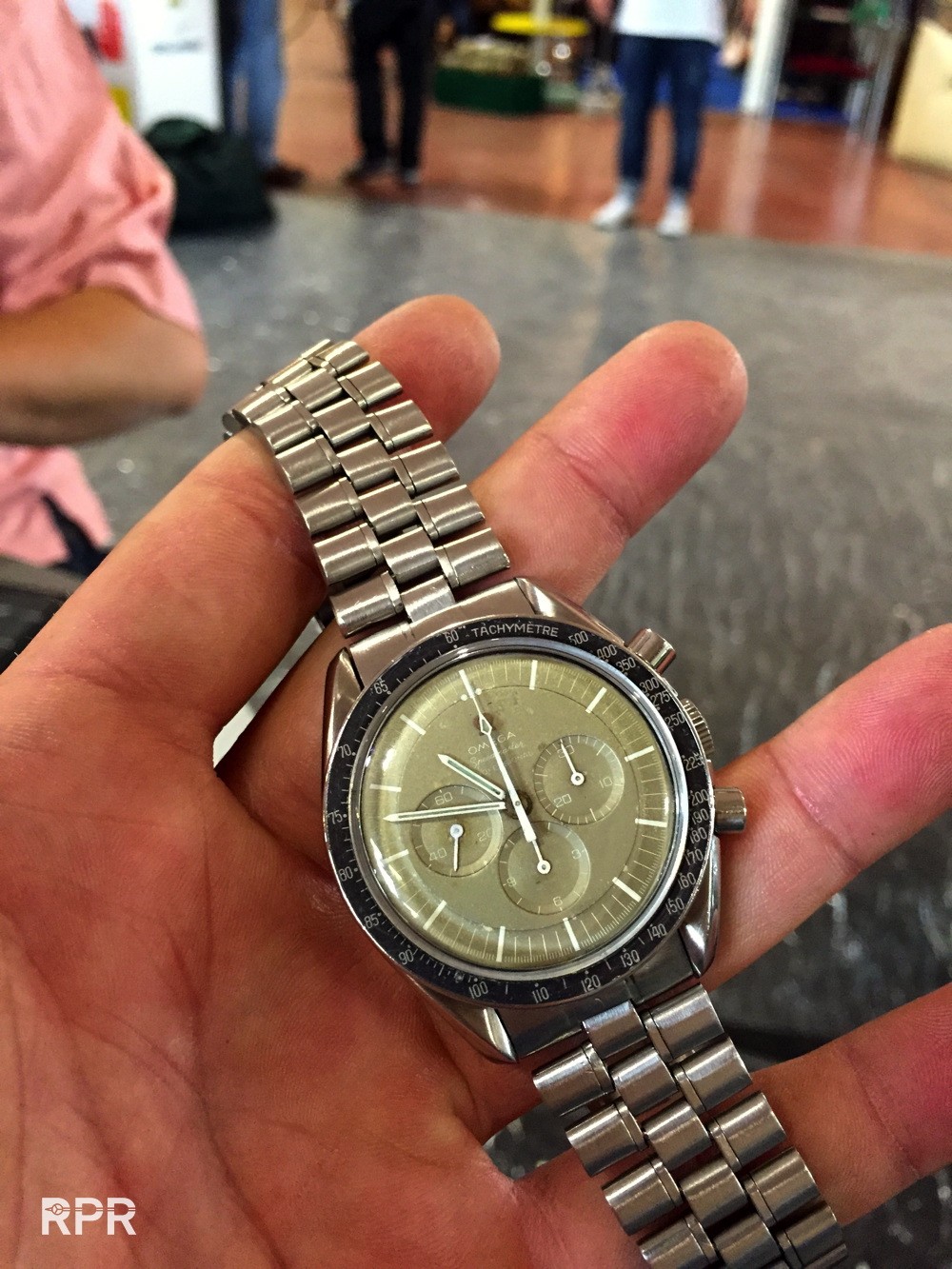 So far I can not remember I've ever seen another crisp "double swiss" underline Submariner. Price wise think of a high figure and then multiply it by 2 😉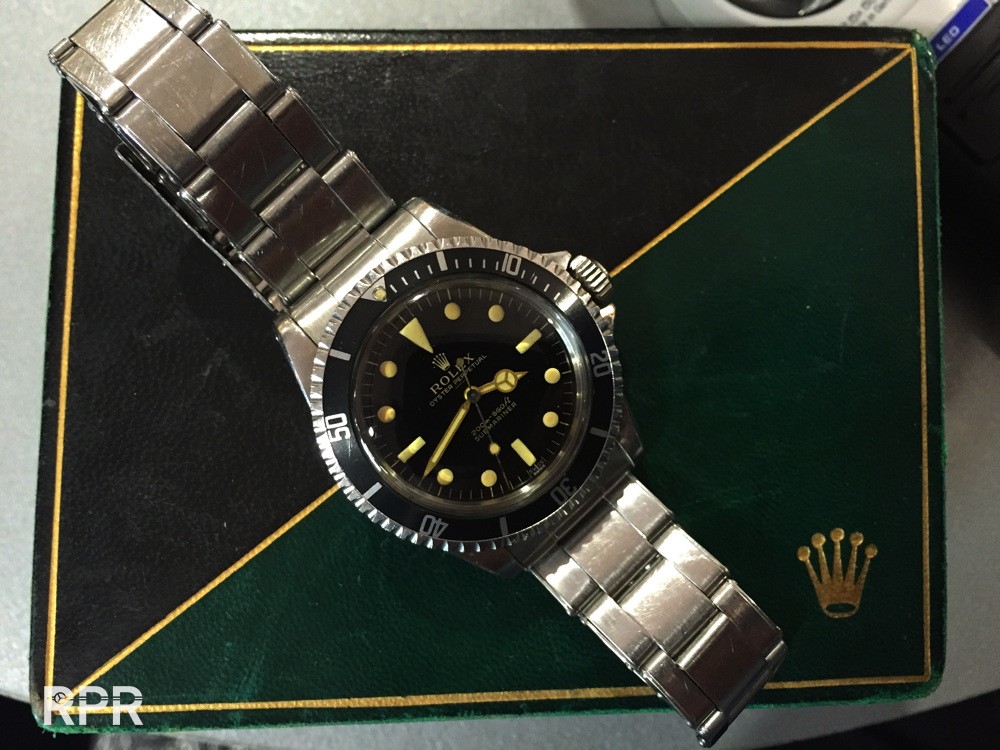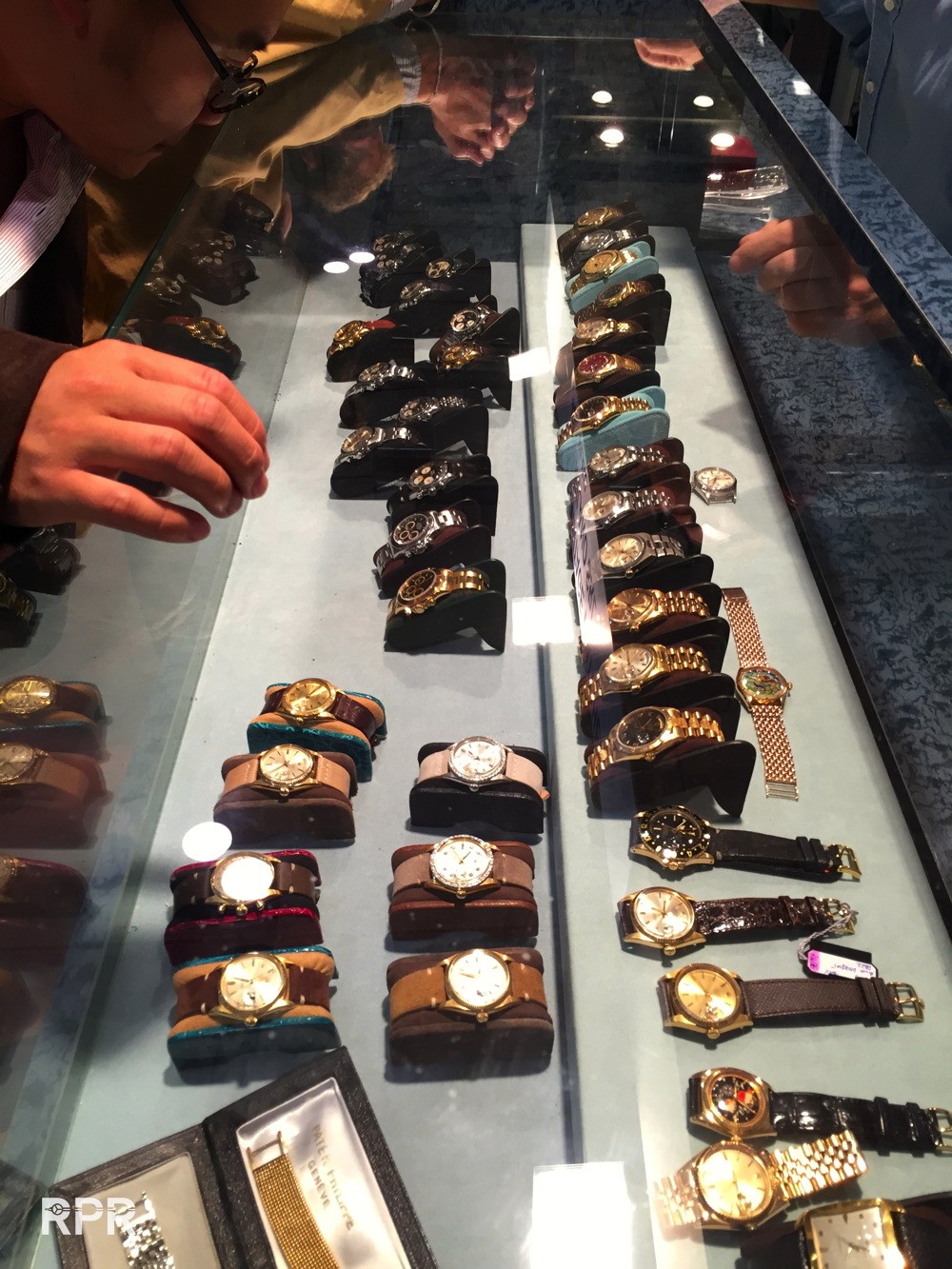 So far we hardly saw any black Tudor Monte Carlo's around but recently more (dials)  have been found..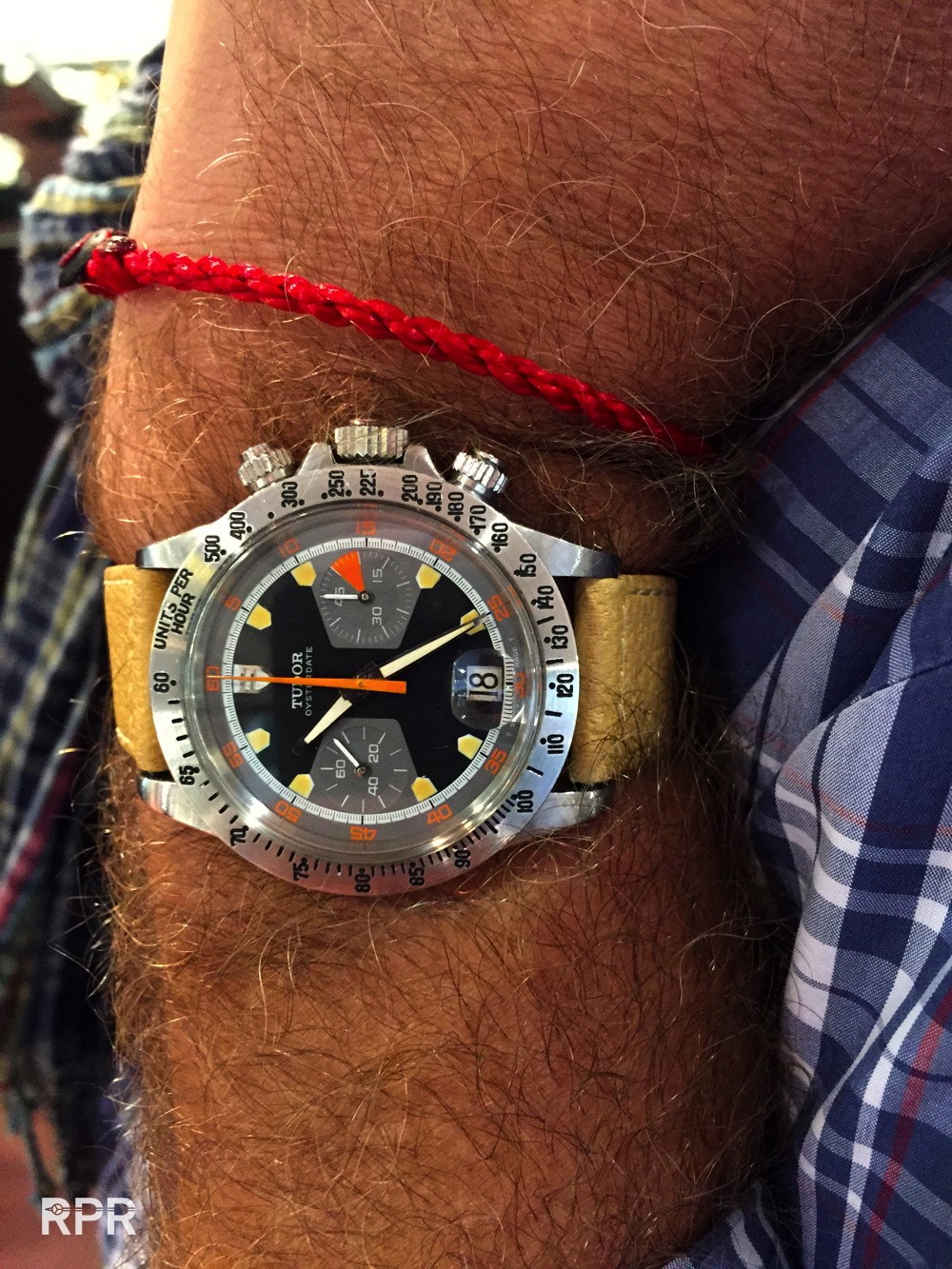 Black Bulgari Snake with Jaeger le Coultre movement..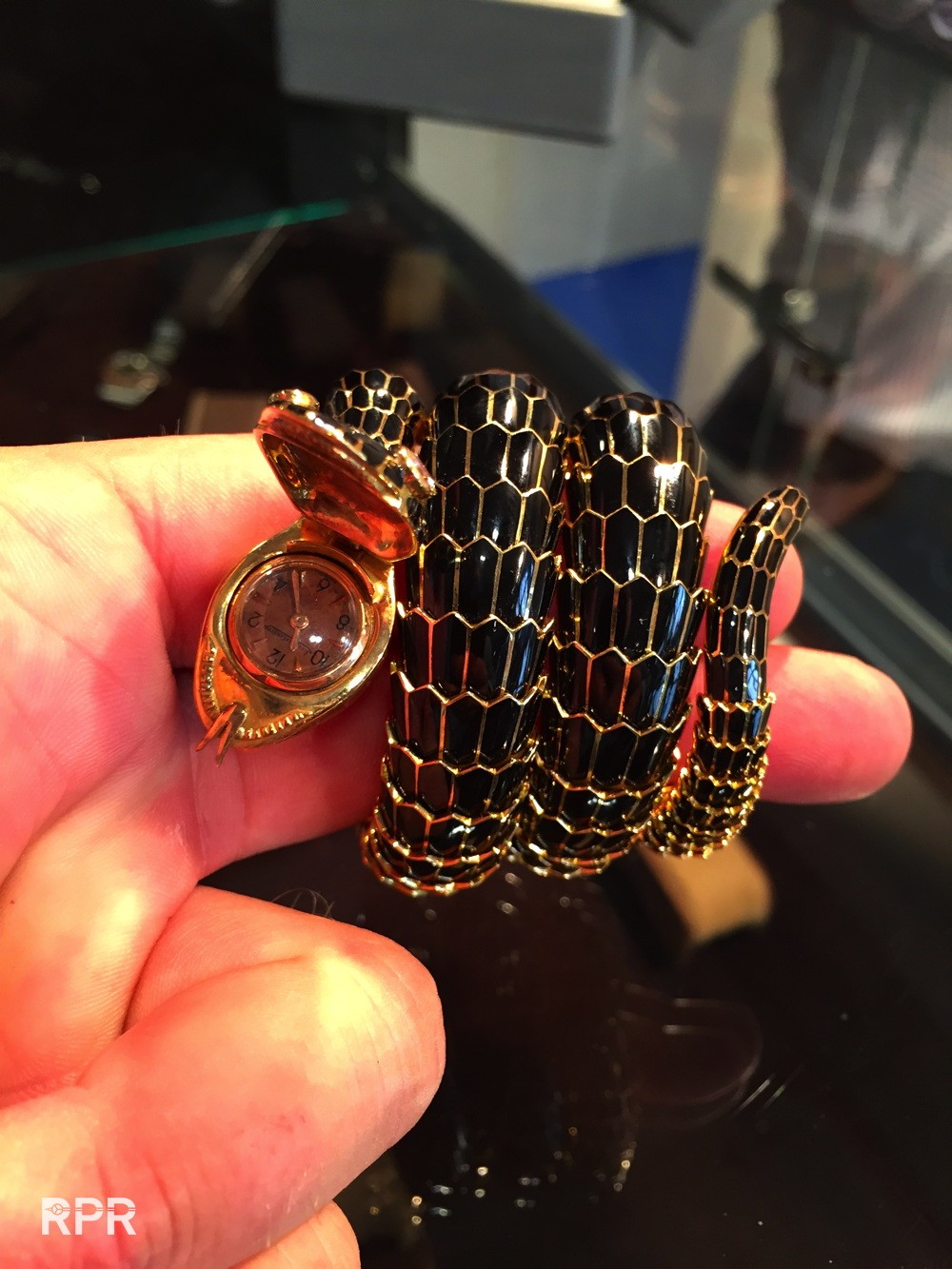 The eccentric Angelo Gallamini…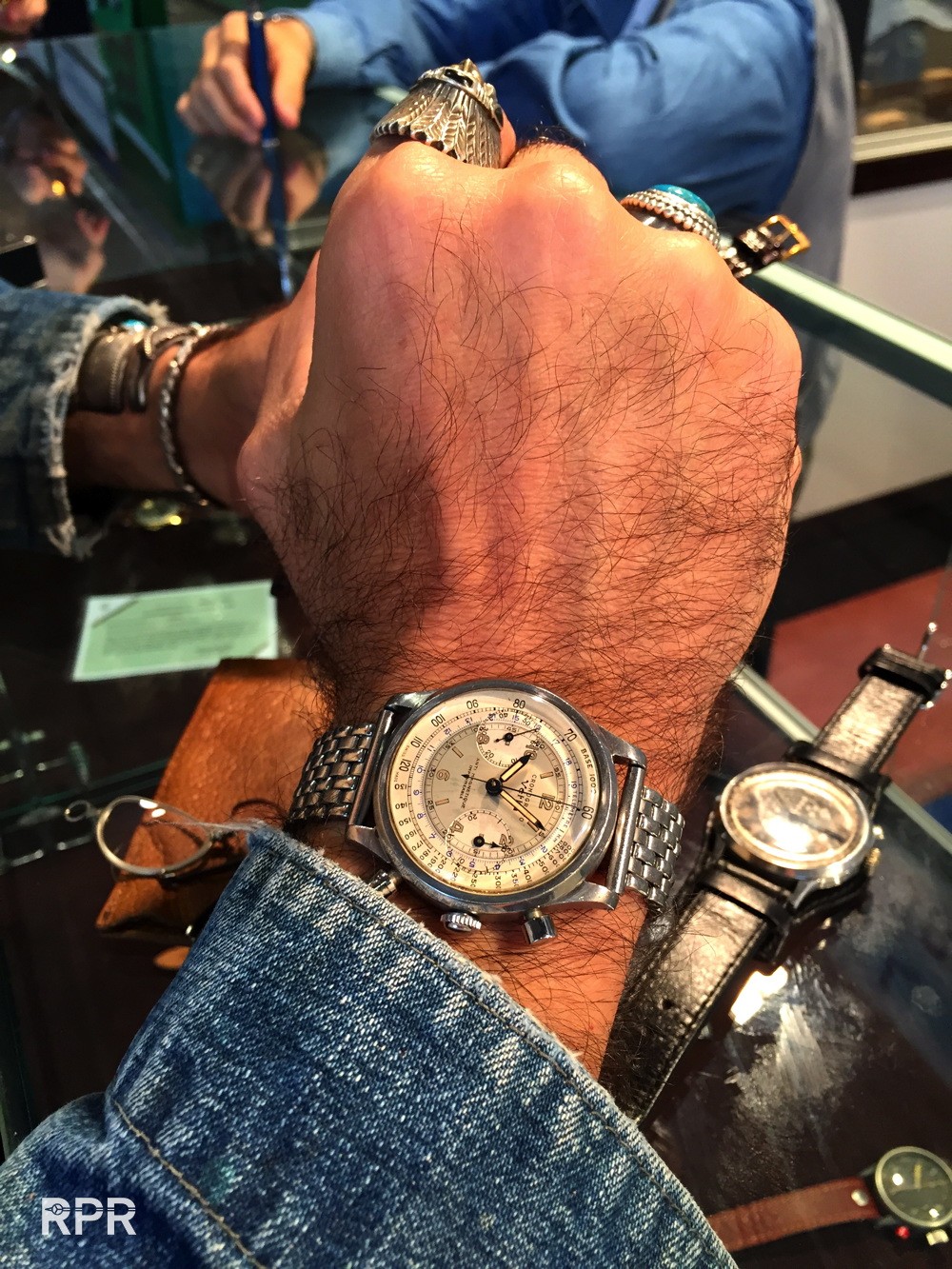 Ref 6605 from 1956 with waffle dial on my wrist. Comes with all papers, certificate, warranty etc from US Mayor who bought it in Tokyo..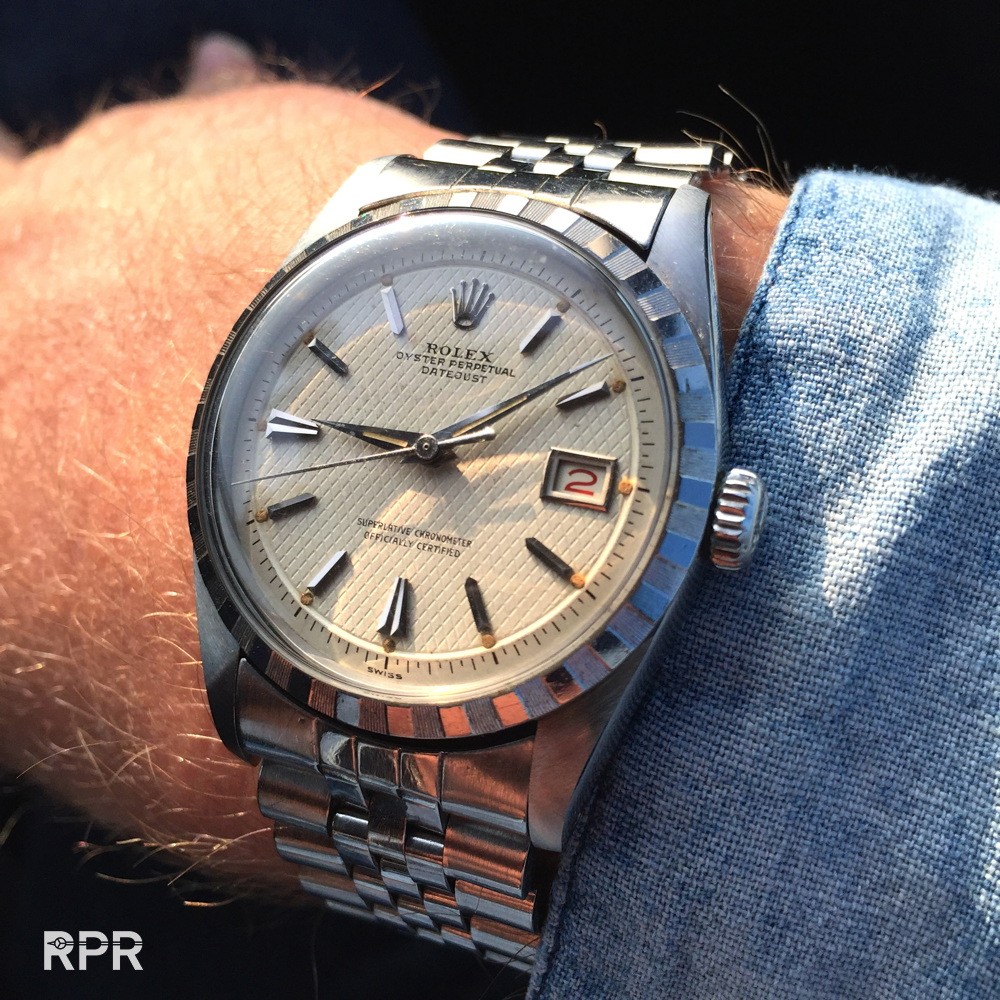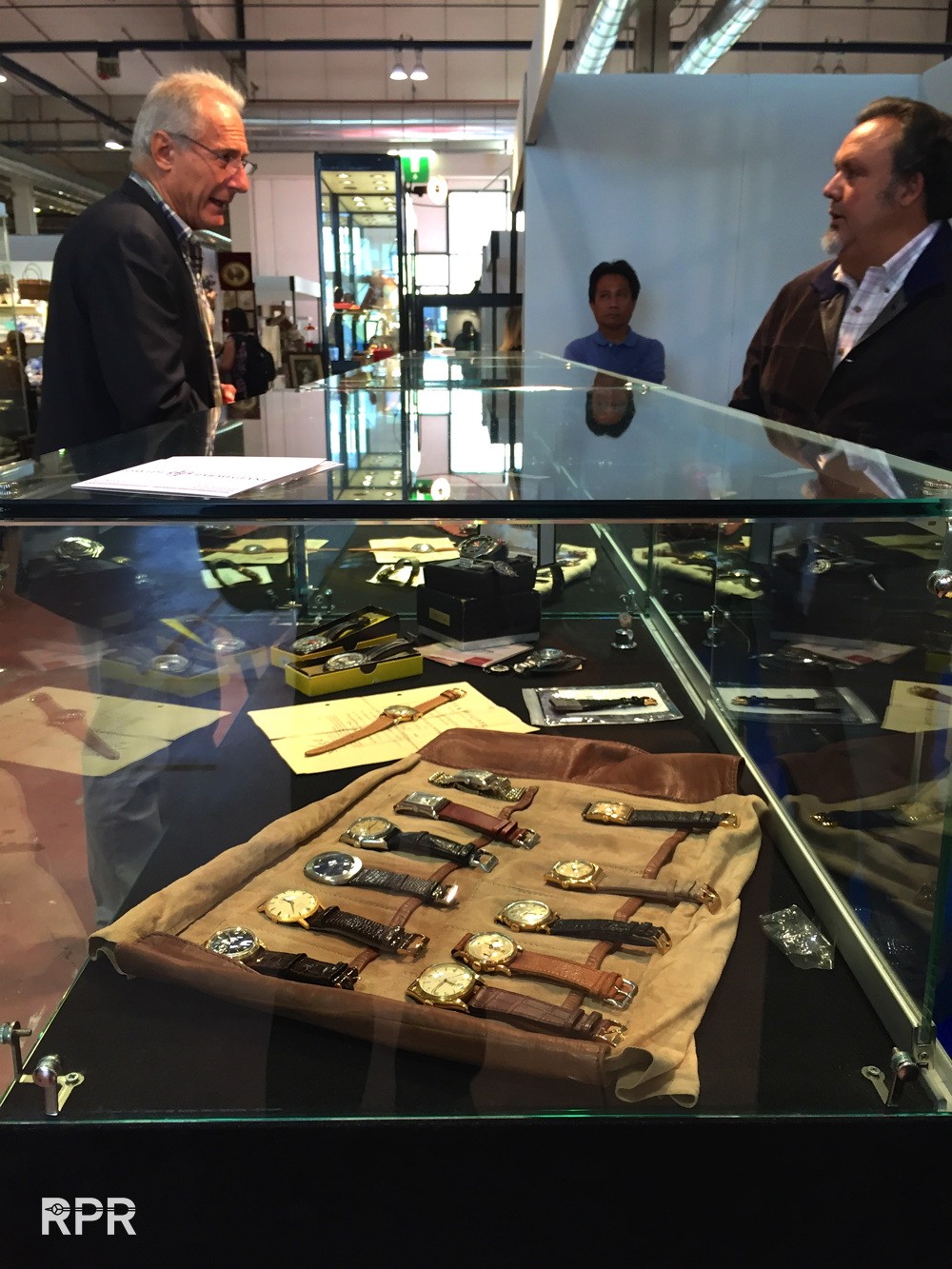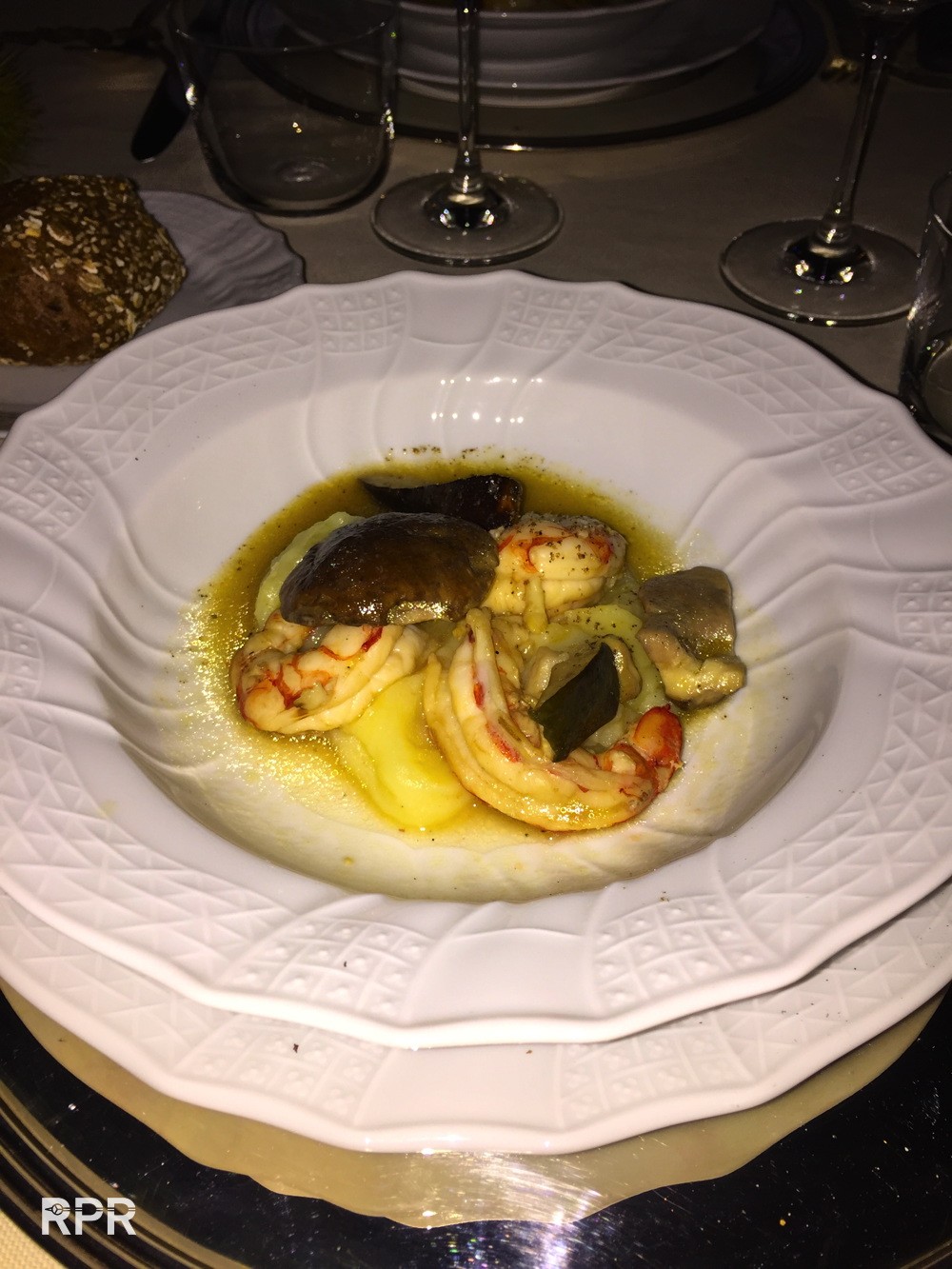 Crisp gold black ROC with warm patina and particular nice pushers from Andrew Shear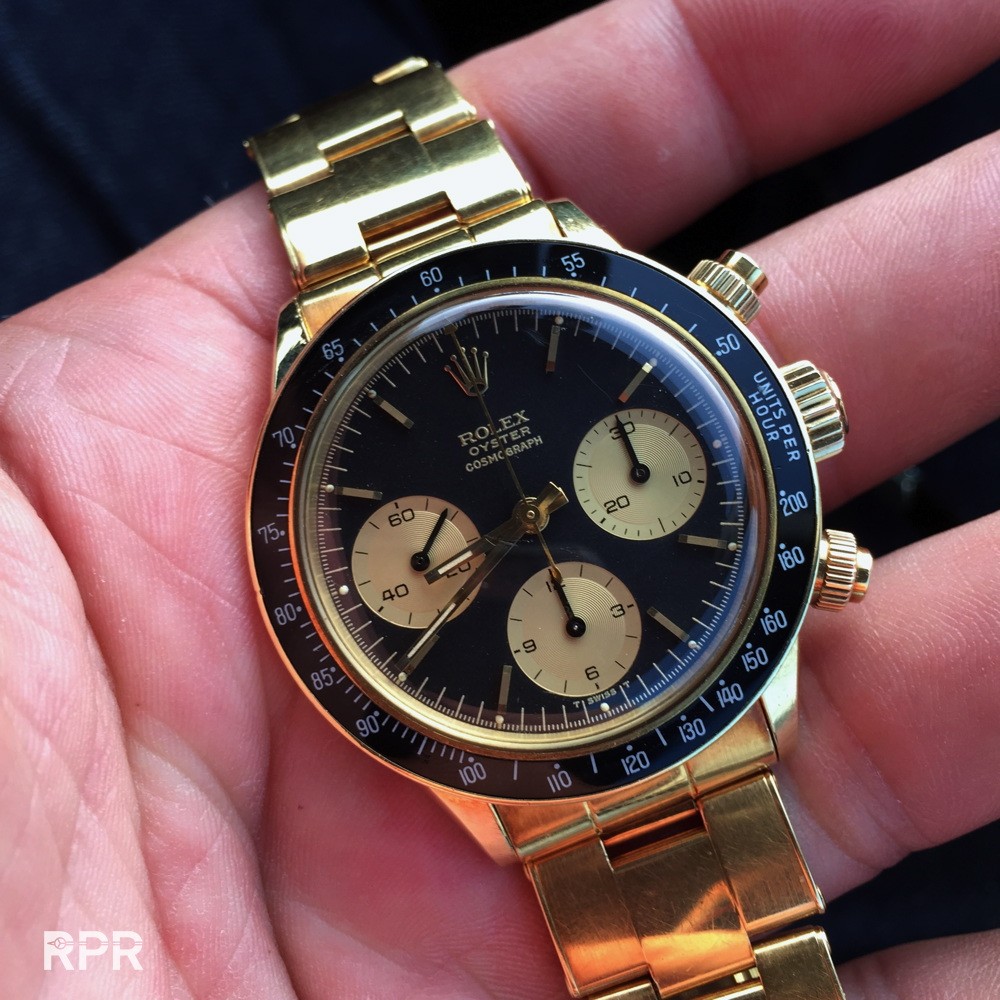 Monobloc ref 3525 from Daniel Bourn..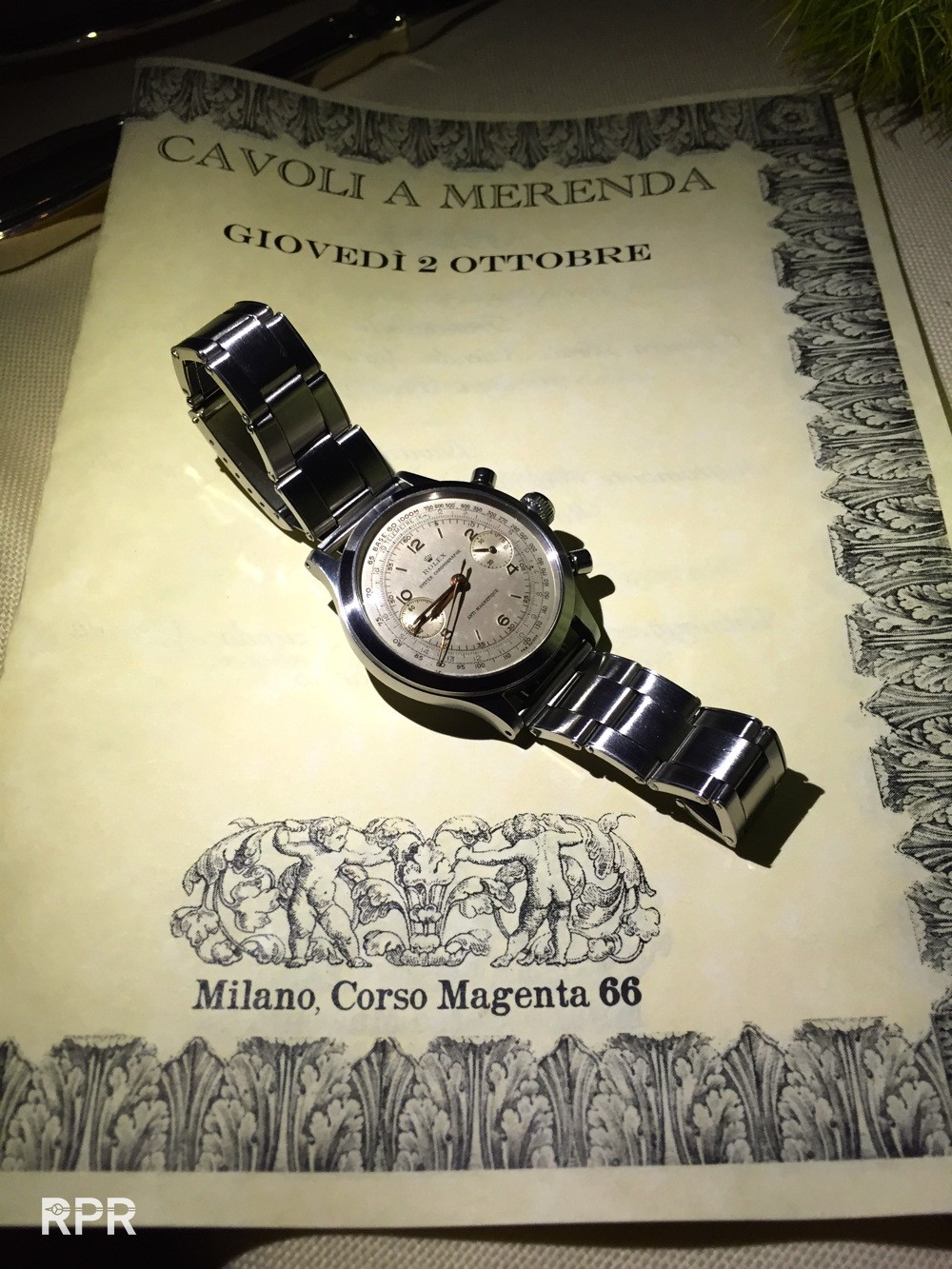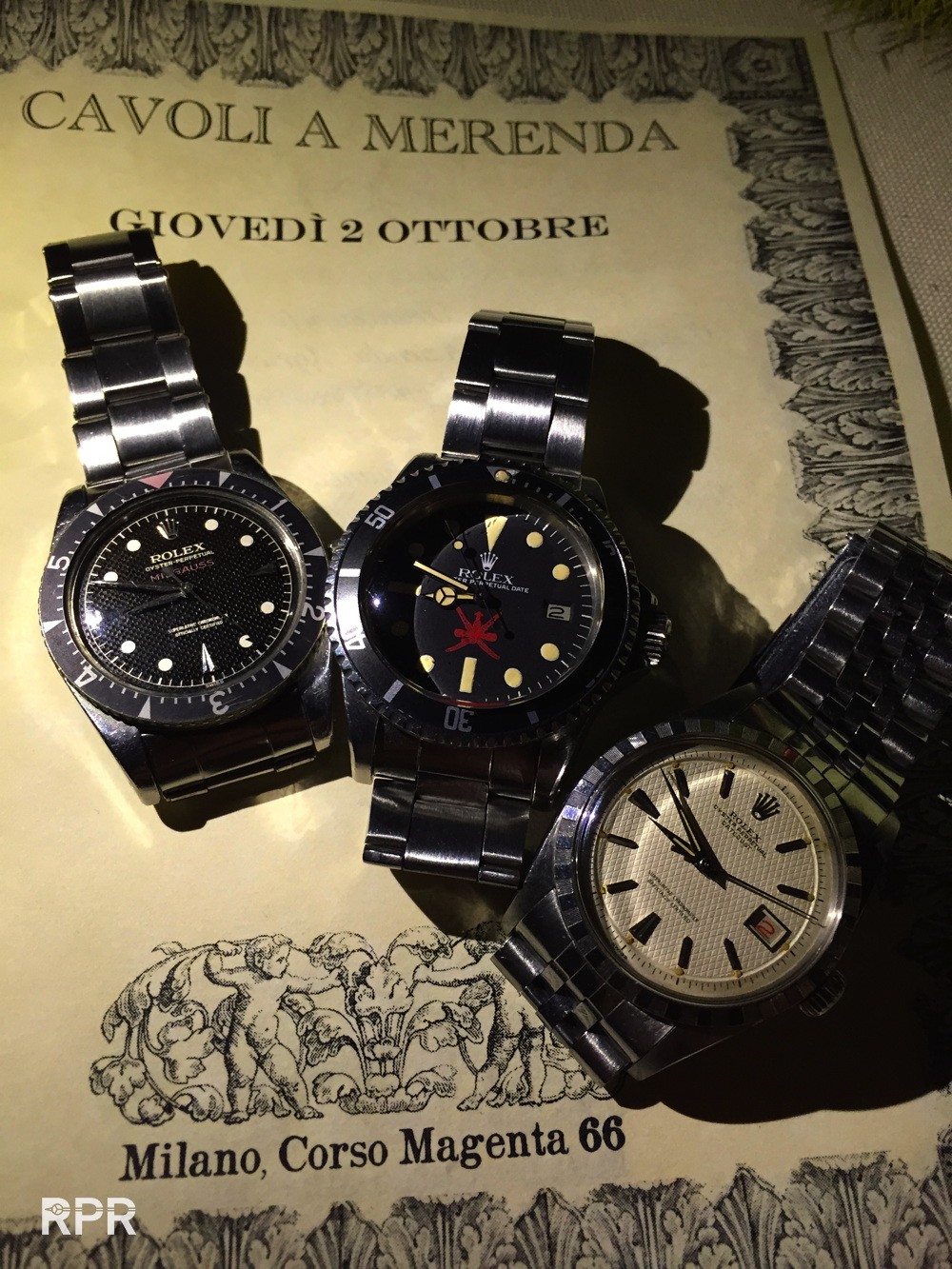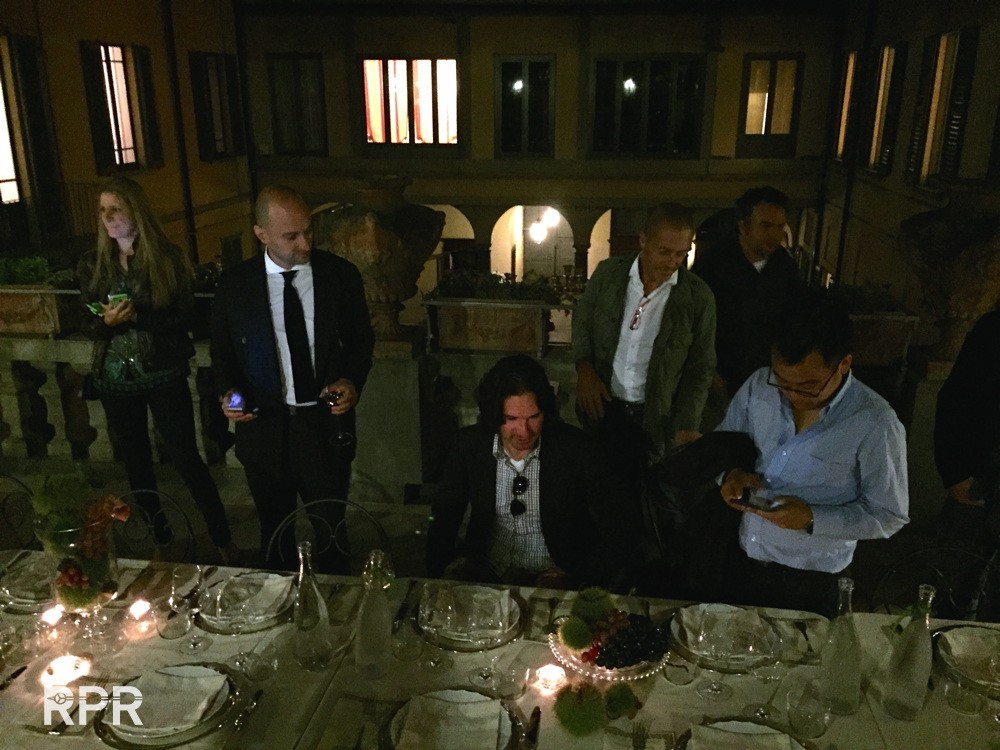 Selection of rare vintage Rolex & Patek Philippe from Max Bernadini…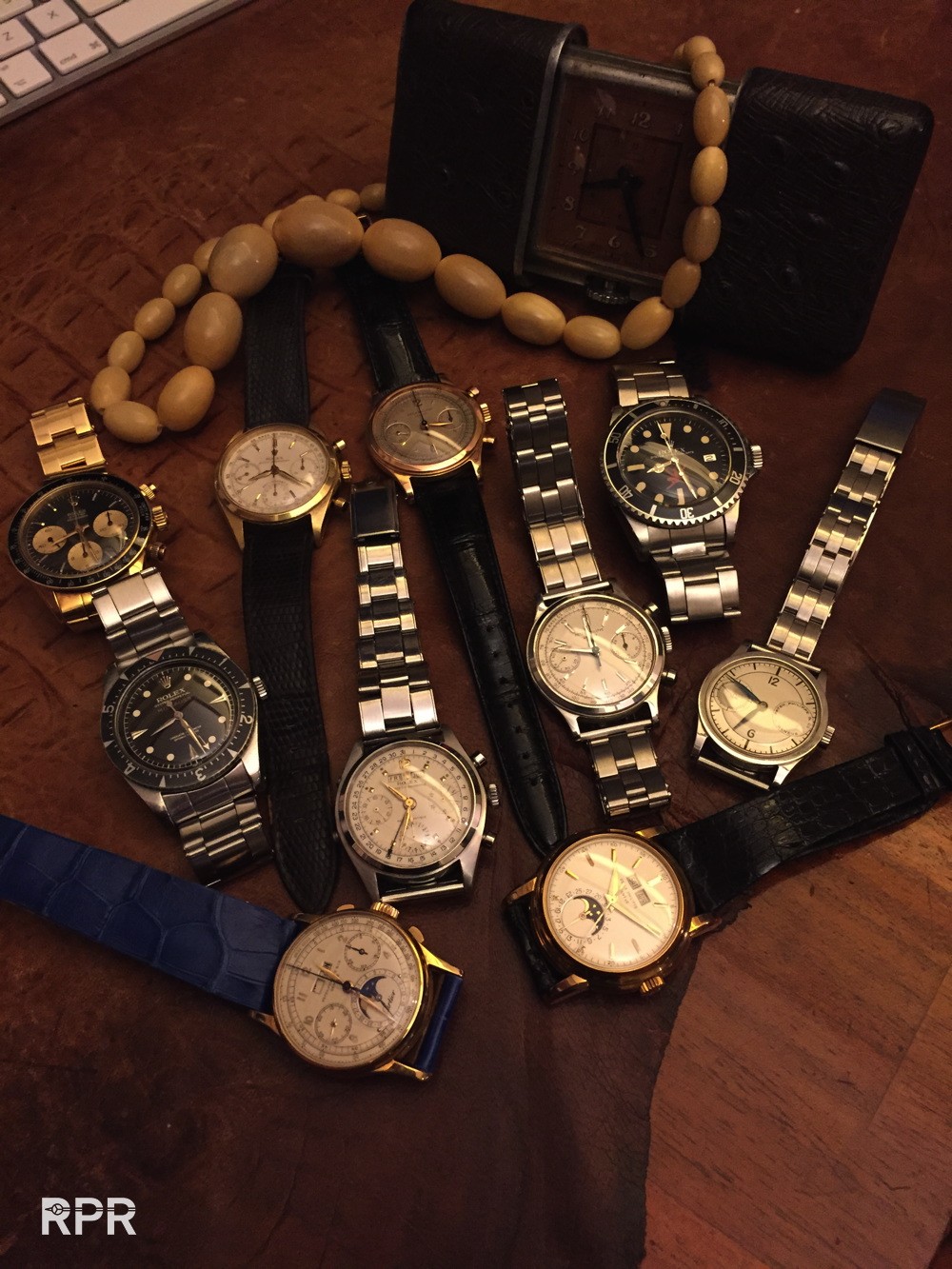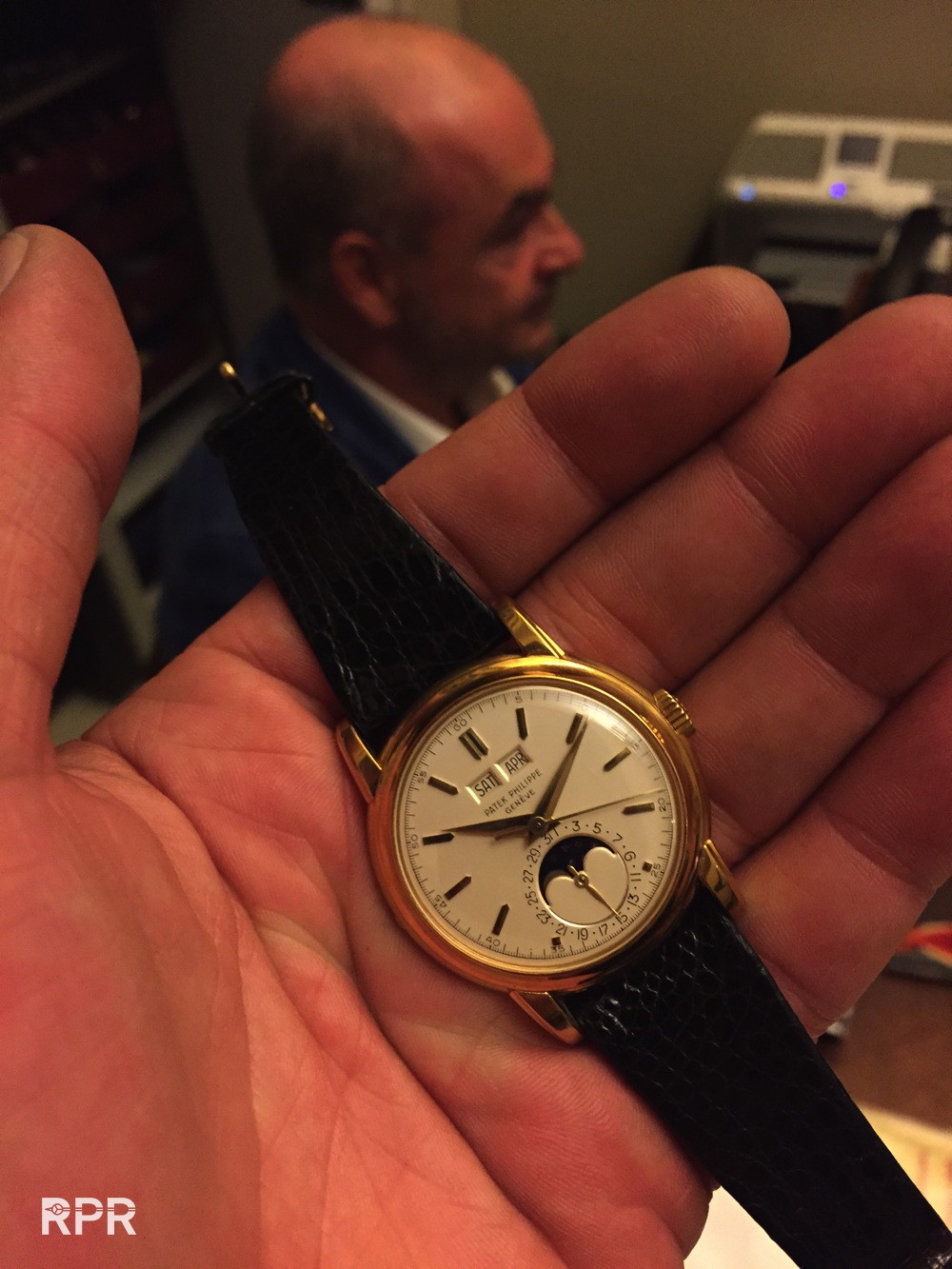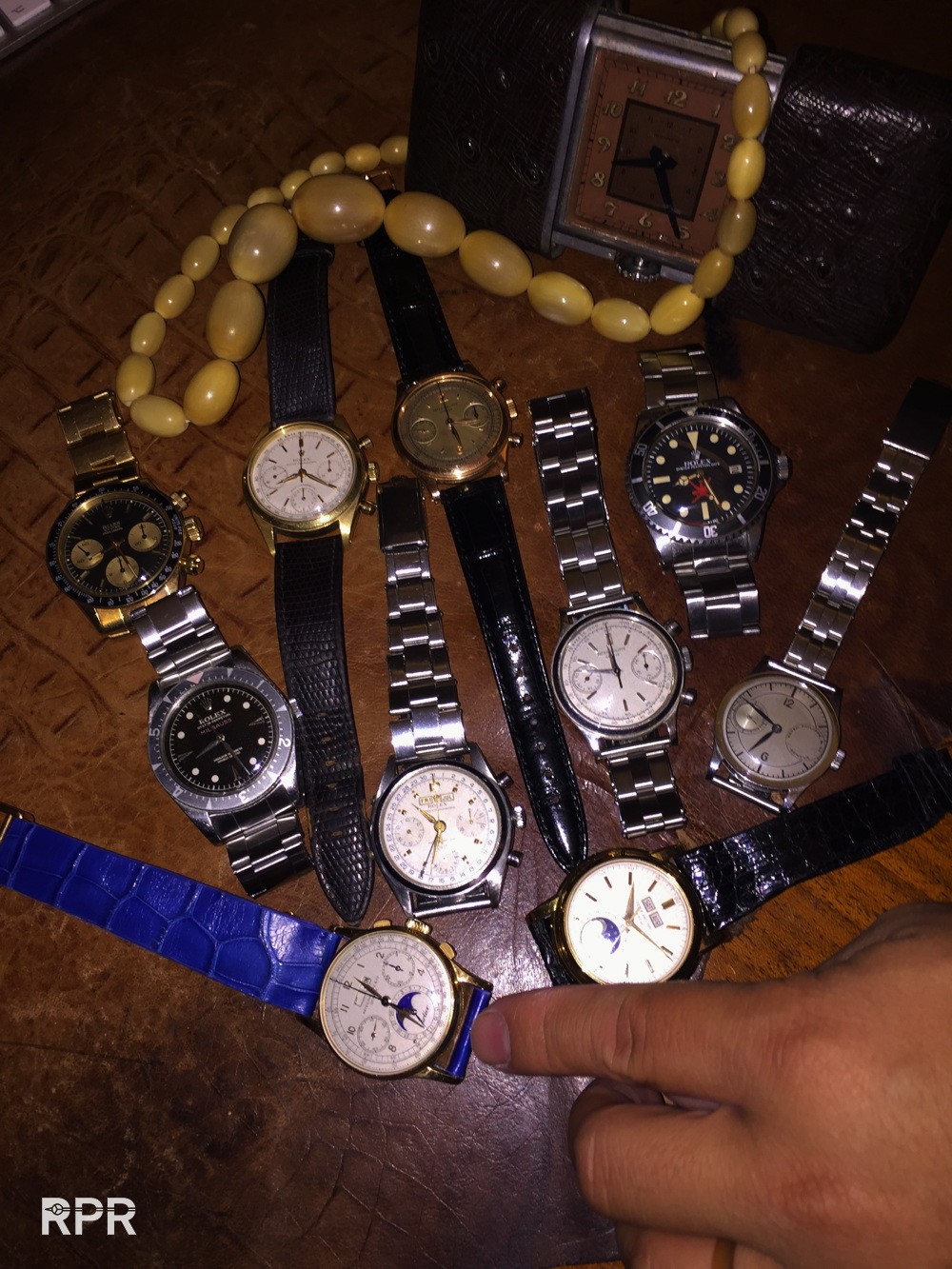 Patek Philippe by Gilbert Albert..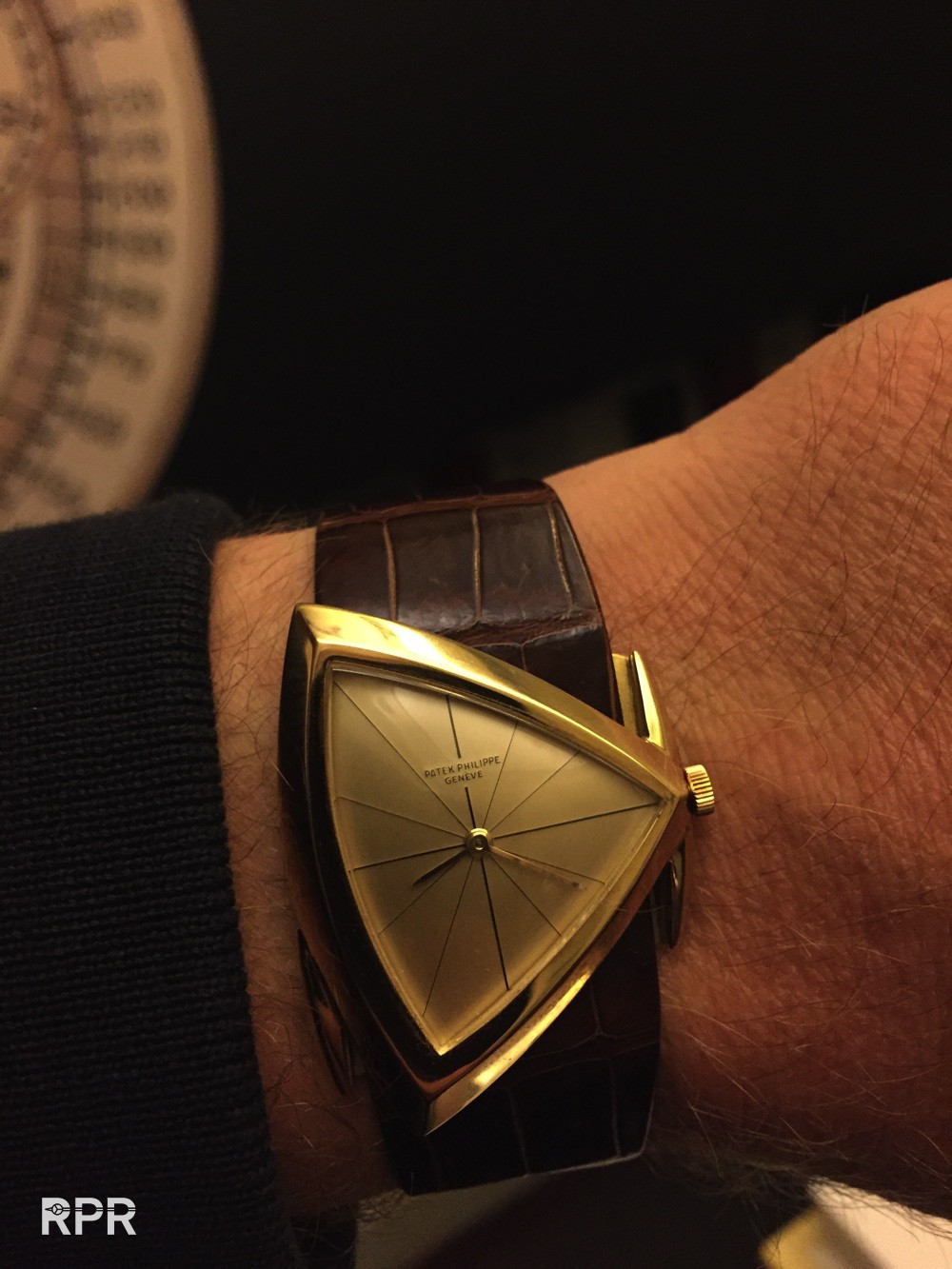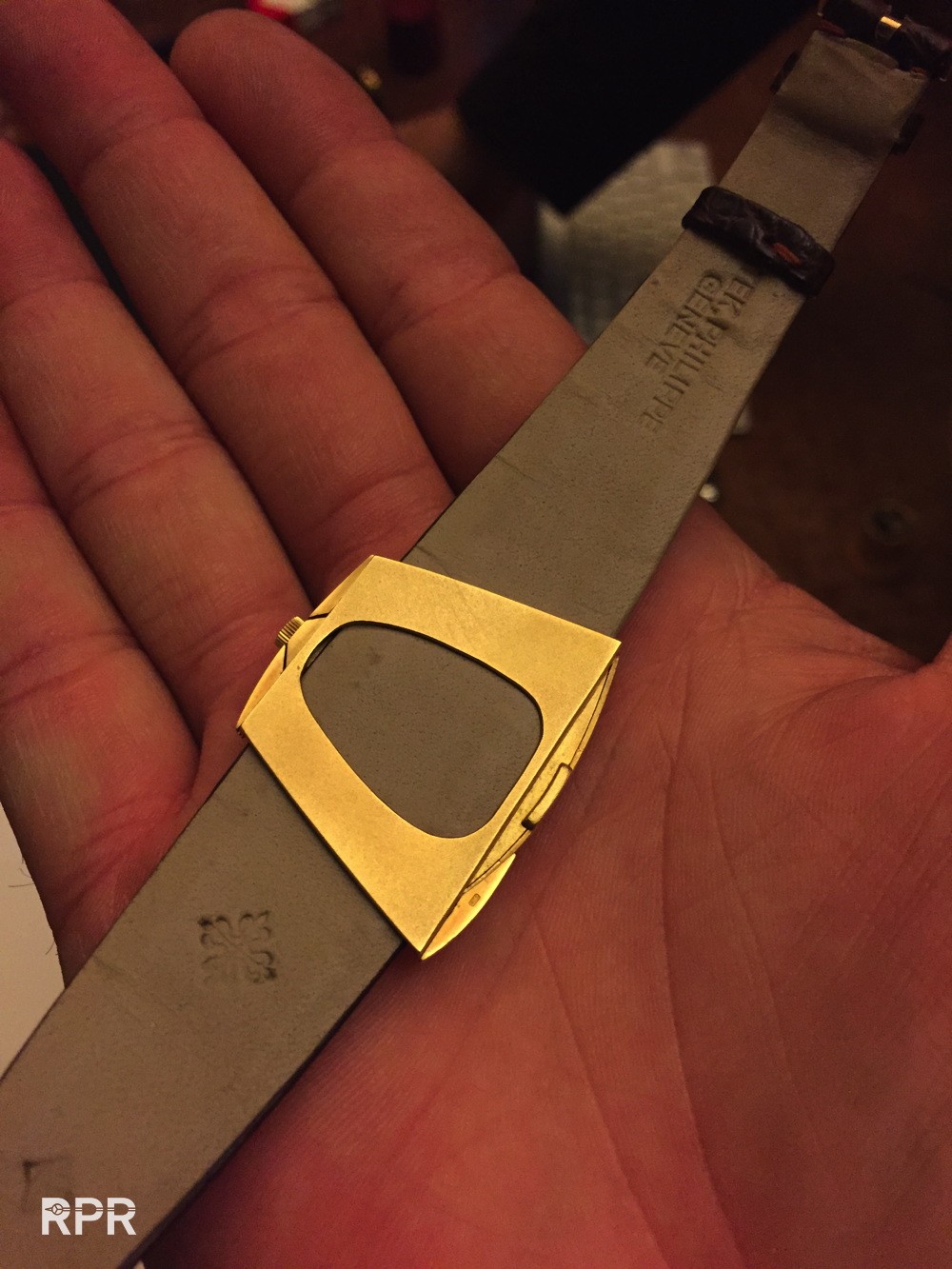 Max vintage heaven store in Milano..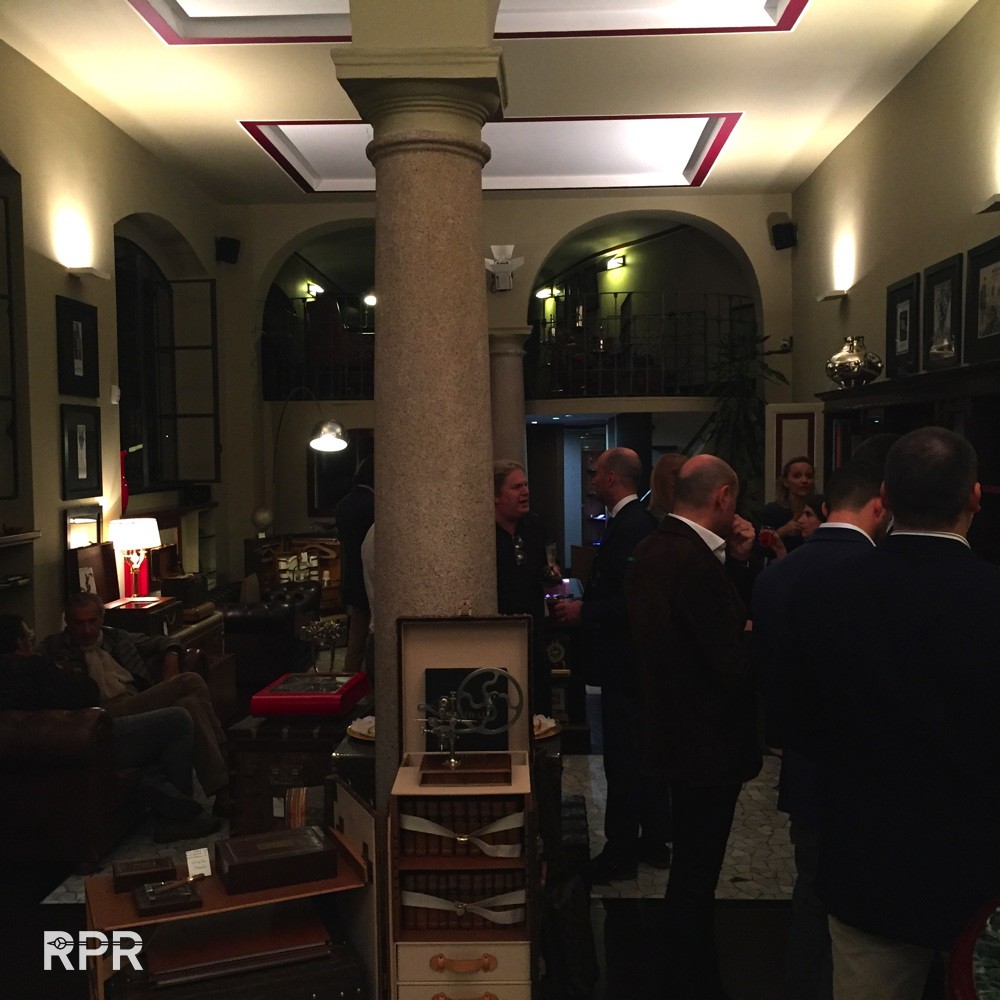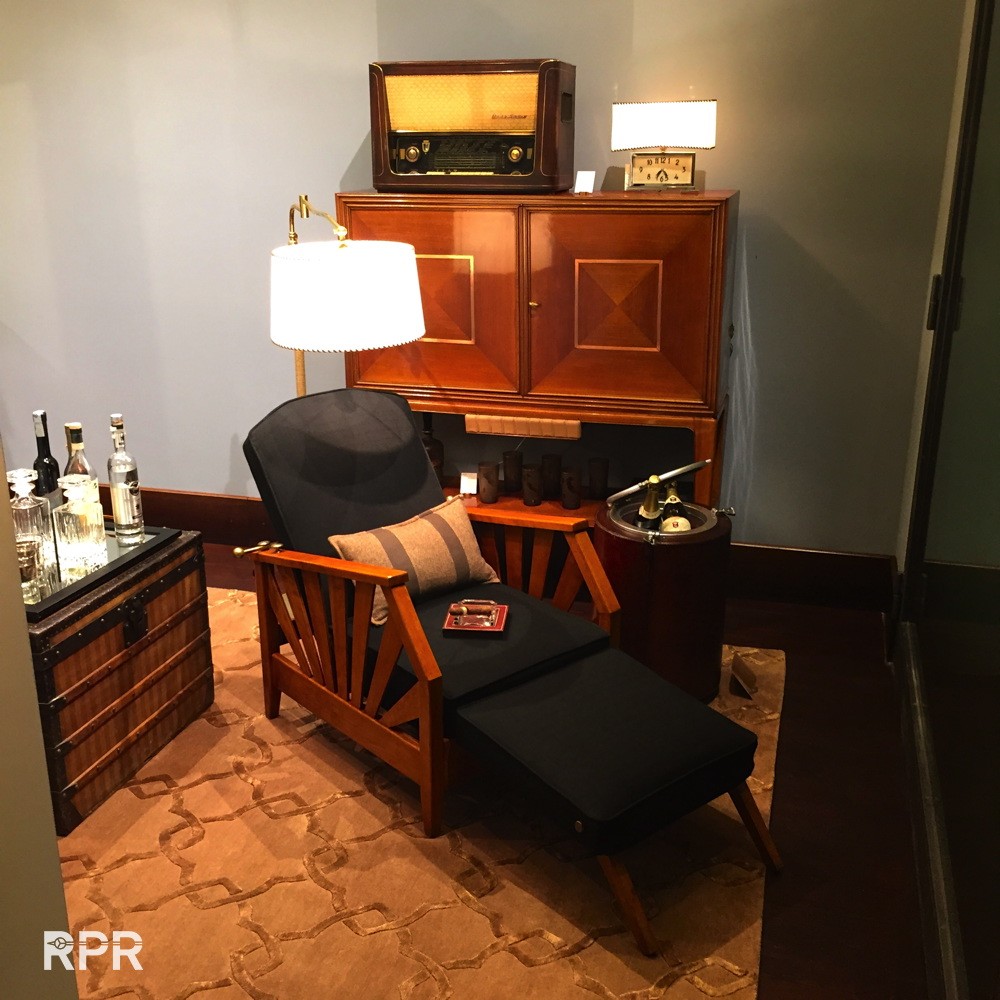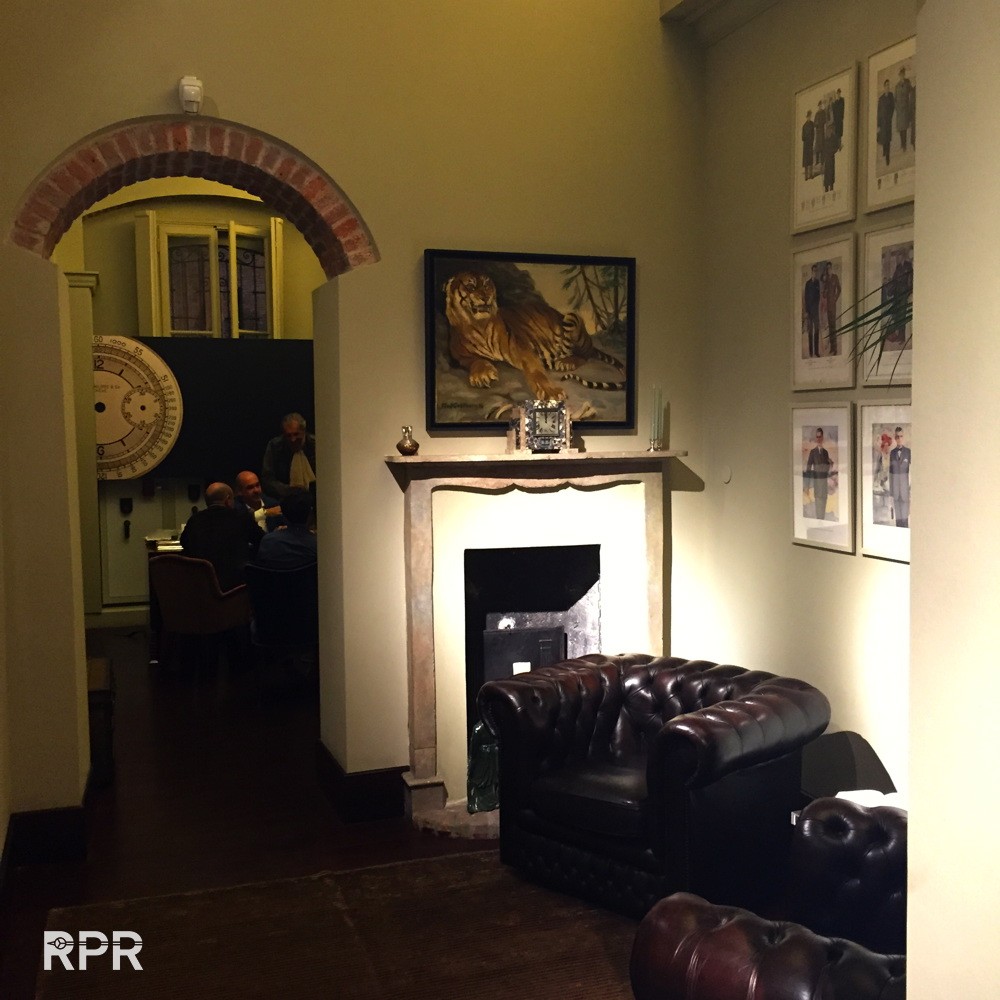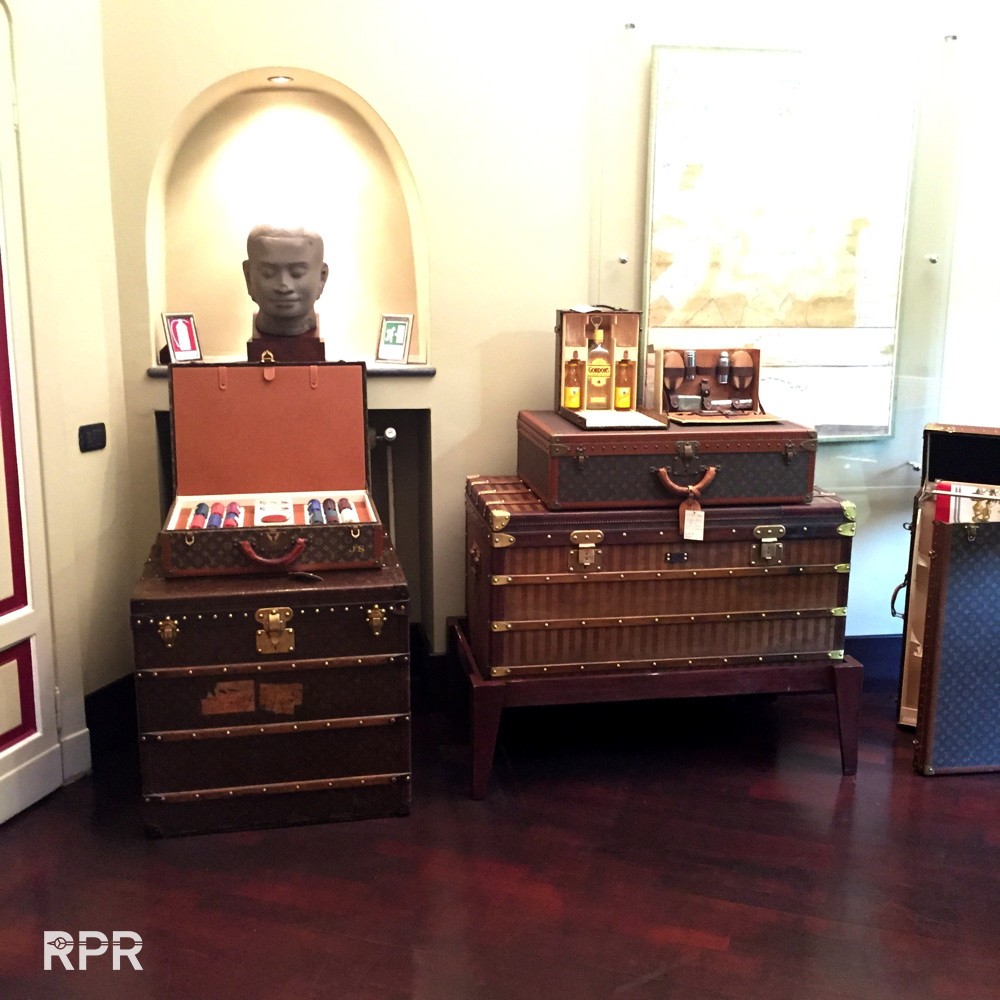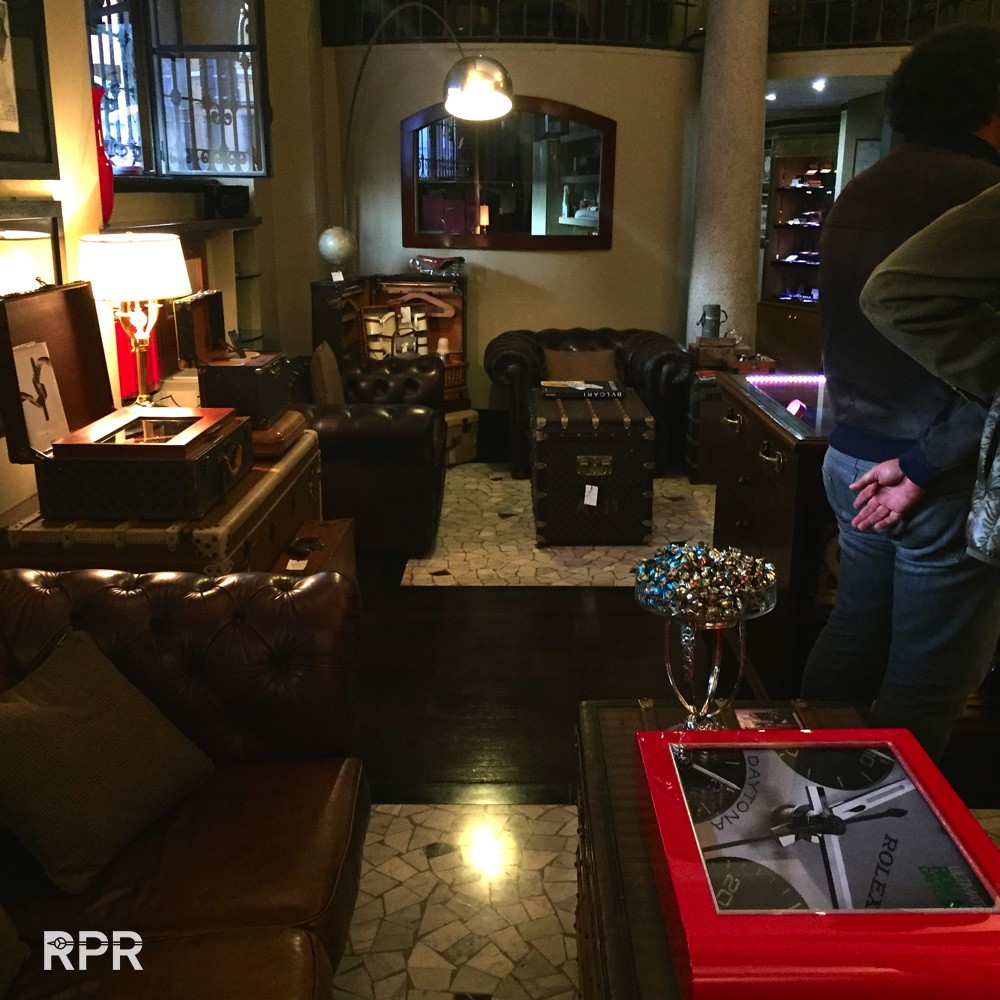 Behind these walls hangs the famous painting, "The Last Supper" from Leonardo Da Vinci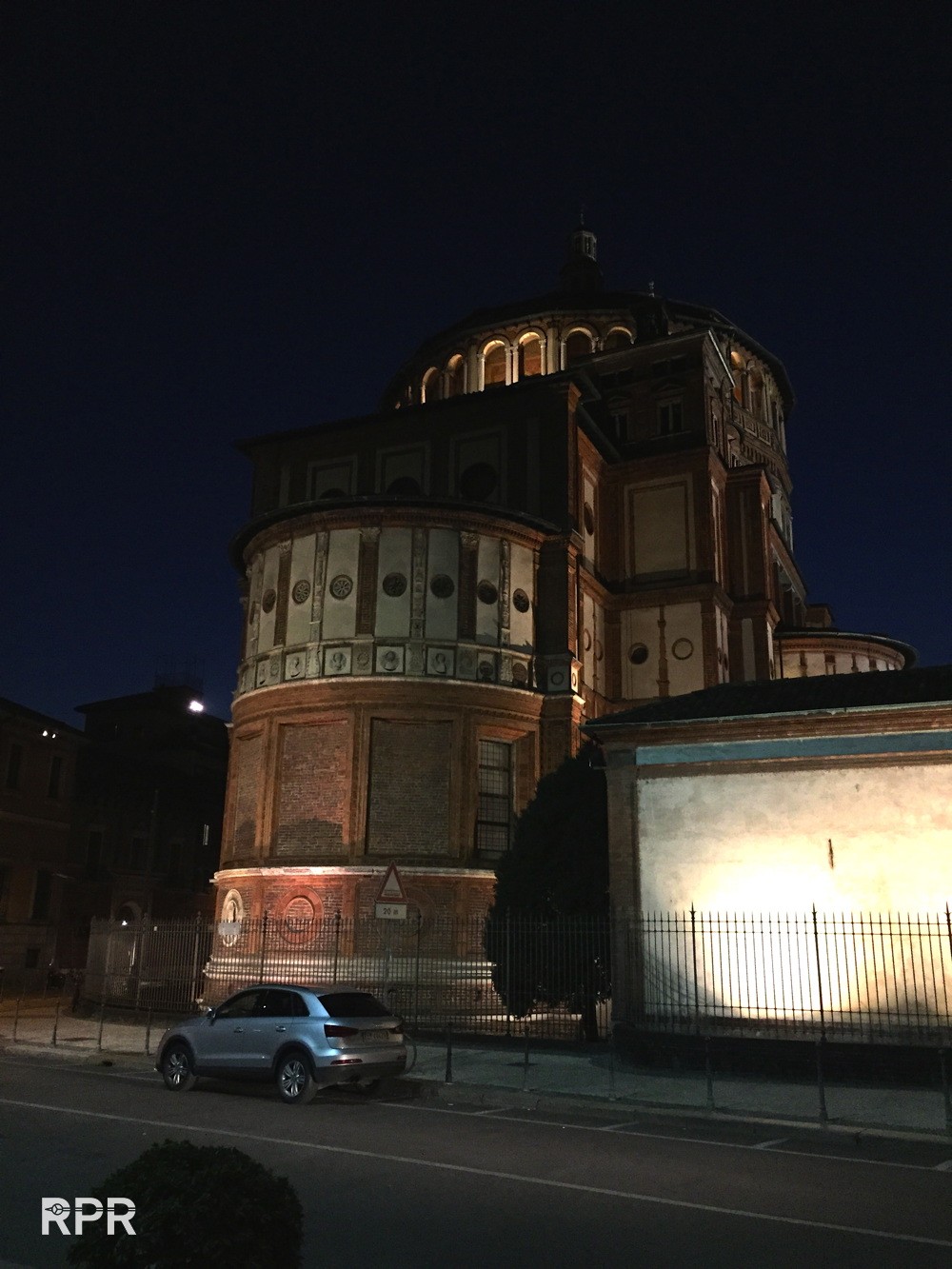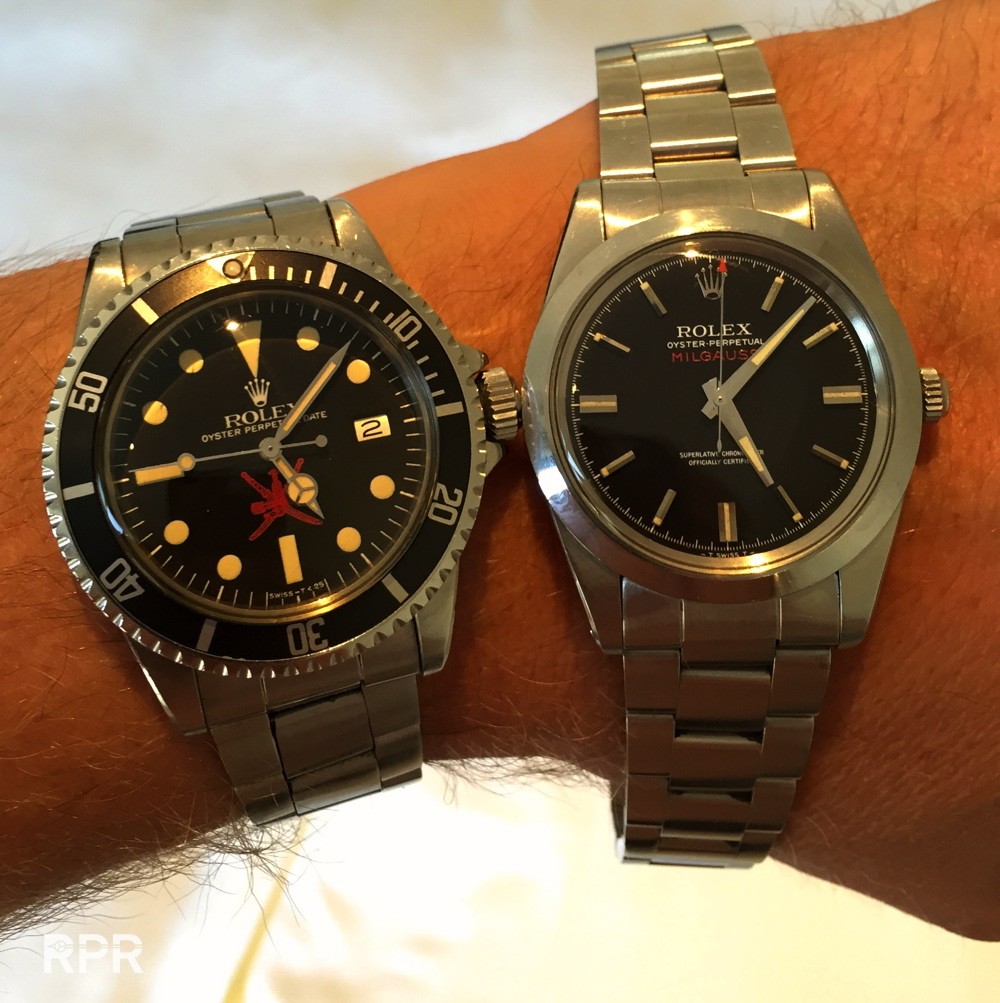 My wife is happy with her new black 1019, happy wife, happy life!..
It was great seeing you all again, next stop will be NY and then Geneva watch shows, see you all there!
Cheers,
Philipp
Mercanteinfiera in Parma Italia, 33° international fair of modernism, antiques and collectable.
Mercante in Fiera is an authentic marketplace in which over a thousand dealers, coming from all the main European antiques markets, exhibit their own antiques and collectables to thousands of professional visitors, collectors, and memorabilia hunters.
What it is
It is a unique event, one of the most important appointment of the Antiques sector at the European scale: over one thousand operators present the modern antiques, antiques, and collectables collections, which they came across during their trips.
Thousands of precious and funny proposals or simple "rediscoveries of our recent past"
Two great appointments in spring and autumn in Parma, at the very heart of Emilia and of Italy, just a few steps away from any destination all over the world to be able to choose among thousands of items of different styles, survey market trends, find out new collecting trends, match business with a pleasant stay in the Food Valley capital, the quintessential city of culinary art, art and music.
Open to
• Visitors searching for either funny or important items but also for unique bargains
• Collectors, designers, and architects looking for collectables of any age and style
Dates
| | |
| --- | --- |
| Dates | 4-12 october |
| Time for visitors | from 10.00 to 19.00 |
| Time for expo | from 9.30 to 19.30 |