Geneva Watch Auctions November 2014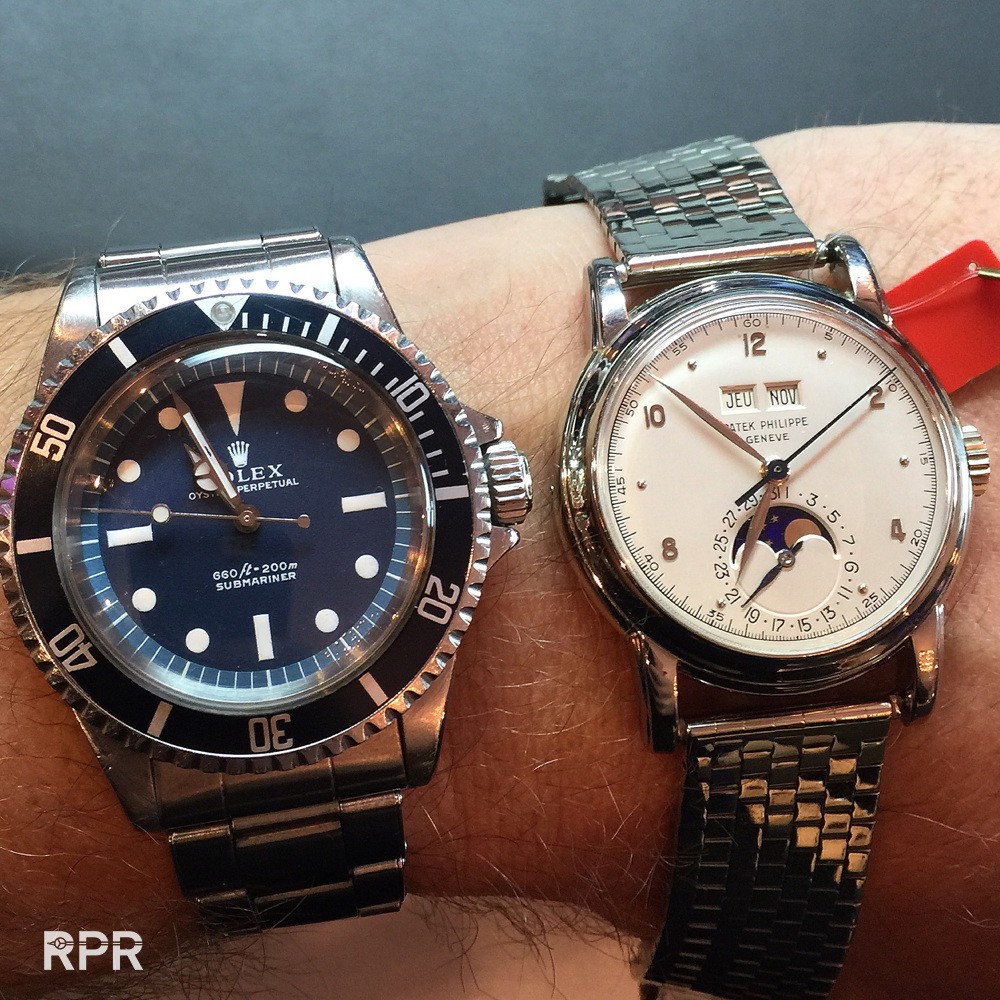 With high expectations from both the auction houses and from collectors worldwide, many friends came to Geneva to witness Christie's special 175 Patek Philippe anniversary sale making a total of Sfr. 19.3 million for the 100 offered lots. On Monday Christie's achieved a total of Sfr. 14.7 million and Sotheby's responded on Tuesday with their important sale of "The Graves", that sold just earlier for Sfr 23.2 million, for 1 lot! In total Sotheby's sold for Sfr 31.6 million. That's more then Sfr. 65 million for Christie's and Sothebys together, add the near sfr. 13 million Antiquorum did and it's almost Sfr. 80 million!! So logically everybody should be happy……..or not??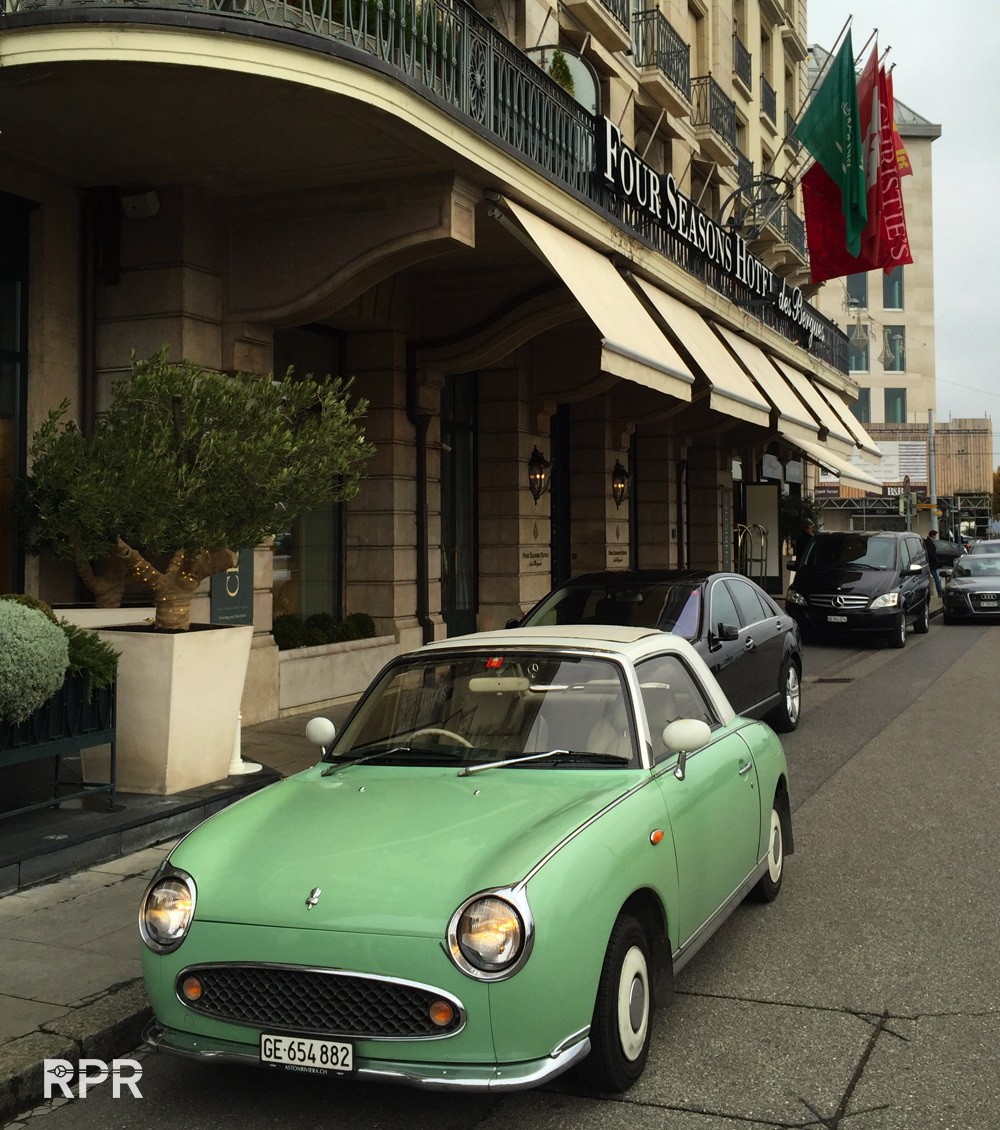 The general consensus was or lets say, my opinion, that the average quality wasn't good enough to convince connaisseurs paying for the strong estimates. We saw it happen at Christie's Sunday evening PPC sale and it continued over their monday sale. That what wasn't 100 percent original, perfect or crisp and untouched got hardly sold or didn't even reach the lowest estimate. Many great results have been achieved, the high complicated Patek's making millions, the controversial ROC Paul Newman sold, just like any other nice Newman higher then last edition. A regular 6263 Oyster Newman almost hit 300K sfr and nice white 6241's are at 150K and more. Some 3000 watches where on sale but everyone is looking at the important ones and in the eyes of the spectators, these disappointed somehow. There was hardly firework as we have seen last 2 years therefor I think the auctioneers made a mistake in offering average quality with premium estimates as several Rolex & Patek didn't sell this time to everybody's surprise…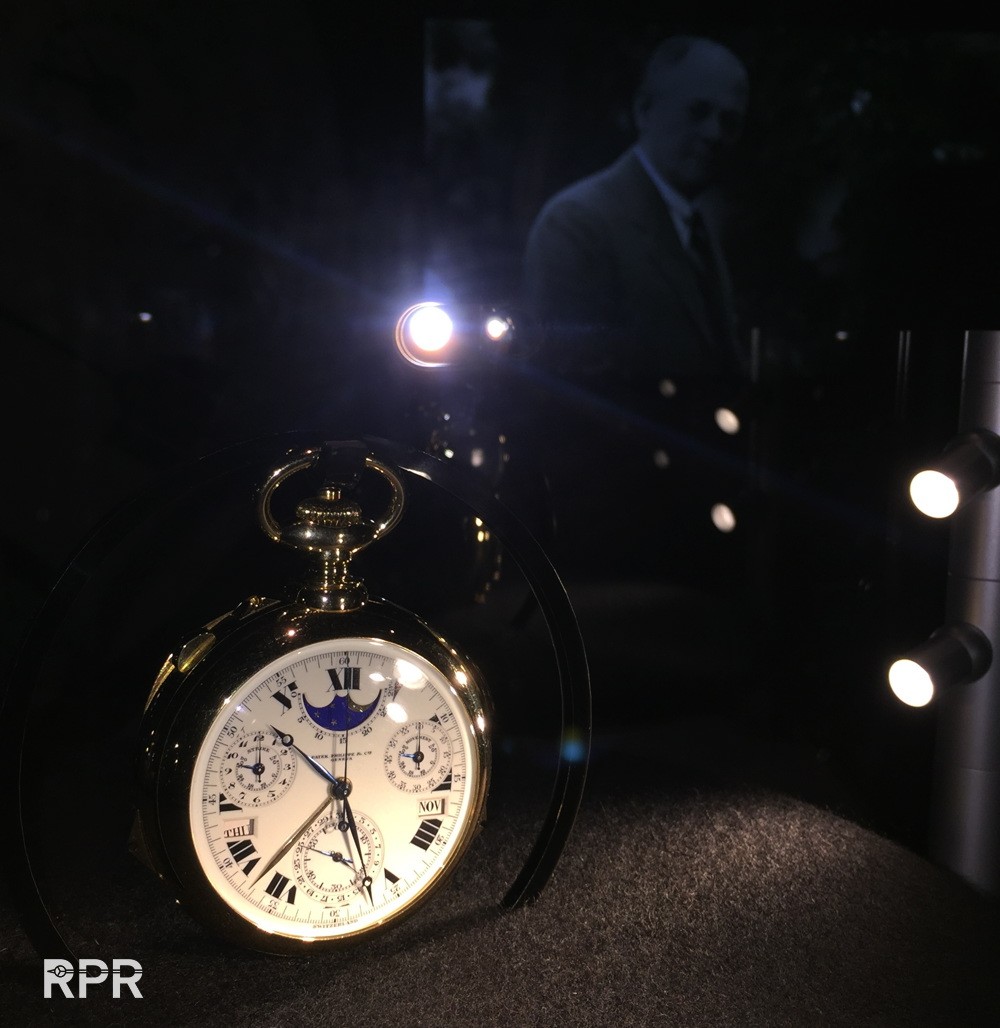 The Graves hit 23.2 million SFR. If I can point out one winner this weekend then it's Aurel Bacs. He was very active buying the best lots and secured the Graves as well for one of his clients. Lets see how the first Phillips auction, that's focussed on quality instead of quantity, will be next May 2015. Looking forward to this!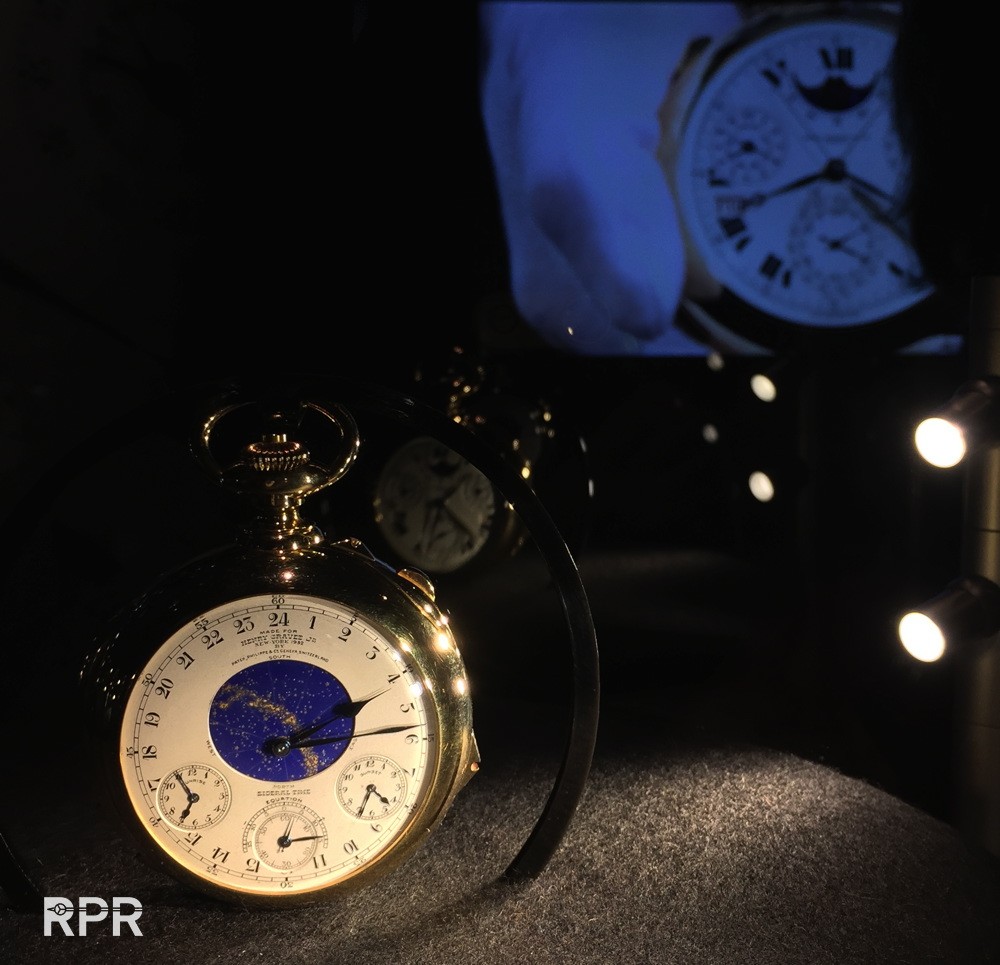 The black ROC didn't go crazy, it sold half of what the RCO did last year at the Pucci-Bacs Daytona sale last year. But still strong with sfr 461.000..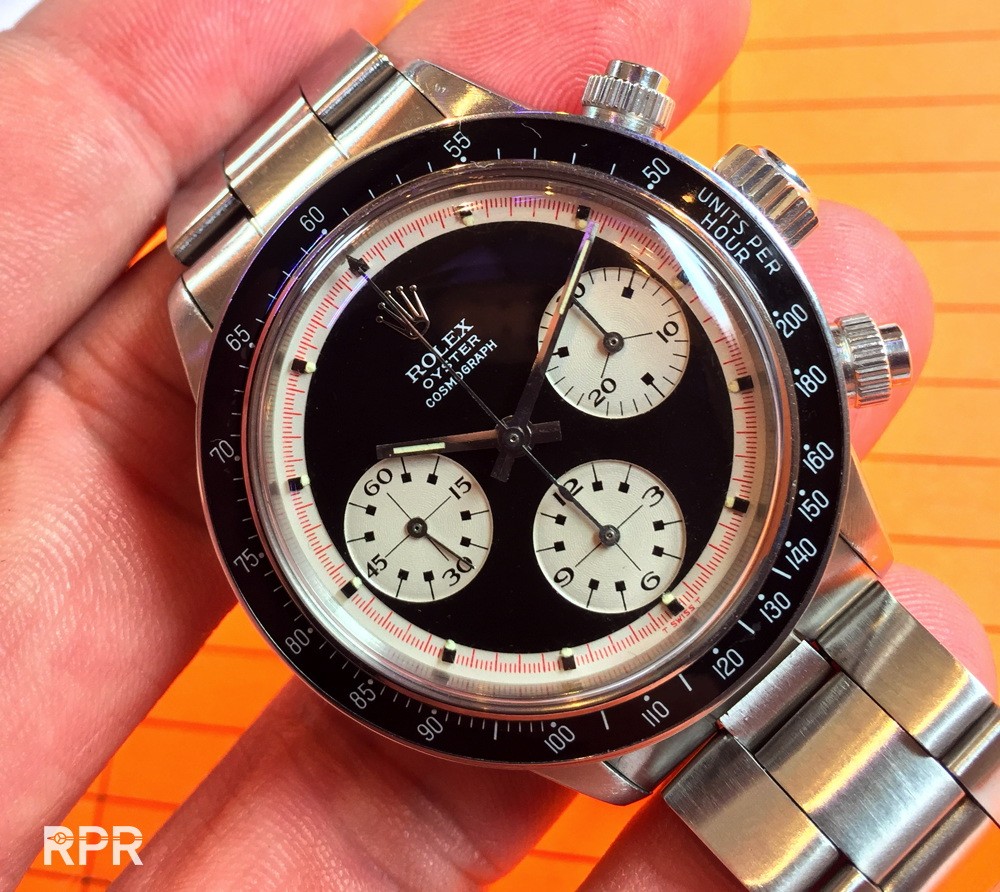 Some 50 % more then  a regular white Panda ROC sold at Christie's this time for Sfr. 296.000.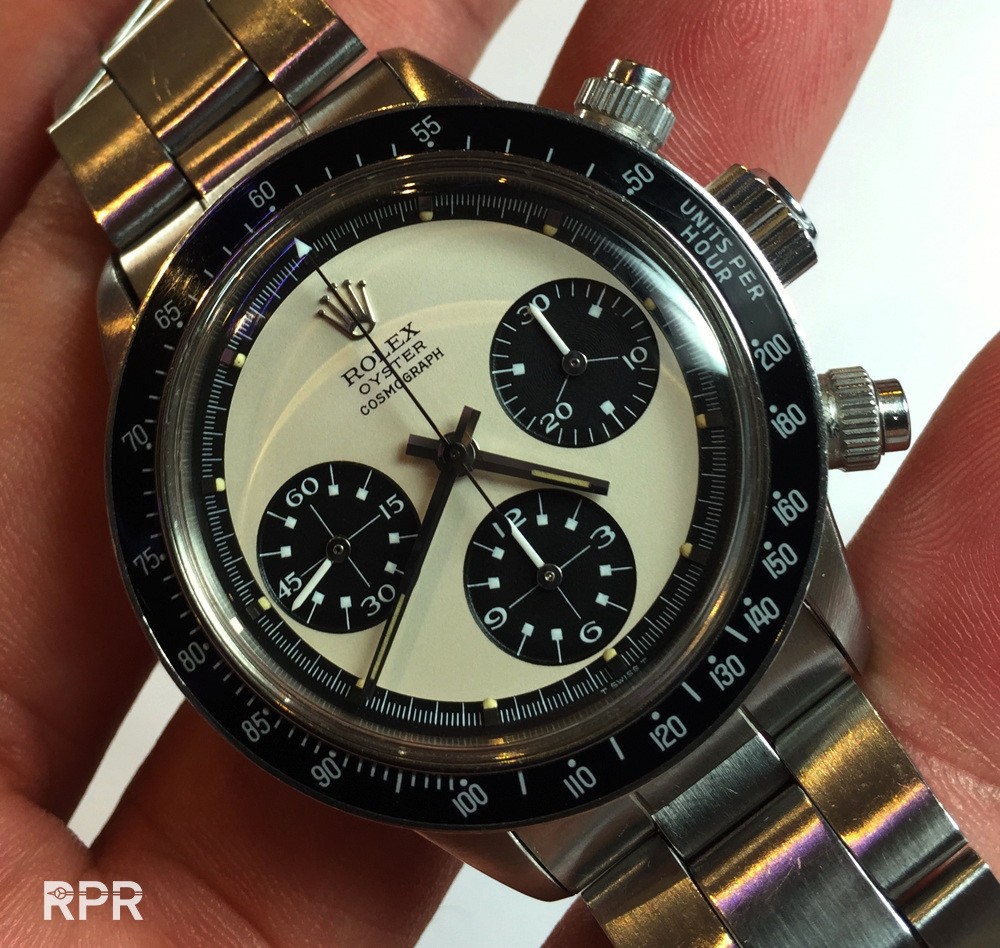 Albino Daytona & brown RCO, both on the wrists of a very nice collector and great friend!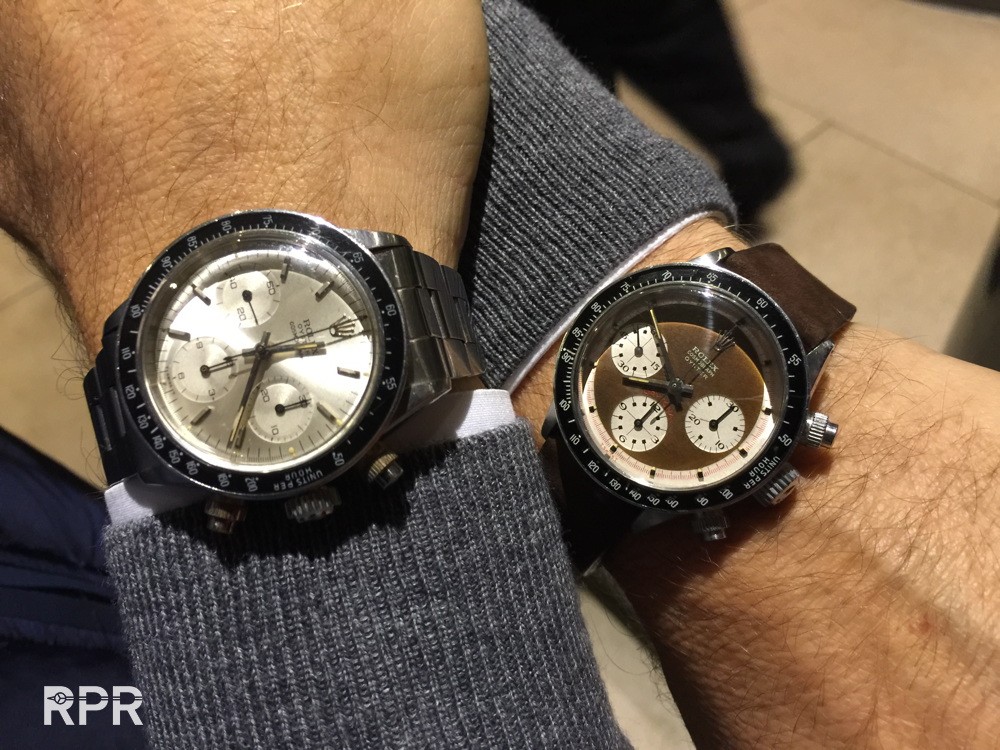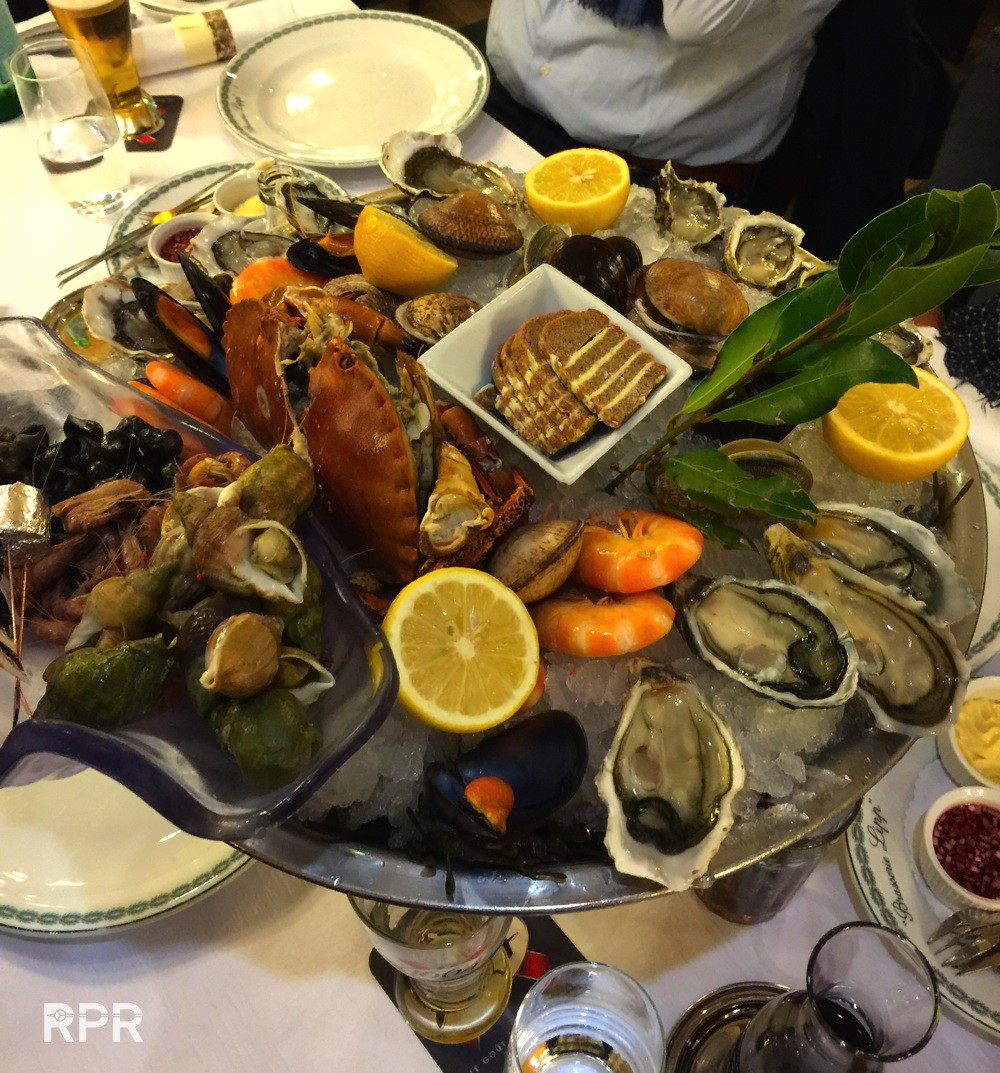 Antiquorum sold most probably the best Rolex last weekend. A near NOS gold Ref 3525 with gossy gilt black dial…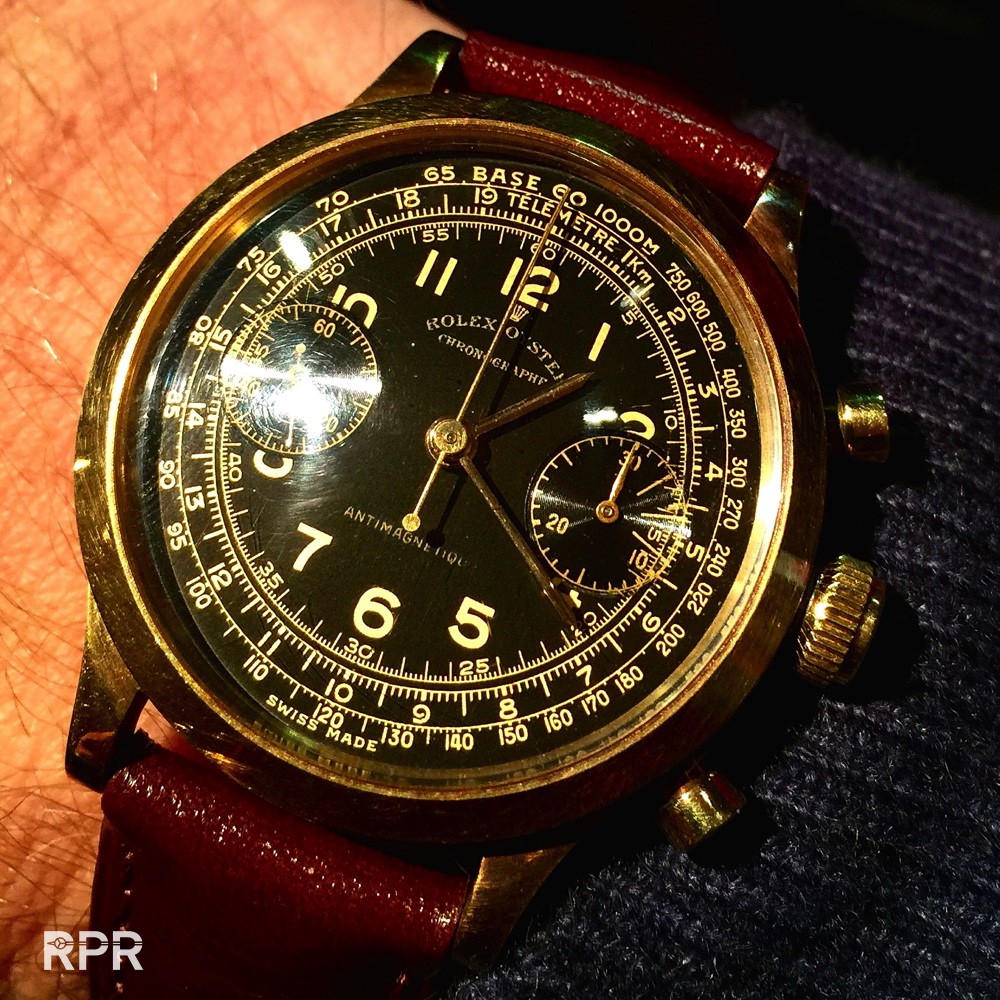 Virgin movement and still it's lead seal in the case back, just marvelous!..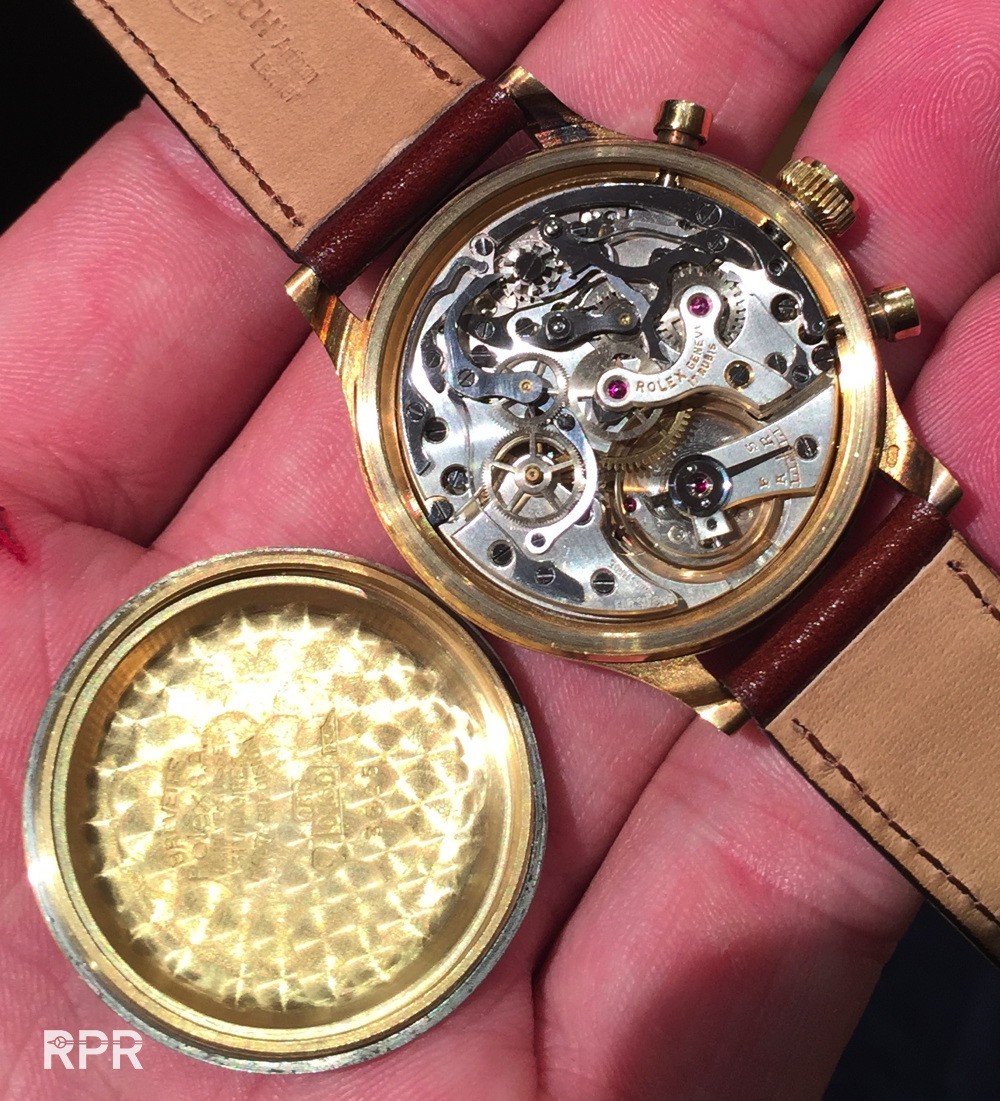 Very honest pink Killy…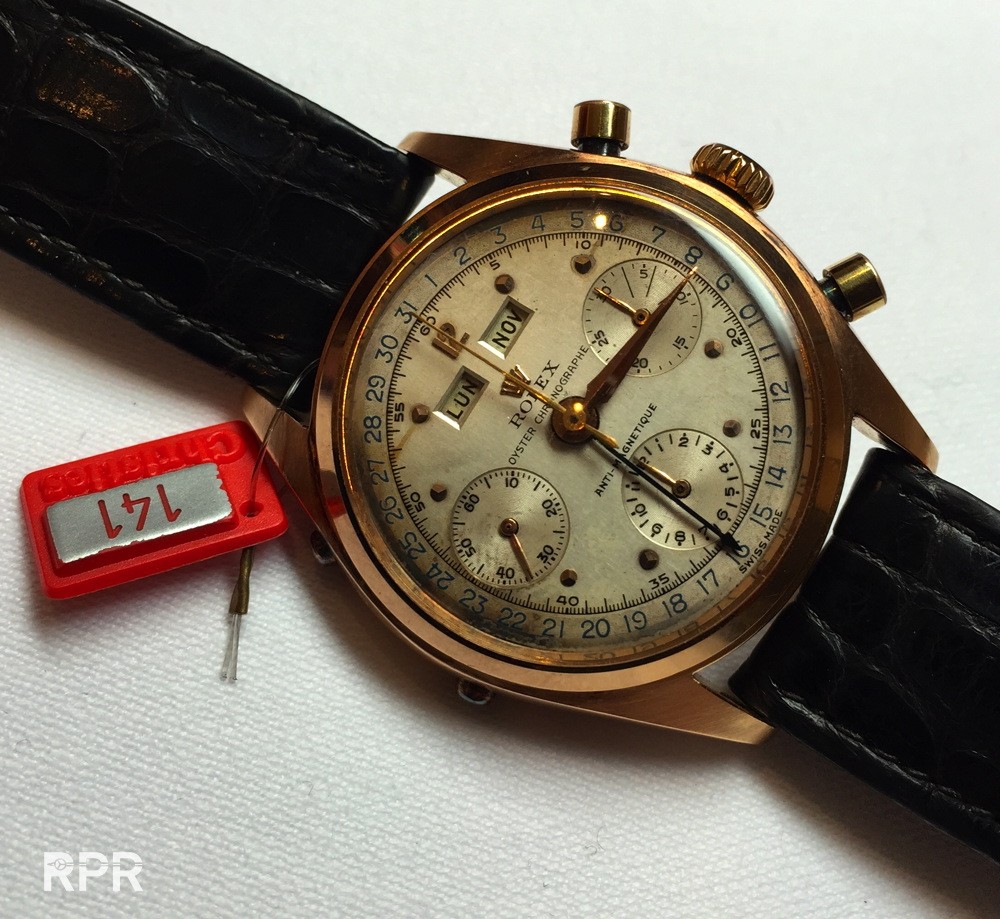 Rare early pink Oyster Chrono Ref 6232..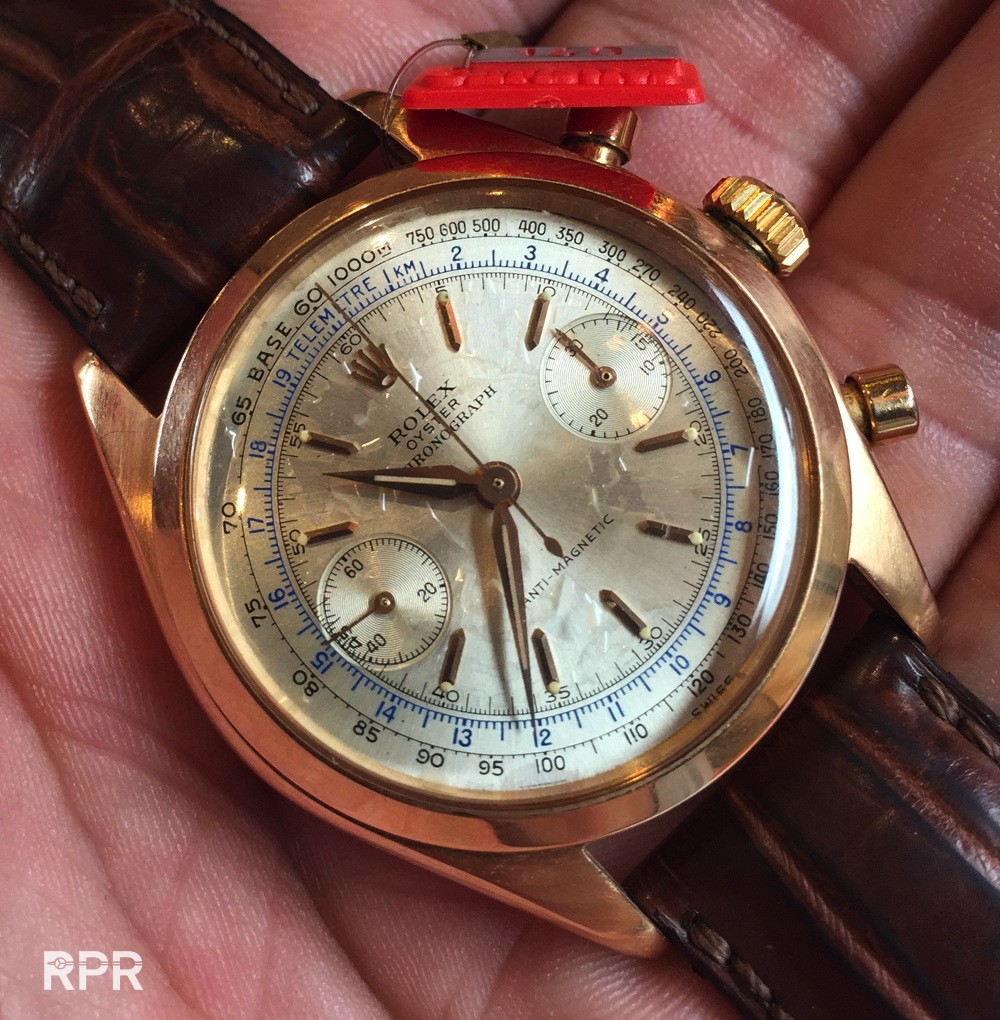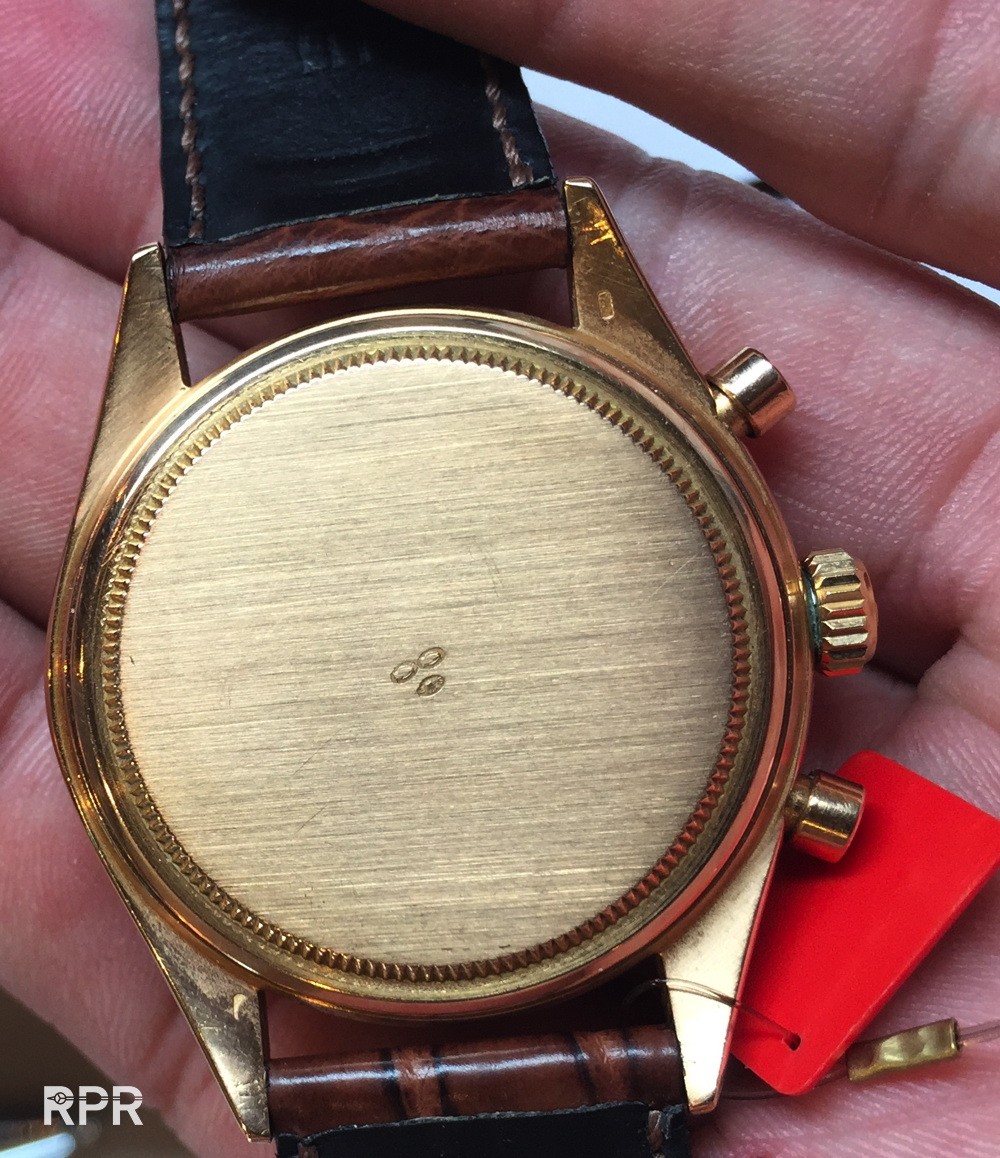 Pink Padellone ref 8171 with "precision" dial…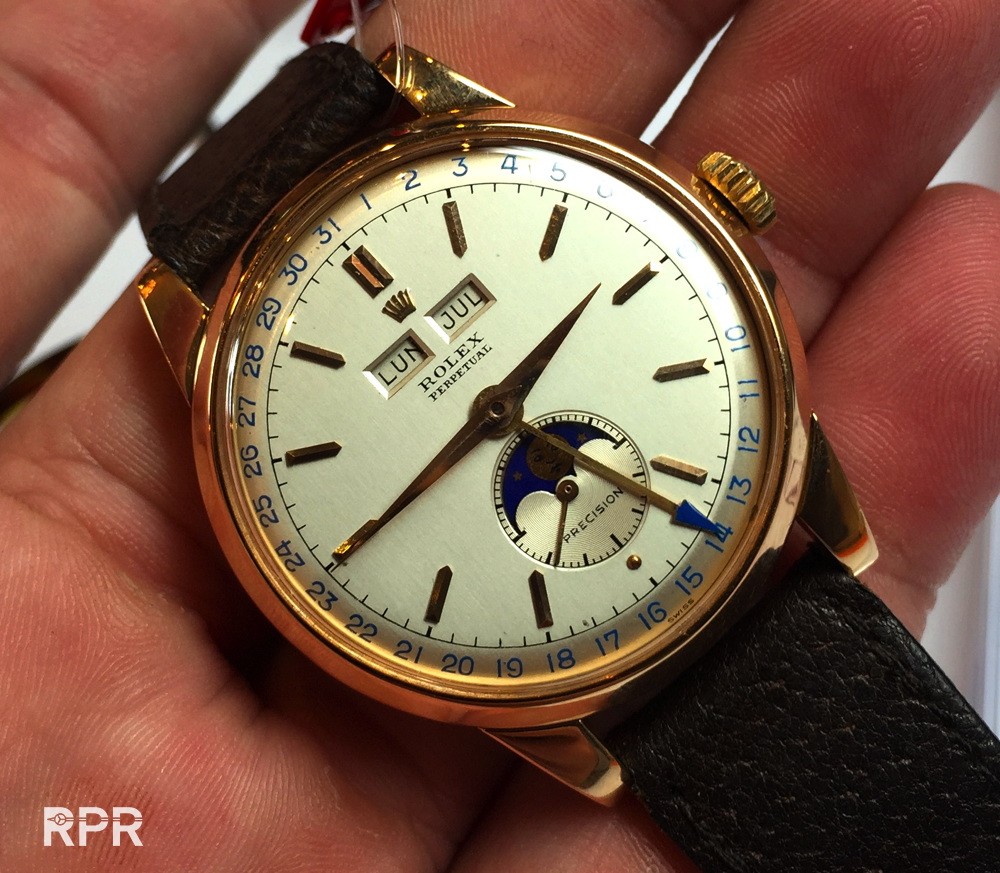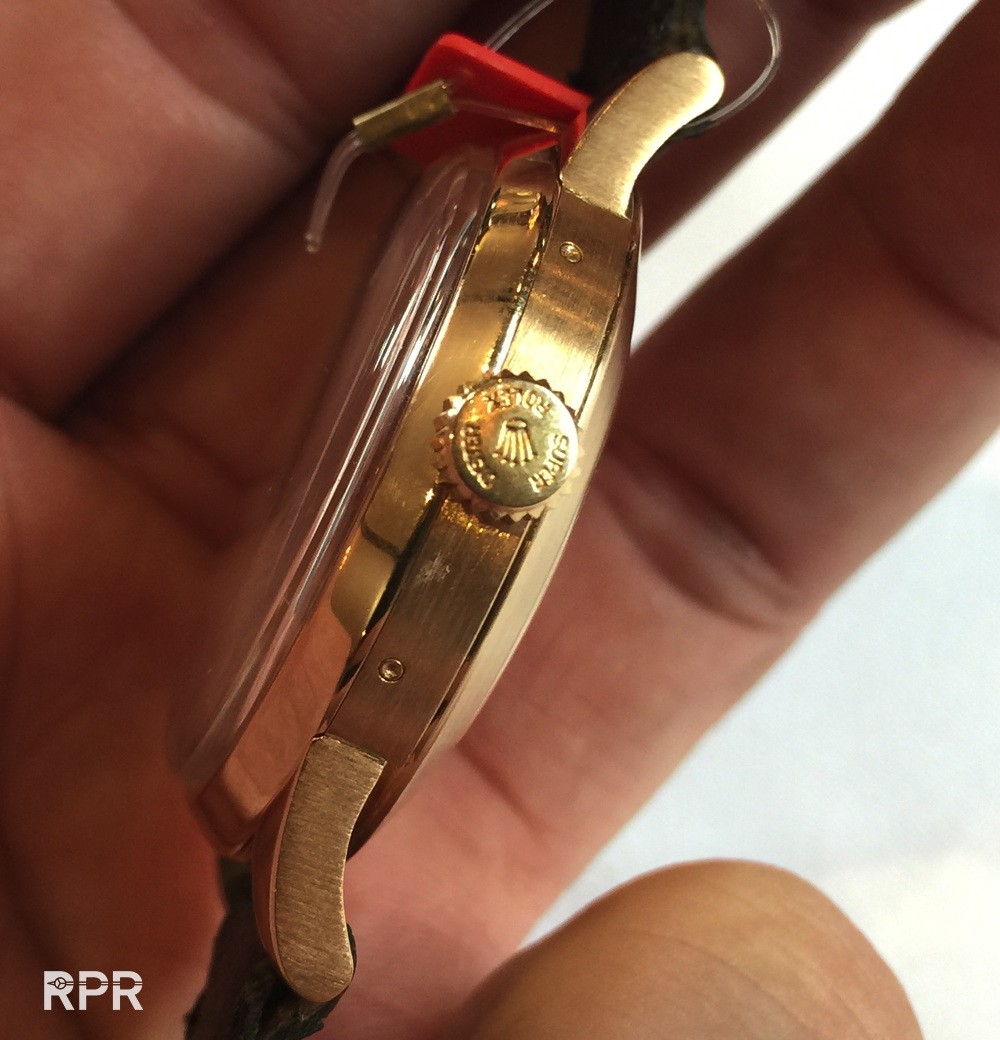 2 things can happen with this black ROC.. or it's for sale within 6 months to 1 year again or it will stay at Rolex HQ, time will tell, maybe somebody finds another one in the meantime, let's hope it's having a provenance then. Congrates to the winning bidder!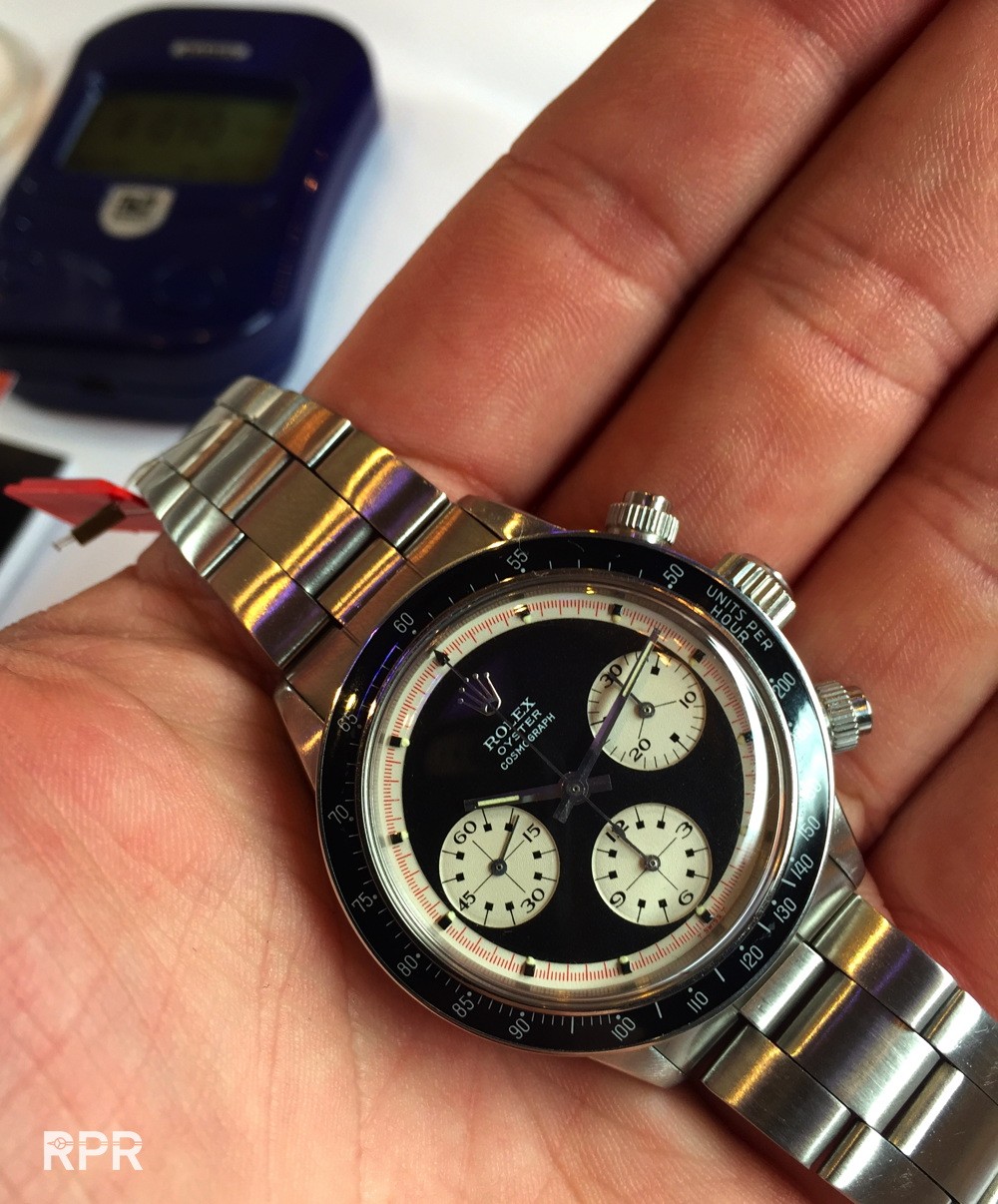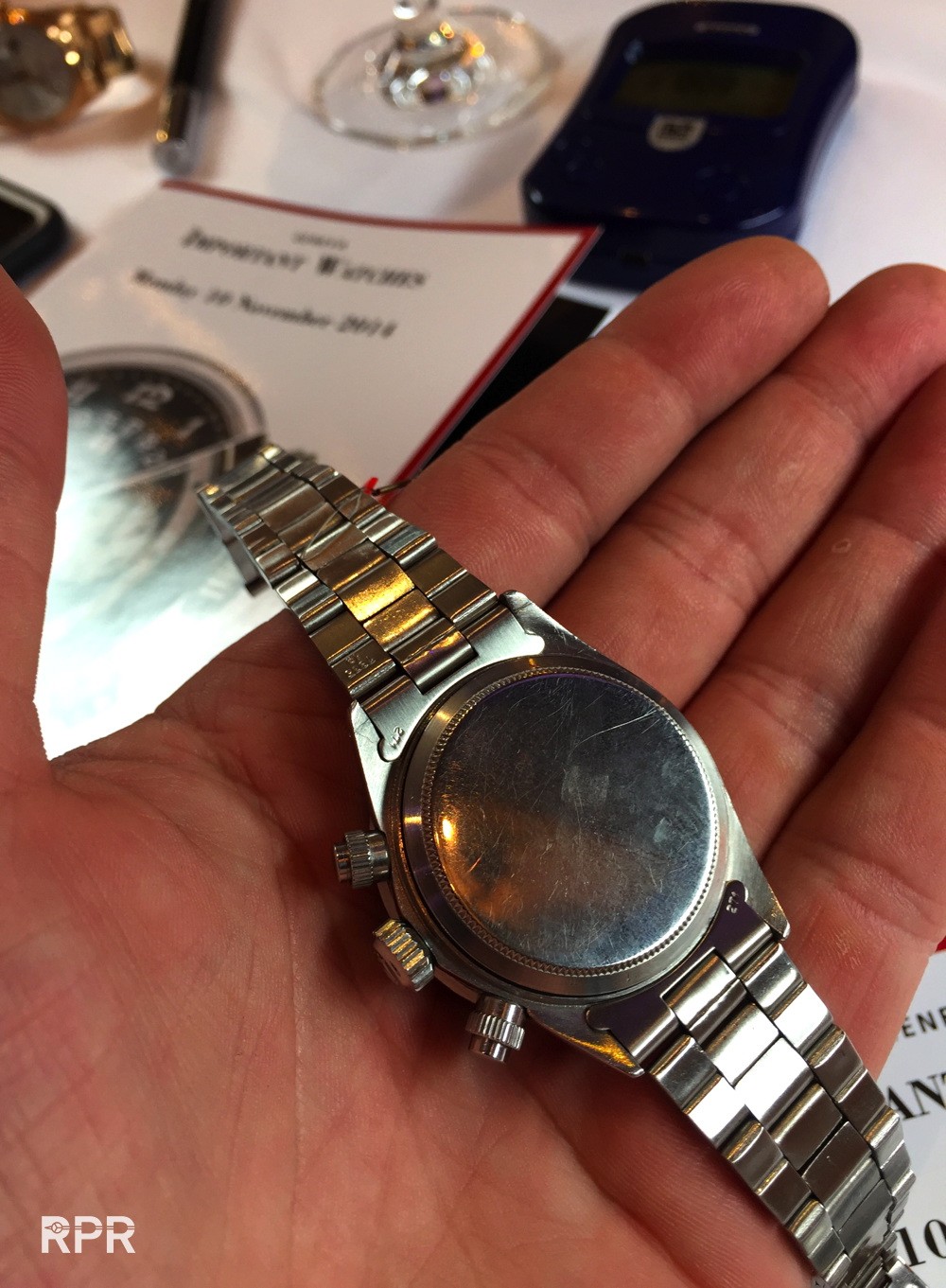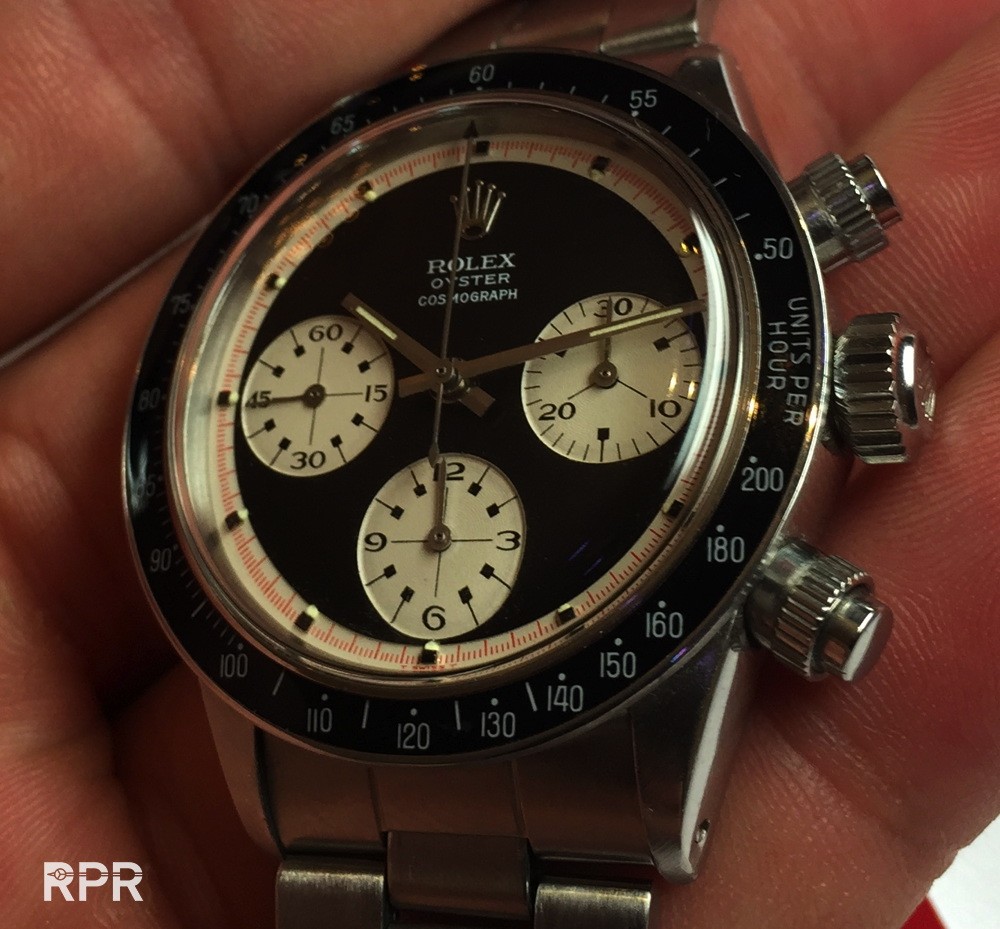 A 2.7 million UAE blue GMT master selling for crazy price, 160K hammer, almost 200 all in!..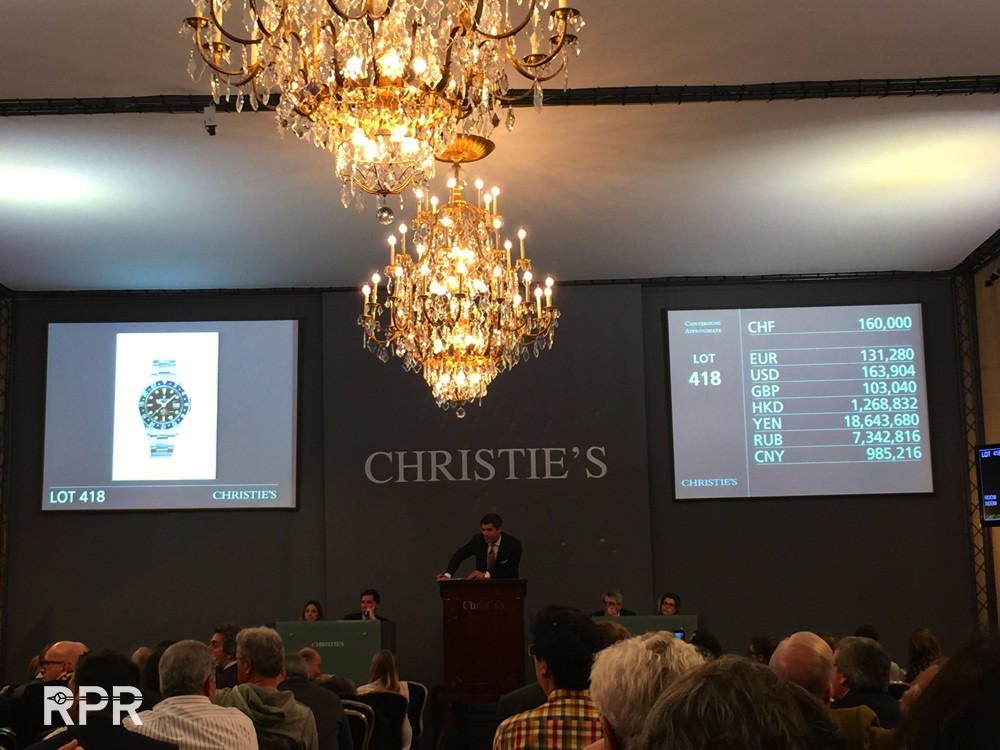 Meeting a gentleman from London is always fun!..
Big money for enamel Patek Philippe World Timer…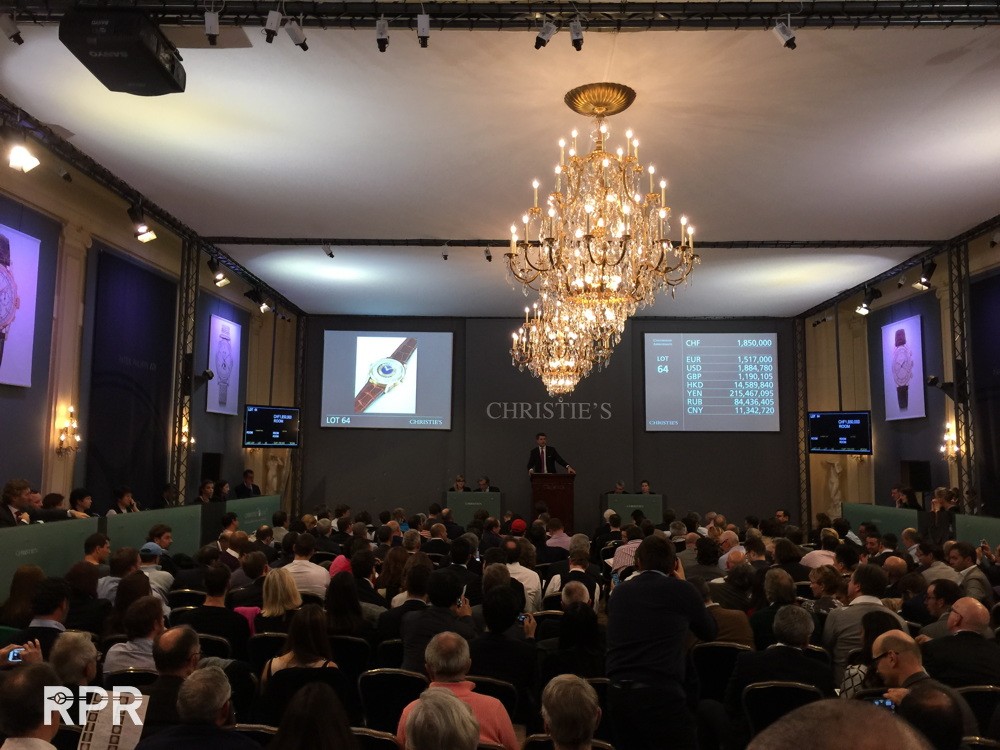 2 very nice PPC ref 570 in steel and pink gold…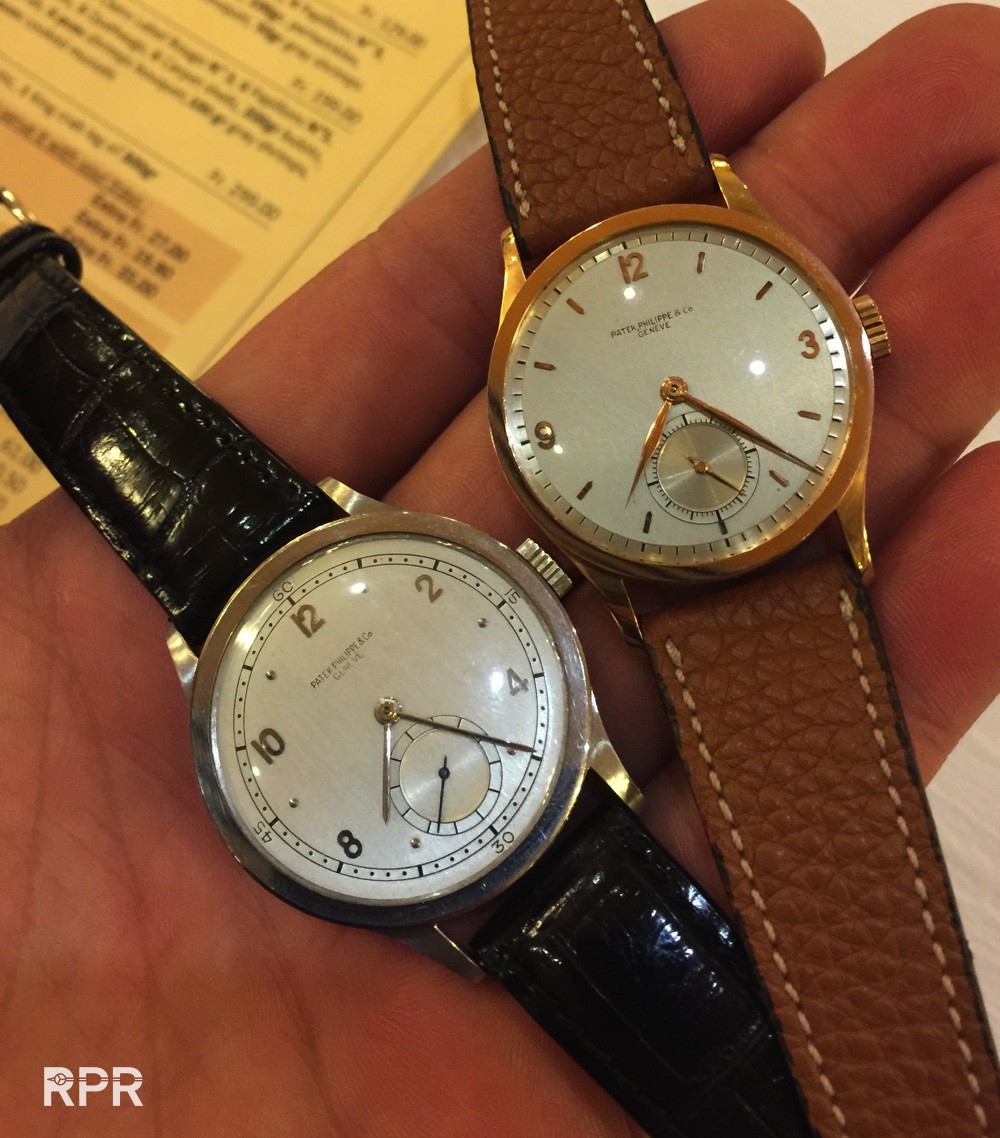 Nice White 3 color Paul Newman…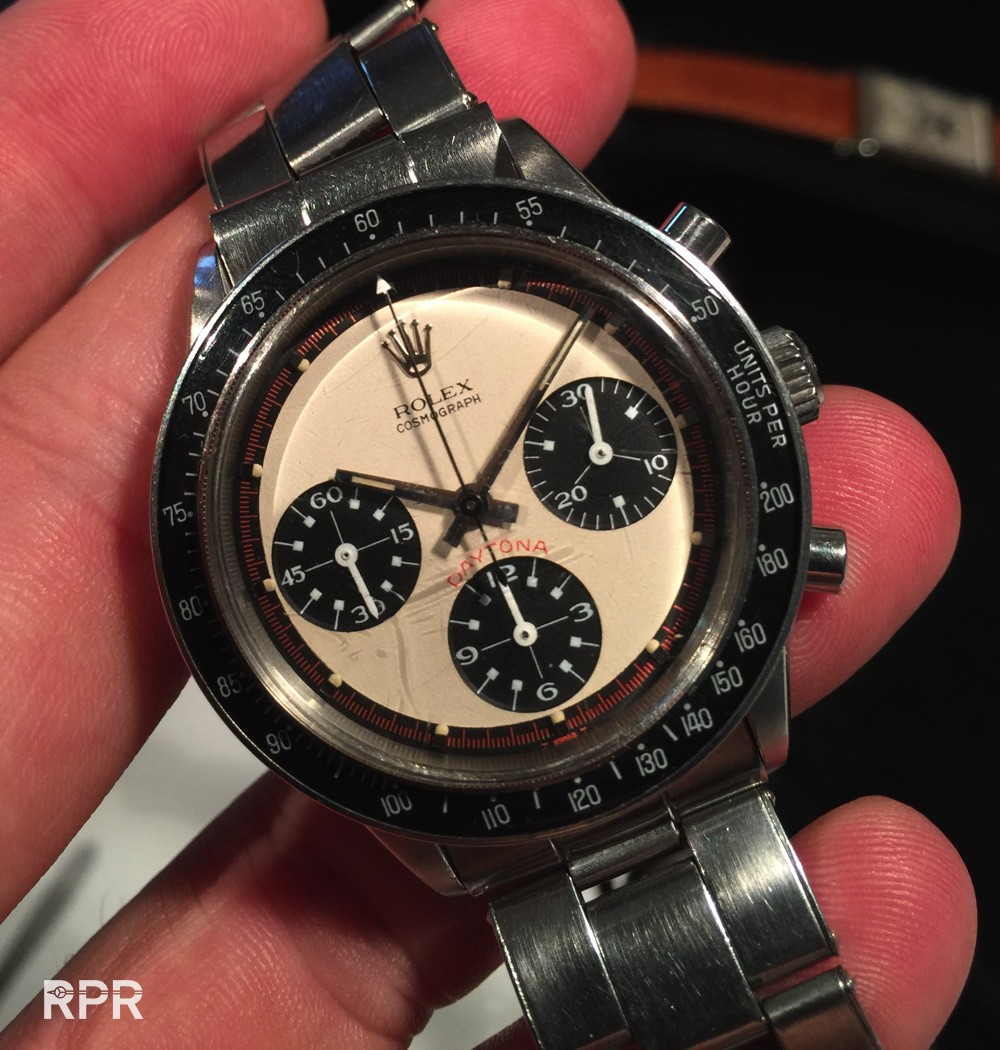 PPC 3450 with Oman engraved case back sold for 260K euro..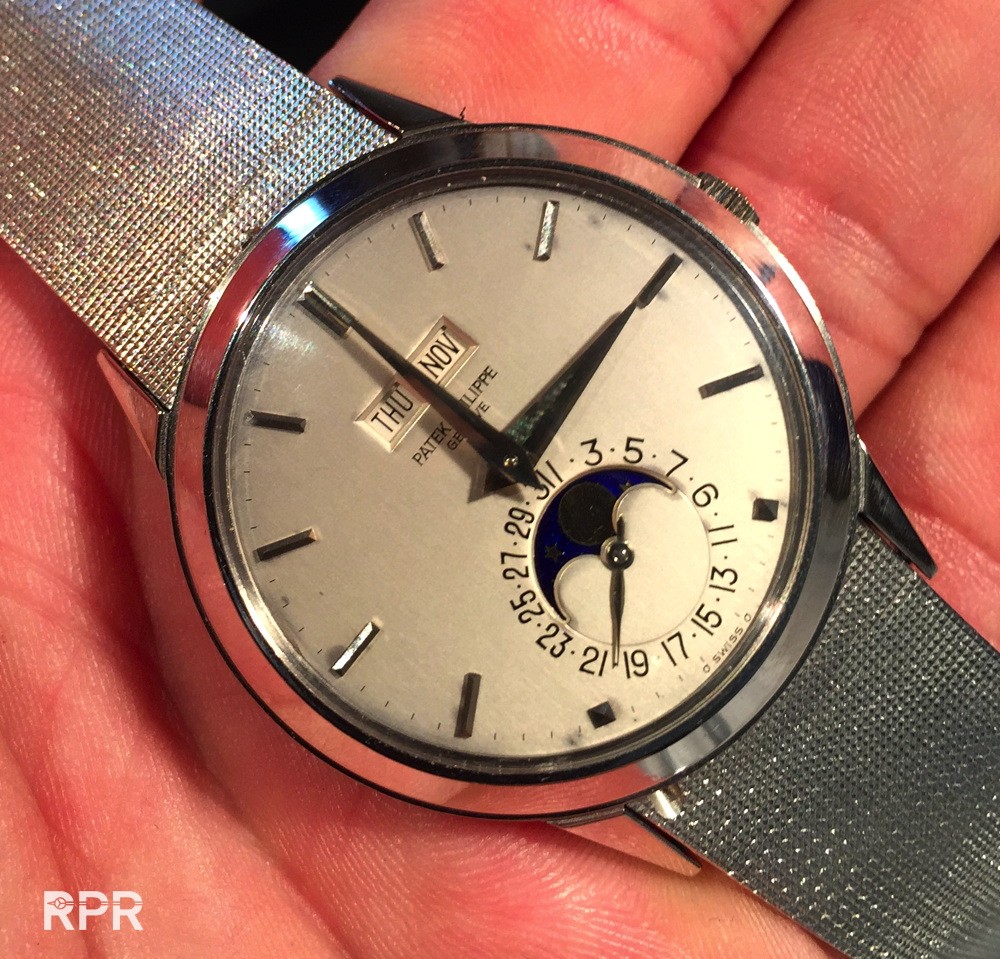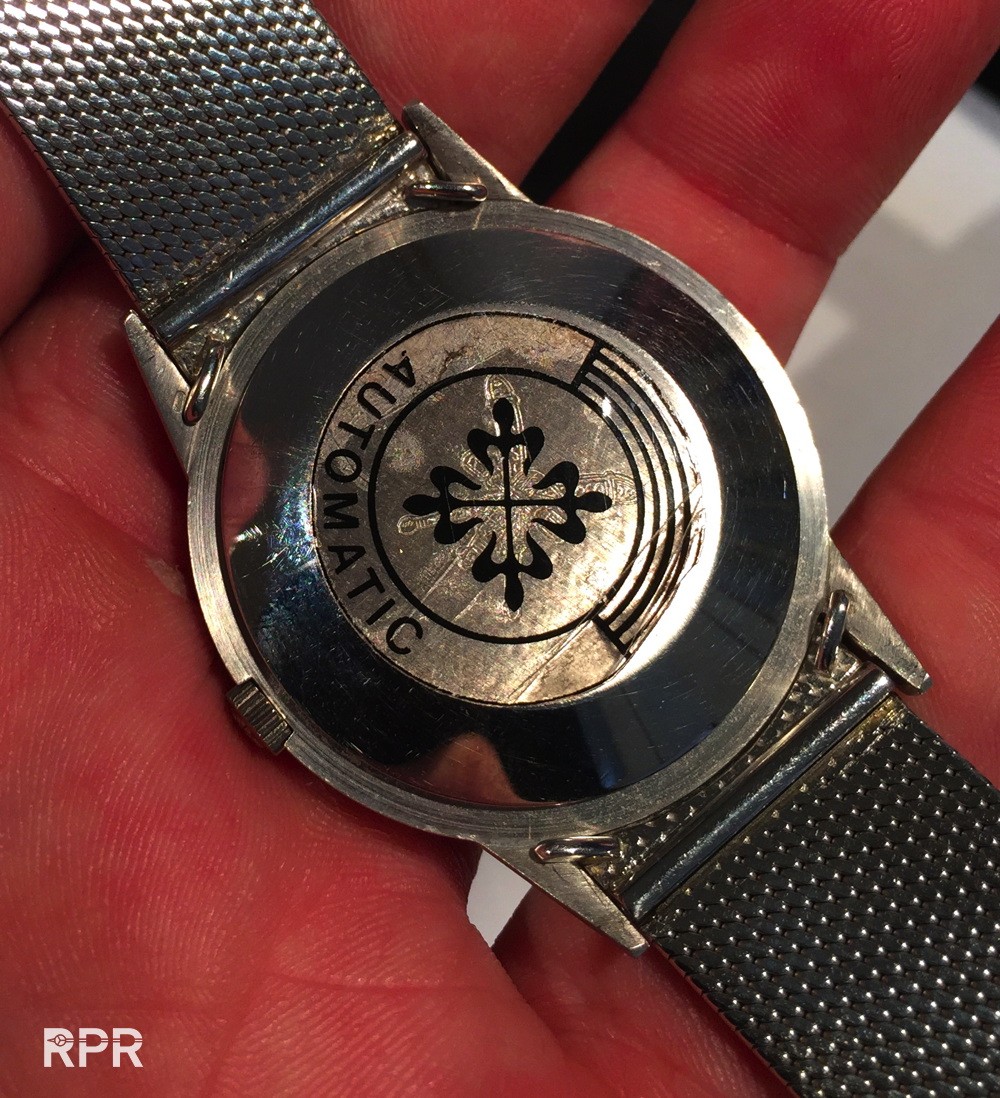 The first perpetual calendar, by Breguet made for Gubelin sold for 170K euro…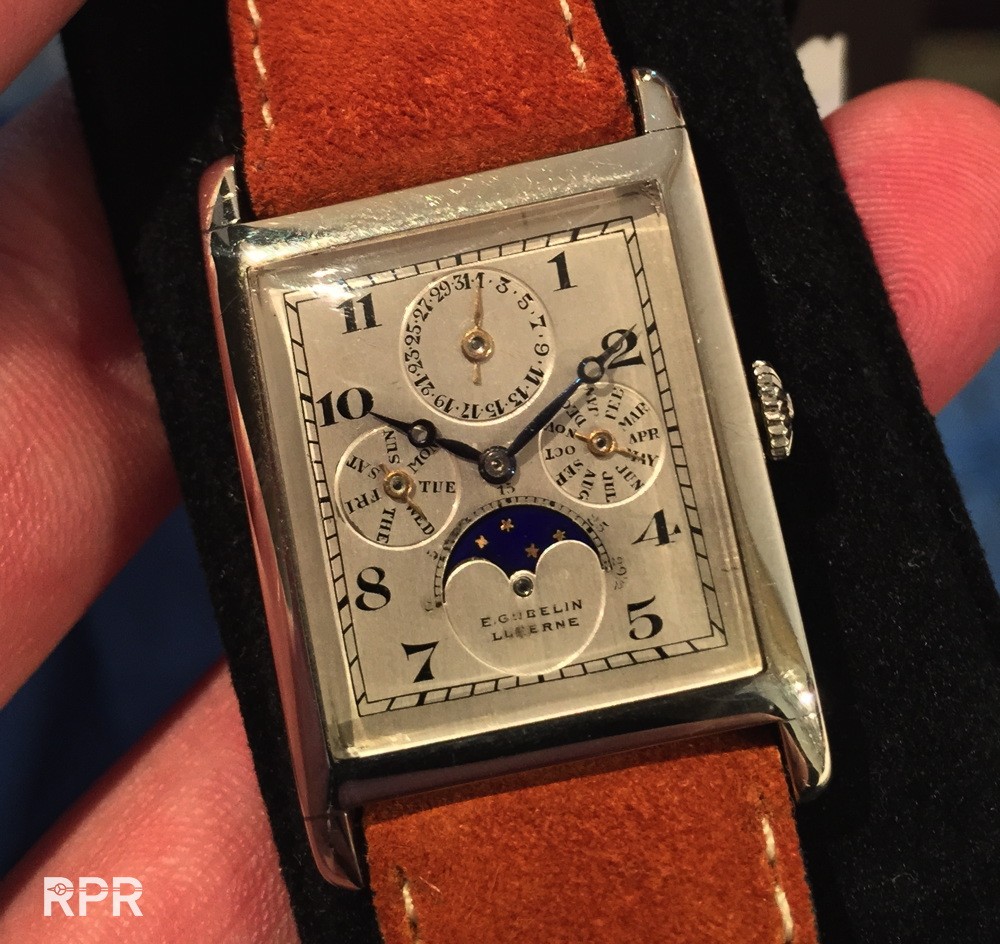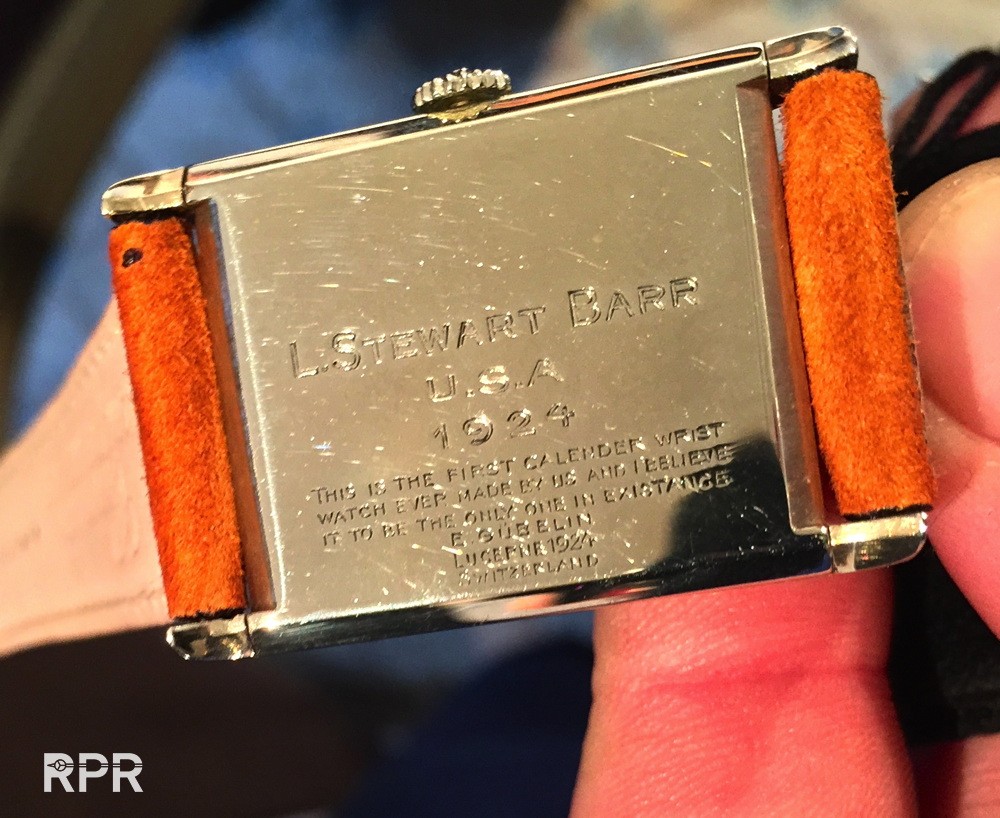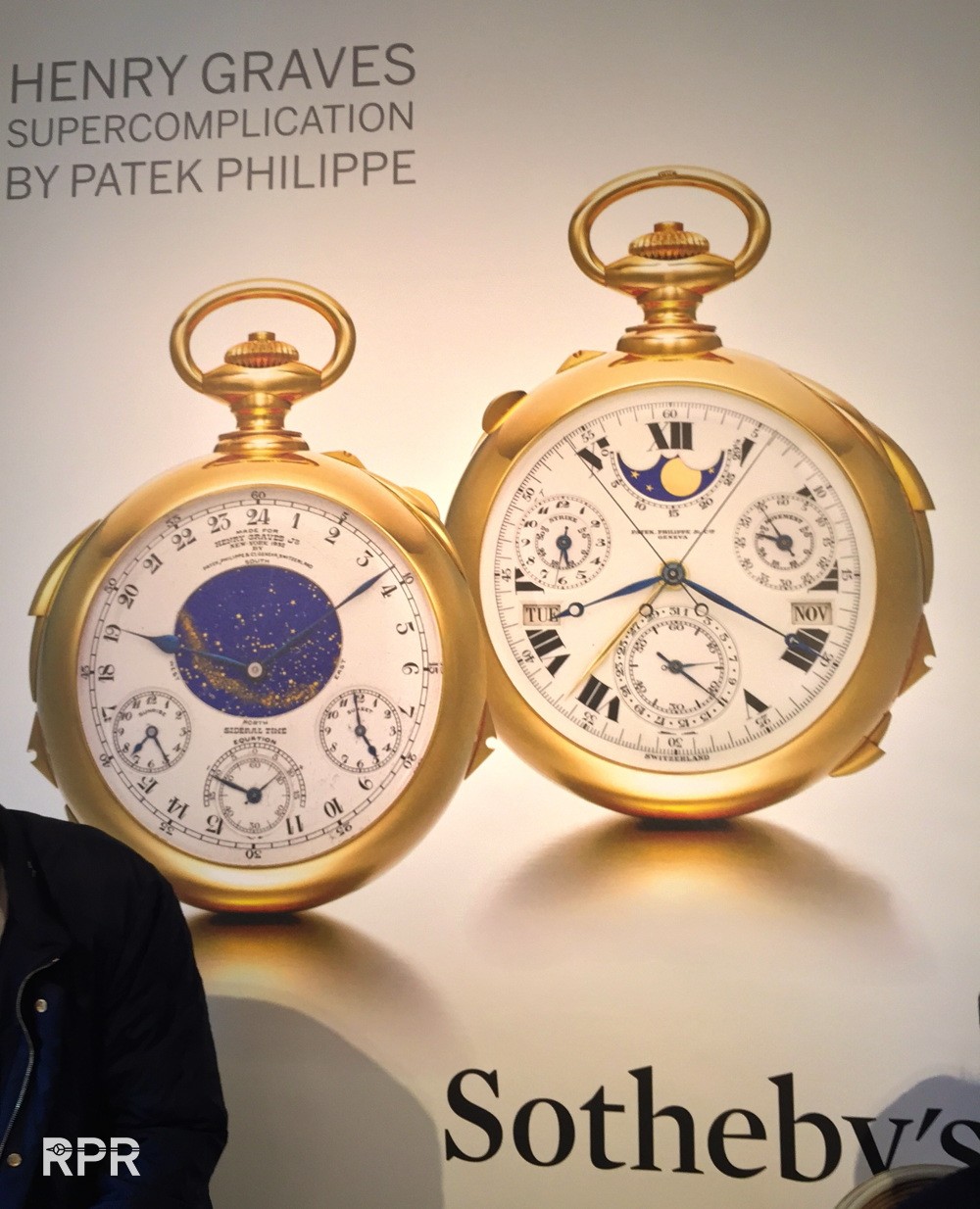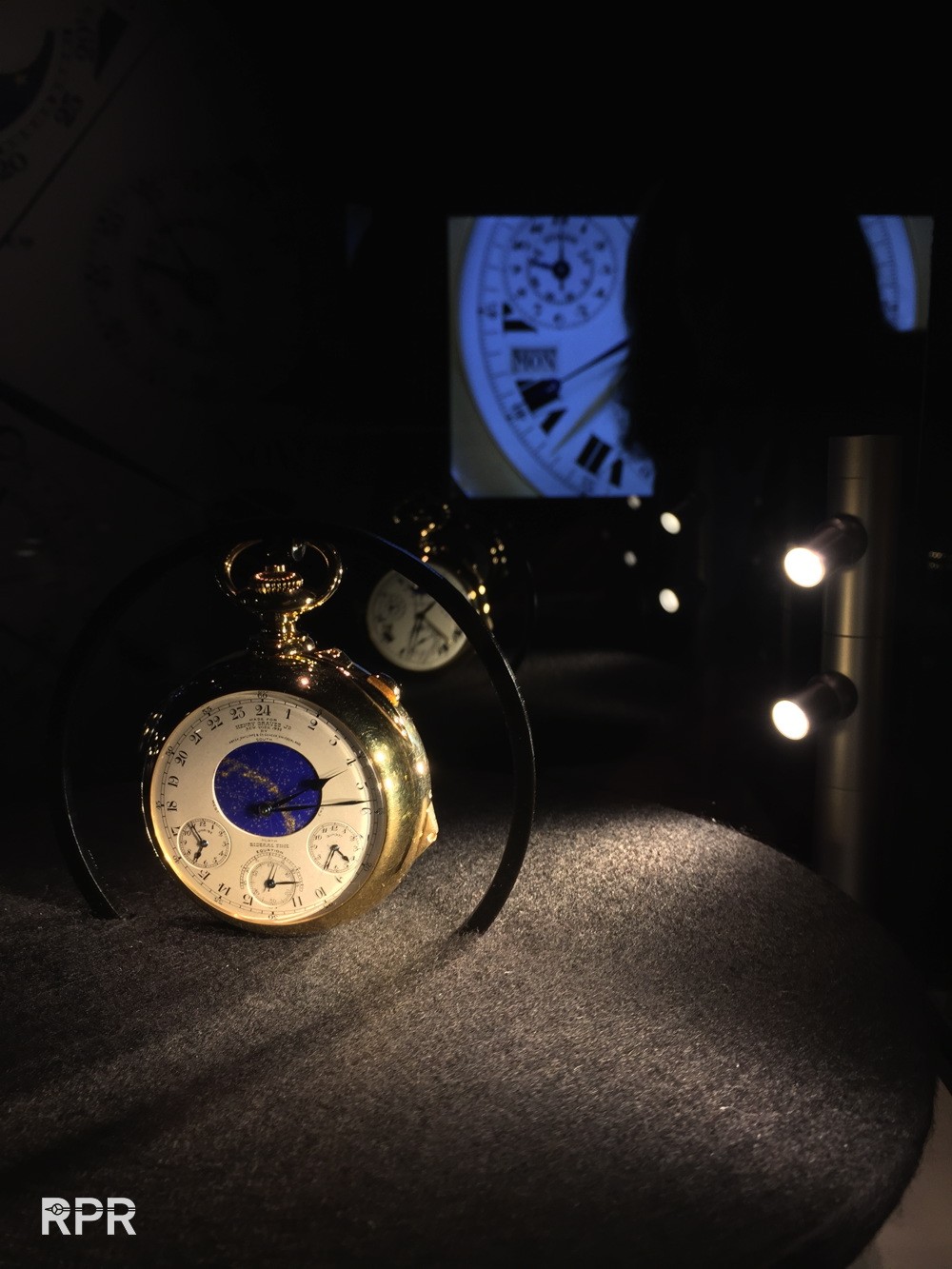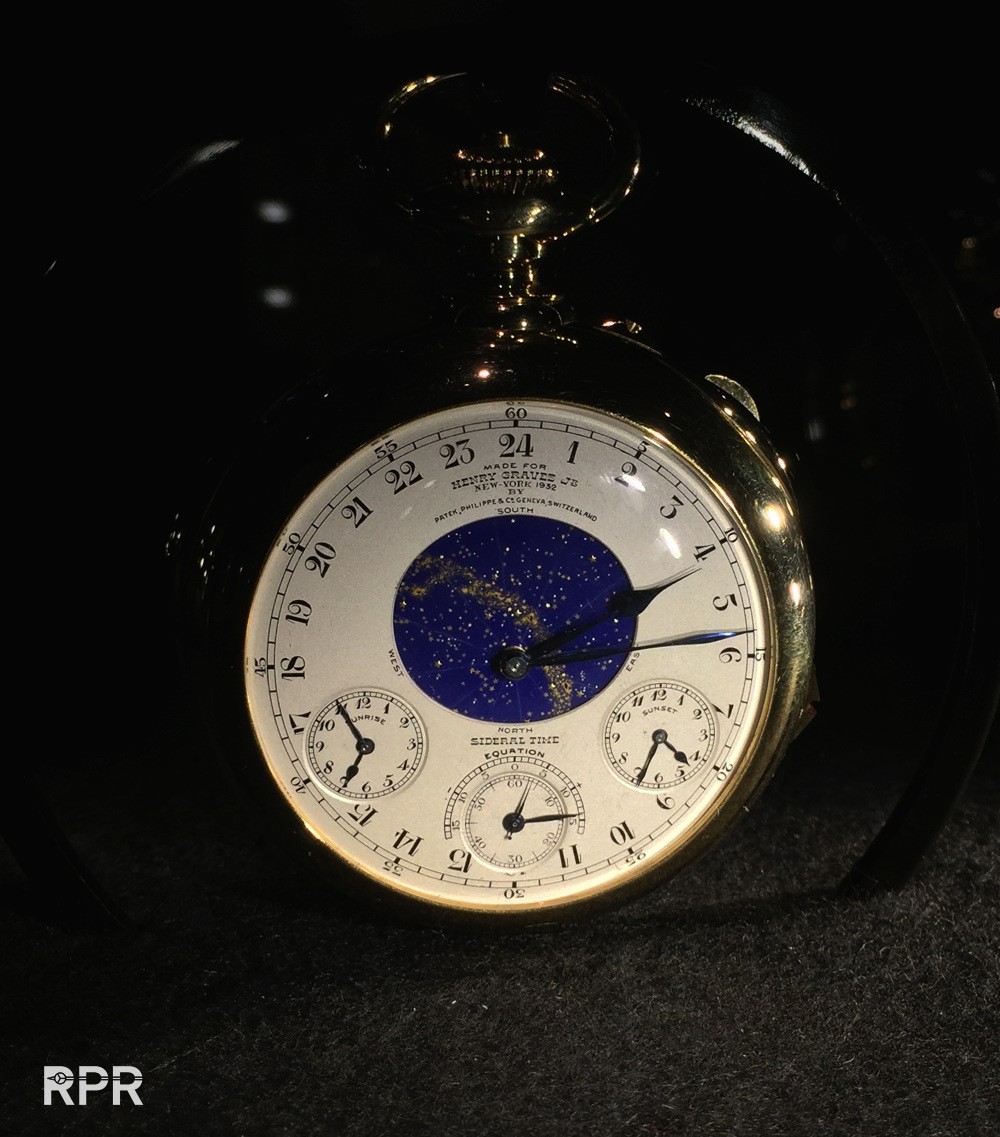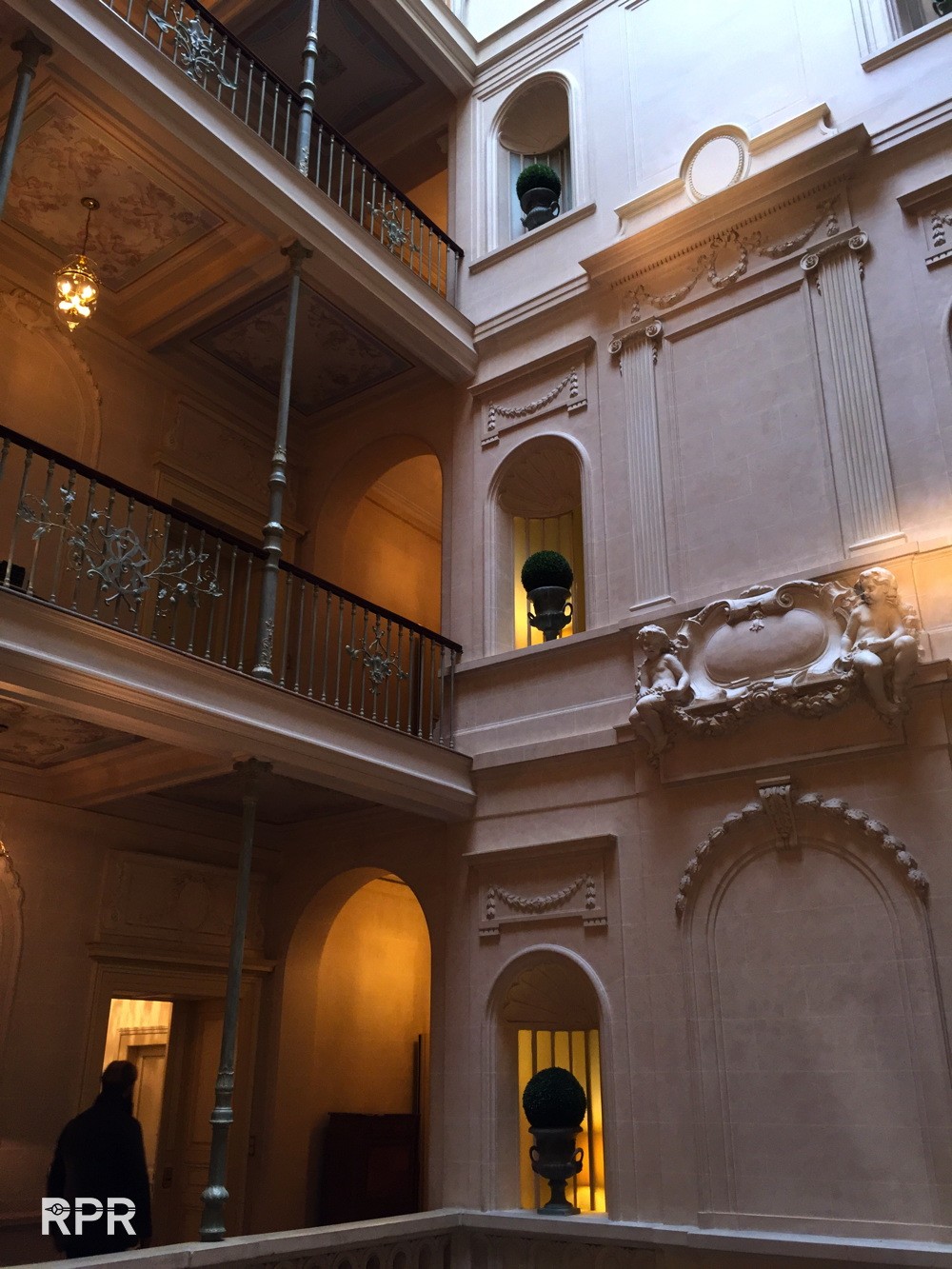 Honest steel and gold Killy making 100K sfr..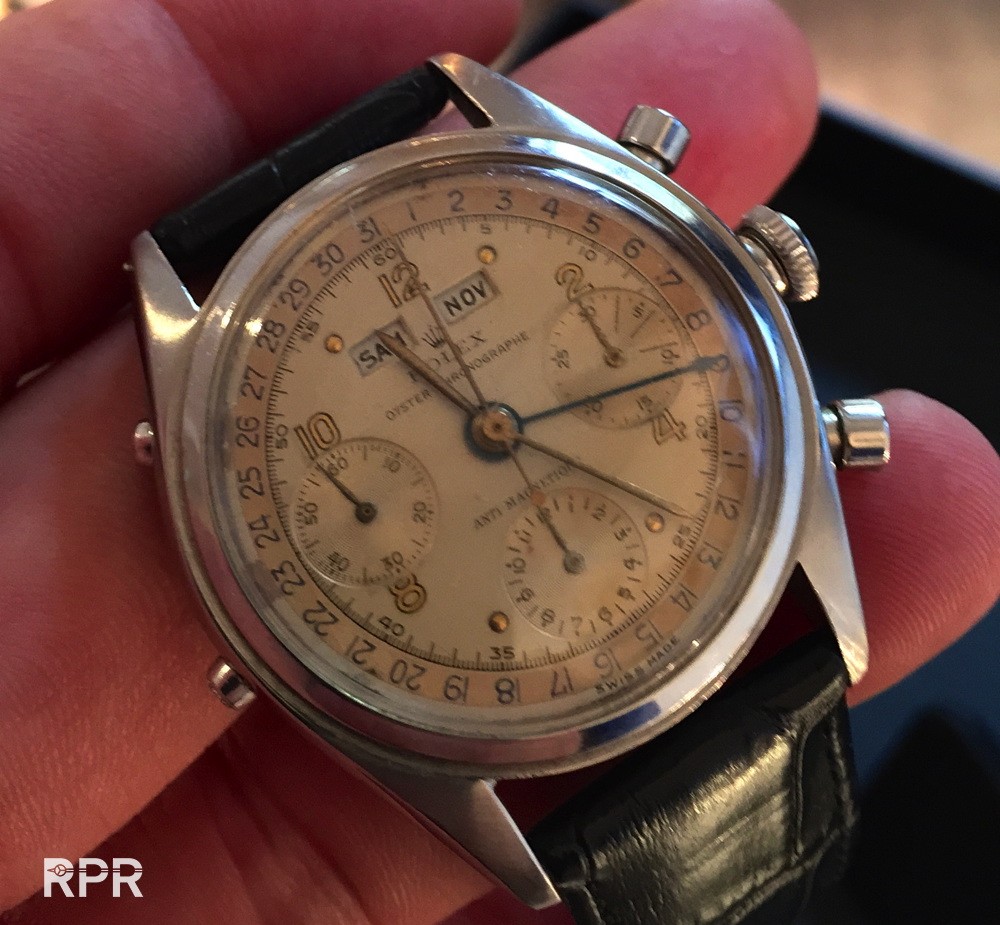 Strong result for this brown prototype Panerau fetching nearly 300K sfr..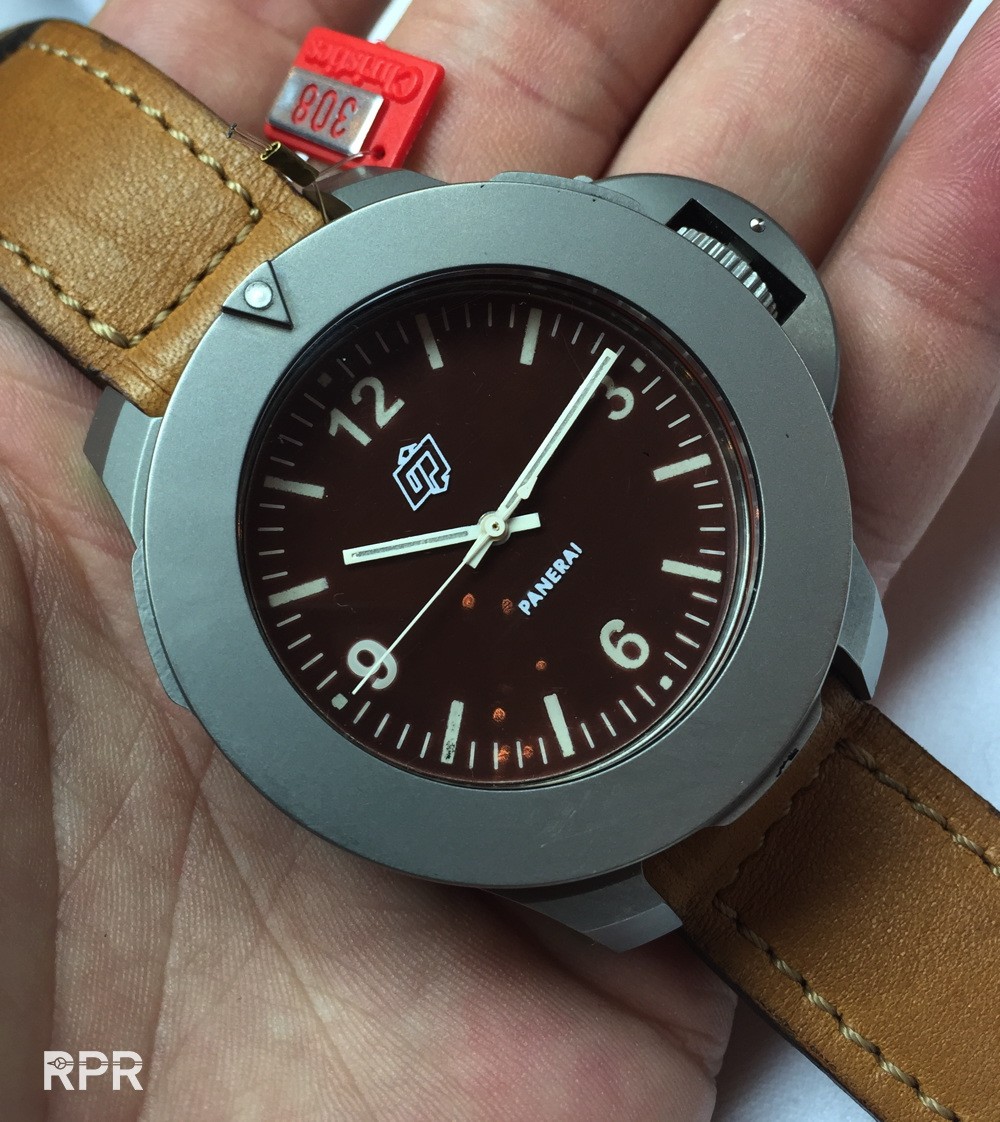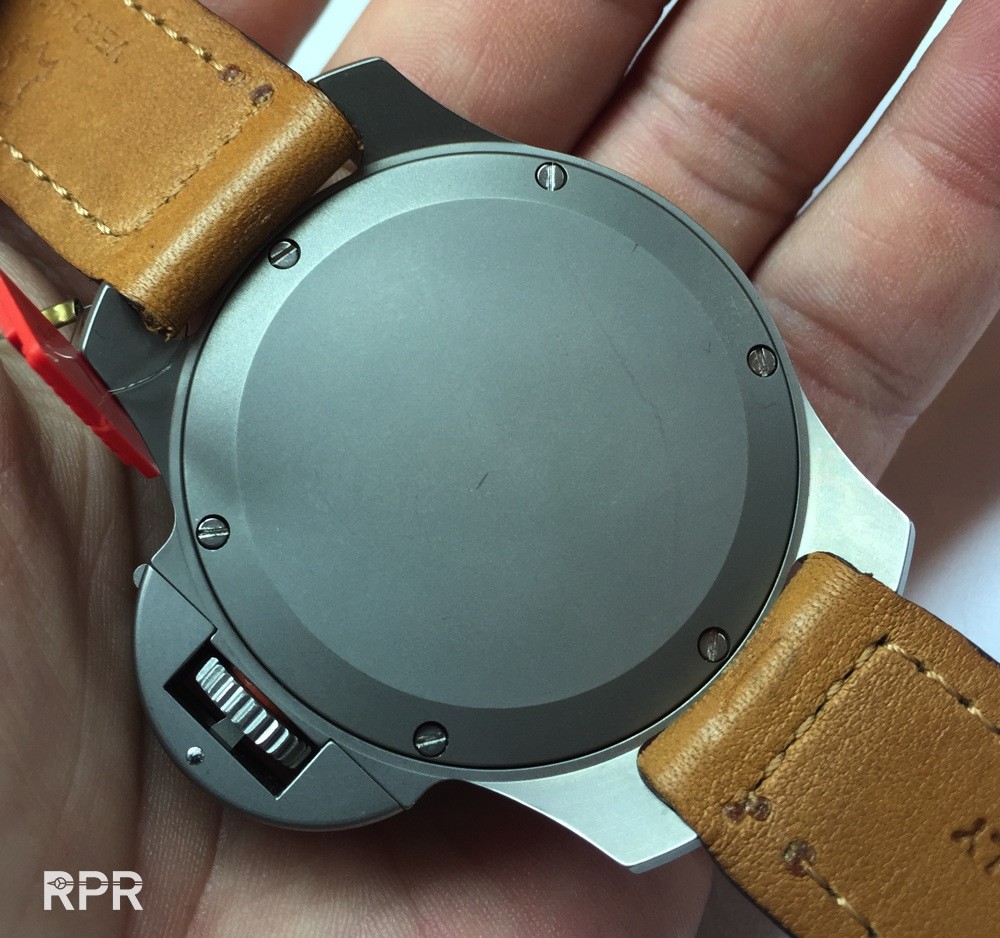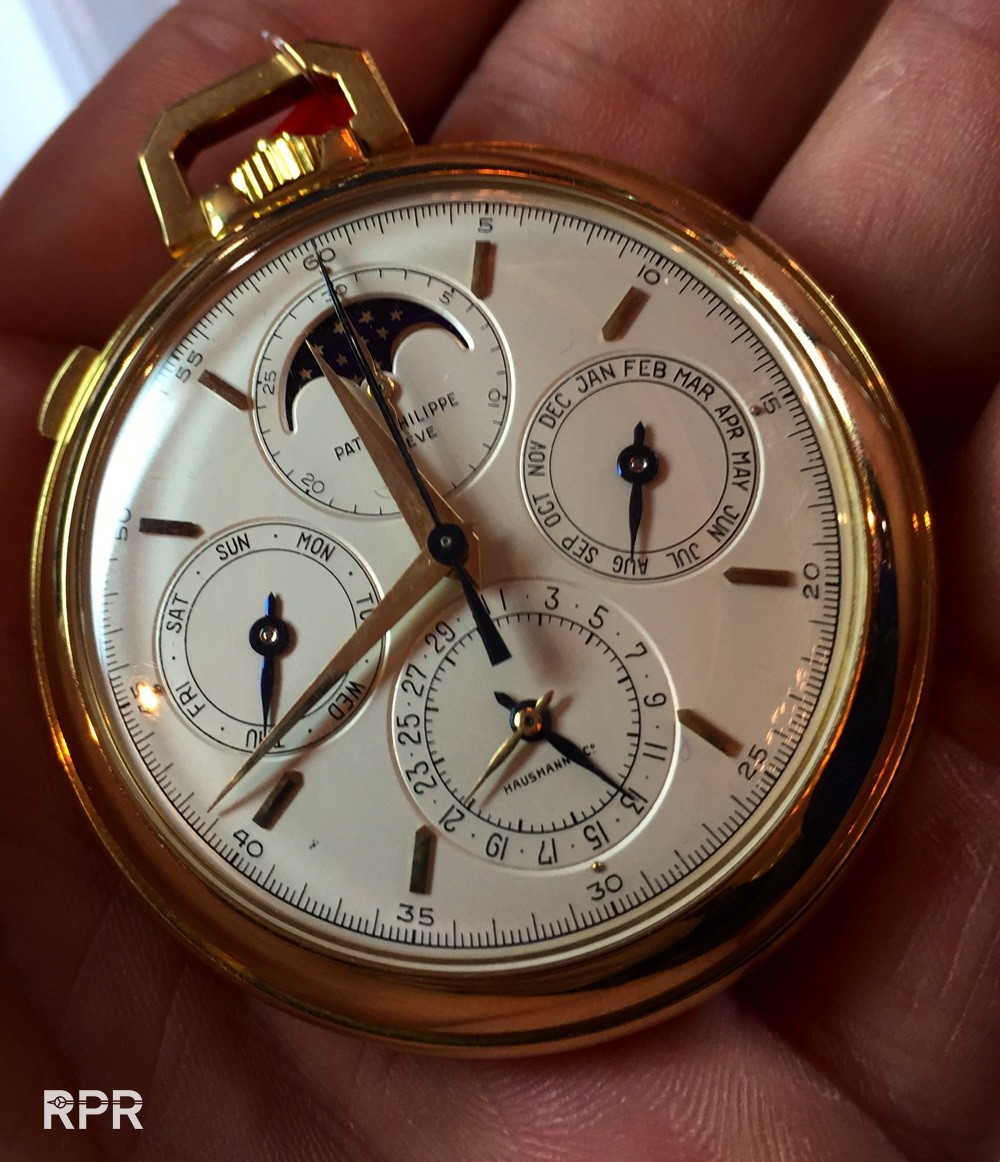 Some Patek's up close…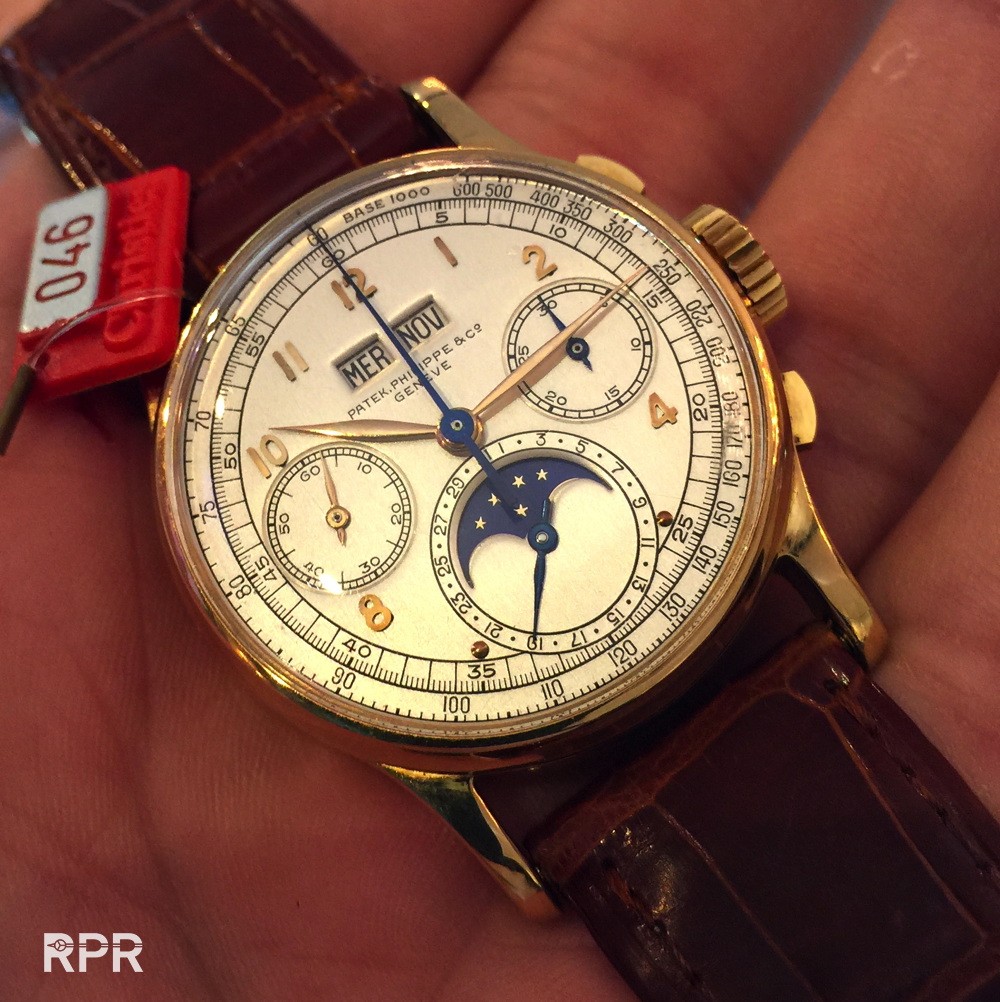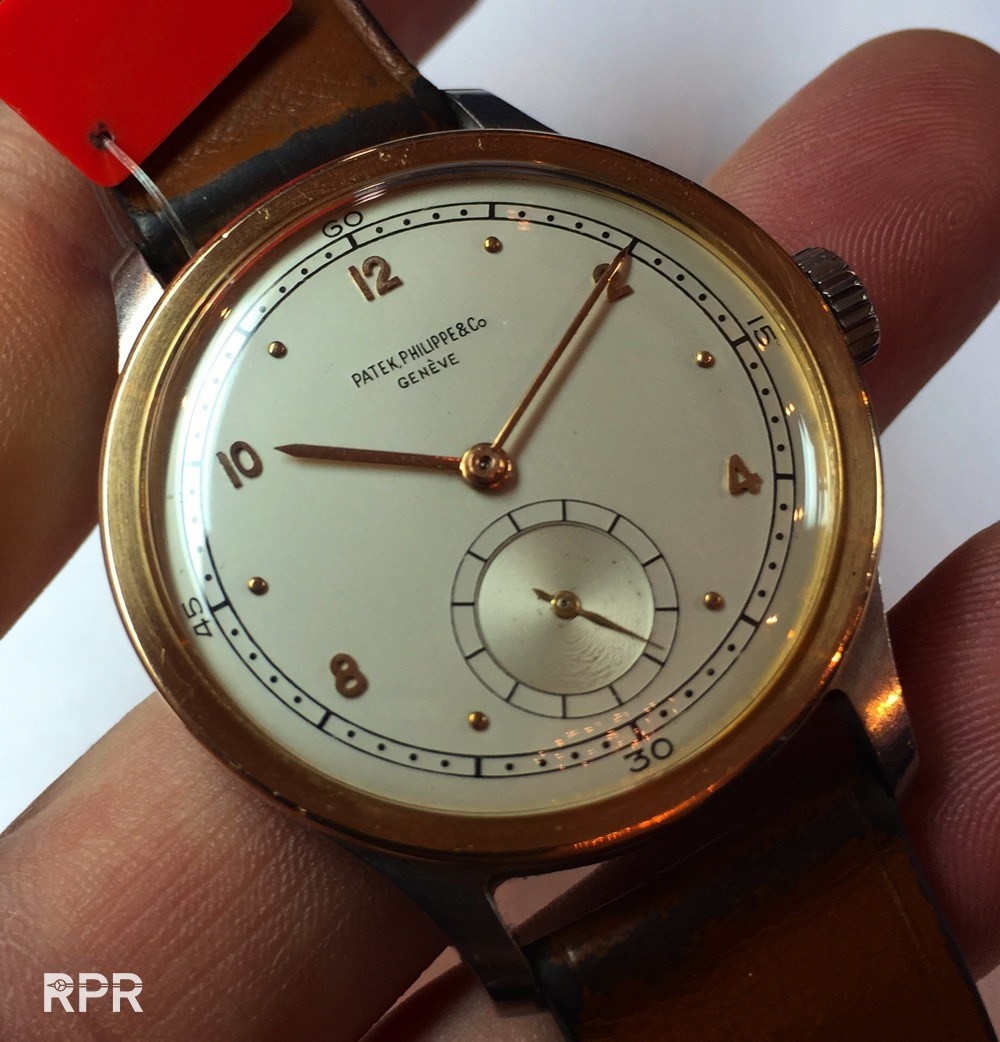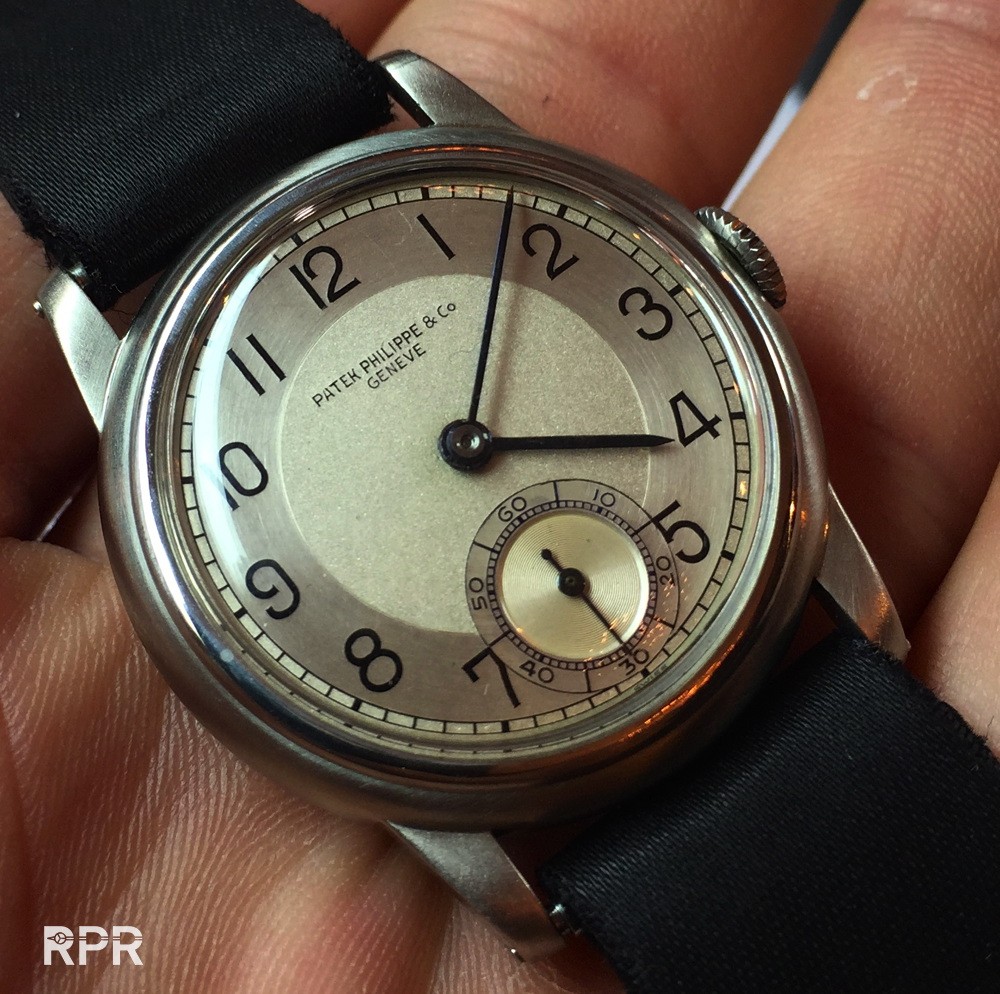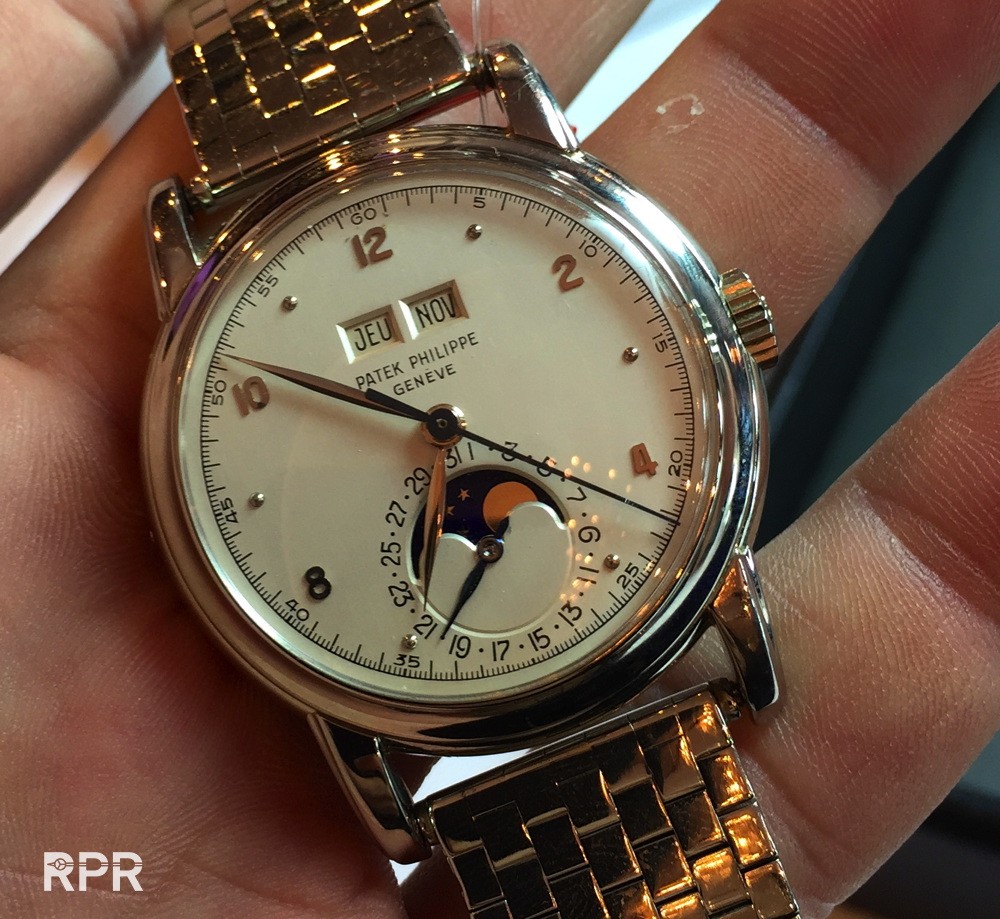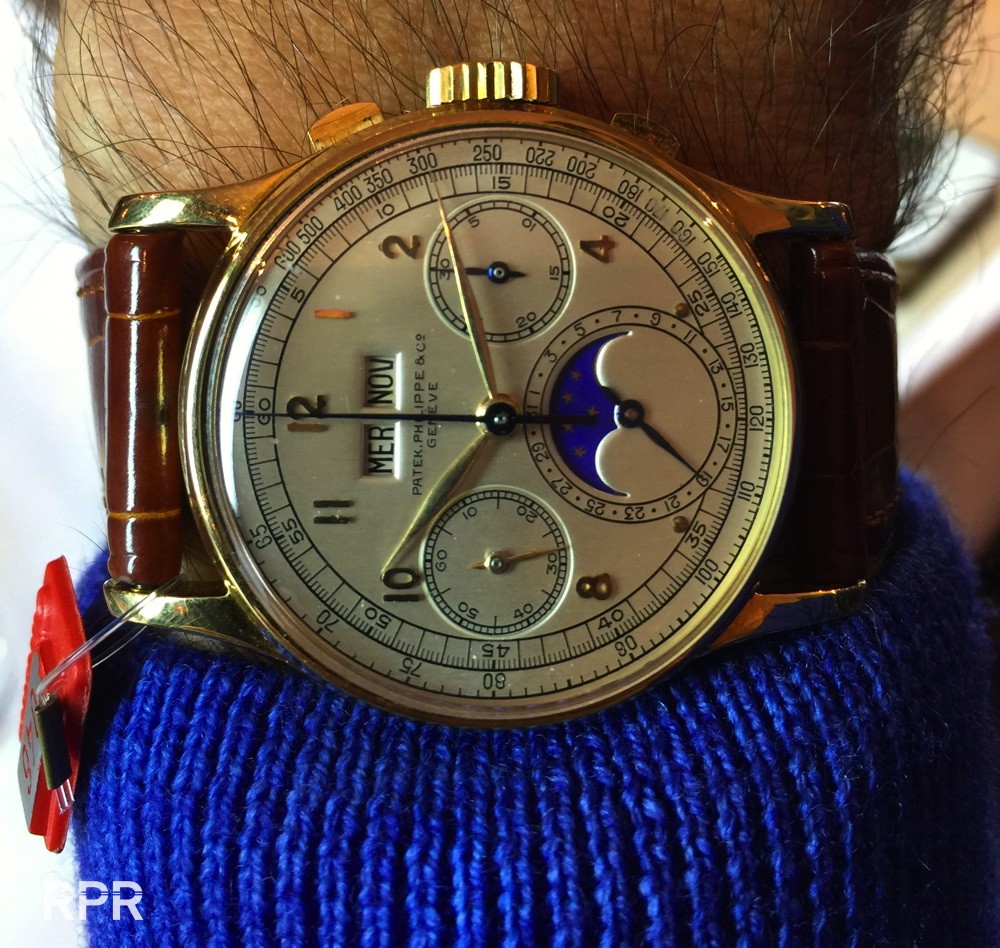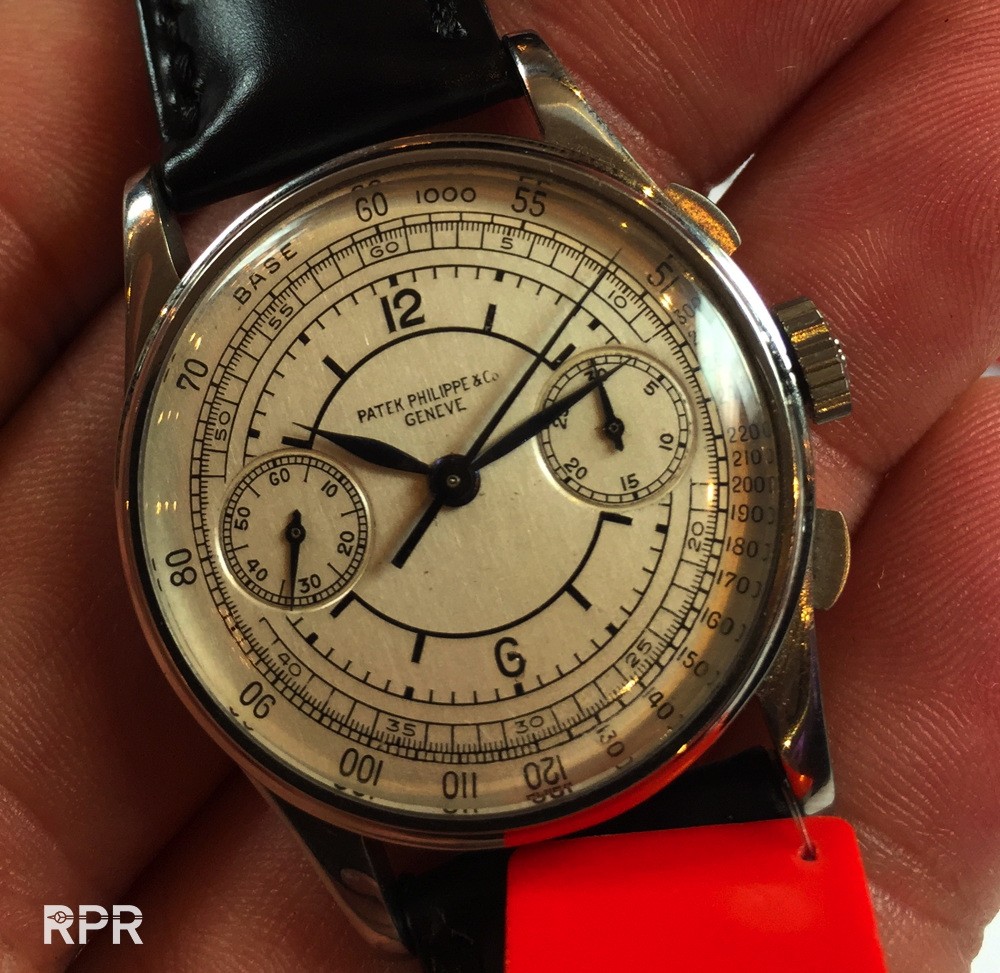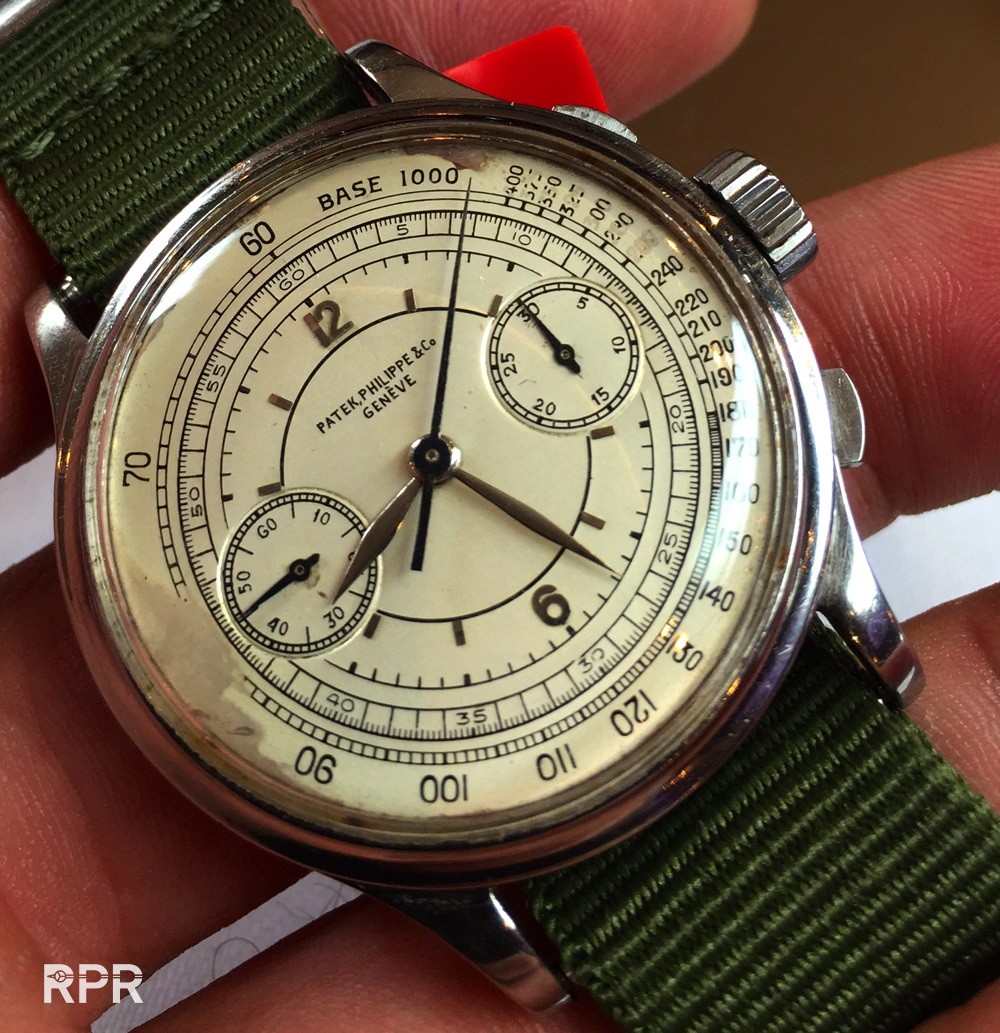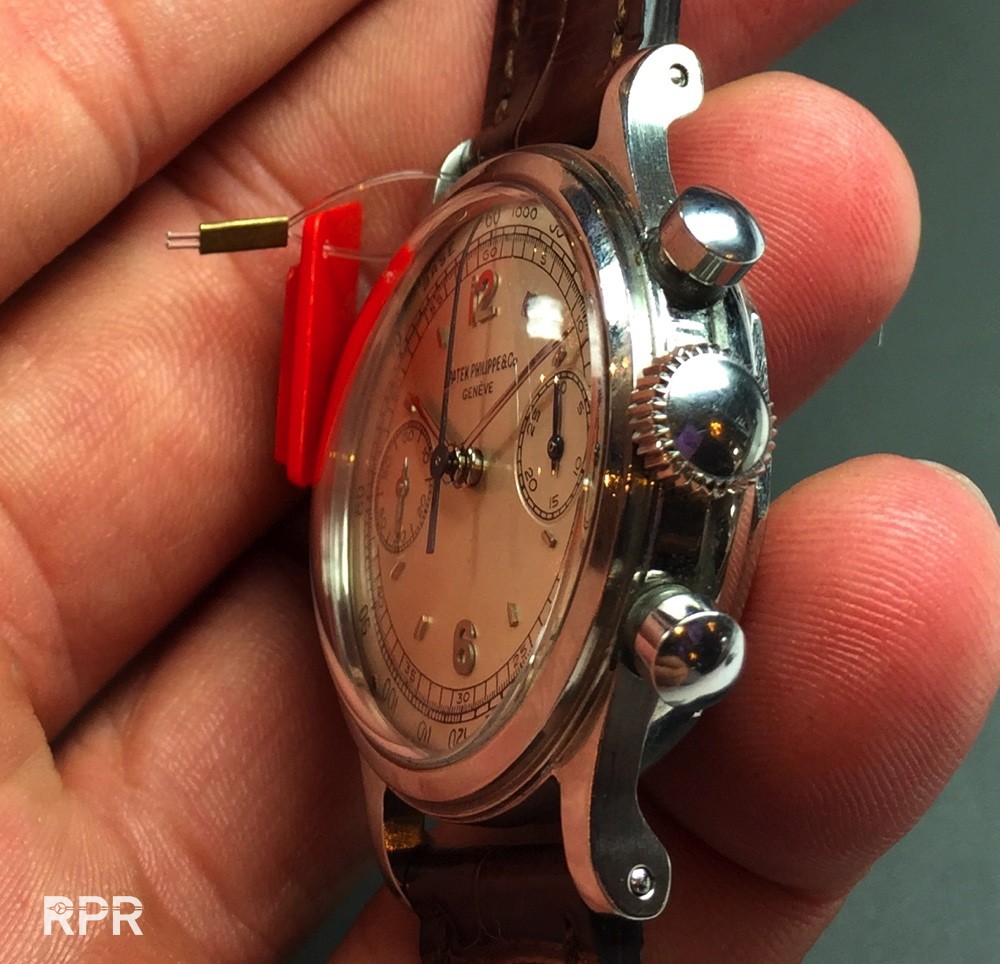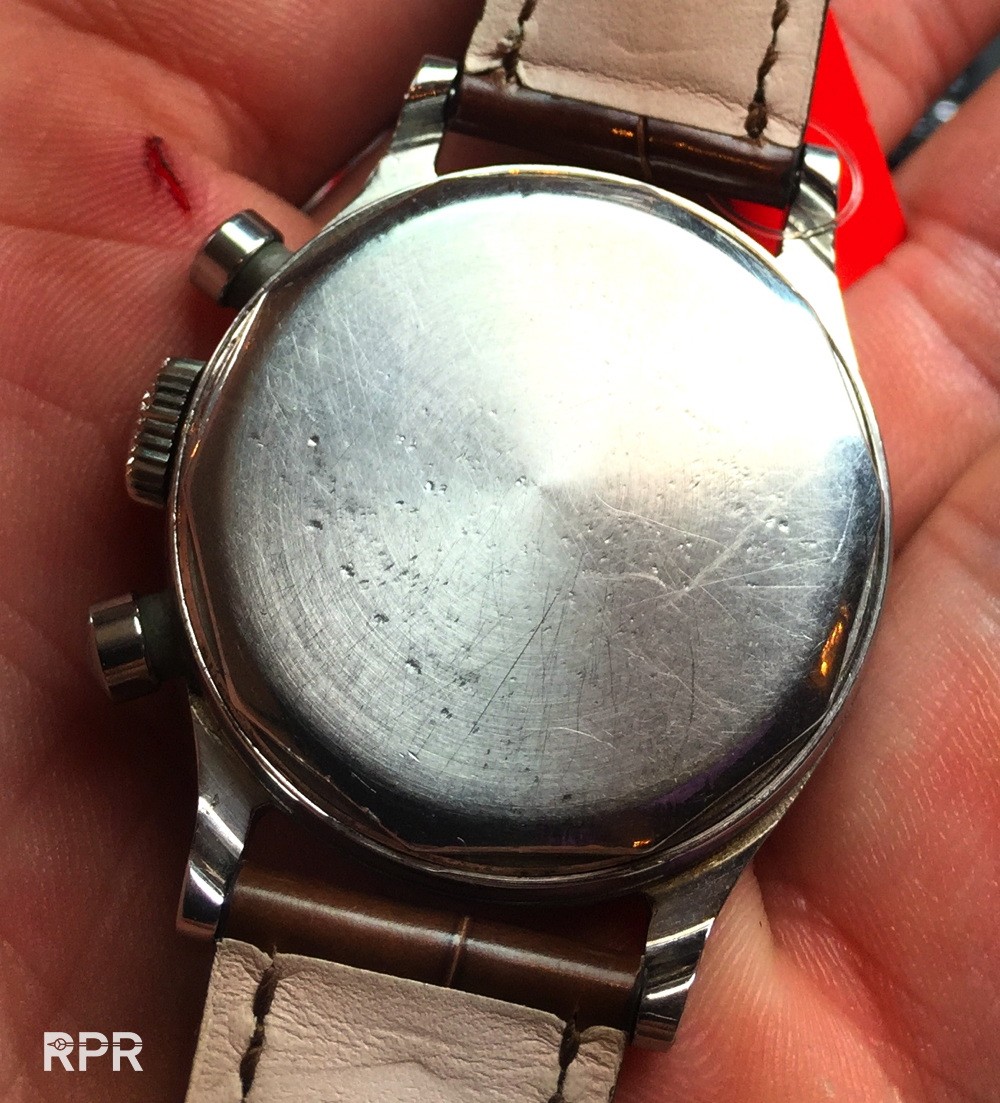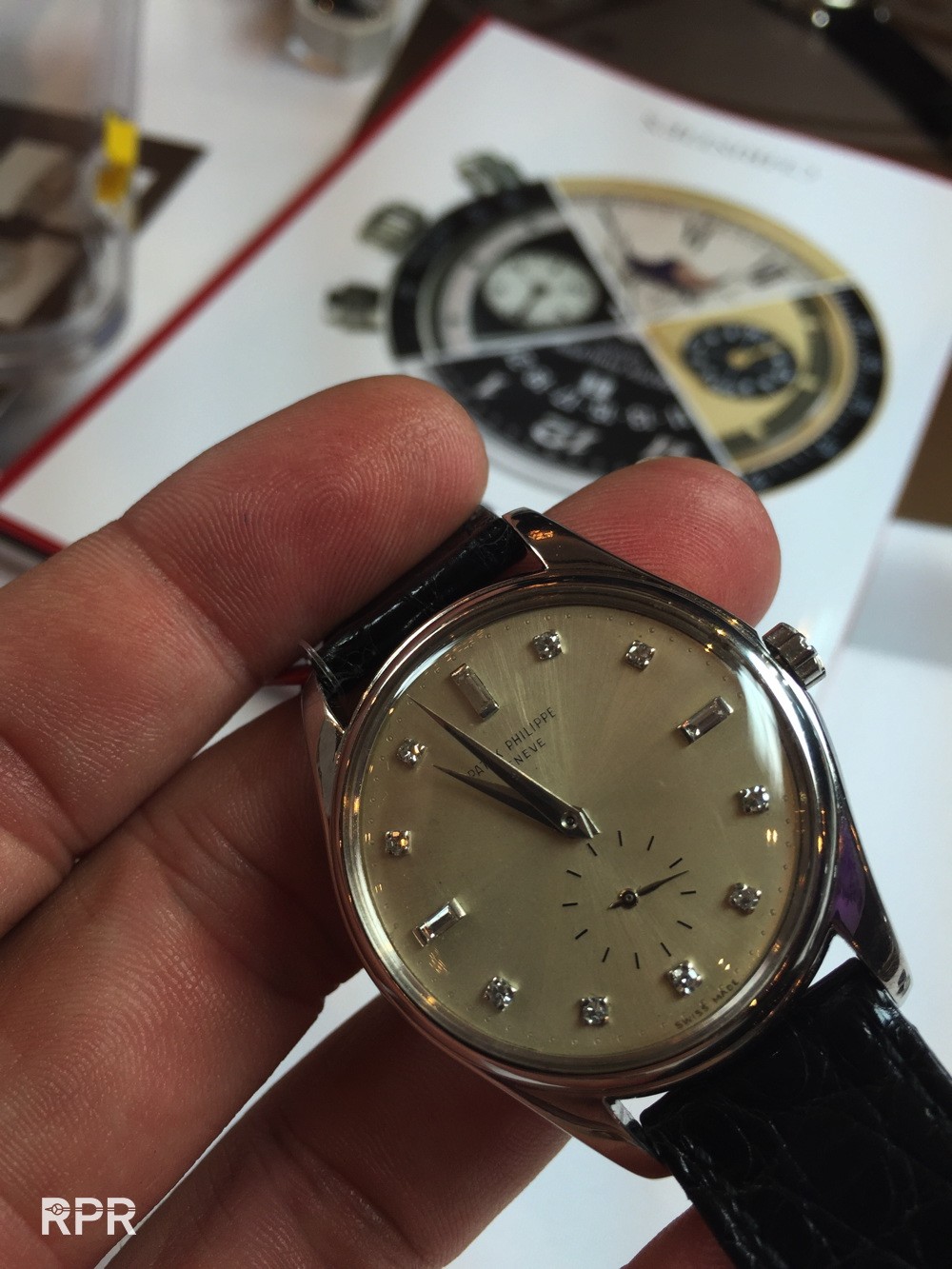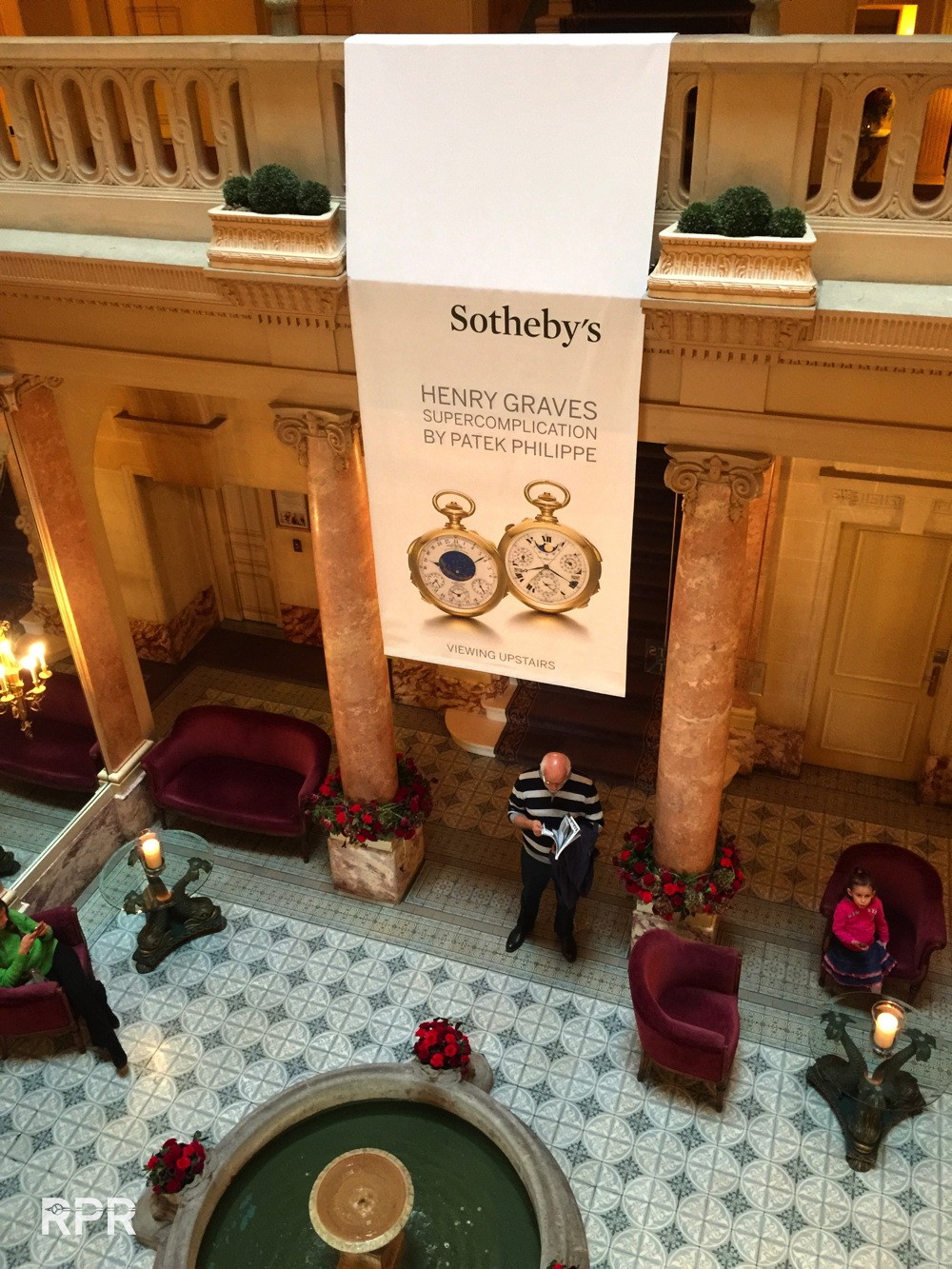 Lemon & blue berry Rolex..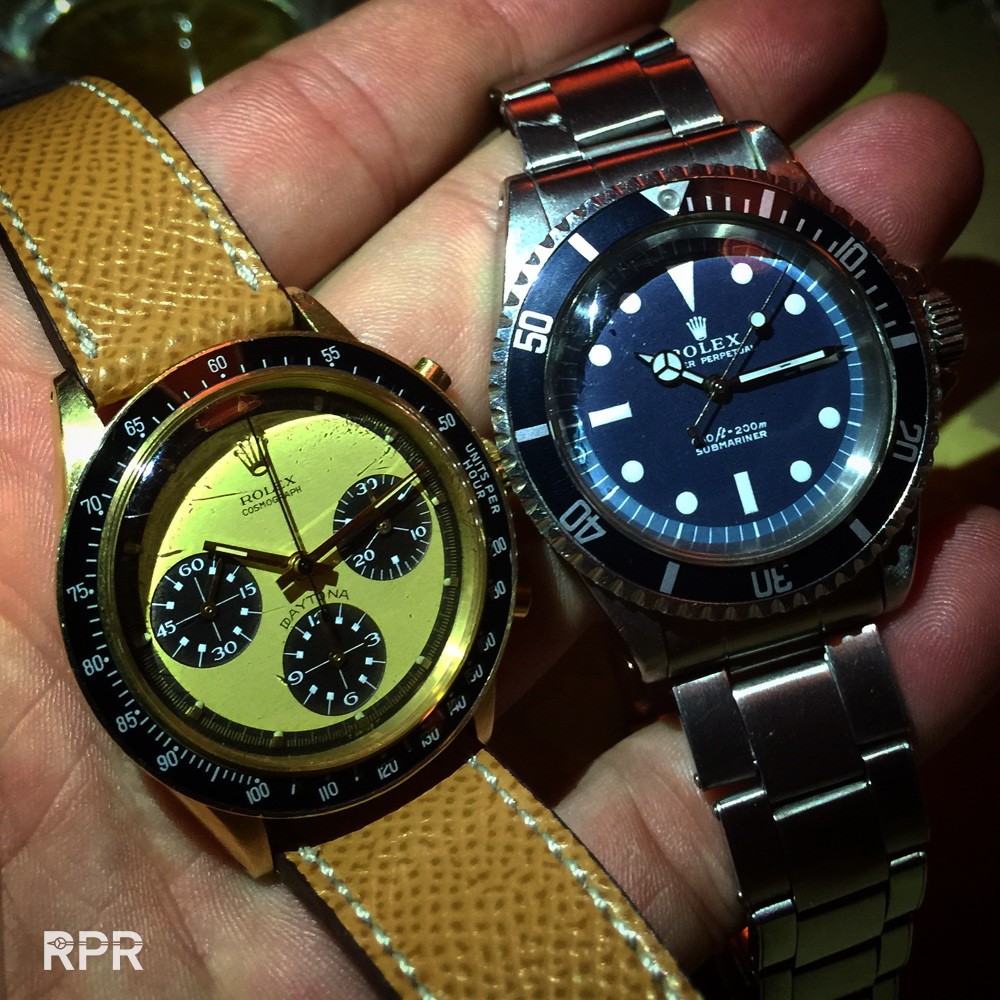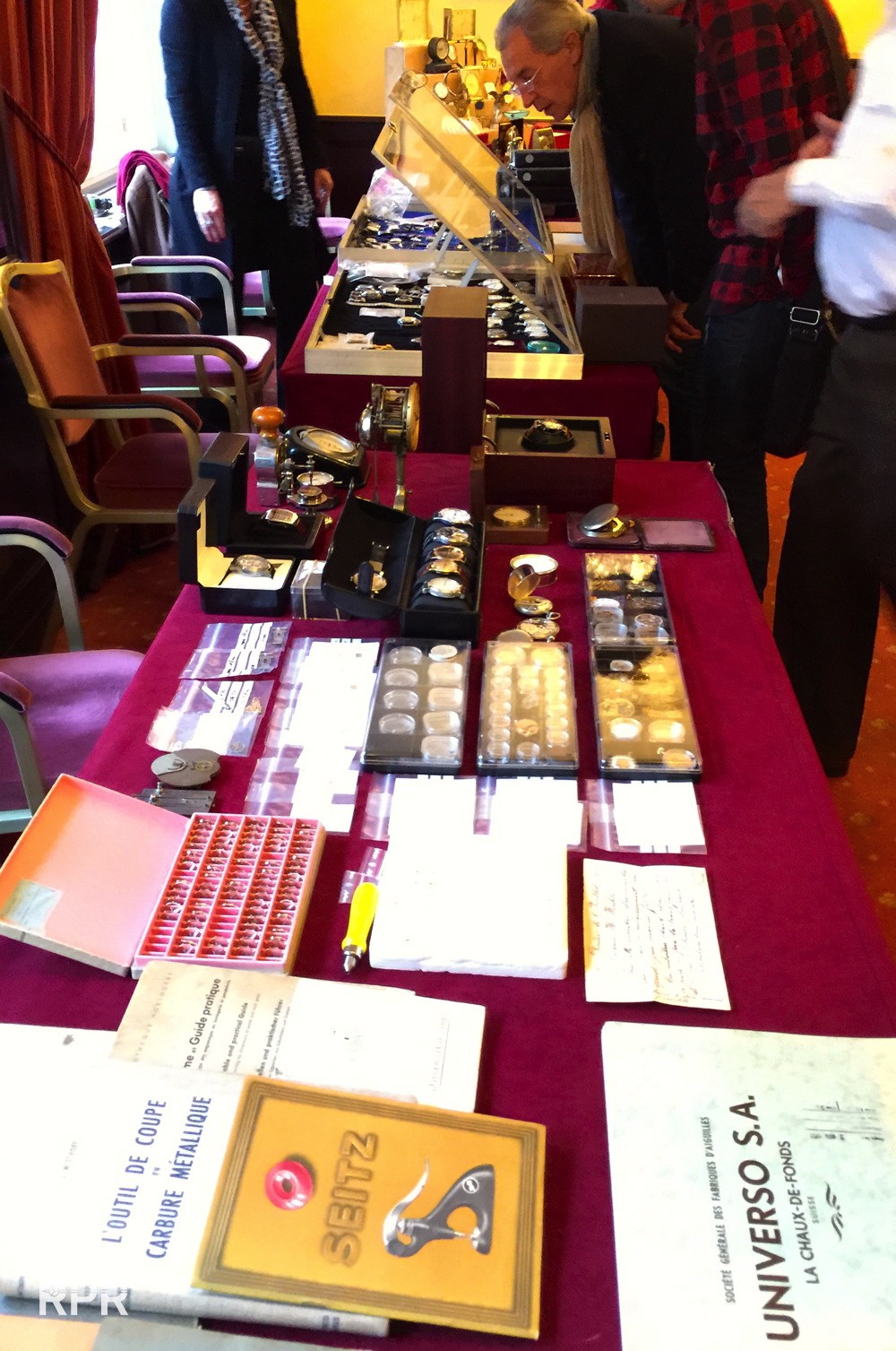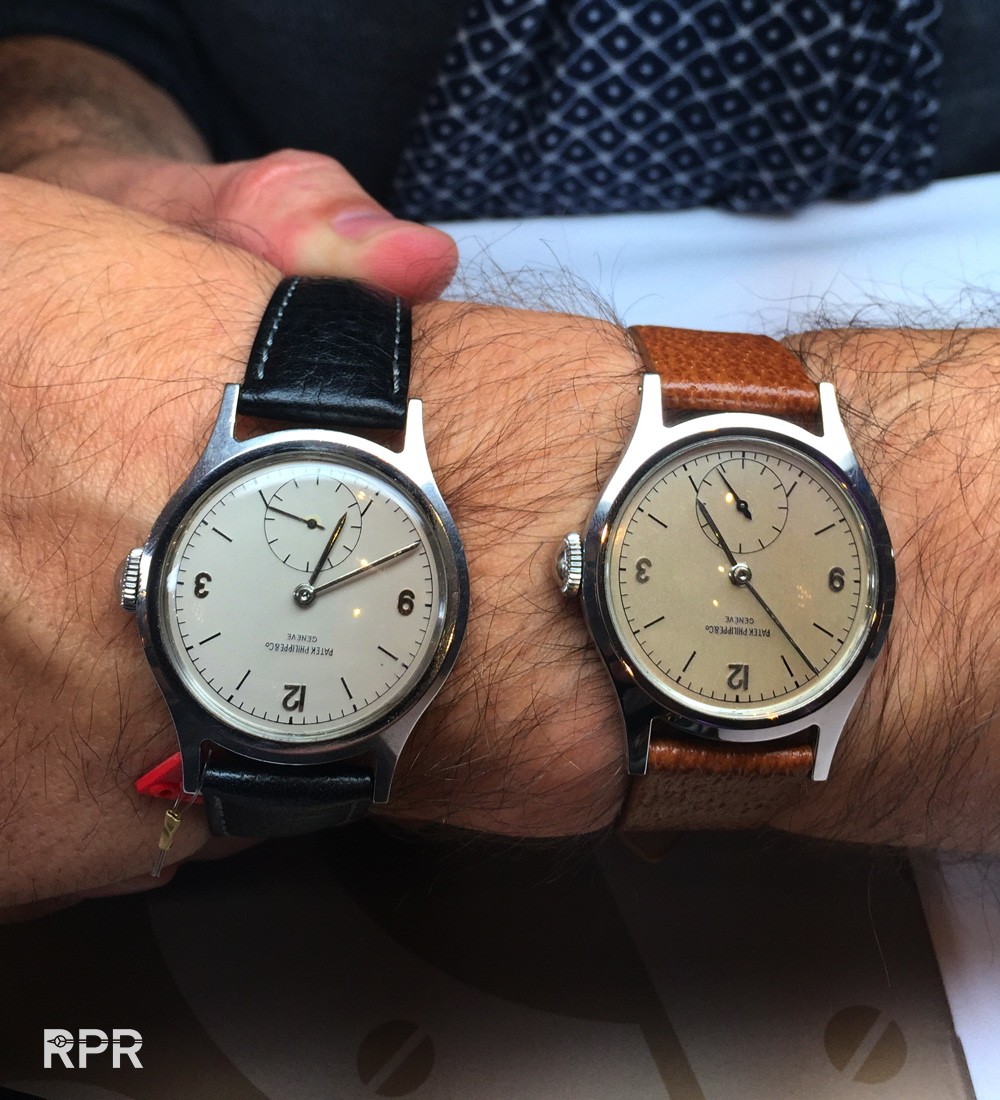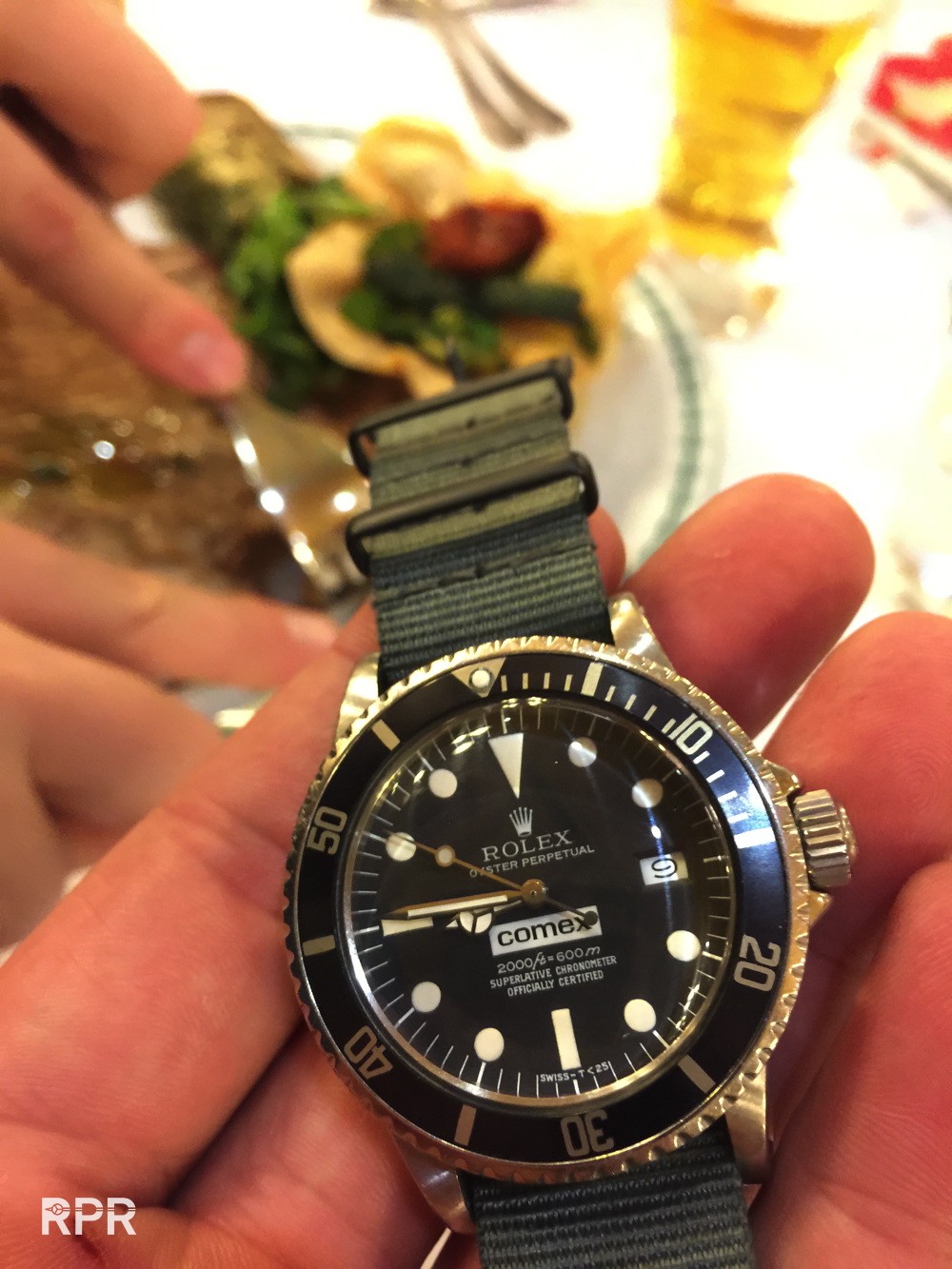 I-Daytona 😉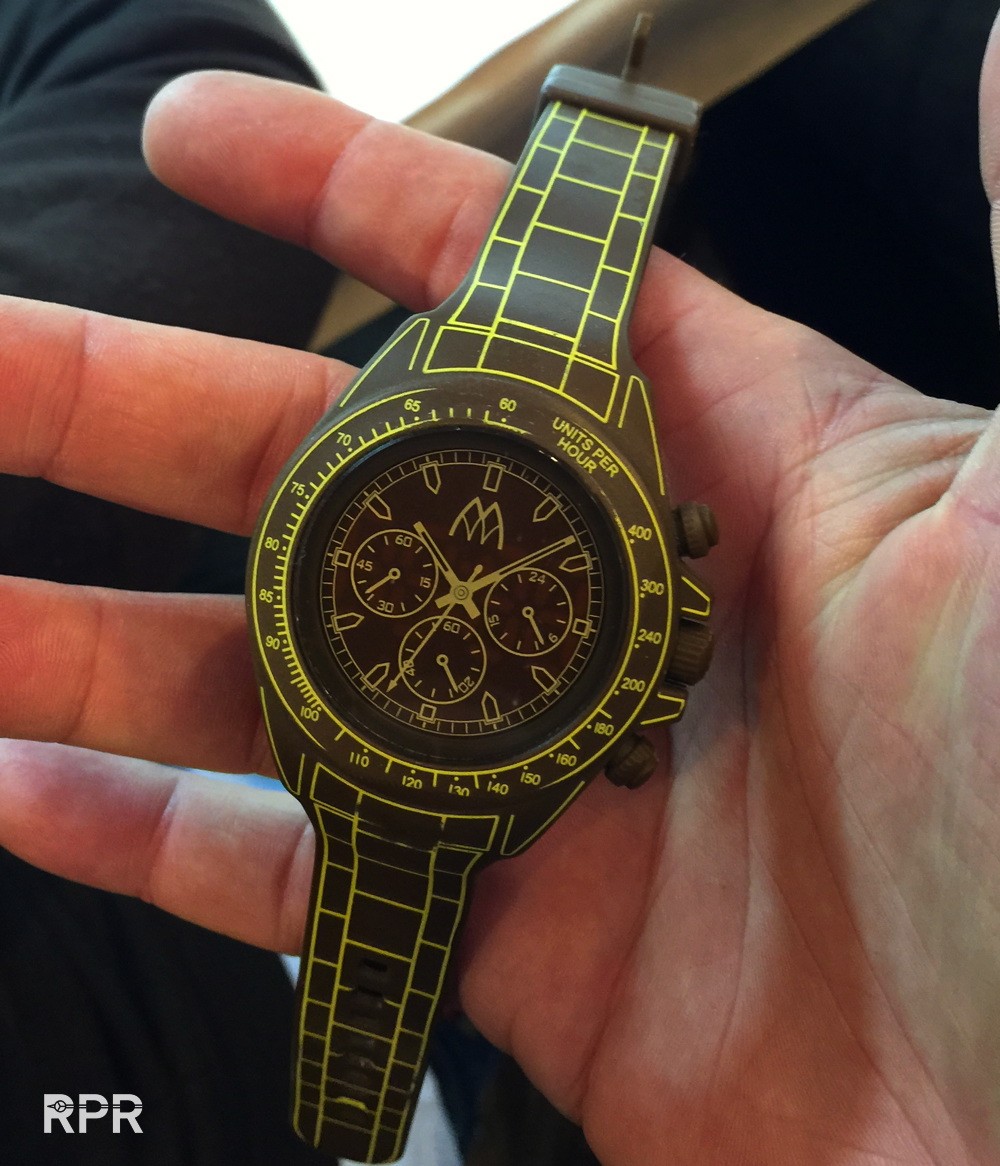 Prototype Zenith Daytona..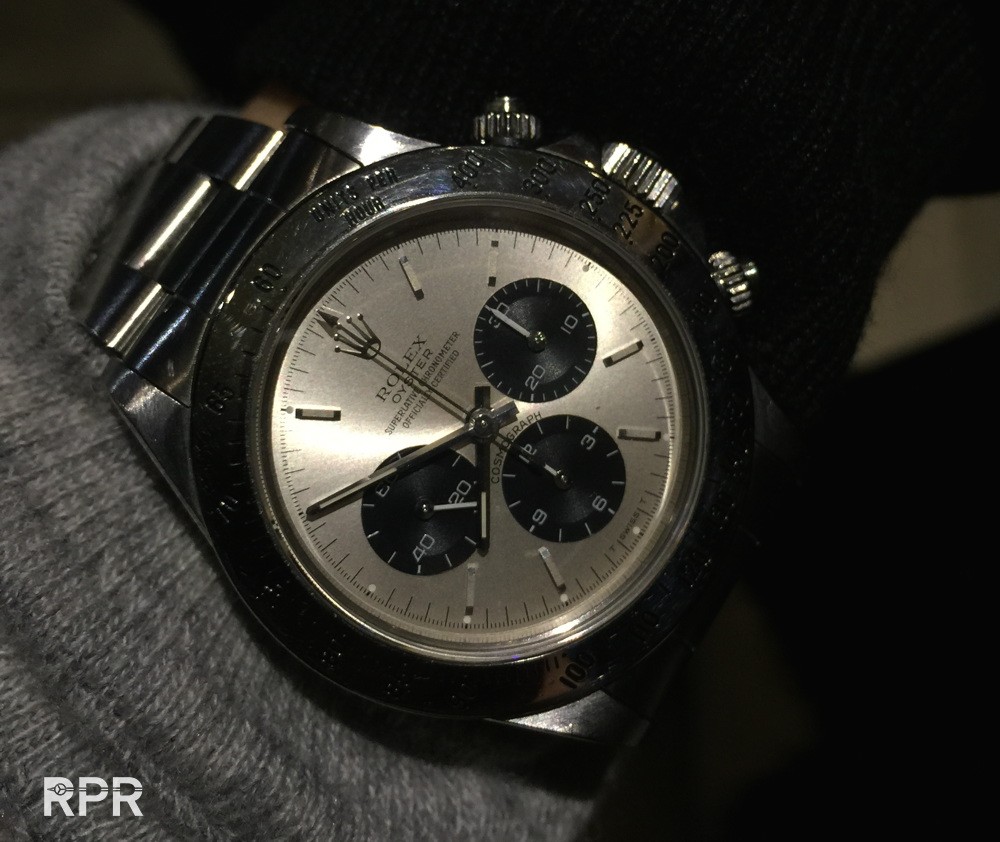 Super nice black 6238 from a great friend..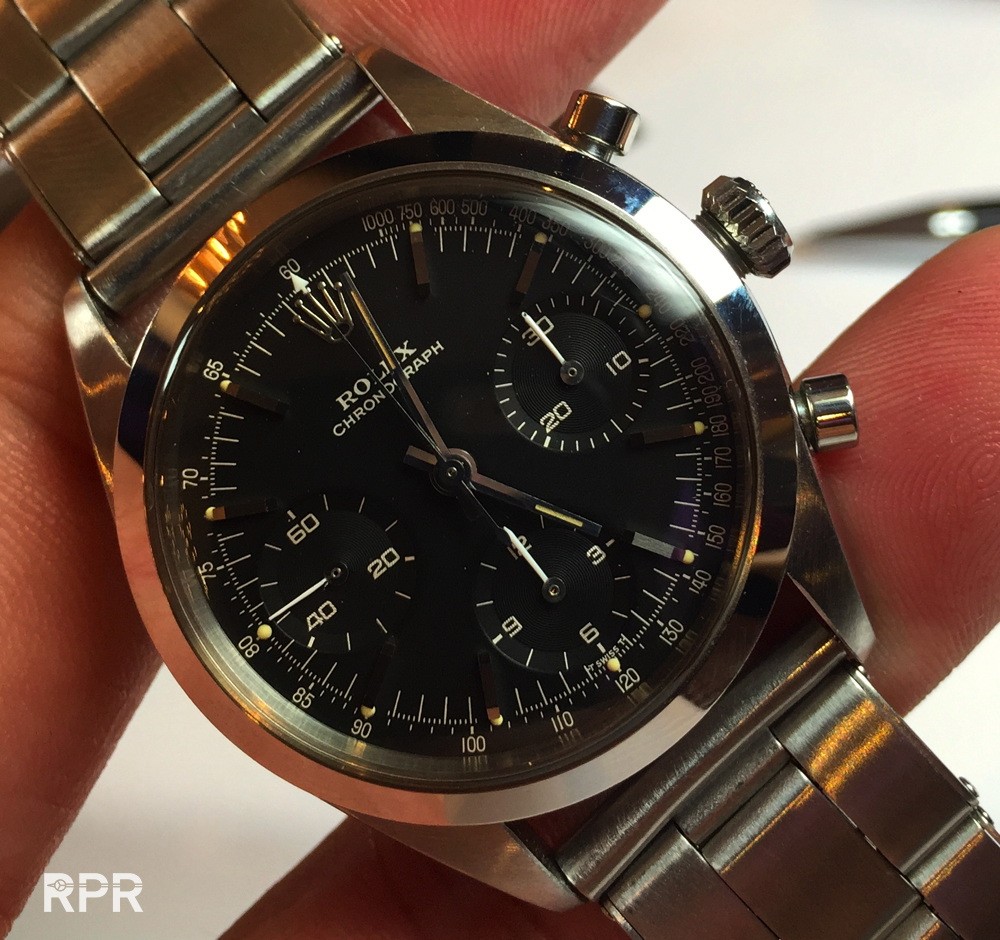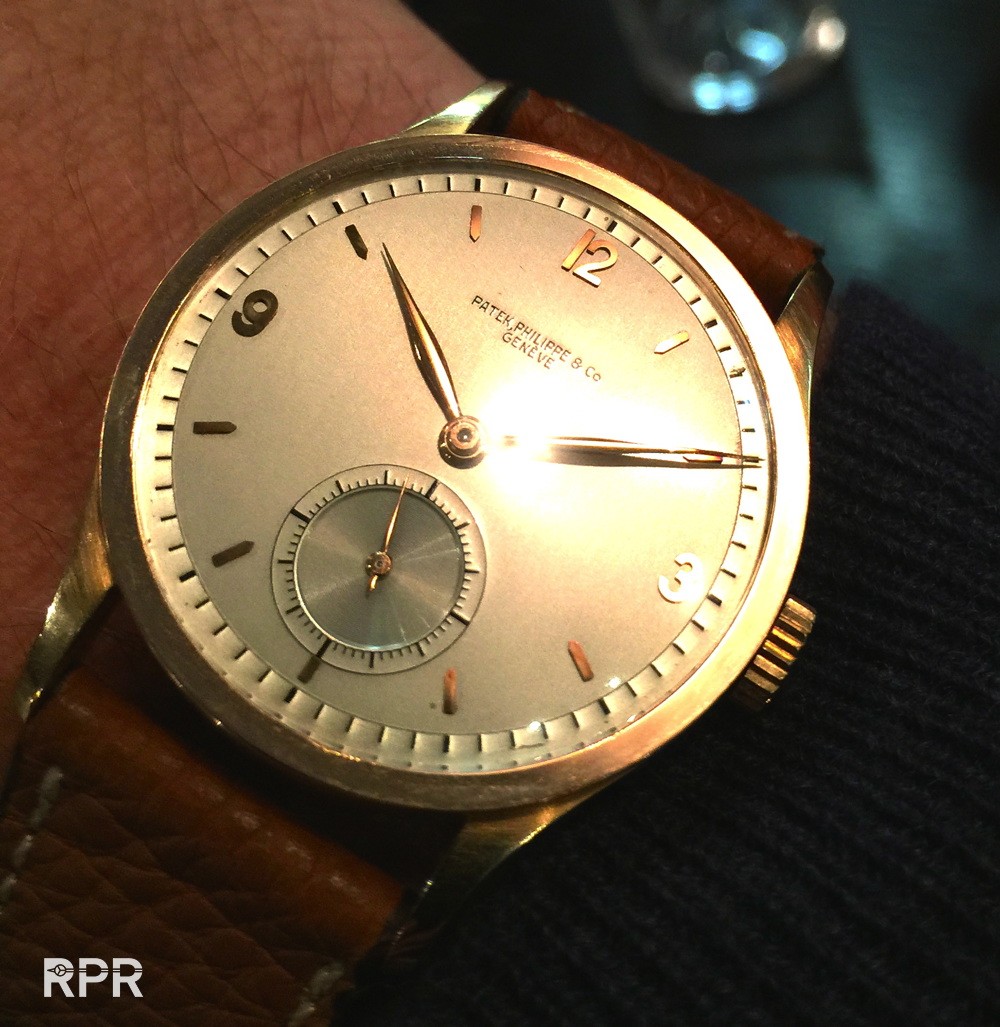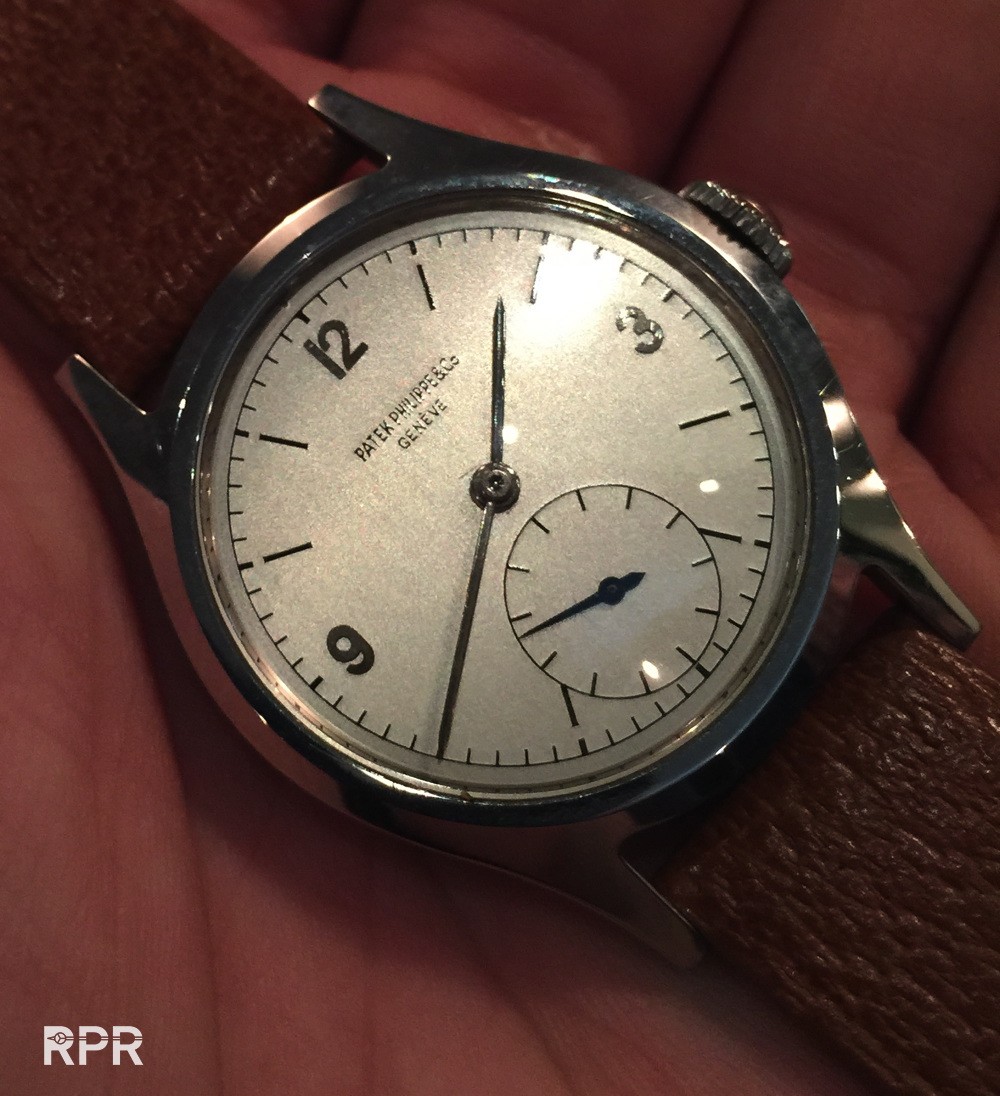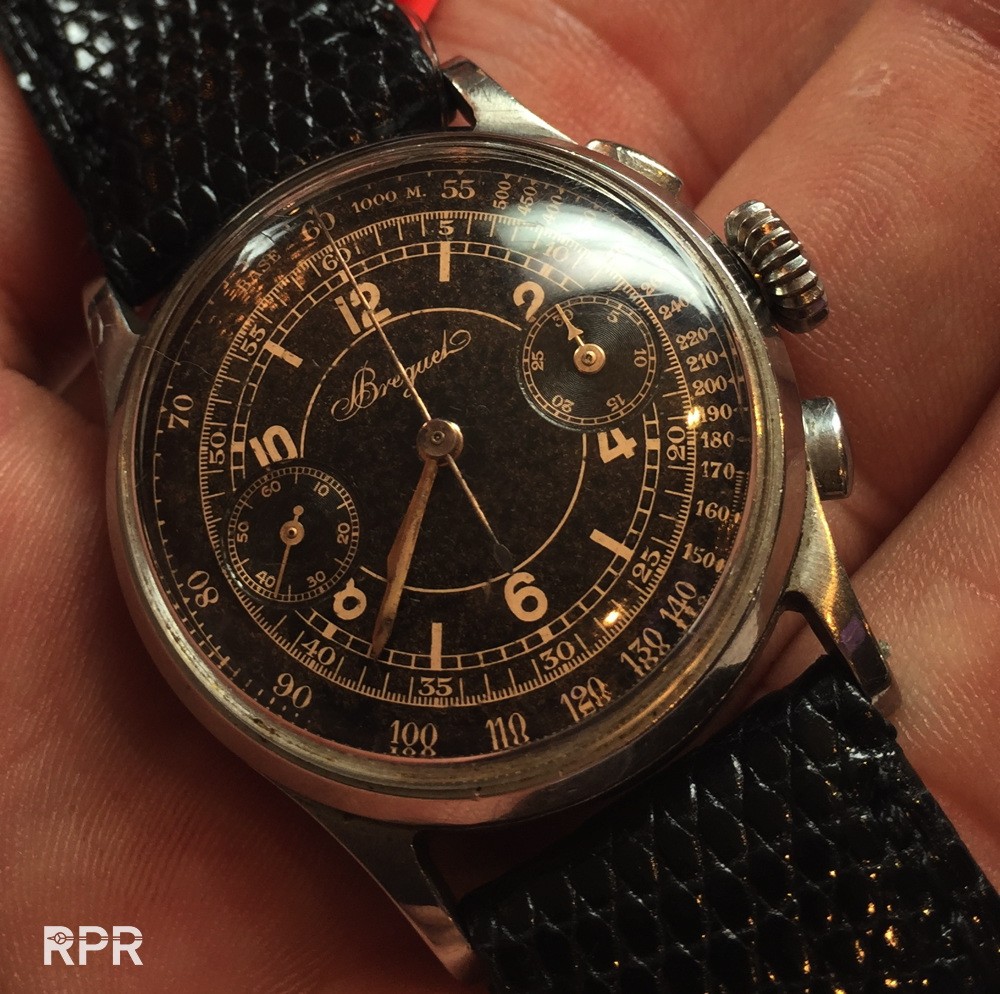 logically unsold, I wondered why Christie's even offered it and didn't pull before the auction…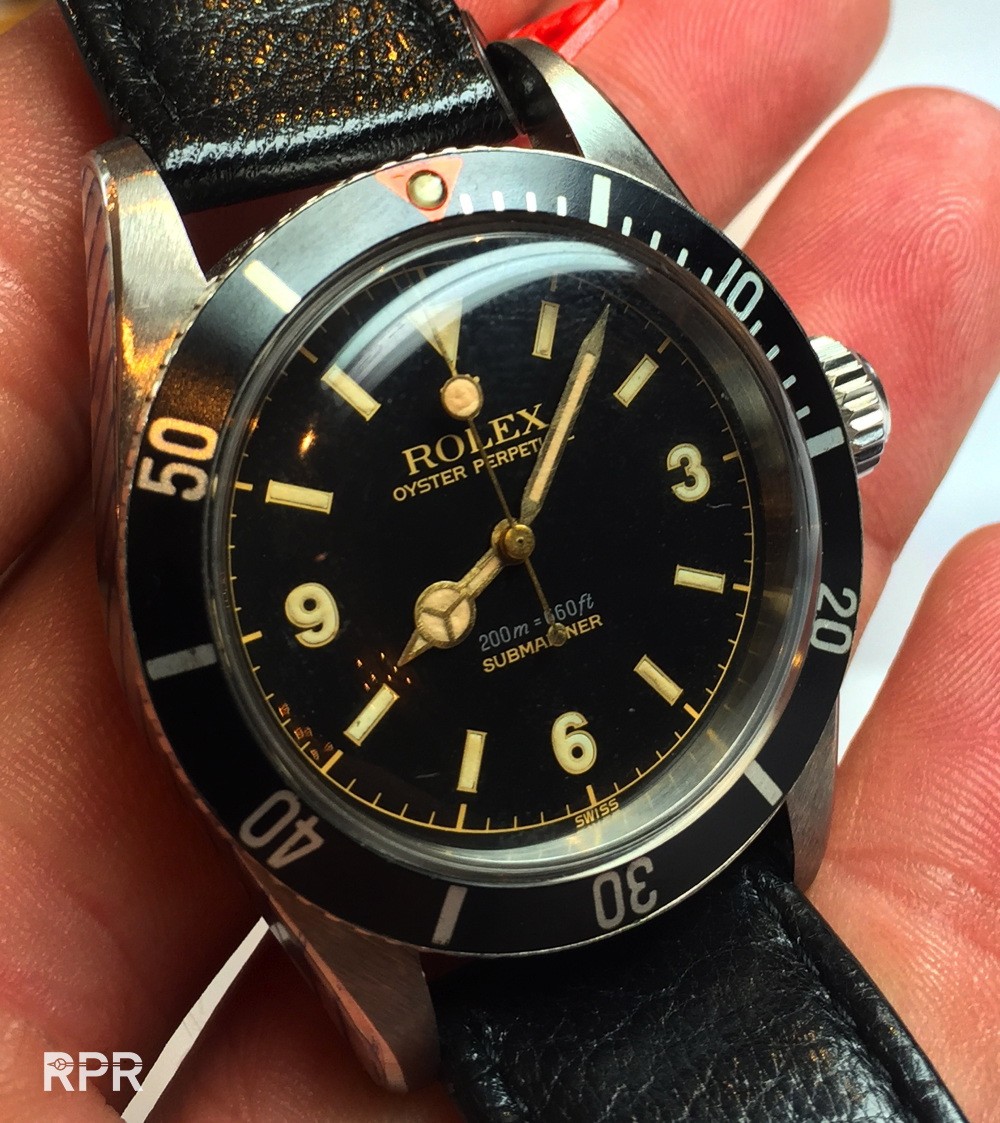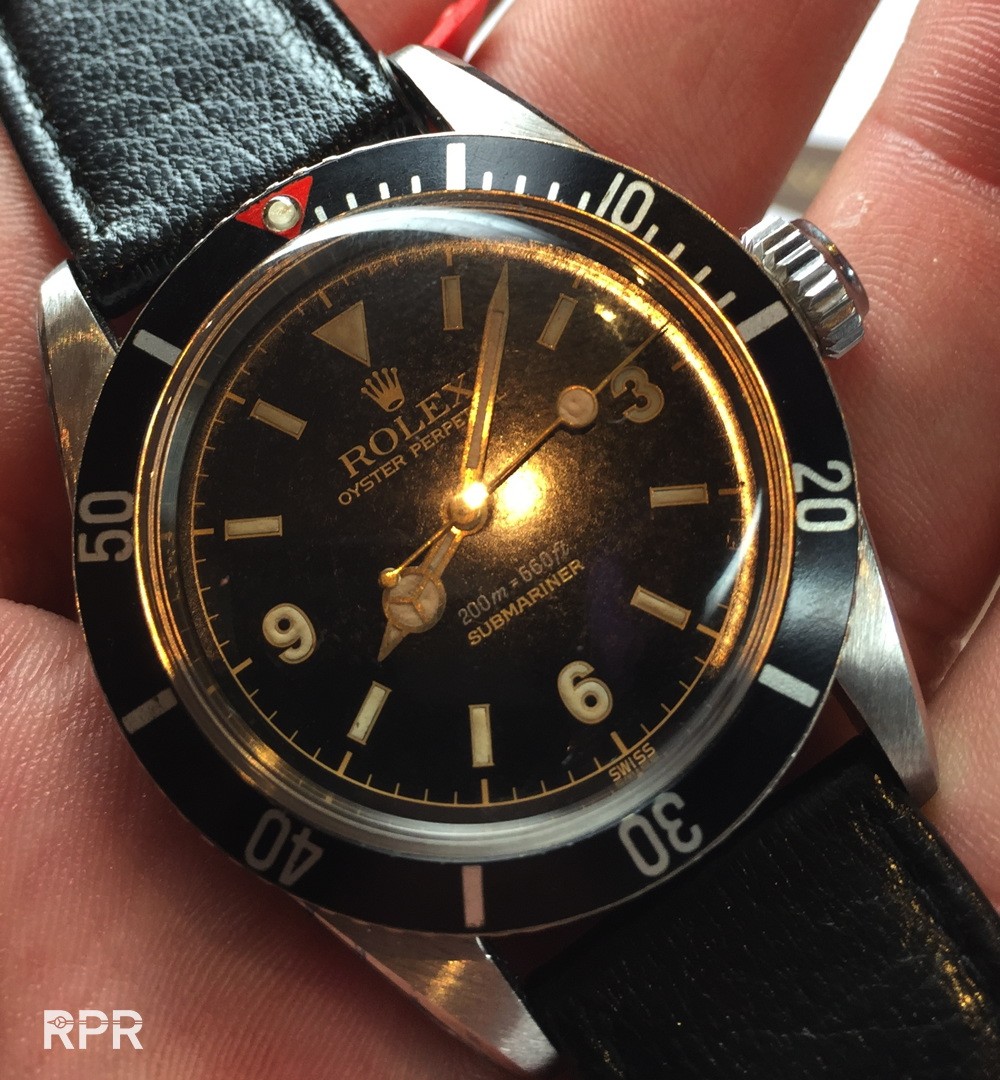 Very nice big  black breguet PPC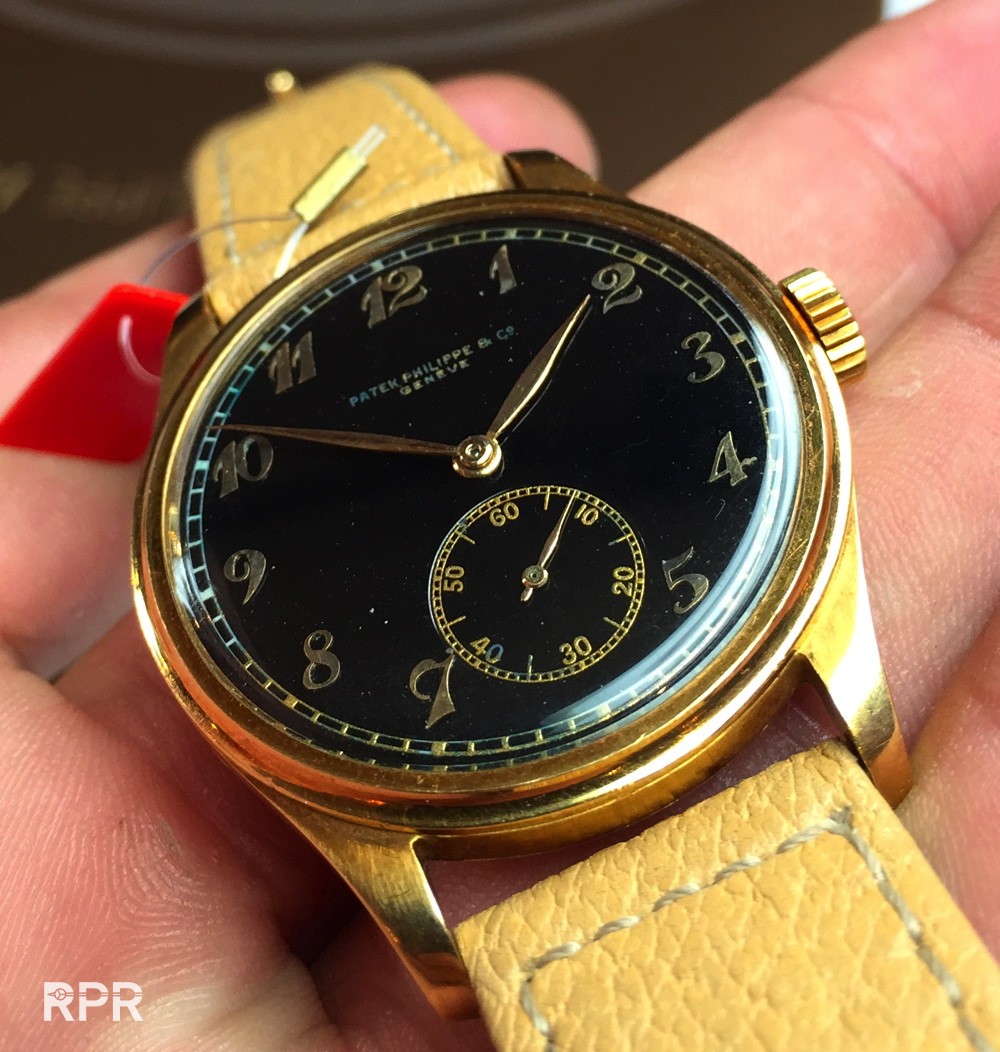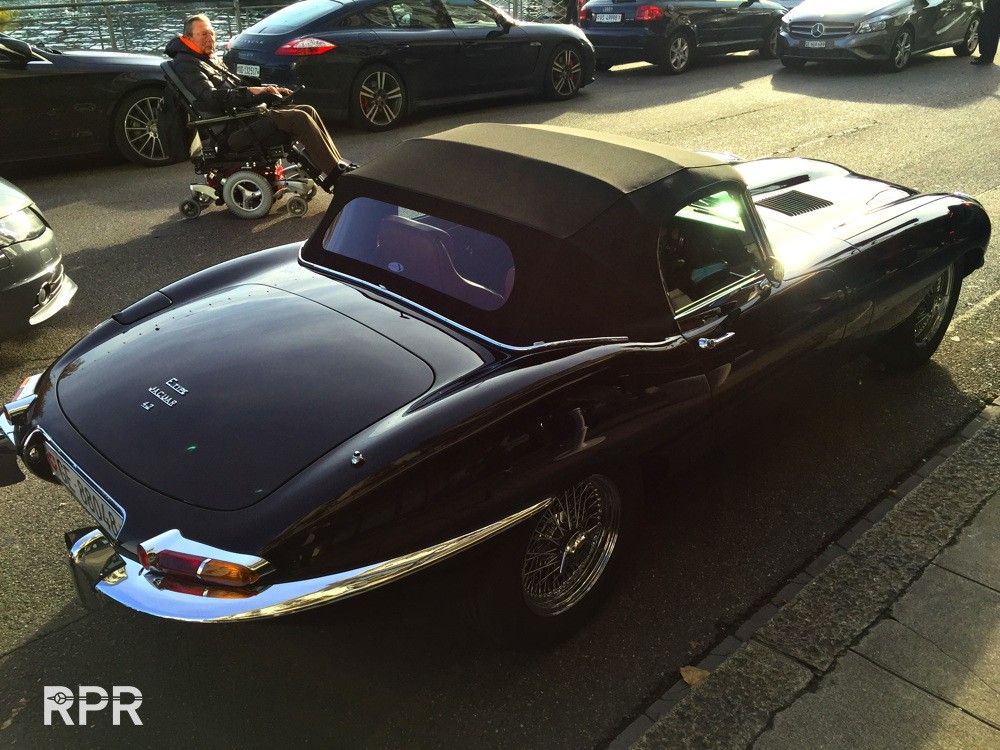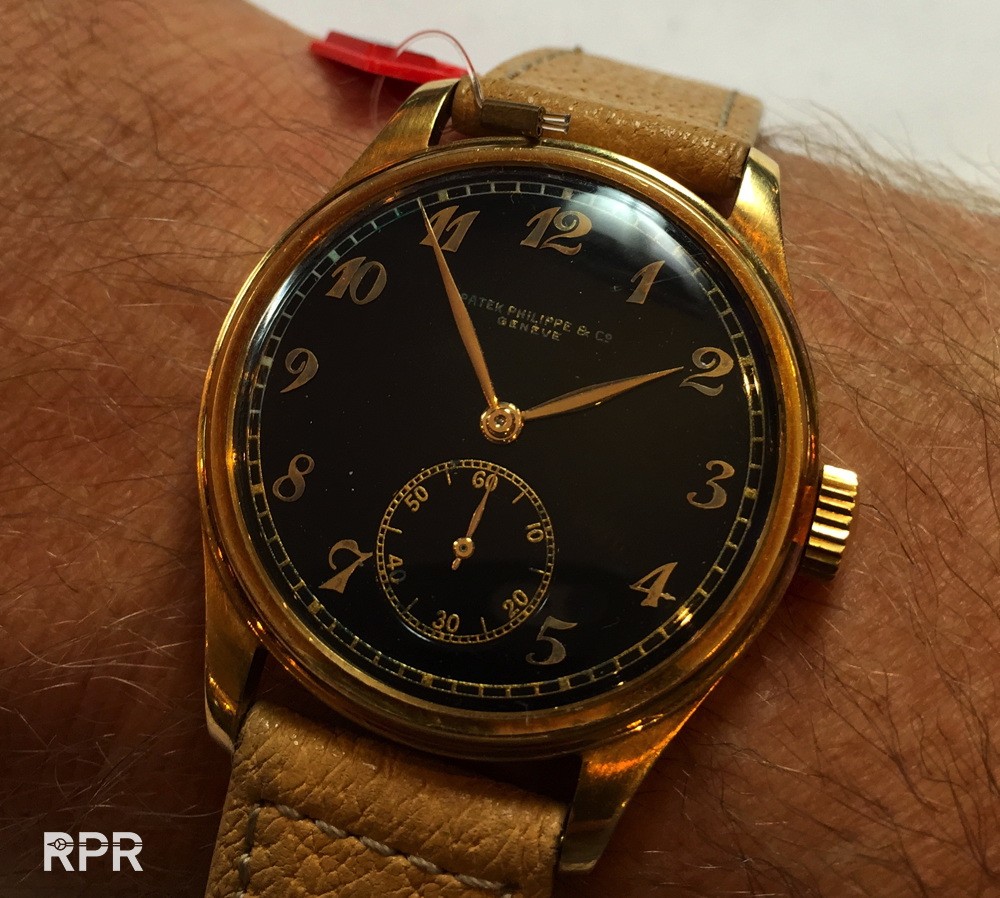 Hardly any radiation… For a swiss dialed Rolex that means there's no radium luminous left on the dial as otherwise the geiger would go mad and show a high result and not 0.20SV, which is even less then tritium that got standard from 1963 onwards.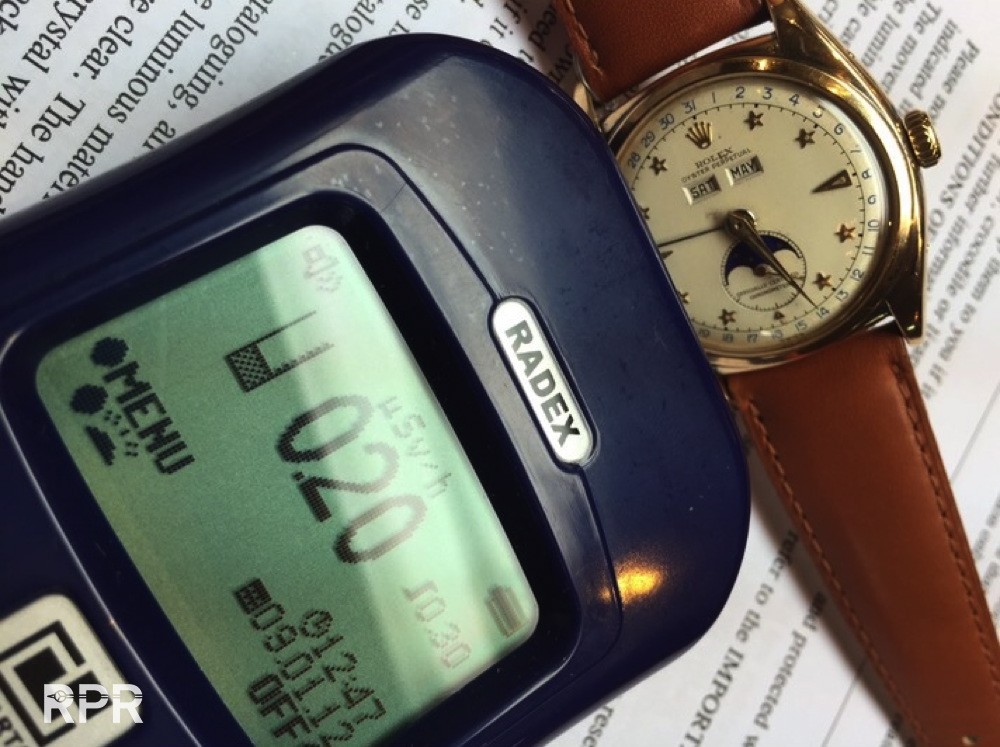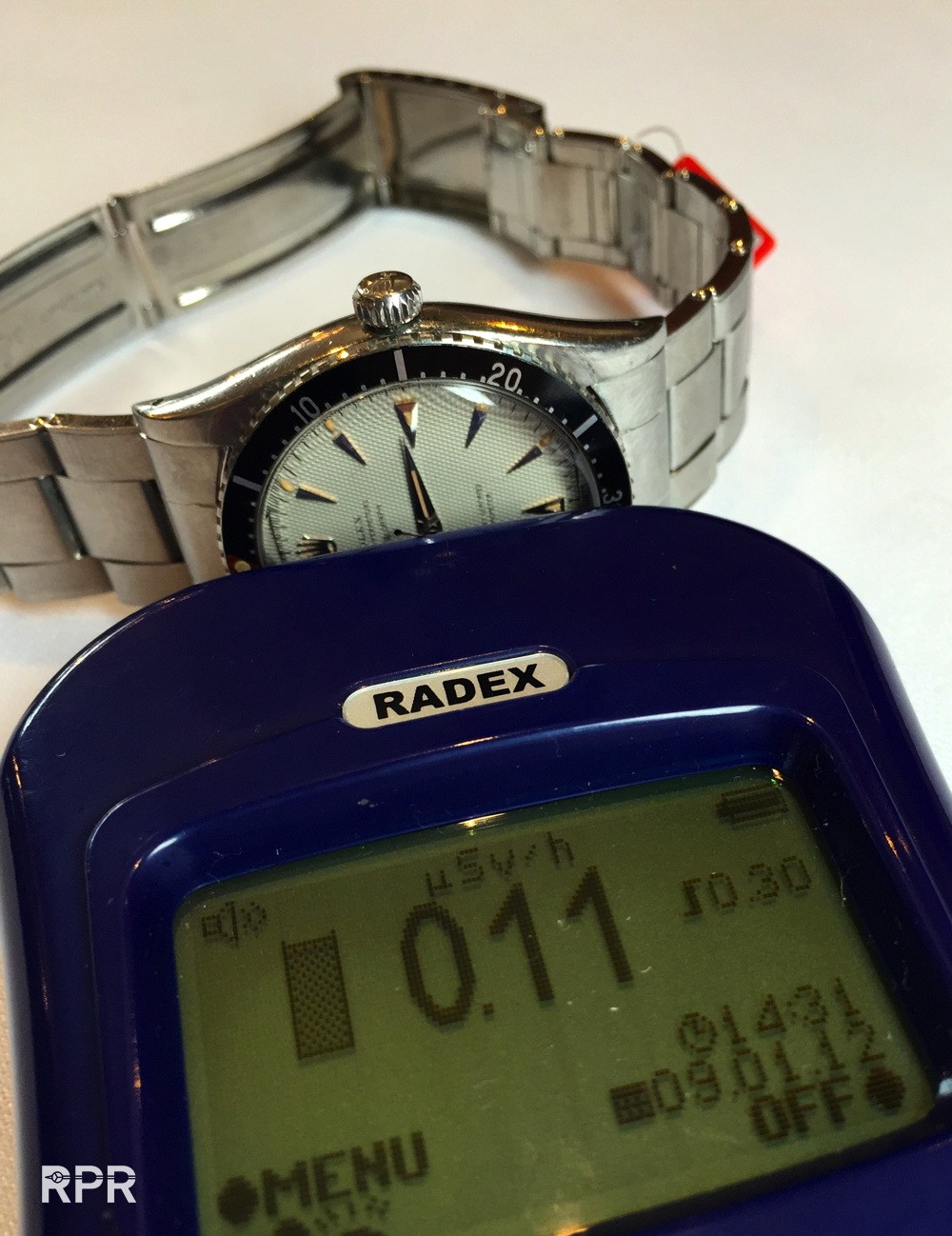 Giant Universal, more collectors are liking these iconic models from second brands after Patek and Rolex became too expensive for them..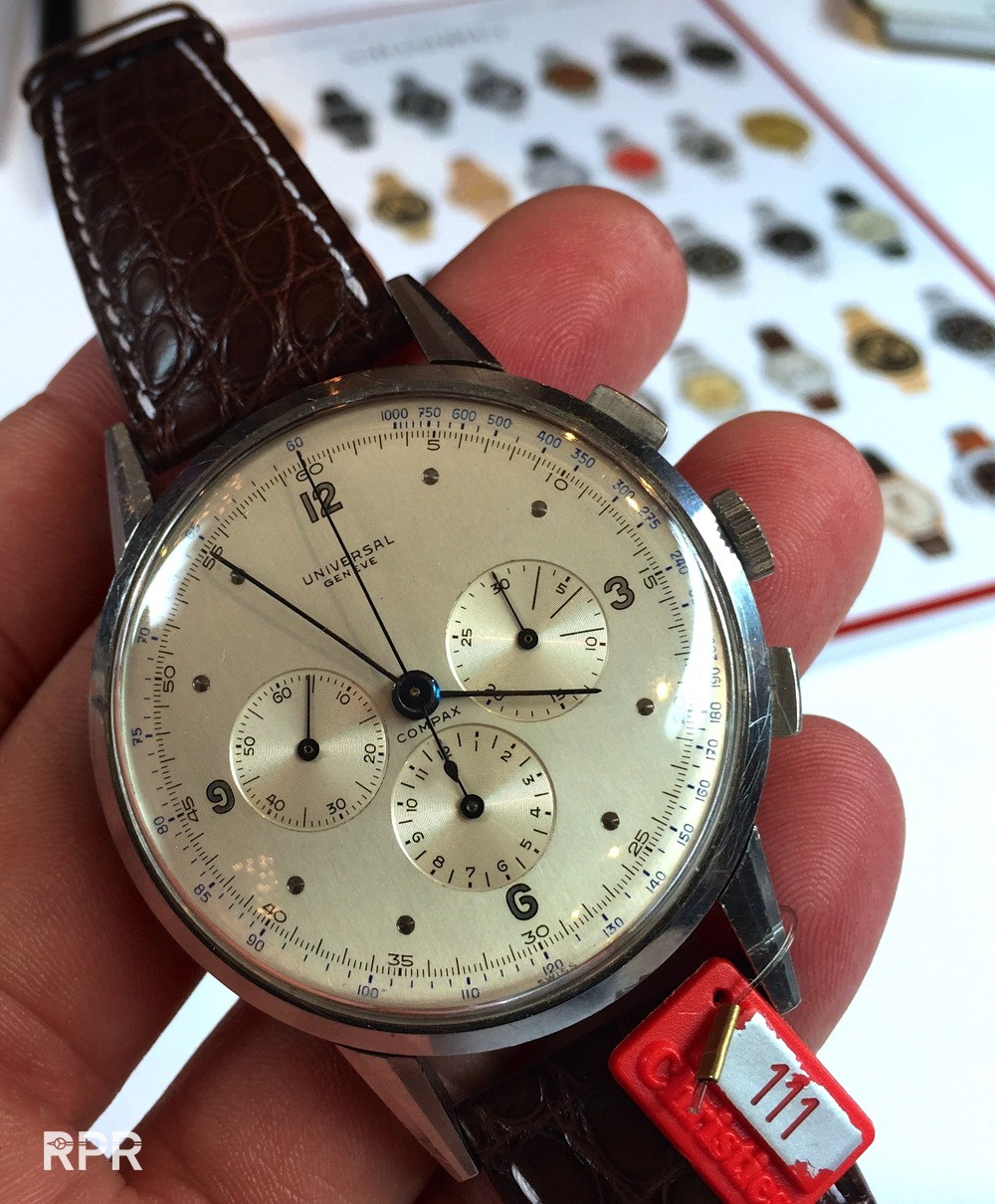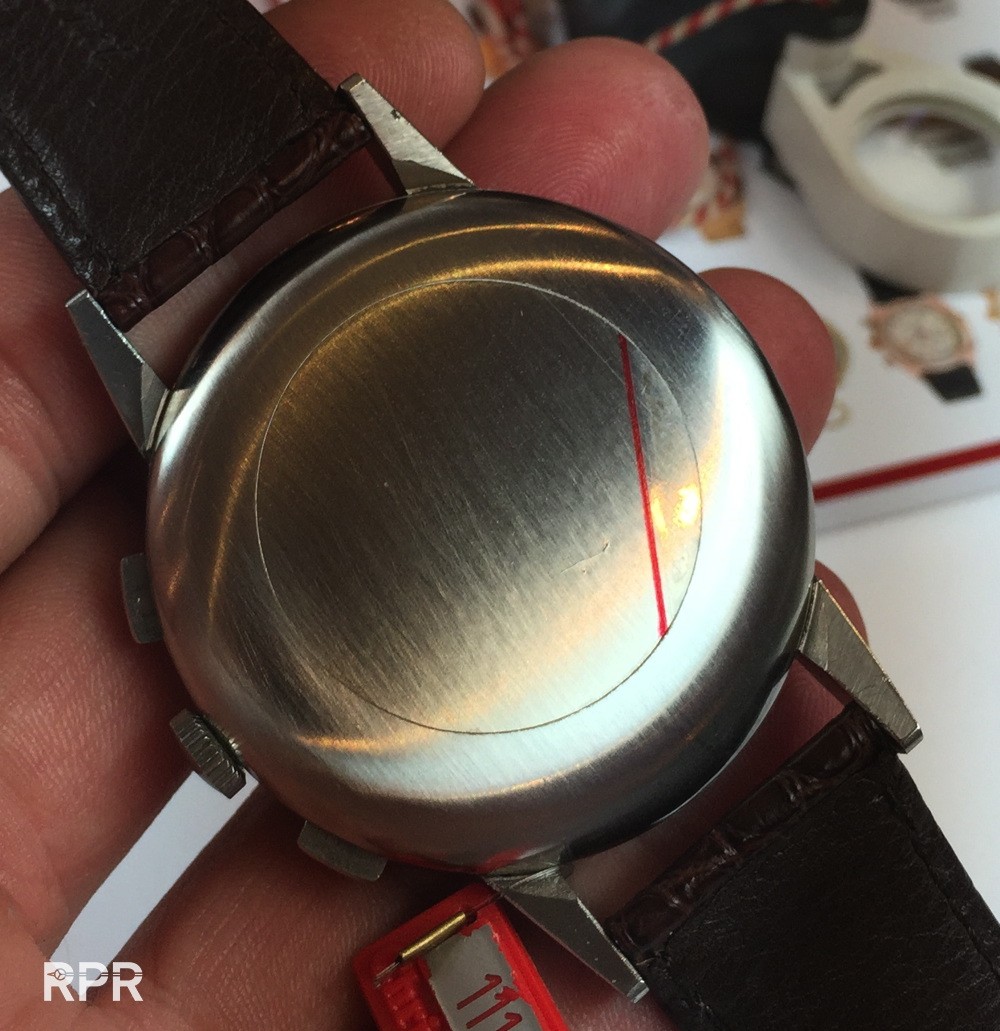 On the wrist of a great collector…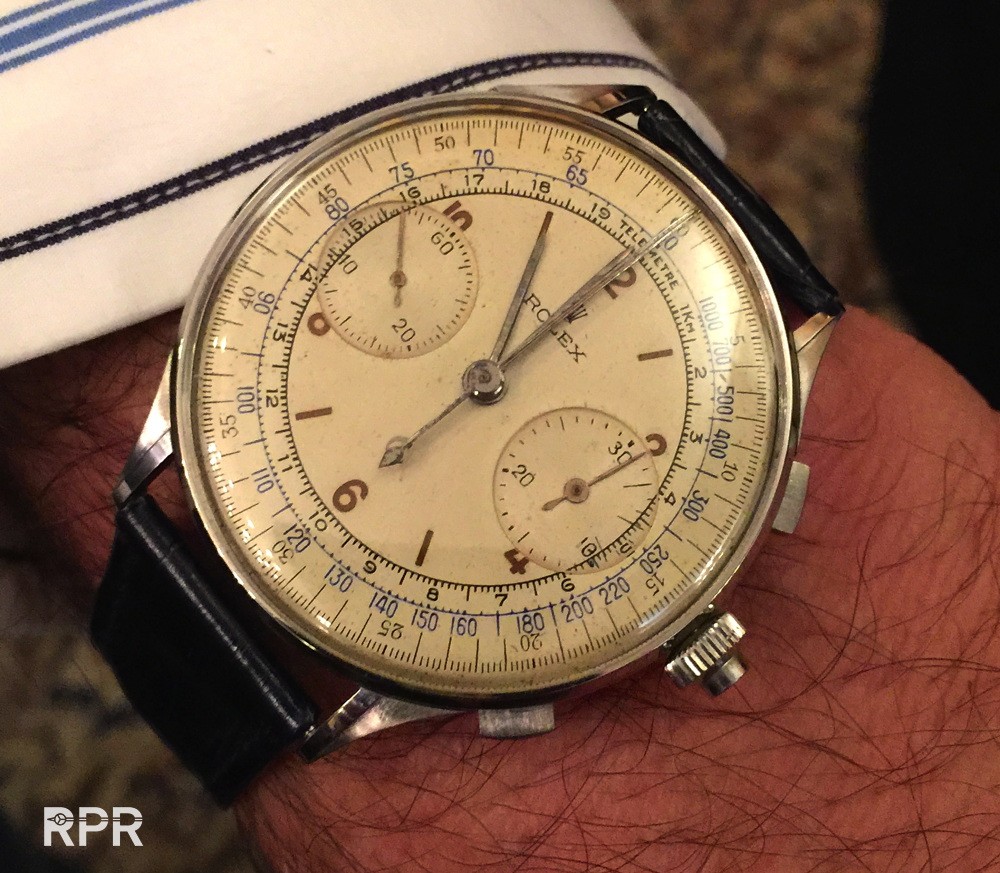 Besides a geiger meeter, using black light to identify the quality of the luminous is a must!…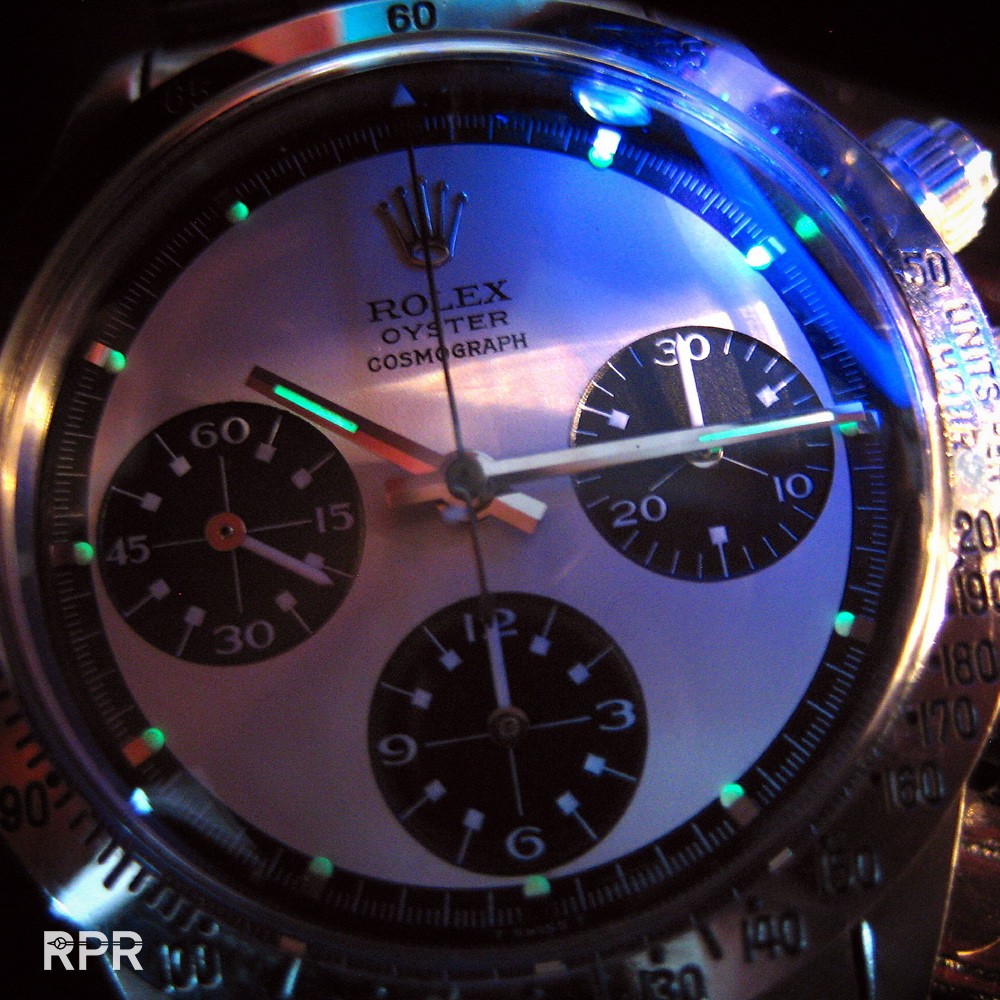 The iconic Longines movement, caliber 13ZN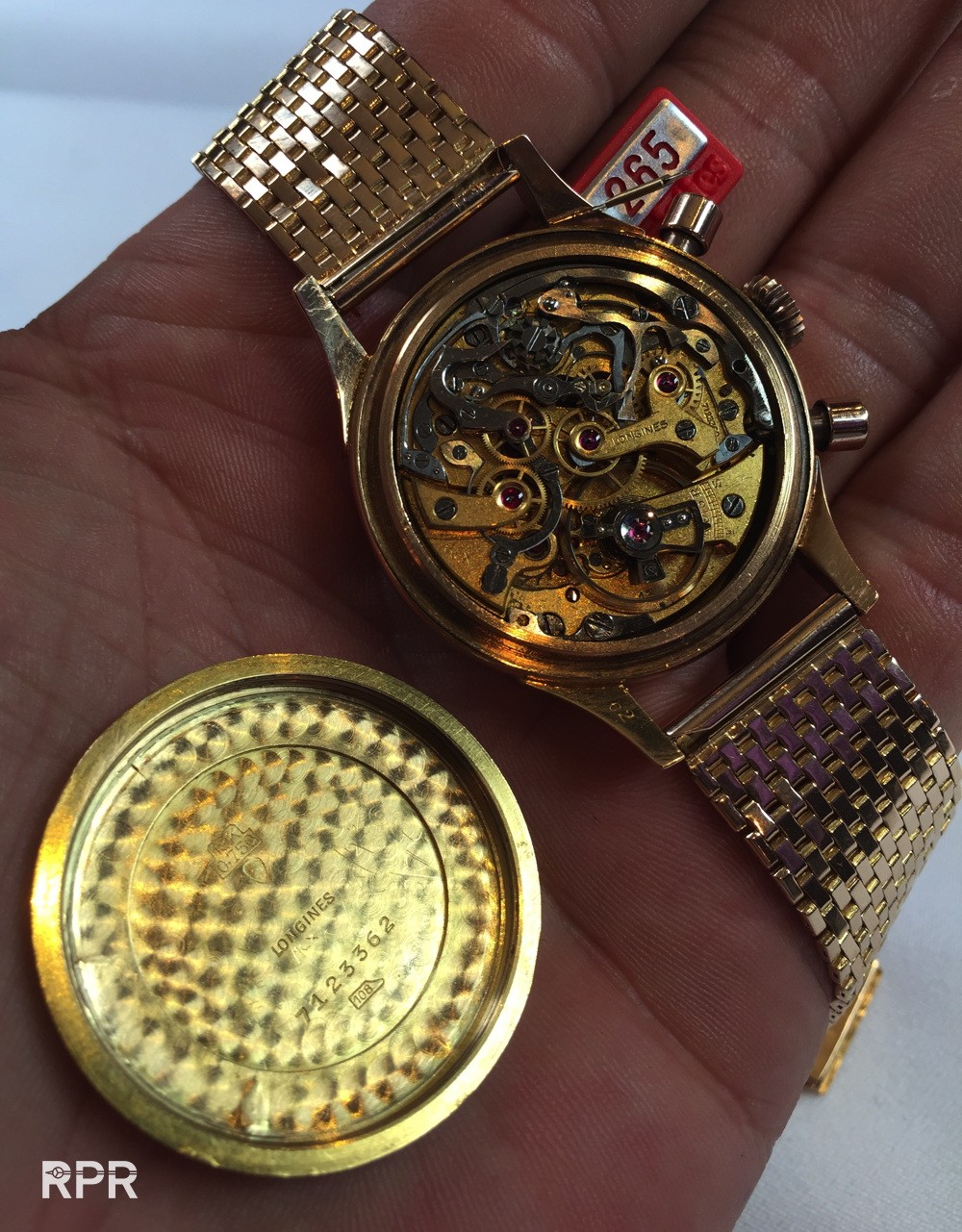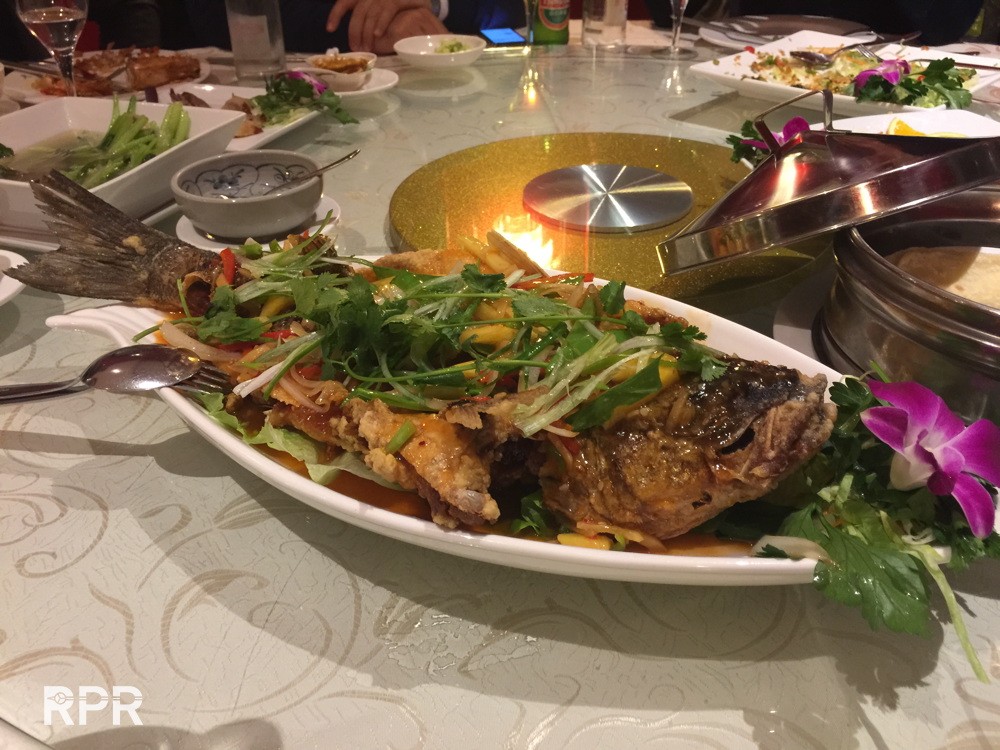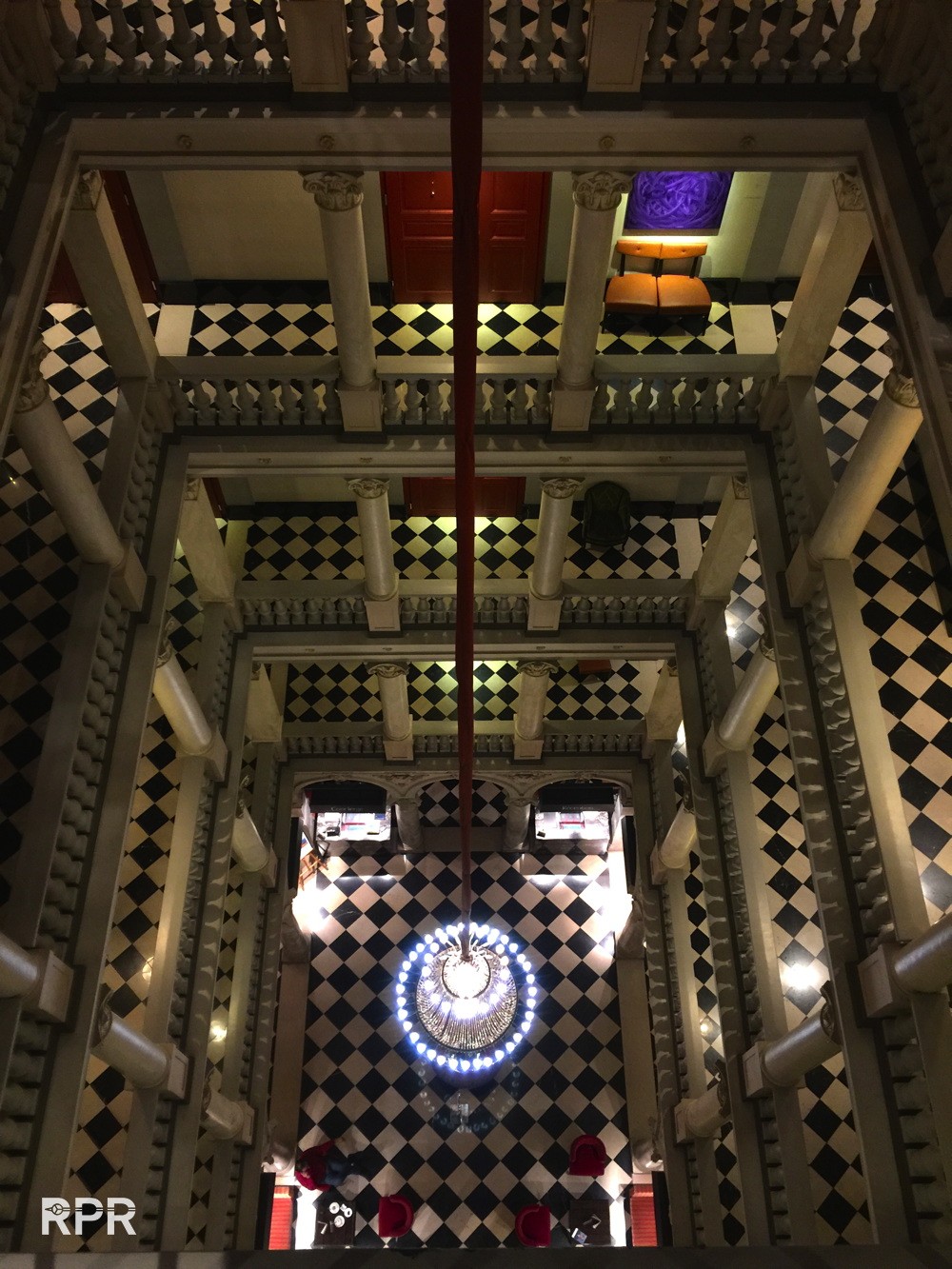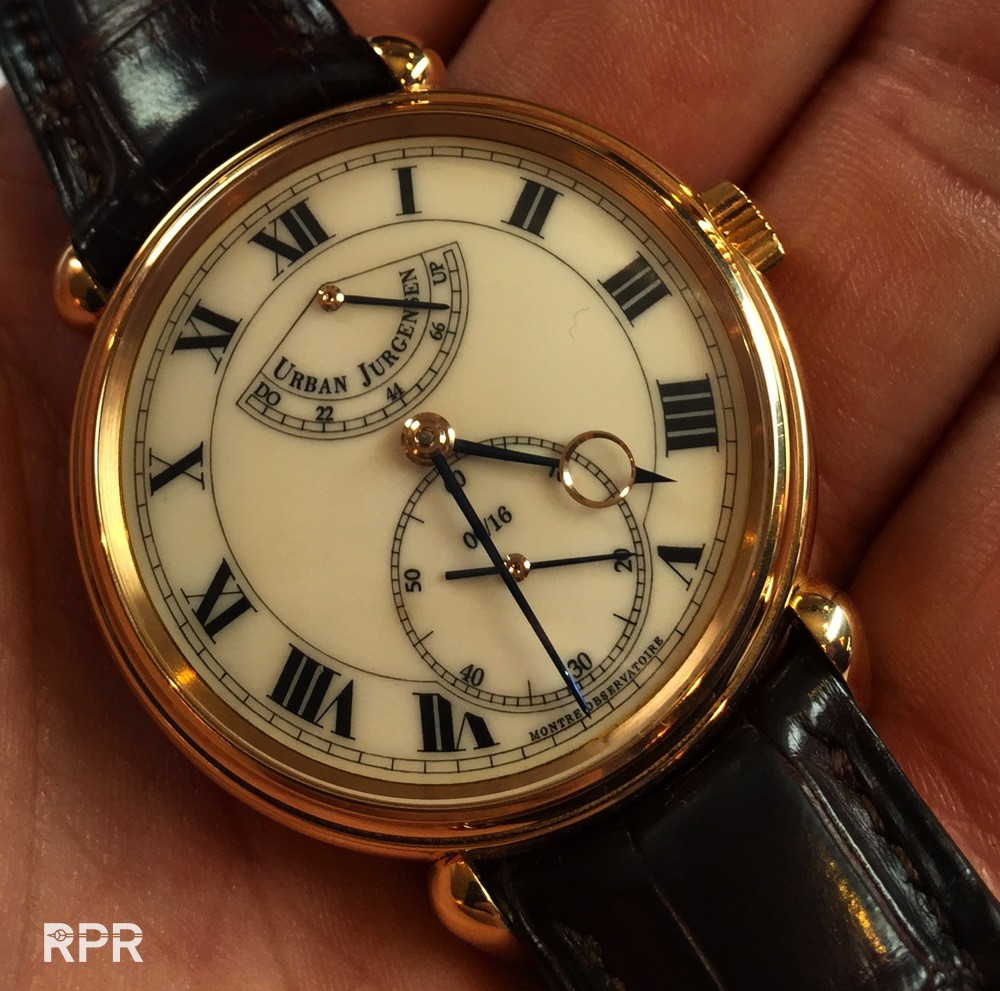 Urban Jurgensen, nowadays owned by ex auctioneer Helmut Crott…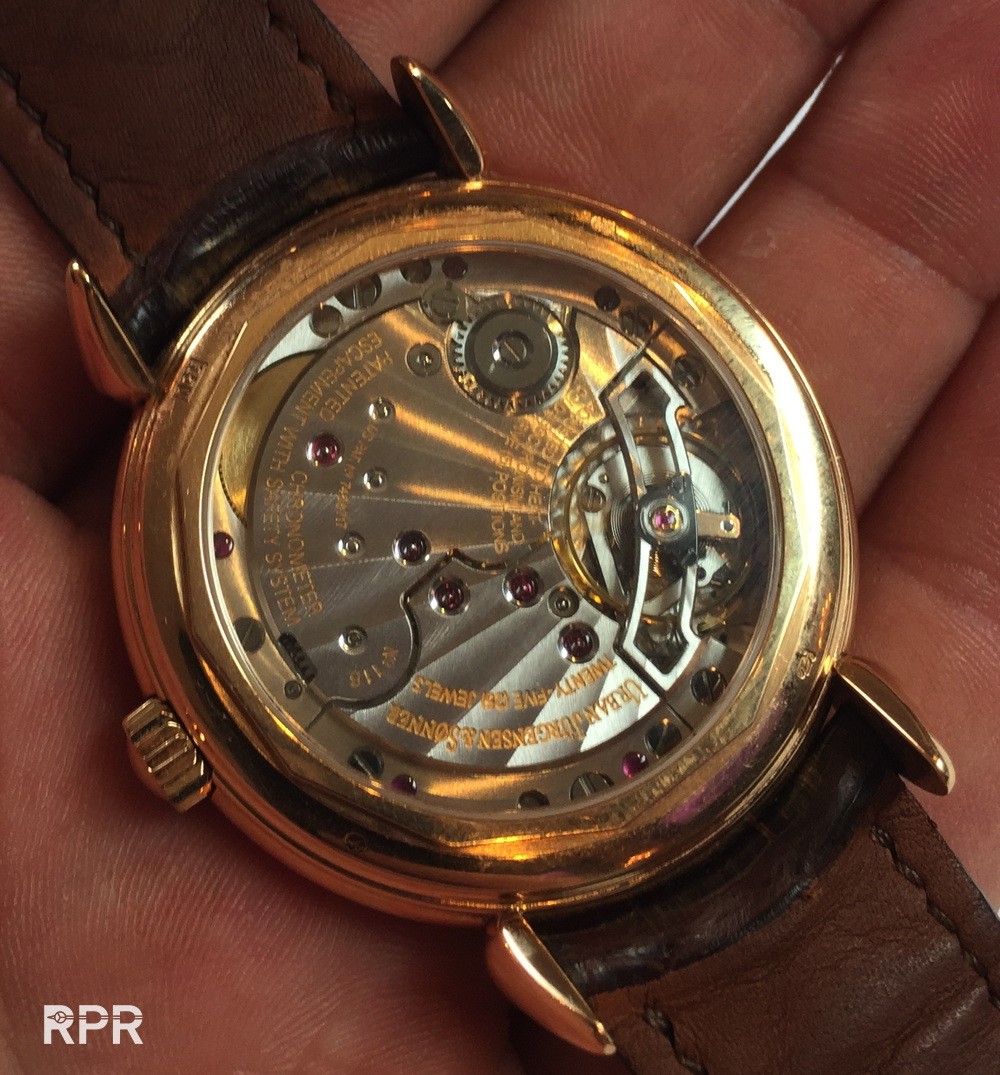 Nice Paul Newman, note the tome of the luminous…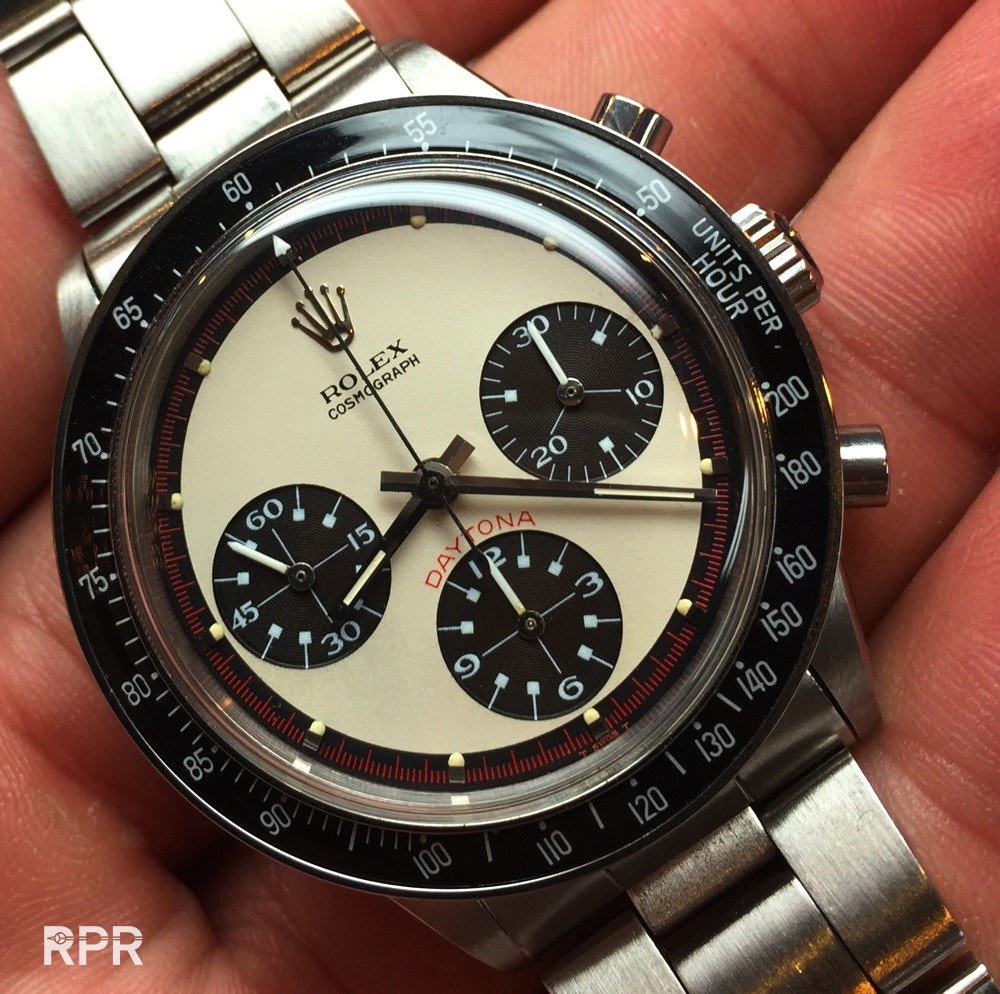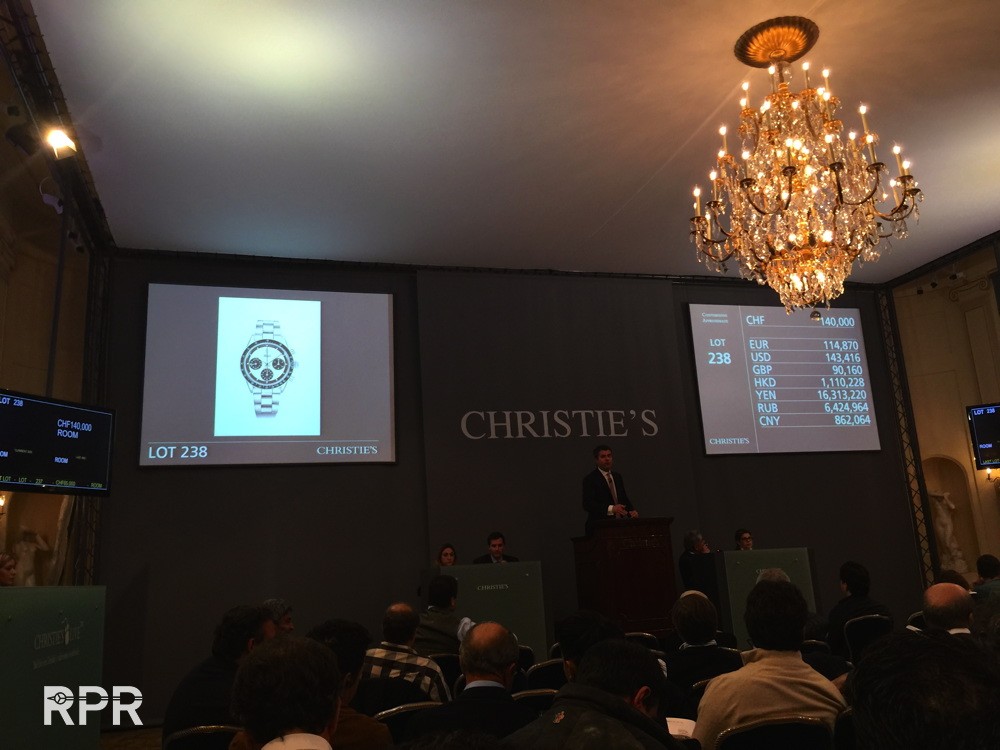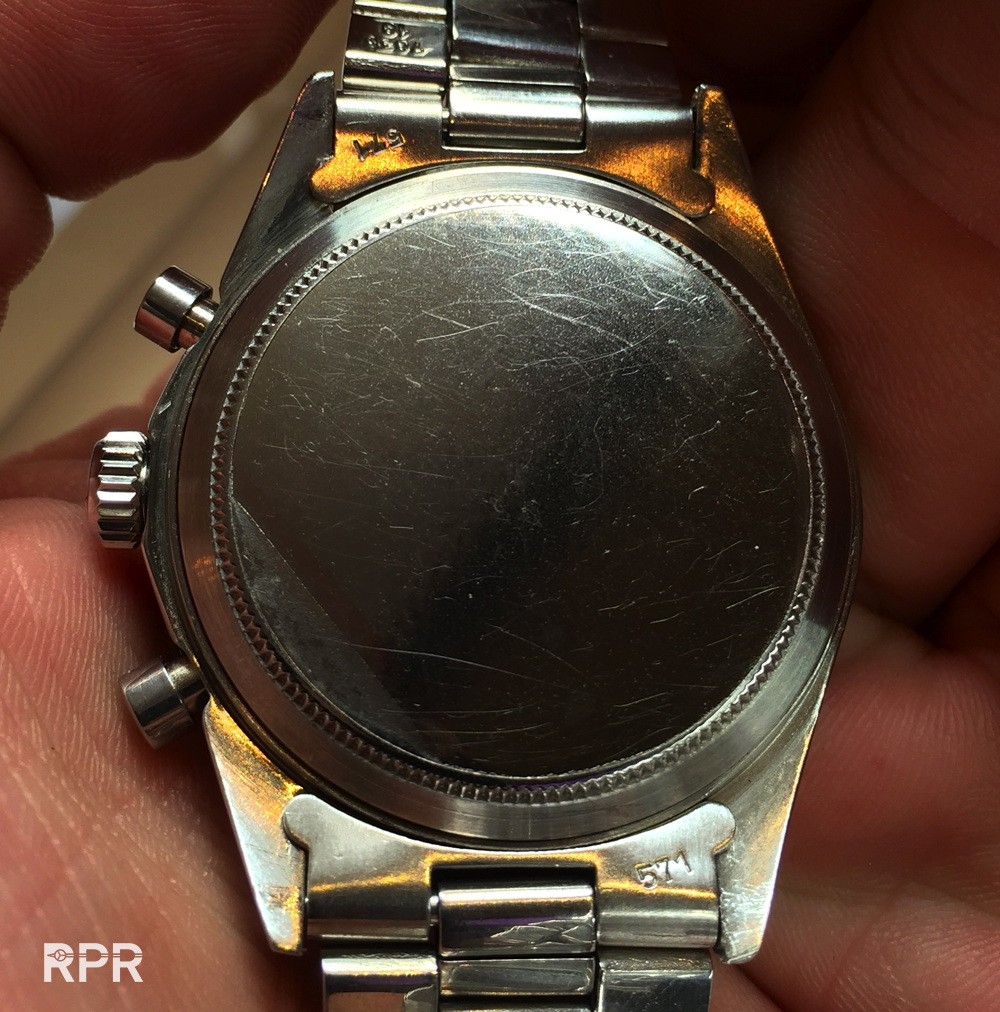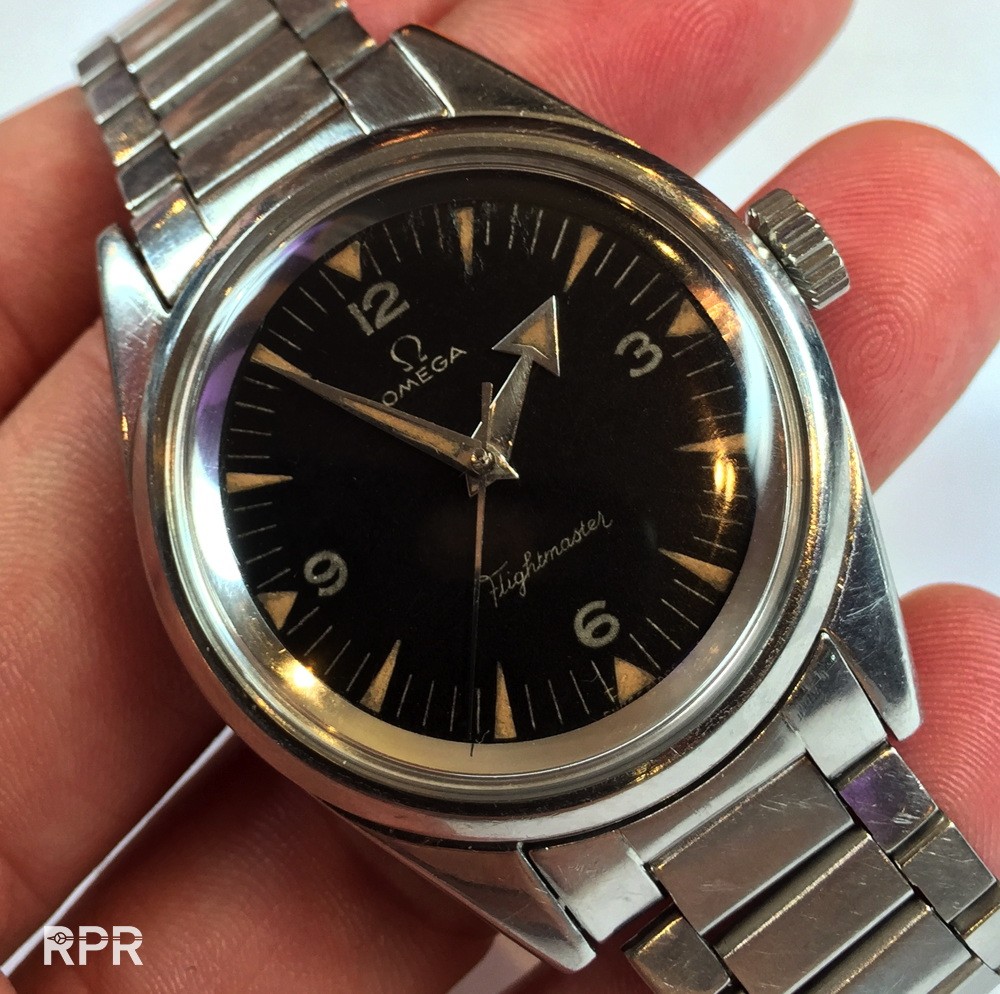 FAP Omega Flightmaster…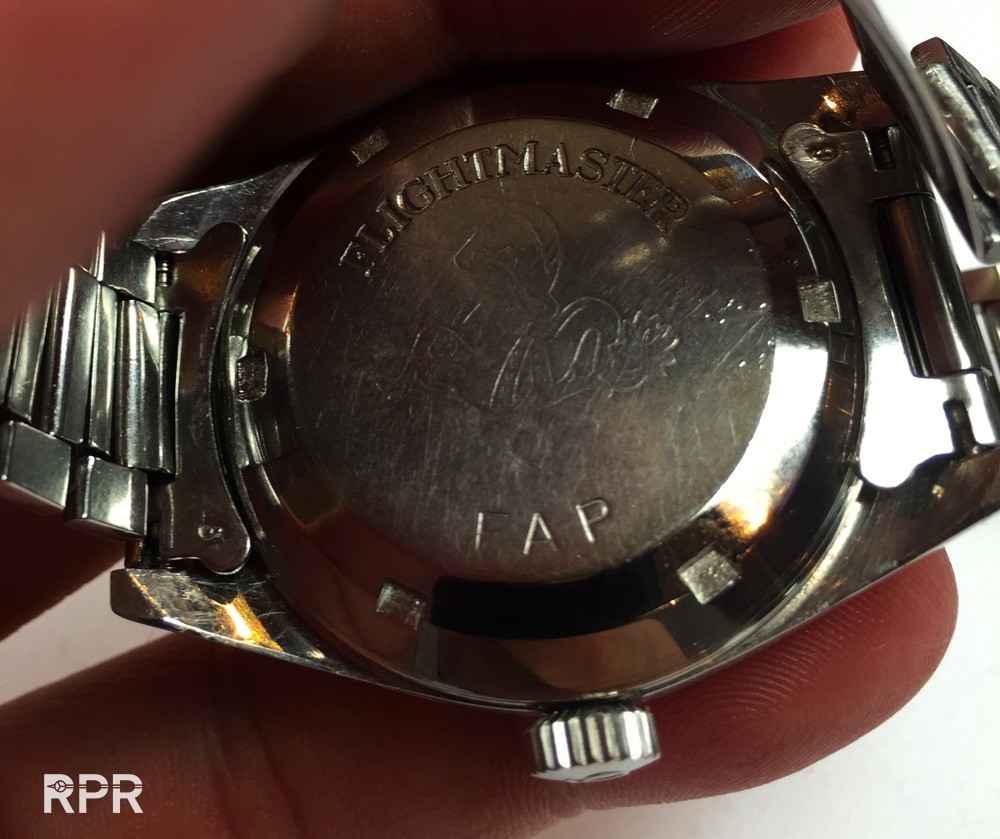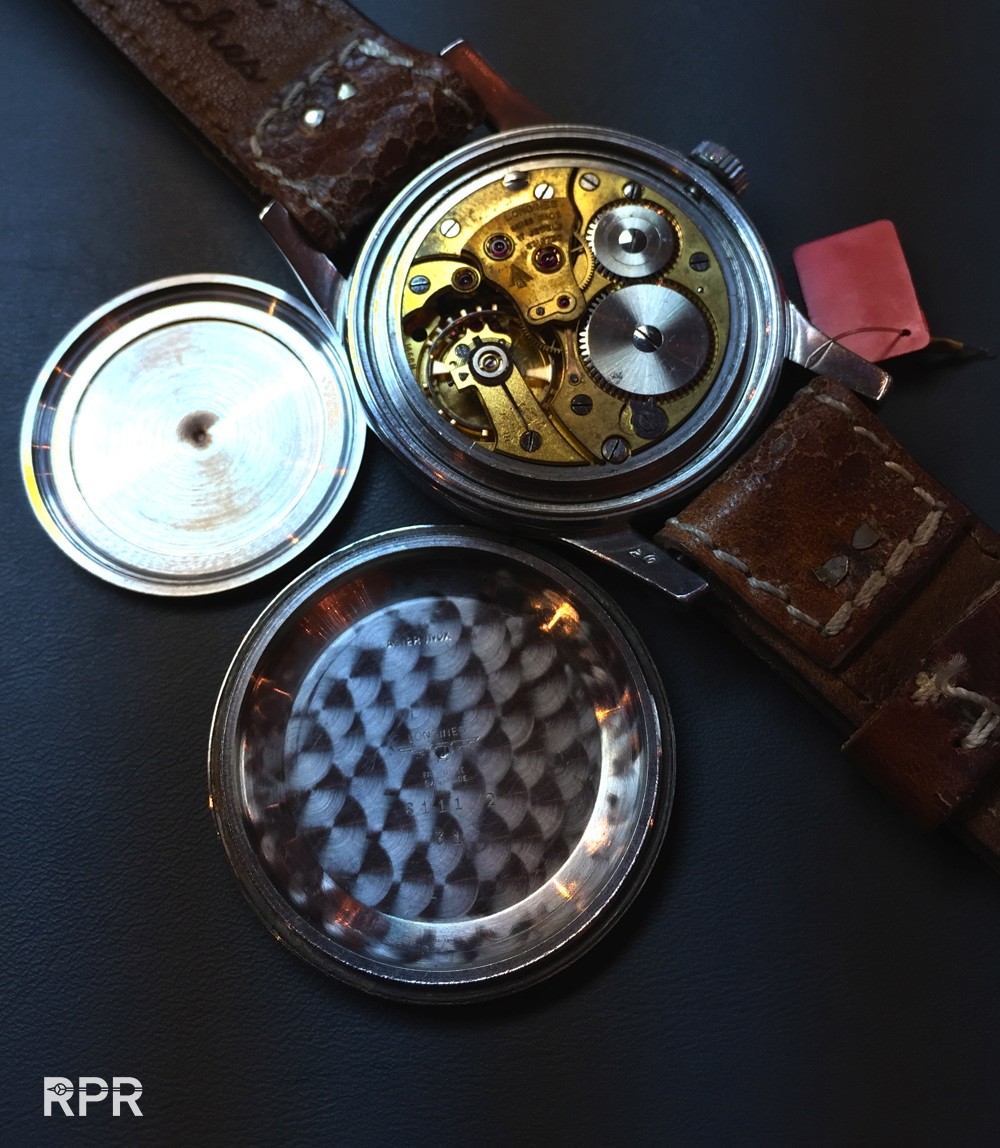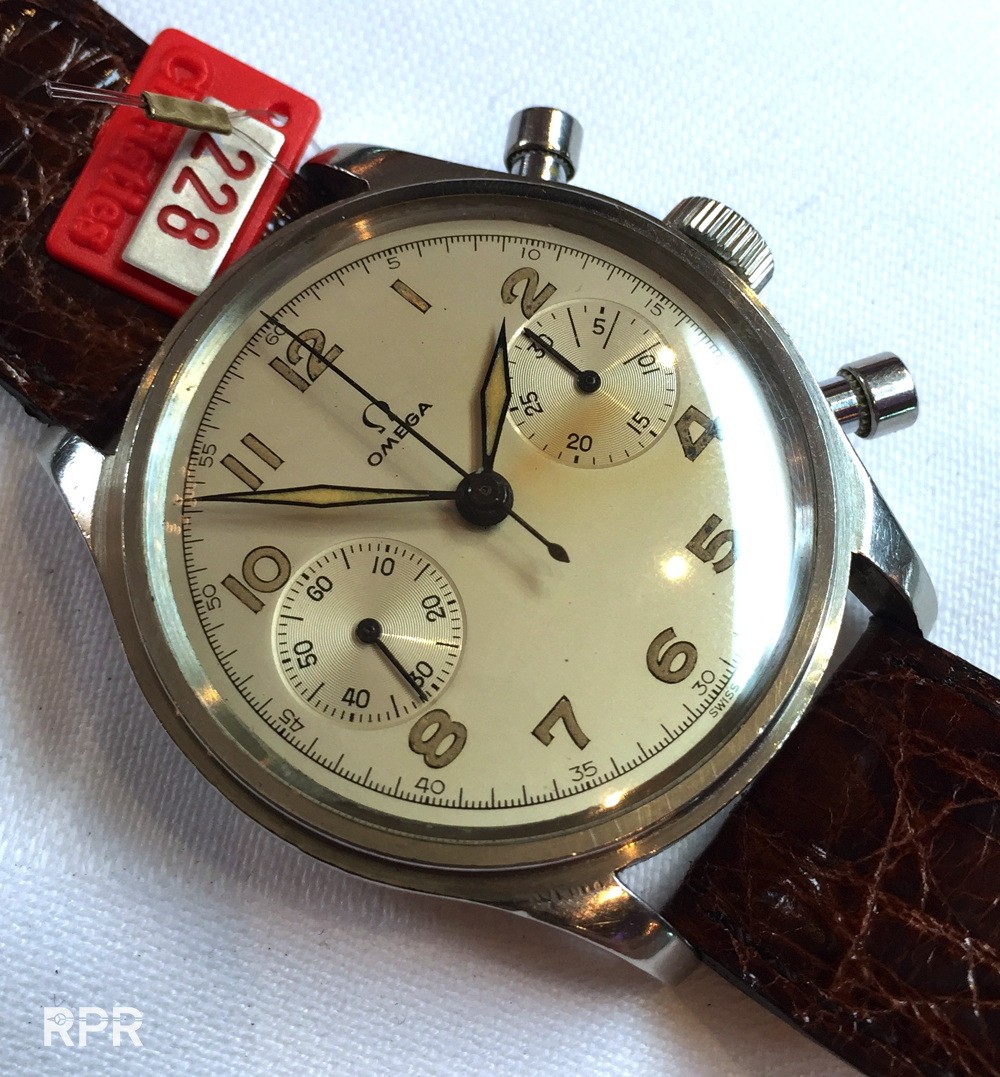 Interesting waterproof Omega…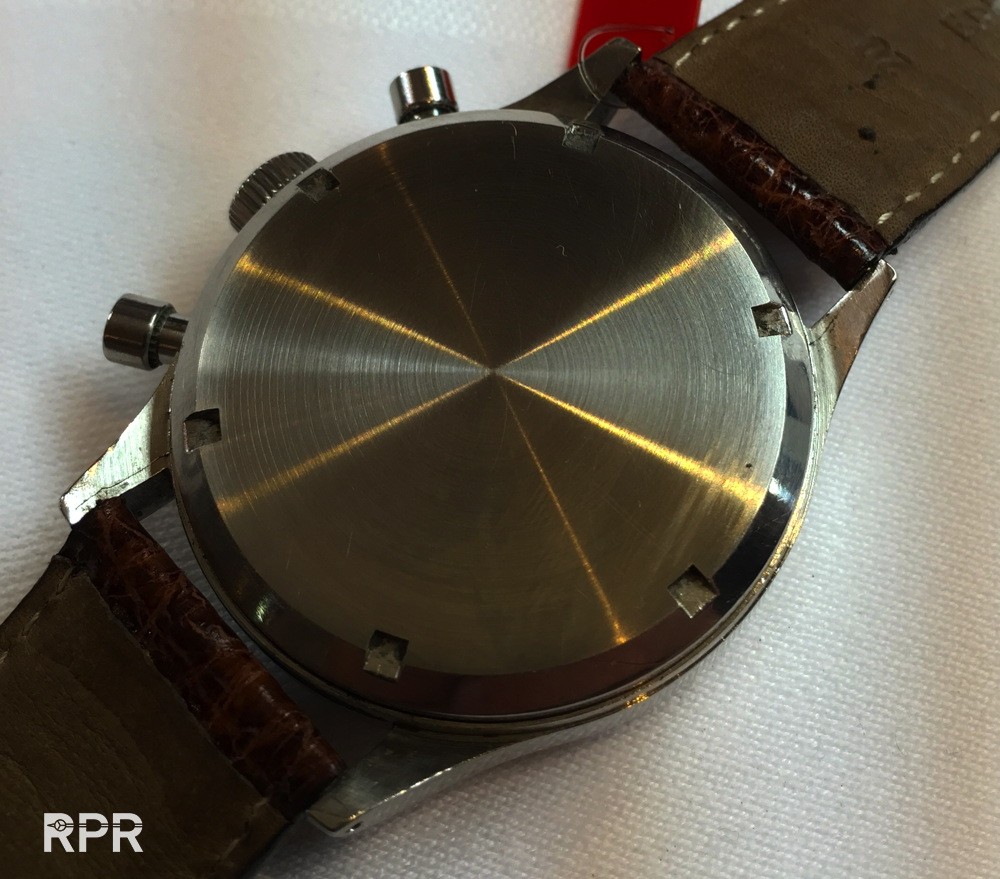 24 hours Split Seconde Universal with special case back gravure. Of this model there where 2 examples for sale, both going for sfr 70-80K!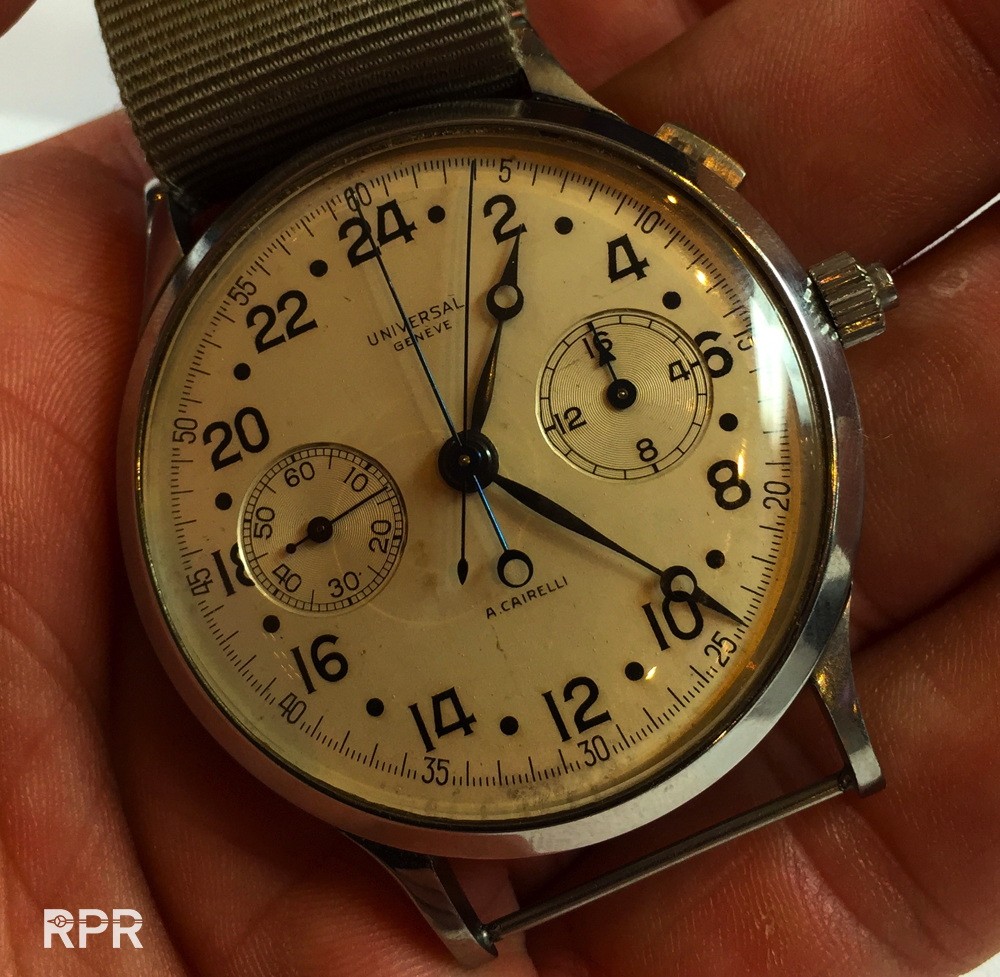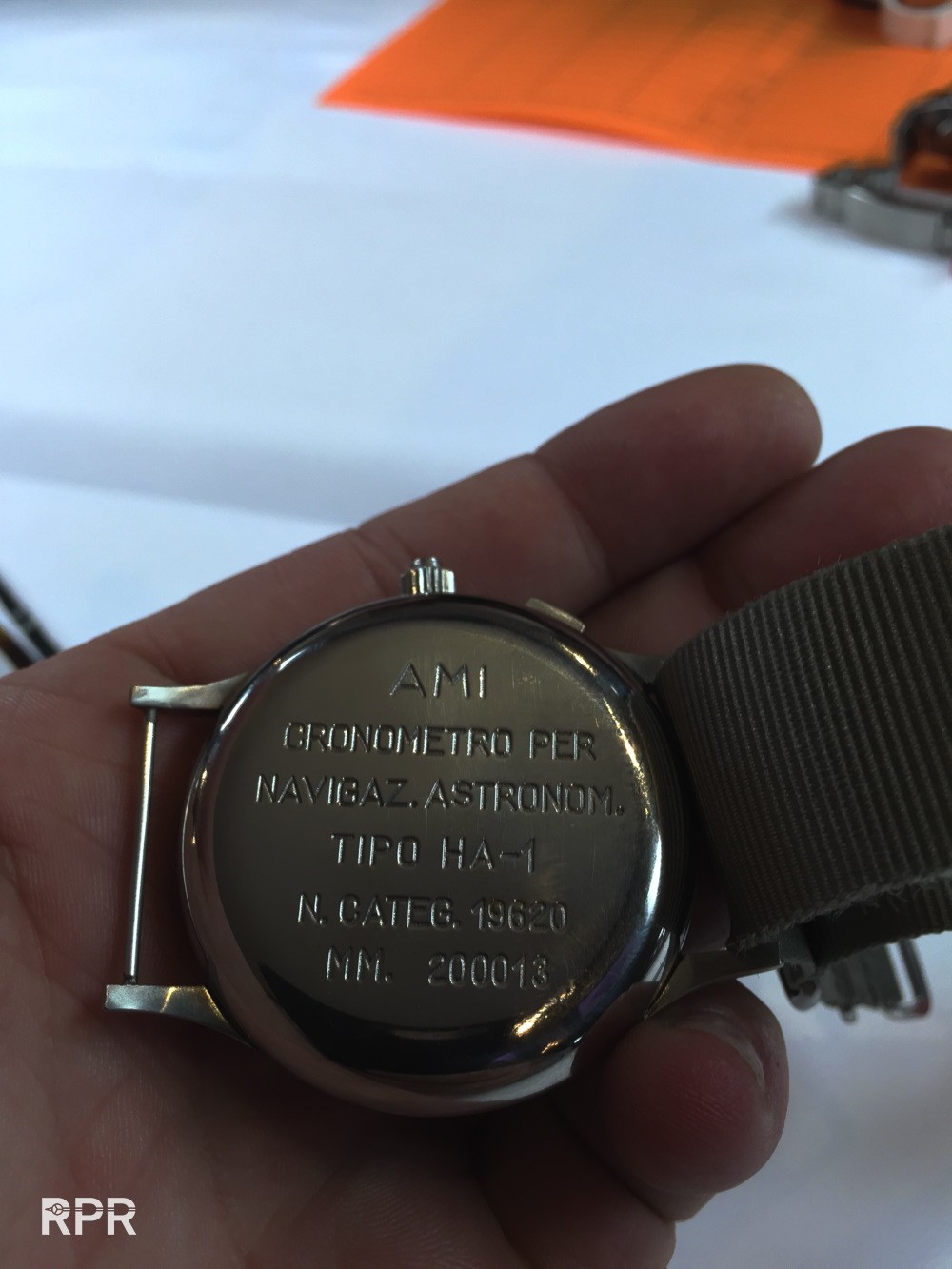 Simple but beautifull Longines calatrava's going high..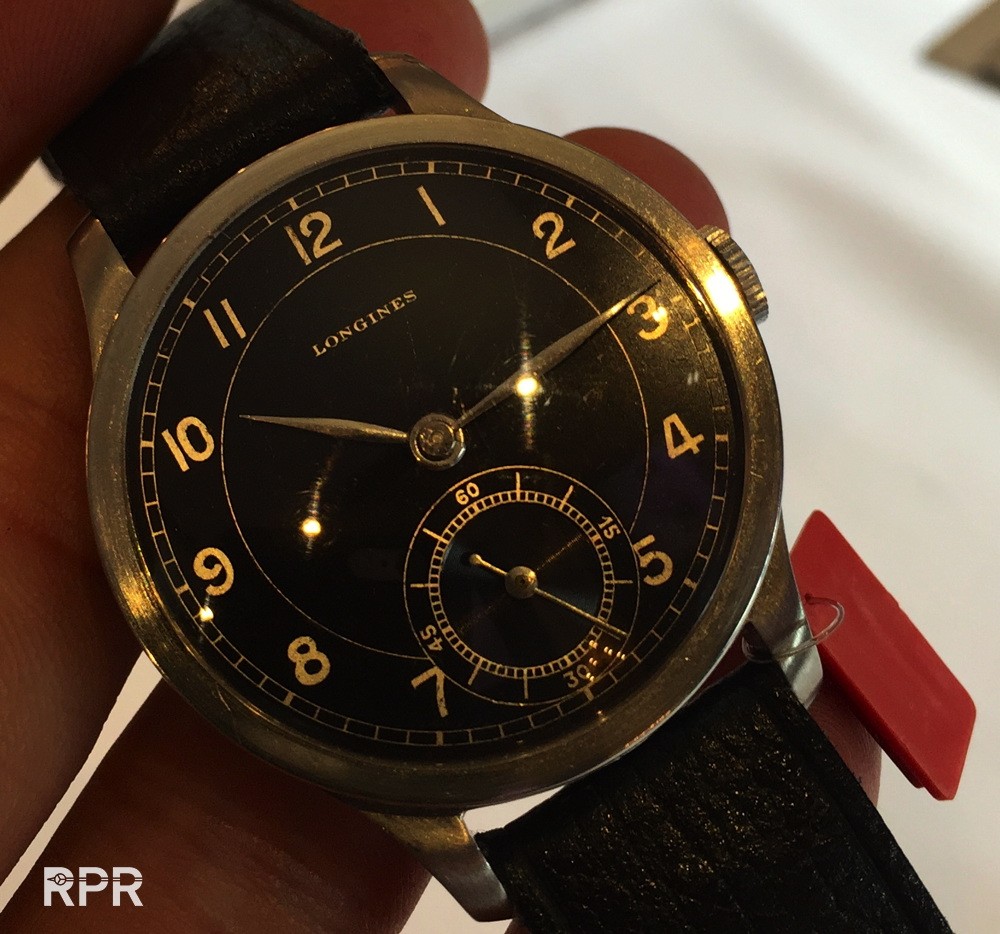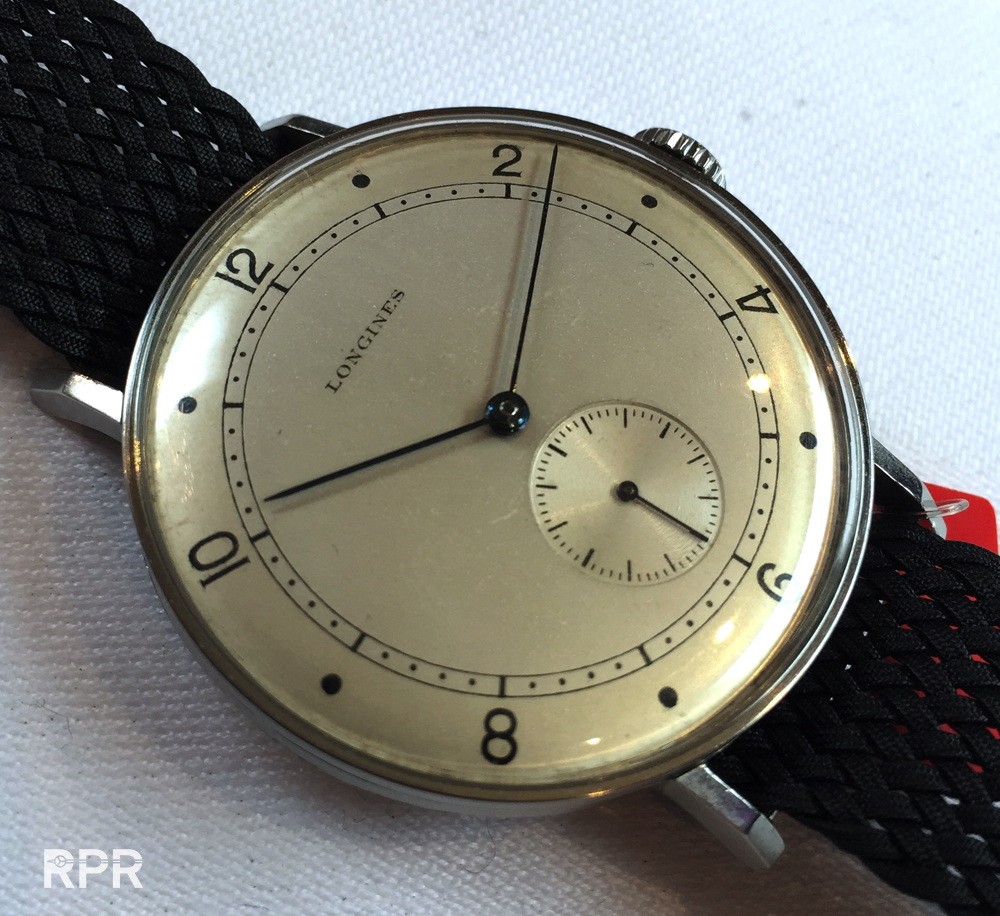 Steel Killy…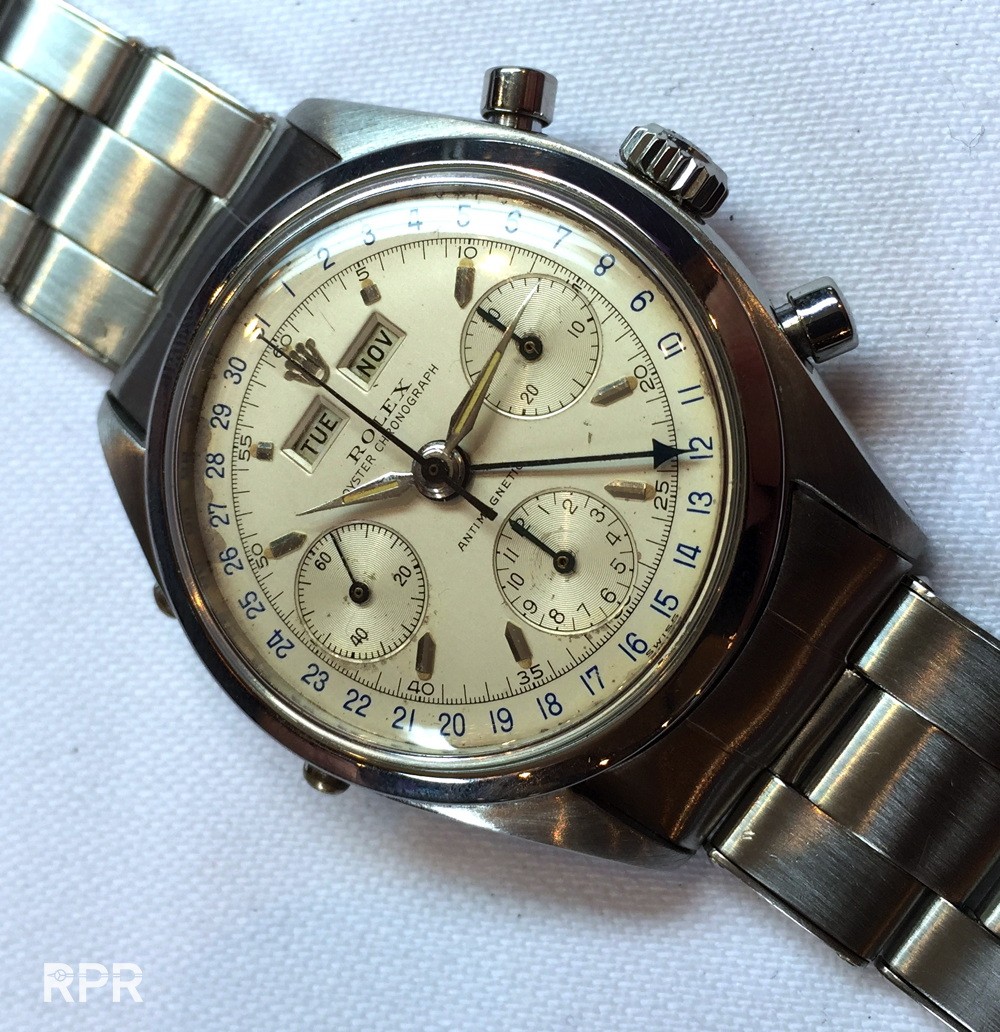 Pink Prince pocket watch…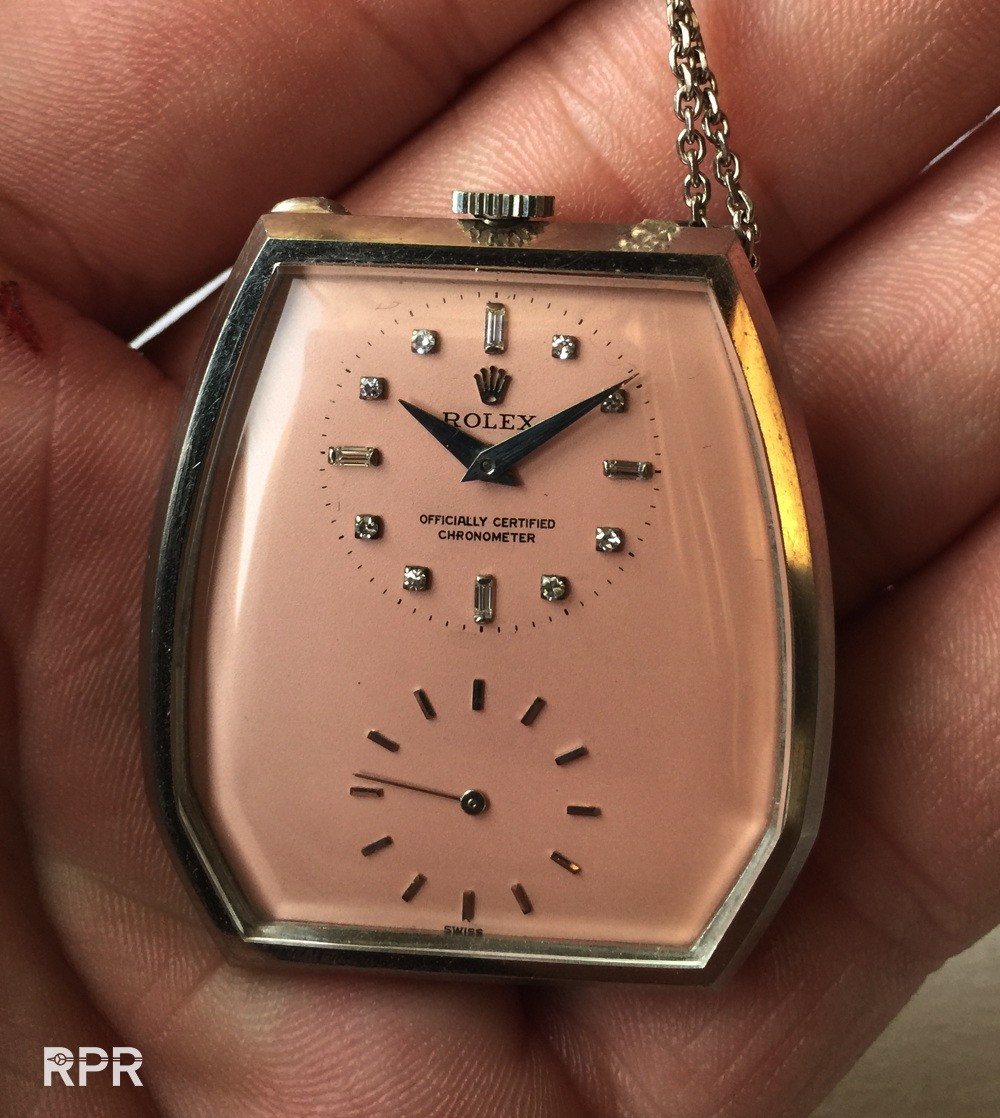 With a big french cock on the backside…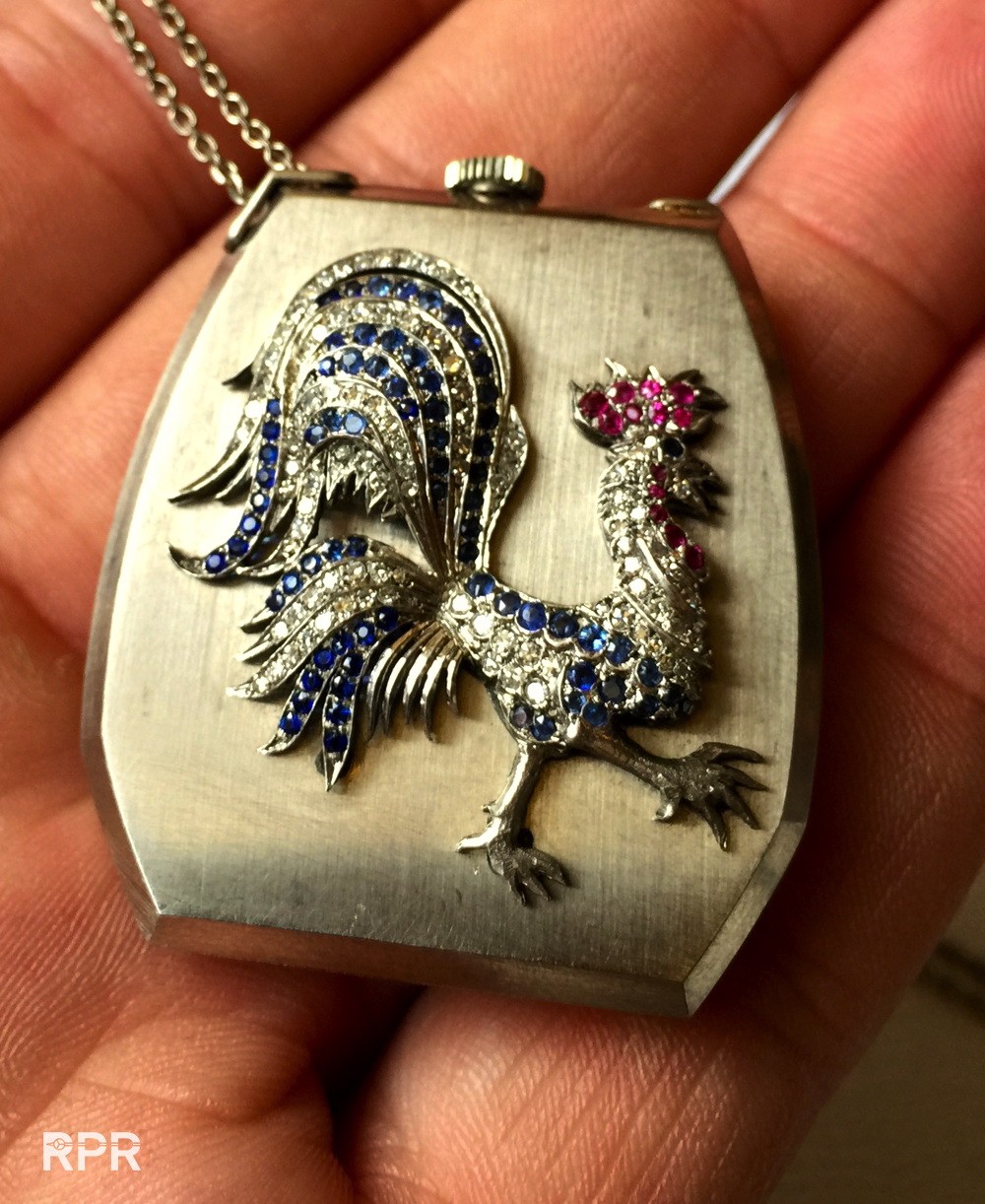 New generation of watch dealers, no this is not a joke 😉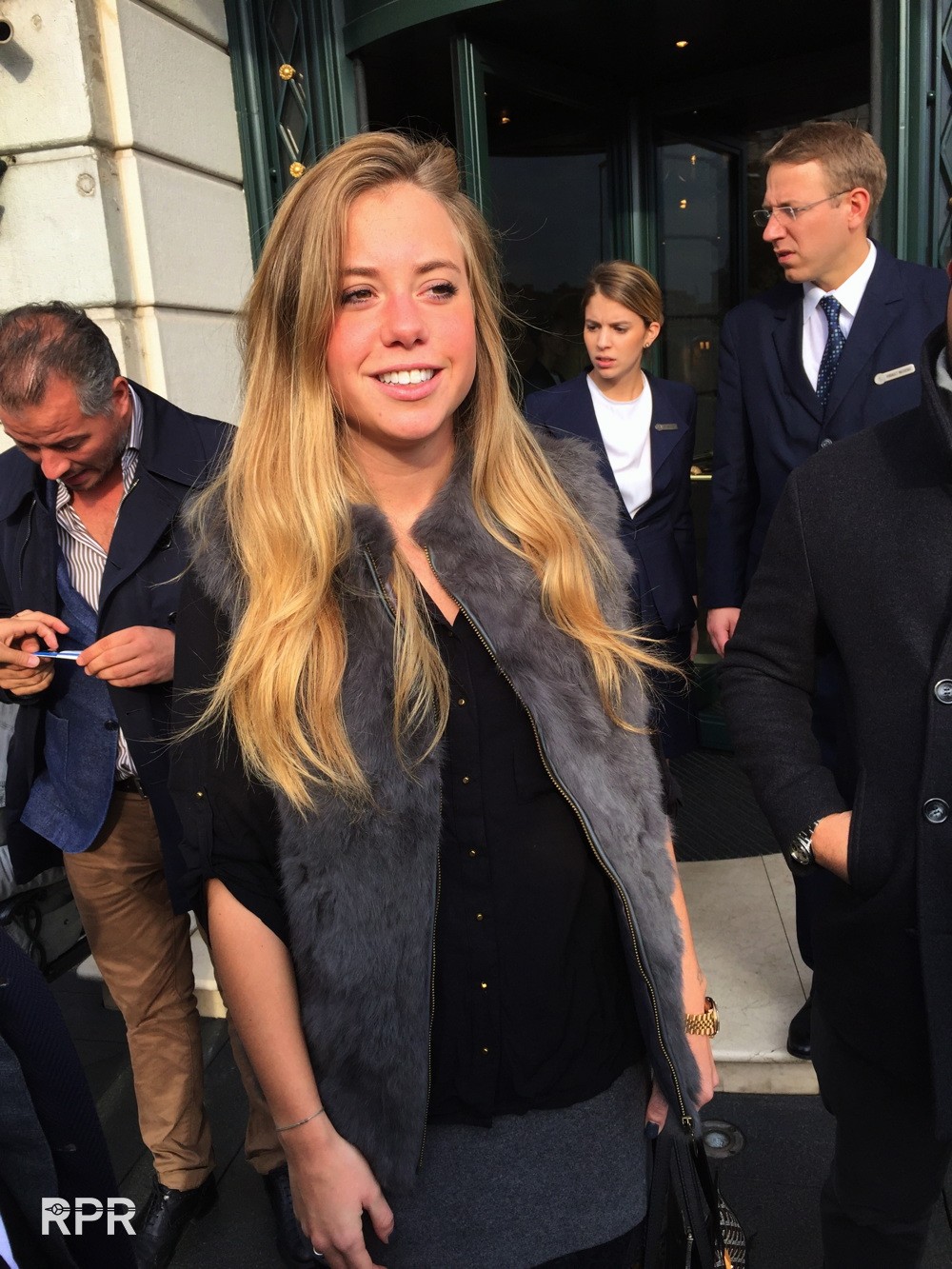 Very nice yellow gold Killy which sold just over Sfr 200K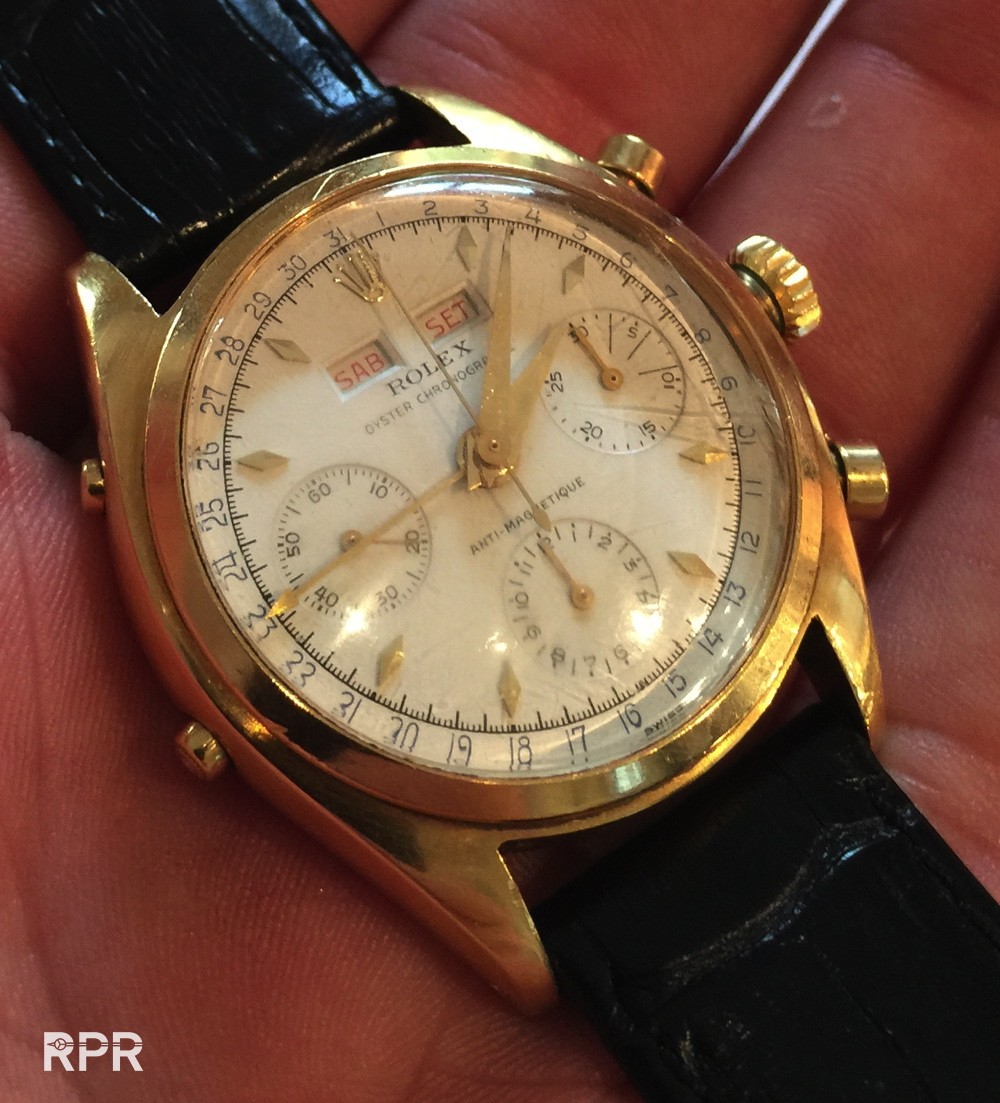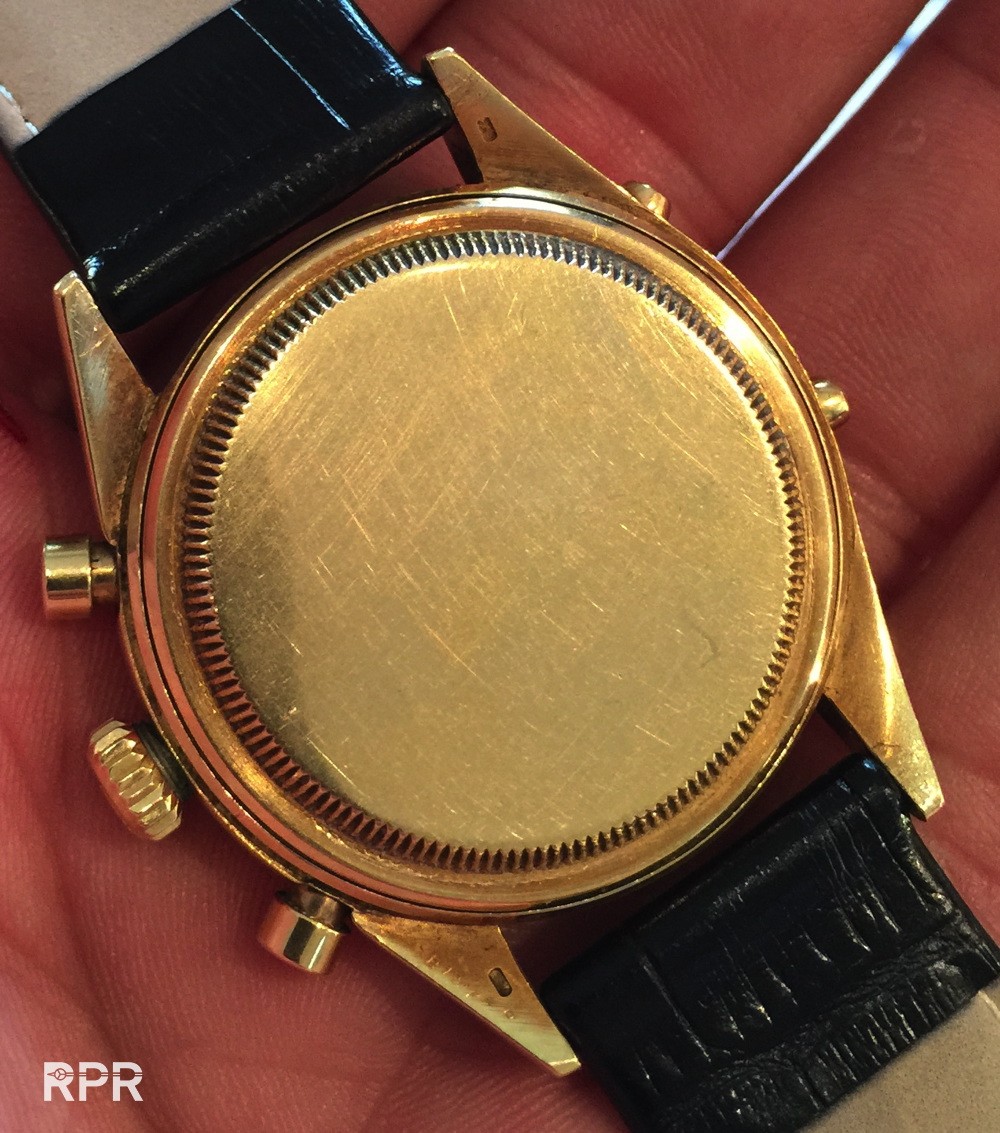 Daniels didn't sold but is never the less impressive to see up close…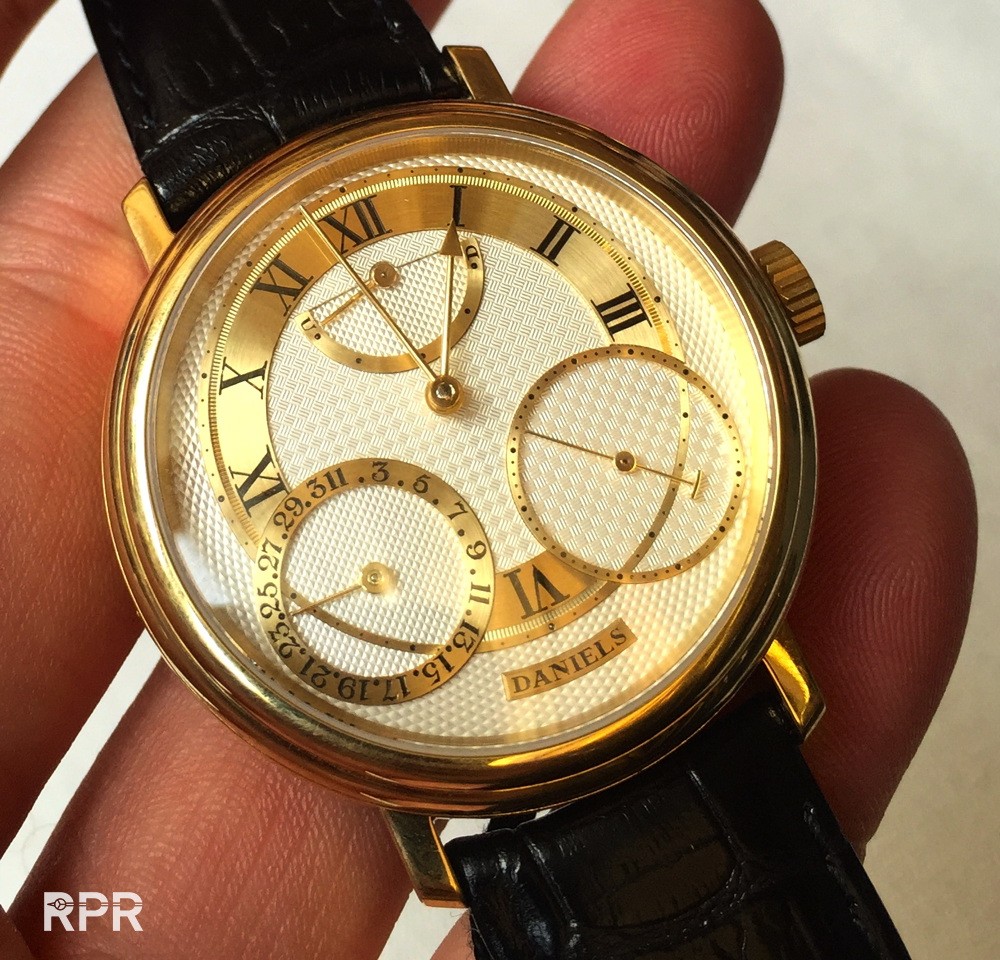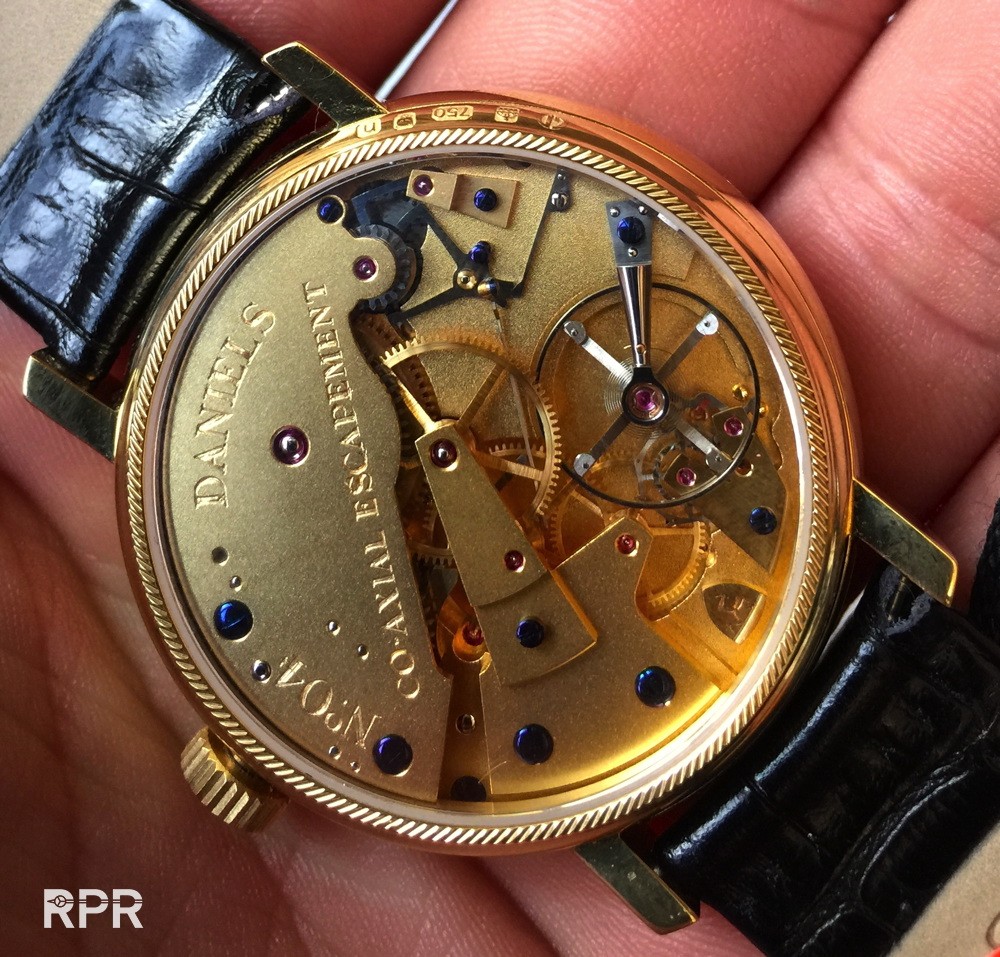 Room with a view..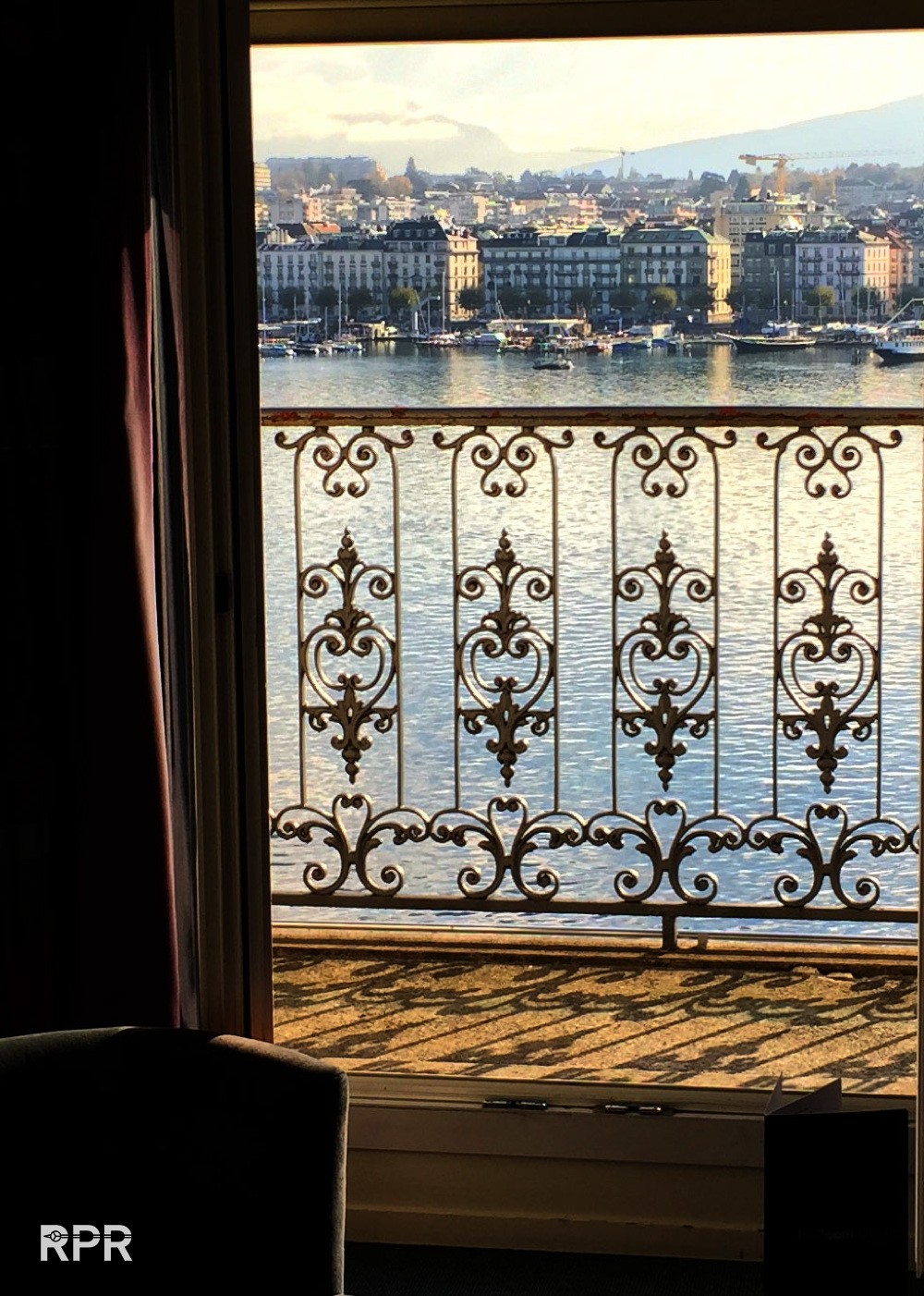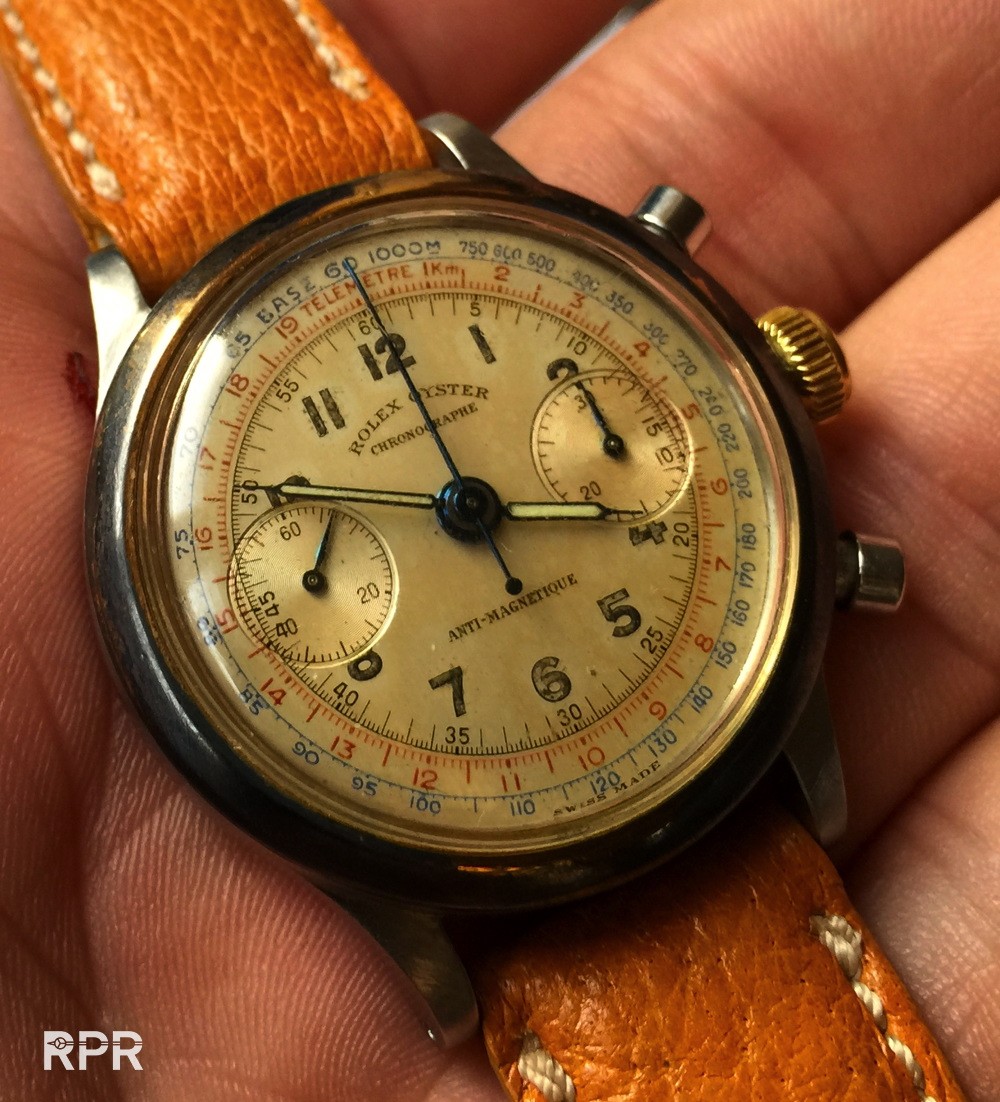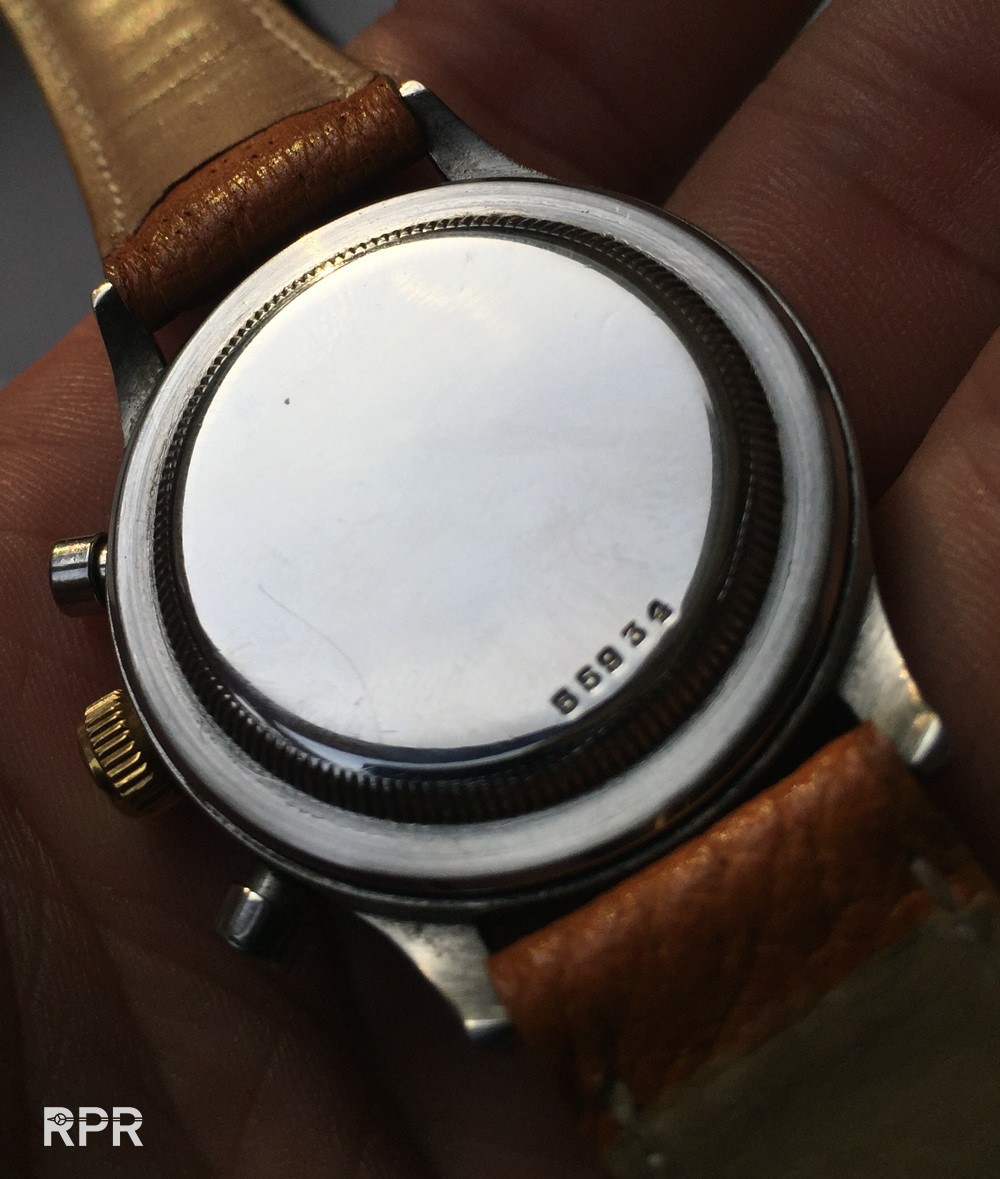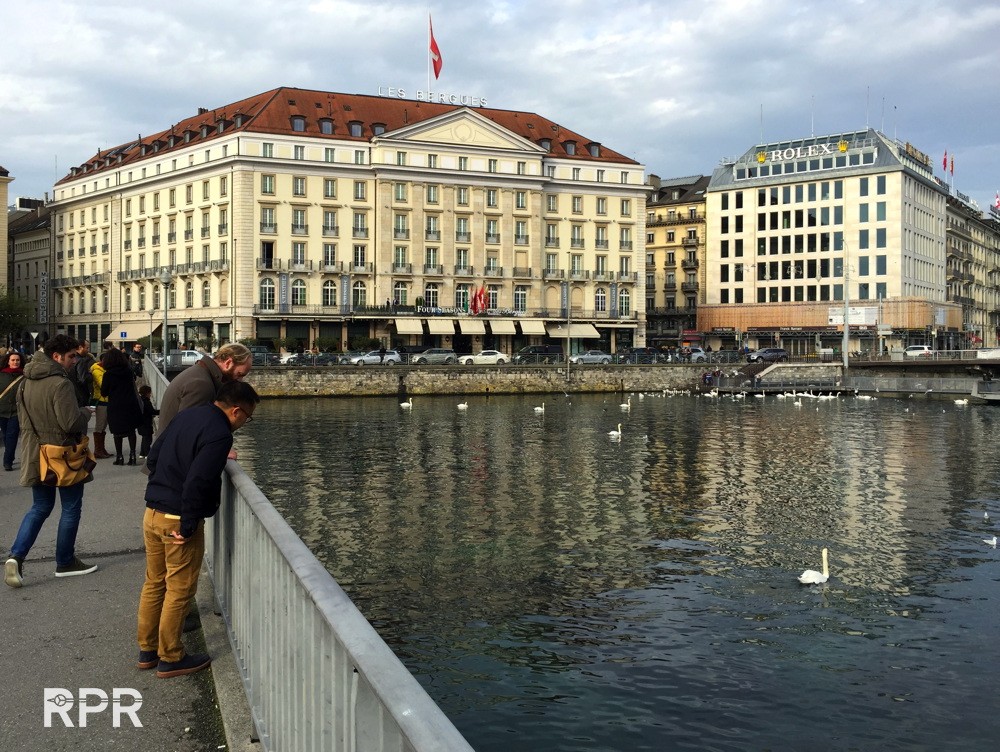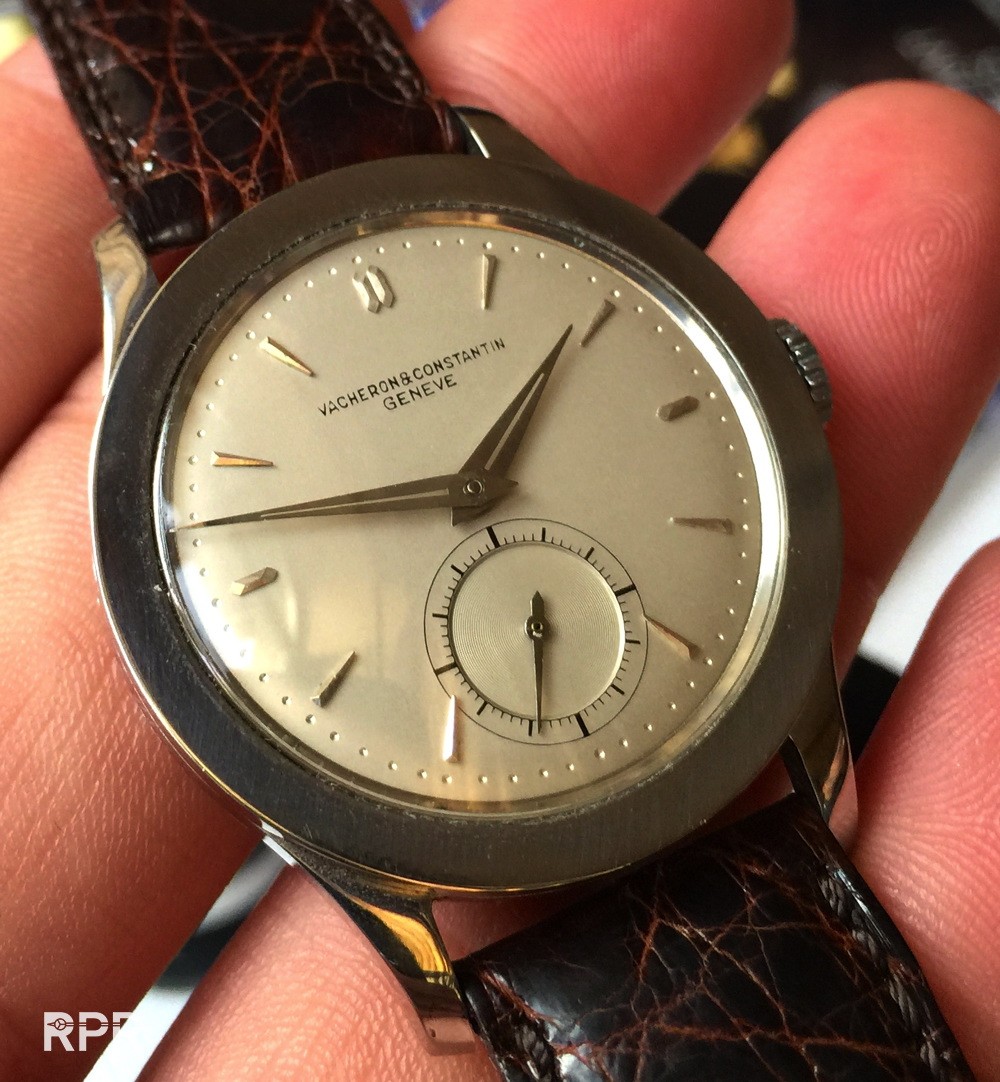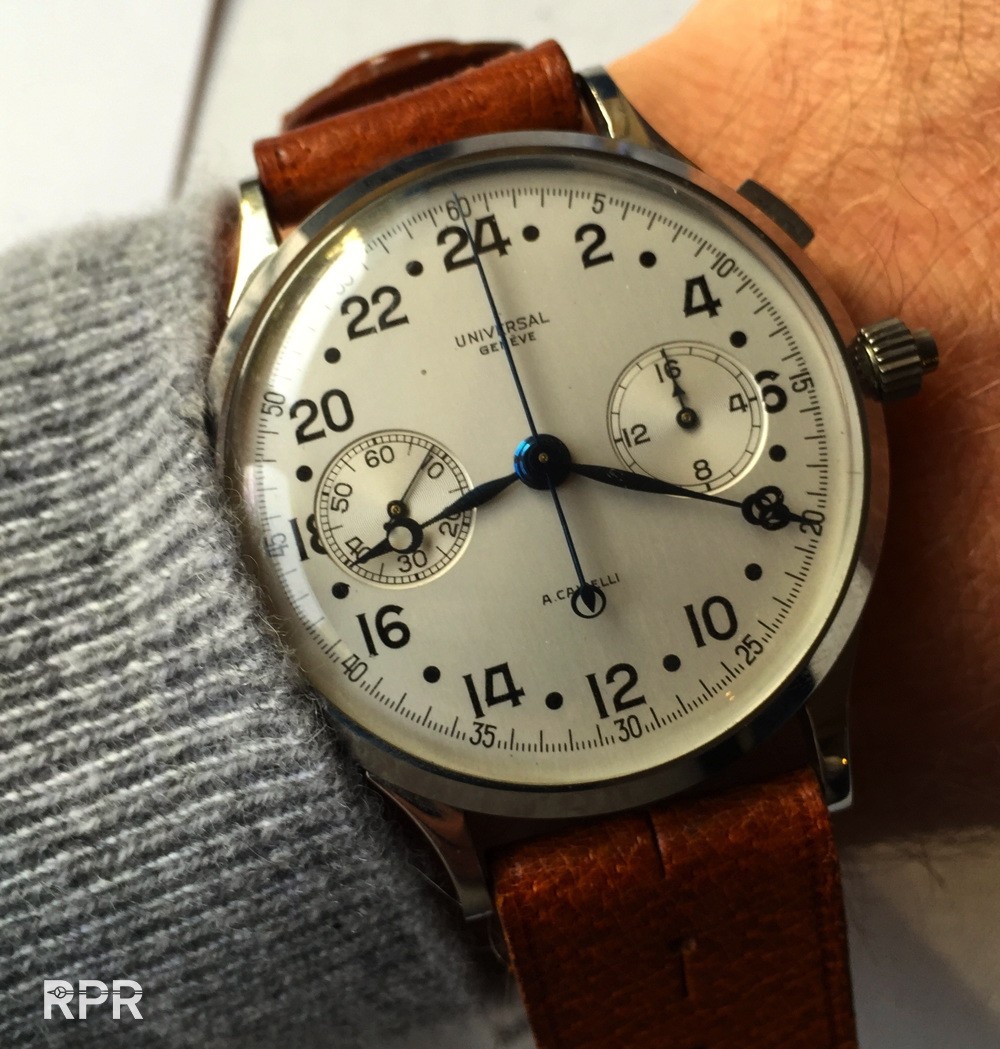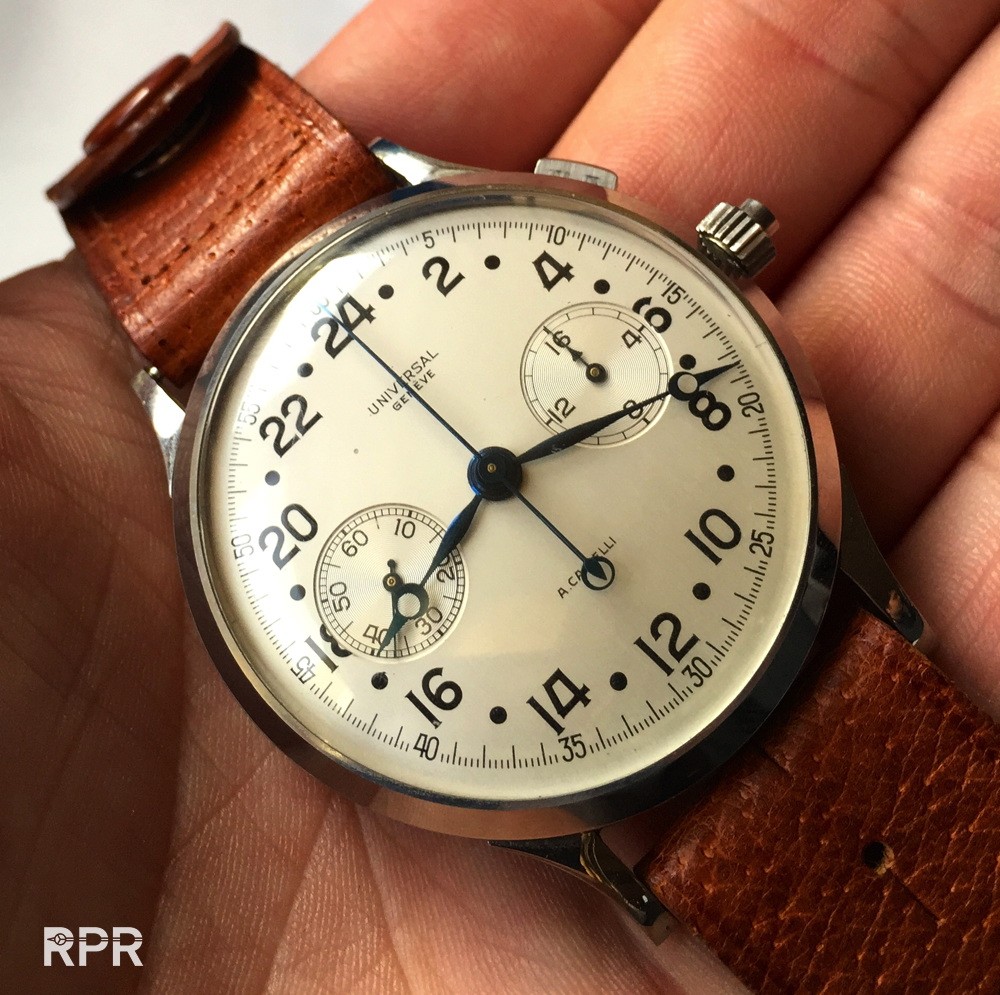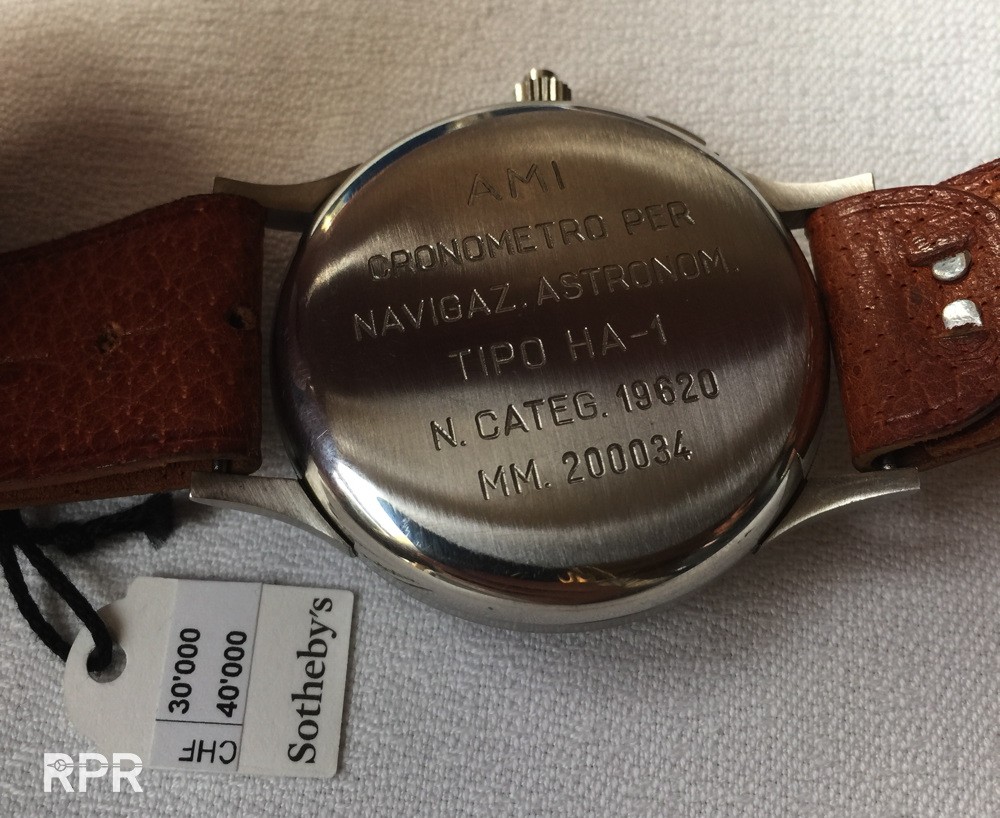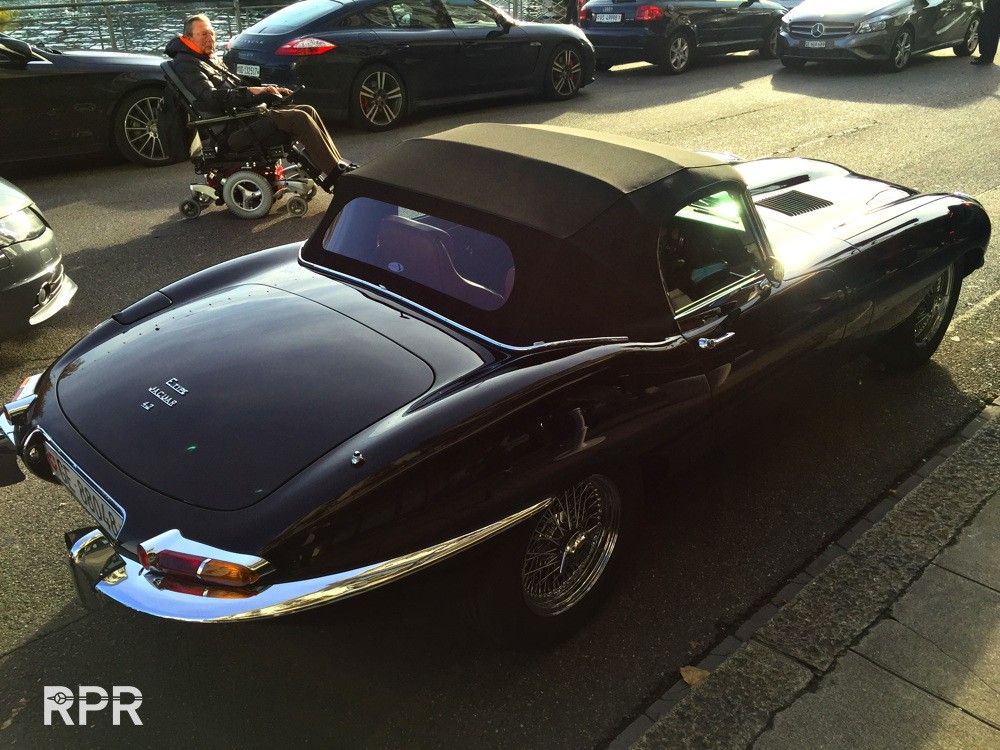 Most "funny" Rolex from the weekend! @Presidente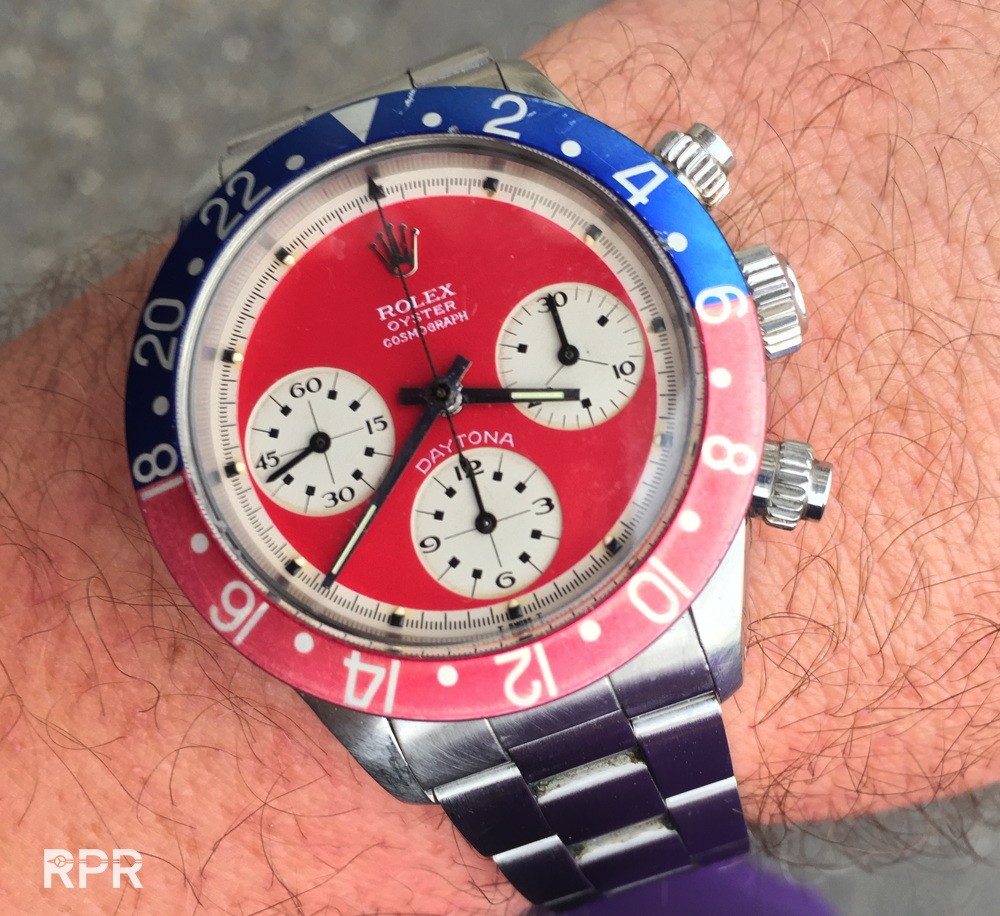 Ref 3335..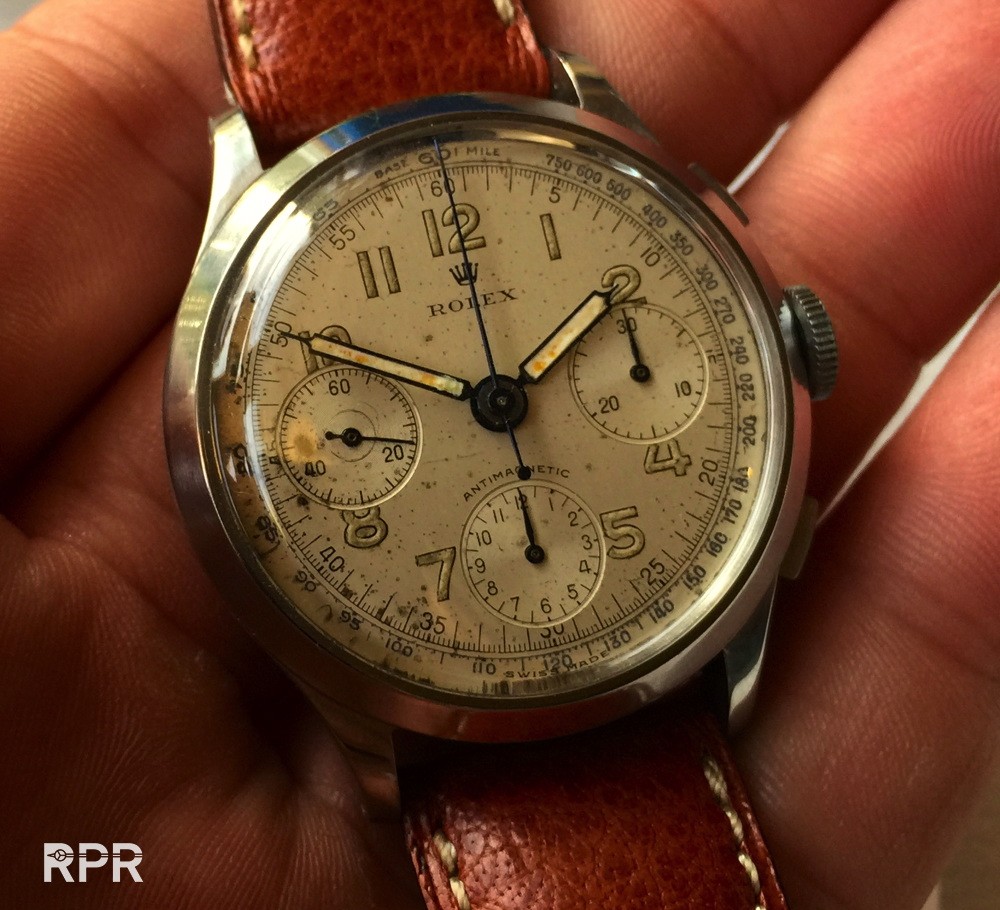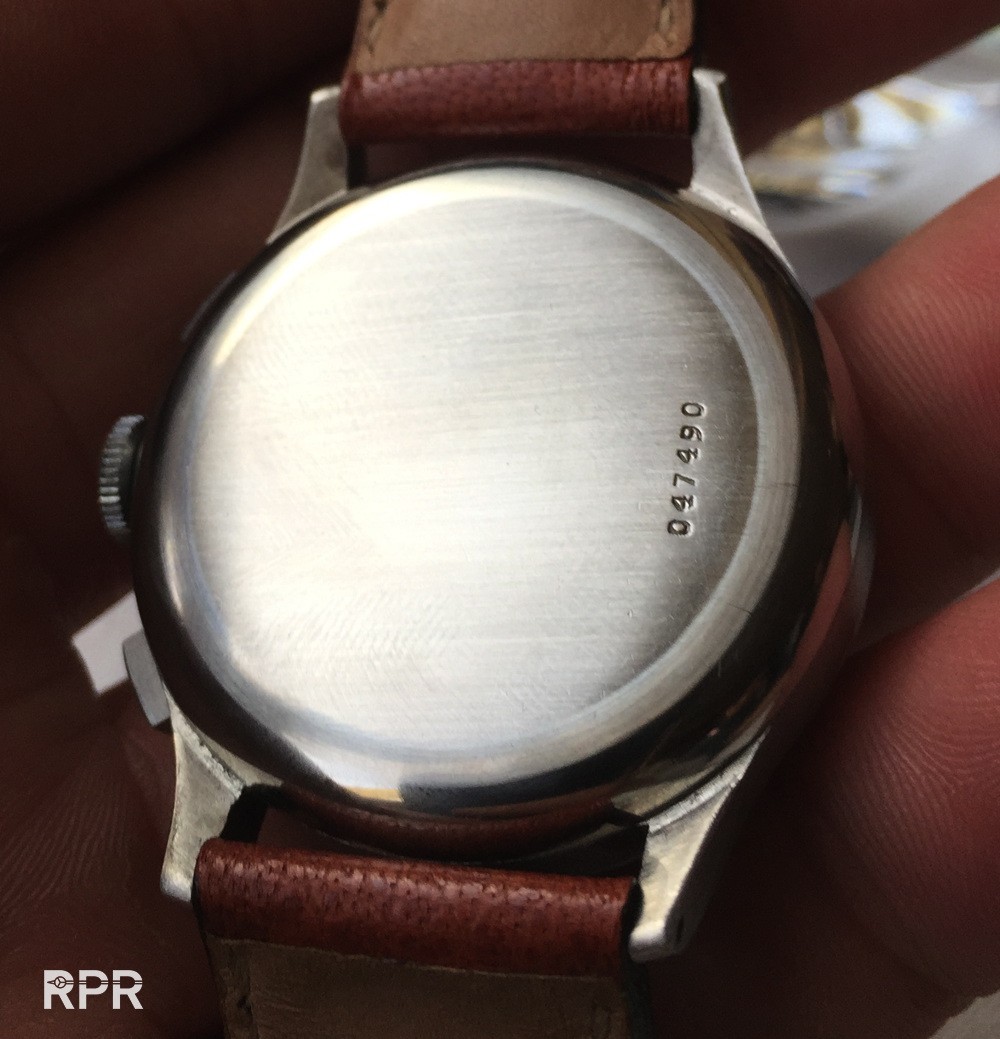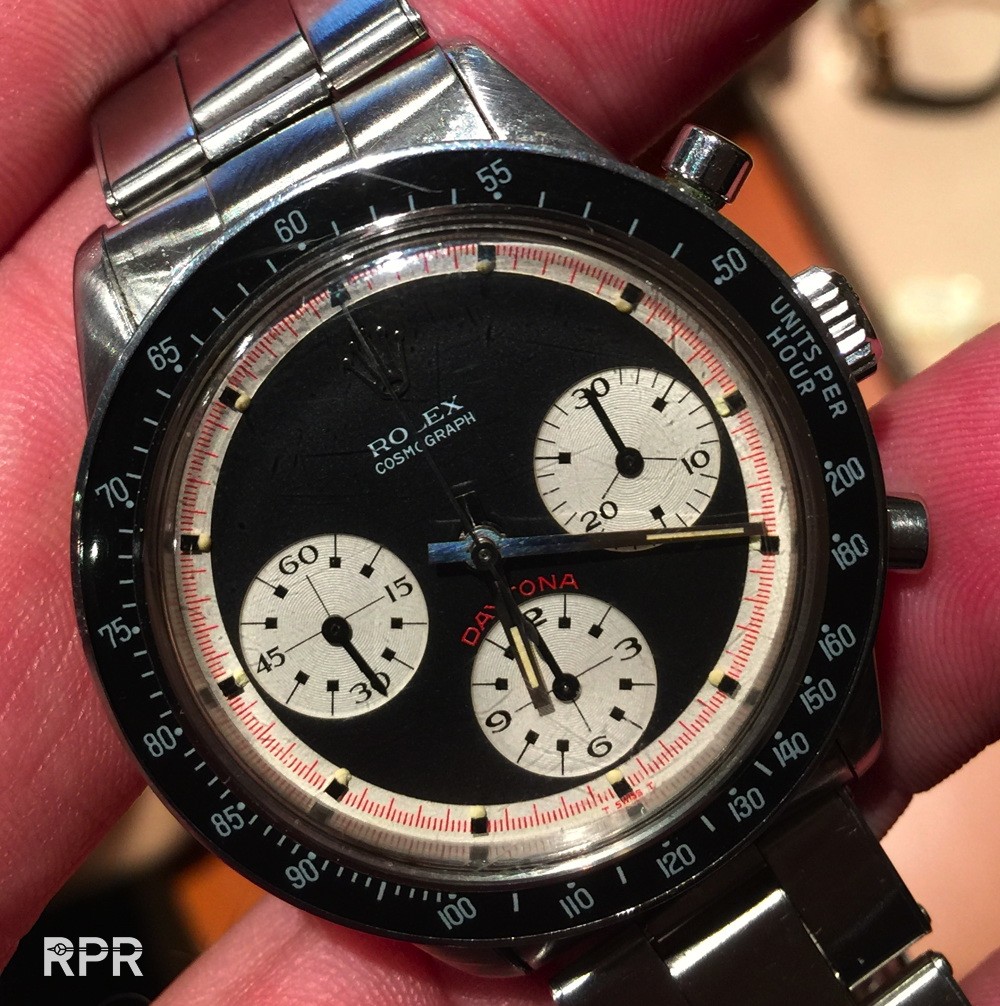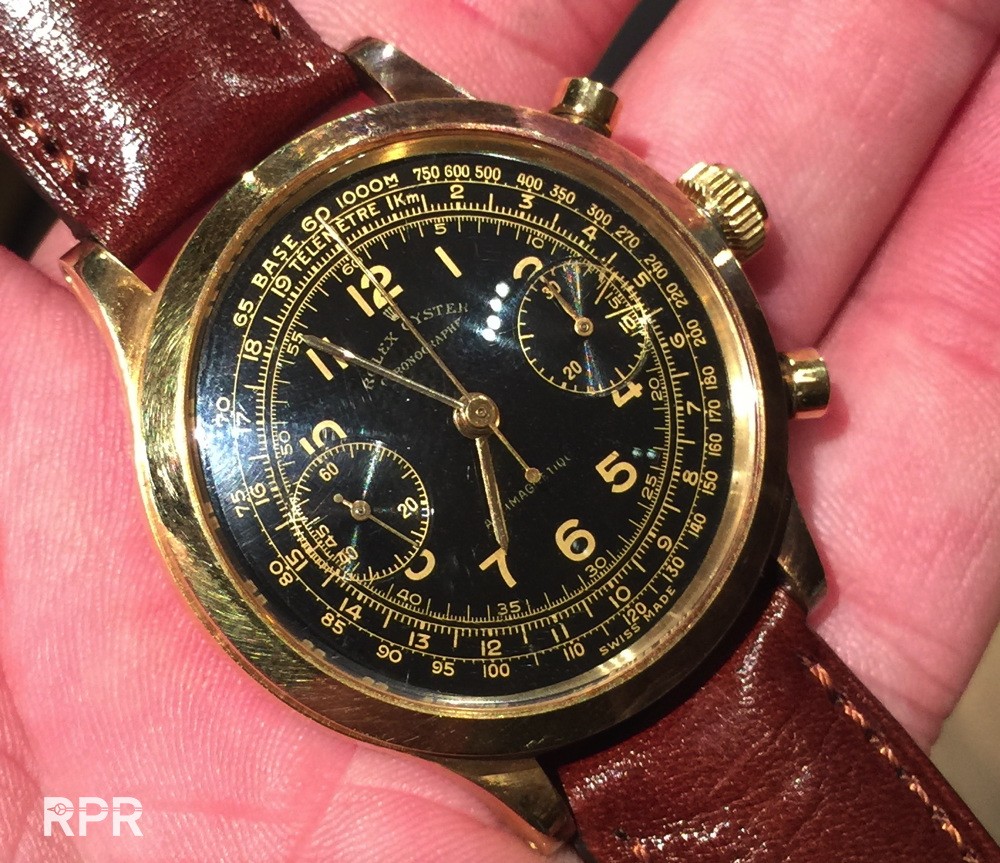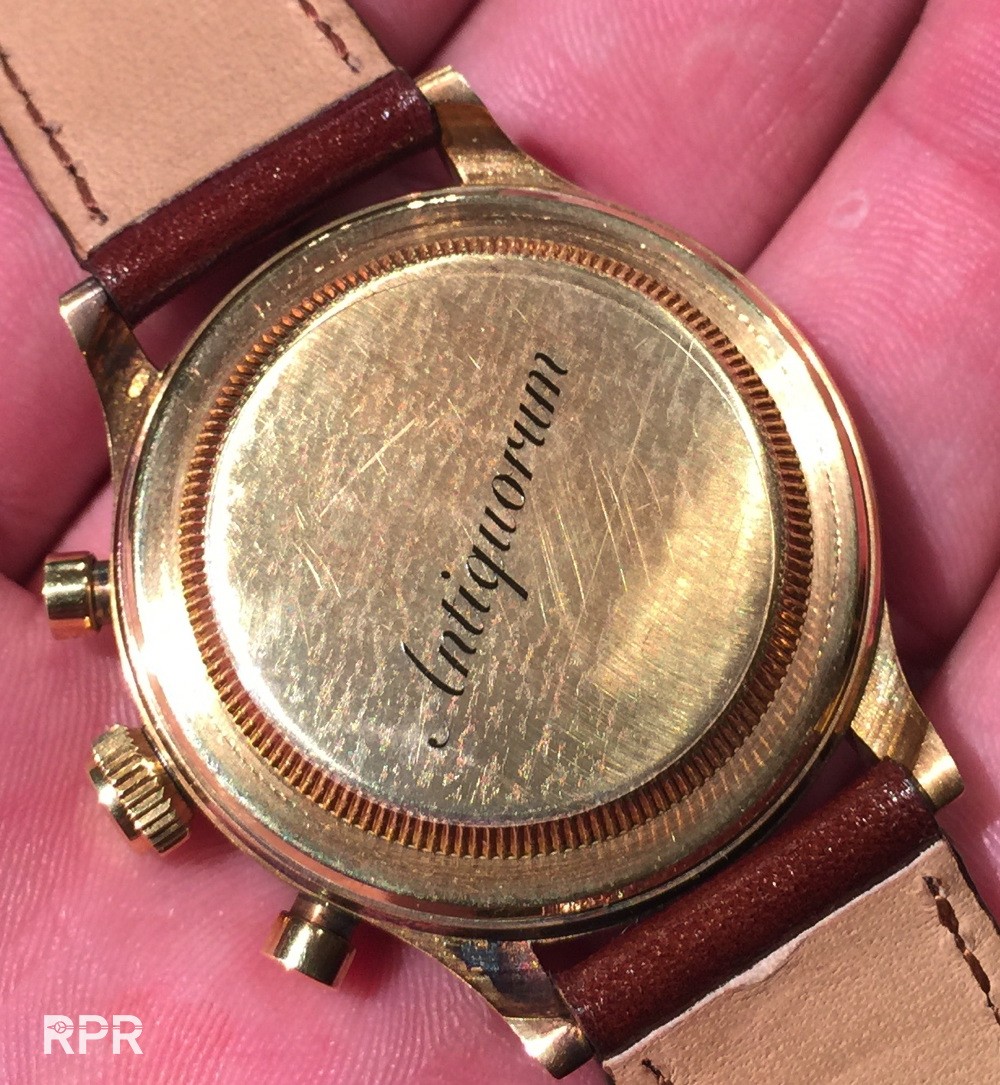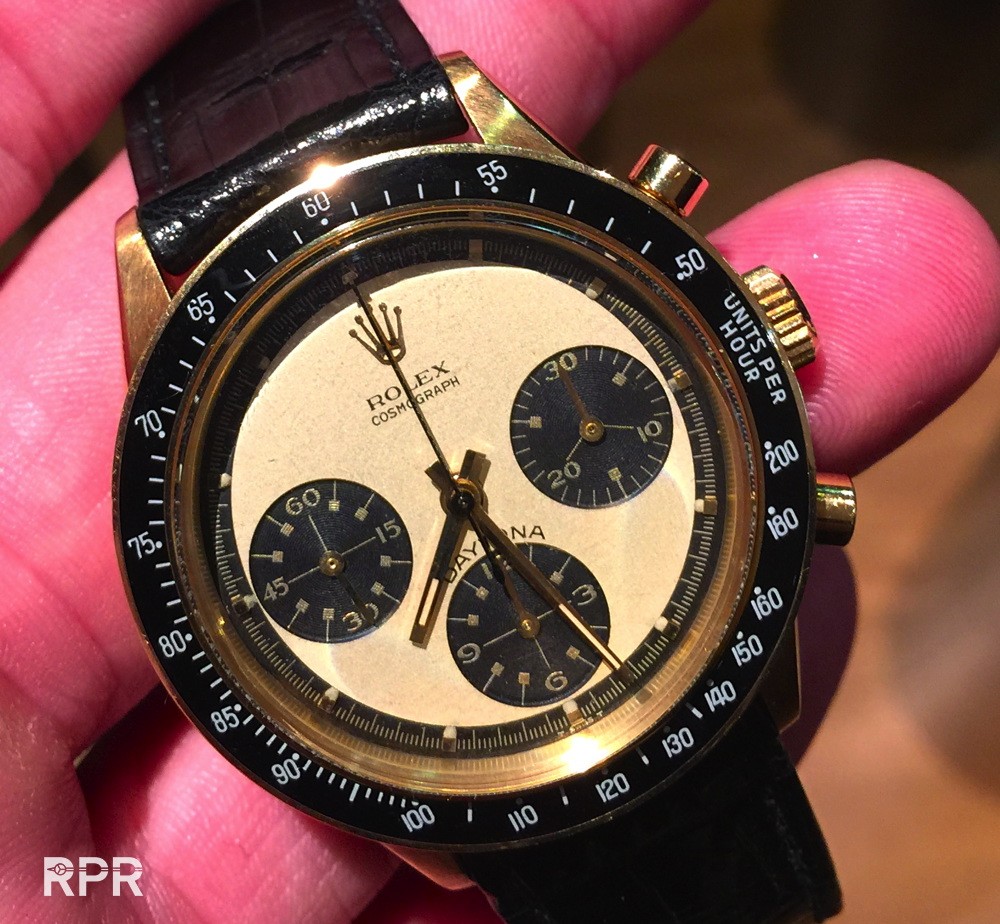 From a italina collector are these 2 below Zenith Daytona's, one with Patrizzi dial..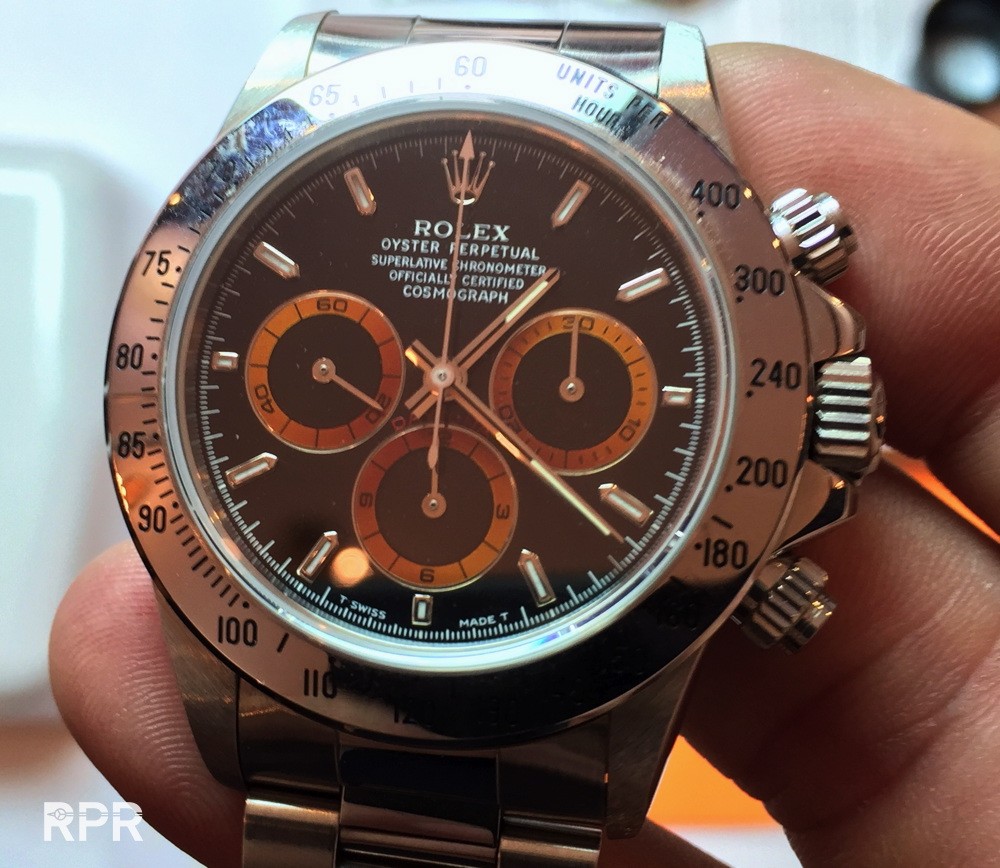 and one with arabic dial..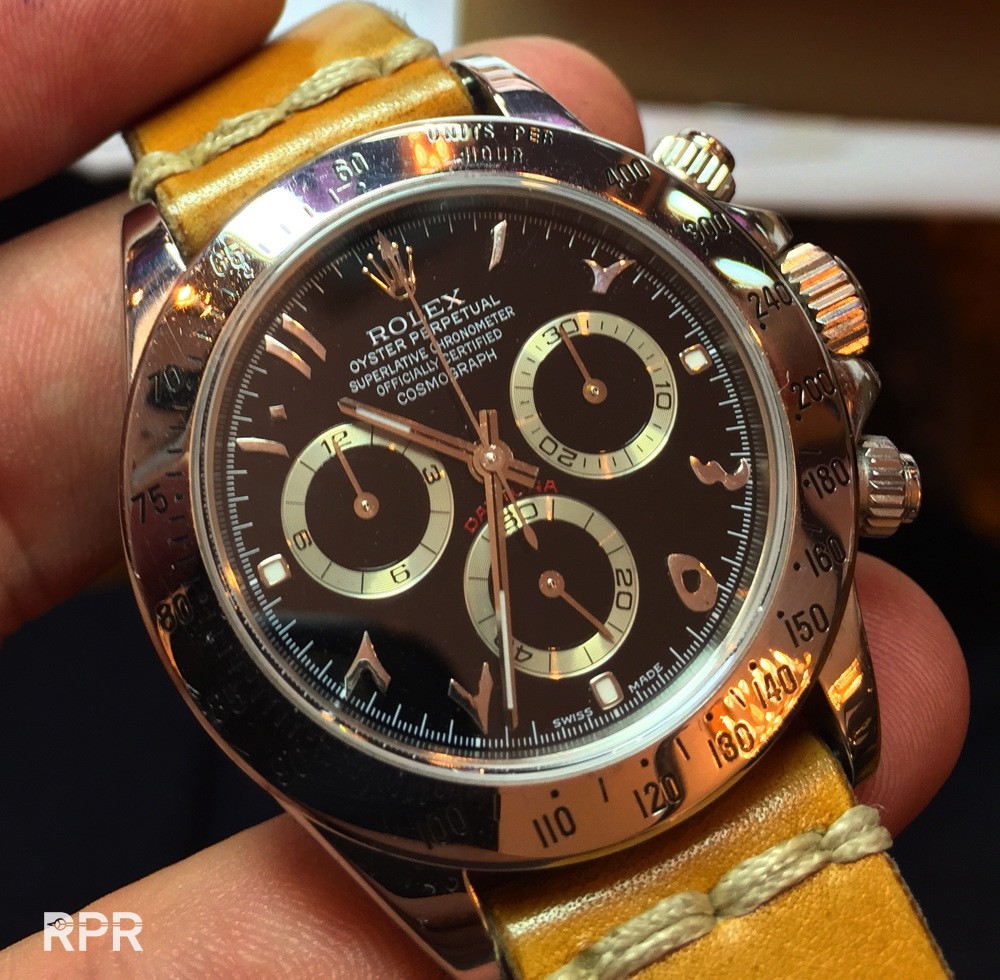 Non Logo painted dialed Panerai…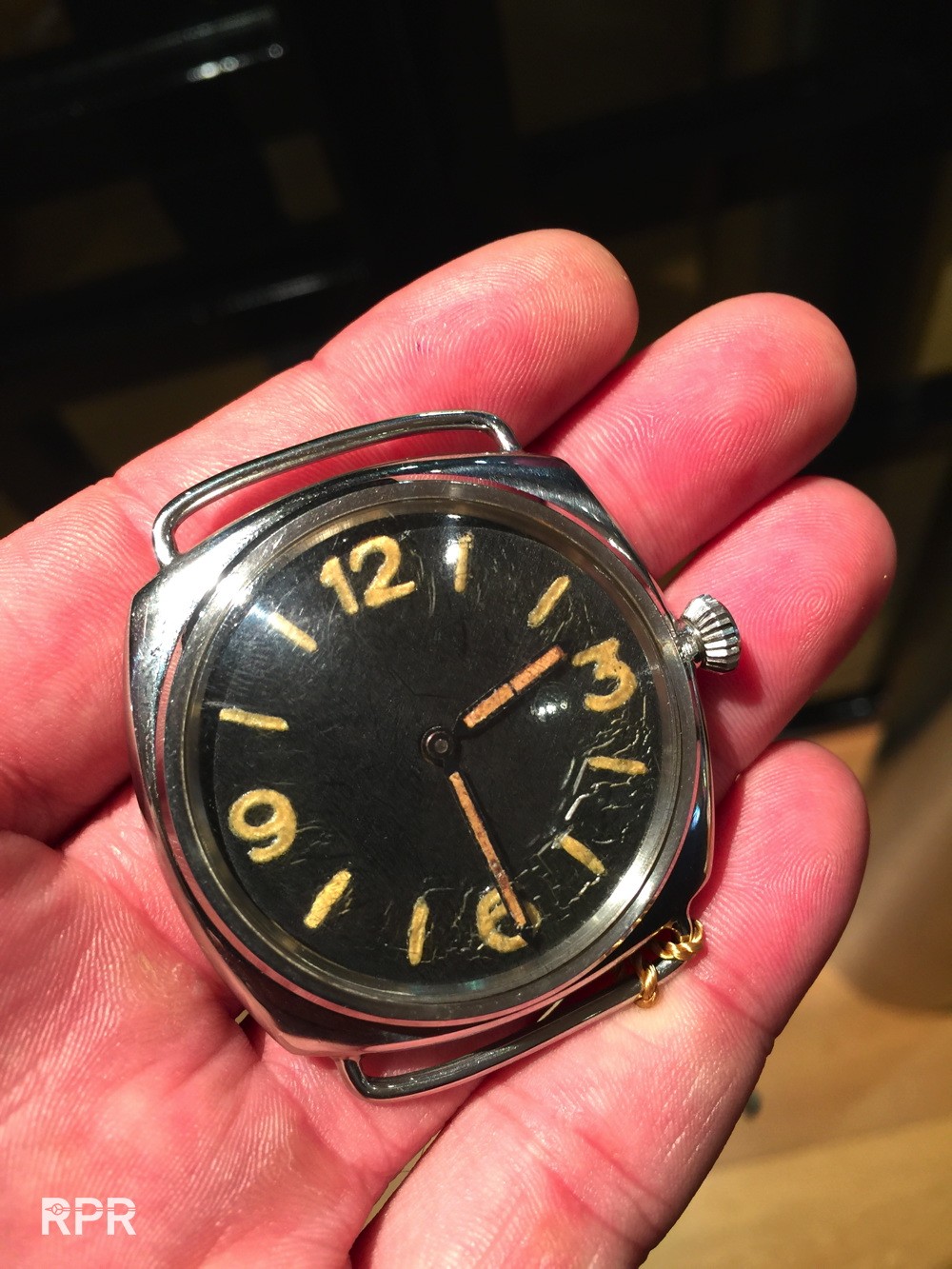 Non chronograph dialed Killy…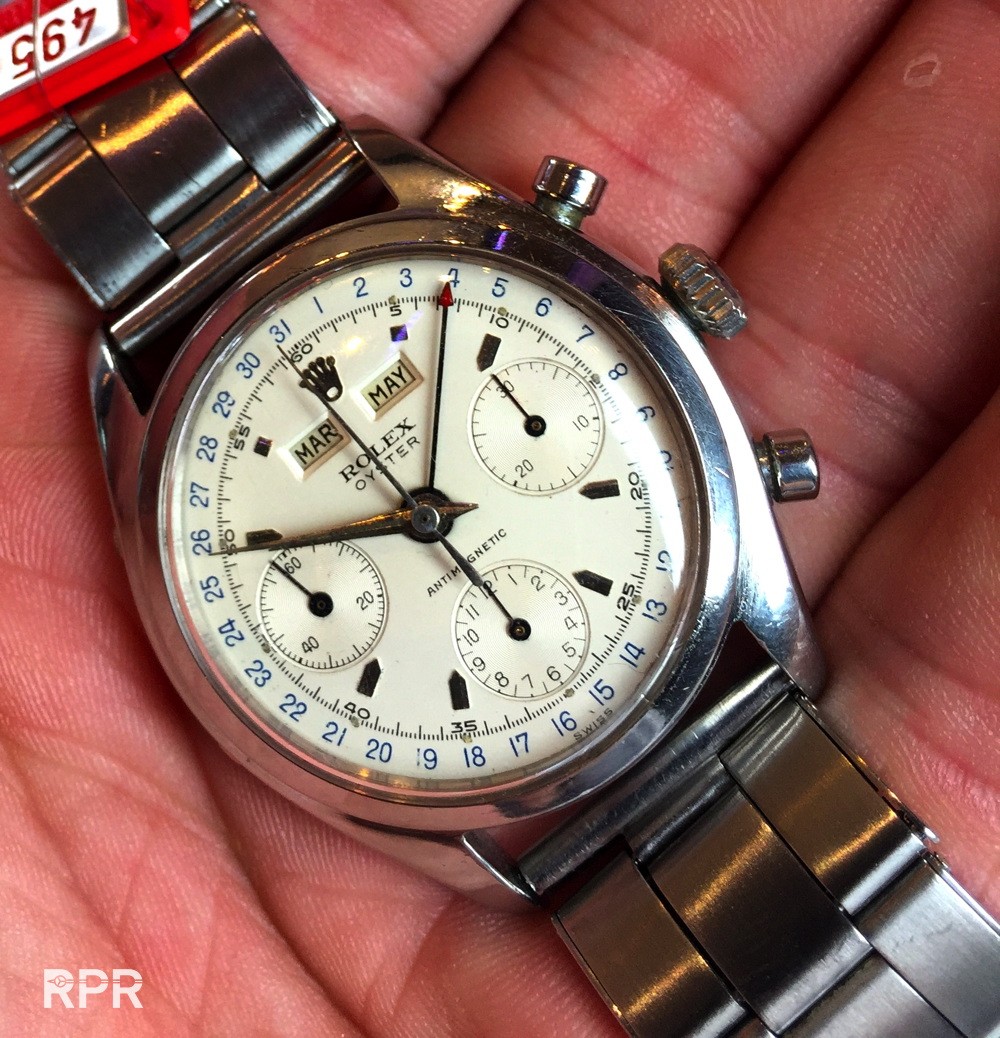 Tropical GMT master went for sfr 125K…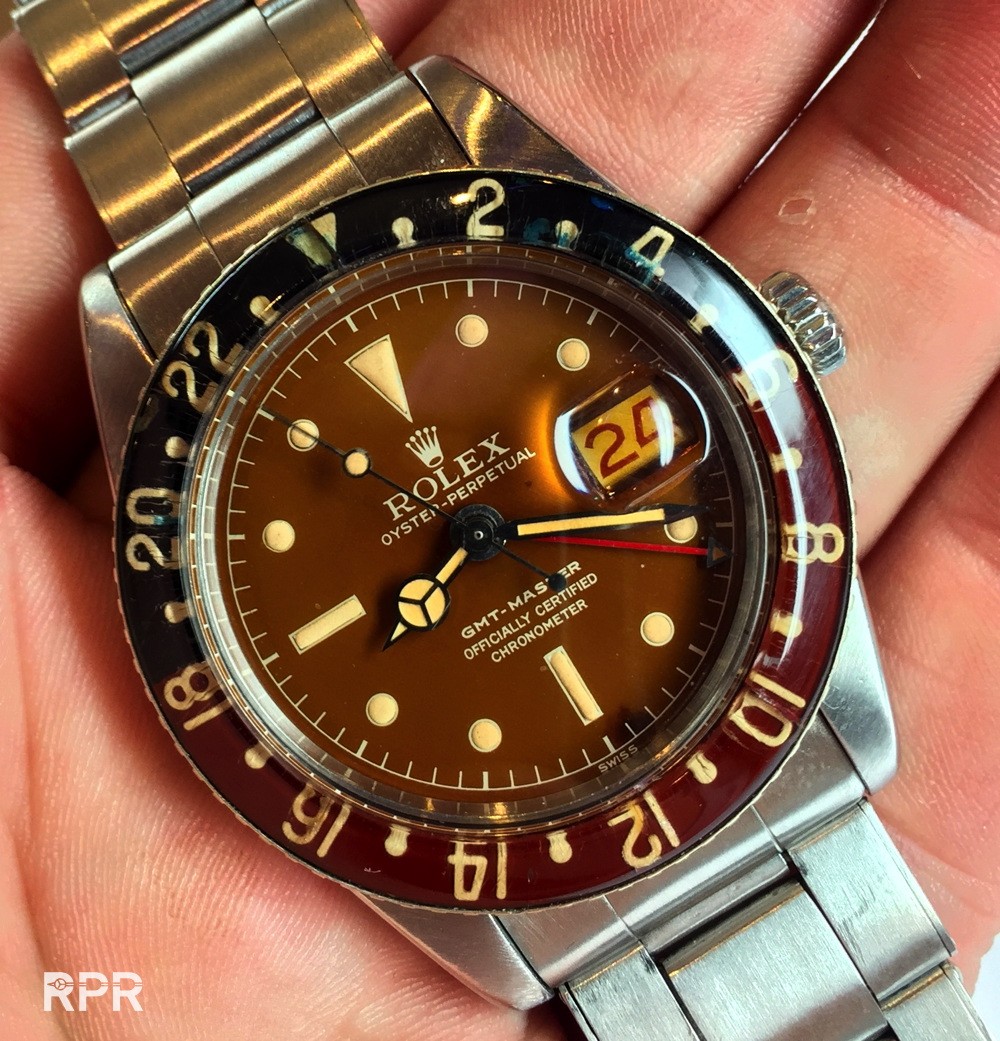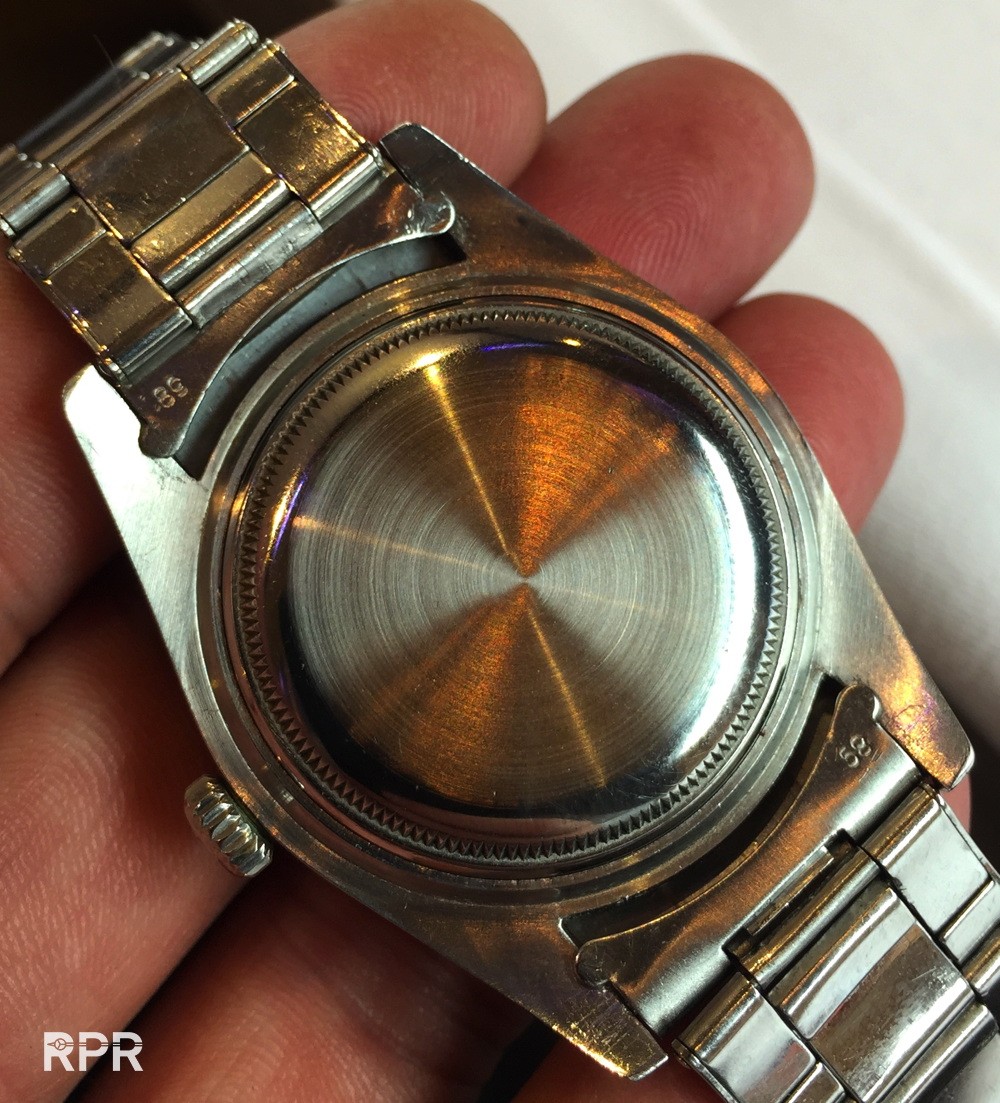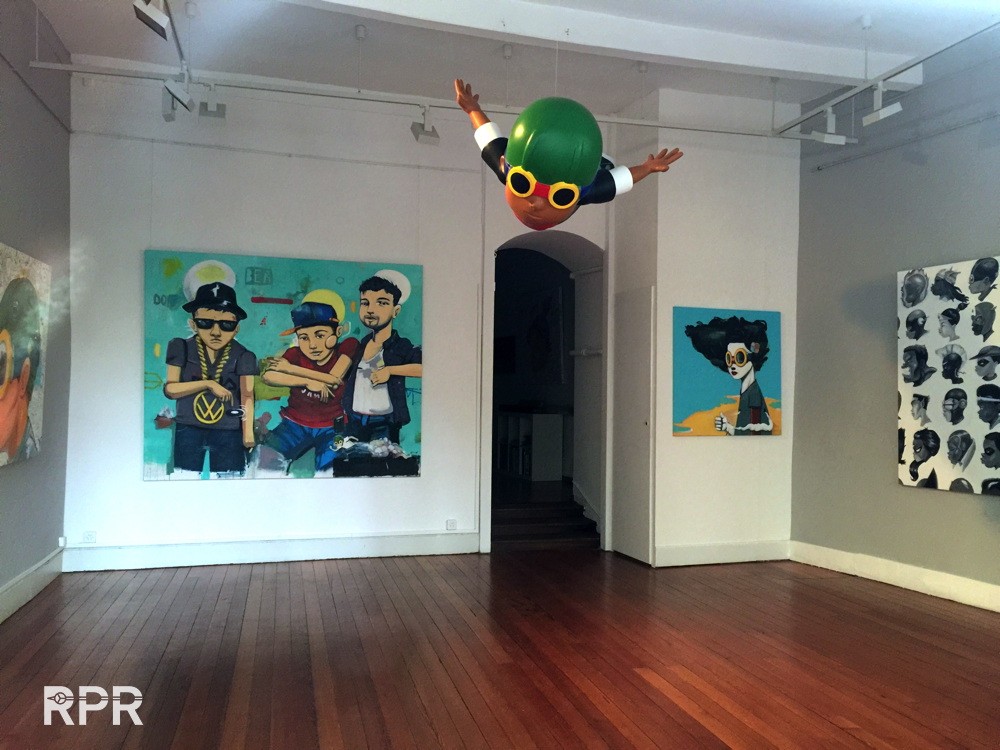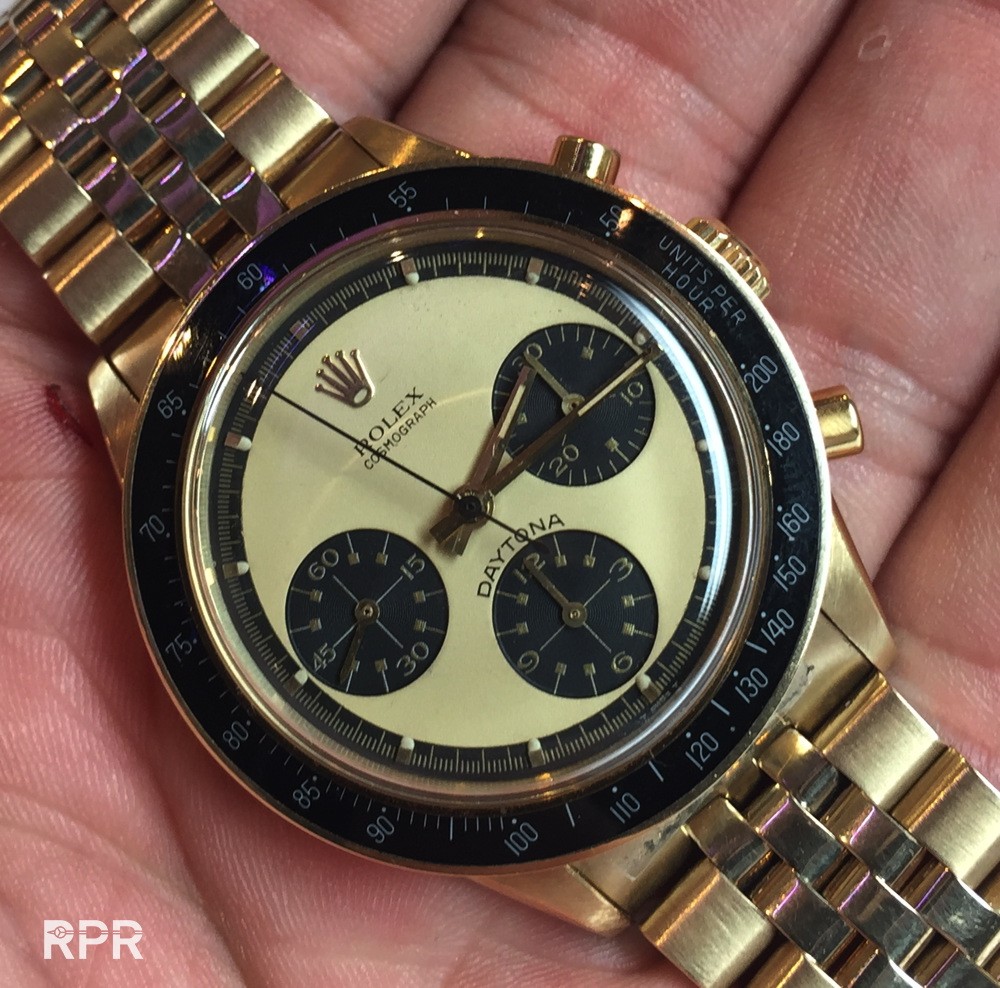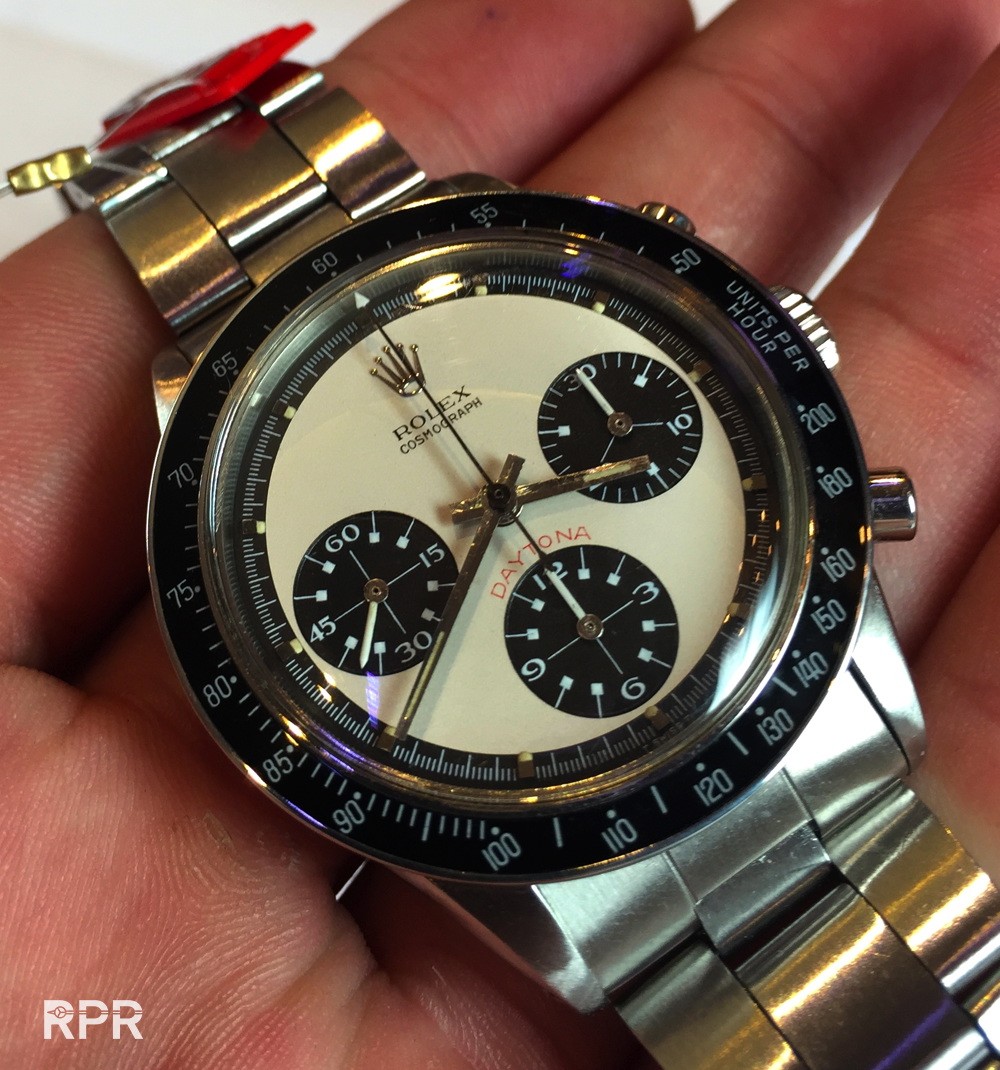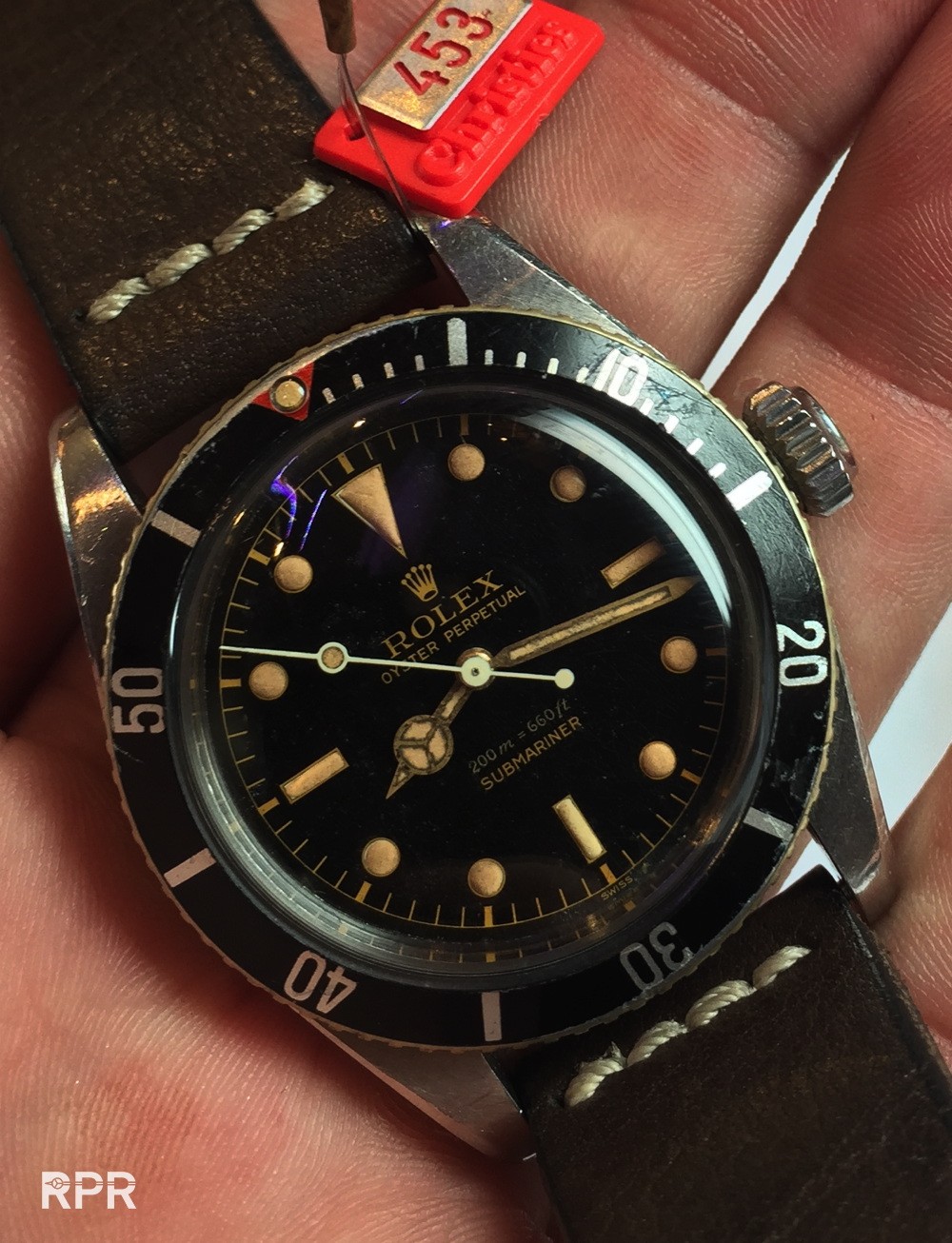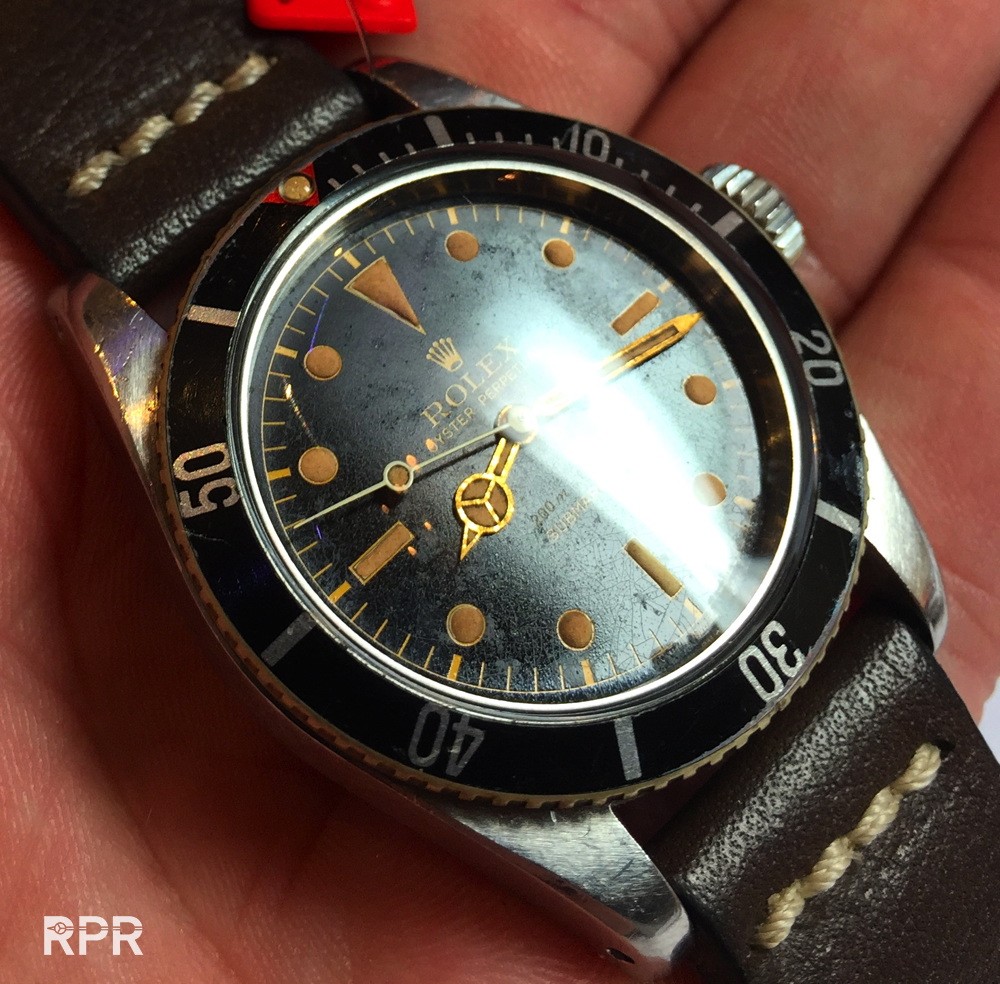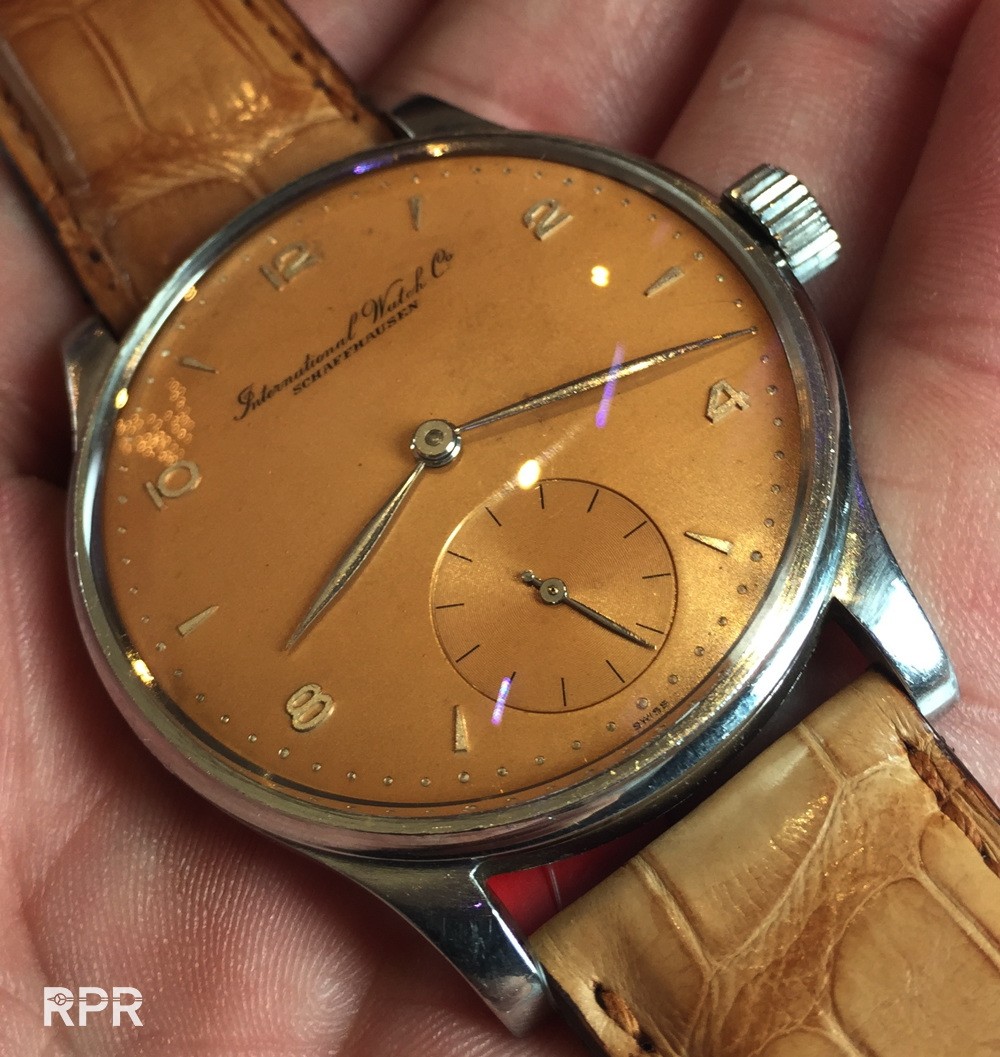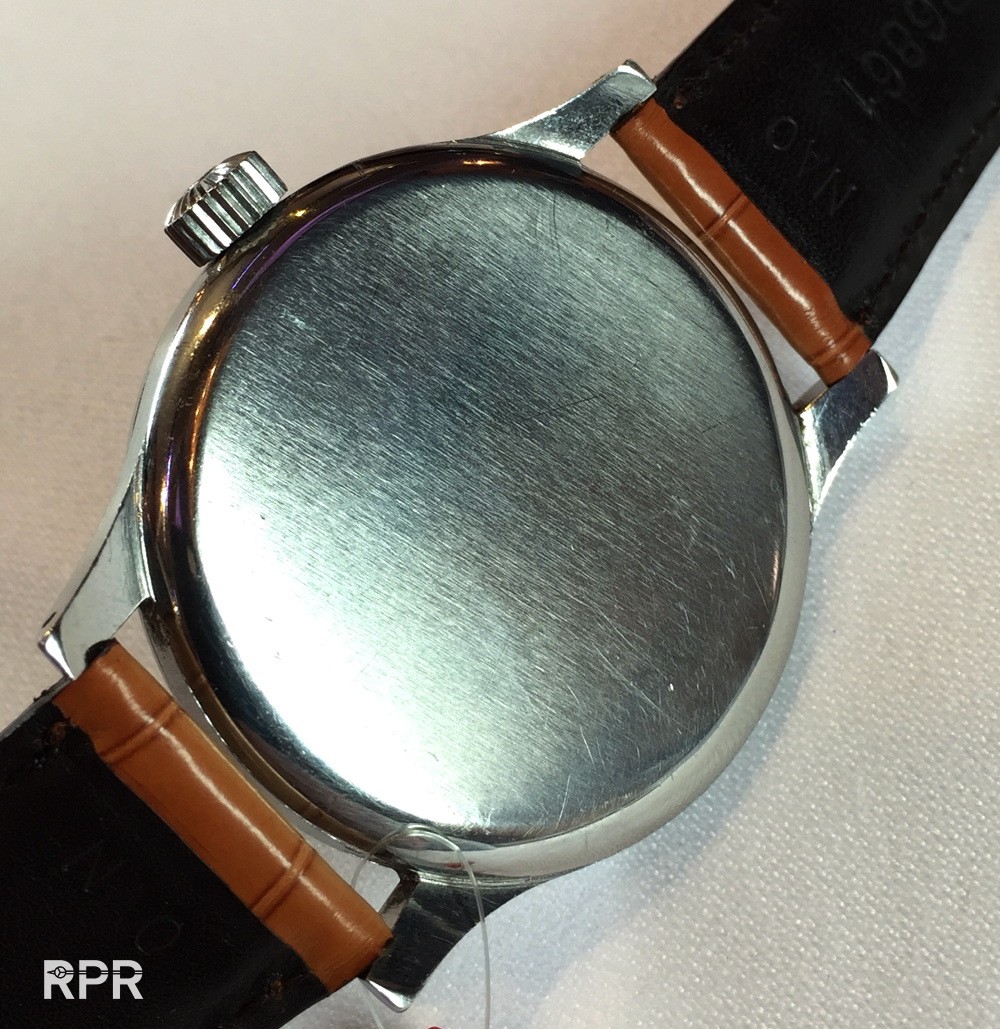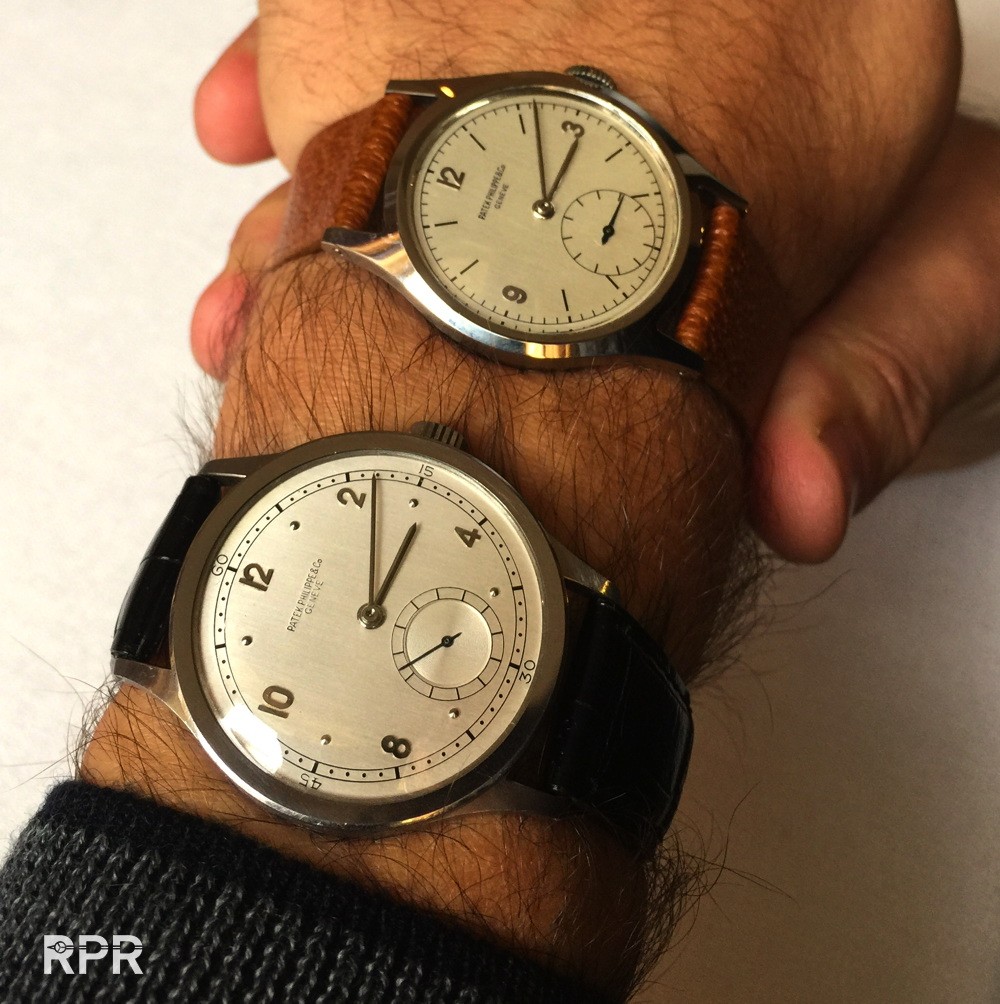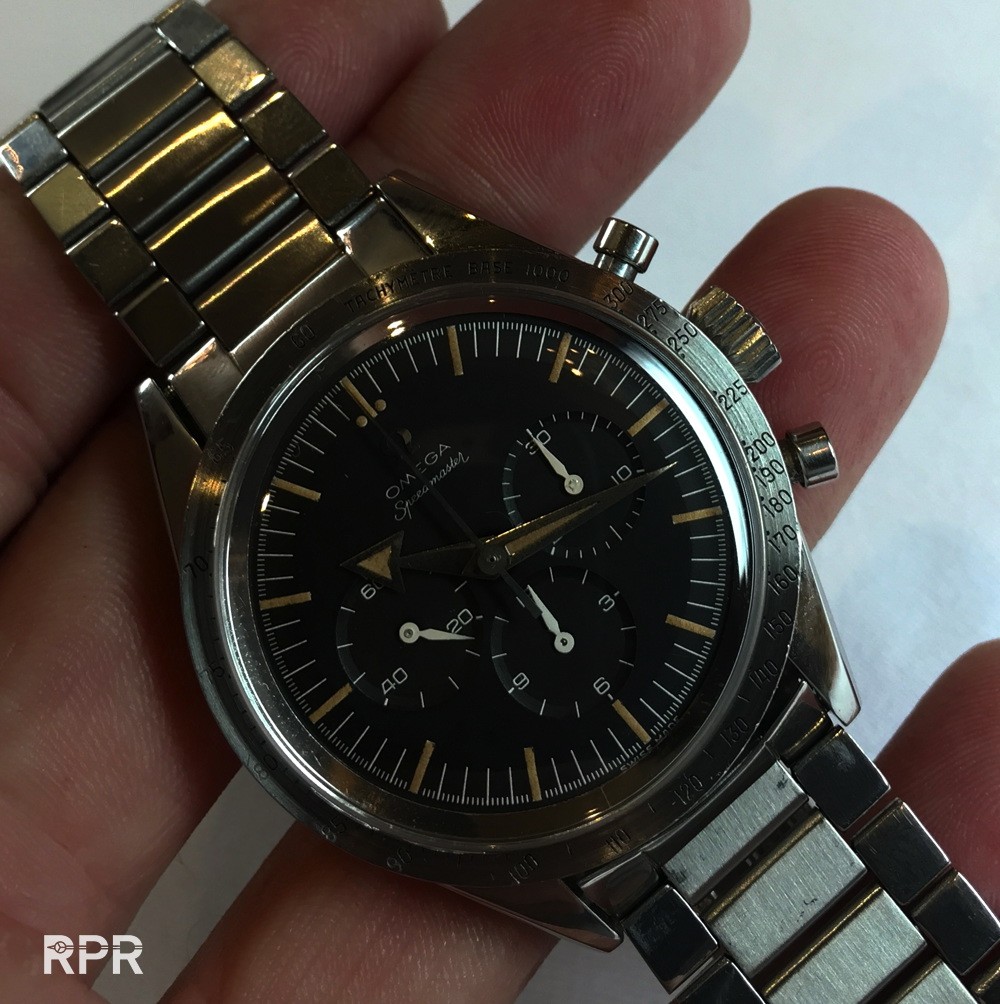 The following 7 lots didn't sell…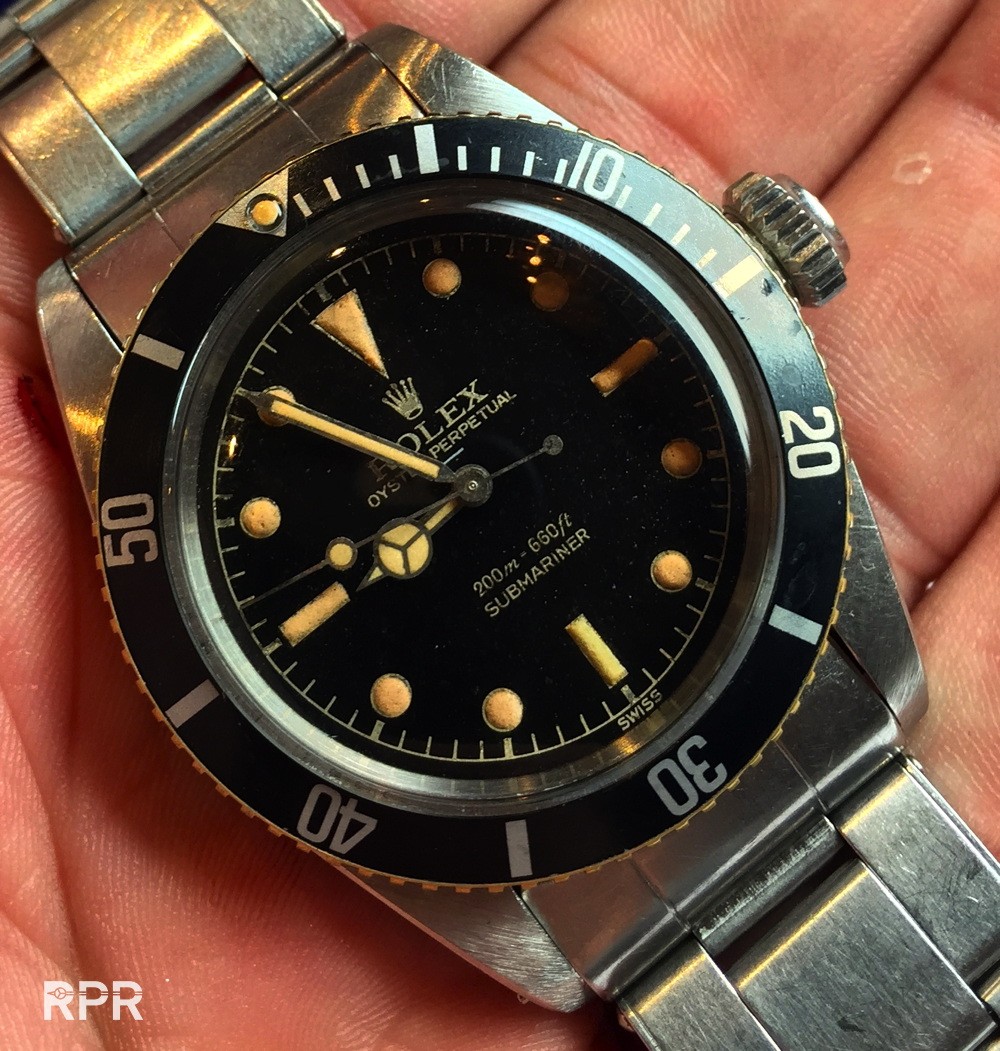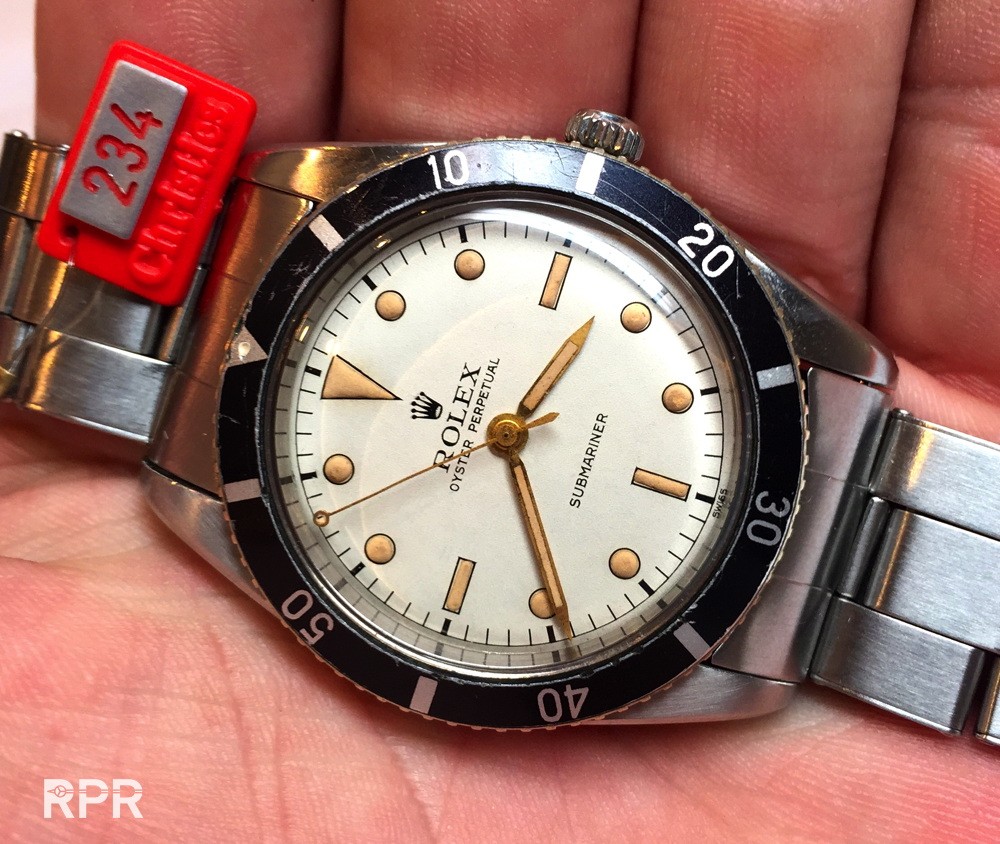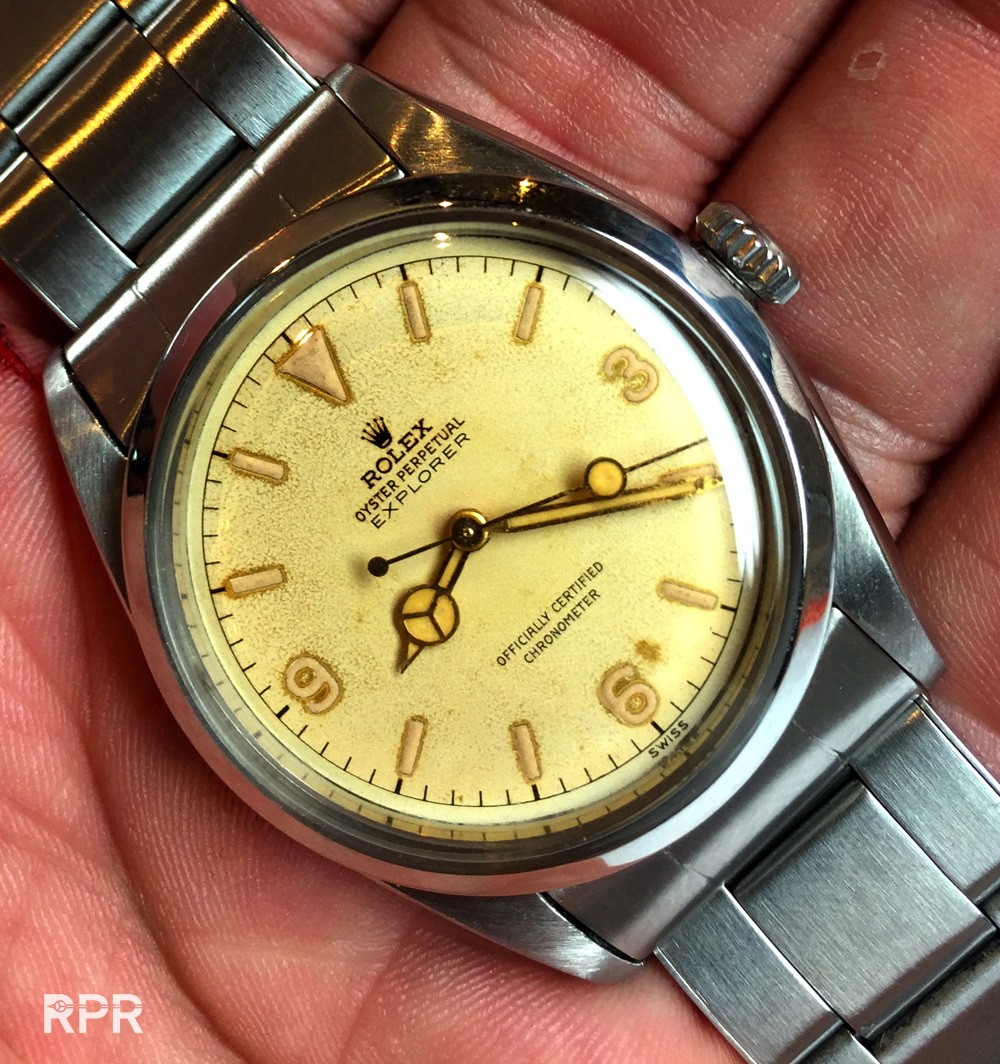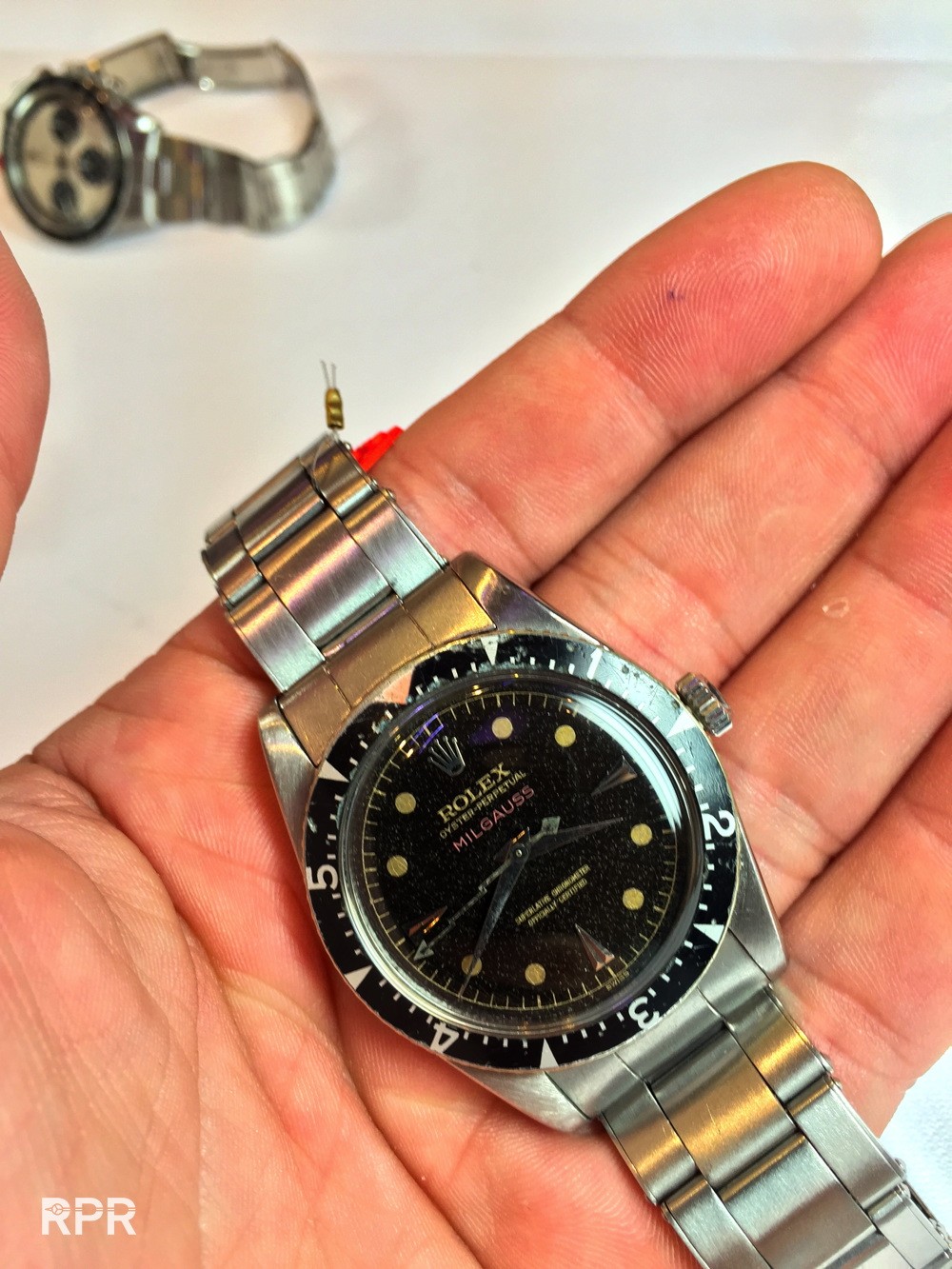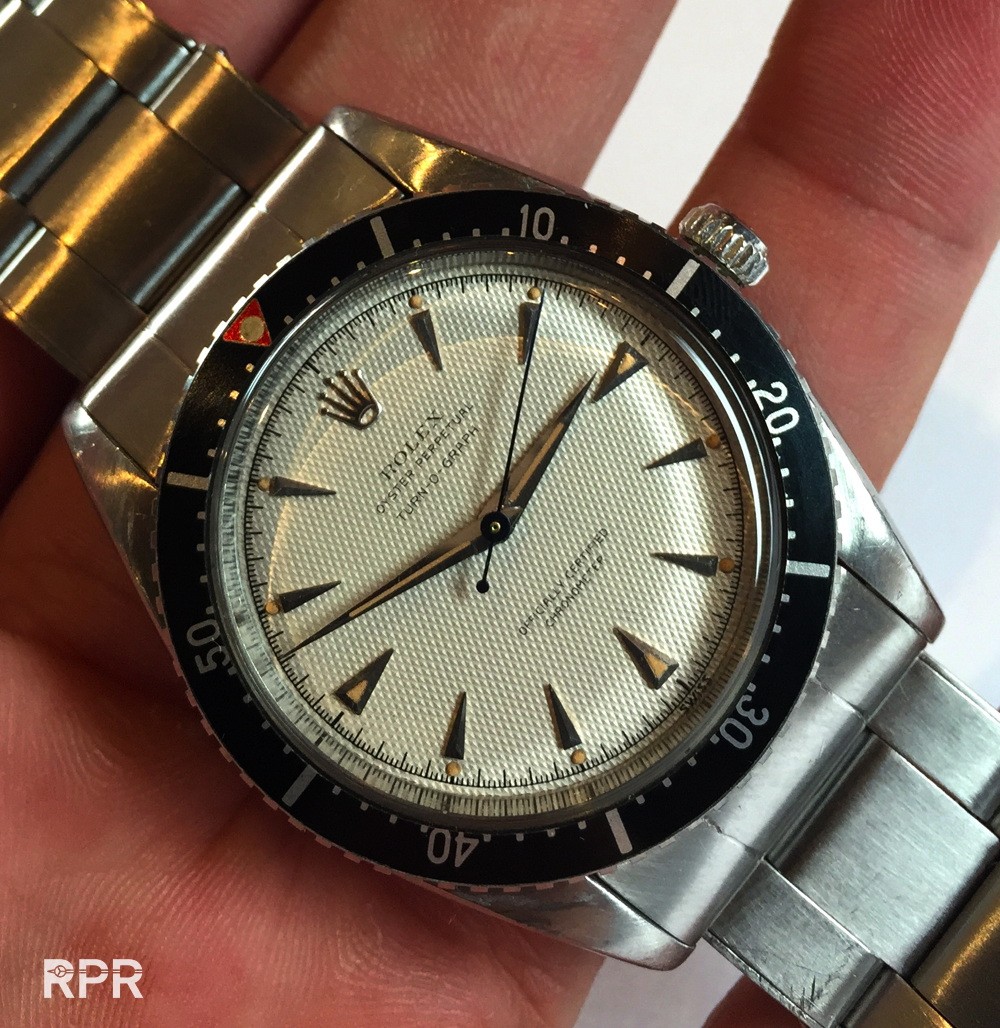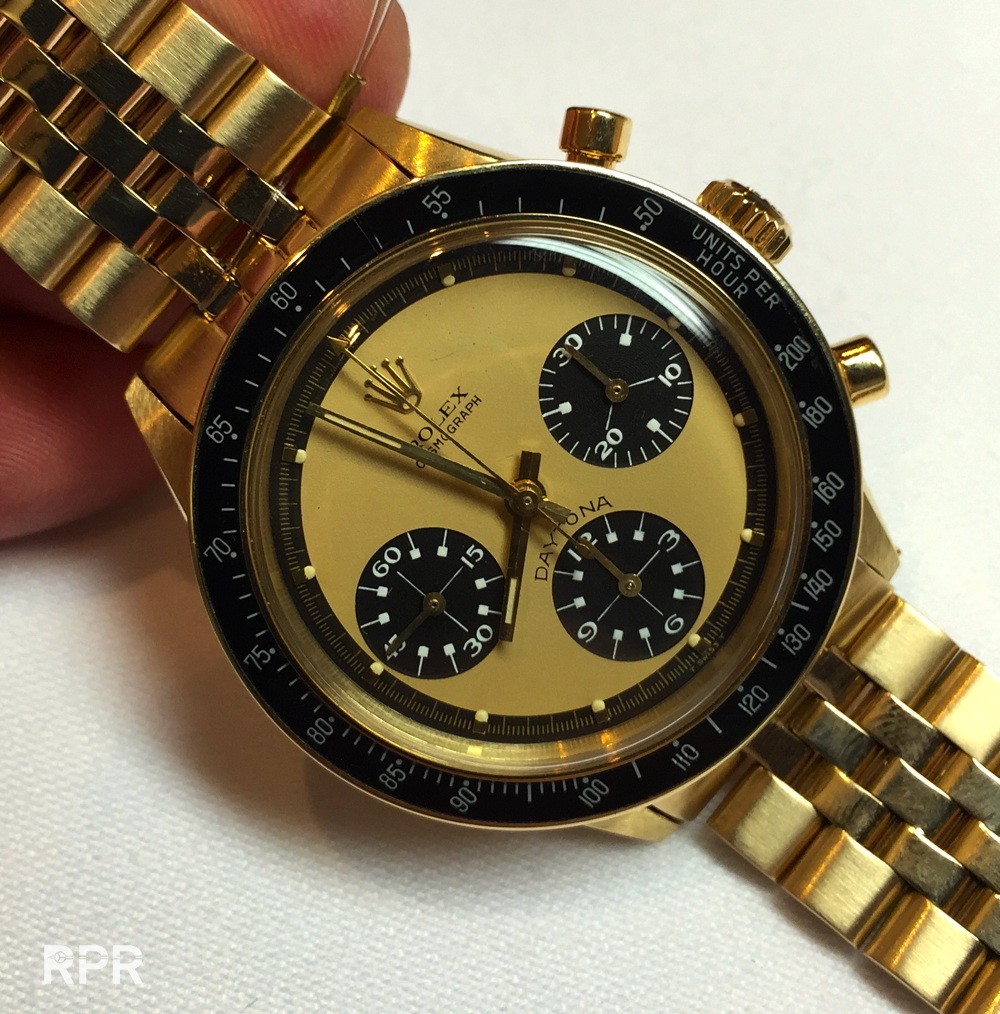 Yellow Stella from a great friend. For your information, next year in May 2015 Philipps will organise a special Day Date sale…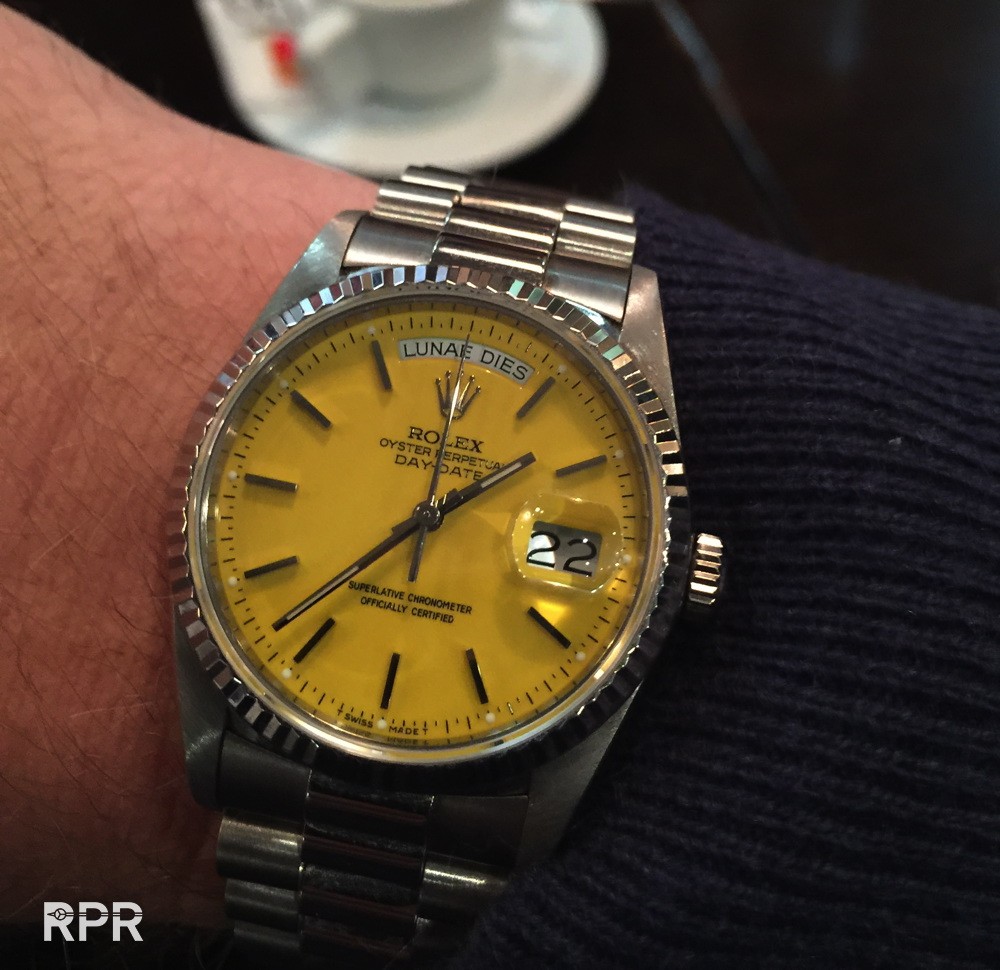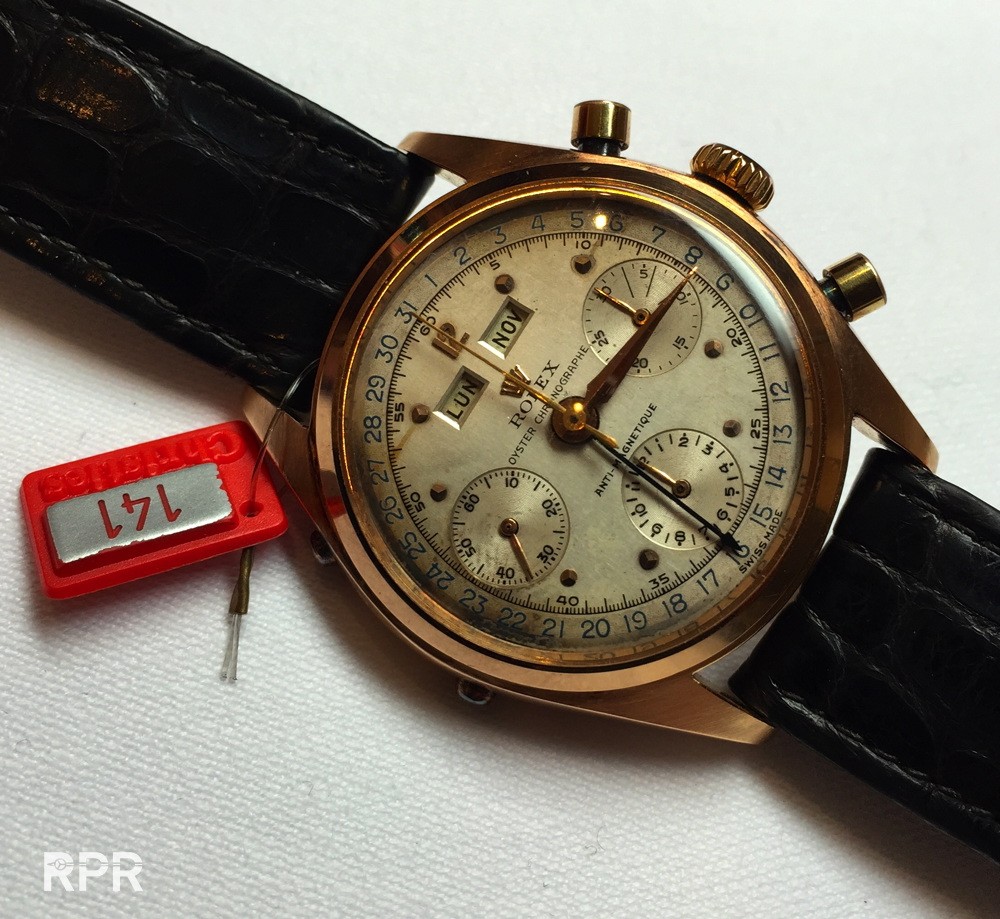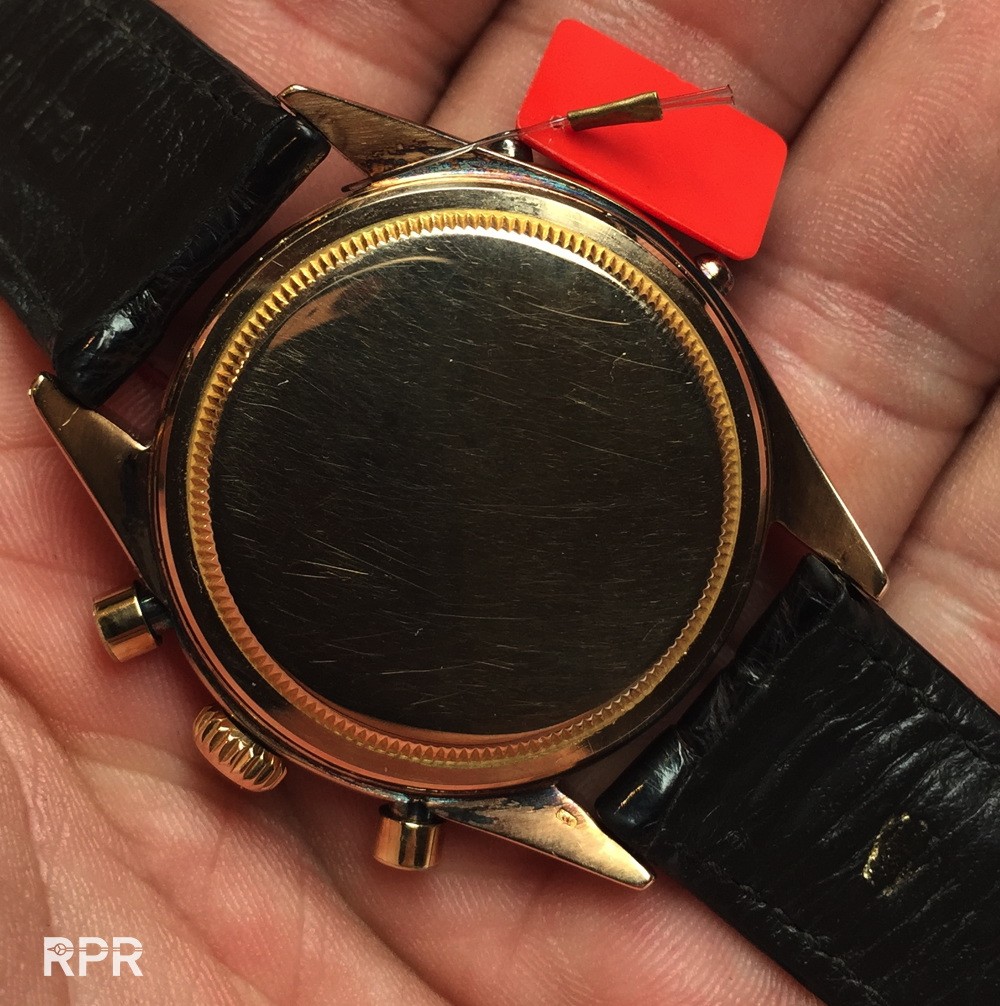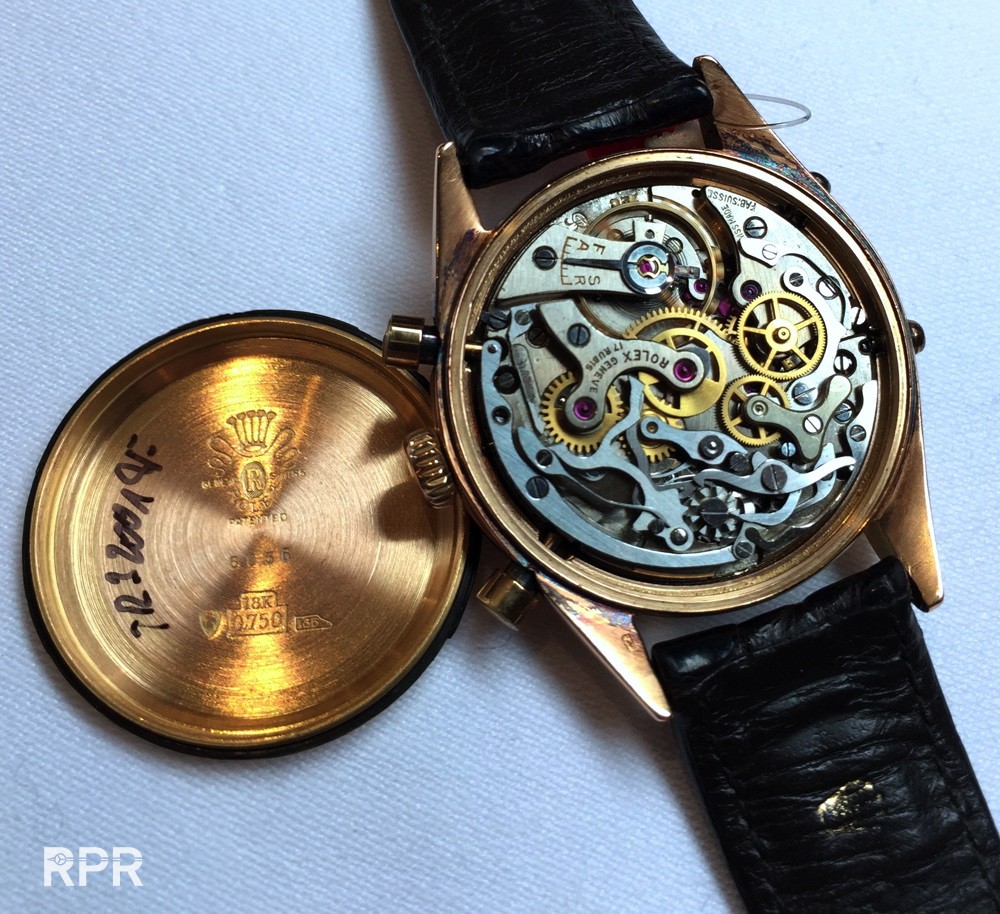 Steel ref 2508 with black dial and pink gold index…
yellow gold Monoblocco ref 3525..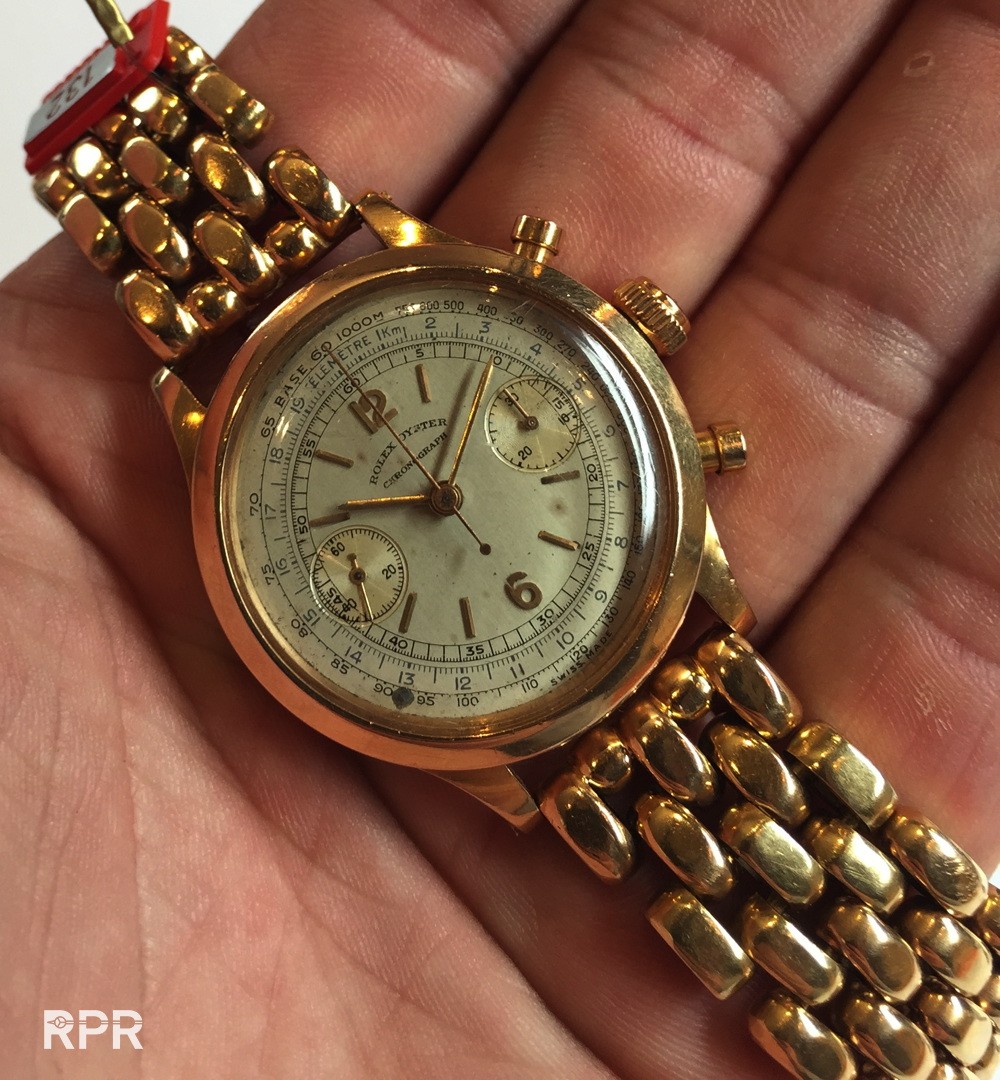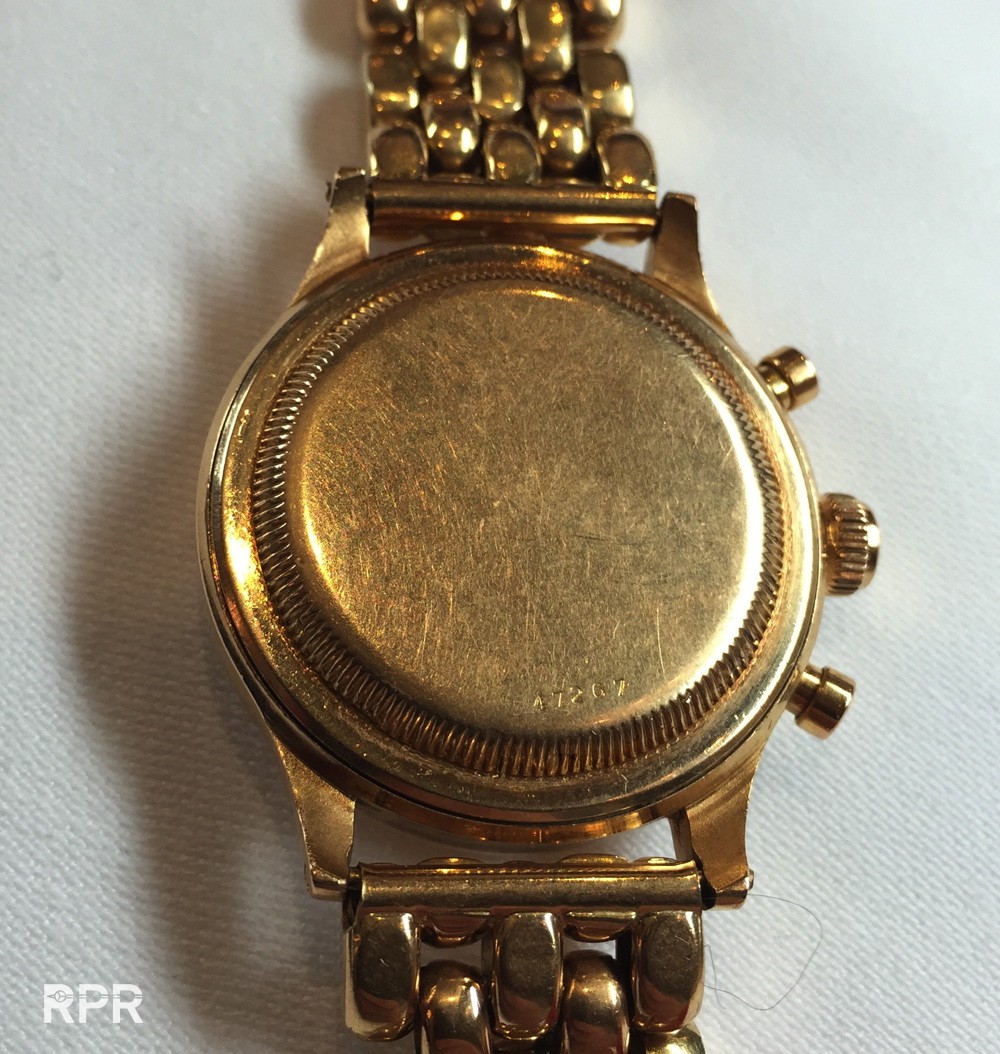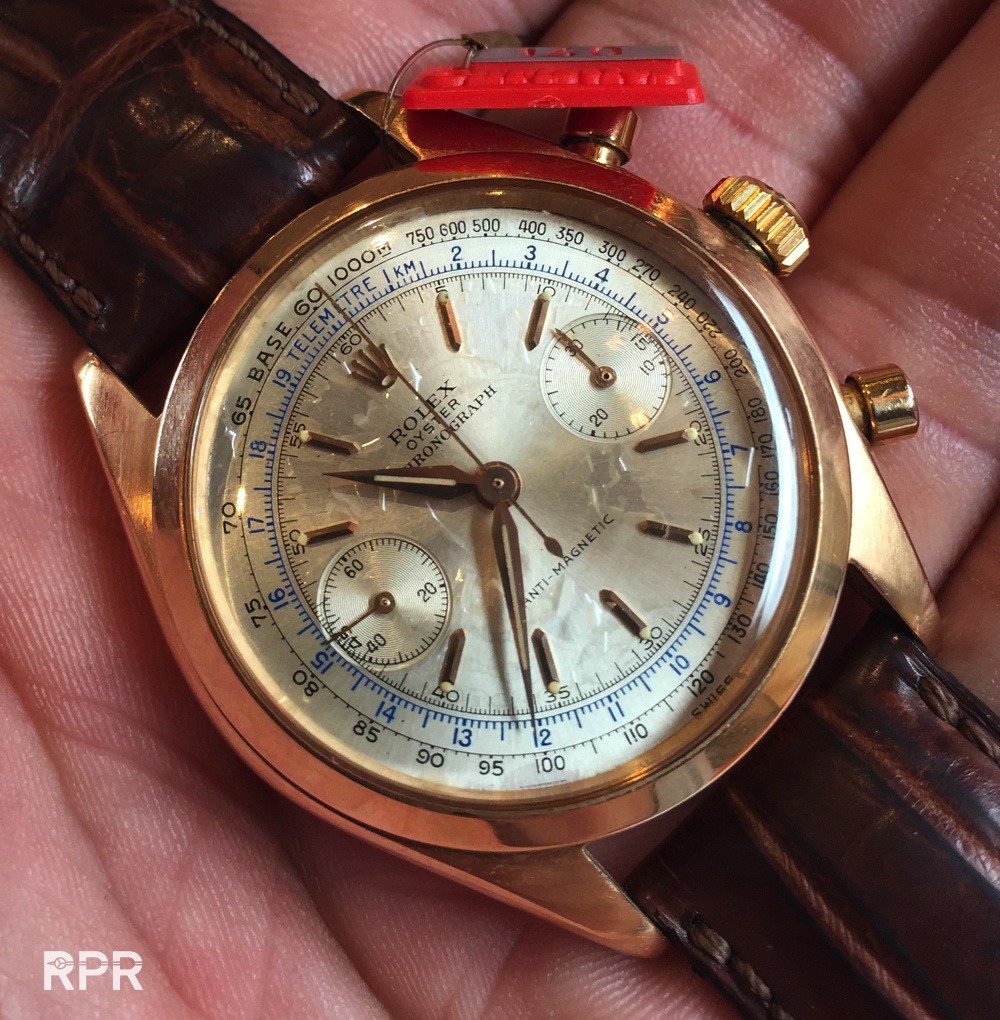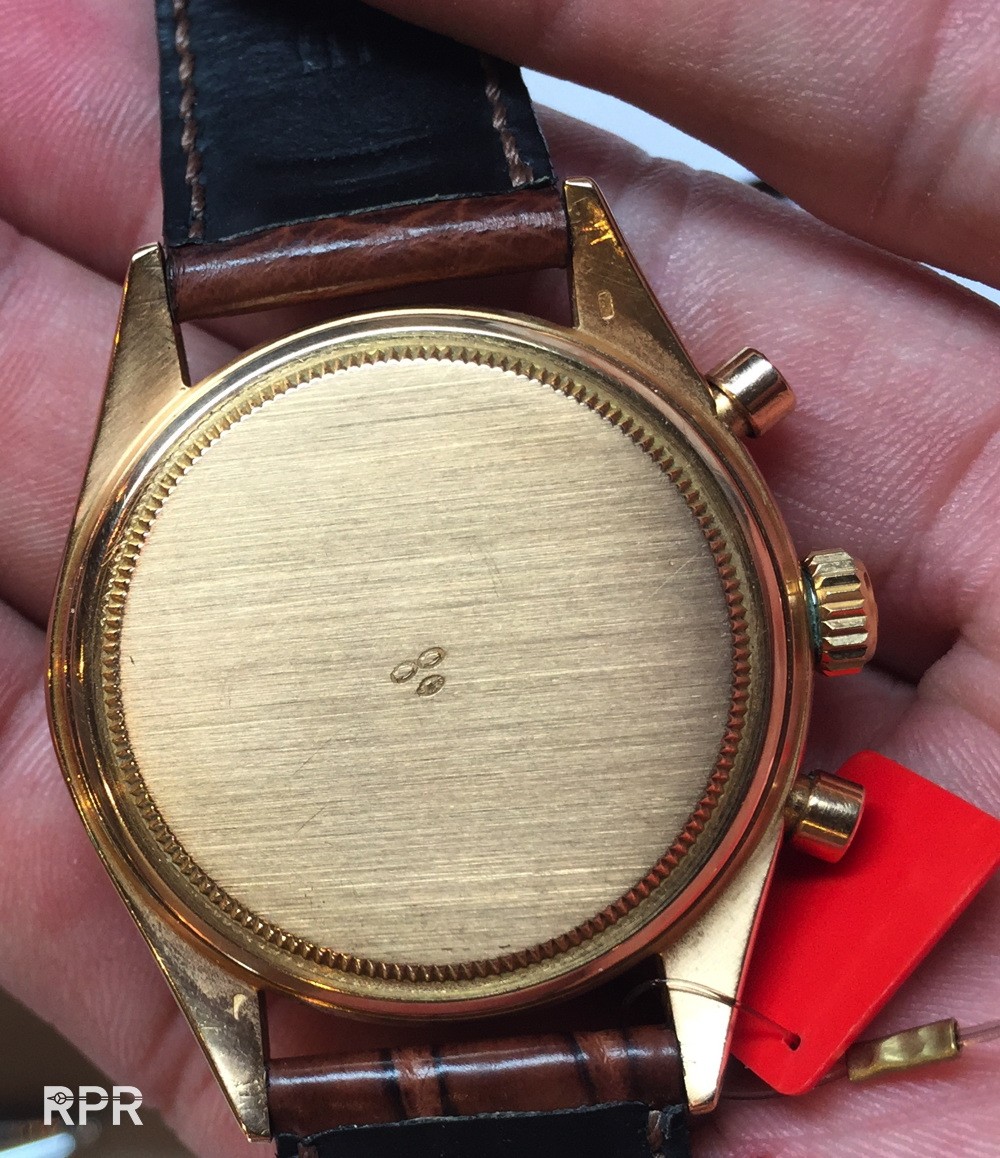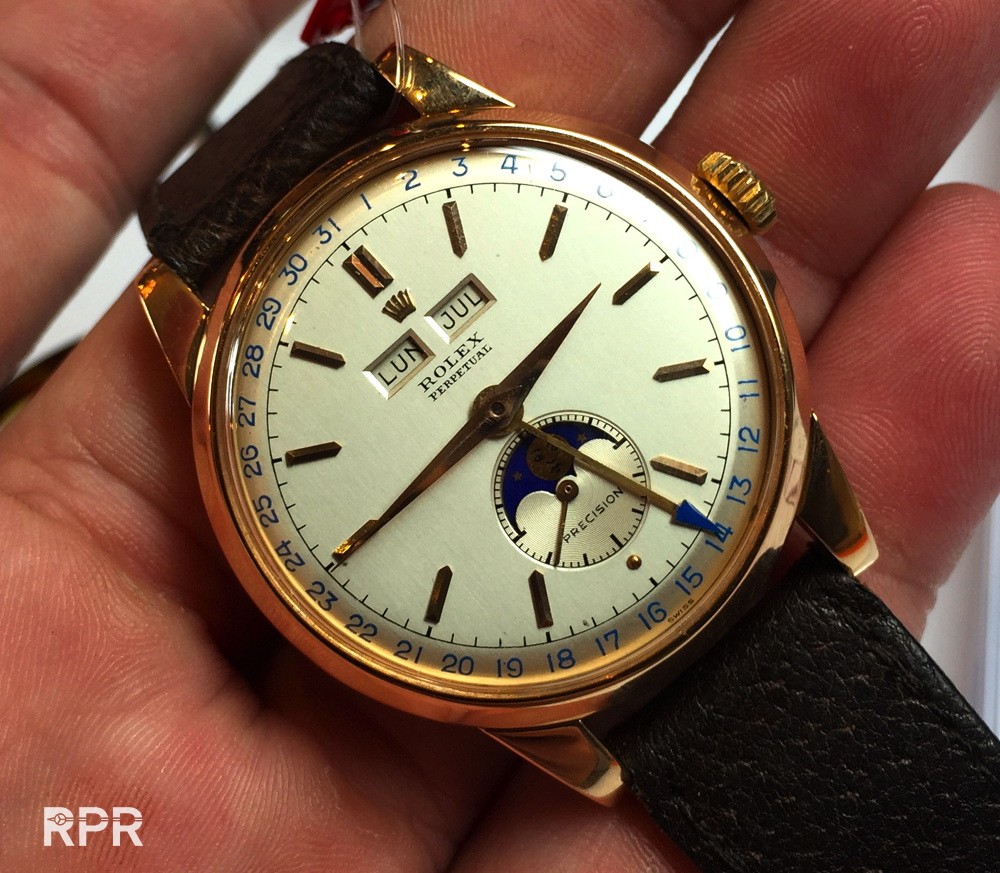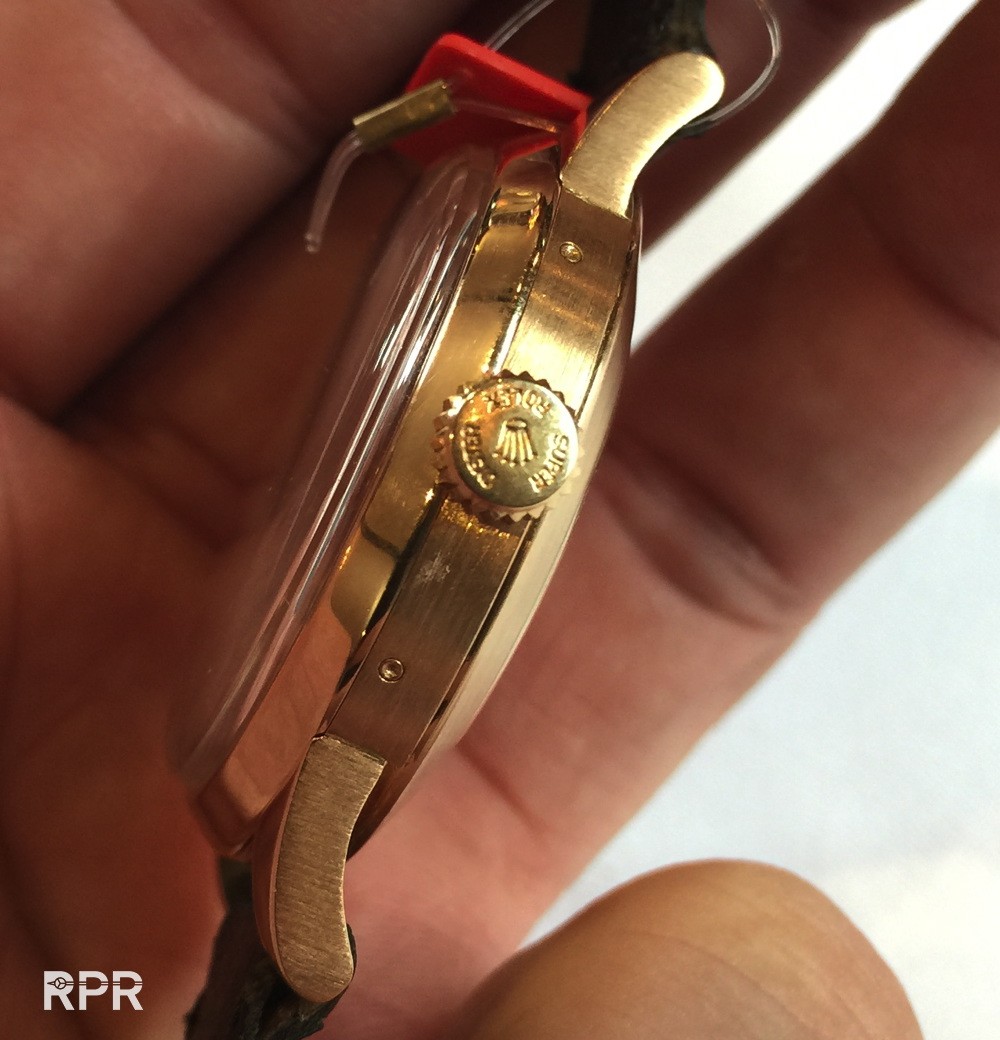 Some more pictures of the ROC…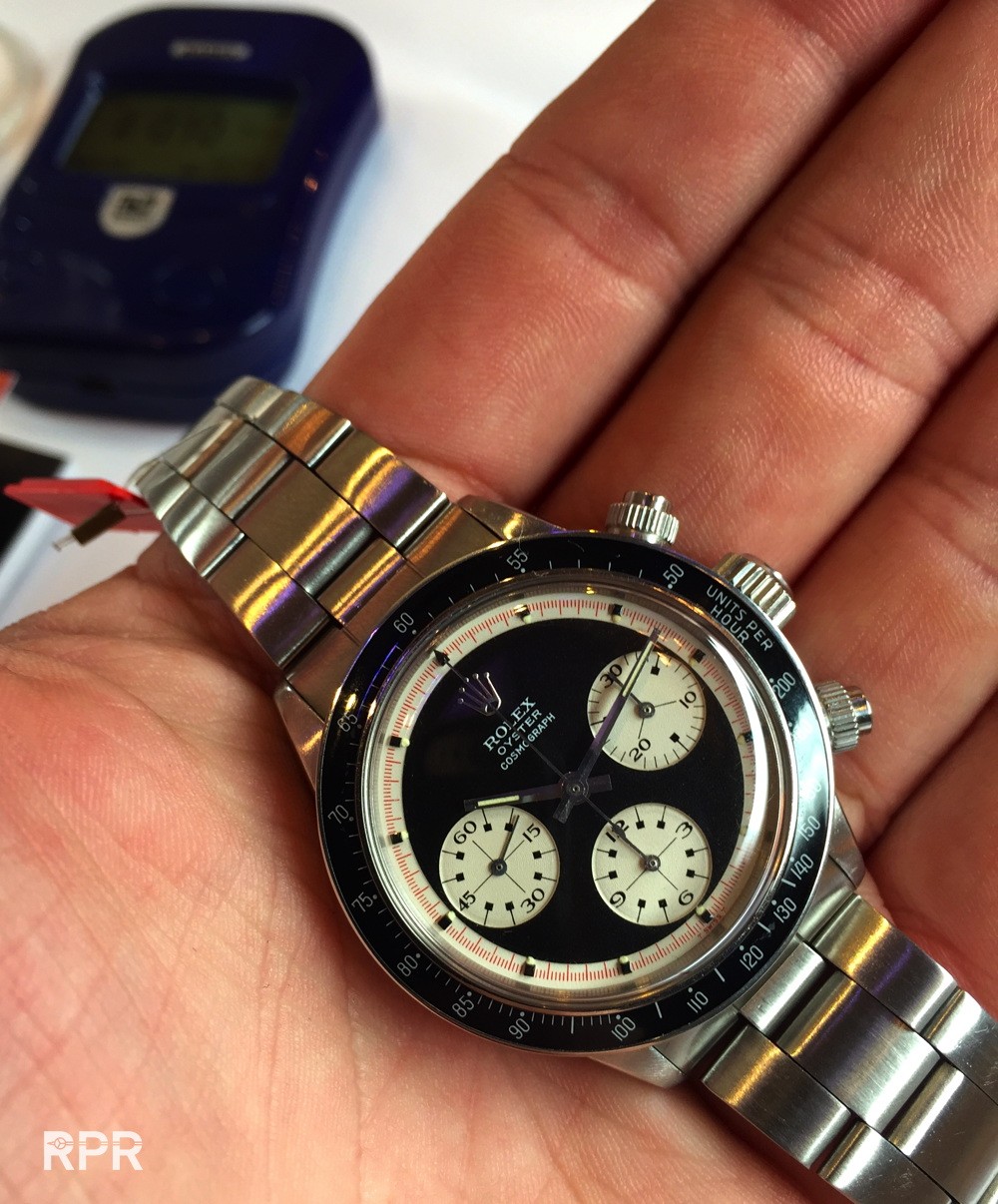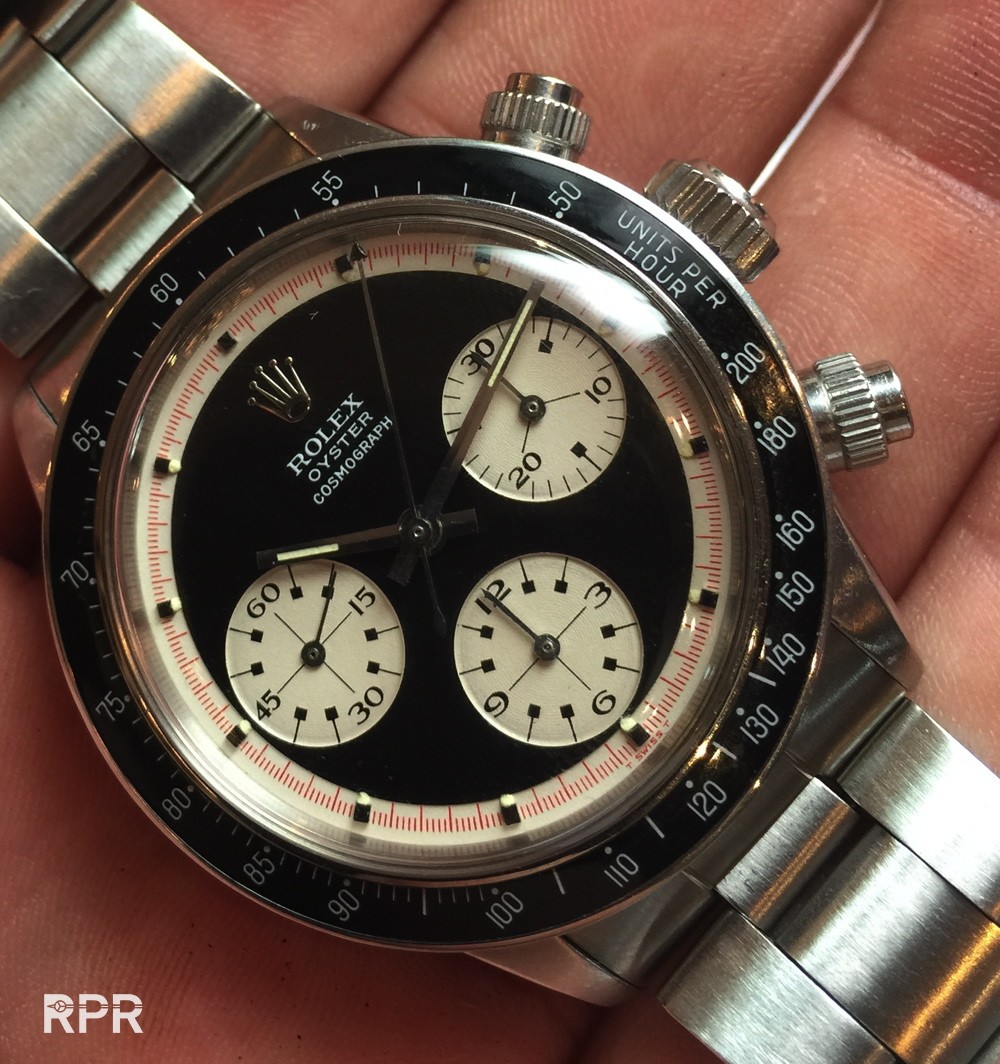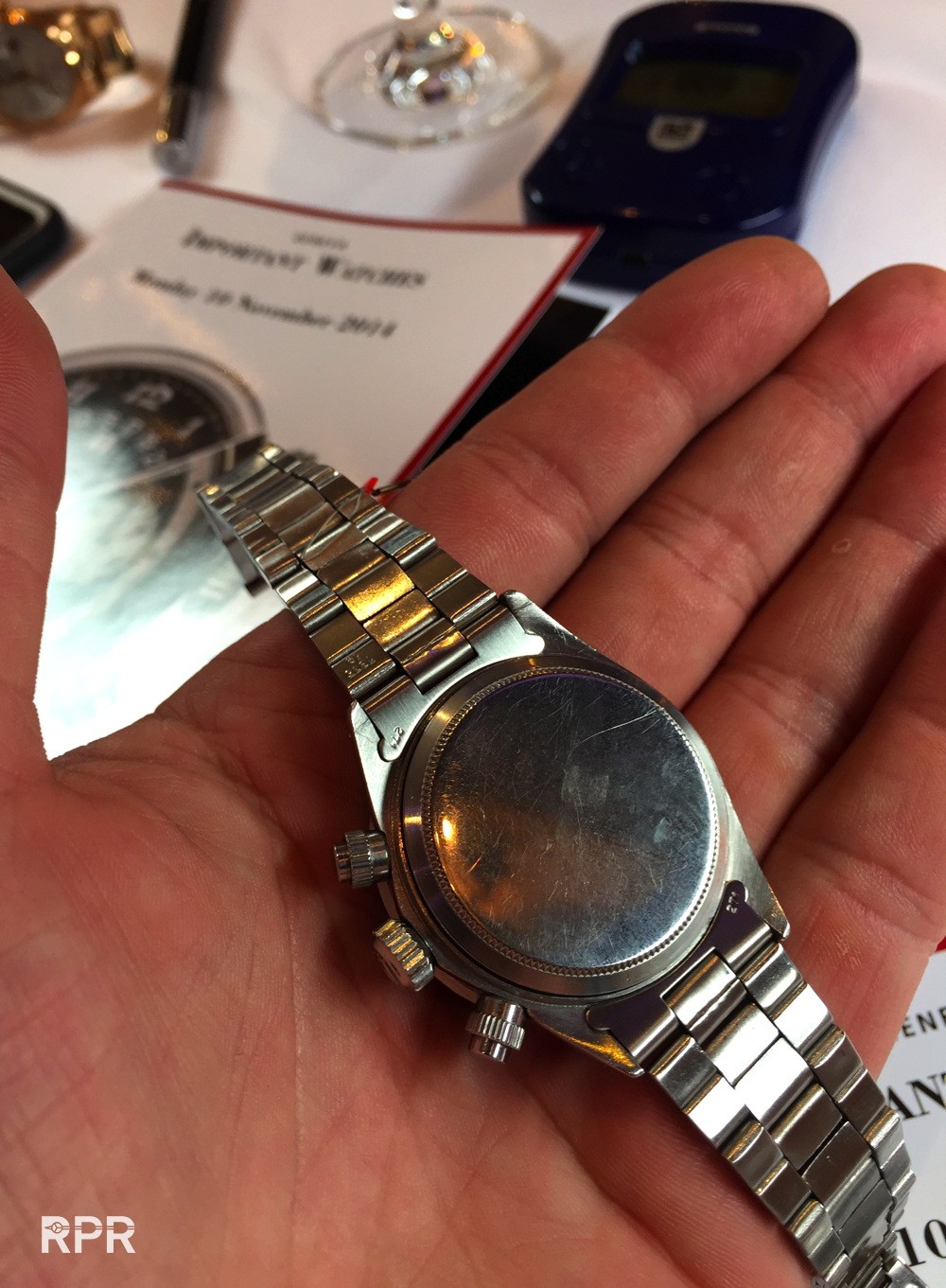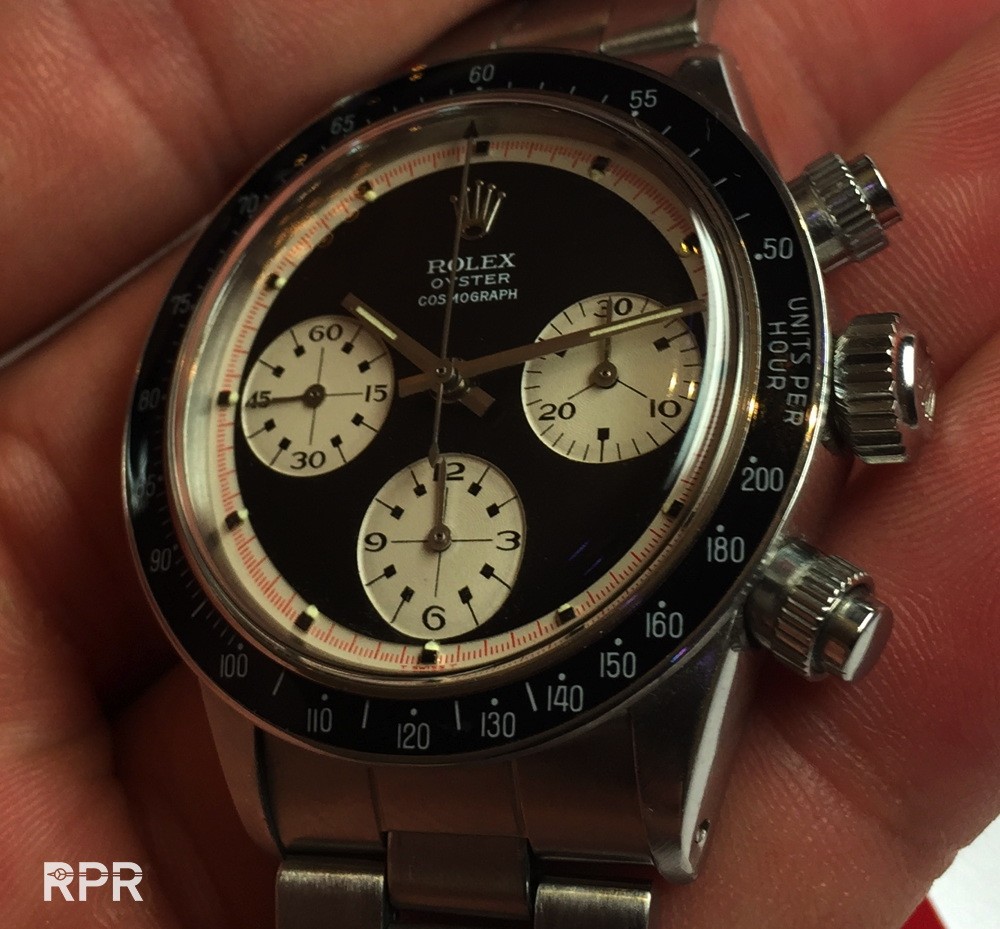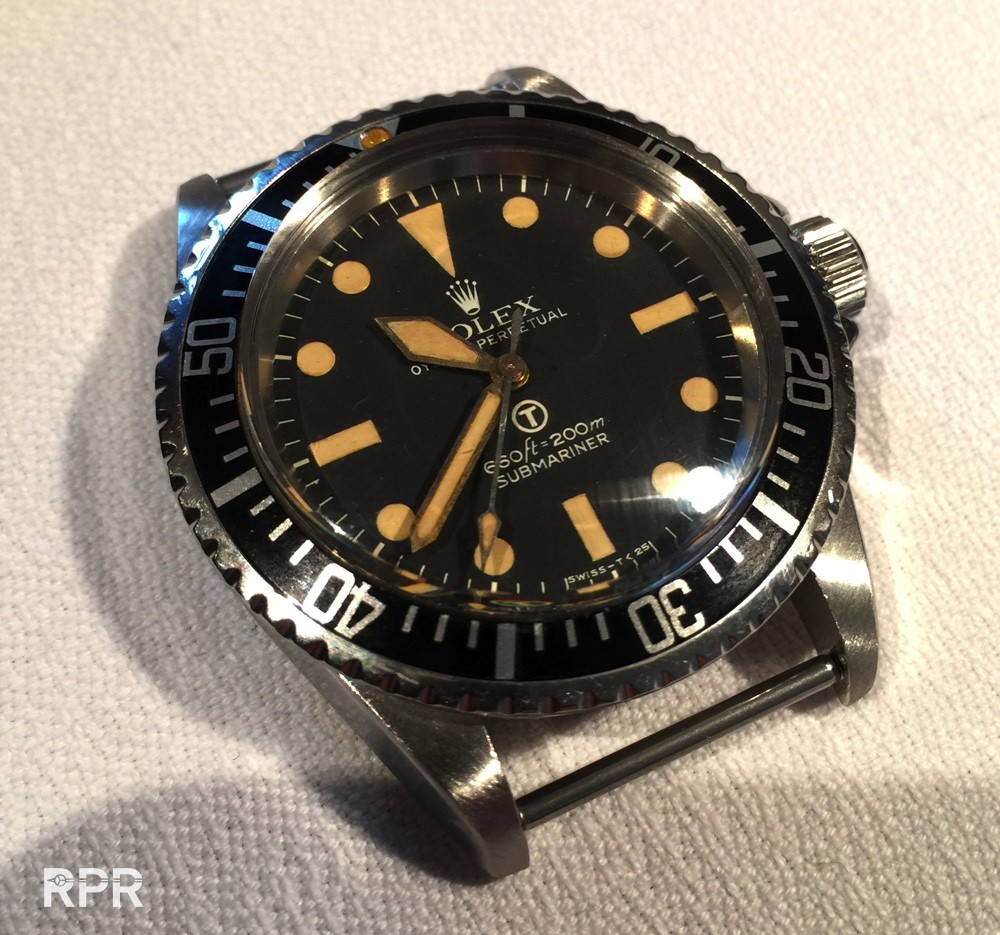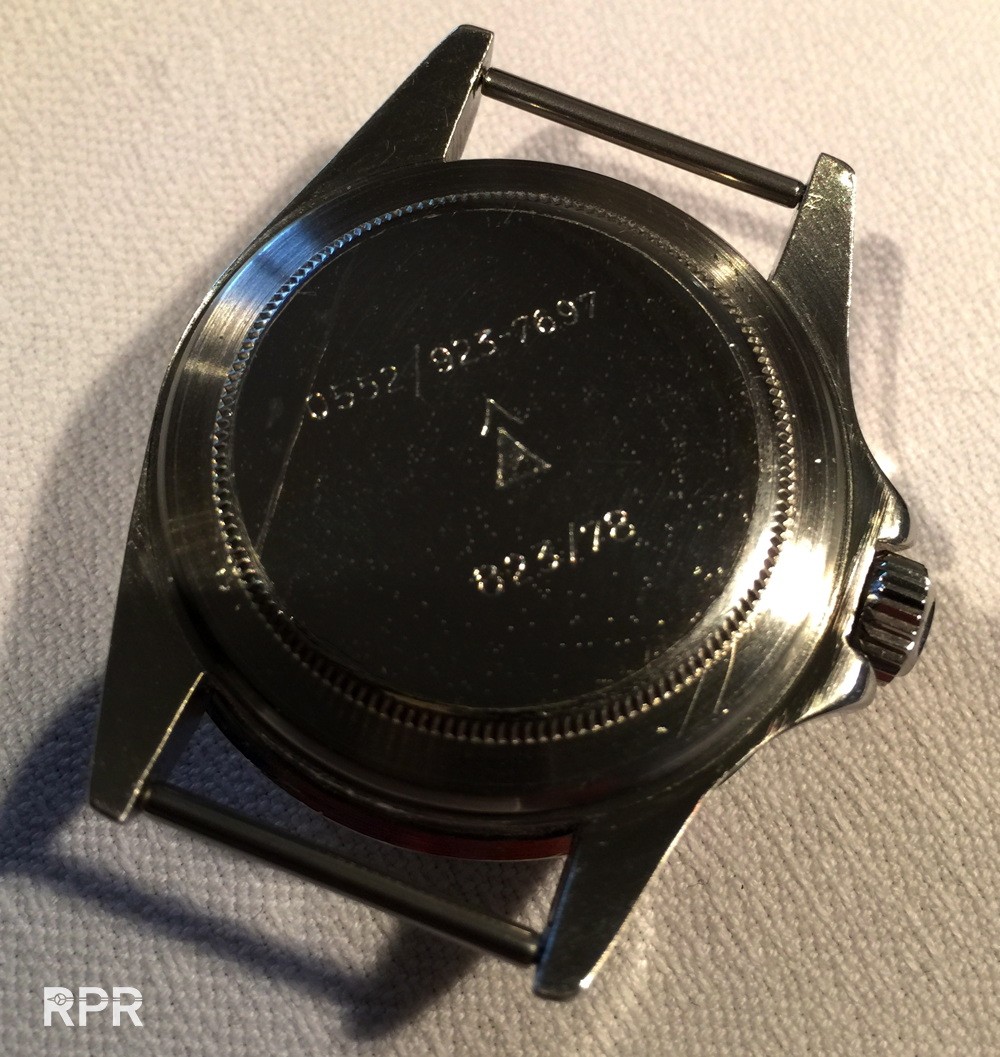 A new generation wrong dial, tread all about it over here… made it into Sotheby's auction ;-(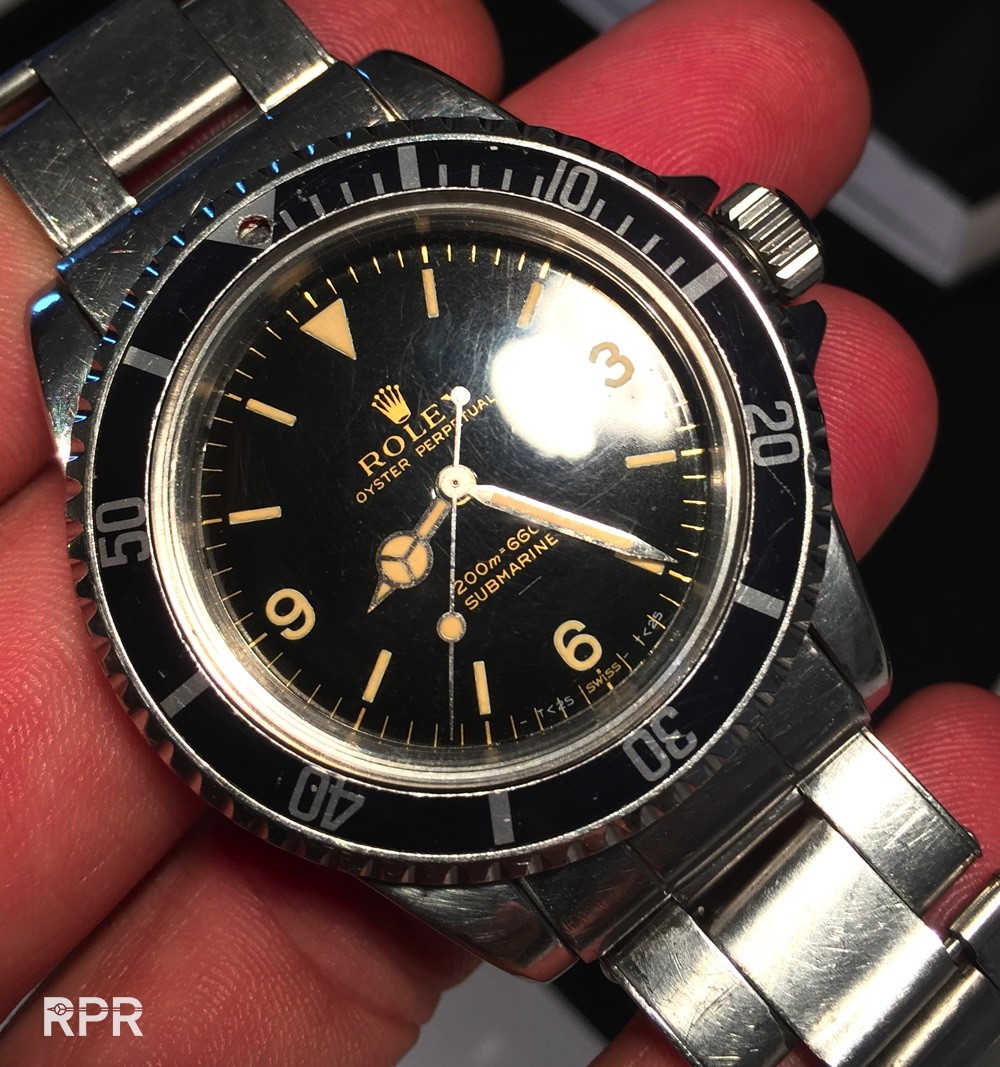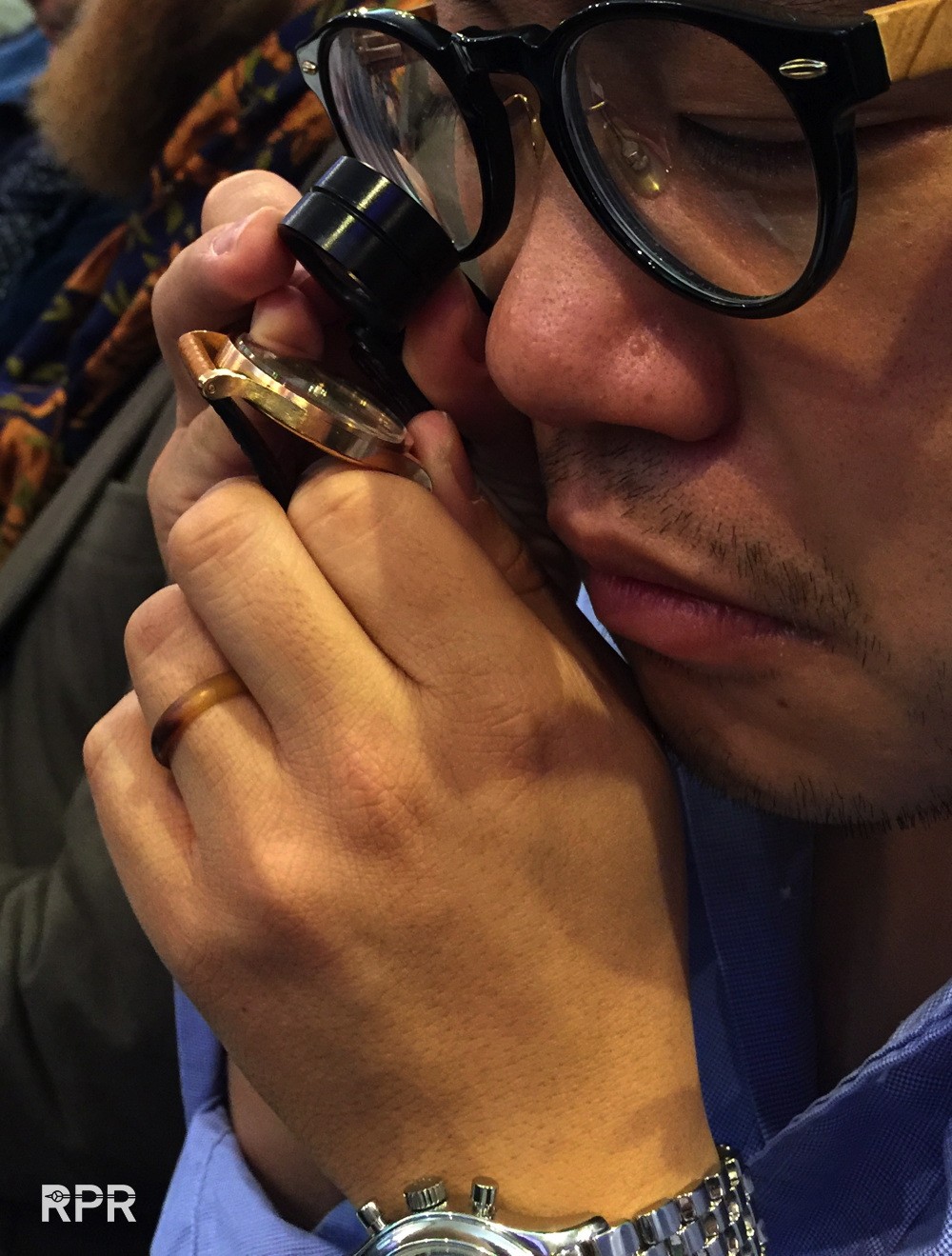 New (man) Patek, I like it!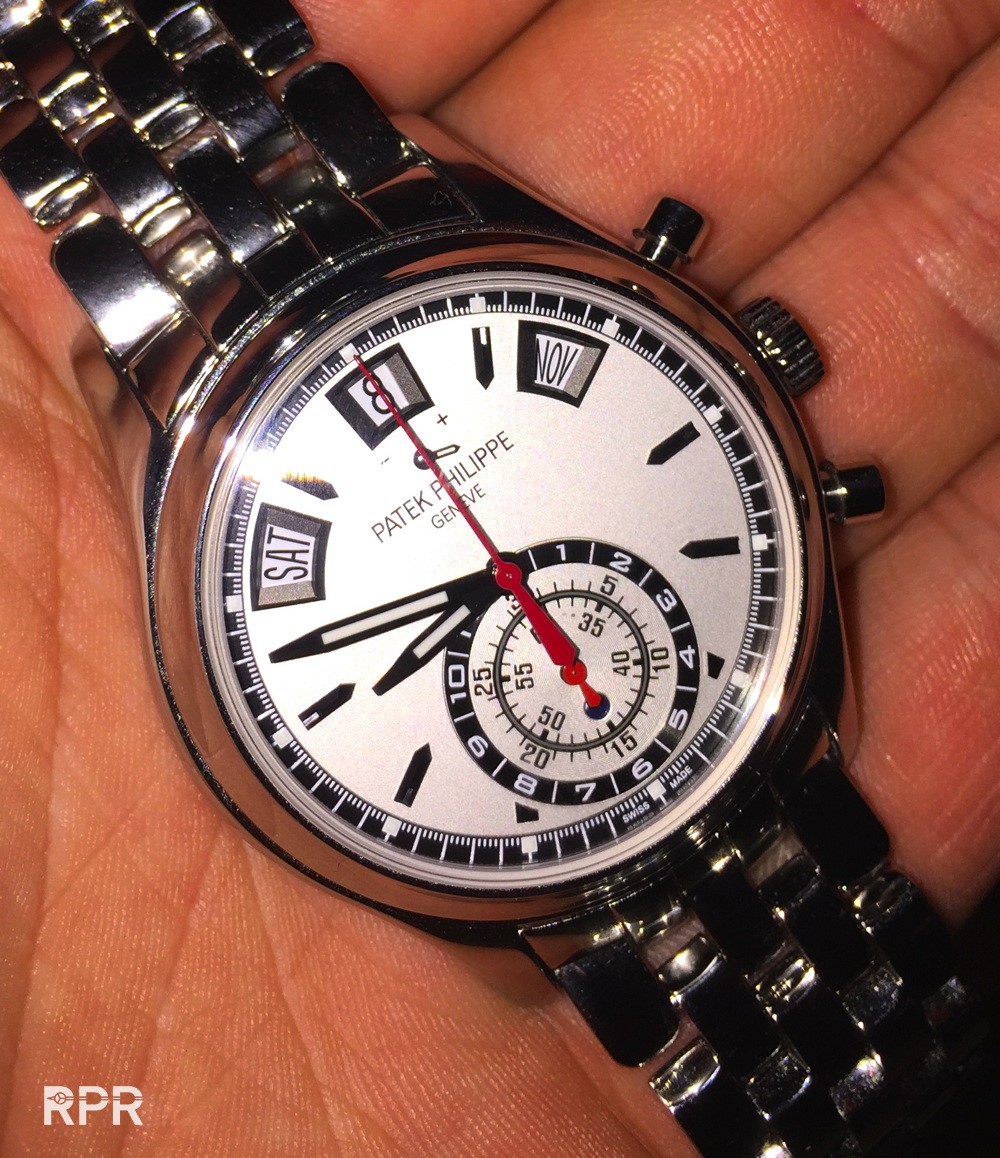 Panerai display for upcoming sale in Paris..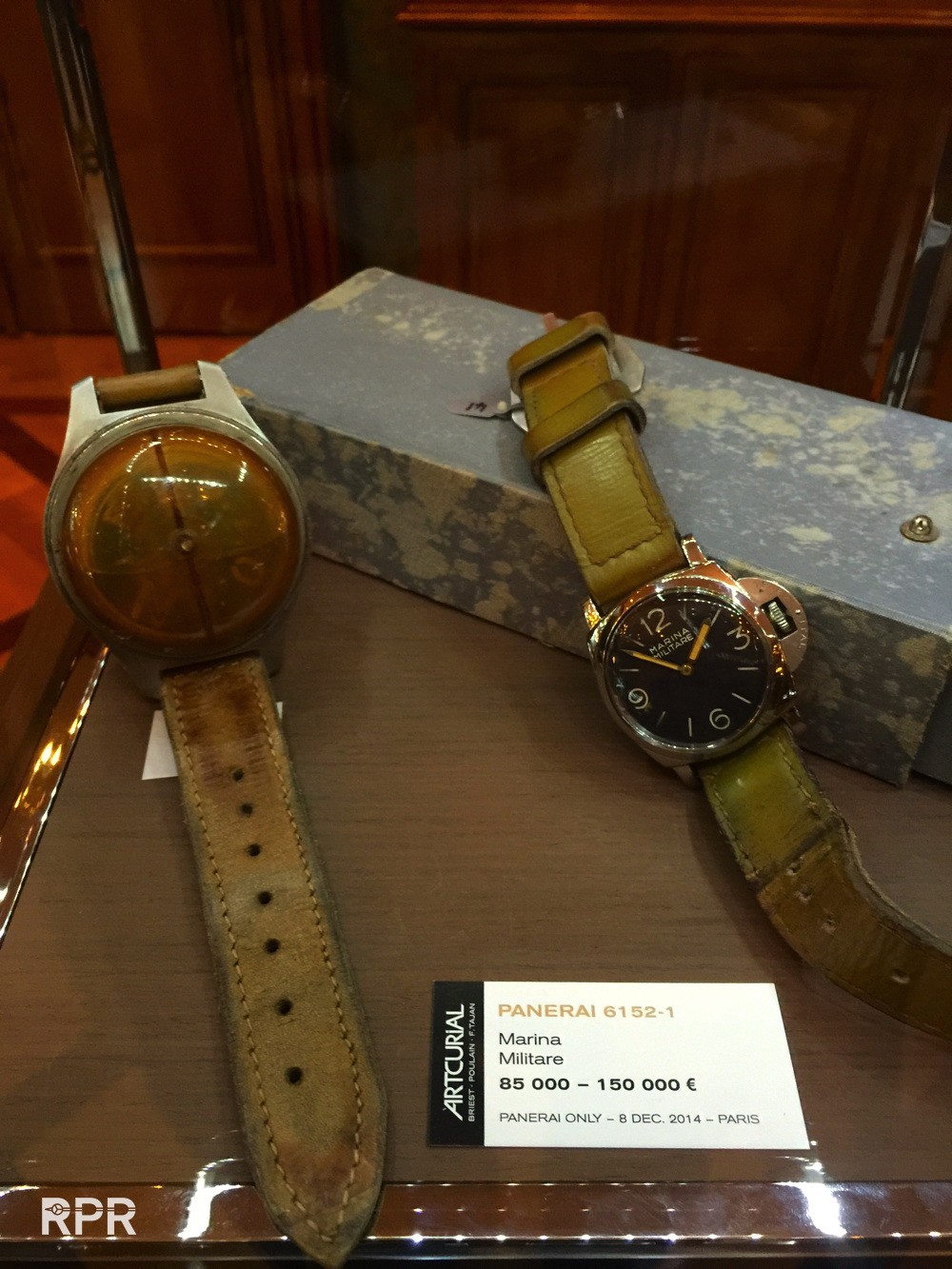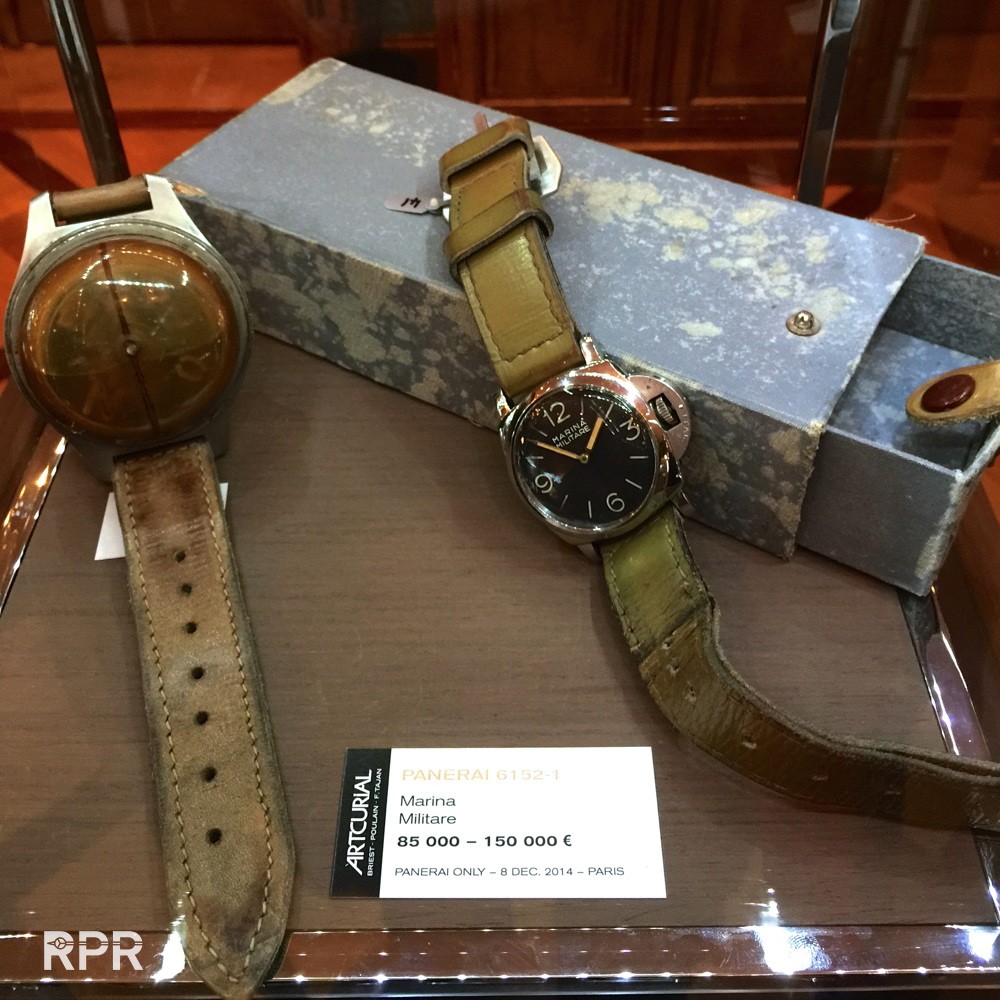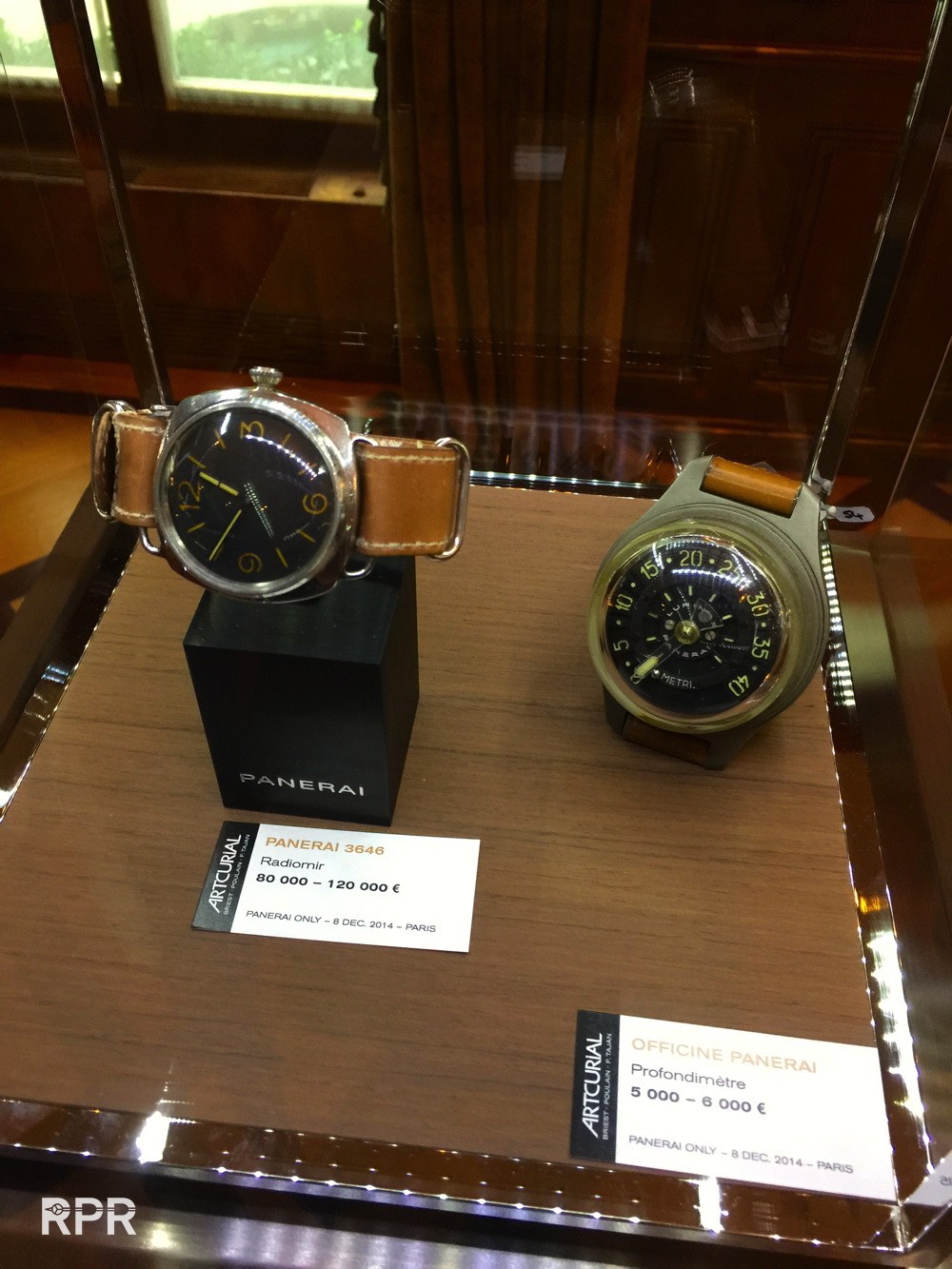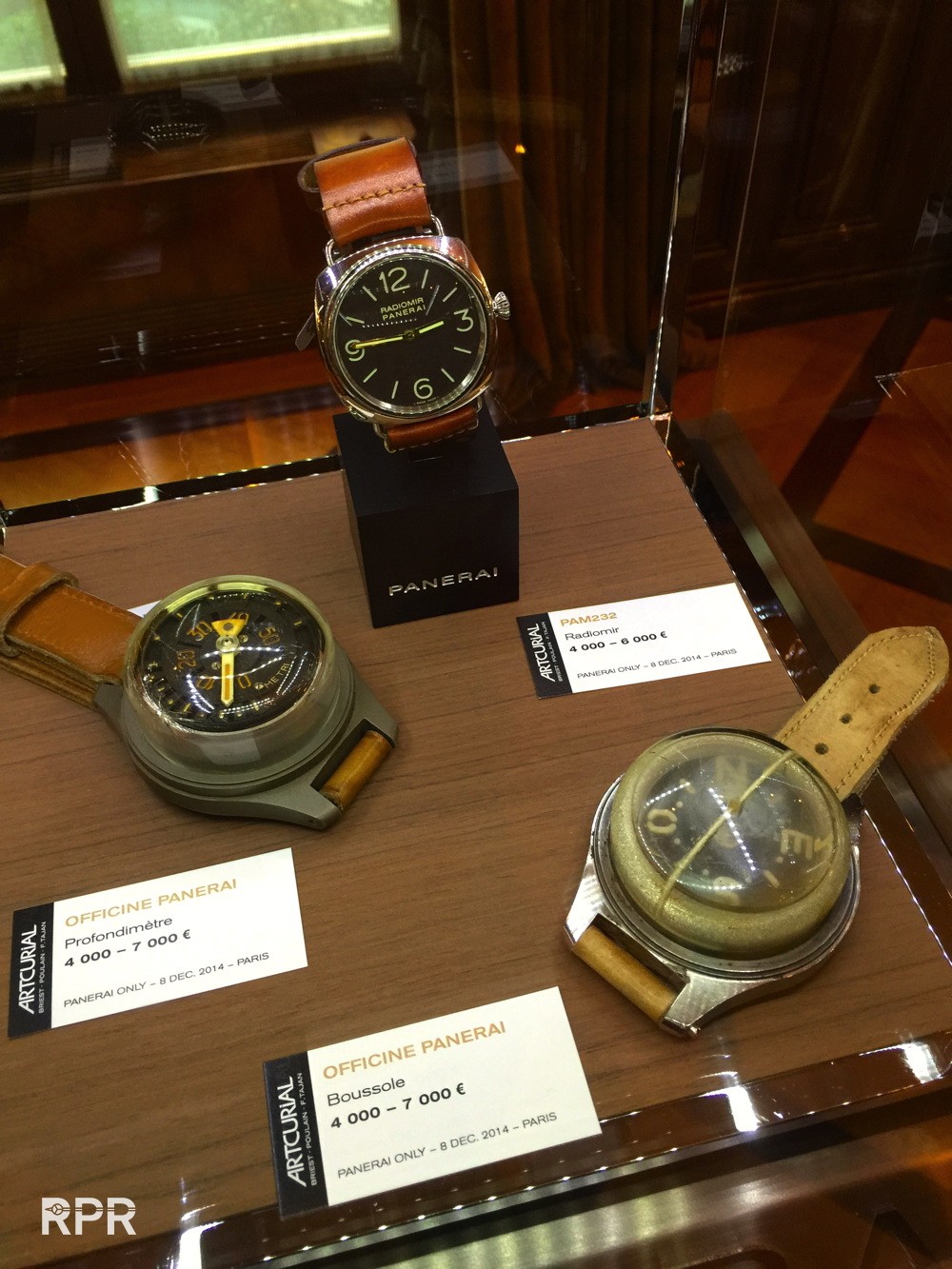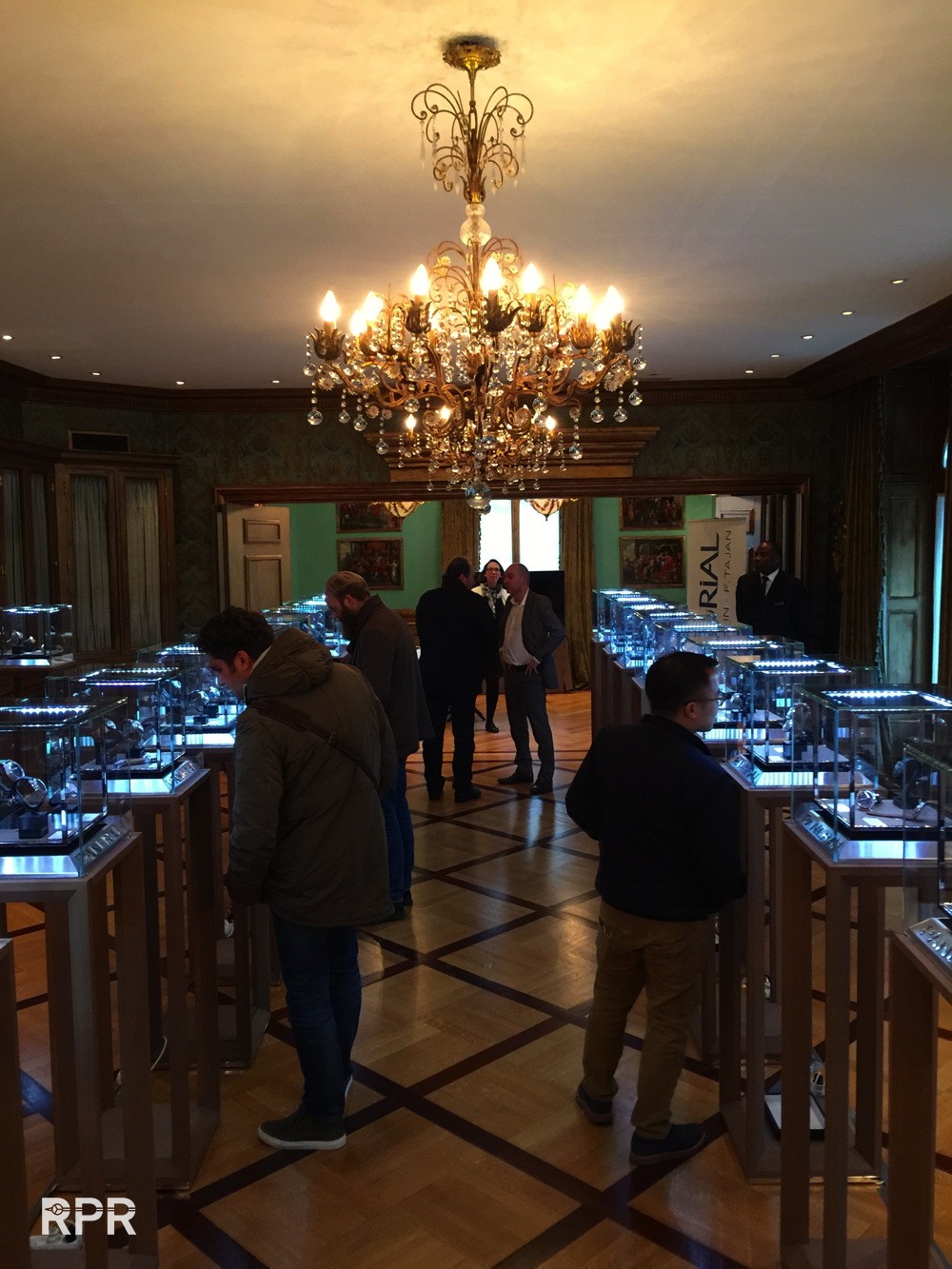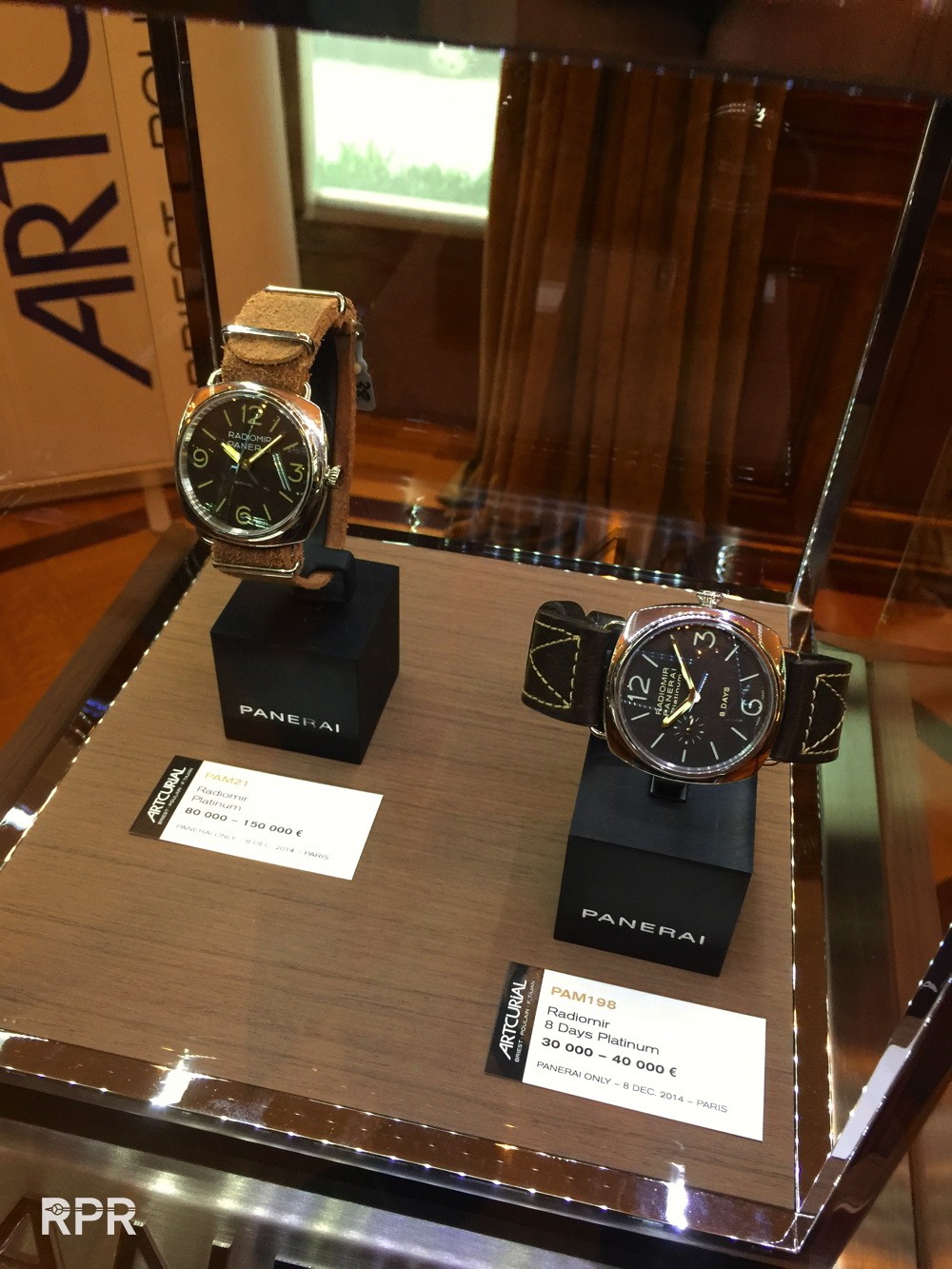 Some more highlights that will be for sale soon…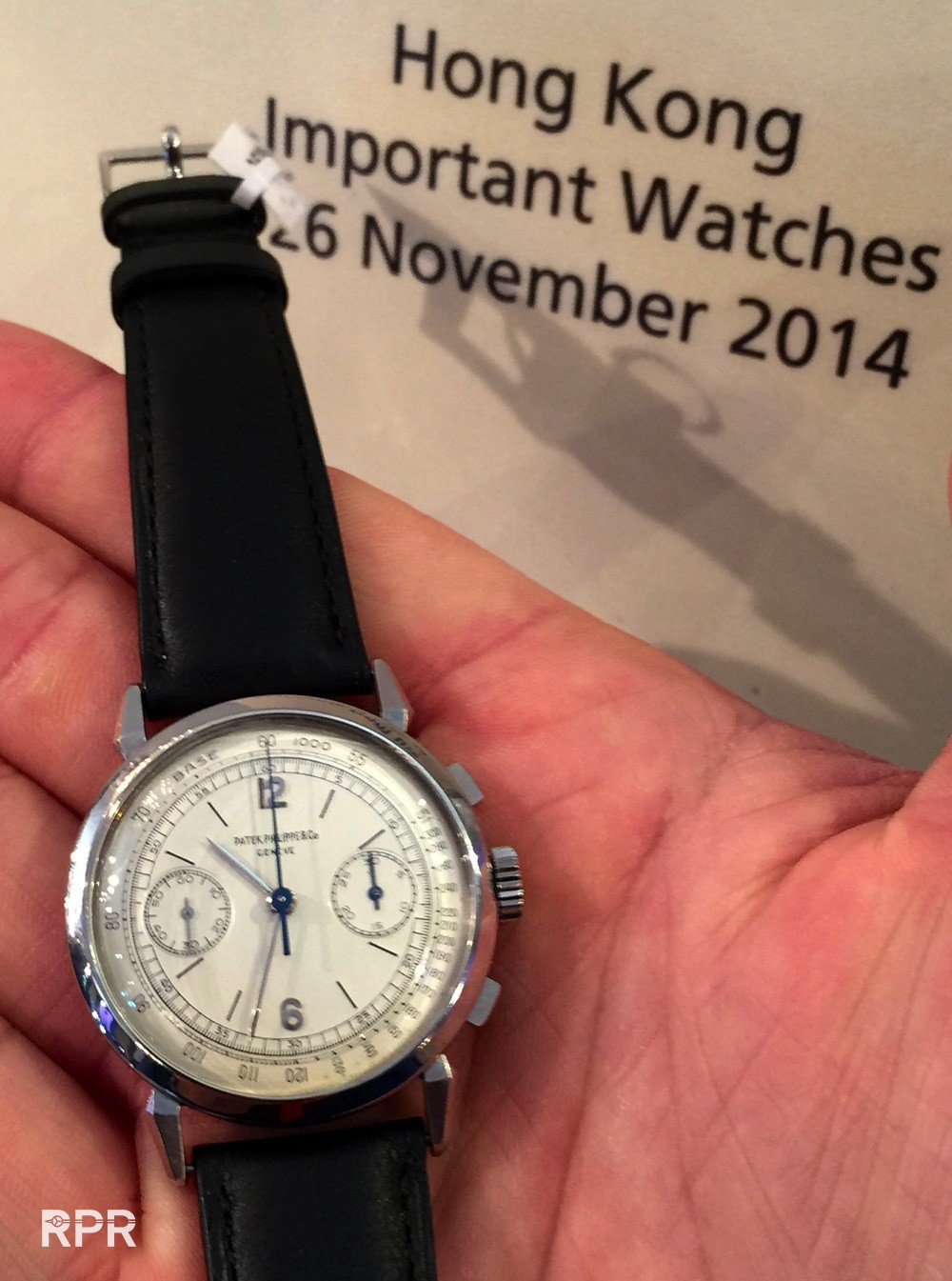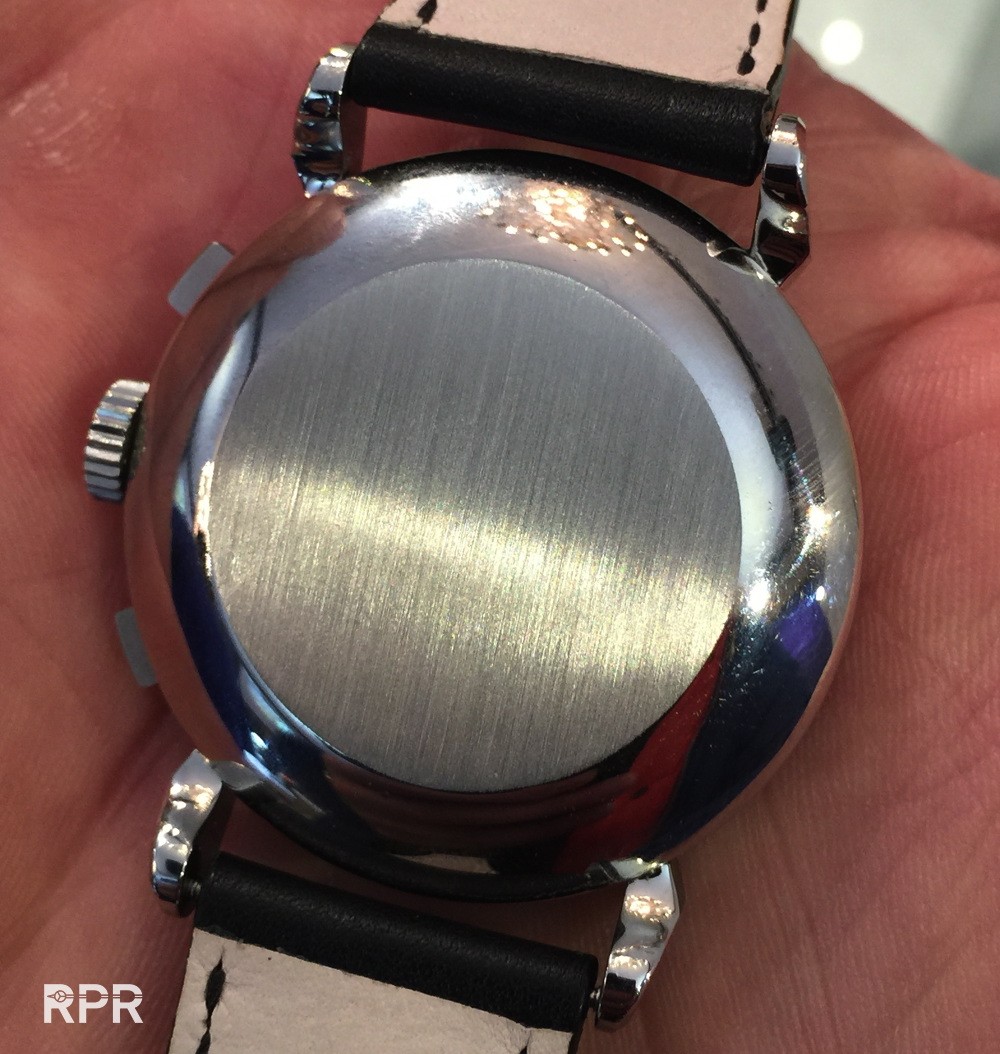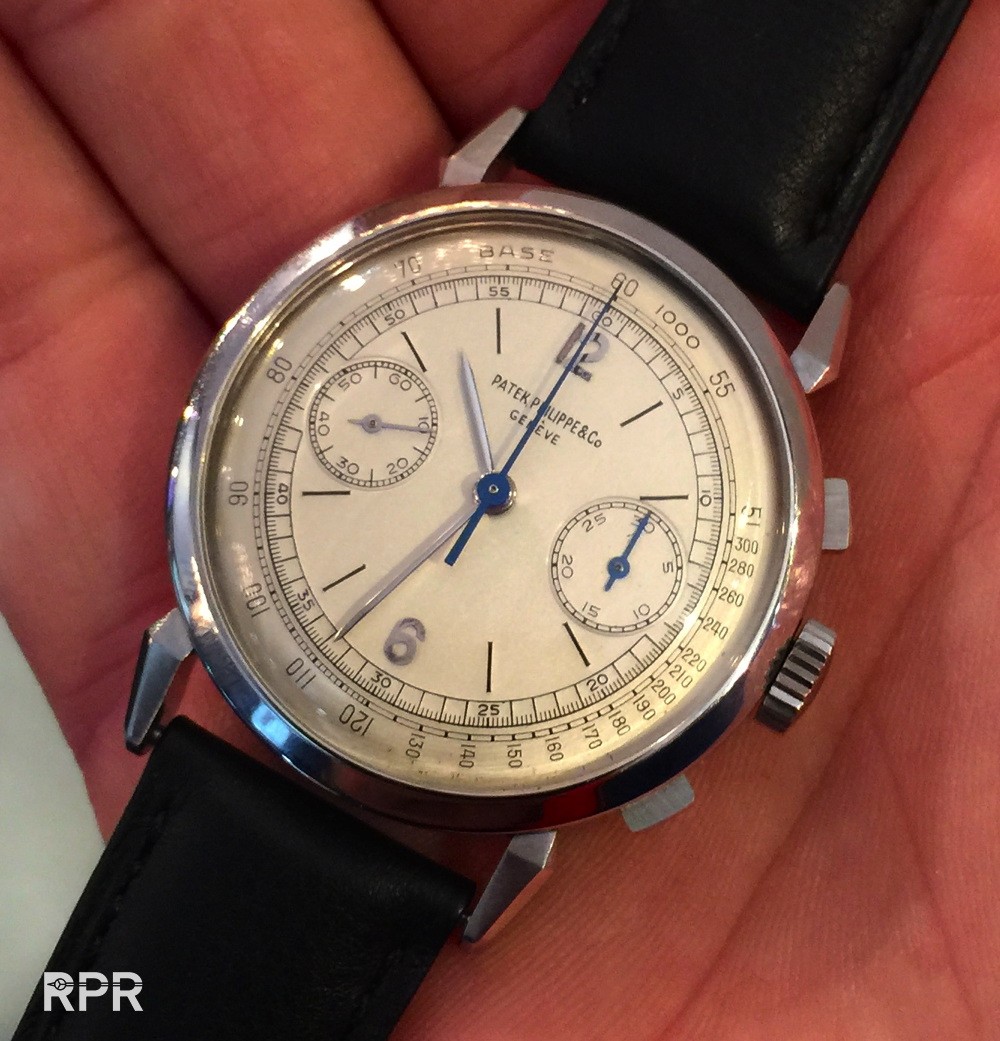 Nice steel Killy that will go high, estimate is 200-400K..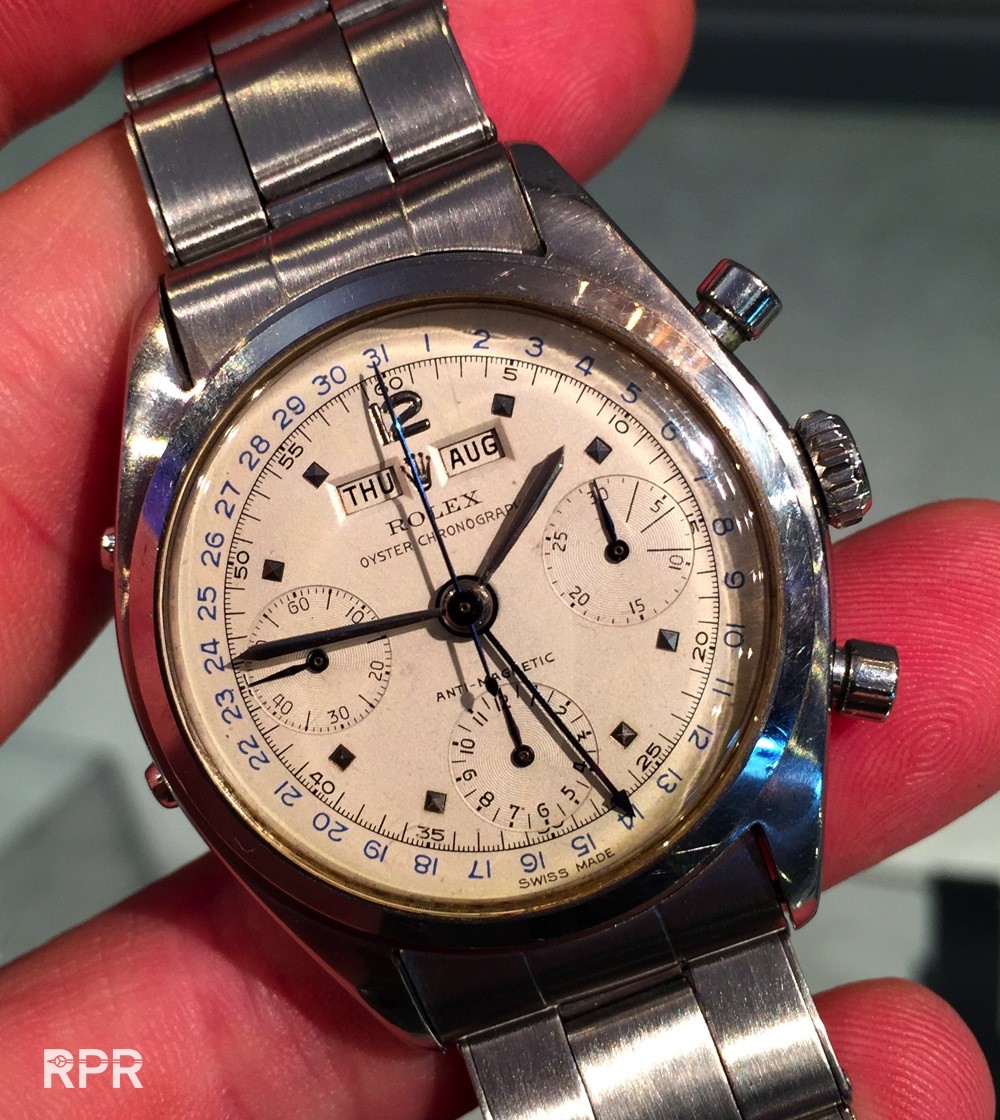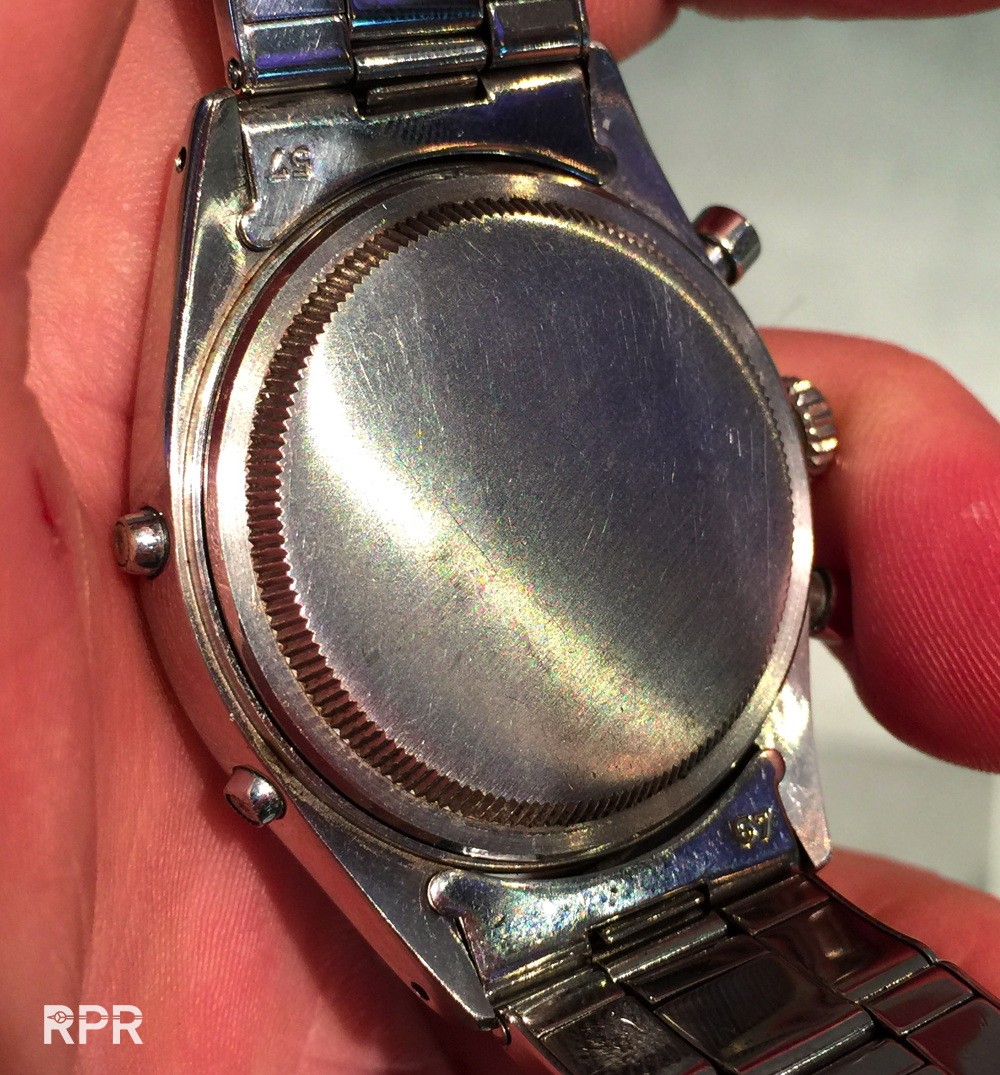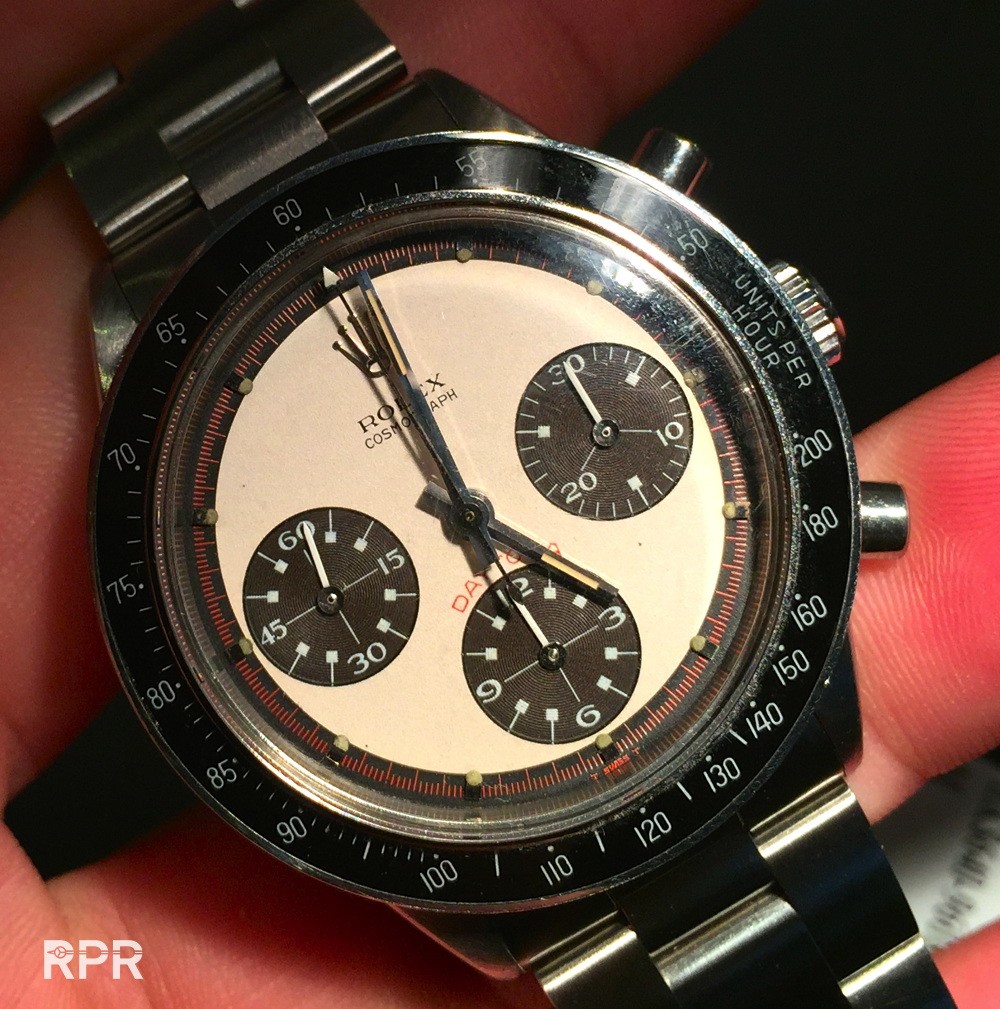 Heading back home, many thanks to all the nice friends that where in Geneva again! See most of you again beginning next year in Miami, I wish you all the best!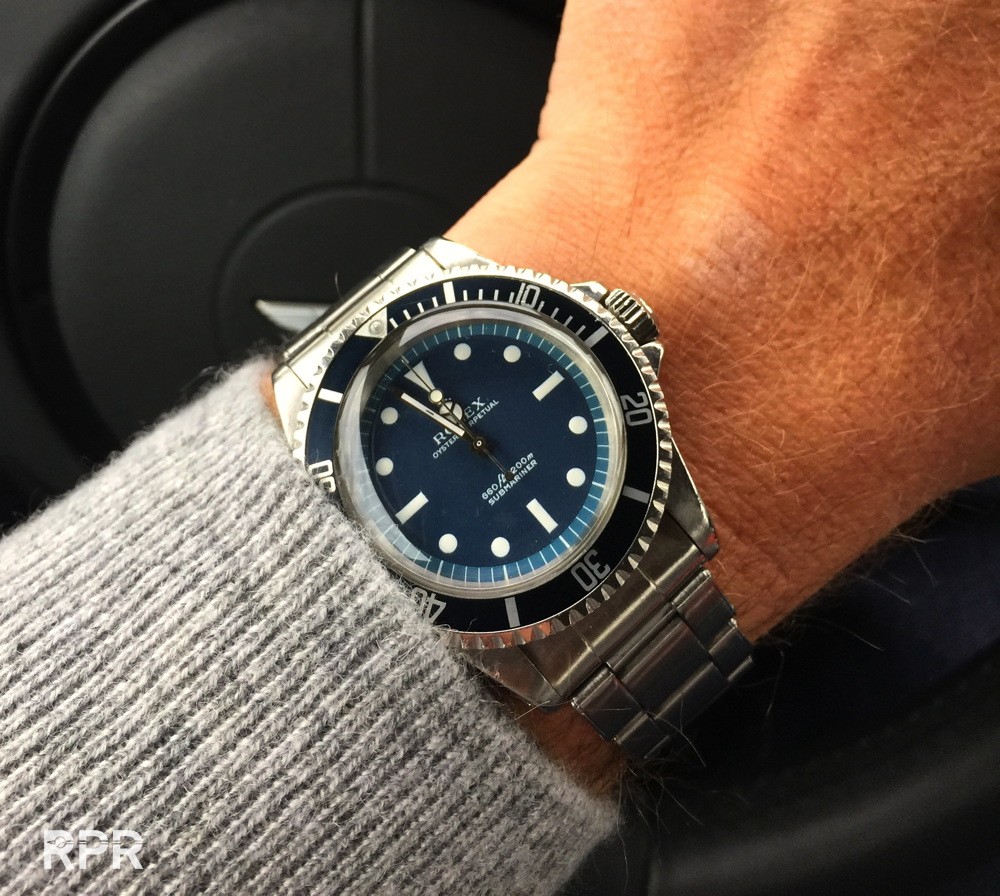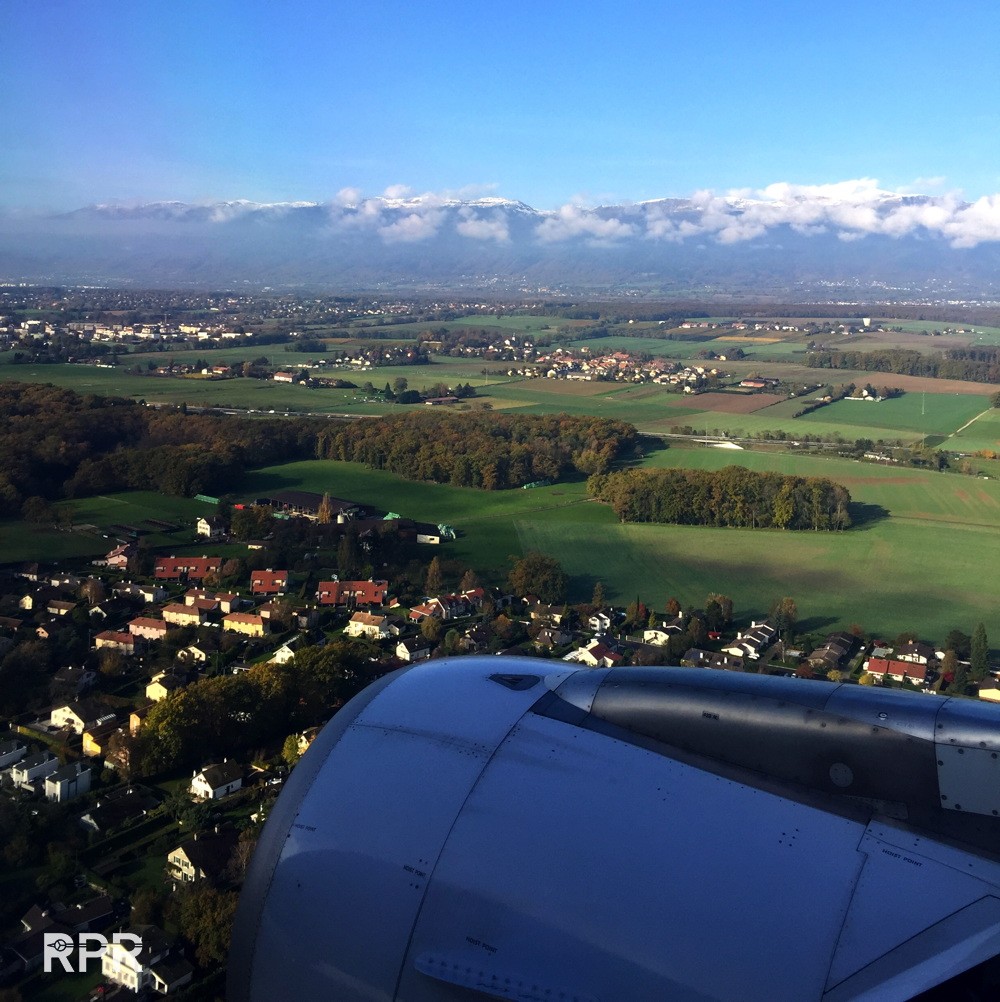 Underline Ref 6234..