Lago Maggiore – Milano – Parma Passion for vintage Rolex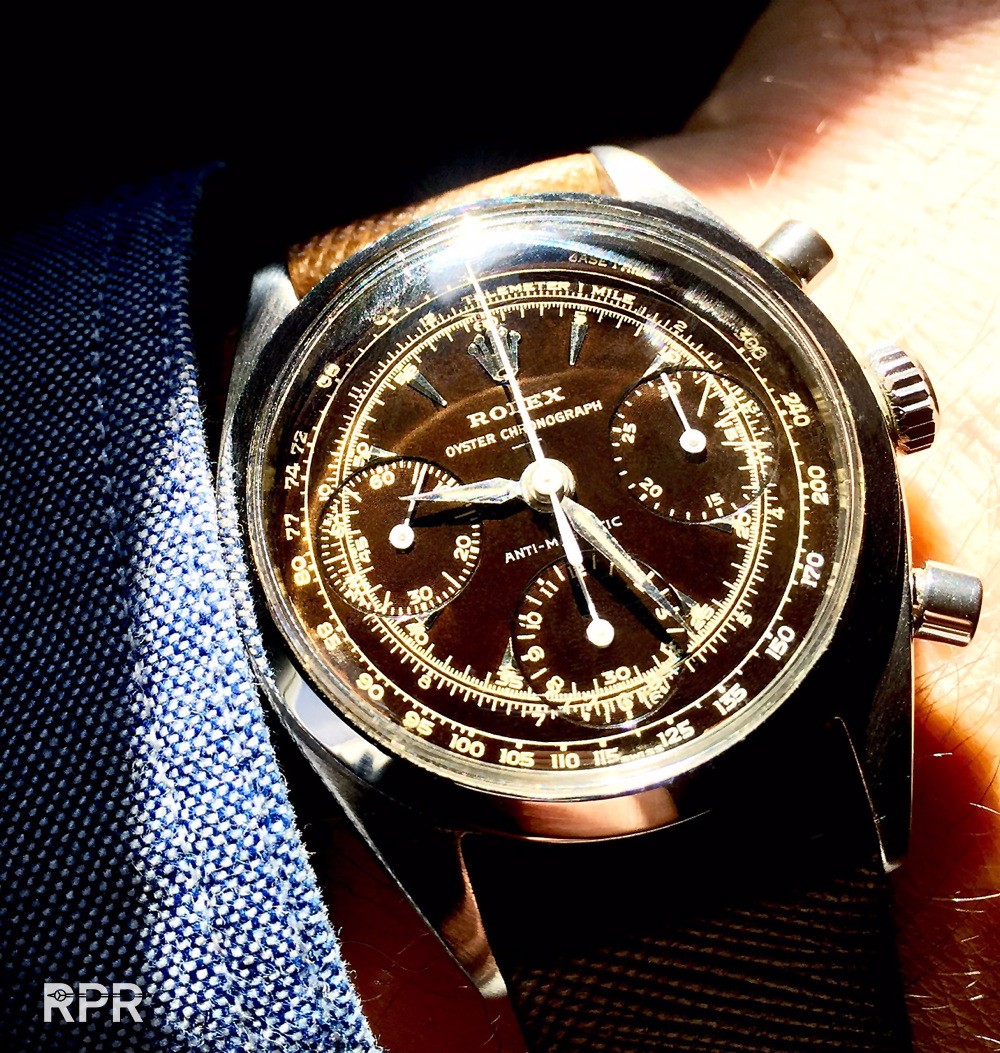 Tropical "Underline"  Rolex Oyster Chronograph up and room with a view into Milano's Galleria down..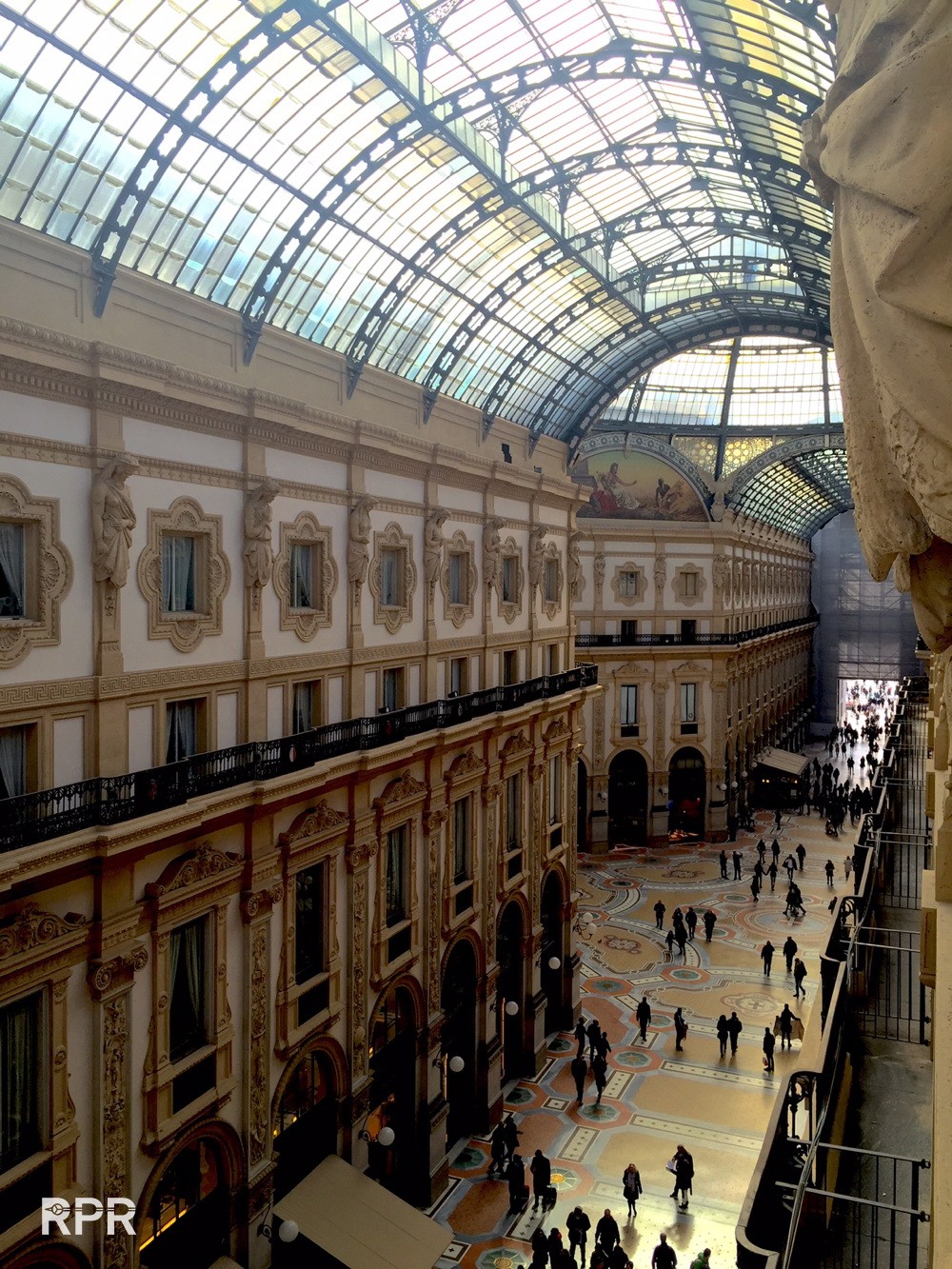 I always love these power trips where i'm meeting up with great collectors and passionated dealers from around the world. It was time again to go to Milano and the Parma Watch Show the day after but before I went to Italia, I had a pleasant stay in Switzerland, at Lago Maggiore, which is a real wonderful place as you can see at the end of this report. For those that have read my reports frequently over the last years, it's no surprise that finding grails Rolex watches has become as rare as winning the lottery. So also this time the amount of new fresh finds of rarest & best quality has getting smaller and smaller.
Logically there's no old Rolex inventory that has been recovered, these times are definitely over. We all come to the conclusion that what we have found and has been discovered since the last 20-30 years, is the amount of great watches we will have to work with. Occasionally one pops up after a inheritance or a fresh barn find. Actually this rarity is good in my opinion as now the market can stabilize in top region and start focussing on lower quality. With lower I mean less perfect, still original and unrestored but with a little spot, a lume dot missing or a well used case. This would also mean that less watches get professional enhanced and kept like they have been found, with it's all over matching patina. What I also noticed is that better looking medium rare vintage like a red Submariner or normal dialed Daytona's are rising in price. Almost just as hard procentually as the top lots are or is this happening due to exchange rates?..
Honestly I was expecting that my american buddies would had bought everything available as with the current exchange rate they are up 30% compared to last show but they didn't. Which made me wonder if the american vintage watch market is really as big as the european or upcoming asian, apparently not. Many usual faces I saw which tells me that our hobby is still very much alife. Many new faces, lot's of younger guys making their move to more rare examples. Except the rarity for great Rolex and Patek Philippe, brands like Universal and specially Longines have become very hard to get, those people who have seen this happening are probably over the moon so happy with the price explosion.
What really attracted my attention was the fact that I got shown vintage watches in their original condition, how they have been found, with some minor scratches, leaking luminous, dented case etc. Something that normally would have been restored before offered to the market. Meaning that the all over knowledge has gained enormously over the last 1-2 years, letting the client decide if he wants to keep it original or get it restored. With this excellent development most guys are now expecting great results by Philips Auctioneer during their 2 x quality sale upcoming May in Geneva. I also hear that Antiquorum is busy investing their raised capital properly and we can suspect a interesting catalogue. It's not clear what the current market leader Christie's in their watch auctions is gonna offer us, neither is there any news from Sotheby's yet. I assume my dear friends over there will inform me shortly so I can report it to you again! Let's just hope they will surprise us and offer interesting & all over original watches. Anyways for now I suggest everybody who's into vintage watches go over to lovely Parma in Italia and visite the show which is still opened to next week Sunday! Enjoy my impressions I made for you 😉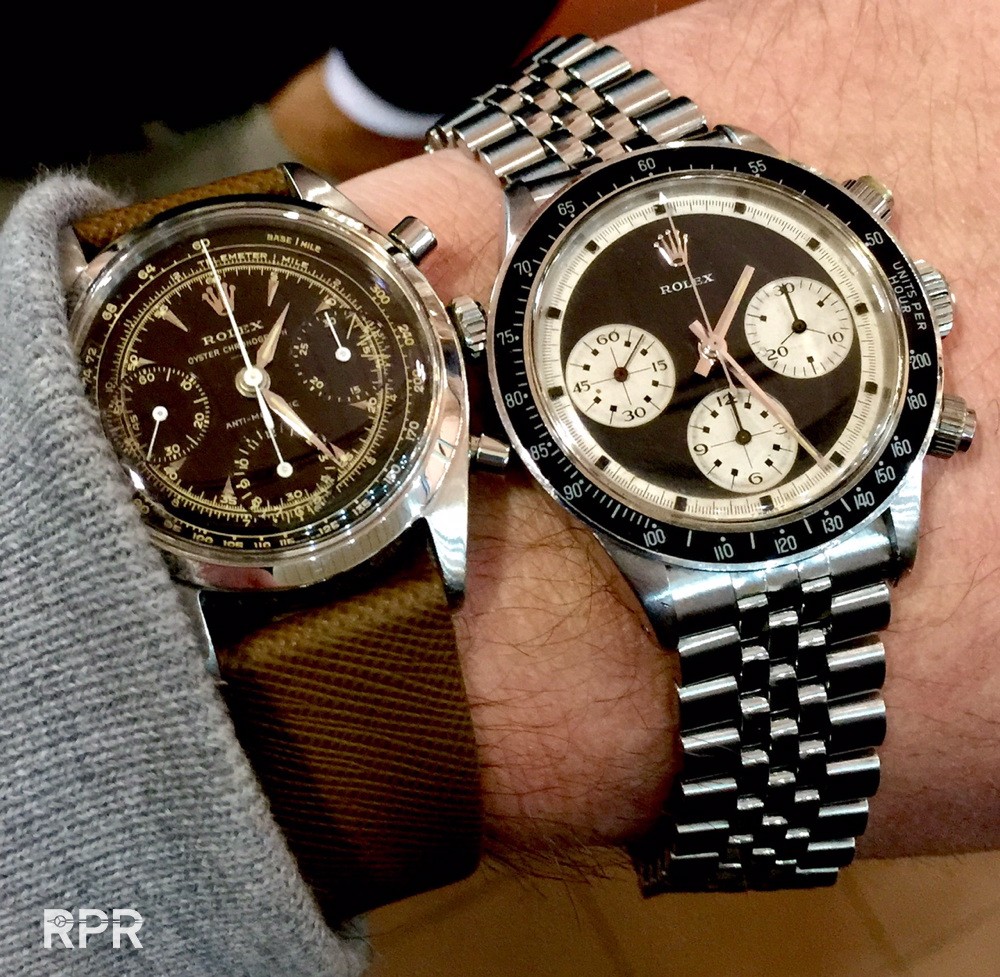 Above  and below the "Neanderthaler" from buddy Pucci, unique prototype design study with "solo Rolex" on a Paul Newman background in a 6240 case with earliest screw pusher..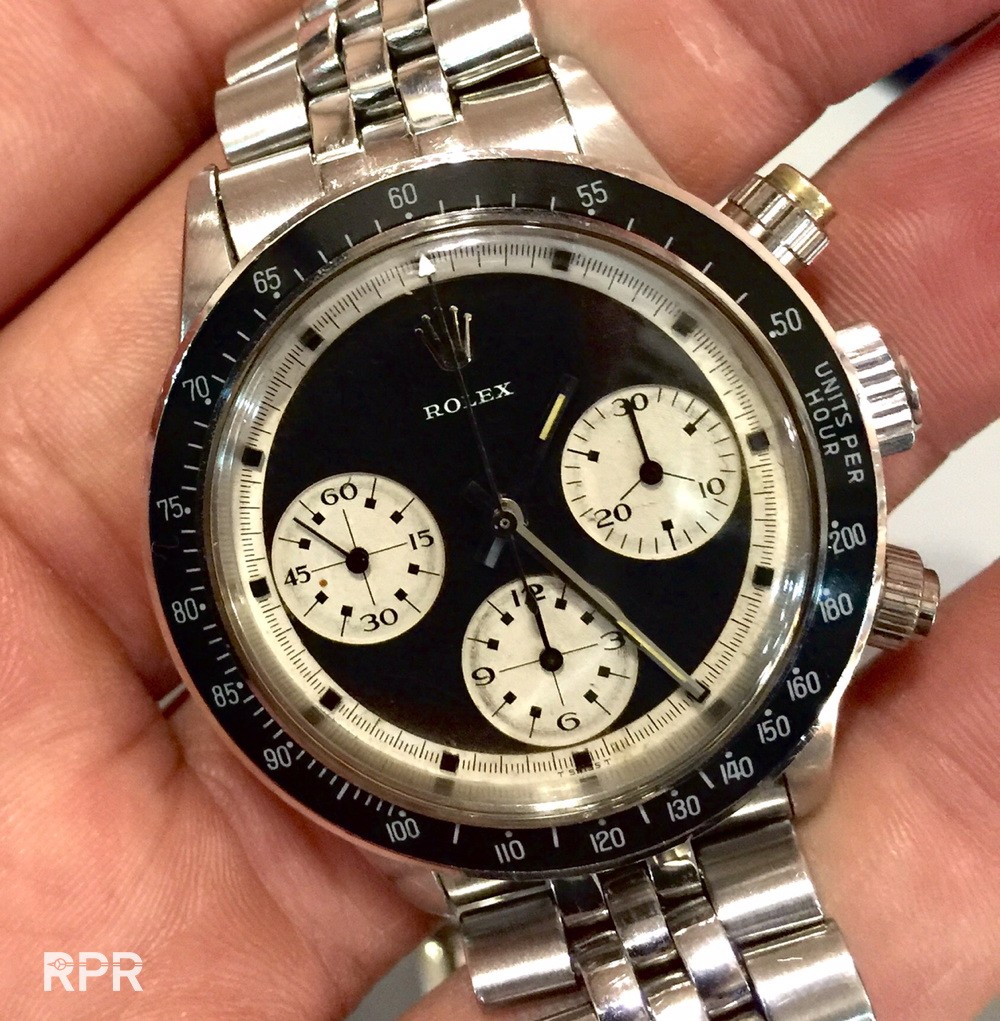 One handful of rare Rolex Paul Newman is easily 1 million euro now… Who had thought that this would happen one day, not those older dealers telling me at dinner that a Newman back in the days was like 300 bucks, no matter which, lol! Below the rarely seen RCO ( or Oyster down / sotto ), tropical Oyster & gold Newman's..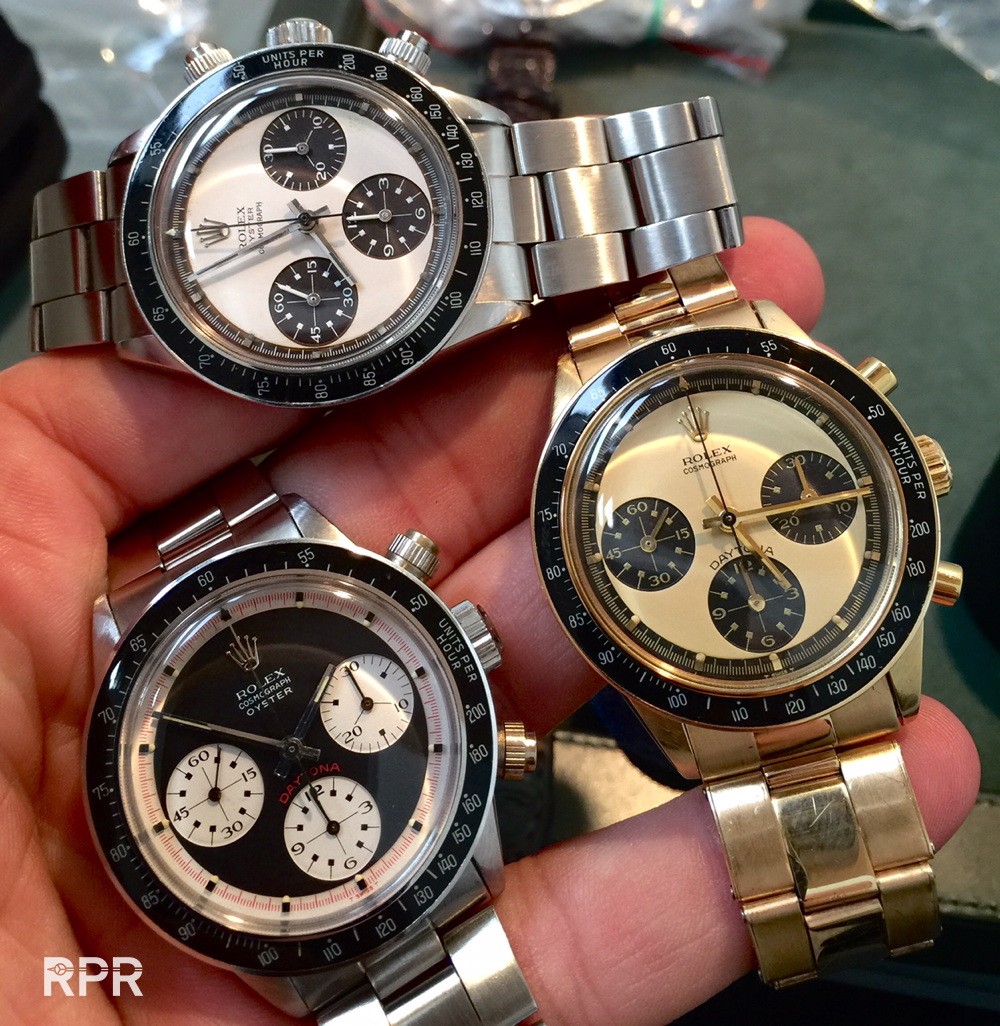 Buddy Alex Cianni's relaxed pose wearing 2 marvelous vintage Patek Philippe moon-phase's…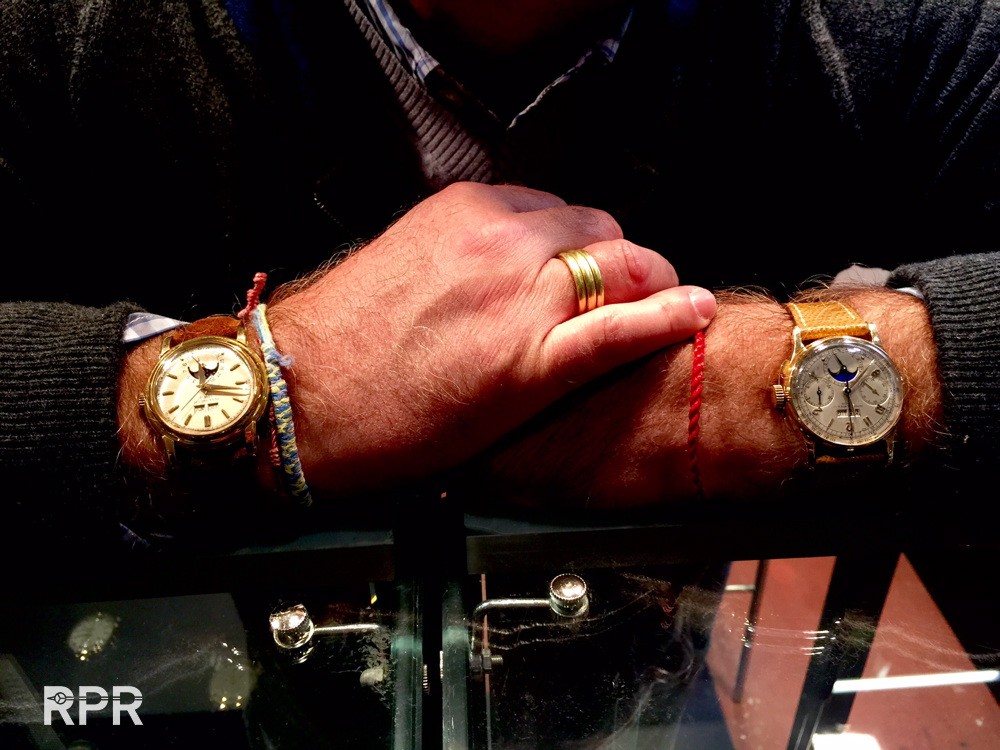 The stand of Corrado & Lucca from Only Vintage from Roma..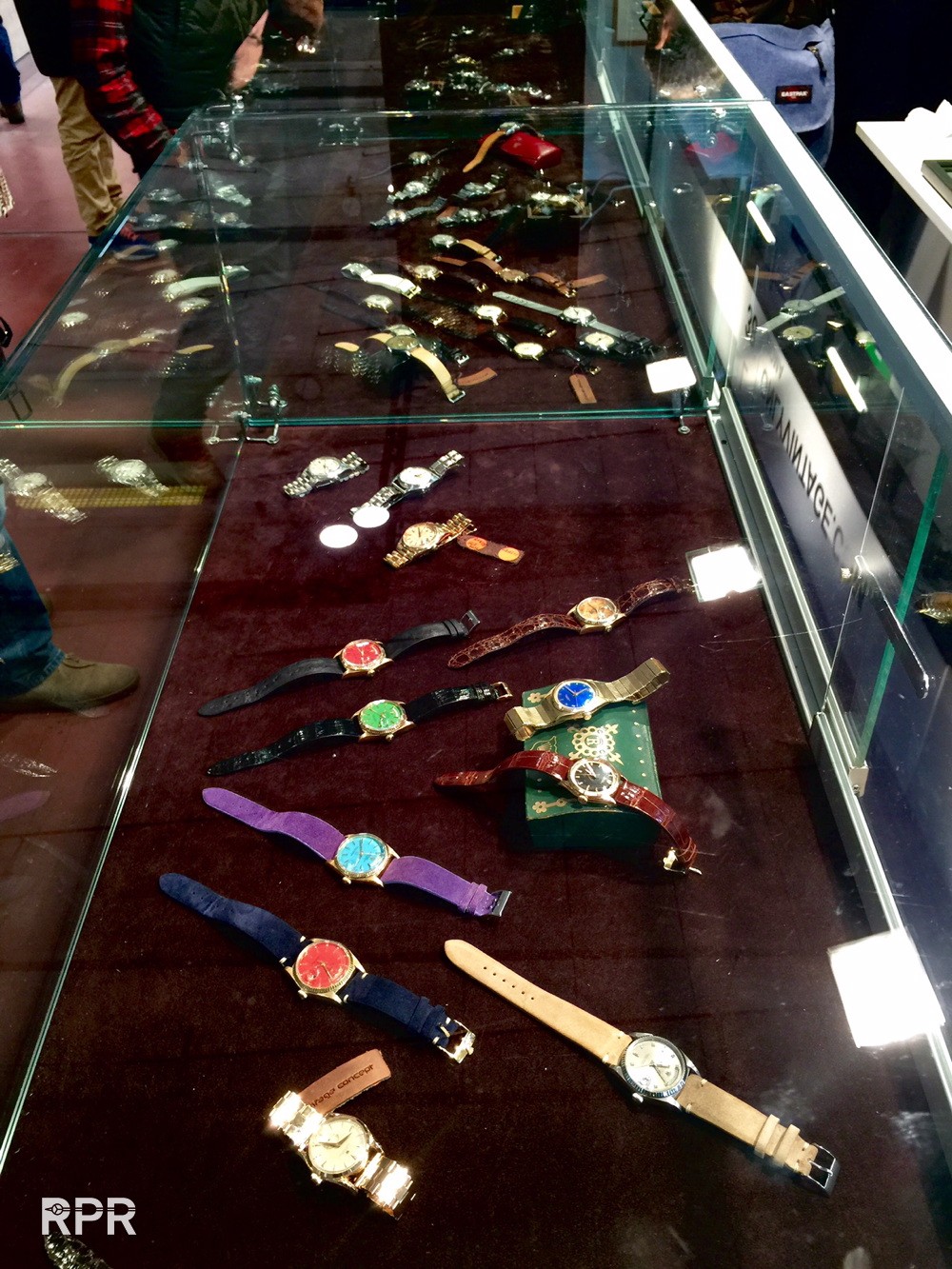 Davide Parmigiani's stand with some of the watches from his book  100 rare vintage watches for sale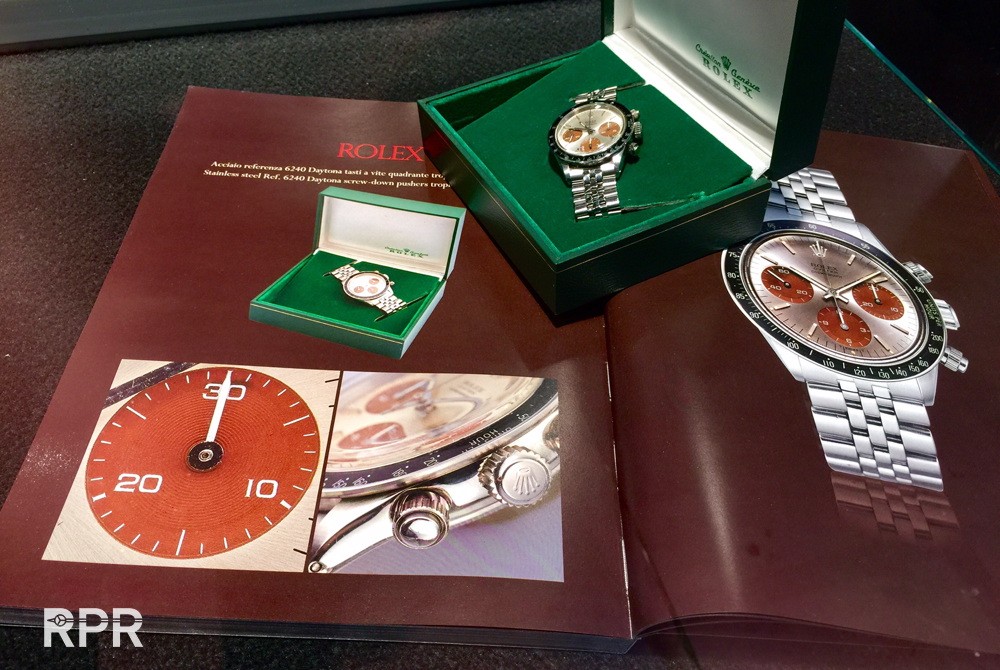 Very clean Rolex Killy at Corrado…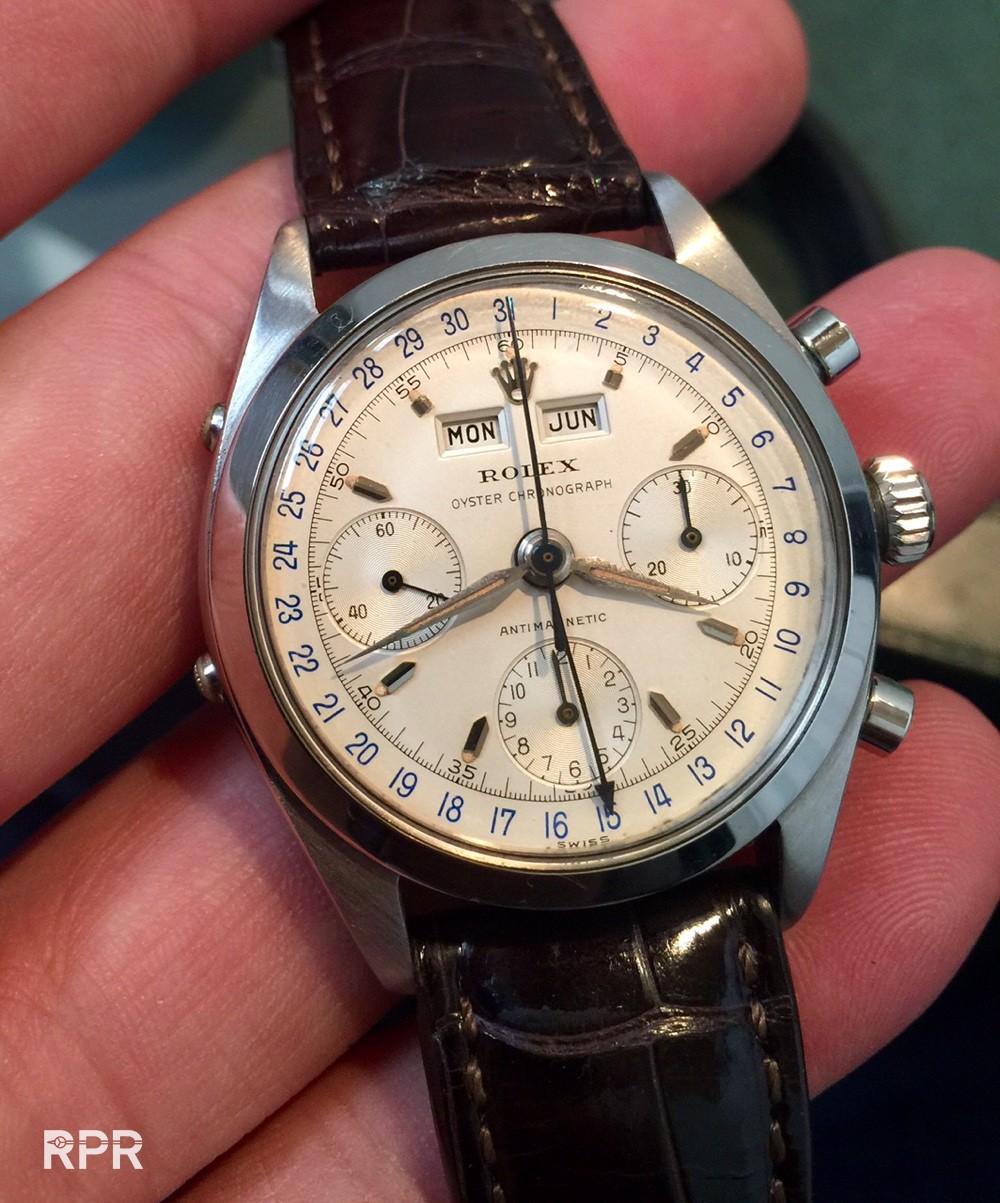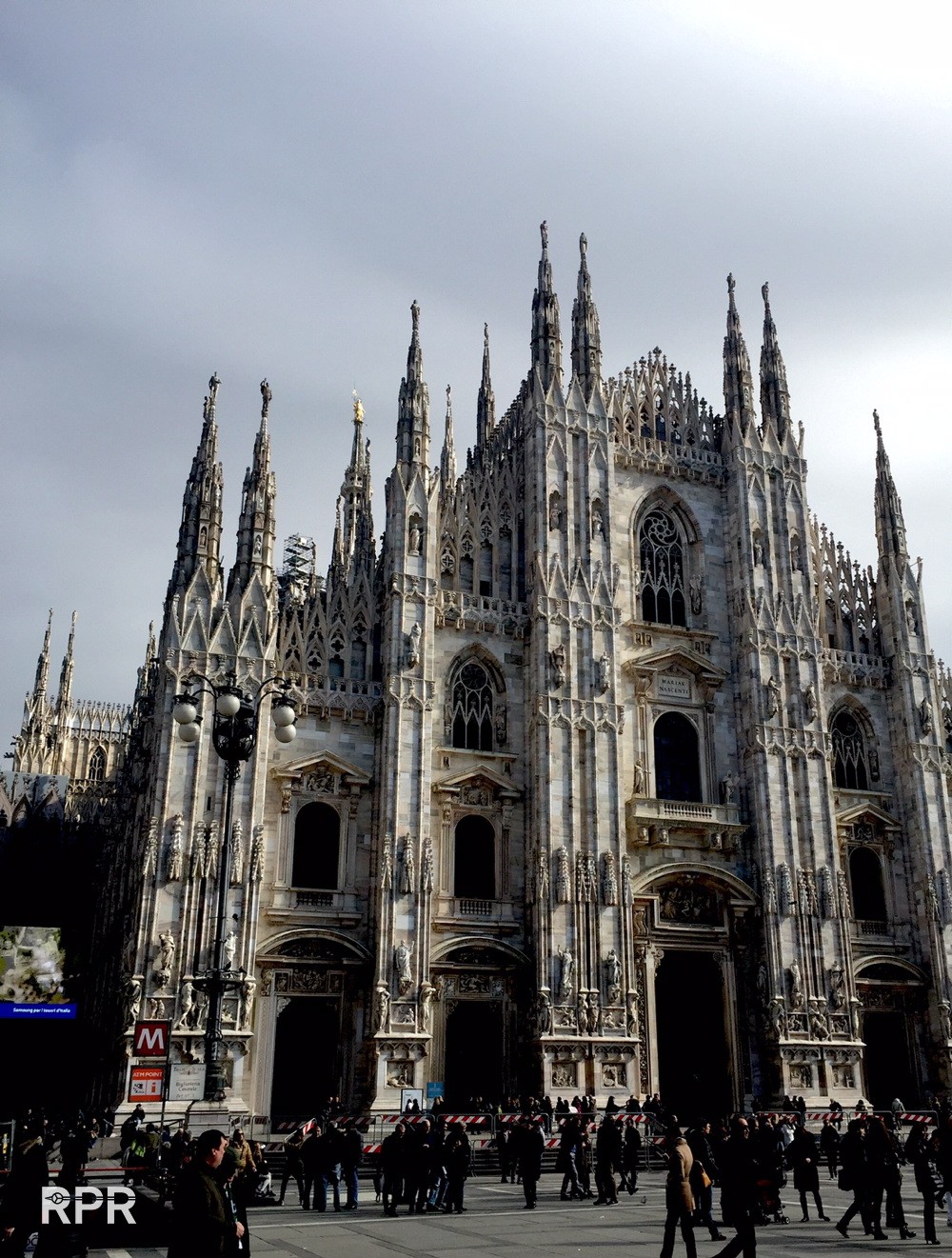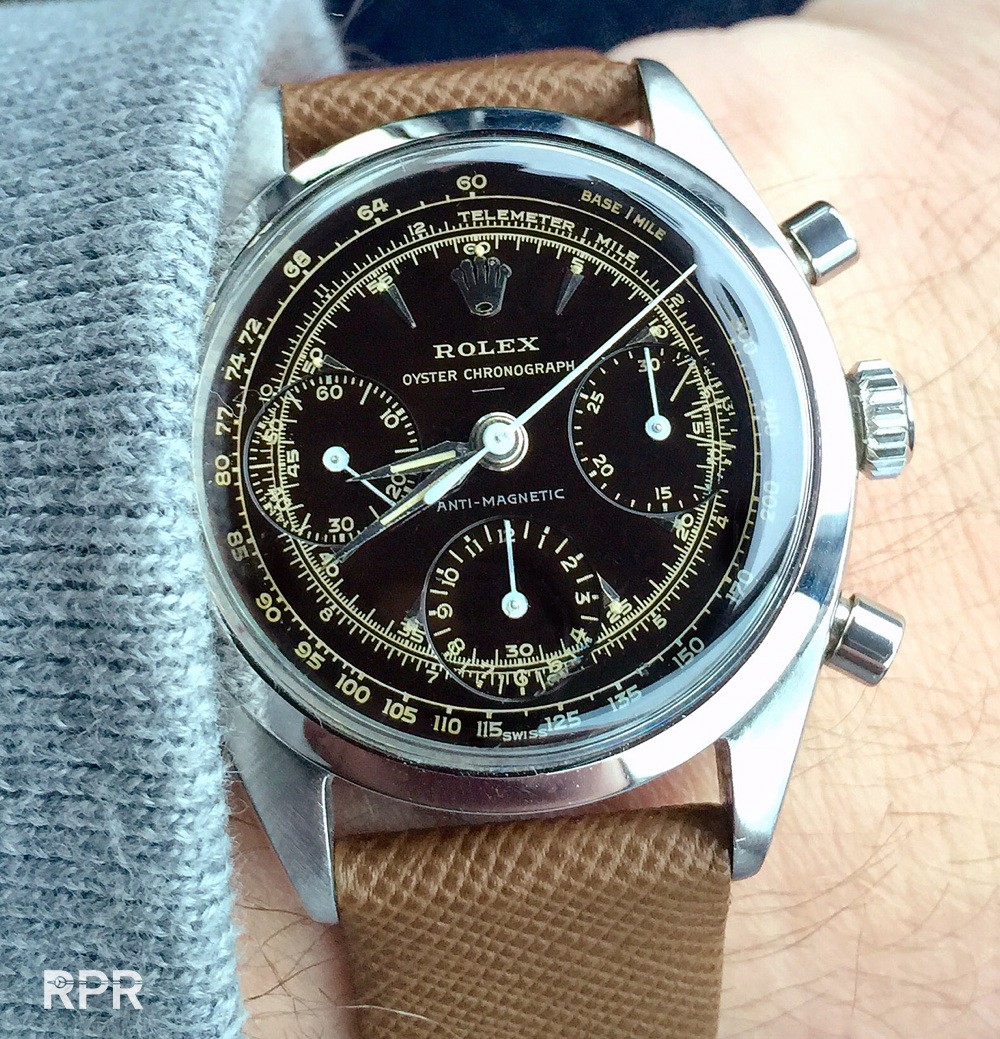 Buddy Fabrizio from Caso Watches..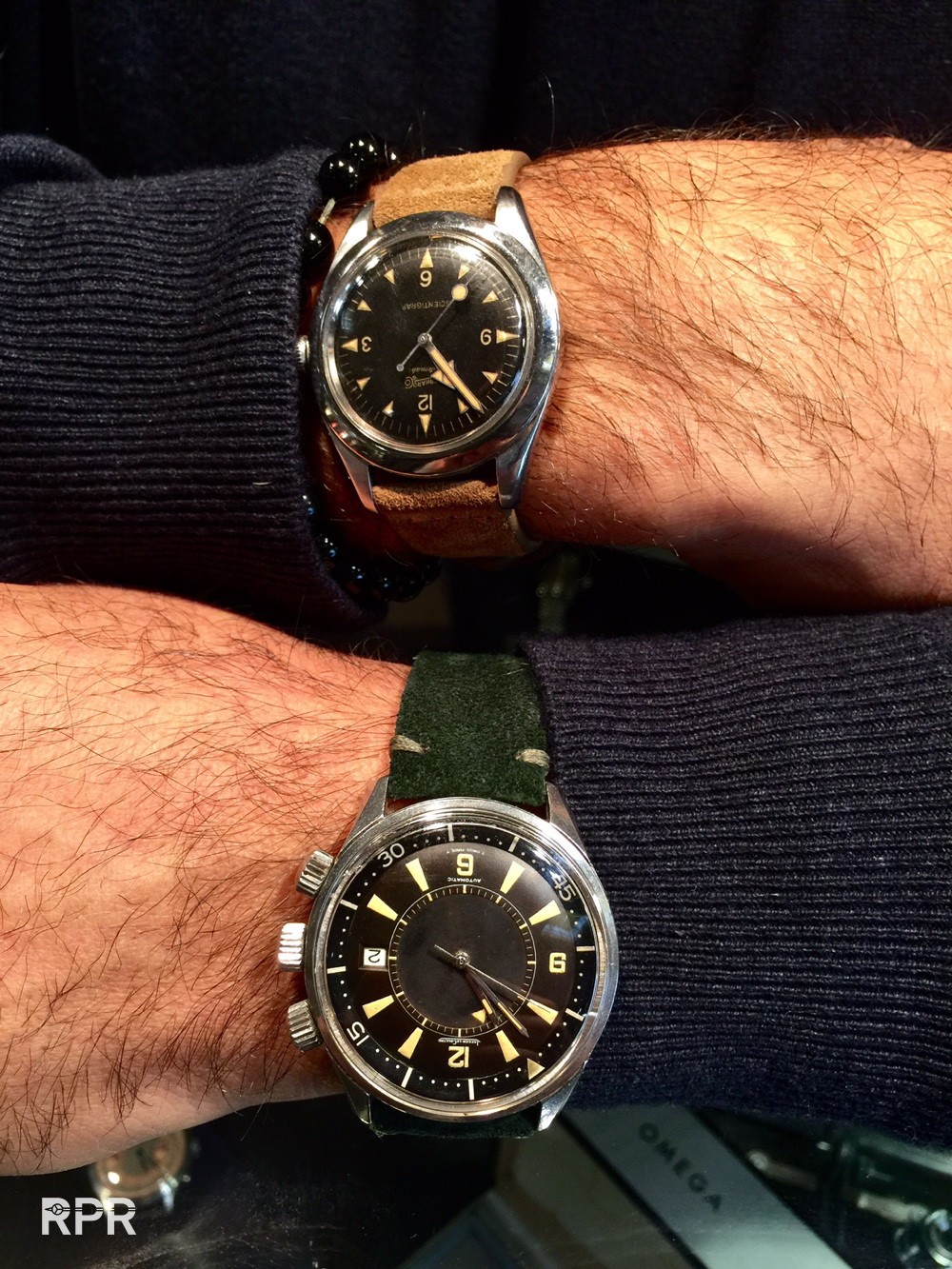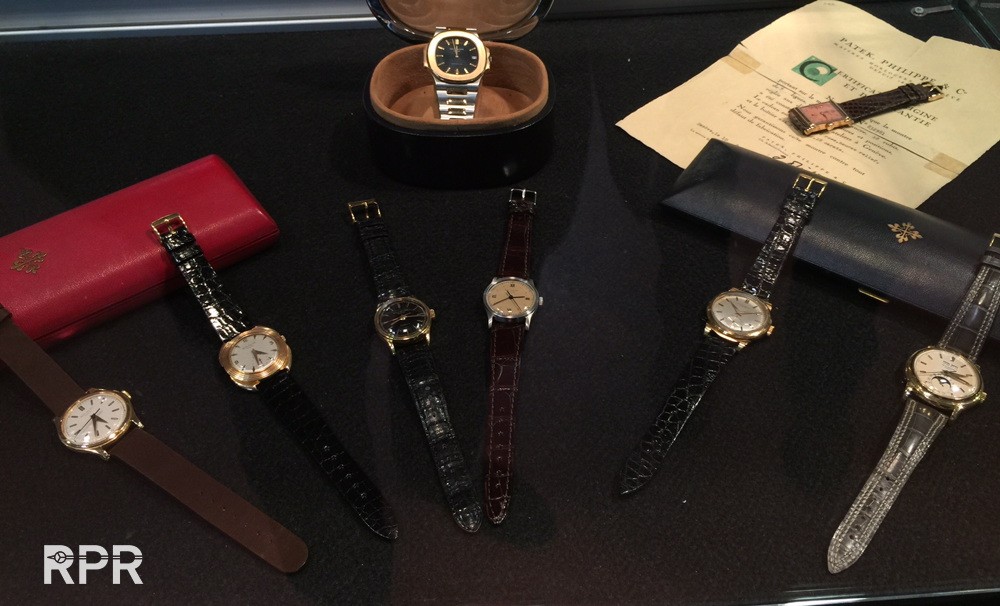 Up close, the 2.2 million RCO…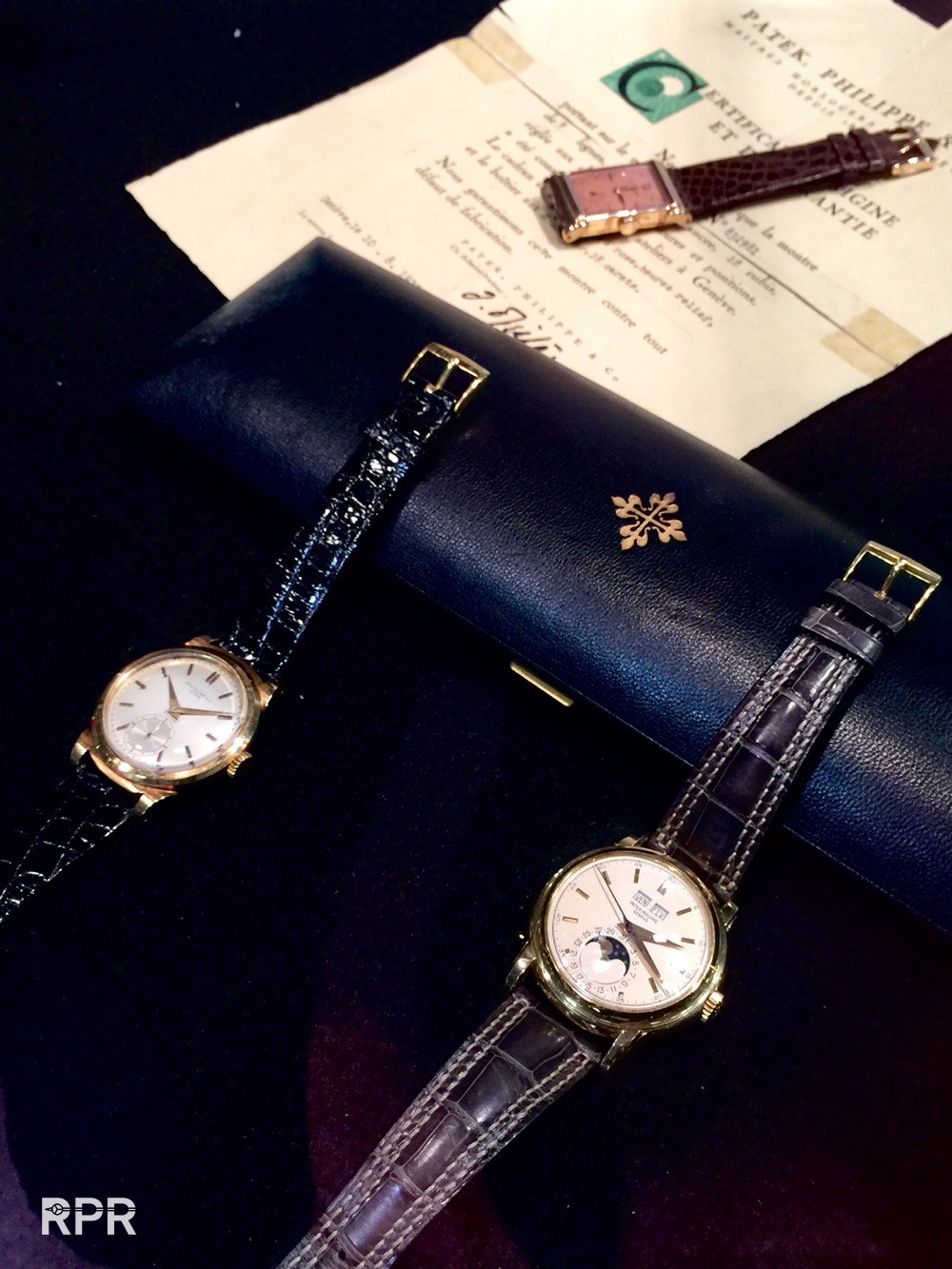 1.7 million early Newman…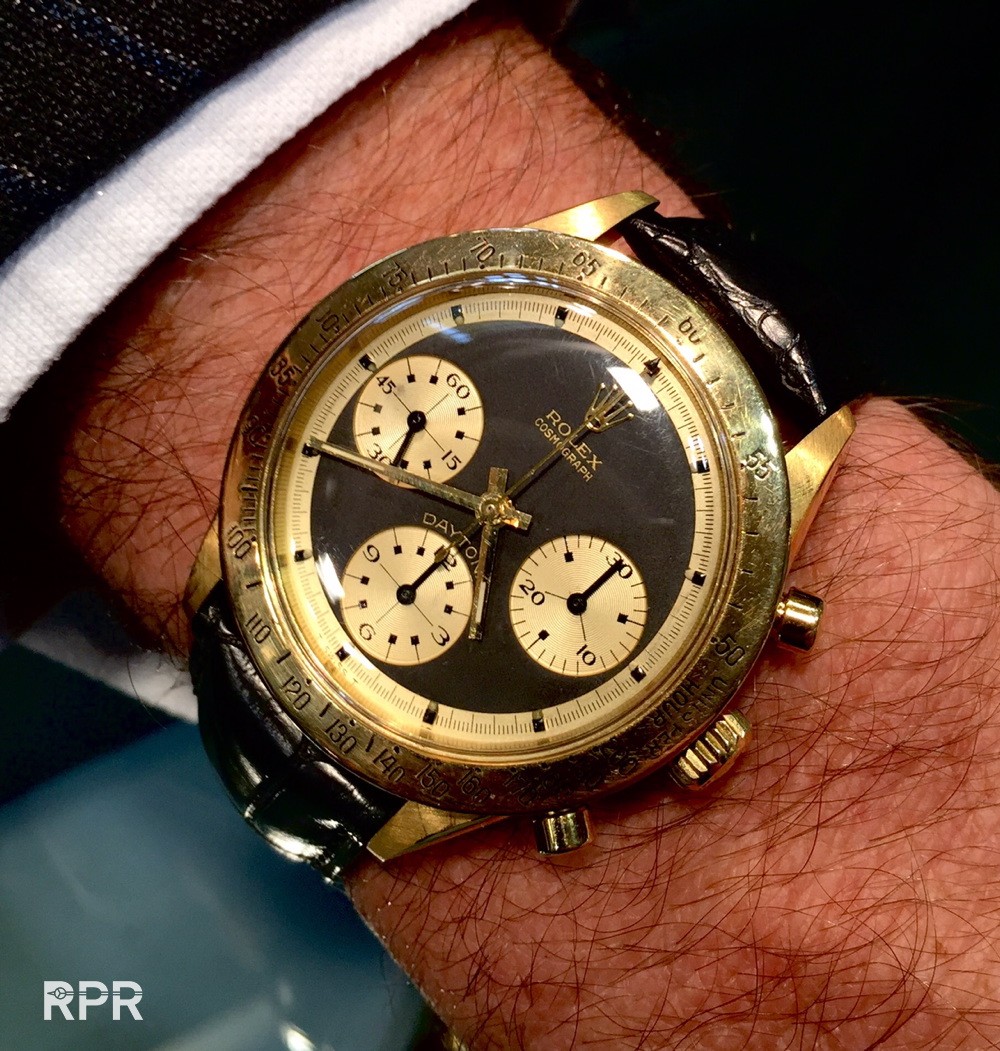 Elefant Ear 😉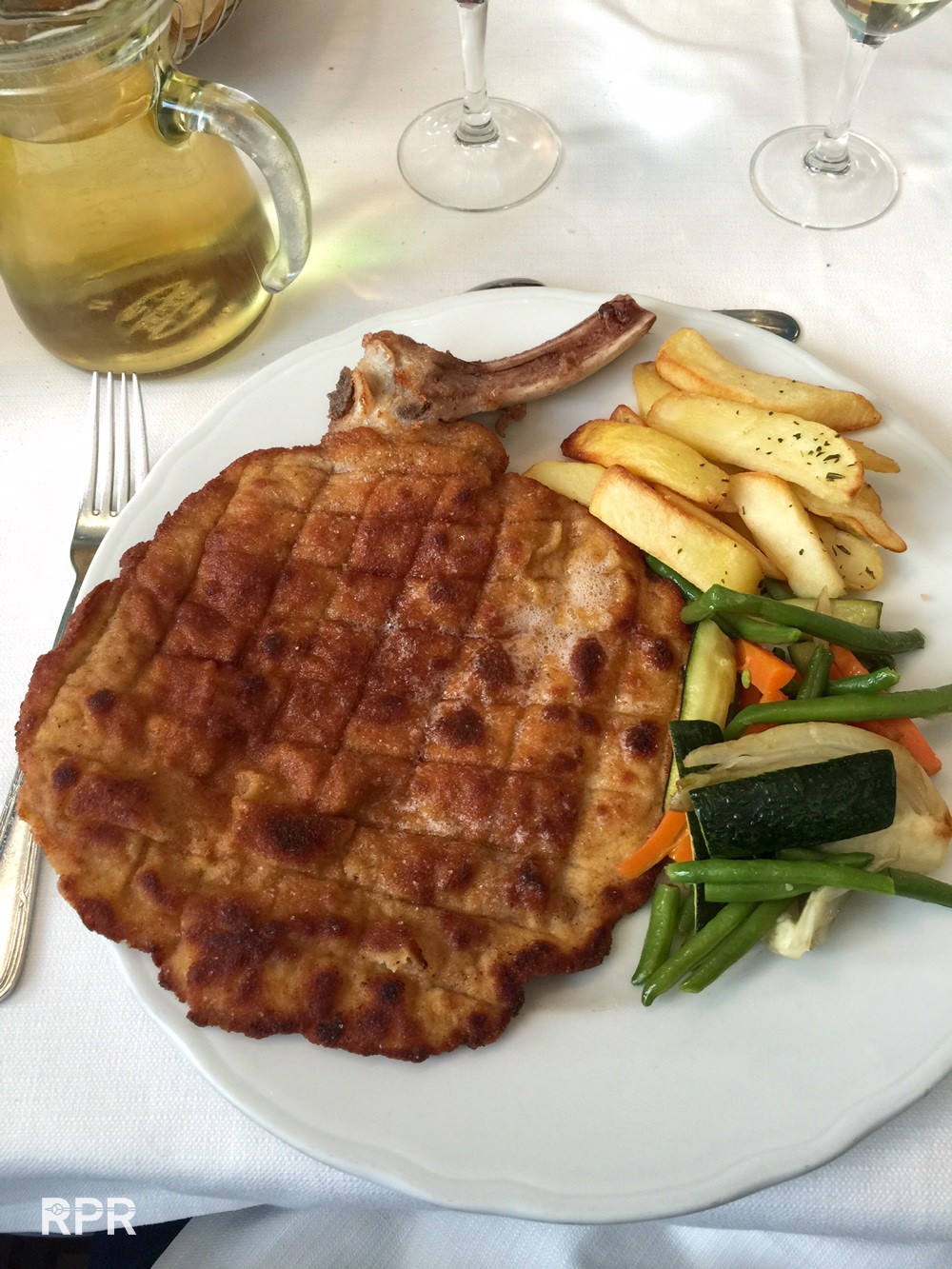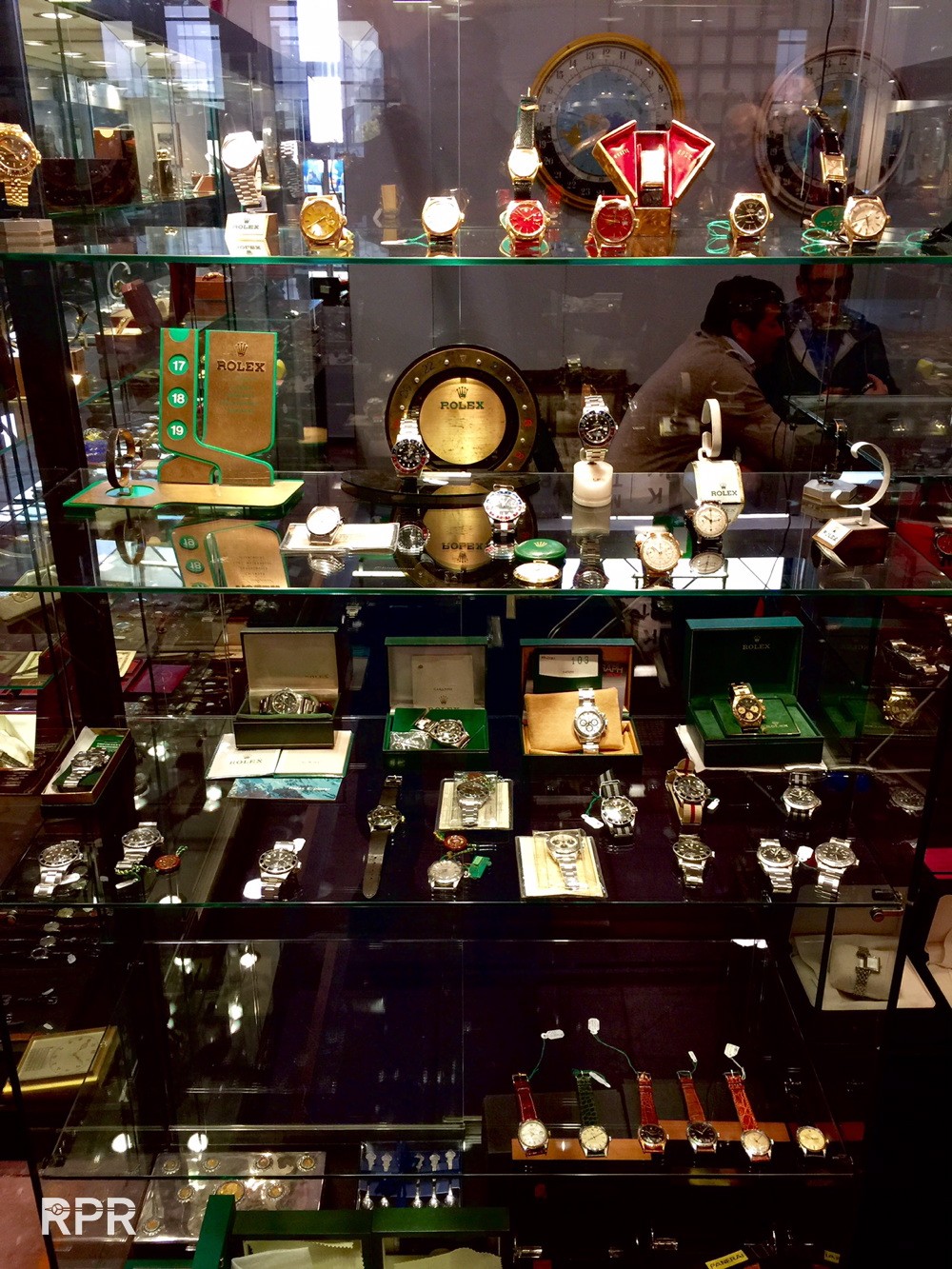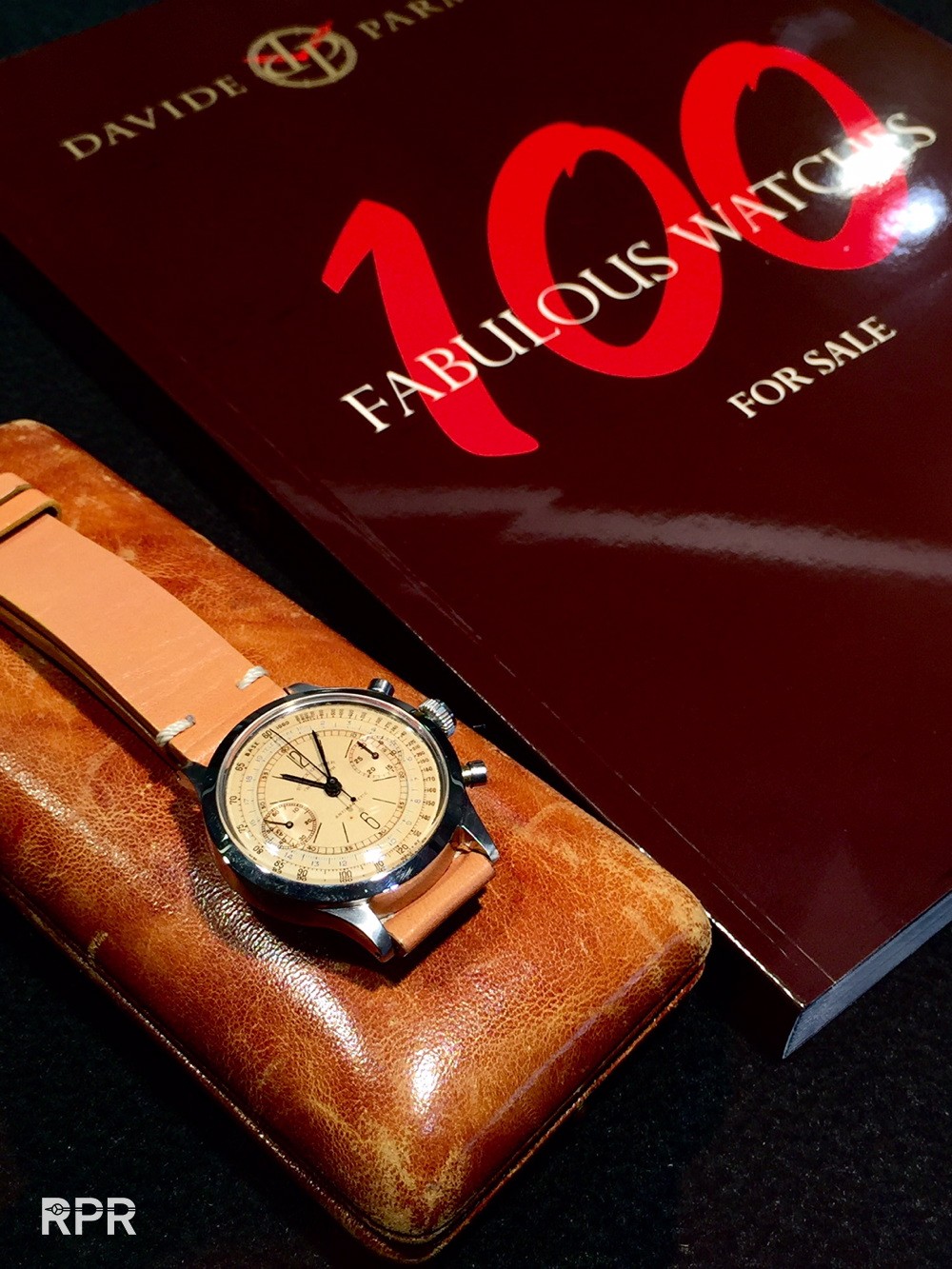 One of the many vintage Rolex I get to see from the great italian collectors that are coming to Parma… This hand is from Mario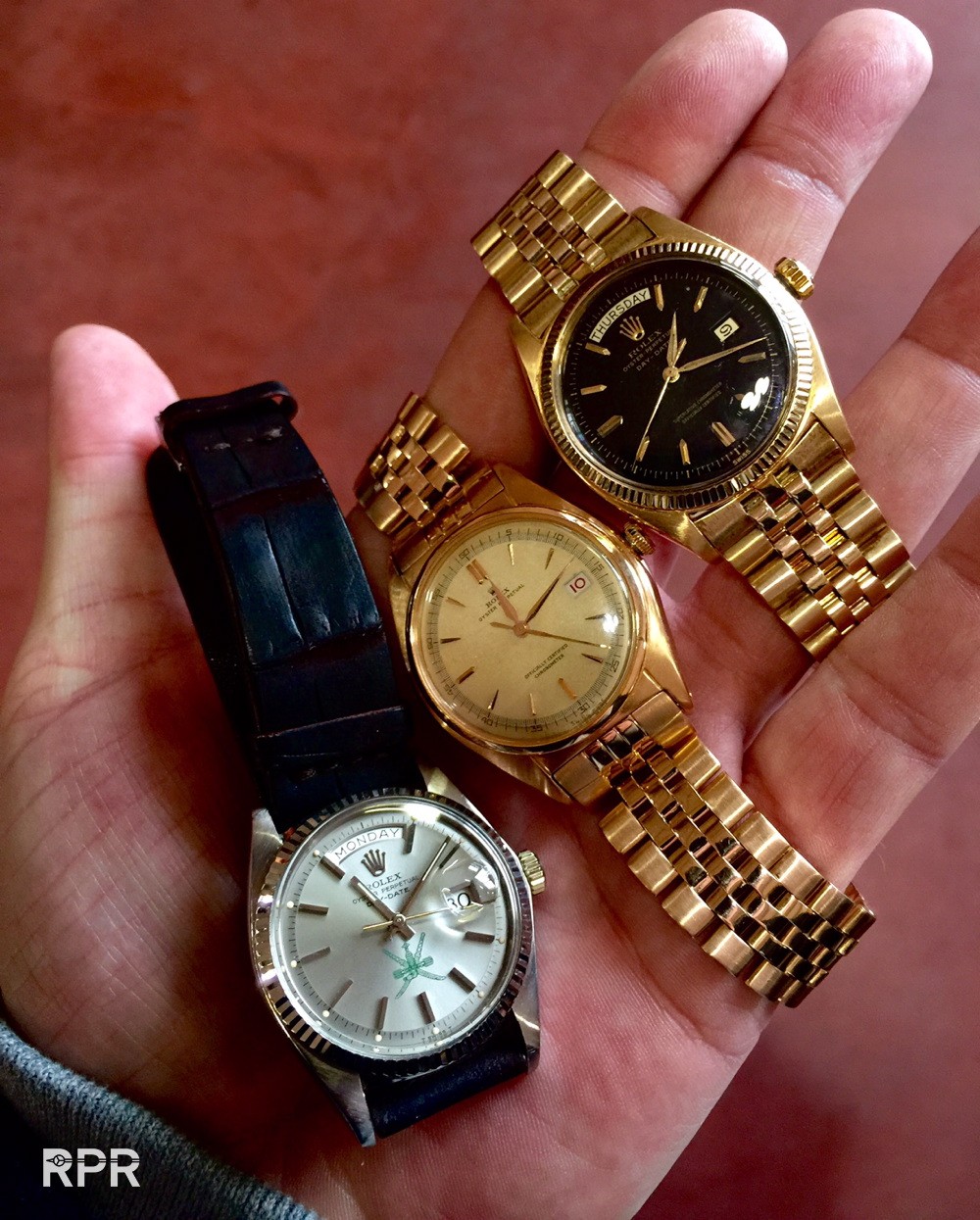 Interesting Hermes..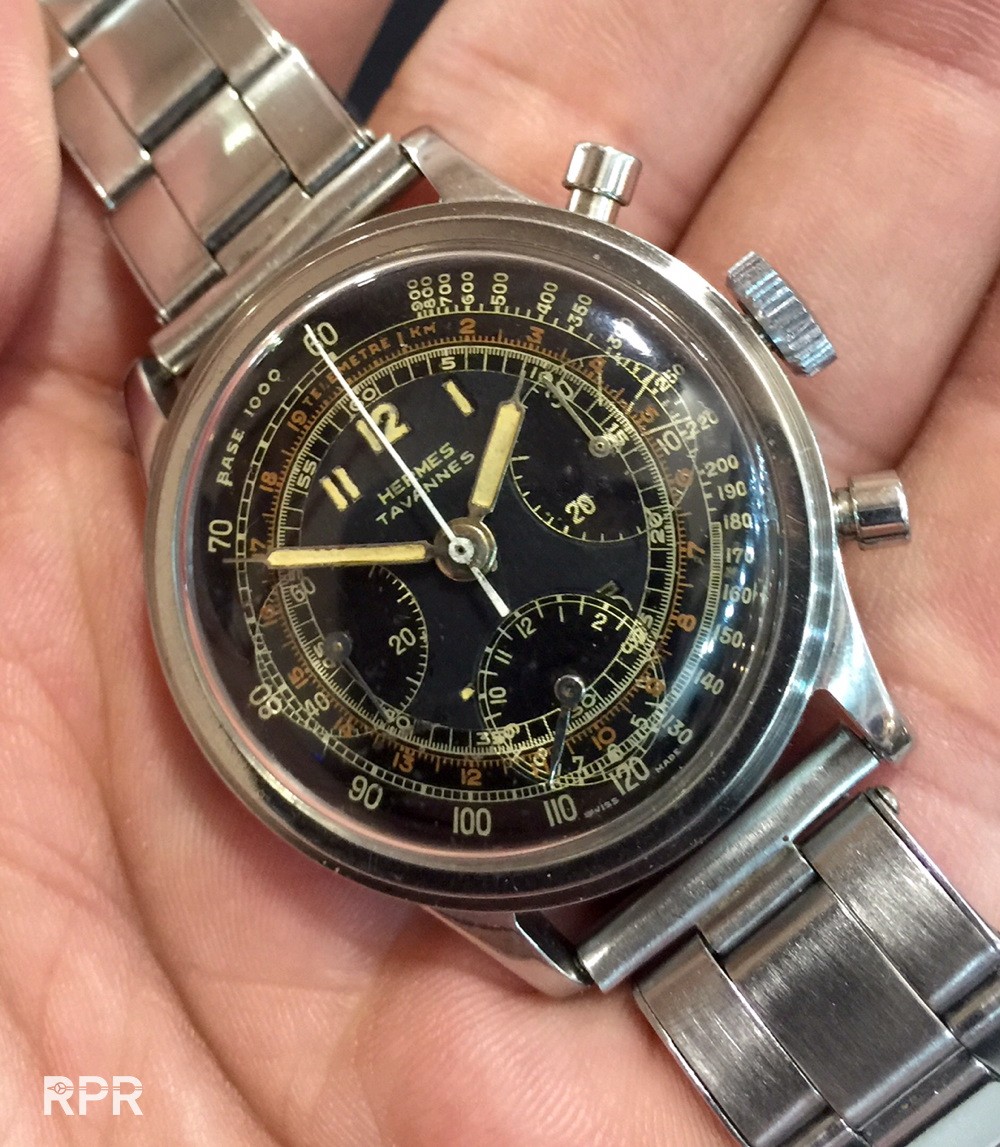 Oman Police Submariner..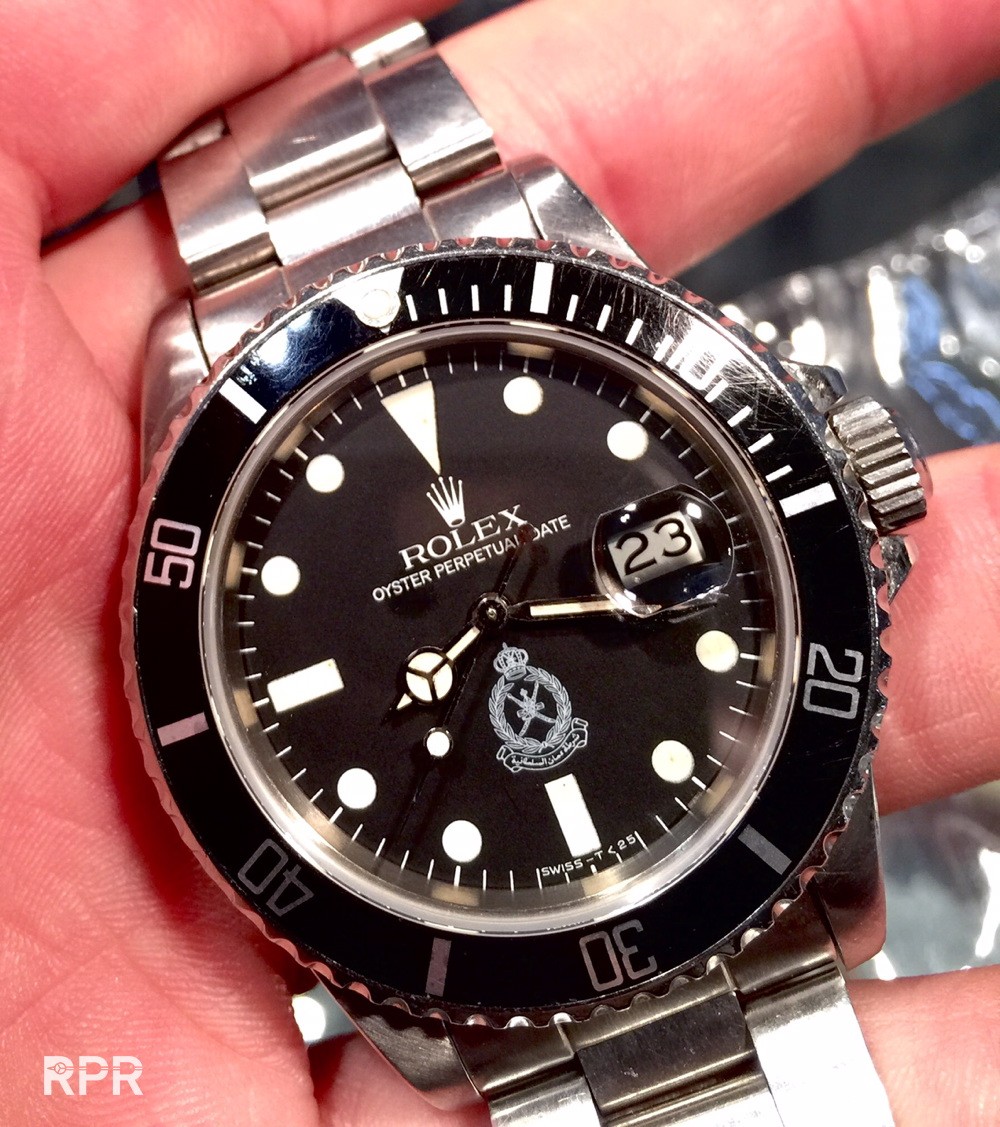 A highly radium lumed 369 Submariner ref 6200…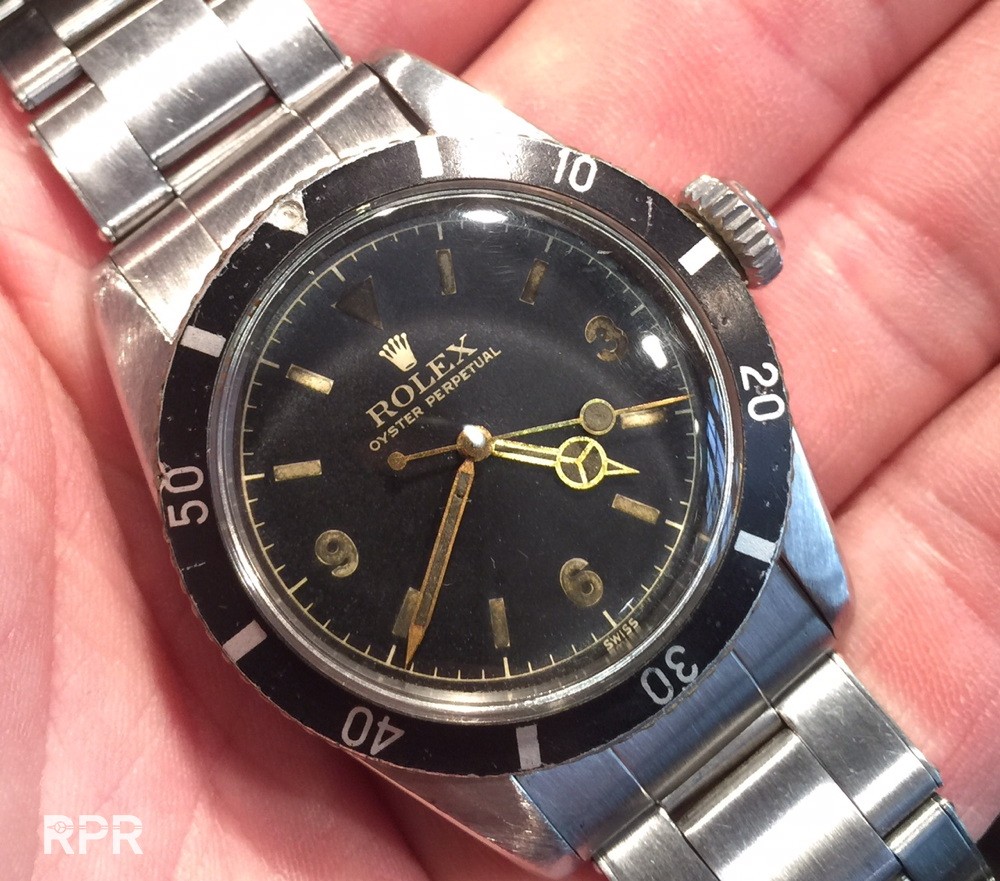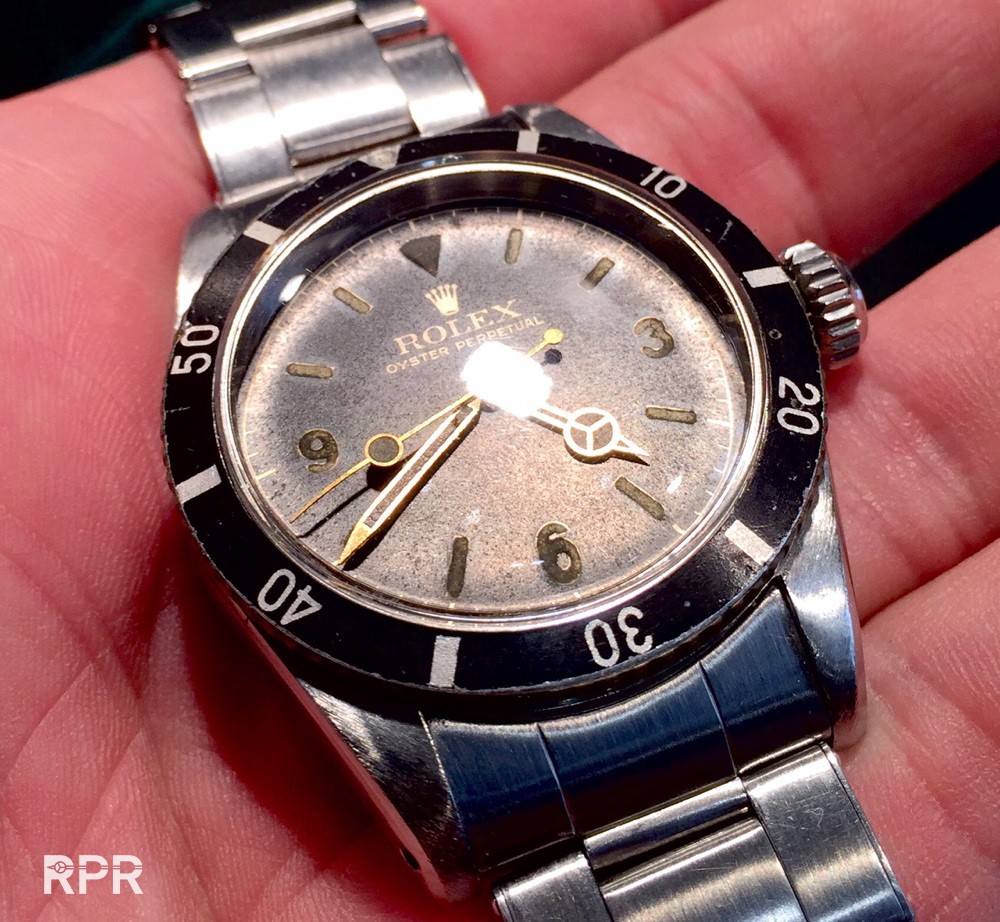 Interesting set of rare gold Rolex from yet another nice collector..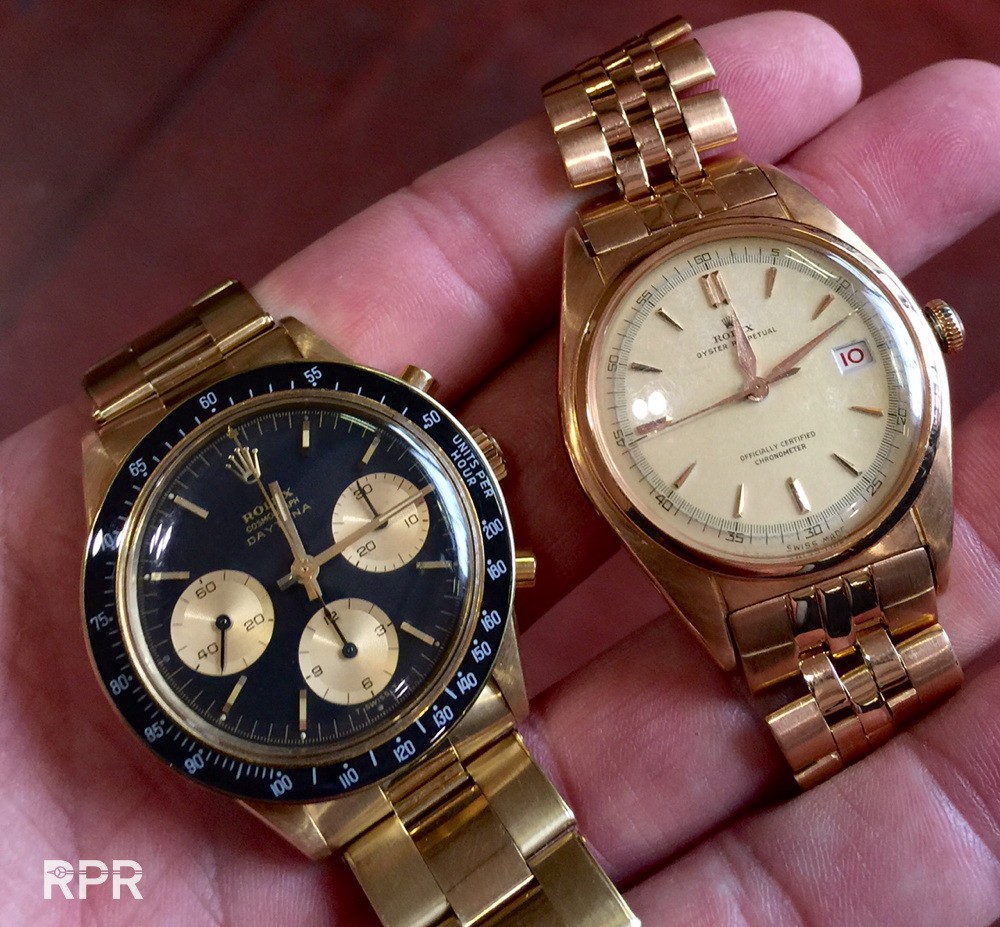 One day I will buy myself a slicing machine like this…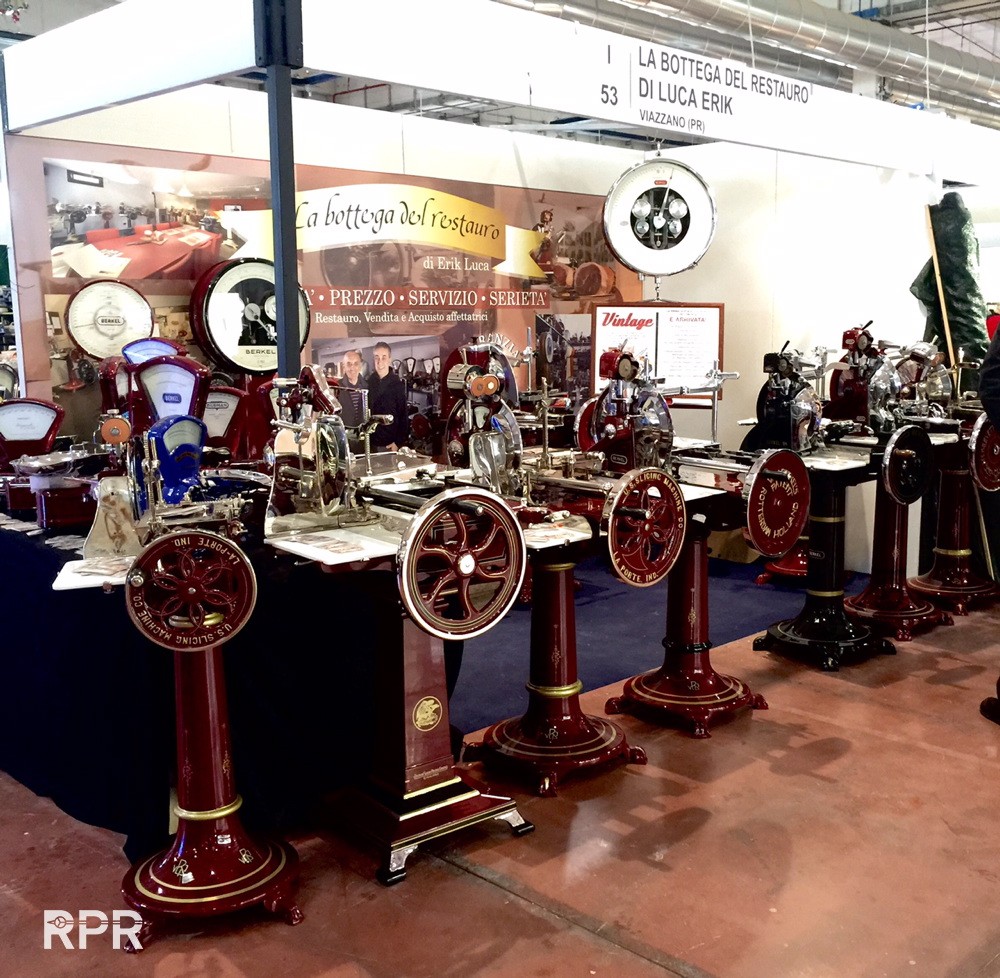 Early Rolex Daytona..
As always, Roberto Randozza offers us the sicilian specialty…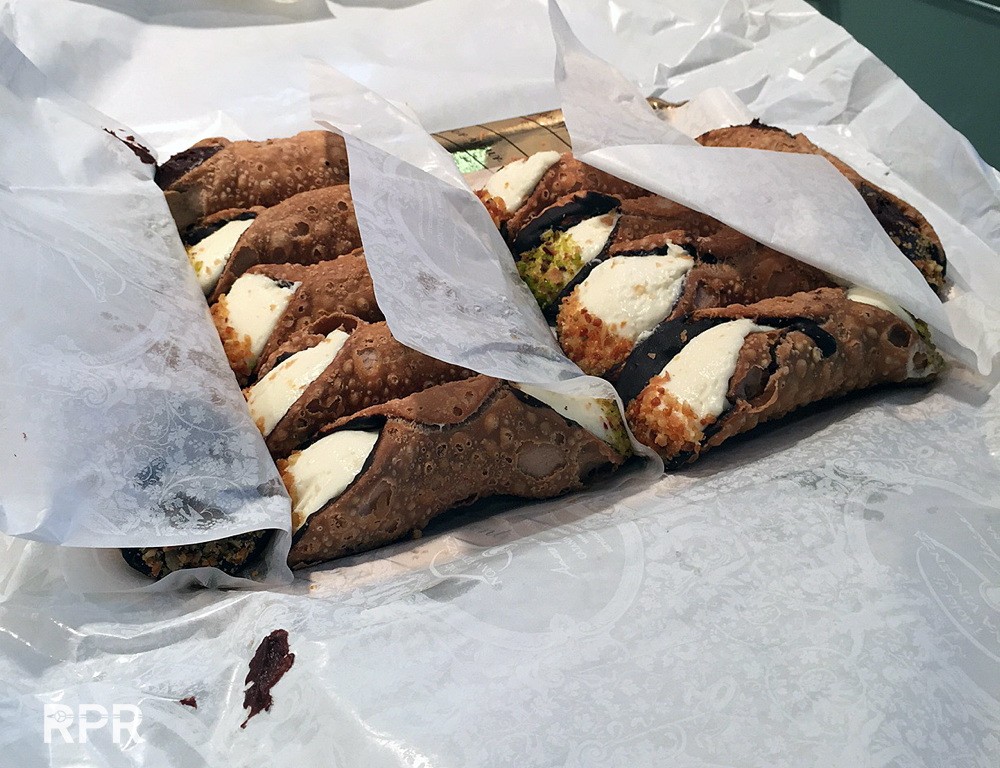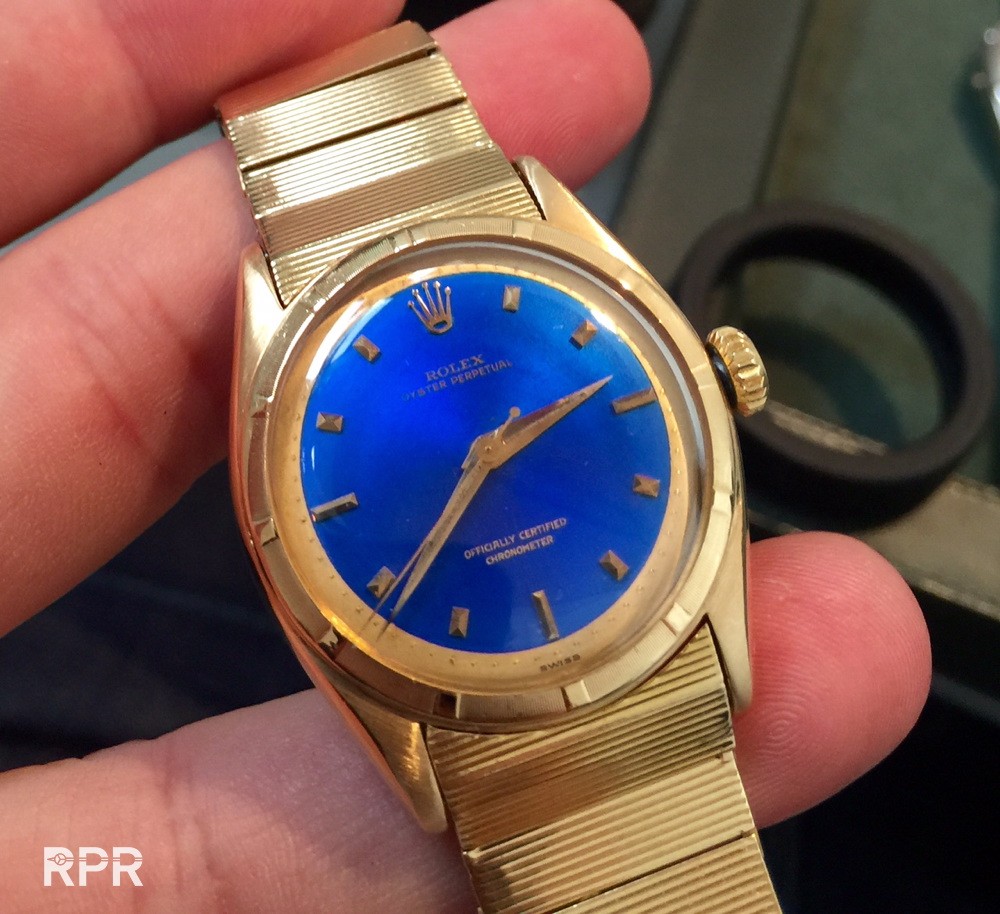 Crazy priced tropical G EMME T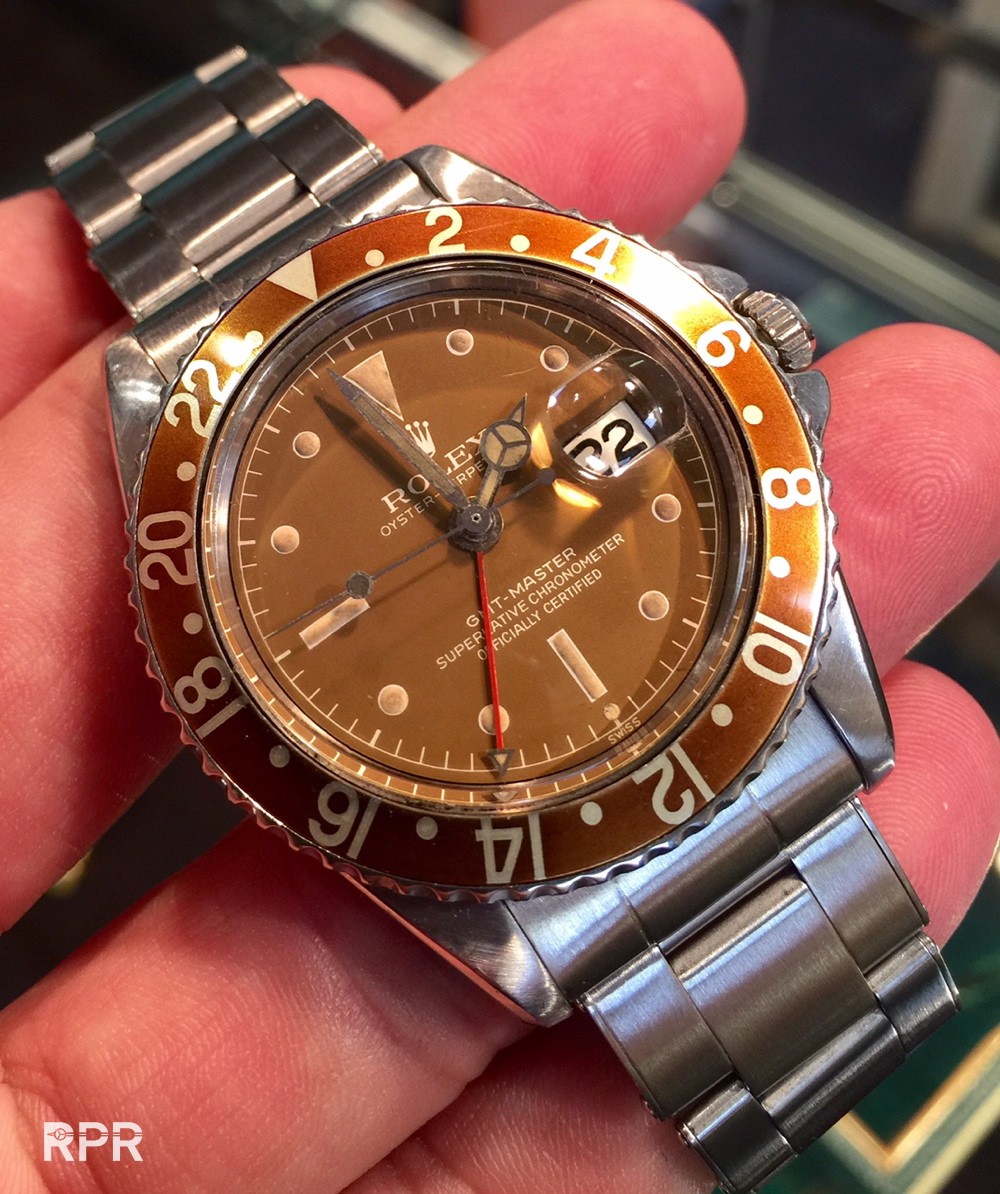 Vulcain..
Pink Monobloc ref 3525… I love these rare first Oyster Chronograph's..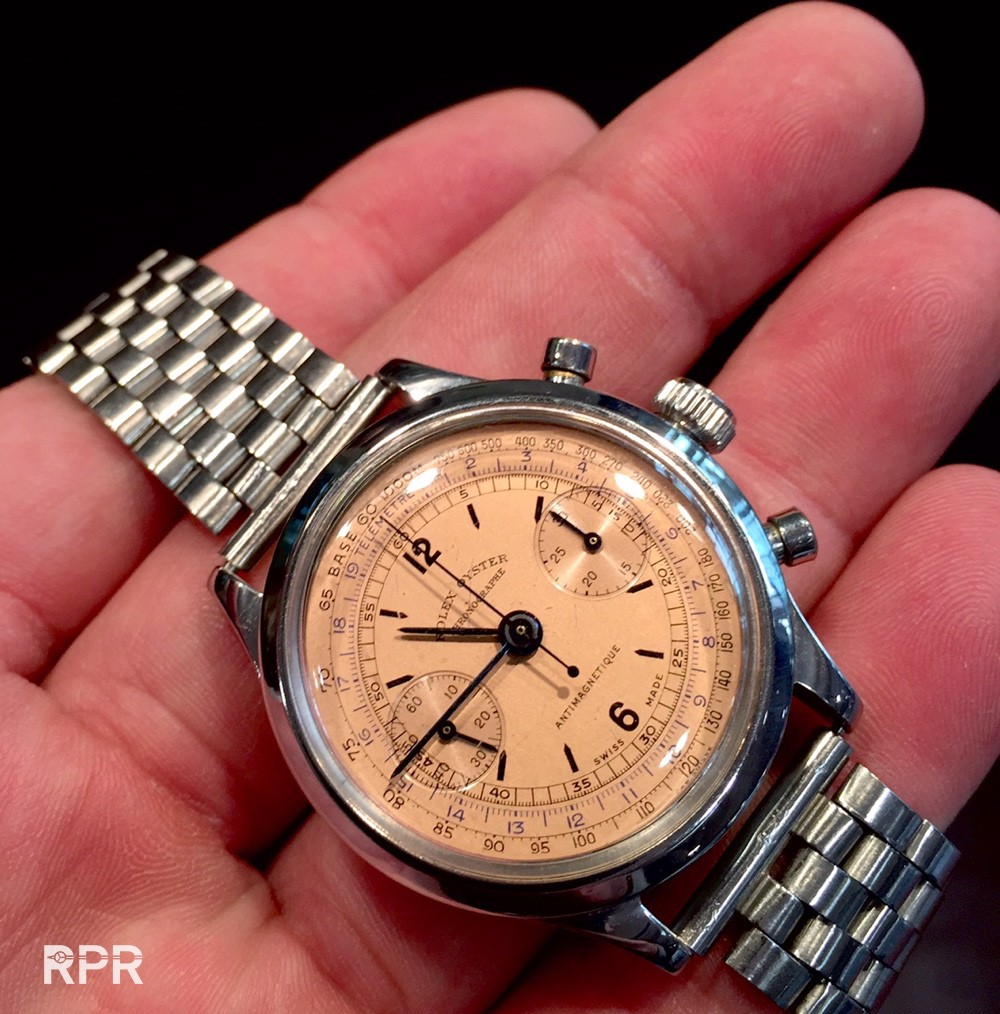 Very rare Rolex big size ref. 3335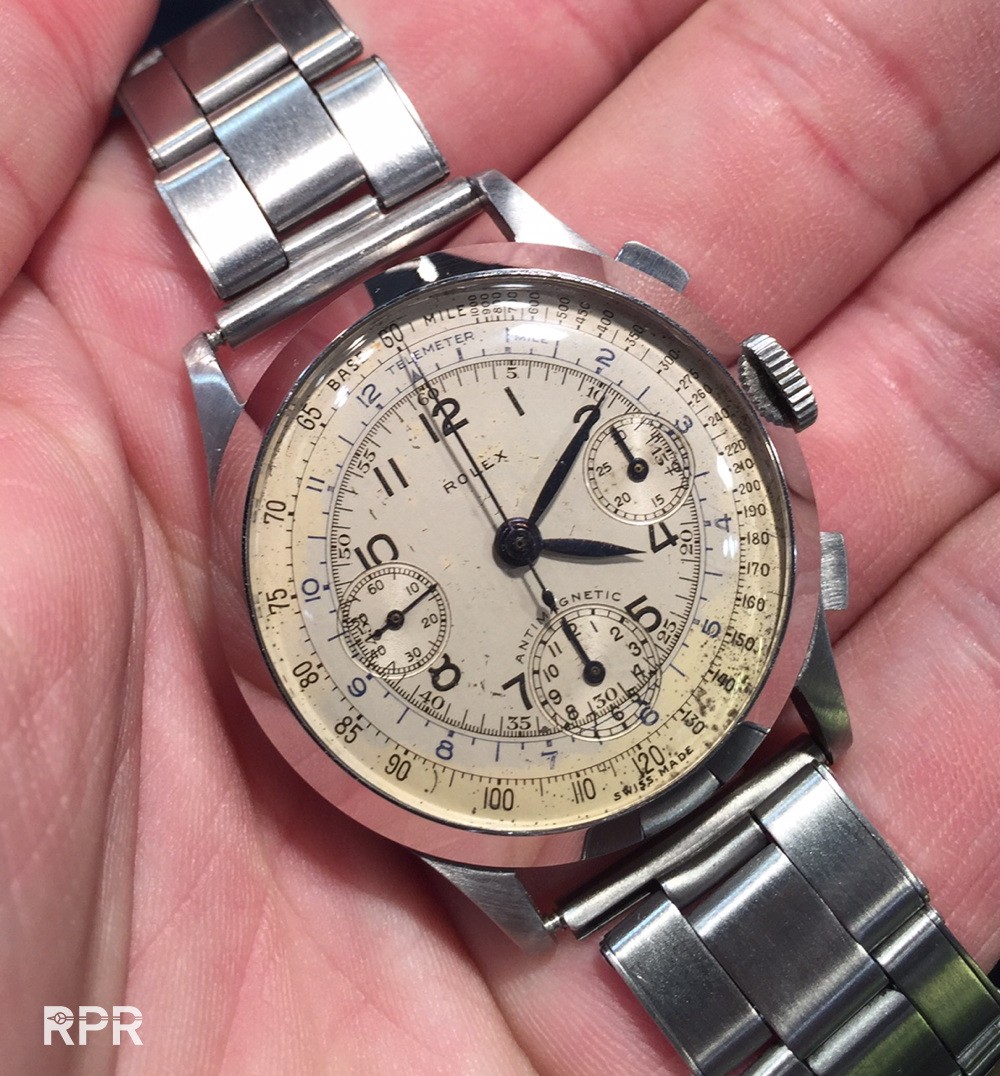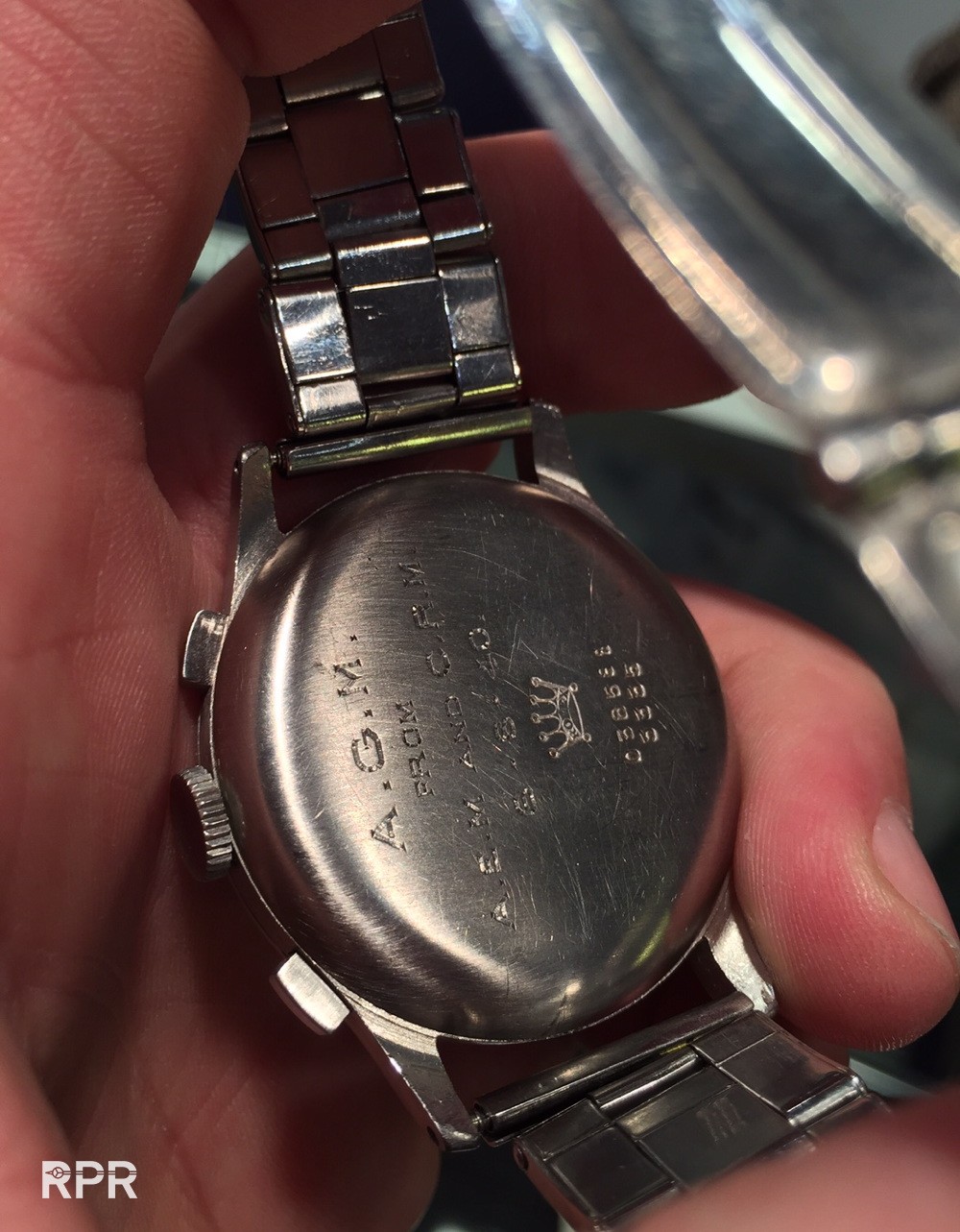 Gold ref 6062 Stelline.. Both up and down for sale at Davide Parmigiani..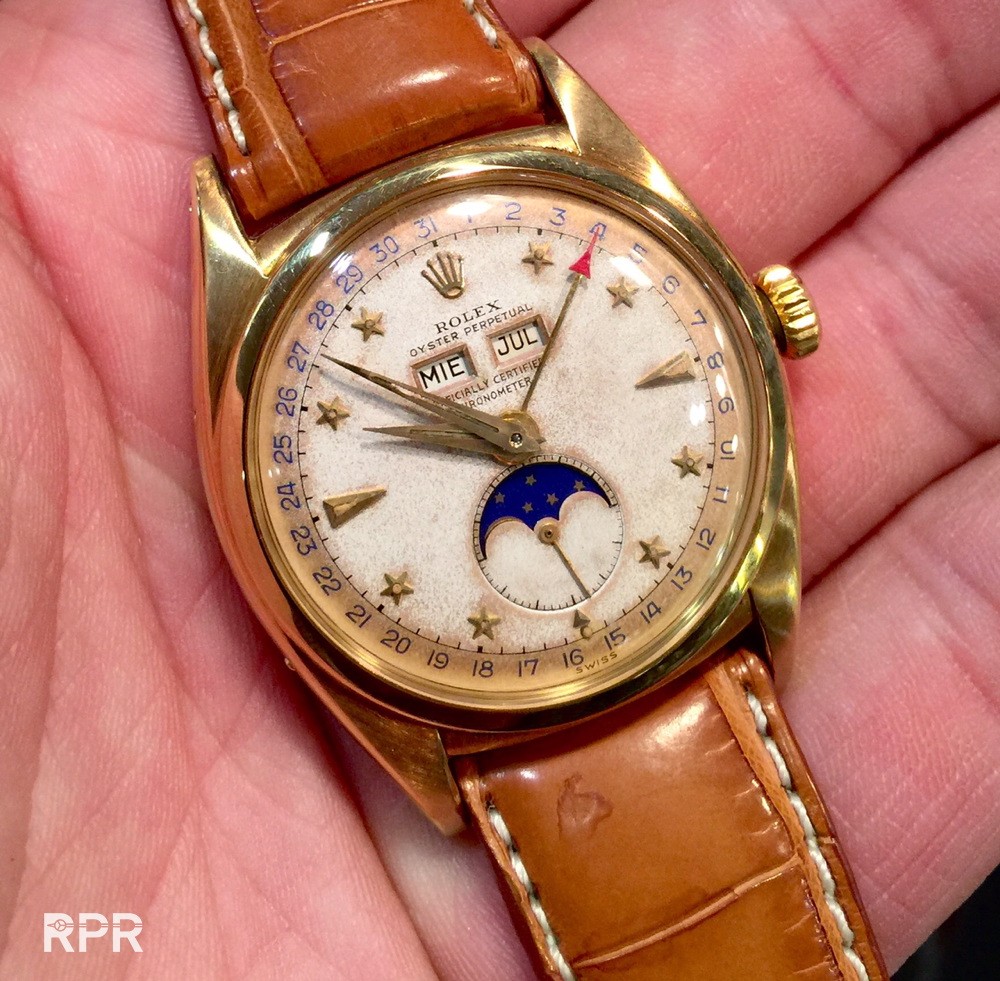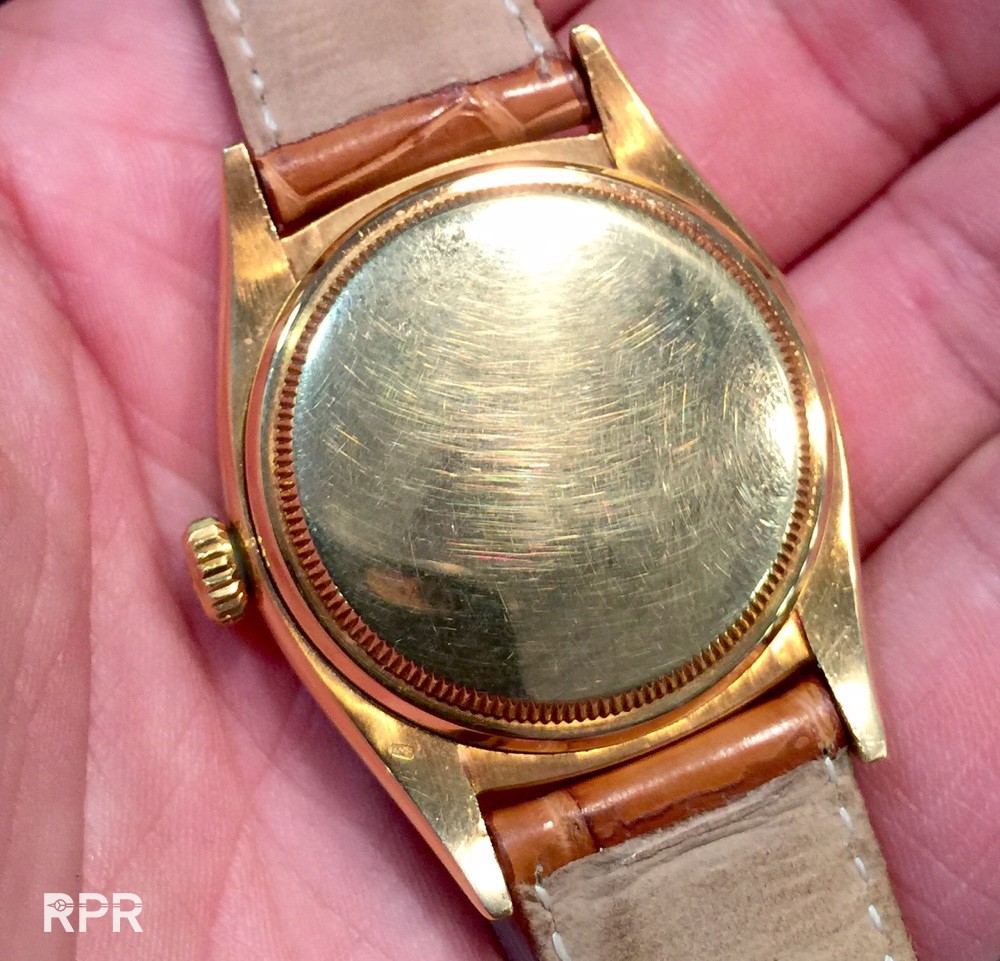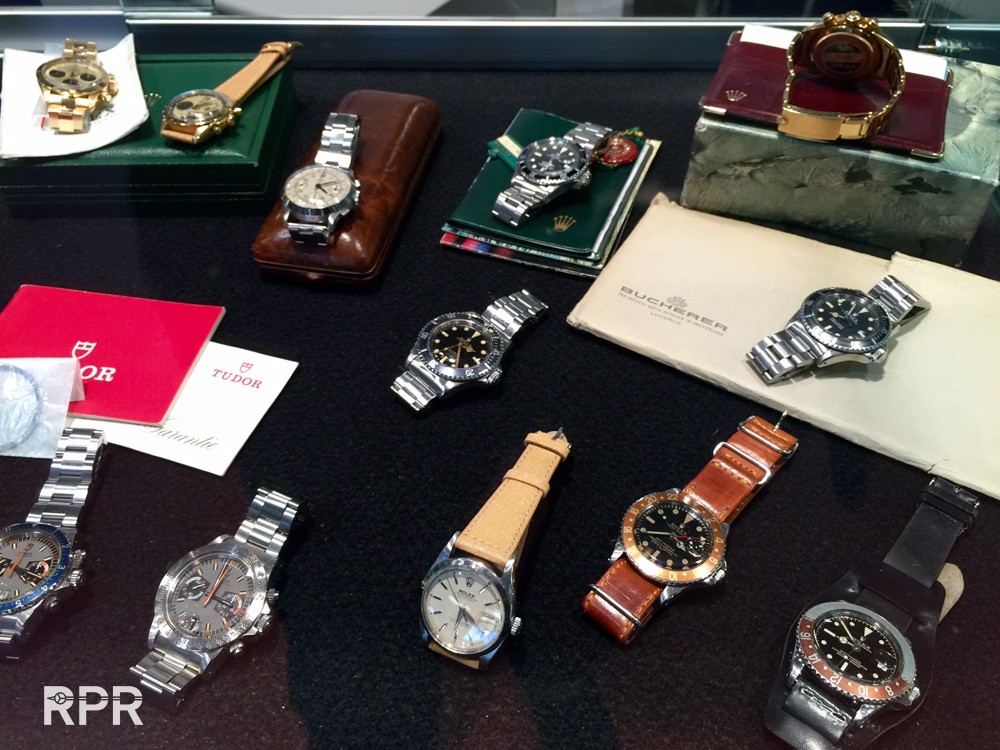 Rare Asprey PPC..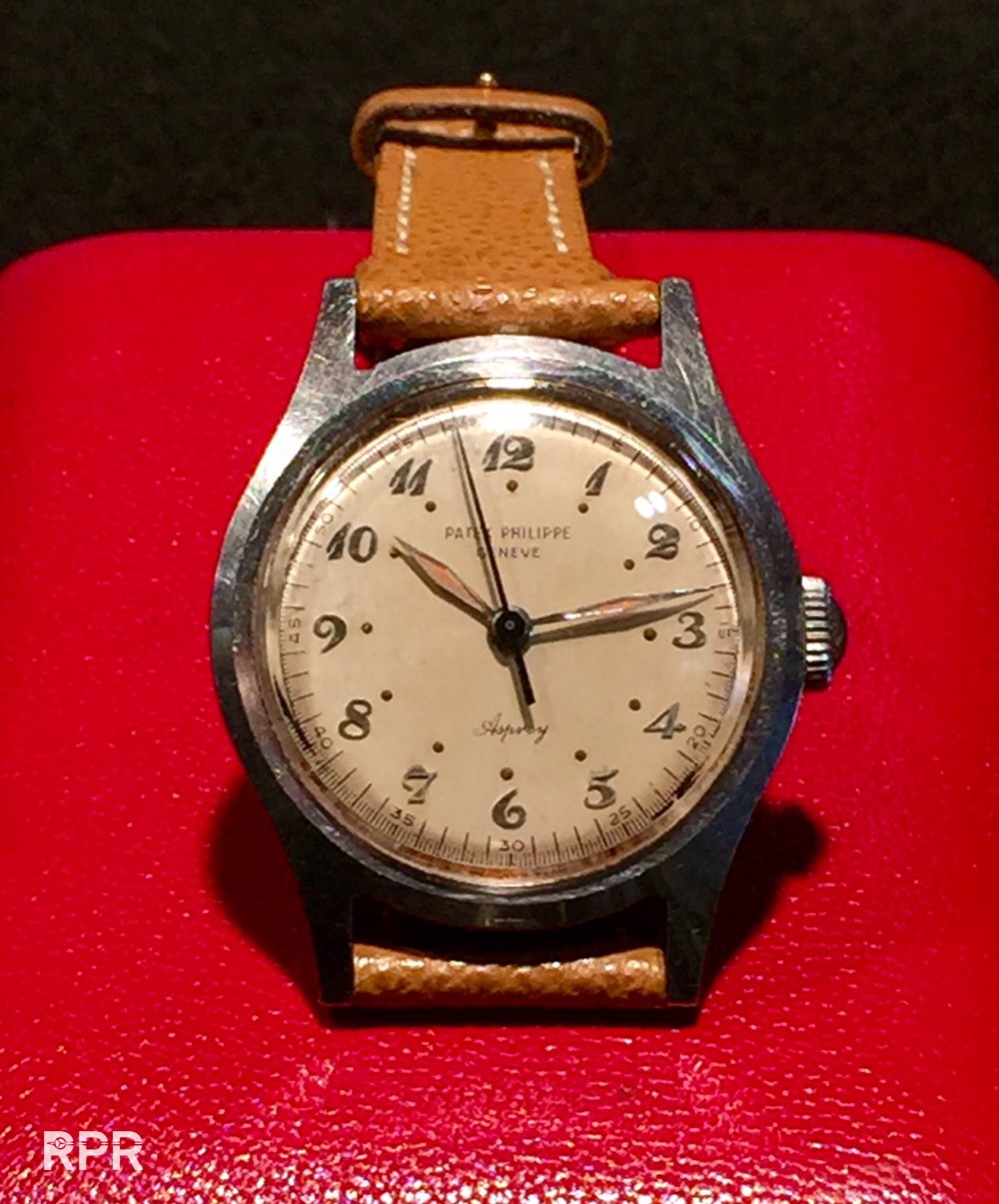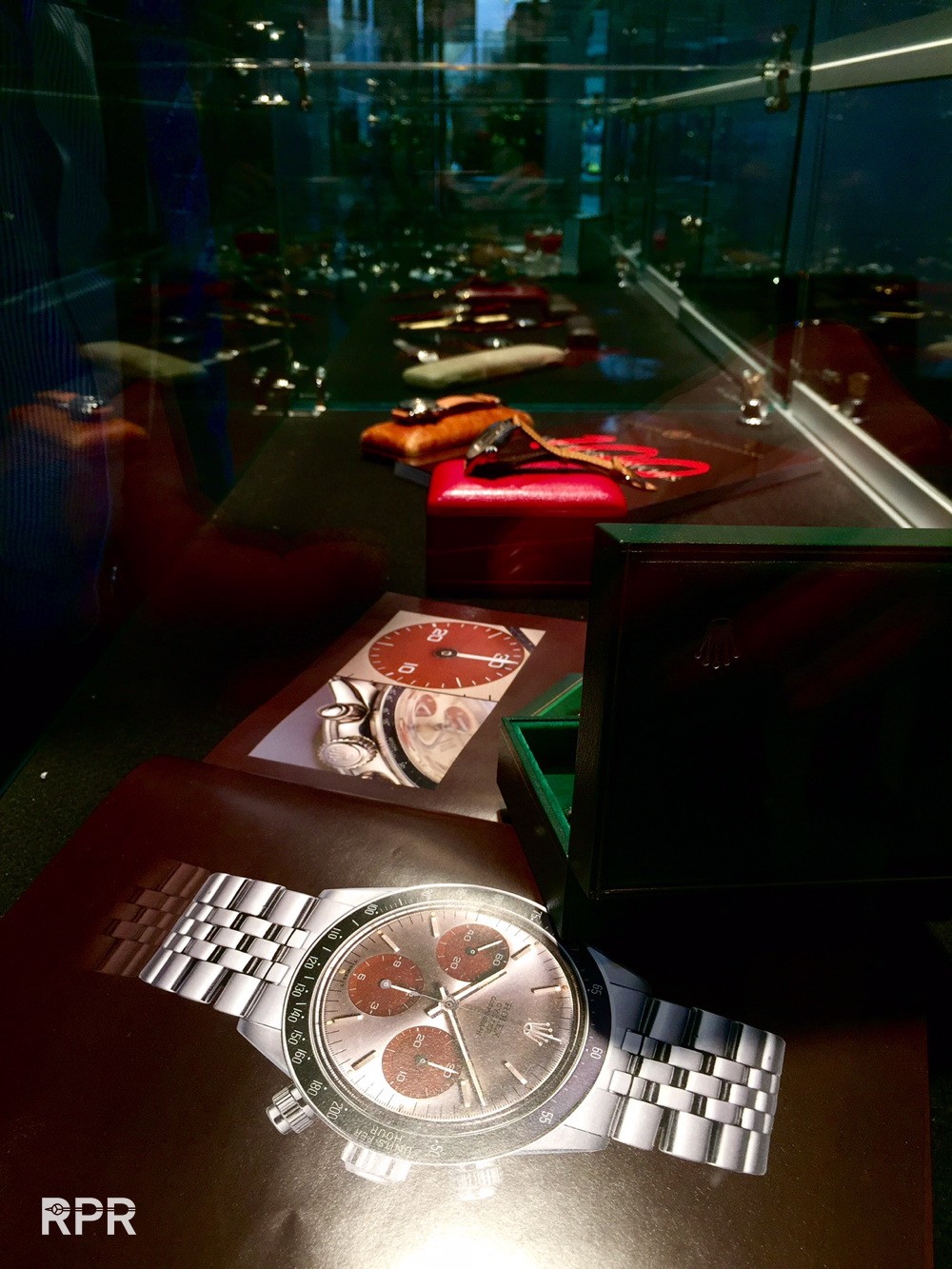 Bakelite ref 6542 GMT master…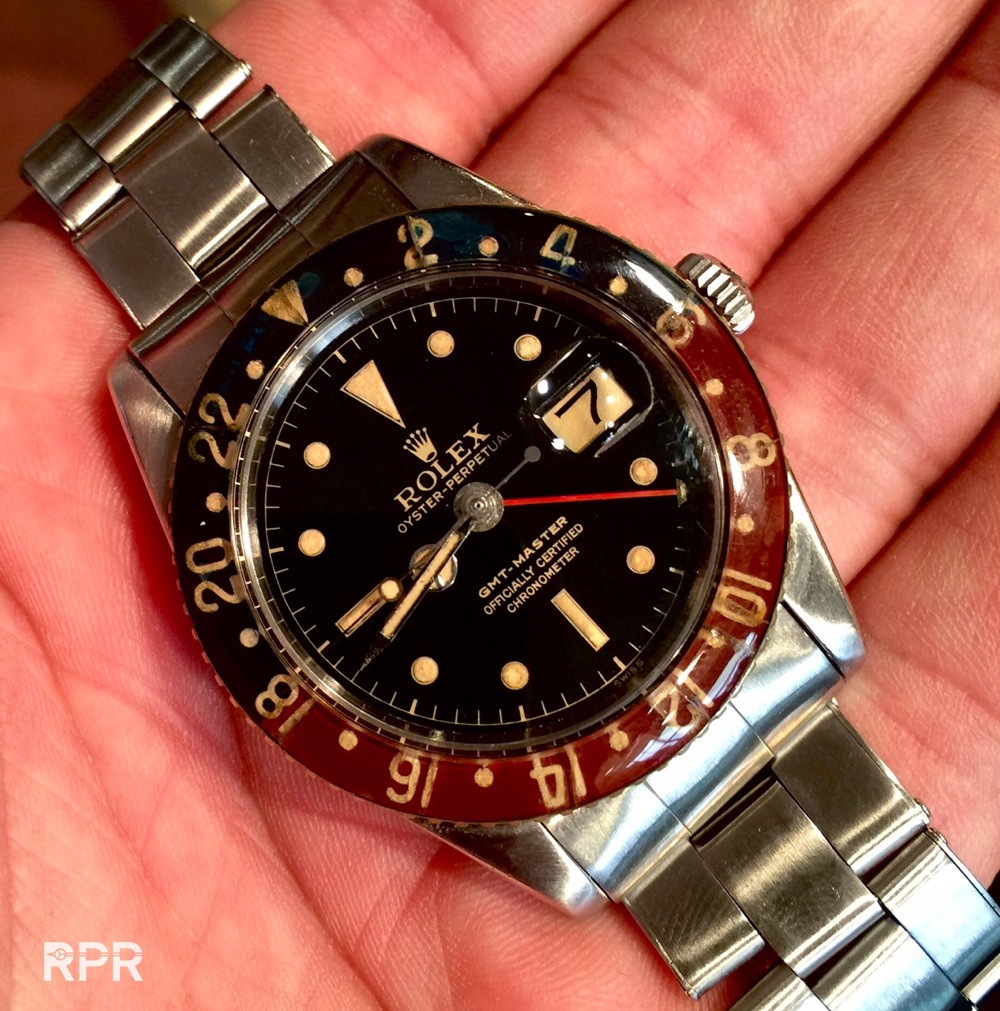 Dinner with BIG BOSS, his lovely wife and friends, many thanks again Davide!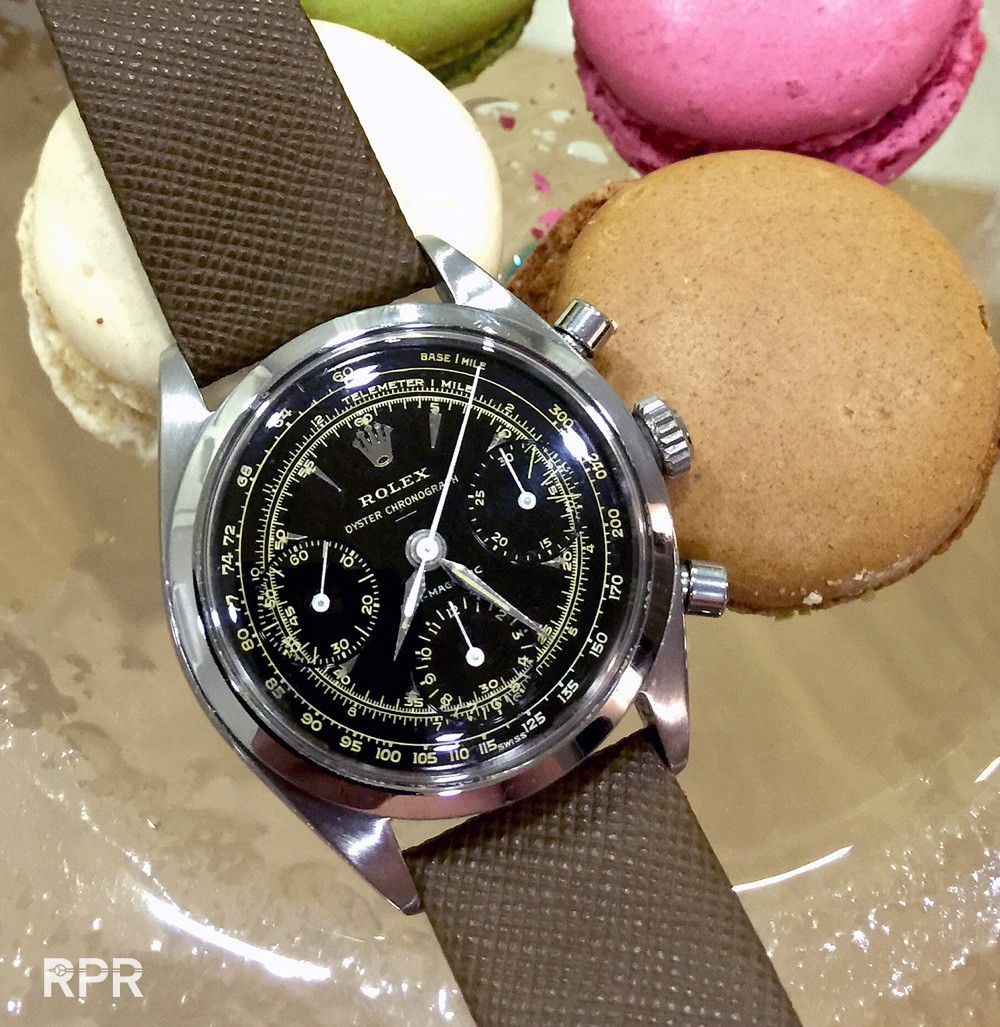 While waiting outside as there where no tickets for me to go and see the painting  "Last Supper" of  Leonardo da Vinci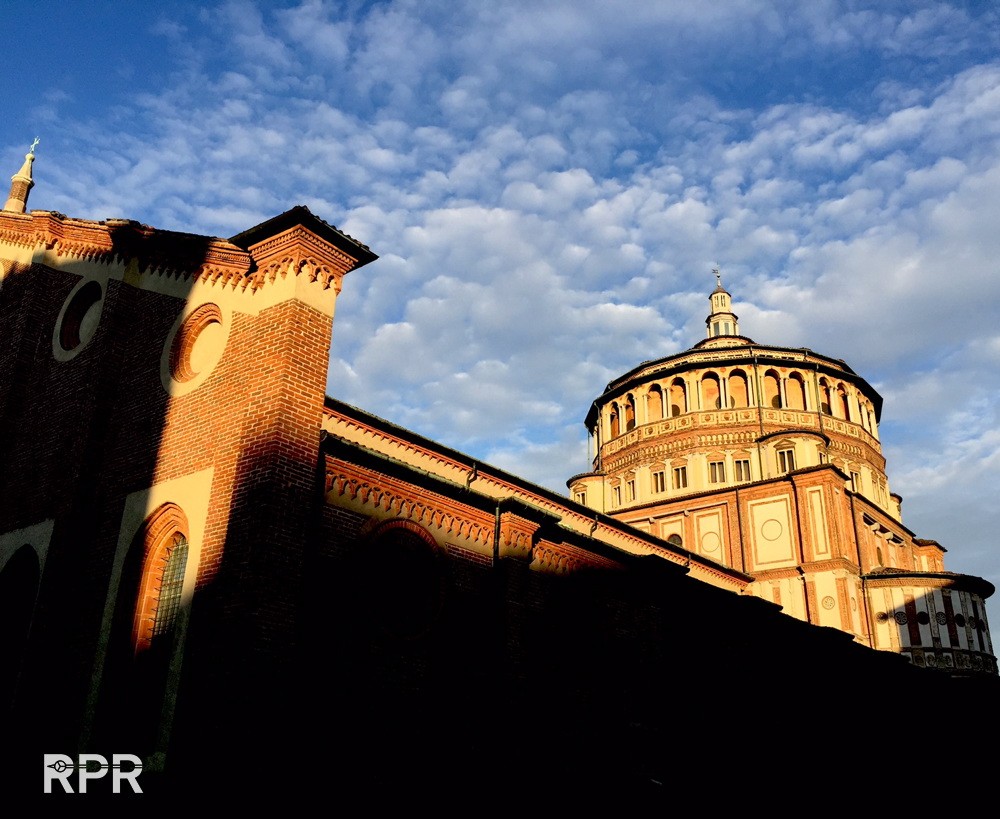 Just behind the Last Supper in Milano, you find Max Bernadini's vintage Palazzo…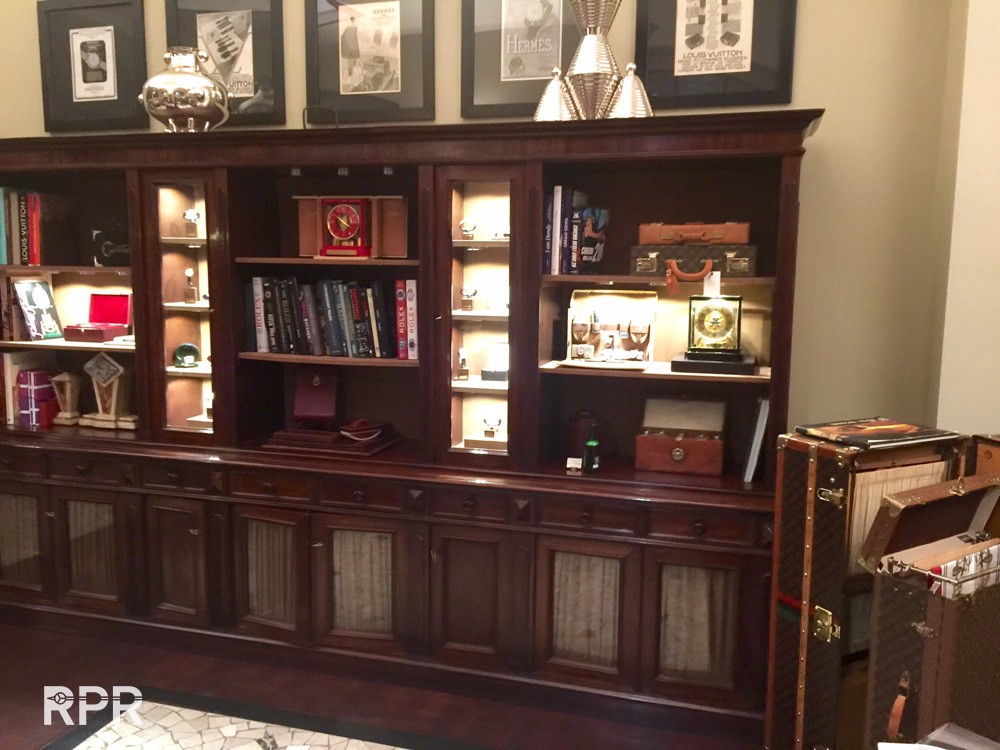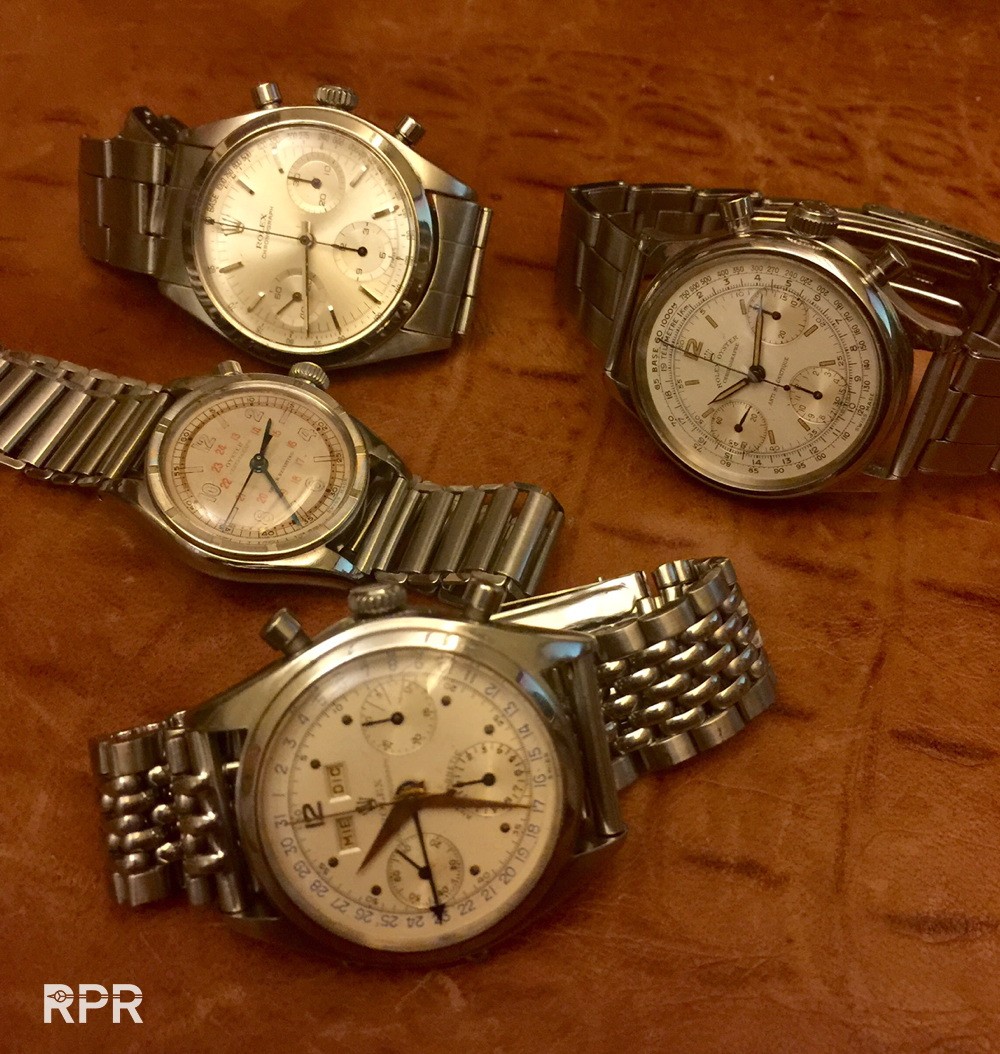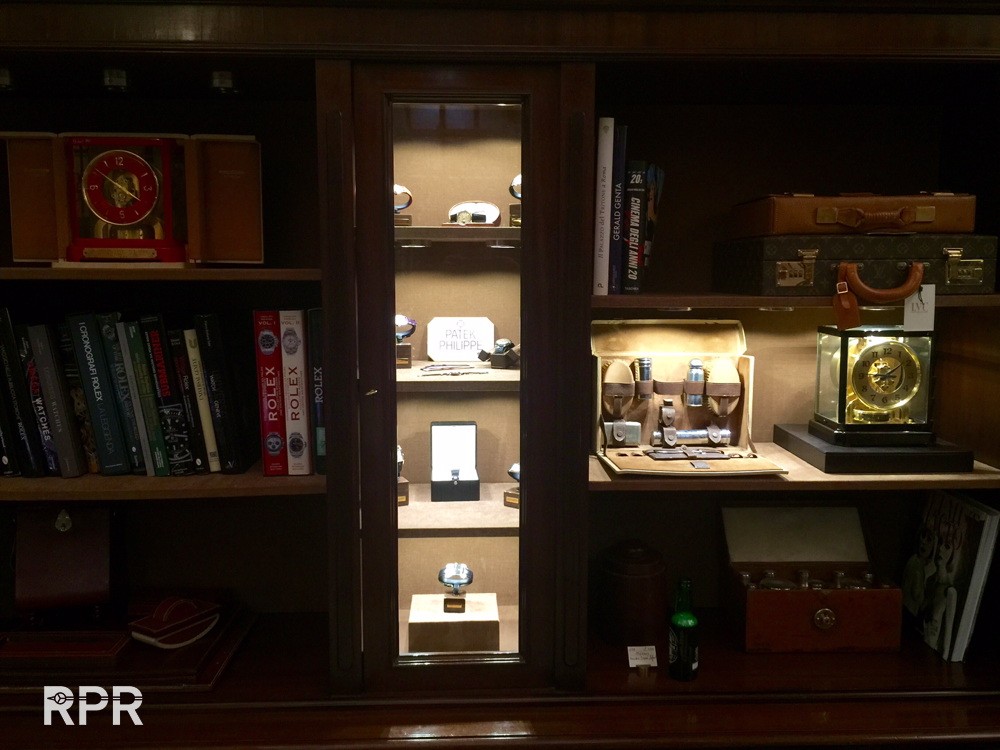 Gold Daytona with kinky bracelet..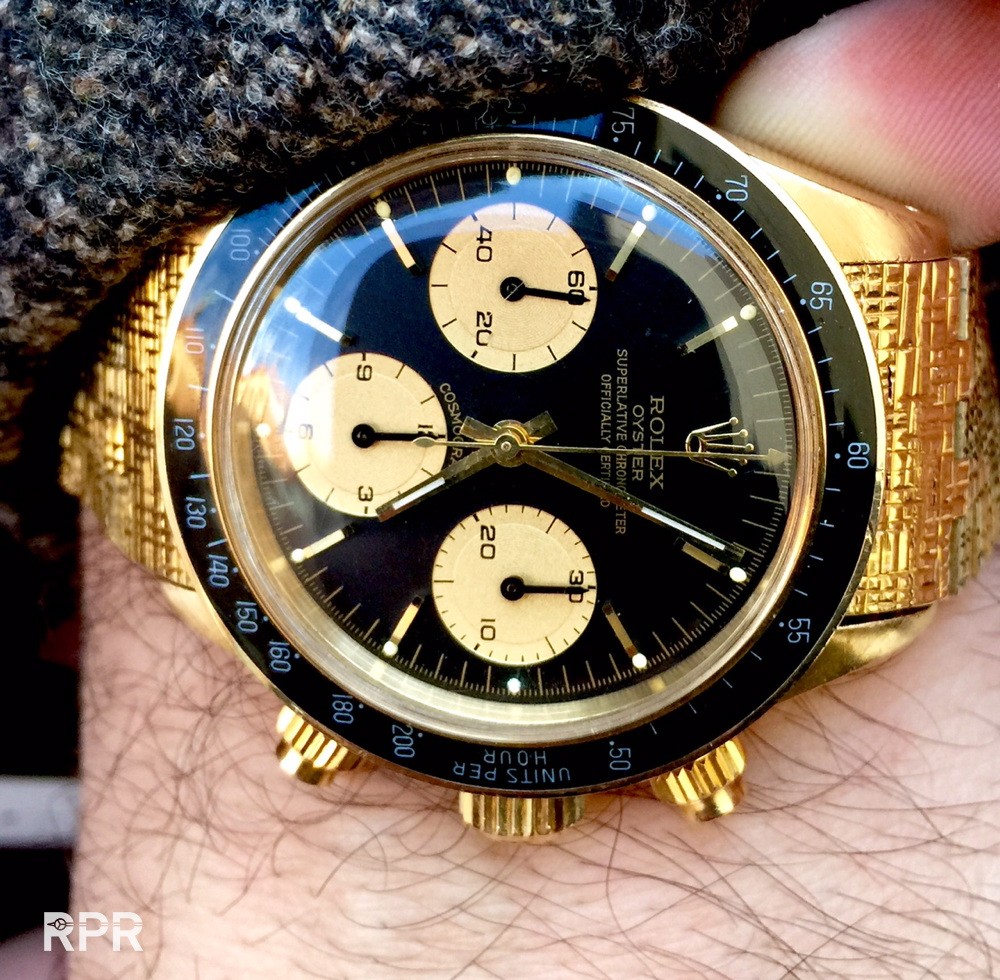 The youngsters Eric & Andrew having a rest… This was the most charming picture I took, hehe 😉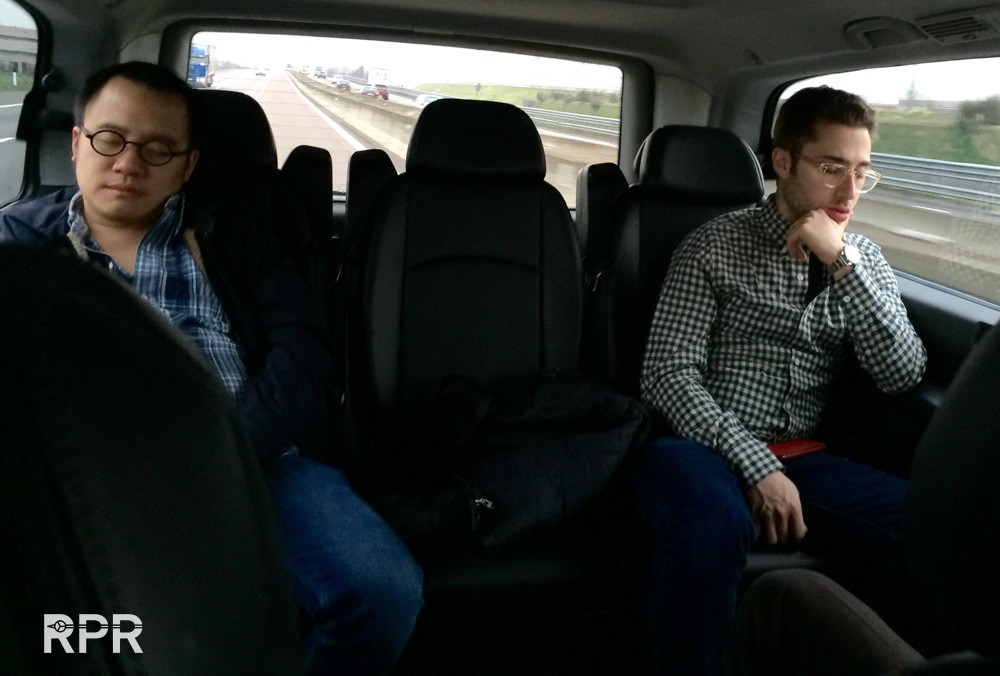 Ref 2508…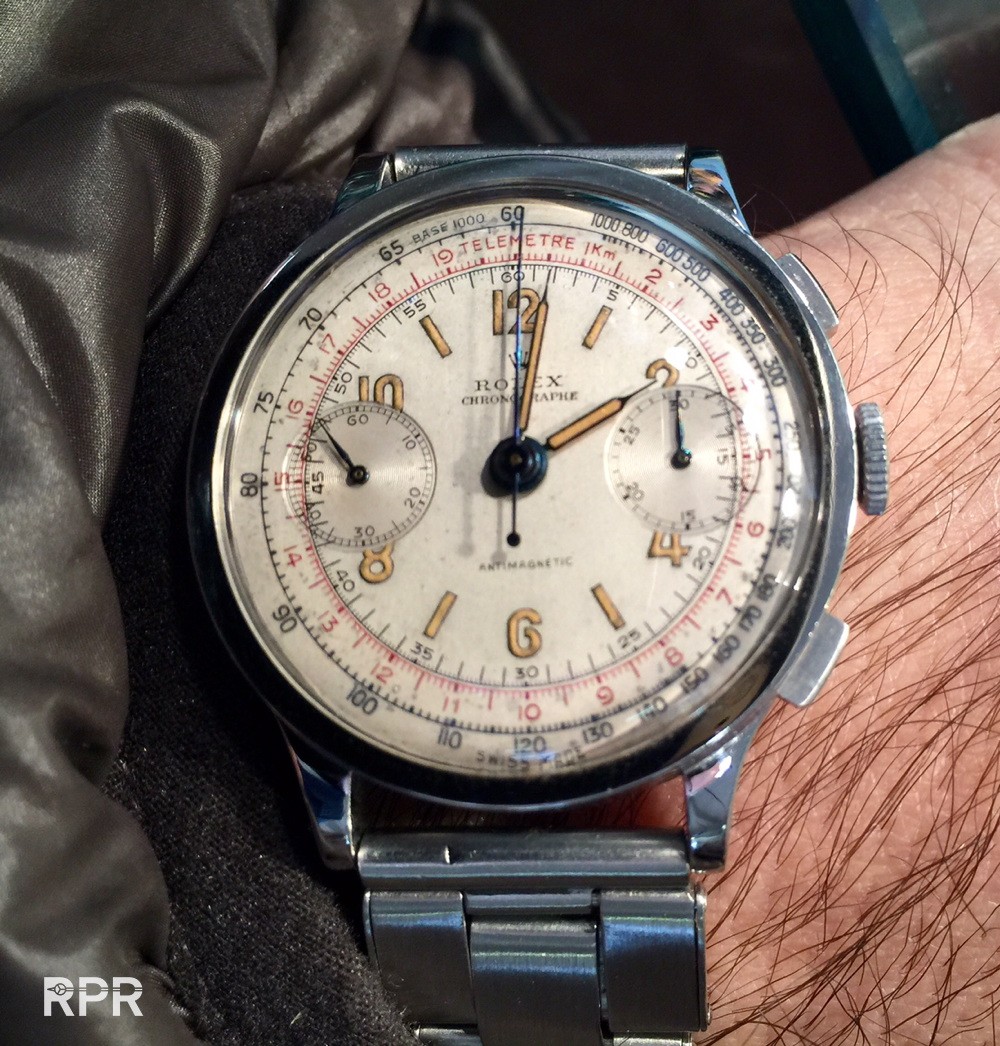 Gold 1463 PPC with breguet numerals..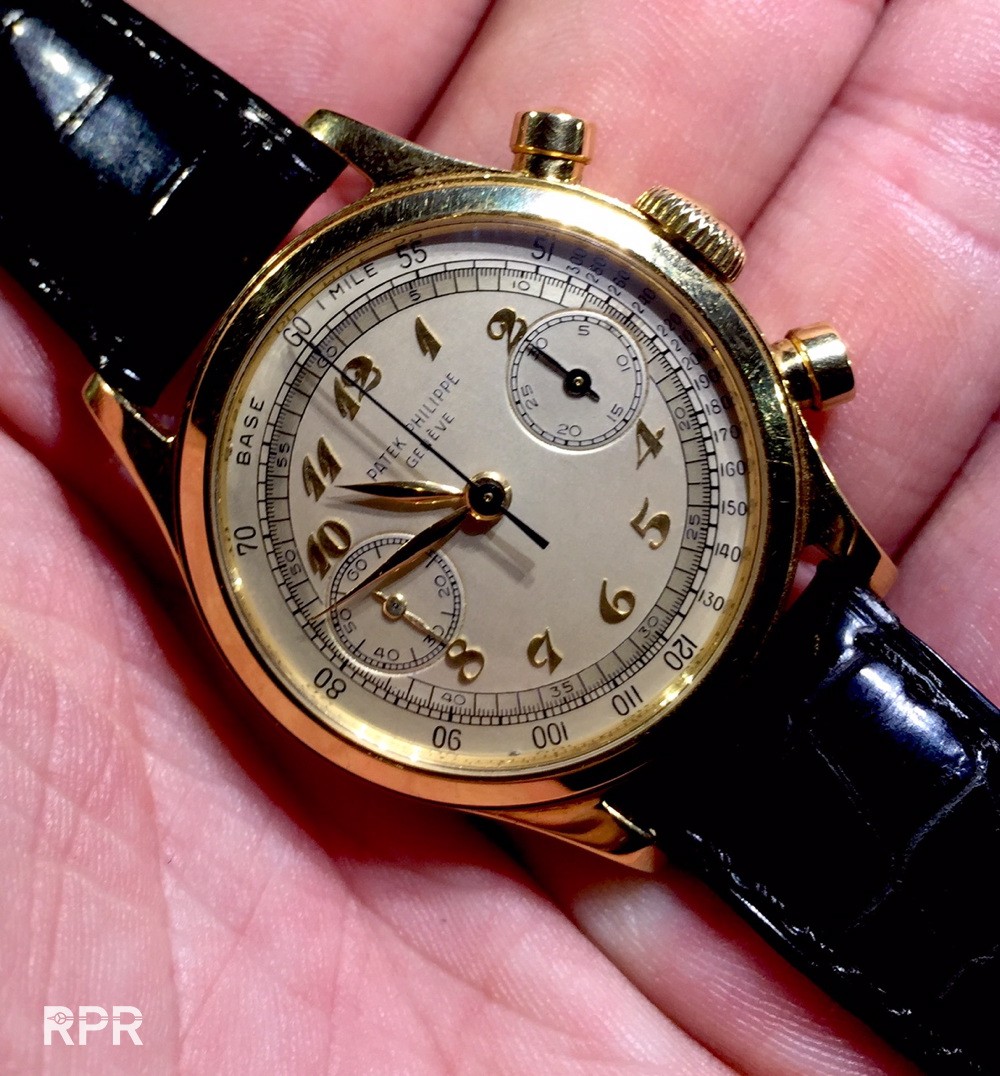 Steel ref 570 from Patek Philippe up close…
Barnfind Rolex Padellone ref 8171 in steel with gold index & matching the "precision" dial from Andrew Shear..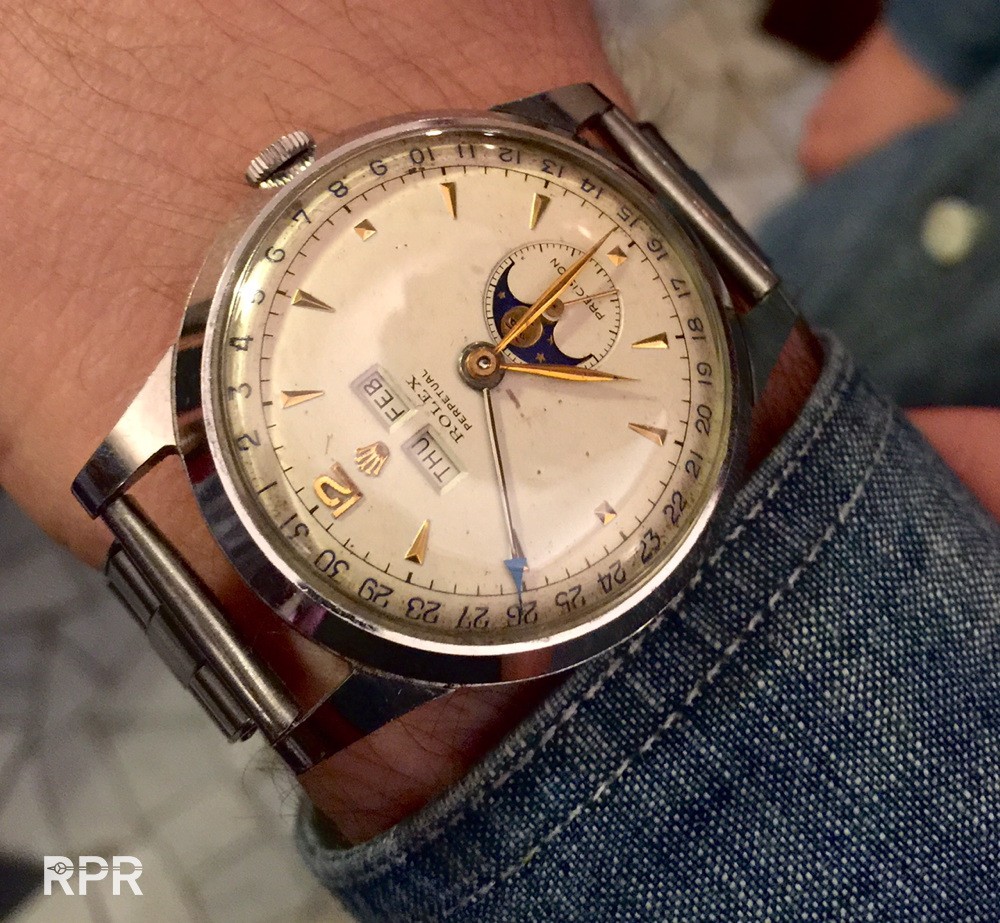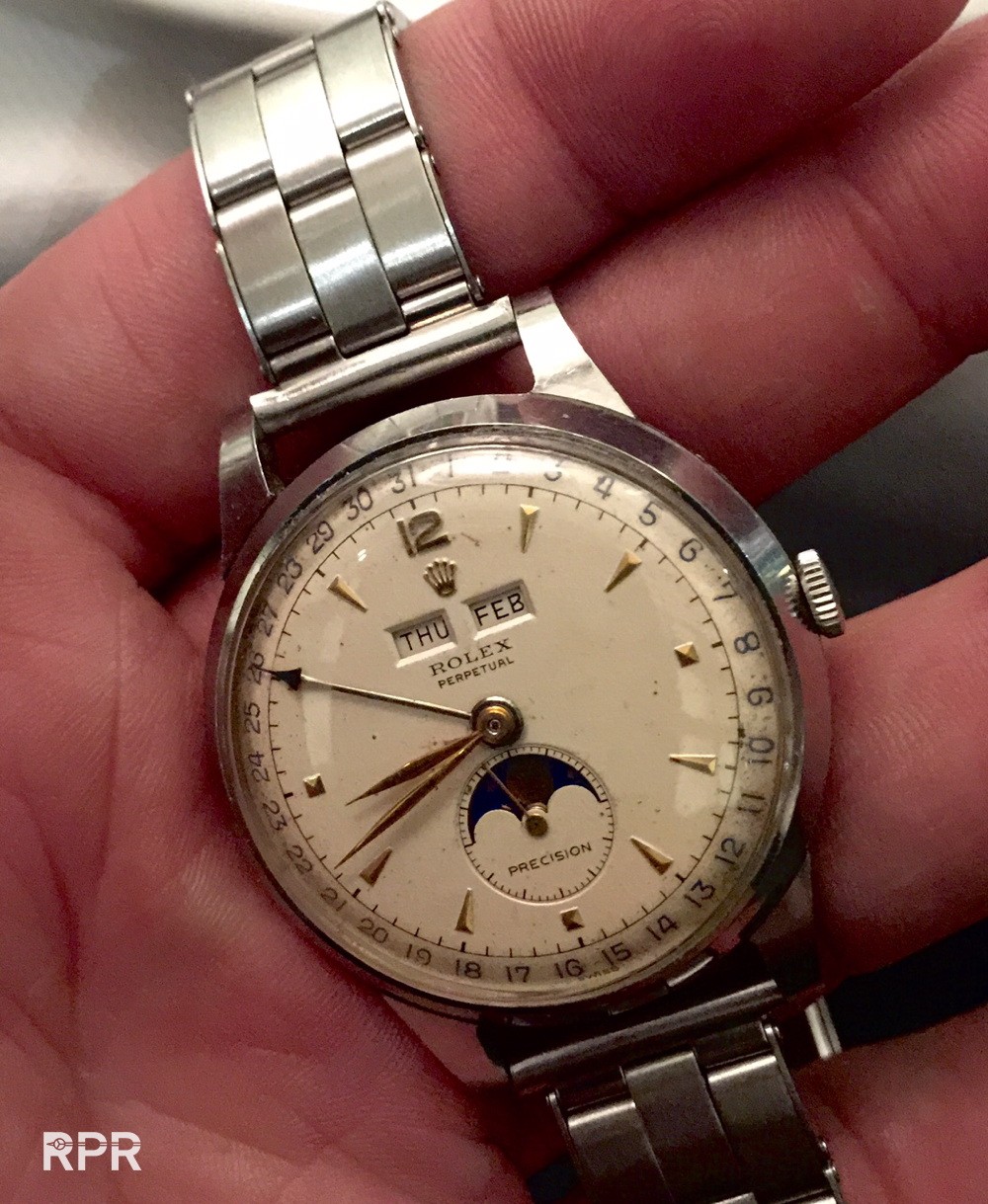 Italian meat..
Skipper, where's my beer 😉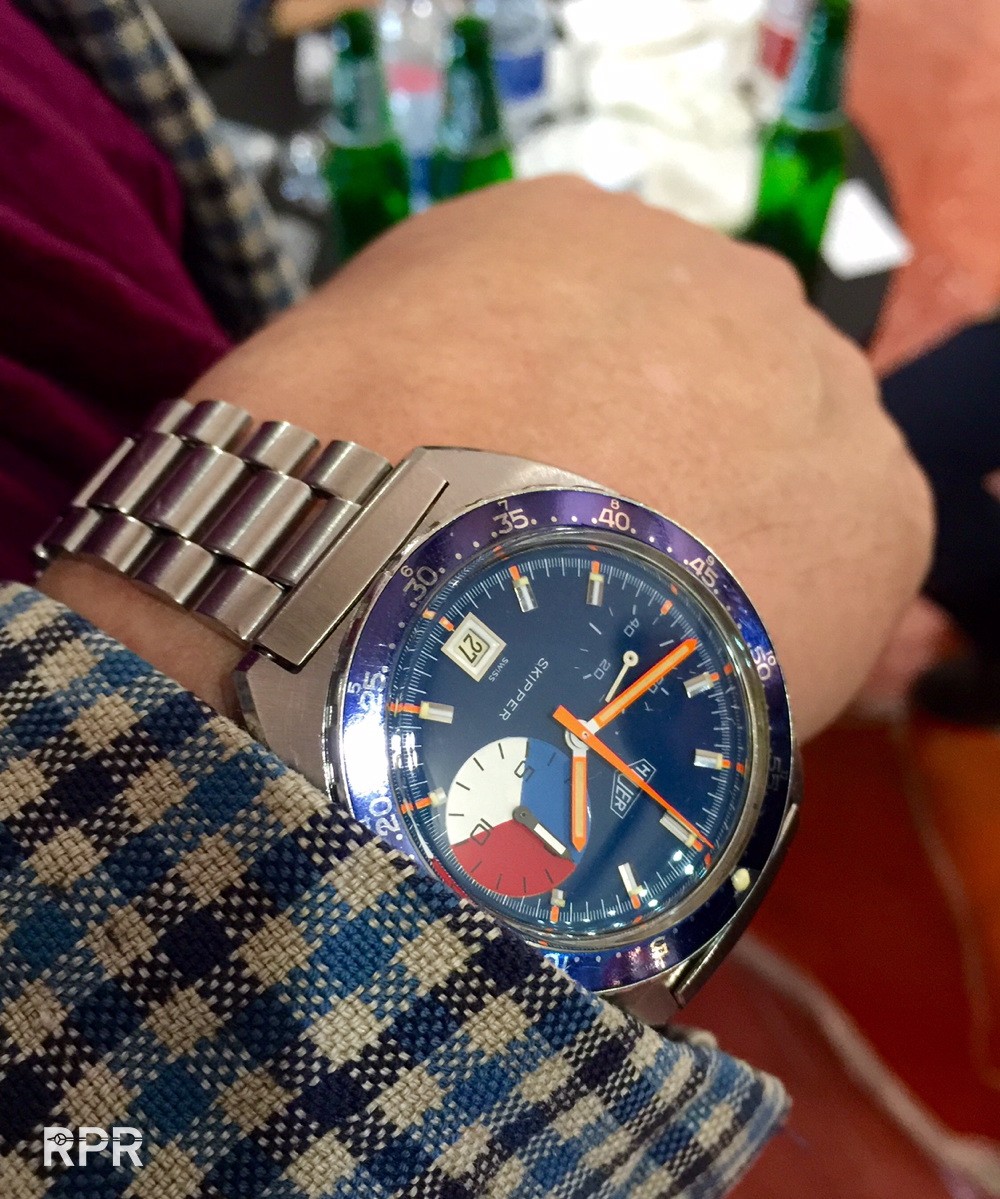 Late Monobloc that has a 4500 kind of dial design, serial numbers are between the lugs instead of the case back..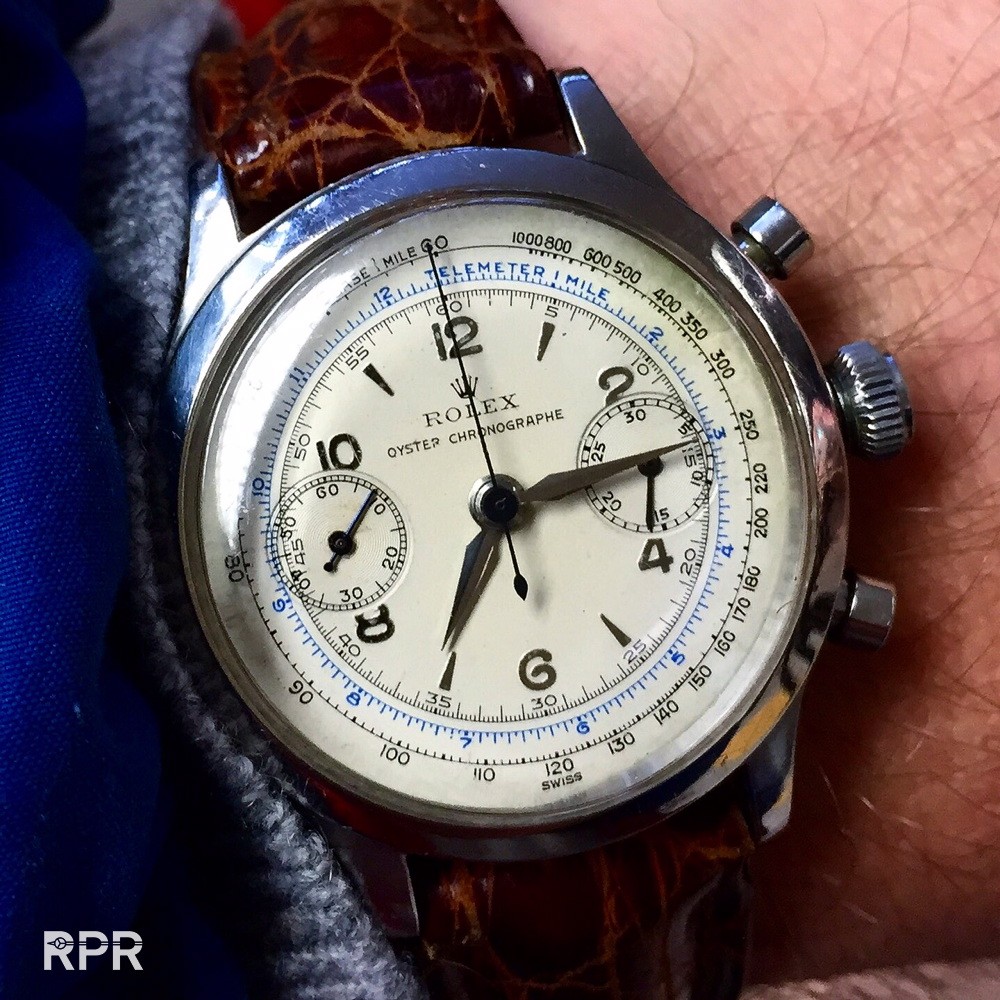 POW Rolex monobloc ref 3525 directly from the son of the original owner…
Ref 6238 black at Lago Maggiore…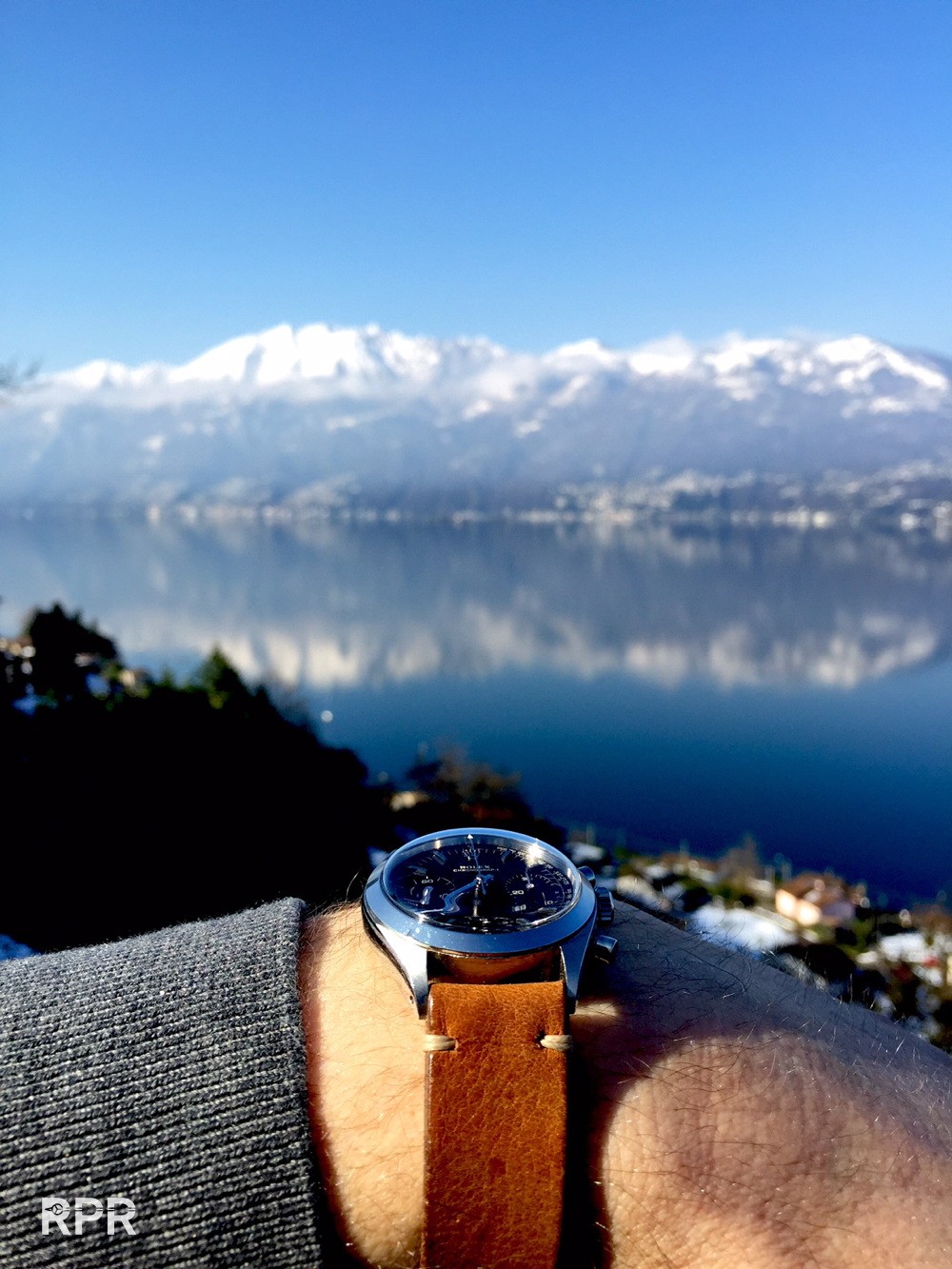 Ascona..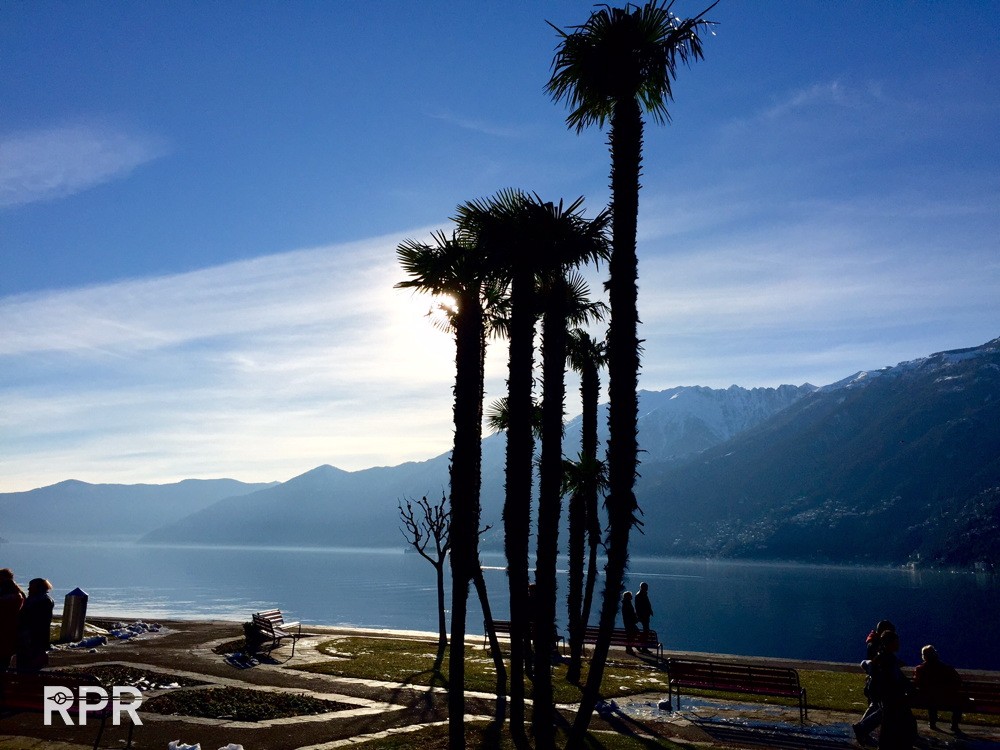 Directly from the daughter of the original owner, full set ref 1675 in unpolished glossy condition…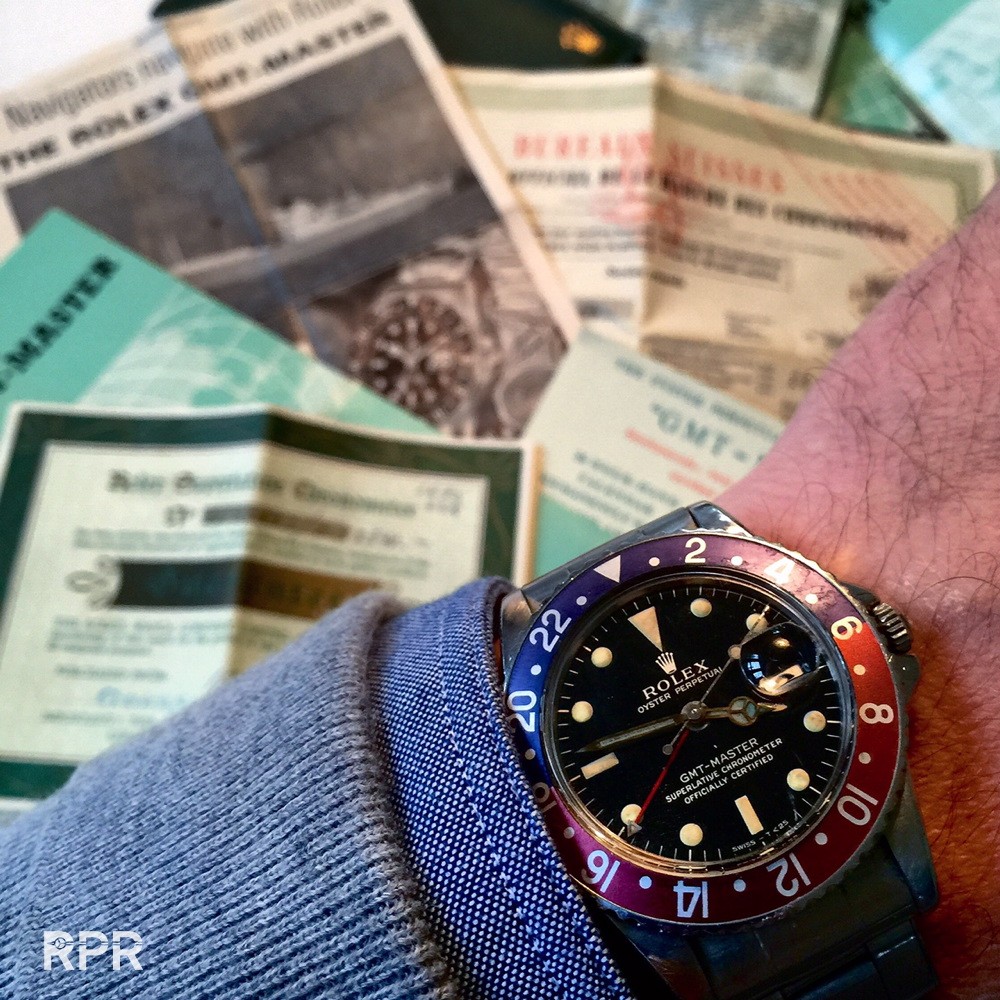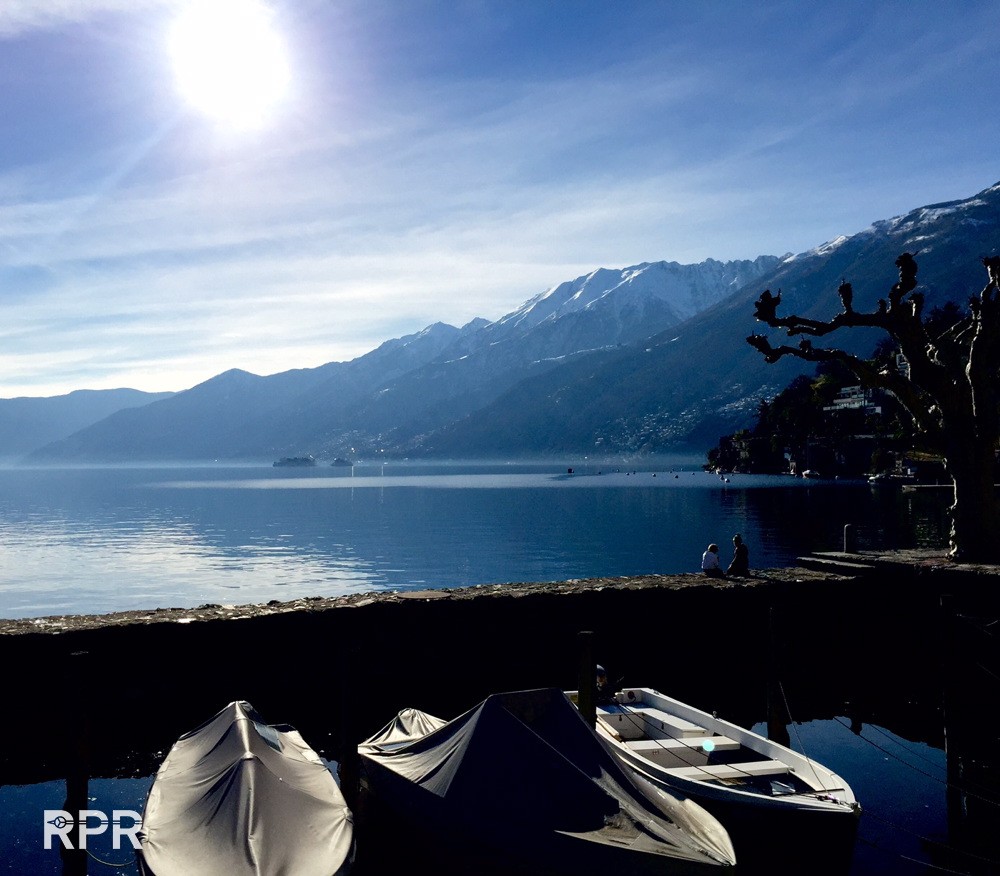 Brown and black GMT Master ref 1675..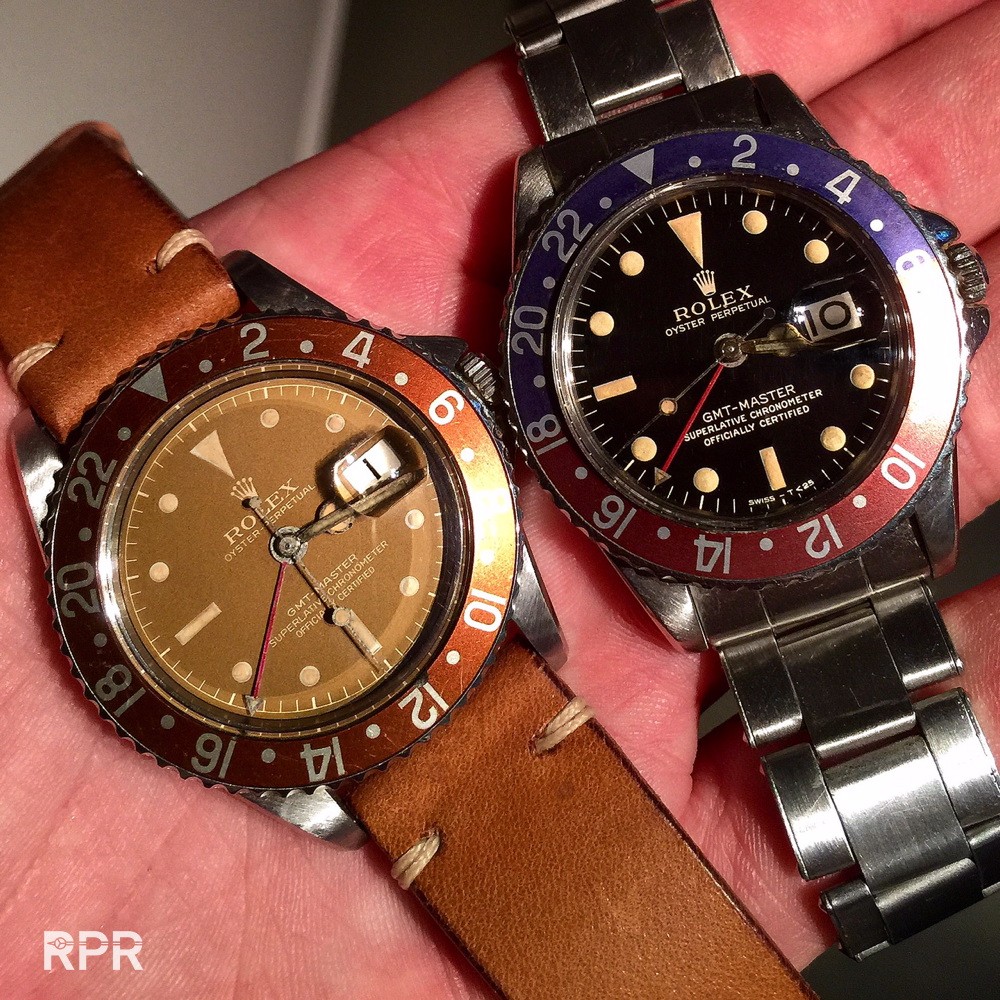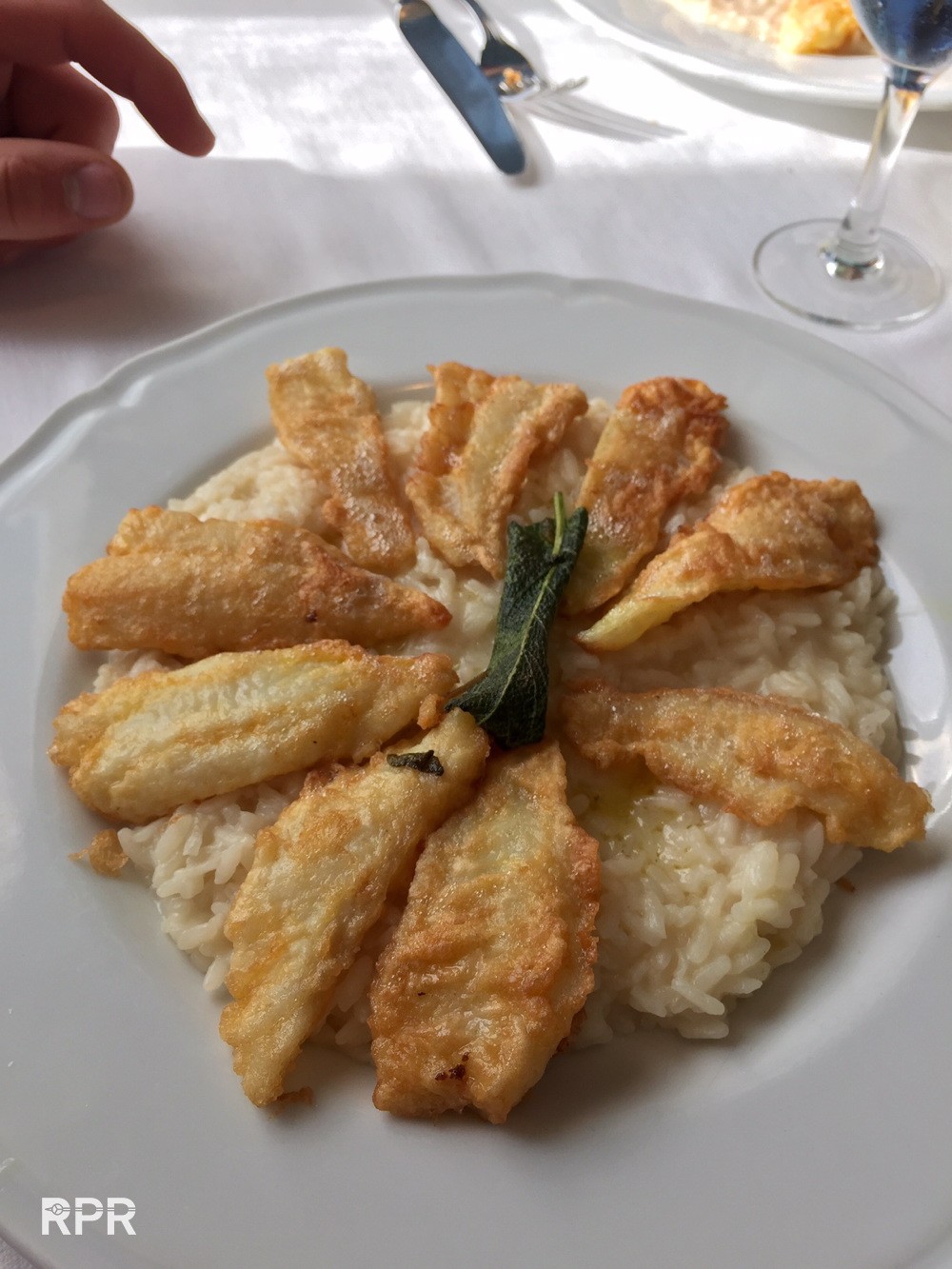 Prototype "Pink & Yellow" Datejust design study for Rolex by Singer..
Honeycomb ref 6305 Datejust..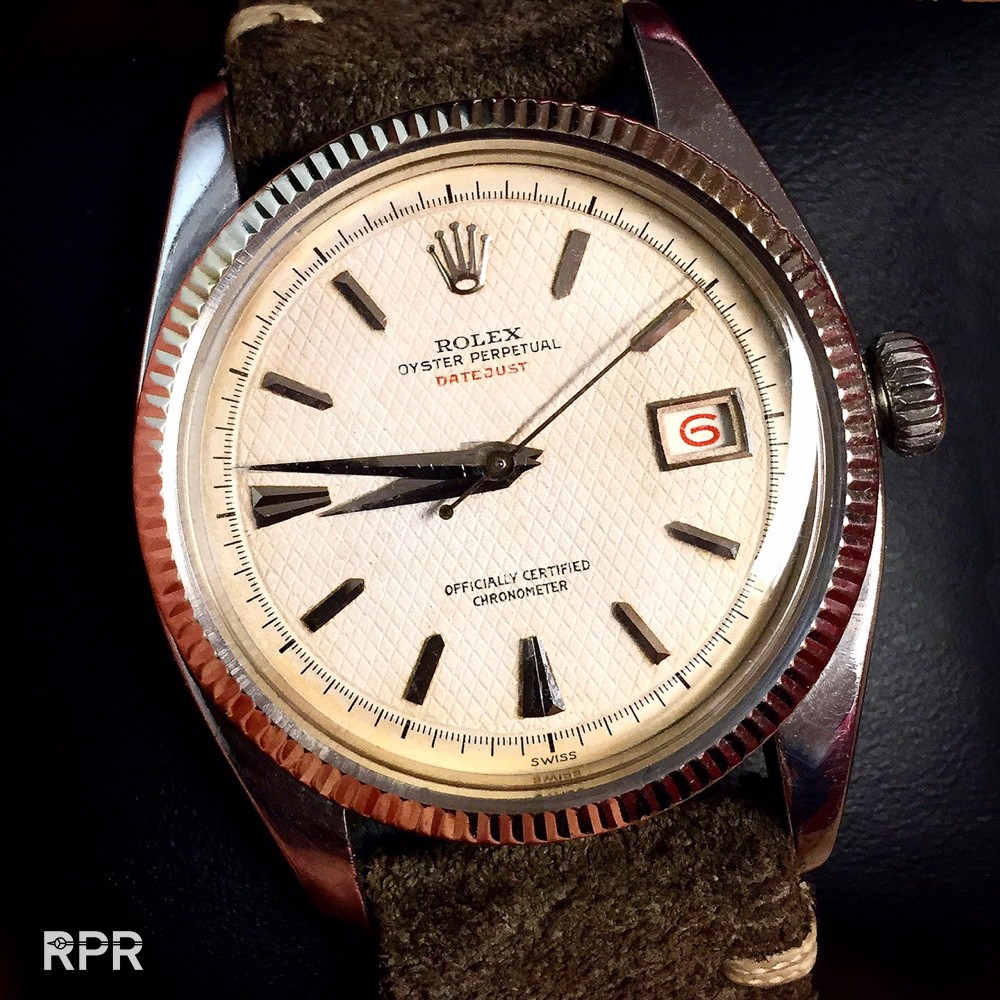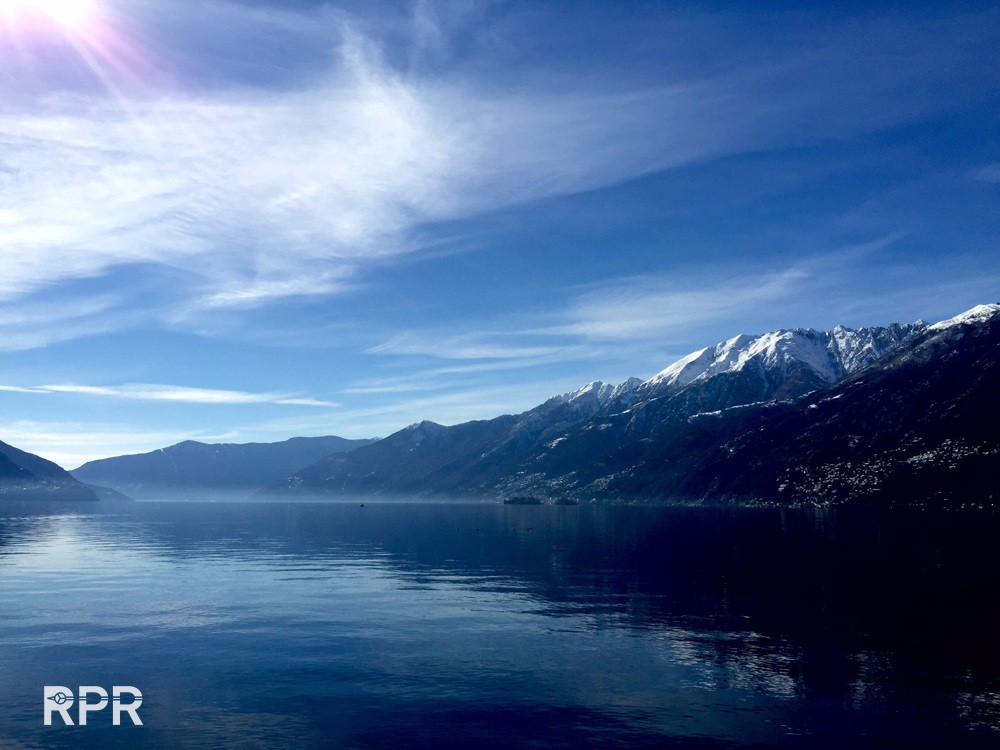 Handful of ref 3525 Rolex Monobloc's in all different versions..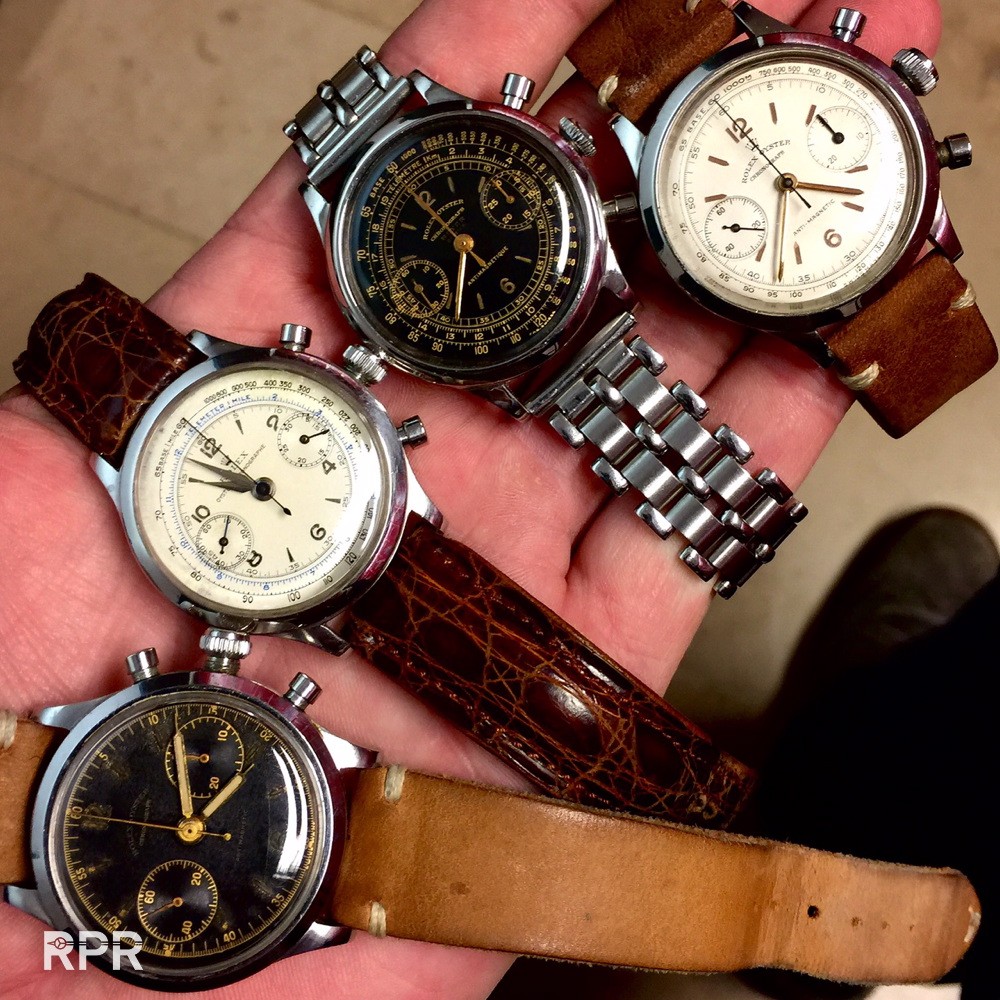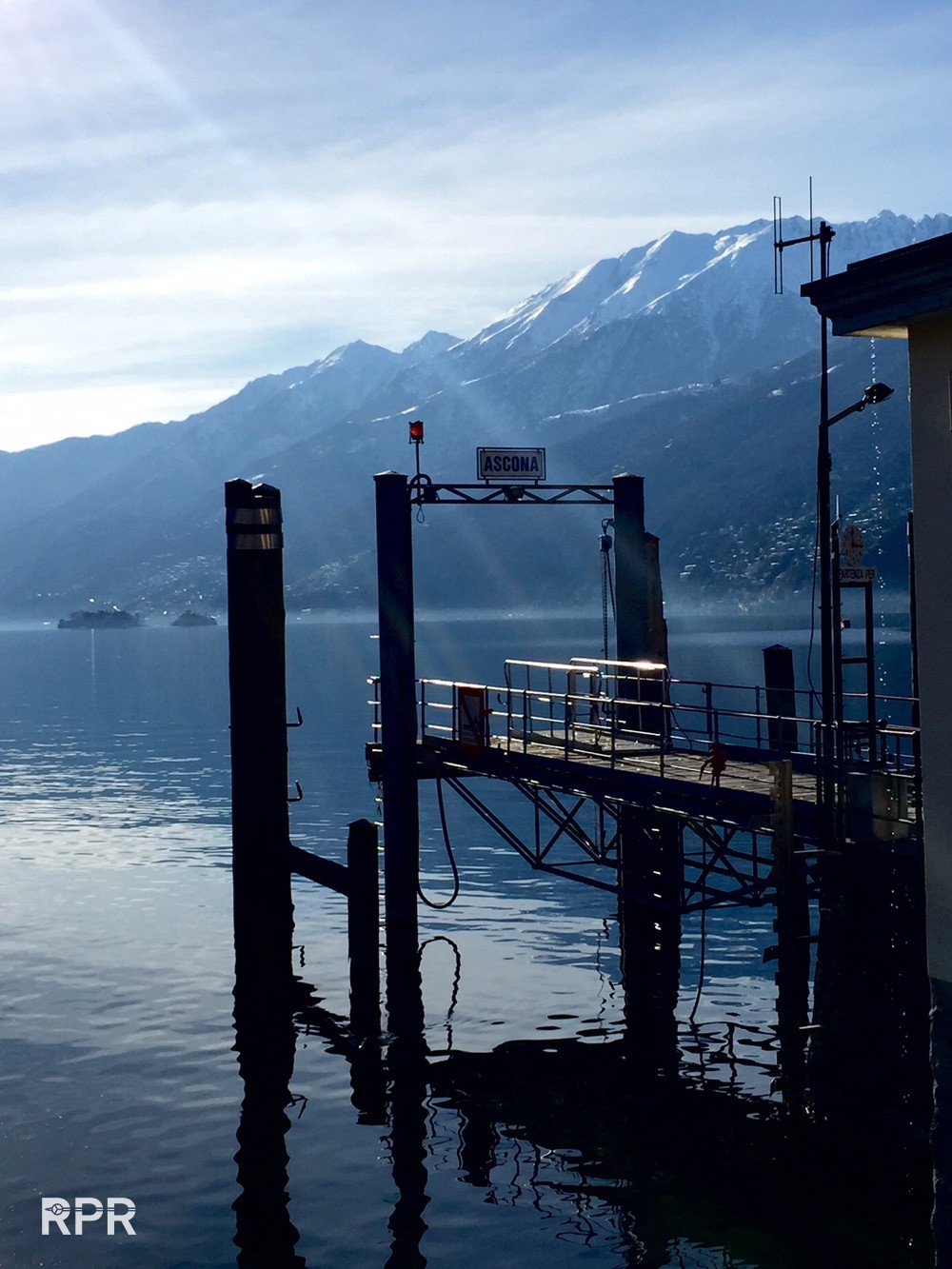 Up close, black 6238..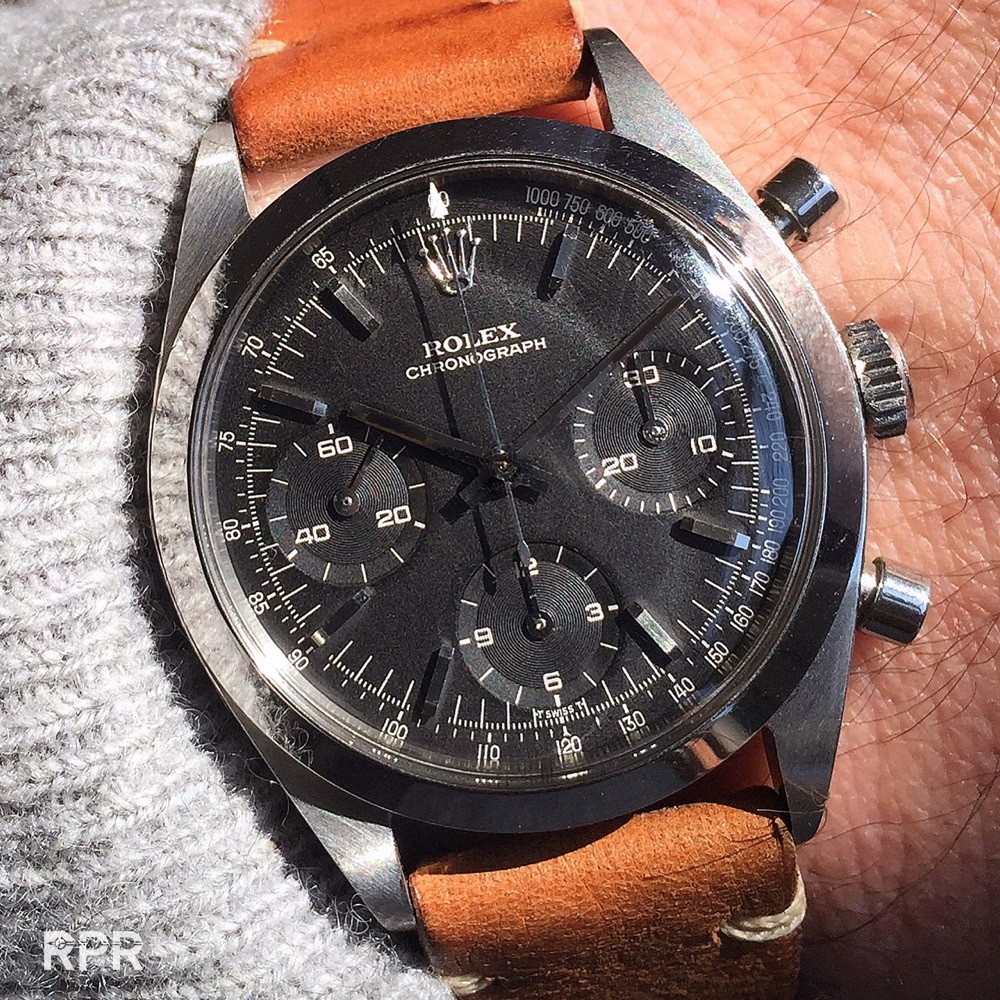 And back home again. THANKS to YOU all I met, it was great seeing your passion up close again.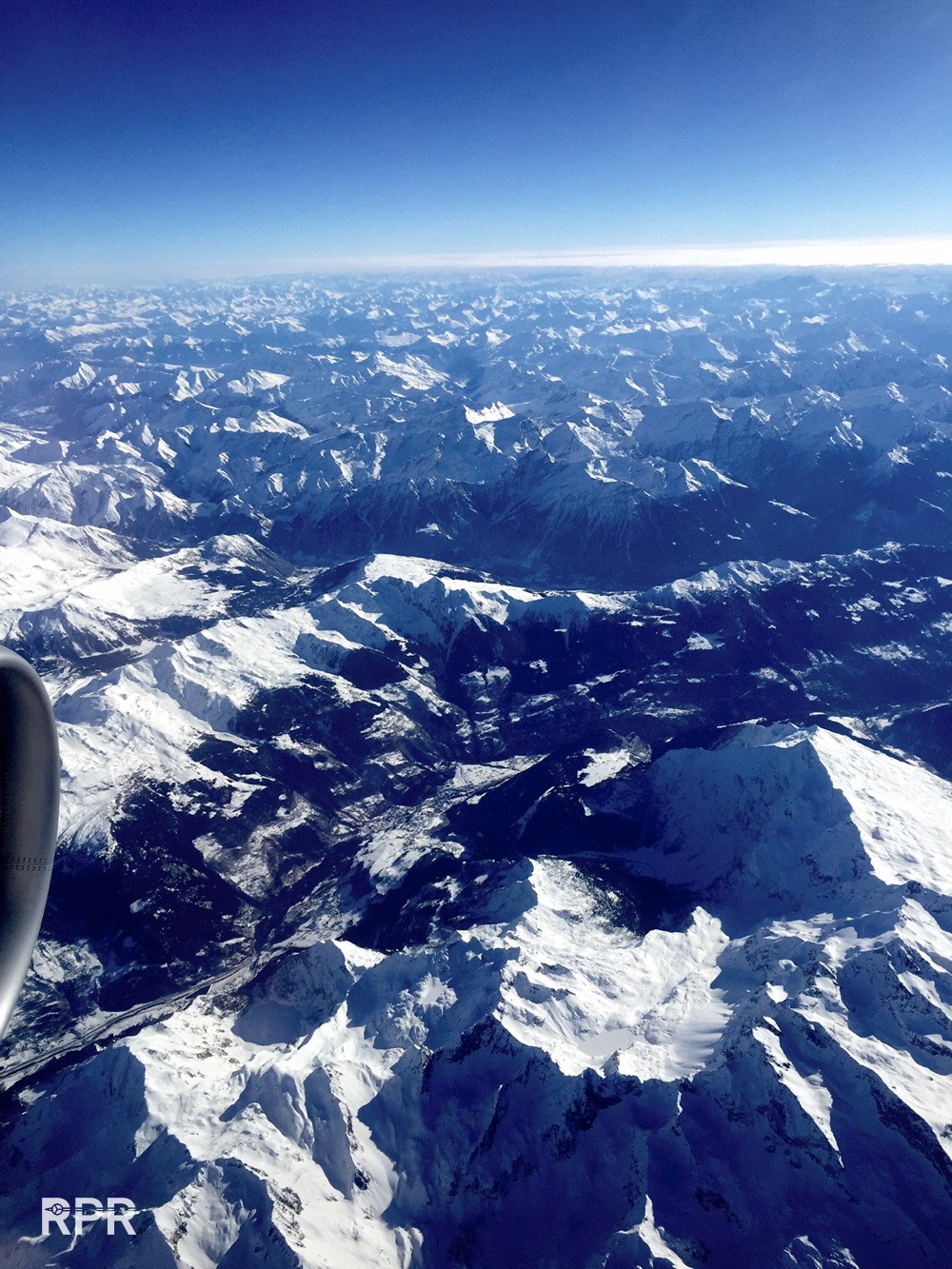 Extremely simple and perfectly glossy gilt Air King… Besides that, holding it in my hand means i'm back home 😉