We discovered recently that Dutch airliner KLM illegally uses my HTE web design for their www.IFlymagazine.com
On the left you see the new KLM / Born05 Everest rip off version versus the original Hillary Tenzing Edition homepage on the right…

Dutch airliner KLM just updated their online magazine, check yourself on http://www.iflymagazine.com/?locale=nl_nl#/first/back-in-time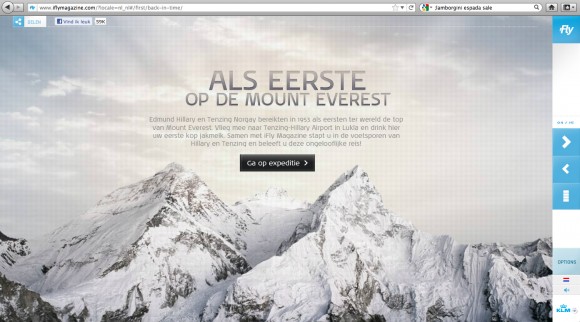 For your comparison, here's the Hillary Tenzing Edition Homepage thats online since more then a year: www.HillaryTenzingEdition.com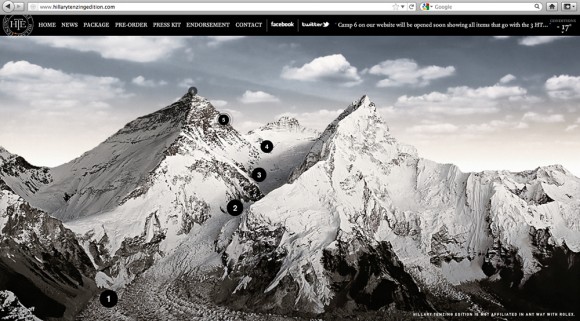 KLM – IFlymagazine Homepage; same look, same navigation, same concept,…Cheap copy/paste laziness! Thanks Nalden 😉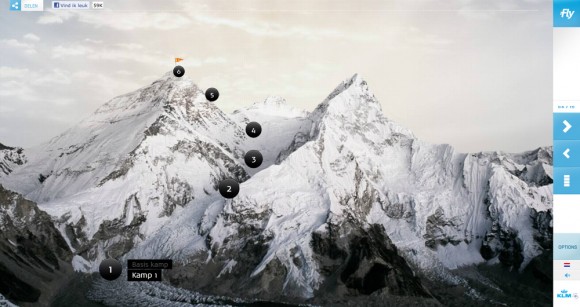 The responsible advertising agency; www.Born05.nl asked us for HTE high resolution pictures to publish it in KLM' online magazine but meanwhile they totally copied our webdesign, without permission, and think they can get away with it?! Off course we're on to their clandestine & unlawful way of impressing their client!
It even get worse as you can read below as KLM tells their worldwide audience that Rolex themselves made my Hillary & Tenzing collaboration?!? This shows how less these Born05 so called creative brains have actually read the HTE website. If I don't sue them, Rolex will, lol 😉
—> http://www.iflymagazine.com/?locale=nl_nl#/big/goodies/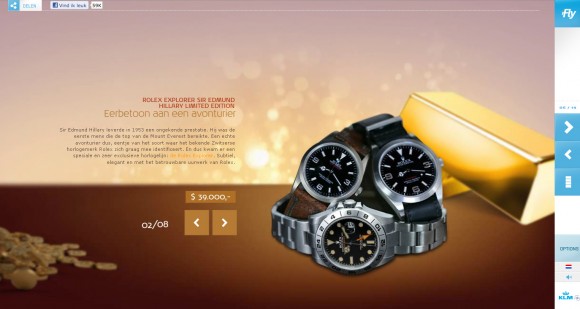 Unbelievebale !! Besides it looks like sh*t, they really don't have a clue what they are doing. I see myself getting upgraded very soon!