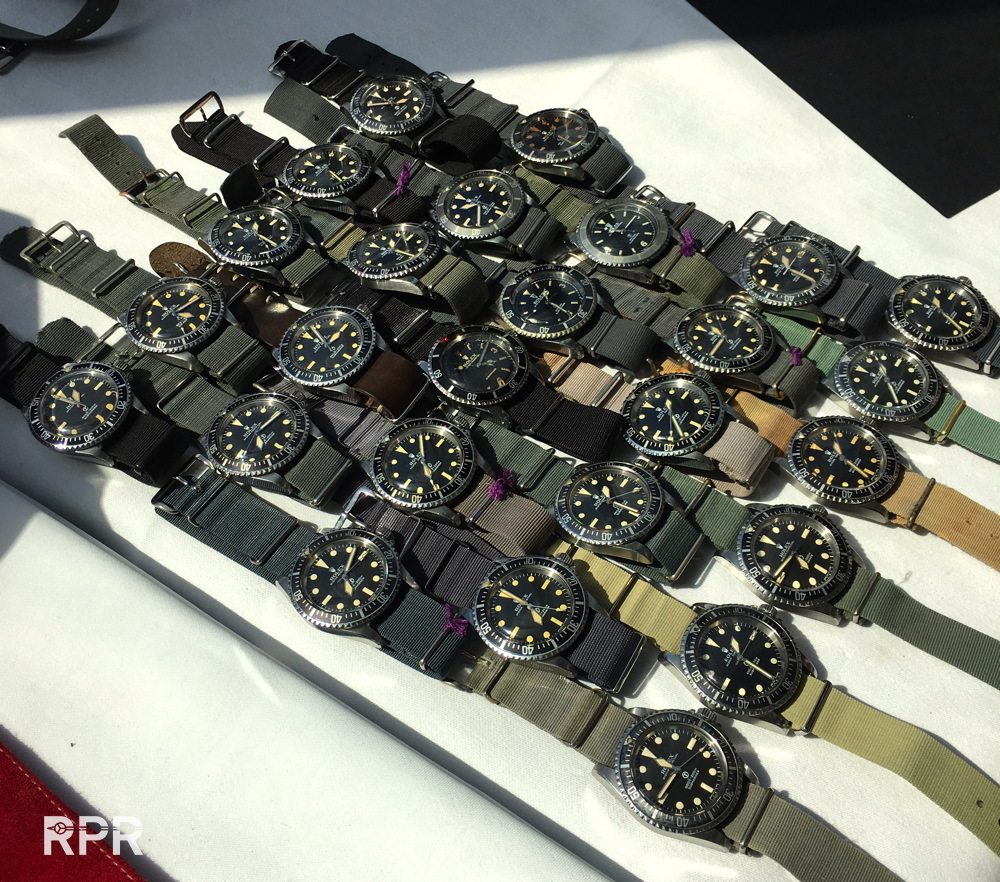 Last weekend I was up to London for a great meeting of "Issued vintage Rolex" organized by Mike Wood and Jed McCormack, with the help from Paul Maudsley working at Phillips Watches as international specialist. Great GTG at wonderful locations downtown London where many great vintage Rolex collectors came from around the world to meet up together. Many thanks for organizing this gentleman, I really enjoyed the friendship and passion from all the joined us, big compliments!! So let me share some pictures with you I made during the meeting, here we go….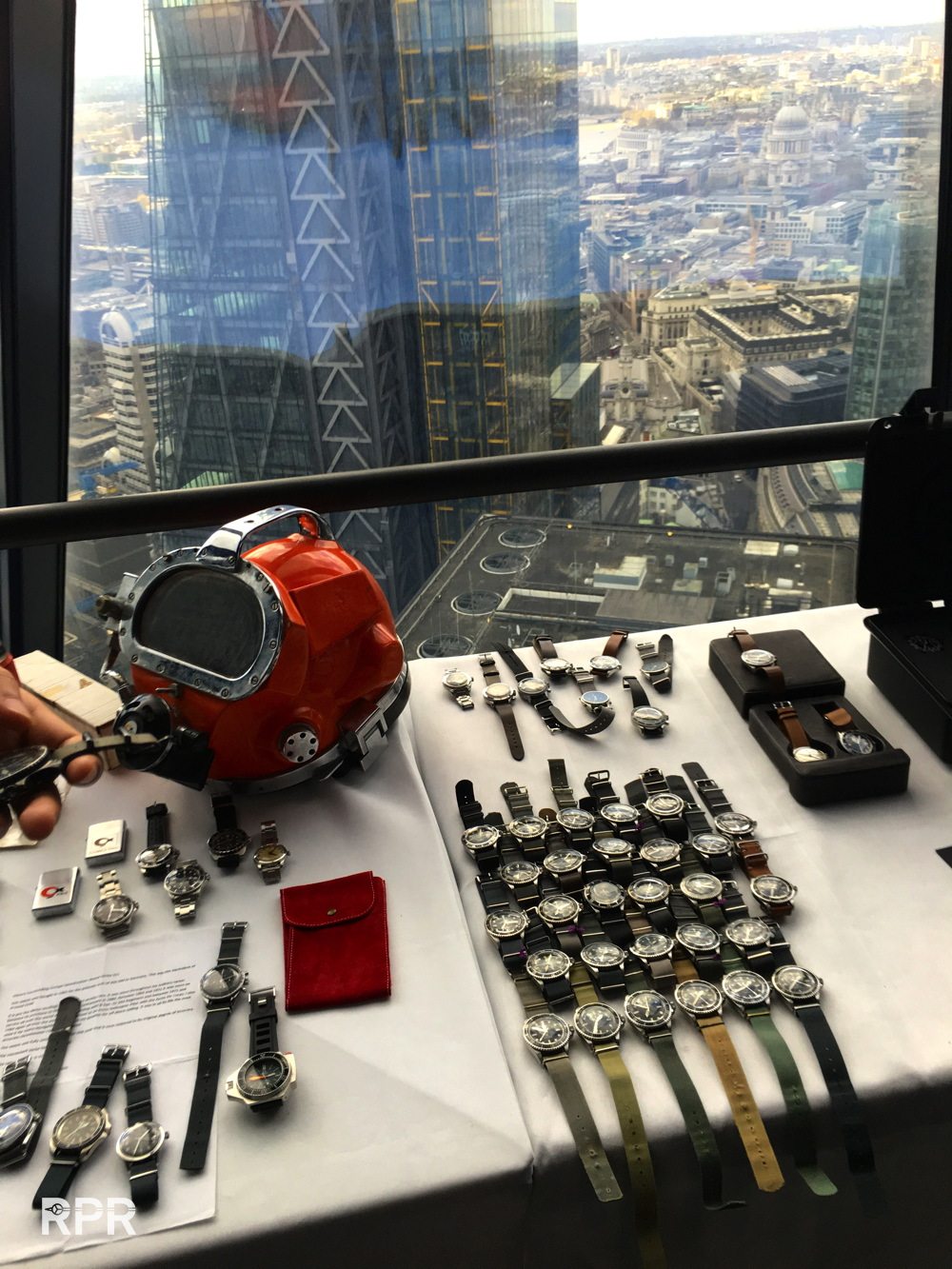 Purple ribbons around Mike Wood Rolex in case he mix them up. New is the little green paper having serial numbers, we're getting old indeed haha!…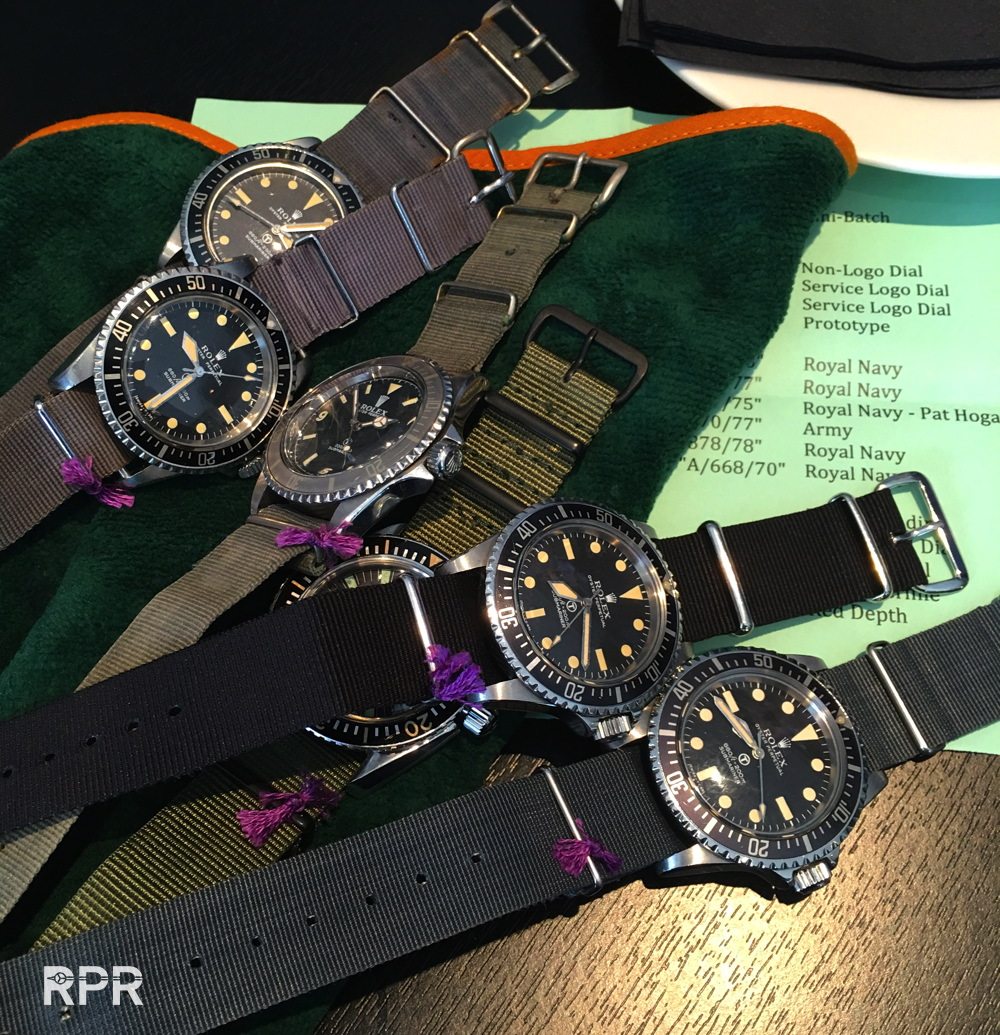 Oman issued Rolex, Patek Philippe and AP…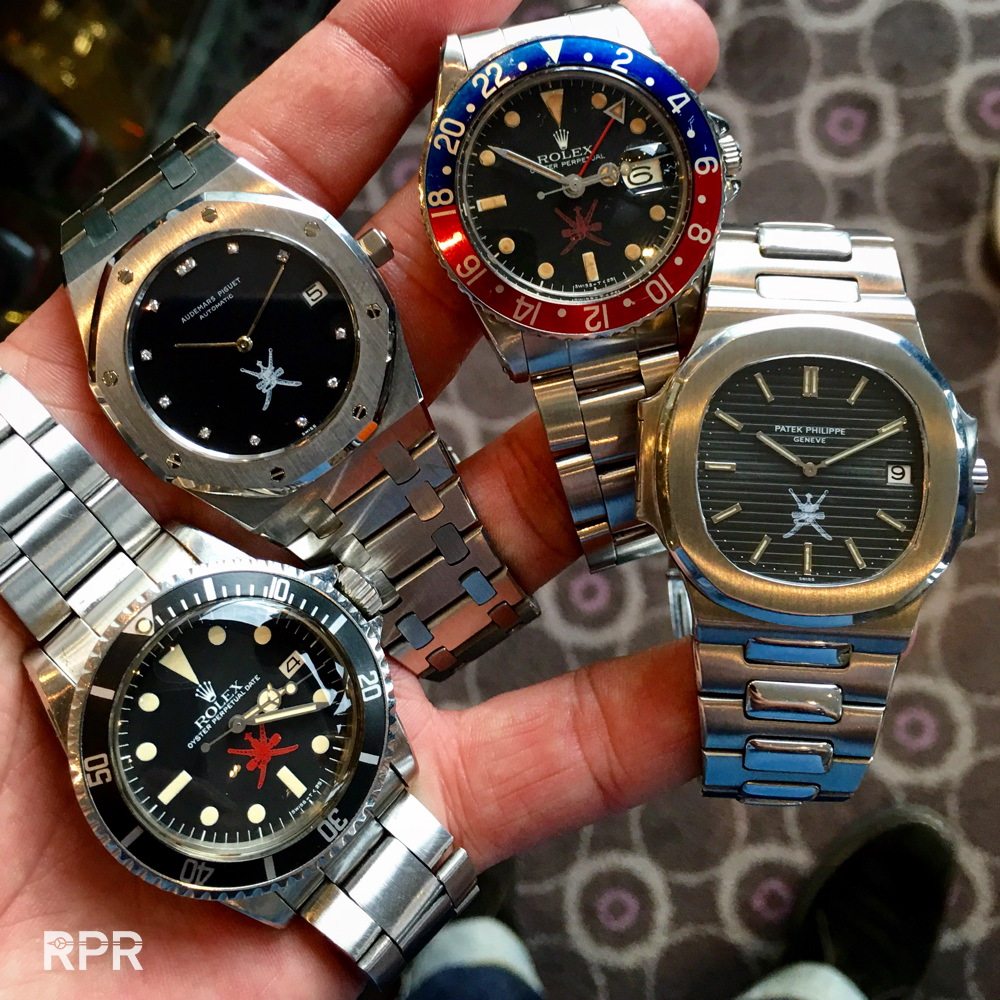 2 x A/6538 Big Crown and 1 x 5513 with military burford dial…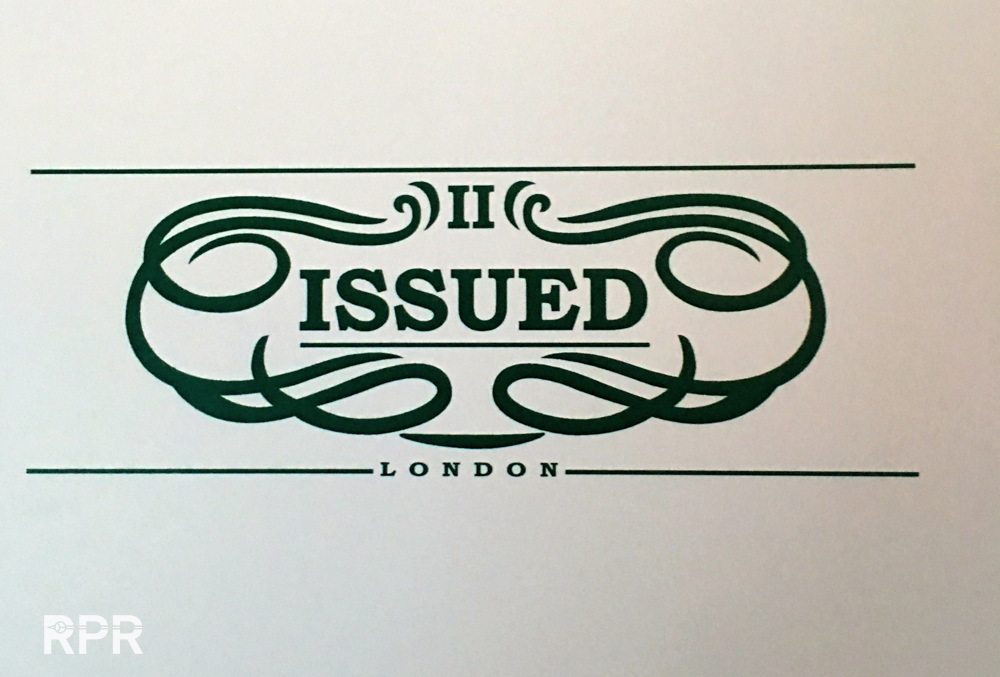 What a spread! I thought these where rare!?! 26 ultra rare full spec Military Rolex!!…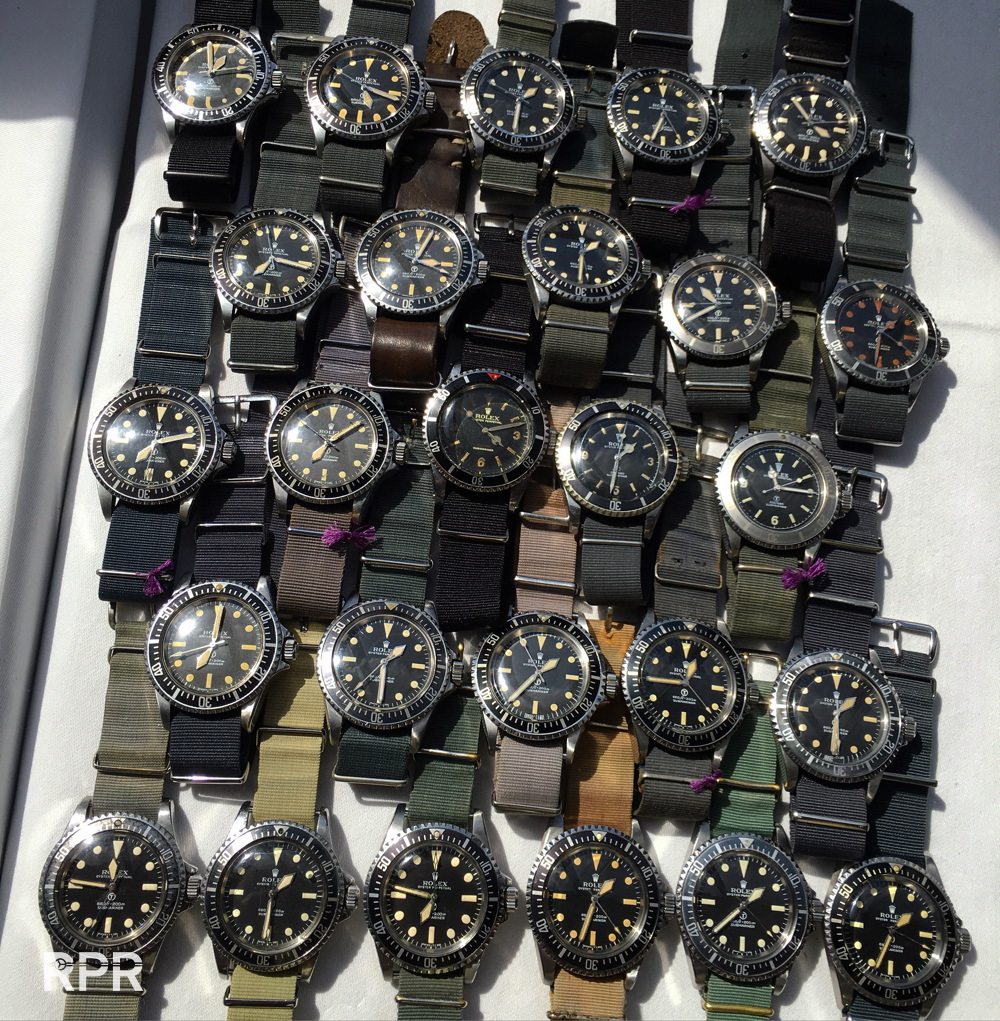 Table shot with lots of passion for vintage Rolex..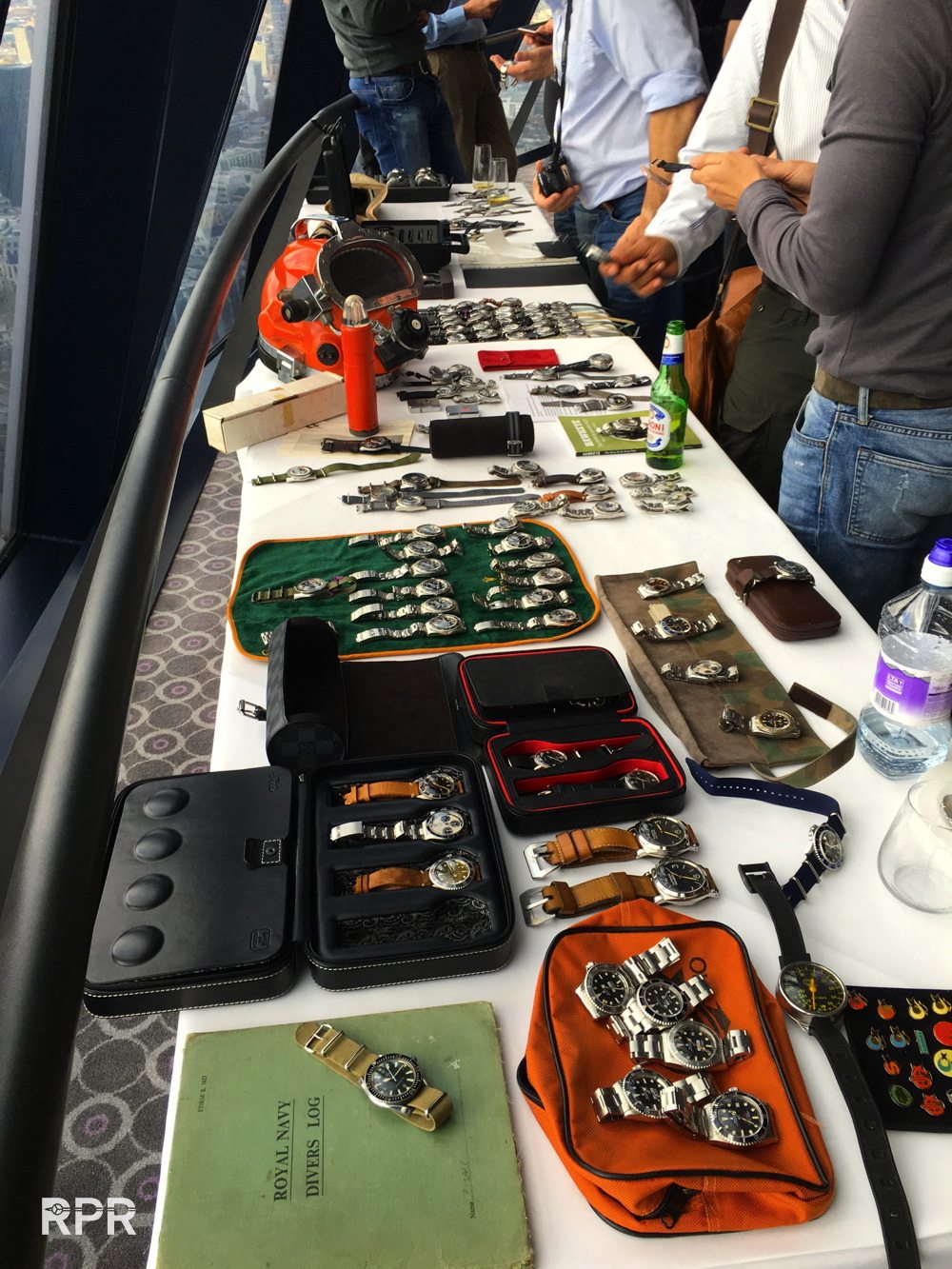 My fully original and untouched A/6538 Military Rolex, read the whole story about this stunner over here…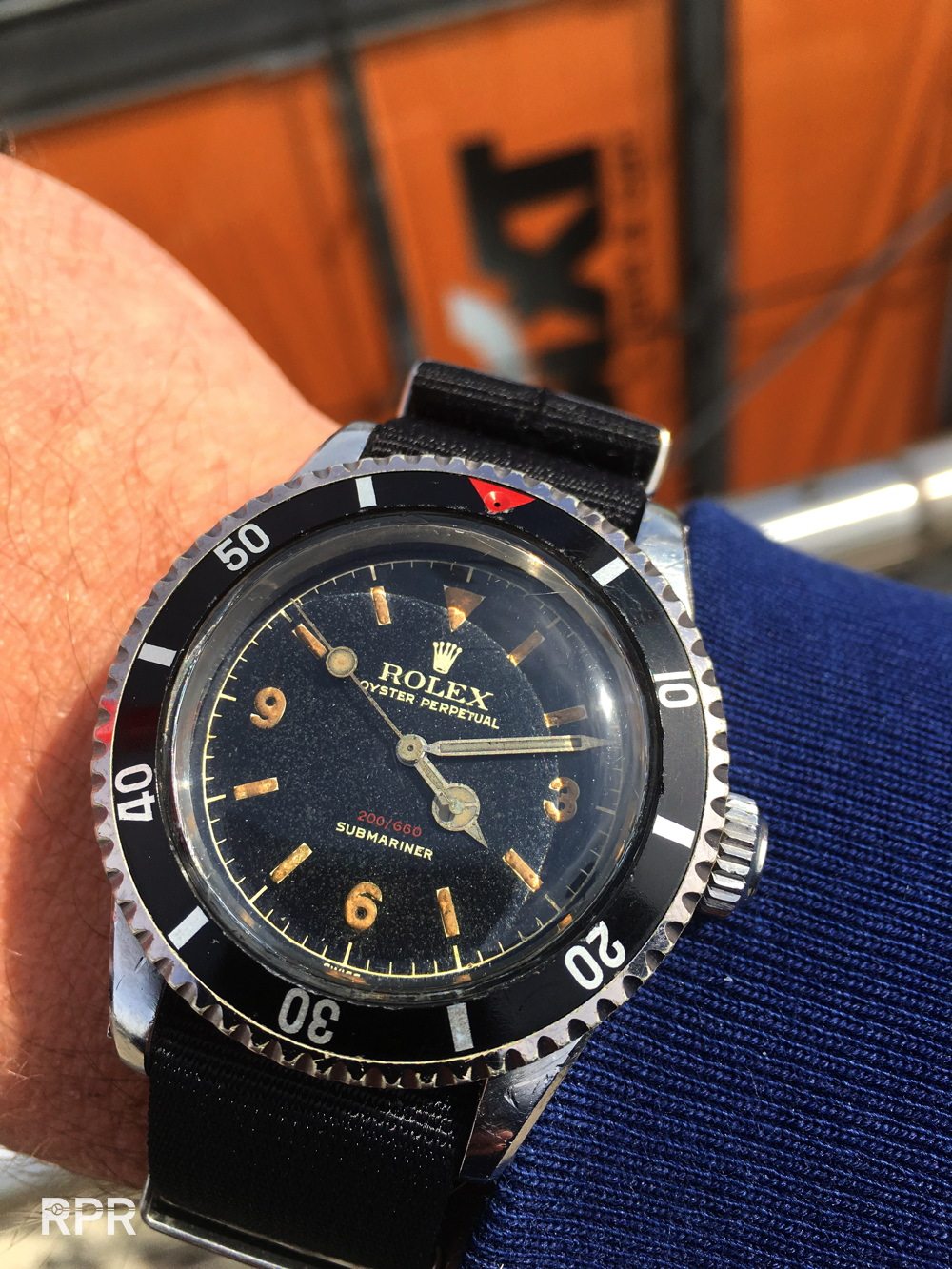 Comex issued Rolex…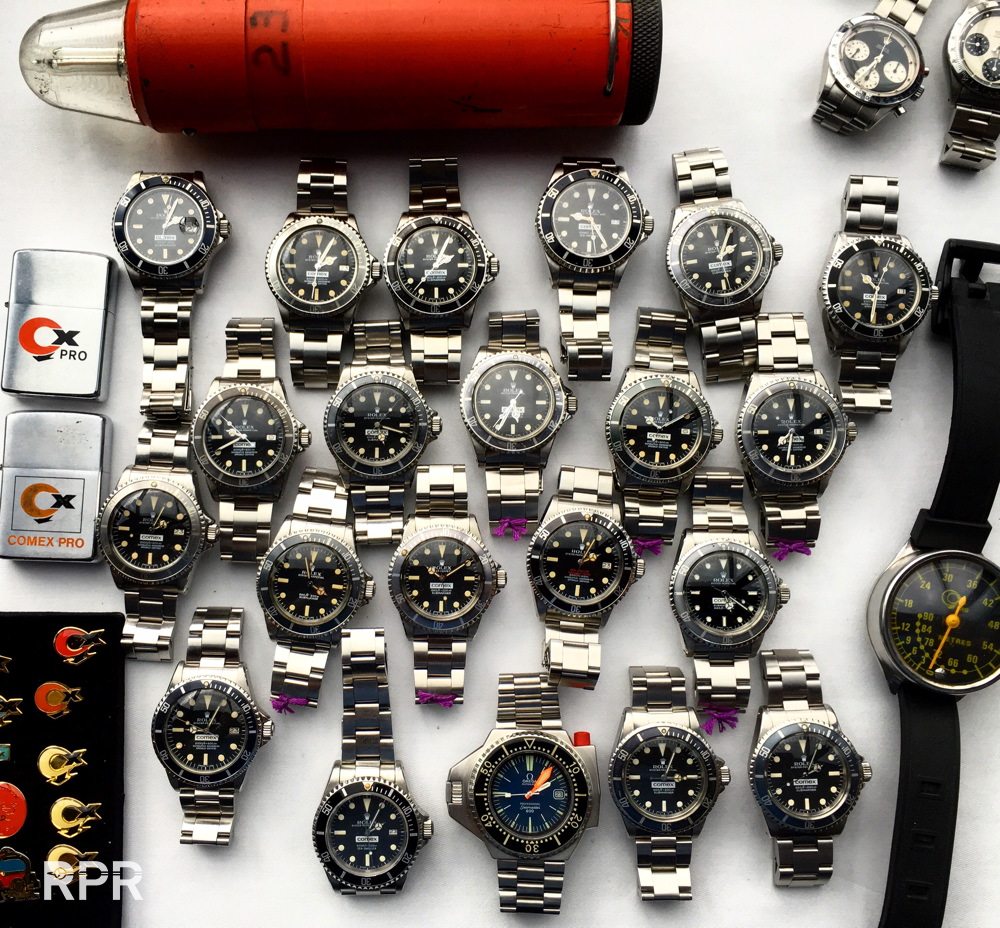 View from the top floor of the gherkin, really lovely location…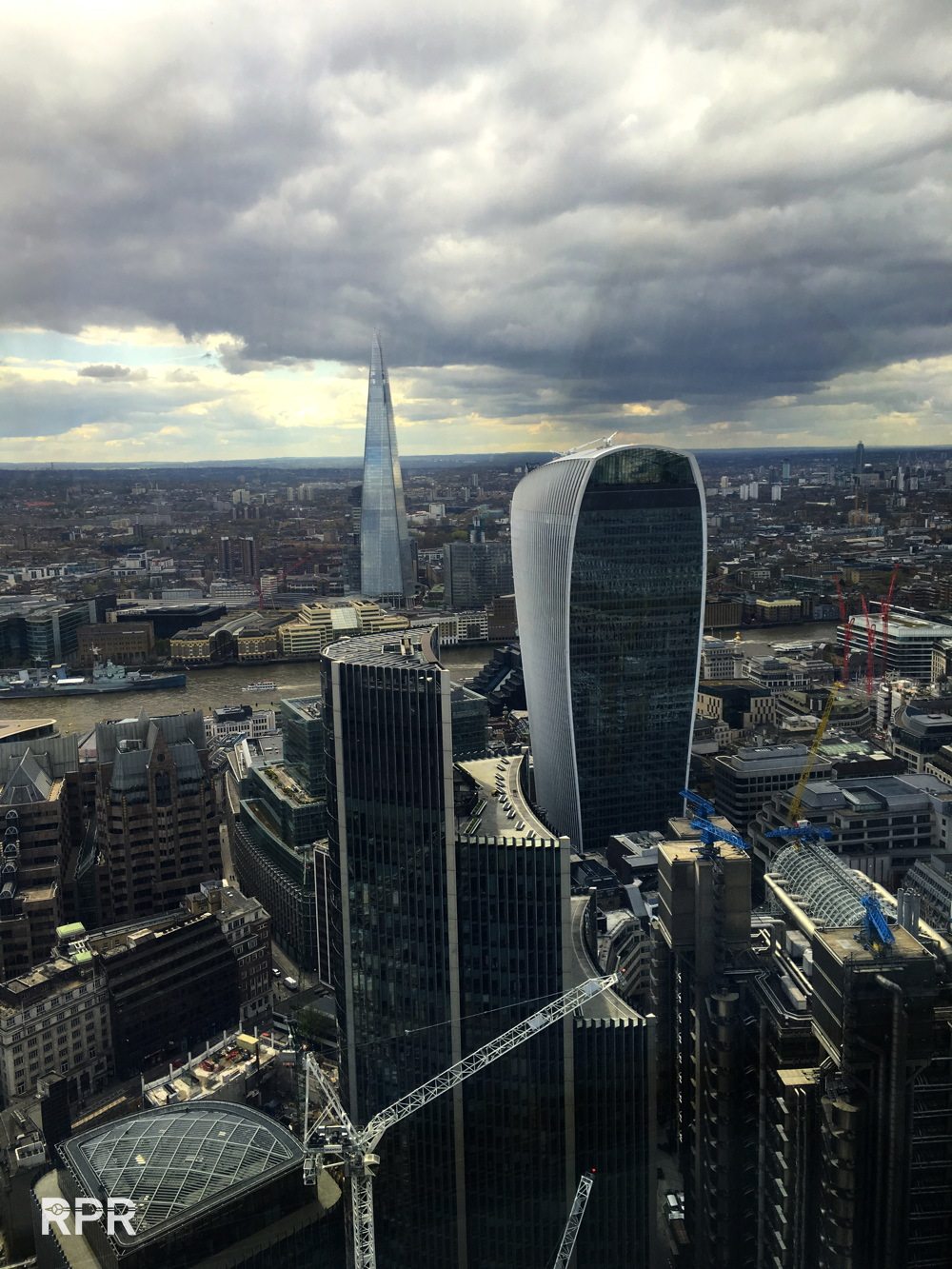 Tool watch, by Rolex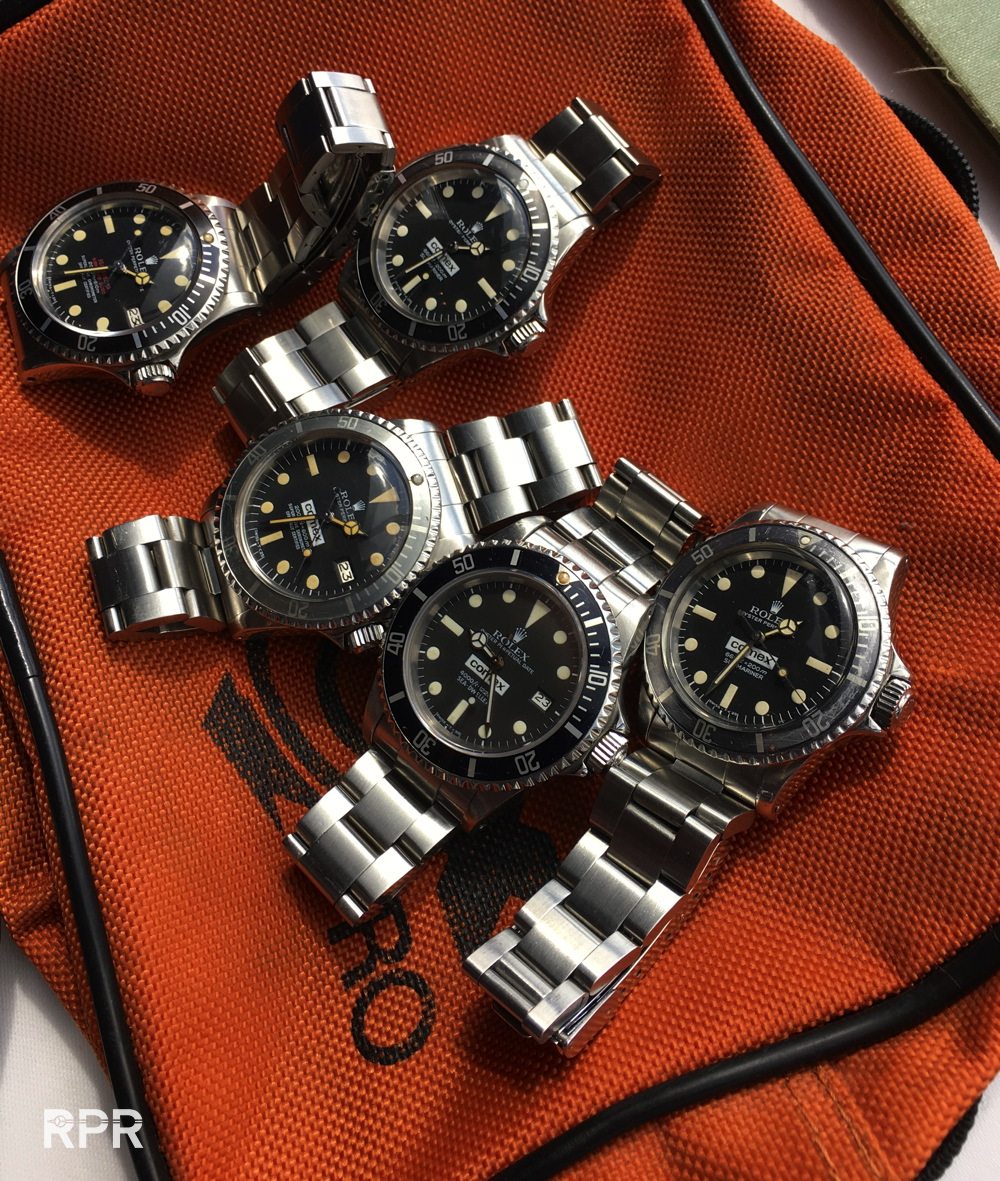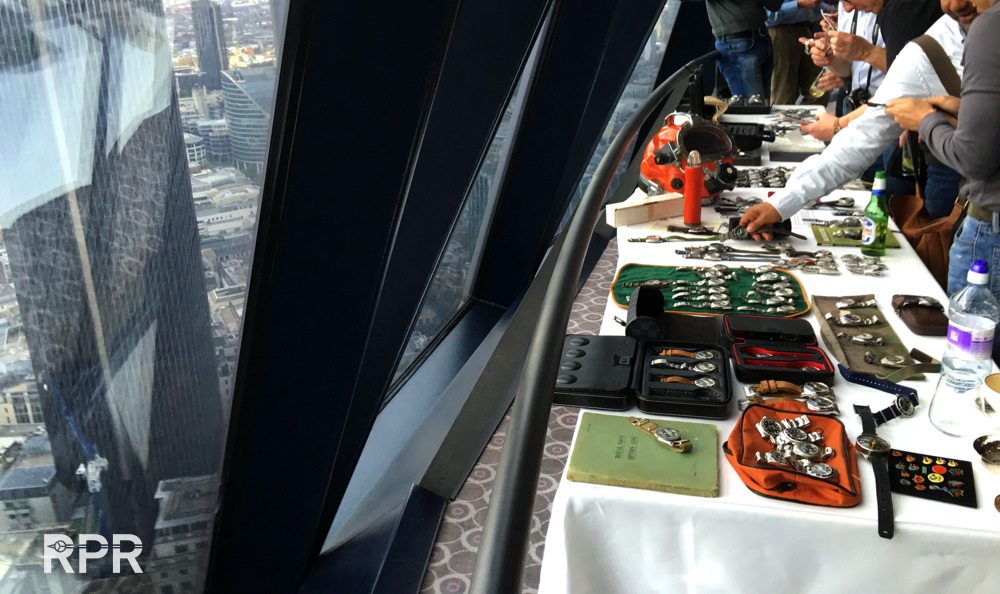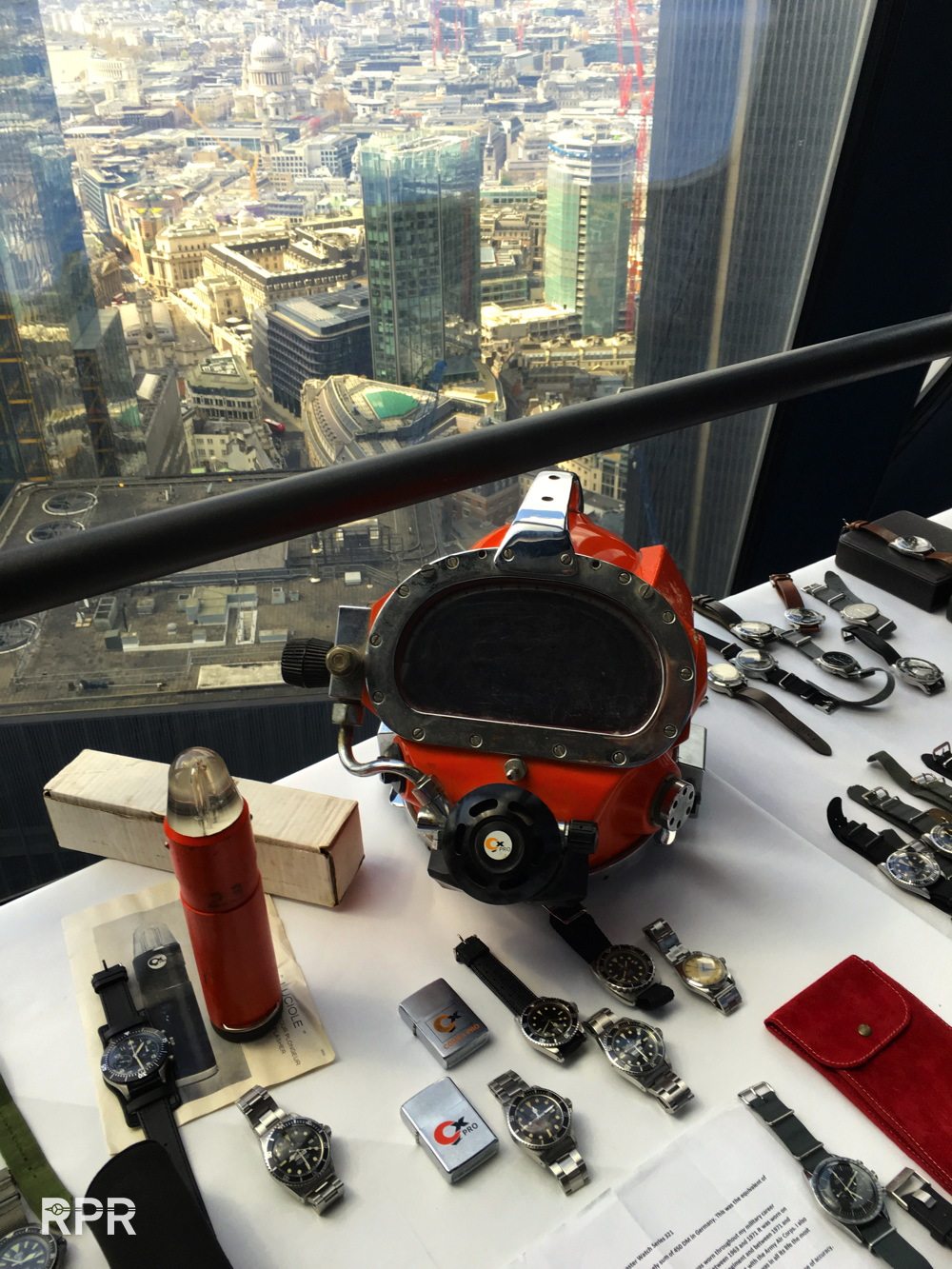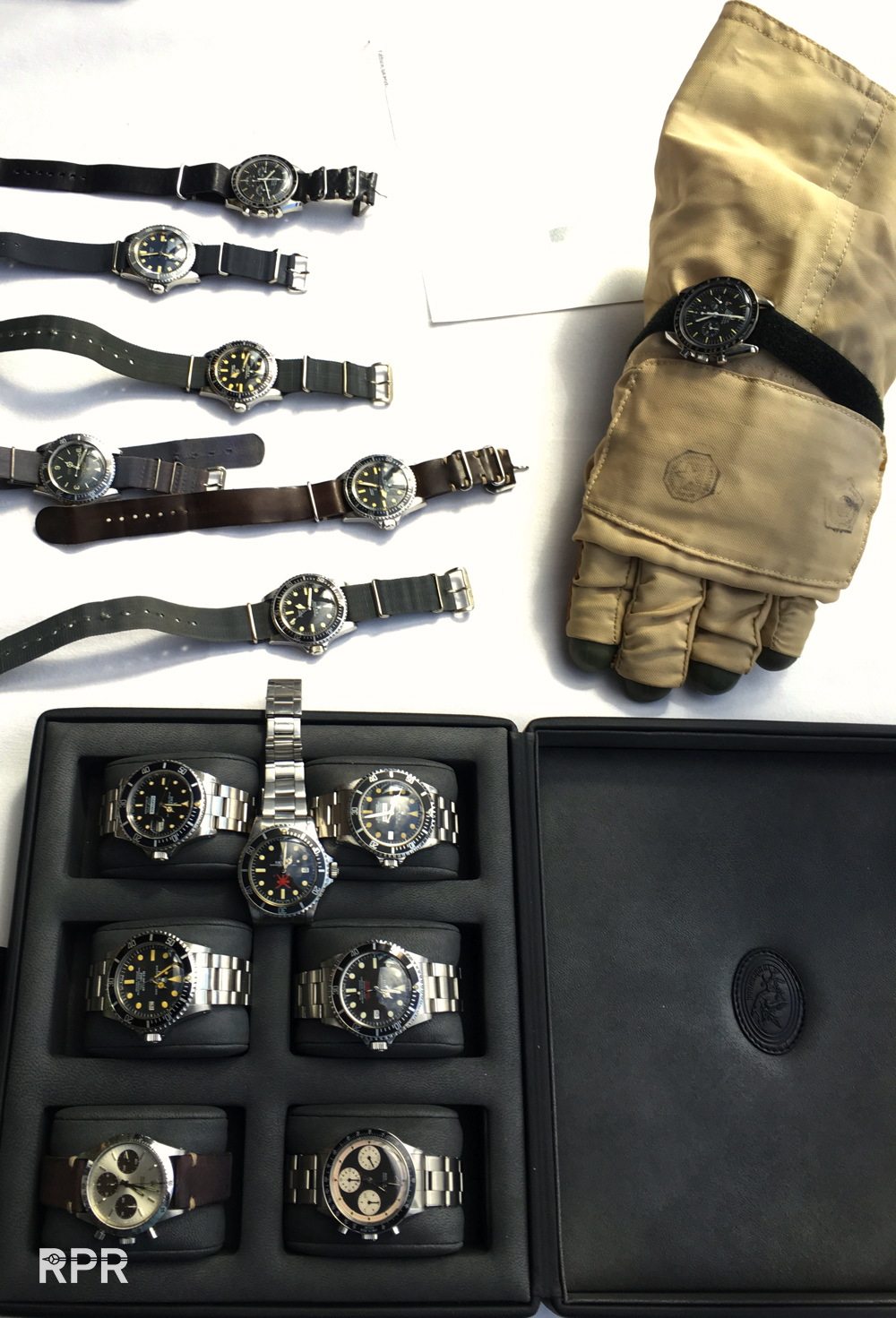 Original Omega, actually this one was worn on the moon!!…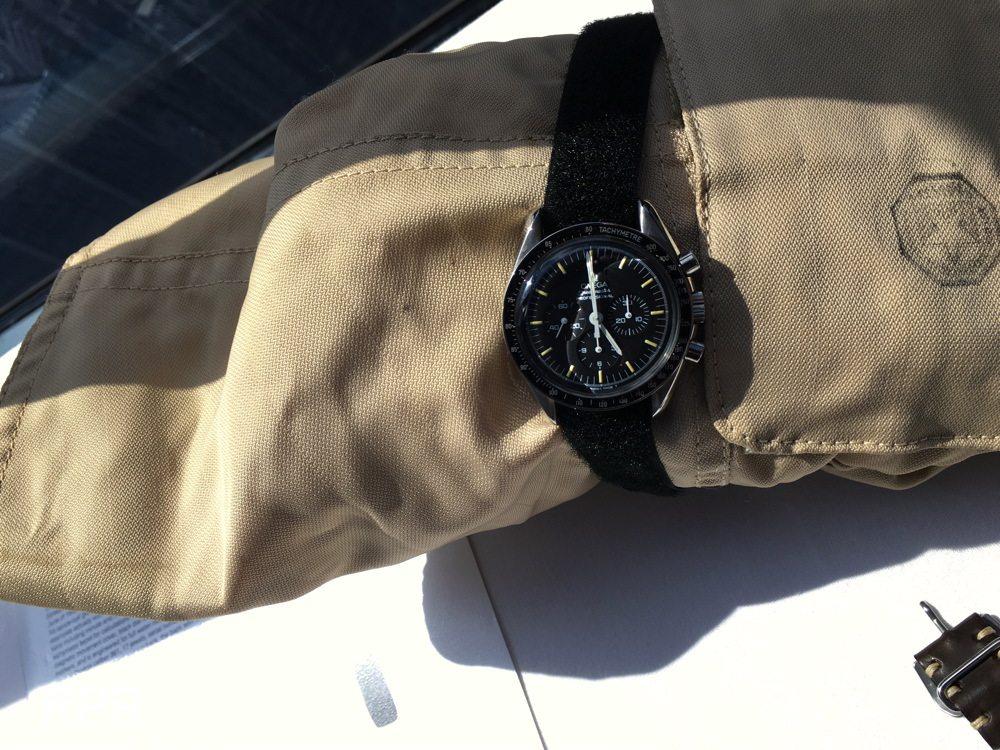 Tropical GMT master Ref 6542…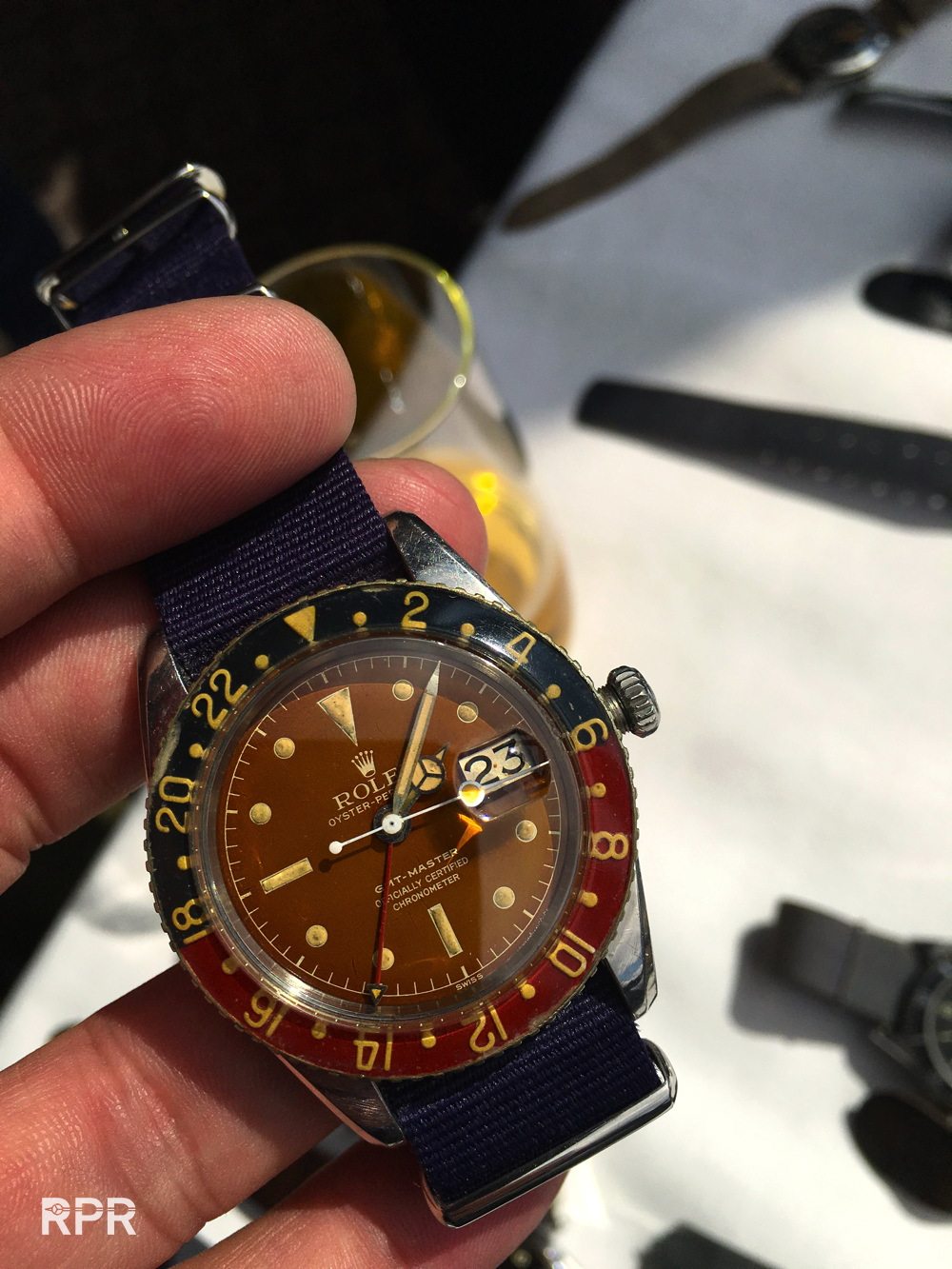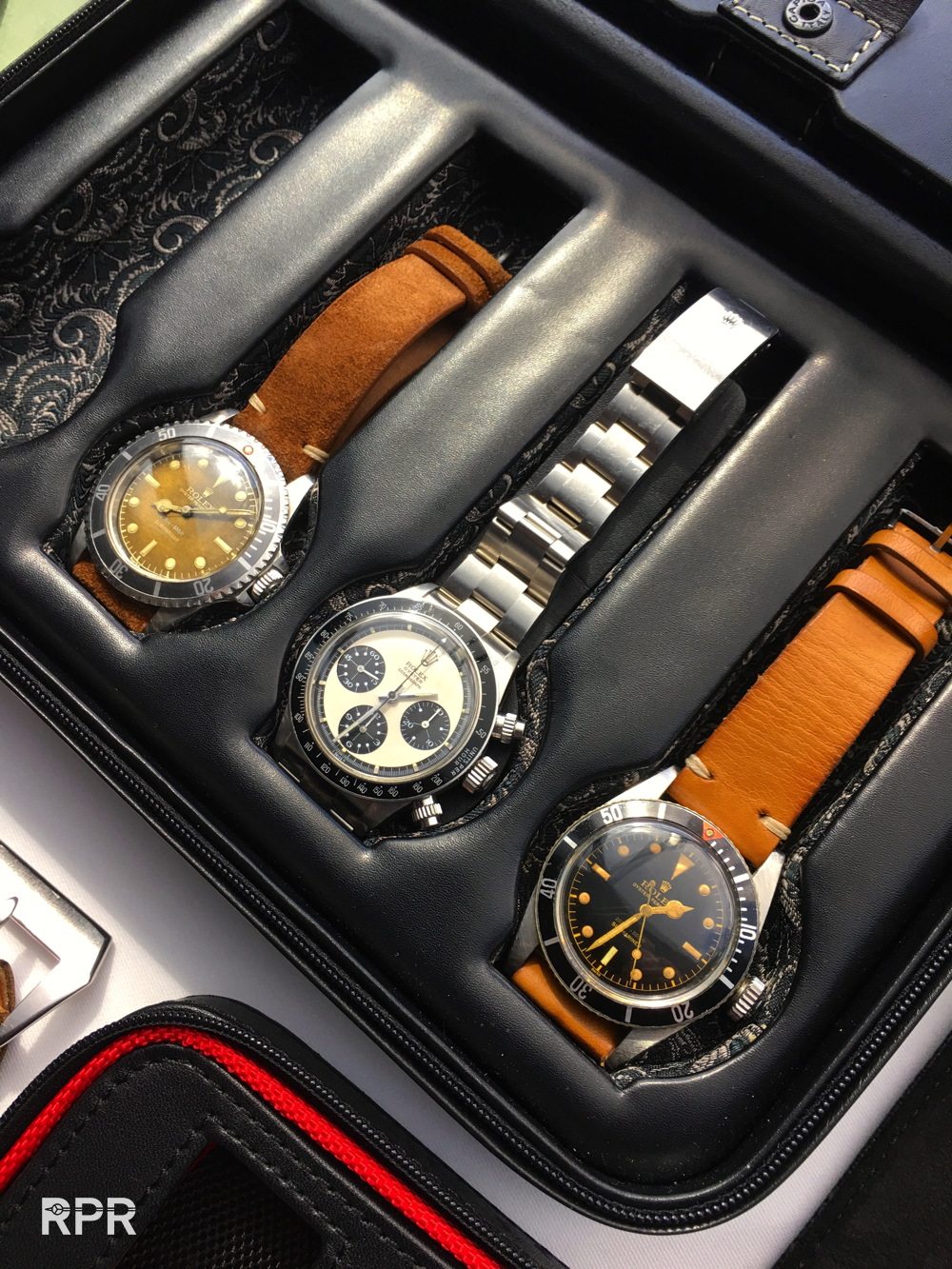 Big Crown ref 6200 with silver Submariner…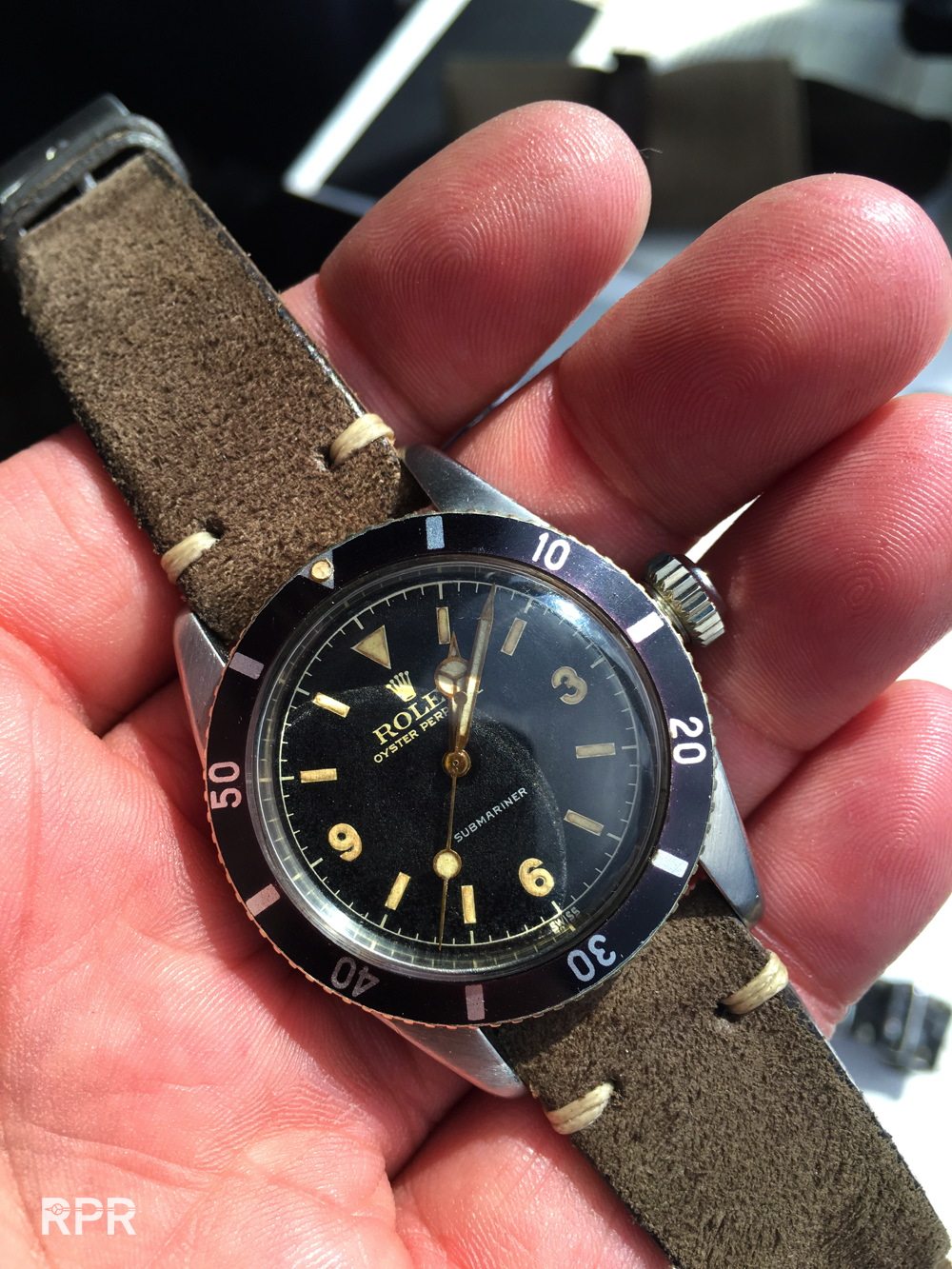 Early small crown with correct radium long hour hand…
Lovely tropical in the sun…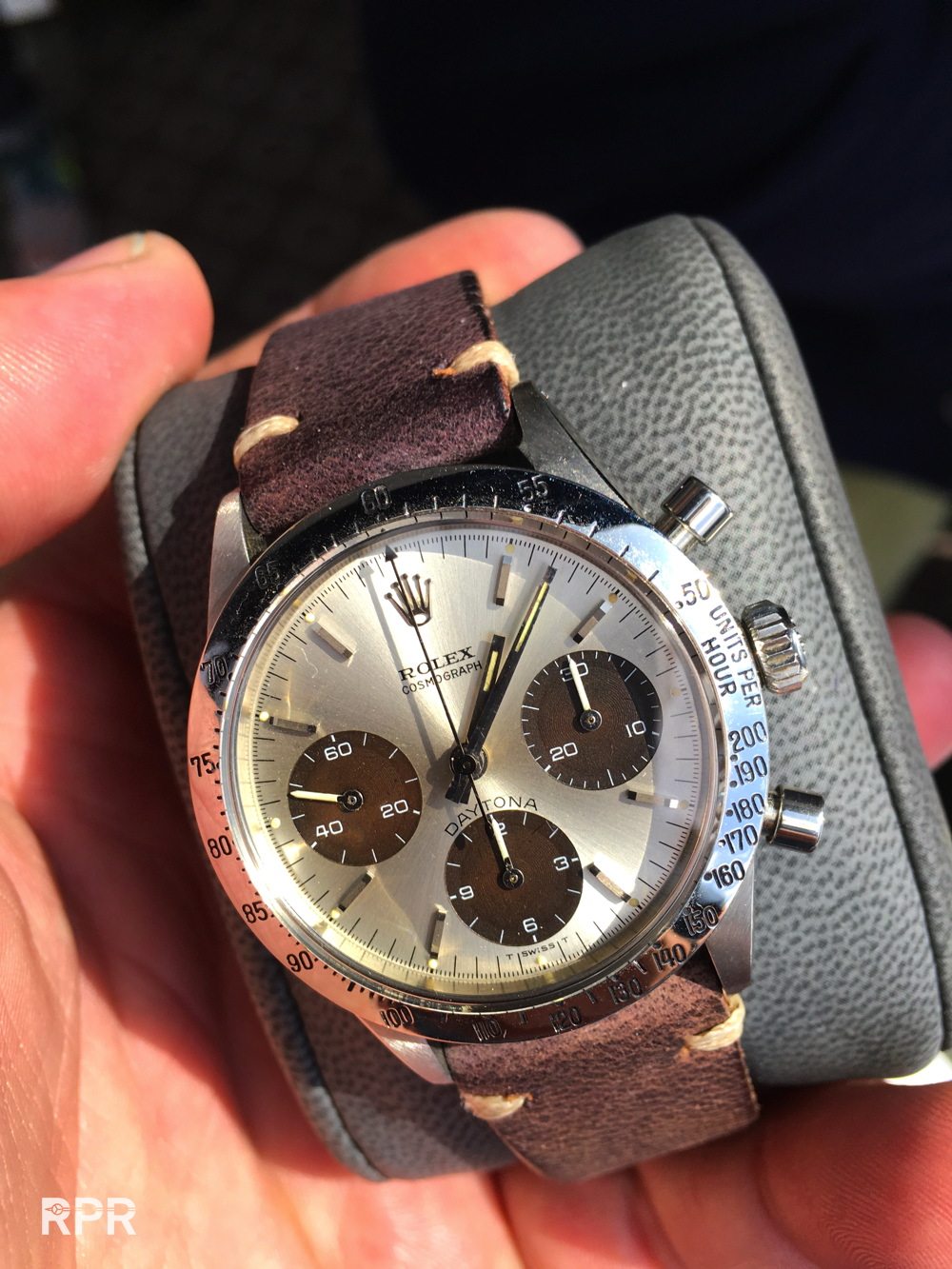 UAE Gmt Master Ref 1675 from a great collector!…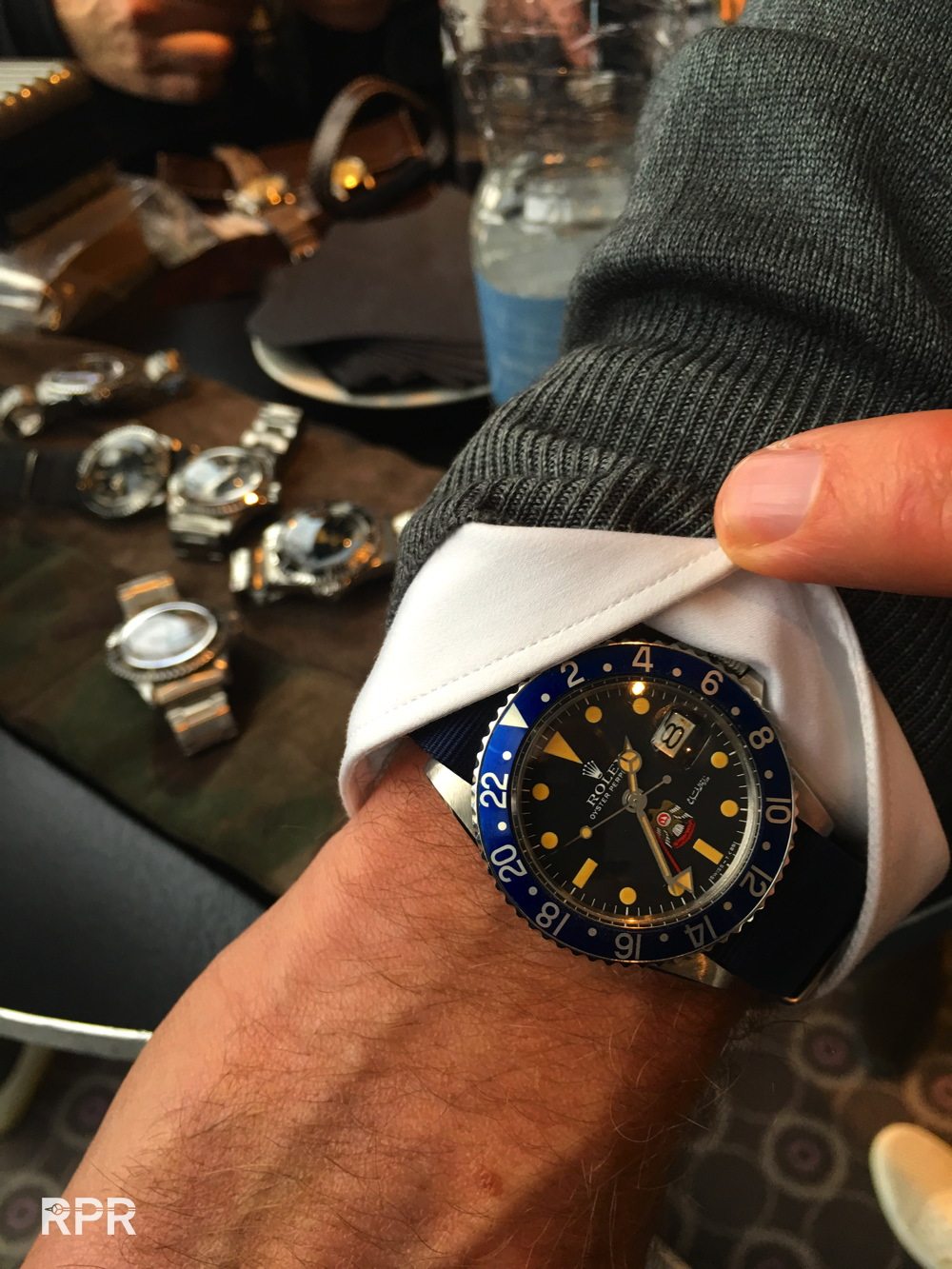 And on the other arm he's wearing today a Marina Militara Panerai Ref 6152/1…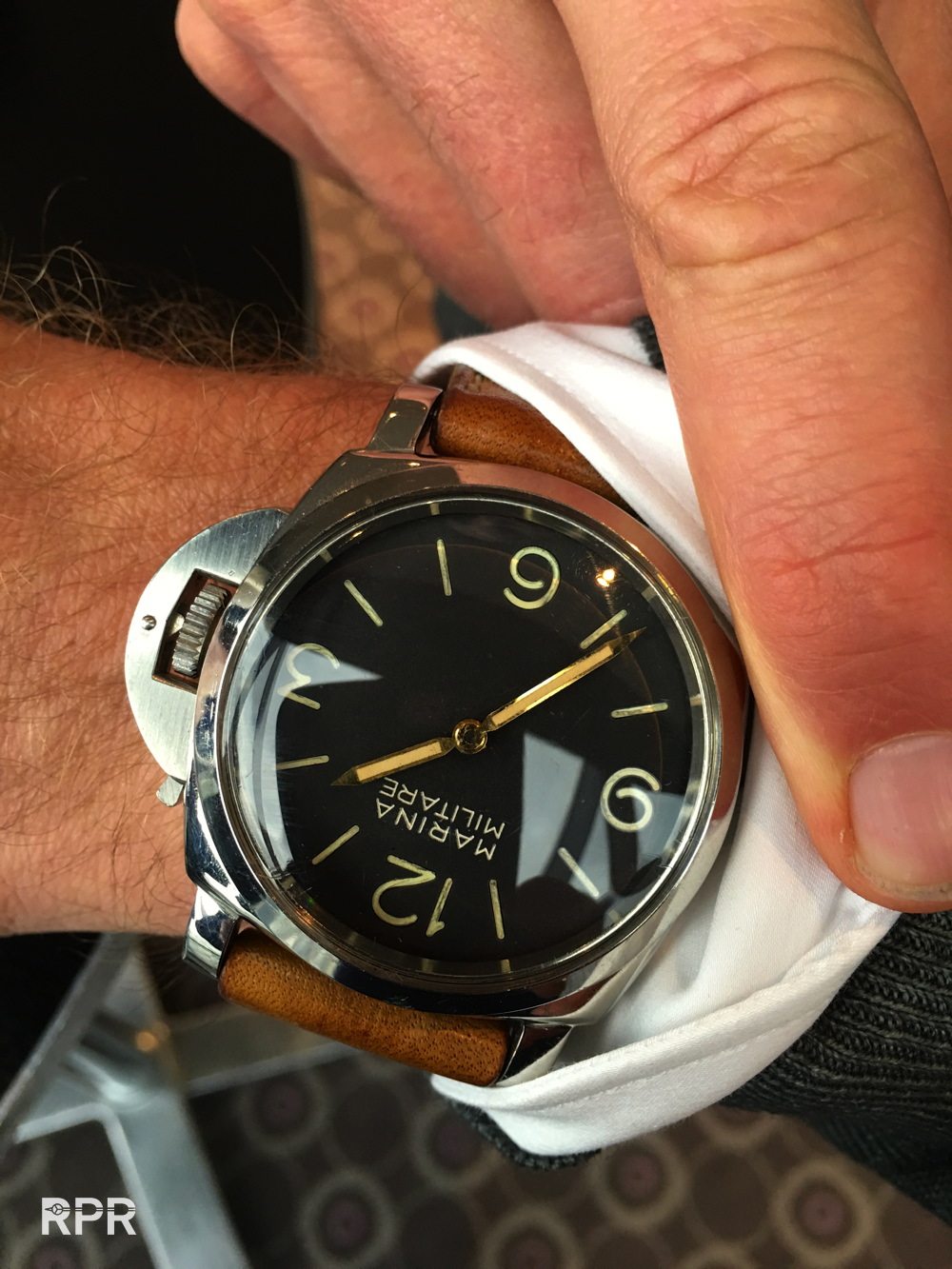 Indeed, they all look the same but in detail are SO different!!…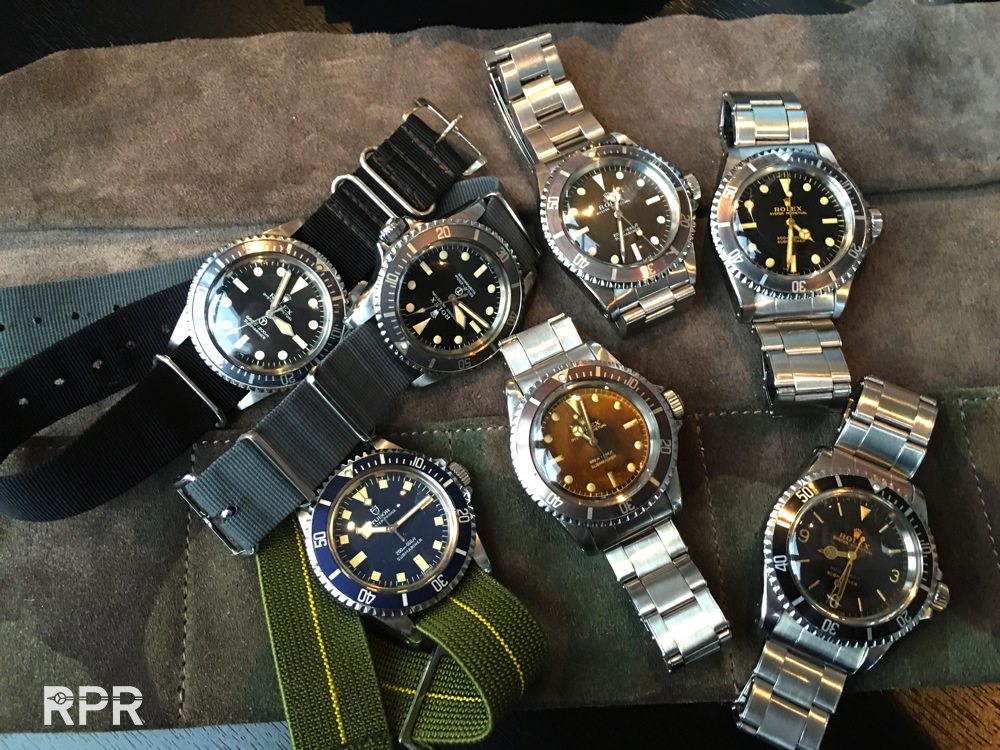 Transitional underline Ref 5513 from 1964…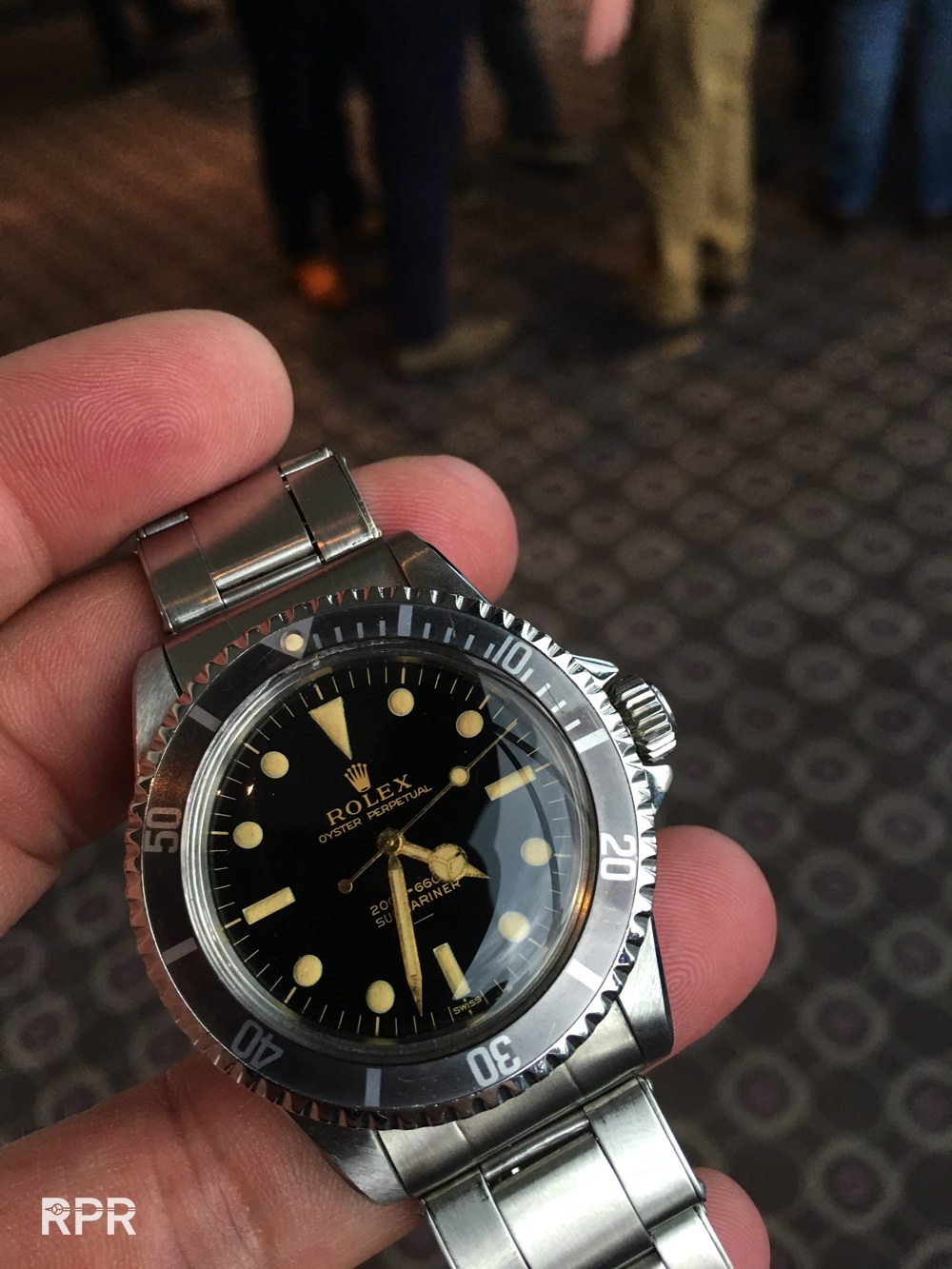 Simple but very cool, lovely tropical Date!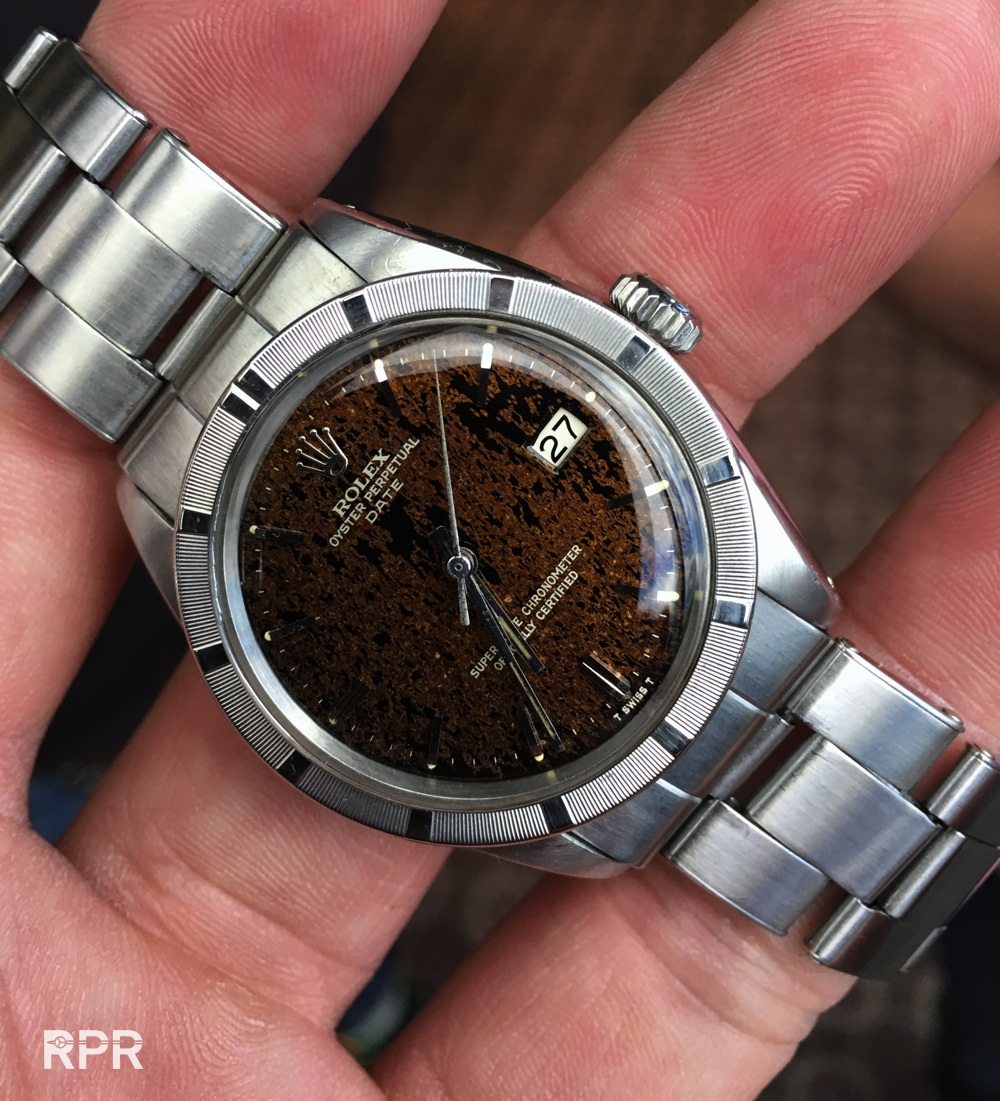 3 x different versions of the Rolex GMT…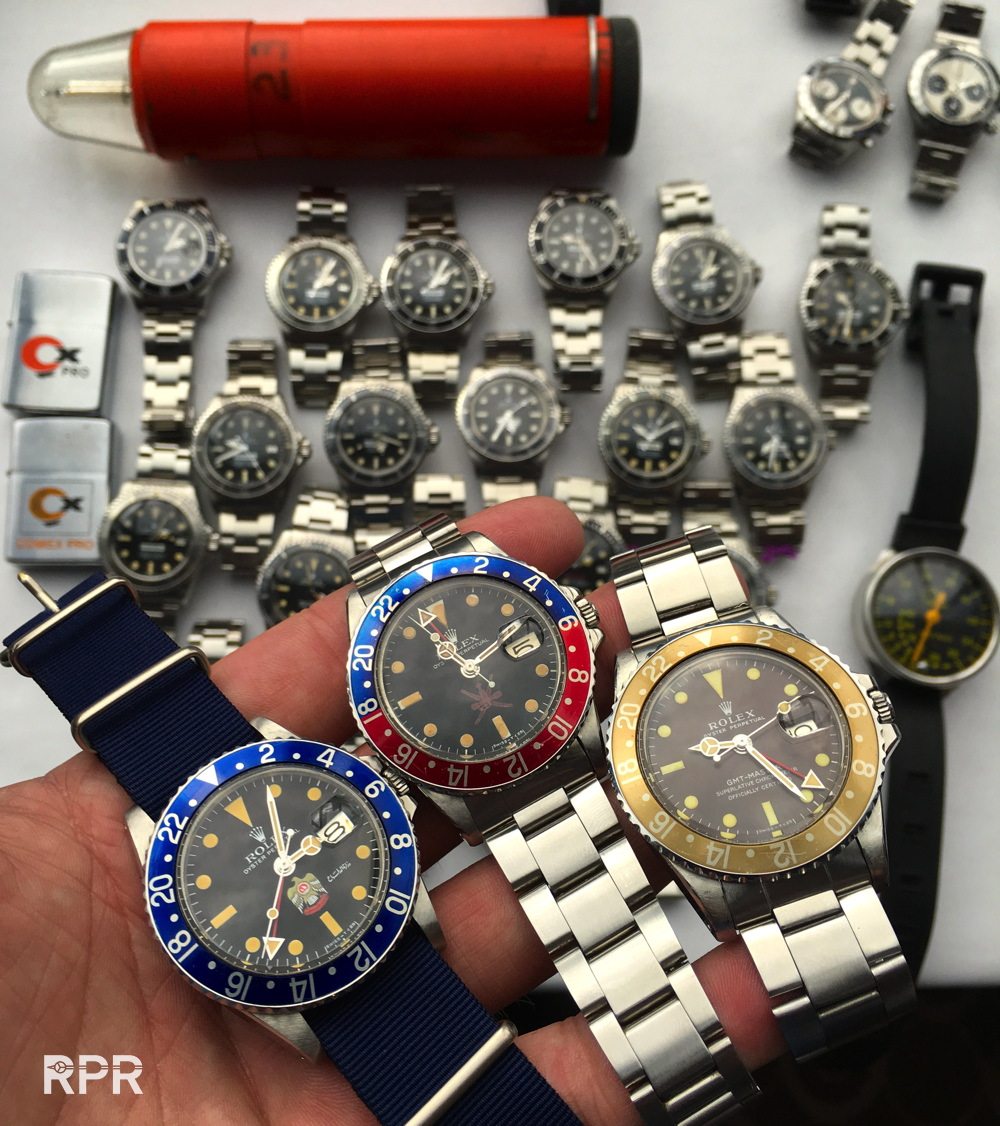 Gold Rolex Daytona Ref 6263…
Paul Newman Ref 6241 sold and signed by Ricciardi…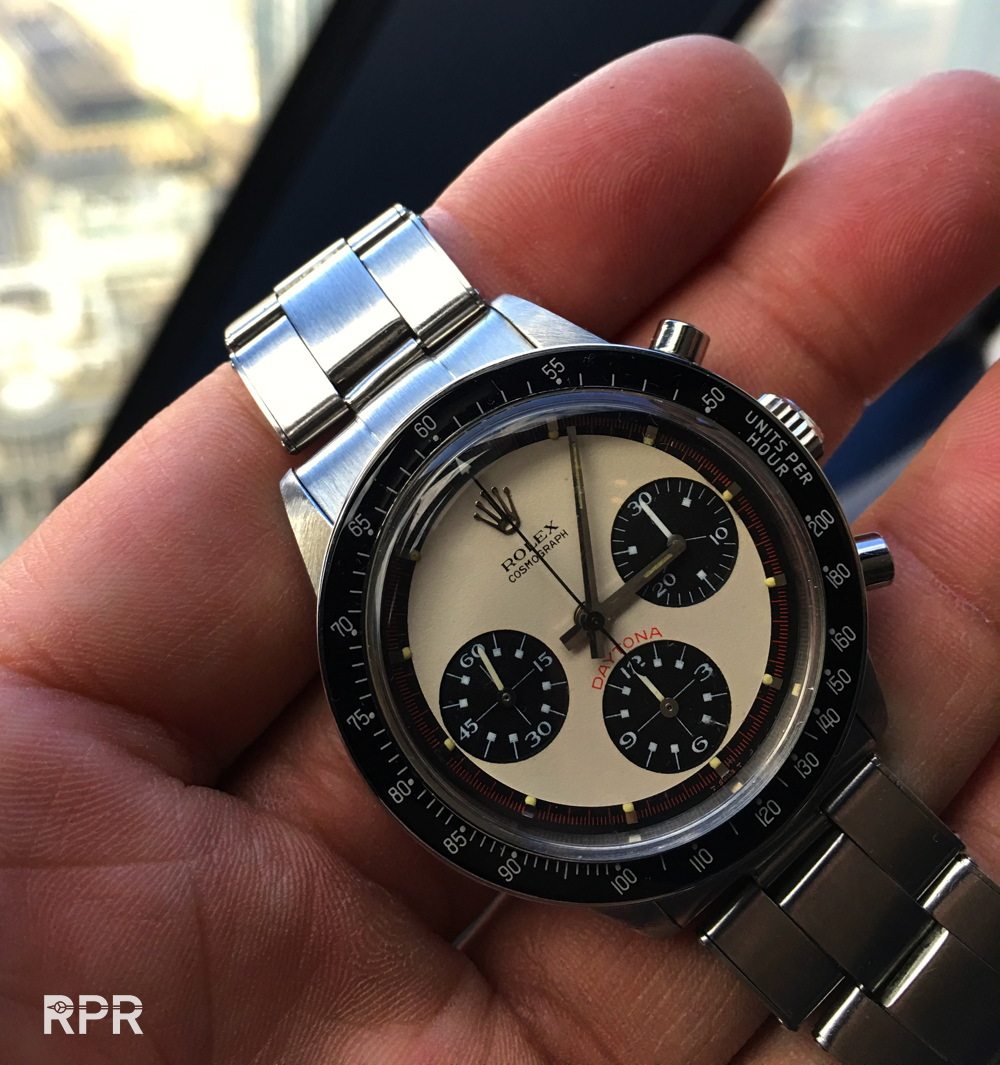 The Gherkin, in the City of London, top floor was our location…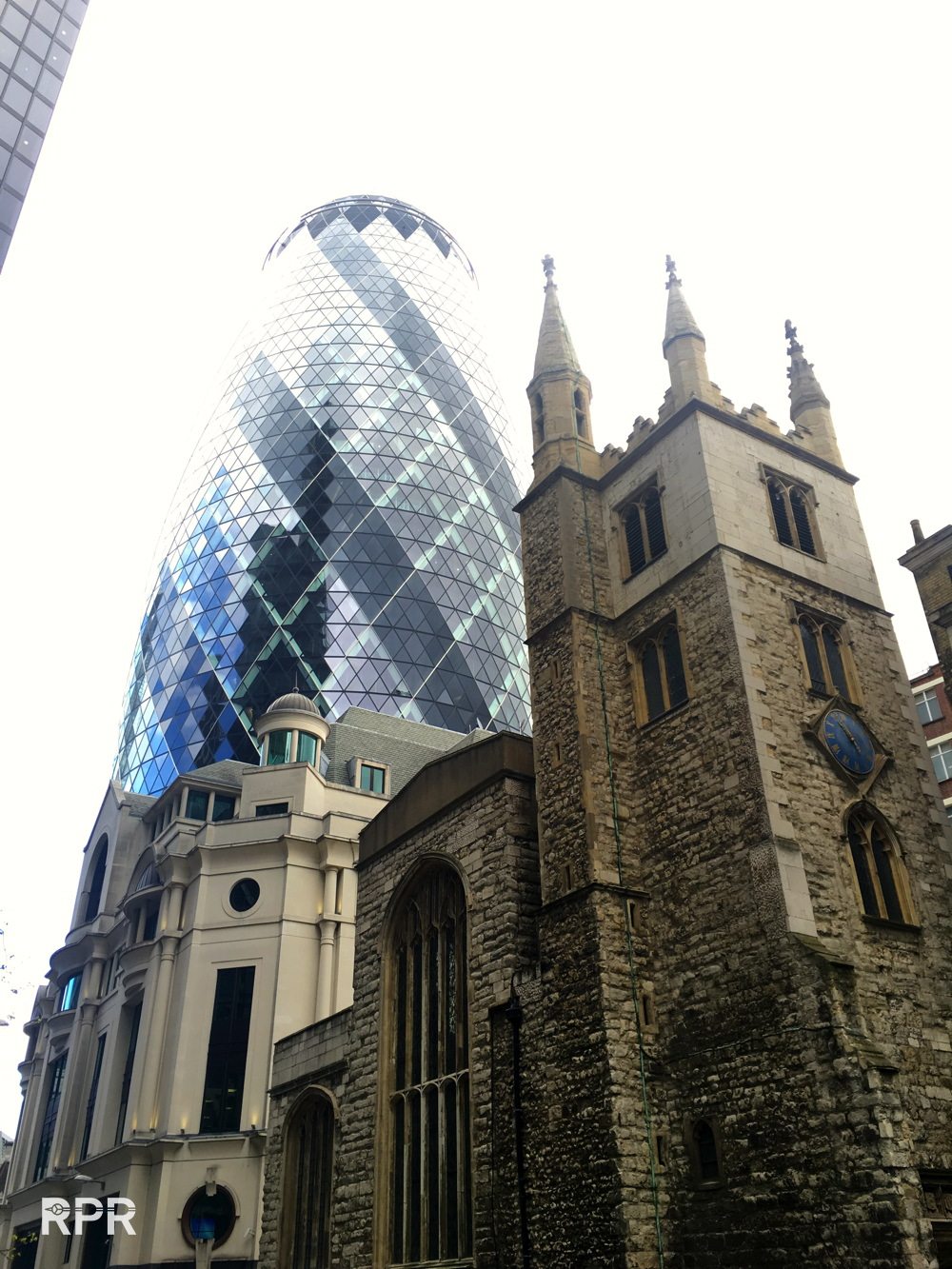 Aiweiwei…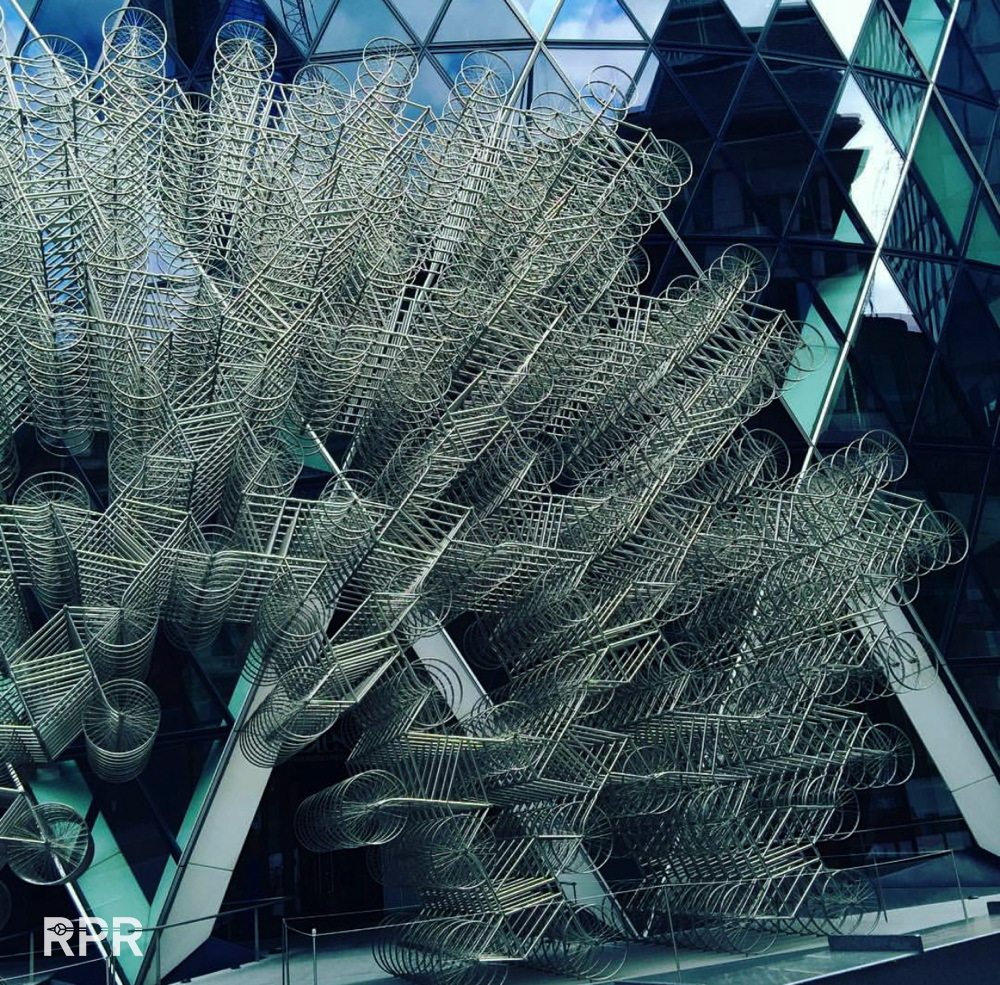 Indian food and Military Rolex, a combination loved by Mike..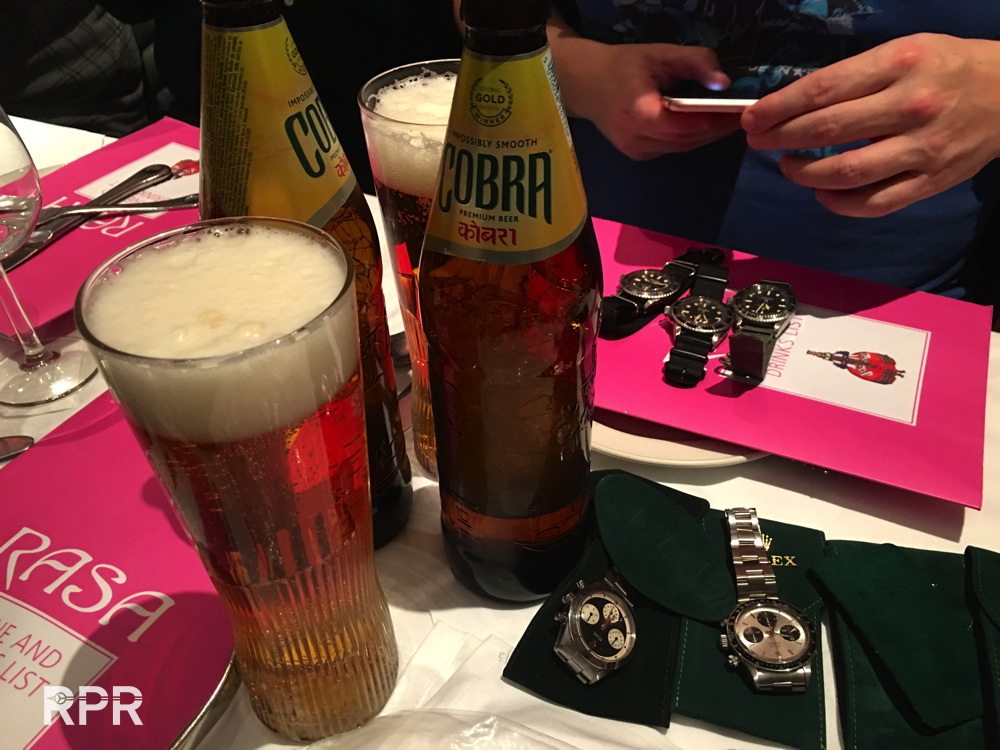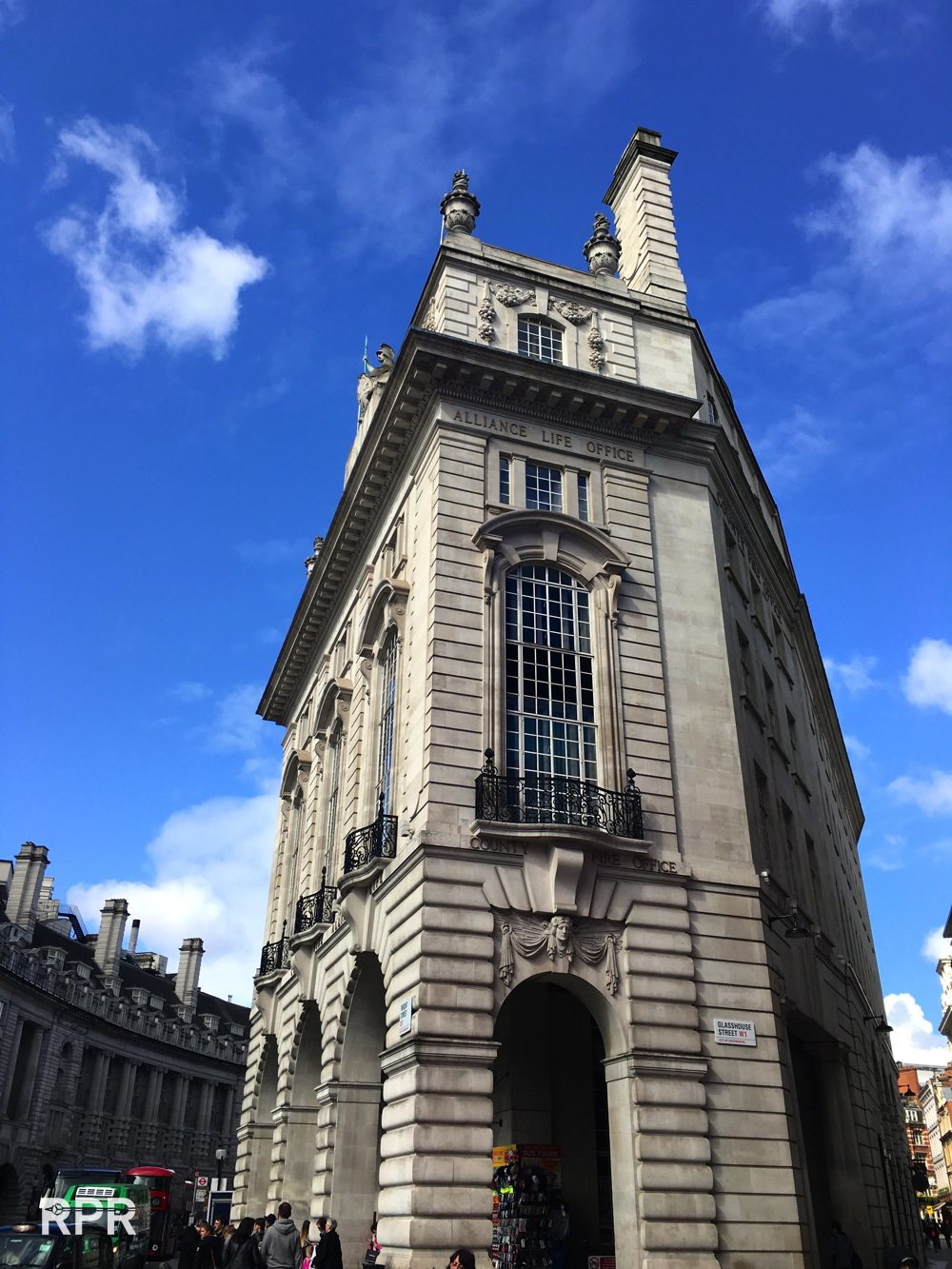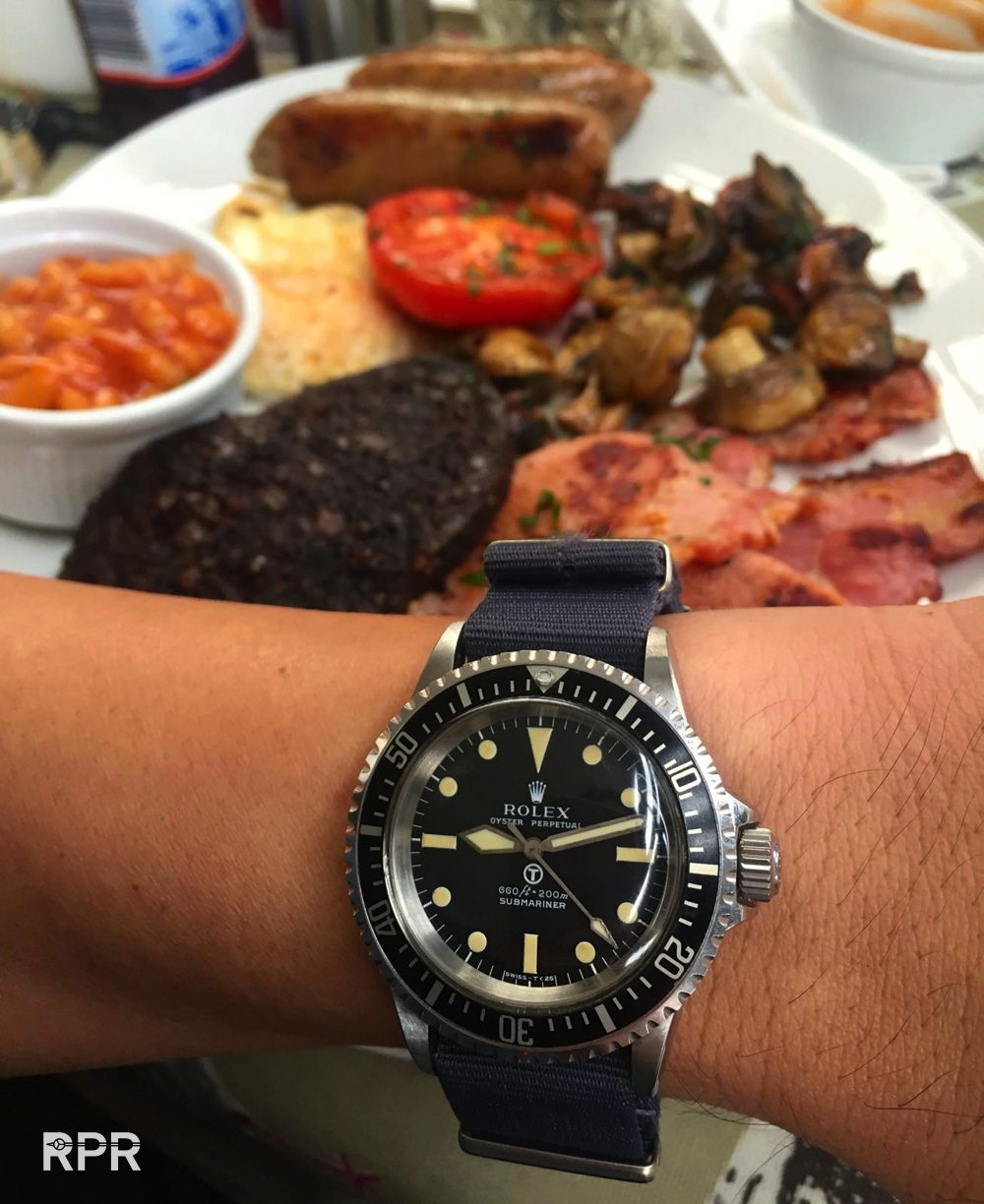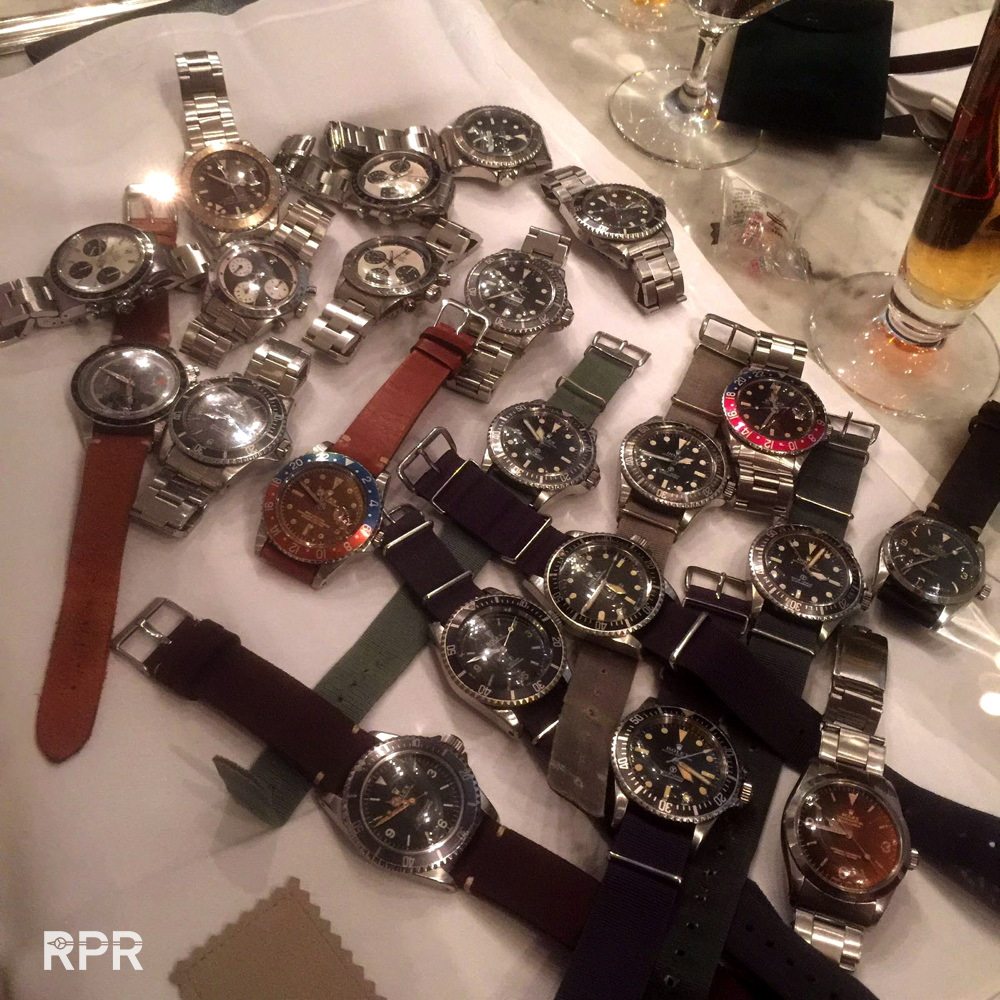 2 x totally different rare vintage Rolex you can find. The A/6538 Big Crown with Explorer 3-6-9 red dial and mythical Oyster Paul Newman with 3 colored dial…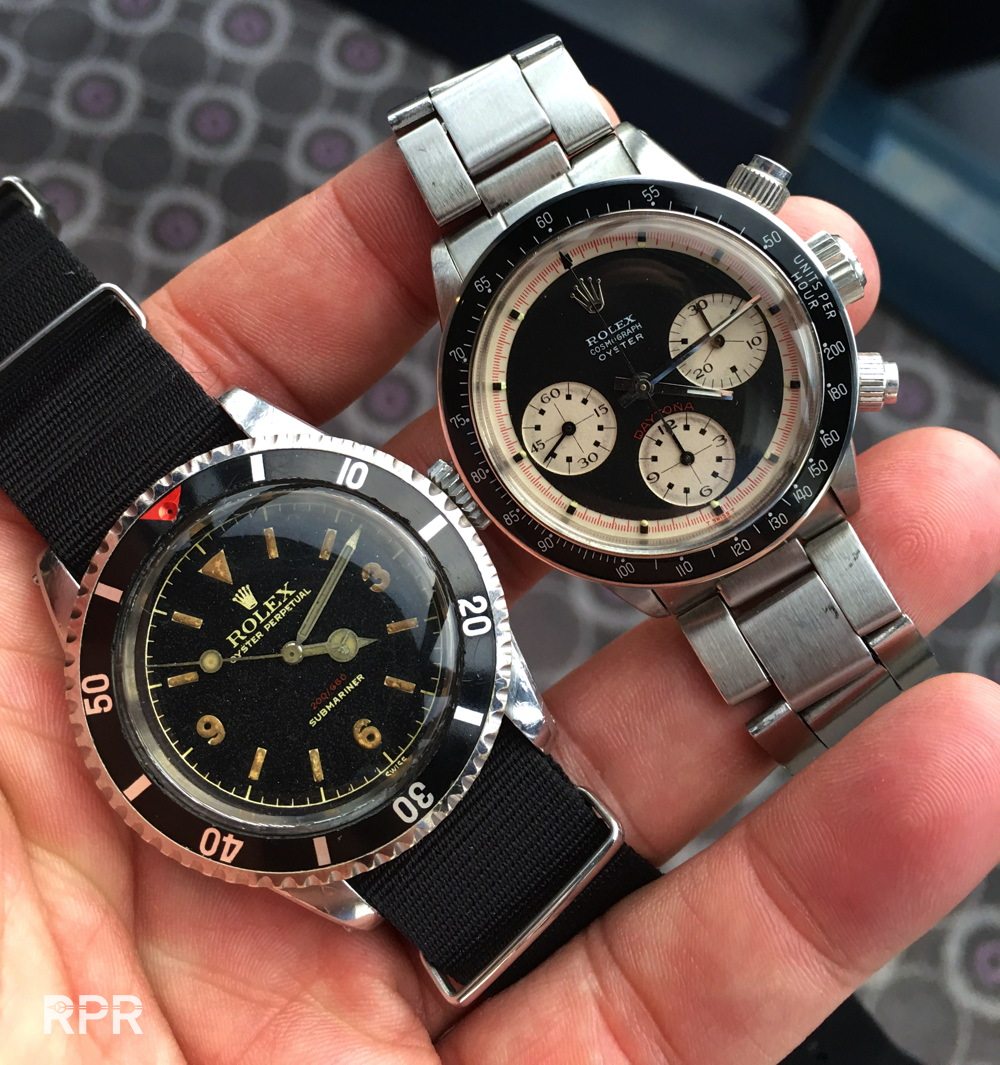 RCO up close…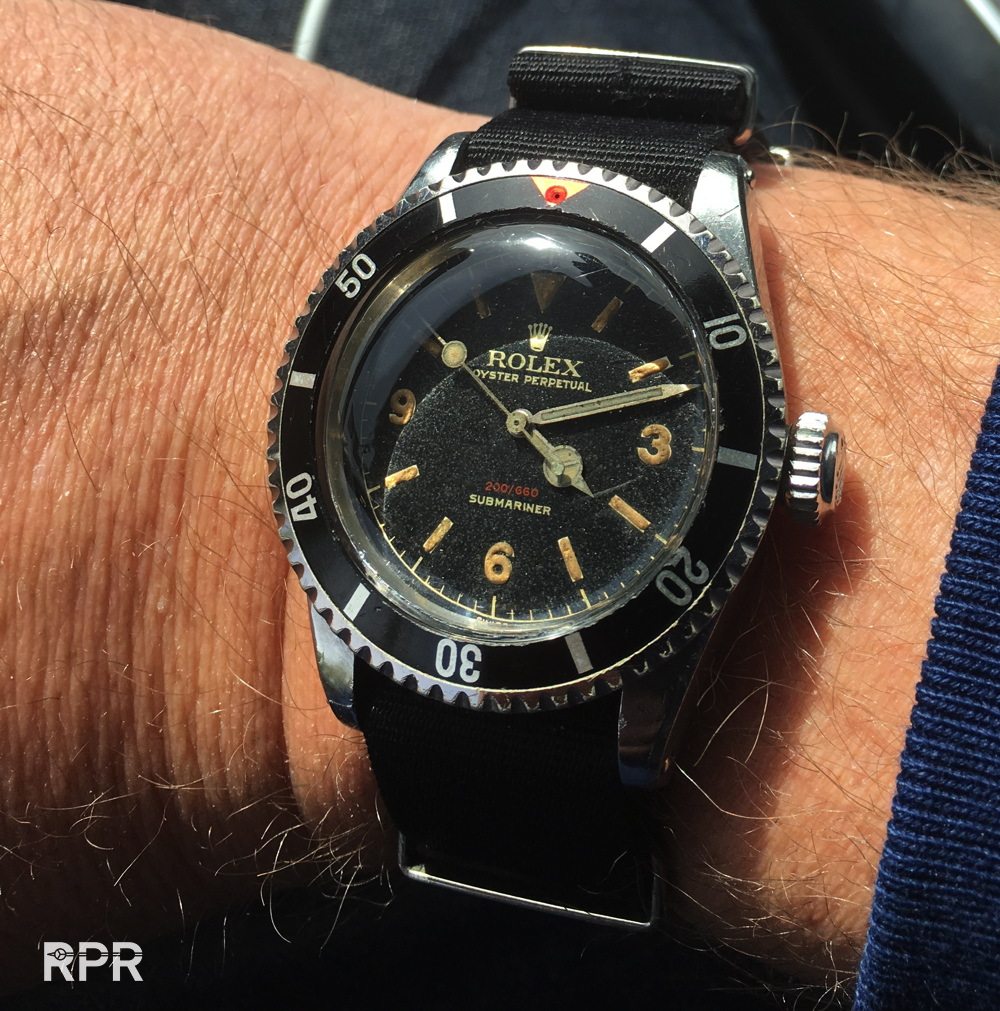 RCO, Rolex Chronograph Oyster Daytona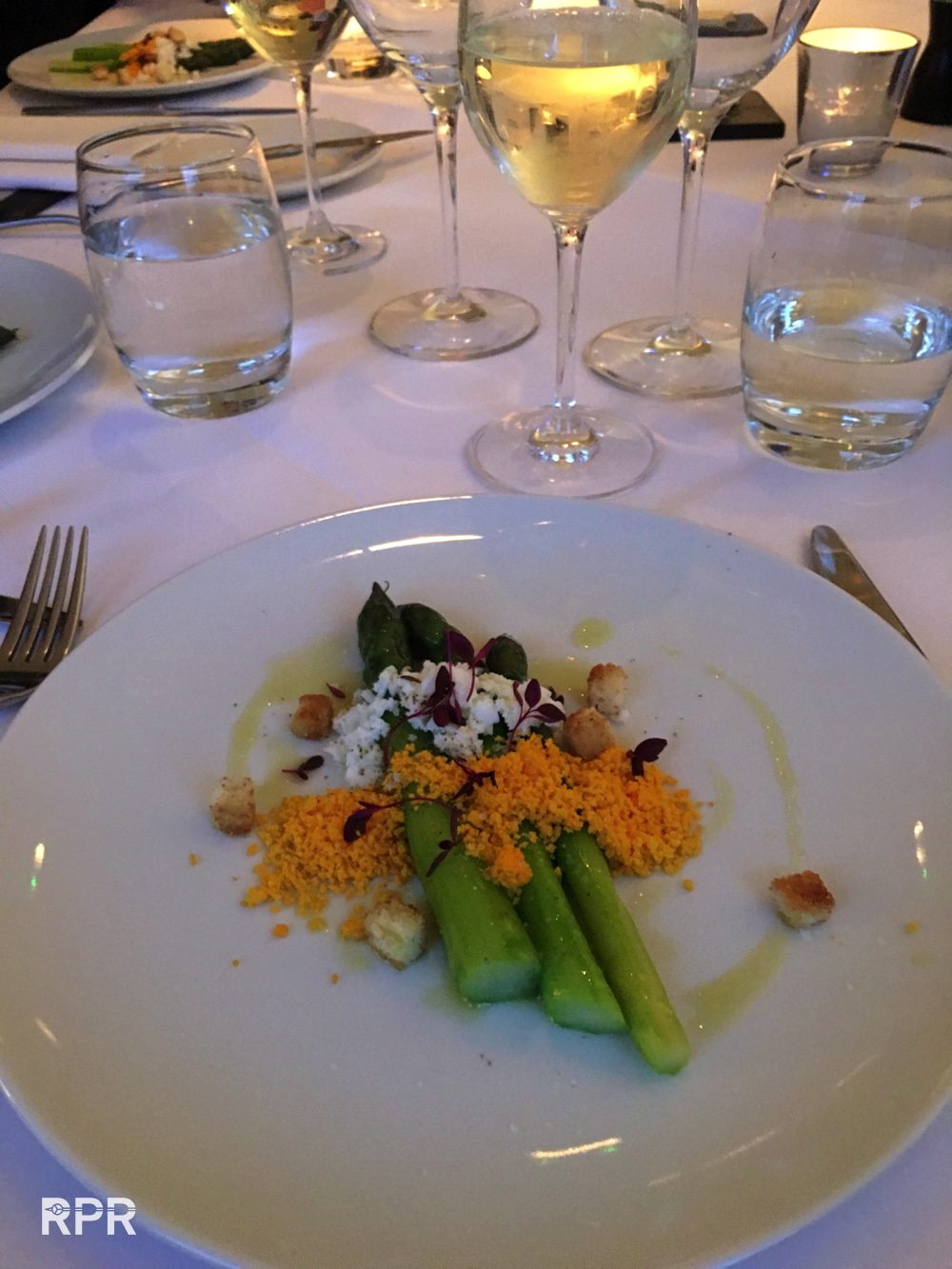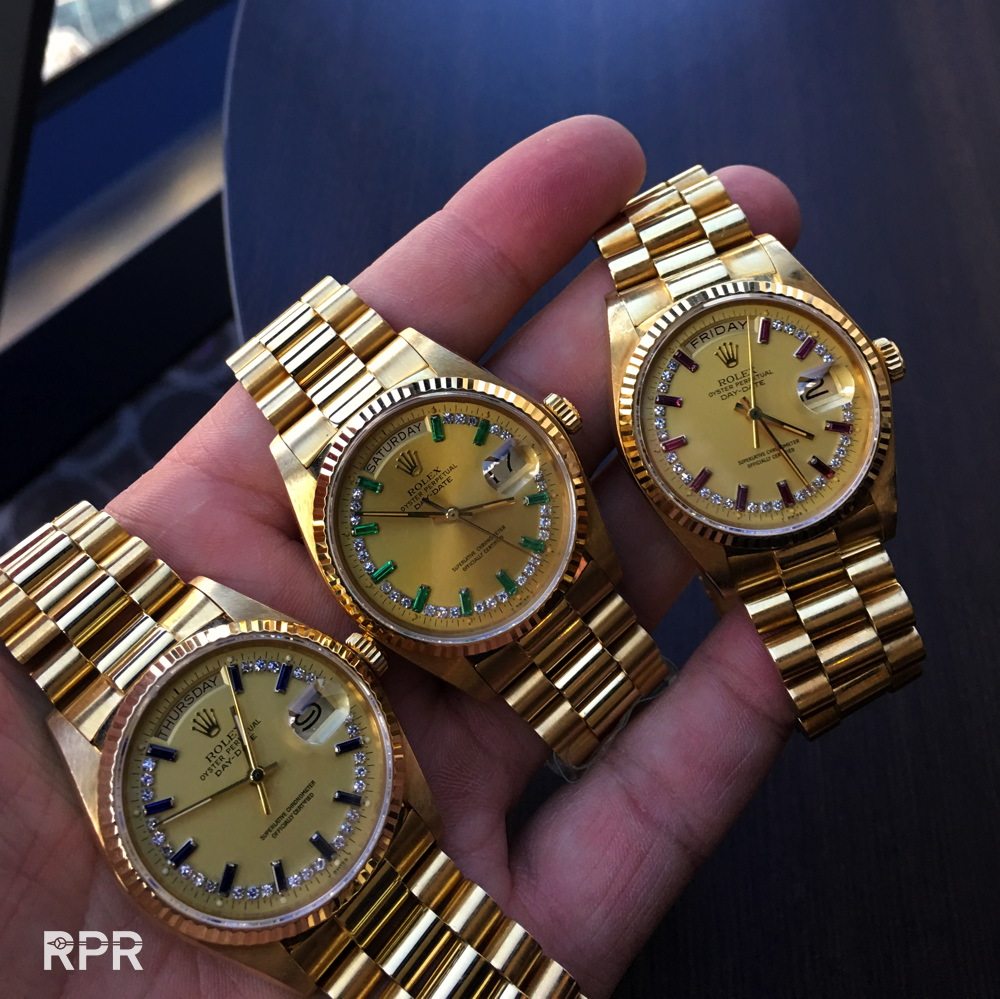 NOS ( New Old Stock )…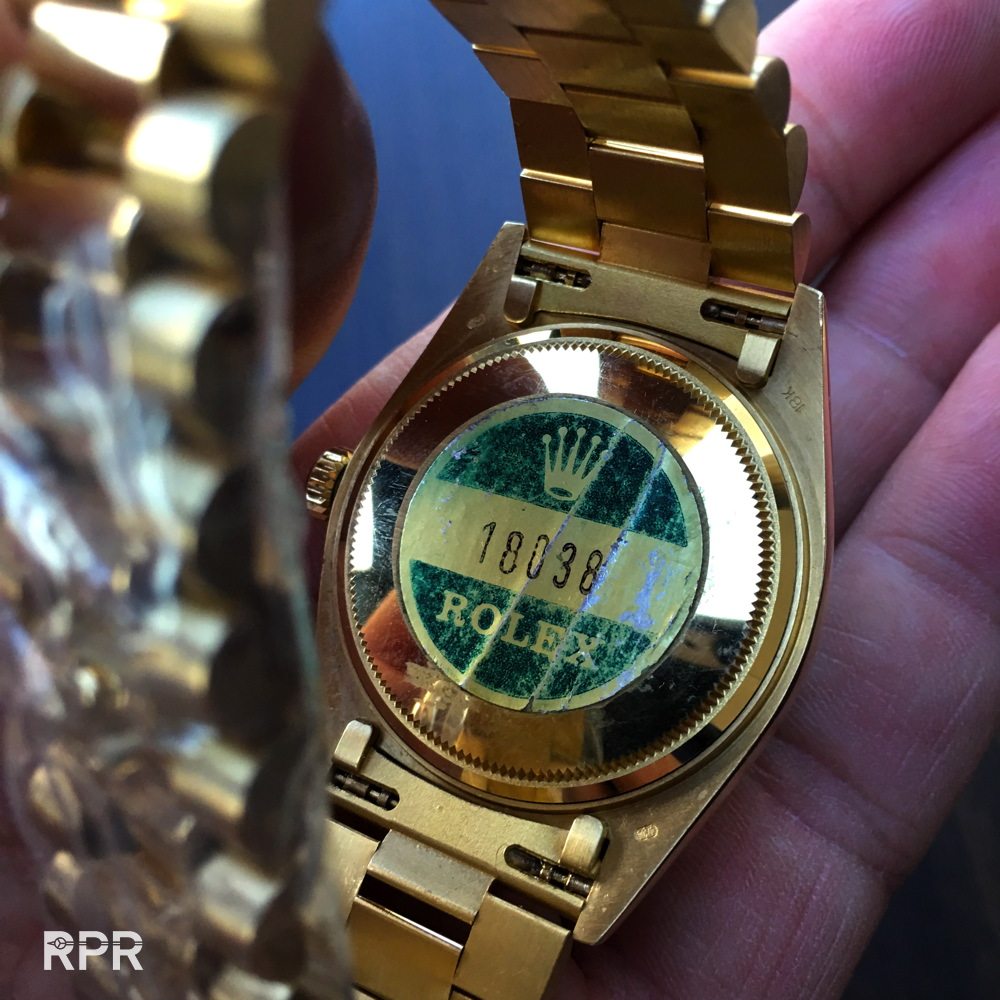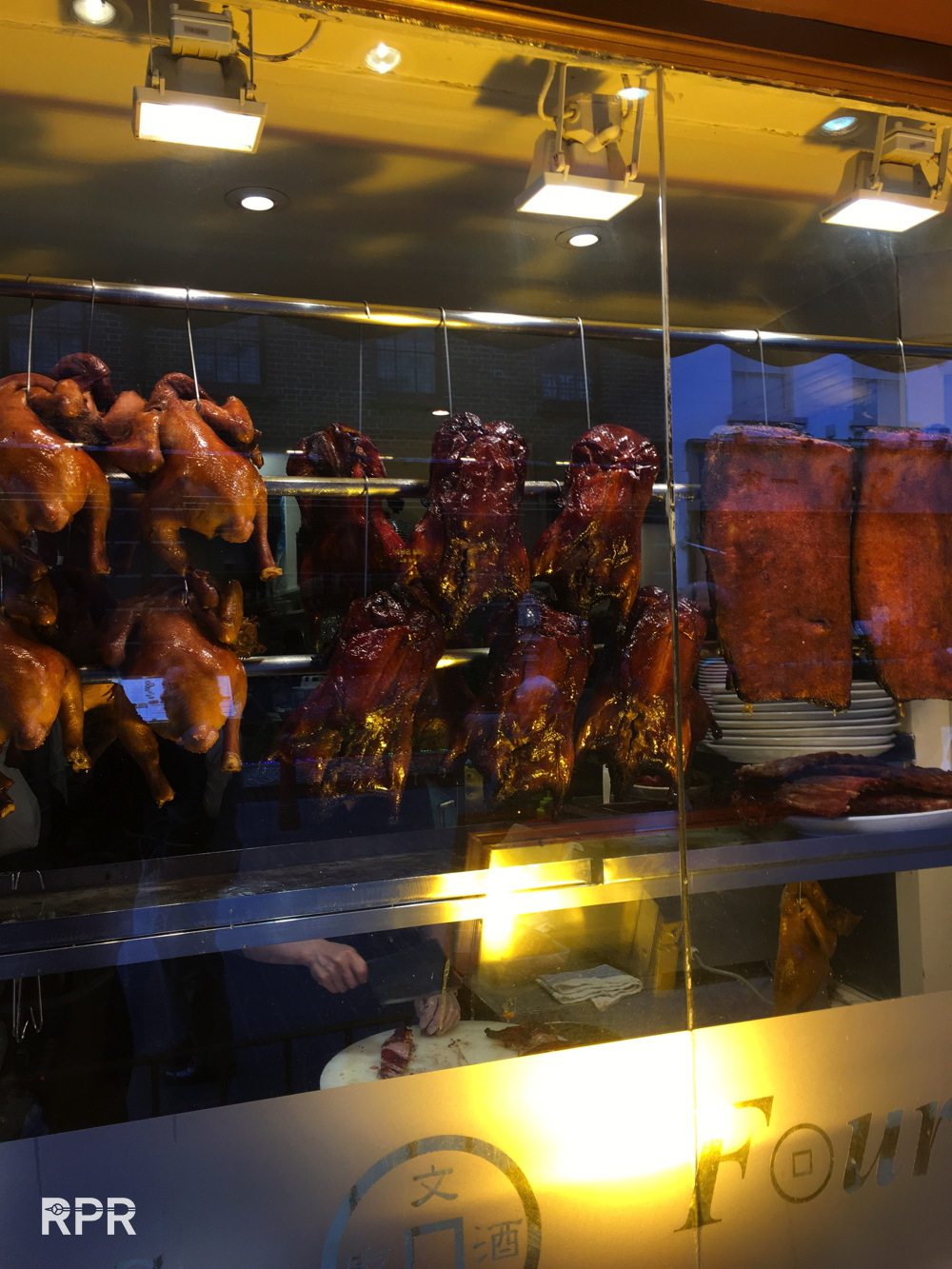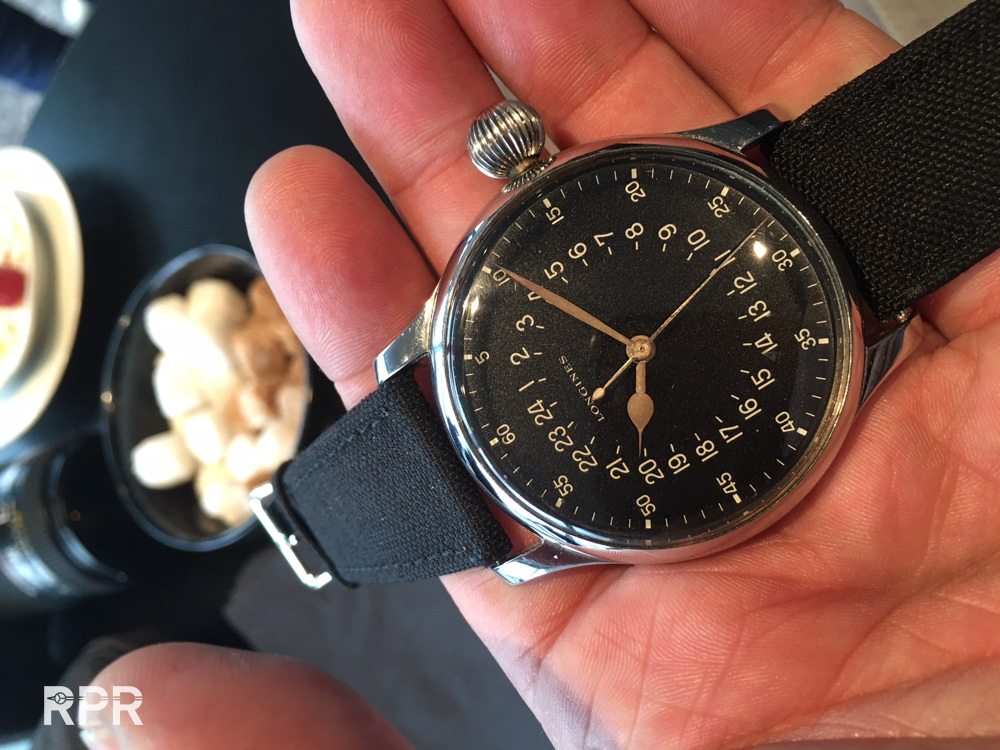 Loupe glasses……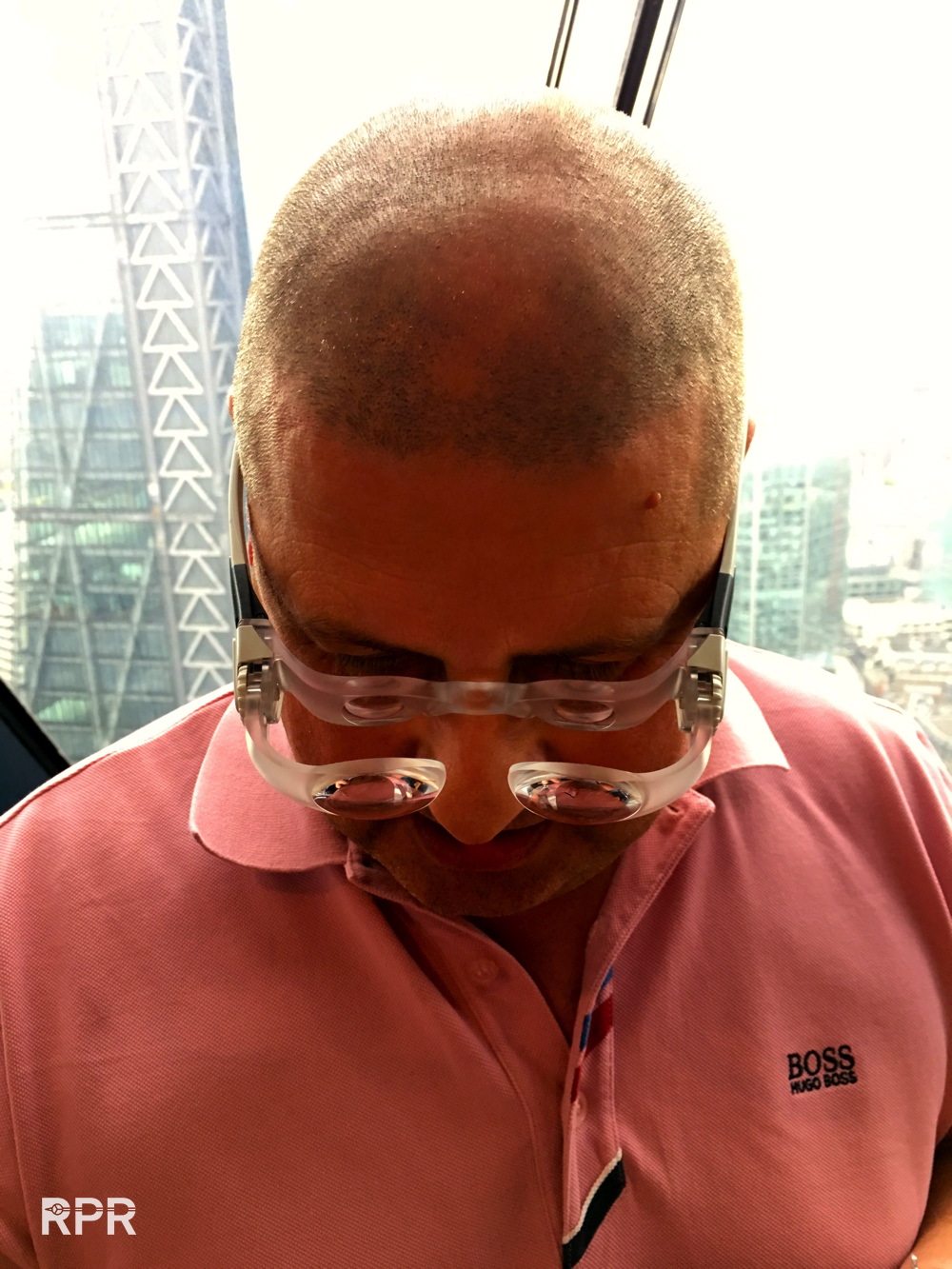 Iphone Geiger extension to measure the radiation….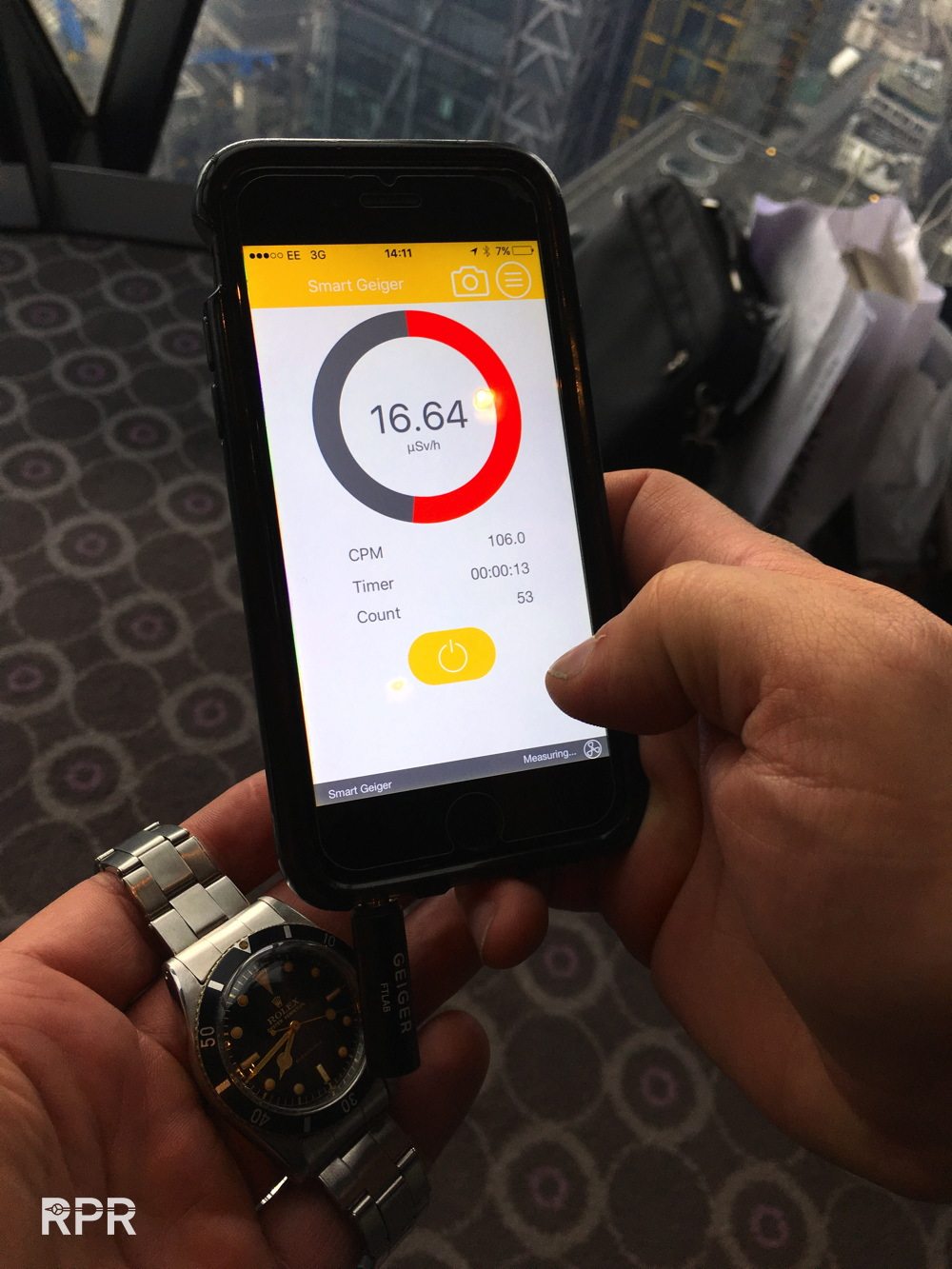 Issued Panerai, made by Rolex…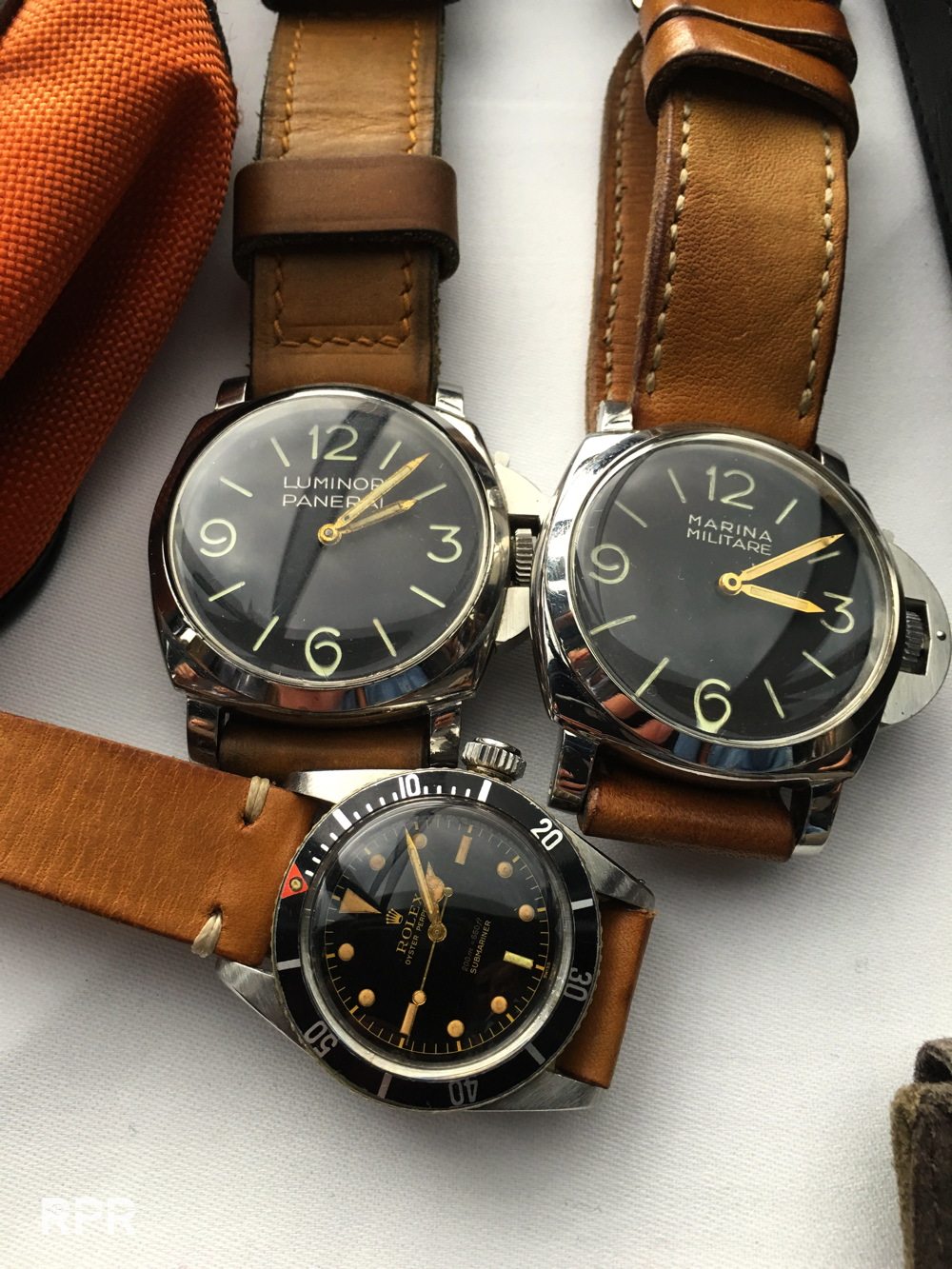 Lovely Eagle Beack tropical Rolex Rerf 5512 with minute track…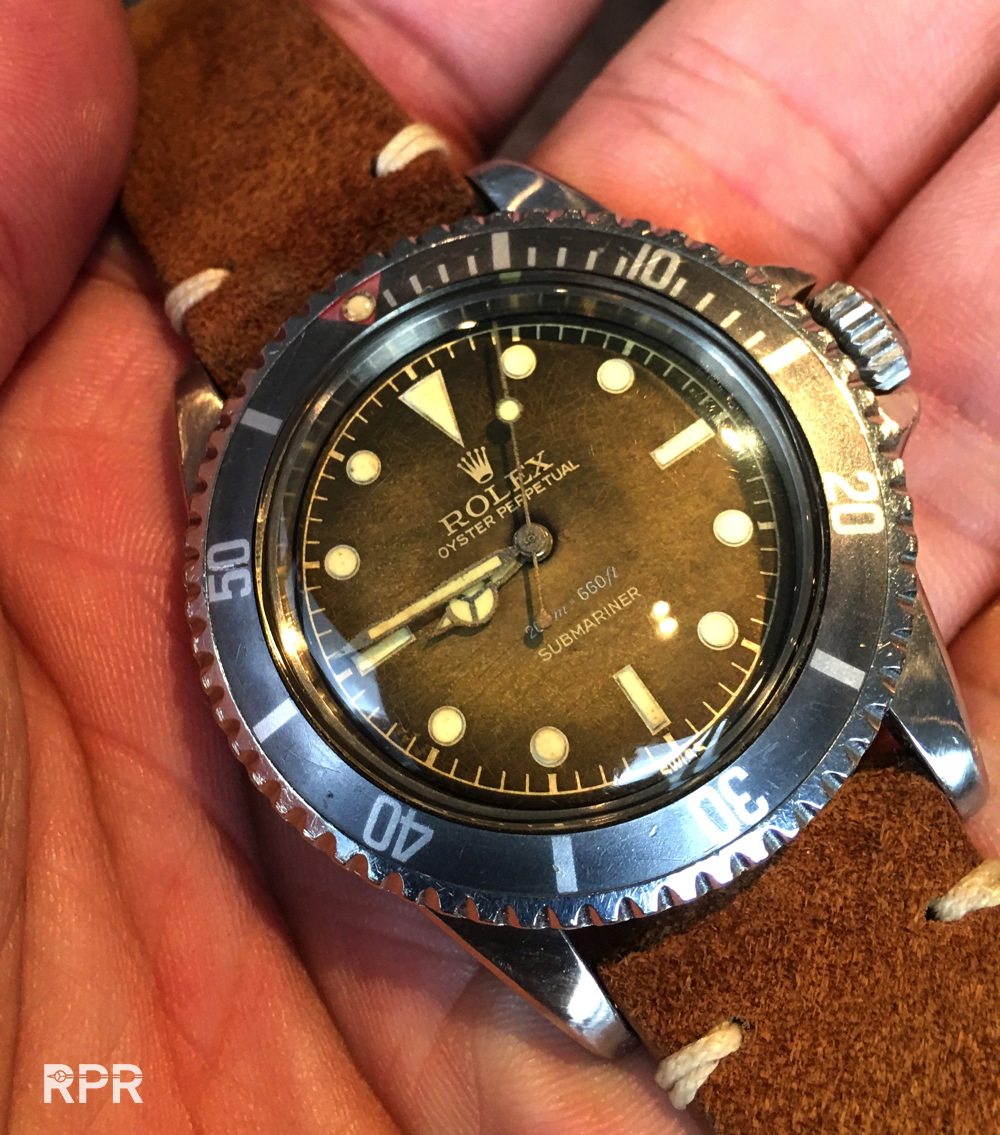 Hand full of different vintage Rolex Paul Newmans..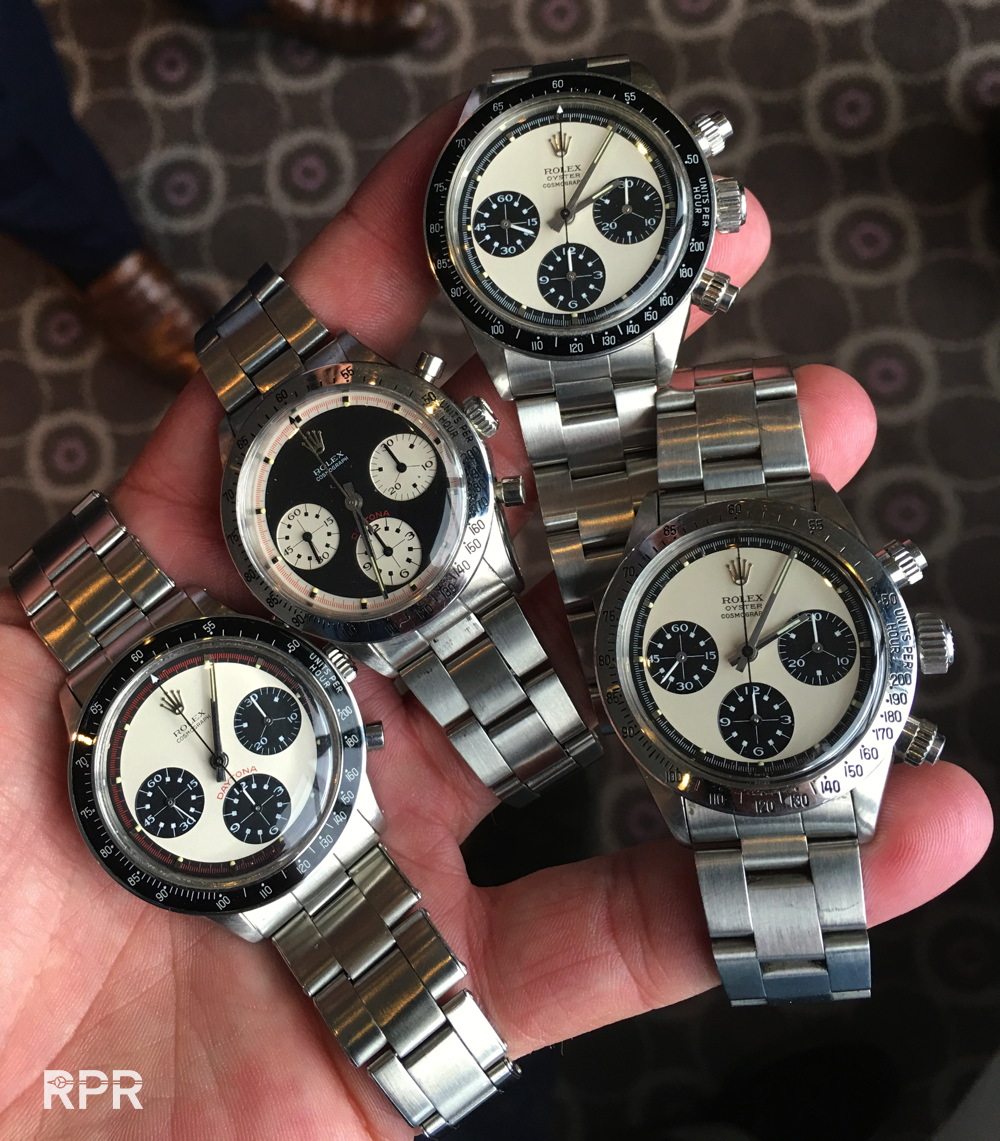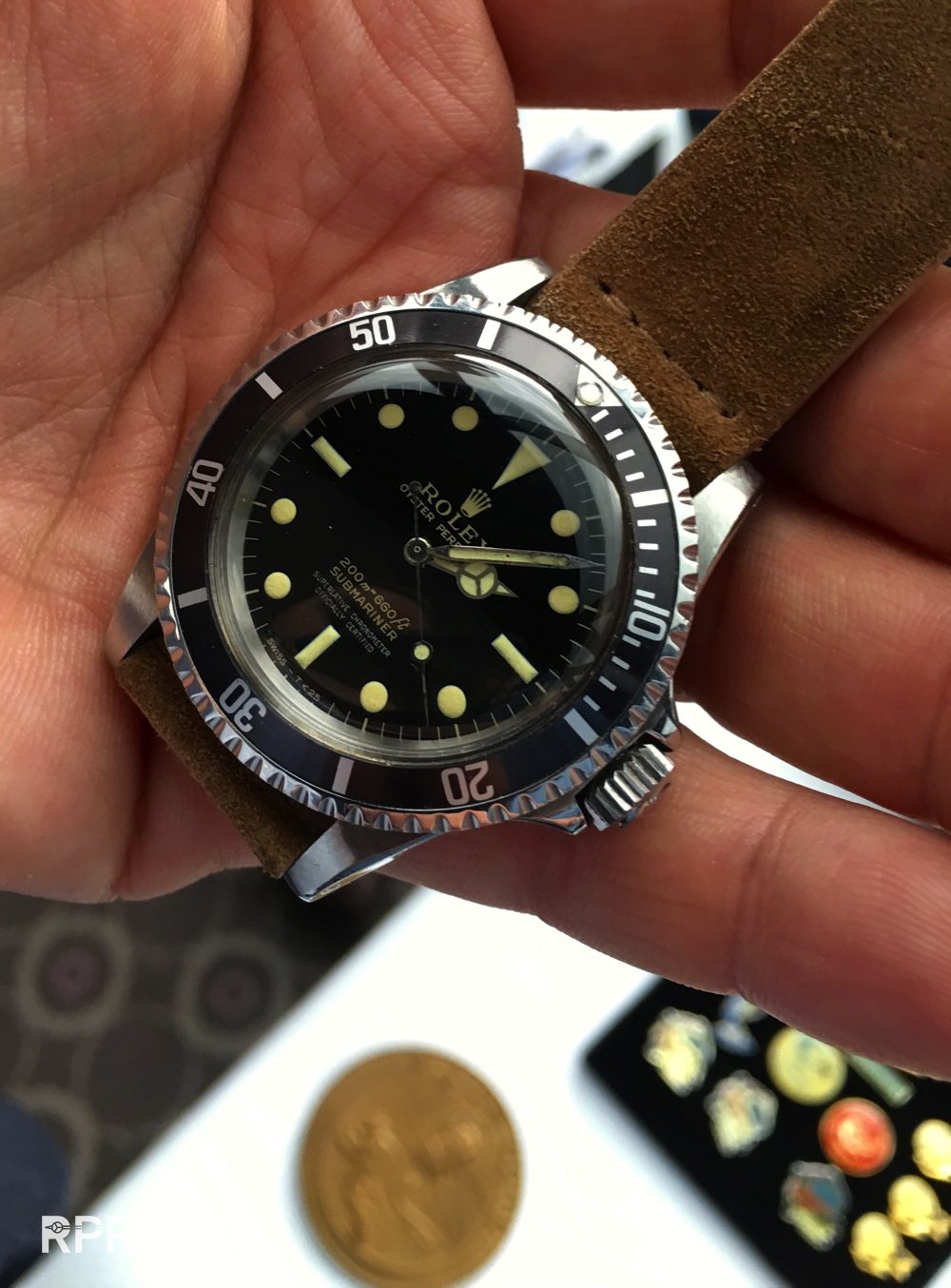 Big Crown ref 5510 up close from a great collector from New York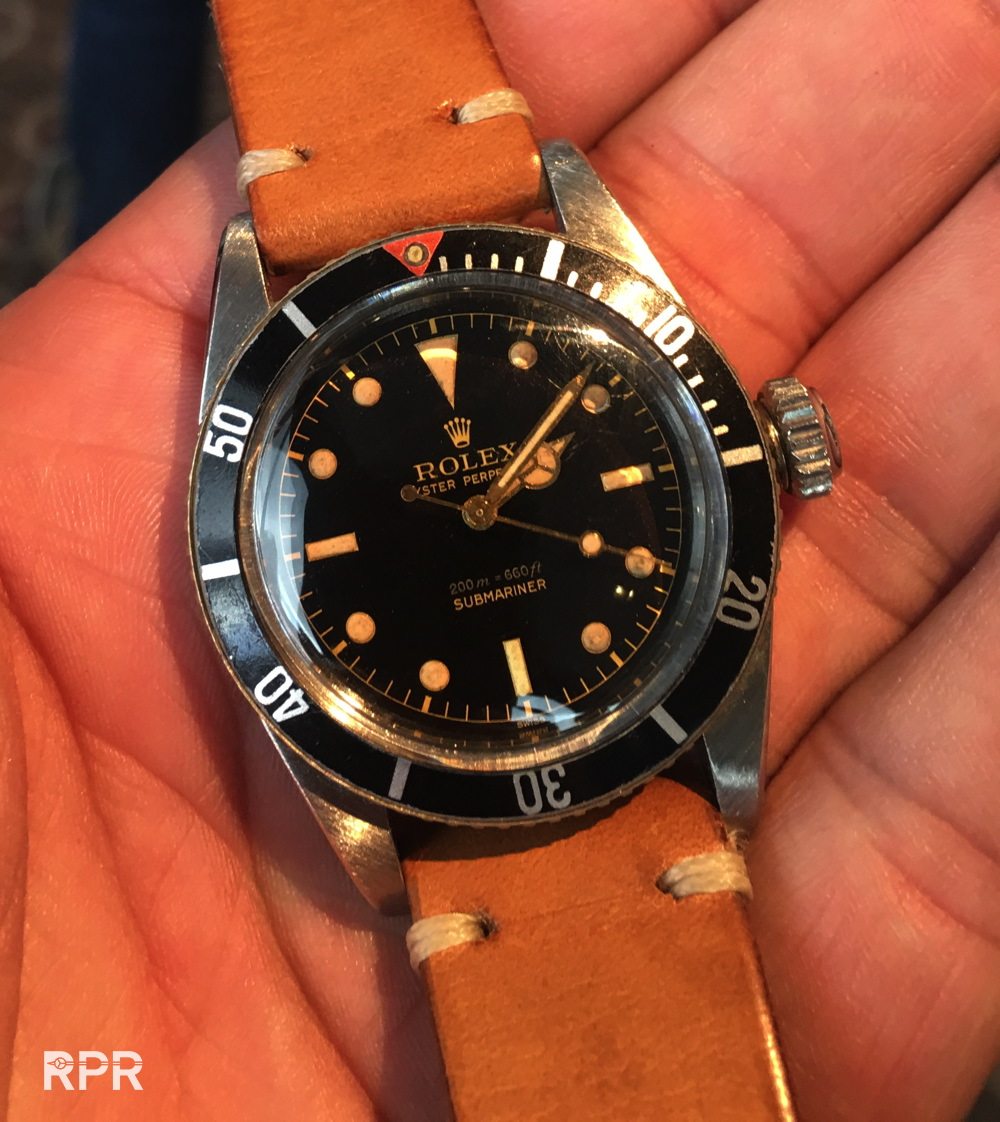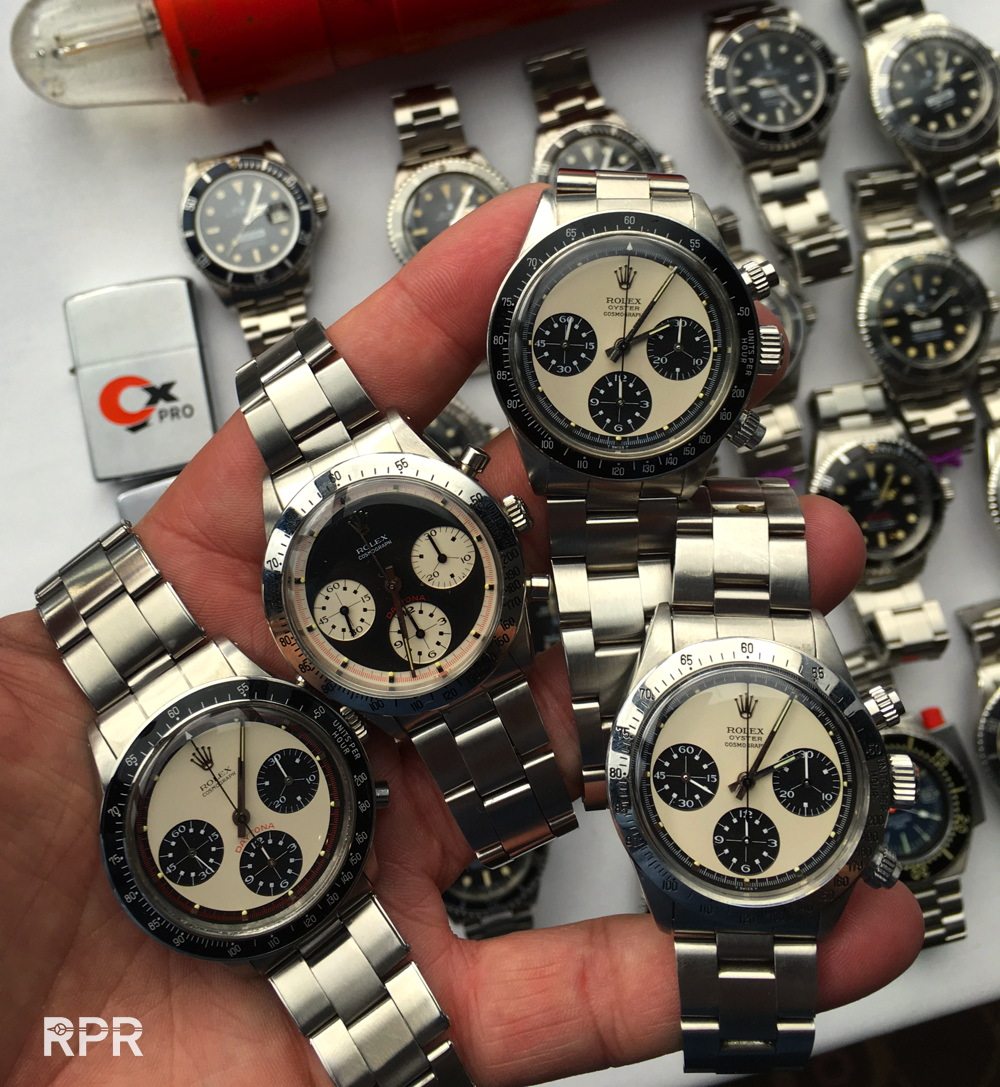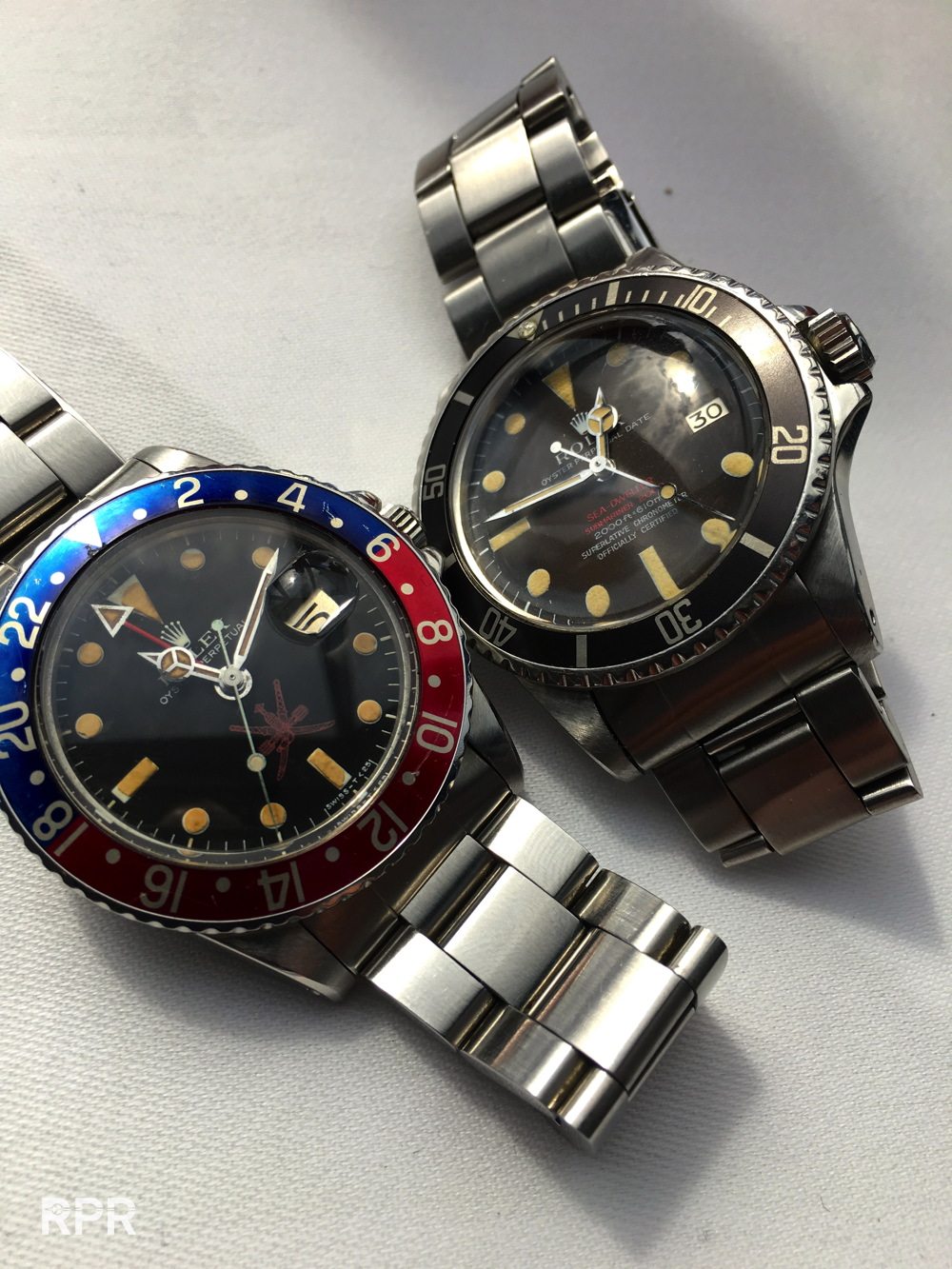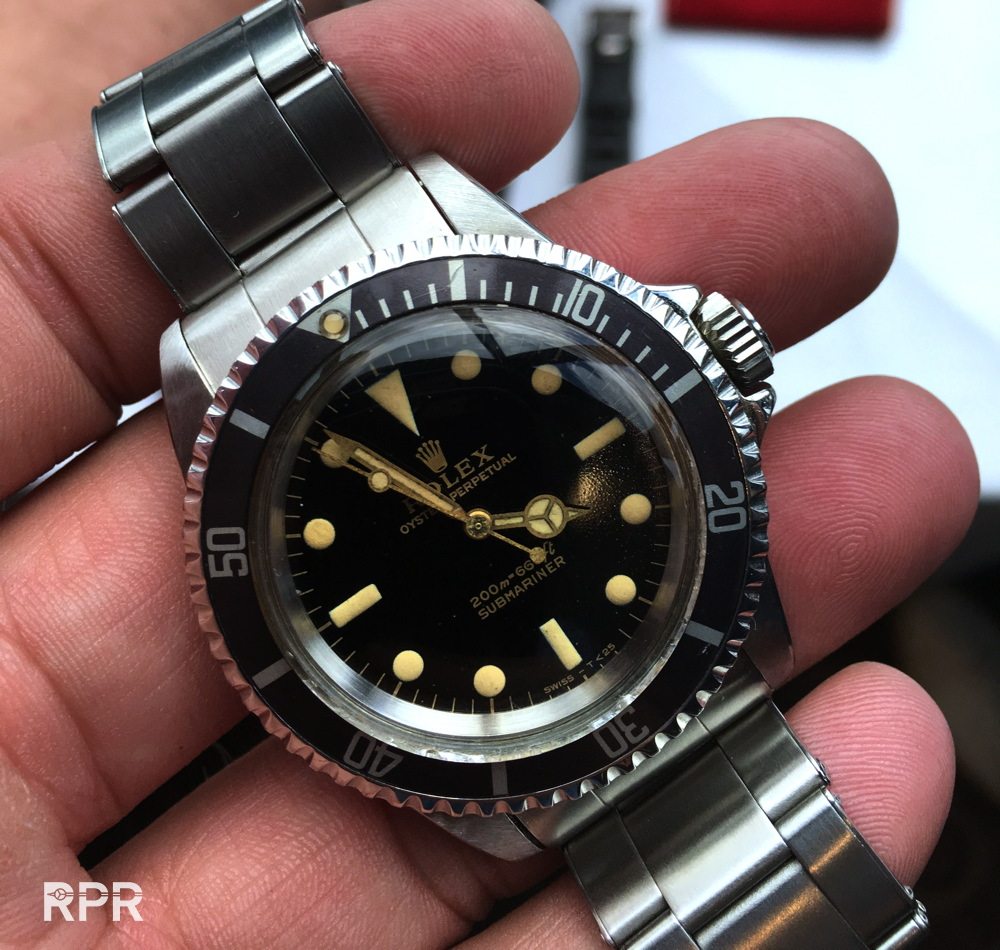 Tudor Snowflake Submariner MN ( Marine National )
Issued Longines waterproof chronograph..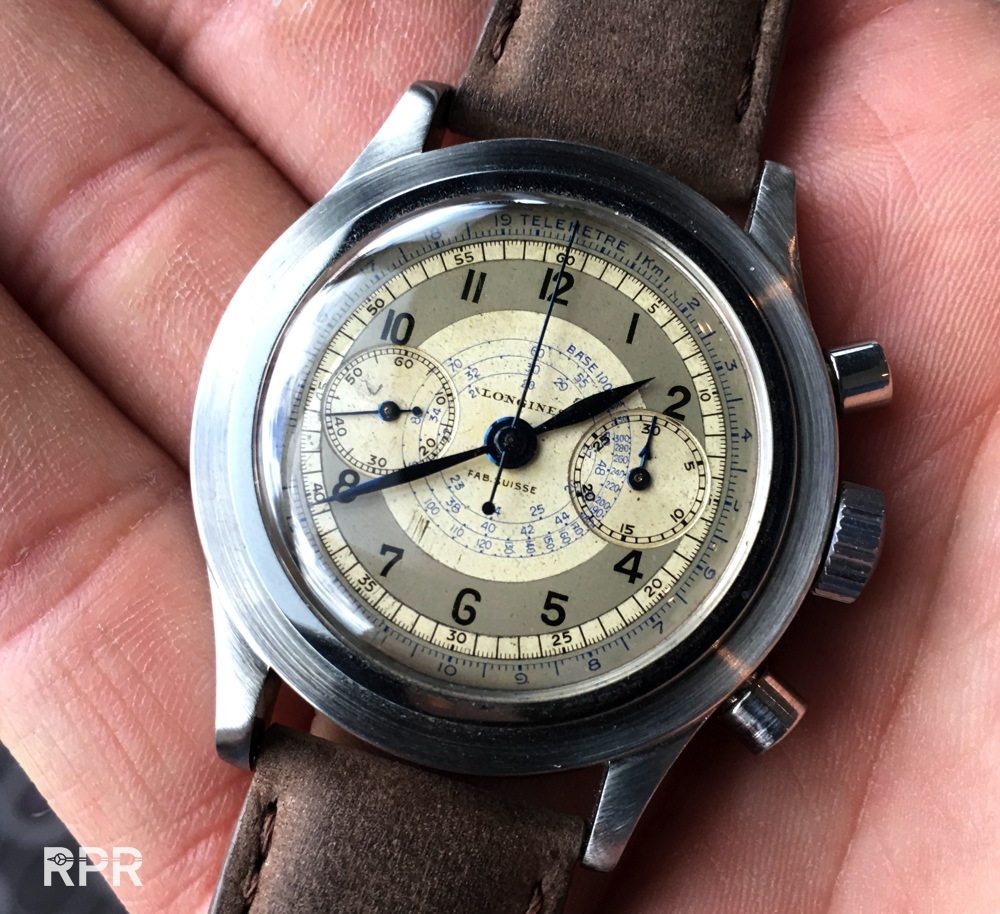 Next is this custom new issued Military Rolex made by buddy Daniel and his company, all info you find over here…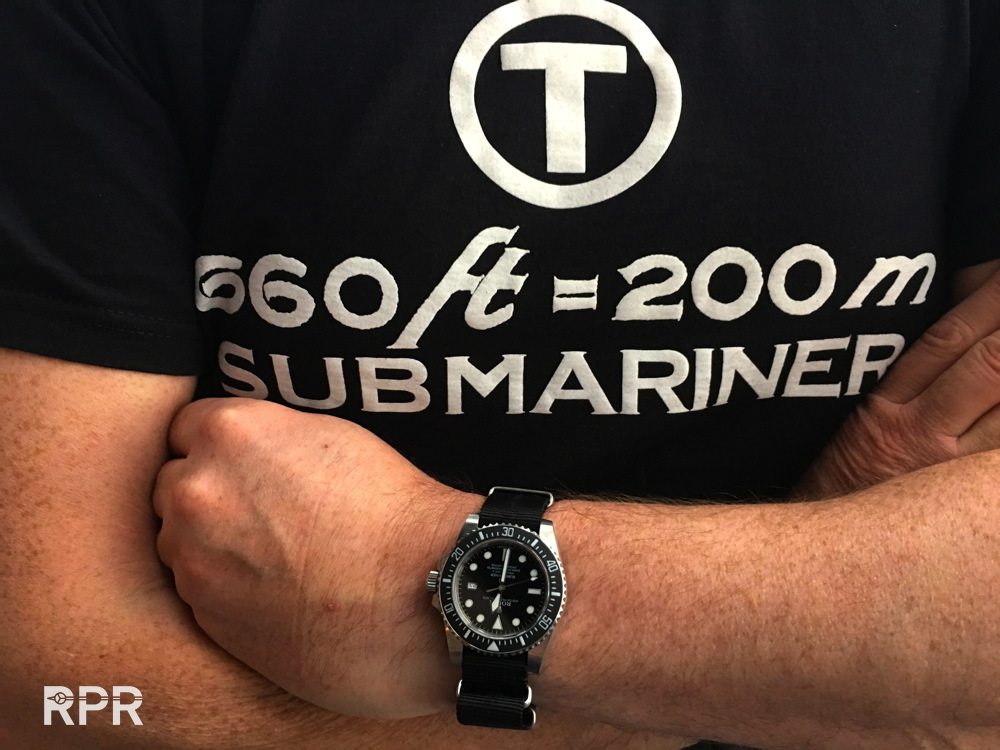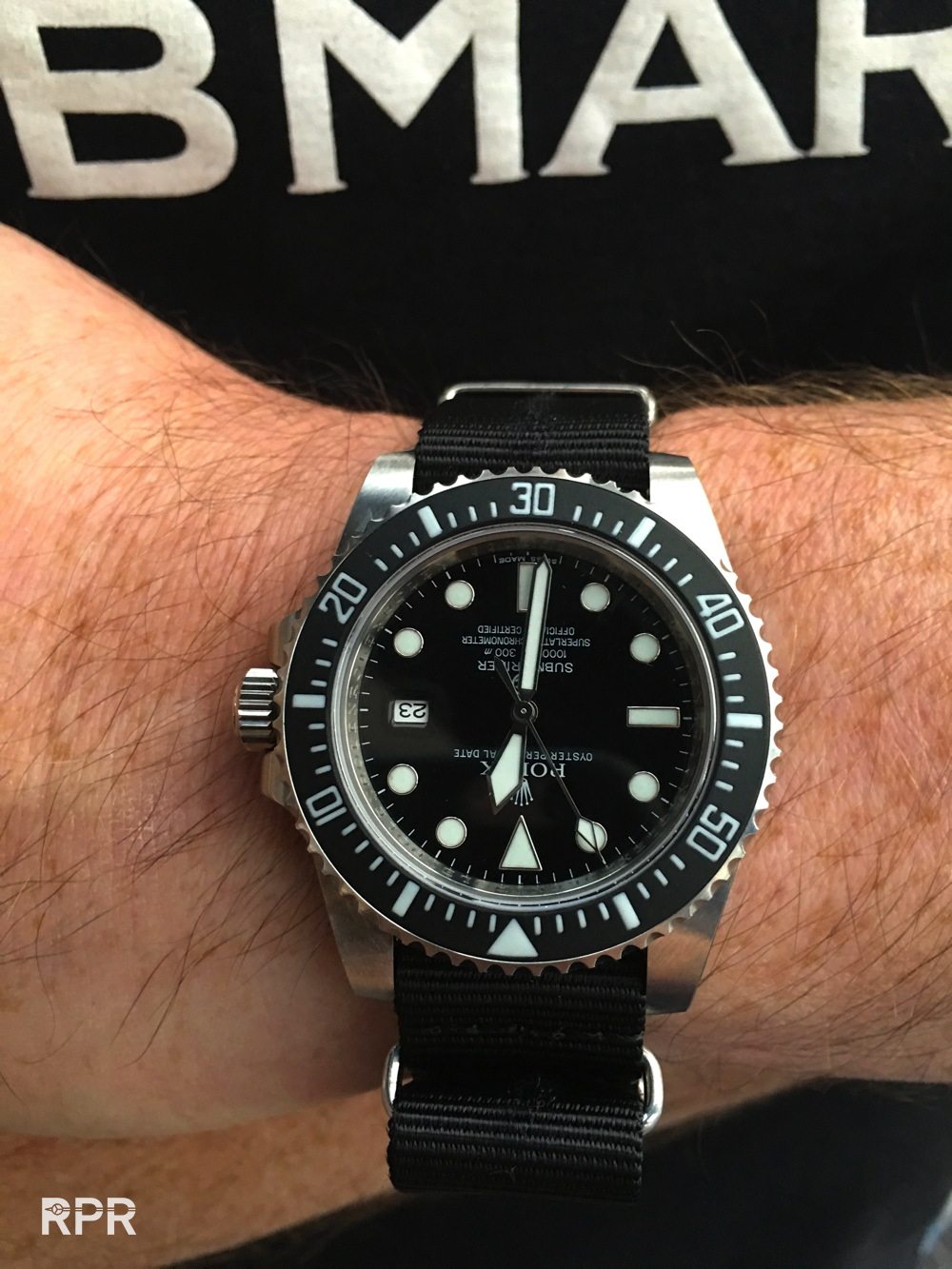 At Phillips for the preview of the Geneva Start Stop Reset auction and part 3, see all details in my previous RPReport here…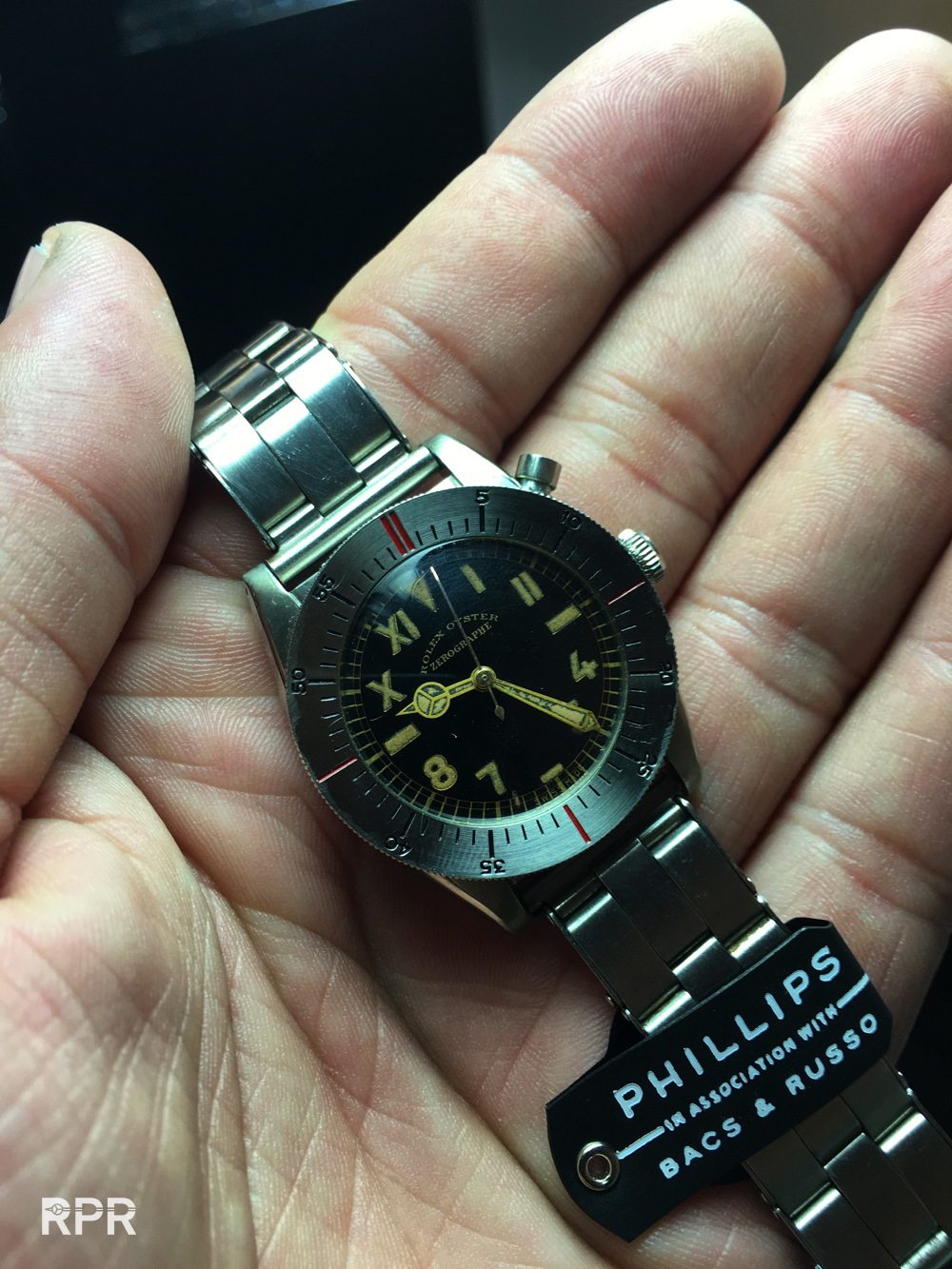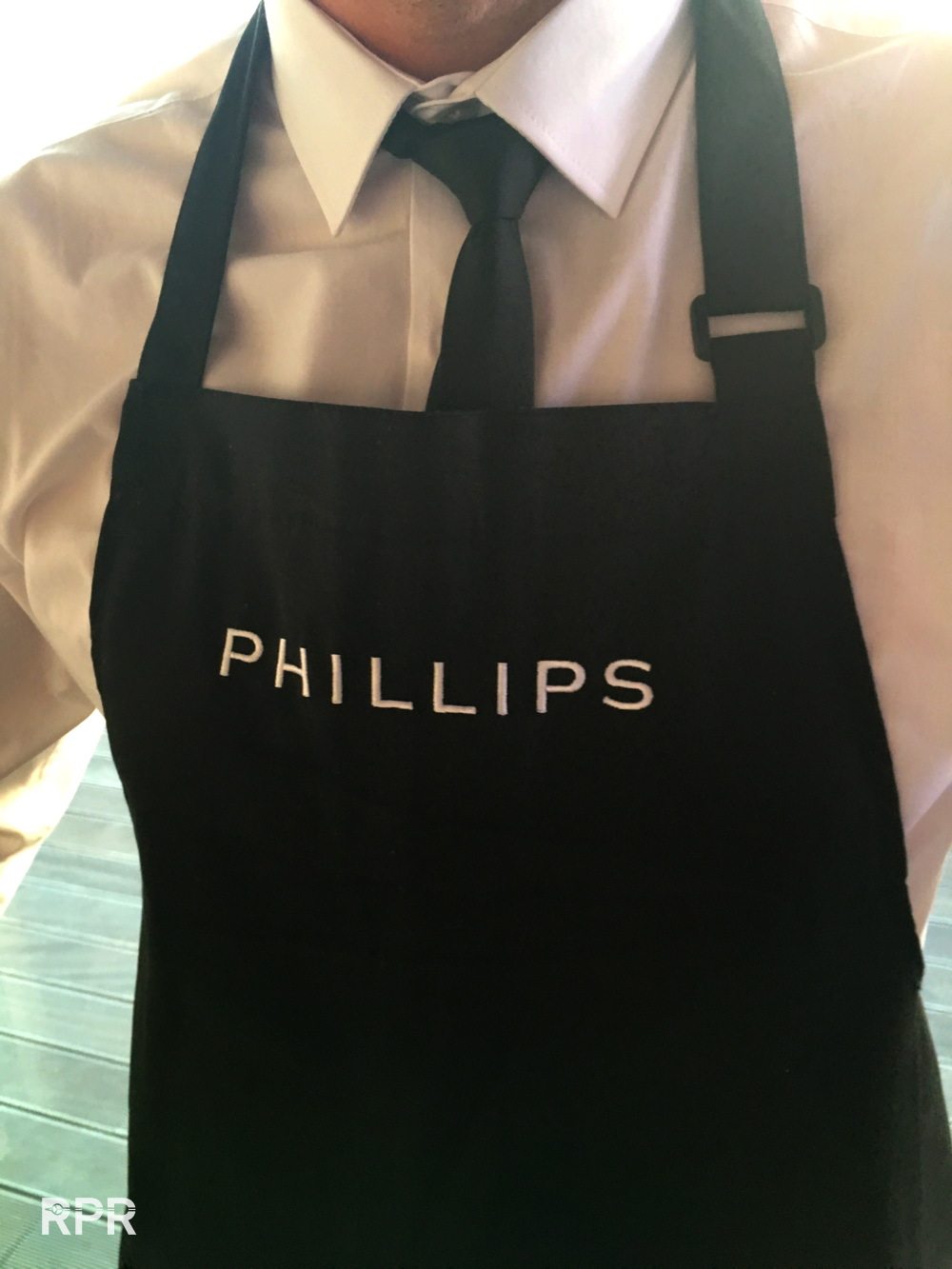 Top floor viewing of the upcoming watch auction at Phillips top location at Berkeley square, downtown London…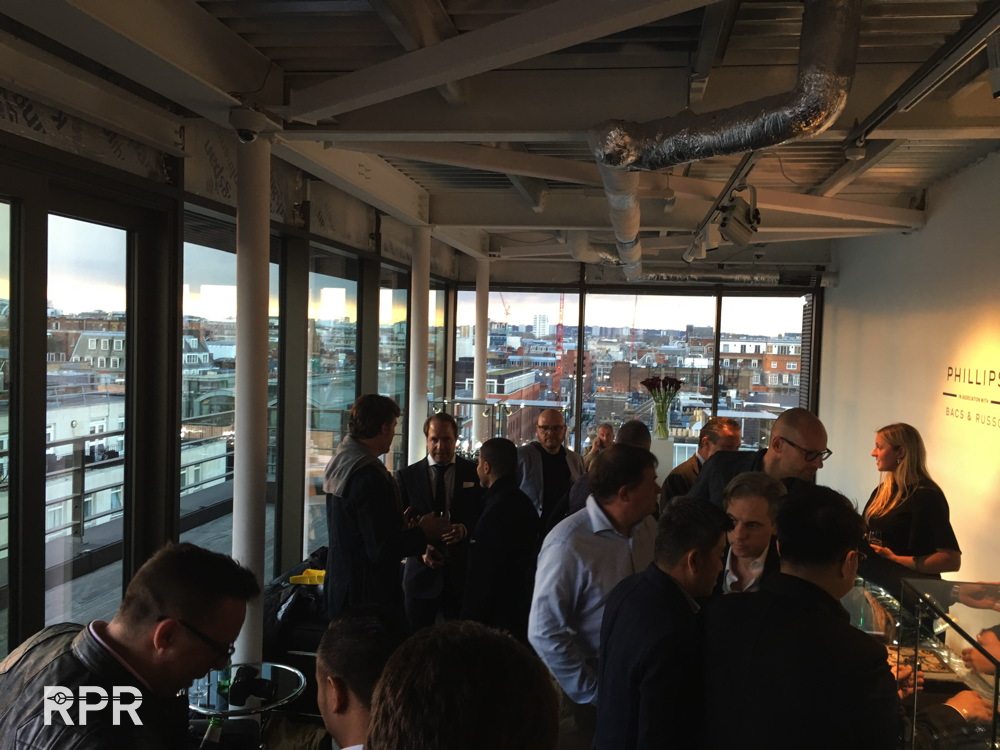 The split seconde Rolex Ref 4113 up close…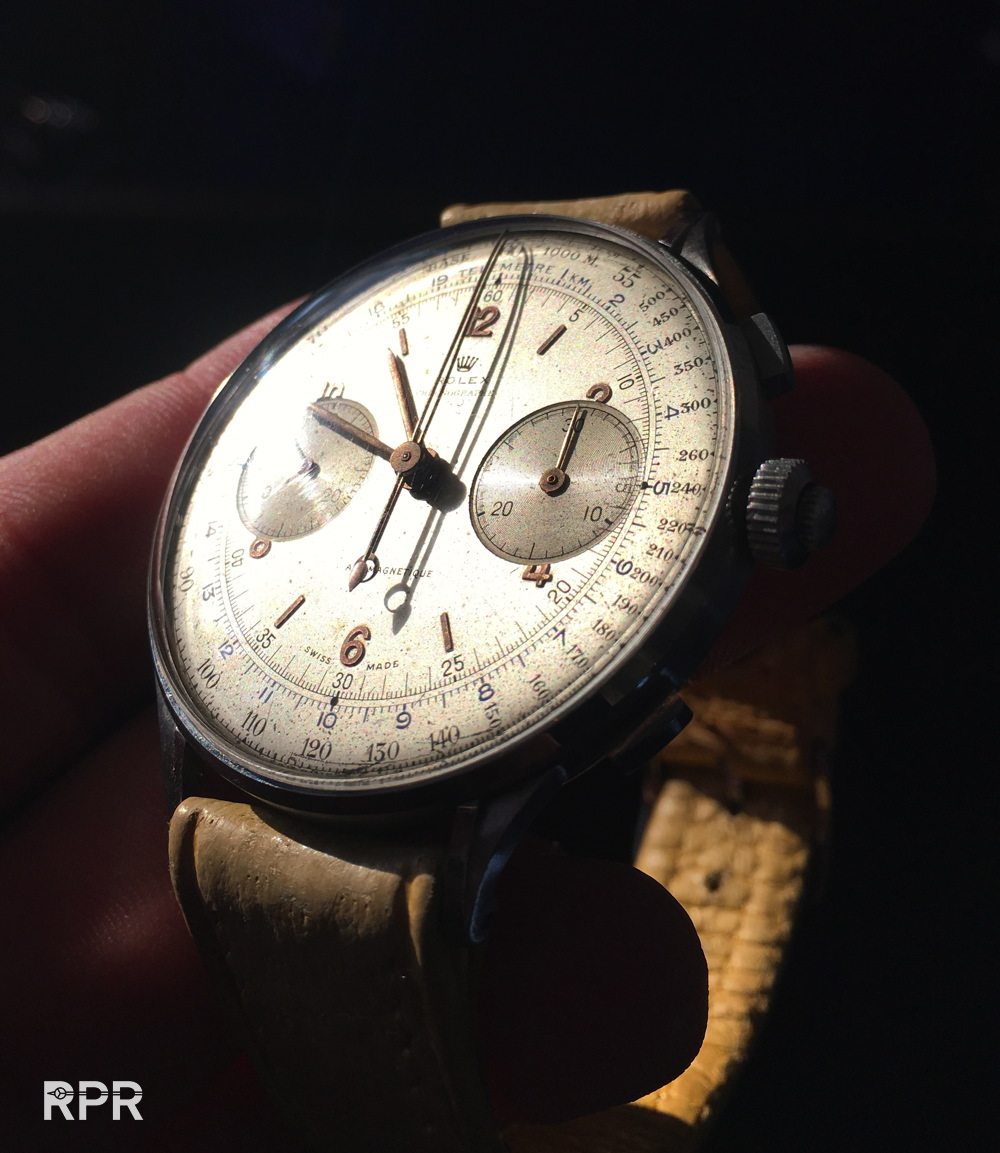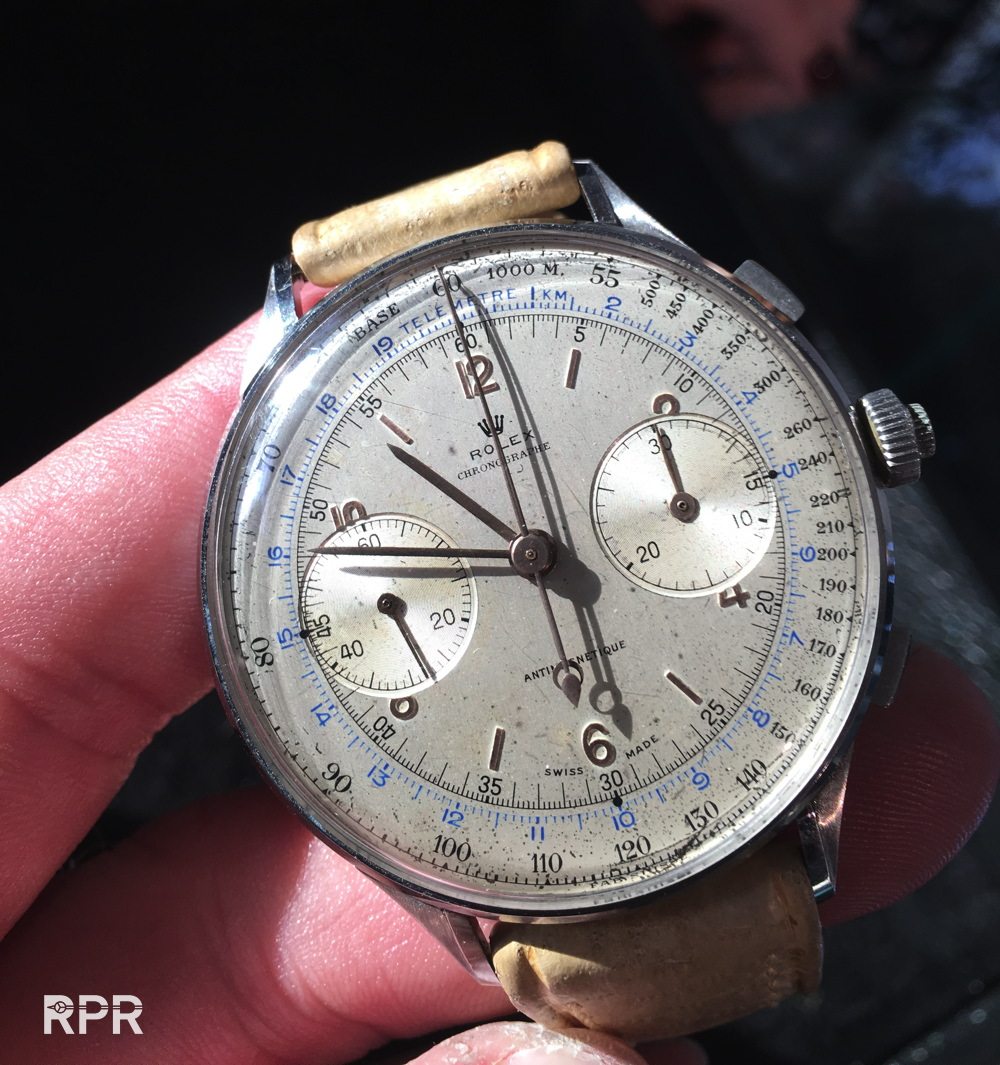 The tropical RCO which will sell higher then 1 million for sure!…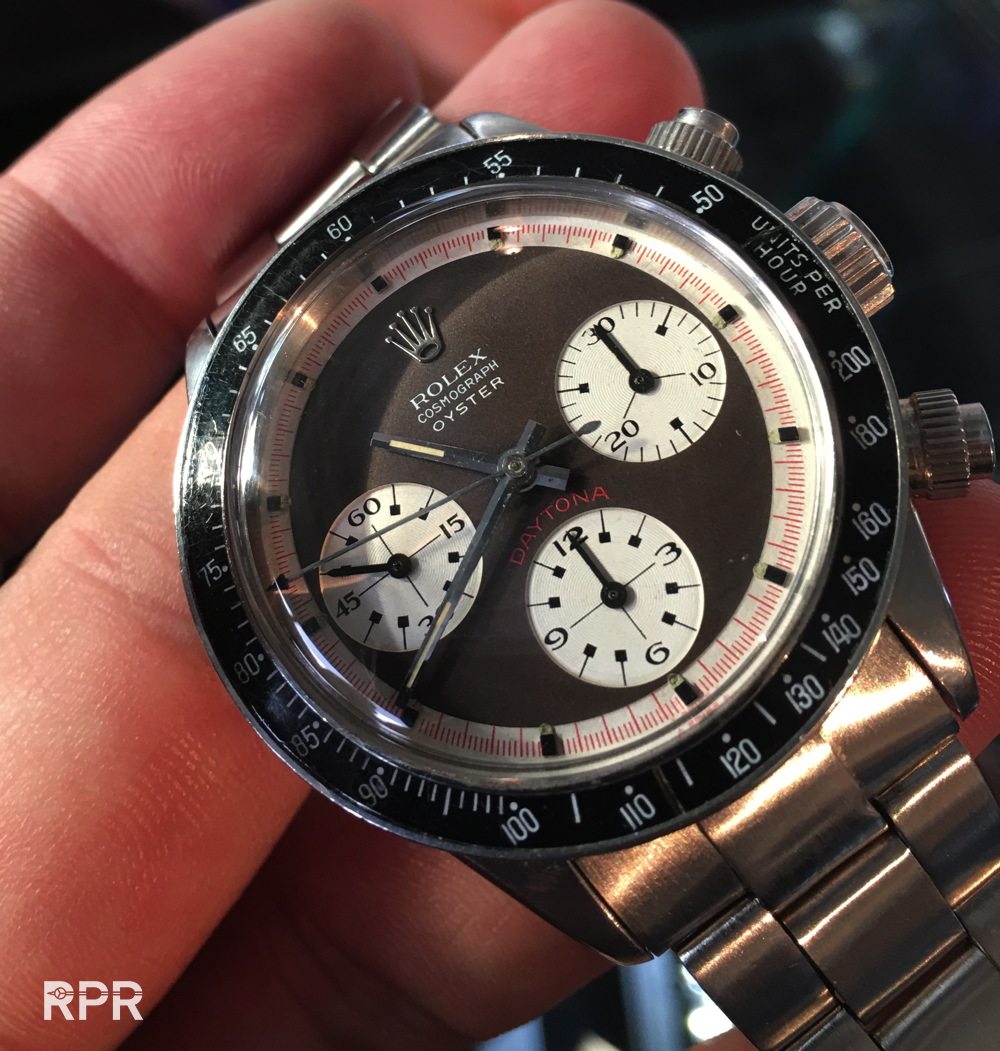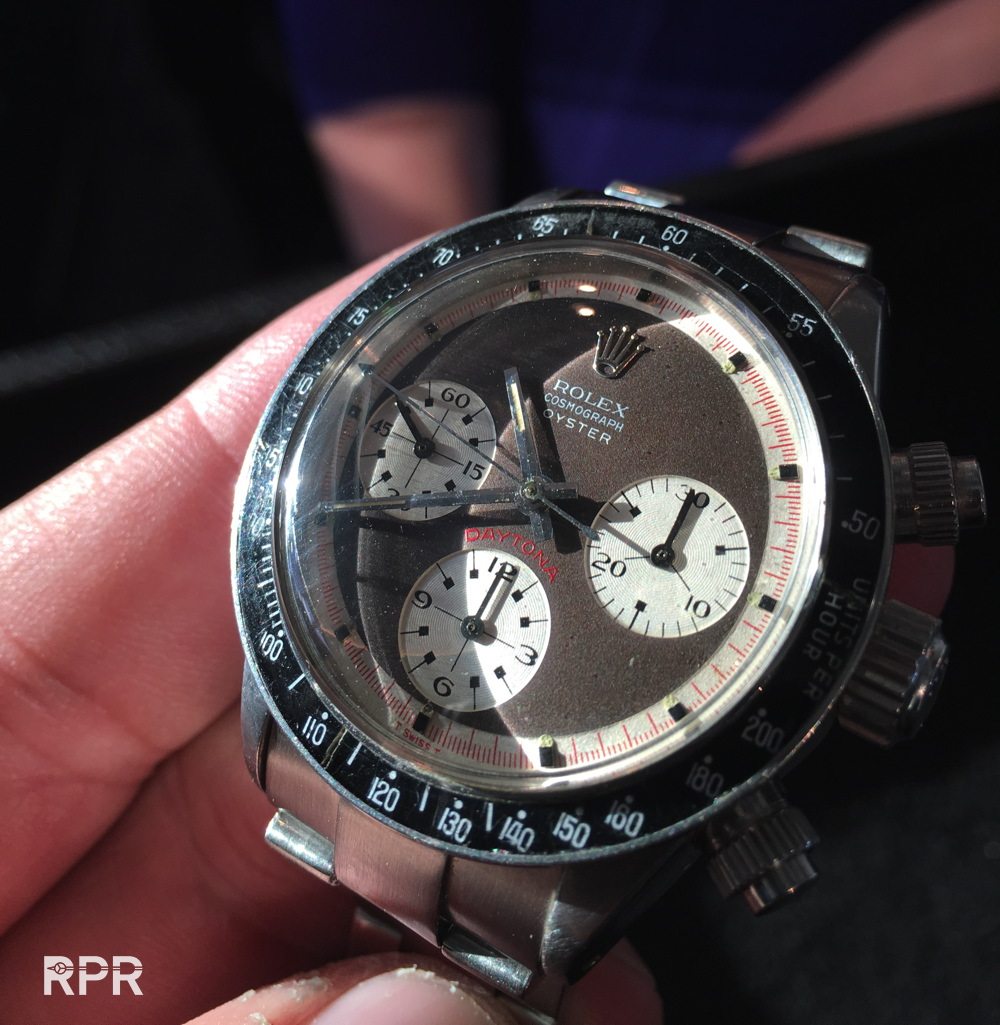 Transitional Panerai Ref 3646…
Blue pulsometer Rolex Ref 6239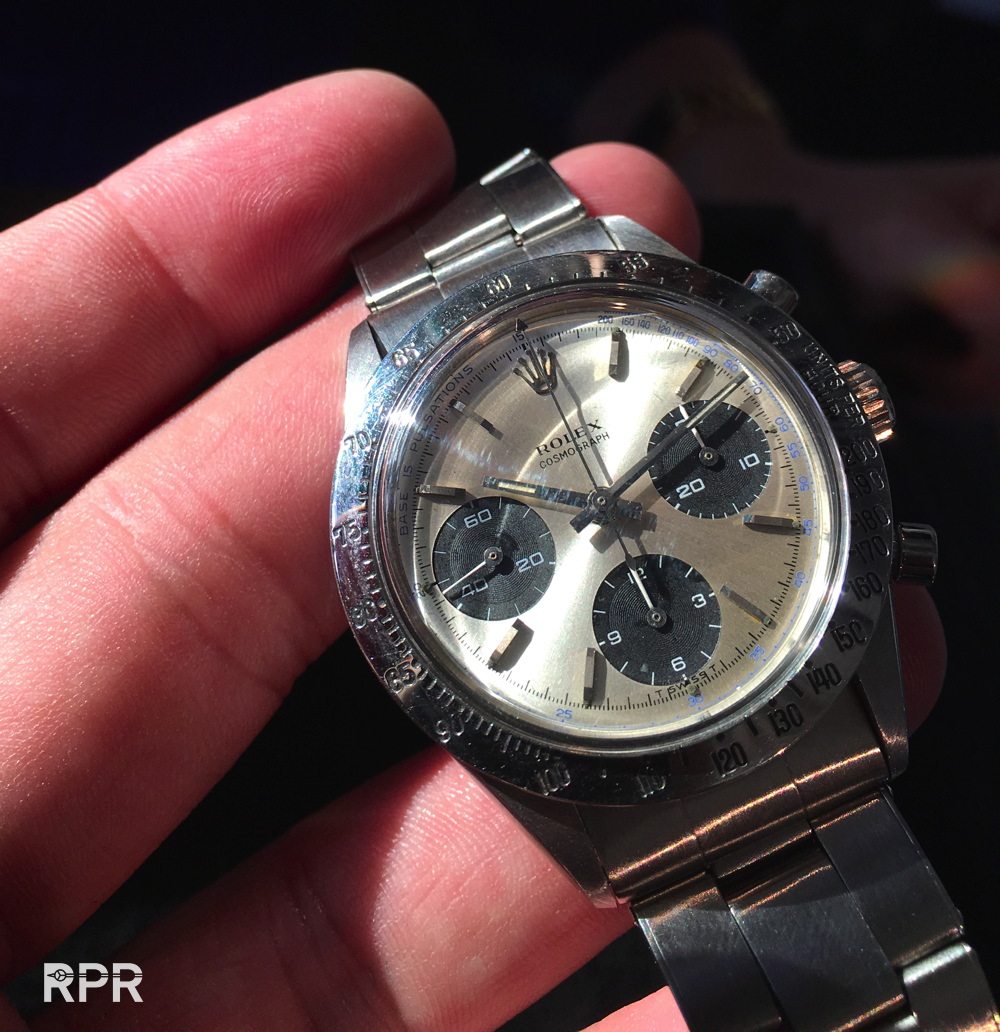 Freccero Patk Philippe in steel Ref 1463..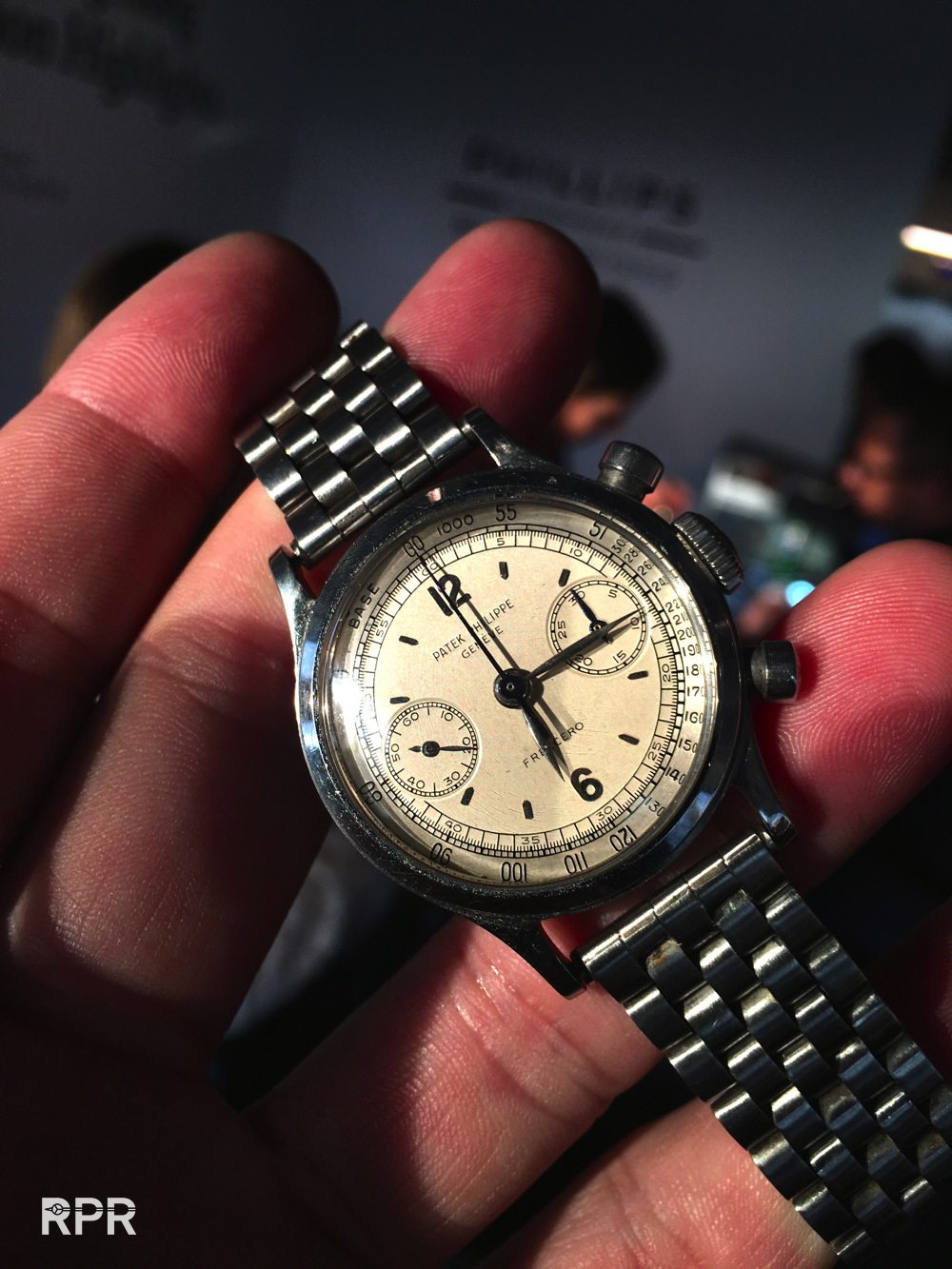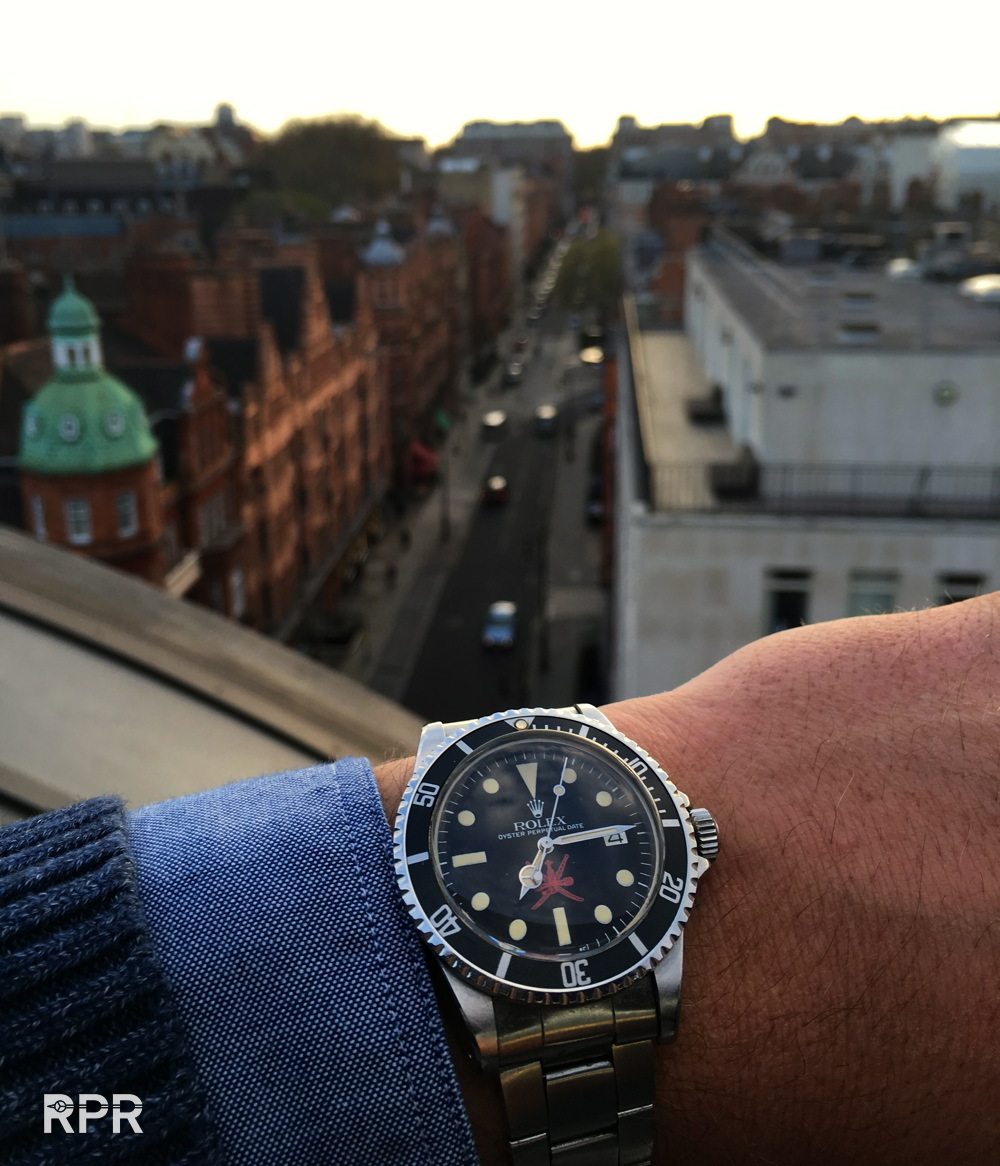 Underline double swiss ref 5513 Submariner…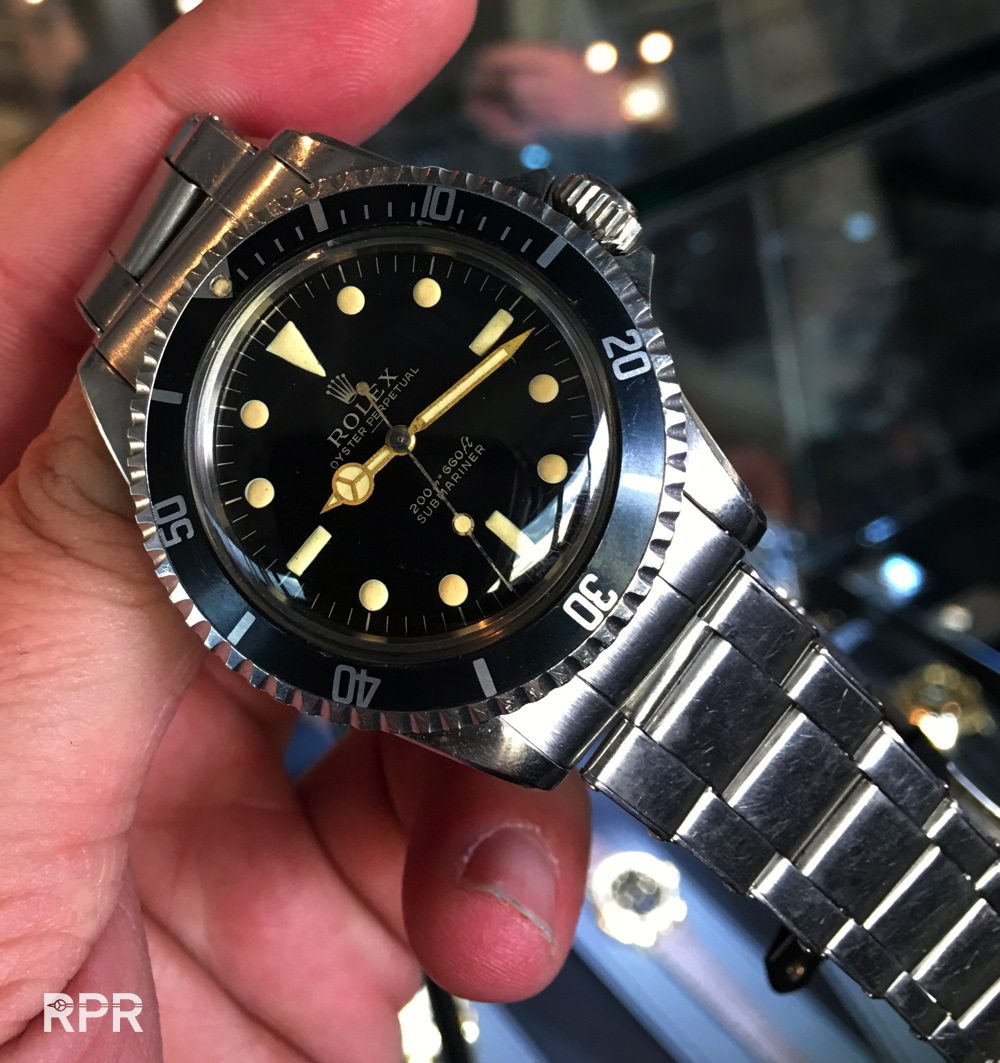 Salmon pink Rolex 3330 chronograph in razor sharp condition…
Tropcial track Rolex Oyster Paul Newman Ref 6263..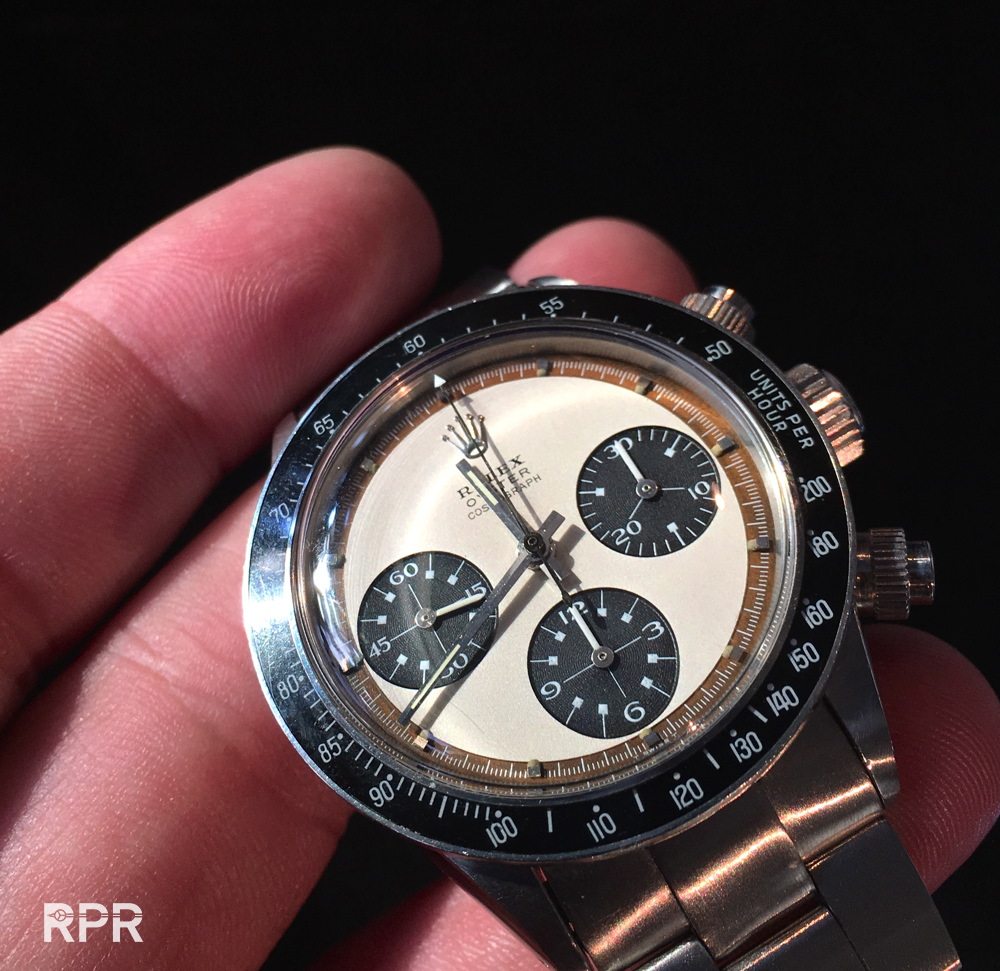 Million plus Ref 570 Patek Philippe in steel with unique black breguet numeral dial..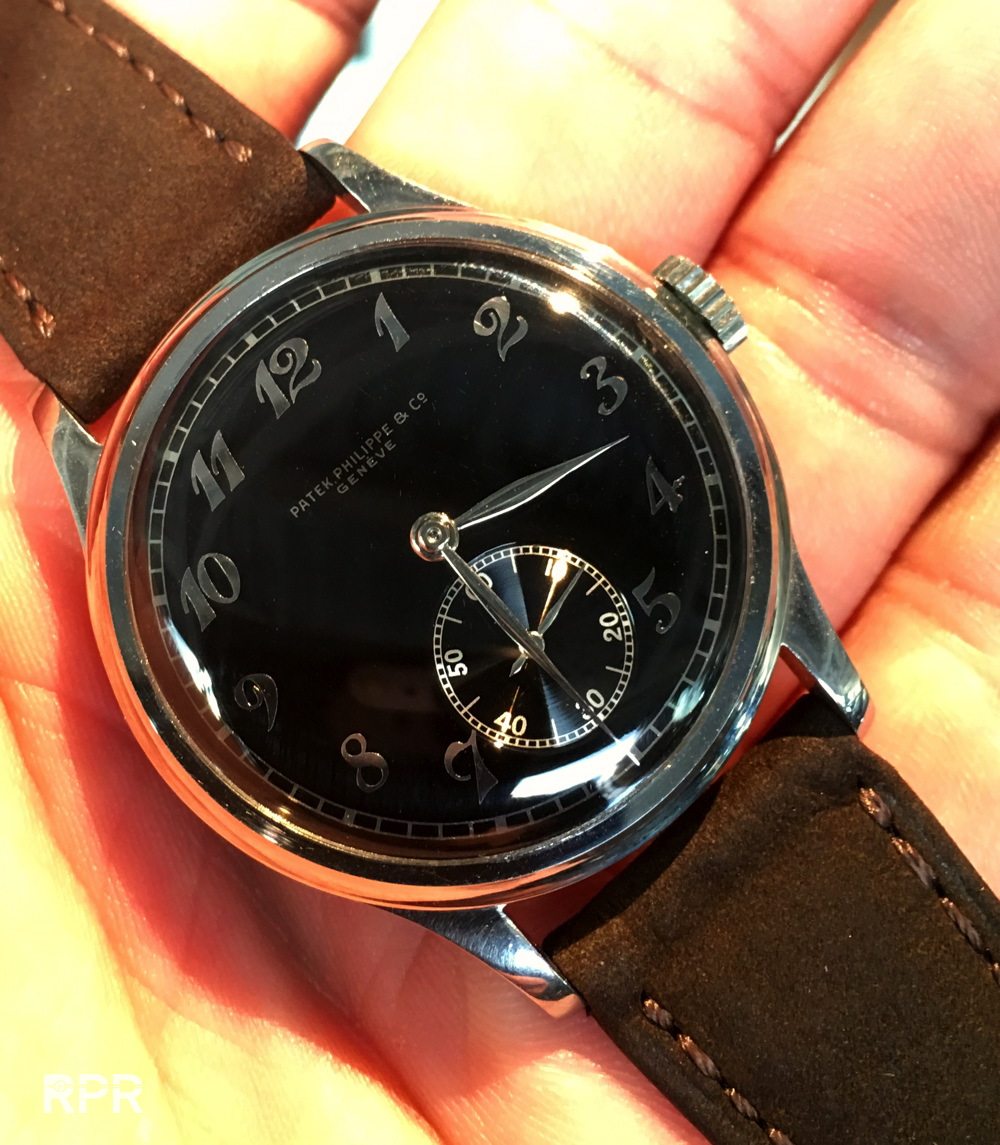 White gold Rolex Datejust Ref 6305/1 with black honeycomb dial…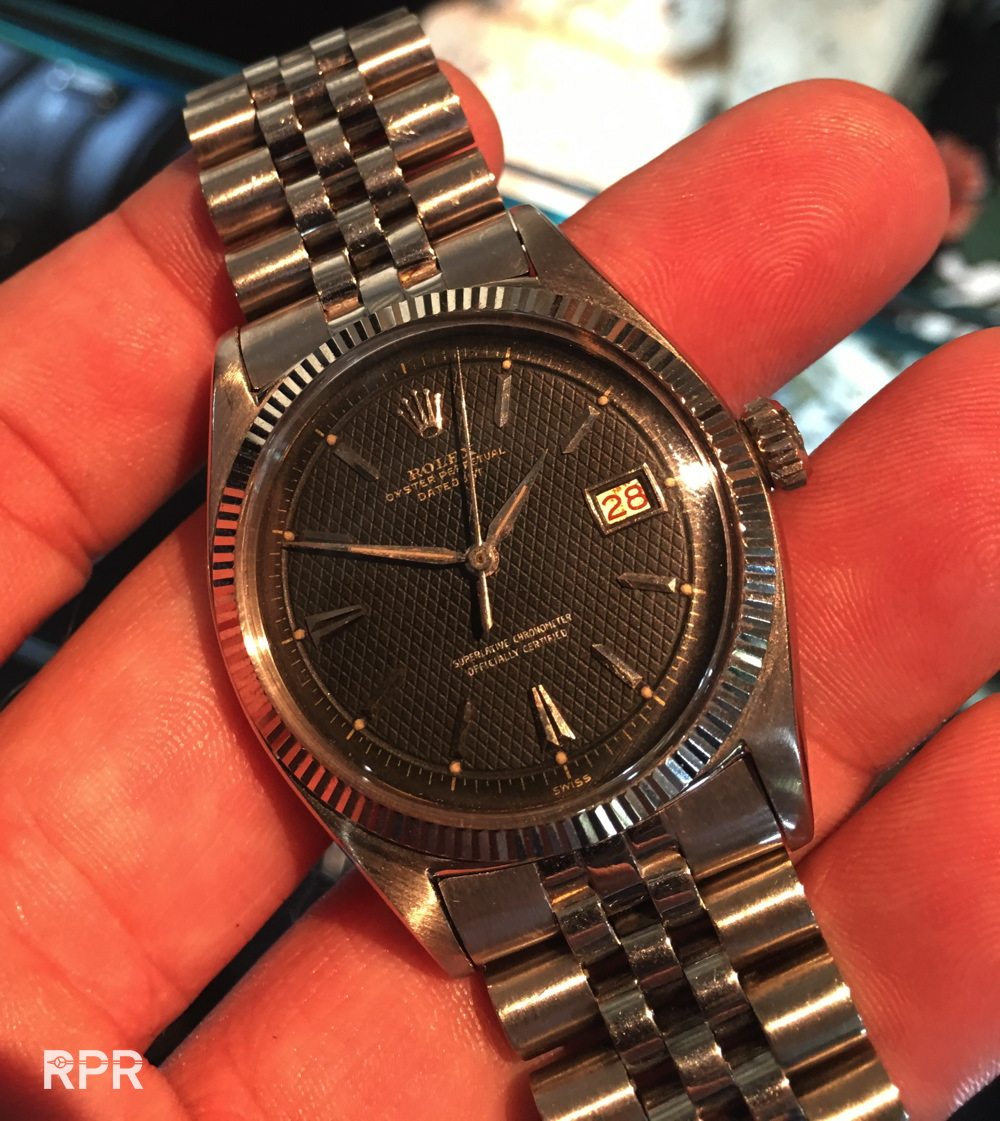 Rolex Pre Daytona with black tritium dial…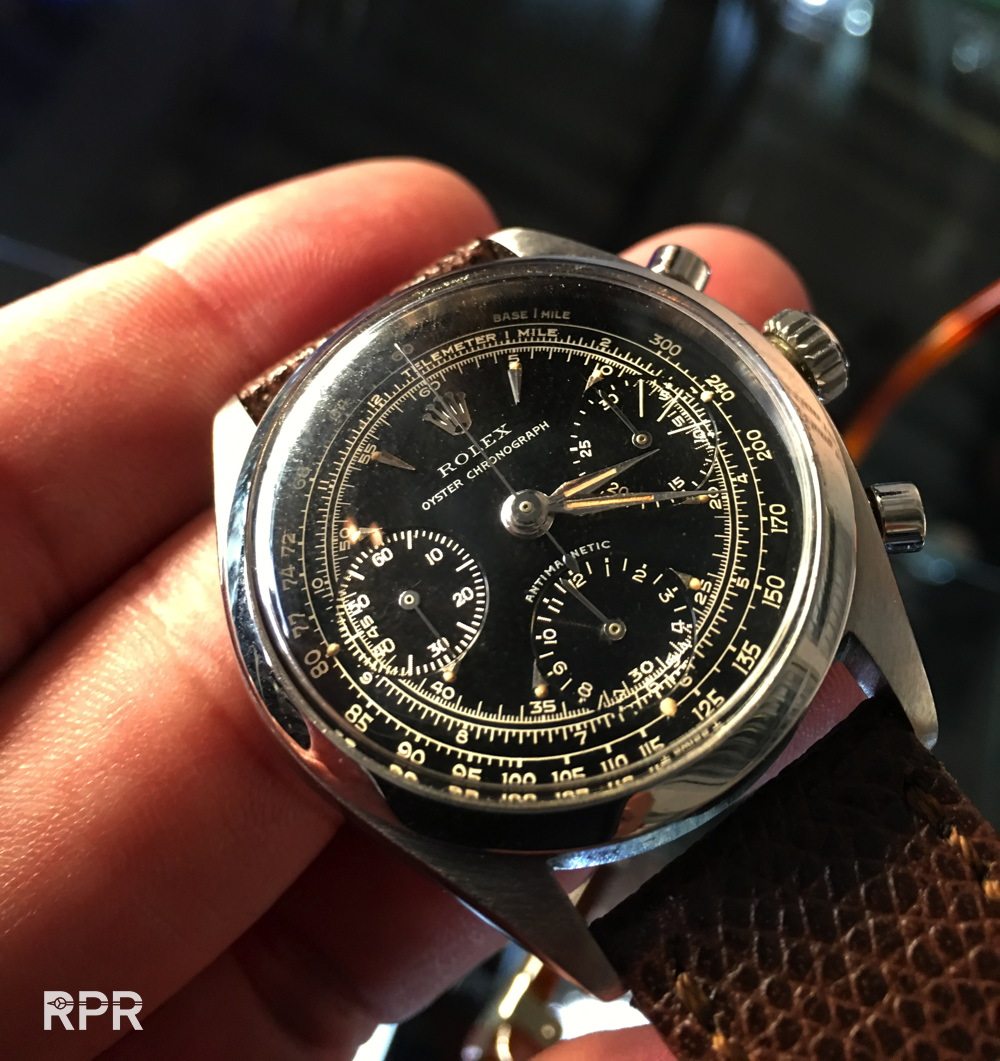 Pink gold Patek Philippe Ref 2499 first serie..