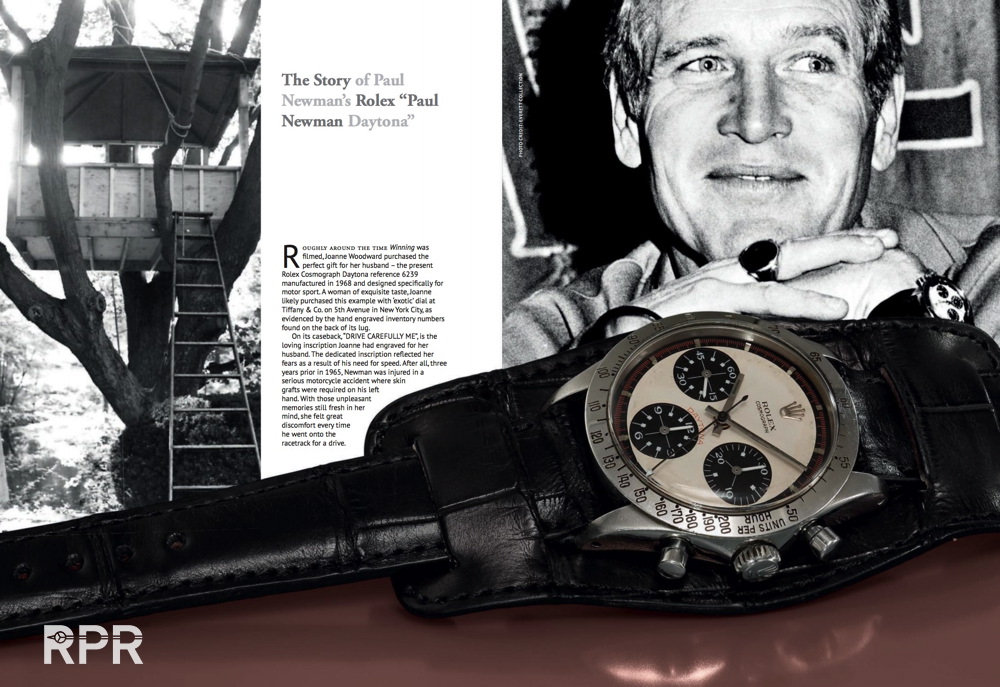 The iconic sale of Paul Newman's Rolex Paul Newman is nearby. Phillips Watches will be auctioning this highly important vintage Rolex during their first U.S. watch auction October 26, at their main office on 450 Park Avenue, New York. There are high expectations from around the world by not only the diehard Rolex collectors but also celebrity collectors willing to add this unique Rolex Daytona.
Now that regular pump pusher Daytona's go up to $40-50K, the later regular screw down Oyster Daytona versions in some case sell already for $100K, any nice Newman is being chased by lot's of buyers who have the money ready to act. The much sought after "Exotic dial", which later got nicknamed by italian collectors to the "Paul Newman" dial are making big jumps in prices recently. $200K for a pump version and $400K for the Oyster version has become more of a rule then an exception. Of course quality is as always the key to even higher prices.
So what is the correct price for the one and only Paul Newman Rolex Daytona? Can it fetch $10 million??
UPDATE: THE Paul Newman sold for $ 17.752.500,= all in! New world record for any wristwatch goes to Rolex..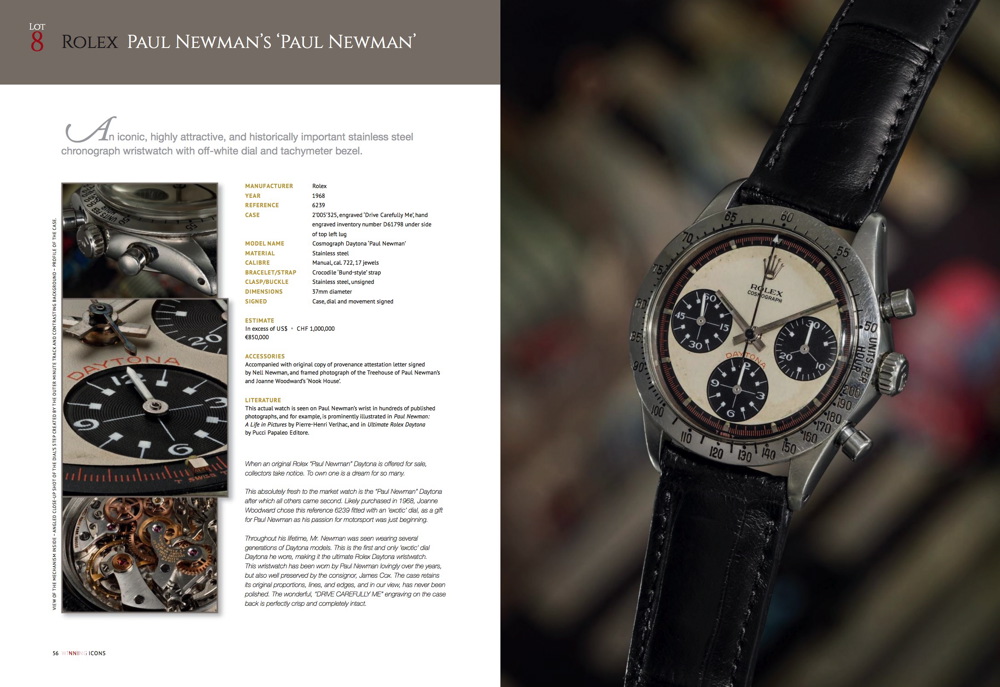 We see that Phillips has put the estimate to an conservative $ 1 million. Are there any people out there that would pay 1 million dollar for this iconic winner? Off course there are, I won't say that there are like hundreds but yes, there's a lot of cash lying around waiting to be invested. Actually I know easily a dozen dealers and the same amount of collectors that would happily buy it for $ 1 million. Knowing this we have to aim a bit higher to come to a more logic result this unique Newman will sell for.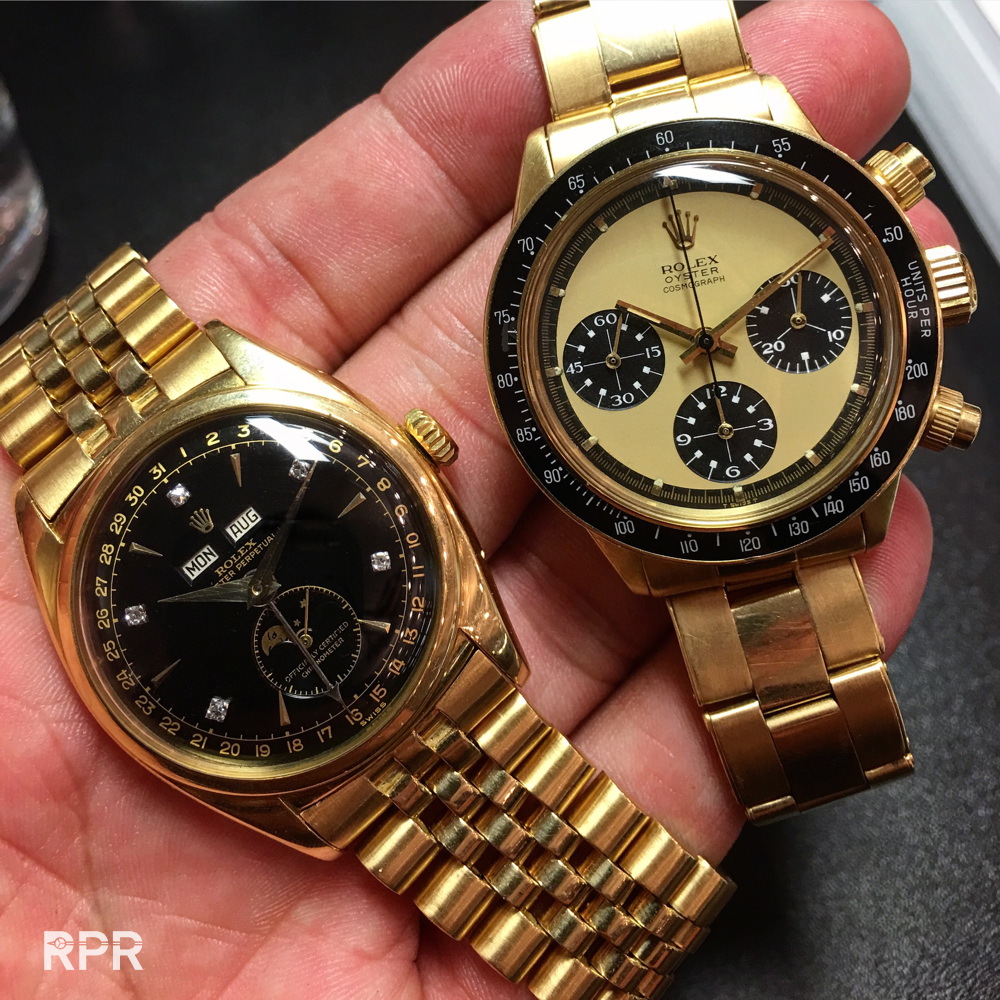 Above is what $ 9 million in my hands looks like! Two iconic grail Rolex, the Bao Dai & Oyster Lemon sell for SFr 5,170.000,= and 3.722.000,=  from the Phillips May 2016 auction in Geneva. The Oyster Lemon Daytona that sold for an amazing 3.7 million is by far a unique example. With 2 more in the market and one recently been found in South America it's definitely rare but not unique.
Is Paul Newman's Paul Newman Daytona worth more then these 2 together? I would say yes, emotionally but then this would be an insane high number for a Rolex. Actually when you compare Newman's Paul Newman with the result of the steel Ref 1518 from Patek Philippe, which hold the record for being the most expensive watch with $ 11,136,642,=, it's hard to believe the unique Newman could break that $11 million record. But then from the PPC 1518 in steel are at least 4 known maybe even 5, compared to the only known Rolex Paul Newman of Mr. Paul Newman's.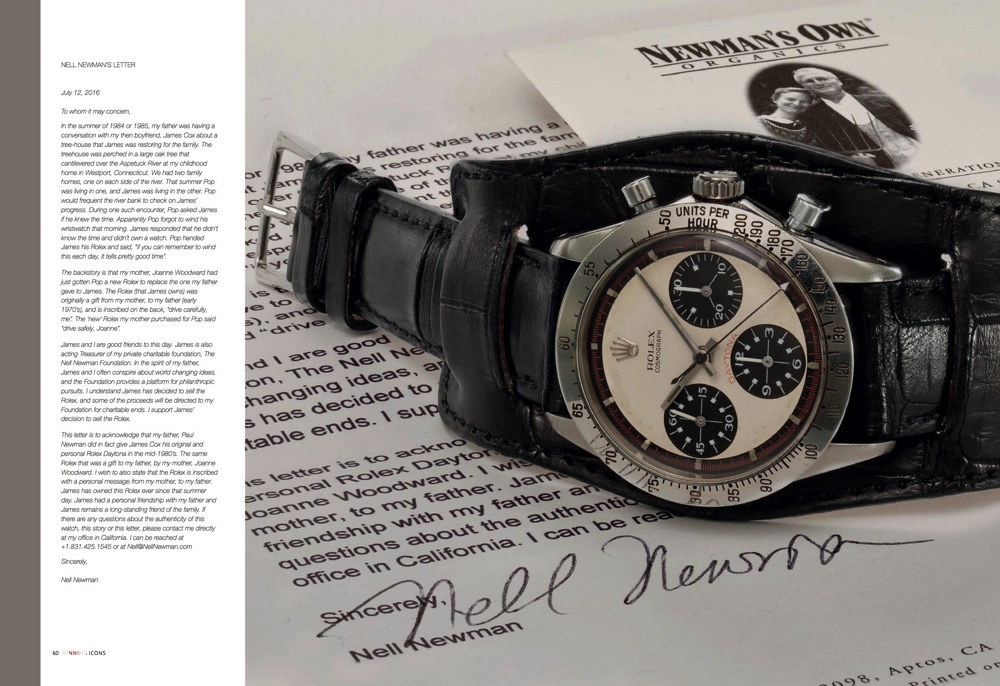 With any previous watch record price that has been achieved, my thoughts where always lower. So many times i've been sitting in the auction room flabbergasted about what just happened. The Graves PPC Pocket watch sold for an astonishing $ 24.4 million making it to most expensive time pieces in the world. We back then expected 15 million, not almost 25….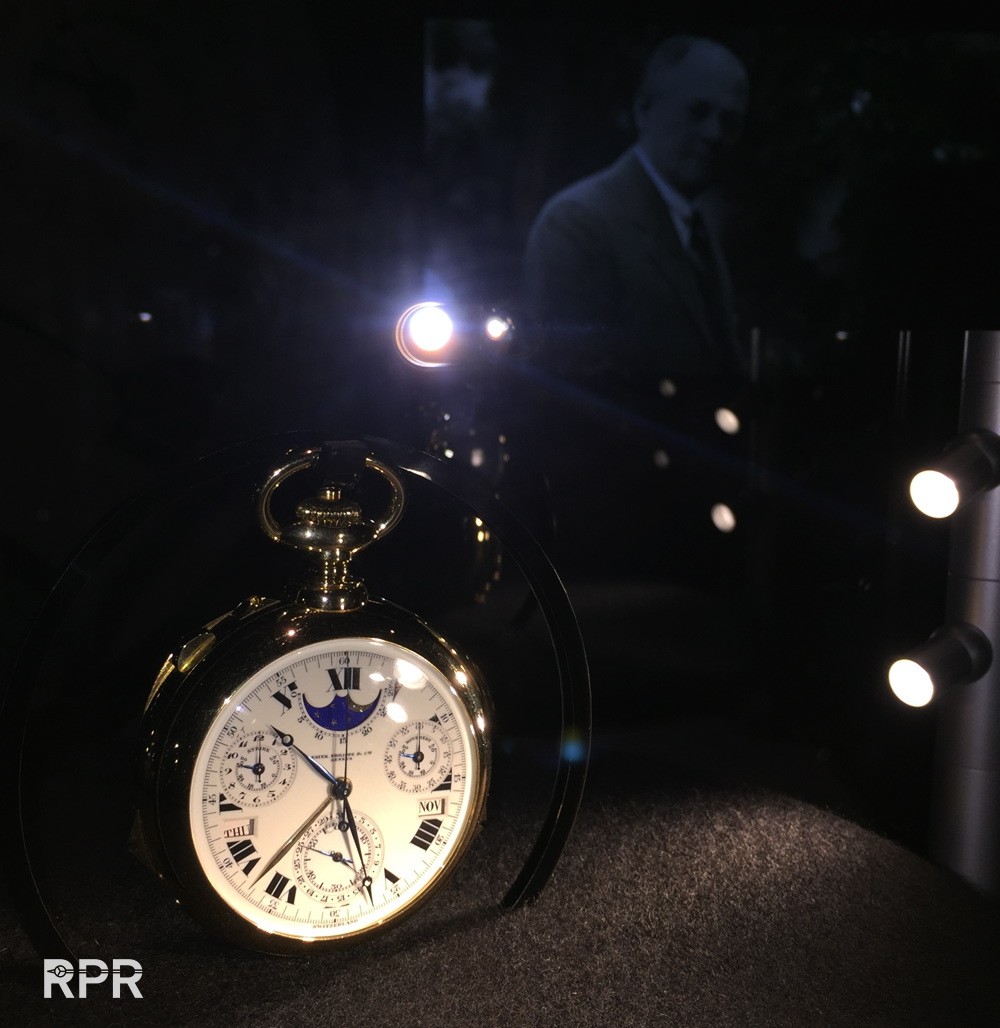 But then you get 2 dials, one on the front and one on the back showcasing all 24 complications specially designed for Henry Graves 1933. With so many high record prices for collectables these days 24.4 million is off course a huge result but actually when it sold back in 1999 to the Qatari Royal family for $11 million, that number was way more impressing because by the time it was set hardly any watch sold higher then 1 million….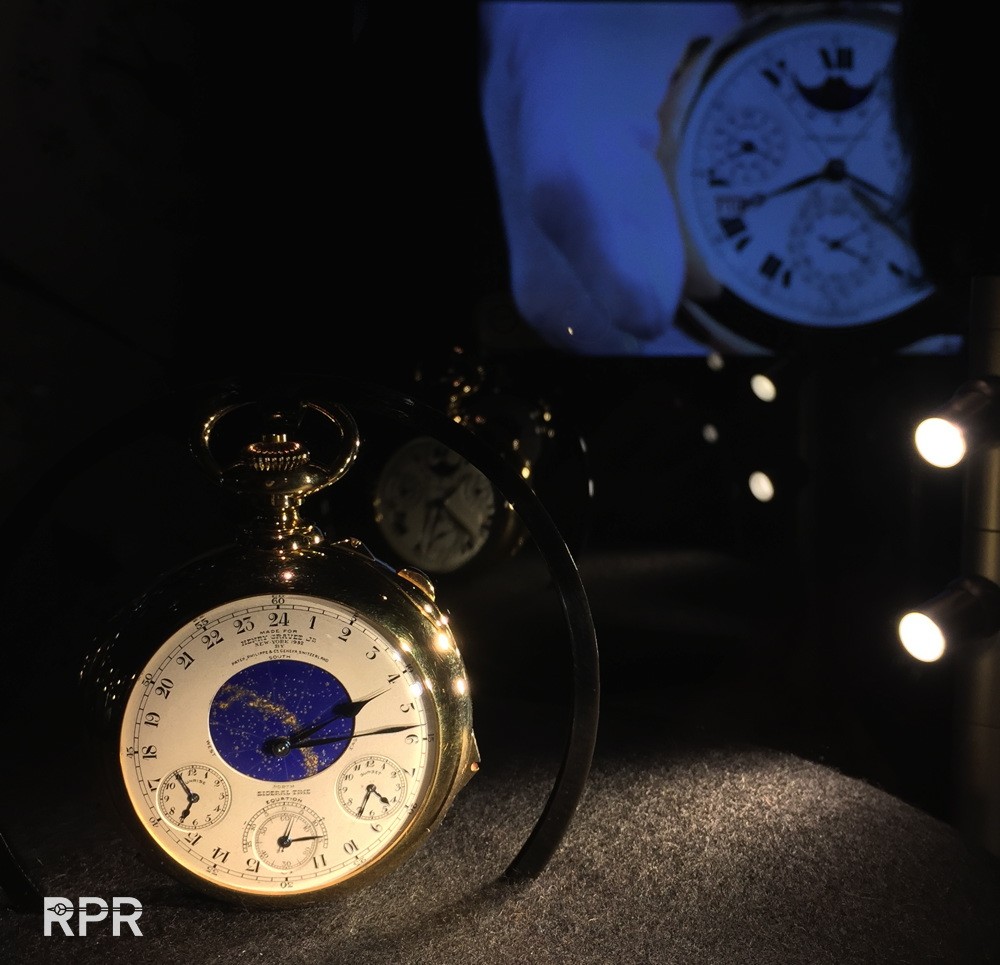 So could the unique Newman and highly important Rolex then go higher then $11 million, the previous record price for any wristwatch ? Less then half of the money the most complicated and widely seen as most important timepiece ever. When I speak with serious watch collectors I hear numbers of minimum 4 and maximum 6 million, which would already be an insane result.
Will Rolex Geneva gonna bid on it and secure it for their secret collection of iconic watches? I doubt they see the same importance of it like we collectors see. For them it's merely an old watch that doesn't make any profit to them. In most cases Rolex gifted a watch to people like Paul Newman and as Rolex doesn't have a museum, they won't spend millions to store it away from the public in one of their many safes. I therefor would be very surprised if Rolex would actually bid at all….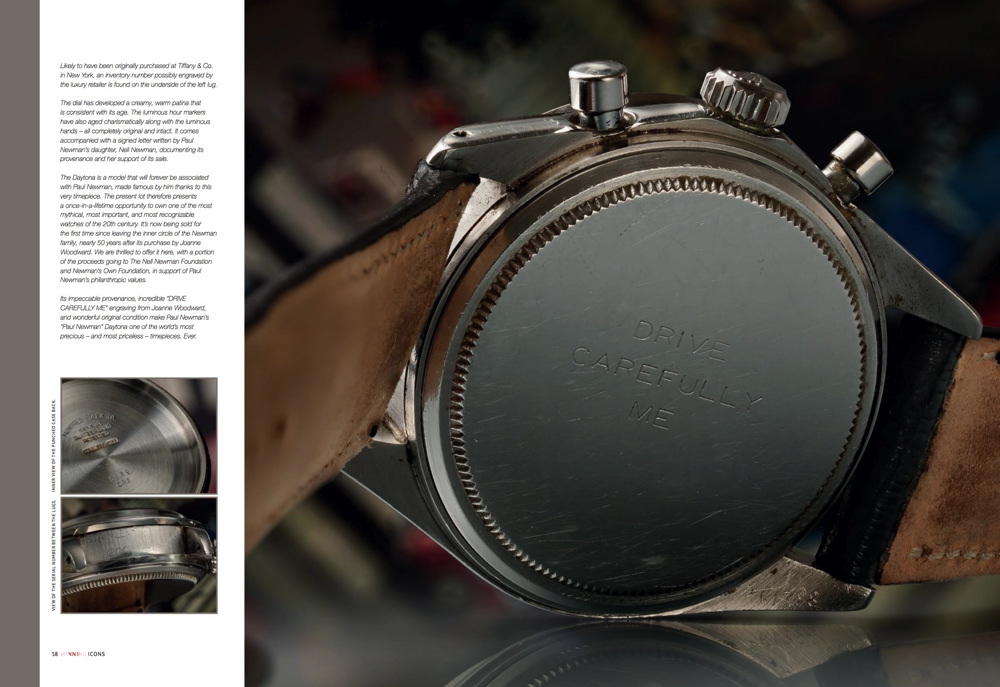 Lets put (collectable) things into recent perspective. Yesterday Sotheby's announced they sold an small china bowl for $ 37.7 million! The highest price ever achieved for Chinese ceramic and finally found a new owner after 20 minute of bid battle. That's $ 37.7000.000,= or more then 3 x the price of the steel PPC ref 1518 for a tiny bowl…..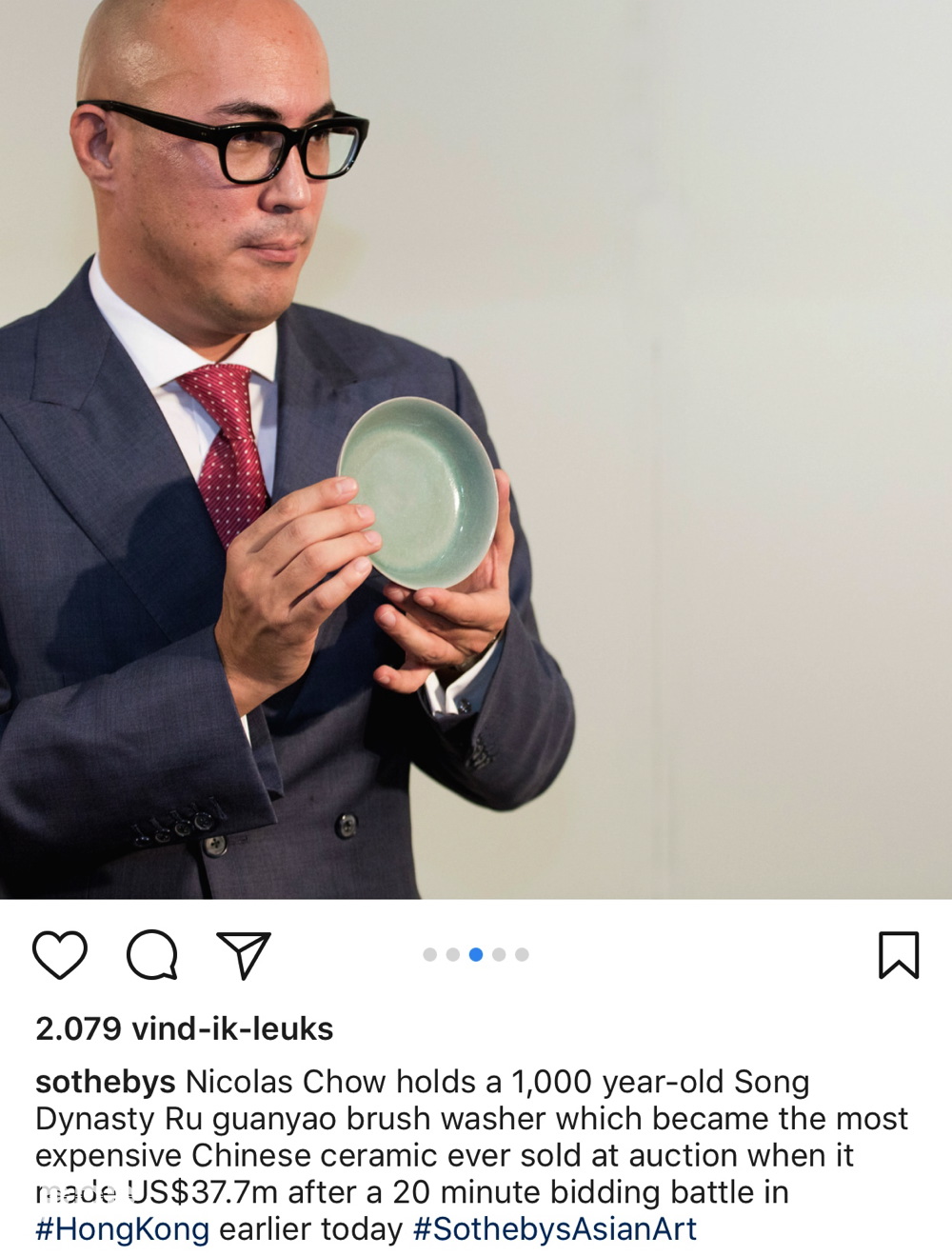 We see these super high results happening in other collectors markets. For instance the $71.2 million that was paid for the pink diamond below. That's a serious amount of money for such a small object, which you can hide in the palm of your hand. The 59.60 carat Pink Star diamond ring at Sotheby's Hong Kong. Courtesy of Jayne Russell/Anadolu Agency/Getty Images.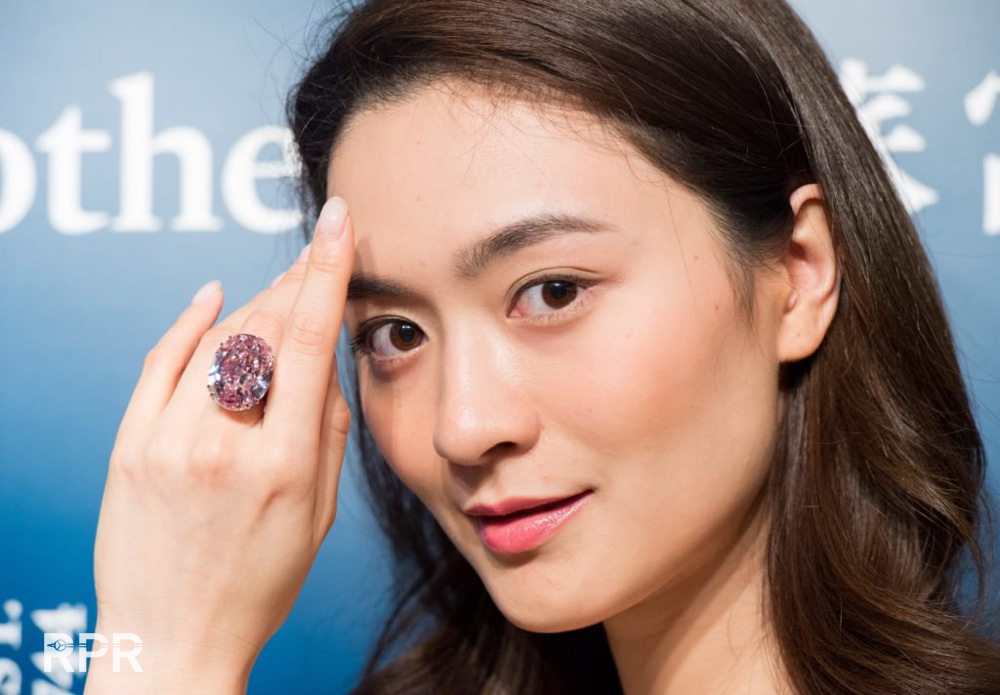 In the art world we see these crazy high prices more often. $50, 100 or even more millions are common results for rare art. Like the $110 million being paid beginning 2017 for below Basquiat, which he painted in 1982. I was 13 when Basquiat painted this masterwork. So there's lots of potential for the vintage watch market money wise. But has the time already come for yet another watch record price?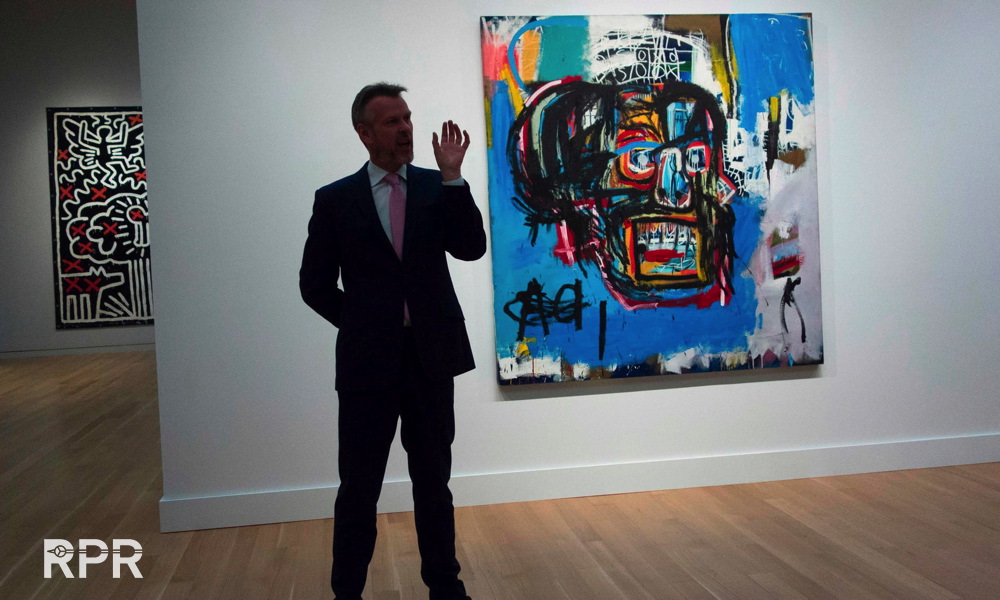 Will the actual Paul Newman of Mr Newman become the most expensive watch in the world? Let's approach this question from another angle. In an earlier article I have written here on RPR "studying the Paul Newman dial designs" I come to the following conclusion:
In 9 years  (1963 – 1972) 14.000 Daytona's ref 6239 of which estimated  3 % where gold cases (only 420!)
The 6241 was made 2300 in stainless steel and 700 x in gold.
From 1965 – 1969 a total of 1700 Oyster Daytona Ref 6240's have been made.
In almost 20 years, the Ref 6263 & 6265 are estimated at 24.000 in steel, less then 10 % in gold cases (<2400!)
Pump Daytona's have been ( 6239, 6241, 6262, 6264) made in total 16.300 of which 1120 where gold.
Oyster Daytona's have been ( 6240, 6263, 6265) made in total of 25.700 in steel & 2400 in gold Oyster Daytona.
So in total Rolex made (pump + oyster, steel + gold) 44.400 Daytona's. It's hard to say how many exotic dials alias Paul Newman dials have been produced by Singer but my guess is that at least 1000-1500 where made in pump as Paul Newman version and much less for the later Oyster Paul Newman, maybe 2-300. Therefor the total market value of all Rolex Daytona together is at least: 44.400 x current step-in-price of $40.000,= for a pump Daytona makes a minimum of $ 1.776.000.000.
Thats a total value of at least $ 1.7 billion worth of vintage Rolex Daytona's and as many Daytona's sell for much more then $40K, the value of all Daytona's is more like over 2 billion! 
Of these 2 billion worth of Daytona's there are only a fraction actual having a Newman dial. Lets do the numbers to get an idea of the approximate value of the Newman's in the market 1000-1500 pump Newmans x $150-200K + 2-300 oyster Newmans x $ 350-450K makes a total of $150 – 300 million worth on pump Daytona's and $ 70 to 135 million of oyster Newmands. Total value of all approximately 1200-1800 pump + oyster newmans is a minimum of  $220 – 435 million.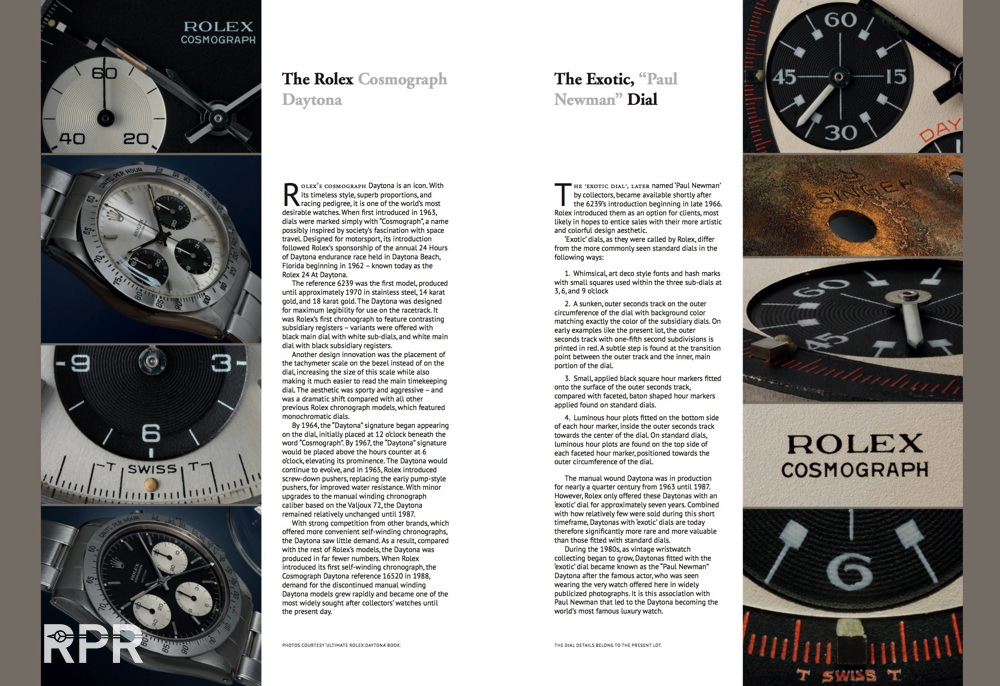 Now with the low estimated of $220 – 435 million we have an idea of the total value of Newmans around and over sudden a possible result of $10 million for the one and only Paul Newman doesn't seem to be that high and unrealistic. Remember without Mr Paul Newman there was no Rolex Paul Newman Daytona and it would be traded as Exotic dial, which sounds maybe more sexy but in reality the name Paul Newman is iconic by itself.
To get you a better idea what went on with the Paul Newman prices lets go back to 2010 when Sotheby's auctioned the brown RCO. I remember very well that I was shocked by the beauty of this marvel and while discussing the possible result with the auctioneer, I saw the low estimate of CHF 60-80.000,=. Maybe it could sell for 100K was the auctioneers respond to my question what he thinks it could bring. I told him that it will be much much higher and he was so relief to hear that so when he hammered this tropical RCO down at CHF 464.600,= he promised to treat me for a drink, which he still owes me 😉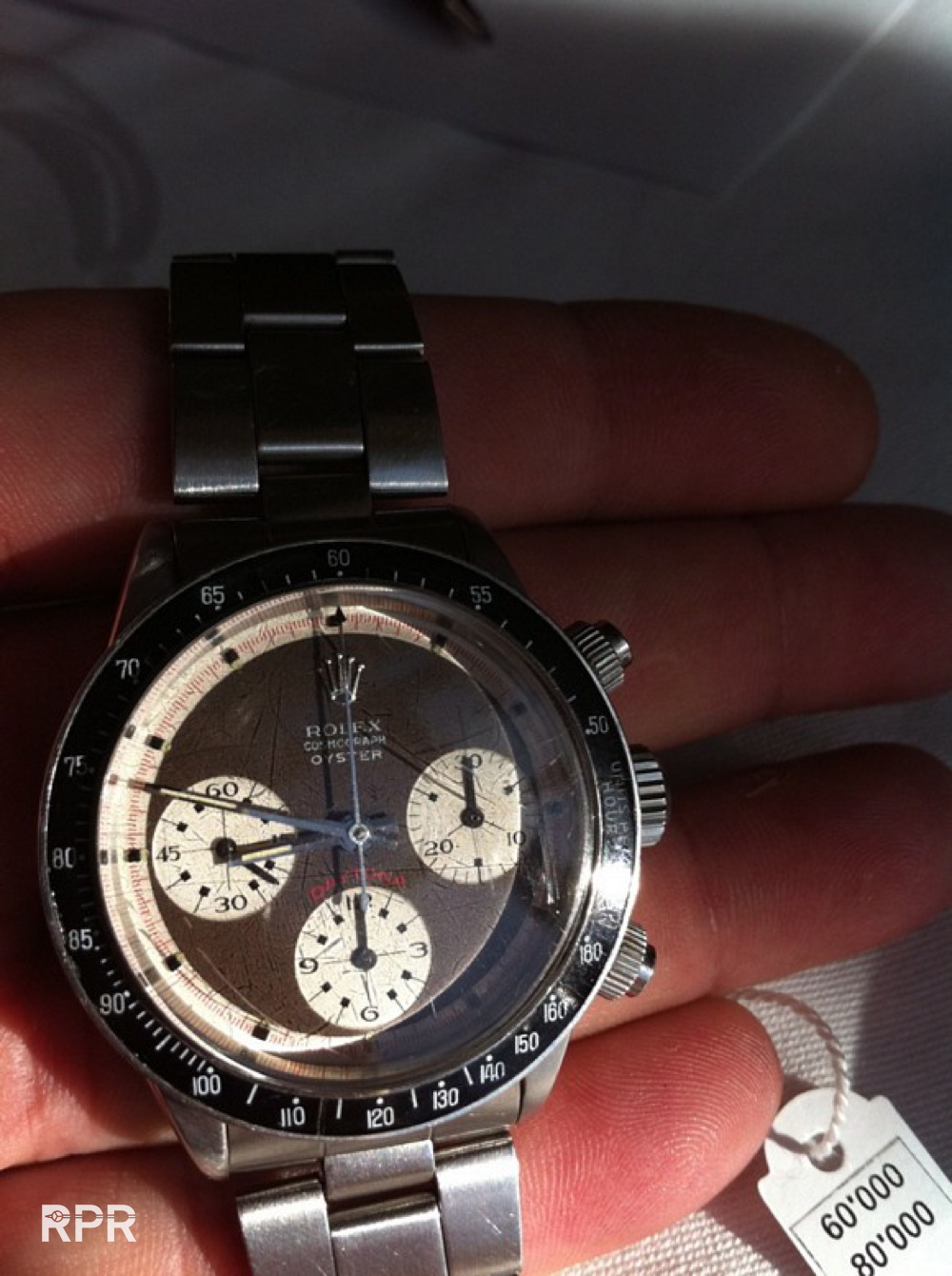 Fast forward to 6 years later, in May 2016 when this tropical brown RCO sold for CHF 1.9 million. It's indeed rare but not unique because another example, maybe even a little better (nicer luminous)  is known in a italian collection. In the meanwhile we have seen several more RCO or Oyster Sotto's coming to the market. Some 20 are around and counting, by far from being unique.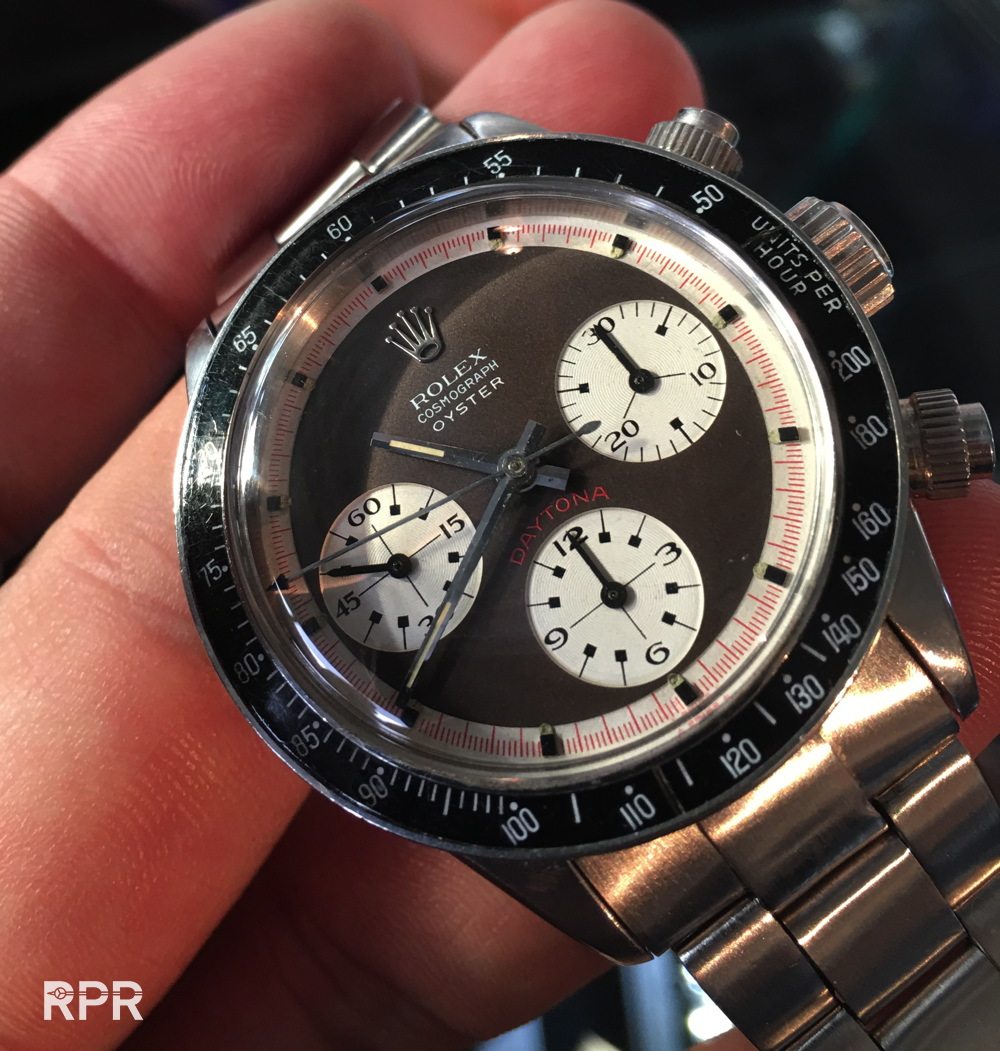 Lets have another look at recent auction results to understand what's going on in the market. In 2013 the 50 special Daytona's sold in total for $13 million during the dedicated auction, which left everybody confused. The public for once got an insider view on how much certain rare Daytona's are worth and being sold for. Now 4 years later most of the prices achieved back then already doubled in value….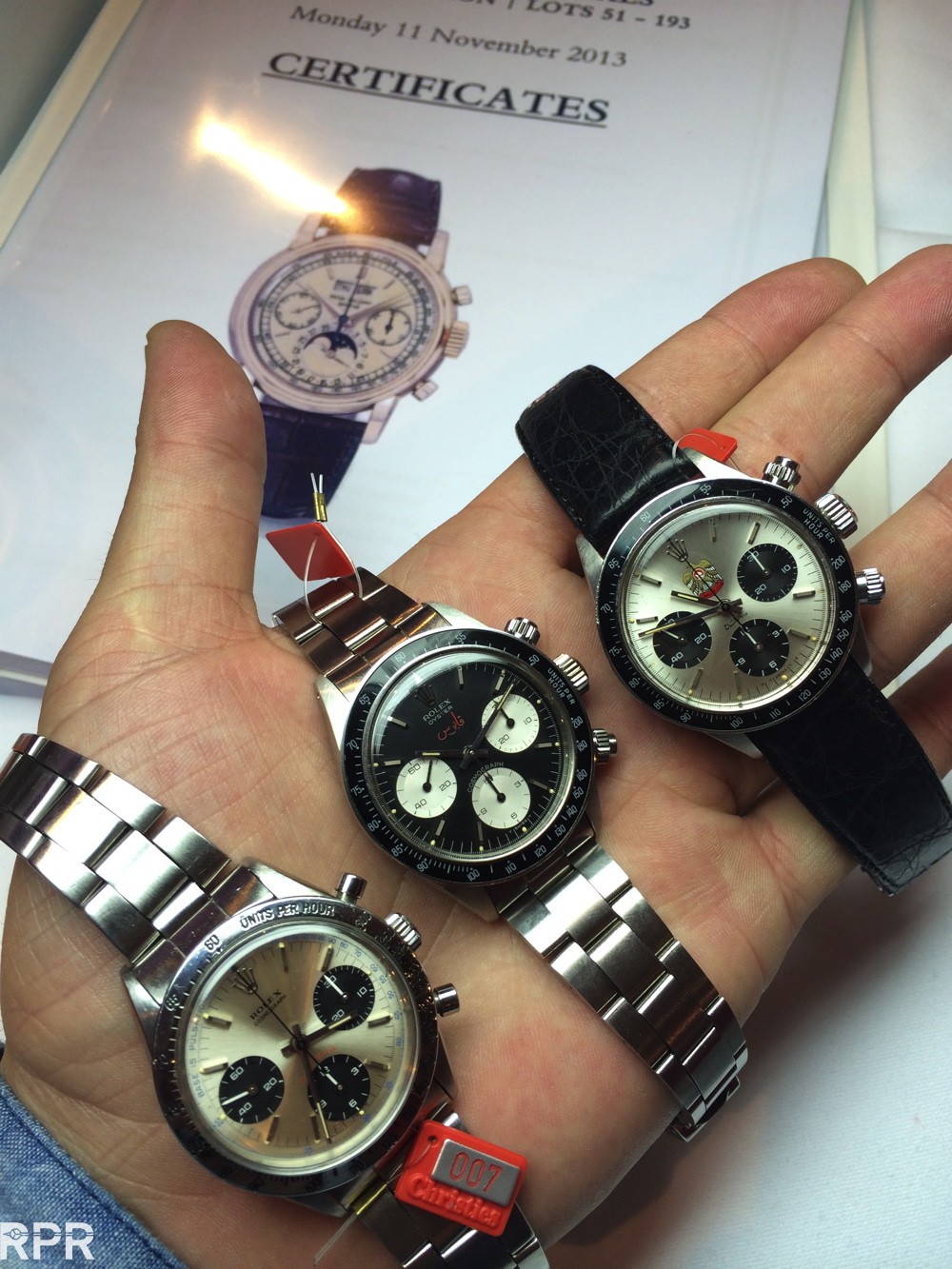 Back to what the ultimate Newman could fetch end of this month in NY. I mentioned previous that seasoned collectors estimated it to 4-6 million but you're not telling me that this unique PN is "only twice the money" of the much more common RCO, even when it's tropical?! Nahhh that doesn't sound right. Therefor my guess is that it indeed could break the $10 million mark, maybe even more, more then the steel 1518 to set a new world record price. If not I would be surprised, not disappointed but now that the rarest collectable sell for record prices, Newman's Newman is an unique possibilities to secure it for later days, when it's worth logically much more. If this will happend and who it will buy, is something we have to wait till October 26th. It has the lucky lot number 8 so any asian collectors will be extra motivated to acquire it.
Paul Newman with daughter Nell Newman. Photos courtesy of James Cox and Nell Newman..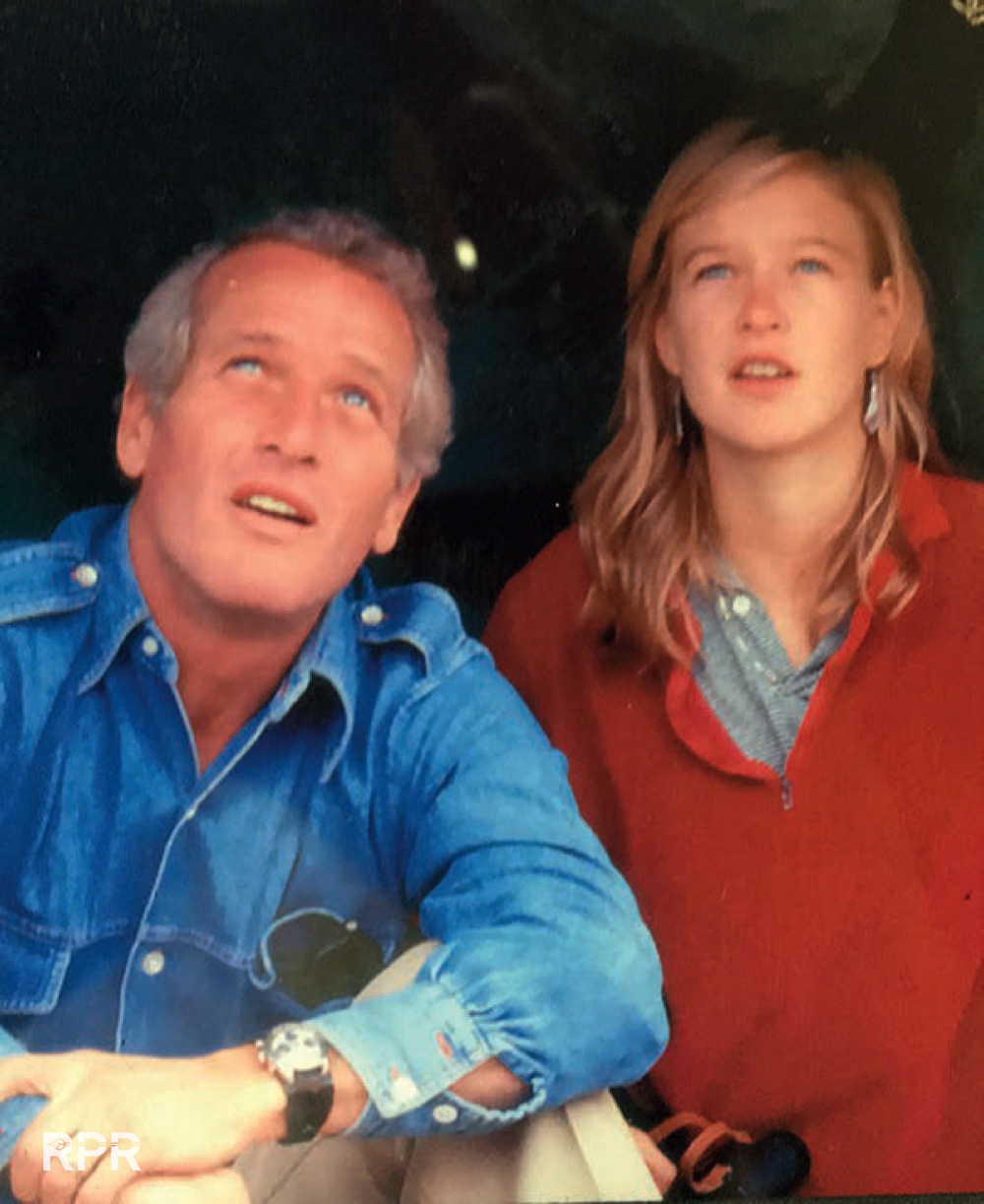 Phillips & Pucci have put together a great catalogue again with more watches than Newmans Newman, in total 50 for their inauguration sale in New York. Have a look below what else comes for sale…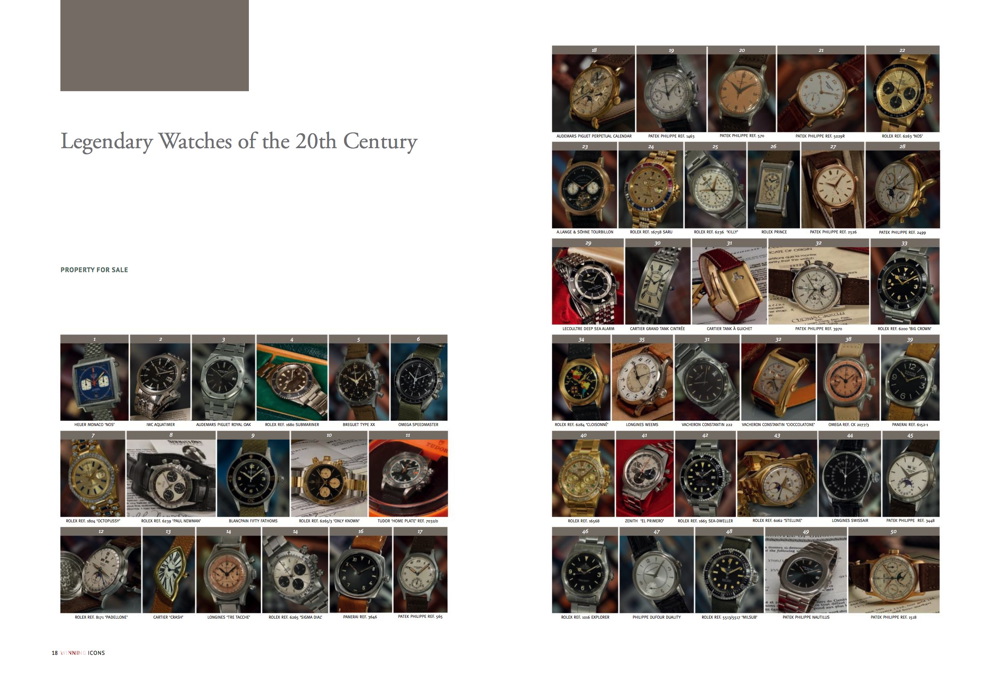 Here are the other Rolex lots that will come for sale in random order. Find below the others vintage Rolex that will come for sale. Check the whole Phillips Catalogue by following this link…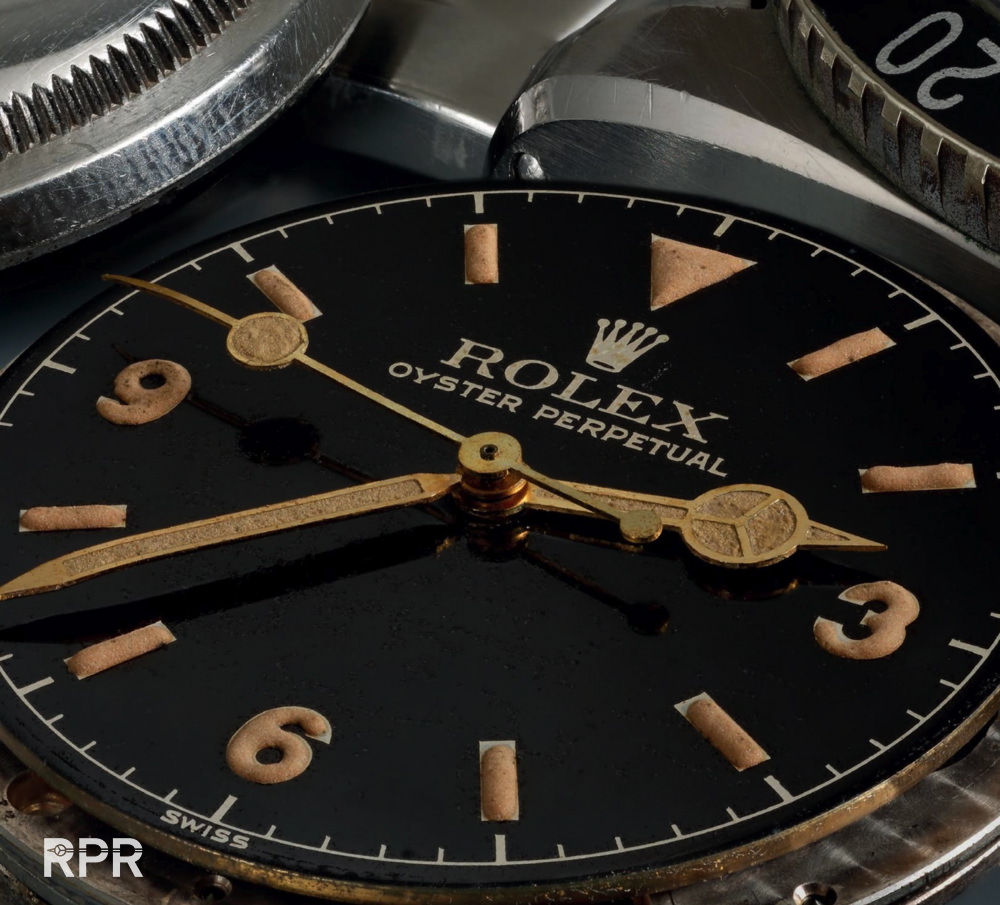 Estimated $ 250-500.000,= for this Ref 6200 Big Crown Submariner…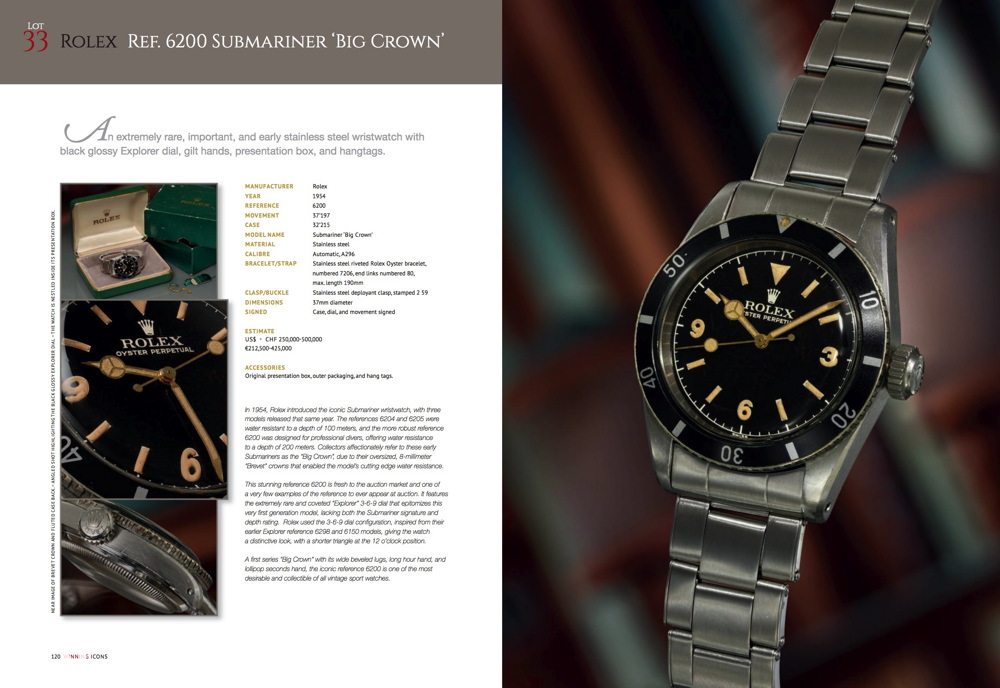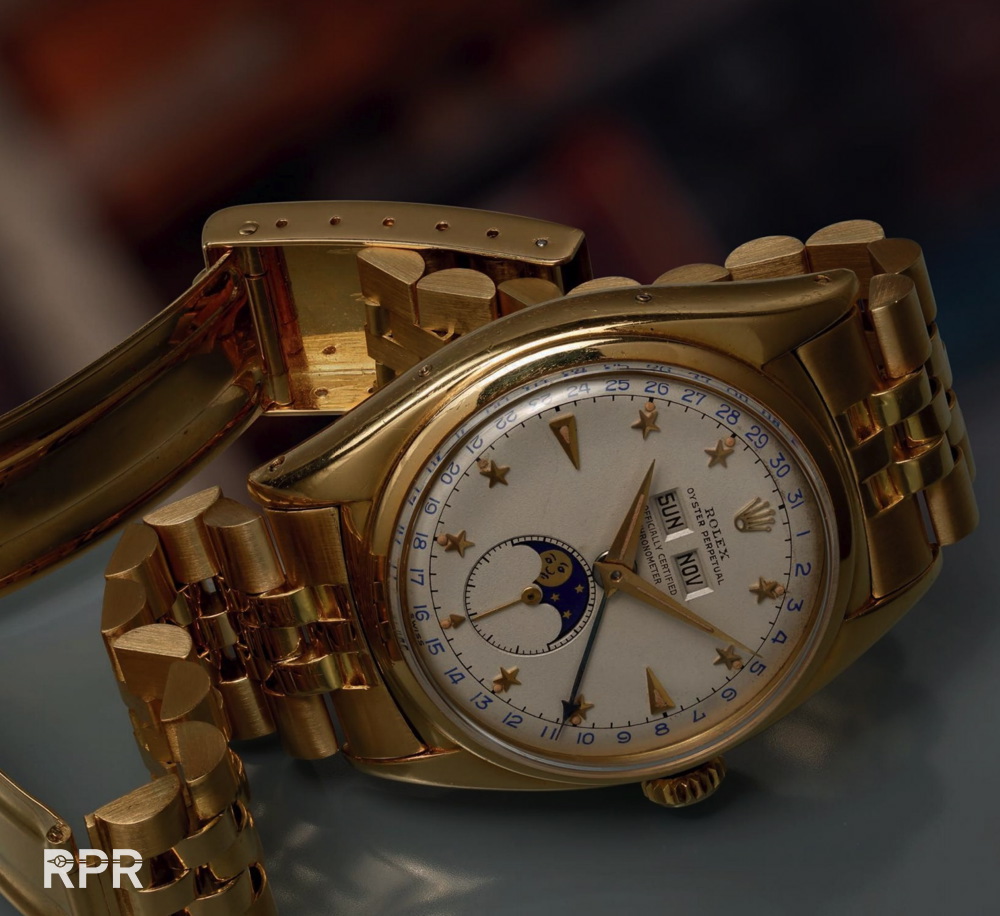 Estimated $ 250.000- 500.000,= for this yellow Stelline Ref 6062…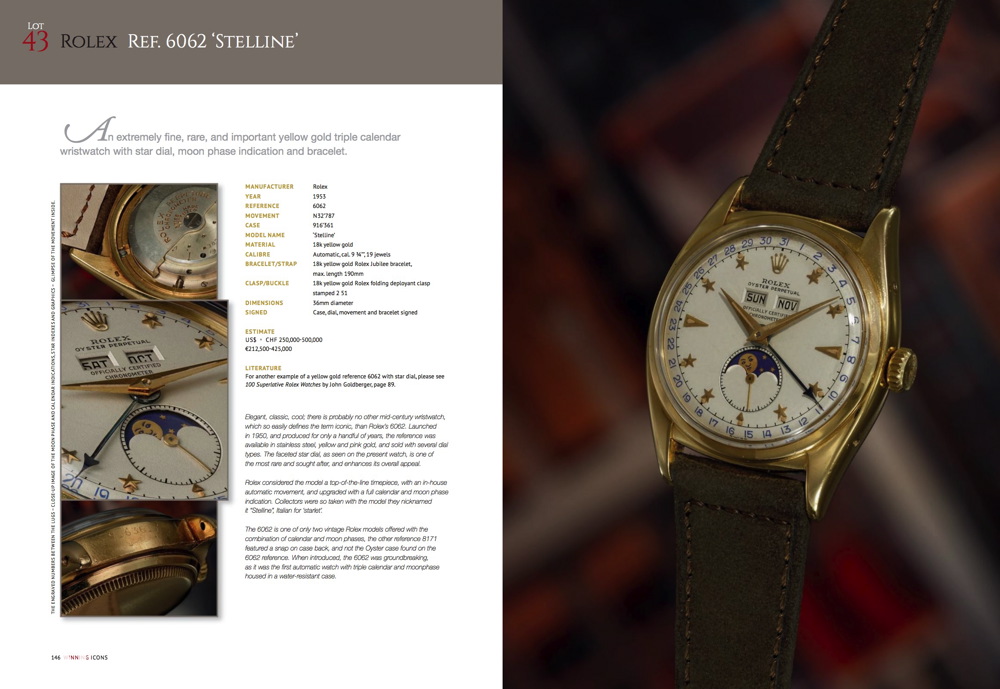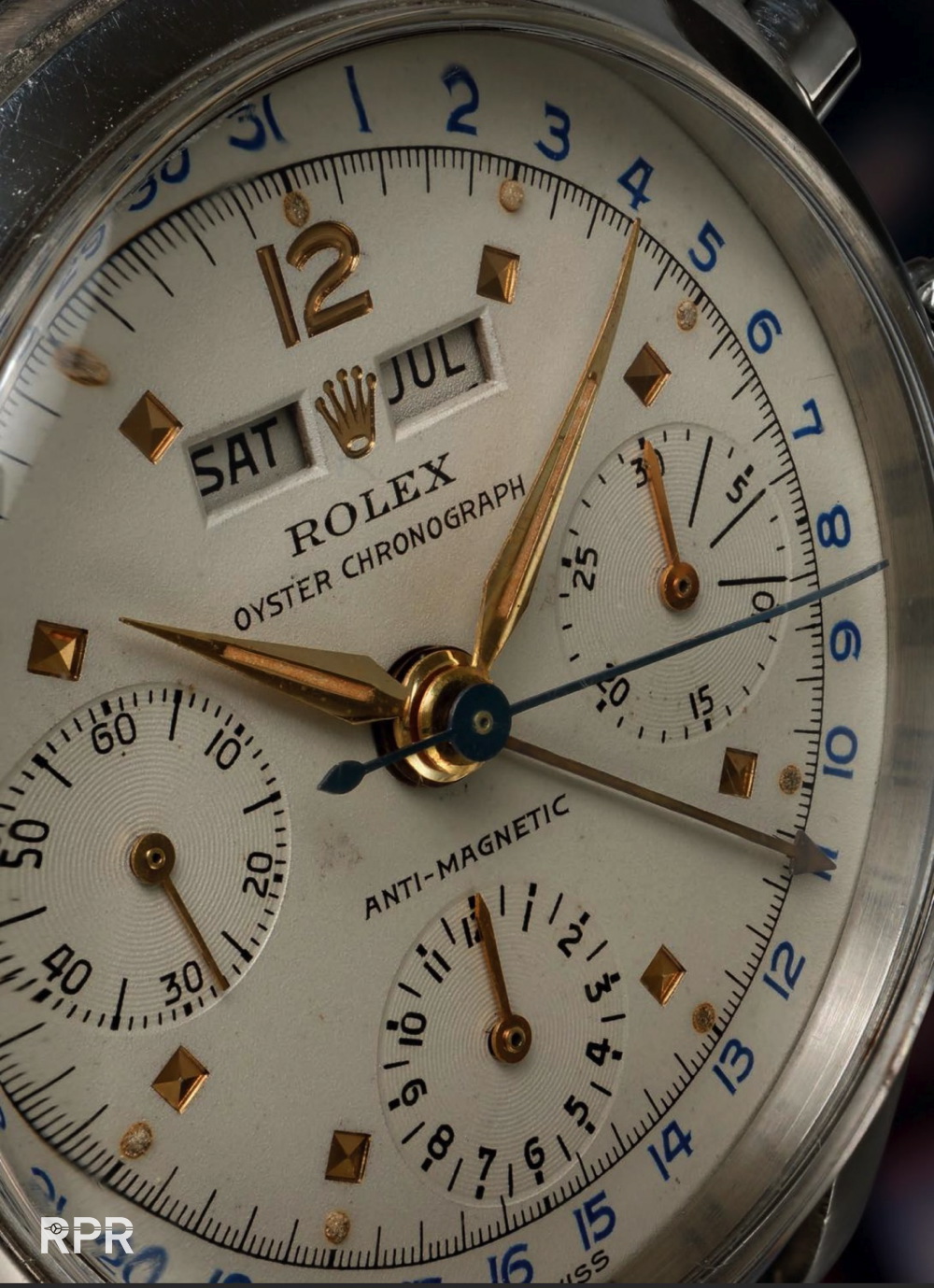 Estimated $ 200-400.000,=for this luminous steel and gold Killy…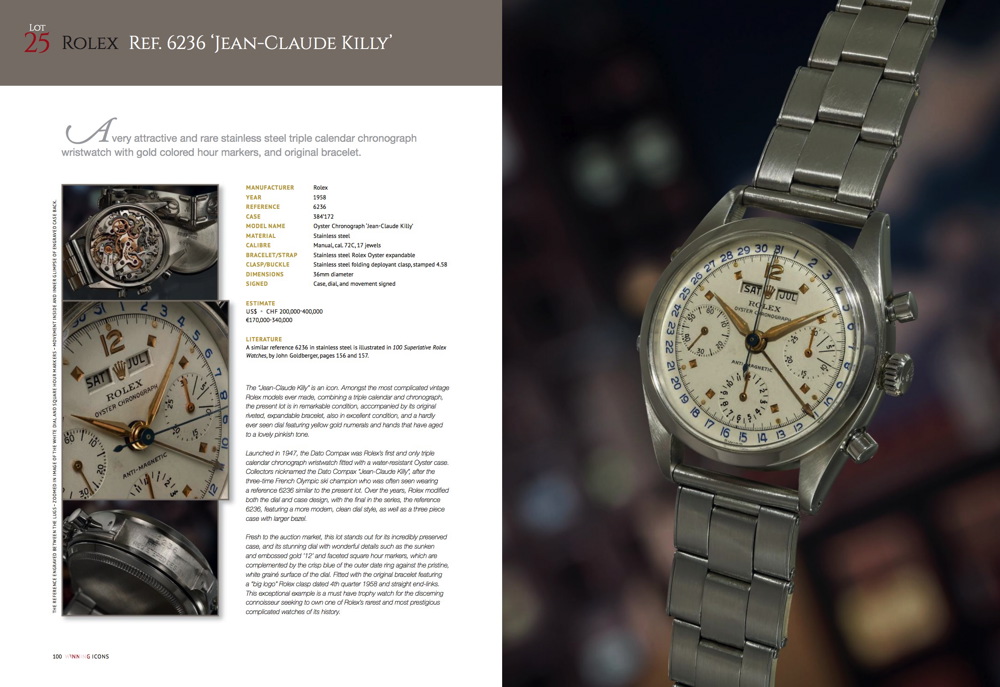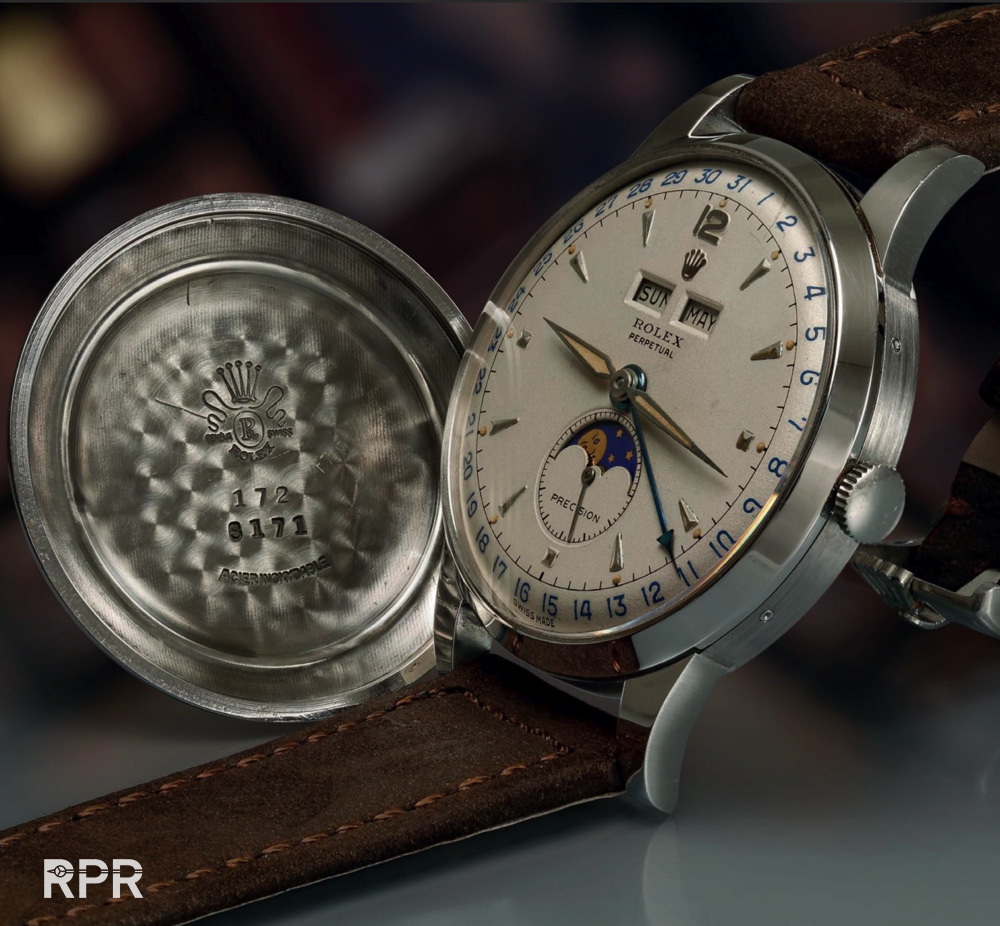 Estimated $ 400-800.000,= for this luminous steel Padellone ref 8171…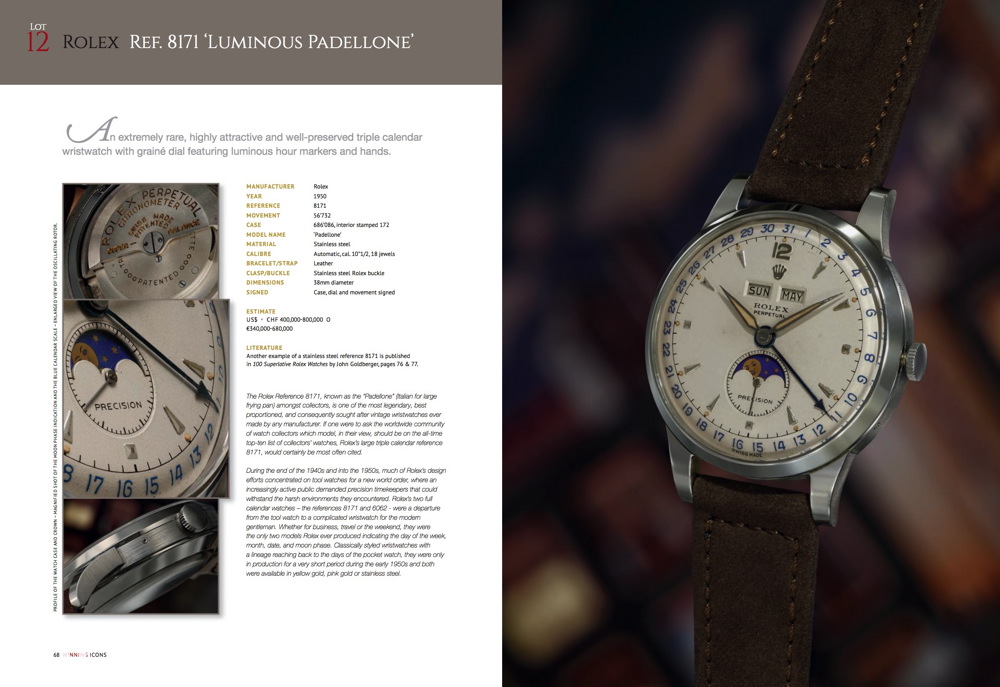 Estimated $300.000 – 600.000,= for this cloisonné North & South American Map…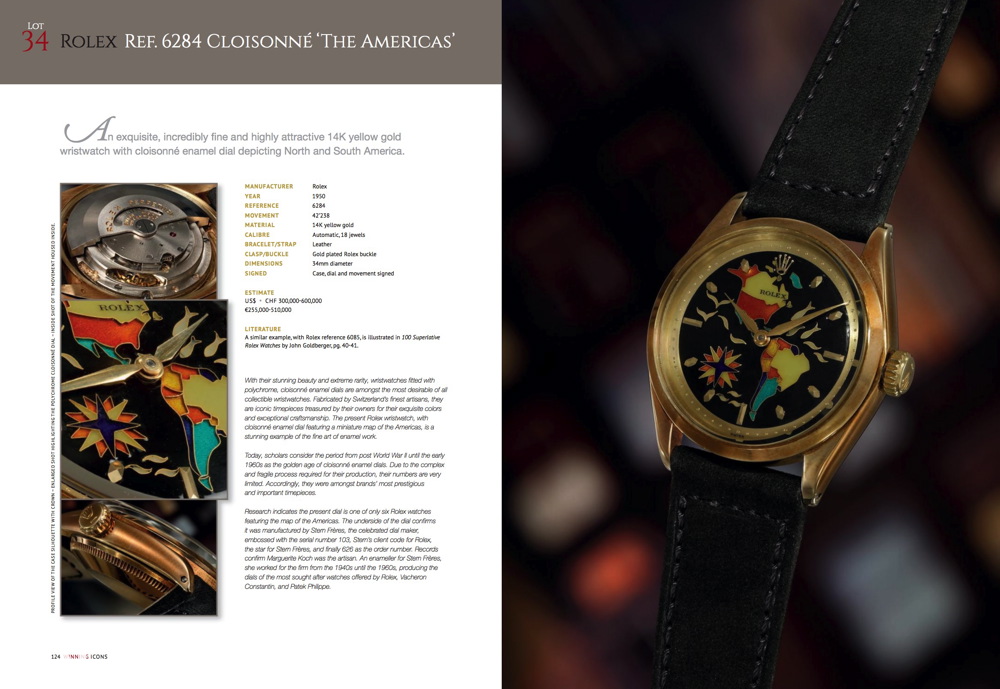 Military Double Ref 5513/5517 estimated $ 100 – 2000.000,= …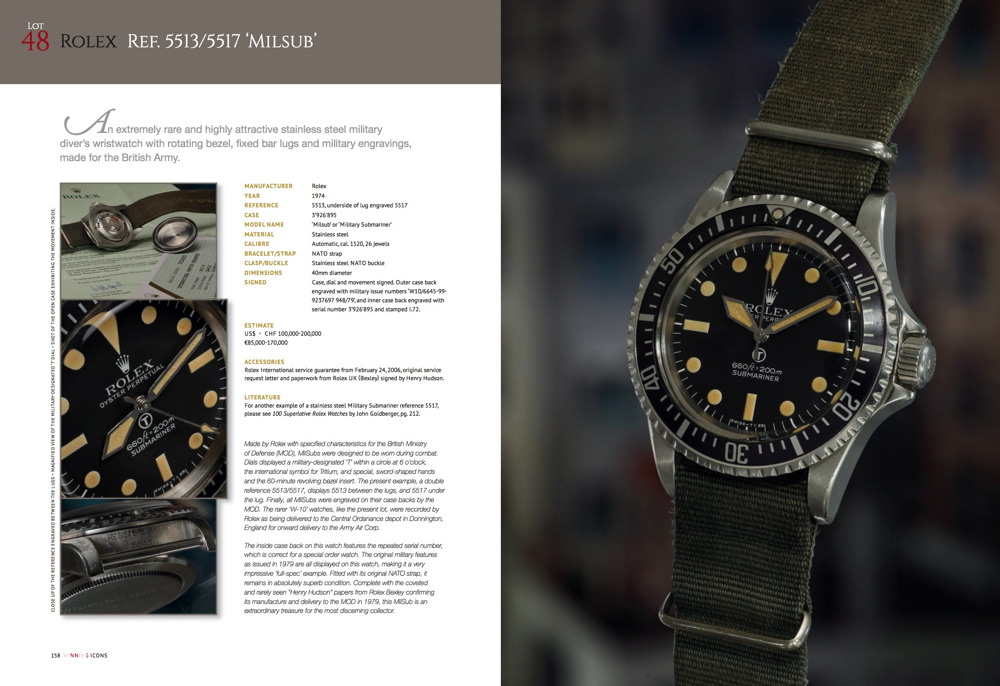 This PPDRSD MK1 is estimated at $ 80-160.000,=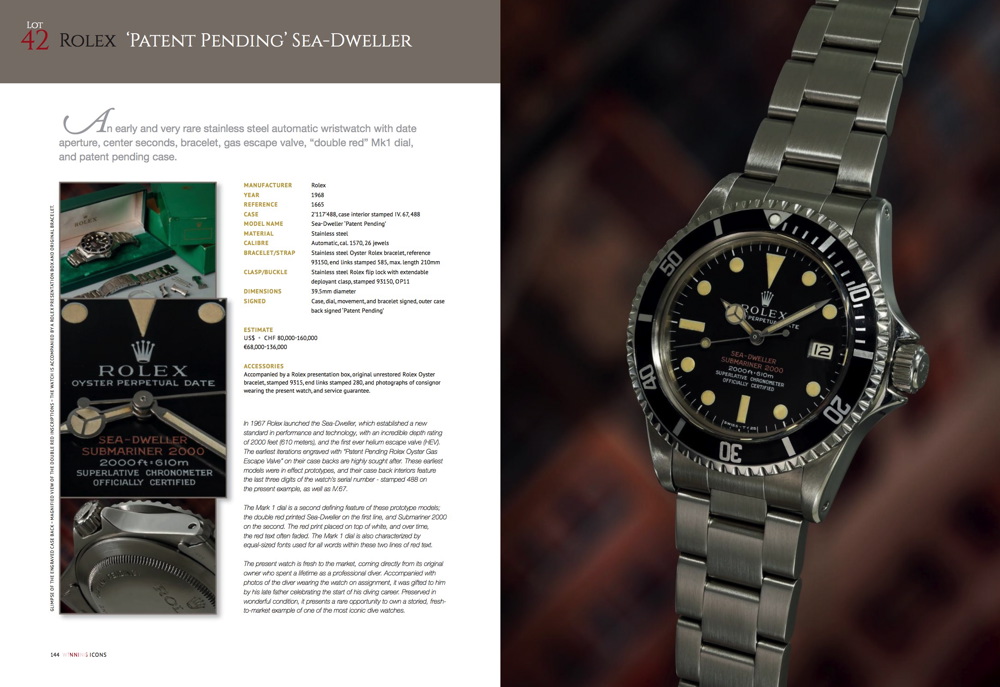 Crispy full set regular 18K yellow gold Rolex Oyster Daytona Ref 6263 estimated at $ 80 – 160.000,=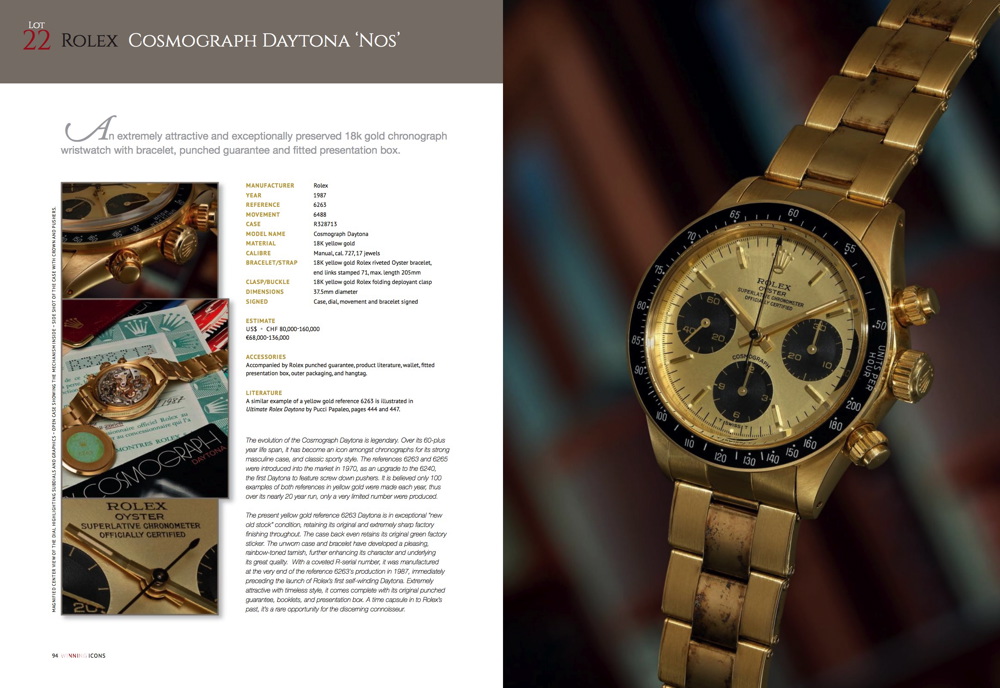 With a strong estimate of $ 150-300.000,= this diamond perpetual Daytona comes for sale.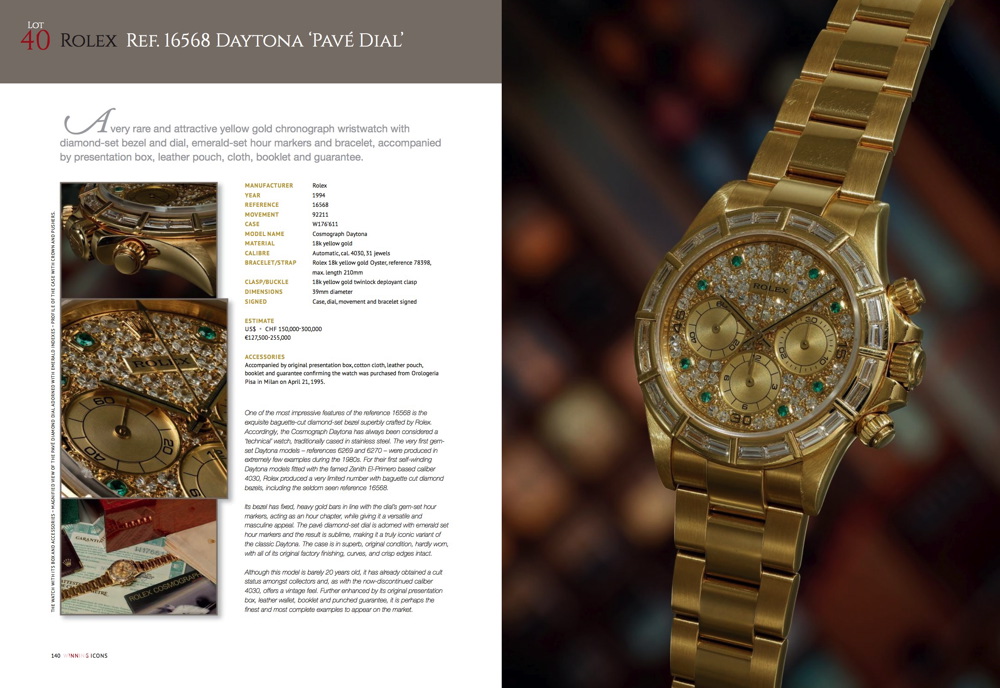 The SARU Gmt Master is estimated at $ 180-360.000,=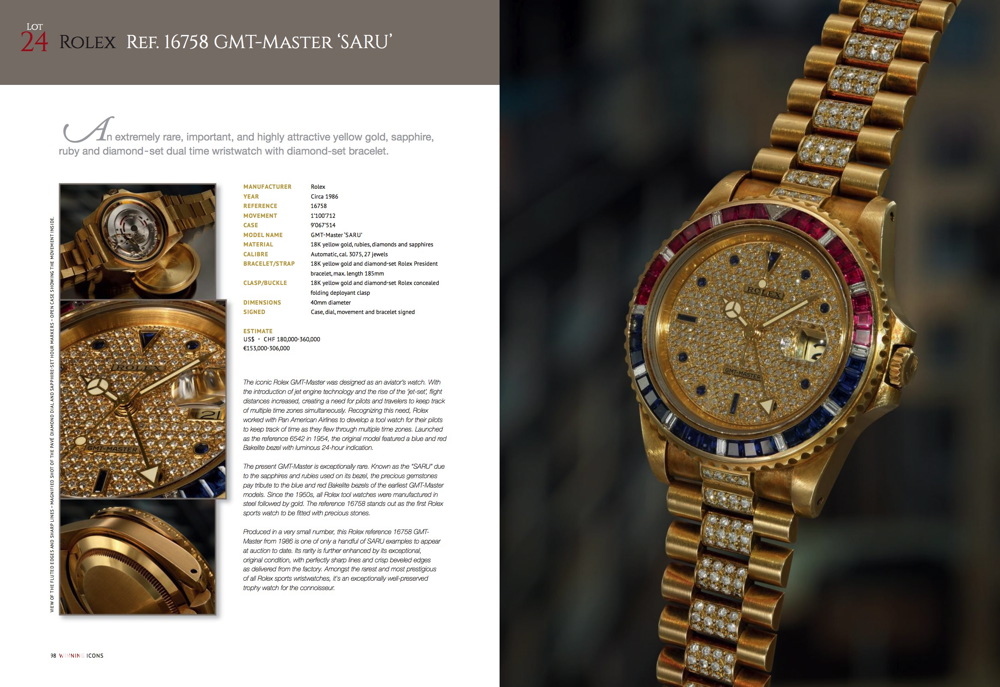 elegant Rolex Prince Brancard estimated at $ 15-30.000,=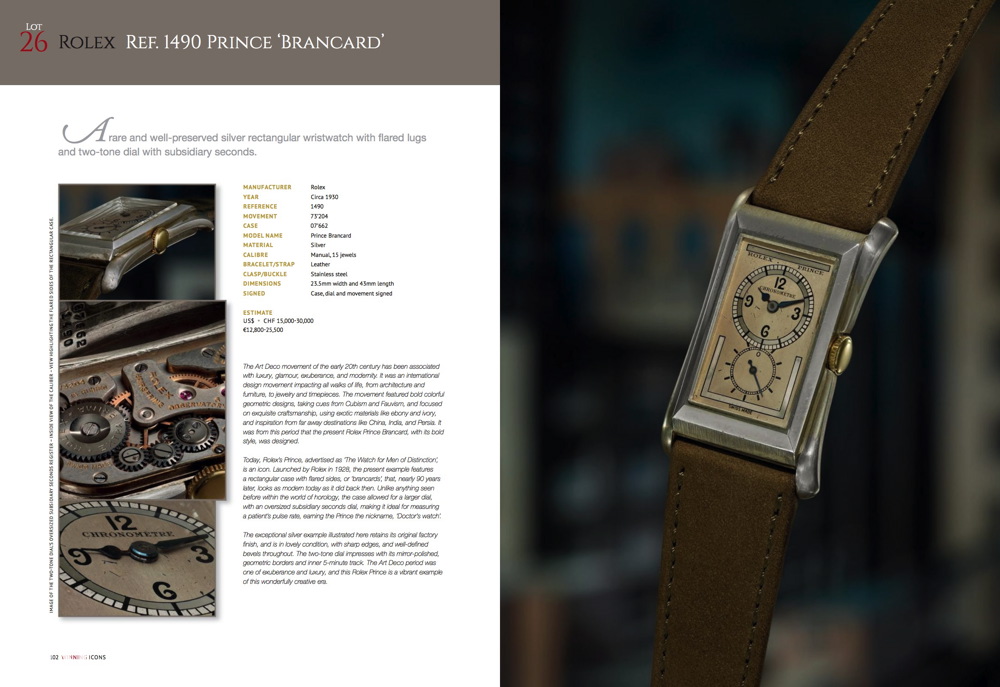 Regular full set Rolex Explorer I is estimated at $ 8-16.000,=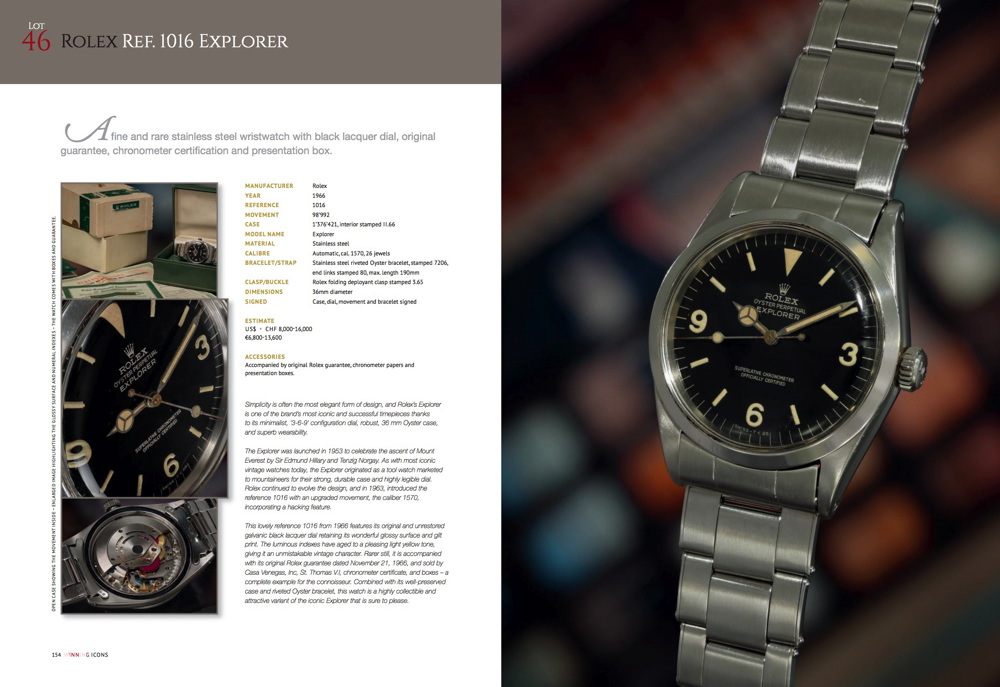 This so far unique Rolex bicolor Ref 6265/3 is estimated at $ 100-200.000,=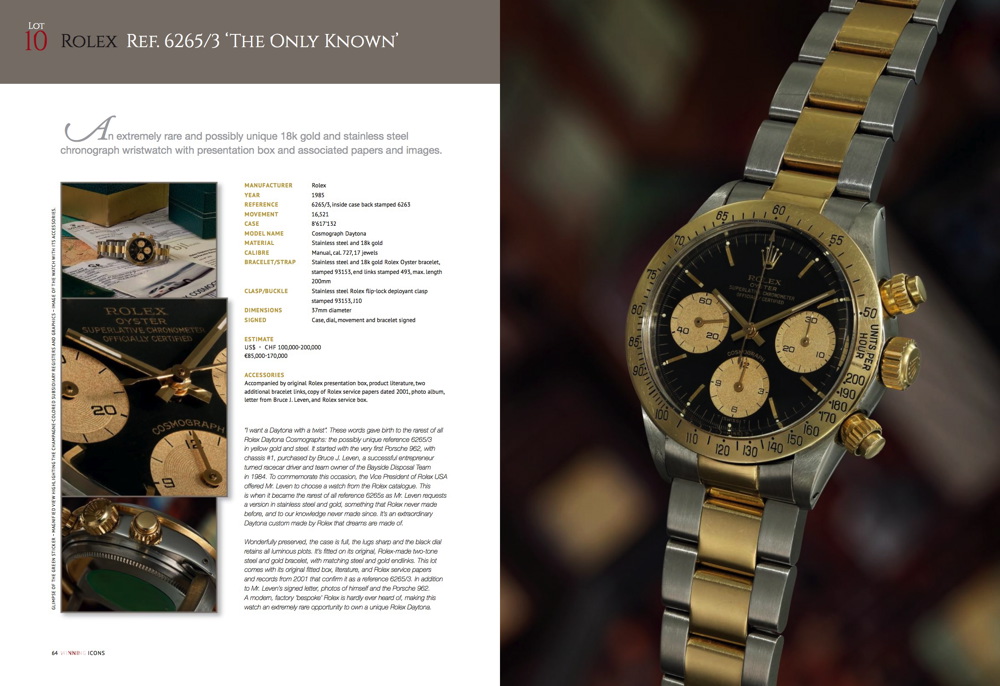 The Tudor black Homeplate is estimated at $ 60-120.000,=
The 3646 Panerai Cali dial estimated at 'only' $51-100.000 showing that not many have faith in the vintage Panerai market at the moment.
Visit www.phillips.com for further information. I do hope to meet many US rolex collectors. I'm in town from 24-27 October.
See you!
Philipp