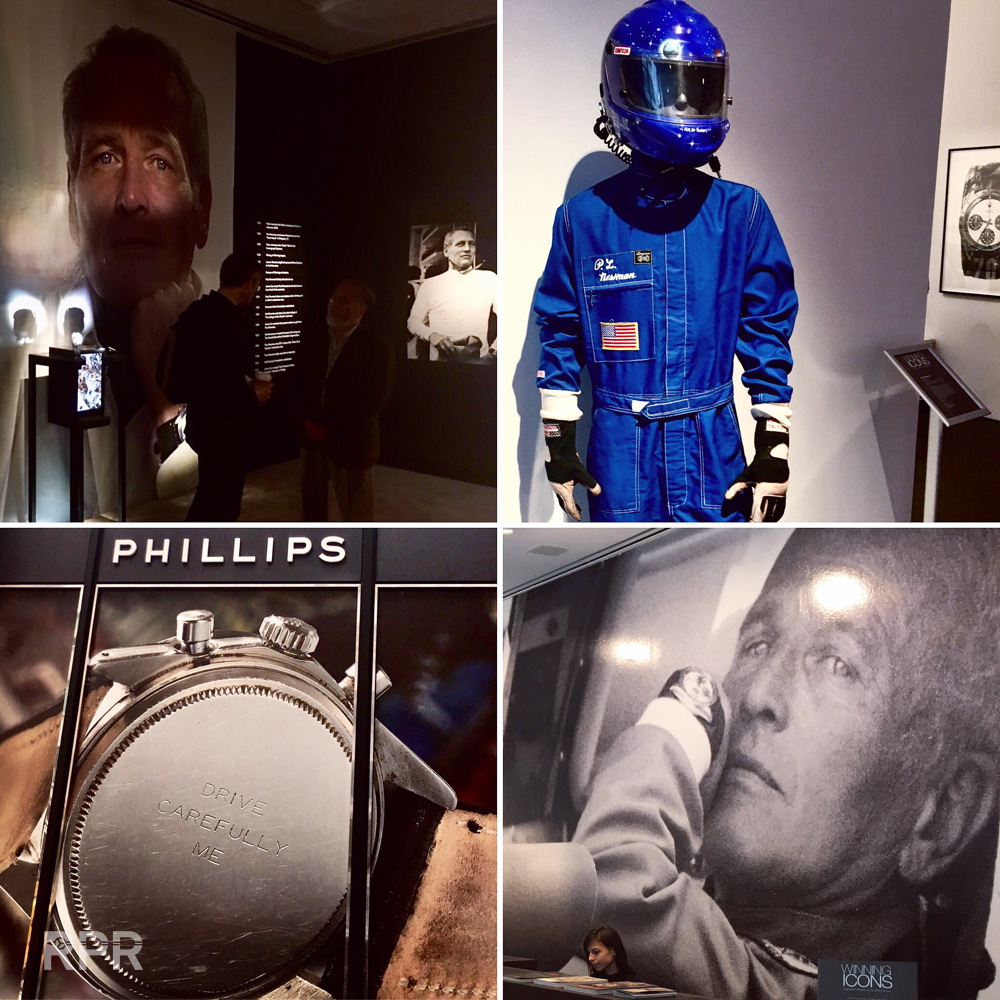 World Record for most expensive wristwatch goes to Rolex! Rolex has made history, their exotic Daytona Ref 6239 from Mr Paul Newman has become the most expensive watch in the world with an astonishing result of $17.750.500,=. Well played team Phillips watches, Bacs & Russo, what a brilliant result and for one day it seemed like the whole world was talking about Rolex Newman's….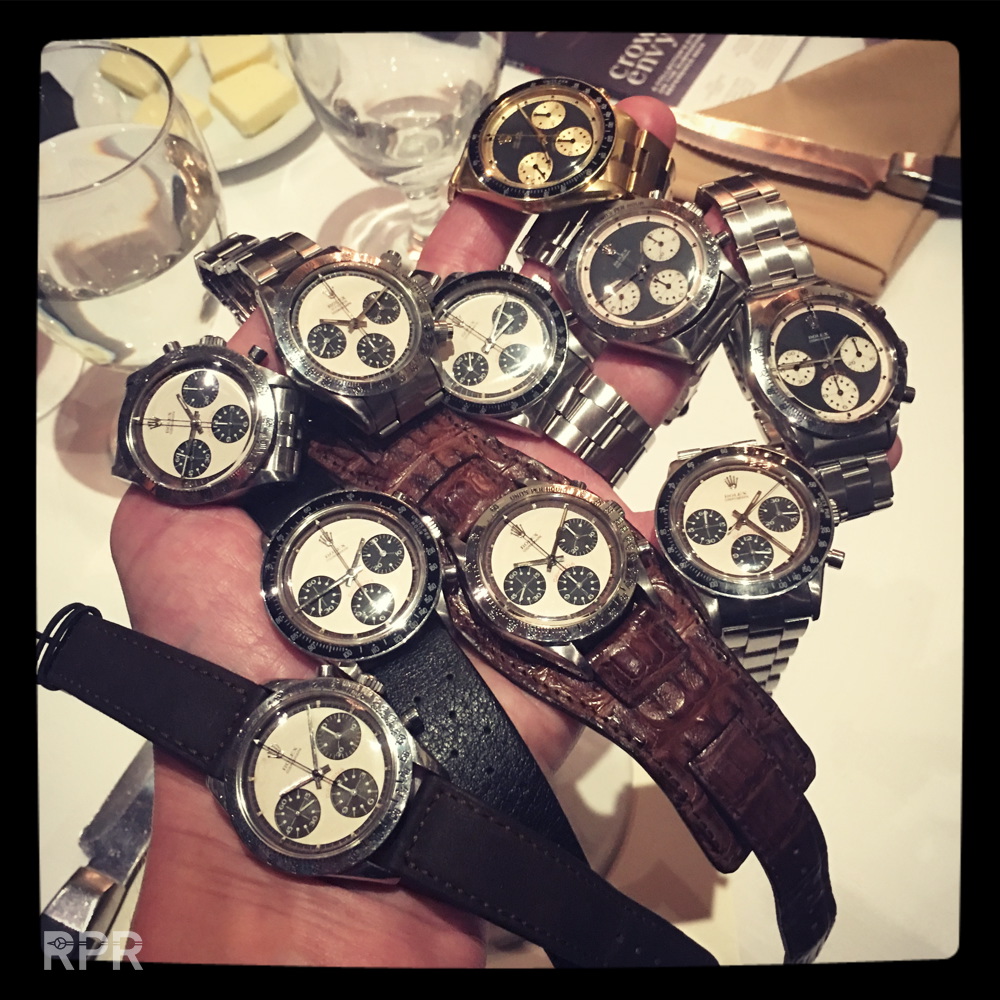 Compliment also to Pucci Papaleo for his great catalogue!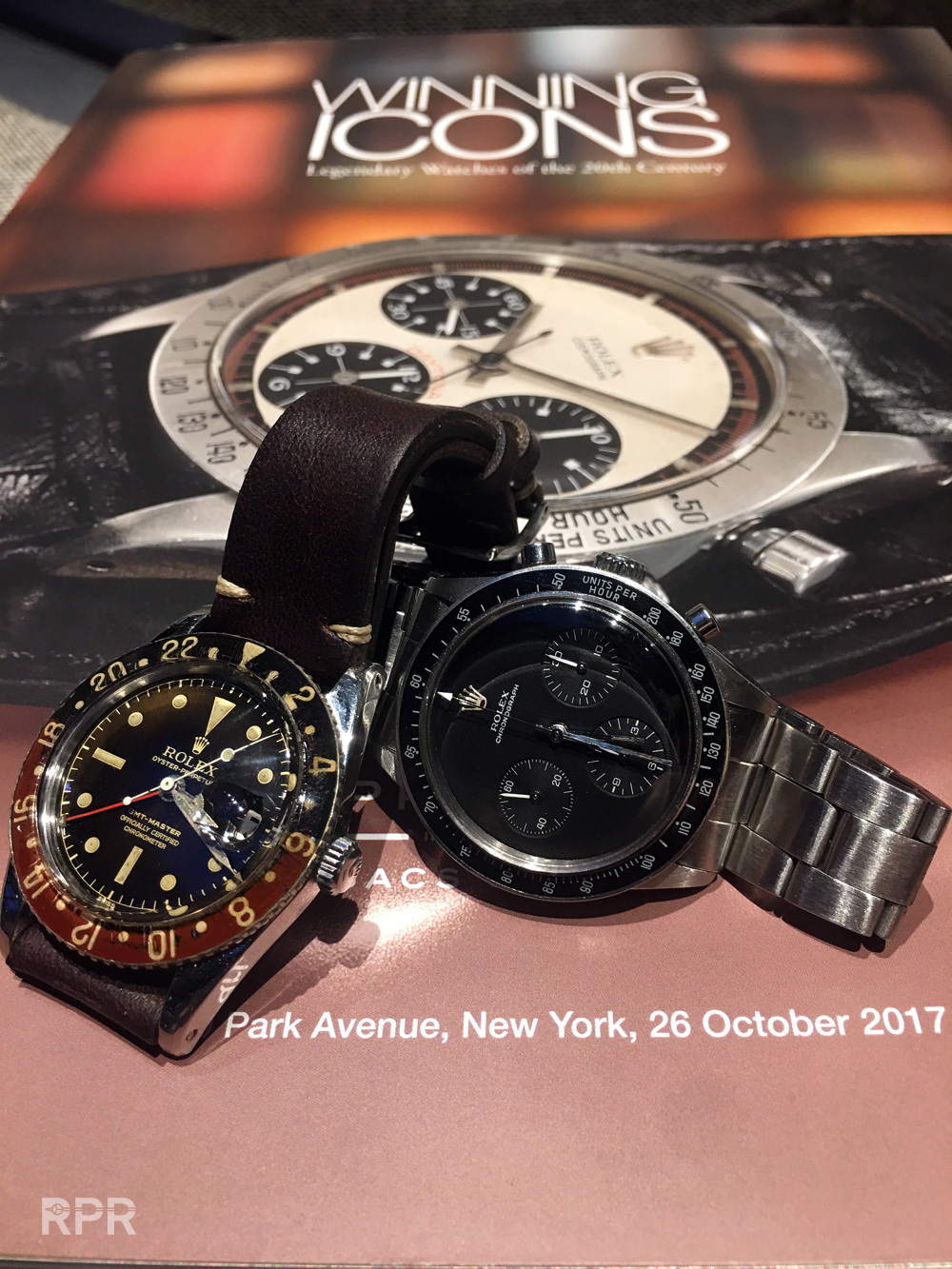 The maximum result has been achieved not only for James Cox & The Nell Newman Foundation but also for everybody involved in the vintage Rolex community. The worldwide awareness and the history that has been written is just priceless!
The big question of course is who bought it? Was it a Chinese collector as the media is saying or are the rumors true that Rolex Geneva bought it for their collection? I really do wish Geneva stepped in to secure this highly important iconic Rolex for their collection. Although I had my doubt about Rolex becoming the new owner, of which you can read about in my previous Newman post, it would be wonderful for everybody involved in the vintage Rolex market if Rolex indeed ended up with Mr. Paul Newman's Daytona Paul Newman. The nearly $18 million cost price makes me think the Geneva marketing department would much rather like to use it for future advertising and displaying then putting it in one of their vault and make us forget about it…
Actually Rolex owning 'The Newman' would be the biggest compliment we collectors could get from Rolex!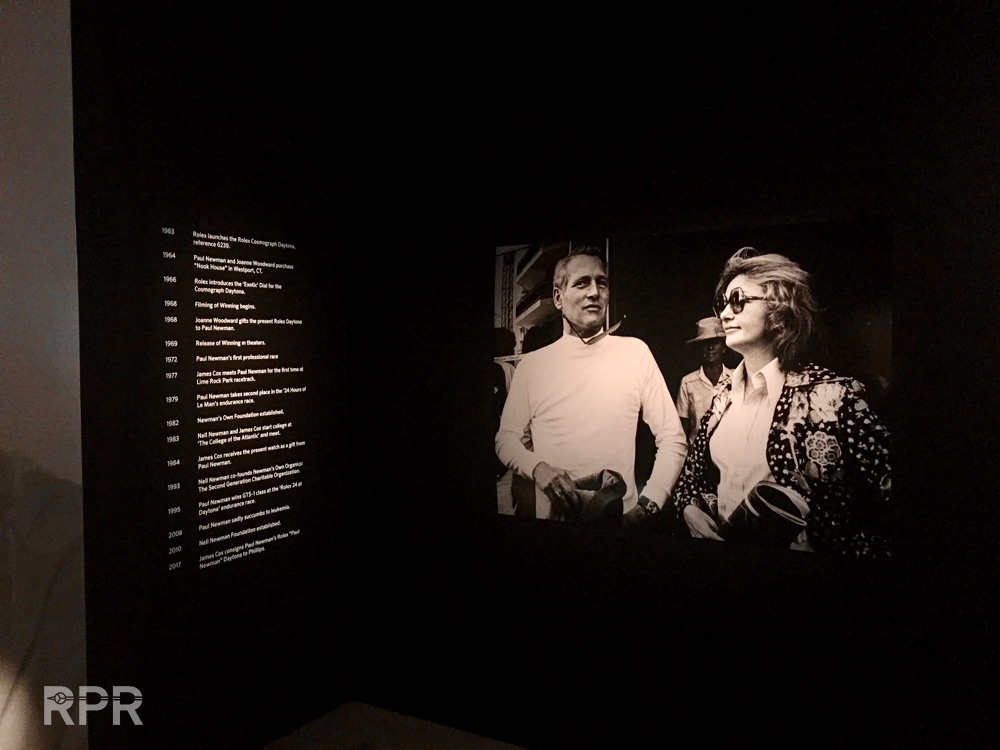 My personal prediction of $10 million+ got shattered within seconds after Aurel Bacs started. The opening bid of $10 million was to me as legendary as the final result. BAM what a start! Everybody was instantly paralyzed and question was where it would end.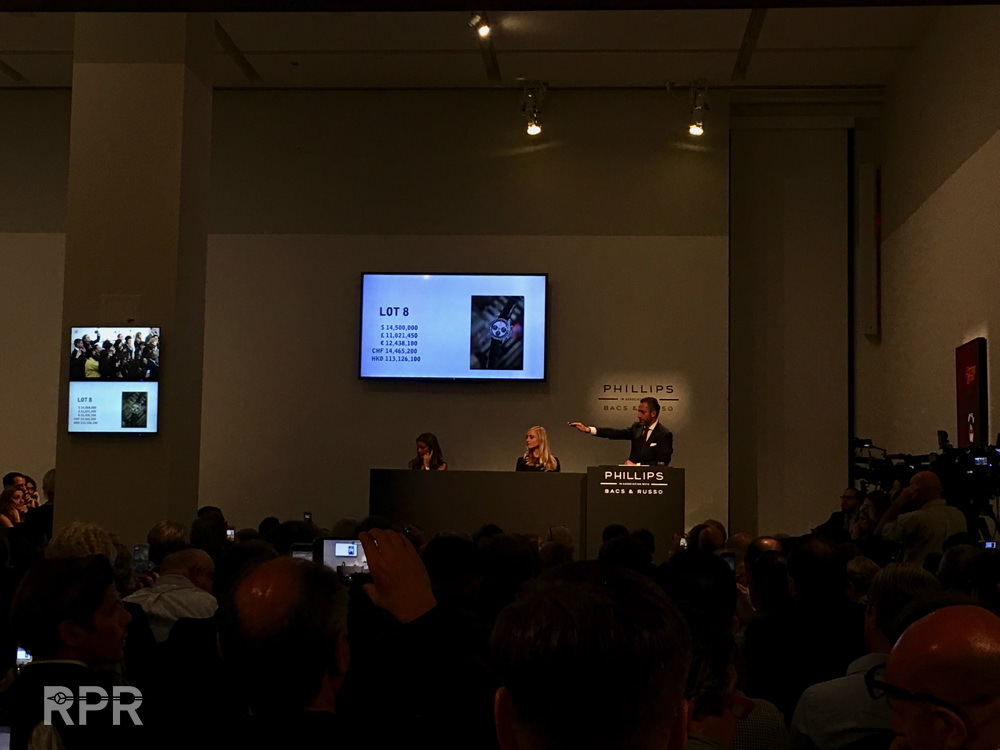 Now after this record breaking result collecting vintage Rolex has reached the same level of international awareness as collecting classic cars or modern art so probably soon you'll be able to loan money from your personal collection as banking collateral. What does this mean for the future I hear you think. In my opinion, like with everything I share here on RPR, I still believe that we're yet in the beginning of the rollercoaster. Prices for great quality will go up further and faster by the lack of decent offers the market can handle. My believe is that the Submariner will be further gaining in value and the GMT master is still undervalued compared to any Daytona. What has become really important is matching all over patina. It's ok to have some minor spotting on the dial if this matches the rest of the condition. However a perfect dial in a heavily worn case will never become as valuable as when every part is matching…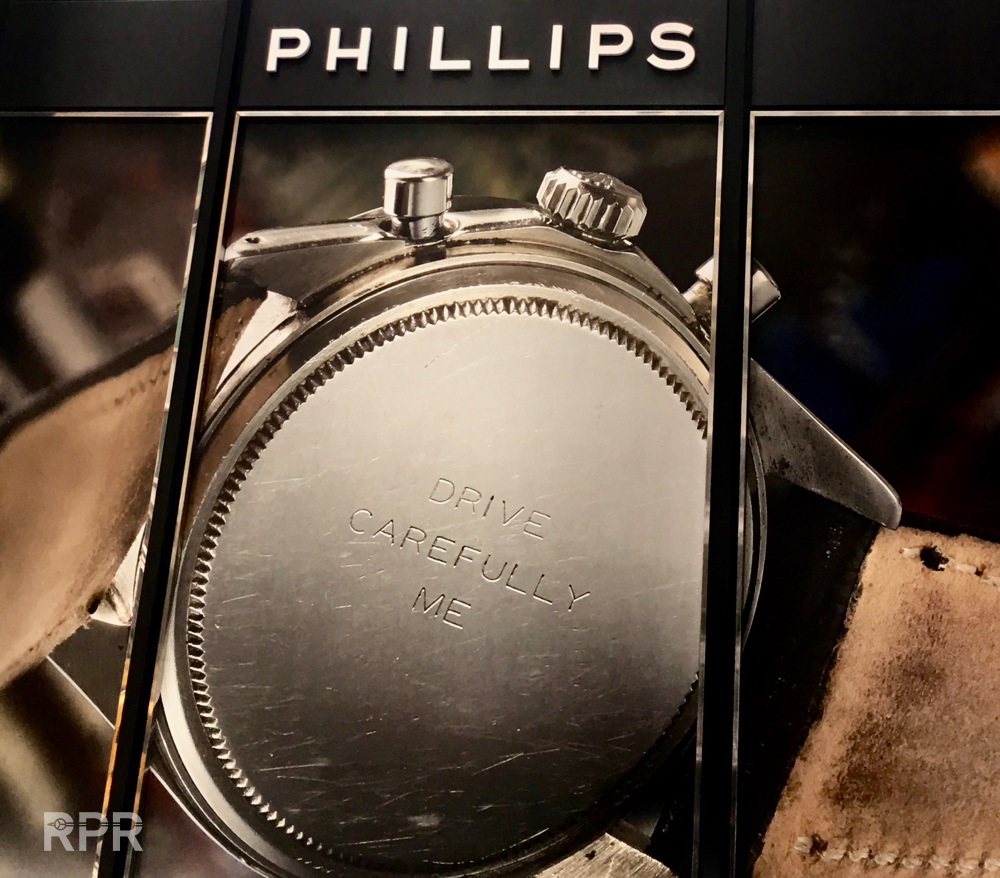 It's interesting to see what the effect of this record sale has on the prices in the market. We already see that Newman's are climbing higher in the months towards this auction but will other references follow as well? When you for instance compare the availability of an Oyster Paul Newman and a nice glossy Big Crown you will notice that at the end of the day you can find at least a handful of Newman's but no Submariner for sale. Hunting down a crisp Ref 6200, 5510 or even 6538 can take years if your not lucky and therefor I was a bit disappointed by the result of the Phillips Big Crown sold at $ 579.000,= which is €500K now. Off course it's a great result but once you compare it with the current price of an much more common Oyster Newman it's almost cheap. Don't forget the submariner is the all time favorite and 100% Rolex made. Congrats to the new owner, well done!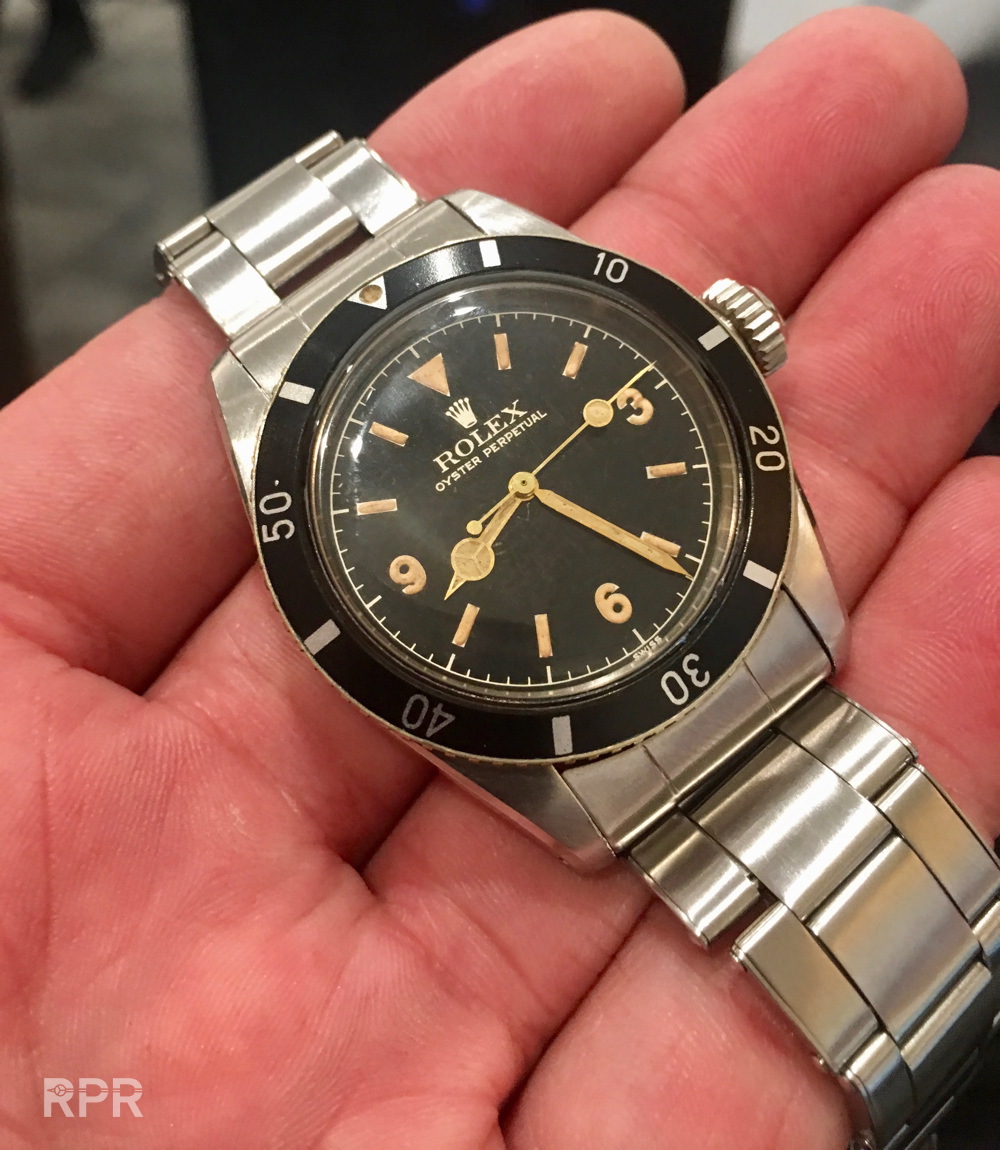 To what conclusion can we come after this monster sale? What are the consequences for the future for us?  It will be a challenge for sure for any auction house to maintain to offer the best possible quality at their auctions. Now we most logically will see a further increase in price of rare quality what is the "breaking point" for any collector to liquidate or step out?  When will aficionados start to think about their assets, now it's time to sell and use the money for something else on their dream list? Only time can tell but as long the prices are increasing way higher each seasons then the banks interest, I don't see it happen soon, specially not after the huge attention this monster sale has become in the media, it was everywhere…..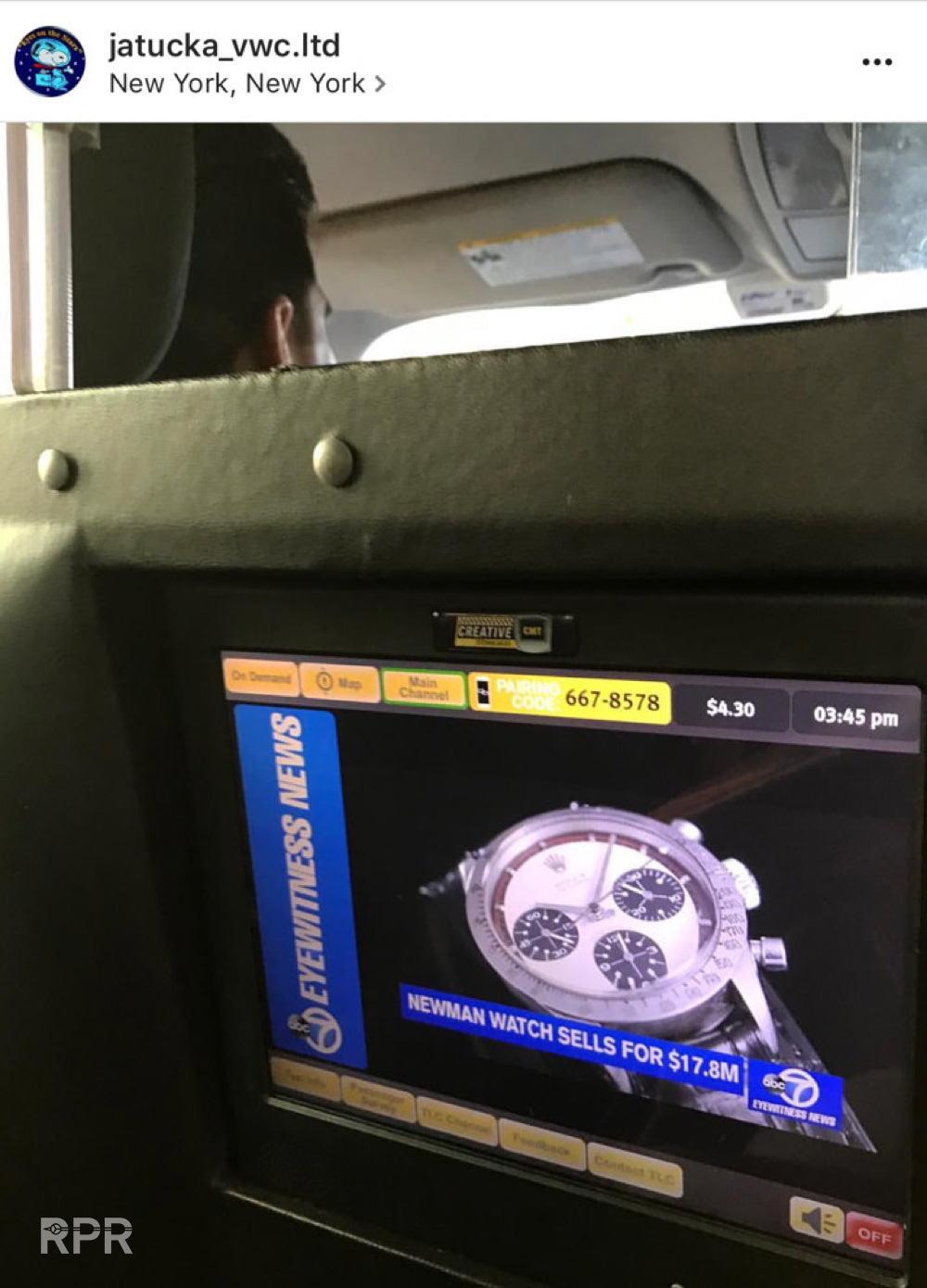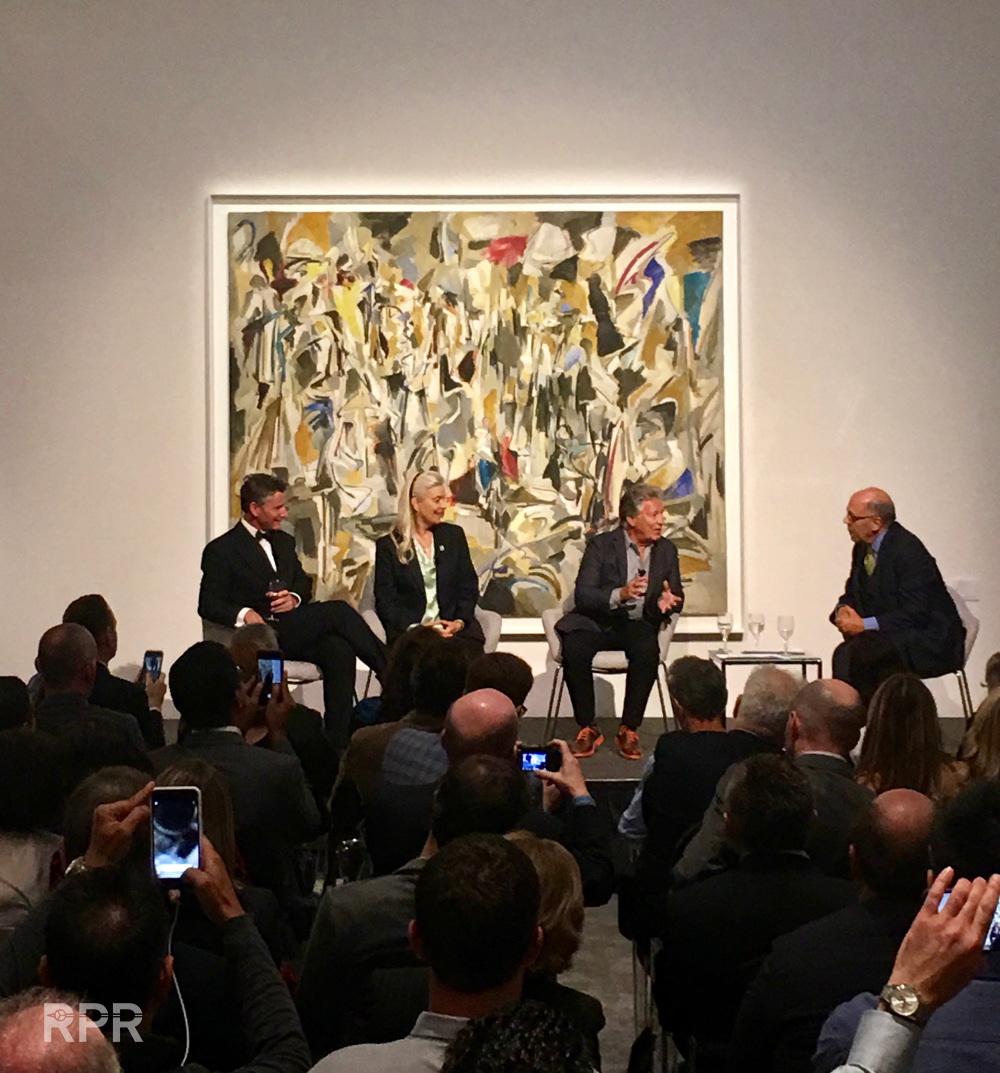 Mr James Cox, Nell Newman and Mario Andretti at Phillips HQ in New York.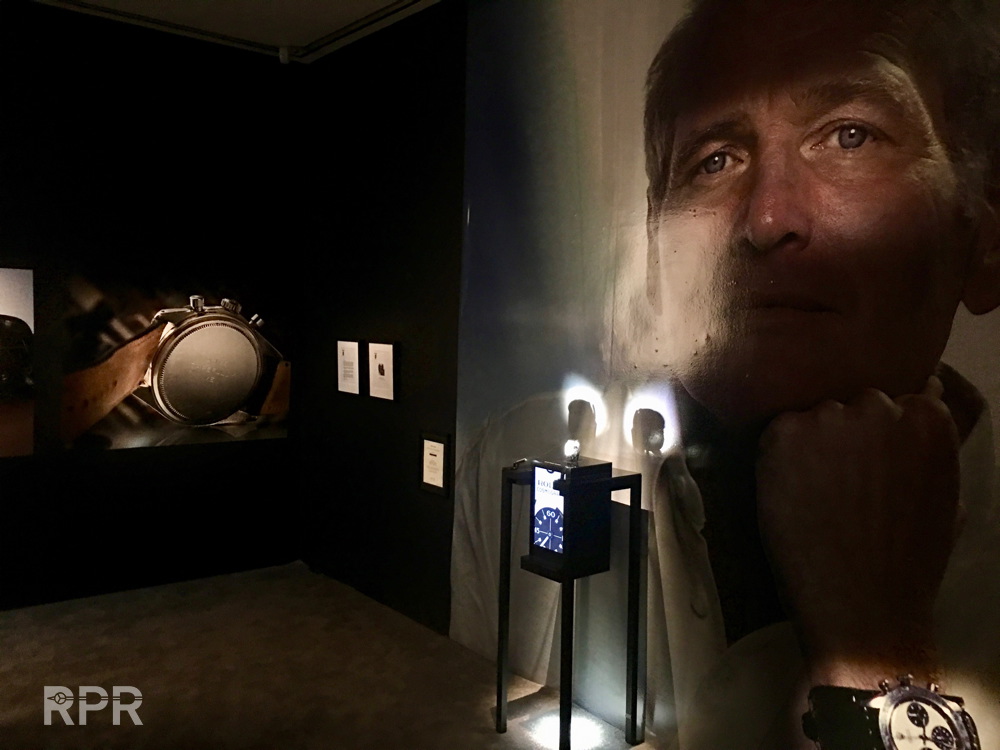 What is really important to follow when you're busy analyzing your next move? I would say don't skip that all original Sport Rolex because for instance one lume dot is missing, it's imho much more important in future collecting the whole condition of the loose parts make sense then you go for a perfect dial in a not perfect case. Now we reached the point that there's so much money involved, it's easy to step on anybody toes. My intention with my RPR reports have always been to share the knowledge I obtained the hard way. Help collectors from making any mistakes and create awareness what is really important and what is not so they can truly enjoy their watches and the friendships that are being made along the way….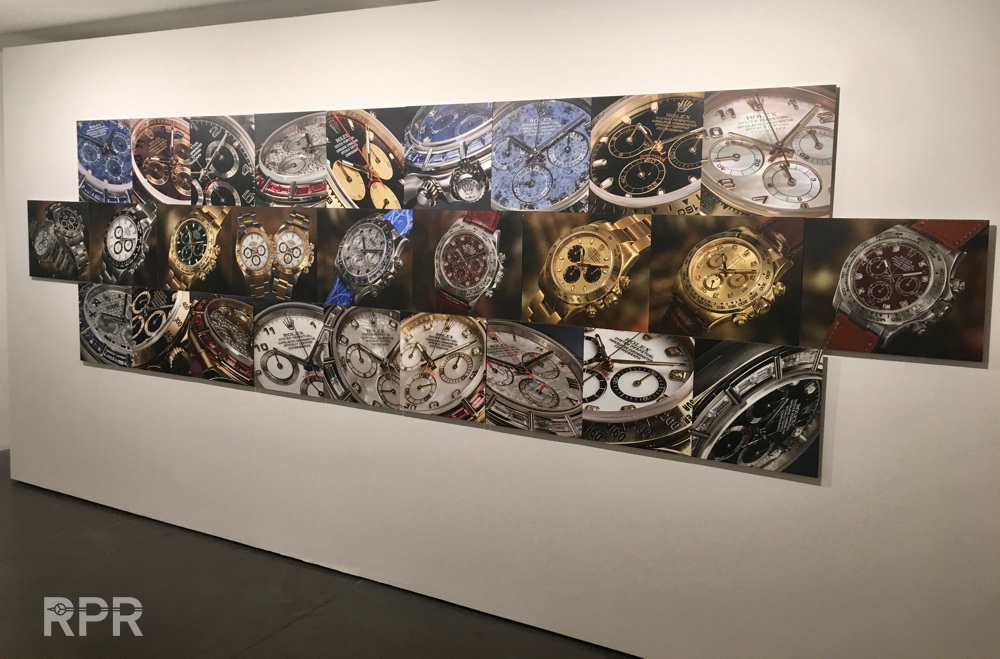 The Perpetual Daytona Exhibition was also present in New York…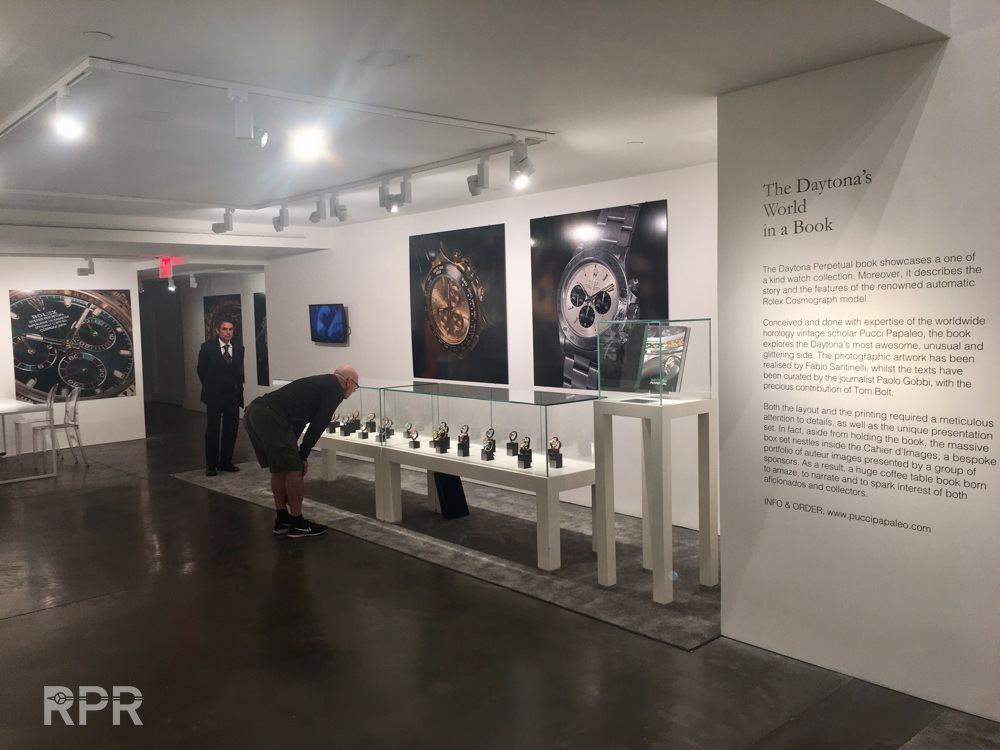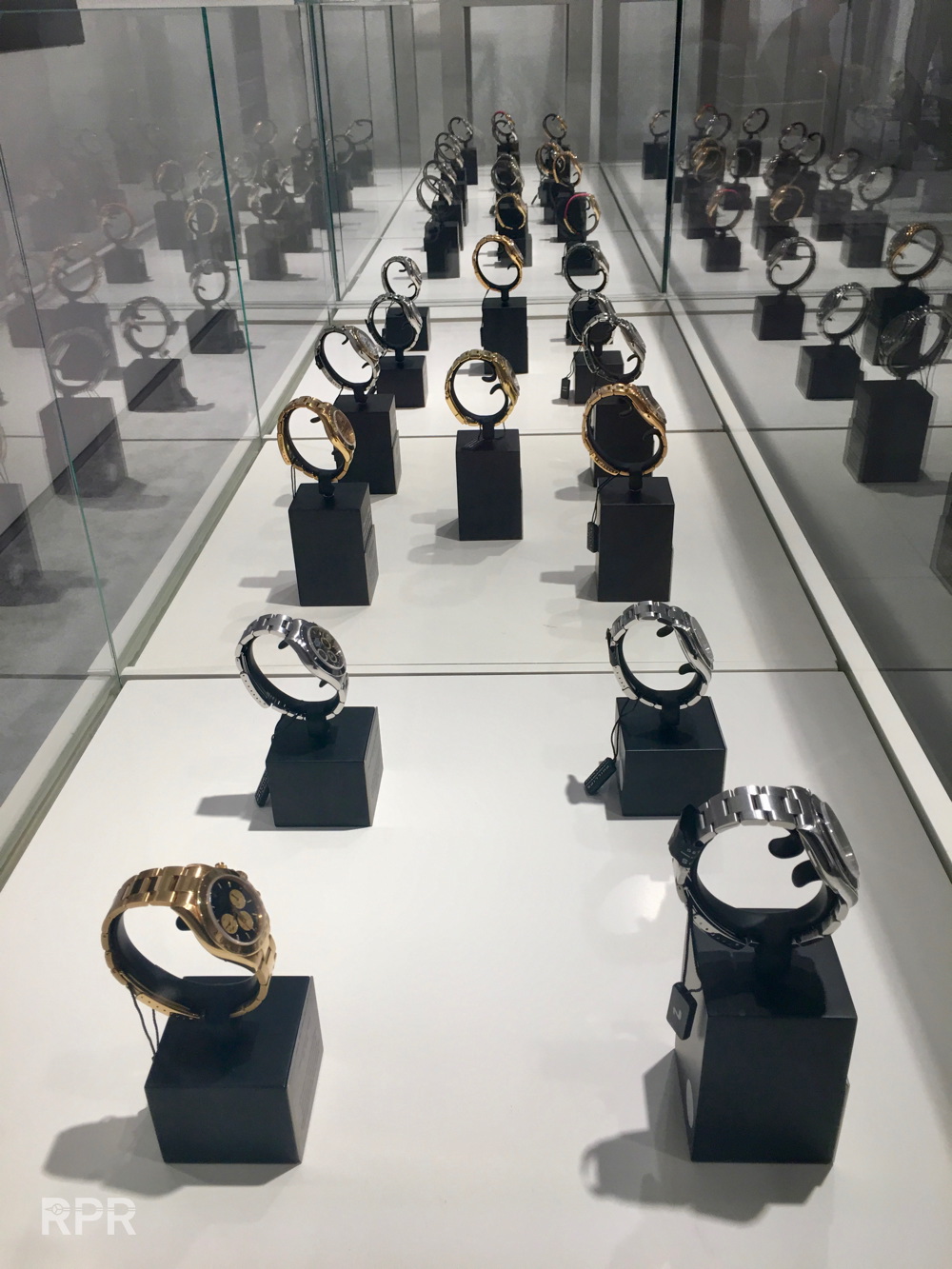 Collectors from around the world came to New York…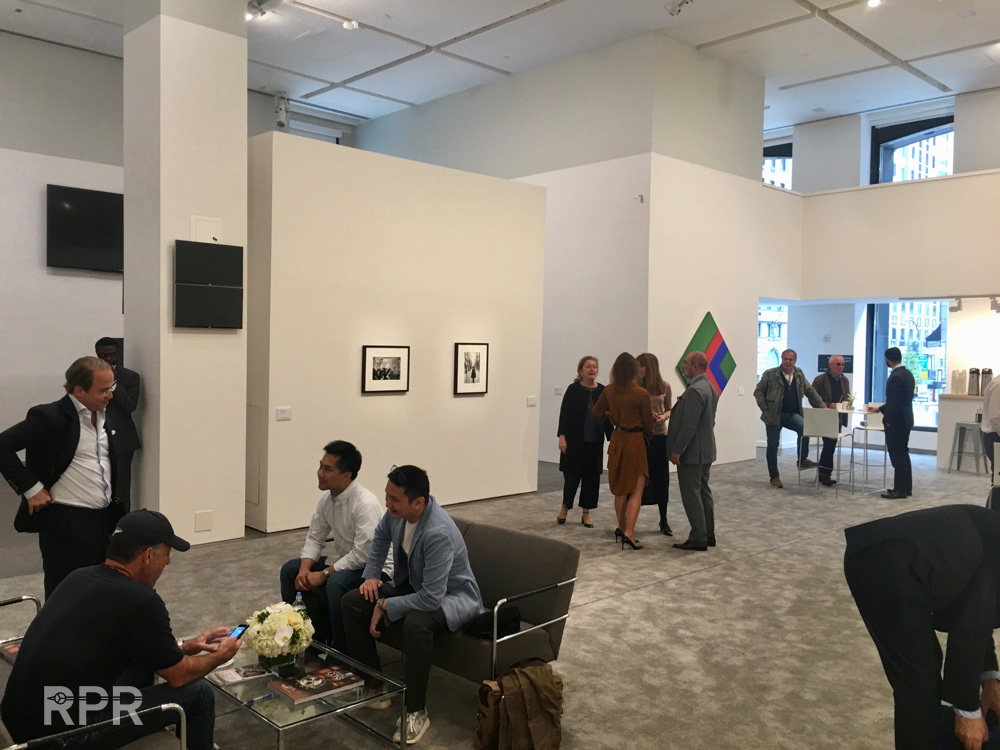 The lovely, talented and highly dedicated Julie Kraulis. Great work and also nice to hear RPR has been here No1 source of inspiration 😉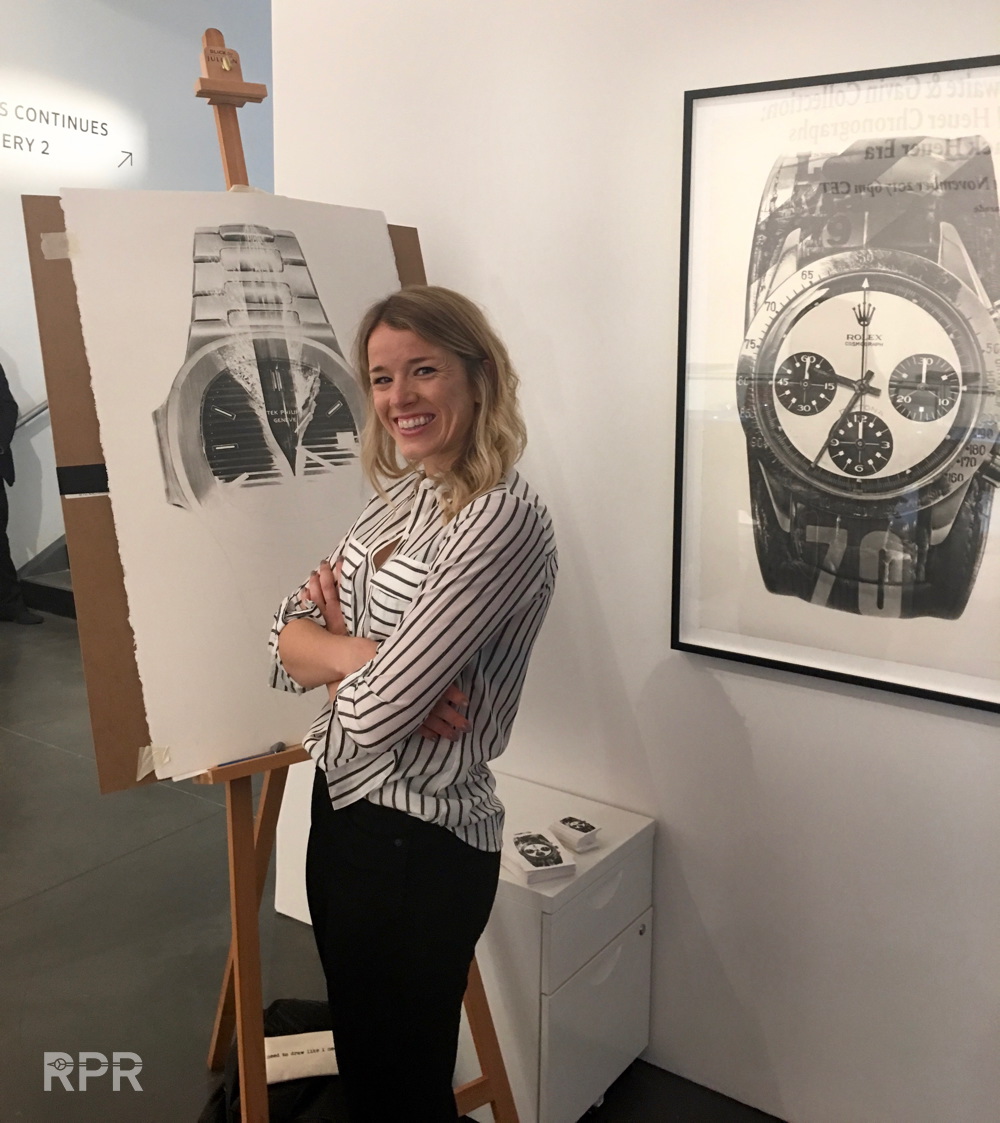 Julia's next project on her wrist…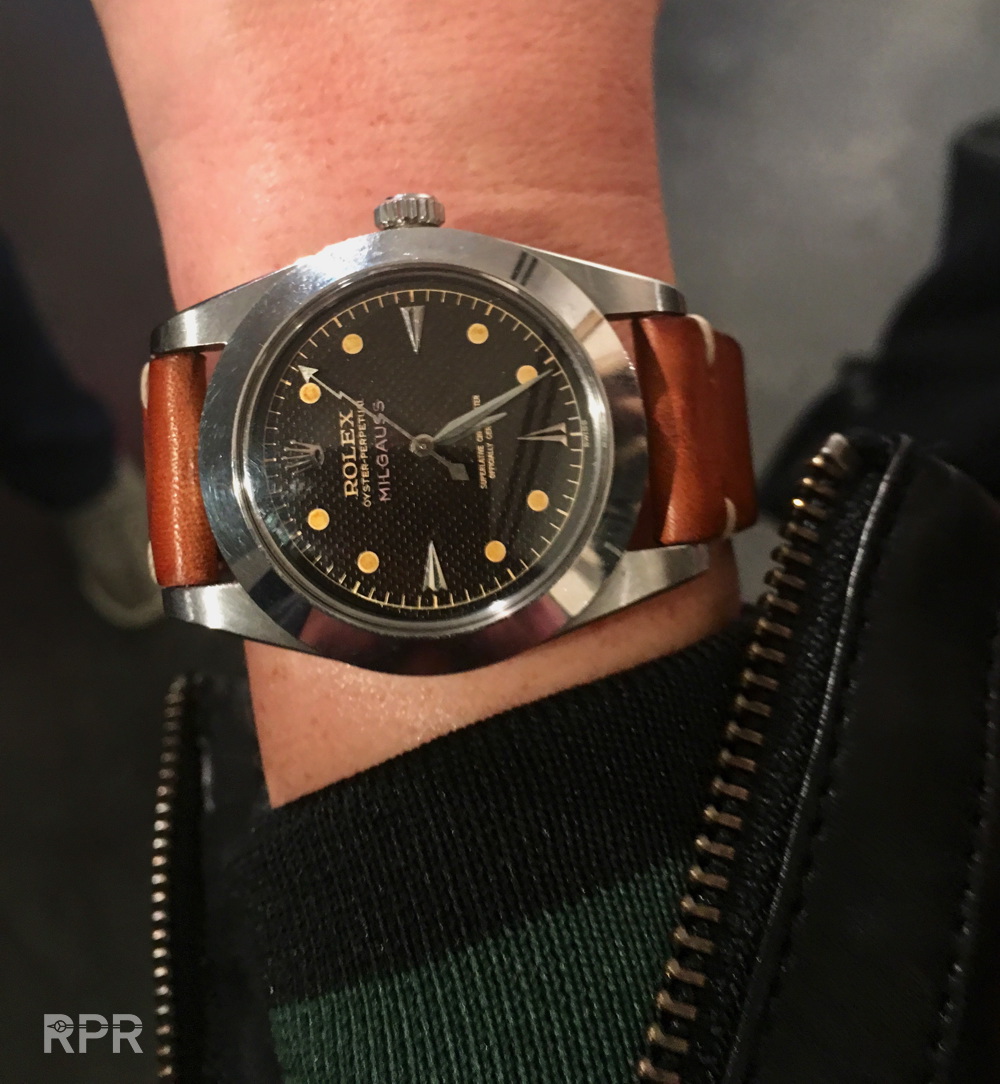 Net stop, a wonderful watch meeting organize by Geoff / @Manhattenrollie 🙏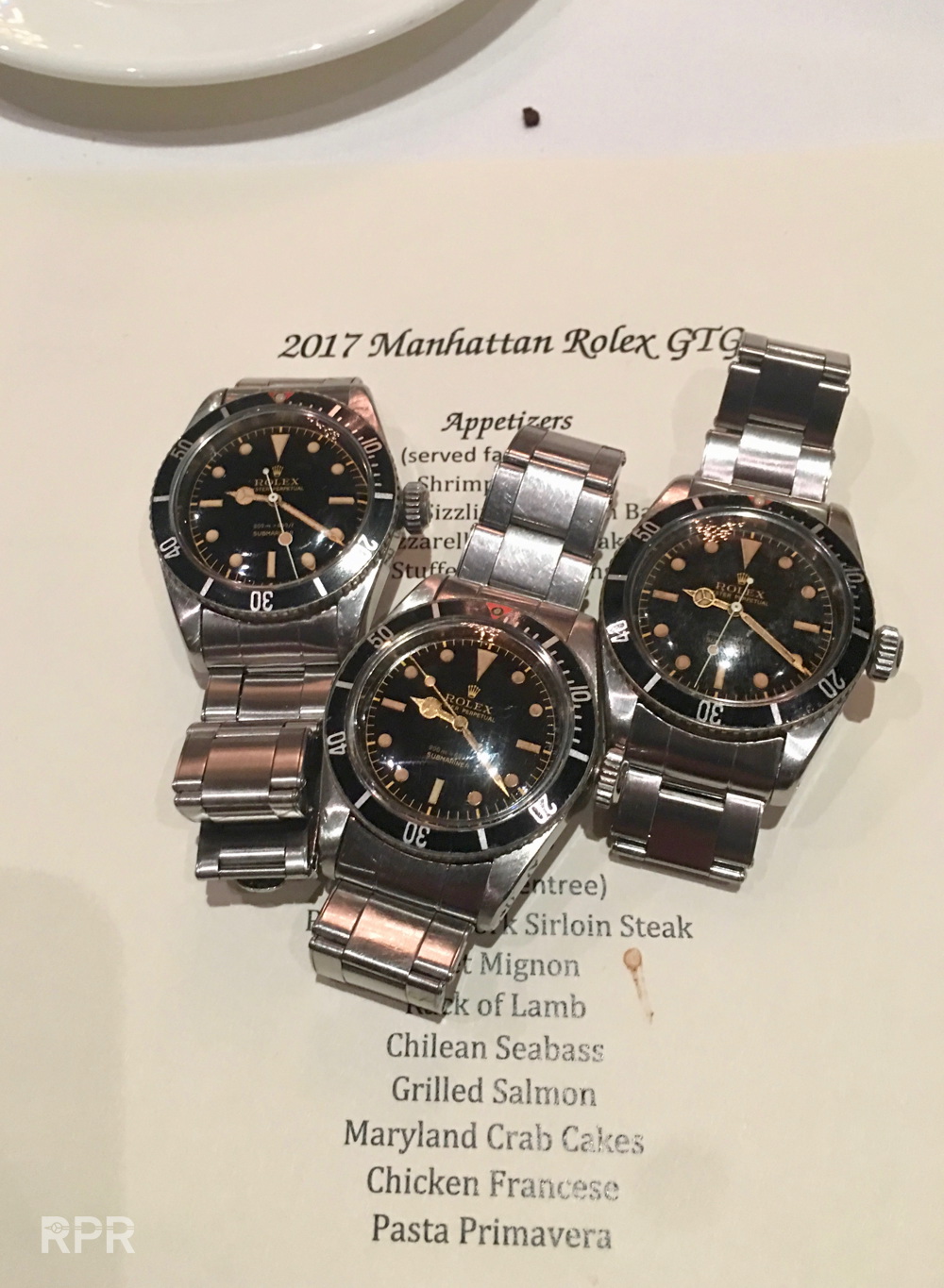 A trio of Ref 551o Big Crown Submariners…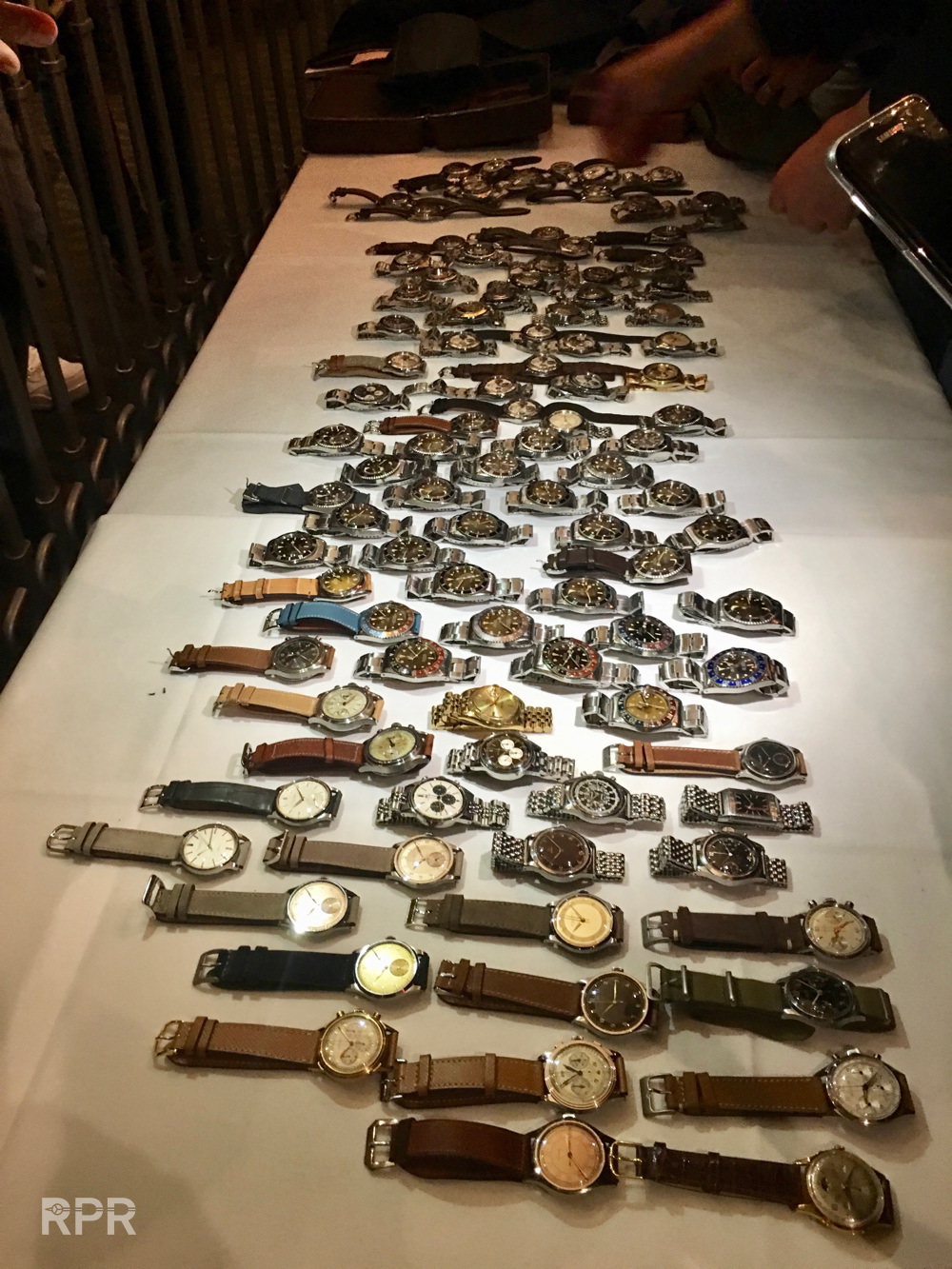 Impressive table shot…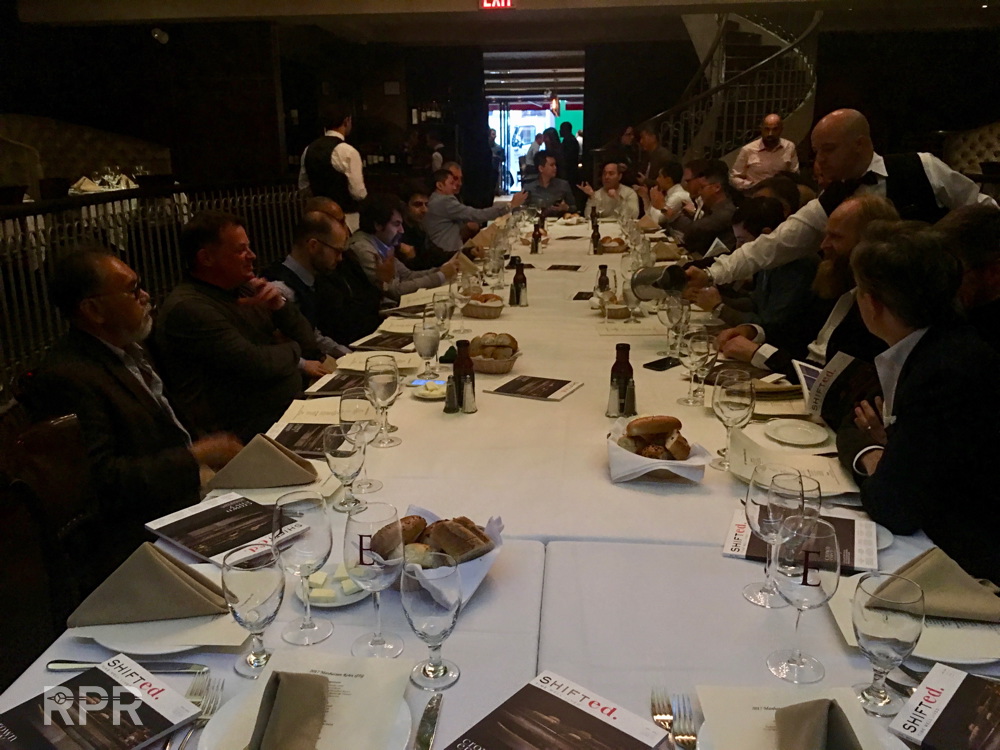 Plenty of Daytona's, Submariners, GMT's, Explorers and some other collectable watch brands where on view…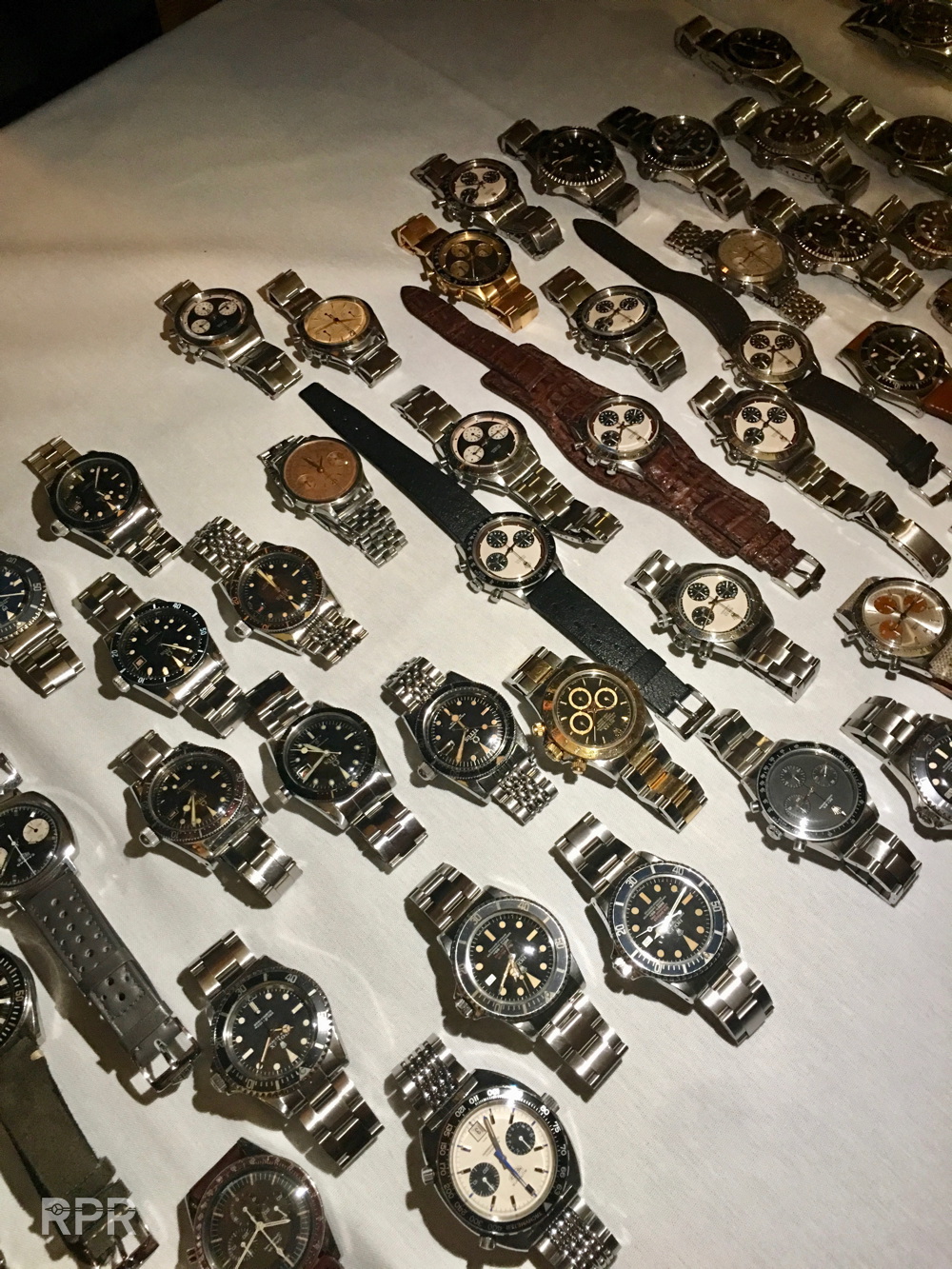 I love these watch boxes filled with wonderful gems…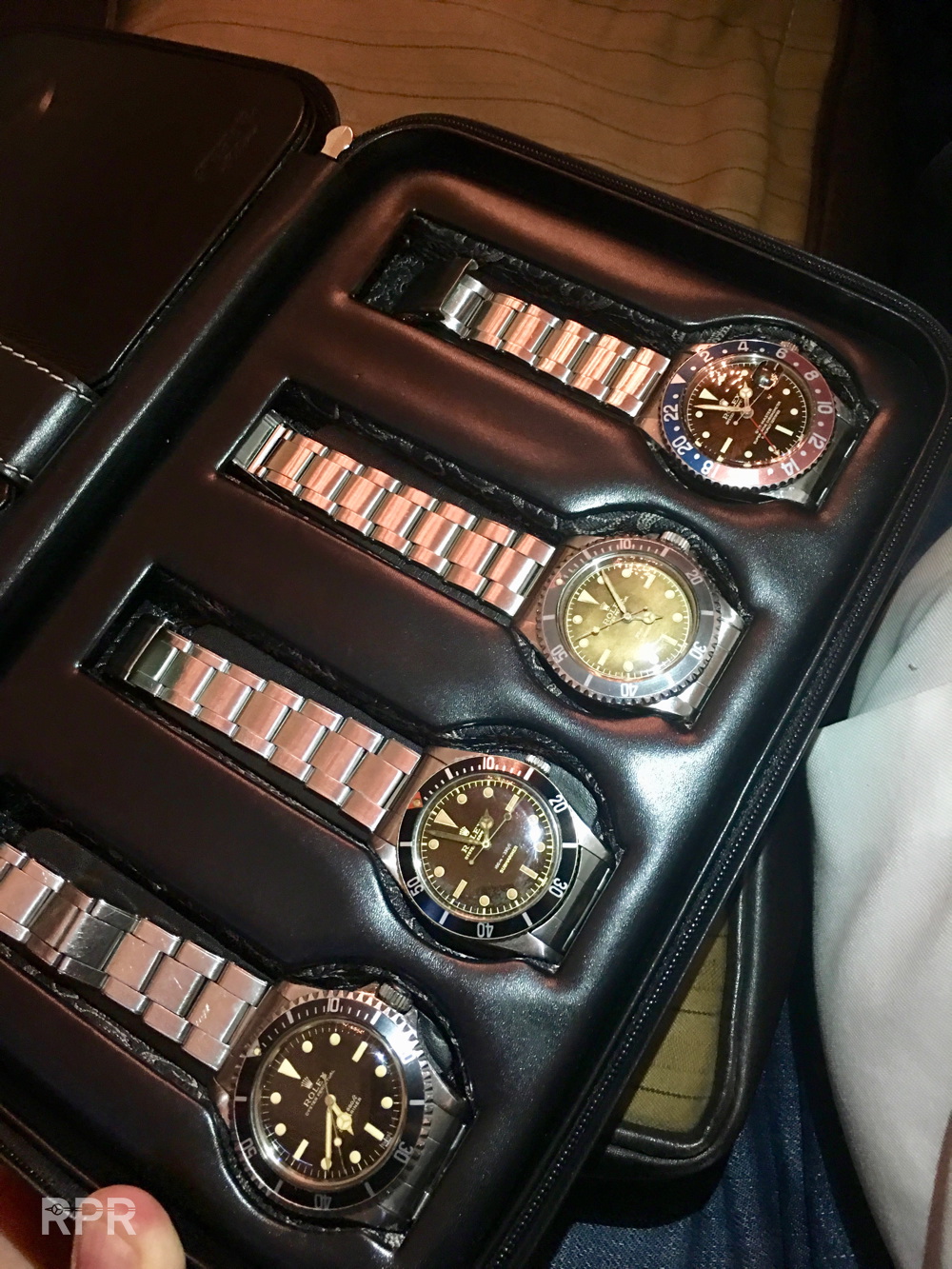 Instead of bread as a side dish…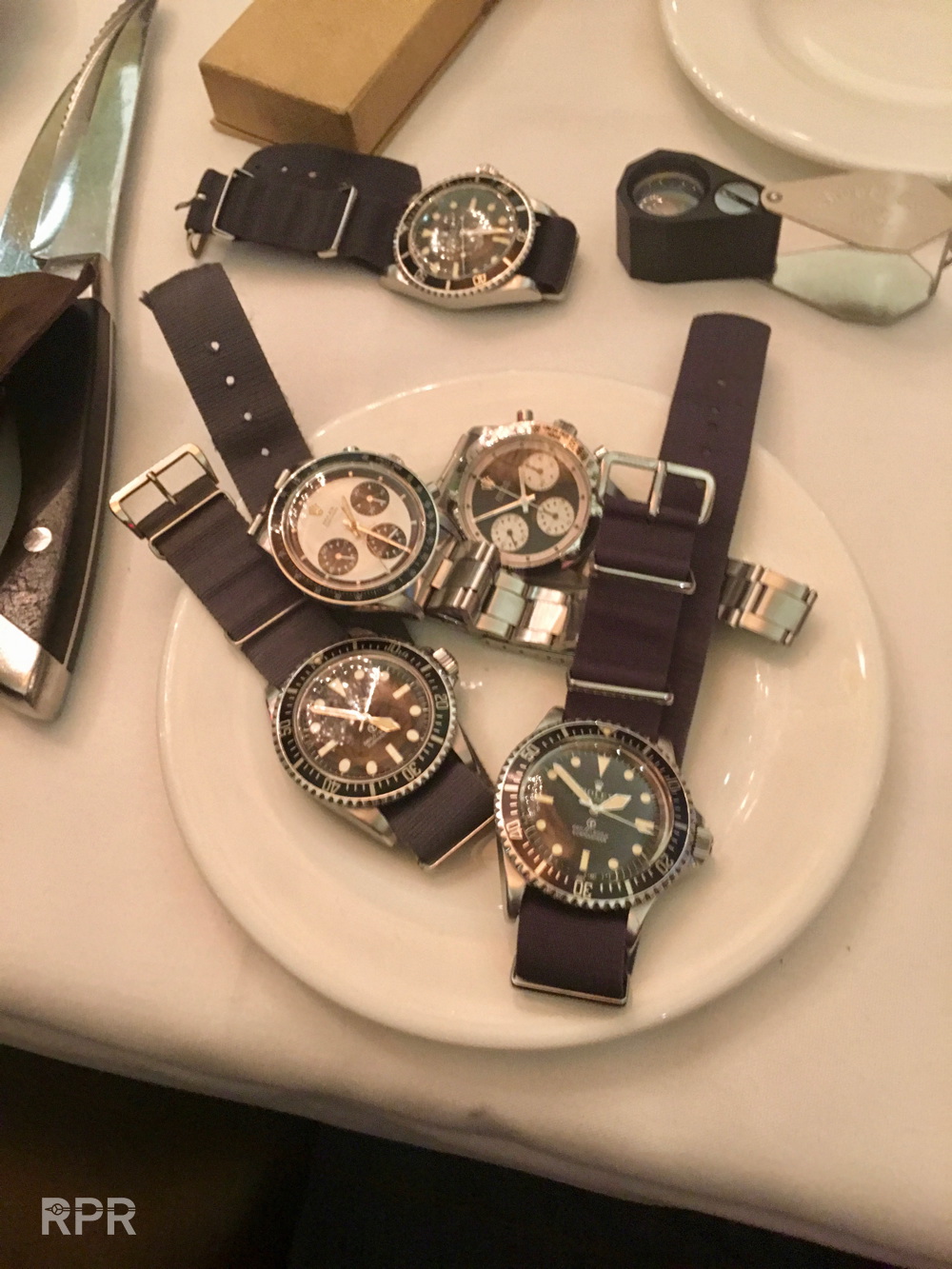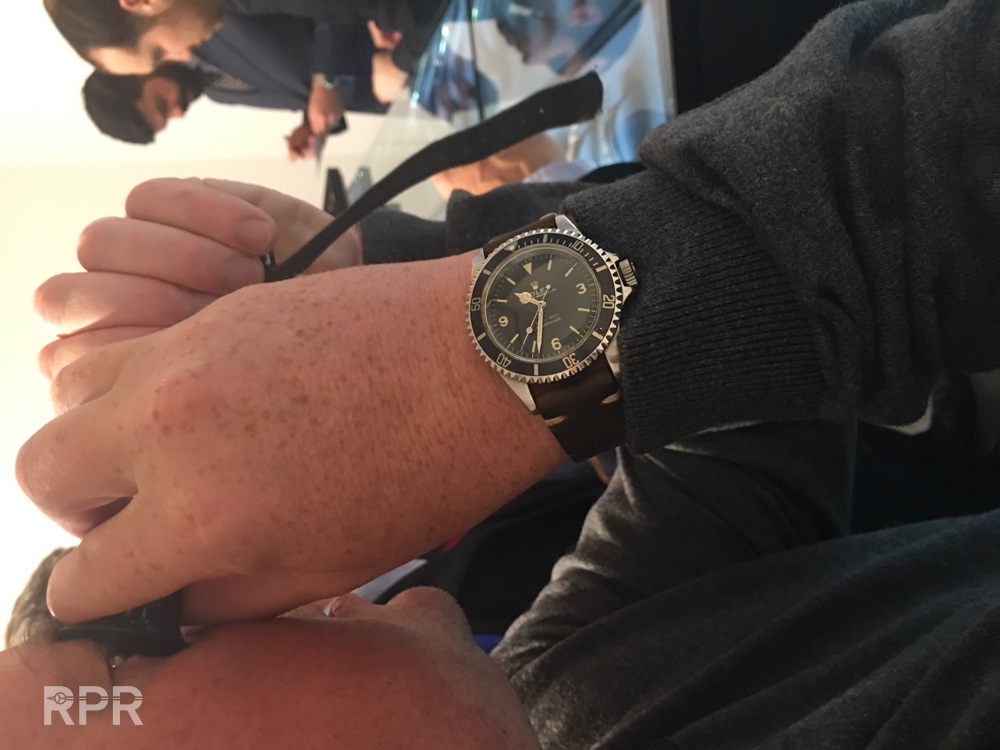 After Mike arranged the whole table setup, we where ready to make some pictures…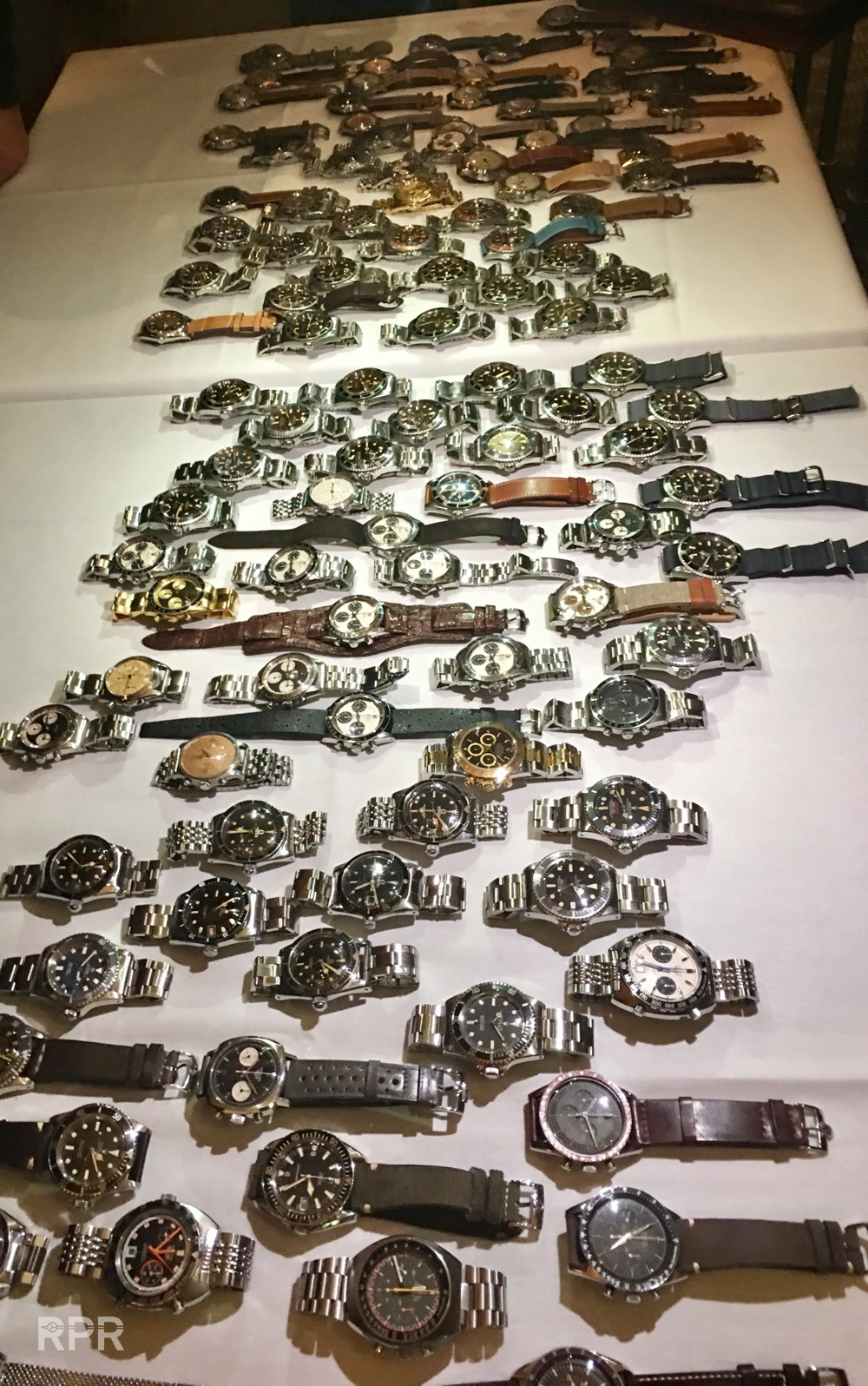 I was impressed to see so much quality, not only the amount of great tropicals but also the eye for detail of the collectors!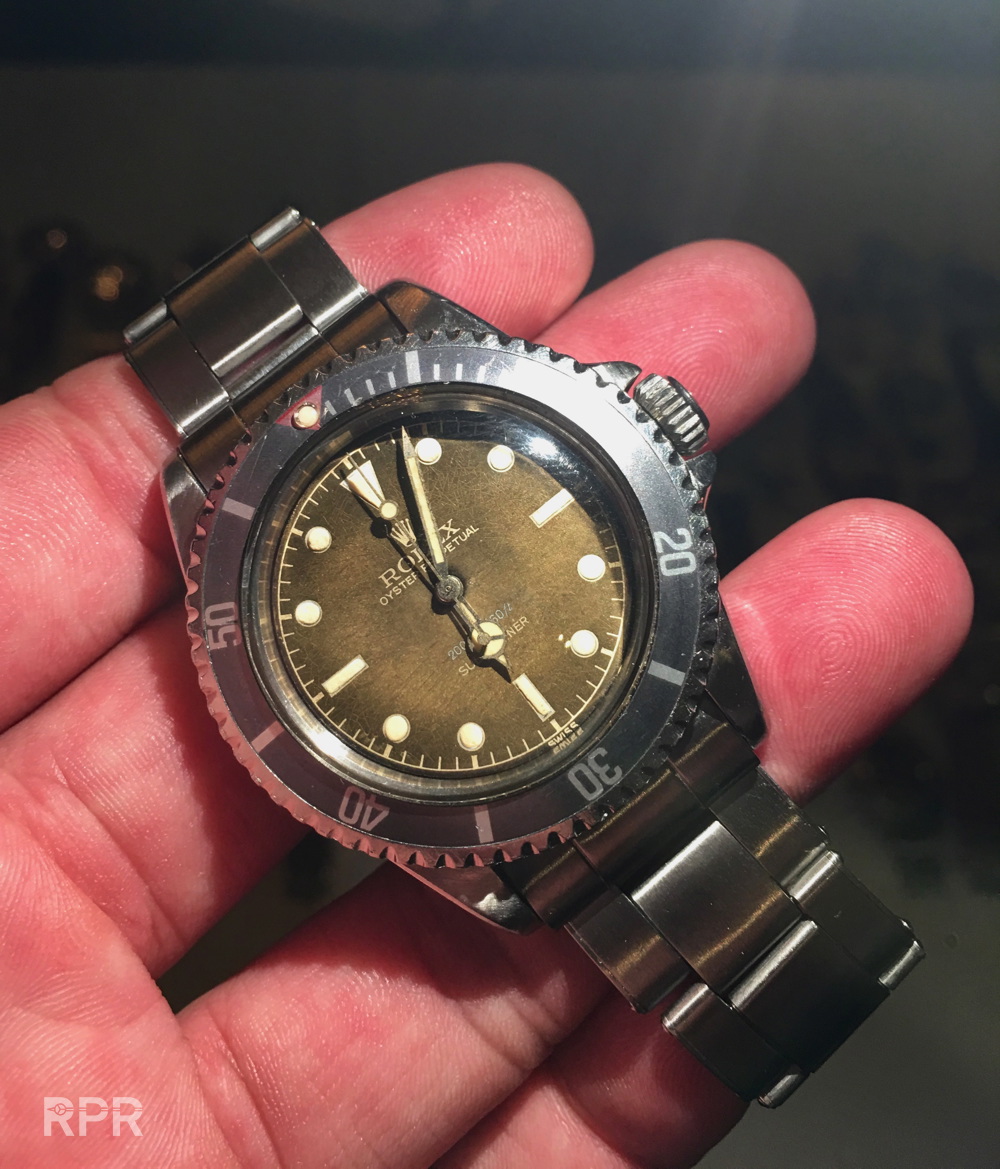 Great food & drinks…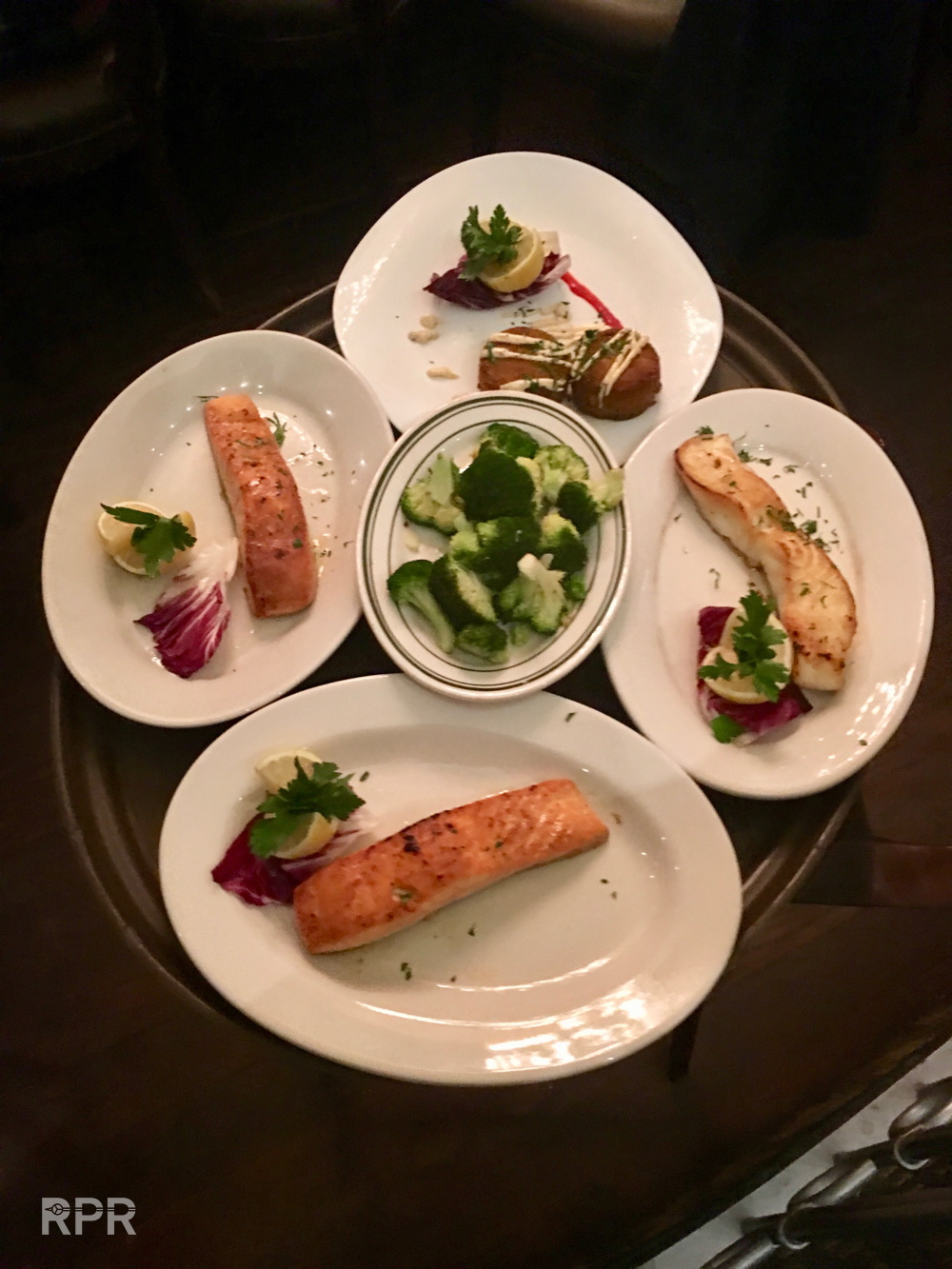 Enjoy the rest of the impressions I like to share with you…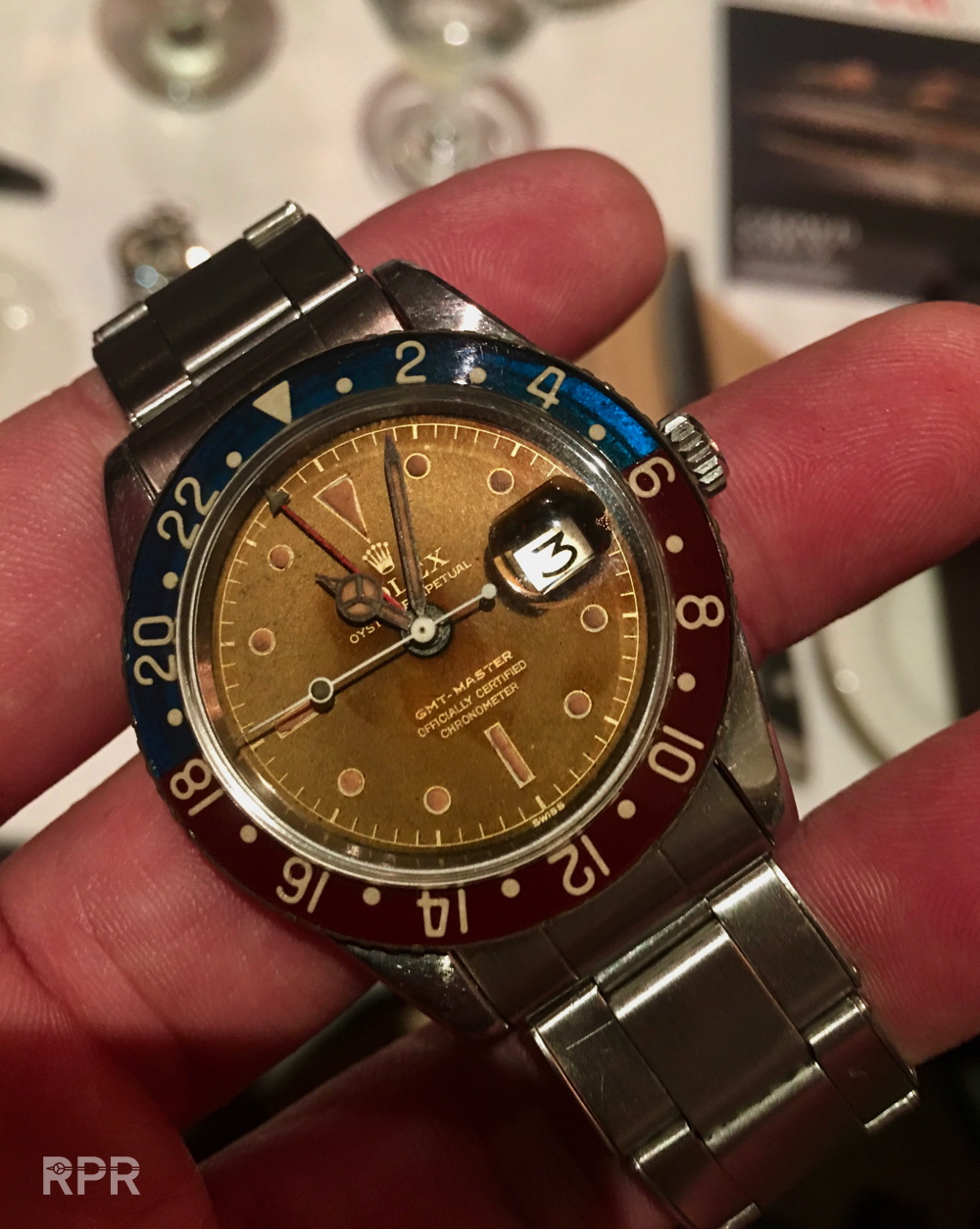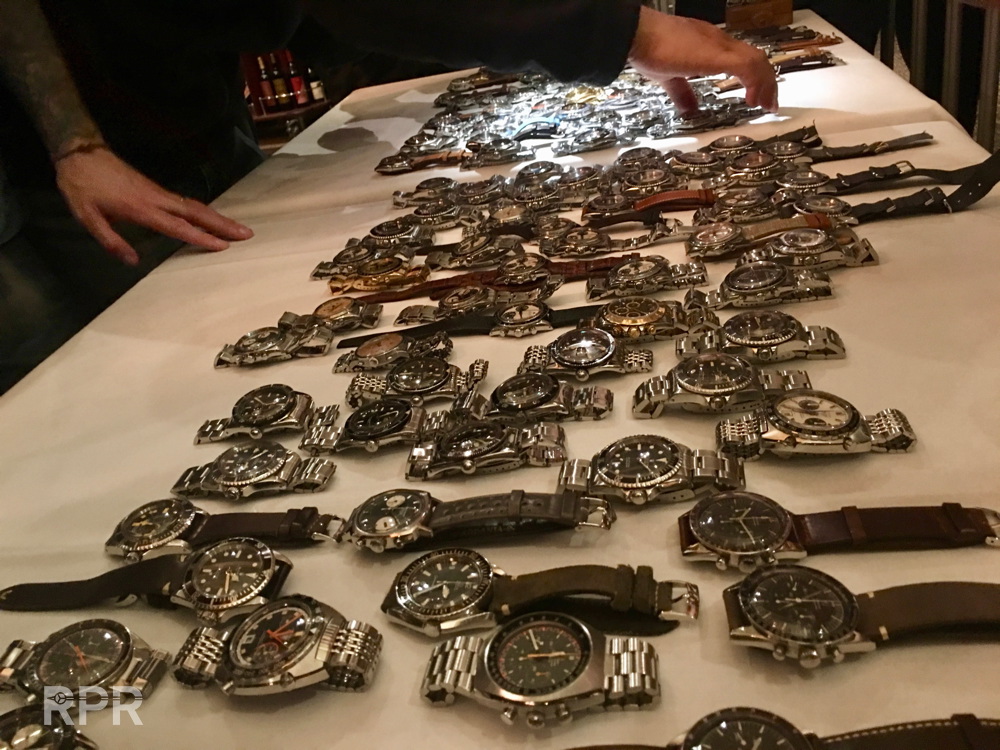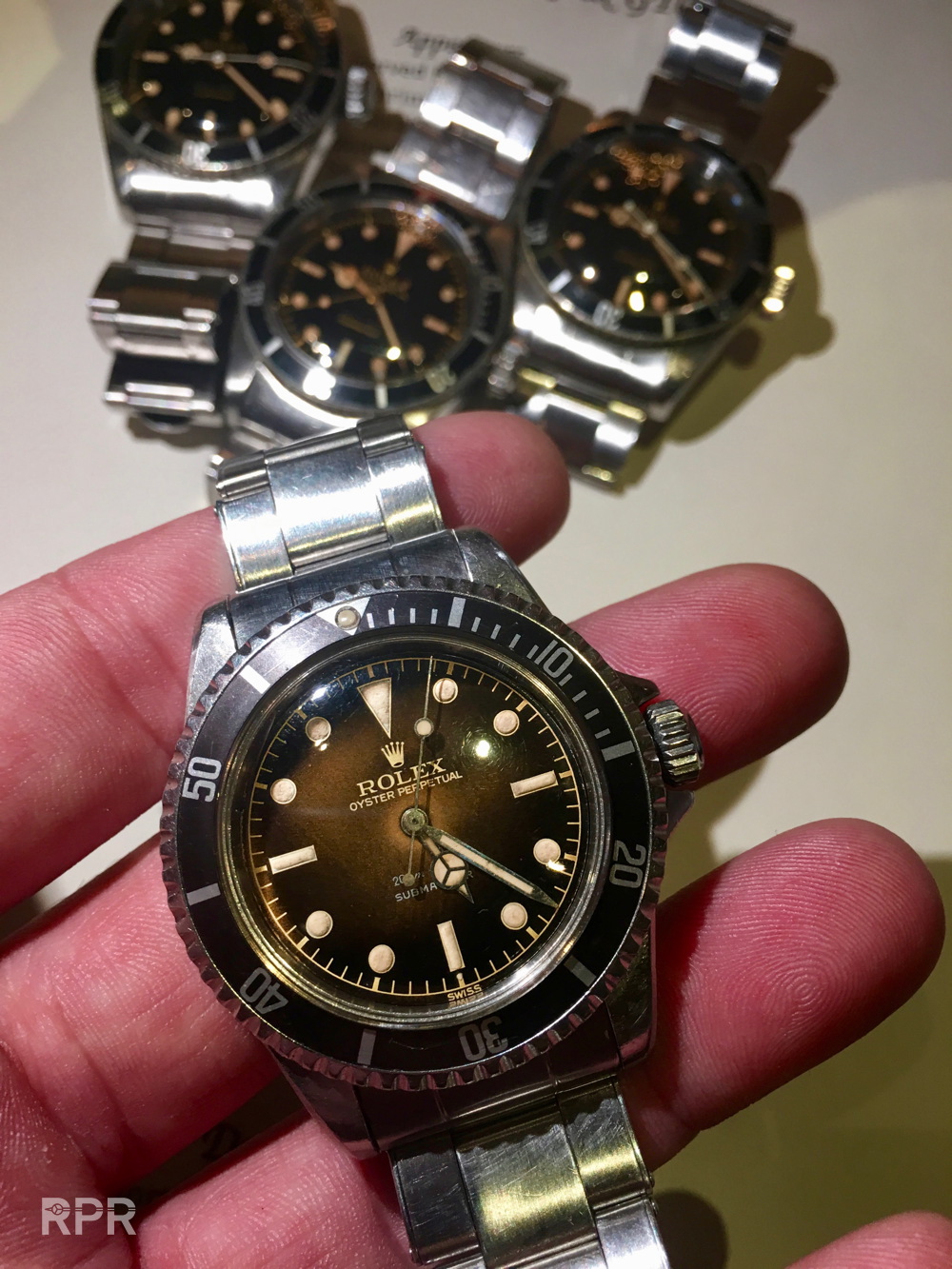 Always ready for action…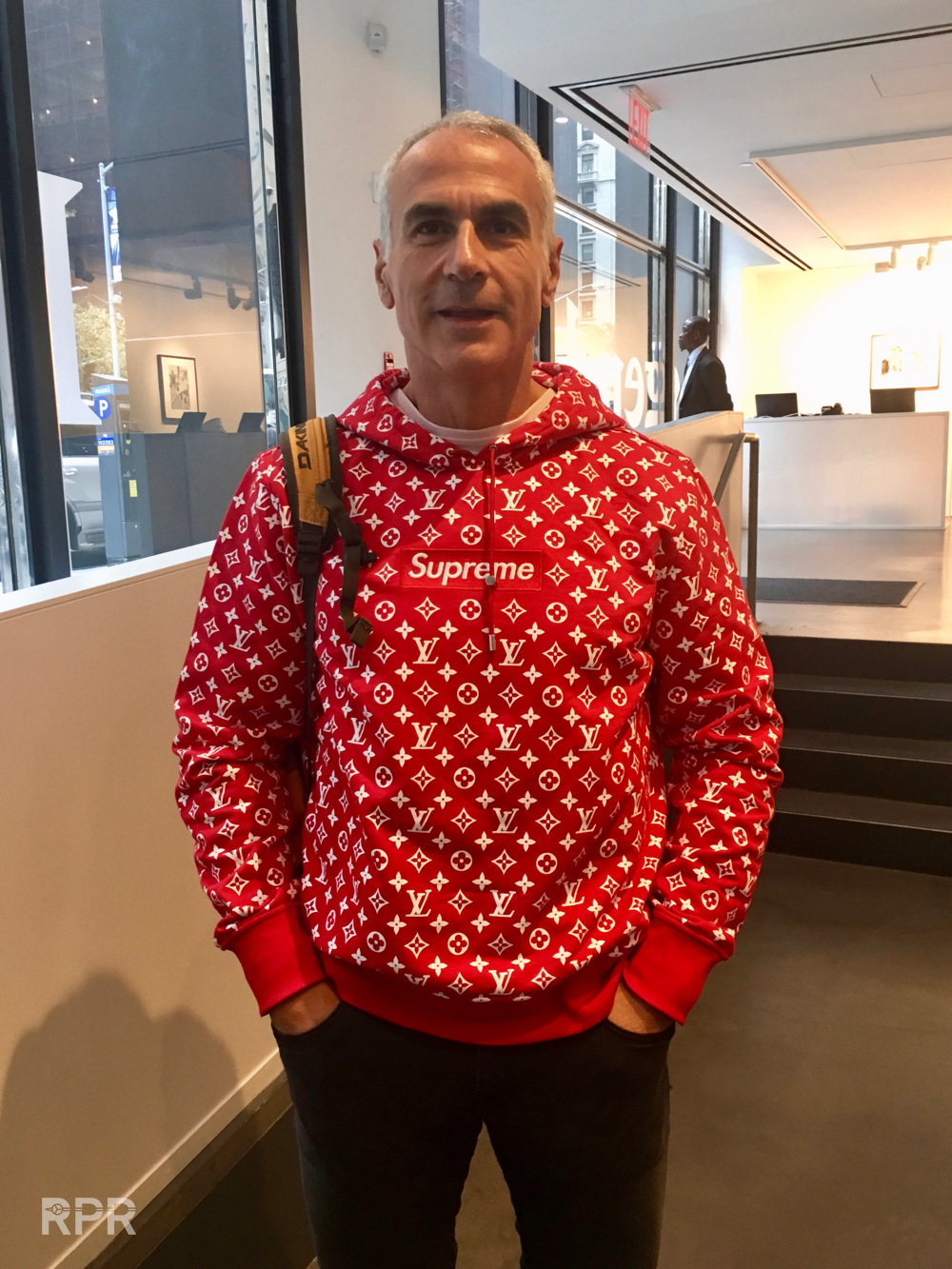 Best dress…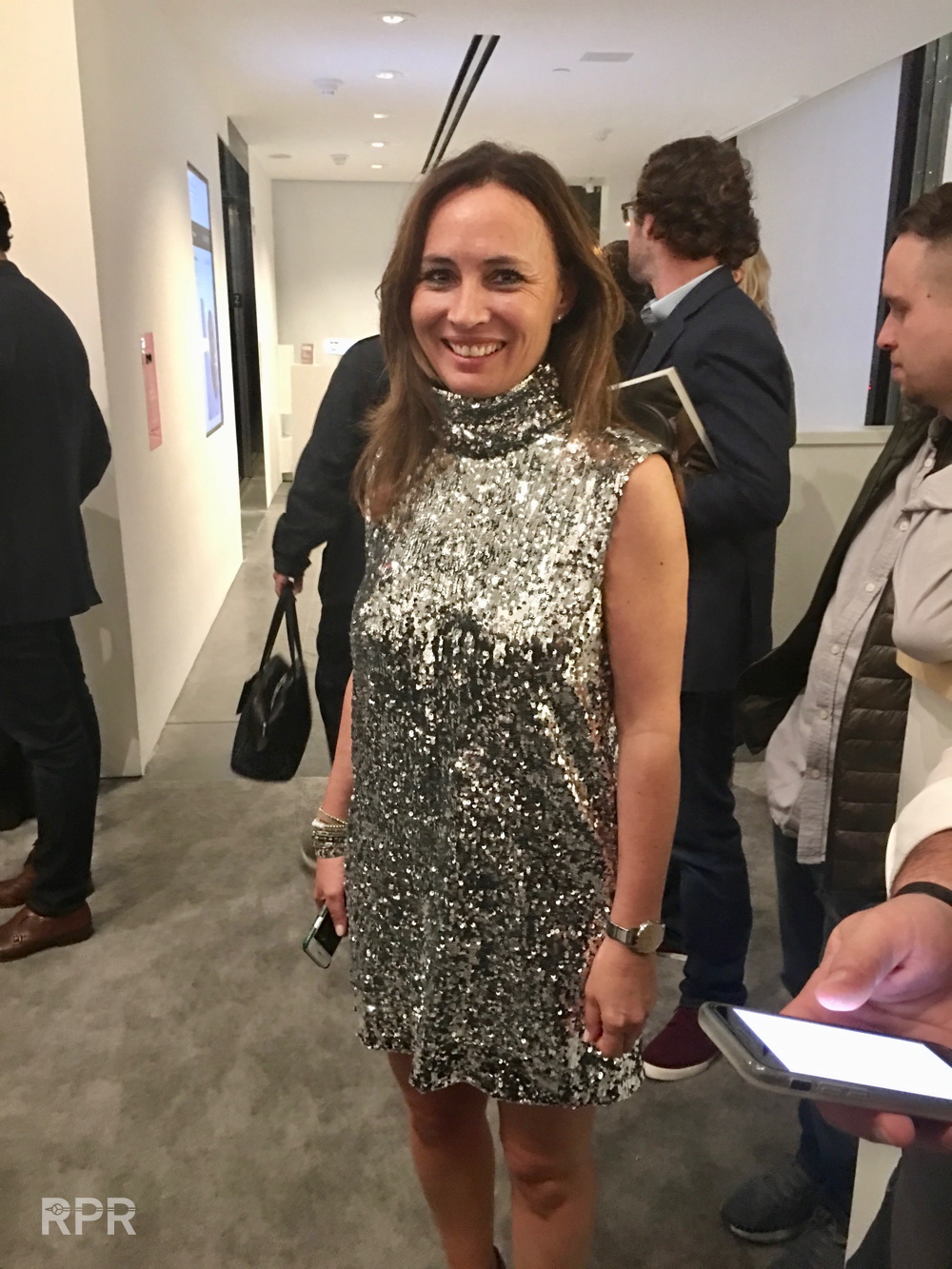 Most blue watch ever…
Very busy it was at the preview of the 50 Winning Icons lots and the Phillips Geneva & Hong Kong preview…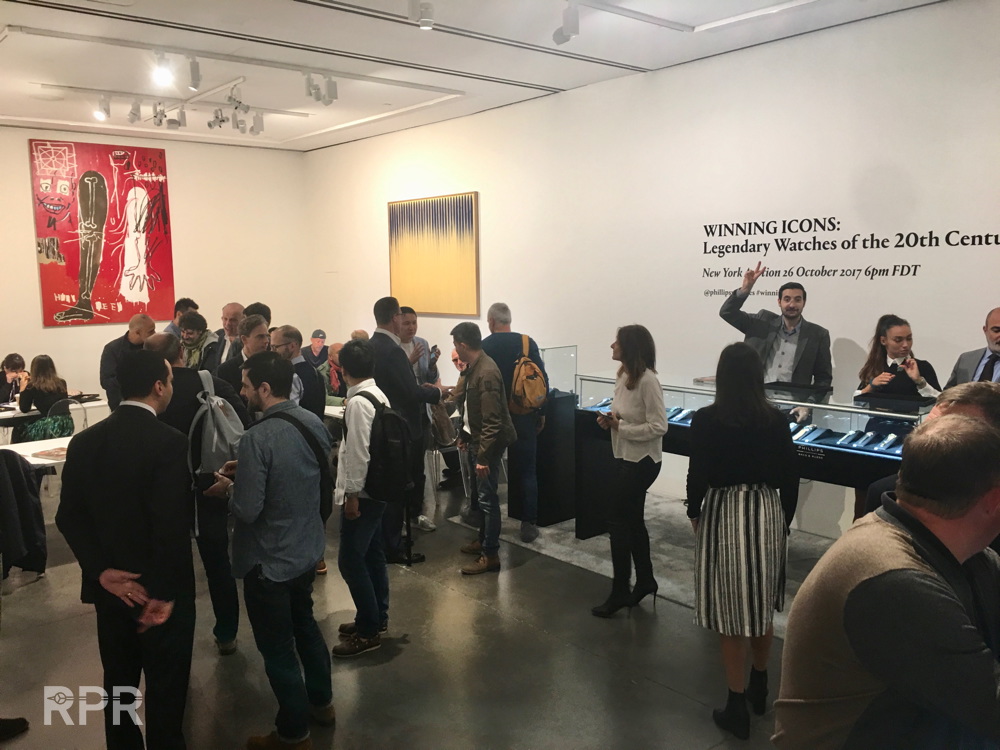 After some laughs with Bob we nicknamed it into the "Black Night" 😉
Empire State Building…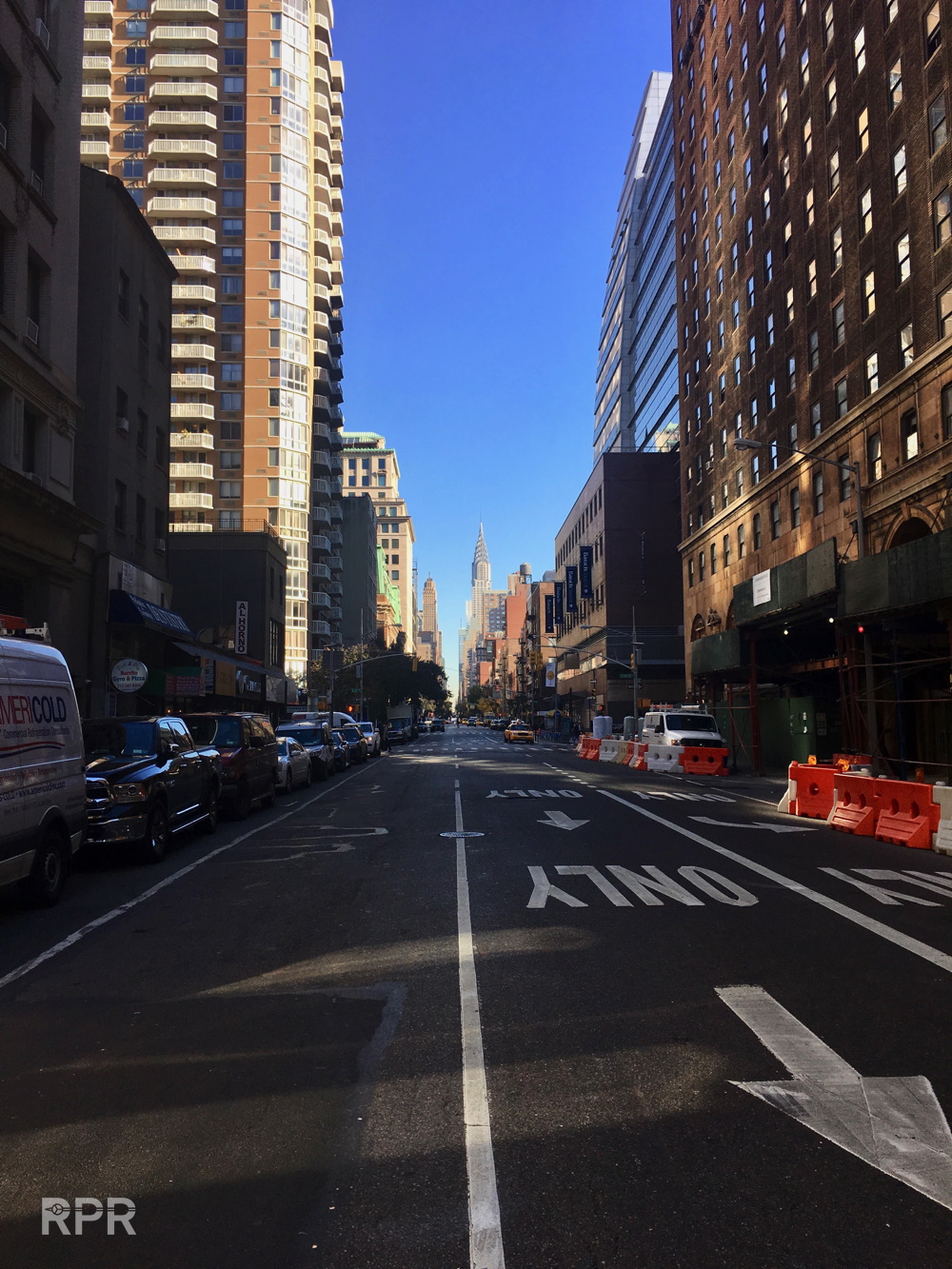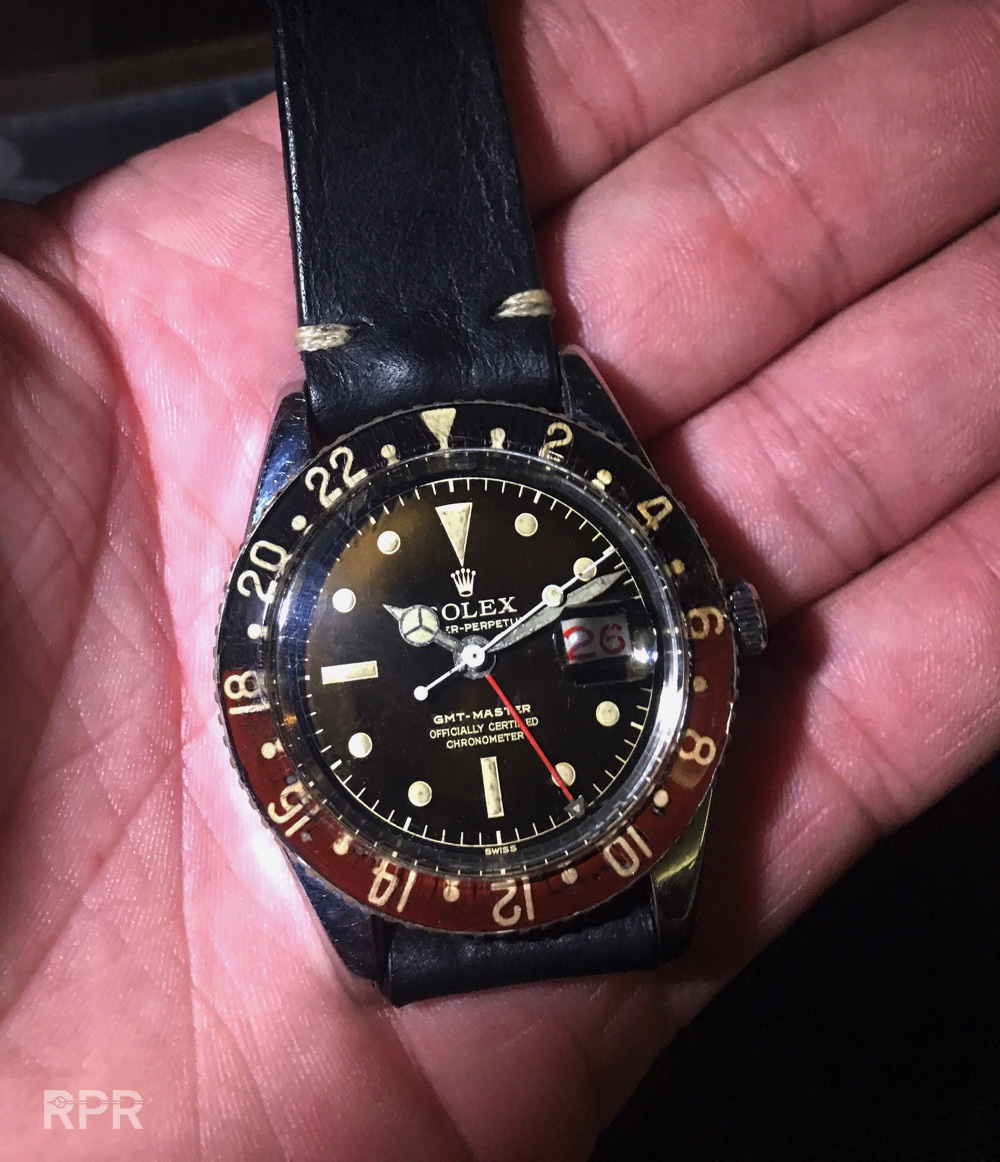 The skyline of New York is constantly developing..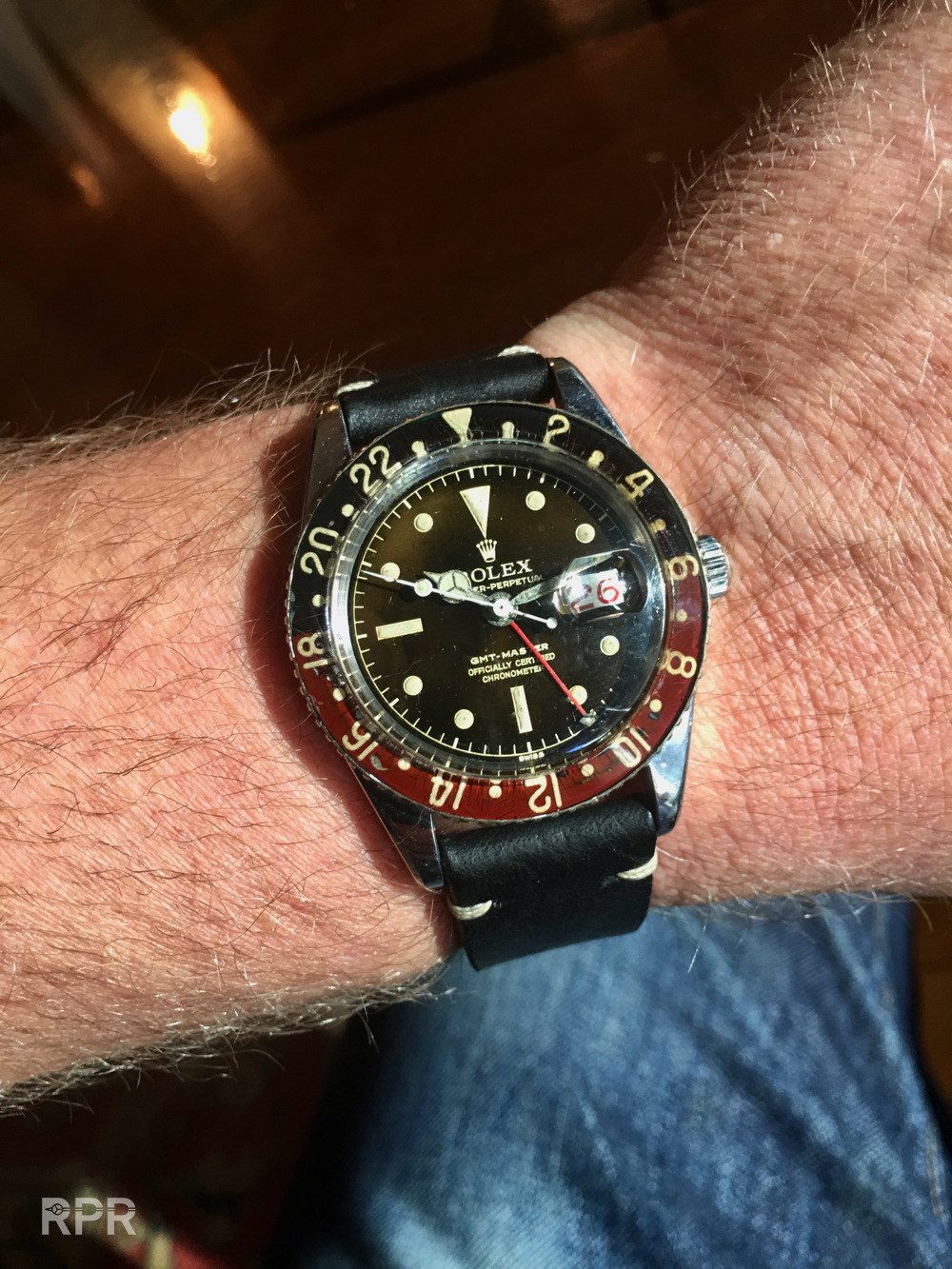 At RRL ralph lauren Soho shop…
Vintage Rolex watches are everywhere…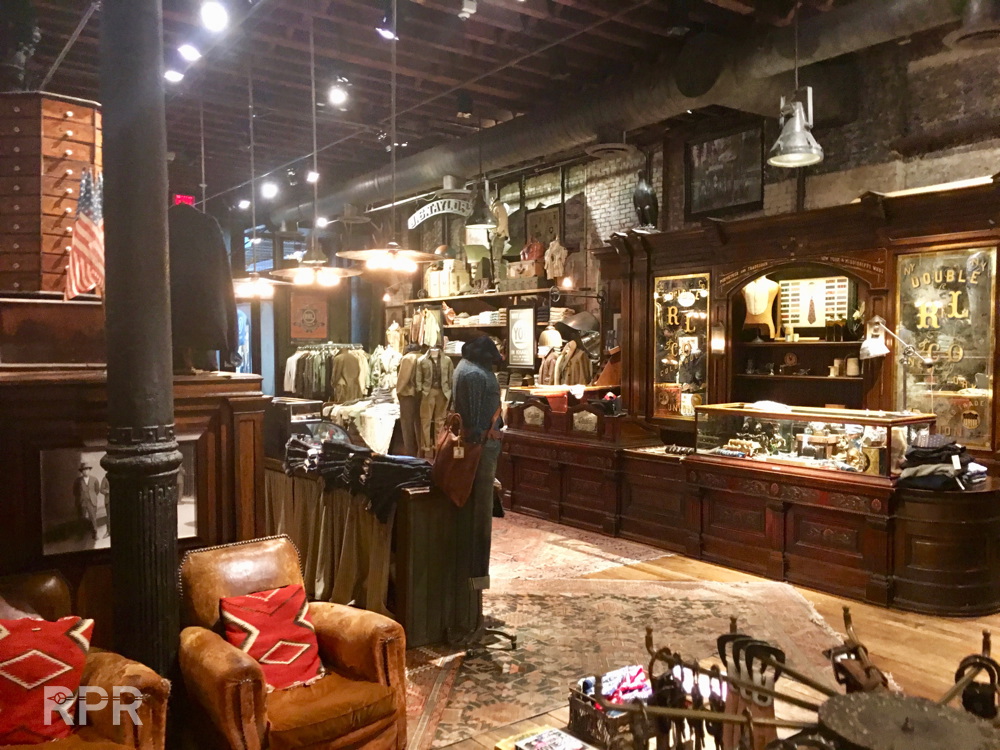 Obligatory stop at Shake Shack…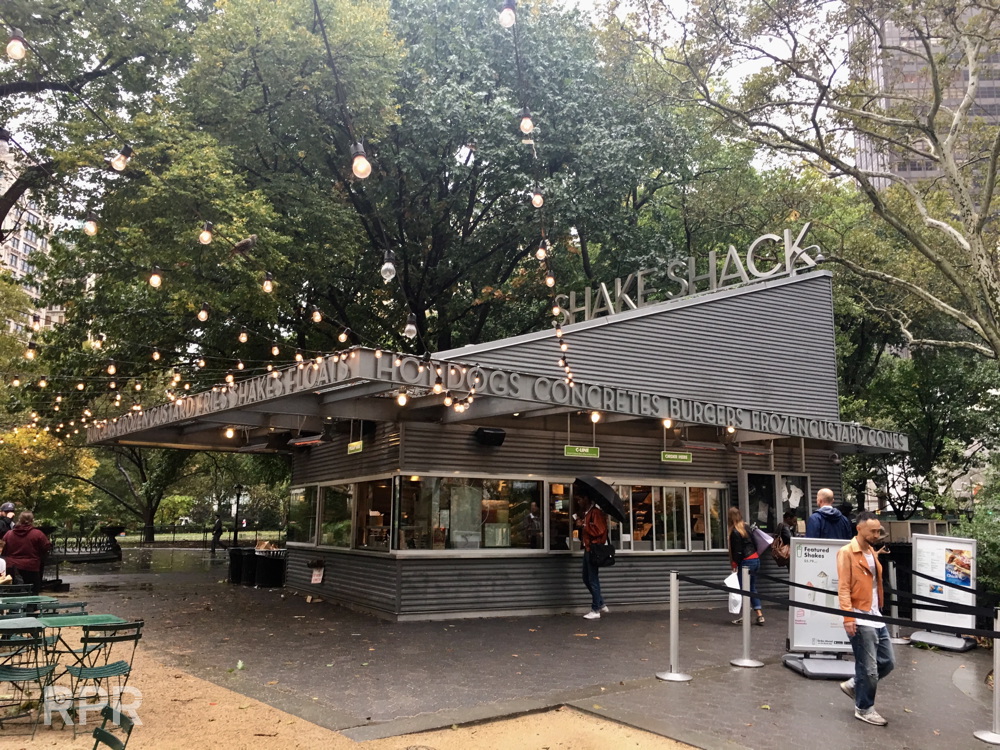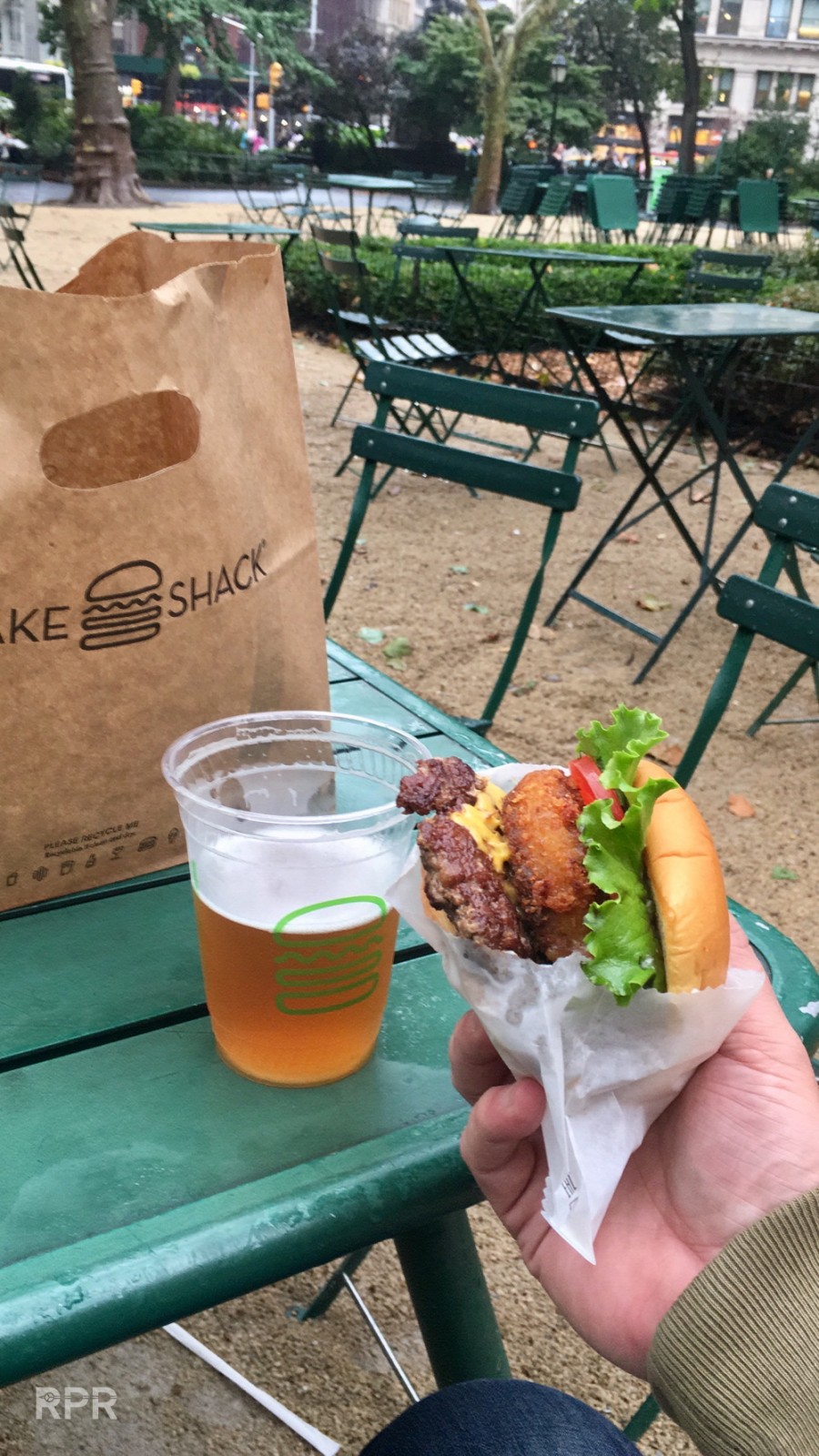 Amazing to see that a simple valjoux oyster cased Rolex Daytona has become in some cases more expensive then a handmade manufacture Patek Philippe perpetual calendar chronograph….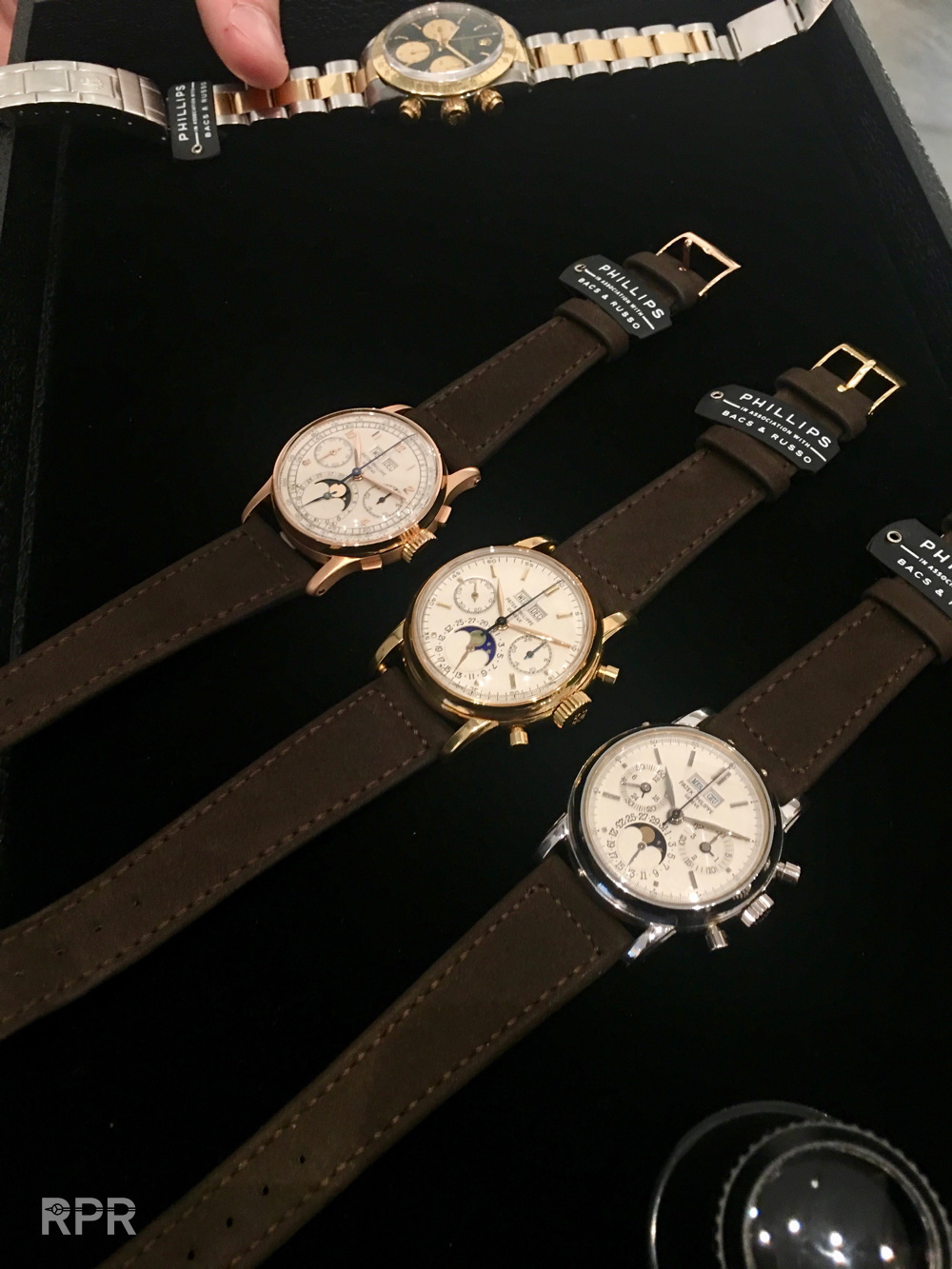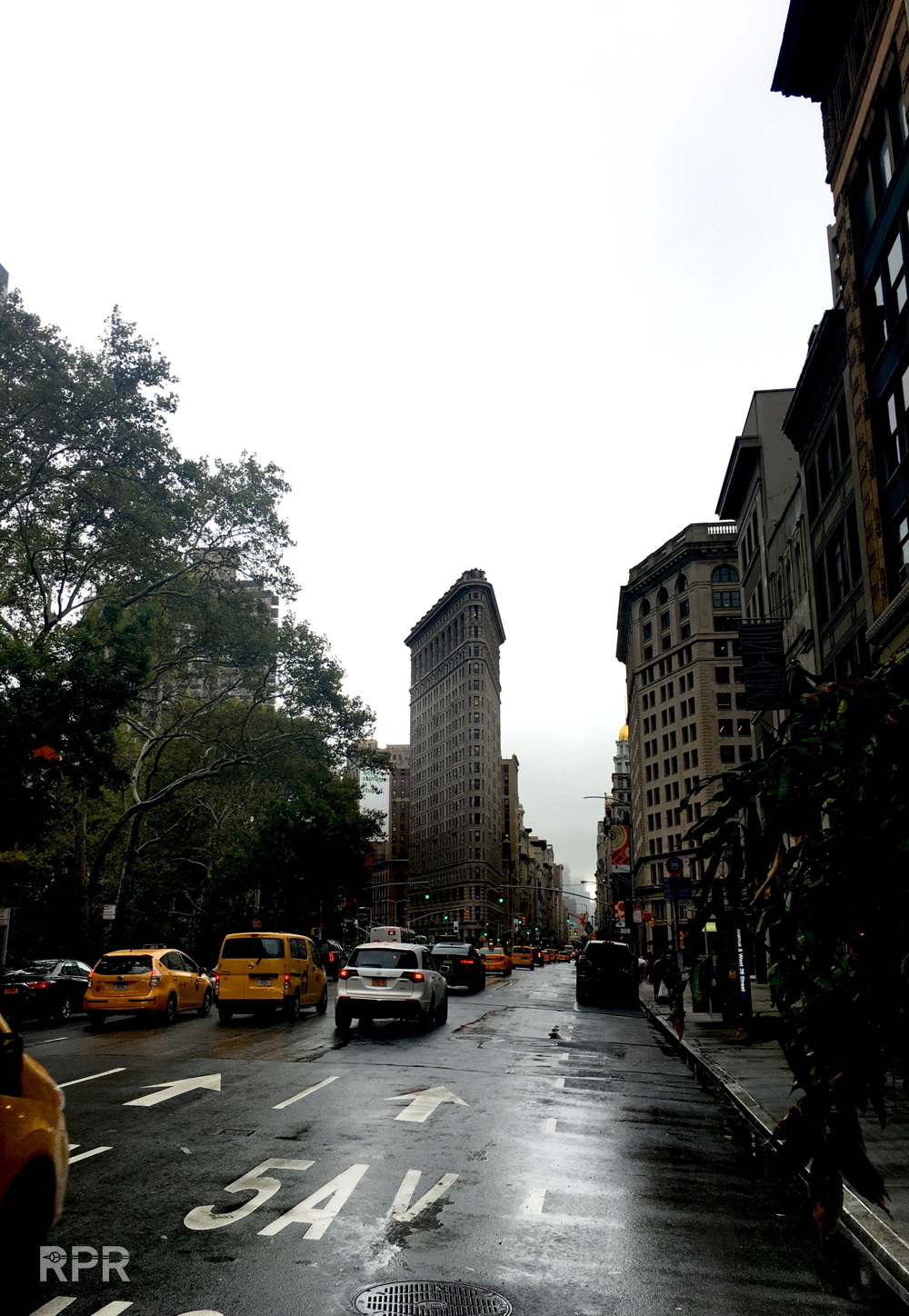 My "Exotic dial" on the big day of the sale during breakfast…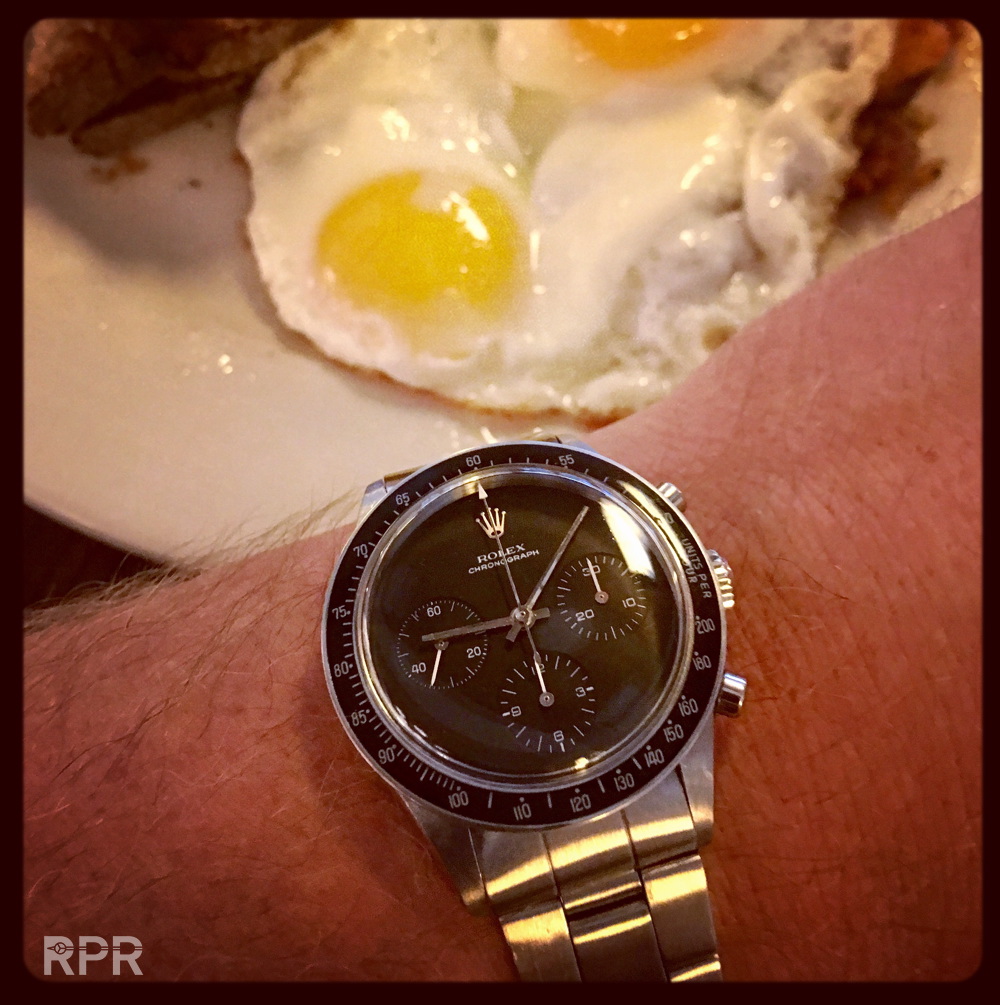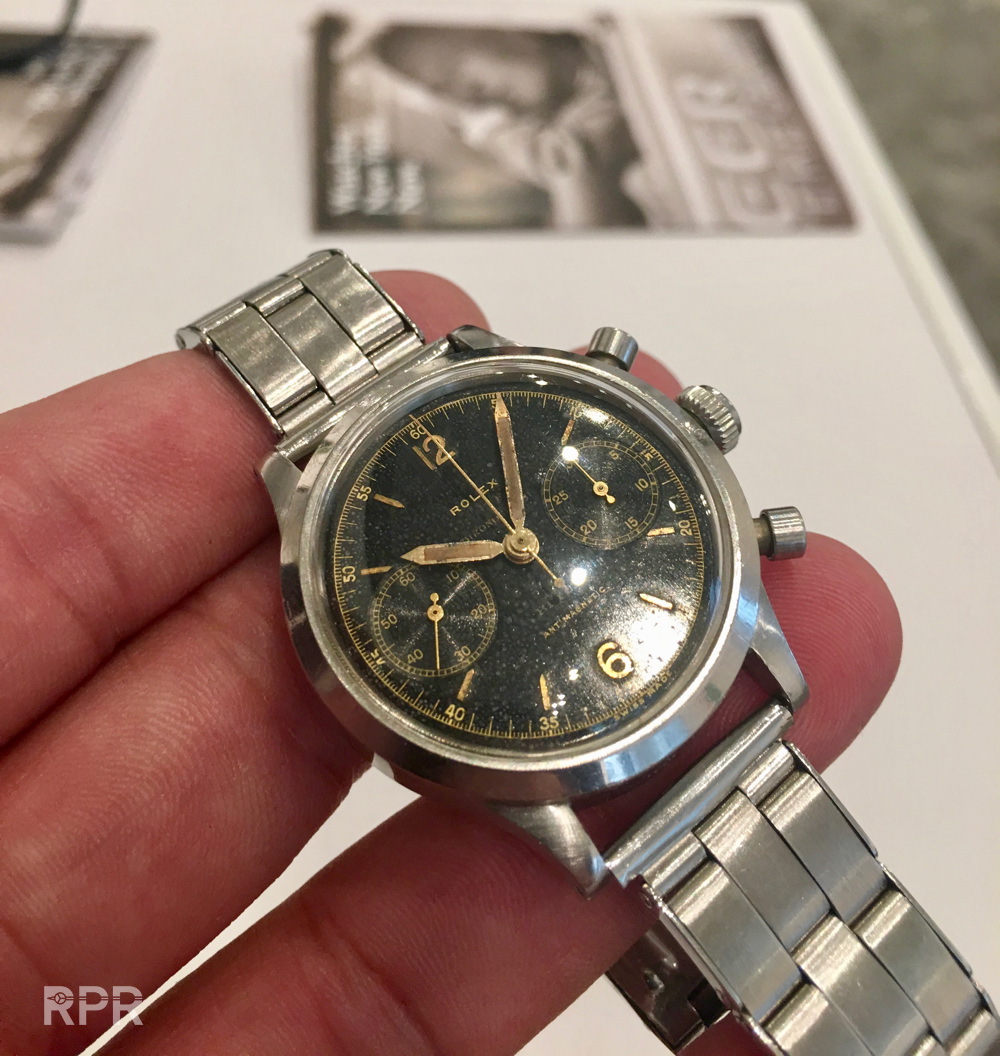 One of the first Monobloc Rolex chrono's above and one of the last ones made below…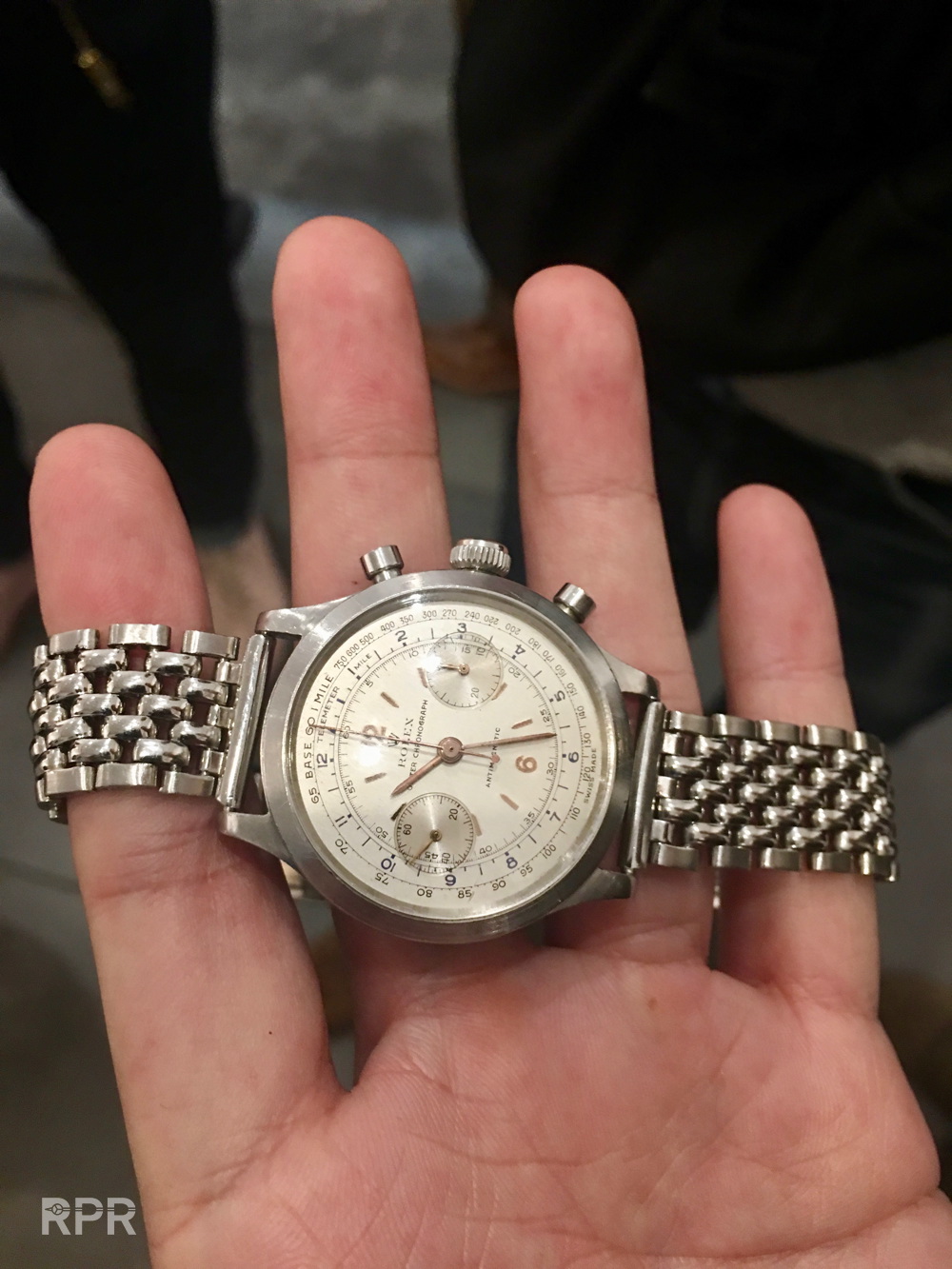 Hell yeah it's glossy!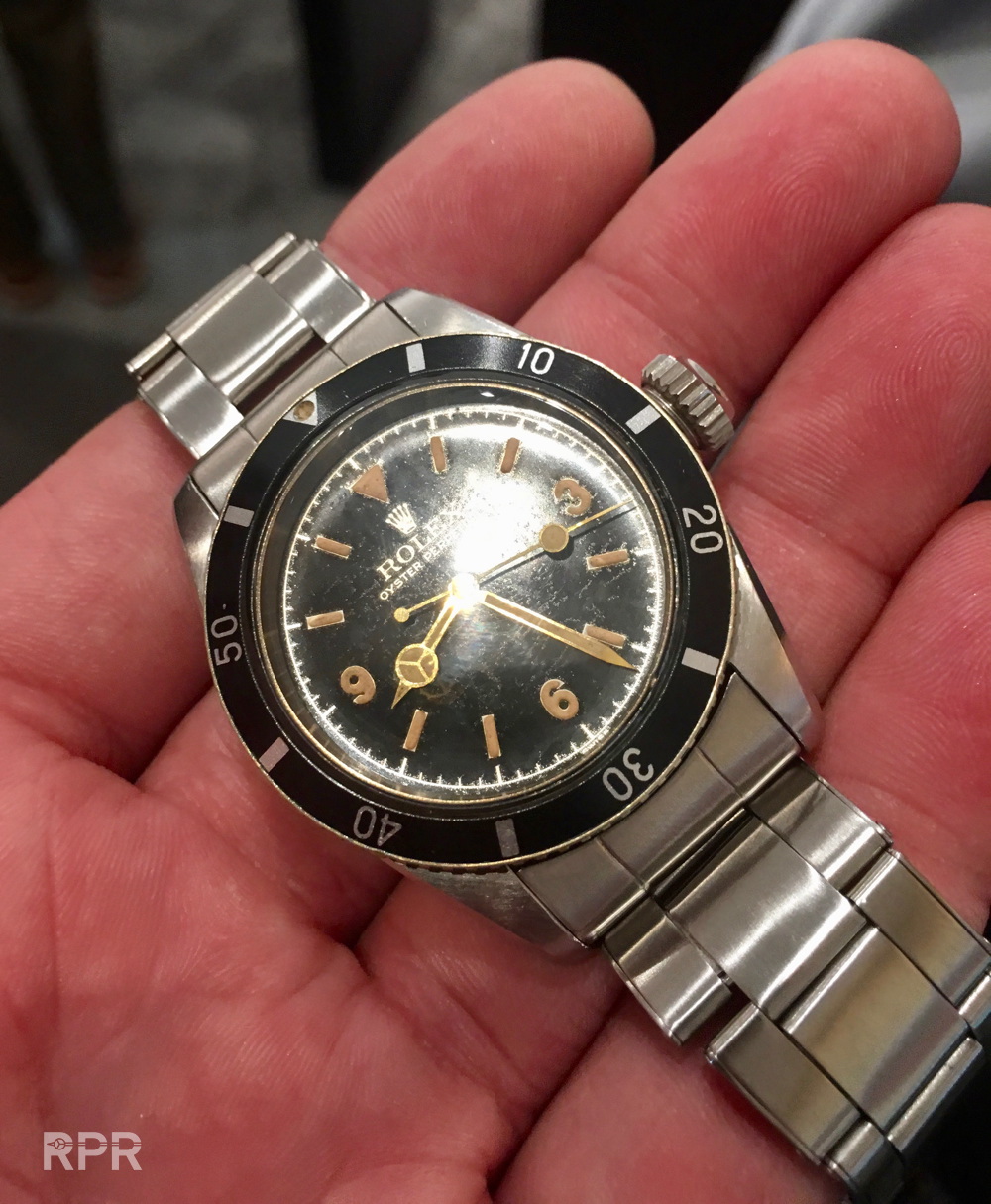 And radioactive…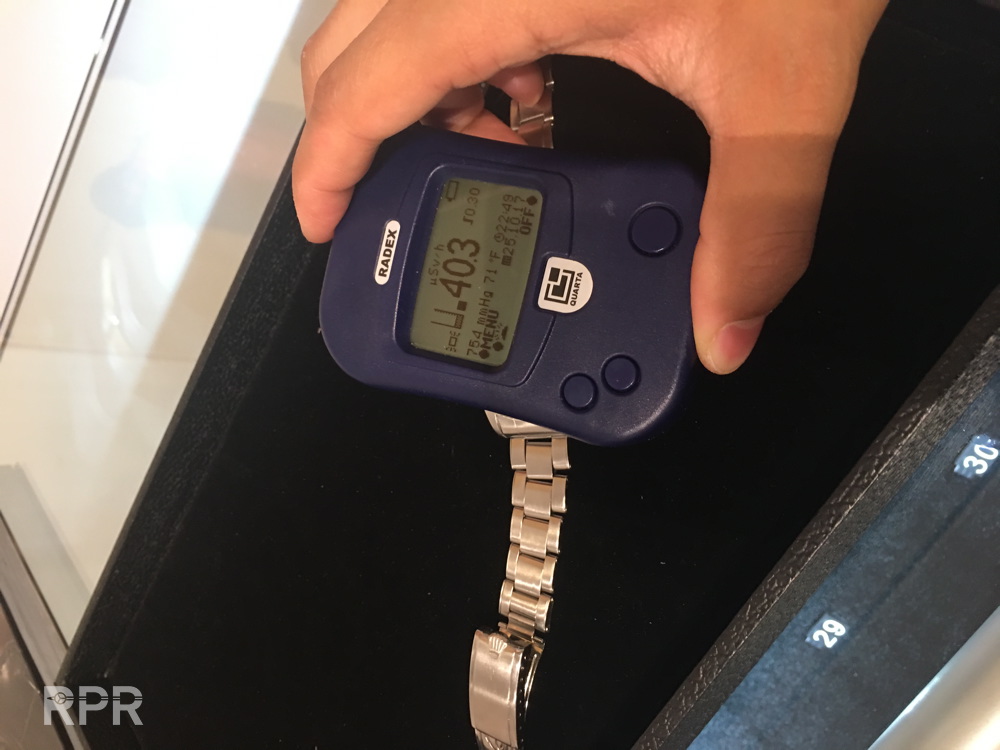 Vintage Longines…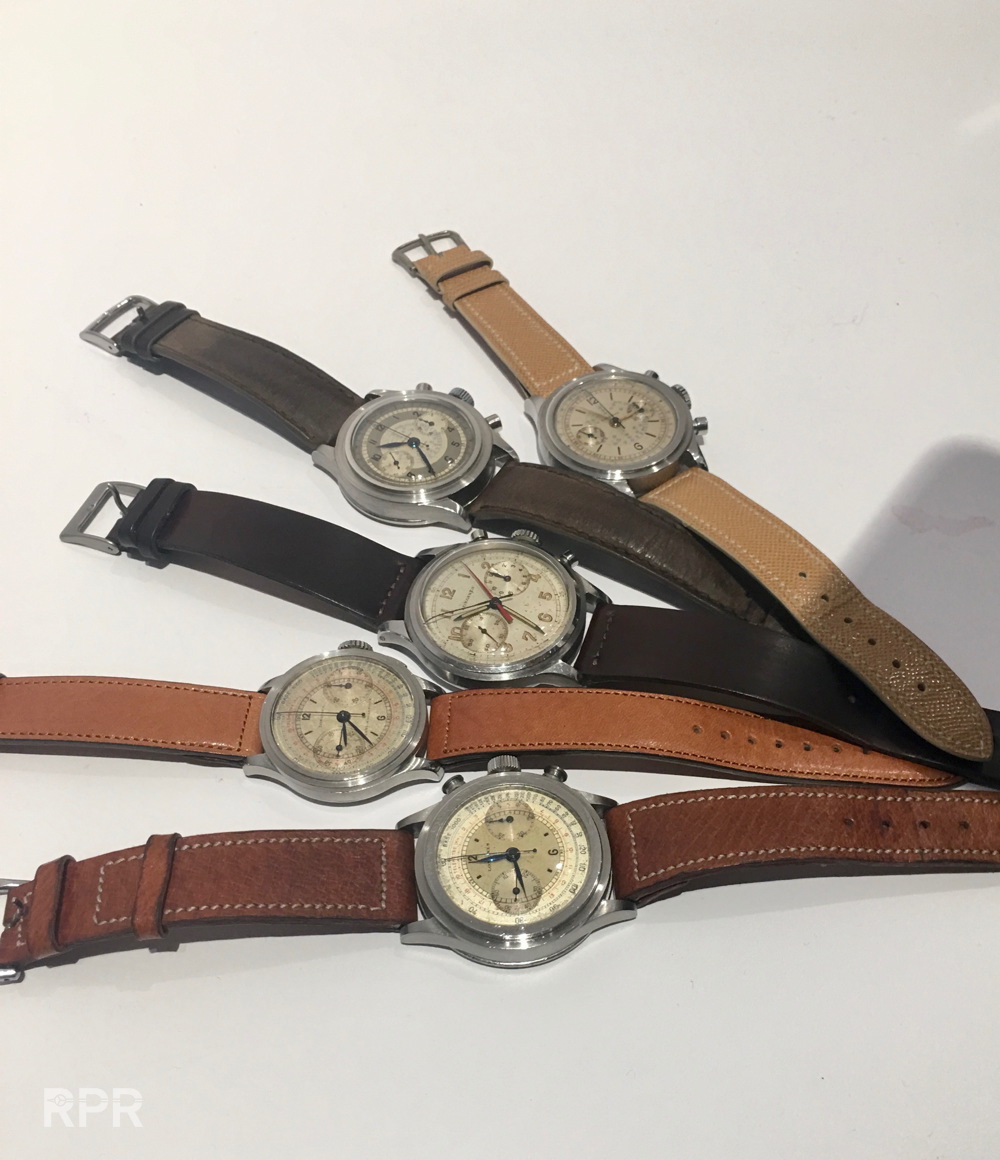 One of my favorites was this cloisonné Rolex ref 6284 that finally sold at $ 567.000,=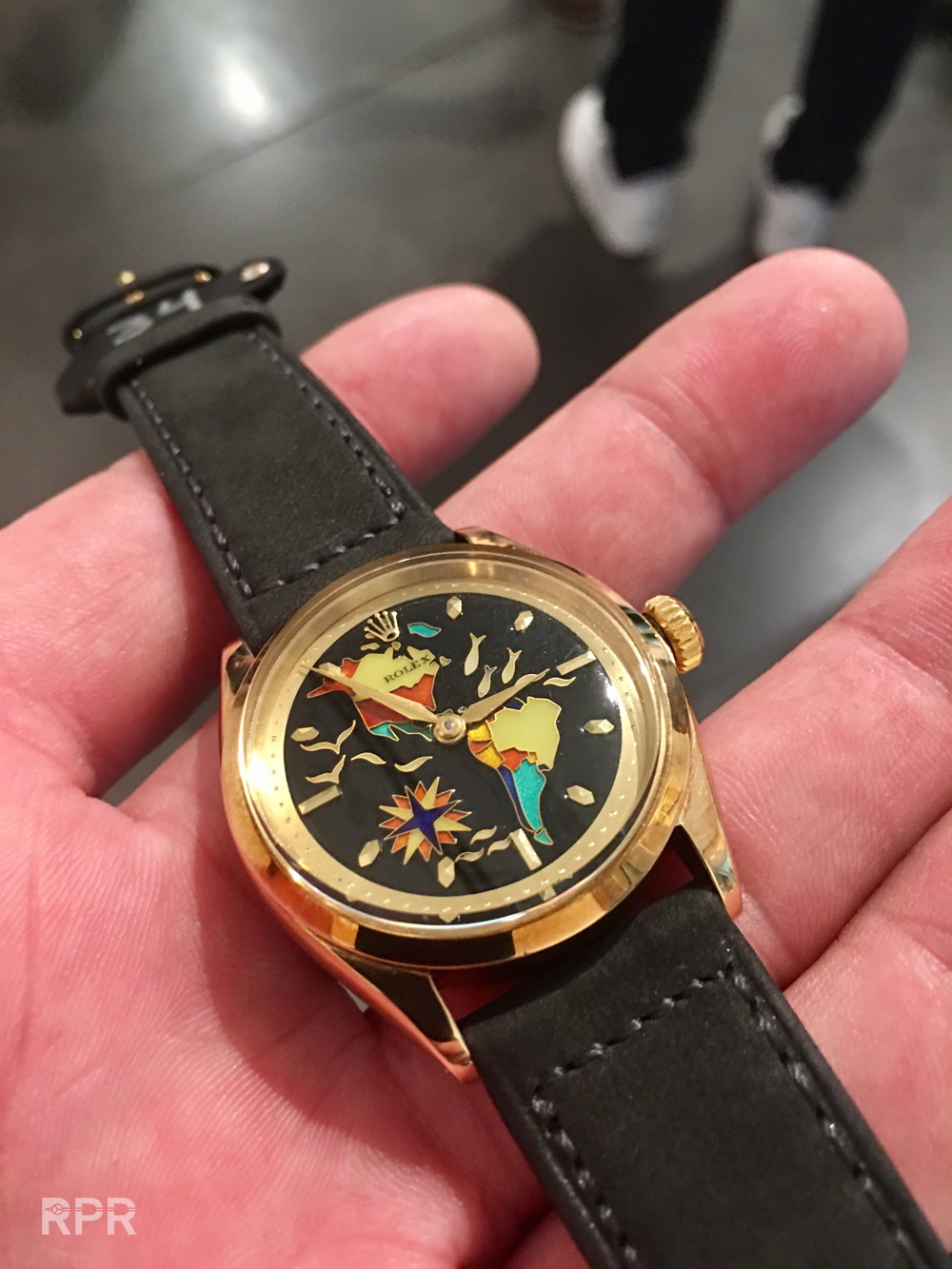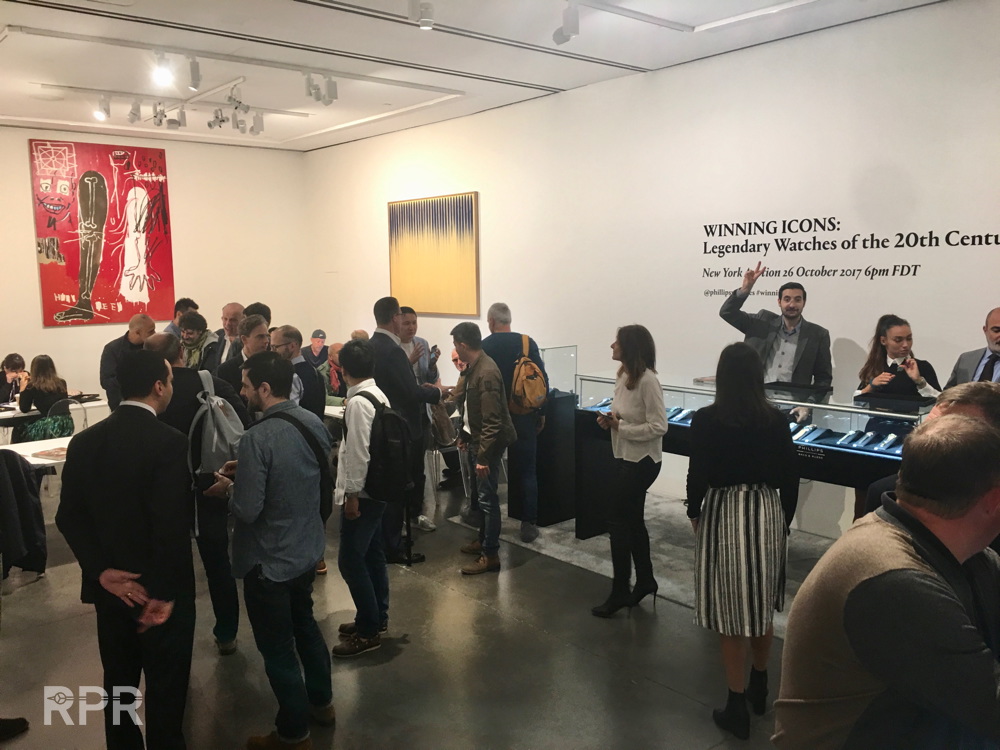 The steel 8171 sold at impressive $ 603.000,=…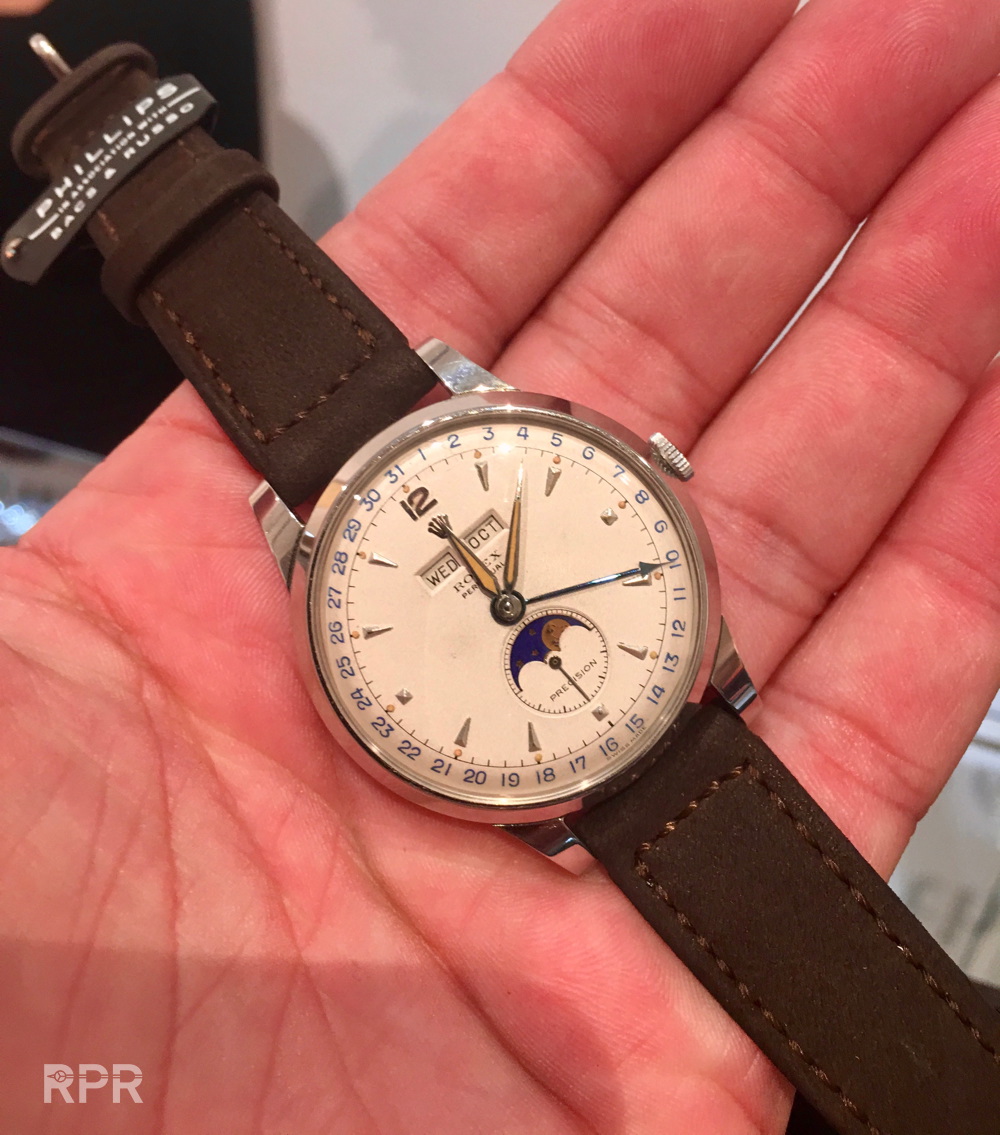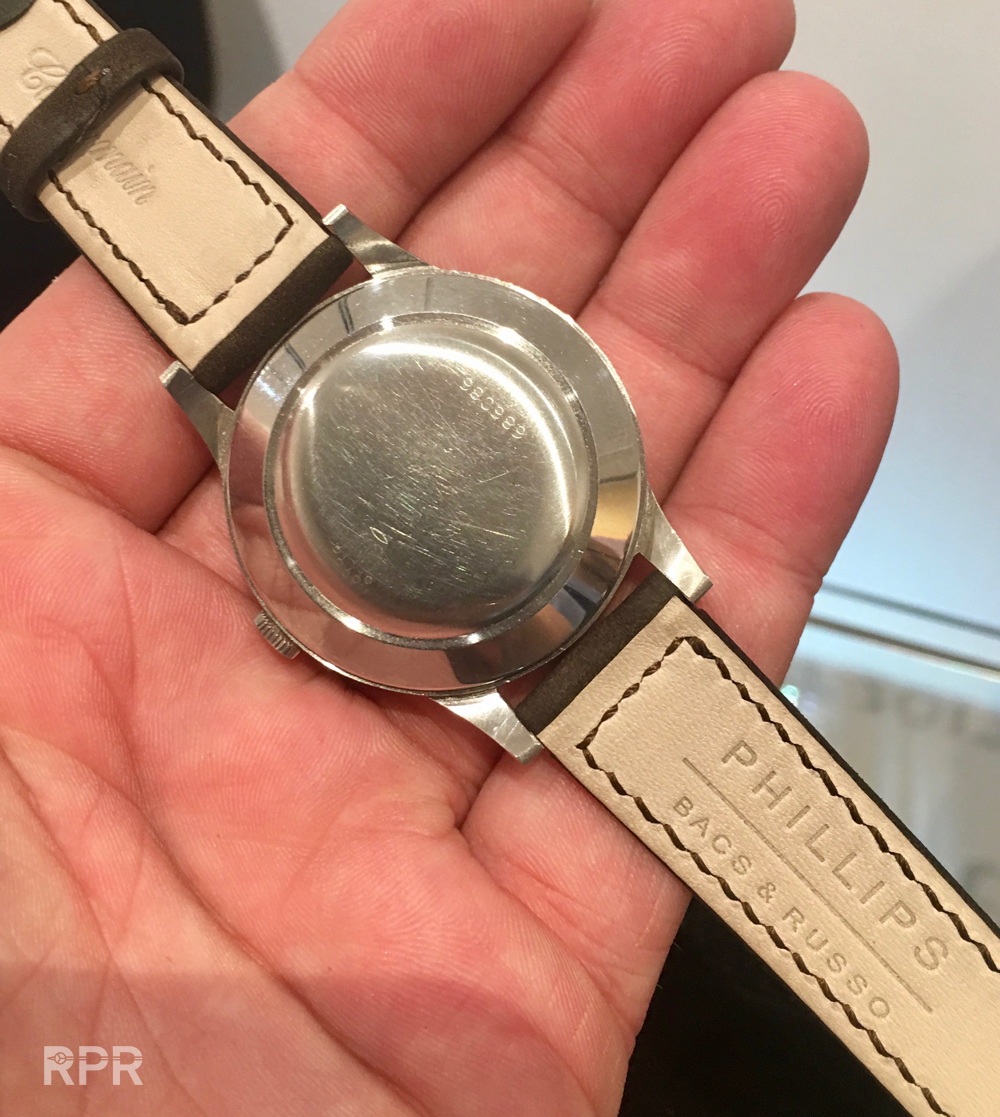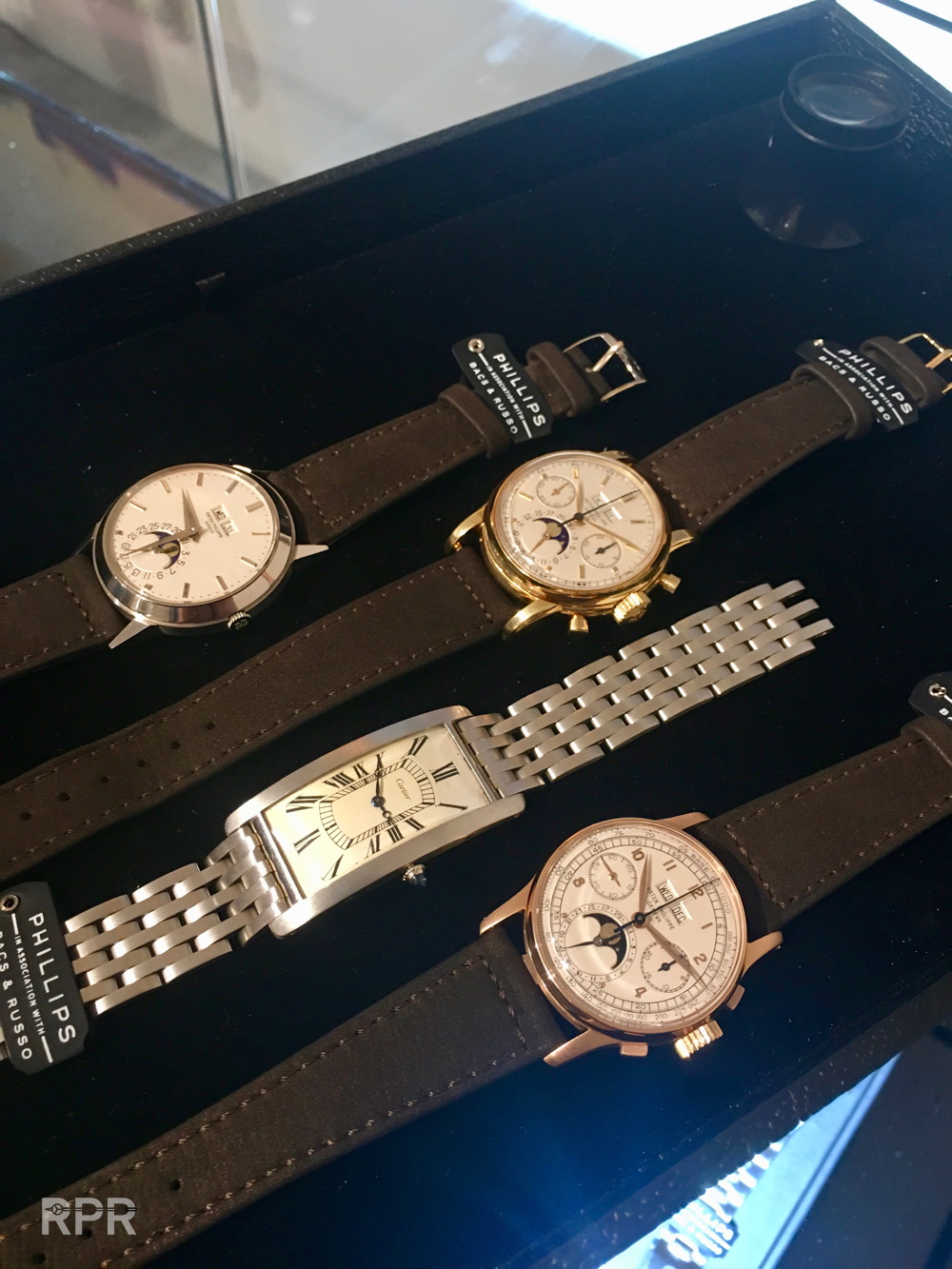 Just like the crispy PPC ref 1463 that ended up at $ 591.000,=…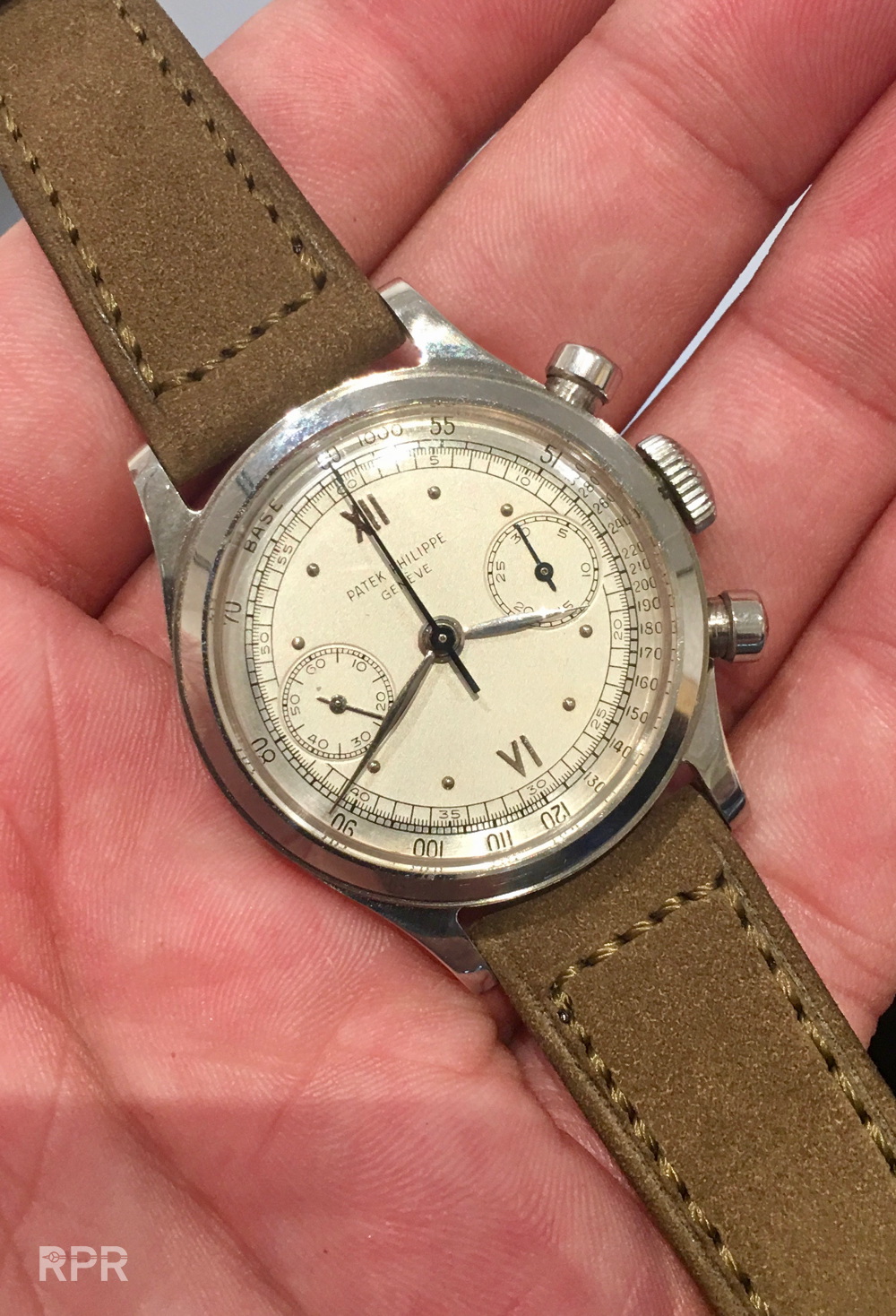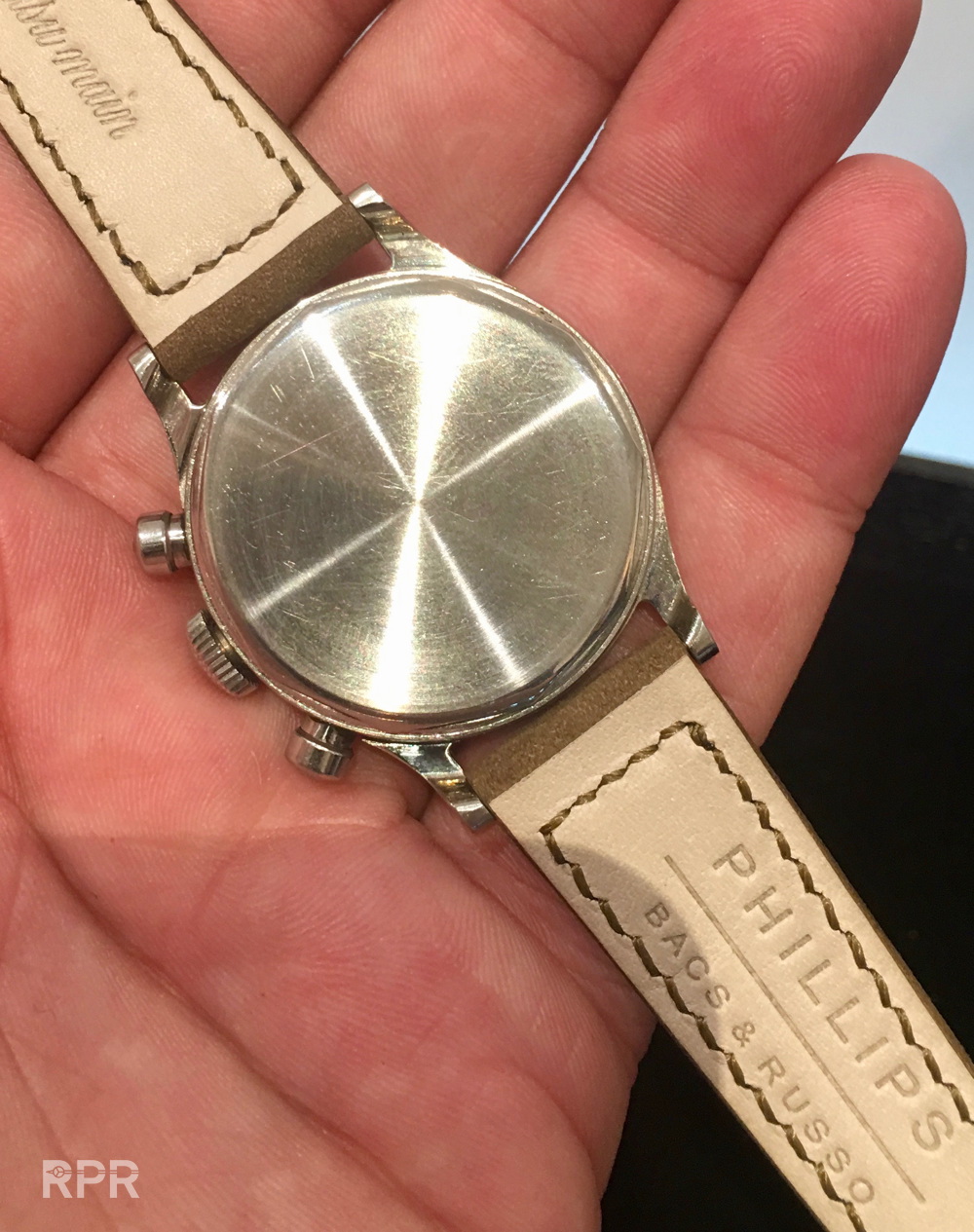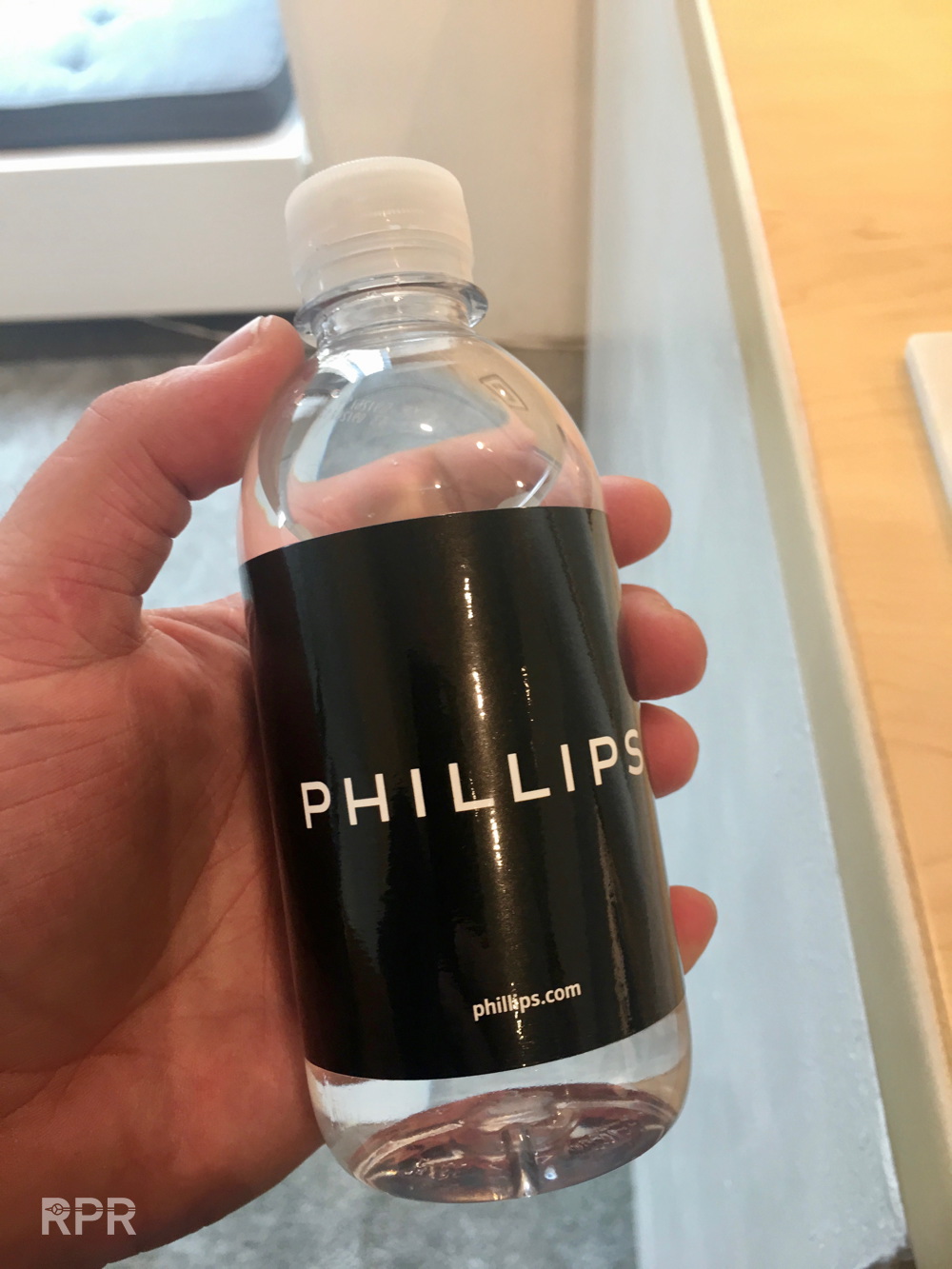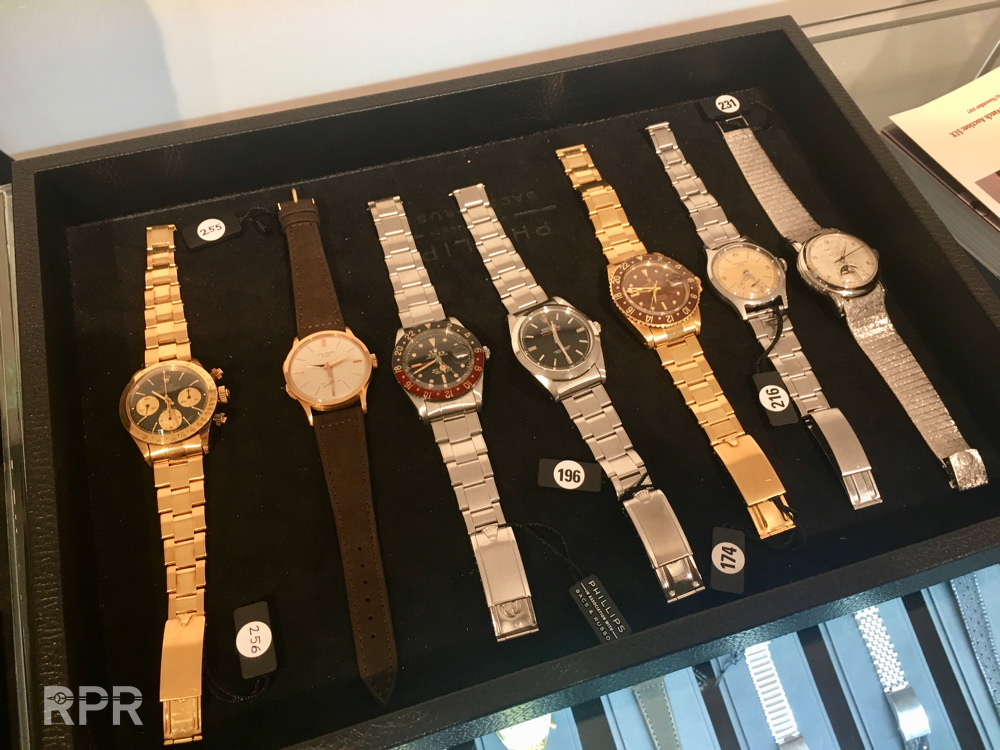 This Black Tudor with later service pusher and hands sold at $ 118.750,=
The two tone Daytona fetched $ 218.750,=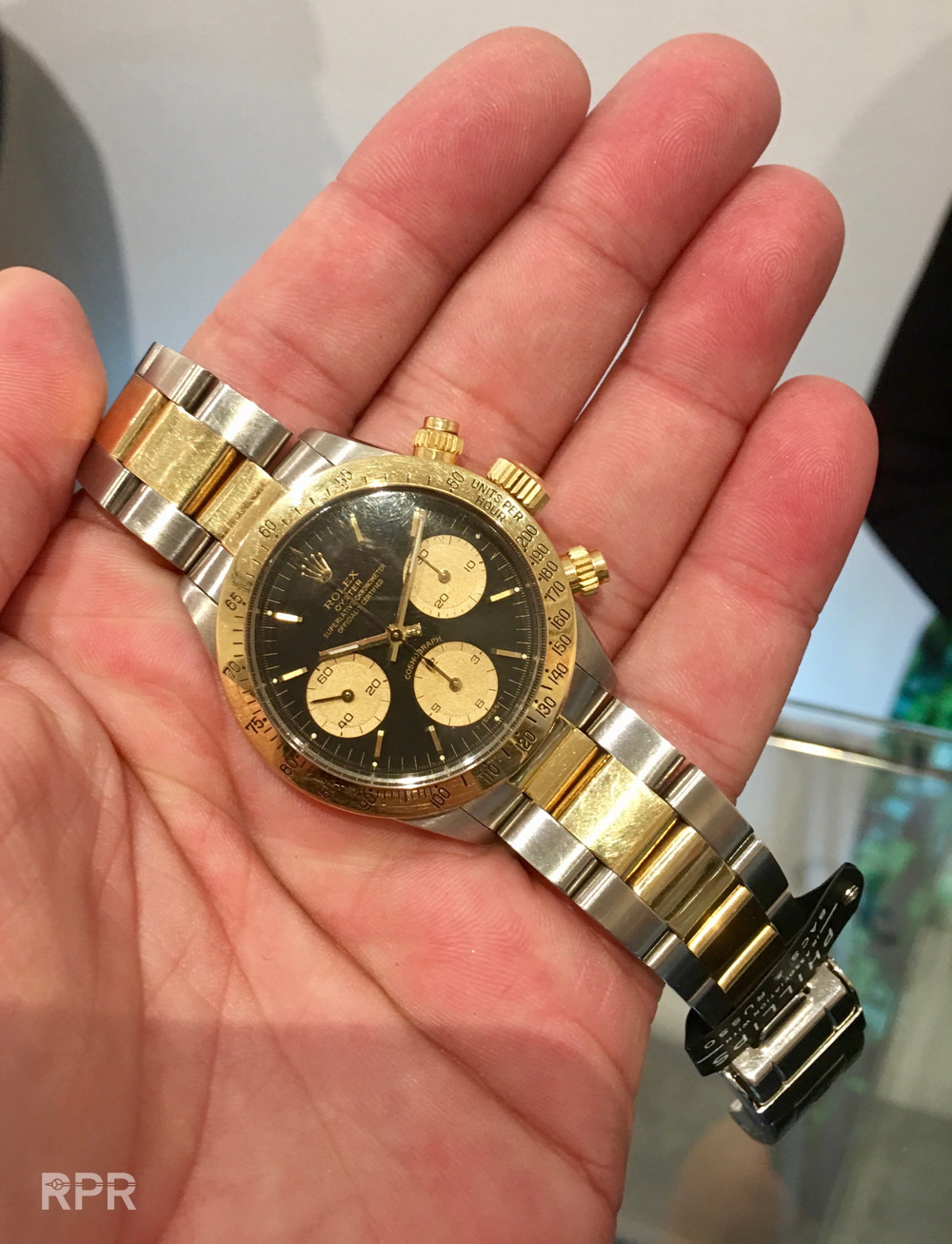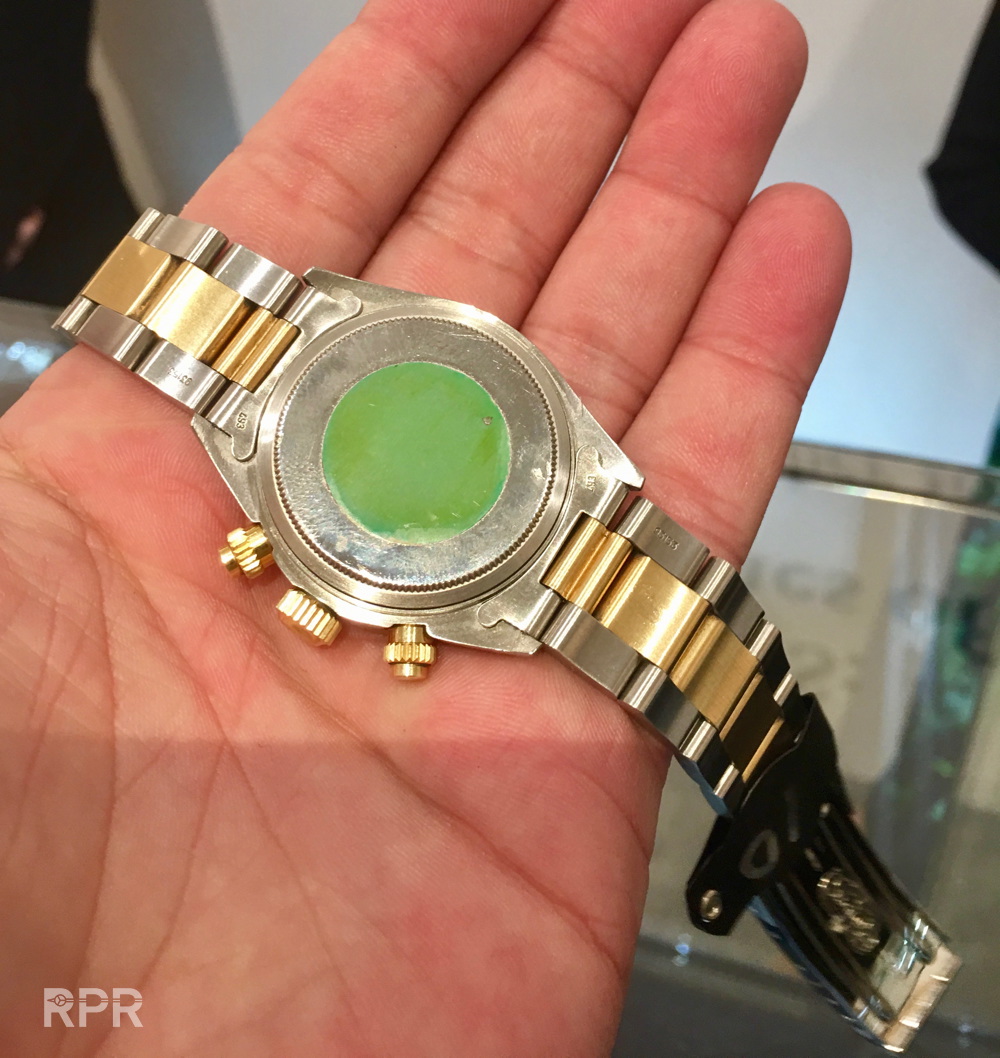 And this Killy sold at $262.500,=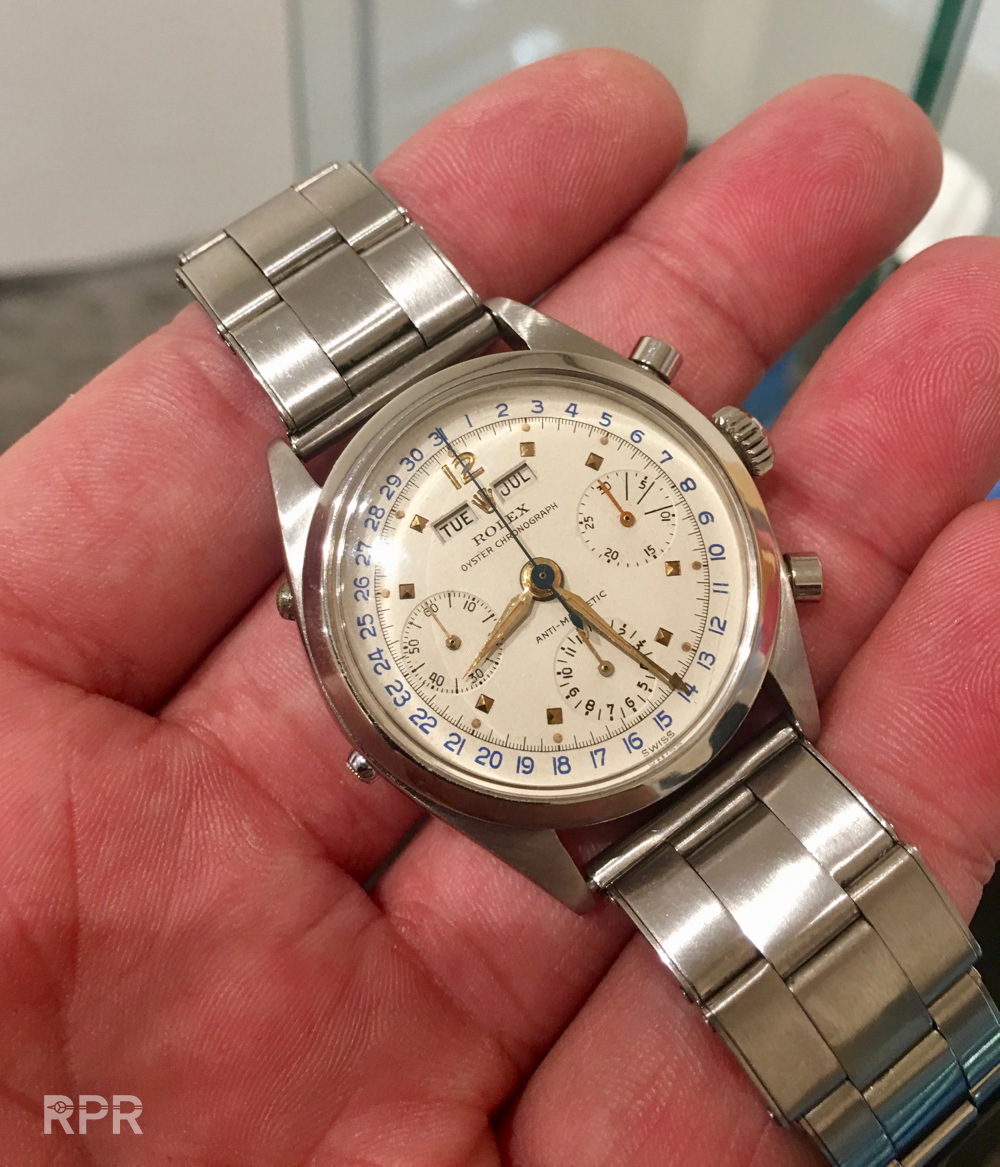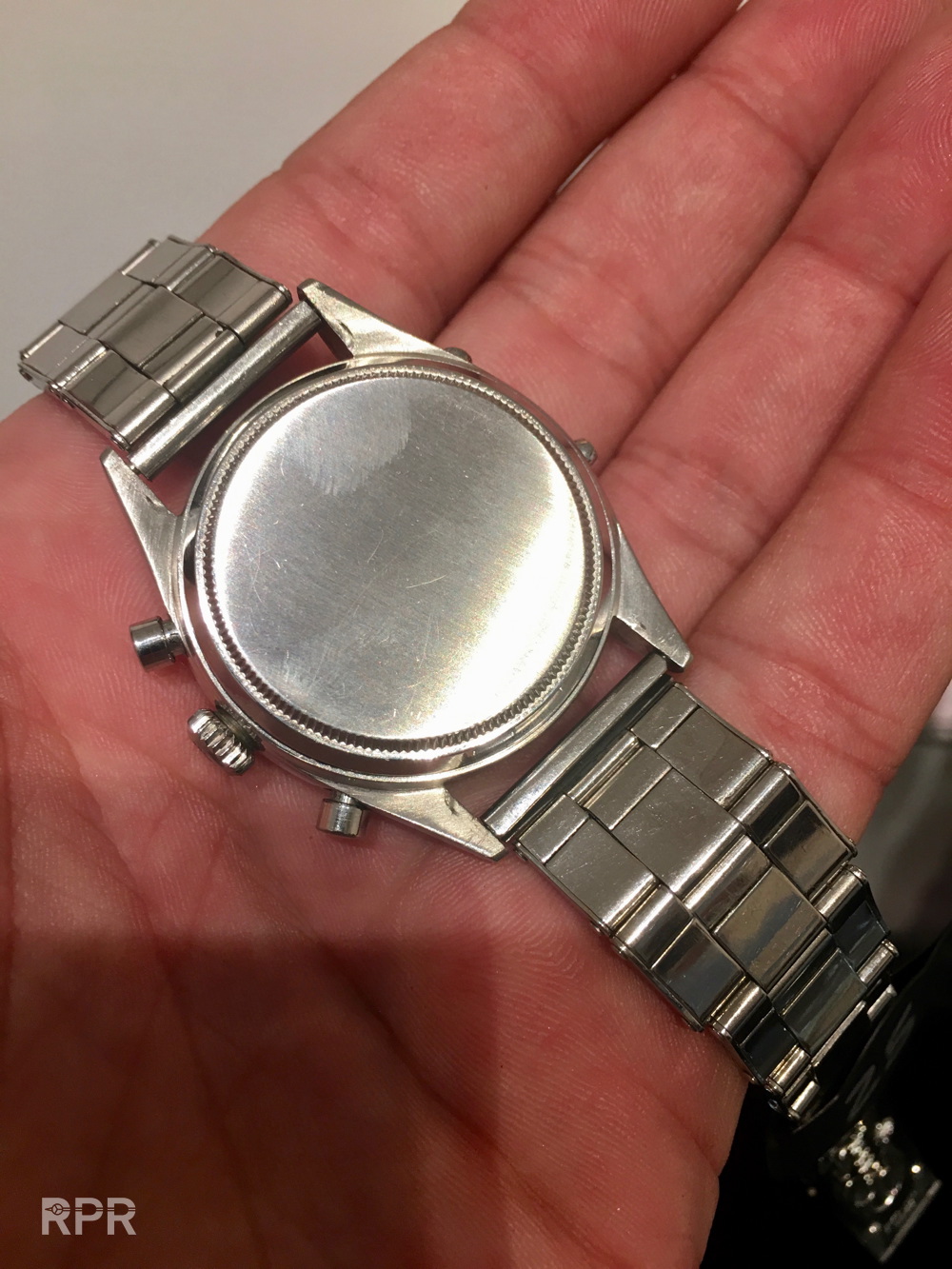 The Longines "Tre Tache" sold at 'only $60K', nothing compared to any pump newman or any Daytona in general.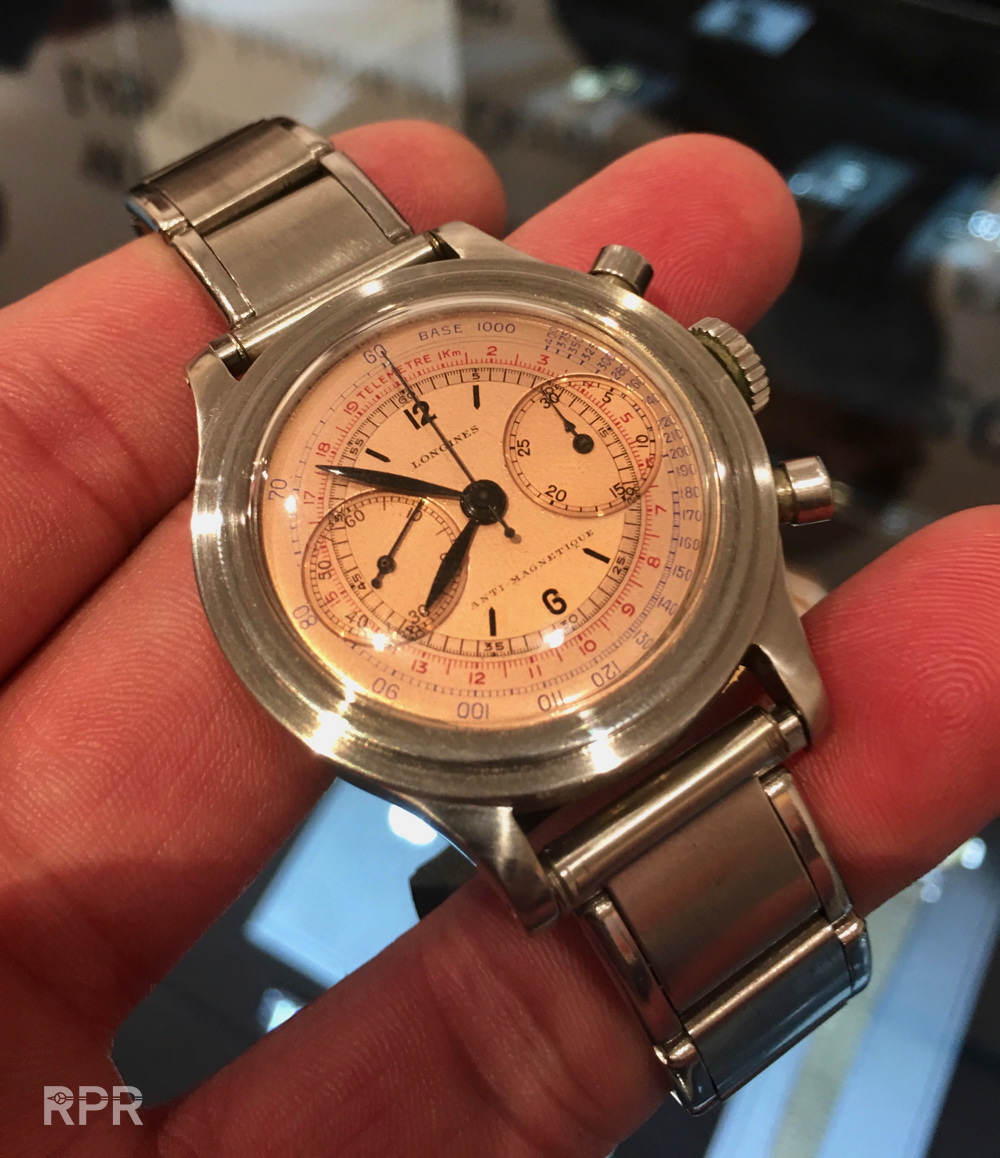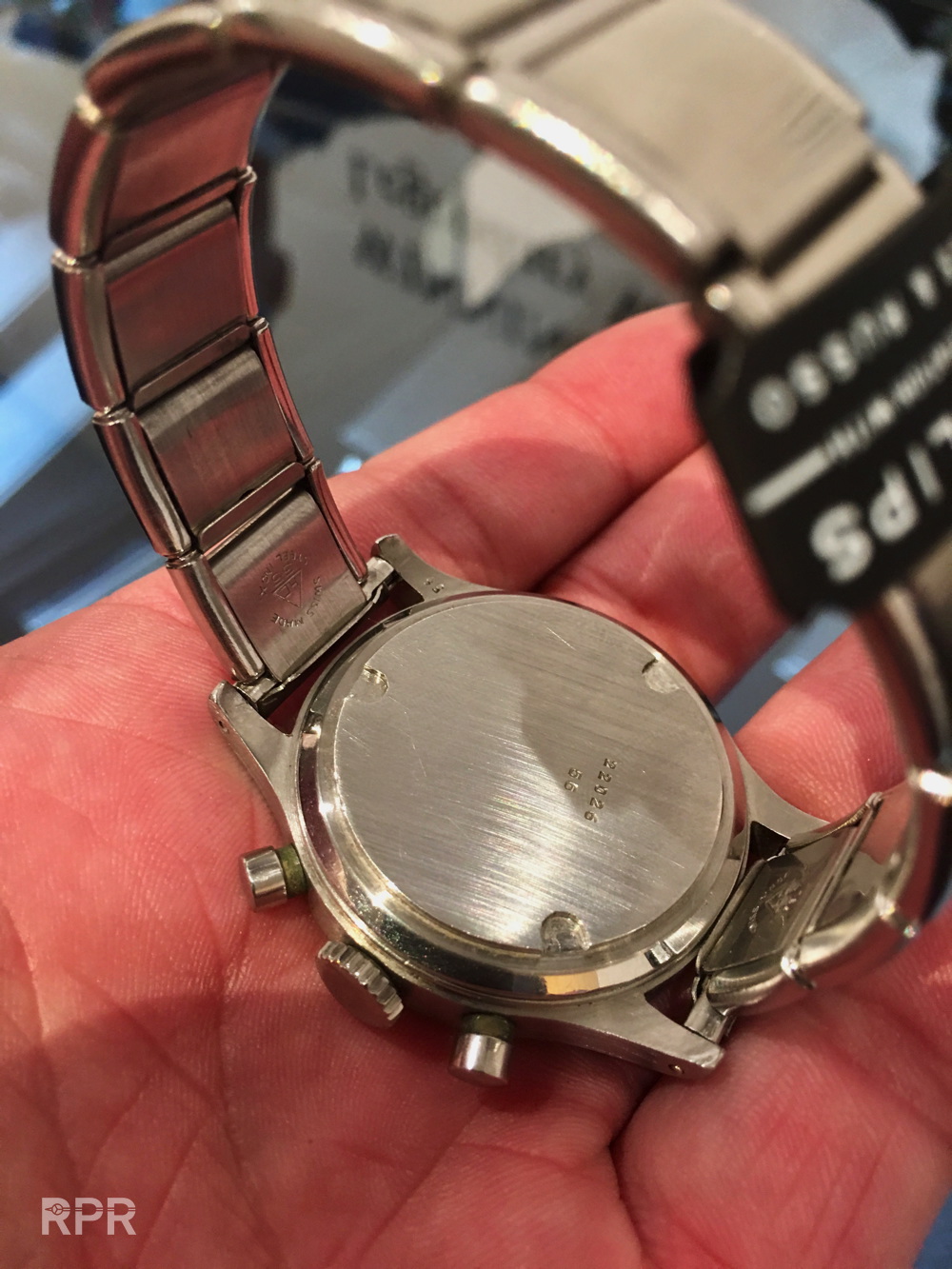 Mike Wood was prepared 😉
The Patent Pending MK1 Rolex Sea Dweller Ref 1665 fetched $ 143.750 all in…
Following pictures are from the upcoming Geneva & Hong Kong auctions..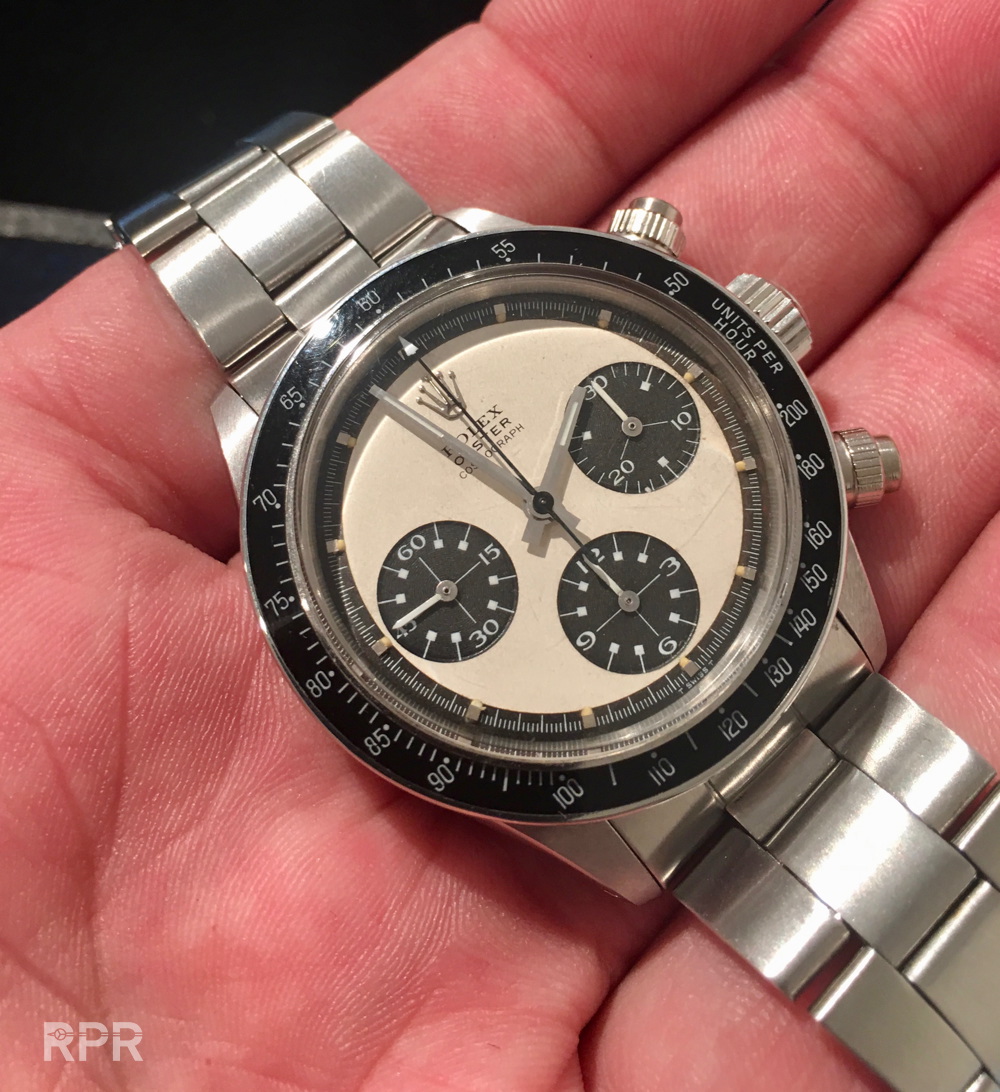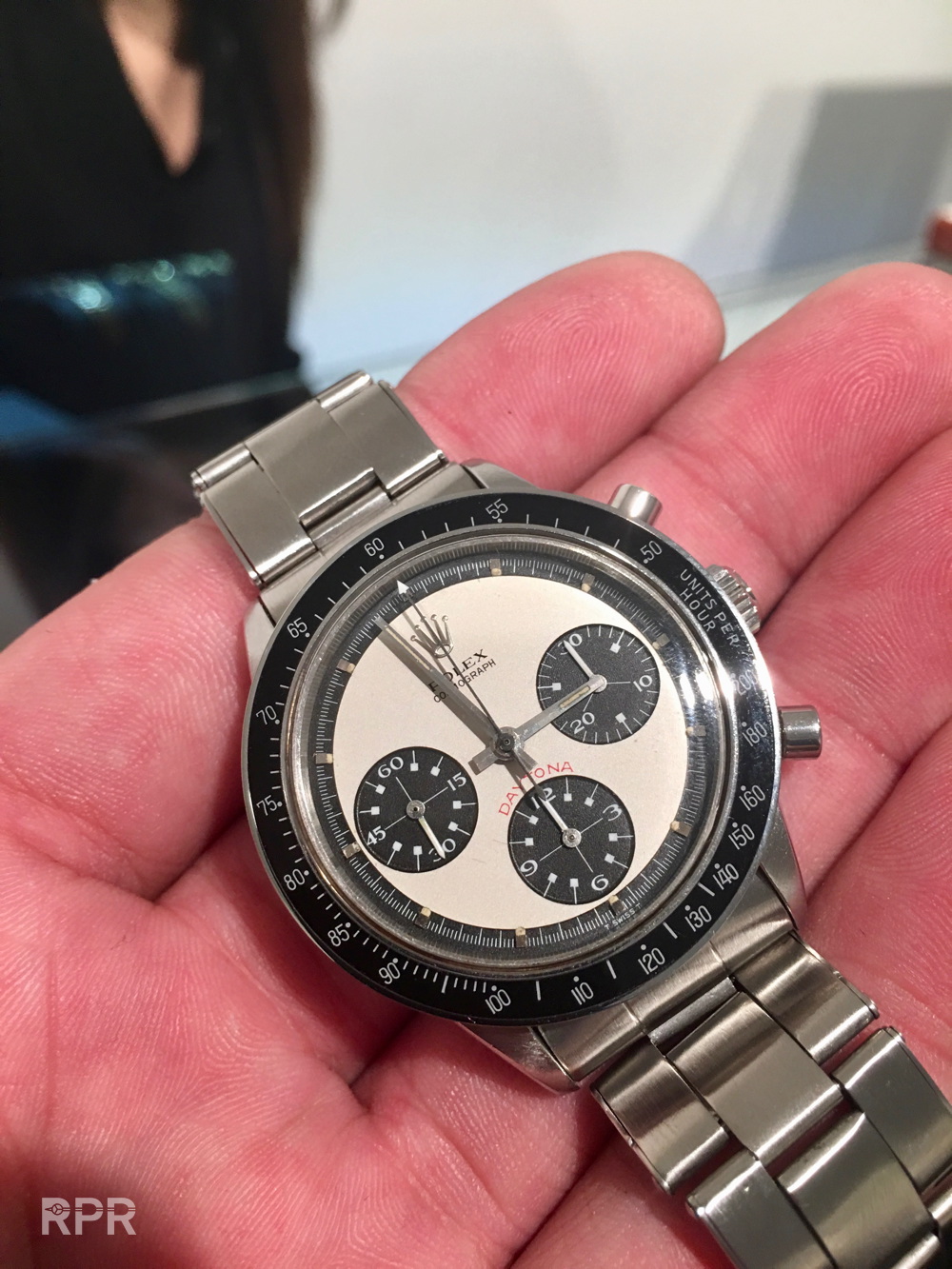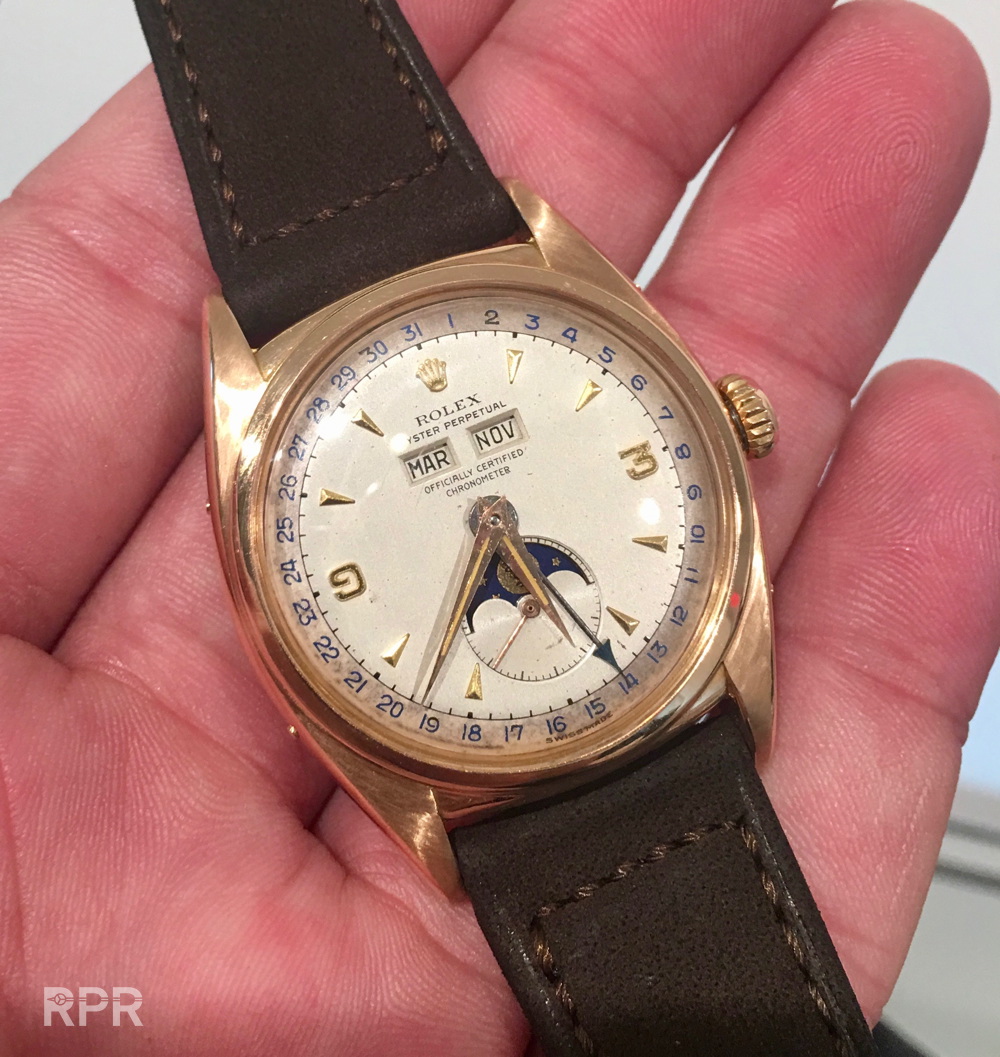 Explorer George Band's Rolex from the 1955 Kanchenjunga expedition…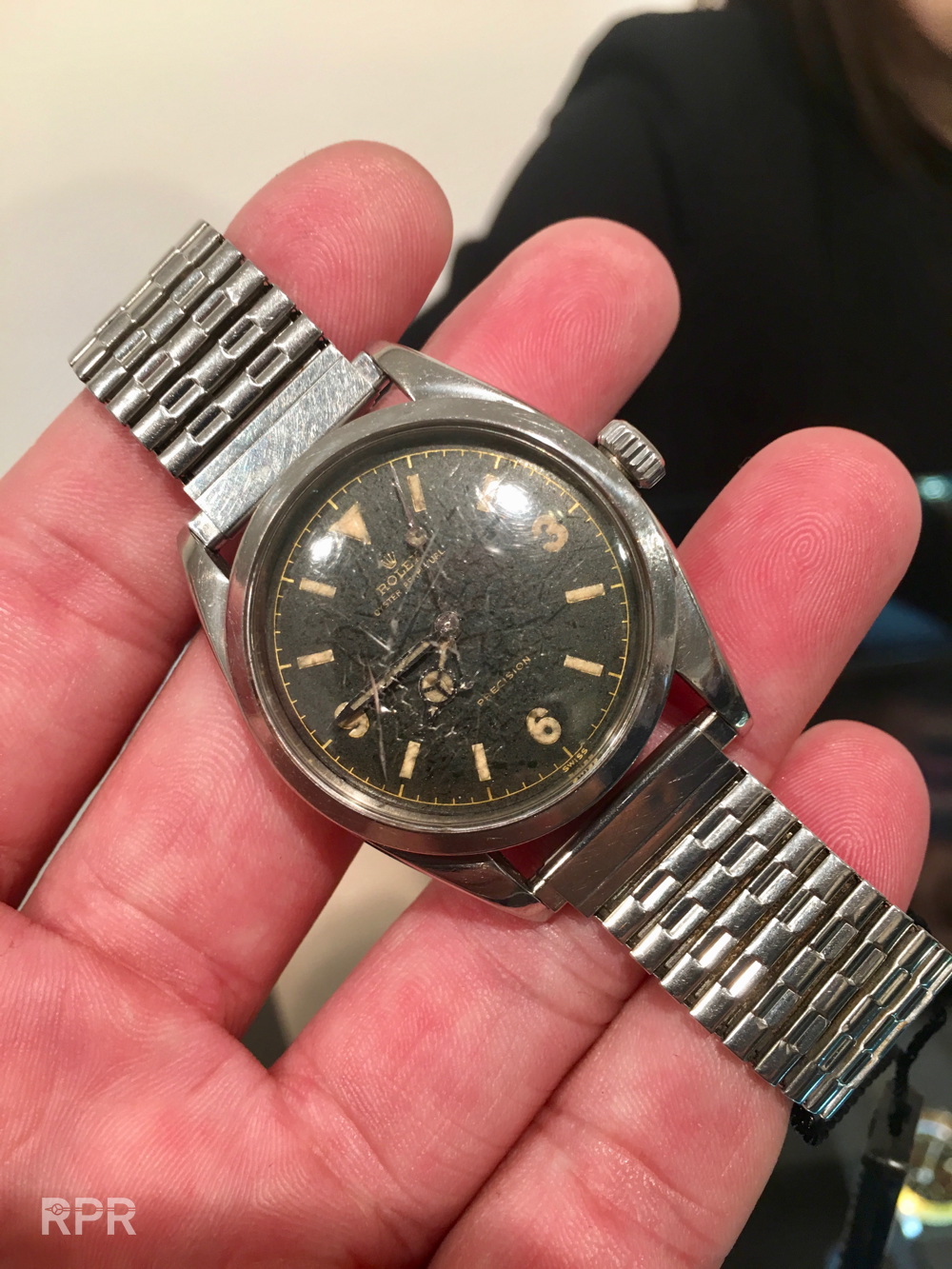 Fully engraved casebook from one of the leading Mt.Everest 1953 explorers. I hope it will do well!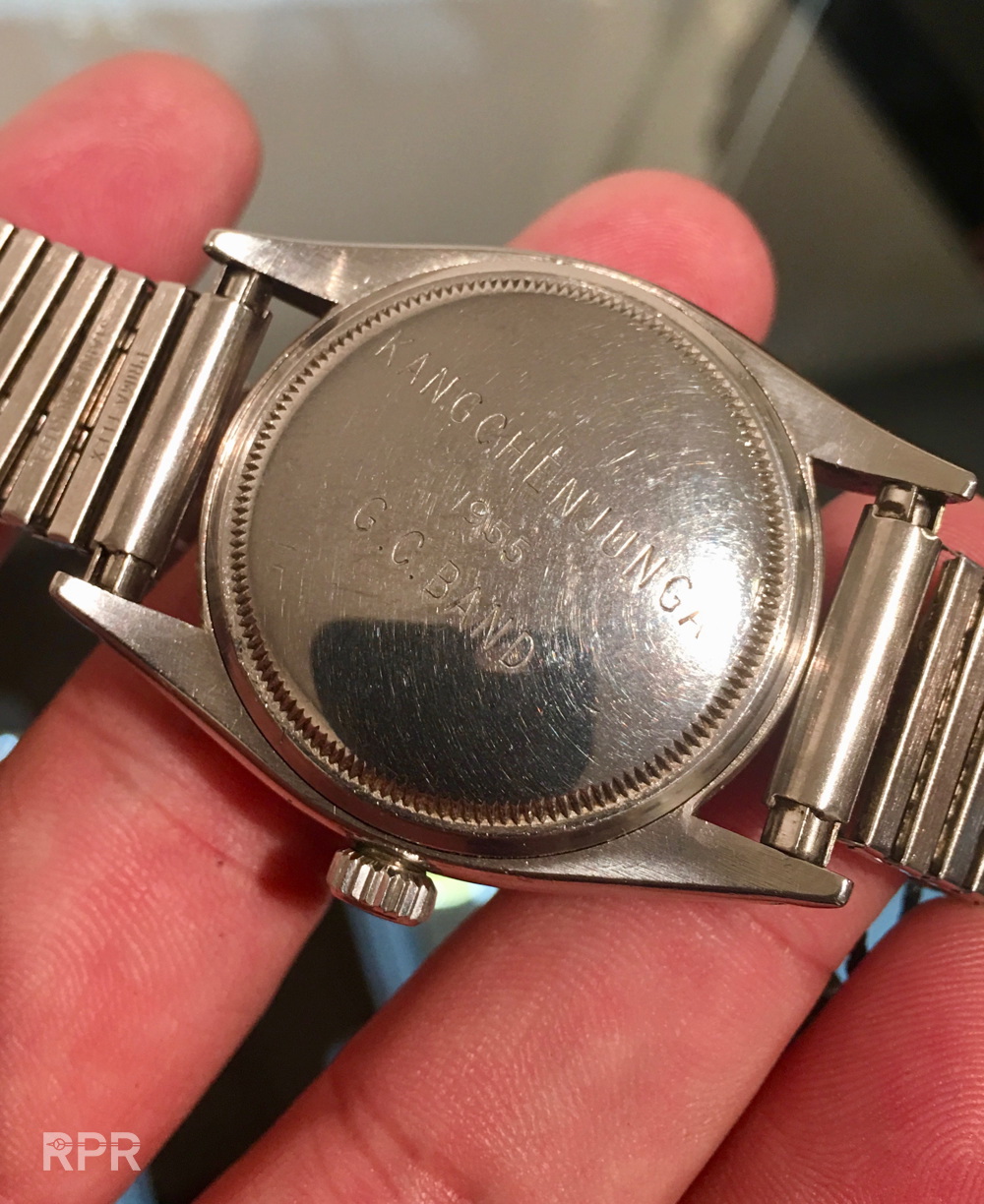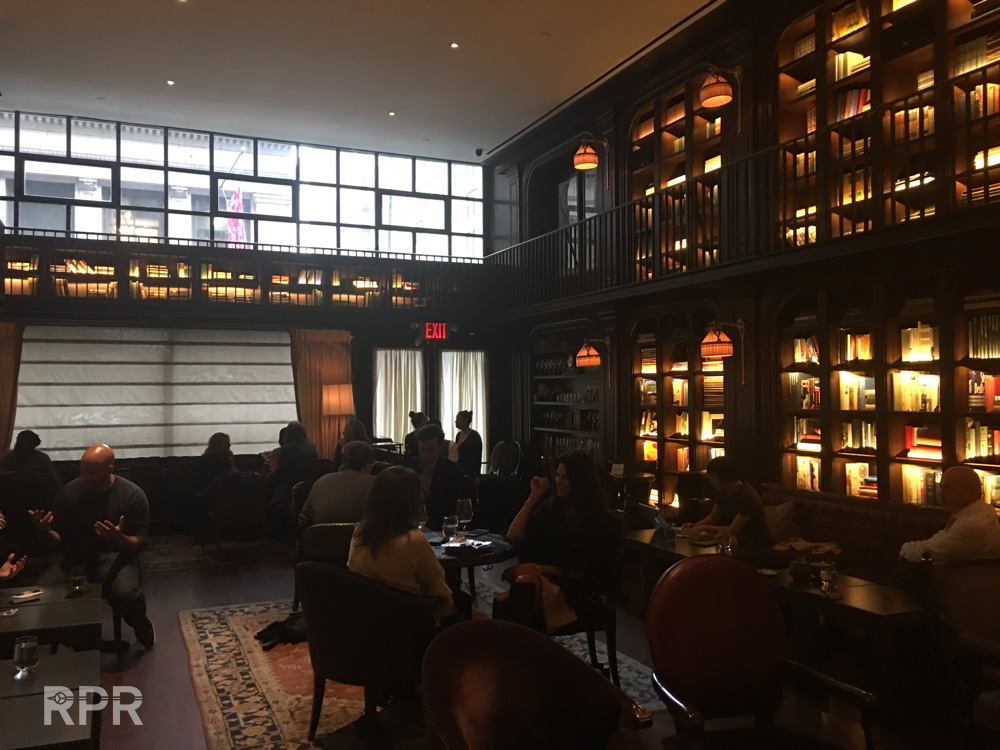 The in UK auctioned "cement mixer 3-6-9 Submariner" made it New York as well…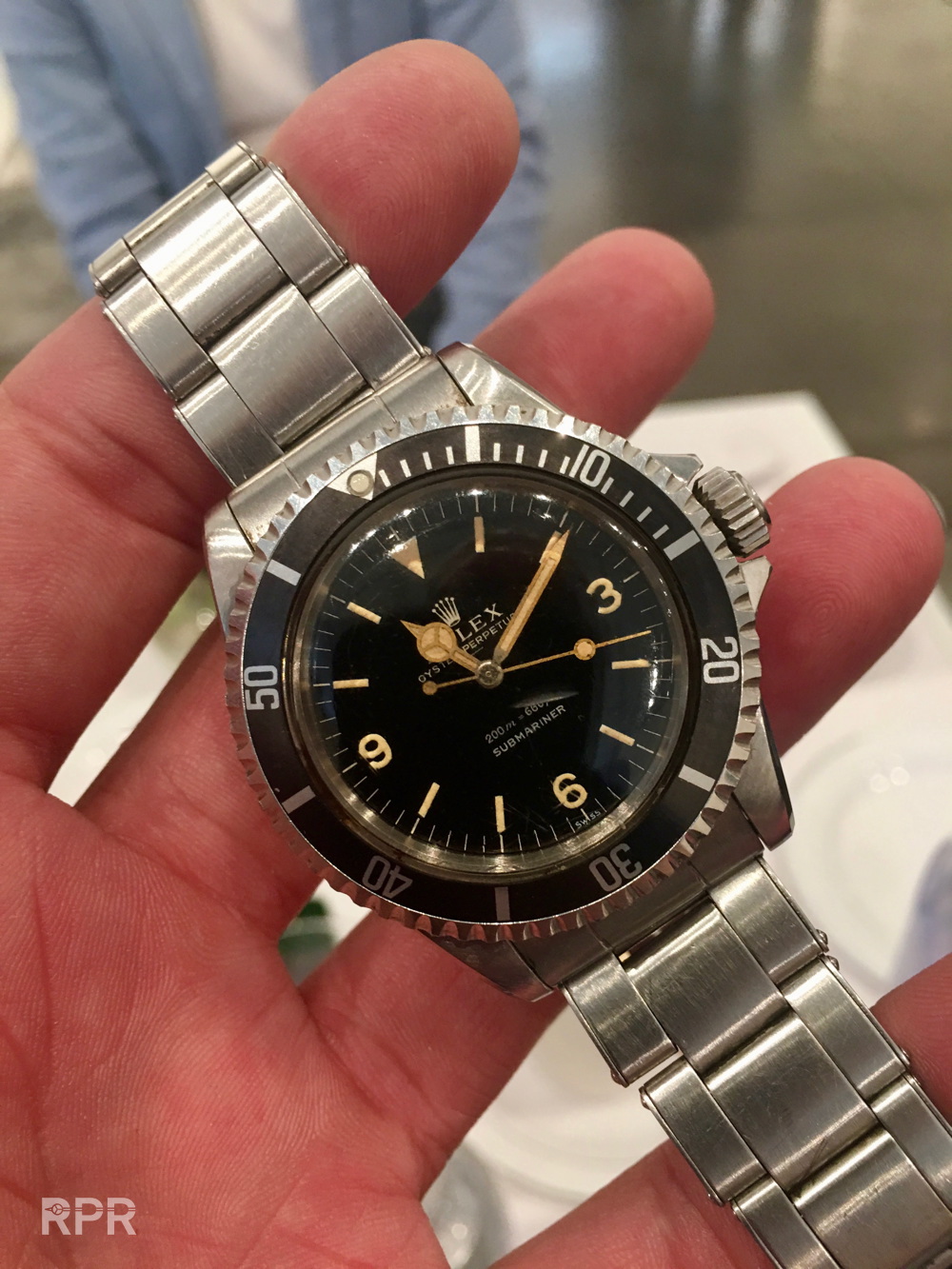 Razor sharp and super clean dial explains the record price being paid of Pound Sterling 280.000,= / € 315.000,=/ $ 370.000,=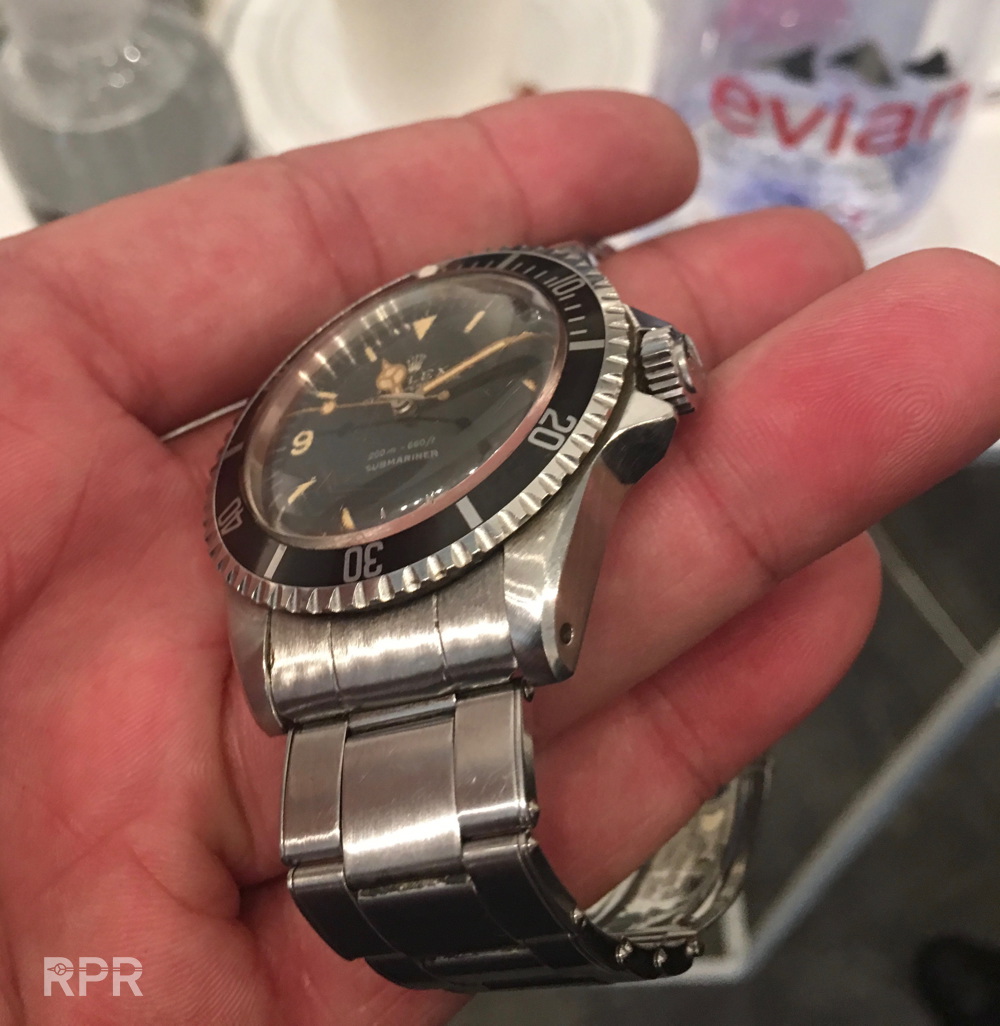 A modern very limited specially made for asian market precious stoned black & blue GMT Master by Eric Ku…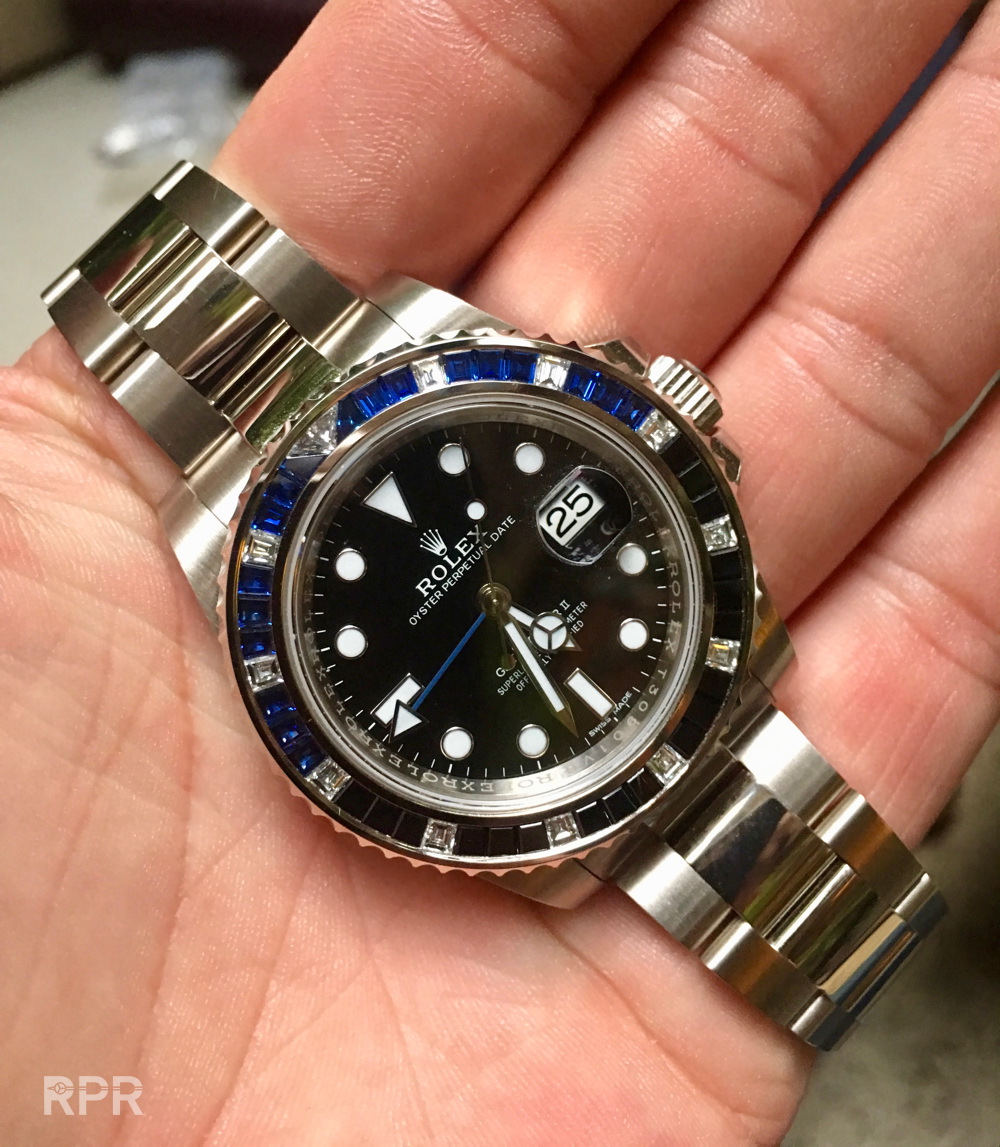 Heading back home, thank you New York!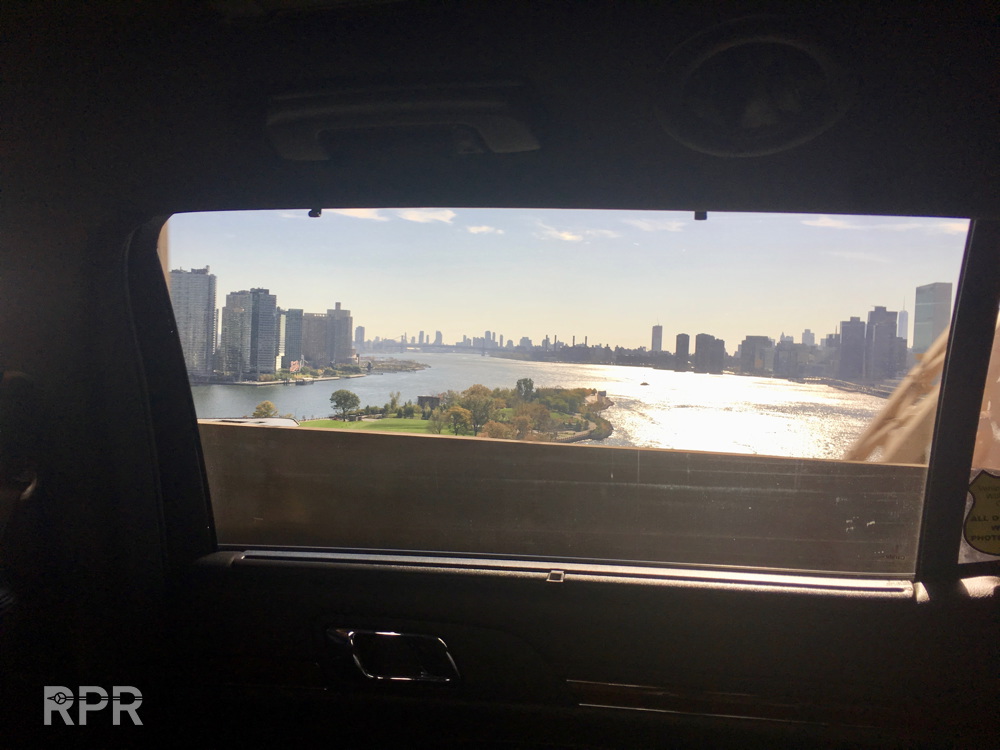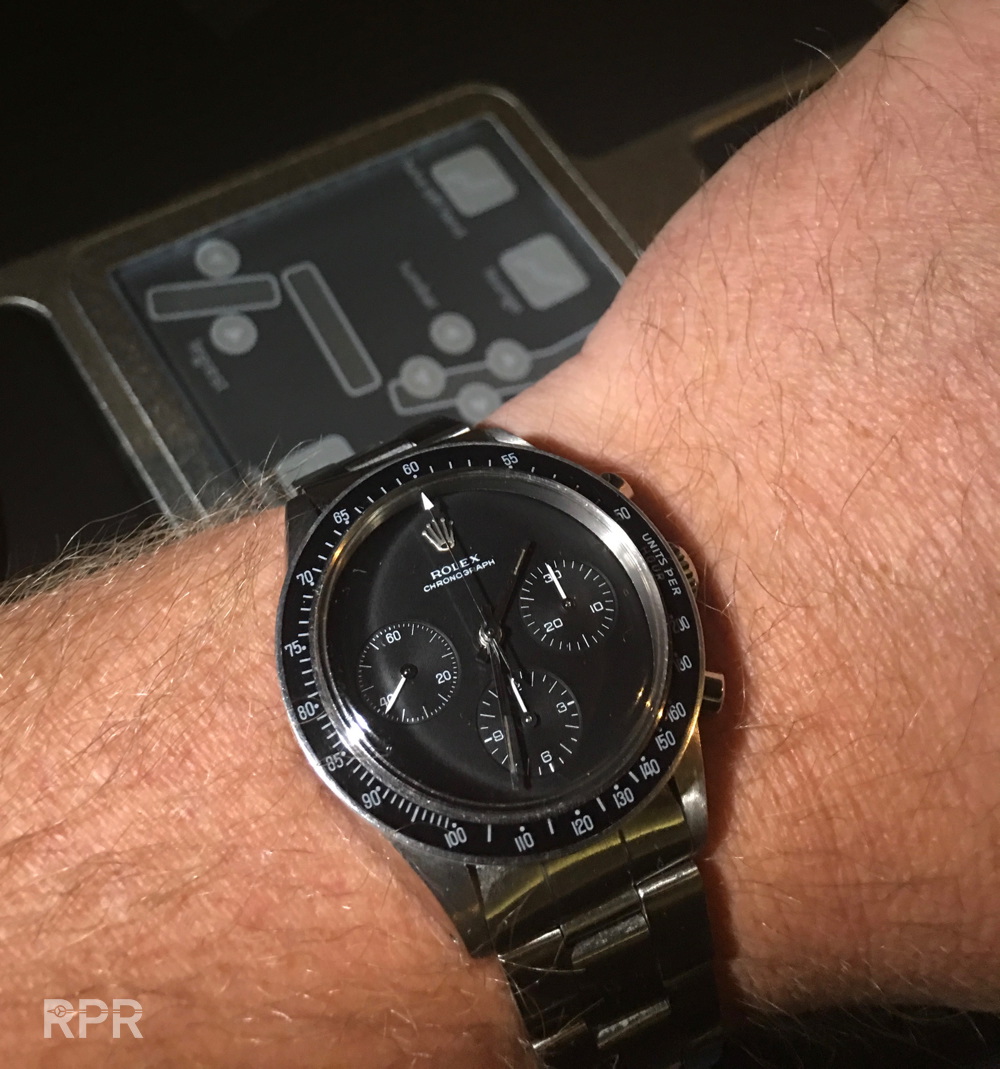 To me it almost feels like there's nothing more to "achieve" for vintage Rolex after this exceptional sale. Never will there be a more iconic vintage Rolex for sale then Mr Paul Newman's PN Daytona unless the current owners decides to offer it again. Let's just hope Rolex owns it now and it will for instance be displayed at each upcoming F1 race so the whole world can see it. Let's wait and see how the market develops in the meantime. Within 2 weeks we should get an official answer when we can compare the Geneva results.
As usual it was great seeing so many of you!
Best regards,
Philipp