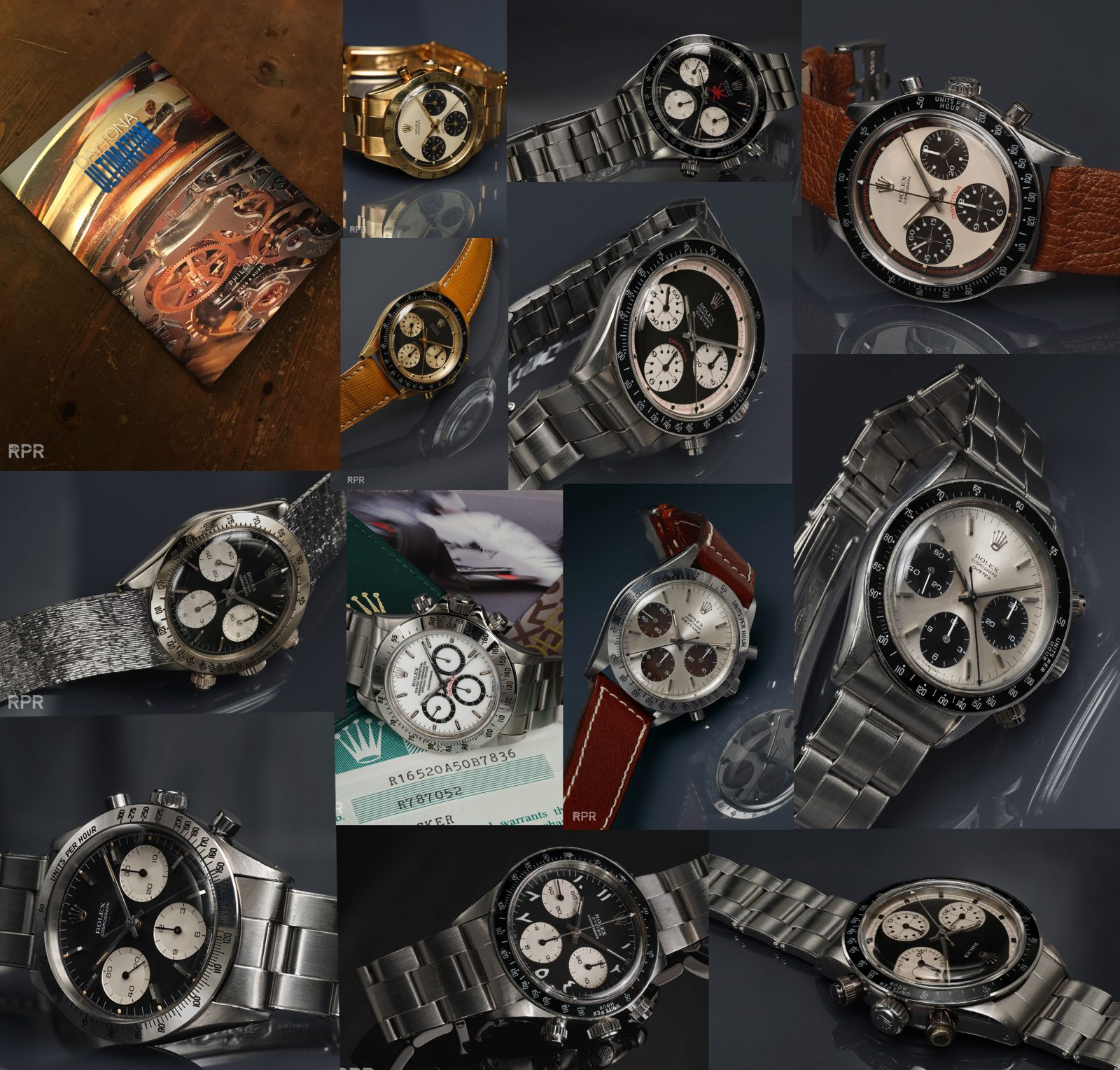 The catalogue is online now, follow this link to Phillips Watches….
Earlier today I received the exceptional catalogue of my buddy Pucci Papaleo's Daytona Ultimatum Auction. What strikes me immediately is the incredible photography by Fabio Santinelli yet again. So pure and honest are the scans, impressive! 5 years ago the dream team Aurel Bacs and Pucci Papaleo changed history with their first dedicated Daytona sale. I remember so well that I was from lot 1 flabbergasted how high the prices went, something we now see as reasonable was 5 years ago exceptional. To get you into the mood, check out my previous RPReport of the 2013 theme sale of 50 Daytona / 50 worldrecords…  
Since then, the Daytona had become a separate brand, next to Rolex. You have collecting vintage Rolex and you have collecting Daytona. Due to the sexy look and the many different versions being made during the evolution of the Cosmographs the virus to own a vintage Daytona has gone global. Celebrities. musicians, sportman etc. everybody wants a Daytona and if possible a Newman….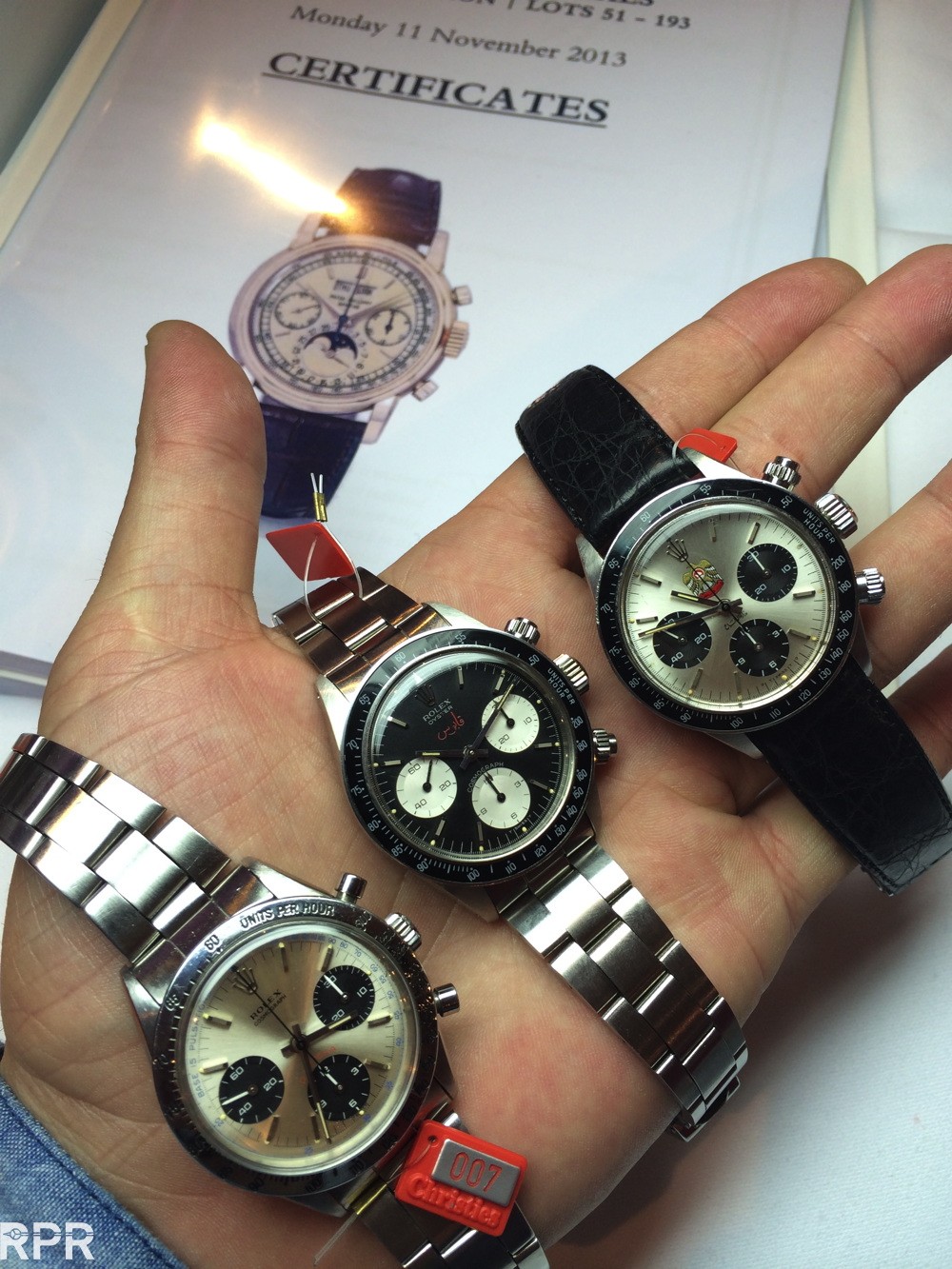 In the years towards 2018 the Oyster Paul Newman climbed so hard it went from €100K to now €500K, also the more common pump version hit €150-200K coming from 50K. After the spectaculair $17.8 million for Mr Paul Newmans Cosmograph prices gone nuts and now Bacs & Phillips will sell 32 of the best possible vintage Daytona, curated by Pucci Papaleo….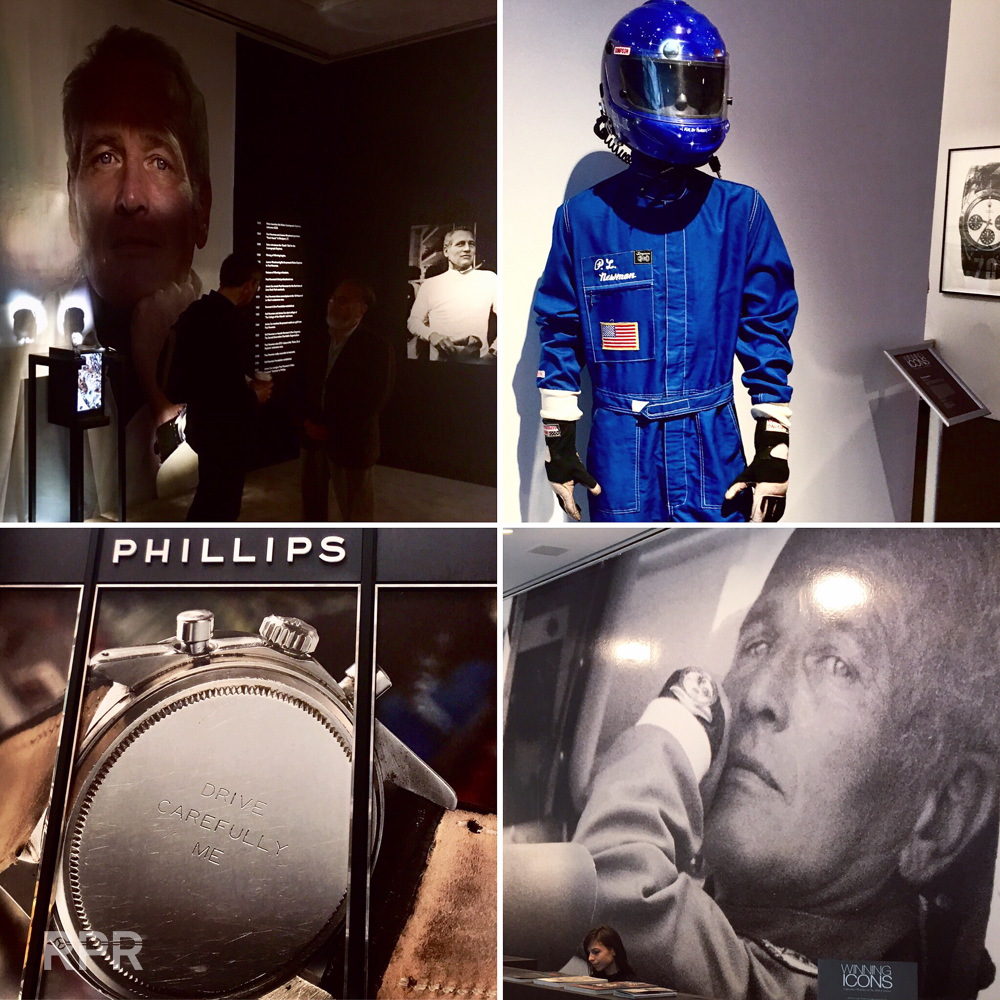 I'm very happy to show at first all the 32 different marvels that will come upon for sale May 12th at La Reserve in Geneva.I'm convinced that the market is ready to explode trying to secure one of the Cosmographs in offer. Soon the digital catalogue will go online at www.Phillipswatches.com where we will find all detailed information of each lot. I've had quite a view of the lots in my hands before and all I can say is that it will become a huge succes again. We are at the evening of yet another big step forward for vintage Rolex and Daytona in special. I'm already very happy for all consigners as even the CHF 3 million for the unicorn white gold Daytona ( who's giften for charity by my all time hero John Goldberger) will be blasted and could end at 5 maybe more millions for a good cause. Many others will go over a million and the top lots that will achieve several millions of dollar. Bizar when you consider that the Daytona is using a non Rolex movement and case and added a standard Singer dial brands like Omega, Heuer etc also had. It's due to the robust tool watch history of the Explorer, Submariner, GMT Master, Milgauss etc that helped the Daytona become iconic. My biggest respect goes to the designers and dial makers that made the face of the Rolex so much more interesting that people are willing to pay many times more then a similar brand used the same components.
The following 32 different Rolex Daytona's are a great example to study correct vintage details that make collection so much fun and also explain the huge difference in prices between nice, great and perfect. Those that want perfect, here you go:
LOT 1 – The Priest, Ref 6239…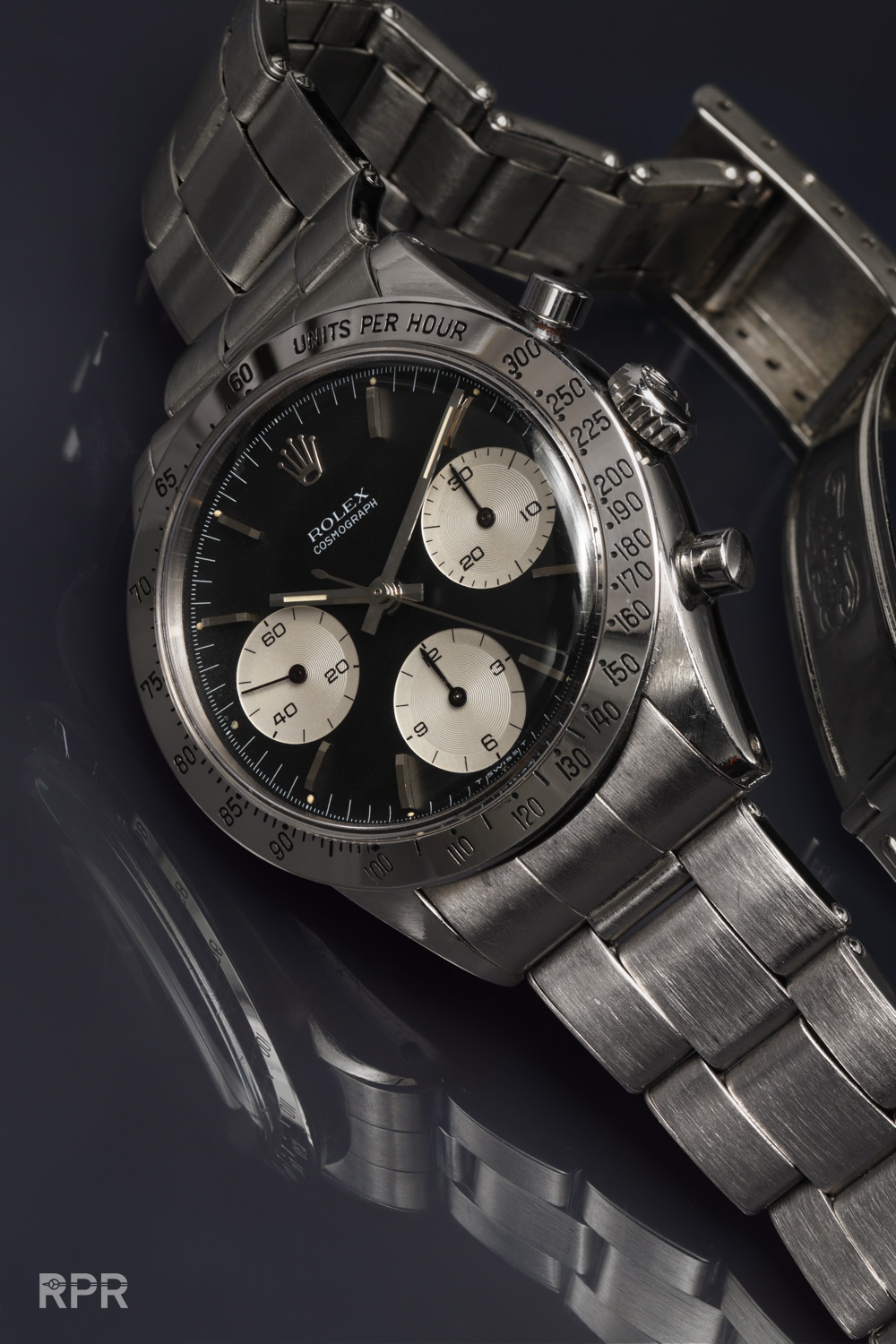 LOT 2 – Brown subdials Ref 6265..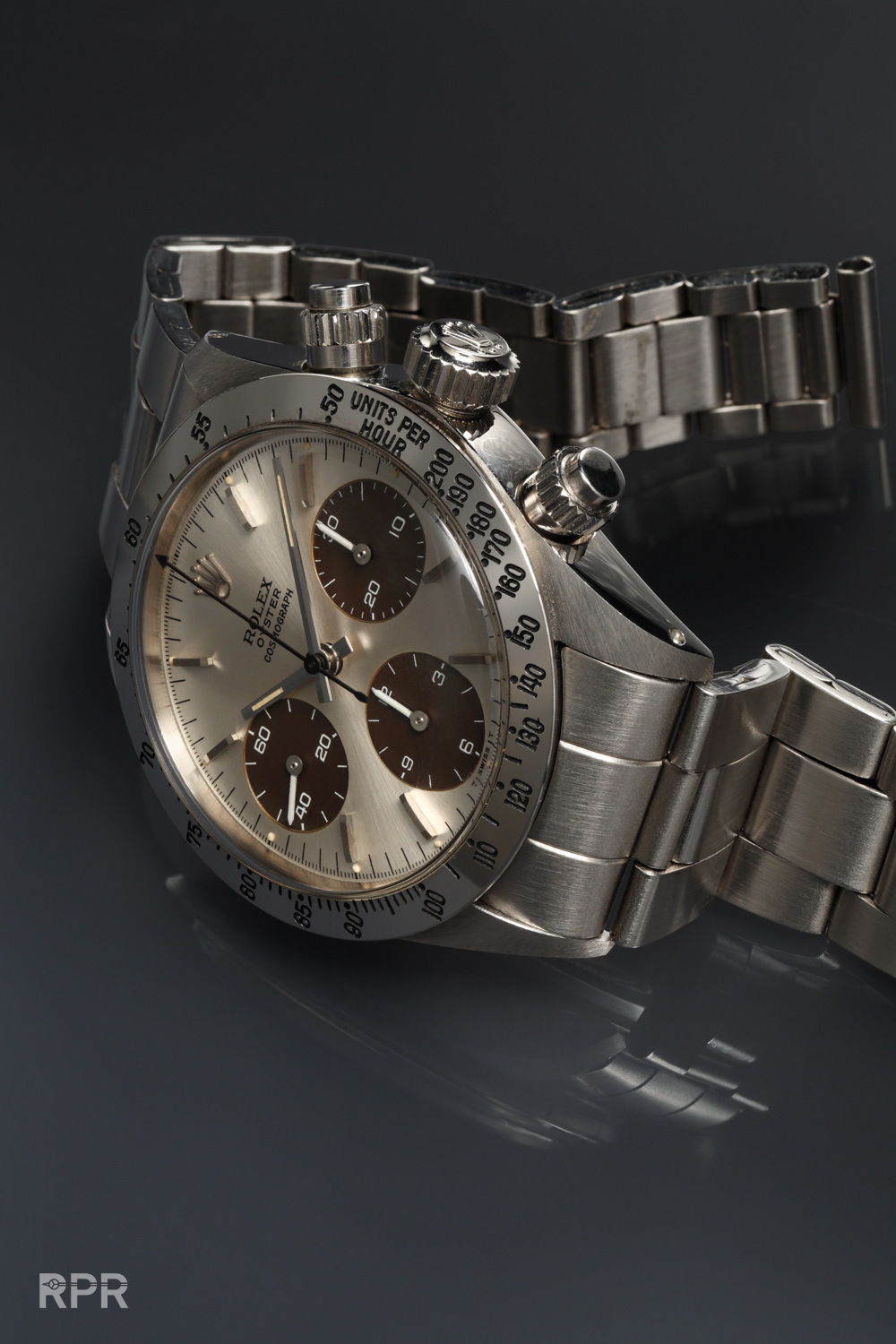 Lot 3 – Ref 16520 Porcelan…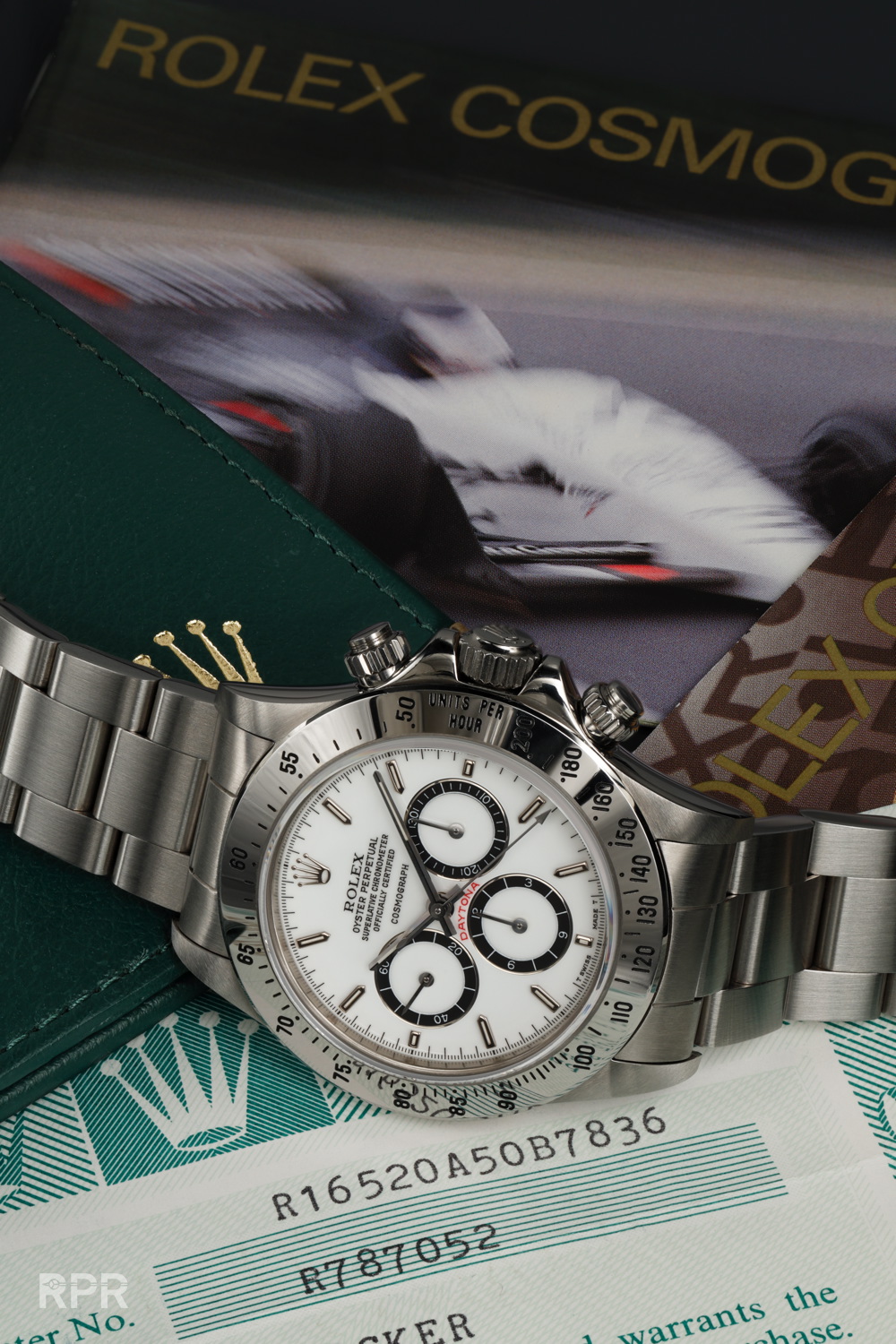 Lot 4 – Oyster Split Ref 6265…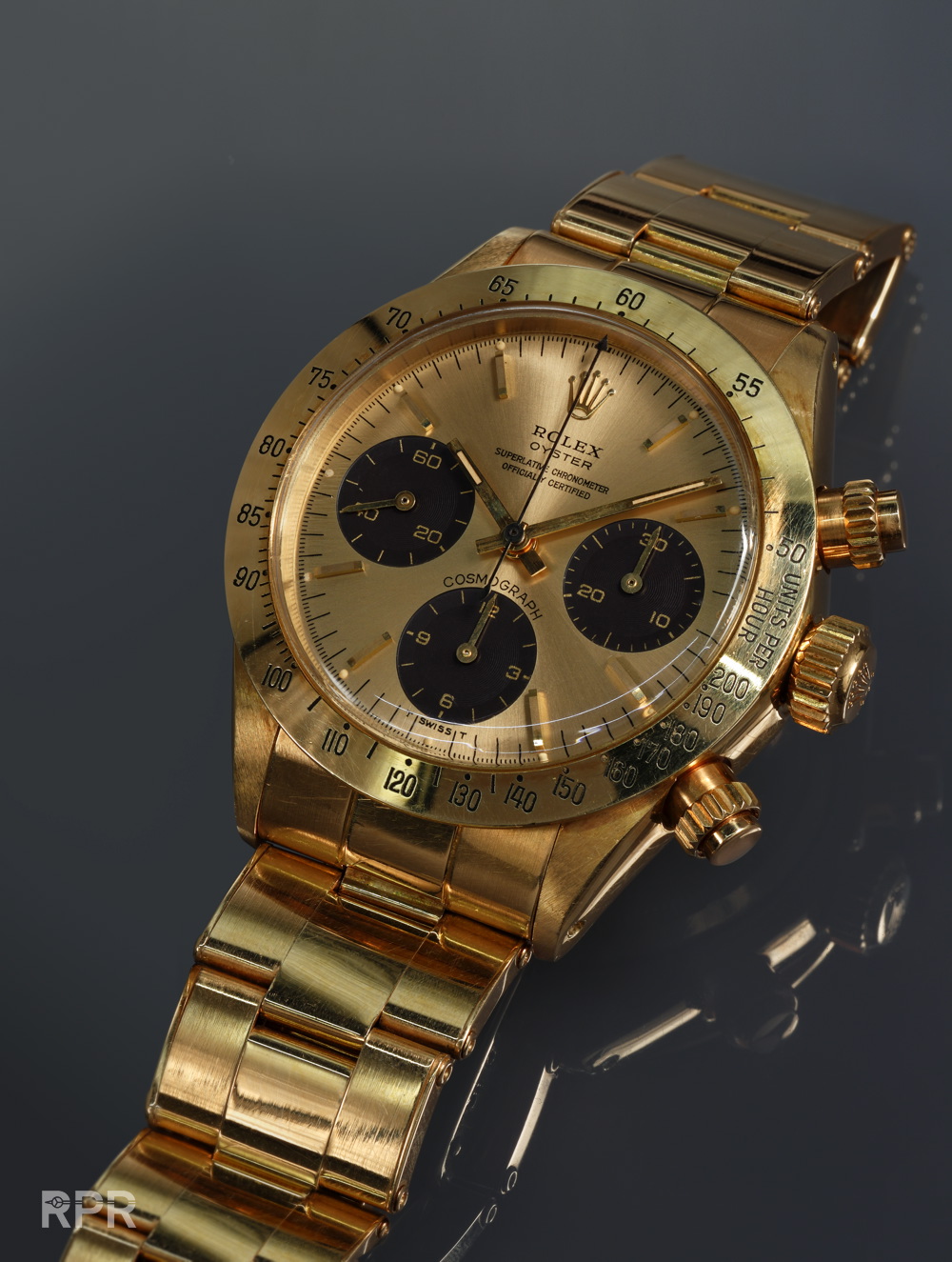 Lot 5 – Ref 6239 Compax Maronne…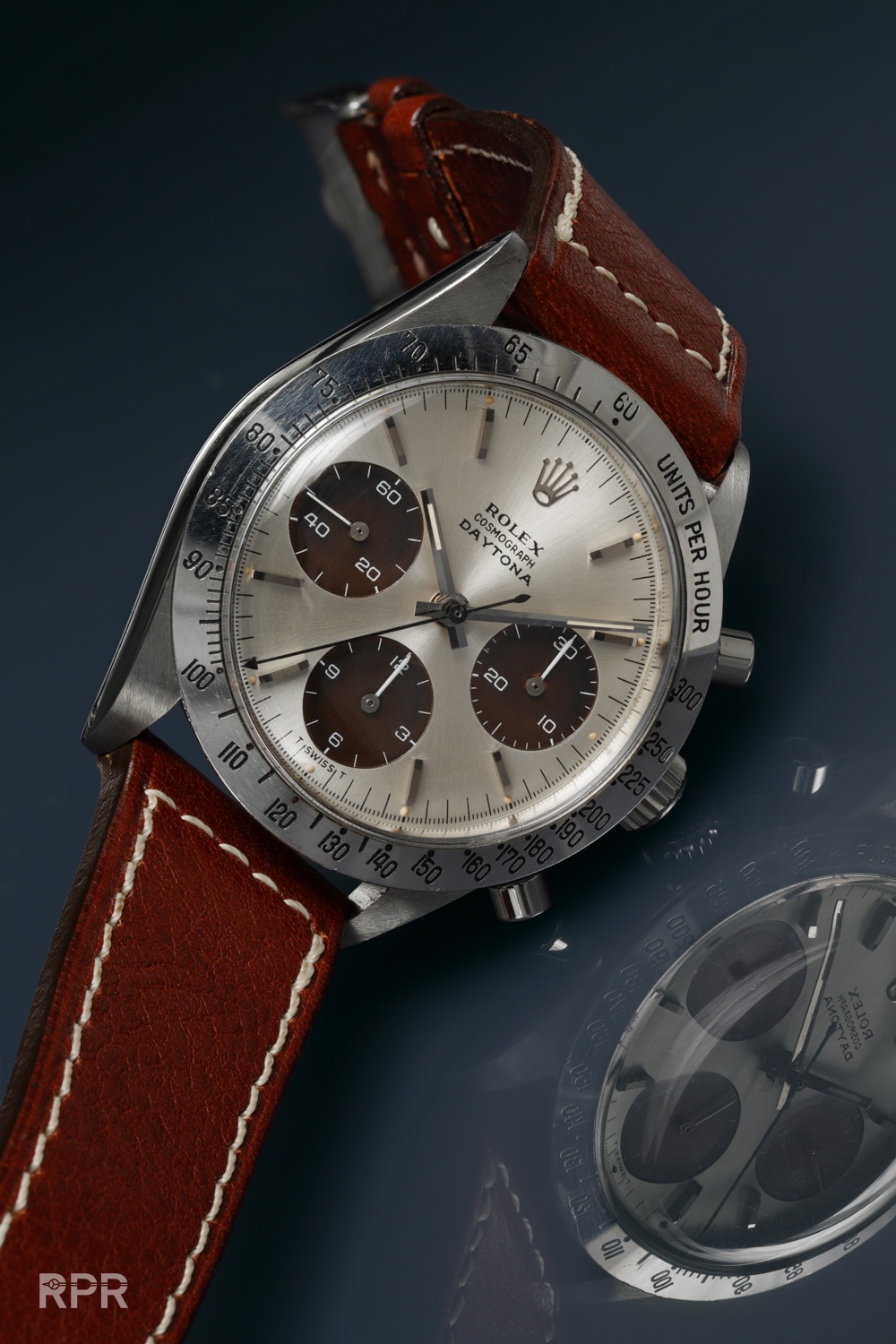 Lot 6 – Ref 6241 Paul Newman brown sub-dials..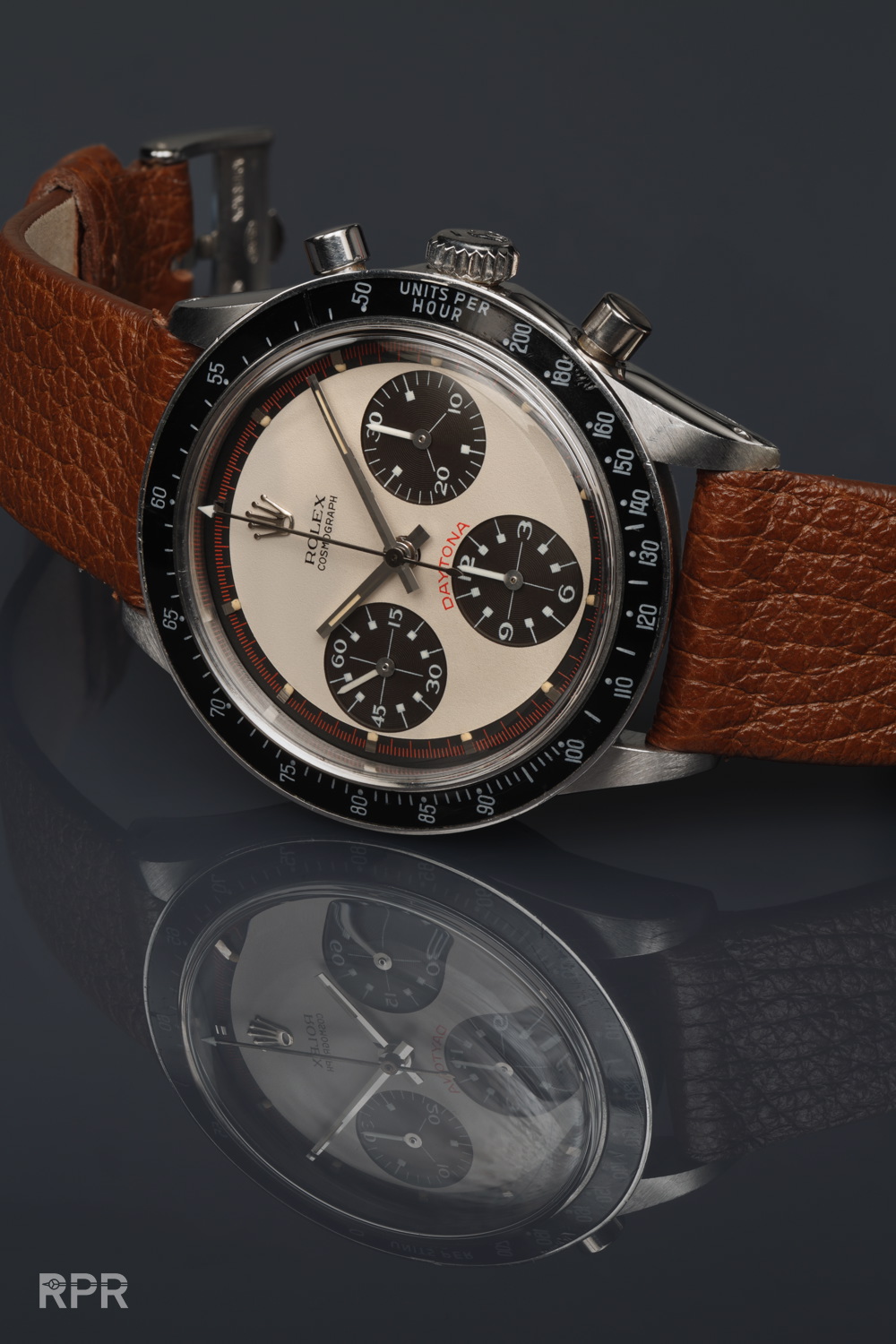 Lot 7 – Golds Paul Newman Ref 6239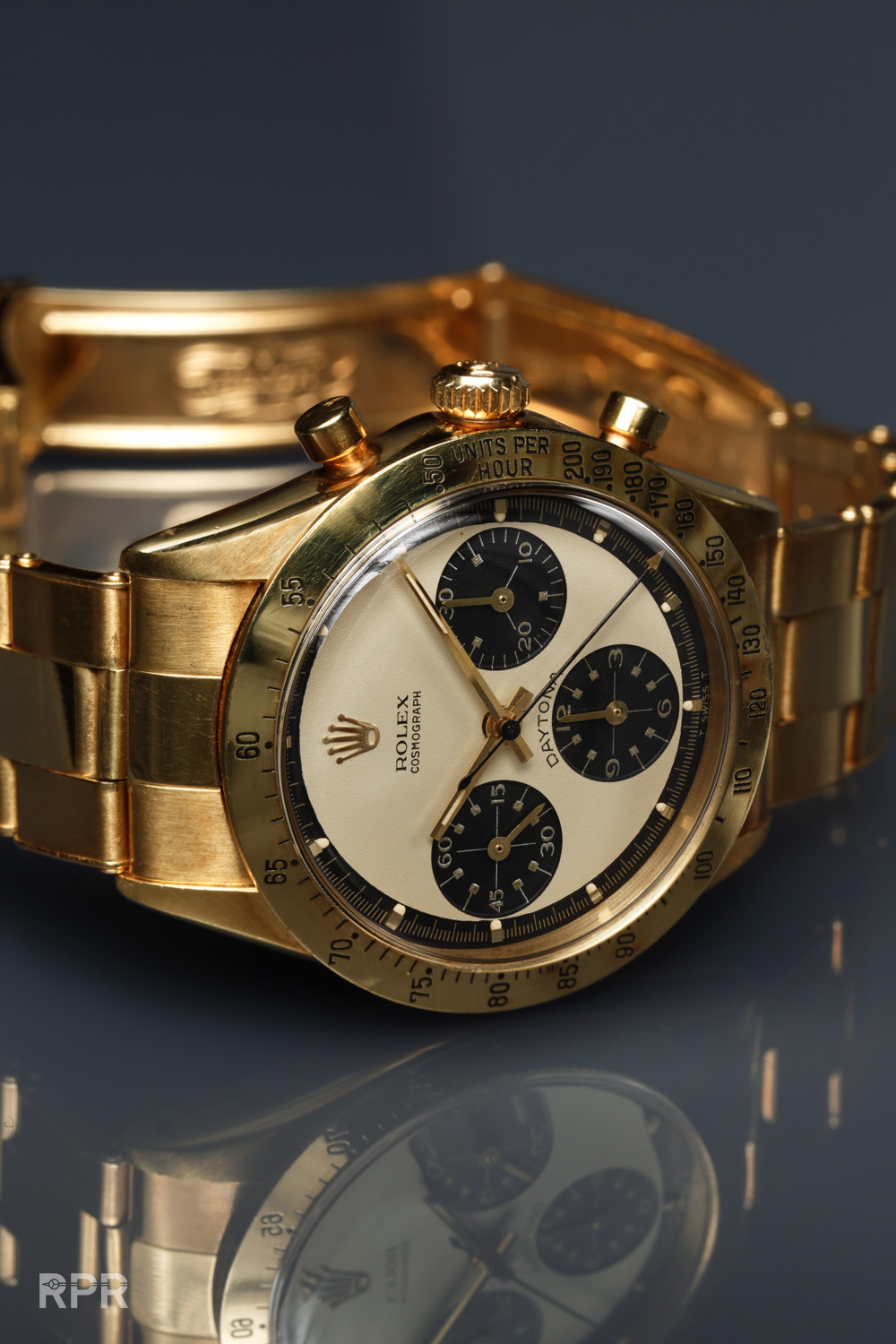 Lot 8 – 'The Unicorn' Rolex, Ref. 6265, circa 1970. The only known example in white gold and sold to benefit Children Action.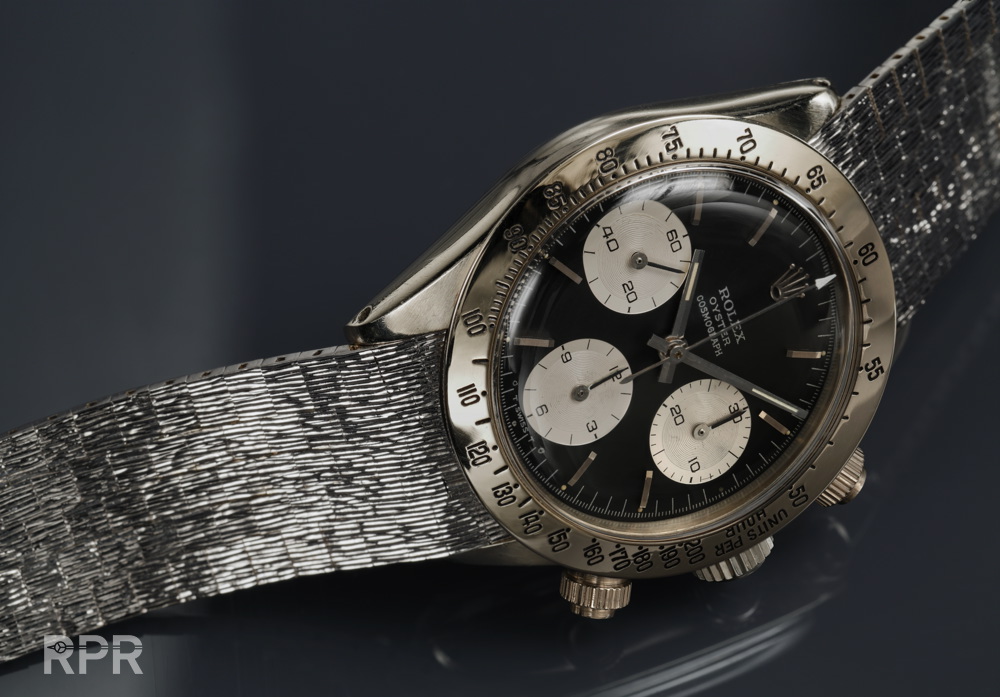 Lot 9 – Ref 16528 Porcelan…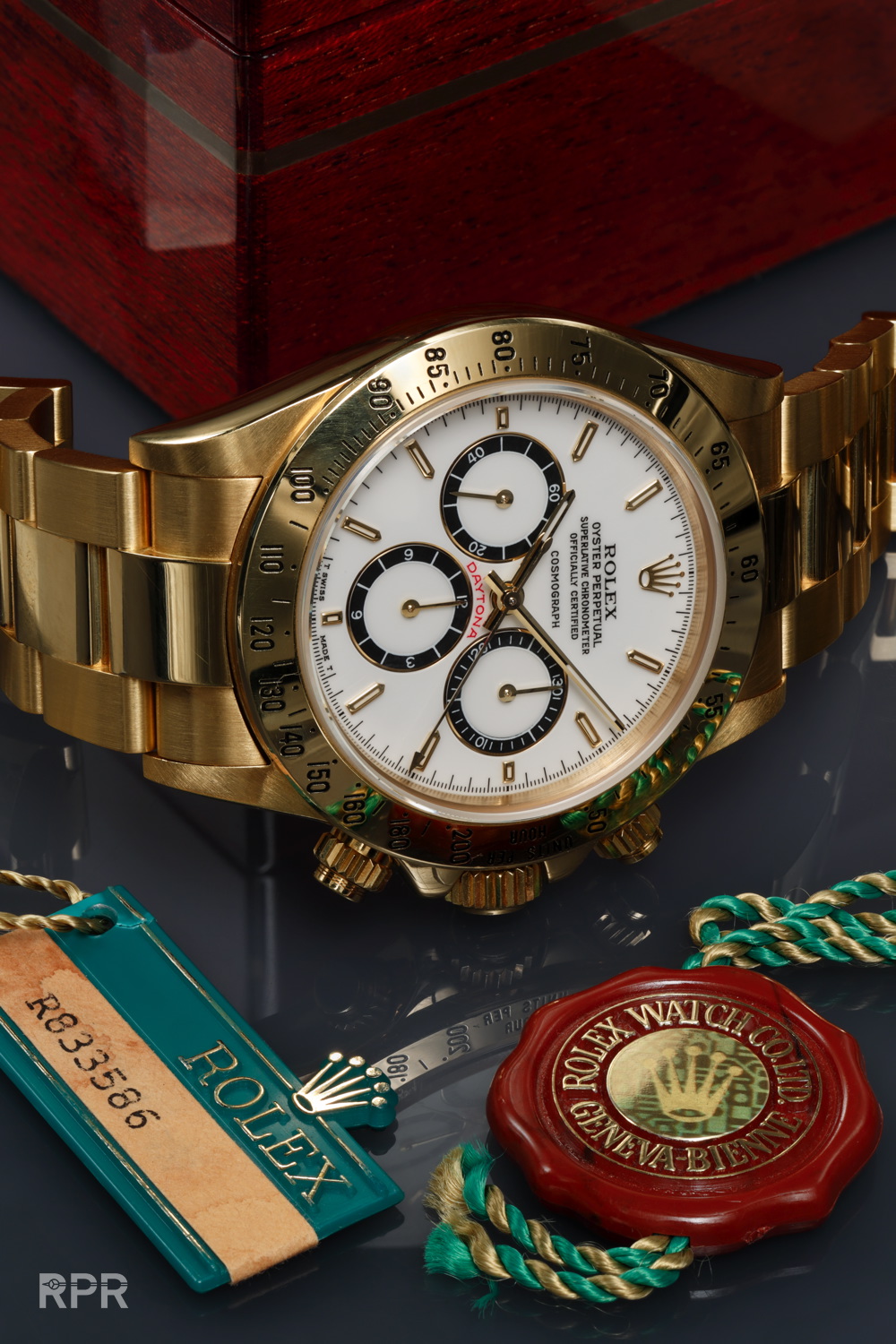 Lot 10 – Ref 6239 Paul Newman…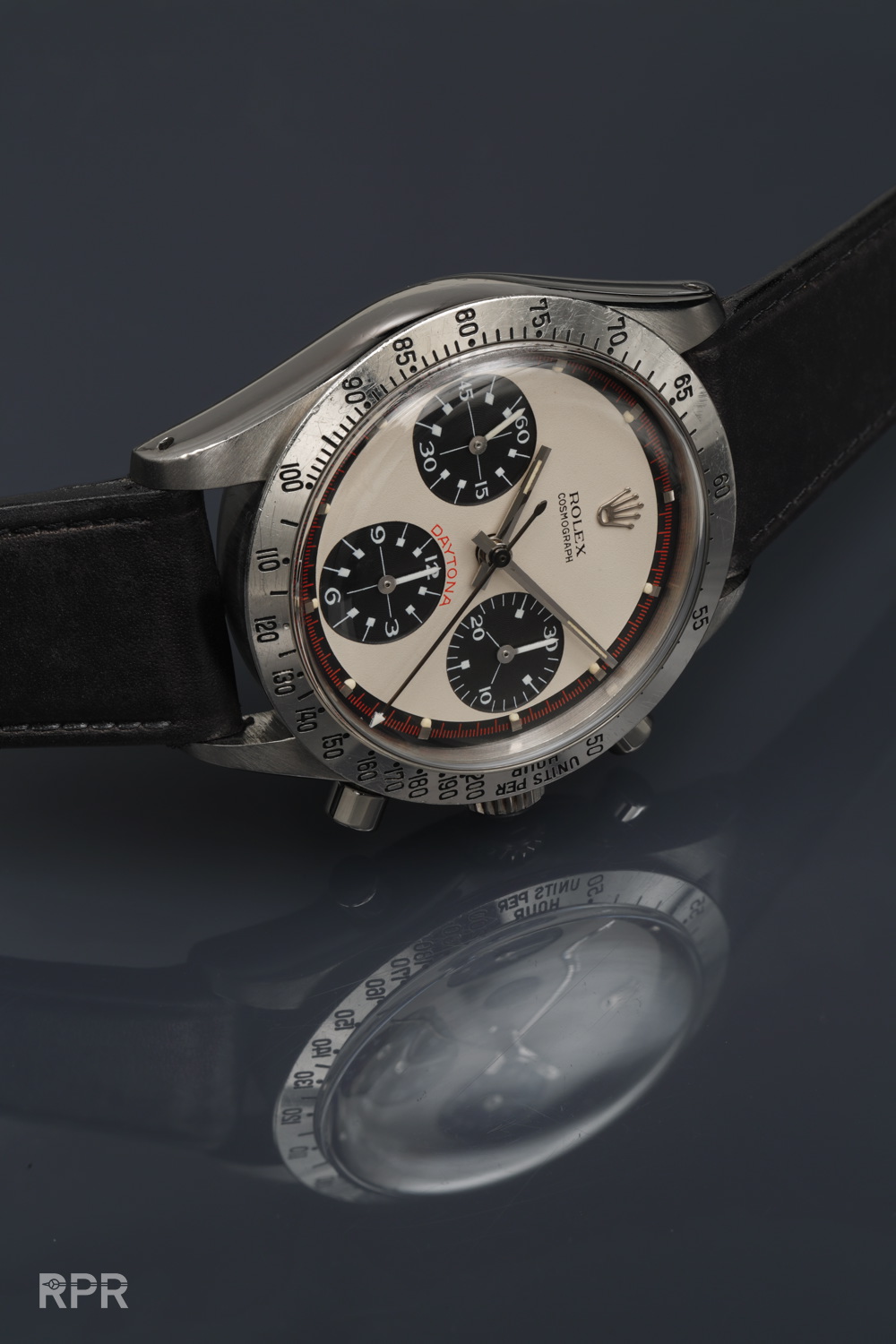 Lot 11 – Ref 6240 Black..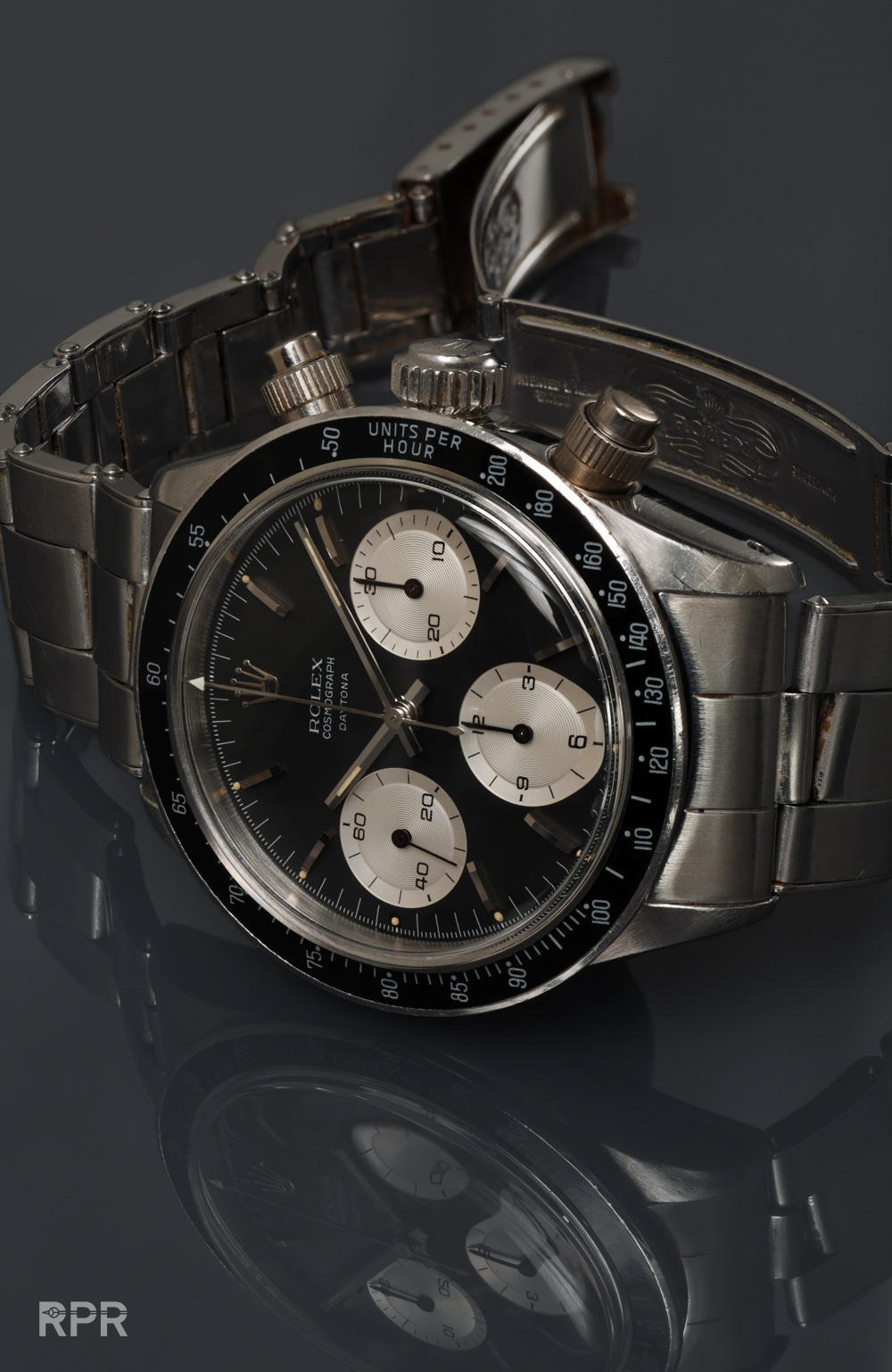 lot 12 – Ref 6241 Paul Newman..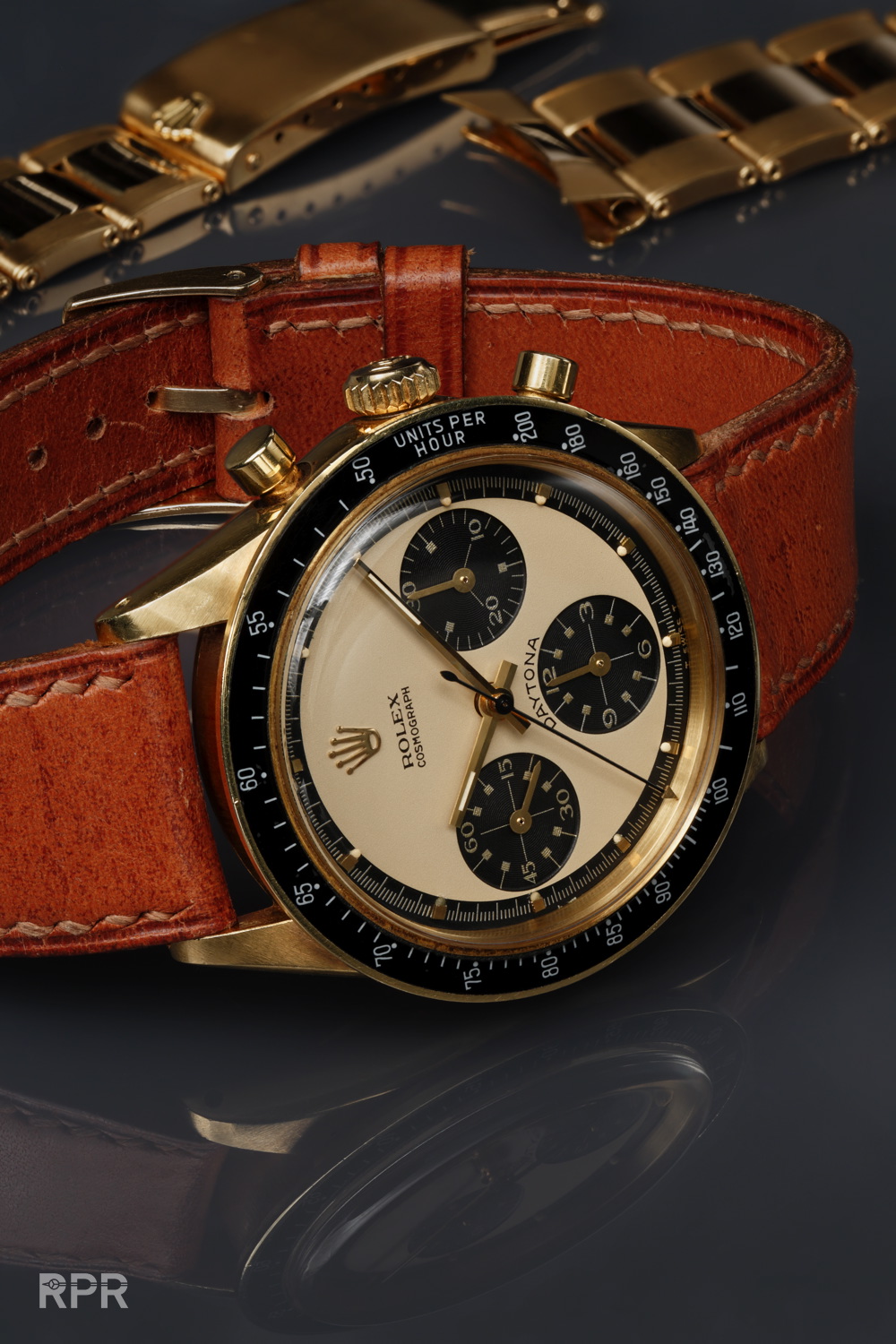 Lot 13 – Ref 6263 Gallinaccio, UAE with brown sub-dials…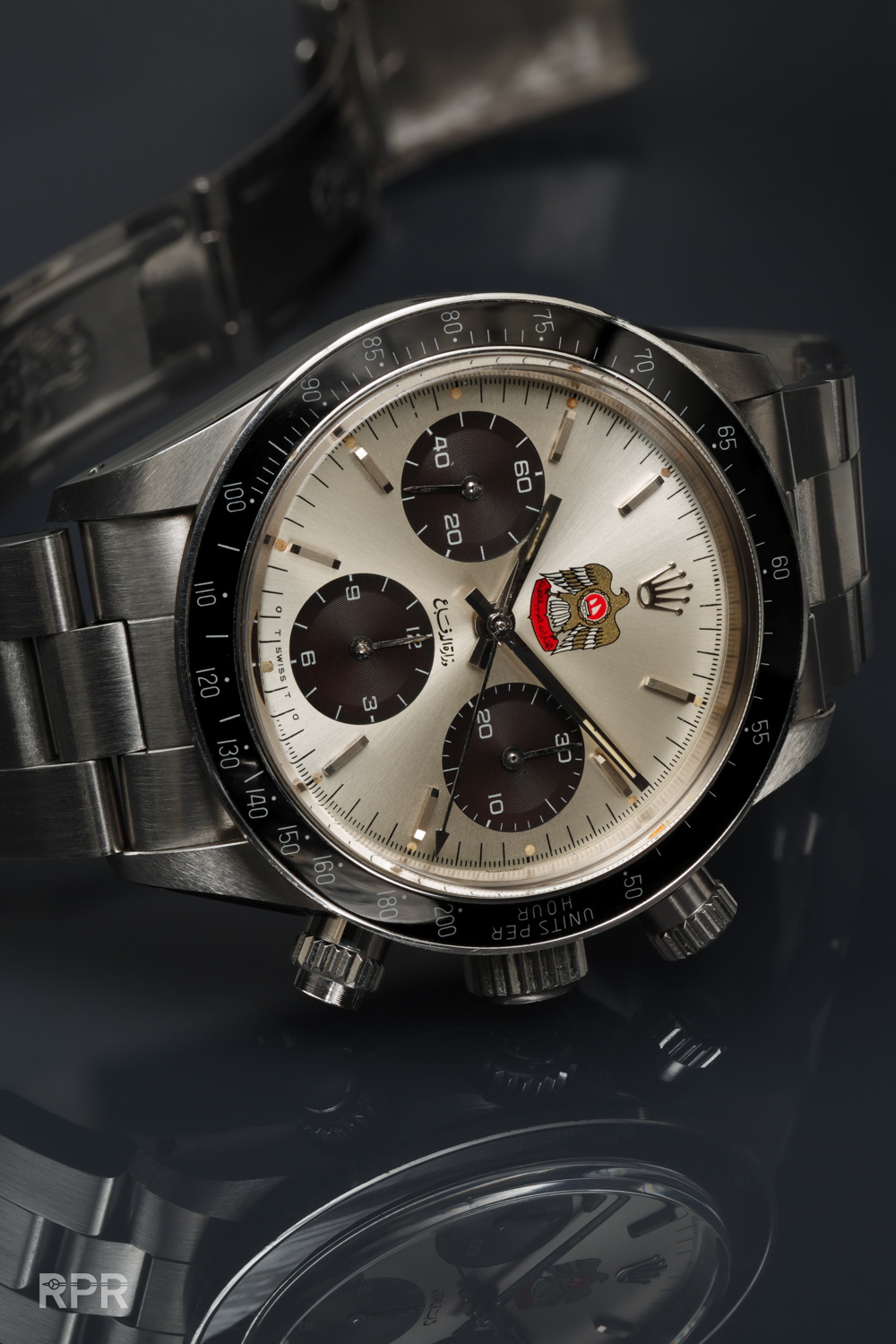 Lot 14 – 'The Oyster Sotto' Rolex Ref. 6263 MK1  in stainless steel with 'Oyster Sotto Paul Newman' dial, original guarantee and box, circa 1969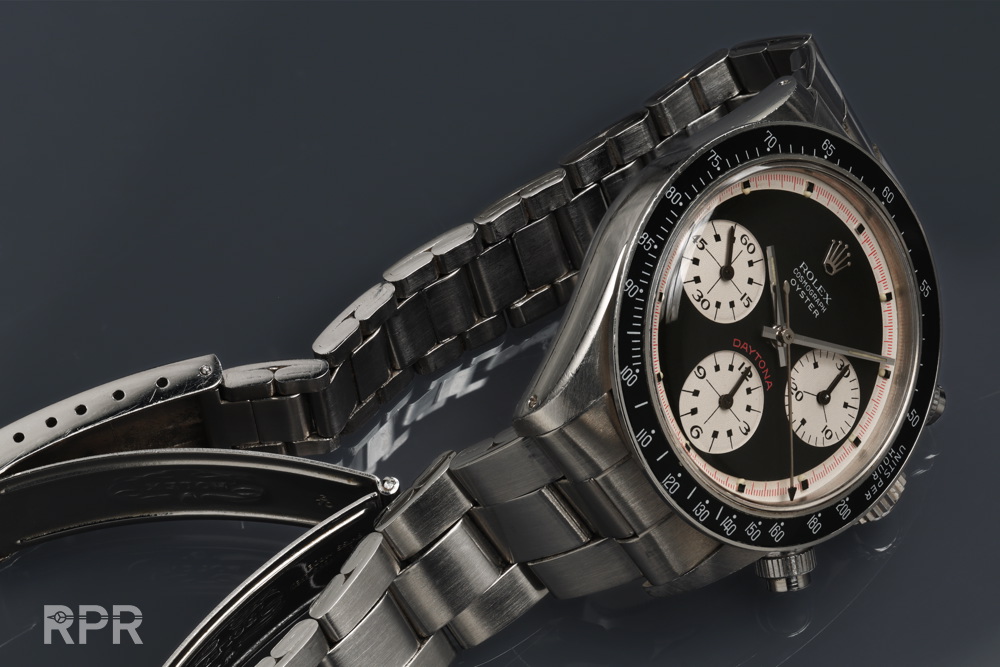 Lot 15 – Ref 6263 F.A.P Fuerza Aerea Del Peru…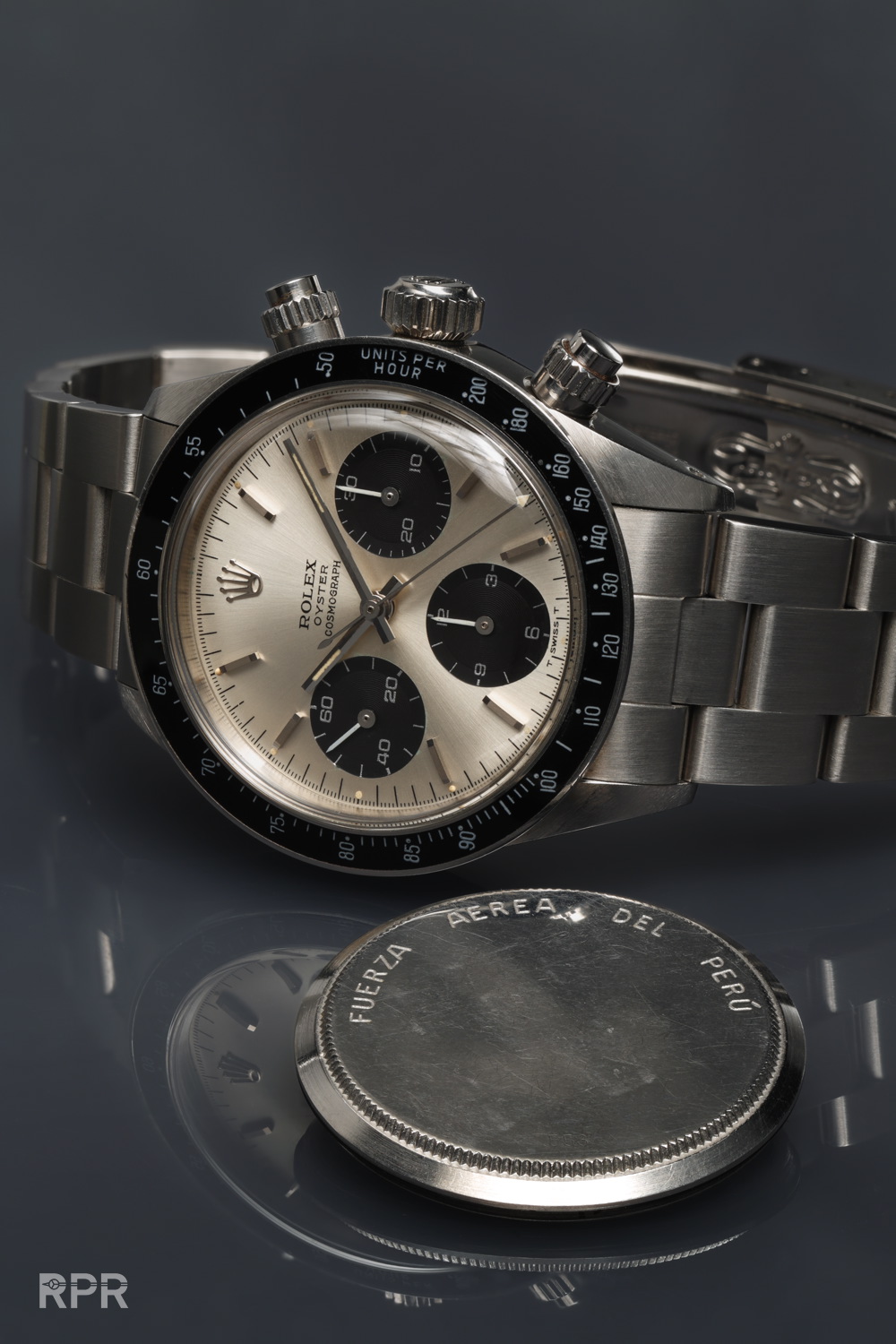 Lot 16 – Ref 6263 Maronne…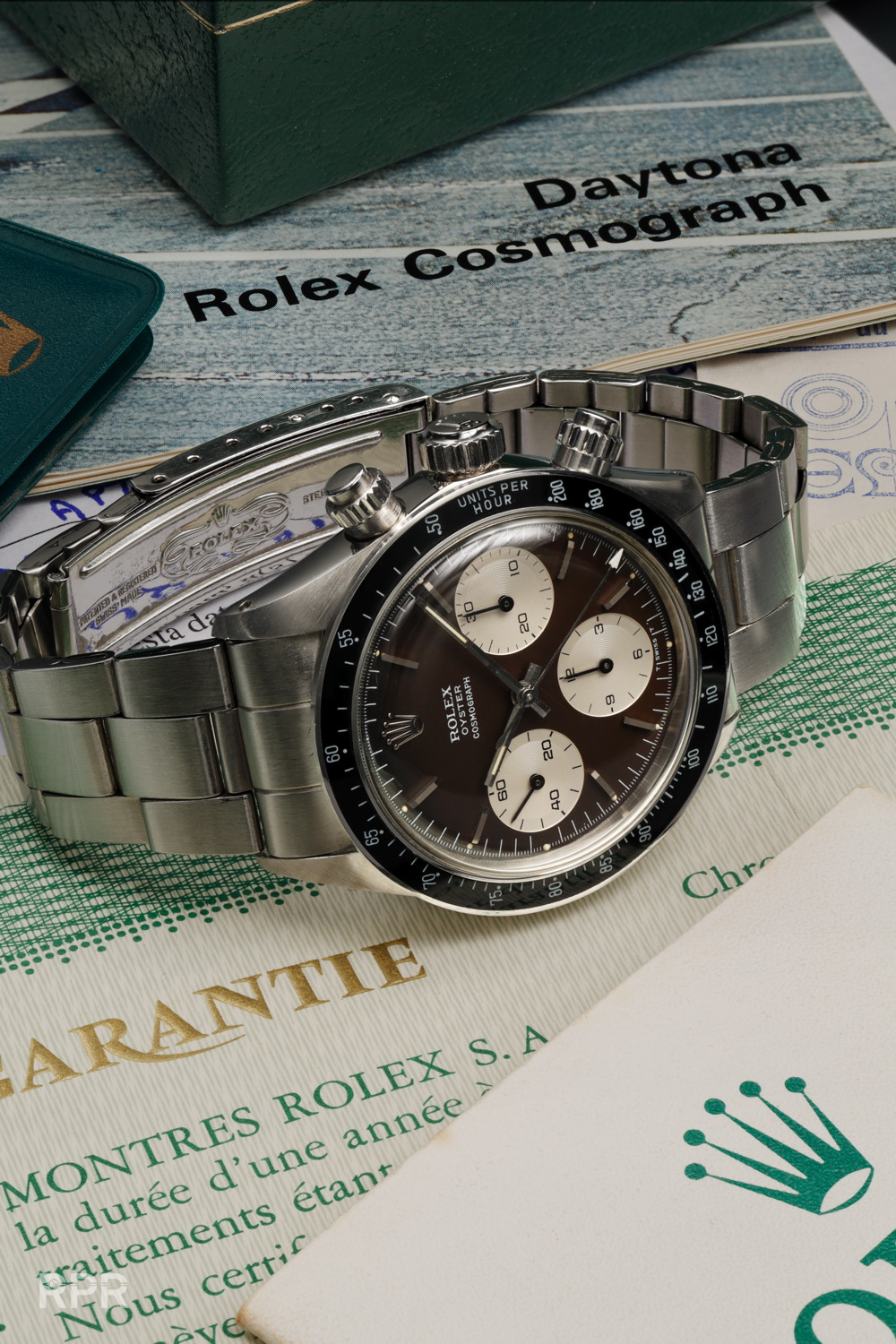 Lot 17 – 'The Ricciardi Panda' Rolex, Ref. 6263 in stainless steel with Paul Newman dial, retailed by Joyeria Ricciardi, circa 1969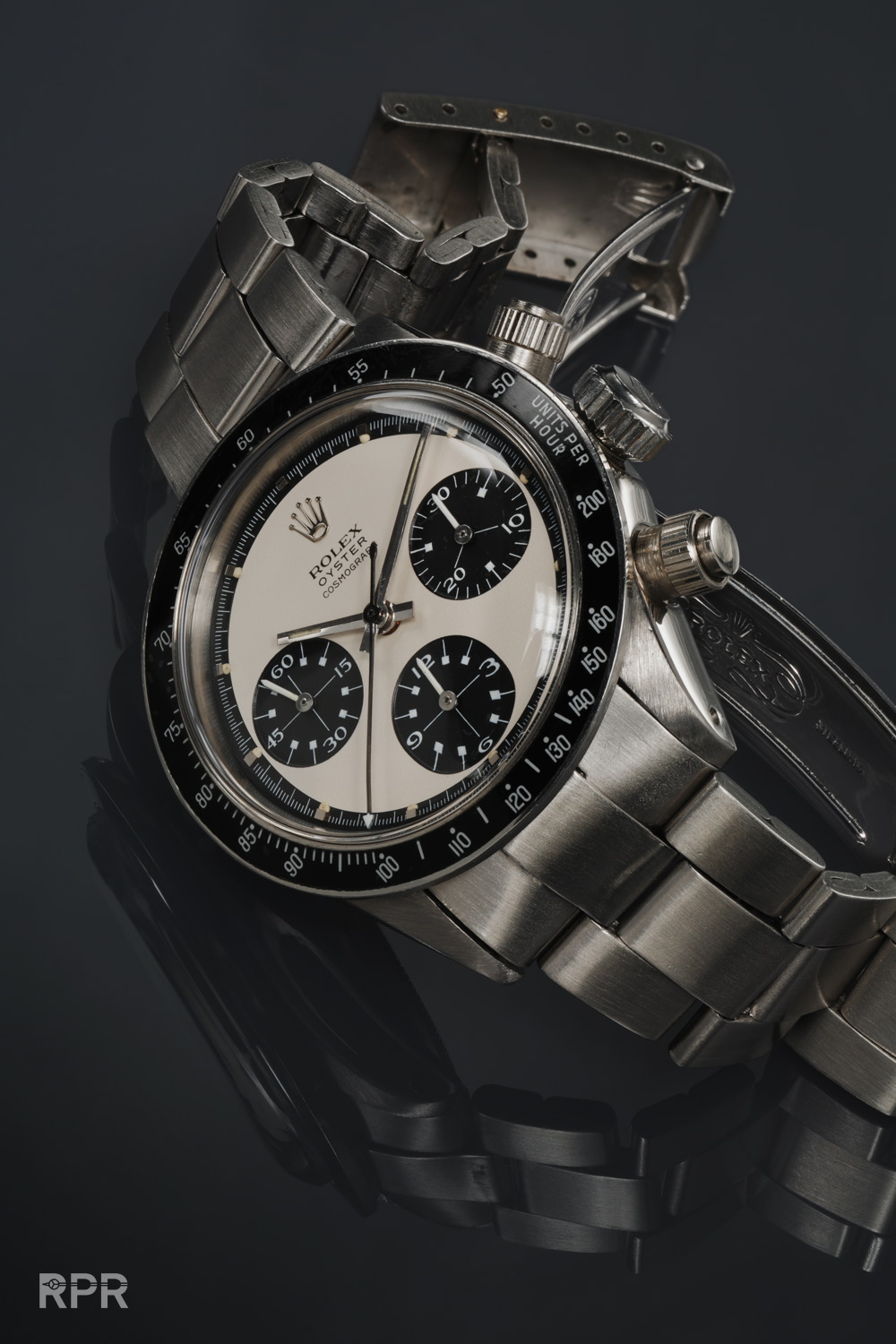 Lot 18 – Ref 16528 Van Cleef & Arples…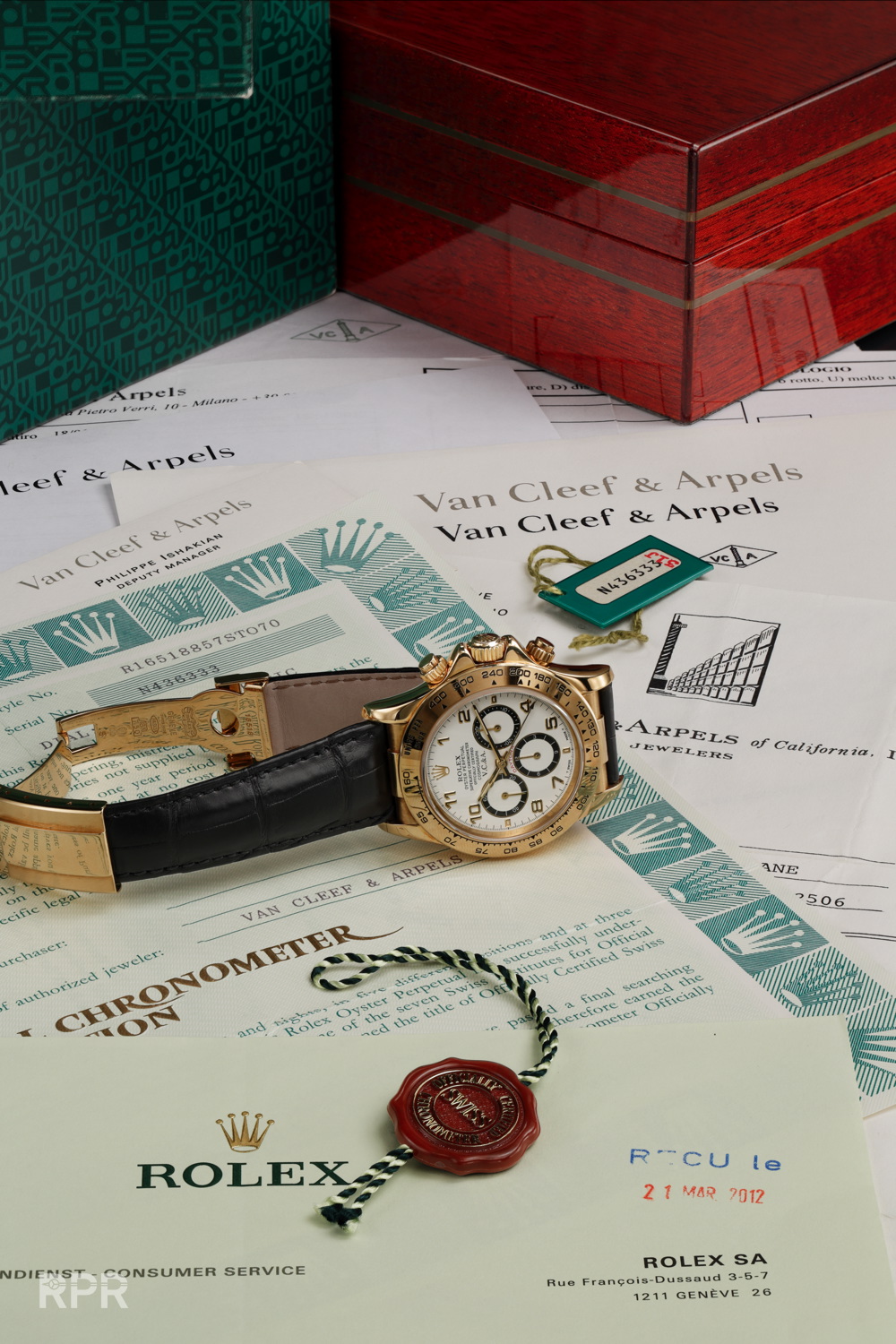 Lot 19 – Ref 6269 Pave Diamond…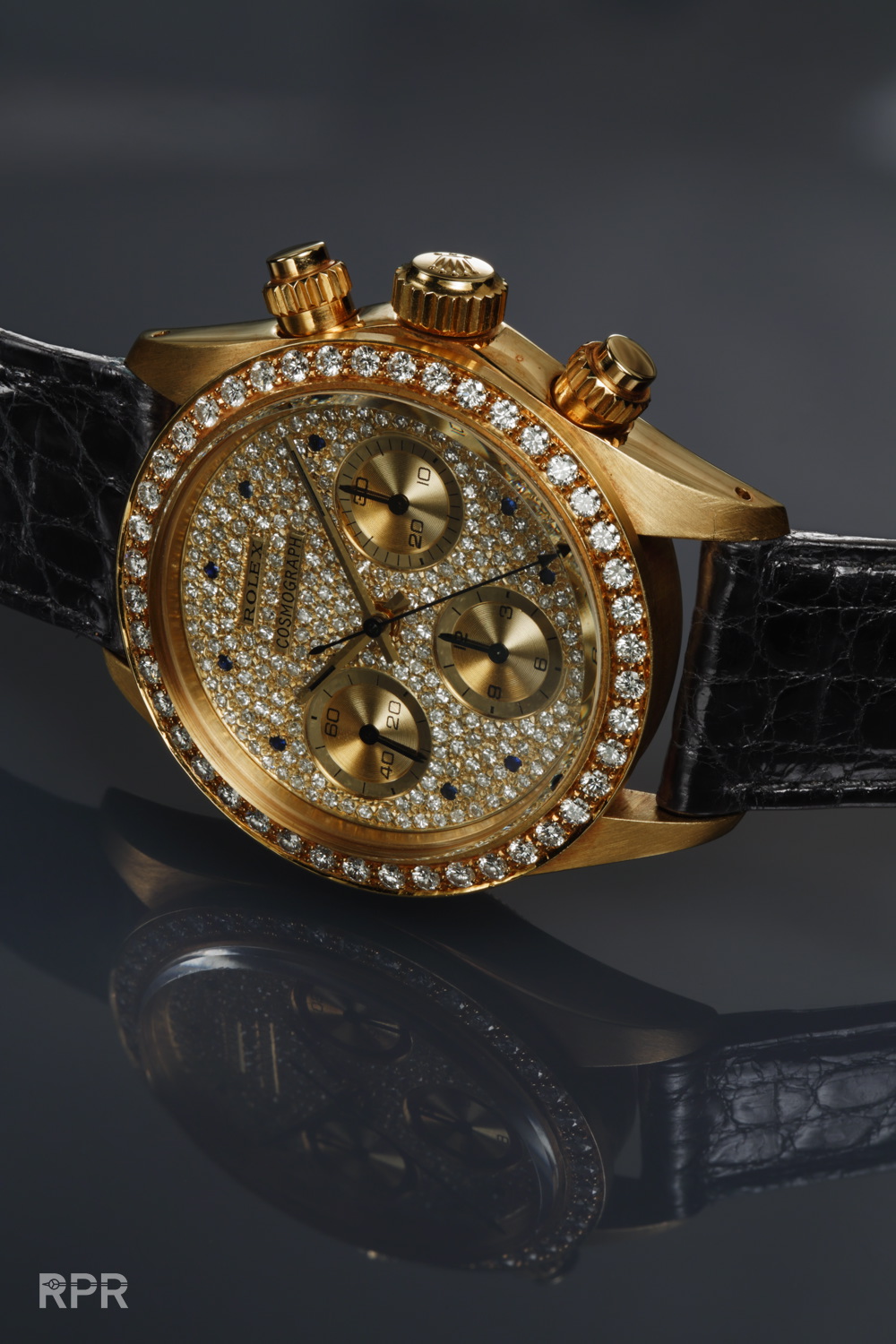 Lot 20 – Ref 6262 brown sub-dials…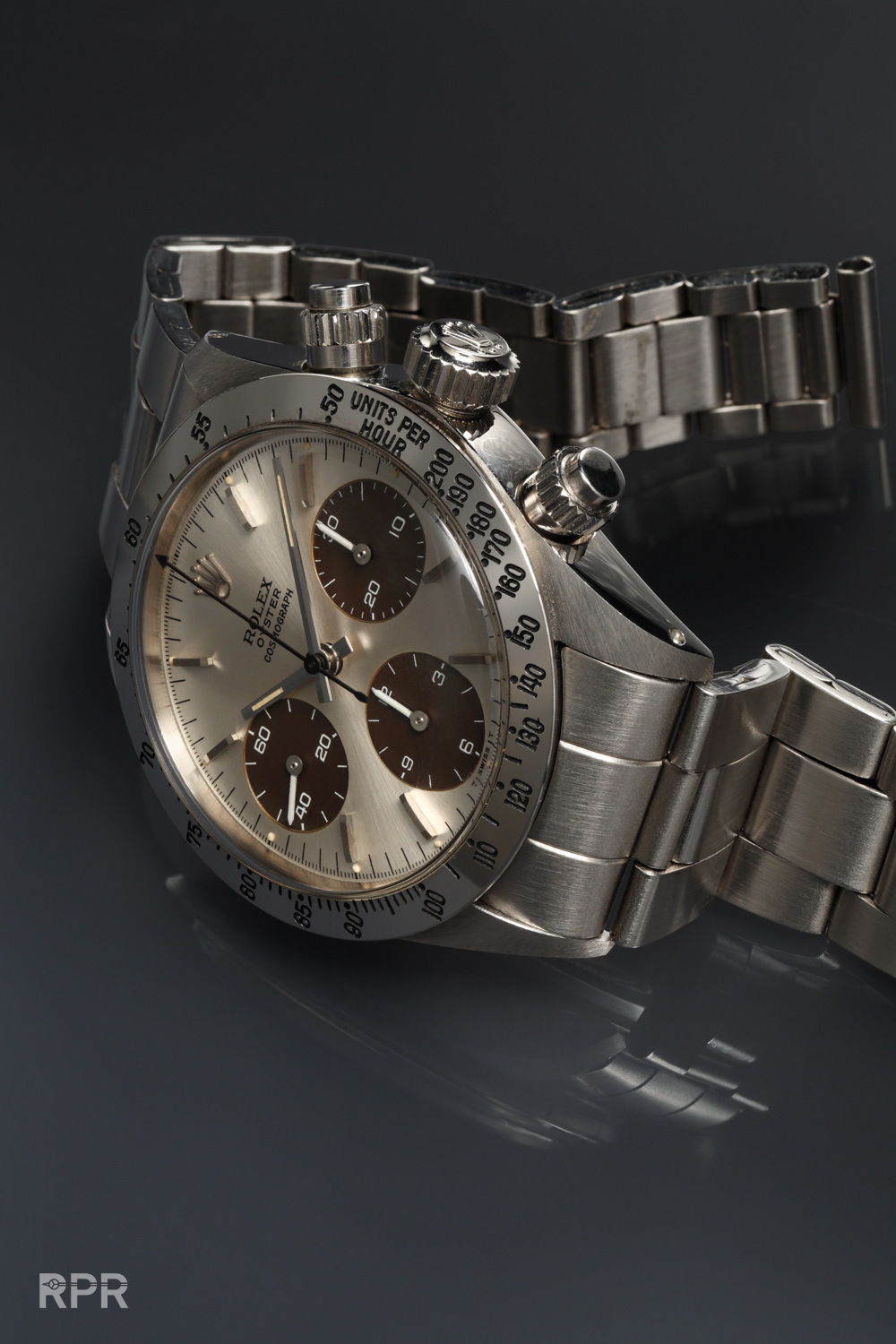 Lot 21 – Ref 6263 Indiani…
Lot 22 – Ref 6263 Big Red NOS New Old Stock…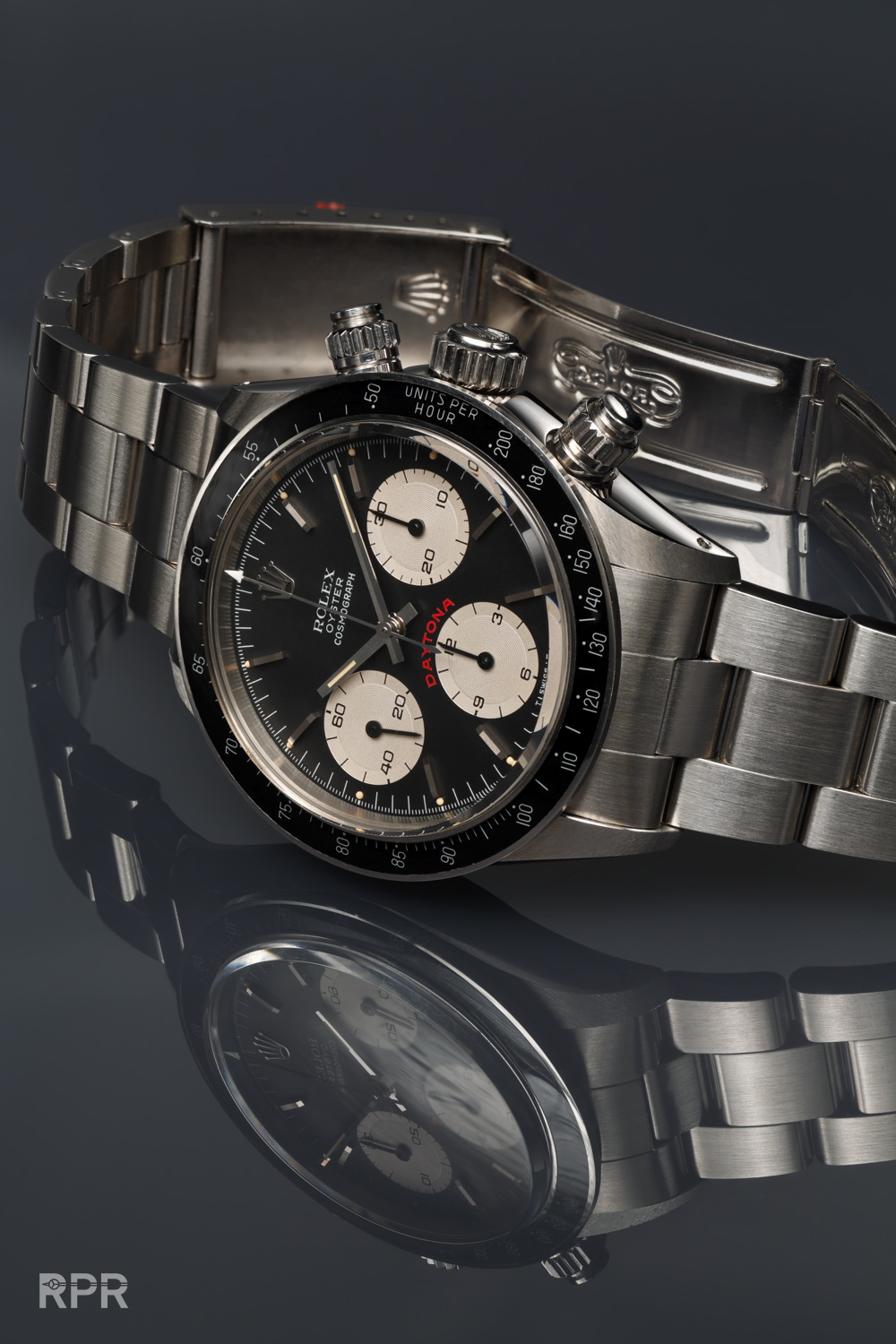 Lot 23 – Ref 6239 Black Double Swiss Underline…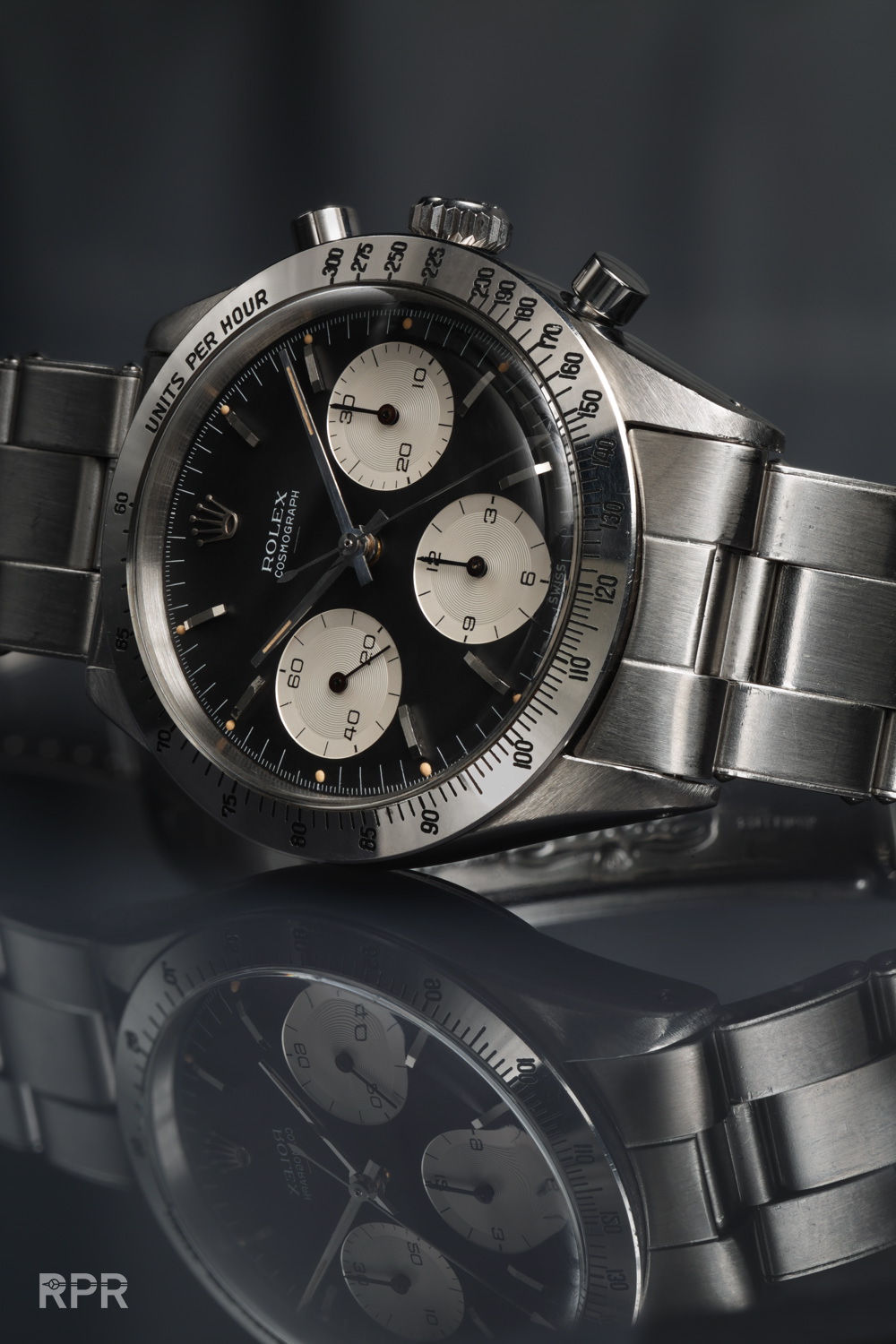 Lot 24 – Ref 6241 Black John Player Special Paul Newman…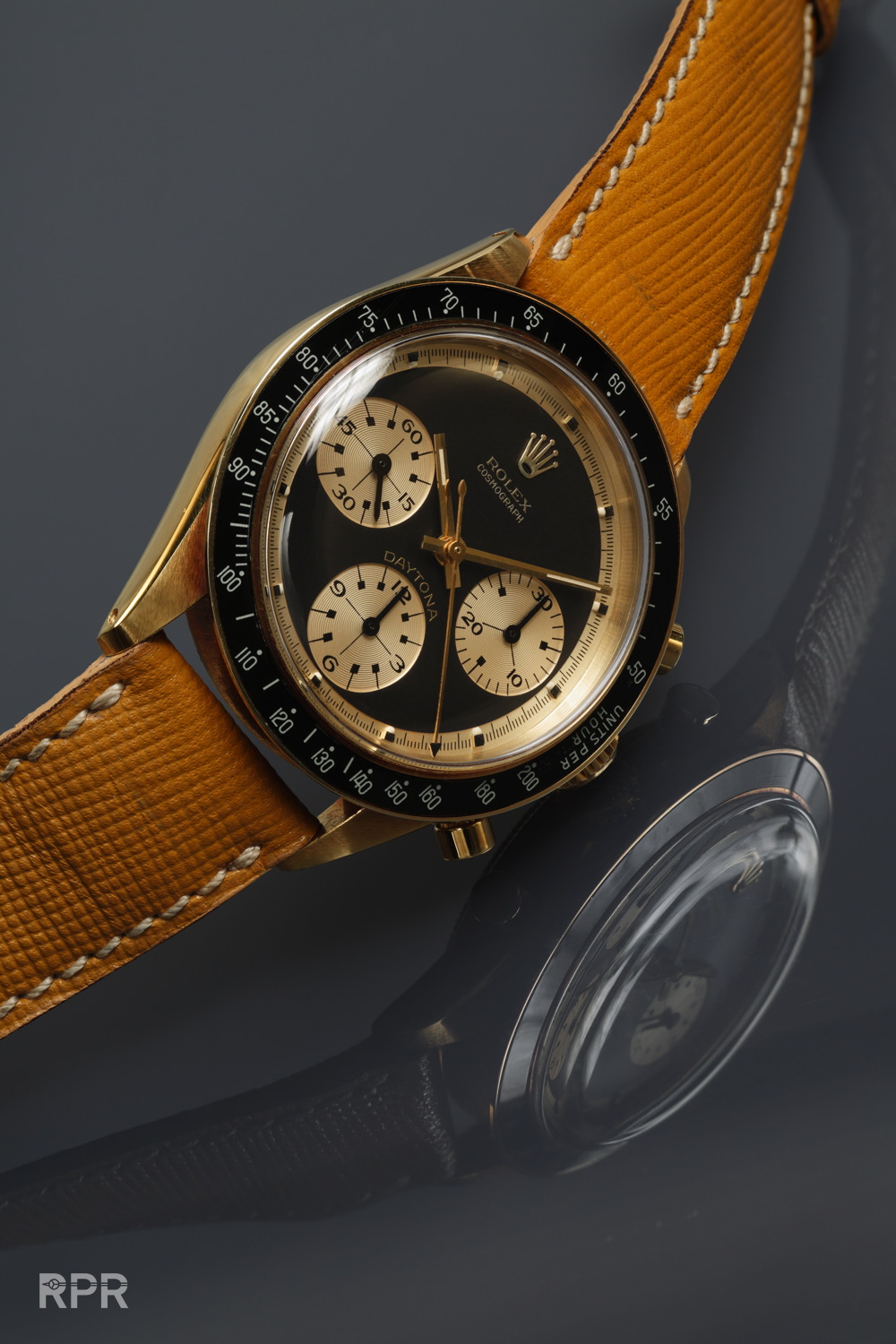 Lot 25 Ref 116520 Le Mans…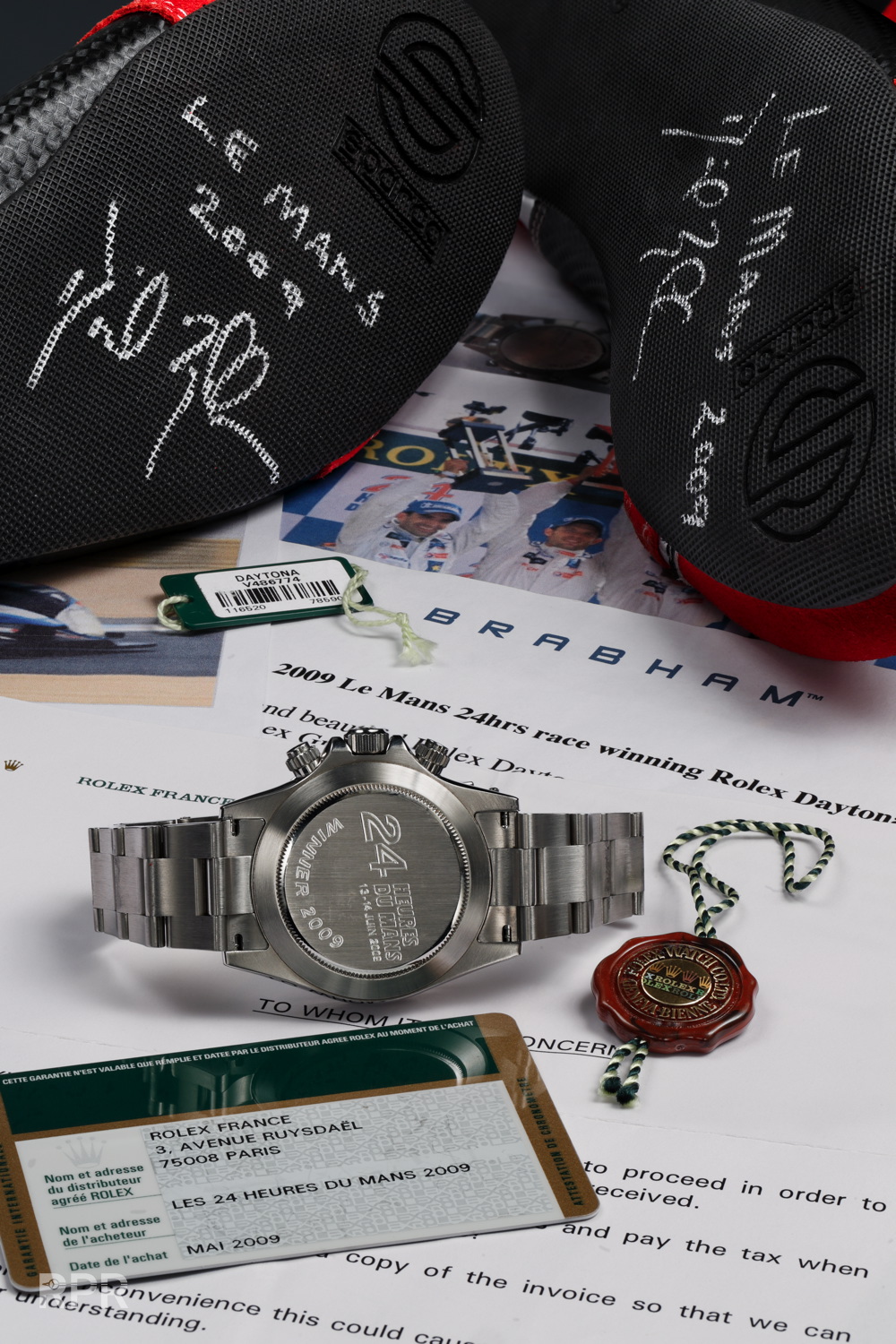 Lot 26 – Ref 6239 Grenee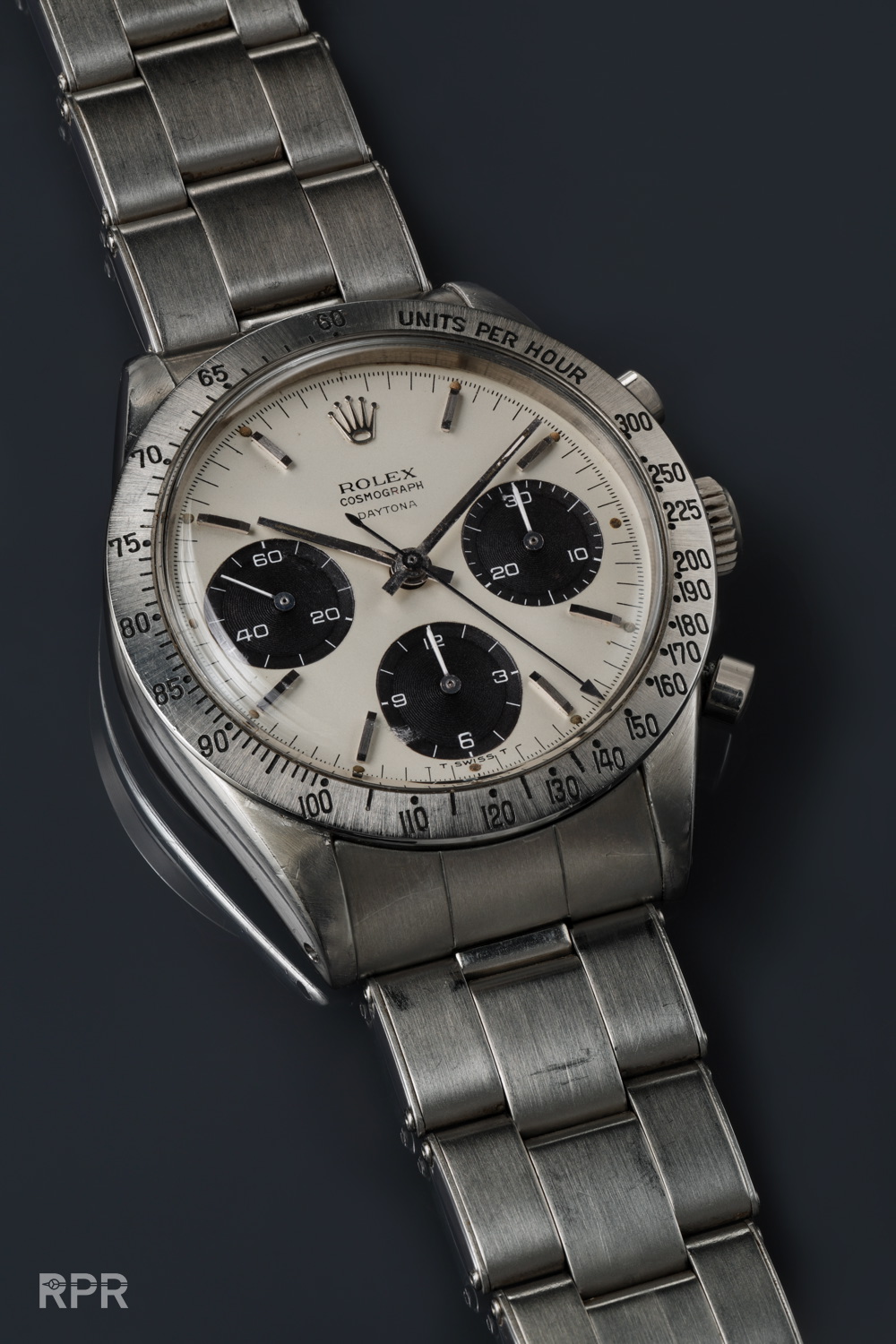 Lot 27 – Ref 6263 Red Khanjar Daytona…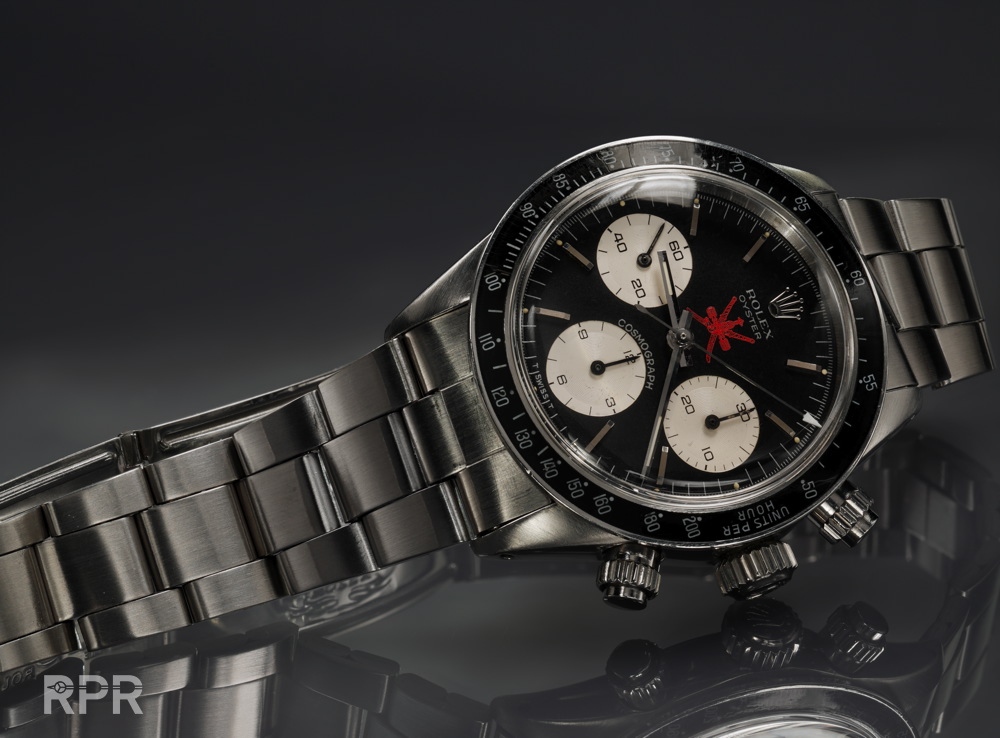 Lot 28 – Ref 6263 Oyster Split…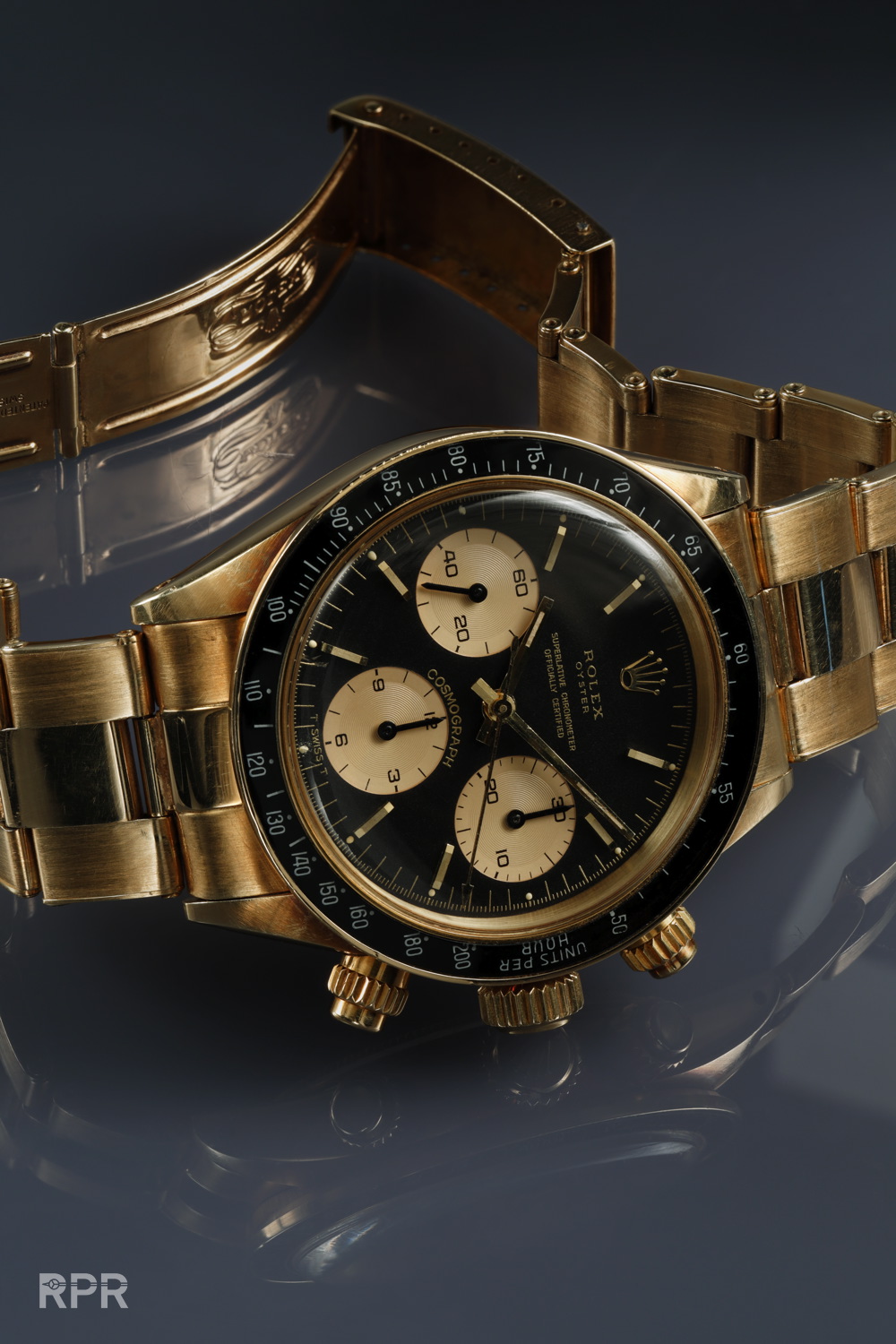 Lot 29 – Ref 6239 Black Rose…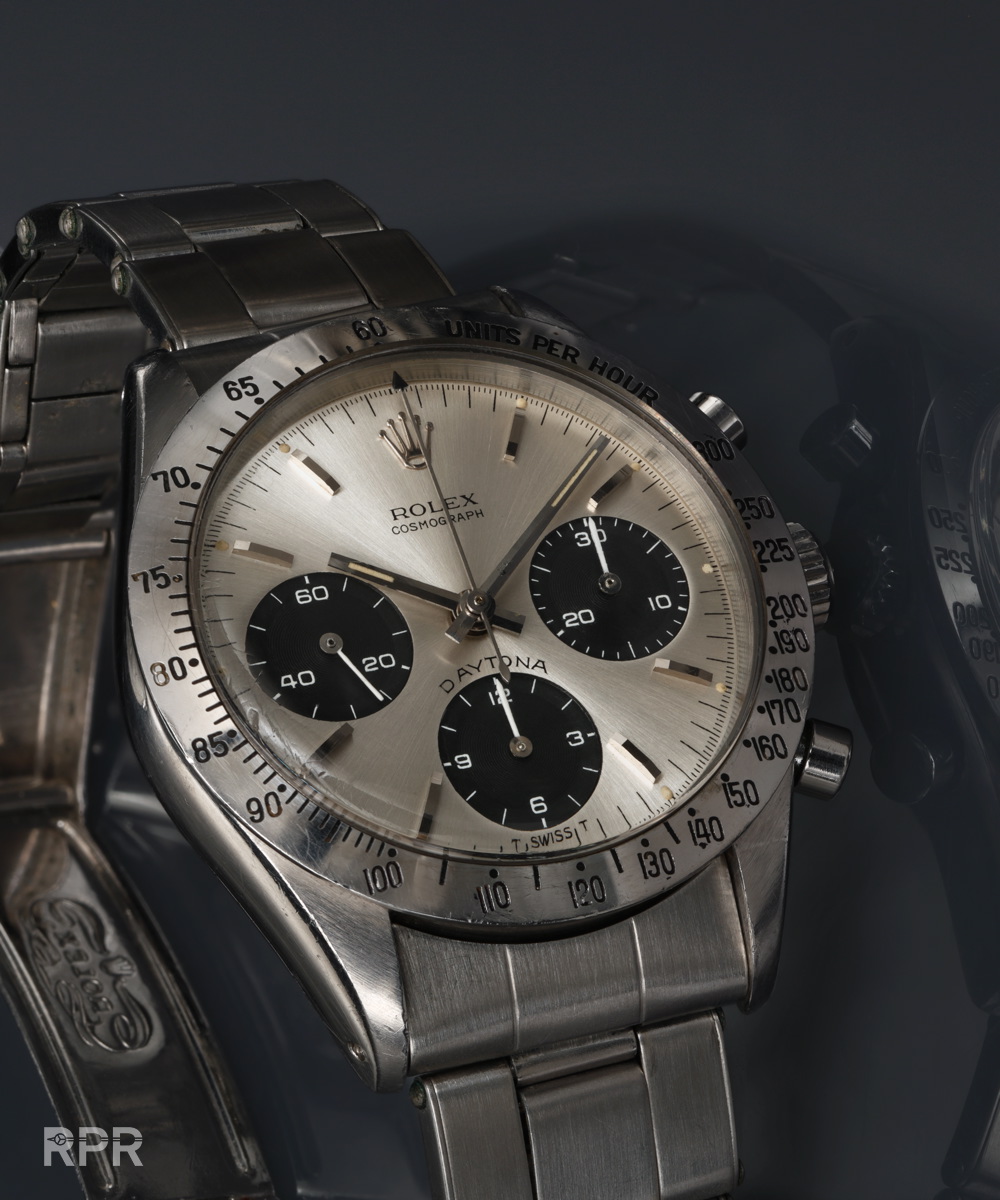 Lot 30 – Ref 6241 Black Paul Newman…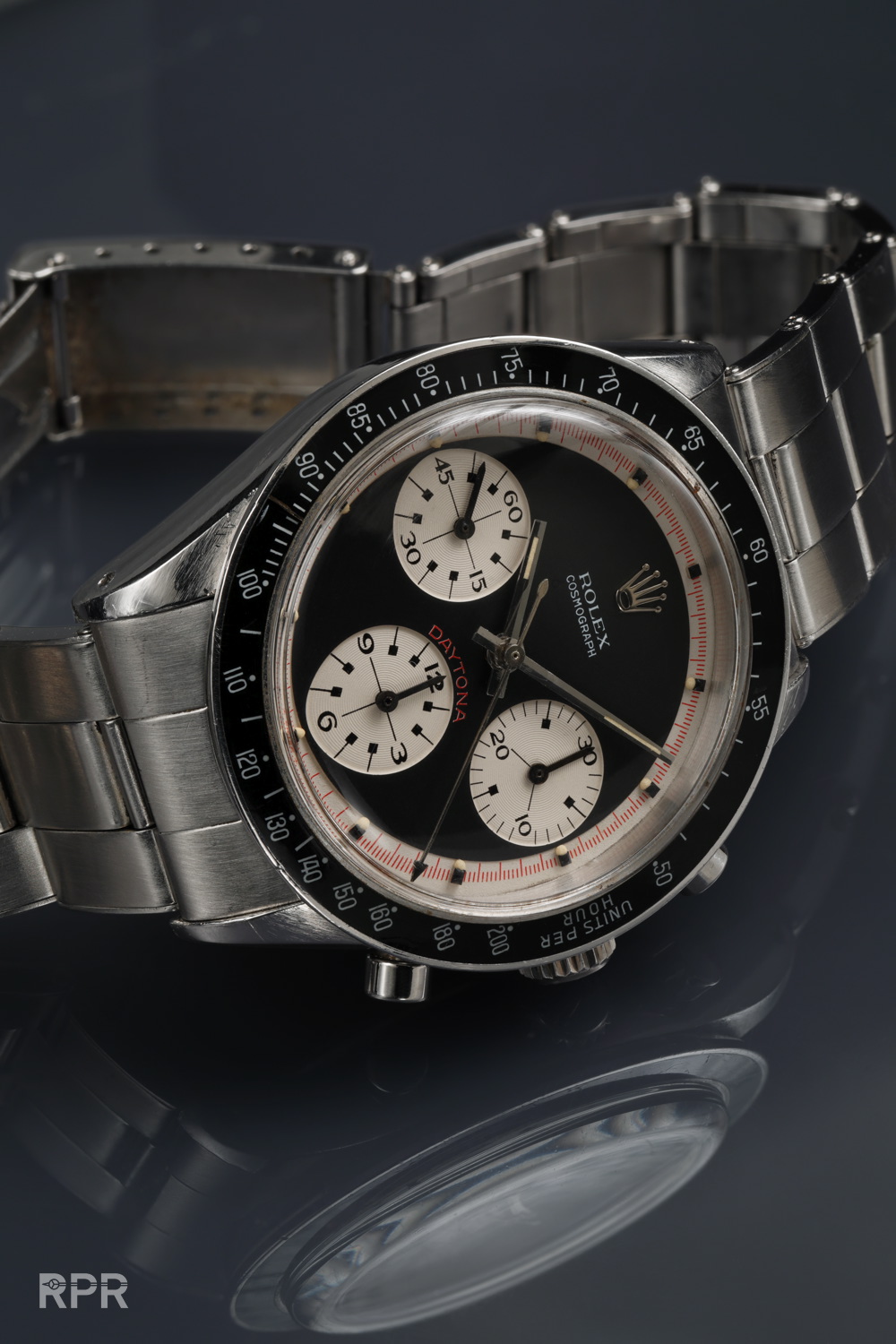 Lot 31 – Ref 6240 Oyster Sotto…
Lot 32 – Ref 6240 Neanderthal…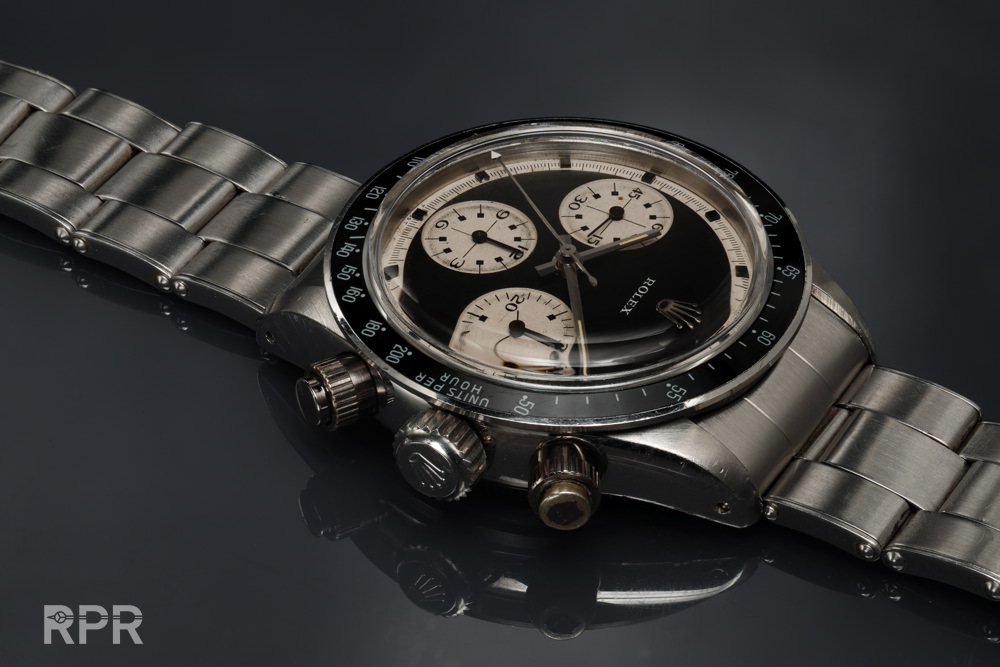 I hope to see as many of you during the preview and auction of these 32 spectacular vintage Rolex Cosmographs. For everybody's taste there's the best possible Rolex available. I won't be surprised this time the estimated will be shattered and the results will be amazing. Looking forward to see your all at the DAYTONA ULTIMATUM auction March 12th 2018 in Geneva.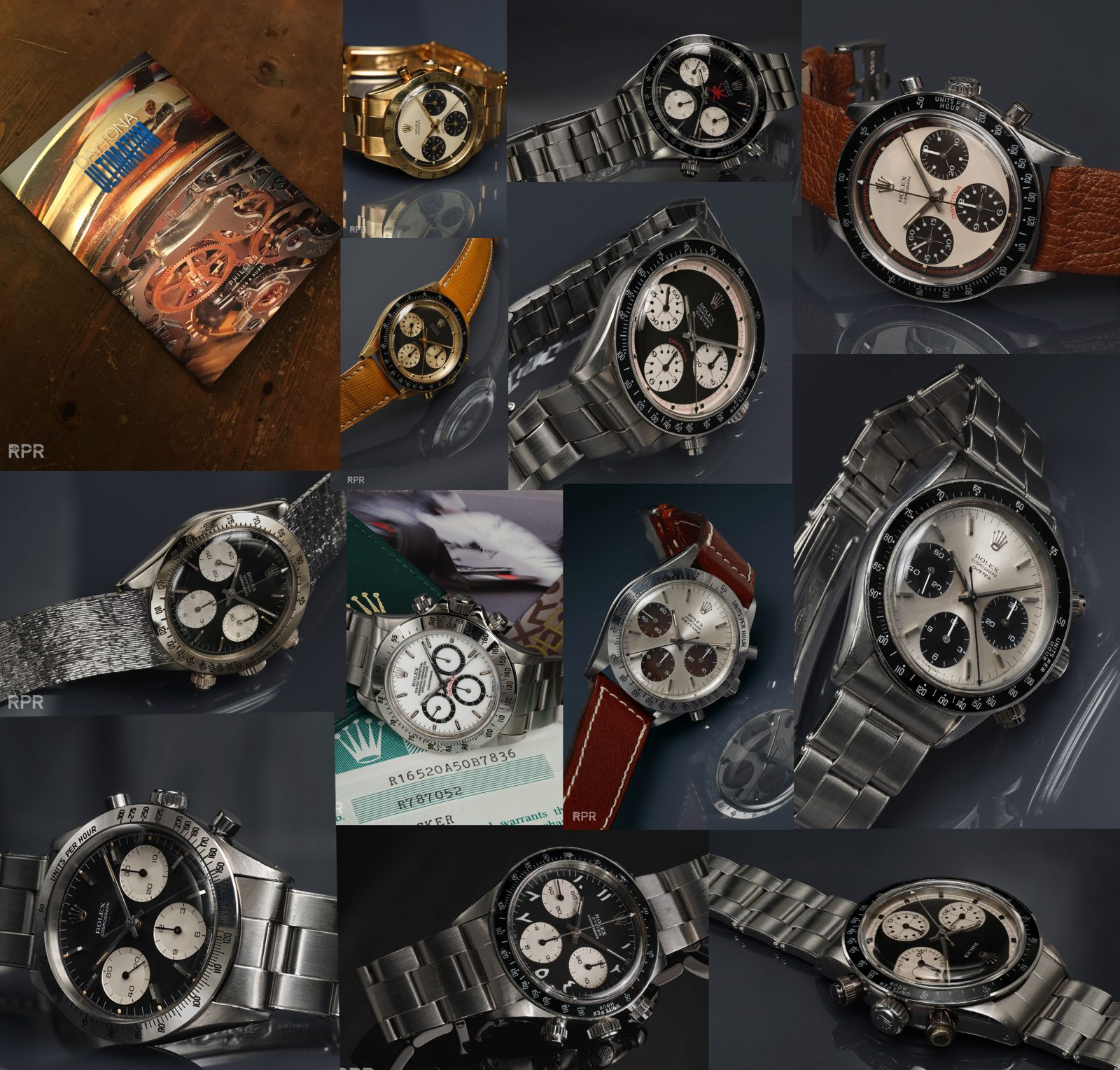 My personal prediction is that the total sale will hit 30 million. Lets see the result May 12th.
For more detailed information please contact Phillips Watches Daytona Ultimatum
Preview:
Auction 12 May 4pm CET
Hôtel La Réserve, 301 Route de Lausanne, Geneva (map)
Public Viewing 10-12 May
Thursday 10am-7pm
Friday 10am-6pm
Saturday 10am-3pm
Highlights Tour
Los Angeles 11-13 April
The Apartment
8463 Melrose Place, Los Angeles
(map)
London 19-22 April
30 Berkeley Square, London (map)