I noticed again  – Basel World 2012 ( after SIHH news ; http://rolexpassionreport.com/1652/vintage-isnt-trend-anymore-panerai-and-iwc-2012-news/) that the whole watch industrie is using vintage look and classic design to please the modern watch consumer. As we already have seen in Geneva with Panerai & IWC for instance, vintage design has become VERY important for the so important identity for the near future. Before my travel to Basel Show 2012, I wondered how much more the watch brands will go vintage, as I reported earlier with the great Tudor news, vintage is the core to get successful again. I following report I will show you that almost every important watch brand uses their roots to sell their modern collection.
Let's start real vintage with some nice examples that I came across in Basel…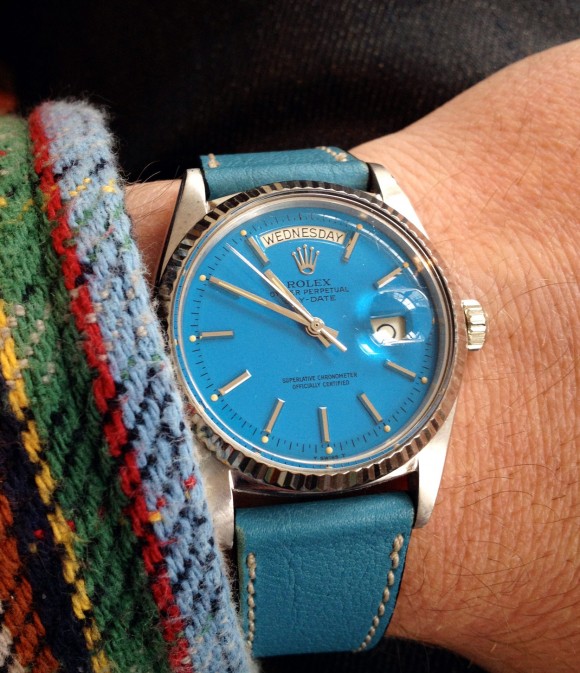 3 times Rolex Big Crown ref 6538..
Rolex Paul Newman..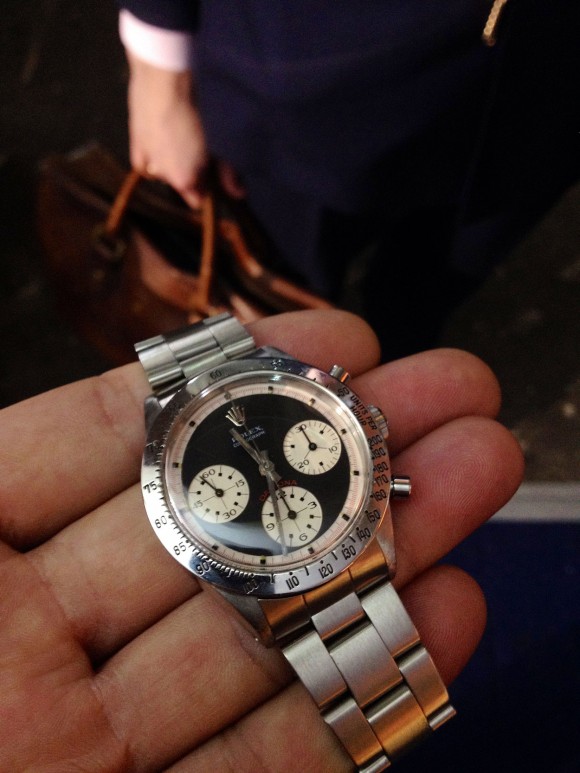 Rolex Milgauss ref 1019..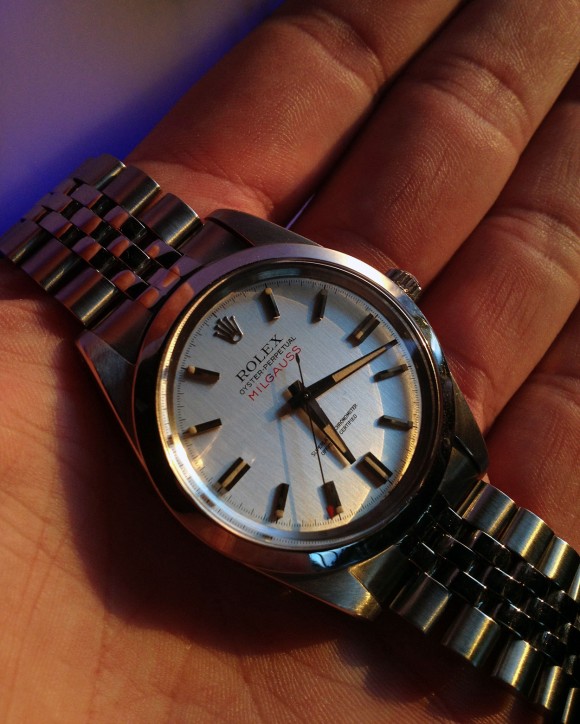 Glossy first generation tritium dial..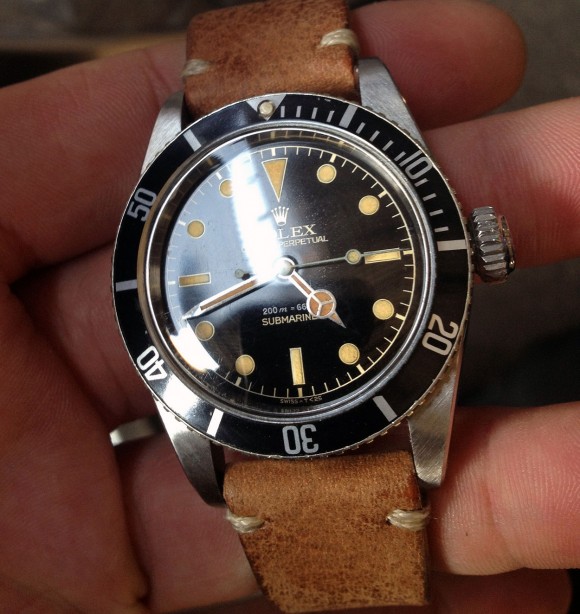 Ater all vintage design the Richmont Group us showed in Geneva in January,  all the brand are heritage orientated with vintage inspirited design as we see in following observations. The new Rolex Submariner all time classic..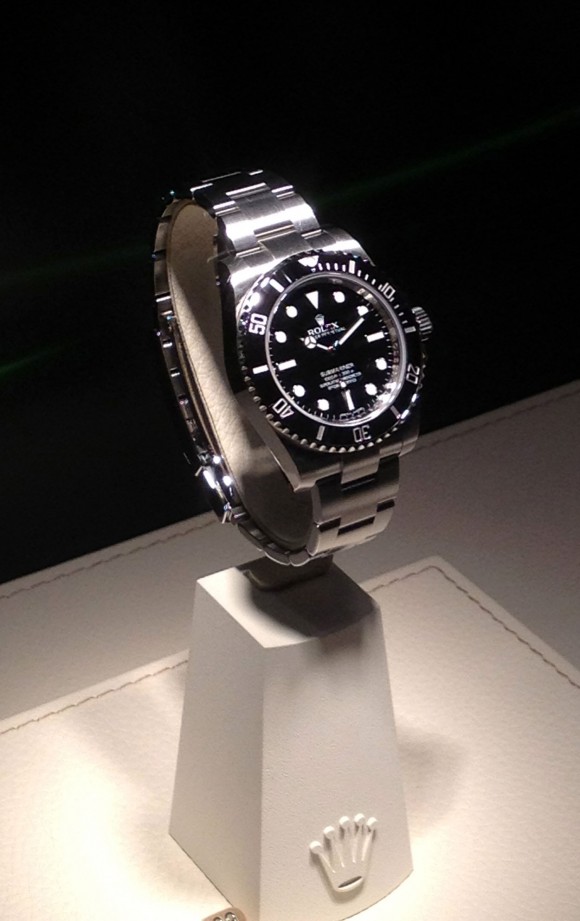 3 x very heritage orientated Explorer, bravo Rolex!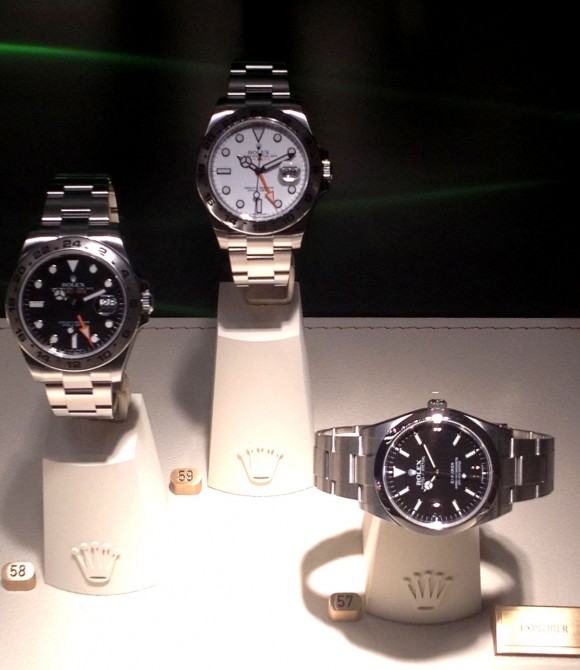 New DayJust II in 41 mm…classic design, only bigger..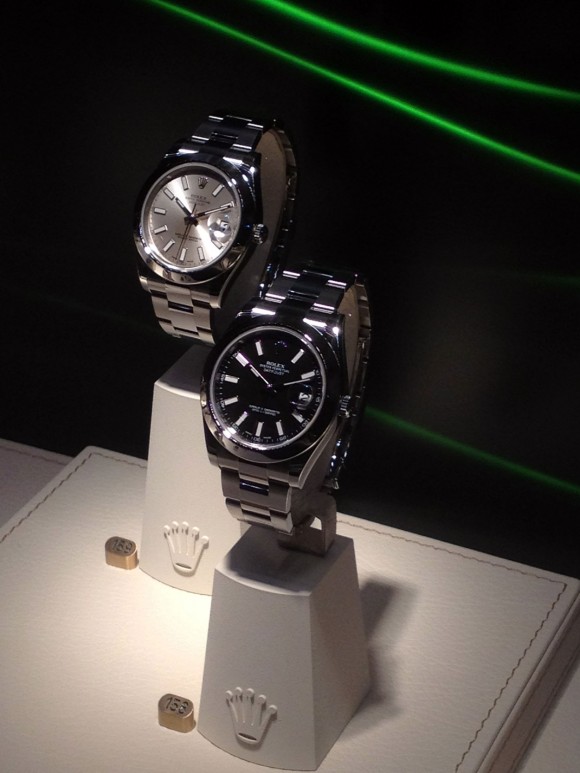 Extremely rare vintage Omega ULTRAMAN Speedmaster named after a 60-ies Japanese TV Serie.. Probably unique 😉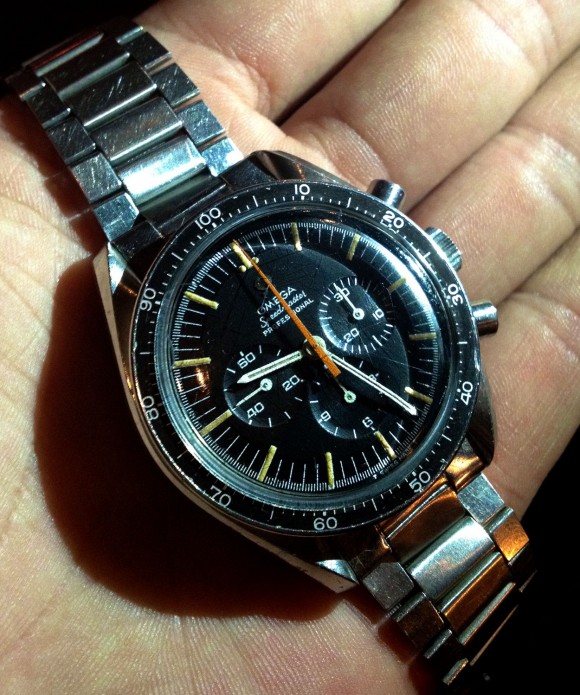 Modern, vintage Omega Collection with re edition of the 1962 Omega Speedmaster ref 2998 …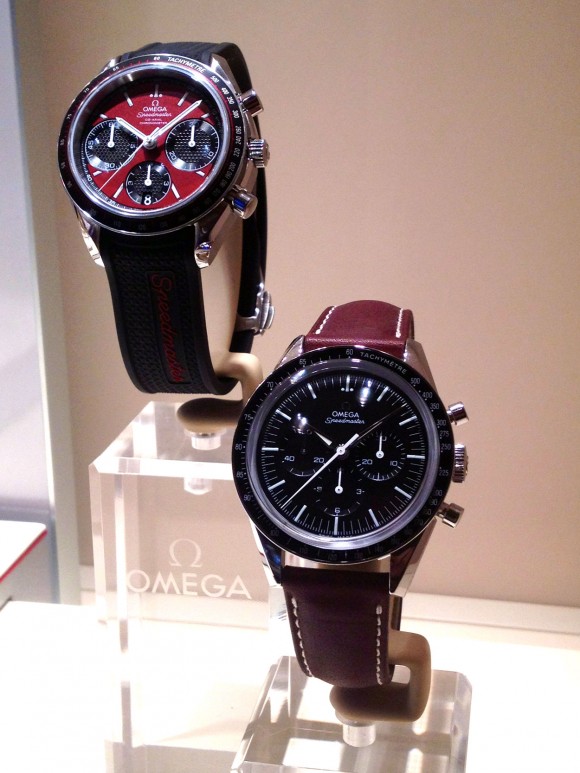 The red dialed new Speedmaster is almost looking as the 'Spirit of Japan' 😉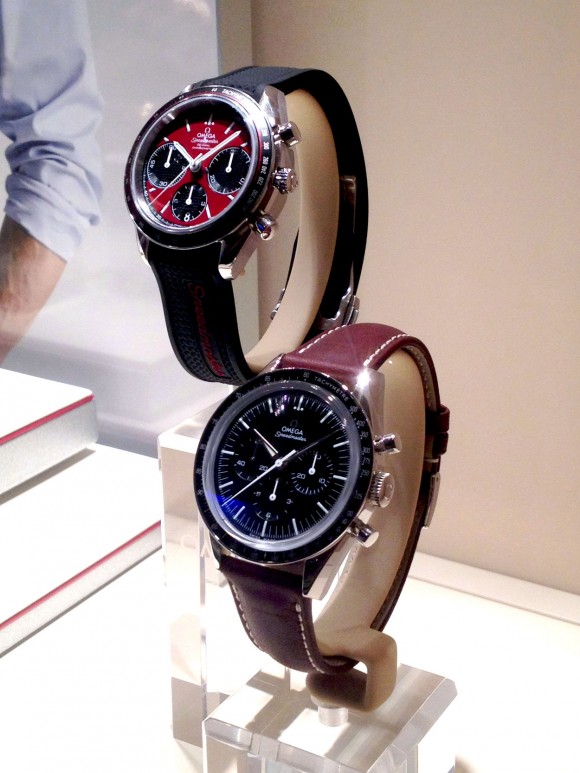 The Speedmaster Range is getting bigger and bigger, in size ( up to 44mm for newest design )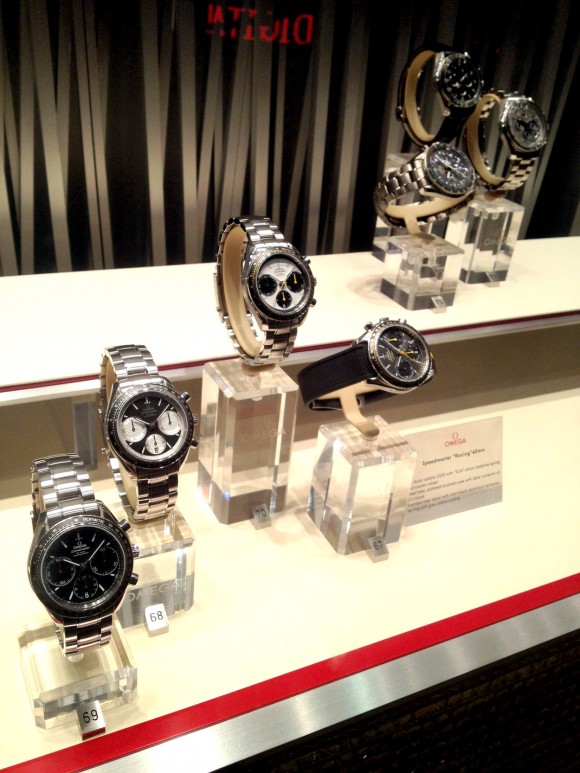 Clean classic design in 44 mm with co axiaal manufacture caliber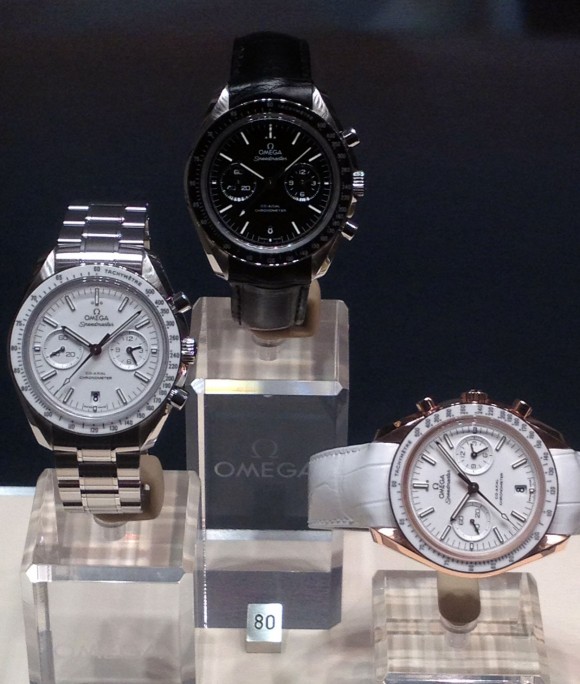 Vintage Movavdo's on display in their stand..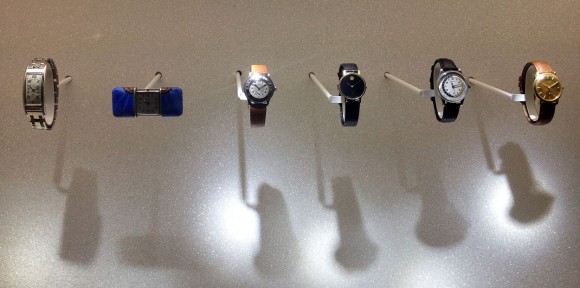 Up close, lovely old WorldTimer..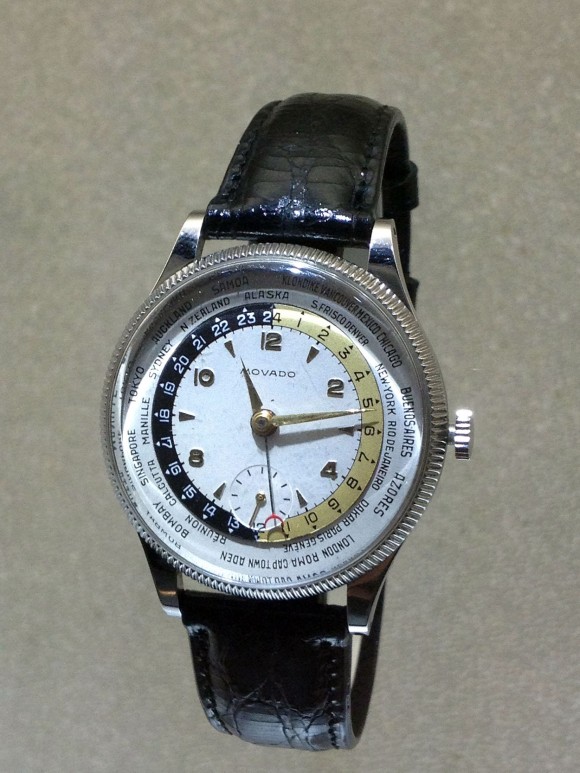 Time to relax for a 1/2 hour…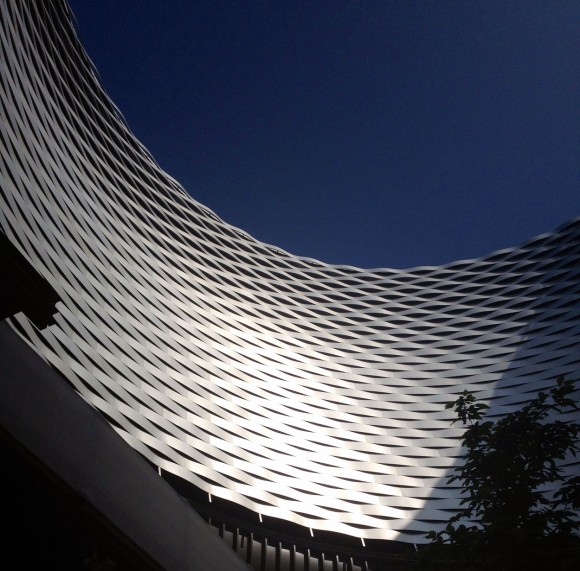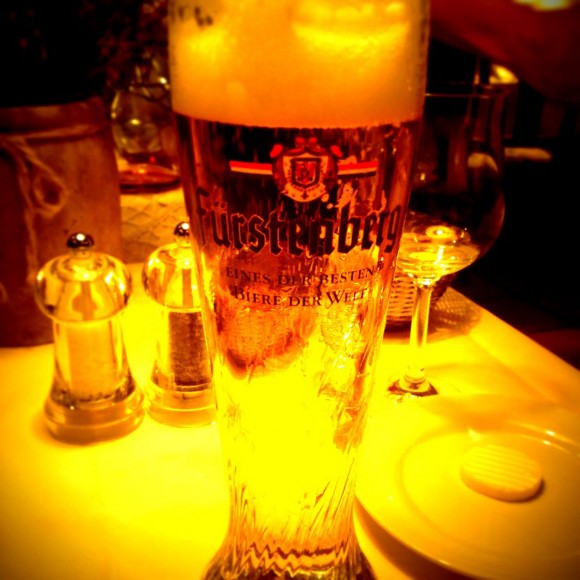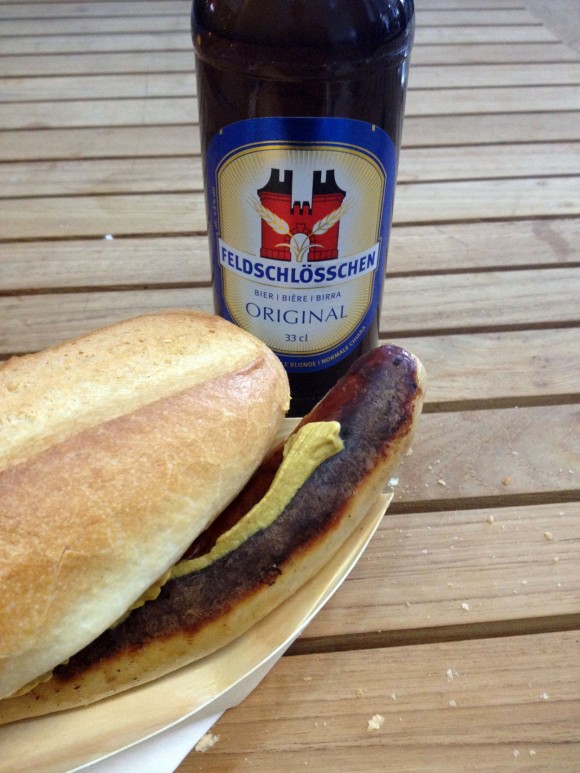 Porsche Design is bringing out a revival of their first models, in a box, with 3 togeter… Somewhere this concept is familiair to me 😉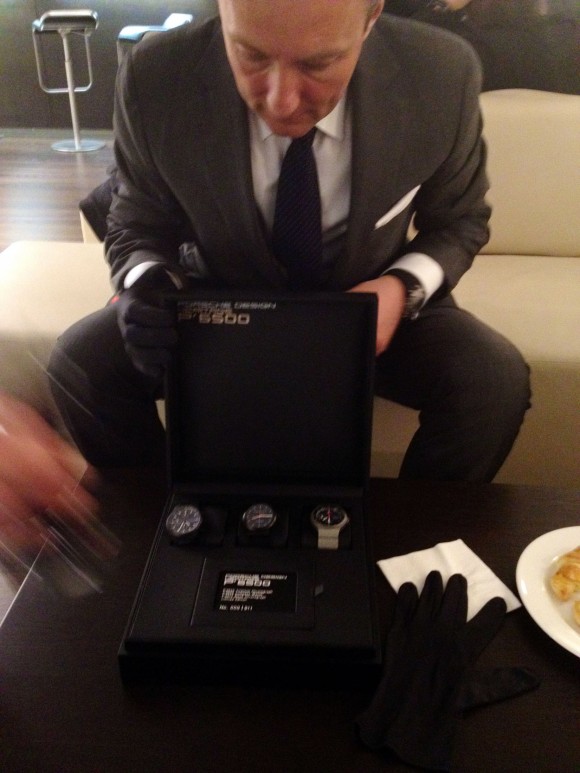 Of course in 911 examples..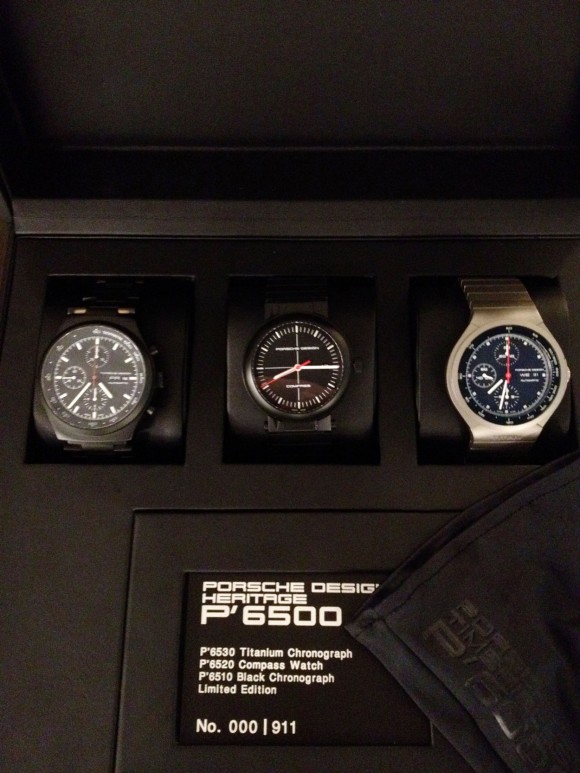 Up to Eterena, that have a whole range of vintage re editions & heritage design in their modern collection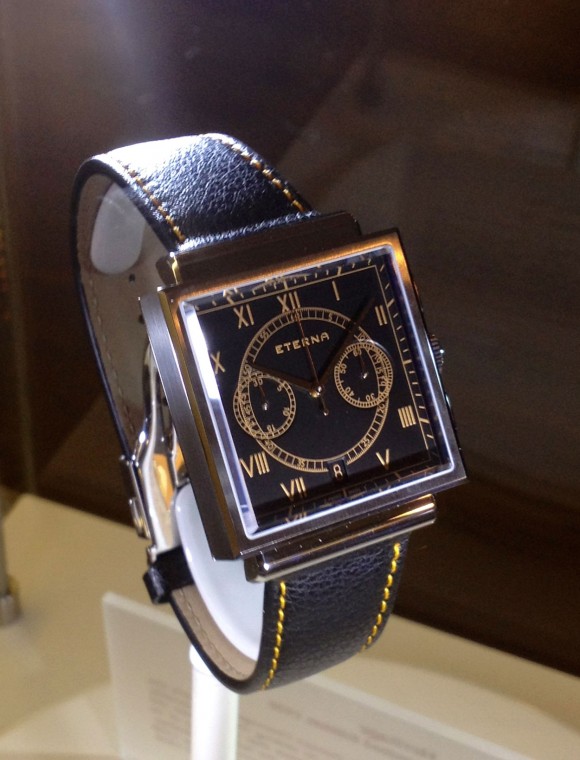 Gradue pour 30 pulsations..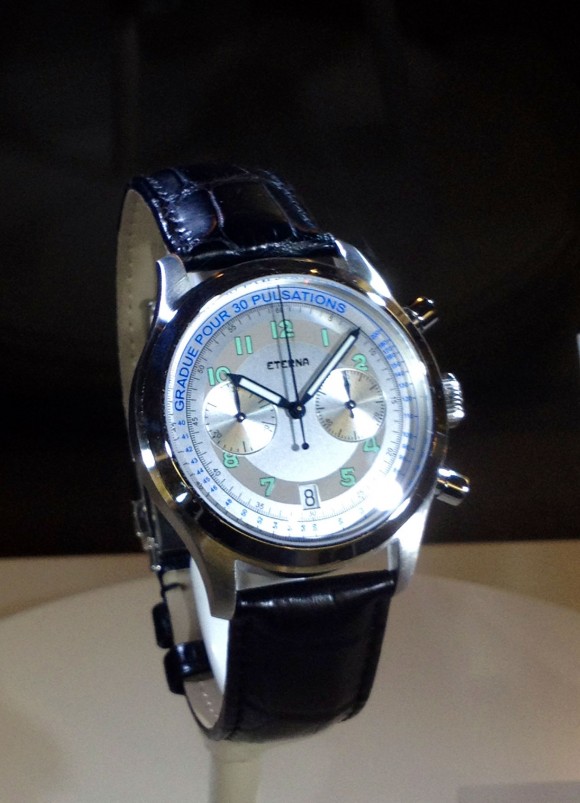 Kontiki diver, new!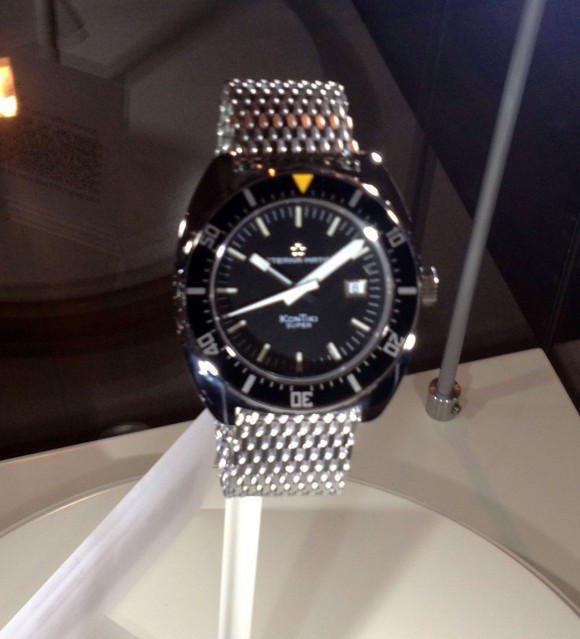 modern interpretation of a vintage design..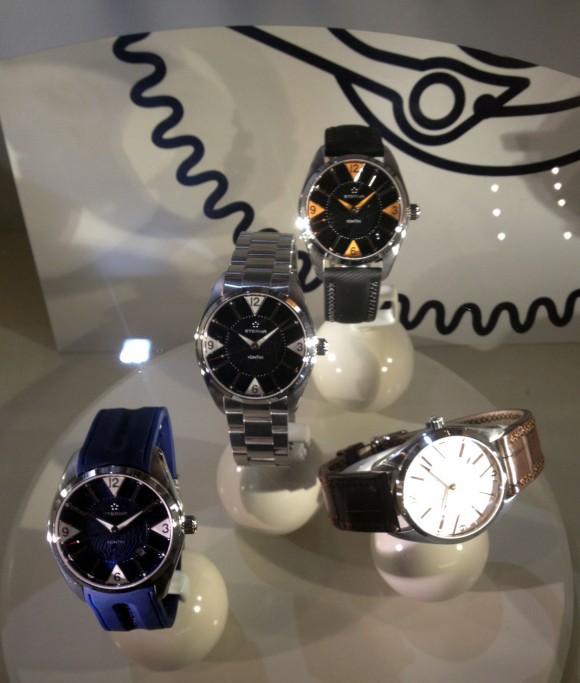 Same with Longines, all vintage that impresses..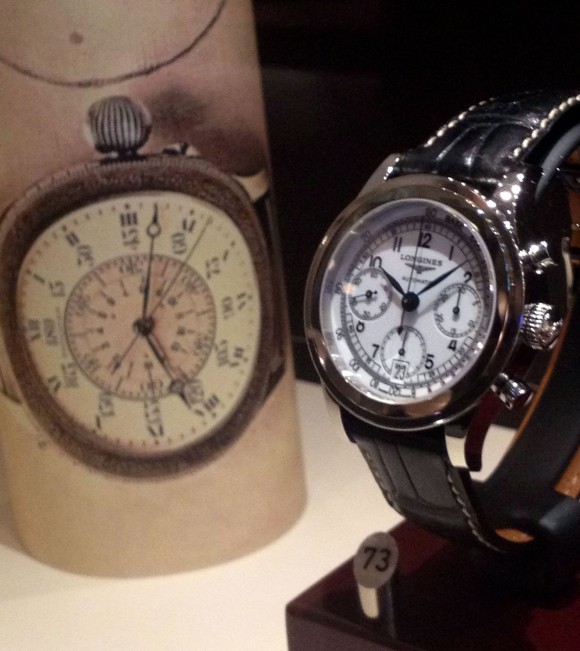 40-ies and 50-ies modern Military look..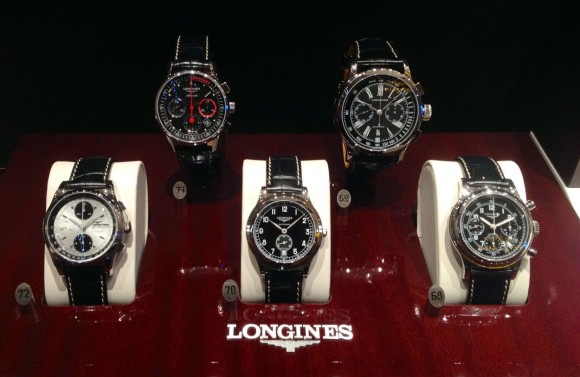 Their new re editions, exact copies from the past.. . As we also have seen with Panerai doing it.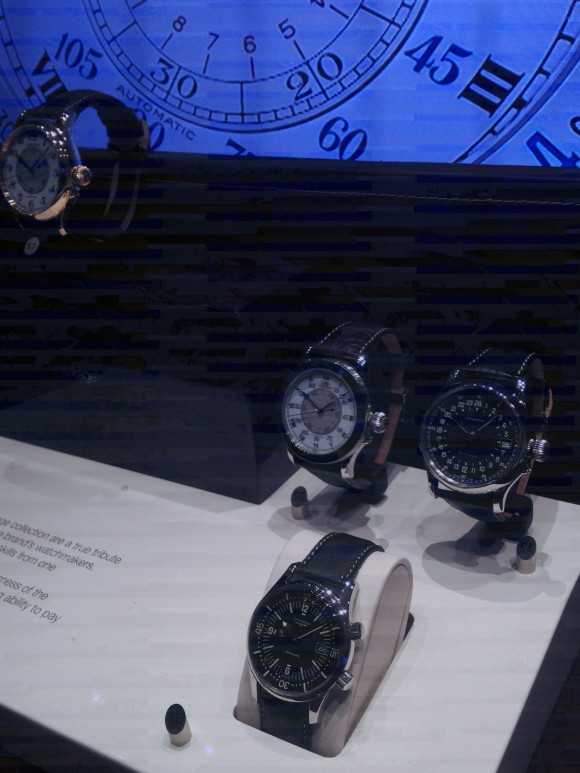 Glasshütte, same retro design..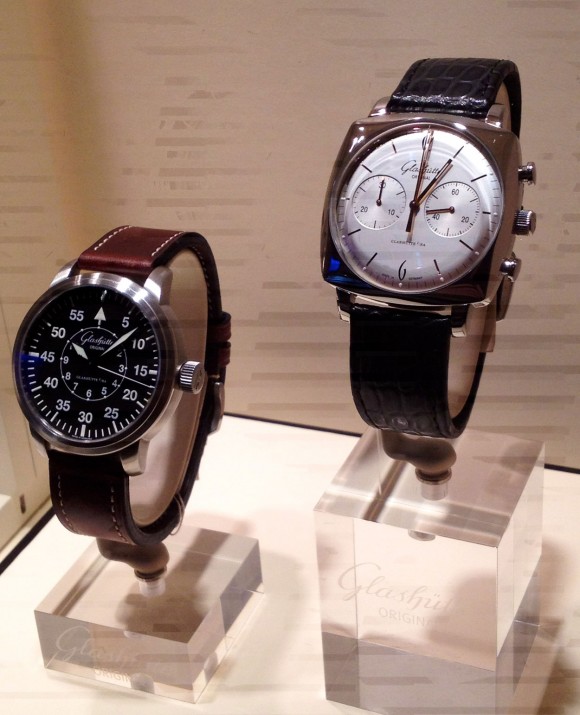 Blancpain has a whole collection of their succesfull 50-ies Divers Watch…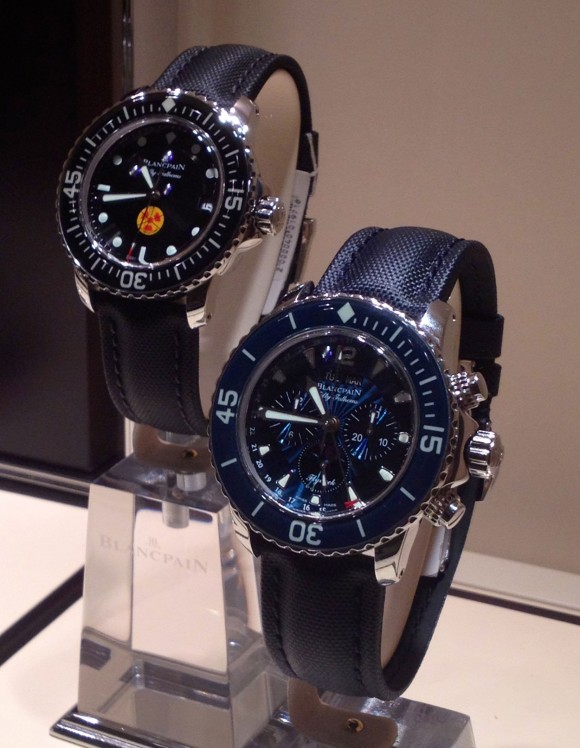 Explained in detail where they have their inspiration from..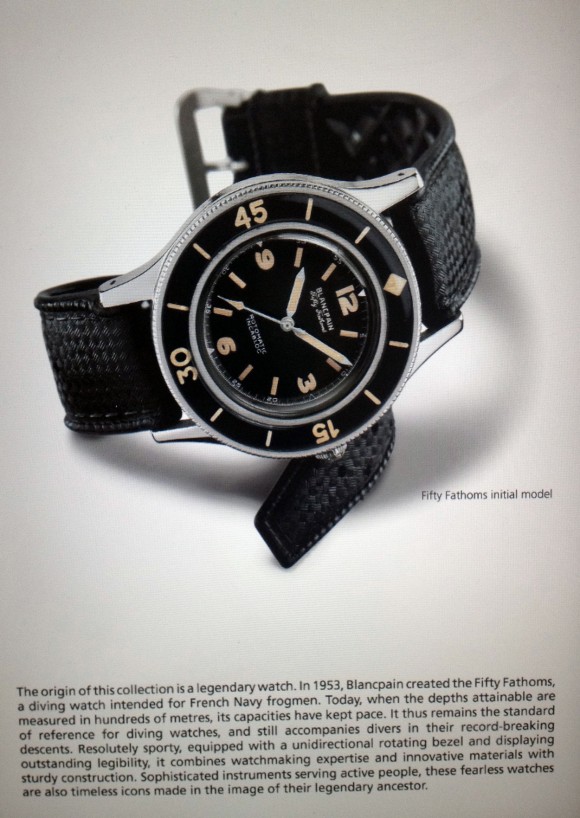 Limited Editions…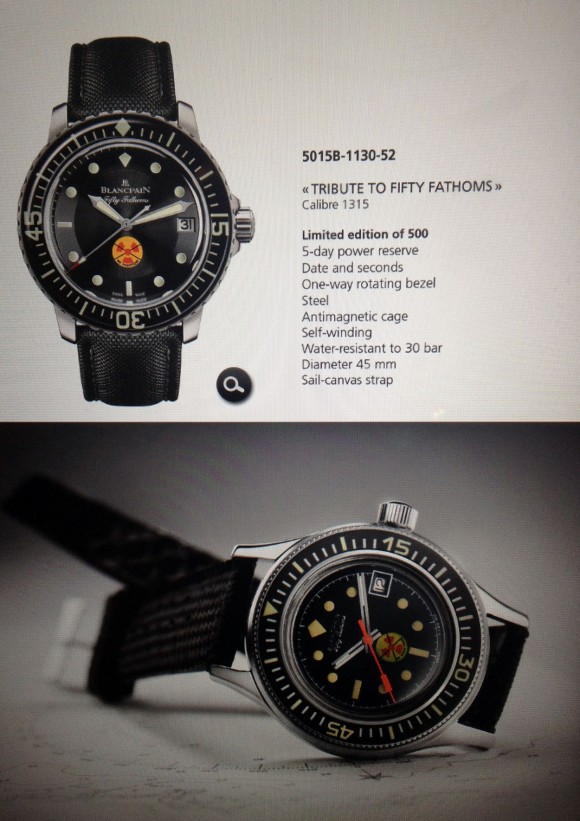 Brequet, same story, they where already very vintage looking and add this in bigger sizes now..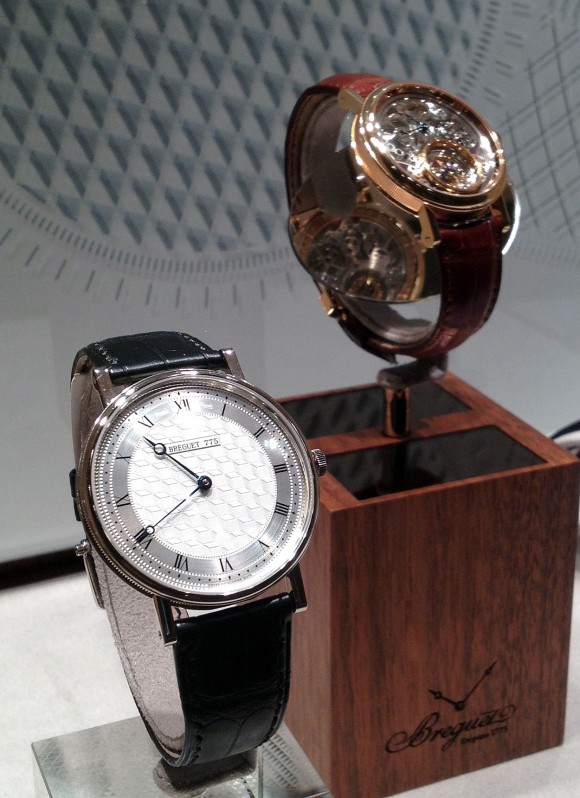 No, it's not Franck Muller but Breguet's newest tourbillion in Art Deco cushion shape..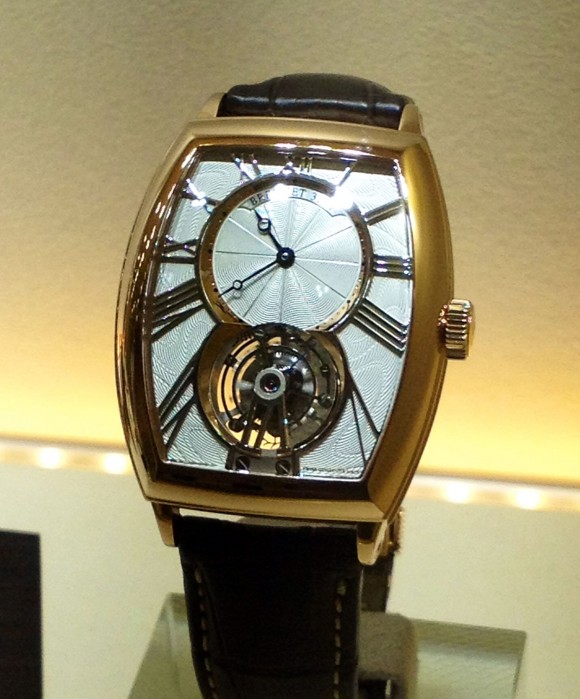 Time for dinner…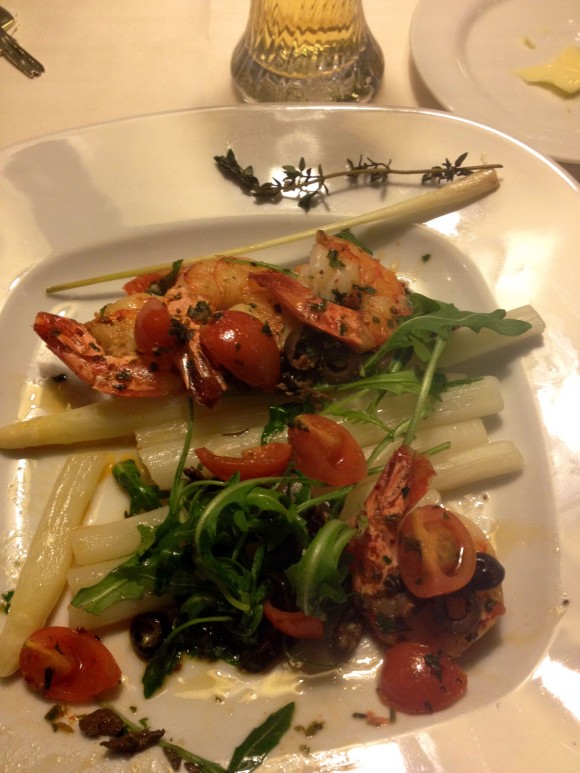 and my medicine 😉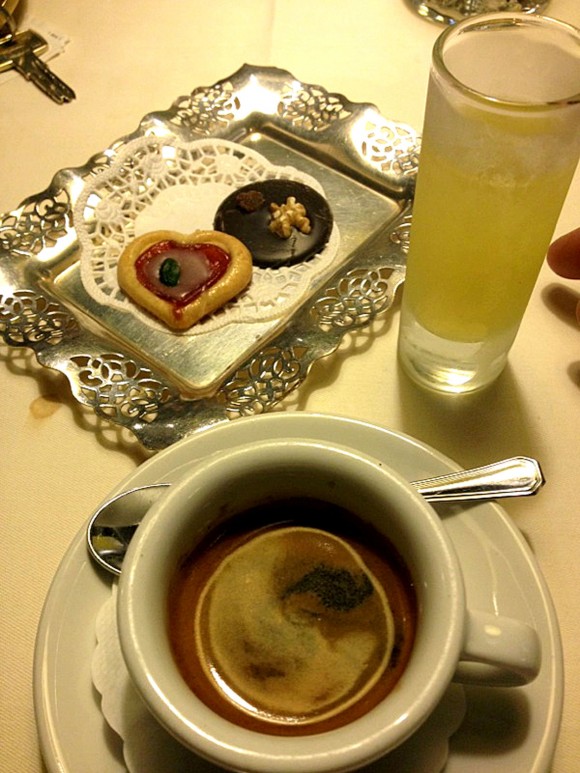 Retro king Ralph Lauren diamond ladies design..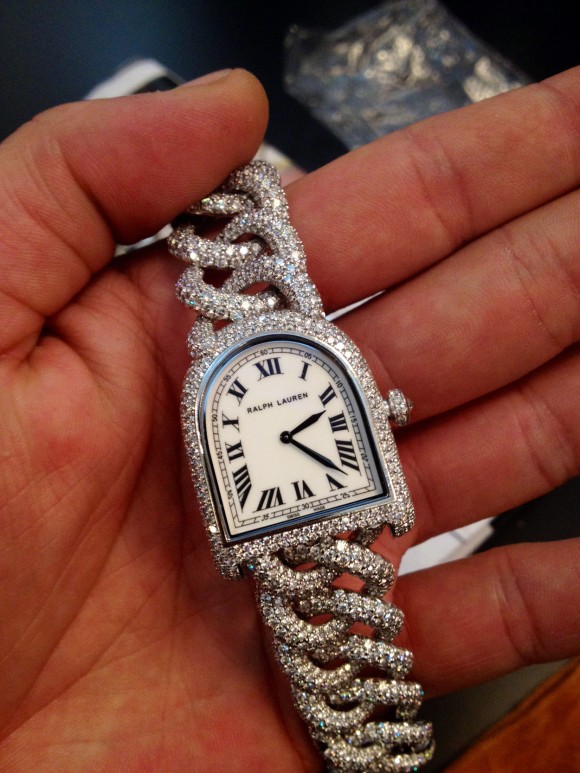 How big can you show your heritage, newest Patek Philippe. The whole collection of PPC is now in detail modern classic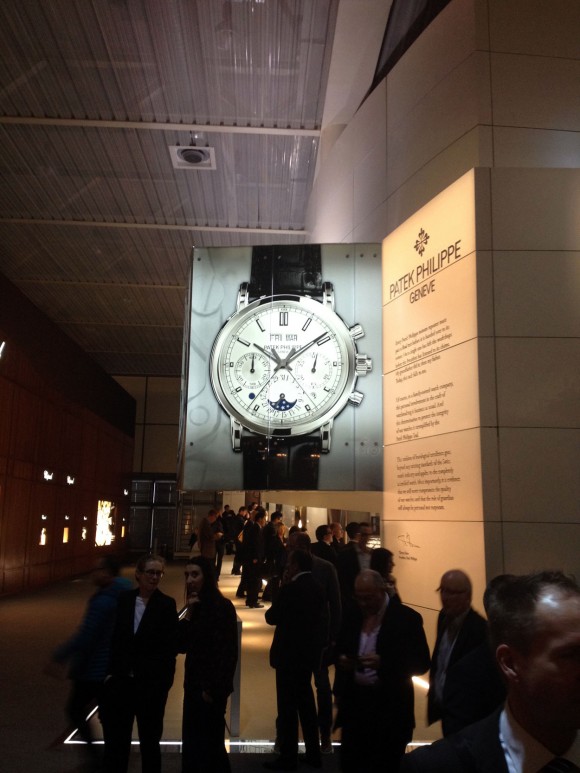 I always loved these rectangular 50 -ies design..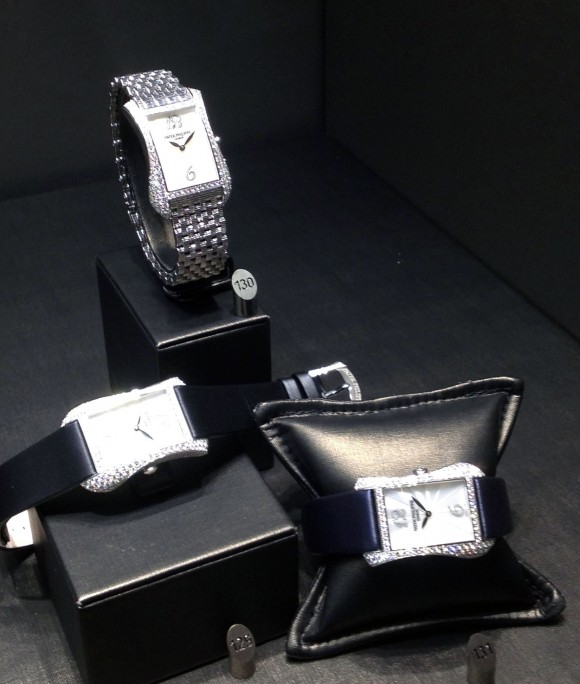 Grande Complications..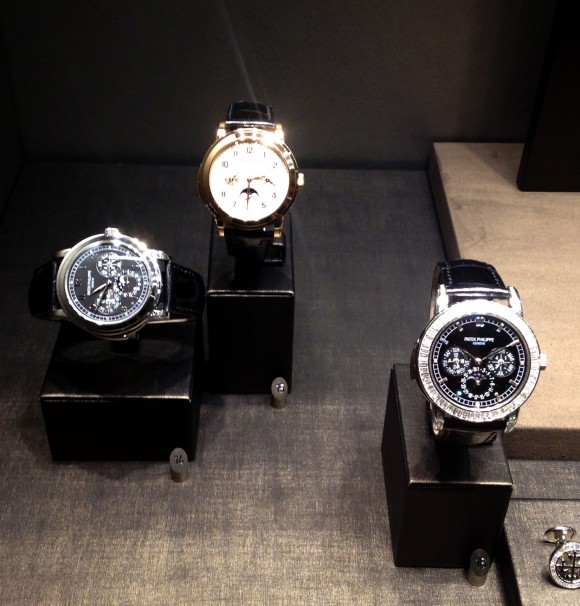 Gondolo's..now bigger in size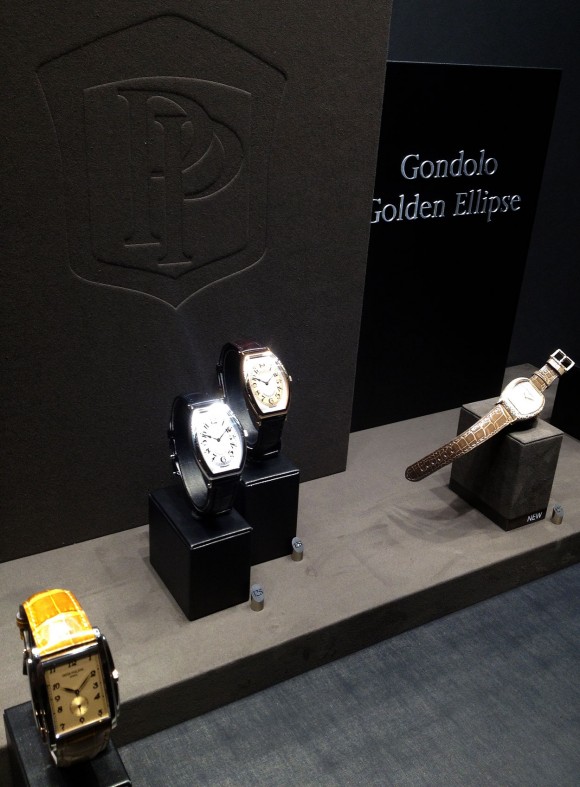 Having drinks with a nice friend Arno, vintage Heuere collector pure sang..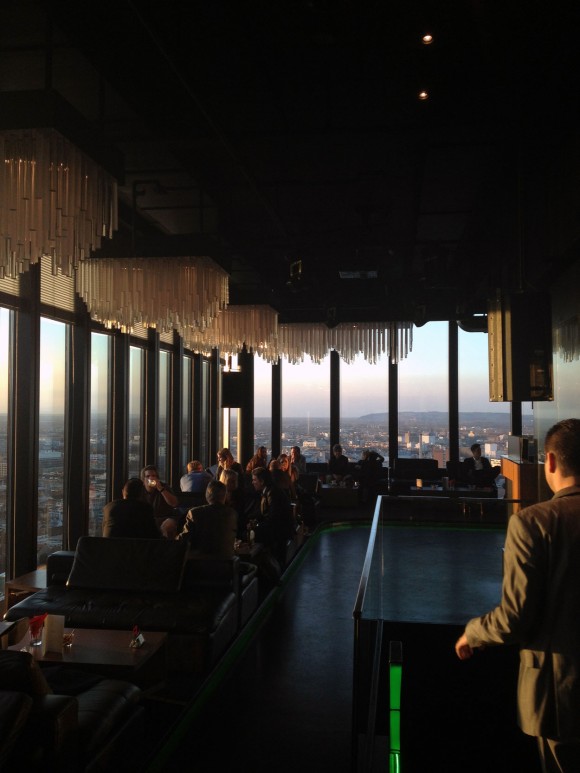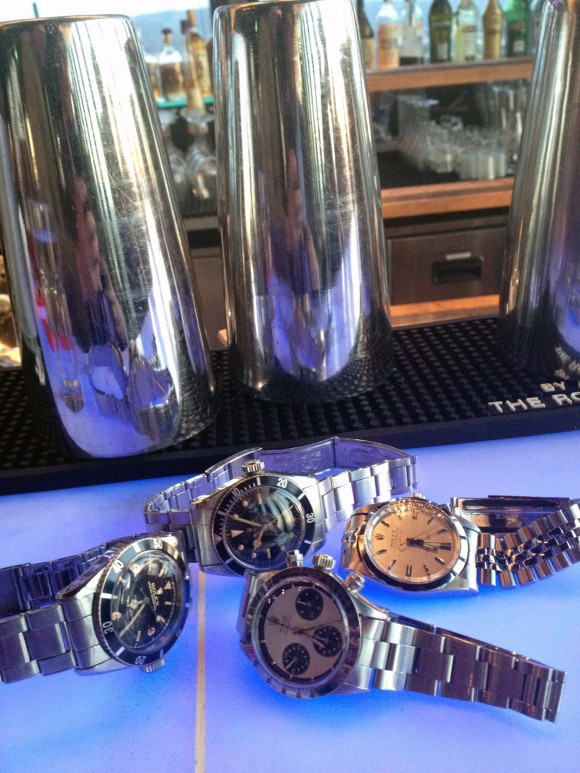 Basel Sky line from Bar Rouge..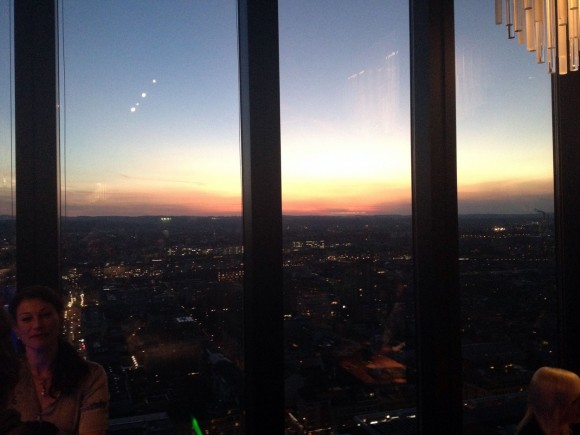 Vintage straps we see with every strap brand this year..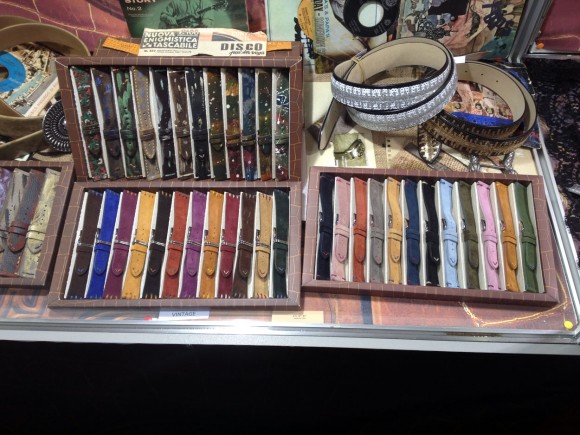 Russian vintage on display..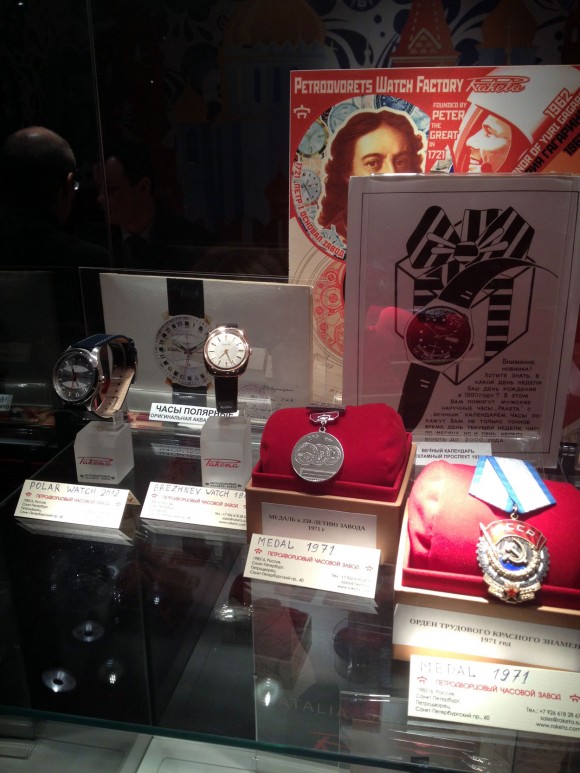 Modern interpretation of classic militay design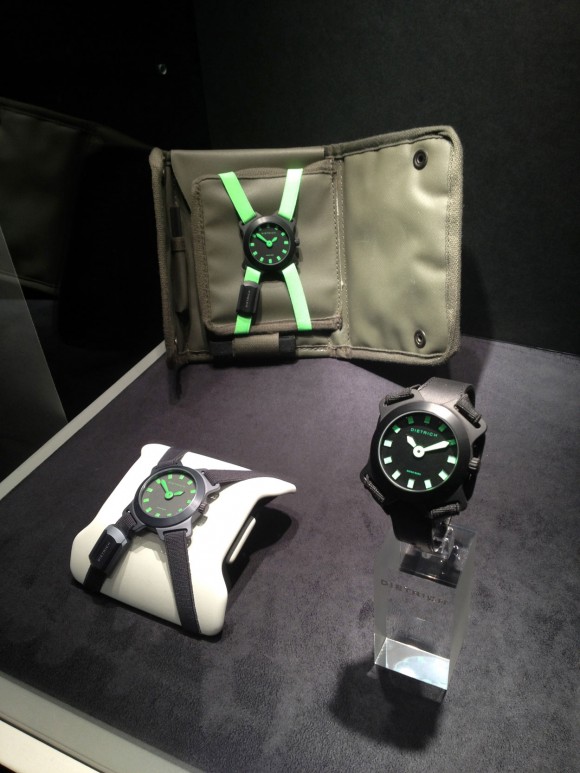 Chopard classic tonneau case..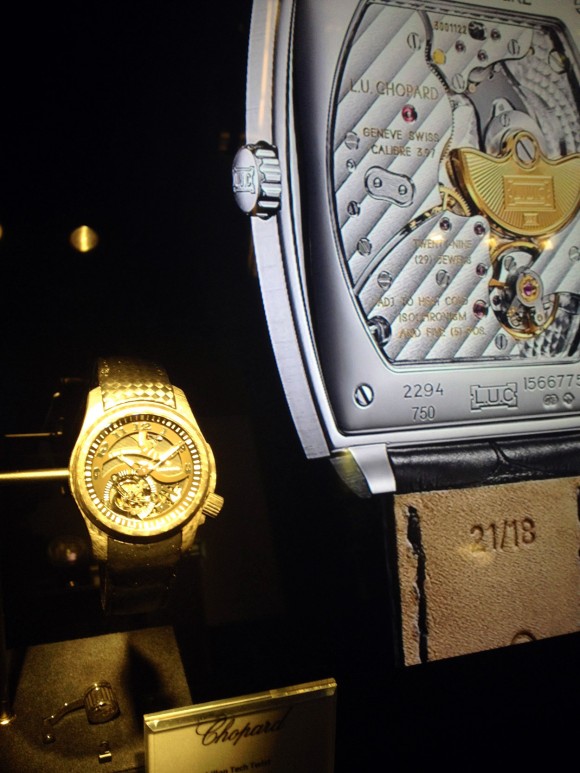 Tag Heuere re-edition for Jack Heuer…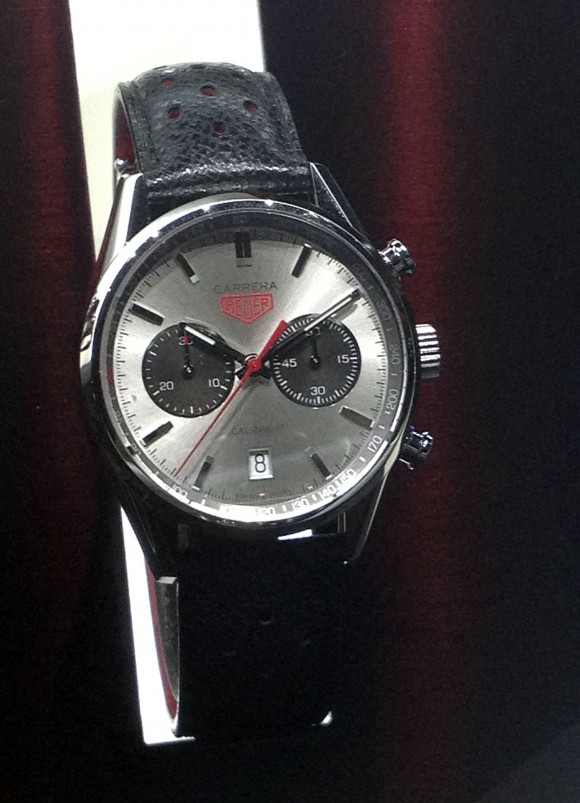 Newest modern collection of Tag Heuer with classic dial designs..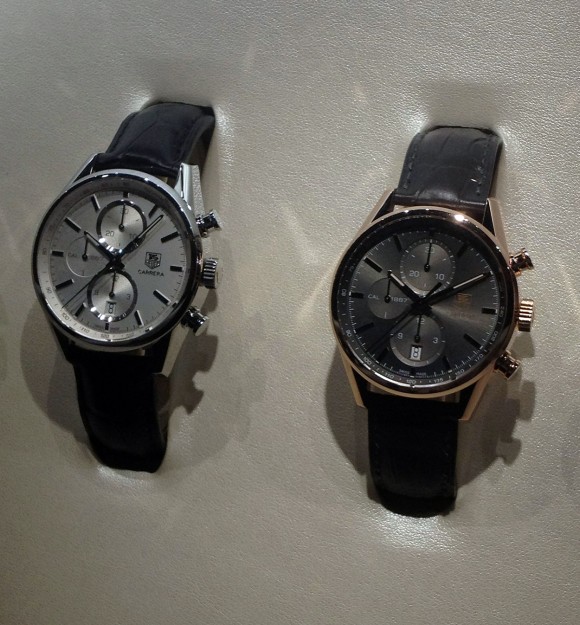 Even technical revolutional movements get a vintage looking jacket ..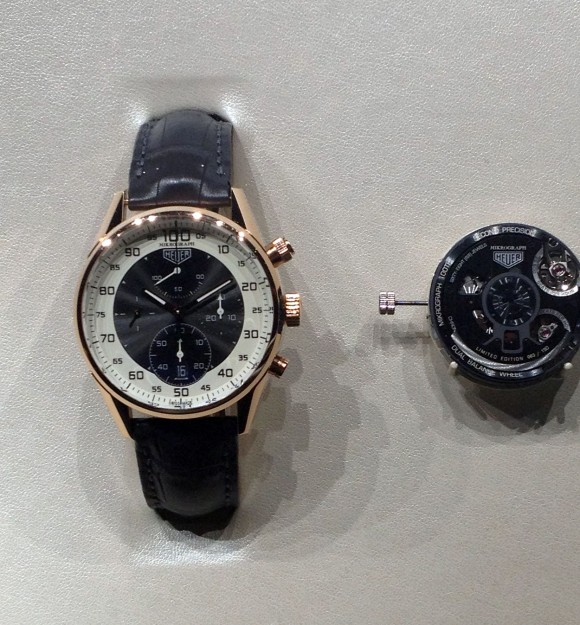 Bell & Ross, faux patina and retro design is part of their succes..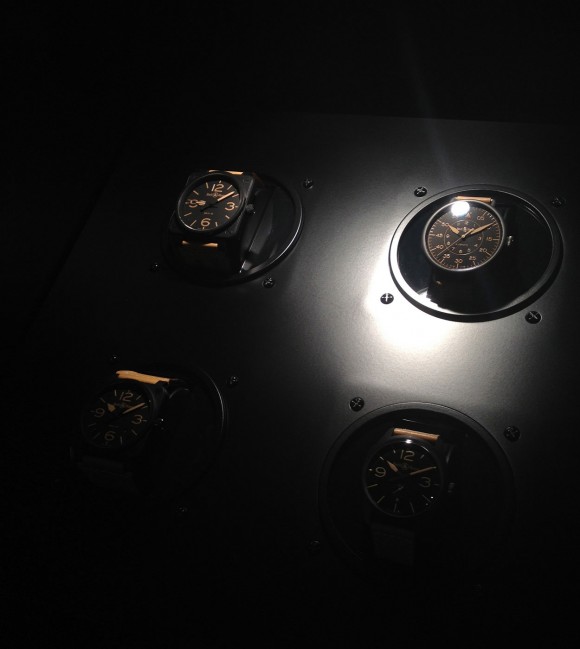 Badenweiler, Germany where my hotel was as as always, Basel hotels are fully booked..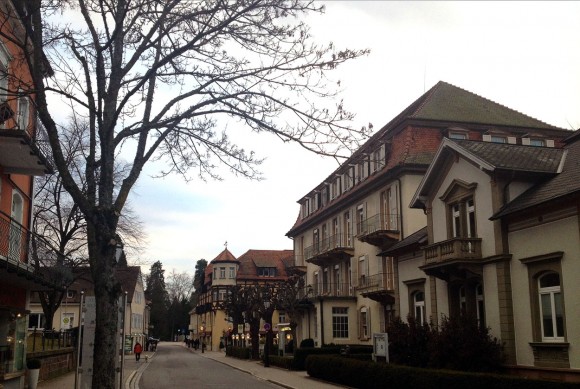 Niccccce!! 😉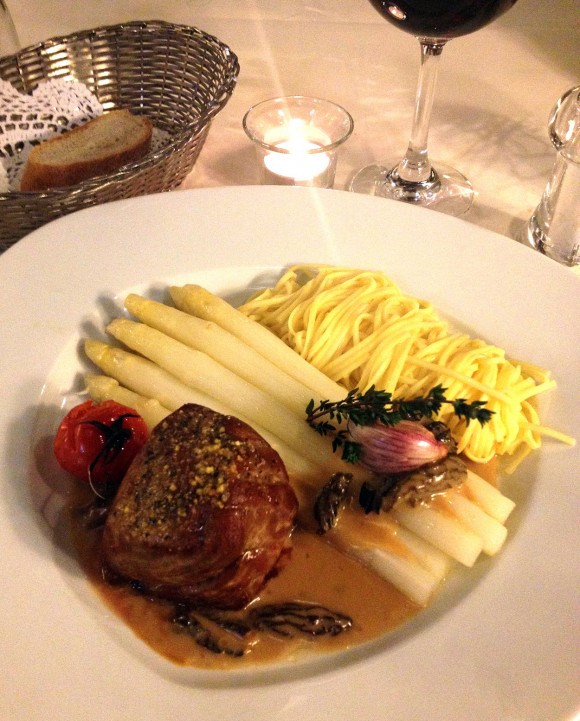 Gucci adding heritage handcraft..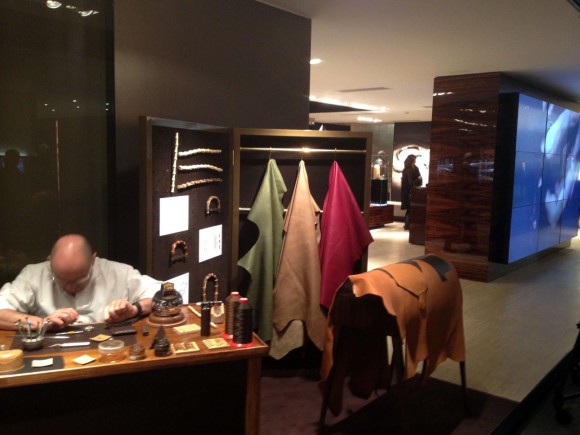 vintage detail is important on modern watches..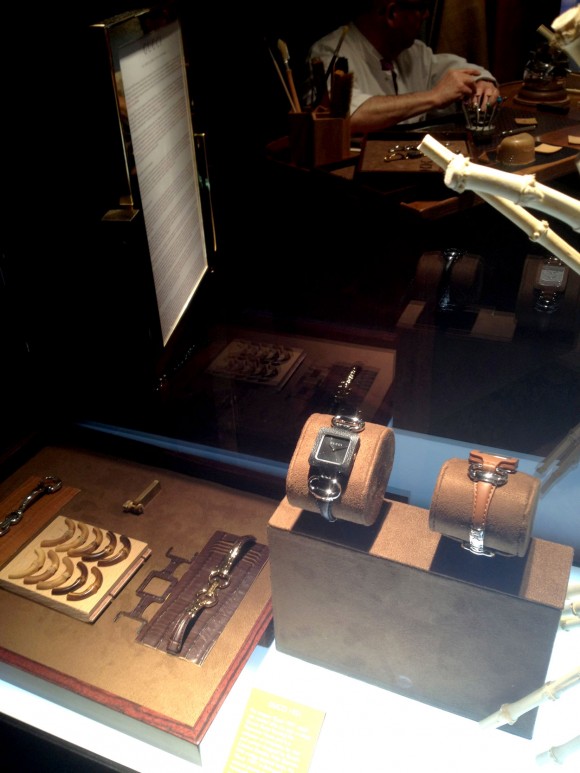 Classsic Zenith El Primero in nice, bigger version..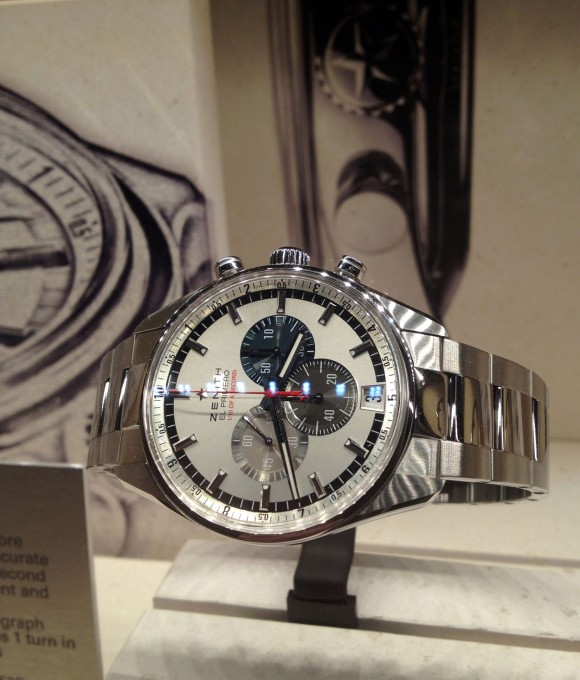 Even the cheap brand are going vintage all the way, here the Hamilton collection..
Or the new Swarovski watches with standard Nato's.. Picture made by Buddy Kristian Haagen 😉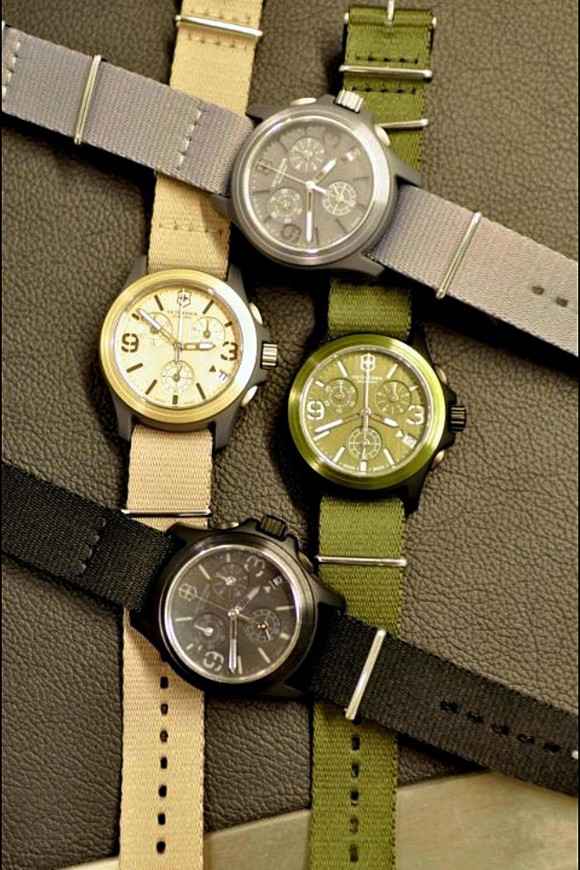 Back to the vintage winner in Basel, new Tudor collection Black Bay & Pelagos..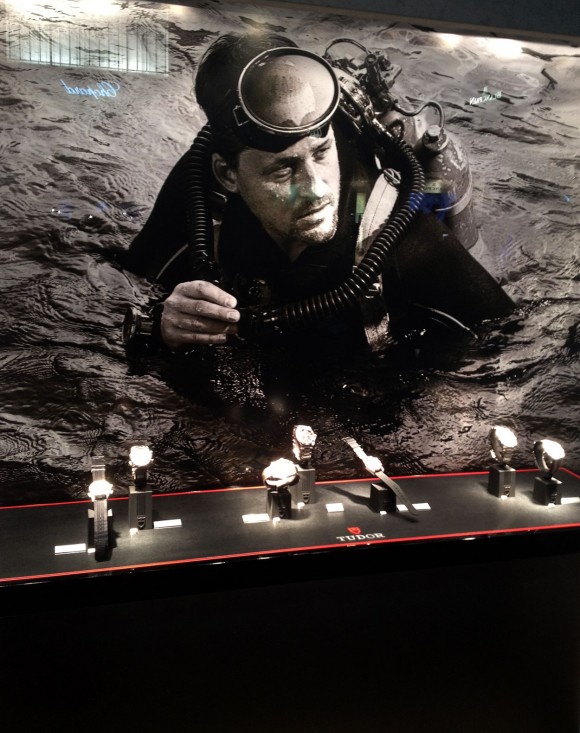 41 mm retro design, one of the 'cheaper' watches on display of the Basel Watch Show 2012, BUT that got maximum of attention due to it's great VINATGE look!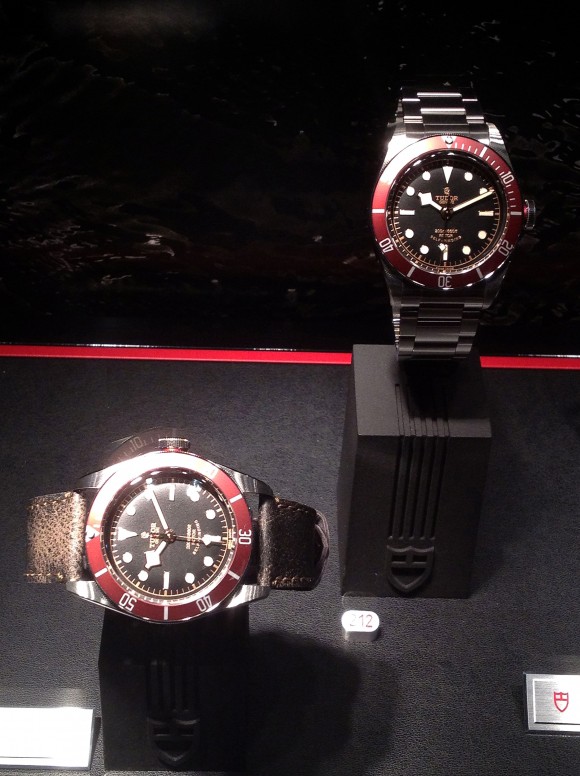 New Tudor Pelagos. Matt vintage looking ceramique bezel and pointed crown guards on new case design with helium ventile, 500 Meter waterproof Submariner Snow Flake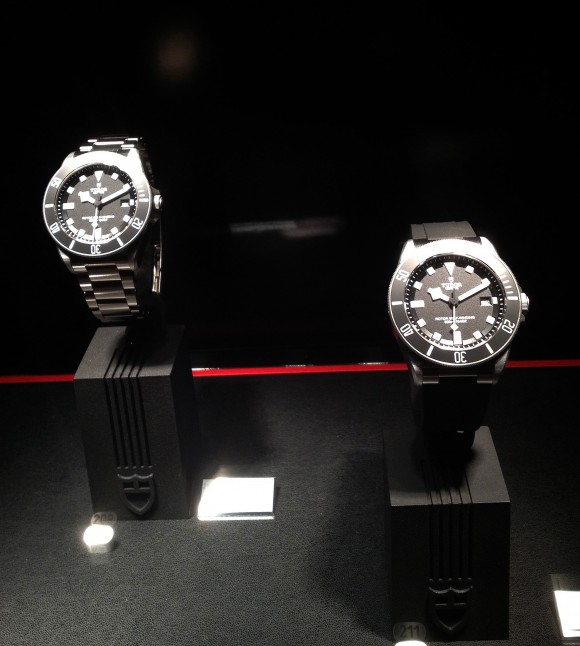 You see, for every watchbrand, their history and heritage is important. That important that we see it in all their current new models. I wonder what we will see next year, I bet you all it's going to be even more heritage detail they will present us as there's no way back.
Vintage is HOT!
UPDATE:
When I walked around in Basel, I thought like, what they do to make a watch brand nowadays.
I tried to show you in my post that all brands have gone heritage, in their total design and, if
present, show their roots in a elegant old school, handcrafted way. I just think of where this
famous US watchband that has Rolex history has been ever since, Gruen. This company is dead…
"The Gruen family sold their interest in the company in 1953, and the firm was broken up and sold in 1958. The watch manufacturing business was moved to New York under new ownership, and manufacturing was done exclusively in Switzerland. The operation in Biel/Bienne closed its doors in 1977; their wonderful building topping the city was bought by their old supplier, J. Aegler, now Rolex Manufacture. & Although the rights to the name "Gruen" were sold to MZ Berger, Gruen-branded watches produced after the 1970s have no other connection whatsoever to Gruen or the Gruen Watch Company." –>http://en.wikipedia.org/wiki/Gruen_Watch_Co.
Can't be so hard to recreate, specially after a BaselShow 2012 visit as inspiration. Gruen has a wonderful past that can be used, is still known to public, very google-ble and could become, just as Tudor, successful by just offering modern re editions of their vintage collections, same SMH does with Hamilton nowadays.. or Alpina Watches for instance:http://www.alpina-watches.com/company/history_archive.php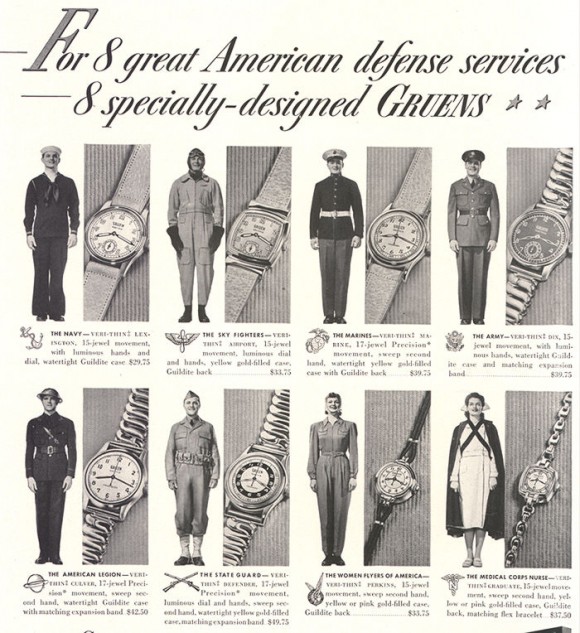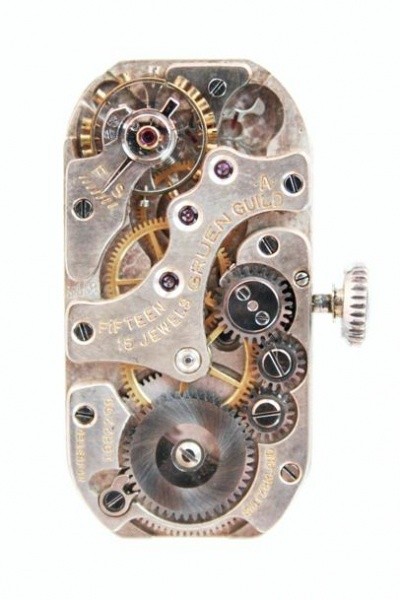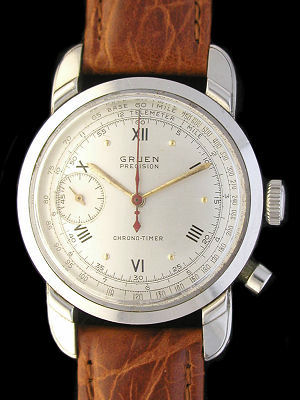 Somebody should do it 😉