Jim Cameron is the first person in history to solo dive to the deepest place on Earth, a record to 35,756ft /10,898m with Rolex DeepSea Challenger !
As of 5:52 p.m. ET (7:52 a.m. on Monday, local time), James Cameron has arrived at the Mariana Trench's Challenger Deep, members of the National Geographic expedition have confirmed. His depth on arrival: 35,756 feet (10,898 meters)—a figure unattainable anywhere else in the ocean. Reaching bottom, the National Geographic explorer and filmmaker typed out welcome words for the cheering support crew waiting at the surface: "All systems OK." Check first footage of the Deepest part of the earth here: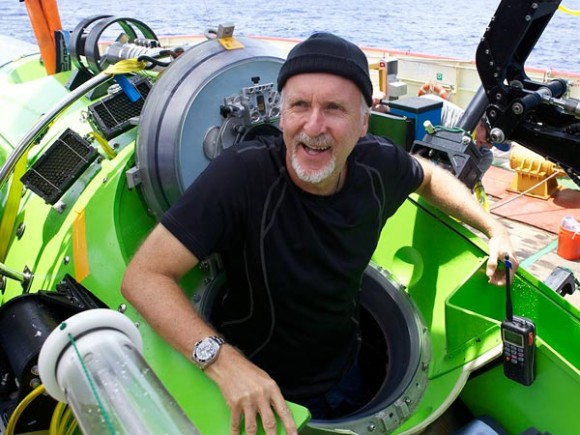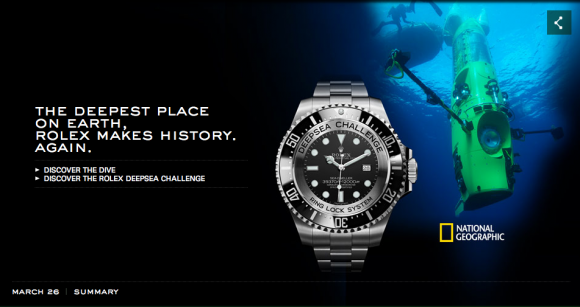 @JimCameron is the first person in history to solo dive to the deepest place on Earth, a record 35,756ft /10,898m !!! CONGRATULATIONS James Cameron, The DeepSea Challenger Team and Rolex!!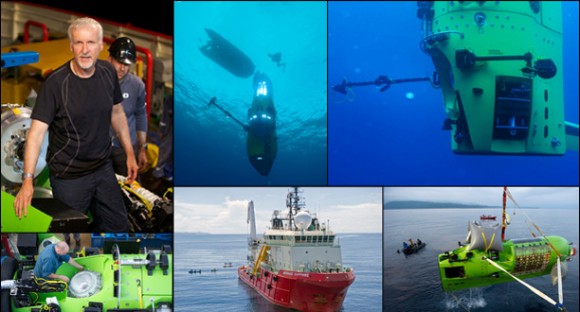 The Oyster Perpetual Rolex Deepsea Challenge is an experimental diving watch certified waterproof up to 12,000 metres (39,370 feet), entirely designed and built by Rolex to resist the extreme pressure in the deepest reaches of the oceans. Setting the record for the deepest diving watch in the world!
We see Jim Cameron sitting below happily after his successful historical solo dive…
You see the Rolex DeepSea Challenger attached to black robo arm..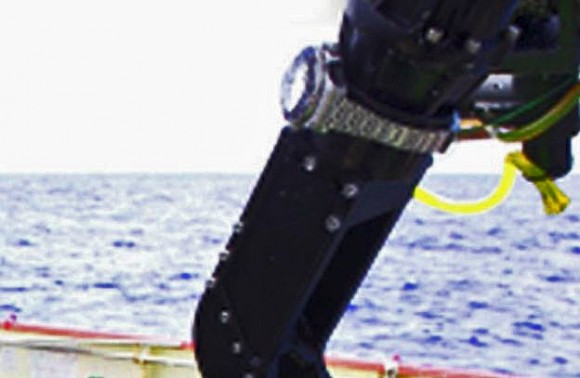 DeepSea Challenger is sponsored by National Geographic and Rolex…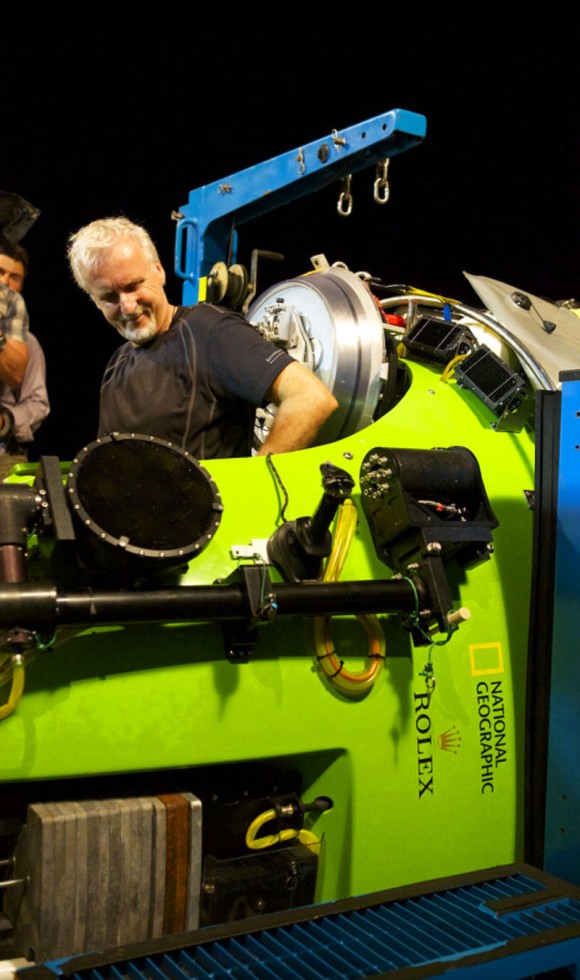 James Cameron and Lt. Don Walsh…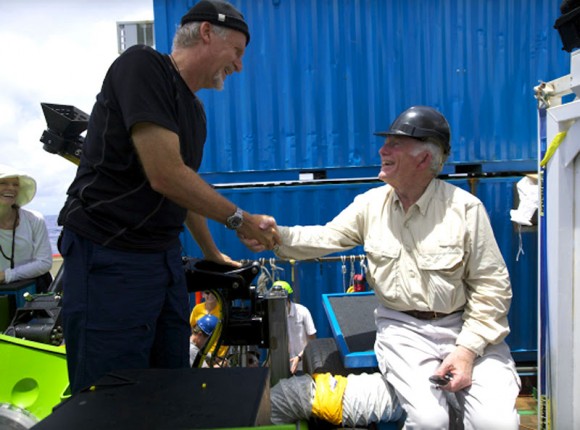 The DeepSea Challenger attached to the robot arm of Cameron's Submariner…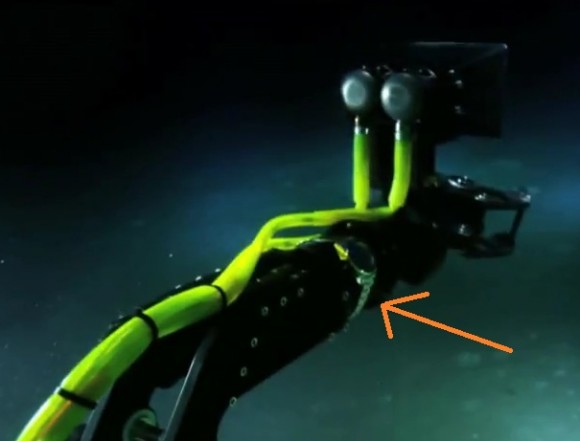 Cameron Dive is an Exploration First http://www.youtube.com/watch?feature=player_embedded&v=A10qL6eZI2E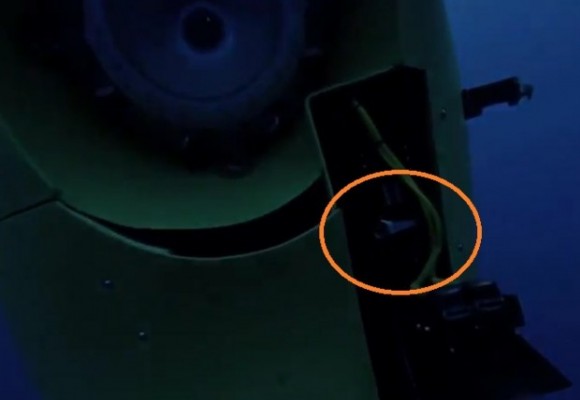 Check news:  http://deepseachallenge.com/latest-news/cameron-now-at-oceans-deepest-point/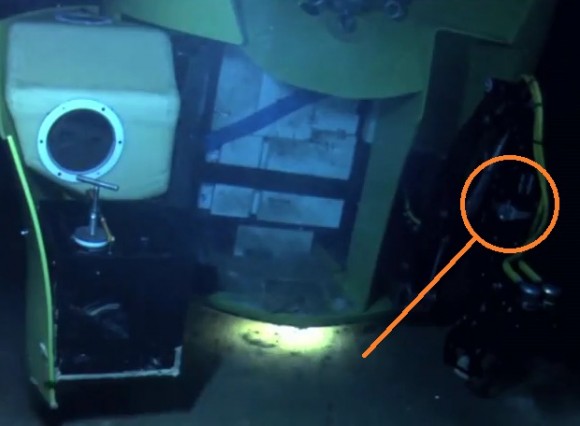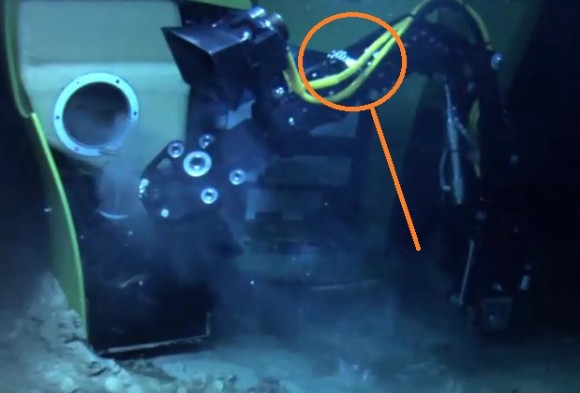 The 51 mm Rolex DeepSea Challenger. A pitty they still call it a 'experimental' Rolex, not for sale ;-(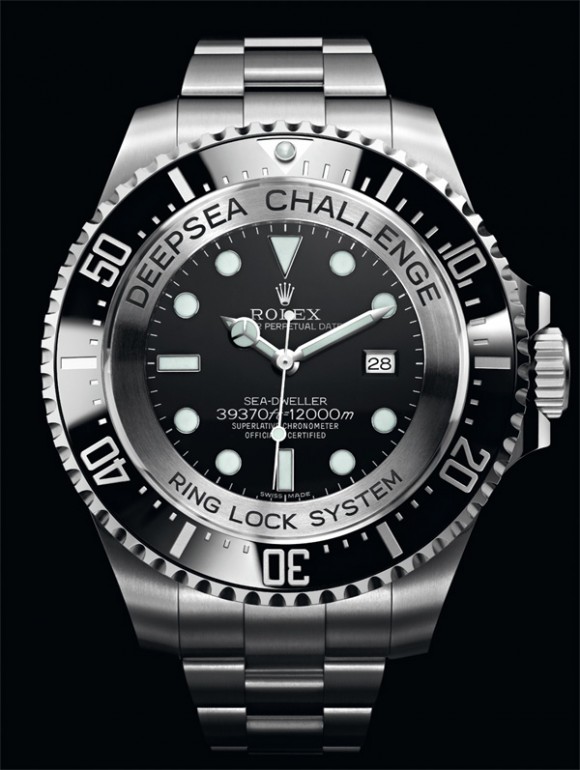 Original DeepSea Special no 1 and the Rolex DeepSea Special history here: http://deepseachallenge.com/the-expedition/rolex-deepsea-history/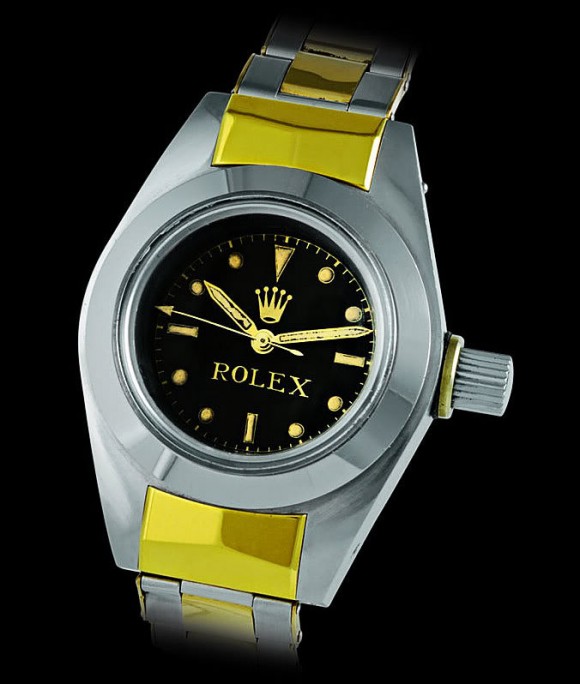 Later Display model from after 1960's Trieste Dive with Jacques Piccard and Lt. Don Walsh..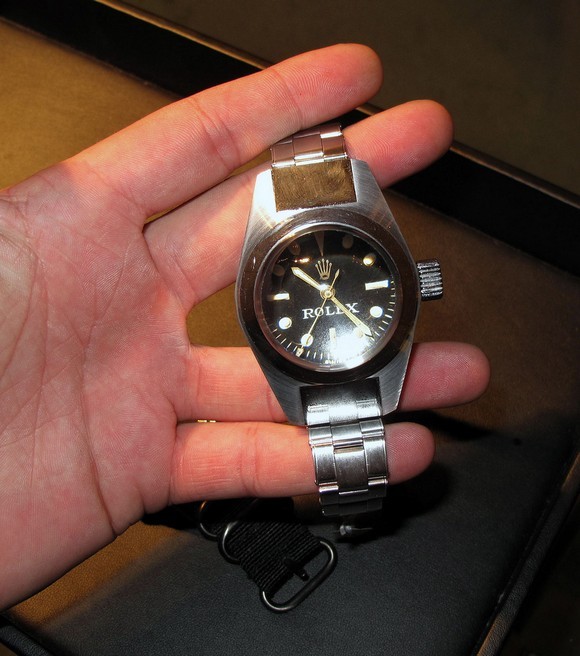 1960 Trieste just before Piccard & Lt. Walsh made history to dive first to deepest place on earth.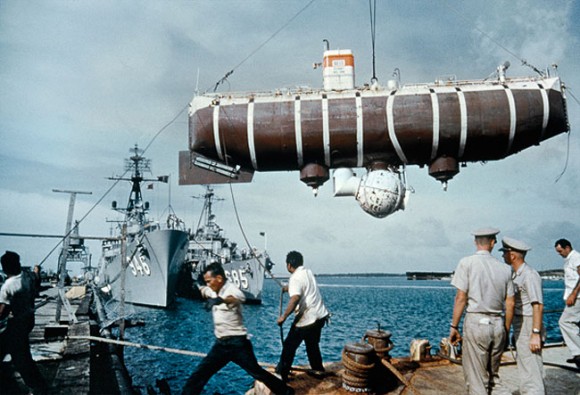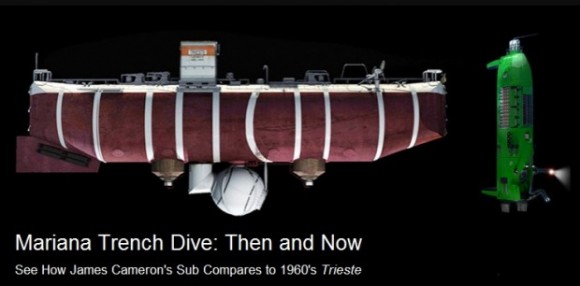 And now 2012, the DeepSea Challenger and James Cameron made it, together with Rolex Challenger attached.