The Thin Line between Passion and Obsession by Philipp Stahl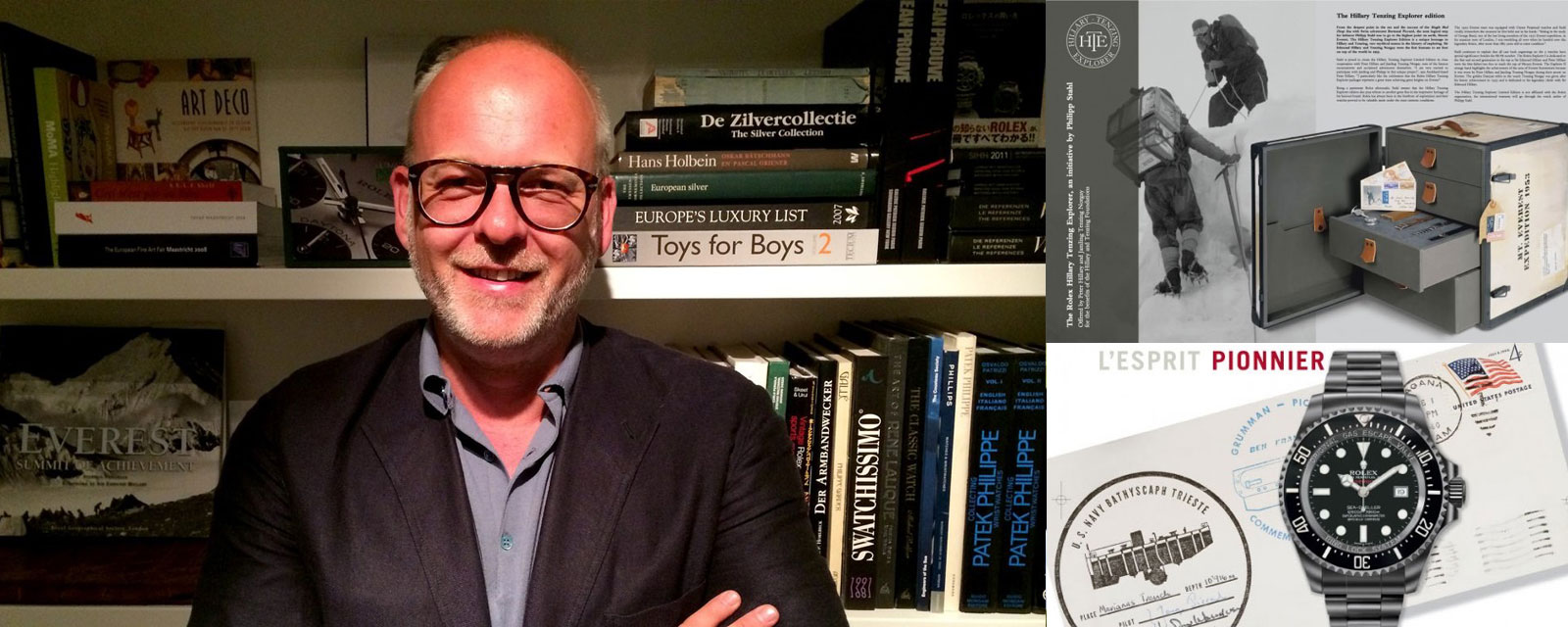 I was twelve, when I held a wristwatch in my hand for the first time. Tucked away in the impressive exposition rooms of the family jewellery, I was intrigued about this piece of art and wanted to know everything about it. That's when the quest for watch knowledge started. As there was no proper watch market existing at the time, I read every book I came across, tried to visit as many trade shows as possible, talking to all kinds of collectors.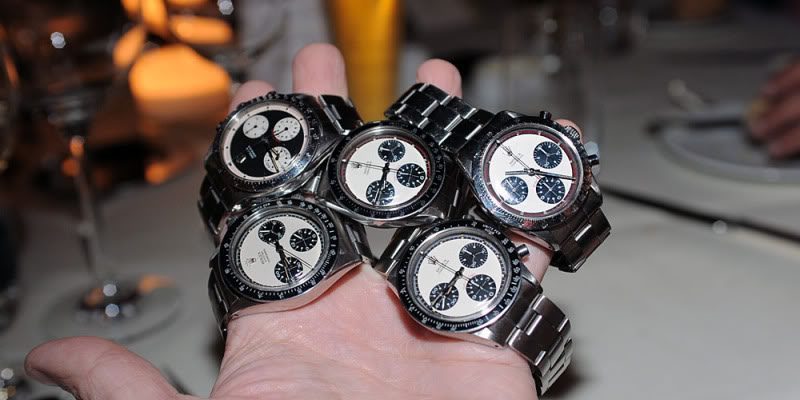 I soon had a preference for Rolex. Not just because of the appealing marketing campaigns and celebrities that wore them, but mostly because of the unbeatable combination of beauty and technical innovation. Watches have been an essential part of my life for as long as I can remember. Little did I know that this fascination would lead to such a deep rooted love for Rolex vintage watches. Some say it's only a fine line between passion or obsession, but that's just a matter of semantics, as both go hand in hand. It's something I witness each year at the Rolex Passion meetings, devotion and joy during our informal get-togethers are intense.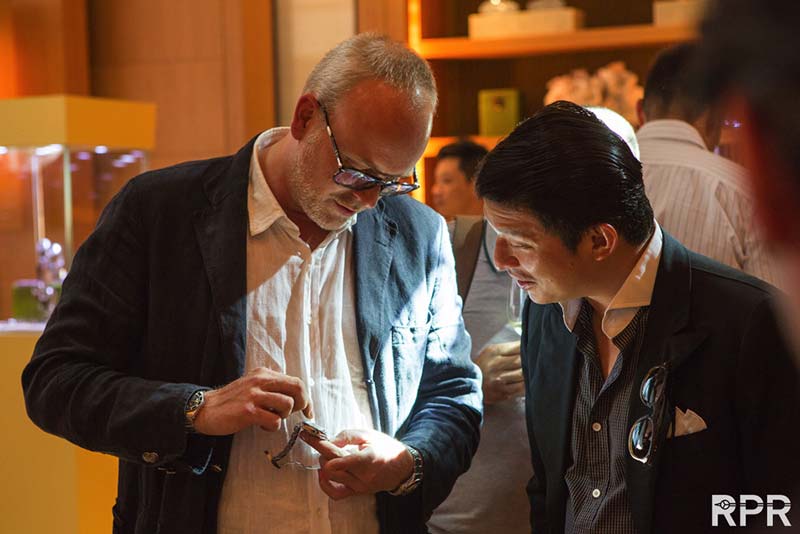 Since my childhood, I became fascinated with watches, and this attraction has grown stronger over the years. Nowadays, I'm non-stop busy with mostly vintage watches, even in my dreams. It actually feels like I am living my dream. There is even a psychological term for it: harmonic passion. Friends would like to call it more an obsession. What has triggered this passion for watches and where has it taken me over the years?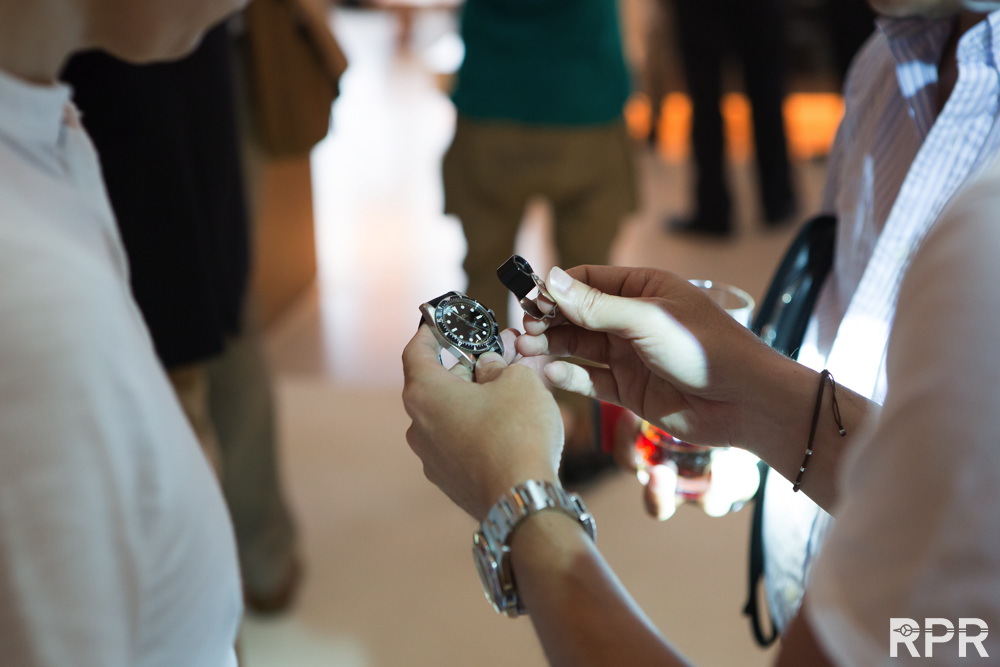 My very first encounter with jewels and watches was at my aunt's jewelry business in Düsseldorf, at the age of 12. I spent hours in the dazzling exposition rooms of the family business, intrigued by the sparkling gems and beautiful wrist watches. My aunt was equally impressed by the fact that a young boy was so interested in precious stones and watches instead of chasing young girls. I was promised a flourishing career in her jewelery trade, but unfortunately she died soon after.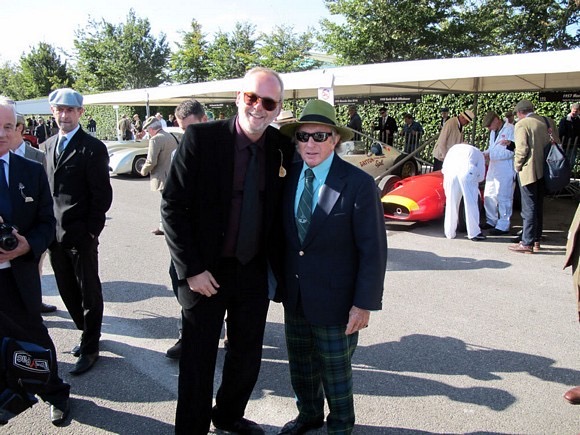 After high school, I returned to my roots in the Dutch province of Limburg, where I became friends with Paolo Steiner. This eager, self-made Swiss jeweler wanted to start a jewelery shop in Maastricht, and in 1986 we opened a business in the charismatic Stokstraat. We mostly traded jewels, silver and gold, as a proper watch market was non-existing at the time. Once in a while, Patek Philippe, Rolex or Omega watches would be offered by customers. Stunning pieces often, but we knew too little about them to value them properly. In my quest for knowledge I read every book I came across on wrist watches and I spent lots of time on auctions and trade shows, talking to collectors. I studied all brands, but soon developed a clear preference for Rolex. Not just lured by celebrities who wore these cool sports watches, like Paul Newman, but mostly by Rolex's combination of beauty and technical innovation.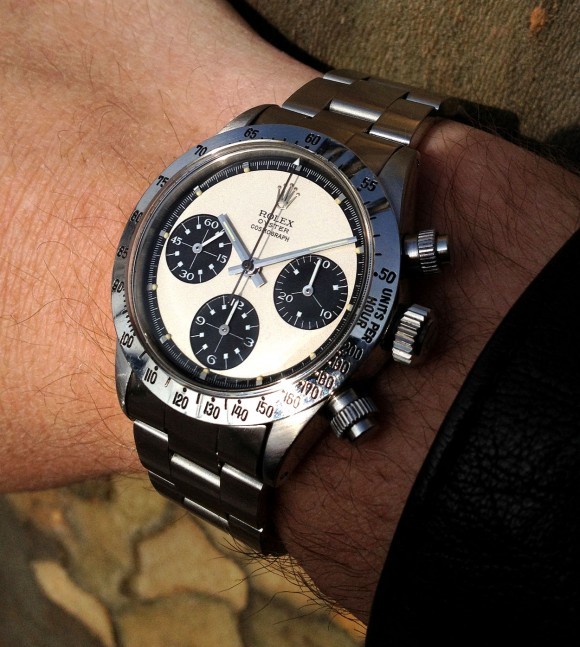 Rolex played an essential part in expeditions to all corners of the world. New models and technical inventions were tested under extreme conditions in the planet's most remote areas. The Rolex tool watch evolution began in the 50's, when they participated in the expeditions to the highest and lowest point on earth. Their marketing campaign "From top to bottom" was inspired by the 1953 summit of Mount Everest, the world's highest mountain, and the dive to the deepest point in sea, the Mariana Trench in the Pacific in 1960. Two crucial highlights in the history of Rolex, which they never used adequately to honor their imposing heritage.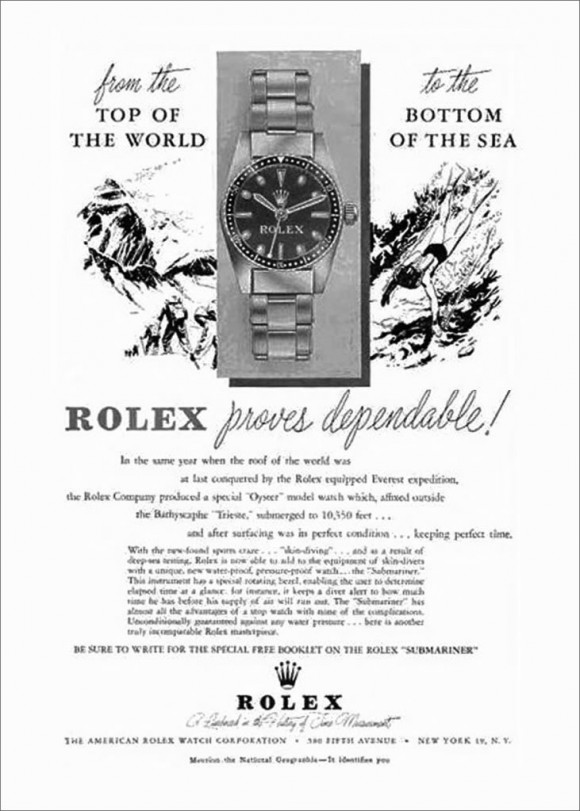 Being the Rolex fanatic that I am, I decided to do the exploring milestones proper justice myself, and contacted the sons of these adventurers. Bernard Piccard, son of captain Jacques Piccard who steered the Bathyscaph Trieste in 1960, was blown away by my idea to honor his dad and immediately wanted to participate. In 2008, we launched a special limited edition, the Single Red Deep Sea. This was a Sea-Dweller Deep Sea, based upon the Deepsea Special that Jacques Piccard took on his dive to the ocean depths.
His father had died shortly before the launch at the age of 86, and Bertrand's lecture prior to the auction for the Piccard Foundation of the last Single Red Deep Sea at Christie's Geneva, turned out to be an unforgettable event. Here stood a man who had endeavored on numerous life threatening expeditions, but could only mourn for the loss of his beloved father though our tribute project. Since then, no visit to Switzerland is complete without stopping by Bertrand's place. All 86 Single Red Deep Sea packages were sold out immediately, and have become true Rolex collector's items.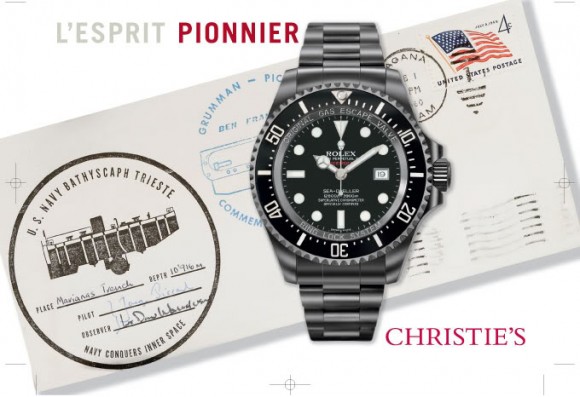 Bertrand Piccard during his emotional lecture at Christie's Geneva …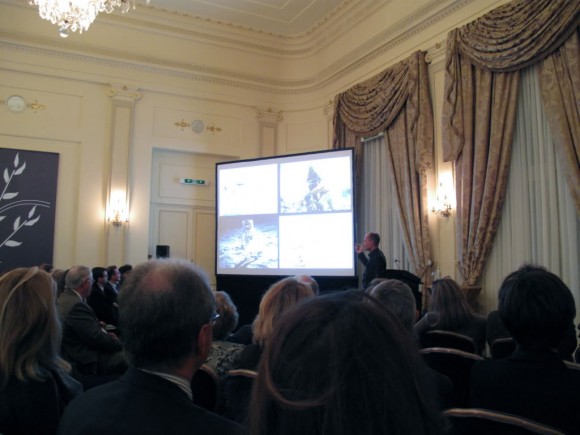 With Bertrand Piccard at Christie's Charity Auction of the DS – Piccard No. 60/86 that sold for Sfr 40.000,-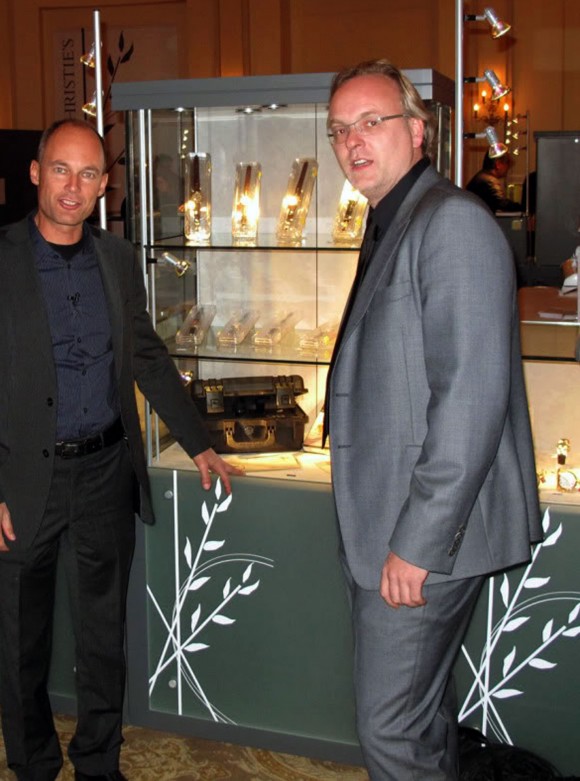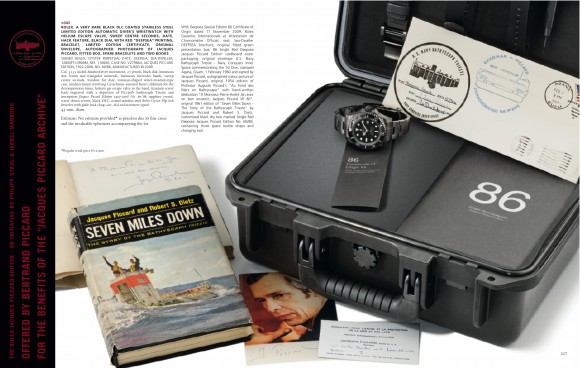 In Christie's Important Watch Catalogue, the Rolex Piccard DeepSea special edition No 60/86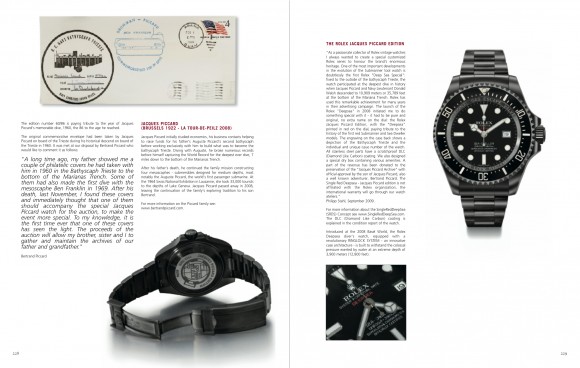 Next is the legendary Lt. Don Walsh I met last year in Geneva. Together with my Piccard DeepSea and his green Submariner, given with 'appreciation' by Rolex.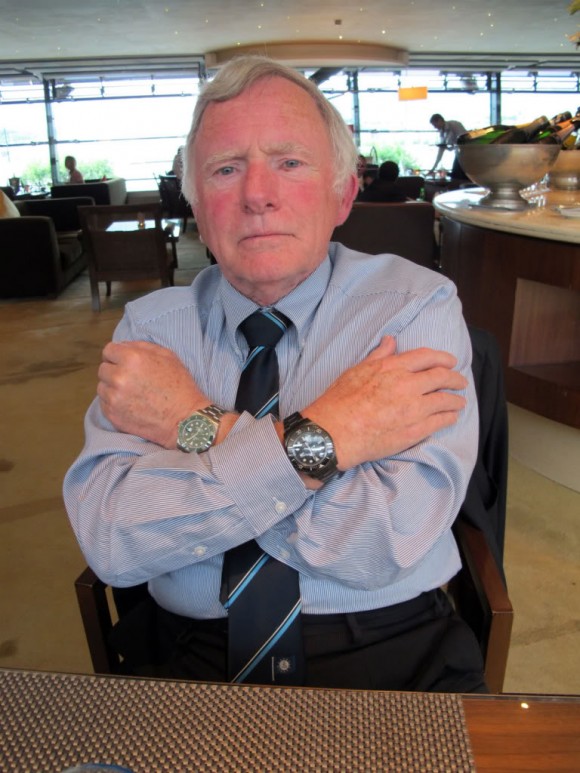 Rolex DeepSea Special, display version from after the 1960 historical dive by Piccard & Walsh..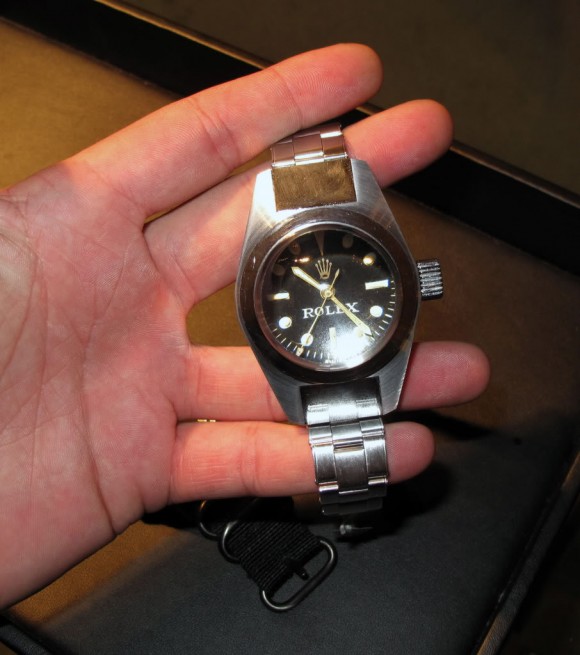 The Rolex DeepSea – Piccard Edition… Limited to 86 only to honor the age of Jacques Piccard.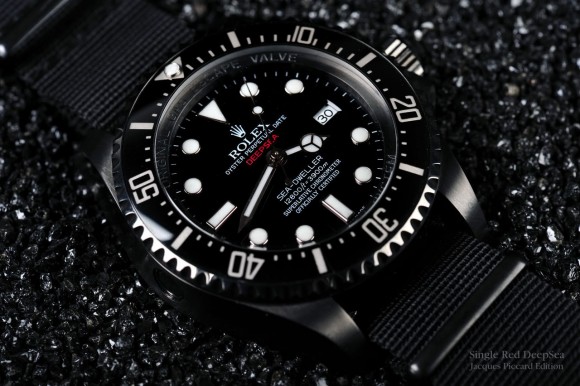 After the success of the Piccard Single Red Deepsea, there was only one logical next step, from the bottom of the sea to the highest point on earth. Logistically, it was a bit harder to organise as Hillary's son Peter lived in Auckland, New Zealand and Tenzing's son Jamling resided in Darjeeling, India. I remember very well I send Peter my first email during the auction of the Piccard 😉 As gifted adventurers, Peter and Jamling spend most of their time leading groups on mountain treks in the Himalayas as a livelihood. It so happened that Jamling would be heading to Europe for a lecture at the Explorer's festival in Poland, a golden opportunity for me to meet him.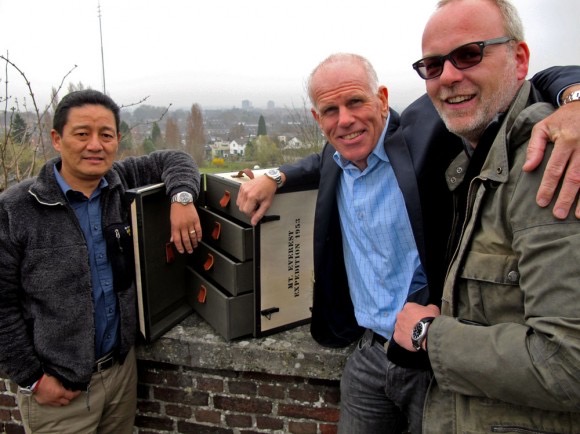 I flew to Warsaw and got a rental car to drive out to Lodz, a 3-hour drive from the capital. Being used to the exclusive environments in which watches are normally presented and traded, the trip felt like going back into time. I met Jamling in the bar of our hotel: a dilapidated concrete block poorly lit with fluorescent lamps and grumpy women behind the reception counter refusing to speak any other language than Polish. For some reason, I had expected a devout Buddhist Tibetan, but after a few pints of Tyskie beer the atmosphere was exuberant.
Jamling turned out to be a Rolex aficionado and halfway through our conversation he pulled out an Explorer 2 Orange Hand in mint condition. My heart skipped a beat, because this was the Explorer that Jamling's father Tenzing had received as a gift from Heinrich Harrer, author of "Seven Years in Tibet", which had been beautifully adapted for the screen in the 1997 motion picture with Brad Pitt. Heinrich Harrer Rolex Explorer II…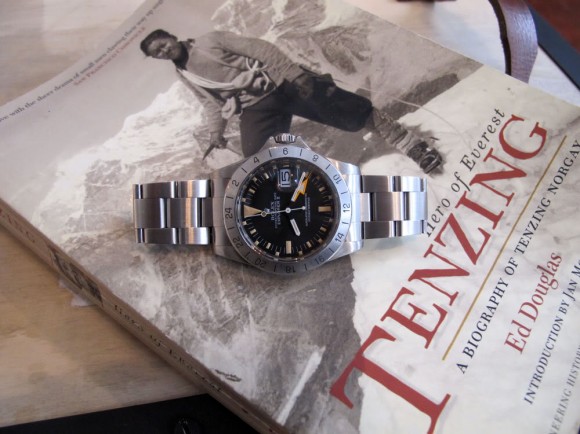 Back from Poland, I started working on a special Hillary Tenzing edition, based on the Explorer model, arguably the ultimate Rolex sports watch. The Explorer prototype had proven its reliability during the earlier Himalayan expeditions, with the first successful ascent of Mount Everest by Sir Edmund Hillary and Tenzing Norgay in 1953 as climax. Although it will always remain a mystery if Rolex was literally on the summit, the Oyster Perpetual models were an essential part of the equipment back then. I visited George Band, one of the last living 1953 Everest expedition members at his mansion outside London, and was finally able to hold one of these legendary Everest Rolex.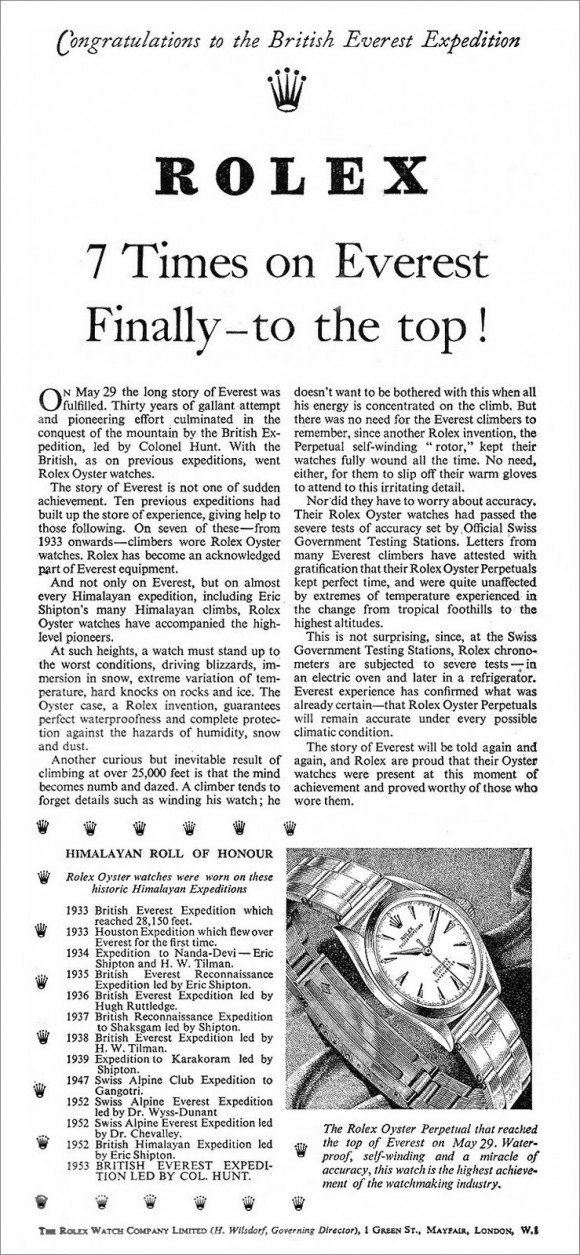 At home with George Band, just outside of London..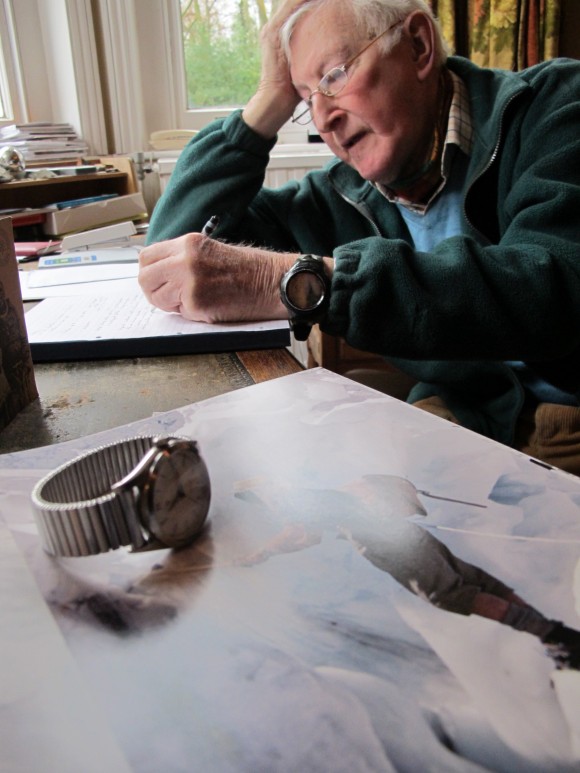 George Band was truly amazed that a young guy like me showed so much interest in the famous Everest expedition. His wife Susan had graciously allowed me to meet him for an hour, looking at the fragile state George was in. When he started talking about his Everest and Kanchenjunga expeditions in his library filled with mountaineering books, he just couldn't stop. Fantastic anecdotes and emotional moments filled the 4-hour visit, until Susan urged me to leave again. On my way out, I explained a baffled George the true value of his Rolex expedition watches. He was planning on bringing them to the local jeweler for service, nut luckily I was just in time to stop him. Any Rolex watch will have greater value if it is still in original condition, specially his!
The all original 1953 Everest George Band Rolex on the left & on the right, George Bands also still all original, Rolex Explorer Precision he wore during his 1955 first ascent to Kangchenjunga!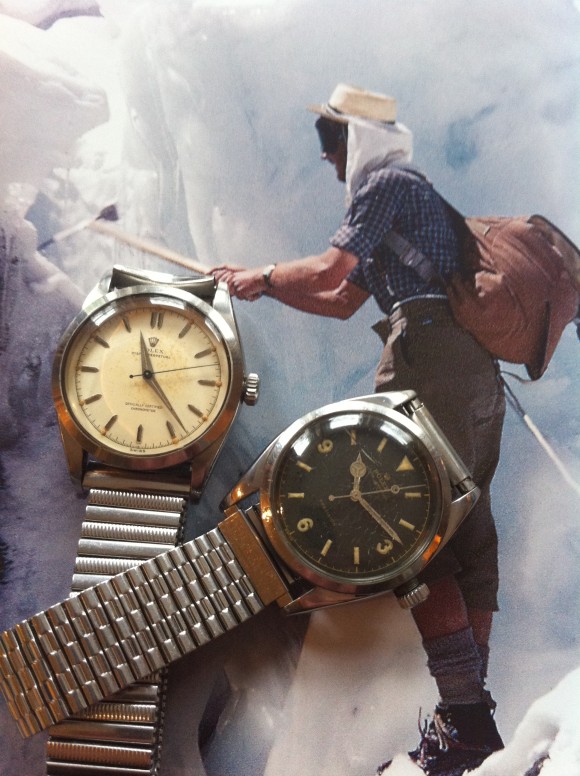 I have travelled thousands of miles and spent countless hours on research to create to appropriate experience and emotion with the Hillary Tenzing and Rolex homage. At the Royal Geographical Society in London, for example, I was allowed to dig into their huge archive on Everest, wearing white gloves to protect the valuable papers. In terms of encounters, two highlights really stood out and still make me smile thinking back at them. In Wales, I went to the birthplace of British mountaineering, the awesome Snowdonia National Park. I slept in the legendary Pen-Y-Grwyd hotel, close to Mount Snowdon, where the 1953 Everest members held their regular reunions. The hotel is highly recommended, unless you cannot do without mobile coverage, WiFi, television and other luxury that is standard nowadays in most hotels. Nostalgia in every nook and cranny, including a vintage Everest chime signaling the start of dinner.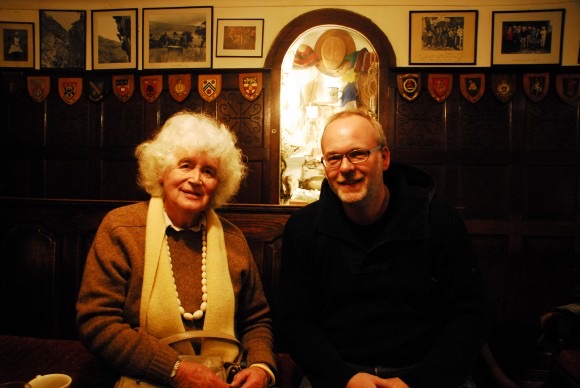 1953 firstly discovered  original Rolex Invoice at RGS London, dated 20th May '53

Official Rolex Everest Document…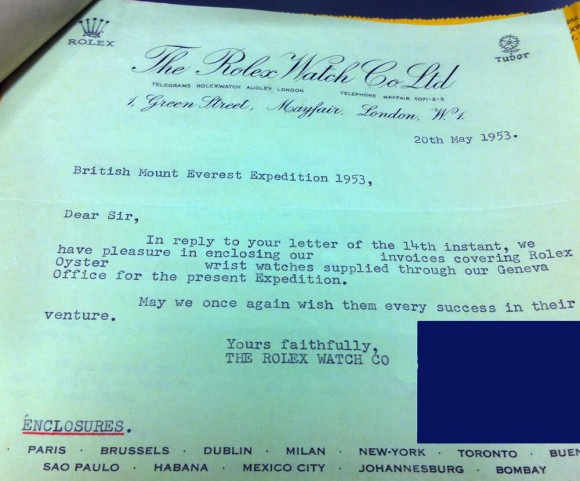 George Bands hand on original signatures off all members of '53 Mt. Everest Expedition..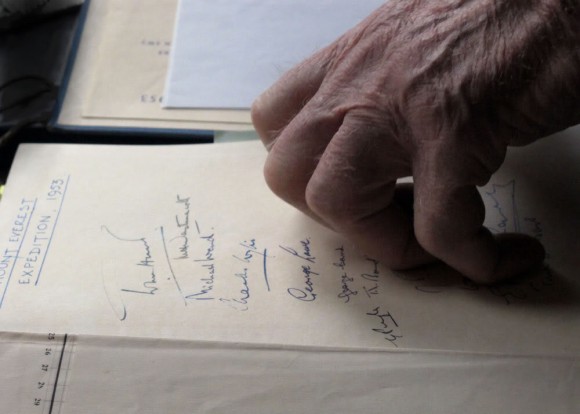 Pointing out the route of Sir Edmund Hillary and Sherpa Tenzing Norgay made..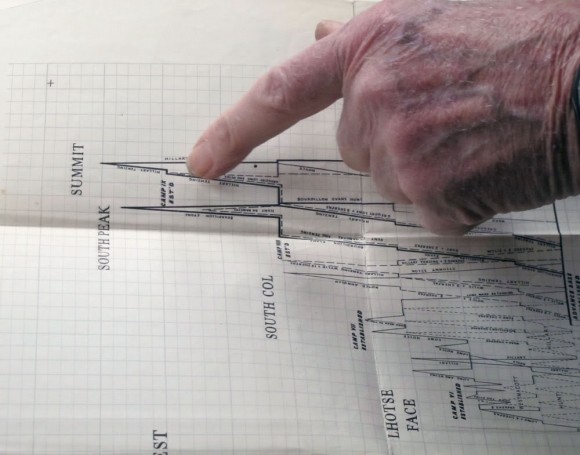 Mike Gill, adventurist and close friend of Sir Edmund Hillary at RGS London with my Hillary Orange Hand.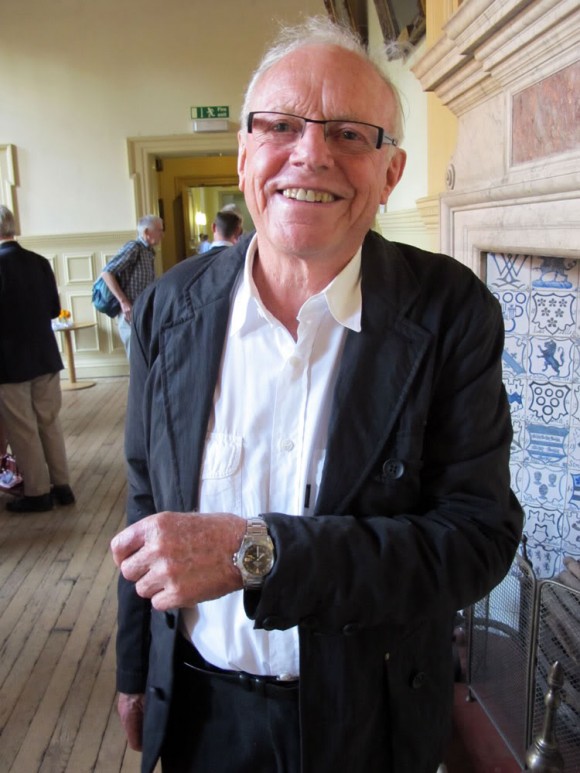 That has originally been worn by Sir Ed during his Ocean to Sky Expedition…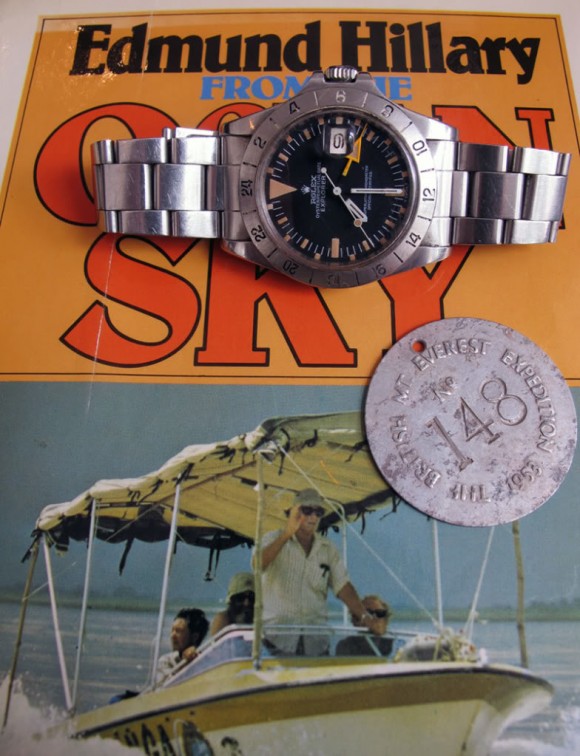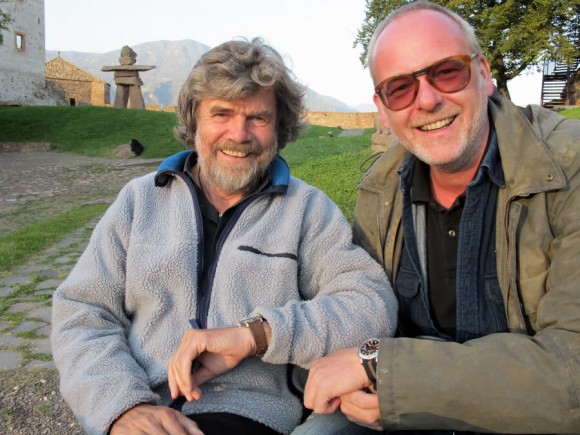 Together with Legendary Rolex Explorer II – Ultimate climber, Reinhold Messner (http://www.reinhold-messner.de/ ) at his Museum MMM ( http://www.messner-mountain-museum.it/ ) in Bolzen, Italia.
The Hillary Rolex, that got finally secured for the Hillary Heritage. The Bosecks Hillary Rolex is in Auckland Museum now 😉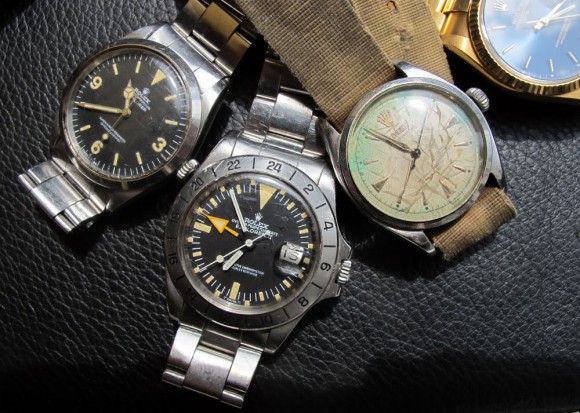 To Sir E. Hillary from Rolex Bosecks Calcutta …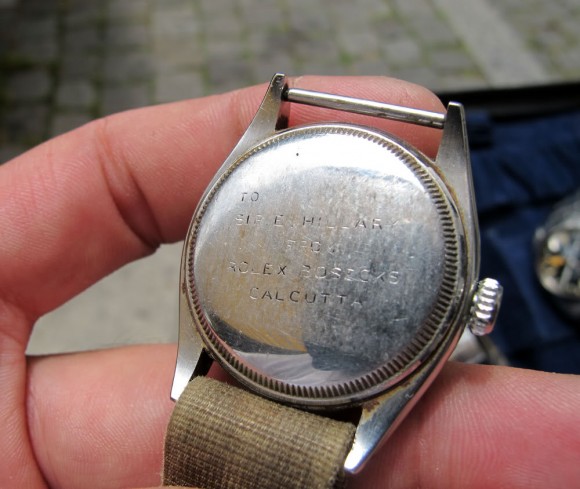 Everybody is happy now all Hillary Rolex are back and safe..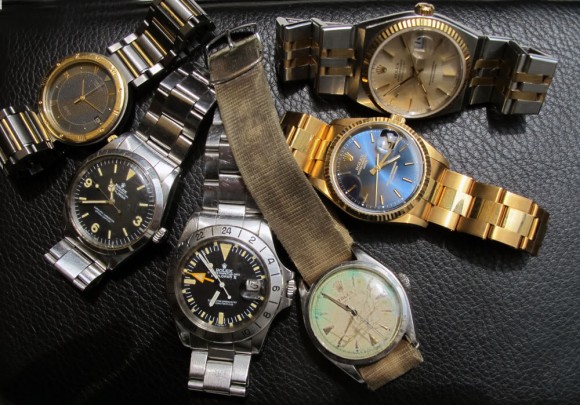 Happily AQ auctioneers worked out a deal with us so the whole Hillary Rolex collection could go back to NZ.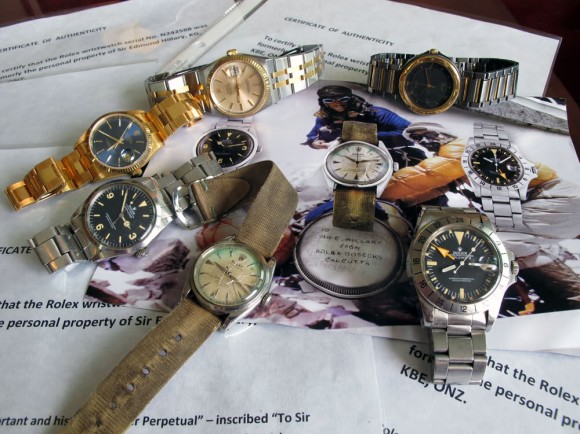 George Bands last official presence at RGS London where we met, just before he decided to change to a higher location. RIP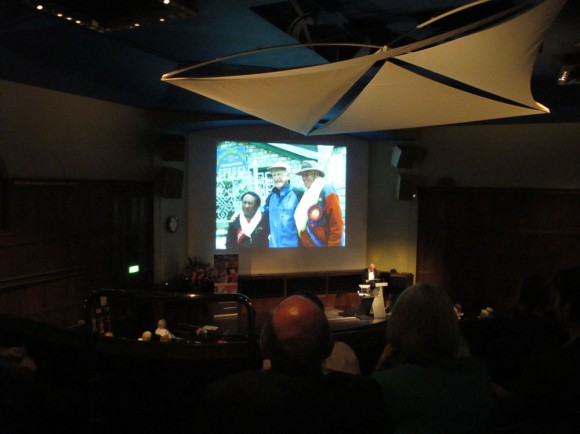 Back to the Pen Y Grwyd hotel in Wales…During lunch at the Pen-Y-Gwryd, I met Jan Morris. As a man, she was Times journalist James Morris, working for the newspaper that covered exclusively the 1953 Everest expedition. She brilliantly described her scoop to bring the breaking news of summiting Everest to England, just in time for the Queen's coronation, in her book Coronation Everest…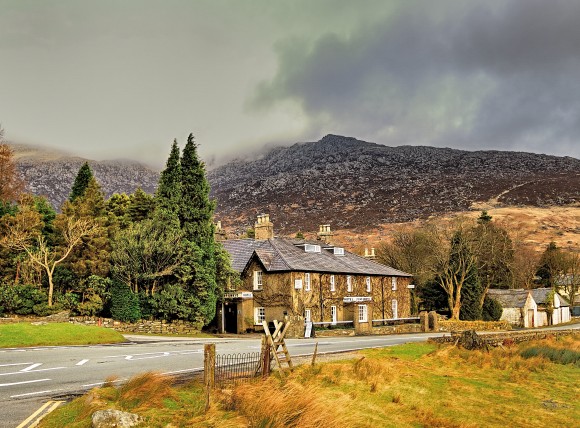 James became Jan after surgery in the seventies, and she is now a famous writer in Great Britain. Jan didn't understand one bit about my passion for watches, but could still remember that she had lost her precious Timex in an Everest crevasse back in 1953. "Lucky it wasn't a Rolex", she added cheeky. Truly a colorful character! Jan Morris at Pen-Y-Grwyd hotel Wales..
Besides a personal highlight, the second story was also a scoop in the watch world. For the first time ever, I was able to show pictures of the golden Rolex Date Just that Tenzing Norgay was given by the Swiss expedition in 1952. During that year, Tenzing climbed together with Swiss Raymond Lambert until a few hundred meters before the Everest summit, when their oxygen equipment failed. To continue would mean a certain death, and disappointed they returned to base camp, knowing the next chance for summiting Everest would be the British in 1953. Tenzing and Lambert became close friends and as memento for Tenzing's efforts for the Swiss, they gave him a golden Rolex with unique inscription. Tenzing gave this precious watch to his son Norbu before he died. While visiting him in San Francisco, Norbu told me he had stuffed the watch for years in his television to cover a gap, not knowing its true value!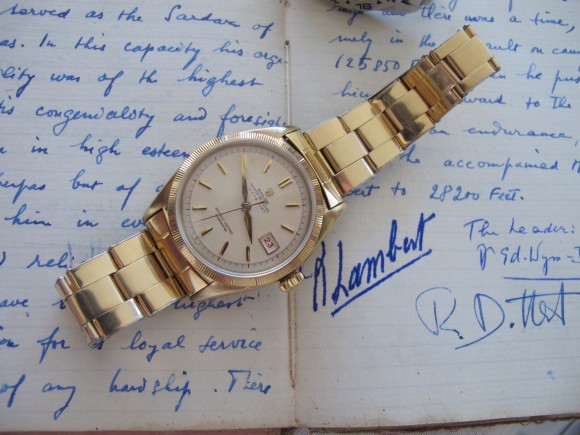 The Tenzing Rolex; a golden Datejust on Tenzings Everest log booklet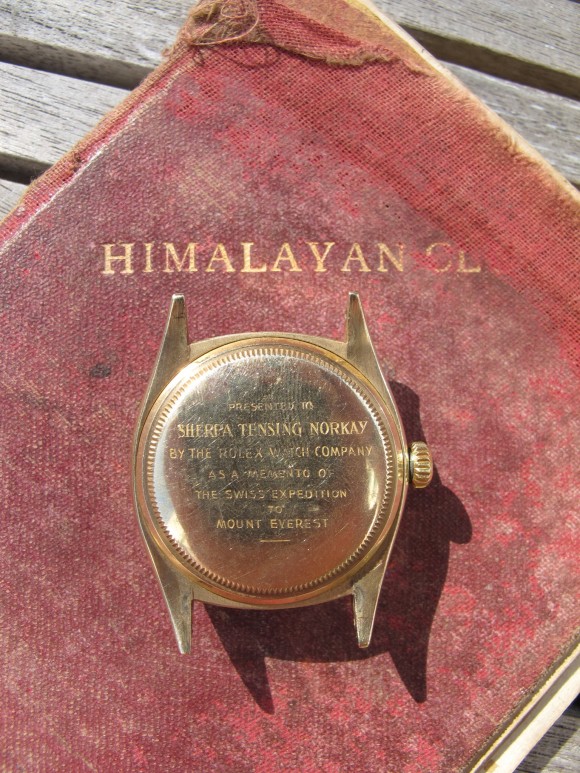 The Hillary Tenzing Explorer set of 3 heritated Rolex, No.88/88 got sold for $ 105.000,- at Christie's Geneva for the Hillary & Tenzing Foundations!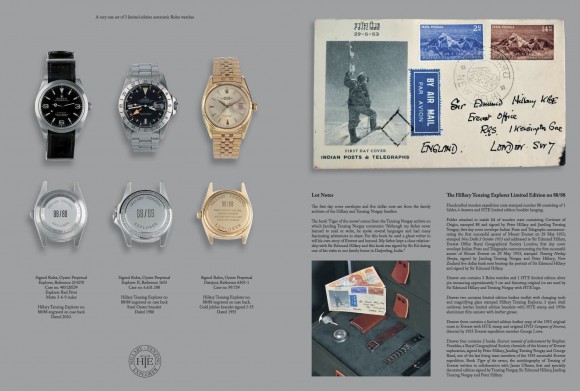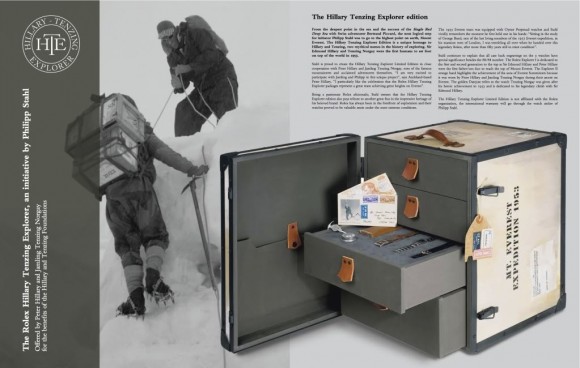 HTE 88/88 specially added Hillary Tenzing Explorer laser engraved case back gravure.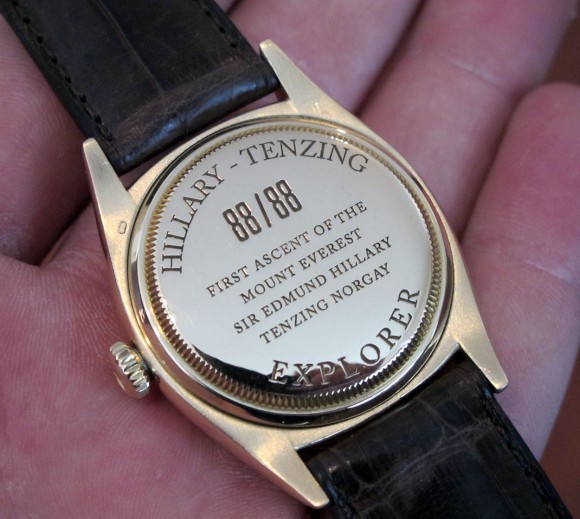 All these encounters and experiences have contributed to an impressive Hillary Tenzing Edition (HTE) package, consisting of parts from all parts of the globe. The expedition crate is similar to the one used in 1953 and is handmade in Spain. Eye-catcher in the HTE package are 3 Rolex Explorer watches with the unique HTE look-and-feel to represent the unrivalled history of Rolex in exploring the world's final frontiers. The crate's four drawers contain several custom-made vintage items commemorating the 1953 Everest expedition, like a sterling silver alpine pin, a special edition of the book Everest by the late George Band and a leather bound of the original 1953 Everest route. HTE Expedition crate..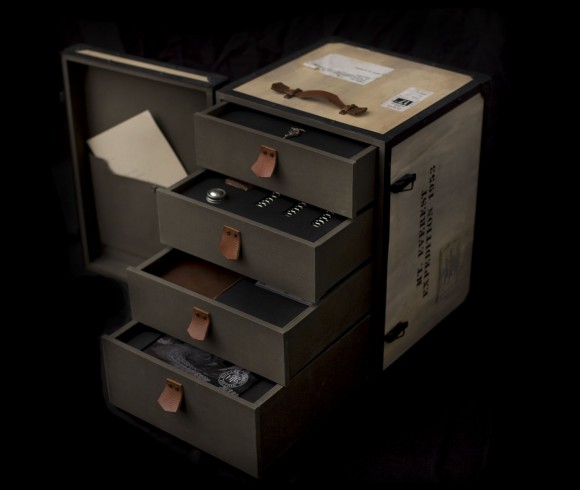 Hillary Tenzing Edition Rolex Explorer set, "Heritated" not customized! HTE in 36mm, 39, mm and 42mm…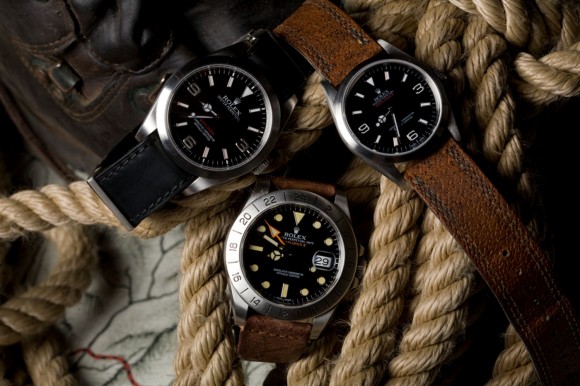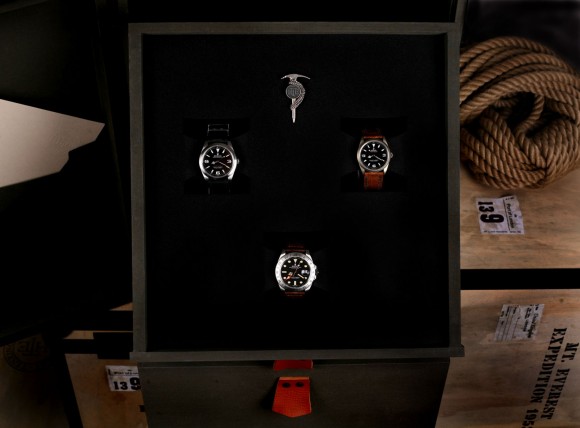 The 3 laser case back gravures are having a different theme between Sir Edmund and Peter Hillary & Tenzing Norgay Sr. and Jamling Tenzing Norgay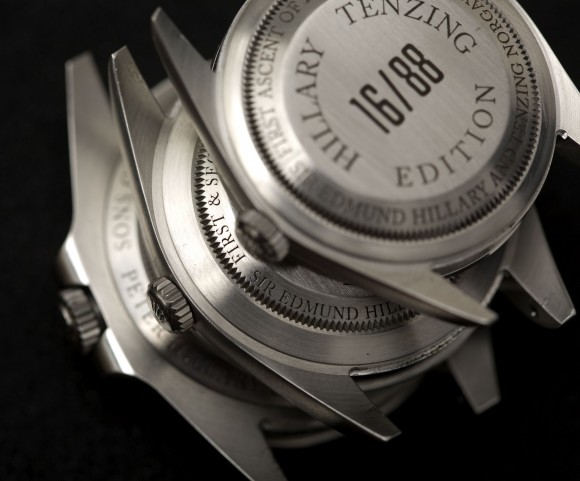 HTE42mm leather side… Original vintage bezel ref 1655 look and patina on the dial…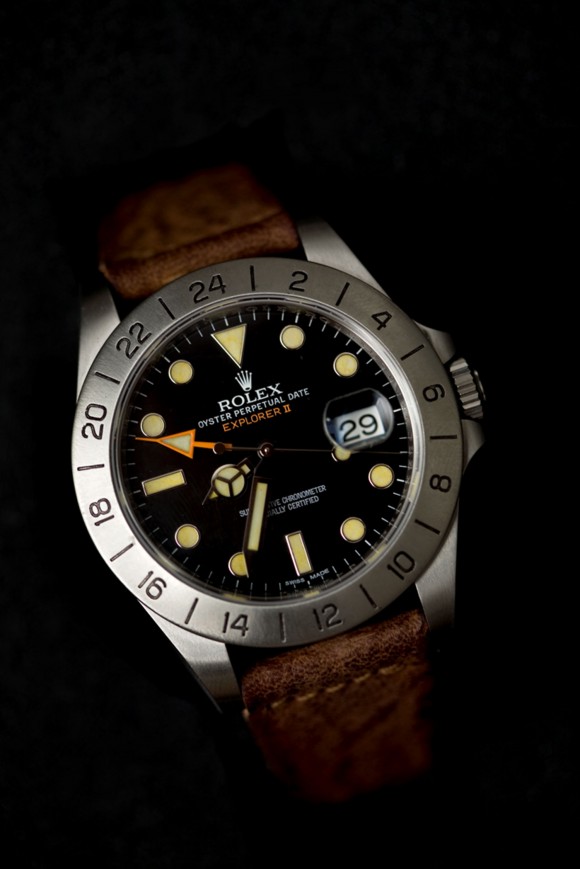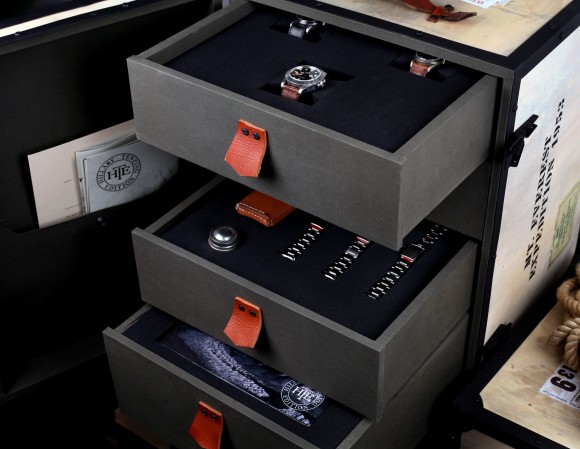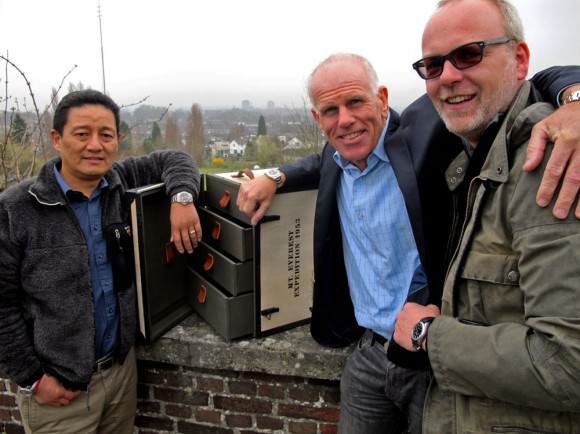 HTE – GEorge Band Book cover…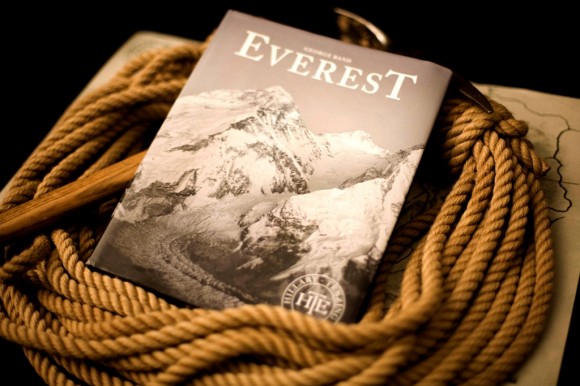 First Hillary and Tenzing Edition Meeting in Maasticht, The Netherlands….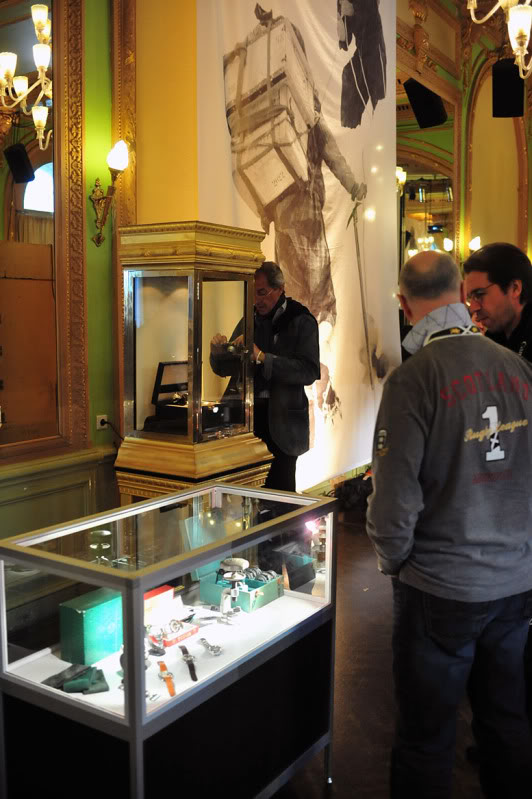 Many great collector friends came from all over the world to join me…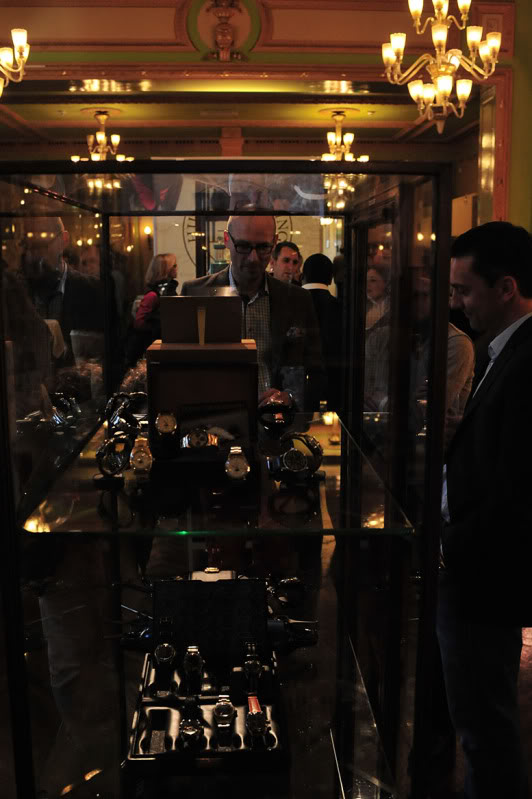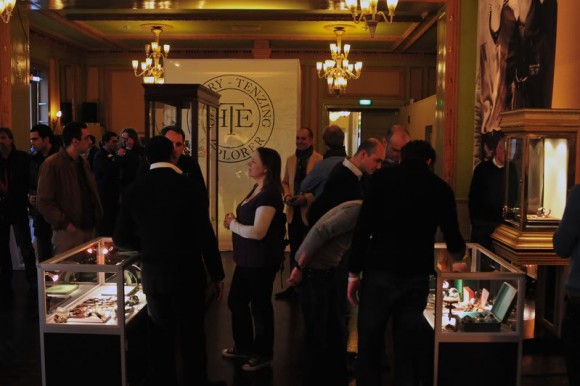 Jamling Tenzing Norgay, for once in elegant costume and proud of wearing his silver HTE pin just before his speech..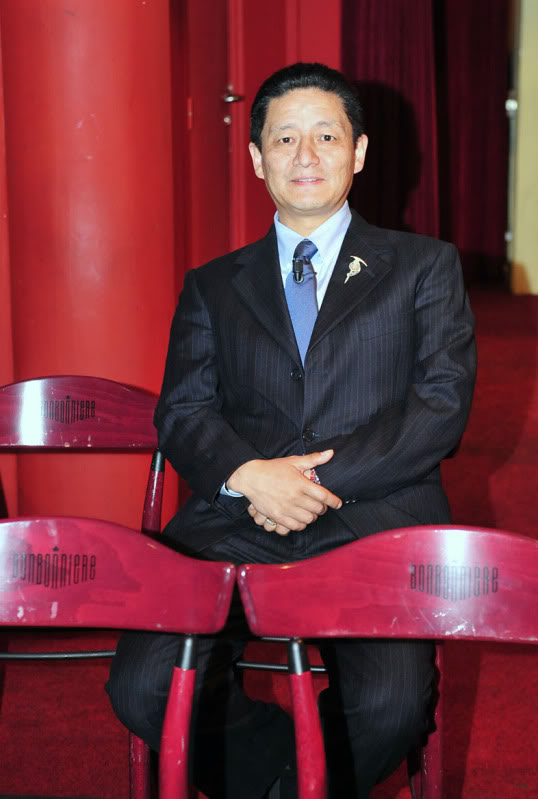 What a exceptional moment, in my hometown Maastricht, 2 Rolex Hero's talk about their passion..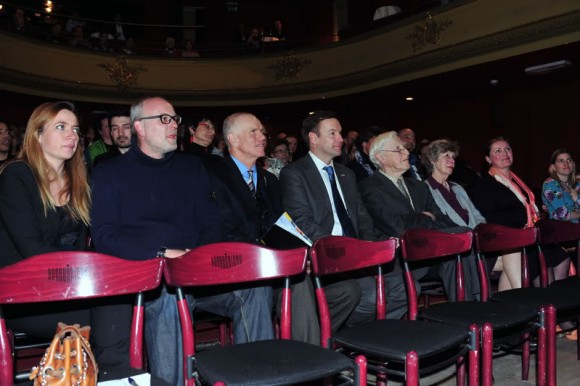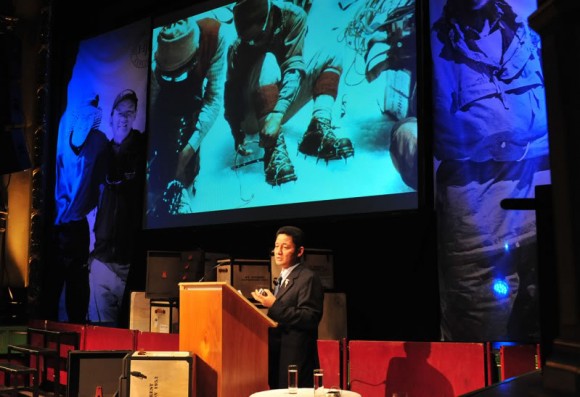 My good friend Peter Hillary…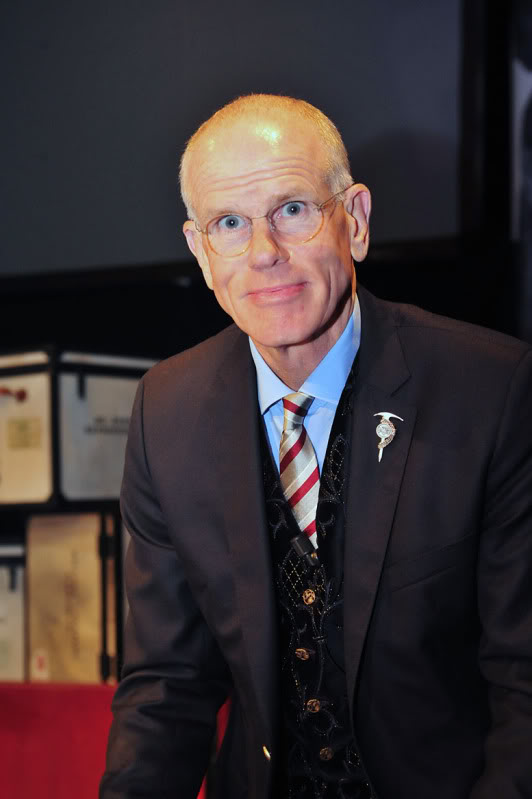 During his Hillary Speech..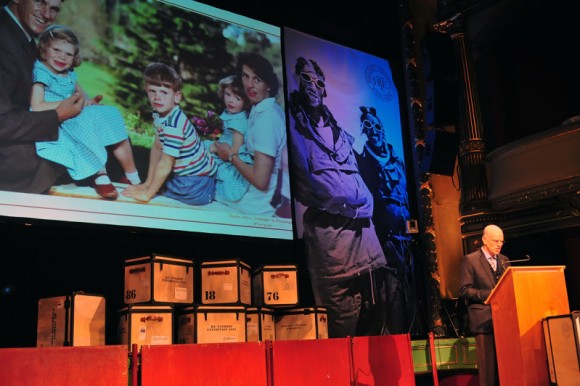 Sir Edmund Hillary & Tenzing Norgay..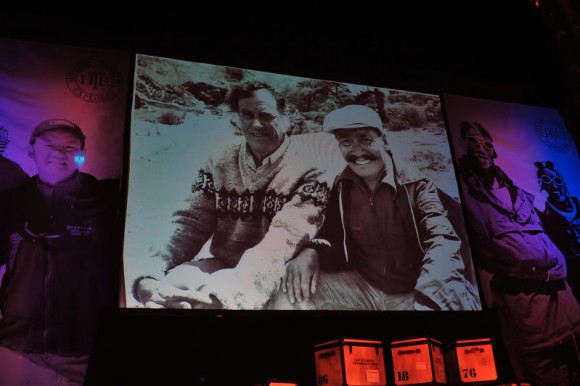 HTE and Passion Meeting in M In May 2011, HTE number 88/88 has been auctioned for the Hillary and Tenzing family foundations at Christie's Geneva for over USD 100,000.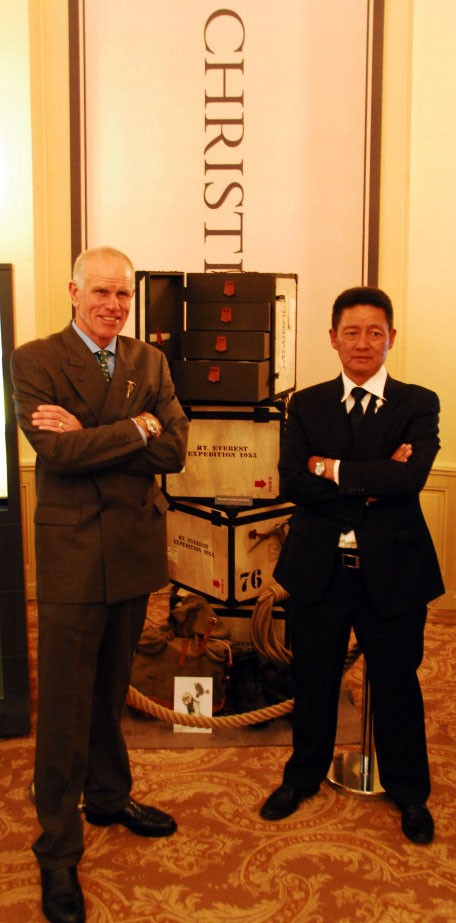 Peter Hillary and Jamling Tenzing Norgay at Christie's Geneva.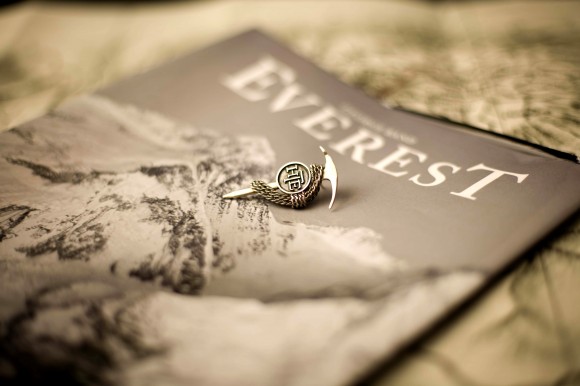 It was on the balcony of Hotel Des Bergues, just after the auction, overlooking the famous fountain of Lac Leman, when I pinched my arm. Indeed, the journey is more important than the destination. For more information on Hillary Tenzing Edition, please go to: www.HillaryTenzingEdition.com
Rolex oldest member of the Board, the legendary Jean Claude Killy ( http://en.wikipedia.org/wiki/Jean-Claude_Killy) vivid vintage Rolex collector with a very prestine eye for detail I normally meet my hero at the watch auctions in Geneva, where Mr. Killy is always at front seated of the auction room, hunting stunners from Rolex their enormous Heritage…Great Rolex ambassador and super cool!!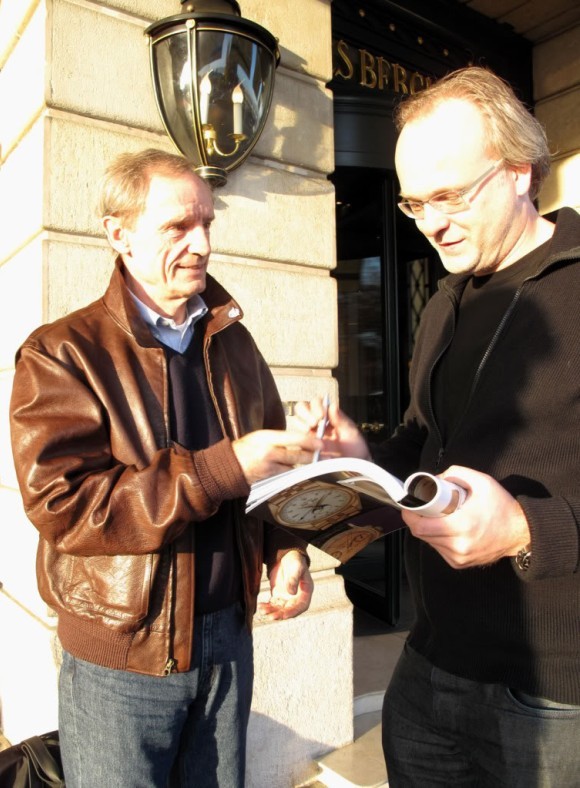 This exceptional Rolex ref 8171 Padelone in NOS ( New Old Stock) condition is secured for the future..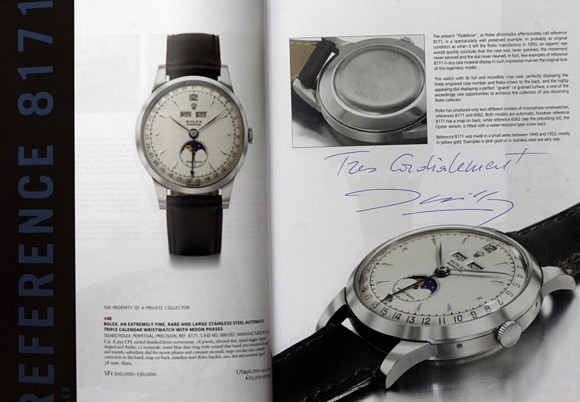 Encounter at Rolex sponsored Goodwood races with another Rolex Legend, Sir Jackie Stewart..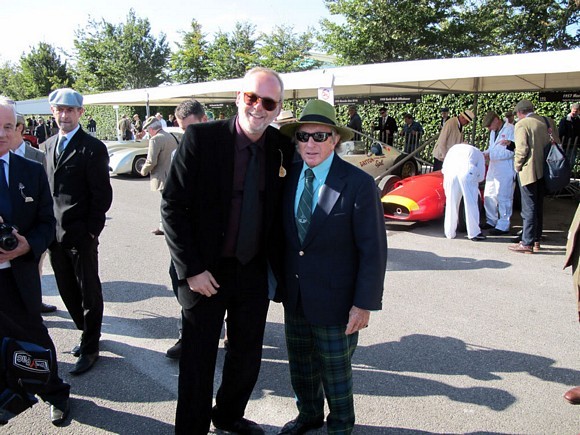 About the author Philipp Stahl is together with his good friend Bernhard B. founder (http://100percent-rolex.blogspot.com/) of the Rolex Passion Meetings, informal get togethers at locations with matching historical backdrop, where egos are left at home and only the love and passion for Rolex counts. These meetings have slowly become the epicentre of vintage Rolex collectors, developing an increased in-depth knowledge of vintage Rolex and its heritage by sharing each others expertise and knowhow.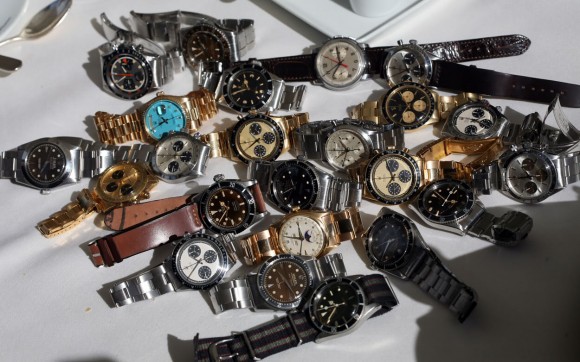 Ref 6062 Steline & ref 6036 Killy..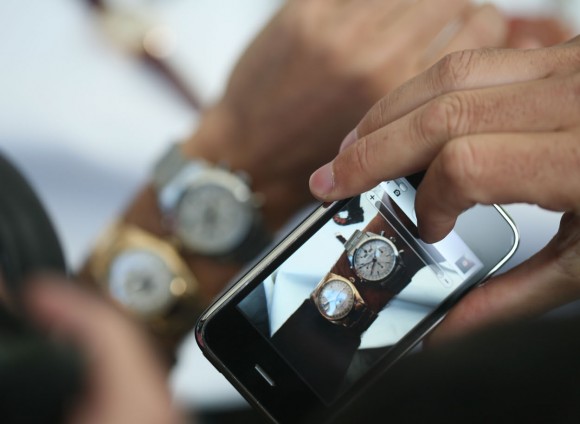 Obsession…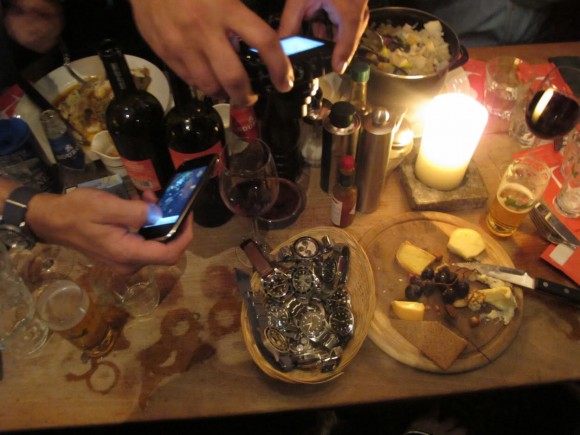 369 Explorere & Sub Orgy 😉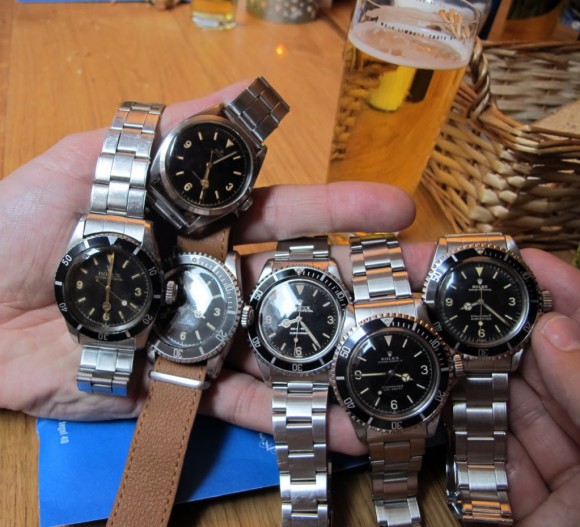 Selection of ultra rare Rolex Toolwatches, ref 6200, 6538, 5510 Submariner & ref 6541 Milgauss…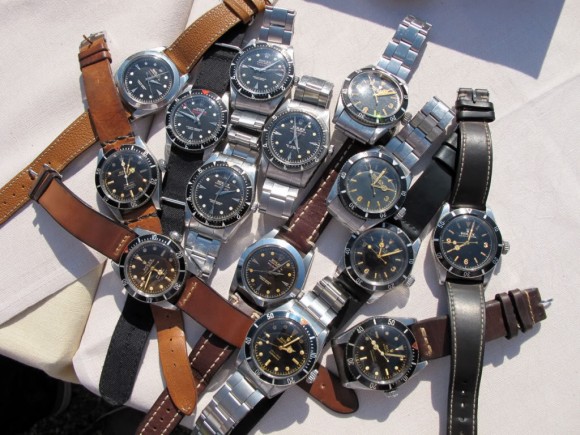 Pink gold 'Killy – Serpico Y Laino'…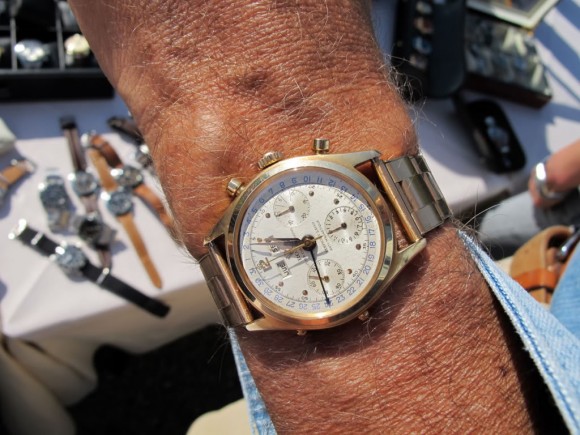 Handfull of Submariner history, 5 times first 200 meter Submariner from 1954, the ref 6200…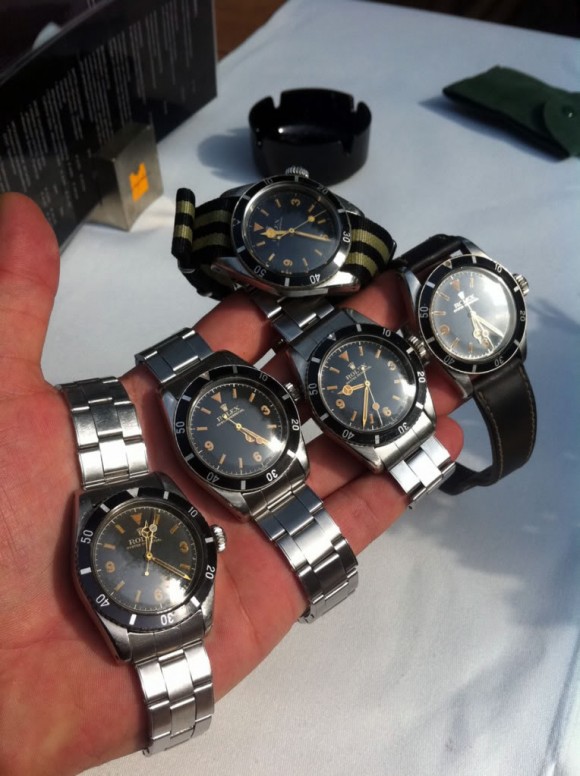 Quality, authenticity and provenance are crucial for valuing vintage watches. Watch brands can or will not cooperate to reconstruct the history of watches and thus their true value. The call for an independent institute that guarantees authenticity gets louder. Stahl and his collector friends provisionally step up to fill this void by sharing their knowledge on meetings and through fora and blogs. Check out The Rolex Patek Philippe Market Place, RPM*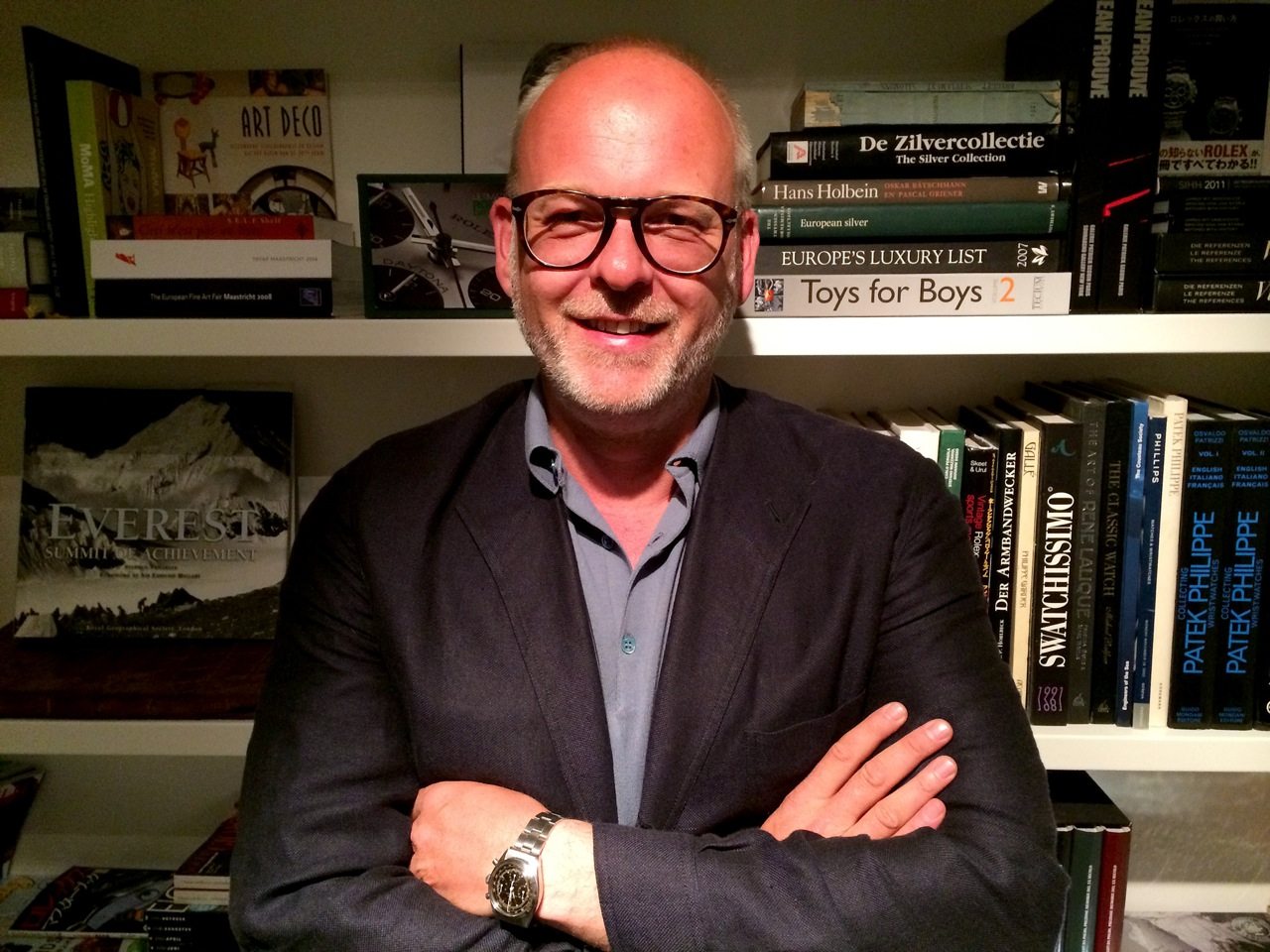 On 29 May 2012, the first Asian Rolex Passion Meeting will take place in Hong Kong…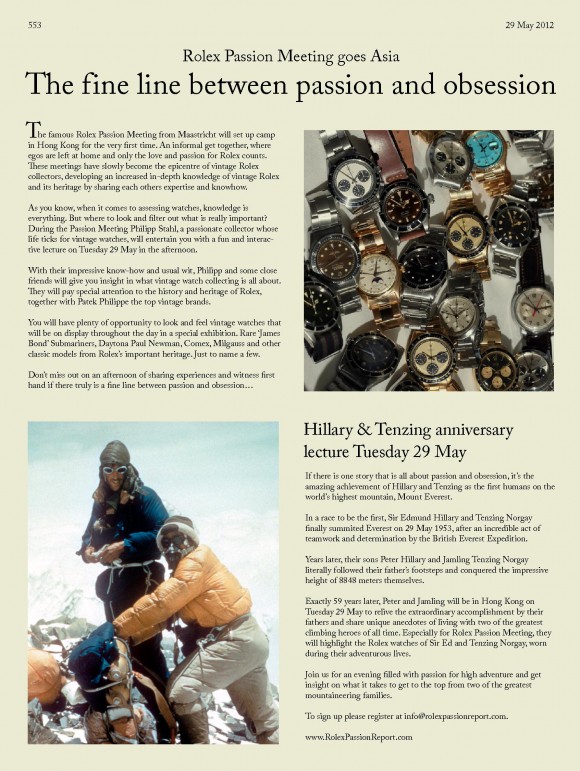 Admission on invitation only.
On my last day here in HK I wanted to pamper you already on some impressions of the first Asia vintage Rolex Passion Meeting I organized at The Upperhouse Hotel at Pacific Place in Hong Kong.  I've had a wonderful time with you guys & girls during the last 2 weeks I stayed in this amazing city that never sleeps.
So many great friends from all over Asia but also from Europe, US, Australia and South America ( 32 hours traveling time! ) did their effort to come and join us, share their important vintage Rolex, talk passion but most importantly, have big time fun together. Some already arrived earlier to HK before the meeting and every night it was dinner & party time all together, many thanks my great friends, for me personally it was exhausting but i'm extremely happy with the outcome as you all where very enthusiastic about the event. It was a great start to show Asia the importance of vintage Rolex, it's beauty and the passion we all shared !
Rolex Big Crown ref 6538, OCC, Red 369 & Rolex 6200 Submariner  OCC & plain Rolex 6200, top trio !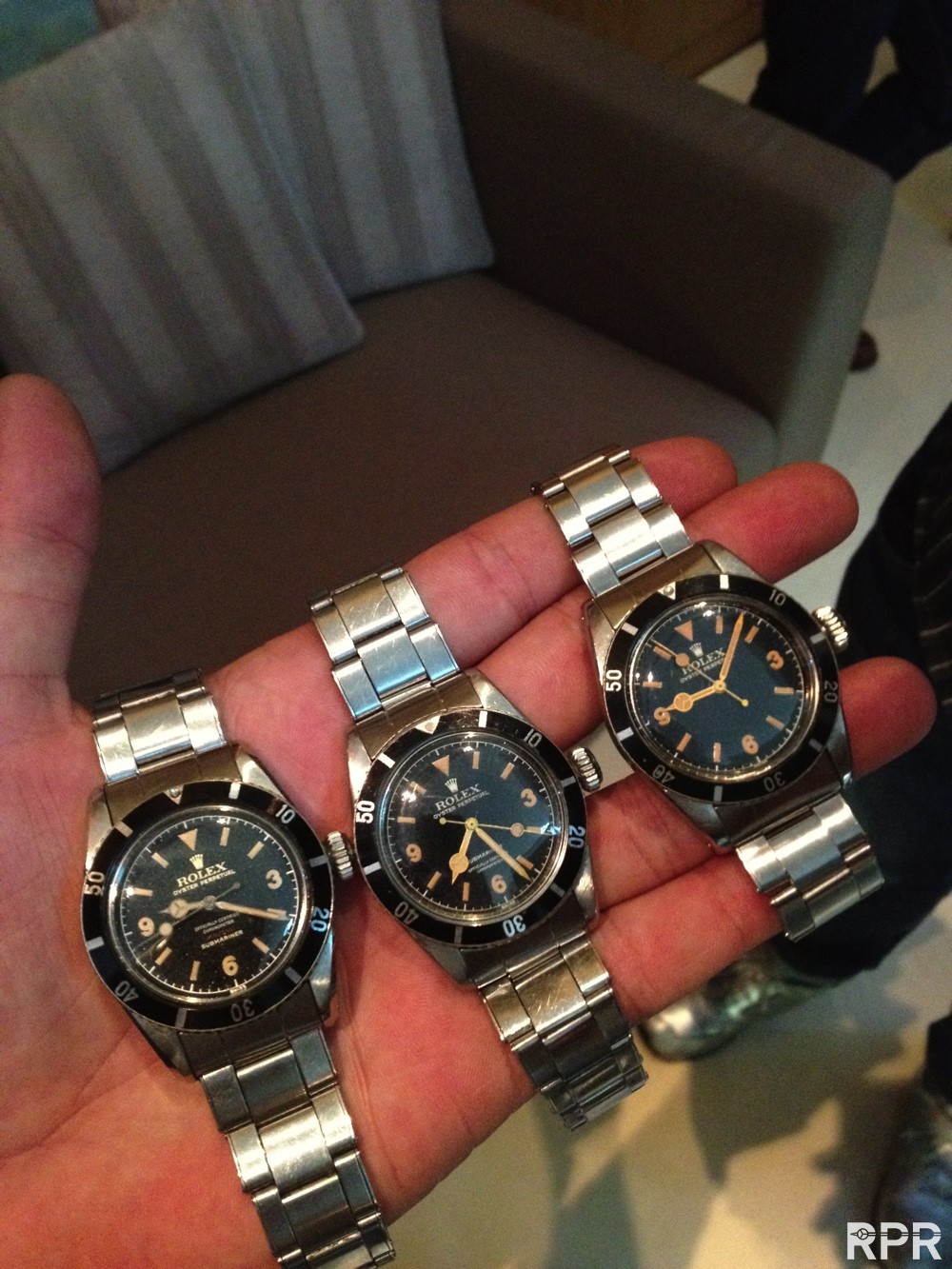 Enjoy the below pictures, once I'm back home I'll upload Part II 😉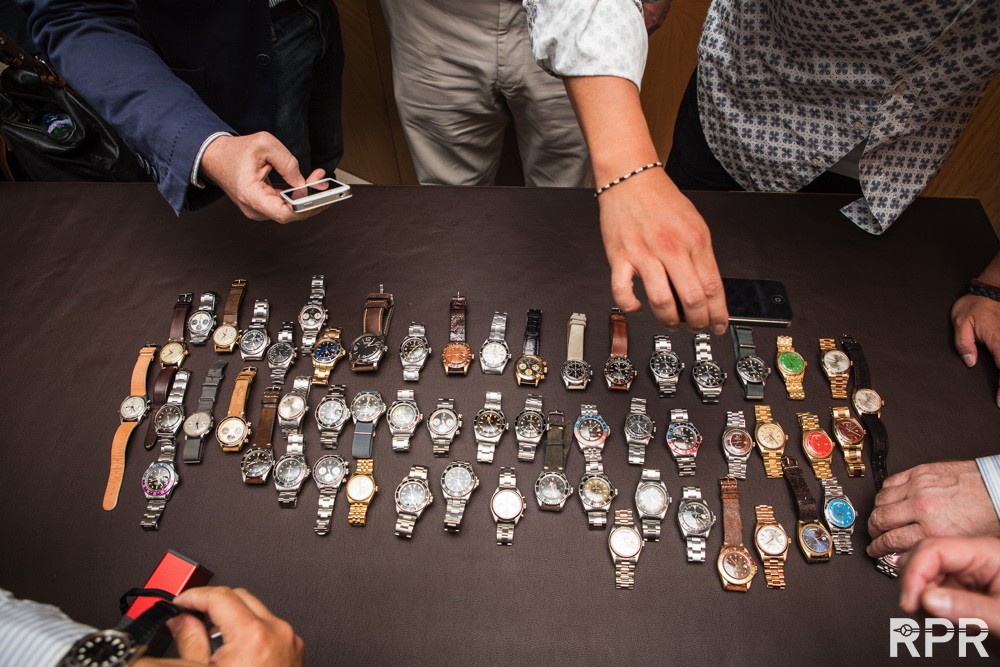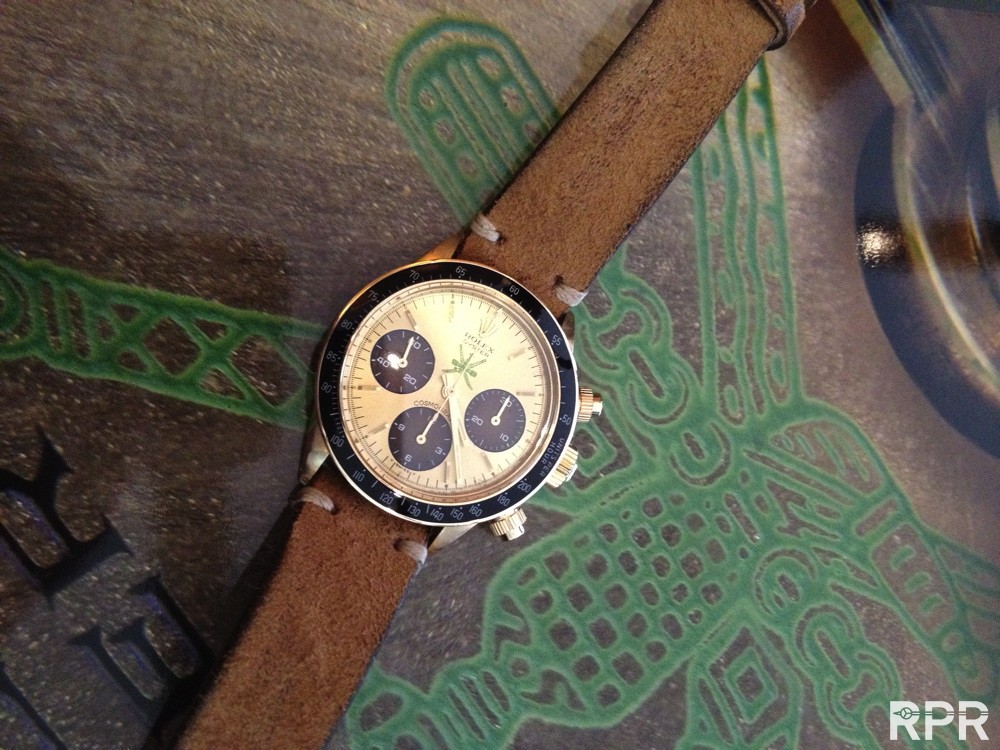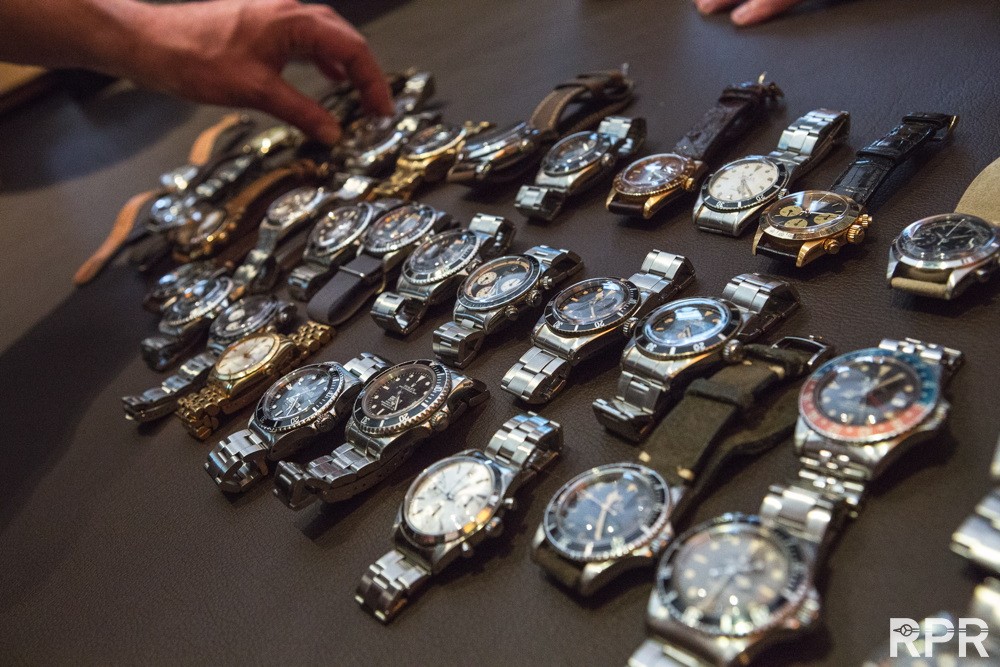 Top collector and great friend from Singapore..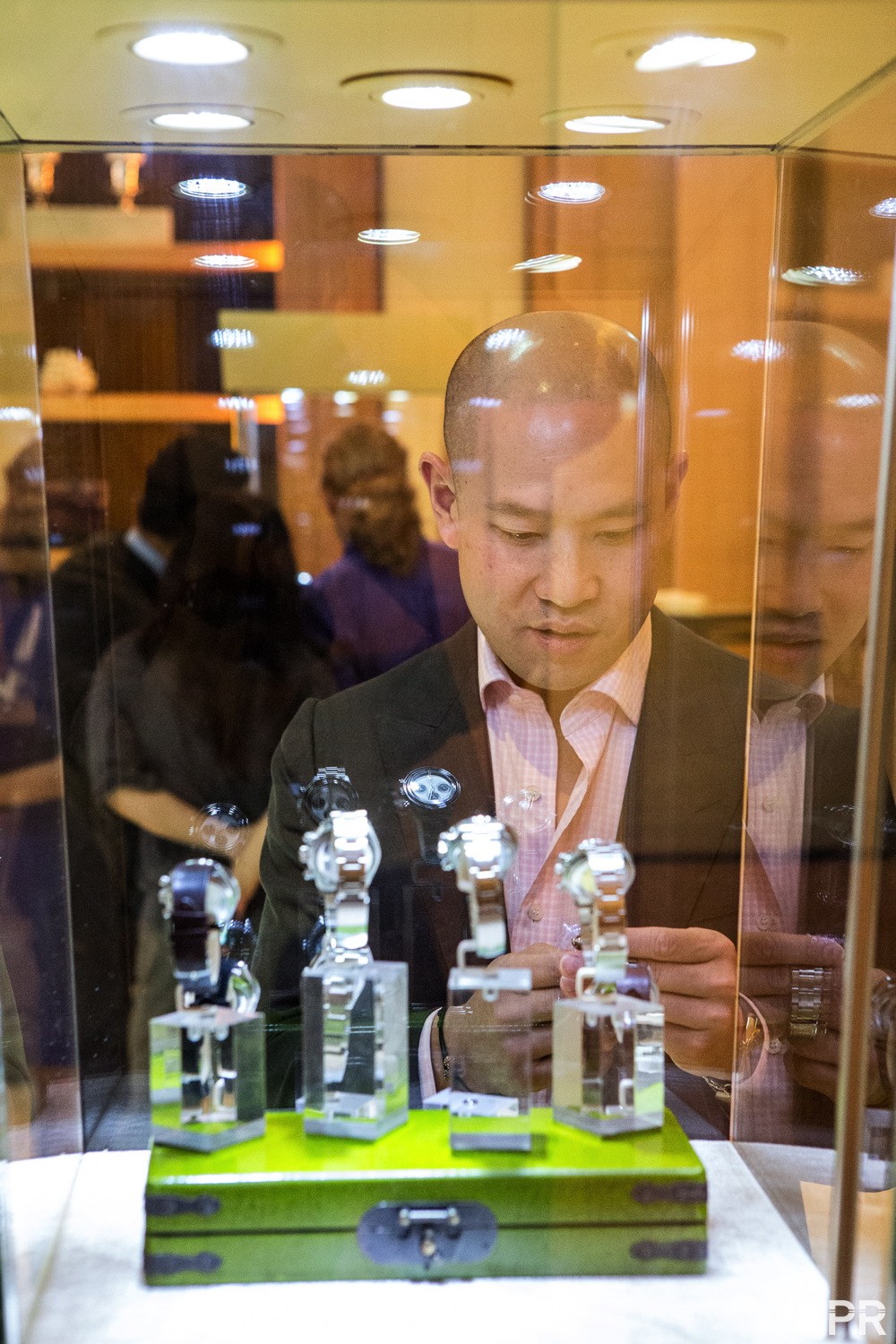 Red Oman Rolex Submariner Nipple Dial ref 1680/8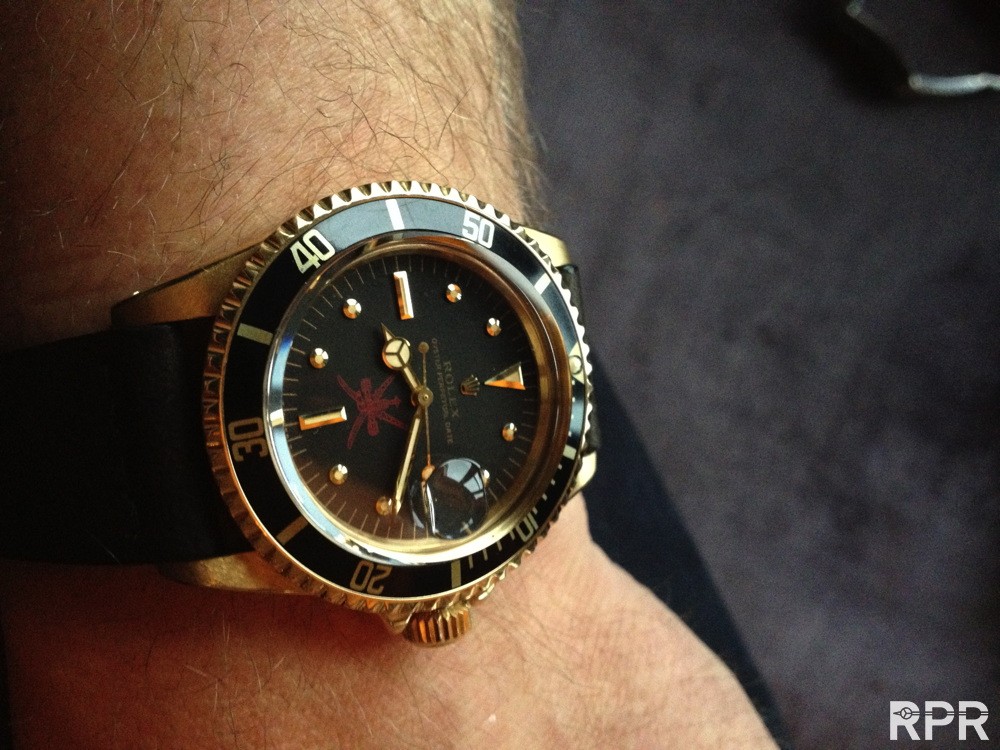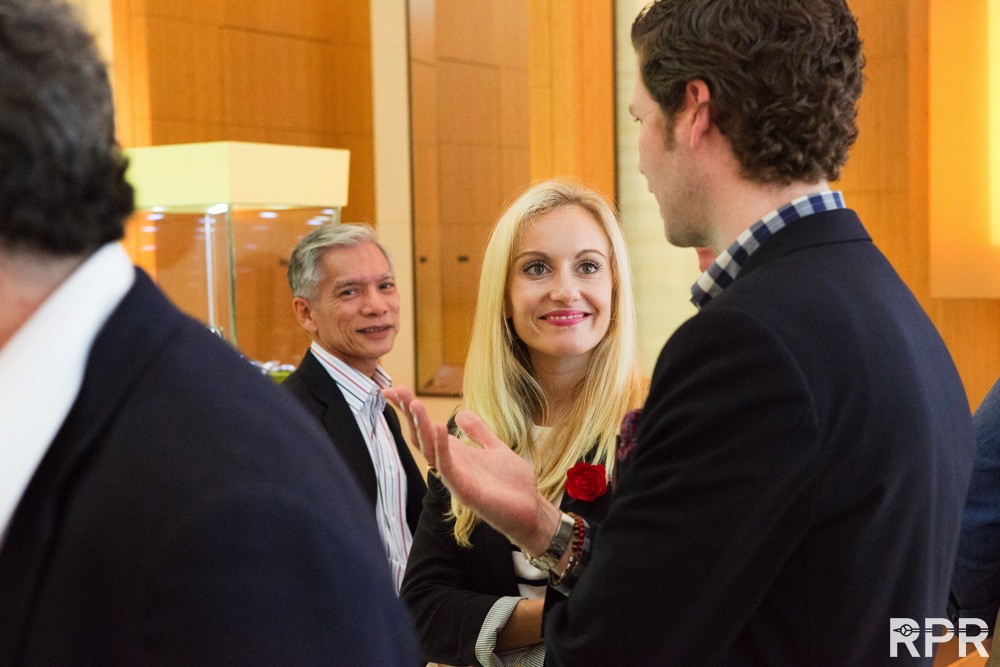 Every where, happy faces 😉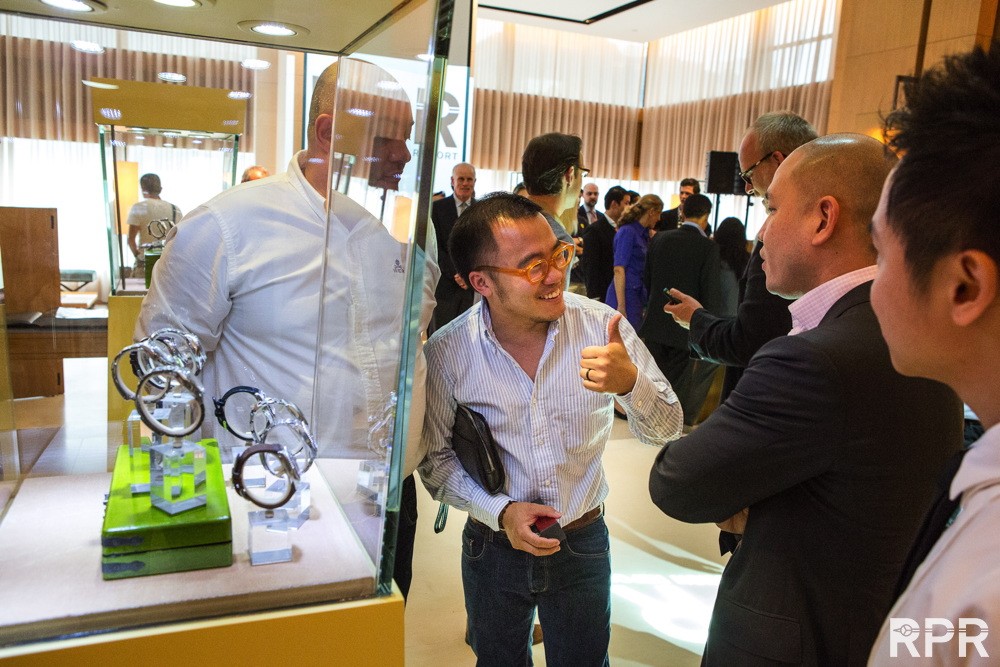 Jamling Tenzing Norgay, his wife and a good friend..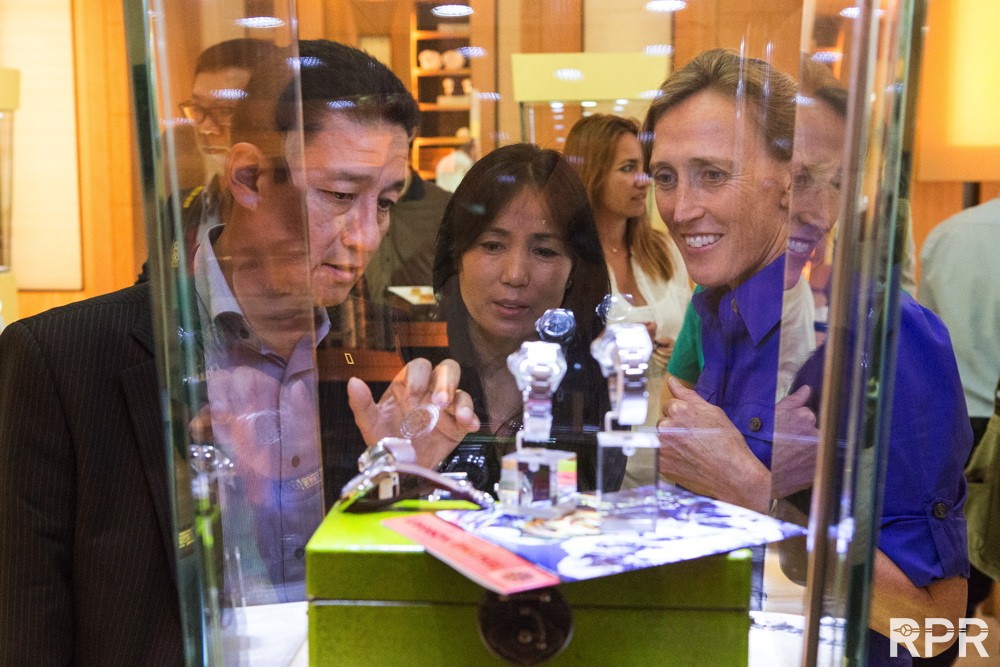 Each of them is breathtaking..all together, it's heaven!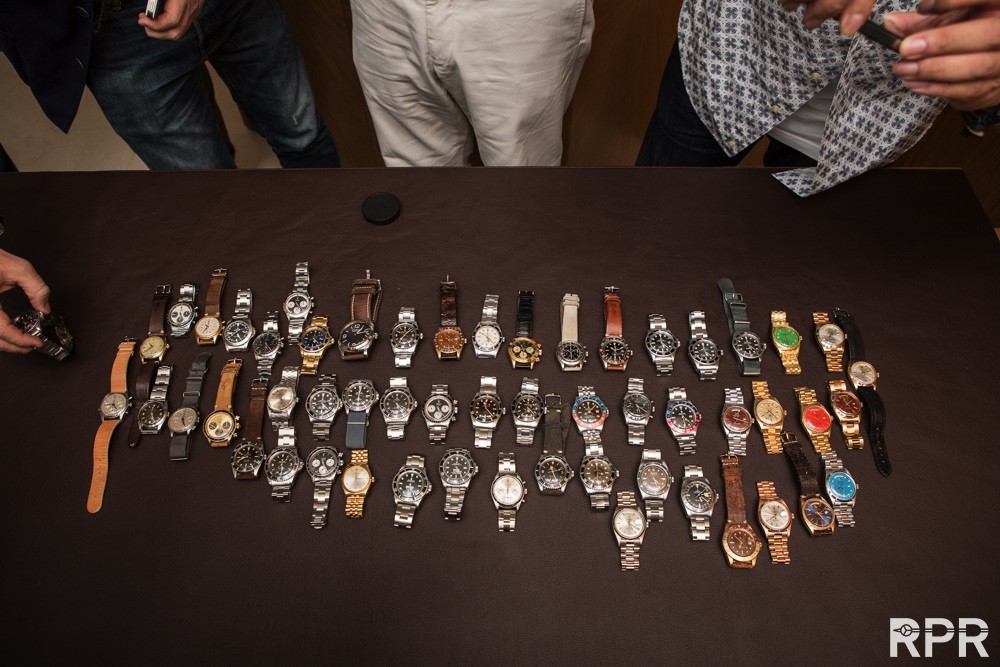 Peter Hillary loves vintage Rolex..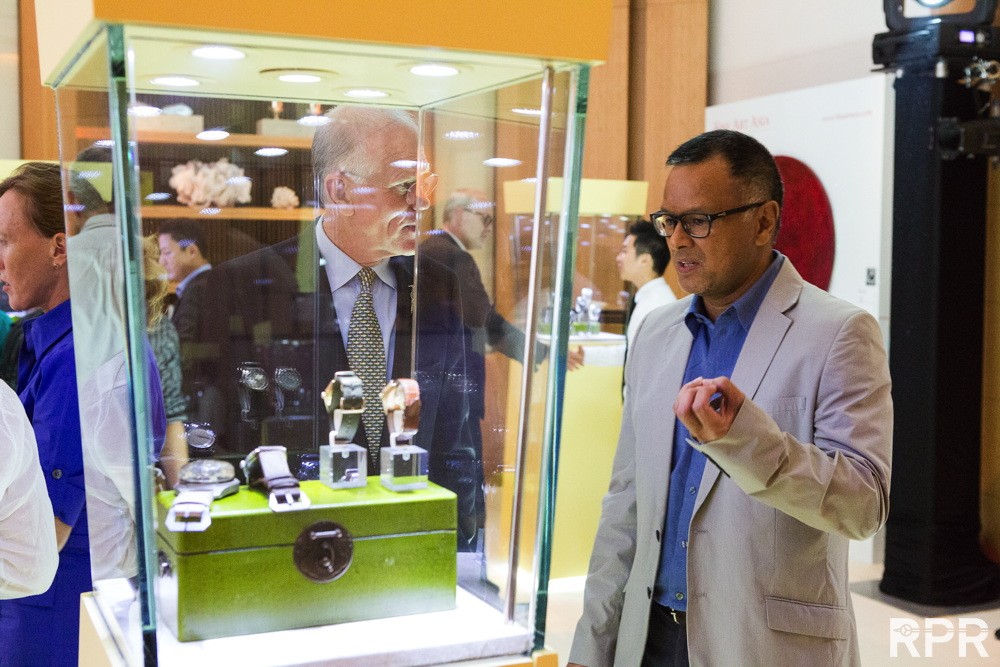 Pucci's Ultimate Rolex Daytona Book on display first time in Asia. Many thanks for your generous gift, I love it!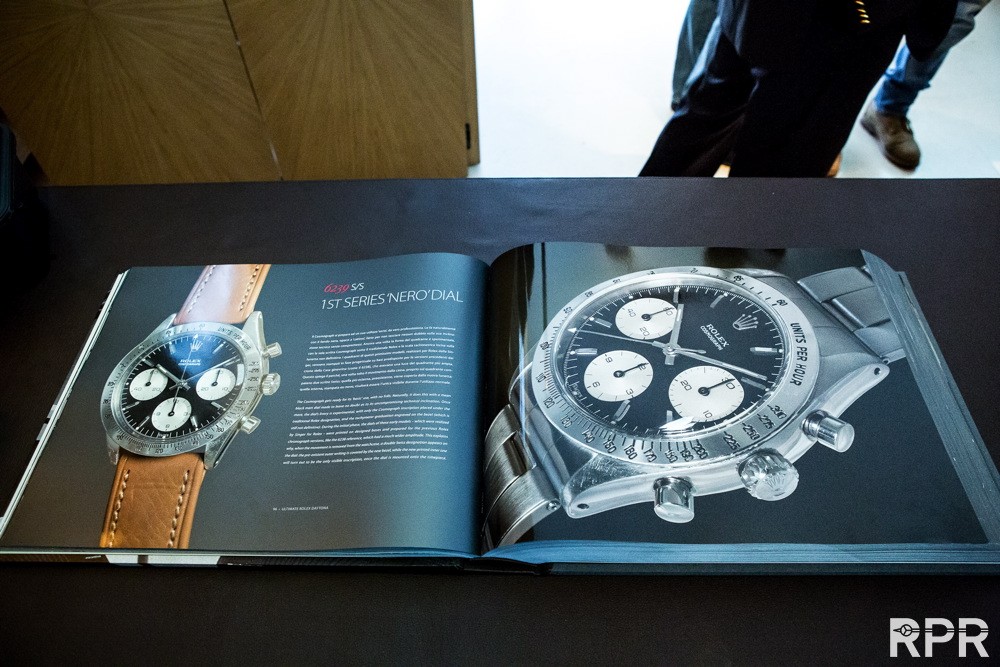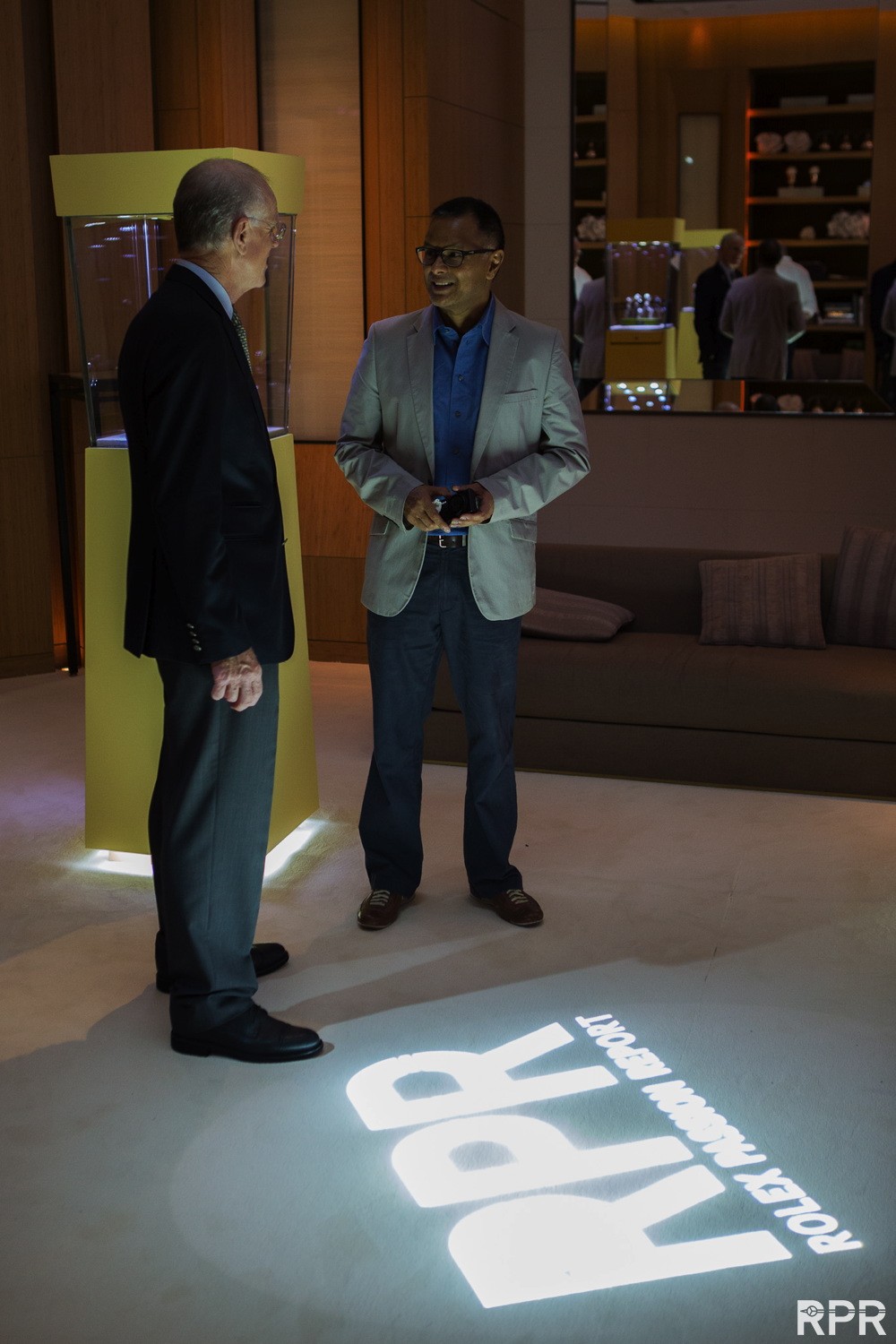 Stunning black dialed ref 6238 in excellent condition..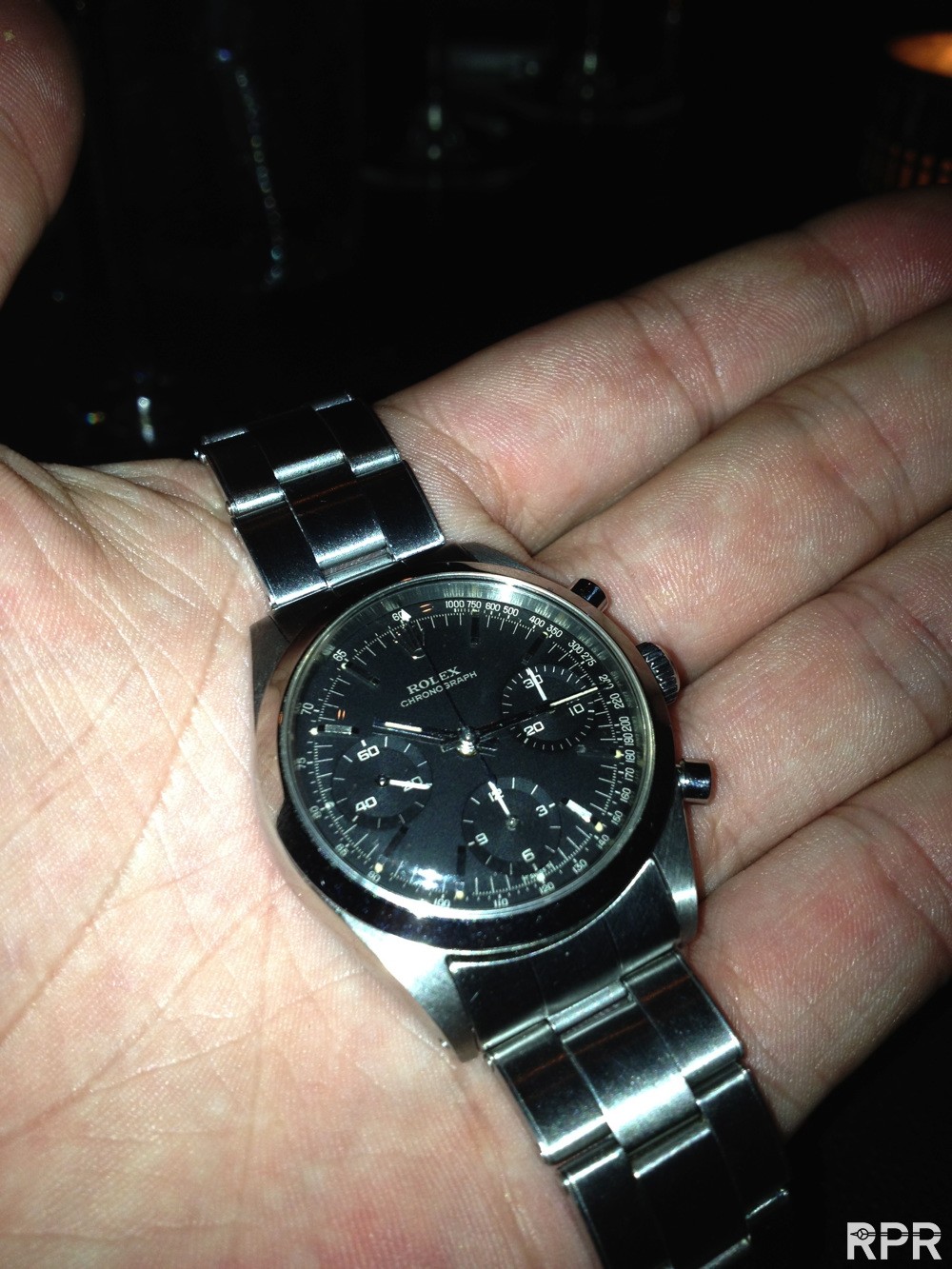 GTG of 2 great friends with their Orange Hands, Peter Hillary & Milke Wood's ref 1655's..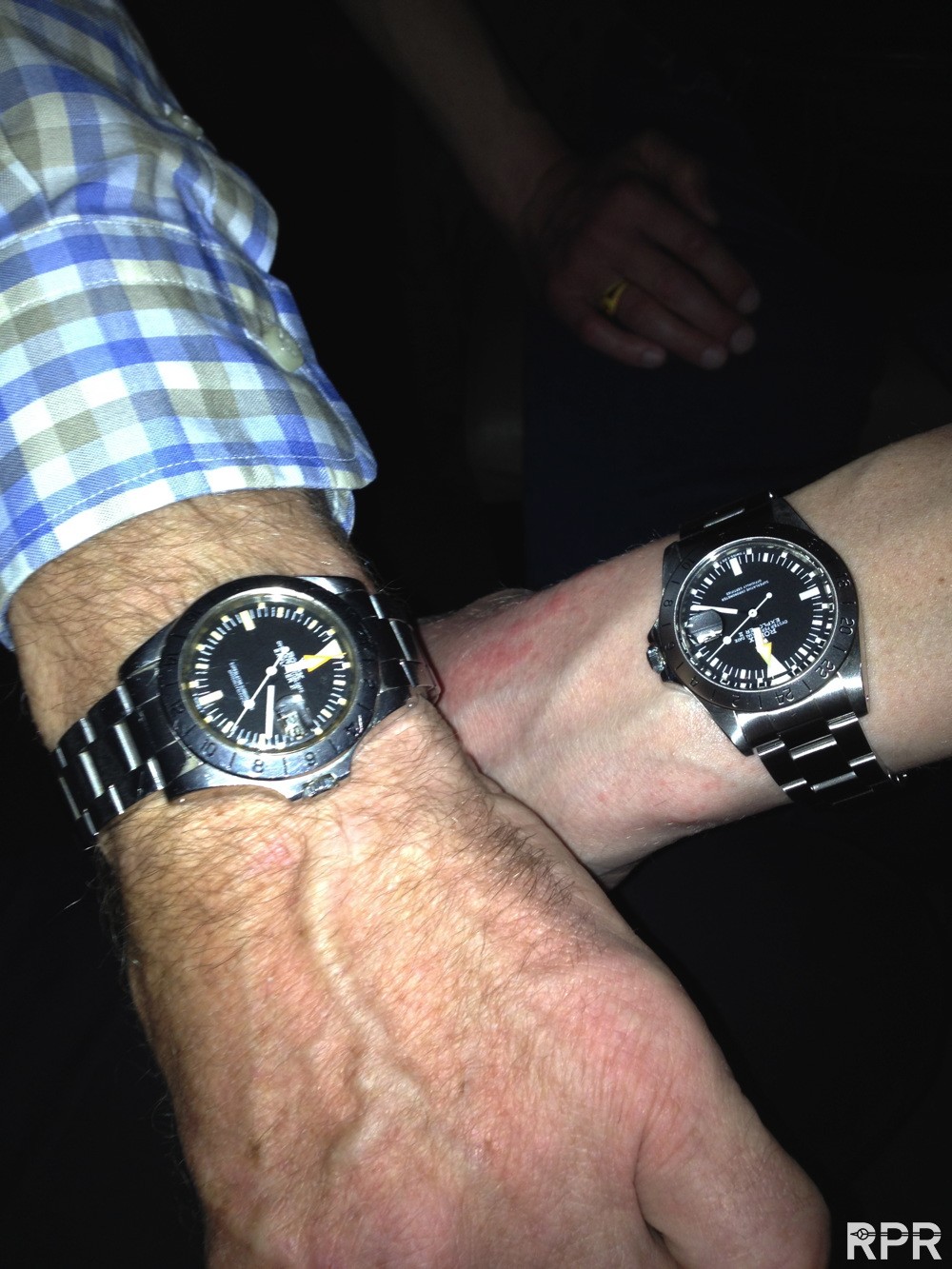 Paul Madsley, a great friend and director of Bonhams Watch & Car department..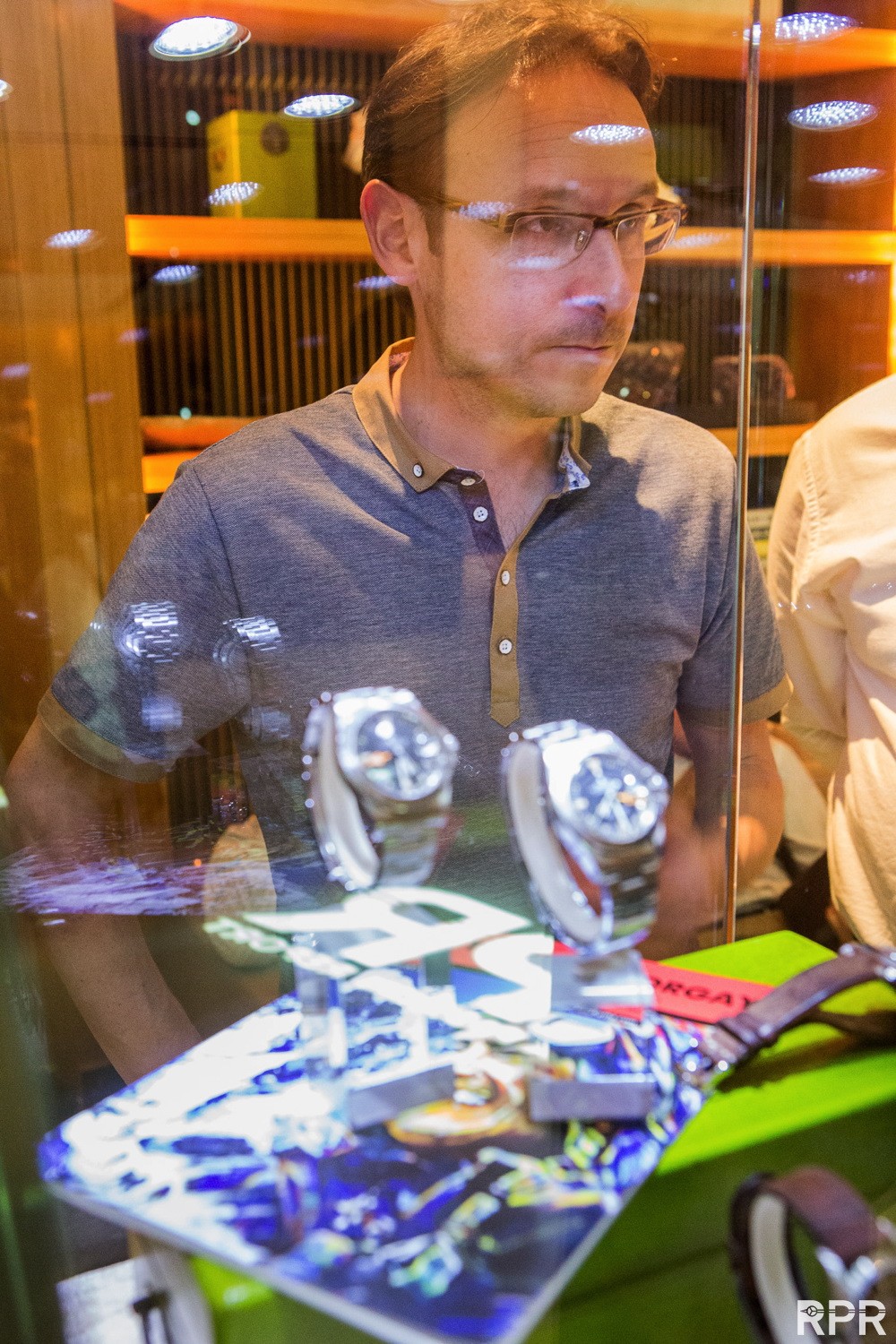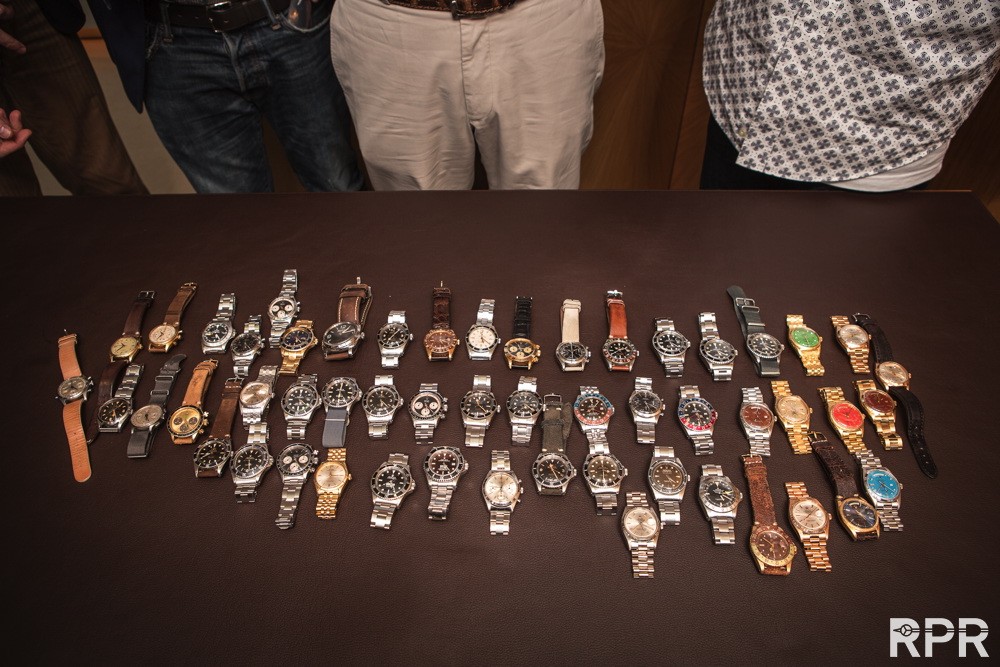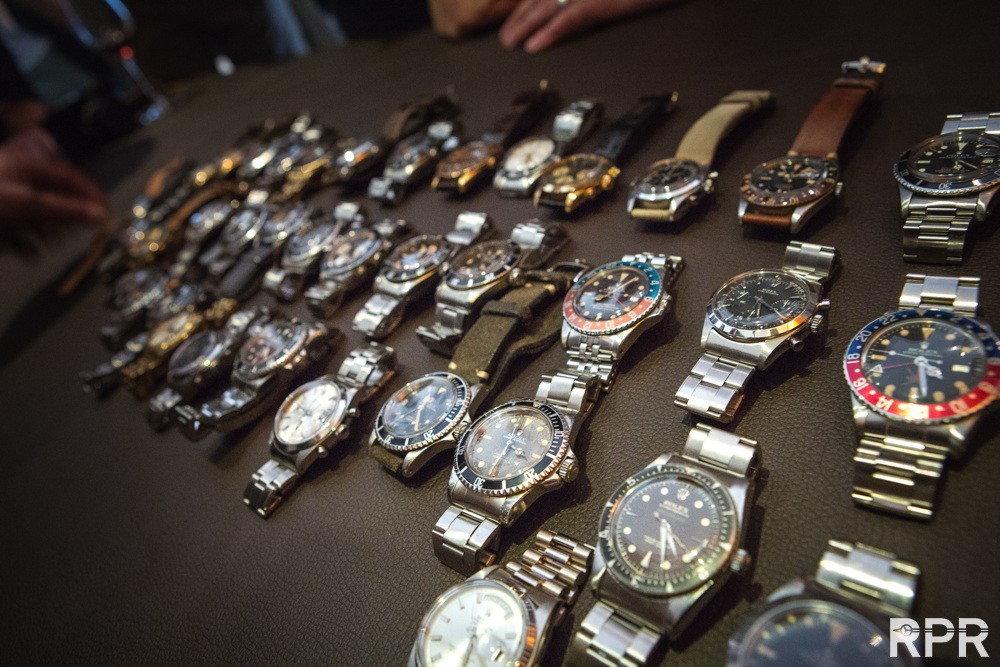 After all these years, I never have seen him not smiling 😉 Mille grazie Caro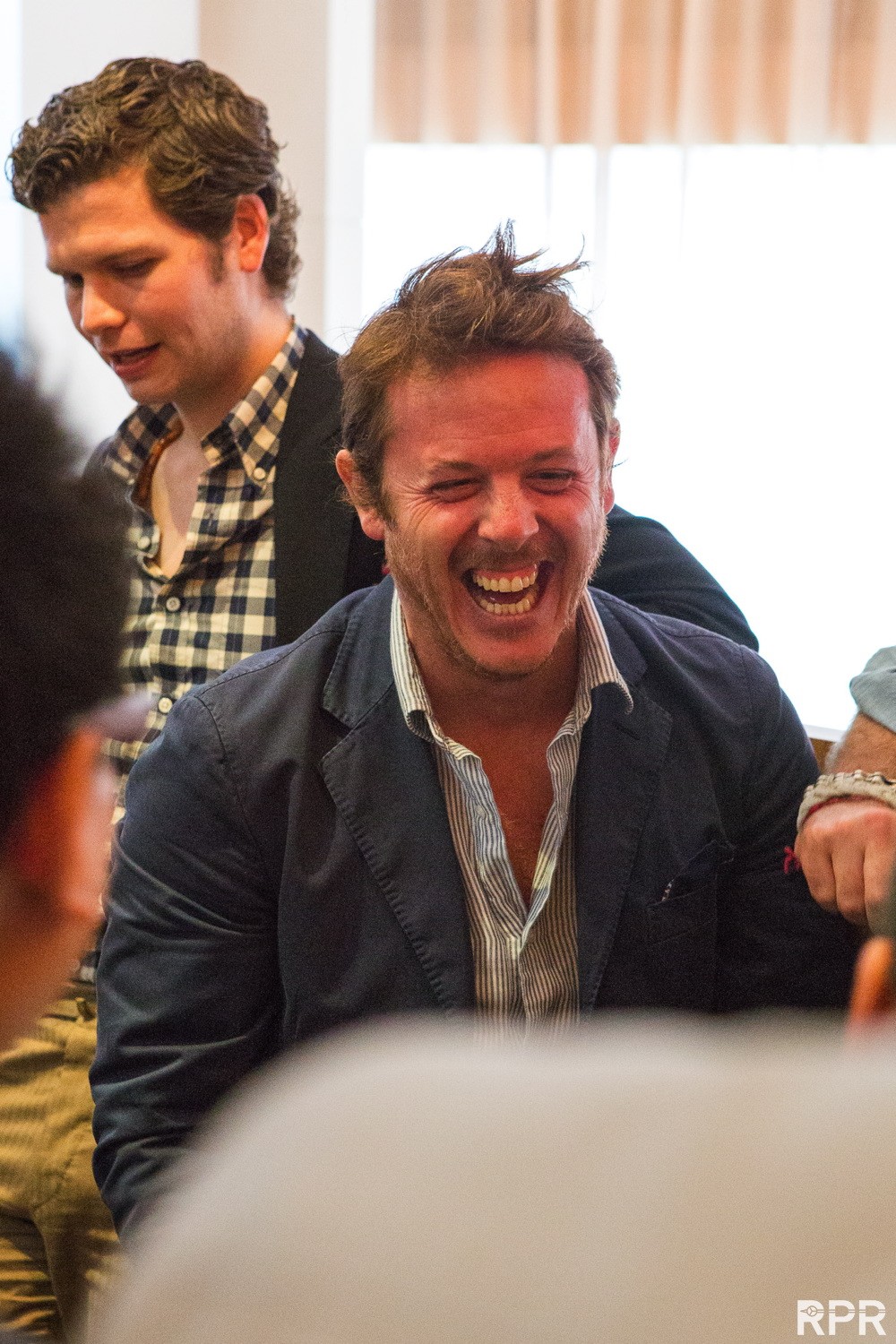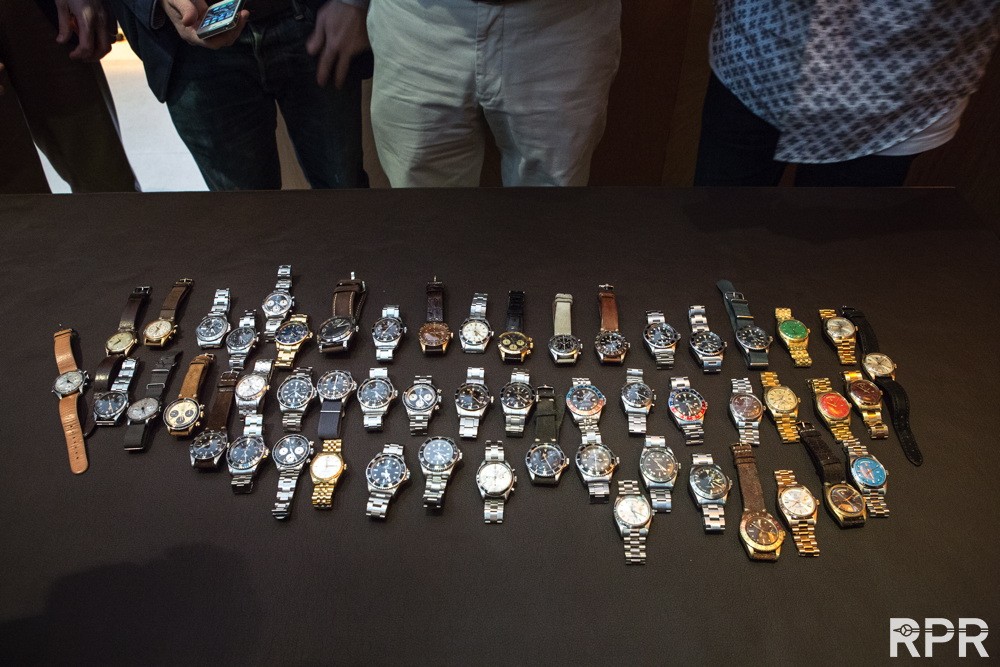 Detail, detail, detail, detail…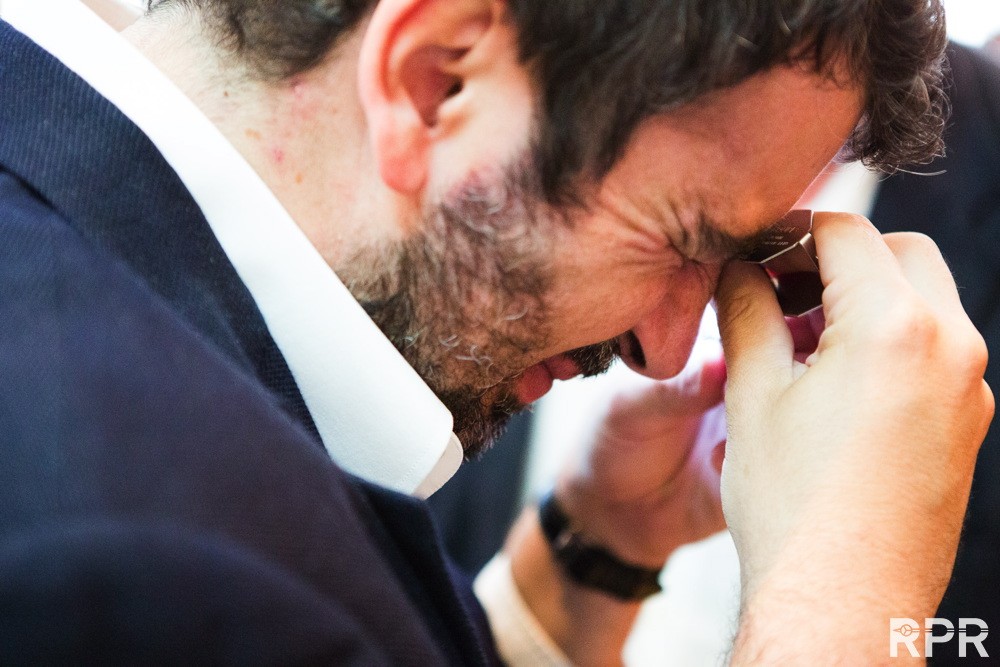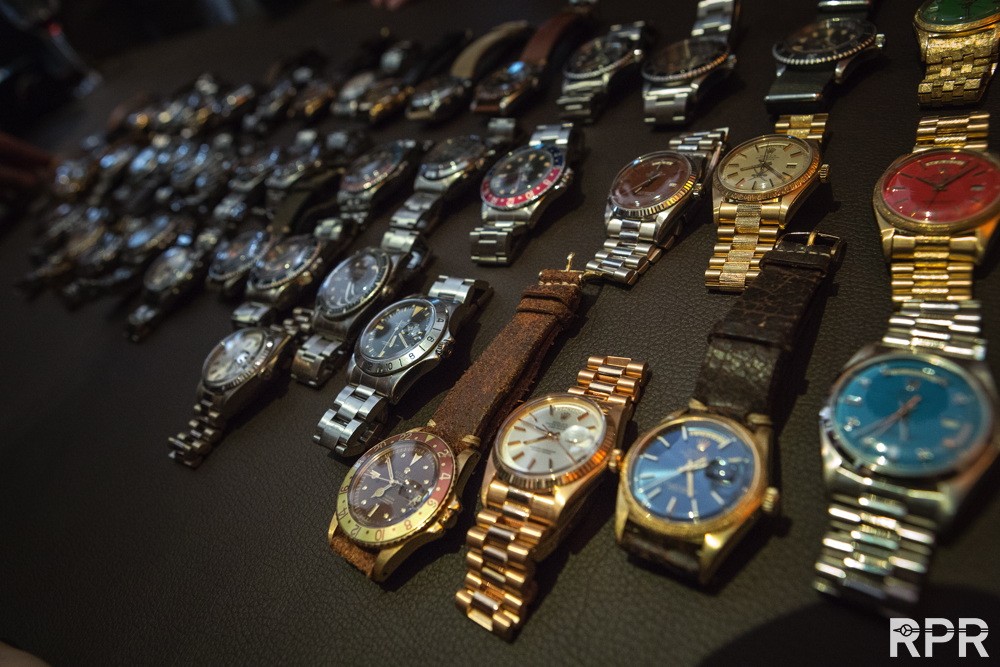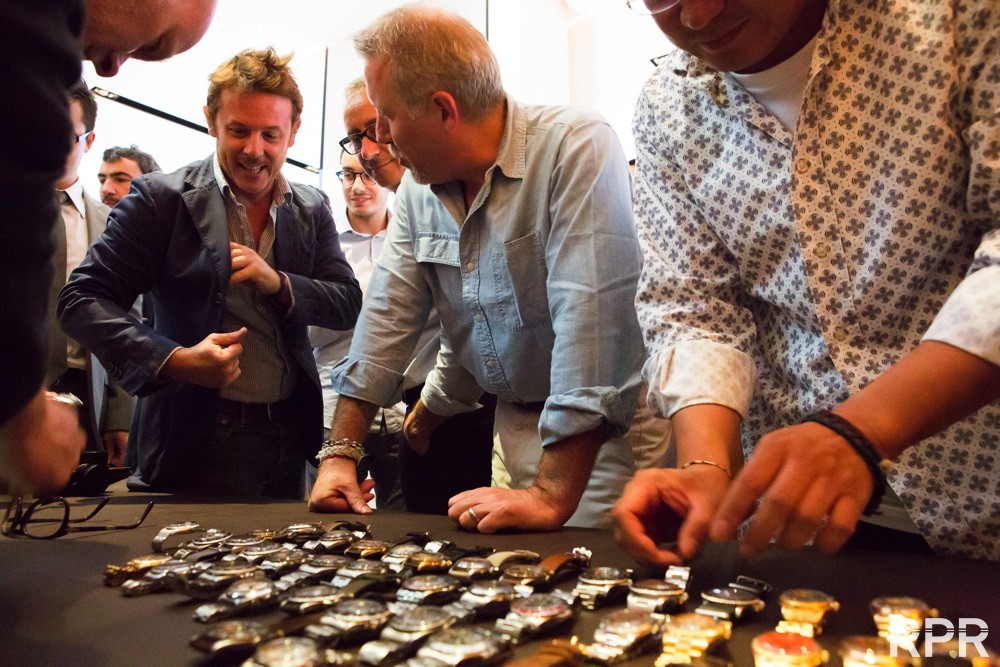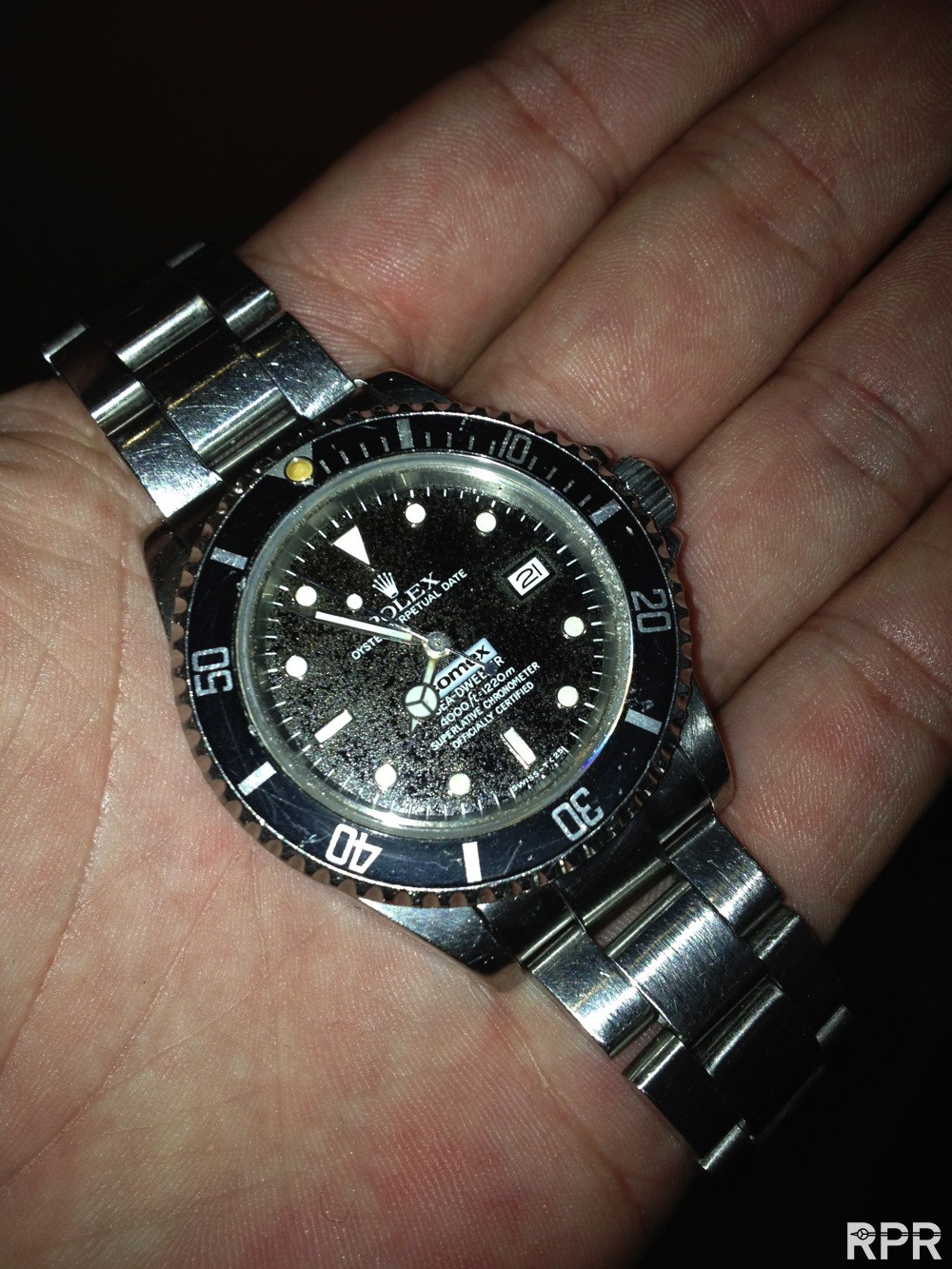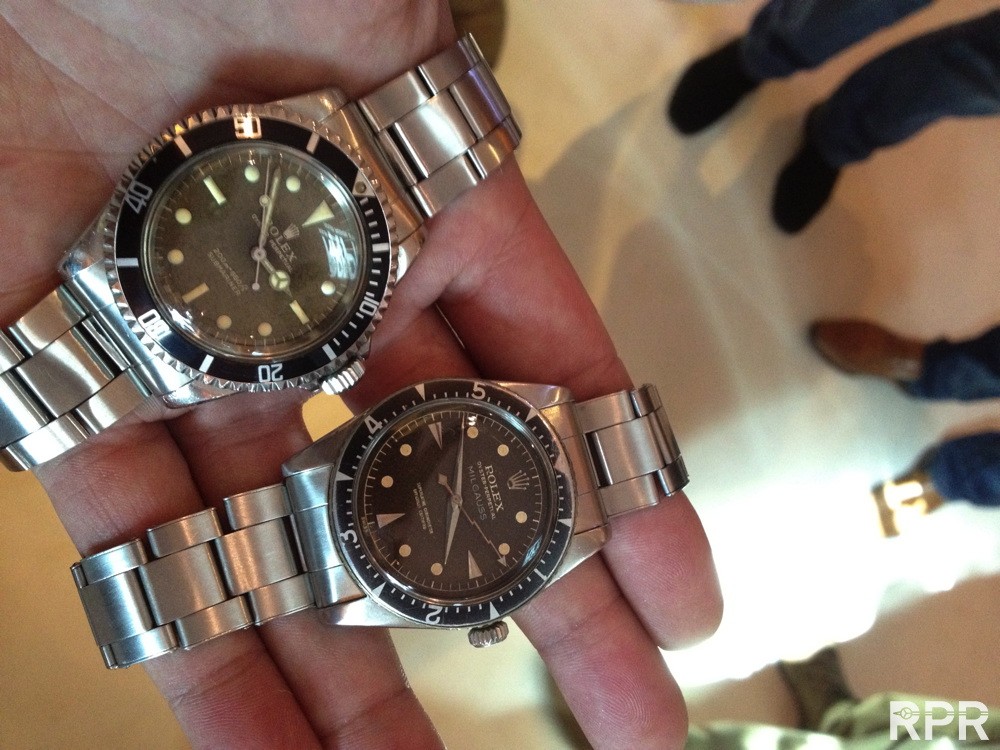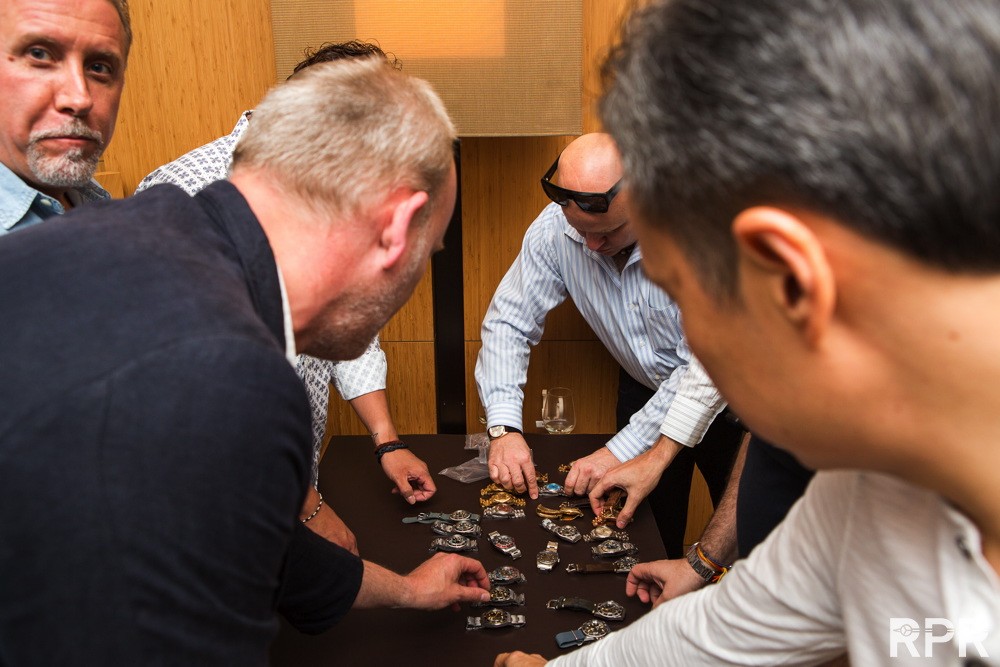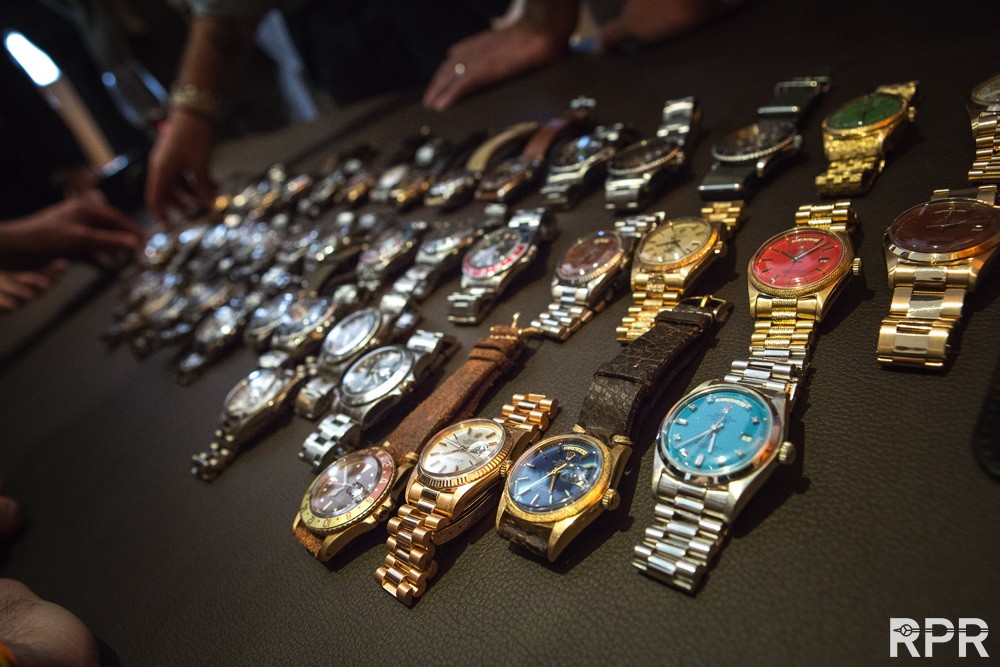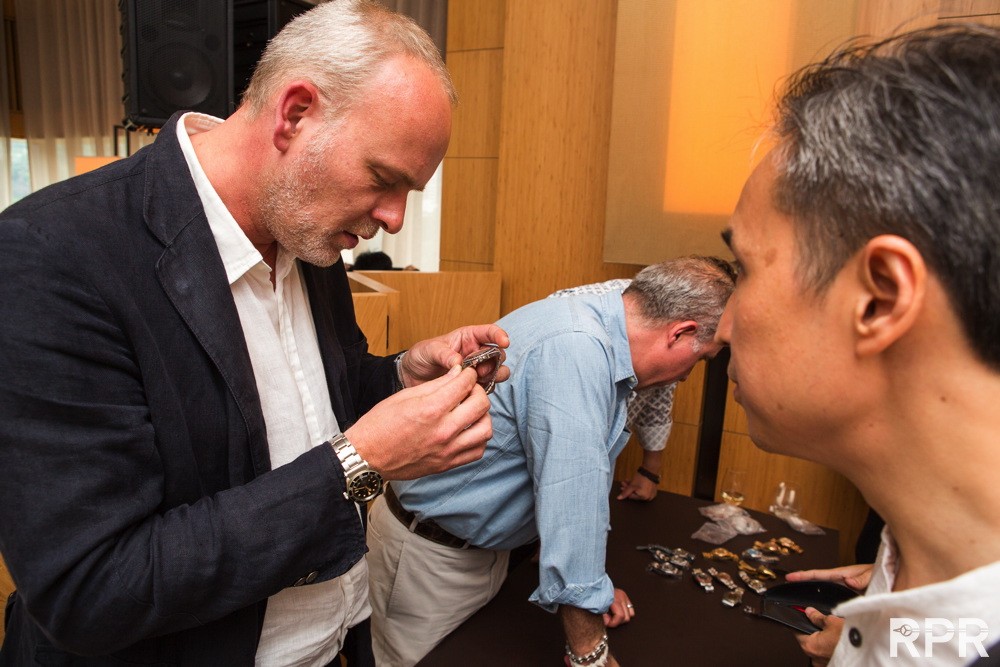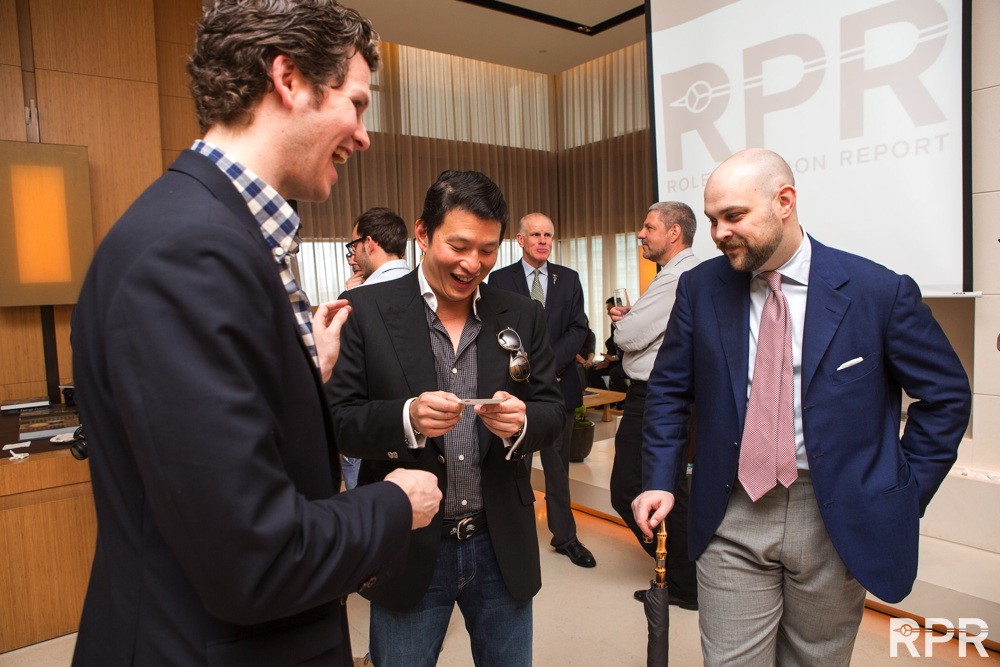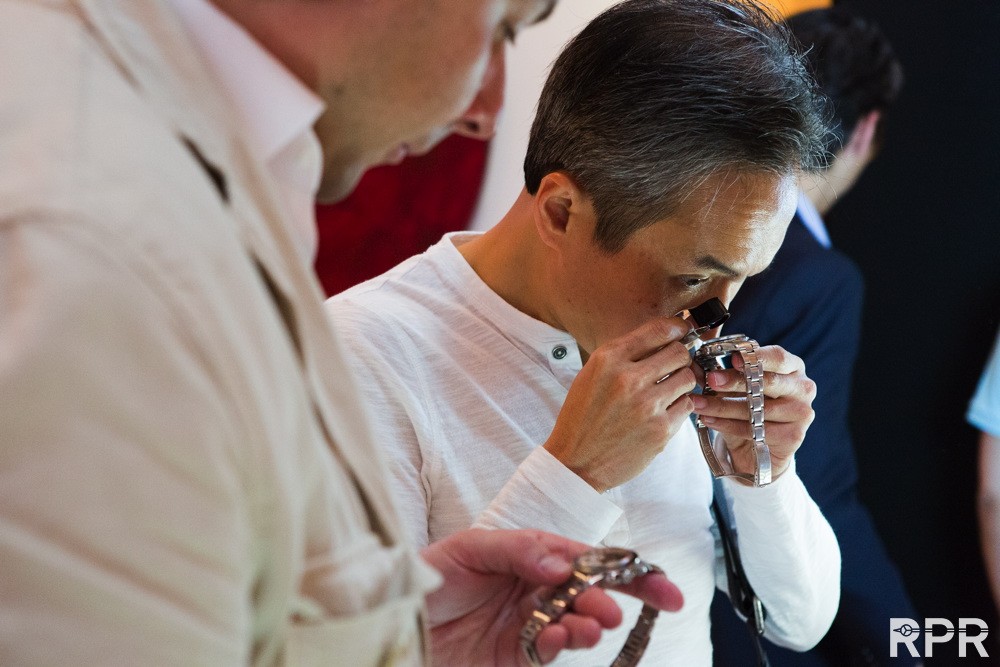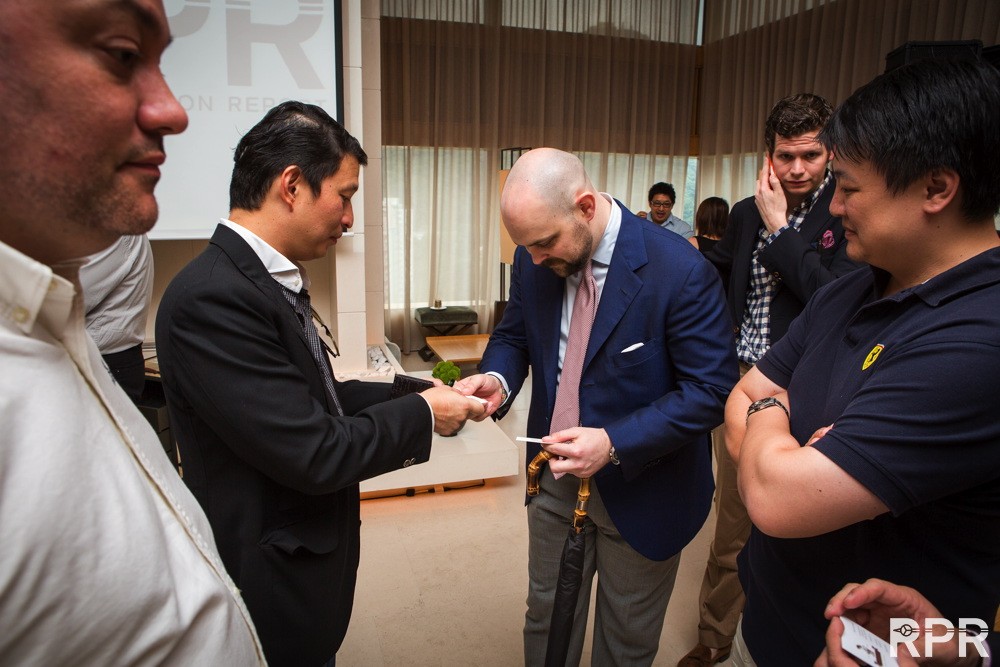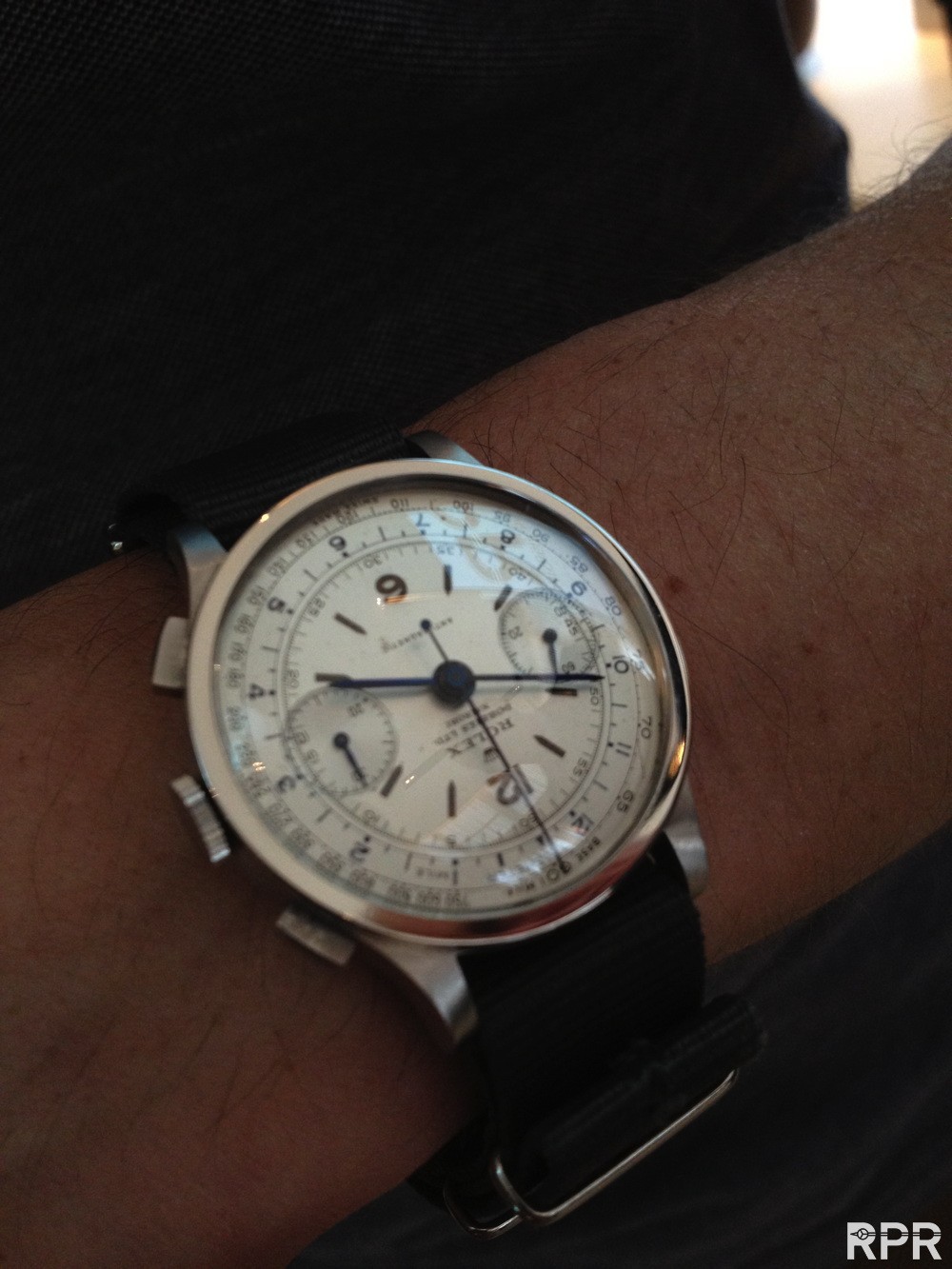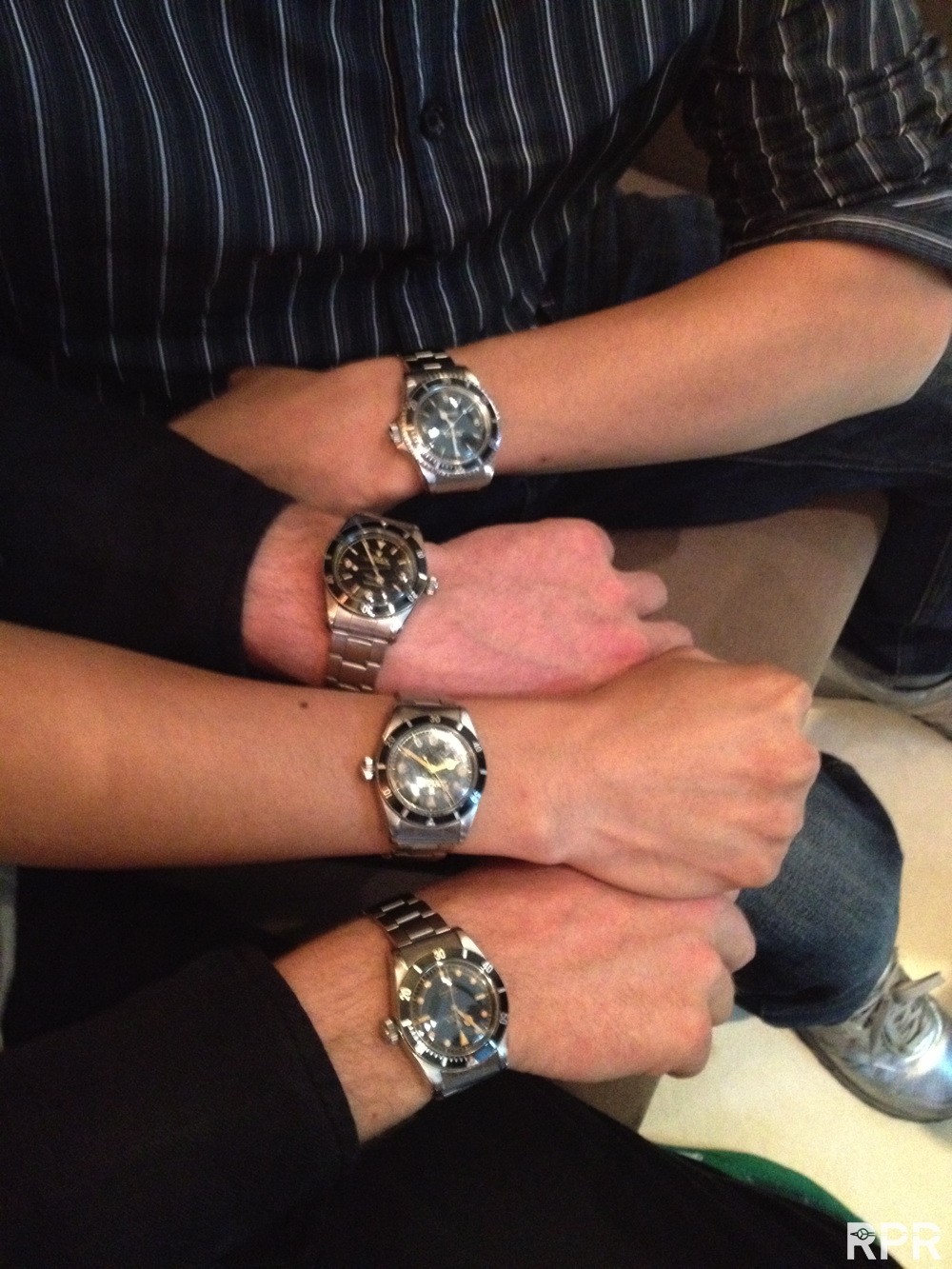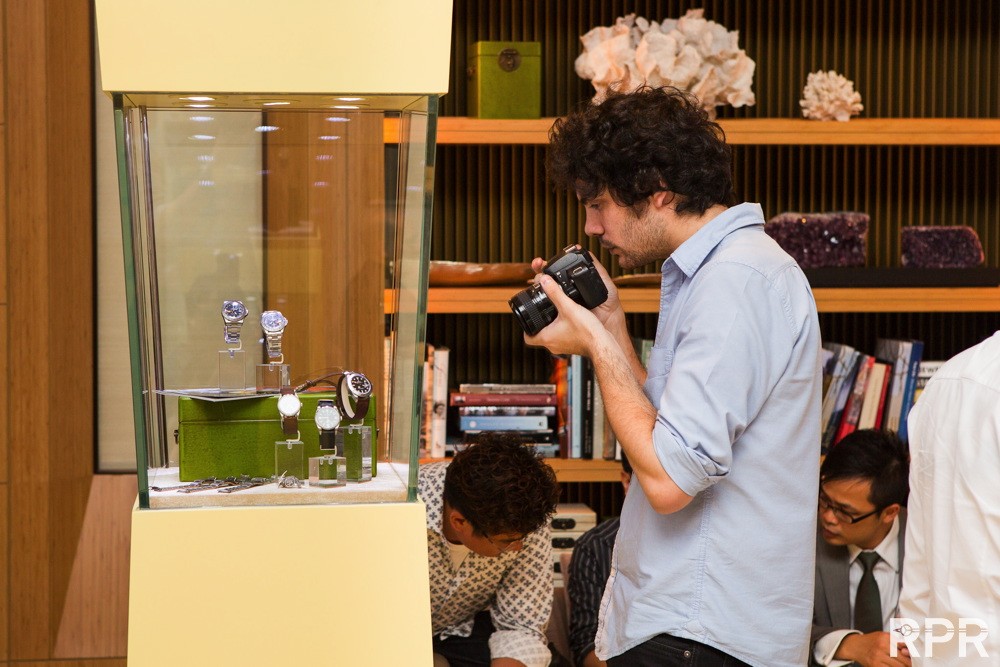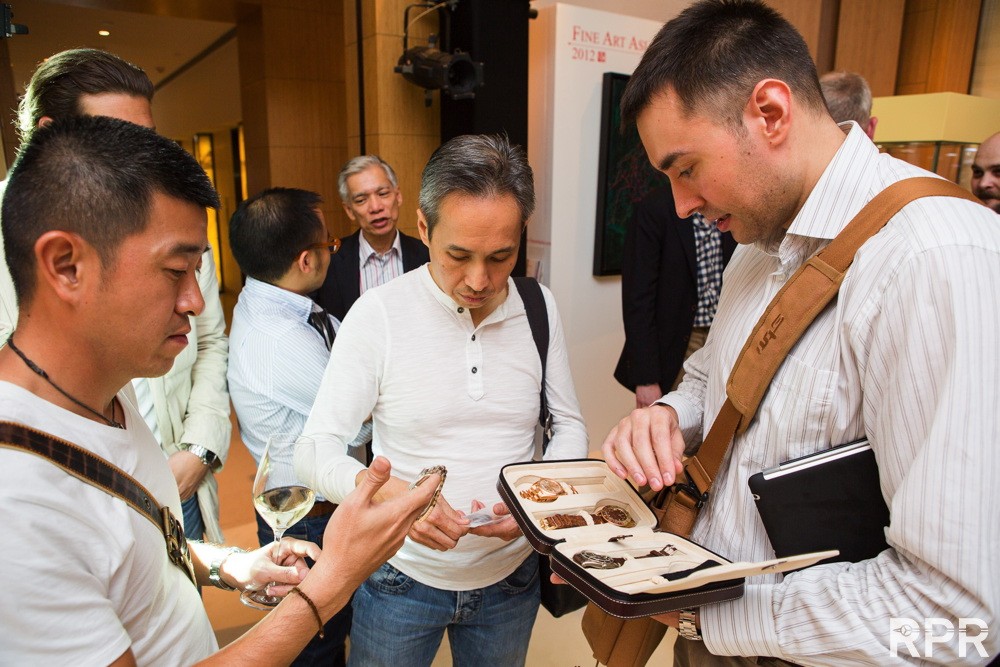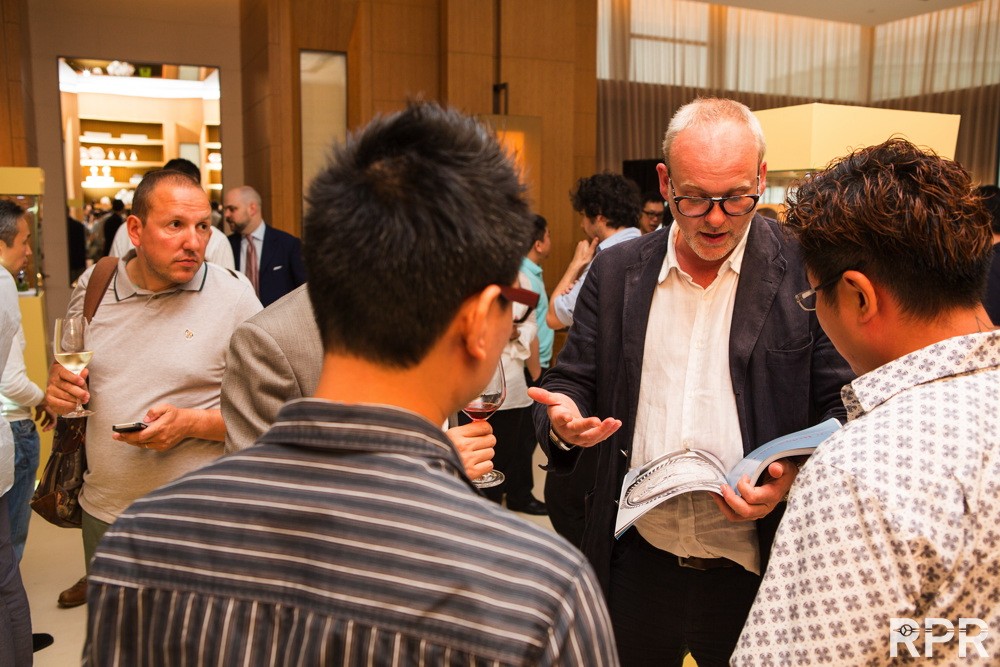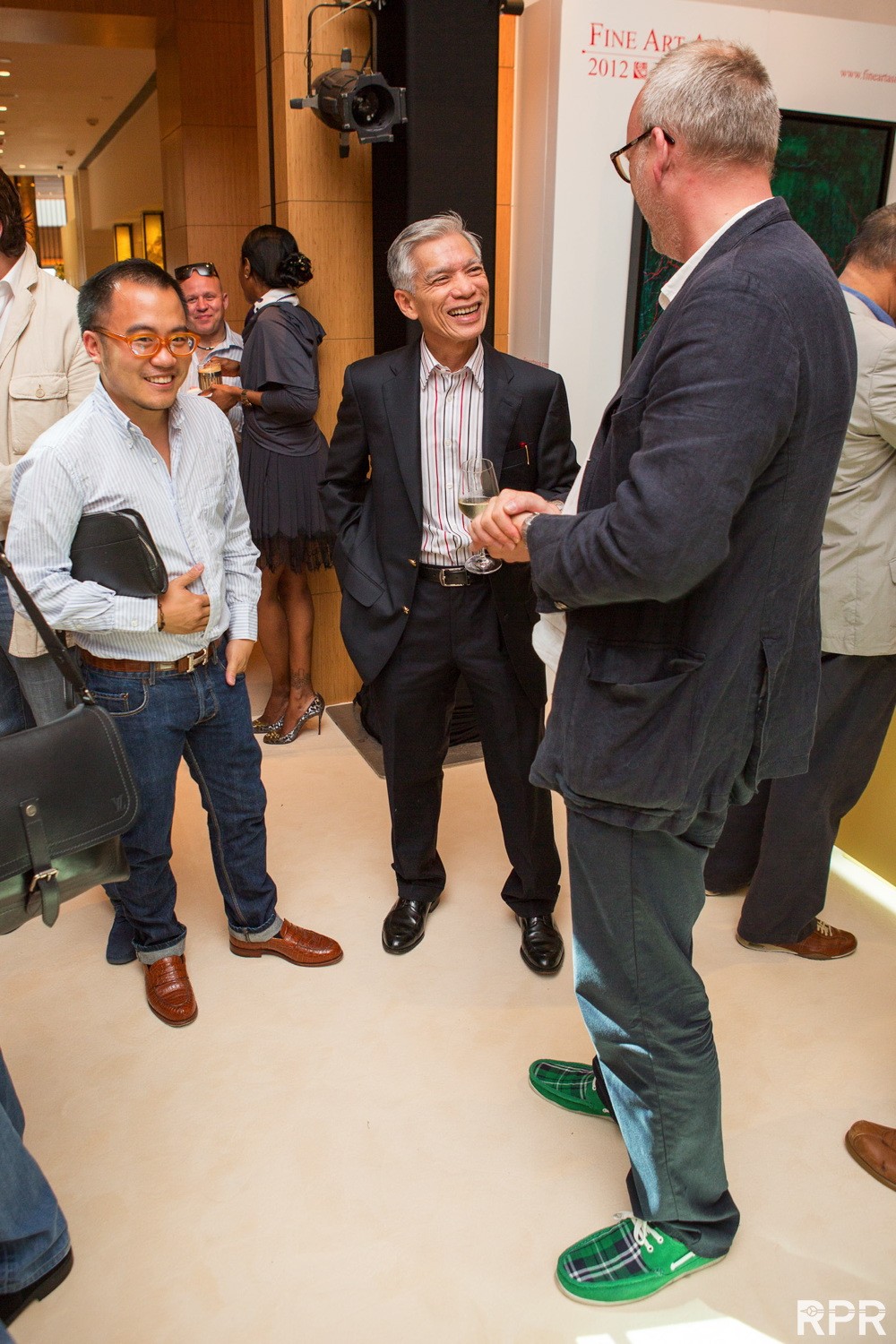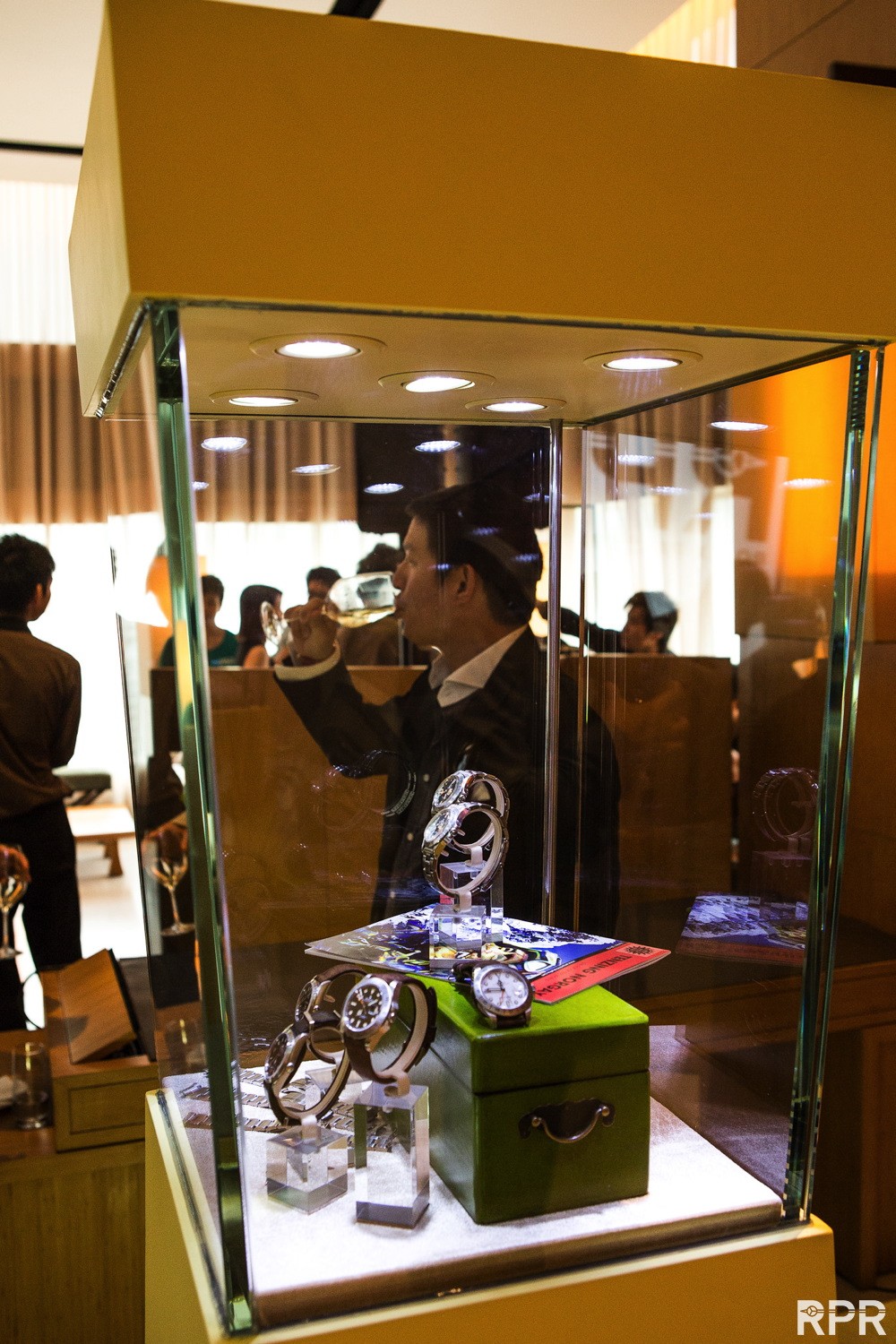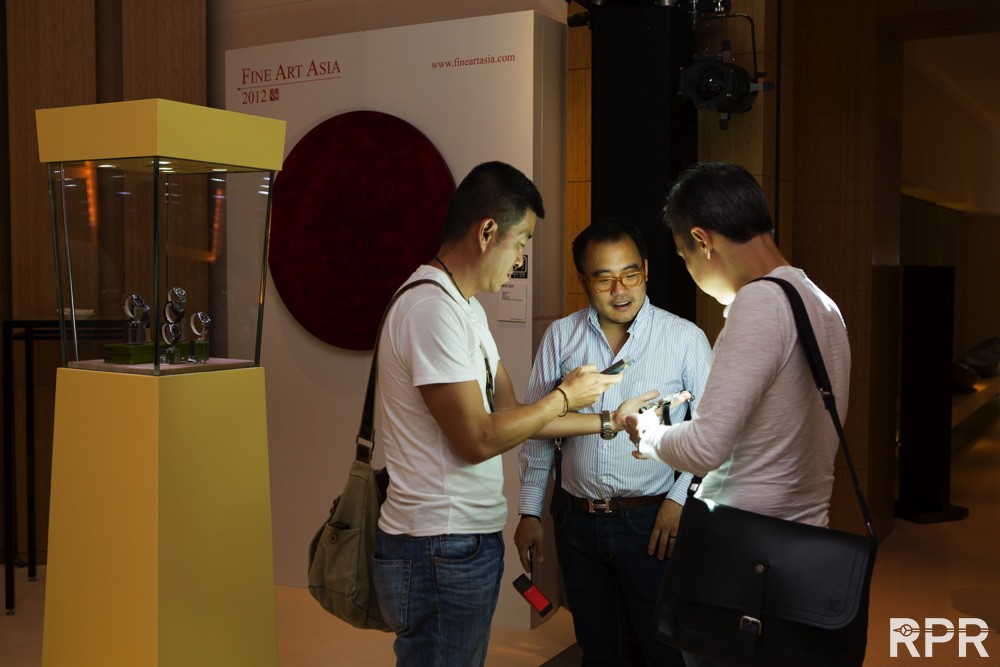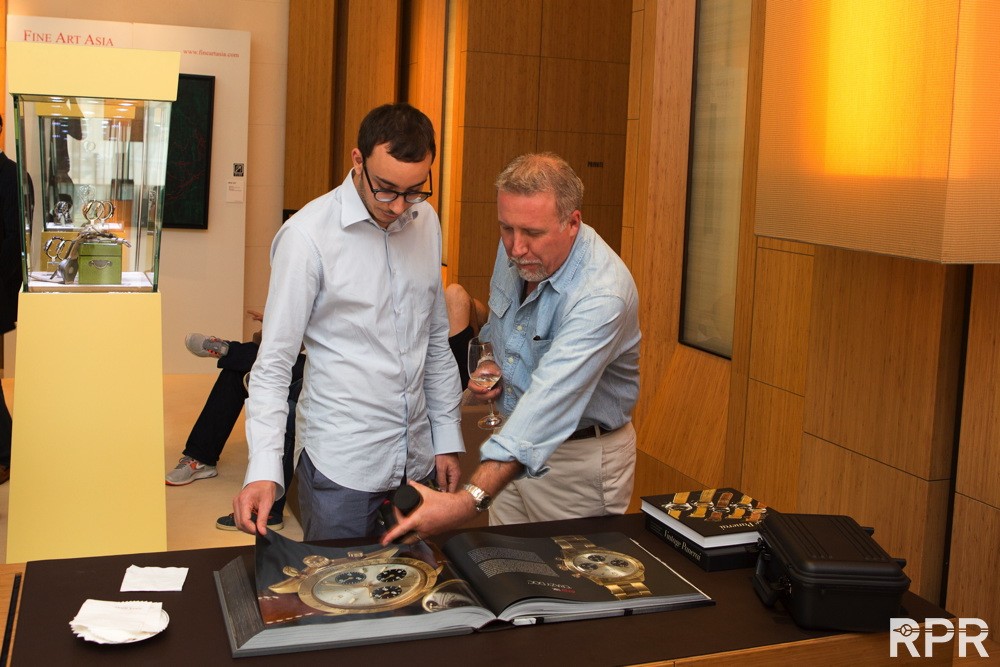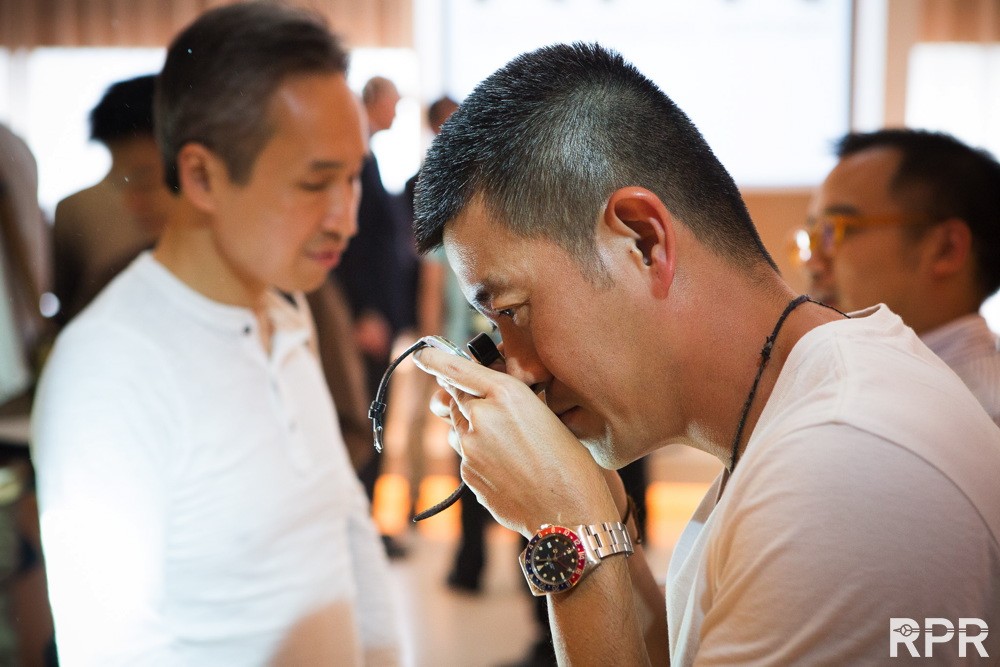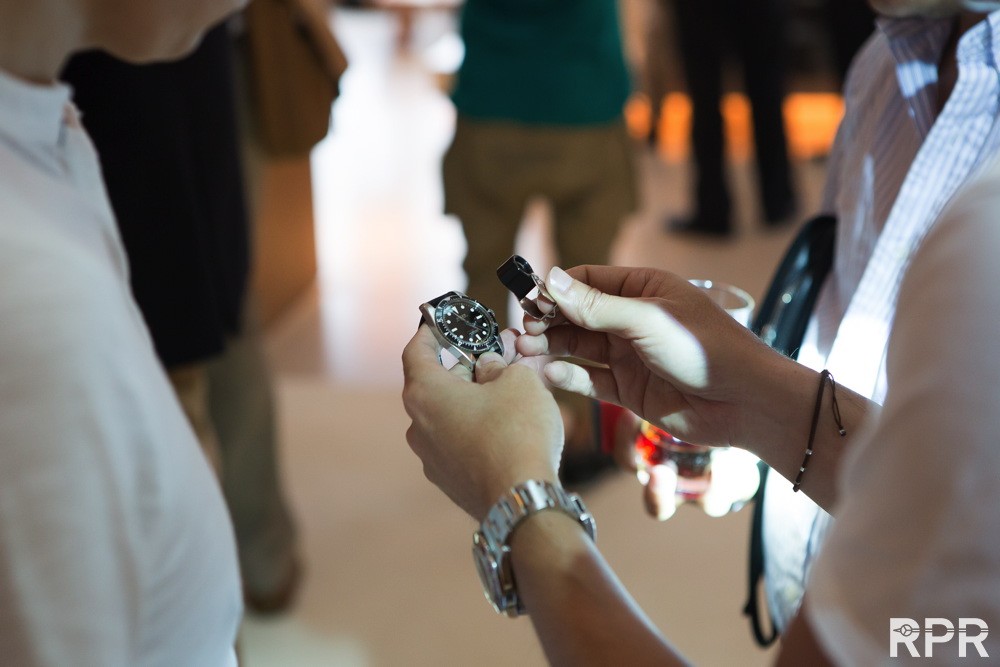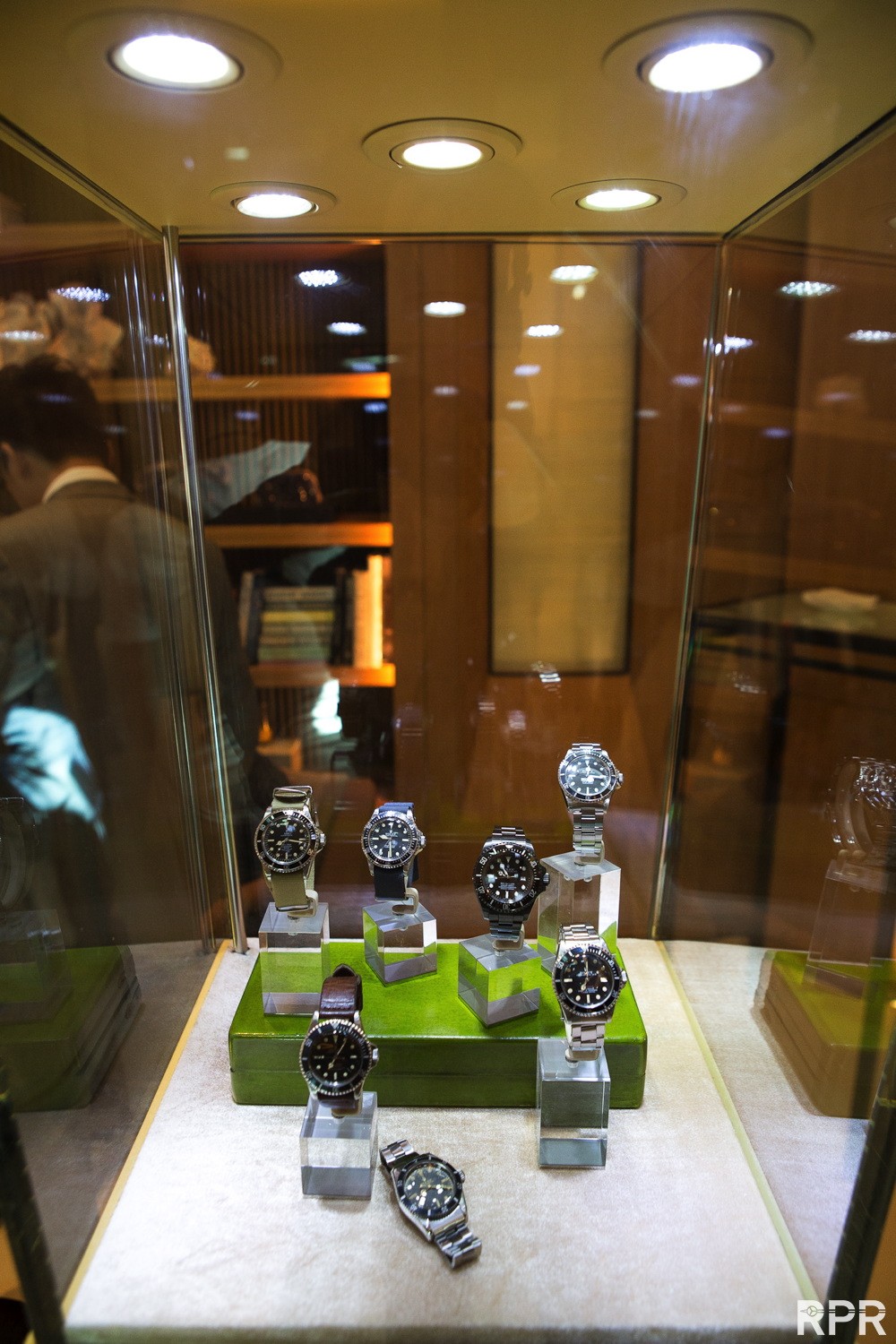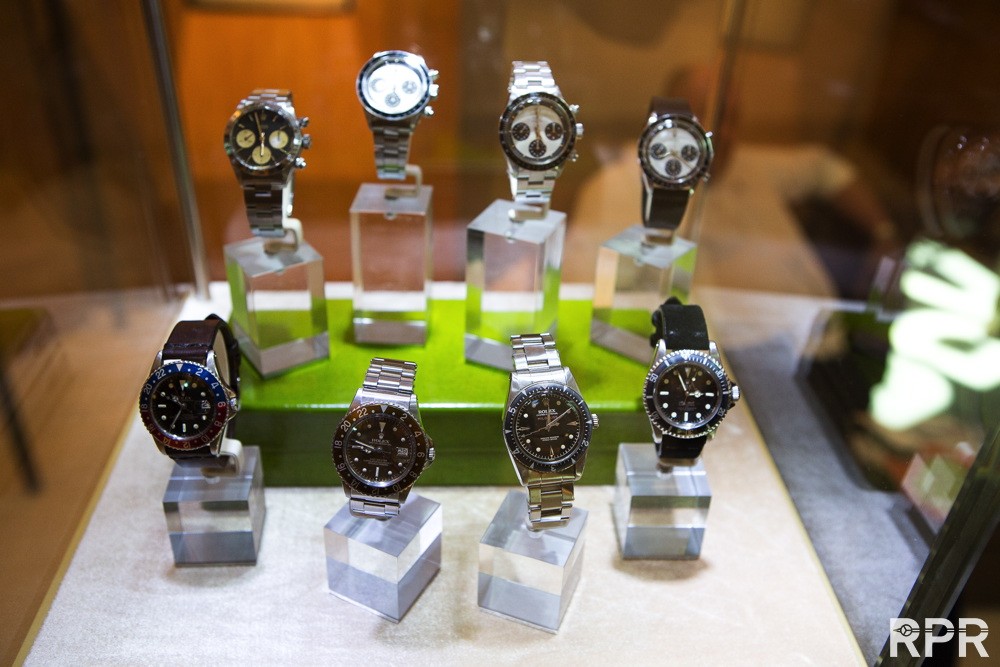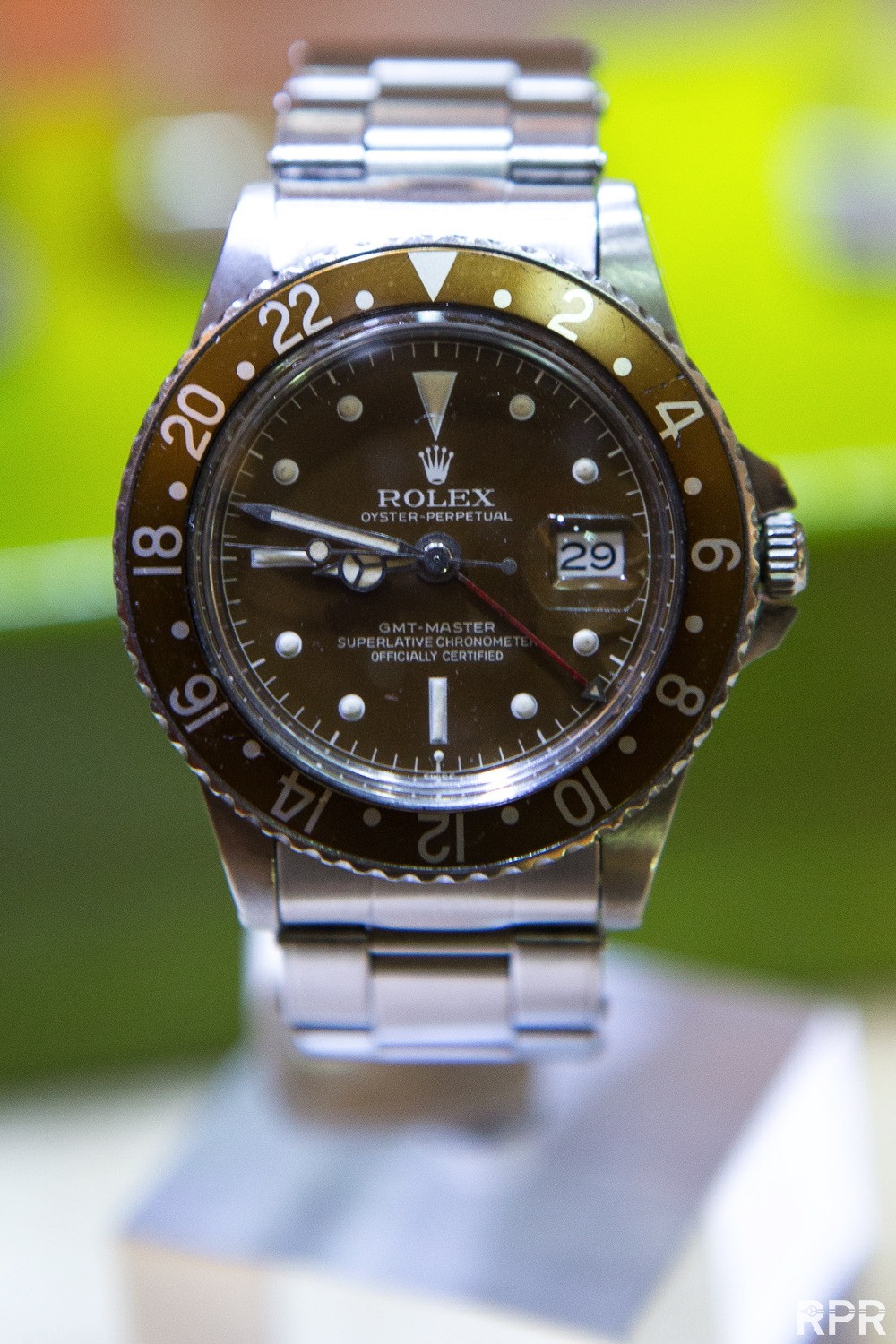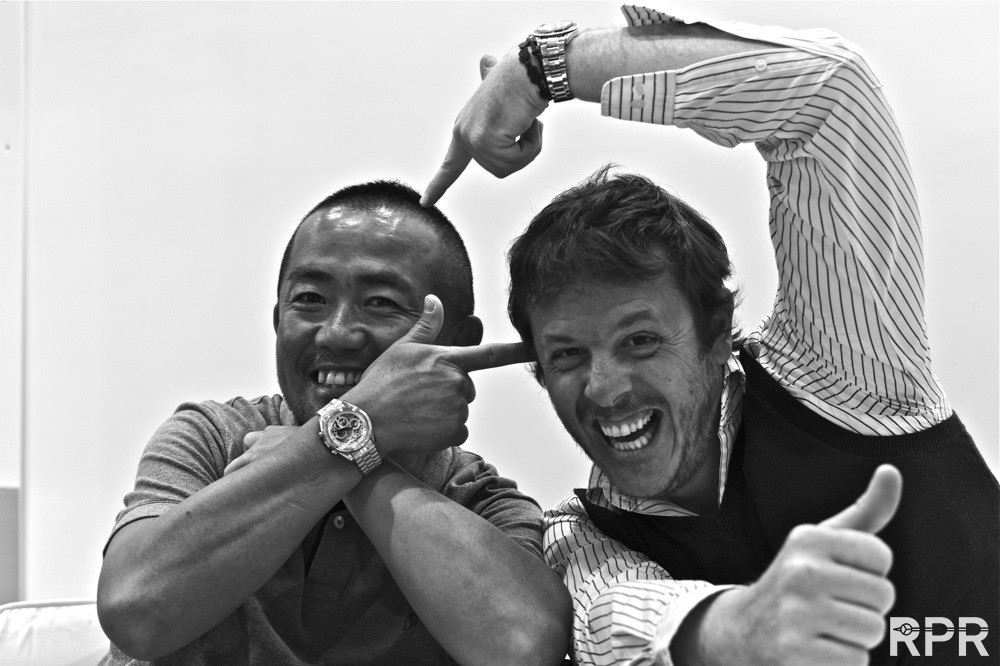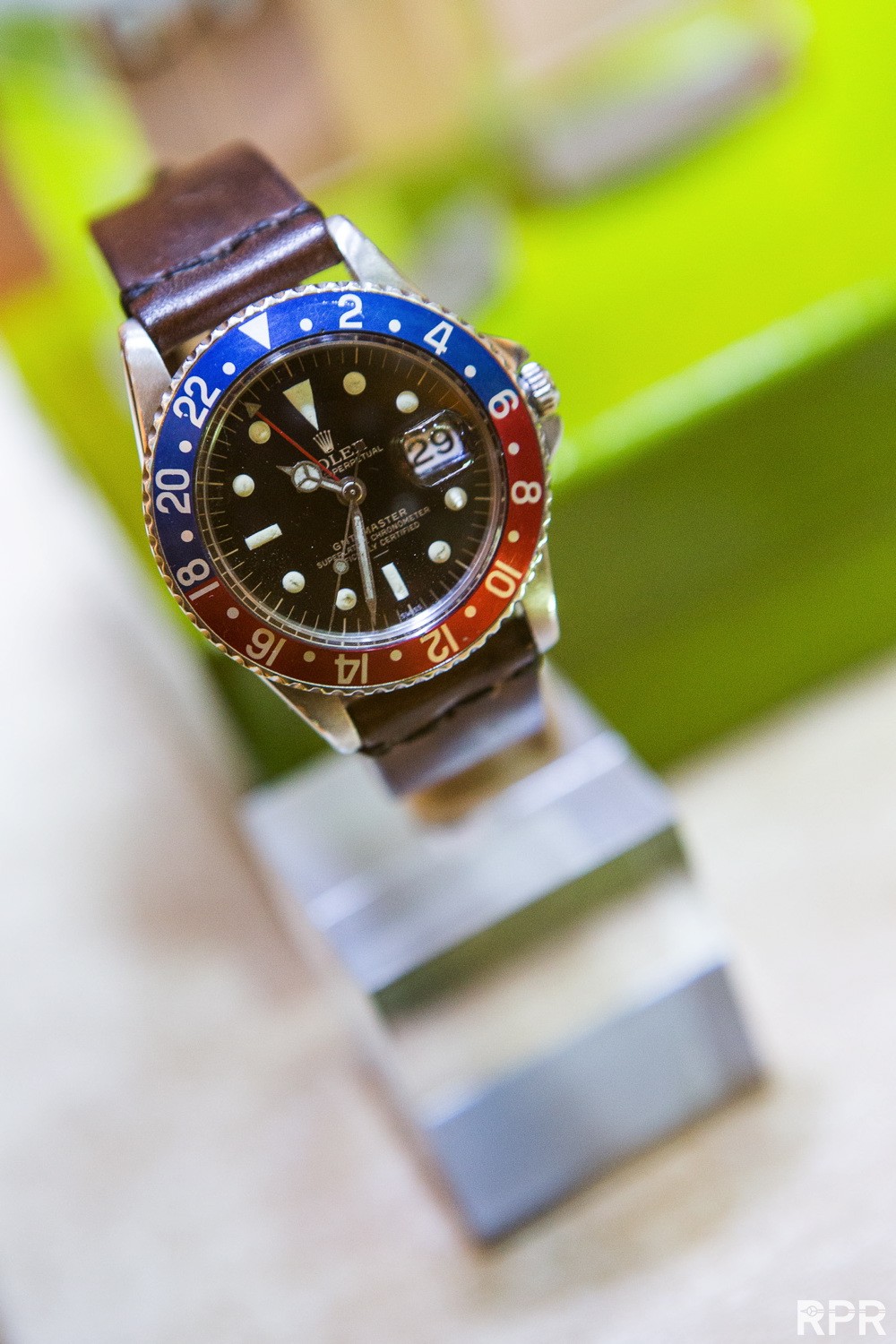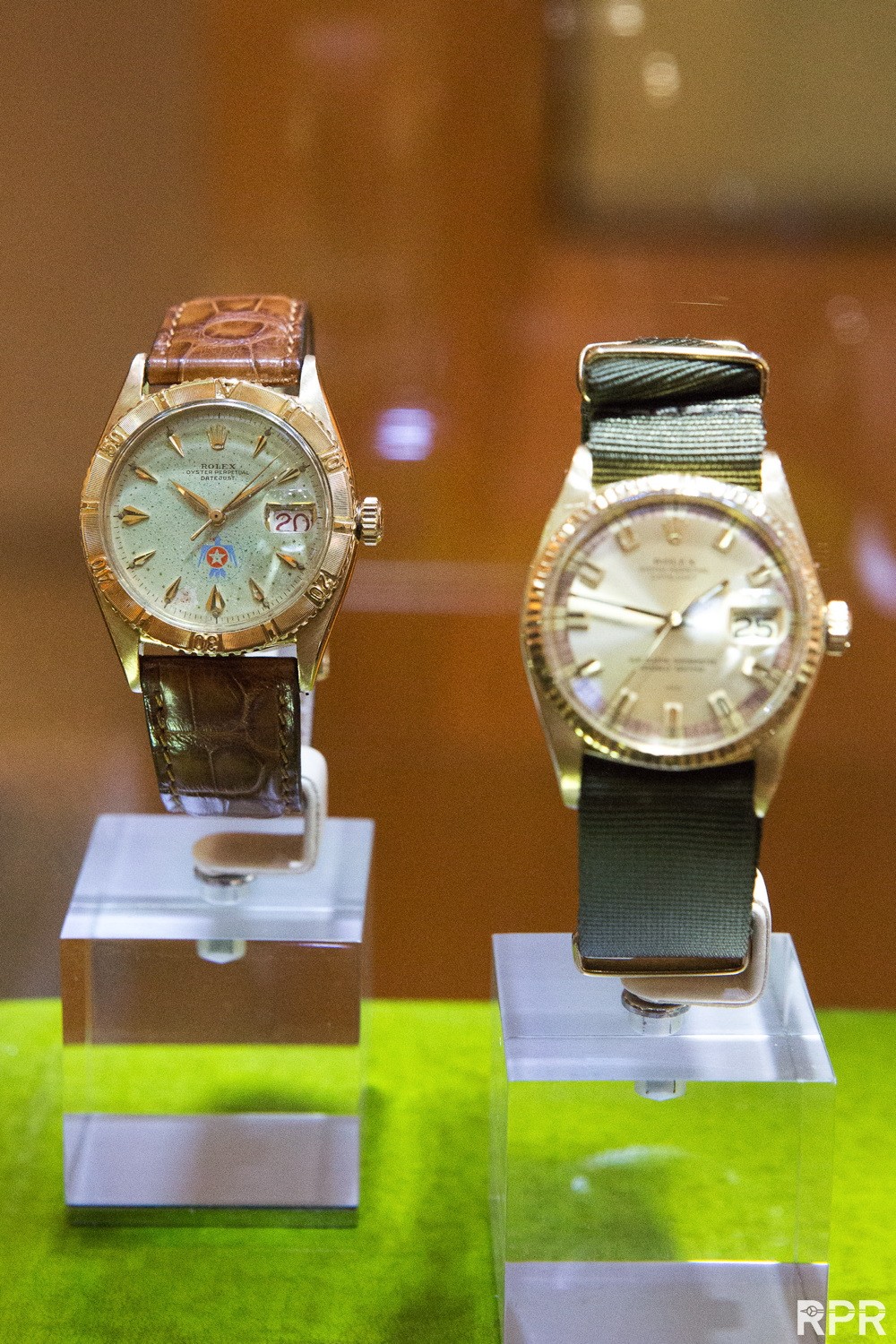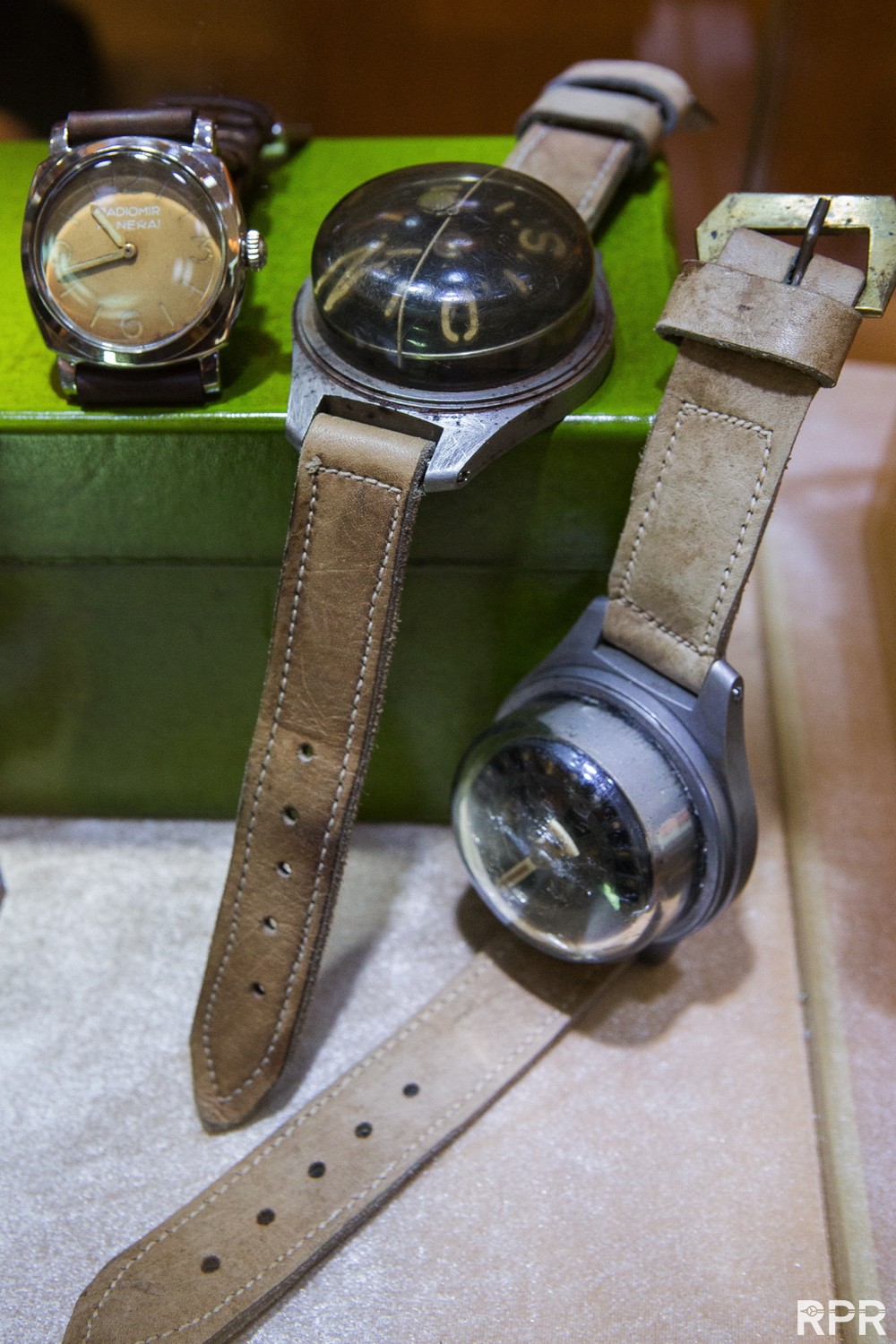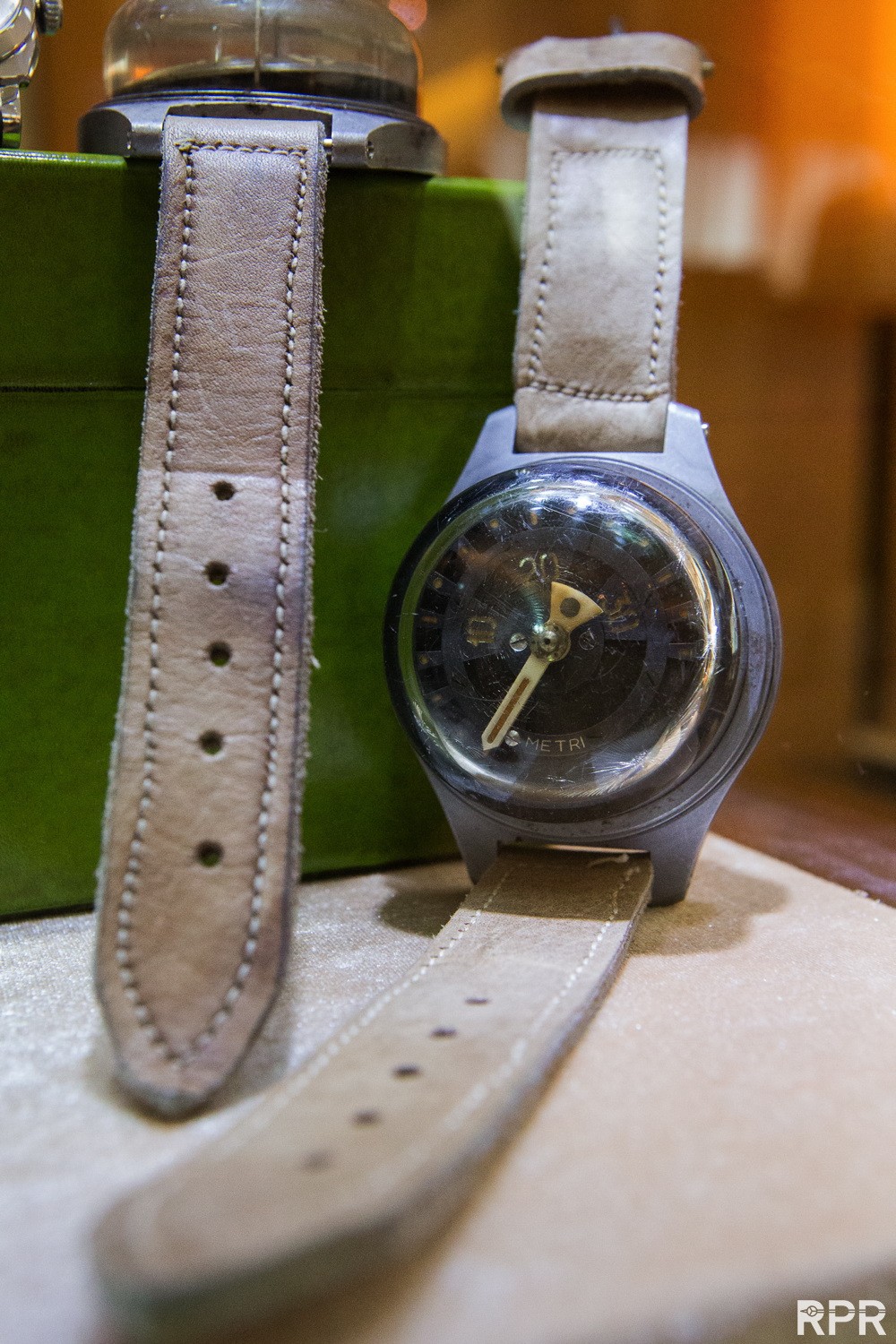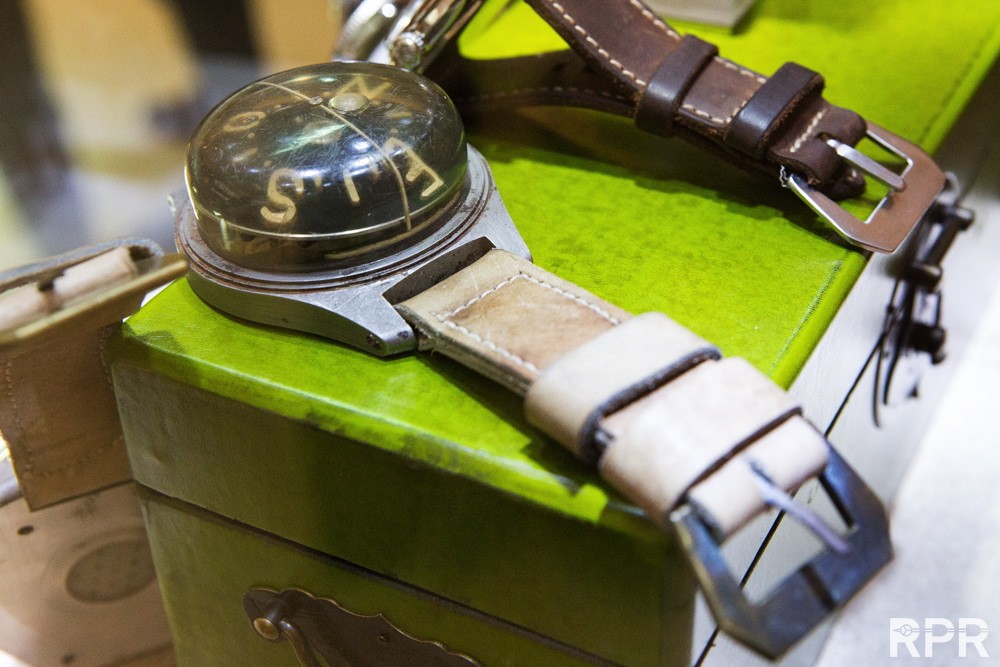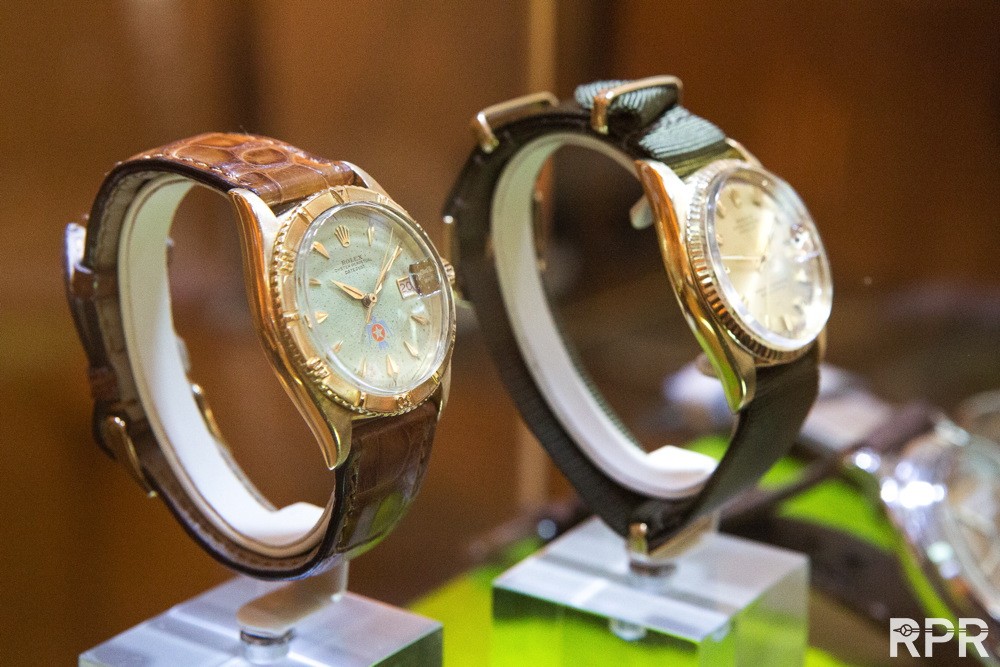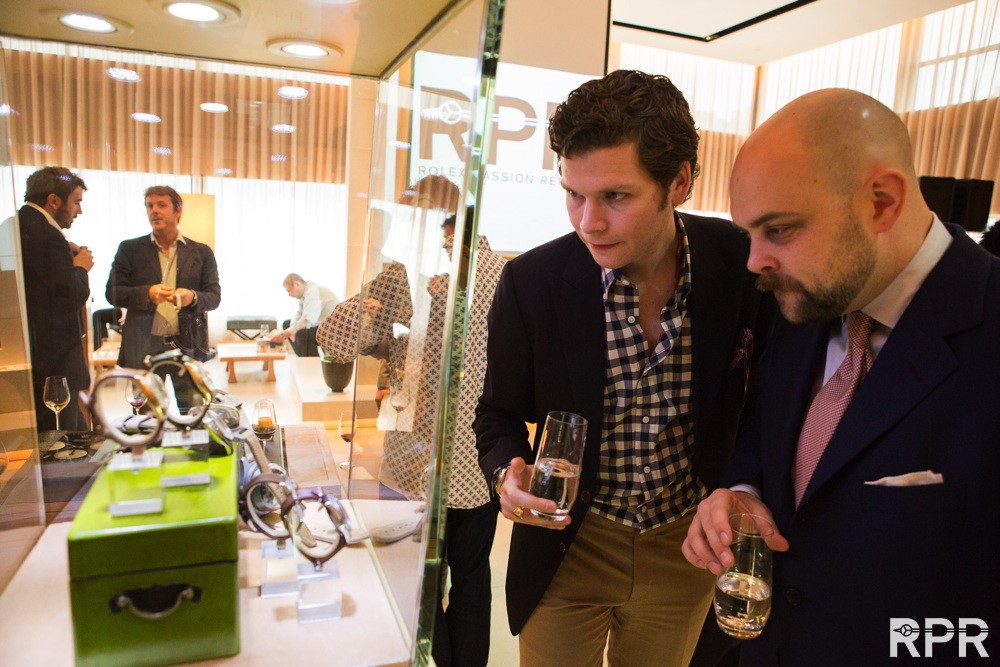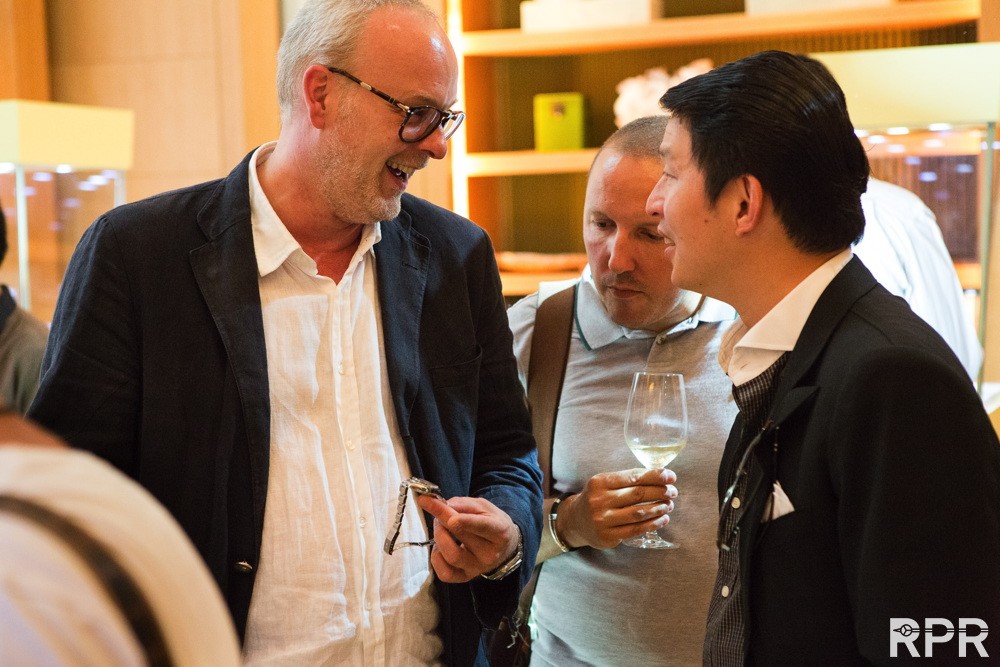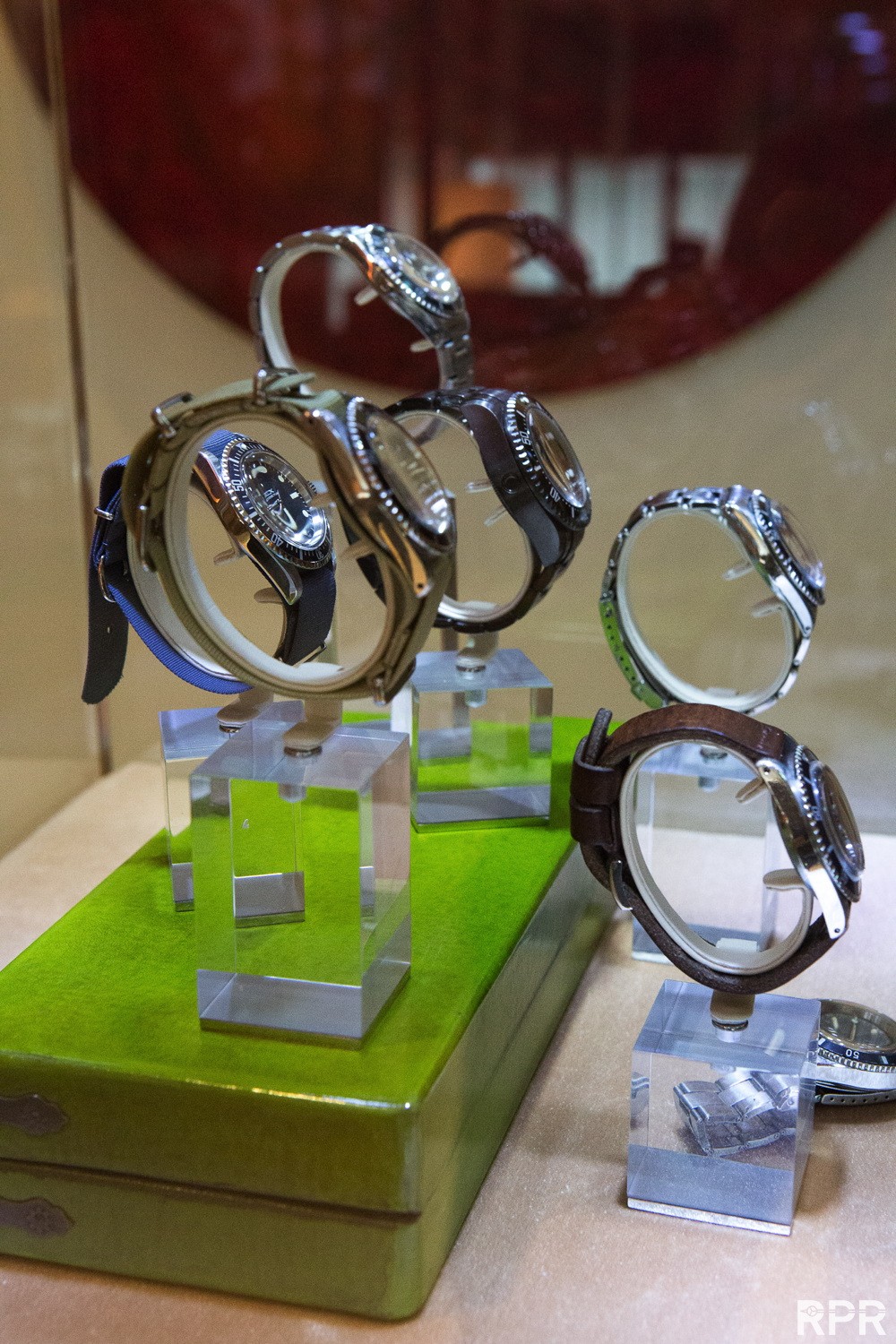 Explaing detail to Wei Koh of Revolution Magazine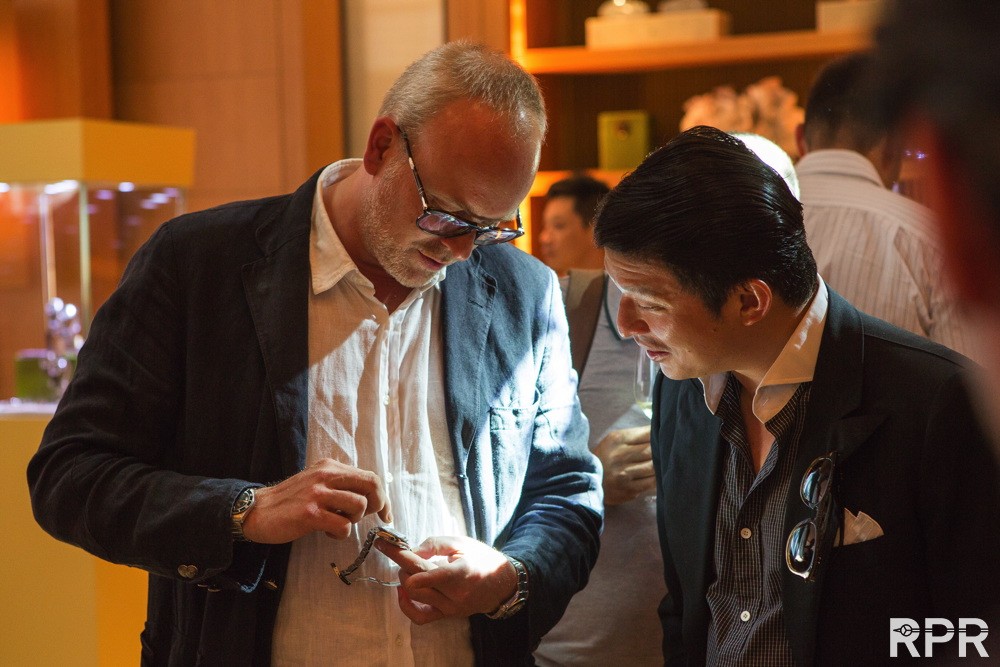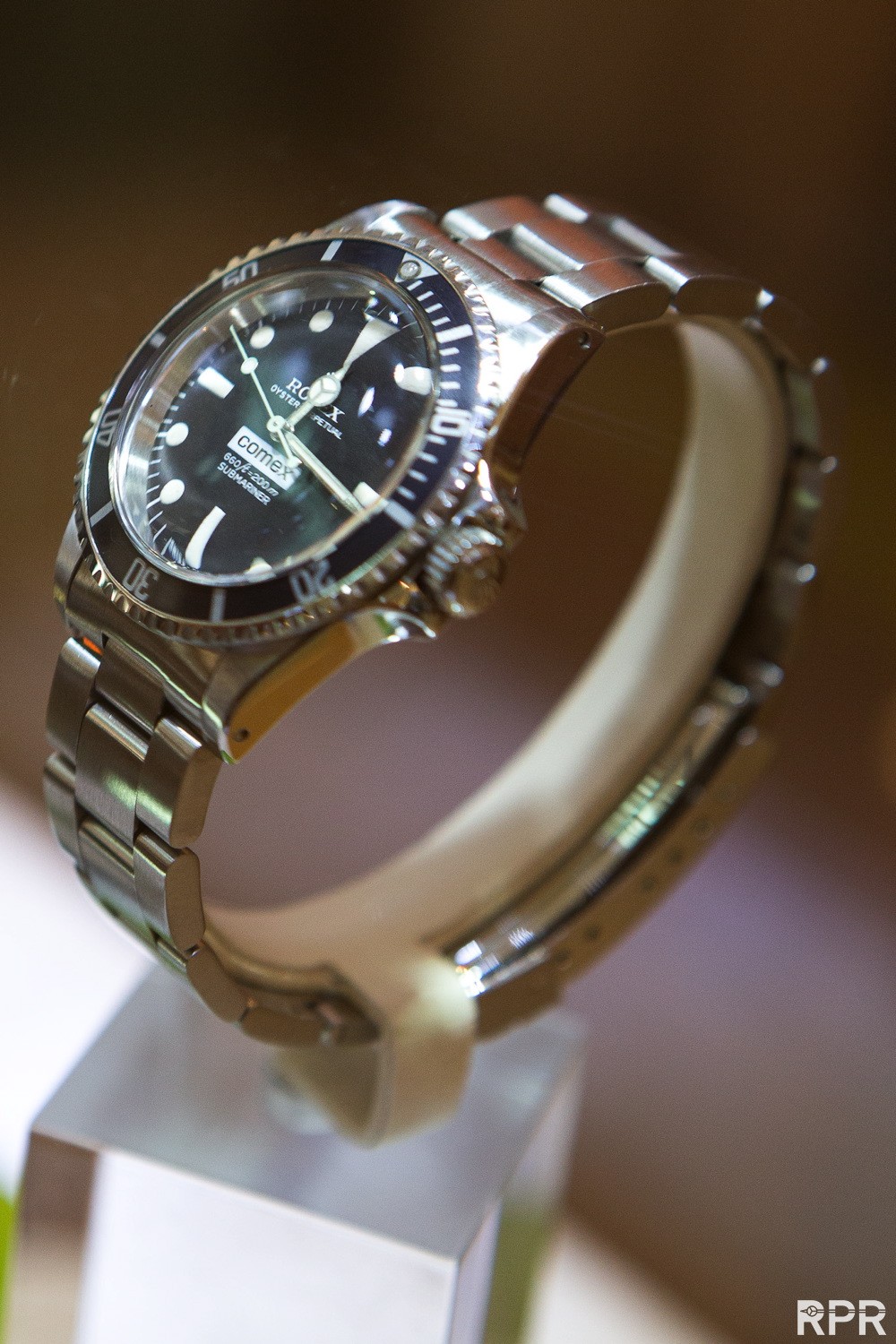 Trying to capture the beauty of the ref 6263 RCO, only like 10 examples known so far..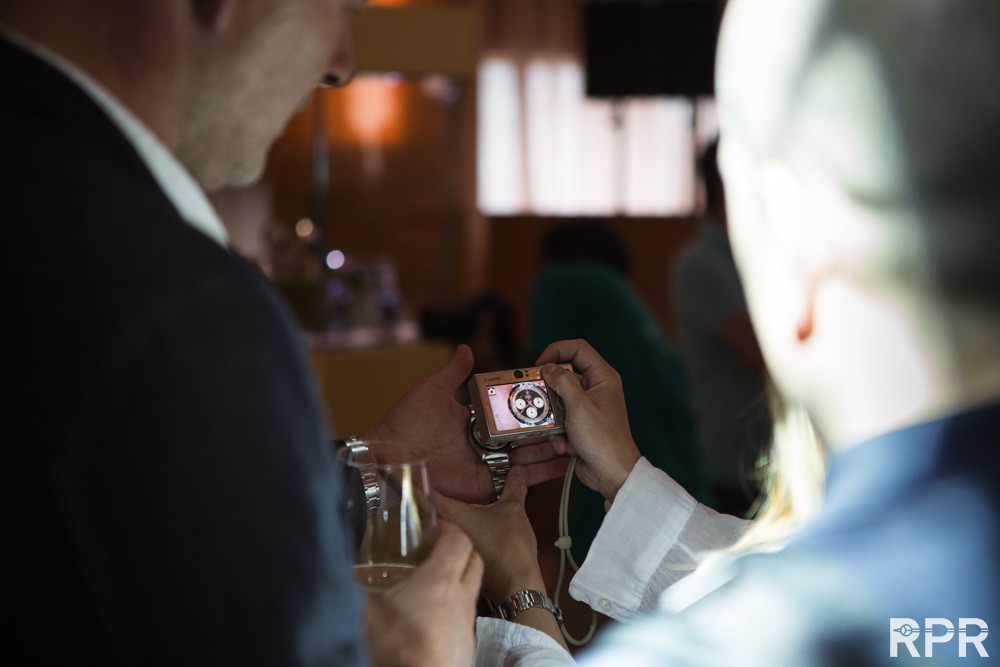 5512 Serpico Y Laino upperline..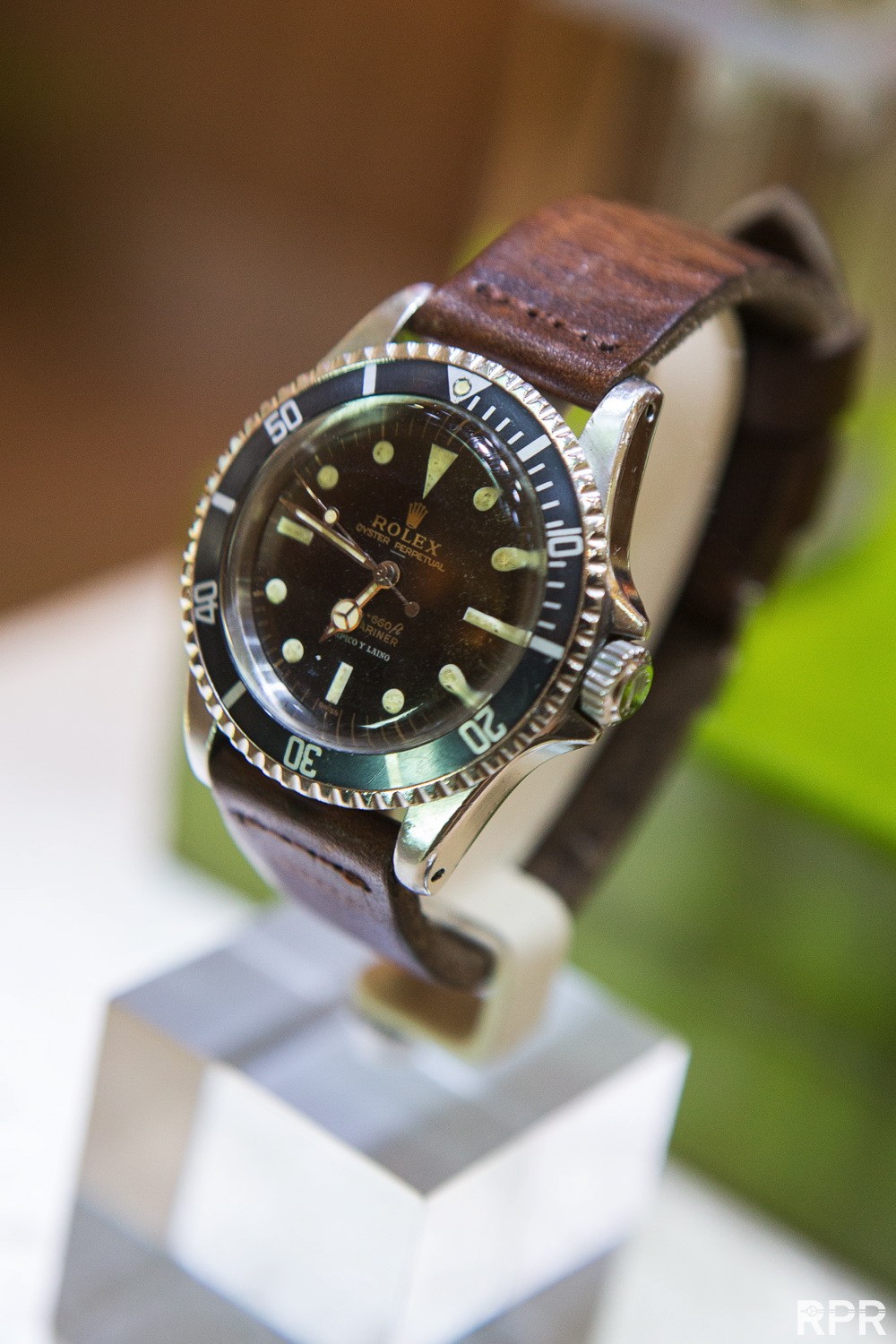 My lovely wife 😉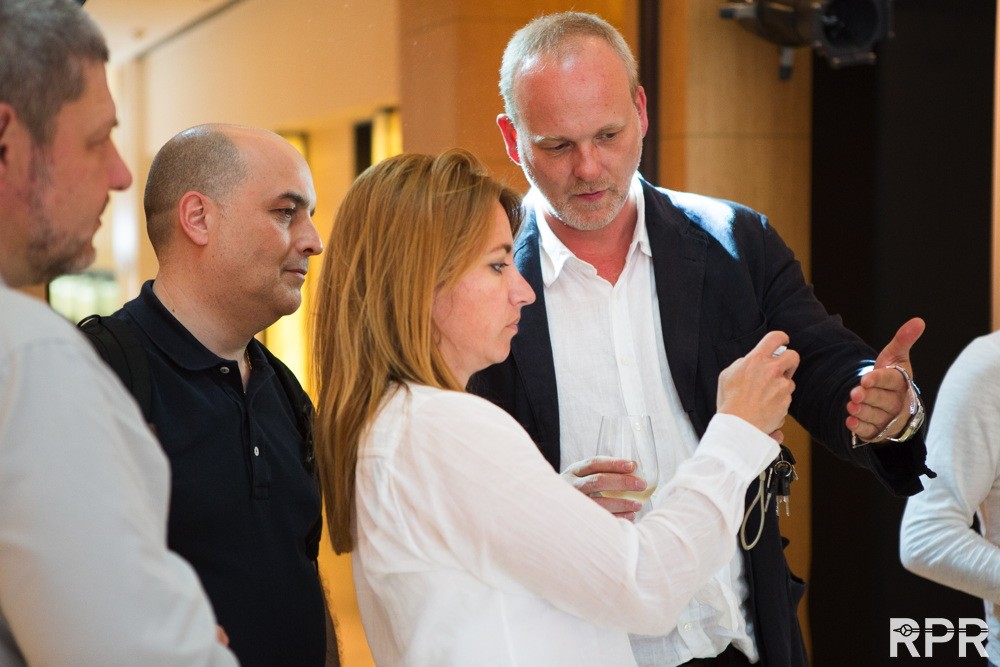 Rare non minute track MK1 Red Submariner ref 1680..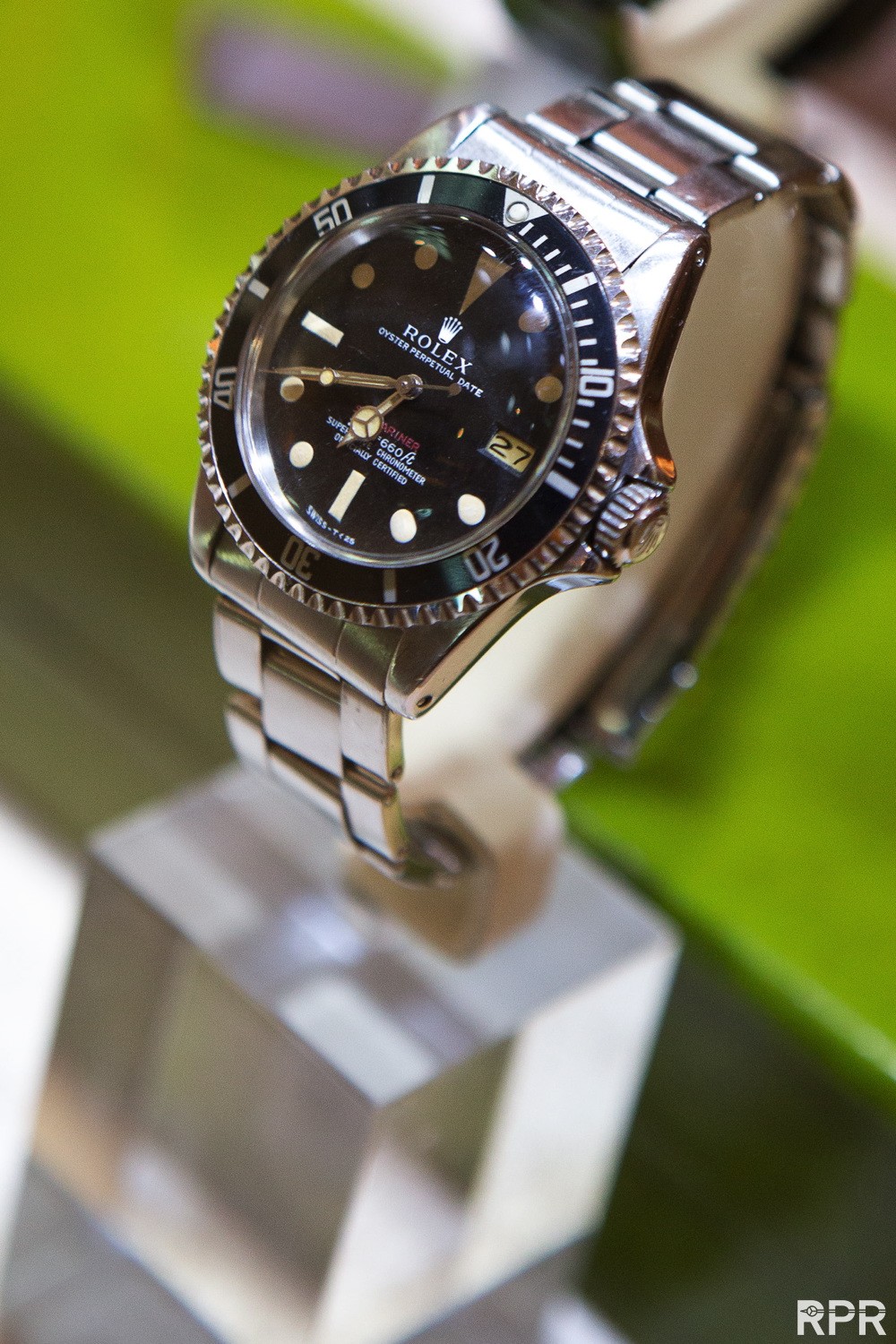 Ex Sir Edmund Hillary's Orange Hand  1655 & Ex Heinrich Harrer's ( given to Sherpa Tenzing Norgay) 1655..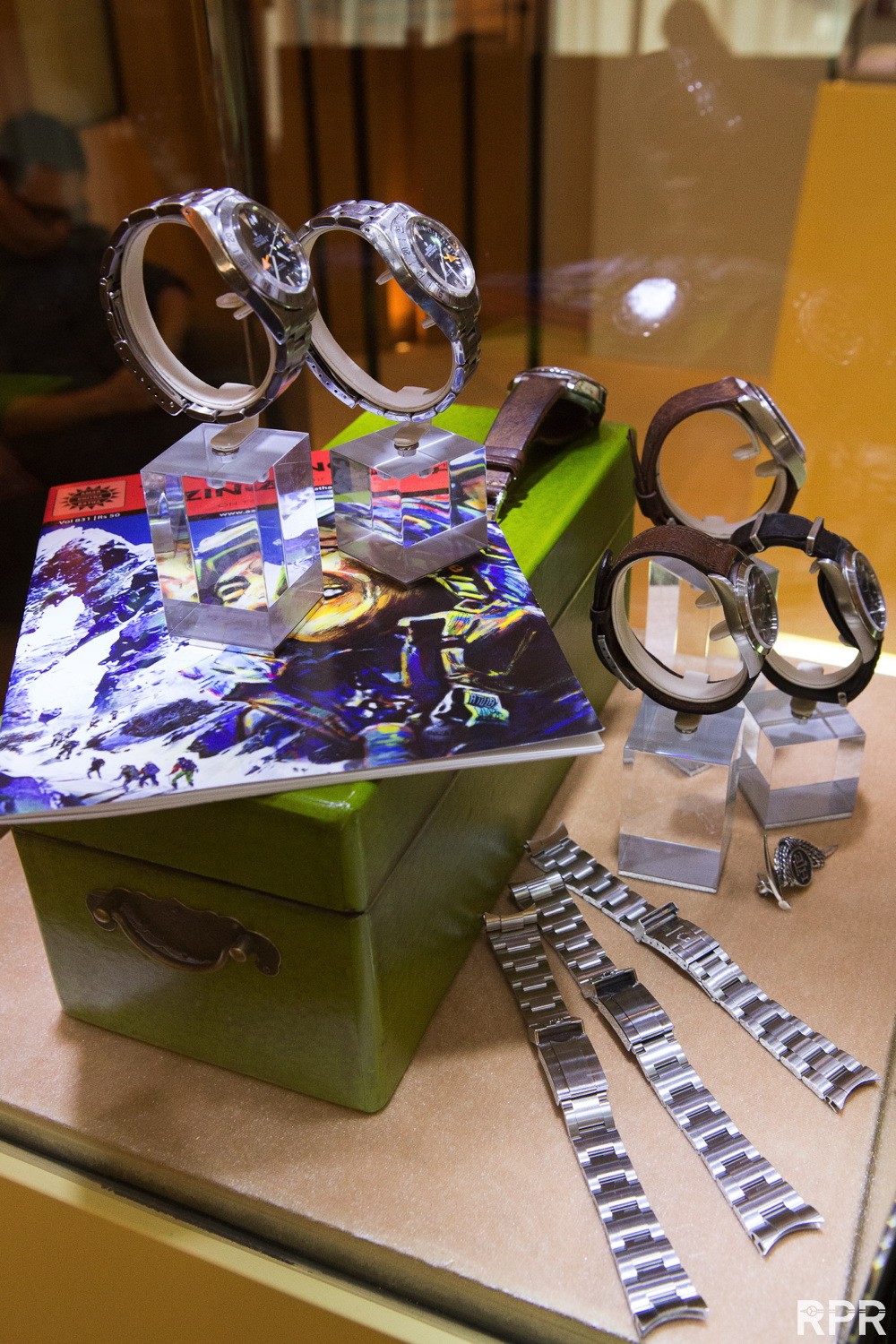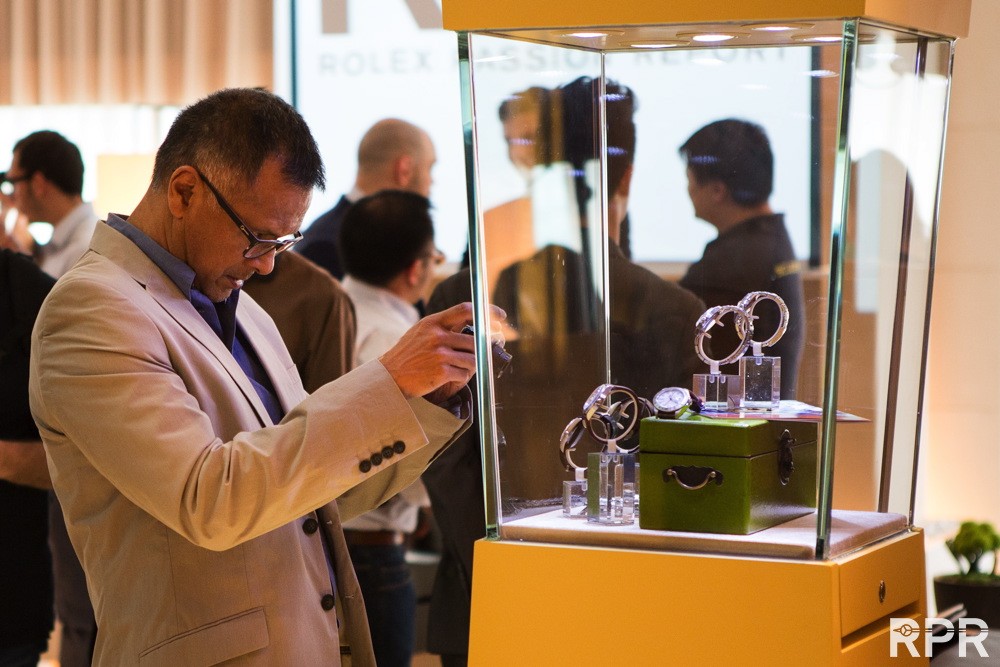 Group shot of rare Submariners, with in the middle my Piccard DeepSea 01/86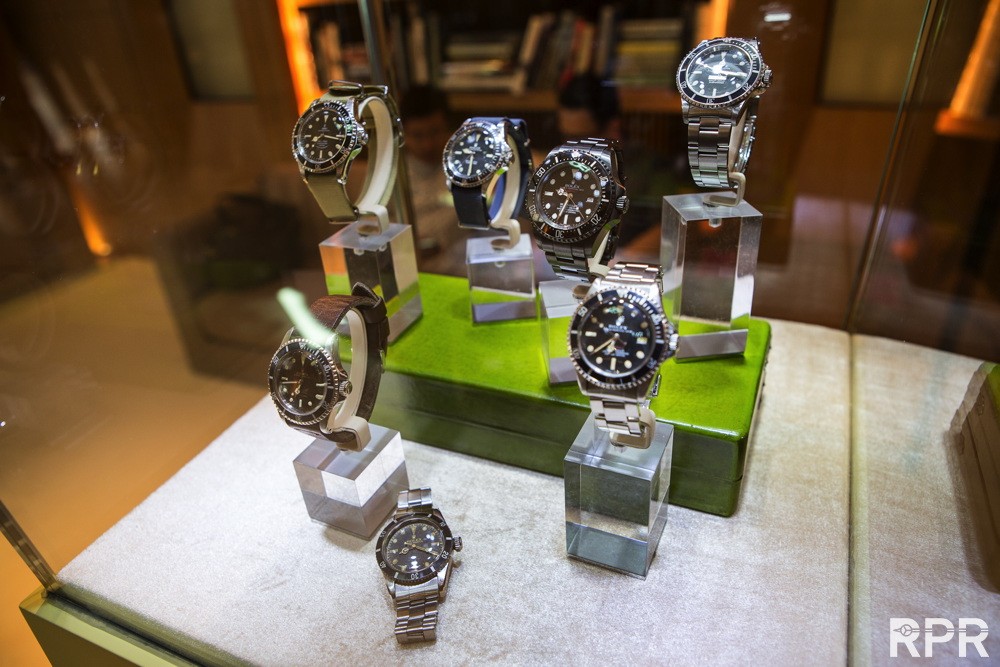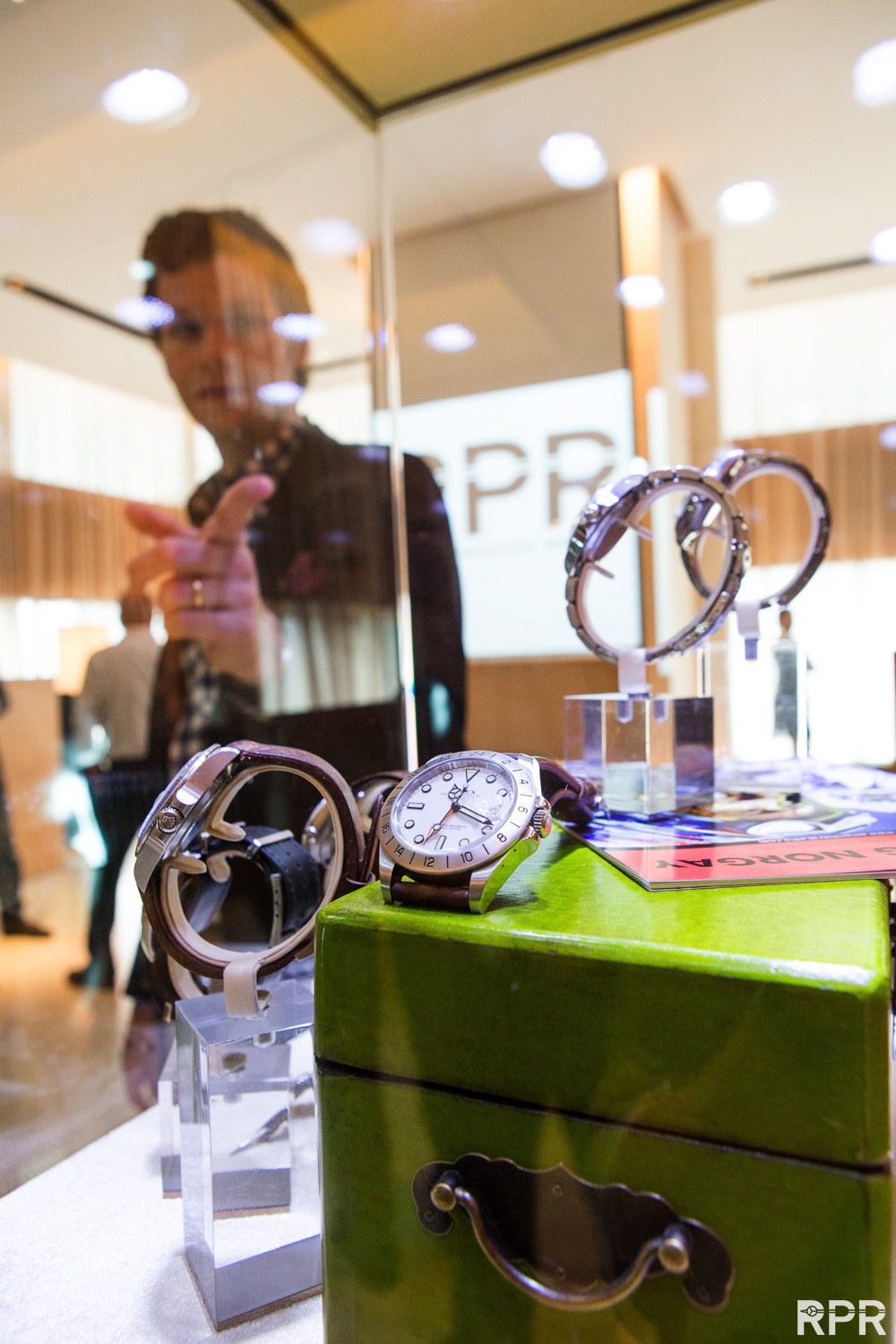 HTE Set of modern heritated Explorer's..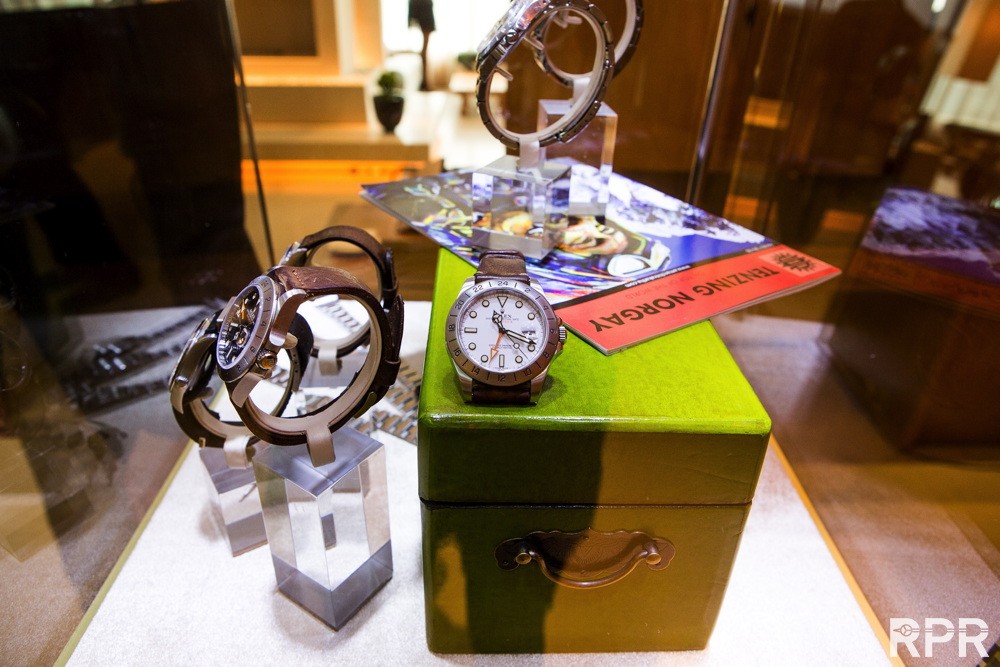 Rolex Thunderbird, Prototype and Panerai ref 6154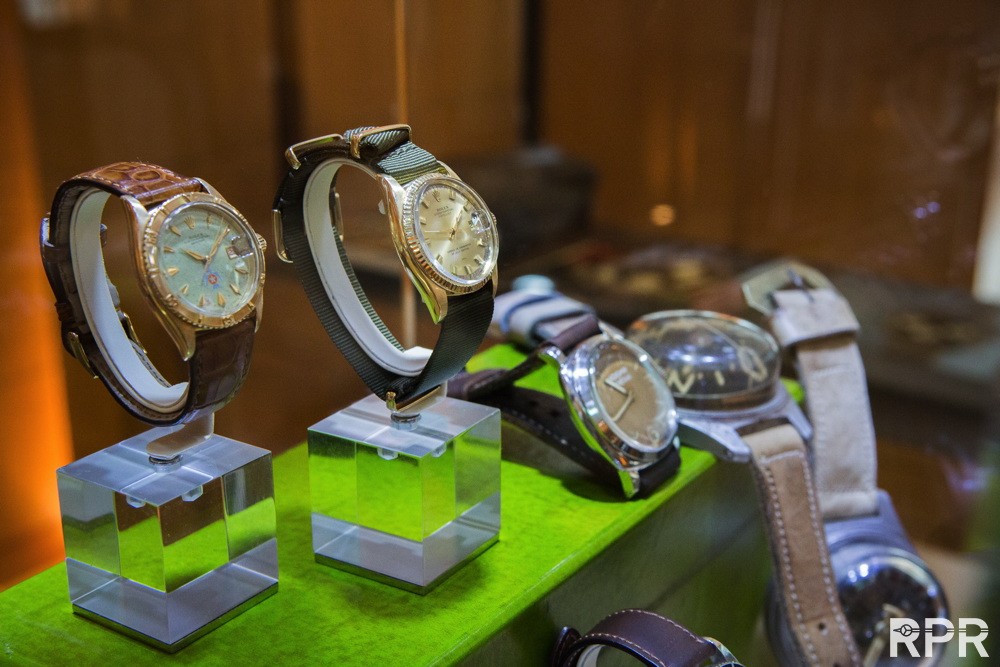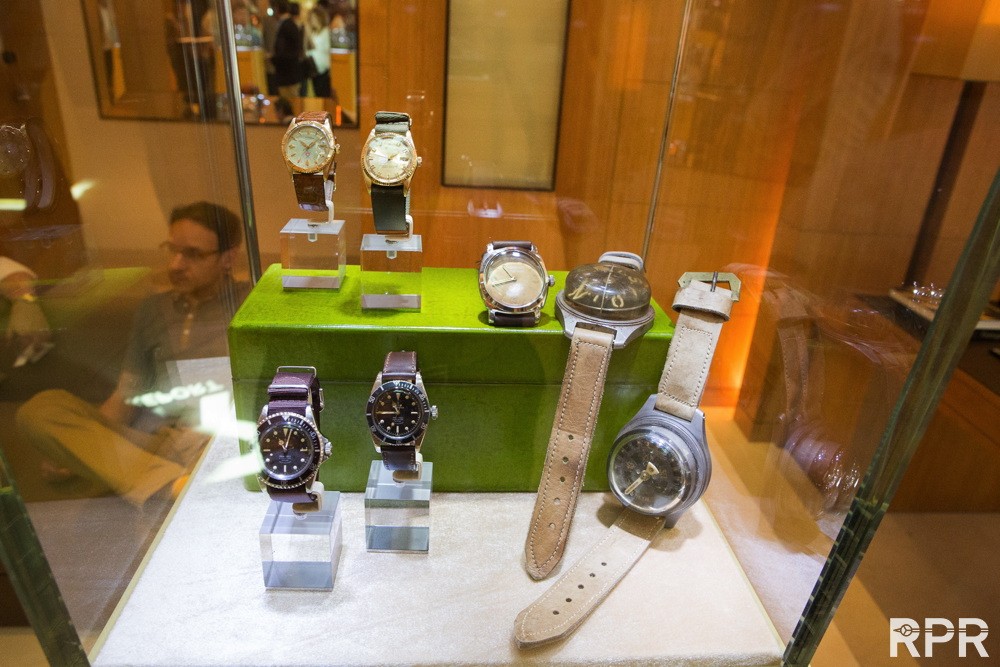 Rolex Milgaus ref 6541, ref 6263 Paul Newman's 1675's gmt's and Submariner ref 5512..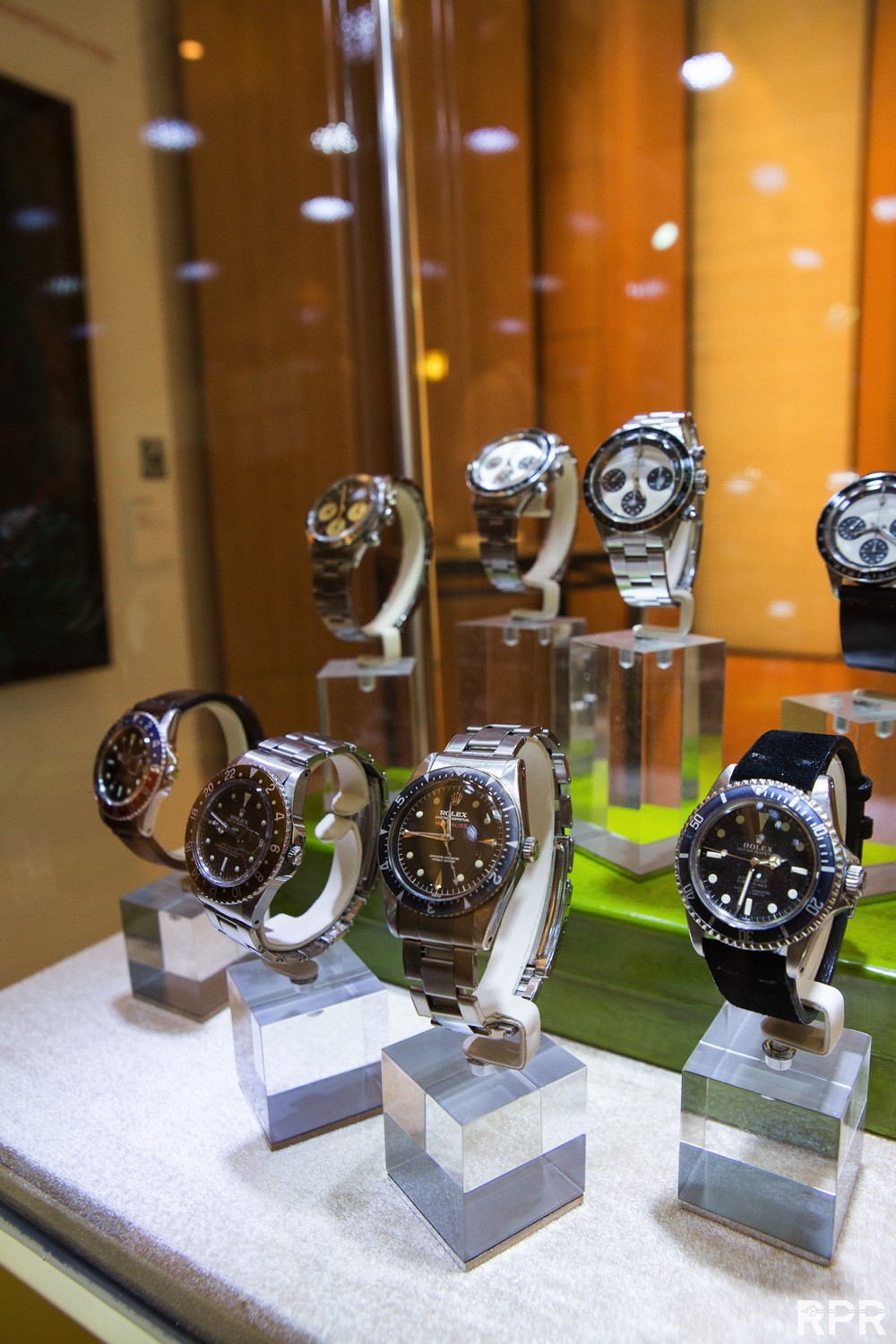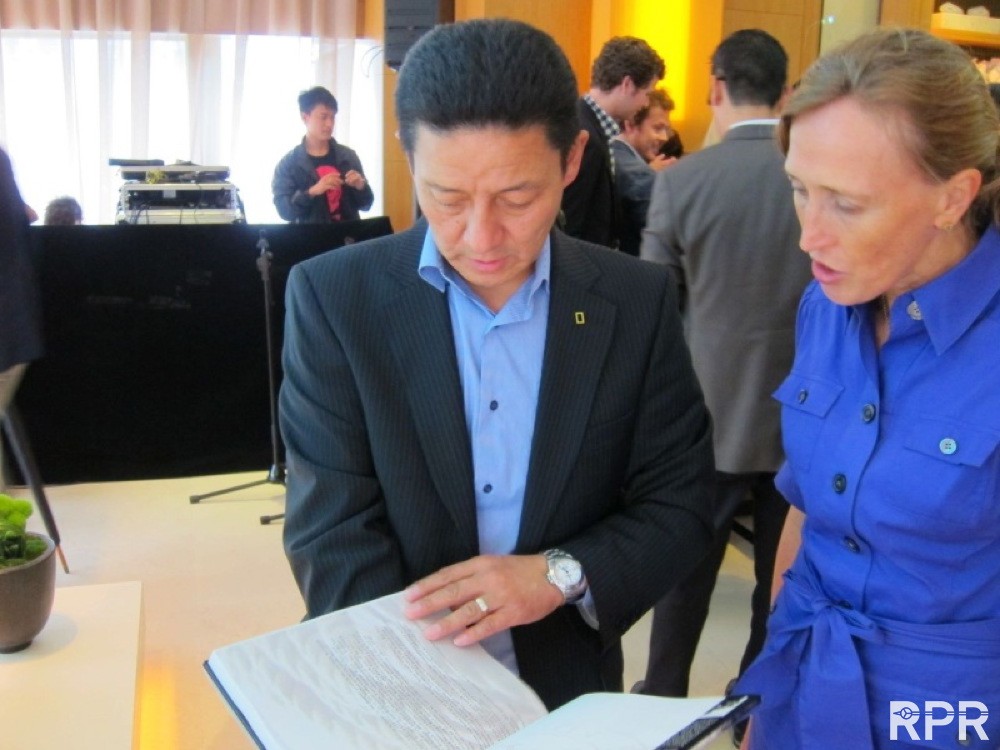 Pump Daytona PAul Newman 3 color..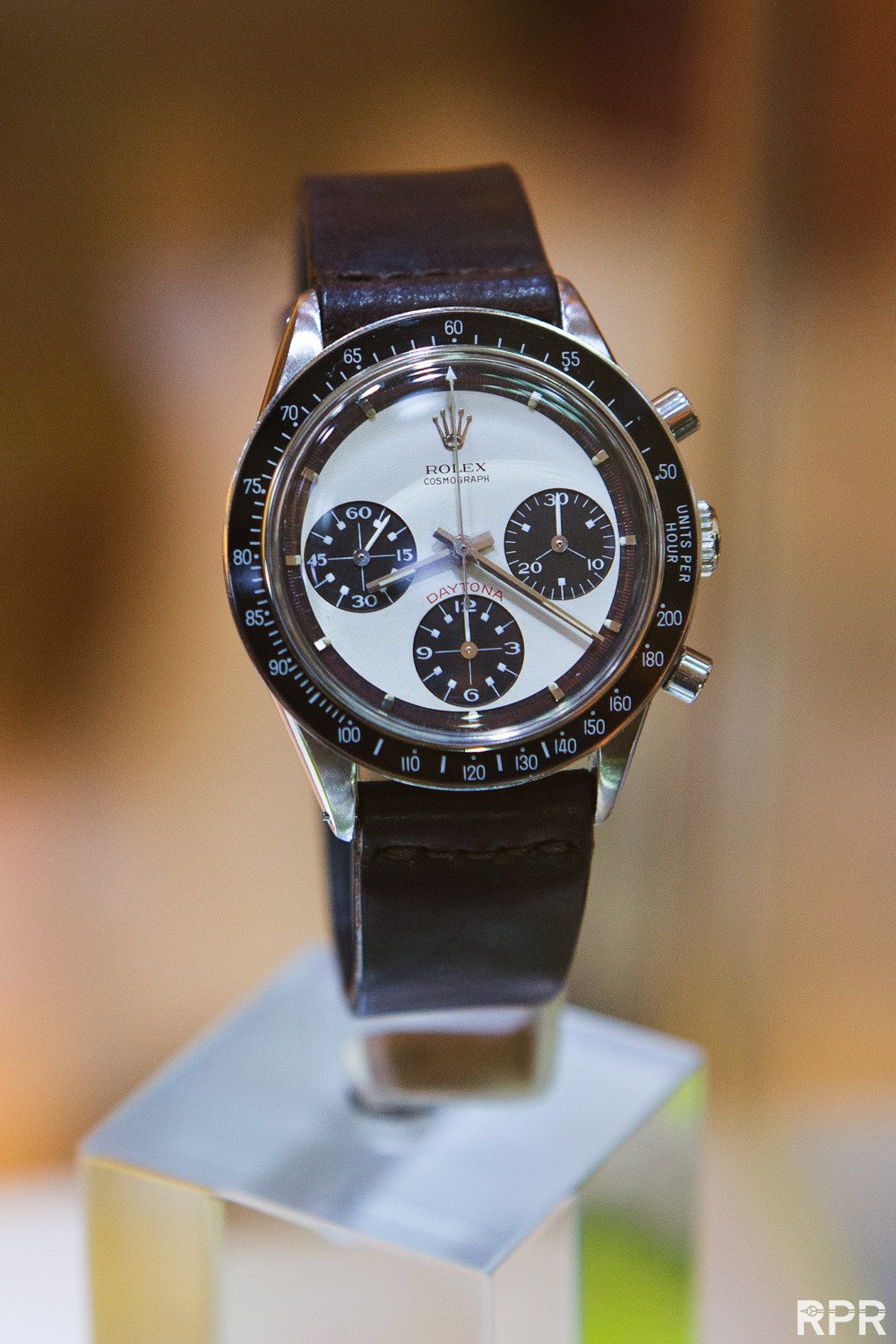 rare bird!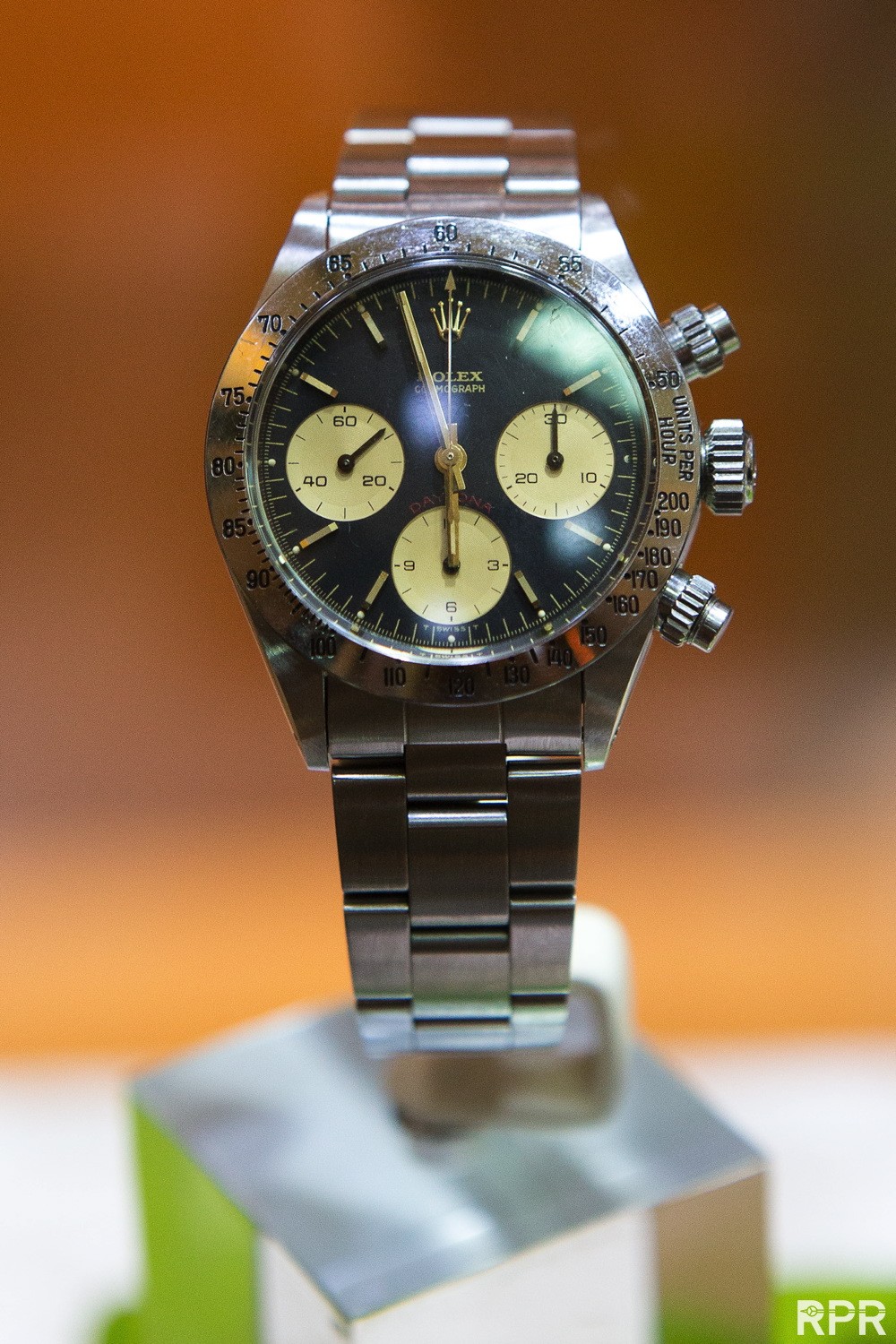 Ref 6263 Oyster Paul Newman MK1…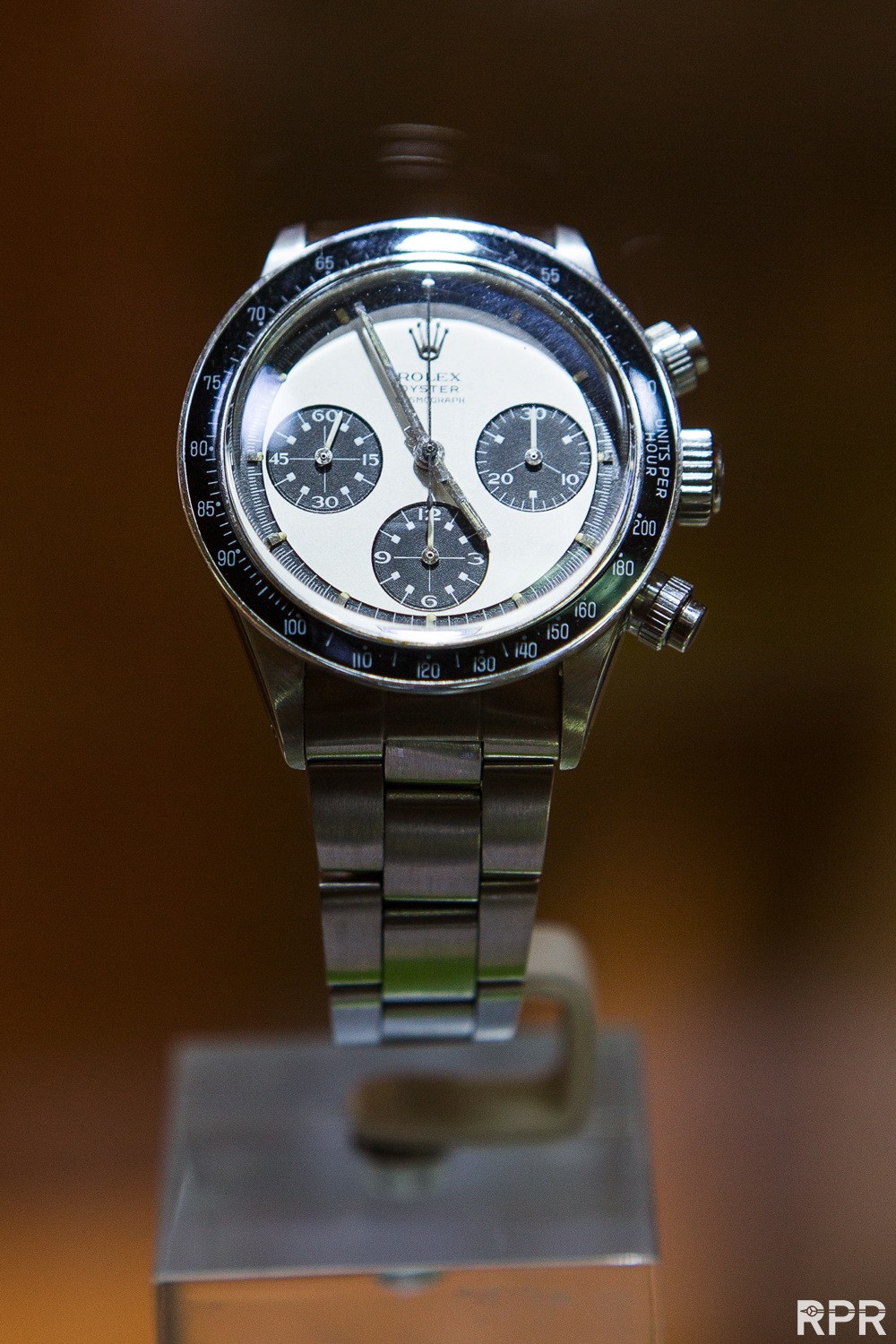 Mike Wood admiring the wonderful colorful collection of Stella Day Date's..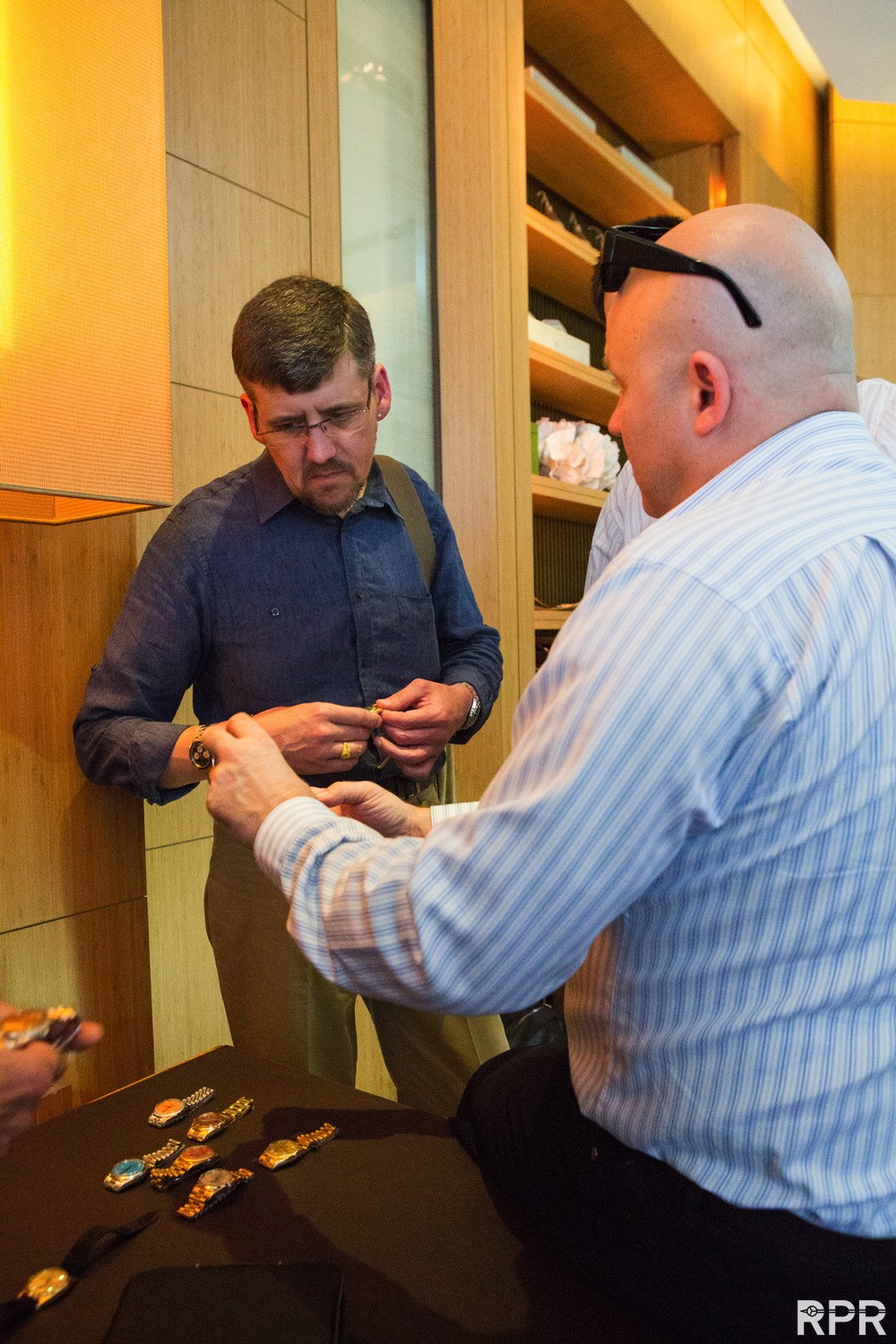 Handful of vintage grail Rolex..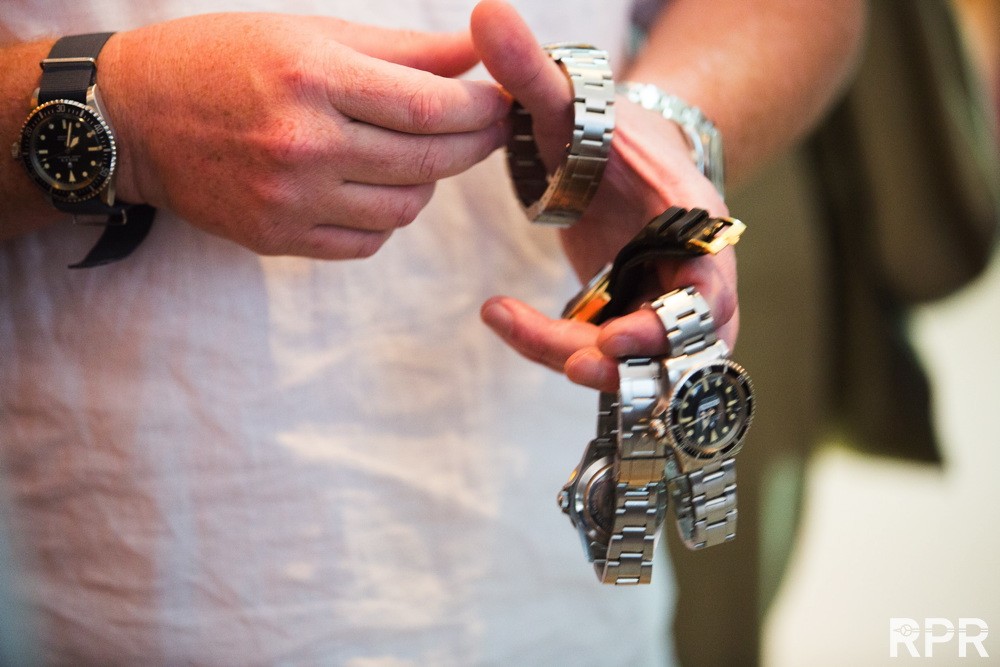 sixtin chappel 😉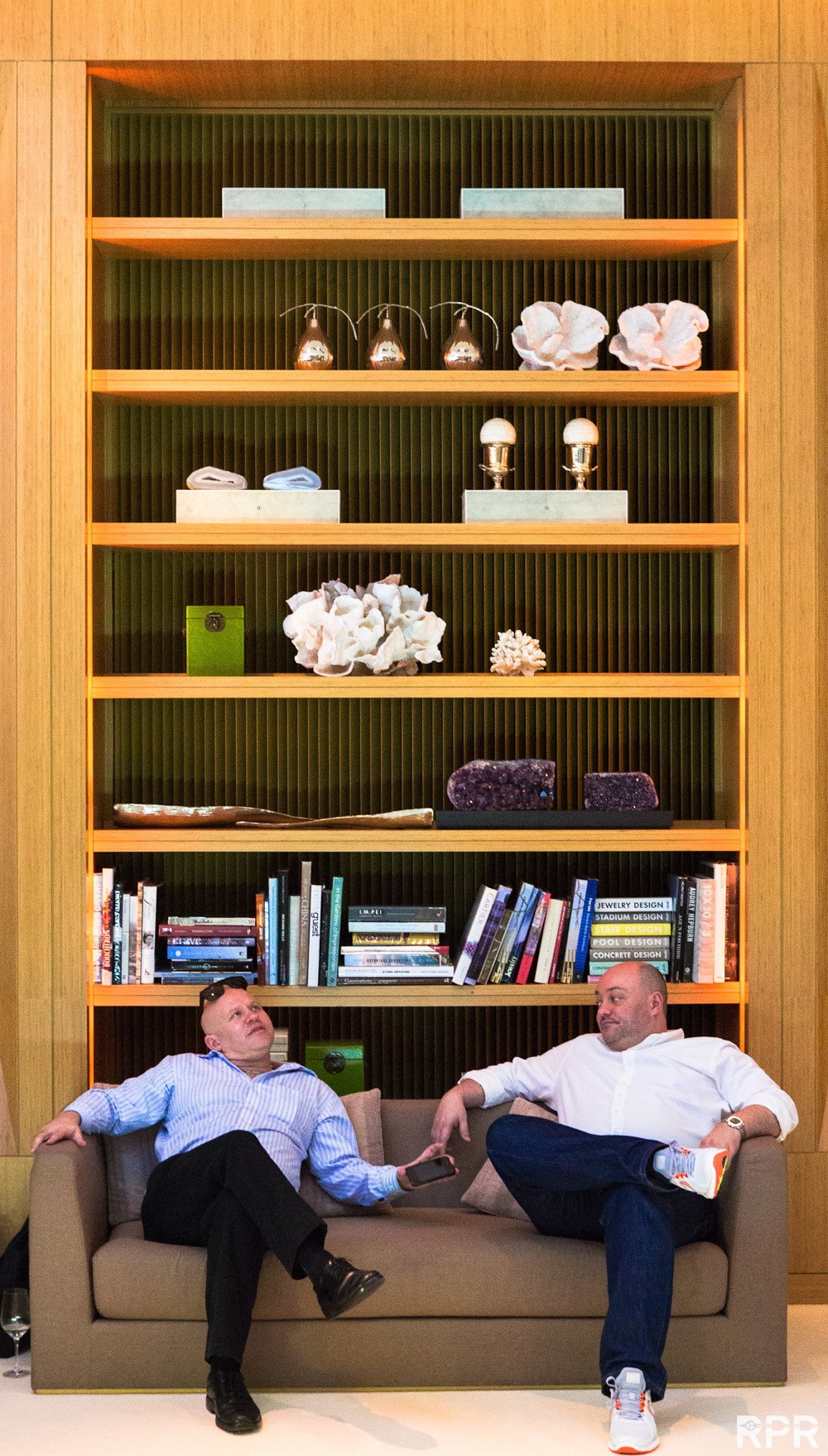 And another one pops up, black pump PN Daytona..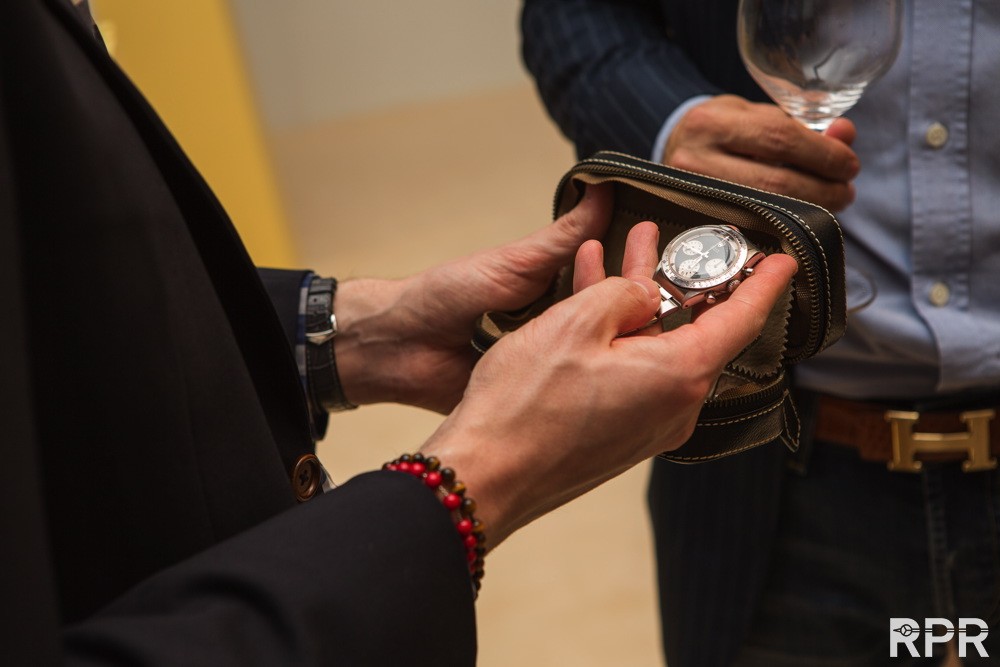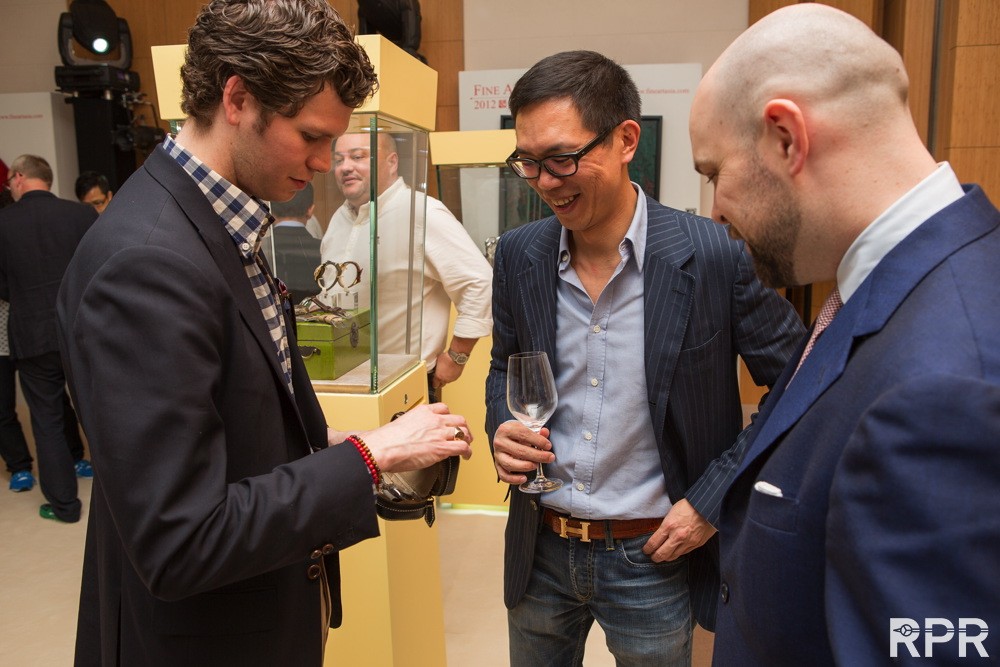 Rolex ref 6263 RCO ..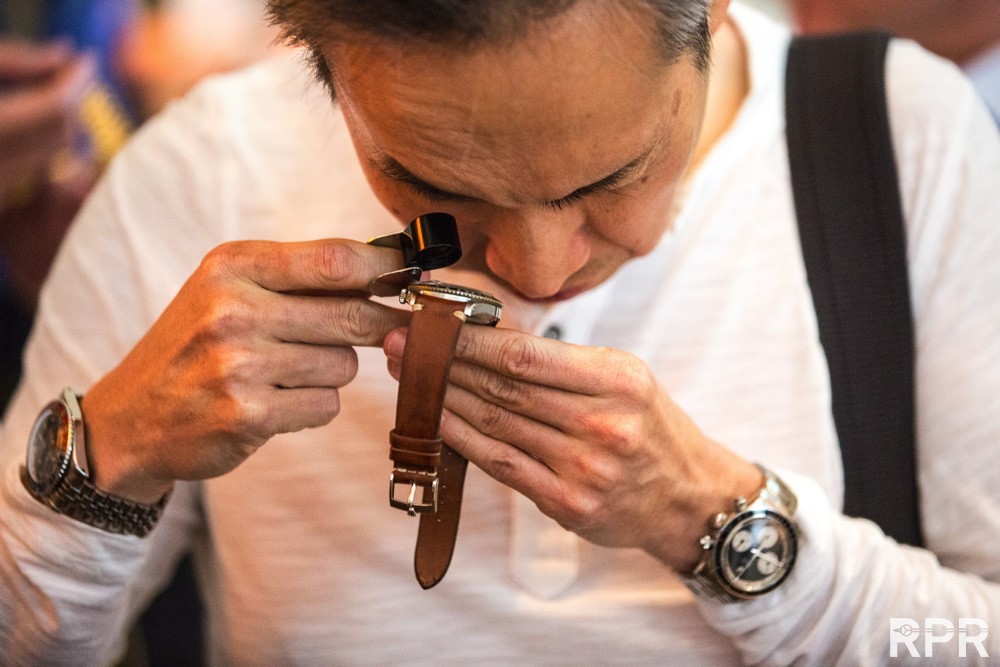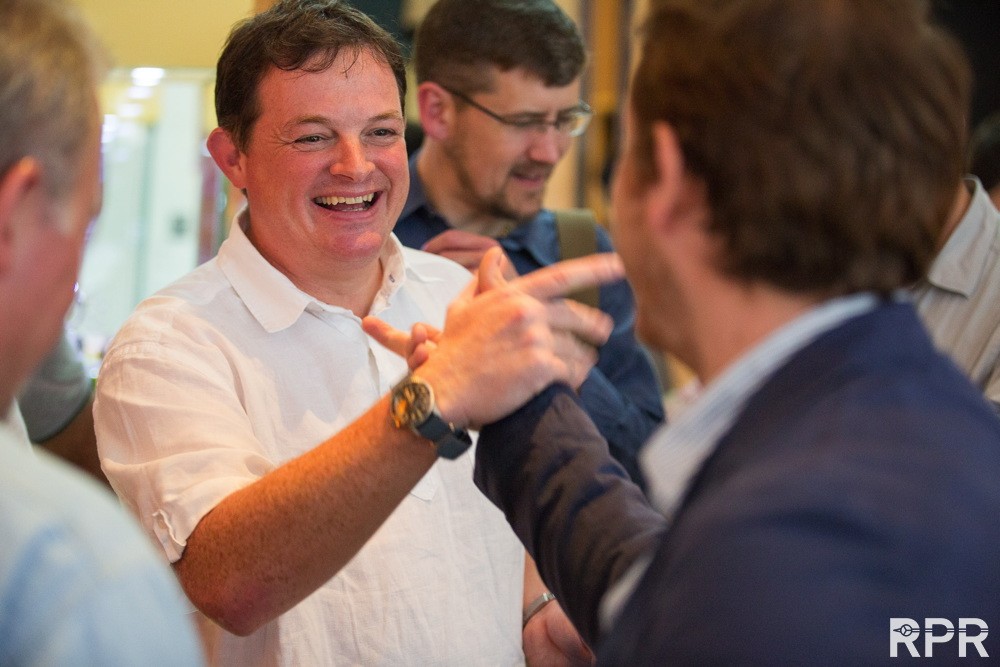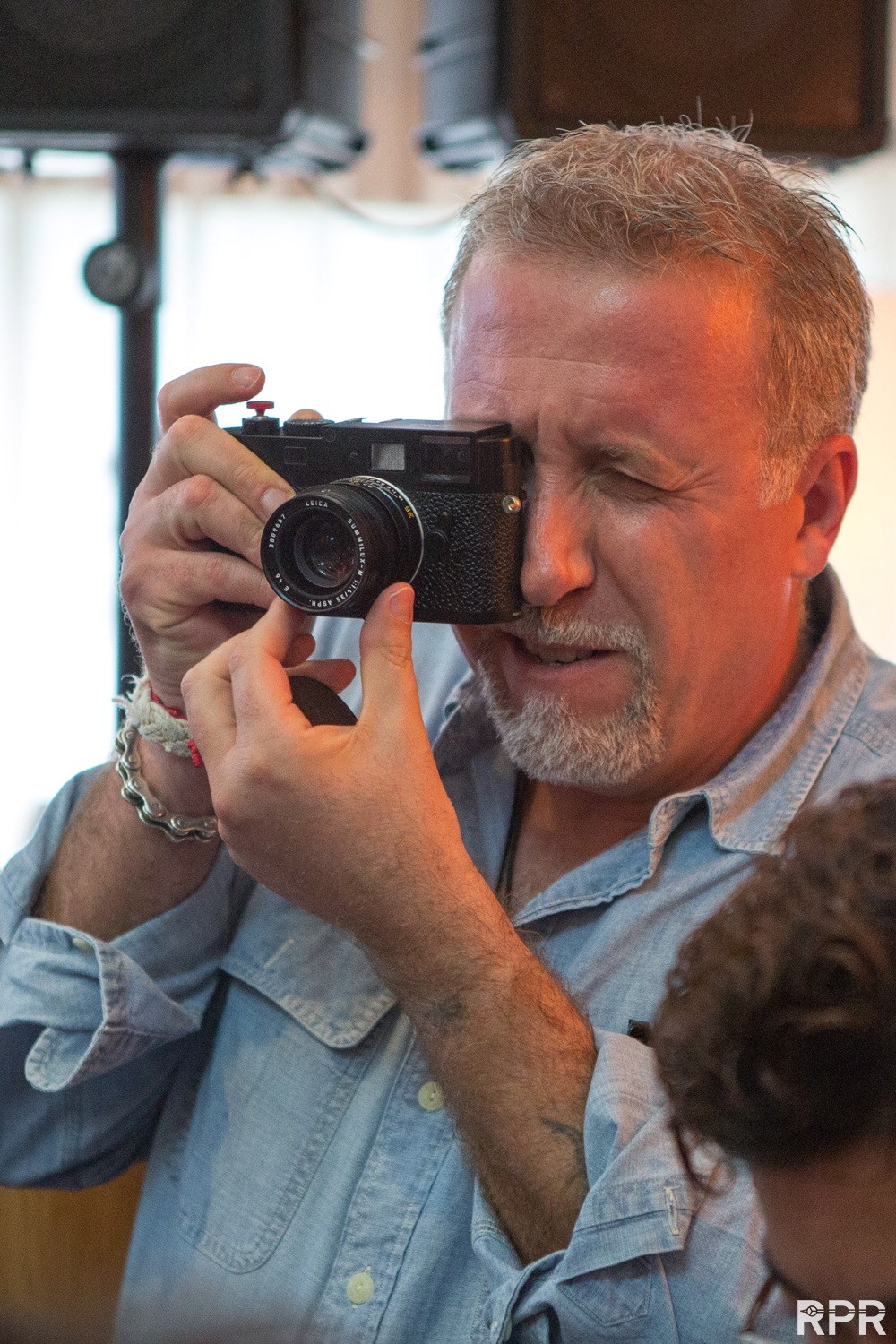 Jamling Tenzing Norgay  with Pucci's Rolex Ultimate Daytona Book..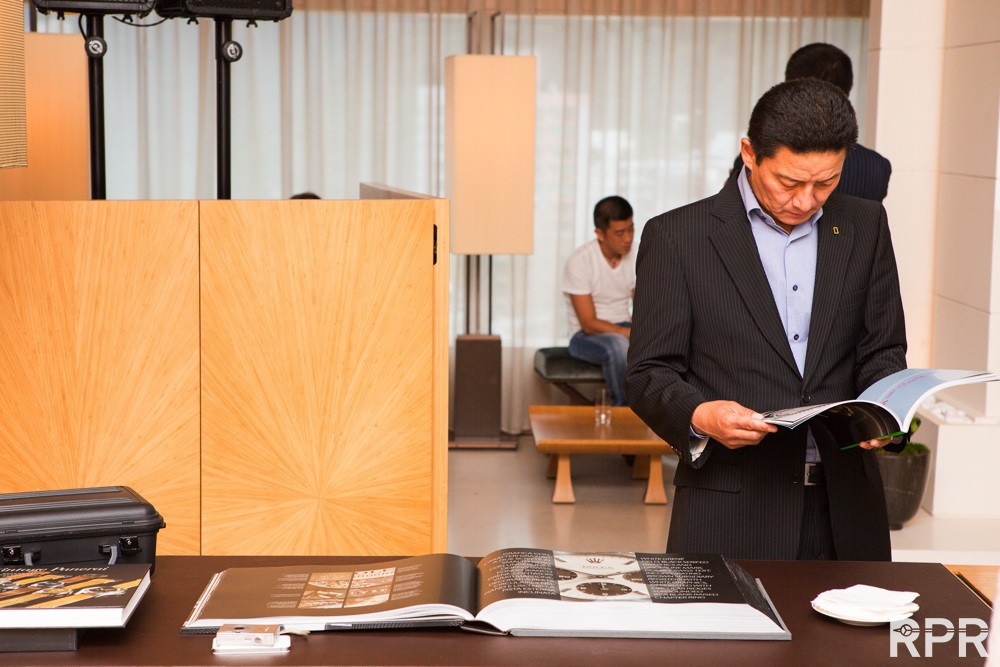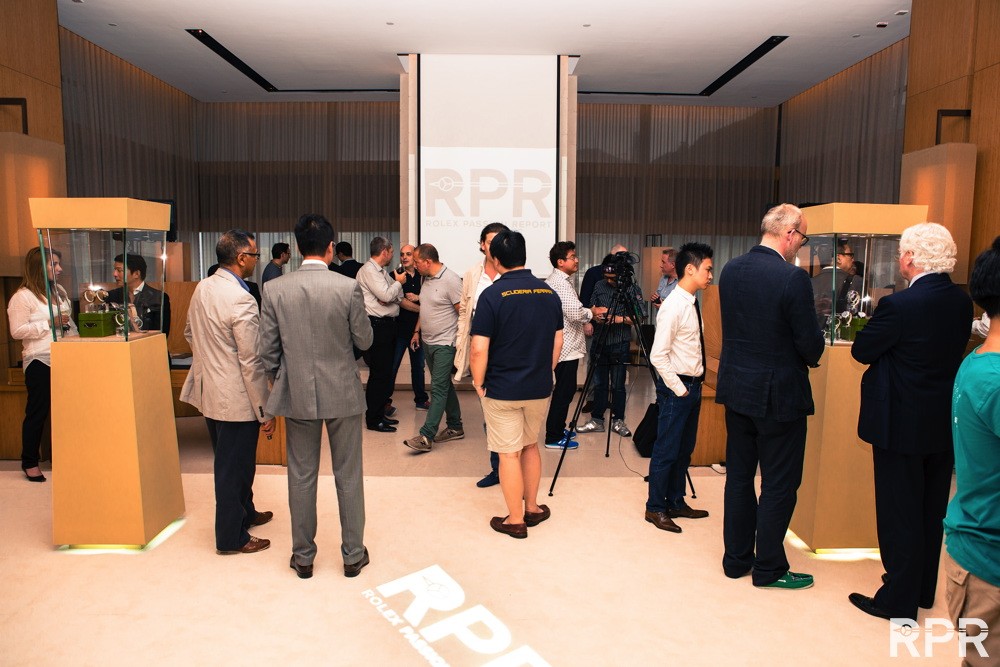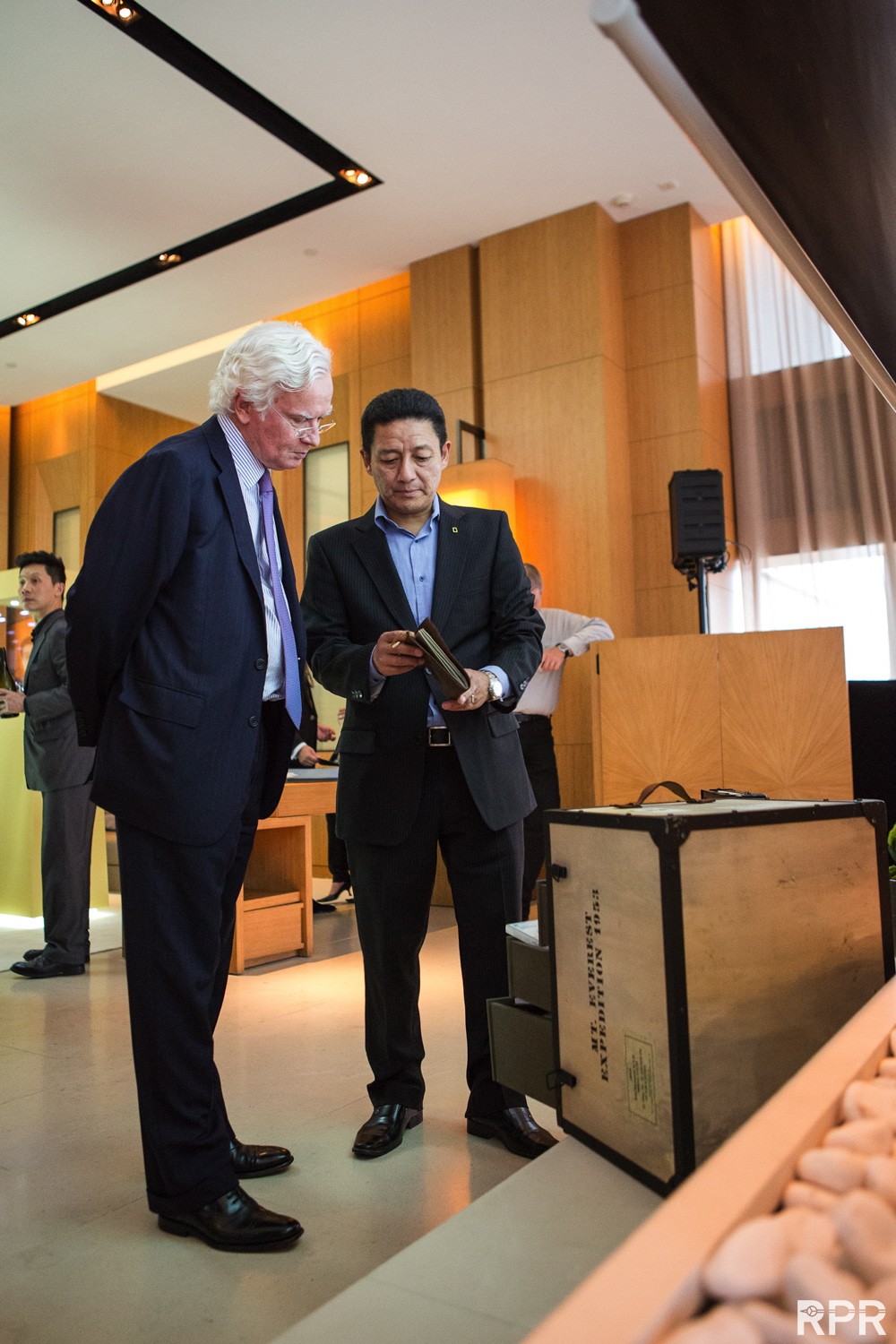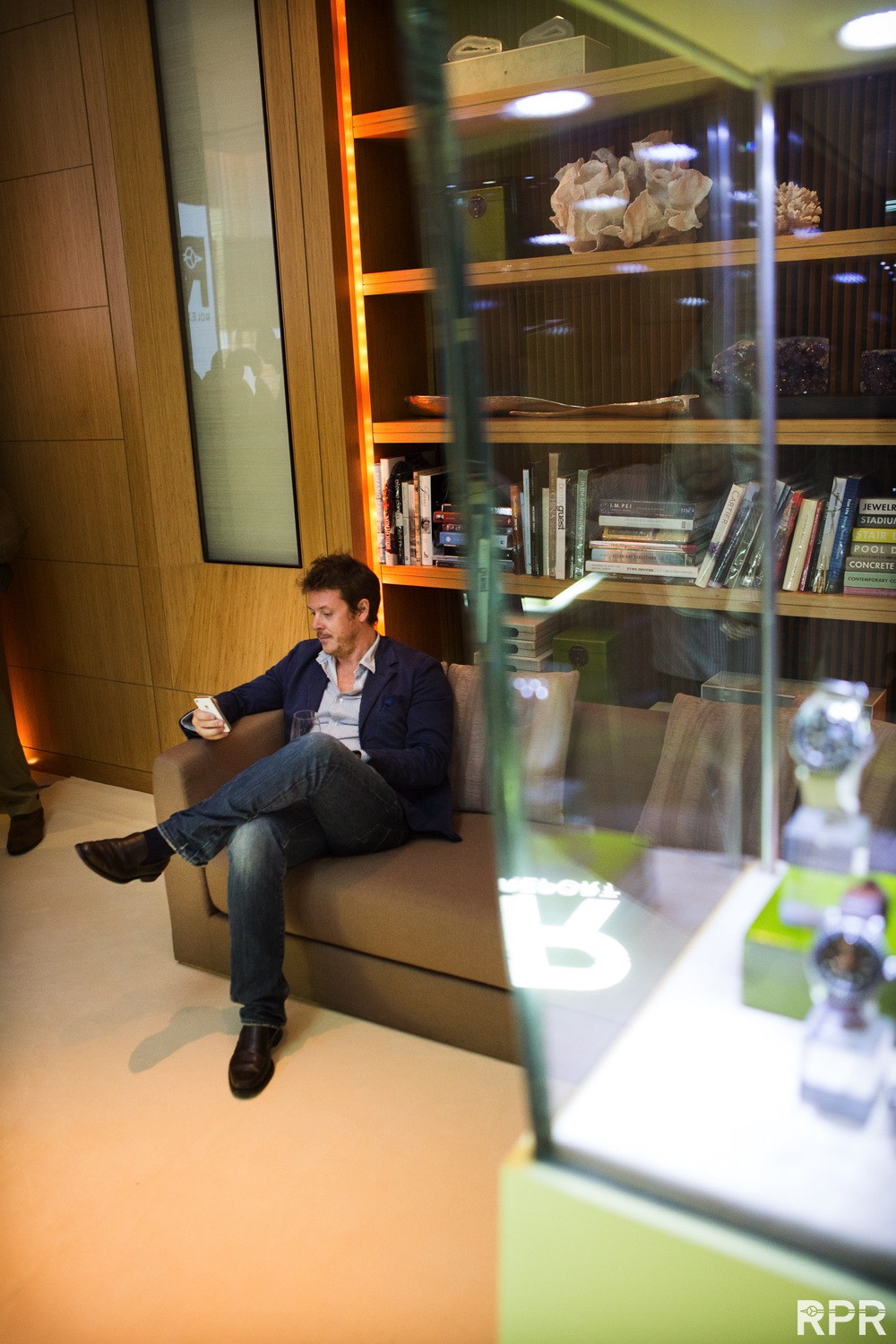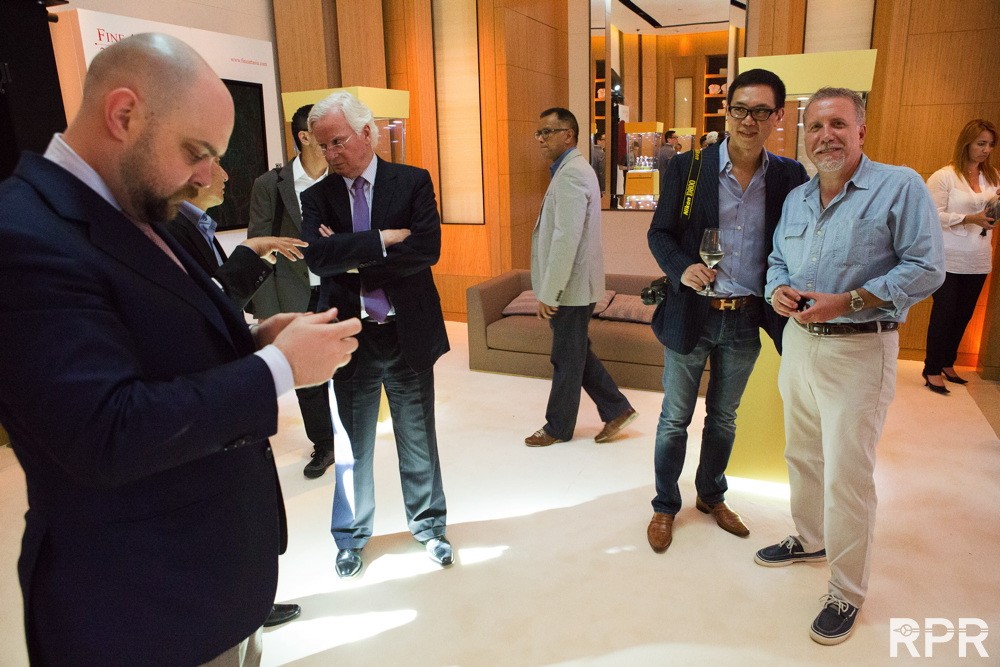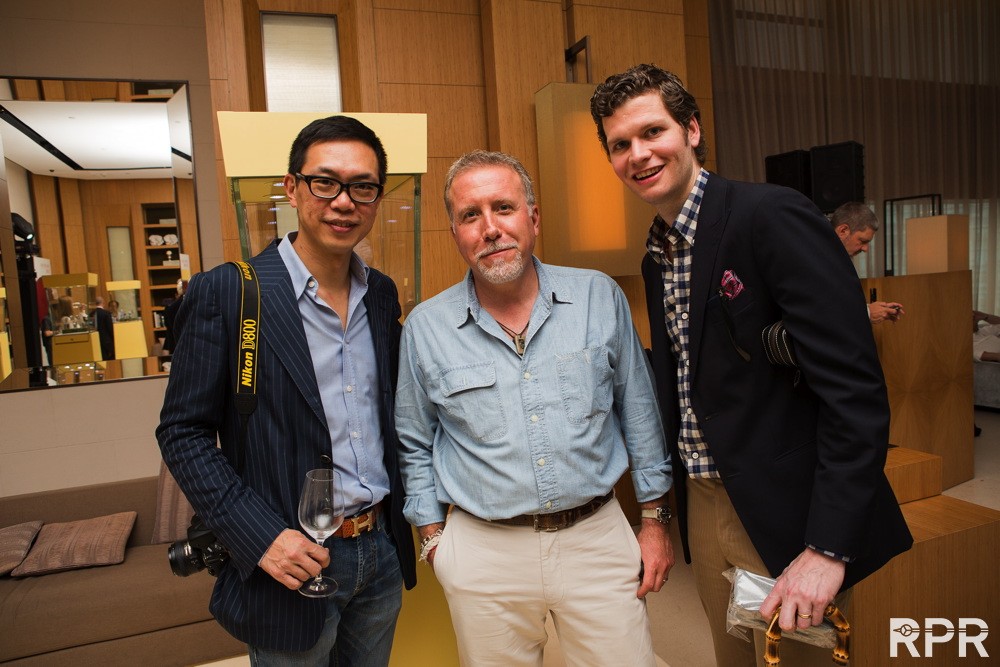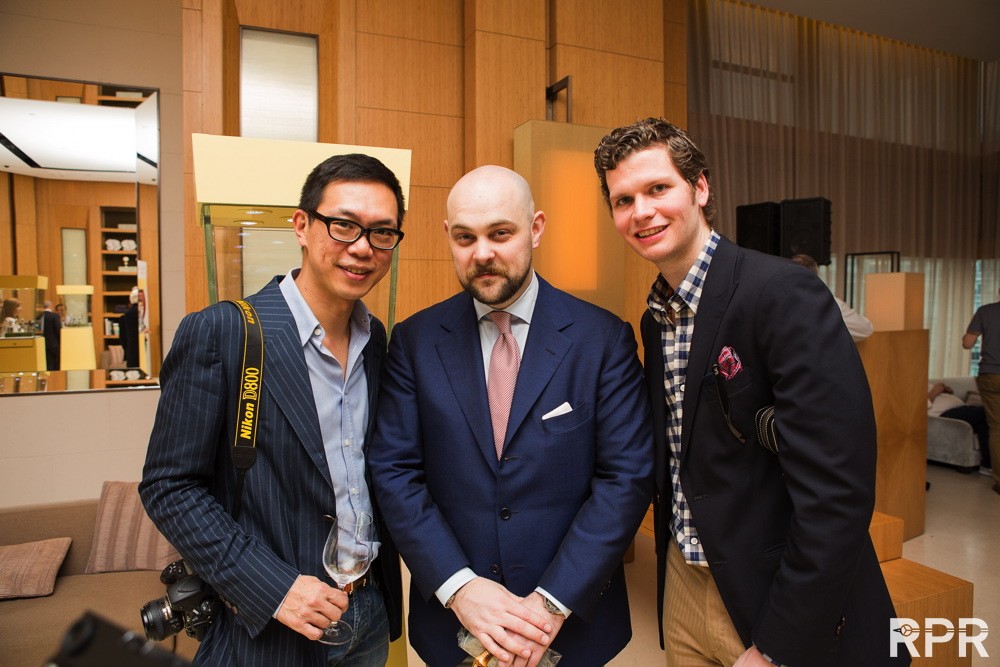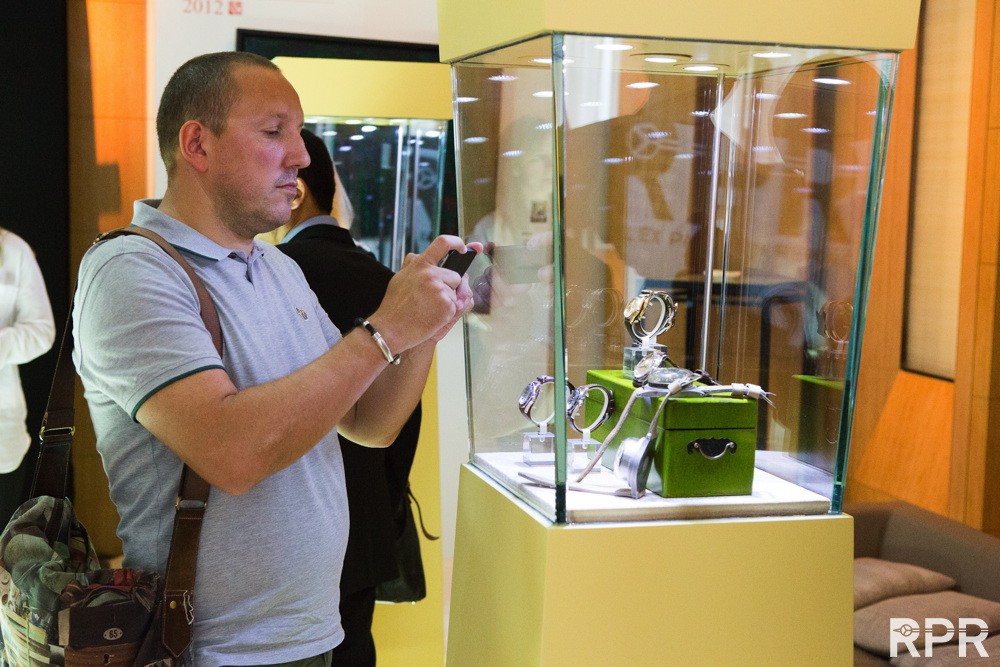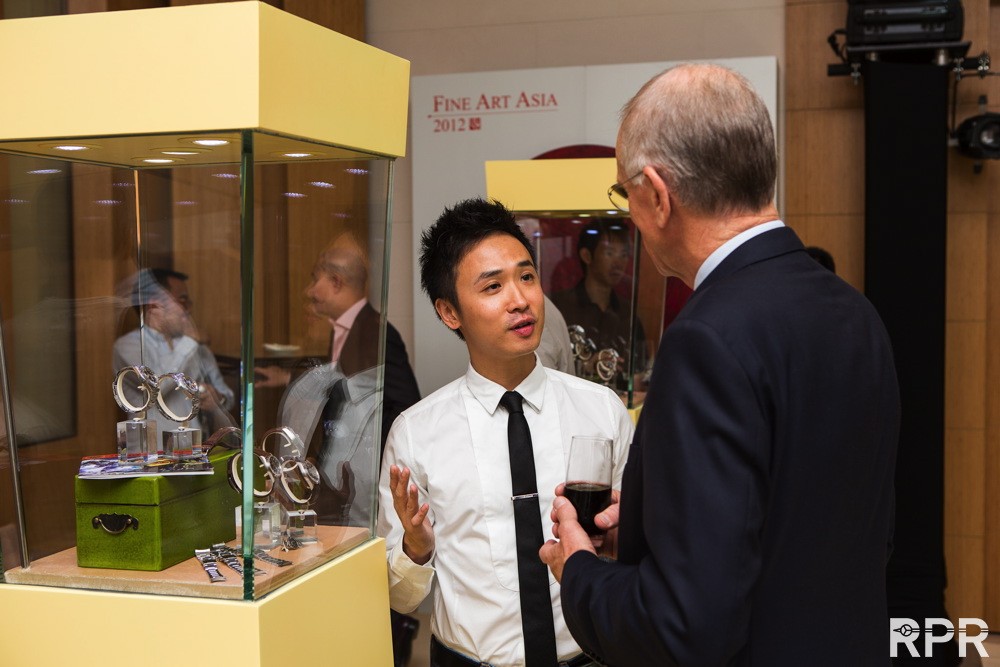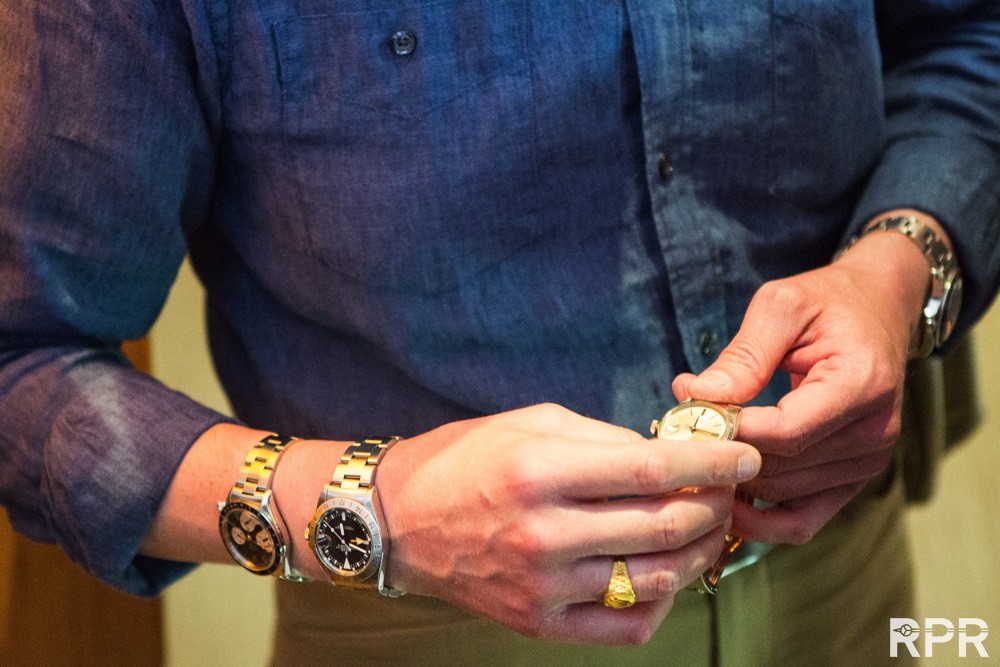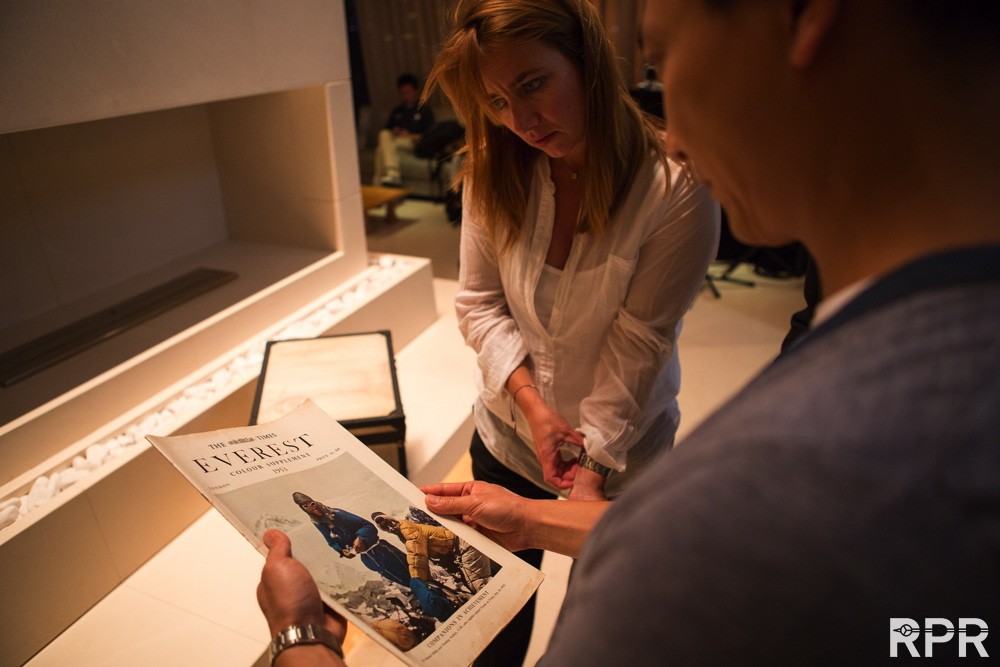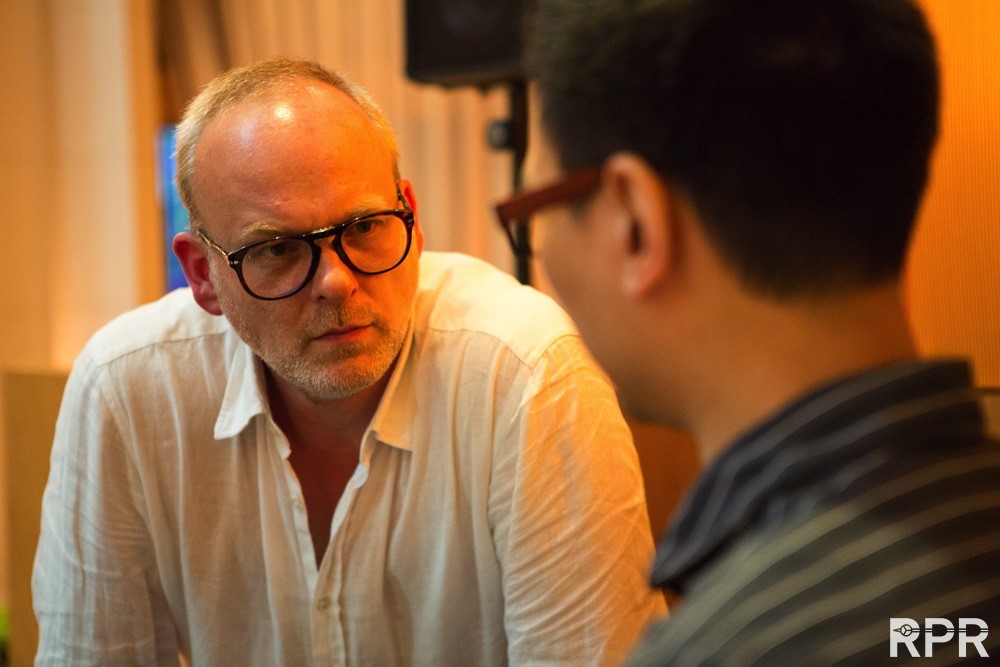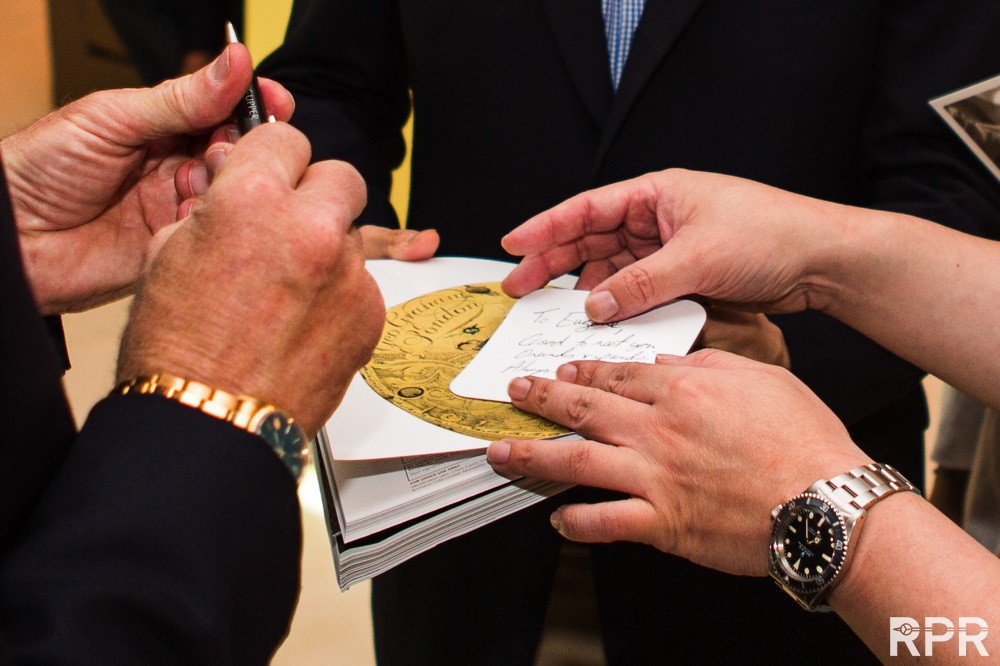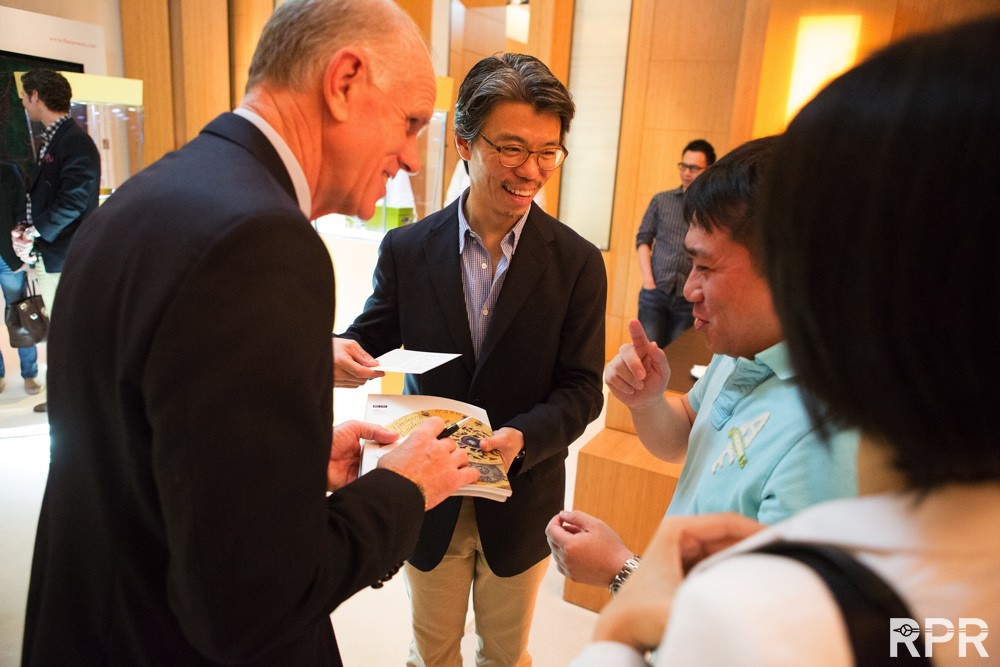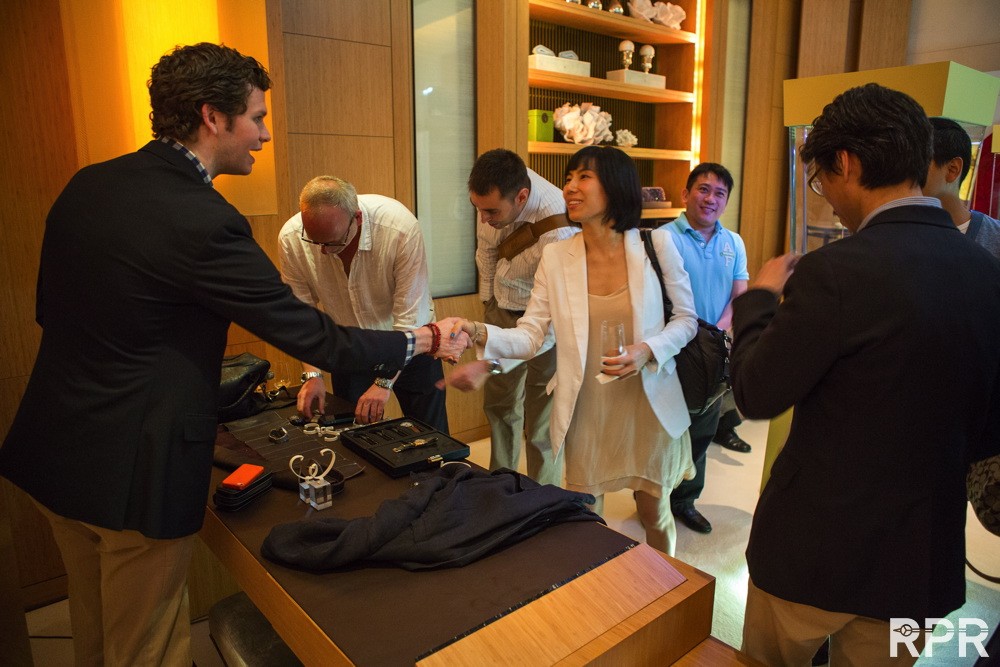 Jamling Tenzing with both White & Black new & old Rolex Explorer 2…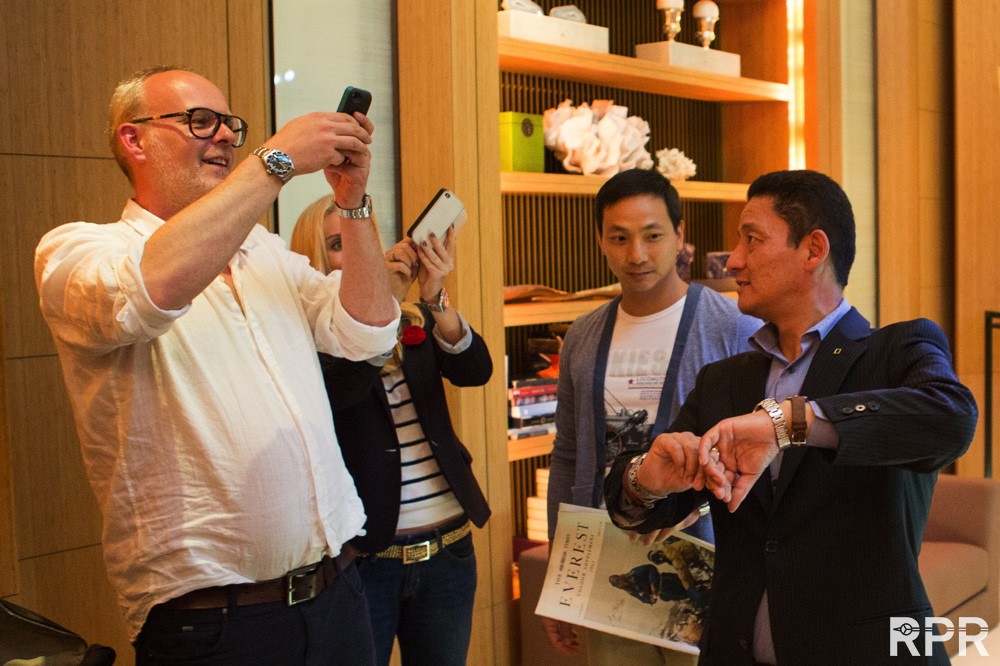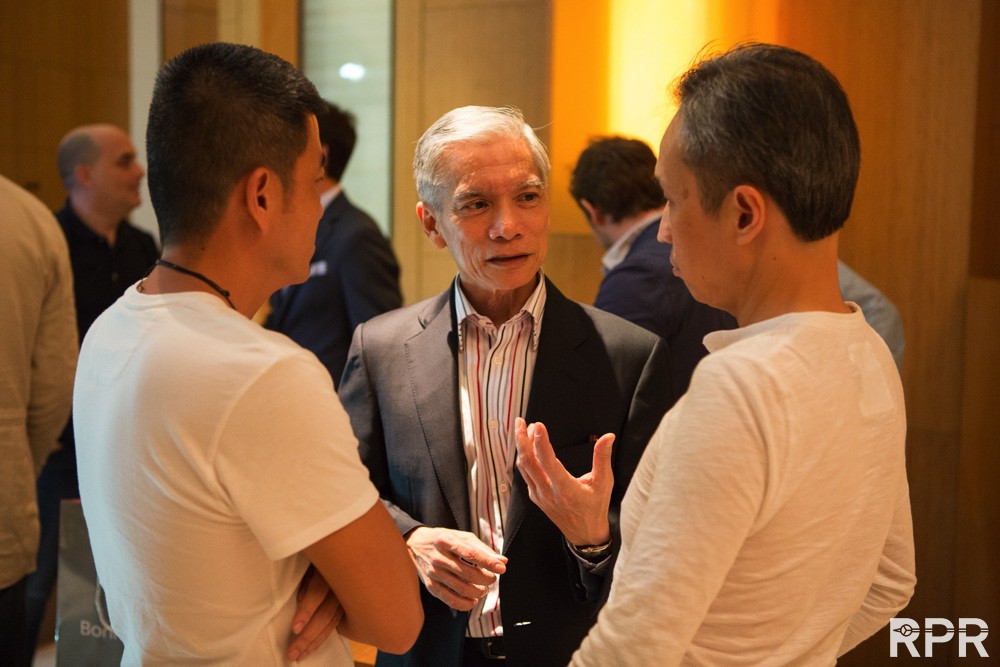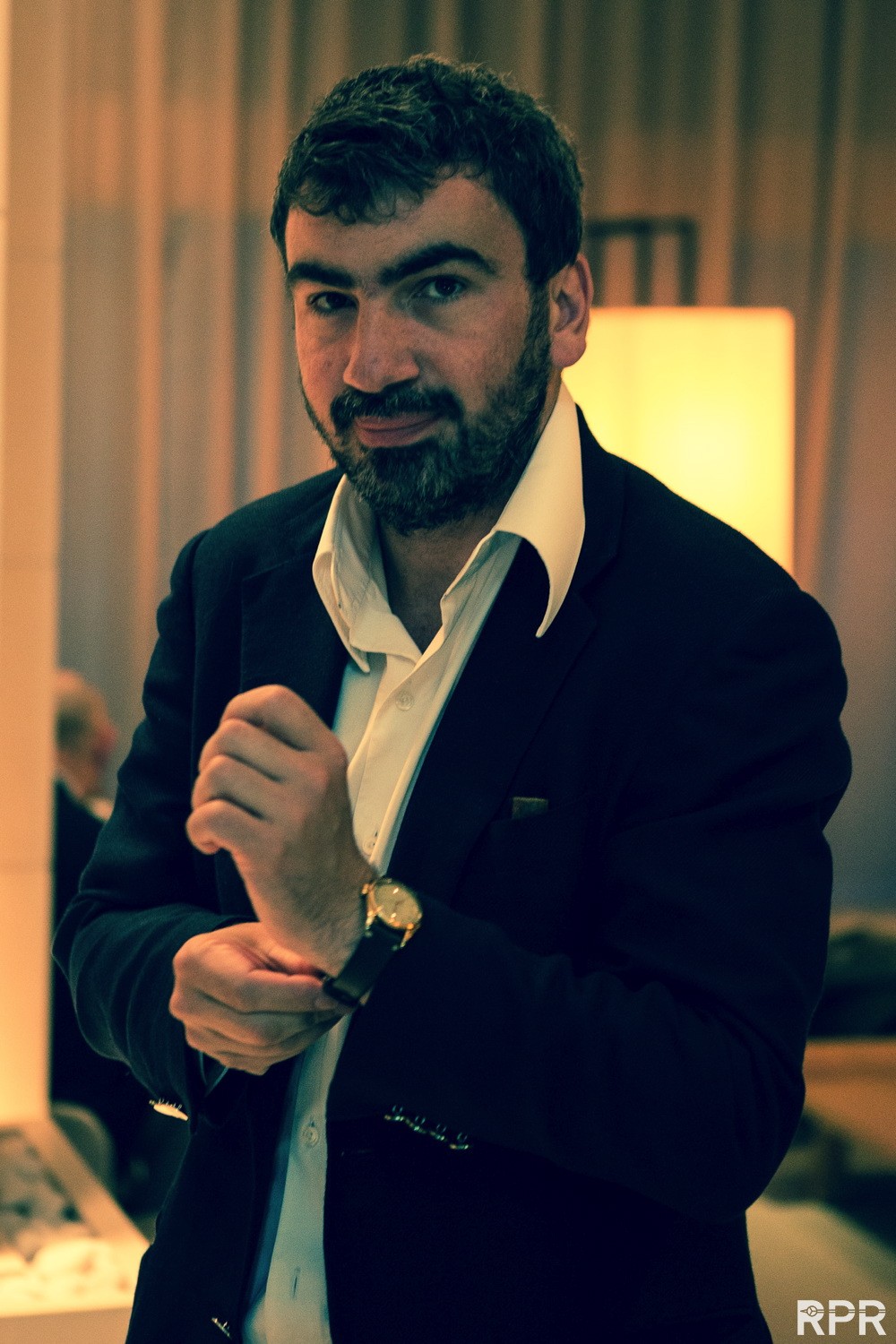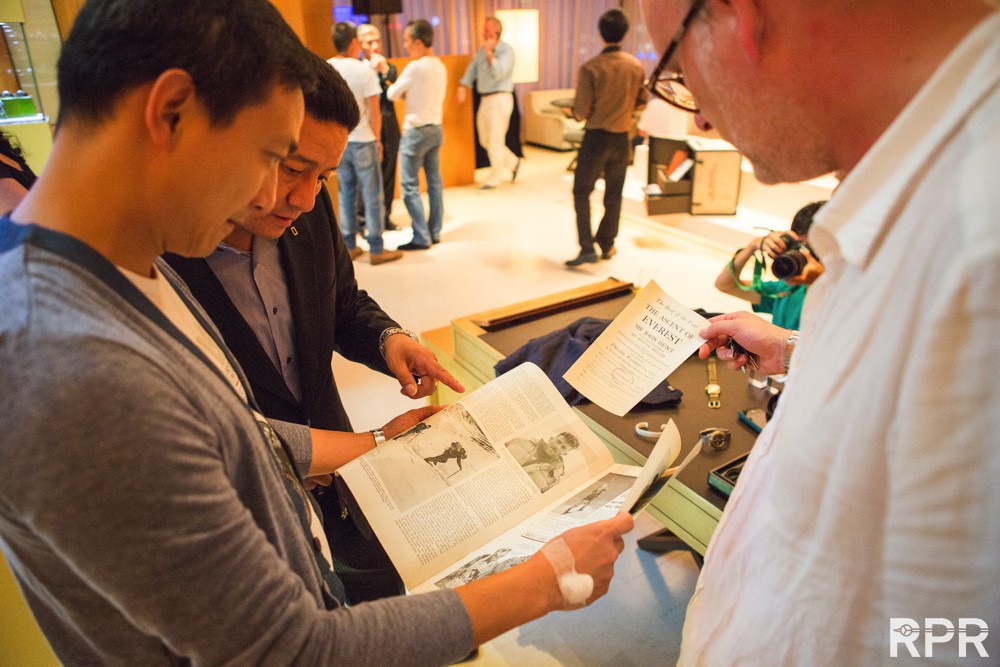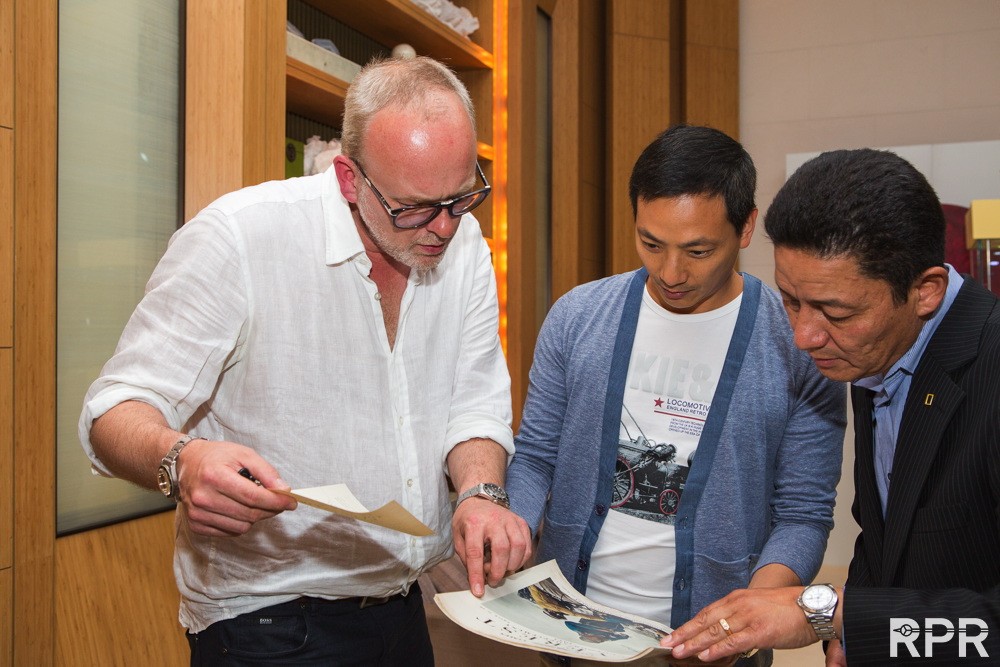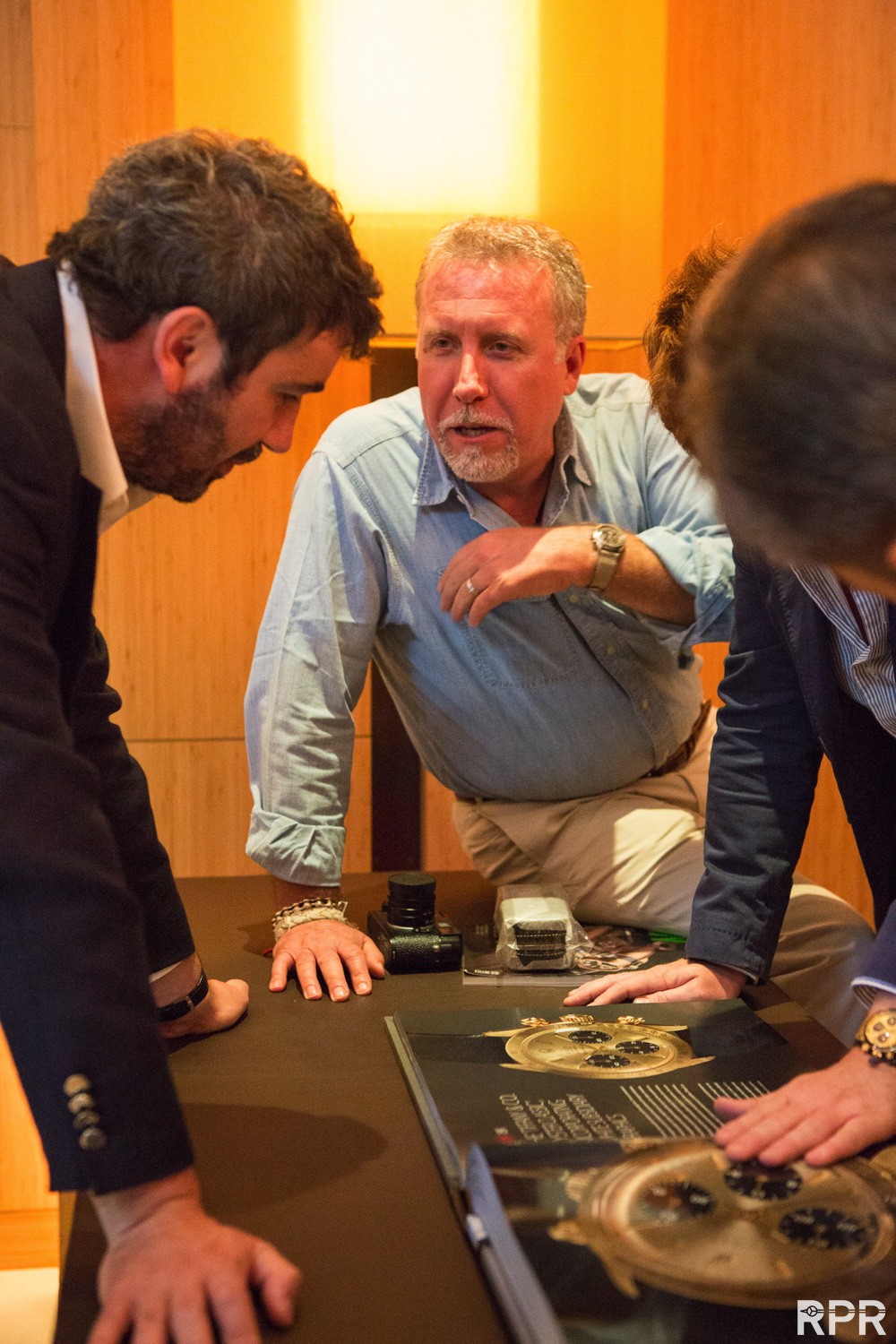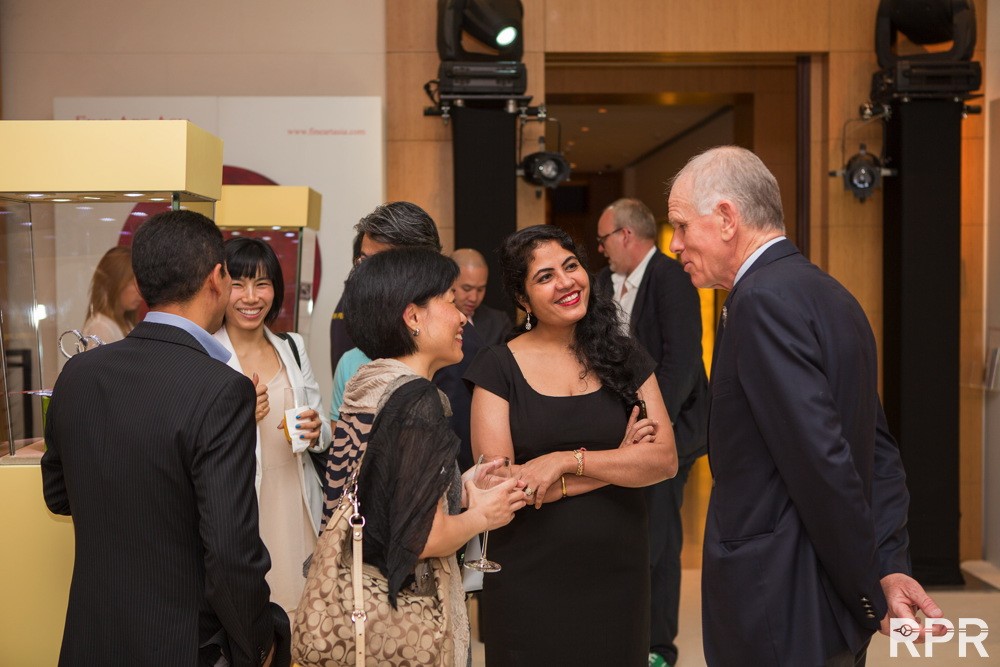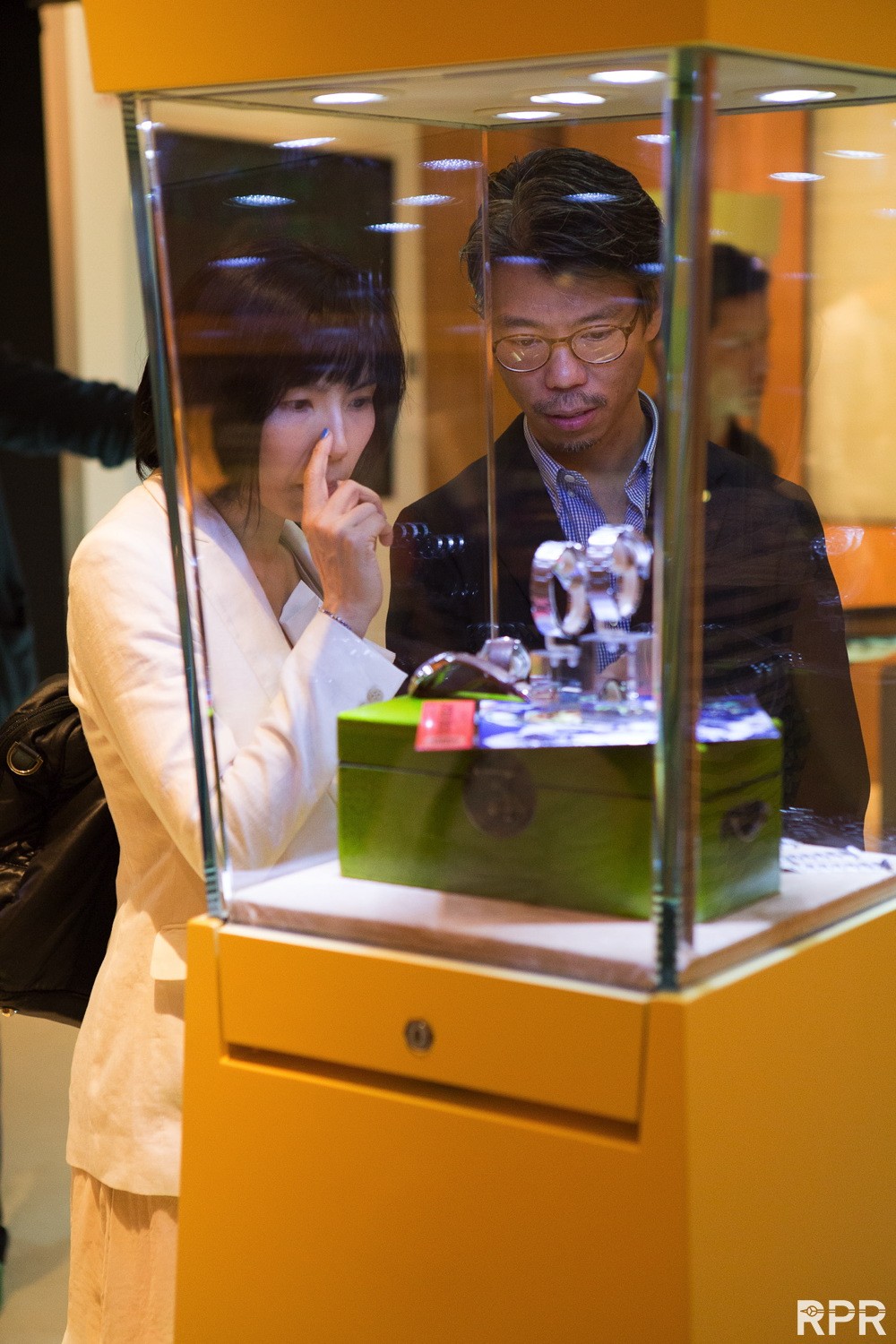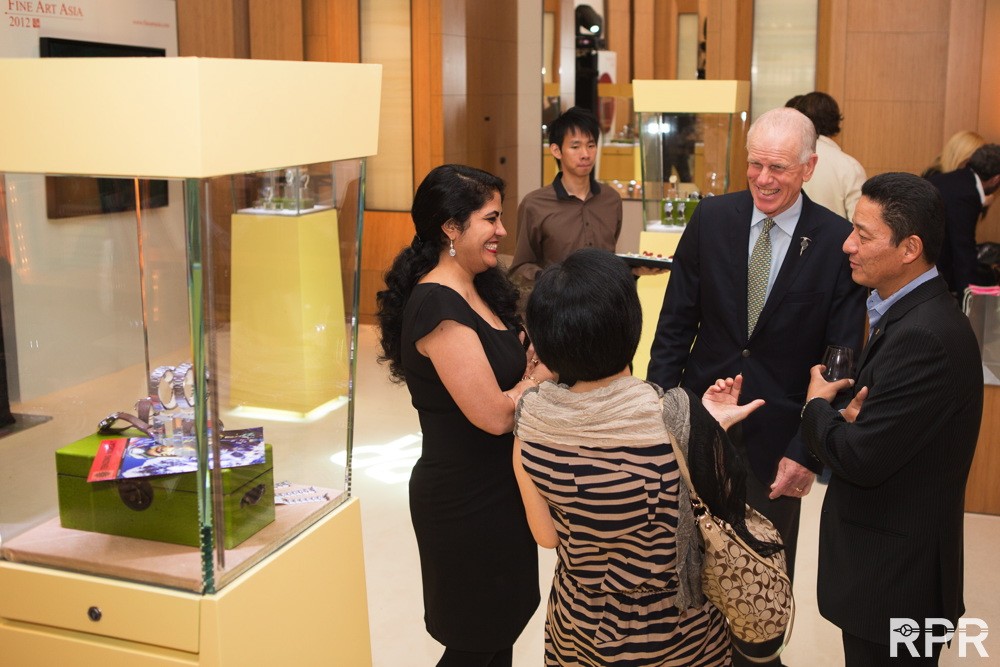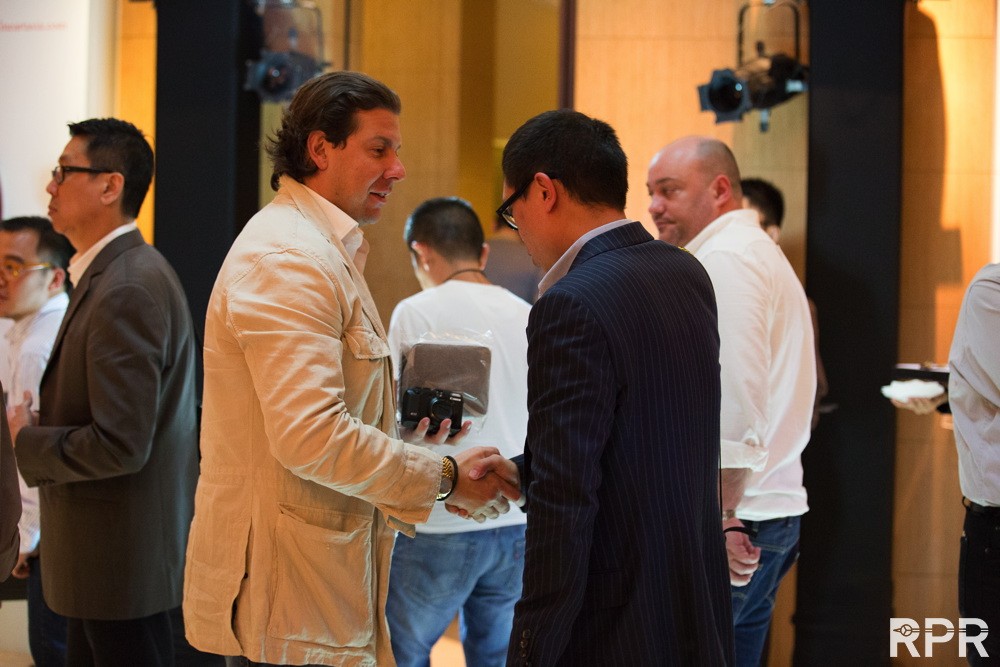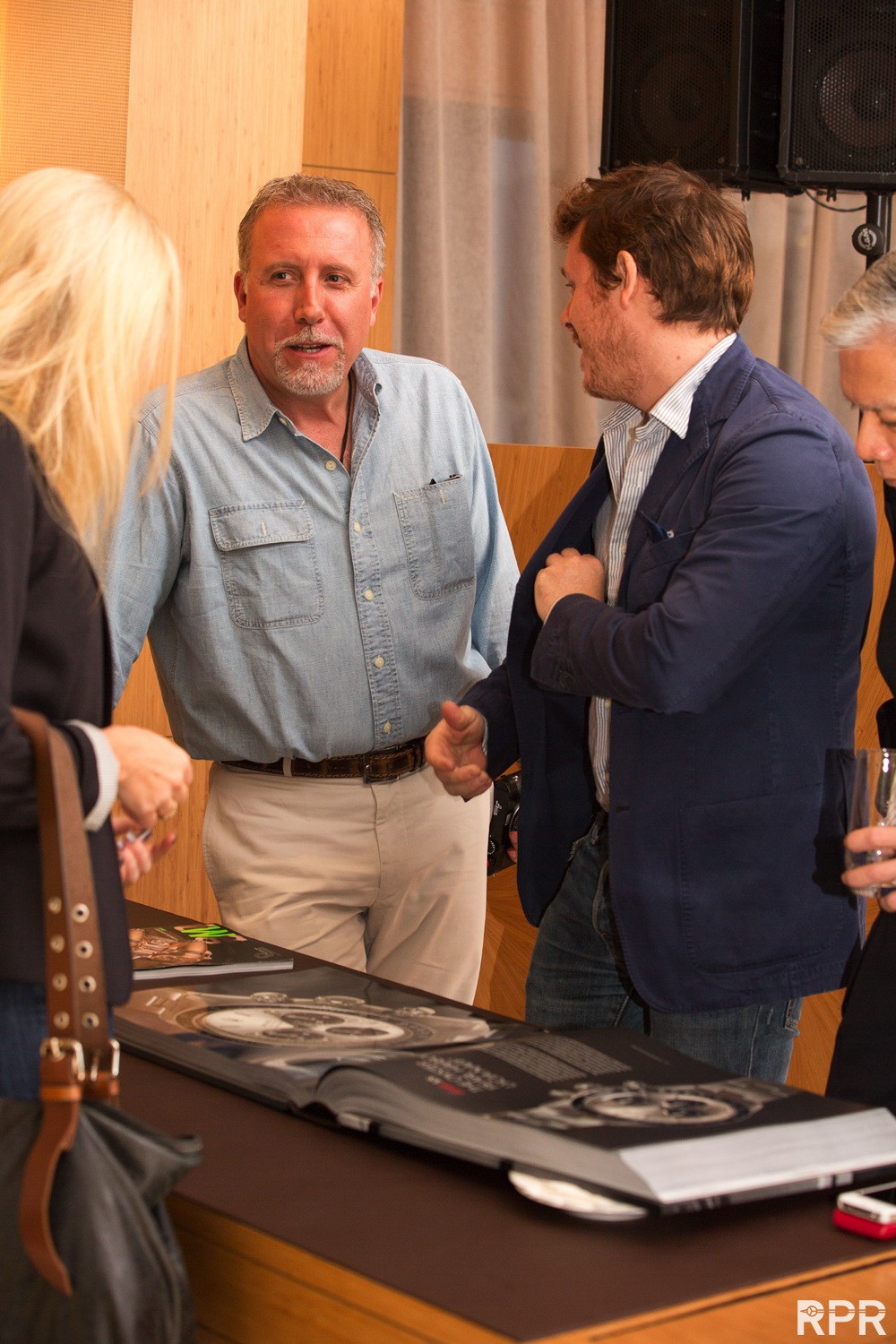 Jamling Tenzing showing proudly his Hillary Tenzing Edition ( HTE ) project to friends..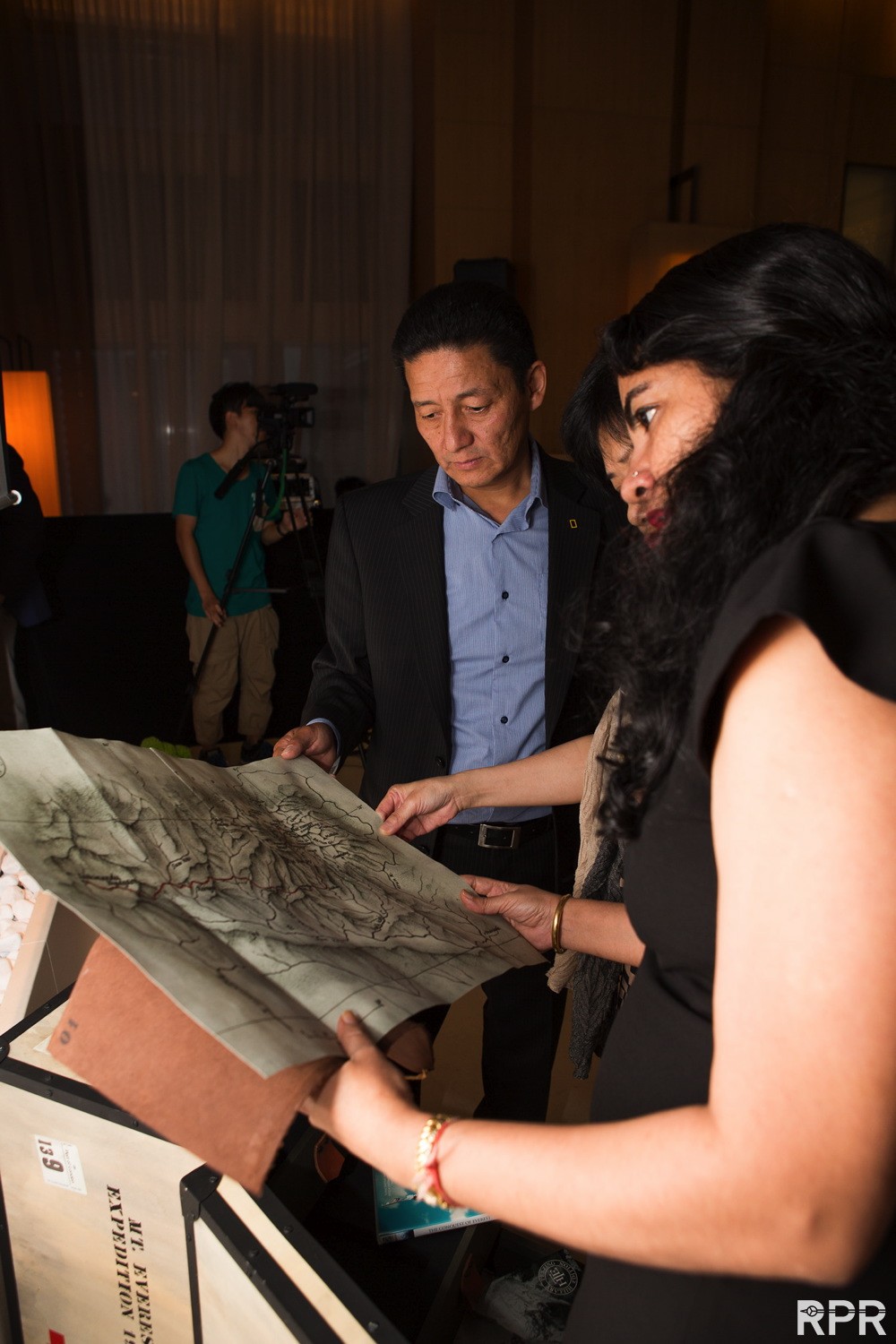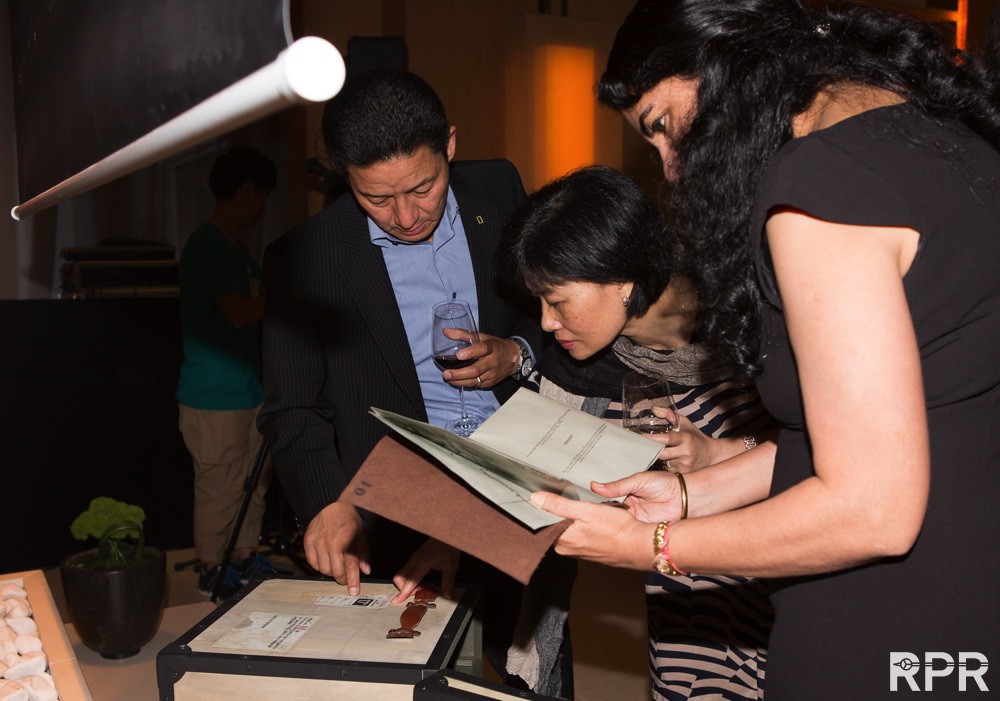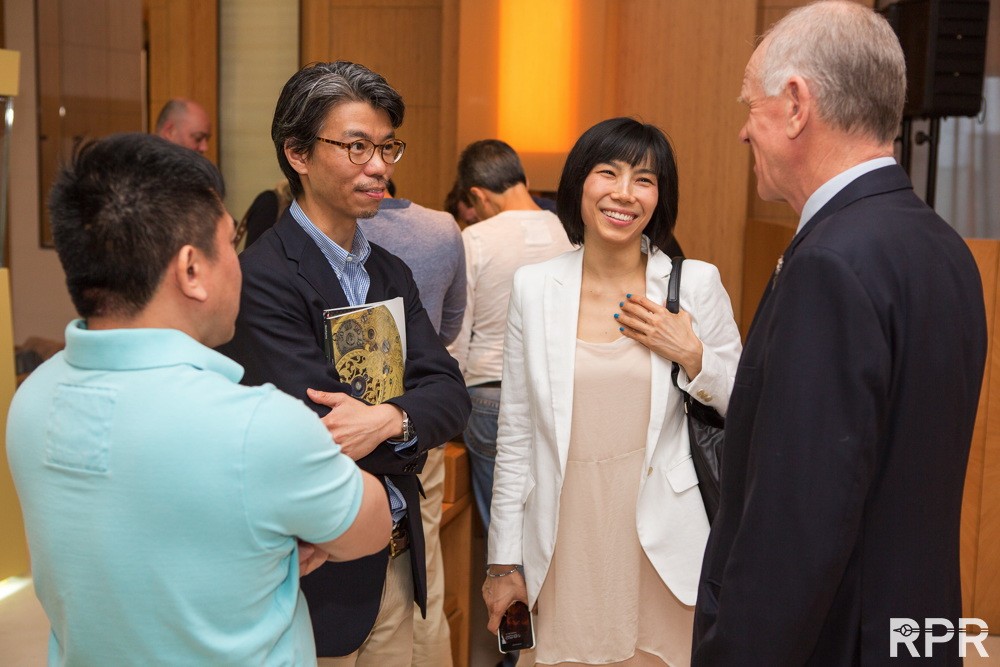 Charles Teate from Sotheby's auctioneers..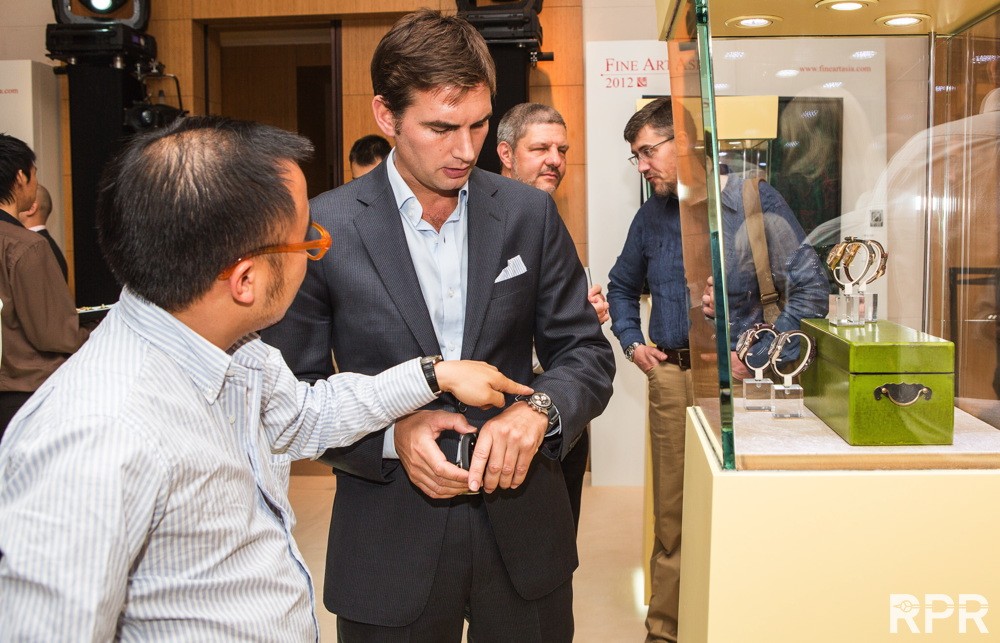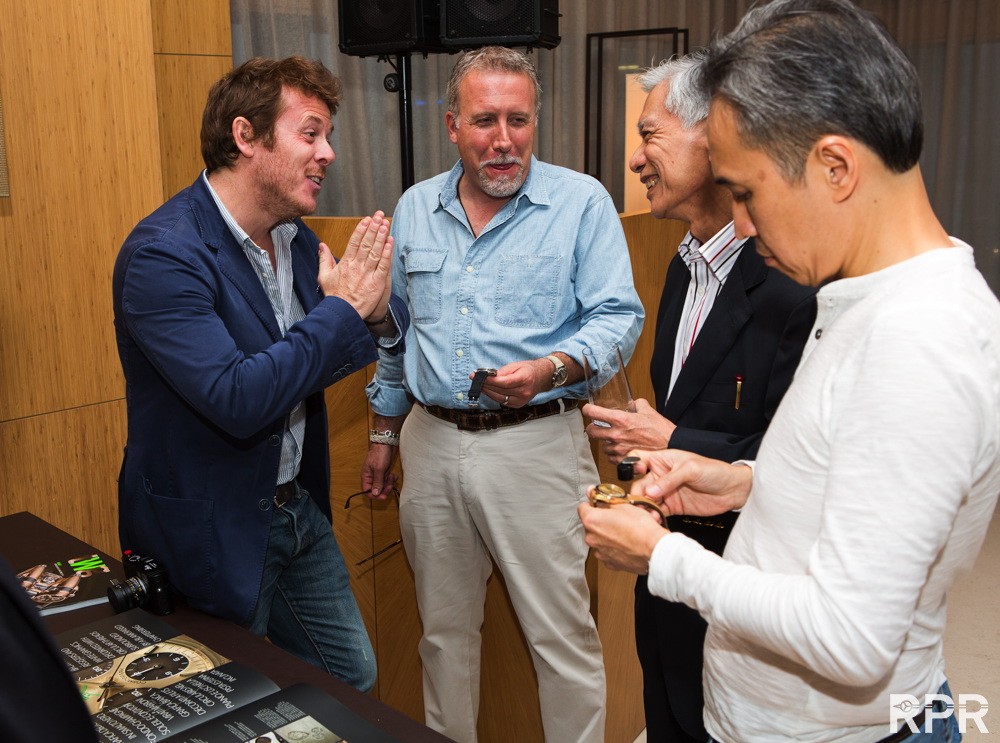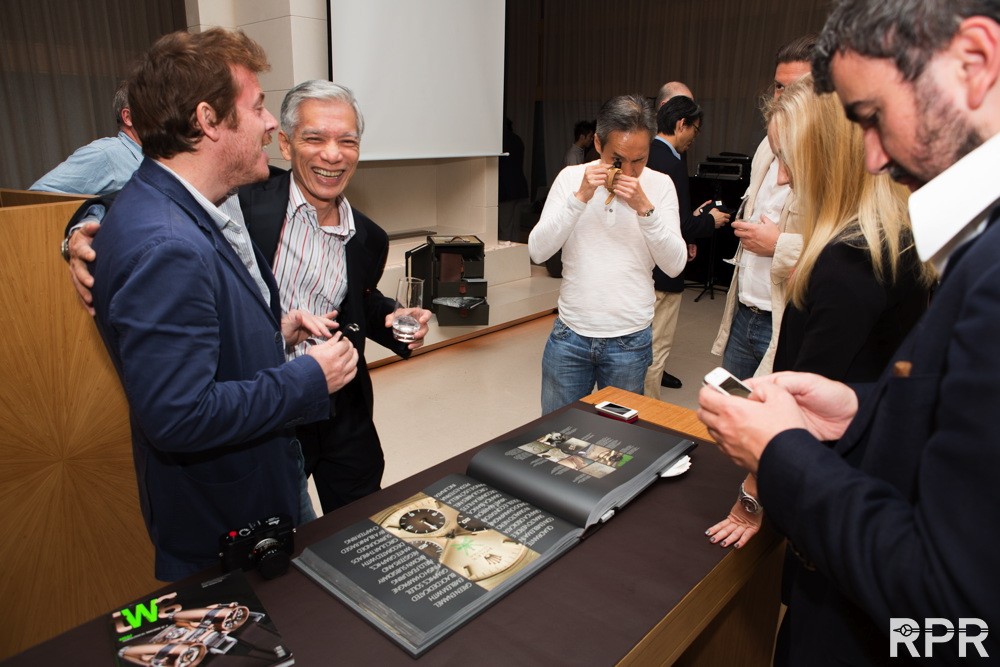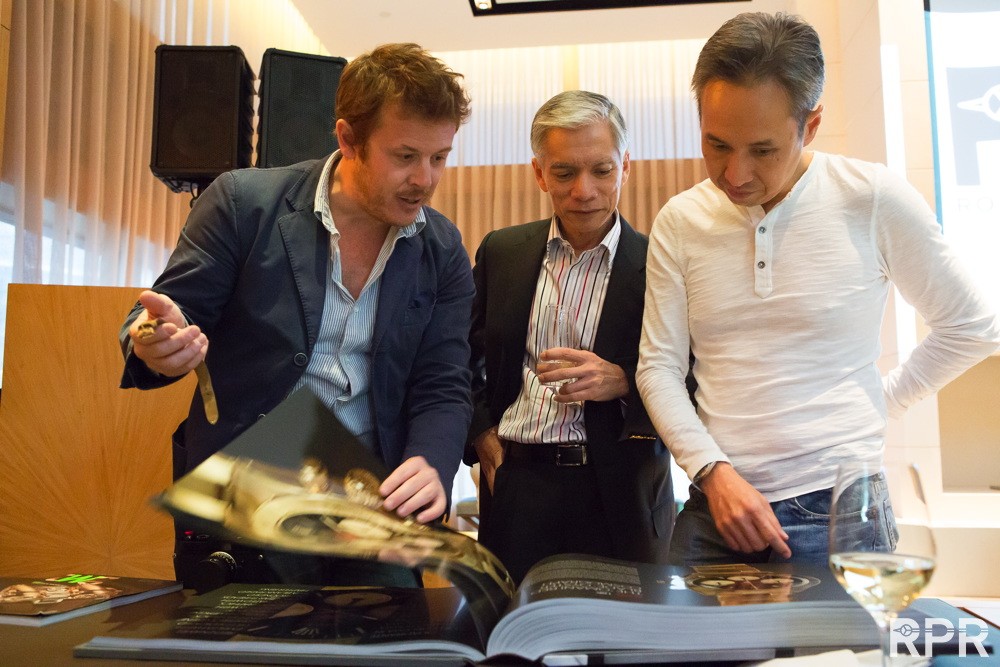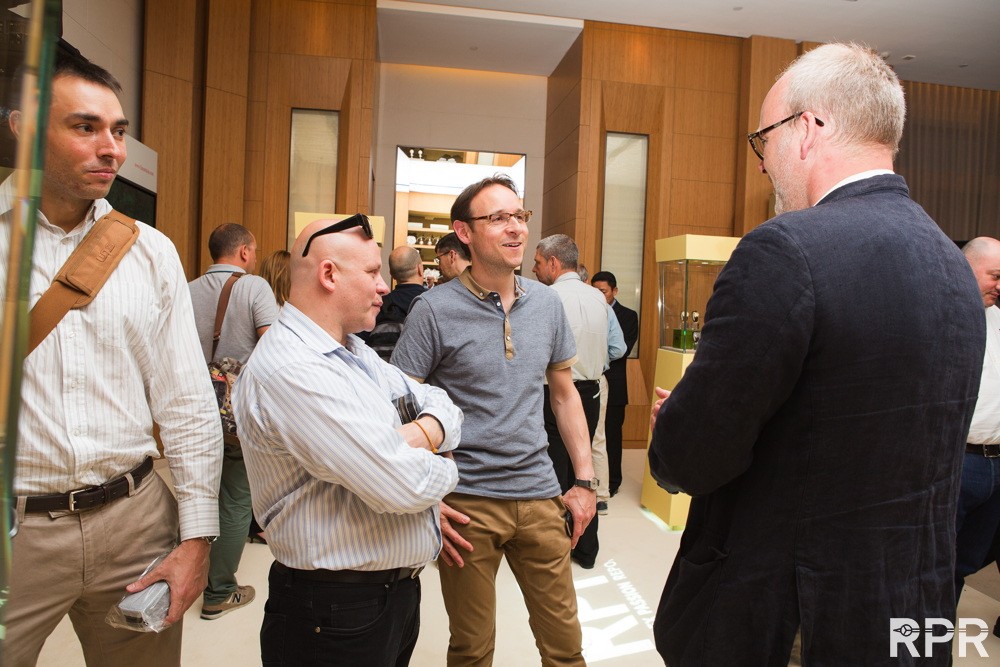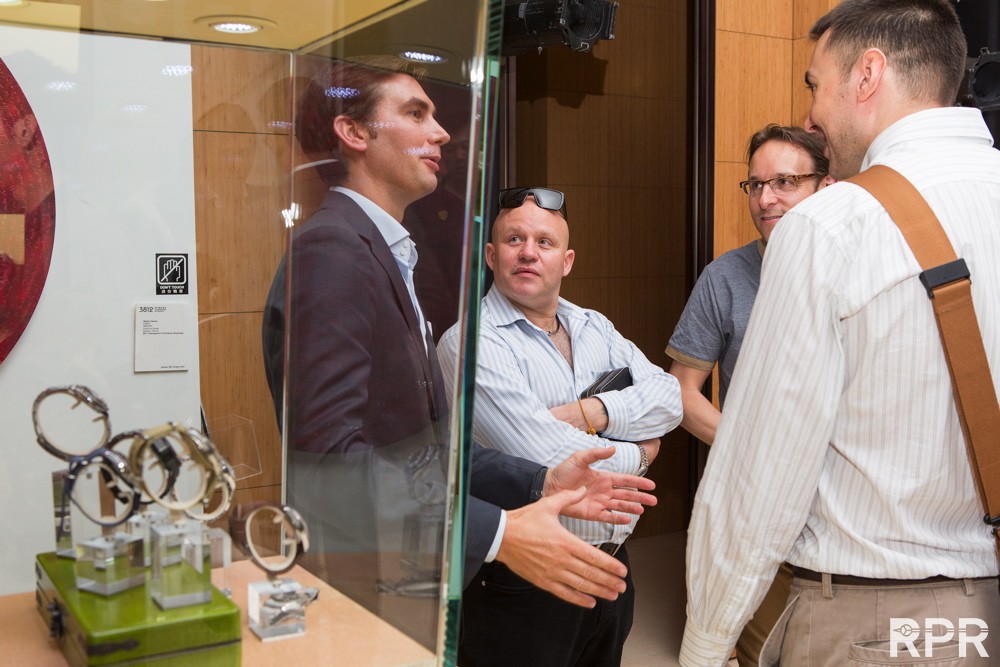 Peter Hillary & Jamling Tenzing Norgay starting their interesting lecture..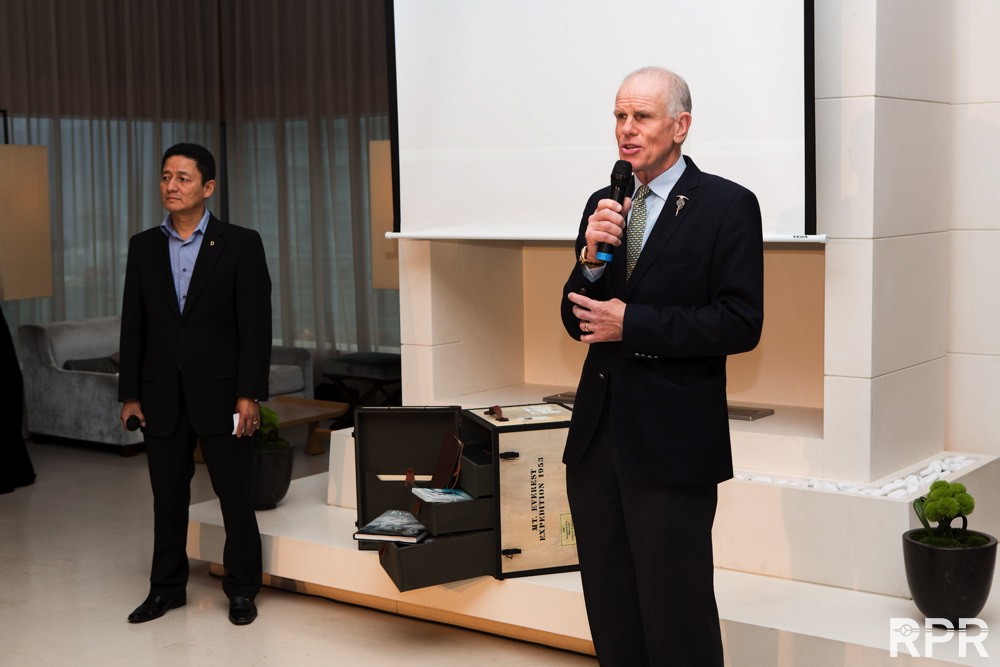 Alex Friedman from Watchonista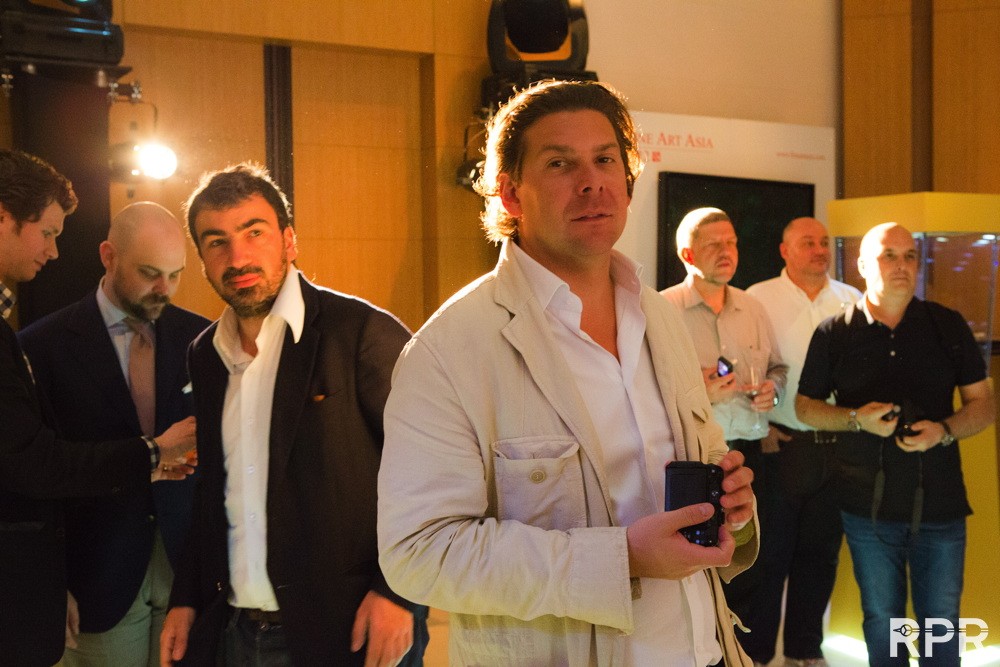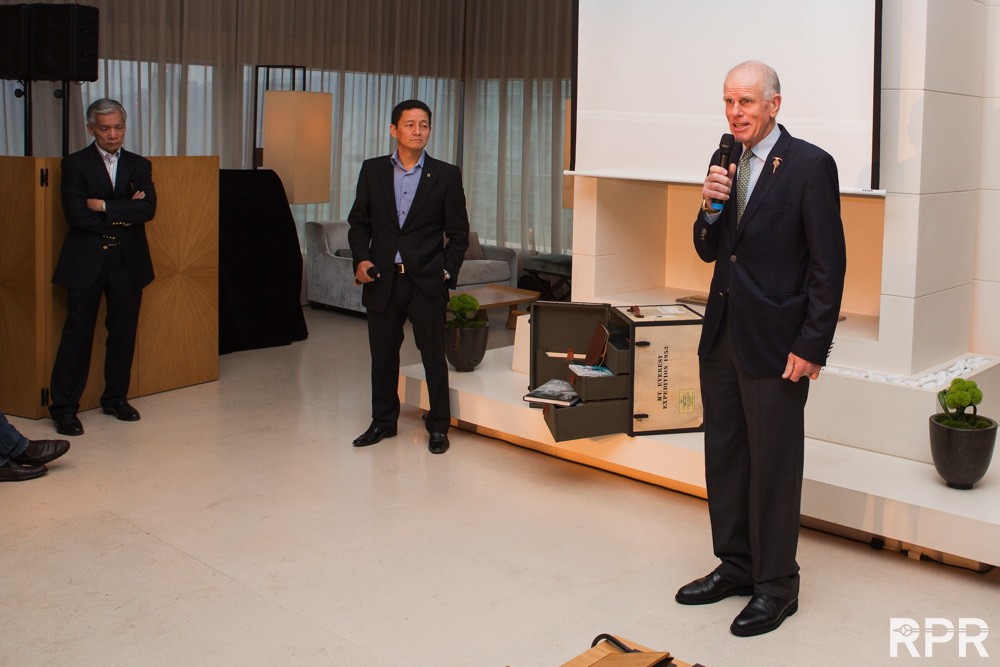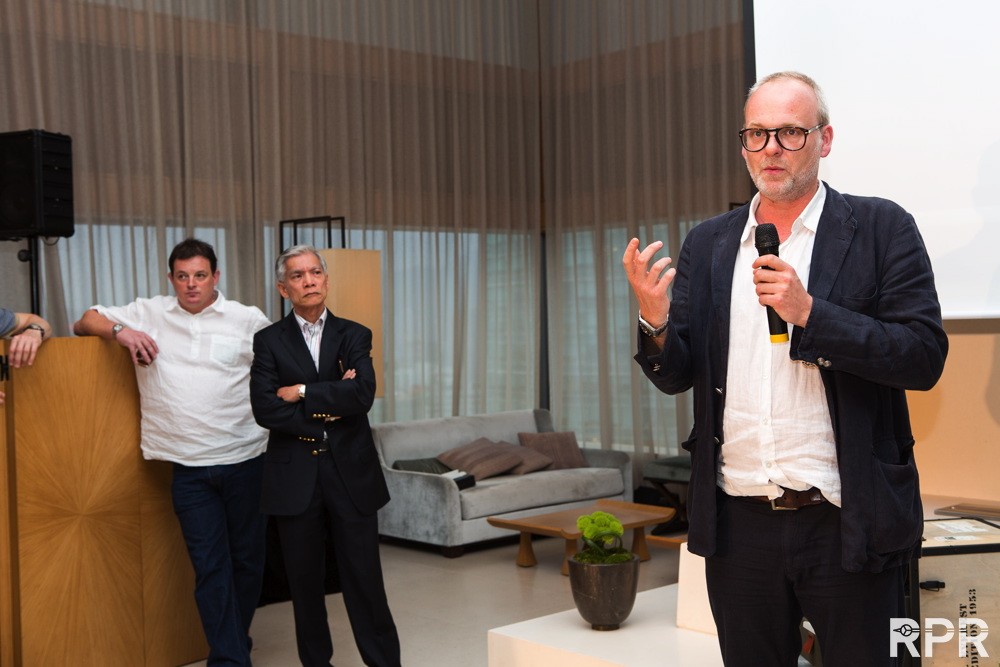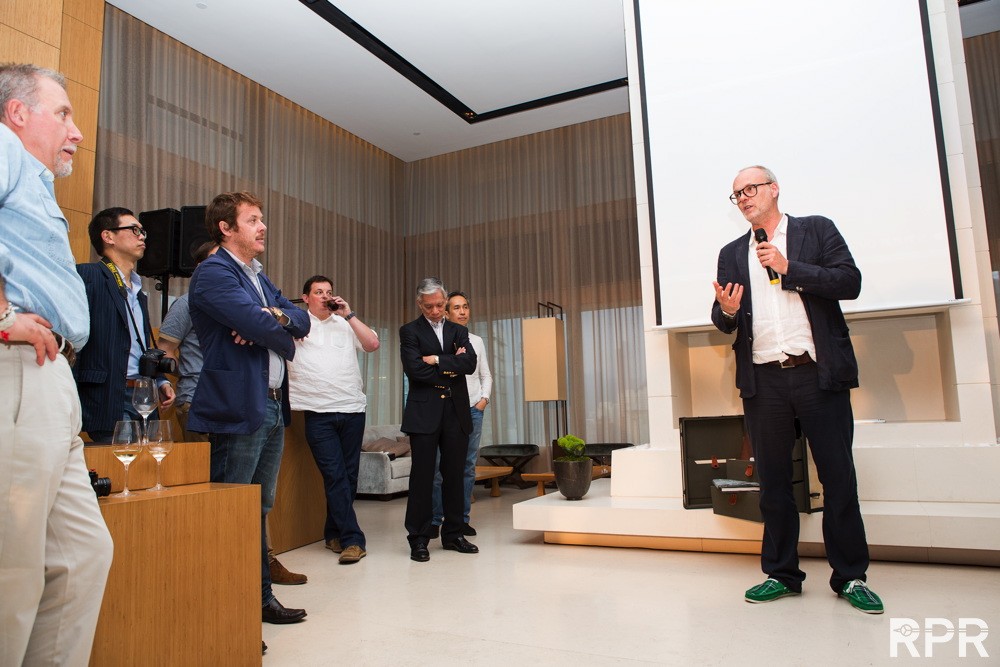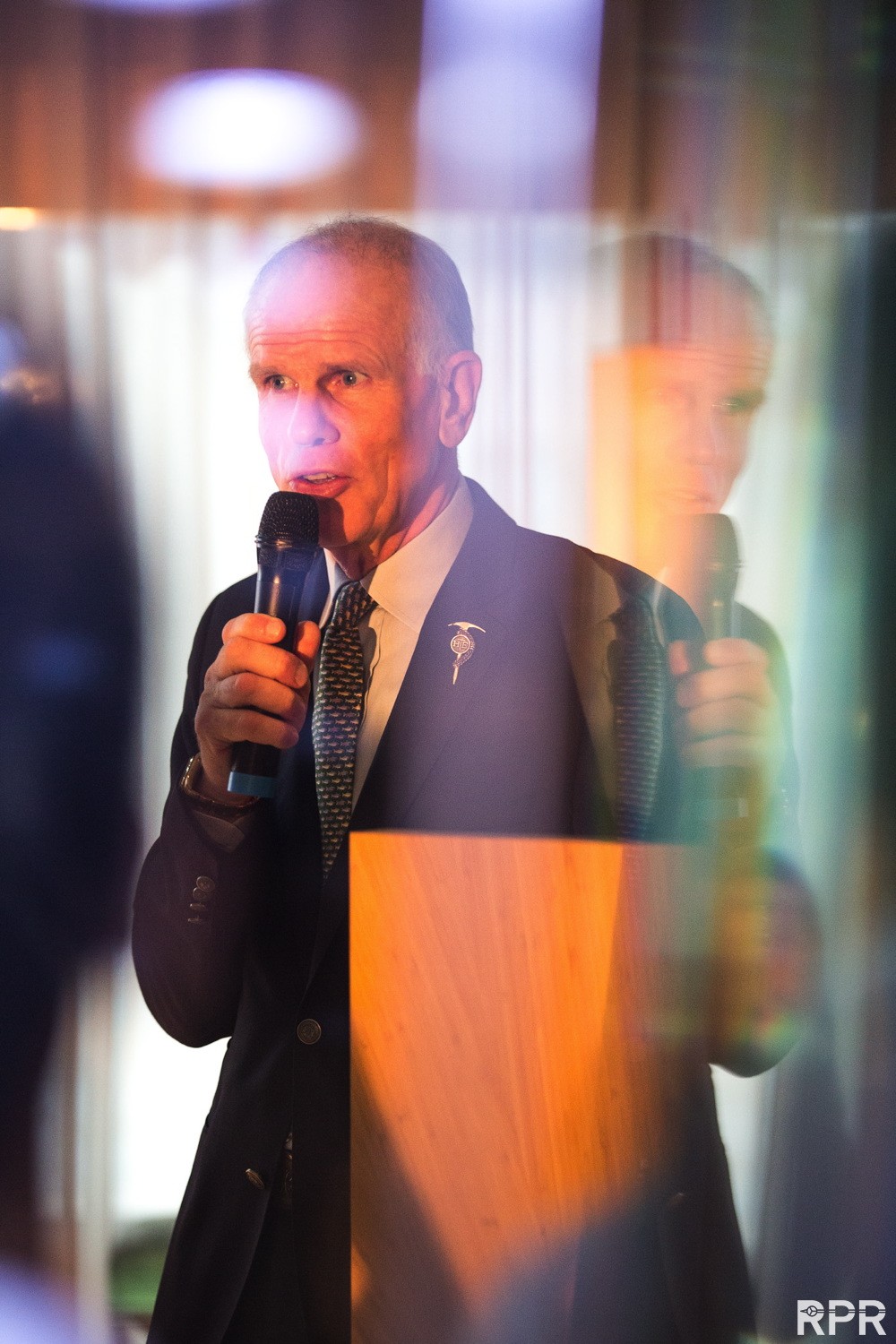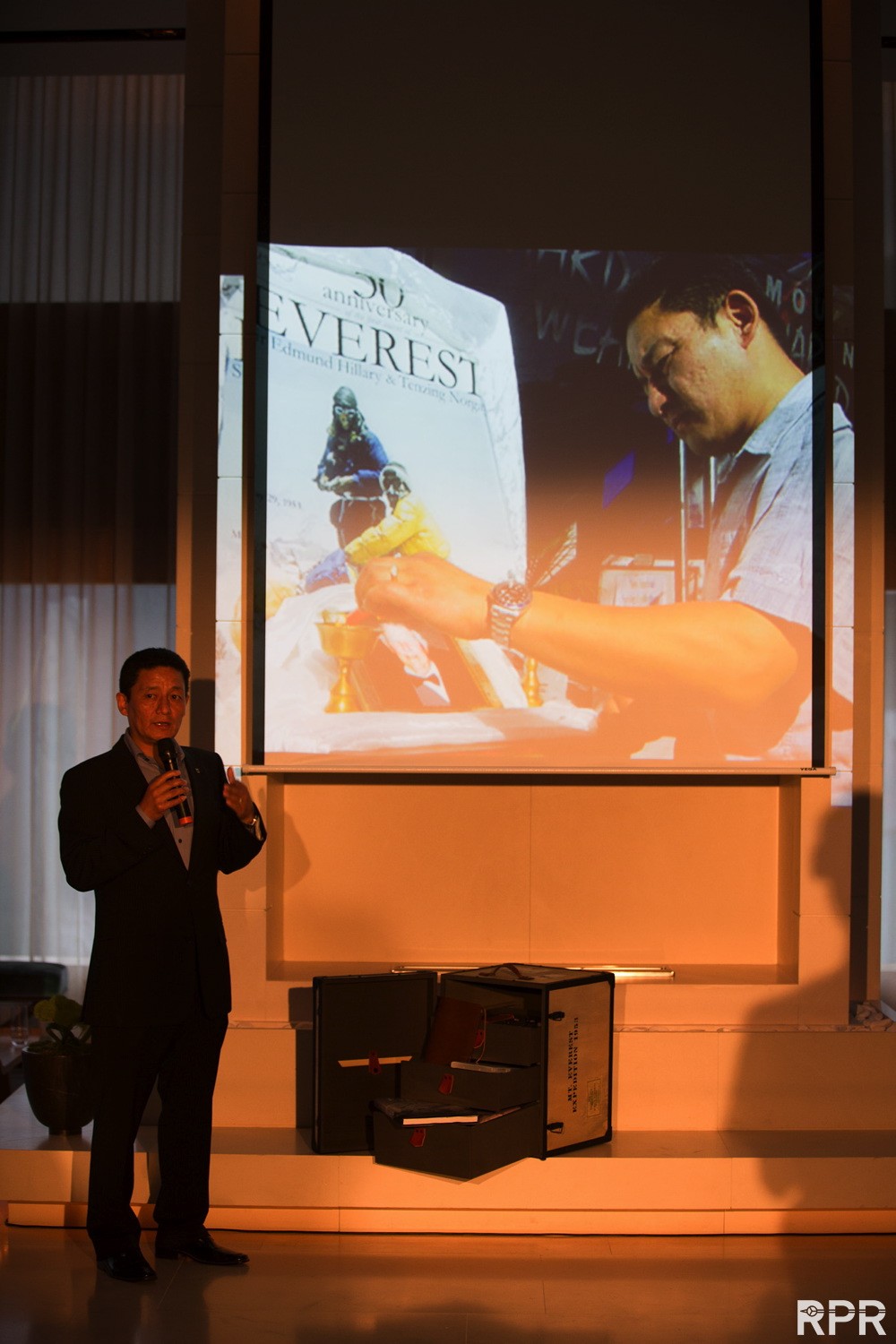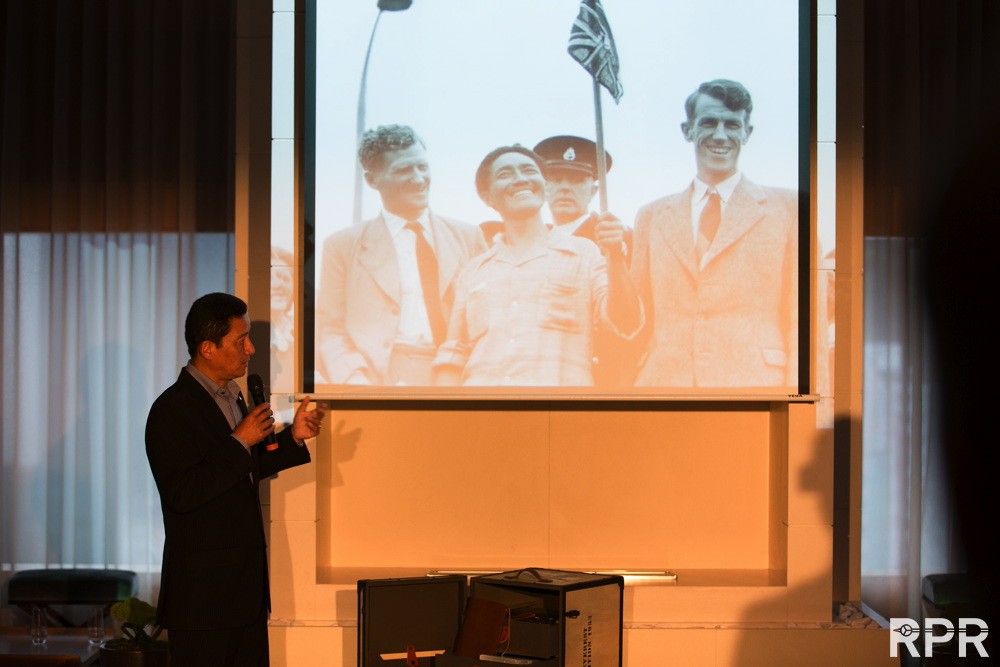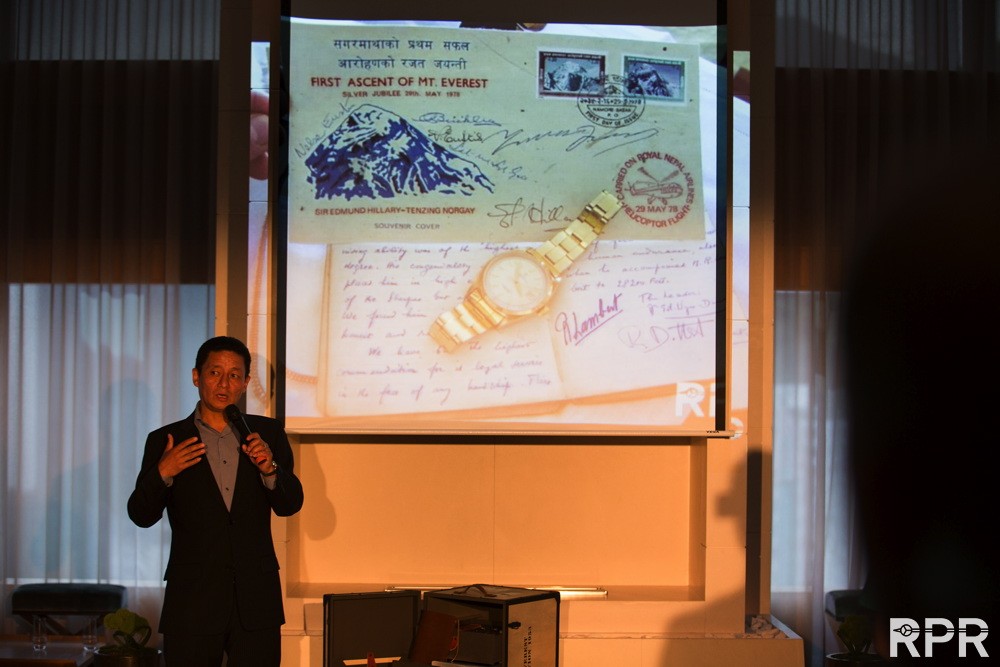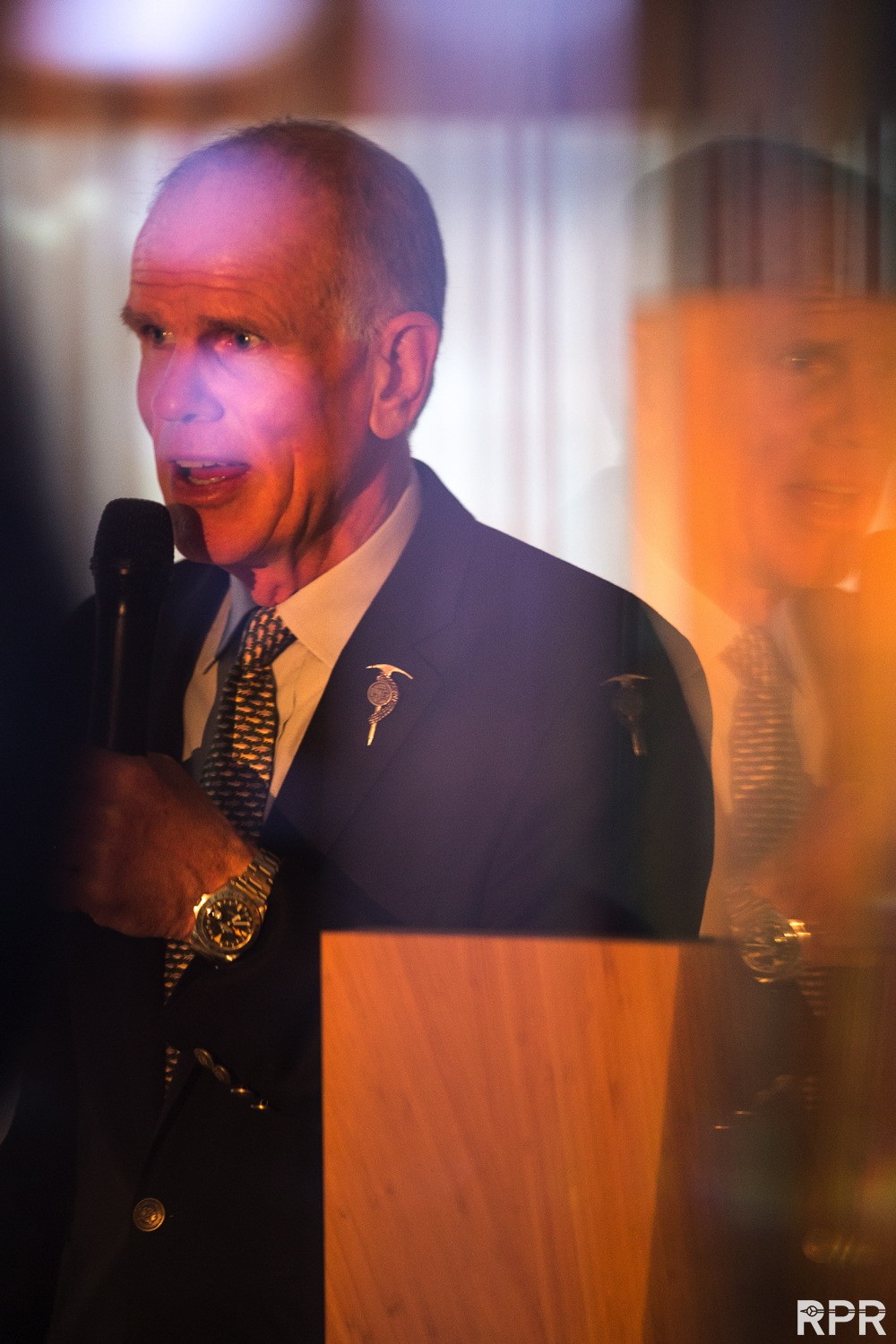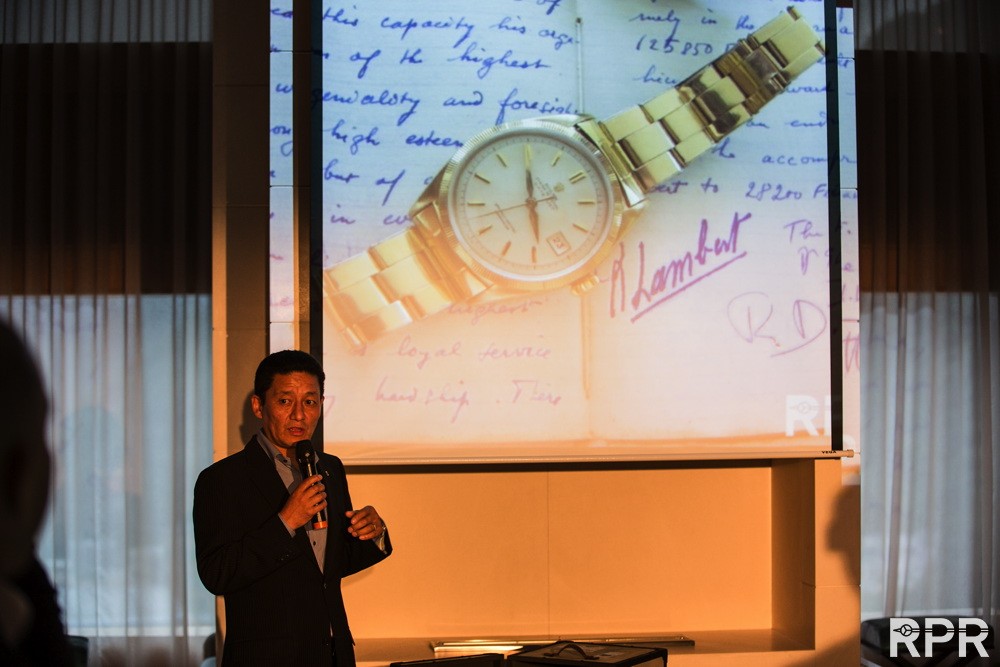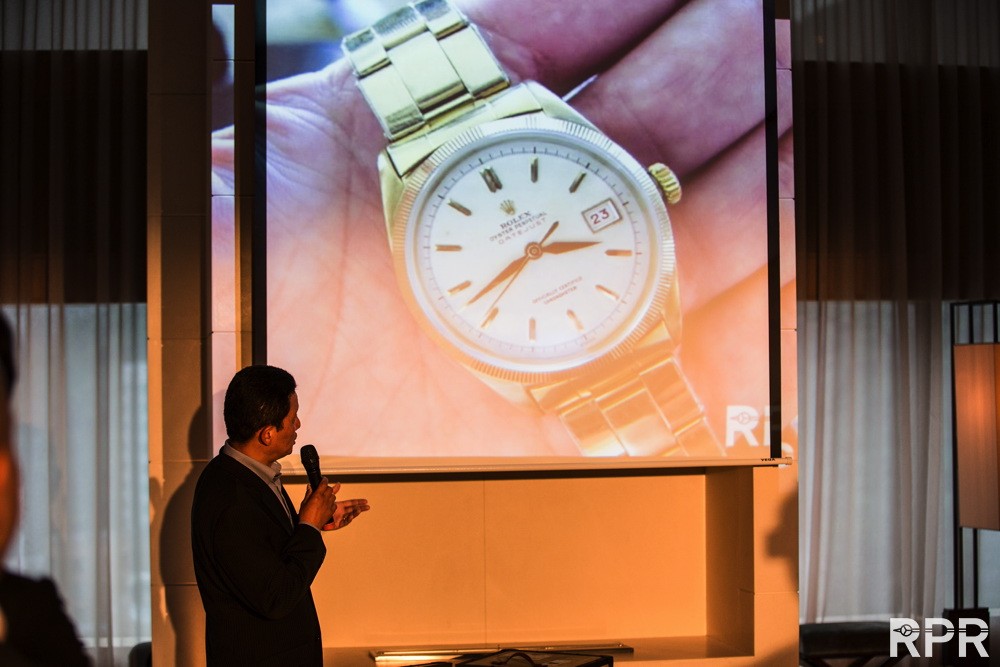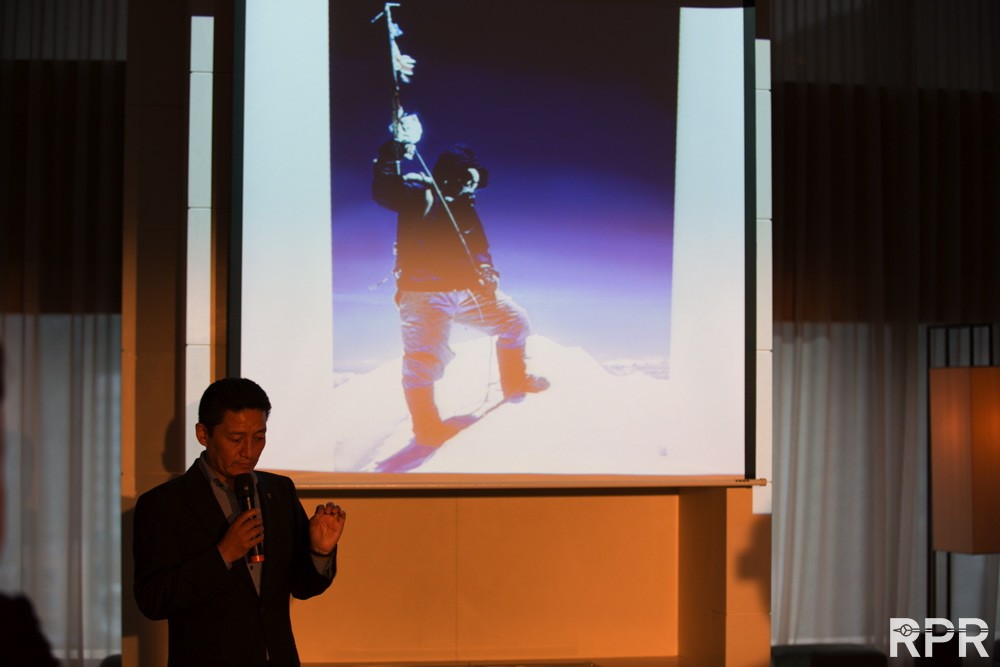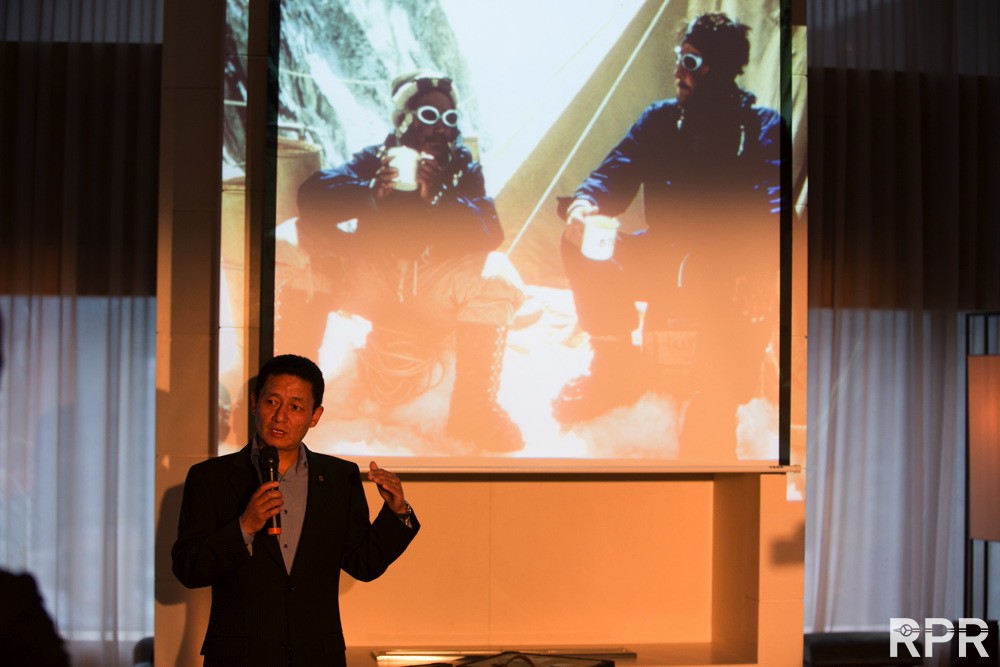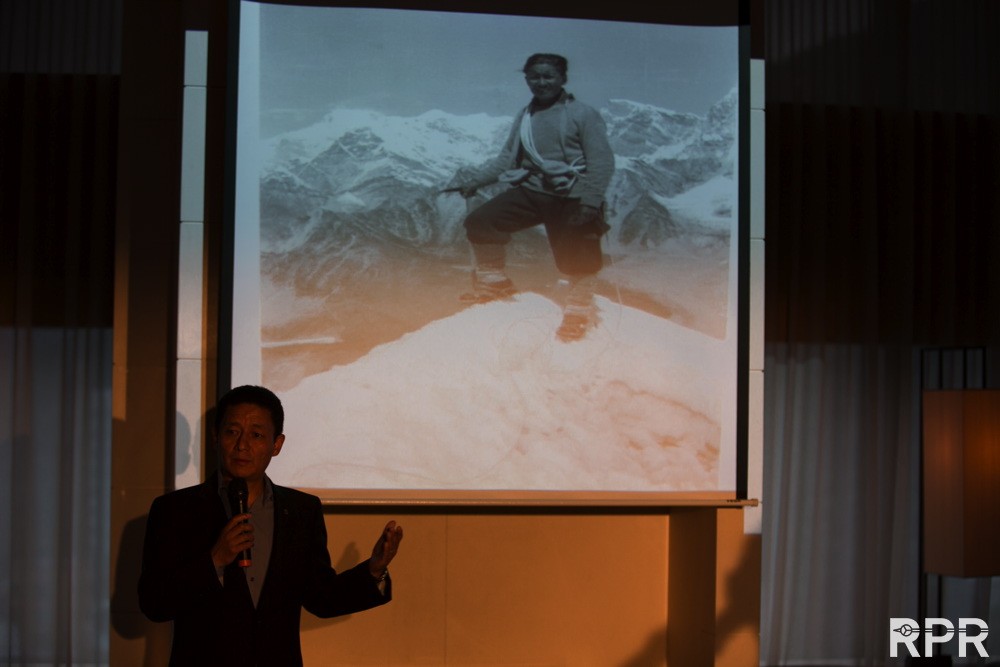 Excellent lecture by Peter Hillary & Jamling Tenzing Norgay, explaining the role Rolex played in their families lifes..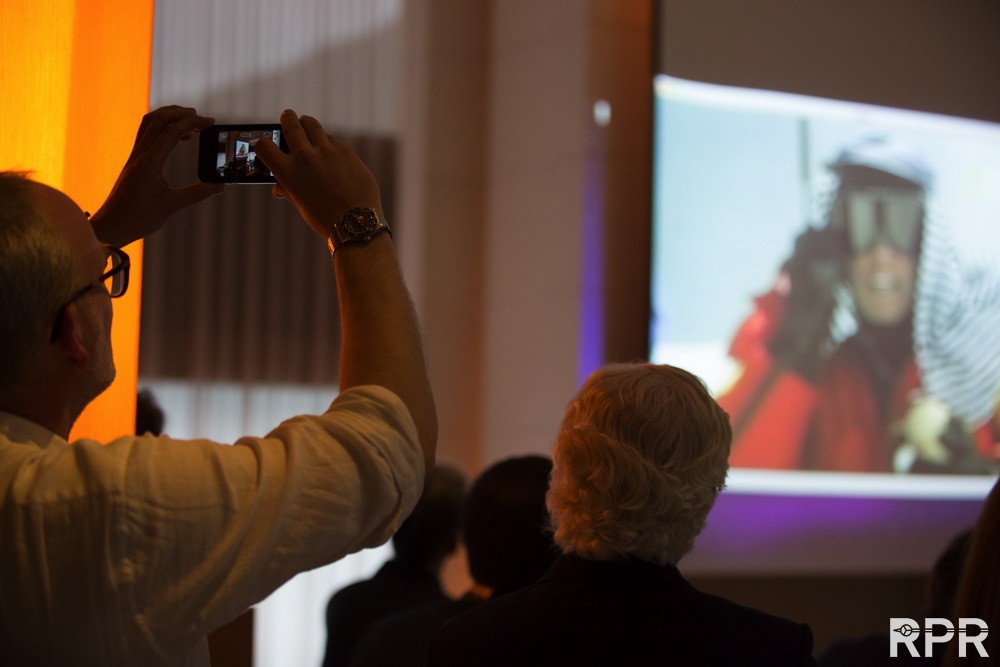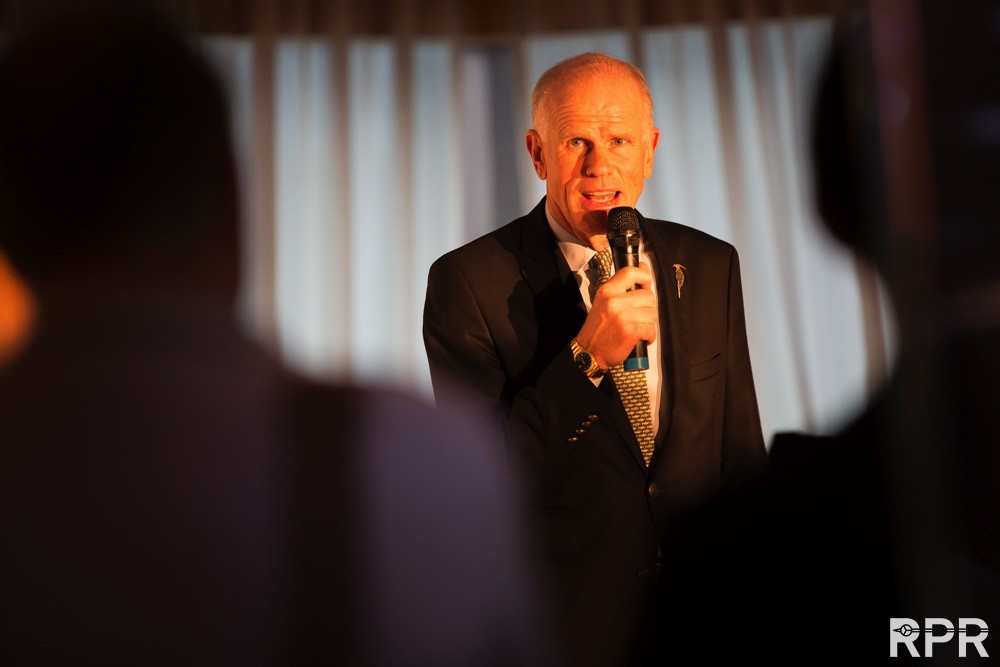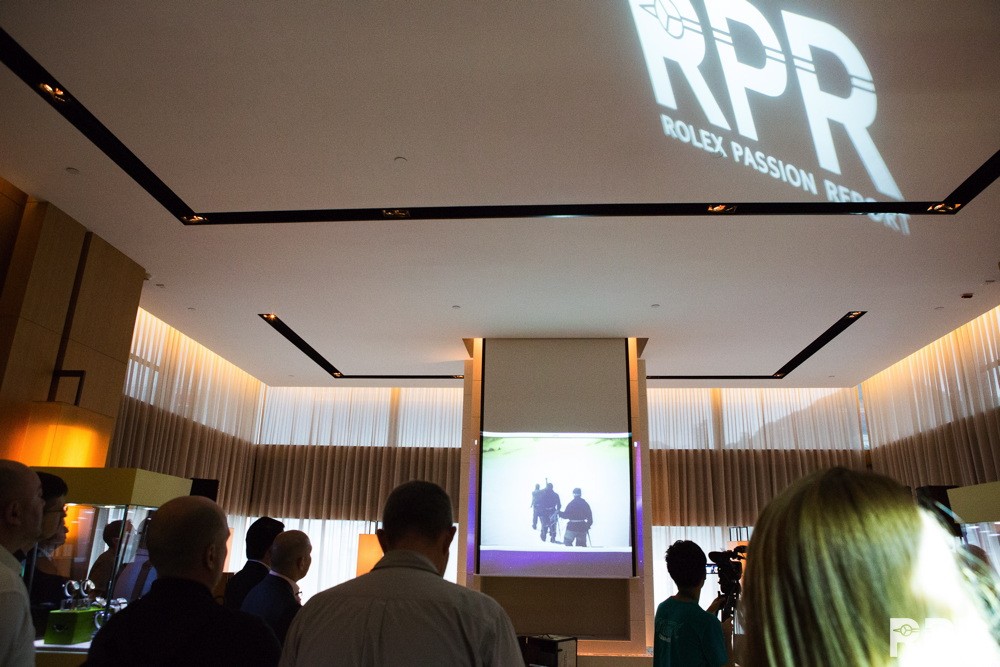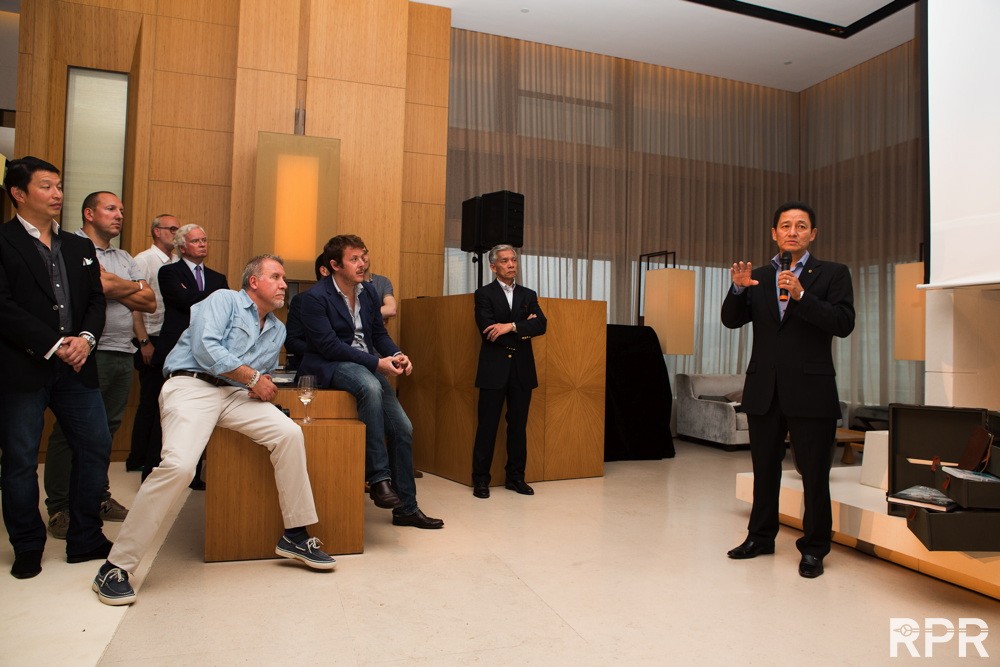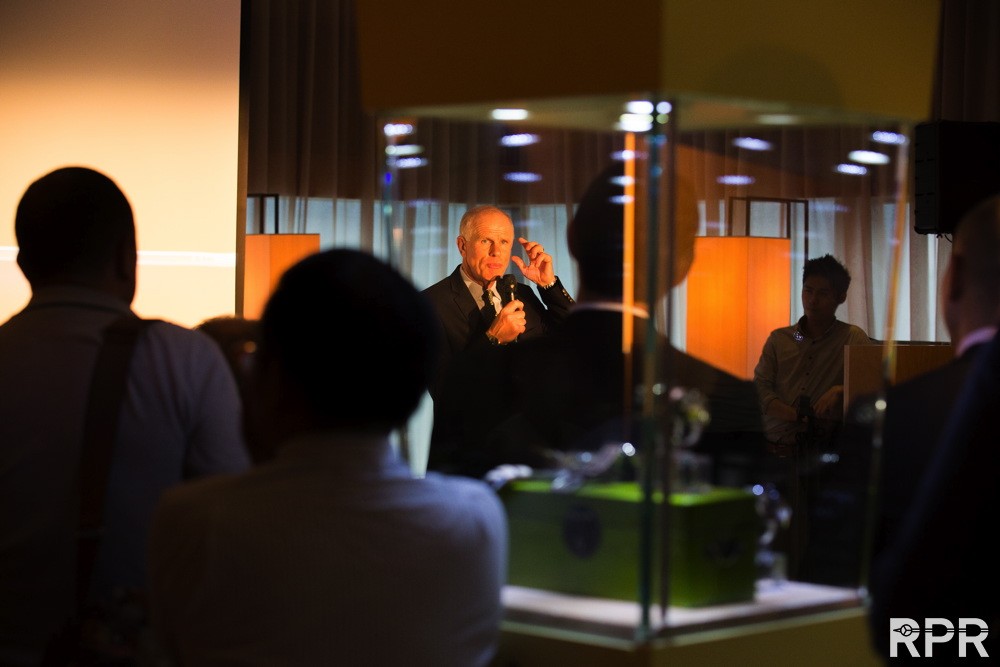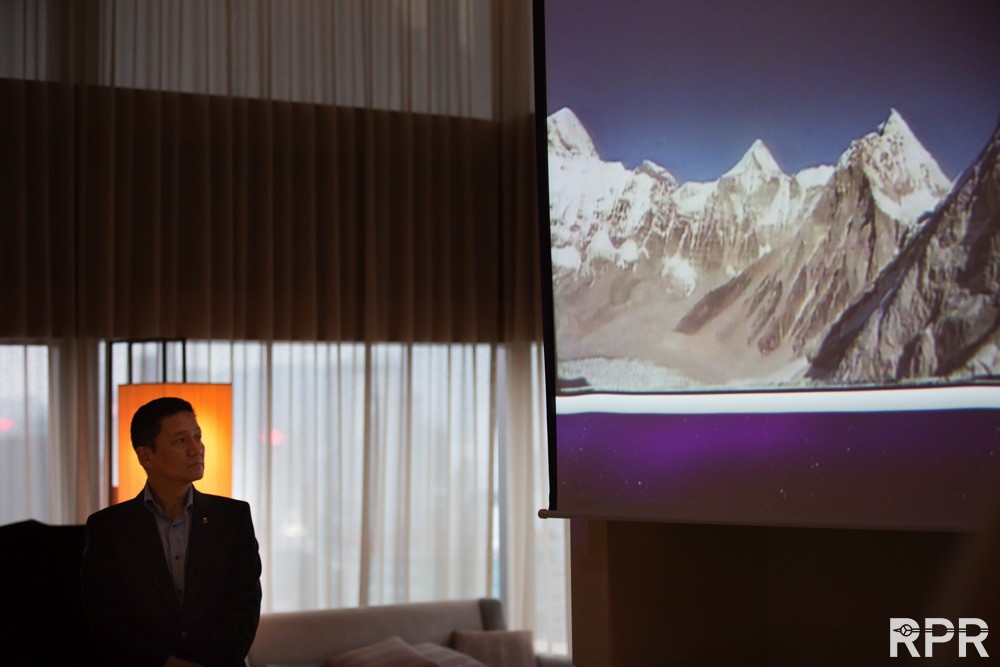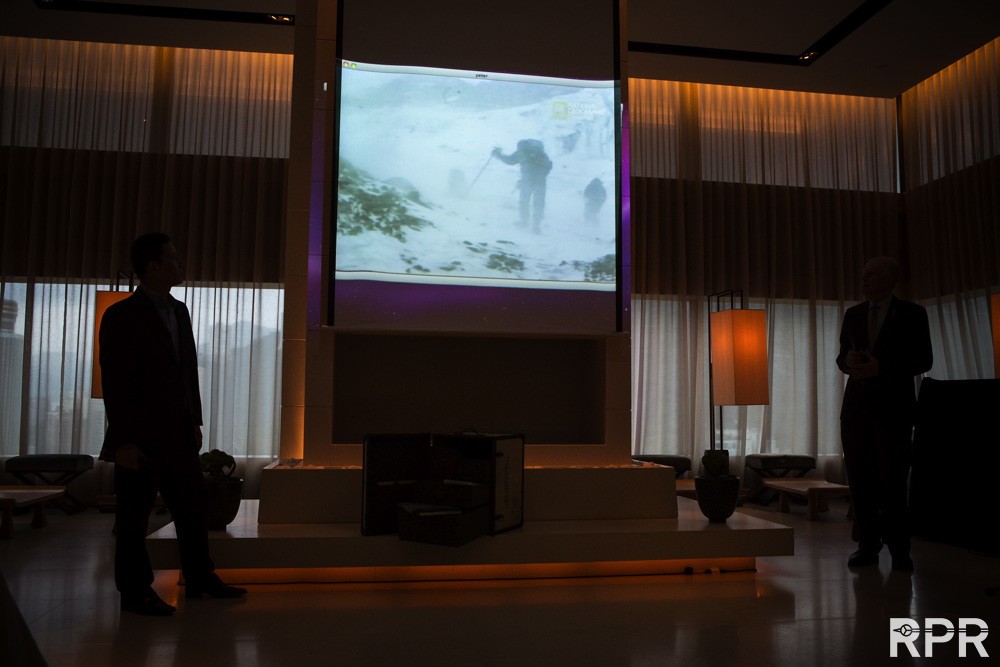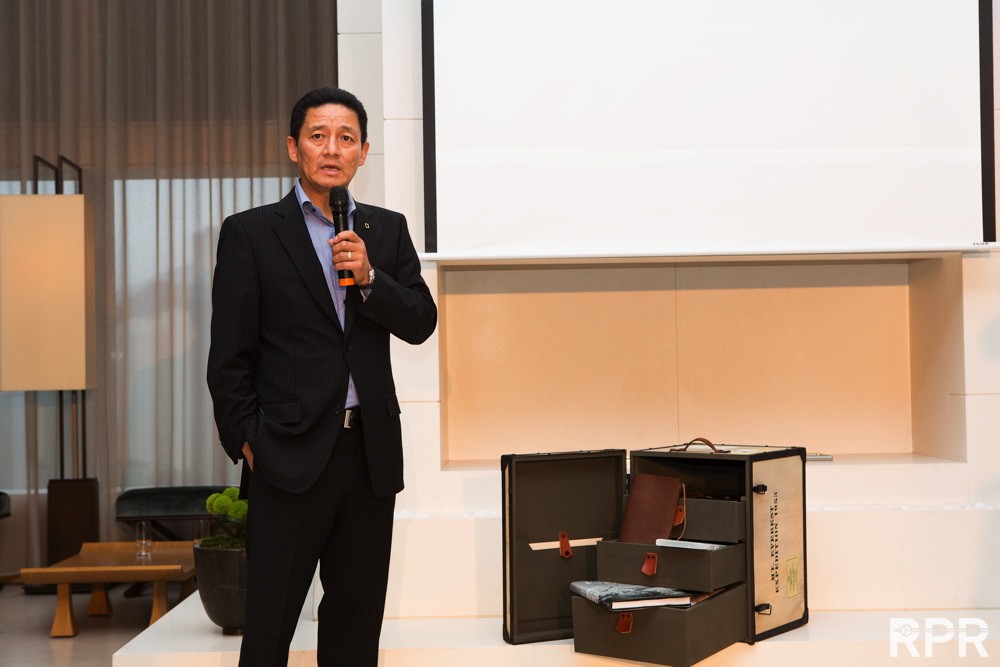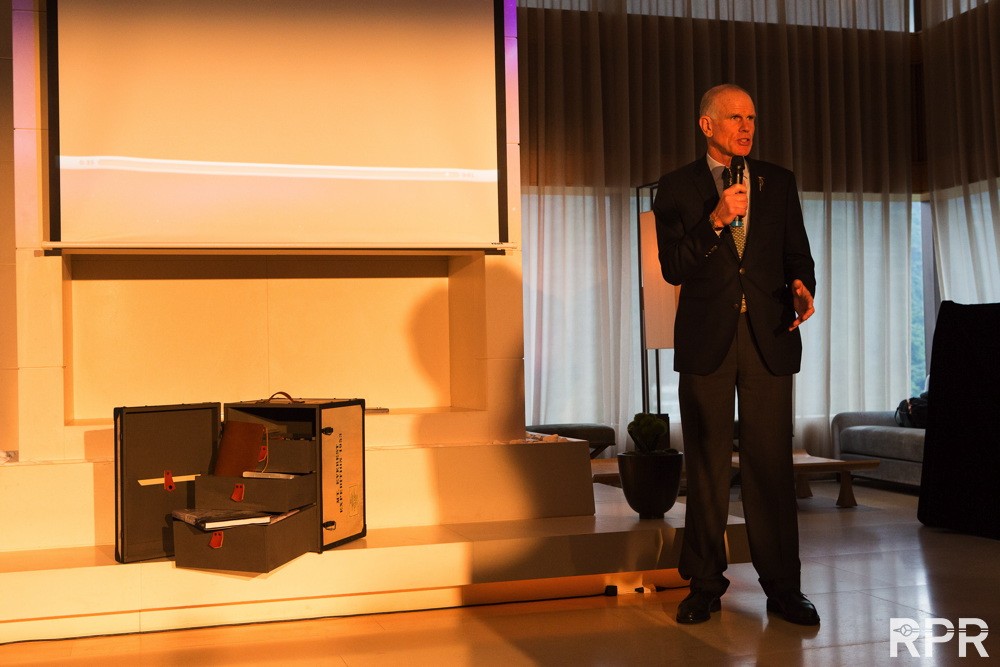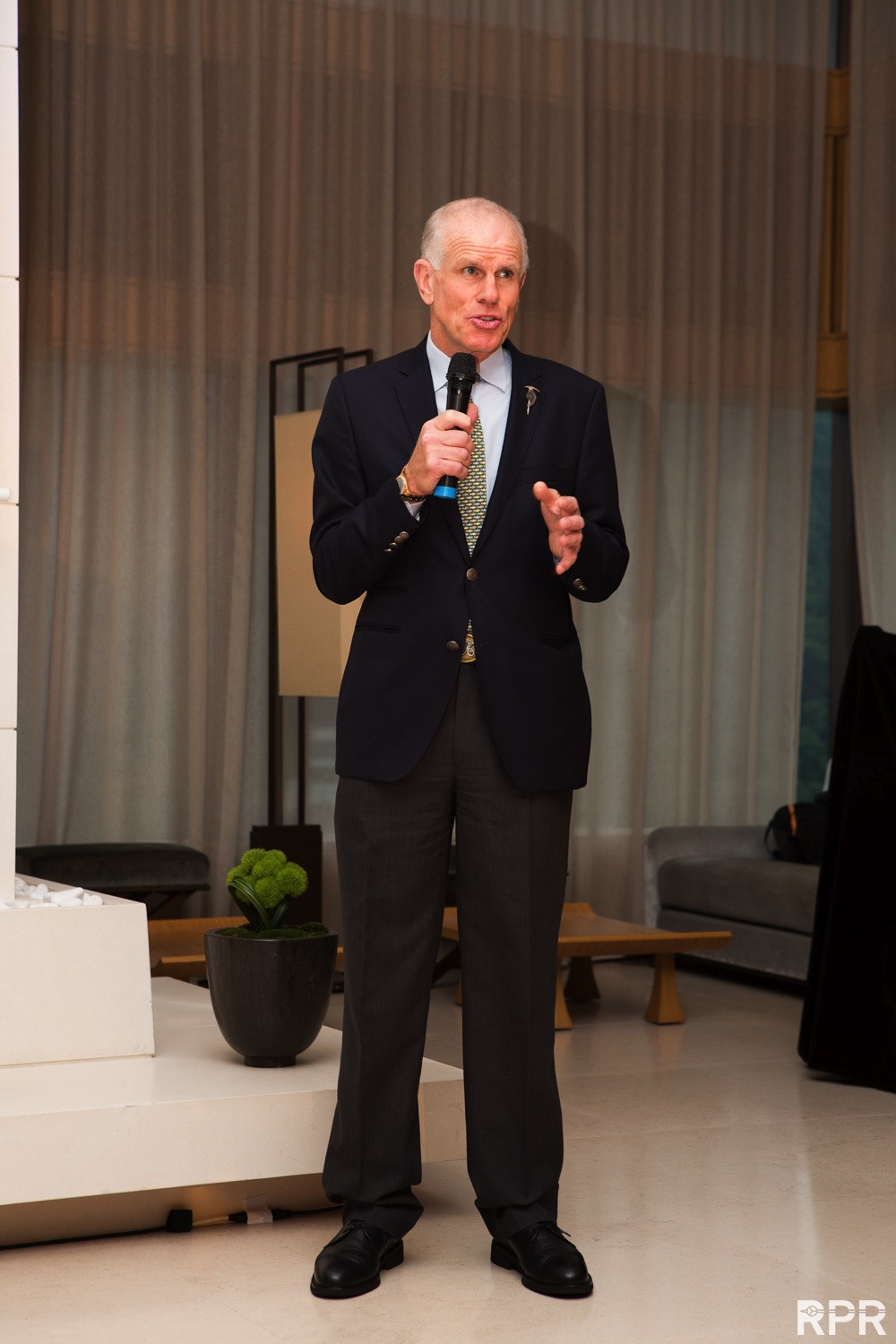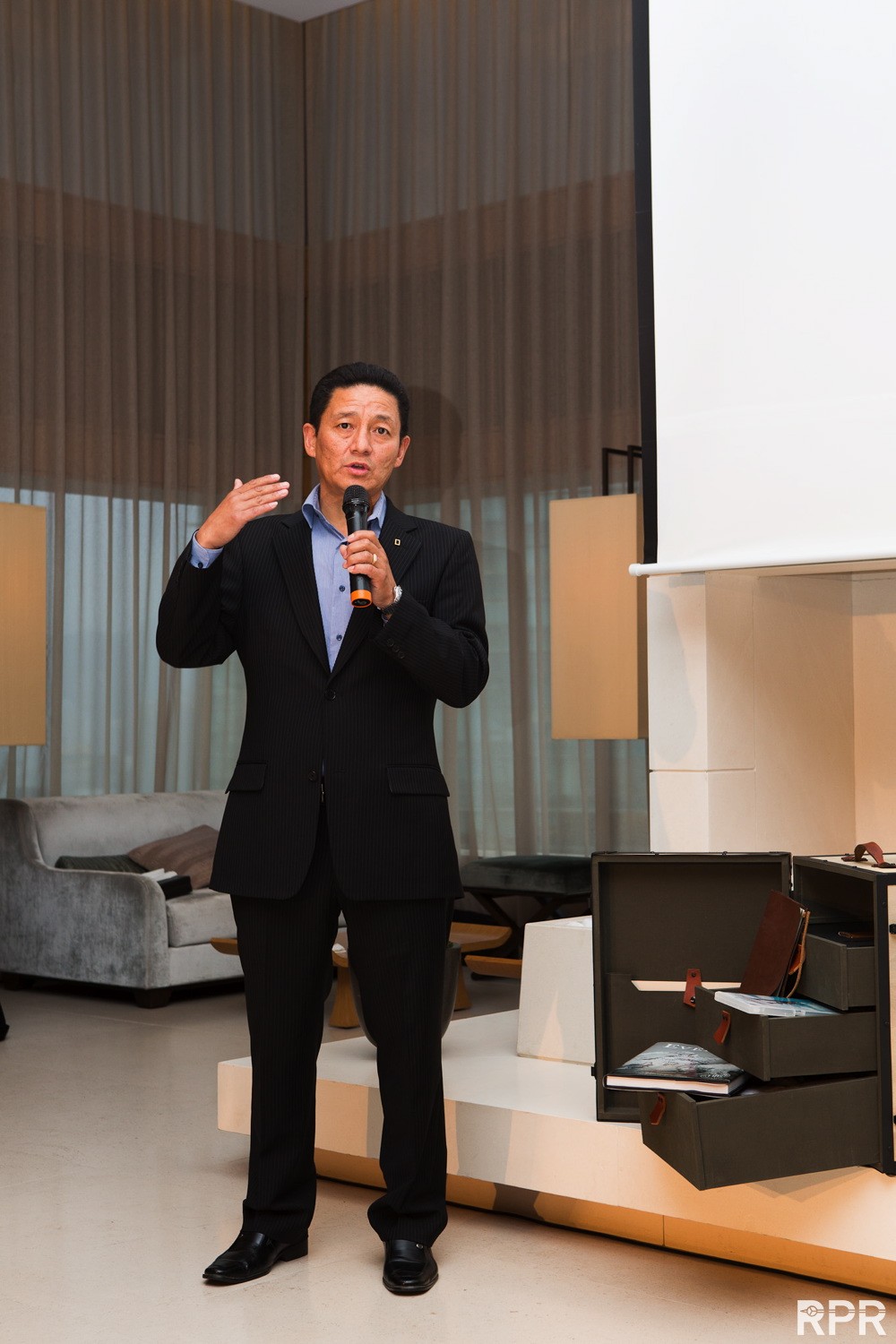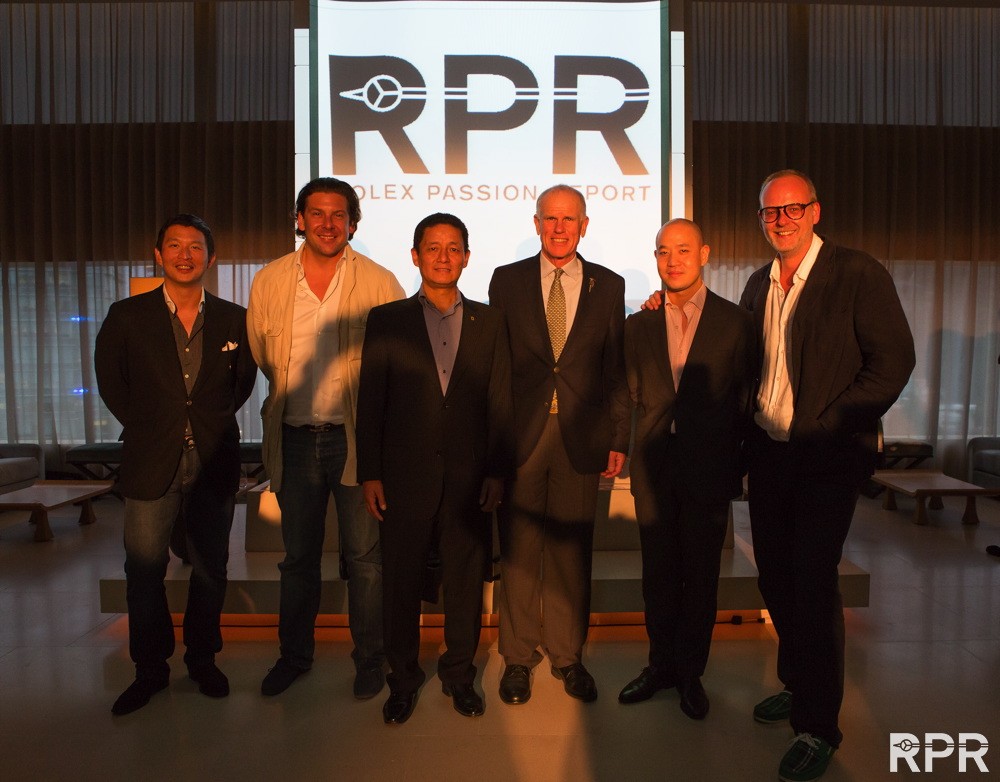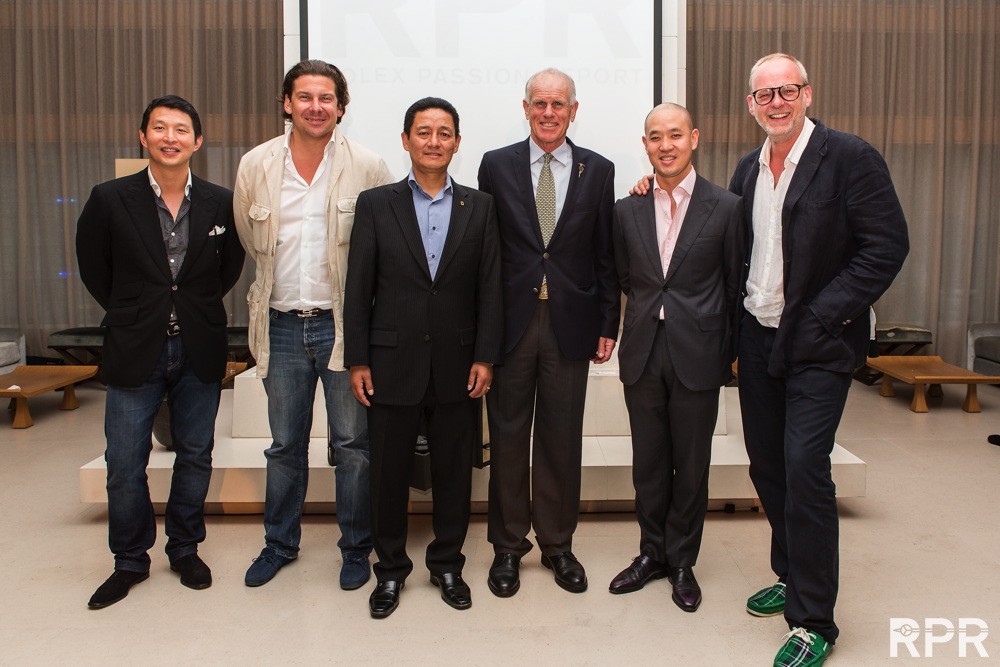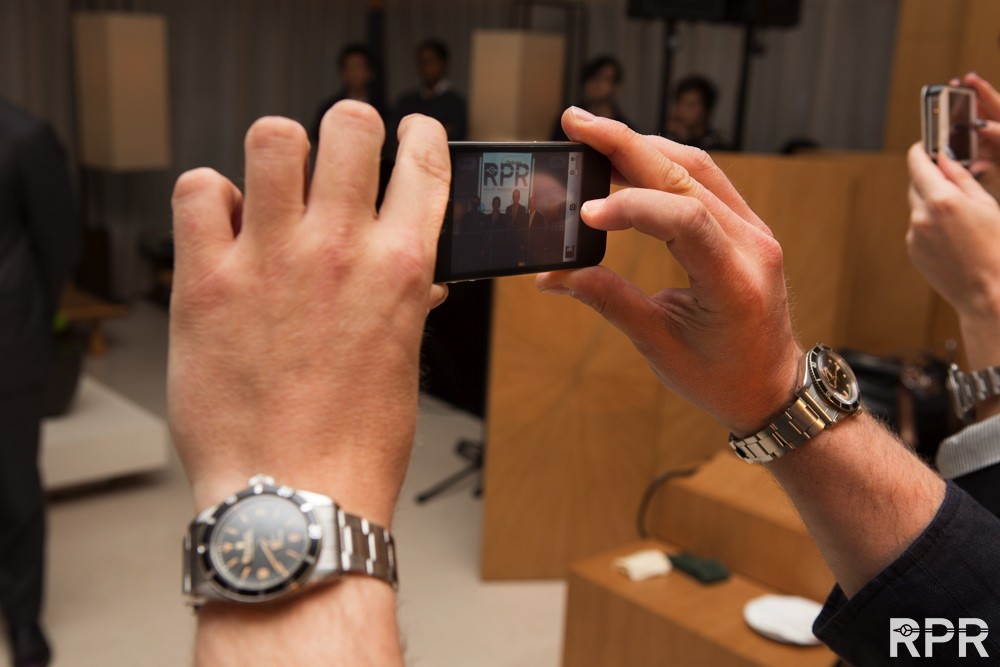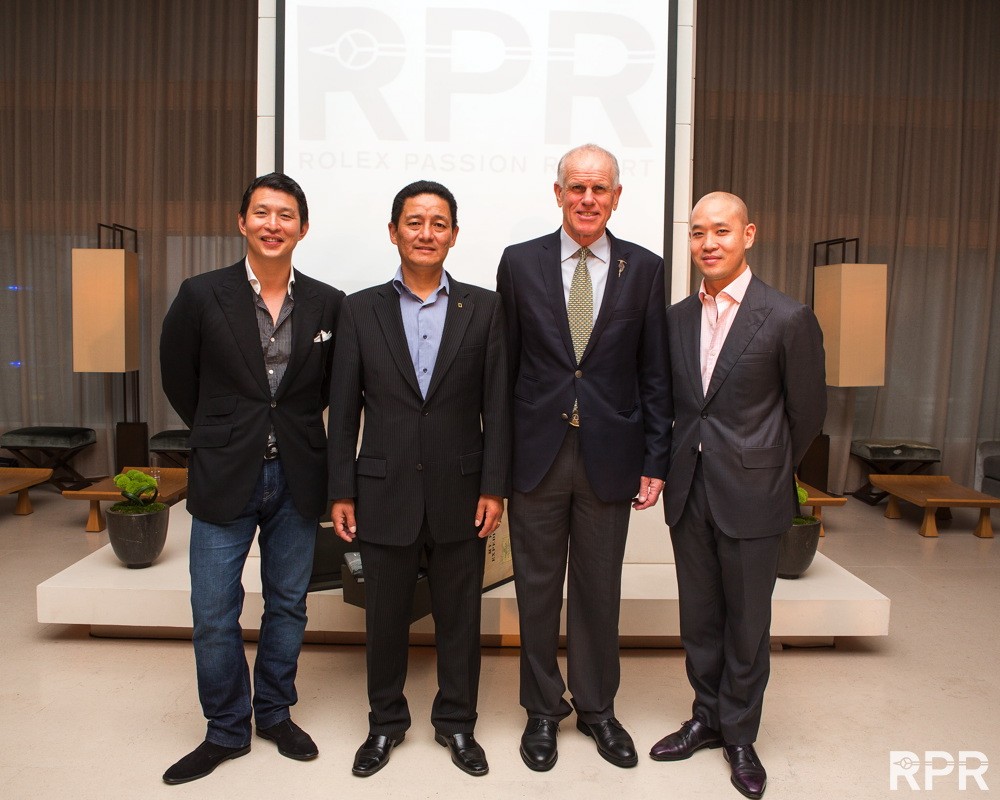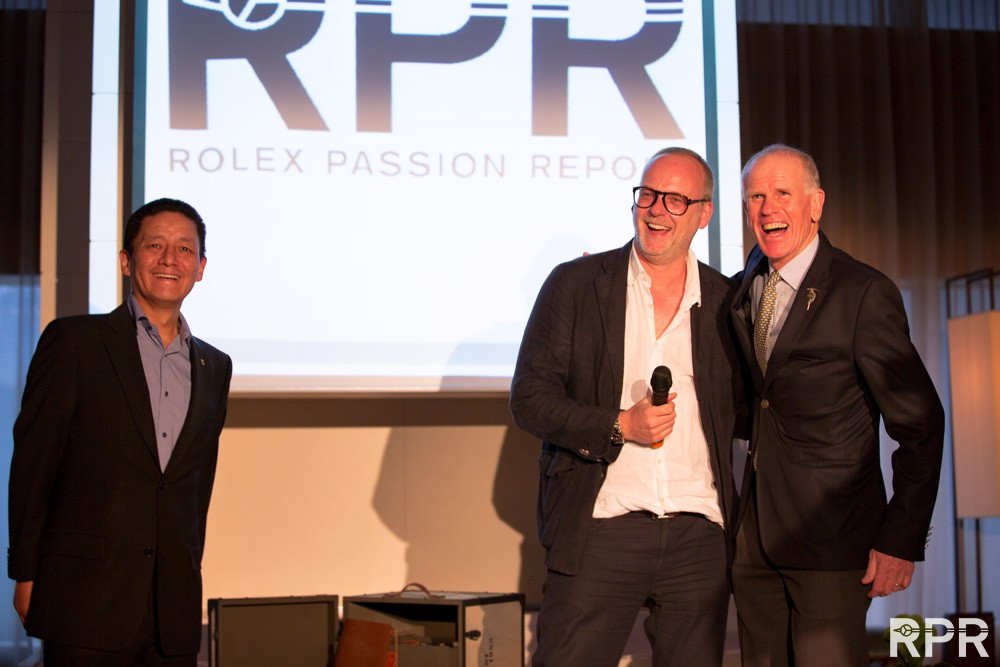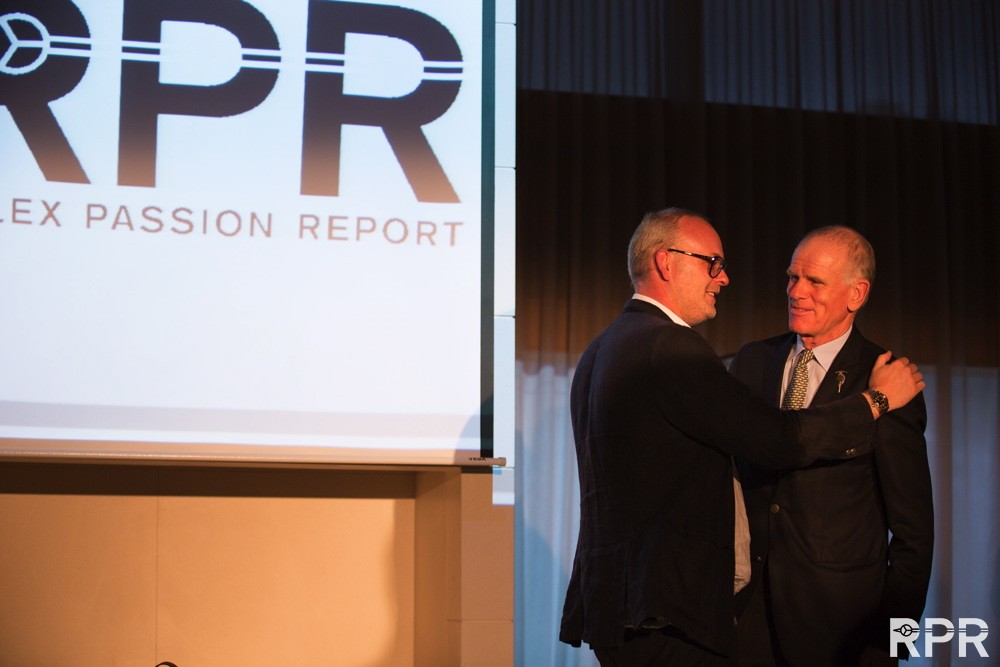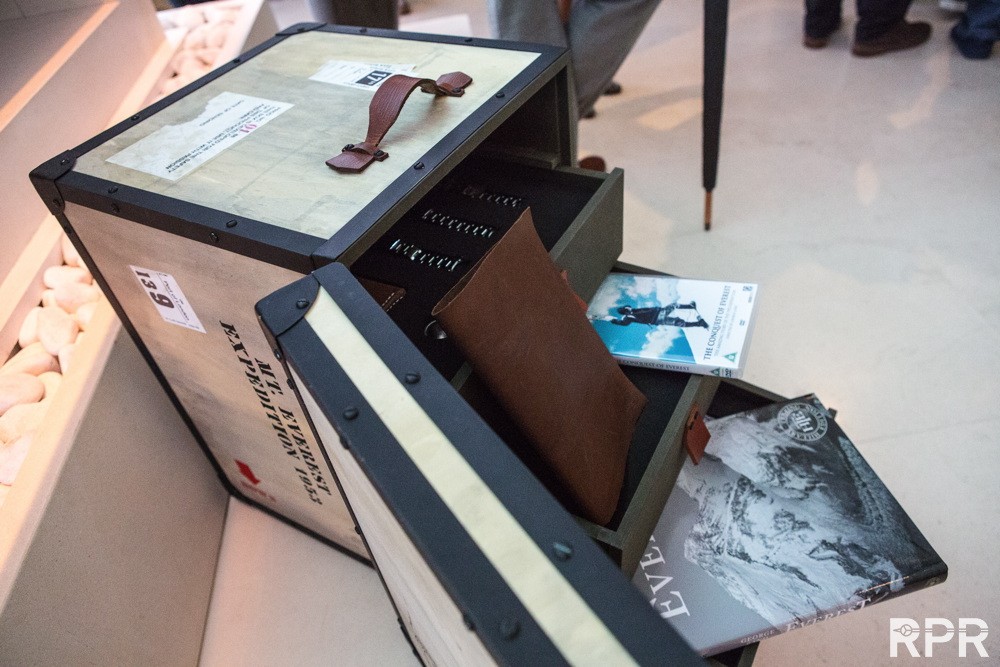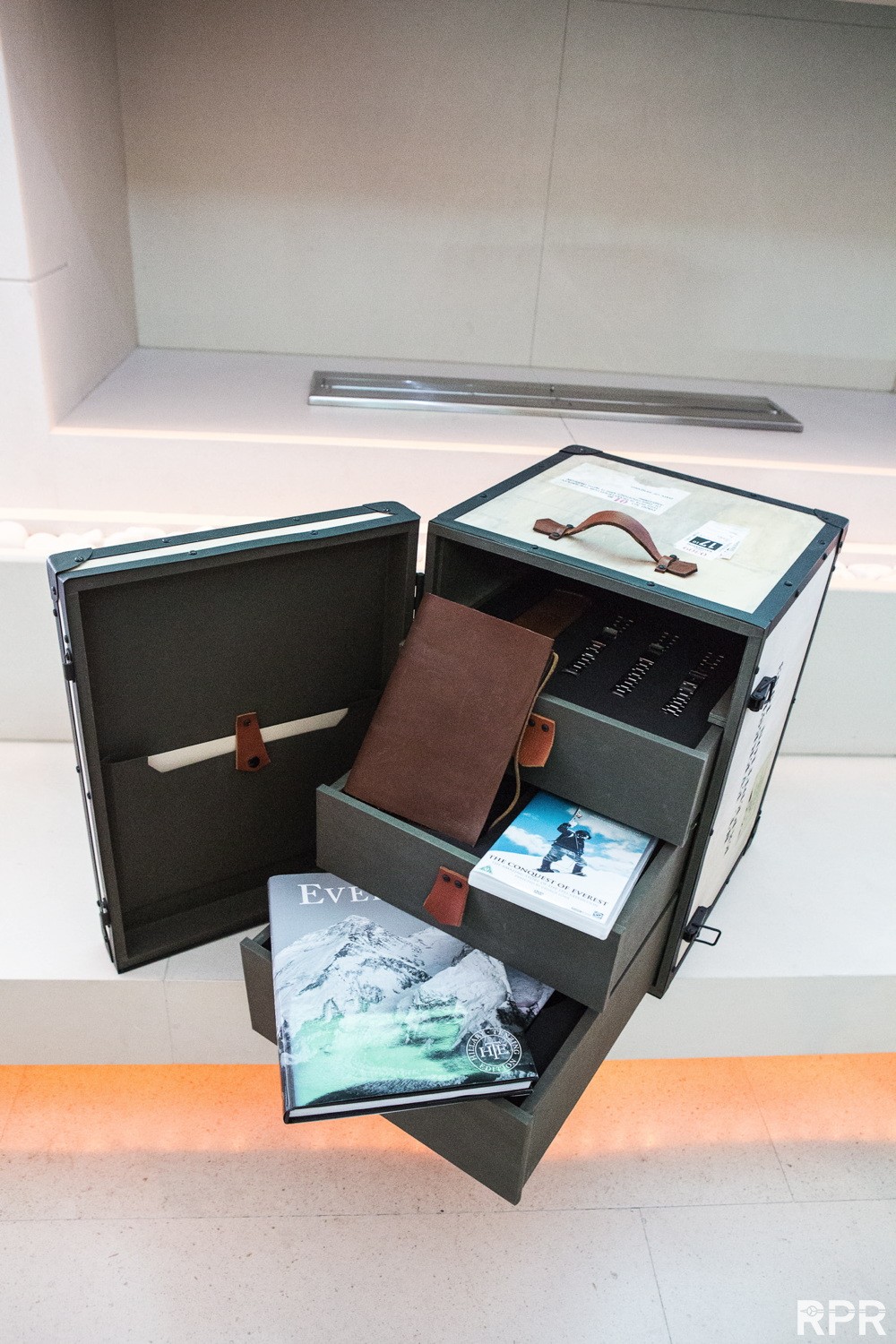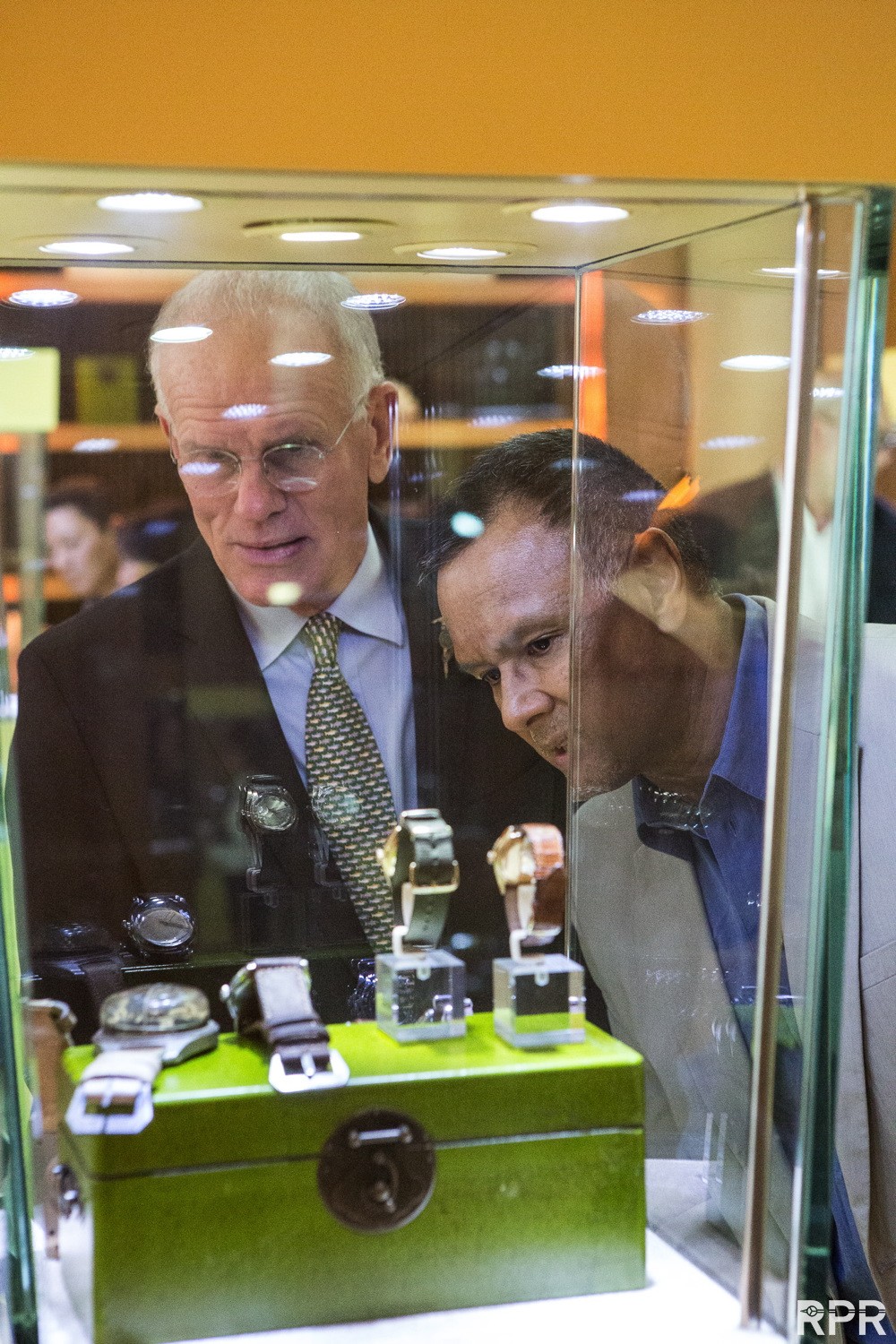 Pucci's Ultimate Daytona Book made it back home safe! 😉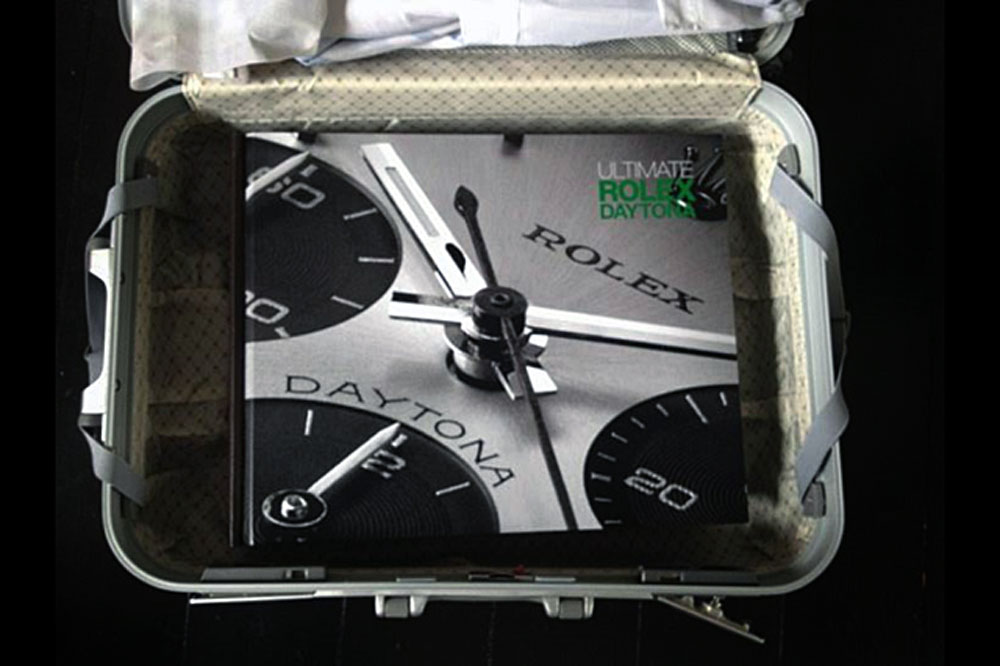 Here's another link to impressions of our Rolex PAssion Meetingin HK by Fernando on The Purist Forum.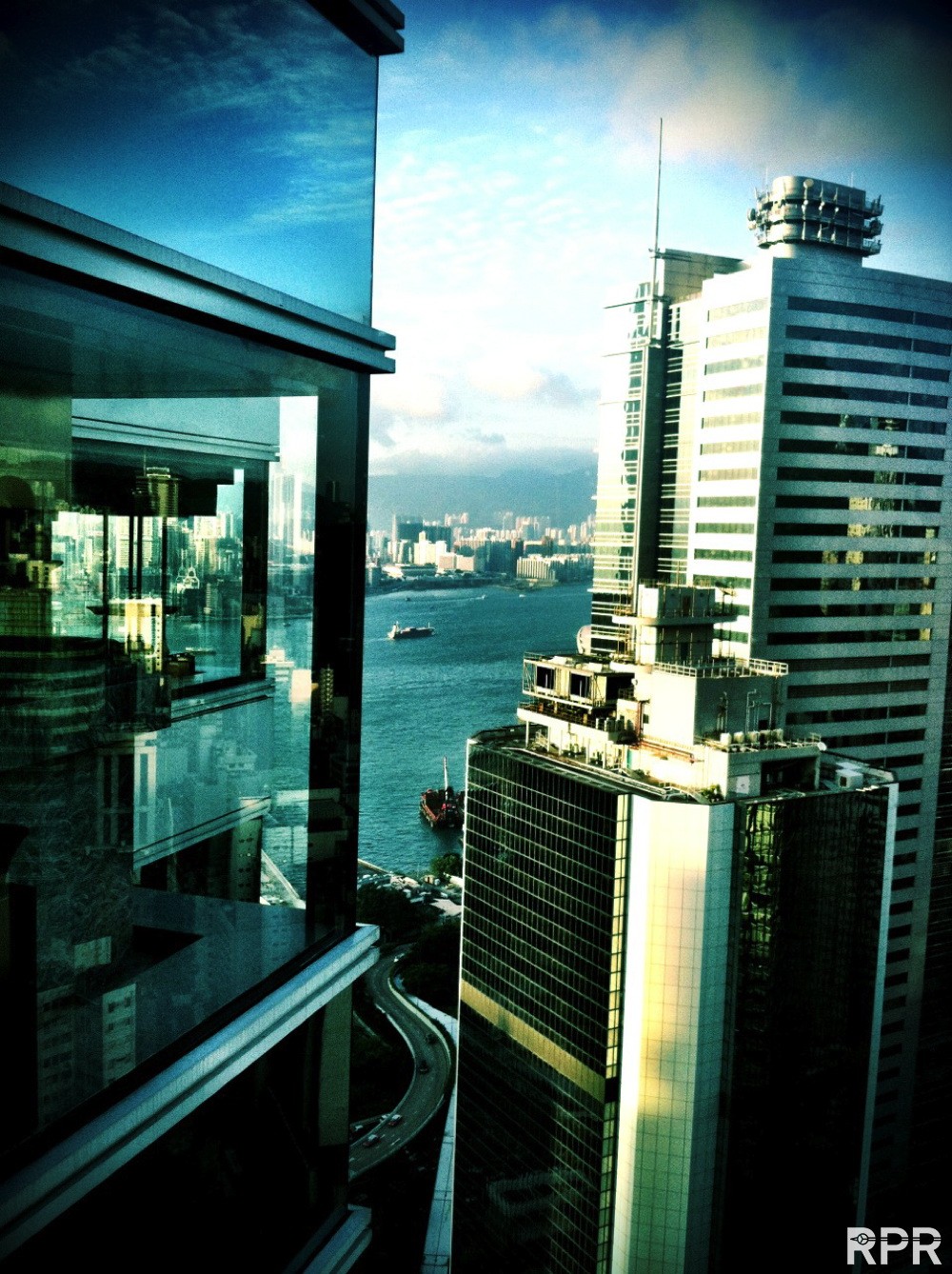 Some picture made by my belgian friend, Jochen Leen  Thanks Buddy 😉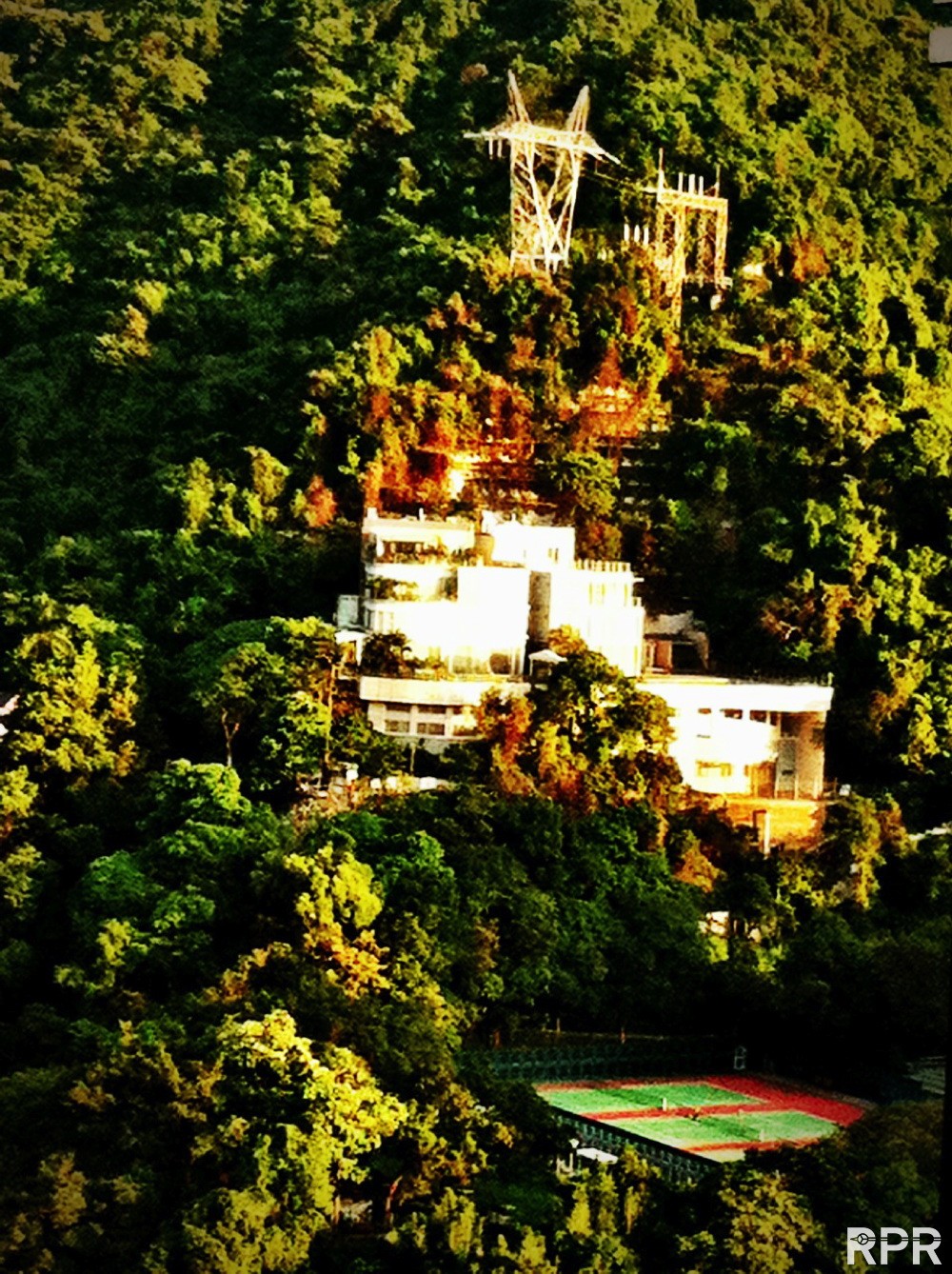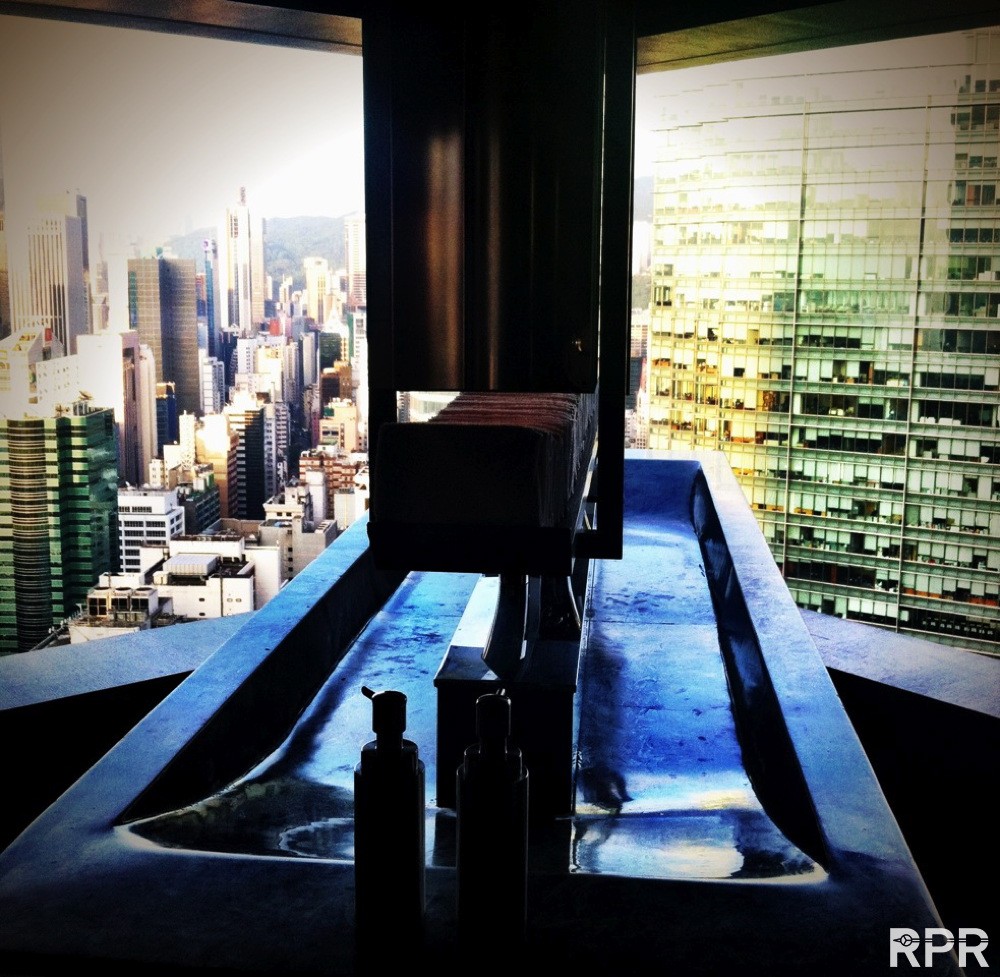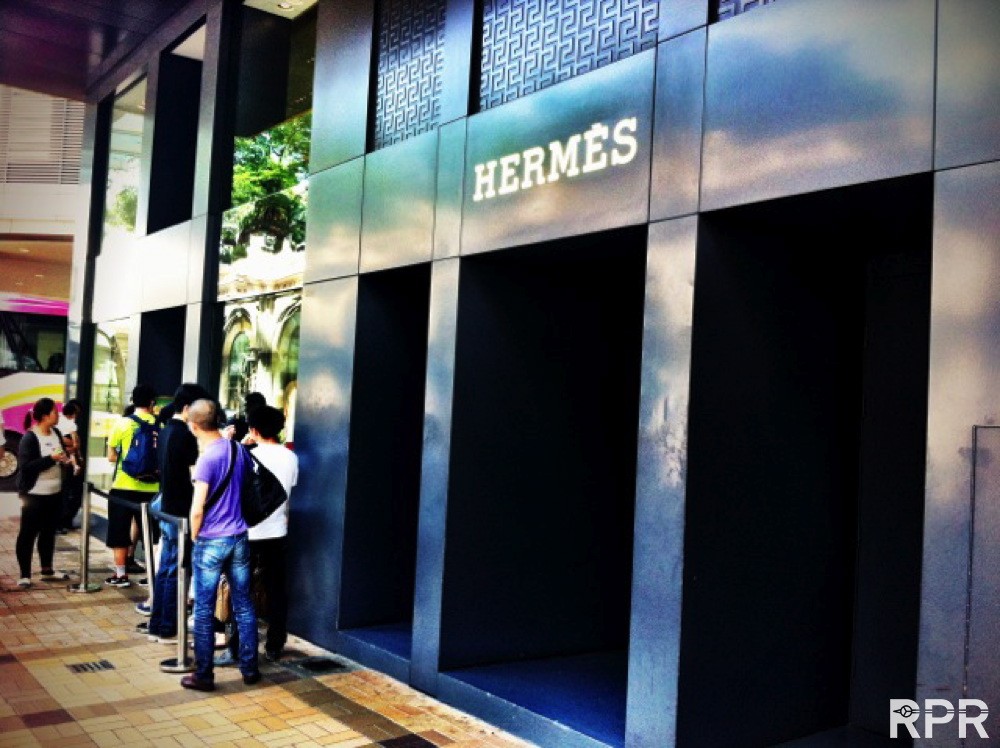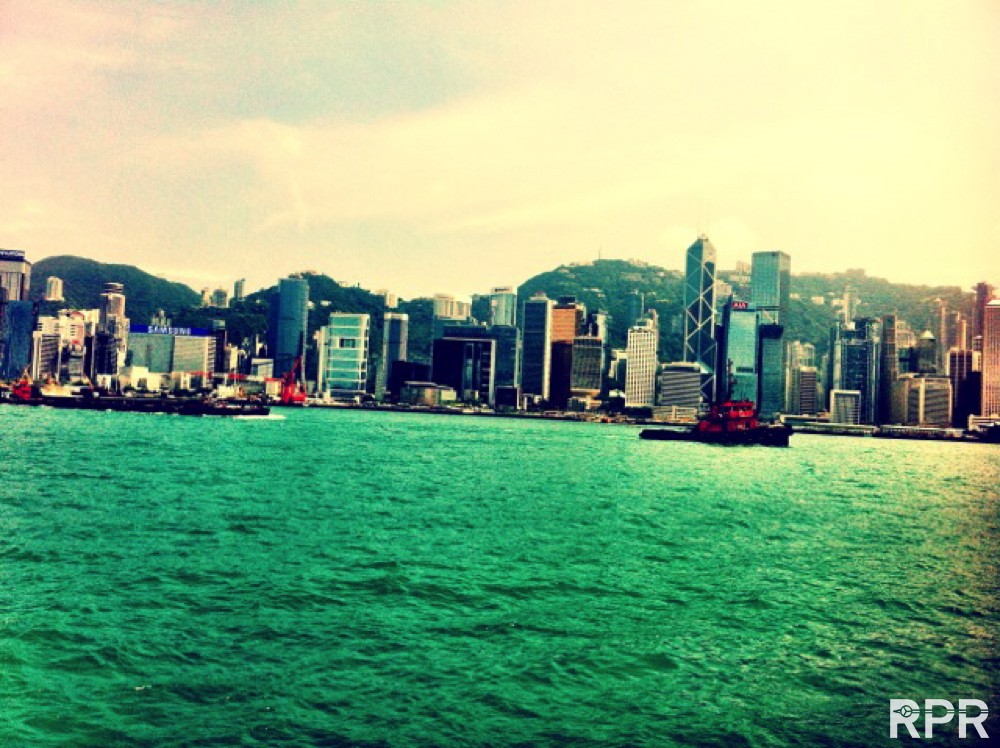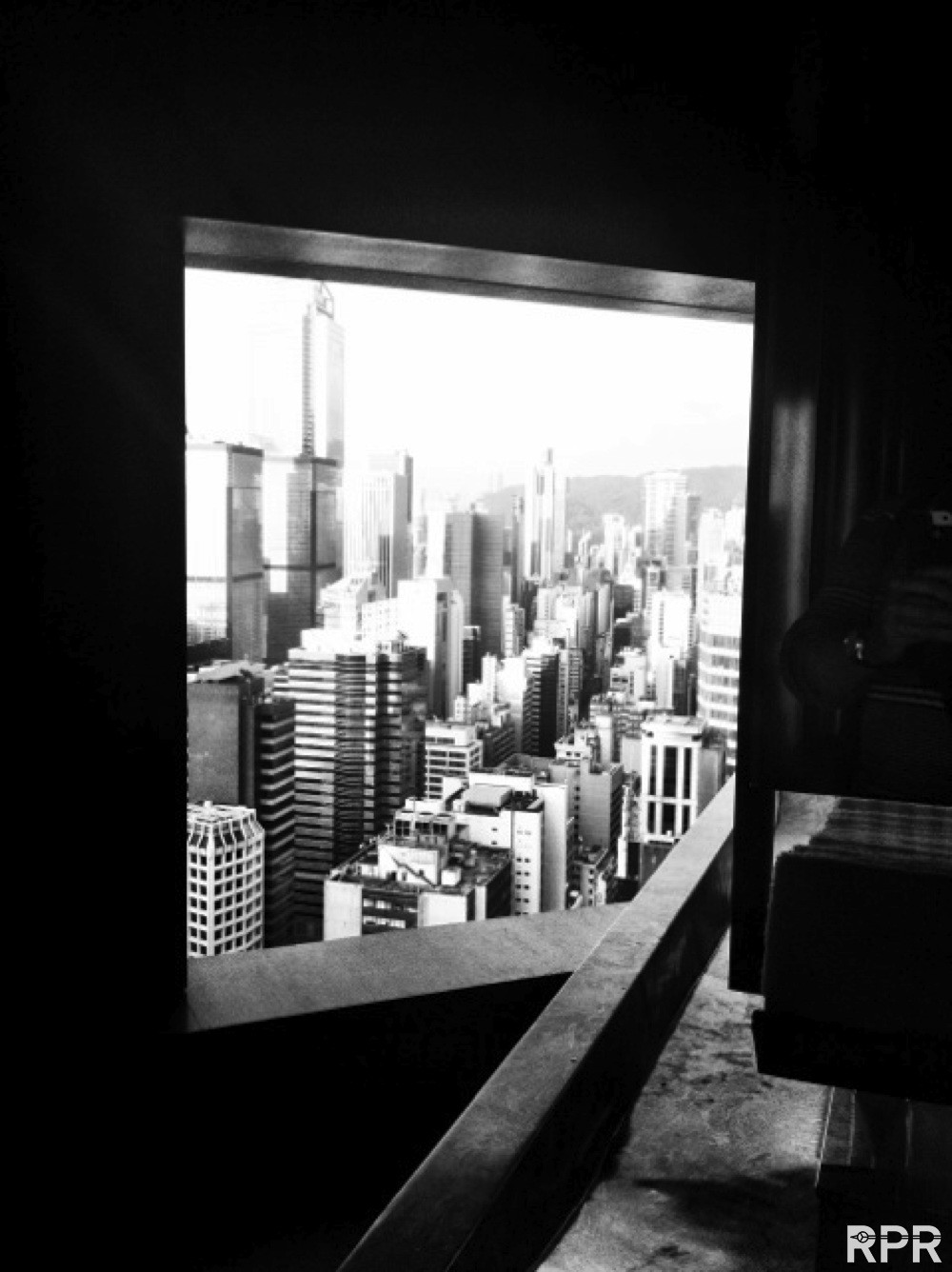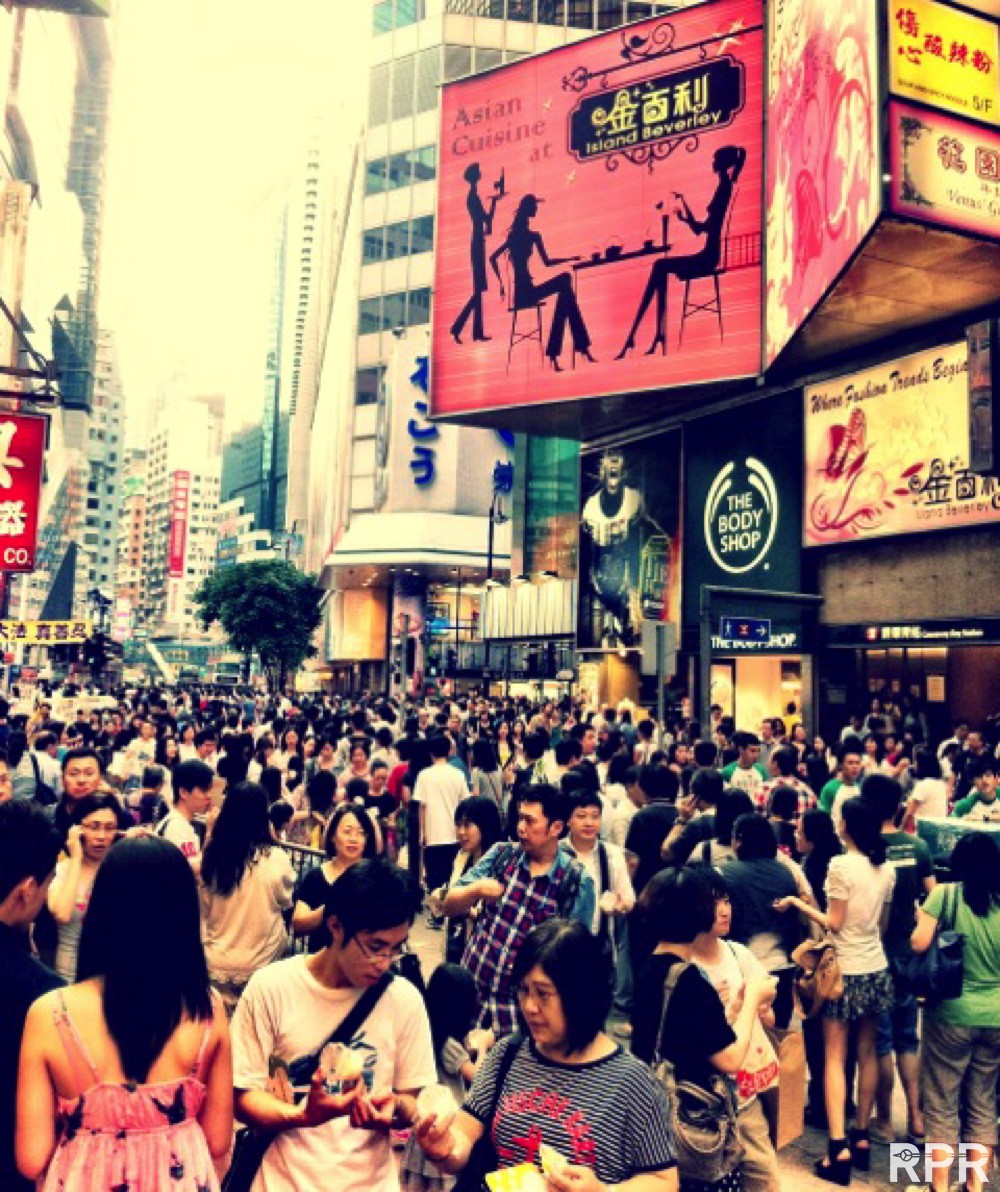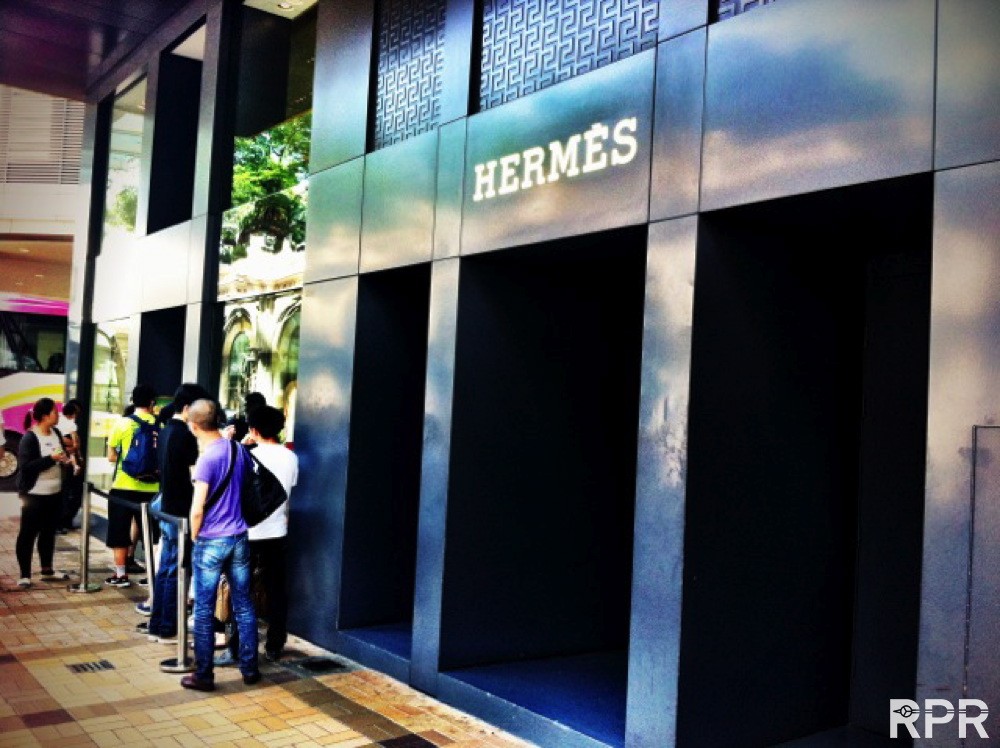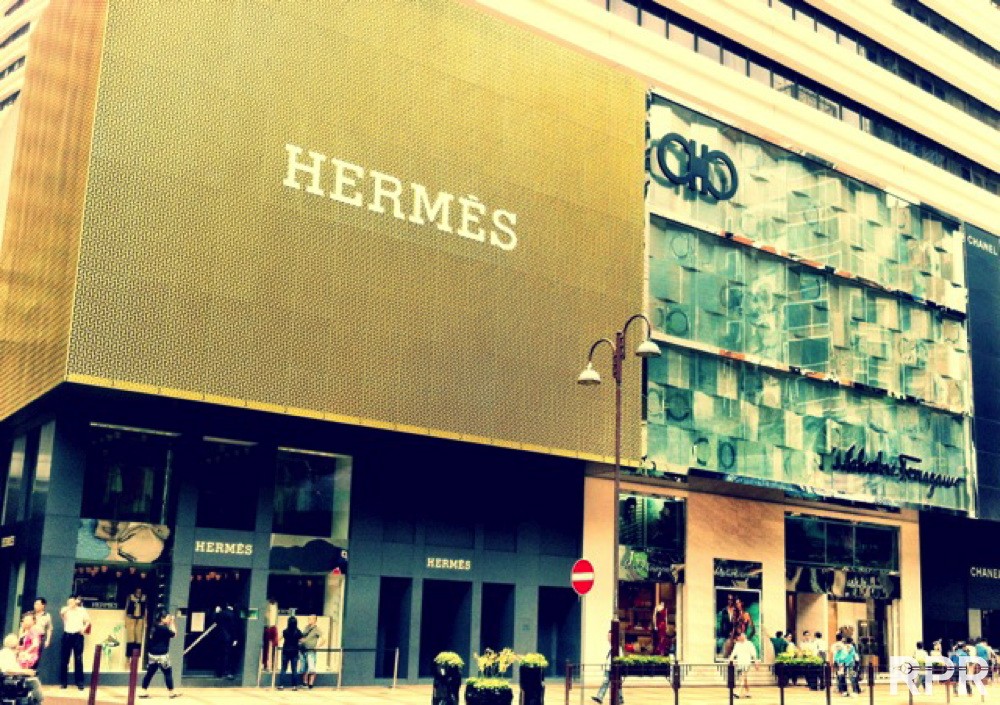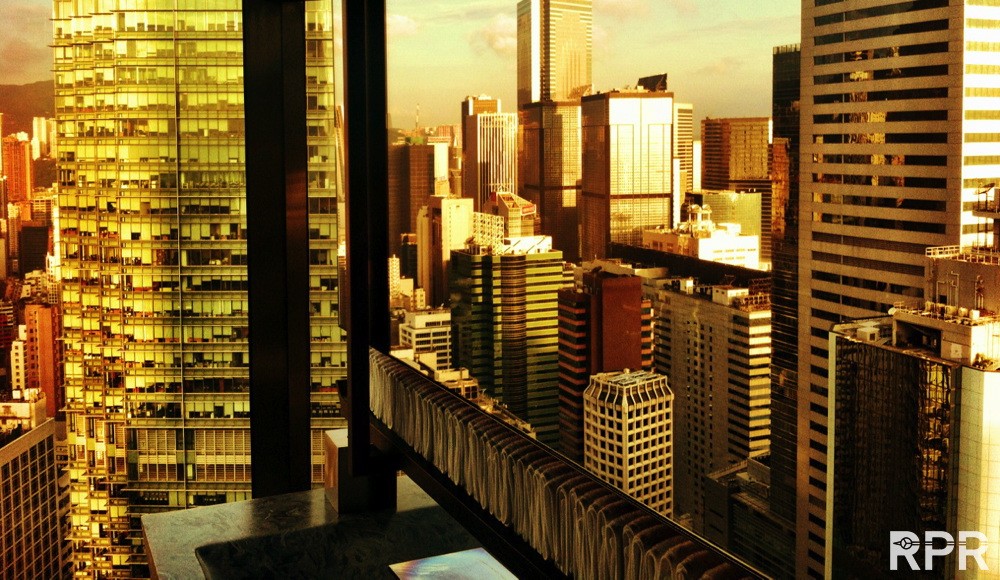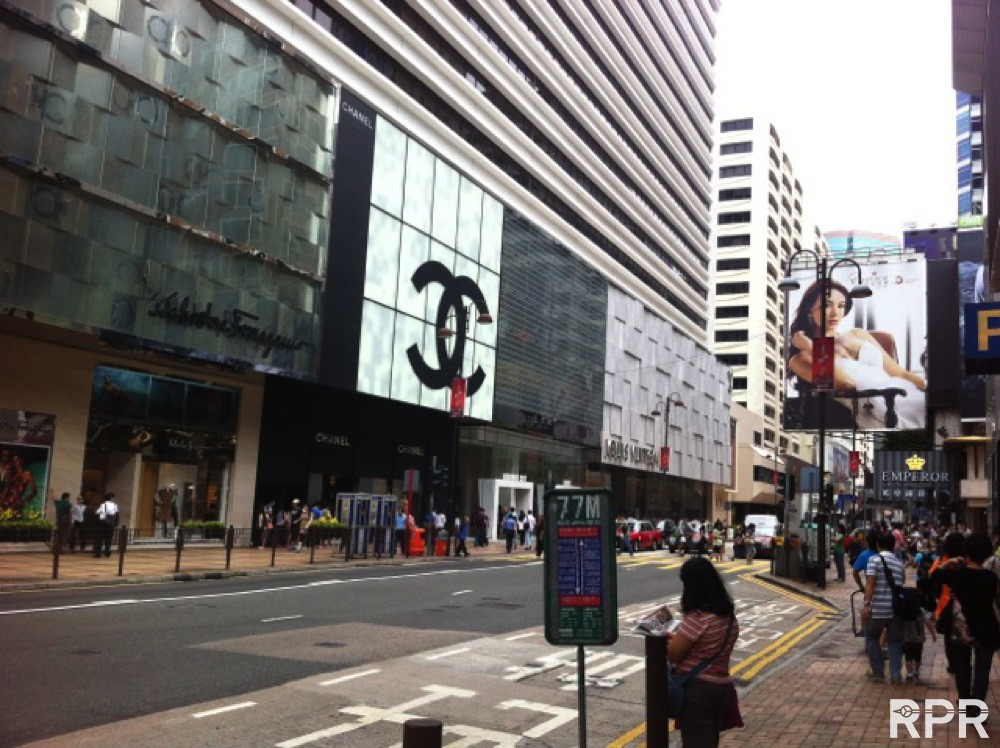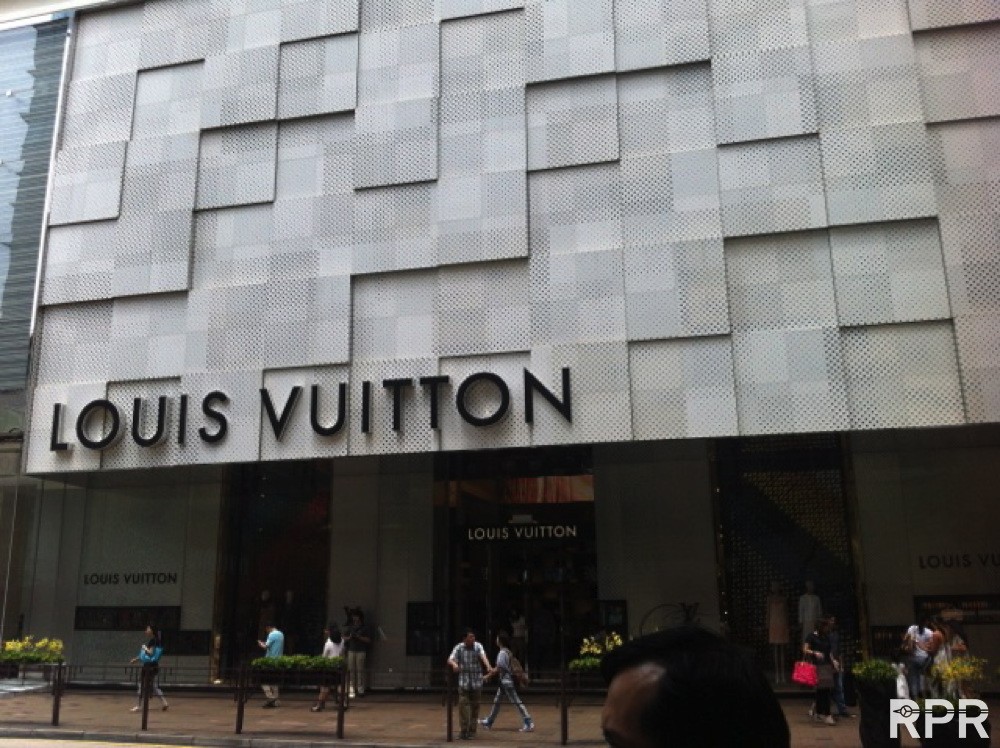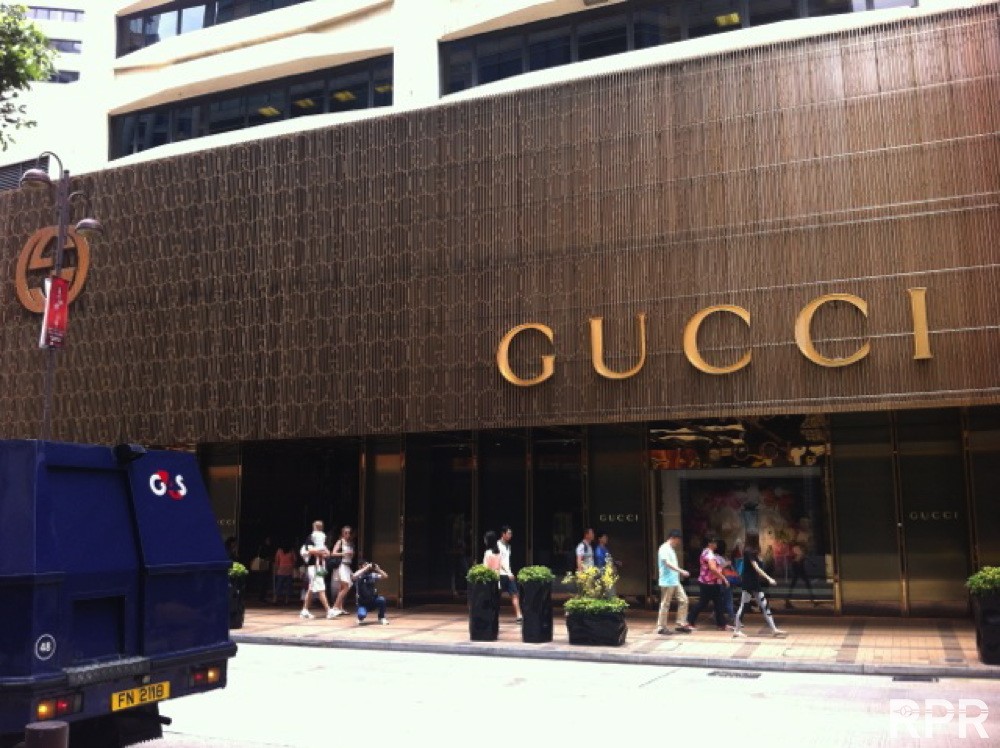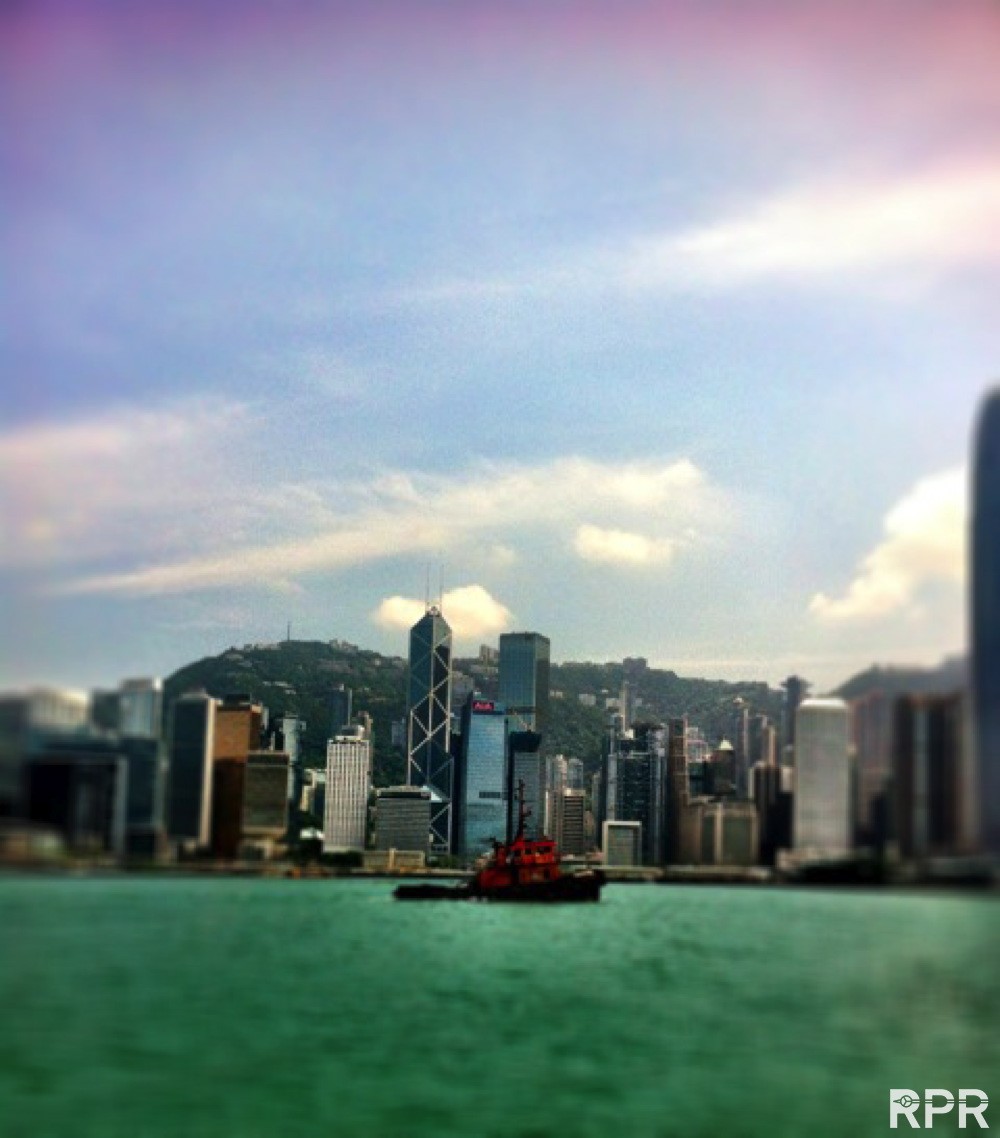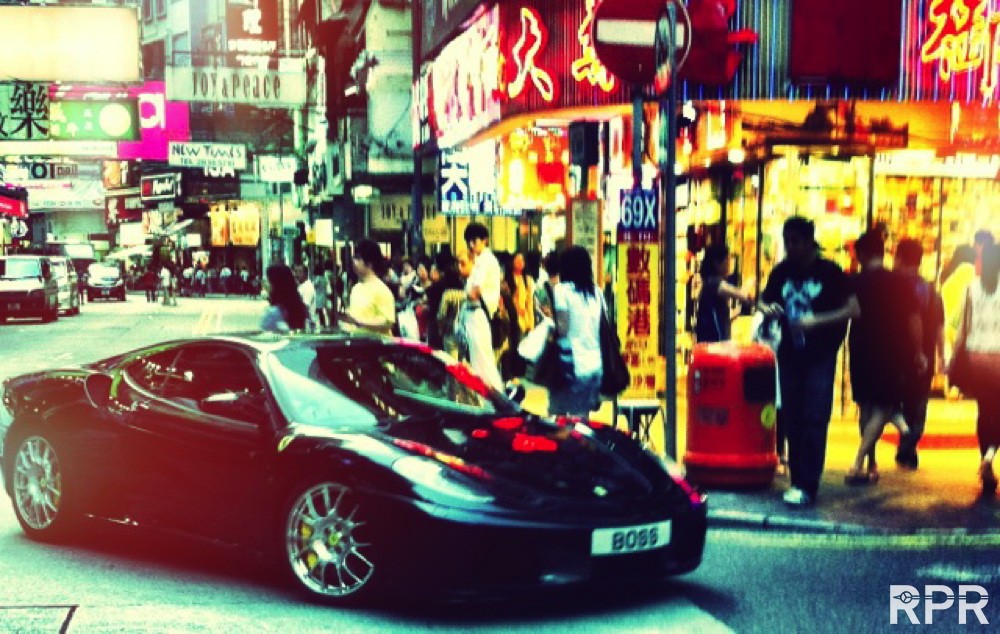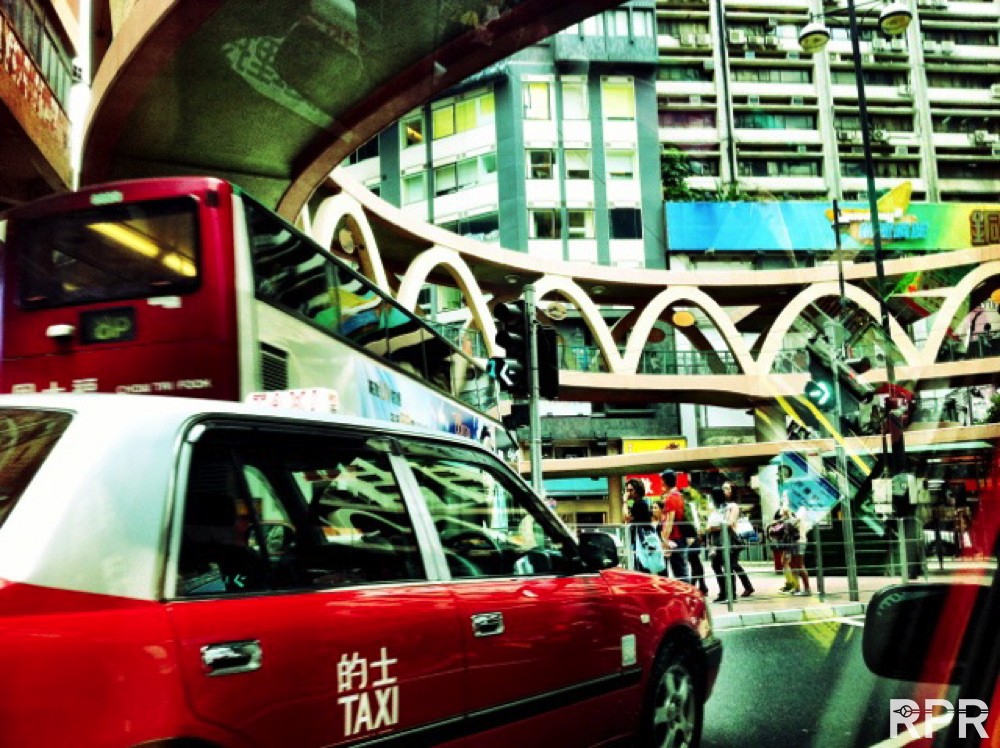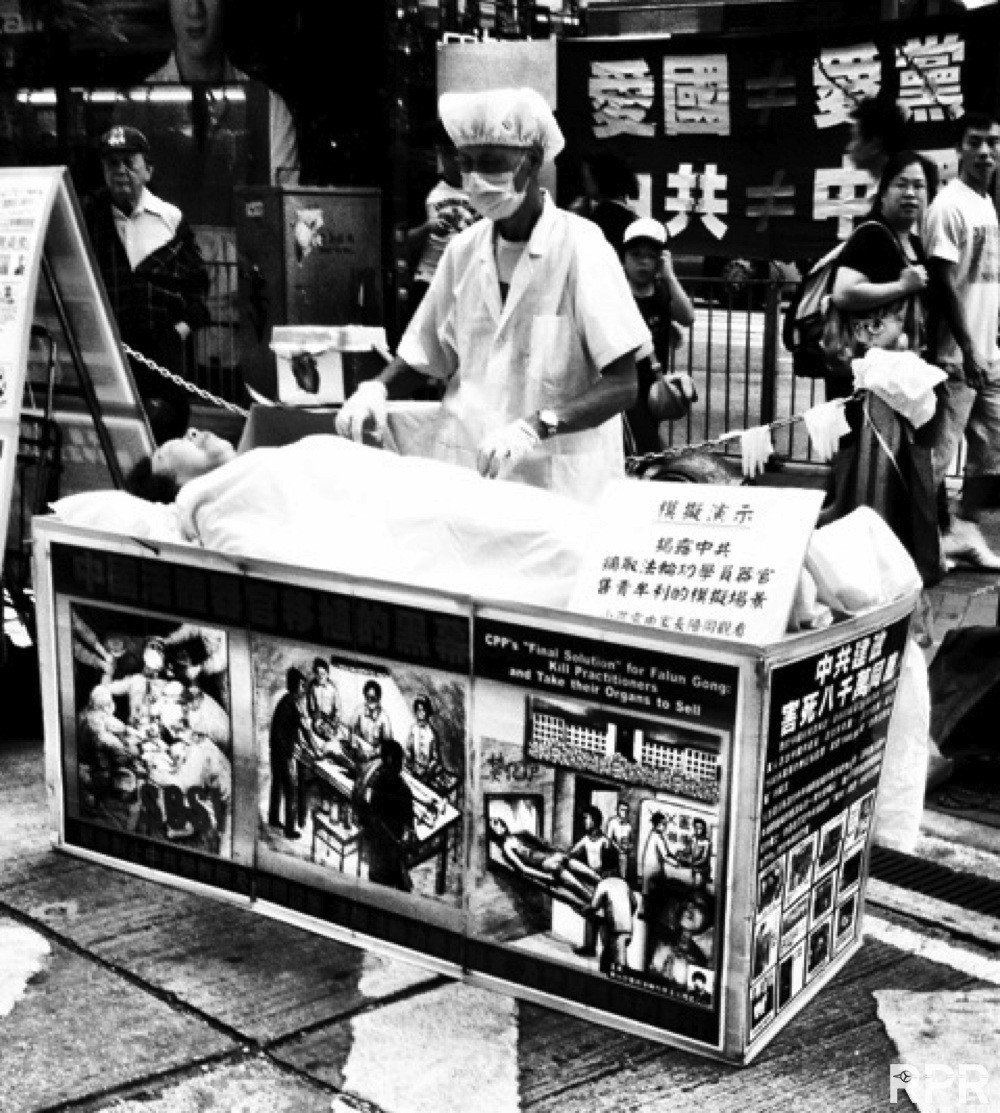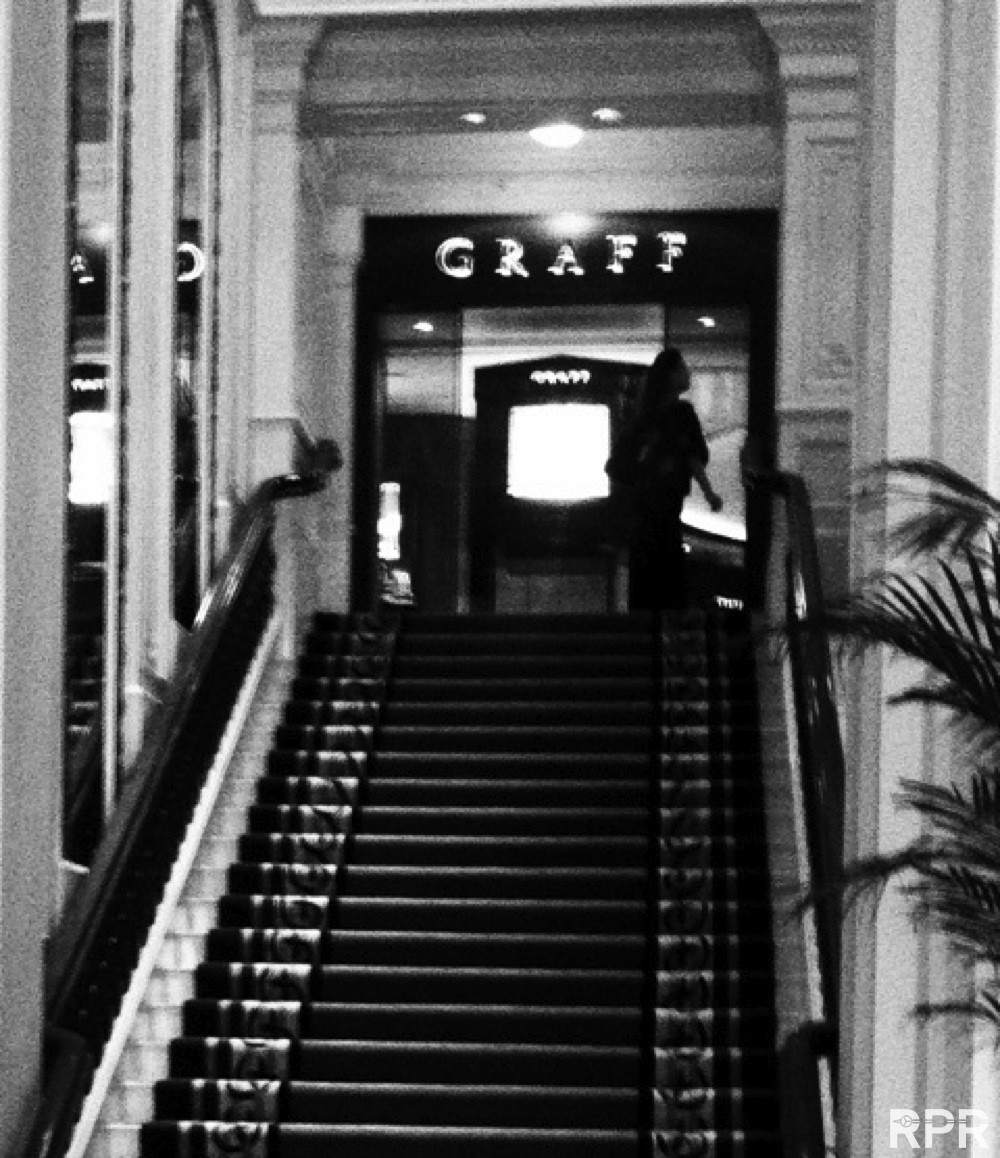 I just made it back home safe earlier today. I realize how thankful I've to be to have such great friends, not only all the watch lovers but also Peter Hillary, Jamling Tenzing Norgay, Diane, Mahalia and crew, Matthew, Eric and all that made it happen before the start of first Asia Rolex PassionMeeting to a succes!
Find below my impressions of 2 weeks of Passion for Rolex, Asia, great food & drinks, excellent company..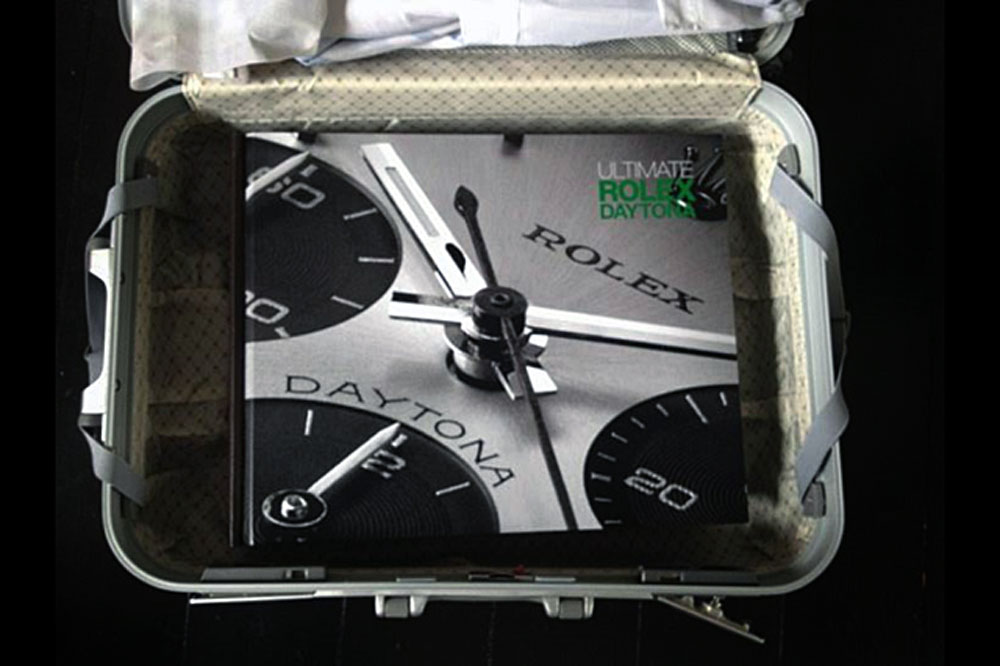 Hillary Tenzing Edition of 3 heritized new Rolex Explorers & Both Orange Hands from SIr Ed Hillary & Tenzing Norgay & in my hand, a very rare Ref 5512 Explorer diled 369 Submariner.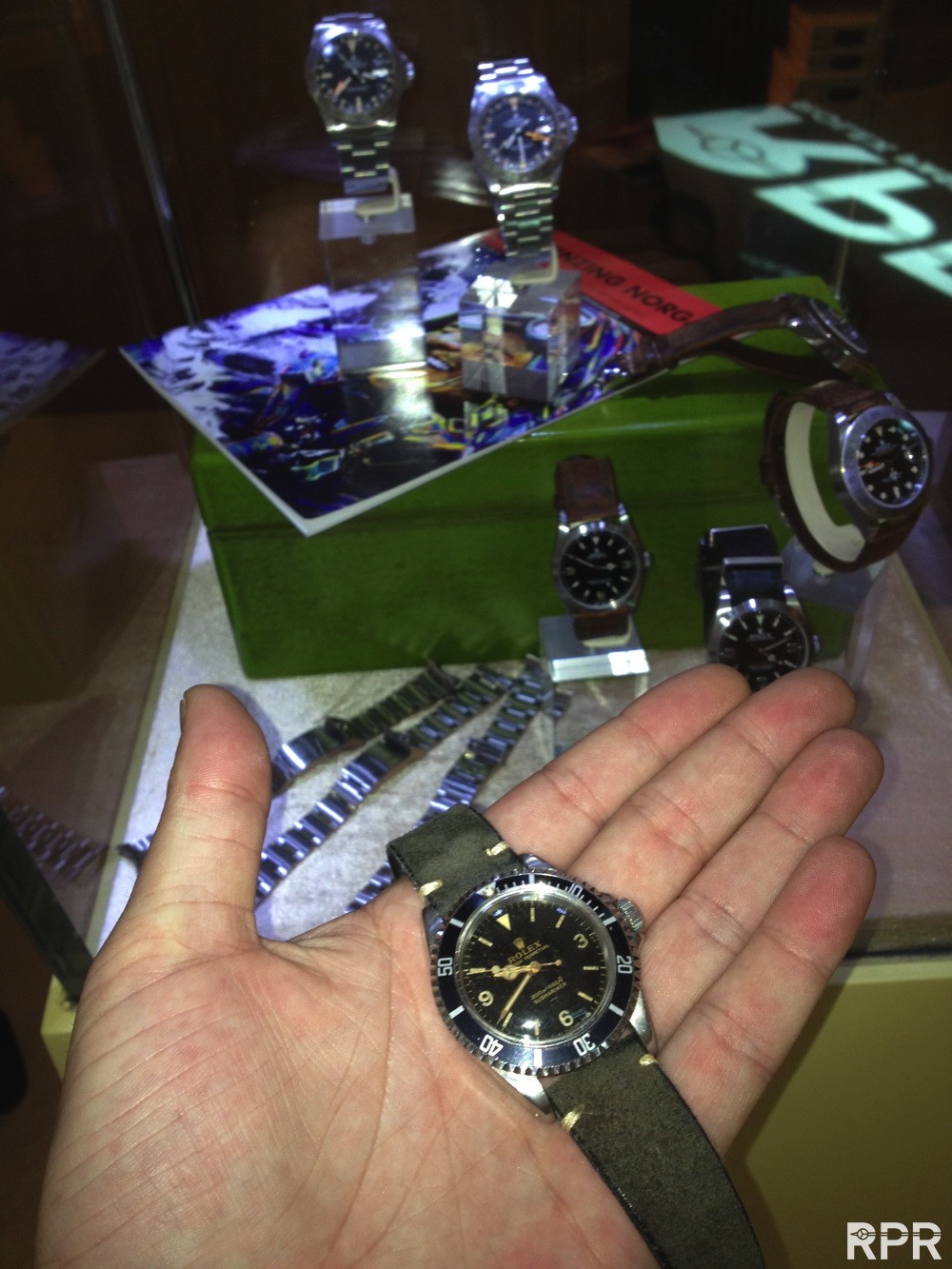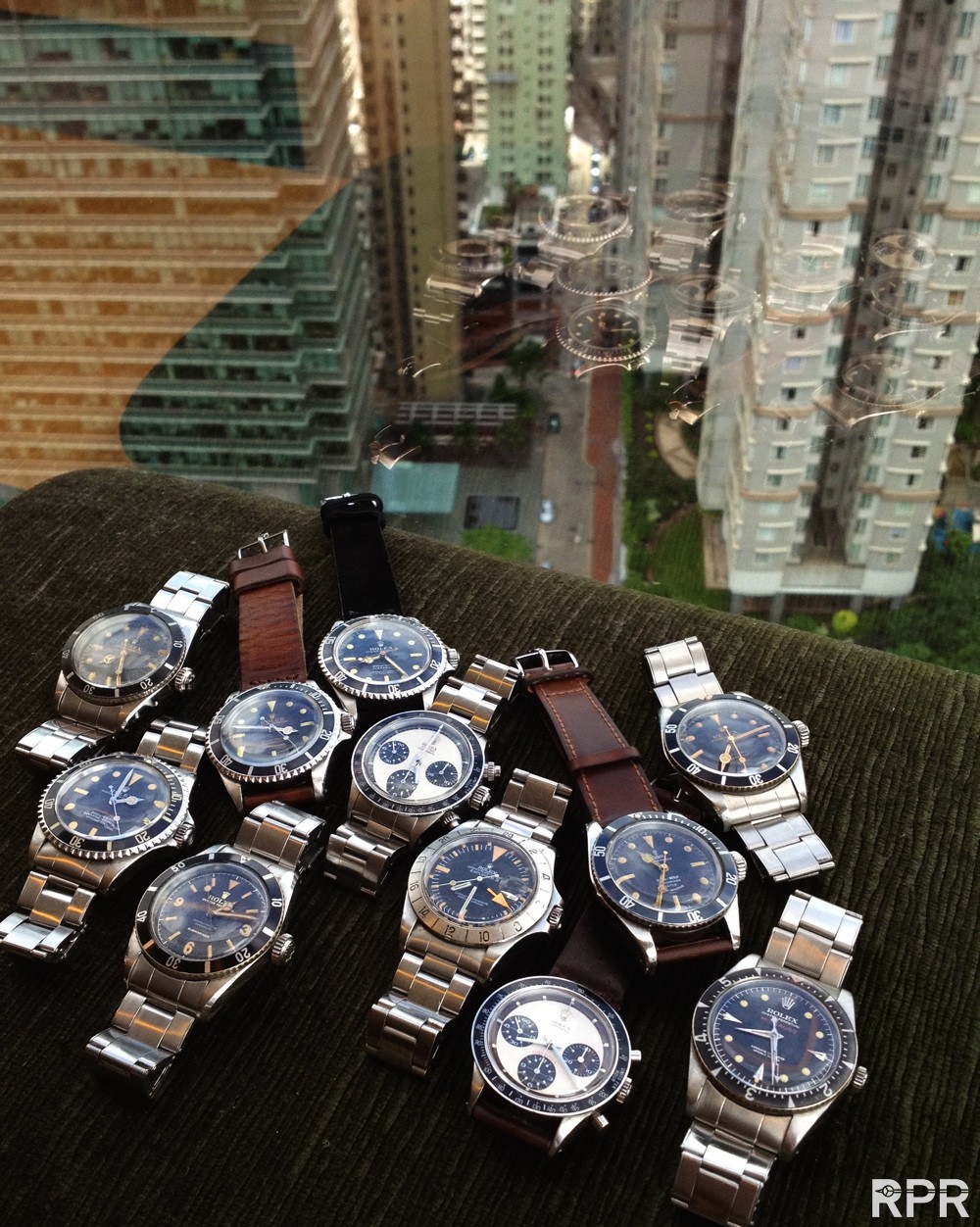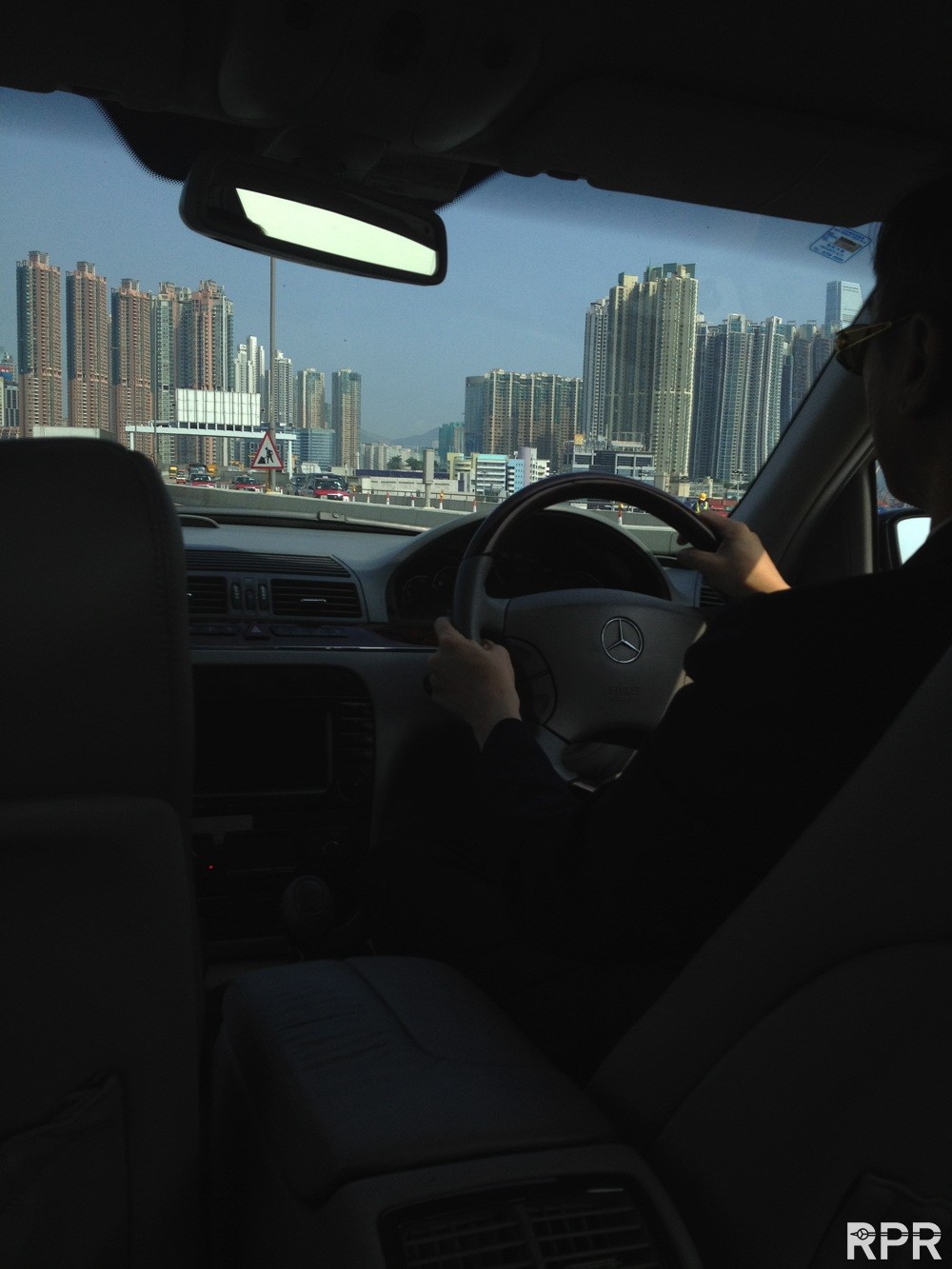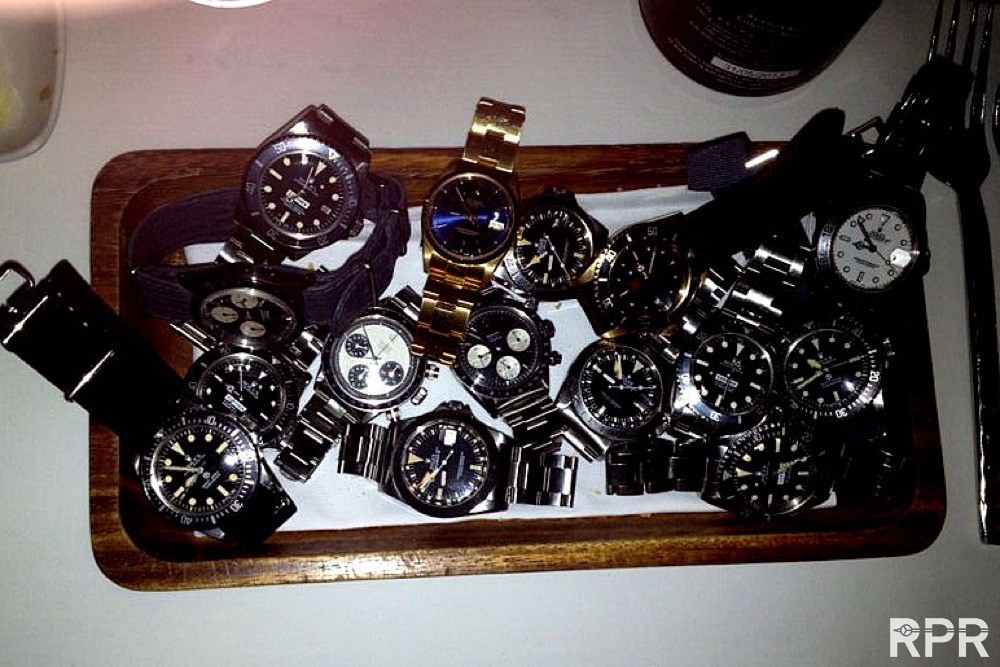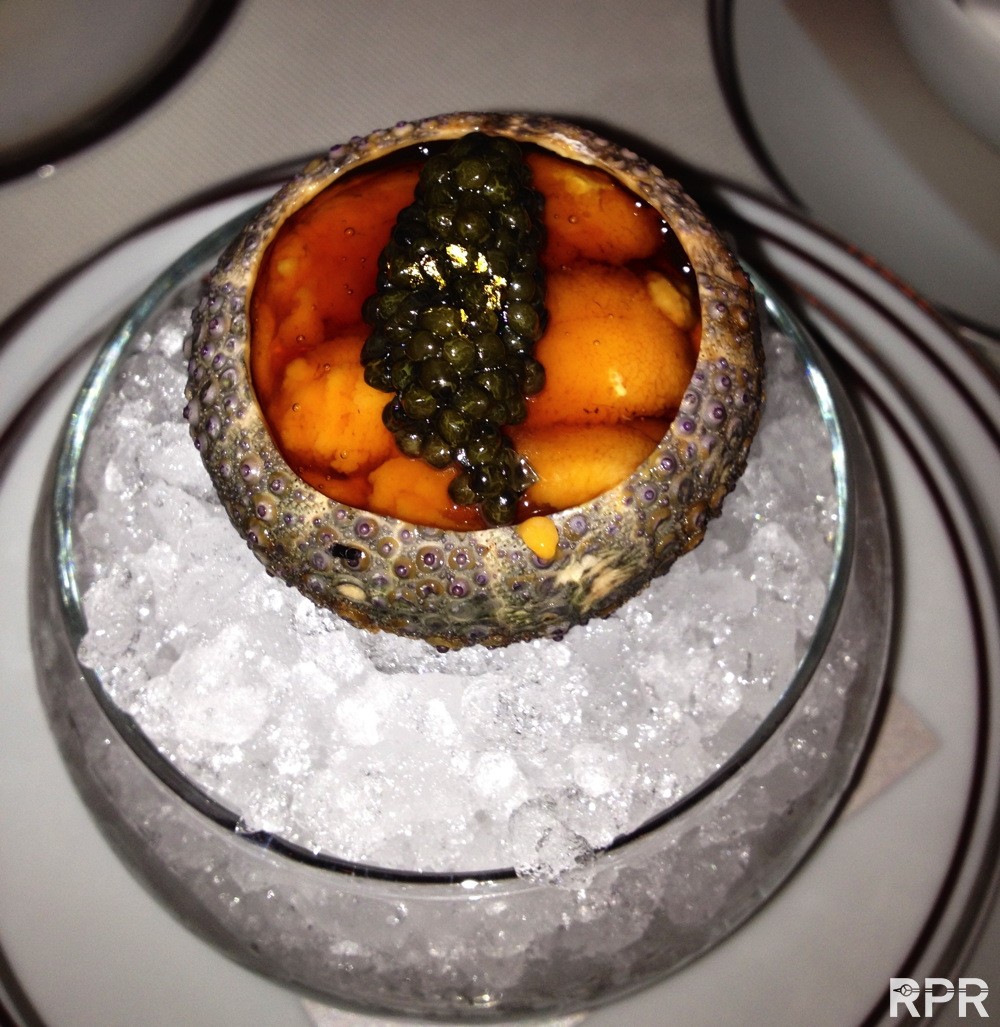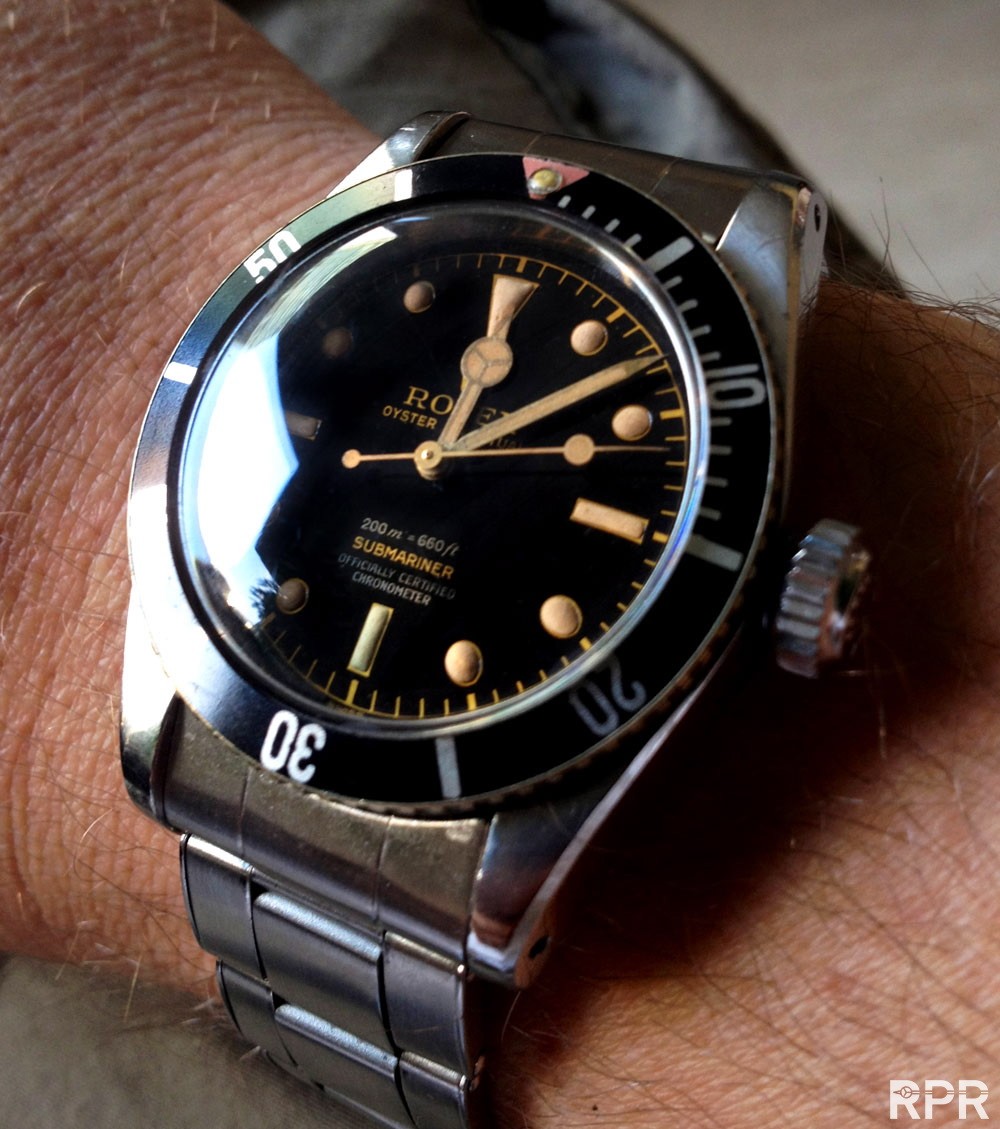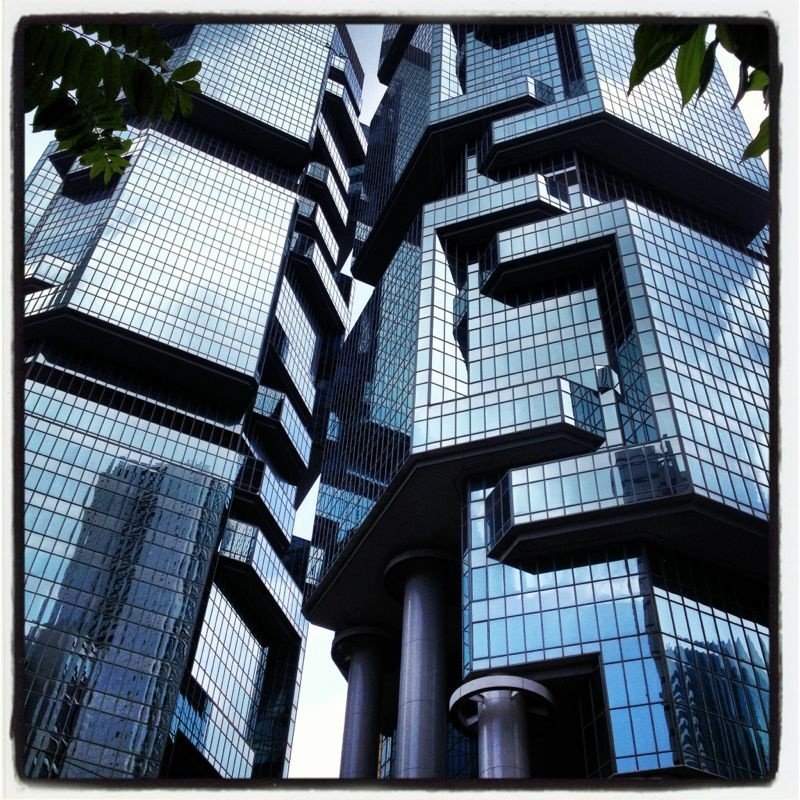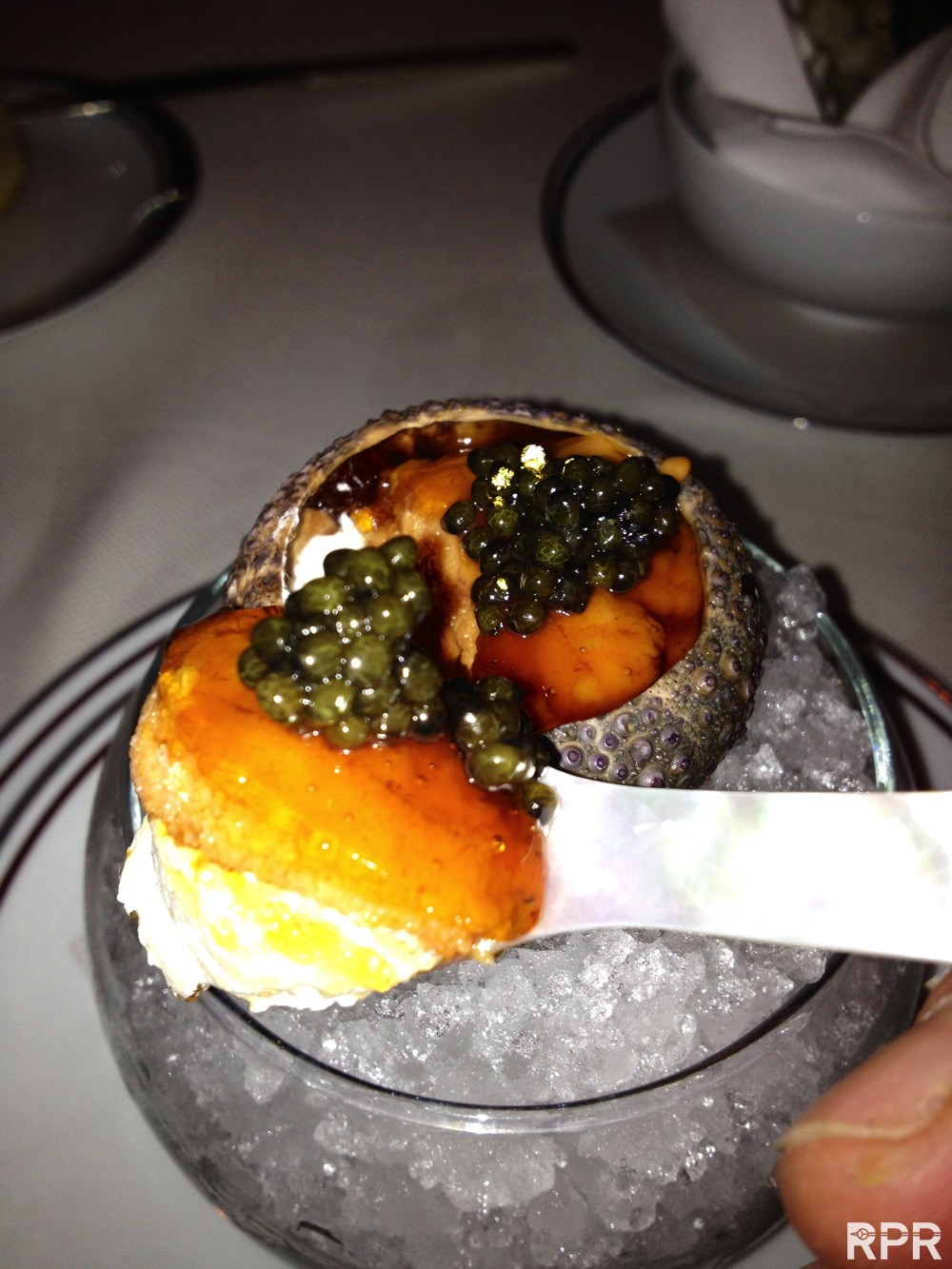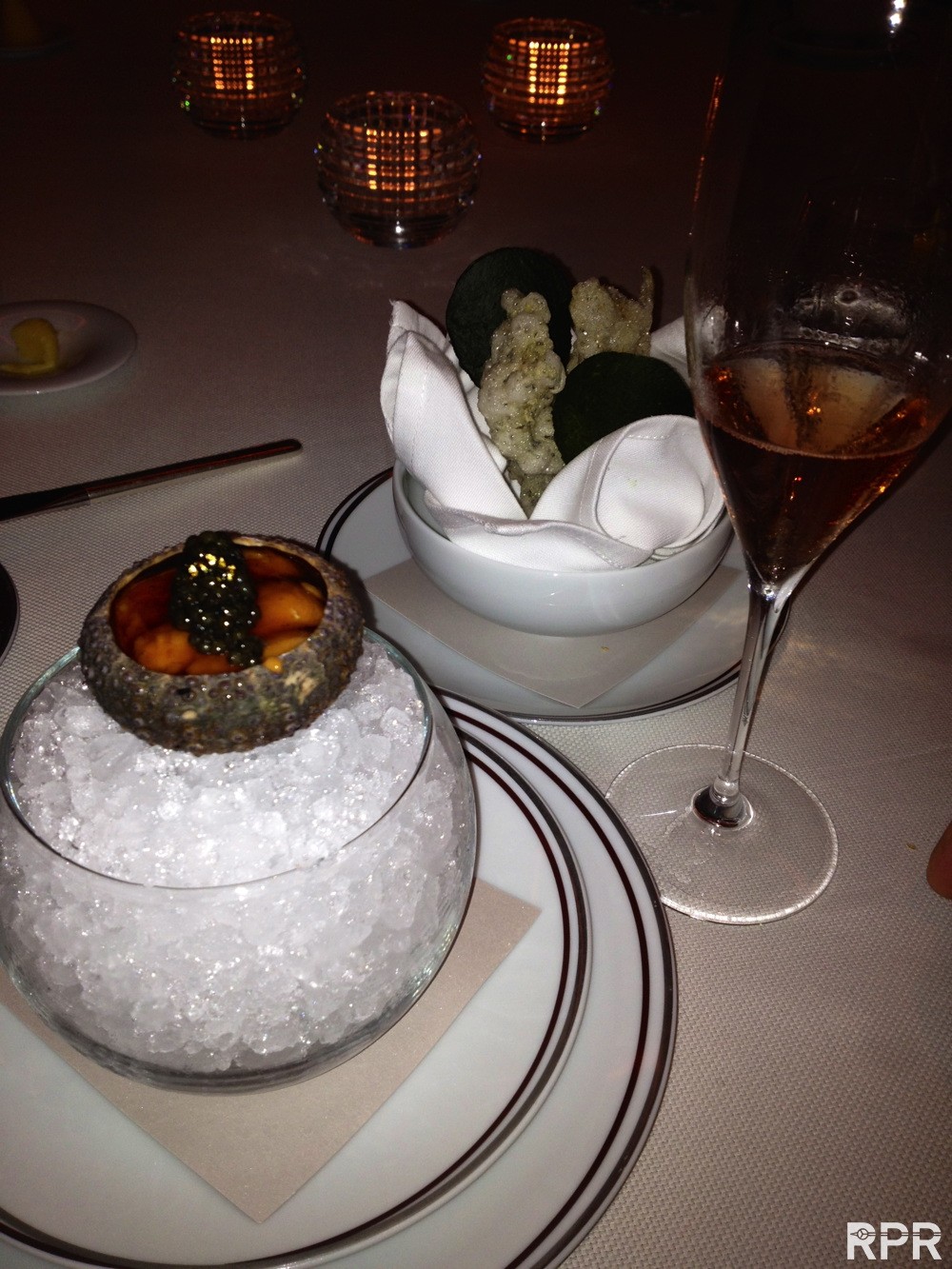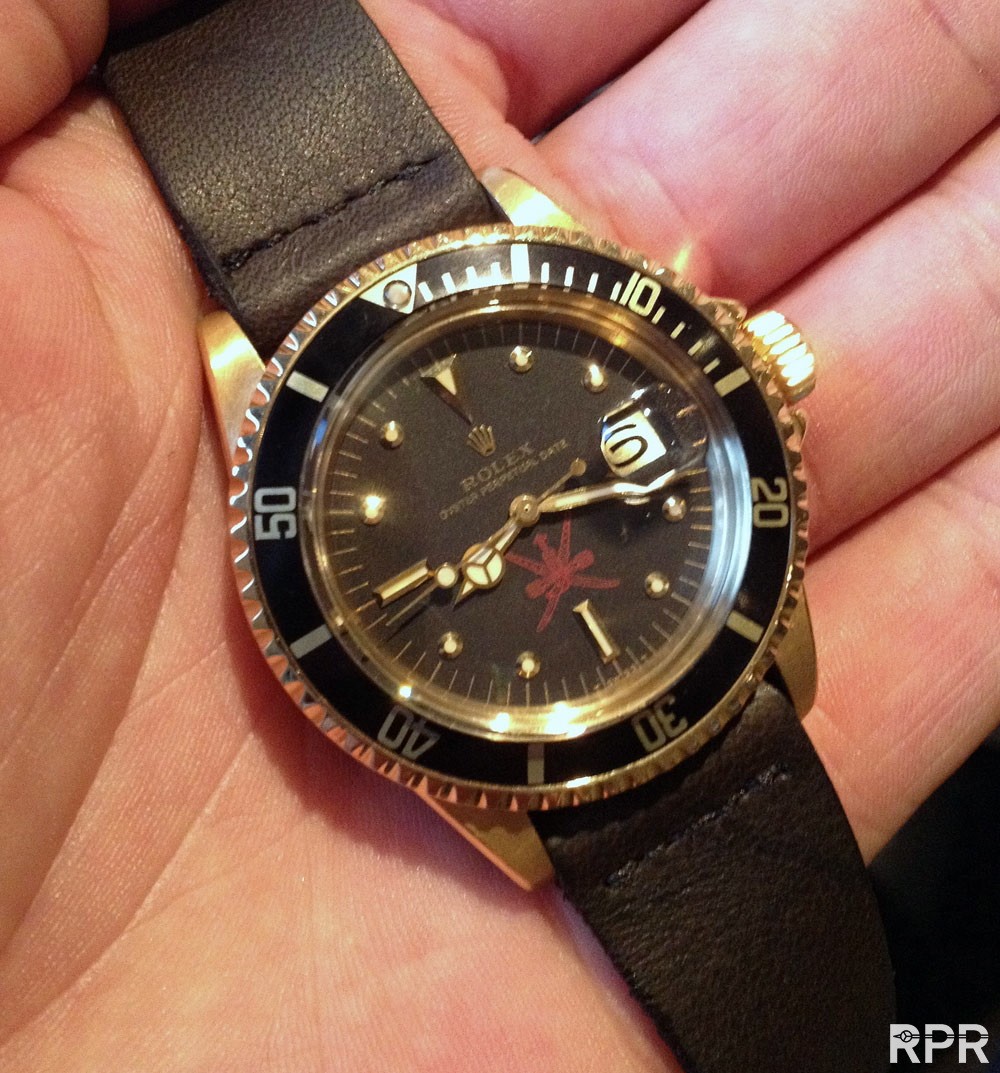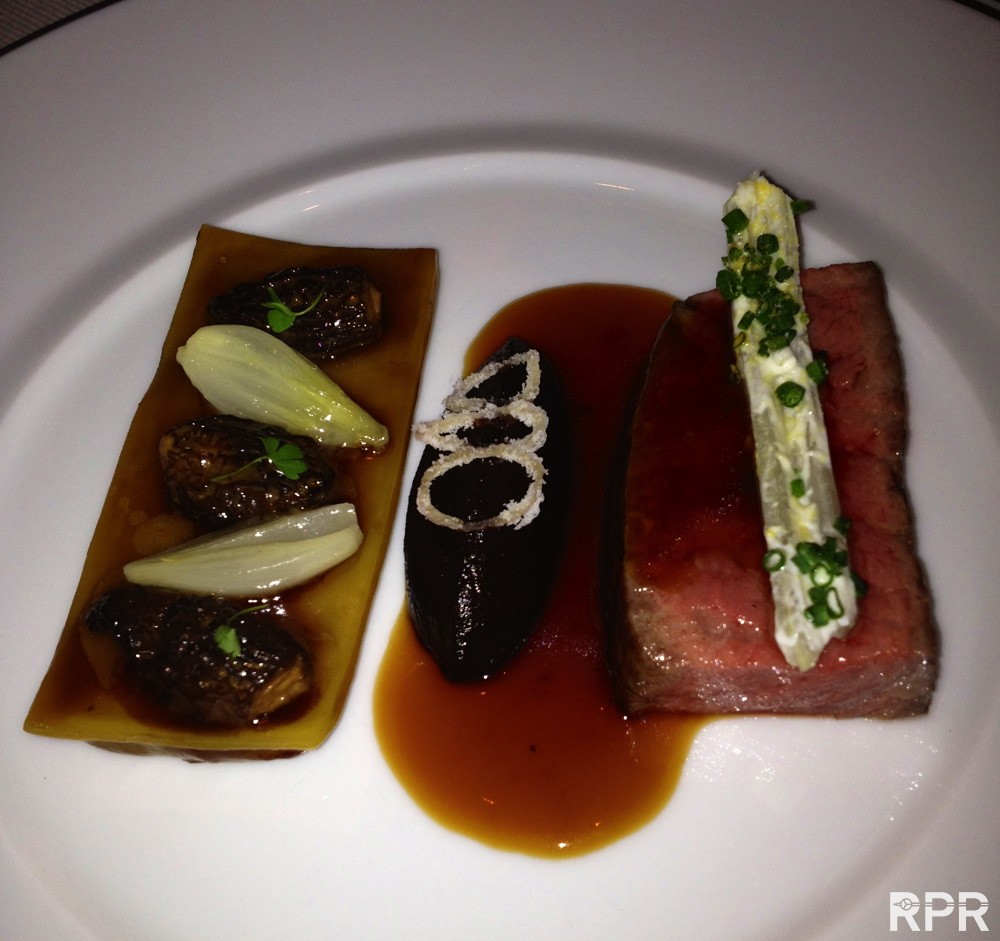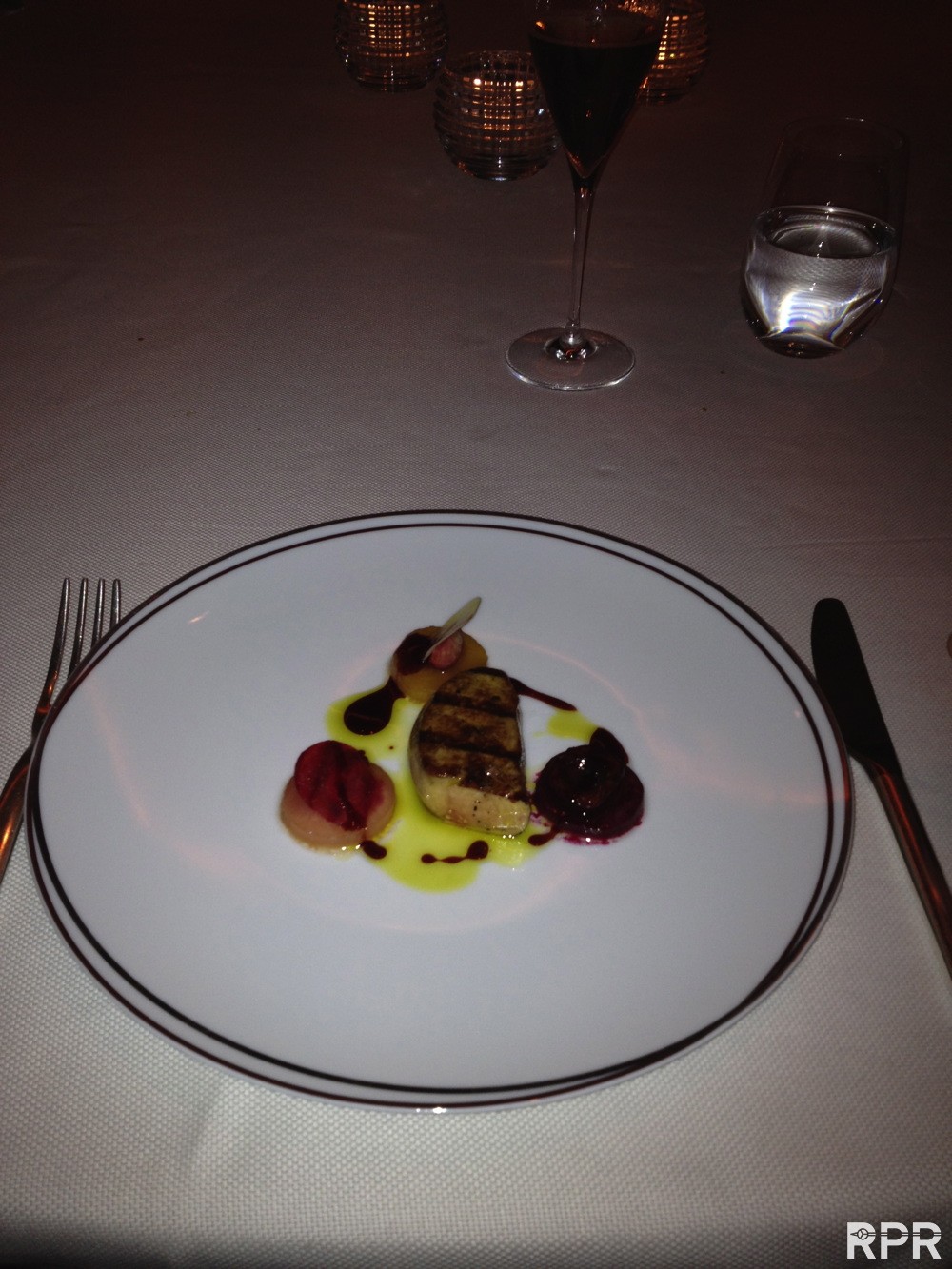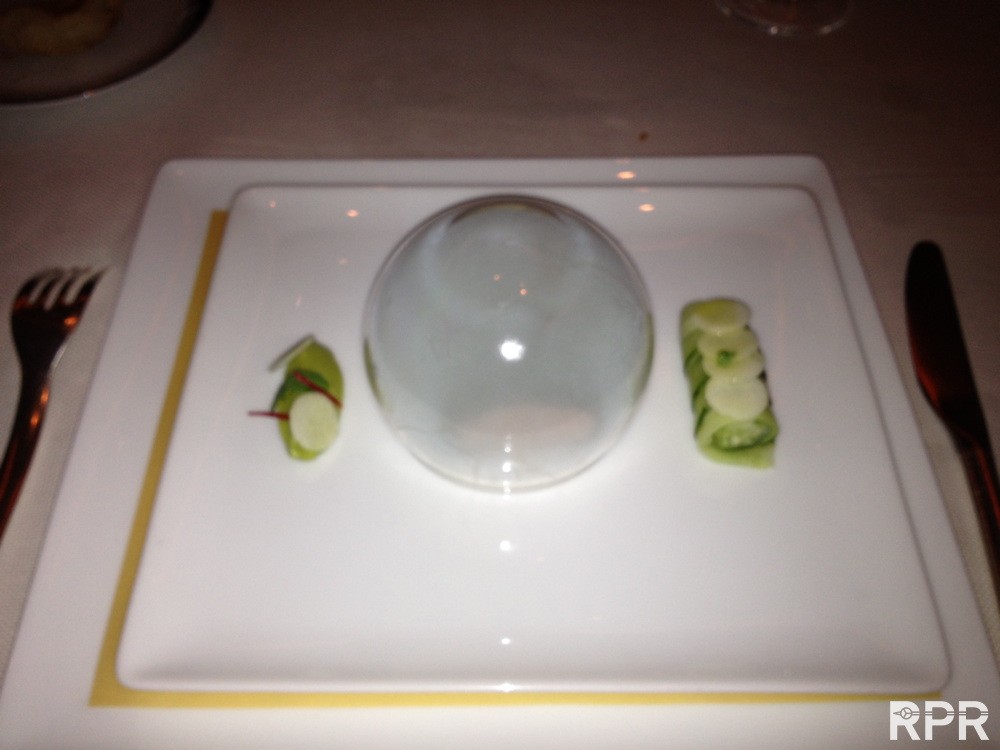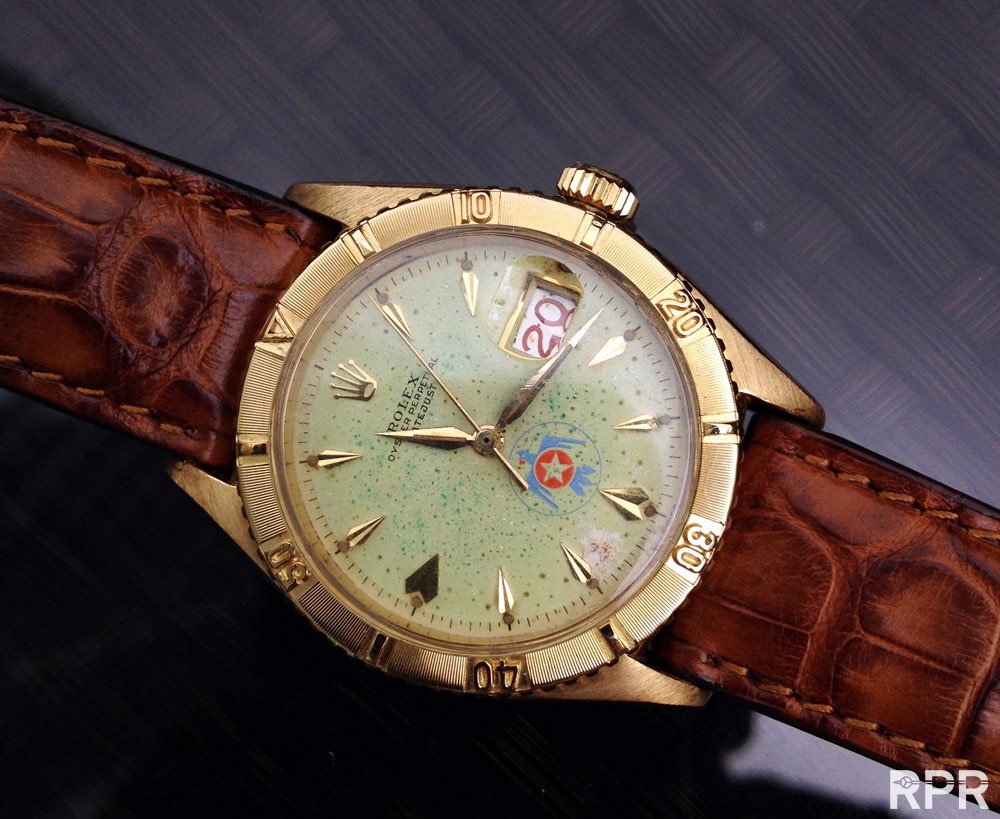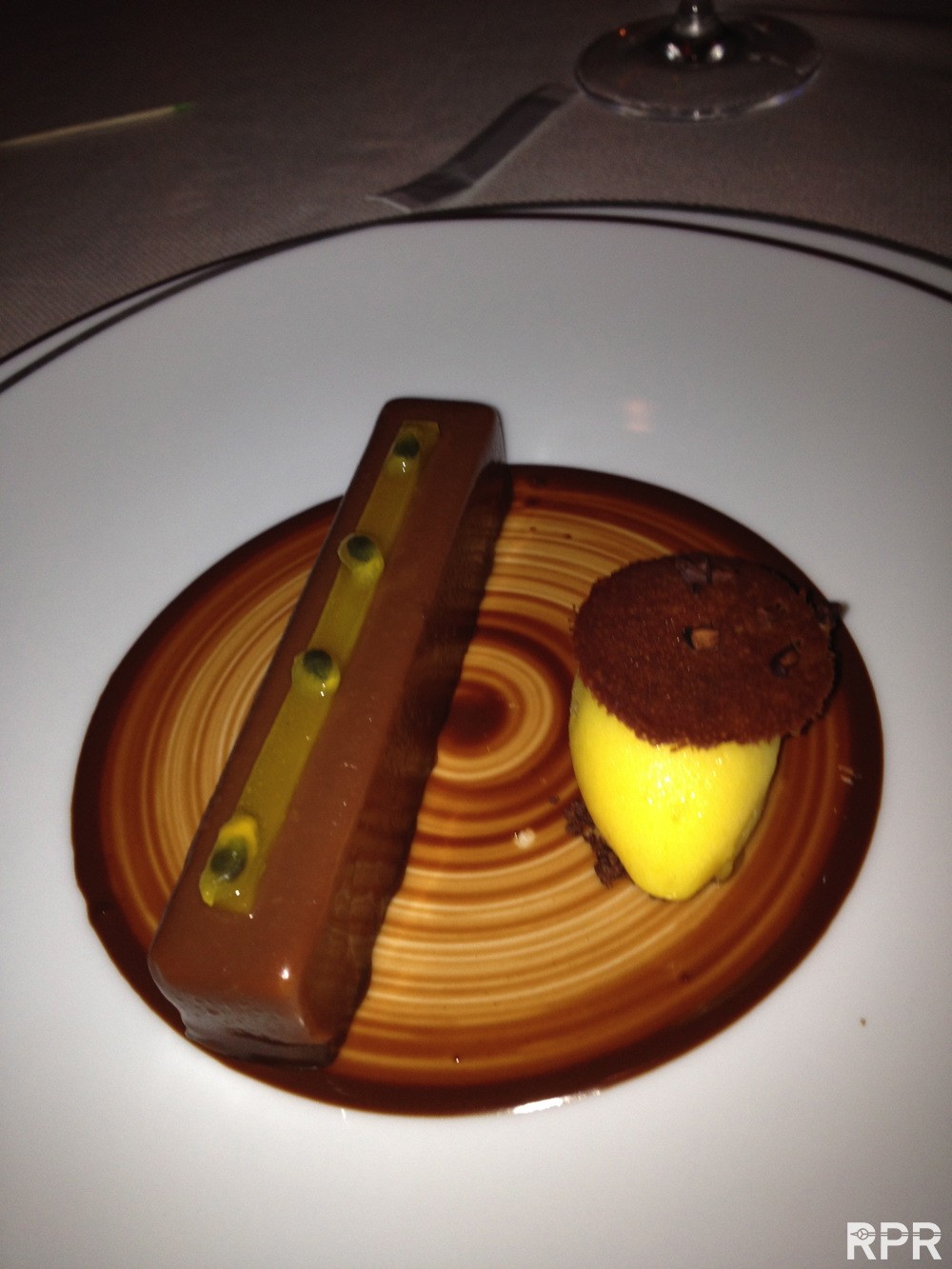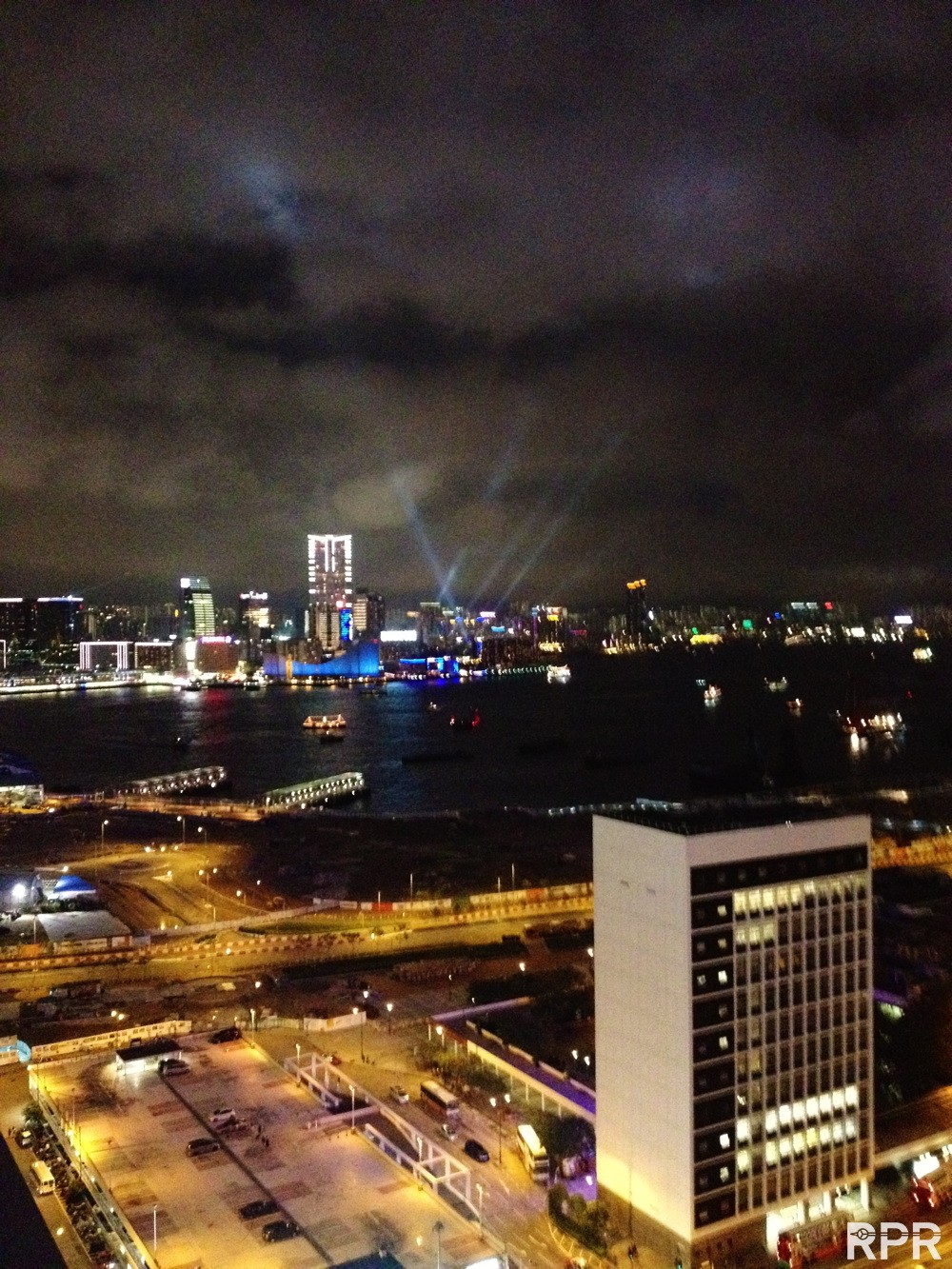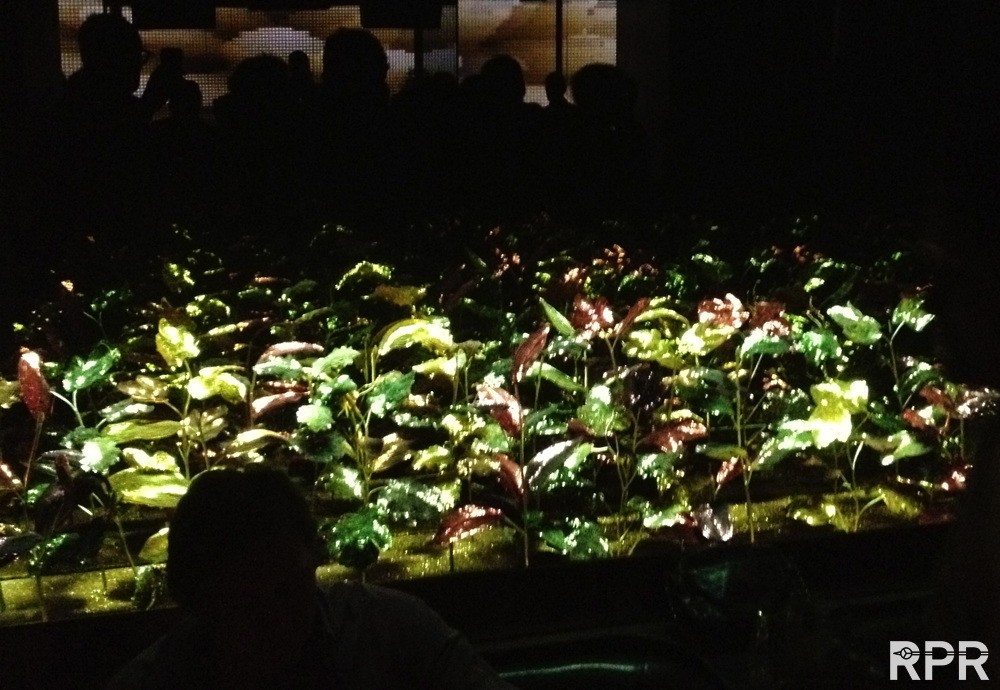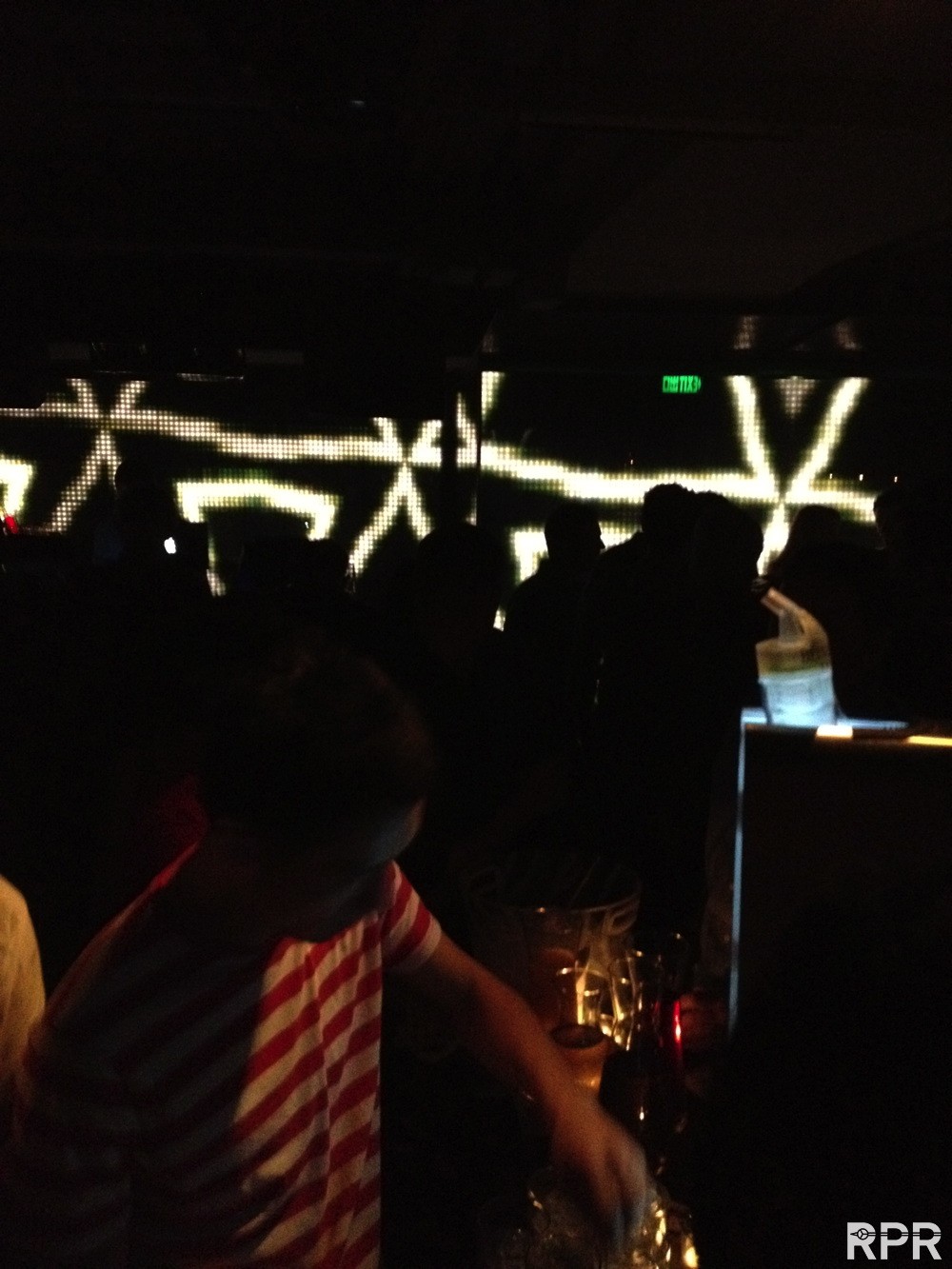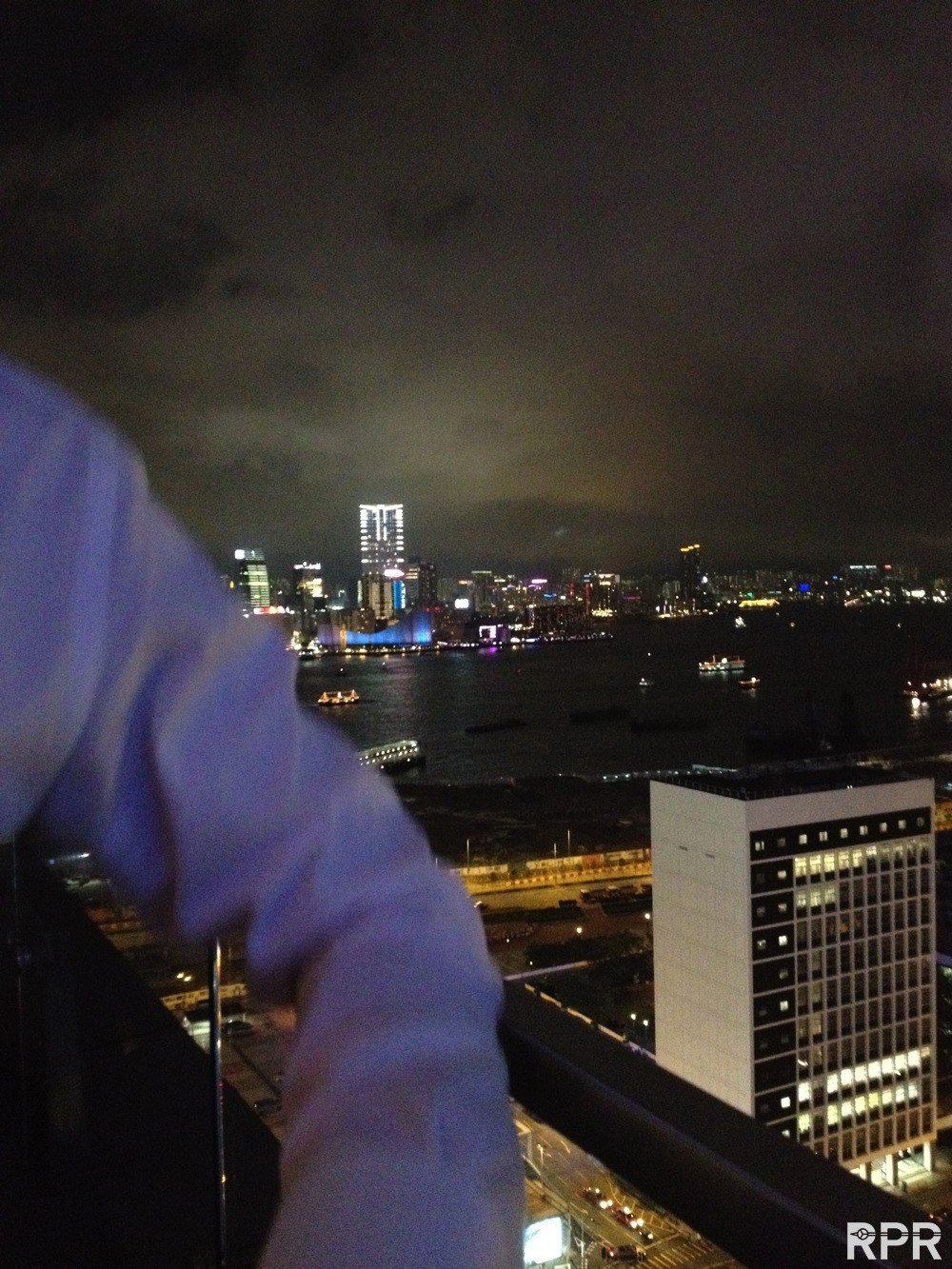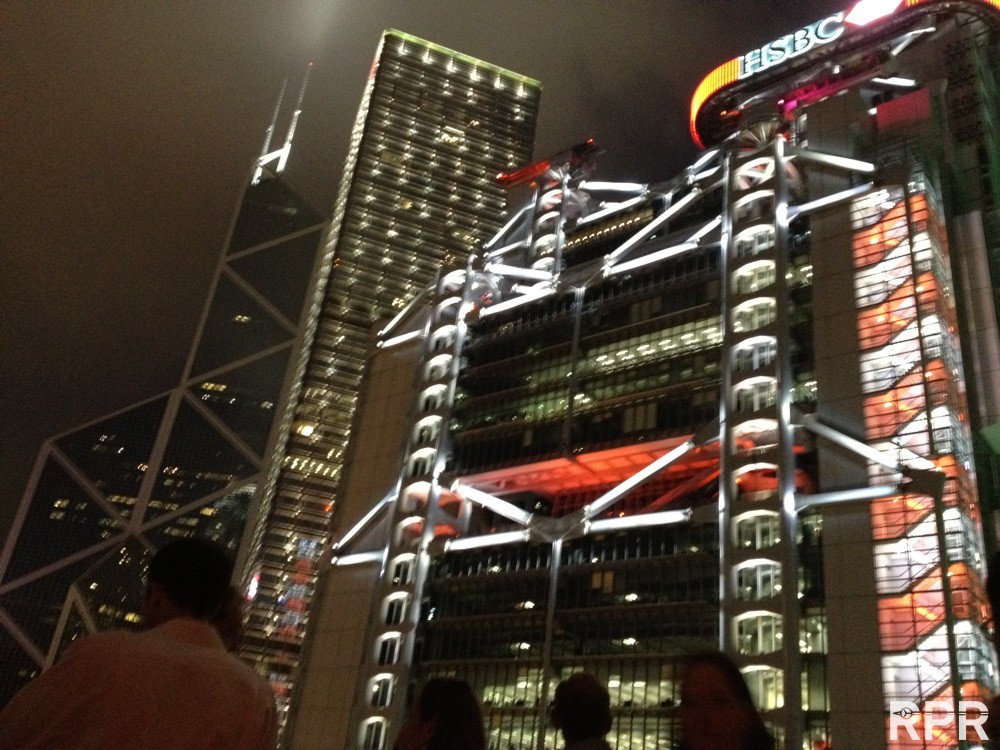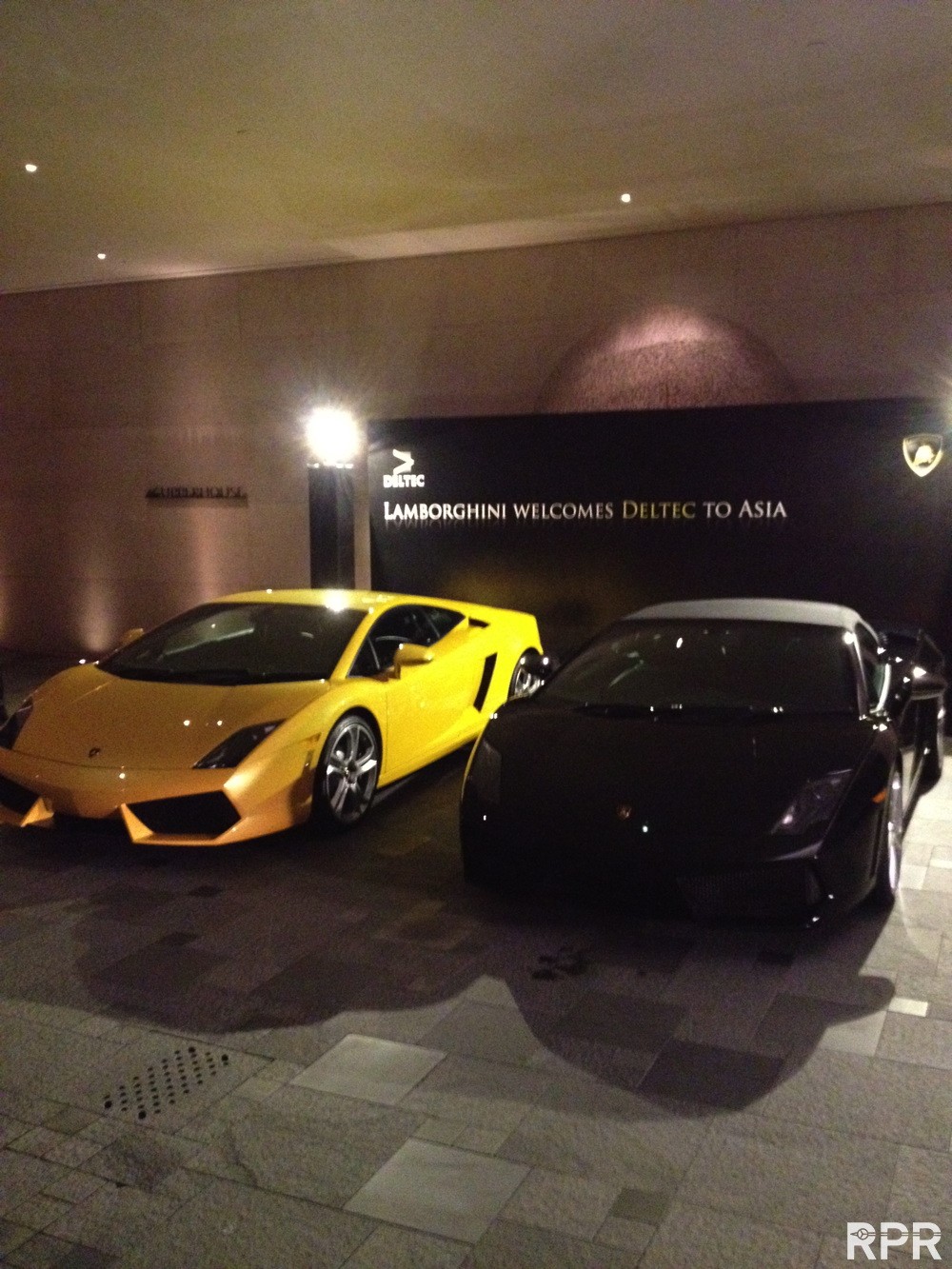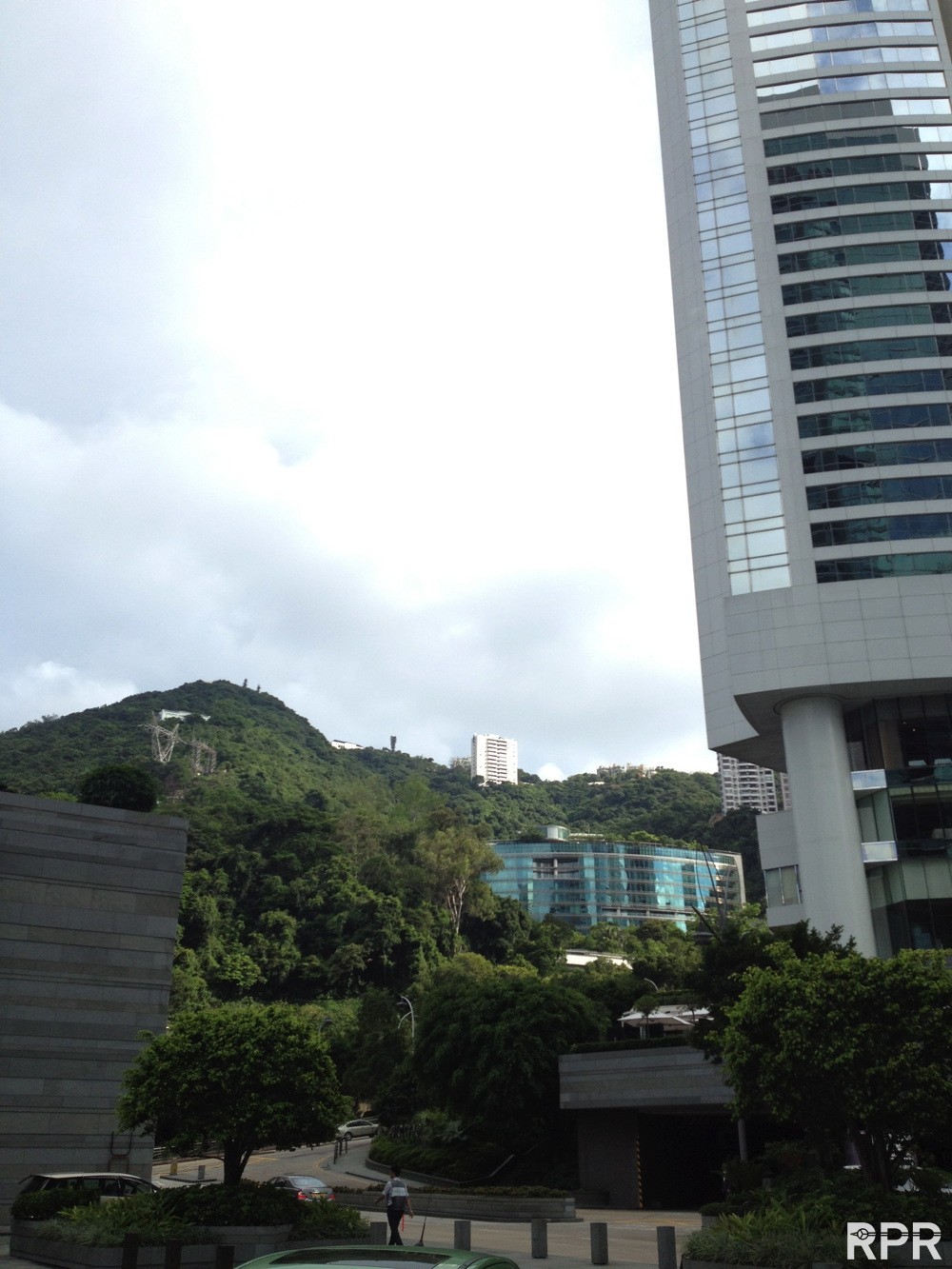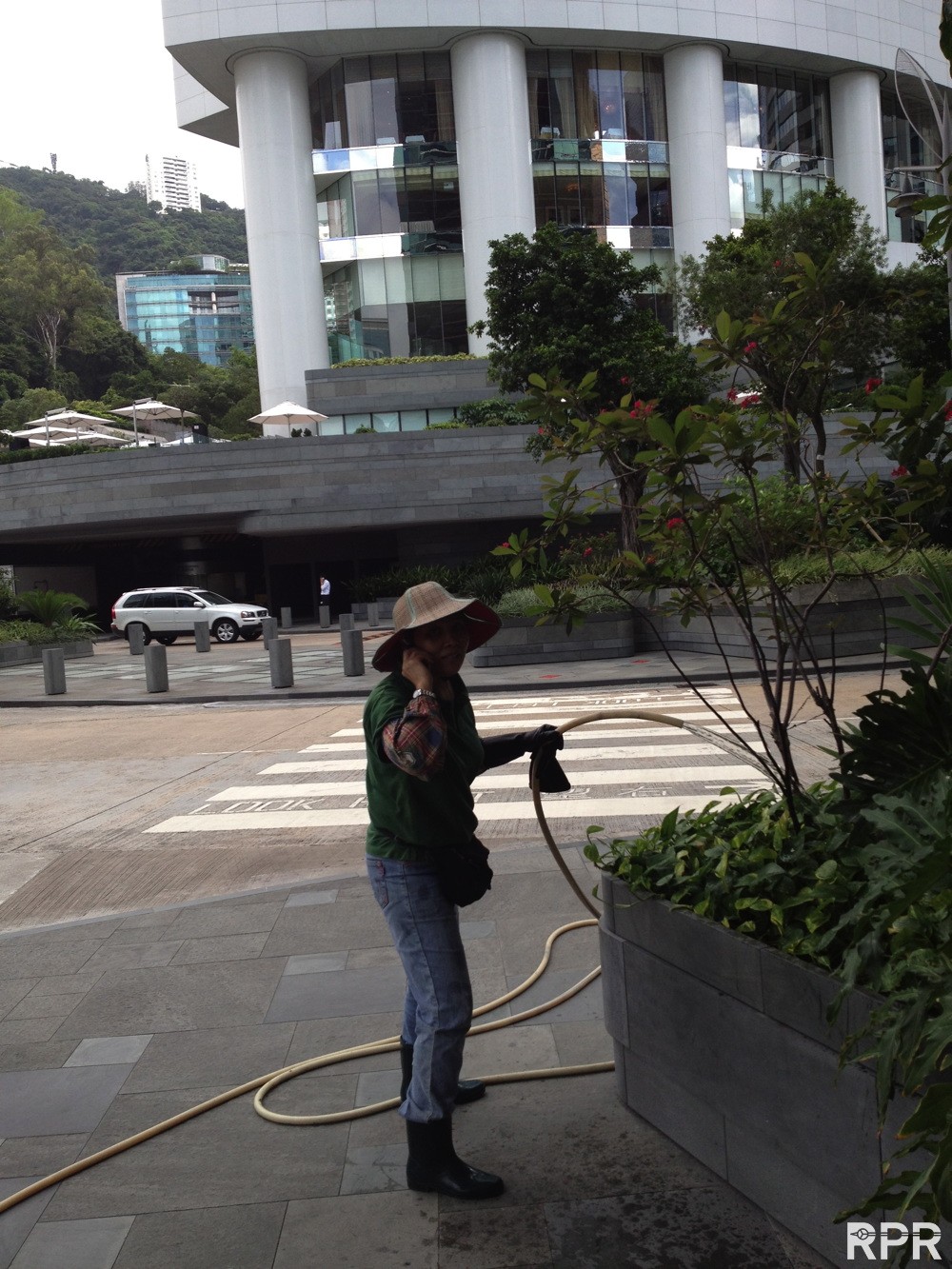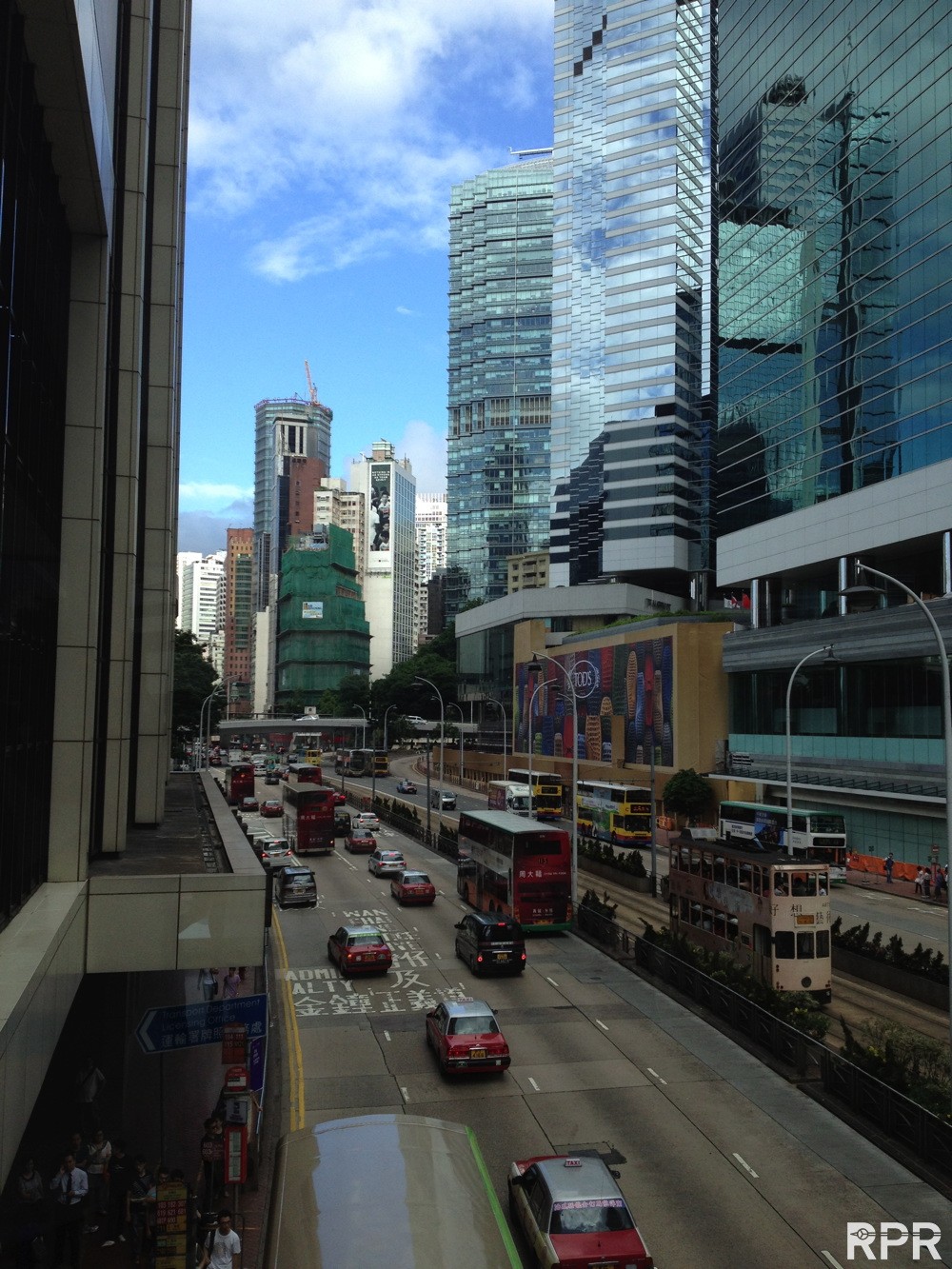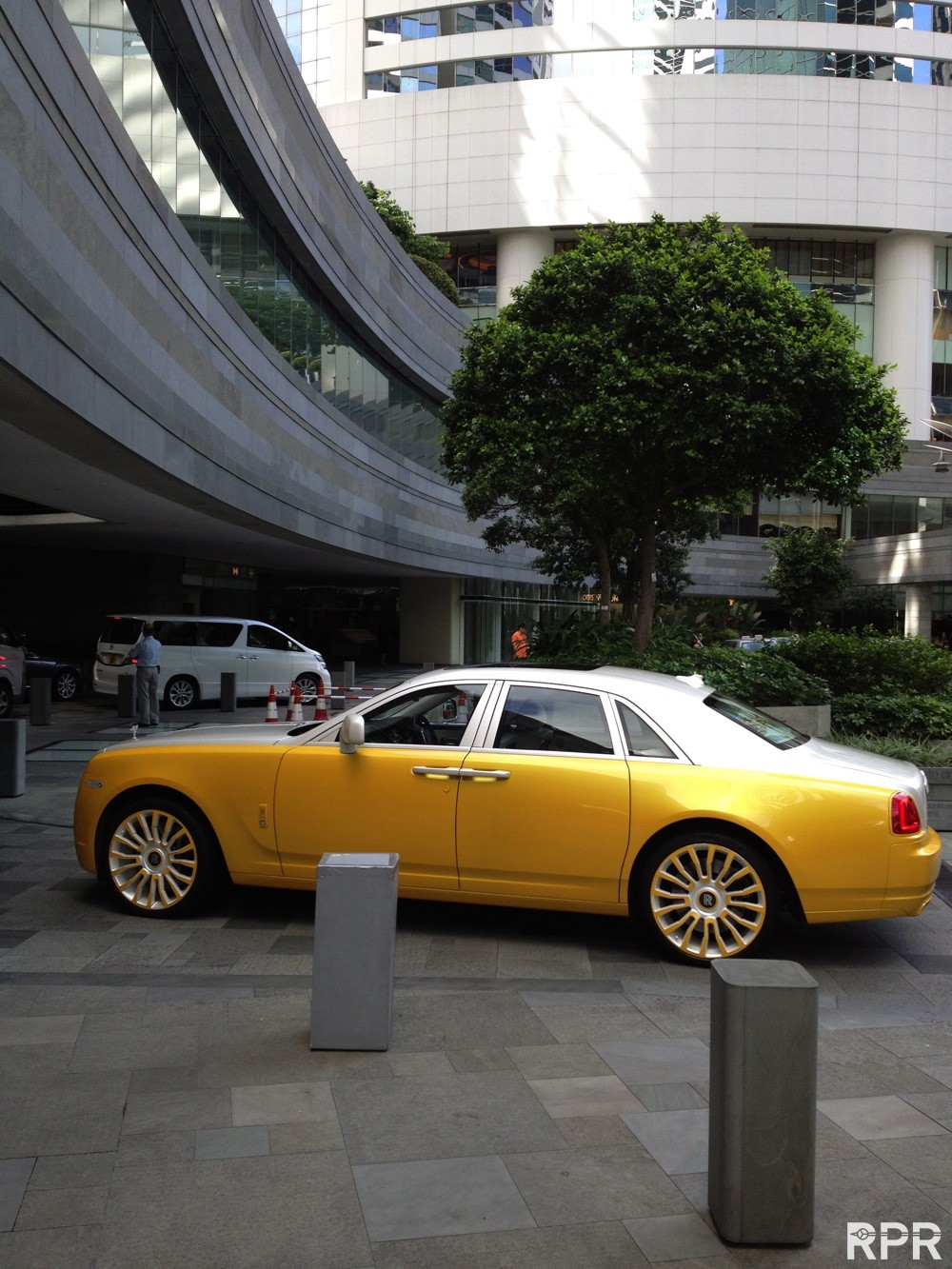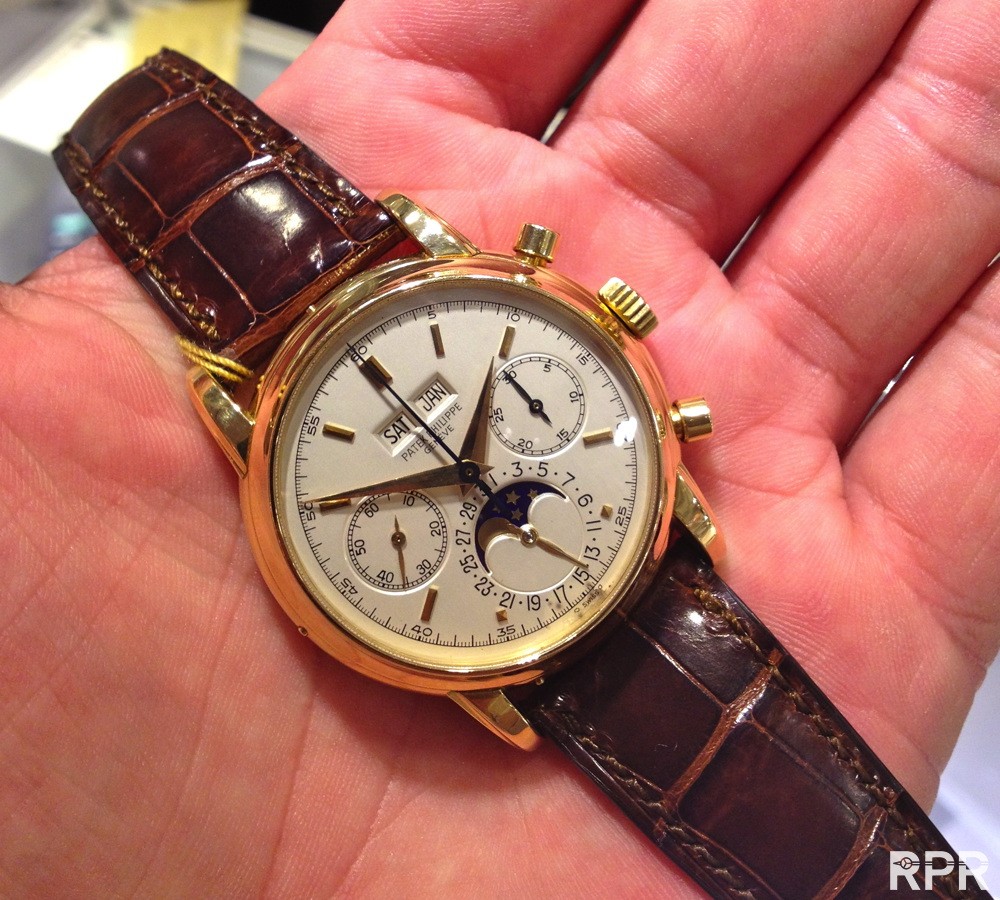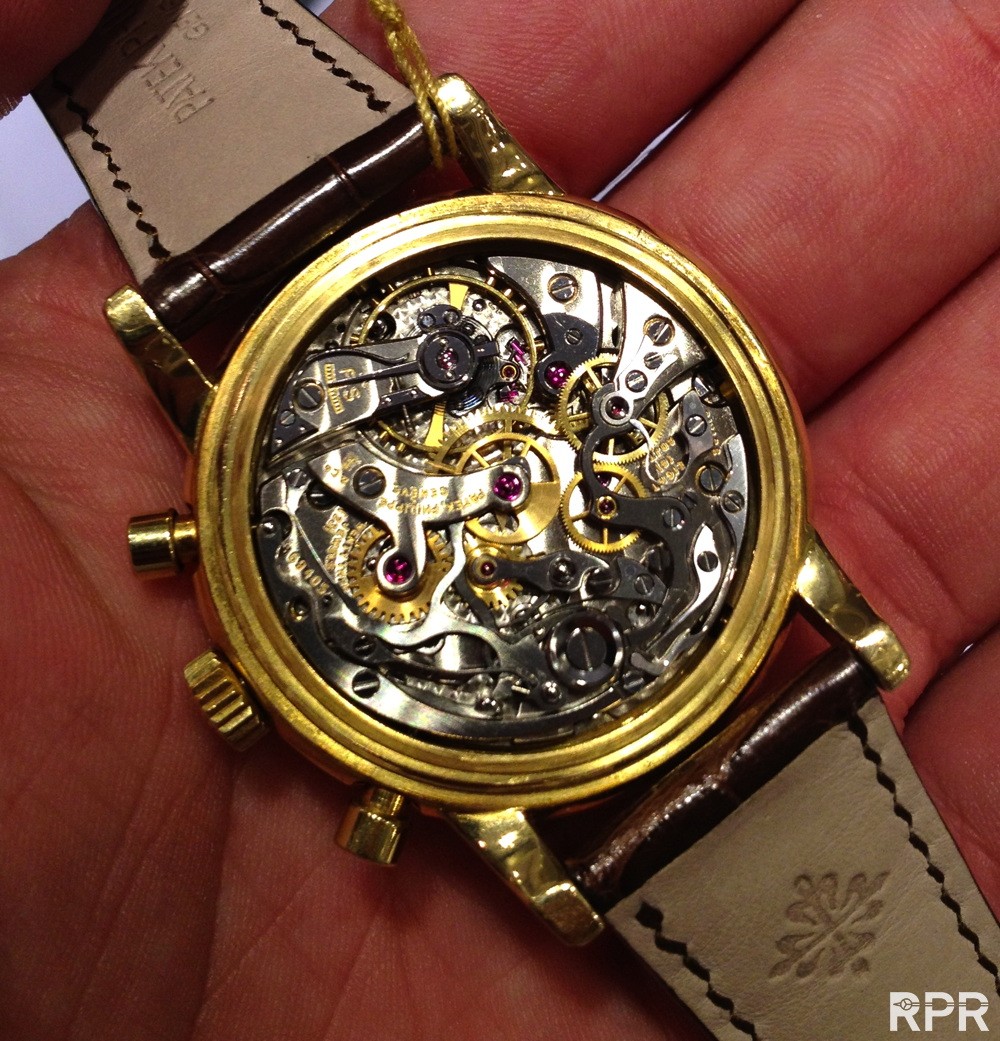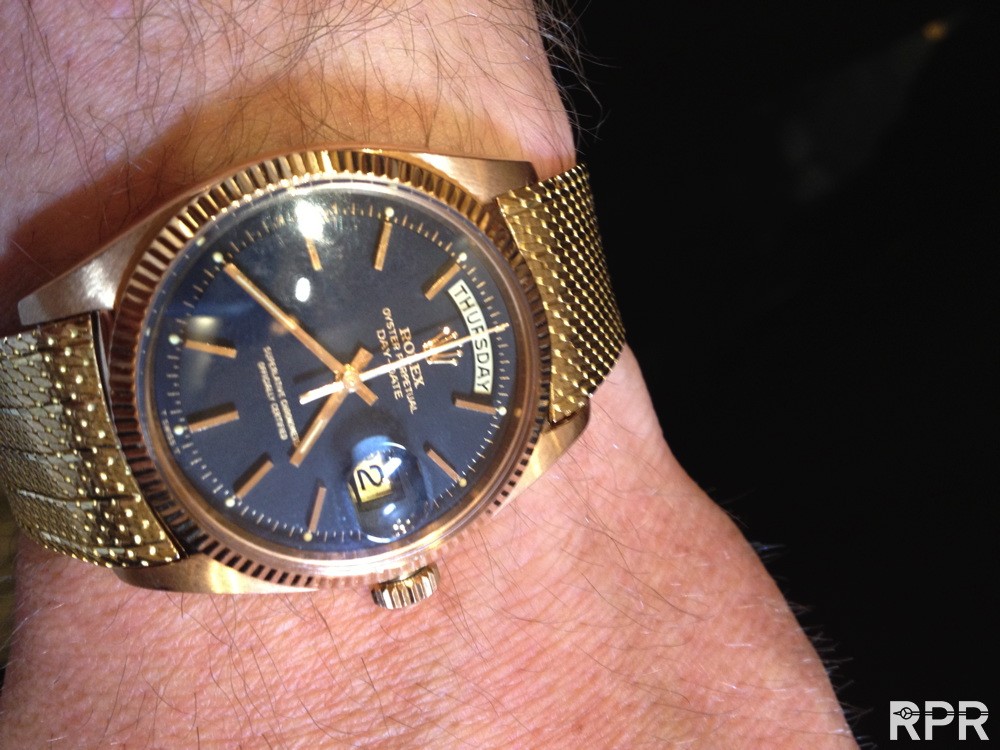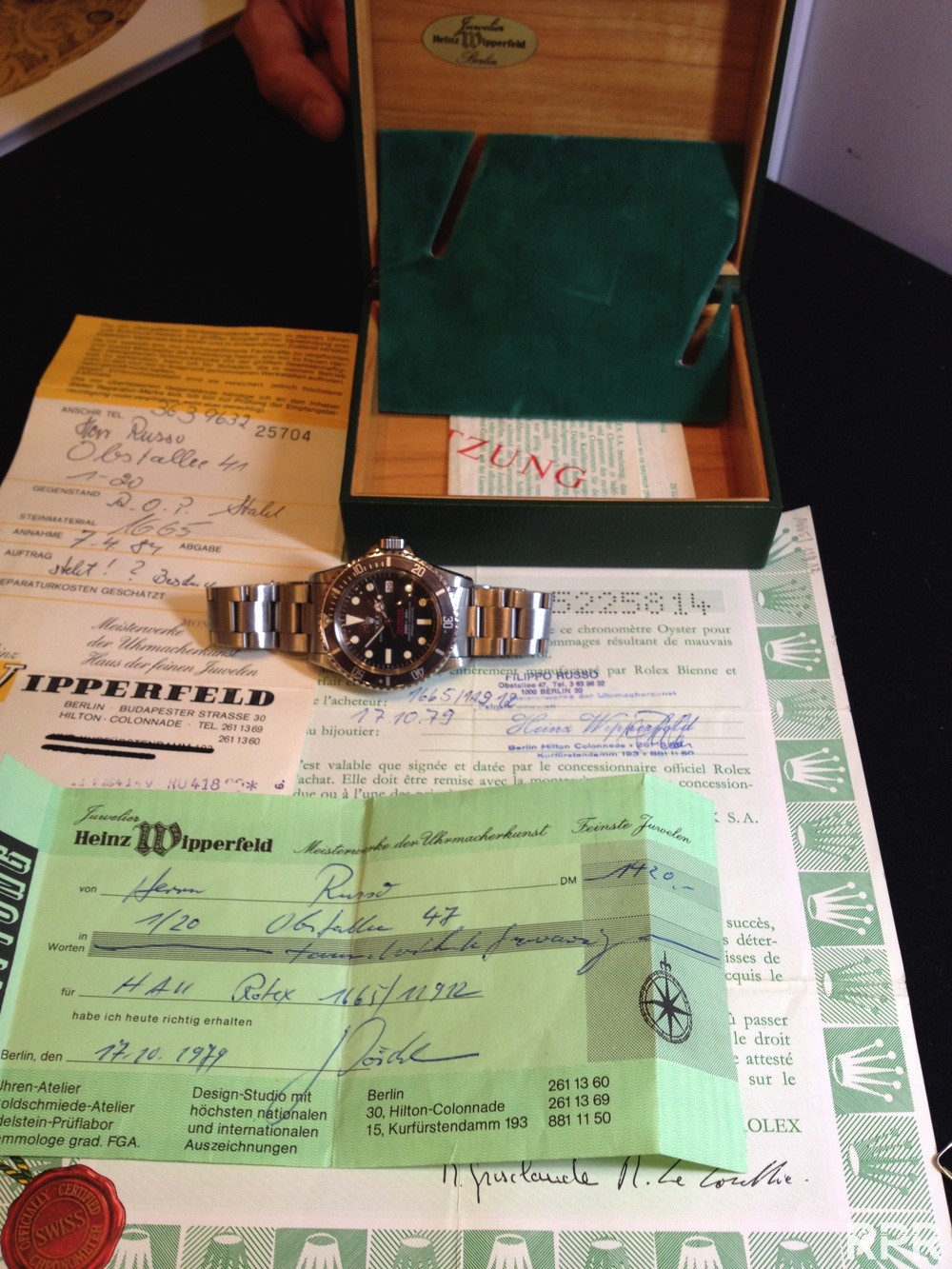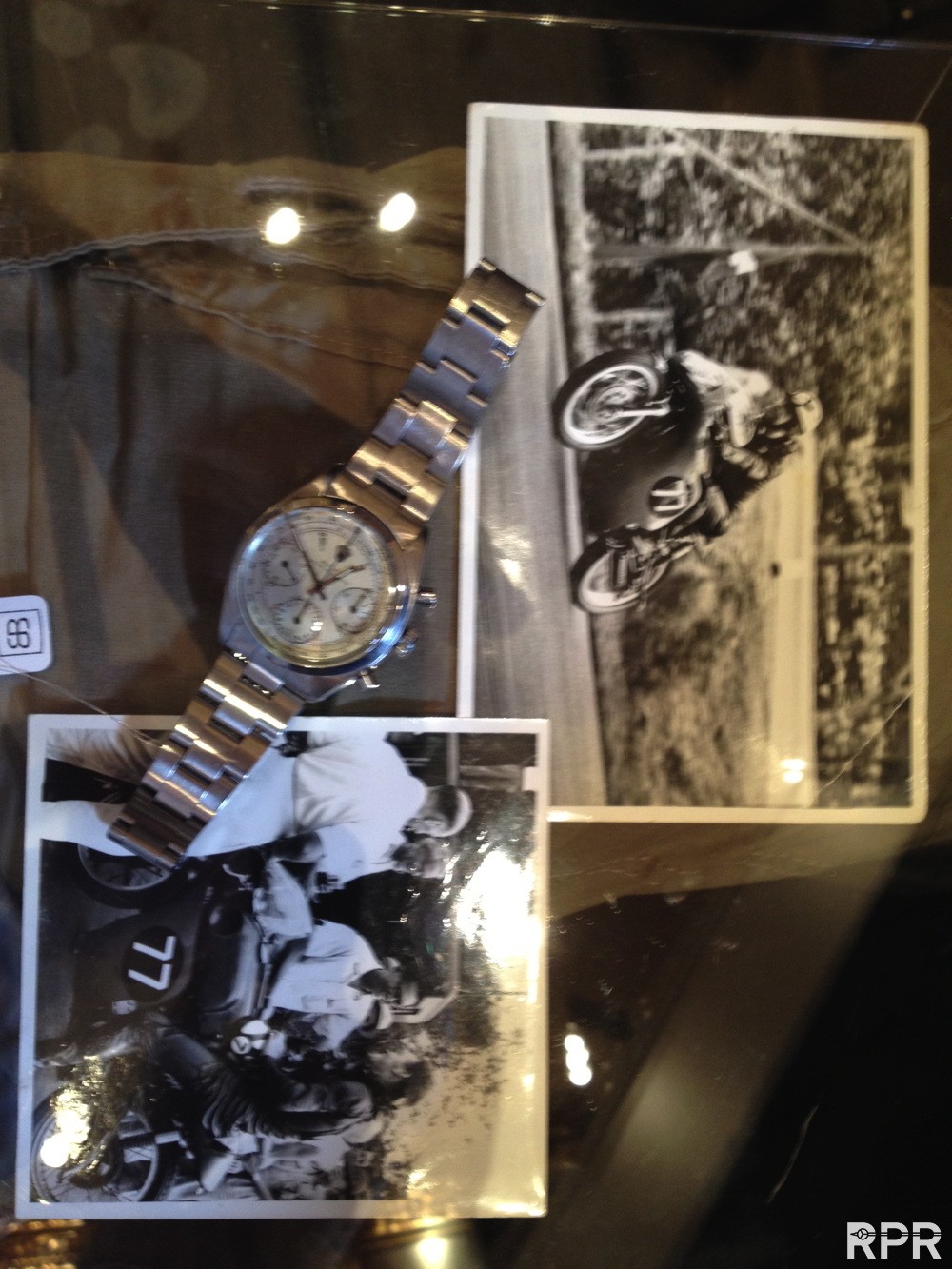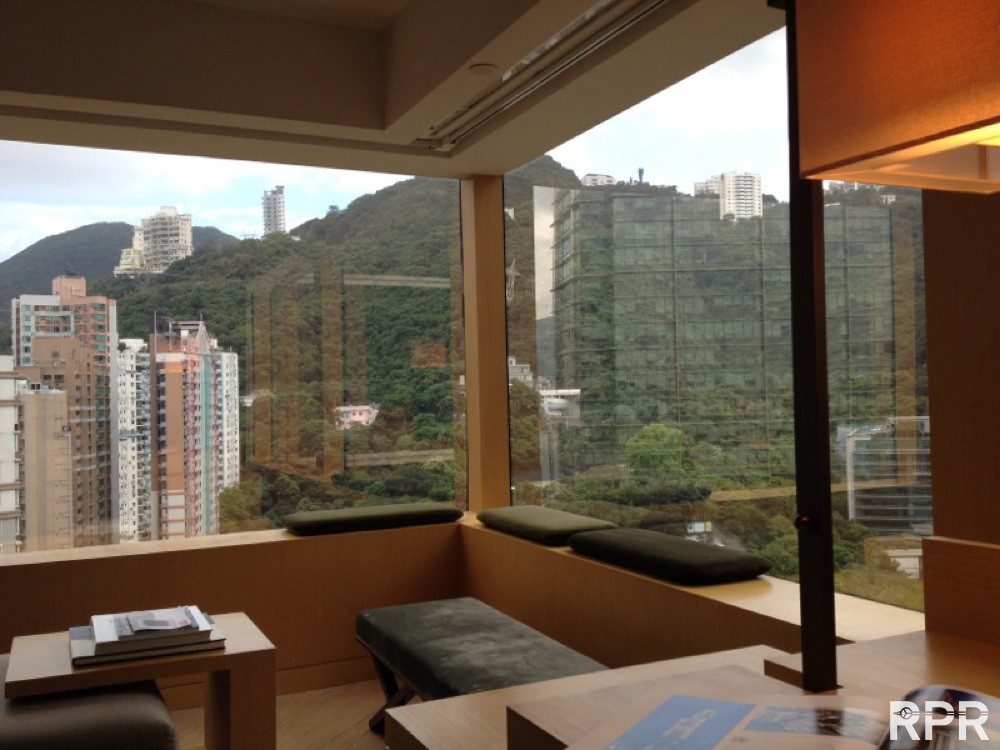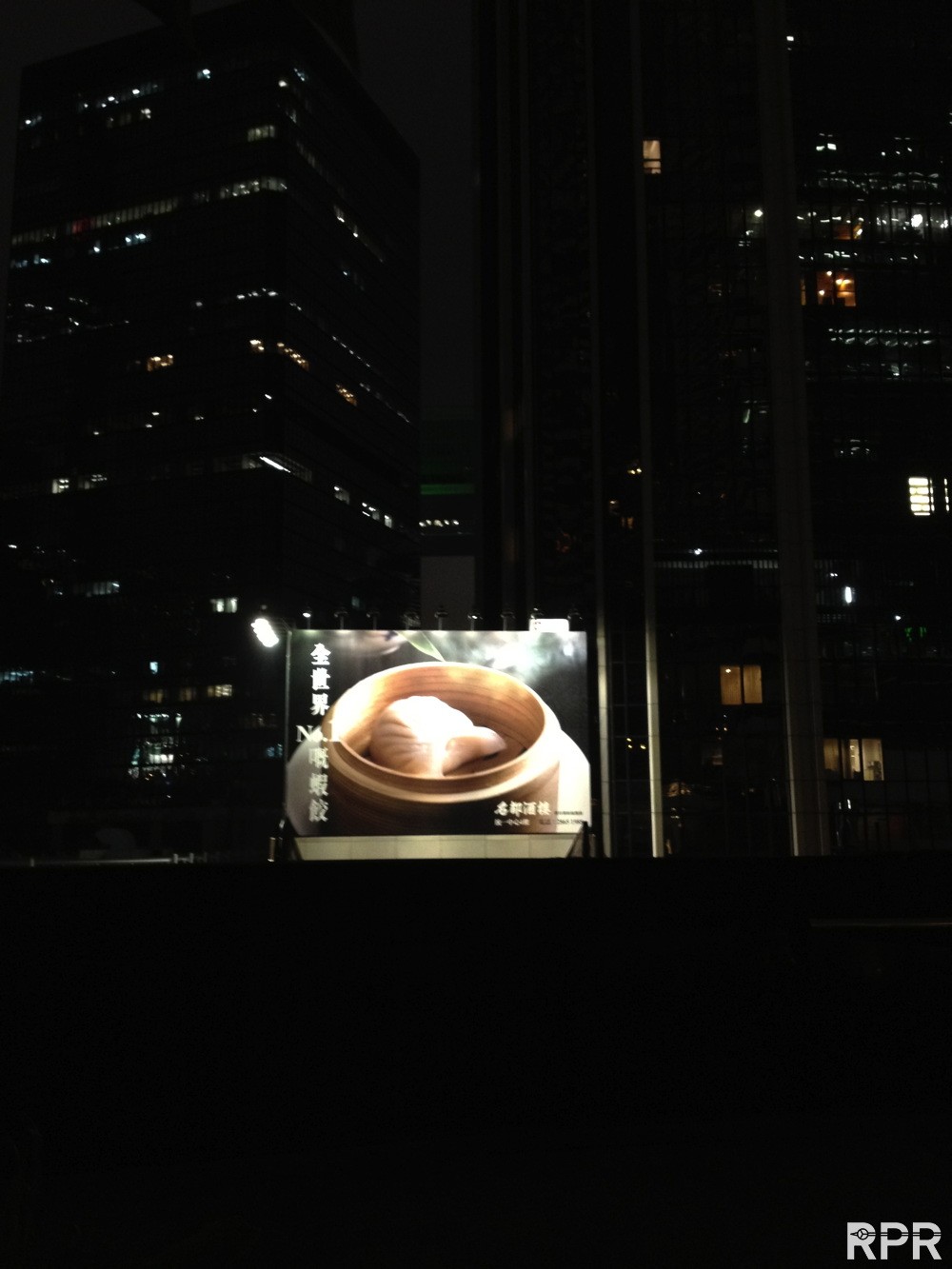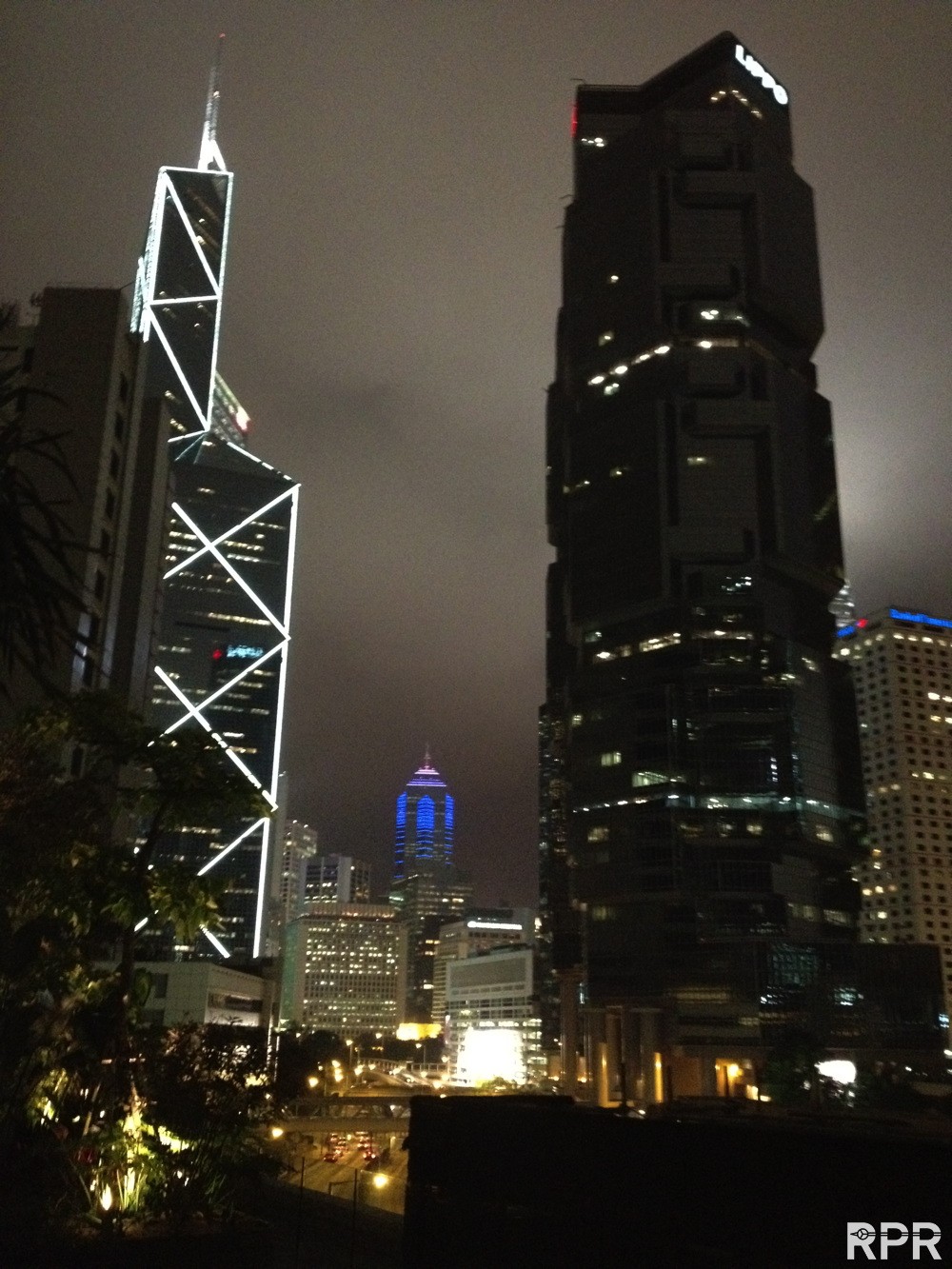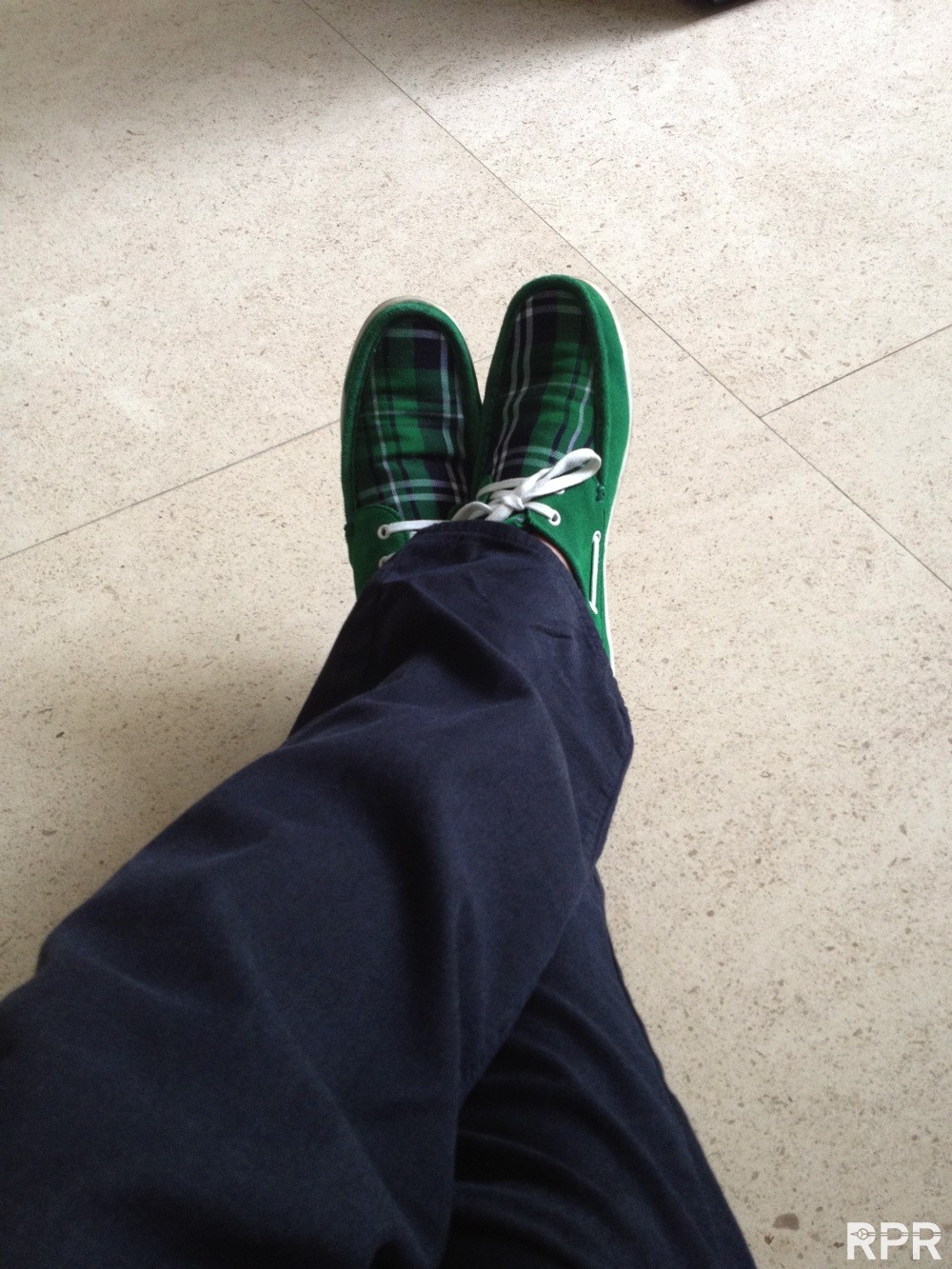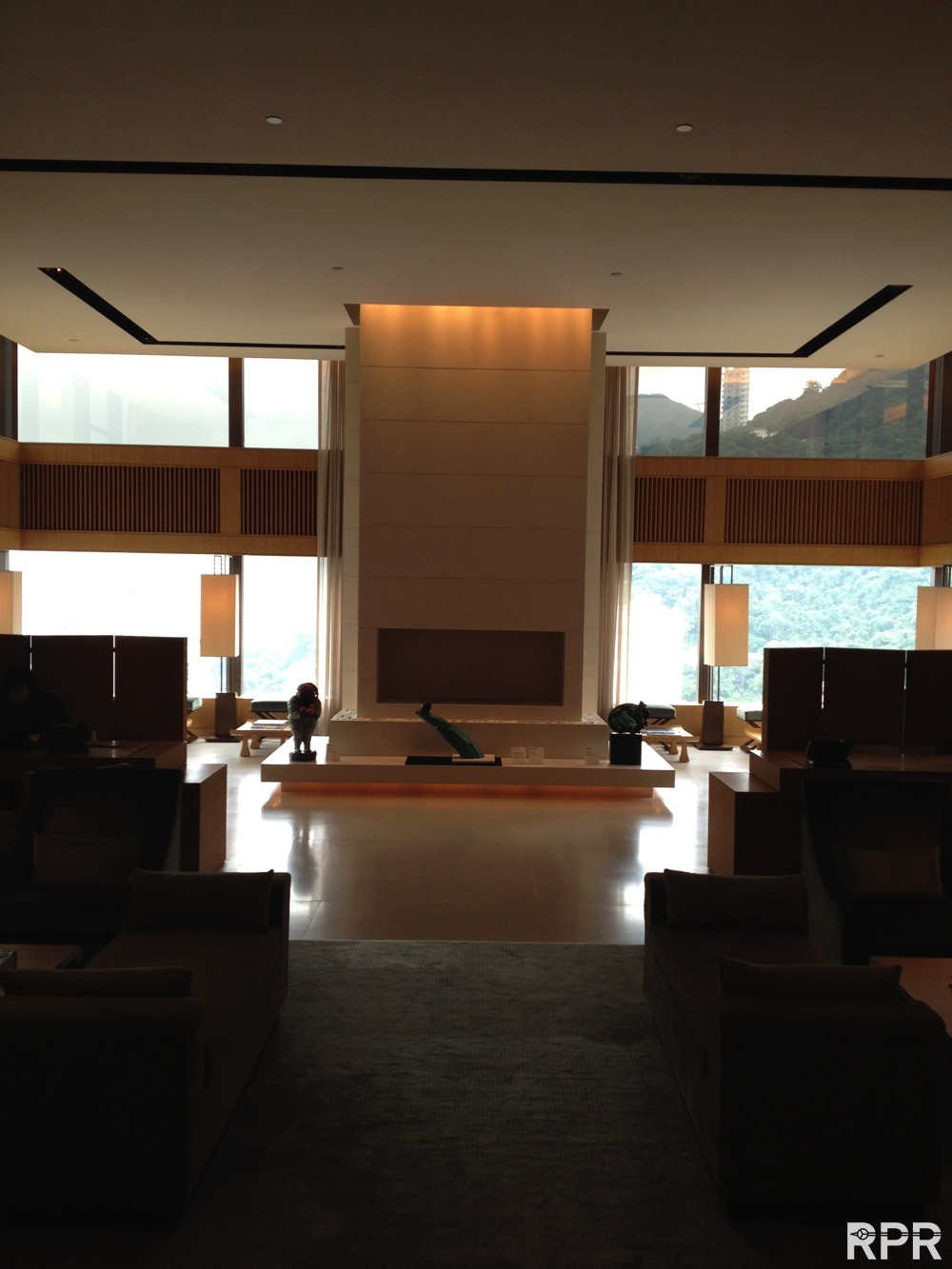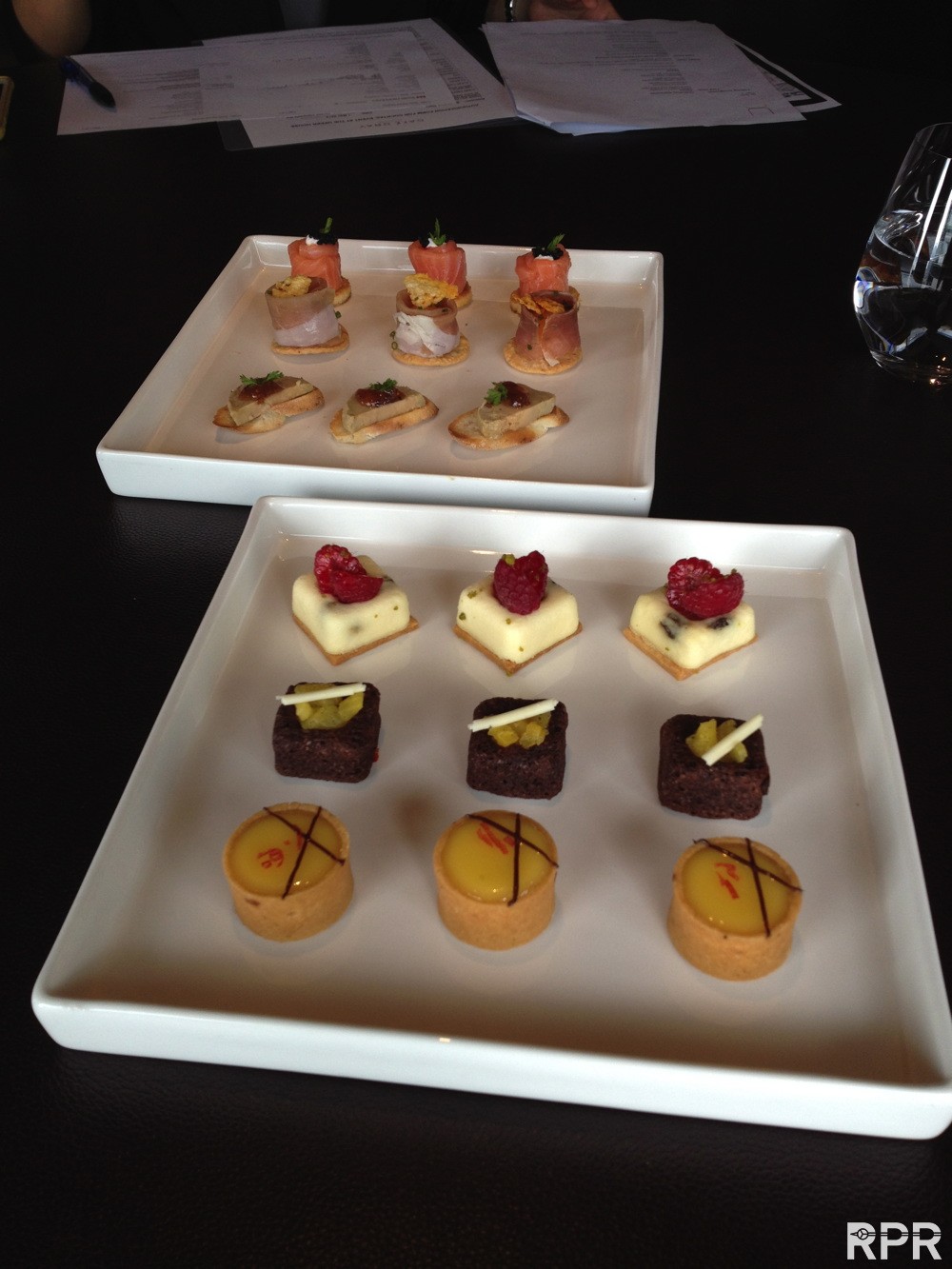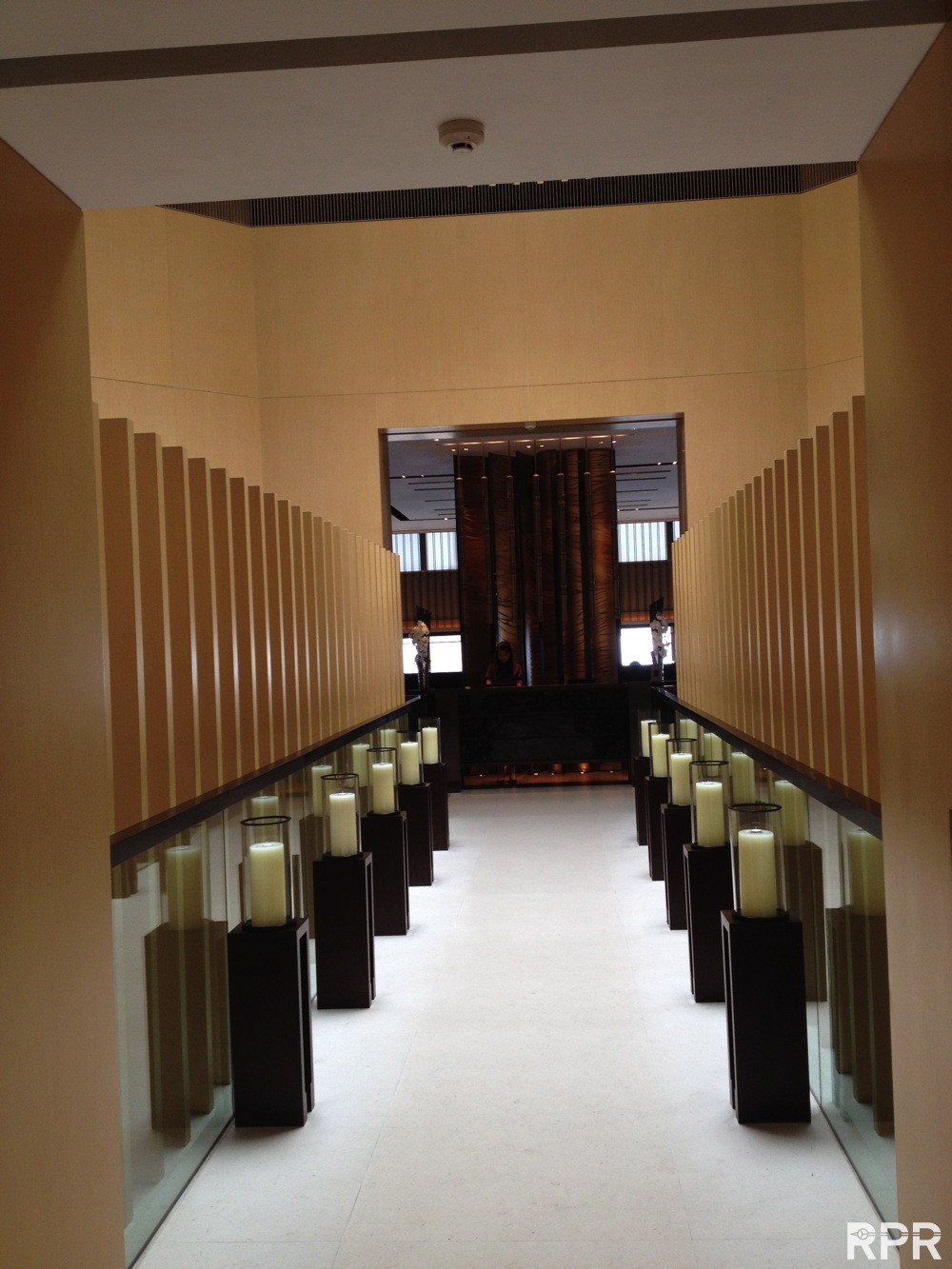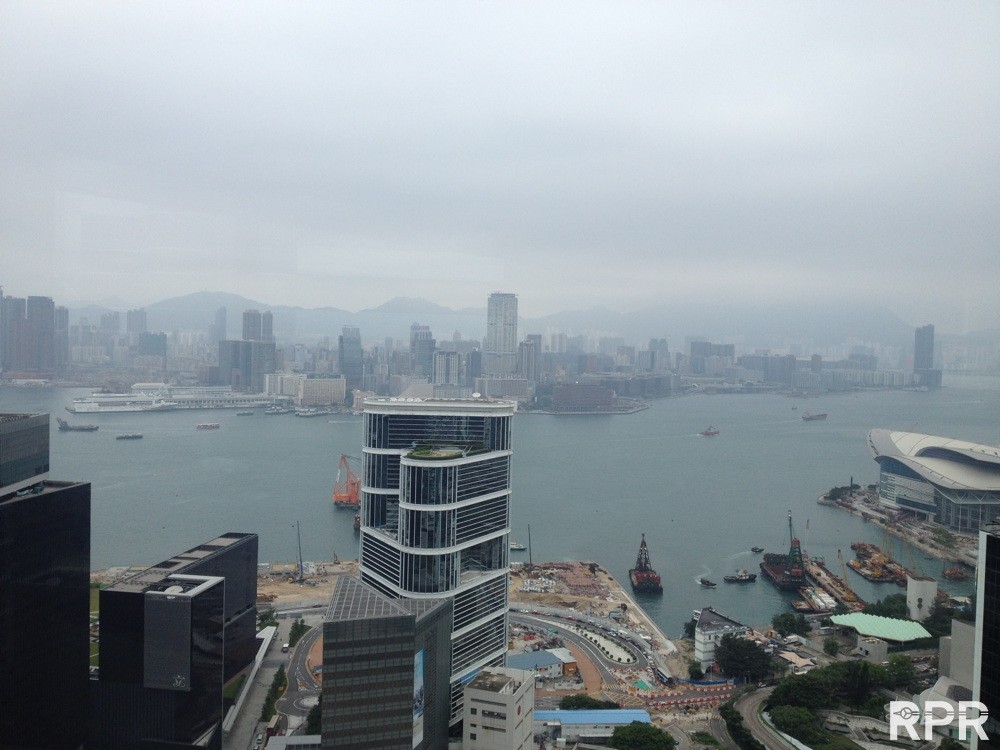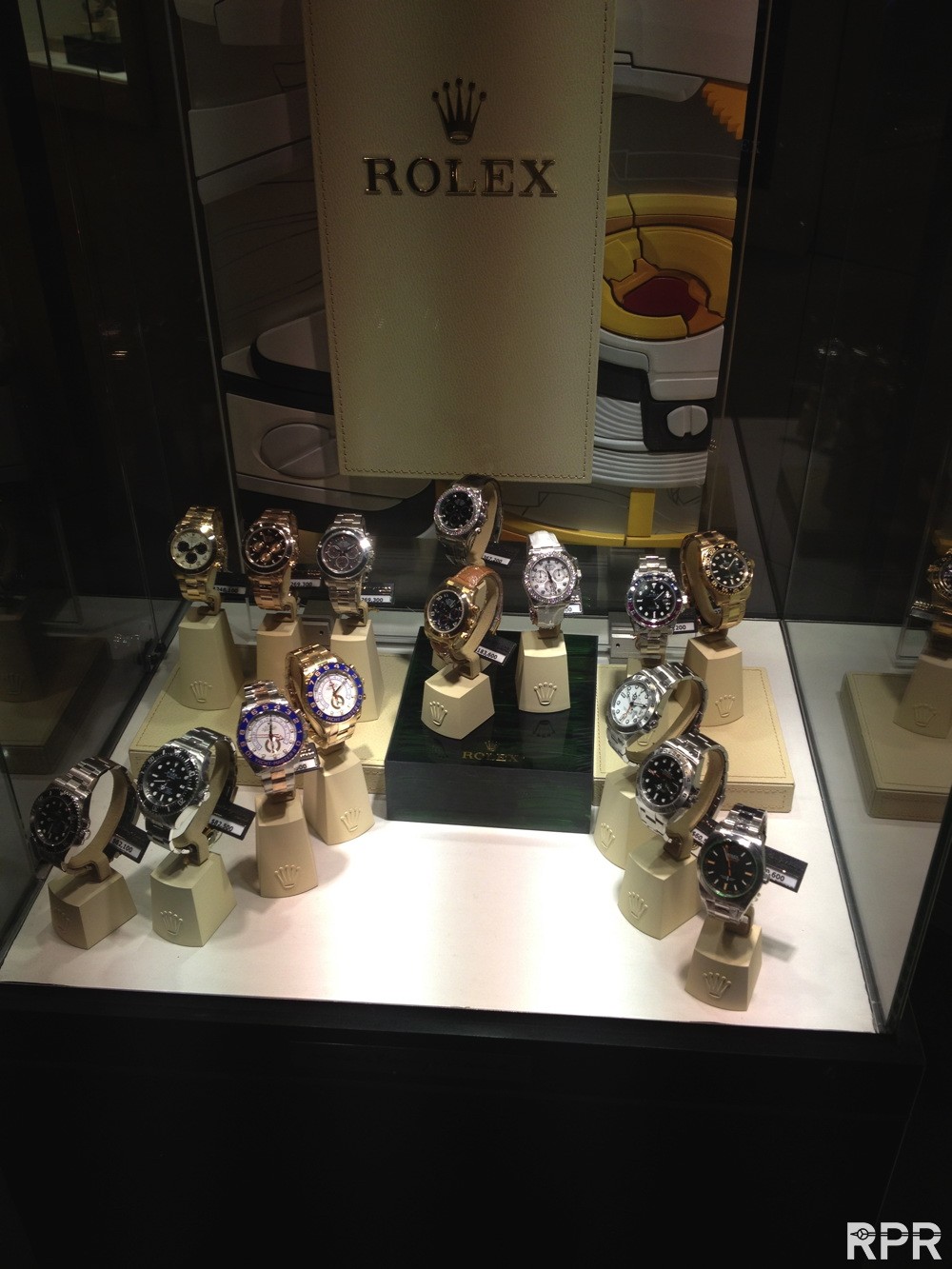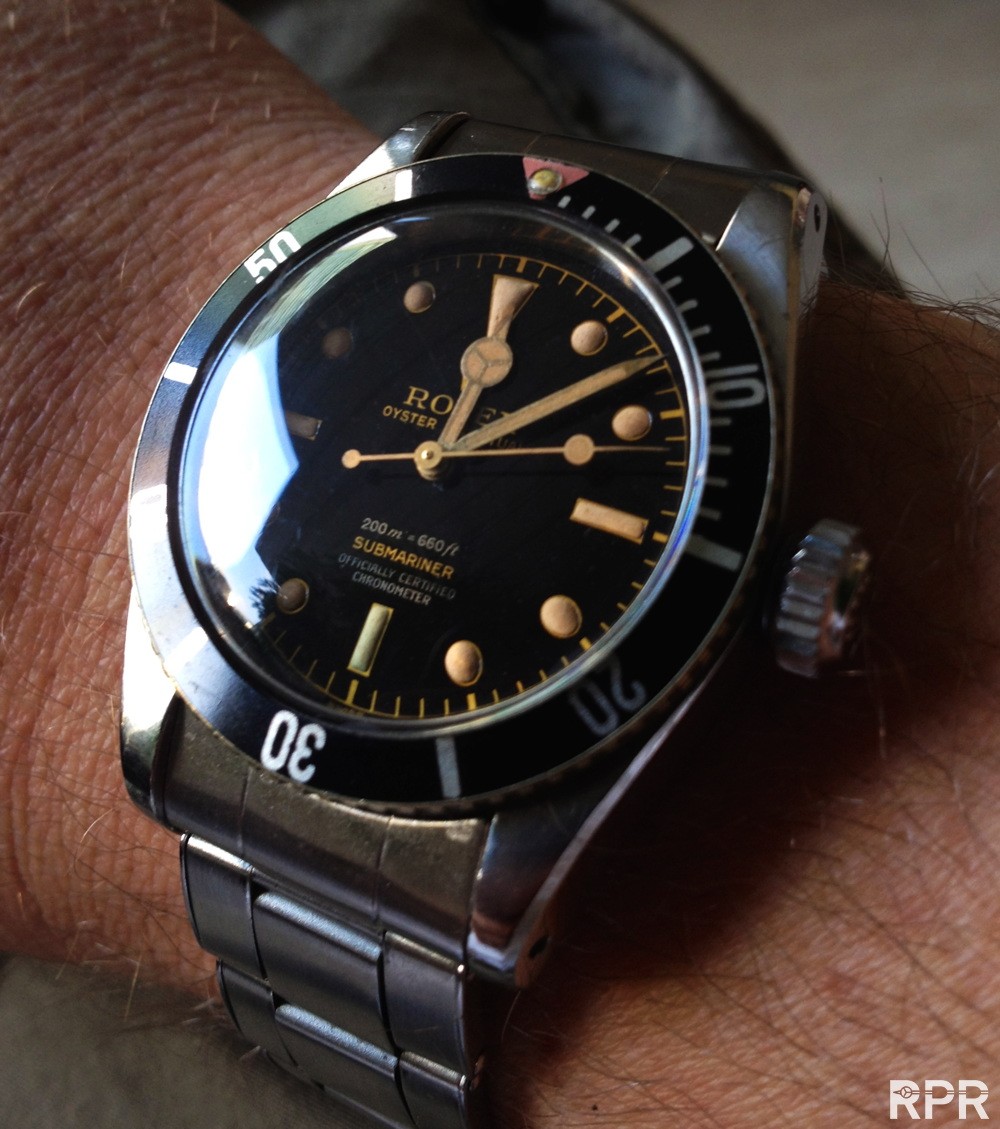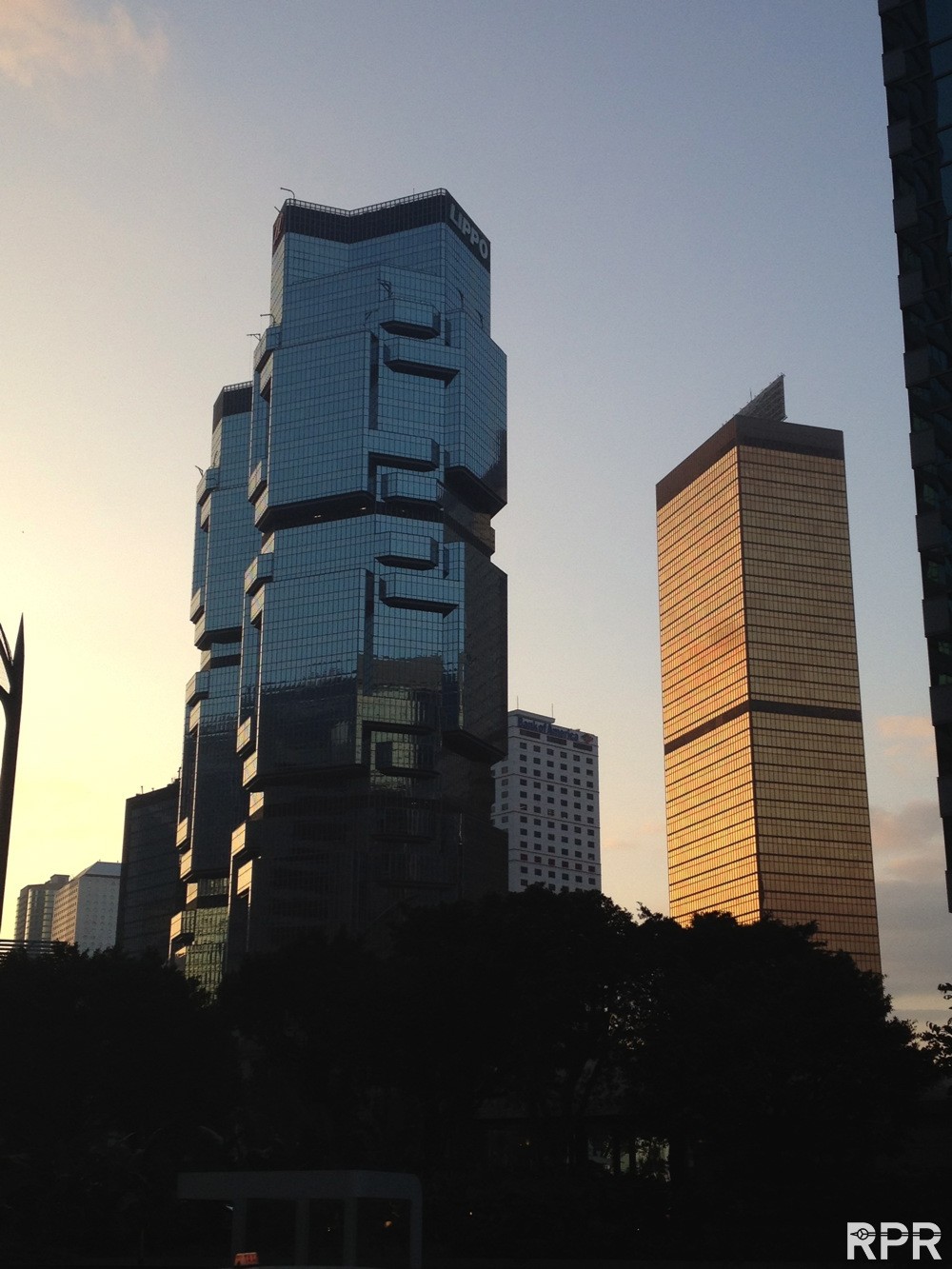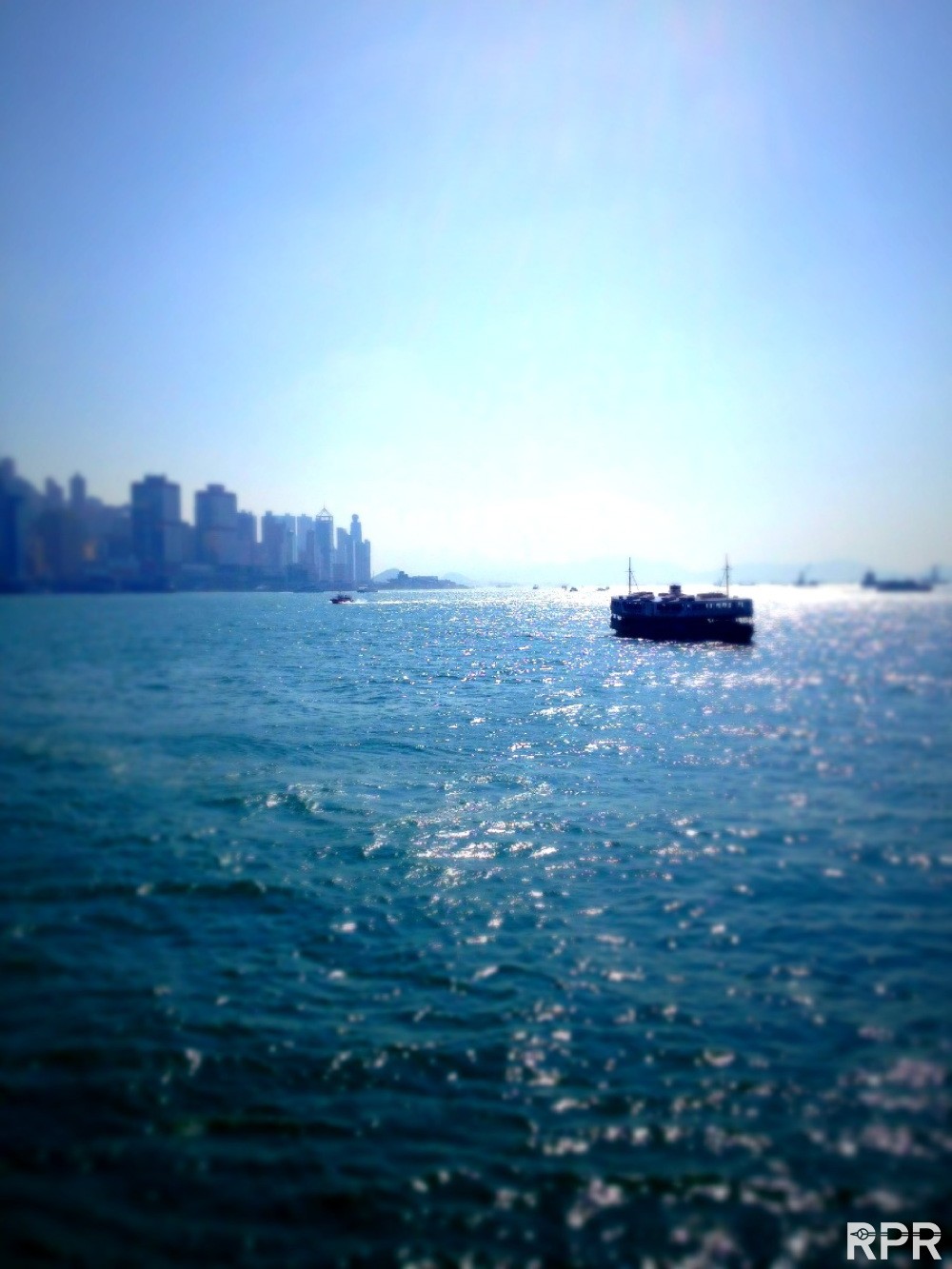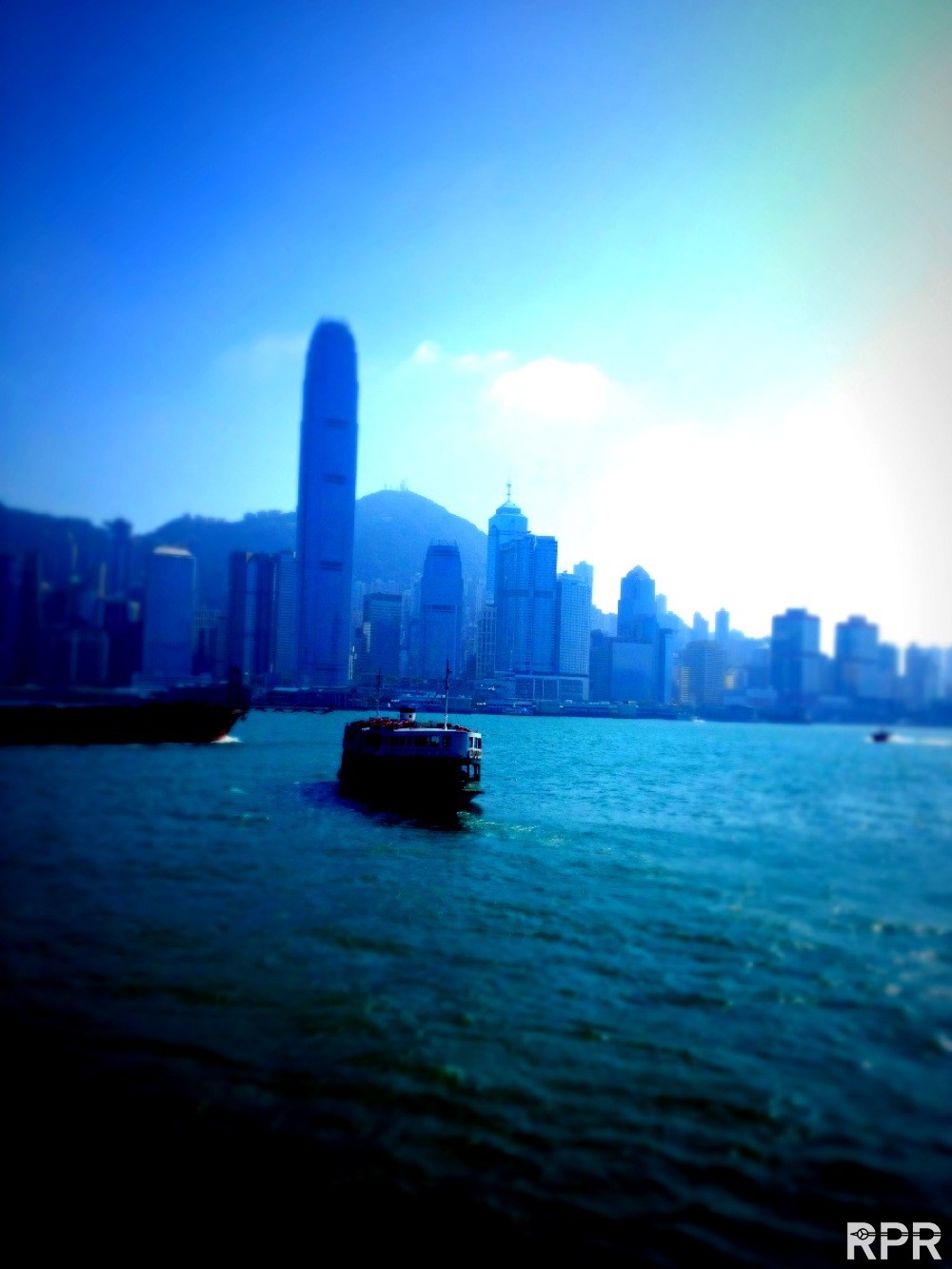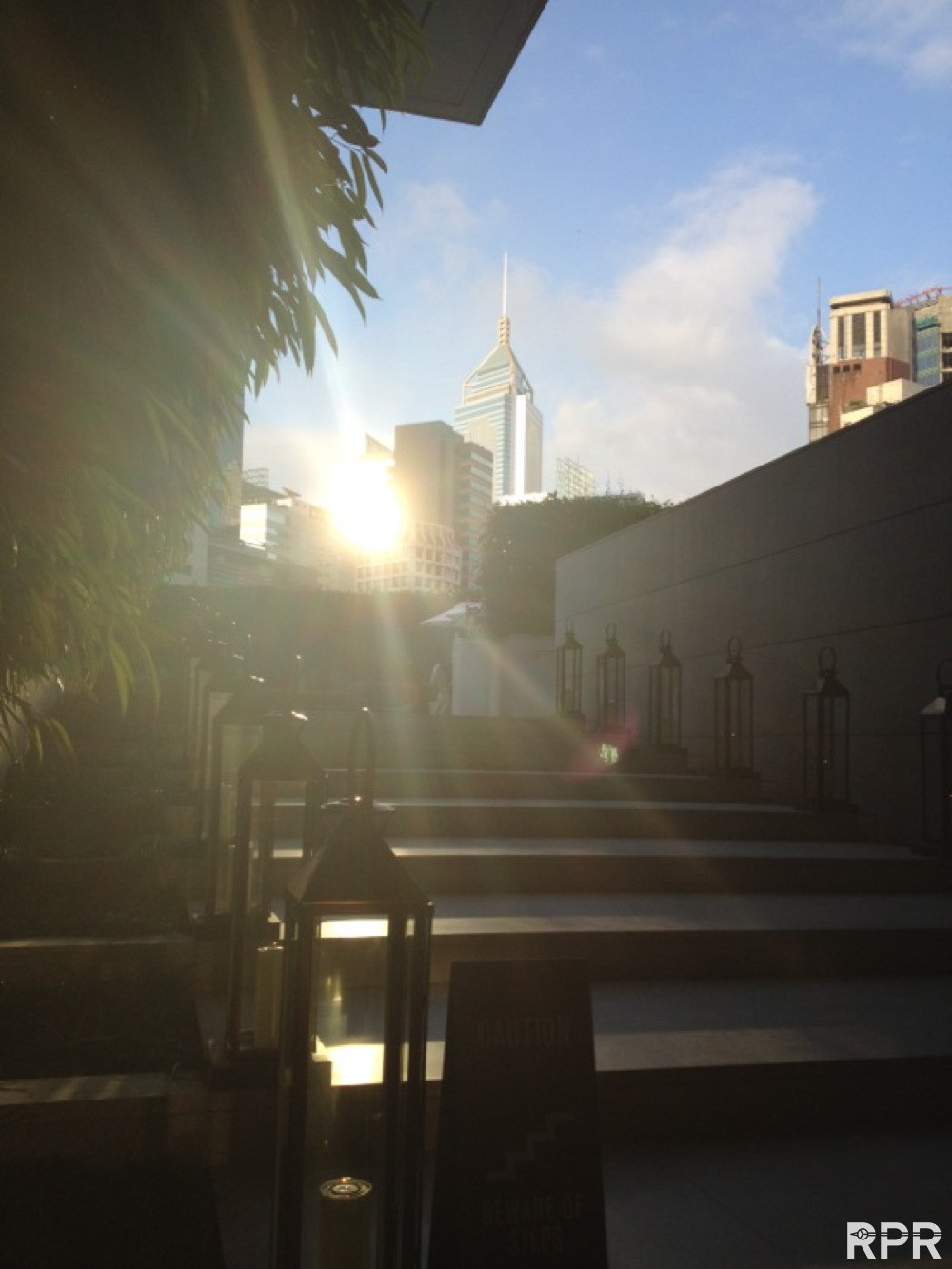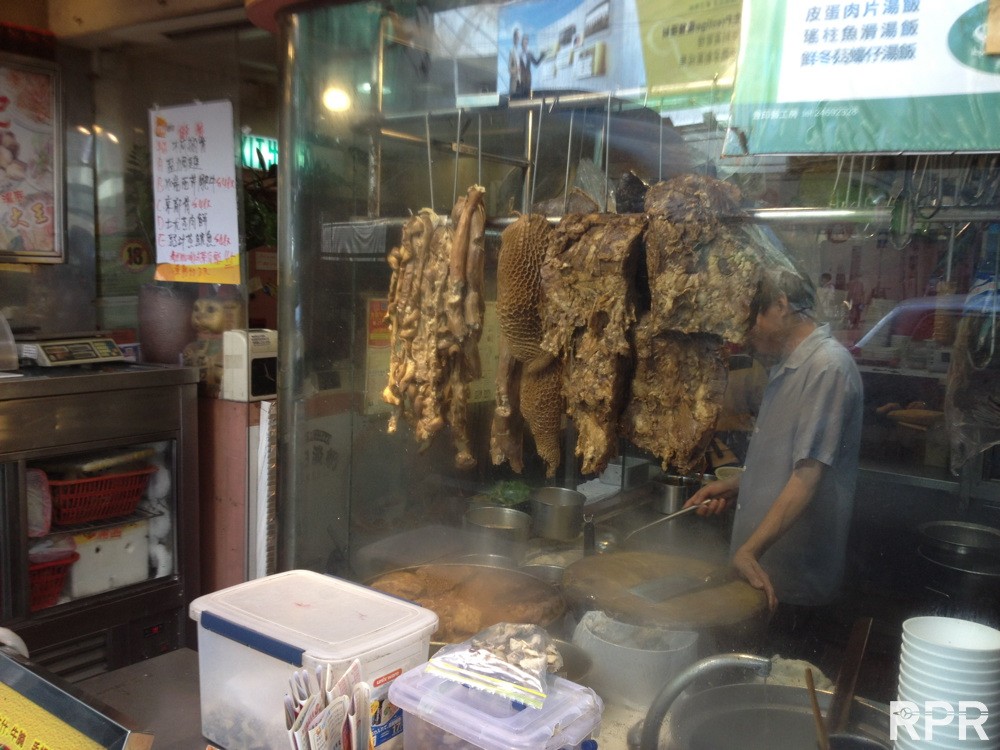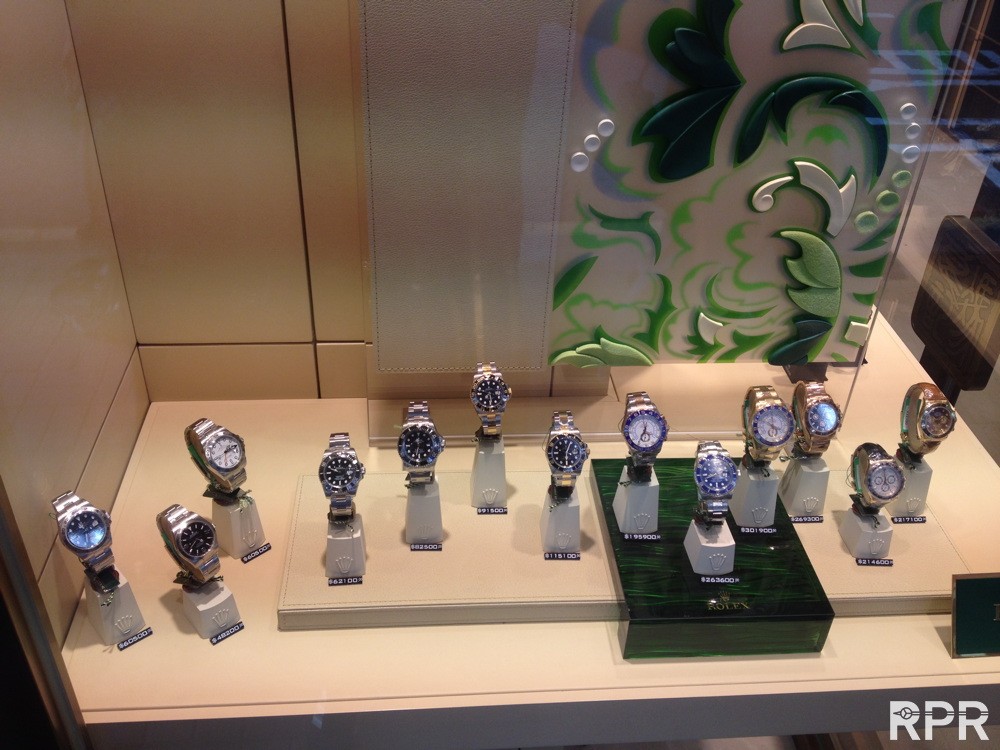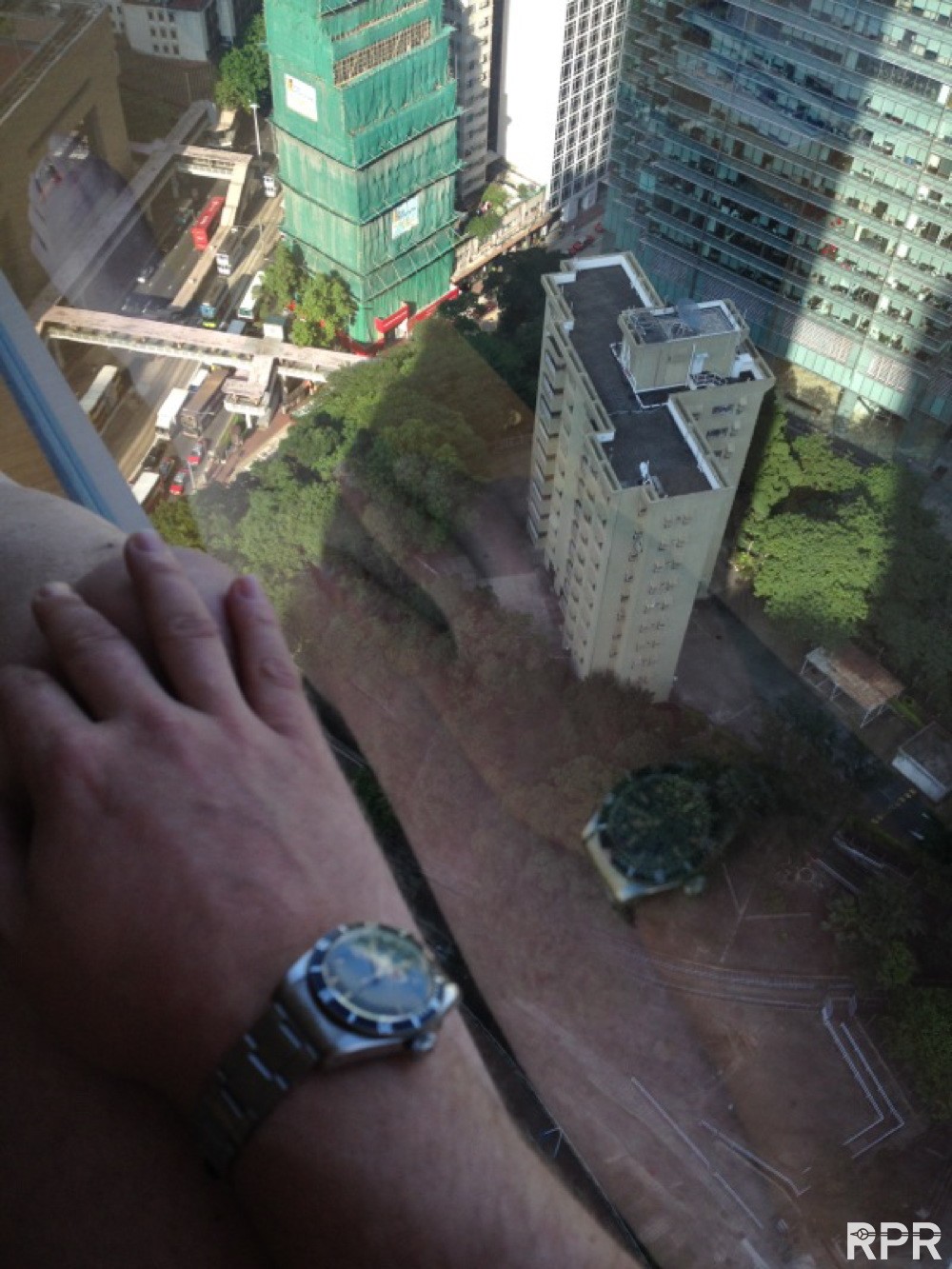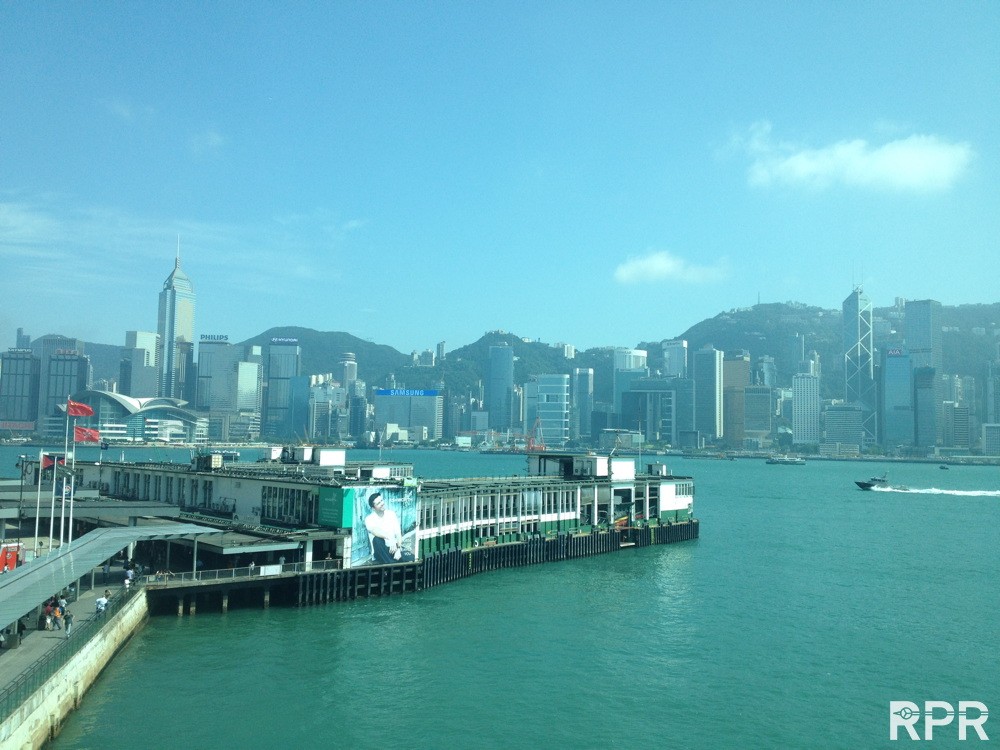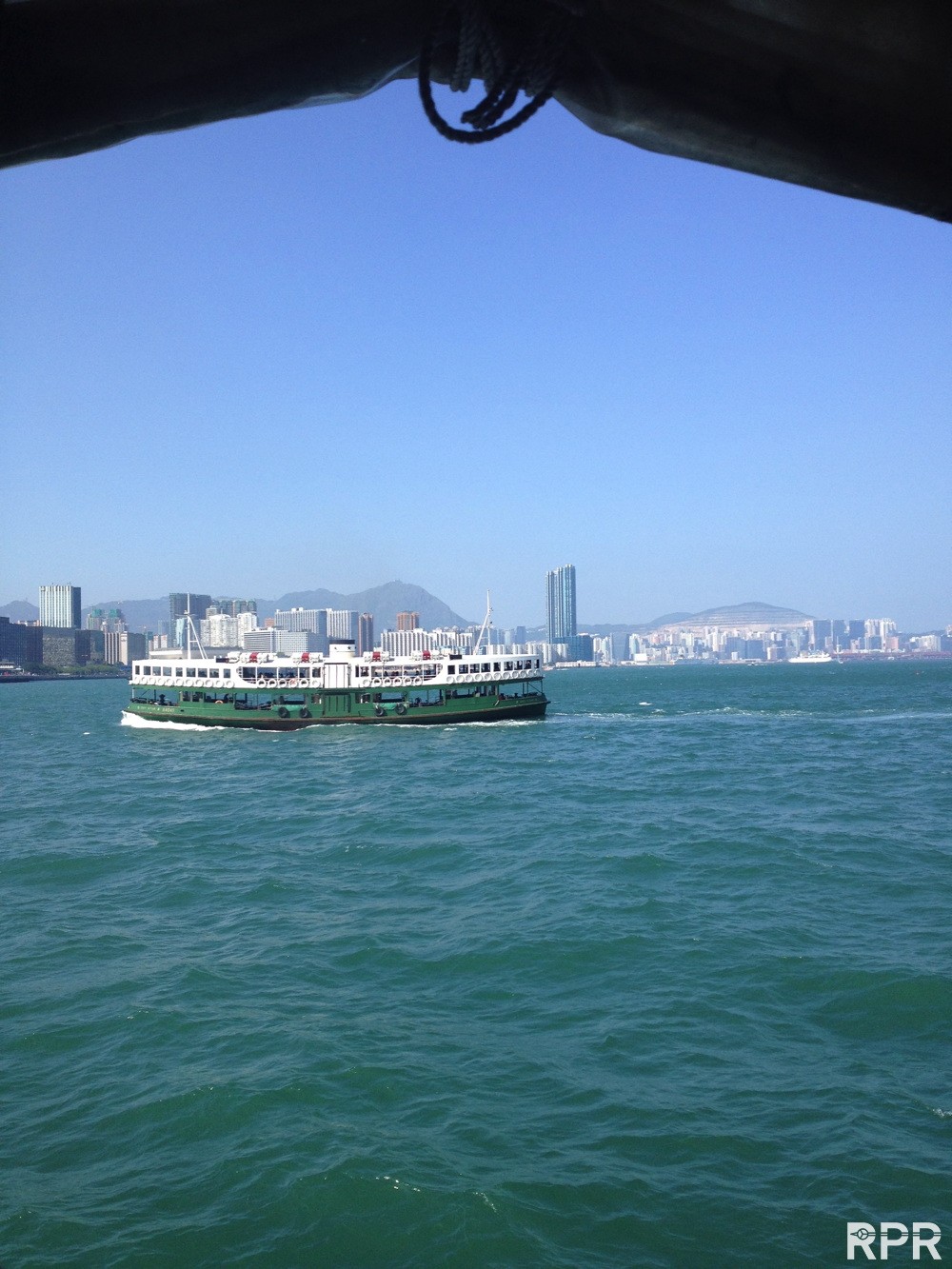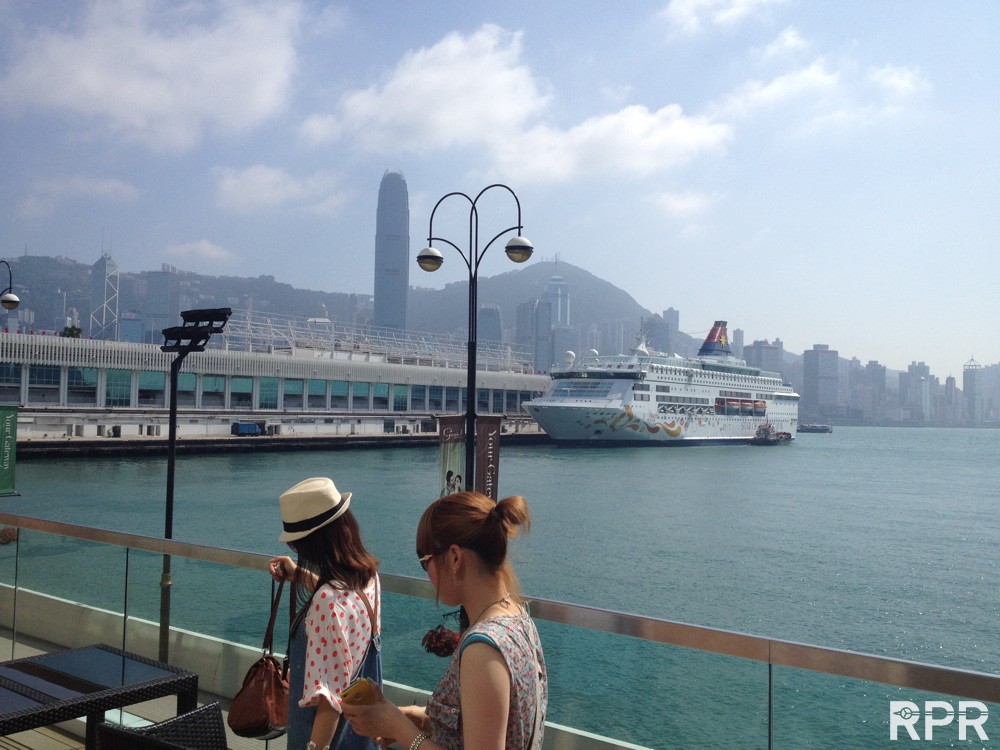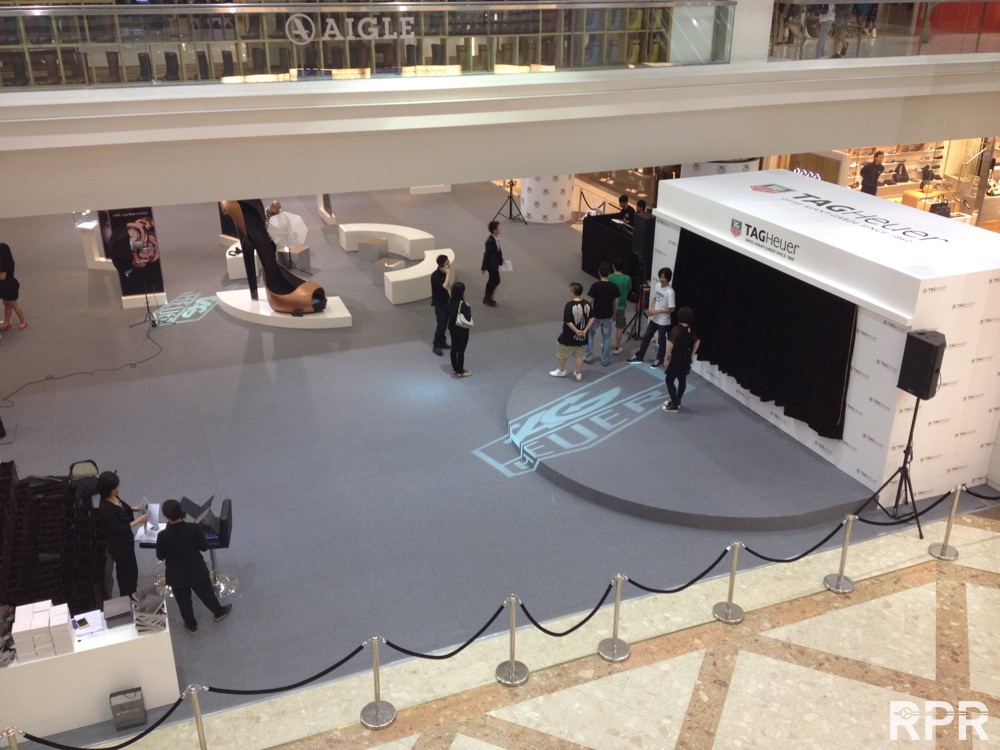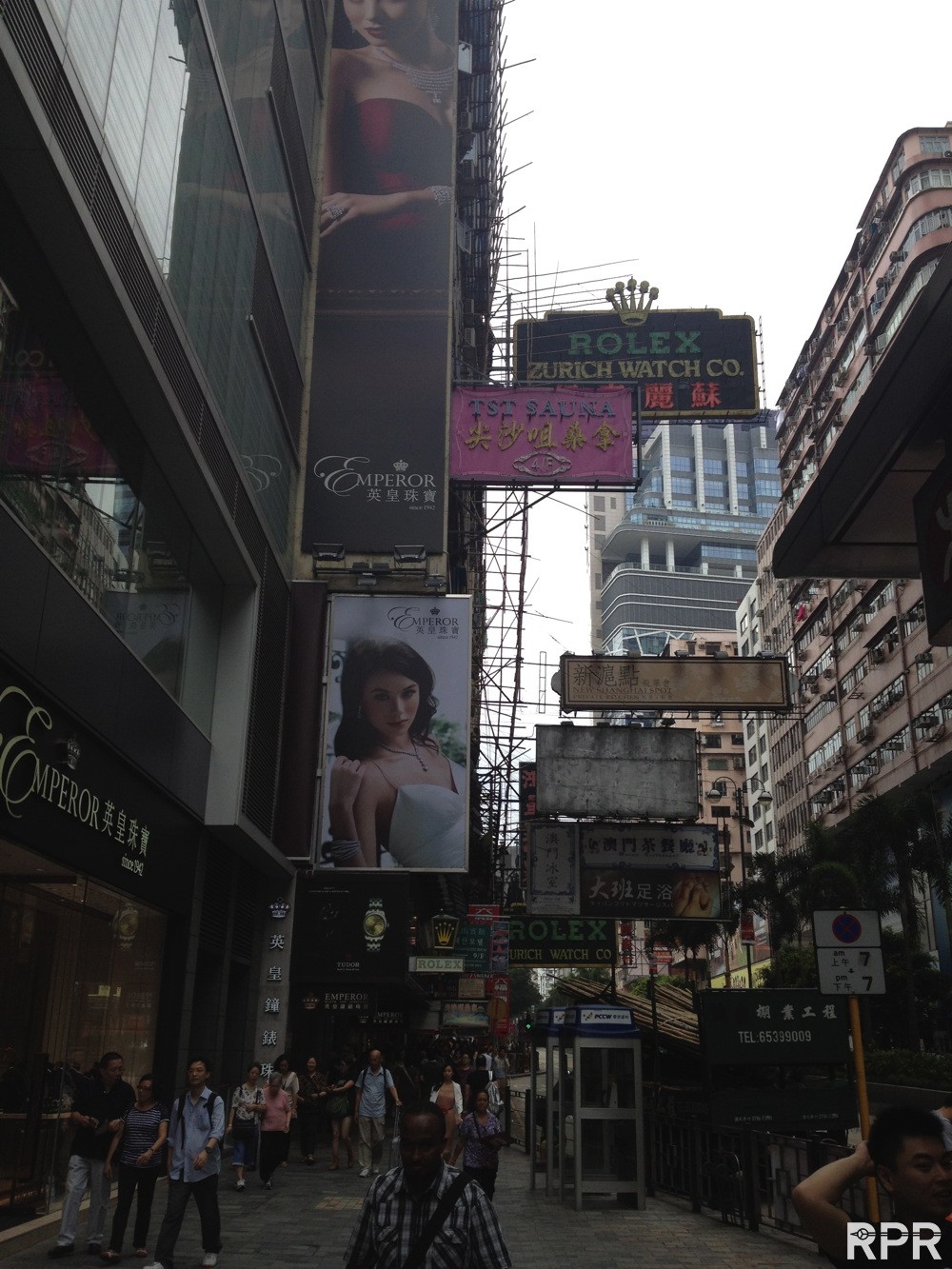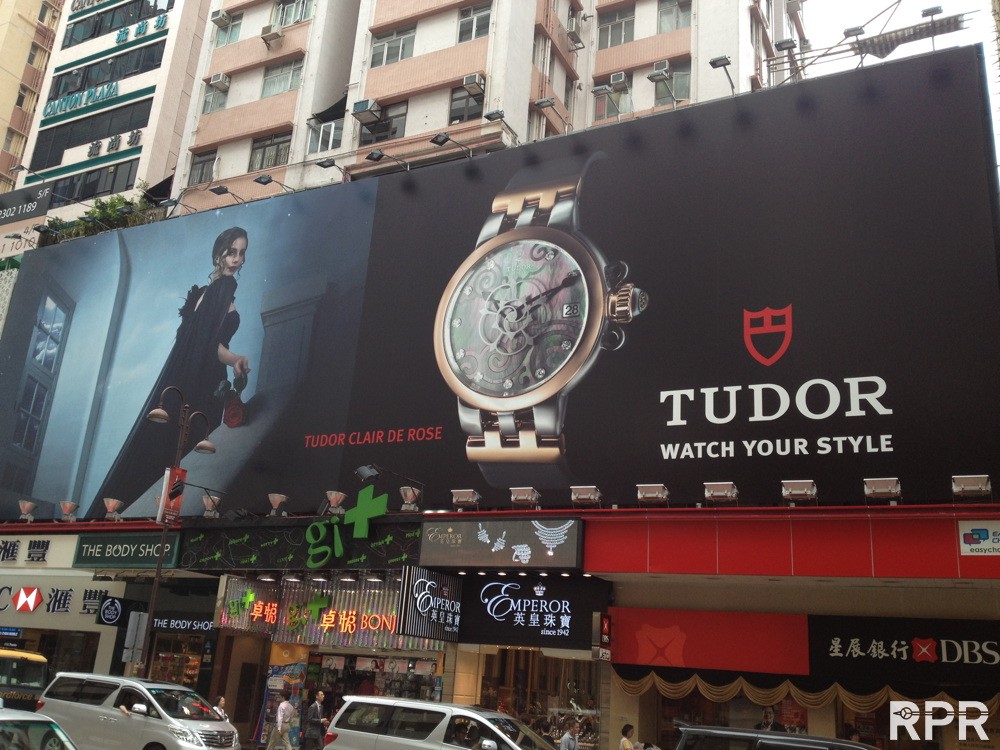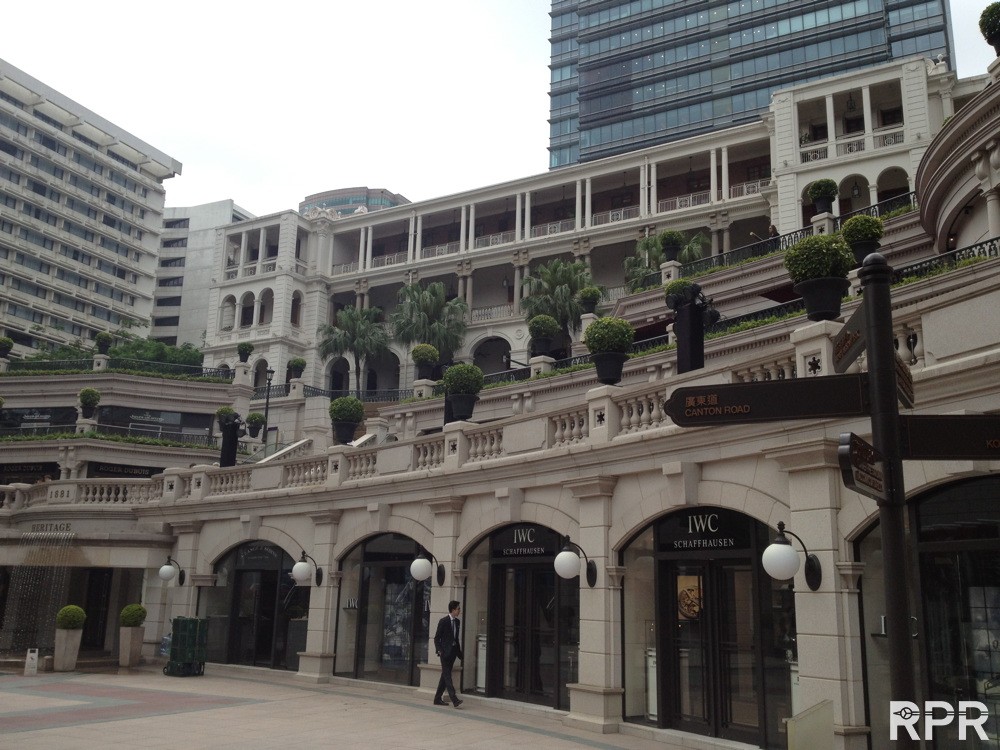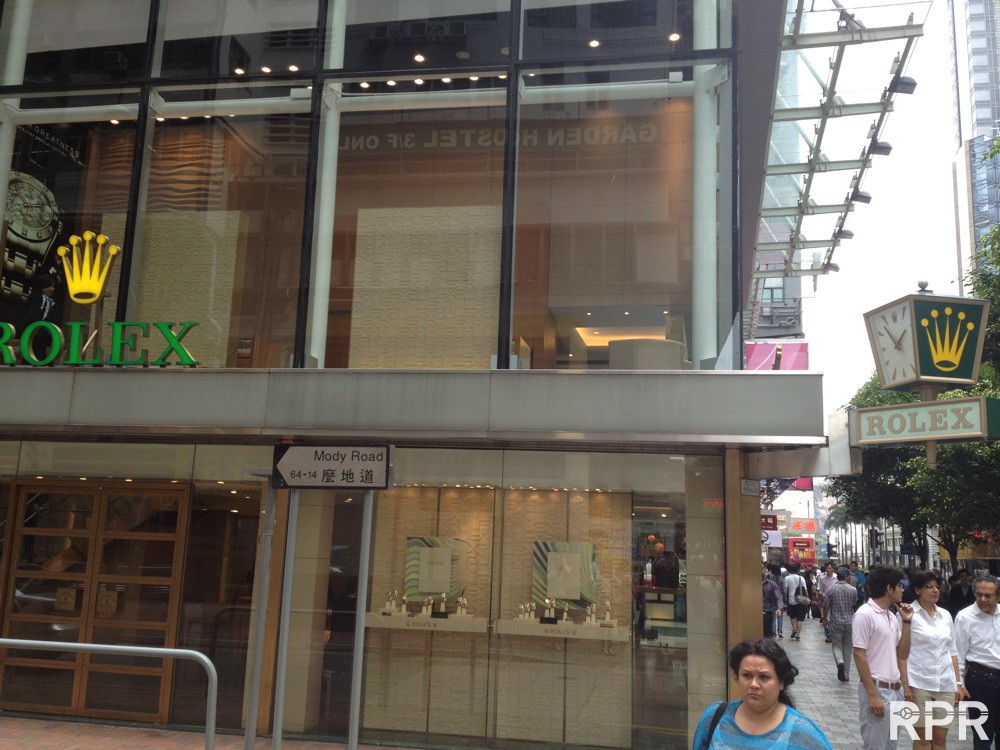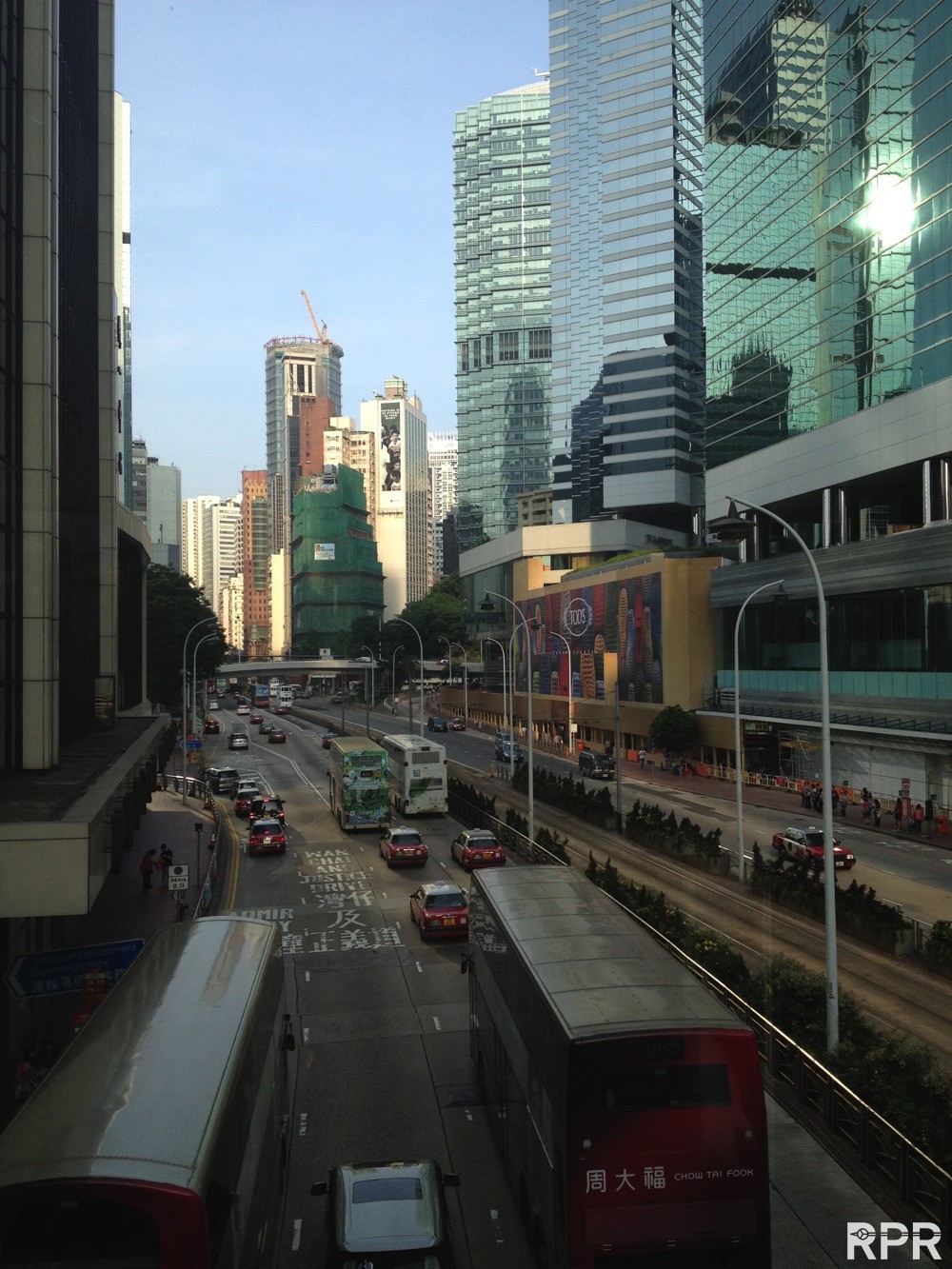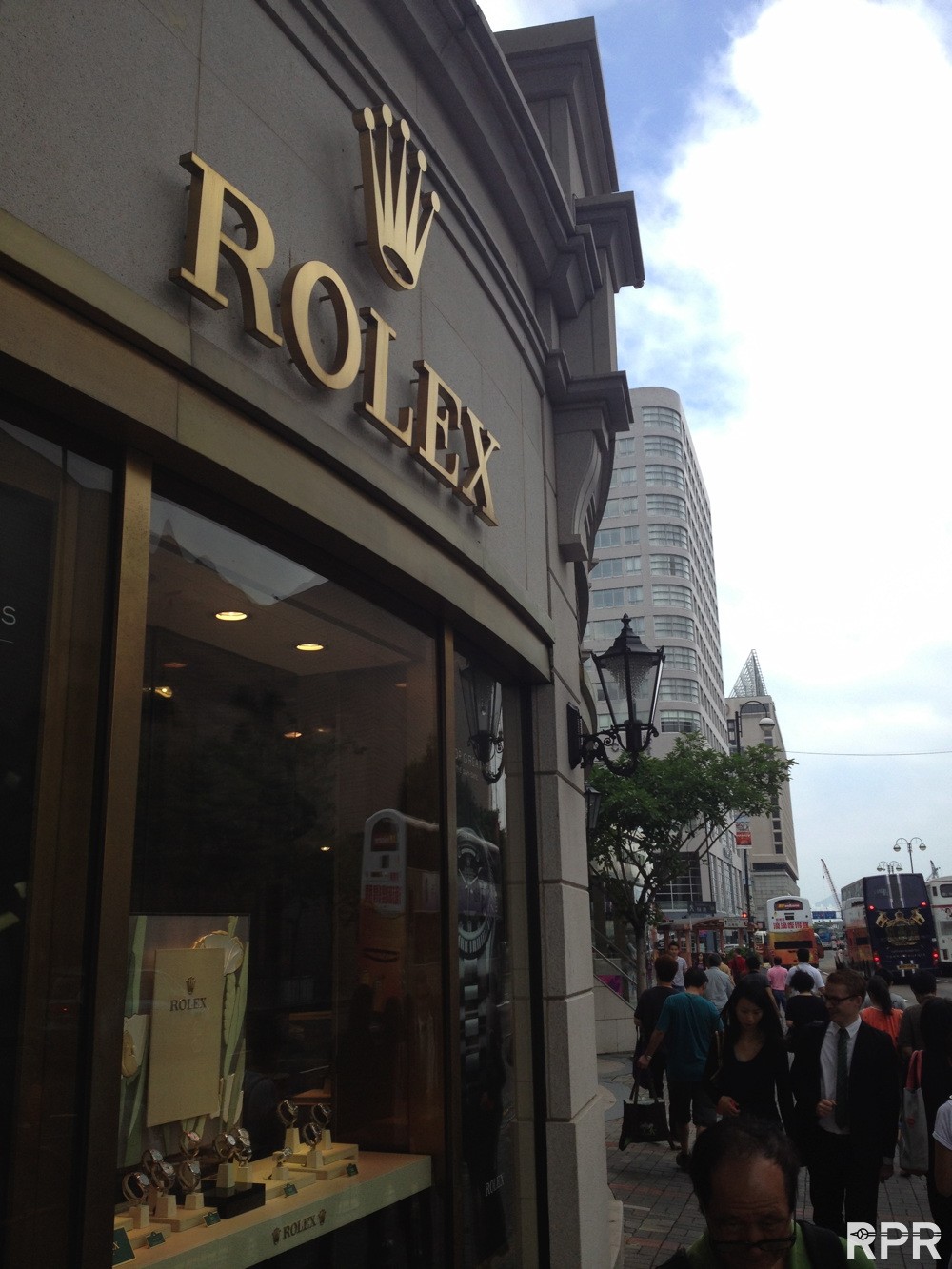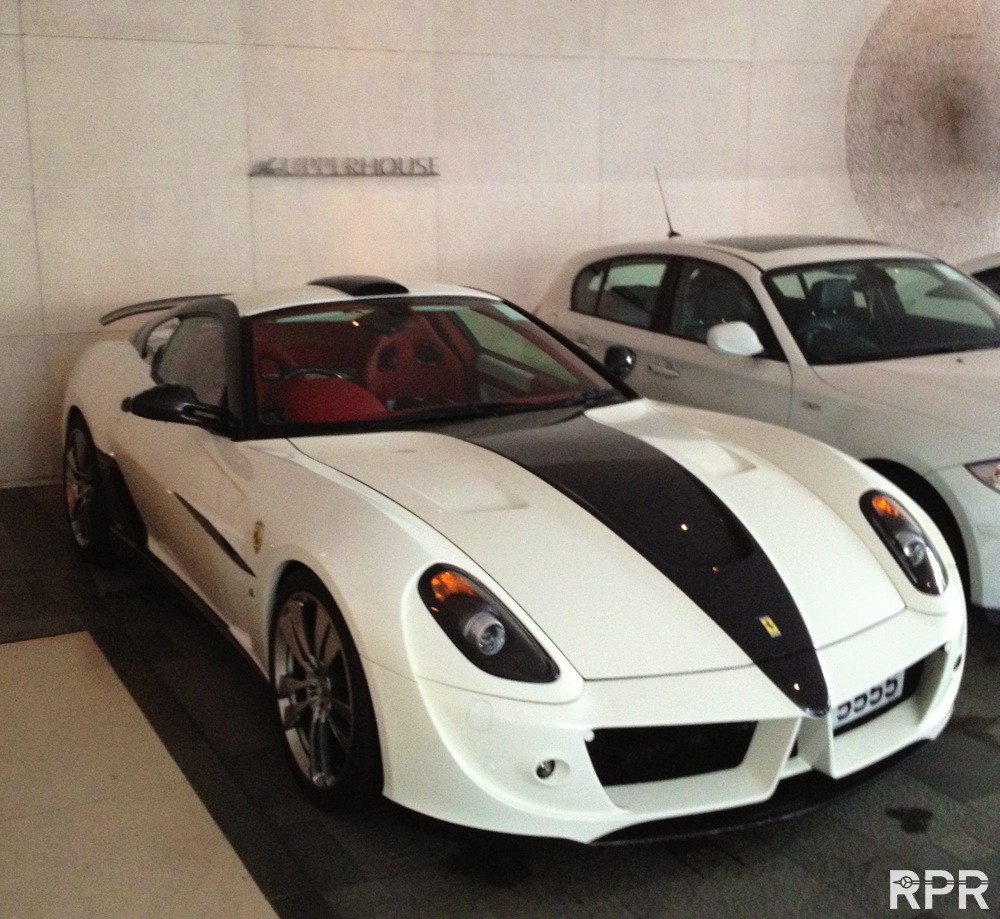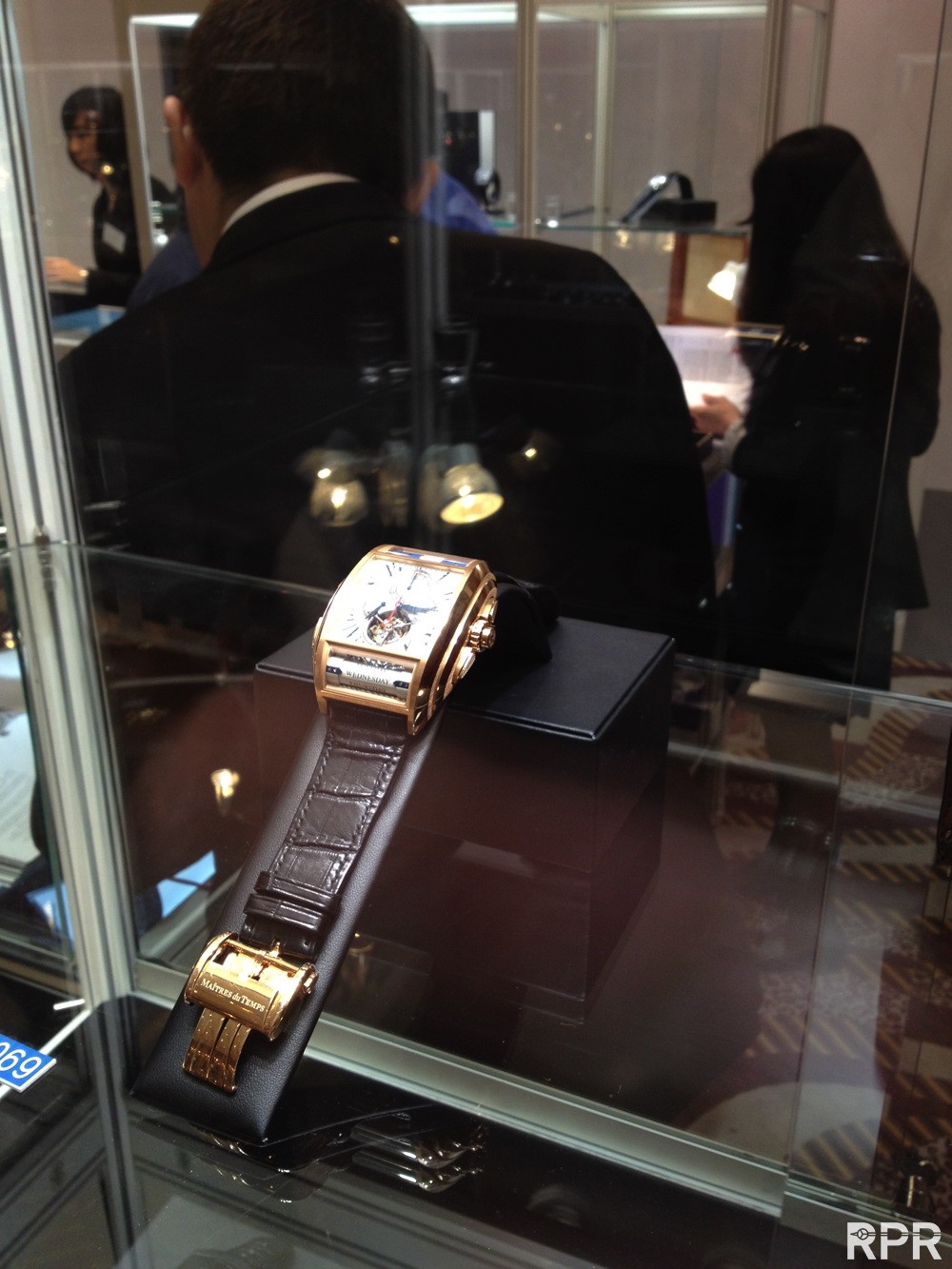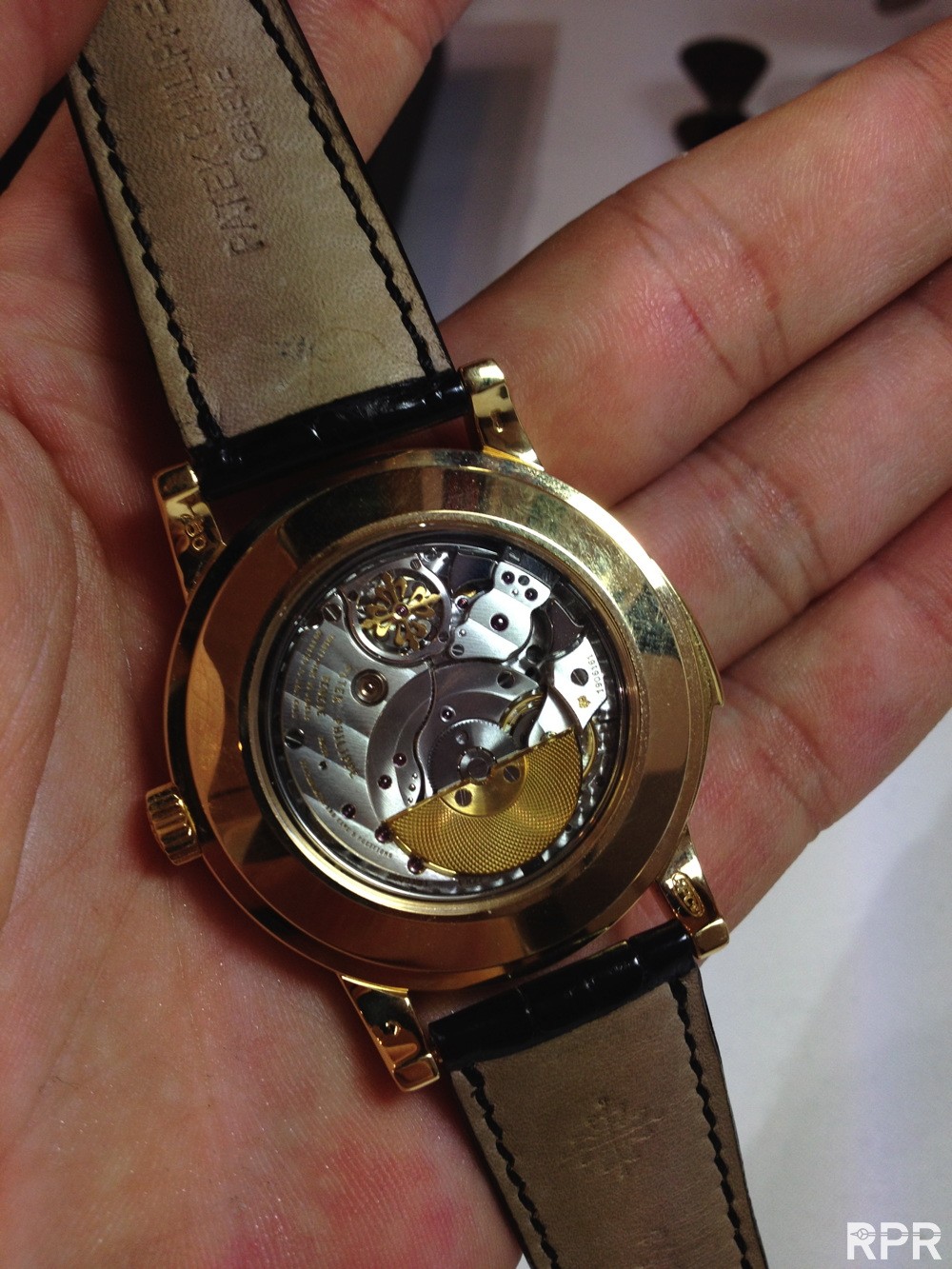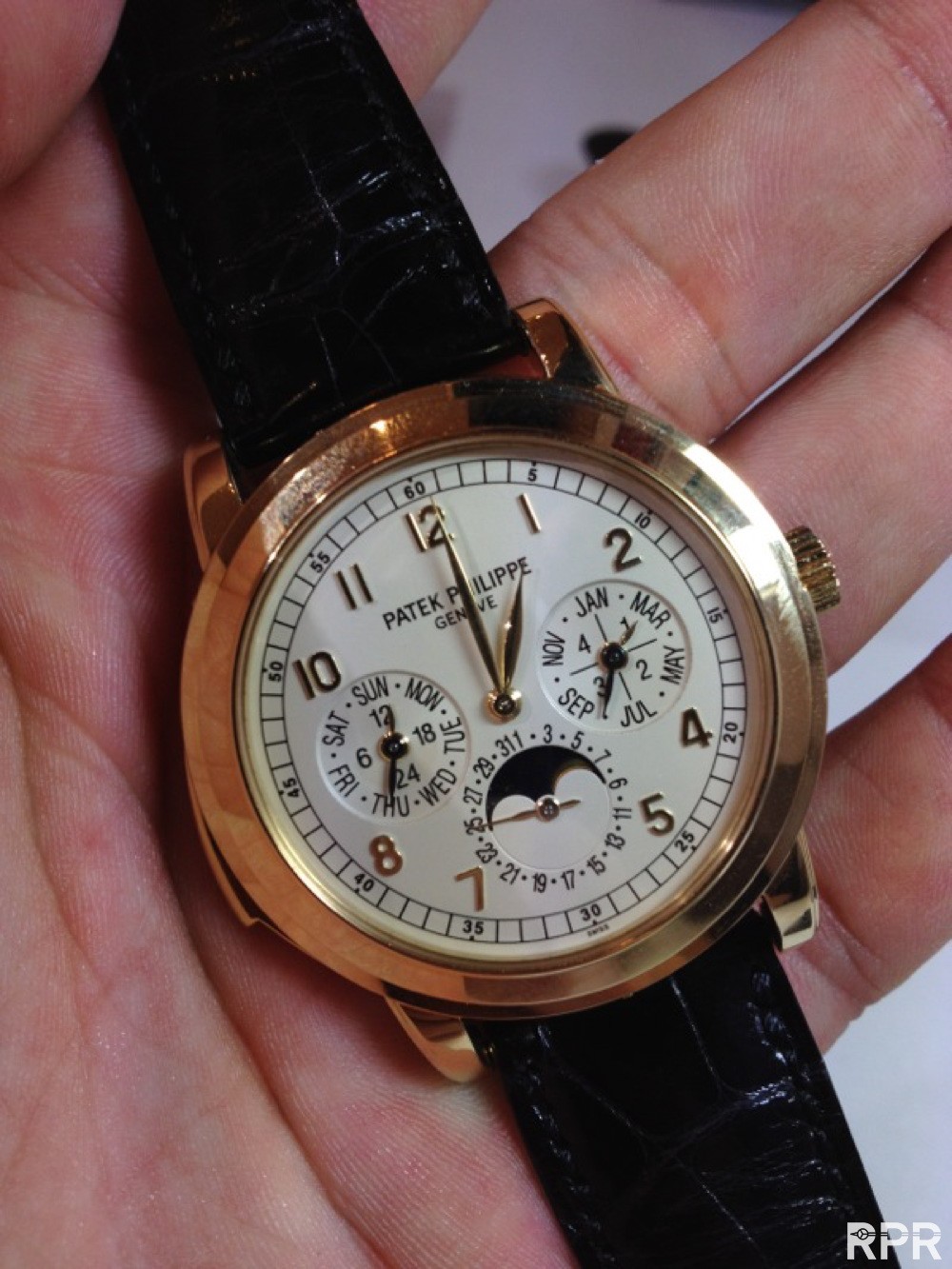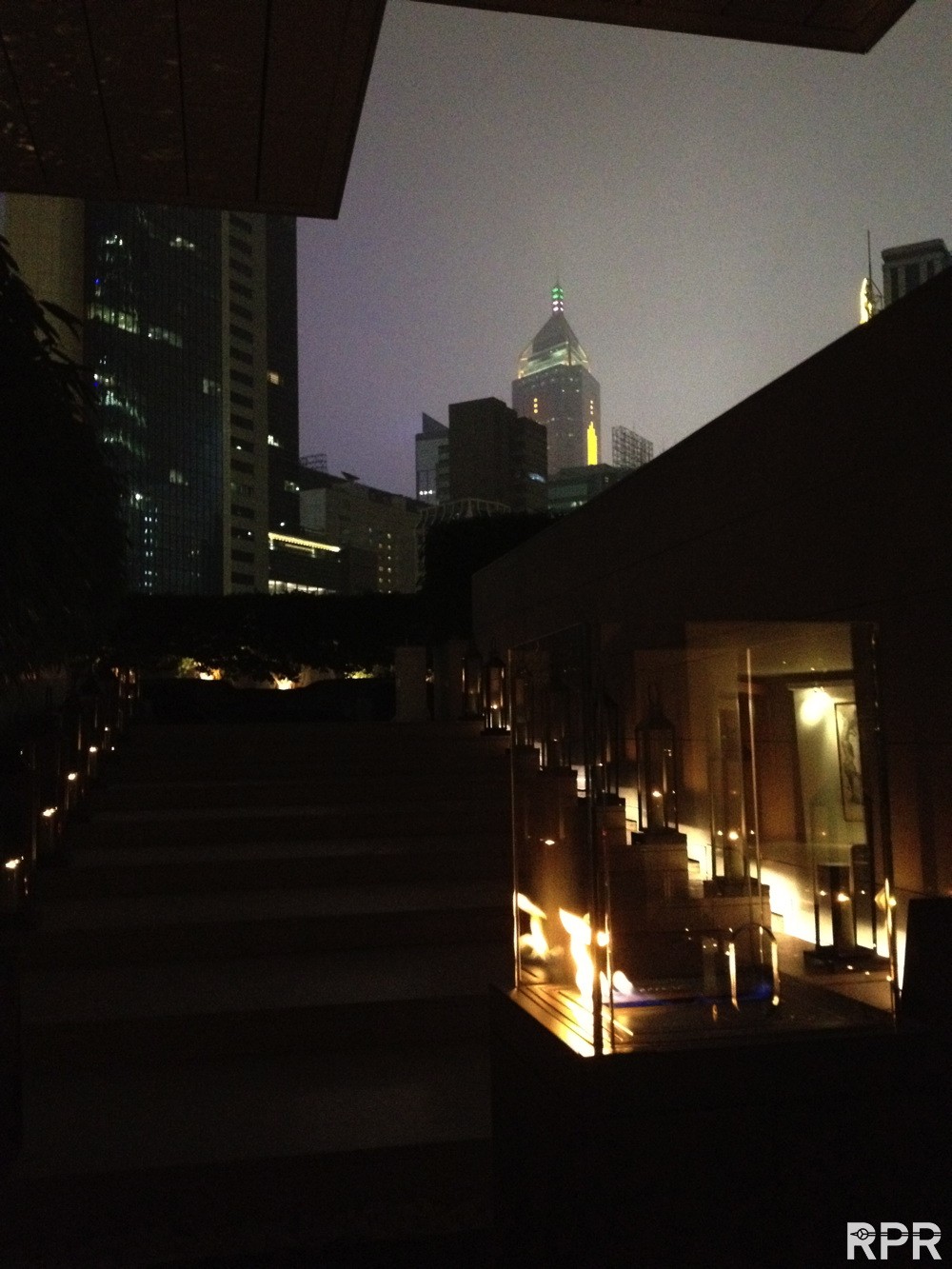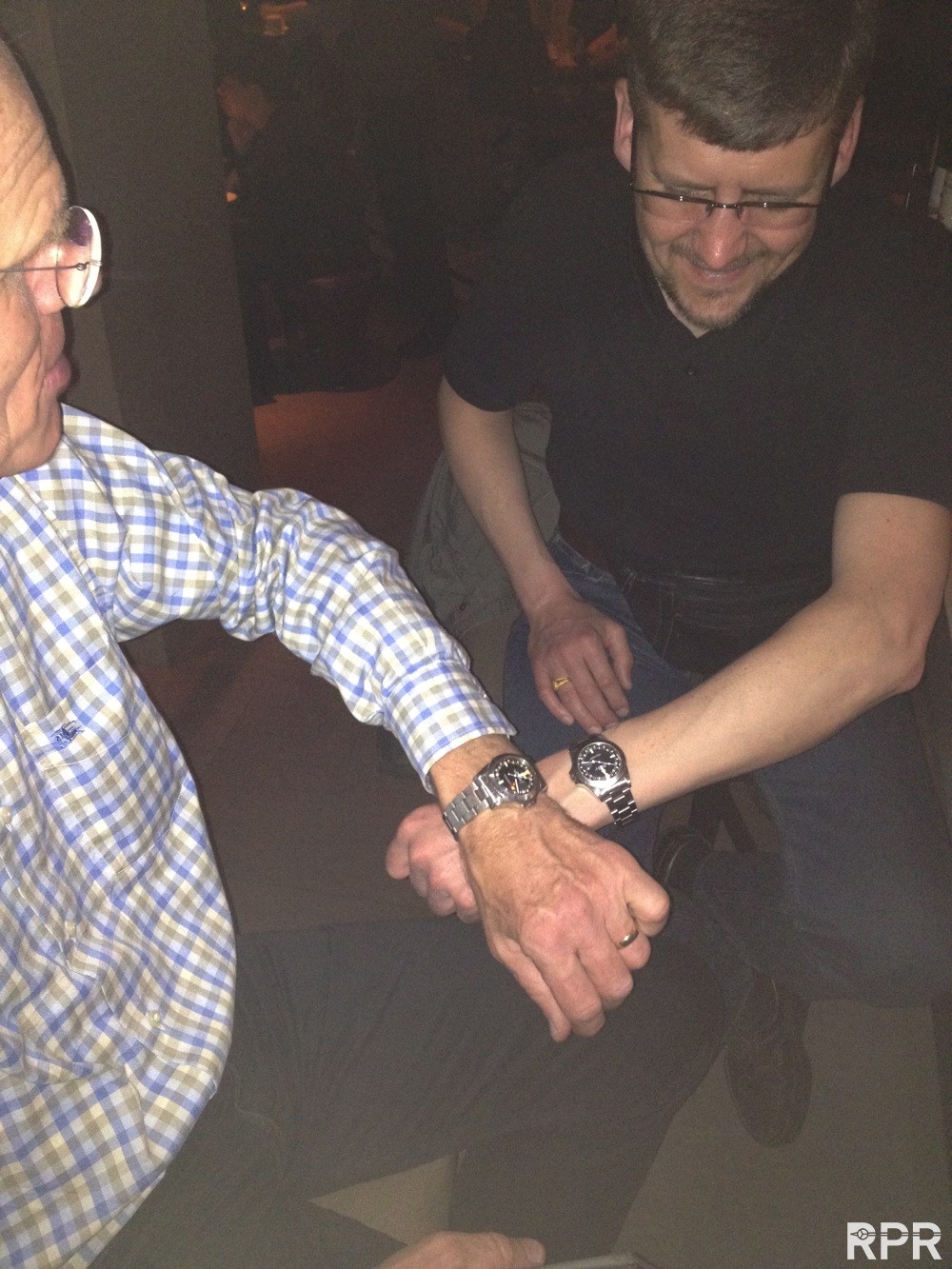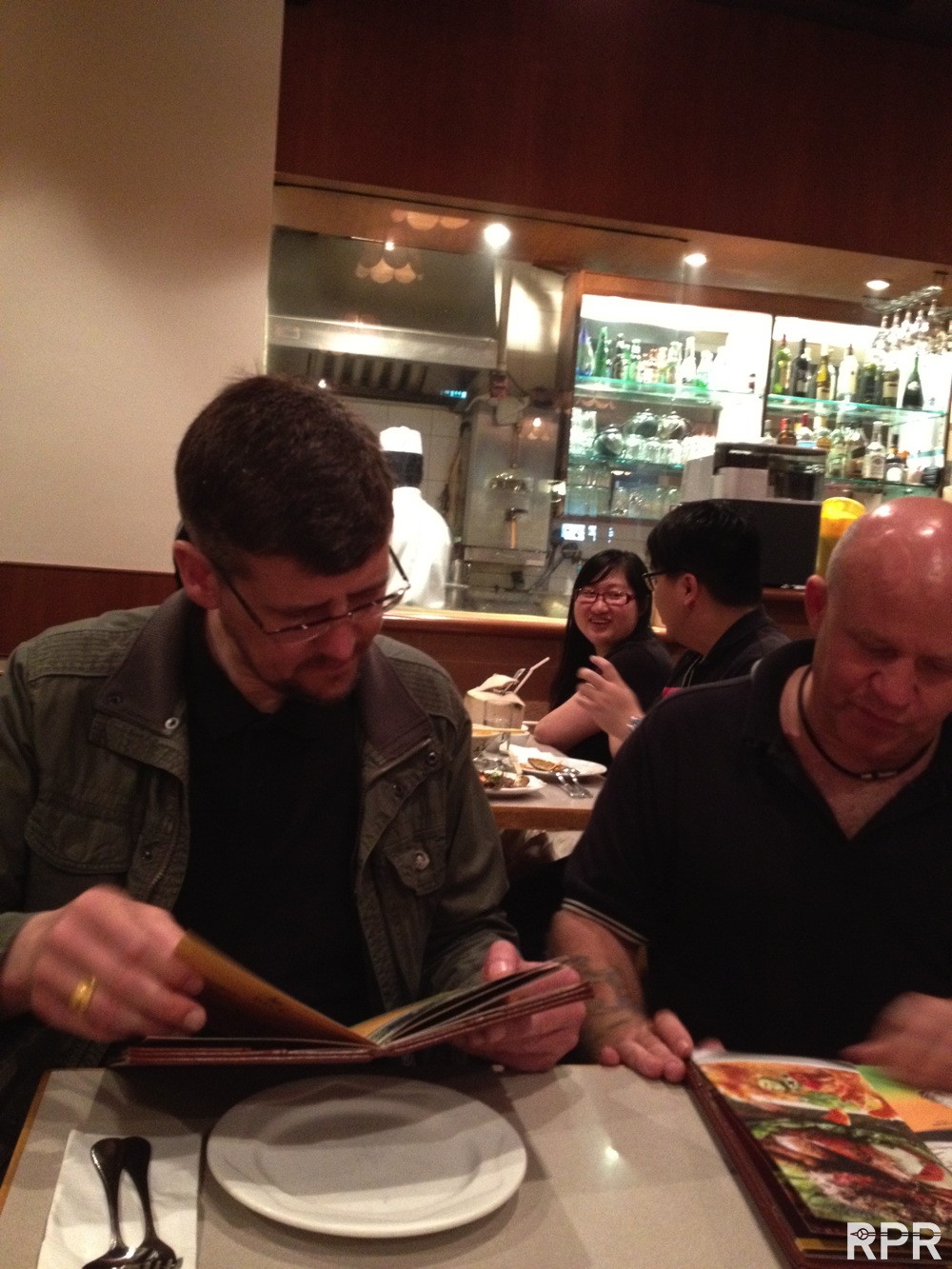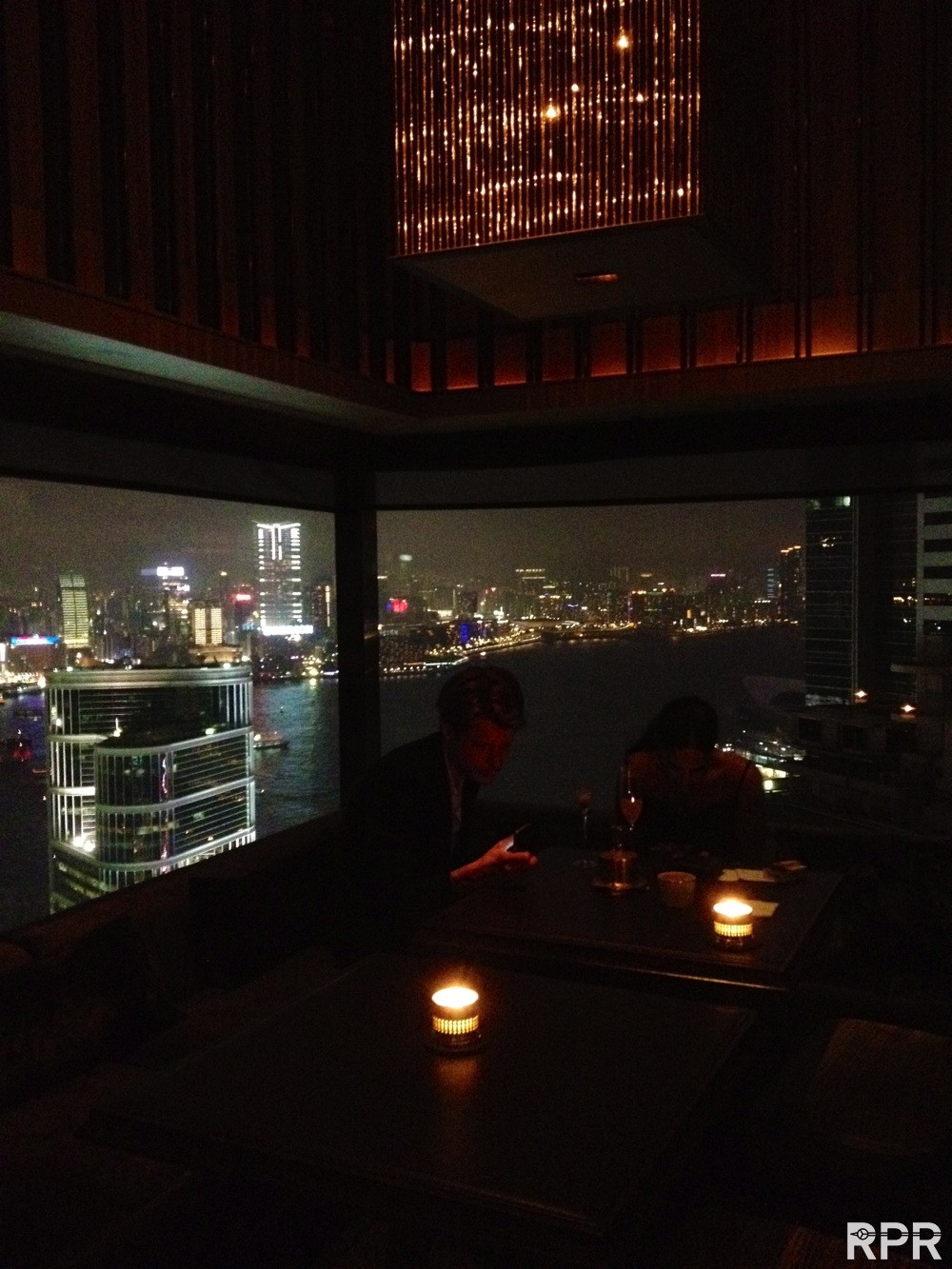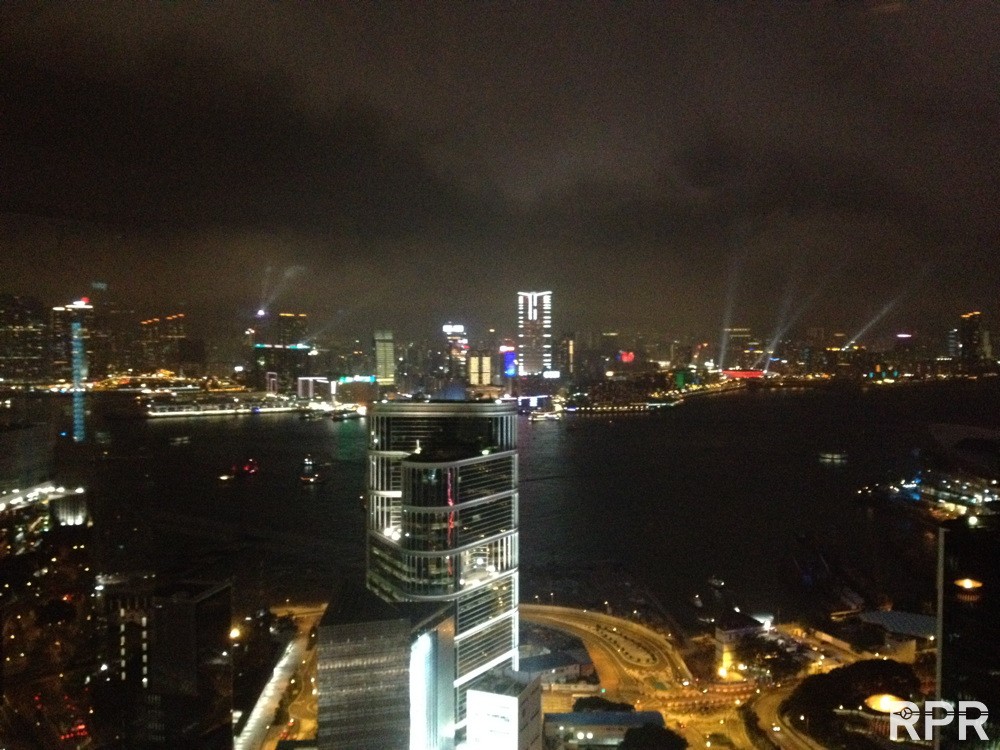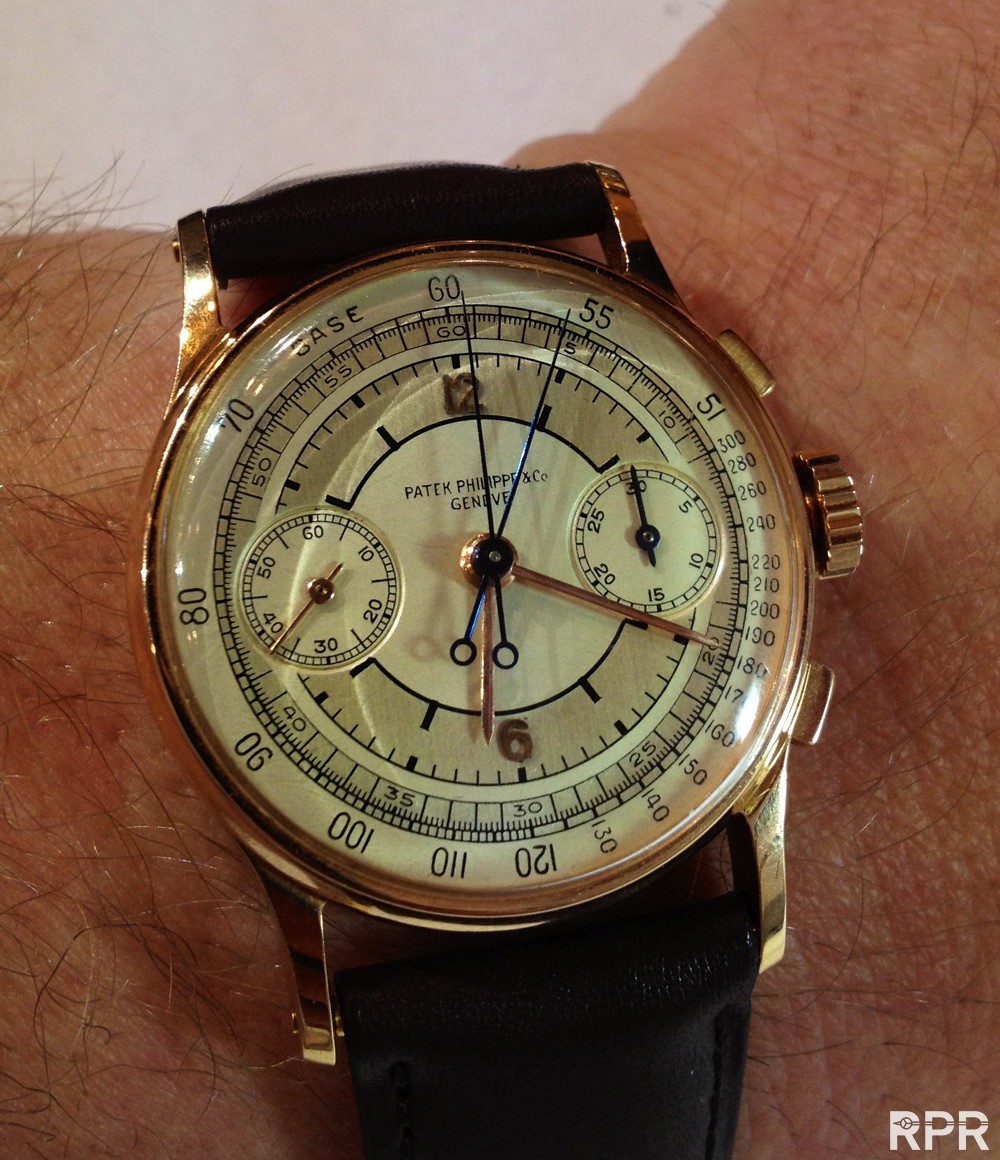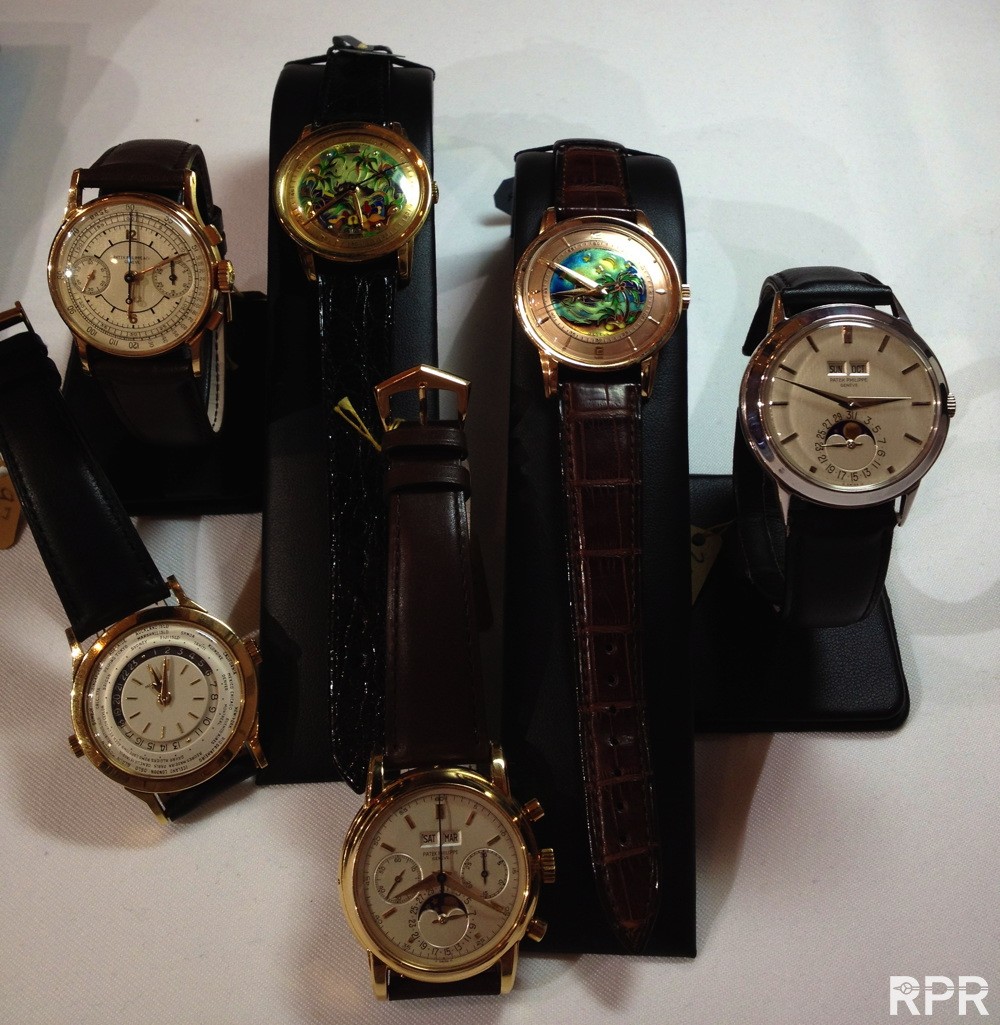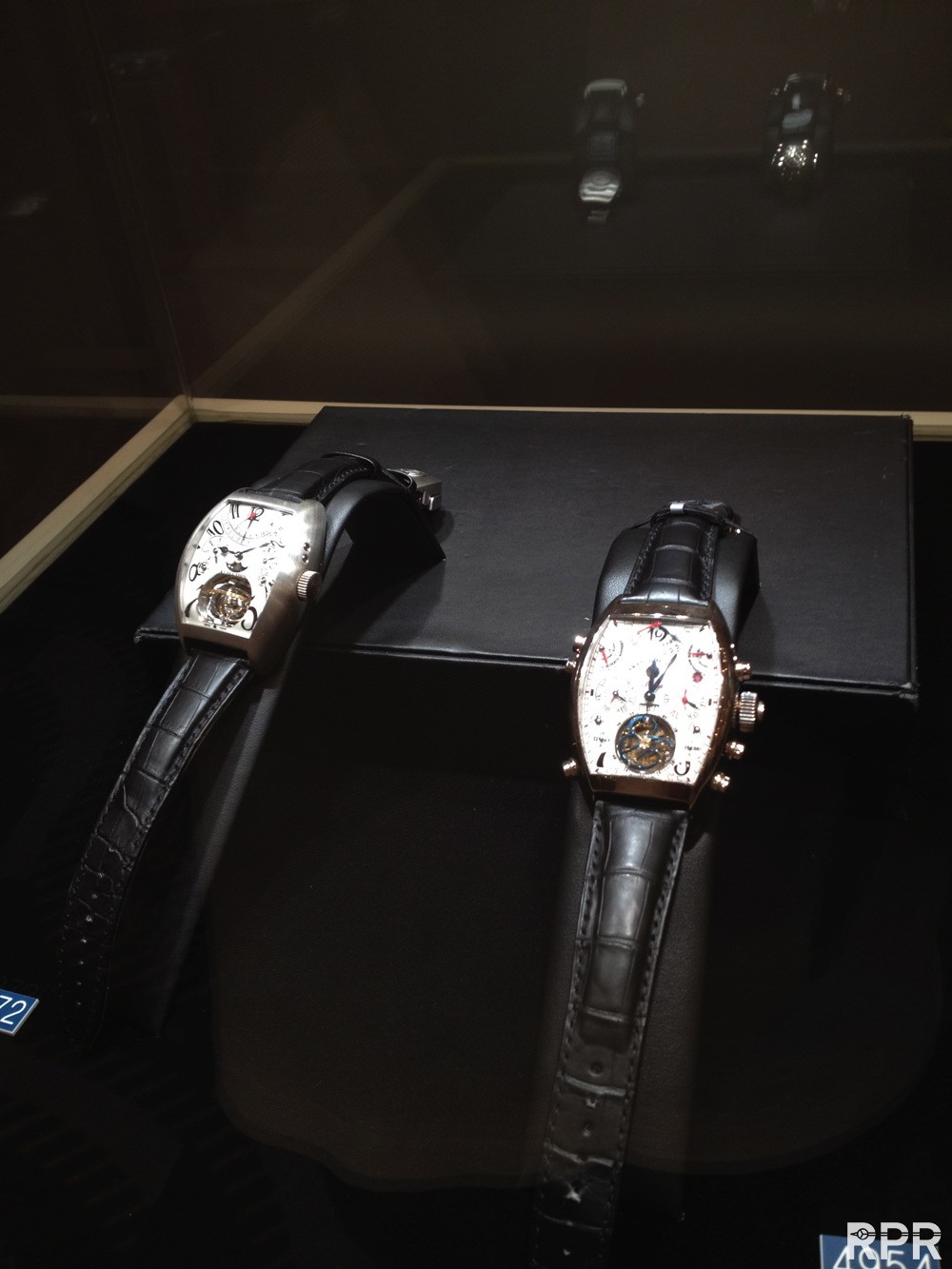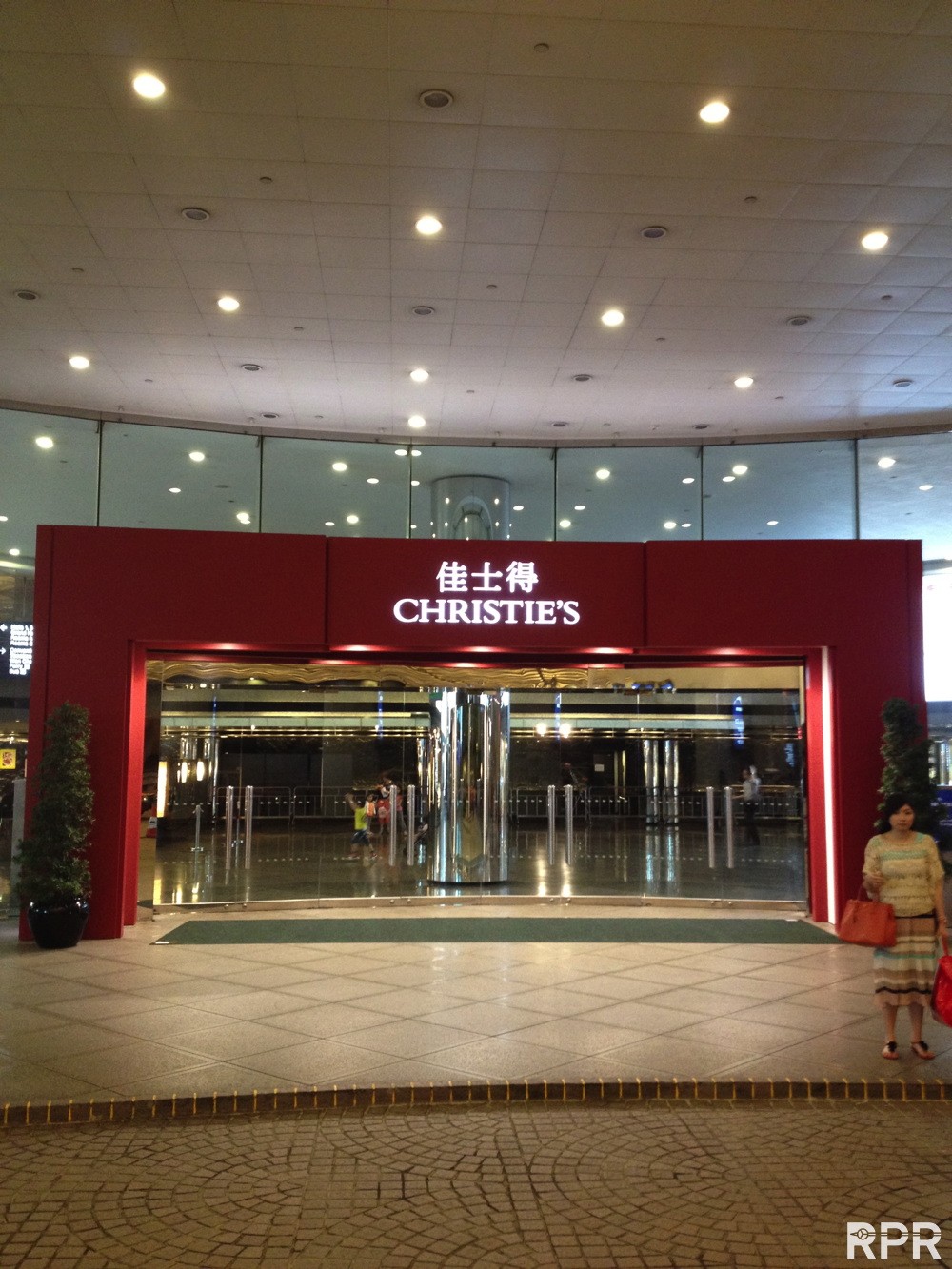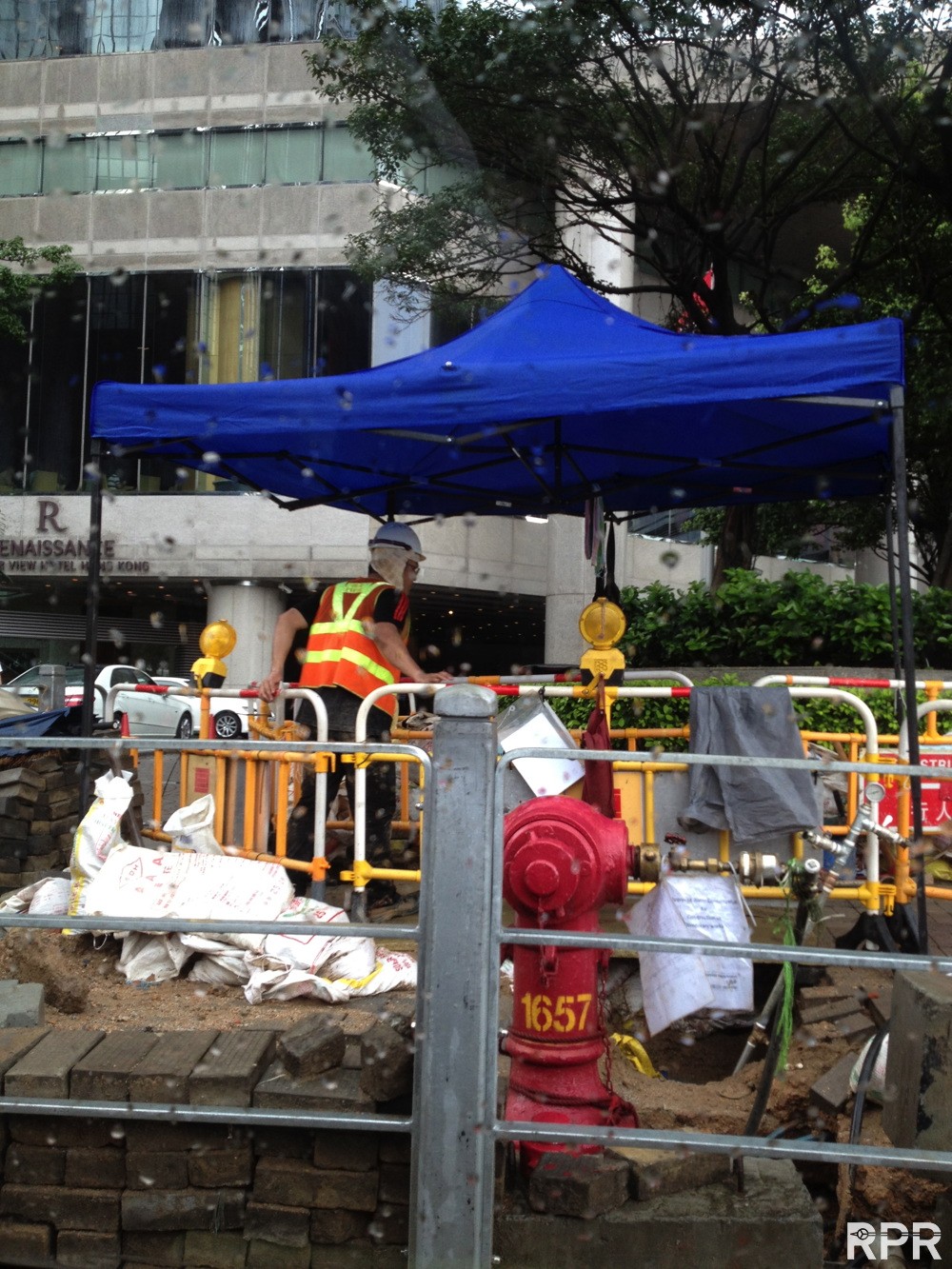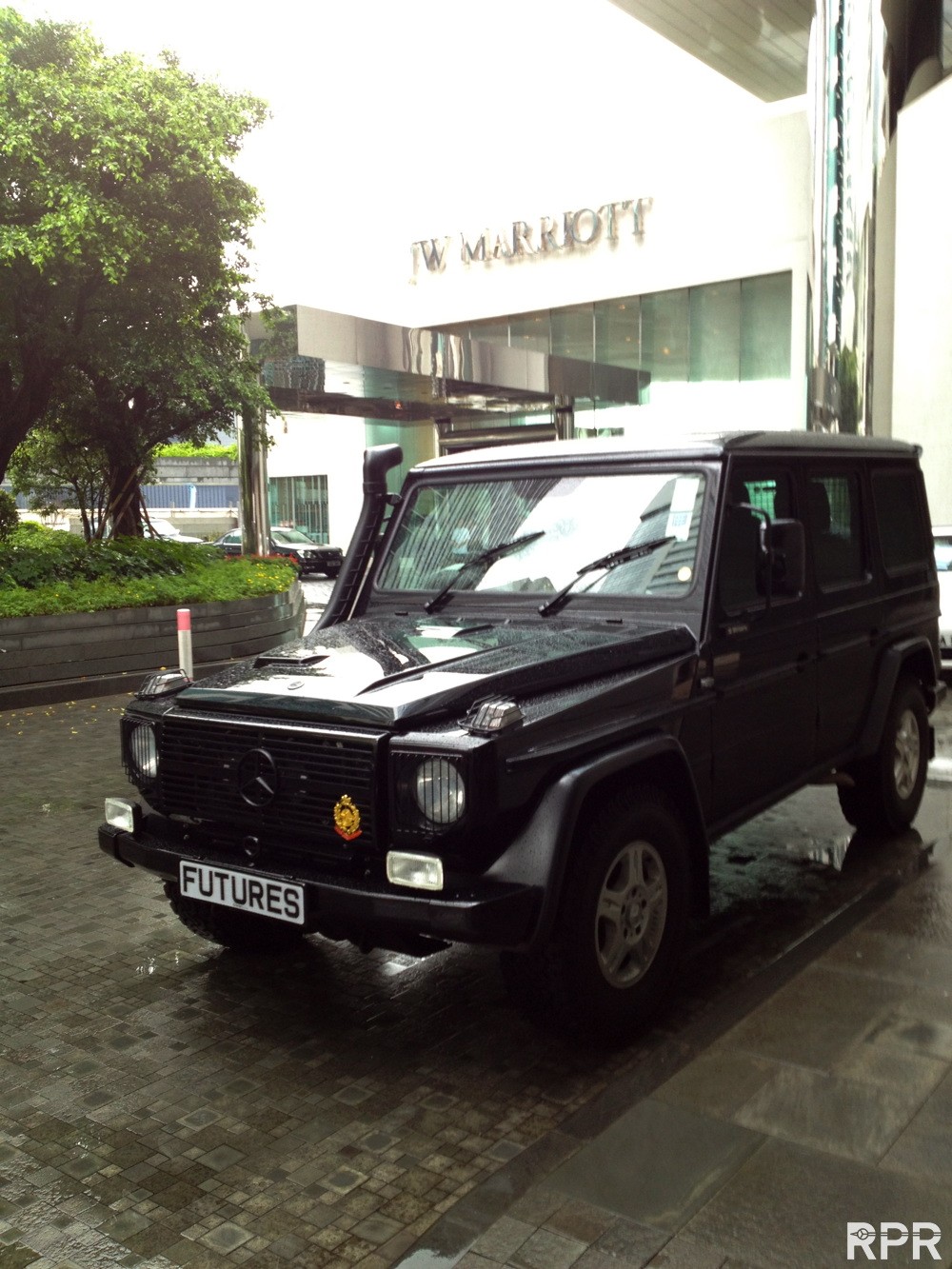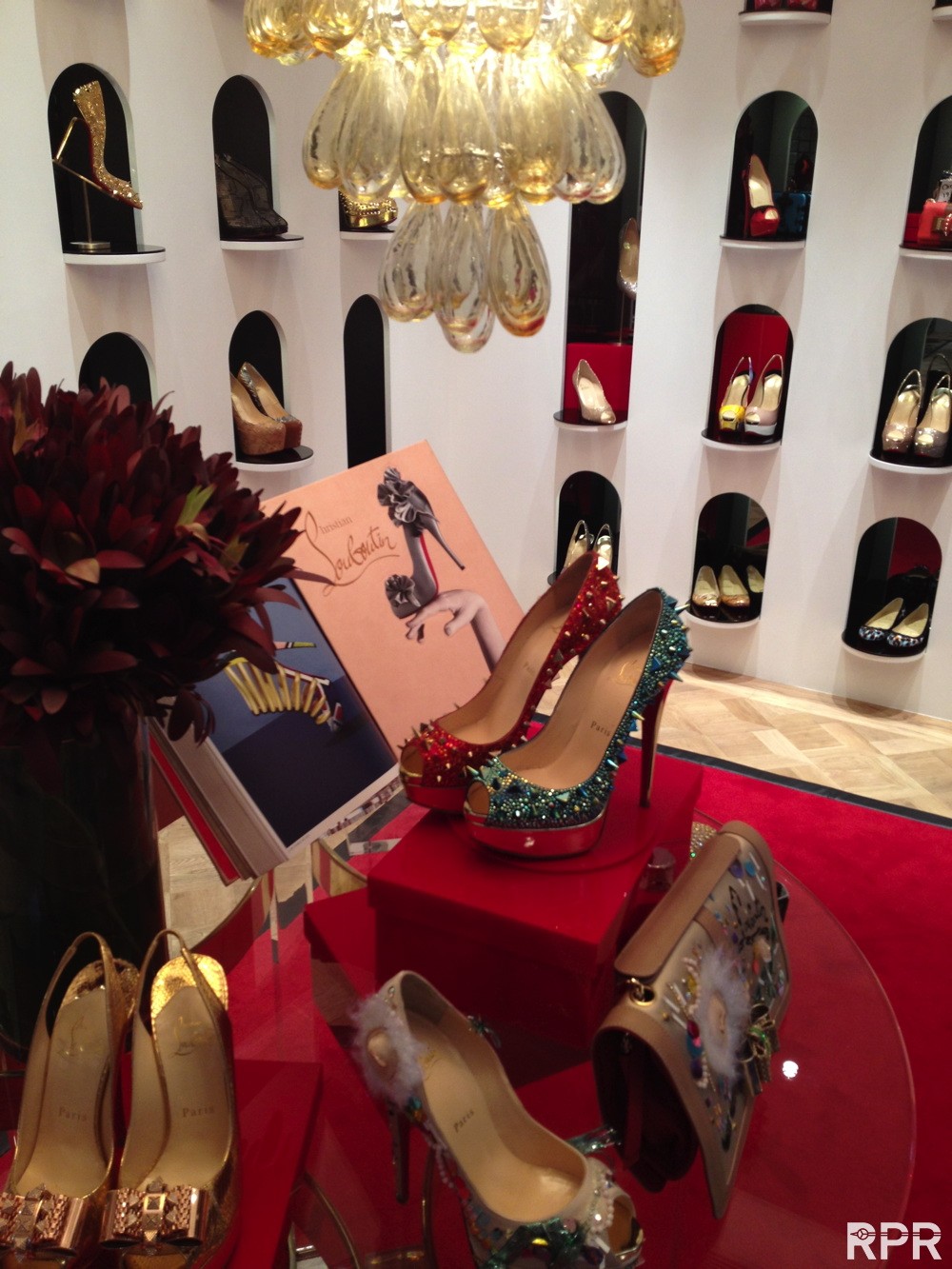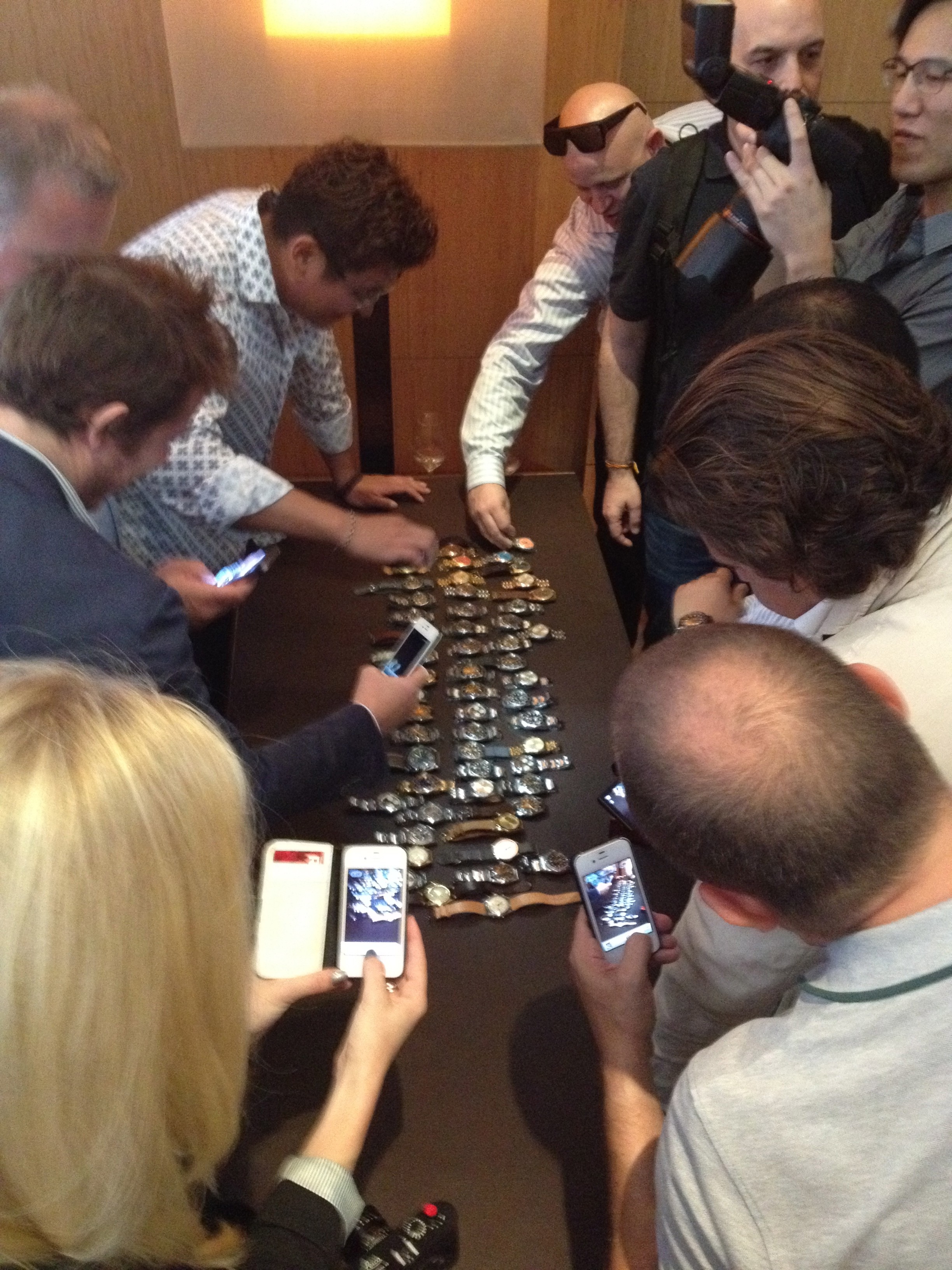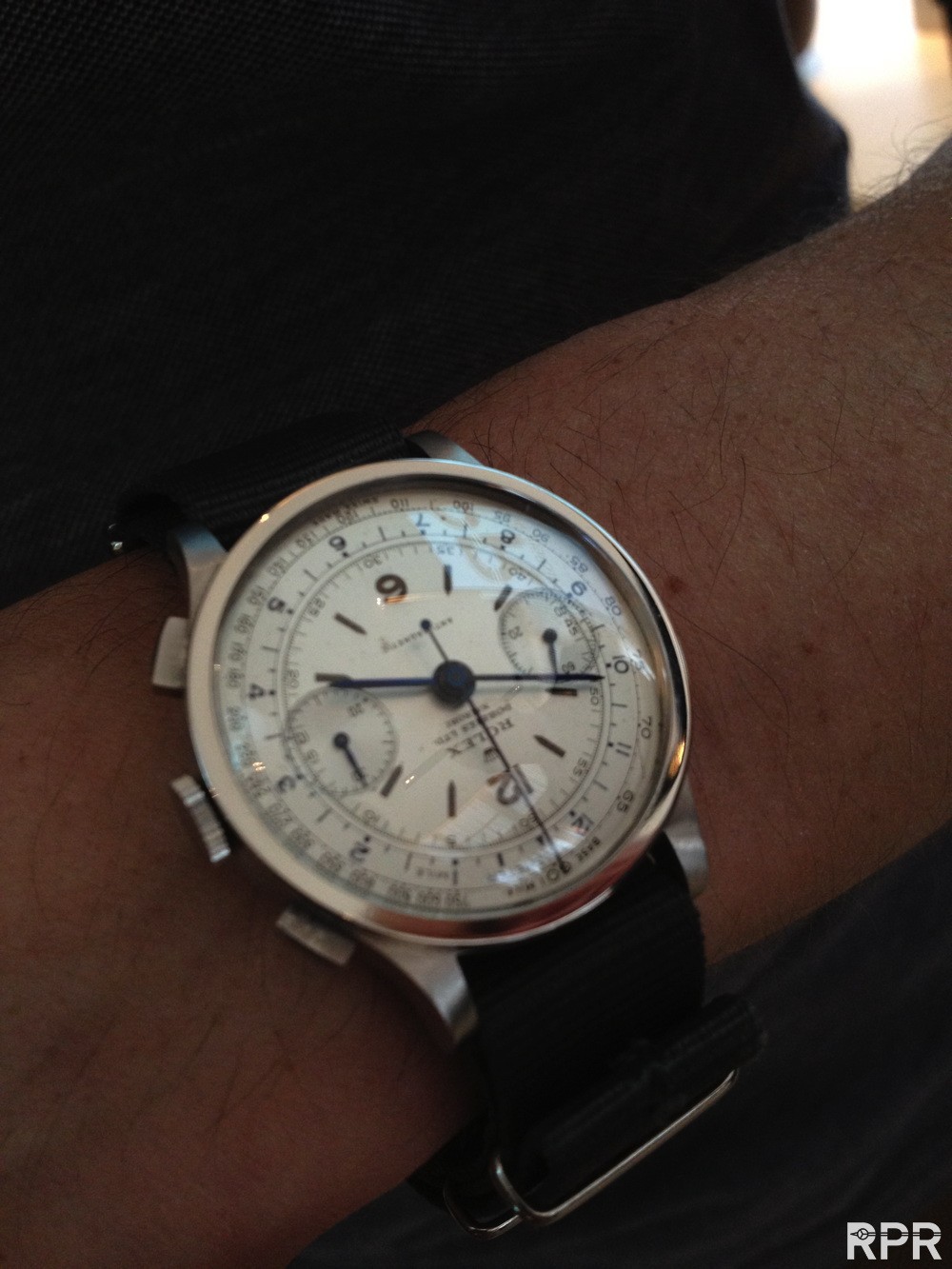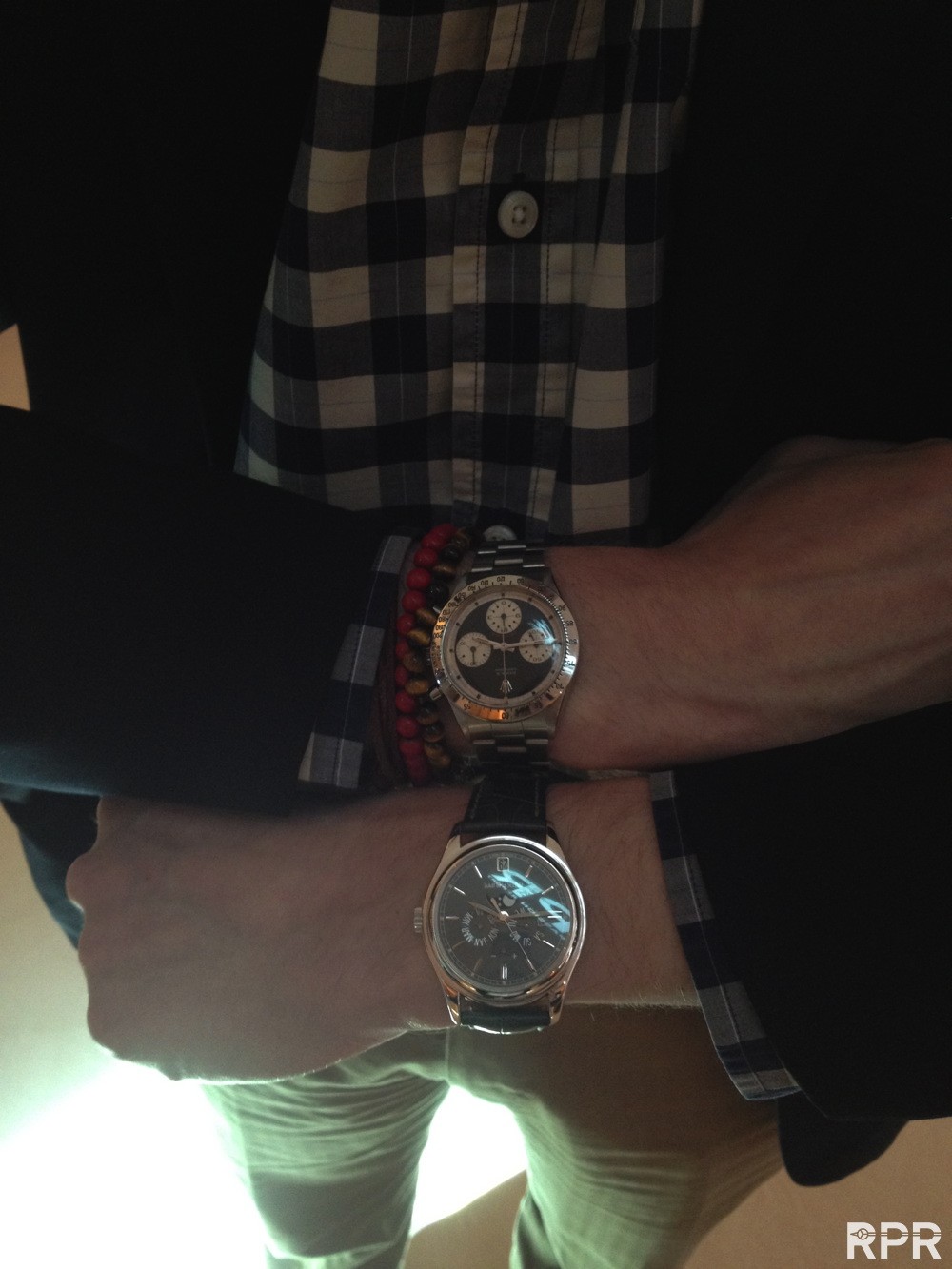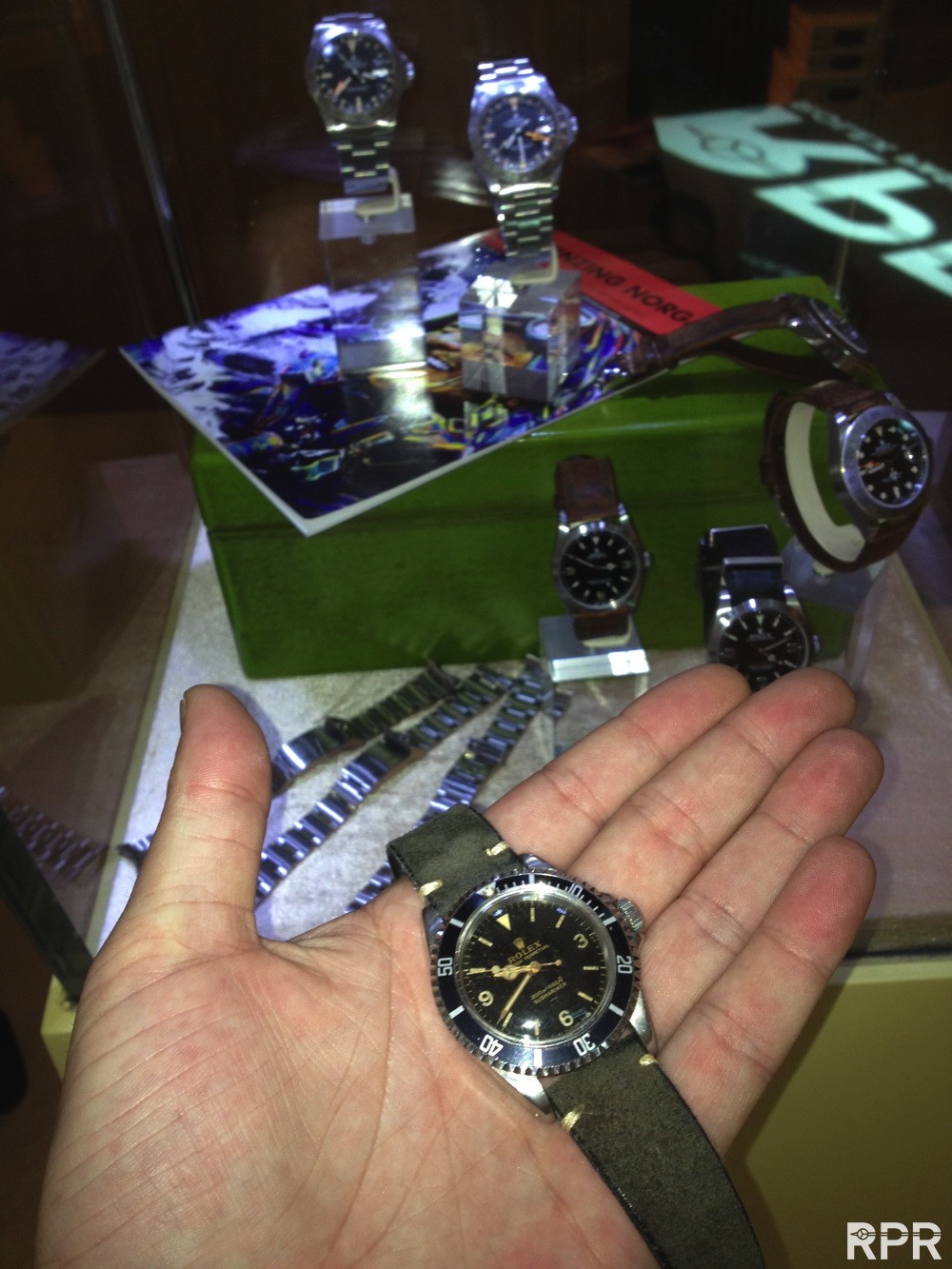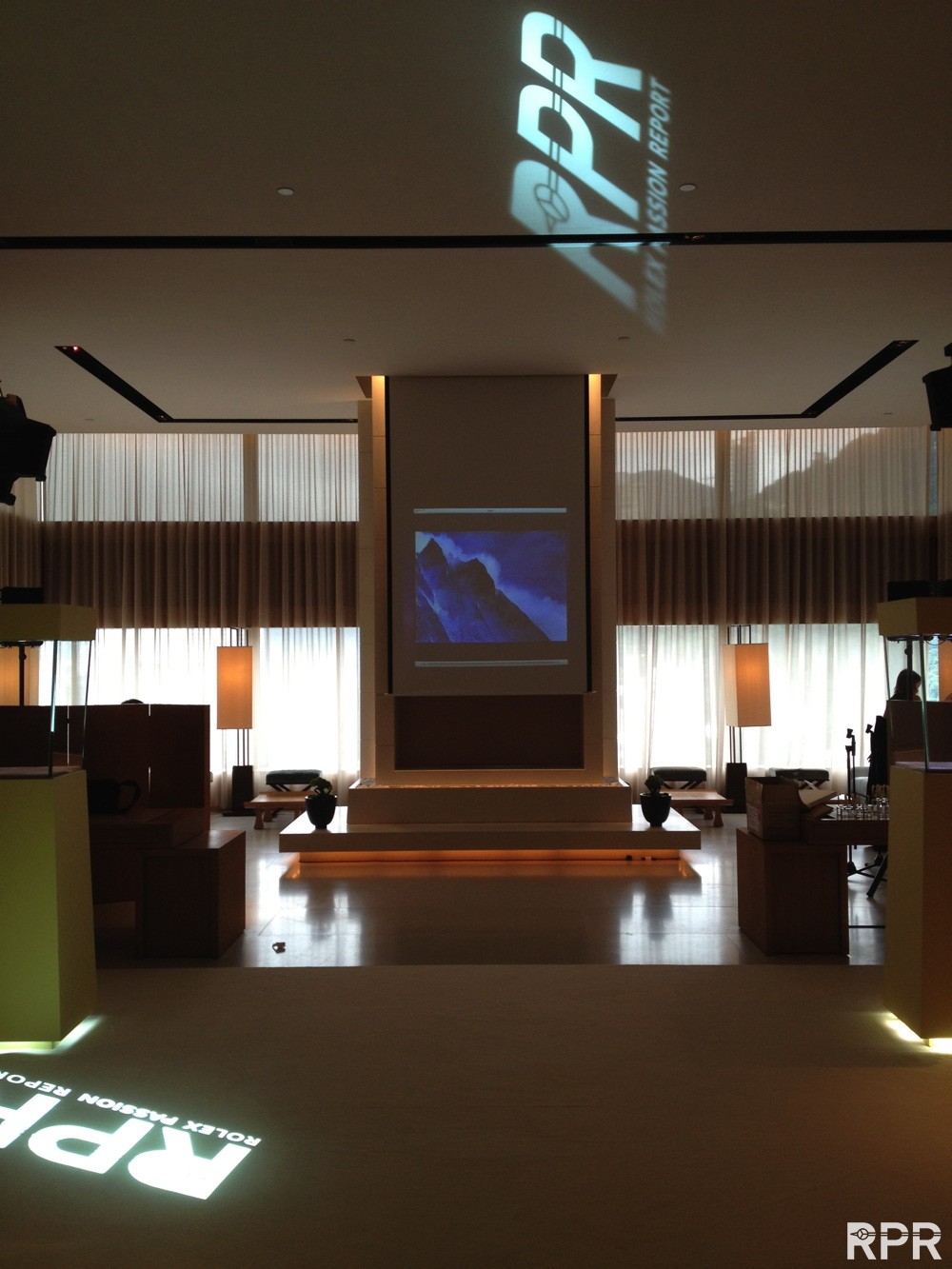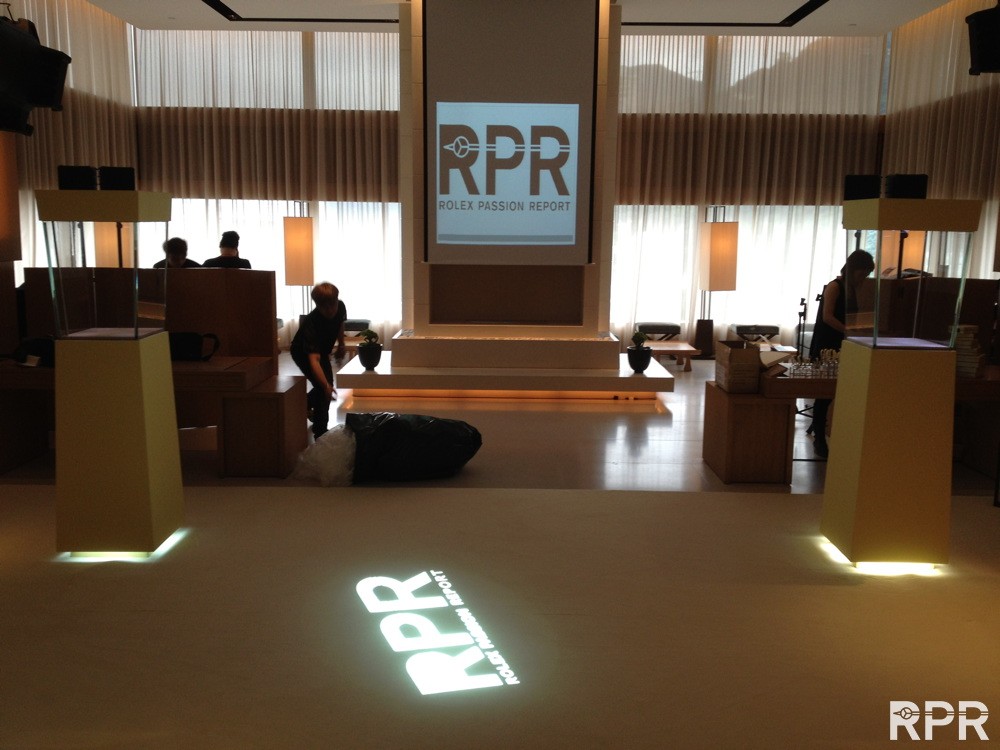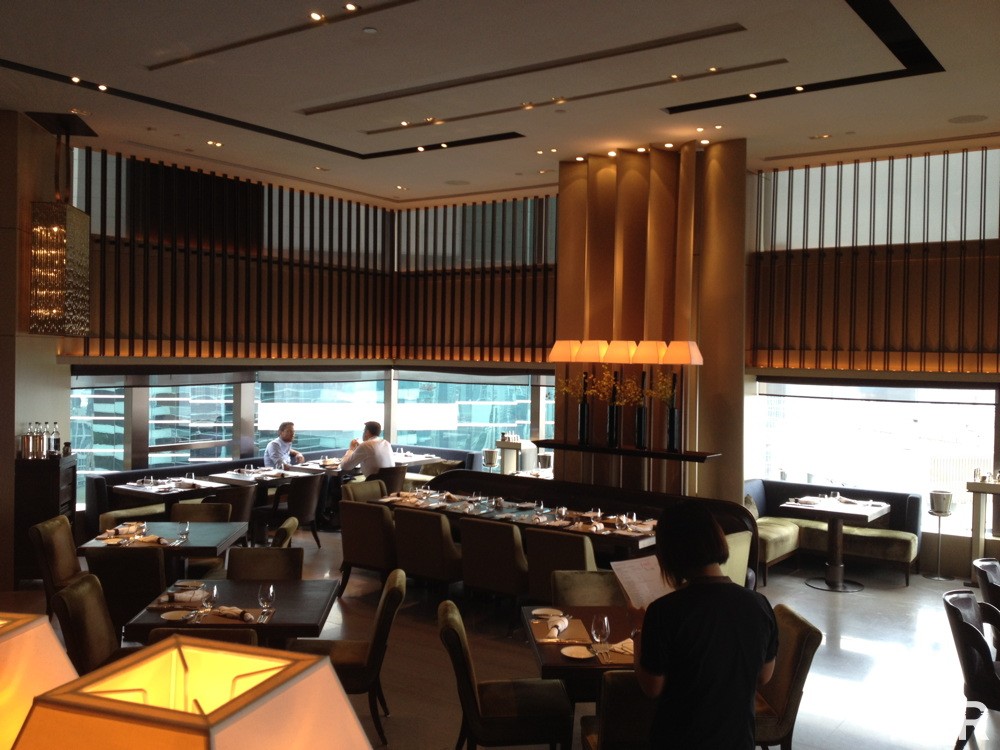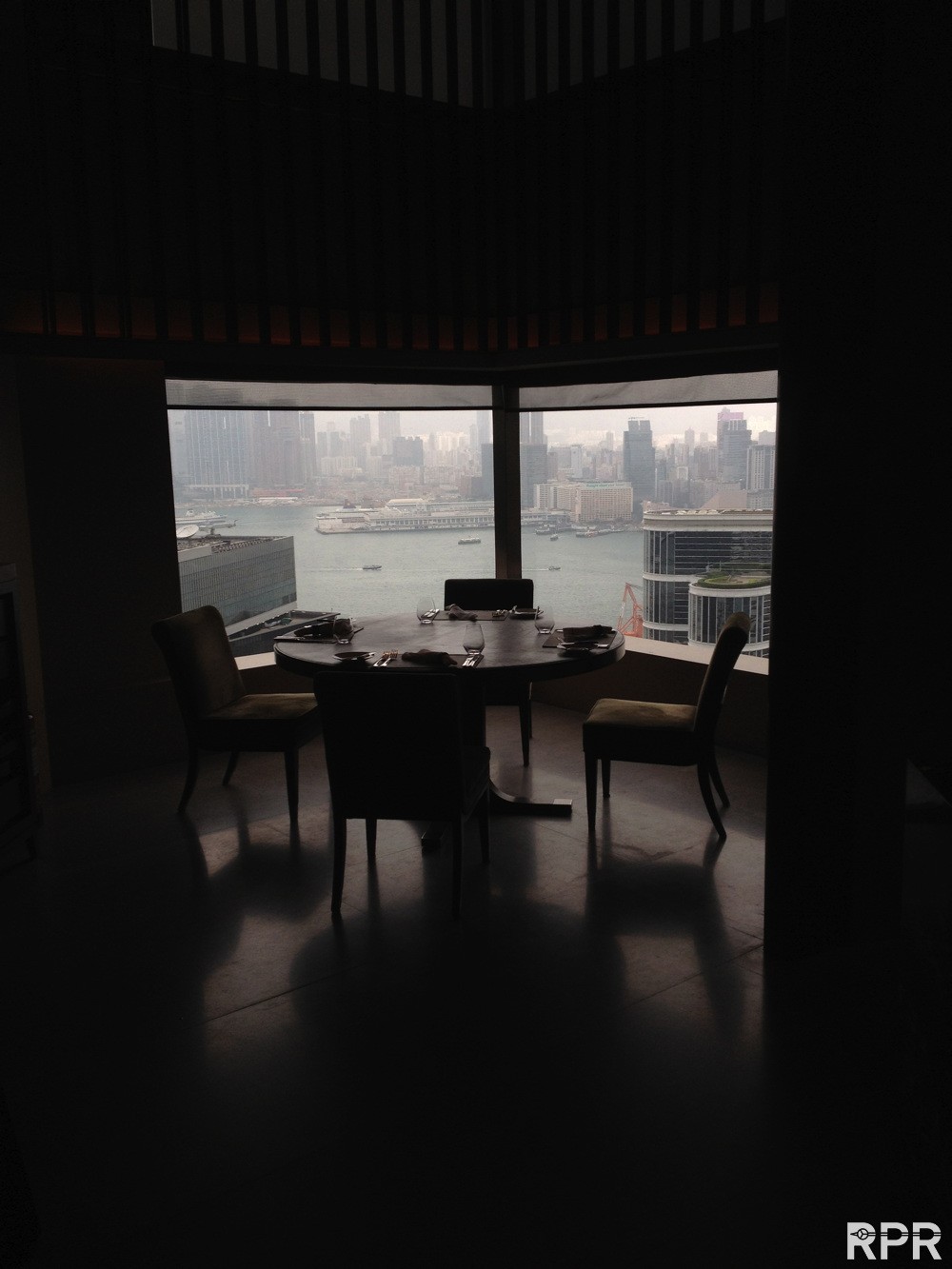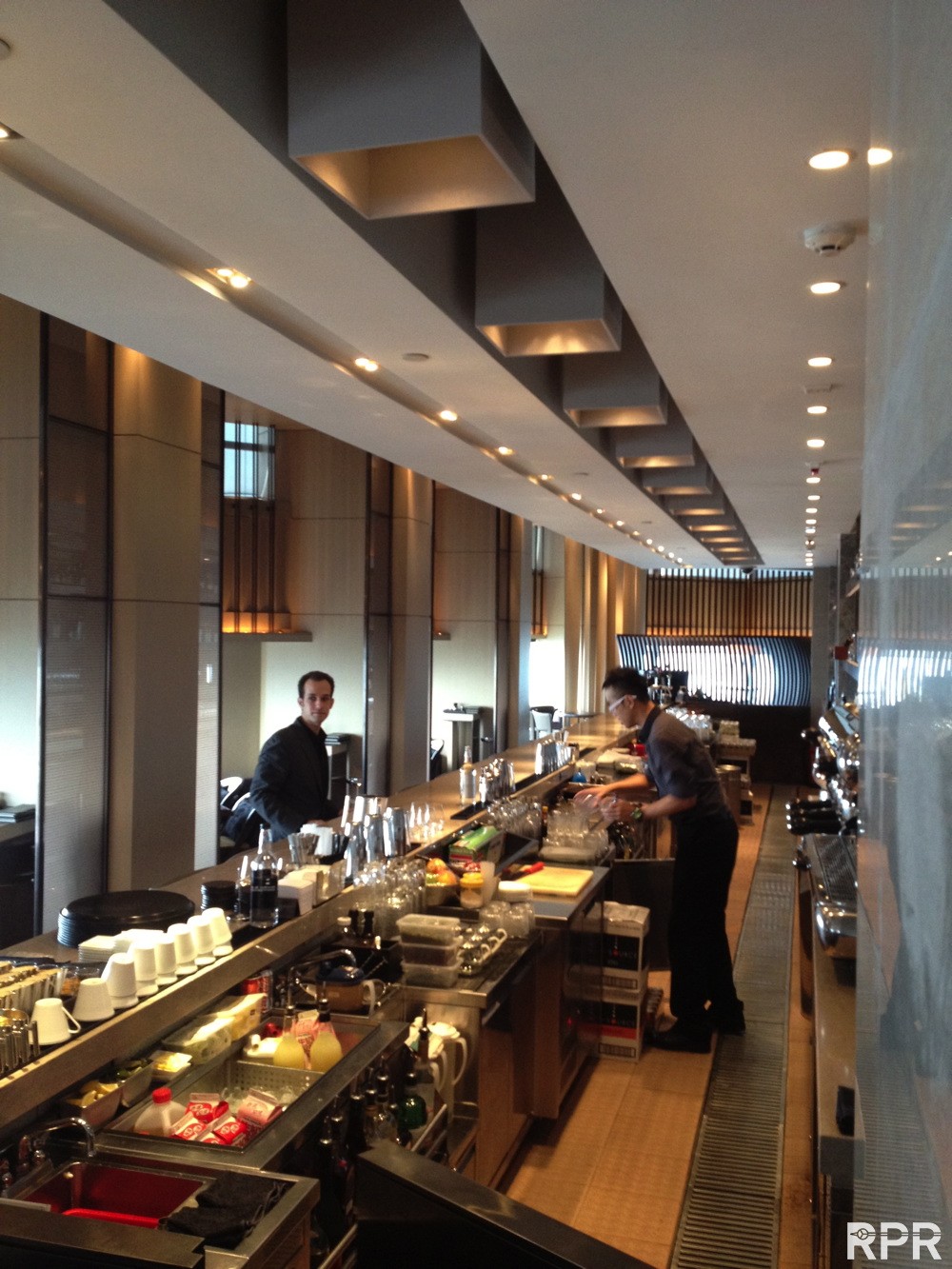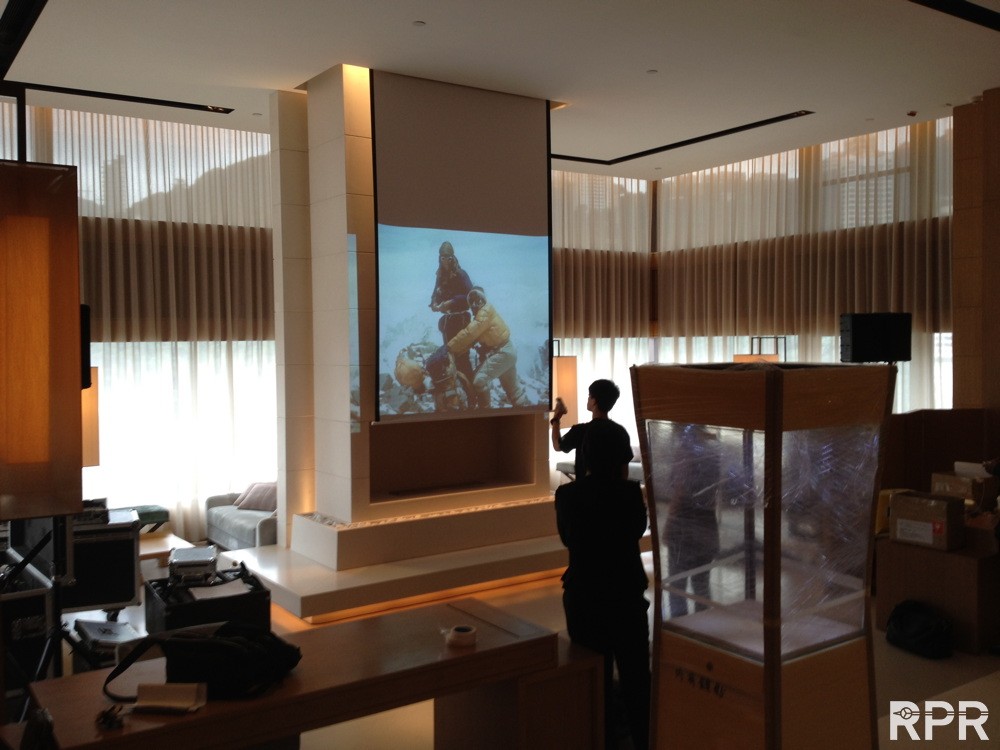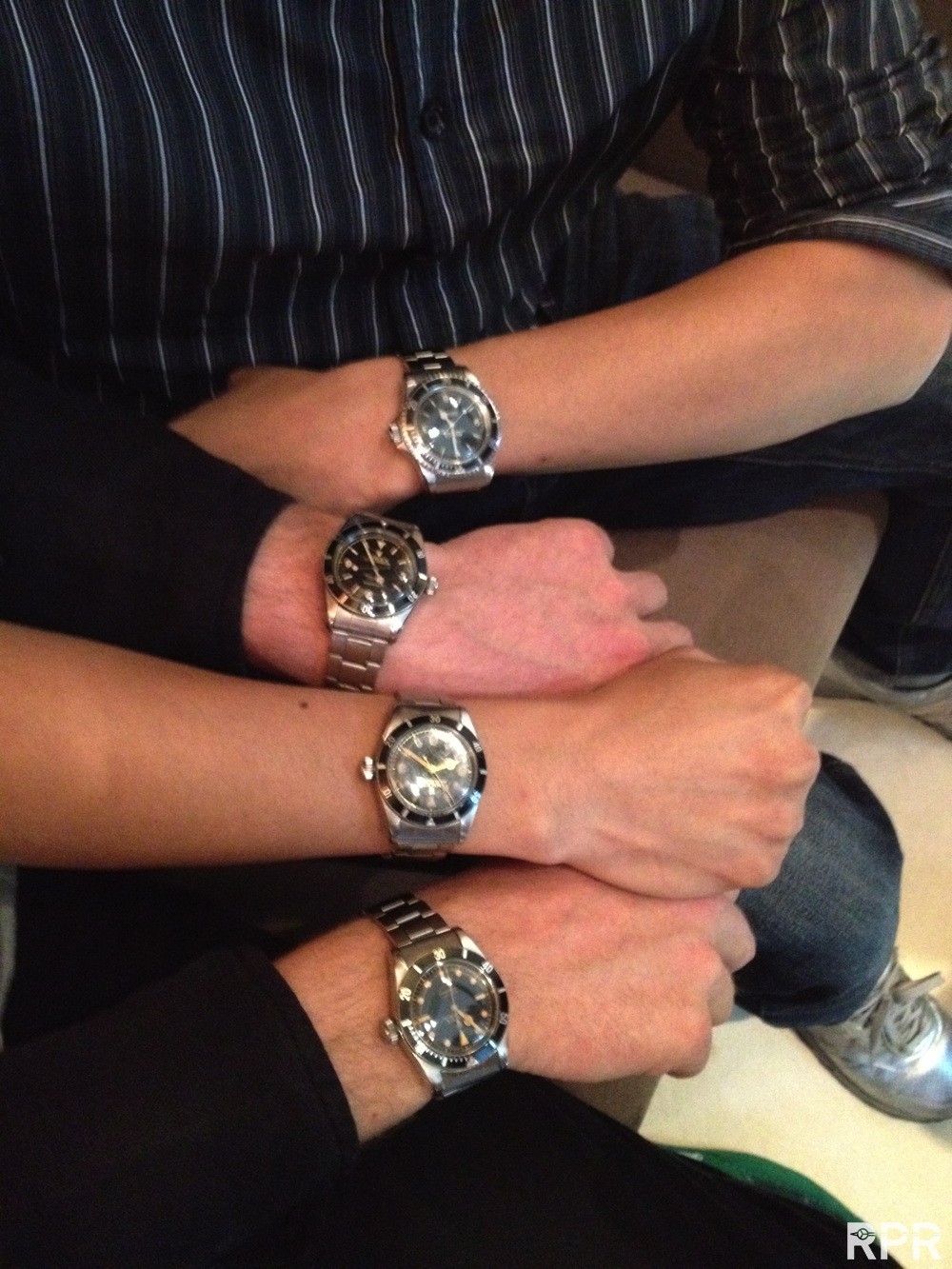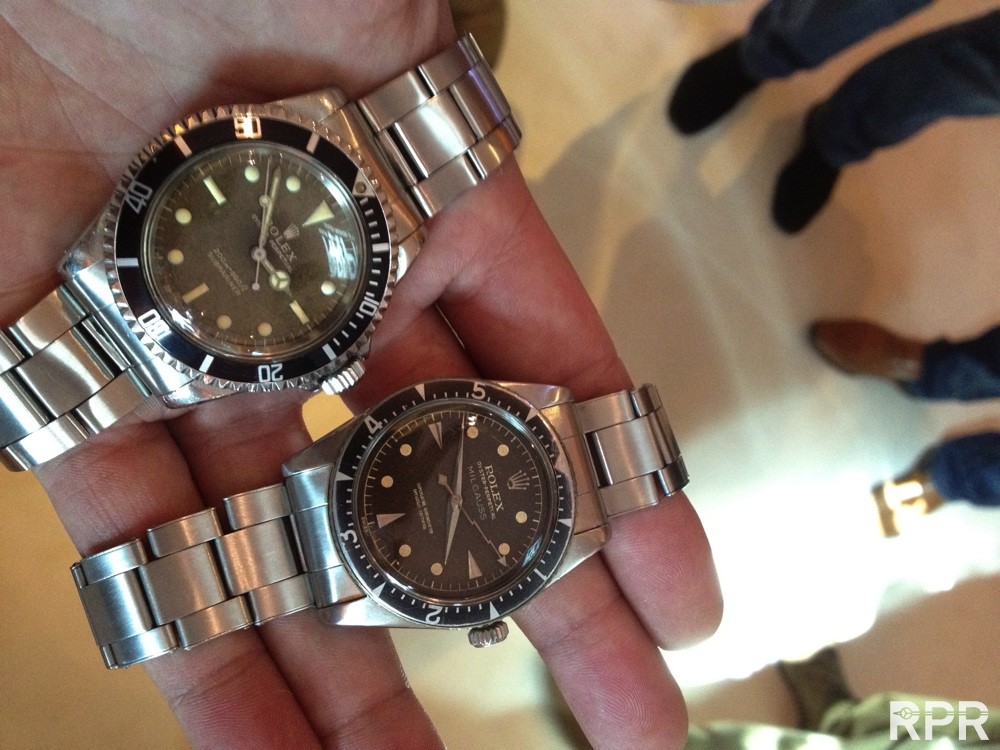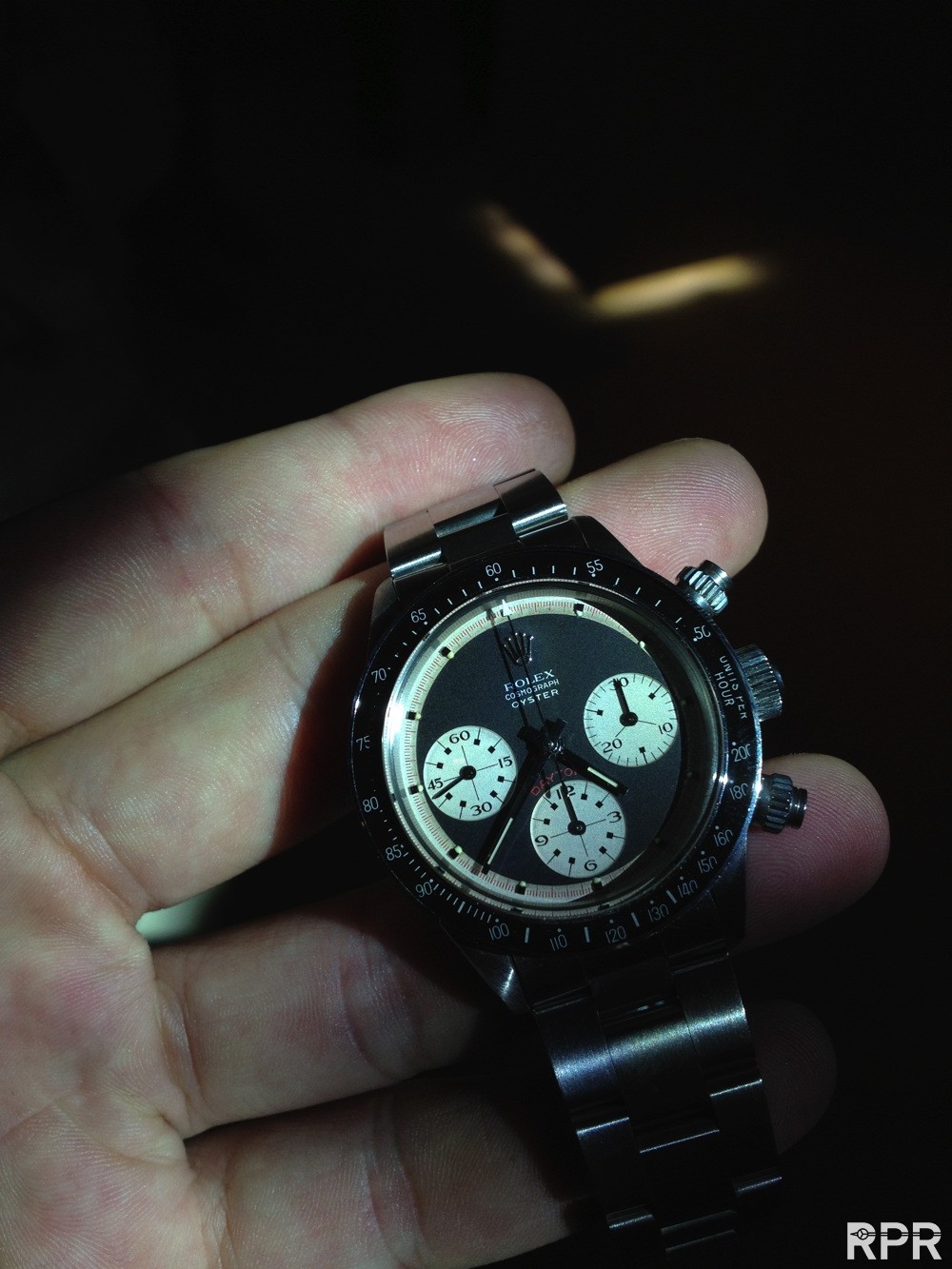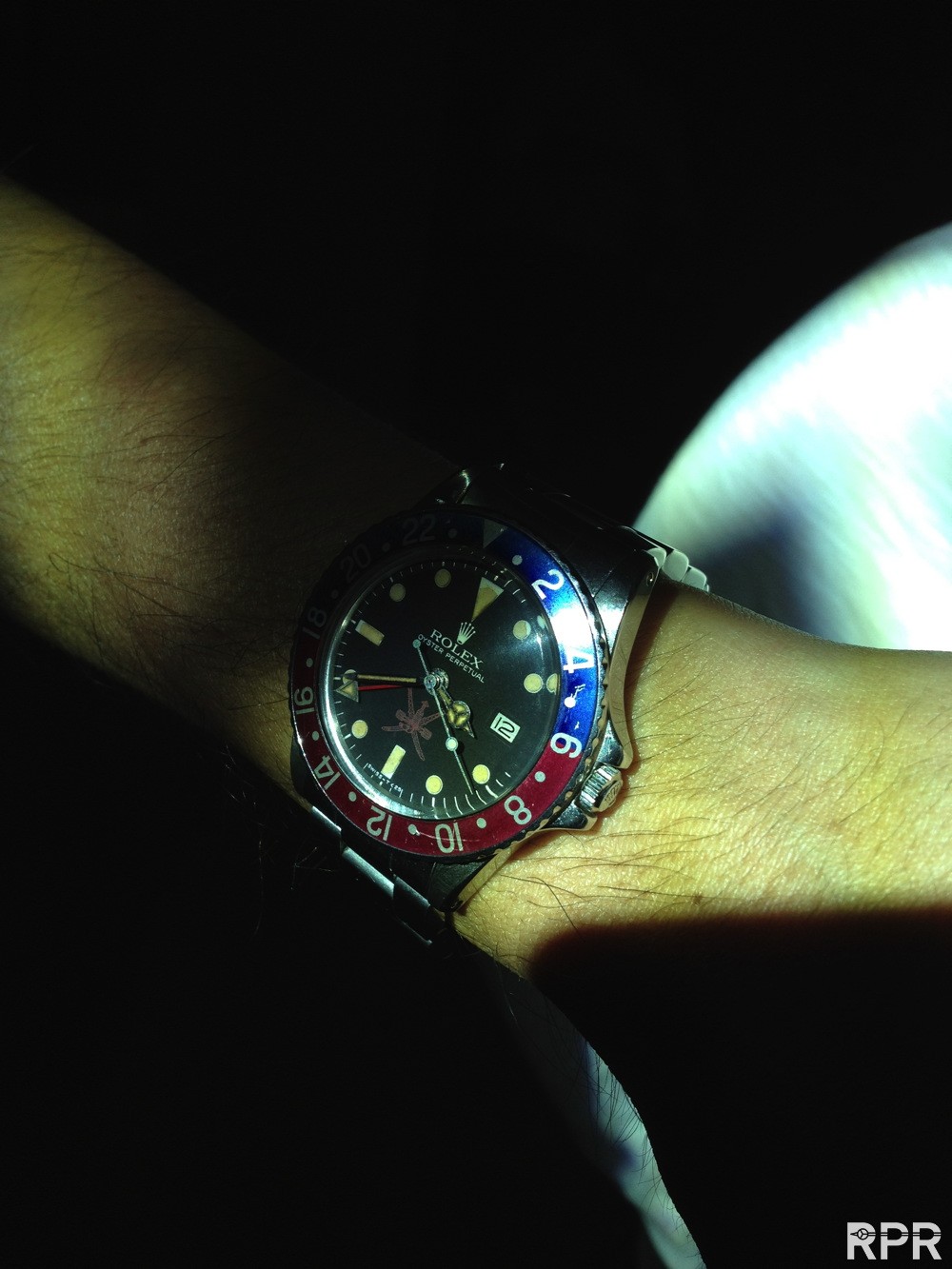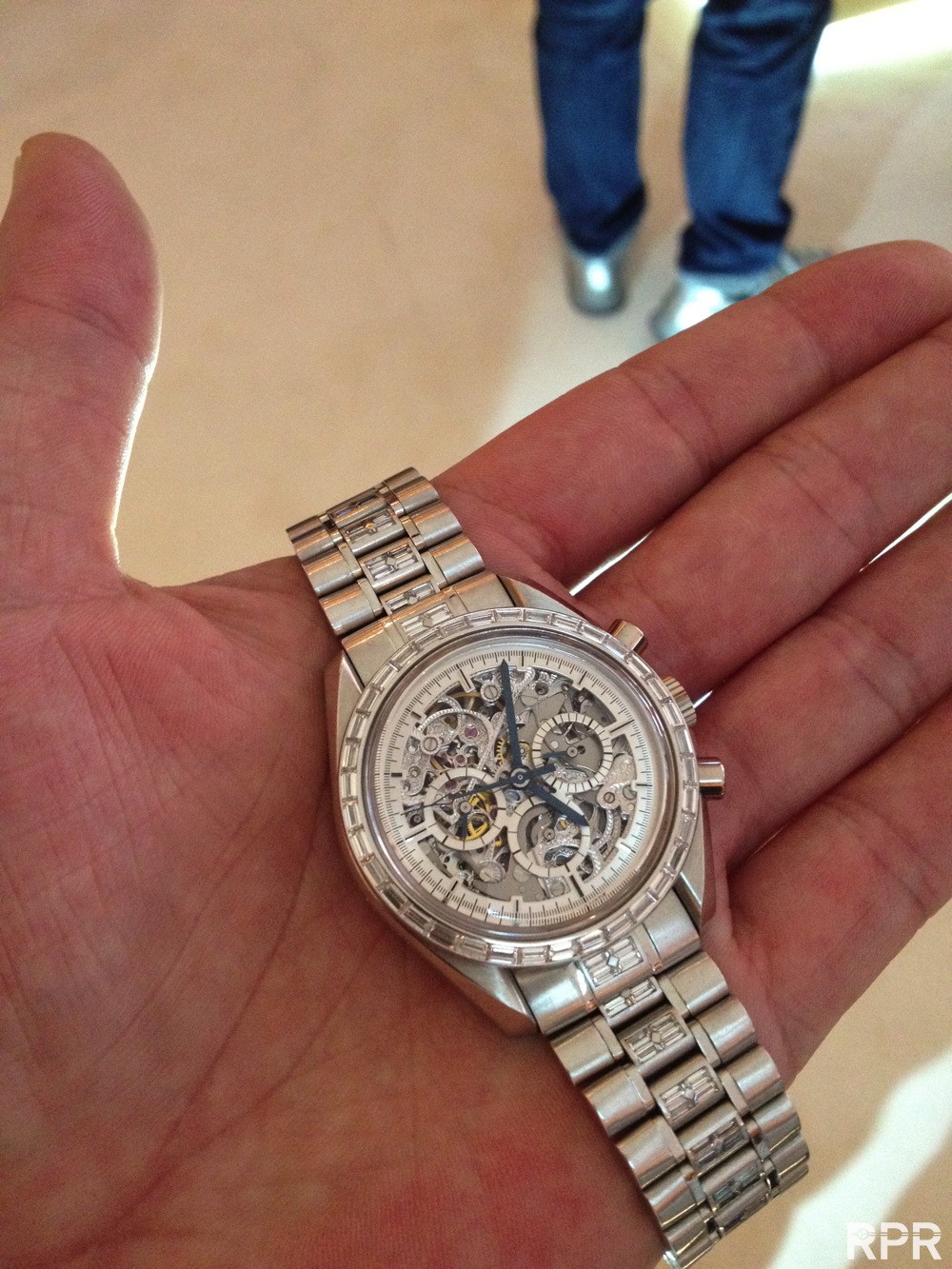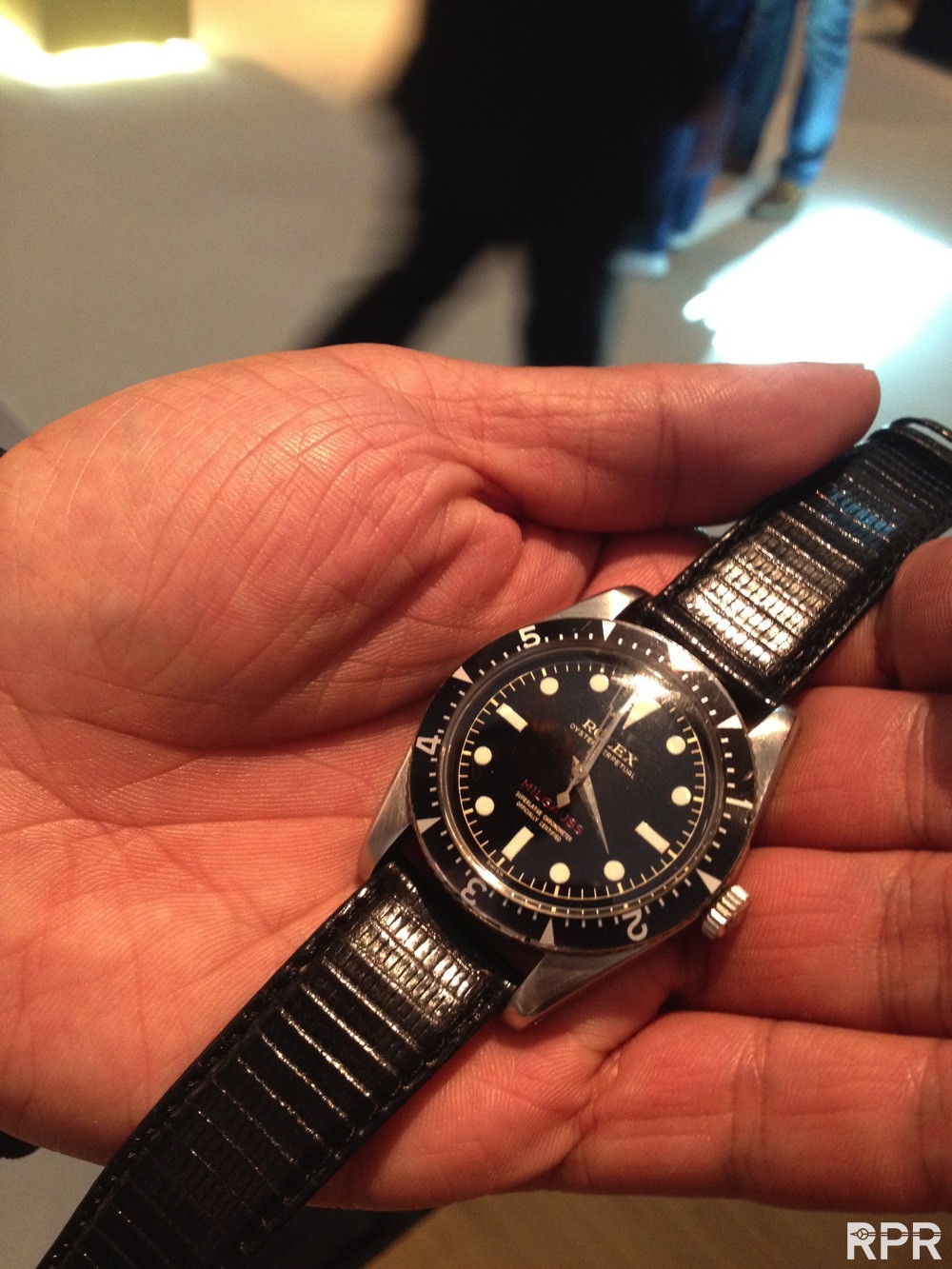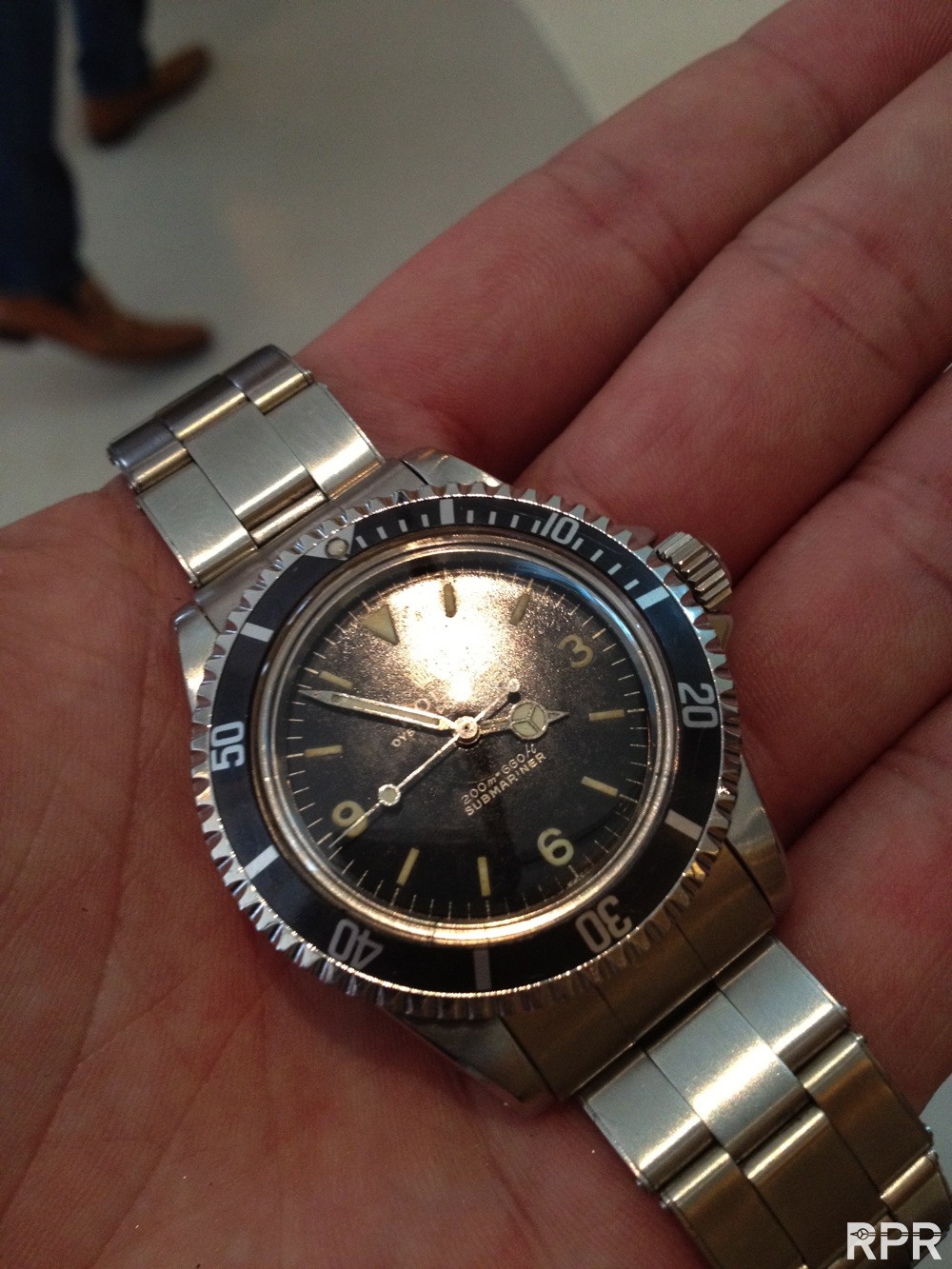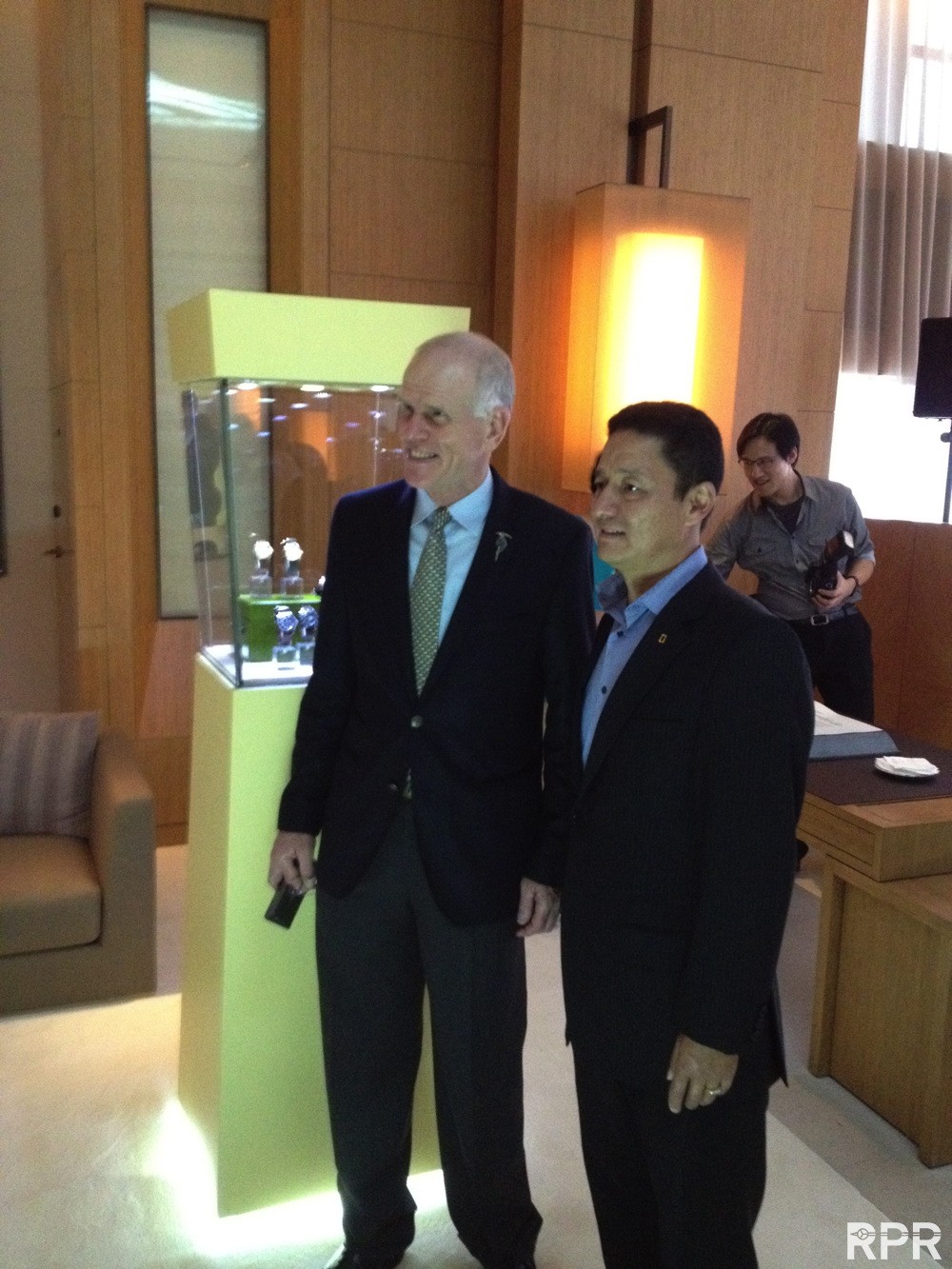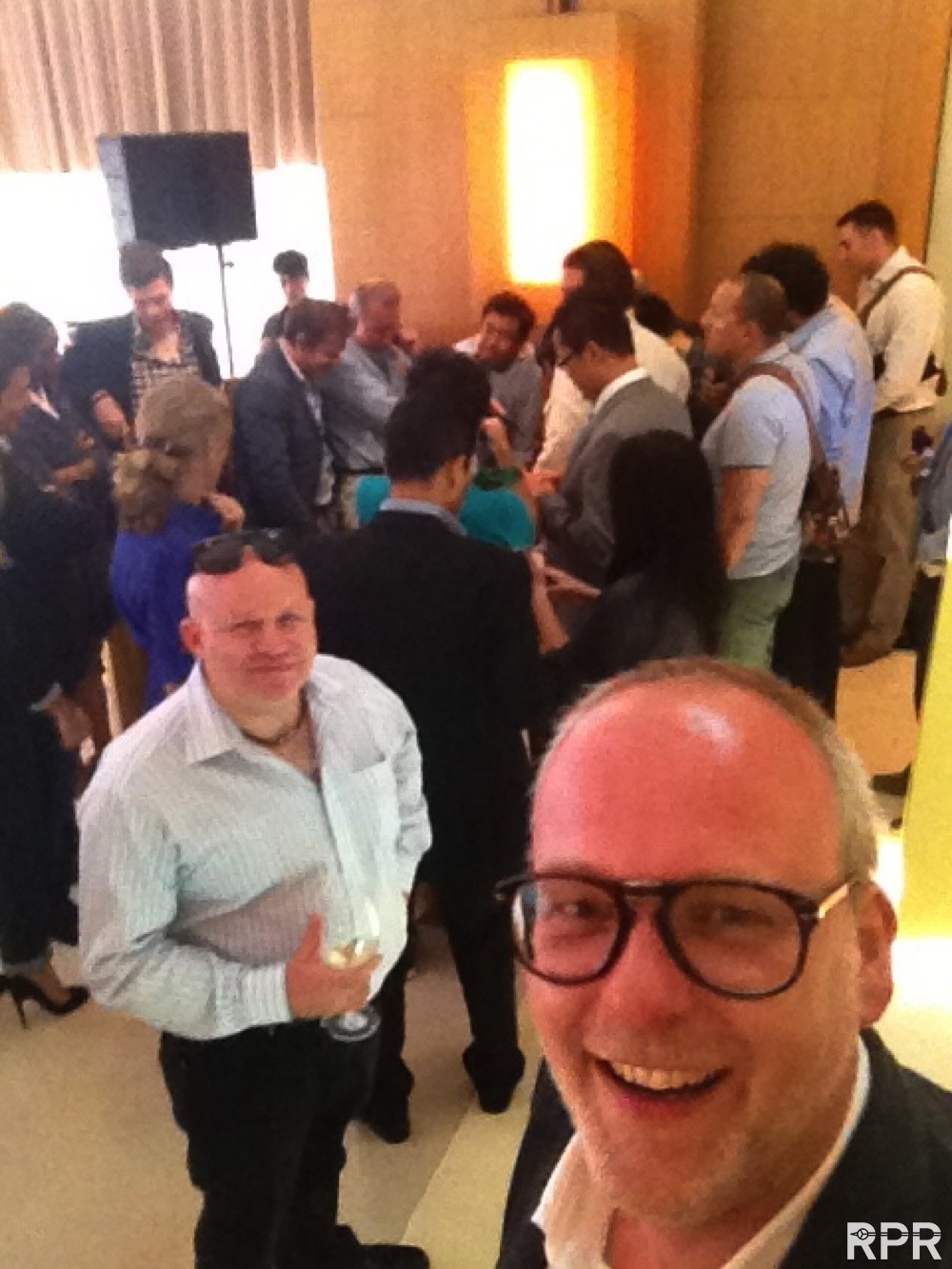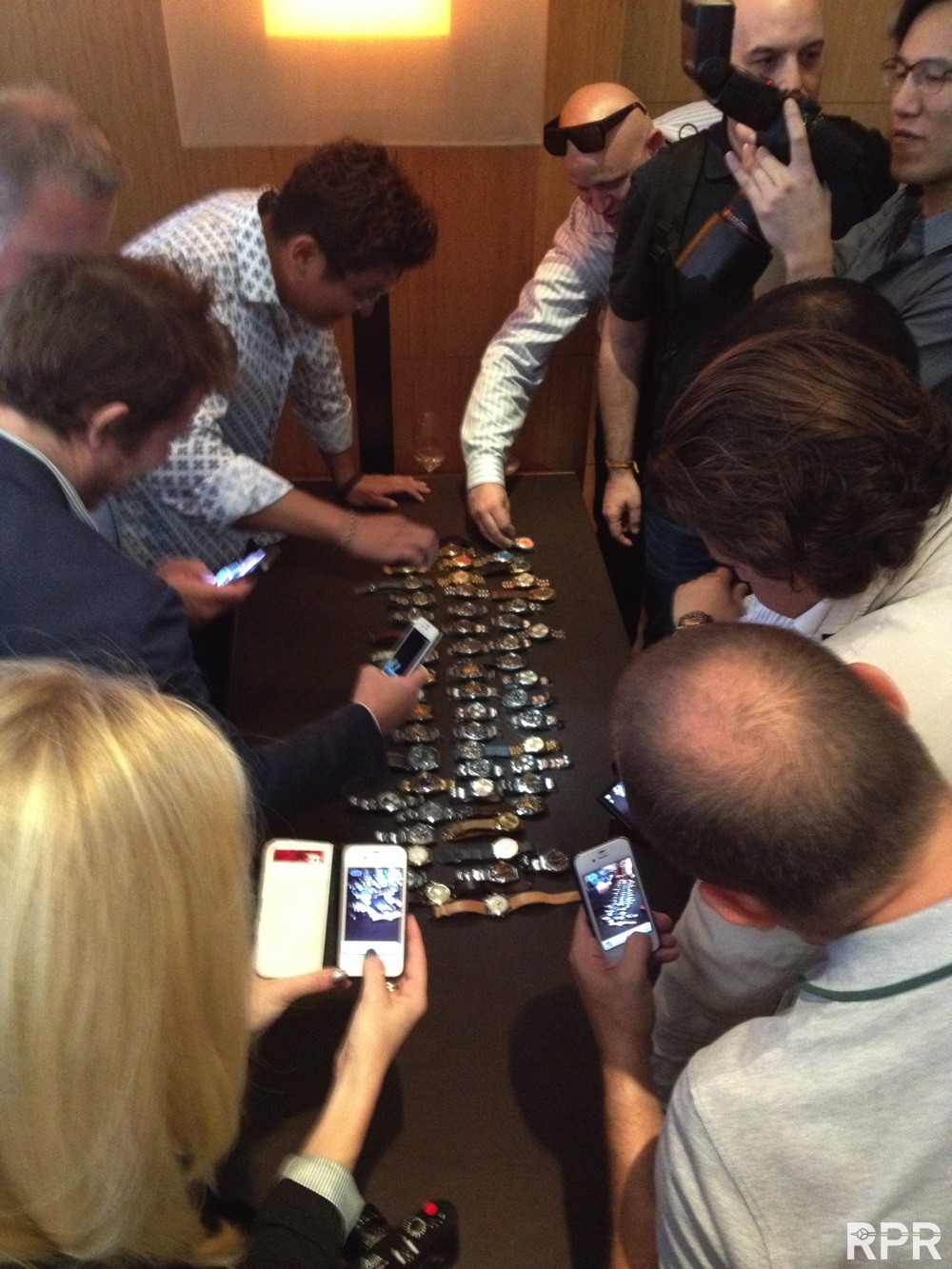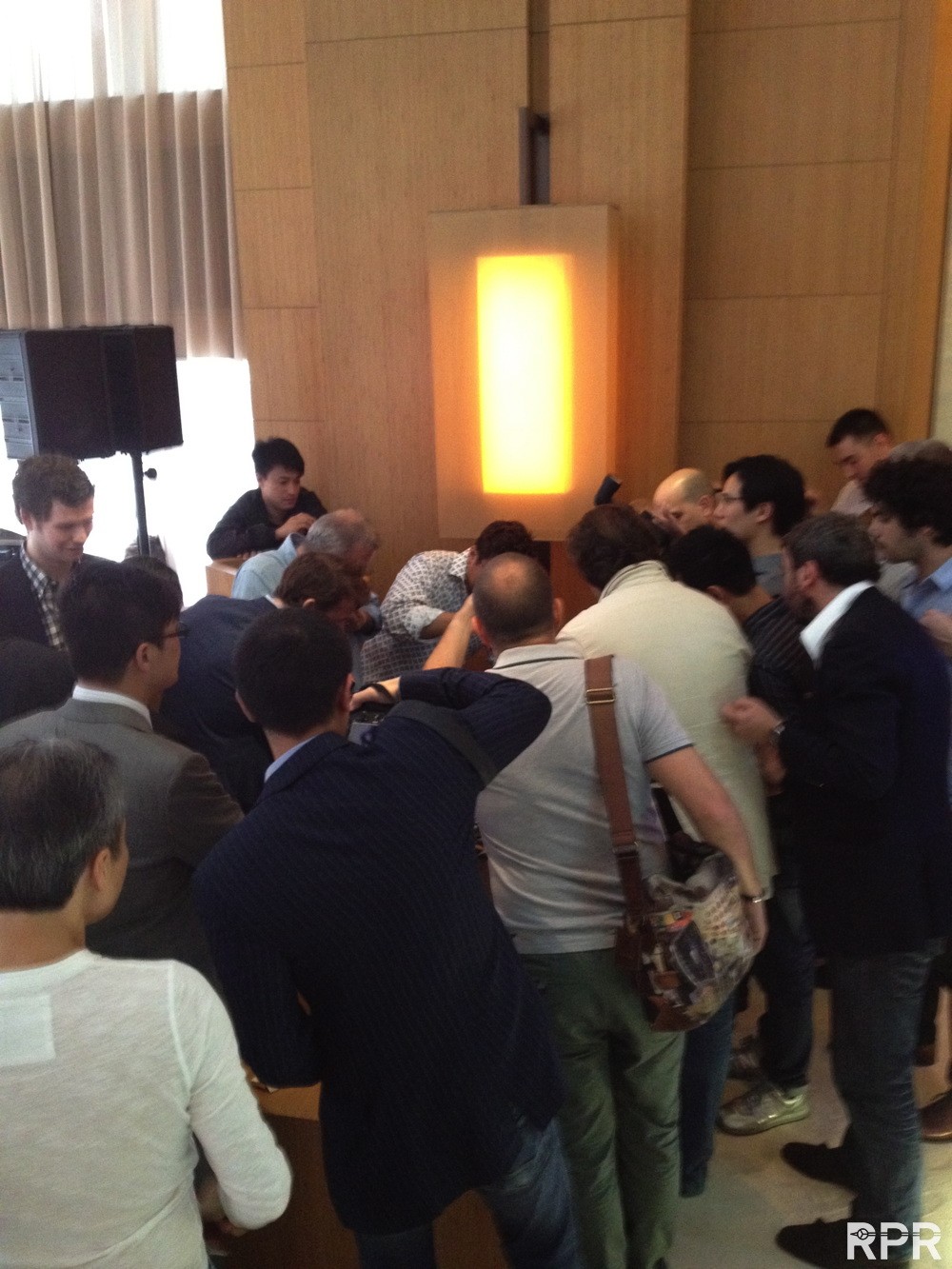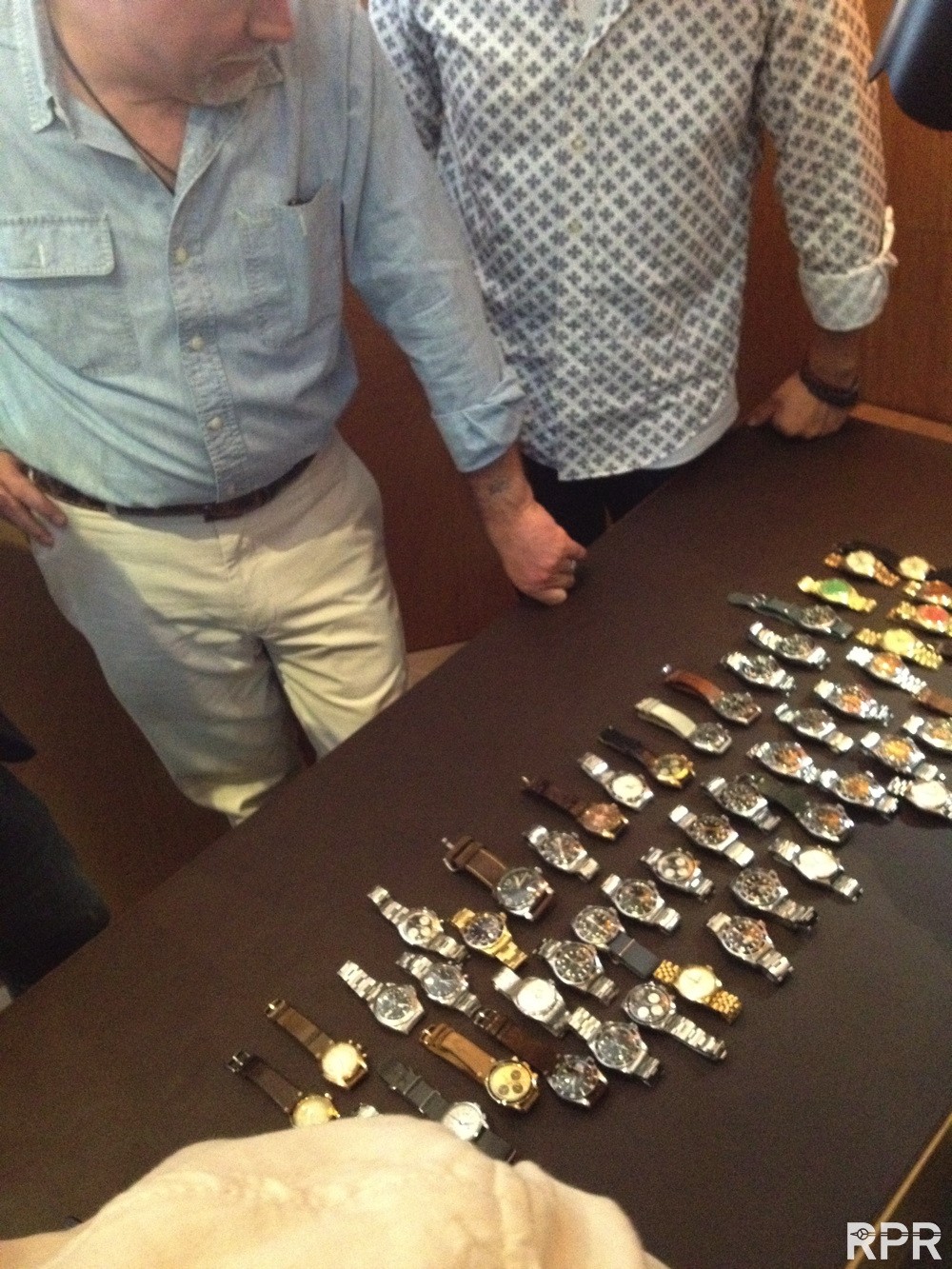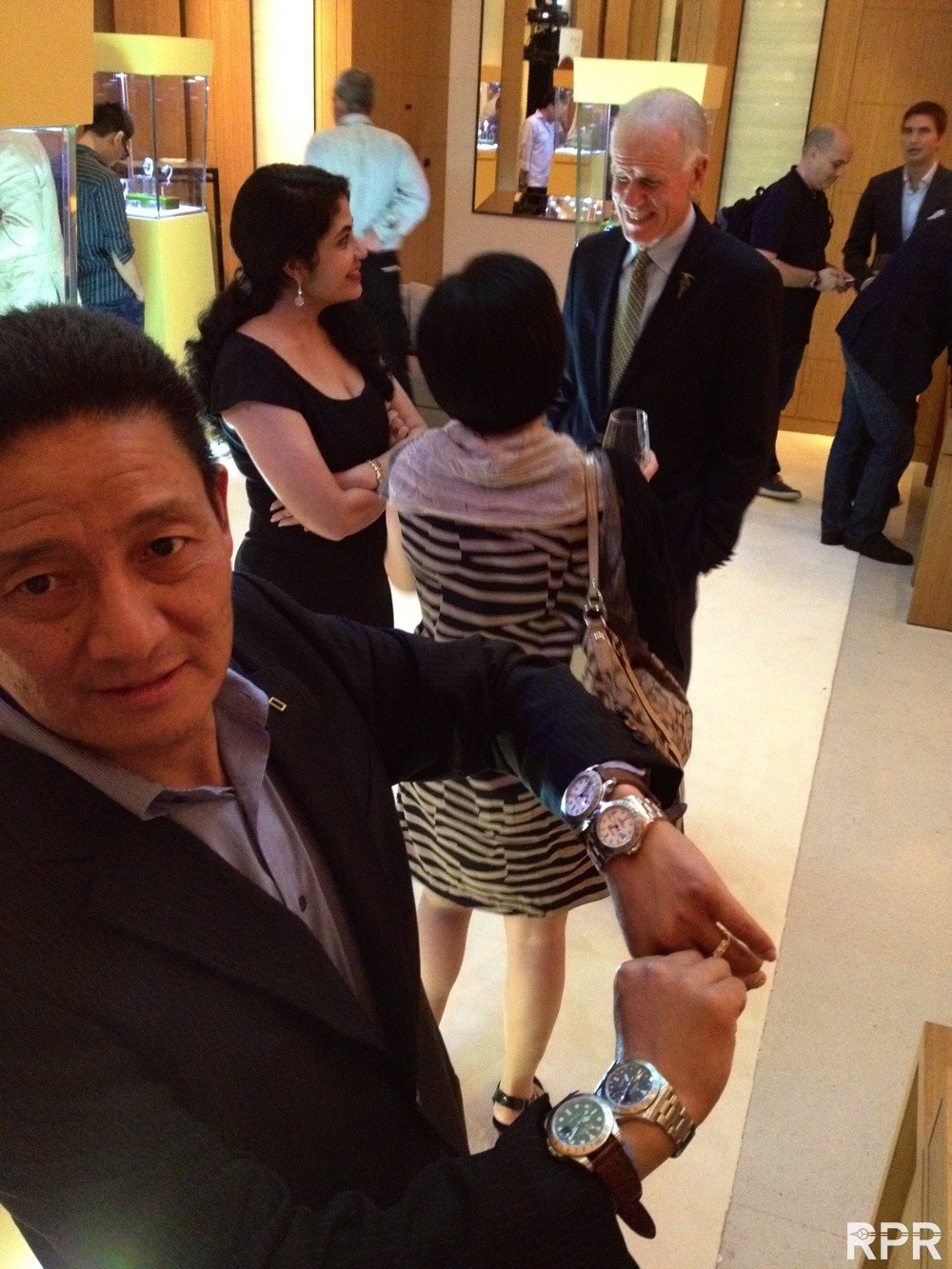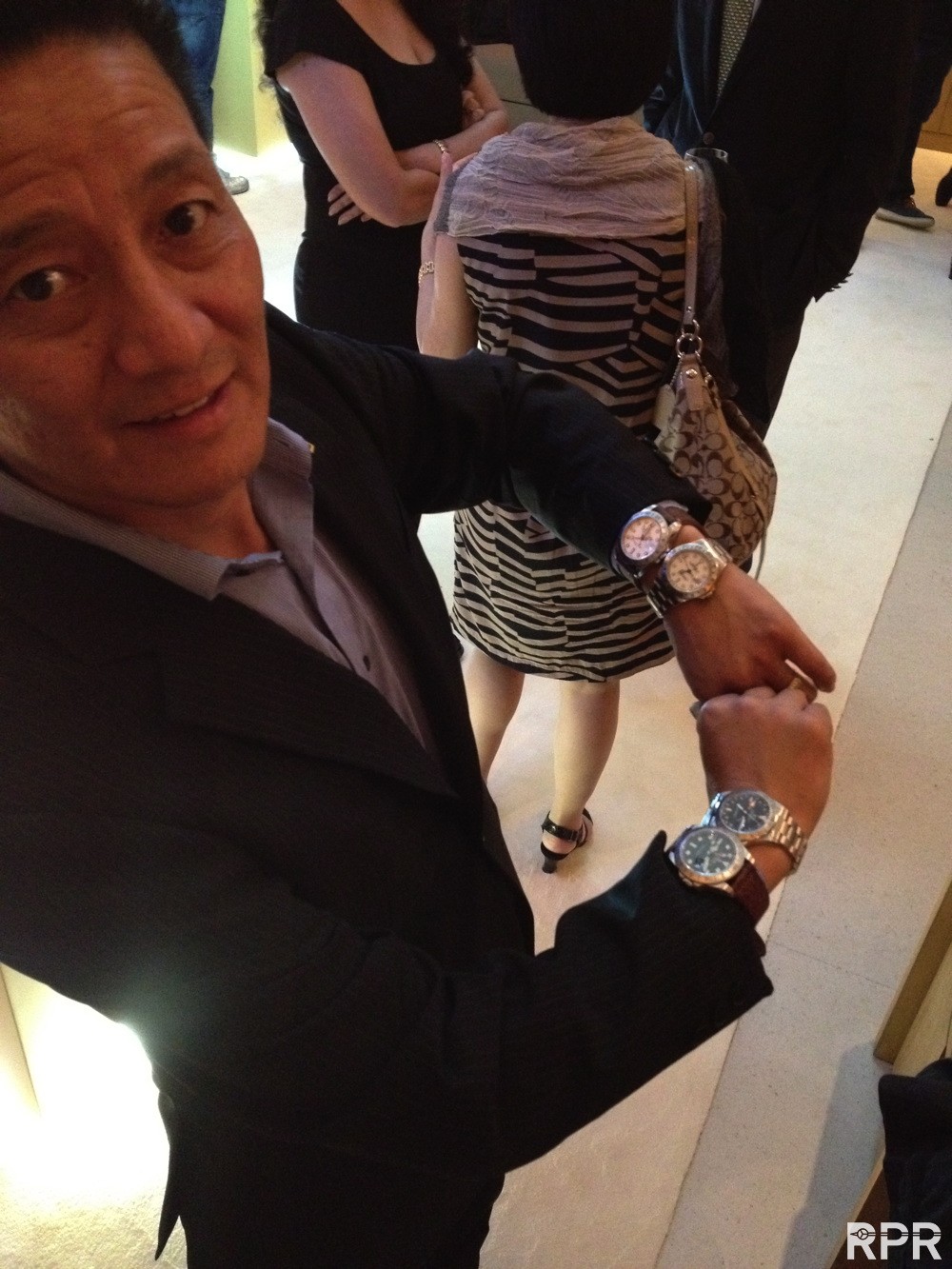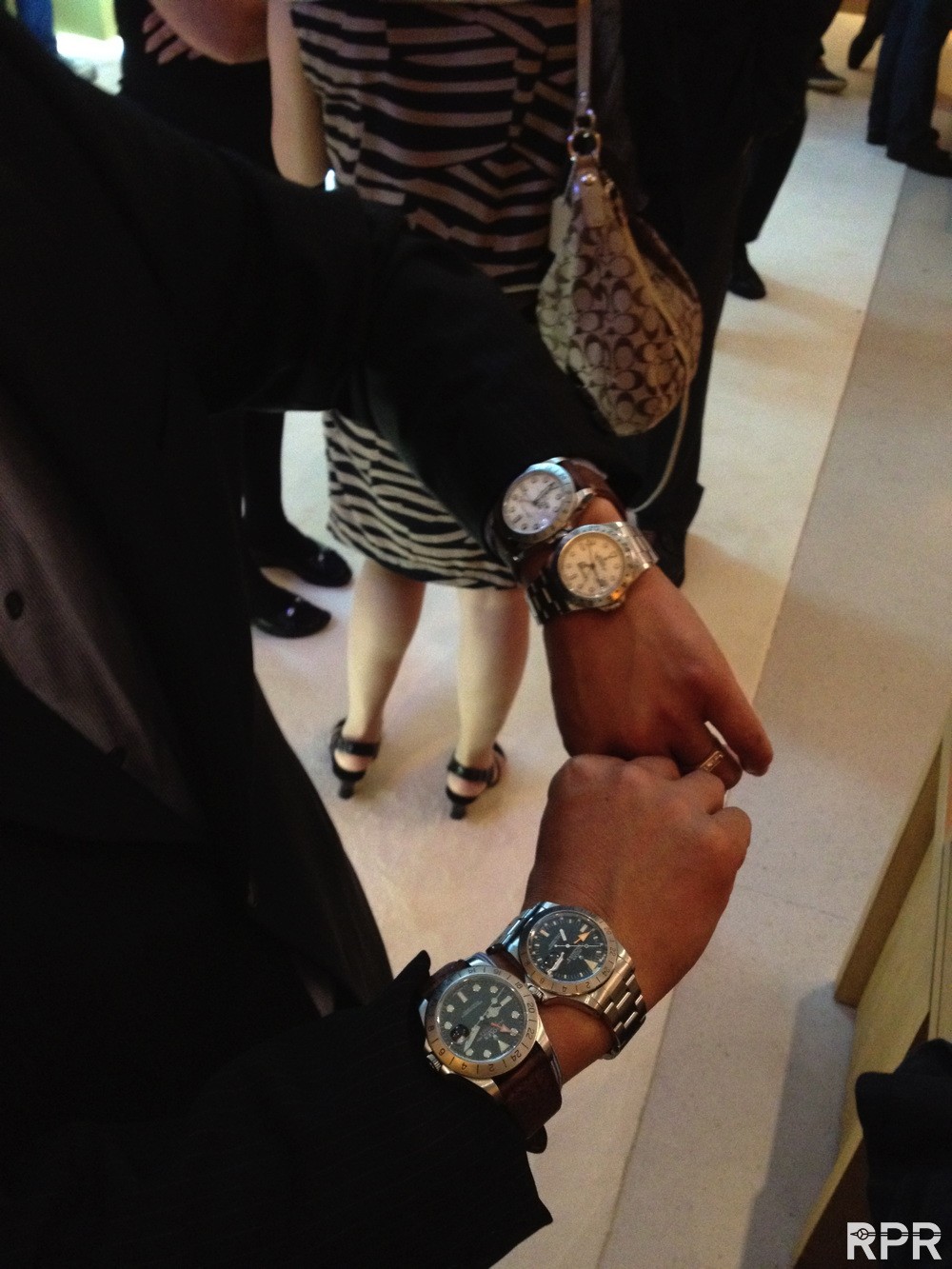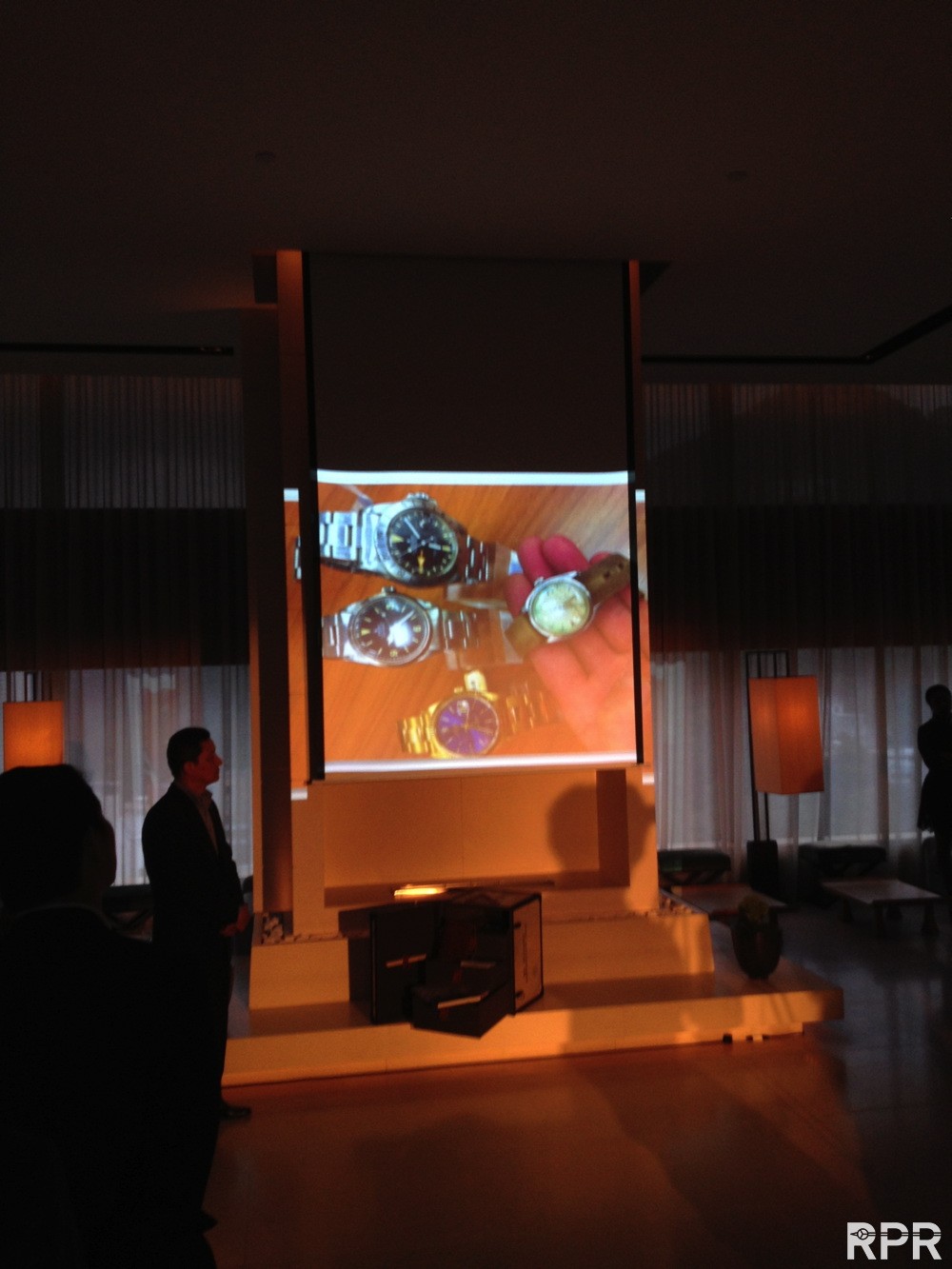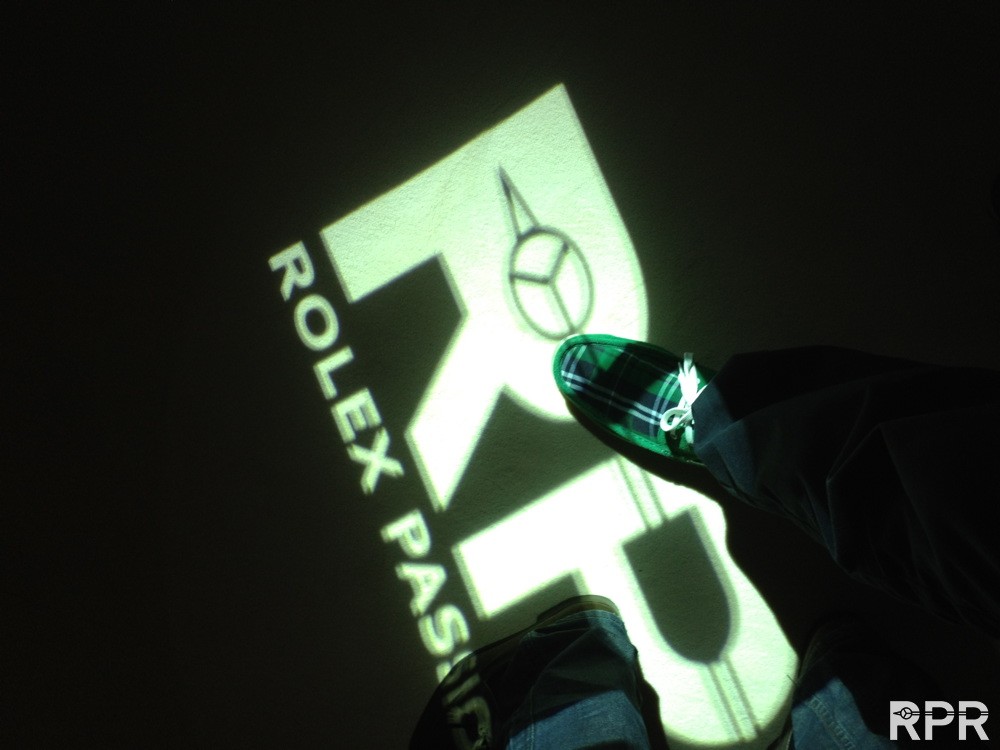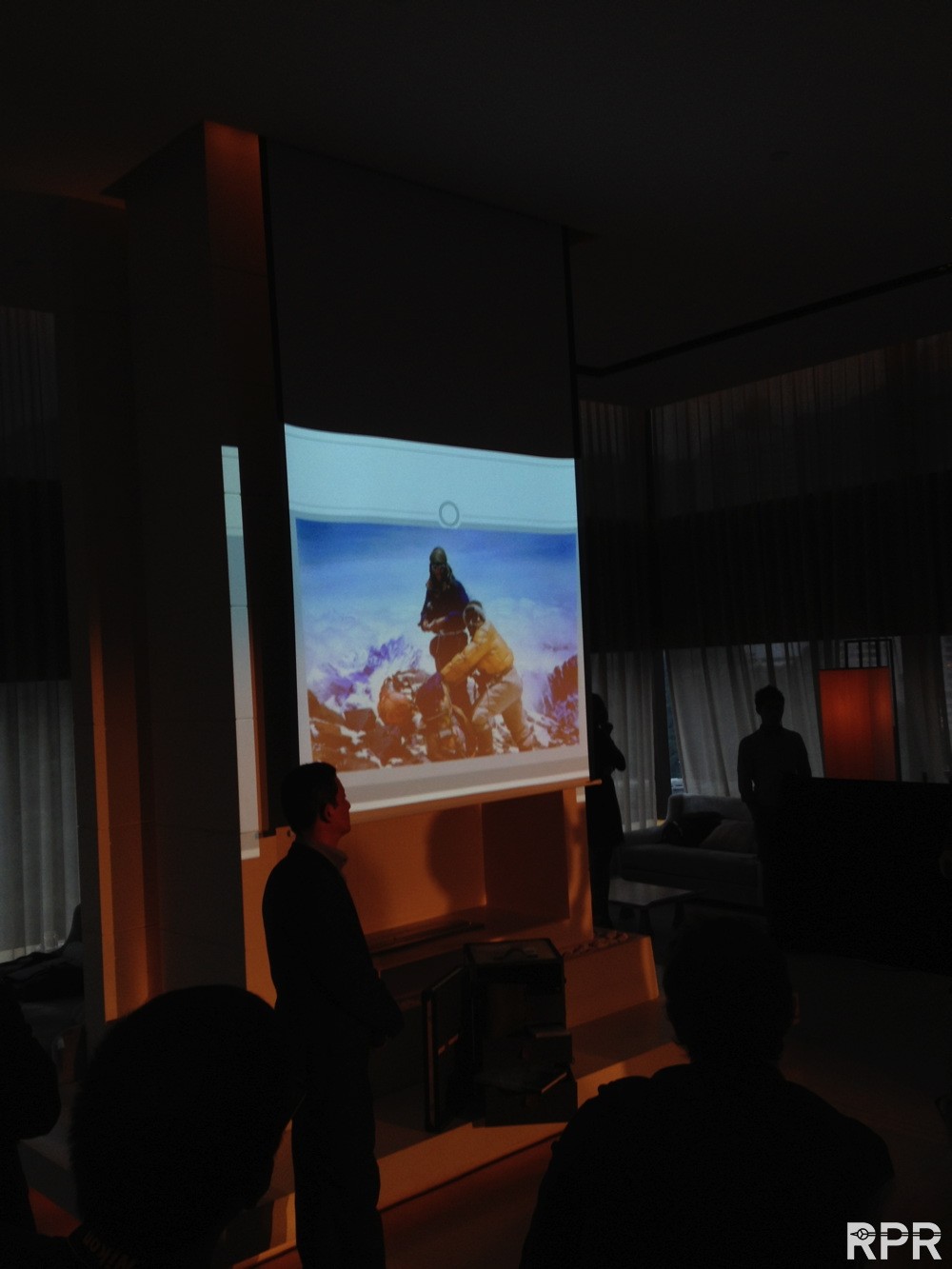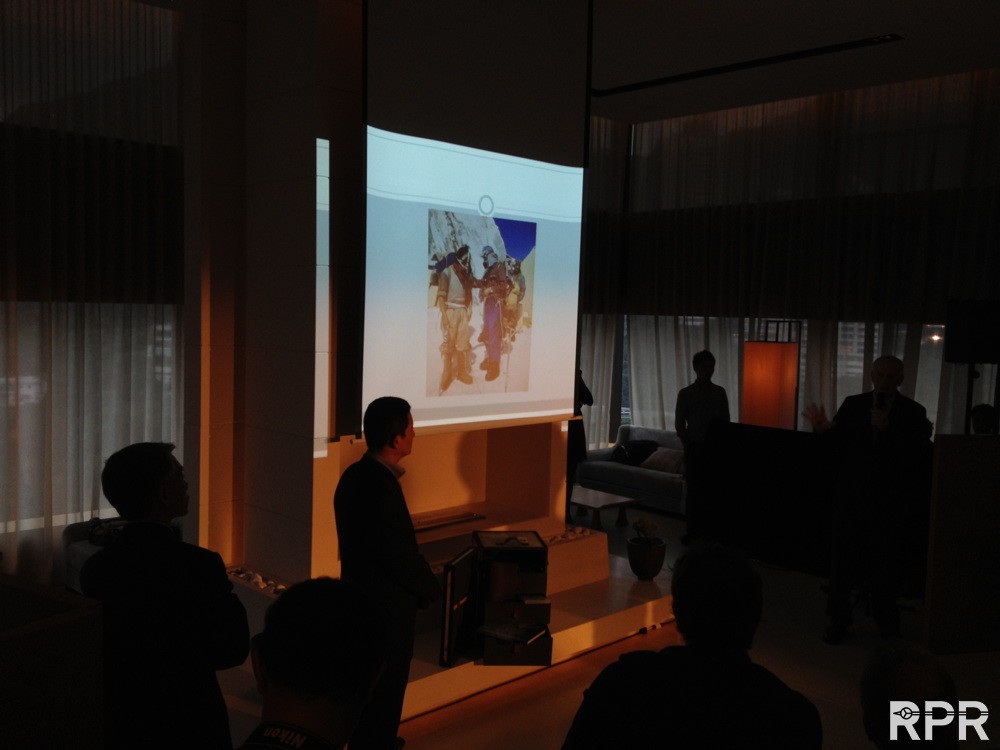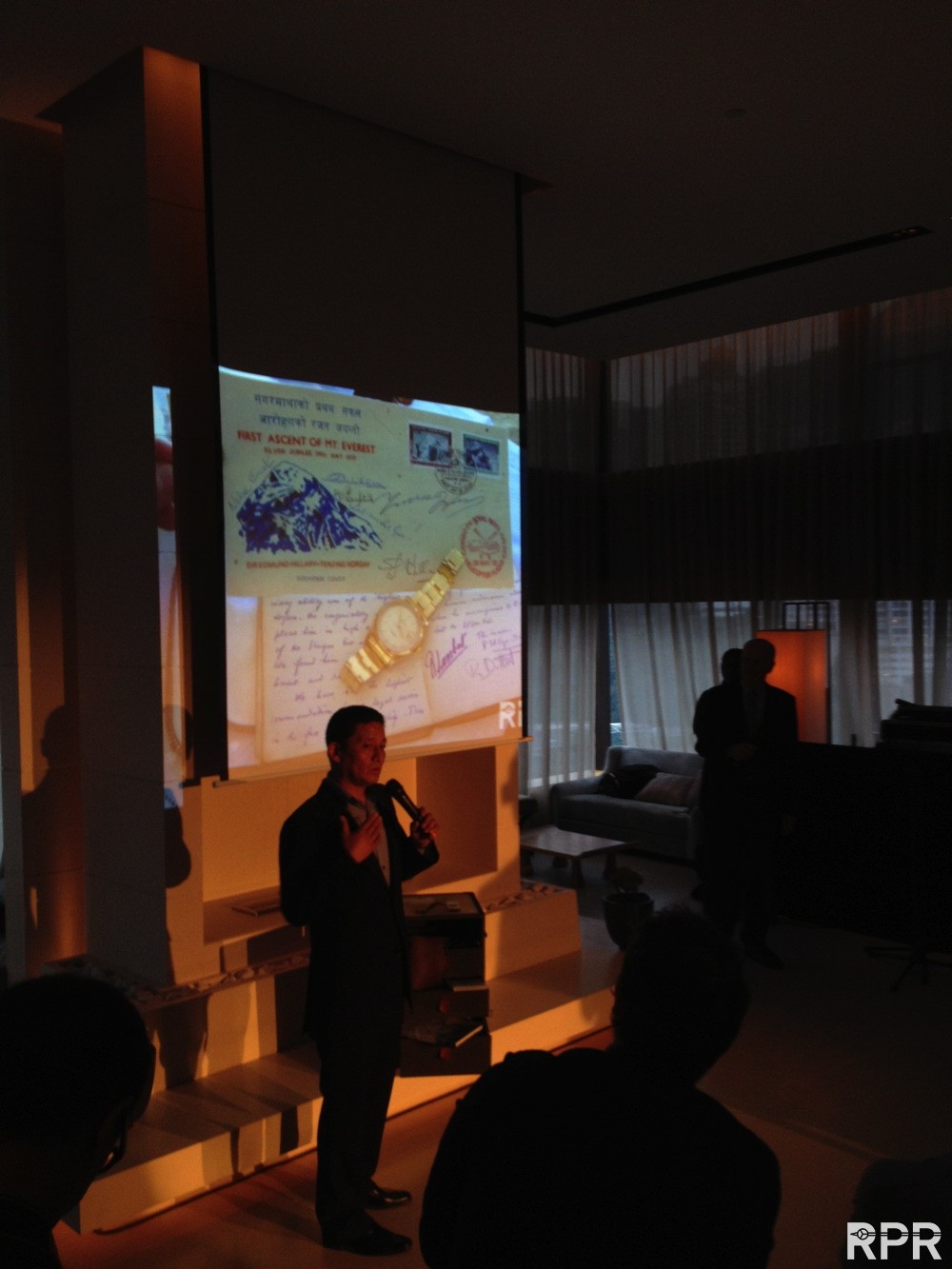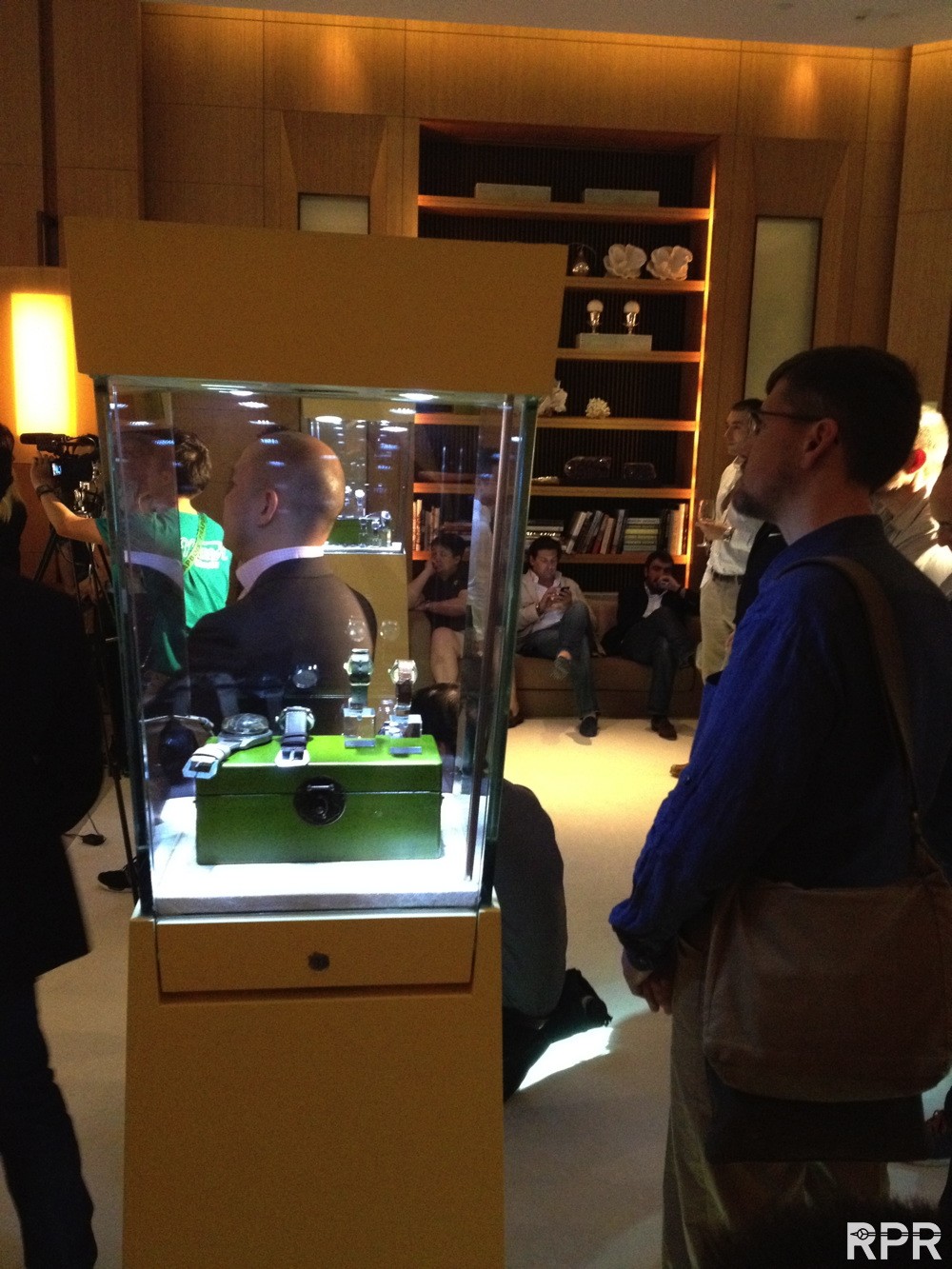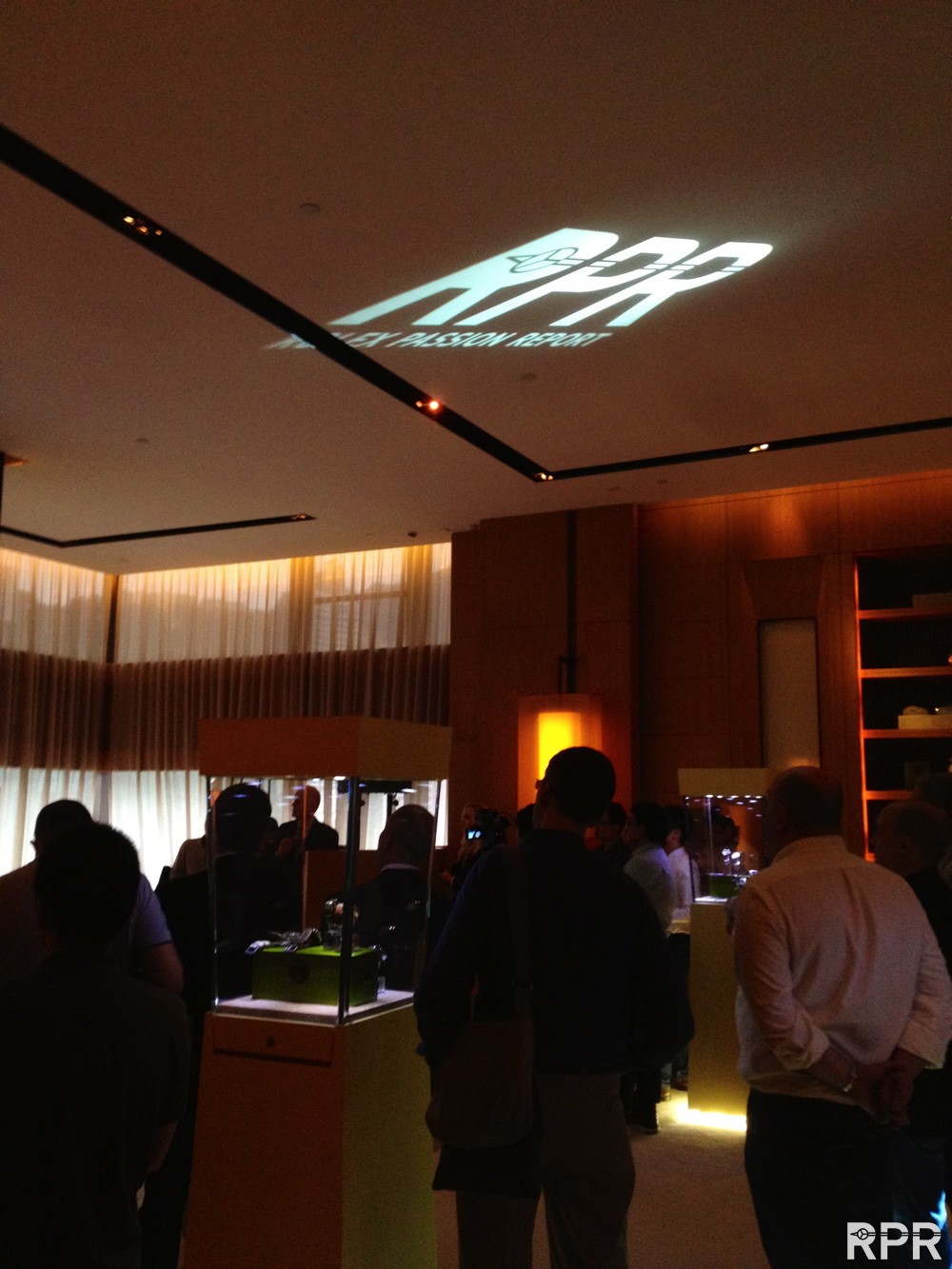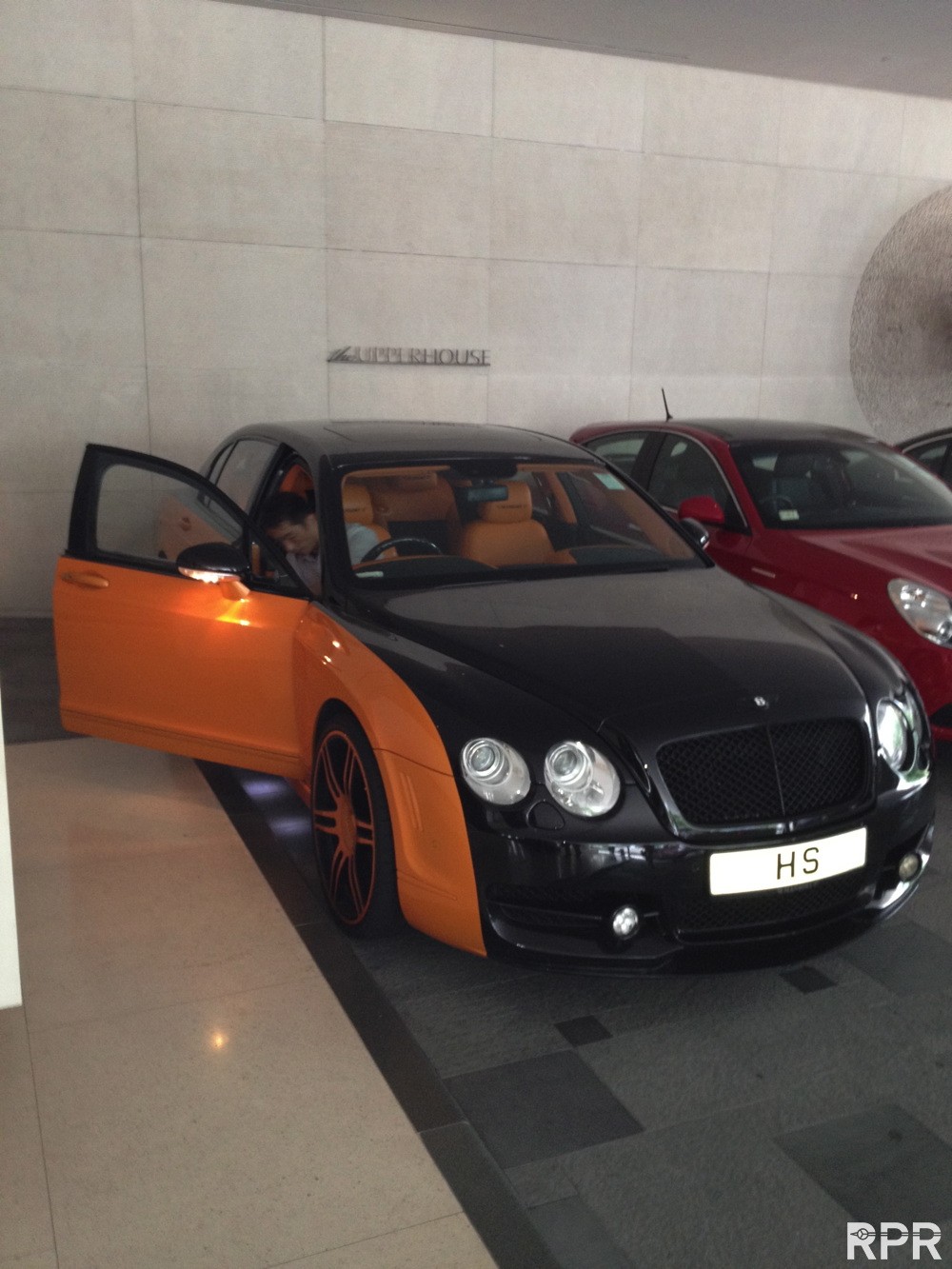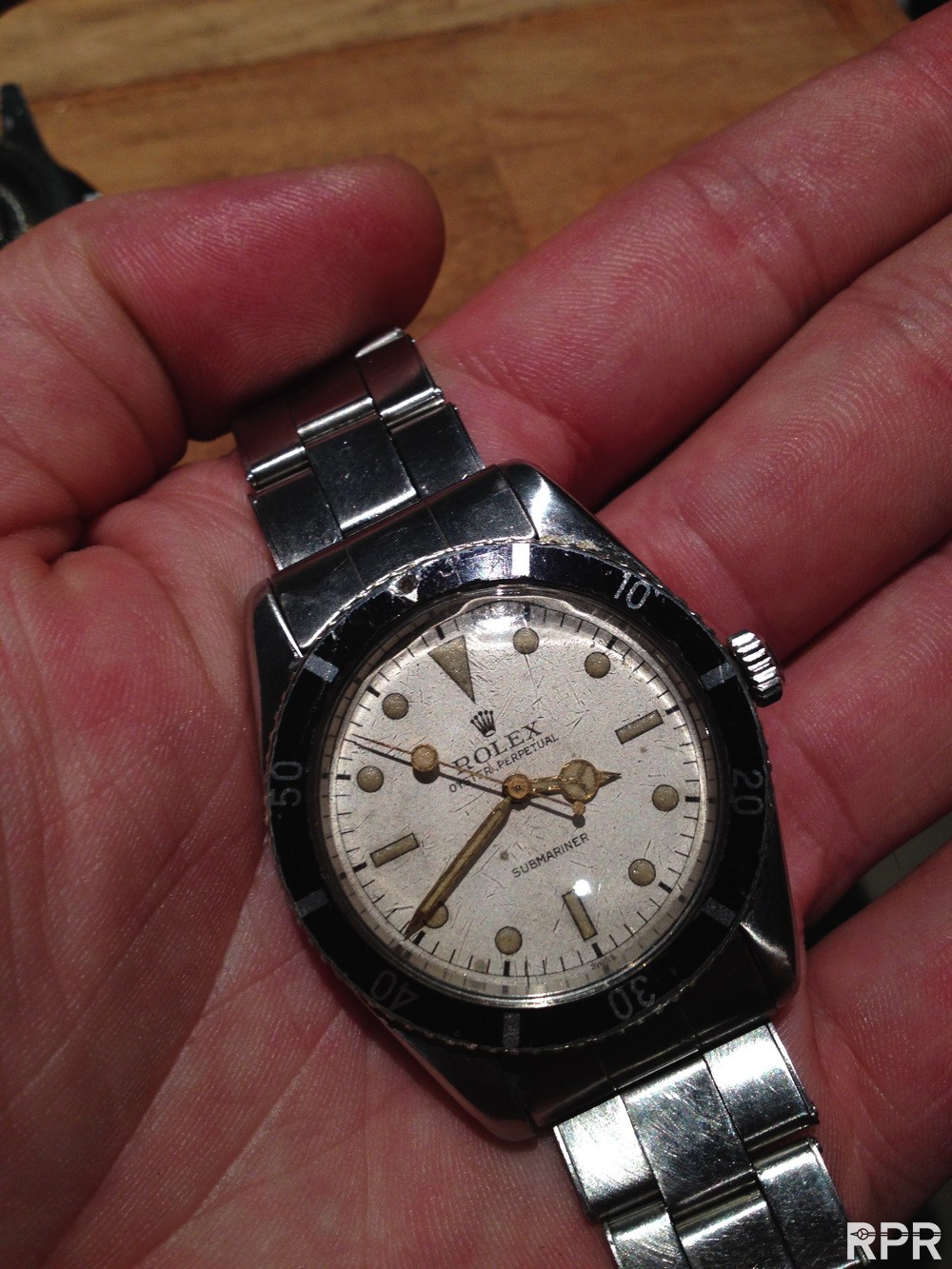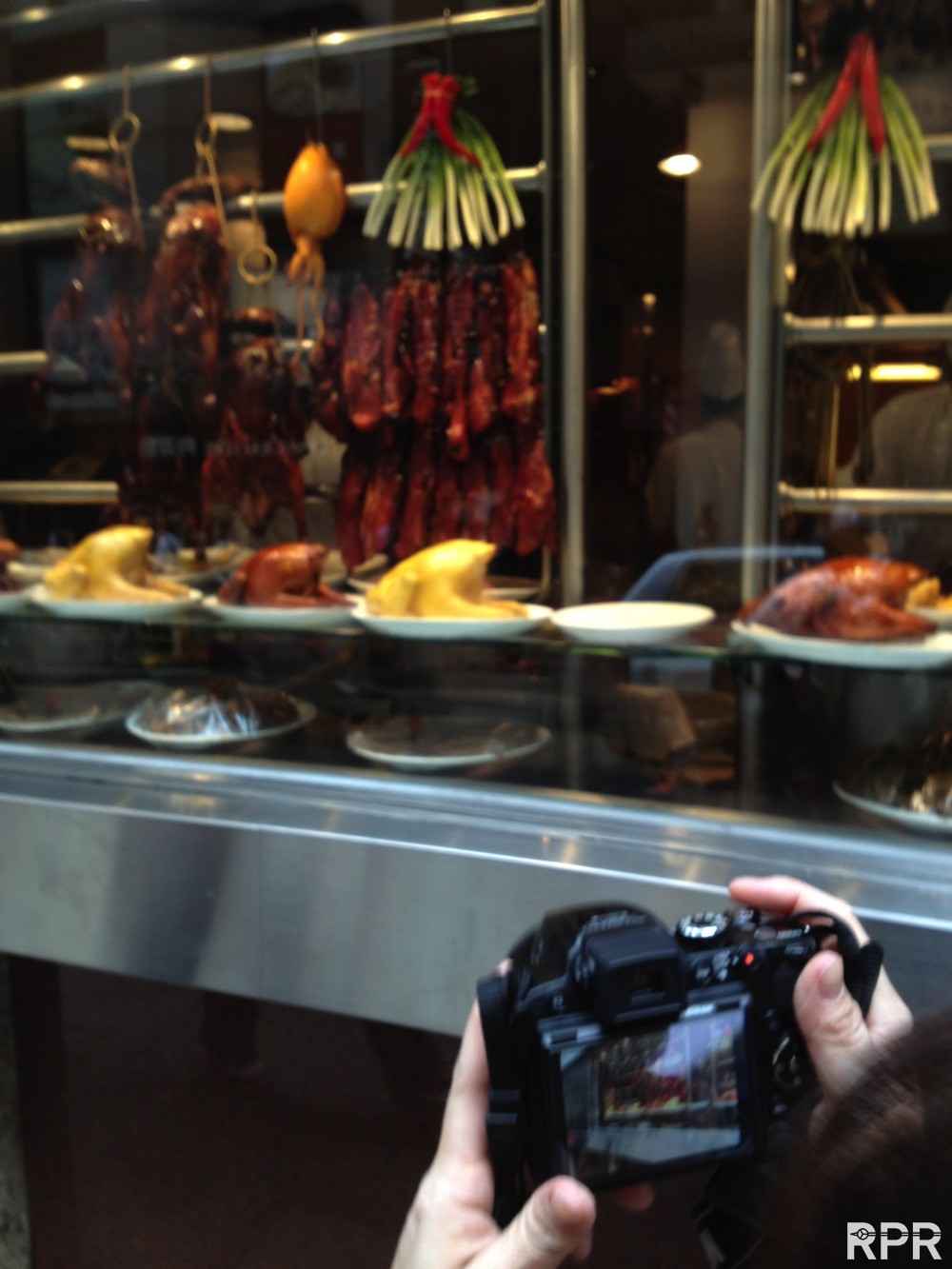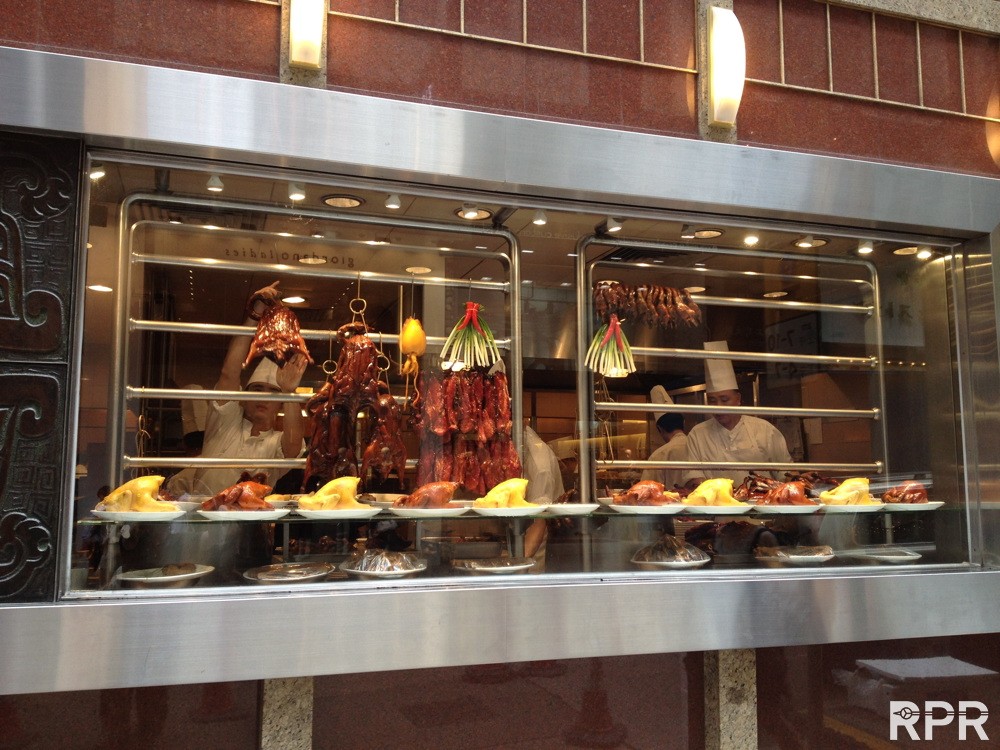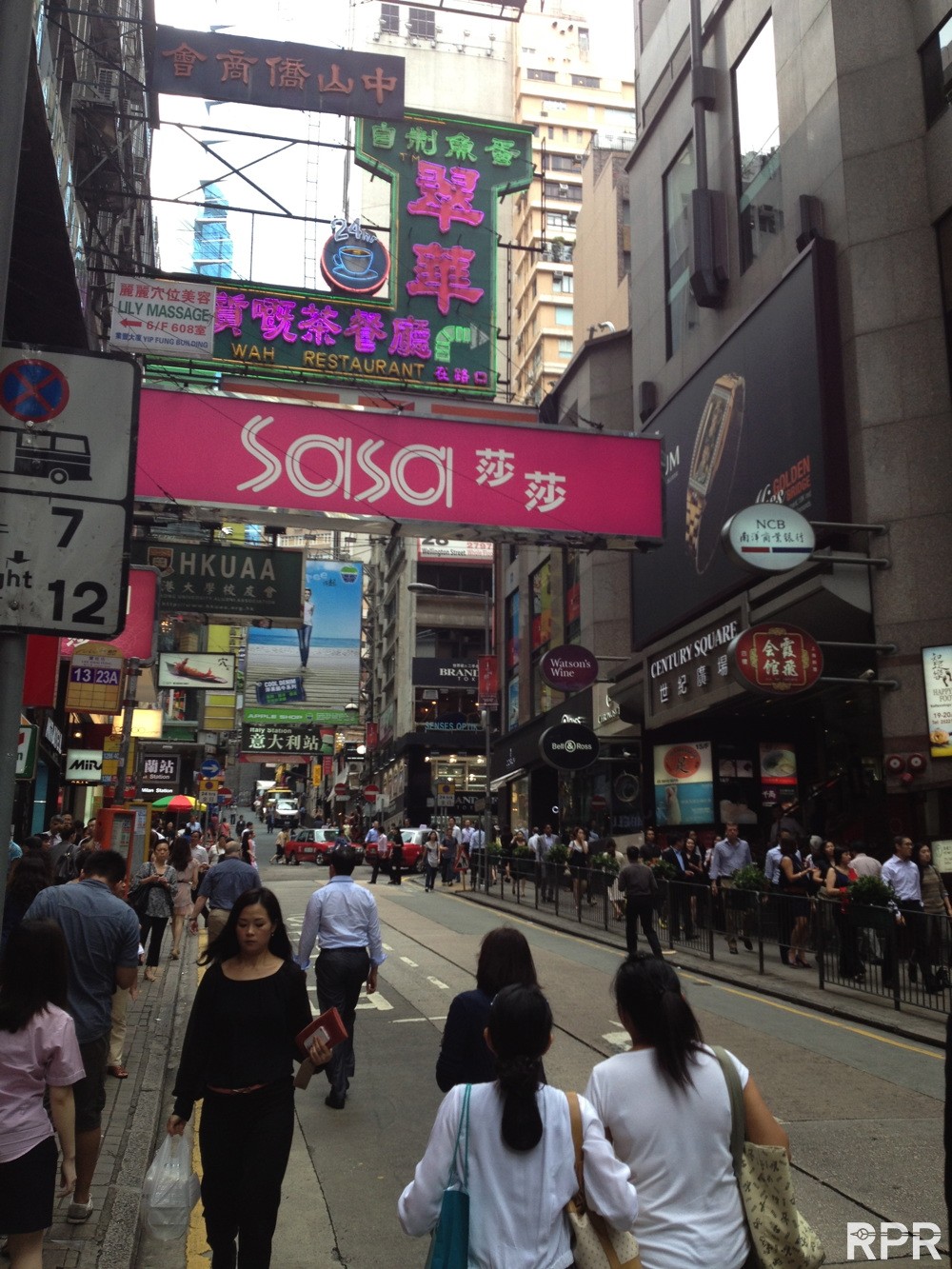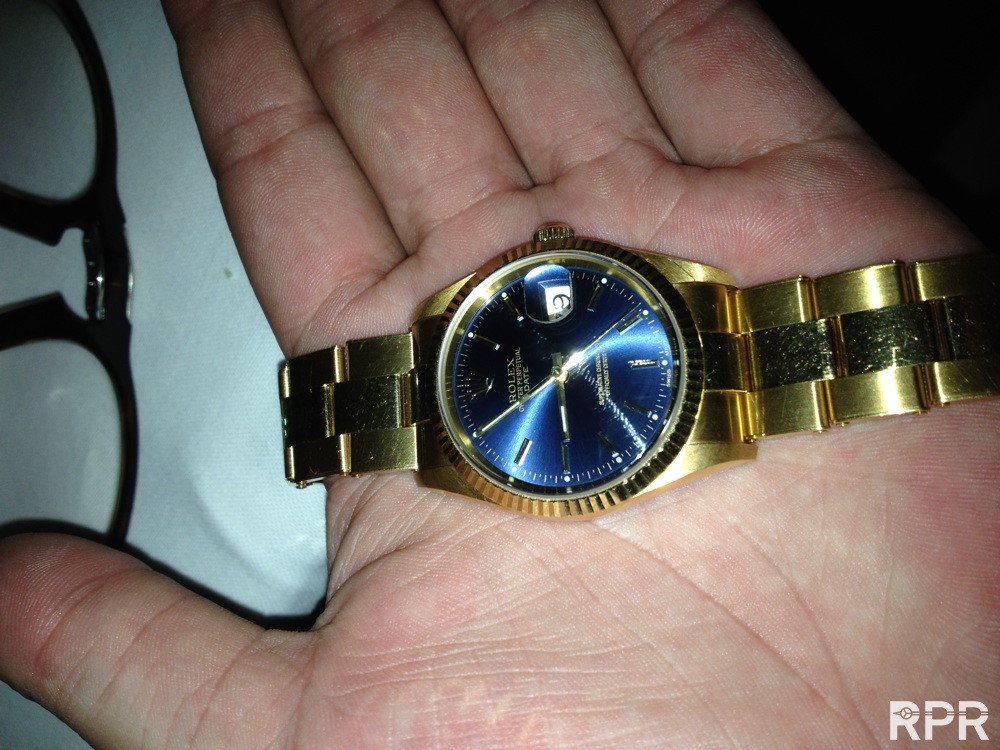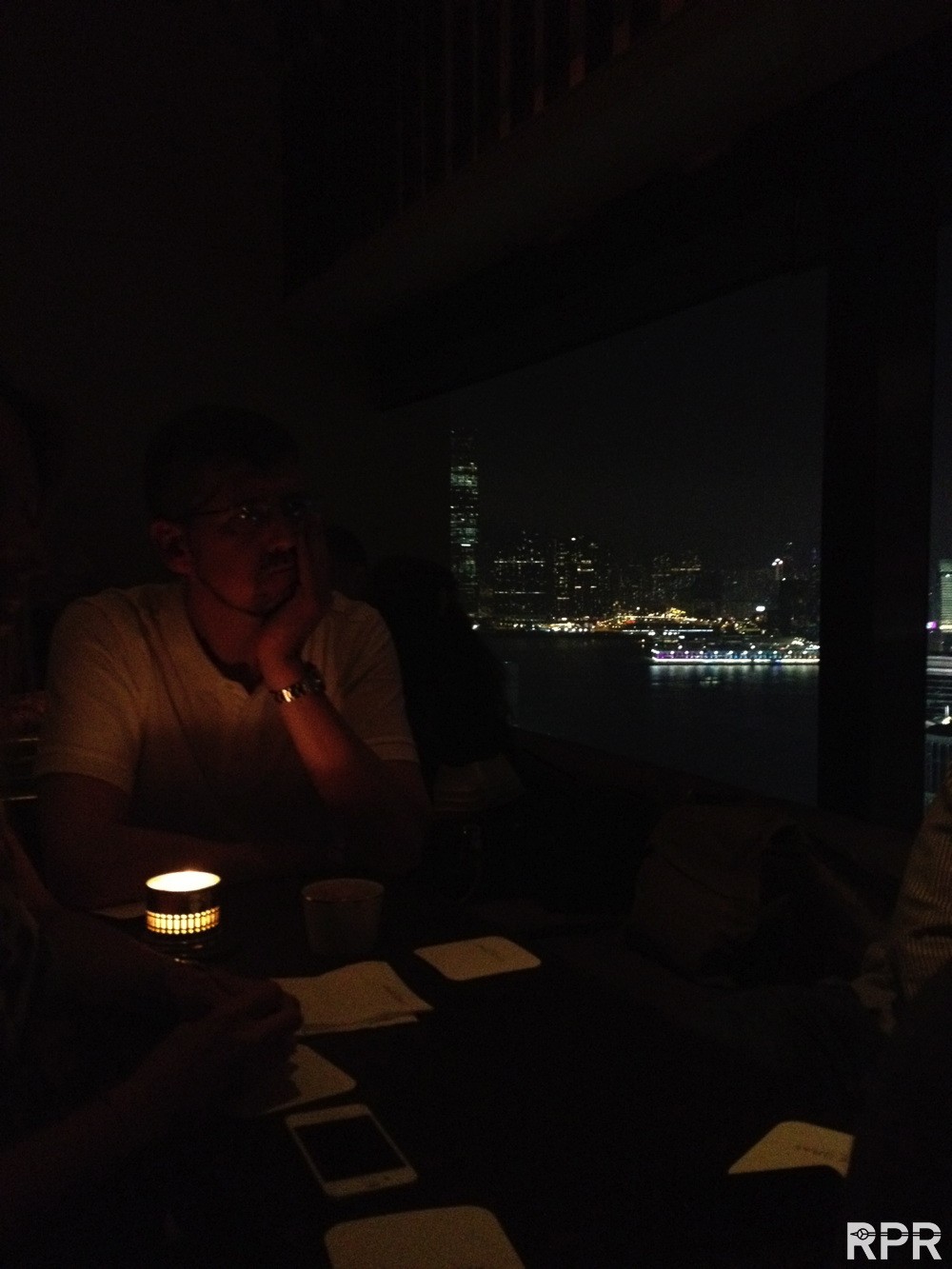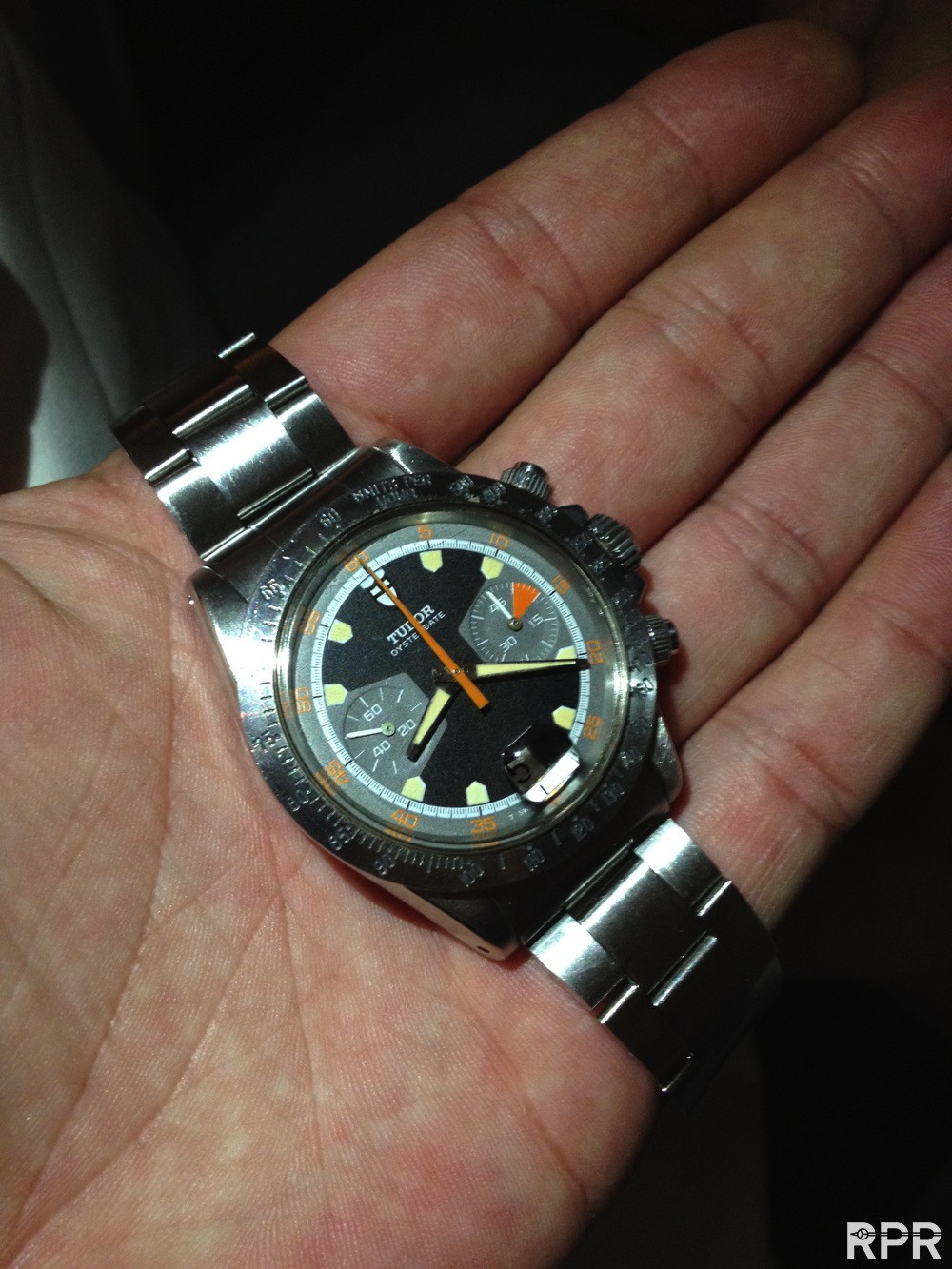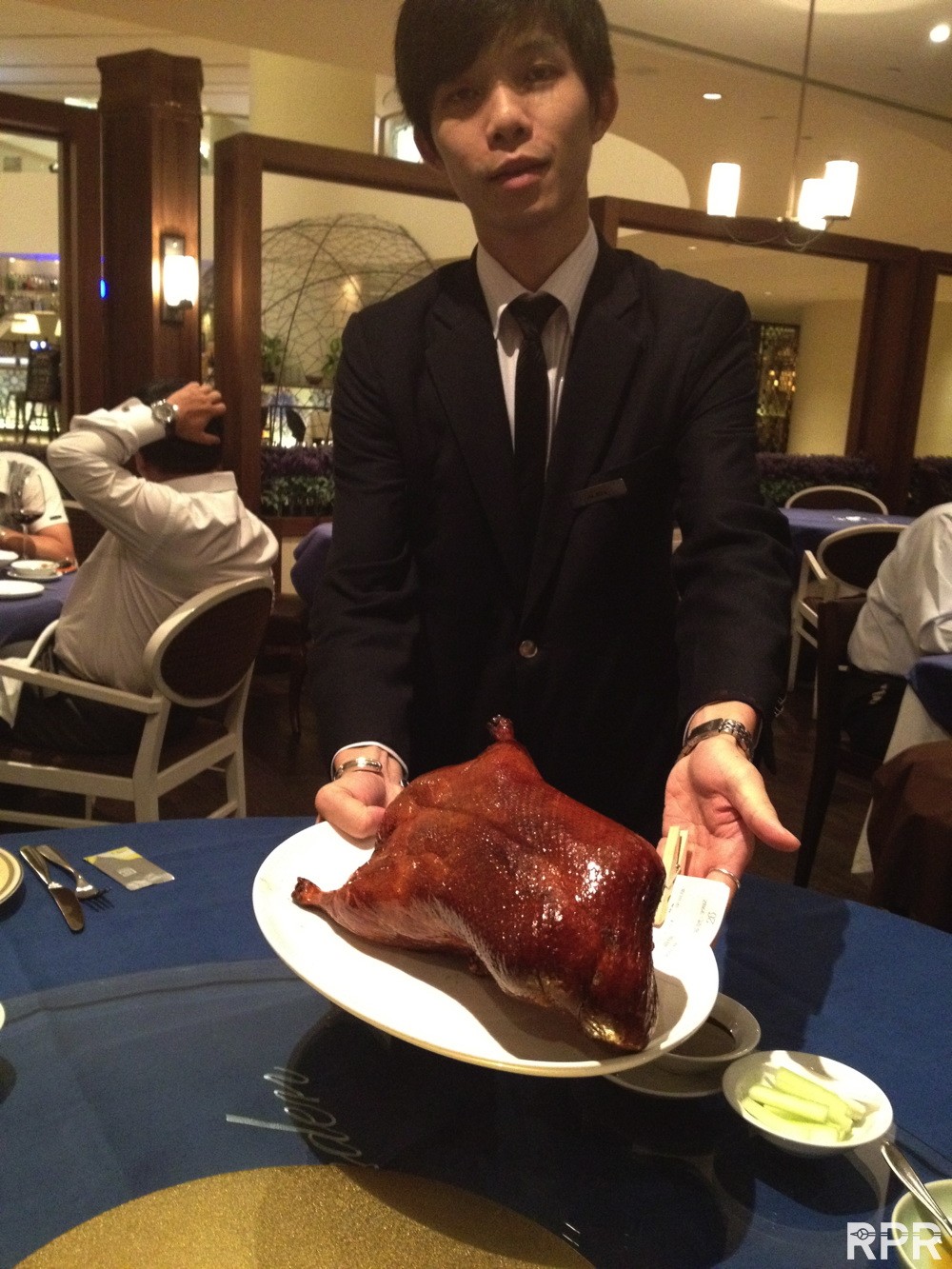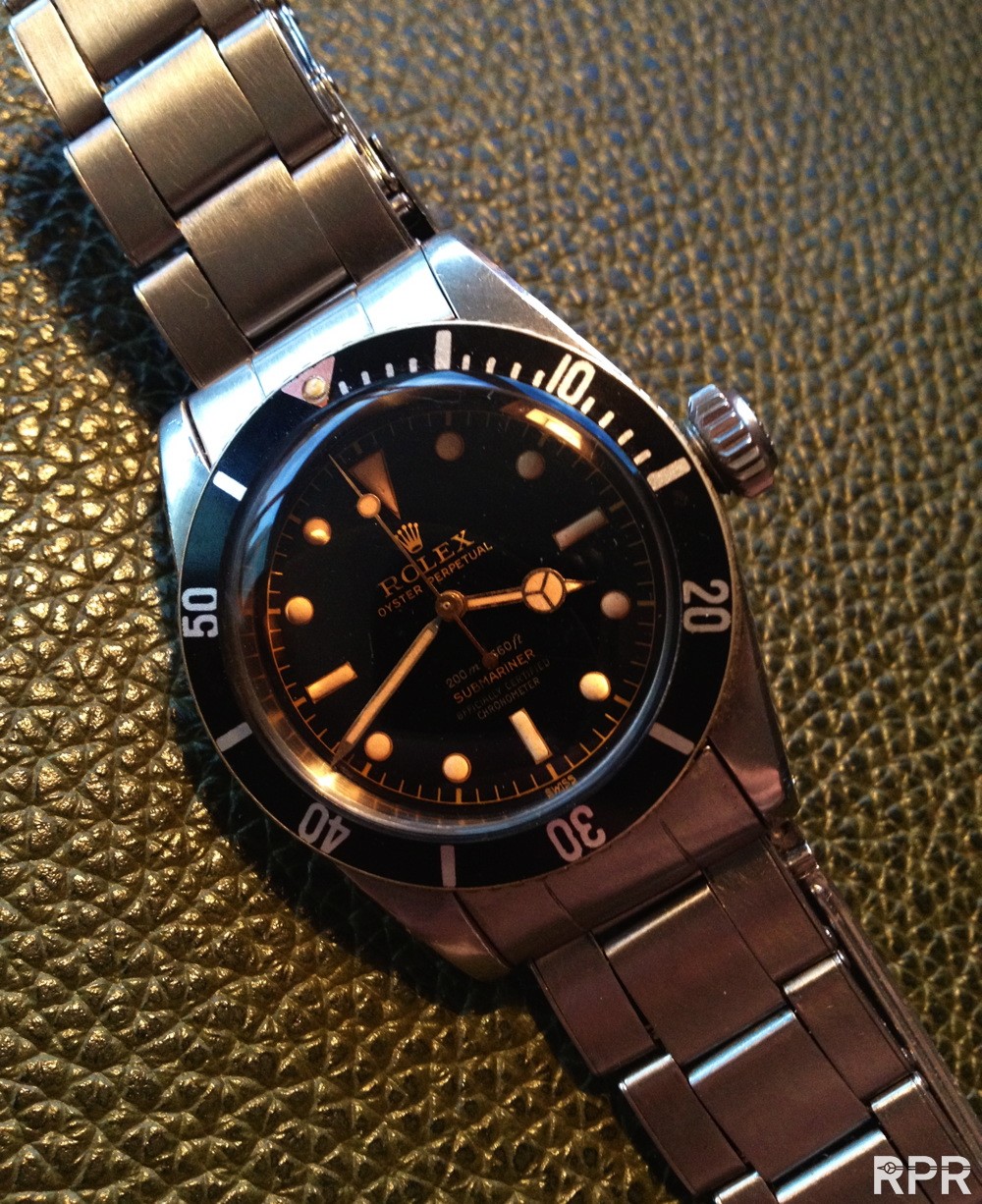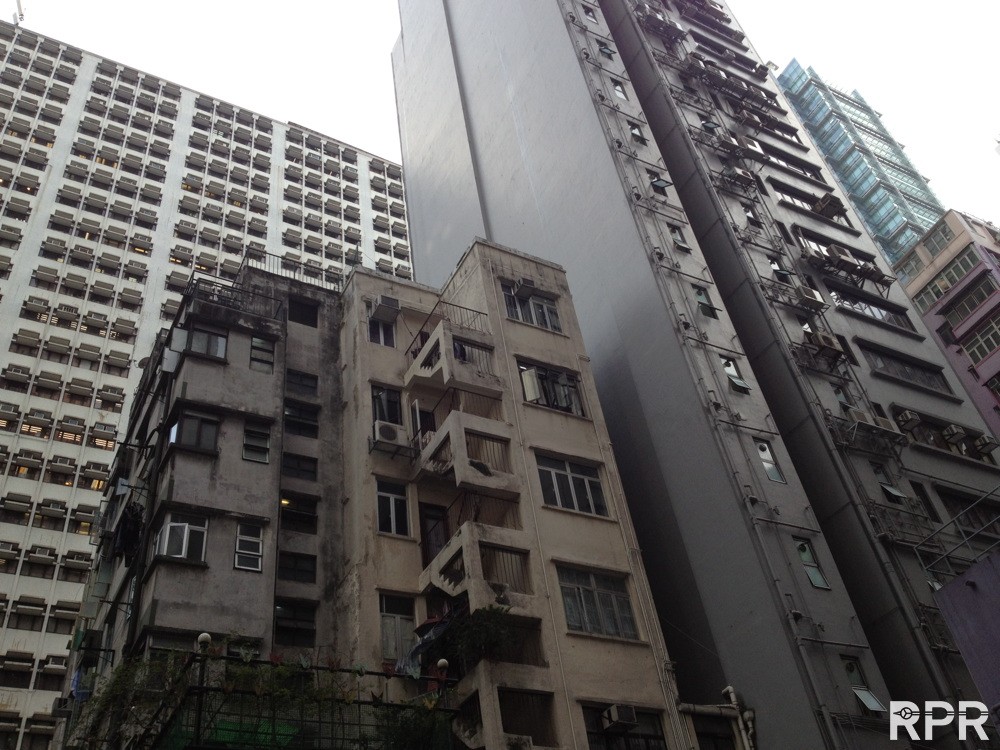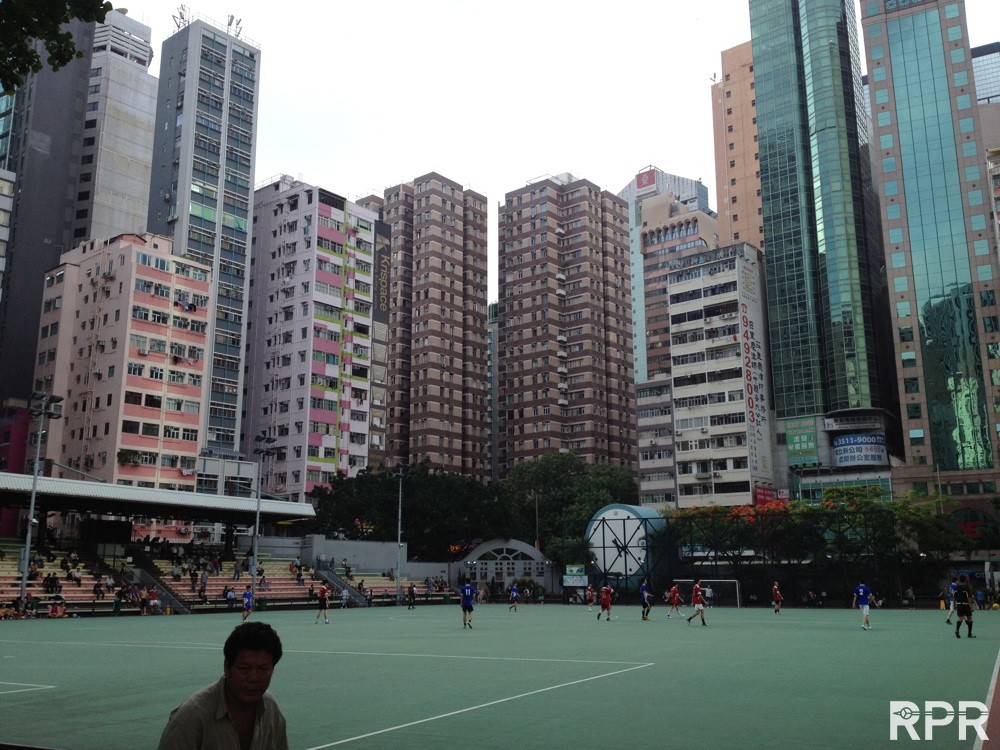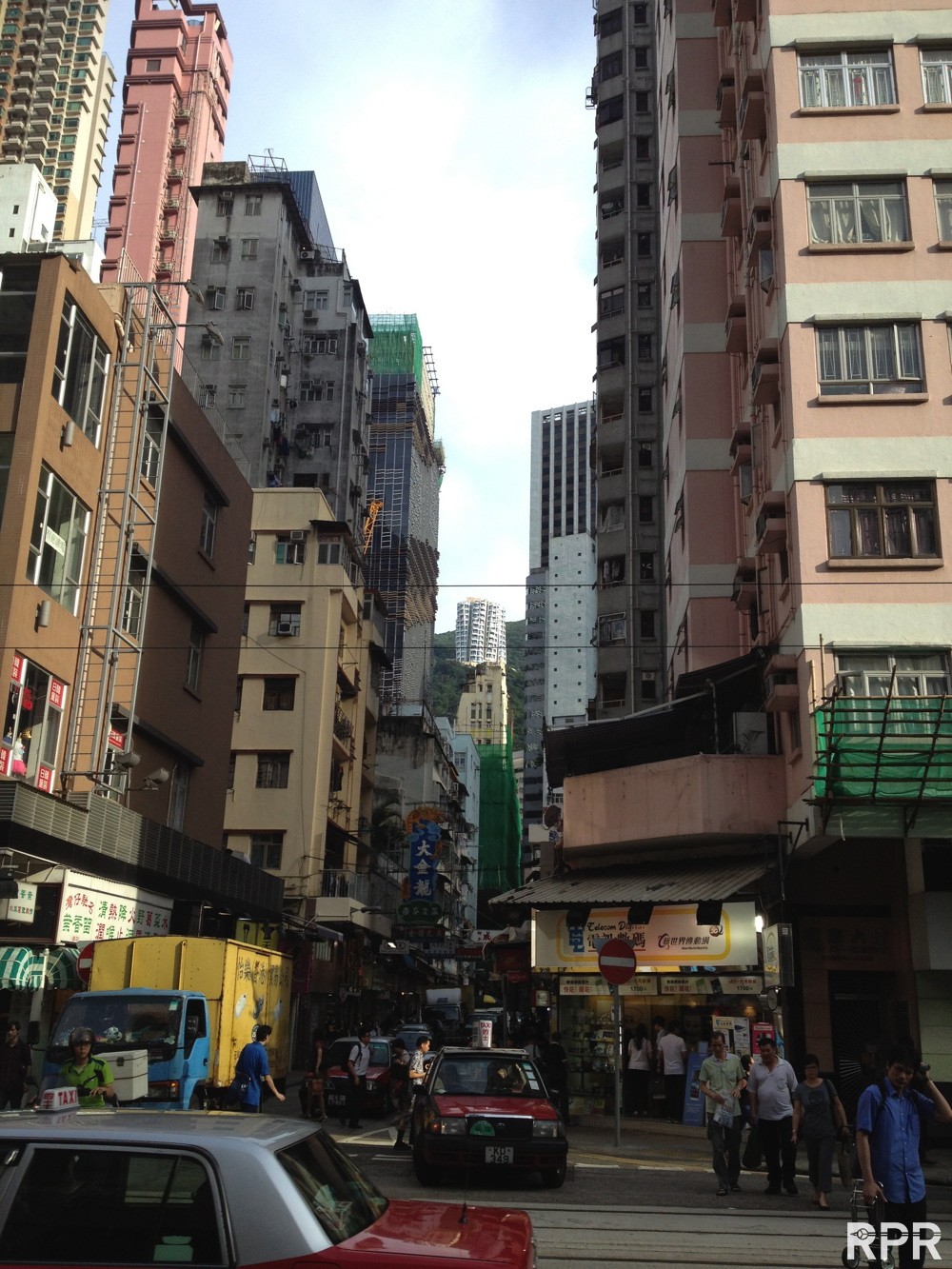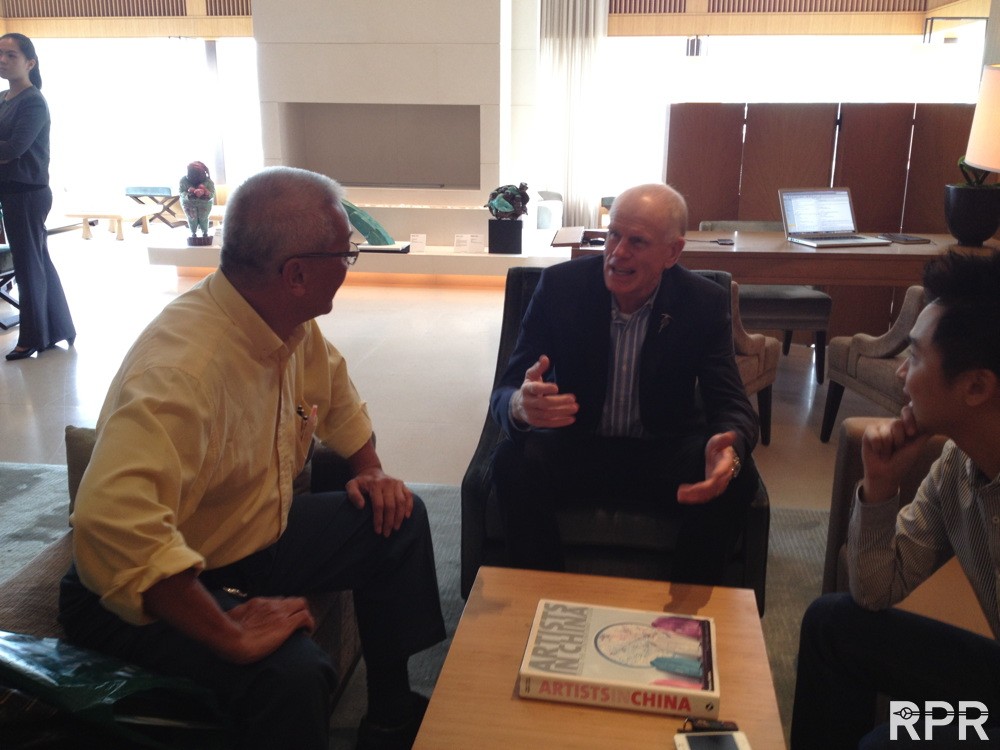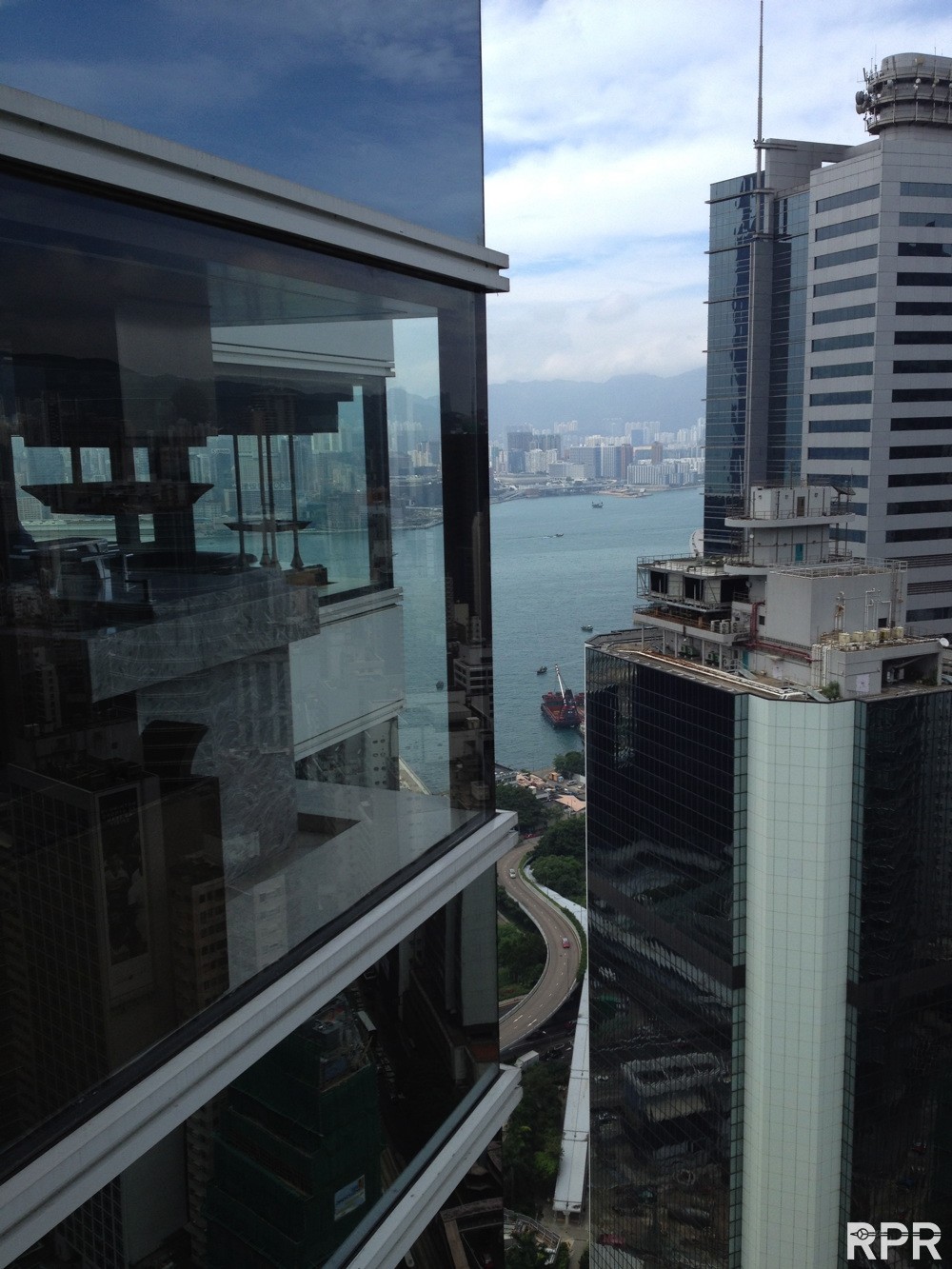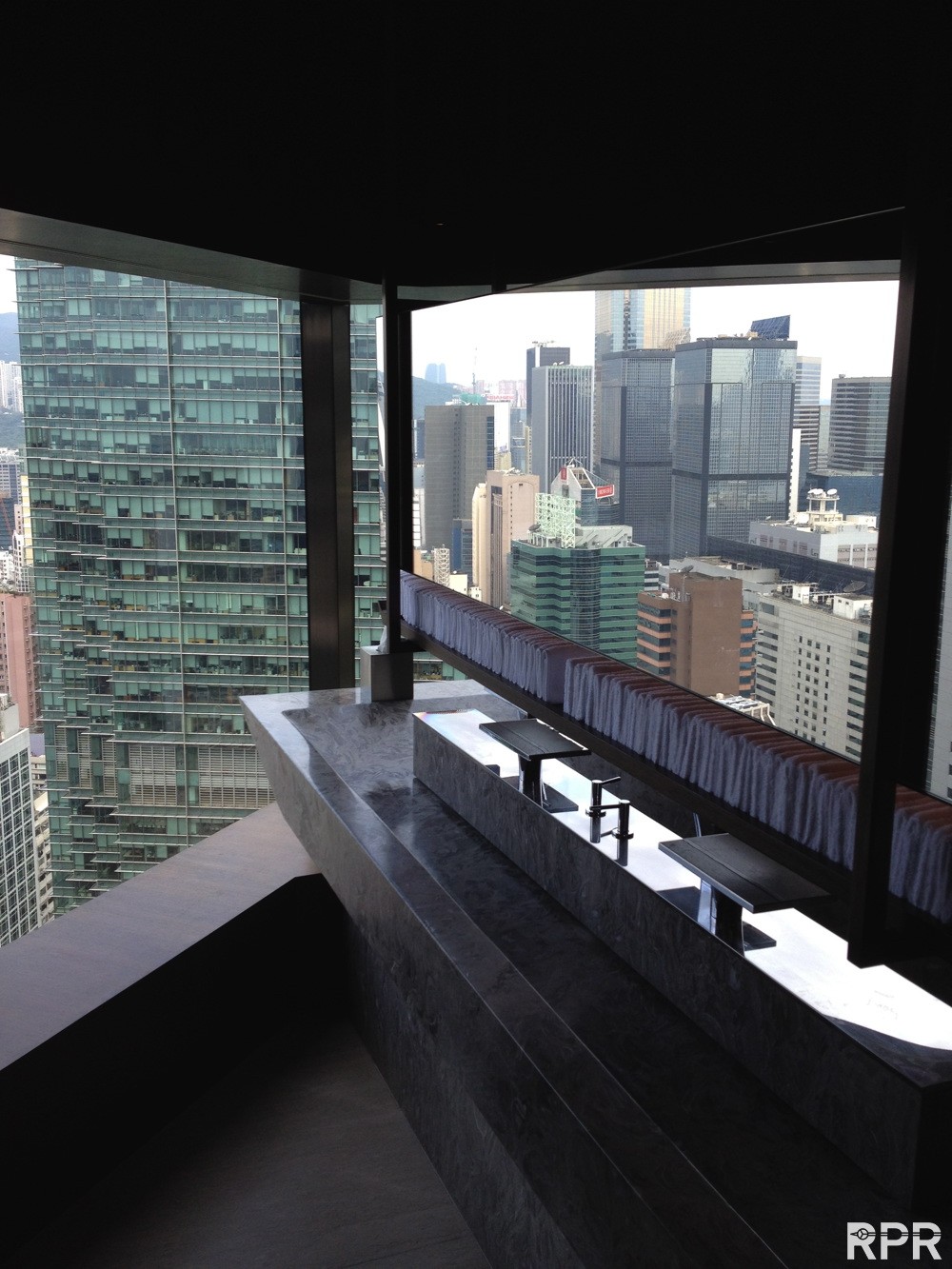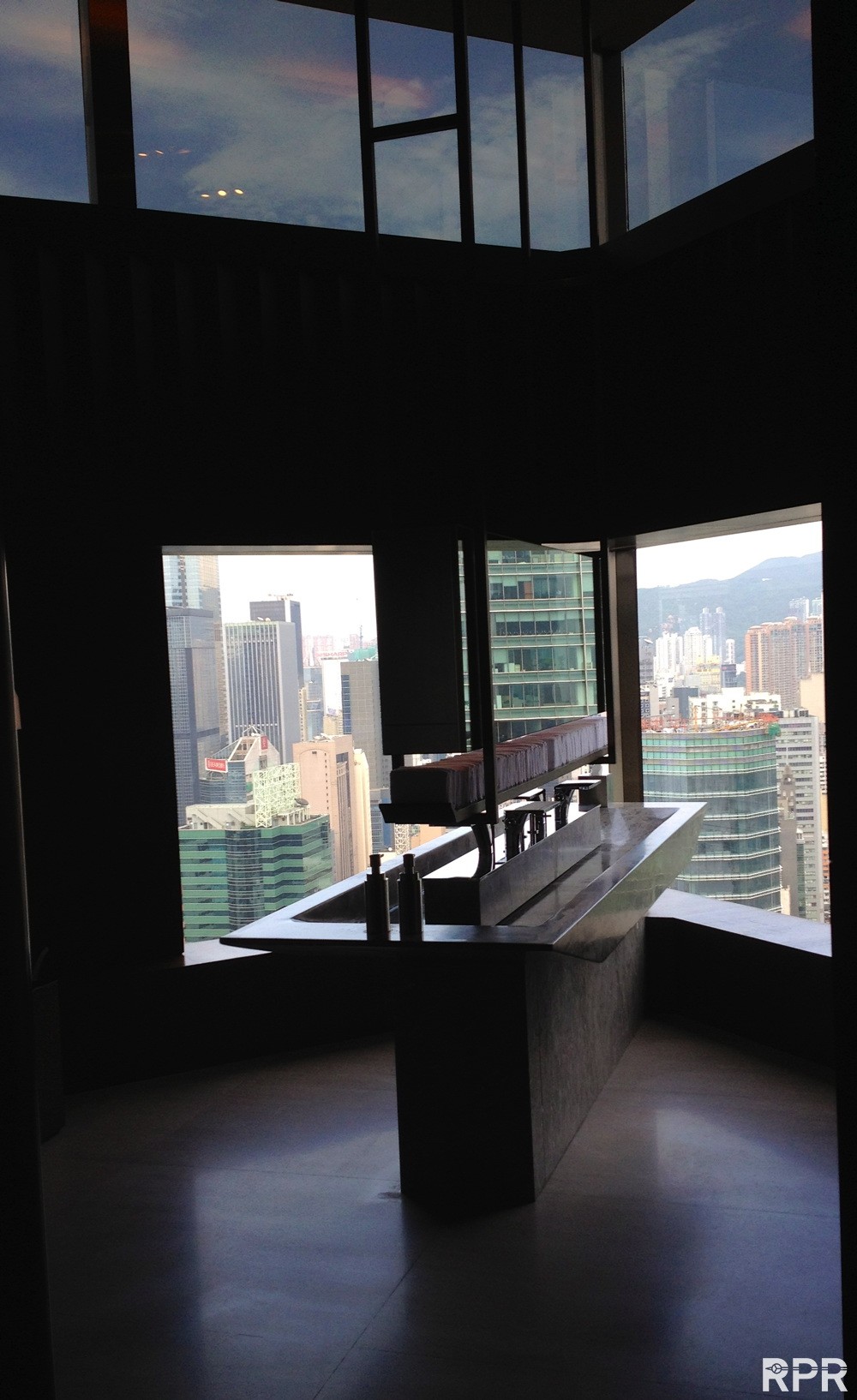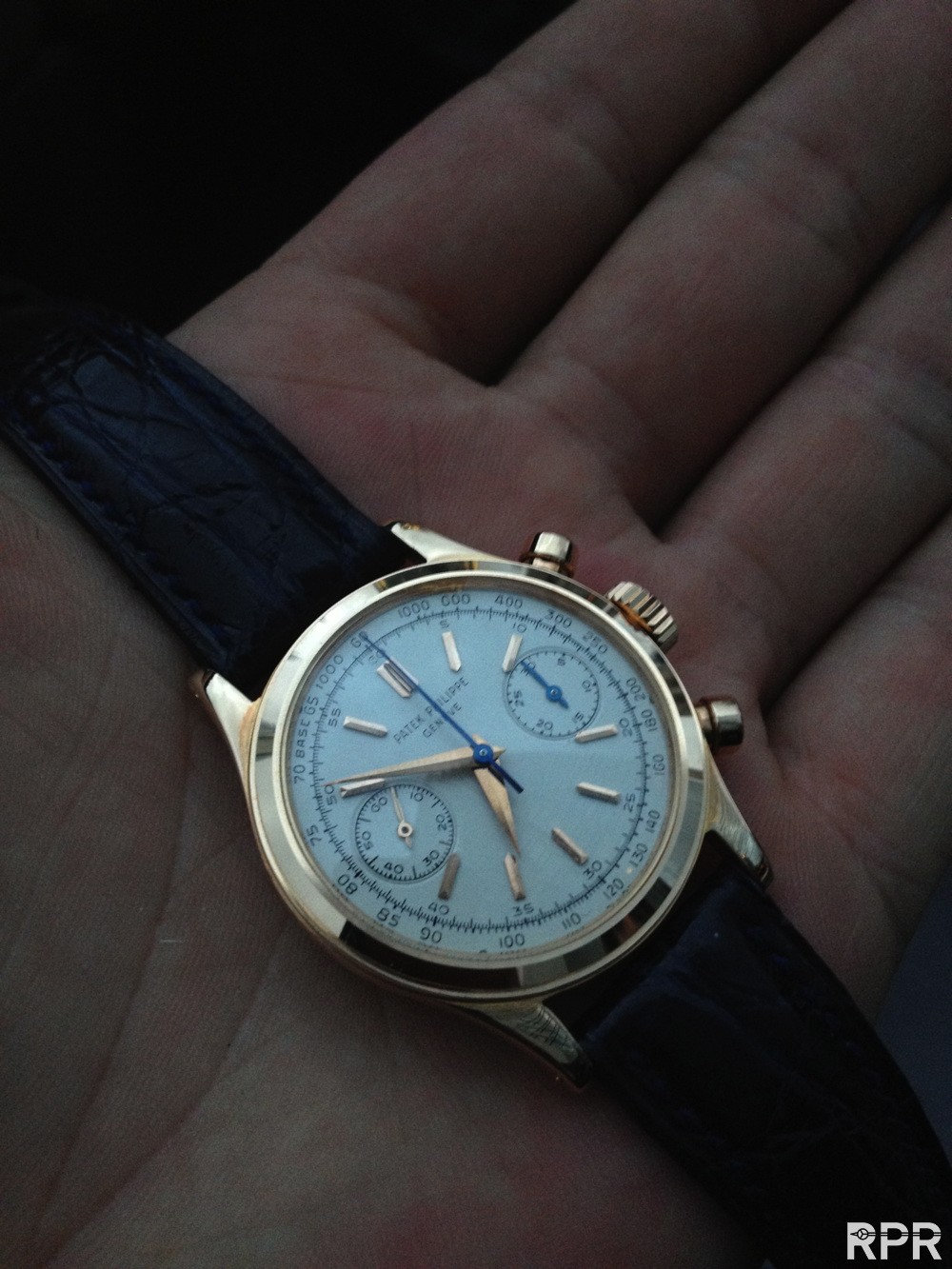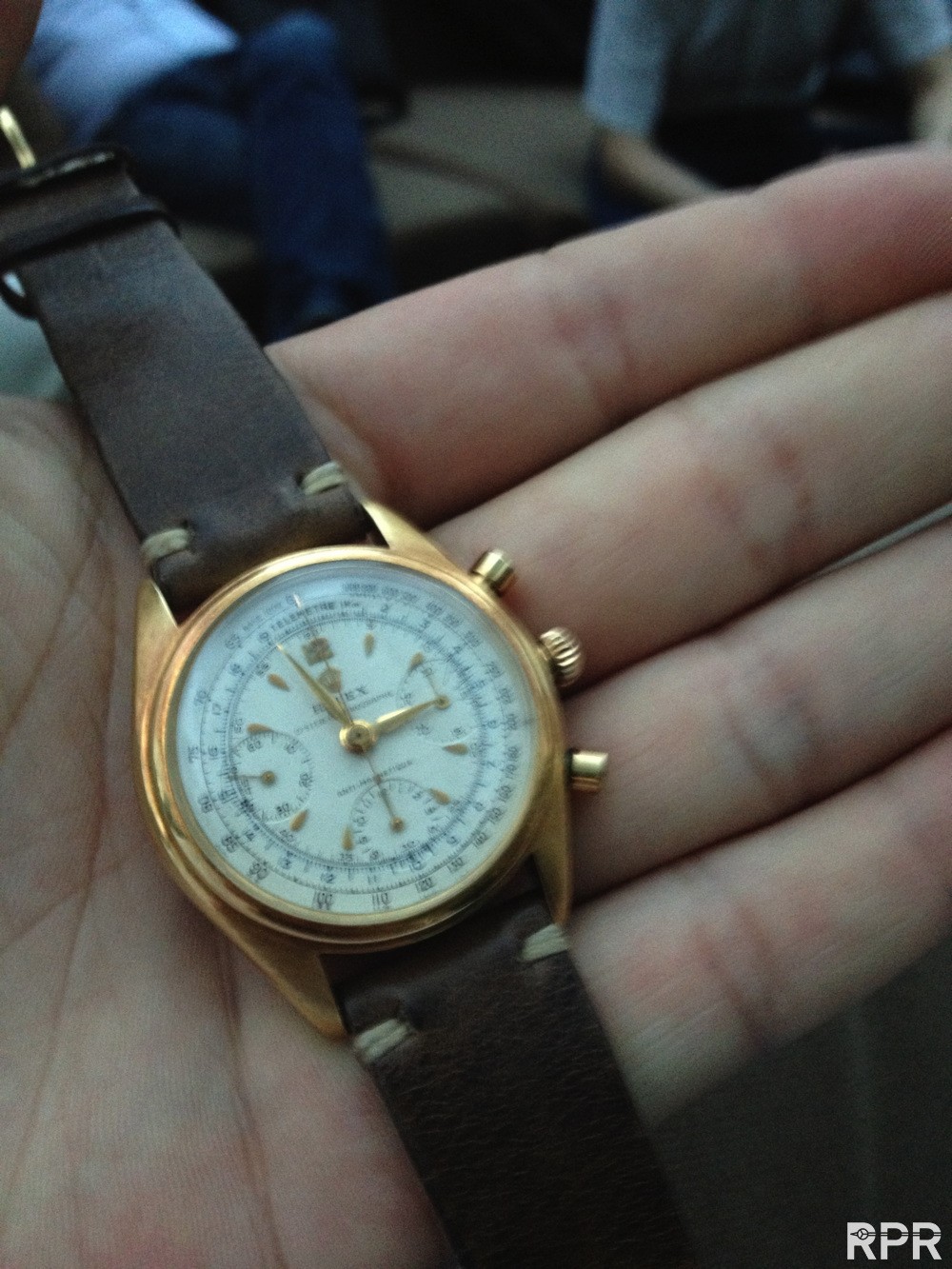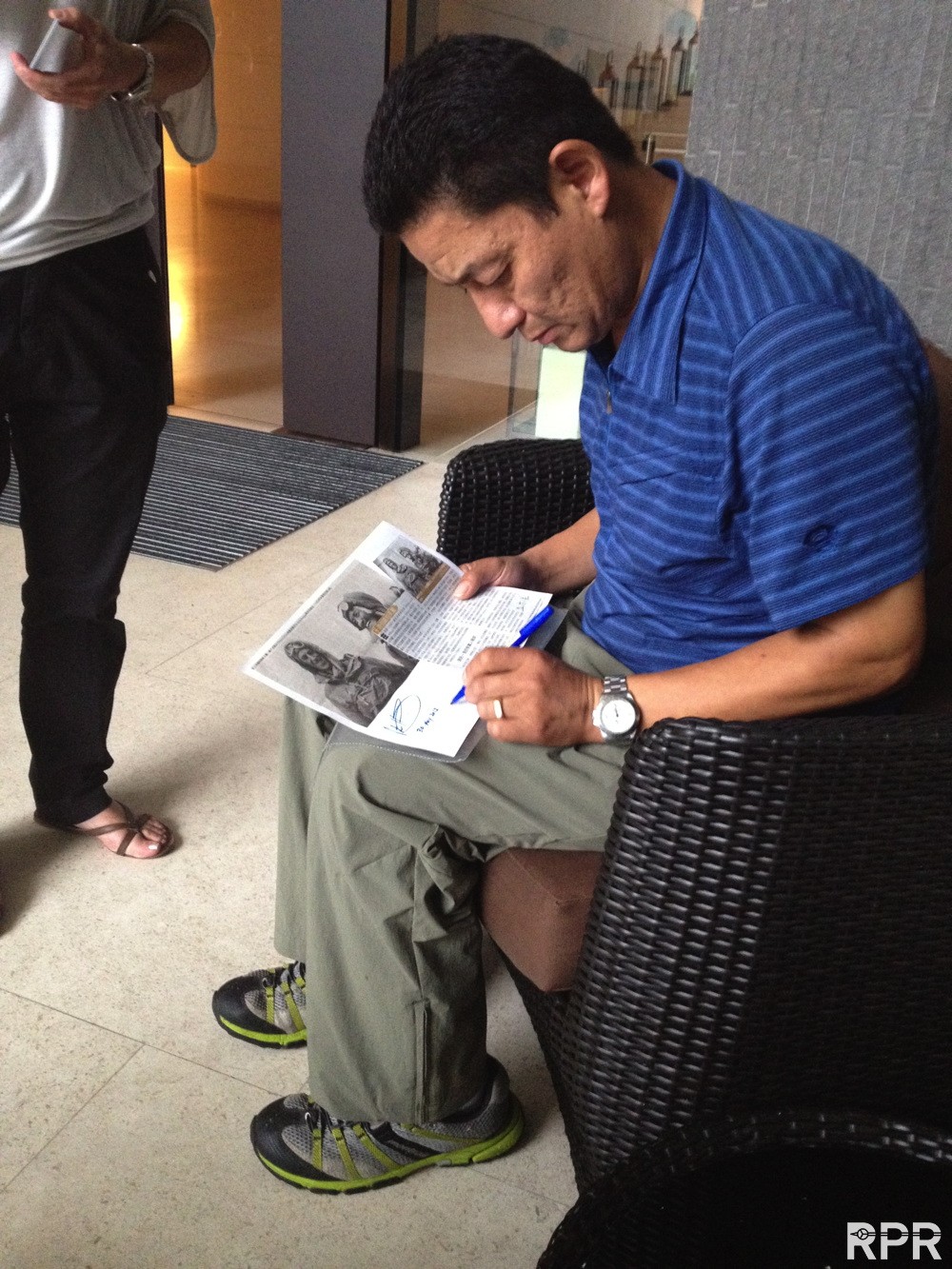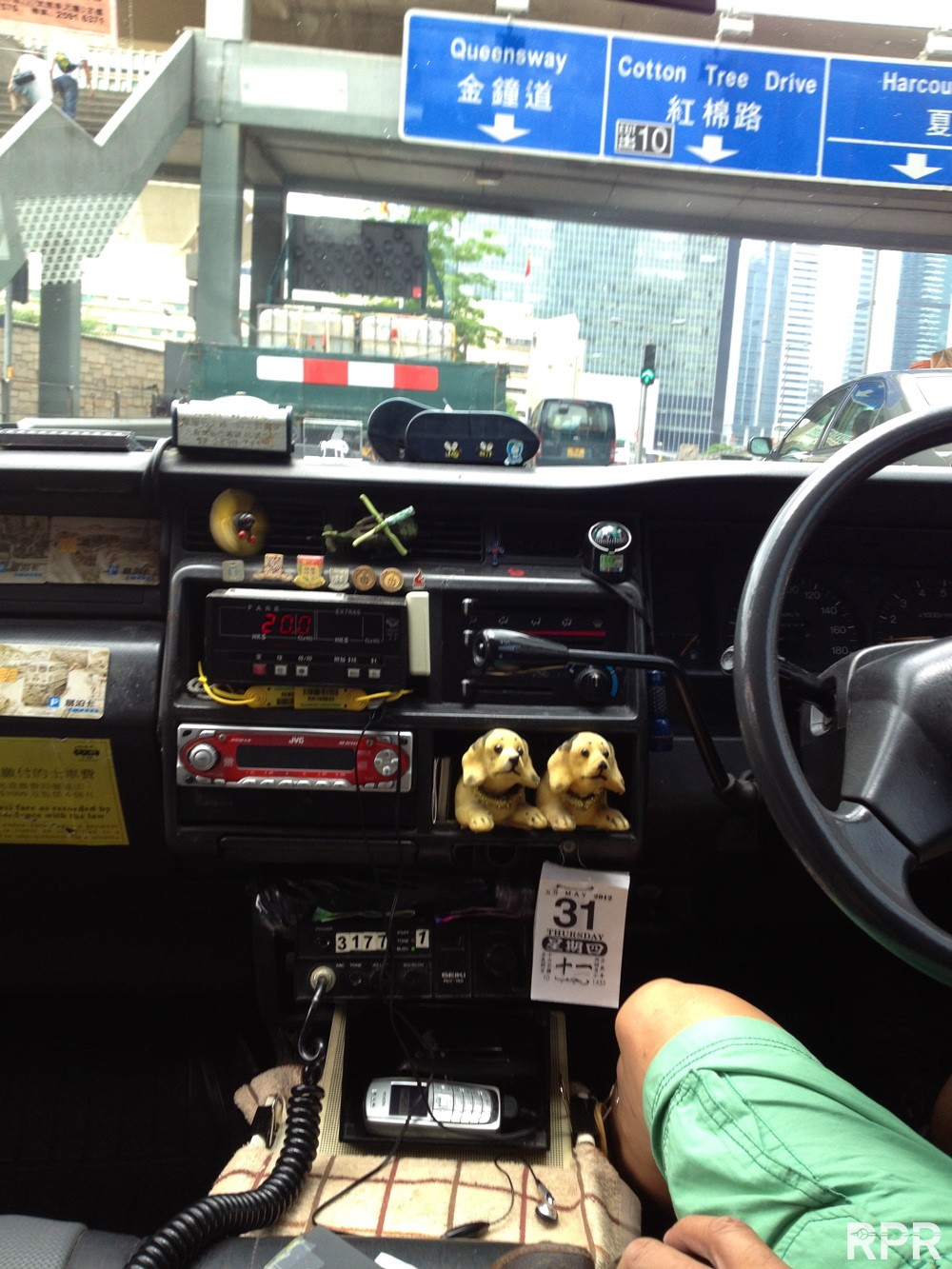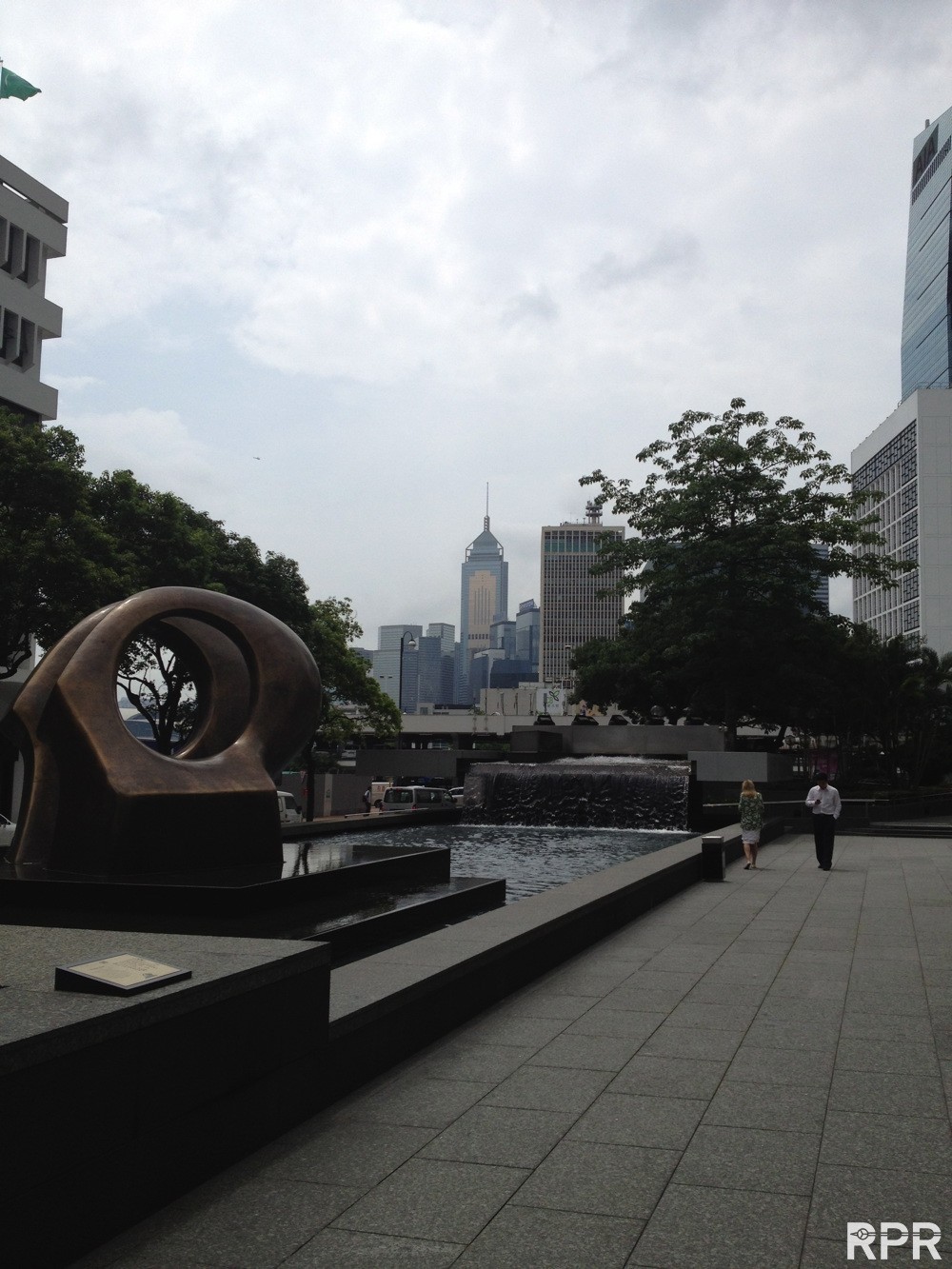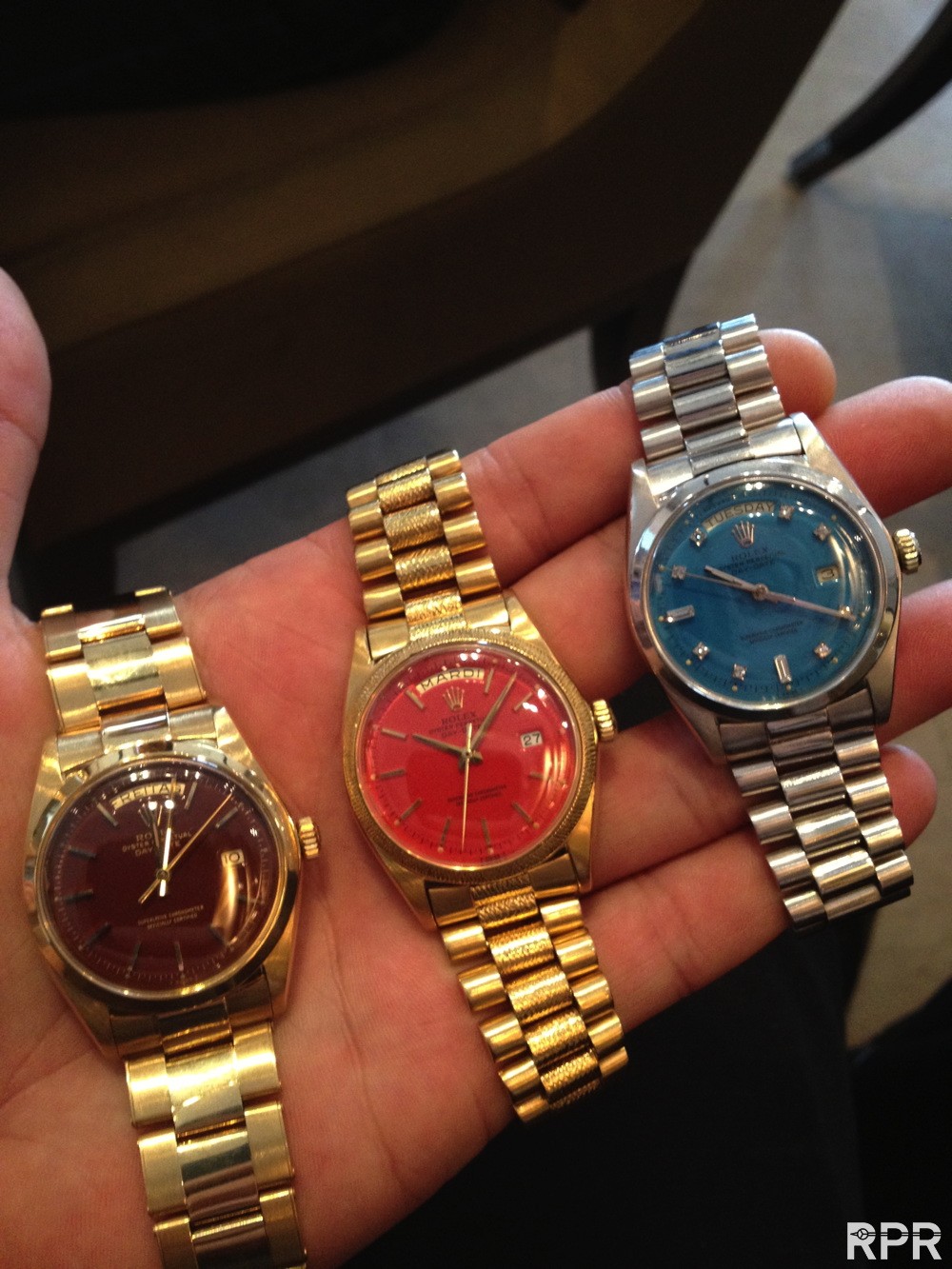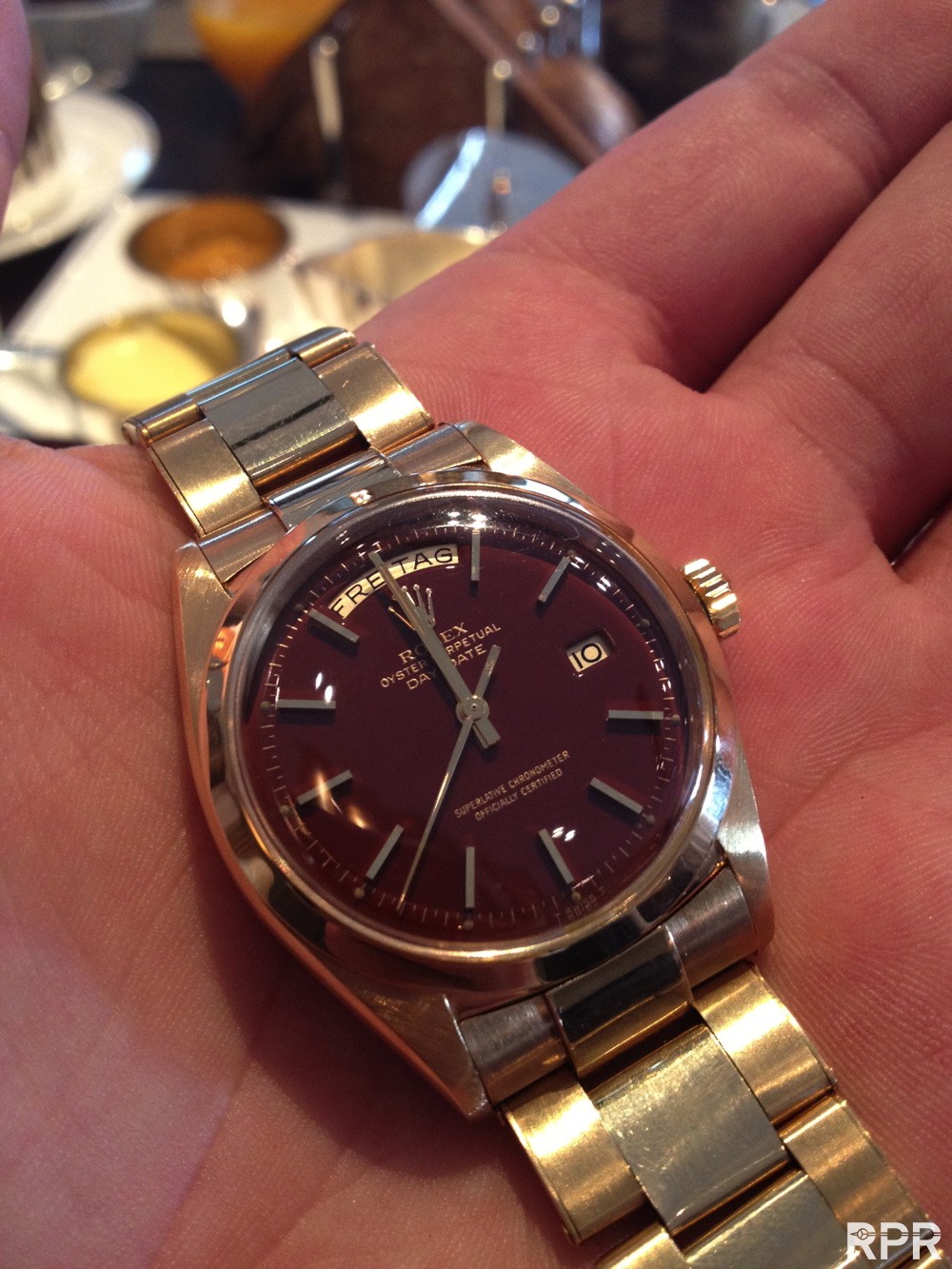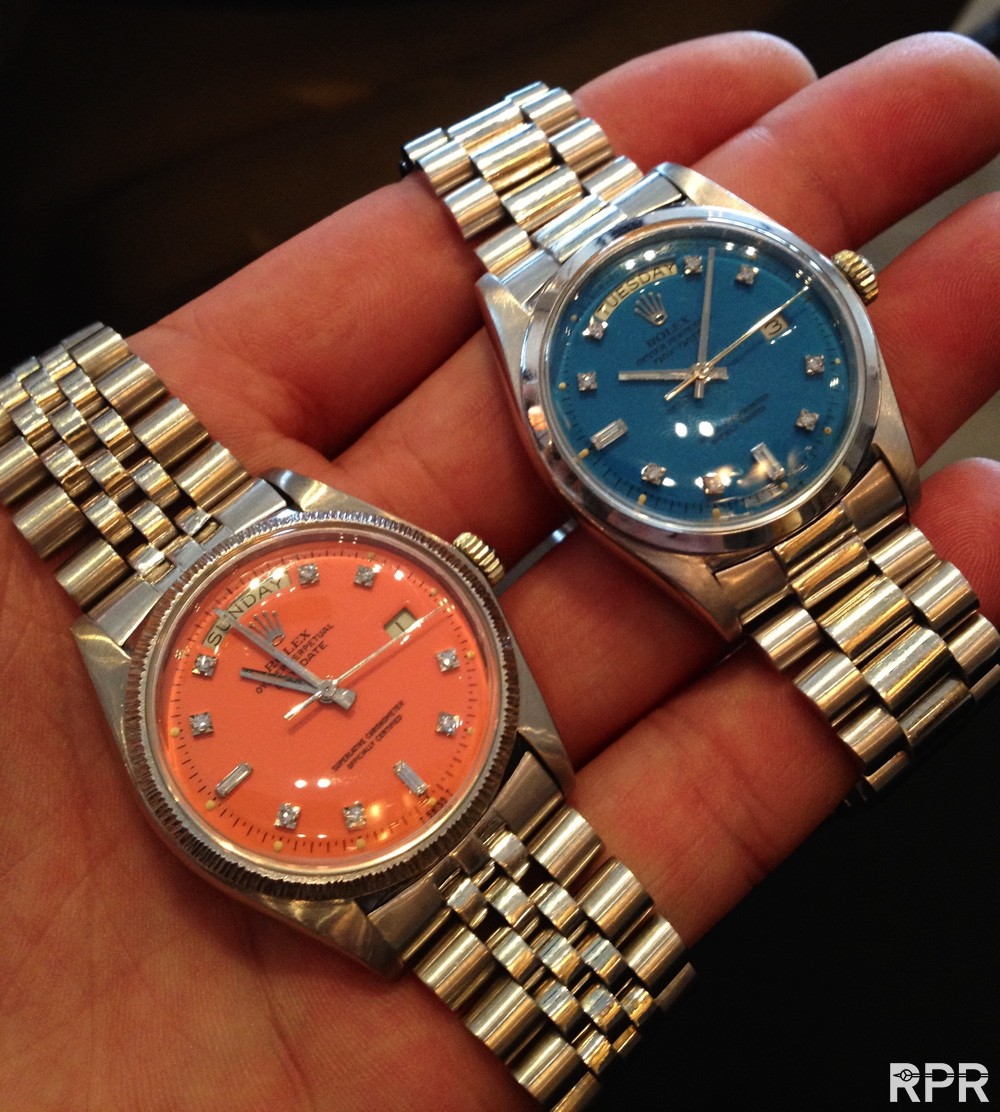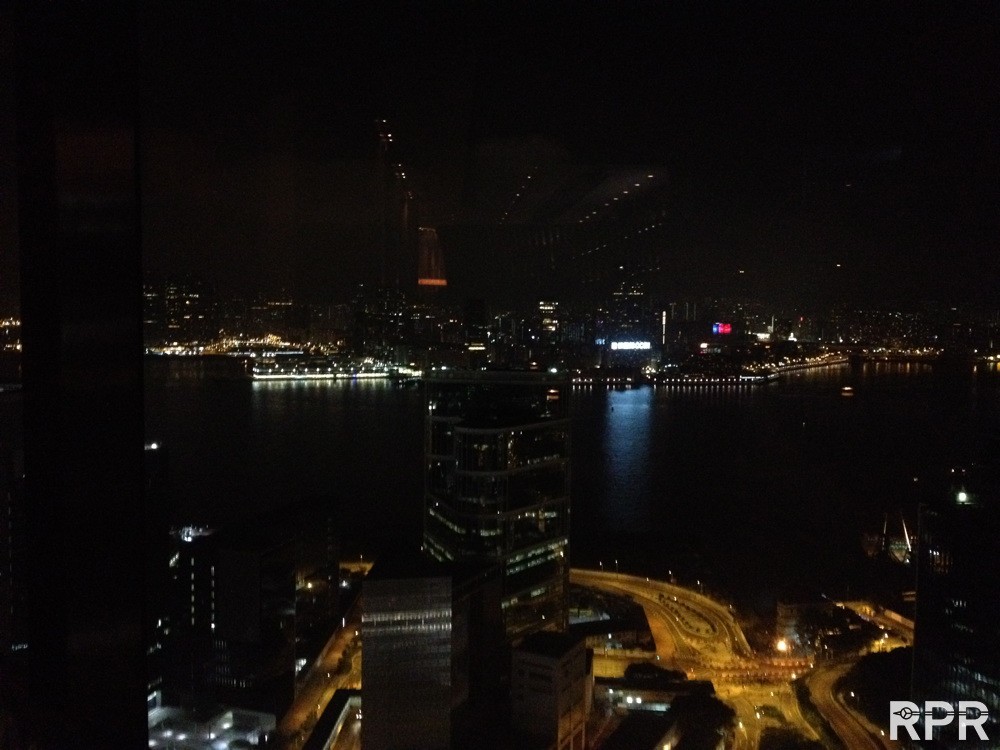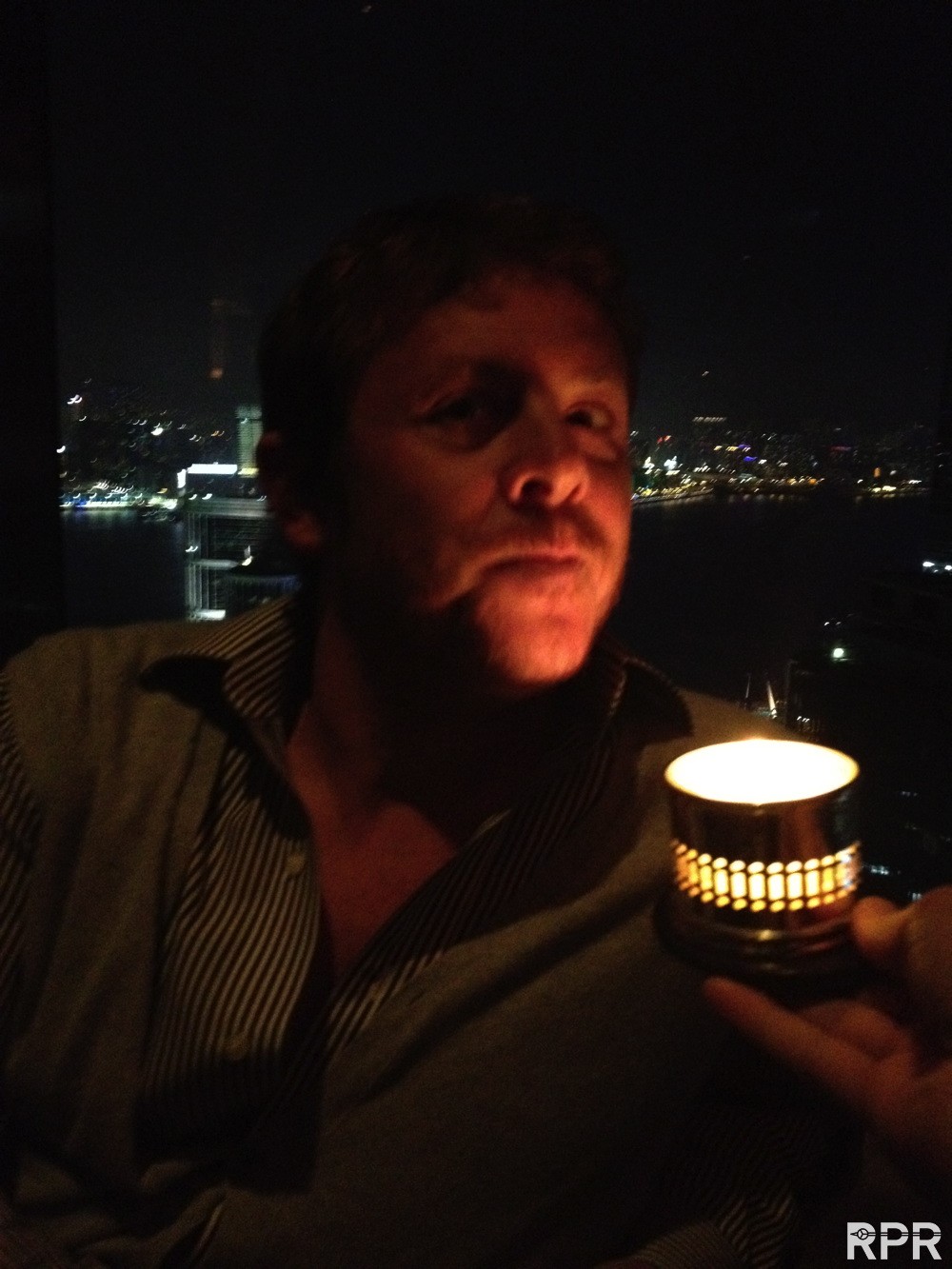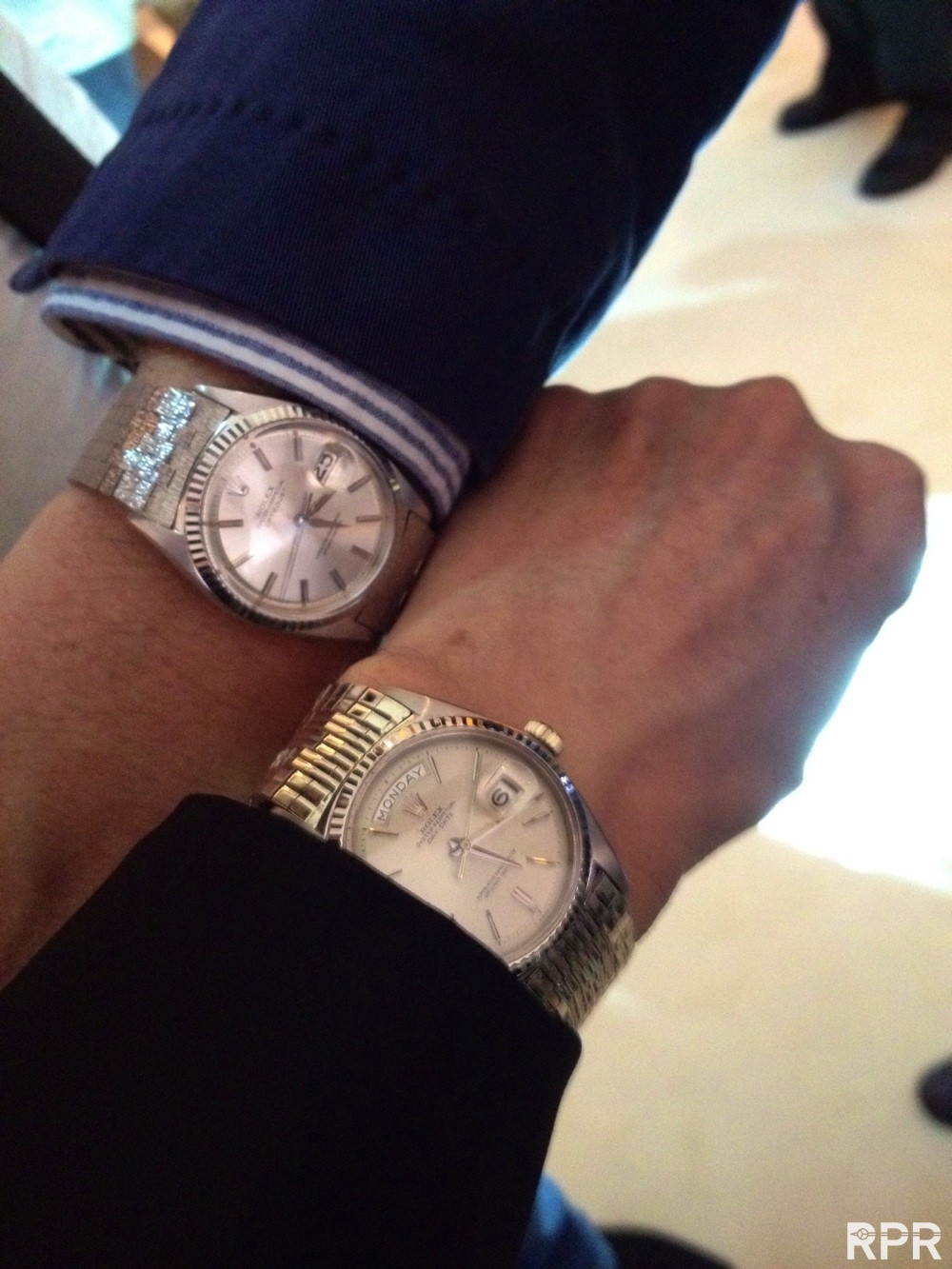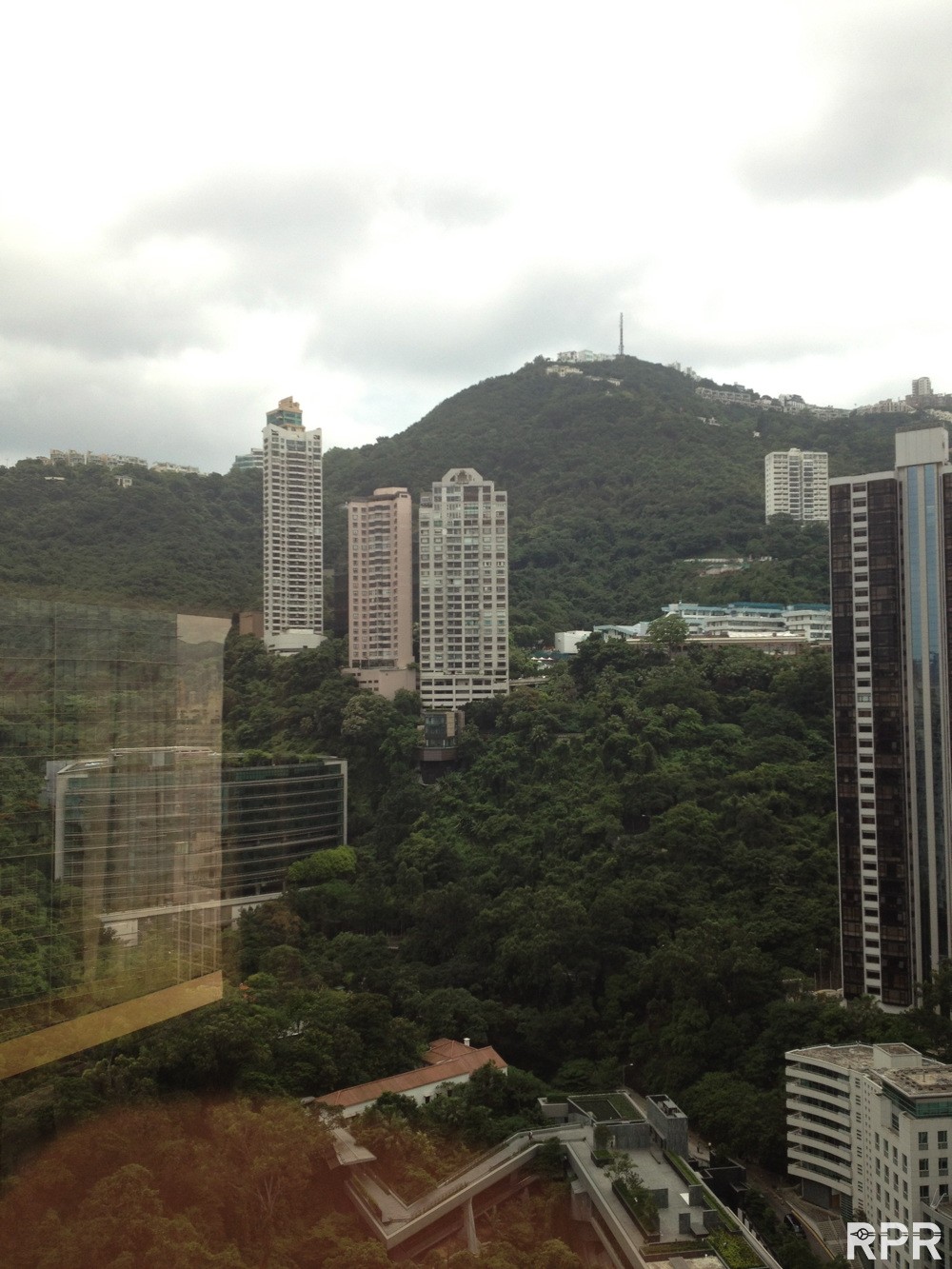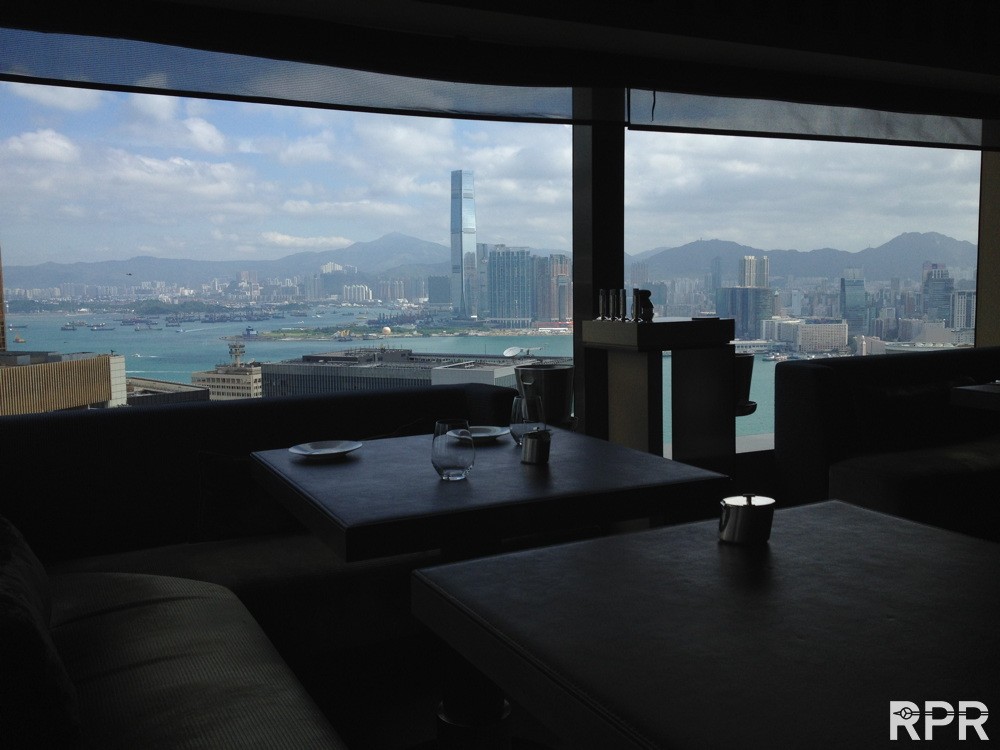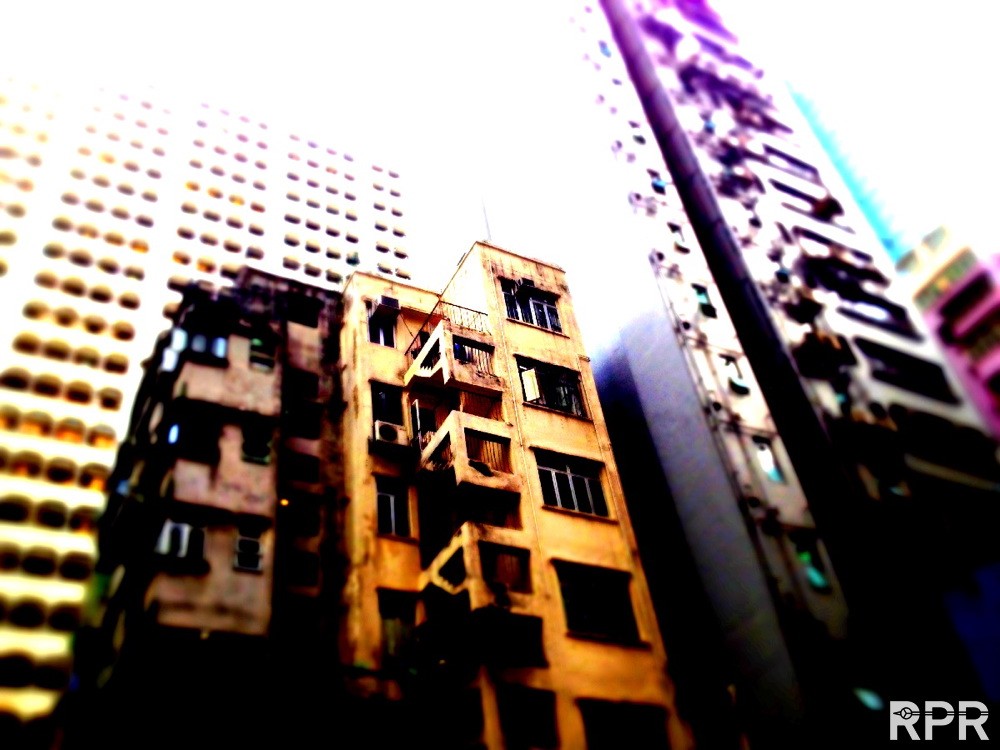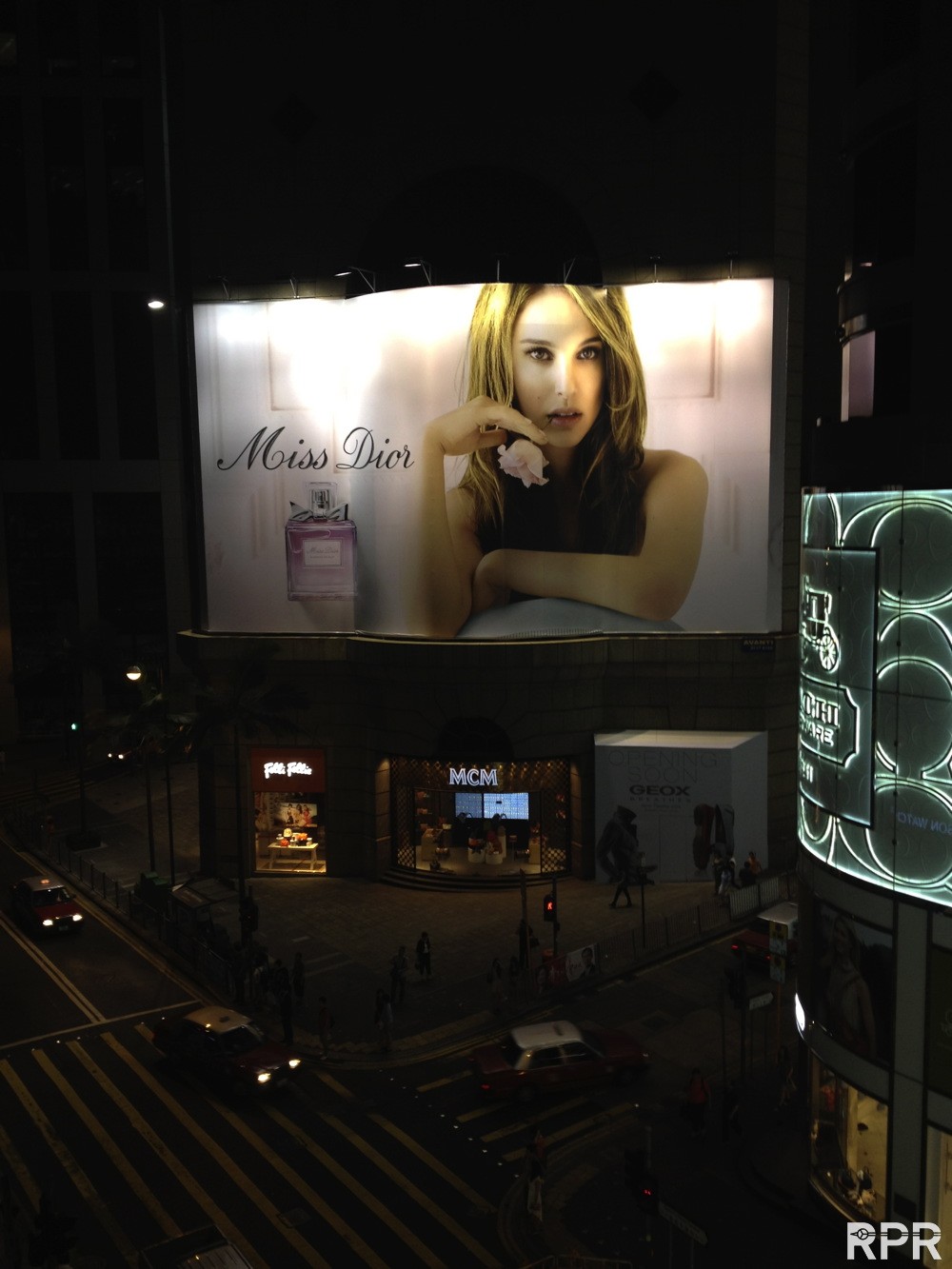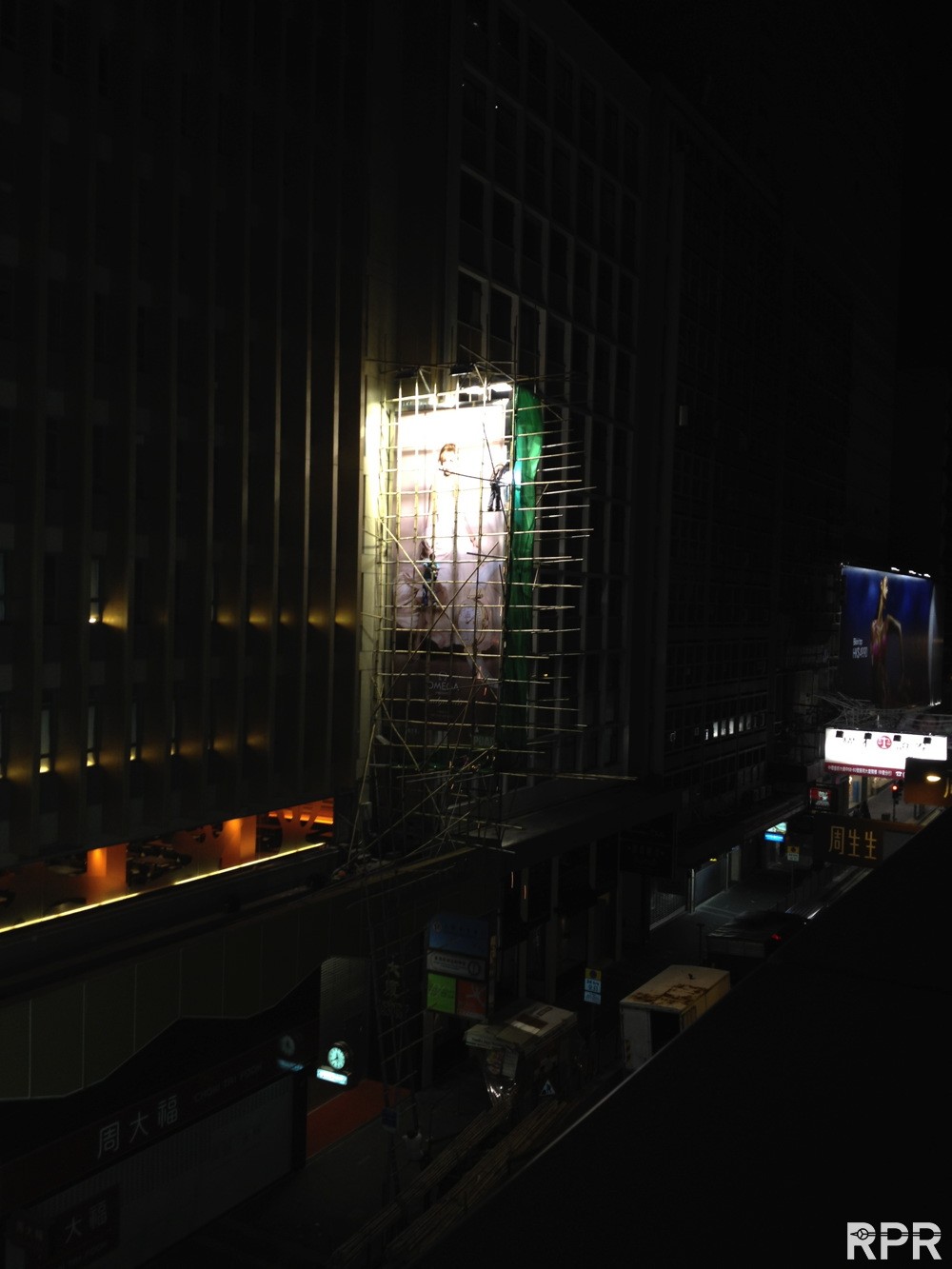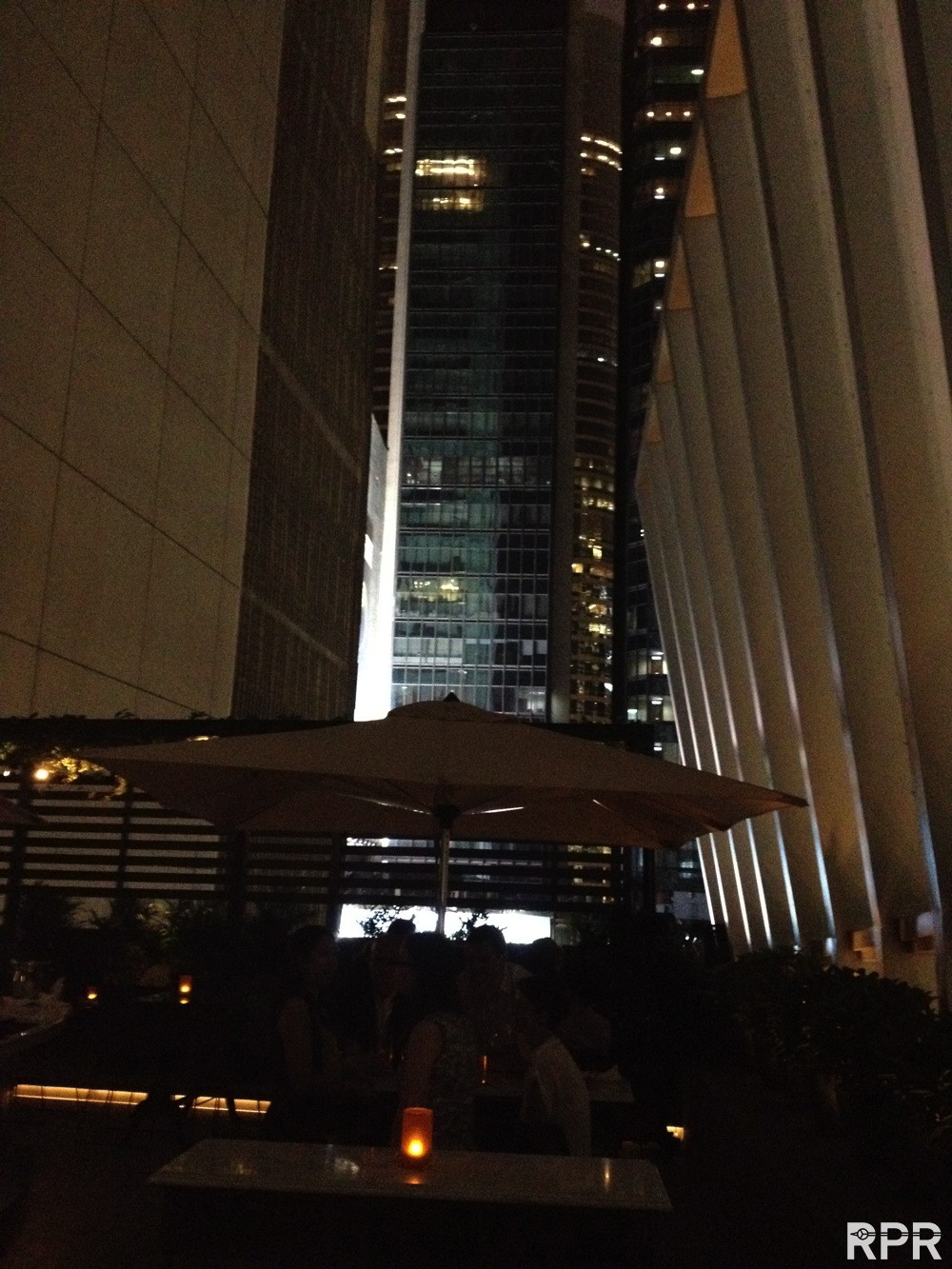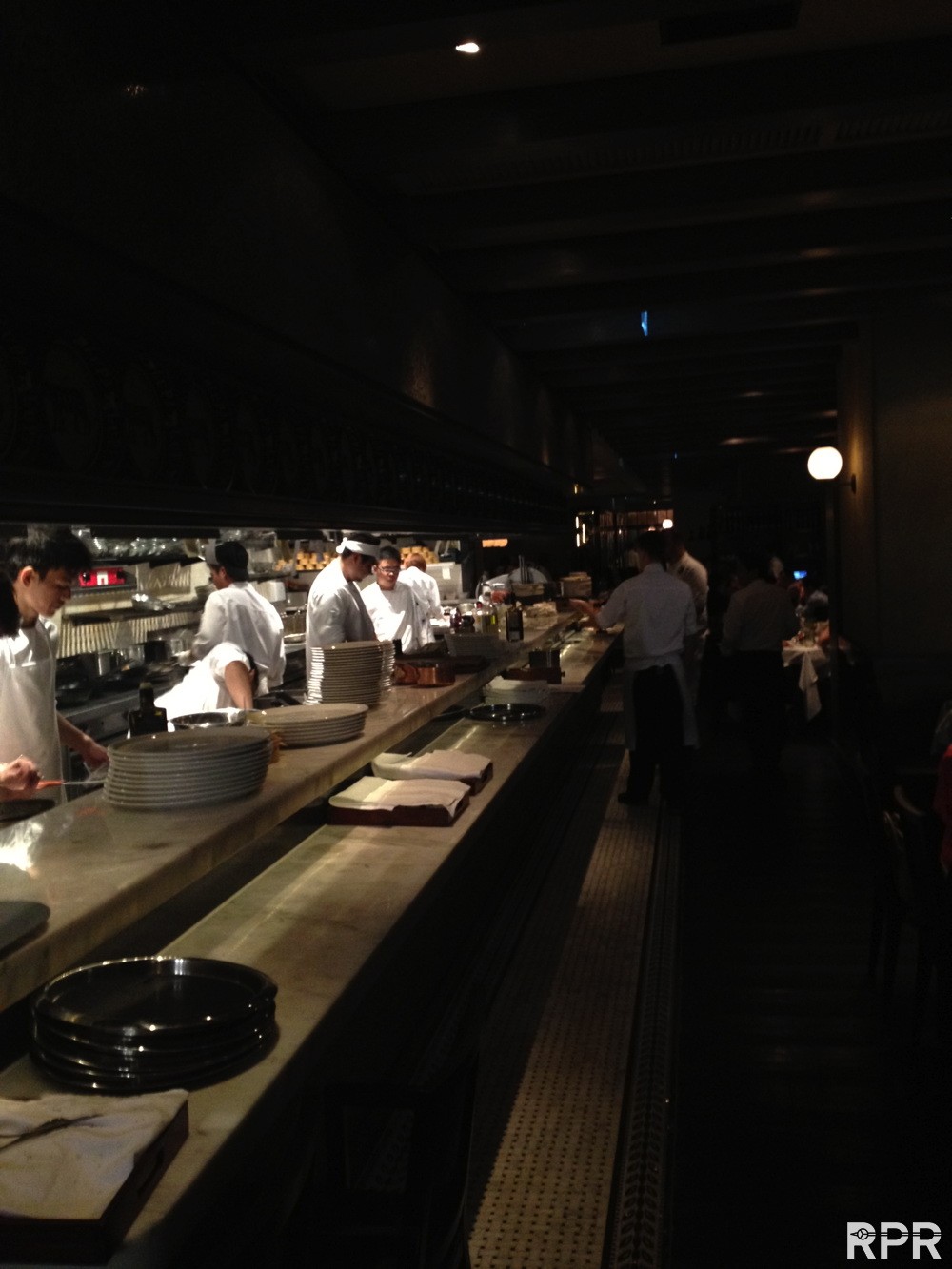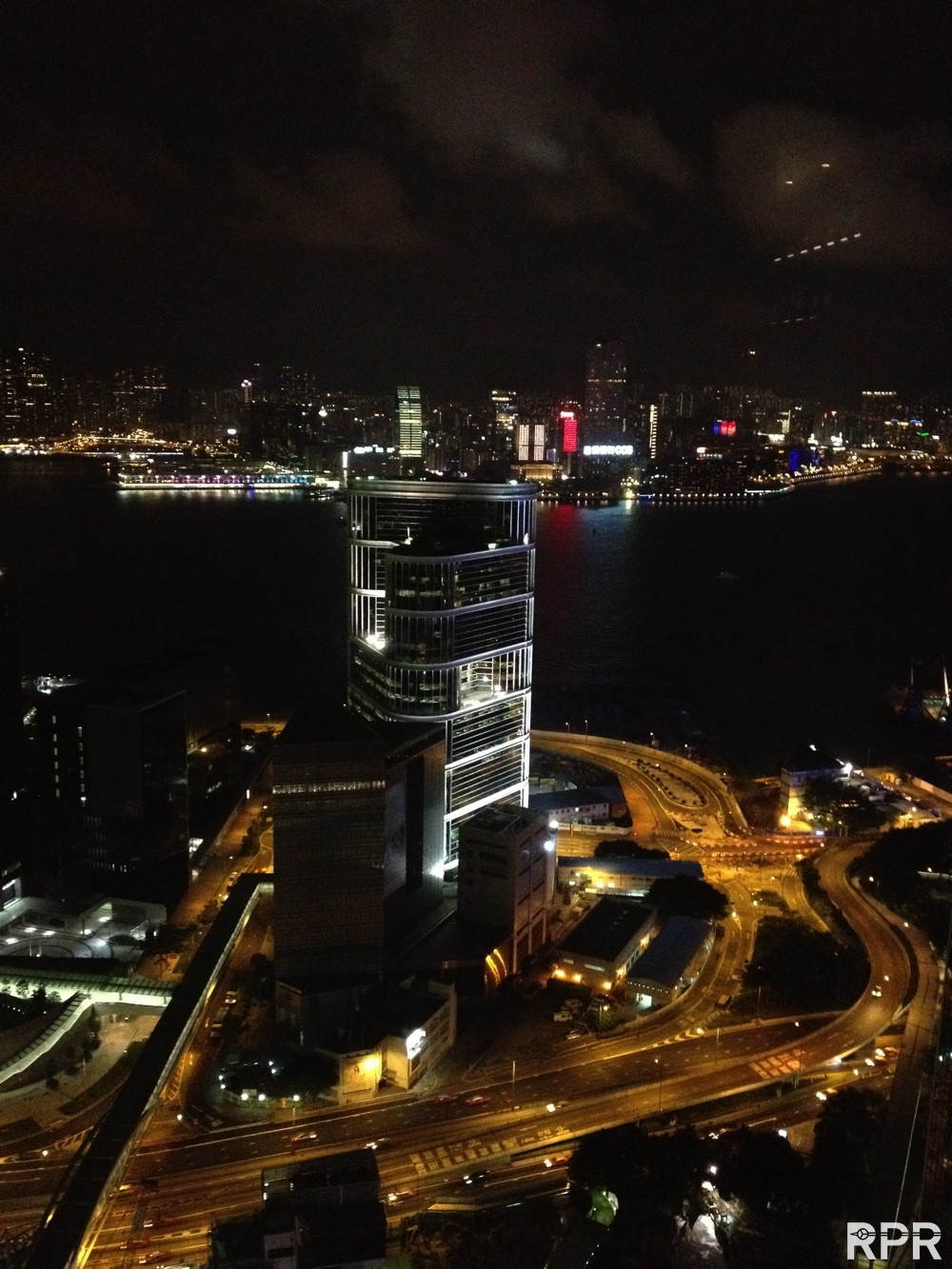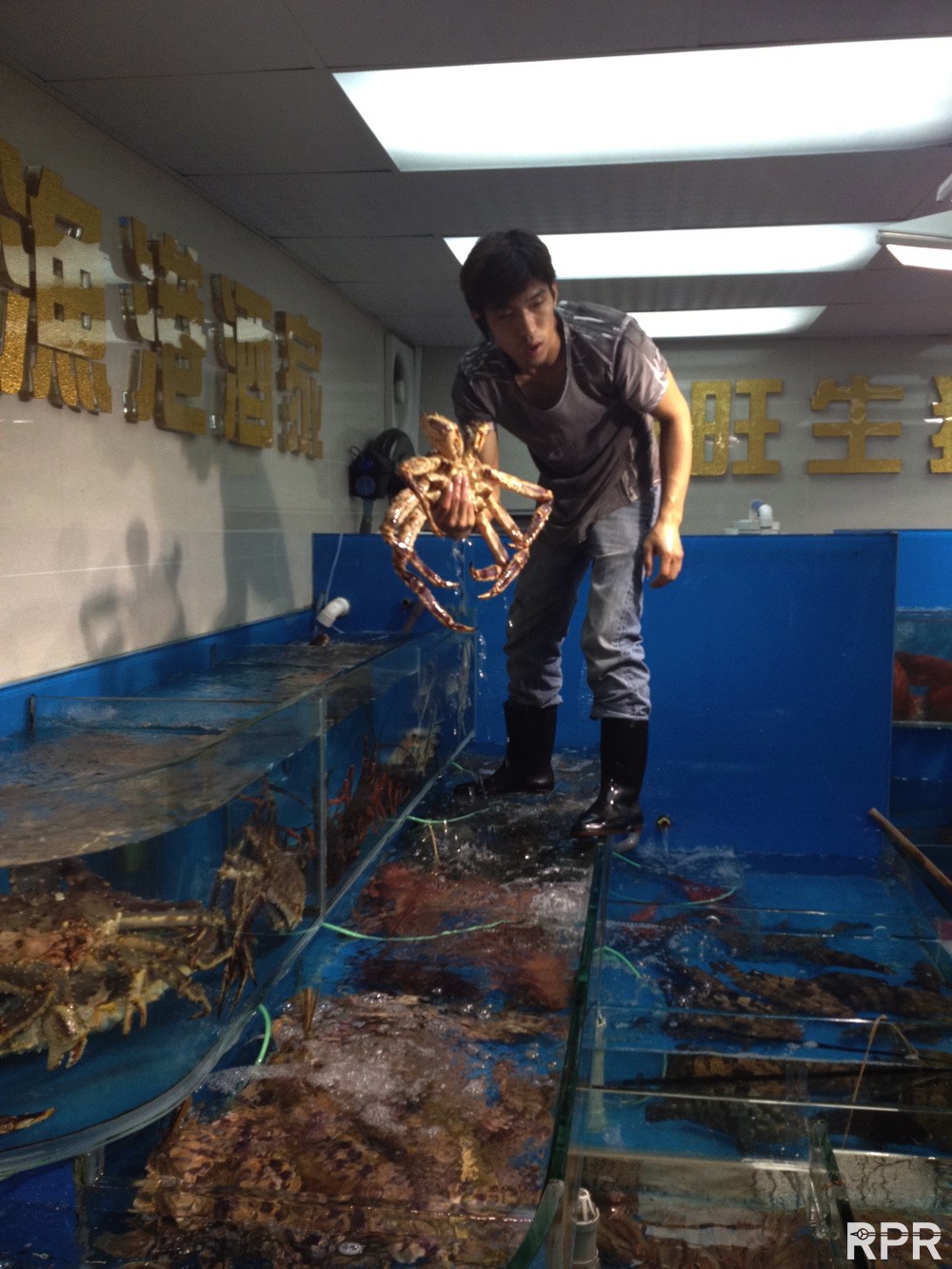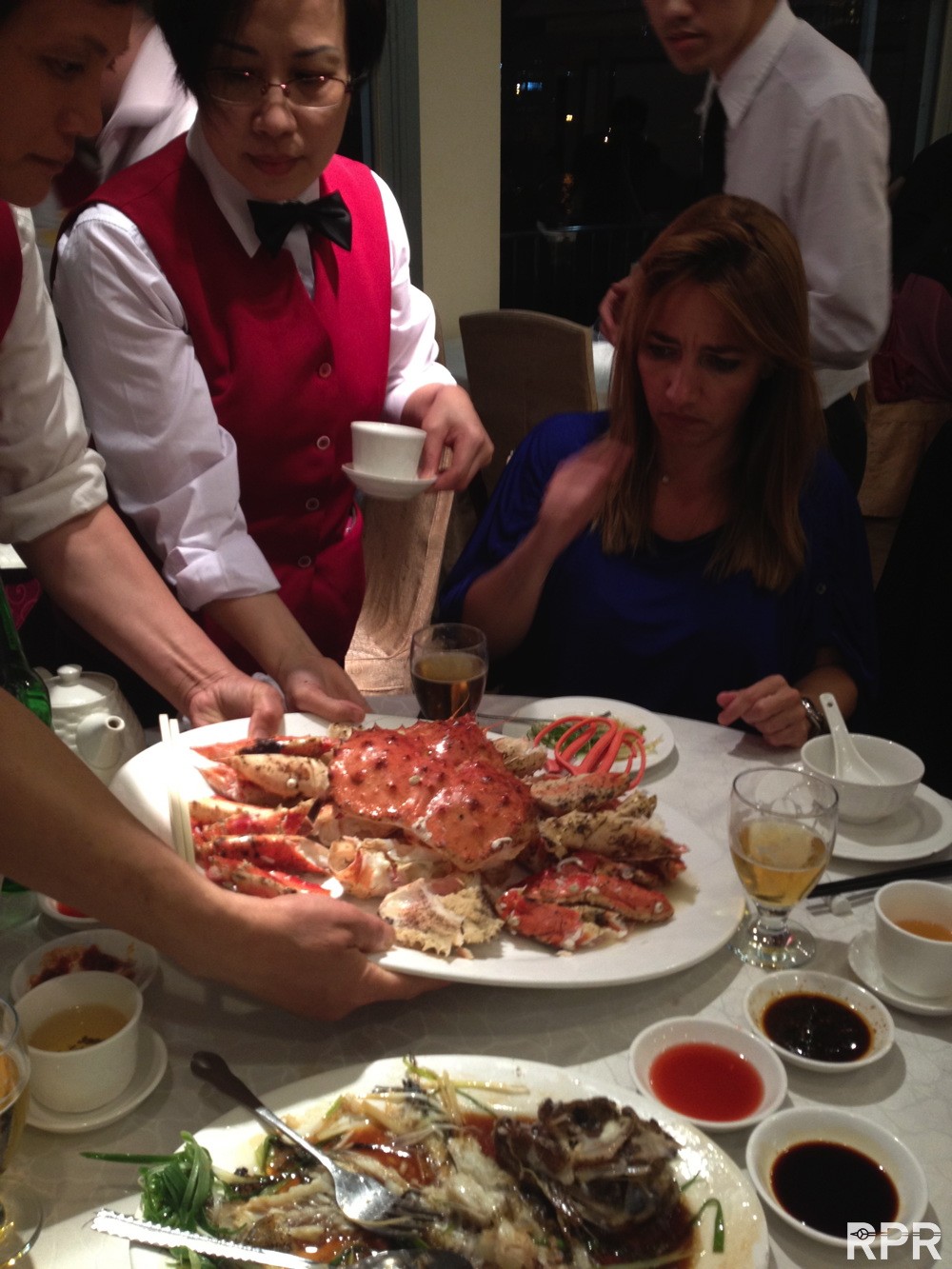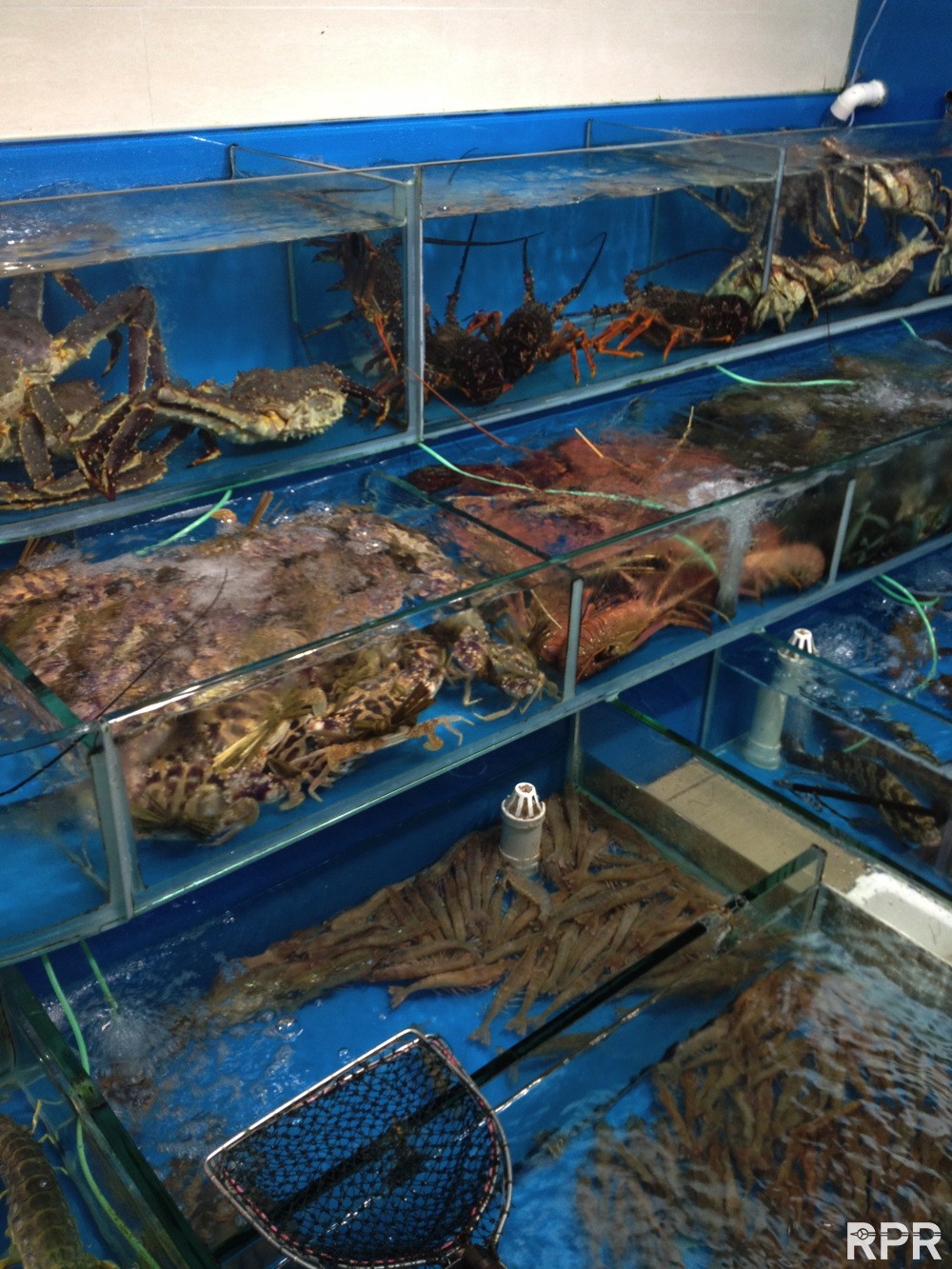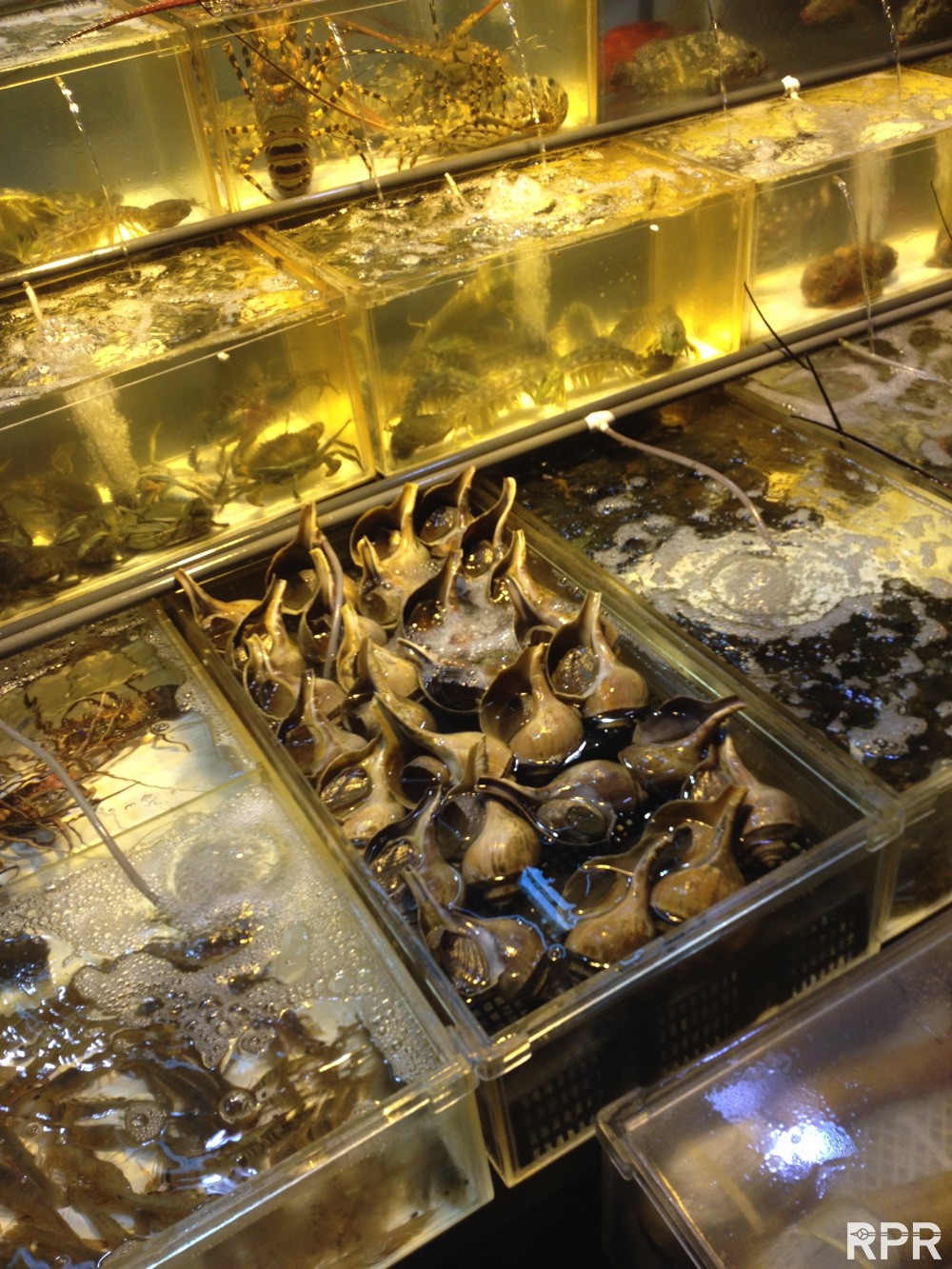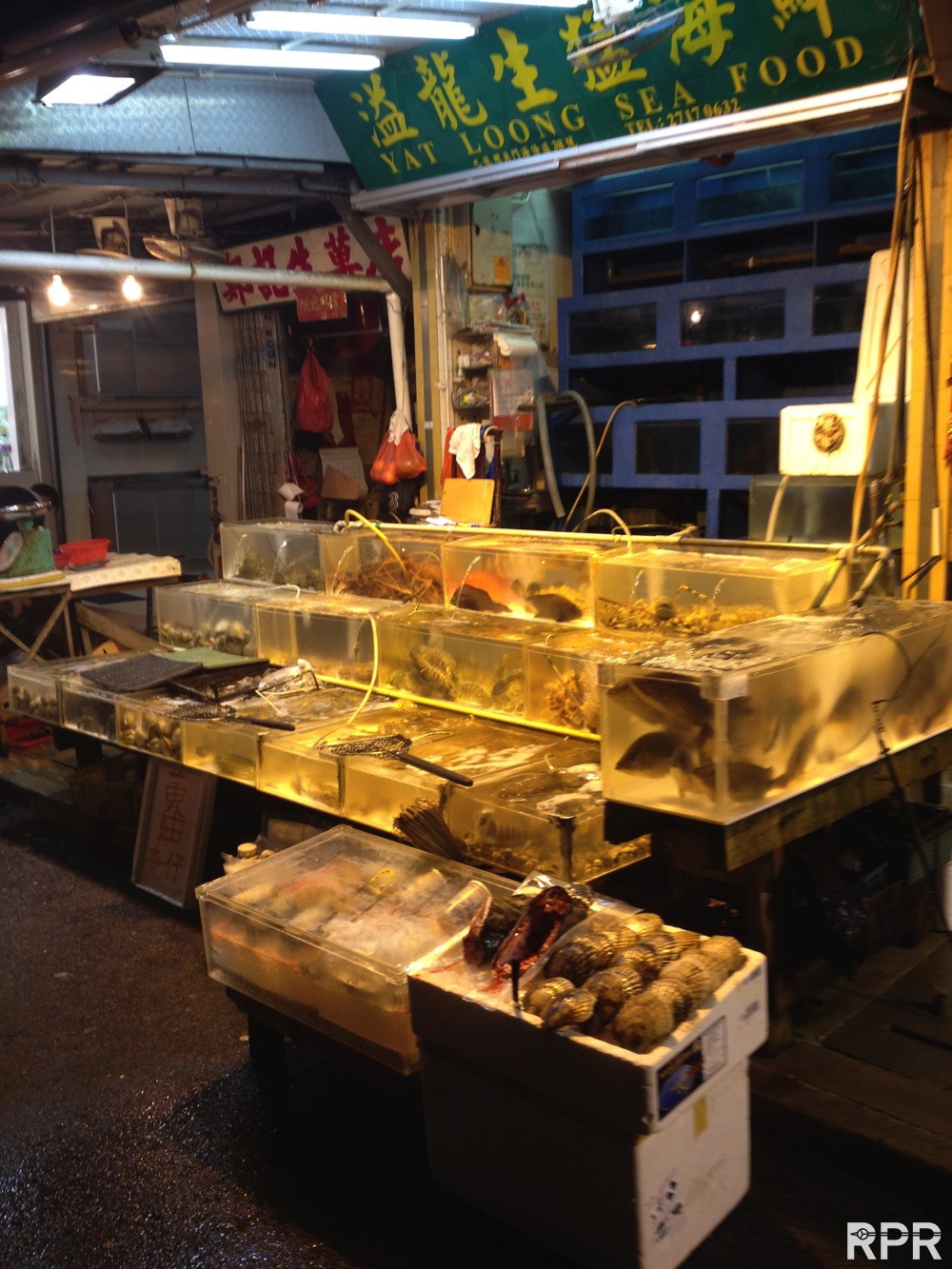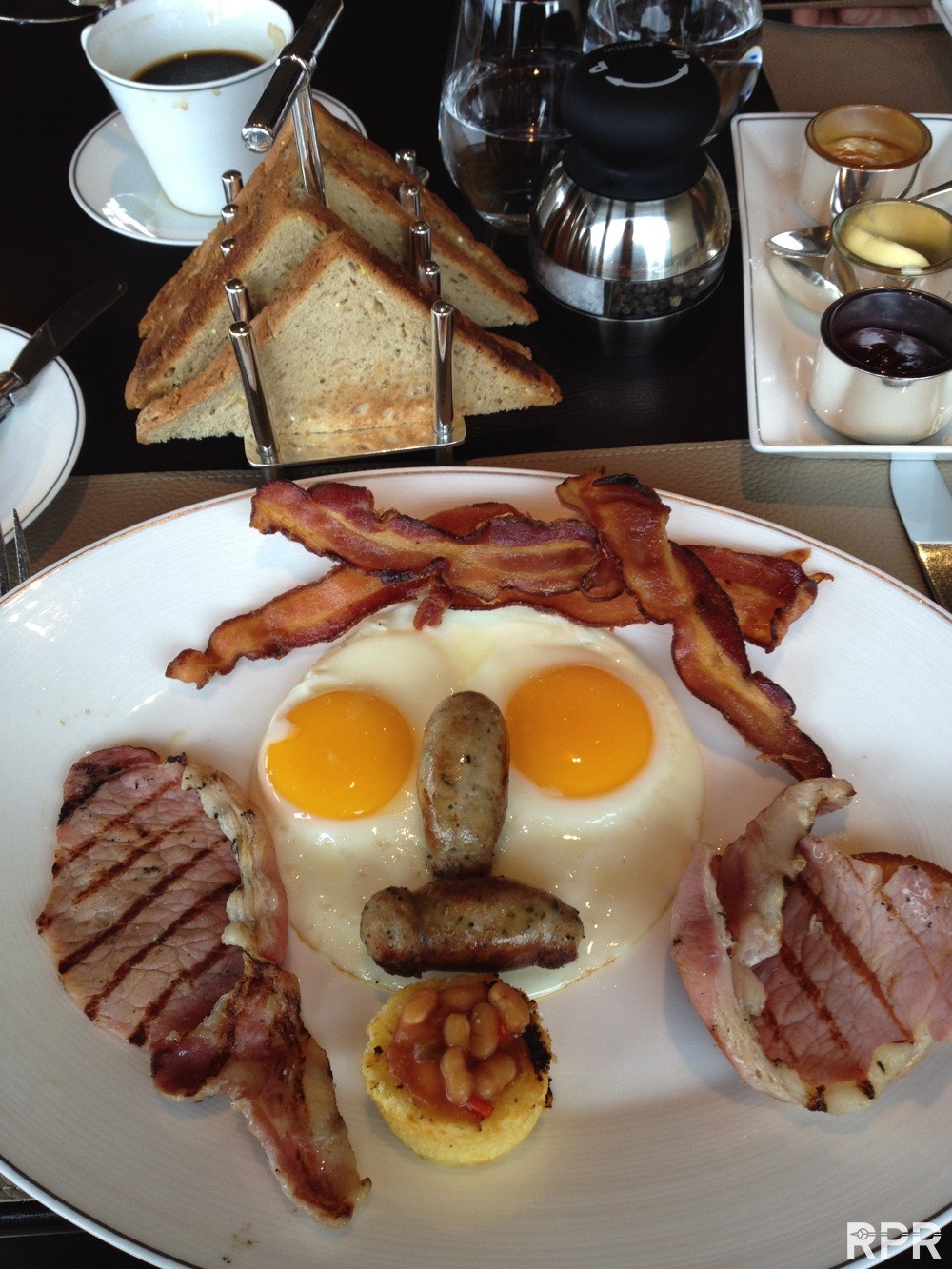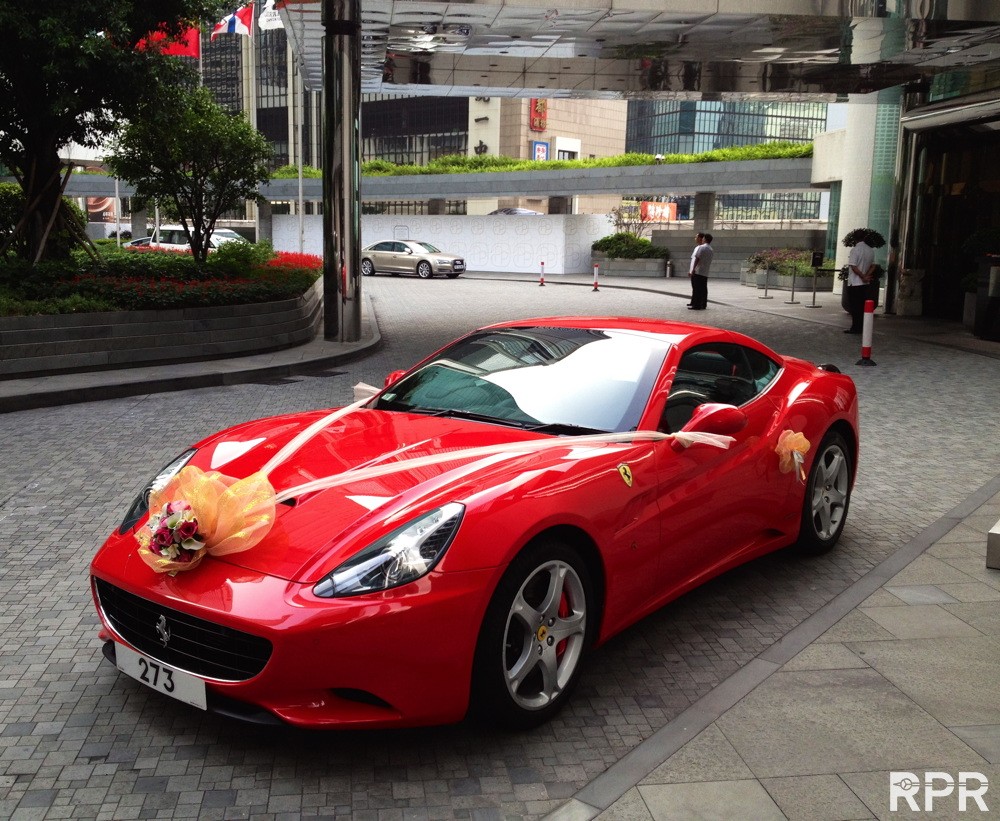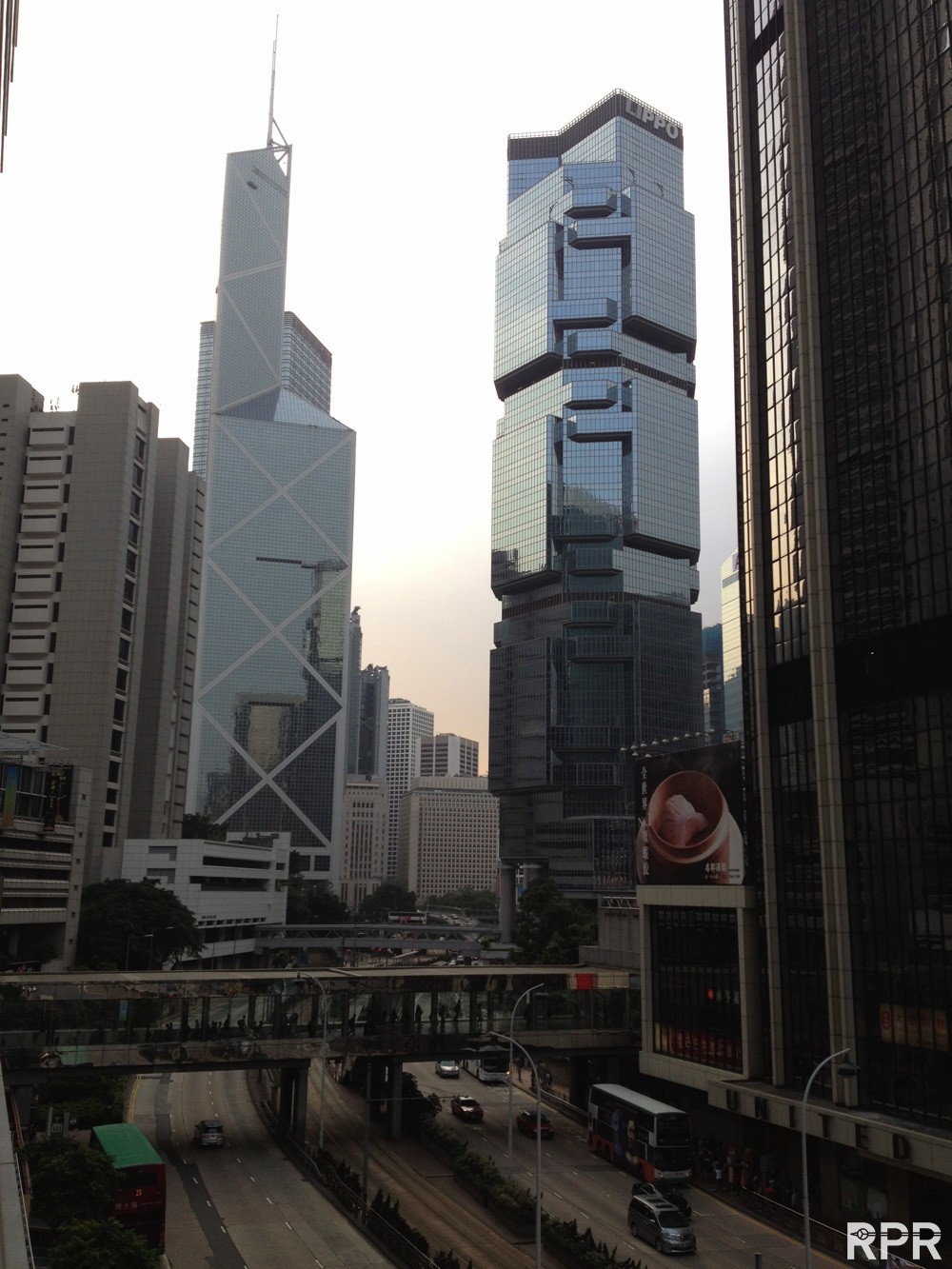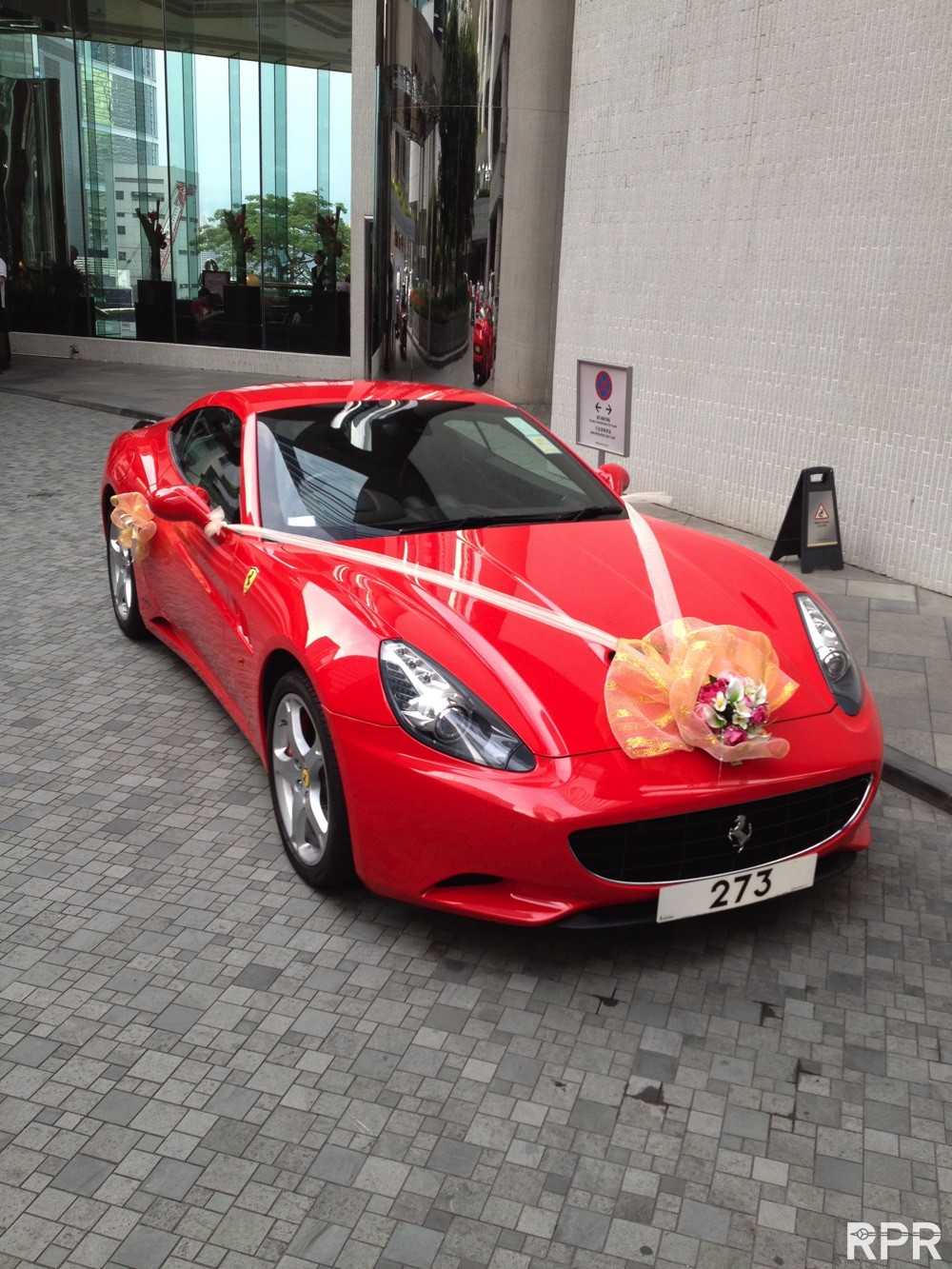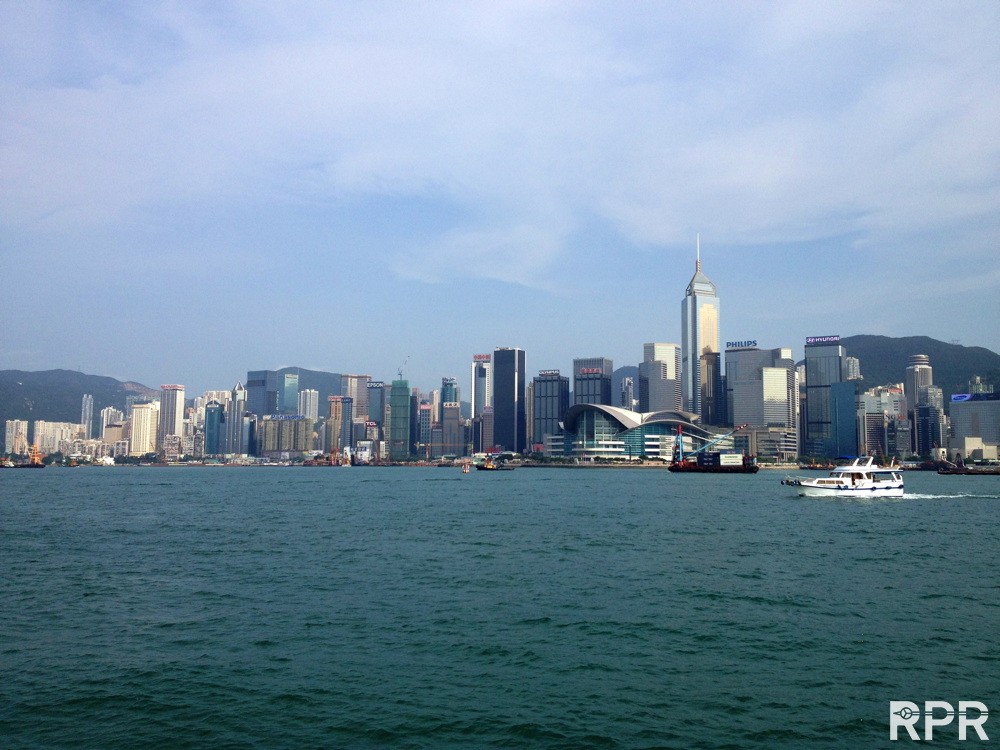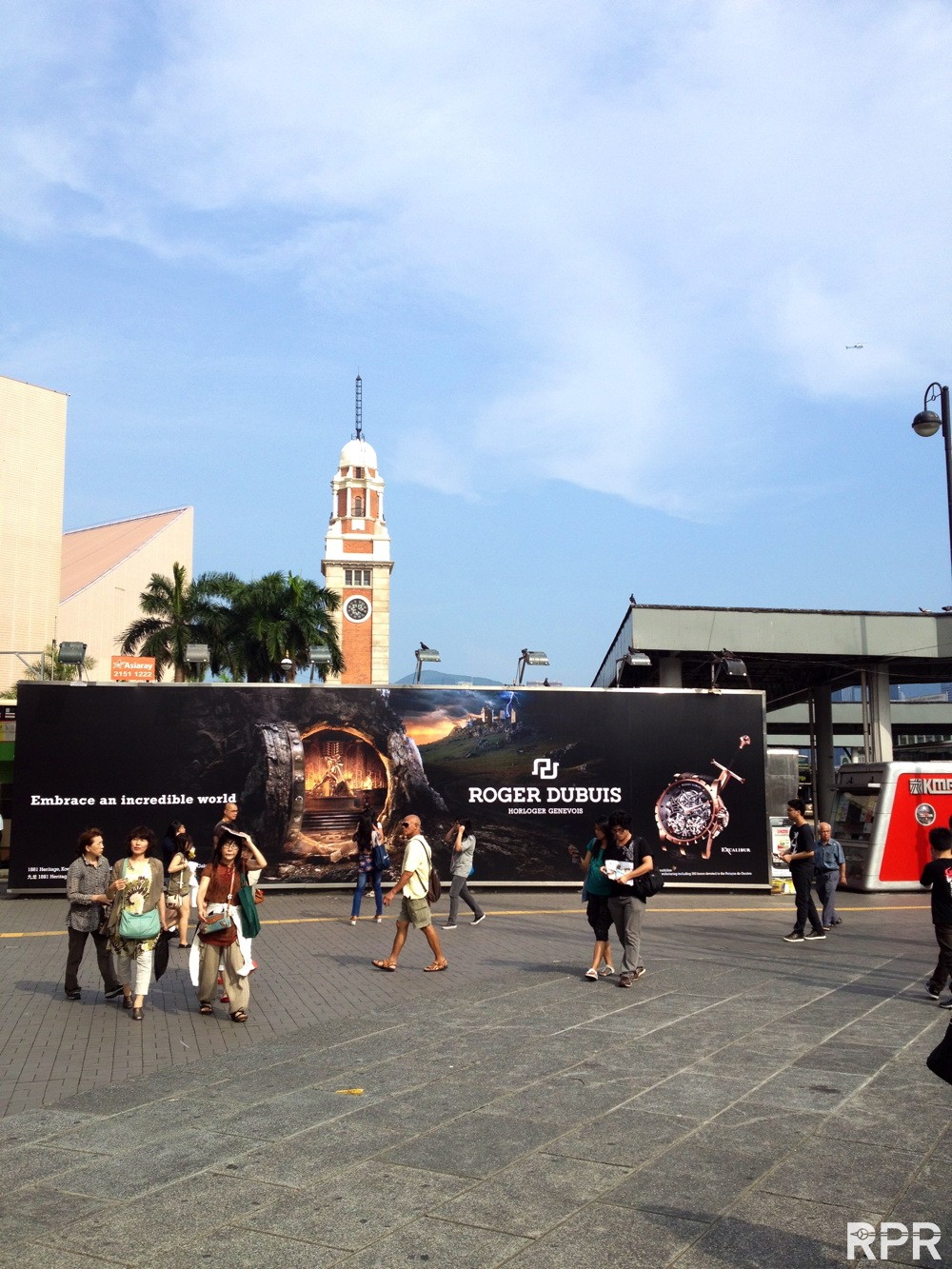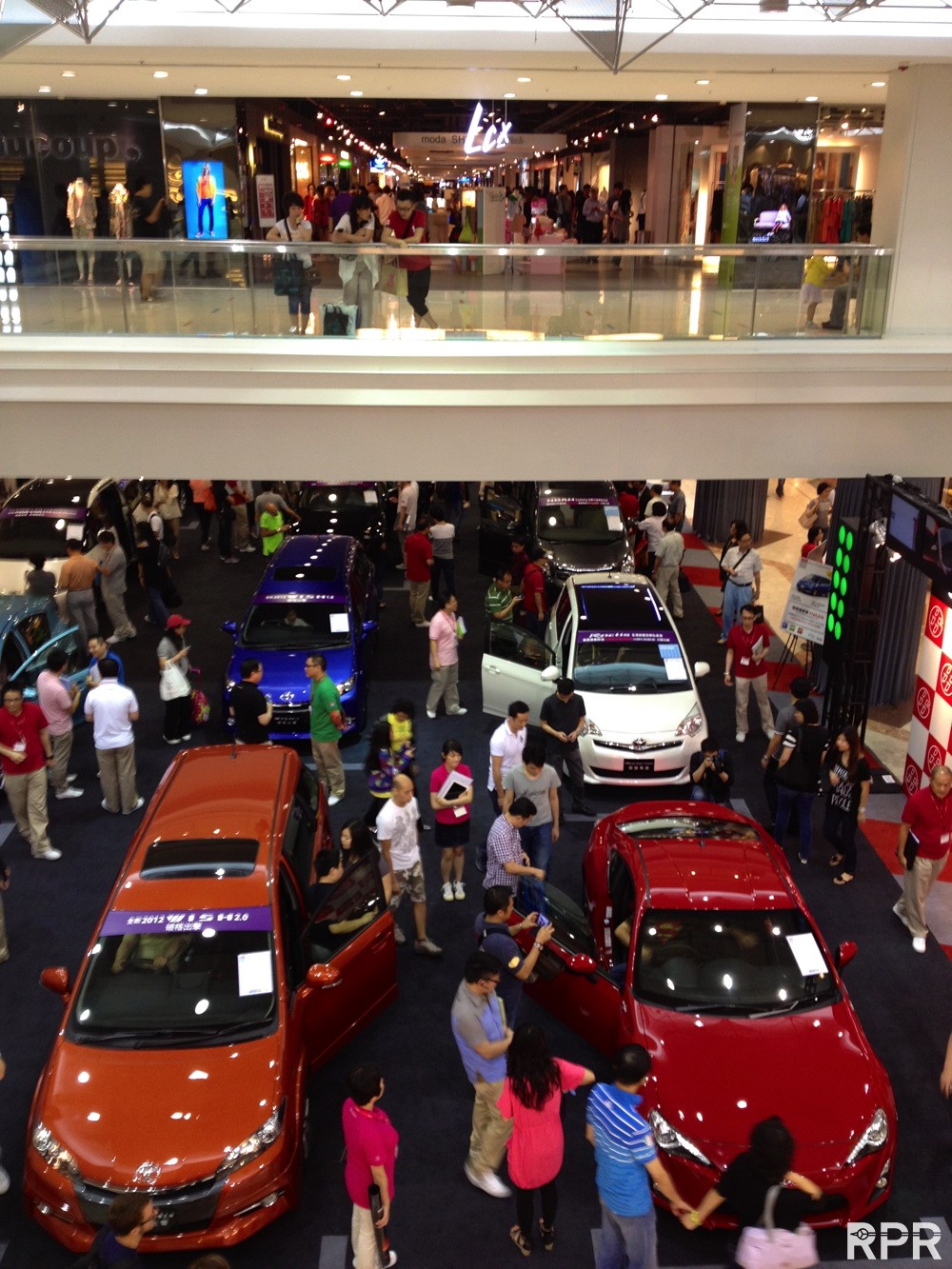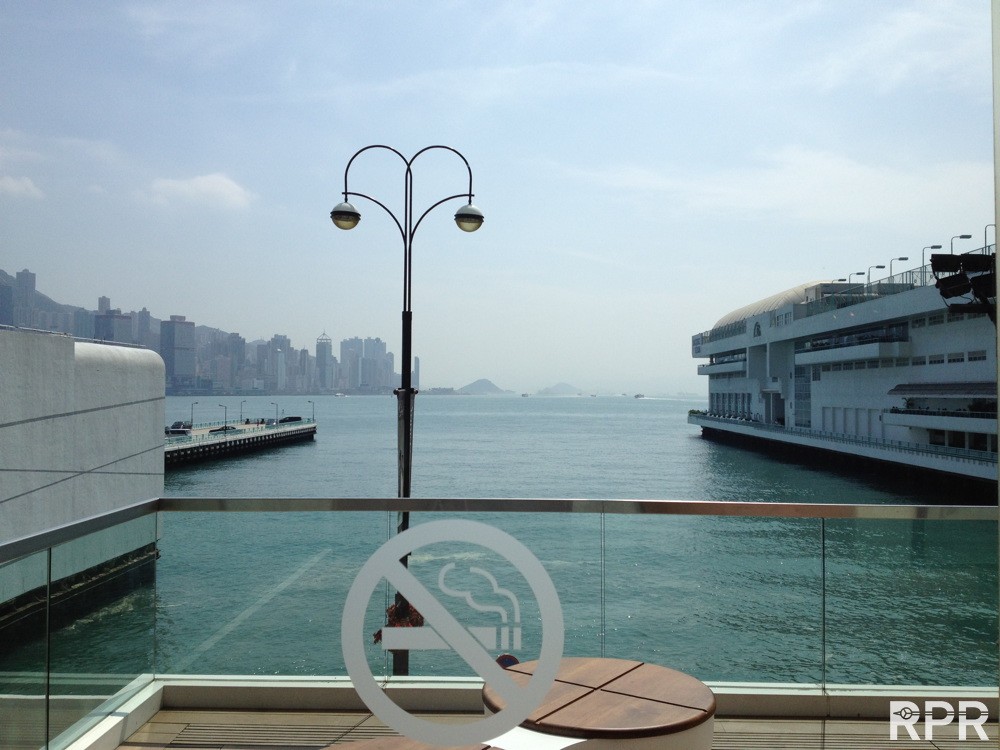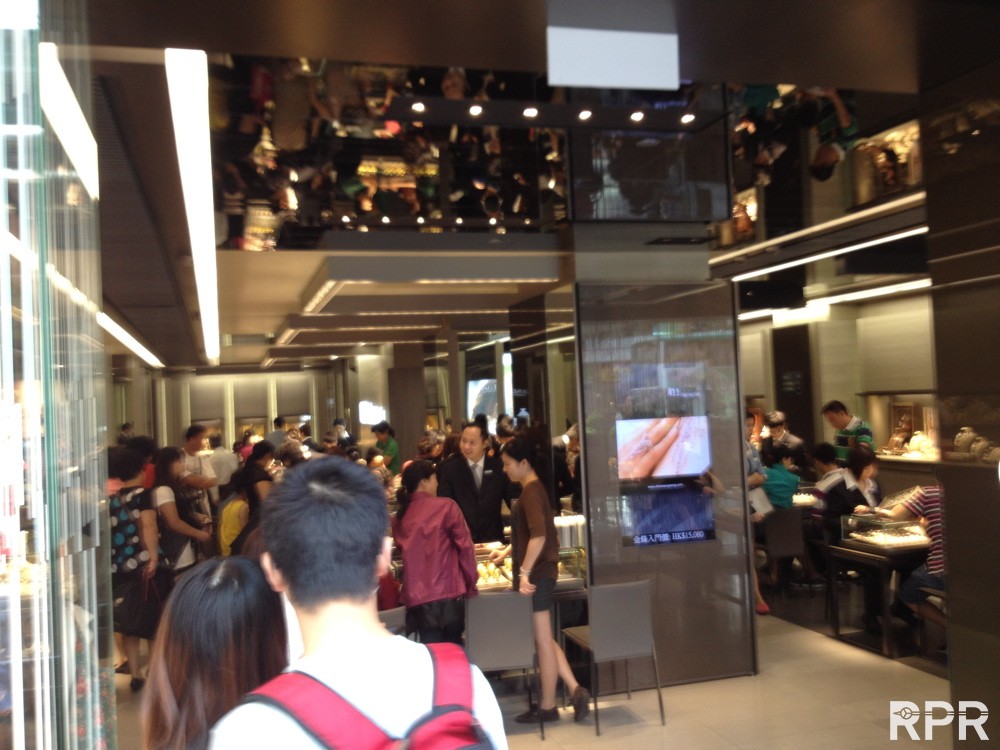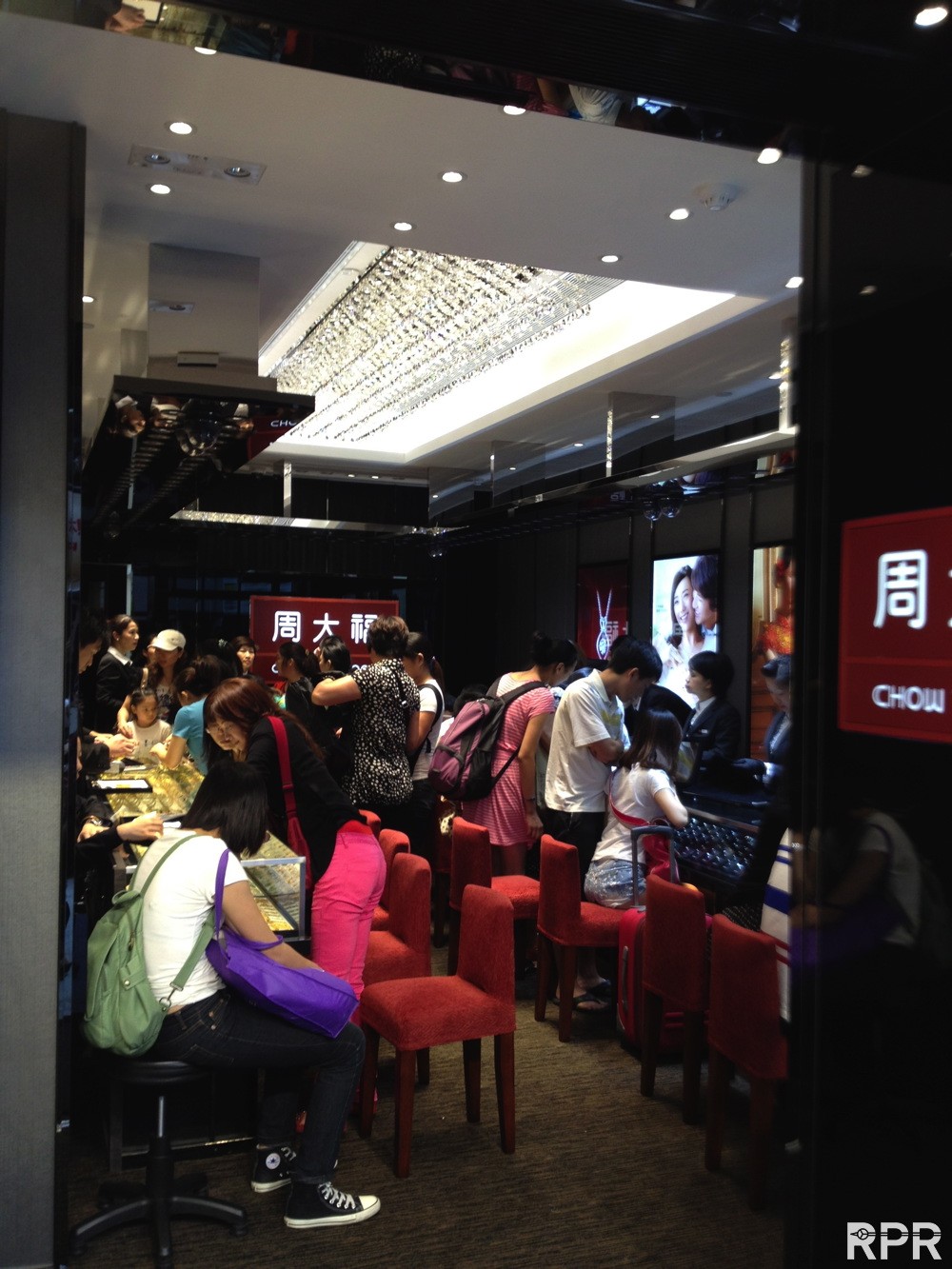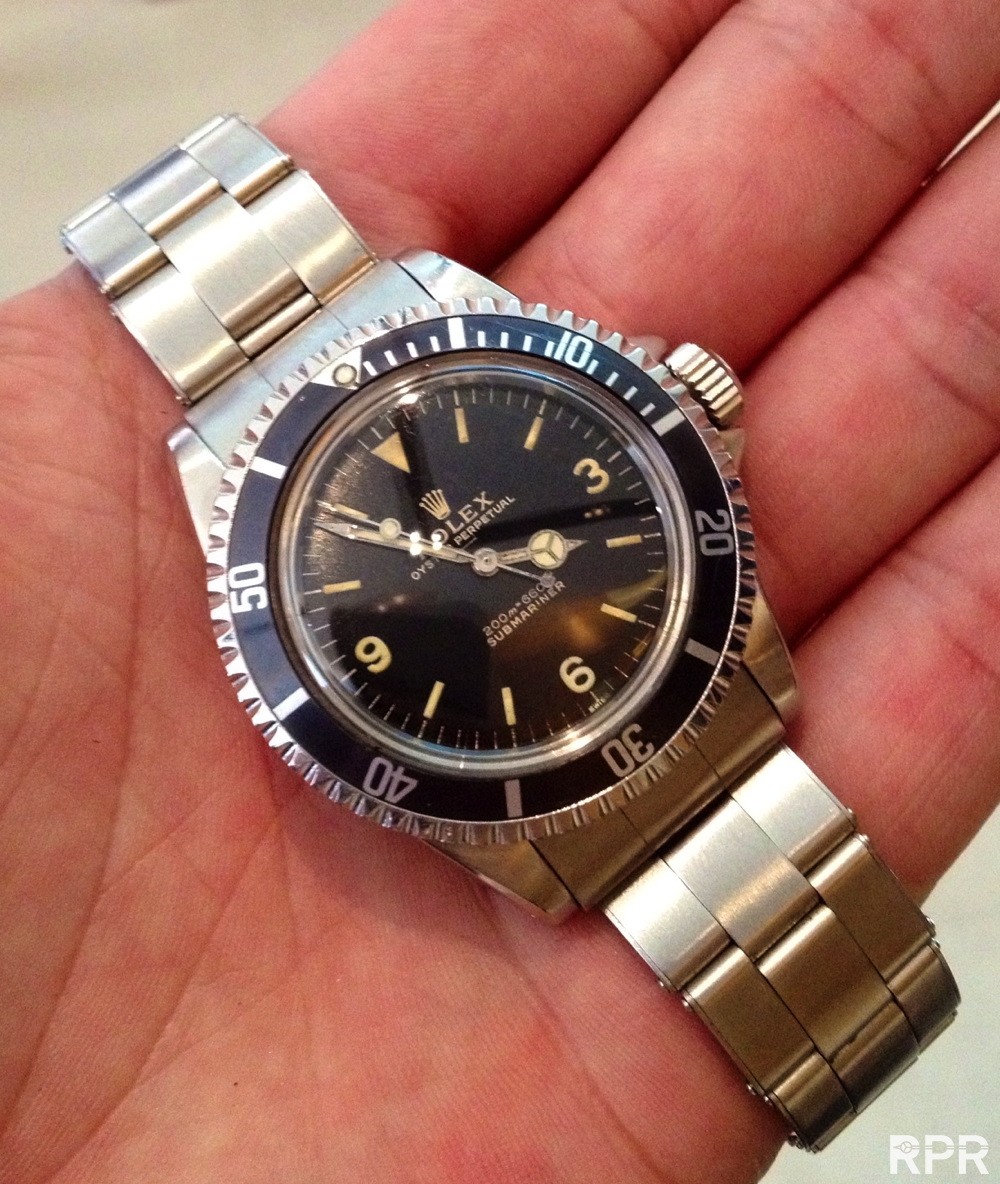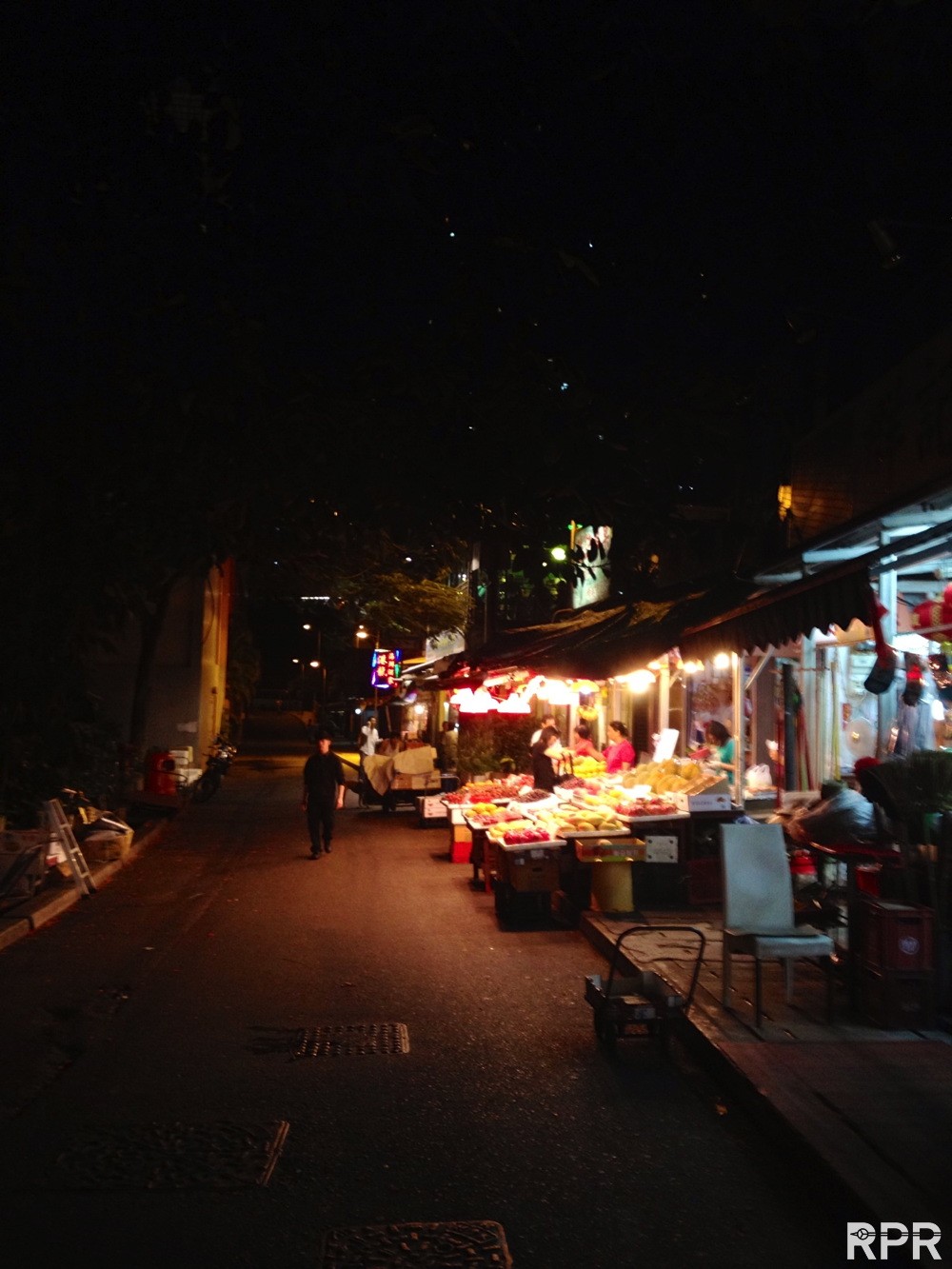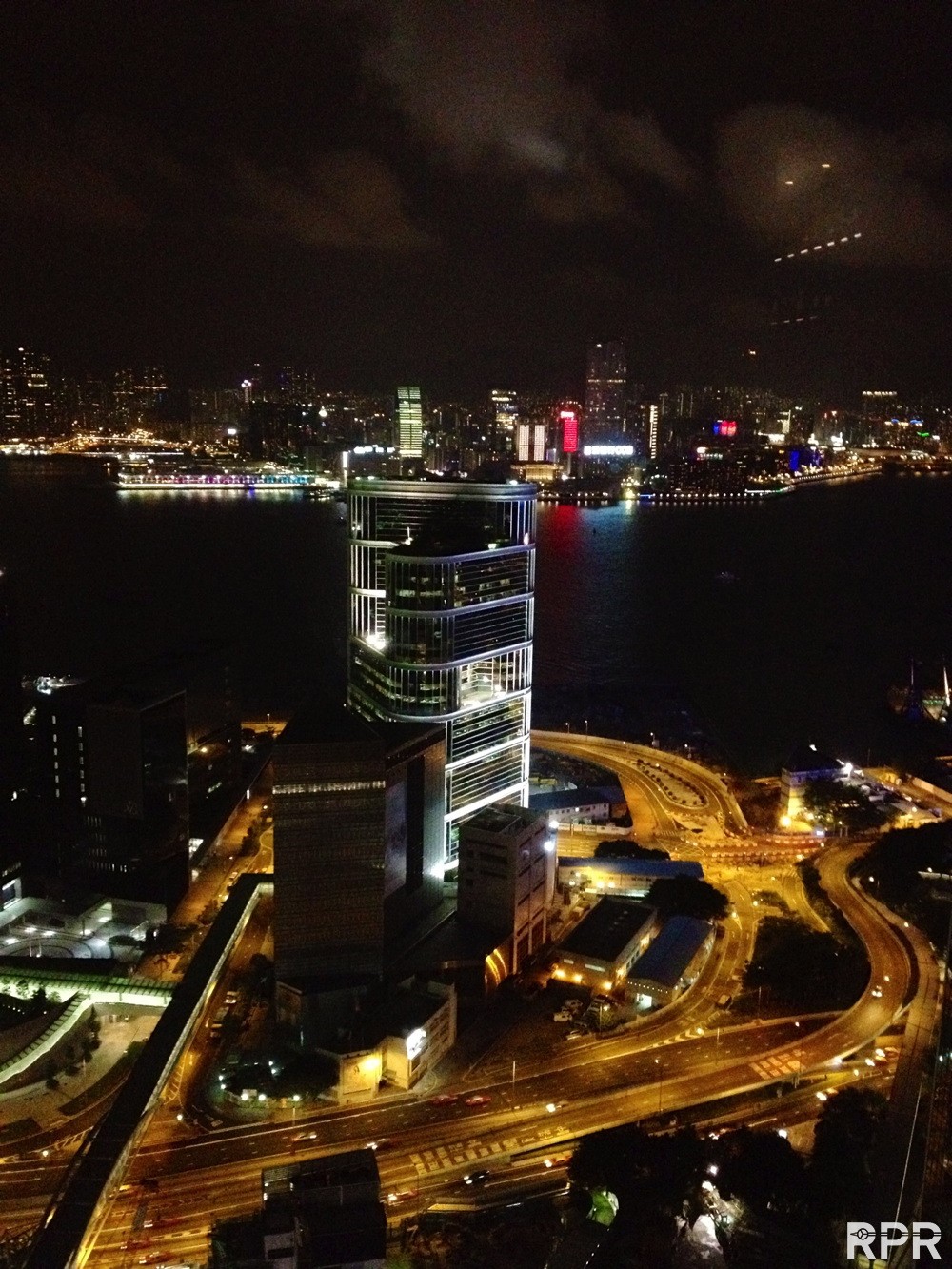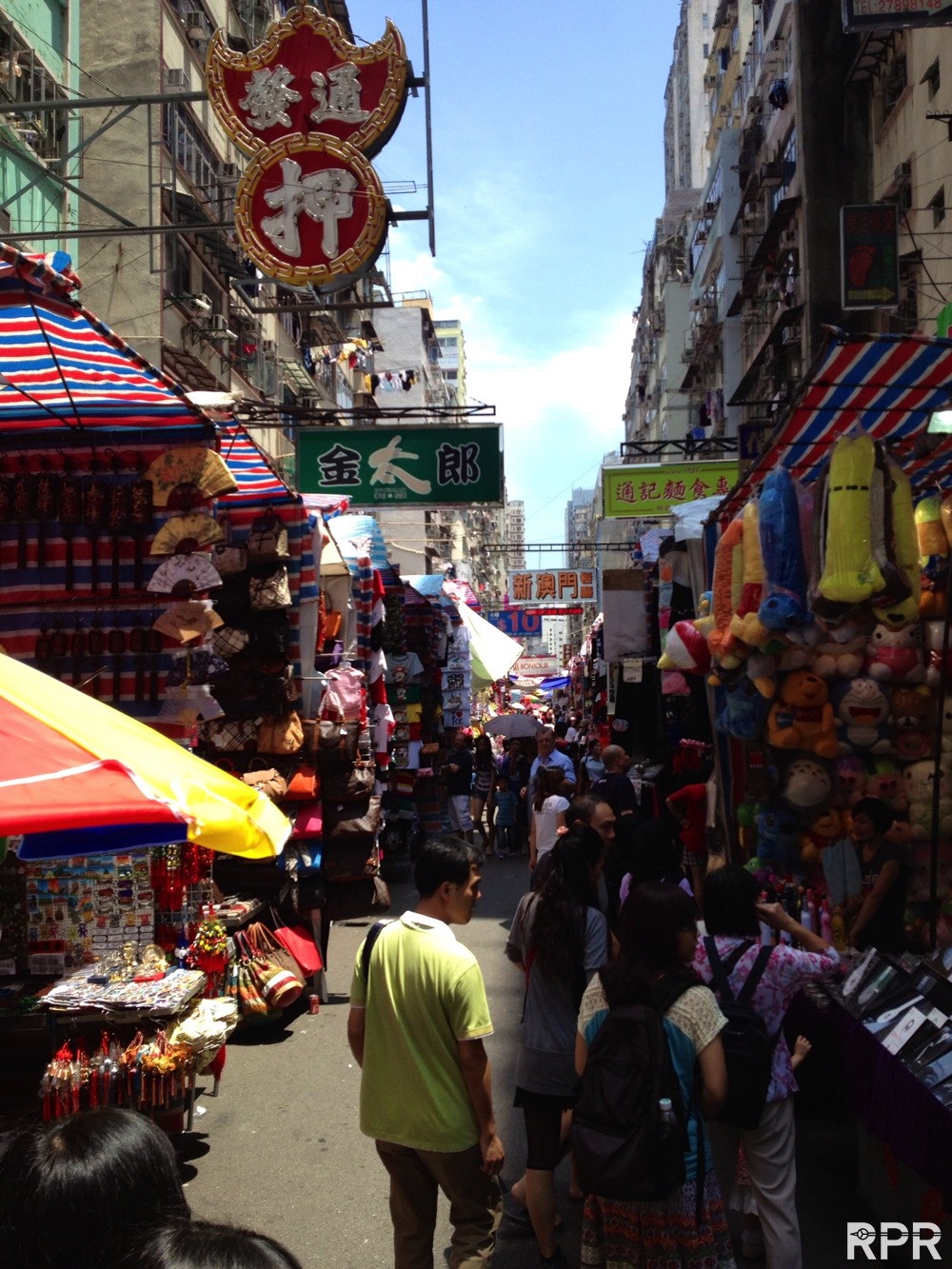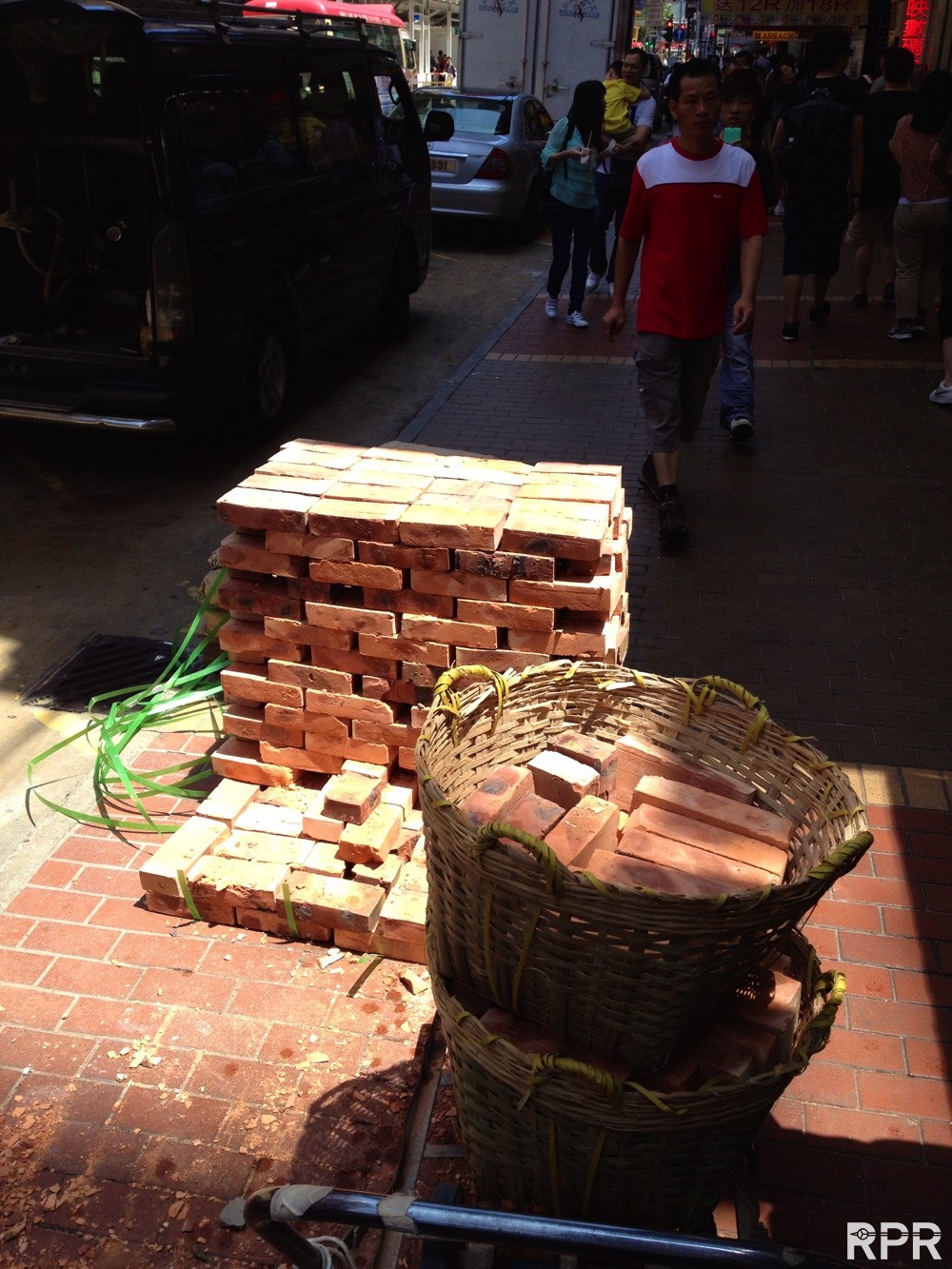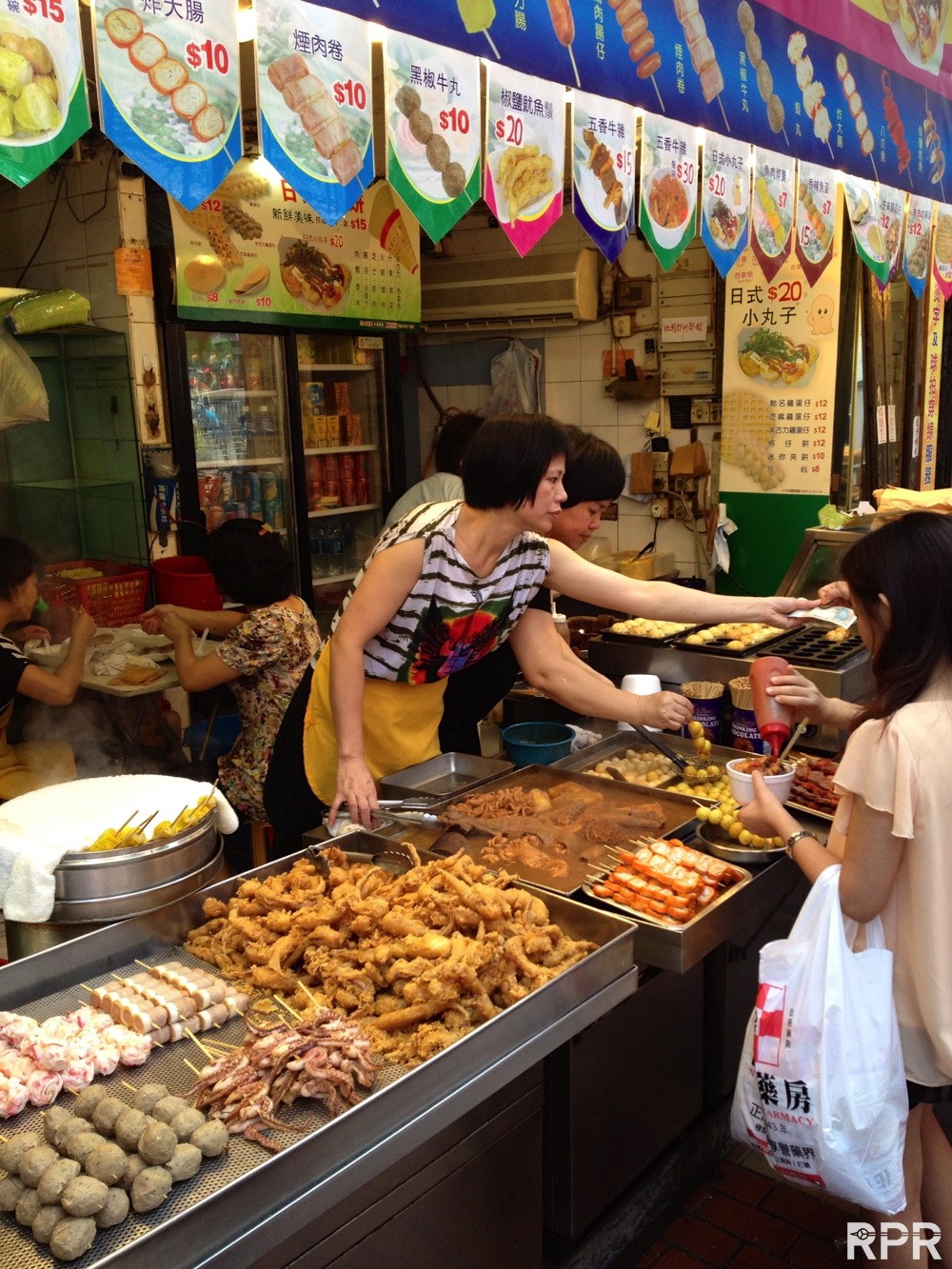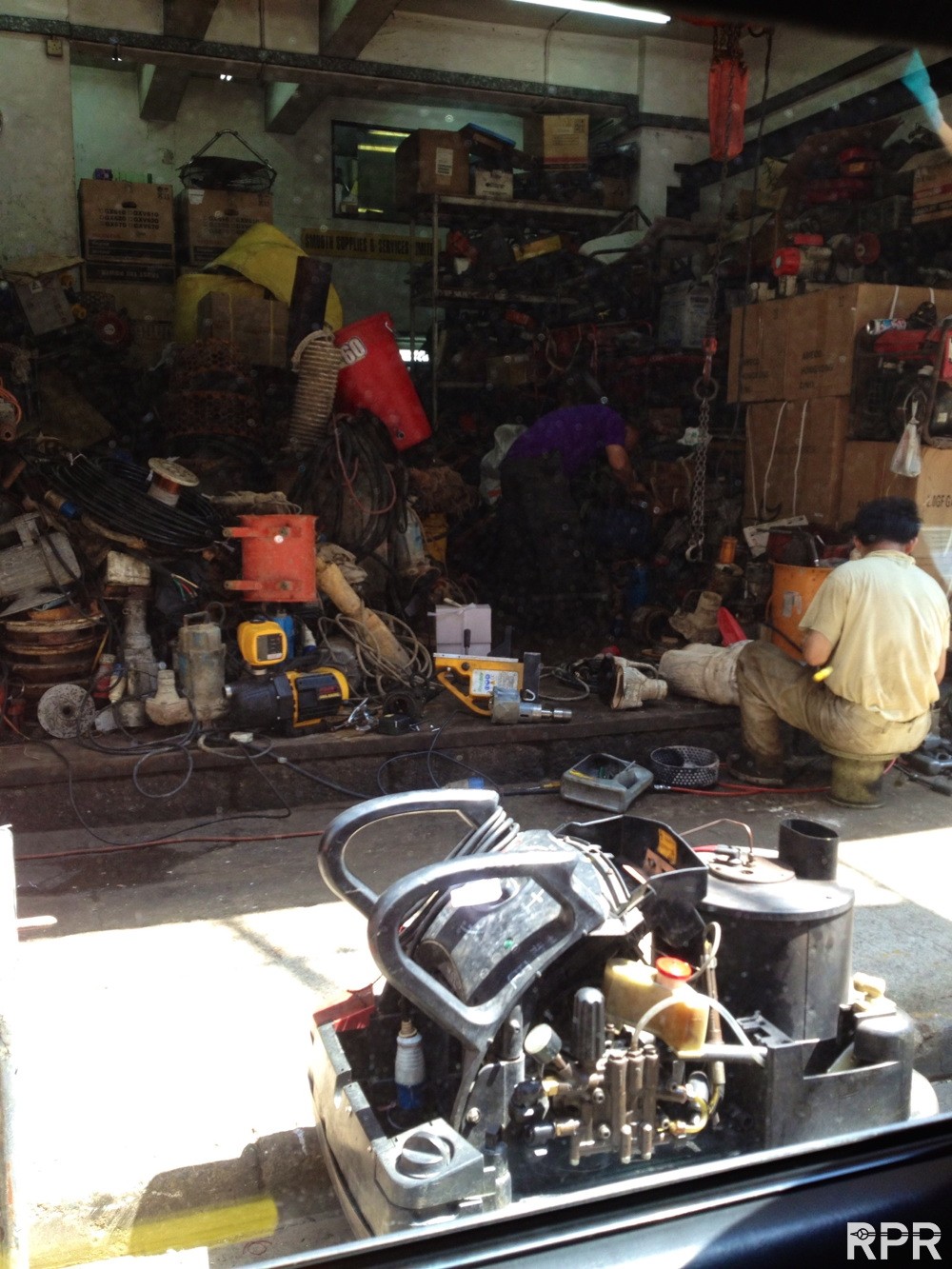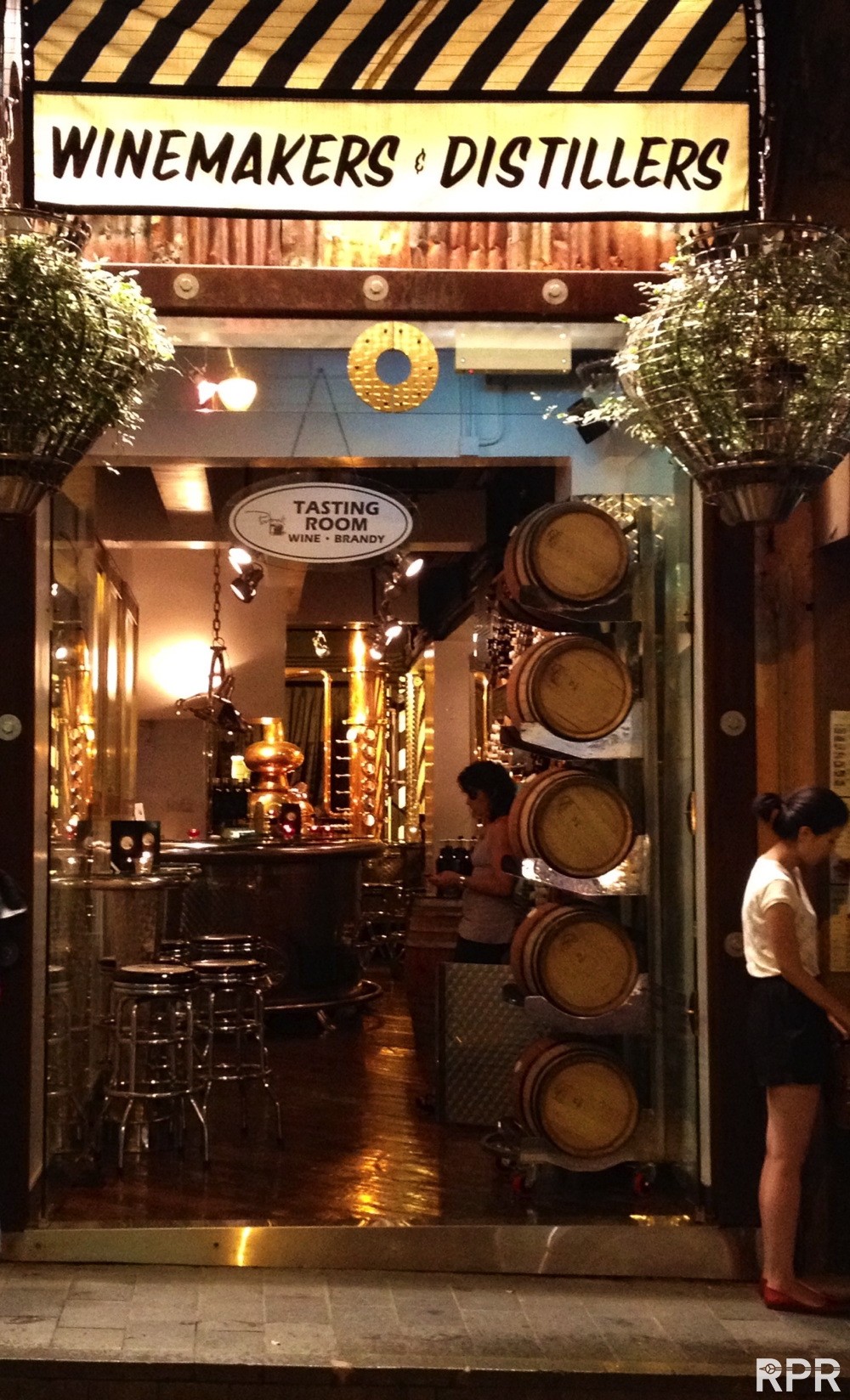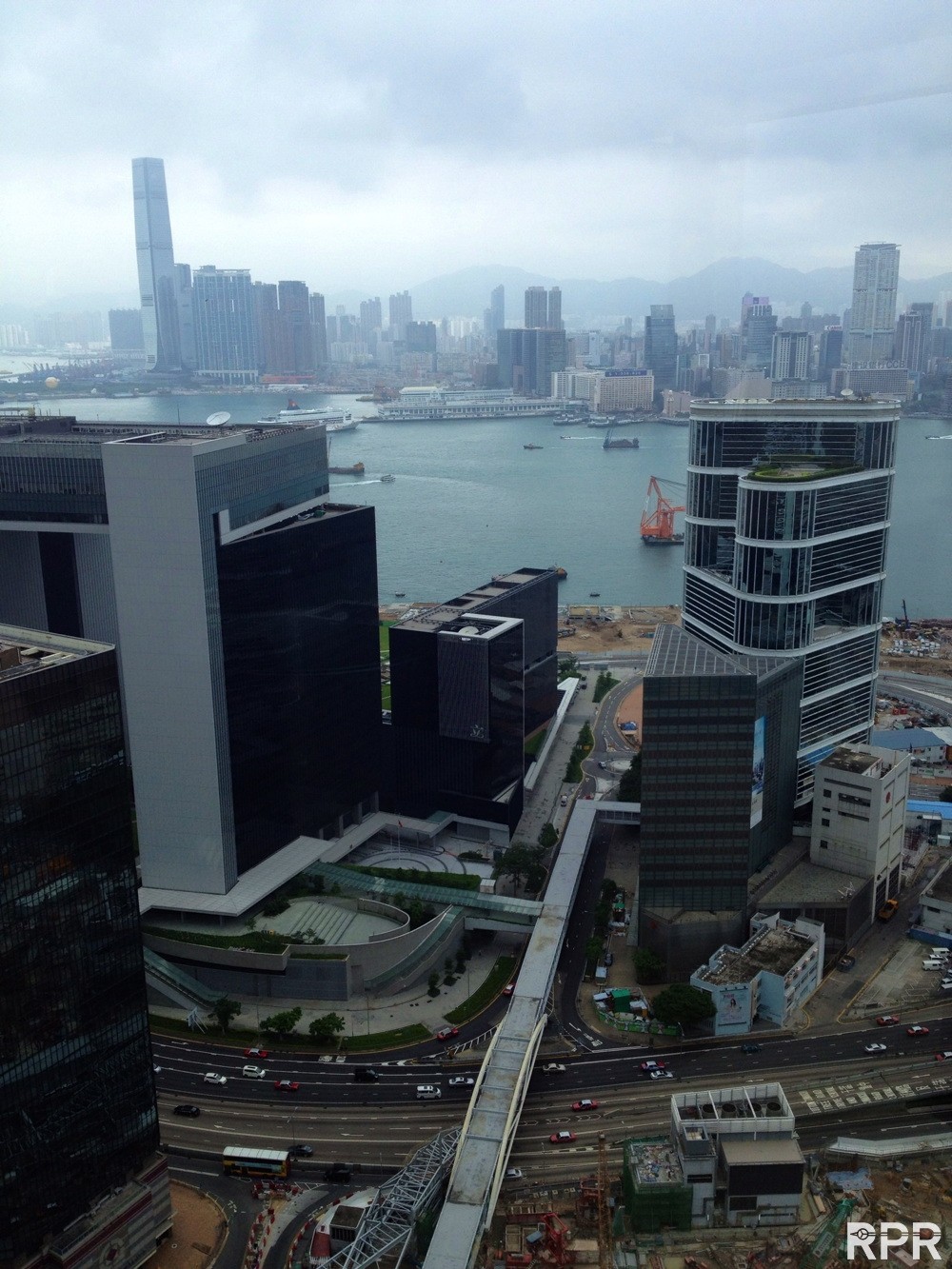 MANY thanks to you all!! I'm extremely proud of our achievements together and looking forward to next Passion Meeting!!
With biggest Respect!
Philipp Stahl