George Bands Everest Book Rolex Hillary Tenzing Edition
Today i'm very proud that after lots of hard work from my buddy Luc, we finally have the limited edition of George Bands Everest book as hardcover, specially dedicated to the Hillary Tenzing Edition (see all info on: www.HillaryTenzingEdition.com ) What a great result to honor him properly, specially as Mr. Band has left us 26 augustus 2011, 82 years old. During his live he was a great ambassador for our HTE Project!
Have a look yourself..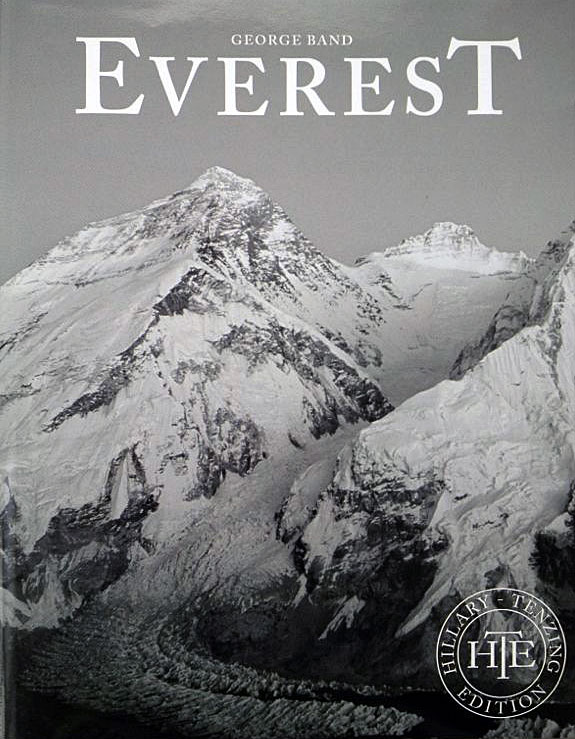 Peter Hillary and Jamling Tenzing Norgay's intro in George Bands Everest Hillary Tenzing Edition Book :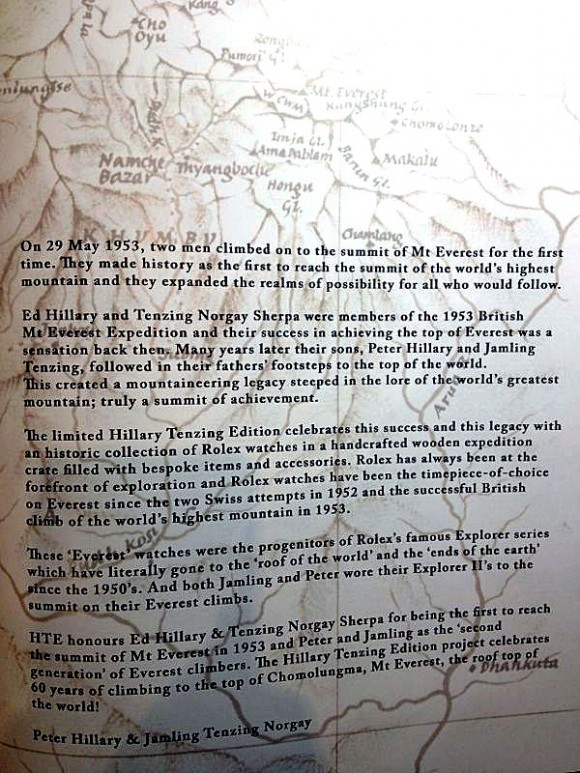 And my intro, says it all! 😉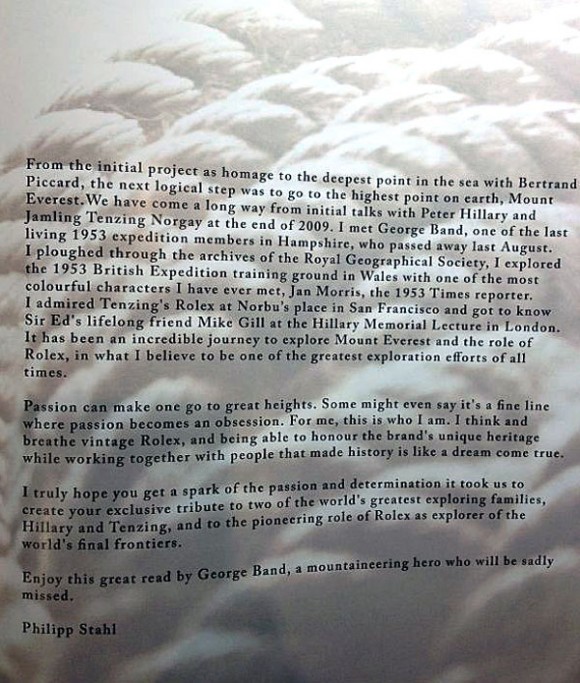 Nice hard cover with stamped logo..
Mr. Band was an active HTE endourser ( http://rolexpassionreport.com/2039/rolex-passion-meeting-maastricht-the-hte-evening-event-with-lecture-by-peter-hillary-and-jamling-tenzing-norgay/ ) and a ultimate nice guy super interesting to listen to his amazing exploring stories. A great hero he was indeed!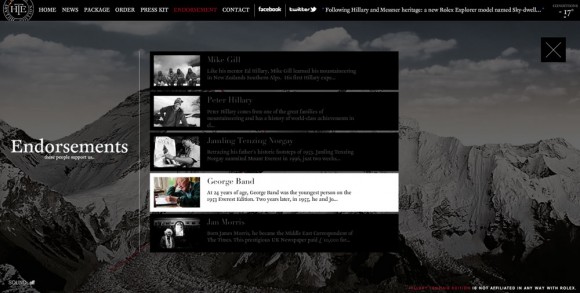 And a top speaker as here in Maastricht after Peter Hillary and Jamling Tenzing Norgay did their lectures, he was there to answer questions only someone who was involved can!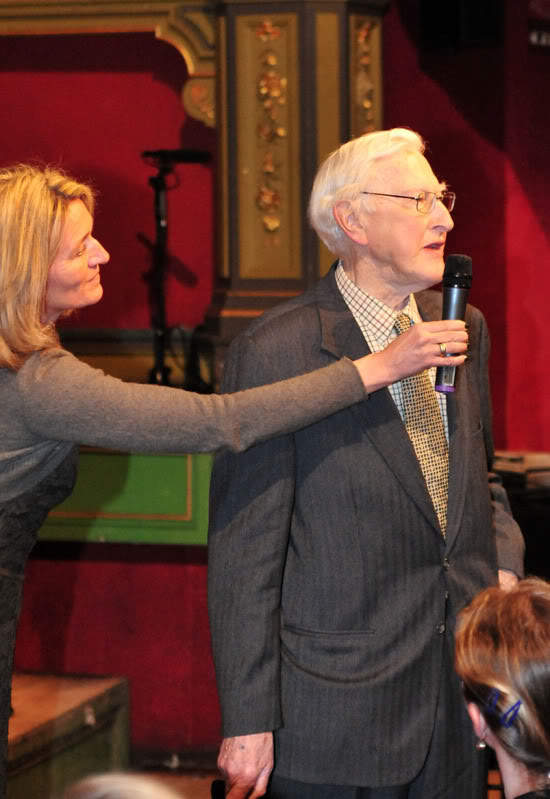 All relaxed enjoying all the attention..
Mr. Band having fun big time!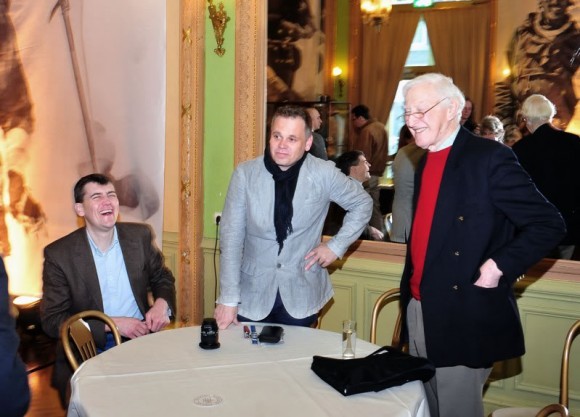 His wife Susan with my wife 😉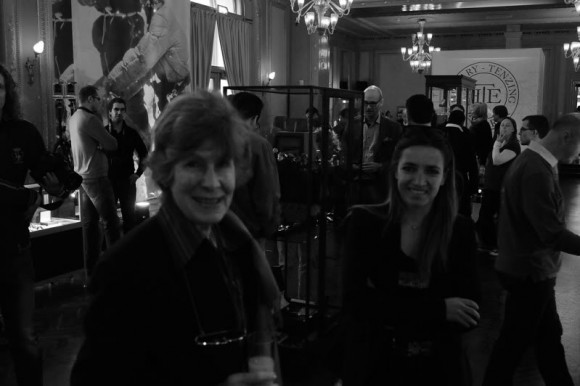 Let me add the link of our HTE succes in Geneva that was really awesome!! You read it here:
http://rolexpassionreport.com/924/my-vintage-rolex-geneva-auction-report-hillary-tenzing-edition-charity-auction-at-christies-geneva/
Peter relaxed during the amazing weekend, where we achieved a $ 104.568,- result for the Hillary & Tenzing Foundations preserving the sherpa's life in and around the Mt. Everest, Himalaya area.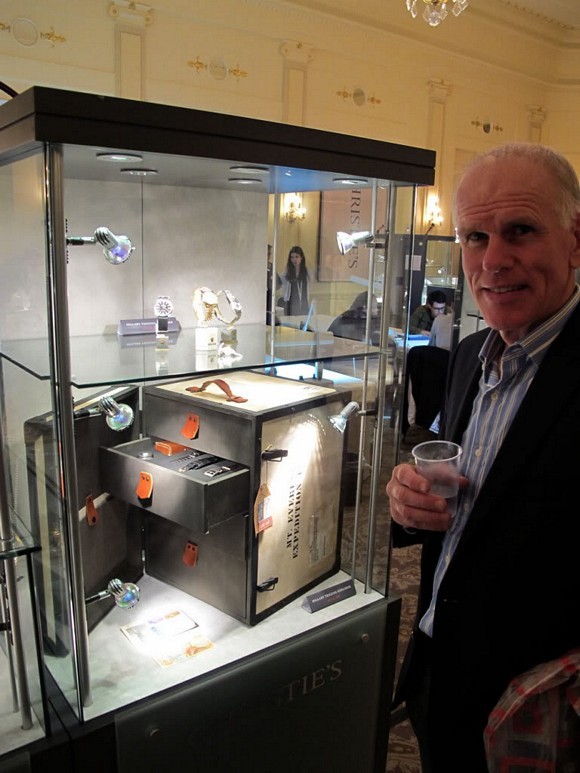 Peter Hilary and Jamling Tenzing Norgay gave me their signed Everest Book to show me their gratitude…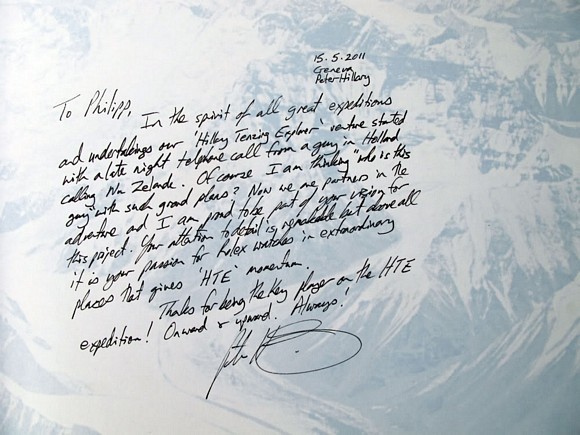 With highest Himalayan regards from Jamling Tenzing Norgay..