Vintage Rolex 100% Passion Meeting 2011 – Incredible rare vintage Rolex dreams in 1 place!
What an unbelievable weekend I've had with so many close friends sharing our passion for vintage Rolex together! Million thanks to you guys & girls for taking all the effort traveling long and come to join Bernhard & me for this year's Passion Meeting…..
BIGGEST Respect to all of YOU! Specially for your sublime taste, exciting talks, super fun and harmony…One big happy family! It was super relaxed, god blessed us with some stunning weather and you all took so many beautiful watches it was again very hard to stay focused for a long time as grails where simply everywhere!!!
More pics of the RPM2011 on VRF by my good friend Bernhard B. of http://www. 100percent-rolex.blogspot.com with this stunning report : http://bit.ly/raPS07
My head is full with great memories of yet another unforgettable weekend!!! Here are some pics…Incredible group shot of 5 x Rolex grail Submariners ref 6200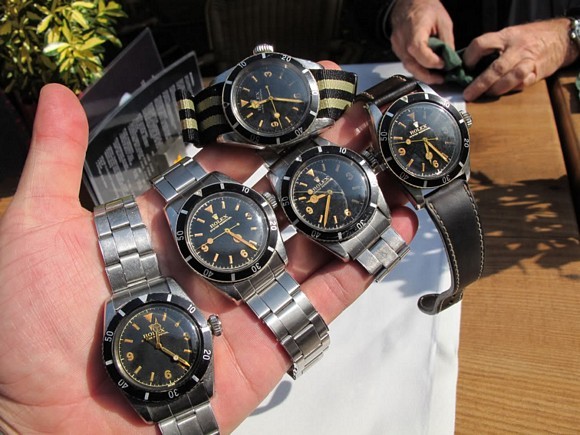 Spectacular pink gold Rolex Killy sold by Serpico Y Laino from Auro alias John Goldberger..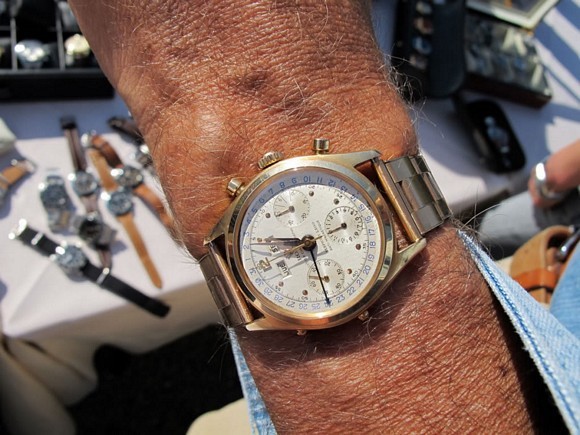 Group shot of 12 Rolex Daytona Paul Newmans..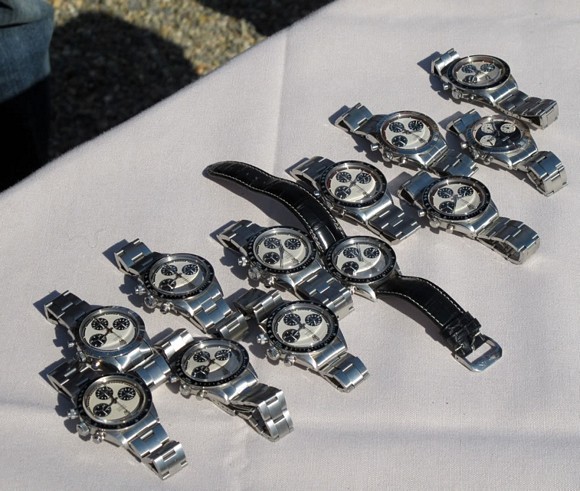 VERY rare opportunity to see some of the greatest Rolex tool watches at one place! We see the Milgauss ref 6541 in all versions, Big Crown ref 6538 in 2 and 4 line, black and tropical brown, ref 5510 and several 'to die for' ref 6200's..
Group shot of ultra rare early Panerai, ref 6152/1, 6152, 3646, calidail, Big Egyptian etc..
Another rare stunner, yellow gold Ref 6062 with incredible rare glossy black dial…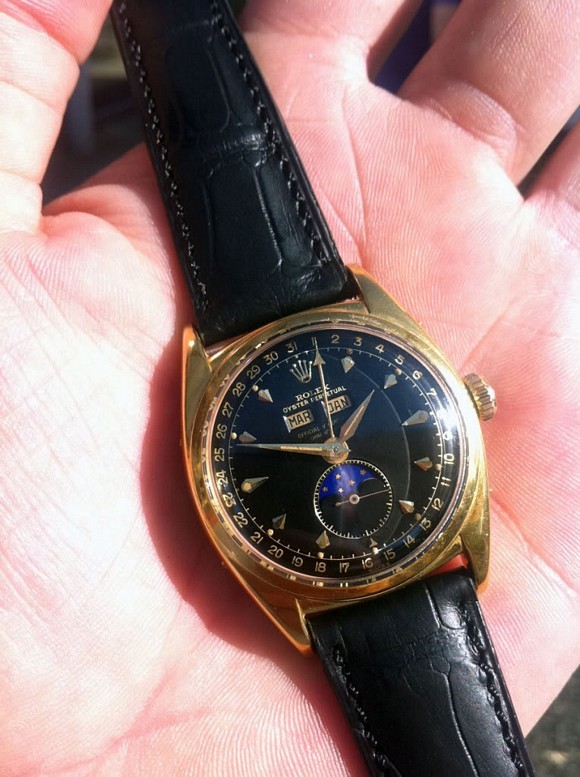 For every working day of the week, another 'Stella' coloured DayDate 😉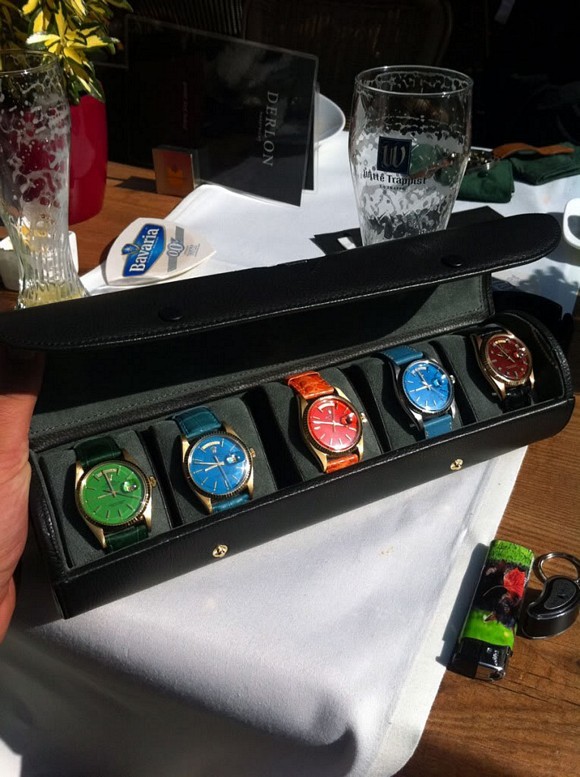 Rare versions of 369 dialed Submariner and Explorer..
Inspecting 2 Rolex Submariner ref 6200 from 1954, the beginning of Rolex their tool watch evolution..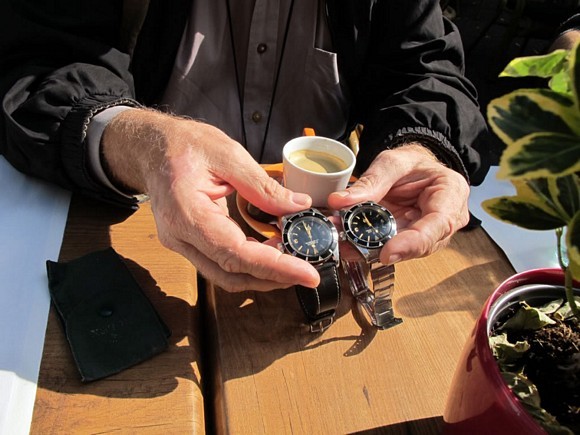 4 times Rolex Killy in steel 6036, 6236 and gold with double name; Serpico Y Laino…
2 rare 'flat' bezel Rolex ref 6541 Milgauss..
Tropical Rolex Oyster Paul Newman..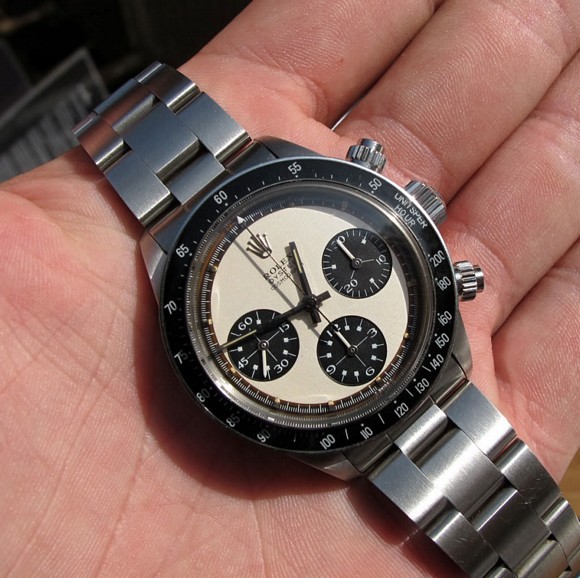 Nice picture that totally shows the relaxed atmosphere of enjoying ultra rare Rolex..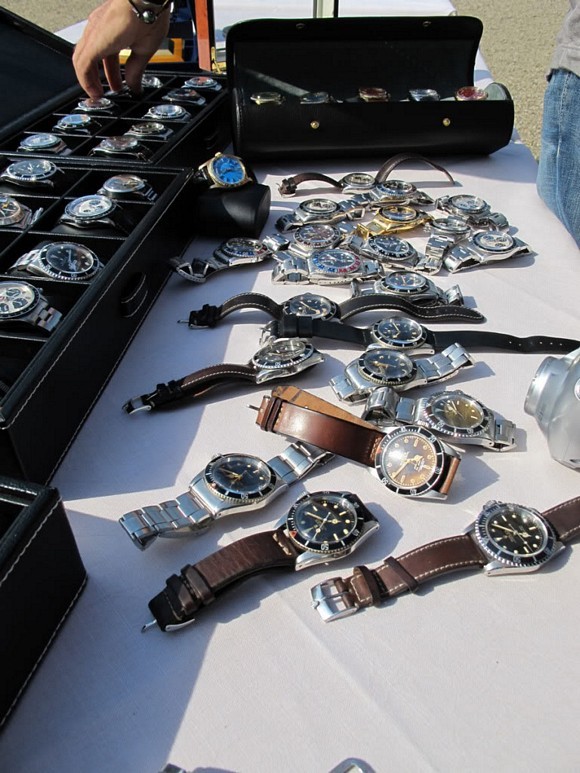 Tropical Daytona, caramel, deep brown and all brown..
Imho best vintage Panerai ever, due to it's flatter case, this ref 6154 is my favorite, made in 12 example only!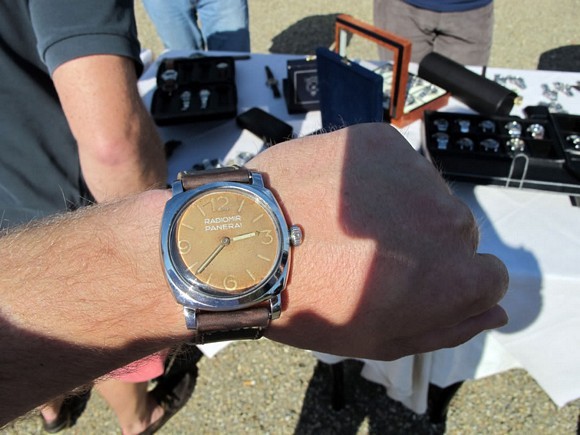 Original Big Egyptian Panerai..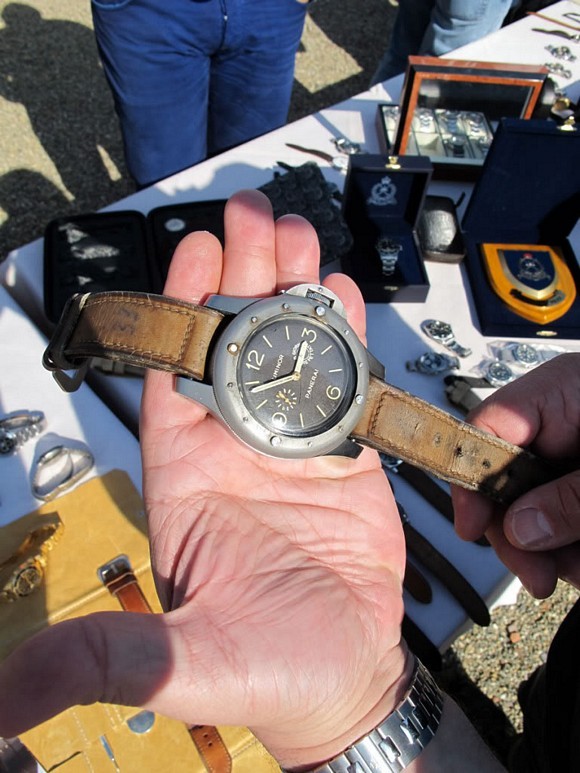 Rolex Killy ref 6236..
Panerai 6152/1 with Rolex 8mm big crown and tropical deep brown/ violet radium dial..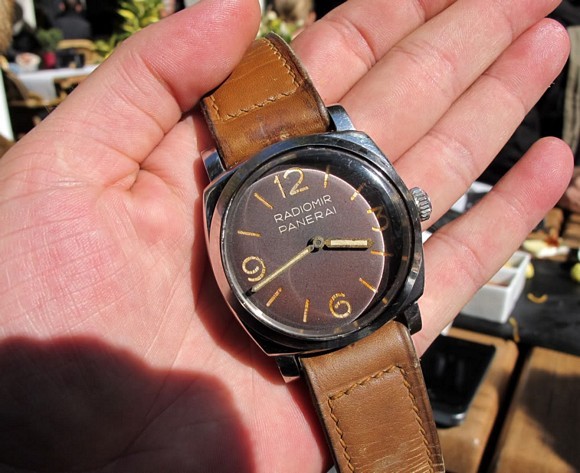 Mike Wood collecting his babies after the group shots..
Interesting 4 liner ref 5512 with minutetrack in presine condition..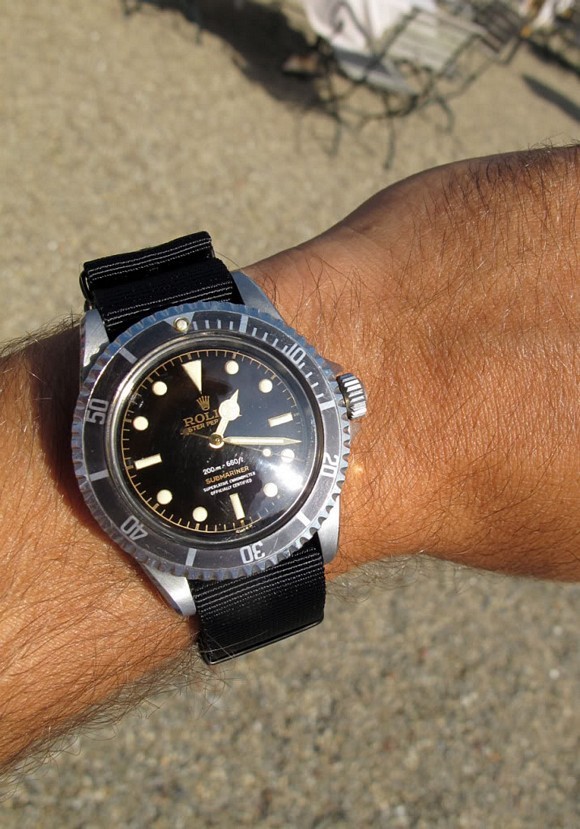 Rolex Killy ref 6036..
Rolex Big Crown ref 6538 with ultra rare 4 line OCC text, made end 1958 only a couple survived..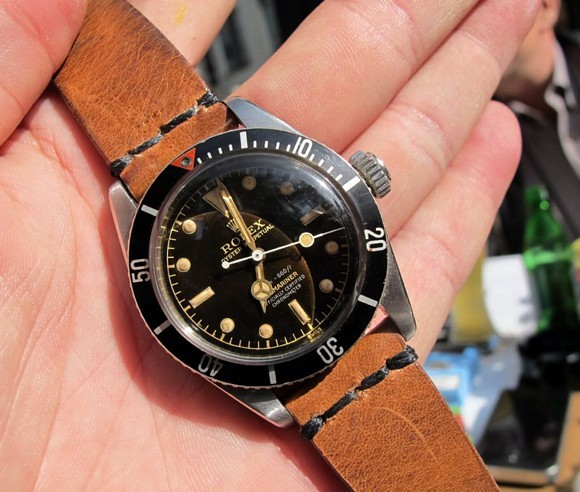 Bright Rolex Dautona Paul Newman ref 6262..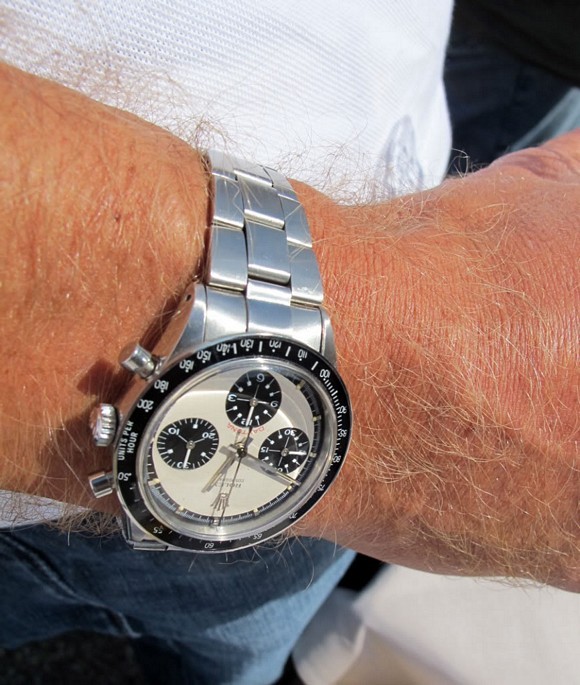 Tropical all brown Rolex Daytona 6263..
You are GREAT people, I'm VERY proud to call you my friends! THANKS again for everything !!
&
See most of you very soon again…
Highest Dutch regards 🙂
Philipp
Go to Vintage Rolex Discussion forum:
http://www.network54.com/Forum/207593/message/1316959273/Rolex+Passion+Meeting+2011+-+MANY+thanks+my+GREAT+friends!!!