The Story about Rolex Prototypes of dial maker SINGER….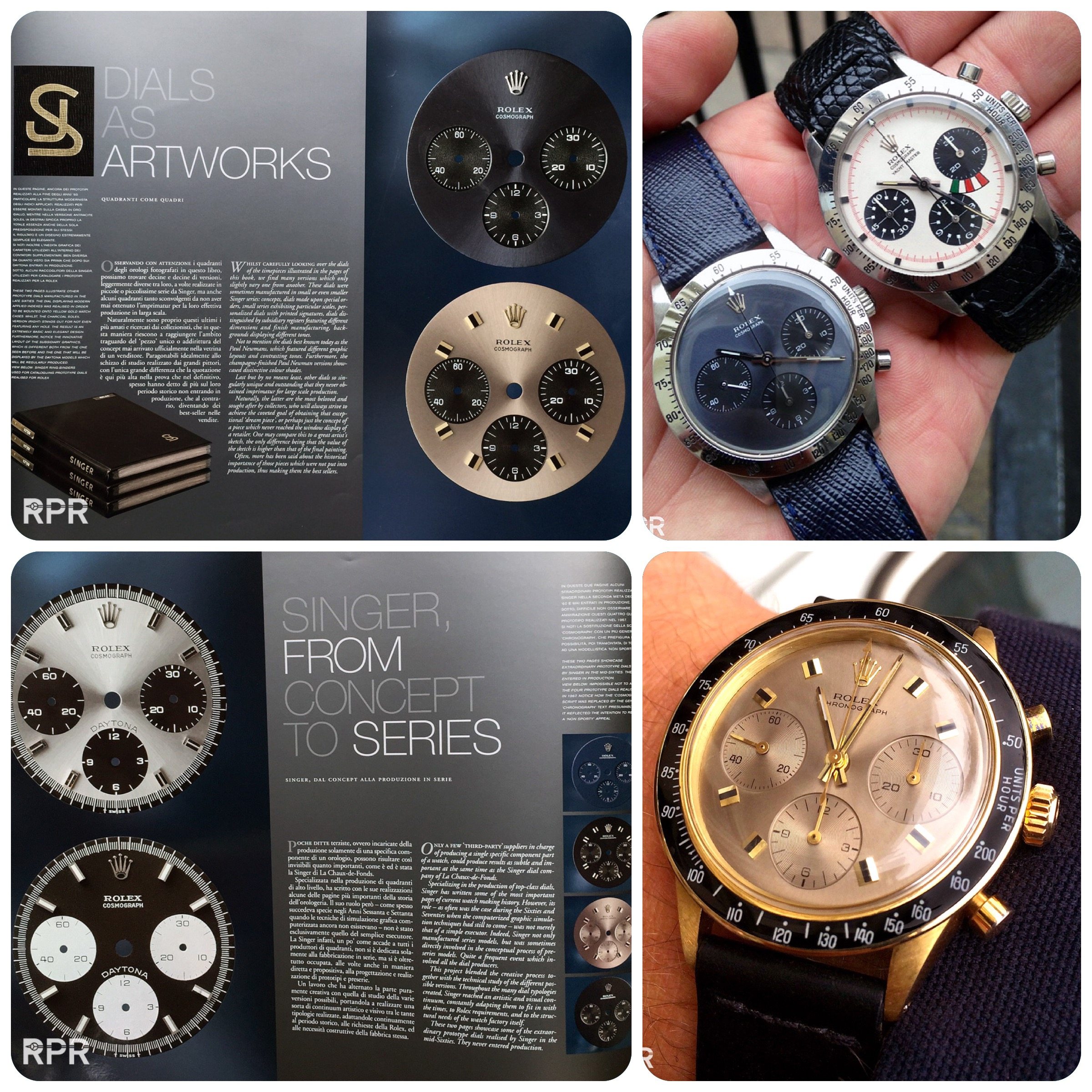 I'm excited to show you some super interesting SINGER prototype dials mainly made for Rolex. Not only rare design proposals for the DateJust but also a handful examples SINGER made for the legendary Submariner and the Daytona. We now get a much better view of the dial makers catalogue of 1967 – 1968 that got presented to Rolex, Tudor, Omega and for instance Universal, the clients SINGER had back in the days. Once you see the pictures I like to share of the dial studies showing SINGER to their serveral clients, the possibility of new print techniques, use of up to date colors, different dial finishes, new developed minute and hour markers etc. Some of these got finally into production but many didn't make it and got archived in the SINGER catalogues.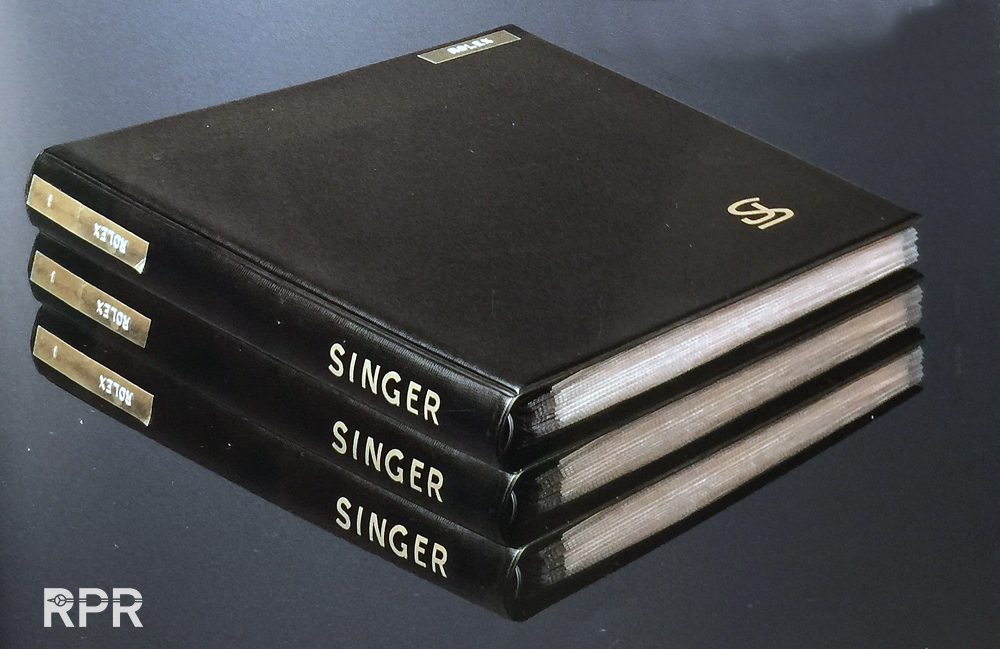 If these SINGER dial designes where found to be too extreme or maybe suggesting a new genre that couldn't be used by the marketing department, we can only speculate. The fact is that these prototype Singer dials are so interesting to study because we now understand Rolex much better and learn what "issues" they have had back in those days. The known story of a difficult selling Rolex Daytona in need for a new design to push sales again, hence the Paul Newman lay out was made by SINGER has become famous but also now we know about the Yachtmaster development that was in the pipe line already in 1967, long before Rolex introduced it in 1992 for instance.
SINGER, From Concept to Series….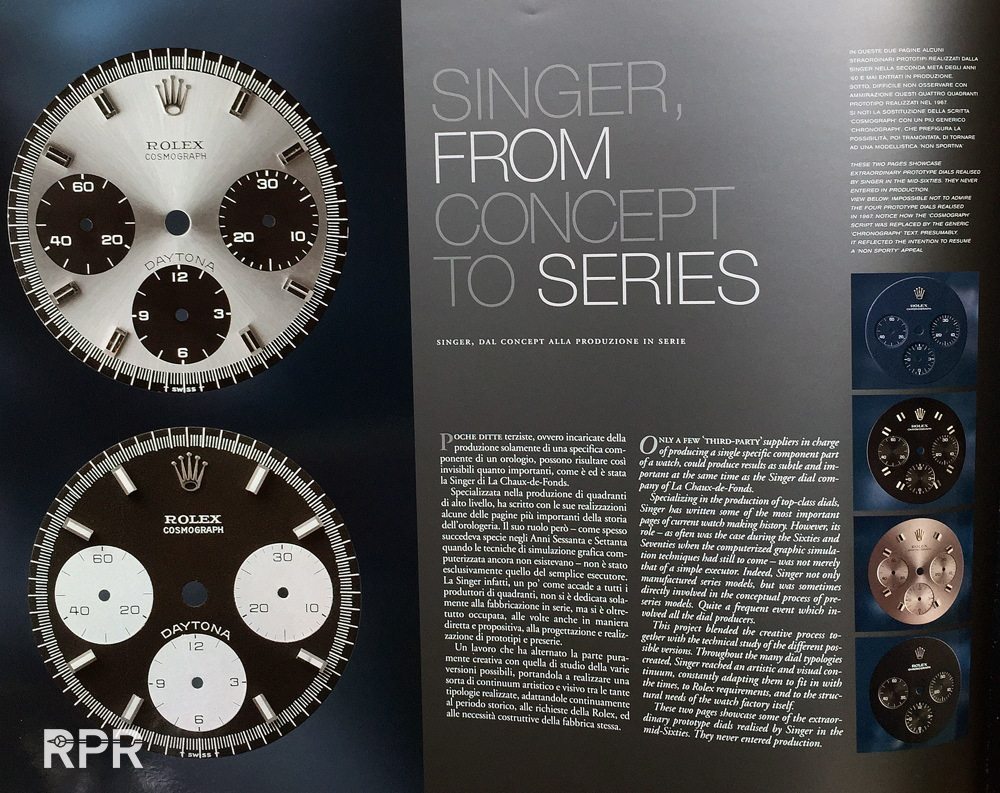 SINGER, the information Pucci published in his Ultimate Rolex Book…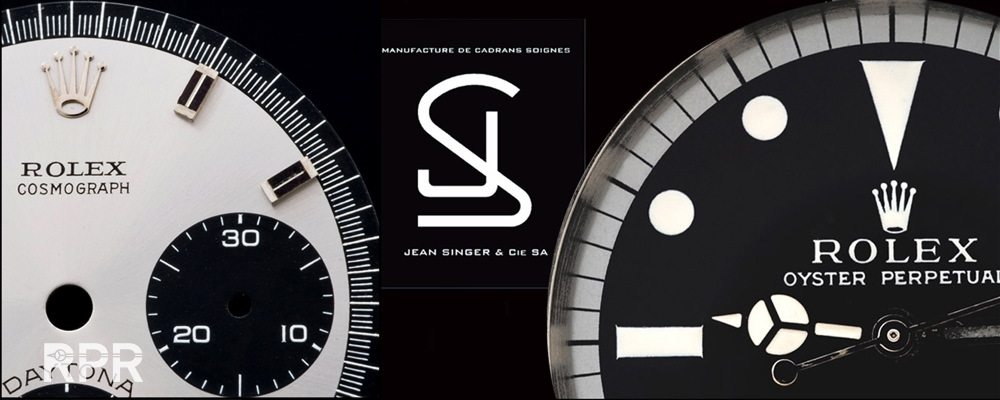 Below the unique "Cosmograph" SINGER design fitted in a Rolex Daytona case, the only place where it should be stored imho!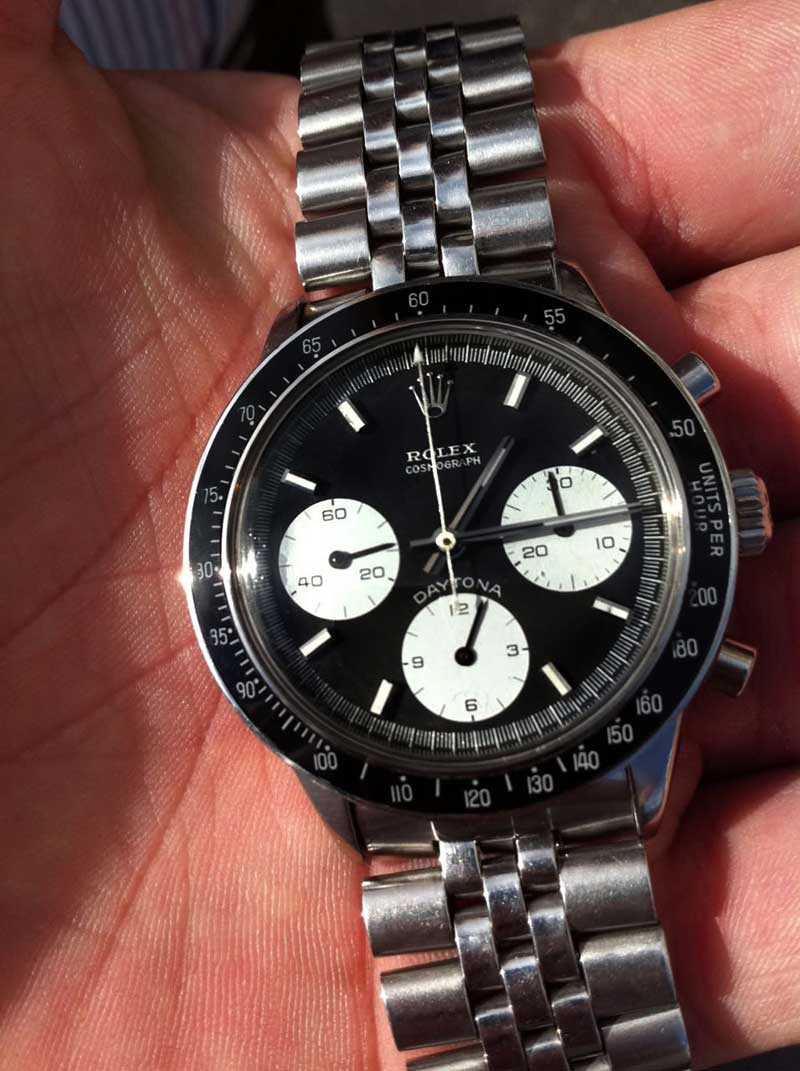 From the Ultimate Rolex Daytona book, a picture made of the 3 x SINGER dial catalogues from 1967/68 exclusively for Rolex!
Below a close up picture of unique gold "Chronograph" Singer dial for Rolex fitted in a matching case…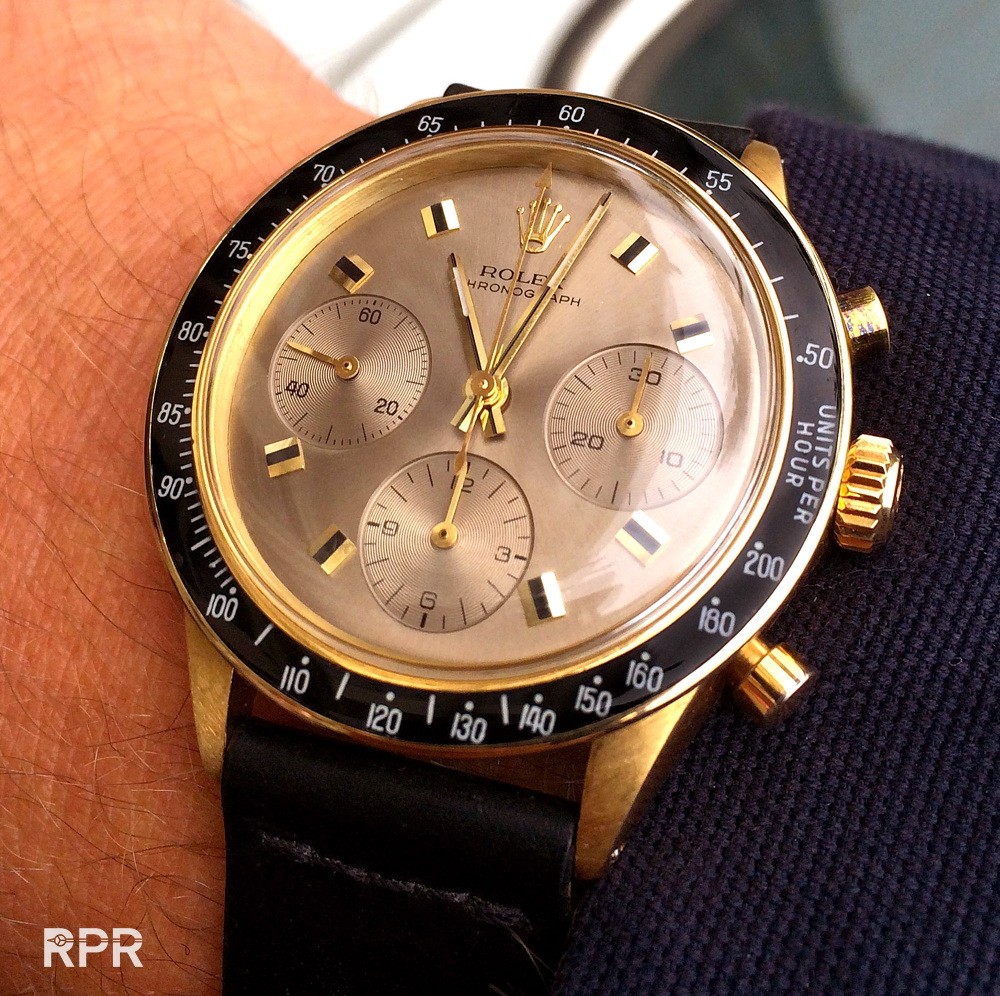 Now that these loose Prototype SINGER dials have come out to the public, got fitted carefully in a matching watch by date, preserving the stunning and sometime mind blowing designs for a next generation of vintage watch lovers. After we studied them up close, we all will better understand the way a dial has been made by SINGER for various watch brands, helping us to understand not only the world of wonders of vintage Rolex but also to judge for your next purchase of any brand. MANY thanks to my great friend Roberto (Jatucka) & Pucci for letting me share this very important Rolex information here on RPR…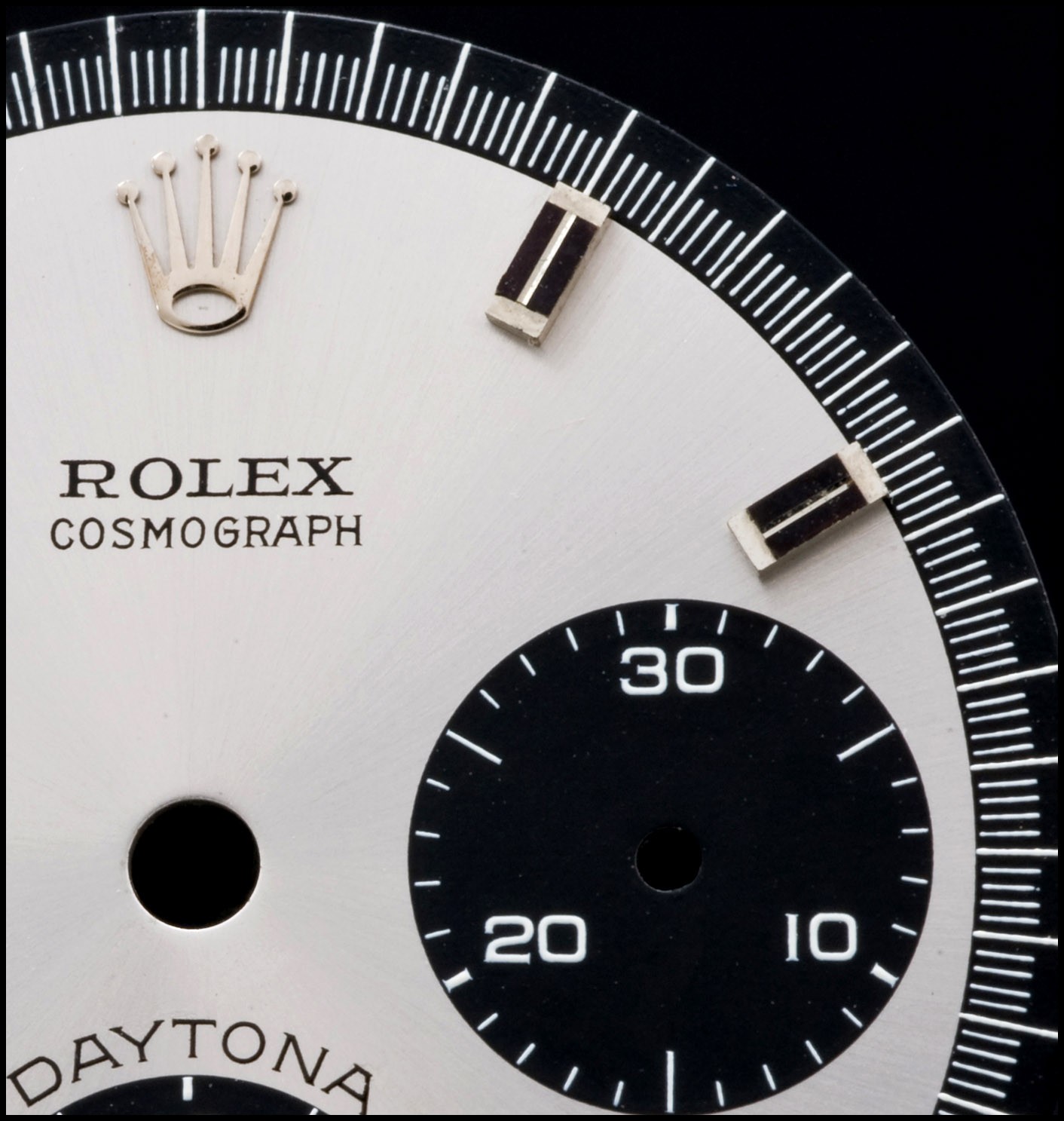 Above a close up of the SINGER "Cosmograph" proto and below fitted in a 6239 case from around 1967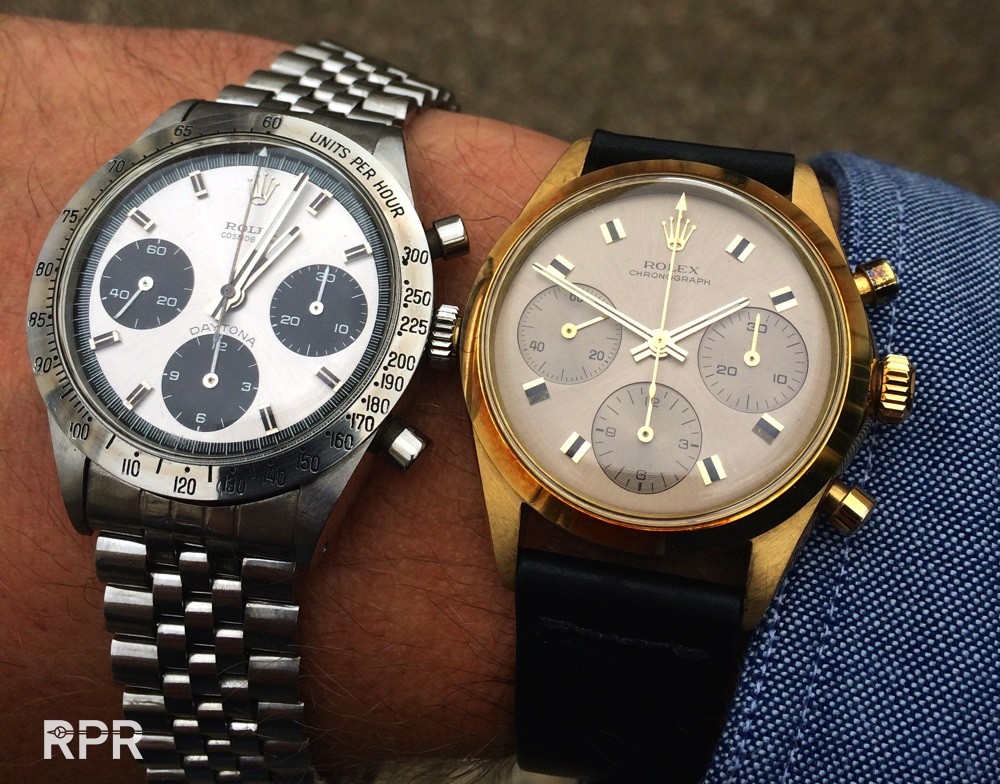 The iconic "YACHTMASTER" prototype that also came from the same design book Singer made in 1967..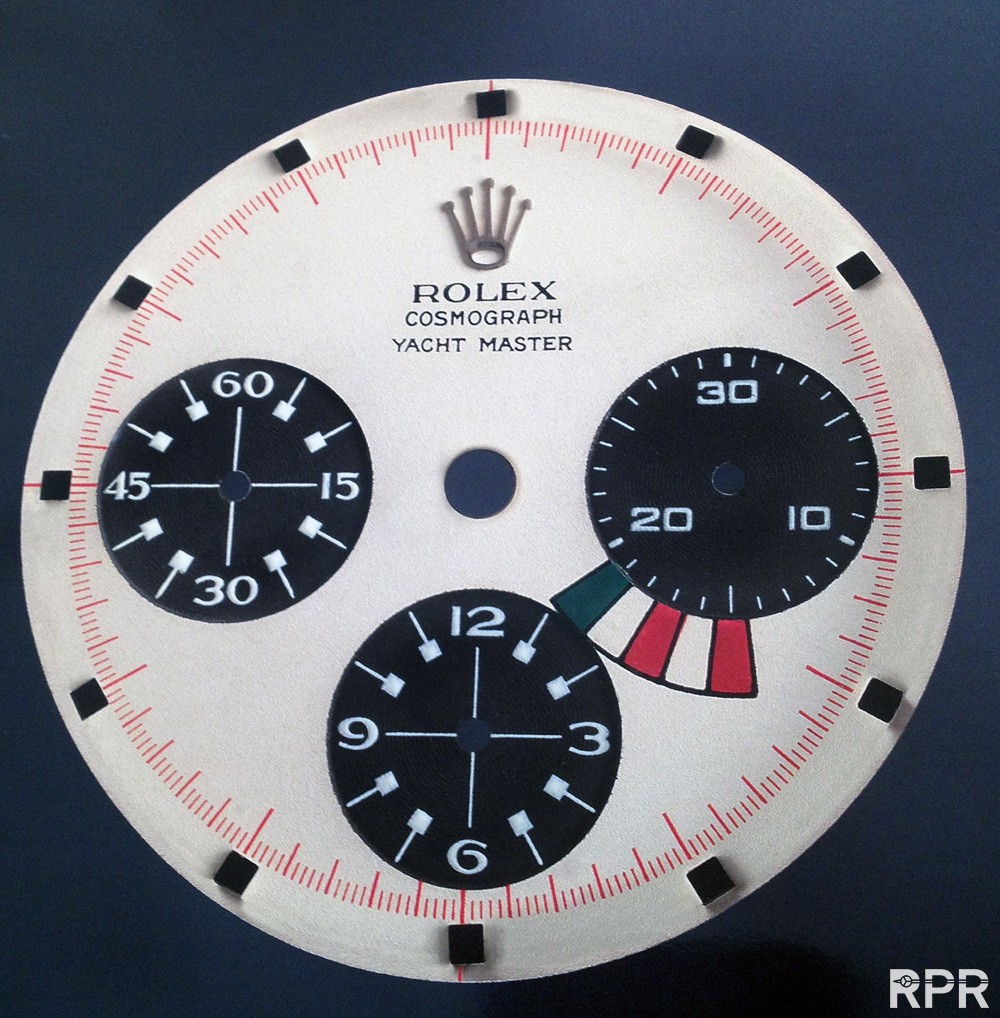 The info from Pucci's Ultimate Daytona Book…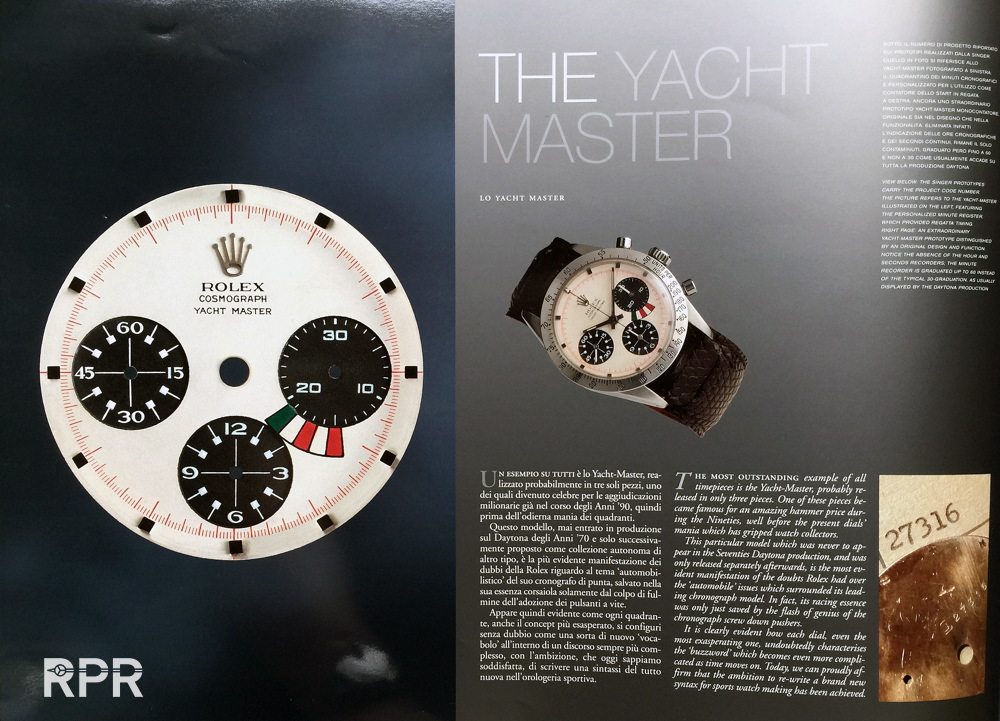 Ex Eric Clapton and now in the collection of John Goldberger…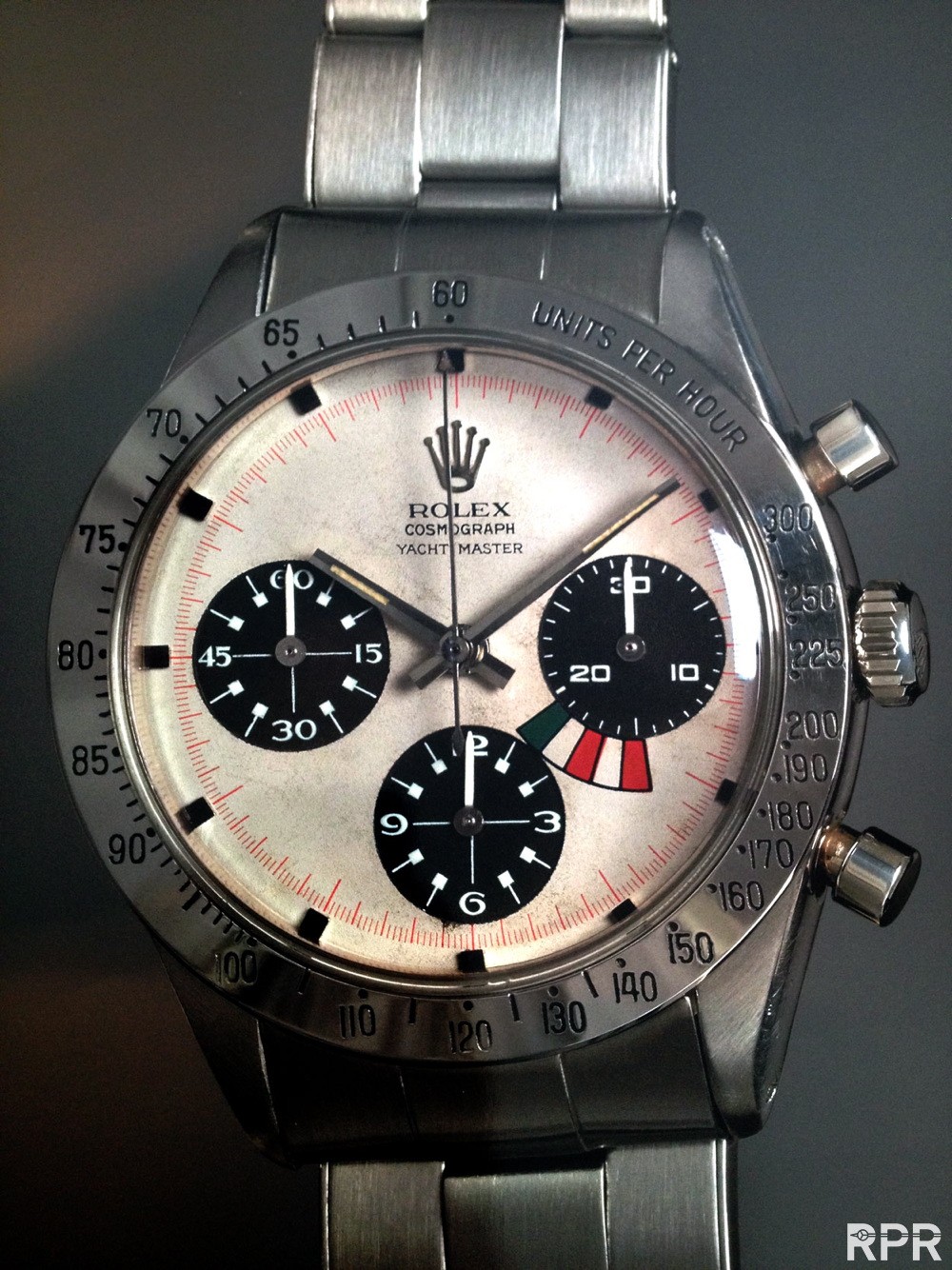 Up close, the Yachtmaster prototype dial made by Singer from the design book. Note the special glue in the middle of which it was attached to the pages of the Singer catalogue…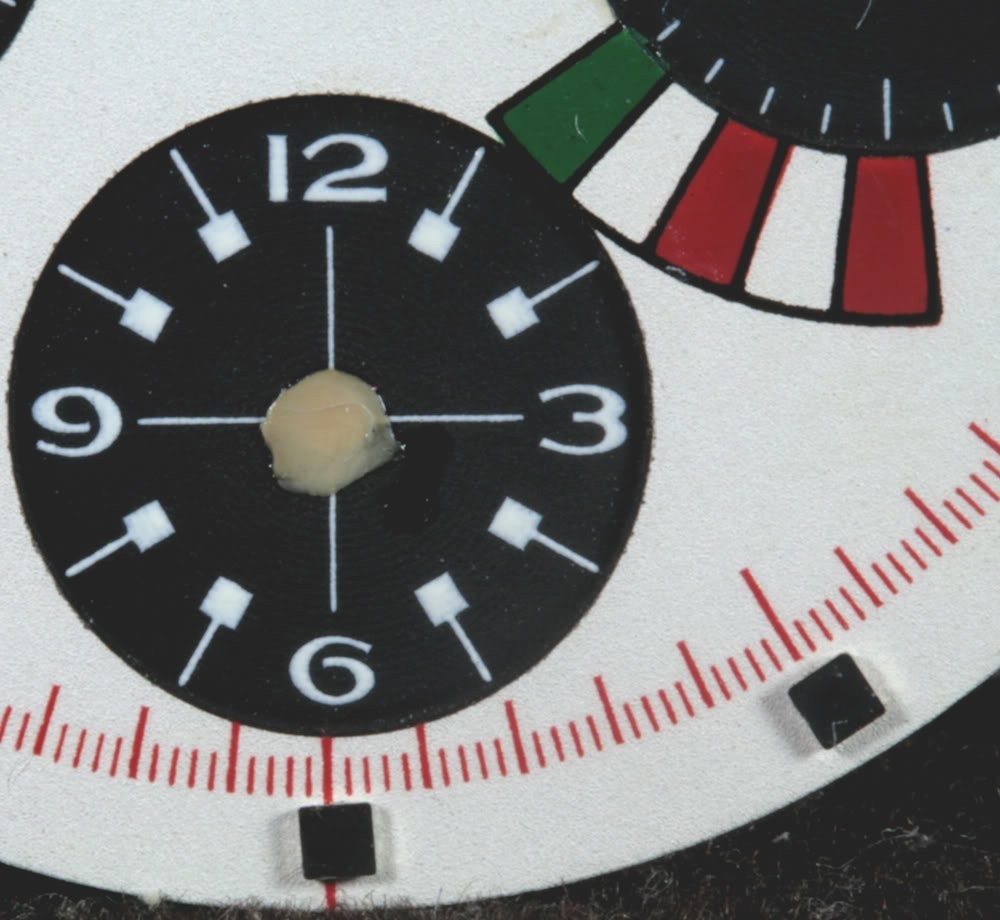 Next is this important "evidence" proofing 2 facts, first that these Prototype dials where made by Singer for Rolex being design studies and secondly it shows Rolex was having serious problems selling their Daytona due to the succes of the Omega Speedmaster reaching the moon and the connection Rolex made in the US with racing as by then cars became unpopular marketing wise due to the high consumption of fuel and the oil crisis in 1973. We also notice that Singer engraved a number on the backside of the Yachtmaster dial, which is m,attaching to the page of the Singer catalogue of which it was taken!..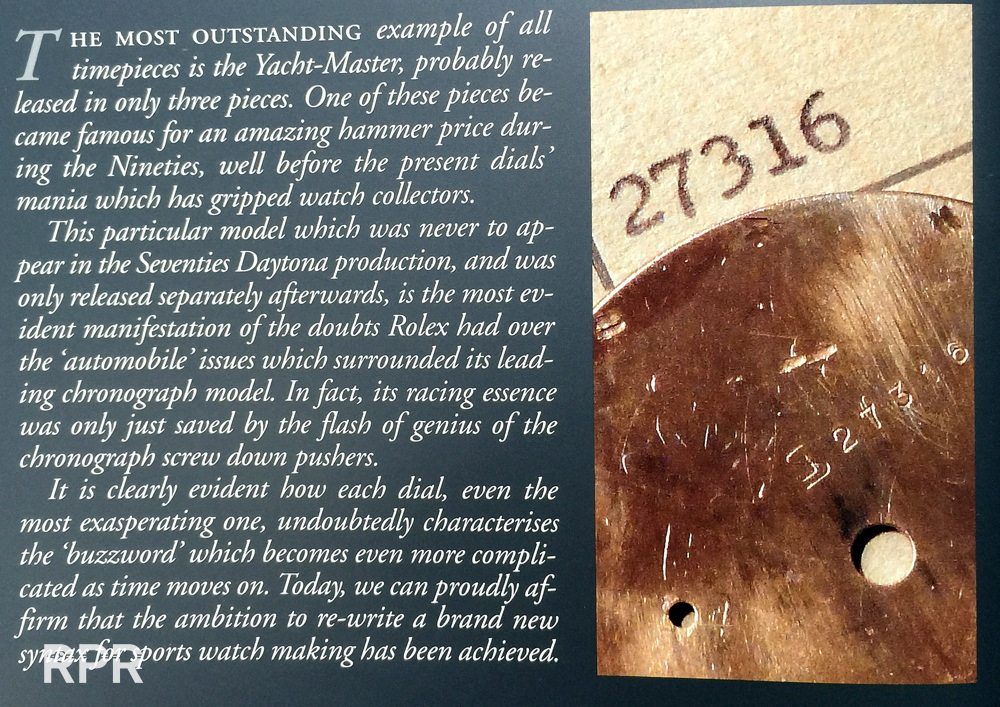 Then this exceptional design study that shows SINGER was busy trying something totally different for Rolex then their Daytona was by then, a yachting chronograph proto. Note also the "paul newman" king of square markers added on the minute track…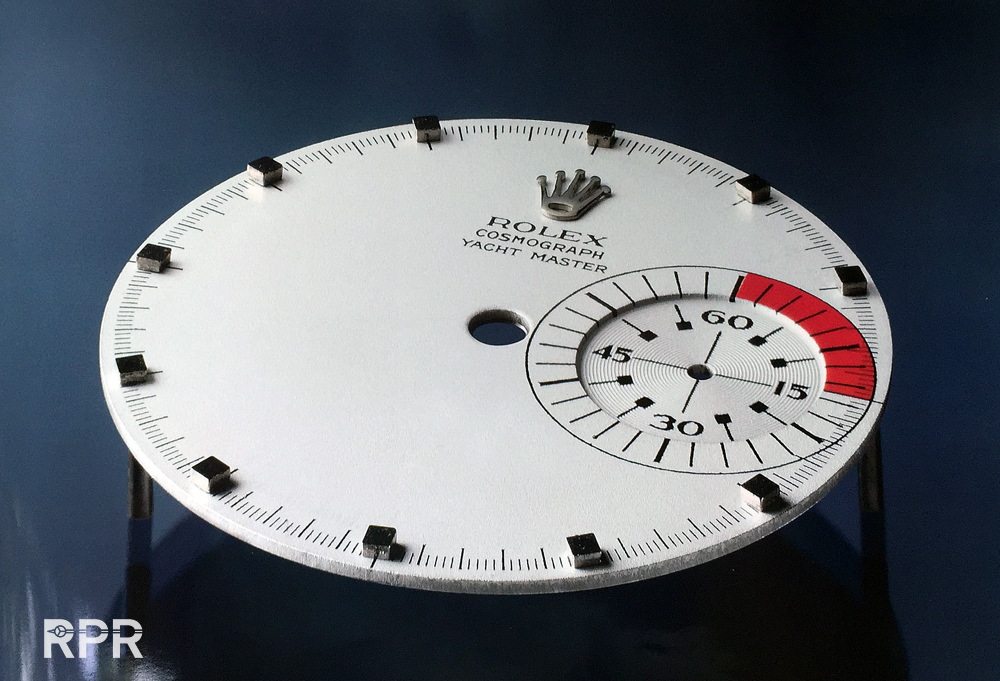 And below the prototype dial from Singer, Yacht Master Proto Monocontatore fitted in a matching case…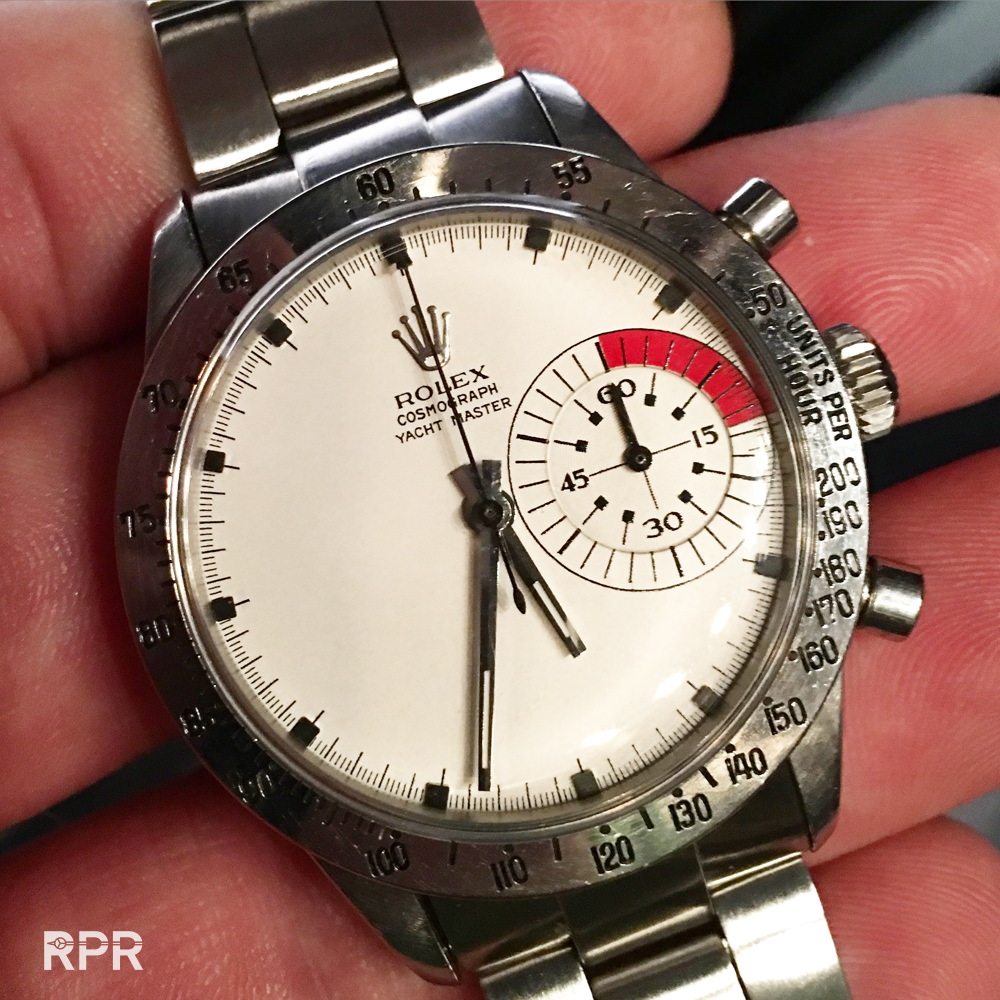 Below is the same dial design as we see with Rolex up on a Omega. Singer was making dials for different important watchbands and this uniformity show us also the importance of the design study's…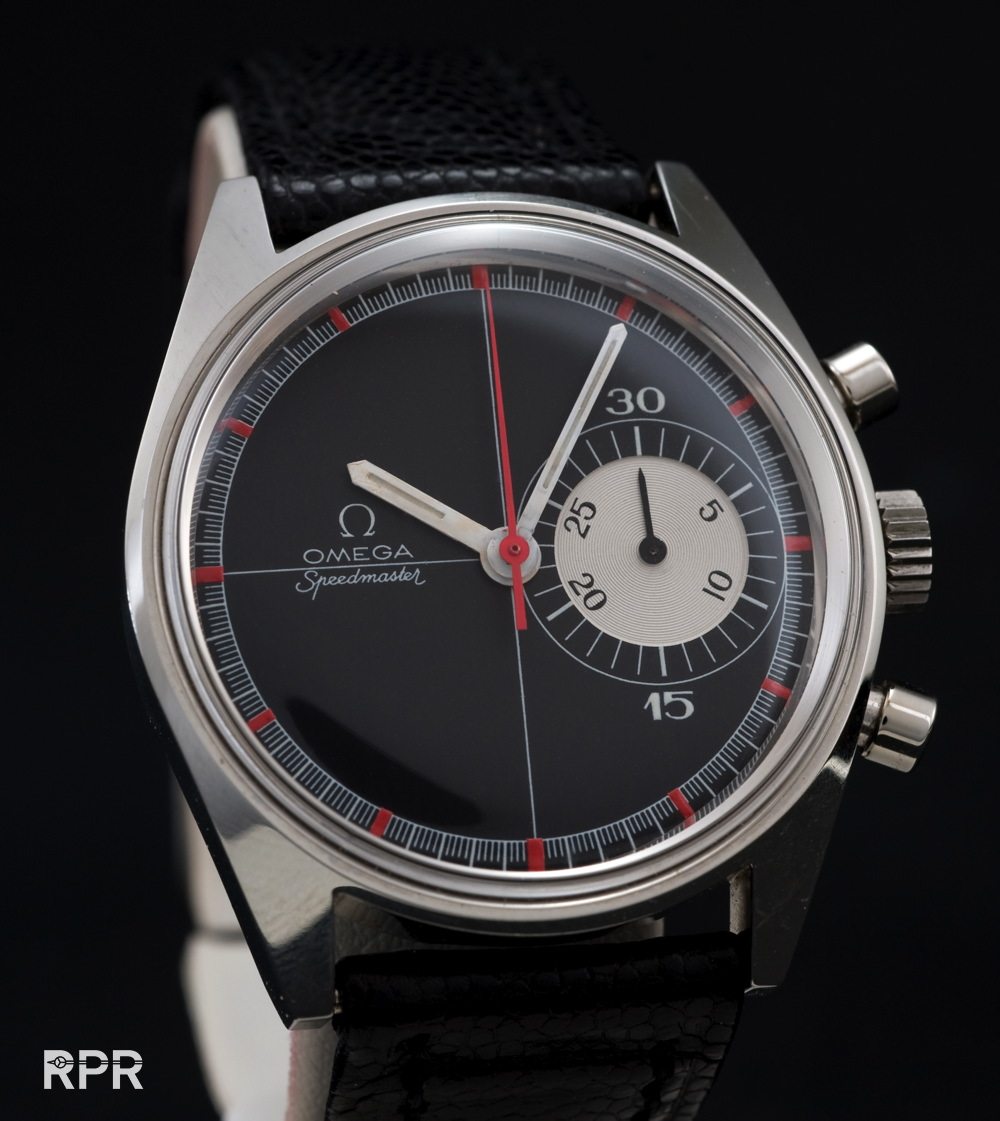 The Omega Speedy Proto Monocontatore…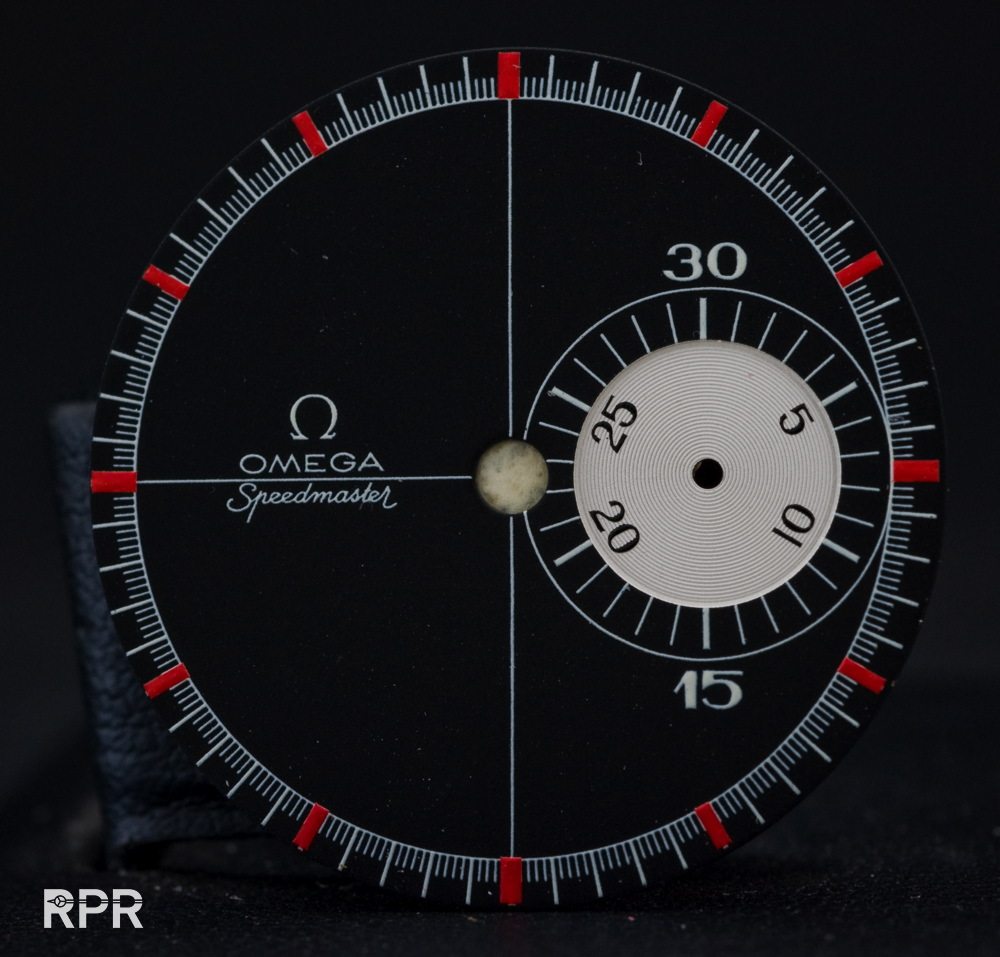 Here as it was found in the Singer Prototype books..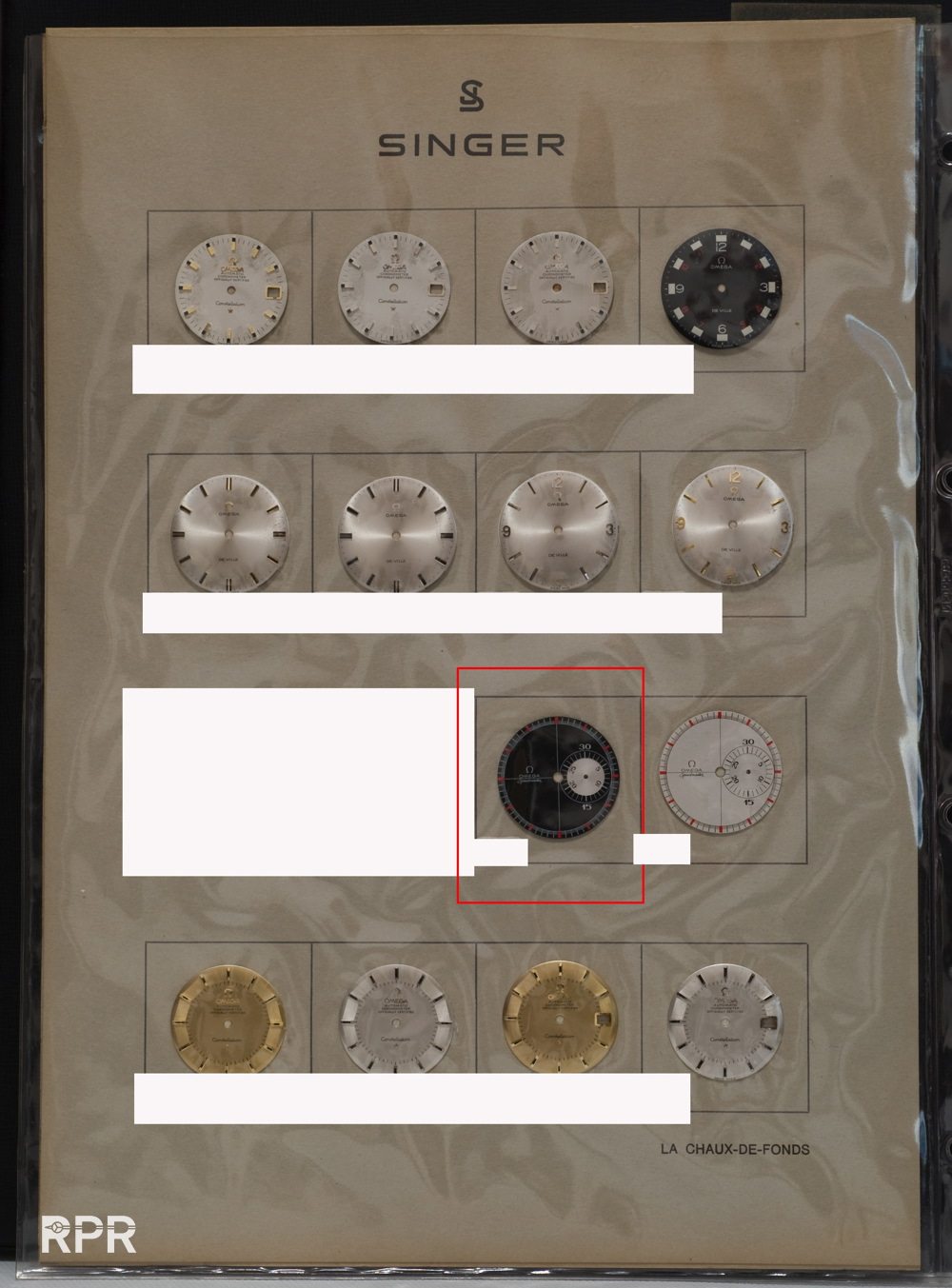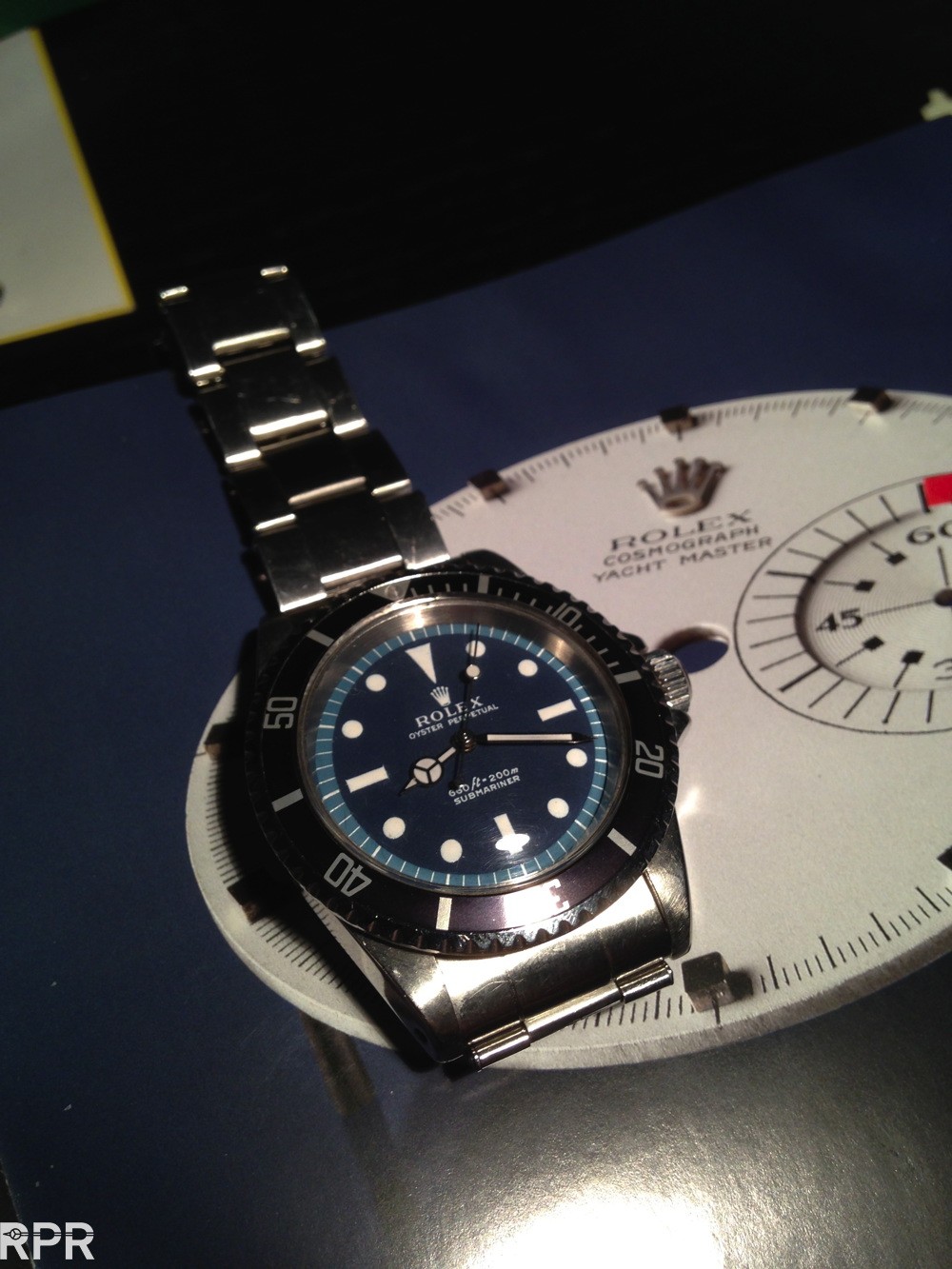 Yet another iconic SINGER for Rolex prototype design, the Neanderthaler as Pucci likes to call it. Pure and simple and clearly we see the "Paul Newman" design in it coming back…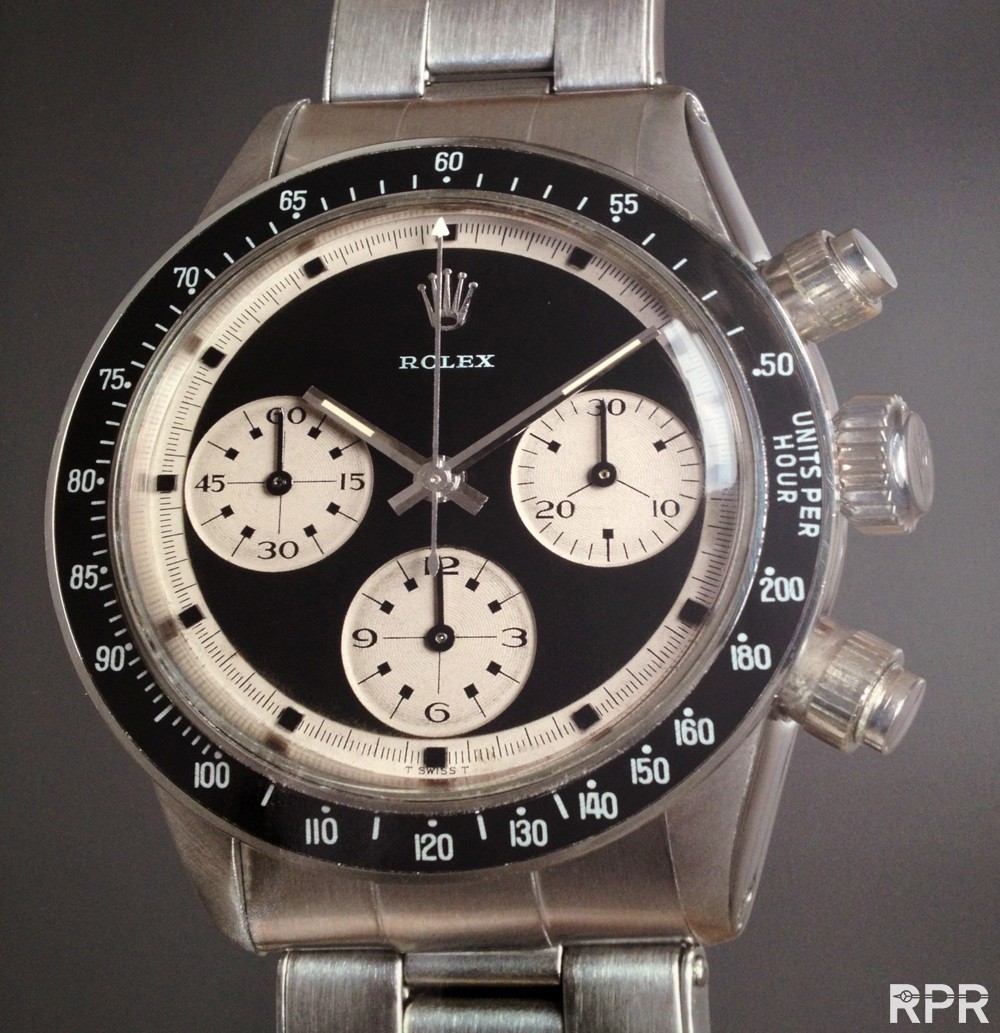 The Black and white "Piano" Prototype Singer Submariner closeup…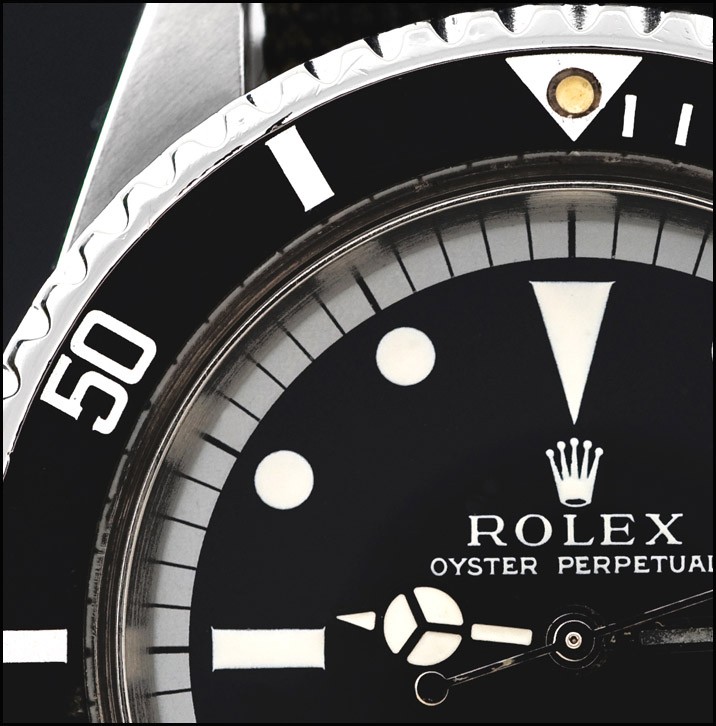 note above the minute track of the proto is looking close to the Newman minute track design..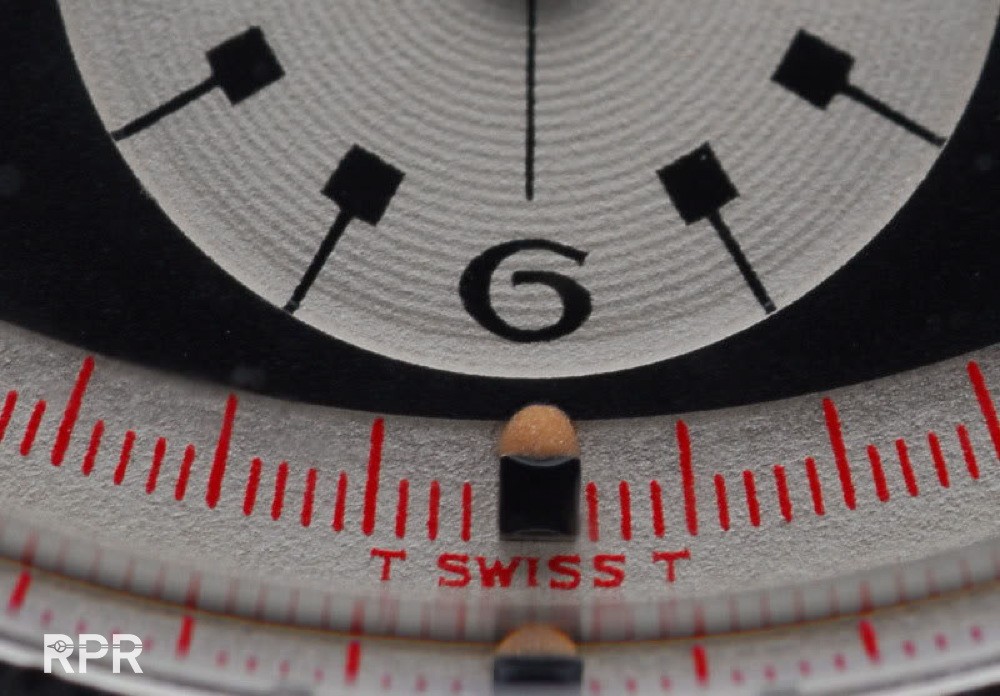 2 x unique SINGER Submariner Design studies meeting each other….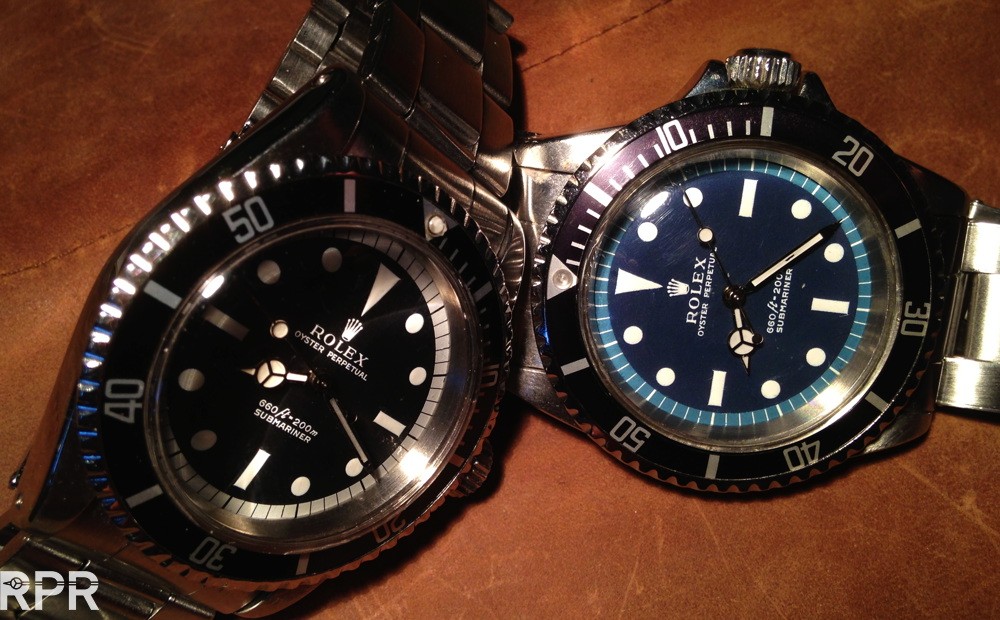 Rolex Split second Ref 4113 and black "piano" prototype Singer Submariner ref 5513…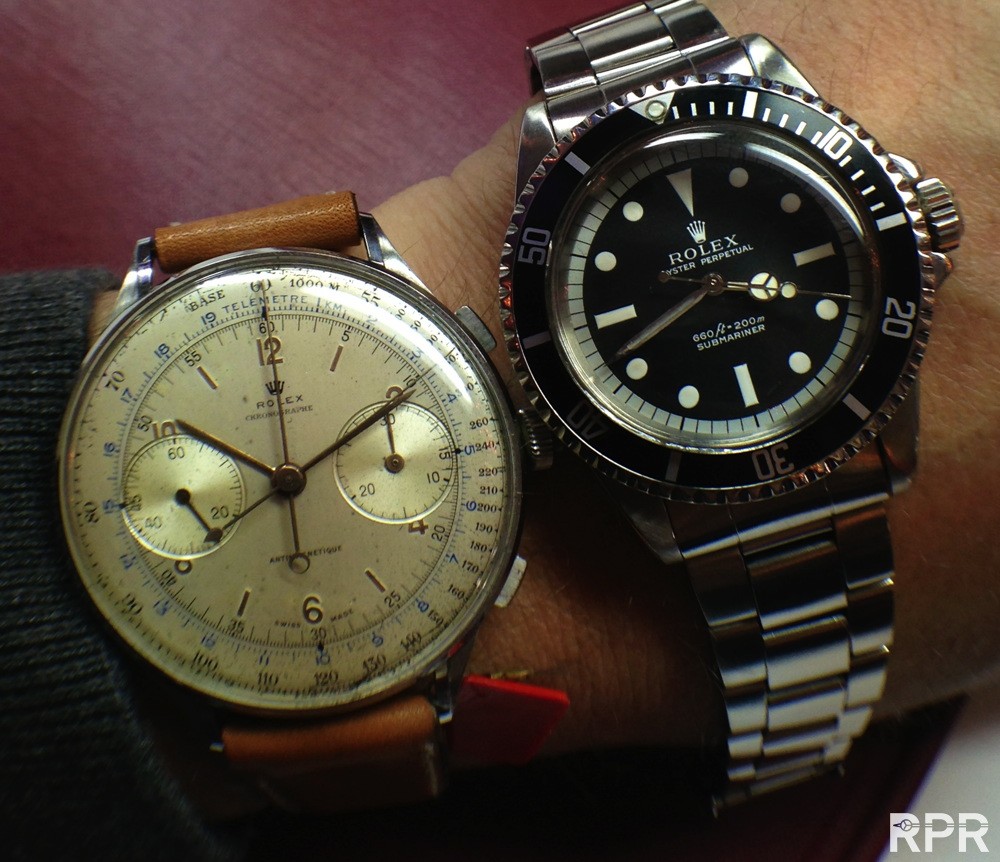 SINGER for Rolex close up…
Above the close up of the gold SINGER prototype "Chronograph" dial and below fitted..
Below an all blue Submariner ref 5513 version, of which Singer made 4 different color blue's, here's one of the brightest..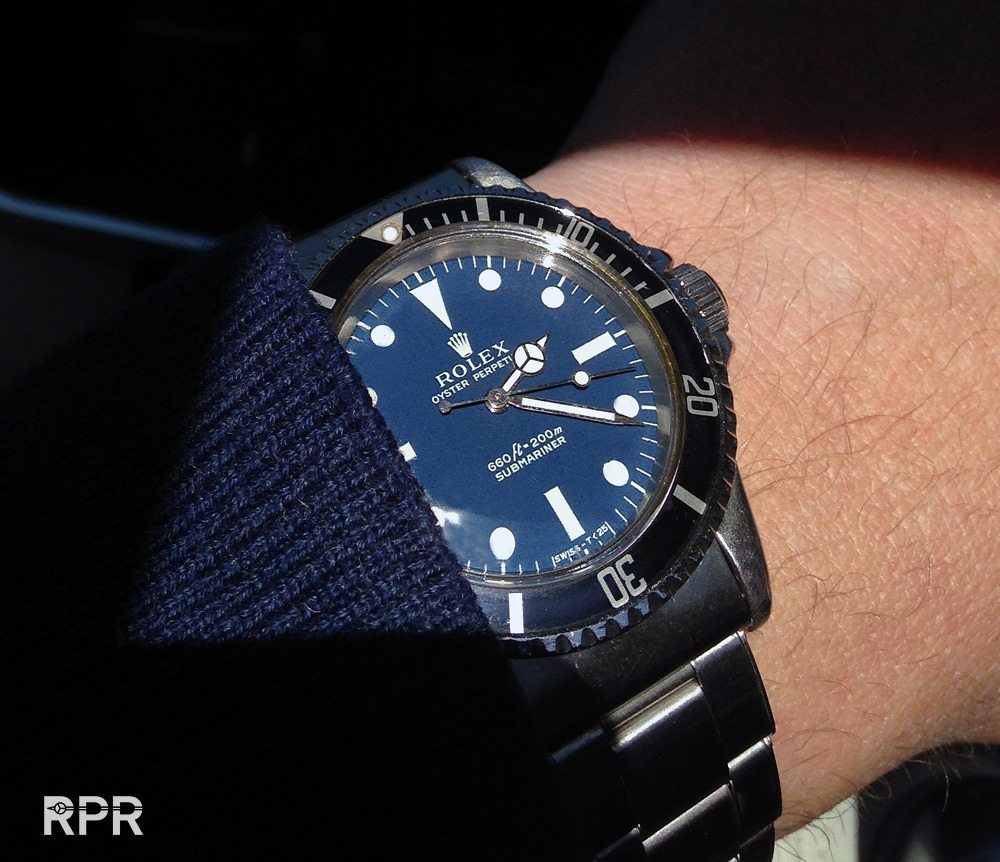 SINGER prototype next to 2 x iconic Explorer 3-6-9 dialed Submariner ref 5513's…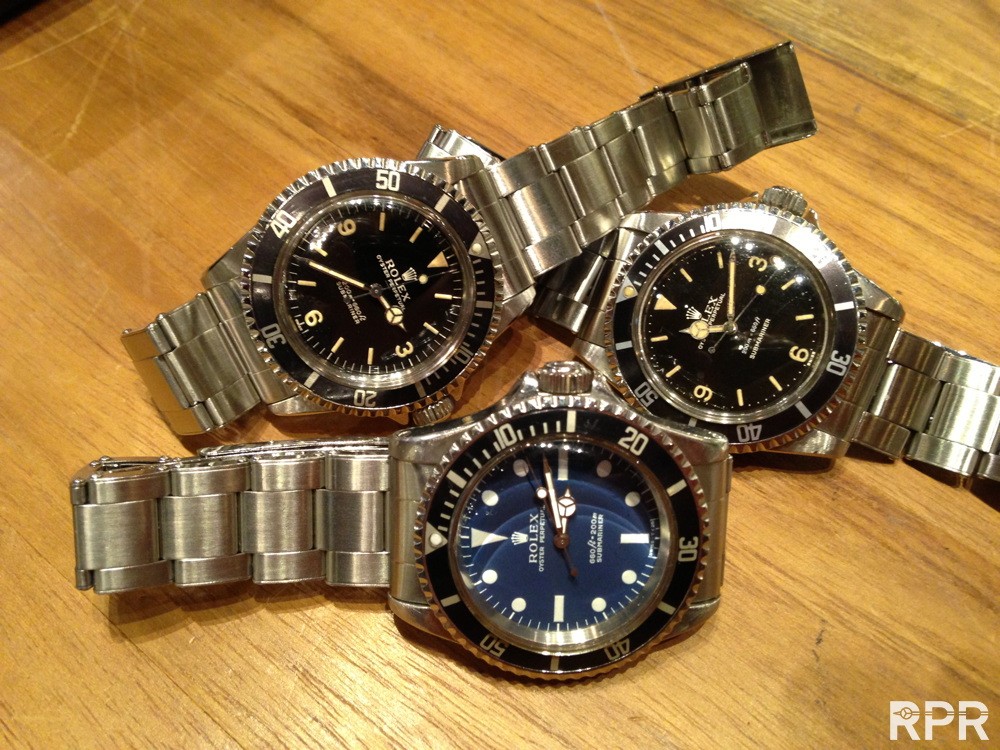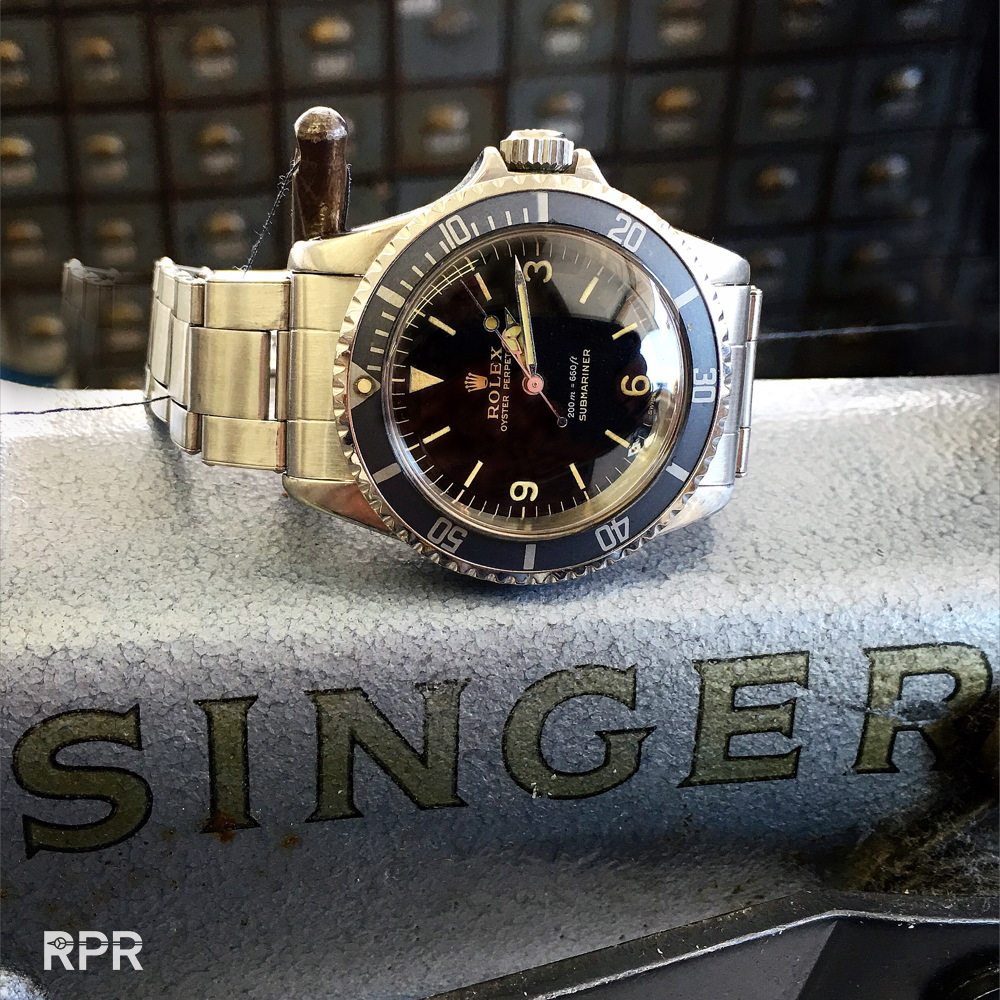 Blue proto next to faded tropical brown Submariner ref 5513's…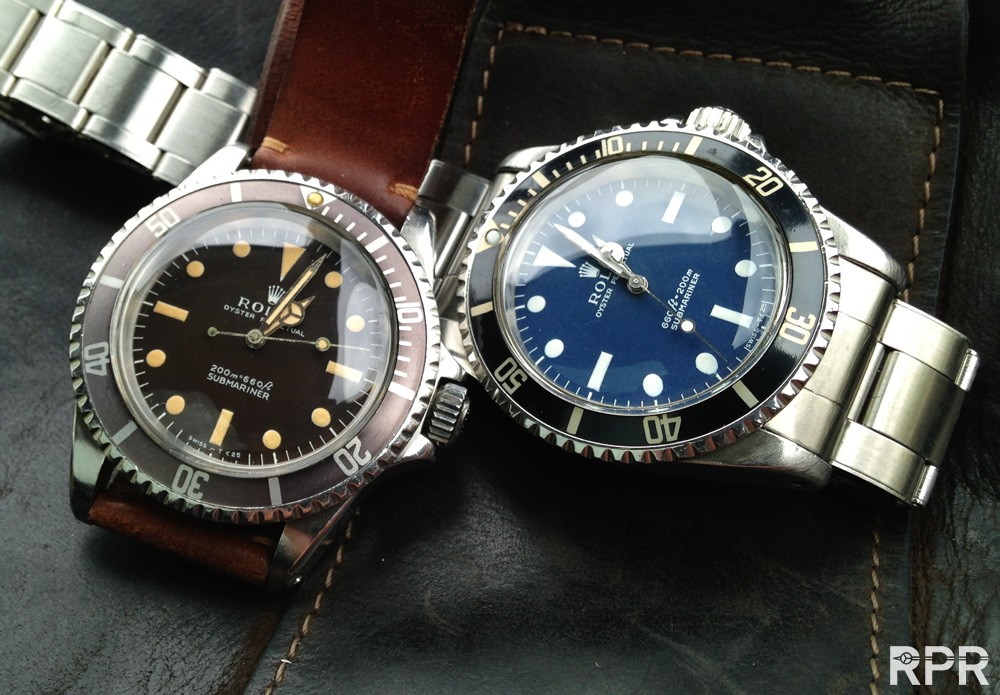 I want to explain the mystery of SINGER for Rolex Prototype Dials. We have seen newly discovered white albino dialed mid 50-ies Sport Rolex like the ref 6610 Explorer, 6204 Submariner and 6542 GMT. We also know of the ultra rare Submariner versions where the Depth was printed in Red being a proto or the early single Red Seadwellers ref 1665 with 500m=1650ft. All these so called "Proto's" got made to experiment before a regular version got into production and sold or given away by Rolex. Maybe sometimes in a very limited edition of 1 or 2 to 5-10 pieces made by Rolex dial makers company, like Singer, Stern, Beyeler, Lemerich to name a few, each recorded in the manufacture archives.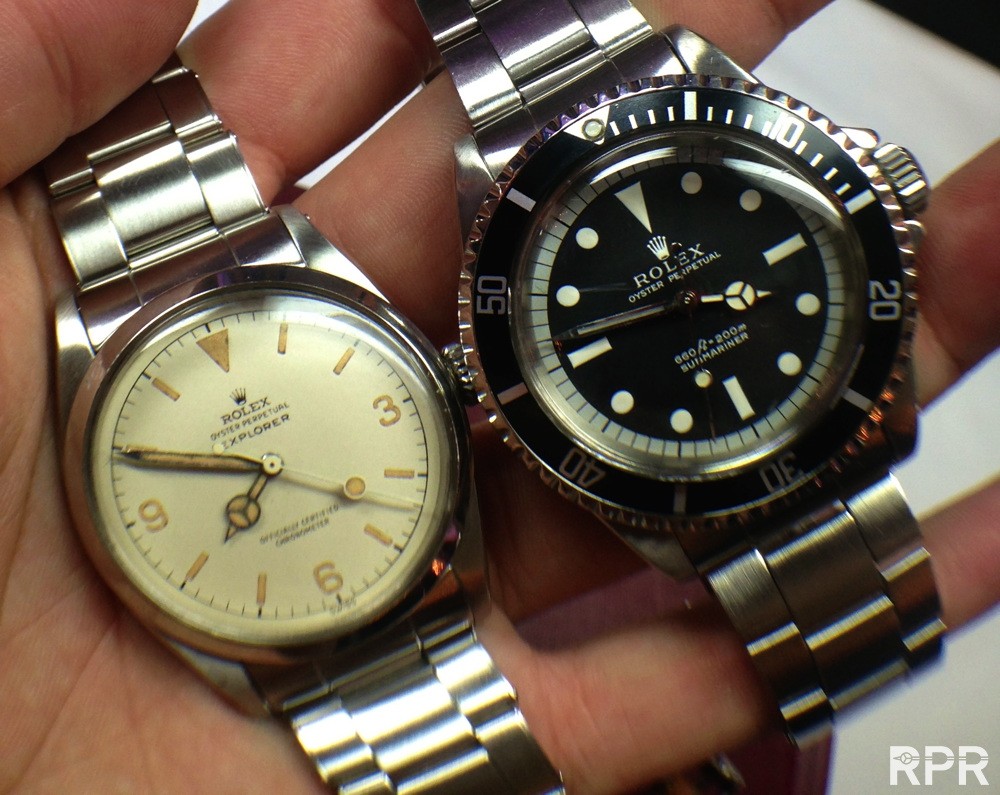 The white dial alias Albino prototype has been made in my opinion to test the print cliché properly and the best you can do this when you print black paint on a white surface. Then it's possible to see every detail 100 % clear and adjust if necessary before the dial maker starts to print a serie of dials by "tampon or pad printing technique".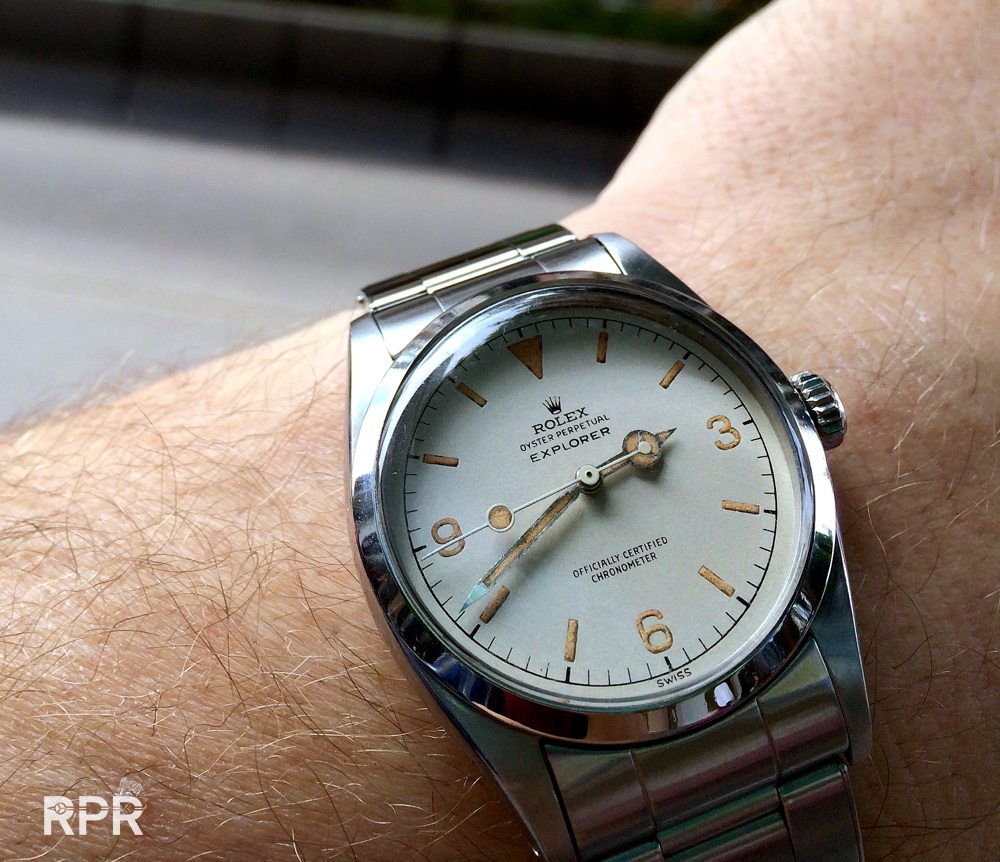 Below a later regular black Explorer SCOC version then above Albino OCC Explorer from the archive, needly glued on a pieve of paper to store it properly in their catalogue, note the handwritten info about diameter, location of the feet and intern code numbers..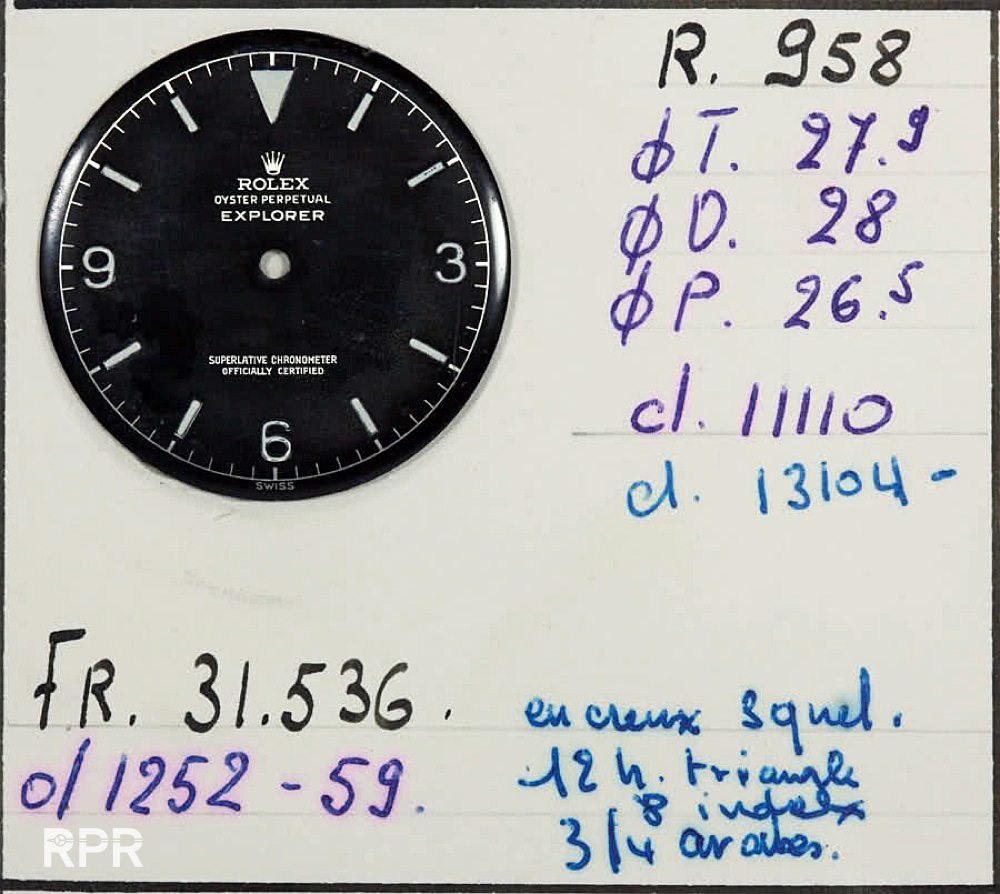 Here the Albino ref 6204 found by my dear friend Eric Ku..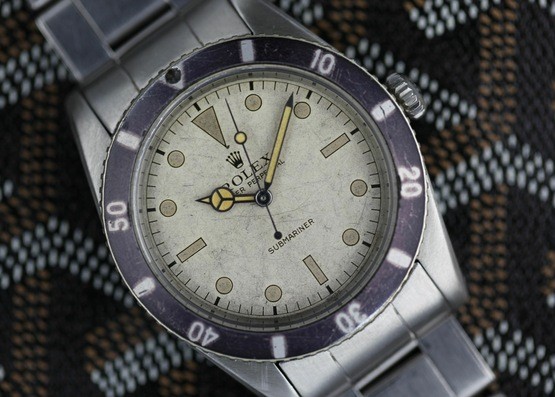 Below you see a single red Seadweller prototype Ref 1665 with experimental dial design and 500m = 1650ft instead…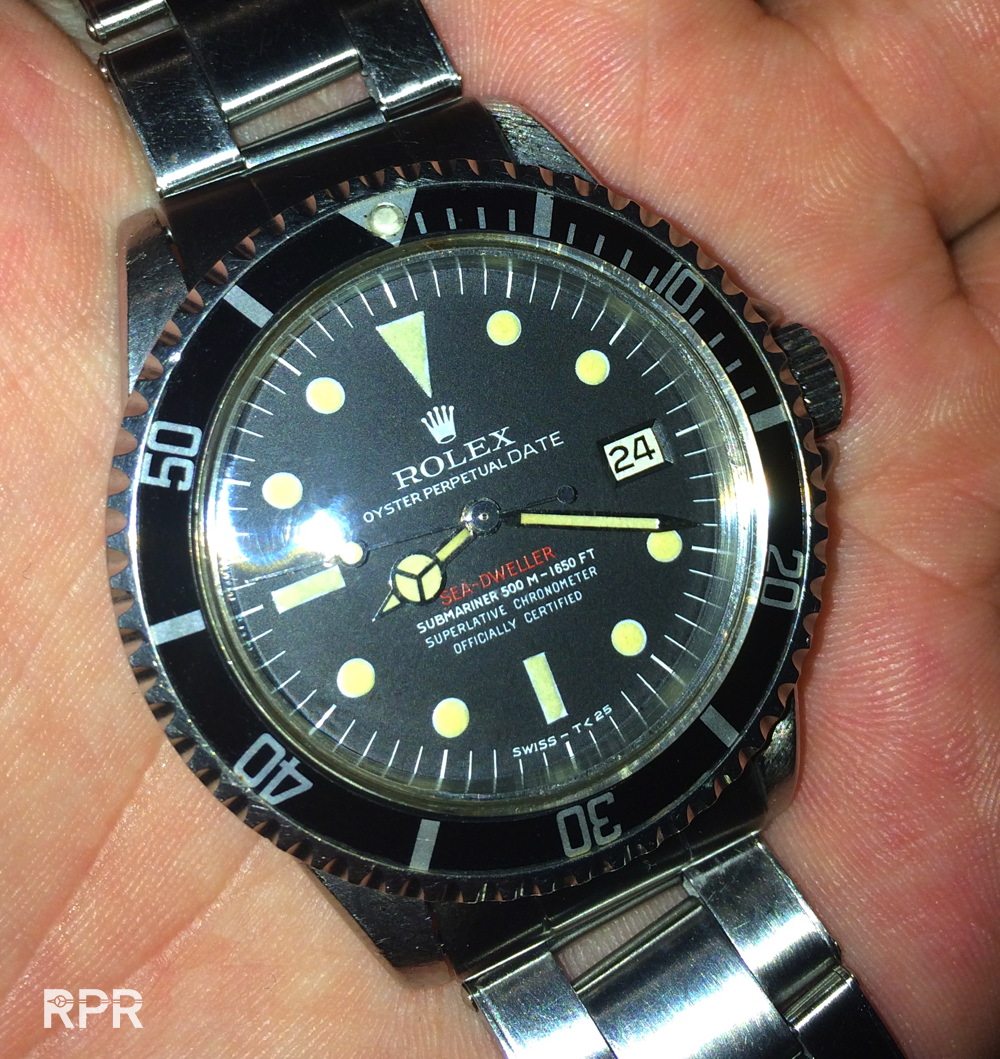 Back to the SINGER Prototype dials coming from the design catalogue of '67/'68..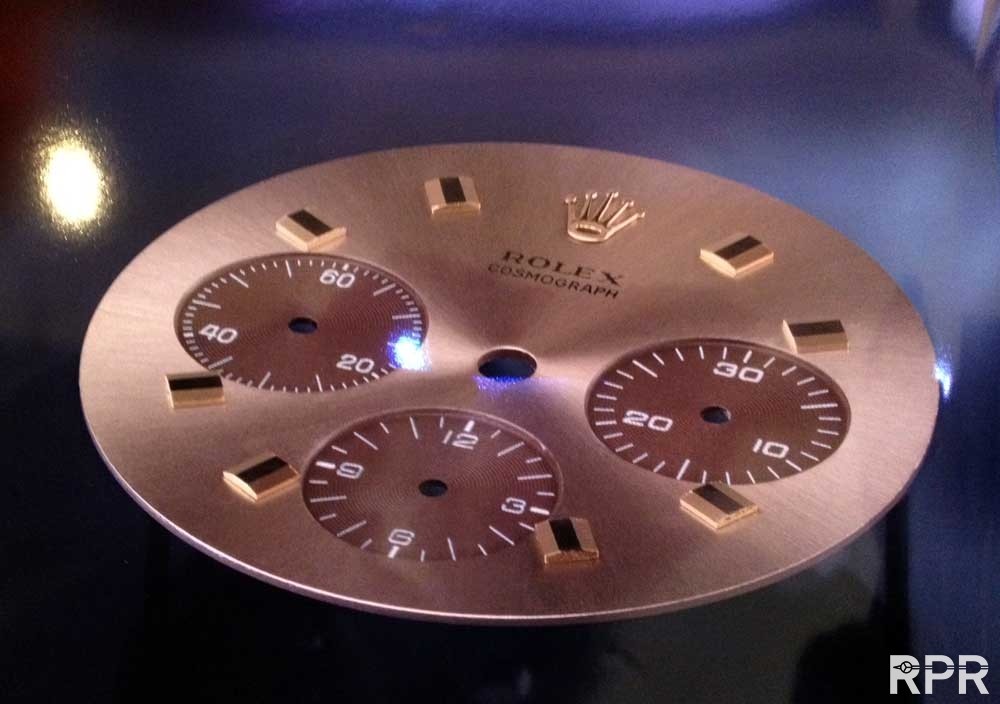 Gold Cosmograph Singer Prototype with brown totalisators above from Pucci book and below in my hands.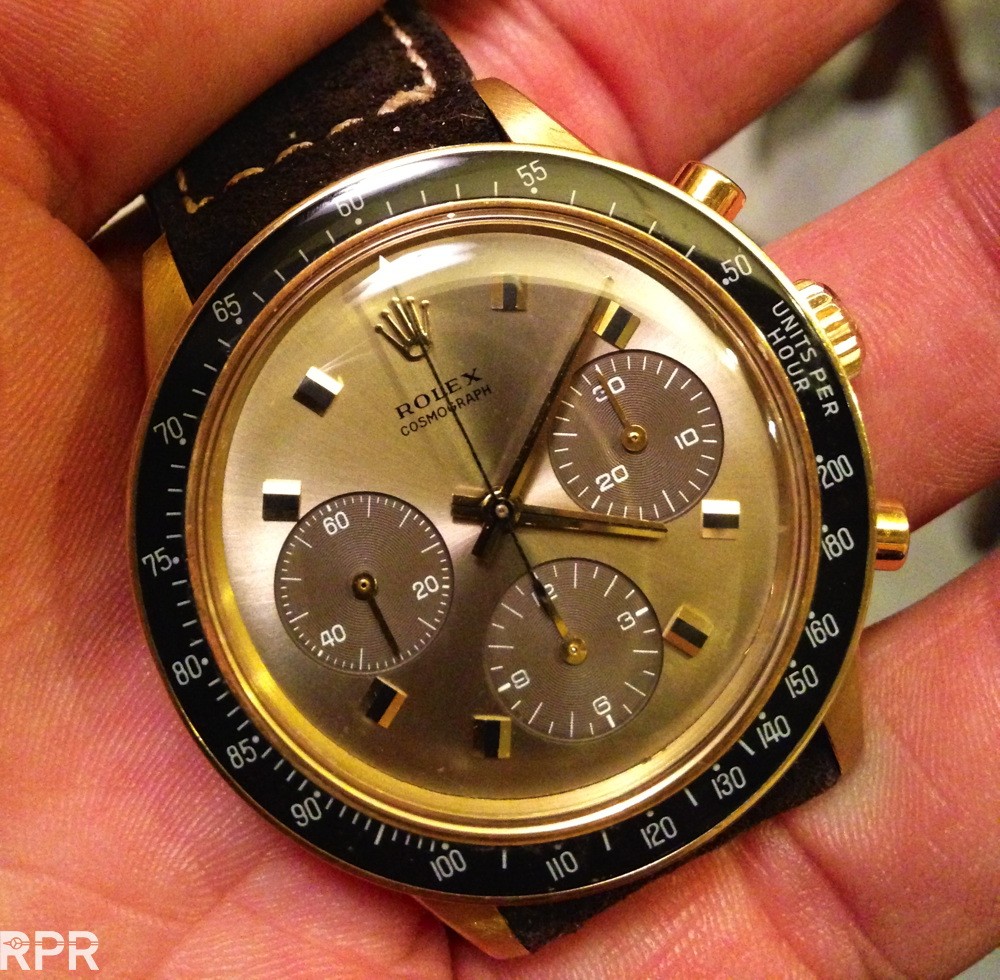 Since some years ago a very important SINGER dial makers catalogue with Prototype Design studies where found on a watchfair. In this Presentation Showcase the dial maker SINGER presented their clients like Rolex, Omega, Universal etc new design proposals to show the production possibilities for a manufacturing a watch dial. Between these many Proto dials, there where some stunning new Rolex Designs one immediately falls in love with when you see on for real as they are so different then we are used to see..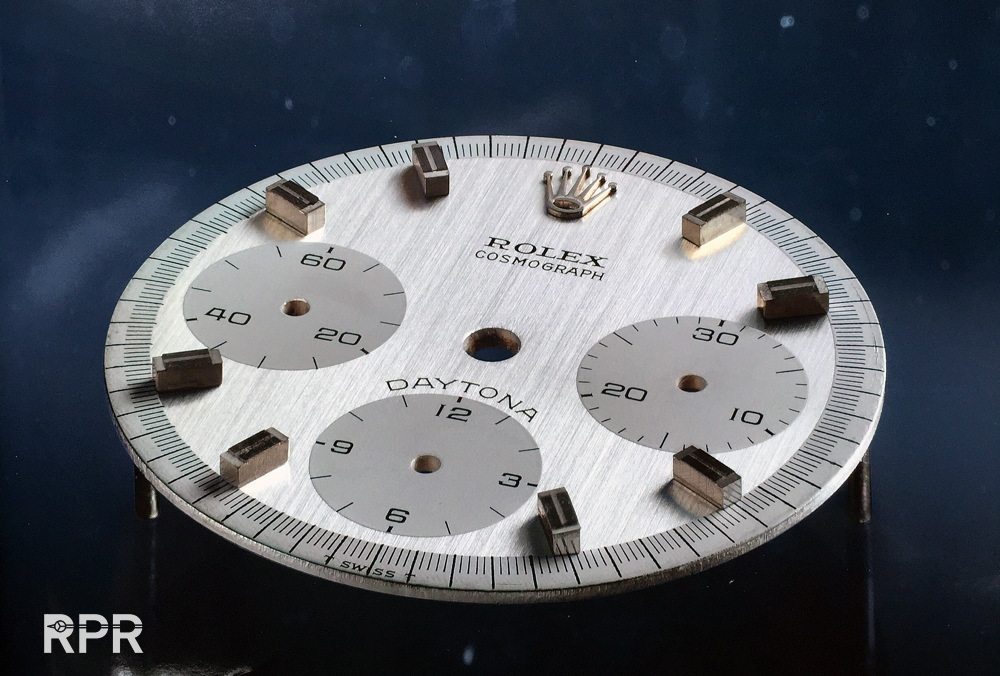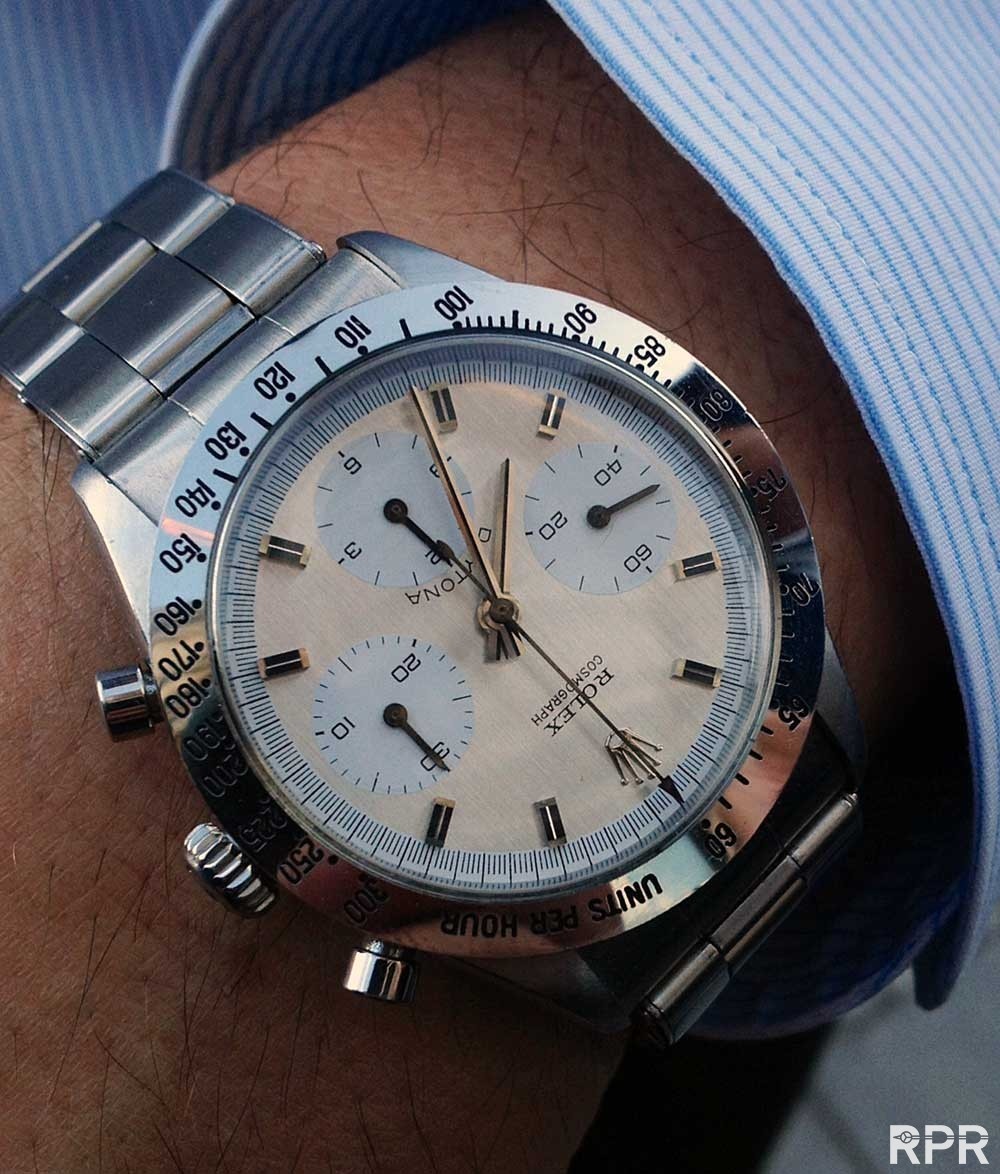 The regular Rolex SINGER dial for the Ref 6238 Chronograph in black and next to it a prototype design SINGER proposed to Rolex in their dial design catalogue of 1967. You clearly notice the inspiration the SINGER designers used for the lay out of the '67 Prototype dial, which has more modern graphics then the old version and no tachymeter on the dial. Logically SINGER designed this clean "Chronograph" for Rolex to have in their collection as alternative next to the racing Daytona.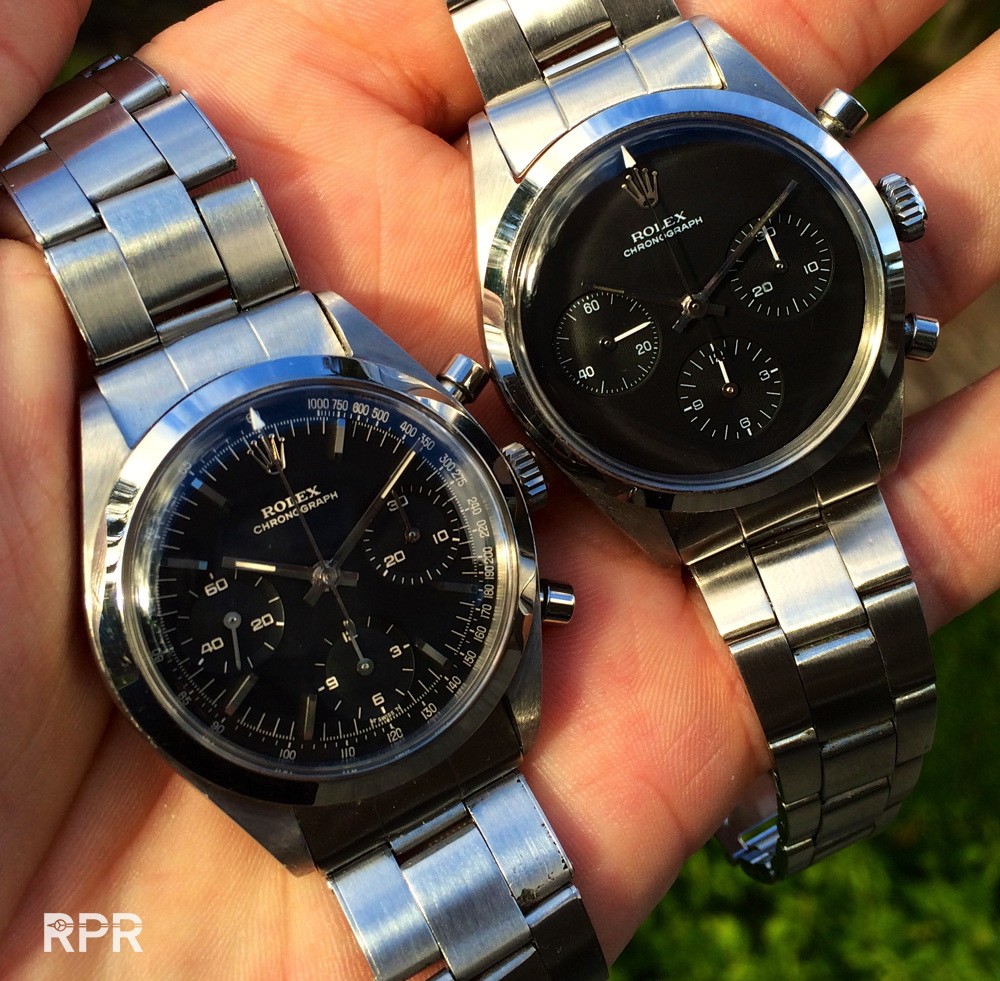 The face alias dial of a Rolex has become extremely important during the last 5 years. Top condition in a rare versions / unique version have logically become as crazy in price as collectors out there pay $120 million for a scream of a face. The big fun for me about our serious hobby is the constant search for something we haven't seen before, that can be condition and rarity wise or a newly discovered history important Rolex, backed up with great provenance, providing us more info about the secrets behind those early glory days that make us understand vintage Rolex better. Here a example of the Presentation Book by Singer by my good friend Roberto Jatucka from Italia. He wrote a very interesting conclusion about Prototype dials here on VRF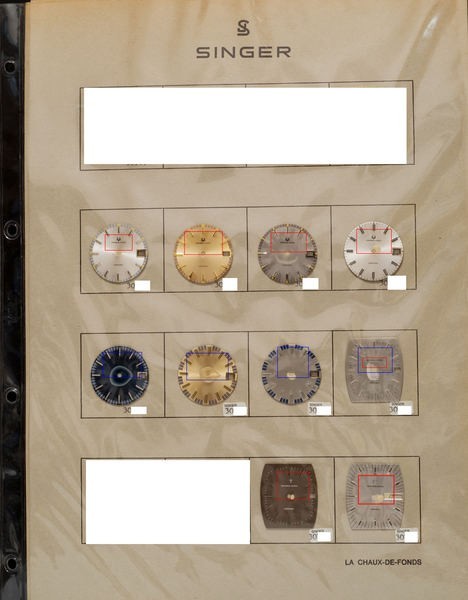 Thanks to Roberto Jatucka and the legendary Pucci Papaleo ( This weekend his Rolex Daytona Bible will be on display during Geneva Watch Auctions ) and some great Daytona collectors these exceptional dial studies are now cased and get their chance finally to blow away every spectator. Check out the simple beauty it becomes by adding different markers and a more Paul Newman like minute track!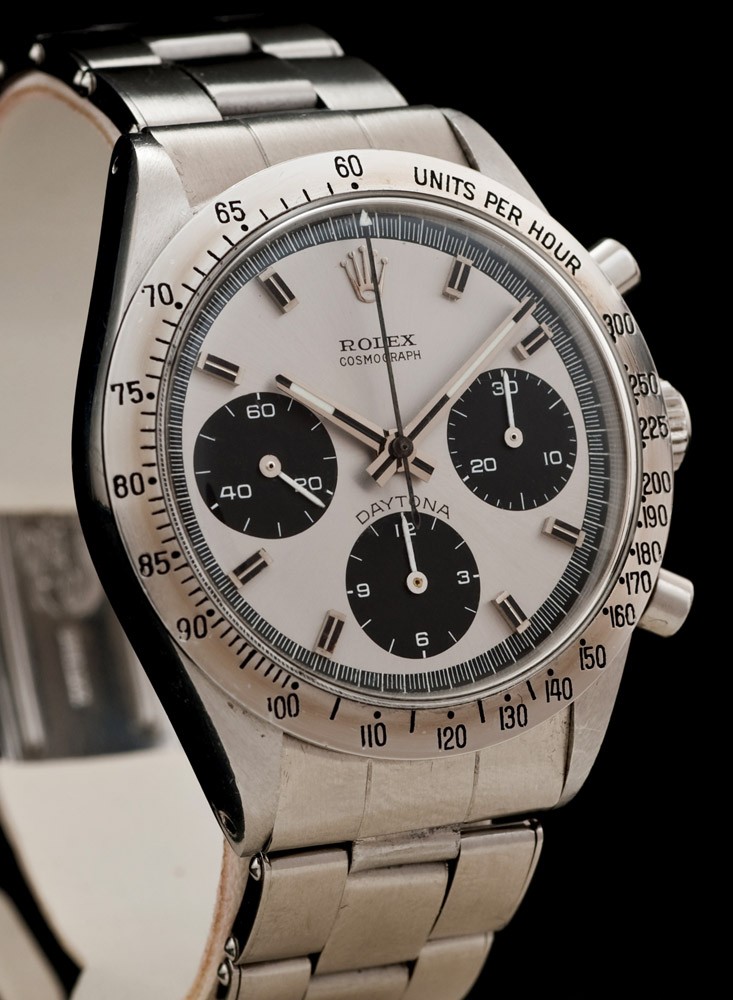 Above the jing & jang white Cosmograph and below it's in my hands…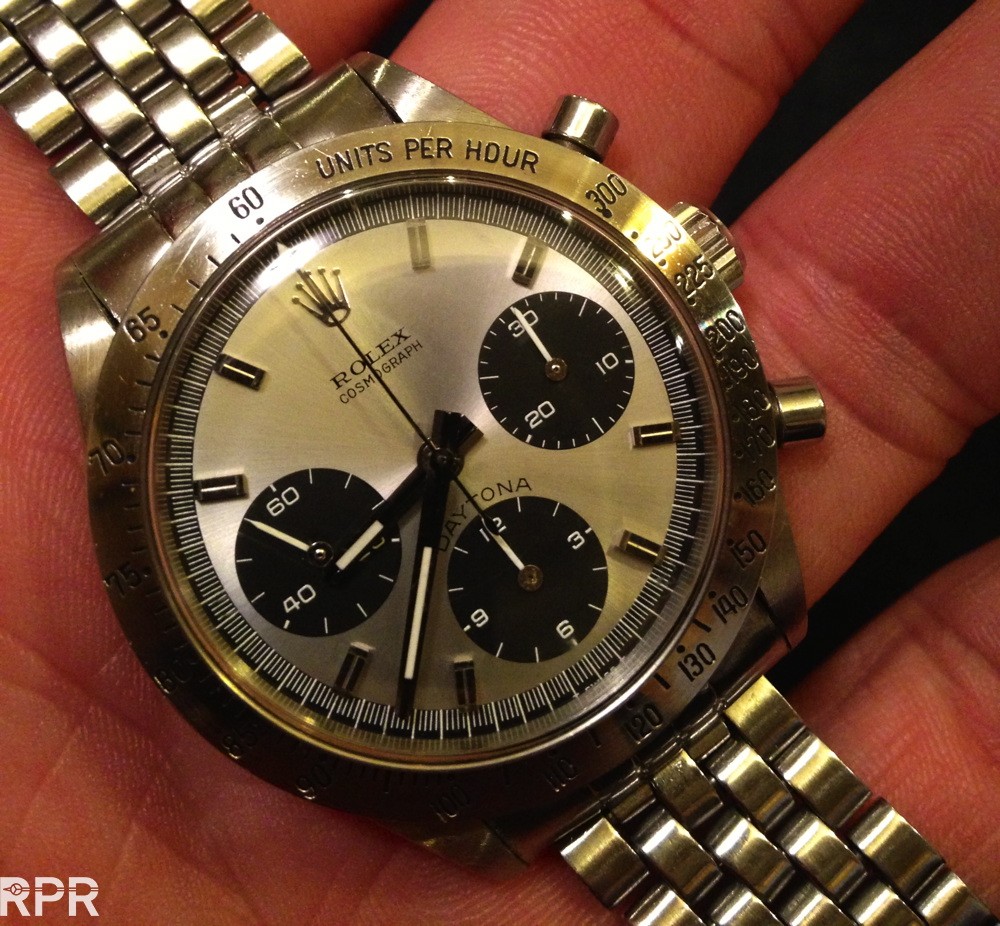 And here in my hand, the gold SINGER Proto chronograph on the left, the Cosmograph in steel in the middle and 6239 Red Daytona Albino on the right during our Passion Meeting 2014 in Amsterdam..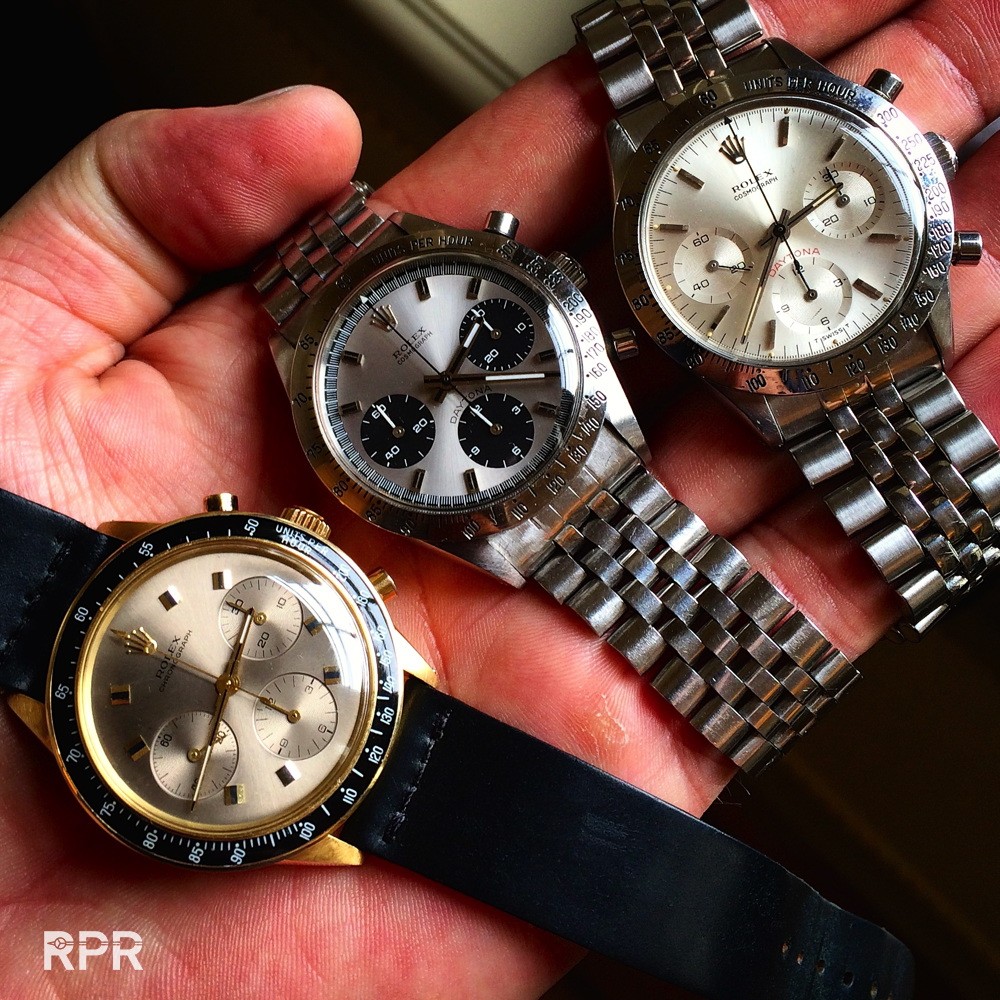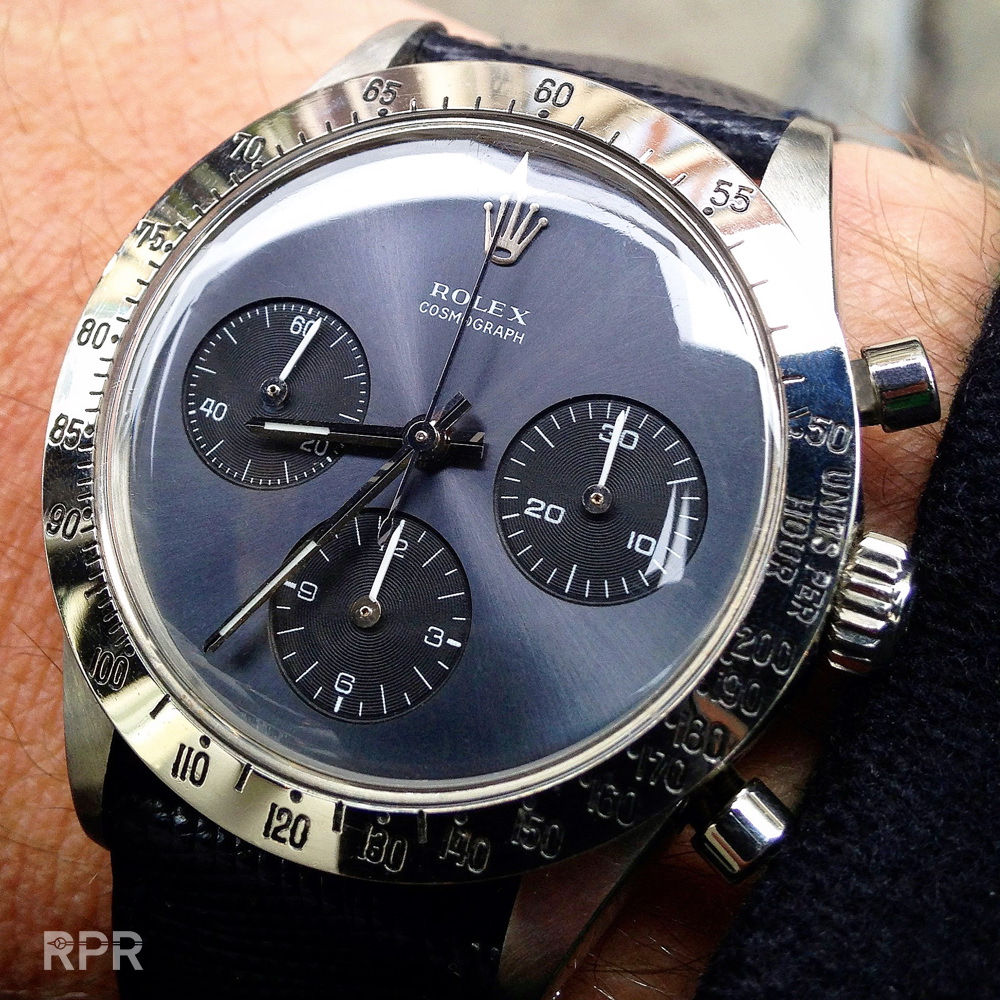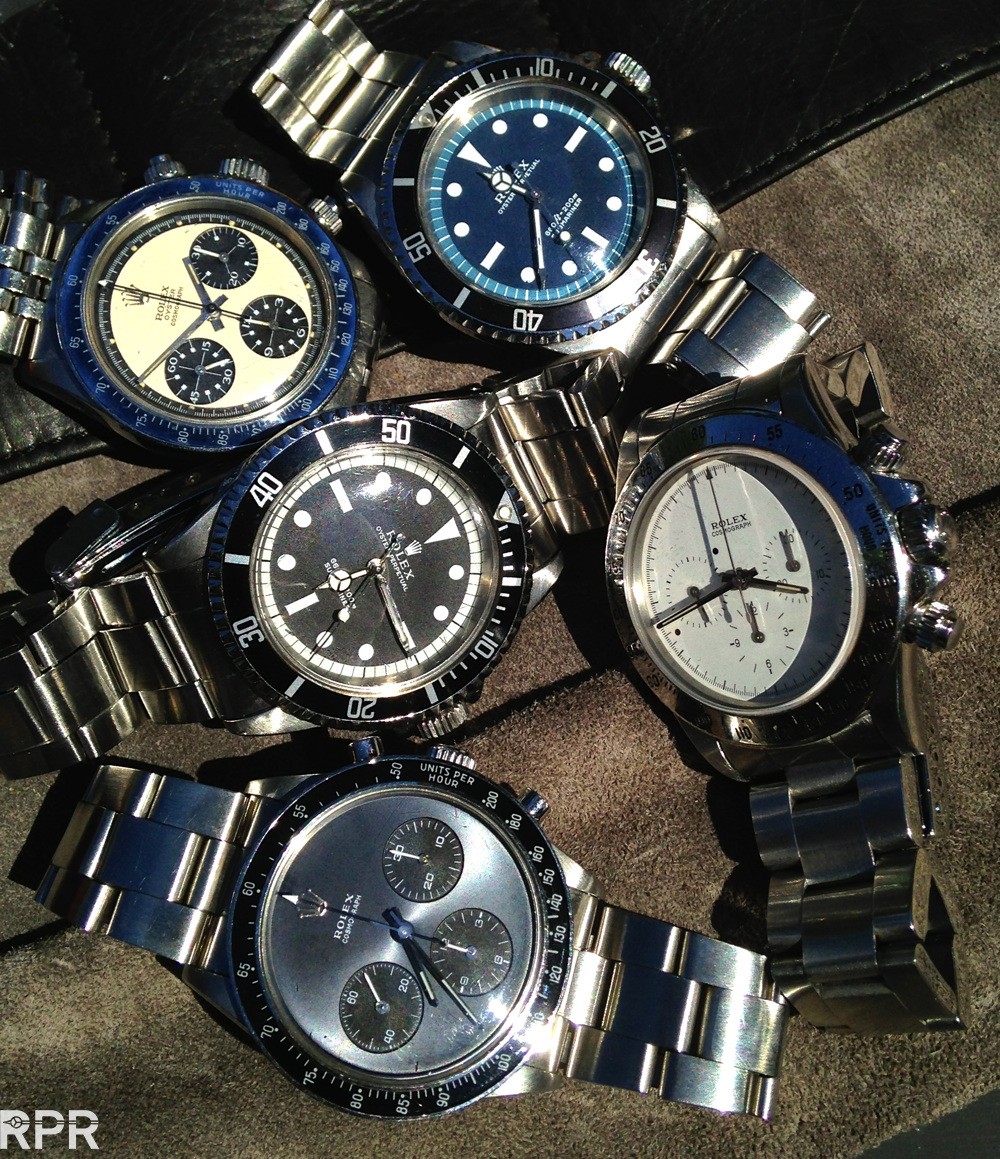 Another spectacular simple Prototype Daytona dial published by John Goldberger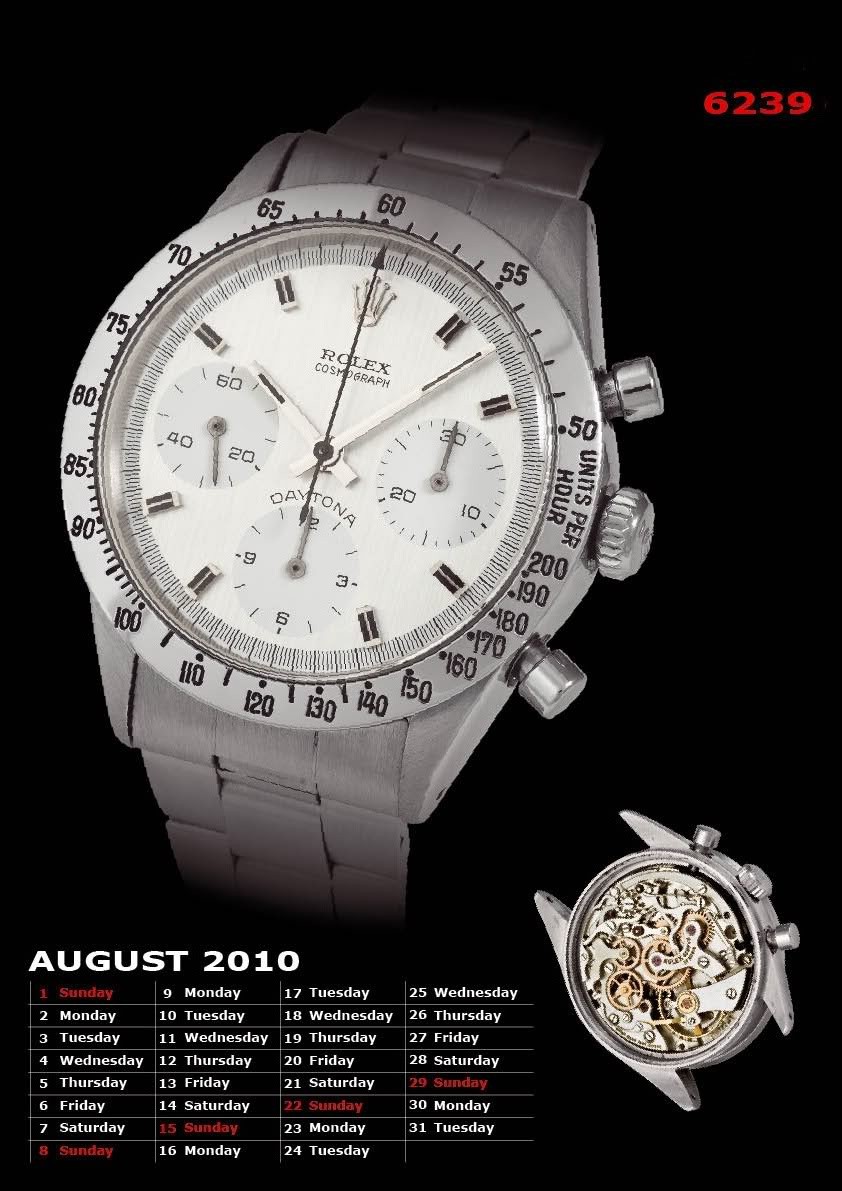 Yacht Master Proto type. Eric Clapton used to own one.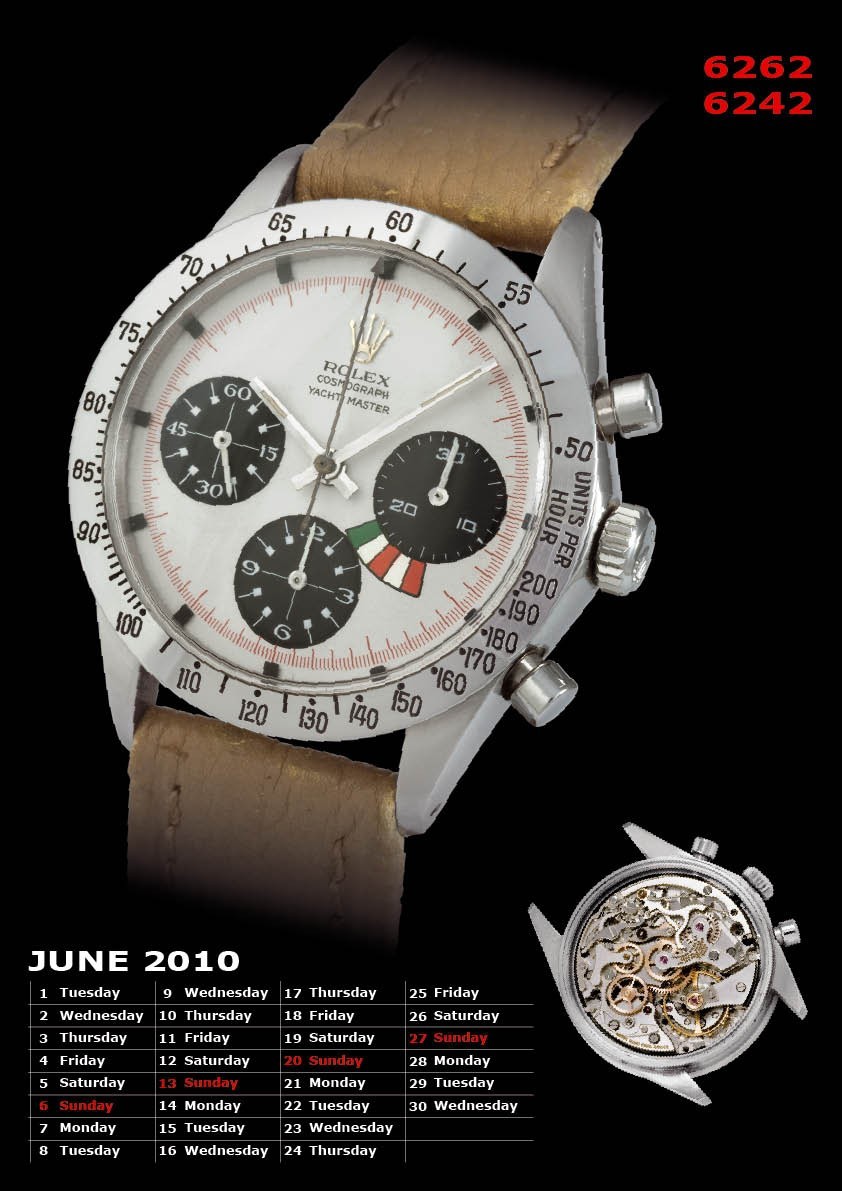 Directly from John Goldbergers wrist, together with the Cosmograph Proto in blue on the right..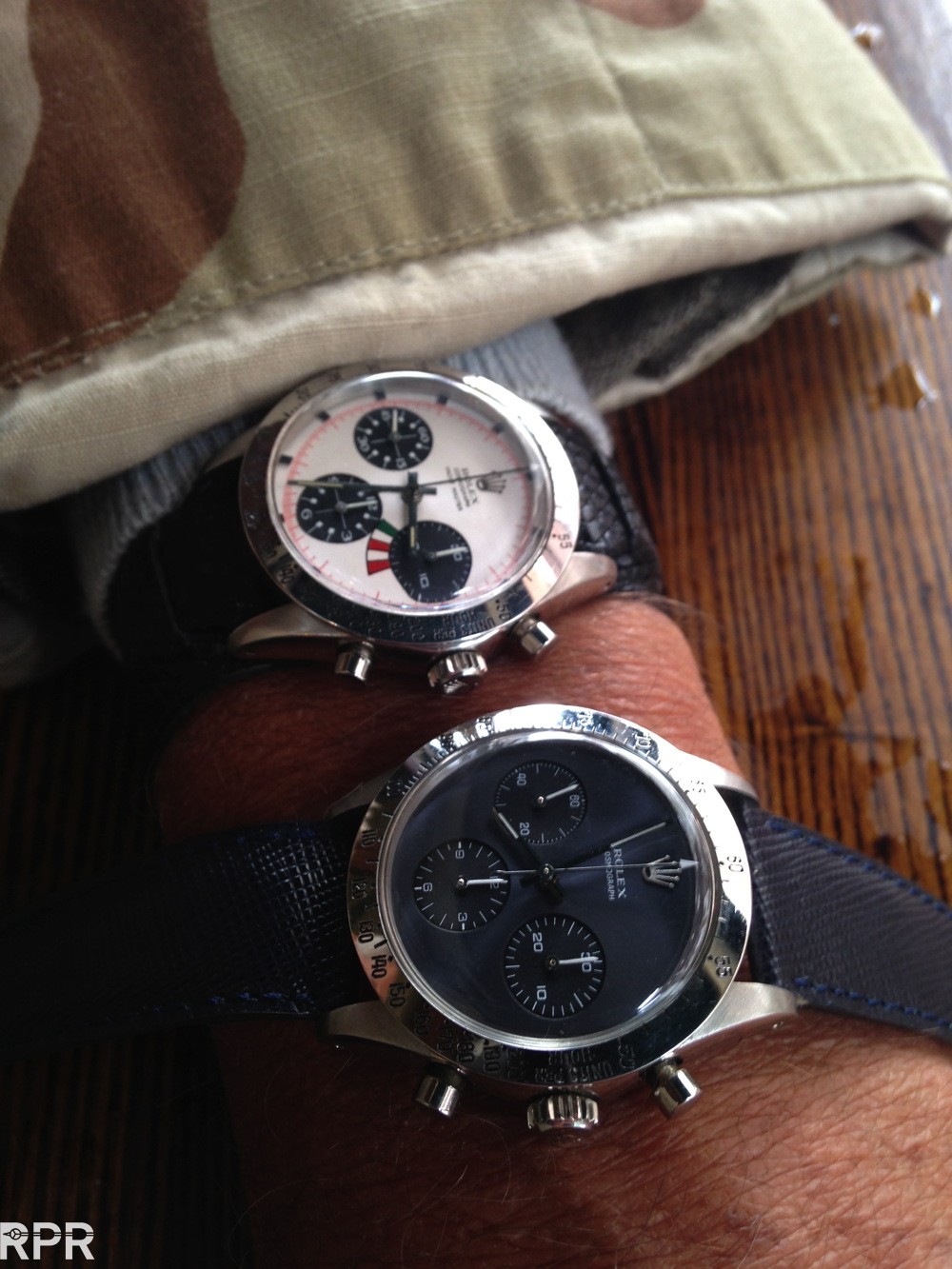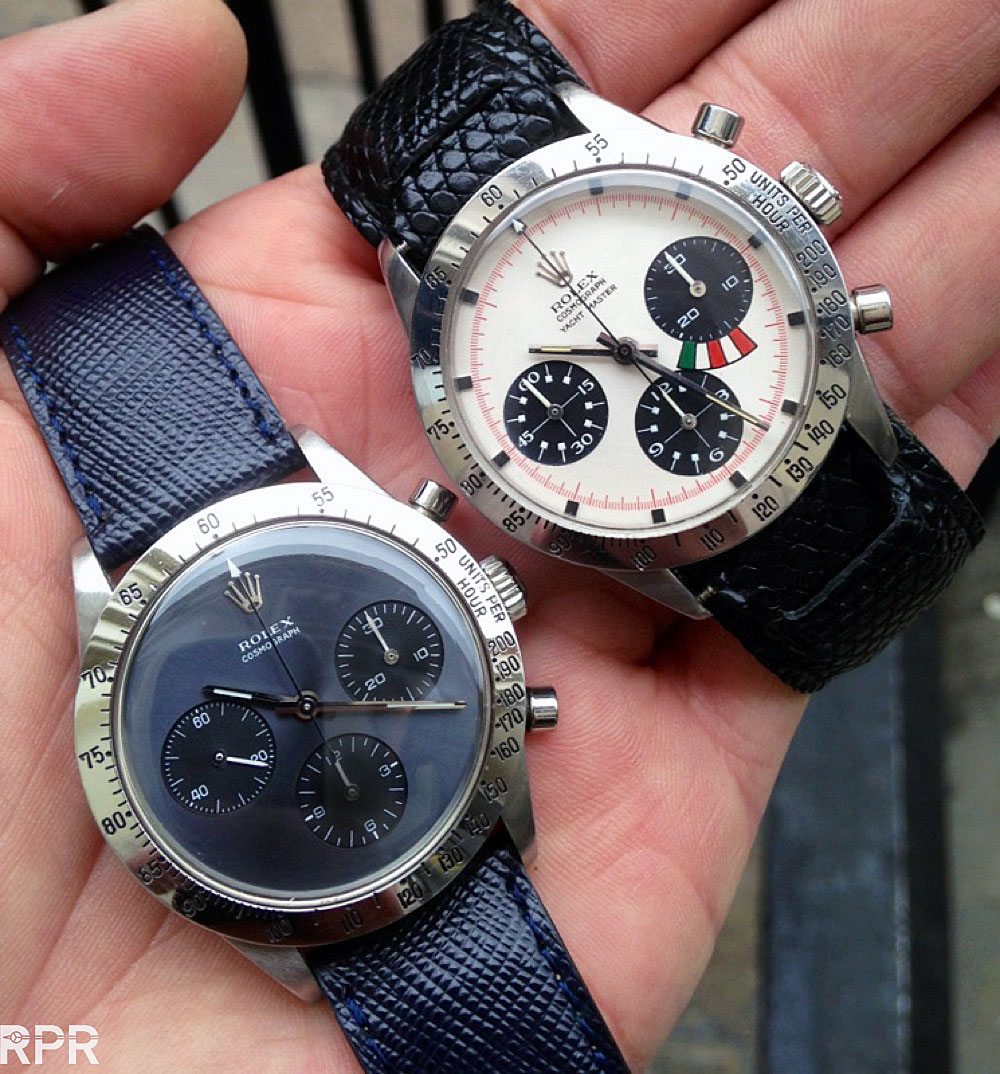 Below from John Goldbergers yearly Catalogue, this was the 2010 Daytona version, the unique gold Paul Newman prototype fitted where you see the red 0-15 totalisator accent…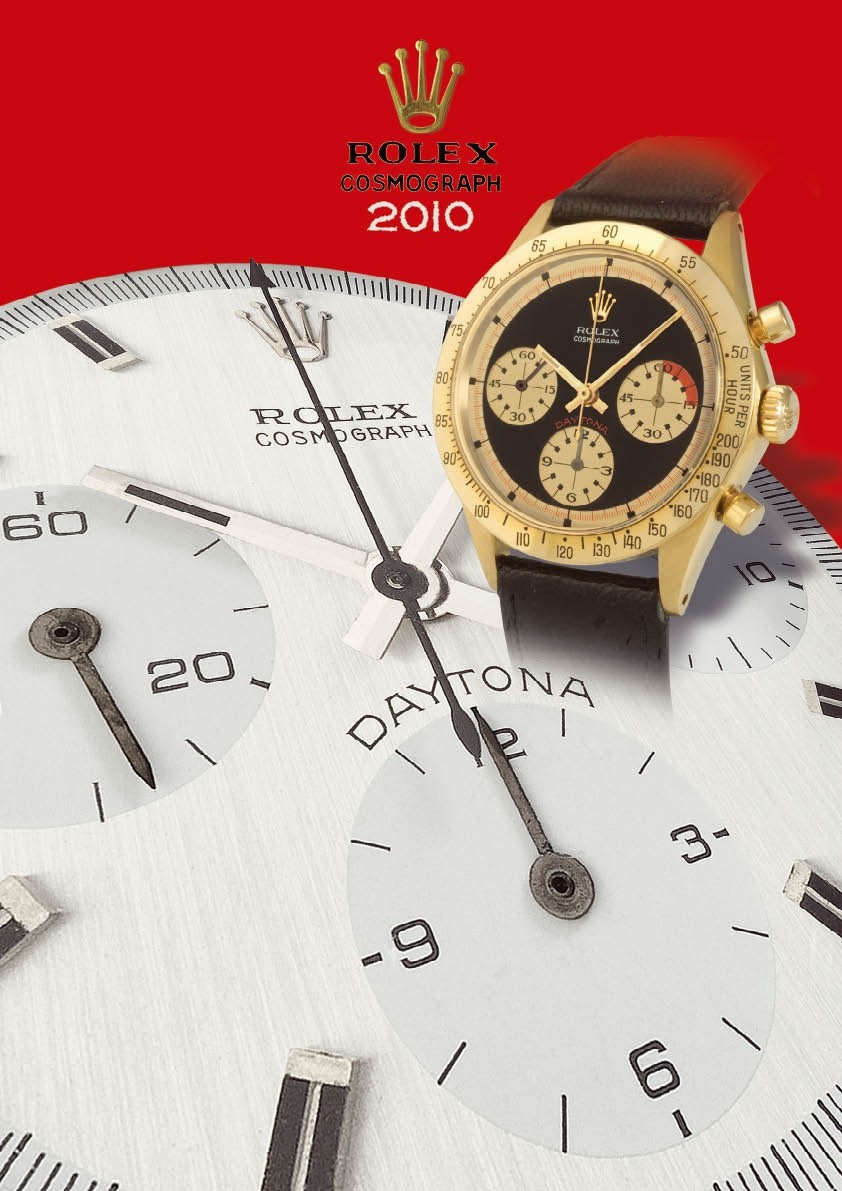 Another spectaculair unique SINGER for Rolex Daytona Proto Dial "Chronograph" in all blue seen in Miami…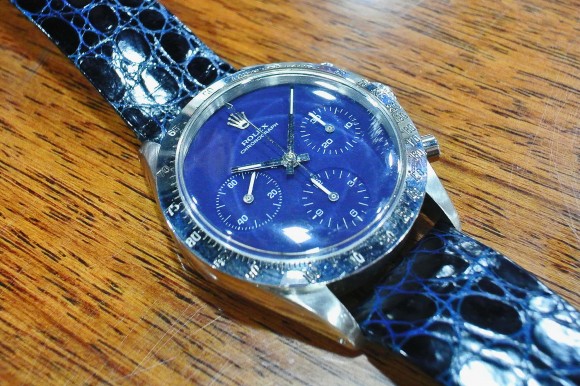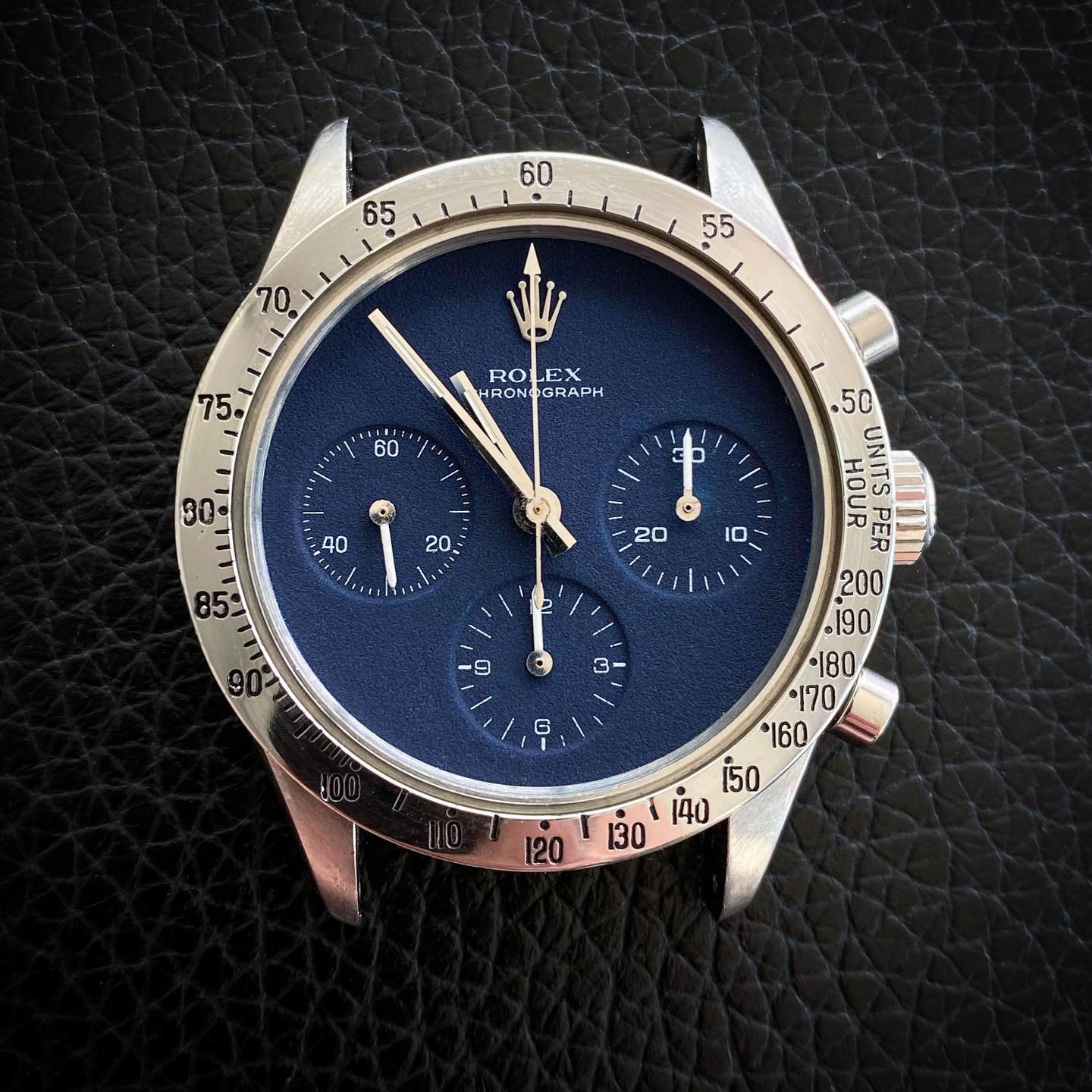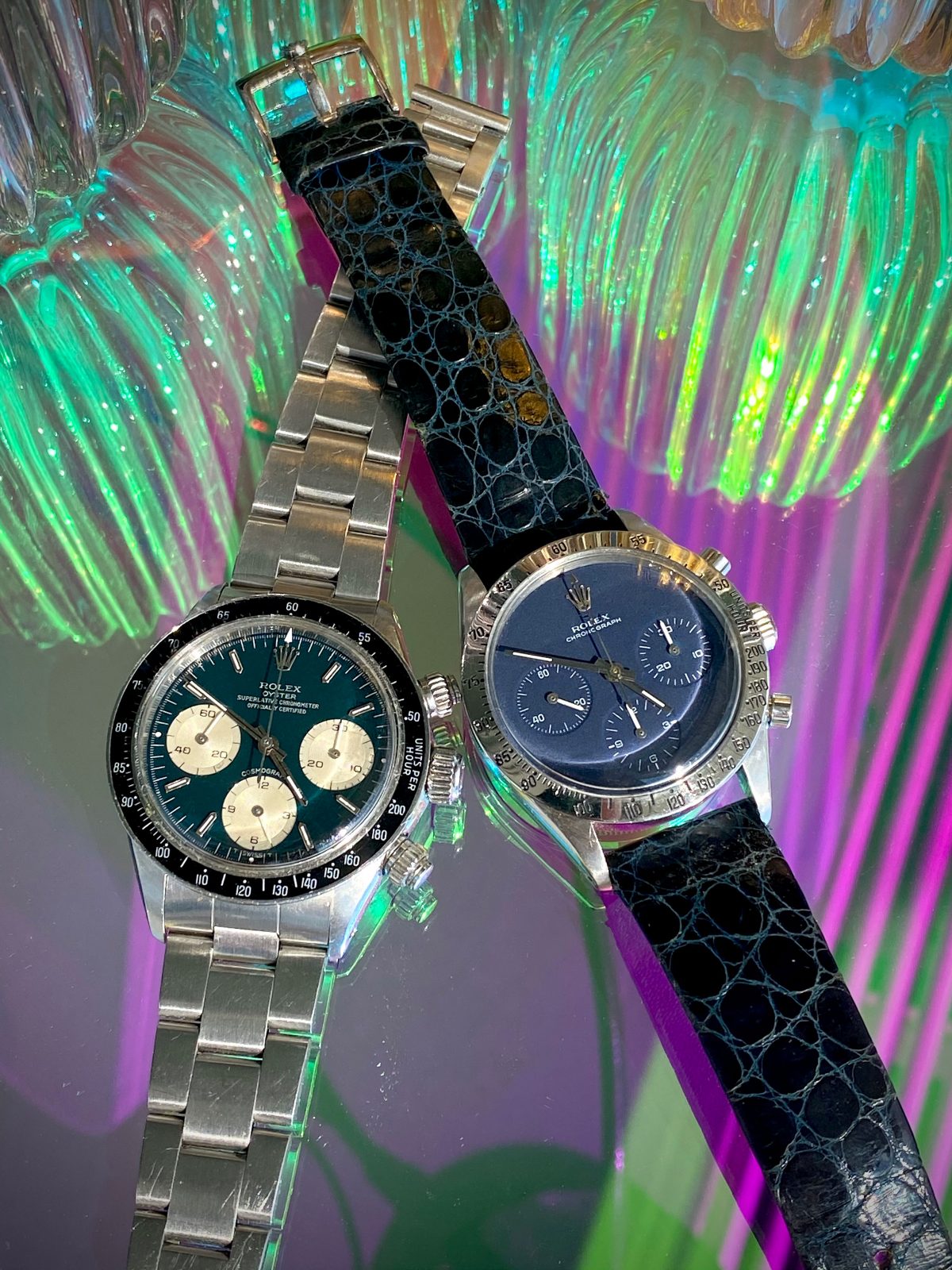 From Pucci's Ultimate Daytona Book: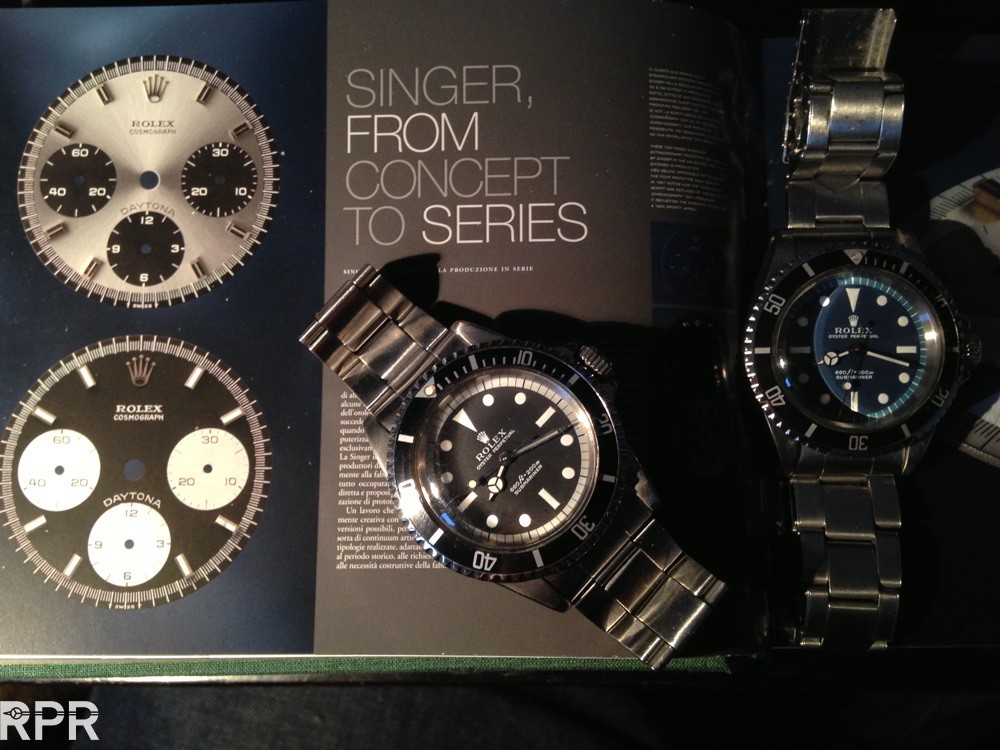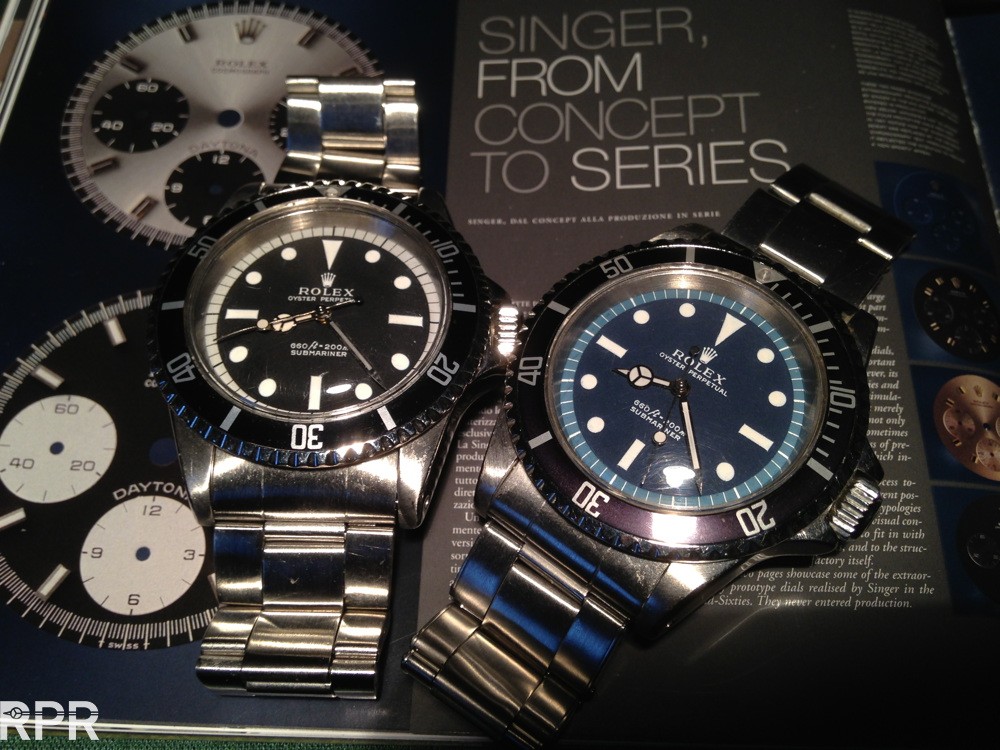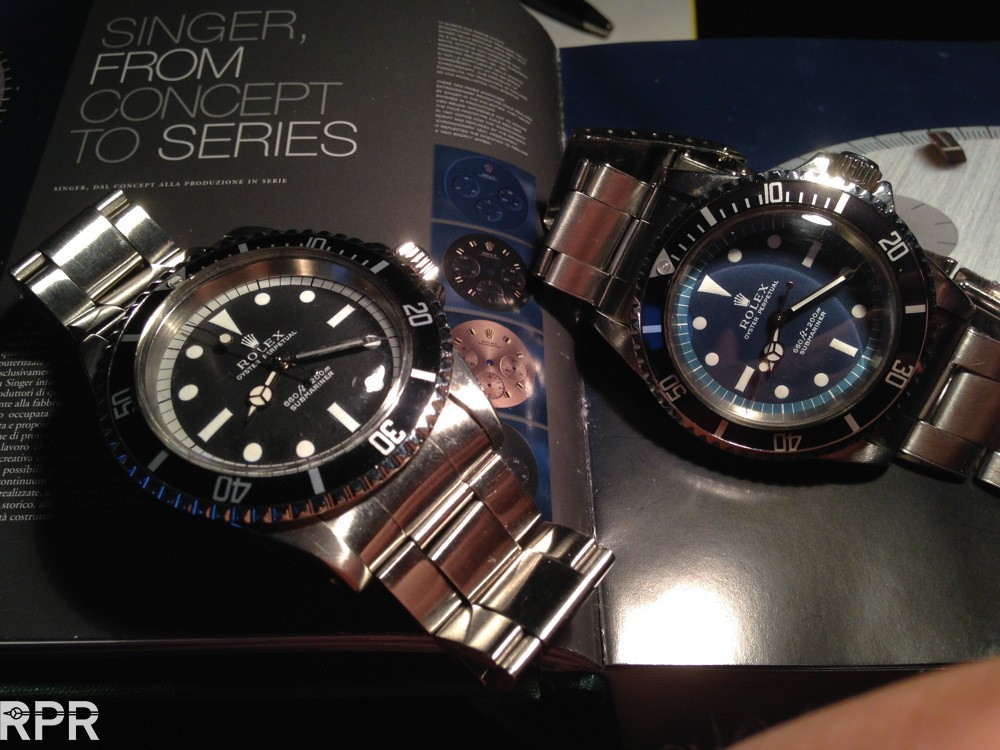 Display of SINGER design studies…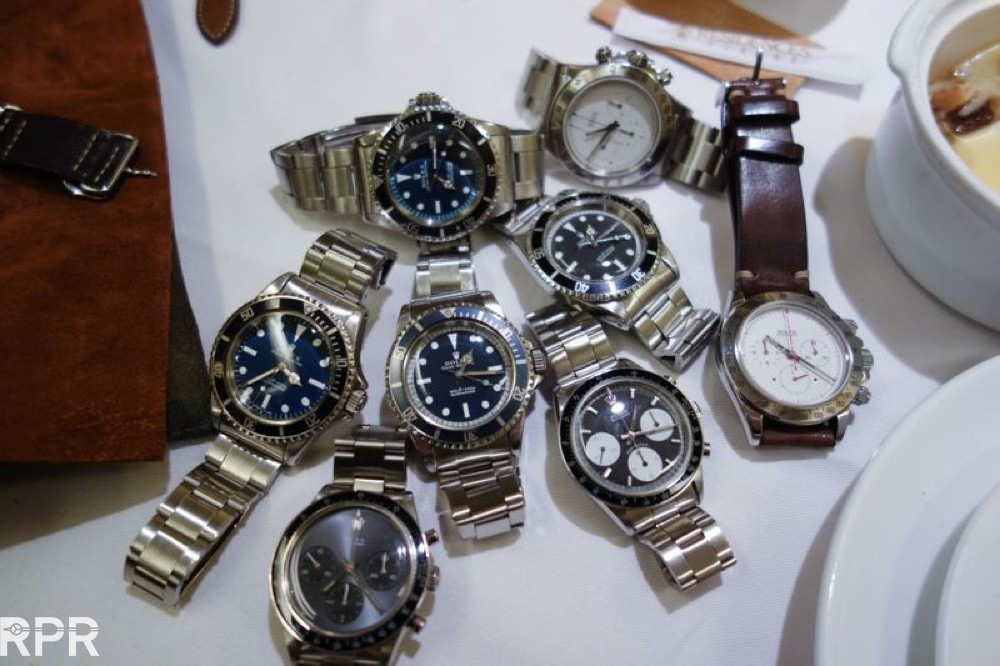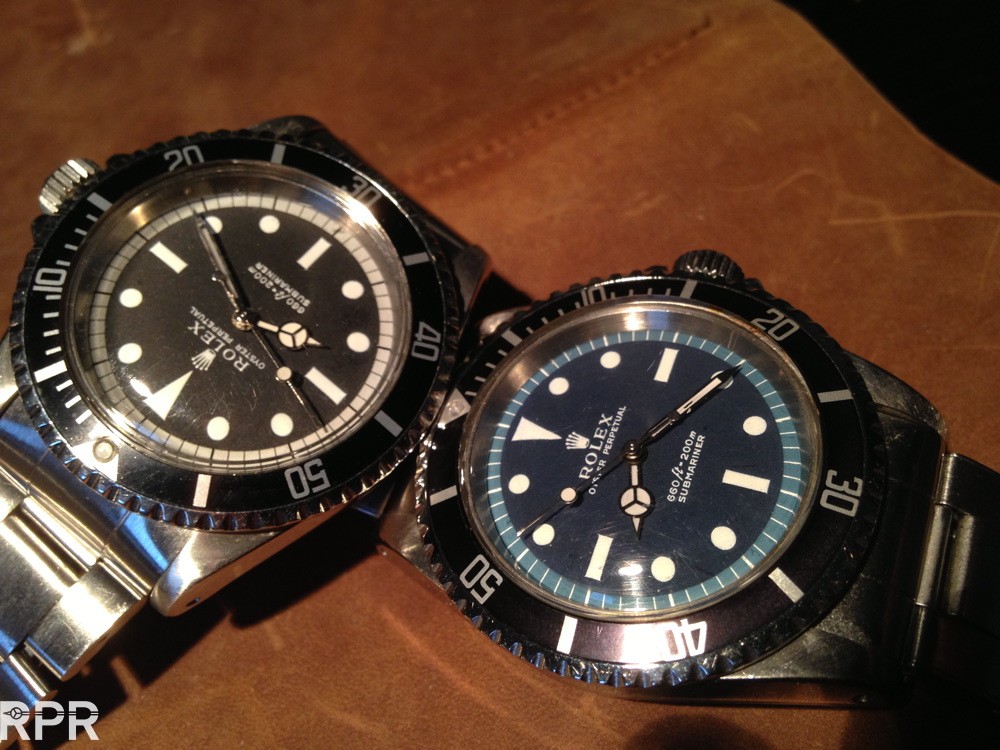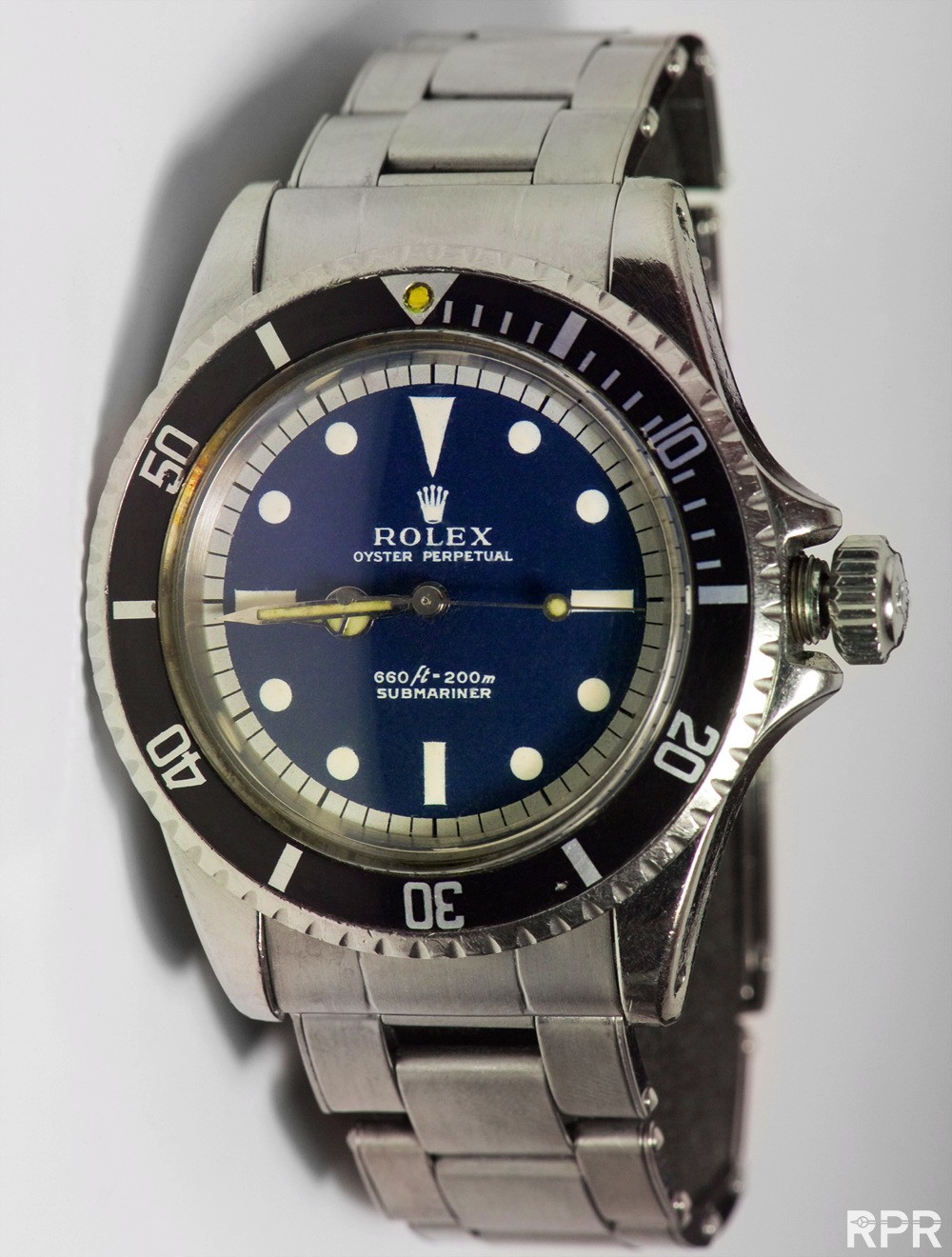 Find below a international patent filled in 1967 and approved in March 1969 by the SINGER company for the improvement of adding indexes to the dial. The important dial maker was constantly on the search to a better end result and this patent proves this..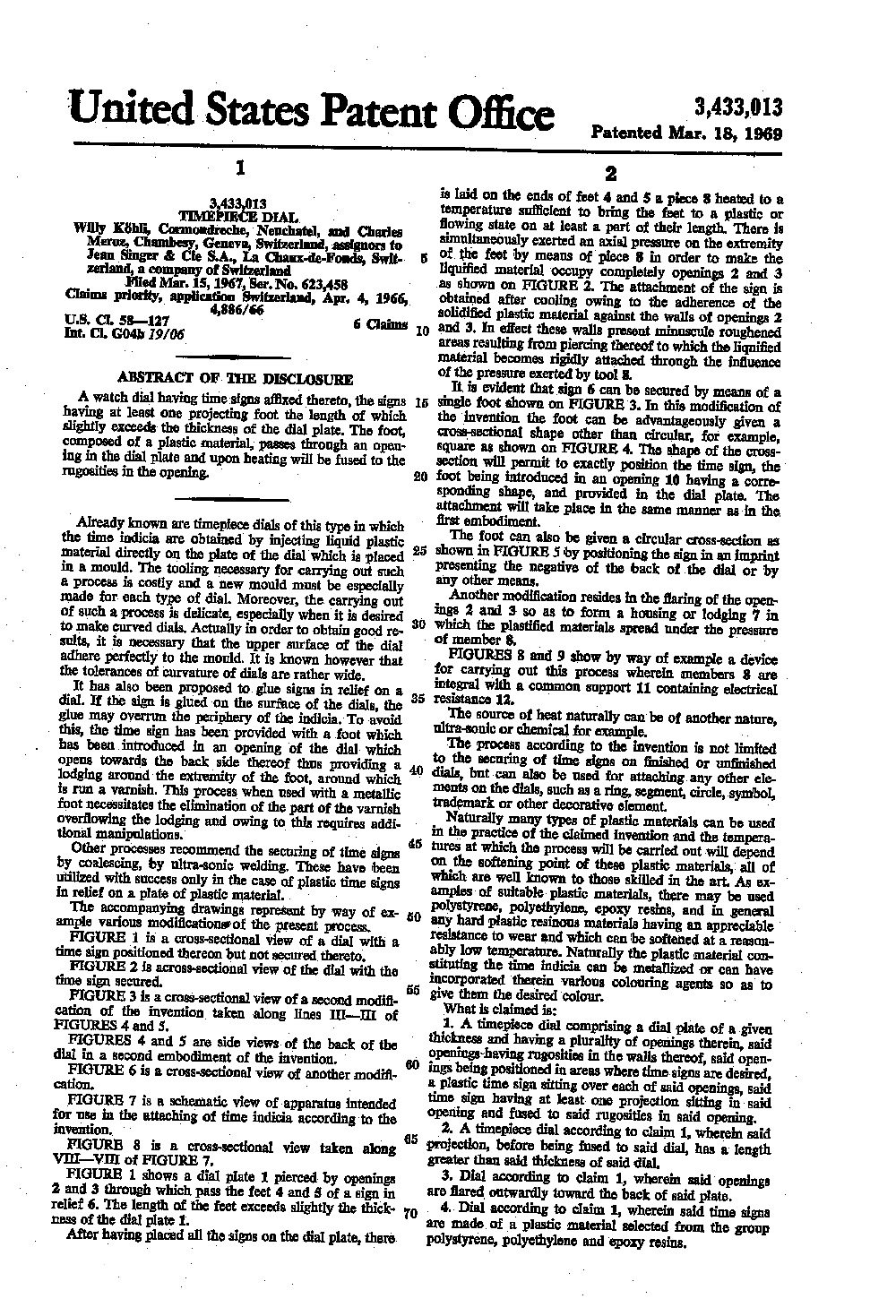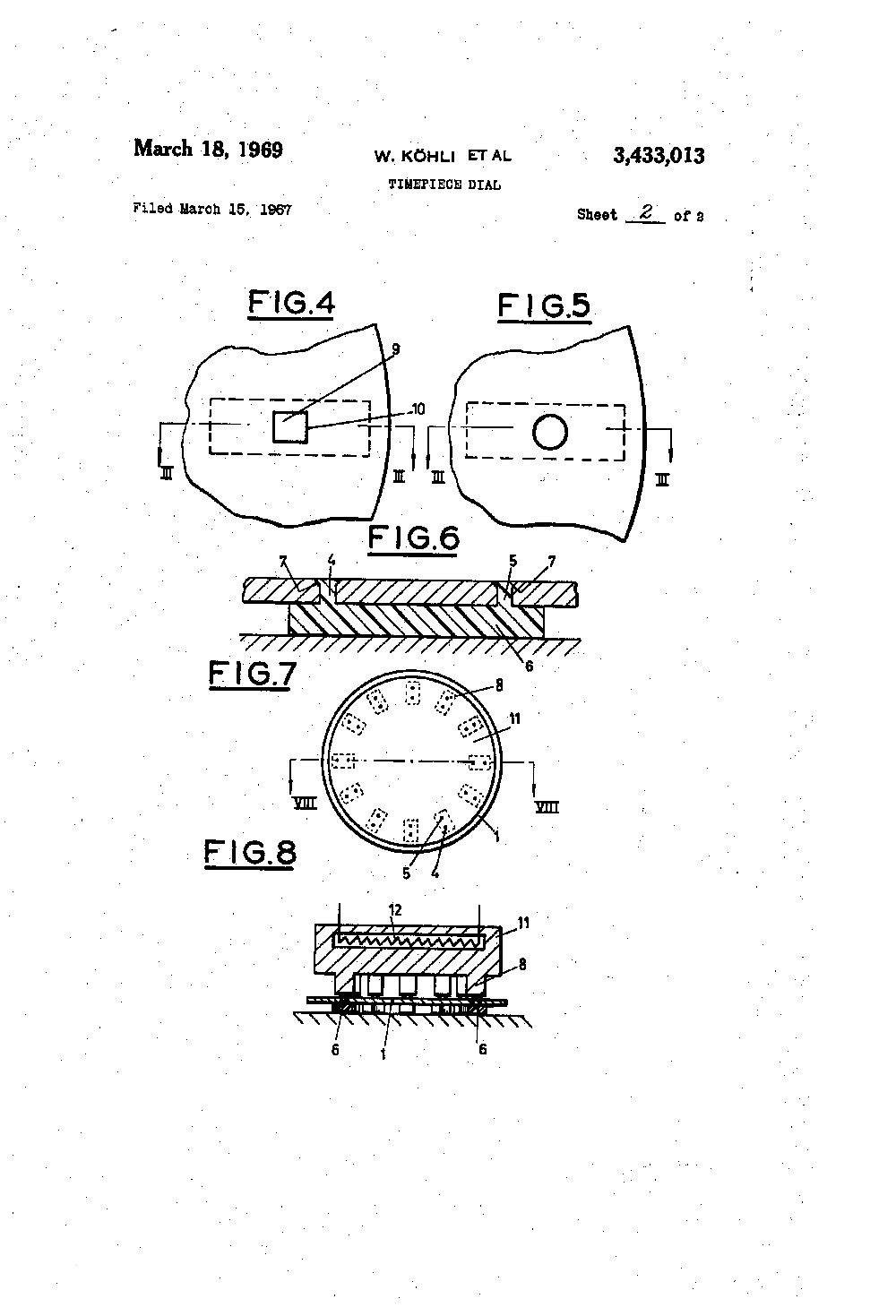 A close up of a original but much faked SINGER gravure added on each backside of the dial leaving the factory in La Chaux de Fond..
We for instance see in below picture that the the dial plate has only 2 wholes through the dial there where the rolex crown was added, not around the edge where the indexes where placed. On this early ref 1019 dial the index are still glued and not pinned as the above patent shows us..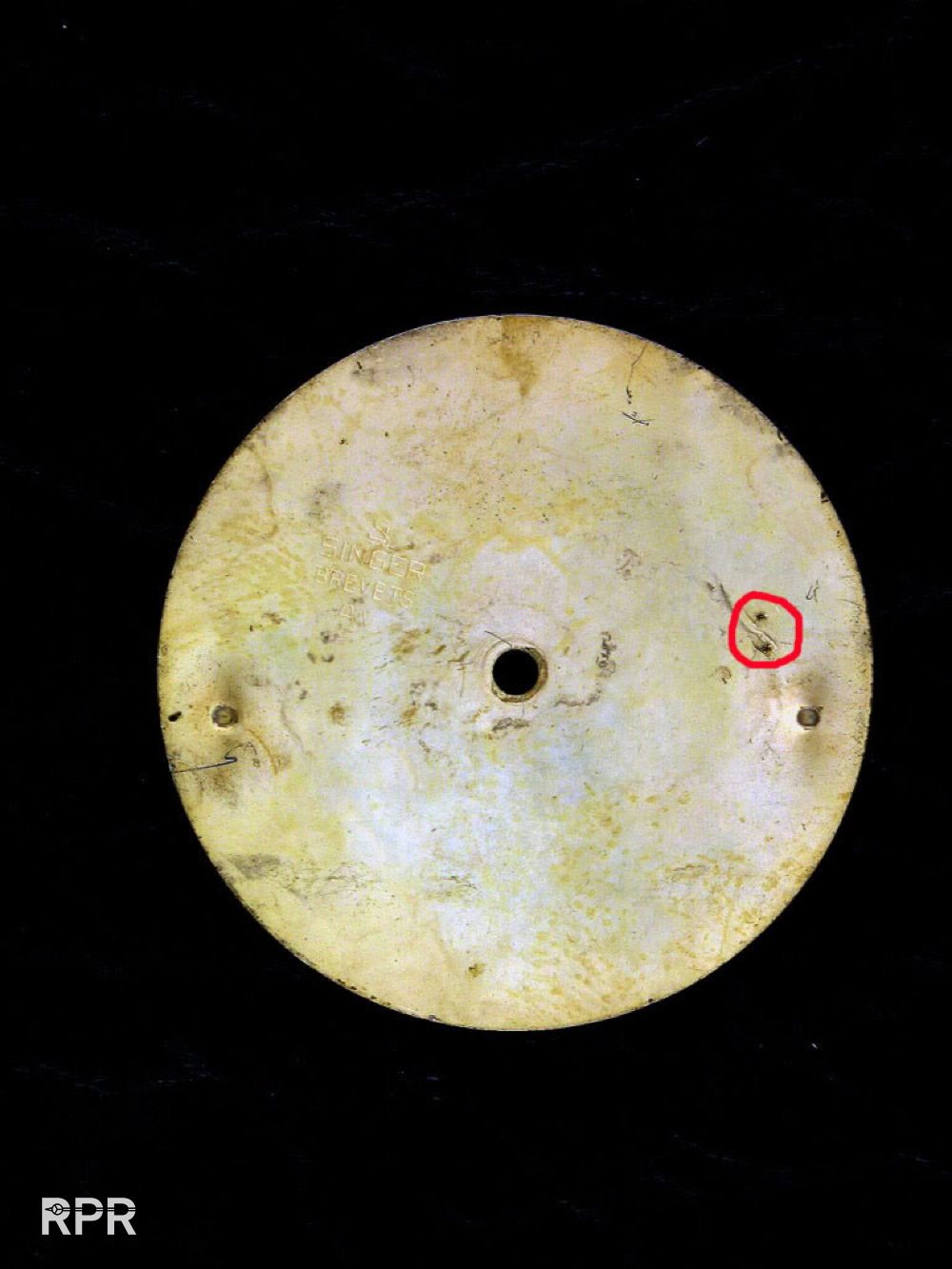 Like with the early Daytona dials that SINGER made in 1963, we see that the indexes are not pinned but glued to the surface of the dial. Below the SINGER print then was added BREVET A or like on this ref 1019 from 1963 BREVET AV, still patent pending thus..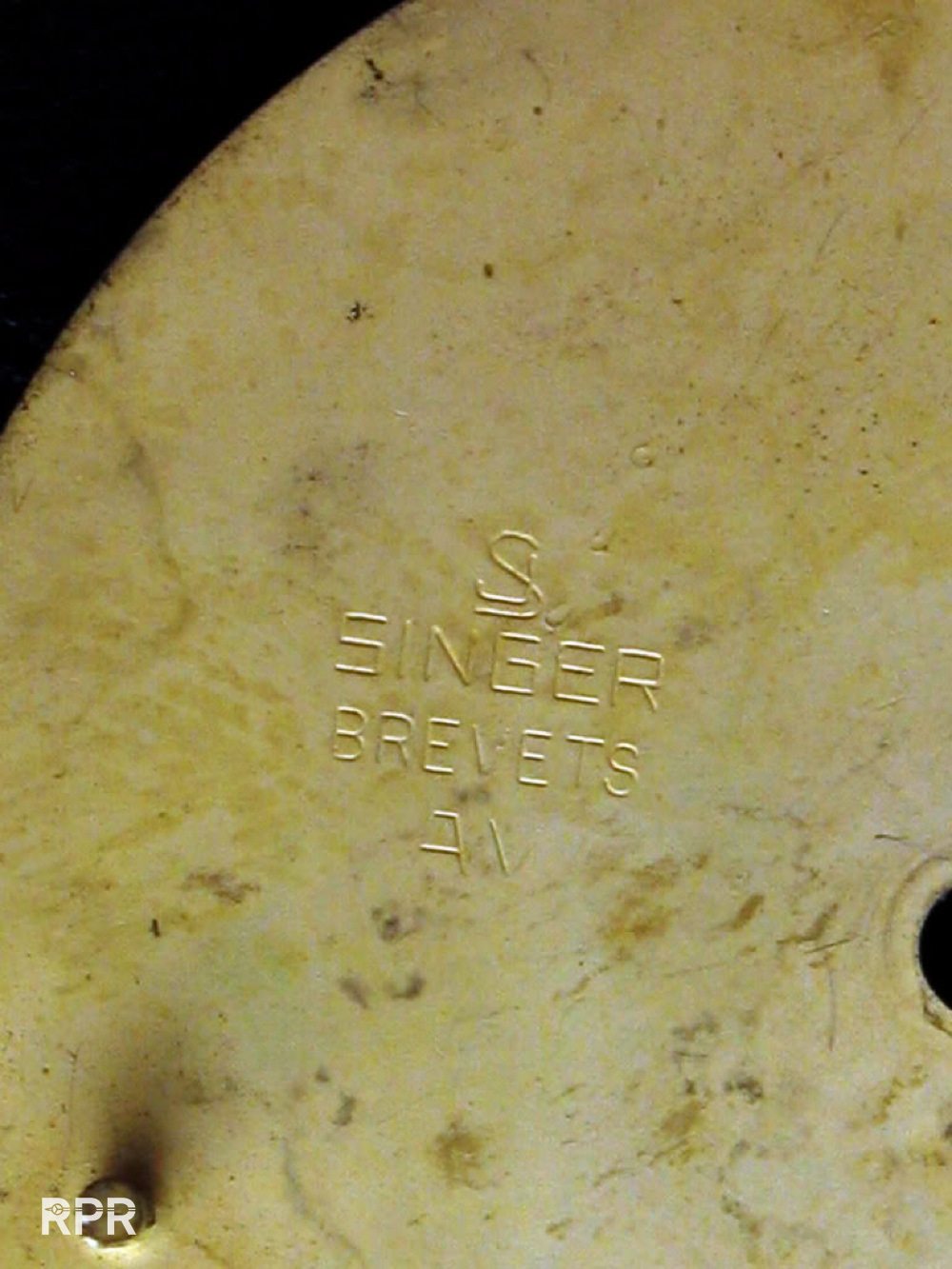 The Daytona, while Rolex called it "The Le Mans" in their below advertising…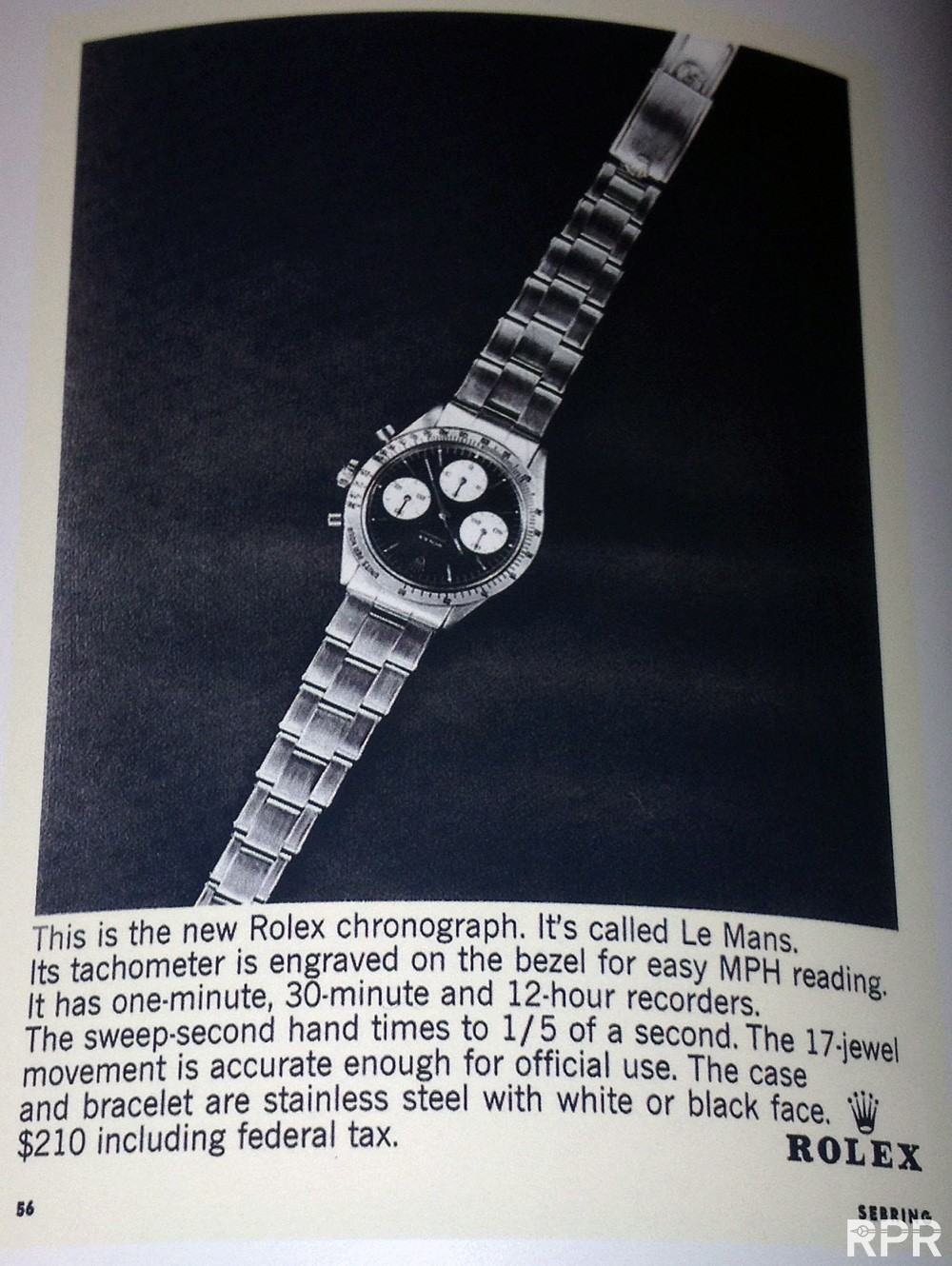 And again Rolex marketing asked SINGER to produce some design proposals at the end of the sixties, the result you see below..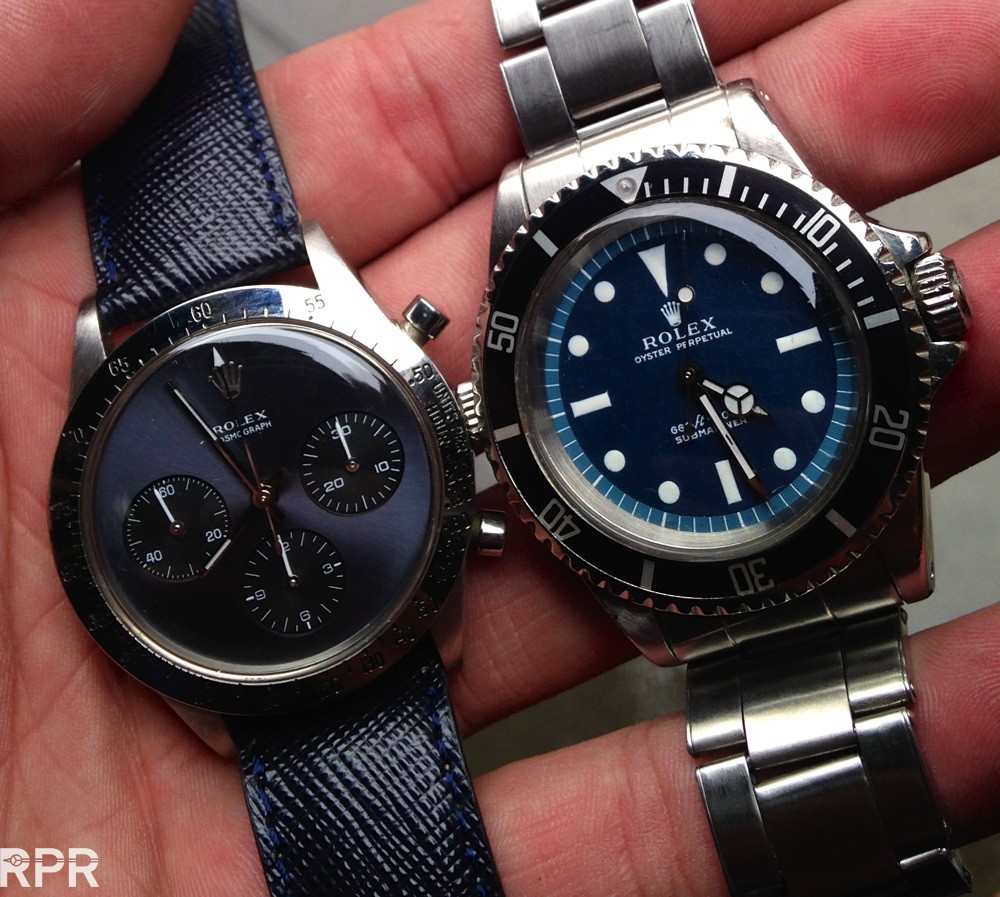 Super elegant SINGER prototype "Cosmograph" dial. I really wonder why these have never been taken into production?! The ultra elegant
Groupshot of different unique SINGER prototypes and some Rolex Bigcrown ref 5510, ref 6200 and ref 6538..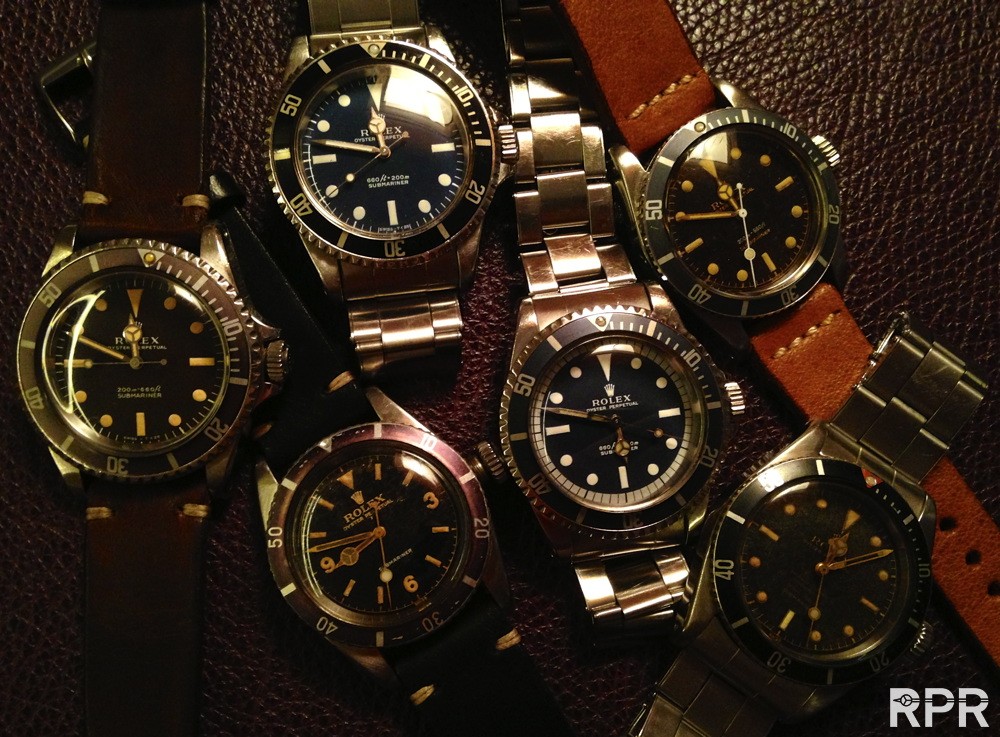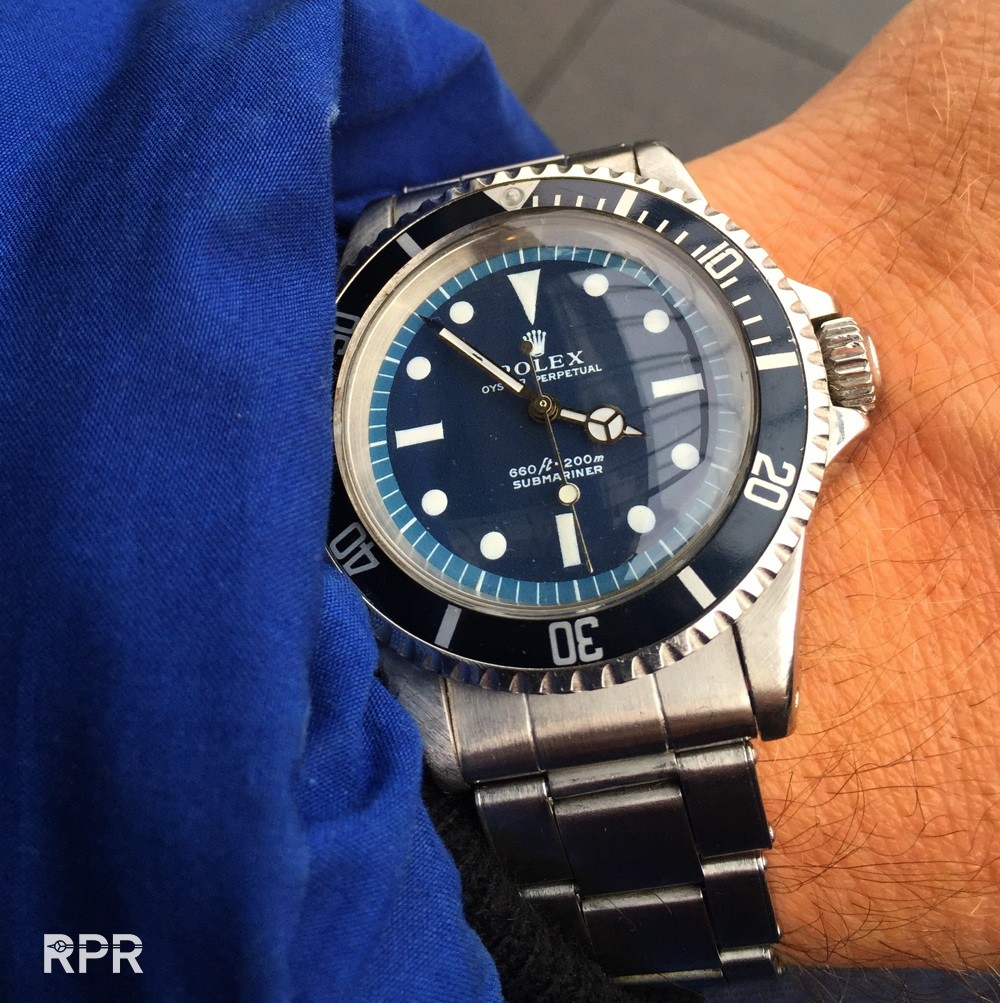 Dinner with a great friend and also impressive vintage Rolex collector…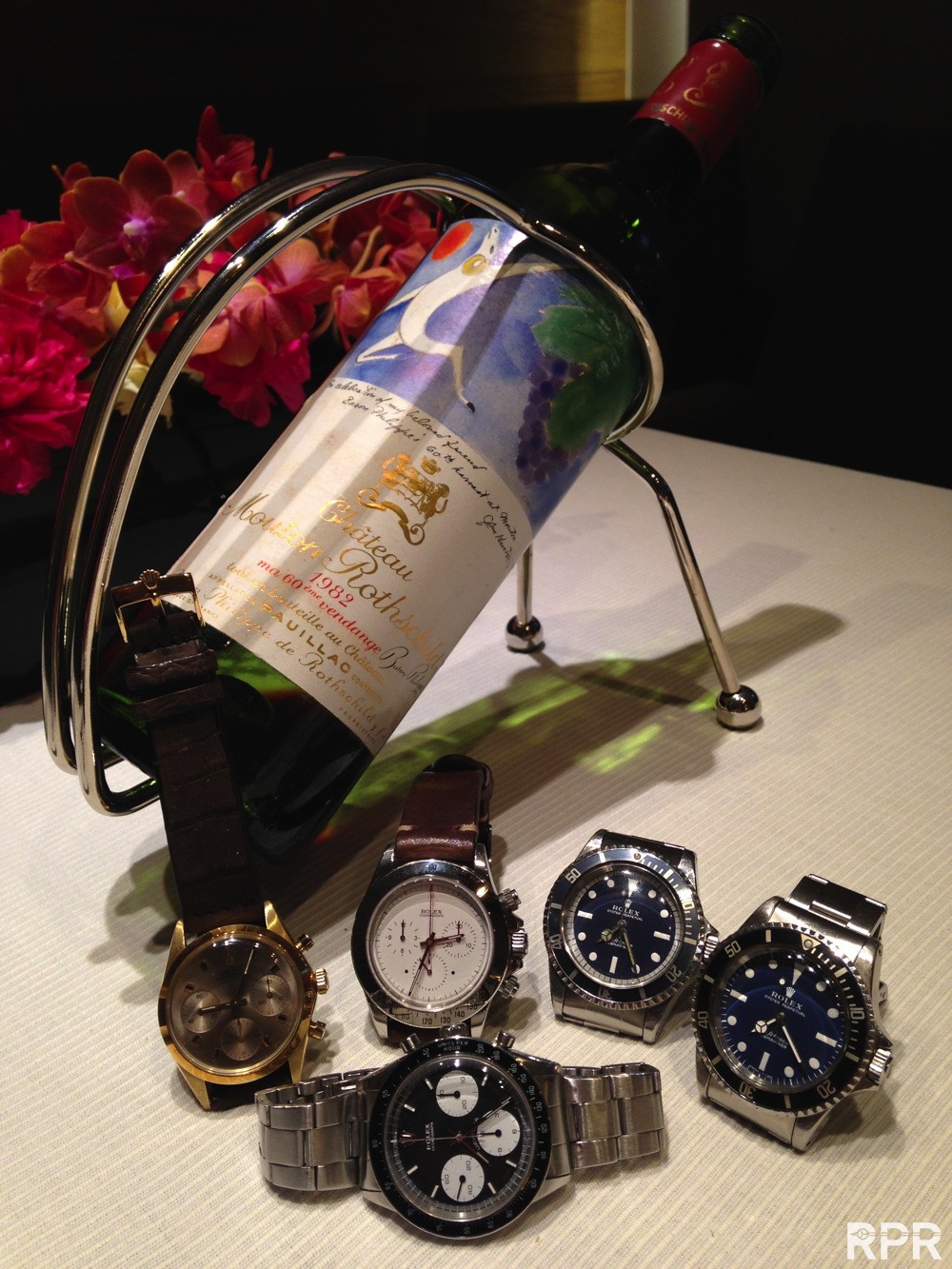 Upclose above, the special light blue minute track is chancing the Submariner look dramatically…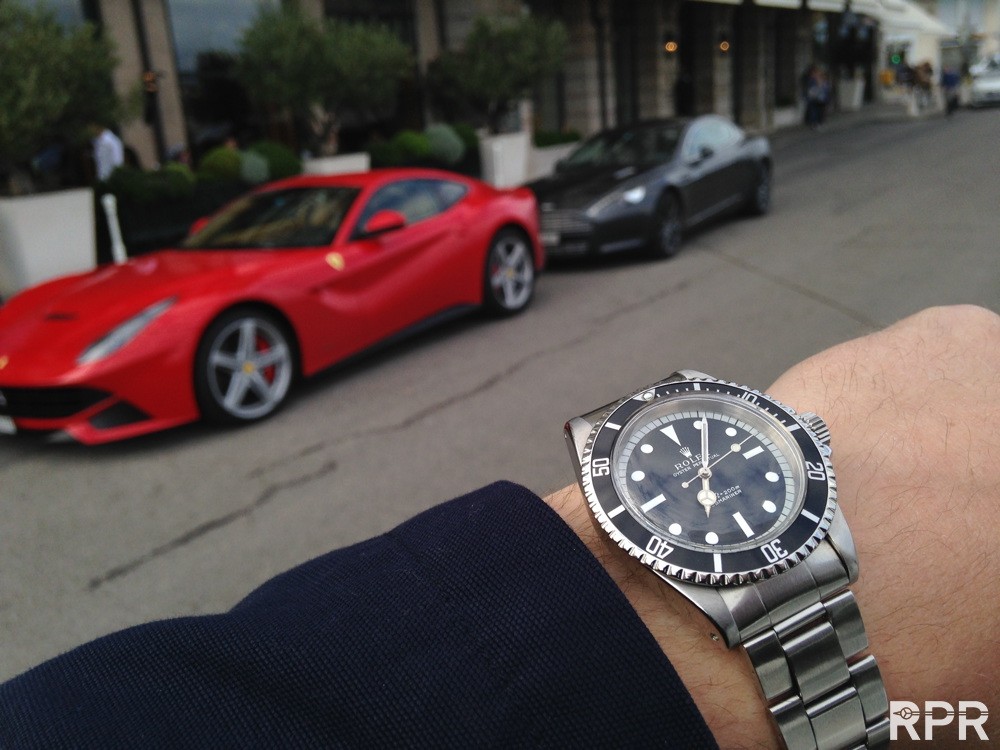 Spectacular Tudor Chrono dial design in black & white with a touch of red..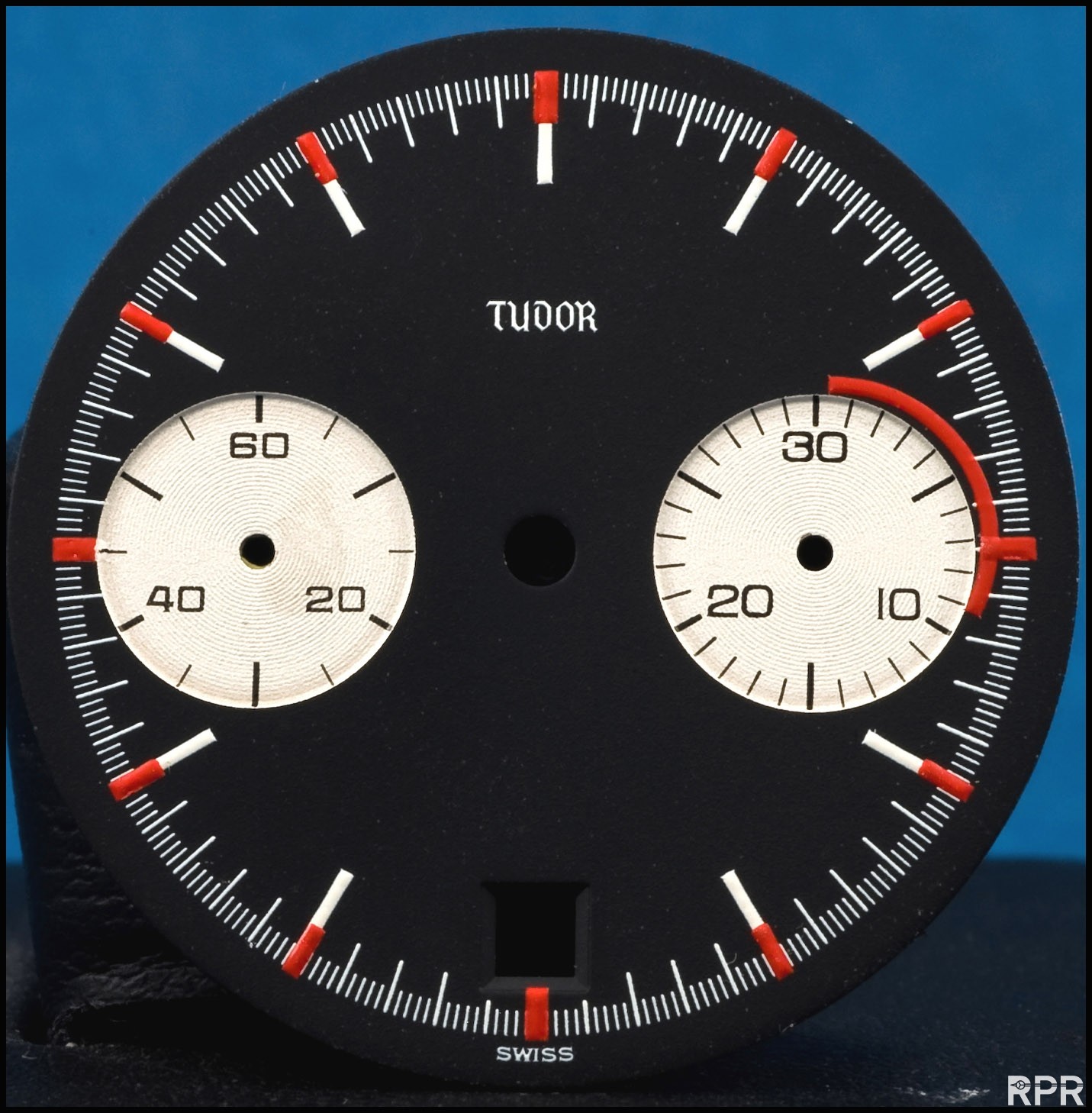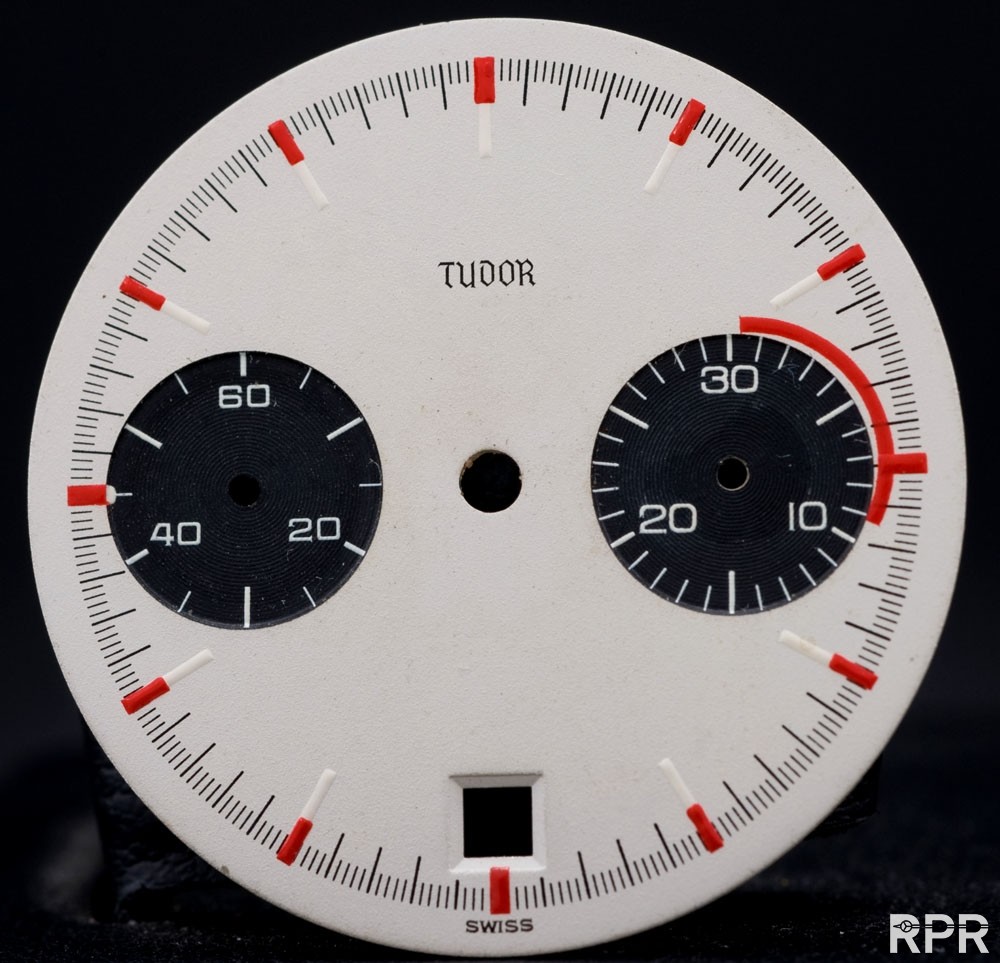 More Prototype SINGER for Tudor …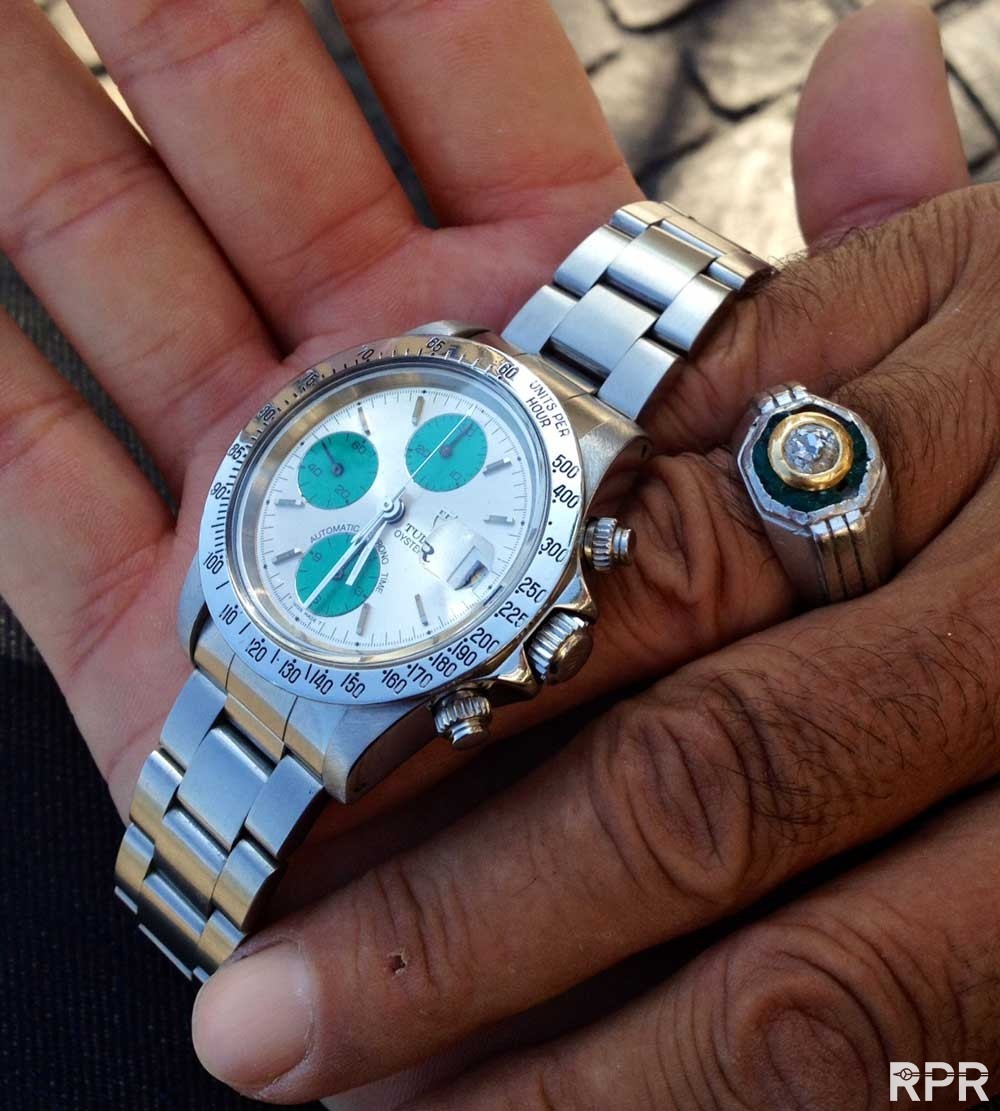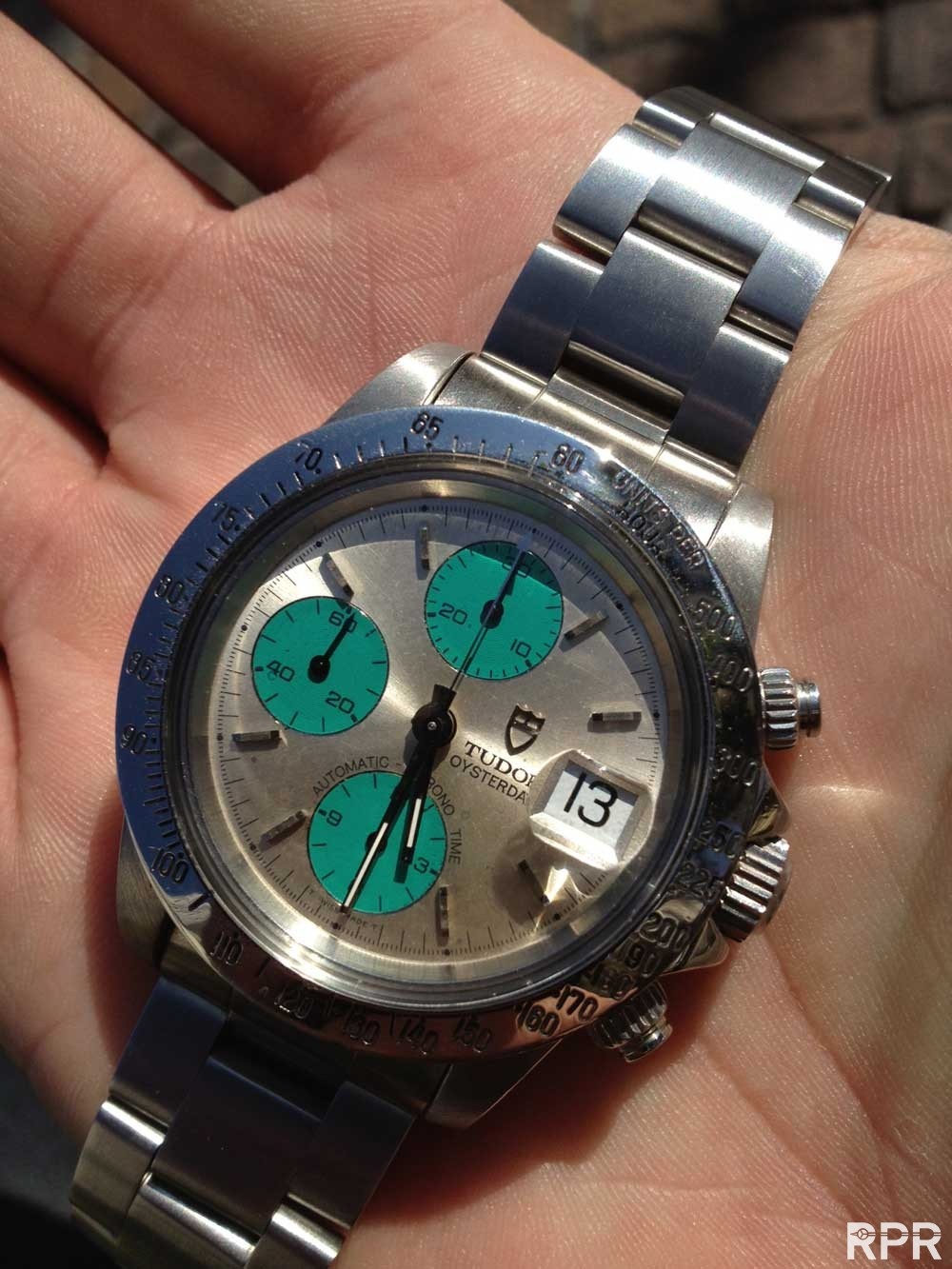 A sheet from the Proto Catalogue that shows us all different kind of DateJust idea's…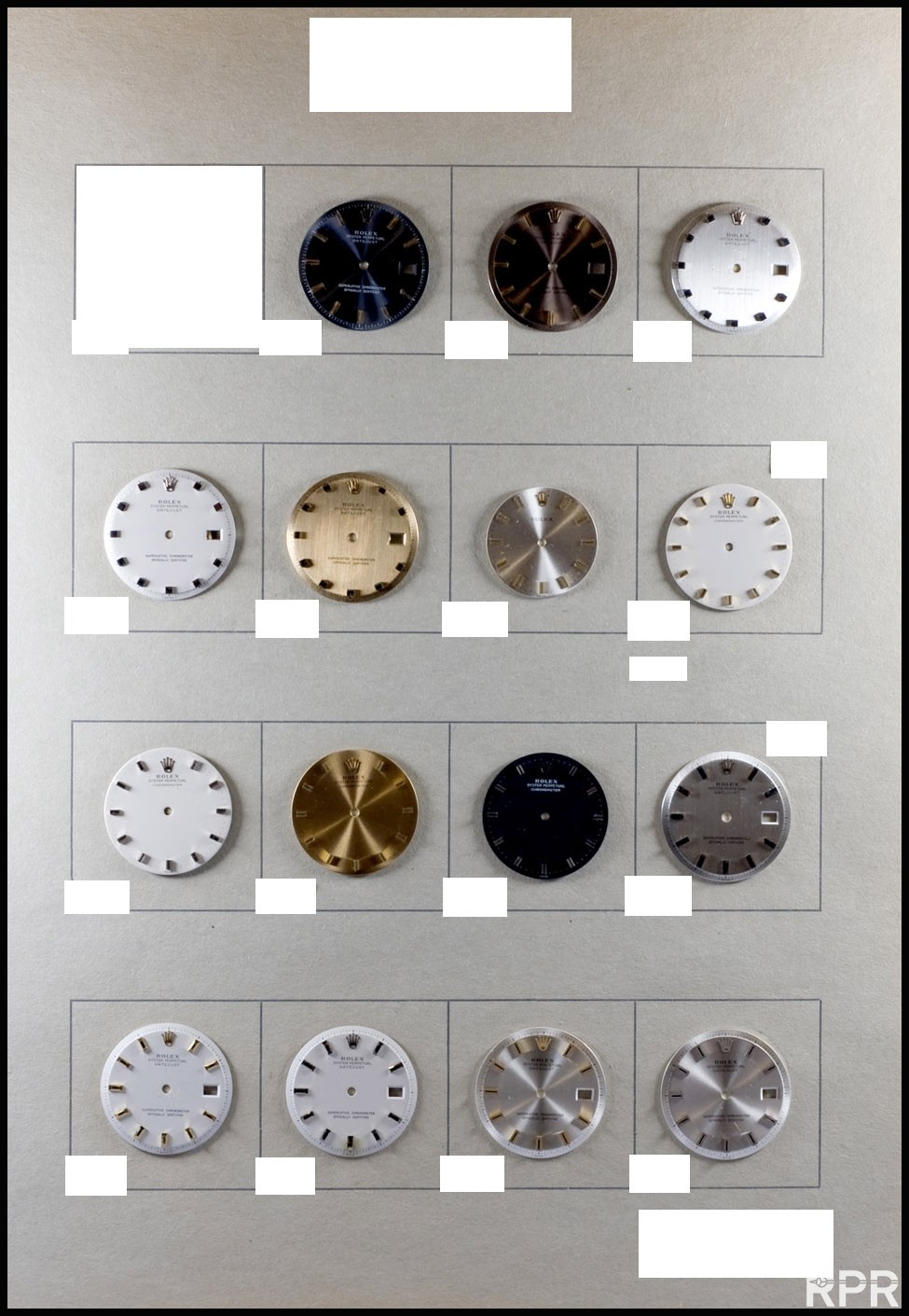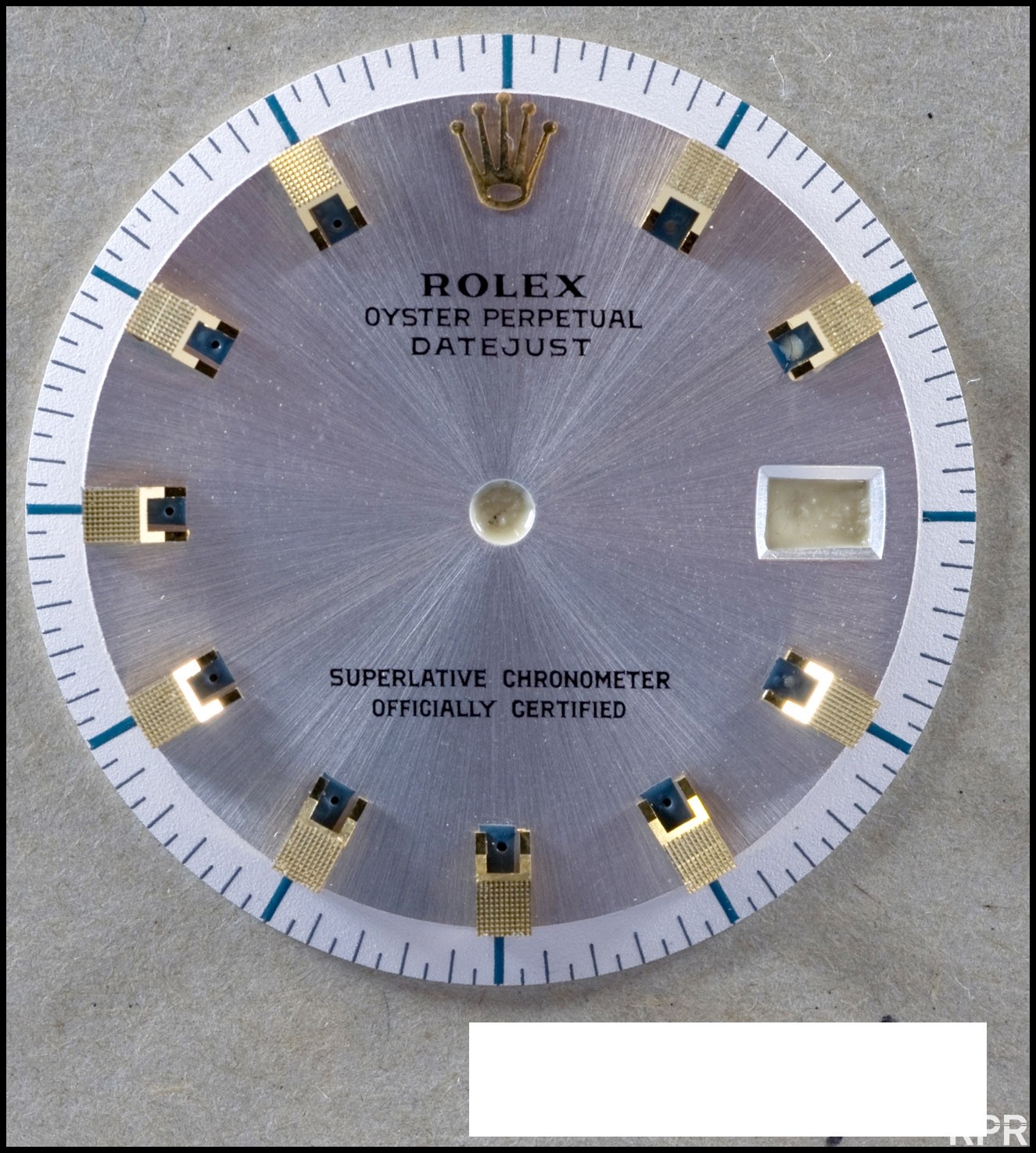 Elegant old school Rolex print on silver matt vertical brush, minute track and giant industrial markers, at bottum signed T SWISS T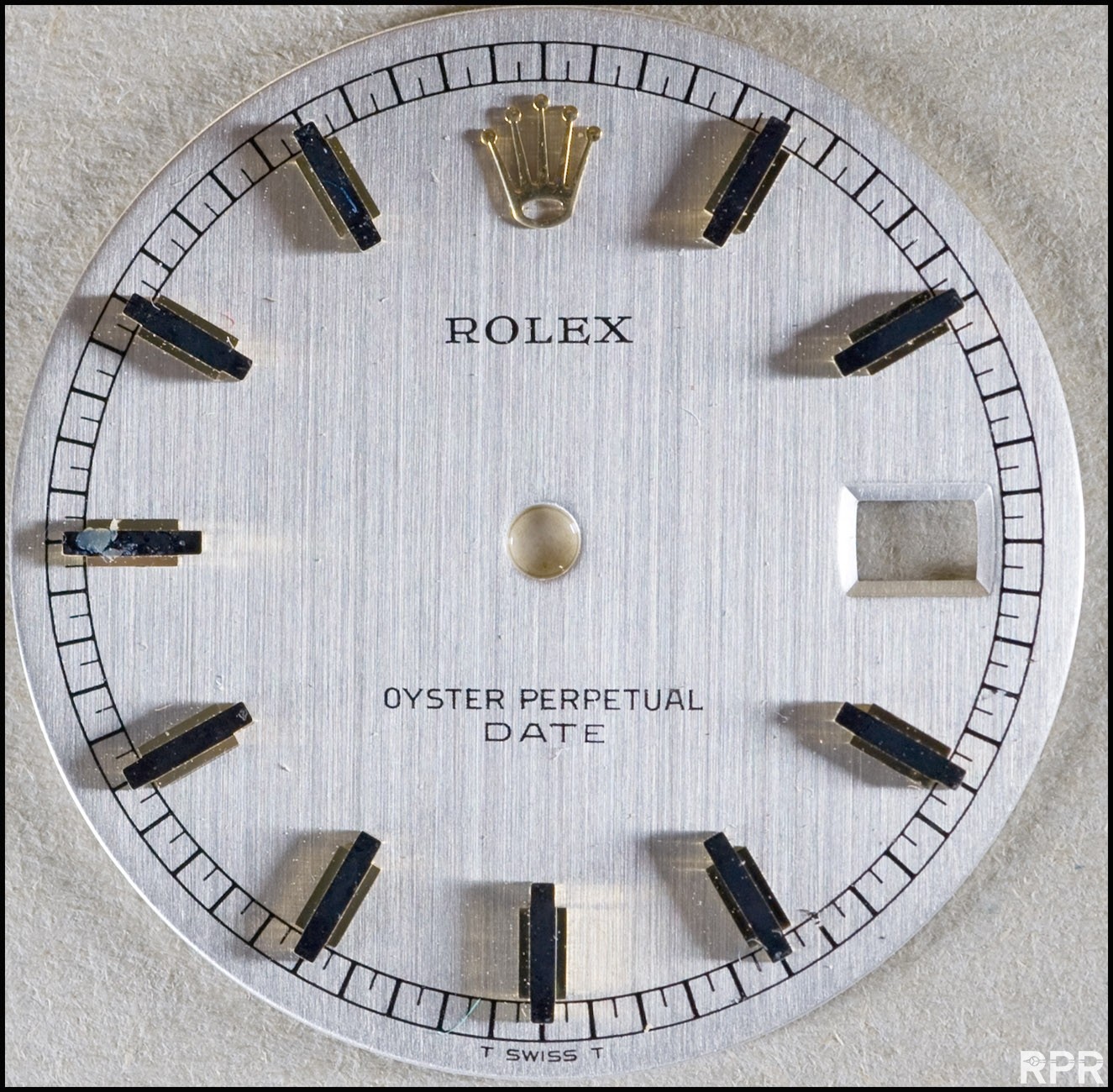 Simple silver with hudge markers that are anti gripp 😉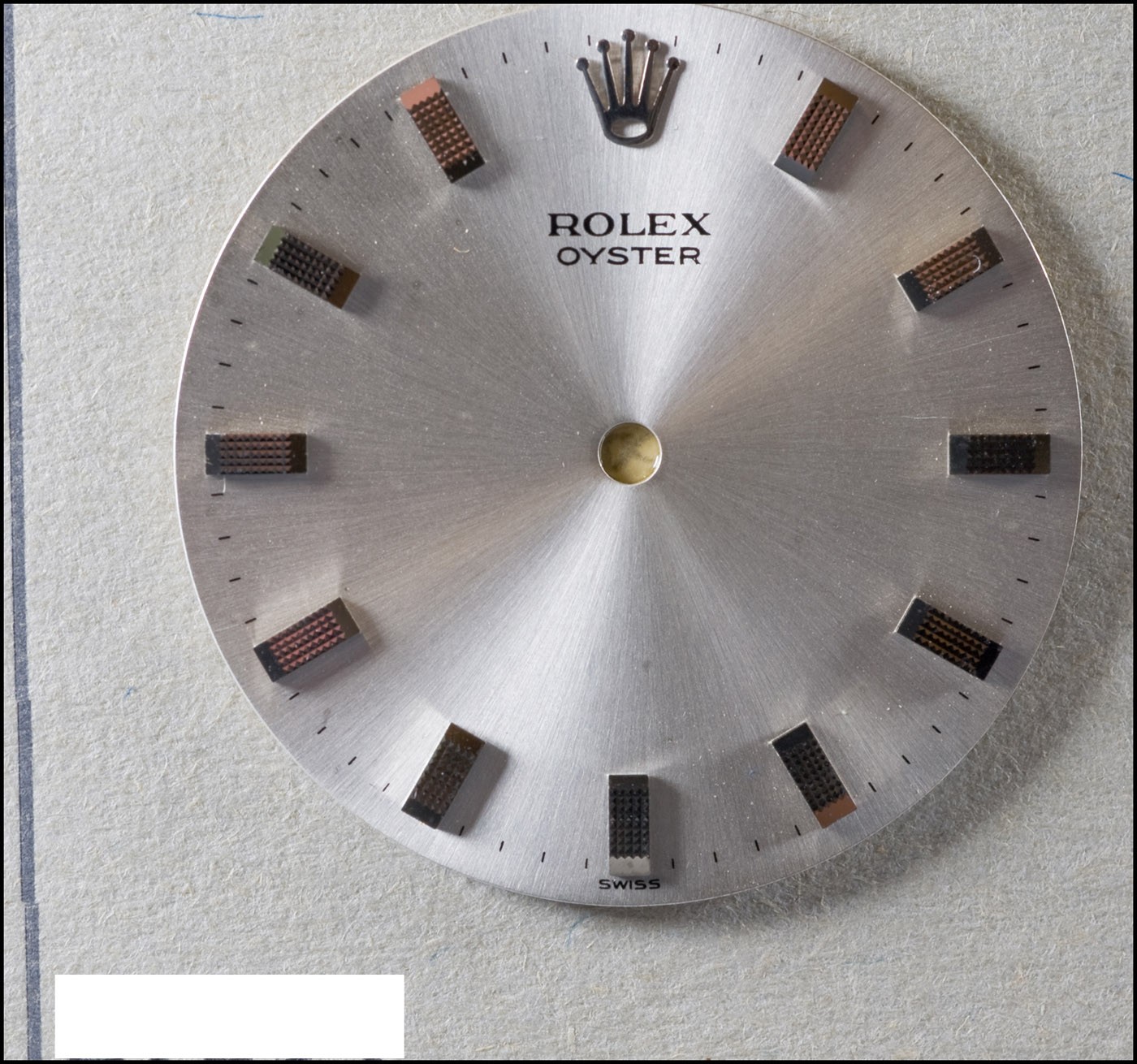 Below we see a page from the Catalogue with some wild colored Omega Speedmaster dials, I would personally would love to own!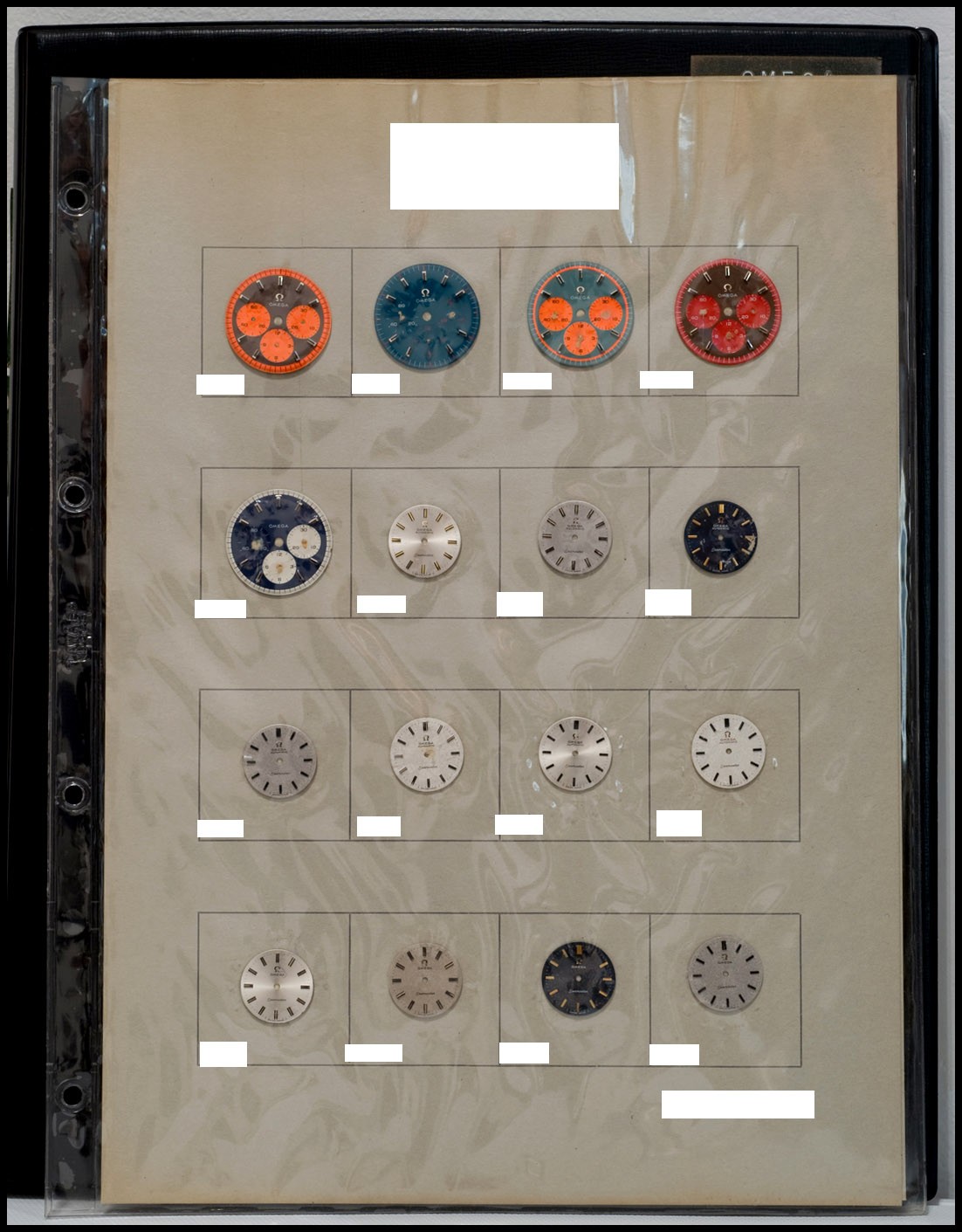 Check out the red box, we see the same design of 3 o'clock register with PN kind of minute print. This below version is from Omega, exactly we see for Rolex..
Here we see some Universal Dial Designs…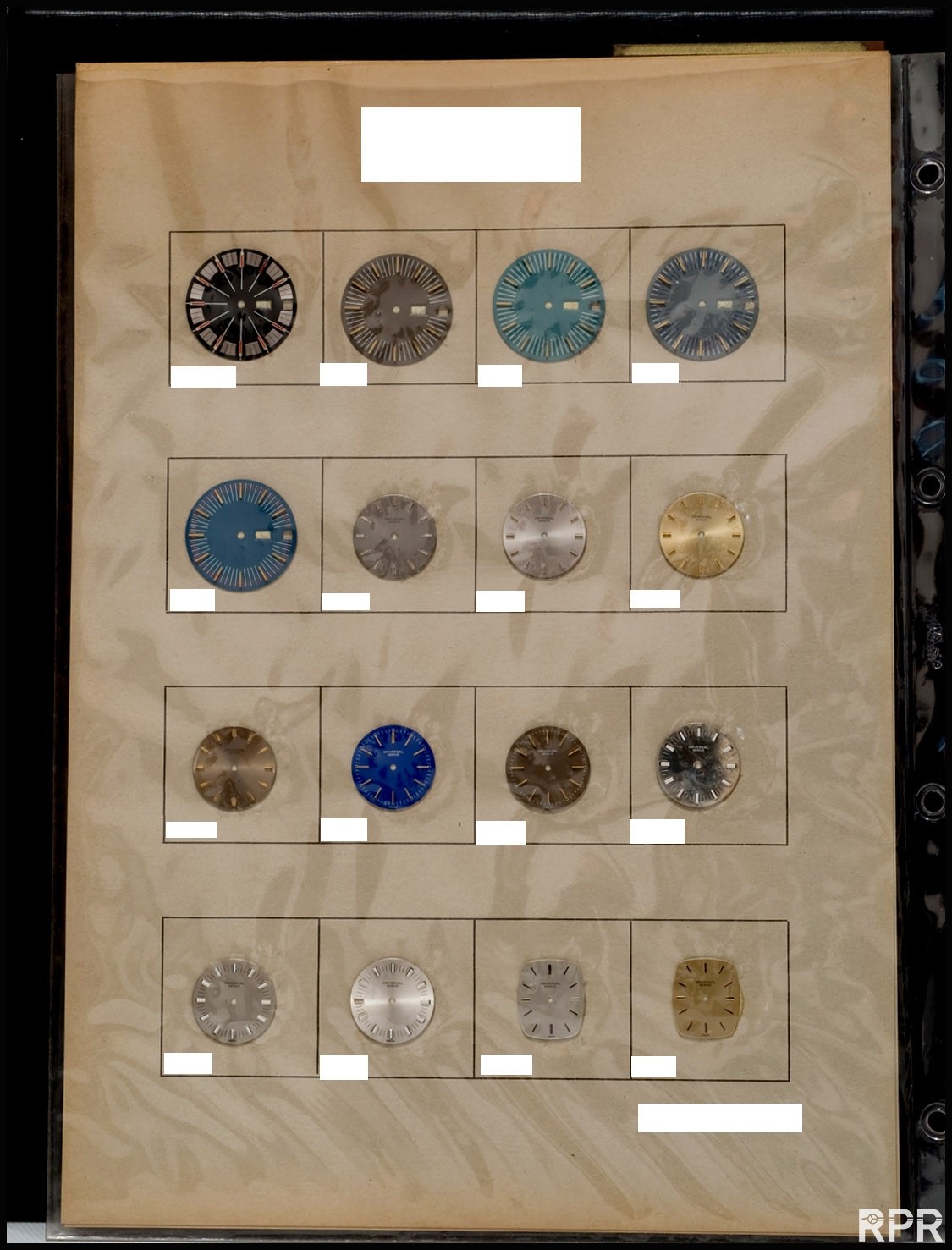 I love these color combinations, the exceptional design of the markers..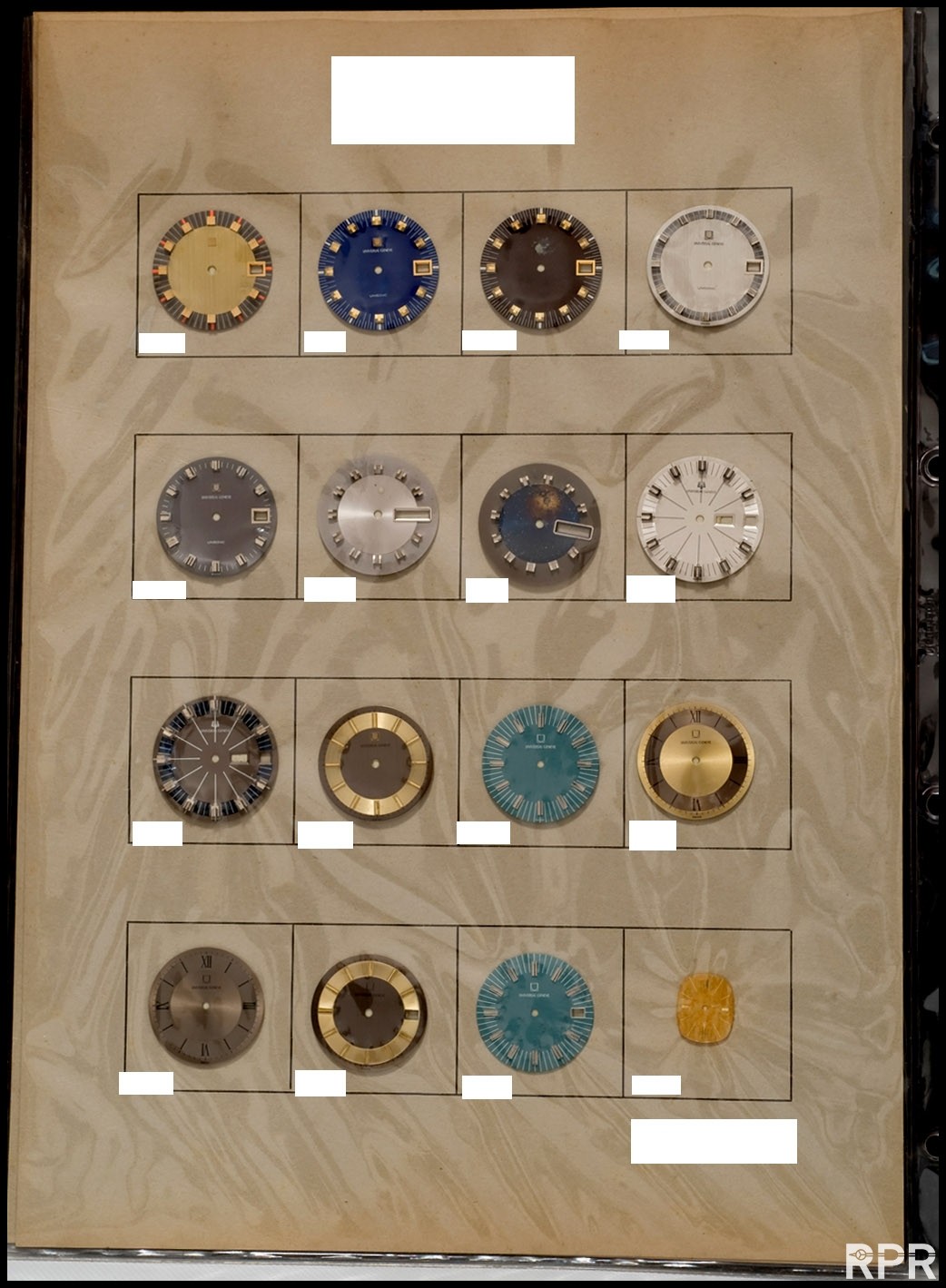 Bizar design on silver back ground…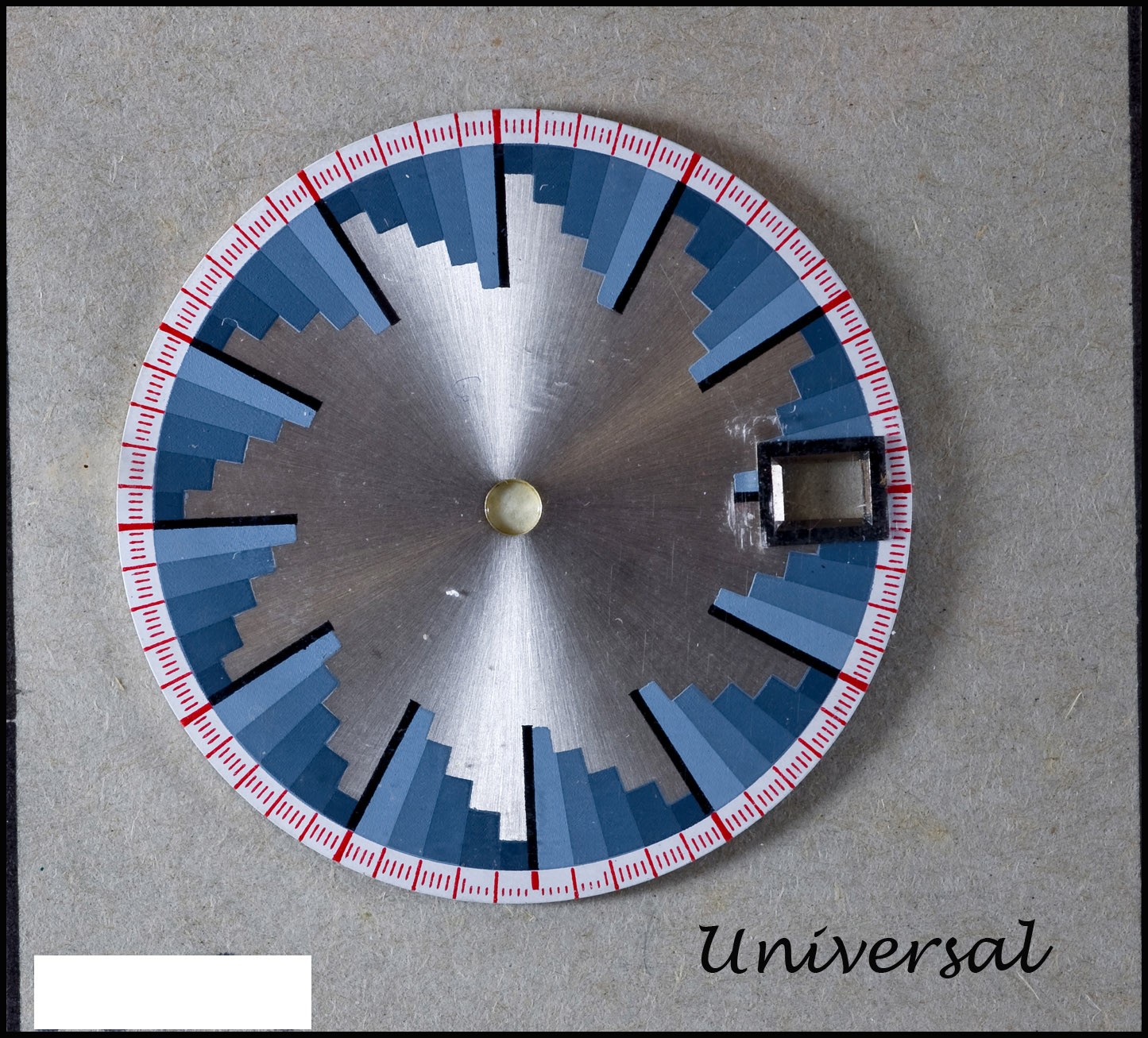 And on gold background..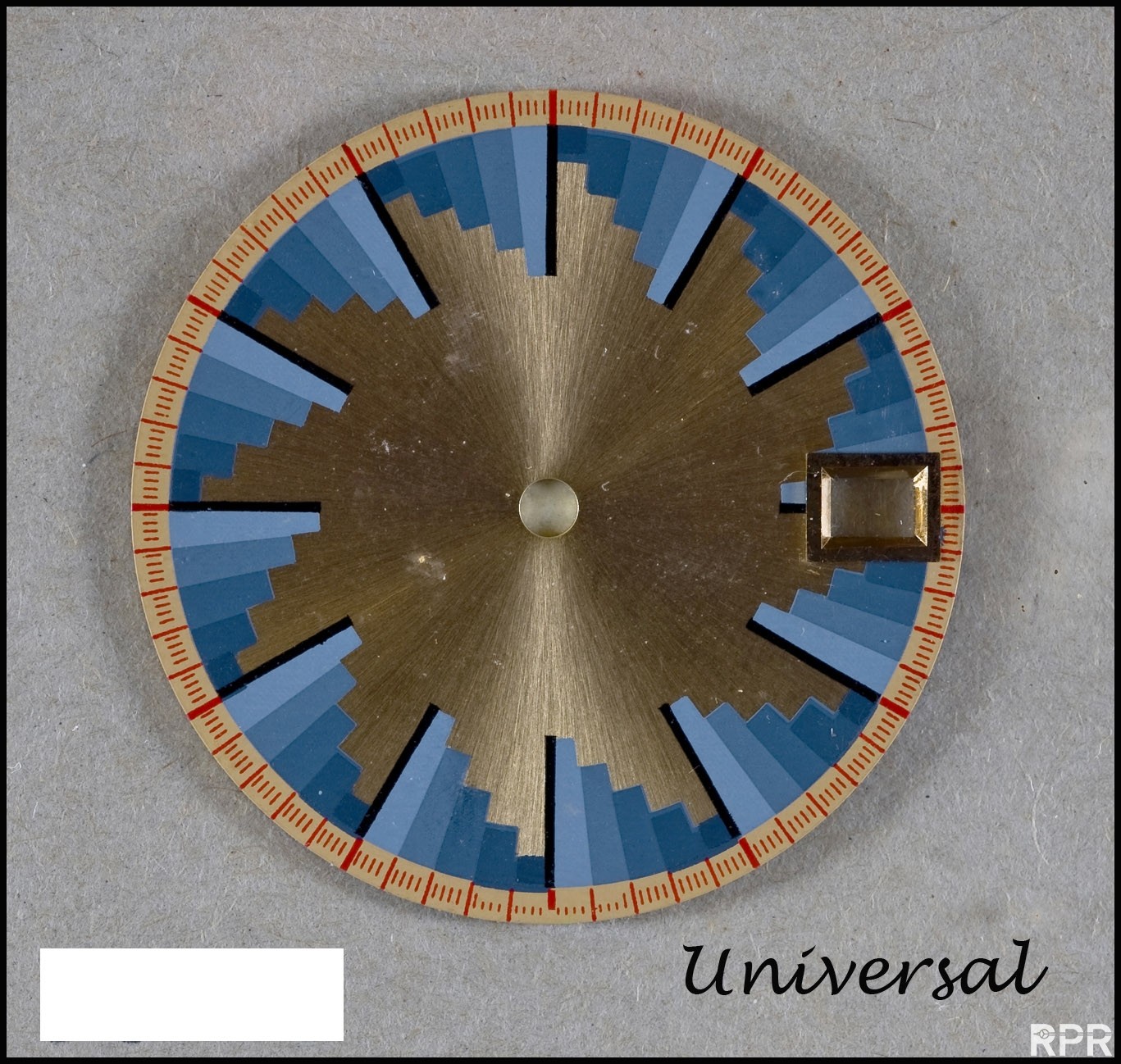 Some blanco brand name dial designs…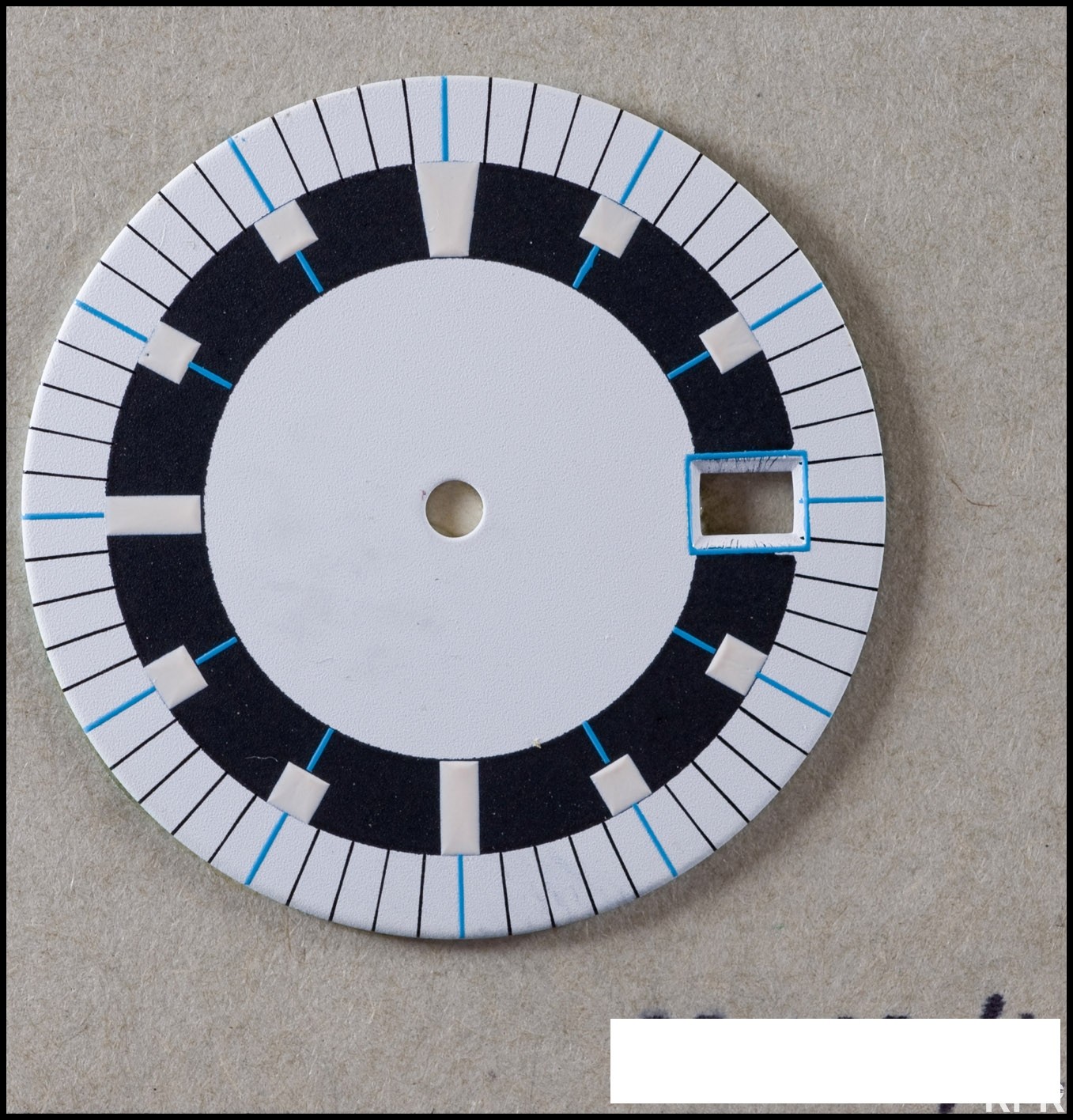 My DateJust Pink with Yellow Prototype… Note the SWISS print above 6 O'clock we also see so often with Heuer's from same period..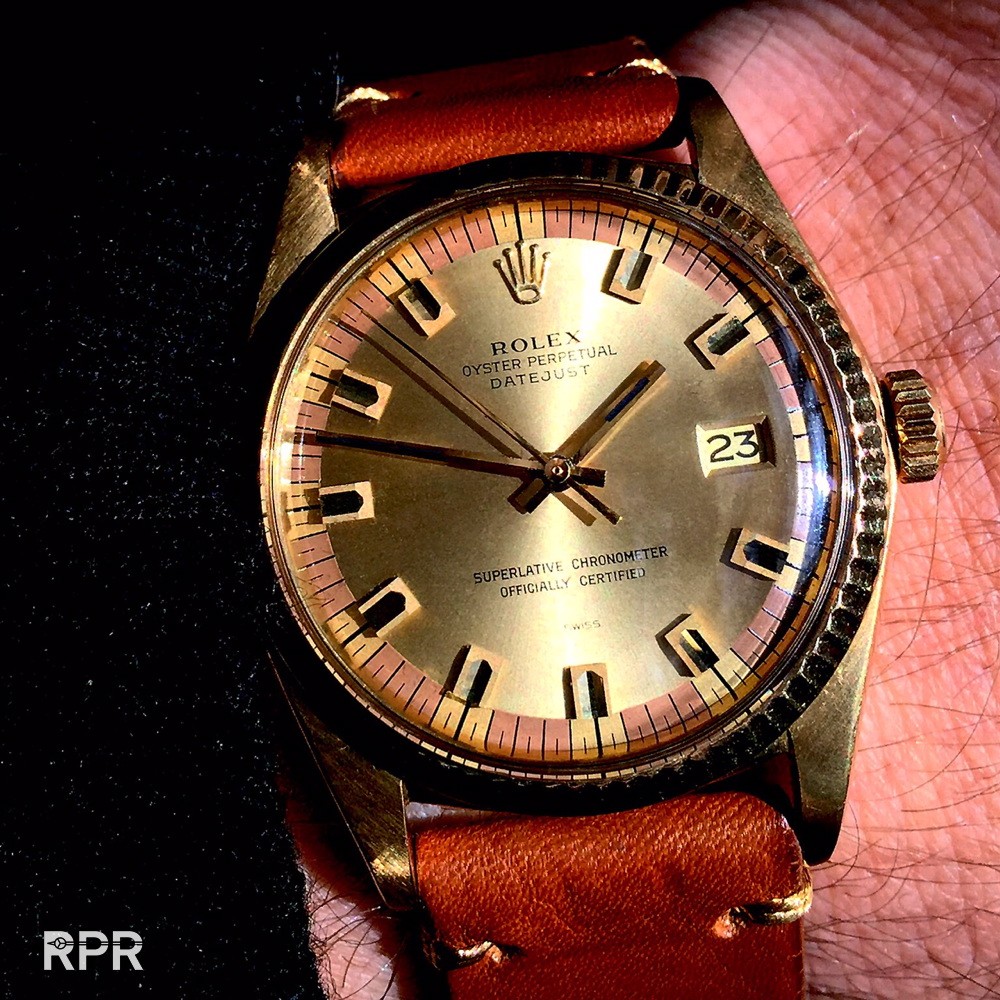 SINGER for Rolex Datejust prototype up close…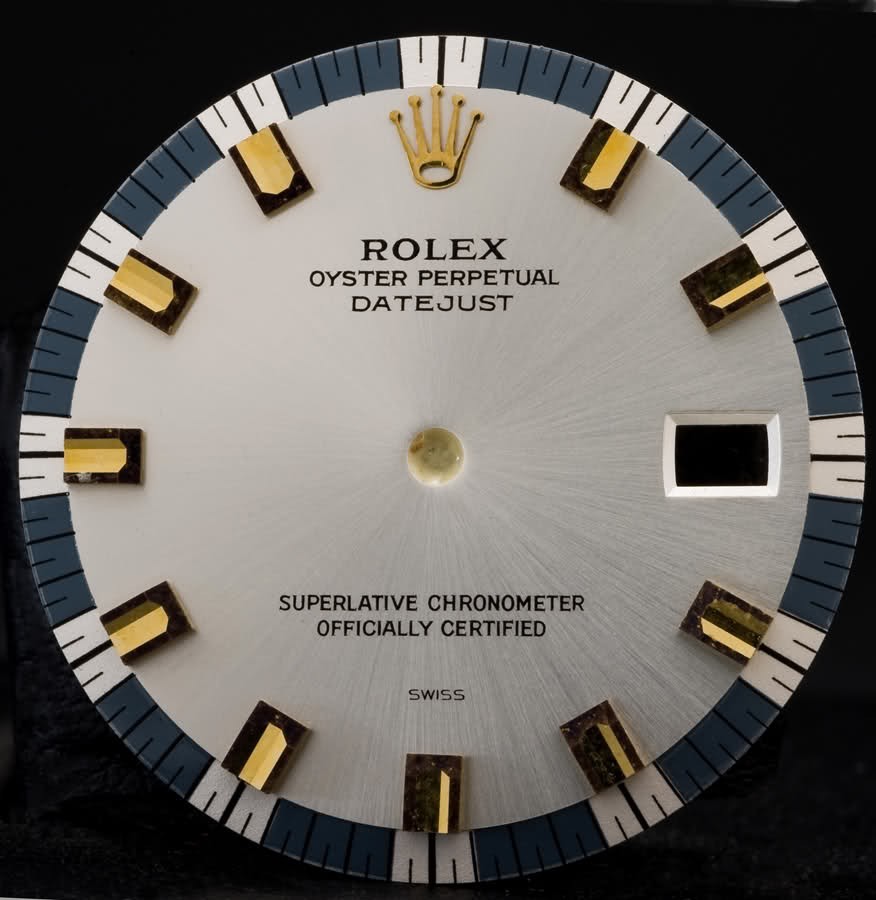 3 times Rolex Prototype DateJust dials…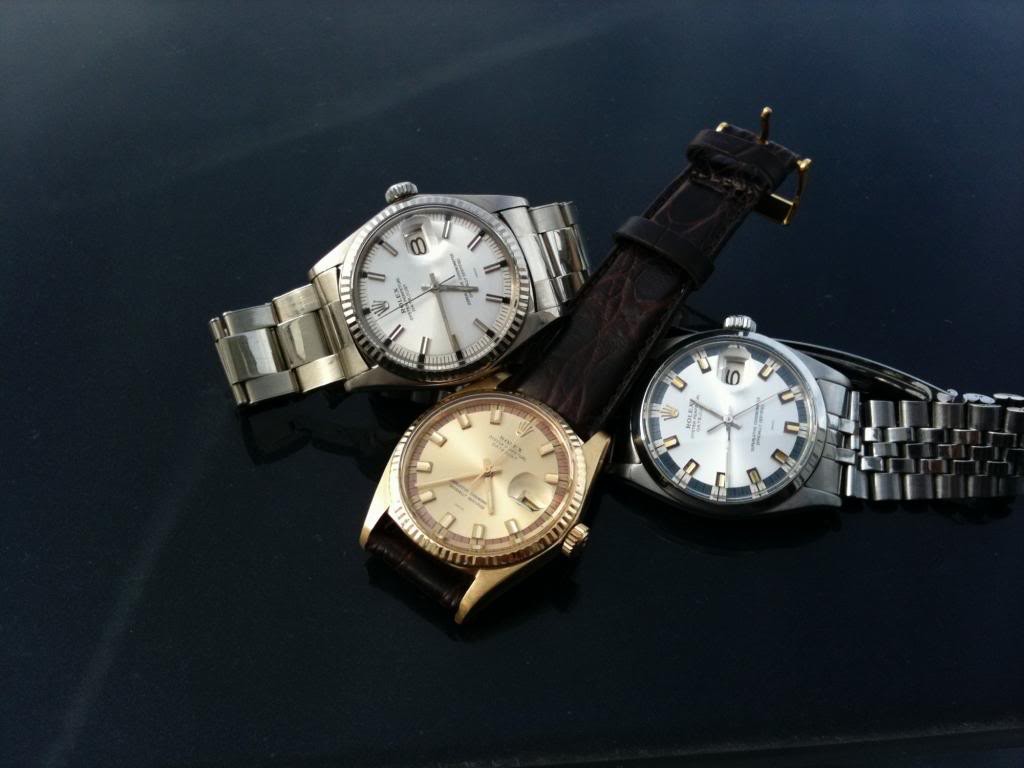 Note: the outside is really printed darkgrey blue, so cool!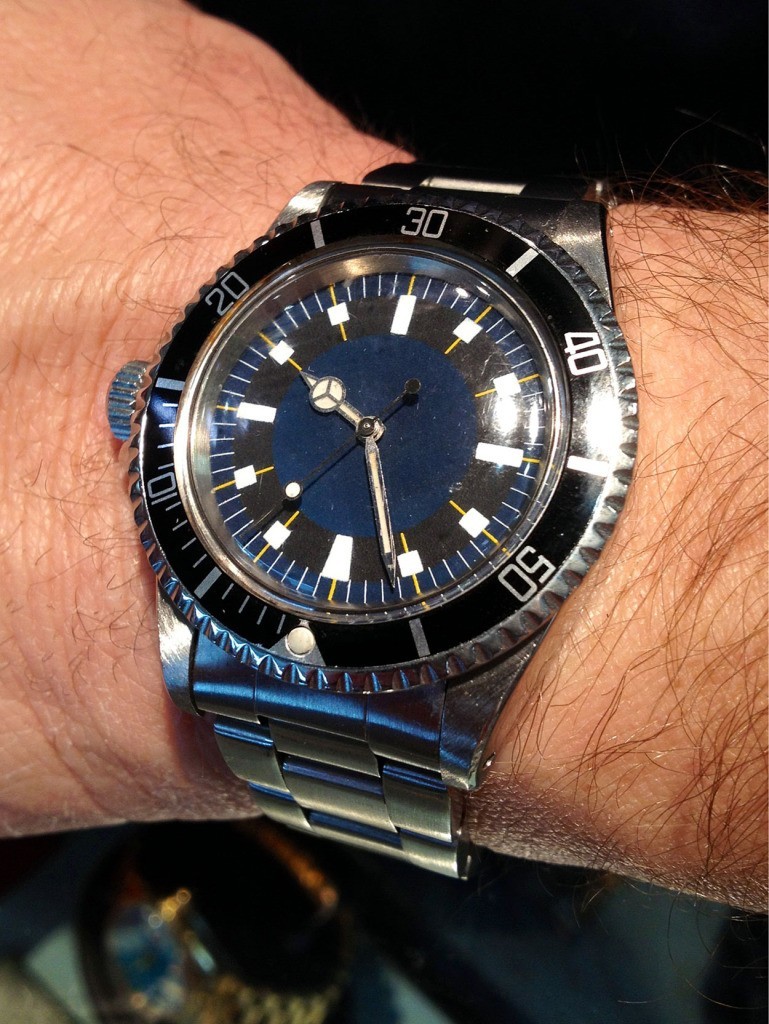 As we see with more designs, the outside of the 60 minute track has a different color added on top of the laque, combinations of bright colors like yellow orange blue or pink we see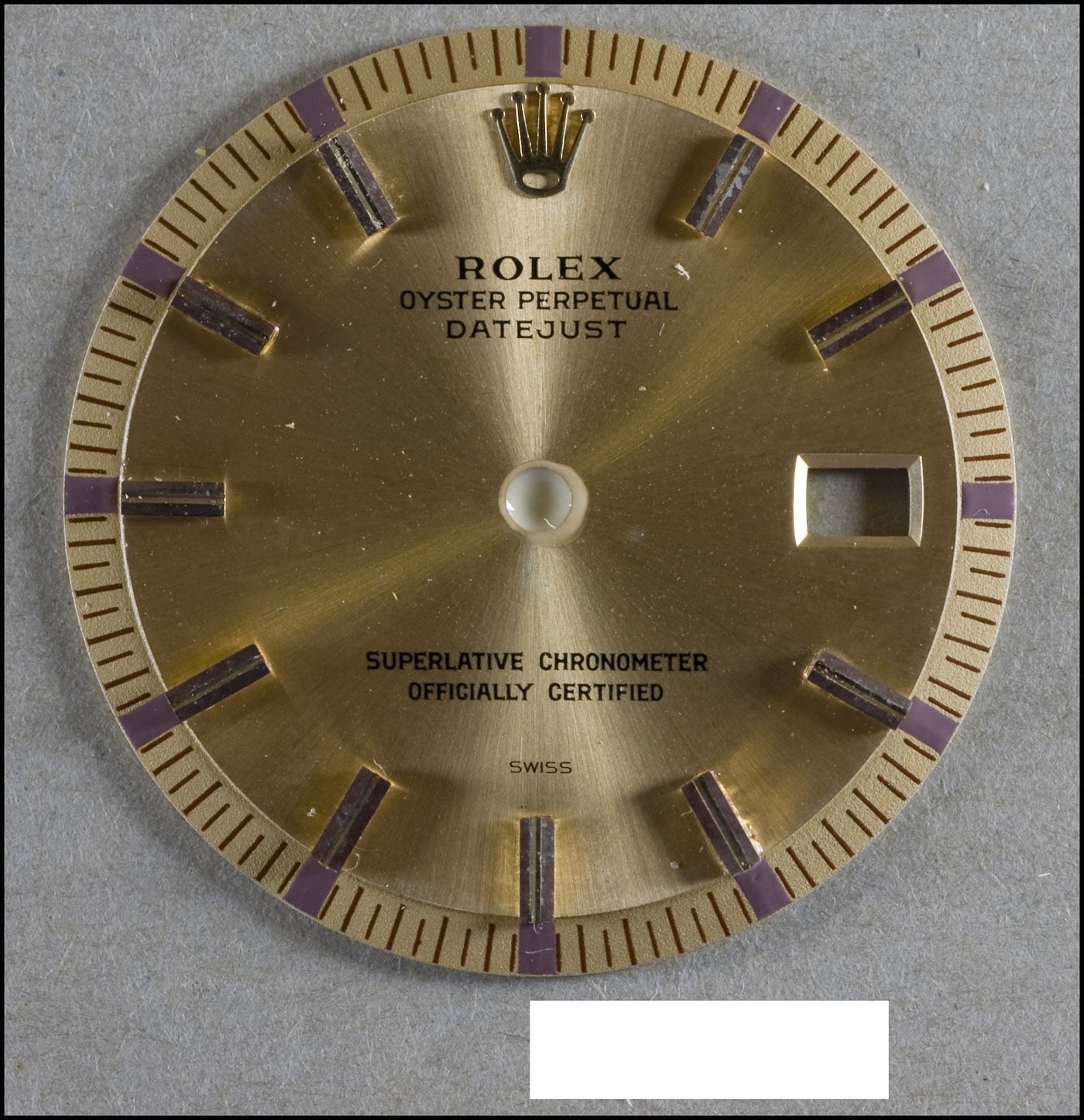 My DateJust Prototype in Pink & Yellow…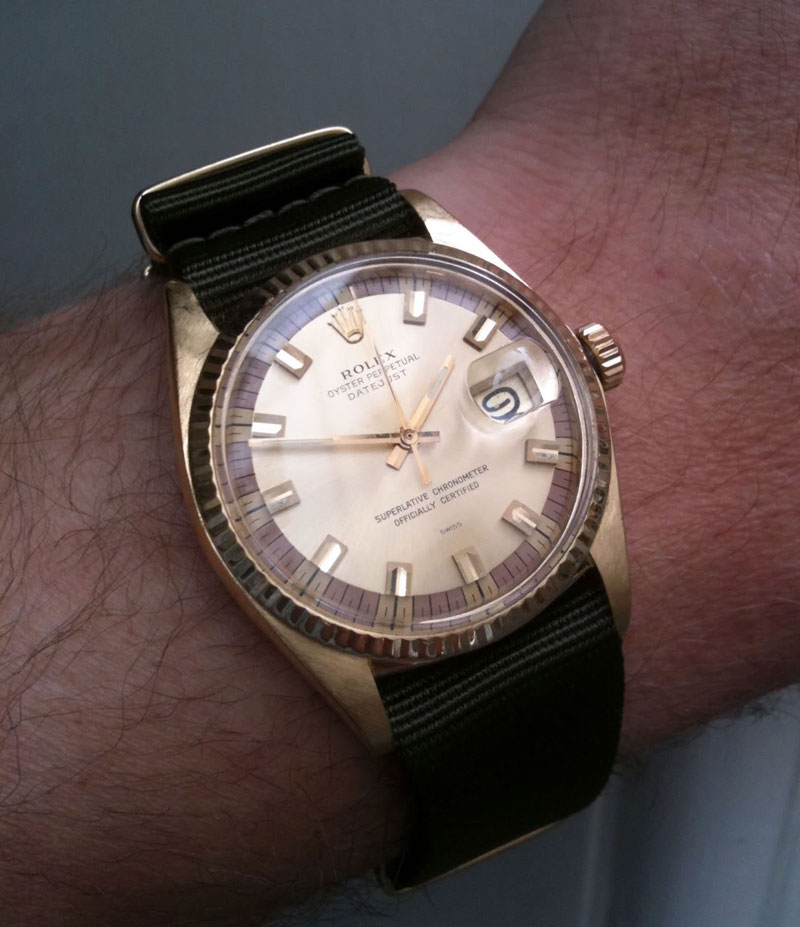 Pucci's Ultimate Rolex Daytona Book was on preview in Geneva during the watch auctions. It's become a luxury bible full with stunning high quality pictures ( you almost have the feeling the actual photographed Daytona is lying in front of you, that high & deep the super printing has become. Besides the mayor book, wrapped in a massive protection case, you get a smaller, more handy version to  go…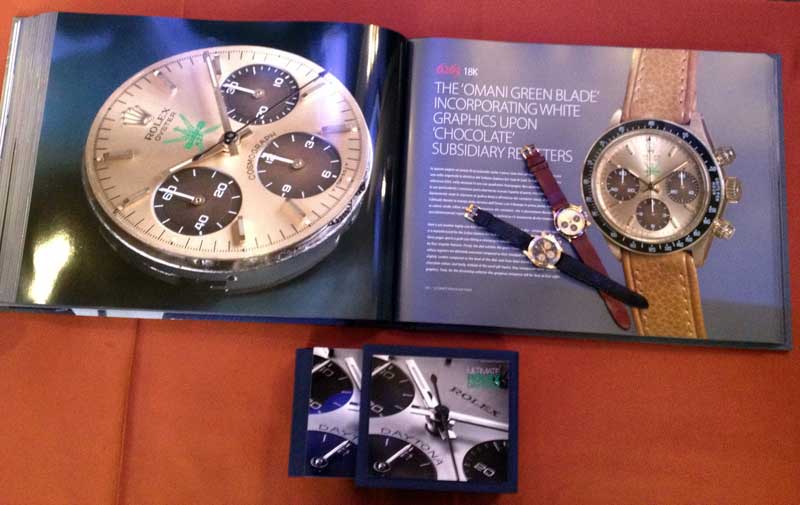 Mr Daytona, Pucci Papaleo and me, his humble student 😉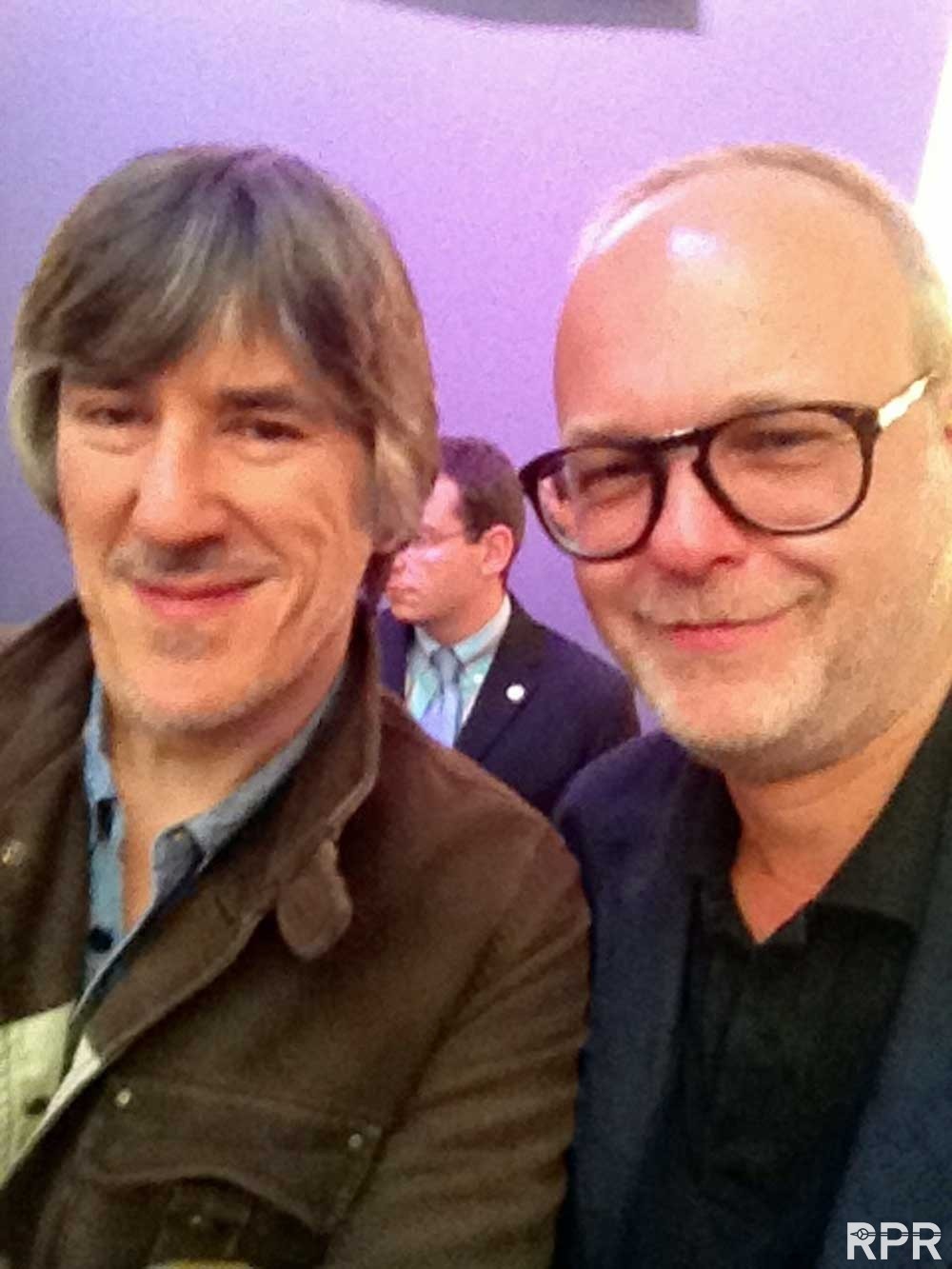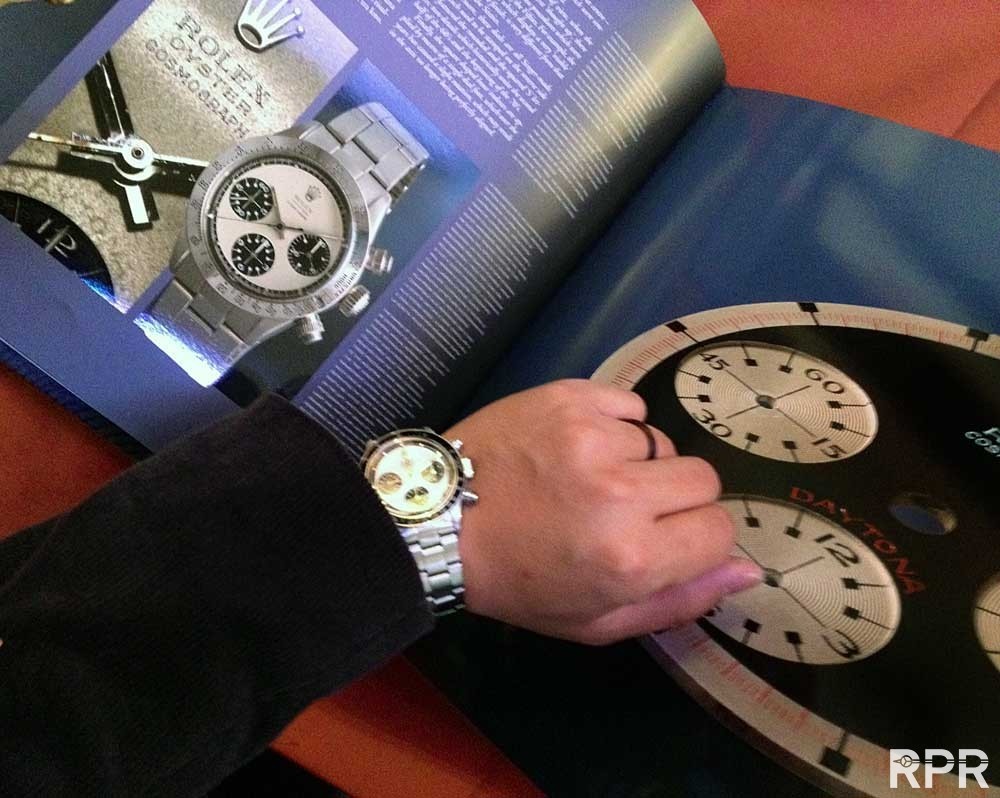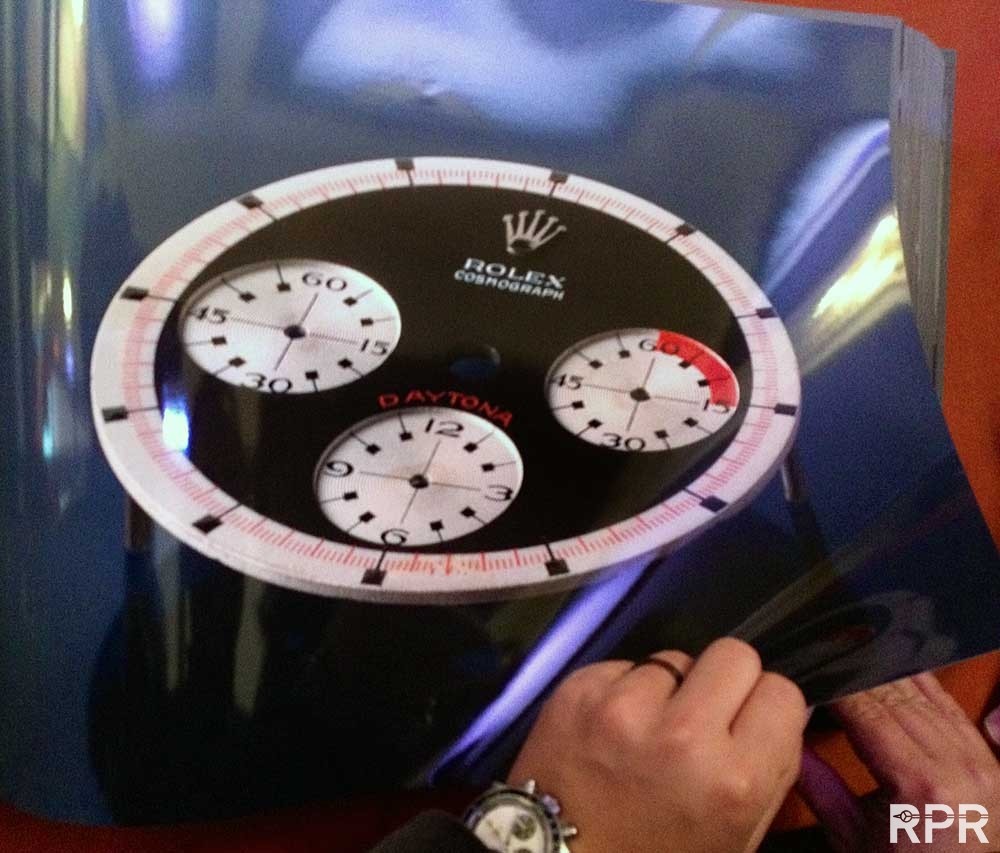 The color blue used by SINGER on the left Rolex prototype is more in style with what Rolex asked SINGER to do for their second brand; Tudor and in particular, the Snowflake..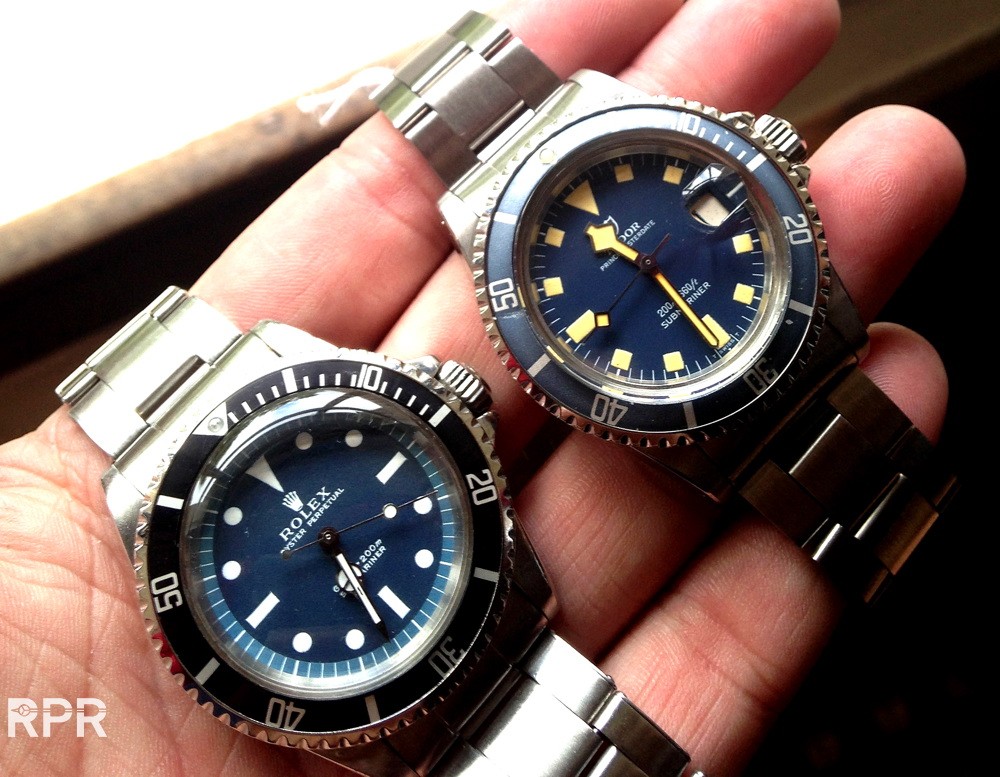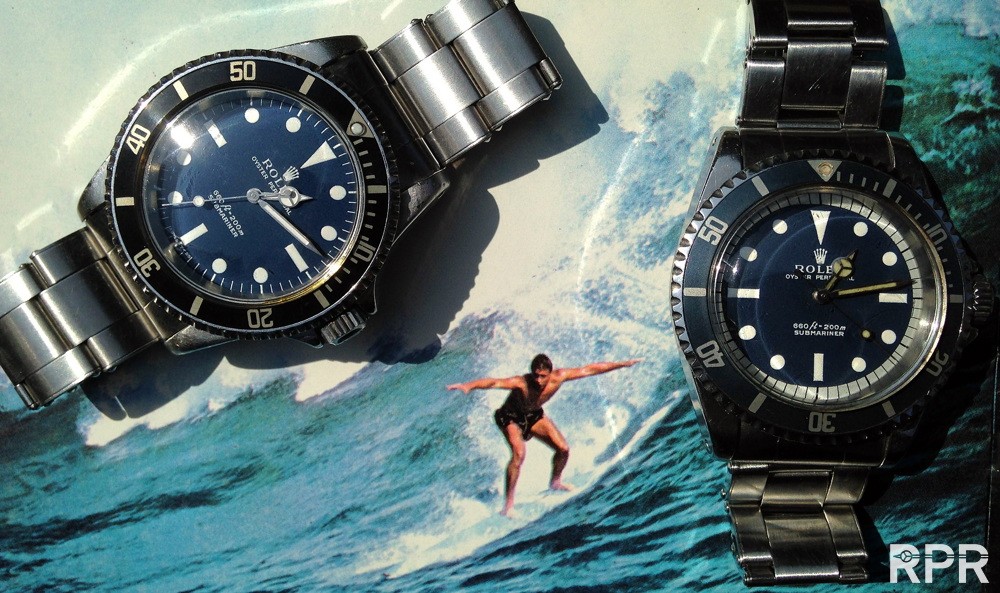 Find below an early design study for the automatic Daytona Ref 16520. You clearly see the influence of the 6263/6265 dial design.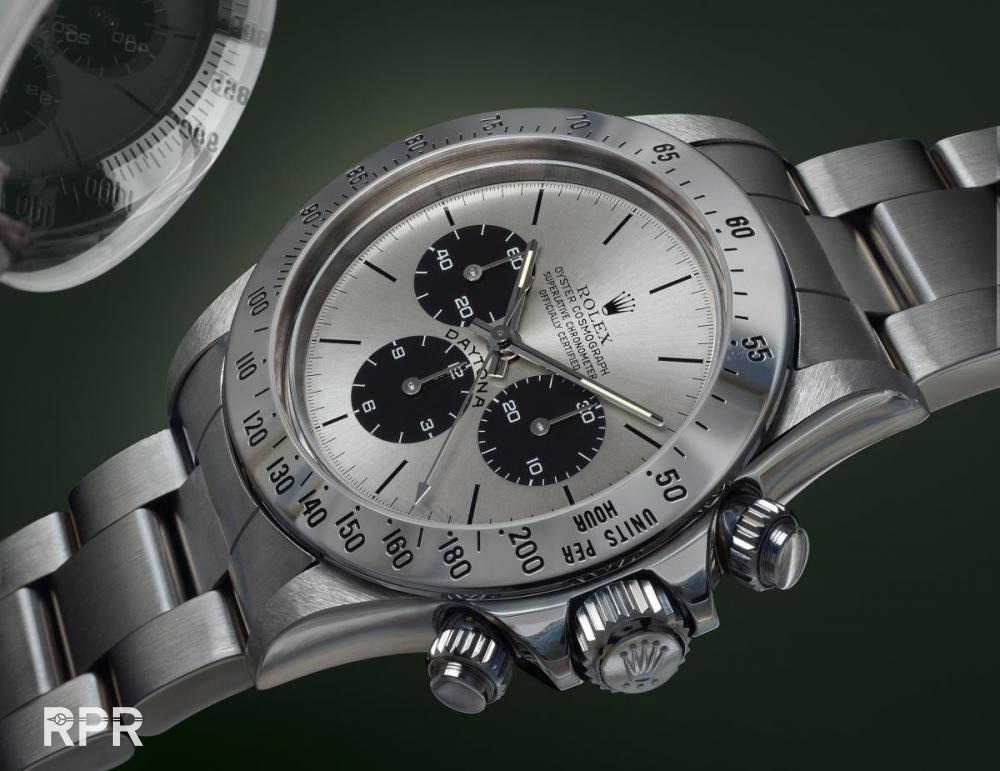 Recently another 16520 photo has been discovered by Eric Ku ( @Fumanku) On this example is the rolex crown and the markers added…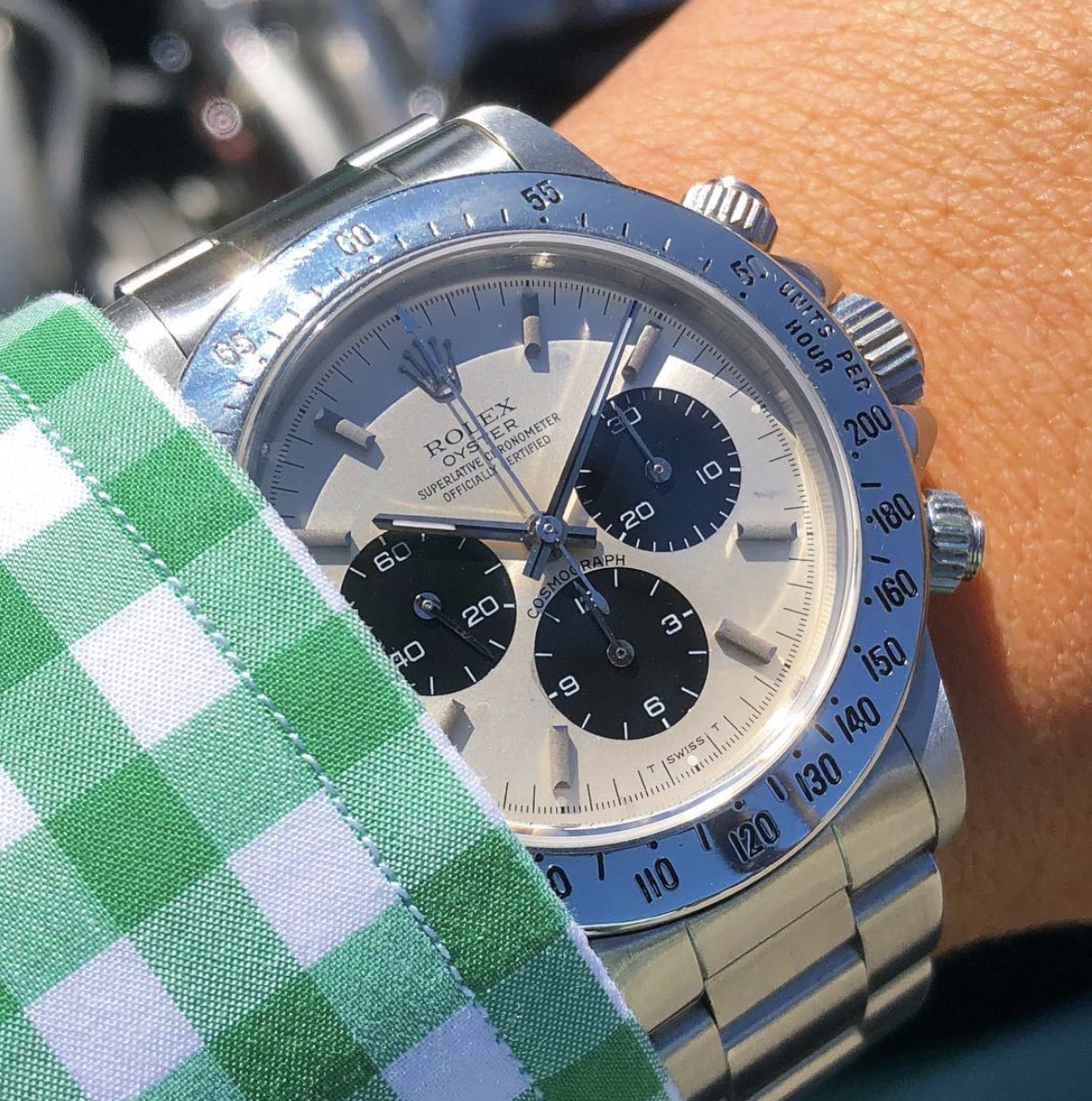 Another early prototype Ref 16520 Perpetual Daytona dial in 'porcelain'…
I hope you've enjoyed my report about the mysteries of the SINGER Prototype dials. If you have any questions, please contact me directly through my CONTACT button here on this website or by email: info@RolexPassionReport.com. Many thanks in advance!